20+ Best Logo Badge Templates in 2022 (Free & Pro)
Badge-style logos are now quite popular among many different types of businesses. While they are the go-to choice among coffee shops, restaurants, and salons, badge logos are also being used by modern startups and agencies like Dollar Shave Club.
To show you how versatile badge logos can be, we gathered a collection of badge logo templates with classic vintage and retro designs. This list includes badge templates for all kinds of brands and businesses.
If you're thinking about crafting a badge logo for your business, these templates will help you make a decision and find inspiration for your own logo design.
Go ahead and download a few to give these badge logo designs a try. They are fully customizable and you can download them all for a single price when you subscribe to Envato Elements. Or grab some of the free templates on the list below.
Get everything you need to supercharge your work projects, business proposals, reports, and more. From just $16, get unlimited access to thousands of professional business templates for Microsoft Word, InDesign, Photoshop, and more.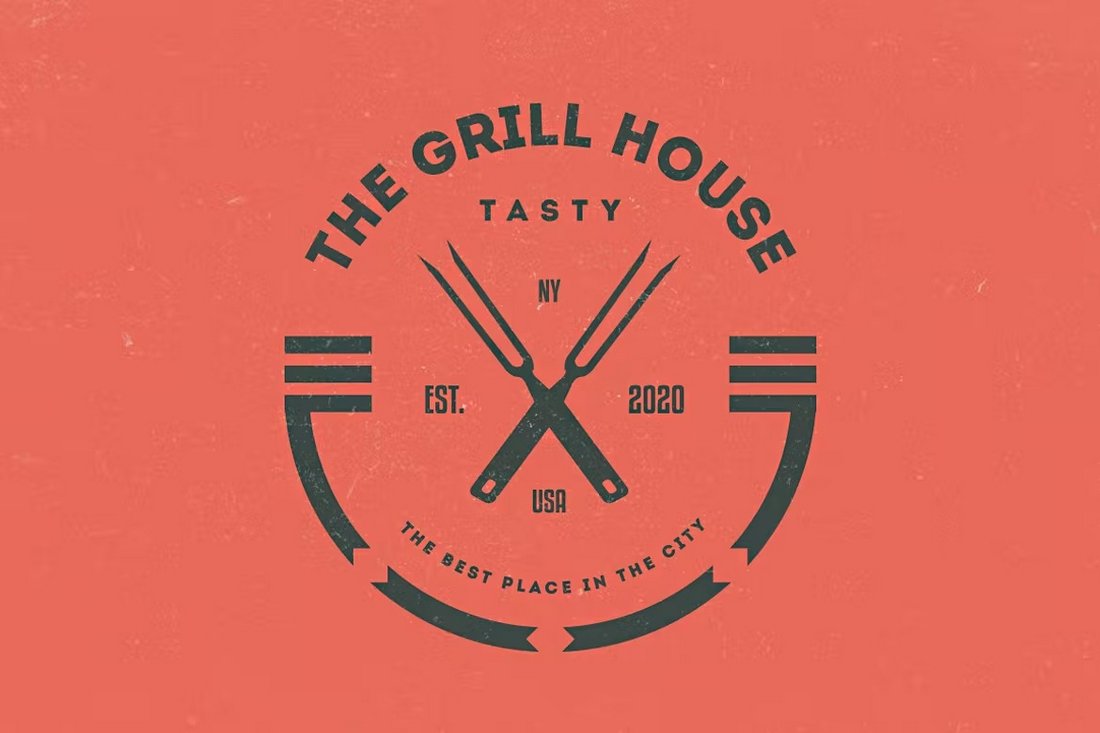 Vintage design is a popular theme in badge logos. This bundle of badge logos follows the same trend to offer some unique logo designs for various types of brands. It includes 15 different badge logo templates with designs for everything from auto-shops to restaurants, pubs, and more. Each template is available in Photoshop and Illustrator file formats.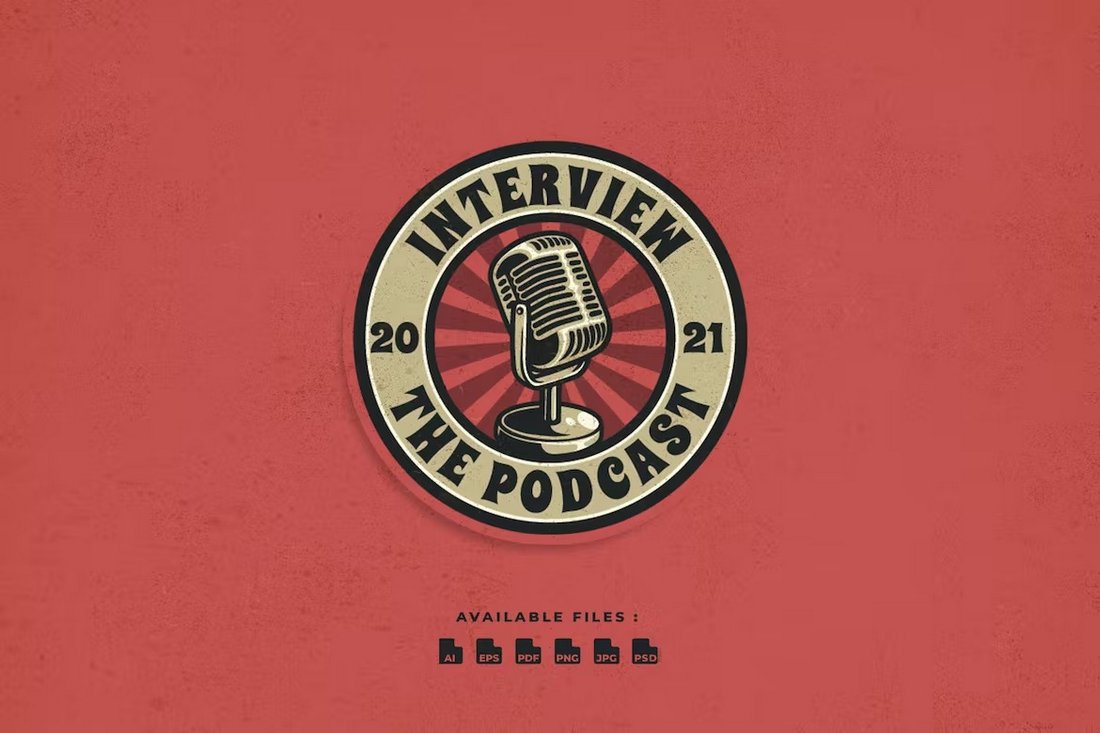 If you're looking for a cool and creative logo design for your podcast branding, this badge logo template is made just for you. It features a classic retro microphone with a vintage background. Of course, you can fully customize its colors and text however you like using Photoshop or Illustrator.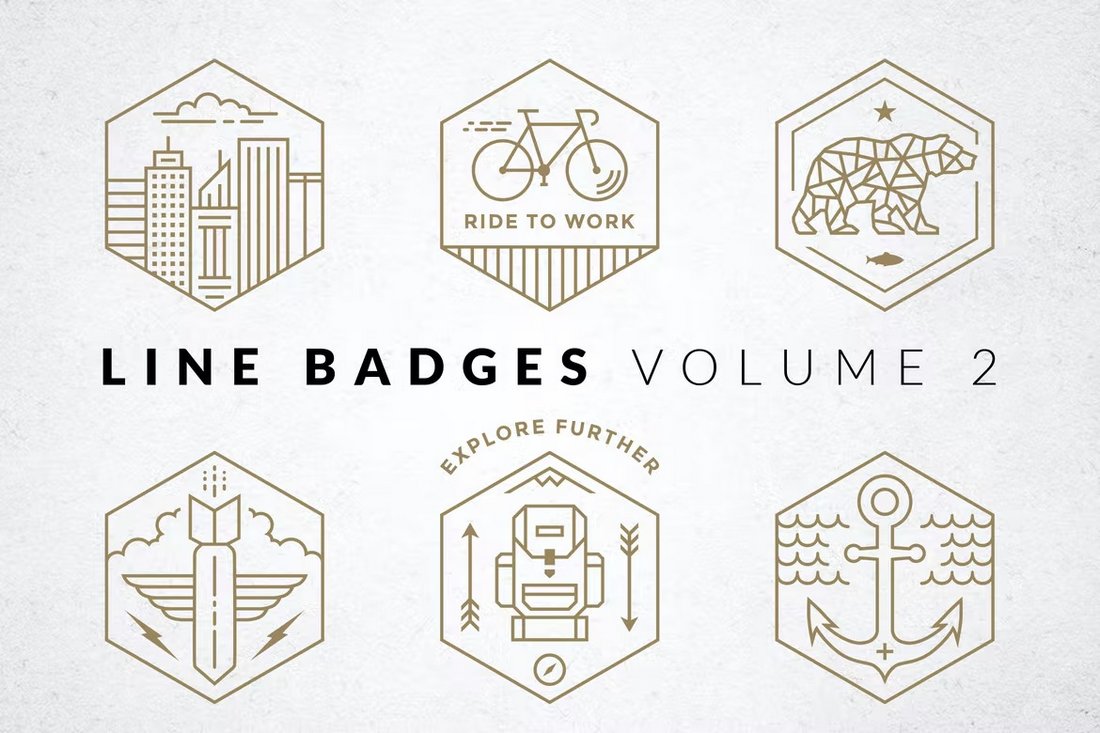 This bundle includes a collection of clean and minimal badge logo templates with luxury vibes. It has business, nautical, adventure, and outdoor-themed logo designs. They actually look even more stylish when you change colors. And they are especially great for golden-foil designs such as business cards.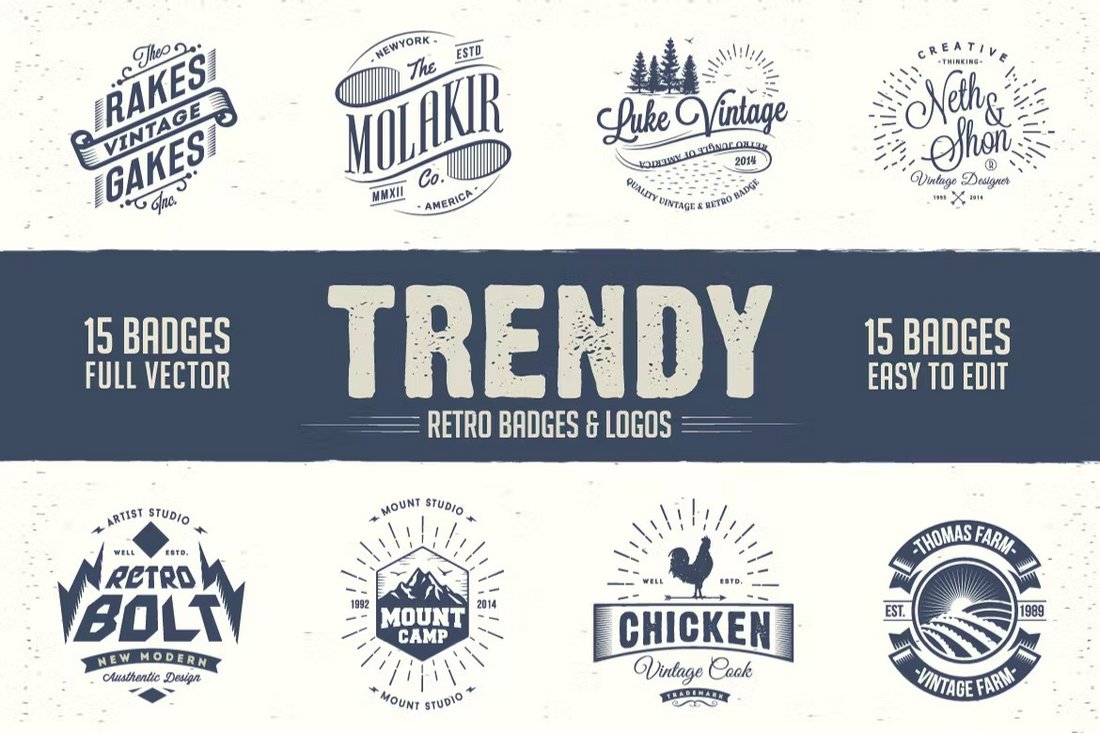 The logo badges in this pack are made for fans of retro and vintage designs. It has 15 different logo templates featuring groovy designs for outdoor adventure businesses, music bands, studios, agencies, and more. Each template is available in AI and EPS file formats with fully customizable and resizable vector elements.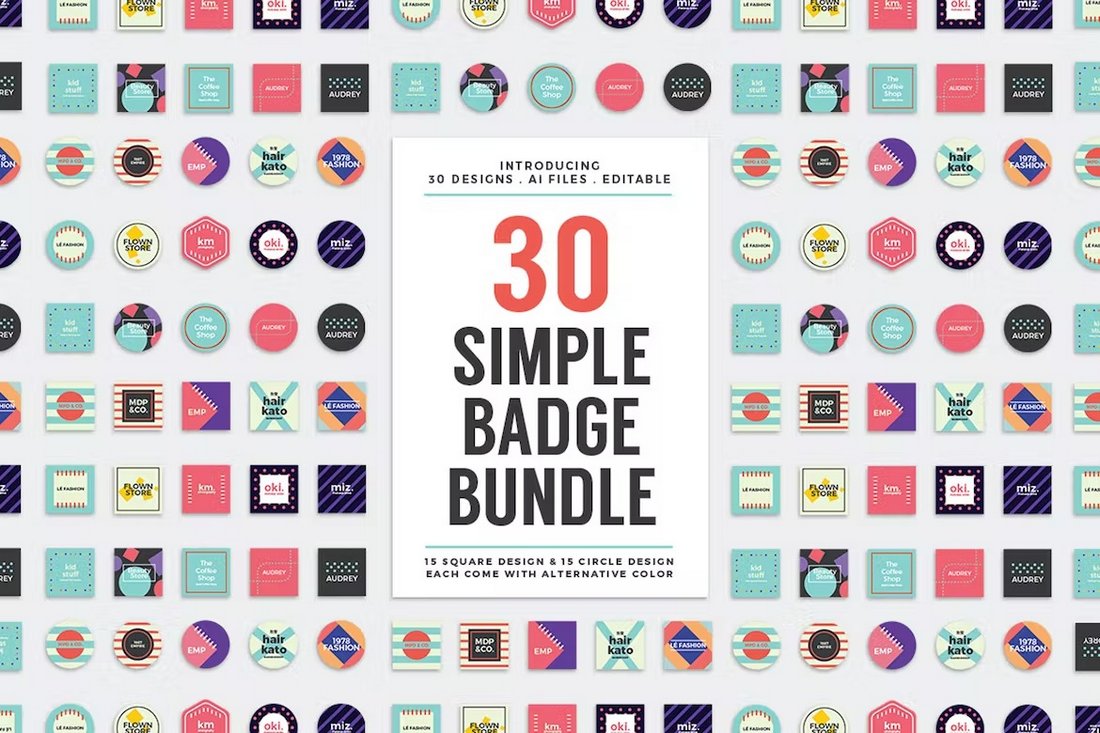 A must-have bundle of logo badge templates for designers, marketers, and freelancers. This pack comes with 30 different badge logos with modern and simple designs. The logos are available in square and rounded layouts with different color variations. You'll have plenty of options to choose from.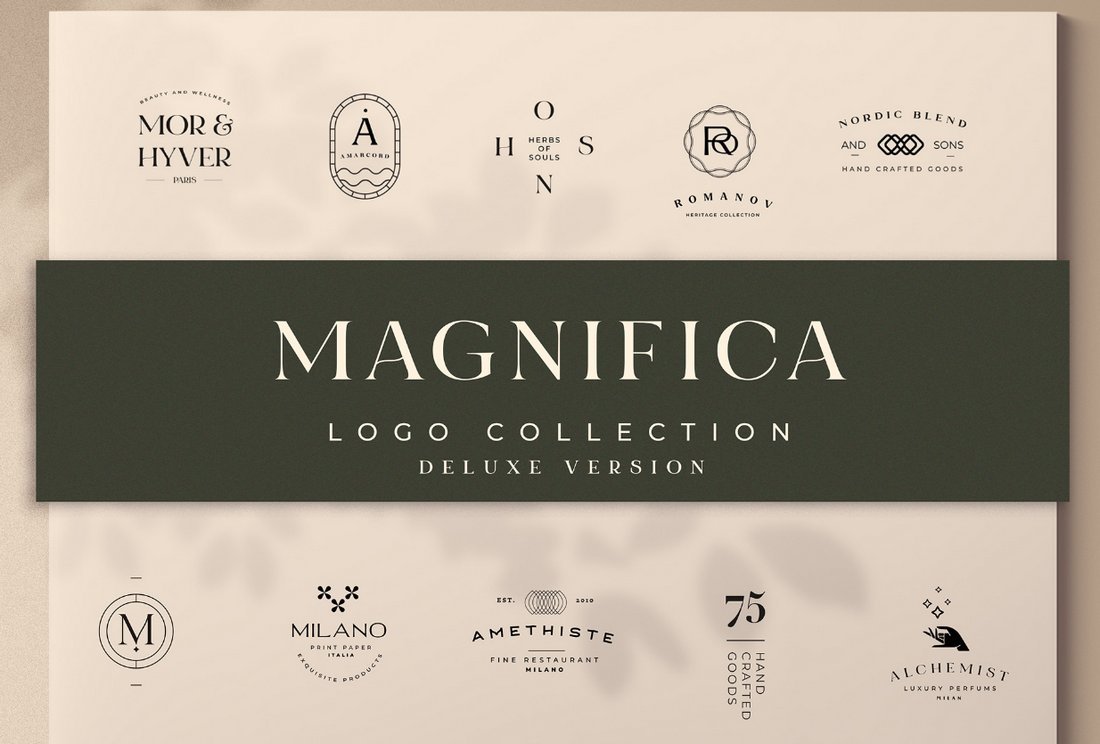 This is a bundle of free badge logo templates you can use to create elegant and stylish logos for various brands. They are especially suitable for lifestyle, fashion, and feminine brands. The templates come in AI and PSD formats.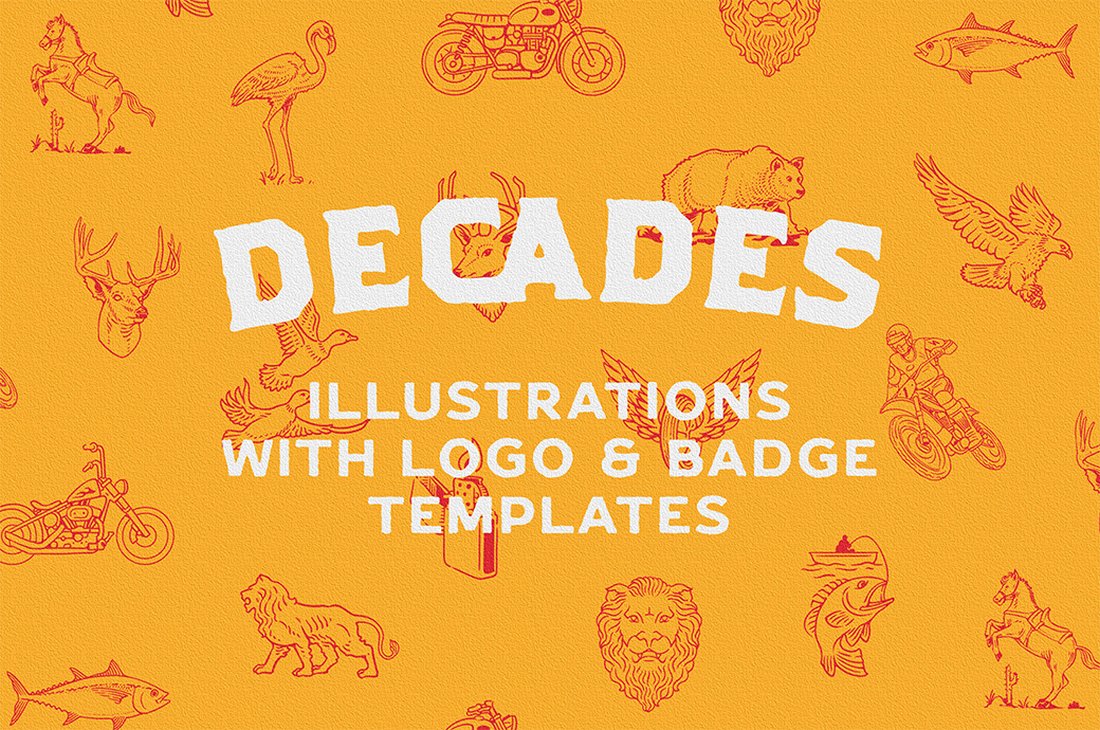 This free logo templates pack includes 10 pre-made logo badge templates. And it also comes with 38 unique illustrations you can use to craft your own logos. All of these graphics are available in AI and EPS formats.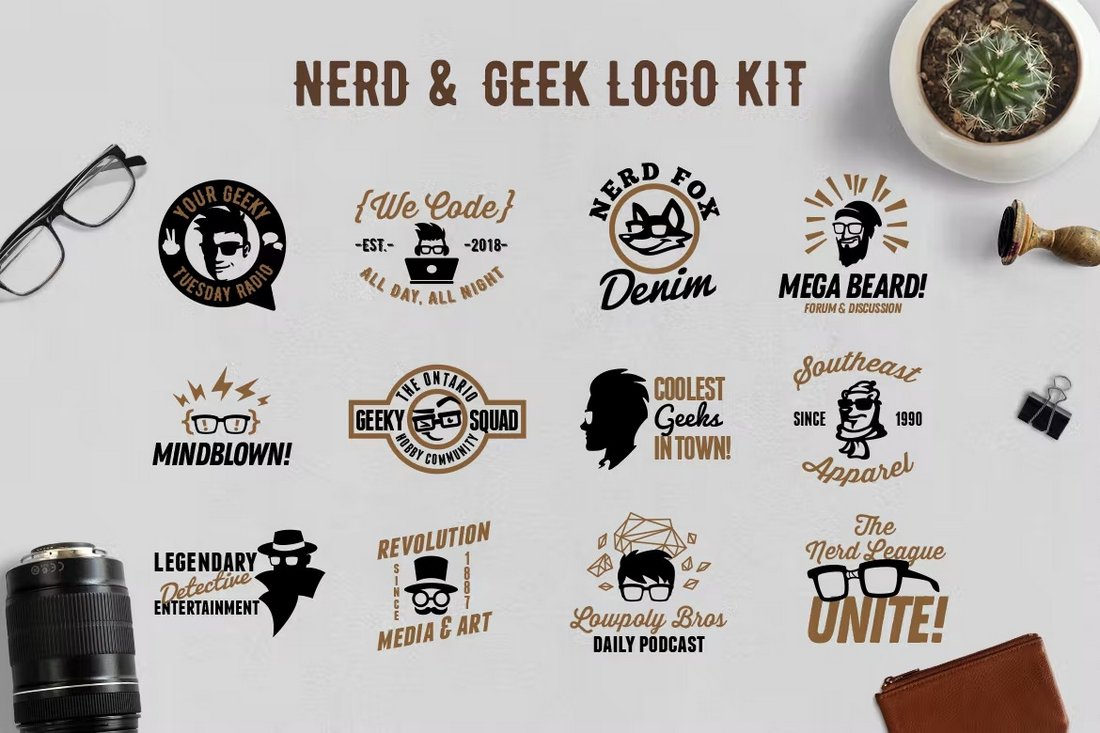 Whether you're starting a nerdy blog, geeky podcast, or YouTube channel, this badge logo pack has a design for all your projects. It includes 12 unique logo templates with geeky designs. Each template can be easily customized to your preference using Adobe Illustrator.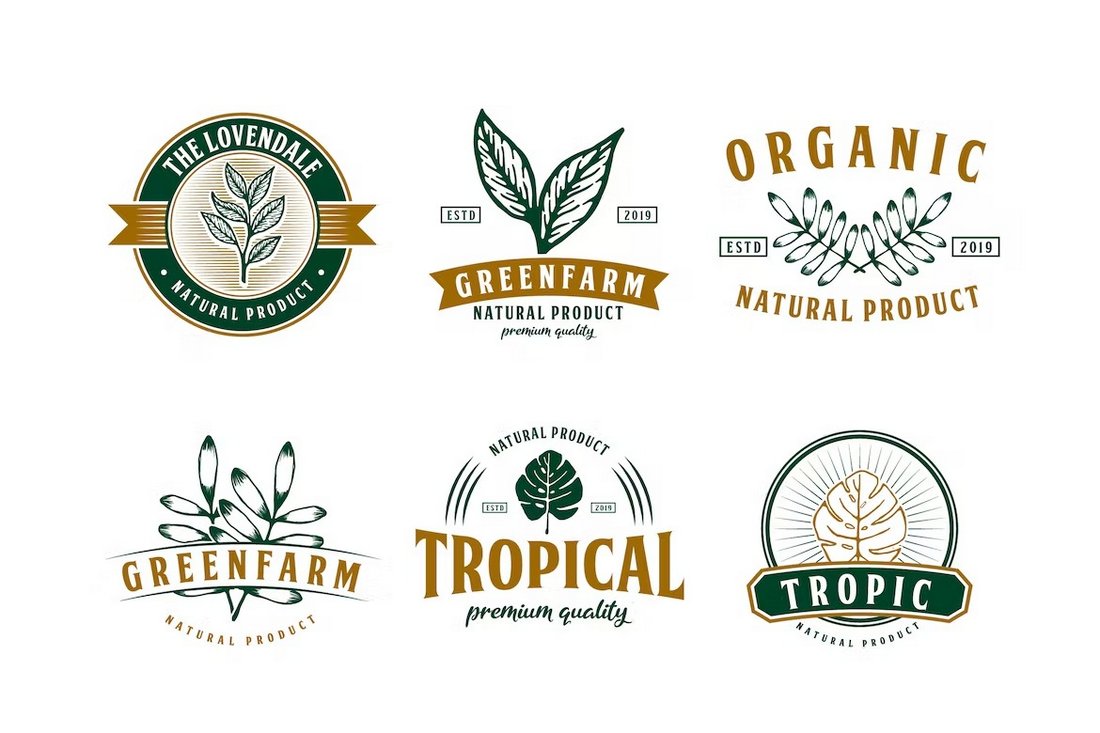 The logo designs in this pack are designed with nature-themed businesses and brands in mind. They are also great for product labels and packaging designs. You get 6 different badge logo designs in this bundle with fully customizable layouts. You can change colors, fonts, and resize the templates.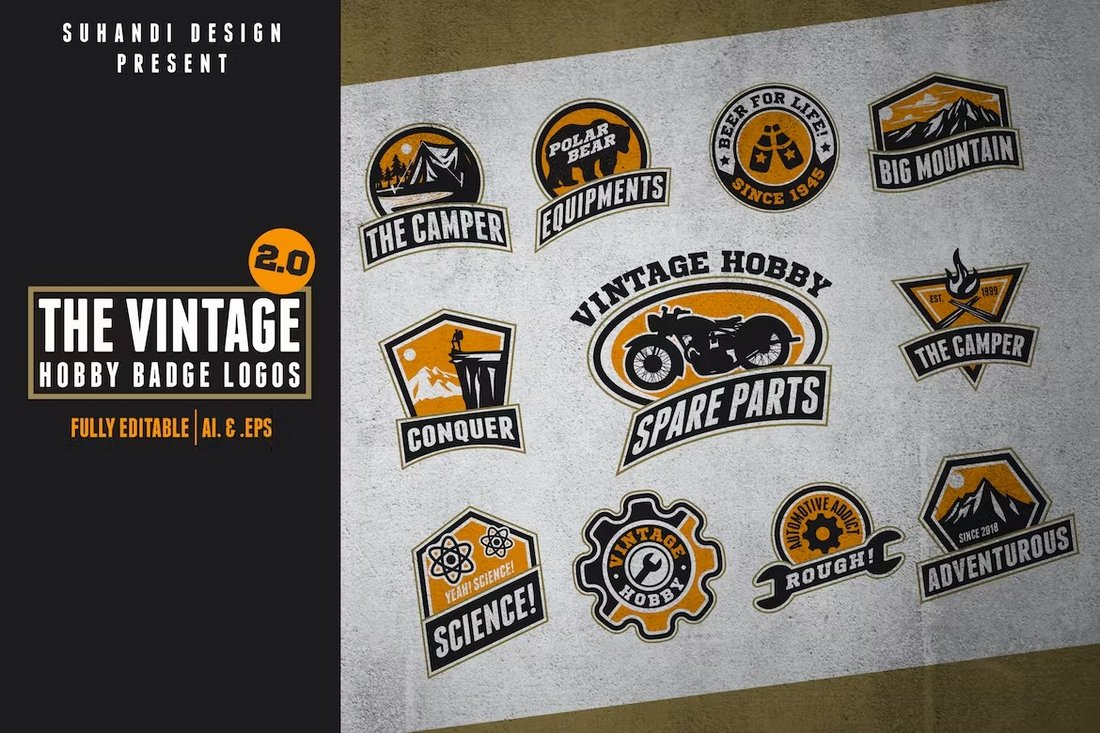 This collection of logo badges is made with outdoor adventure and hobby branding in mind. There are several different styles of logos in this pack for businesses related to camping, motorcycles, outdoor equipment, and more. The templates come in scalable vector format in Adobe Illustrator and EPS formats.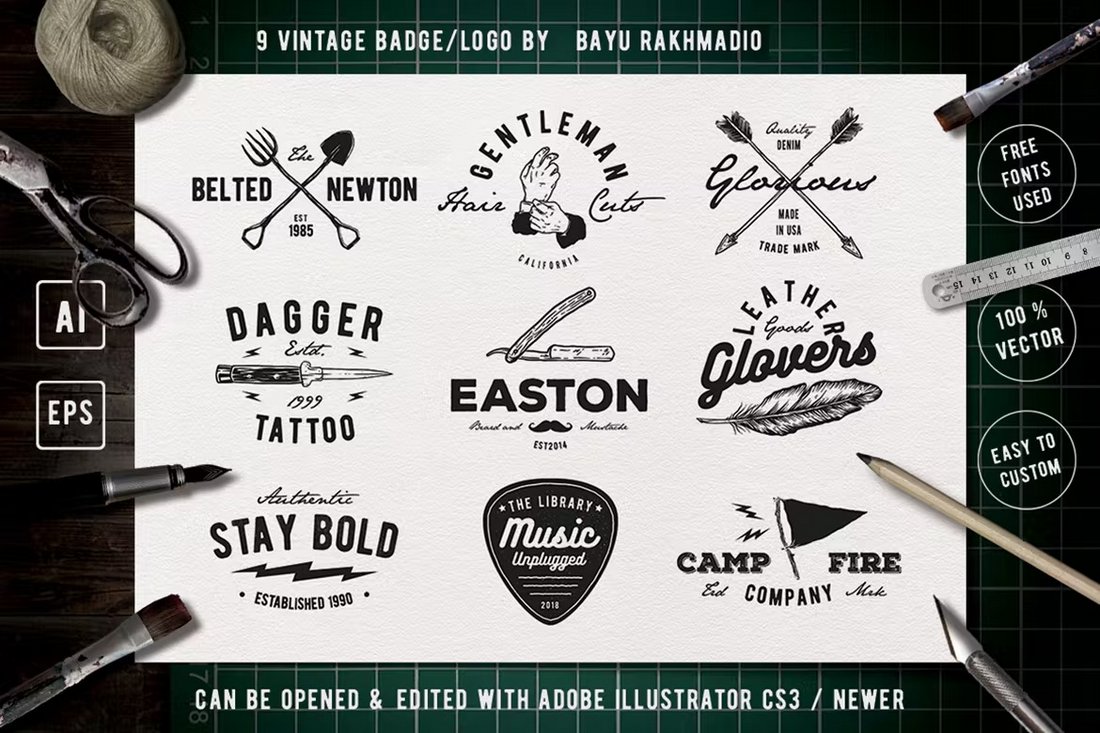 9 simple and creative badge logo templates with classic vintage designs. These templates can be used to make logos for salons, barbershops, tattoo shops, restaurants, and more. You can edit the templates using Adobe Illustrator and they include free fonts as well.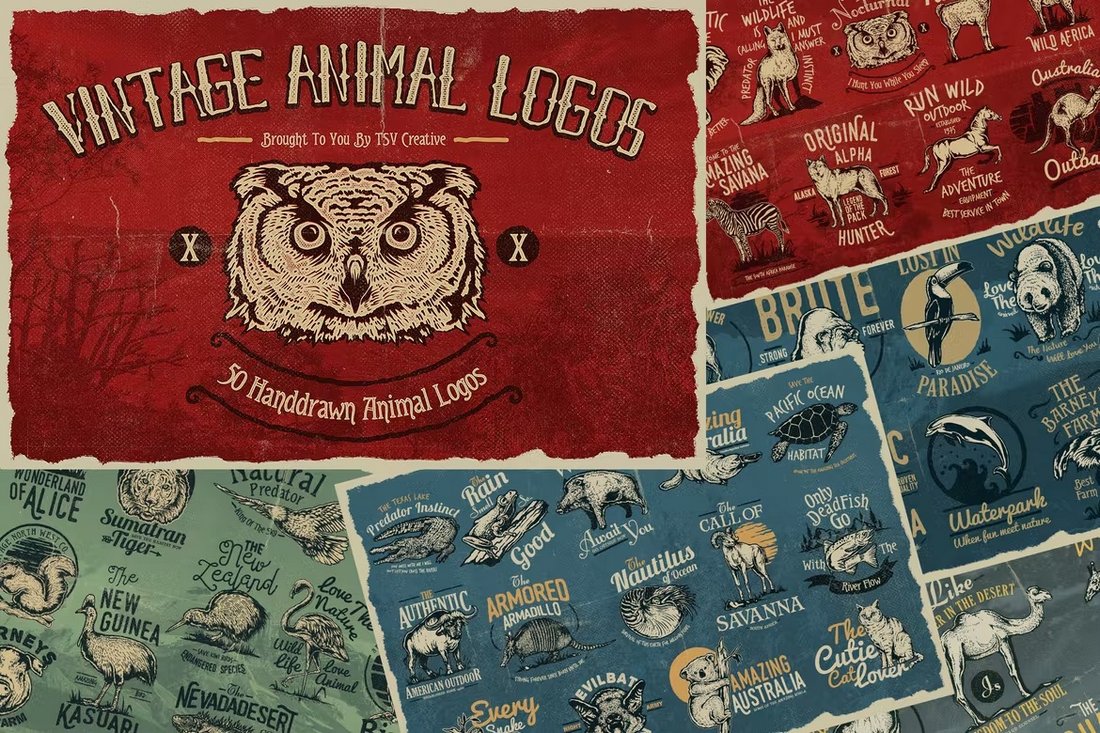 This is a big bundle of logo badge templates that include designs featuring many different types of animals. There are 50 logo templates in this pack with designs in both color and B&W versions. Each template is available in Photoshop and Illustrator file format. You can also fully customize them however you like.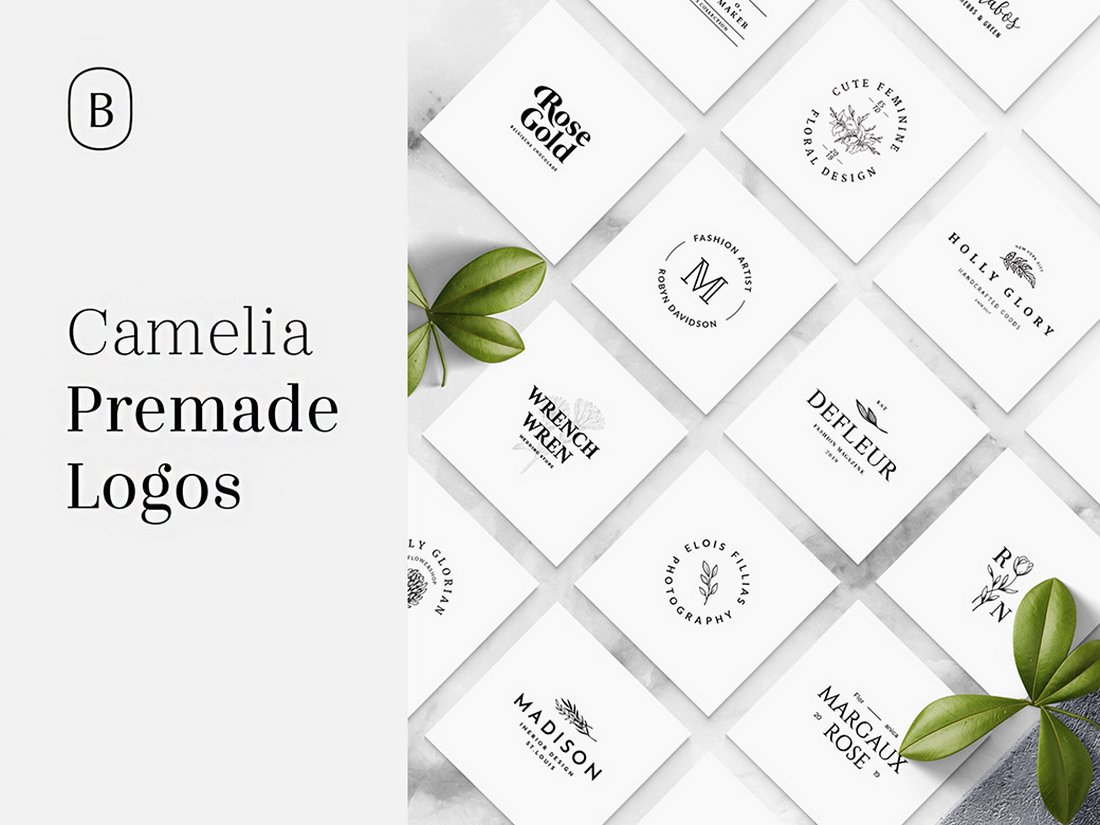 The minimal and clean designs of these logo templates make them most suitable for modern agencies and studios. There are 15 unique logo templates included in this pack. And they are all free to download and use.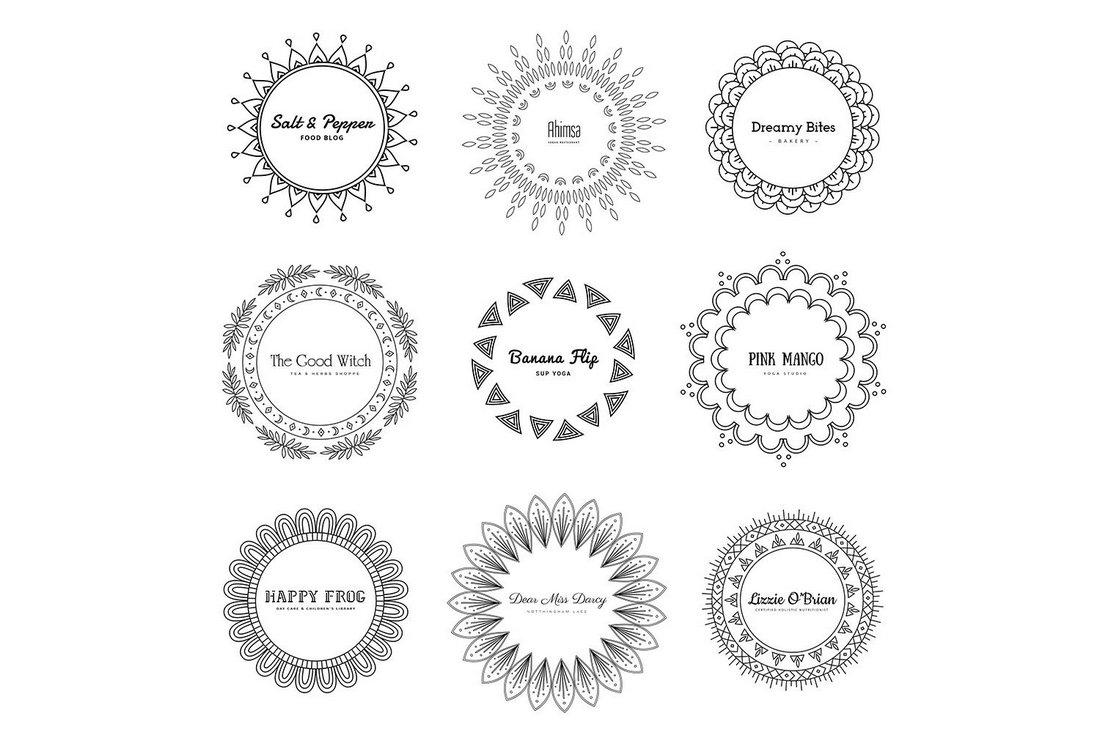 This bundle also comes with a set of beautifully simple logo designs. They are ideal for feminine lifestyle and beauty brands. The badges are great for label designs as well. You can download them for free of charge.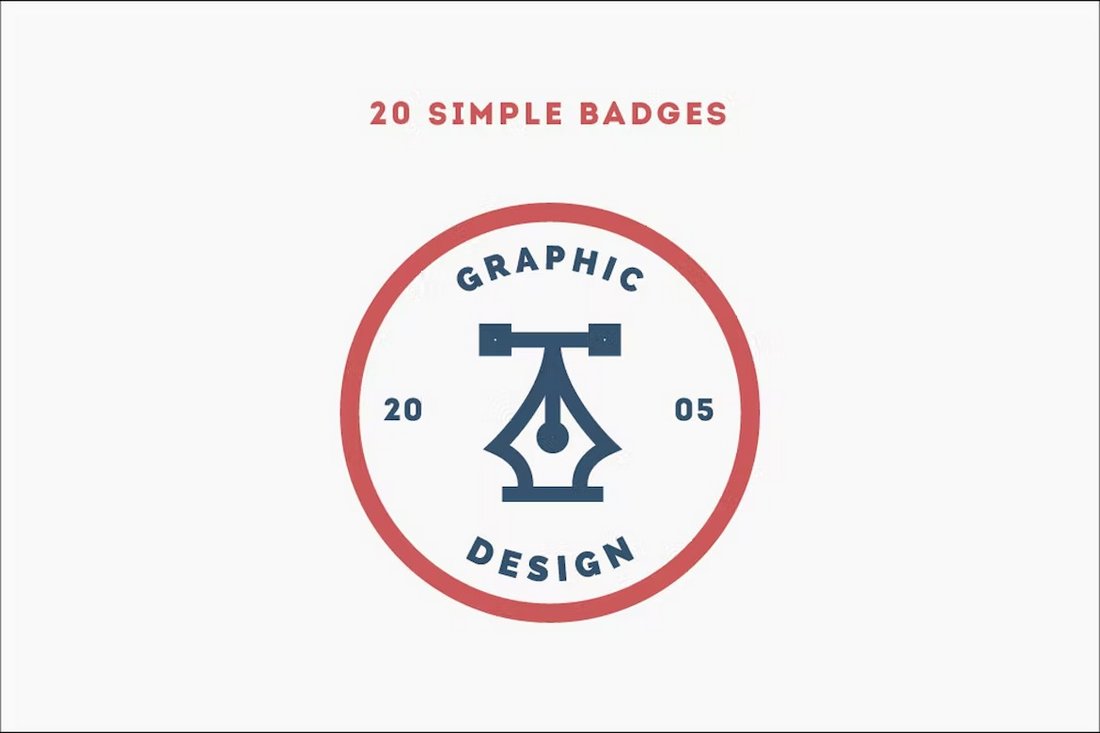 You'll find some amazing logo badge designs in this pack with modern and trendy looks. These are perfect for design agencies, startups, personal branding, freelancers, and writers. There are 20 different logo badge templates in the bundle that are available in PSD, AI, and EPS file formats.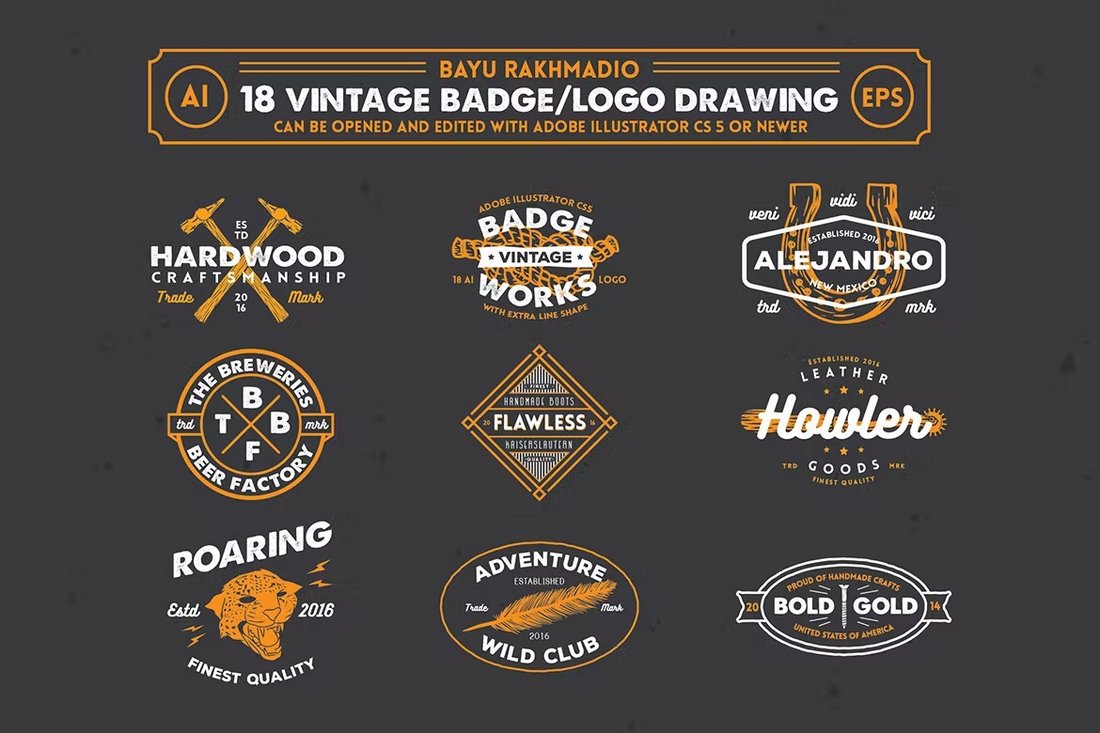 Another collection of vintage badge logo templates with a mix of hipster-style elements. There are many different types of templates in this pack for all kinds of businesses from barbershops to breweries, adventure clubs, and more. The templates come in AI and EPS file formats.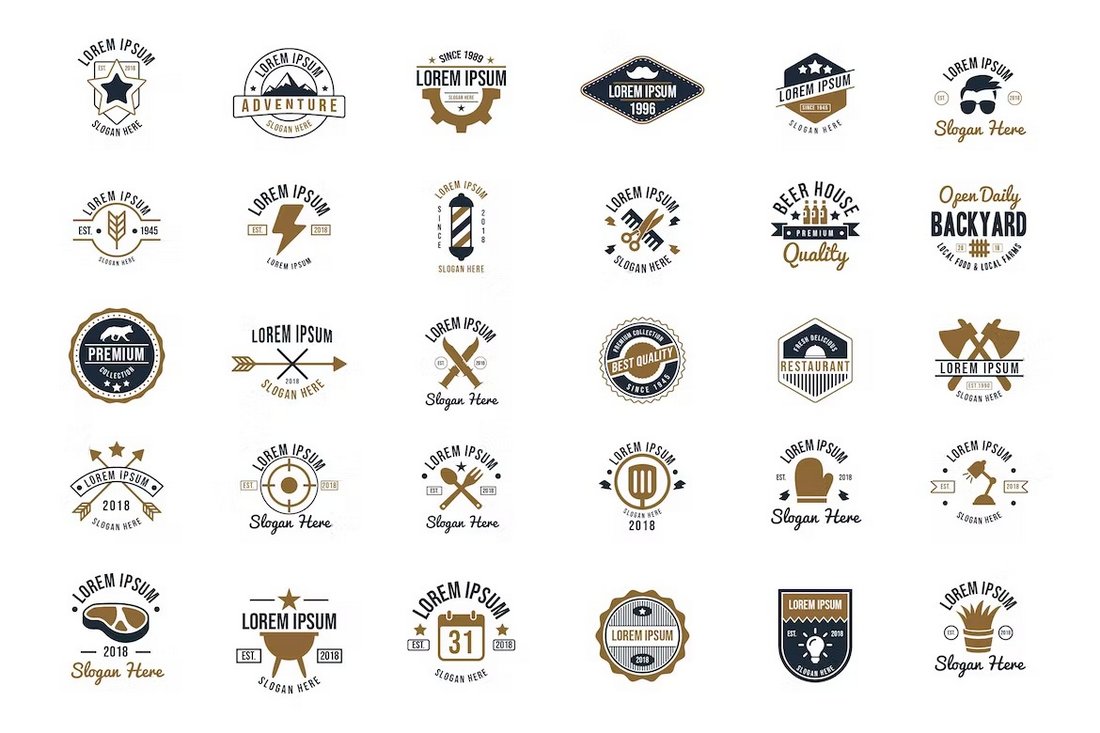 This logo and badge templates collection is perfect for freelance designers and marketers for making lots of different logo designs for various projects. It includes 30 unique logo templates with stylish vintage designs. You can fully customize these templates to your preference using Illustrator to change colors, fonts, and more.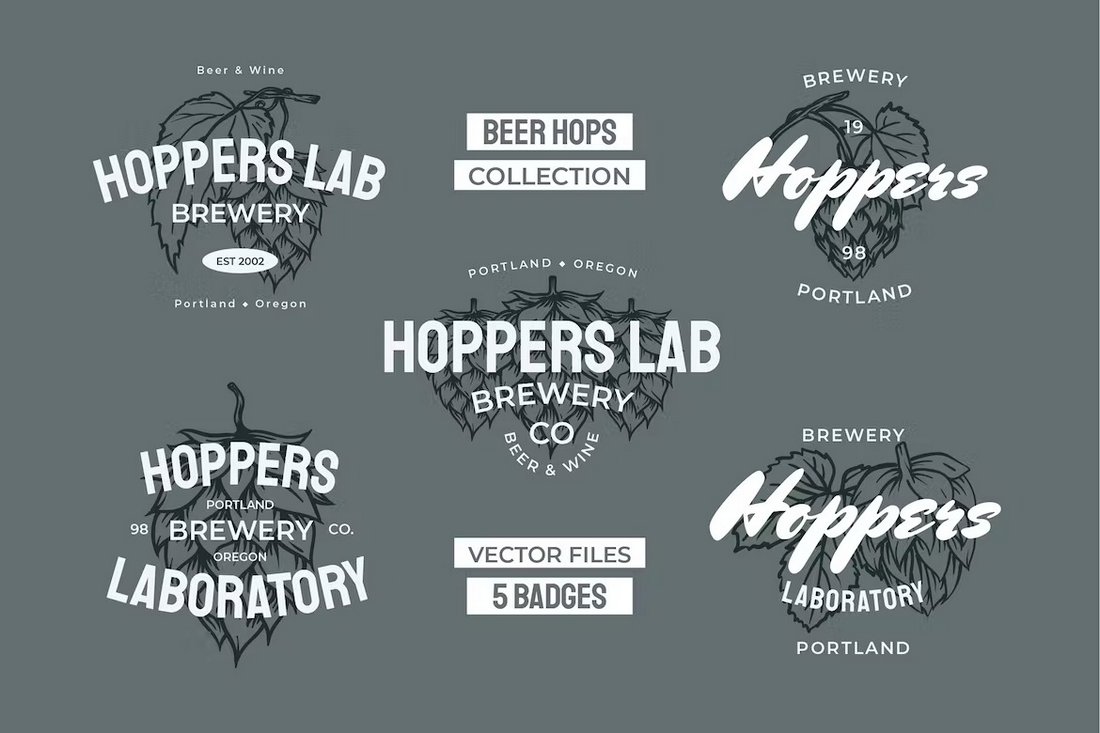 The templates in this bundle are designed with beer, wine, and drink brands in mind. These are ideal for crafting labels and packaging designs as well. There are 5 badge designs in this pack in AI and EPS formats. You can resize and customize them to your preference in just a few clicks.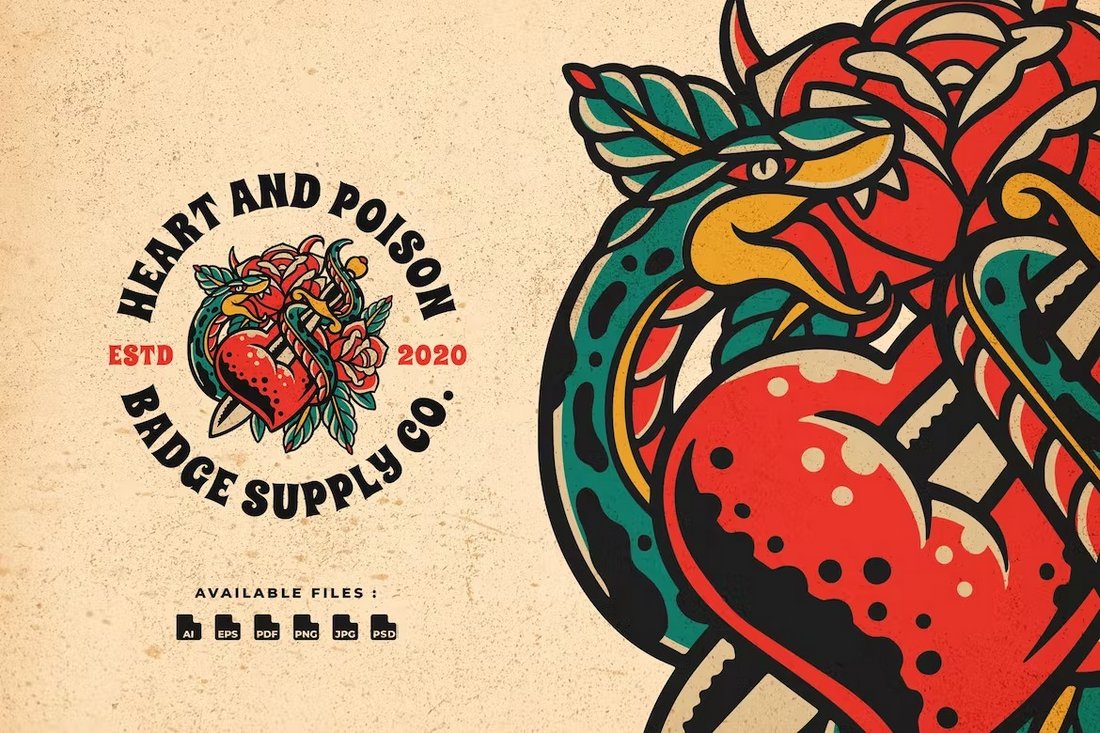 This is one of the most beautiful and creative badge logo designs we've seen in a while. It's been crafted with intricate details to offer an authentic look to your logo and branding. The template is perfect for tattoo shops and signage. It comes in AI, EPS, and PSD formats.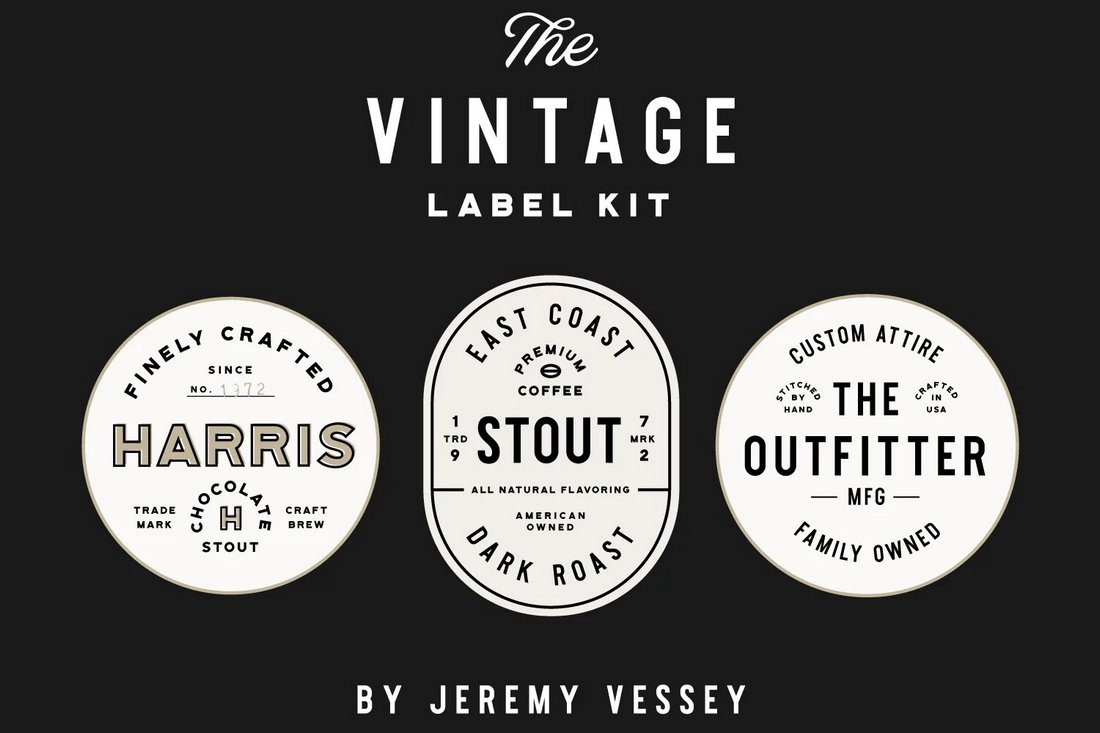 A collection of vintage badge logo templates with classic designs. It includes 3 different badge designs with stylish layouts. You can fully edit and customize these templates using Adobe Illustrator. And they are free for personal and commercial use.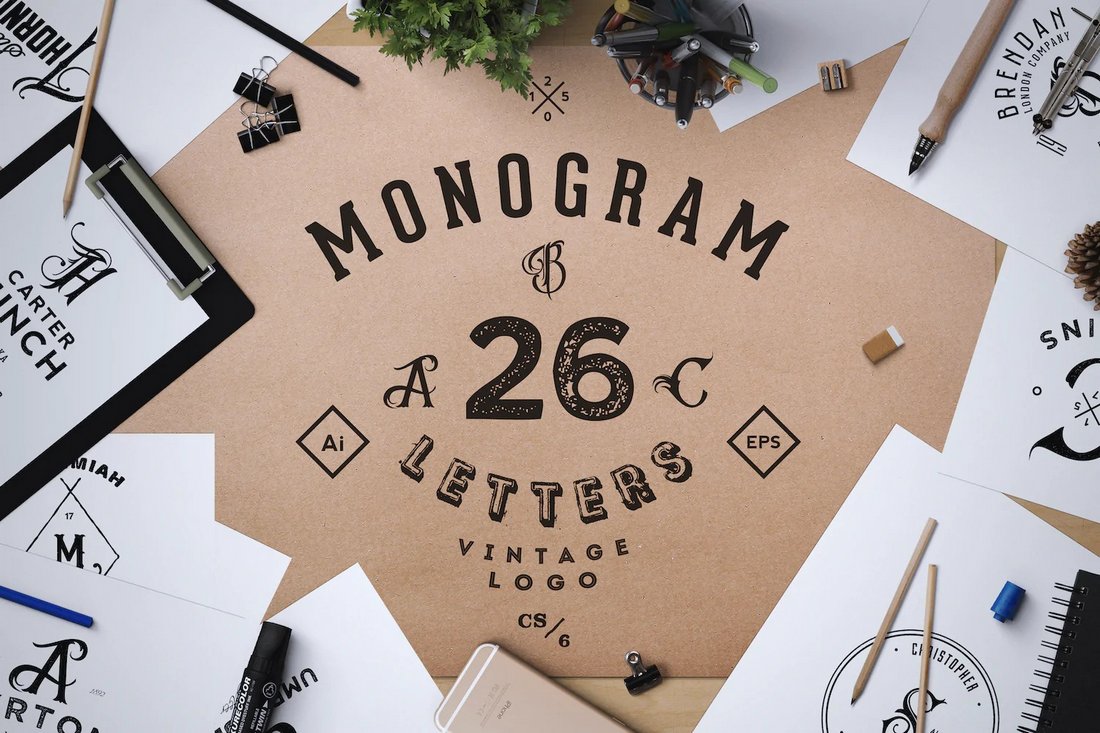 This is a very cool logo badge template pack that includes monogram-style badge logo designs featuring one template for each letter of the alphabet. These logos have modern designs that will fit in perfectly with startups, agencies, and studios. And yes, the templates are free to use however you like.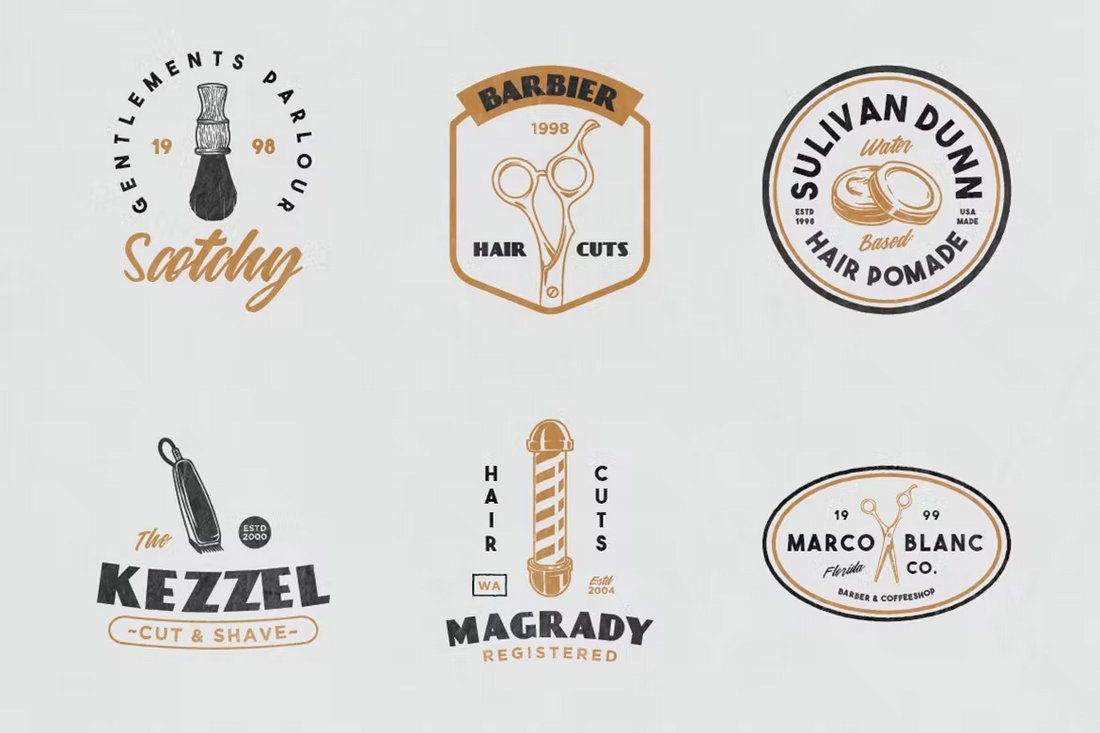 Working on a vintage badge logo design for a barbershop? Then this bundle of logo templates will come in handy. It includes 12 cool and stylish badge logo designs specifically made for barbershops. Each template can be used to craft logos and signage. The logos are available in Photoshop format.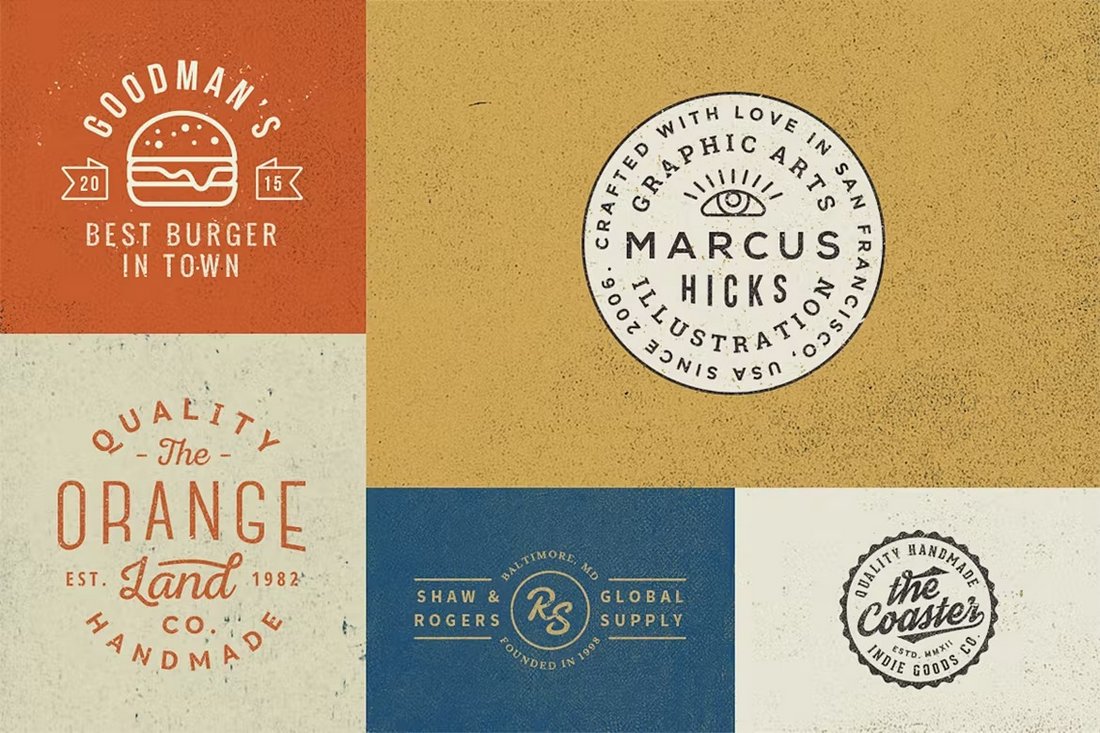 The logos in this bundle feature classic vintage designs unlike any other on our list. They have rough textured looks as well as clean designs for making logos and branding for various types of businesses. The templates can be easily customized with Photoshop or Illustrator.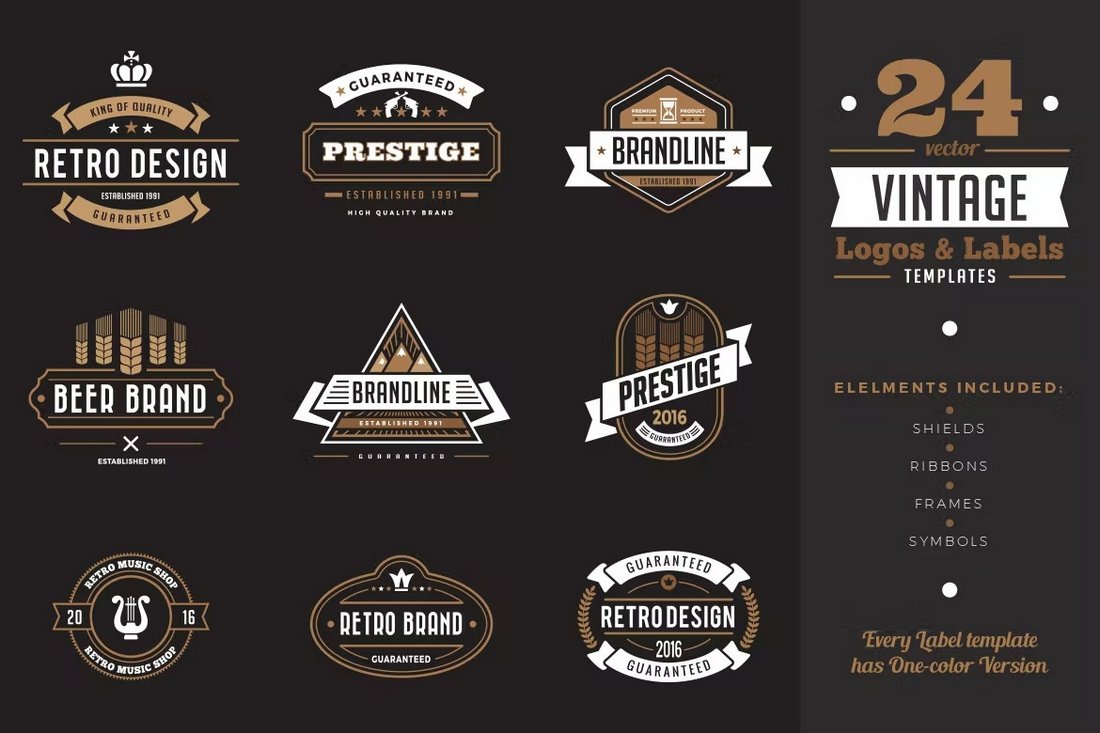 Download this template pack if you want to craft modern-vintage logos for your business. It's a complete logo designer pack that includes 24 logo templates as well as frames, shields, ribbons, and other elements for crafting your own badge designs. All of them are available in AI and EPS format.
Don't forget to find a great mockup to showcase your logo designs. You can start by exploring our best free logo mockup templates collection.