30+ Best Event & Sponsorship Proposal Templates 2022
If you're putting together an event that requires funding or are trying to raise awareness for a cause, chances are you'll need a sponsor – and these brilliant event and sponsorship proposal templates are the perfect way to impress your potential sponsors and secure the money you need to achieve your goals!
Suitable for a huge range of different styles, purposes, and industries, our list of the best sponsorship and event proposal templates features options that are compatible with InDesign, Photoshop, and Google Slides, and offers downloads from both free and premium sources – so you can be sure that no matter your budget, you'll find the perfect template for your needs.
Let's take a look at some of the best event and sponsorship proposal templates we've found, starting with a selection of premium options from Envato Elements.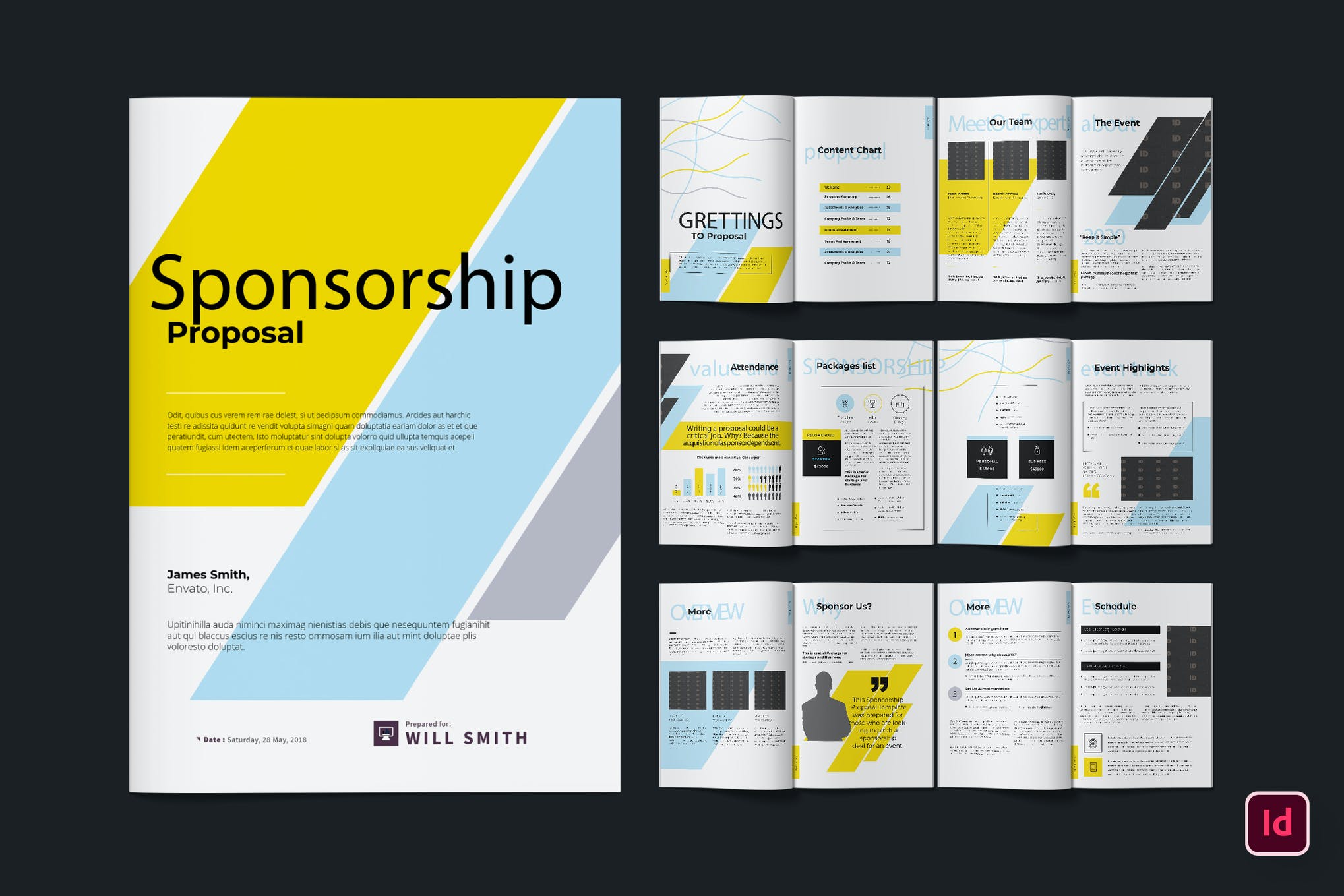 Here we have a stylish and creative 16-page proposal template that can be fully customized to your liking. Just pop in your text and images in Adobe InDesign, and you have got yourself an impressive sponsorship proposal ready.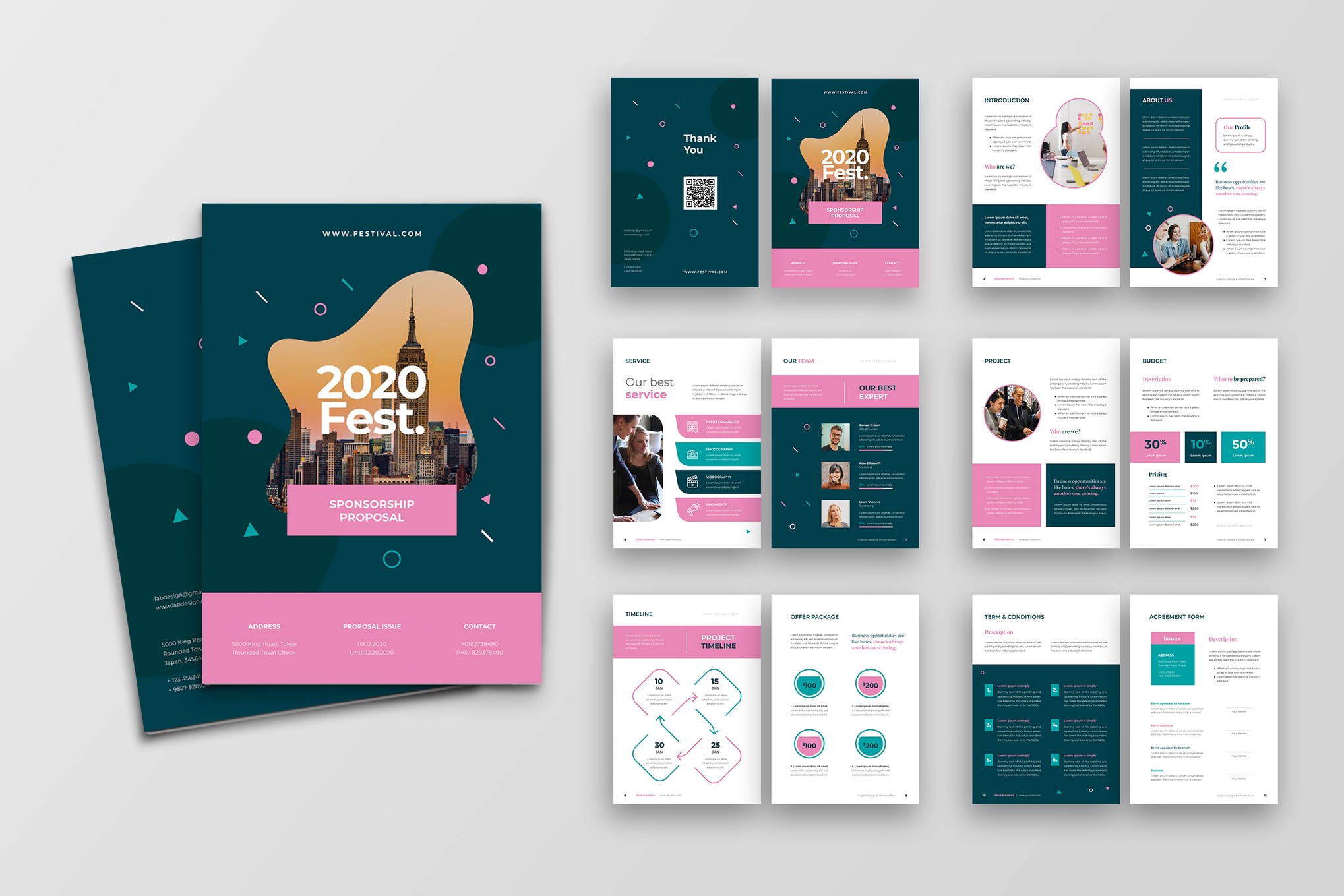 If you're looking for a stunning, colorful, and professional sponsorship proposal template, take a leap of faith in this option suitable for virtually any business under the sun. It features 12 custom pages, free fonts, CMYK color space, and much more.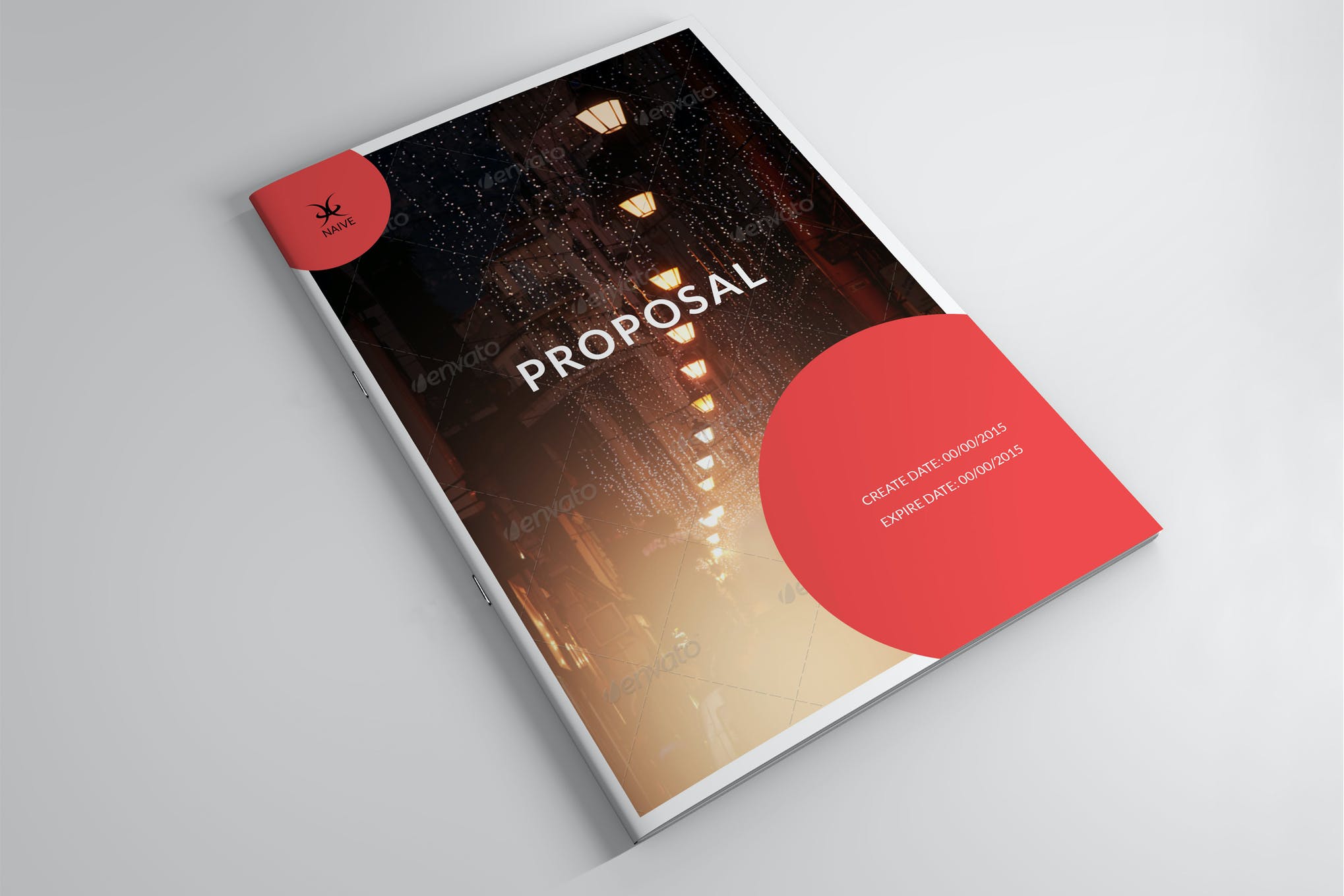 Feast your eyes on this gorgeous event proposal template that will surely make an impression on the sponsors. Featuring 26 unique pages, customizable text, images, and colors, this template will pay for itself many times over.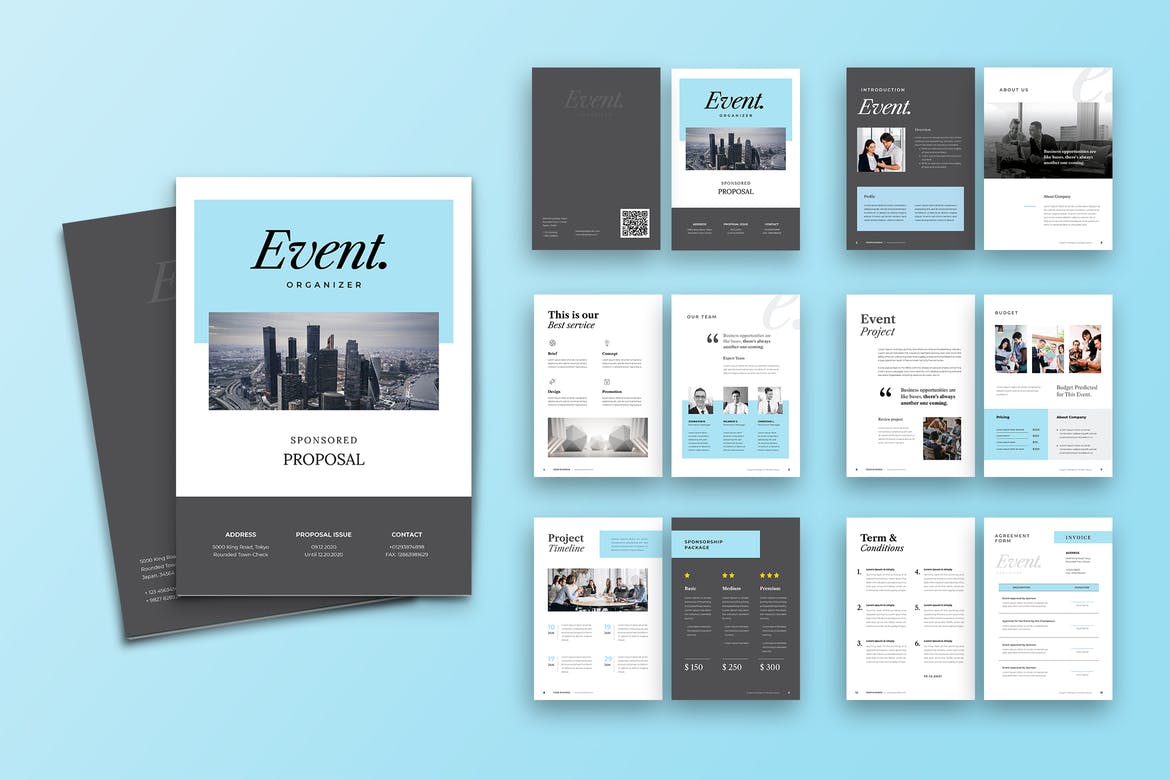 Our next event proposal template is a stunning and modern option for Adobe InDesign that offers 12 unique page layouts,3 mm bleed, smart layers, and free web fonts for you to use, plus a high-quality 300 DPI resolution and picture placeholders for easy customization.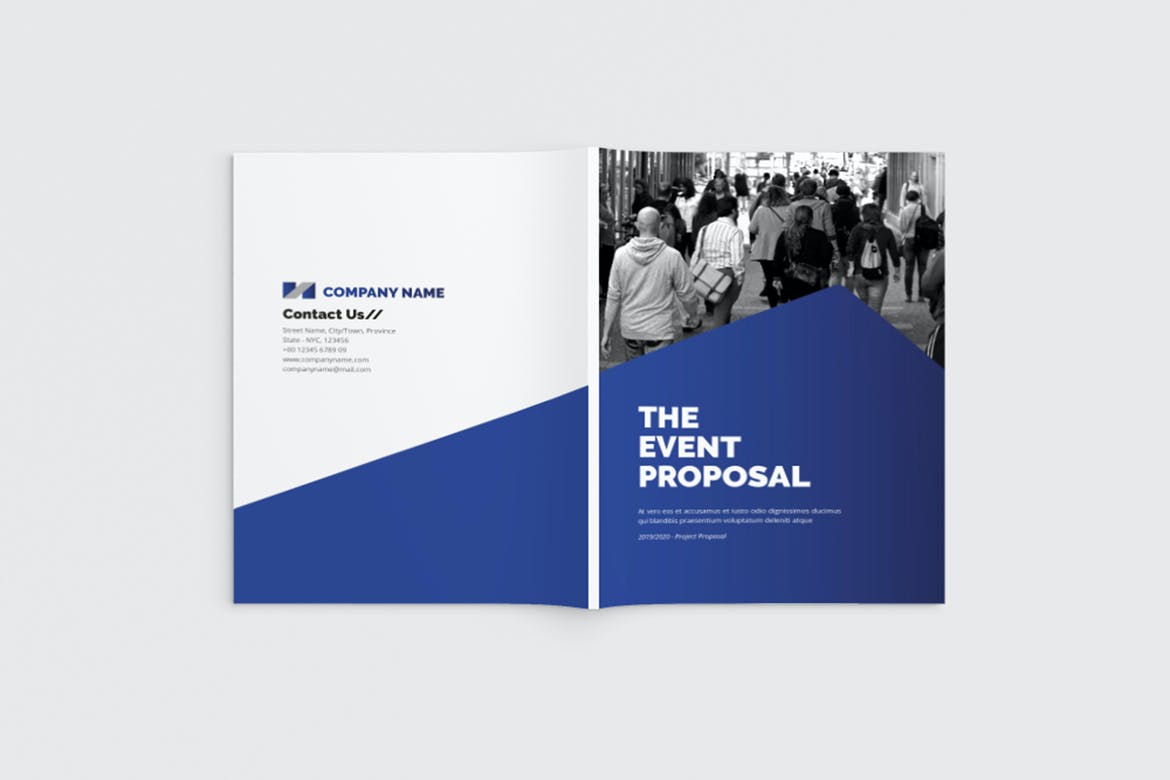 Next up is this super versatile event planning template that will help you nail your proposal with 20 unique and eye-catching pages to customize. It's compatible with Adobe InDesign and includes free fonts, paragraph styles, 300 DPI resolution, fully-layered, and pixel-perfect graphics for easy editing.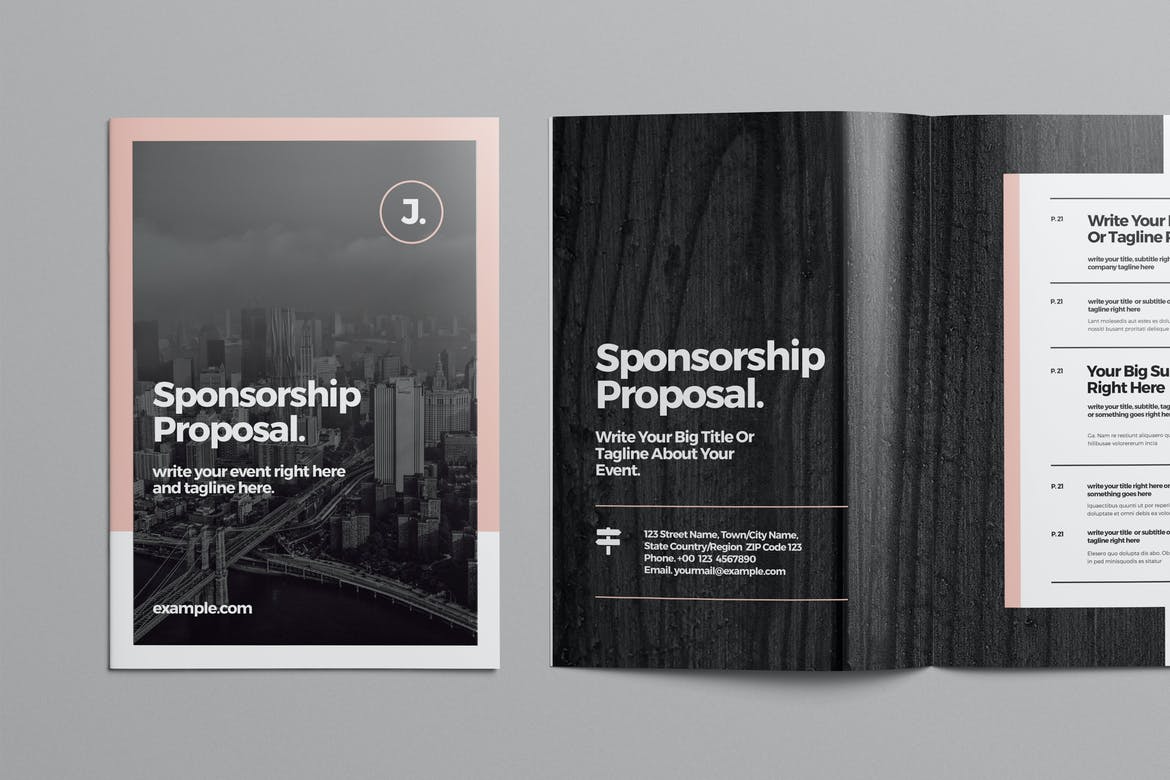 Our next template for Adobe InDesign has been specifically designed for a product launch event, but can be adapted to suit any occasion that requires a big impact! It features A4 and US Letter page sizing and classic sans serif typography for a clean, purposeful look.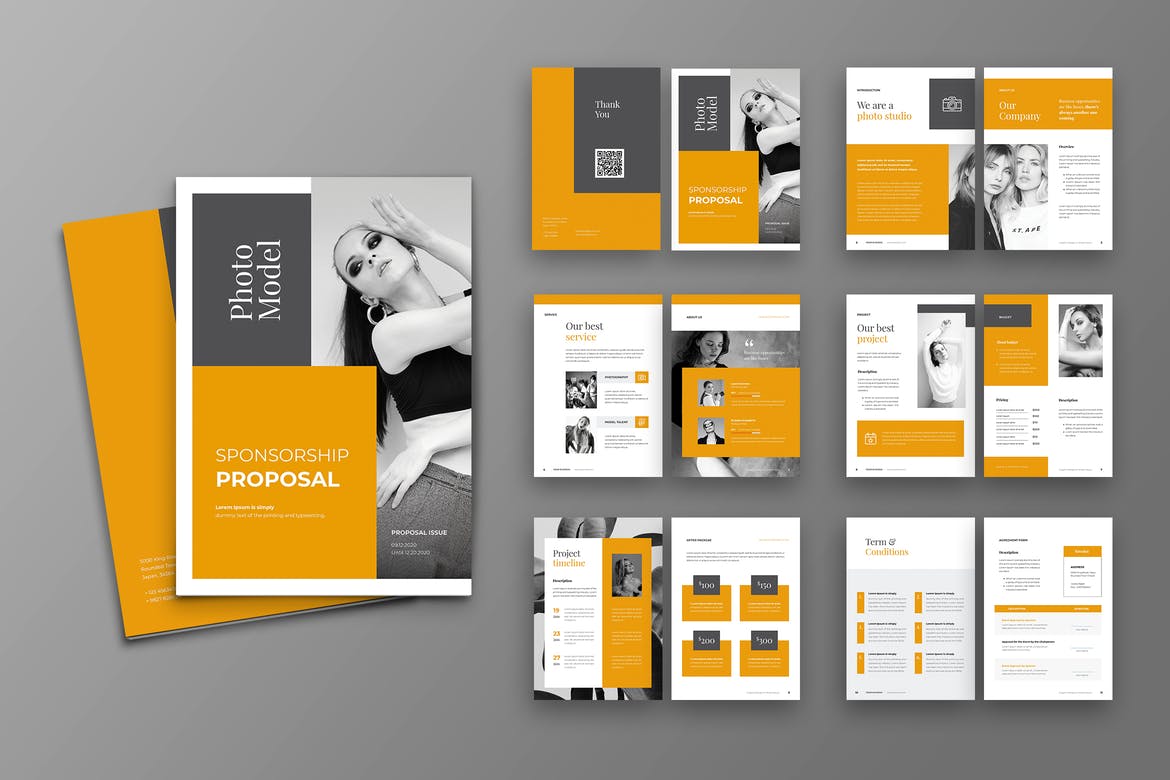 Here we have the perfect option for you if you're putting together a fashion or photography-themed event! This dramatic collection of 12 unique and fully editable page layouts with orange and grey color scheme is compatible with InDesign and comes with free fonts, neatly organized layers, and a handy support document.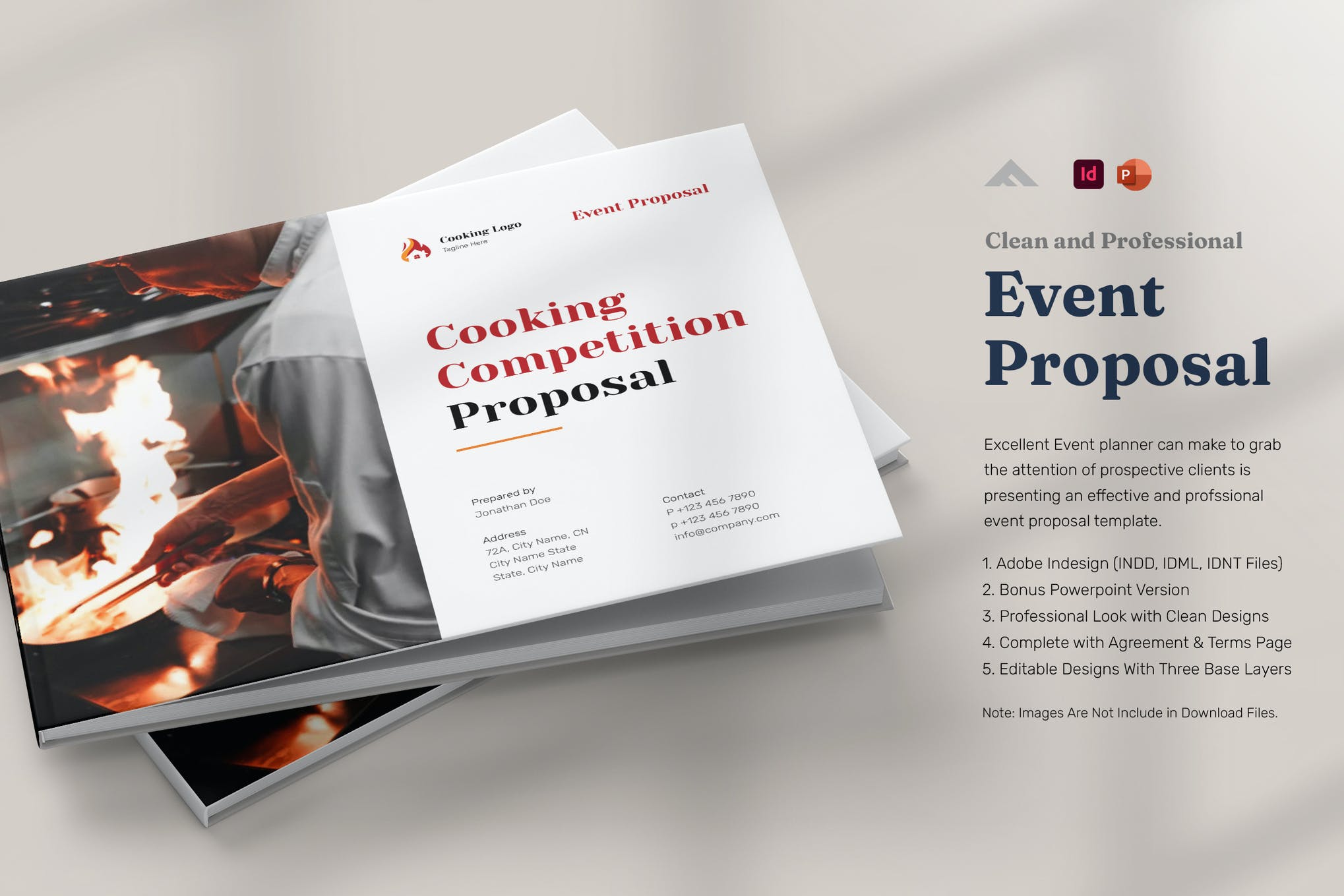 This is an all-inclusive sponsorship proposal template that will help you reach out to sponsors to finance an upcoming event. Right from the purpose of the event, and the preliminary stages, to details of the participants, and guests, this template compiles everything you might ever need to create an impressive event sponsorship proposal.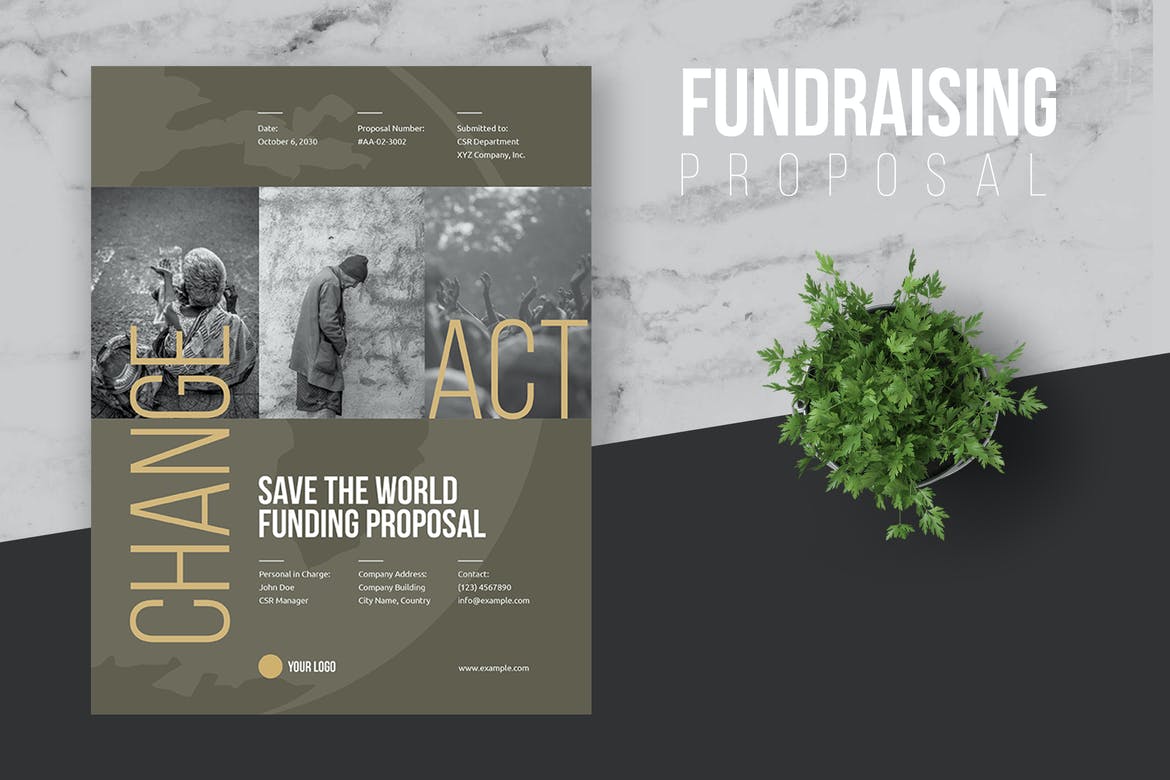 If you're involved with a charity that requires sponsors to keep it running, this impressive sponsorship proposal template will make your life easier when it comes time to pitch for new funding! It comes with 52 professional-looking page layouts, infographics, tables, charts, and free web fonts for you to use, plus a print-ready CMYK color space.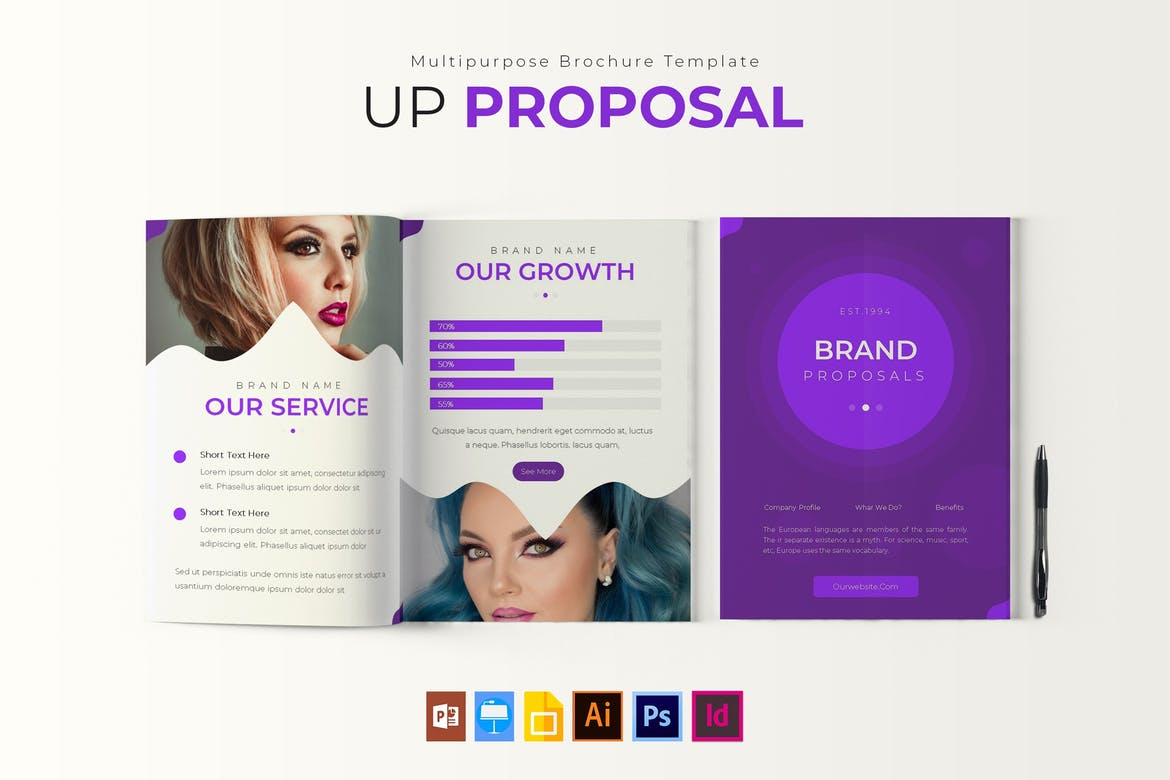 If you need sponsorship for a salon or just want to get inside access to the beauty industry leaders, this is the sponsorship proposal template for you! It features fun, stylish typography and artistic graphics with a clean, minimal layout, and can be customized using Indesign, Photoshop, Keynote, PowerPoint, and Google Slides.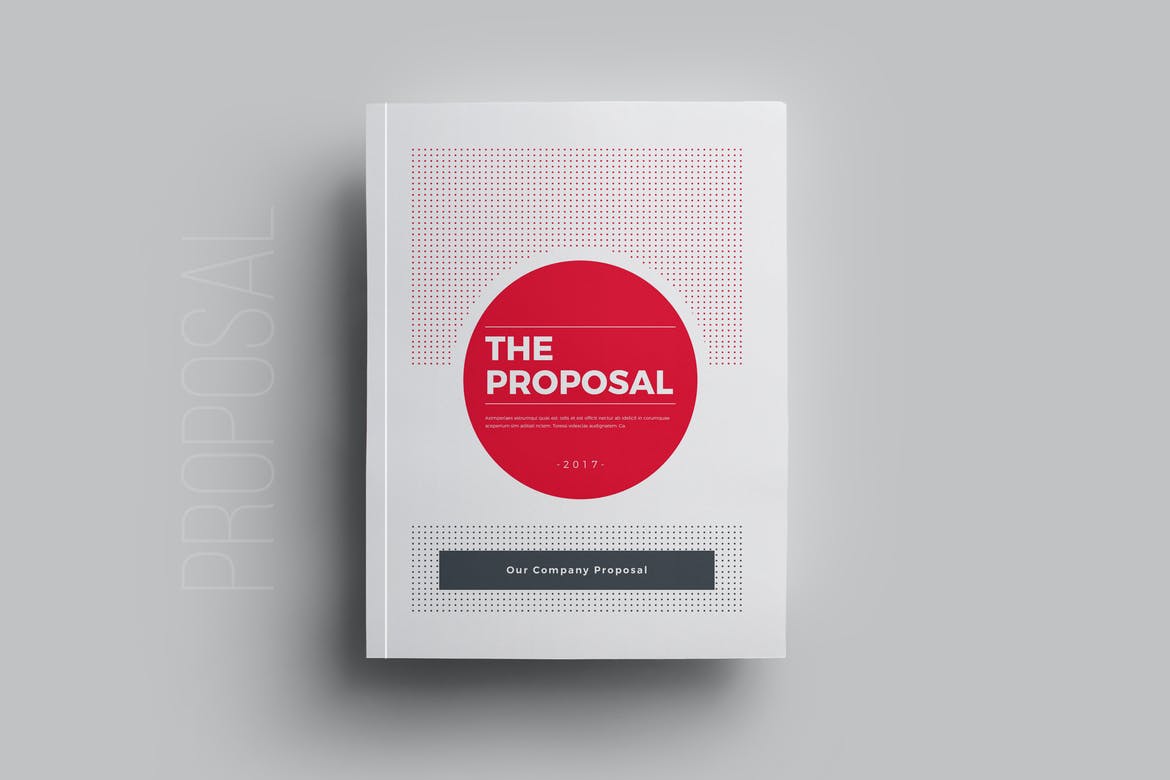 Another super versatile option that can be used for any corporate or industry event, this template for Adobe InDesign consists of beautiful page layouts, free fonts, CMYK color space, and image placeholders for you to customize as you desire, plus it comes in two paper sizes and a help guide for seamless editing.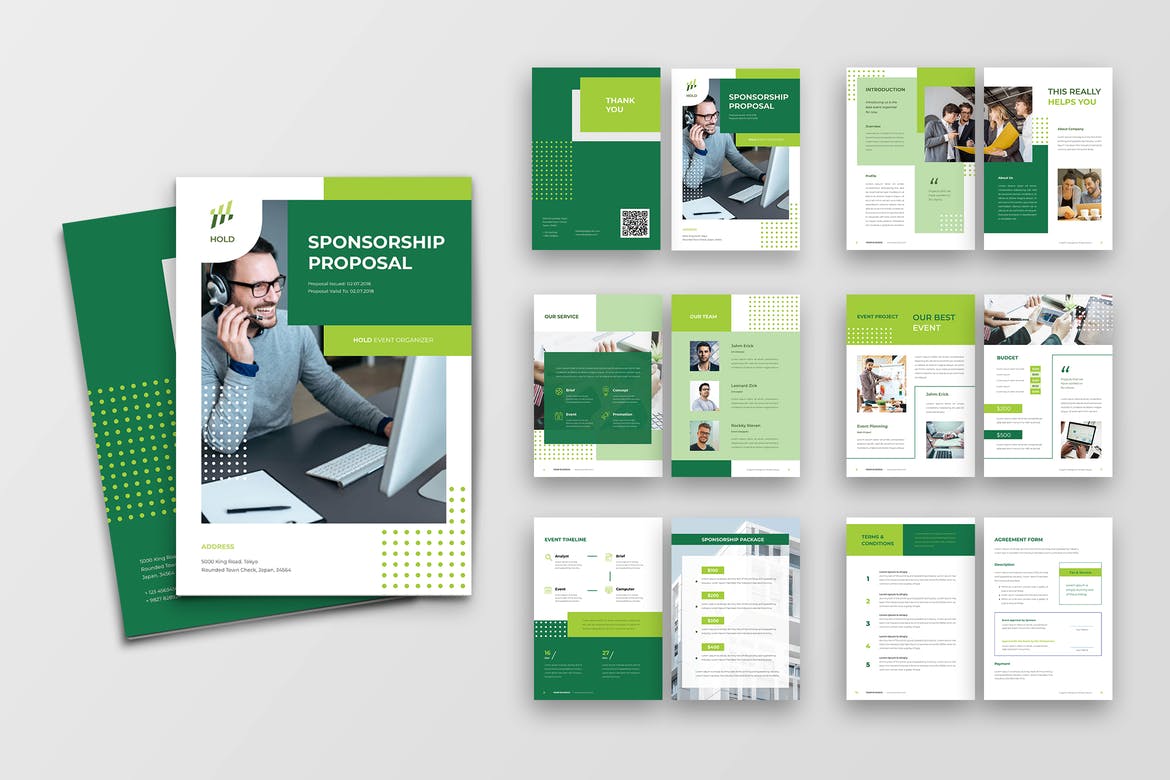 Perfect for an important corporate event such as a seminar or conference, our next sponsorship proposal template consists of 12 total pages, each with unique and fully editable vector elements, free fonts, and 3 mm bleed. It's compatible with InDesign and comes in a print-ready 300 DPI resolution.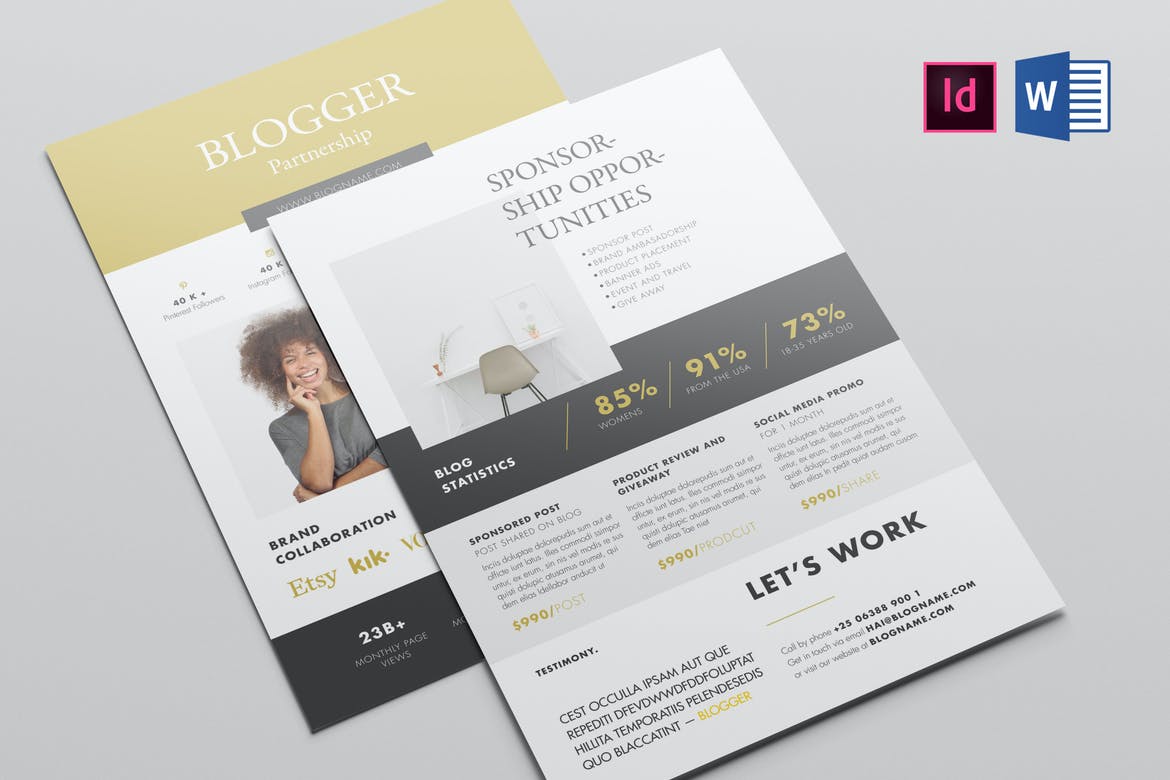 Many bloggers require sponsorship or partnership in exchange for blog marketing, social media promotion or product review offers, hence this template for InDesign and Word is the perfect way to present your blog sponsorship proposal. It features free fonts, fully-layered elements, and an easy-to-customize layout.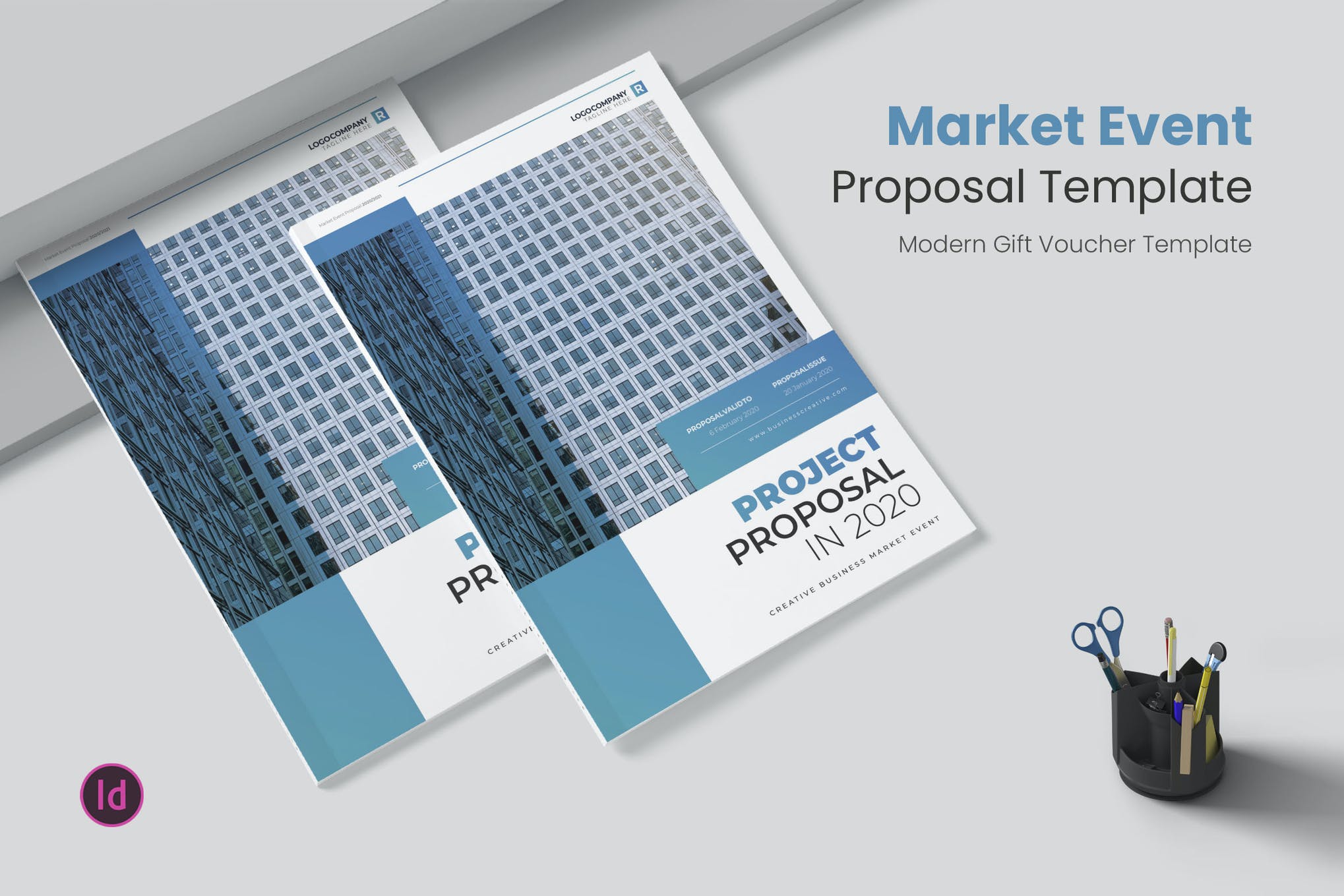 For a simple, strictly professional event sponsorship proposal, consider this InDesign template. It features a clean, modern layout, 12 custom pages, CMYK color space, and free fonts. This template is an excellent choice for seeking sponsorship for business events.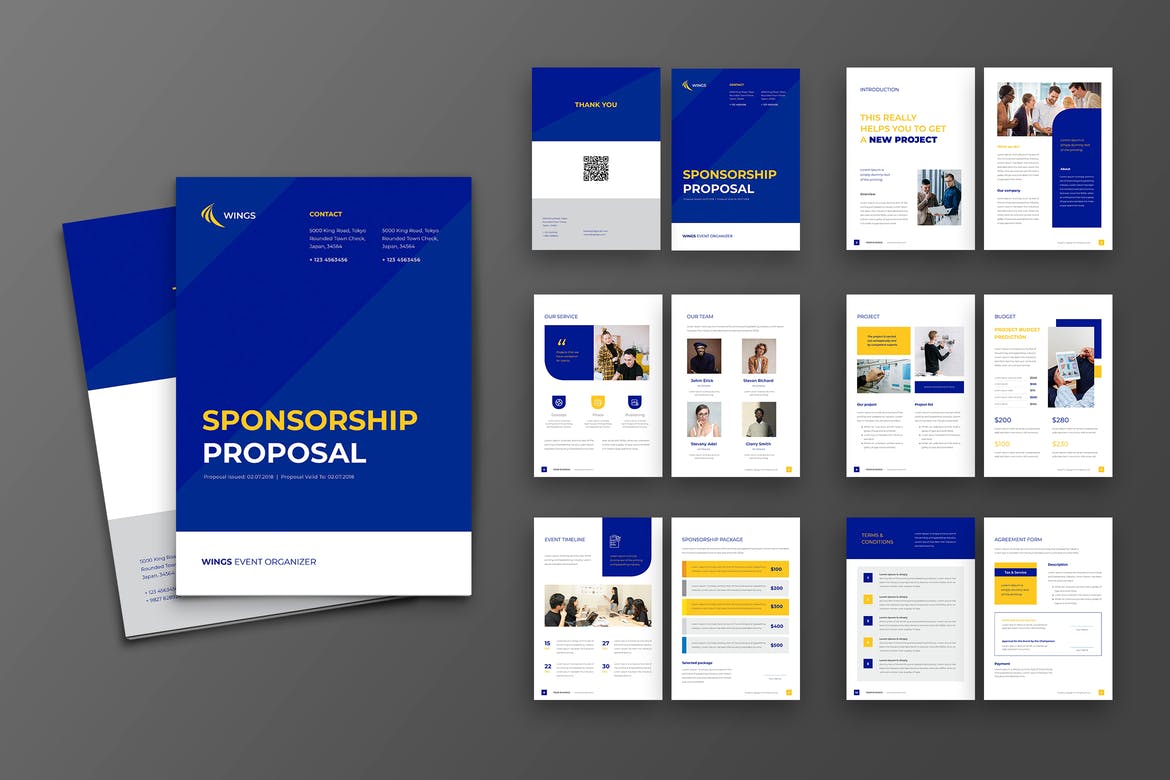 Perfect for a digital marketing event or startup company that requires sponsorship to pursue their dream business, this corporate-themed sponsorship proposal template for Adobe InDesign is a fun yet professional way to make your case and offers a 12-page custom layout, free fonts, and fully-layered vector graphic elements.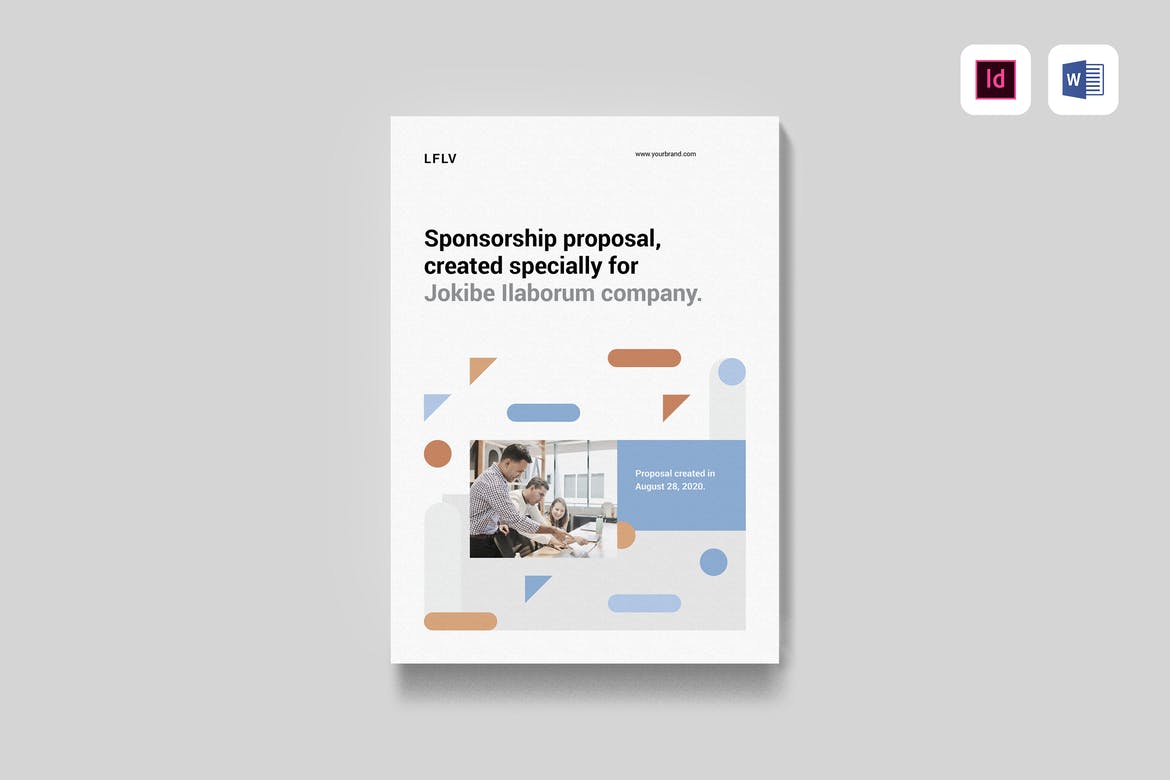 Here we have a truly multipurpose sponsorship proposal template that can be used to pitch for any kind of cause and can be fully customized to suit your purpose. This template can be used with InDesign and Word and comes with 16 pages, paragraph, and character styles, auto page numbering feature, and a guide file to help you edit with ease.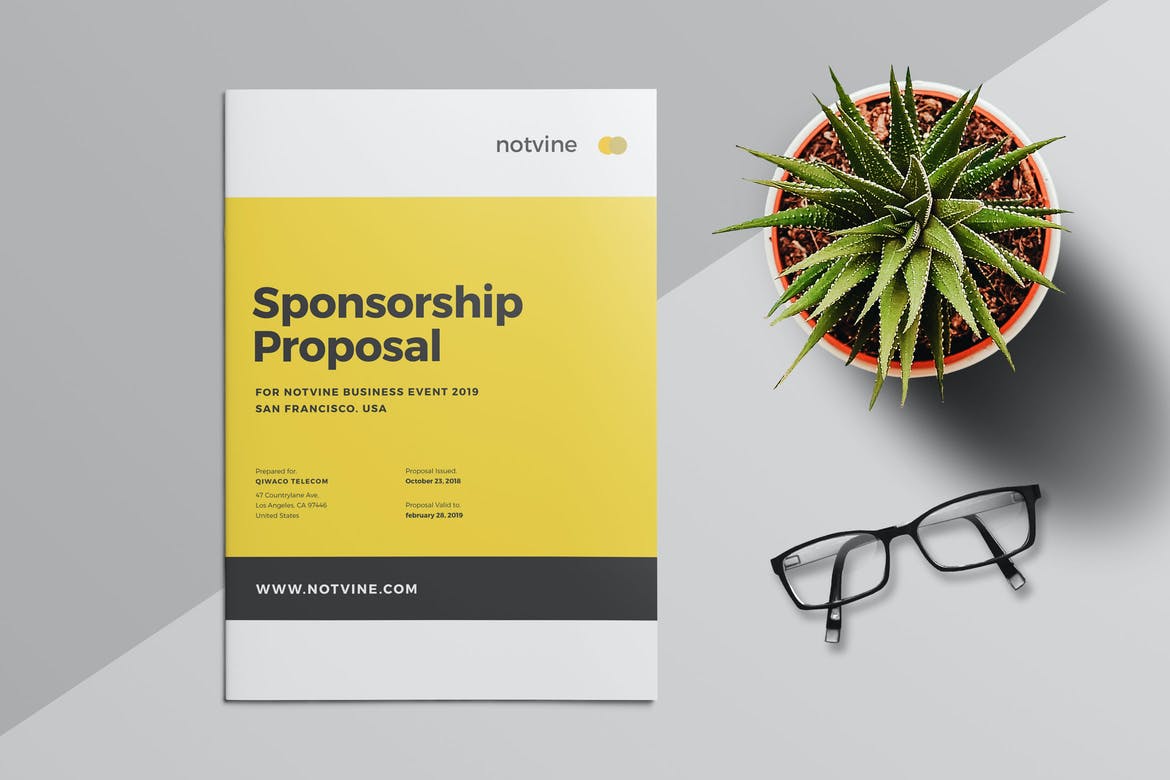 Next up is another versatile option that can be customized using Adobe InDesign, and can be used for virtually any kind of event sponsorship proposal, from charities and benefits to sports teams and community events.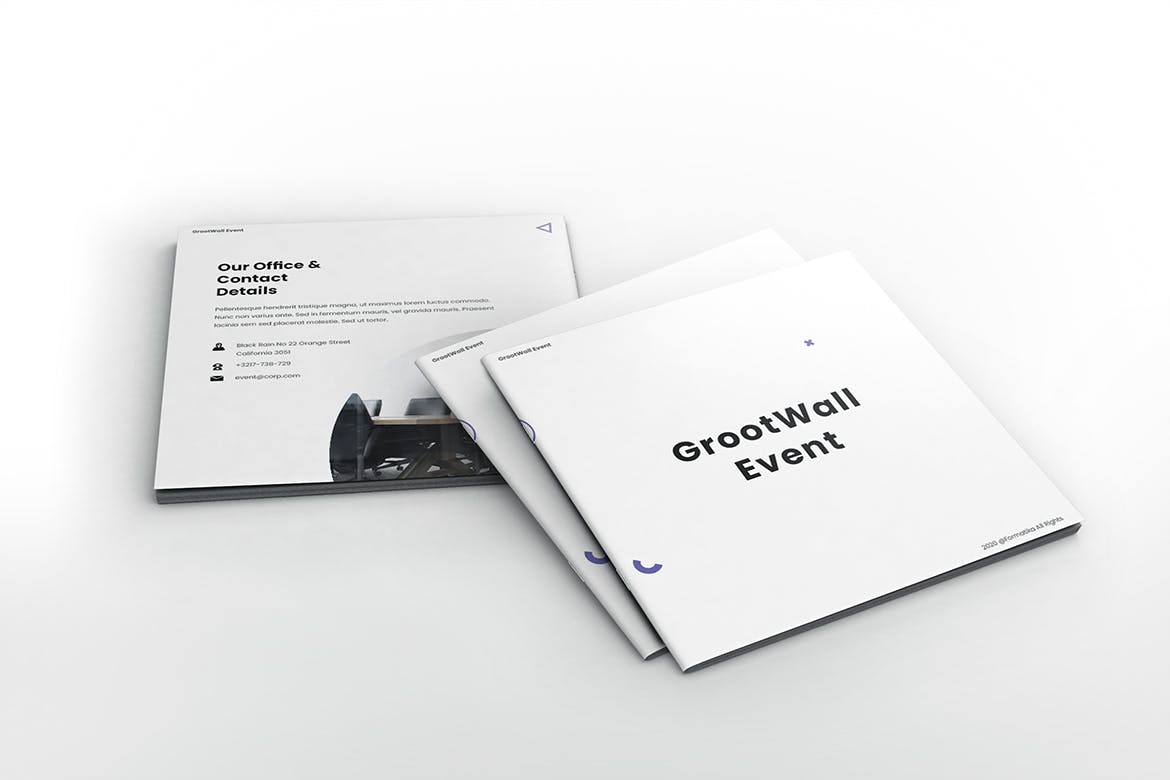 If you need a simple, and elegant sponsorship proposal template with a no-frills approach, this Indesign template is the best bang for your buck. The simple, clean design will make your proposal stand out from the pack, and get you the sponsorship you have worked extremely hard for.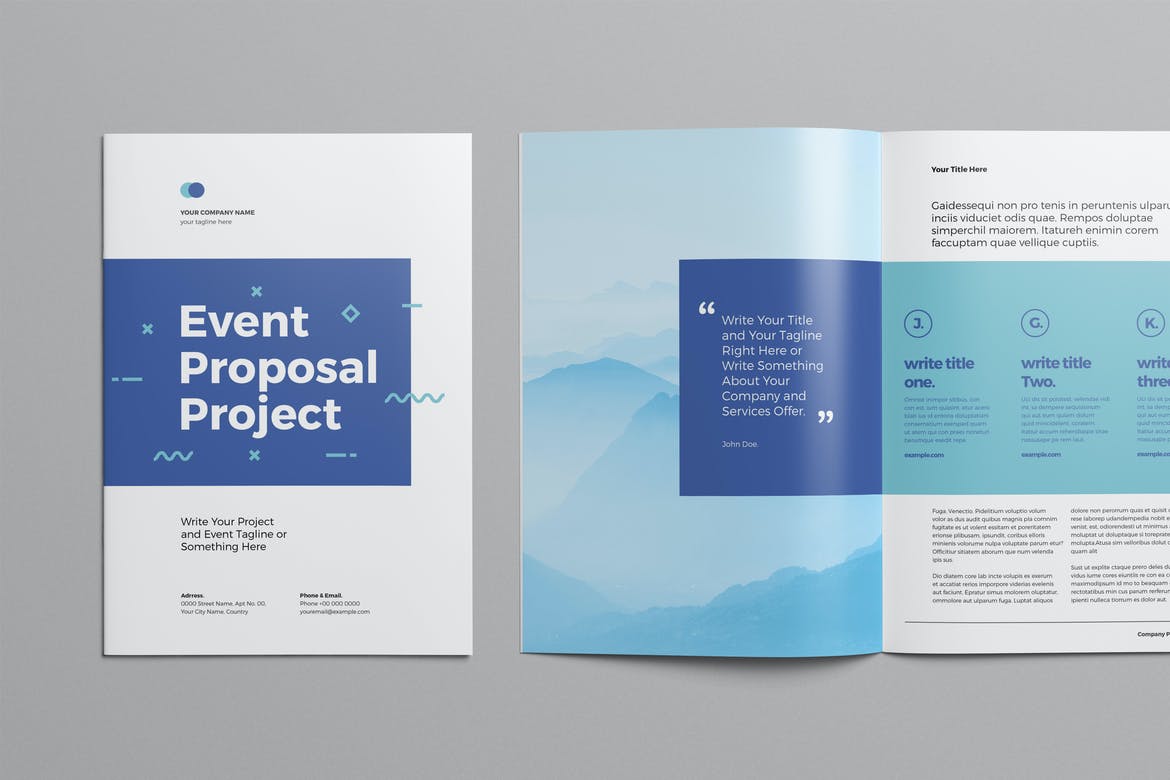 If you're searching for a clean and modern template that's been specifically designed for a startup funding event or sponsorship proposal, this is a fantastic option – it comes with editable page layouts, A4 and US Letter page sizes, free fonts, and fully layered graphic elements for super simple customization, and is compatible with InDesign.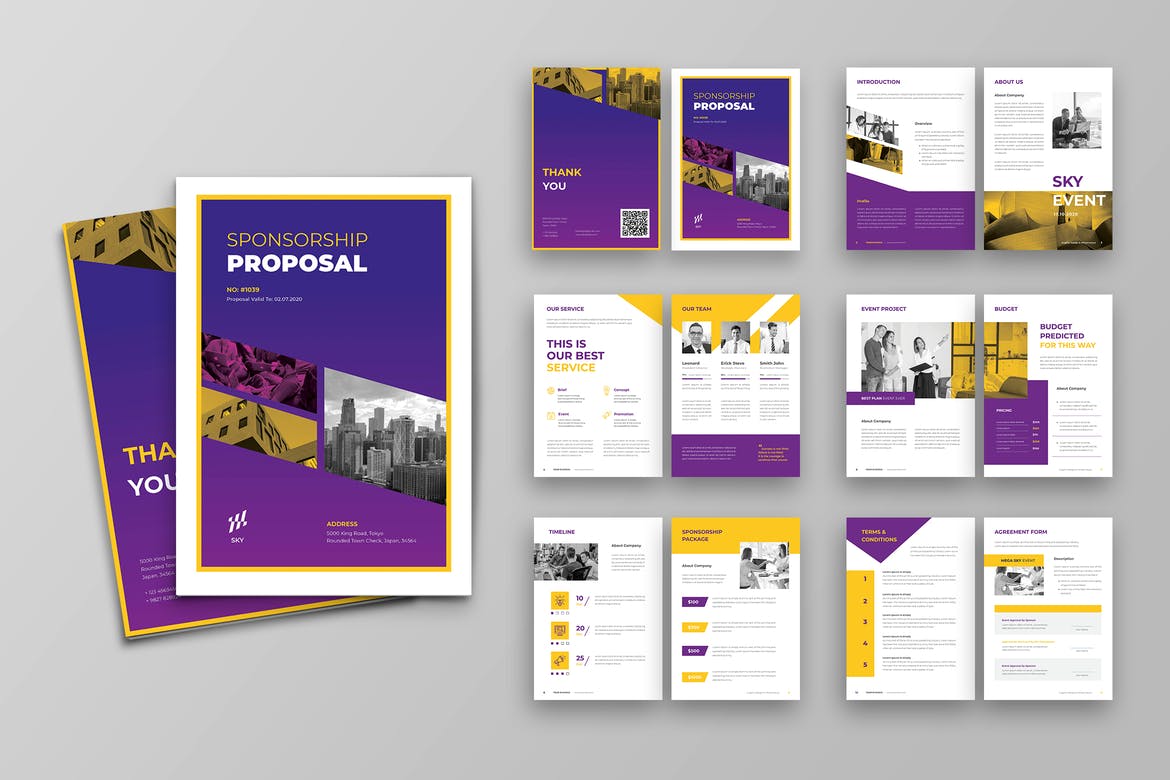 Planning a music festival all by yourself and in need of sponsorship? Our next template is a great option to pitch your music festival planning ideas to the sponsors and make the event a big hit. This beautiful event proposal template for InDesign features a gorgeous purple color scheme and aesthetically pleasing graphic elements.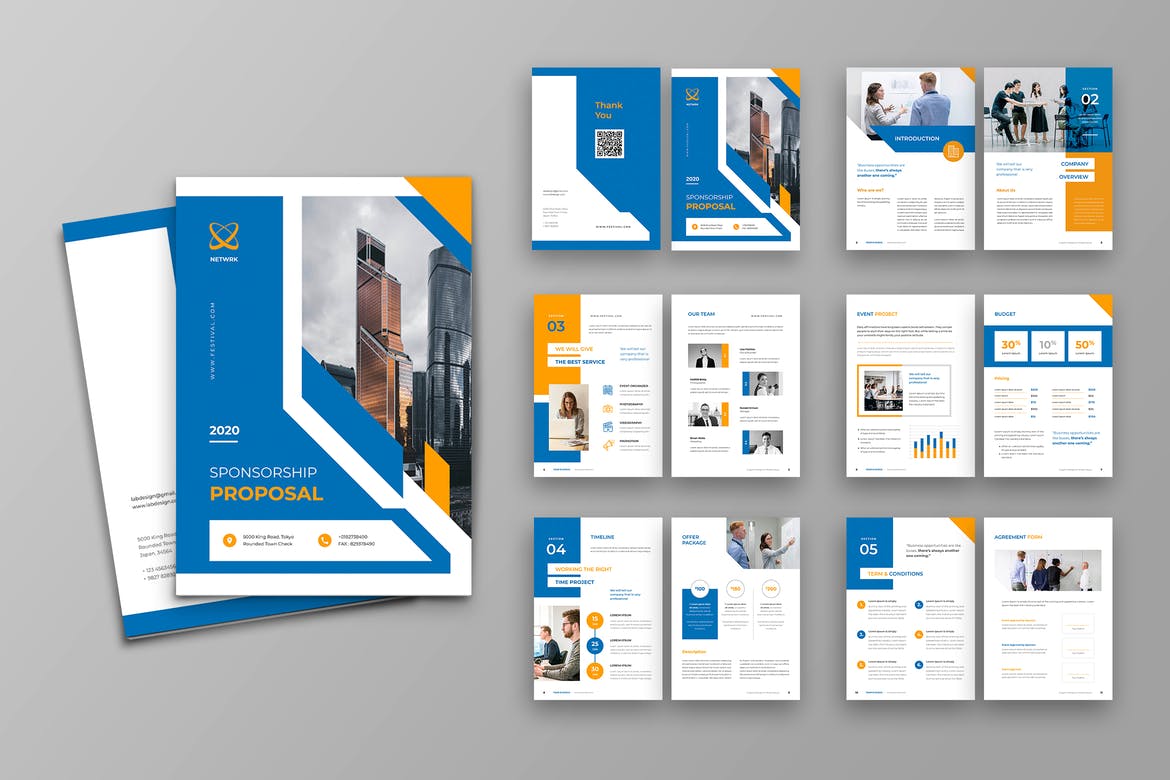 Here we have a versatile sponsorship proposal template for InDesign that can be adapted to fit any kind of business or charity. It includes 12 unique page layouts, 3 mm bleed, free fonts, animations, and a range of fully-layered vector graphics for you to mix, match, and customize.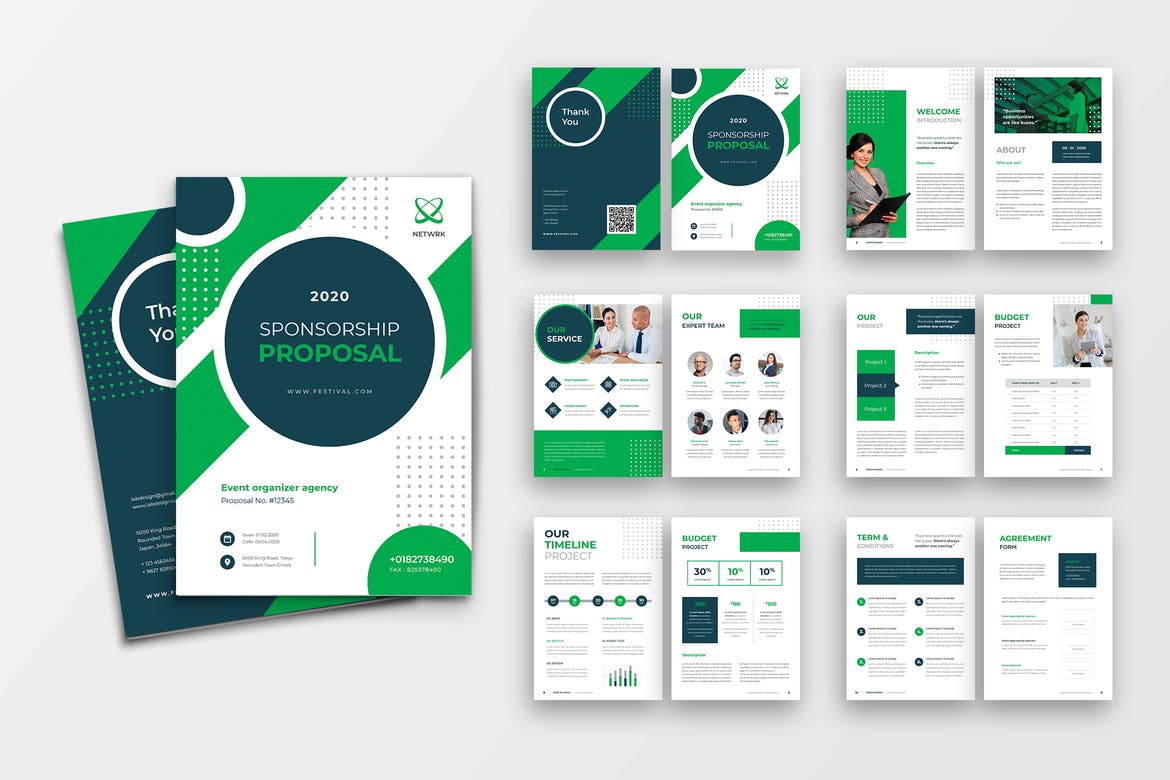 Organizing an event that aims to preserve the environment? Our next template is ideal for environmentalists or nature lovers to use for their sponsorship proposals. It features 12 beautifully designed layouts in green, 3 mm bleed, free fonts, print-ready 300 DPI resolution, and fully layered graphics.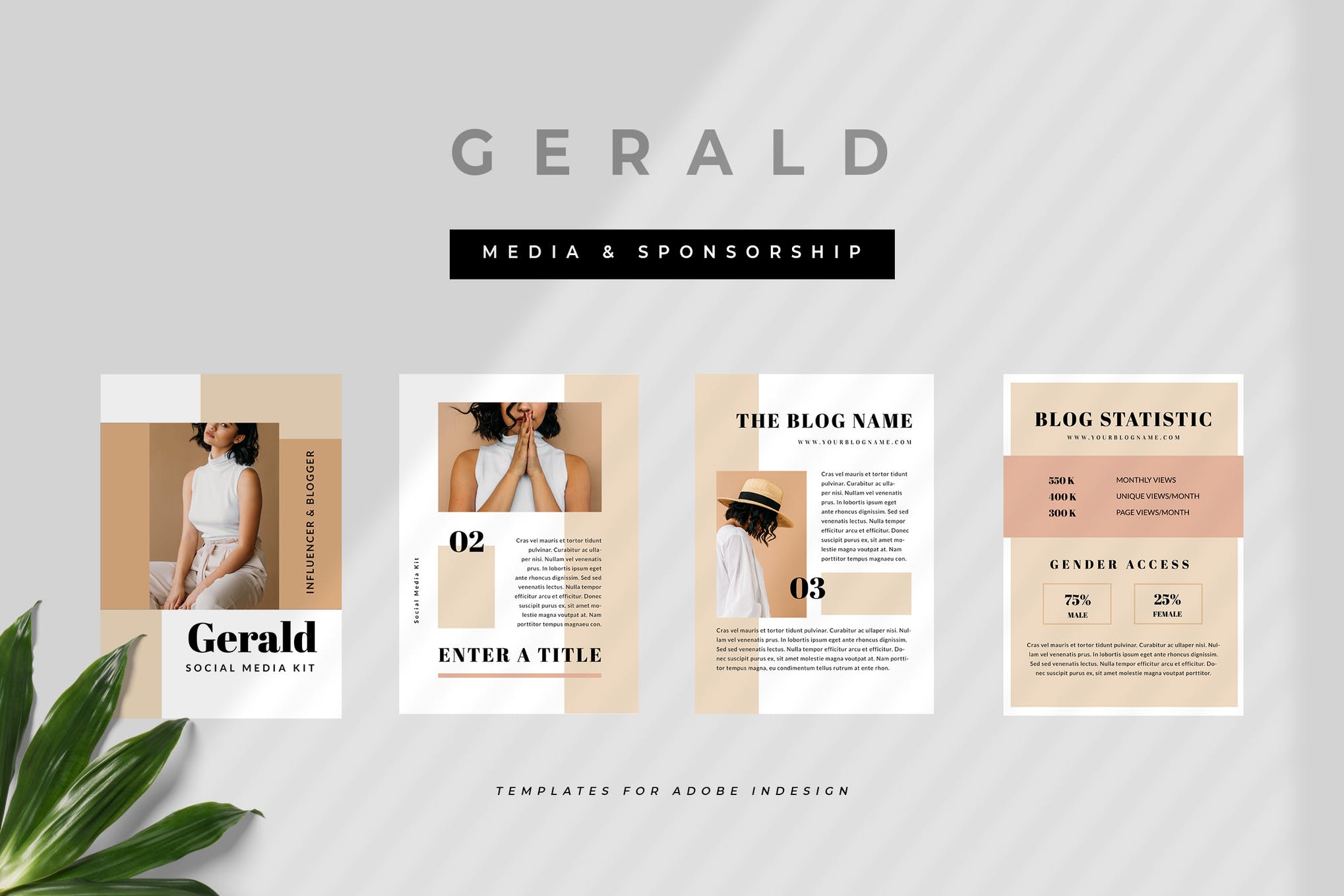 Gerald is an elegant and stylish blog media kit for fashion bloggers, beauty bloggers, lifestyle bloggers, fashion businesses, beauticians, and stylists. It is a great tool for pitching your blog or business to companies to partner with you and outshine the competition.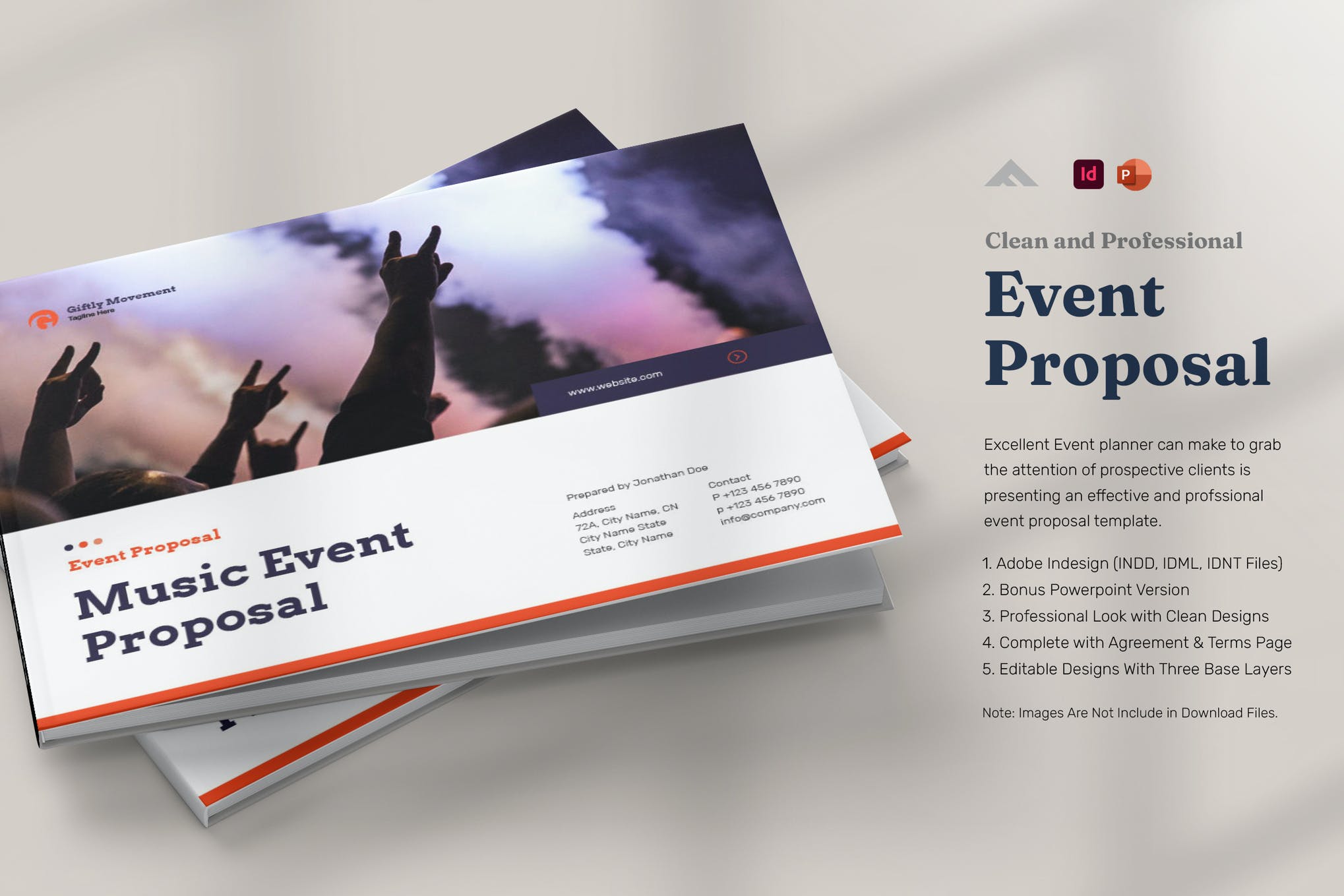 A comprehensive Event Sponsorship Proposal Template for seeking sponsors in order to run an event. It is compiled at the early planning stages and covers the aim of the event and the attendees who will be involved.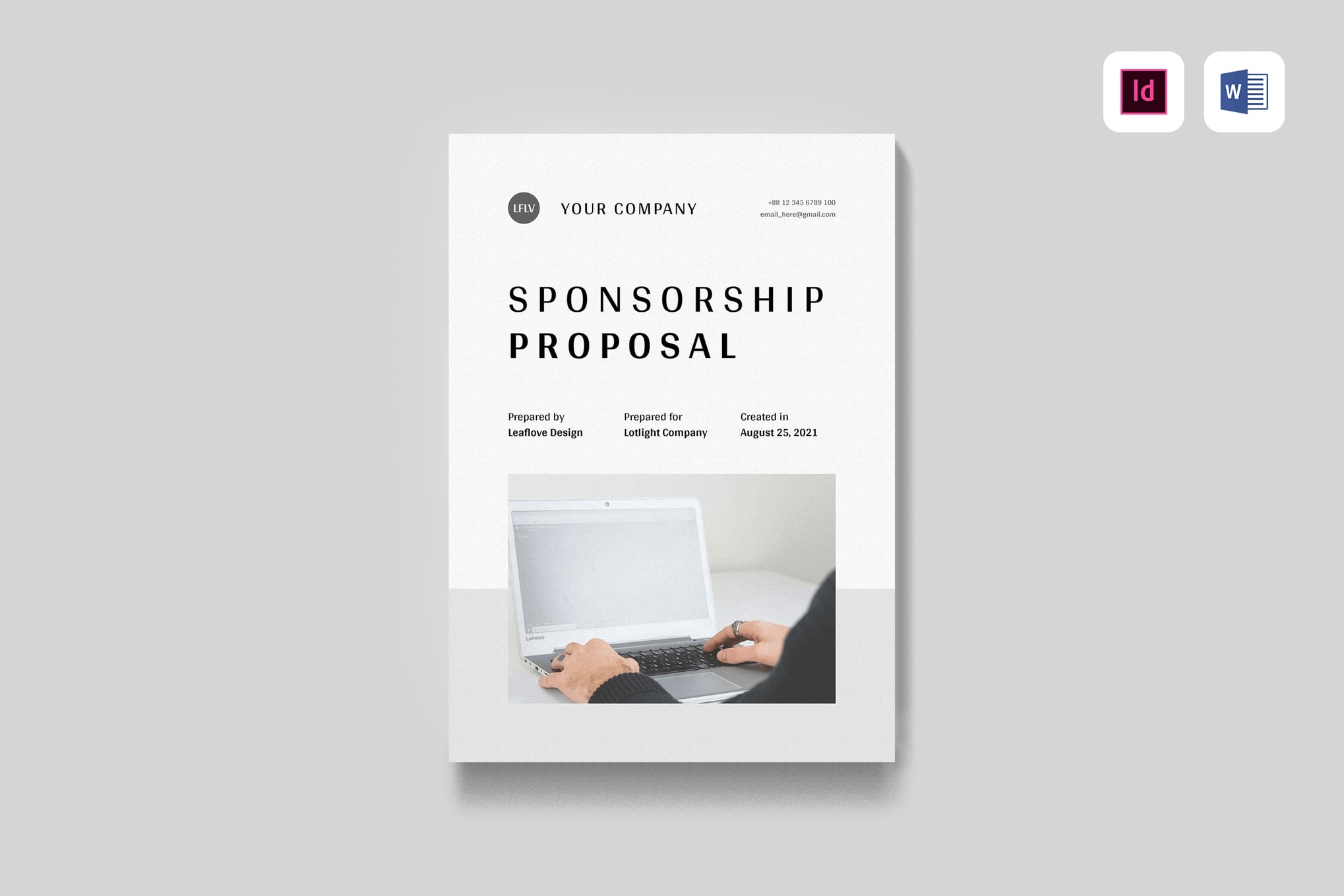 Here we have a simple, sophisticated sponsorship proposal template that can be put to use for virtually any business under the sun. Check it out now!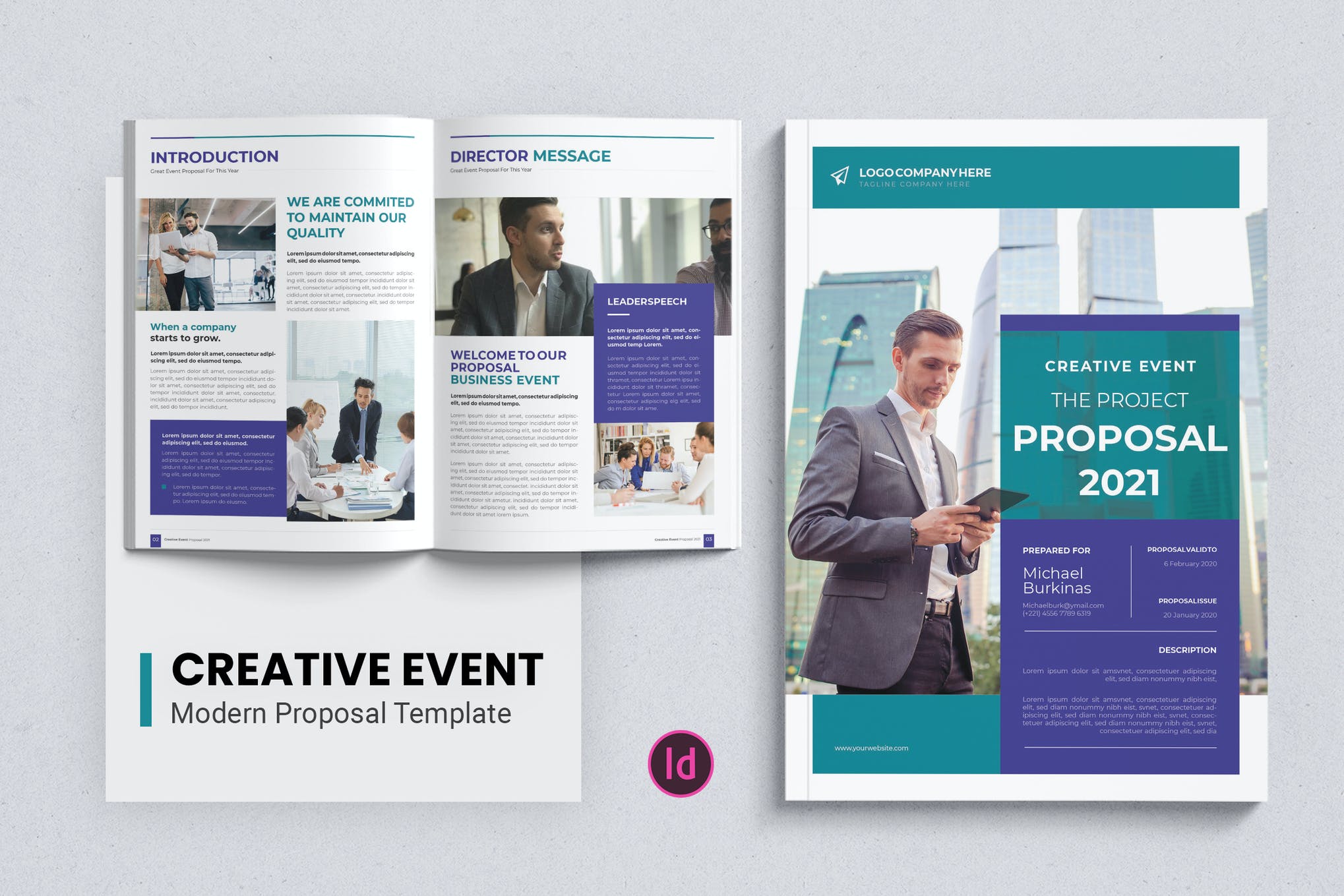 Fancy a vibrant, and creative sponsorship proposal for your next event? Check out this tastefully designed template featuring 20 pages, fully customizable in Adobe InDesign. With such snappy colors and design, this template is certainly one of the best picks on our list.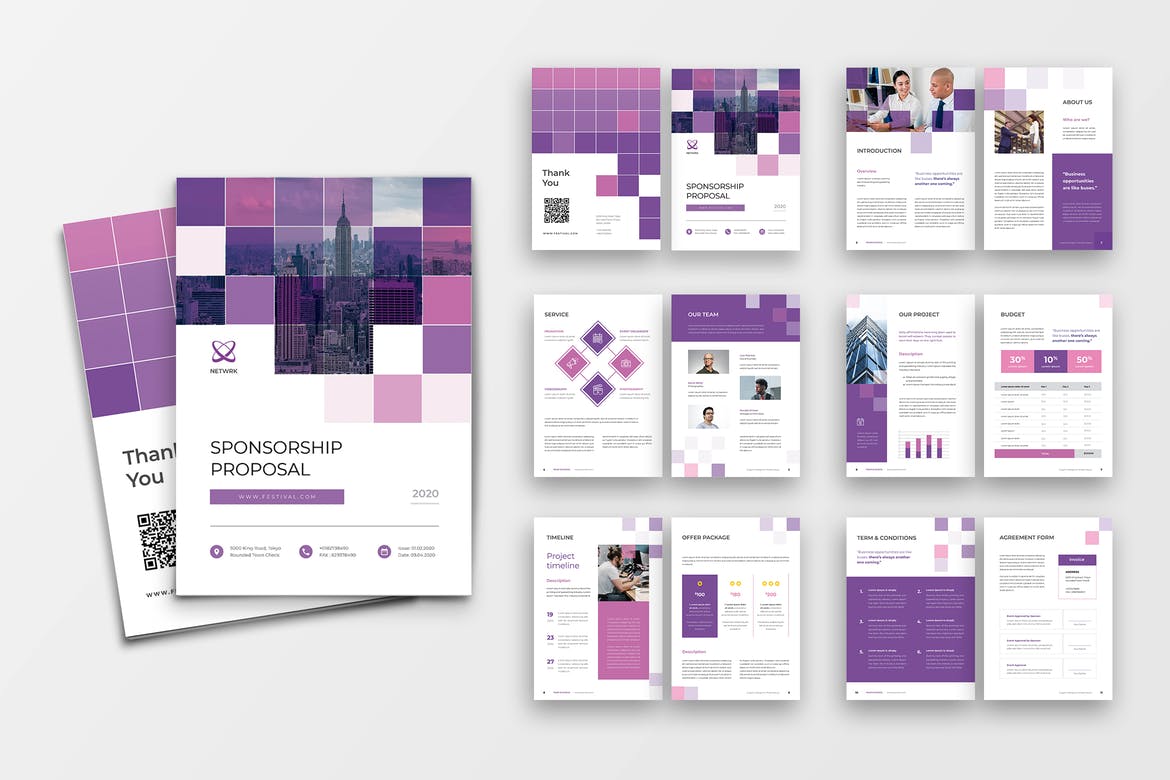 Before we take a look at some free options, consider this stunning proposal template for your next pitch for funding – it includes 12 unique pages with free fonts, cleverly organized layers, and CMYK color mode, and is fully customizable with Adobe InDesign.
Free Event And Sponsorship Templates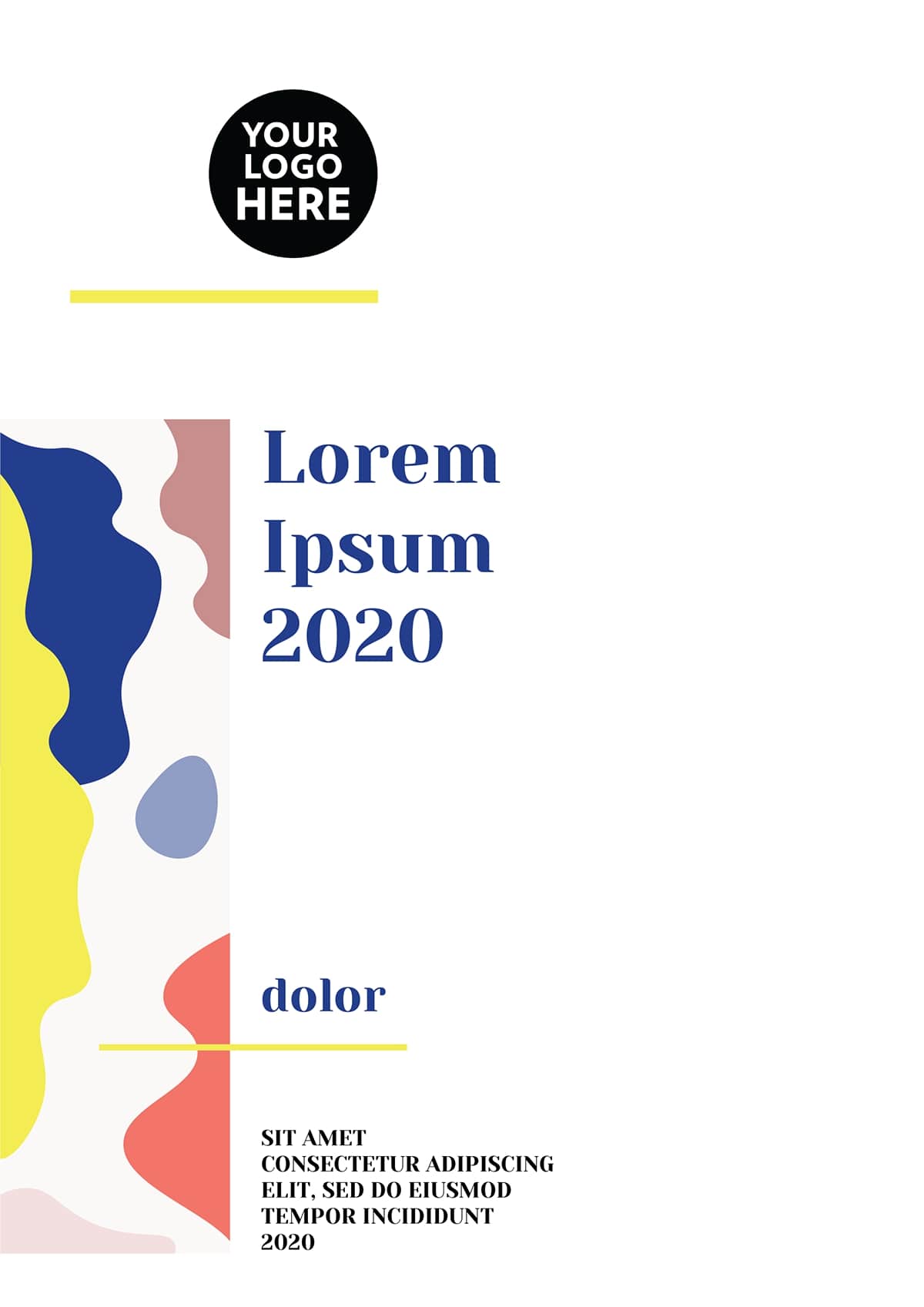 Check out this fantastically designed event proposal template that you'll be hard-pressed to not consider. It comes with a range of beautiful pages, free fonts, and so much more. The best part? It's available for free download.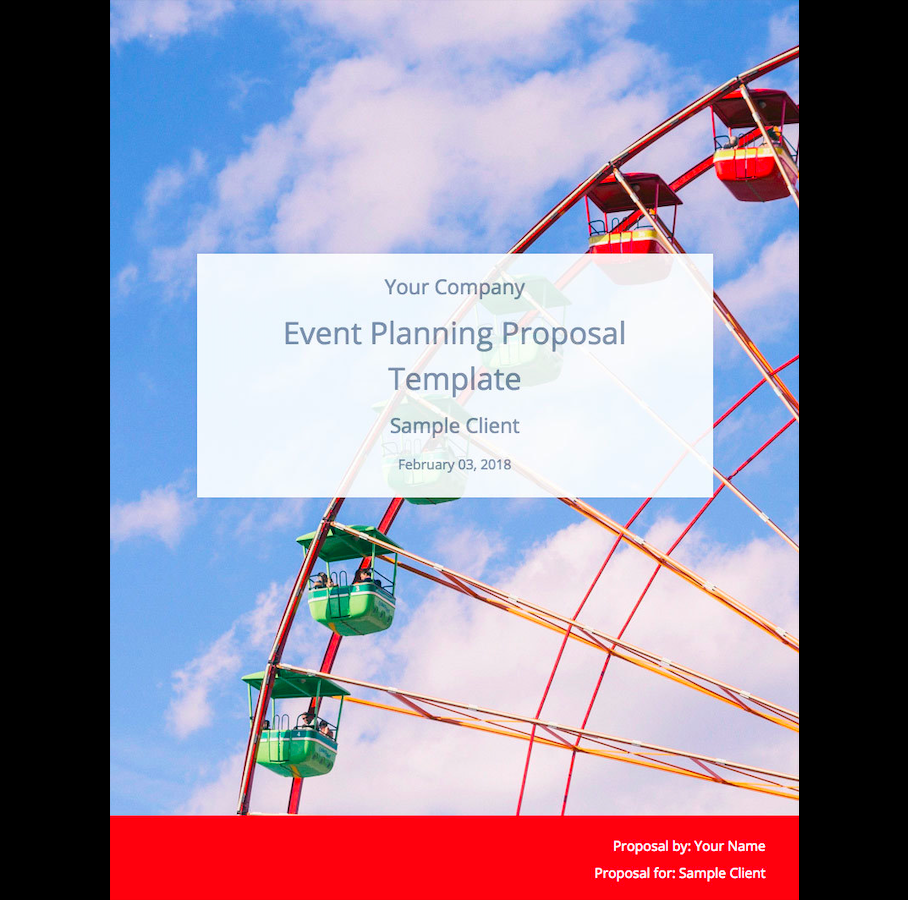 The next free event proposal template in our collection is this festival-themed design for Microsoft Word and Pages, featuring a soft, muted color palette and whimsical illustrations to help put forth your event plan. It's available as a free download from Bidsketch.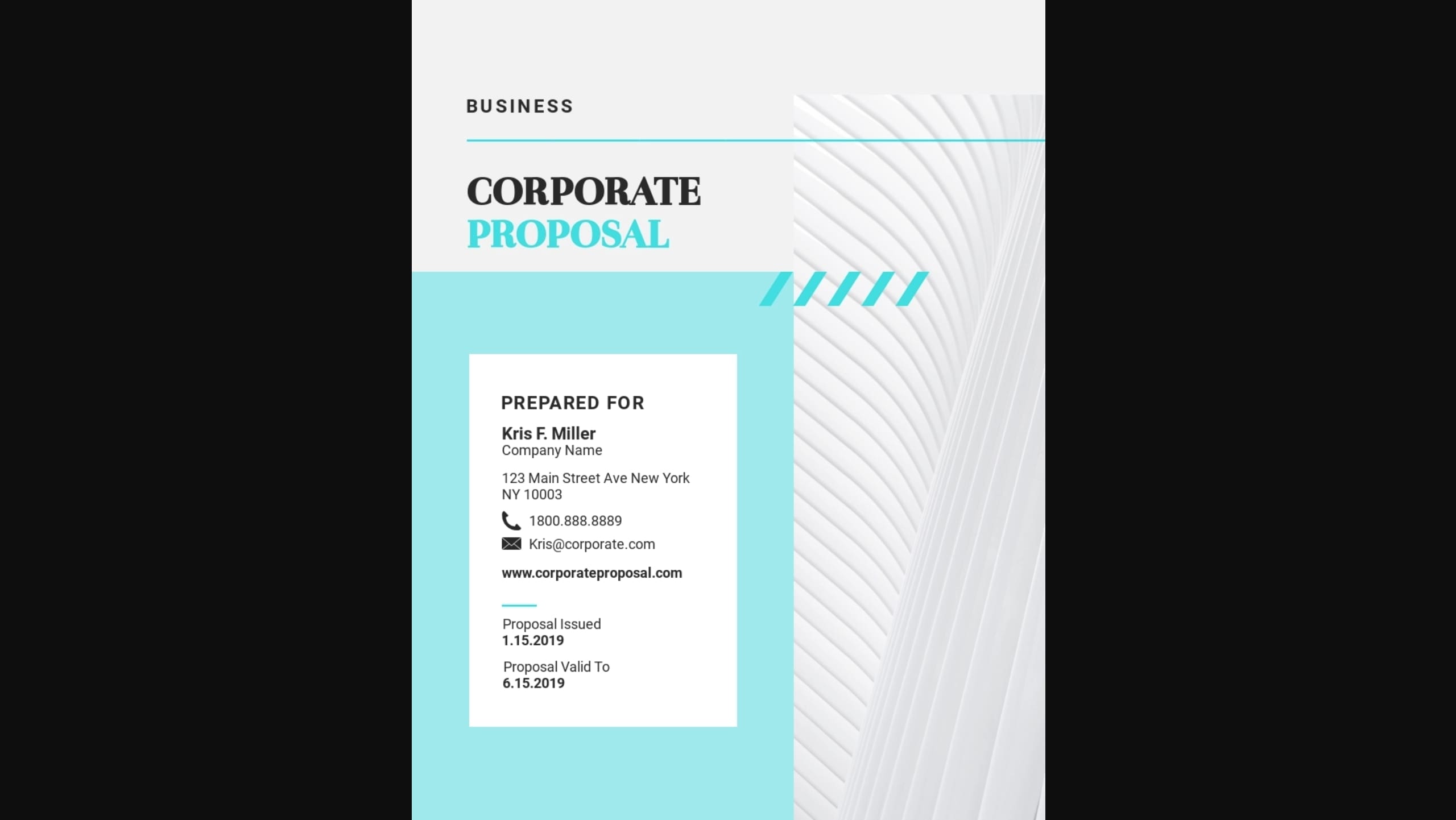 Next up is a clean and professional proposal template ideal for corporate events. The template features a sophisticated design, soft color theme, and strong typography, and it can be fully customized to appeal to your potential sponsors.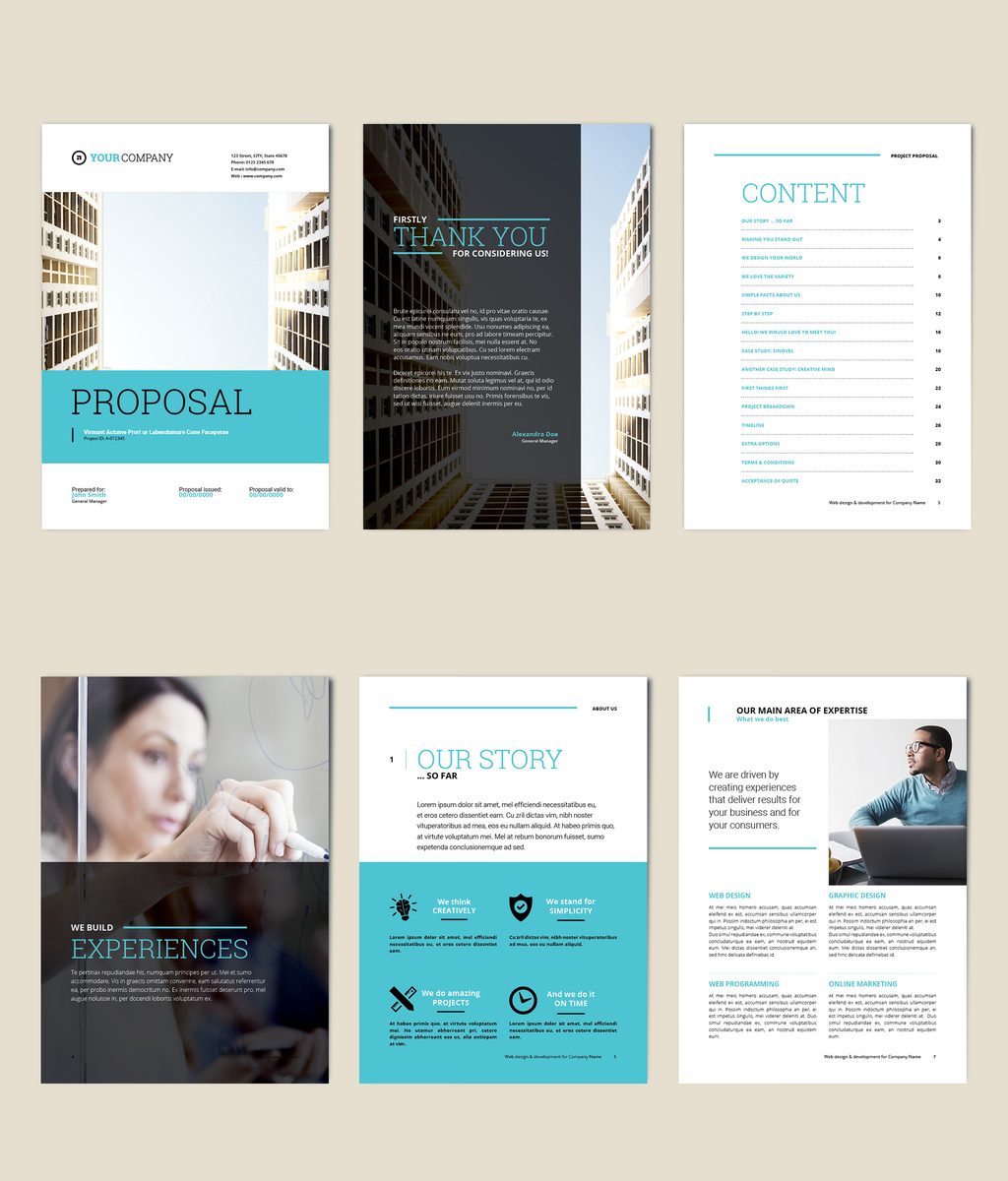 Say hello to this modern, and versatile event proposal template, helping you seek sponsorship in an instant. It comprises 13 carefully crafted pages, A4, and US Letter sizes, and paragraph, character, and object styles for making customization a piece of cake.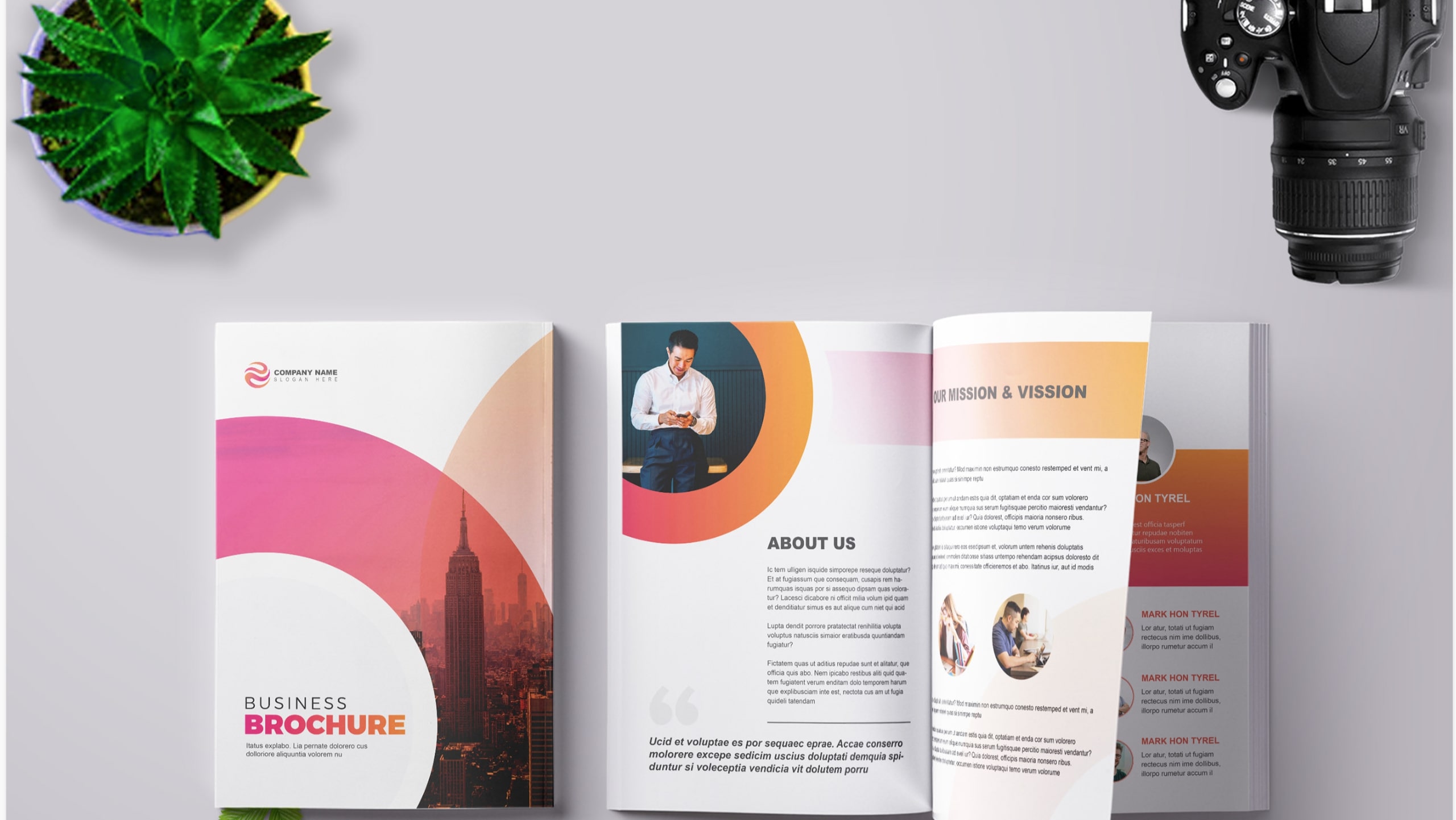 Next up is this free option from Behance that's been purposefully designed as a planning proposal template for a company event and features 8 businesslike pages, free fonts, and customizable graphic elements. It comes in A4 sizing and is compatible with Adobe InDesign.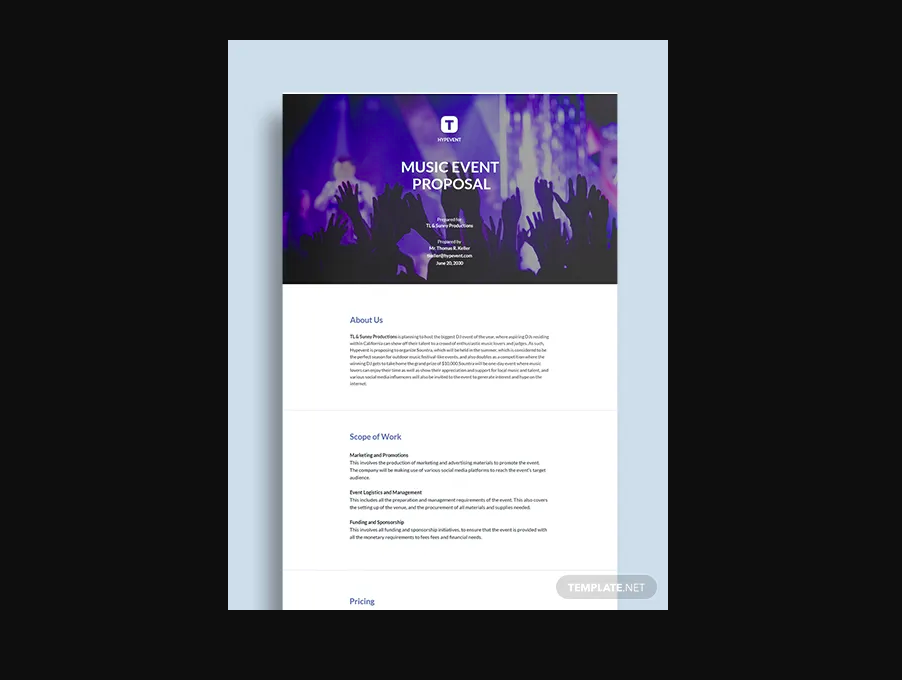 Our final event proposal template is this music festival-themed option featuring a modern and creative layout, easy to edit graphics, and free fonts. It's fully editable in Adobe InDesign, Photoshop, Microsoft Word, and Pages.
And there you have it – a collection of the very best event and sponsorship proposal templates, from free and premium sources across the web to assist you with all of your planning and fundraising activities at work, at home, and anywhere in between.