25+ 3D Lettering Fonts (Best 3D Fonts for Logos, Graffiti & More) 2022
Creating a defined style for your design projects is an important step in making them successful. Regardless of the style of these projects, it's vital that you nail the aesthetic in a way that captures the eye. Yet one often less considered asset of these projects is your font choice.
One of the most eye-catching styles out there is the classic 3D font style, and these days there is a plethora of 3D fonts out there for you to choose from. Whether they be 3D lettering fonts, 3D graffiti fonts, 3D metal fonts, or 3D block fonts, they are all great ways to really bring home a defining style for your projects.
Read on to see our selection of the best 3D fonts, both from premium and free sources, which you can get your hands on right now!
Get every varied font and typeface you could ever need with one simple subscription. From just $16, get unlimited access to thousands of fonts, typefaces, graphics, templates, photos and illustrations.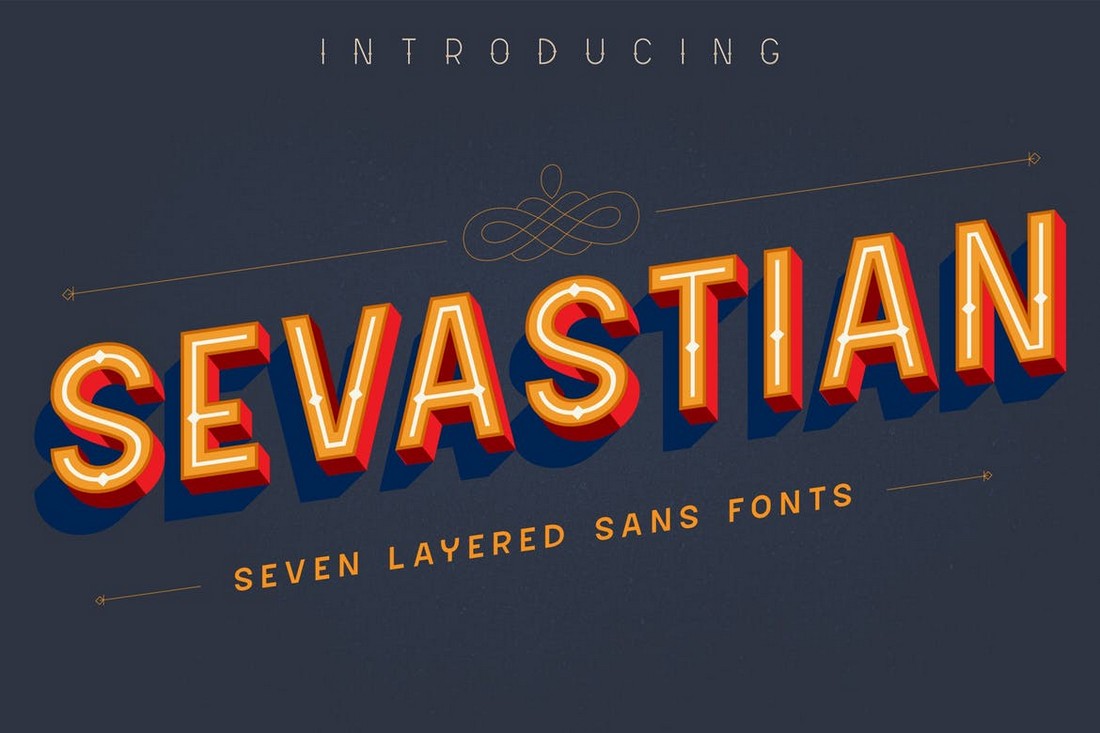 Sevastian is an elegant font that includes a set of letters featuring a mix of modern and vintage lettering designs. It's a layered font that comes in multiple font styles featuring 3D shadows and extrude effects. You can use it to craft attractive titles for posters, flyers, and website headers.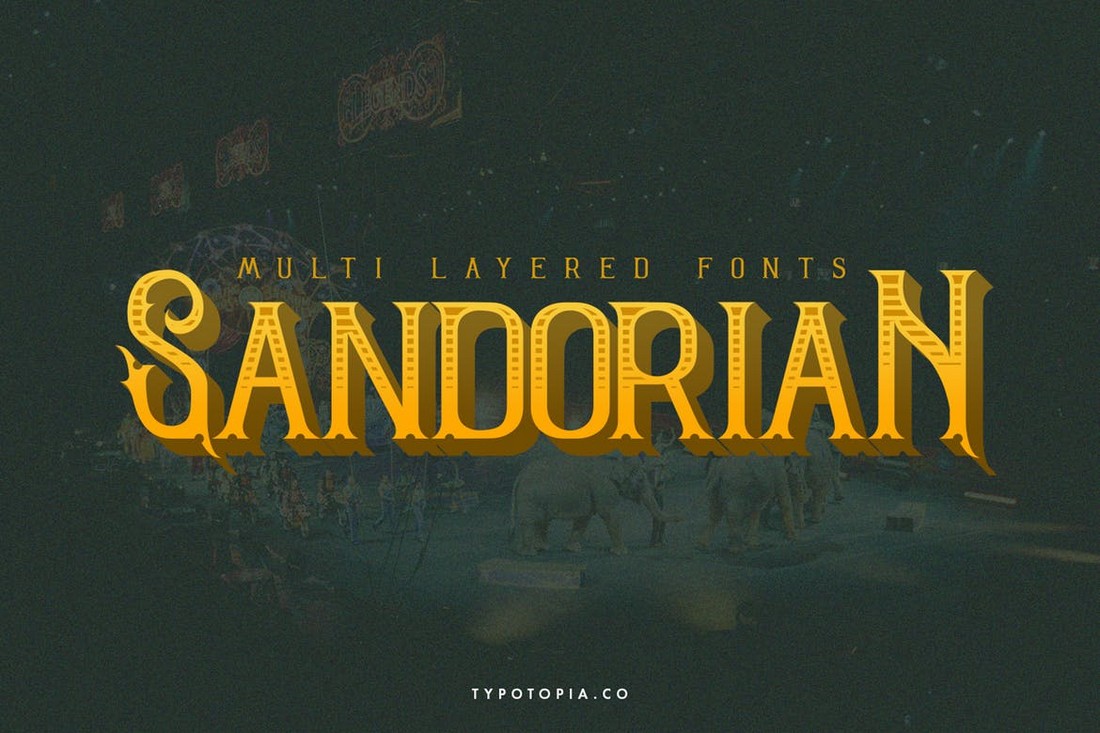 This font features classic serif letters with 3D designs. It also takes inspiration from Victorian-era typography to create a font with a unique look. The font is available in 6 different styles including line and shadow fonts. It's an all-caps font with an alternate set of simple serif letters.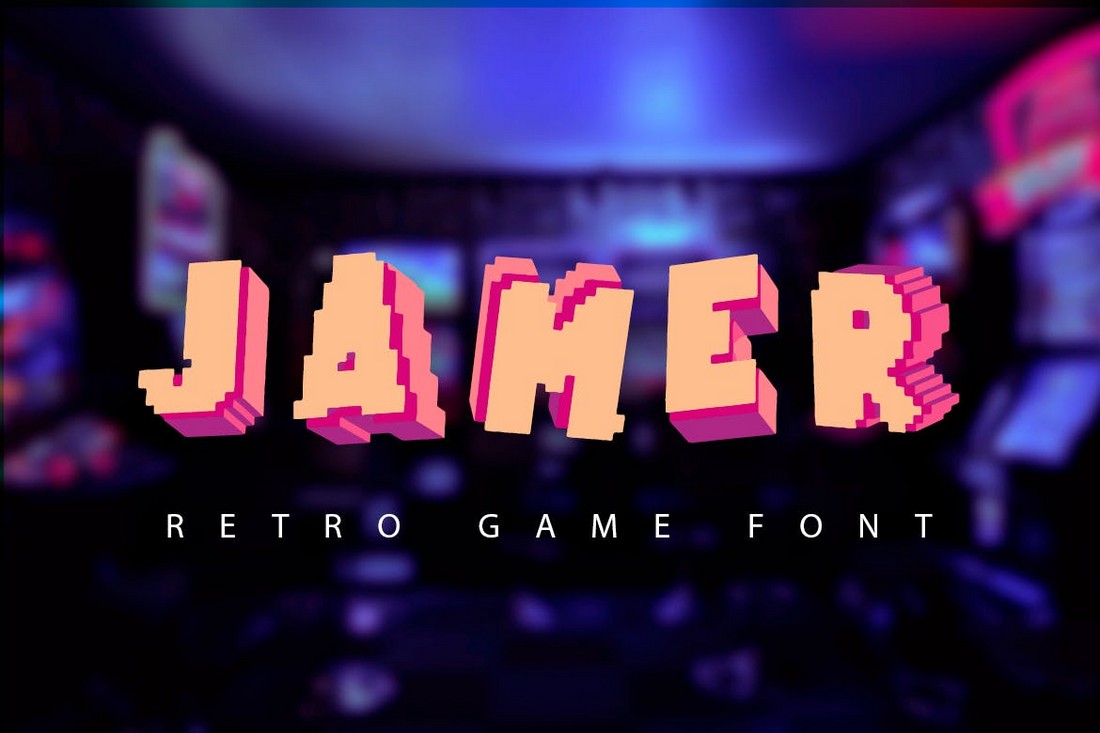 If you're looking for a cool 3D font to craft designs related to video games, this font is made just for you. Jamer is a retro-themed pixel-style font that comes with a 3D effect. It's simply perfect for all kinds of gaming designs.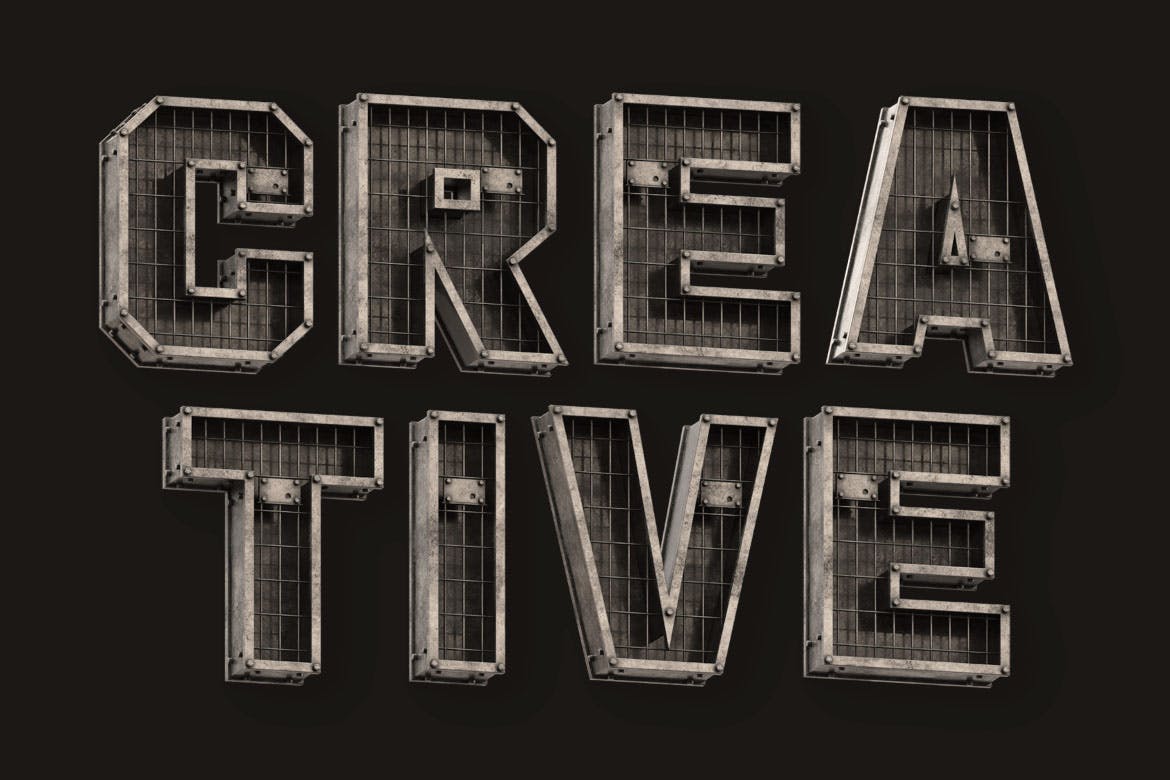 Industrial Box is a captivating 3D font that nails a rugged industrial aesthetic with ease. With hand crafted letter designs, Industrial Box is one of those cool 3D fonts you just can't take your eyes off. Supported for use on Photoshop CC 2017++, Illustrator CC 2018, and Mac apps.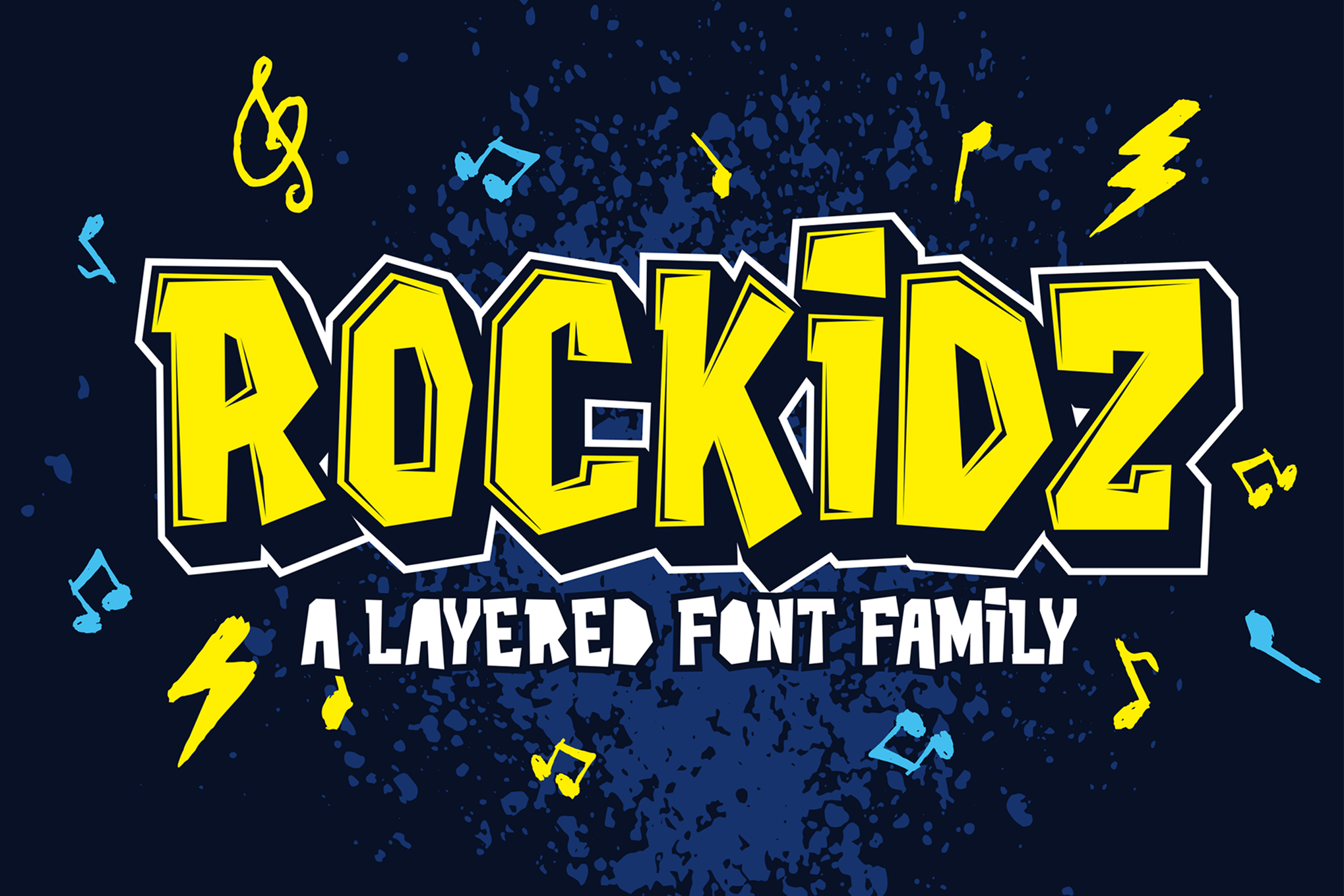 Rockidz is a combination of styles brought to life in a captivating typeface, with both the graffiti style, and the slab font style mixed together into a masterpiece of a font. A powerful display font choice for a wide range of projects, and a large collection of alternate letter styles for you to customize for hours.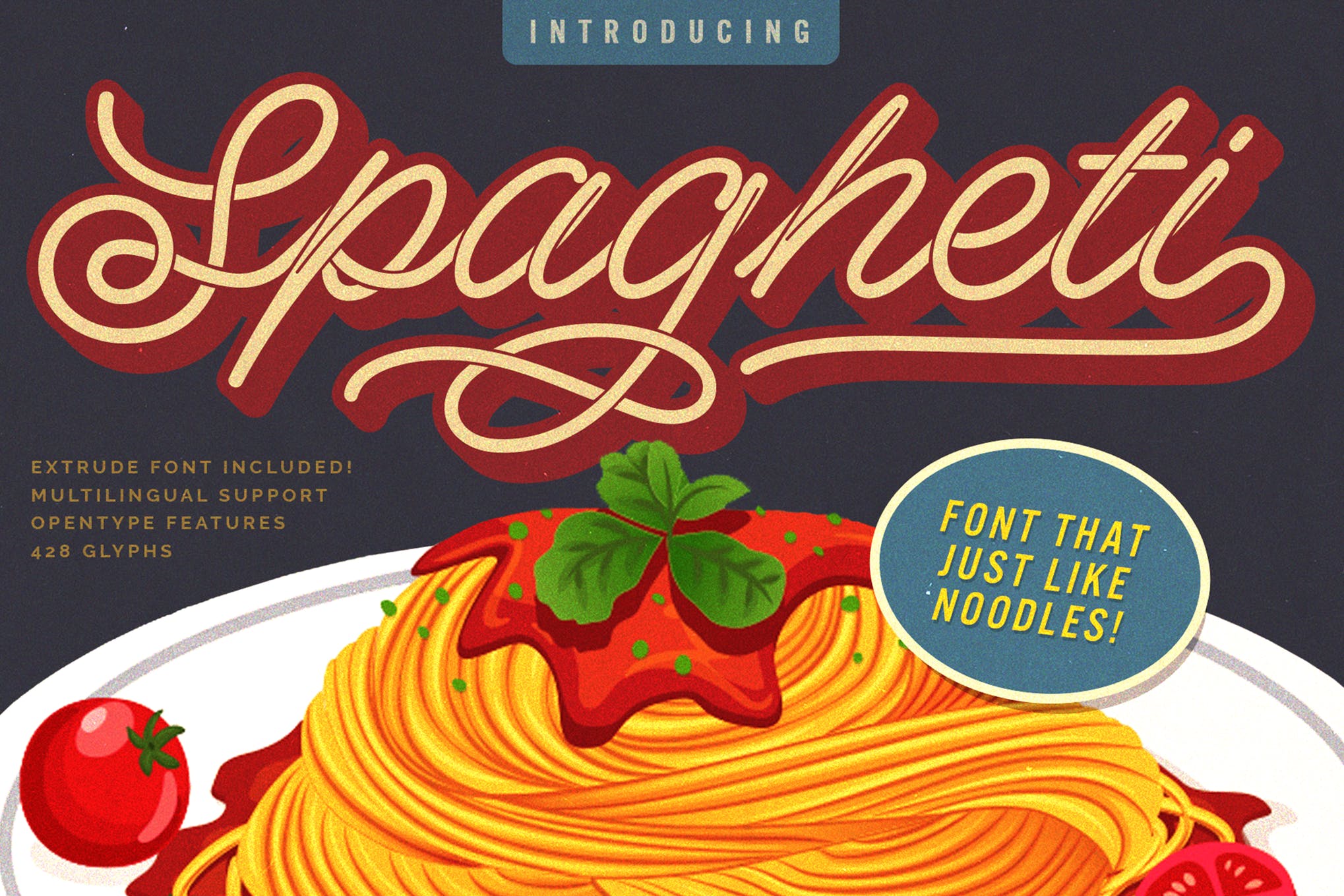 It's not often we see a cursive 3D font style, yet Spagheti Script manages to pull it off in fantastic vintage style. With each character hand-drawn, the artistic talent here is impressive. One of those 3D fonts for logos, posters, illustrations, and branding that is hard to not look at twice.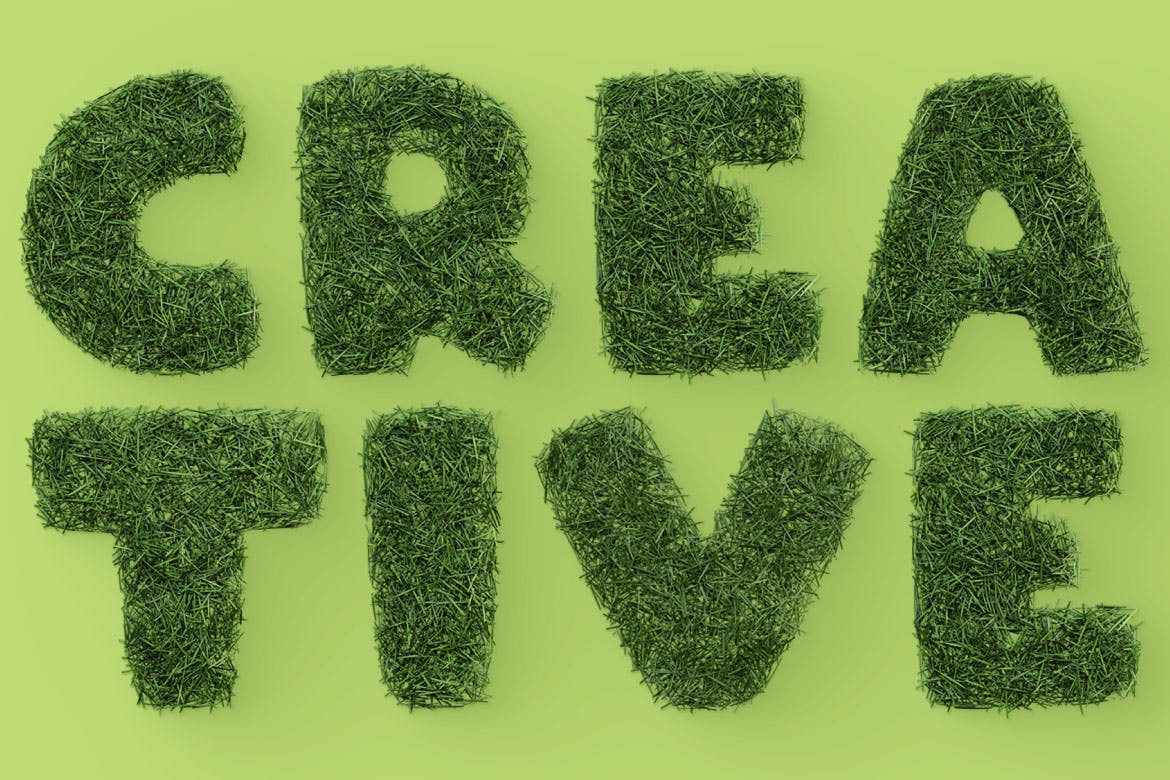 Grass Bold is one of the best 3D fonts that brings a unique take on the 3D format. Each letter design appears as if it has been cut from your front lawn. The Grass Bold design is a typeface with a great aesthetic that will feel right at home in many lifestyle and garden styled branding projects.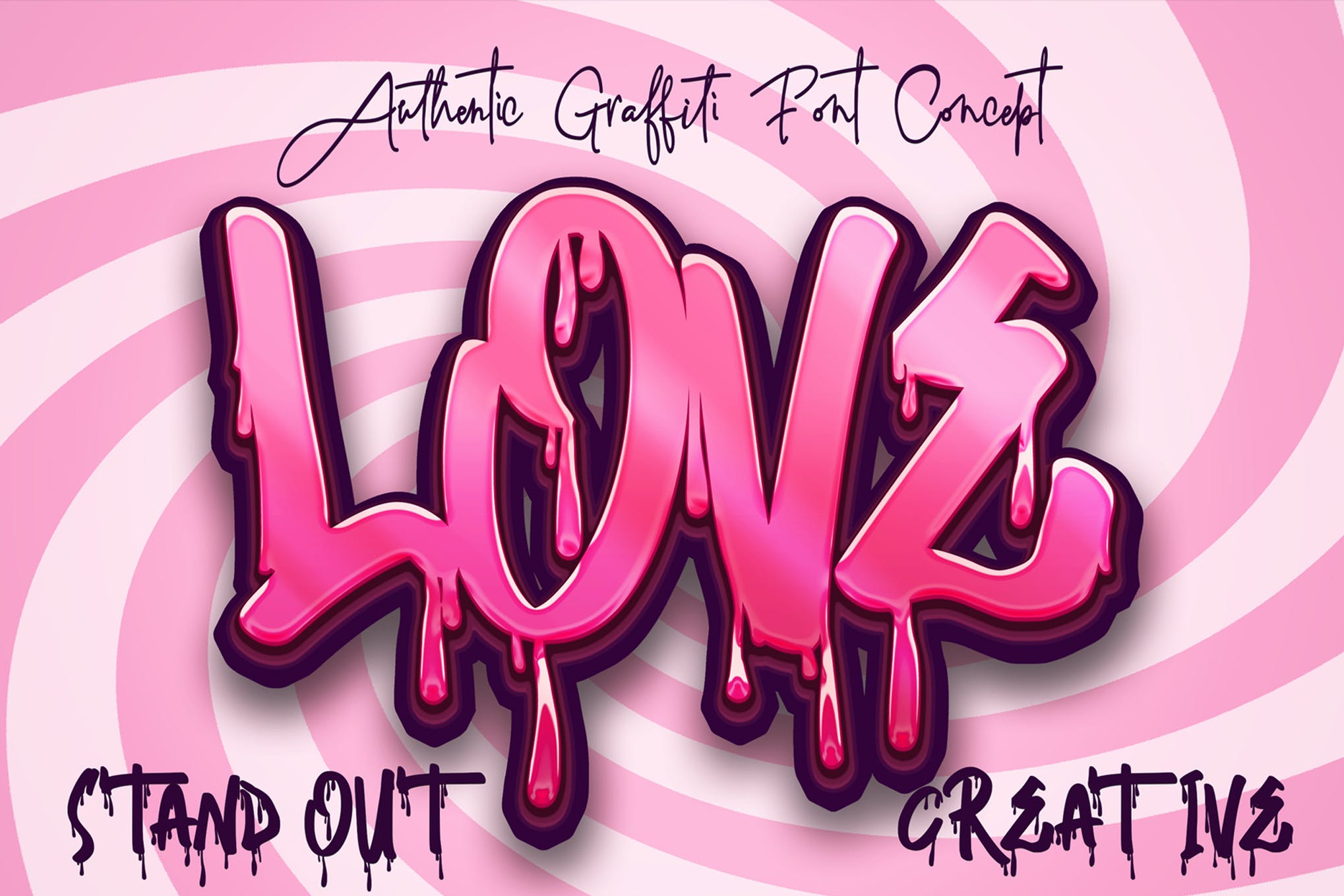 Skater Boys Gravity is a graffiti styled decorative typeface with a lot to love. With each character handcrafted to look as if the paint is still dripping down the page, Skater Boys is a fun and captivating typeface that commands attention. One of those 3D graffiti fonts that is sure to impress.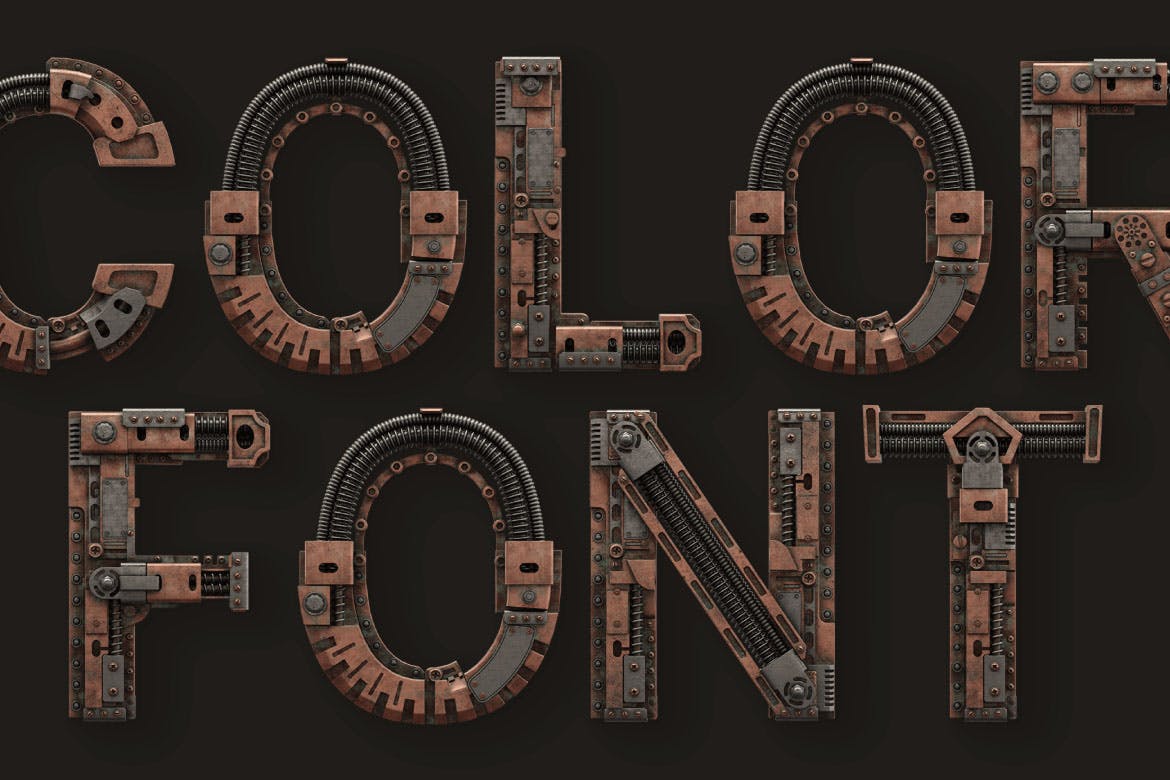 Steampunk brings that gritty coal-powered steampunk aesthetic to a font. With absolutely stunning letter designs, and each letter holding a surprising amount of detail, this 3D font is an impressive showcase of artistic talent. Like most 3D letter fonts, it is supported on Photoshop CC 2017++, Illustrator CC 2018, and Mac apps.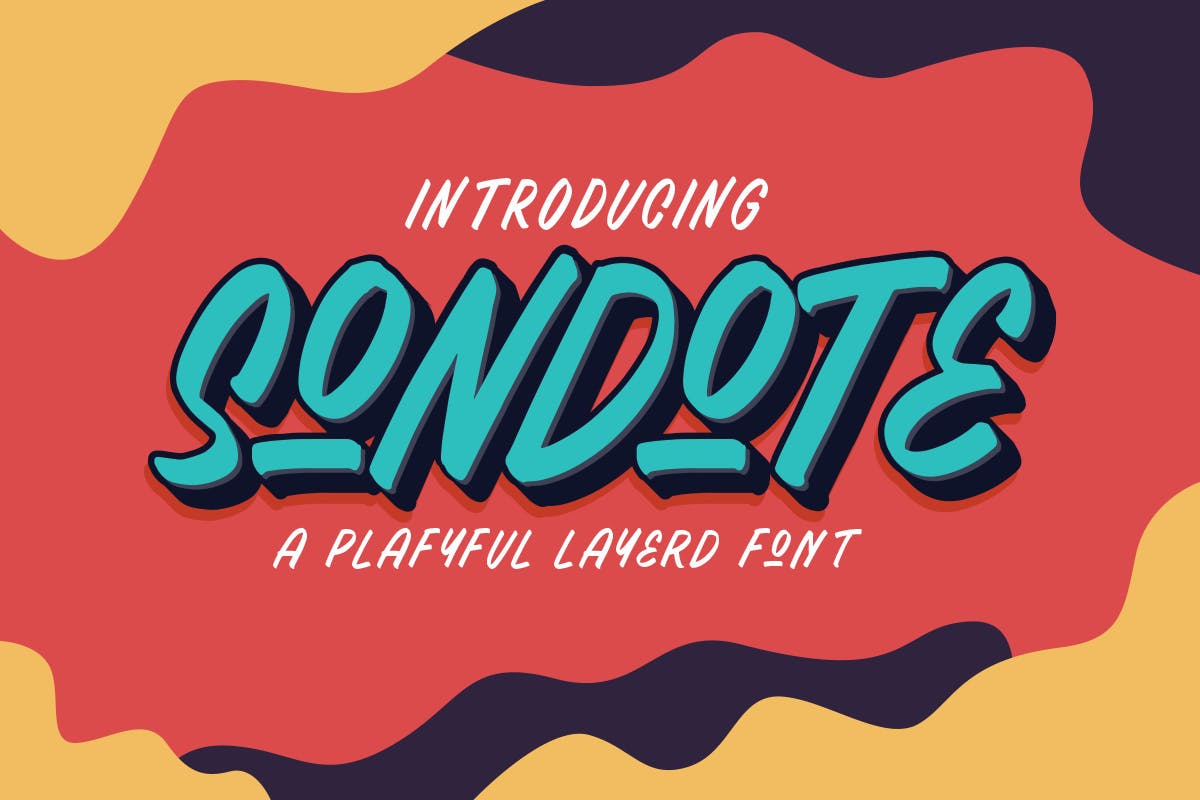 Sondote is one of those fun and quirky 3D graffiti fonts that oozes personality. With a slightly retro appearance, complemented with a simplistic yet effective 3D style, Sondote is a powerful and captivating display font.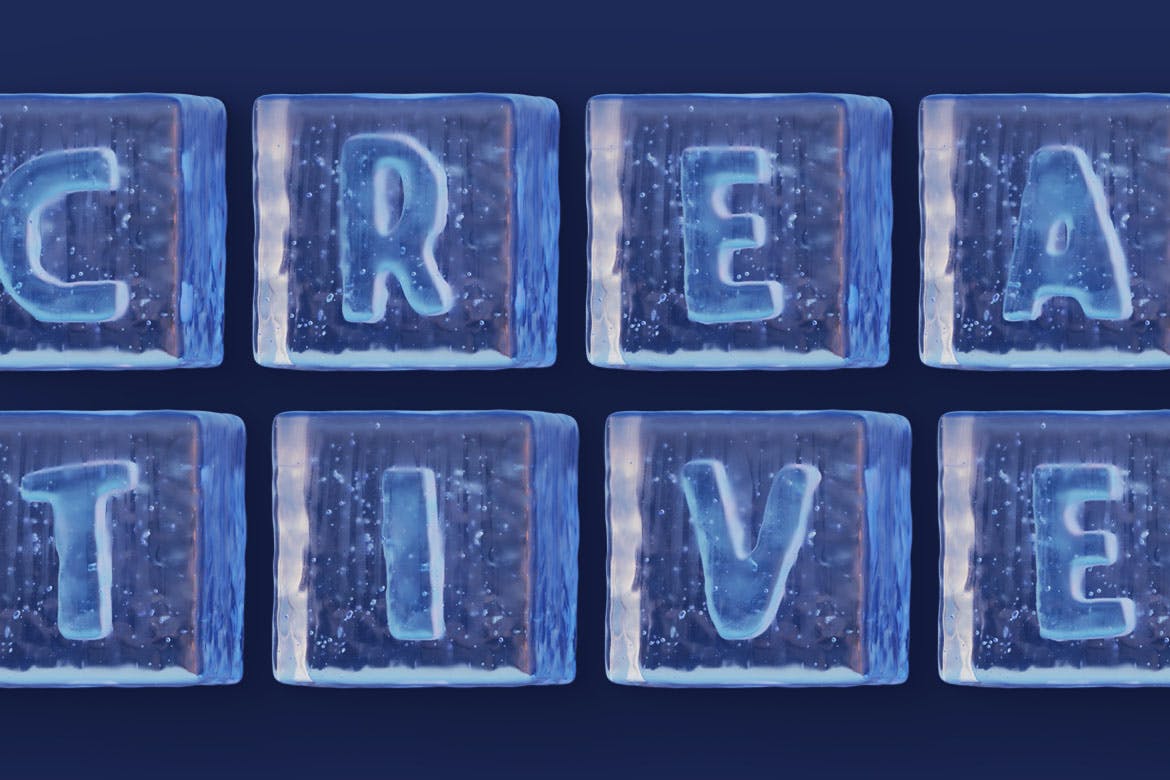 Ice Cube, it may surprise you, is a 3D font made to look like every letter is placed in a block of ice. A hyper-stylized typeface that comes with an impressive amount of detail for just being ice. One of the greatest 3D lettering fonts when it comes to creativity and aesthetics.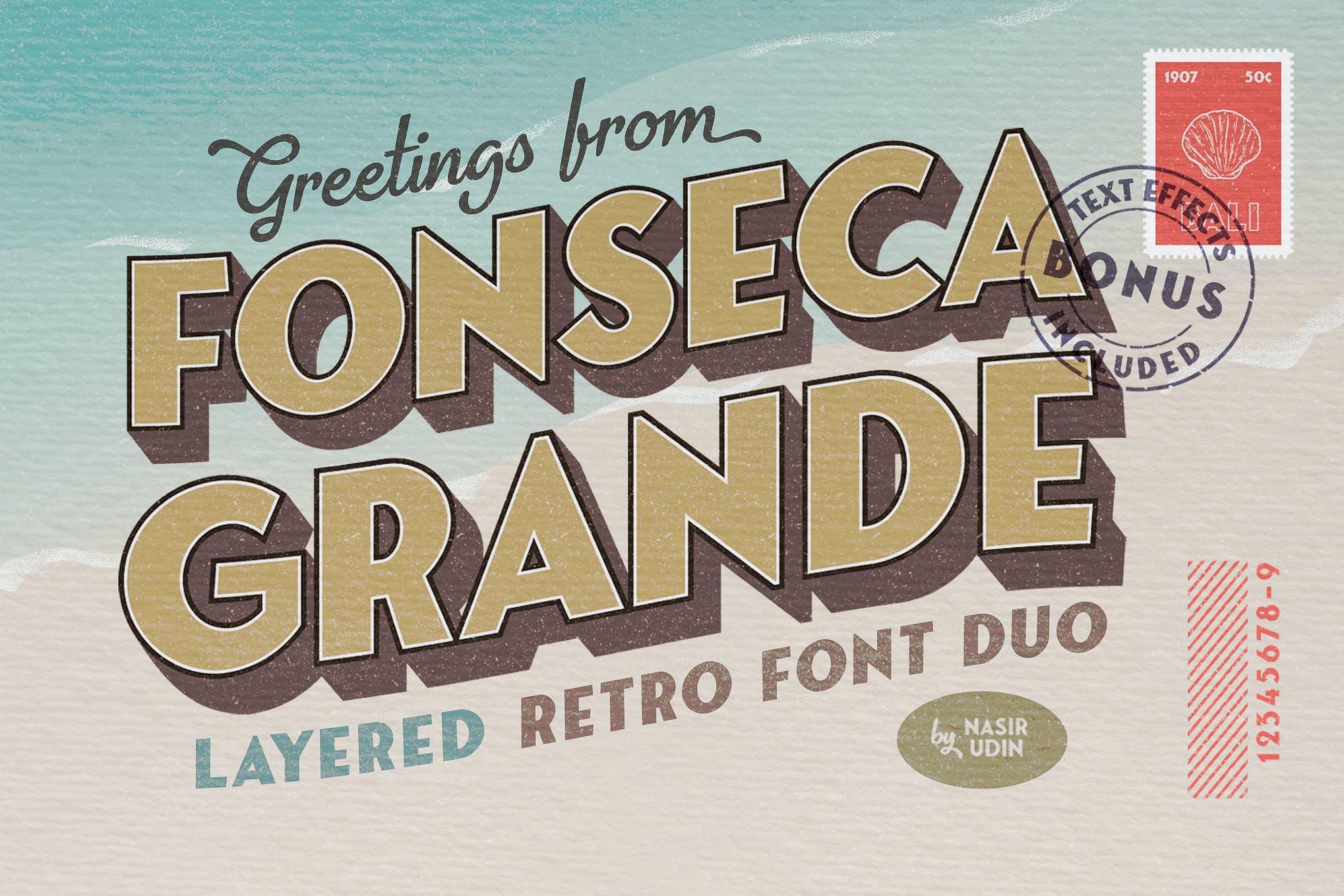 Fonseca Grande is a vintage styled 3D font that takes after the classic city postcard style. A retro sans serif display font that commands the page, and brings a lot of personality to the table. A great choice for branding, illustrating, invitation cards, and much more!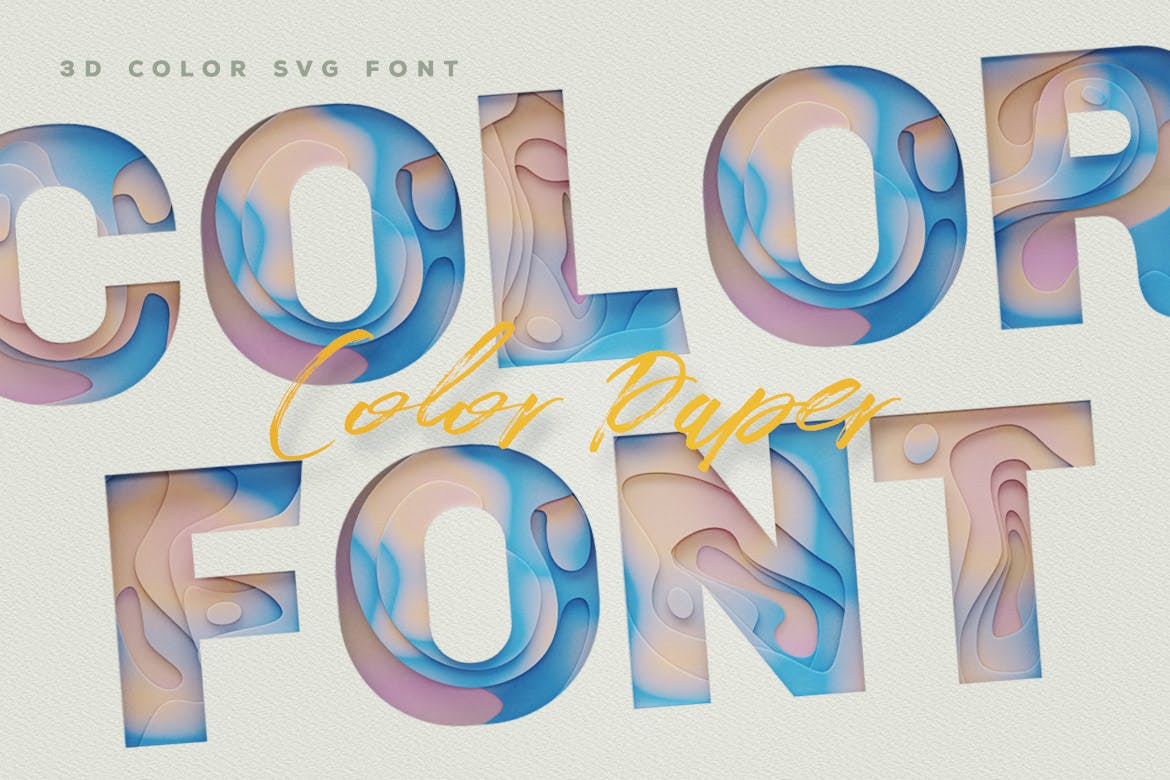 The Color Paper font is a fun and joyful take on the graffiti style. Keeping a unique design, and grungy and distressed texture, Color Paper is a highly versatile typeface that can be applied to a wide range of creative projects. A gold standard in cool 3D fonts!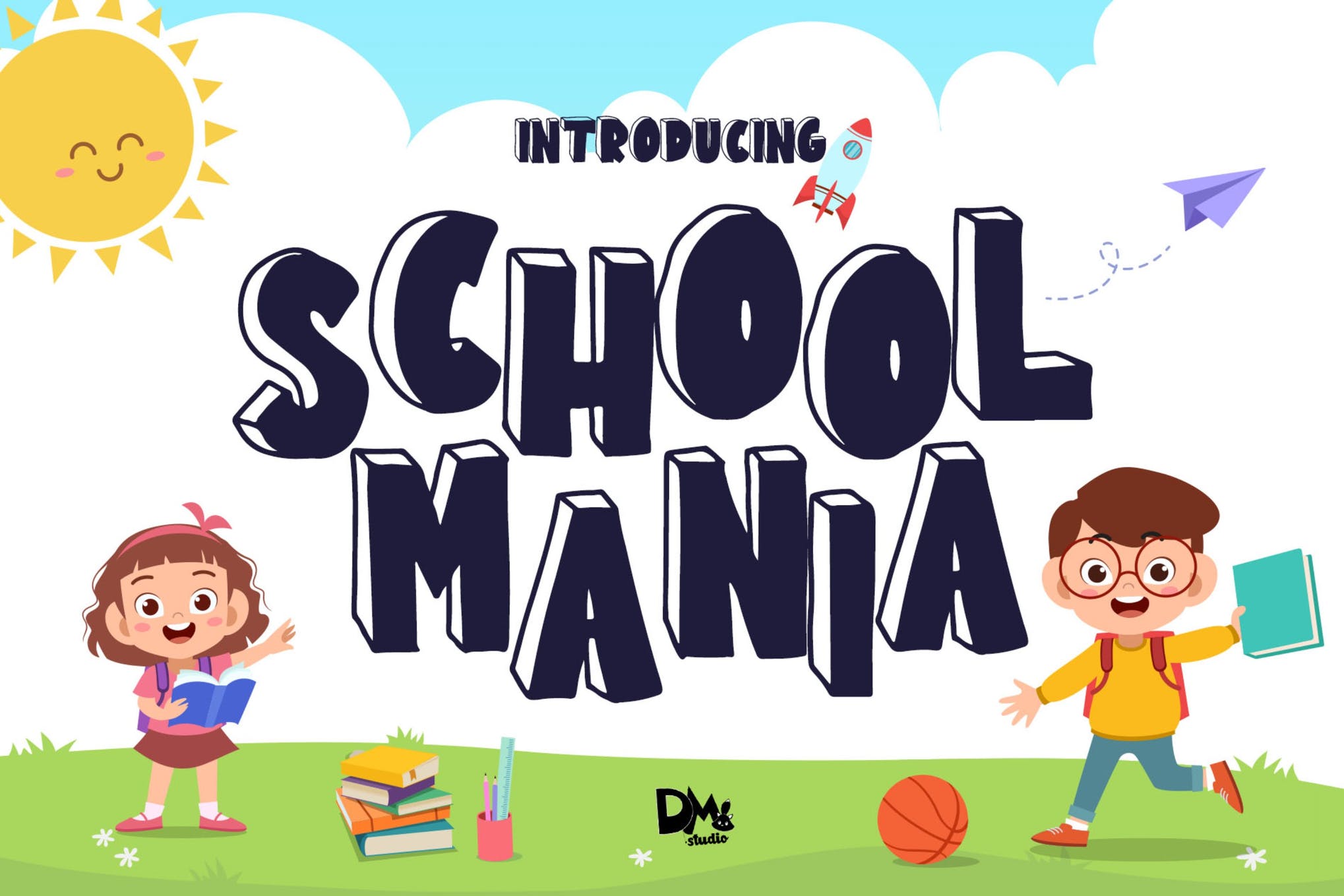 School Mania is one of the best 3D block fonts with a minimalistic design. Yet with simplicity comes a surprising amount of personality. A fun and playful font that is well suited to anything child friendly, and versatile enough to be used in a wide range of projects.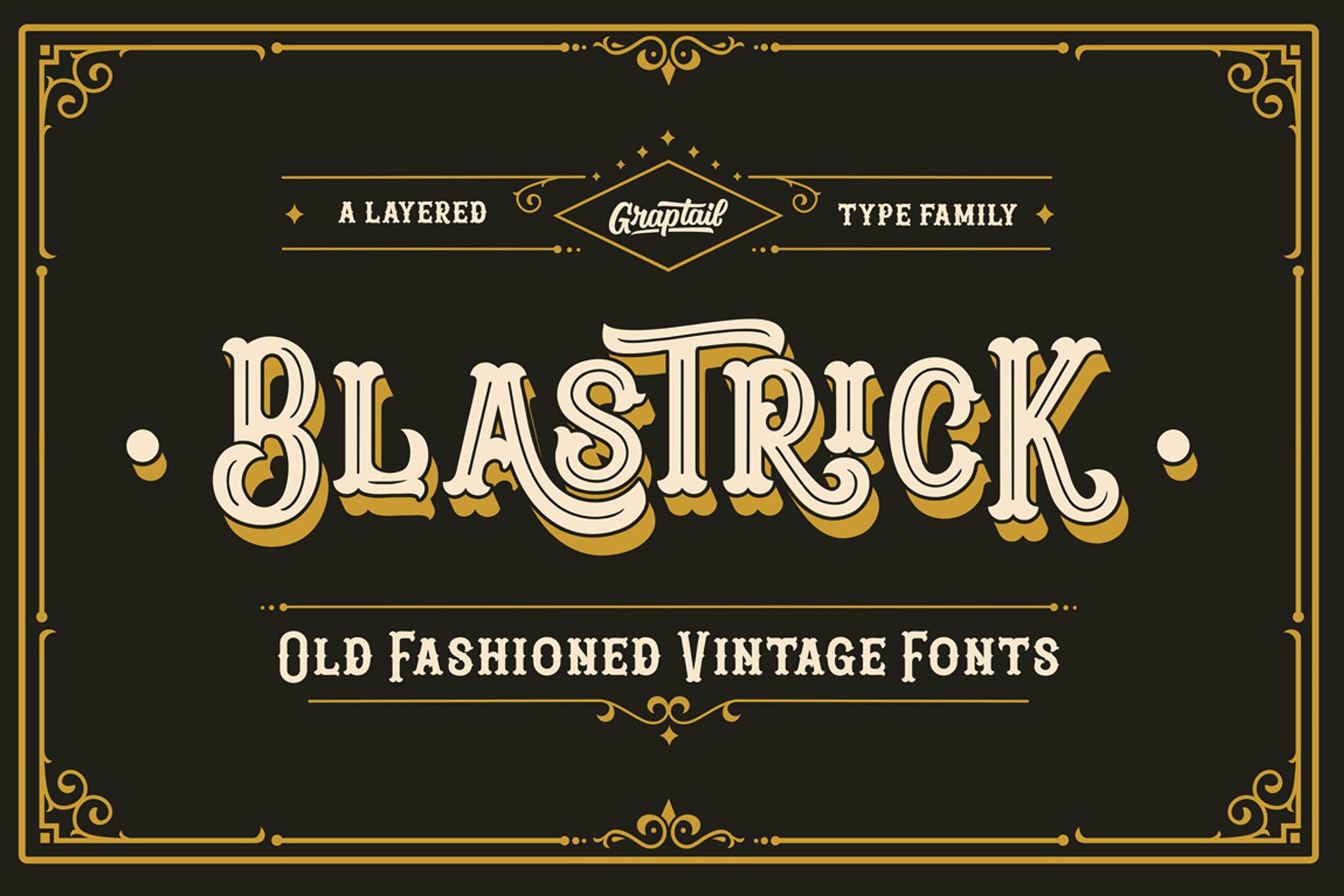 Blastrick is a vintage styled 3D font, built on top of the serif typeface. A clean and stylish font that brings a level of vintage elegance to the table. Well suited to a primary display font for your branding, t-shirt, poster, magazine, illustrating, or advertising projects.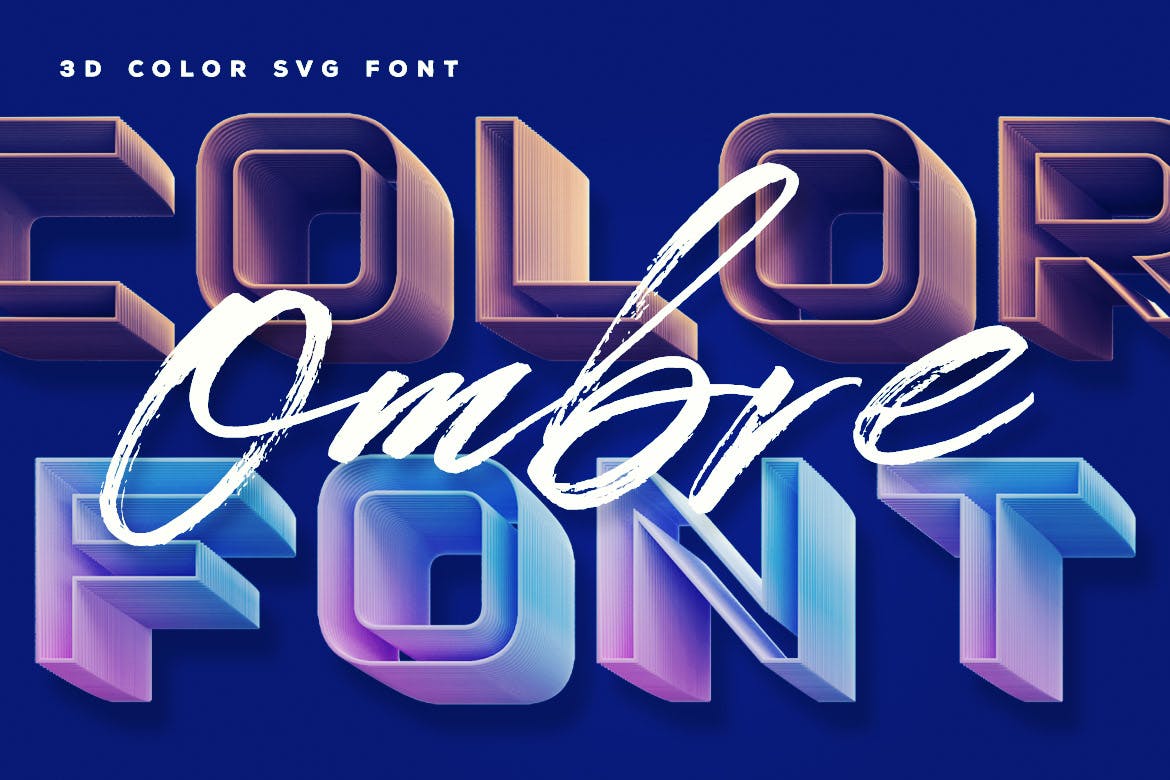 The Ombre color font is a 3D styled font that brings that retro style to the table in a strong and defined aesthetic. Each letter design is inspired by the old 3D style made popular in the sci-fi movies of the '70s, '80s, and '90s.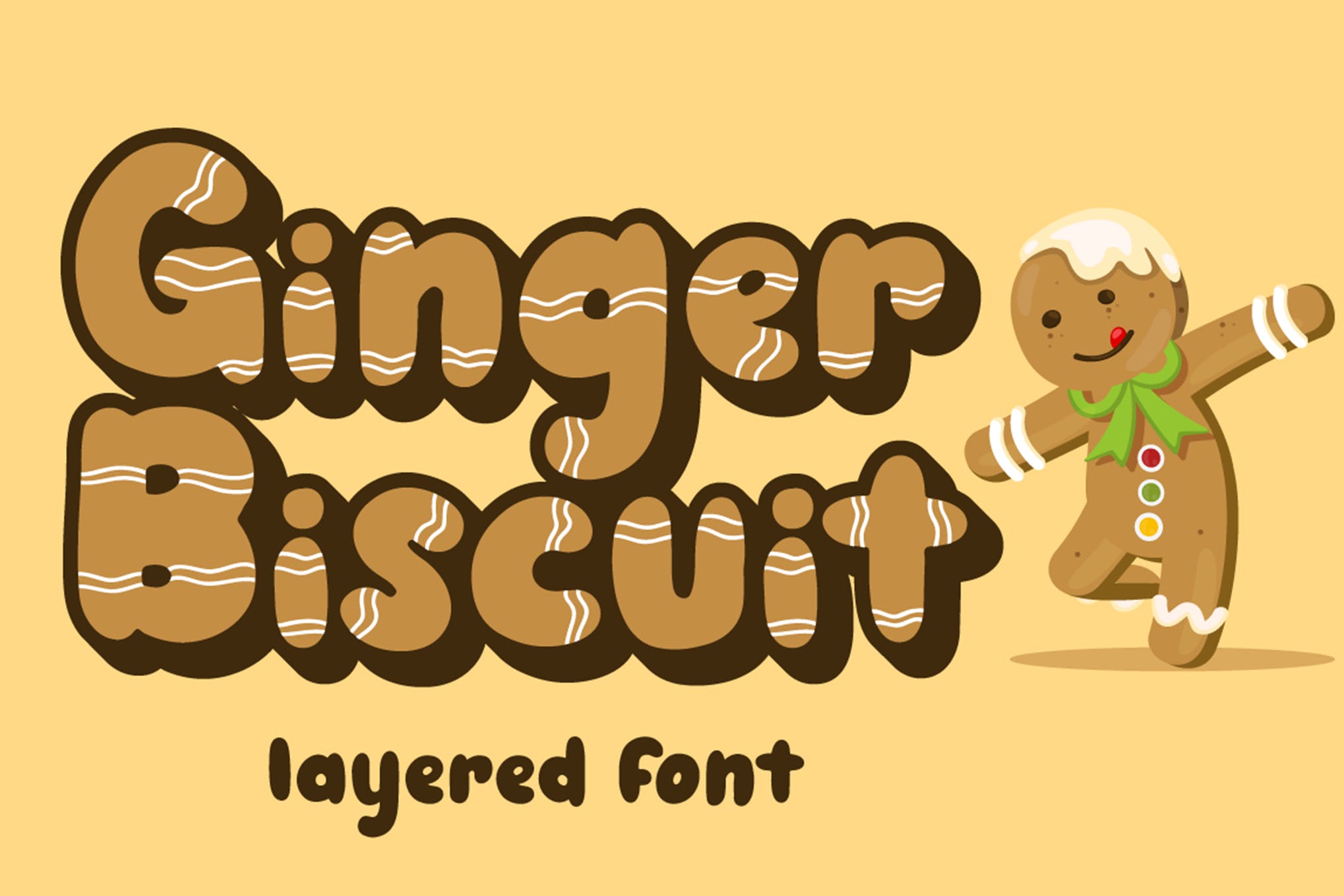 Ginger Biscuit is a 3D styled font that doesn't take itself too seriously. A script typeface with gorgeous 3D letter designs, but minimalist enough that you can apply it to a wide range of creative applications. A warm and happy font style that is sure to put a smile on faces.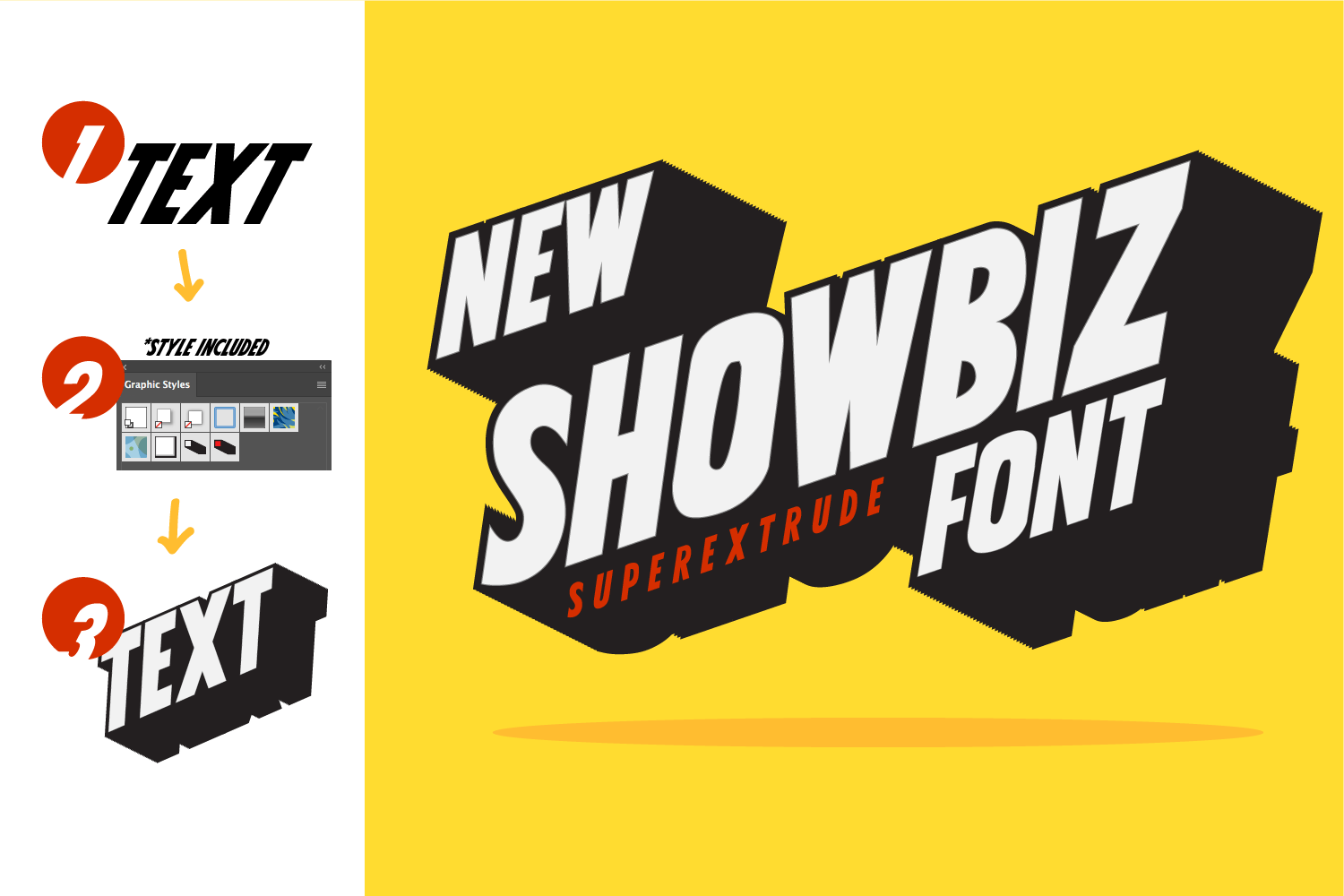 Showbiz is a sans-serif typeface, mixed with the thick and defined linework of a slab font complemented by a minimalist, but effective 3D design. A font modeled after the display fonts seen on TV, Showbiz is one of those 3D letter fonts that has no trouble standing out on a page.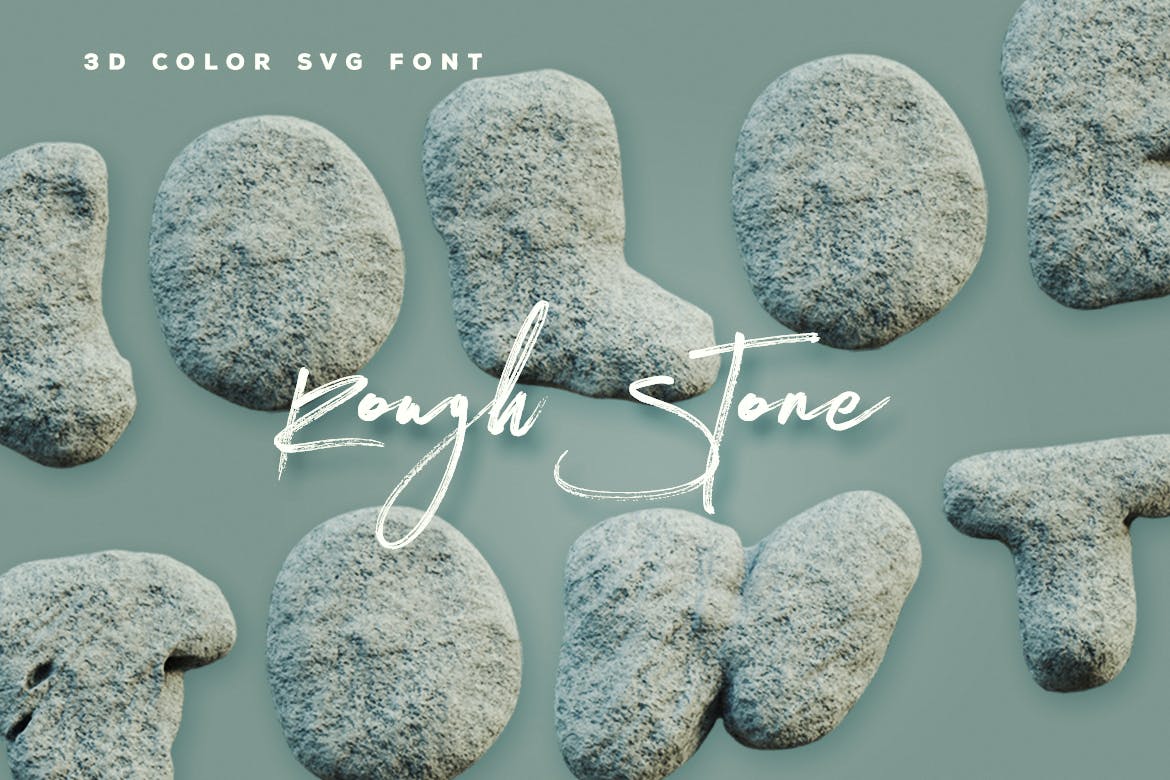 Rough Stone is an interesting take on the 3D font style. Looking as if rocks have been crudely carved into the letter designs, this 3D font is a sure-fire way to bring a very specific vibe to your work.
Free 3D Fonts
The 3D style is an impressive artistic style when encapsulated into a typeface, and you don't have to pay a dime to get your hands on some interesting designs. Take a look at some of the free 3D fonts we think are special.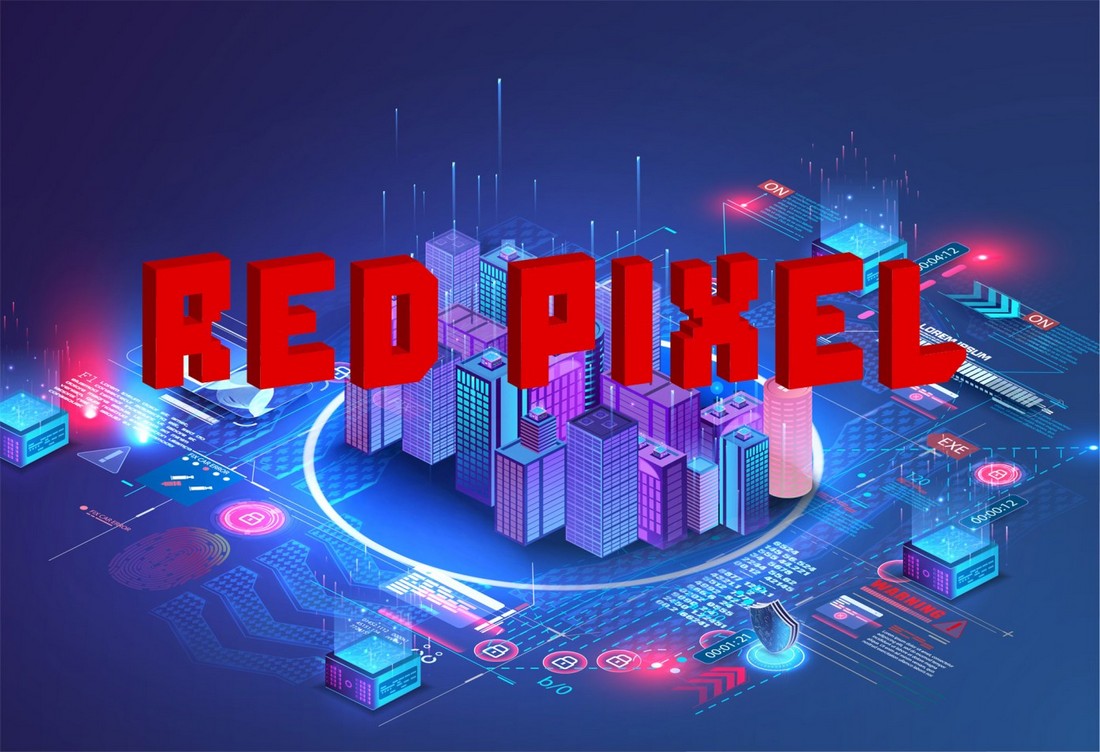 This is a free 3D font you can use to craft titles and headings for various gaming-themed designs. It's an SVG color font that only works with the latest graphic design apps. The font is free for personal and commercial use.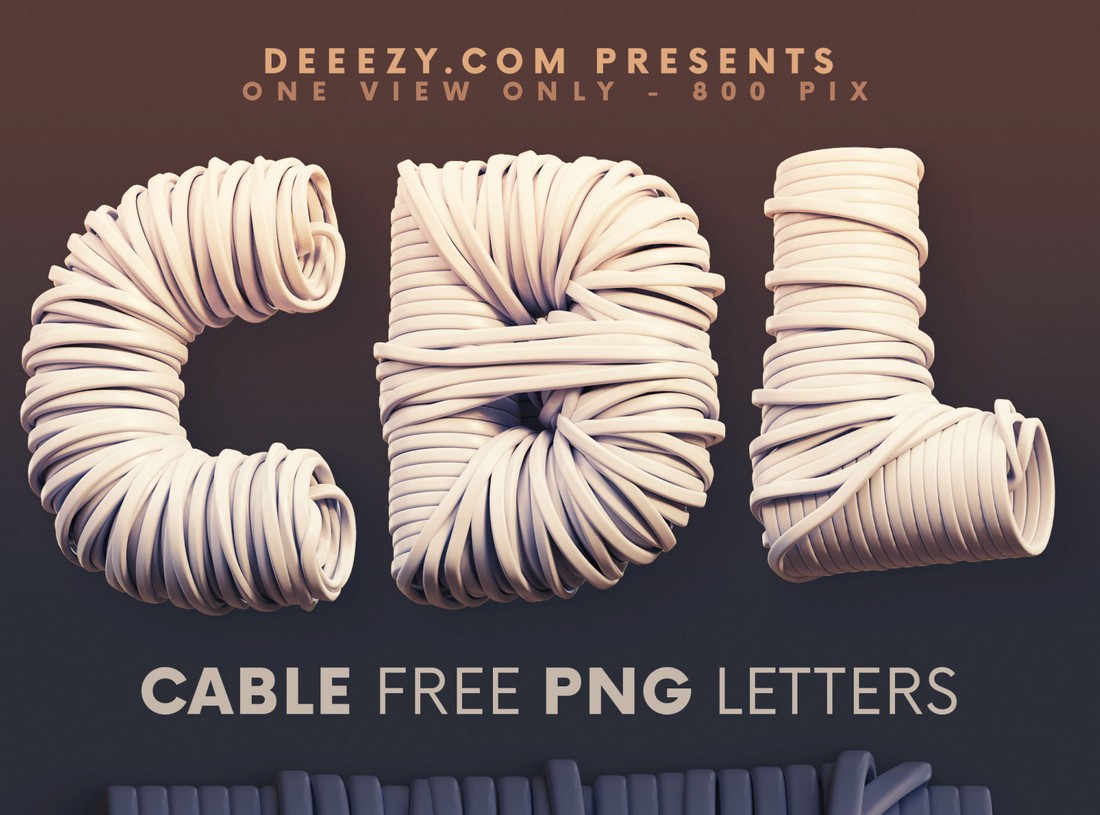 While this is technically not a font, it can be used to create 3D lettering designs quite easily. This is a set of 3D letters that are available in PNG format. They feature amazing 3D renders of letters made up of cables.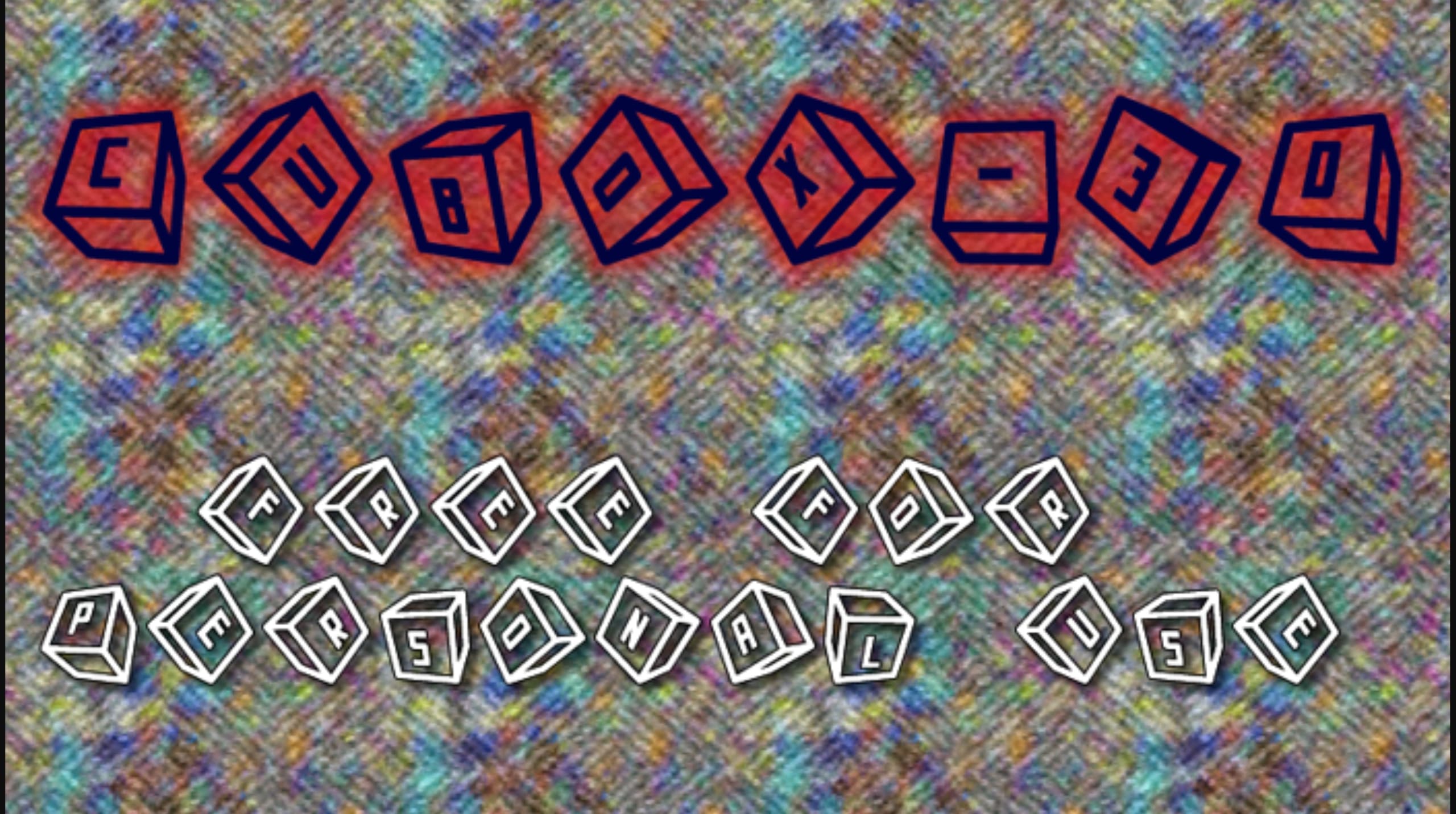 Cubox has a hyper-stylized design, with each character appearing to be locked into a rotating cube. A great display font for those projects looking to blend an artistic spin into their font design.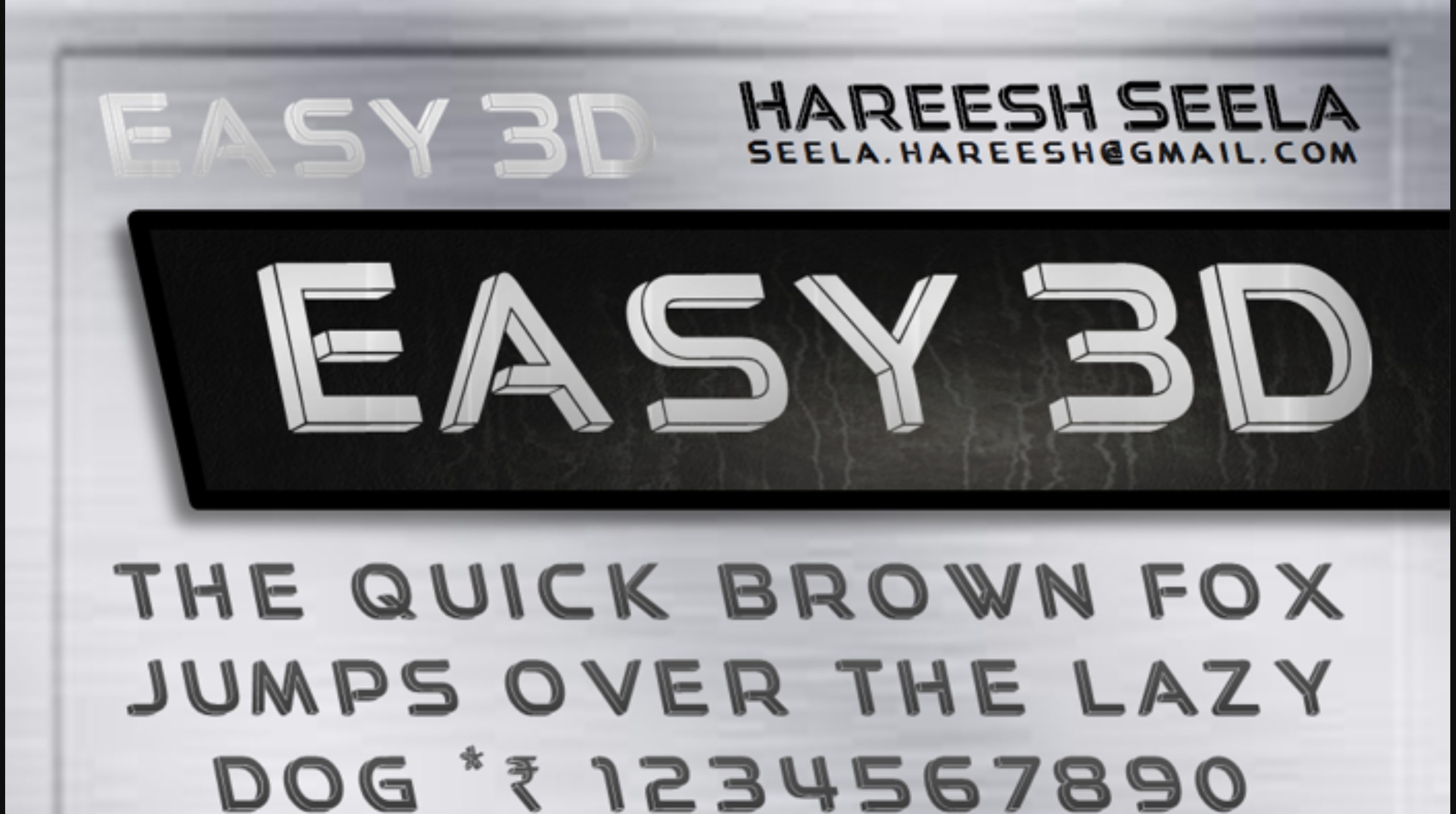 As the name suggests, Easy 3D is a 3D font that is easy to apply. With a minimalistic style, you can apply Easy 3D to a wide range of creative applications. Versatile enough for posters, illustrations, branding, and much more!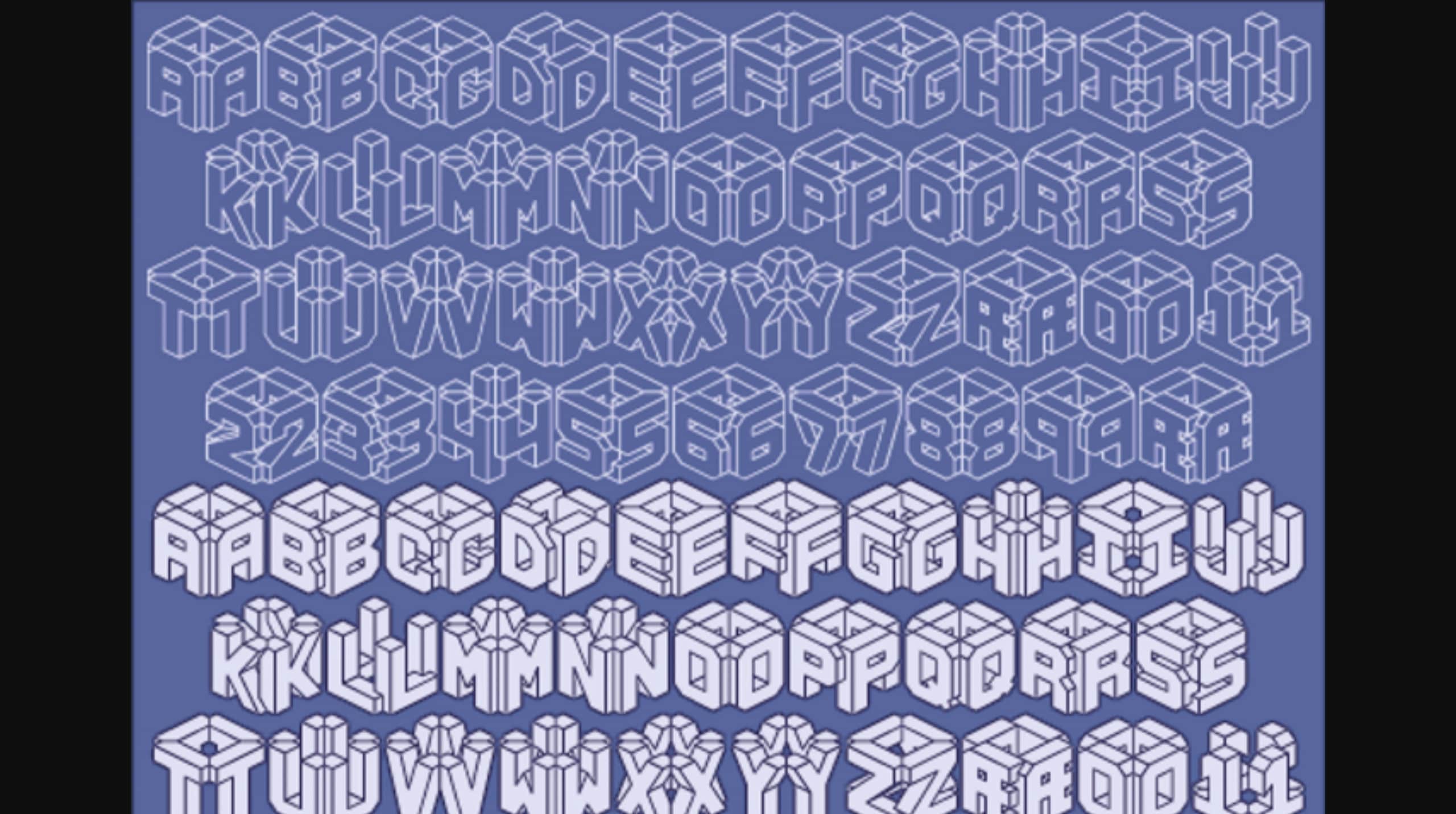 3D LET (BRK) is a fascinating 3D font style. What it sacrifices in strict readability, it makes up for in its handcrafted cube lettering design. Whilst not the best display font for every project, 3D LET (BRK) has a strong personality to bring to the page.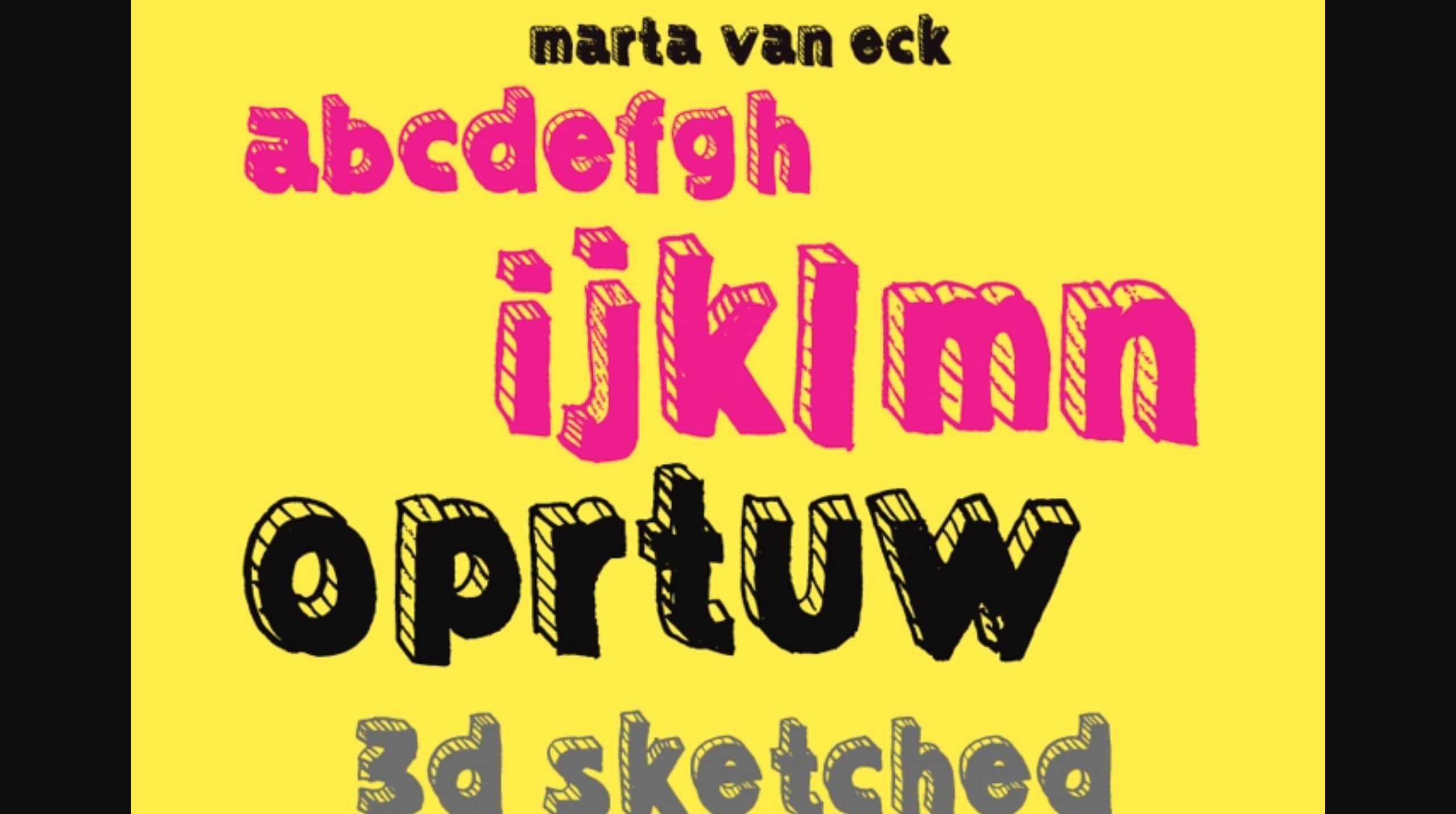 Sketched 3D font is an interesting combination of styles. Appearing as if hand-drawn in a 3D style on the page itself, Sketched 3D brings that pencil-drawn aesthetic to the table in a great way. A powerful, yet minimalistic, display font.
Bring the 3D to Your Creative Project Today!
Ever since the inception of 3D line art designs breaking into the artistic world, it has remained a style that has captivated us and held attention. Pick one of our premium or free 3D fonts up, and bring the iconic 3D style to your page with a few easy clicks!