Marketing Automation & WordPress: Plugins & Tips to Get Started
Marketing automation may sound like a fancy term used by big marketing agencies but it's actually a simple concept that can be used by anyone.
Whether you have a small WordPress blog or a big eCommerce website, you can use various marketing automation strategies to put your marketing process on autopilot.
As a WordPress user, there are so many different ways you can utilize marketing automation to your advantage. In this guide, we explore some of the best methods and plugins for WordPress marketing automation.
Let's start by first exploring what marketing automation really is.
What is Marketing Automation?
Marketing automation is all about using software and tools to automate different marketing tasks of your business so that you don't have to manually handle them by yourself.
For example, using an email opt-in plugin to show a popup form on your website, gather emails from visitors, and automatically add them to your email list is one of the most useful marketing automation strategies used by many websites.
The main goal of marketing automation is to help save you time and money as well as to generate more leads and sales.
Different types of businesses use automation differently to handle their various marketing tasks, like creating sales funnels, customer retention, and even managing customer relationships.
How to Automate Your Marketing Tasks
How can a WordPress website utilize marketing automation? Here are just a few suggestions to help you get started.
Automate Lead Generation
Lead generation is an important part of every marketing strategy. It not only helps make the most of your website traffic but plays a role in generating sales as well.
WordPress makes it easier to generate leads by adding email opt-in forms, lead capture pages, and even through contact forms.
With the help of plugins and email marketing software, you can automate the process of capturing leads and setting up autoresponders to engage with your leads through a sequence of emails.
Use Chatbots for Customer Service
Offering customer support via live chat is a great way to help potential customers make decisions and troubleshoot technical issues. However, most small businesses can't afford to have a person online 24/7 to answer these questions.
A good workaround for this problem is to create a live chat system with a chatbot. So that you can answer the most common questions automatically while engaging with the customers. WordPress now has plugins that allow you do just that.
Recapture Abandoned Customers
Shopping cart abandonment is a common problem for almost all eCommerce websites. Thankfully, you can now use automation to notify customers who haven't checked out their shopping cart and invite them to visit your shop again.
There are plugins that allow you to send push notifications and email notifications to recapture abandoning customers.
Manage Contacts & Client Relationships
Building better customer relationships is one of the best ways you can build a lasting business with better customer retention. In order to do that, you need to start managing your customers and contacts from the day you launch the business.
With the help of a CRM (Customer Relationship Management) plugin, you can automate this process to organize contacts and even keep track of all your customer engagements.
Auto Publish to Social Media
There's no need to manually post your latest blog posts to each social media channel one by one. You can automate that process as well.
You can use a plugin to setup a system to automatically share a post on social media whenever you publish a new article or a product page on your website.
Best WordPress Marketing Automation Plugins
Automating your marketing tasks in WordPress is much easier thanks to plugins. You can set them up all by yourself without any outside help. The followings are some of the best marketing automation plugins you should try out.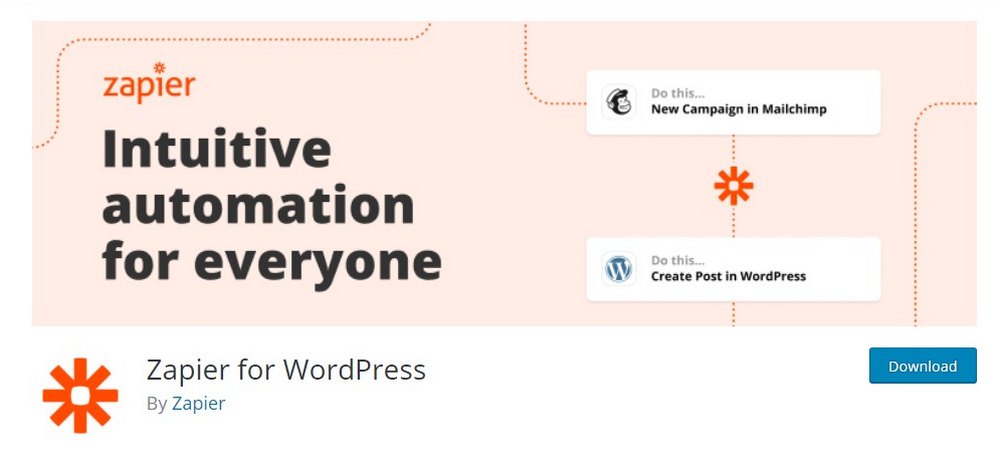 Price: Free / $19.99 per month
Zapier is one of the most useful tools you can use to automate so many aspects of your marketing process. Zapier allows you to connect your website with hundreds of other third-party apps to create automated tasks.
This plugin can help you do everything from automatically publishing blog posts from newsletters to automatically adding users who register with your website to your email list and much more.
Main Features
Ability to integrate your website with hundreds of third-party apps
Easily create your own automation tasks
Create sophisticated tasks with multiple steps and custom logic (premium)
Offers a free plan that supports 100 tasks and 5 Zaps per month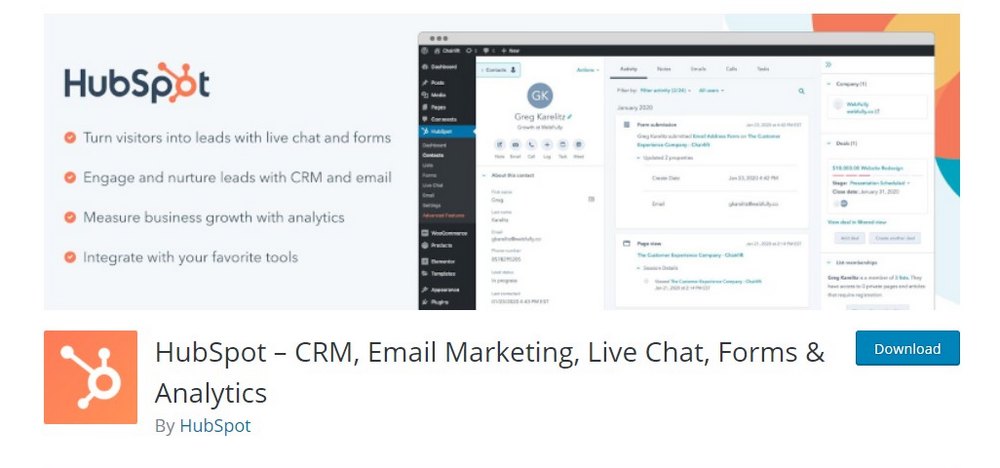 HubSpot is an all-in-one CRM solution that lets you manage many different aspects of your marketing strategy in one place. Its most useful feature, however, is managing your customer contacts and build relationships.
With HubSpot, you can sync your website's forms with the CRM to automatically create contacts from submissions. And then segment your contacts and track all the interactions you have with those customers.
Main Features
Manage your customer relationships with the CRM solution
Create forms and popups to generate more leads
Setup a live chat system to offer customer support
Gather insights from built-in analytics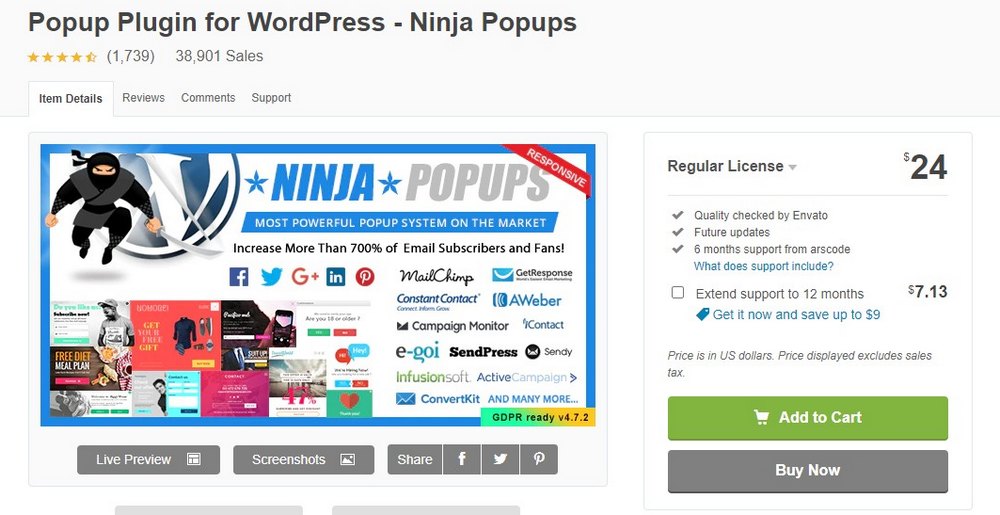 Ninja Popups is one of the best plugins you can use to setup email opt-in forms and popup messages on your website to gather emails and generate leads.
While there are many other free and premium optin plugins out there. Ninja Popups offers the best value for your money as it costs only a one-time price for unlimited use.
Main Features
Create branded email popups using the drag and drop editor
Choose from dozens of pre-made templates
Ability to create exit-intent popups, optin lockers, and more
Supports integration with MailChimp, AWeber, and more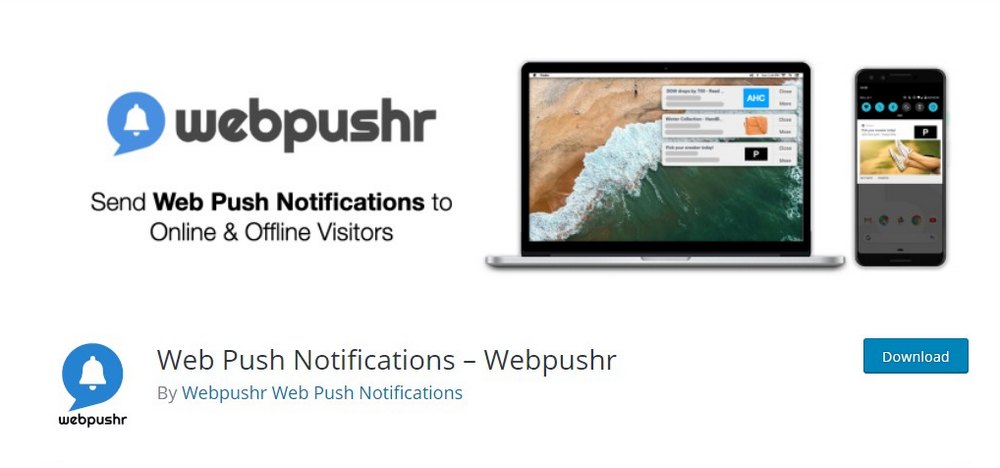 Price: Free / $19 per month
Webpushr is a plugin you can use to send push notifications to your website visitors to remind them to visit your website again.
You can use Webpushr to send a notification whenever you publish a new blog post or even integrate it with WooCommerce to remind users to recover their abandoned shopping cart.
Main Features
Automatically send browser notifications to promote your blog posts
Send abandoned cart reminders to generate more sales
Generate traffic from your subscribers
Offers a generous free plan for up to 60,000 subscribers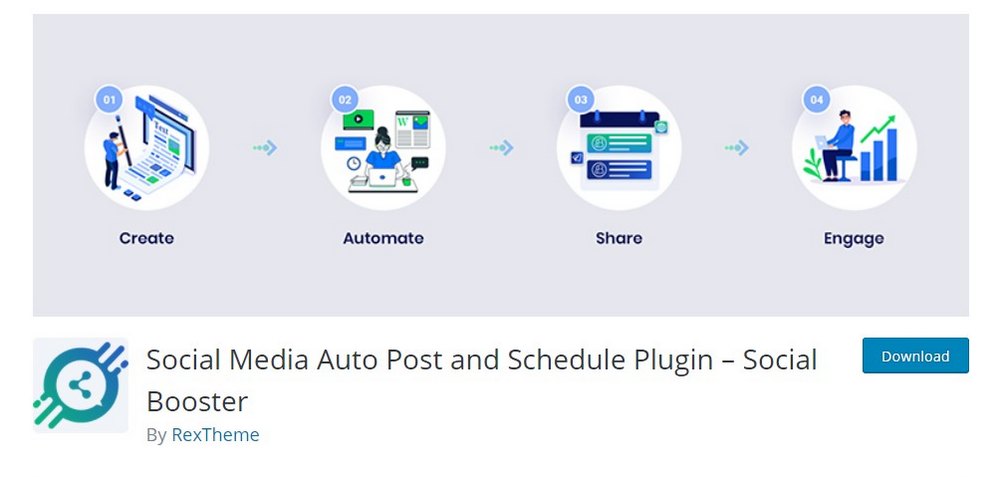 Price: Free / $49.99 per year
Social Booster is another useful plugin that removes the need to hire a social media manager or even use social media scheduling tools.
With the Social Booster plugin, you can setup an automated system to share your blog posts on Facebook, Twitter, Tumblr, and Pinterest whenever you publish a new post.
Main Features
Automatically share your blog posts, product pages, and more on social media
Supports sharing to Facebook, Twitter, Pinterest, and Tumblr
Schedule posts to be shared daily, weekly, and monthly
Integrates with WooCommerce for promoting products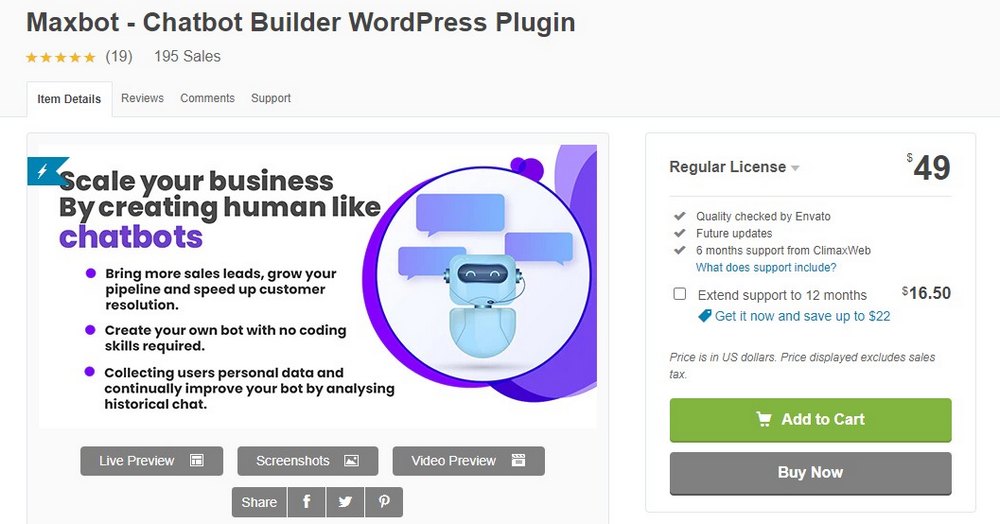 Maxbot allows you to create your own chatbot to provide customer support, create sales pipelines, and generate more leads without having to type a single line of code.
With Maxbot, you can easily create and train your chatbot to provide human-like customer support around the clock. It's perfect for answering common questions related to products and collect leads at the same time.
Main Features
Easily create a chatbot without any coding skills
Provide 24/7 customer service
Collect data from users to generate leads
Gather insights from user interactions to learn from your website visitors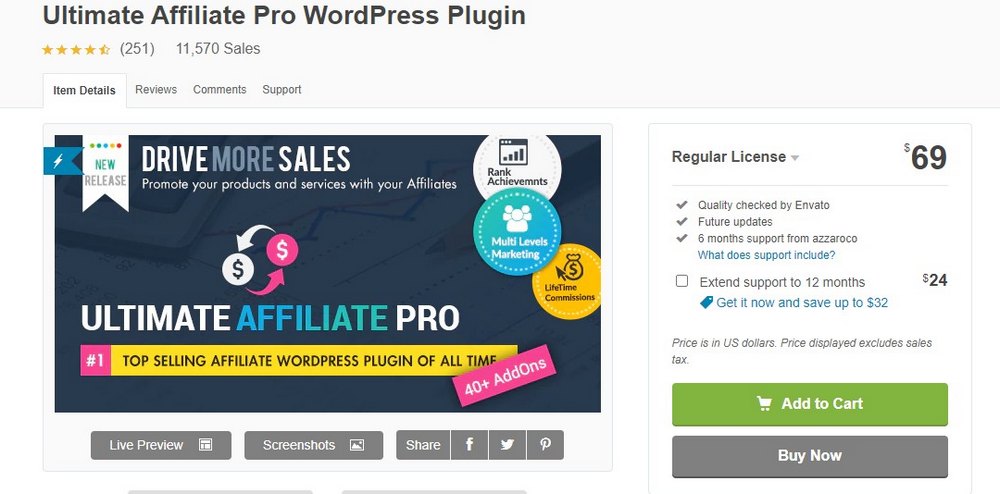 Wouldn't it be great if you could get other people to promote your products for you? That's exactly what this plugin will help you do.
Ultimate Affiliate Pro is a plugin that allows you to setup an affiliate program on your website. With this system in place, users will be able to register as an affiliate and promote products in exchange for a small commission. It's basically free marketing!
Main Features
Easily create an affiliate program with multi-level marketing
Supports WooCommerce, EDD, and Ultimate Membership Pro
Set your own custom commission rates for users
Send payouts using Stripe and PayPal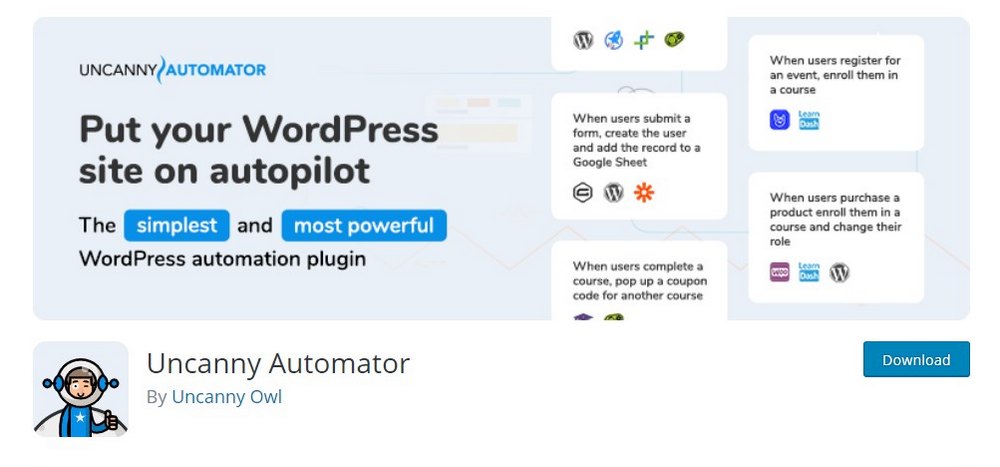 Uncanny Automator is another powerful plugin that provides multiple ways to automate your marketing tasks and processes. It's like Zapier but for WordPress-related tools.
With this plugin, you can integrate with other popular WordPress tools and plugins like Affiliate WP, bbPress, and Elementor to collect data automatically.
Main Features
Choose from hundreds of triggers and actions to create automations
Supports integrations with dozens of useful WordPress tools
Removes the need to install individual plugins for integrating apps
Offers a free version with limited features
Conclusion
With the help of these plugins, you'll be able to automate some of the important marketing tasks of your business. However, there are many other marketing aspects you can automate. Like running A/B split testing campaigns and creating lead capture pages in WordPress.
Keep exploring and experimenting with new strategies to find ways to automate the growth of your business.
Looking for WordPress hosting? We use Kinsta. They offer world-class WordPress hosting, built to keep your website fast, secure, and always online.