WordPress A/B Testing: Best Tools For Testing Posts, Titles, & Pages
Have you ever felt like your website is underperforming? Your landing pages aren't converting well? No matter how much work you put into writing great blog posts you're not getting any views?
Well, then it's safe to assume you must be doing something wrong. It may be hard to admit, but the good news is WordPress always makes it easy to fix things.
The problem is how do you figure out what's wrong with your blog posts or pages?
This is where A/B testing, or split testing, comes to help. In this post, we explain how A/B split tests can help figure out the best way to improve your website. As well as showcase some of the best A/B split testing plugins for WordPress.
Let's see how it works.
Get everything you need to build your next website with one simple subscription. From $16 per month, get unlimited access to nearly 2 million WordPress themes, web templates, fonts, graphics, and photos.
What is A/B Split Testing?
A/B split testing is a strategy marketers use to figure out the design flaws on websites as well as to test different marketing strategies. The process simply involves testing two different versions of an object or a page to see which one performs better.
For example, let's say you want to test an underperforming landing page. Then you can create a copy of this page with minor adjustments. Like with different copy or call to action buttons with different colors. Then you split your incoming traffic to both pages to see which one generates more clicks, conversions, and overall better results.
As simple as it sounds, this strategy works wonders. In fact, an online store called Grene managed to boost sales by 2X by adding an additional CTA button to their mini shopping cart after an A/B test.  Even a simple change like adding an extra button is enough to boost sales and conversions.
Benefits of A/B Testing in WordPress
There are many benefits to A/B testing. Especially in WordPress, you can use A/B split testing to test different parts of your website and get better engagements.
Here are just a few of the benefits of A/B testing.
Improve CTR: By testing different styles of call to action designs, buttons, and copy, you'll be able to improve click-through rates of your CTAs.
Boost Conversion Rates: A/B testing your page copy will allow you to create better landing pages. Which leads to better conversions.
Better User Engagements: After an A/B split test, you can determine the best spots for placing the ads, CTA buttons, and write better post titles. Leading to more user engagements.
Reduce Bounce Rates: When your website is optimized people will engage more and stay longer on your website. This means lower bounce rates.
Best Tools for WordPress A/B Testing
There are both free and paid plugins in this list. You can use them to test your blog post titles, blog post content, compare pages, use heatmaps, and much more.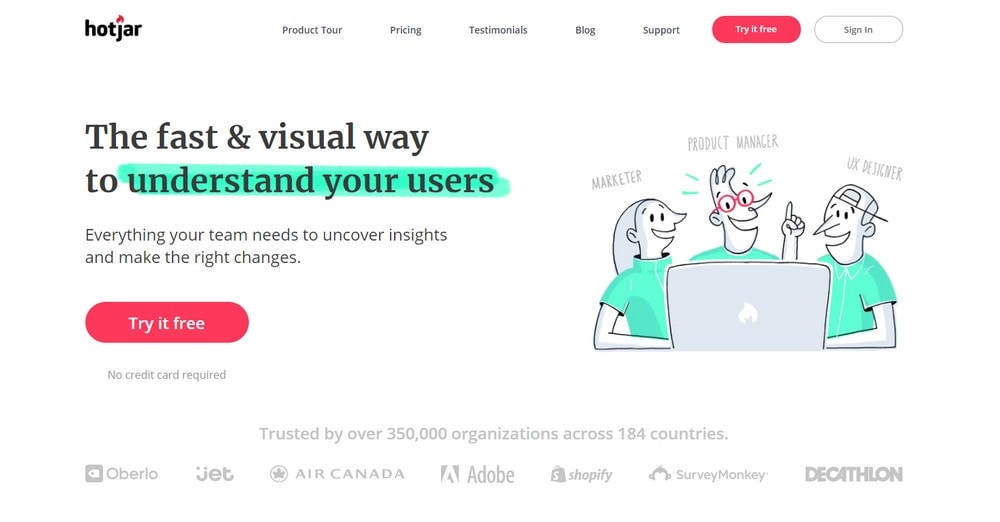 Price: Free / $29 per month
Best For: Testing websites and user behavior
Even though Hotjar is technically not an A/B testing tool, it includes a set of tools that allows you to understand your users and which areas of the website need to be improved. It also has a WordPress plugin that allows you to easily integrate the system on your website.
Hotjar has many great features, one that makes it stand out is the Visitor Recordings. This allows you to record user behavior, how they interact, and which buttons they click. A great way to understand how visitors interact with your website.
Best Features
Use heatmaps to collect data on user interactions
Ability to record visitors to see how they engage with the site
Analyze forms to check completion rates
Create surveys to gather feedback from users
Setup conversion funnels
Pricing Plans
Hotjar has a free plan. This plan is suitable for websites that receive up to 2K visitors per day. For bigger sites, you can switch to the $29 per month plan.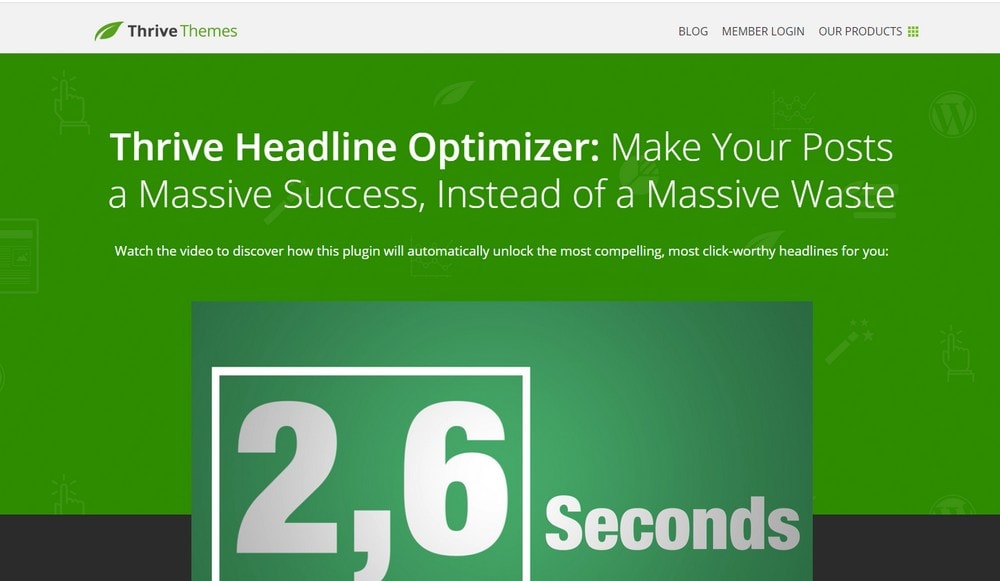 Price: $67
Best For: A/B test blog post titles
The title, or headline, is the most important part of a blog post. It's what arouses curiosity in users and encourage them to click on the link. Optimizing the title could lead to massive boosts in traffic to your website.
Thrive Headline Optimizer is an A/B testing tool designed for just that. It allows you to A/B split test multiple titles to see which title performs best for each of your blog posts.
Best Features
Ability to A/B test multiple titles
Beginner-friendly setup process
Compatible with WooCommerce for testing product titles
Track how much time users spend reading articles
Get detailed reports
Pricing Plans
Thrive Headline Optimizer costs $67 for one website license and includes one year of support. There's also a free alternative you can try out called Title Experiments. Unfortunately, it's not compatible with WordPress 5.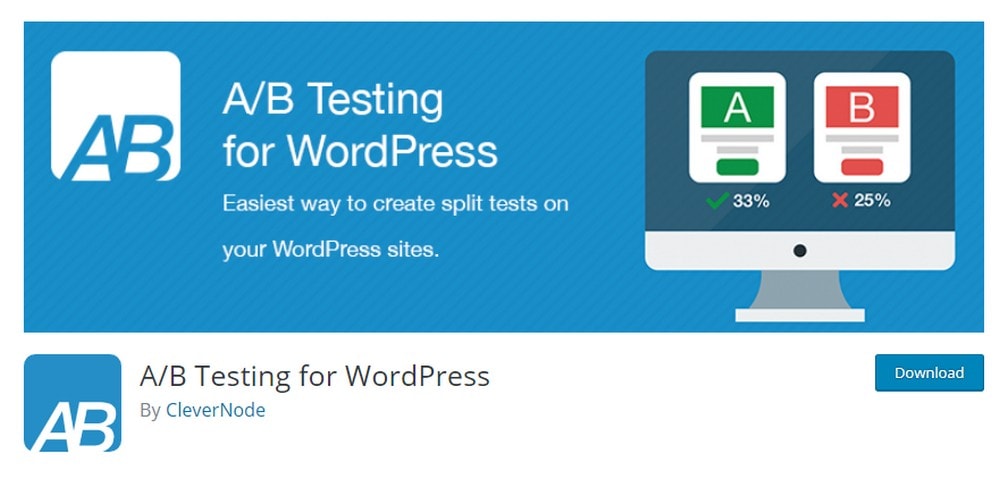 Price: Free
Best For: Testing blog posts and pages
This is a fairly new plugin introduced in WordPress, specifically built for WordPress and for the new Gutenberg block editor.
The plugin integrates well with the block editor and allows you to A/B split test specific contents of your blog posts and pages using content blocks. This is a brilliant approach to A/B testing page copy, blog post content, and even CTA sections of your pages.
Best Features
A/B test content blocks using Gutenberg editor
Easy to implement and beginner-friendly
Completely safe for search engine optimization
Detailed reports and stats on your split tests
Integrates with Ninja Forms, MailChimp, and other plugins
It's free!
Pricing Plans
A/B Testing for WordPress plugin is completely free to use. It requires WordPress 5.0 or a higher version to function.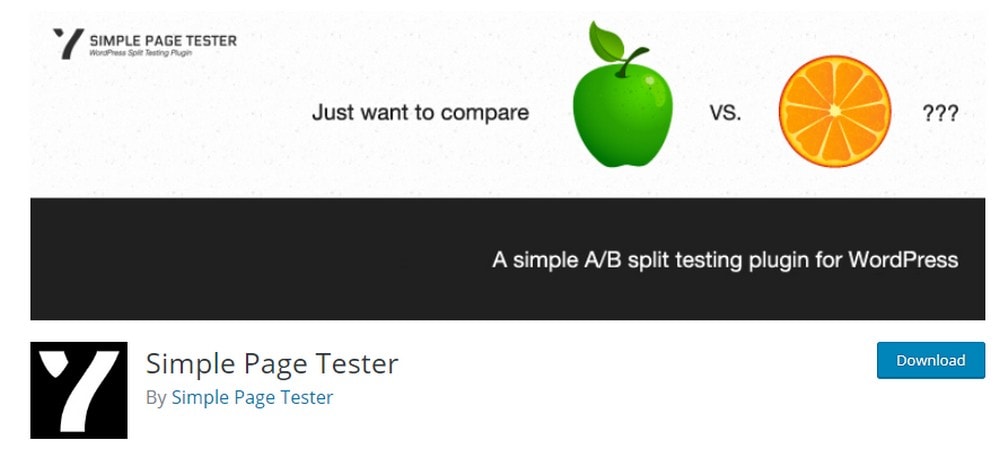 Price: Free
Best For: Testing pages and posts
This free plugin does exactly what its name suggests—testing pages in WordPress.
The plugin is very easy to setup and it allows you to simply test two different versions of your pages or blog posts. It's perfect for testing landing pages and product pages.
Best Features
A/B split test pages and blog posts
Easy to setup and implement split tests
Simple data and reports for test results
Can be integrated with Google Analytics Goals
SEO-friendly system
Pricing Plans
This plugin is completely free to use. But it also has a premium version that costs $59 that allows you to split test custom post types, track conversions, and more.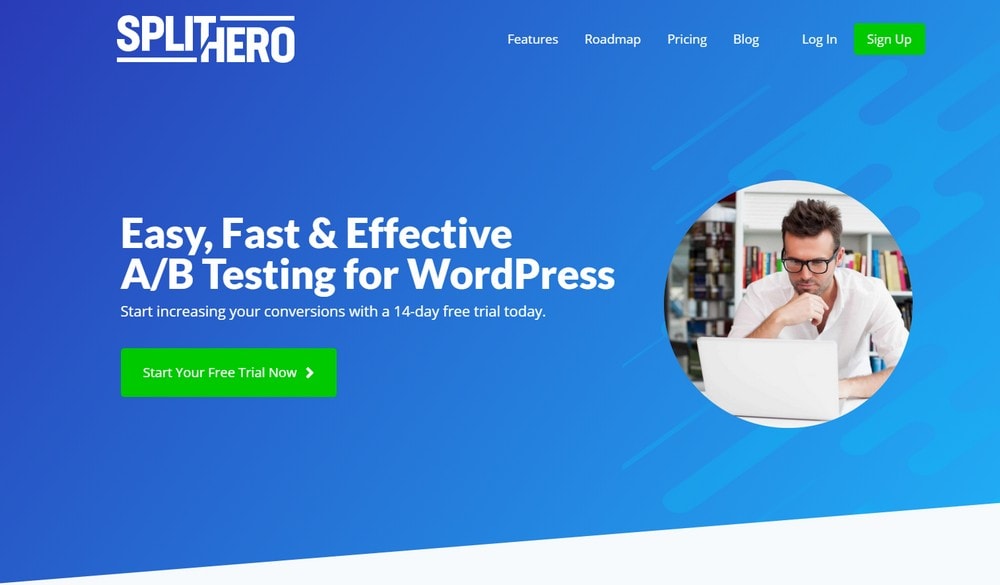 Price: $27 per month
Best For: Testing websites, product pages, and more
Split Hero is a premium A/B testing plugin that's most suitable for small business websites and brands. The plugin lets you split test up to 4 different versions of your landing pages while tracking conversions.
Compared to other premium split testing services, this plugin comes at a fairly reasonable price as well.
Best Features
Split test up to 4 versions of a page at once
Beginner-friendly dashboard user interface
Get reports on conversions
Detailed analytics and PDF reports
Integrates with WooCommerce for boosting sales
Pricing Plans
Split Hero pricing starts at $27 per month. It lets you run up to 3 active campaigns. $57 per month plan lets you run 10 active campaigns. And the $97 per month plan offers unlimited campaigns.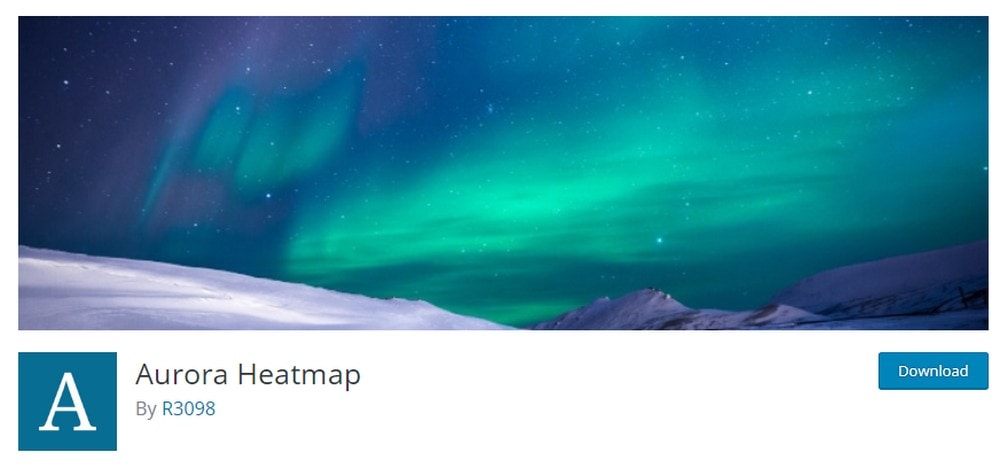 Price: Free
Best For: Testing product and sales pages
Heatmaps help you understand how visitors behave on your website. And get detailed insights into user interactions like where they click. As well as for optimizing the placements of the CTAs.
Aurora Heatmap is a free plugin that allows you to easily setup heatmaps on your WordPress website.
Best Features
Create unlimited heatmaps for testing user behavior
Beginner-friendly setup process
Track users and get detailed reports
Compatible with popular caching plugins
It's free to use!
Pricing Plans
Aurora Heatmap is completely free to use. But it also has a paid version with more advanced features.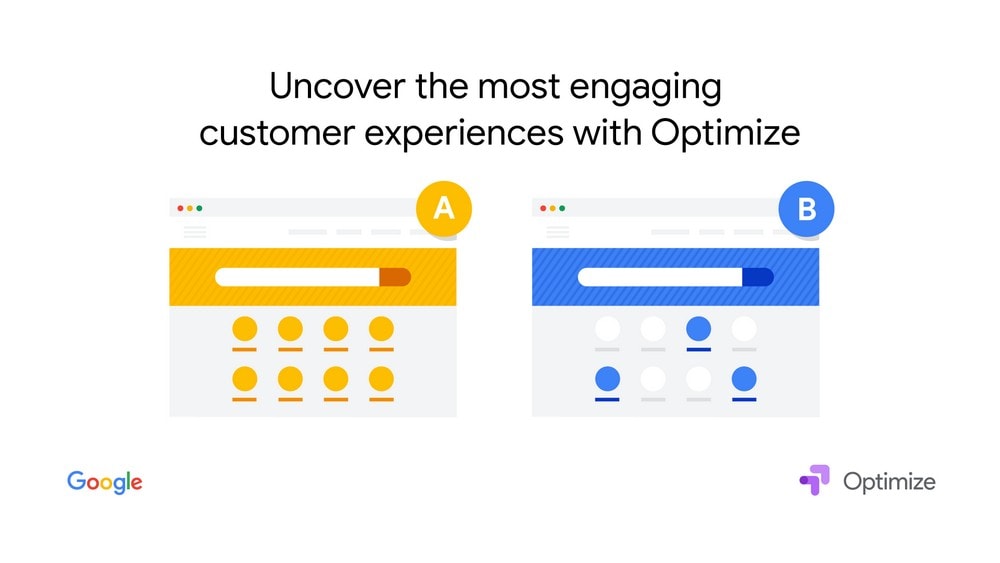 Price: Free
Best For: Testing websites and landing pages
Google Optimize is not a WordPress plugin, but it's one of the most affordable and easiest ways of A/B testing a website, including WordPress websites. You just connect your website by copy-pasting a code snippet and it lets you run up to 5 active tests for free.
One of the many benefits of using Google Optimize is that it allows you to integrate Google Analytics. This provides more accurate data and reports for your split testing campaigns.
Best Features
Run A/B split tests while tracking user behavior and geo-targeting
Integrates with Google Analytics
Run up to 5 active campaigns for free
Easy to implement and doesn't require a plugin
Pricing Plans
Google Optimize is completely free for up to running 5 active split testing campaigns. For more access, you can look into the Optimize 360 plan.
In Conclusion
Depending on the type of content you're planning on testing, you may have to use multiple plugins to get the best results. However, we advise you not to install too many of these plugins at once. It may lead to internal conflicts, performance issues, and affect SEO. So please use caution.
Of course, sometimes it's worth taking the risk. Because when used properly A/B testing can bring amazing results that could skyrocket your website and business growth.