Wix vs WordPress: Key Features & Differences 2023
Wix is one of the most popular website builders available today. And, so is WordPress. While Wix offers many features beneficial for beginners, most professionals often recommend using WordPress for building websites.
This often puts users in a dilemma: Which platform should you choose to build your website or blog? Well, in this post, we're hoping to provide a proper answer to that question.
Both Wix and WordPress come with useful features and technologies. We decided to compare these two platforms side by side to see how they differ from each other.
What Are Wix And WordPress?
Wix and WordPress are website building tools that allow you to make and manage websites more easily.
The biggest difference between the platforms is that Wix is a cloud-based platform that works as a software as a service (SaaS) and WordPress is a free software you can use to setup a website on a web hosting platform of your choice.
Over the years, both platforms went through different stages of developments, making them more powerful and feature-rich. Here are some of the main differences between the two software.
1. DIY vs. All-In-One Solution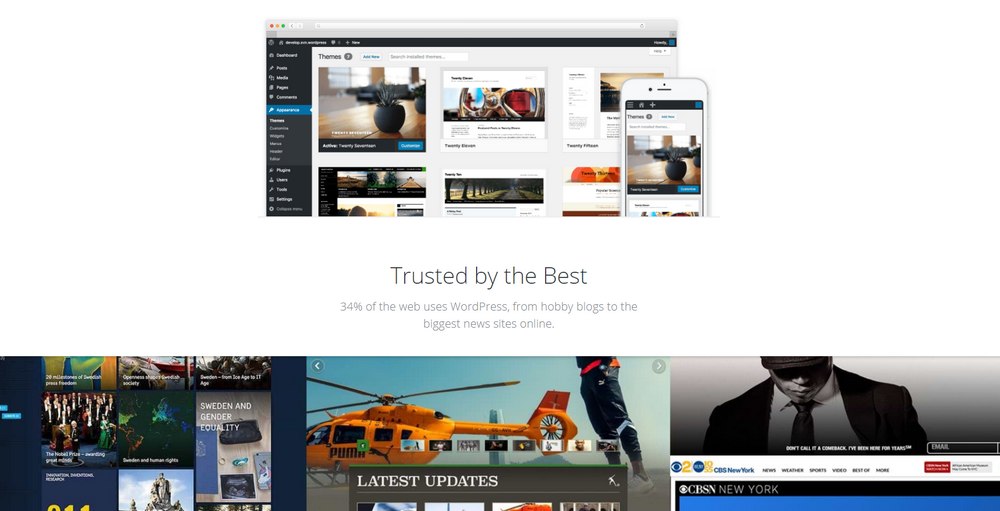 As a free content management system (CMS) software, WordPress requires a lot of manual work to build a website. You need to find your own web hosting platform to install the software, you need to setup the website, buy and connect domain names, and more.
In exchange, it gives you more control over your website. You can publish and promote anything you want on a WordPress website as you're the owner of the website. You also get the freedom to choose your own pricing. For example, web hosting providers like Siteground offers managed WordPress hosting at $3.95 per month.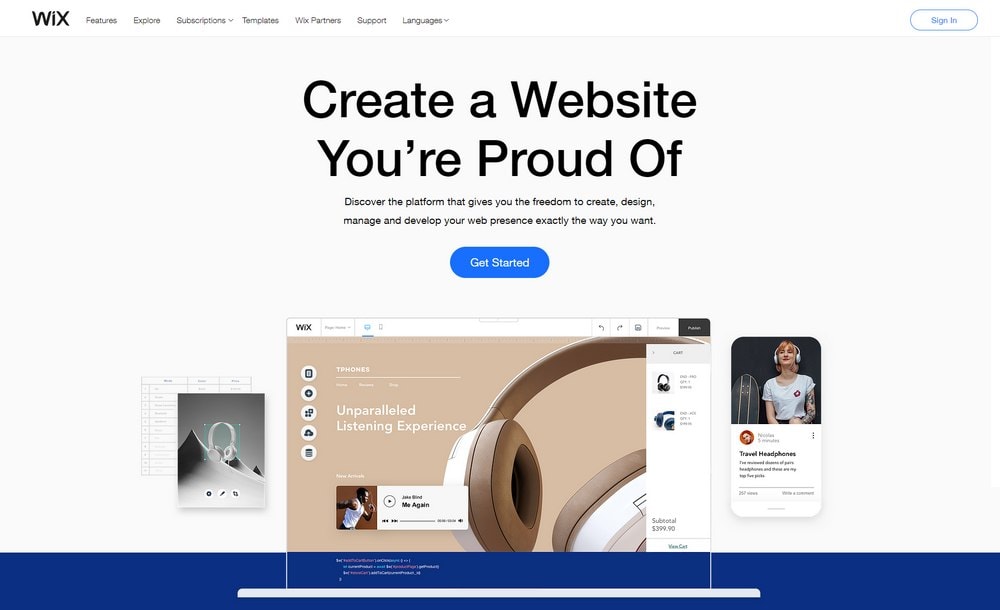 Wix offers a more convenient all-in-one solution where the platform does all the heavy lifting for you. Wix handles hosting for your website, lets you connect a domain name with just a few clicks, and allows you to design the website using a drag and drop editor. As a result, Wix is more suitable for complete beginners.
All of this, however, comes at a cost. Wix is a corporation and when you host a website on the platform, you have to abide by their rules. For example, you can't publish websites with content prohibited by Wix. If Wix decides to change their pricing, you'll also have to adapt to the new pricing as well.
2. Wix Code vs. Page Builder Plugins
The drag and drop editor included in Wix is quite beginner-friendly and offers a simpler solution to building many different types of websites. For advanced users, the platform offers Wix Code, which offers coding, dynamic page designing, and API integrations.

Wix Code was introduced as a tool for web designers to help them build websites for their clients more easily. Wix Code also simplifies building more complex websites with databases and app integrations.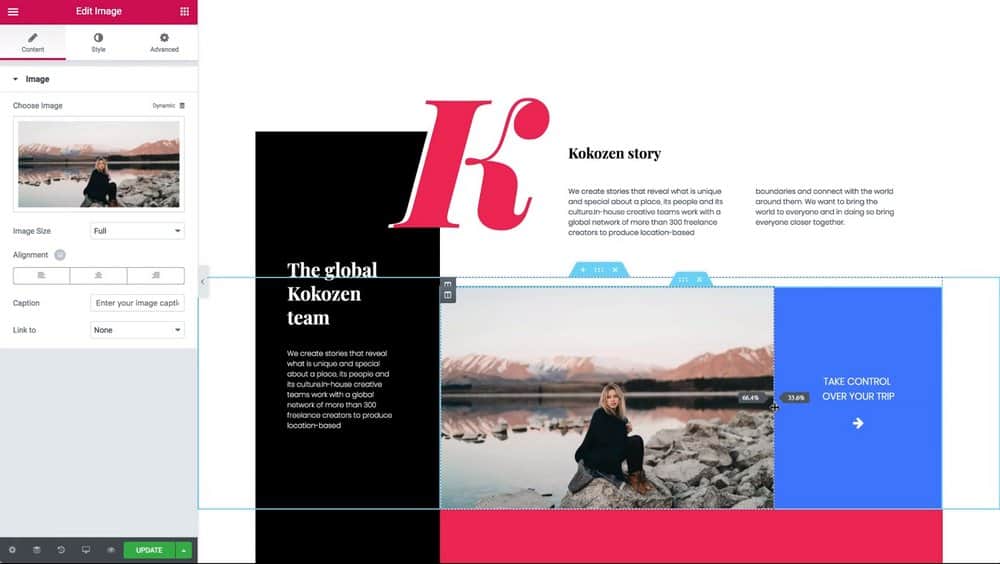 WordPress users also get similar options with page builder plugins. With access to free page builder plugins such as Elementor, designers can use WordPress to build complex and unique websites with more advanced features such as communities, back-end systems, and much more.
3. AI-Powered Designer vs. Handcraft Designs
As a platform geared towards complete beginners with no web design or coding experience, Wix comes with many innovative technologies that make the process of building websites simpler. One of the most interesting technologies Wix uses is Wix ADI.

Wix ADI is a website builder powered by artificial intelligence (AI) that instantly designs websites for you based on the information you provide.
WordPress is still far behind on this type of revolutionary technologies. Hopefully, developers will come up with such features for the CMS sometime soon. Until then, WordPress users can experience a more user-friendly approach with handcrafted website designs made by humans for humans.
4. Wix Templates vs. WordPress Themes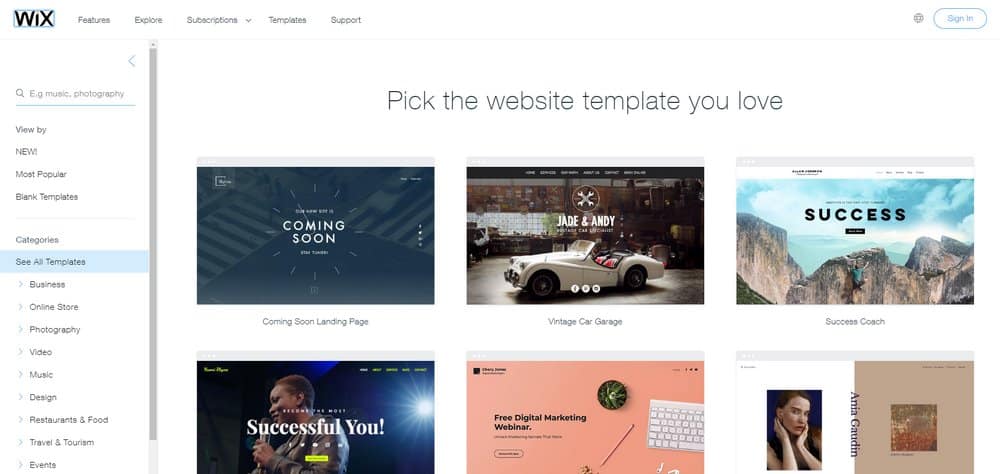 In terms of pre-made templates, Wix has a large collection of website templates featuring beautiful designs categorized into different industries. You'll be able to find templates to build websites from business websites to online stores, restaurant websites, online portfolios, and more.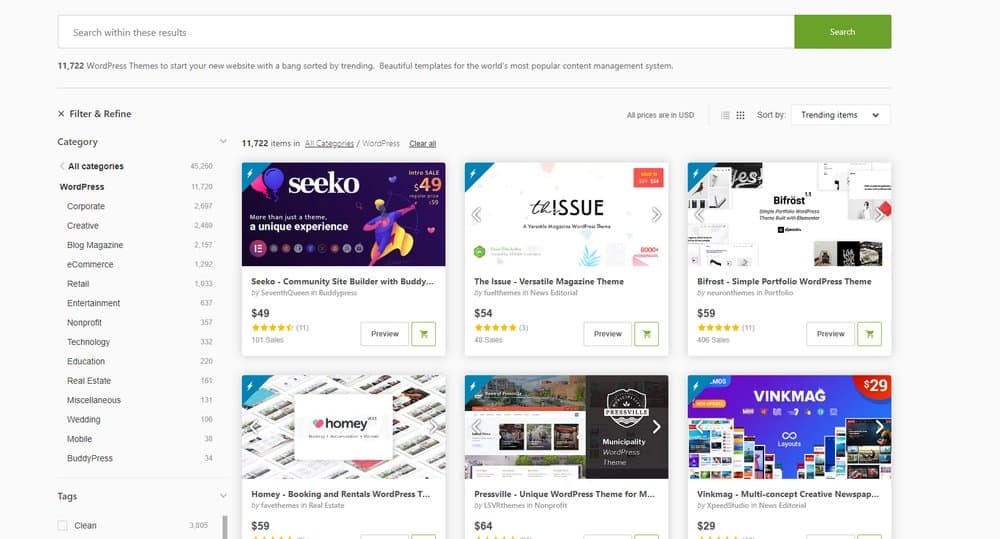 WordPress offers a much bigger and better selection of pre-made themes. With access to multiple WordPress themes marketplaces like ThemeForest, which offers a selection of more than 11,000 premium WordPress themes, you'll have plenty of choices for picking a high-quality design for building a more professional website.
5. Wix Stores vs. WooCommerce
Wix also offers many useful features for building online stores. Using the platform, you'll be able to accept payments from both PayPal and credit cards, handle shipping and taxes, easily manage your inventory and orders, and more.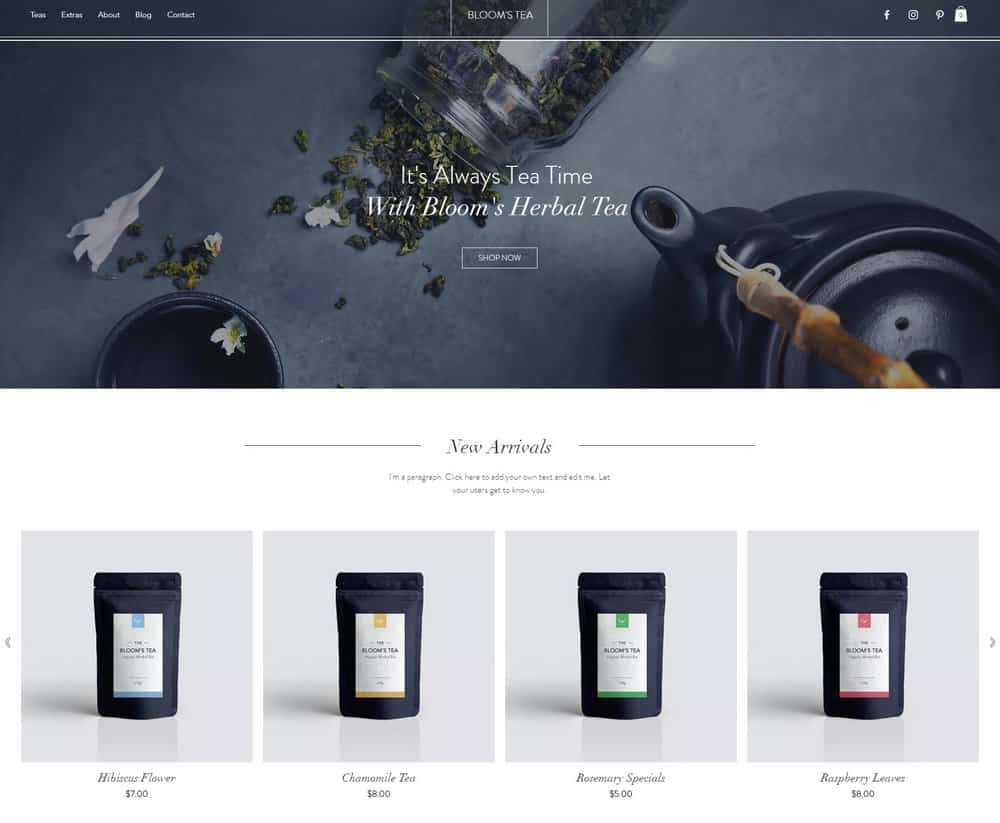 (Example: Wix Tea Shop template)
Although, Wix is more suitable for making small online stores for selling niche products as it has limitations in certain areas of online store businesses, like product page designs and expanding your store.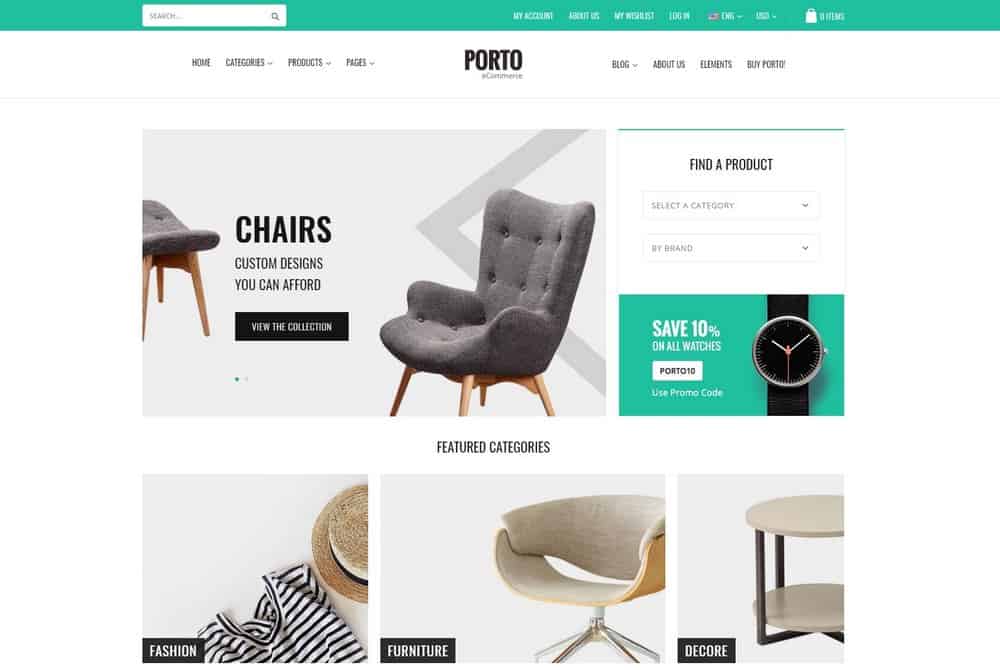 (Example: Porto WordPress theme)
WordPress is a more suitable solution for building more flexible and bigger online stores. With WooCommerce integration, WordPress lets you accept payments from a much wider selection of payment processors and gives you access to advanced tools for building multi-vendor stores, add hundreds of product pages, better marketing tools, and more.
6. Wix Blog vs. WordPress Blogs
Blogging is one of the main selling points of WordPress. Needless to say, WordPress offers the most convenient solutions for professional and business bloggers.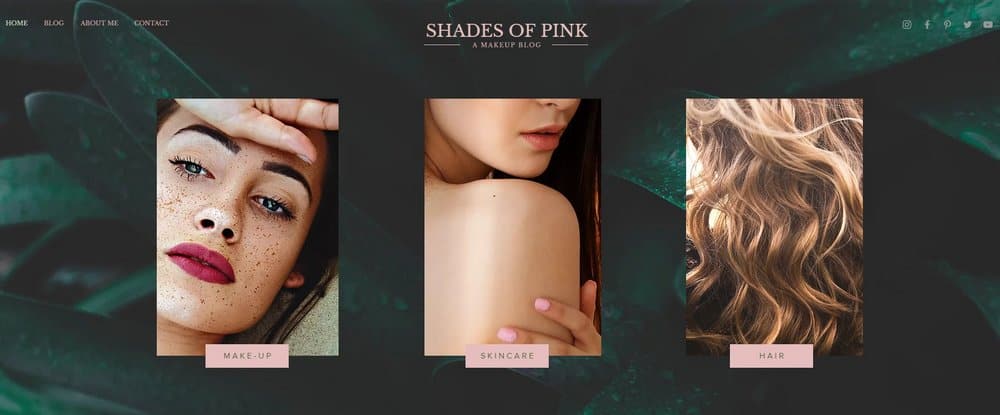 (Example: Wix Makeup Blog template)
With WordPress, the post publishing experience is much smoother and beginner-friendly. You can also easily setup landing pages to generate leads through your blog, sell products, build communities, use SEO plugins to get higher rankings on Google, and more.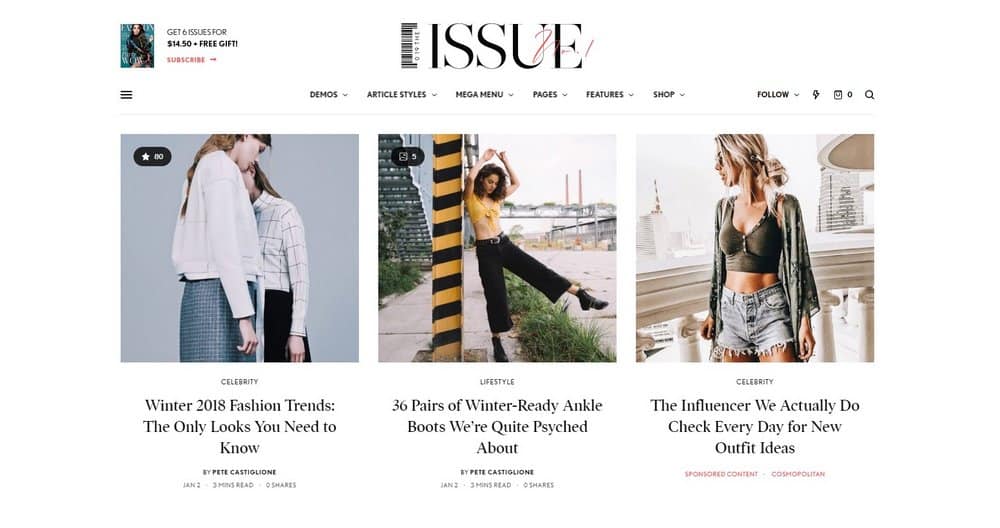 (Example: The Issue WordPress theme)
Wix offers options for blogging, but it's extremely limited. It's more suitable for making a blog for a small business website. For example, if you have an online store, you can use Wix blogging tools to publish announcements about your business.
7. Wix SEO vs Yoast SEO
Wix probably has the most advanced SEO system among all the cloud-based website building tools available today. It gives you tools to manually add your own meta tags, set canonical URLs, as well as write custom descriptions for social media link previews.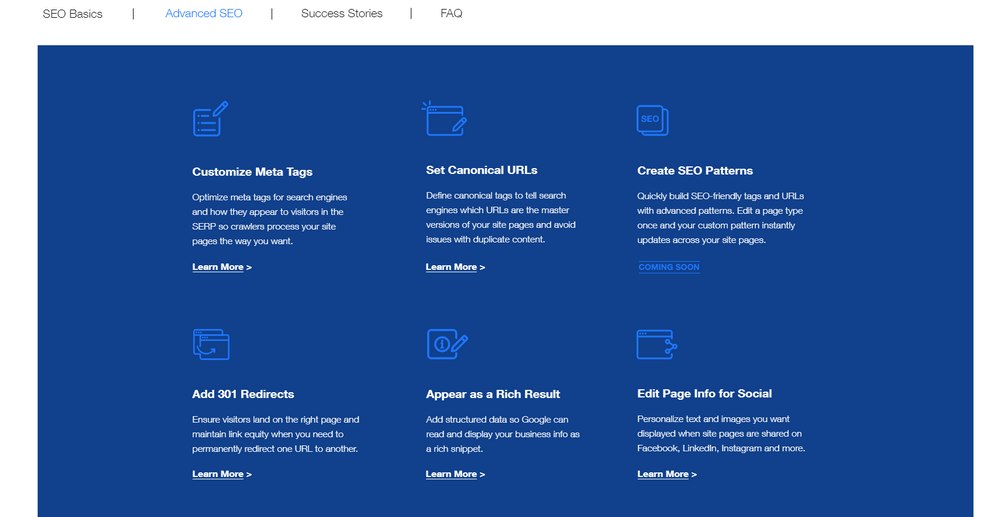 In addition, Wix also takes care of many basic features such as optimizing websites for mobile and indexing pages on Google.
However, Wix SEO is no match for the tools and options you get when using WordPress. For example, Yoast SEO provides a much deeper level of SEO optimization with keyword targeting, synonyms, readability optimizations and more.
You can even take your website SEO further with many other WordPress plugins by improving caching, compressing images, and much more.
8. Corvid vs Progressive Web Apps
Web Apps are slowly becoming a trend and it's now a must-have for many different types of websites, especially for online stores and other eCommerce websites.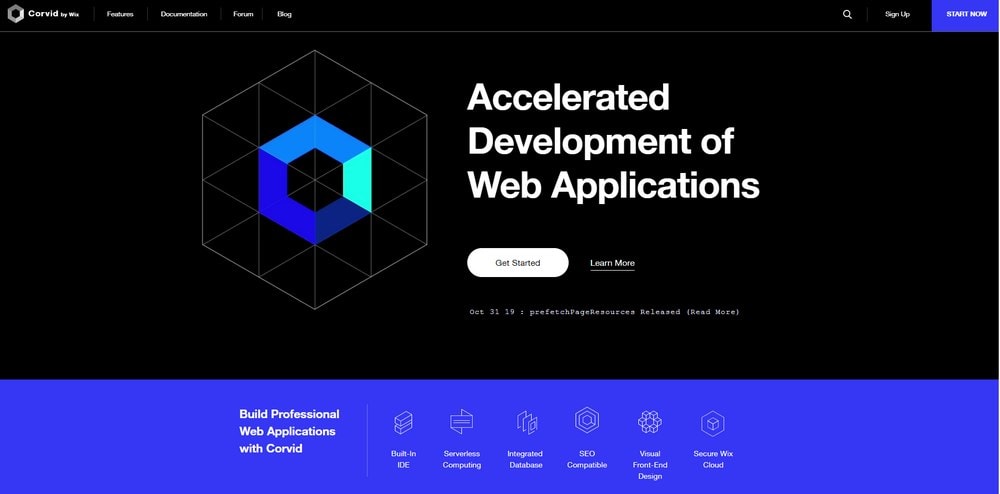 Wix offers a powerful tool called Corvid for easily building web apps. The tool lets you take care of both front-end design and back-end development at the same time without needing expert-level coding knowledge. Once developed, you can easily host it on the same platform as well.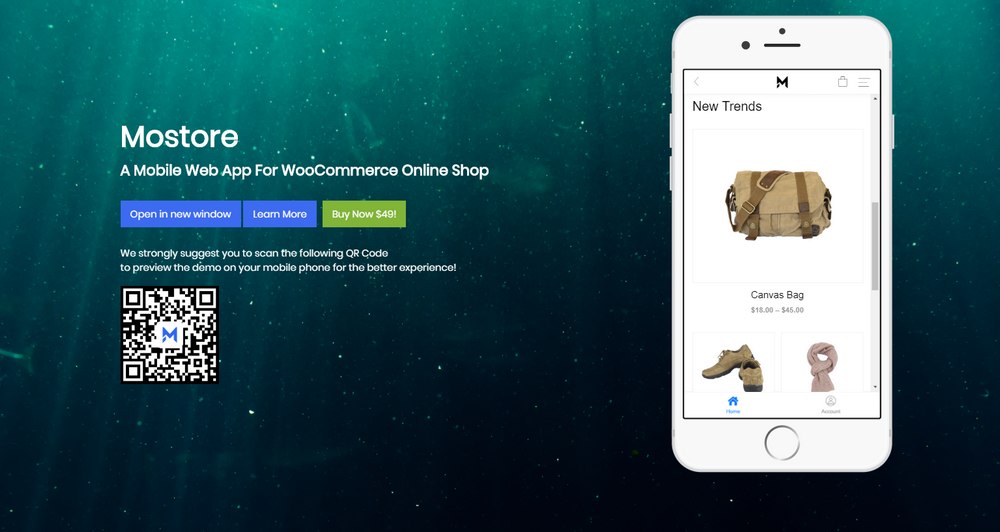 WordPress is also catching up with this trend. You can now use plugins and specially-built themes to build progressive web apps using WordPress. These web apps look and functions just like a native mobile app and perform much faster as well.
Which Platform Is Best For You?
Since its initial launch in 2006, Wix came a long way and went through several stages of development. At the moment, Wix includes many advanced technologies and AI-powered algorithms that makes it much easier for building websites, especially for complete beginners with no experience in web design.
In terms of ease of use and user-friendliness, Wix is years ahead of WordPress. So, if you're building a simple website for an agency, small business, or a niche shop for a small branded product, Wix is the ideal choice for you.
WordPress is still the most flexible and versatile solution for making bigger and more complex websites. Even though it involves a lot of work, WordPress provides better options in the long run, especially when it comes to expanding your website or eCommerce store.