What is Shopify? (And How Does it Work?)
With more than 600,000 active eCommerce stores generating over $63 Billion worth of sales, Shopify is now one of the biggest eCommerce platforms on the web. In this post, we take a closer look at this growing platform and see how it works.
Shopify started out as a simple online store selling snowboarding equipment. Eventually, this store transformed into a complete eCommerce solution that offers users a simplified way to build their own online store without a hassle.
Today, Shopify is the go-to choice for many eCommerce businesses. Everyone from complete beginners to big brands, such as RedBull and Penguin Books, use the platform to easily build online stores and sell products to their audiences.
Why do so many people choose Shopify to build a store over the other platforms? Should you use it to start your eCommerce business? Let's find the answers to these questions.
Download hundreds of stunning Shopify themes and templates with an Envato Elements membership. For $16 per month, you have unlimited access to a growing library to thousands of themes, fonts, web templates, graphics, and more.
Why Use Shopify?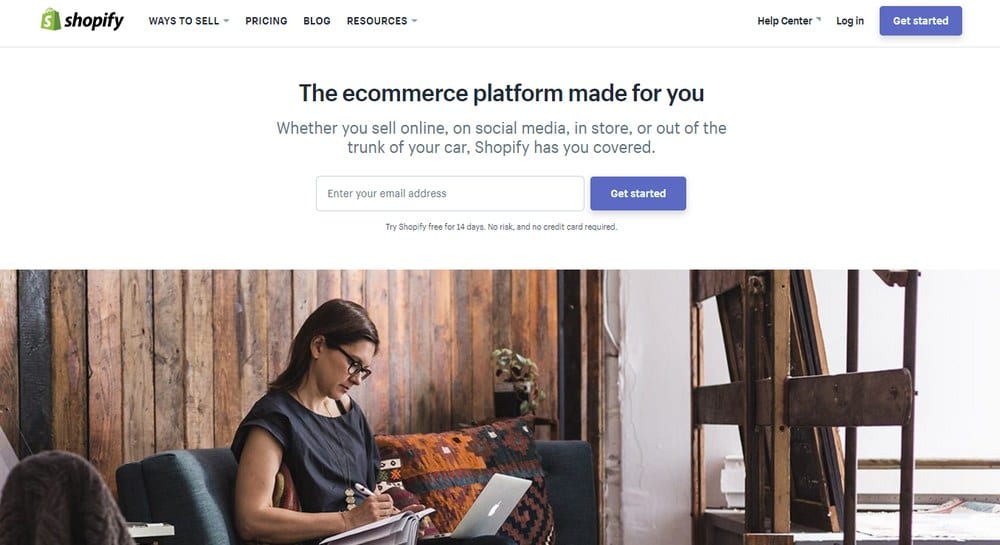 While WordPress is a great solution for building an online store without too many complications, it still requires a certain amount of work and technical knowledge to set it all up. Shopify provided an alternative for complete beginners by offering a convenient way to start your own business online without having to deal with web design, hiring developers, and spending months in development.
One of the main benefits of using Shopify is its simplicity. When you open a store using Shopify, it takes care of your website hosting, domain name management, analytics, and payment processing so that you can focus solely on growing your business.
Whether you're selling a unique product of your own or looking to sell third-party products at a profit, you can use Shopify to easily open an online store to start selling right away, even on Facebook and Instagram.
How Does Shopify Work?
Shopify is an all-in-one eCommerce platform. This means you can manage all aspects of your online business without having to use a bunch of third-party websites and tools.
For example, let's imagine that you want to open an online store to sell pet food products online. All you need to do to get started is to sign up for a Shopify account. As soon as you register and fill in your basic details, Shopify will take you through your online store setup process, step by step.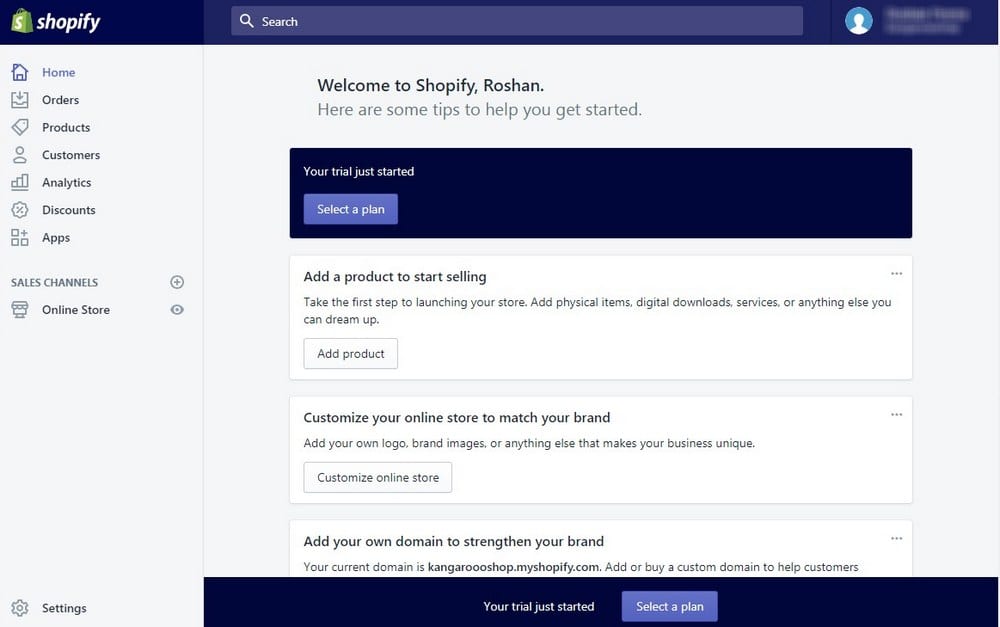 You can then choose a custom theme to personalize the design of your Shopify store. Add your products to the store. Setup shipping, payment processing, and taxes, all from within your Shopify dashboard.
You'll be able to accept payments from credit cards and PayPal. Shopify even offers easier shipping solutions, powered by DHL, UPS, and the US Postal Service, for shipping your products to your customers at the best rates.
All these features come at an affordable price. Shopify offers a free 14-day trial so that you can check out the platform without spending any money. Once you've setup your store and ready to go live, you can switch to a paid plan, which starts at only $29 per month.
Main Features Of Shopify
In addition to its beginner-friendly user interface and simple store management, Shopify comes with many other benefits and features. Here are just a few of the reasons to consider using Shopify for your online store.
Plenty Of Themes To Choose From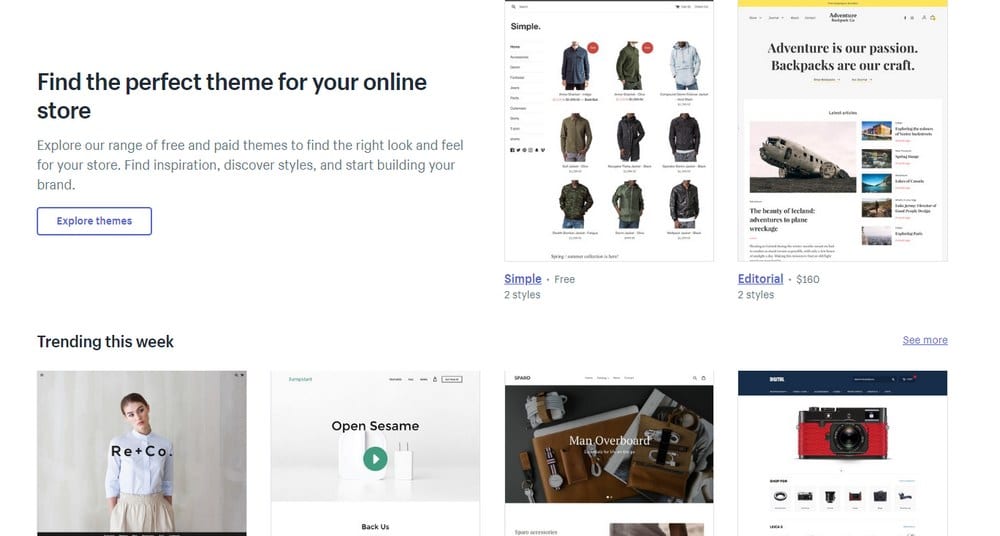 While Shopify only offers a limited number of themes in this official themes directory, plenty of other third-party marketplaces offer hundreds of premium Shopify themes at affordable prices. This means you can easily find a unique design to customize the look and feel of your Shopify store without having to spend a fortune.
Sell Physical And Digital Products
You can also sell both physical and digital products on Shopify. You can start a Shopify store to sell eBooks, online courses, and even subscription products using the same convenient tools offered by the platform.
Shopify Makes Dropshipping Easier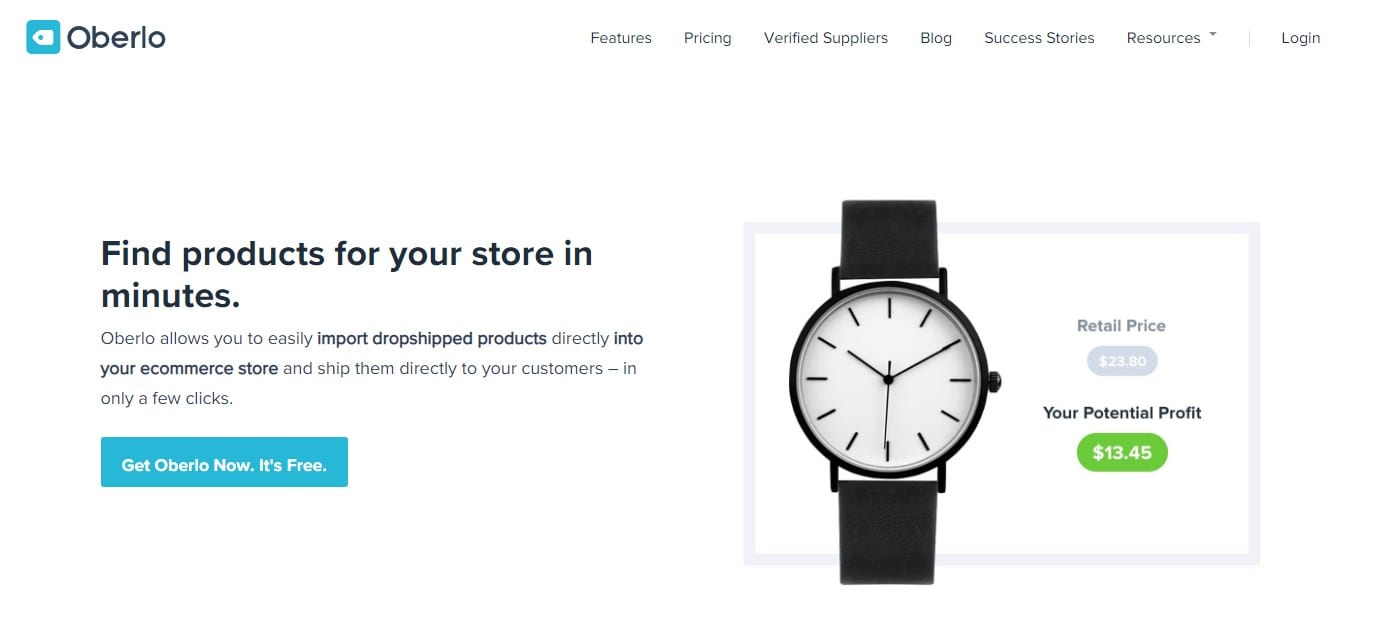 If you don't have a big garage to store inventory, don't have the manpower to ship products, or just don't want to deal with all the heavy work involved in managing a store, you can simply start a dropshipping store.
The Oberloo app for Shopify allows you to easily import products from AliExpress to sell wholesale products at a great profit. AliExpress takes care of the inventory and shipping, all you have to do is bring traffic to your Shopify store and generate sales.
Sell On Social Networks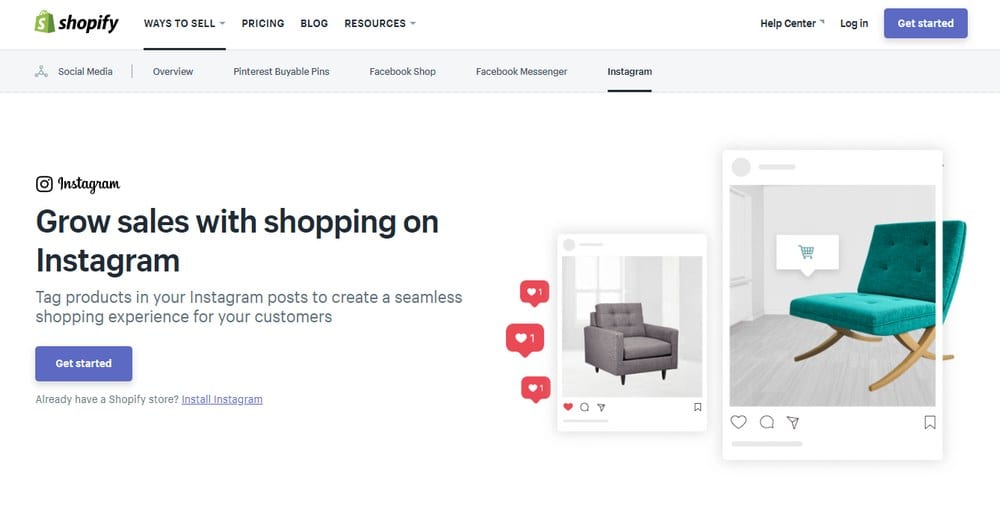 Shopify also makes selling products on social networks much easier. The platform seamlessly integrates with Instagram, Facebook, and Pinterest to let you leverage your following to effectively sell products through social networks. This gives you a great opportunity to connect with influencers on social networks to promote your products more effectively.
Tools For Advanced Users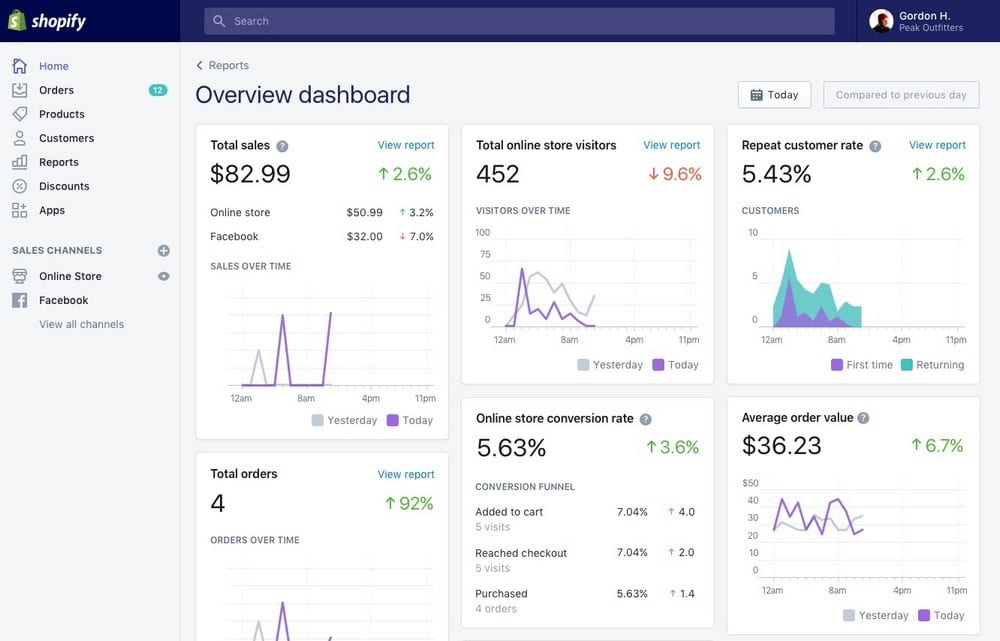 If you're an advanced user, you can use the many advanced tools offered by Shopify to supercharge your store and generate more sales. Shopify lets you connect your store with Google Analytics to track visitors, analyze product and sales reports, integrate MailChimp to grow an email list, and has an innovative mobile app that lets you manage your store on-the-go.
Examples Of Great Shopify Stores
Successful Shopify stores use unique themes and designs to make their online stores stand out. Here are just a few of the examples of great Shopify stores.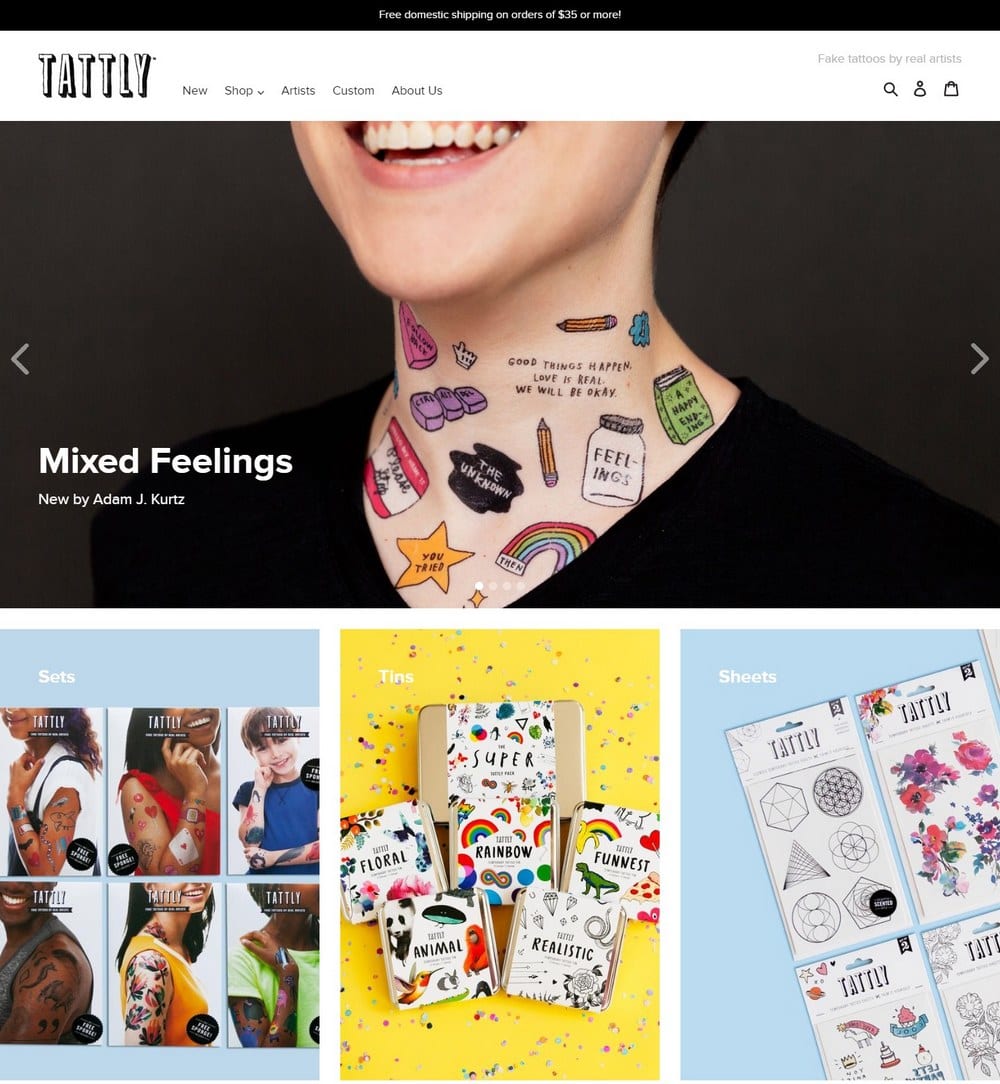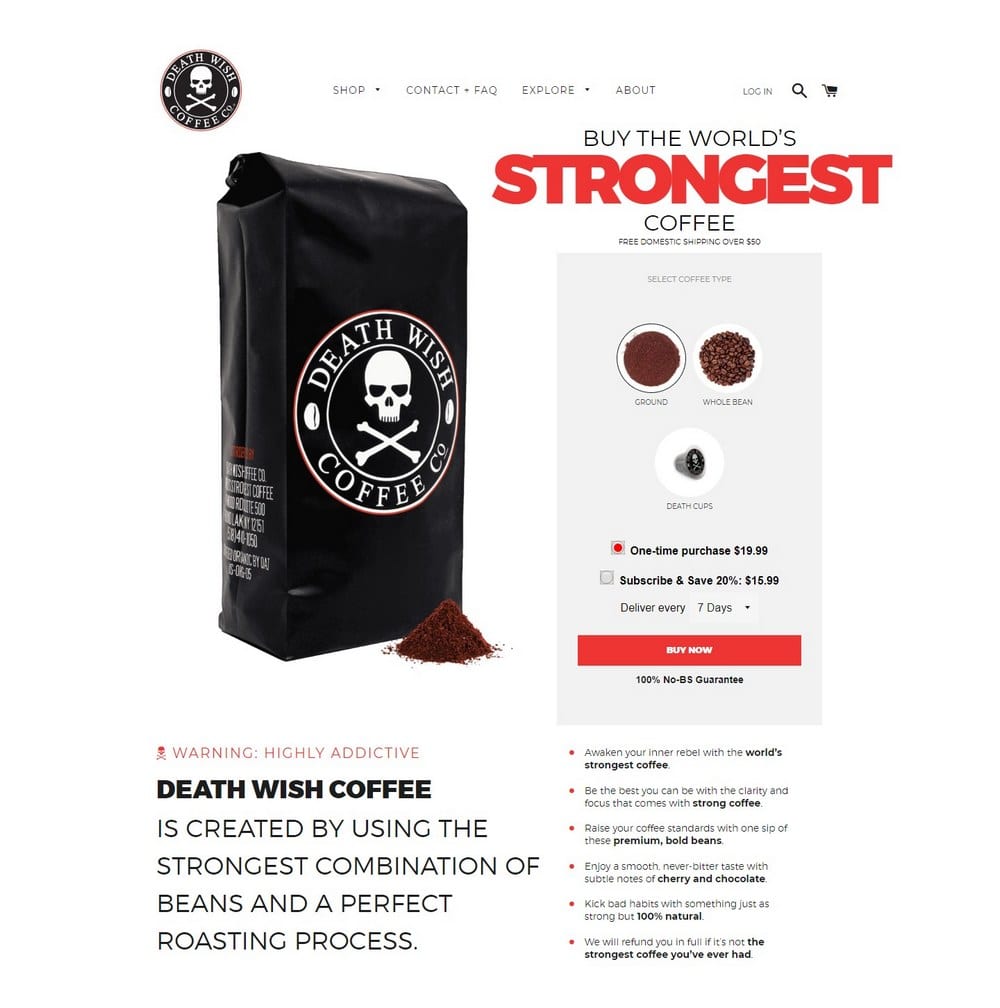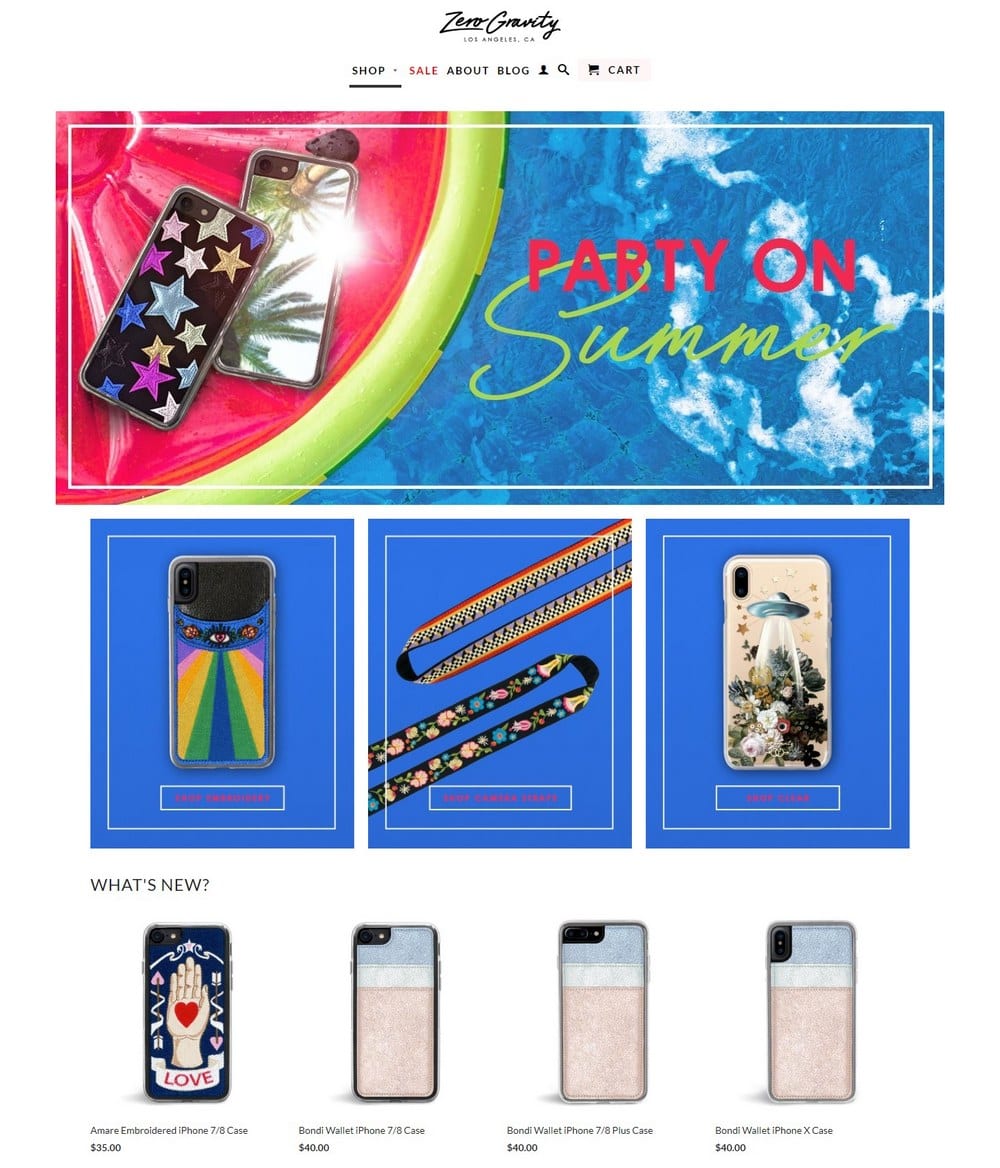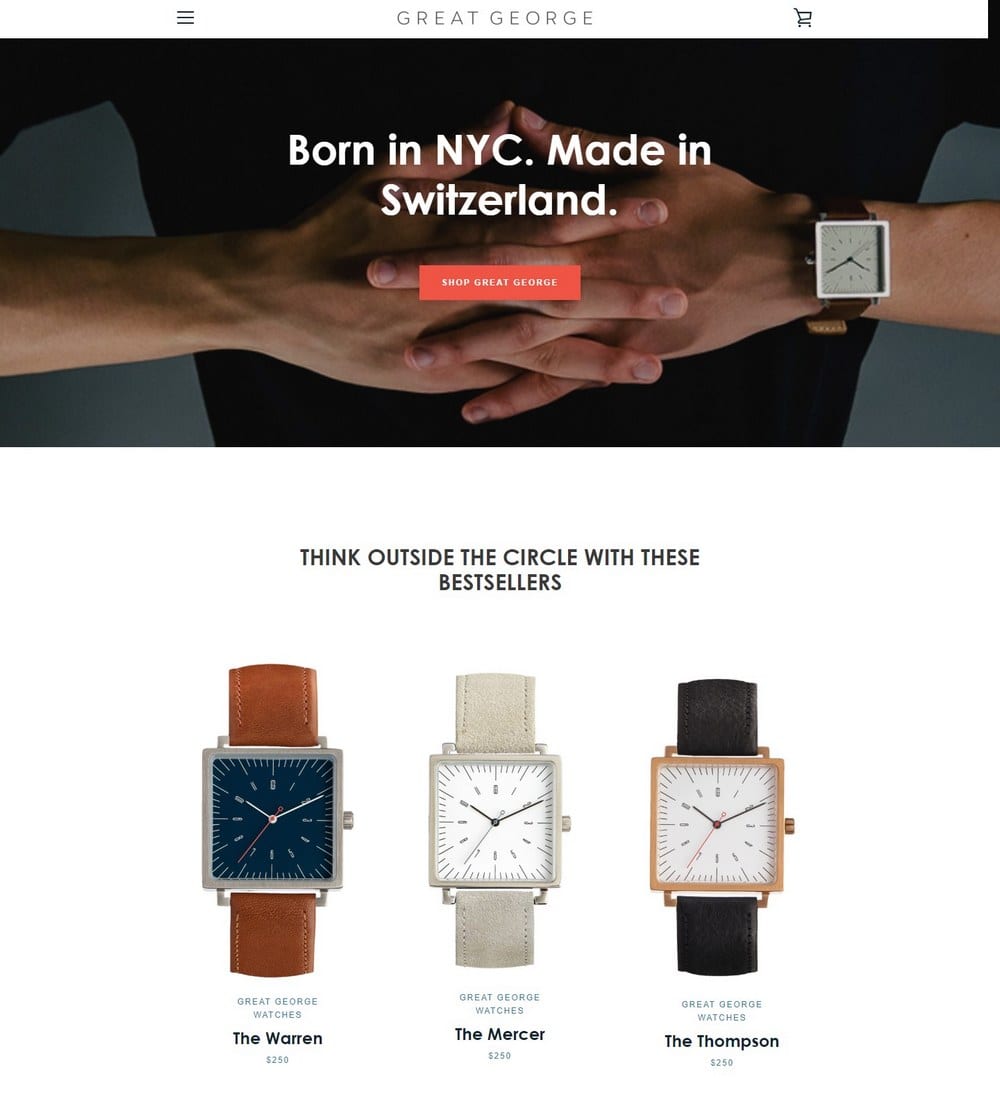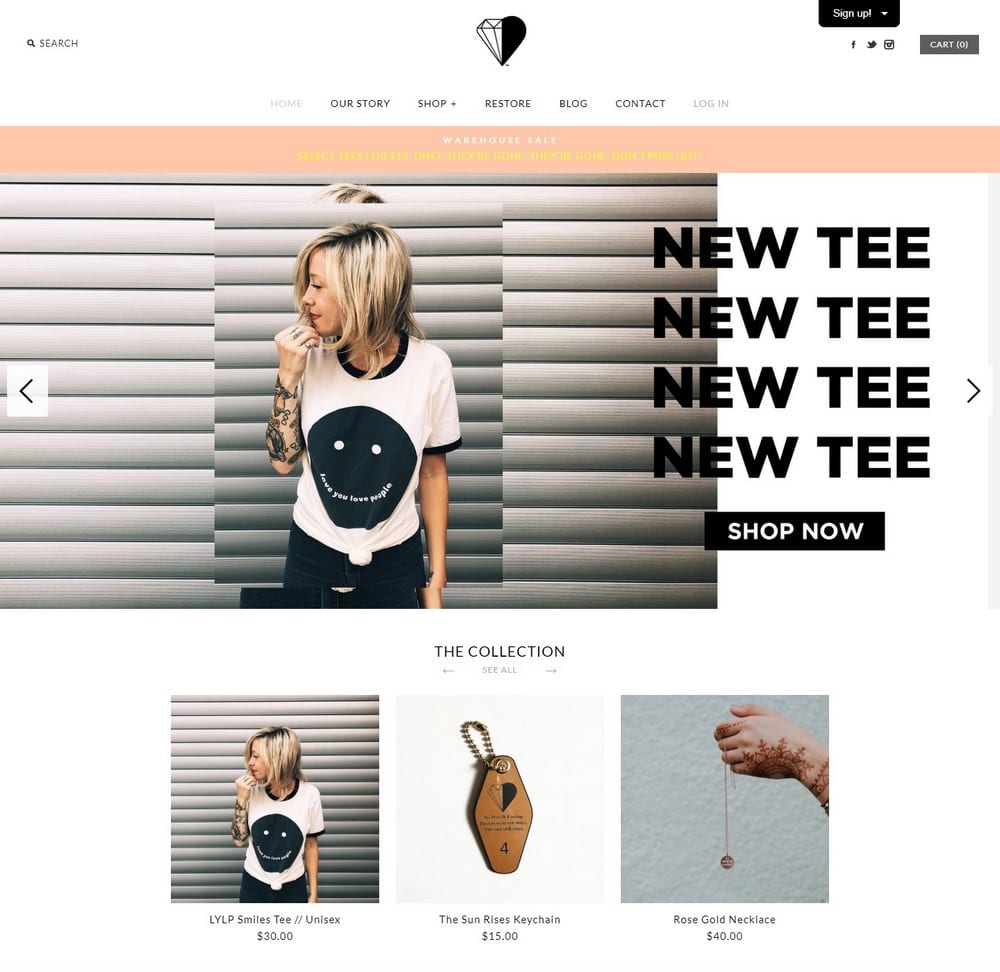 Is Shopify The Right Choice For You?
Overall, Shopify is a platform that's suitable for building many different types of online stores. It's the perfect choice for beginners who want to start a store without having to invest a lot of money and for starting dropshipping businesses.
If you're completely new to eCommerce and have no experience in handling an online store, Shopify should be your first choice. It offers plenty of guides and resources on how the platform works and you can easily learn its ins and outs without any coding or web design knowledge.
With the right Shopify theme, you can even build a massive online retail store using the platform as well. Use the 14-day free trial to test drive Shopify before you make a decision.