35+ Wedding Photoshop Actions 2024
Weddings are expensive, stressful, and take a long time to pull together, so when you look back on your photos of your special day years later, you want them to do justice to the huge effort you put into organizing it. But how do you get the exact results you're after without paying tens of thousands of dollars or spending a year in photography school?
We have the answer – and all you need is Photoshop! These amazing wedding Photoshop actions contain predesigned filters and effects that you can apply directly to your photos, to transform them within seconds. There's a style for every couple – from vintage to edgy, dramatic to classic – and you'll even have fun while you do it.
Here's our pick of the best wedding Photoshop actions we've found.
Get everything you need to supercharge your Photoshop workflow. From just $16, get unlimited access to thousands of Photoshop actions, Lightroom presets, templates, graphics, fonts and photos.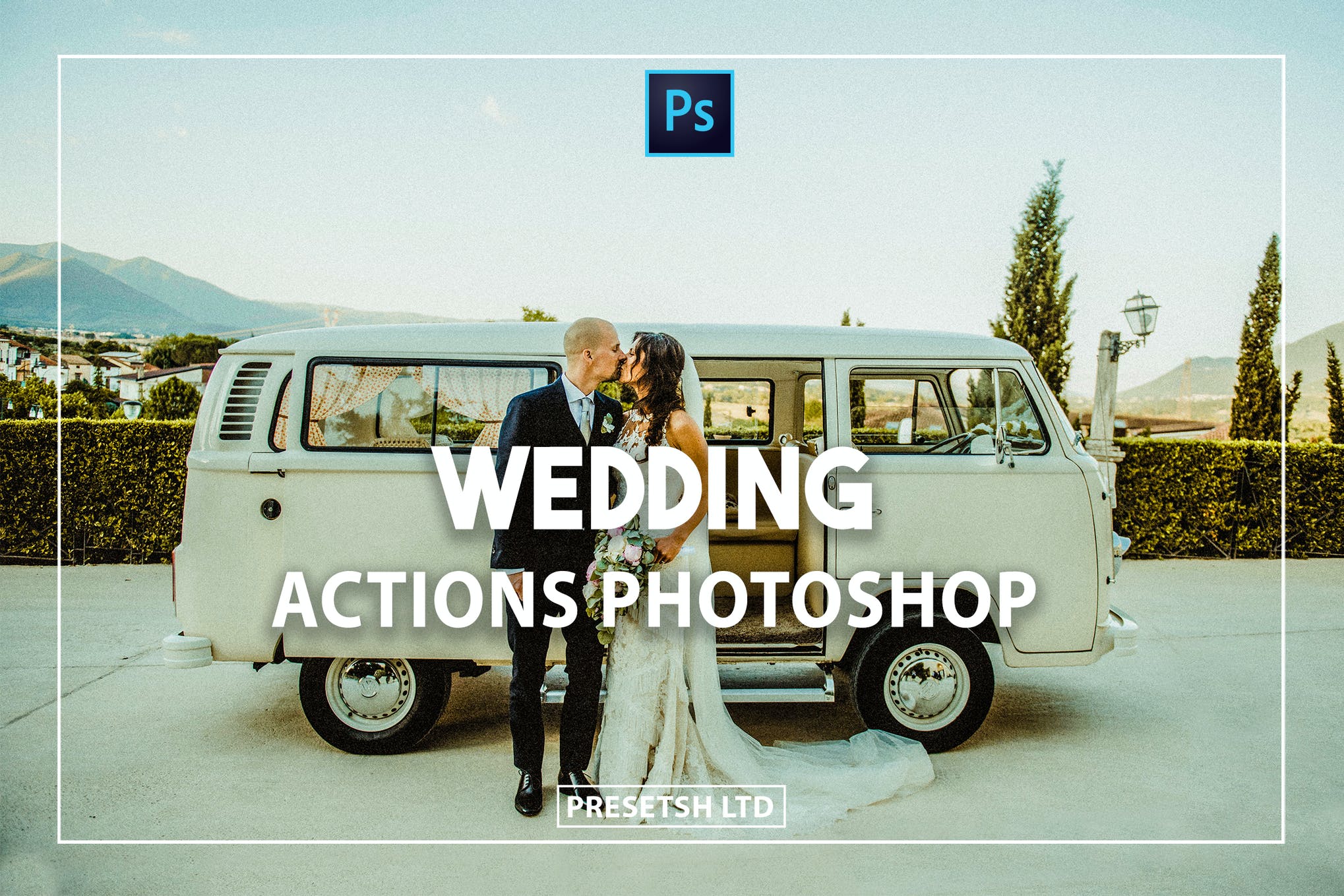 Here we have one of our most favorite Photoshop actions for wedding photography because of its ability to create a romantic, and emotional mood. This is an ideal product if you want to draw attention to the couple's expressions, while retaining a natural look.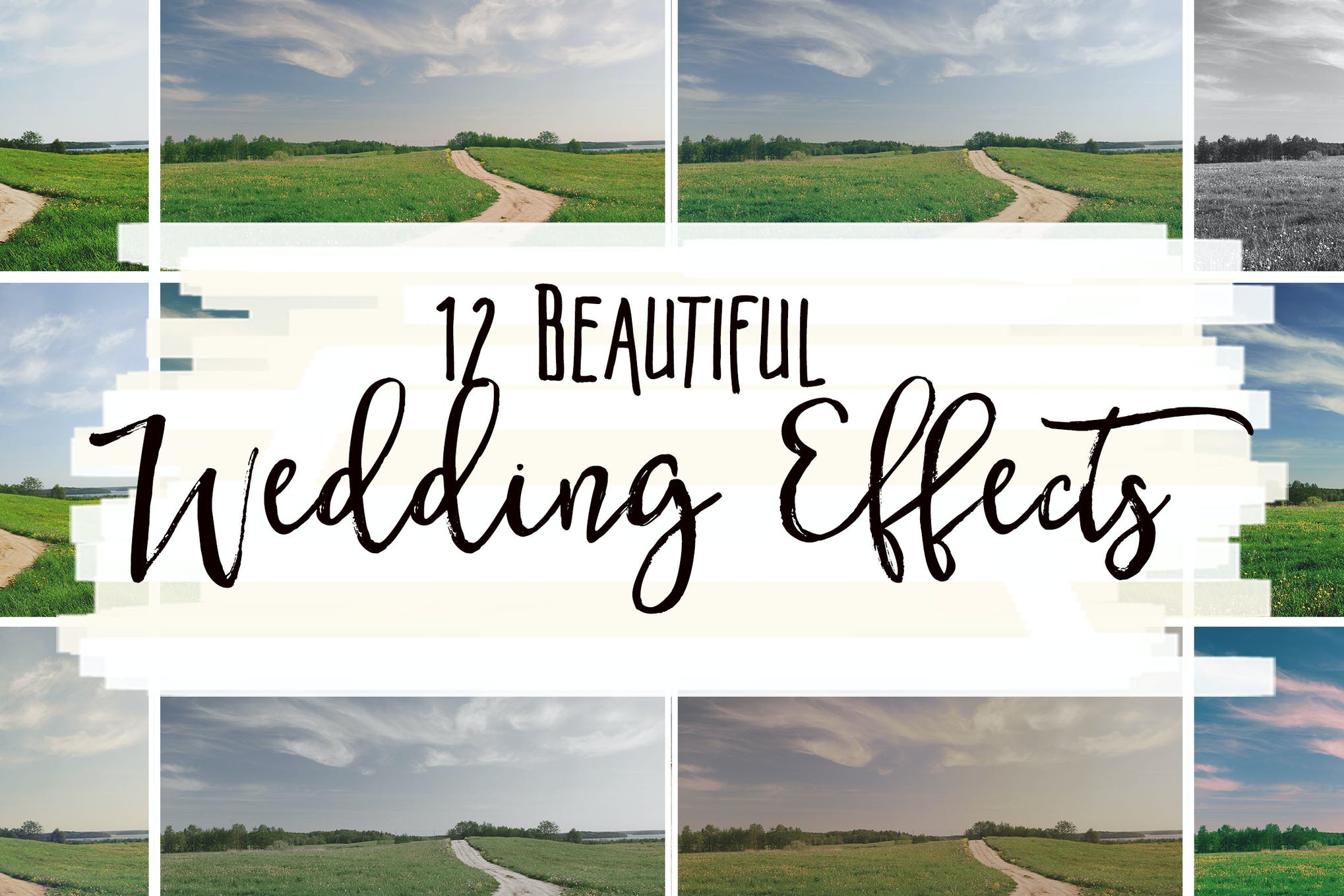 This collection of 12 Photoshop actions aim to give your pictures suble faded appearance highly popular in wedding photography. It's up to you weather you use the actions individually or mix and match them to create incredibly unique effects.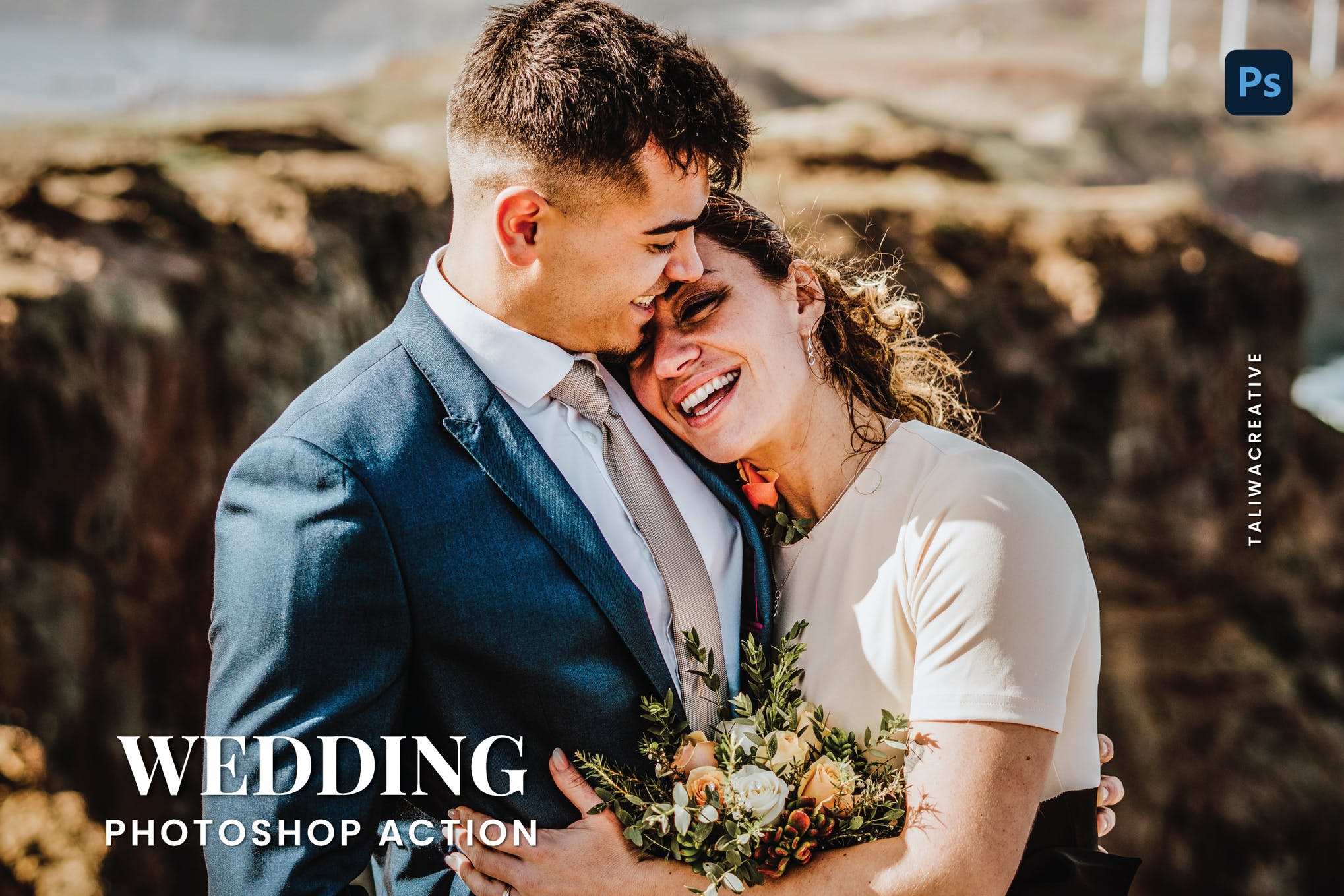 This is the ultimate wedding action collection for wedding photographers. Every photo will have stunningly defined tones and a grand, dramatic, atmosphere. Made by a professional photographer, for photographers.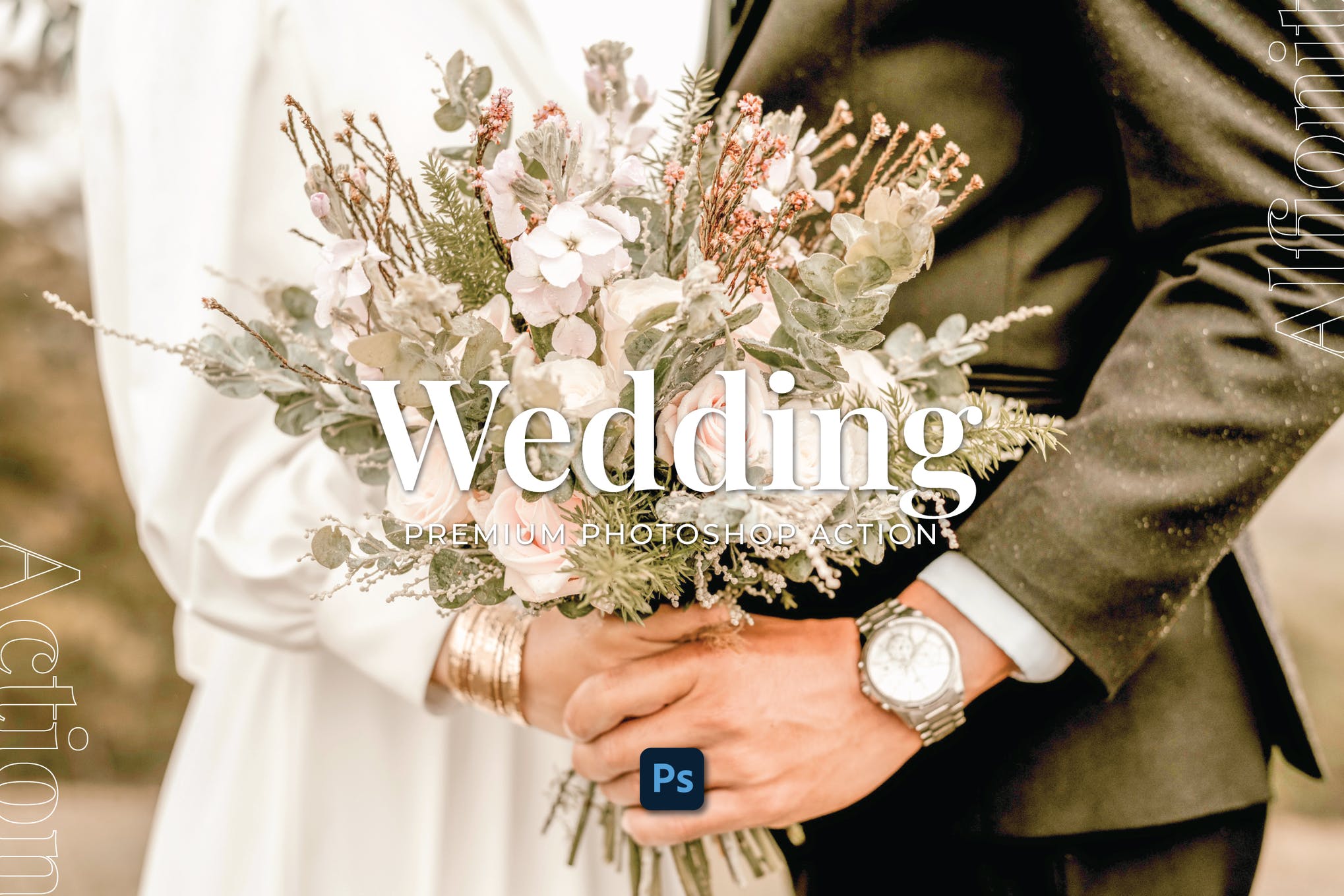 This is a gorgeous premium collection of earthy actions. It is stunning on skin tones and can set a motif on any type of image. It adds a stylish and sophisticated look to wedding and engagement photos. The best part is that this aesthetic can also be used in other types of photography like fashion, travel, interiors, portraits, and many more.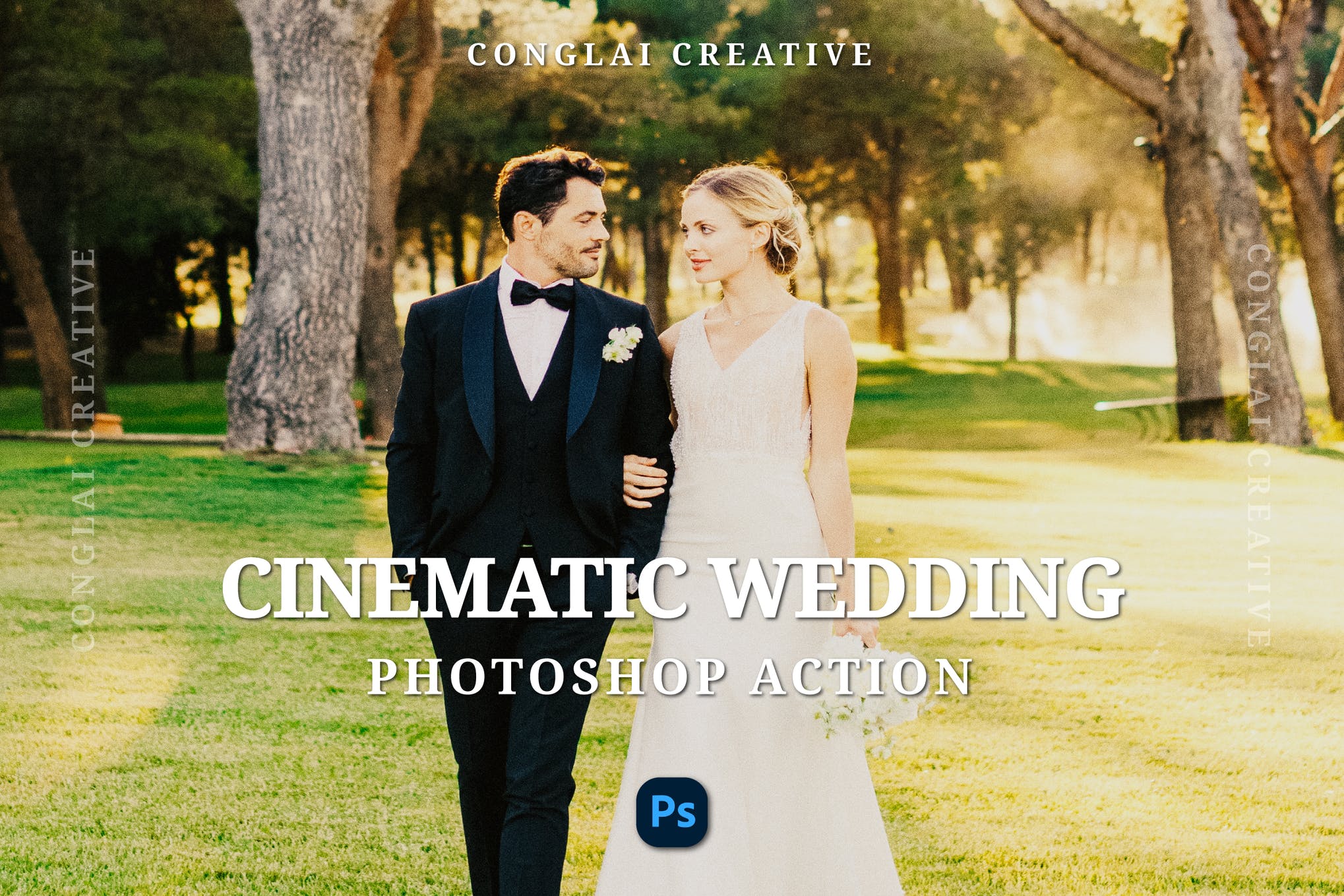 These Photoshop actions are versatile enough to be used on all wedding and engagement photos. It is especially useful when correcting lighting and emphasizing colors. This can easily help you achieve a professional look. It doesn't alter the colors too much so this is great if you want to retain a natural look.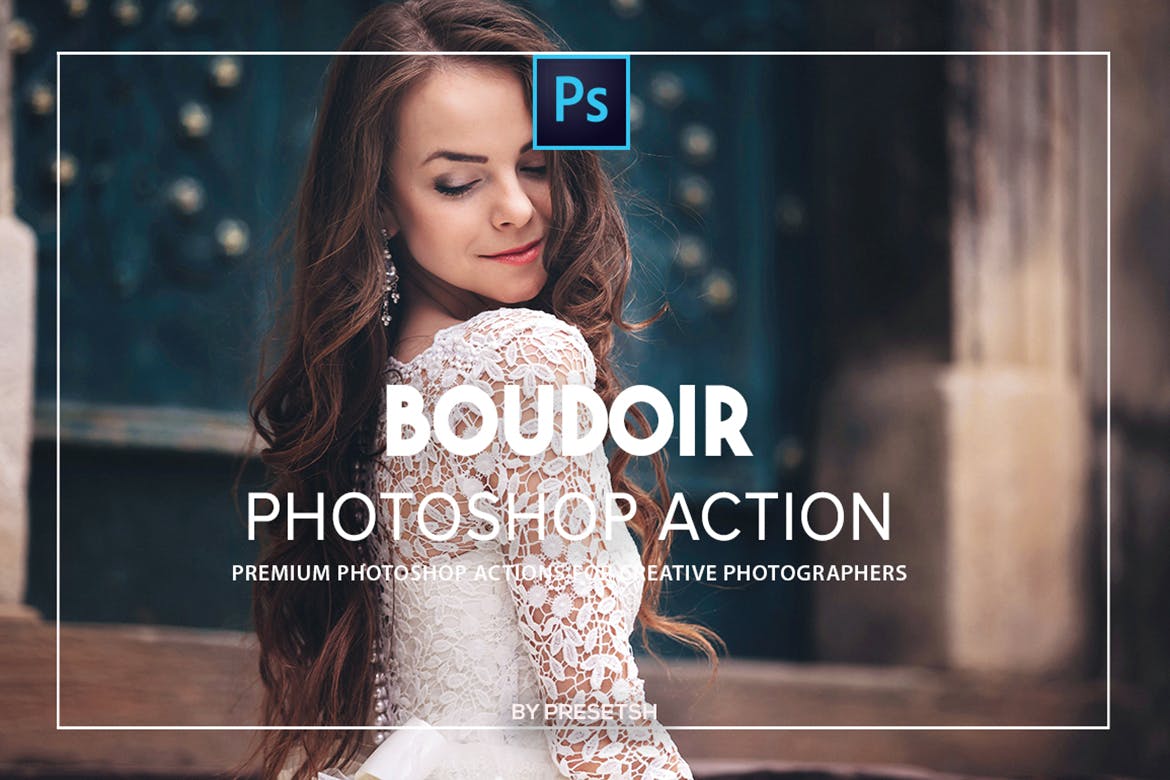 This set of moody yet romantic Photoshop actions has been made specifically to enhance your boudoir photography and give your images a sultry, somewhat atmospheric look. It works perfectly for wedding day preparation photos featuring the bride and her bridesmaids as she gets ready for the main event!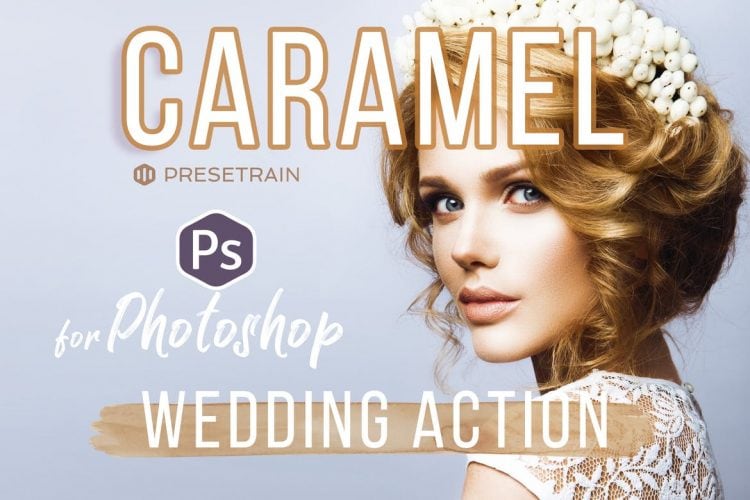 The Caramel wedding photoshop action is easy to use, produces effective and natural results, and allows full customization with adjustment layers. Ideal for outdoor weddings, it comes with two levels – standard, and intense (for higher contrast photos).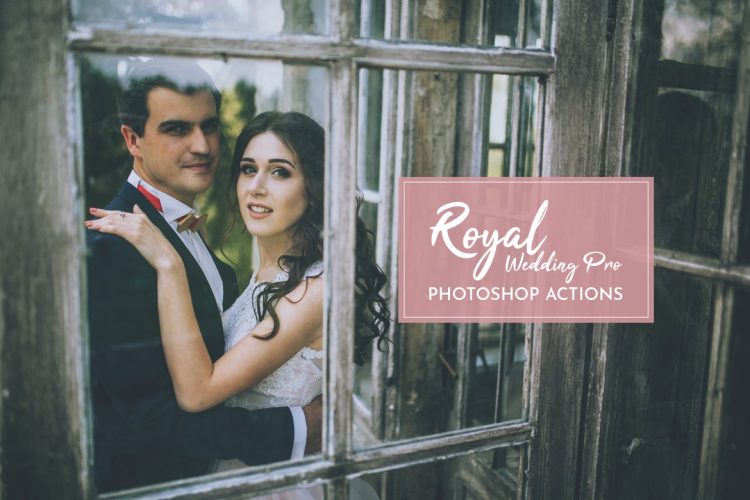 A highly versatile and professional-looking filter, this Photoshop action can be used for all kinds of wedding photography, and it can be applied in a single click. Featuring editable layers and a non-destructive workflow, it's also a very safe method of processing your wedding photos.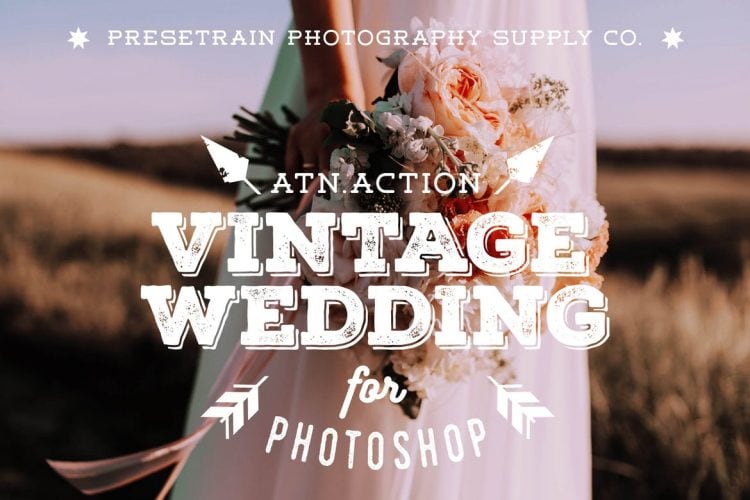 One of the most popular wedding Photoshop actions, this vintage filter, provides a beautiful and non-destructive film-inspired toning. Subtly enhancing the quality of your images and adding a soft, romantic atmosphere, it comes in two different styles – "Daybreak" and "Honey in the Sun."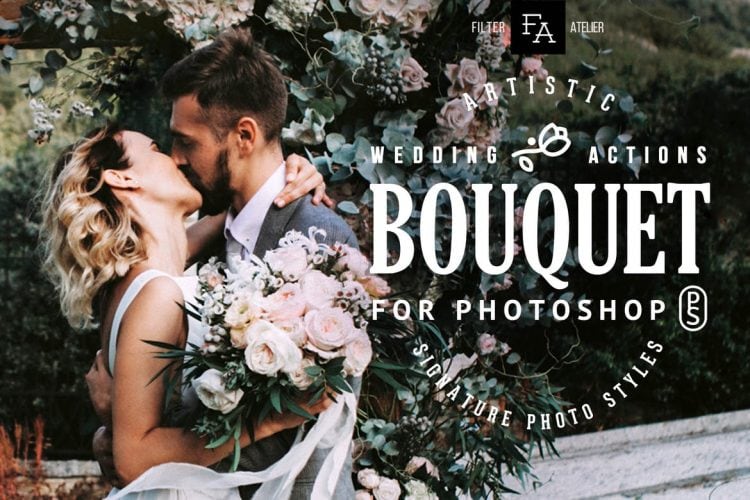 This package includes six different signature styles, all as beautiful and artistic as each other. Offering one-click fully-automated actions, easy installation, and full supporting documentation, you'll be impressing your friends and family with stunning photographs in no time.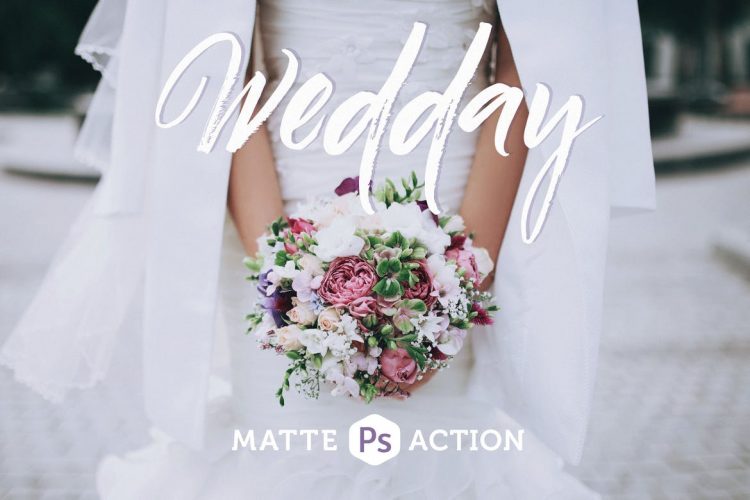 Specifically designed for wedding photography, this action gives your images a soft and non-destructive matte pastel toning, enhancing the overall look and feel of your photos with a romantic and creative touch, as well as adding a subtle white balance tune-up.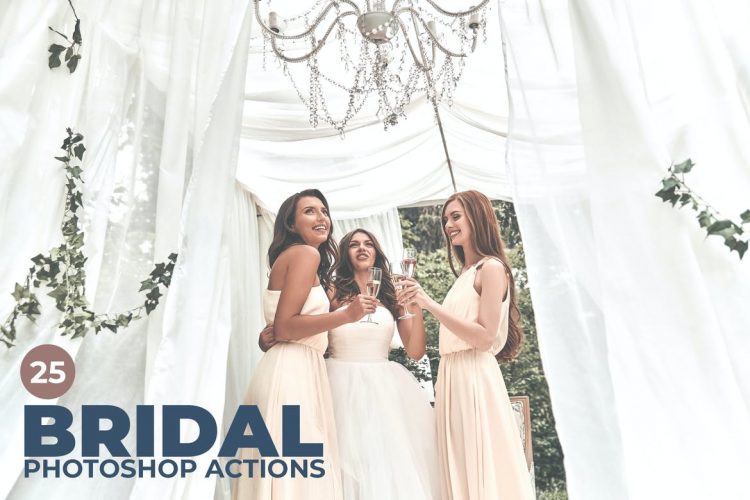 The Bridal Photoshop Action collection has been specially designed for wedding and bridal photography, and will enhance your photos to create a magical and radiant look. The high quality, multiple layer filters can be applied in a single click, and can be easily adjusted for all kinds of images.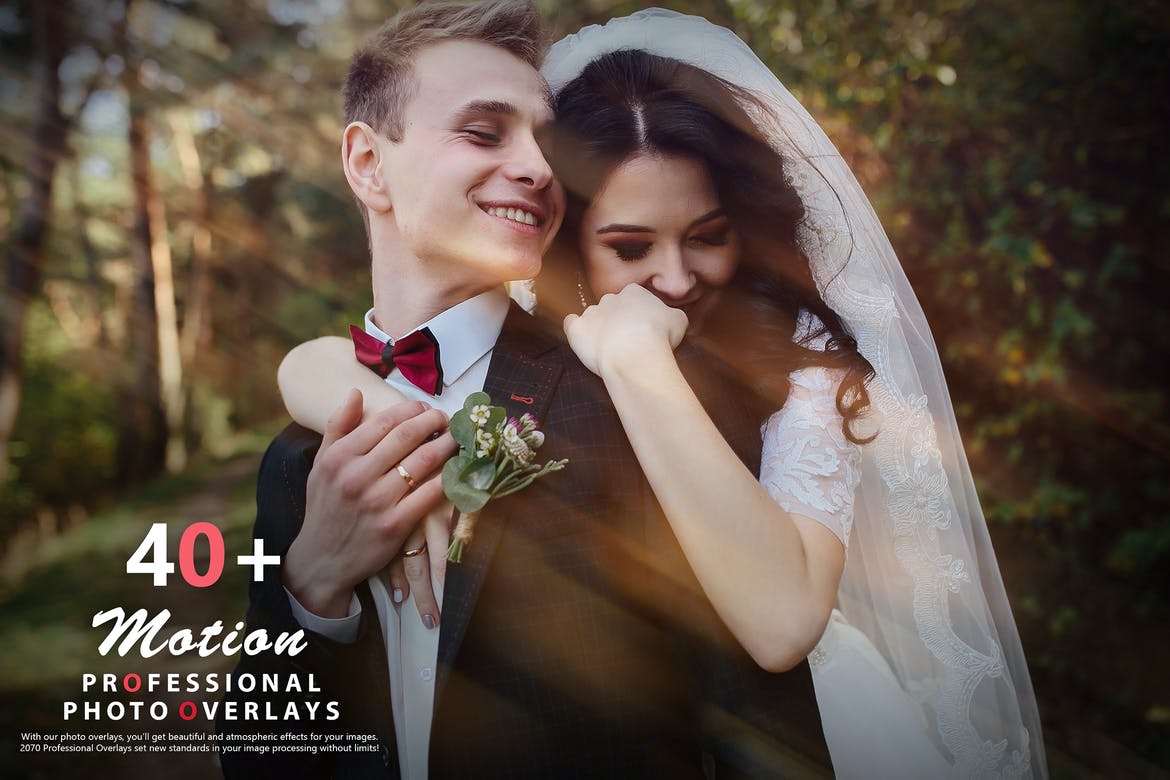 Here we have a collection of 46 amazing and professionally designed overlays for your wedding photography, featuring beautiful light effects and stunning cinematic elements that will turn your images into gorgeous works of art in only a matter of seconds.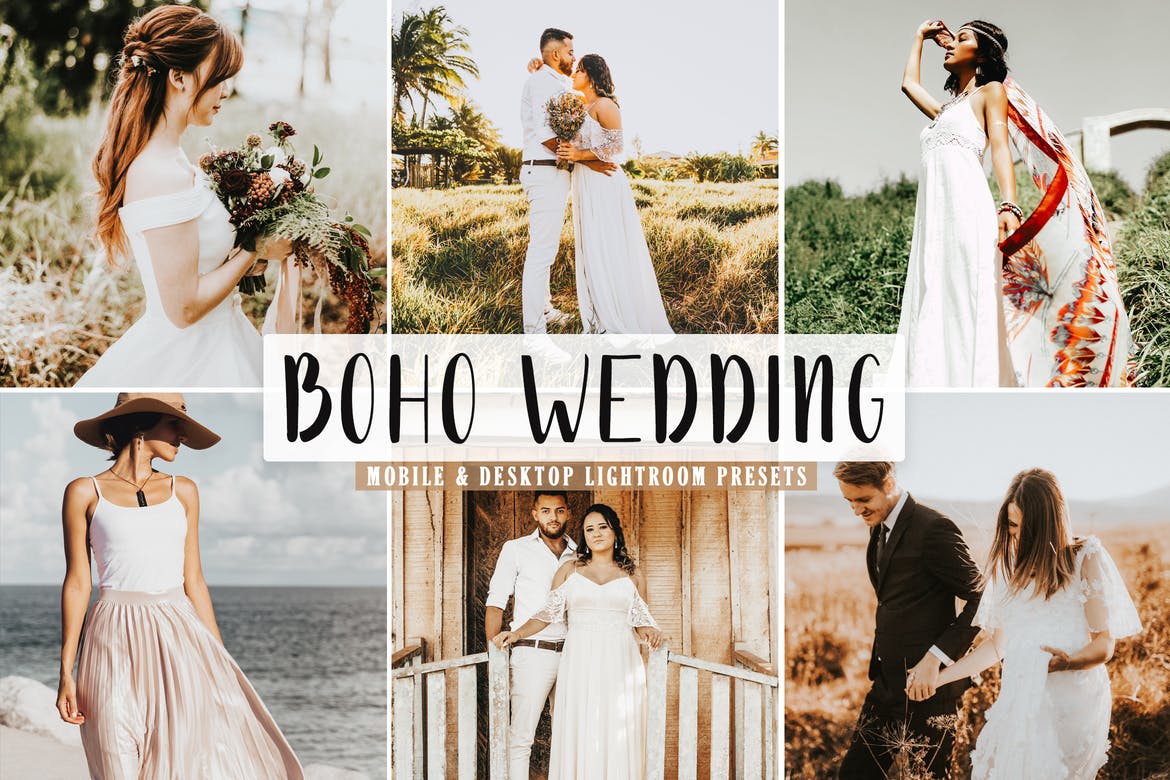 Our next collection of wedding Photoshop actions is this stunning set of 13 bohemian-inspired effects, perfect for adding a light and moody look to your images that's perfect for a vintage style wedding or rustic outdoor photoshoot setting such as a cottage, barn, or field.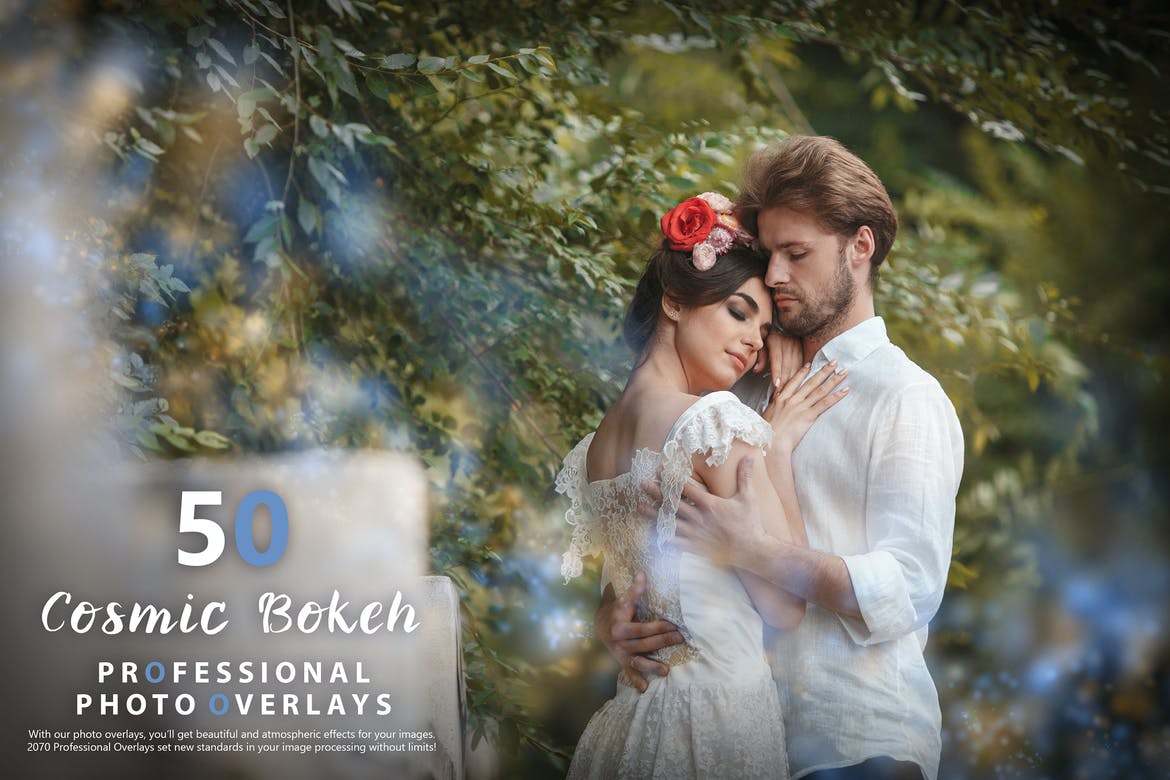 Bokeh and light particle effects are undeniably romantic, and what better way to jazz up your next wedding day photoshoot than with this collection of cosmic inspired bokeh overlays? This set includes an incredible 50 unique actions, all of which promise a professional high definition result.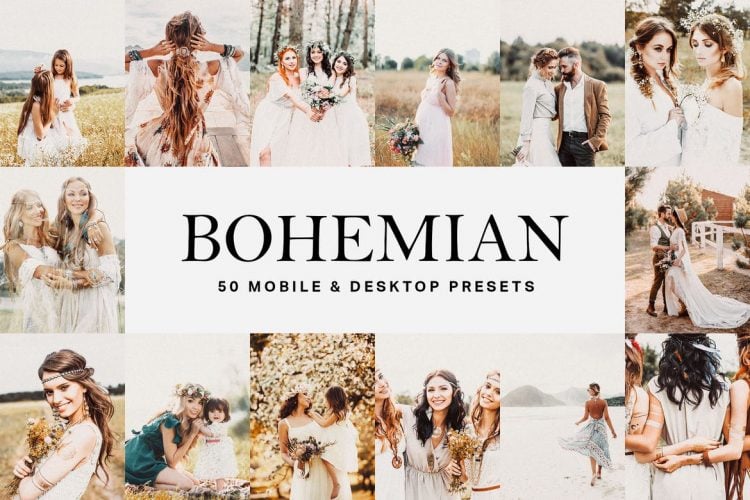 This Lightroom preset package is fully compatible for use with Photoshop and will give your wedding images a playful and romantic vibe. It's the perfect choice for a rustic, boho-inspired wedding, particularly in a natural or outdoor setting, and will add beautiful bronze tones and a bright, airy element to your photos.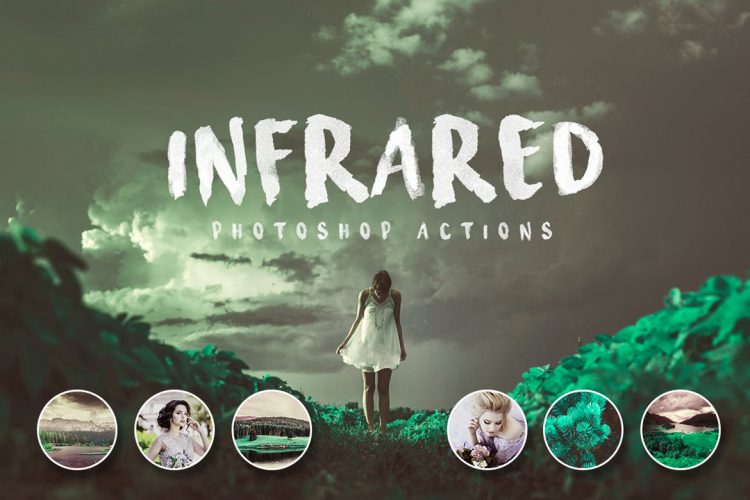 Infrared light is a type of light that feels warm but cannot be seen – just like the love between a newly married couple! This fun, eye-catching Photoshop action will certainly help your wedding photos make an impression, and we all love a bit of hidden symbolism, don't we?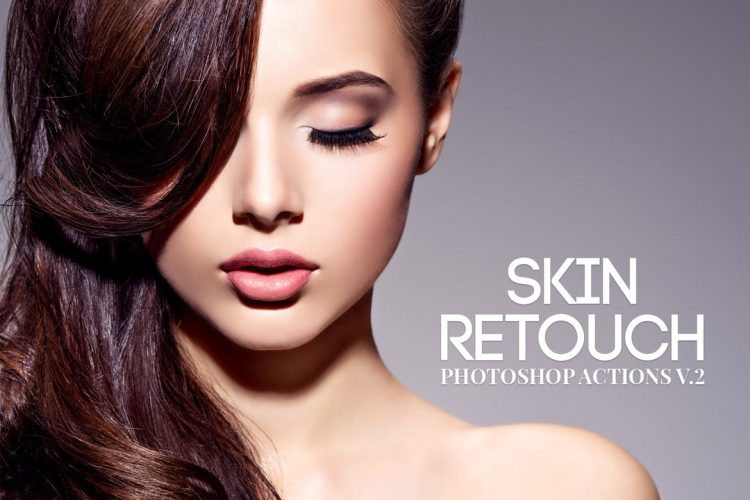 You've spent a lot of time and money on making sure everything about your wedding day is perfect, but what if your skin doesn't get the memo? This useful Photoshop action will smooth and buff your skin into complexion perfection, with multiple settings and instructions so simple that you'll be blemish-free in no time.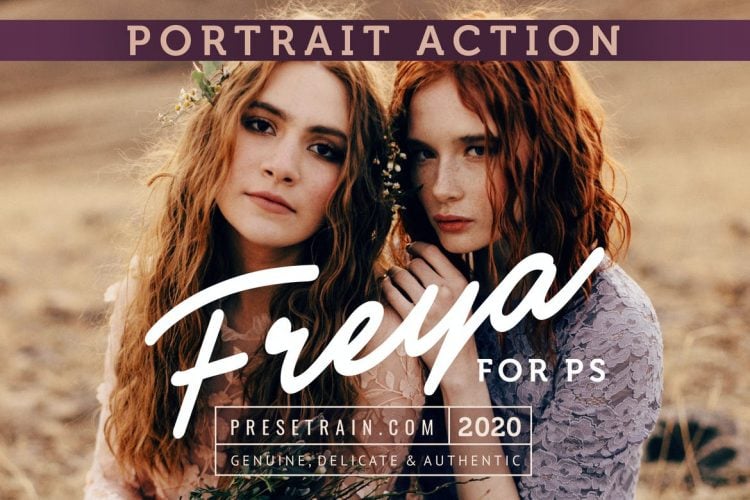 Specifically designed for natural light portrait photography, Freya is a collection of beautifully simple wedding Photoshop actions that are ideal for a rustic outdoor wedding. It includes five different filters, allowing you to choose which tones and effects you'd like to be enhanced in each of your photos.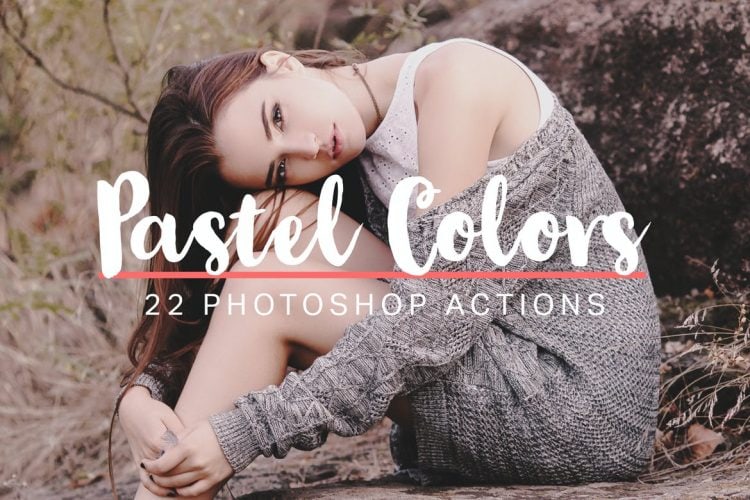 As the name suggests, this set of stunning Photoshop actions will add a sweet pastel tone to your wedding photos, and can be customized to fit in with your chosen color scheme! It includes 22 dessert-inspired effects, including Chocolate Truffles, Sweethearts and Lemon Slices, each with beautiful and unique elements.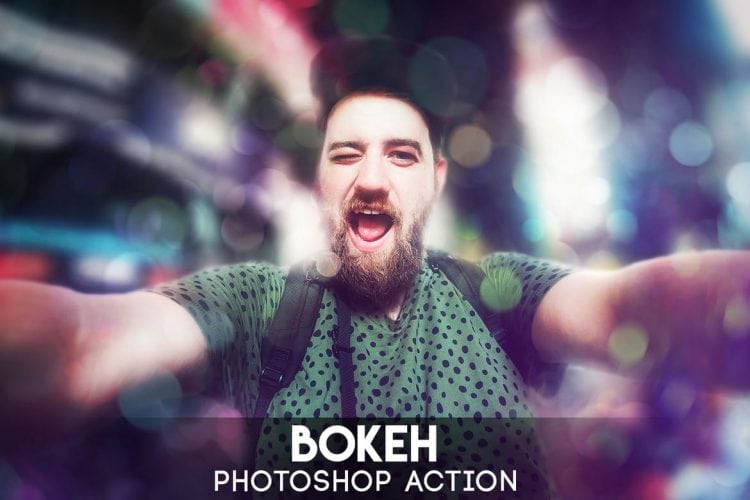 Bokeh is incredibly popular in all styles of photography right now, and wedding photos are no exception. This action adds the dreamy, romantic effect of bokeh lights to your images, and even includes 10 additional color effects if you want to get really creative!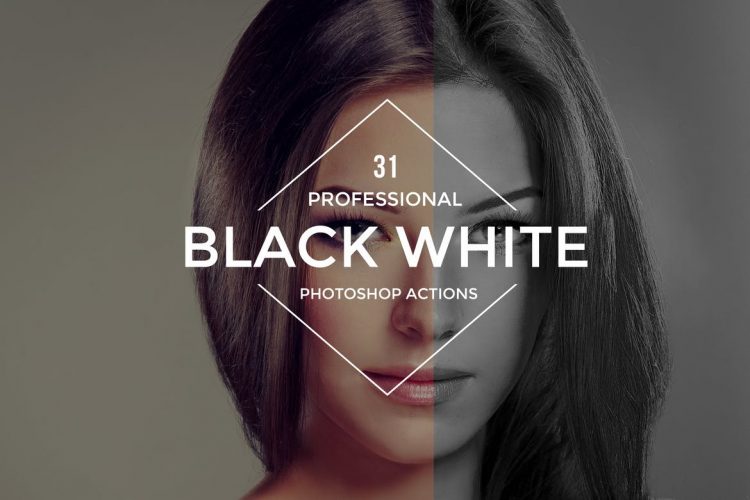 No wedding photography is complete without a few black-and-white snaps, and this action makes it all too easy for you to capture this classic effect. Created with precise calibration adjustments, the package includes 31 individual actions to help you achieve the perfect result.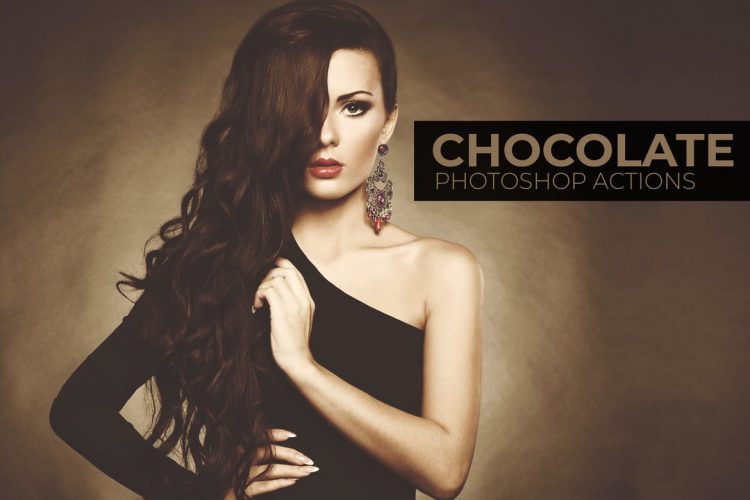 Sophisticated and dramatic, the Chocolate Photoshop action adds a mysterious, magical tone to your photos, perfect for an indoor or evening wedding. It features 10 unique effects to help you capture the romance of your special day in a truly stunning way.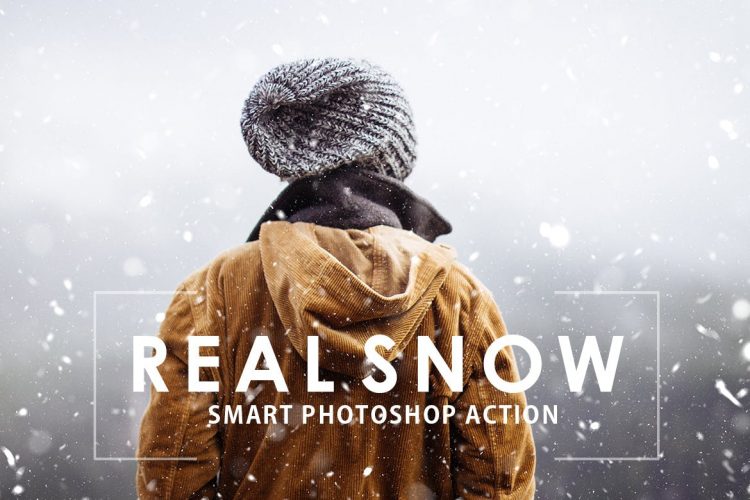 Dreaming of a white wedding, but the weather forecast didn't play along? Fear not – use this realistic Photoshop action to add some virtual snow to your wedding photos. With multiple intensity levels and color presets, no-one will know the difference!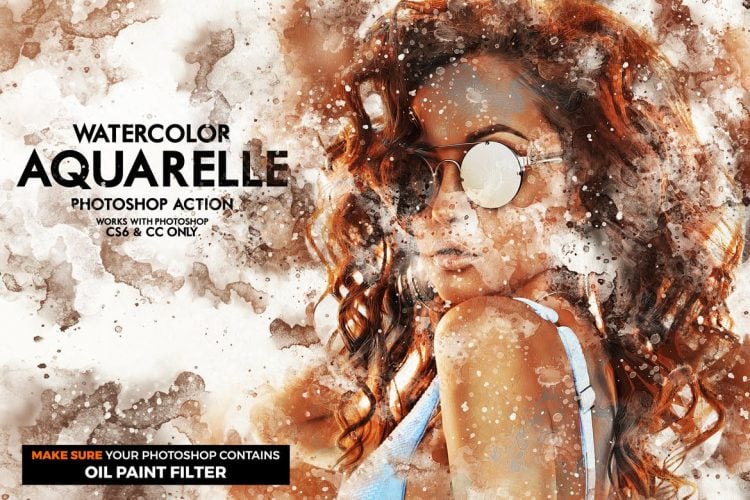 If you want your wedding photos to really stand out from the crowd, try an artistic, edgy watercolor effect using the Aquarelle Photoshop action. Easy to use, this filter promises fun, creative results that'll help you remember your special day from a new perspective!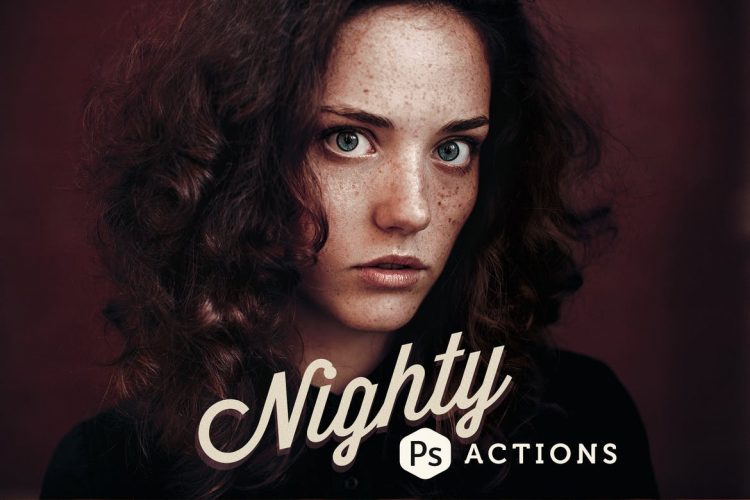 Perfect for close-up portraits of you and your newlywed, this elegant, dramatic Photoshop action will add depth and mystery to your photos. Featuring 10 color presets, you can play around and find the filter that best compliments your wedding colors for maximum impact.
It's every bride and groom's fear – a painstakingly planned outdoor wedding, and the sun refuses to shine. With this handy tool, you can replace those dull grey clouds with a brilliant blue sky – and it's also one of the easiest wedding Photoshop actions to use.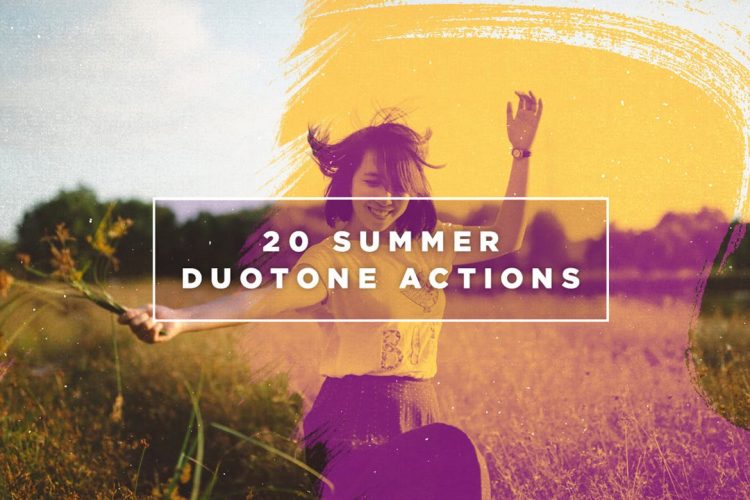 A collection of 20 fun, summer-inspired filters, with relaxed, vibes, and a wide range of uses, you can apply this action to all of your wedding photos and celebrate an endless summer reliving the memories of your special day.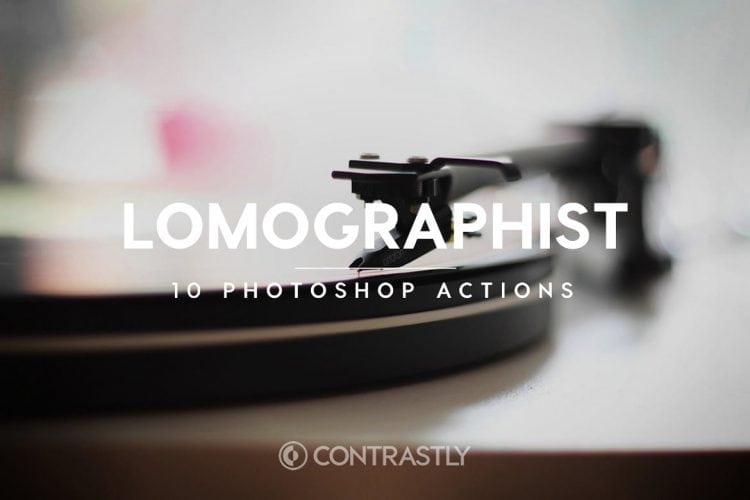 This retro-inspired action is perfect for close-ups, designed to emphasize your subjects or give your photos an artistic, cross-processed look. For a true vintage feel, it includes 10 different styles, each with authentic old-school photography elements.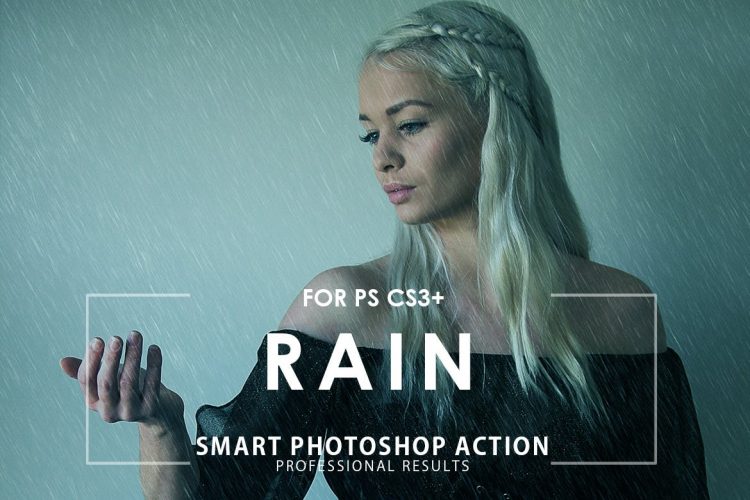 While rain can be romantic, it's not very practical for your wedding day – so save the hassle (and your make-up) and use this action to add realistic-looking rain effects to your photos instead. It comes with 10 different color presets, and you can even choose the angle of the rain!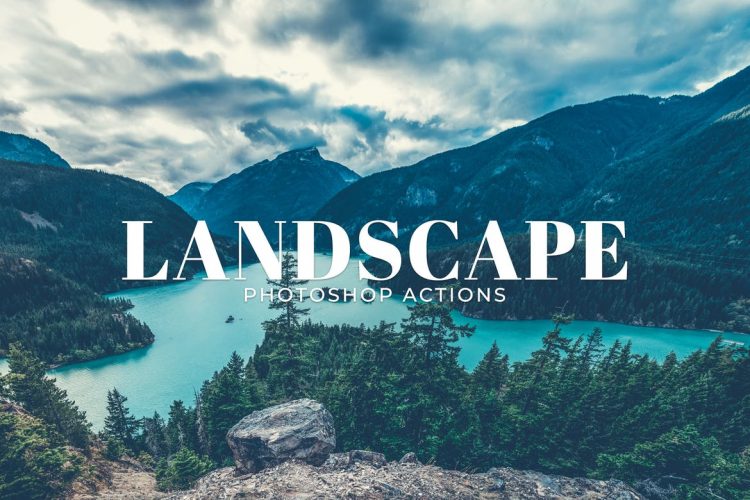 If your wedding photos include landscapes, make sure to do them justice by using this landscape-enhancing Photoshop action. It includes 20 unique filters, each of which can be applied with a single click, and will produce high-quality, powerful images that you'll be proud to show off.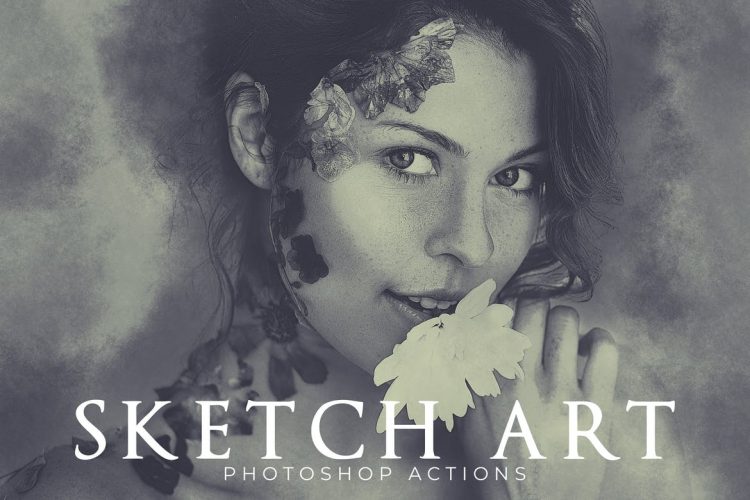 One of the most artistic wedding Photoshop actions we've found, this pencil sketch-inspired filter will render your wedding photos into handcrafted drawings, to help you create a stunning and unique souvenir of the day. It makes a great filter to use if you're choosing to include a wedding photo in your thank-you cards!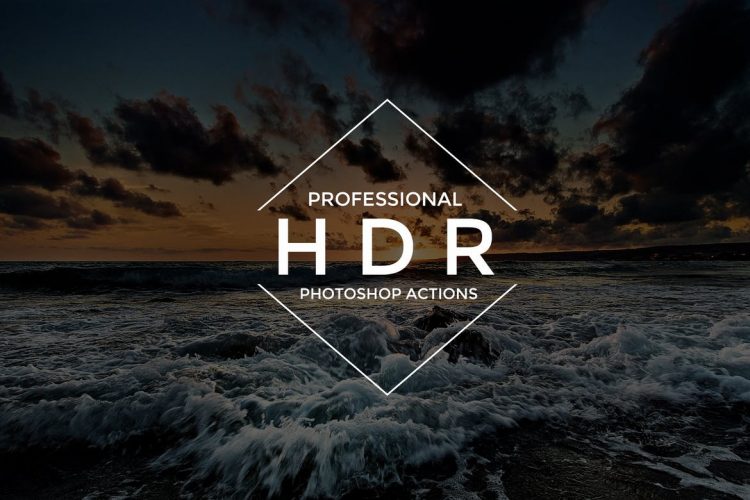 HDR stands for High Dynamic Range, and essentially enhances the quality of your images, so this is a super useful Photoshop action to use when processing your wedding photos. It includes 18 individual styles and is fully compatible with both PC and Mac.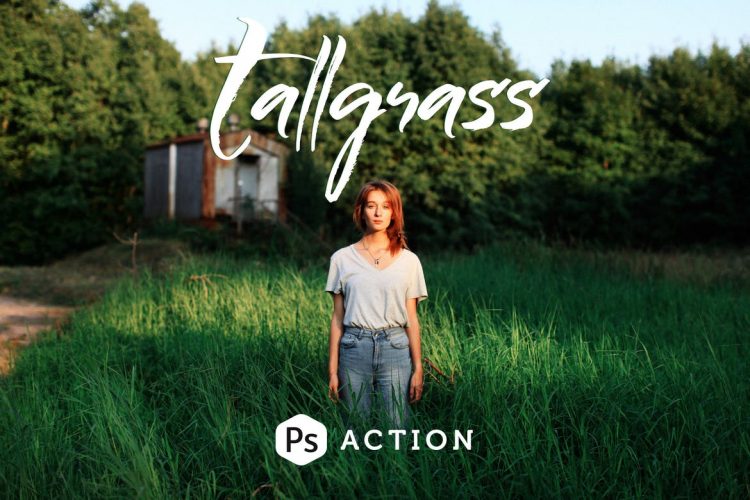 The Tallgrass set of wedding Photoshop actions will provide a natural and fresh-looking feel for your images, and is particularly effective for outdoor settings as it aims to brighten green tones and tune up earthy colors. It includes both a full version and a half-strength option that's good for high contrast or backlit photos.
And there you have it – these wedding Photoshop actions will all help to make sure your wedding photos honor the incredible spark that you and your newlywed share and reflect your individual personalities as well. Change the weather, enhance the landscape, perfect your appearance – anything's possible with these brilliant tools!