25+ Urban Style Fonts 2021
When it comes to bringing a unique style to your projects, whether that be your branding, logos, web design, t-shirts, posters, or advertisement materials, it's important that you encapsulate a powerful and memorial style to go along with it.
One often overlooked area that helps to define these projects is your font choice. The persona of your fonts is a powerful style choice, and there is no style with more personality than the urban gritty style.
Today we thought we would explore some of the urban graffiti fonts, and urban style fonts that you can start applying to your projects right away.
Read on to see our selection of captivating urban fonts, from both premium and free sources!
Get every varied font and typeface you could ever need with one simple subscription. From just $16, get unlimited access to thousands of fonts, typefaces, graphics, templates, photos and illustrations.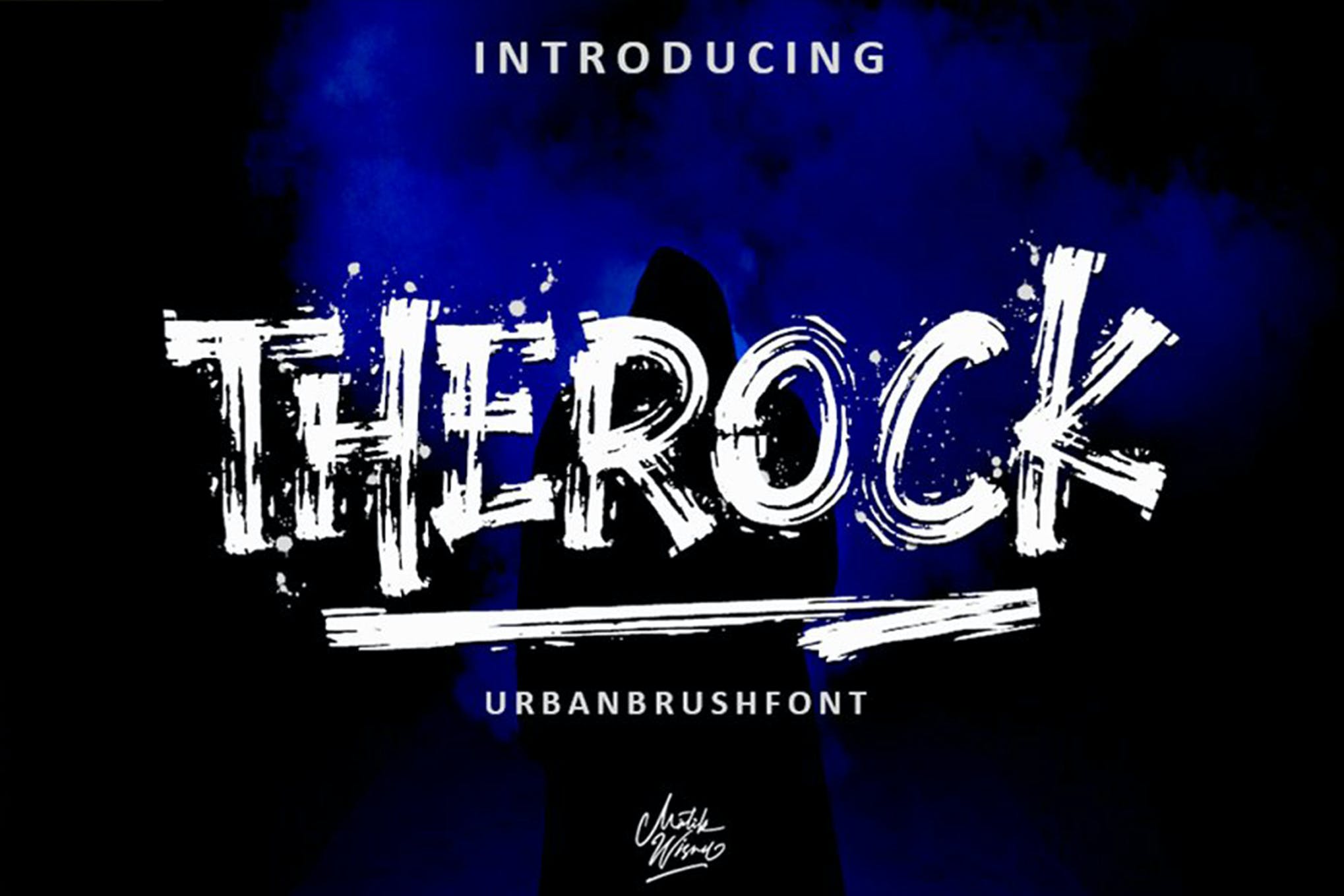 THEROCK is a powerful battle cry of a typeface. With an aggressive brush-stroke style, the font is an uppercase display font that will bring the streets to your project. A great urban style font for your t-shirt, band cover, branding, or advertisement project, and much more!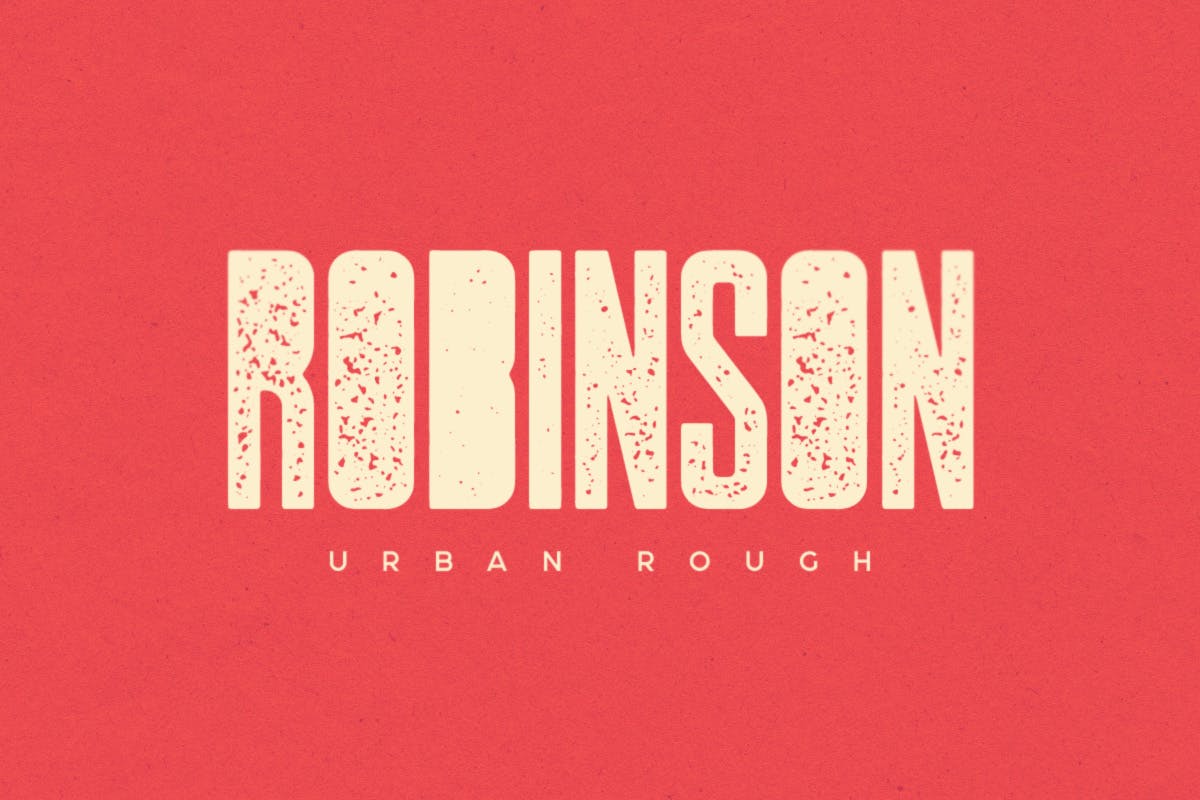 The Robinson sans-serif typeface is inspired by vintage newspaper font styles. With a gritty typewriter style, mixed with the thick line work aesthetic of a slab font, Robinson is a powerful display font choice that will catch eyes and drive engagement. A great font choice for your branding projects.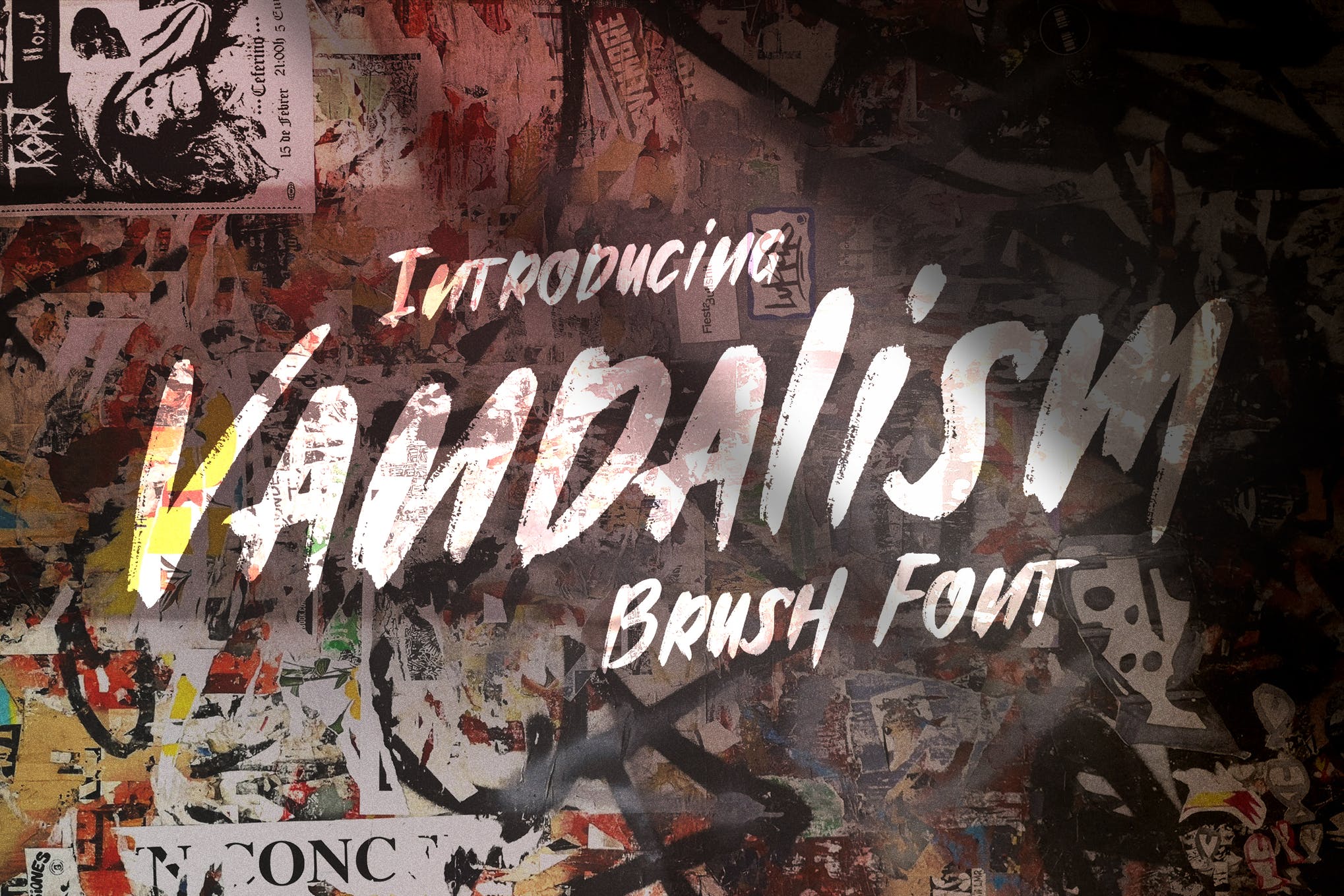 Vandalism is a minimalist urban brush-stroke font. Built on the foundation of a script typeface, and tailored with a set of handcrafted character designs, Vandalism is an effective and captivating display font choice for projects of many shapes and sizes.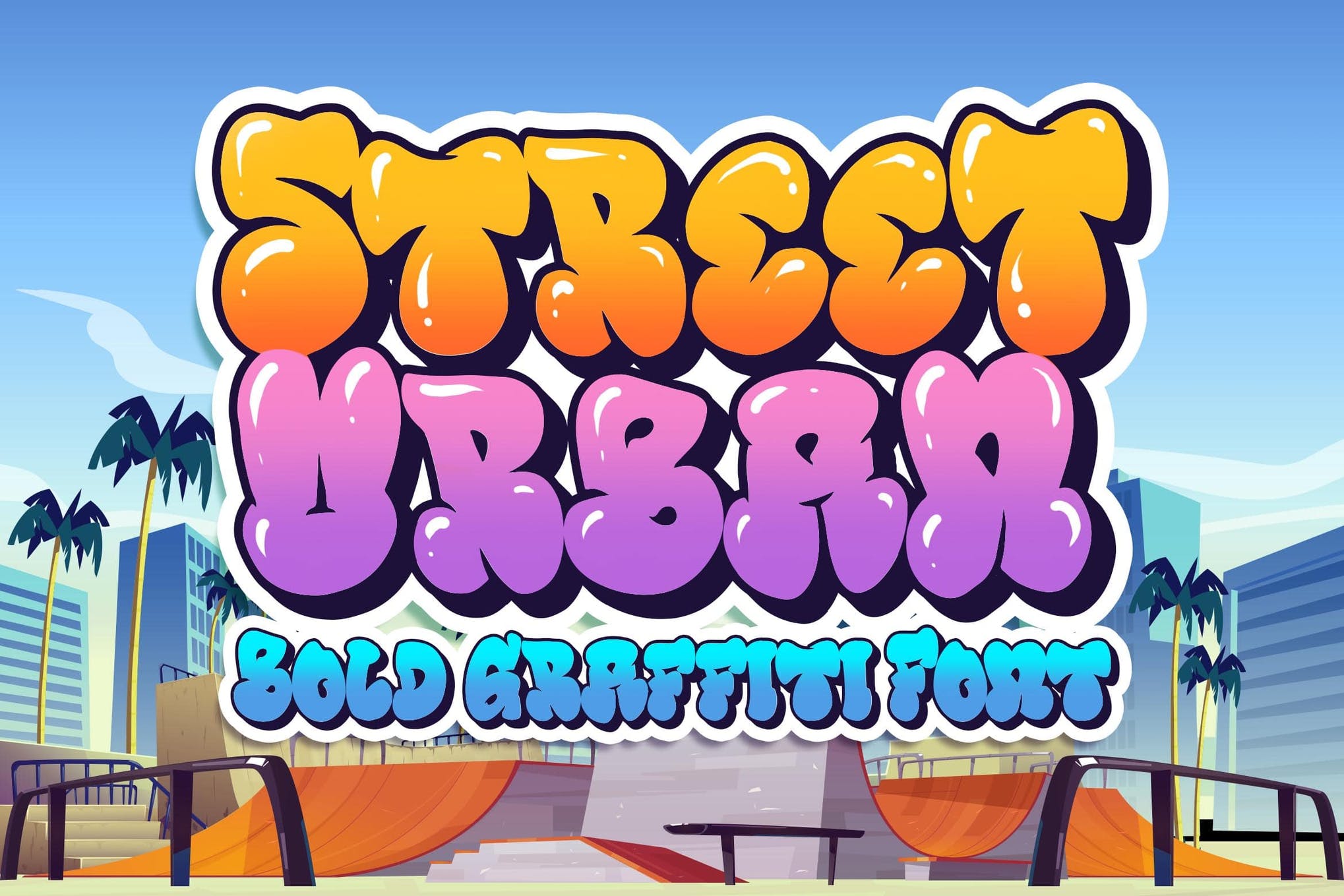 Street Urban is a sans-serif typeface that uses a graffiti bubble style design. A fun and cheerful vibe that works to bring the glory of urban street art to the page with each character being handcrafted to look like a clean and crisp piece of fresh graffiti.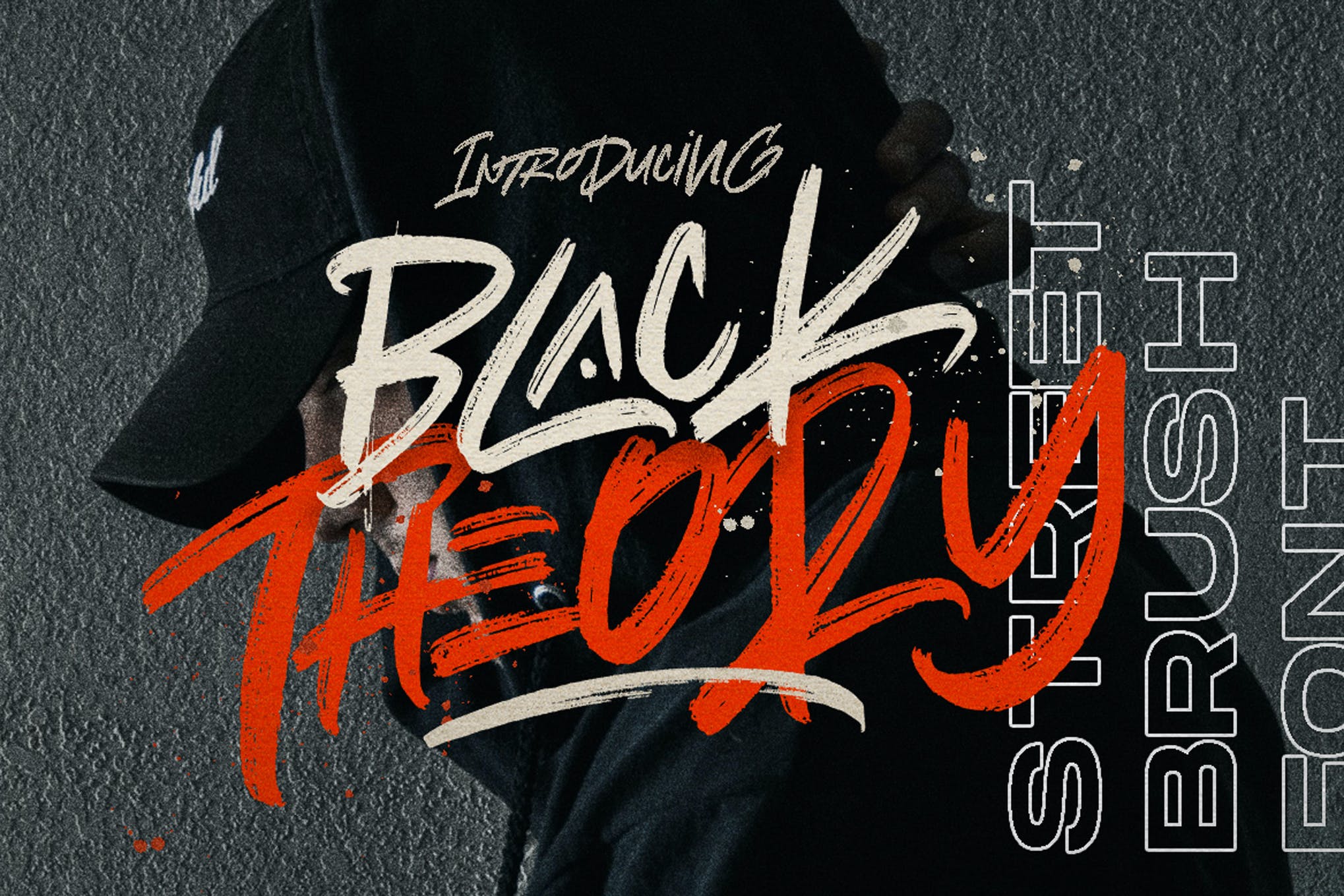 Black Theory is a brush-stroke style urban font inspired by the album covers of many famous rappers, and hip hop artists. An iconic street style that will bring a dash of character and personality to your project, Black Theory is here to command attention and keep it.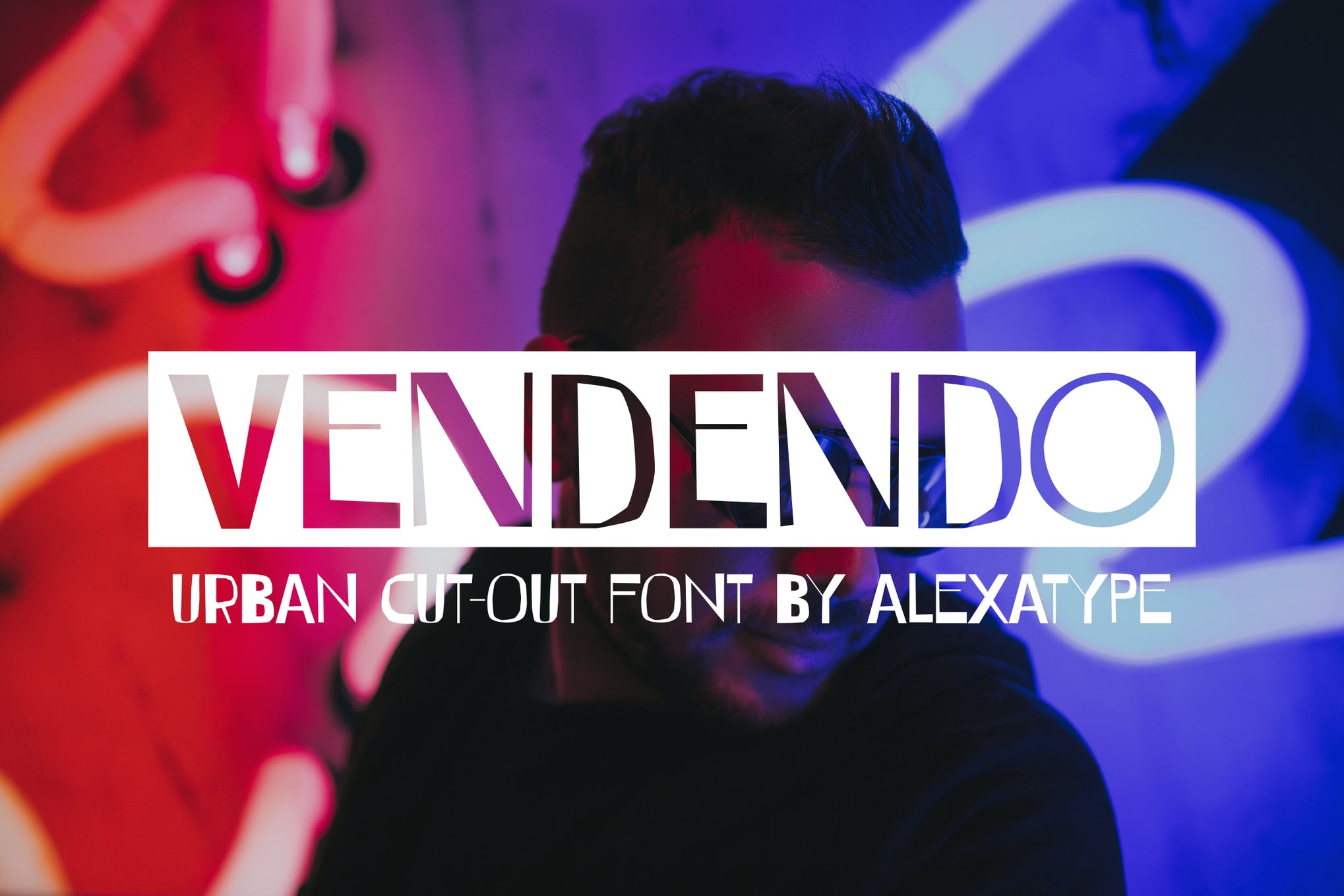 Vendendo is a unique, out of the box urban font with an all-caps cut-out design. An edgy display font that is well suited to logos, t-shirts, band covers, posters, branding, and much more. A gold standard in the urban style fonts.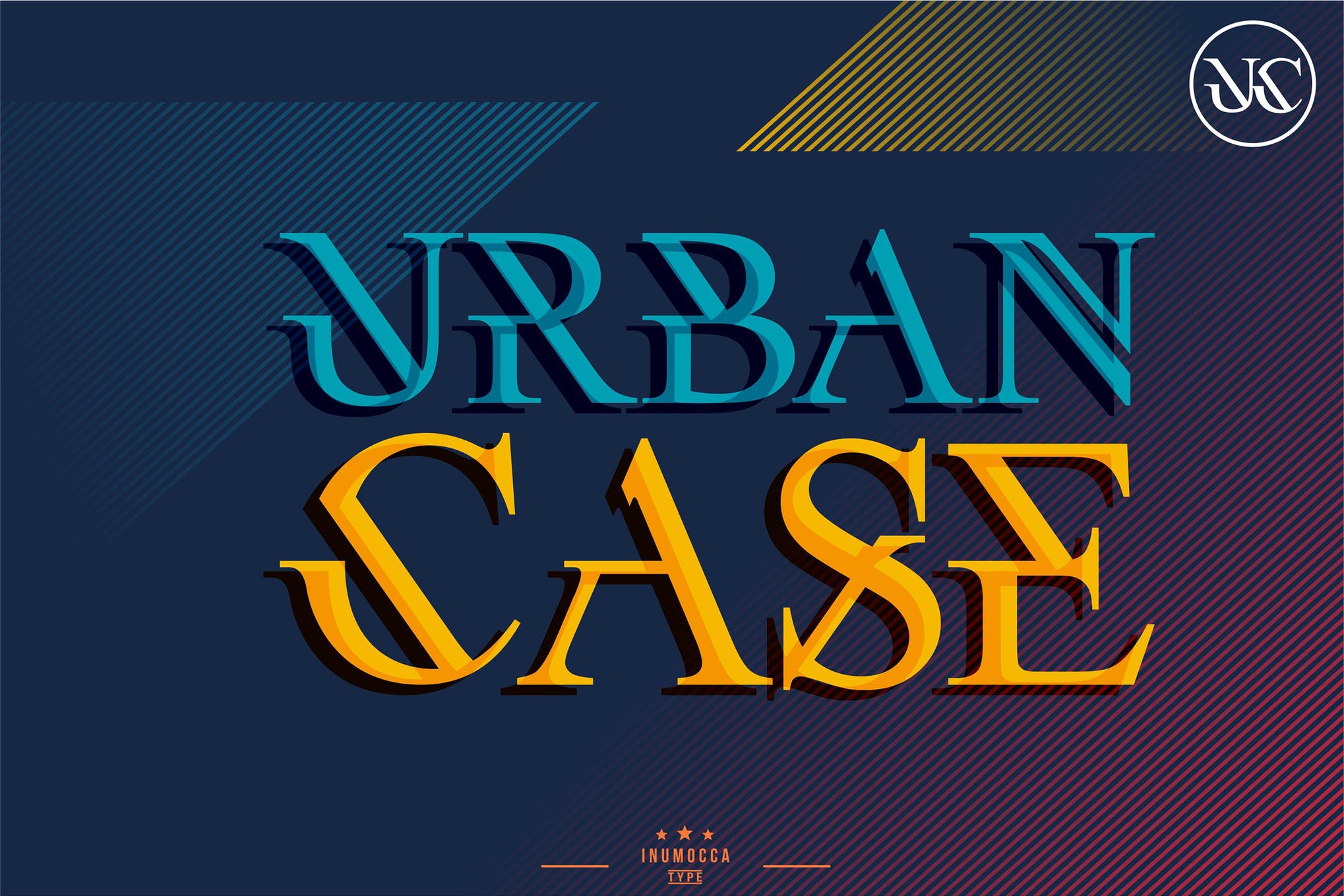 UrbanCase is a sans-serif decorative typeface defined by a sense of elegance, class, and style. Using strong character designs that weave into themselves, the craftsmanship that went into UrbanCase is plain to see. A great fit for logos, posters, band covers, branding, and much more.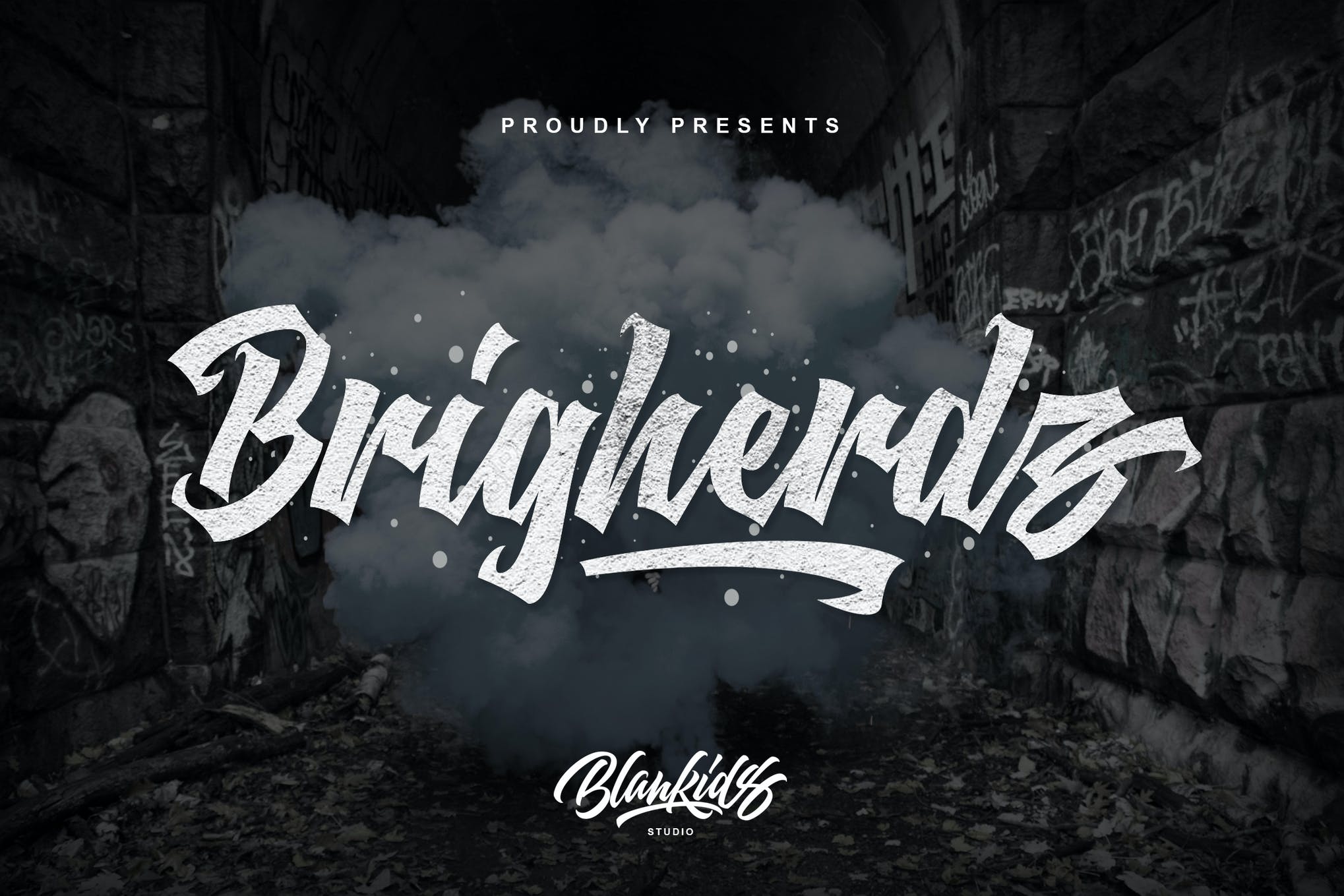 Bridherdz is one of those beautiful urban graffiti fonts that have a captivating cursive aesthetic, baked into a bold line work design. Taking inspiration from the cursive style of graffiti, but retaining a high level of readability, the Bridherdz font pack is an impressive display of design talent.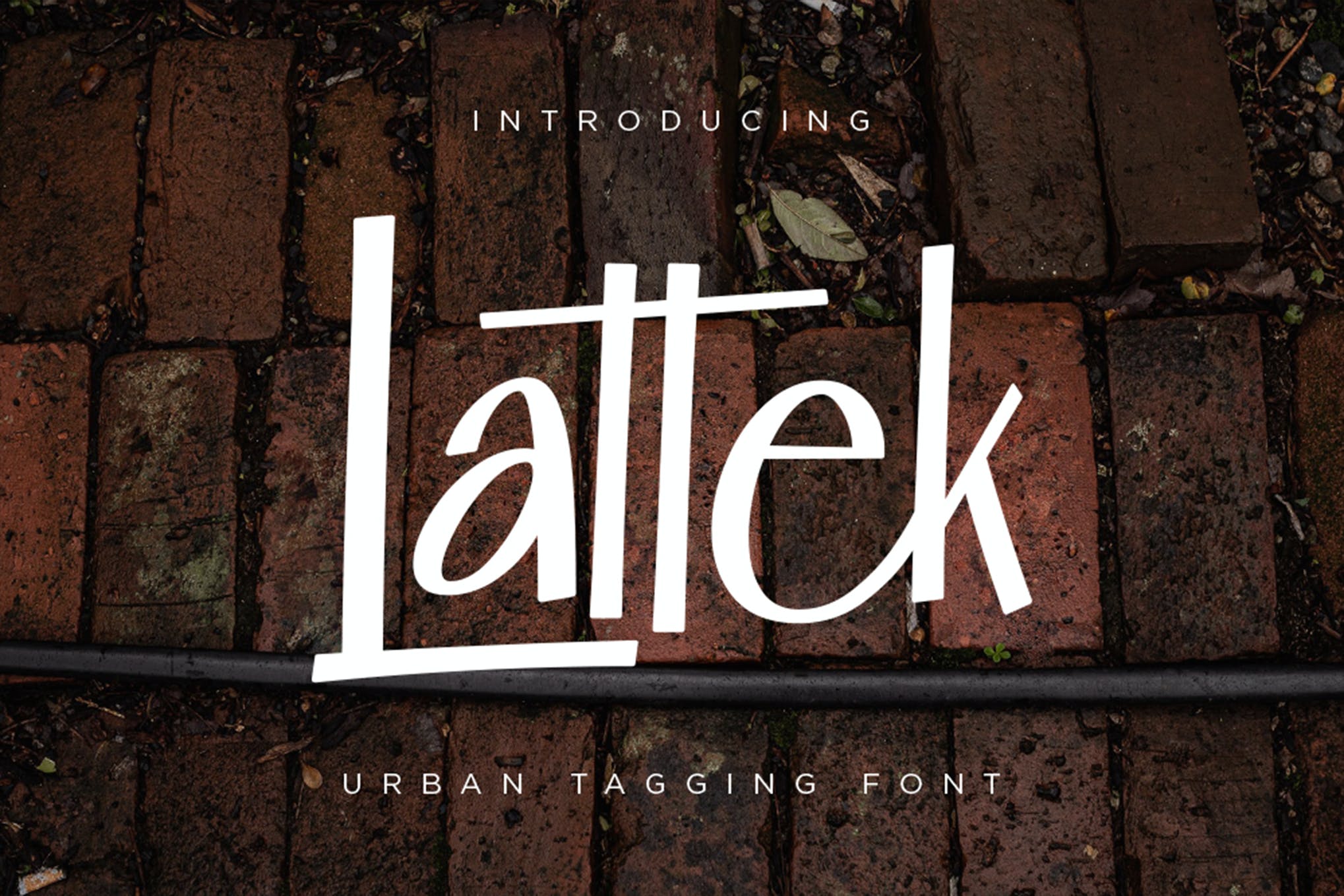 Lattek takes a much different approach to many other urban styled fonts. With a minimalist design and a charming handwritten aesthetic, Lattek manages to bring the vibe of the streets without commanding too much of the page. One of those urban style fonts that keeps a high level of versatility.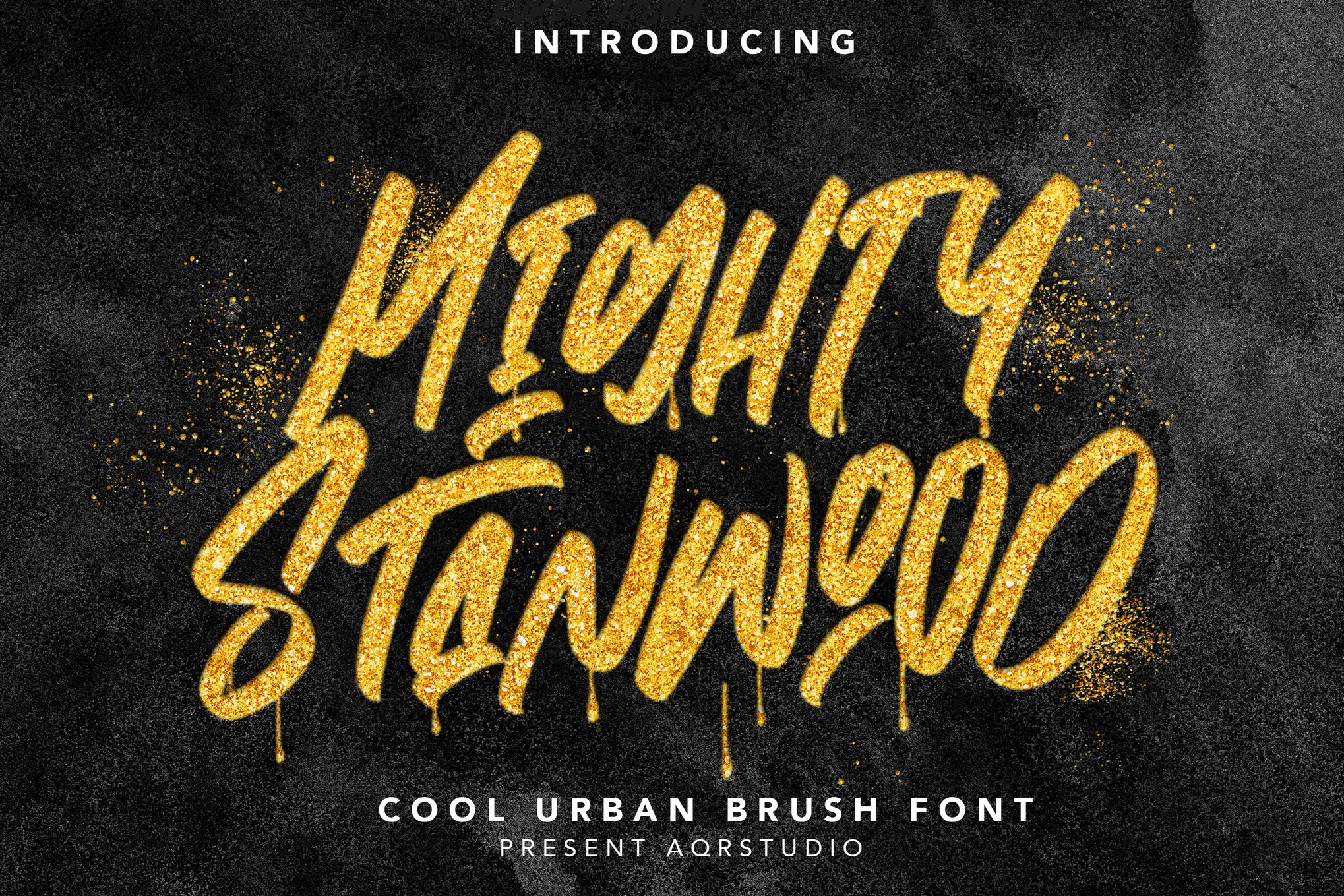 MightyStanwood is a charming urban script font, with a range of expertly crafted handwritten character designs. The font comes with a range of added features, such as multilingual support, and special characters for you to customize to your heart's content.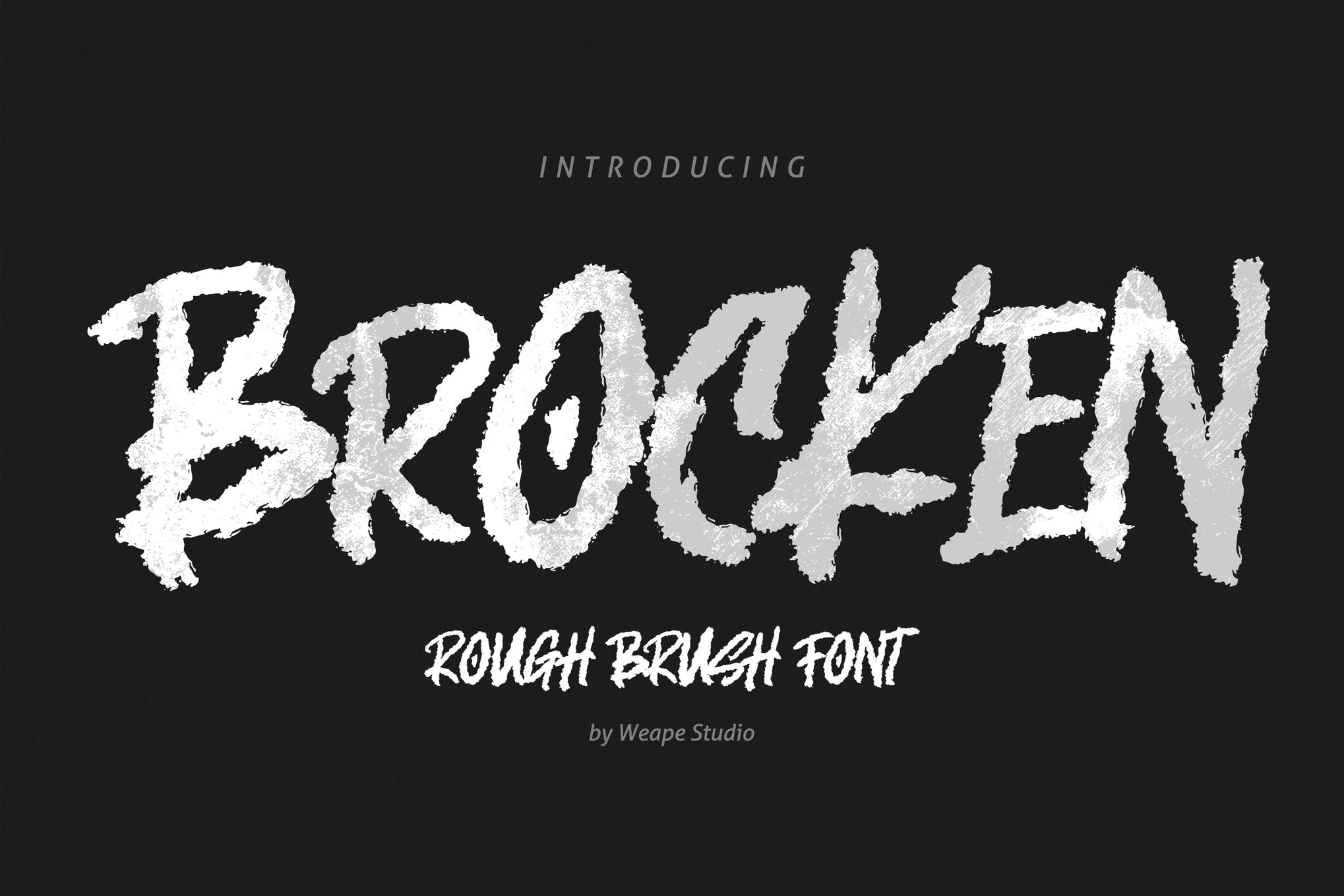 Brocken is a rough, gritty, and aggressive brush-stroke style typeface. Designed to look as if the brushstrokes were made in anger, the font manages to bring a little emotion to the table. A display font that keeps an impressive level of readability, and versatility.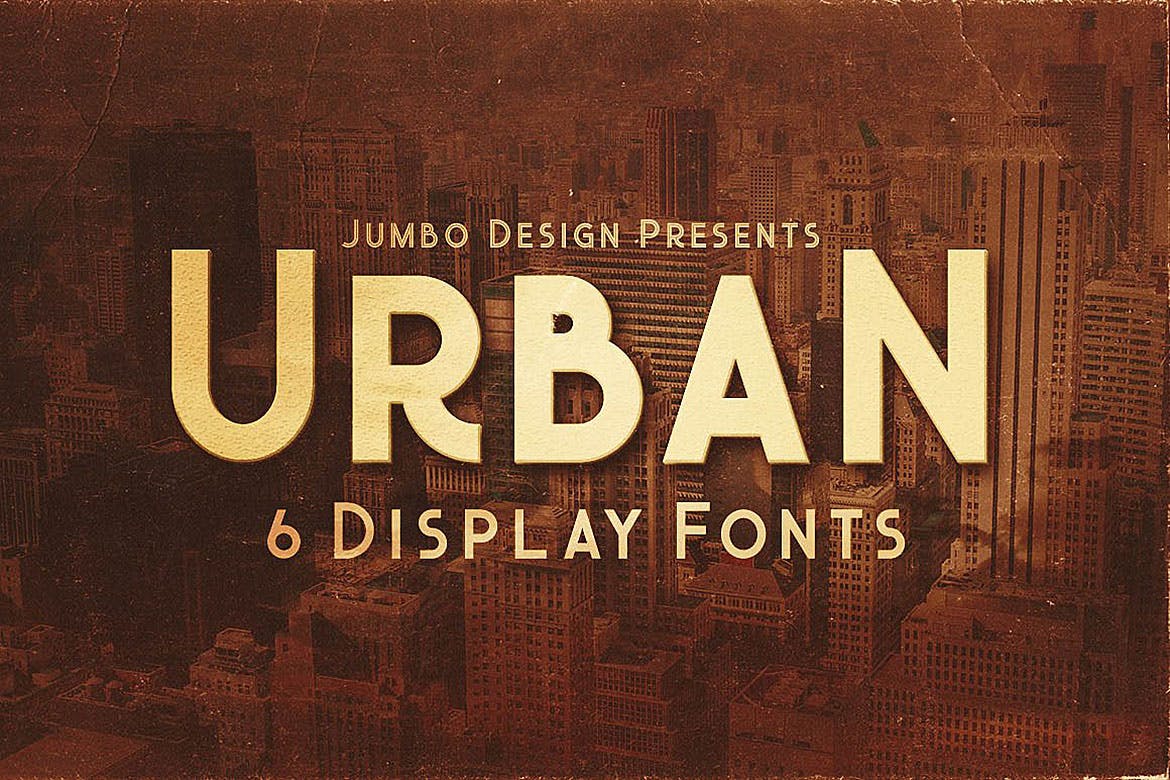 Much as the name suggests, Urban is a font that brings a powerful urban aesthetic. With a sans-serif typeface, mixed with a strong slab font style, Urban is a simple yet powerful display font choice for a wide range of projects. Keeping its style clean and crisp, allowing it to be used in a wide variety of applications.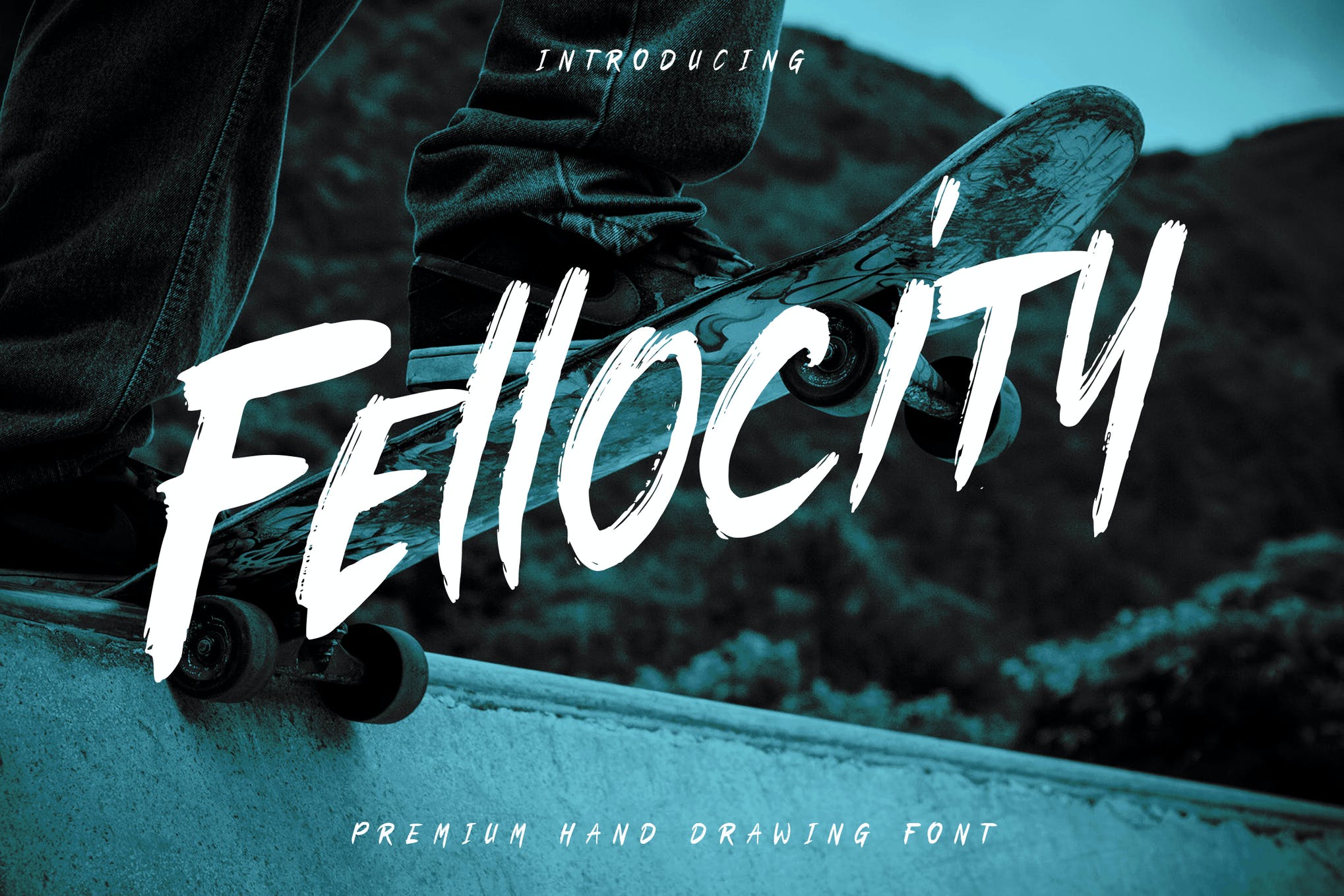 Fellocity is a decorative brush-stroke urban font designed with thick linework characters, whilst keeping a snug, but readable margin spacing. It's a powerful display font just waiting to be slapped onto your next poster design, band cover, logo, branding task, illustration, and much more.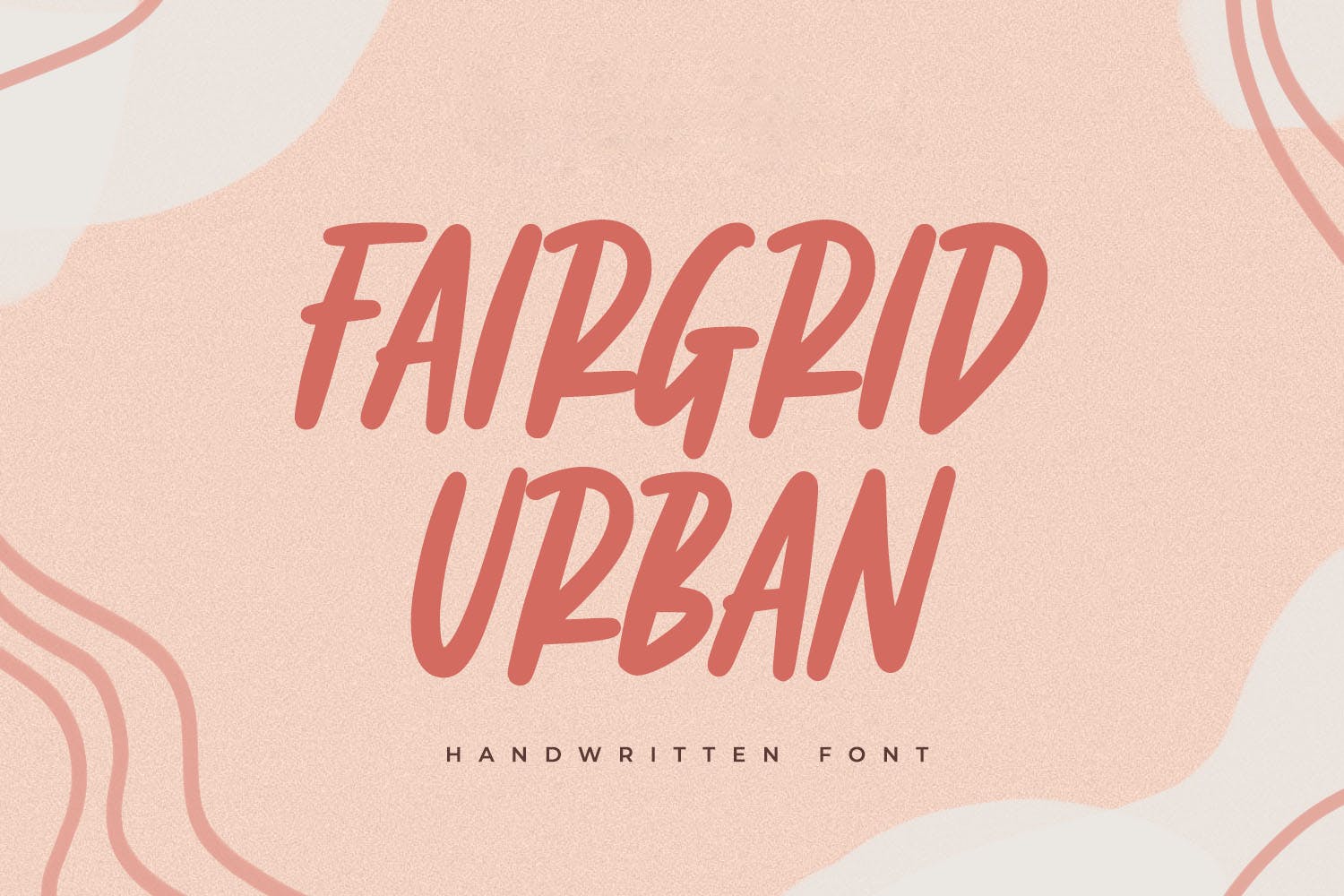 Fairgrid is a modern handwritten urban font that doesn't take itself too seriously. With an upbeat aesthetic, the typeface is a powerful display font that is both captivating and subtle. A good choice for a primary display font, but also just as well suited as a secondary subheading or body text as well.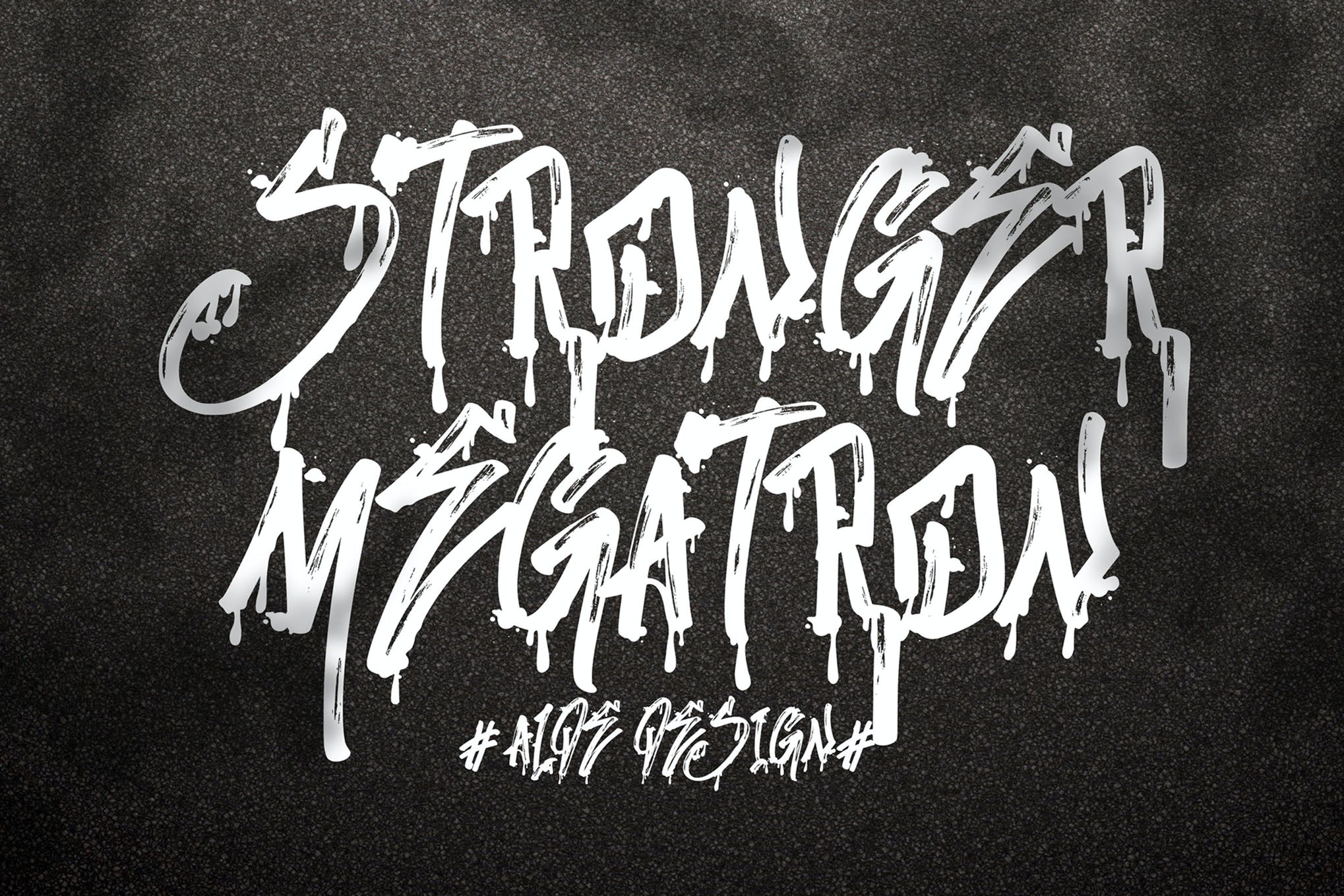 Stronger Megatron is a decorative urban typeface that pulls inspiration from the tagging graffiti style of the streets. With every character expertly designed to look as if the paint is still dripping down the page, Stronger Megatron is one of the most powerful urban graffiti fonts that will bring a strong style to your work.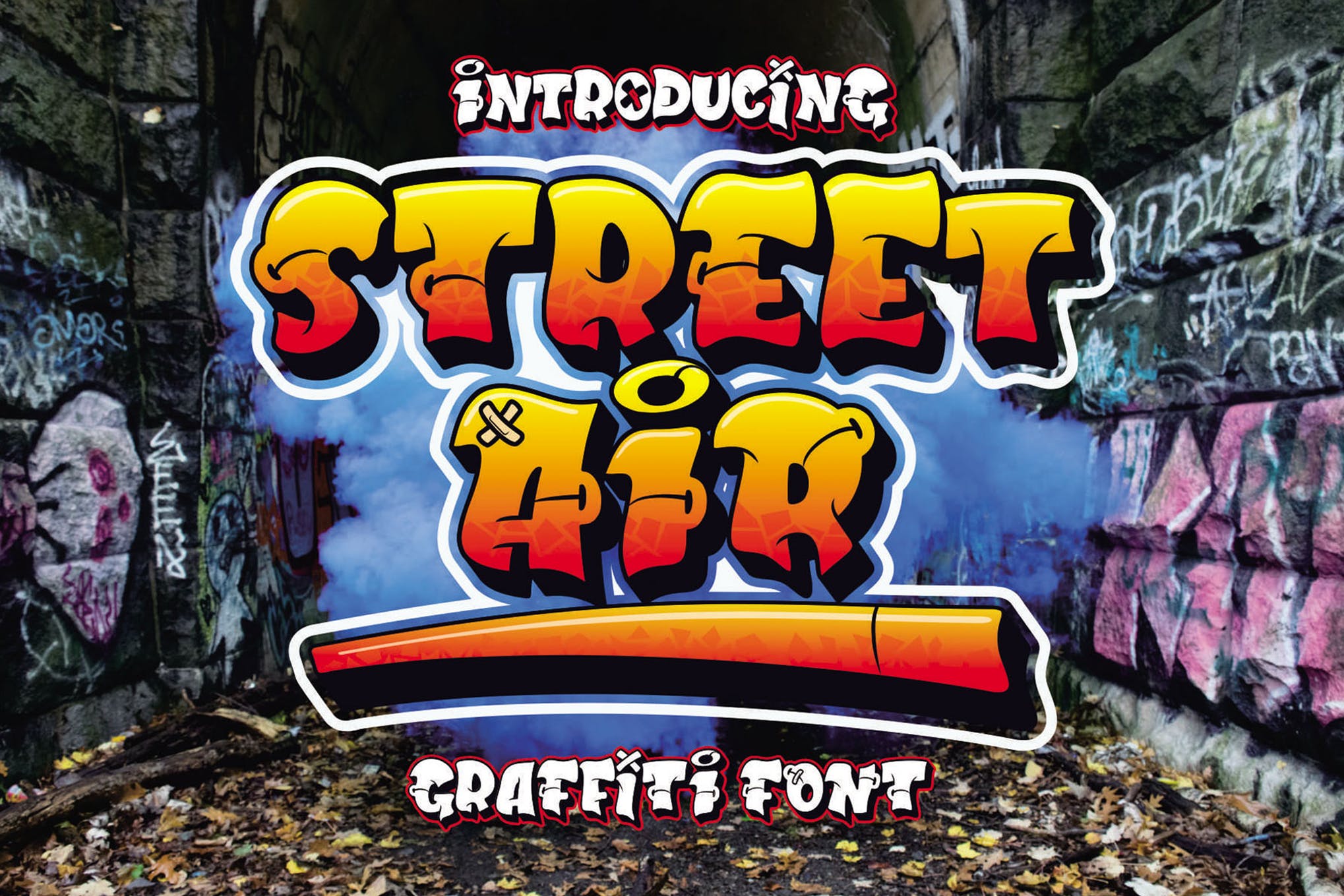 Street Air is a unique display font with a graffiti-like appearance. Use this font for any crafting project, logotype, advertising, wall decoration, and pretty much anything that requires a personalized look. Take your designs to the next level with this stunning font!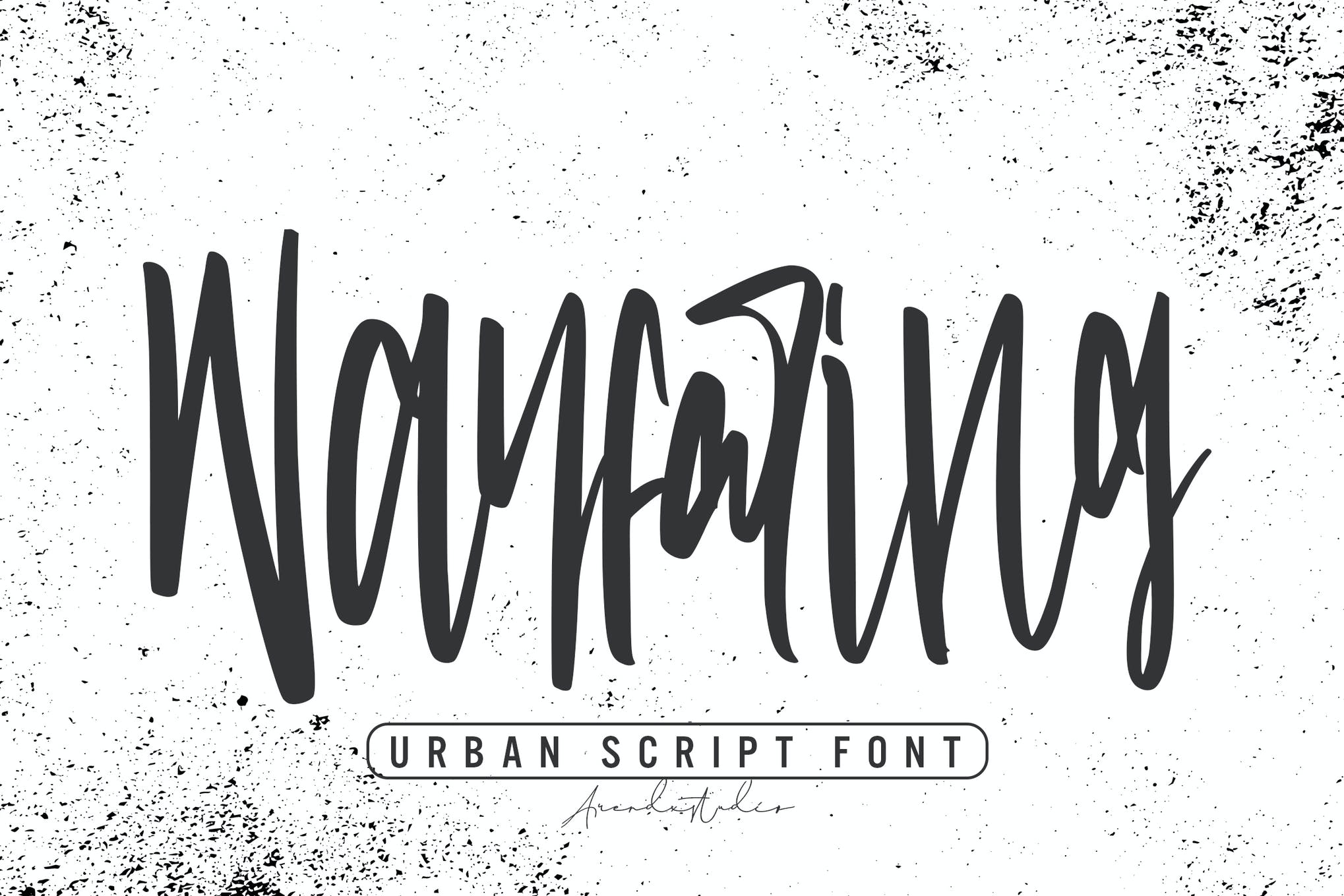 Wayfaring is an urban script font with sharp and beautiful letters that create designs that are modern, trendy, and elegant. Searchlight came with OpenType features such as stylistic alternates, stylistic sets & ligatures good for logotype, poster, badge, book cover, T-shirt design, packaging, and more.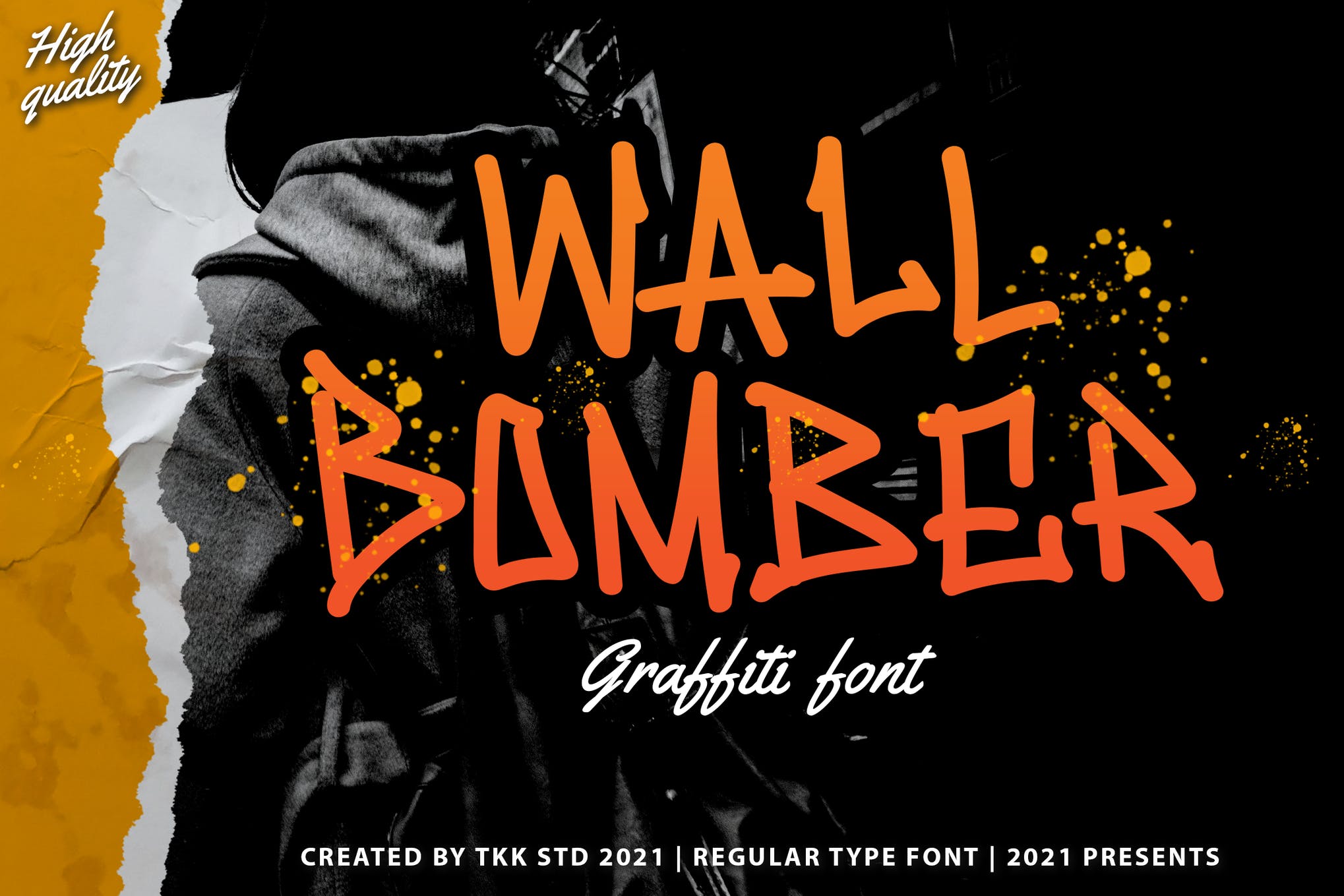 The wall needs to be bombed by art and Wall Bomber is here to create that. It will make your art pop and stand out from the rest of the graffiti created by other artists.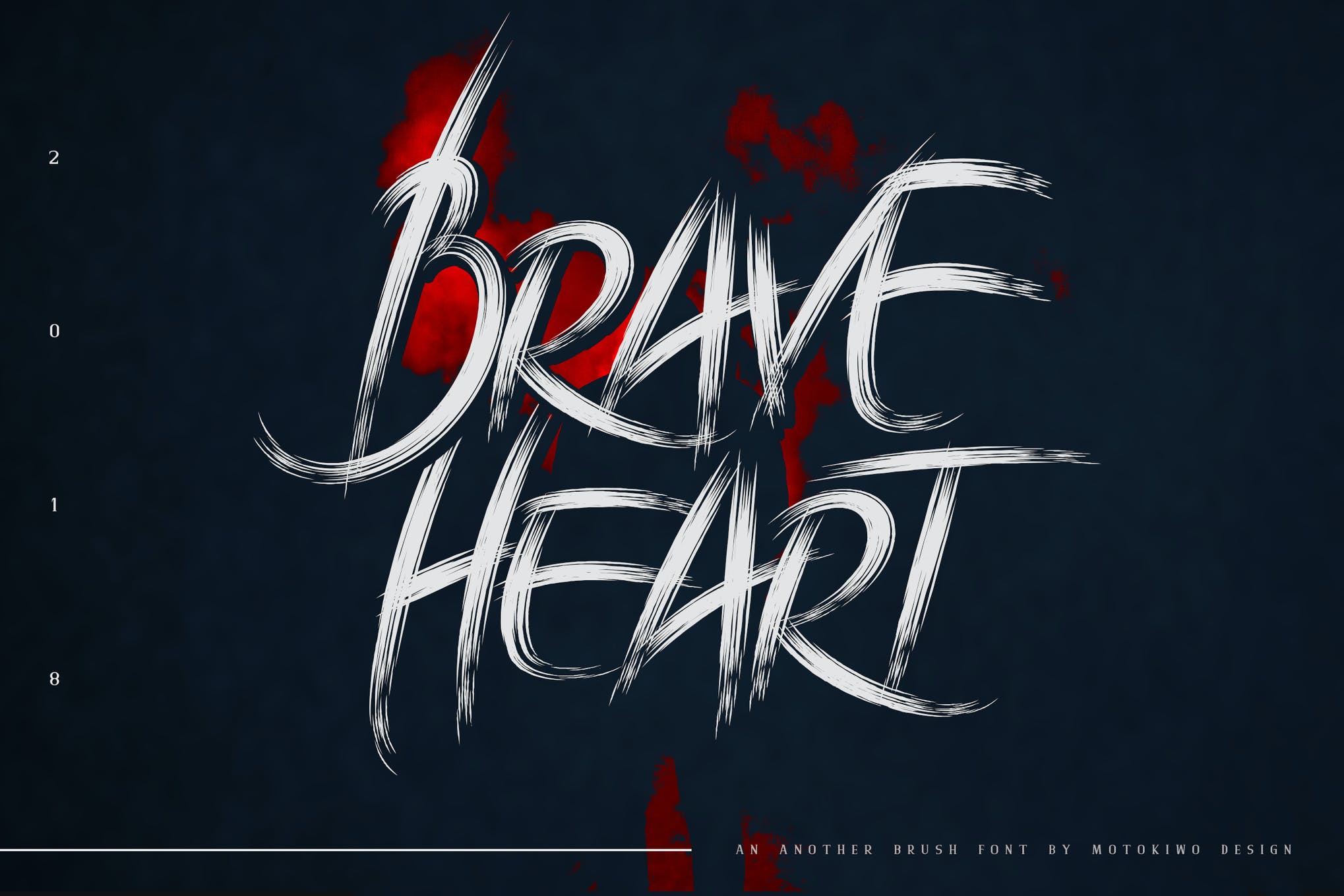 Brave Heart is an uppercase paintbrush font that looks cool in urban and edgy designs. This font is textured and vibrant, making it ideal for a ton of different project types.
Free Urban Fonts
The urban style doesn't just exist in the premium choices. There are many free urban fonts out there just waiting to bring the urban vibe to your creative work. Let's take a closer look at our favorite free urban fonts we think are something special.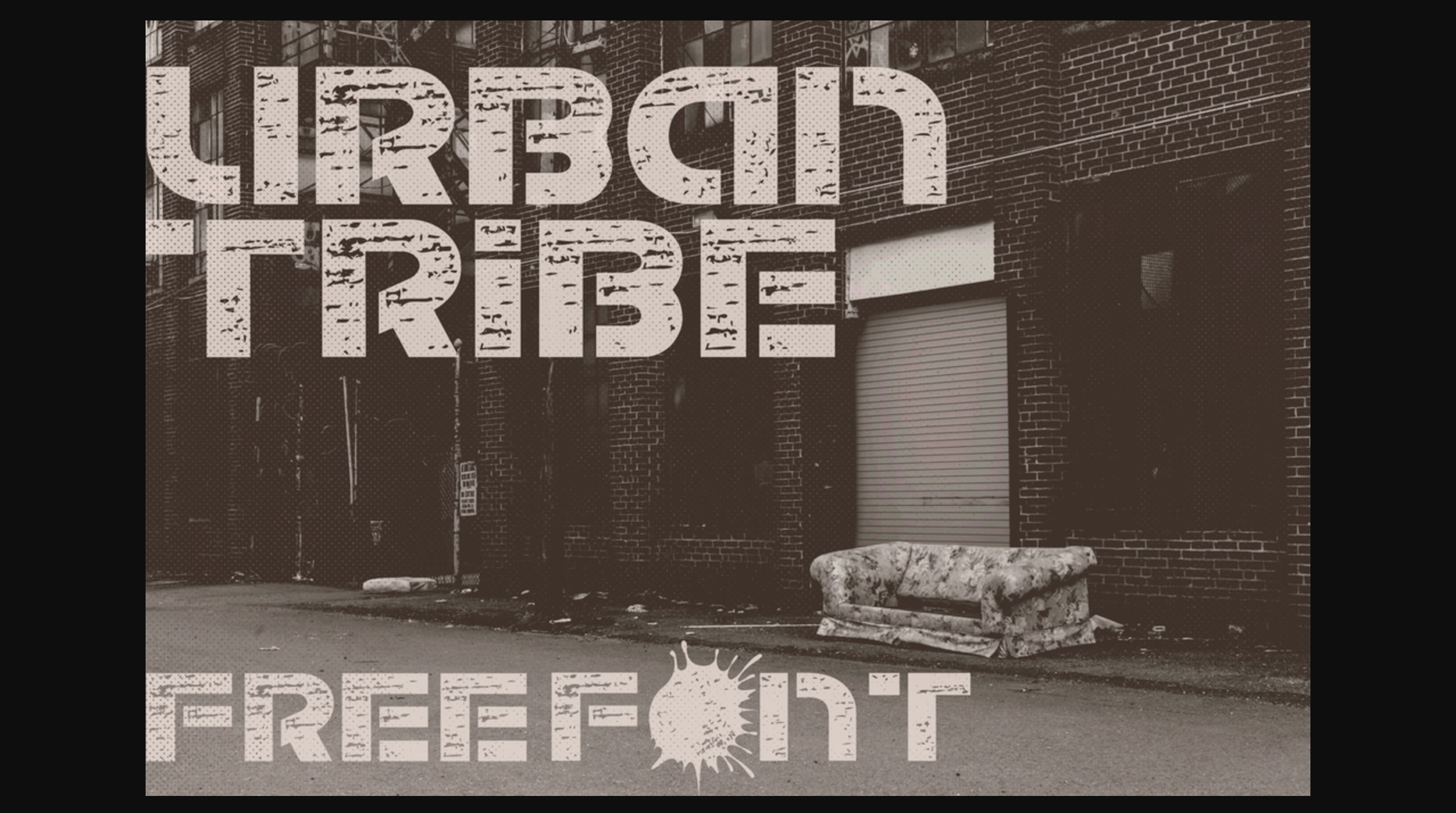 Urban Tribe is a powerful military-style urban font, using a slab typeface aesthetic. A simplistic, but commanding display font that will stand out in a wide range of designs. A great choice for your branding, logo, t-shirt, poster, magazine, illustrating, or band cover projects.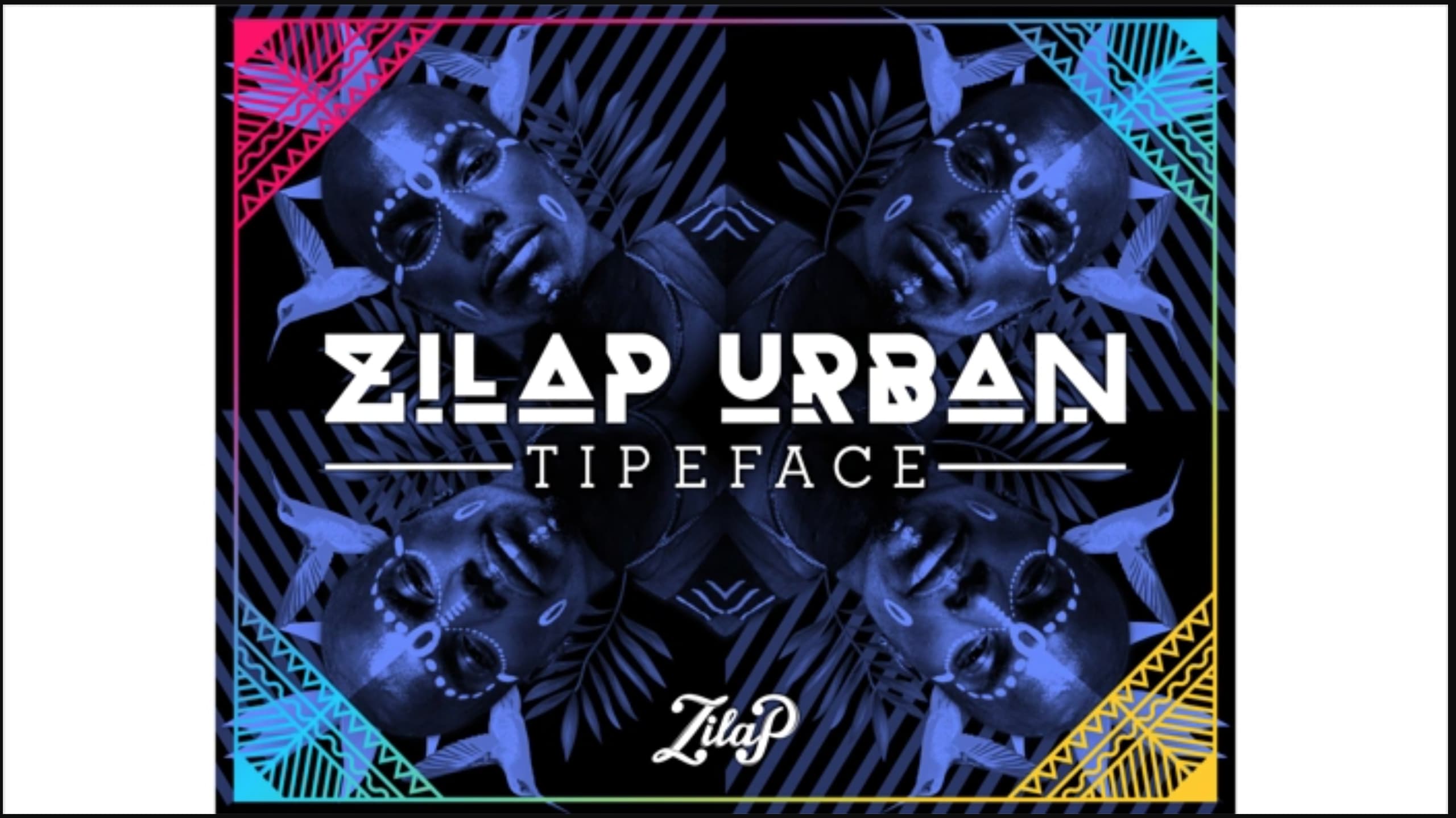 Zilap is an absolutely stunning urban font design. Inspired by the urban music scene, Zilap comes with a range of unique and captivating character designs that will leave you looking twice. What it loses in a little readability, it makes up for with a powerful personality. A great choice for your logos, posters, branding, and album cover designs.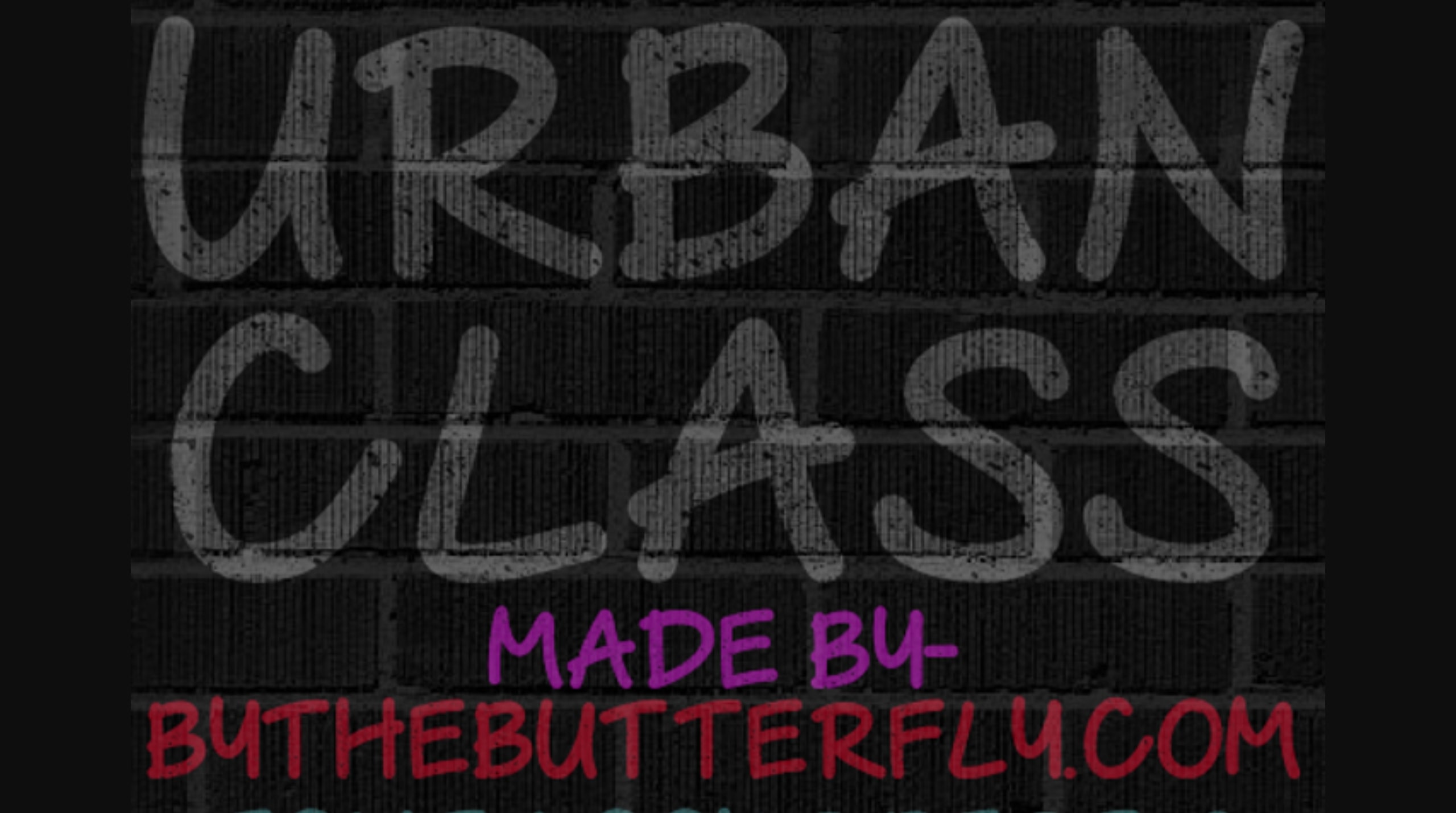 Urban Class is a minimalist urban sans-serif font. Providing versatility as both a great display font without too many bells and whistles, and a body text font that won't clash with any other styles you're playing with on the page. A great font choice to compliment another font with a more commanding personality.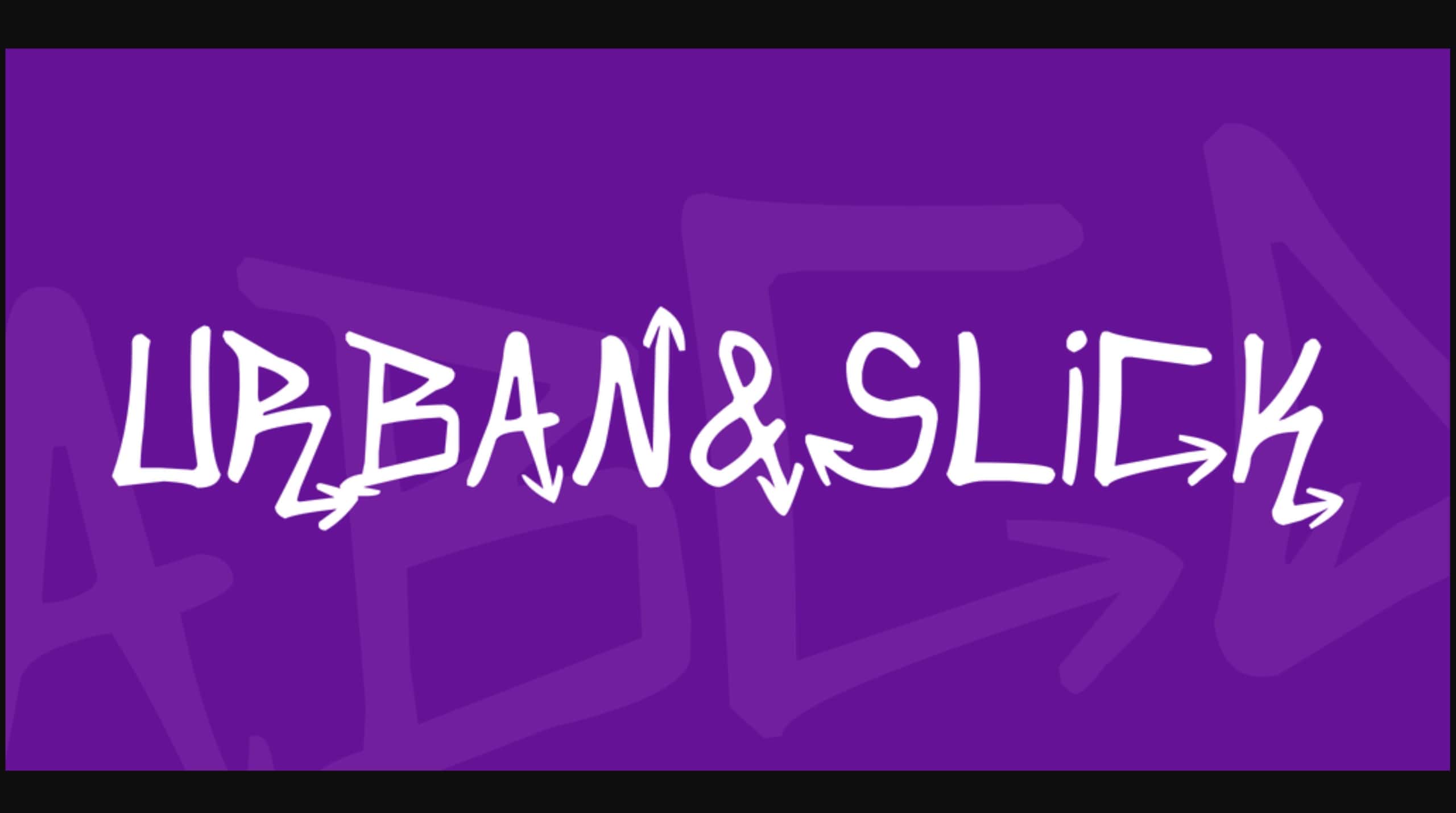 Urban & Slick is a typeface that brings us back to drawing our own little font designs in school. With a charming pointed arrow line work design, Urban & Slick is a great low-profile display font for those projects that need a text that will bring the urban feel without getting in the way.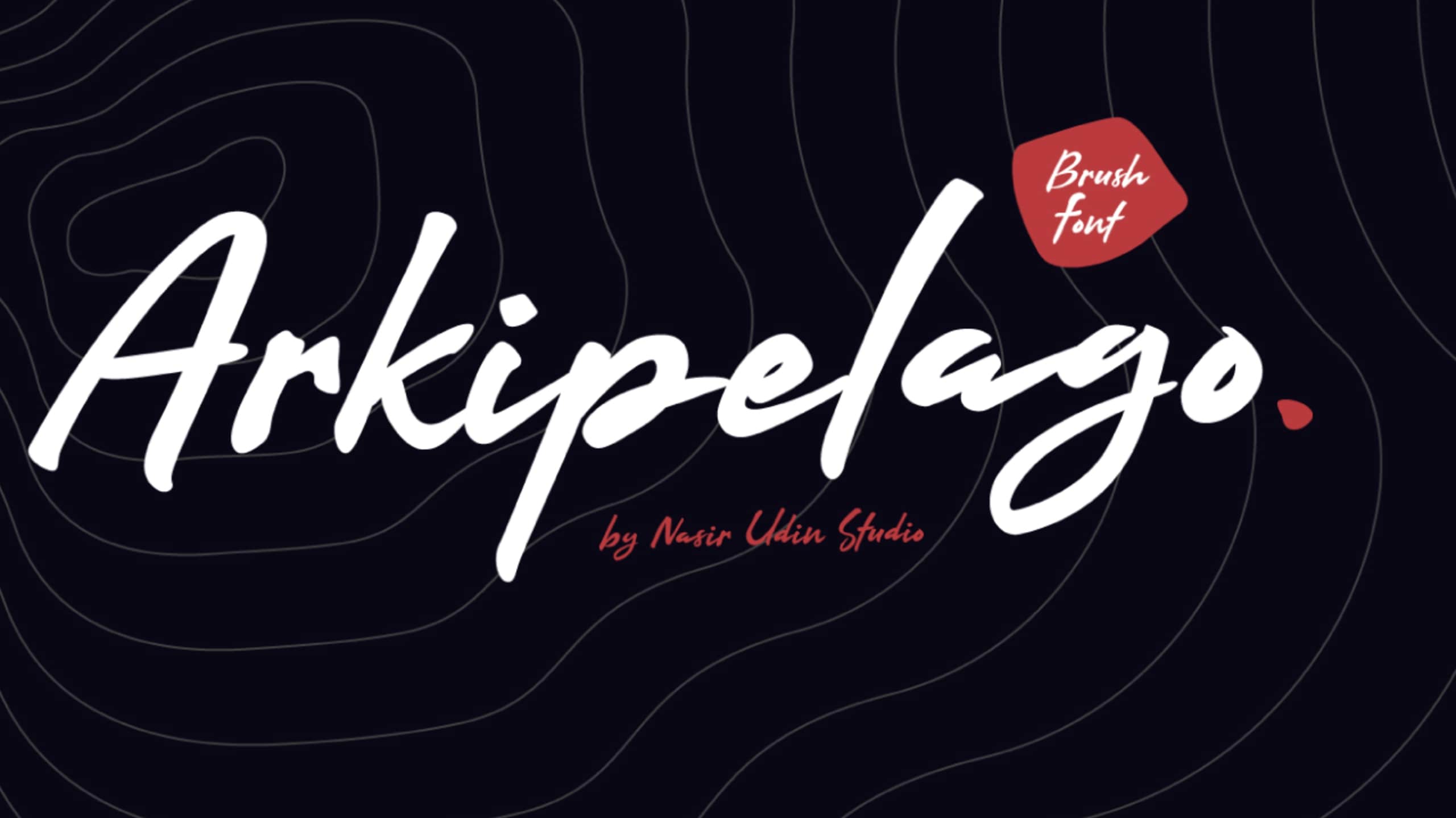 Whilst many of the options on this list are bombastic display fonts, Arkipelago is instead a more subtle body text font. With an interesting wet brush design and effortless line work for every character, Arkipelago manages to bring that street vibe to the page in a different way.
Bring the Streets to Your Font!
There is nothing more eye-catching, and vibe inducing than the urban style. Now with a wide array of captivating urban font styles, from bombastic display fonts to quiet cursive graffiti styles, you're all set to start bringing the personality of the streets to your creative projects. So what are you waiting for?