24+ Best Torn Paper Effects for Photoshop (Torn Edges, Brushes & Filters)
If you are wanting to achieve a distressed collage look on your photos, torn paper effects for Photoshop is a surefire way to do it. However, creating a torn edge Photoshop effect from scratch is a time-consuming process, that's why it's always a good idea to use pre-made actions, brushes, and filters to get the job done as quickly as possible.
In this article, we bring to you a selection of the best torn paper effects in Photoshop that can be applied to your photos and create an amazing look. Our list includes items from both premium and free sources ensuring there is something for everybody.
Read on!
Get everything you need to supercharge your Photoshop workflow. From just $16, get unlimited access to thousands of Photoshop actions, Lightroom presets, templates, graphics, fonts and photos.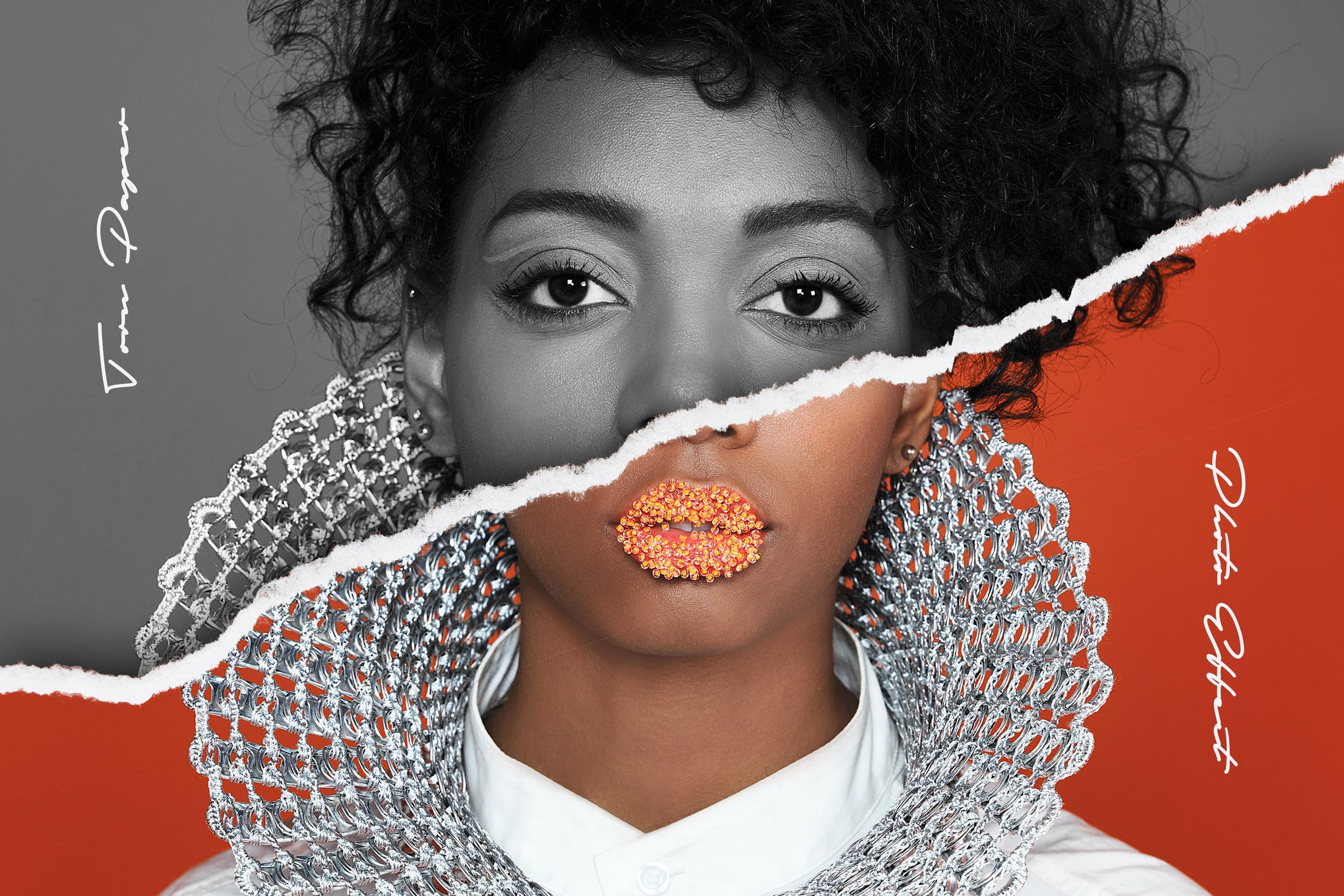 Check out this torn edges Photoshop action that will help you create a realistic ripped effect and give a beautiful handicraft look and feel to your photos. It comes in 3000x2000px, 300 dpi; and can be fully customized to your heart's content.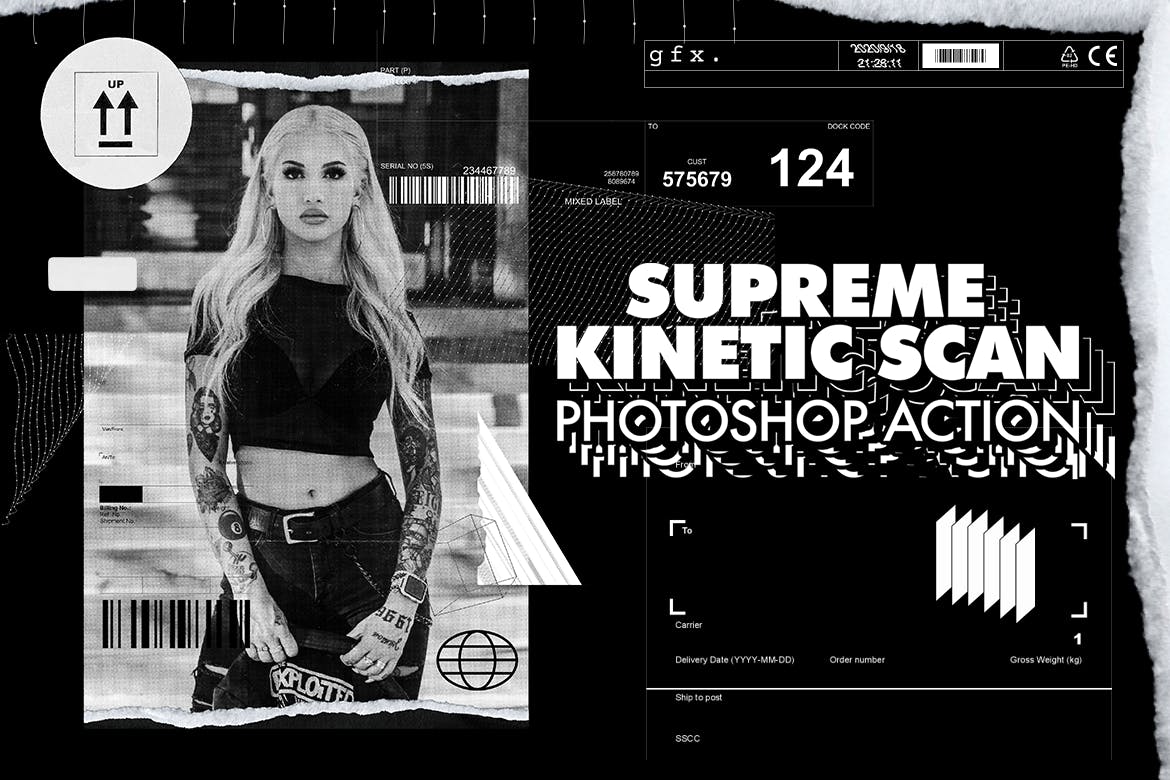 Next up is a unique Photoshop action designed after the kinetic typography visual aesthetic. It helps you to emulate grunge, scanned, and torn imagery with bold typographic effects and geometric shapes. A super cool torn paper effect for Photoshop!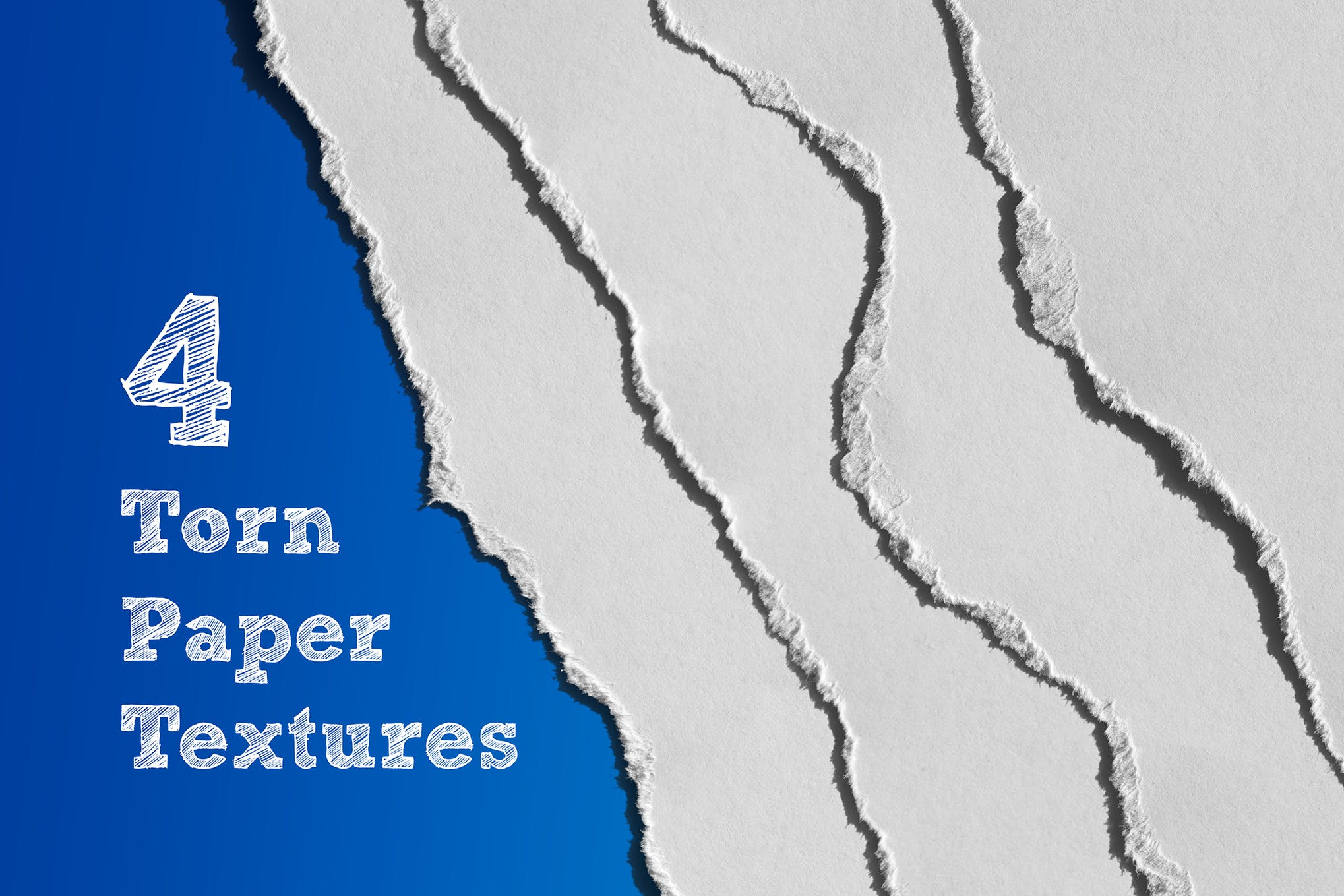 This collection consists of four ripped paper textures with adjustable shadowing effects. The textures come in a fully-layered, high-quality PSD file, and are an ideal choice for website banners, posters, flyers, and more.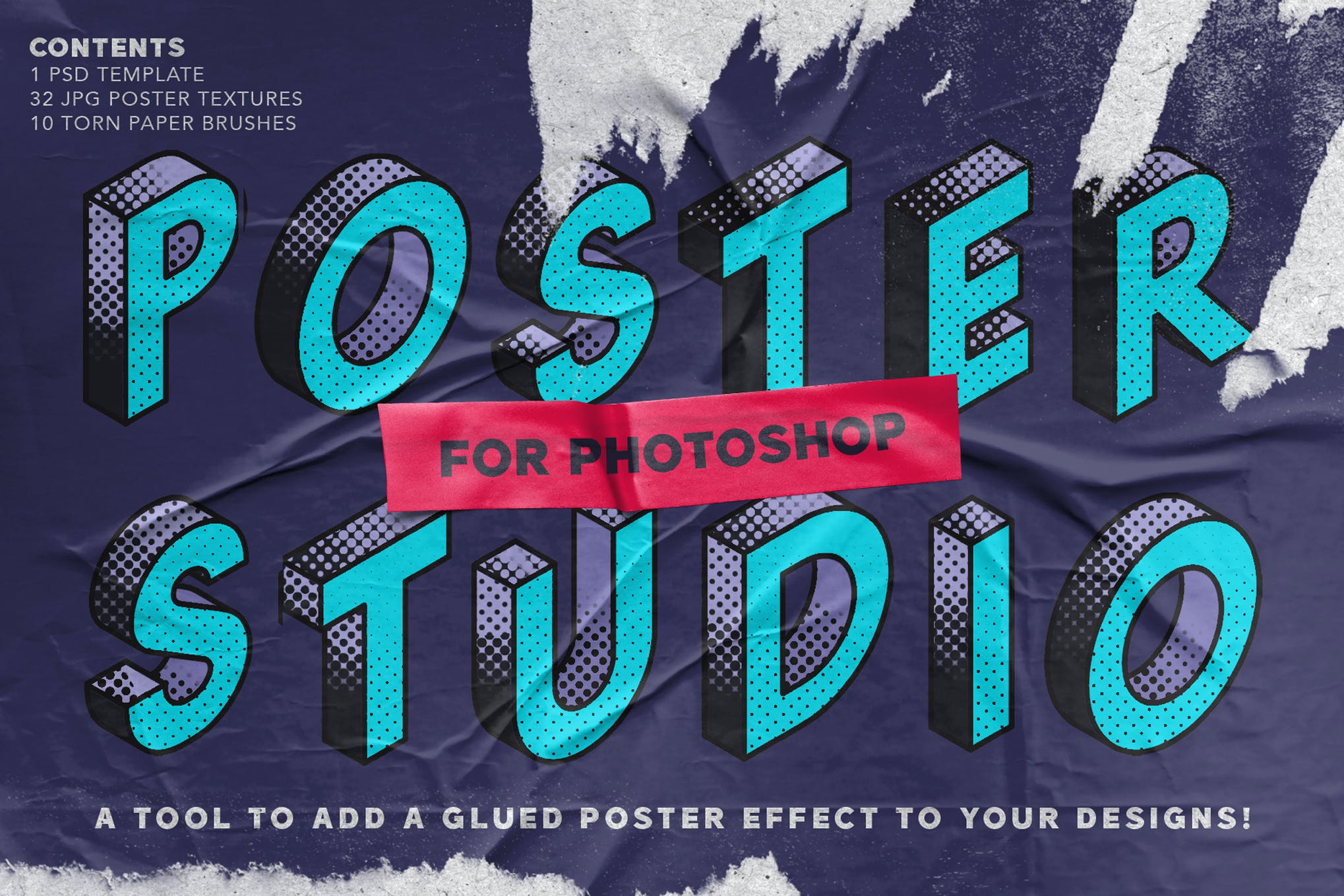 Give a nice ripped and worn out appearance to your poster designs with the help of this template containing ten torn paper brushes for photoshop, poster textures, and bonus tape elements. A great product that will pay for itself many times over!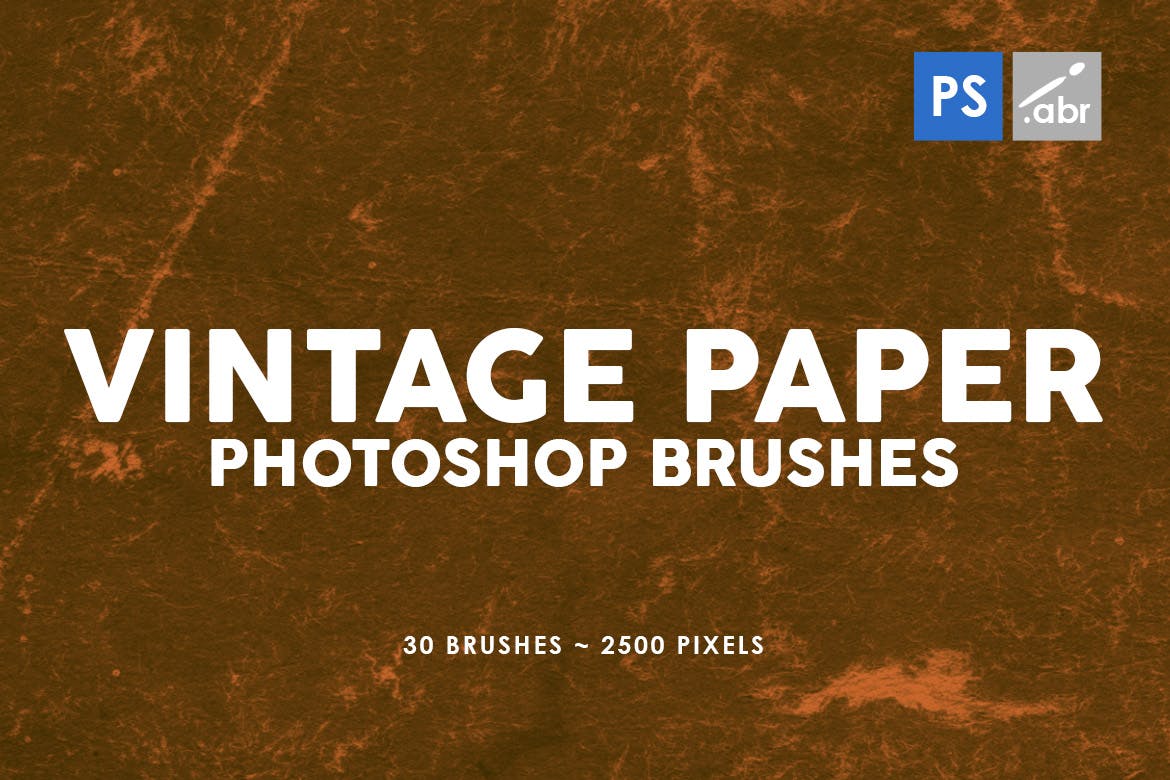 Here we have a kit of thirty old and vintage paper brushes for Photoshop that also includes a torn edges brush in high-resolution, 2500 pixels size. These brushes work well with virtually any version of Photoshop.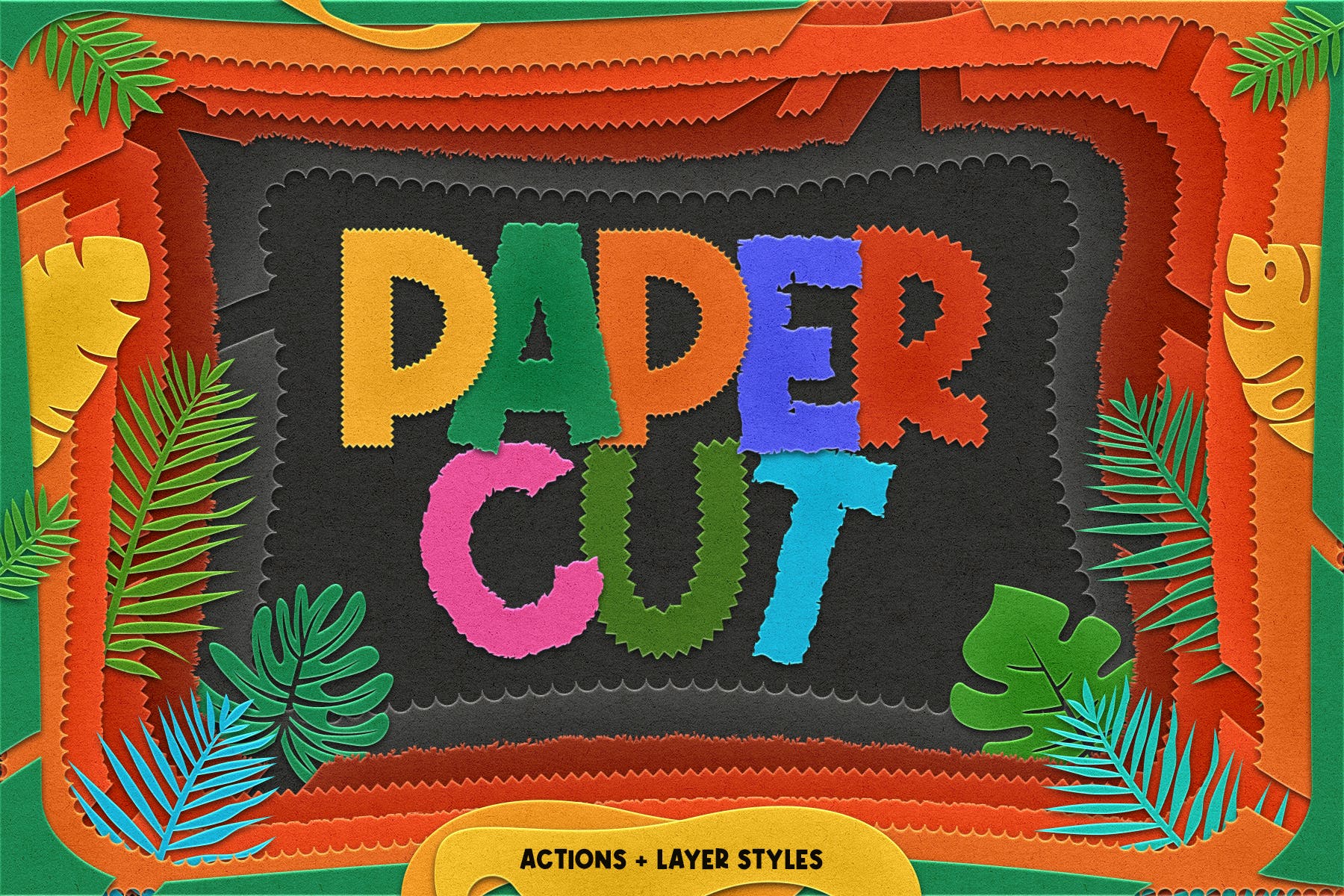 Whether you want to create a torn paper design or cut out aesthetic, this set of nine Photoshop actions, and fifty-four layer styles comes in super handy. The actions give out flawless results in just a couple of seconds.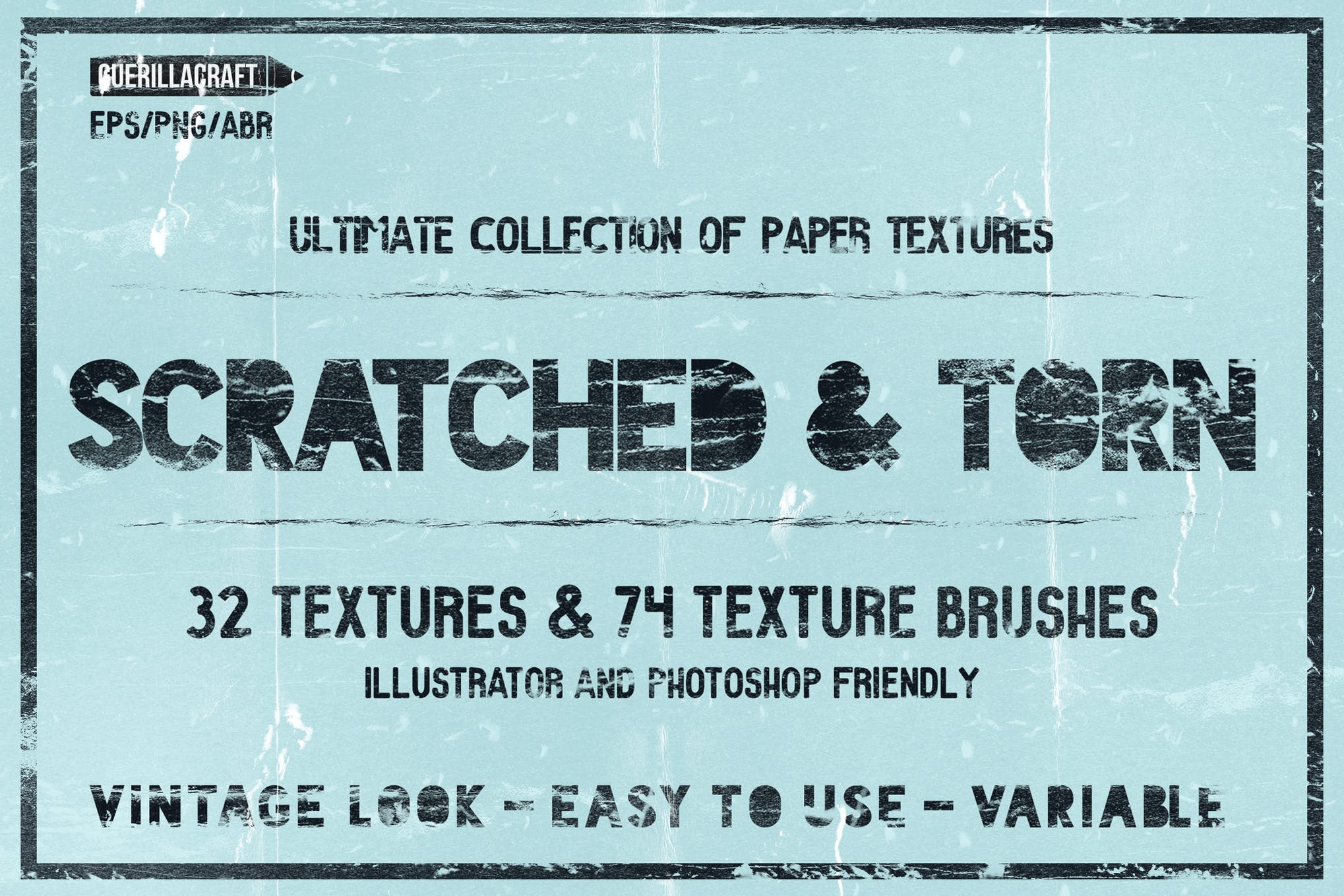 Get your hands on this ultimate collection of scratched and torn textures and brushes. It offers more than seventy torn paper brushes for Photoshop consisting of ripped marks, folds, and scratches, thirty-plus textures, and a detailed twelve pages instructions manual.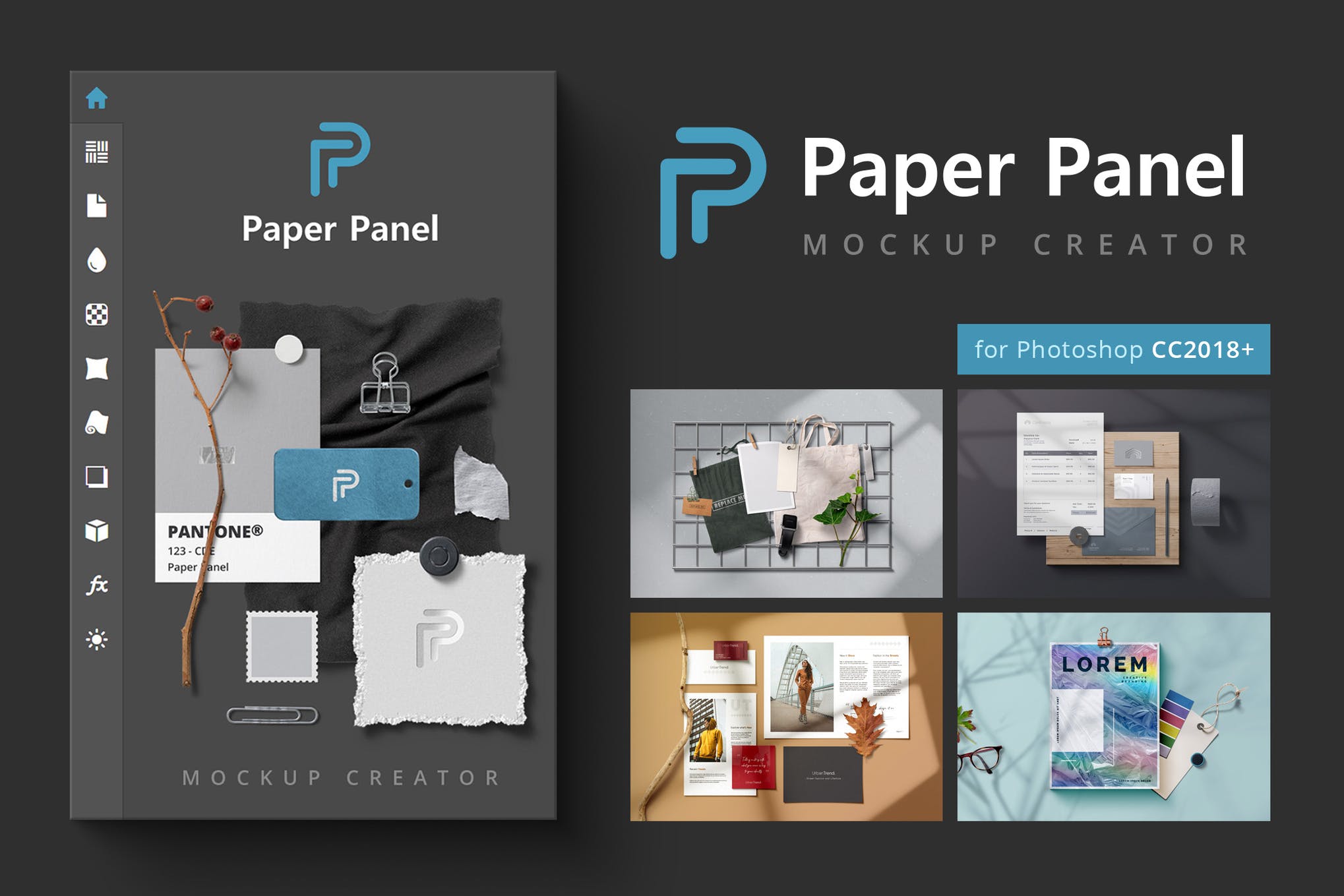 This paper panel is an interesting take on a scene creator. It comes with a smorgasbord of components and allows you to combine edge distortions, and inner contours thereby creating a realistic and effortless torn paper effect in Photoshop.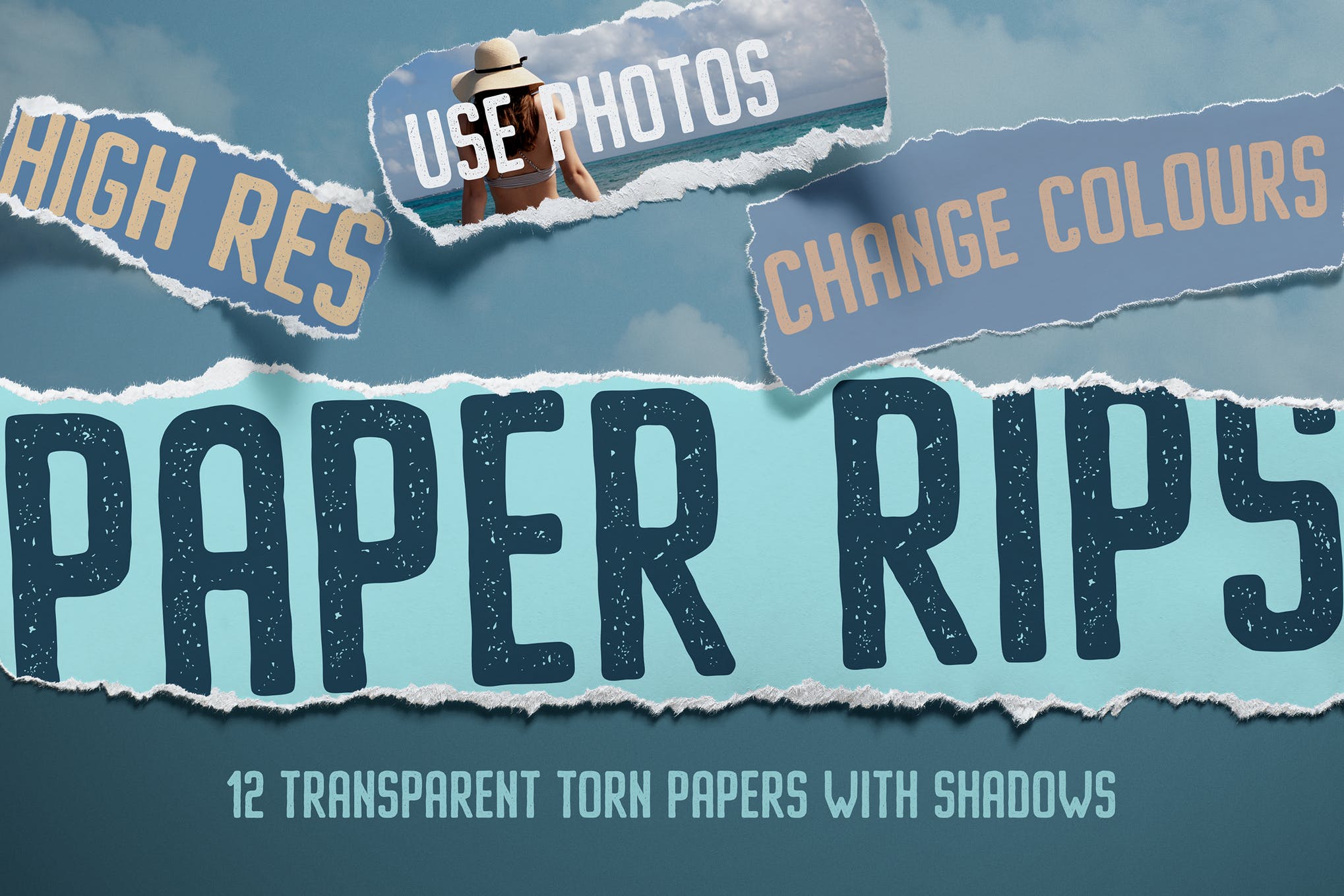 Employ this set of twelve high-resolution transparent torn paper rips with shadows in separate layers to create gorgeous and praise-worthy transitions, and effects in your art and craft projects, scrapbooking, and other decorative digital works.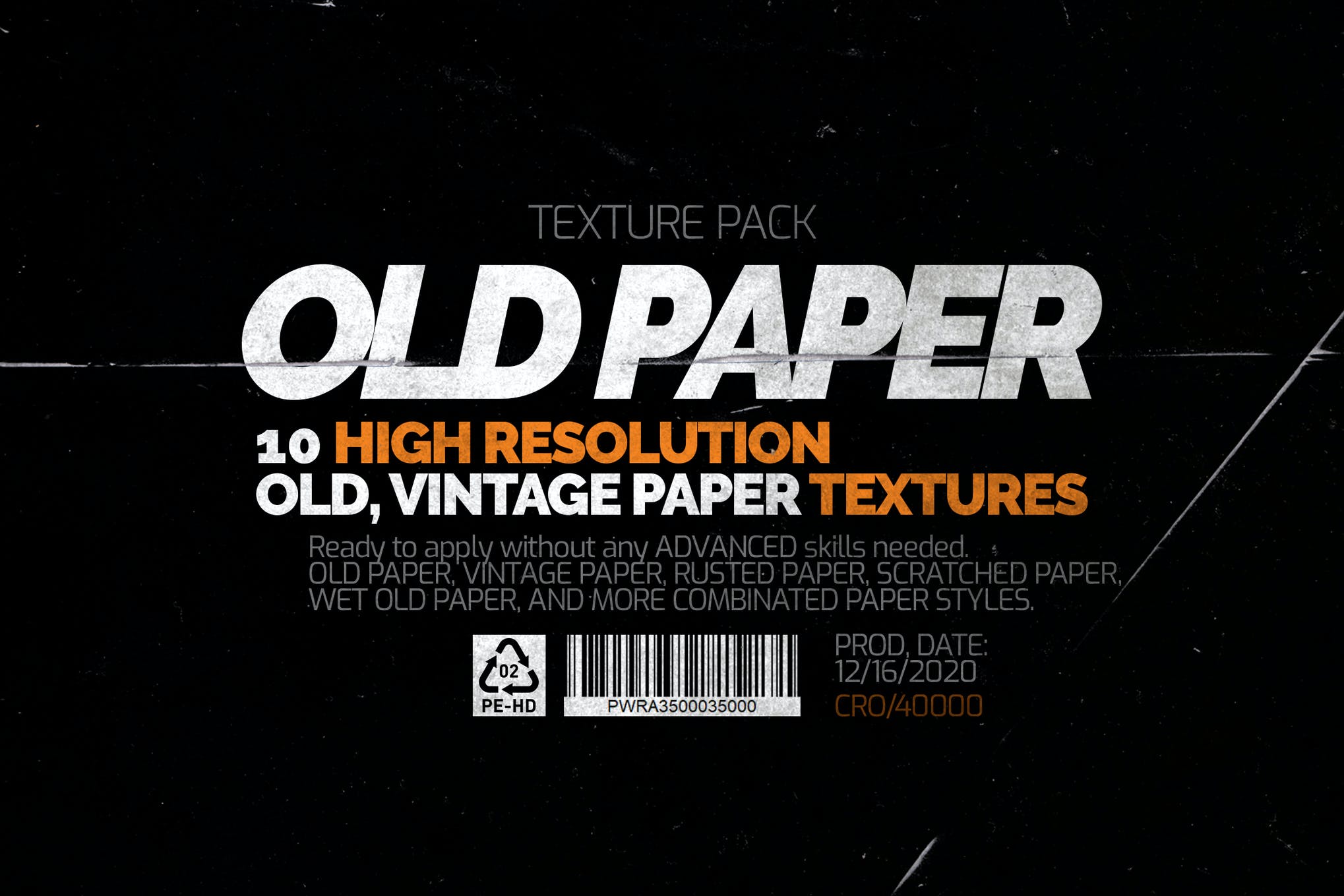 Our next option is an old paper texture pack that allows you to create a beautiful torn paper effect in Photoshop with ease. The vintage and scratched textures can be used for a range of professional and creative applications.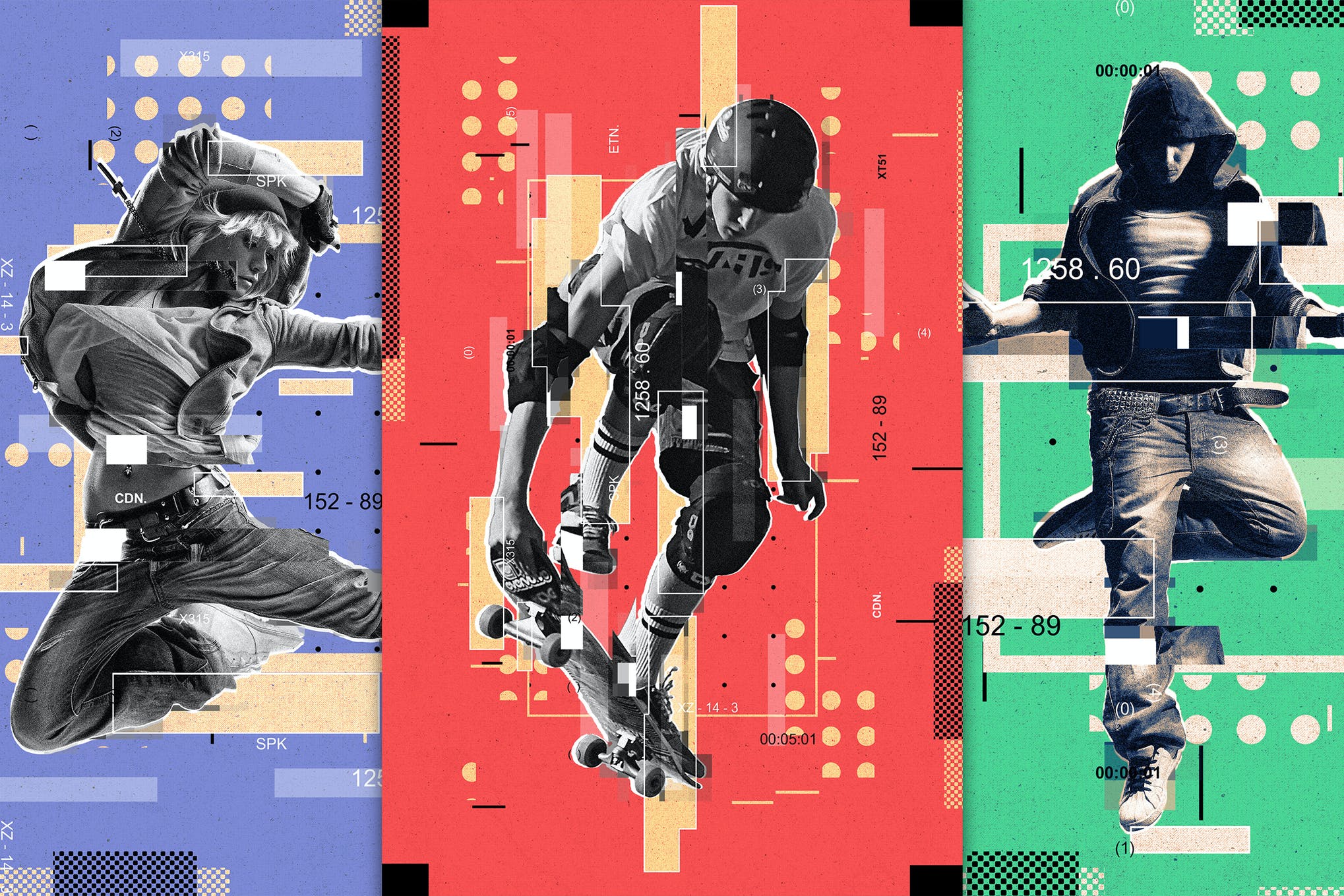 Next up is a cool and creative Photoshop action that will transform your pictures into a modern looking poster with torn paper effects in no time at all. One of the best options on our list that you should definitely consider!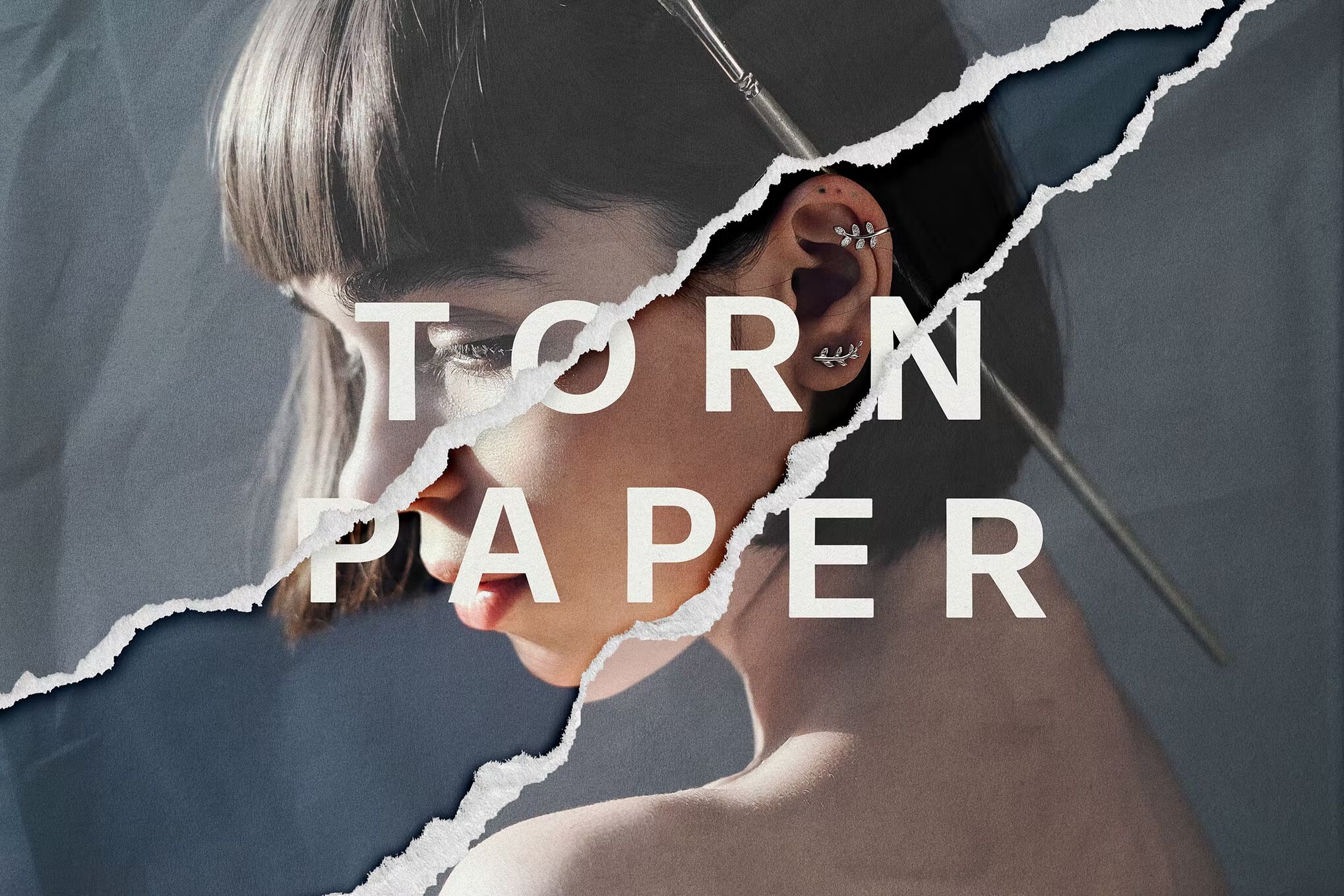 For every photographer and designer out there, there's always an easy-to-use tool for achieving any idea or design concept. In this case, if a current job requires well-prepared, realistic torn paper pieces from a photo, consider the task successfully accomplished!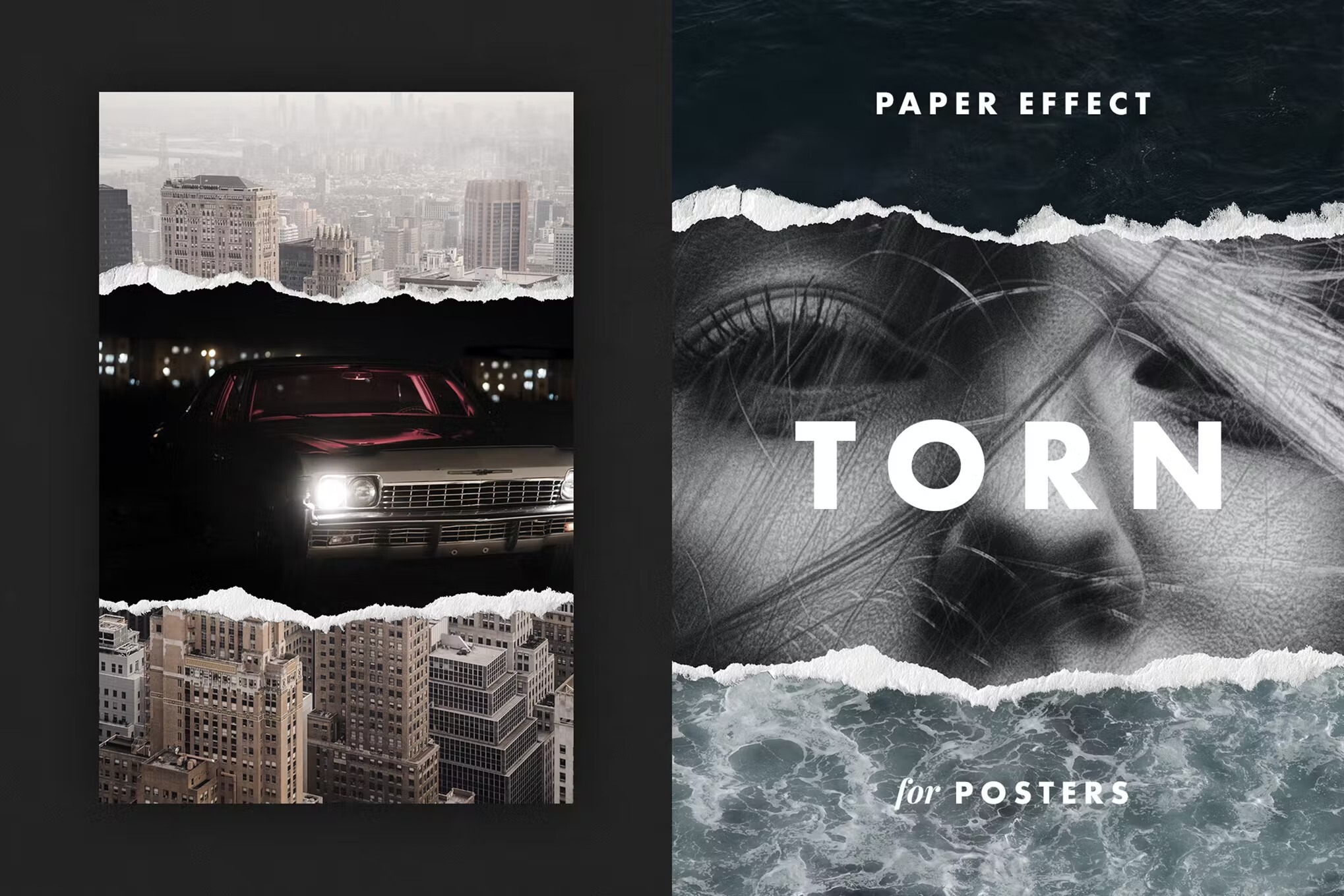 The perfect solution for every other photographer and designer out there — Torn Paper Effect just might be the easiest way to glitch up your images, giving them a unique and surreal twist that offers an alternative perspective and revitalizes any old or recent content.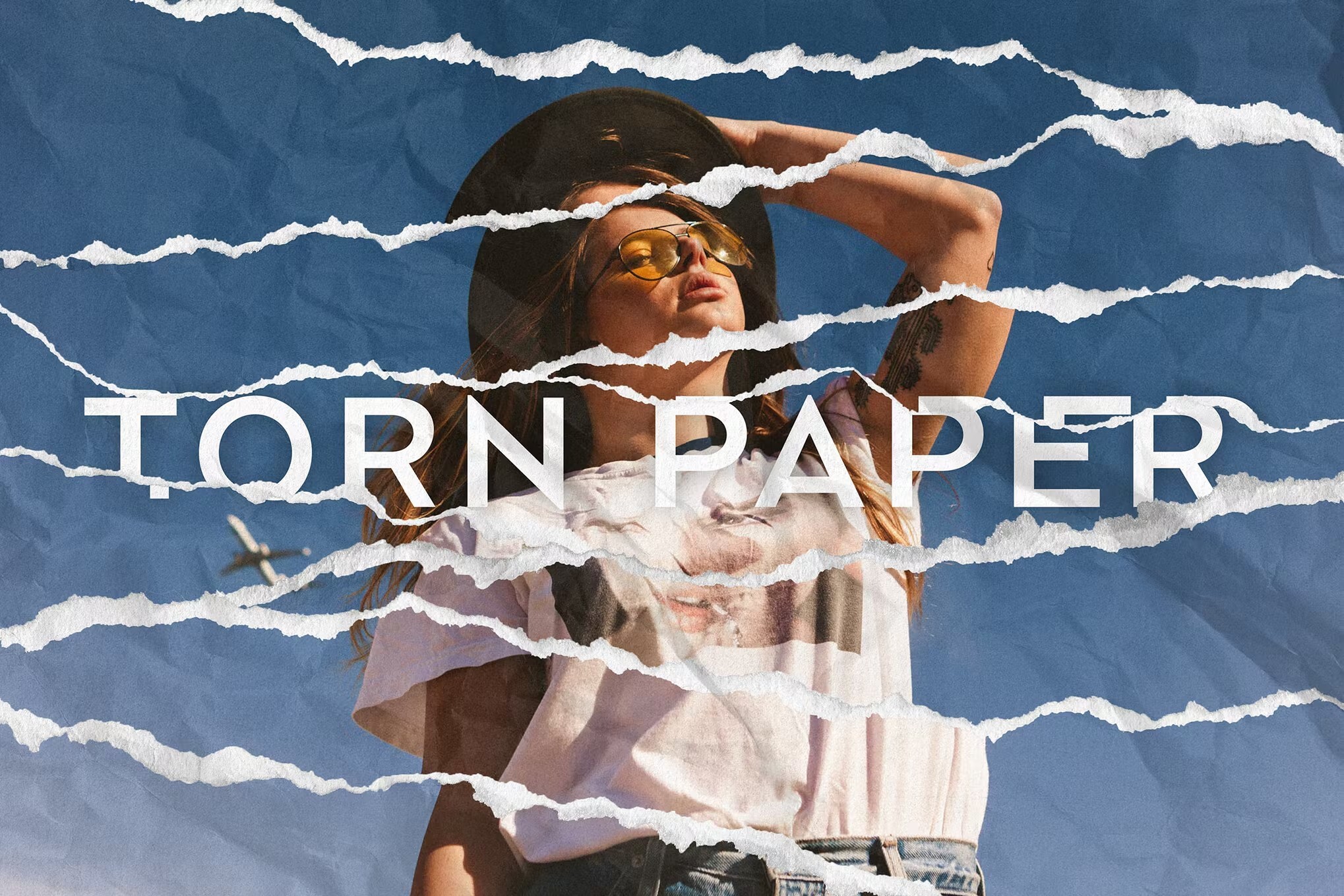 How do you create a great collage image without roughly torn paper pieces? They instantly create this handcrafted look that you have to battle for in digital! So you better don't overlook this and give it a go whenever you need to add a realistic effect to your image.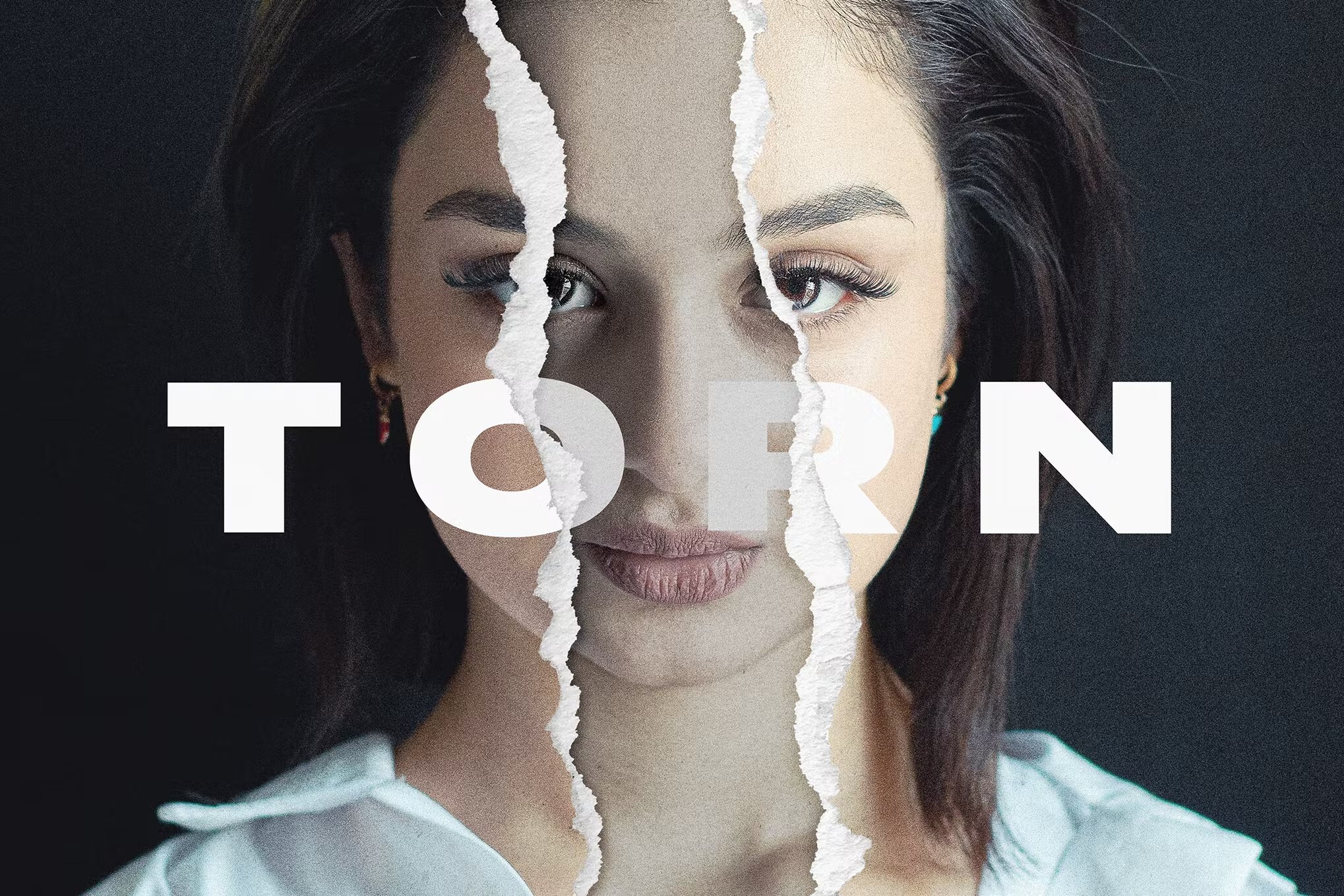 Break an image in half by ripping it into pieces, 'cause who knows what new inspirational grunge masterpieces you'll get? For example, you can make a great collage image without the actual roughly torn paper pieces.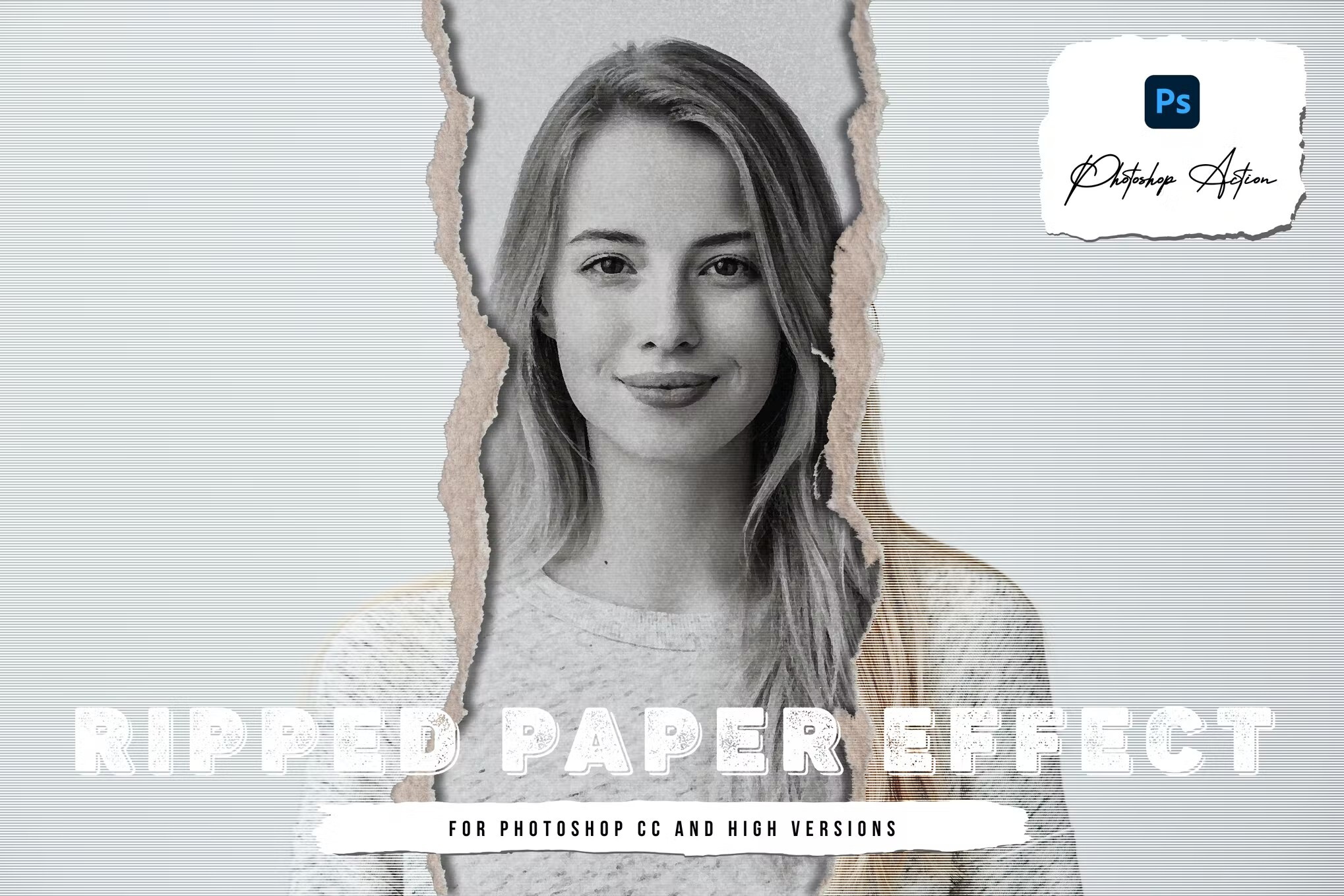 Get that beautiful aesthetic look that you always wanted for your photo posts or style, that will give your photos perfect results with only a simple click. This pack is everything you need to edit your blogger's photos and take your game or everyday photos to the next level.
Free Torn Edges Photoshop Effects
Don't worry if you are wanting some great torn paper effects for Photoshop without spending a penny; we have some amazing freebies for you to download right away. Have a look: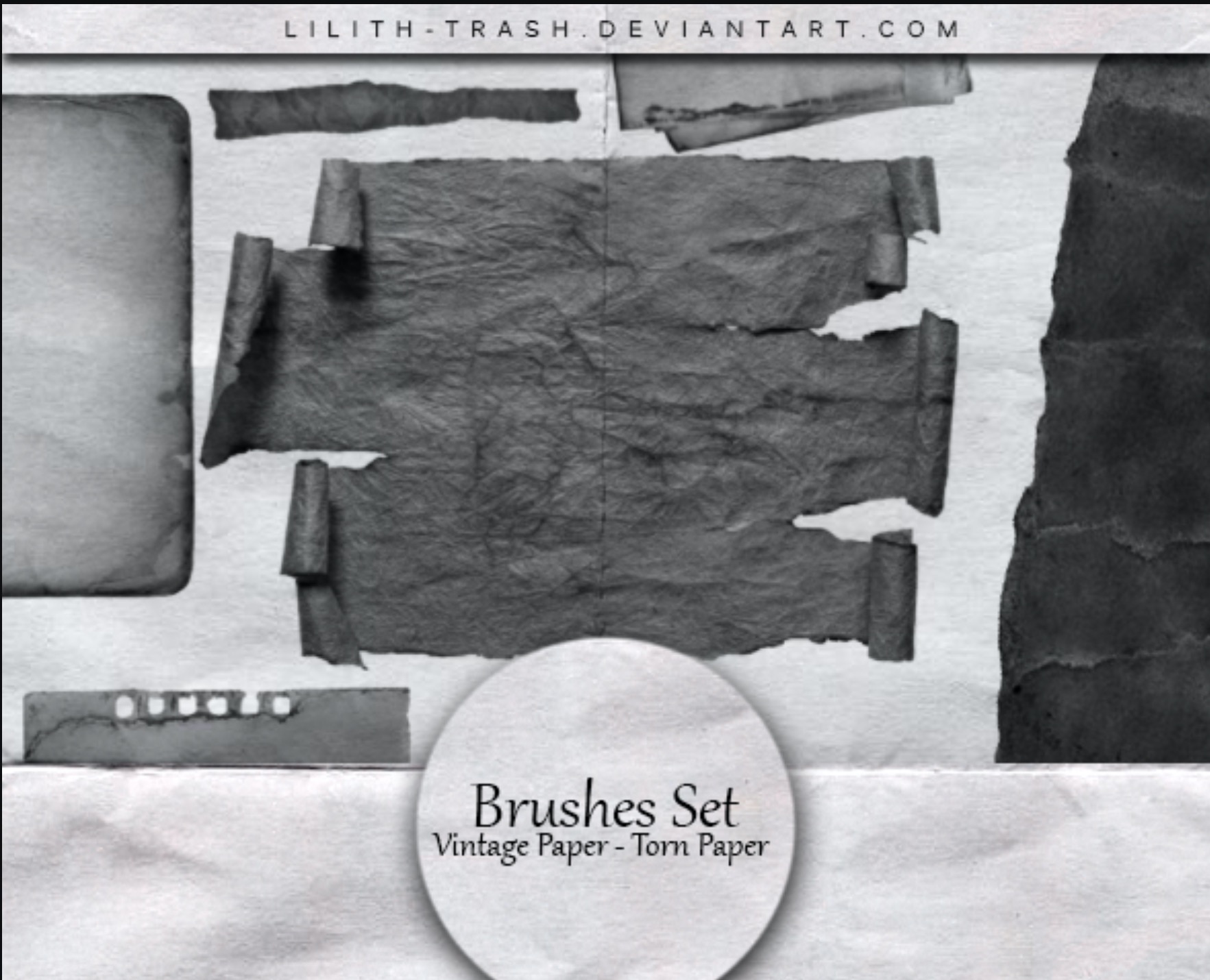 Next up is another option that comes in super handy when it's a torn paper effect you are looking for. It's a great resource and the best part is that it's available for free download. Amazing, right?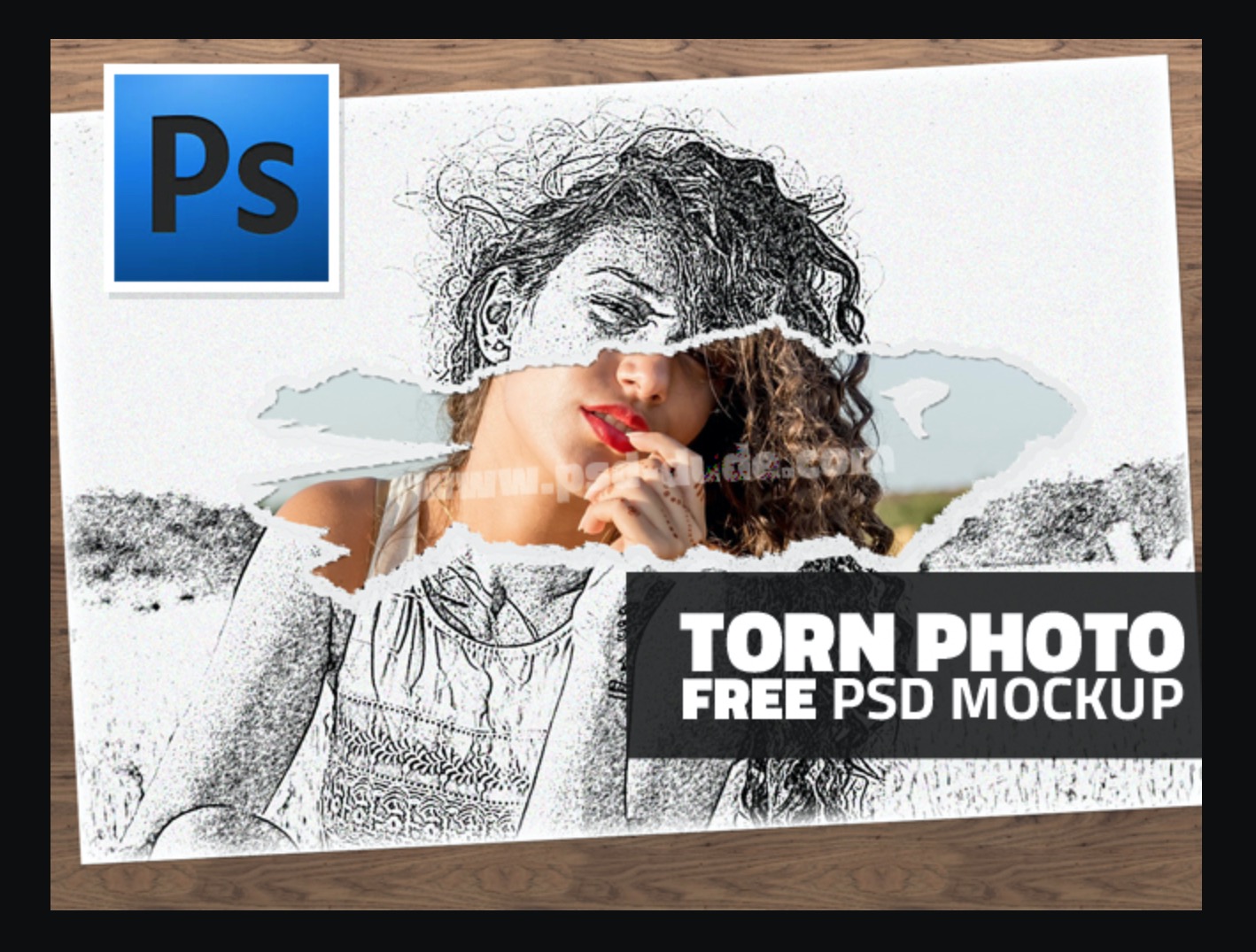 Bring an authentic ripped or torn paper effect to your pictures, posters, or logos with the help of this cool, non-destructive Photoshop torn edges filter that is free for both personal and commercial purposes with attribution.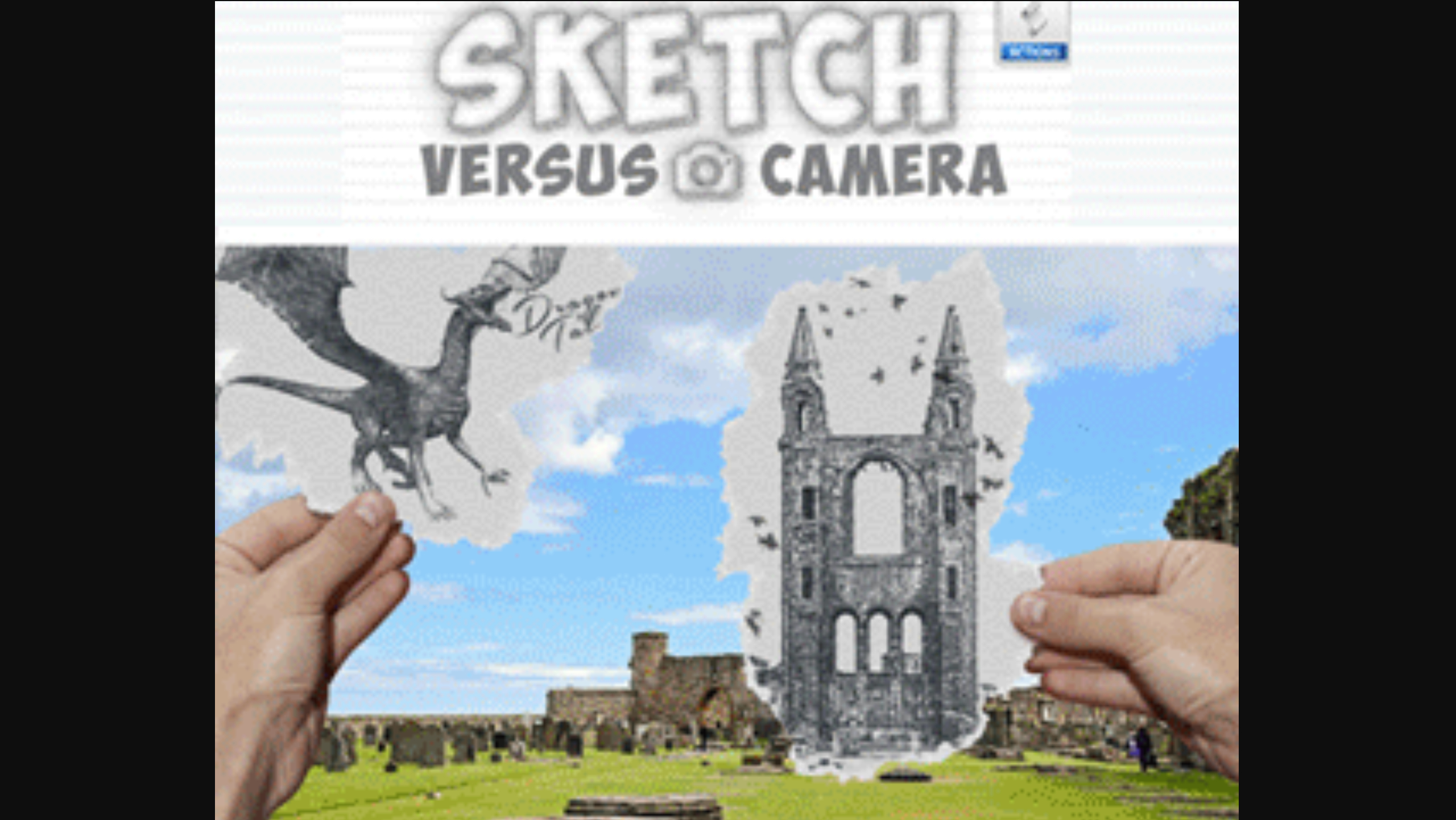 Create an eye-catching sketch with ripped paper effect using this torn edges Photoshop action, and blow your audience away. Everything from the paper pattern, color, to sketch tones and layer styles can be edited to your liking.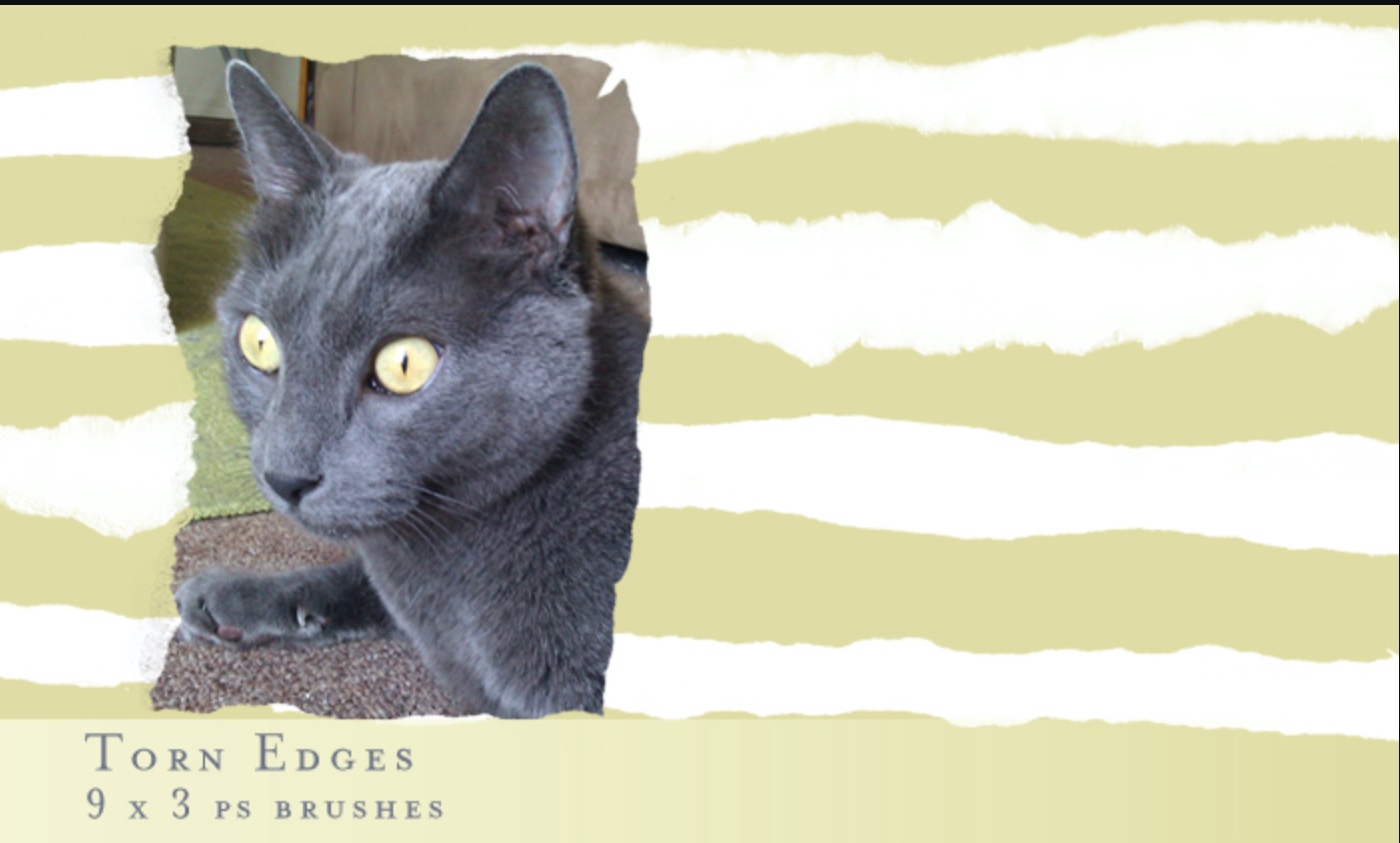 Here we have a bundle of nine torn edges Photoshop brushes that come in three different sizes and are mirrored and flipped for more efficiency. We wholeheartedly recommend you check and try them out for your next project.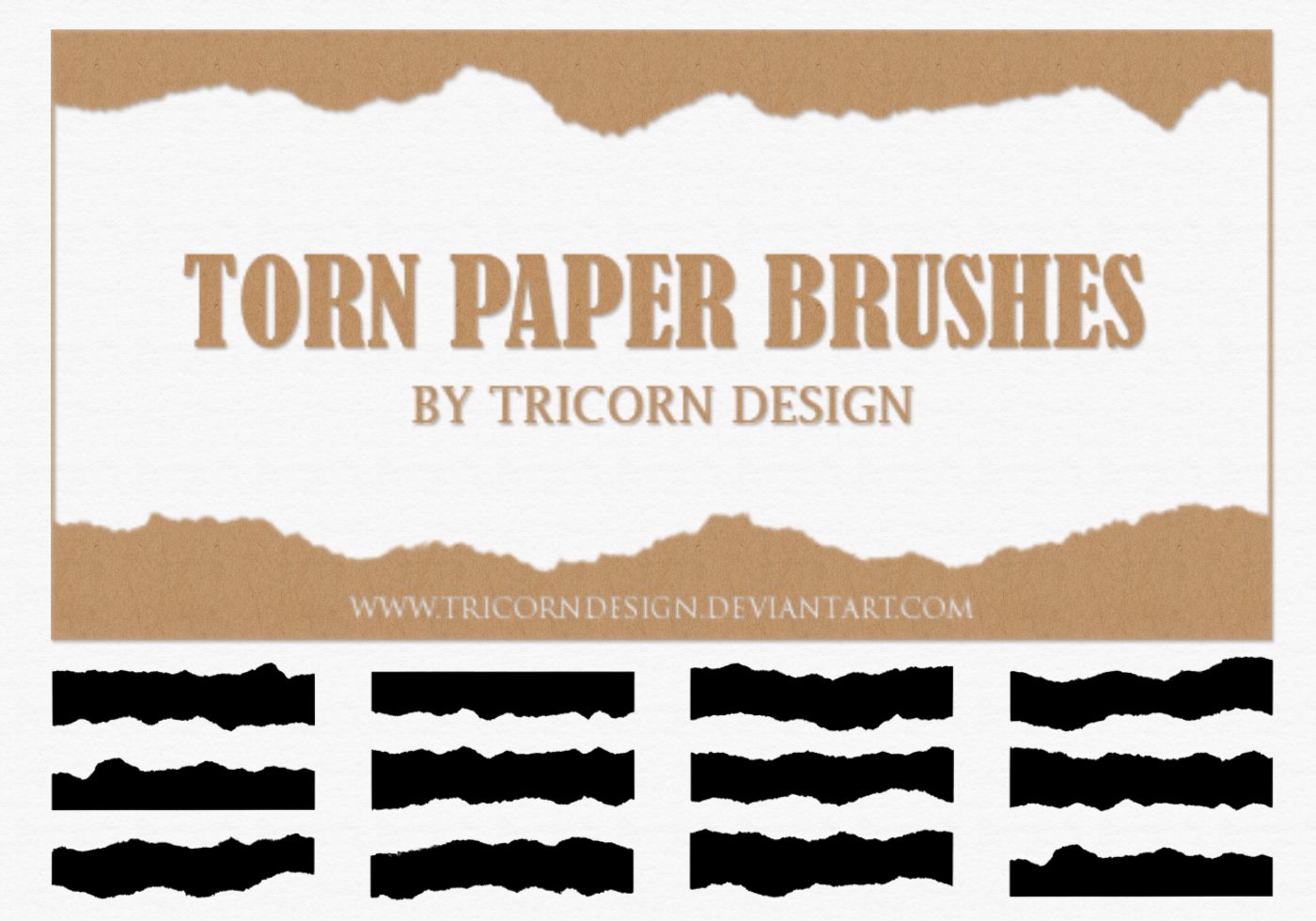 This collection of ten versatile and beautiful torn edges brushes are compatible with Photoshop CS above and can be put to use for any artwork that needs a ripped, distressed, and worn out appearance.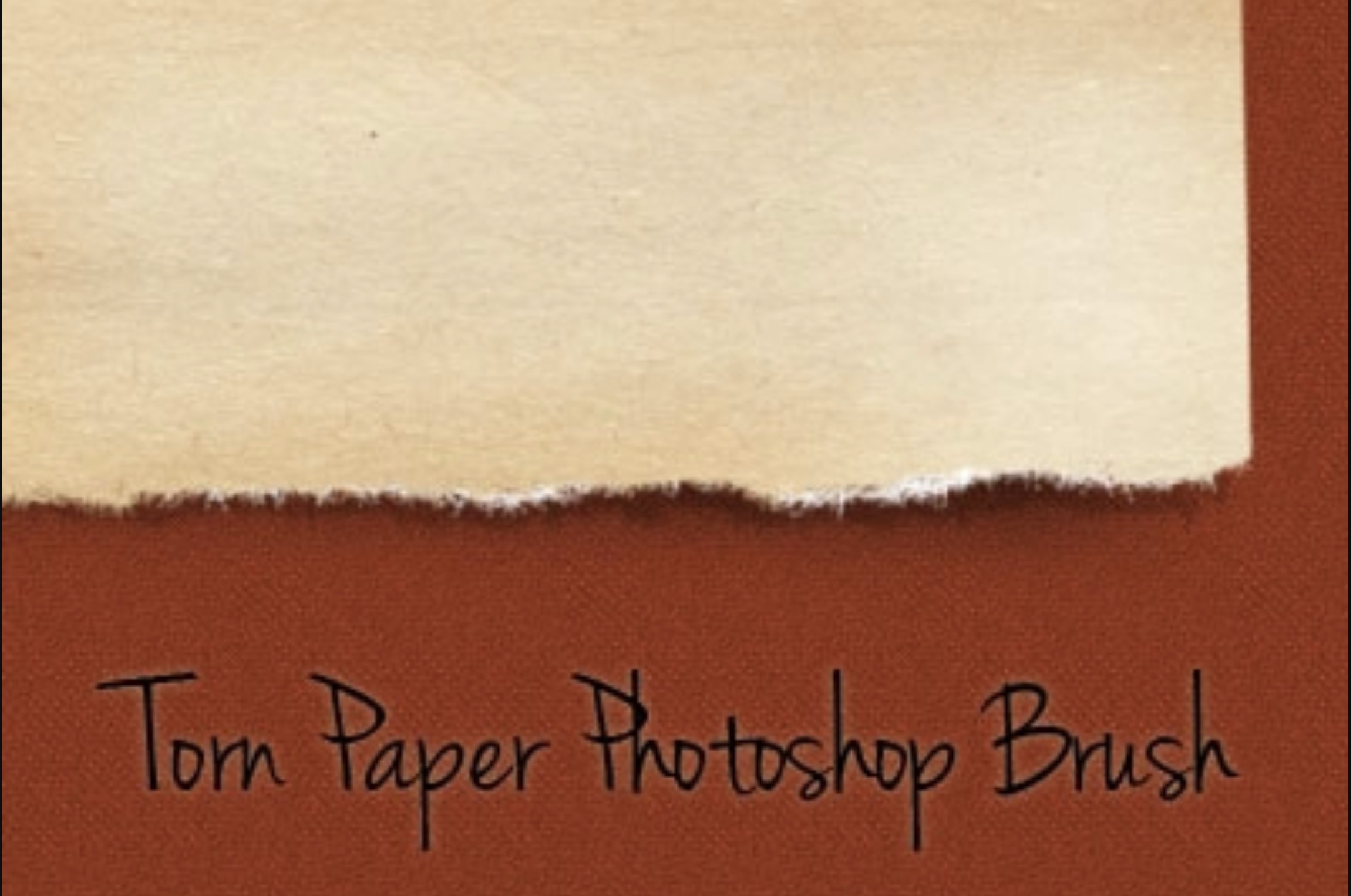 Here we have a high-quality torn edges Photoshop brush perfect for giving a distressed look to your neat and clean edges photo. We love this free Photoshop torn edges filter, and are sure that you will too!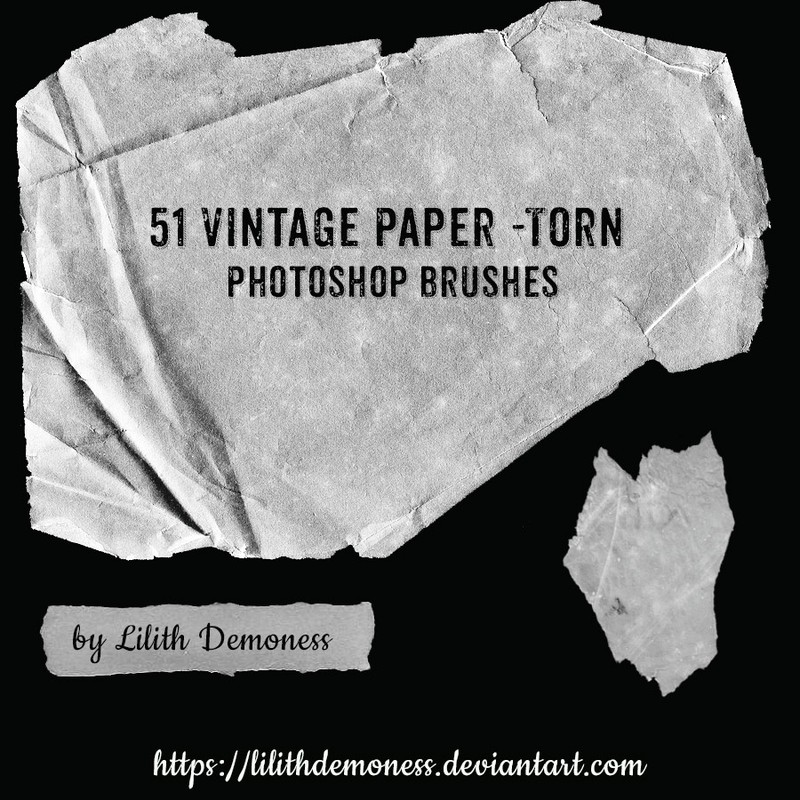 Get your hands on the ultimate collection of fifty plus torn paper brushes for Photoshop that allow you to create a distressed, worn-out look in just a few clicks. A great resource that deserves a spot in your artist's toolkit.
So there you have it- some of the best torn paper effects for Photoshop that makes getting that distressed, collage look like a piece of cake. Try them out for your next scrapbooking, or any other artistic project, and get the appreciation that you deserve!