30+ Technology PowerPoint Templates (+ Tech PPT Roadmaps)
The world of IT, and technology in general, is a stressful one. For many of us working in the tech world, we'll often be faced with a troubling situation when we need to make a presentation and need to professionally communicate information in a timely manner.
This extra workload can often be a drag on our already busy lives, yet there is a way to cut out a lot of backend work. By using a range of tech PowerPoint templates, you can cut down an incredible amount of work.
Finding the right resources can take up valuable time. So instead, we decided to compile a range of high-tech PowerPoint templates and technology roadmap PowerPoint templates into a single list.
Our list contains templates from both premium and free sources, ensuring you have all the styles of high-tech PowerPoint templates you could ever need.
Read on!
Get everything you need to give the perfect presentation. From just $16, get unlimited access to thousands of PowerPoint presentation templates, graphics, fonts, and photos.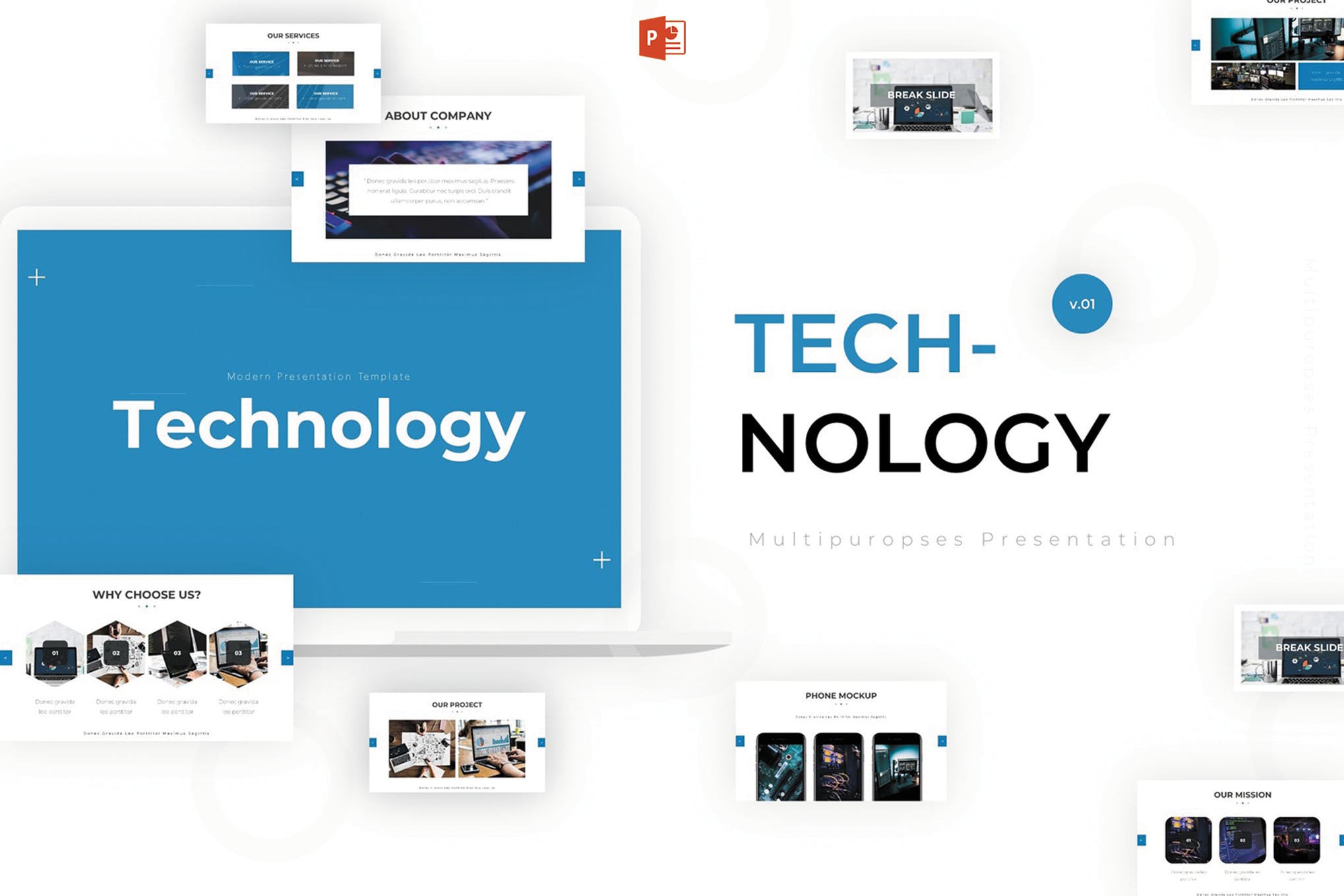 The Technology PowerPoint template is a great foundational tech presentation format. It provides you with a clean and modern format, with a range of custom slides at your disposal. The template also includes three separate themes for you to choose from.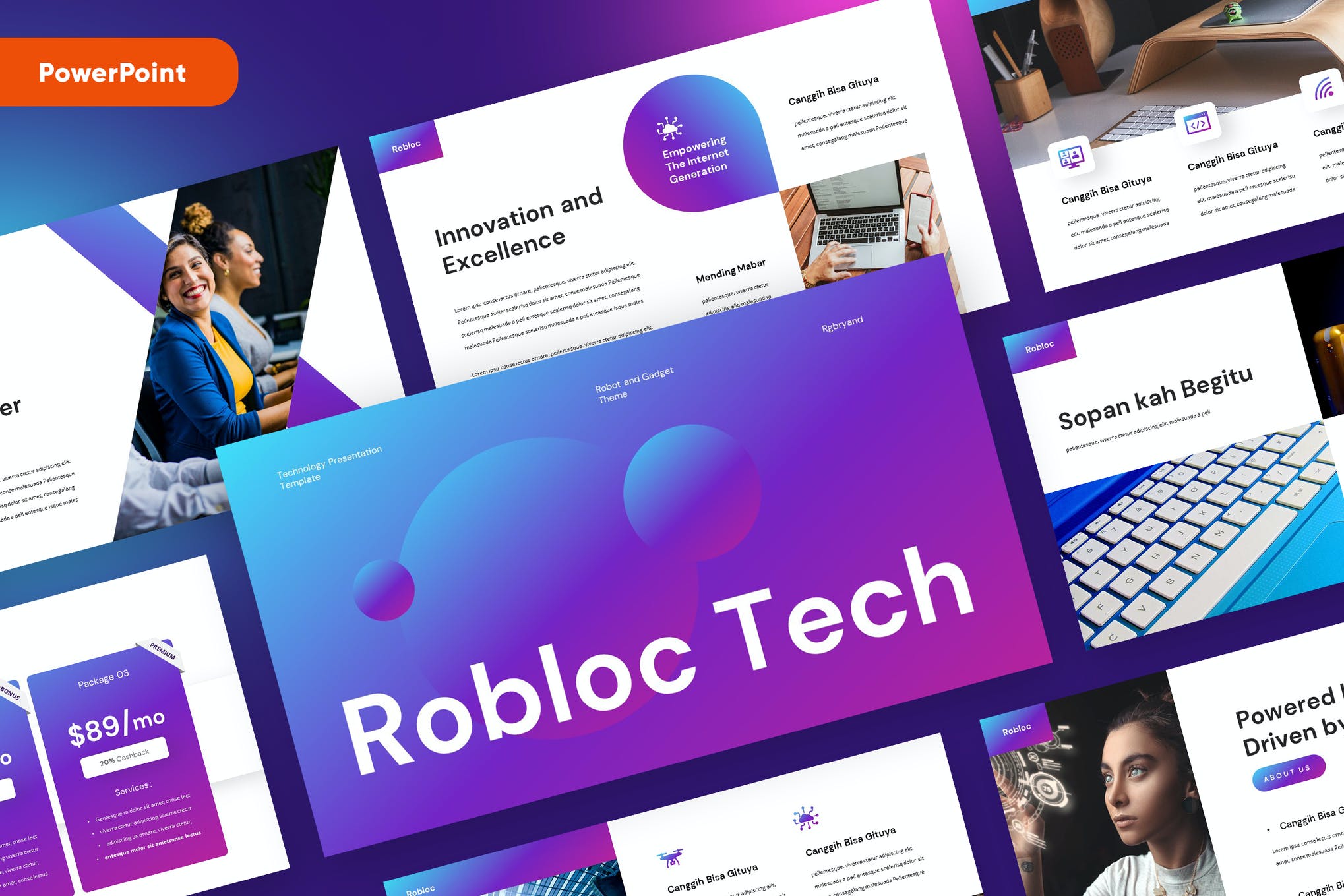 ROBLOC is a sleek and ultra-modern technology PowerPoint template, crafted to provide you with a multi-purpose presentation and roadmap platform that is a breeze to use. The template includes thirty custom slides, has high-res support, and much more!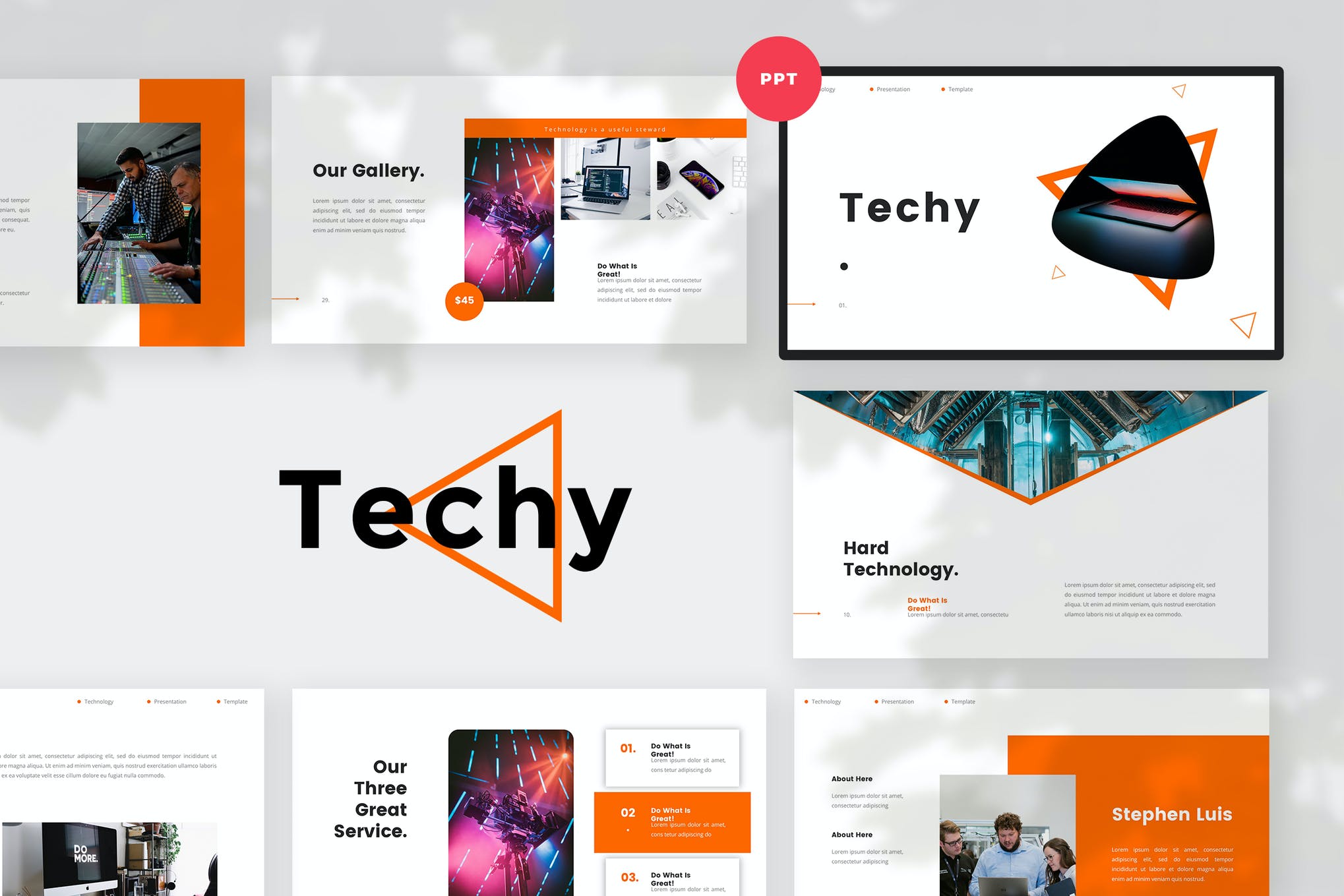 Check out Techy, a minimal and elegant technology PowerPoint template featuring thirty-six unique slide designs, picture placeholders, free fonts, resizable, and editable graphics, 16:9 wide screen ratio, and more.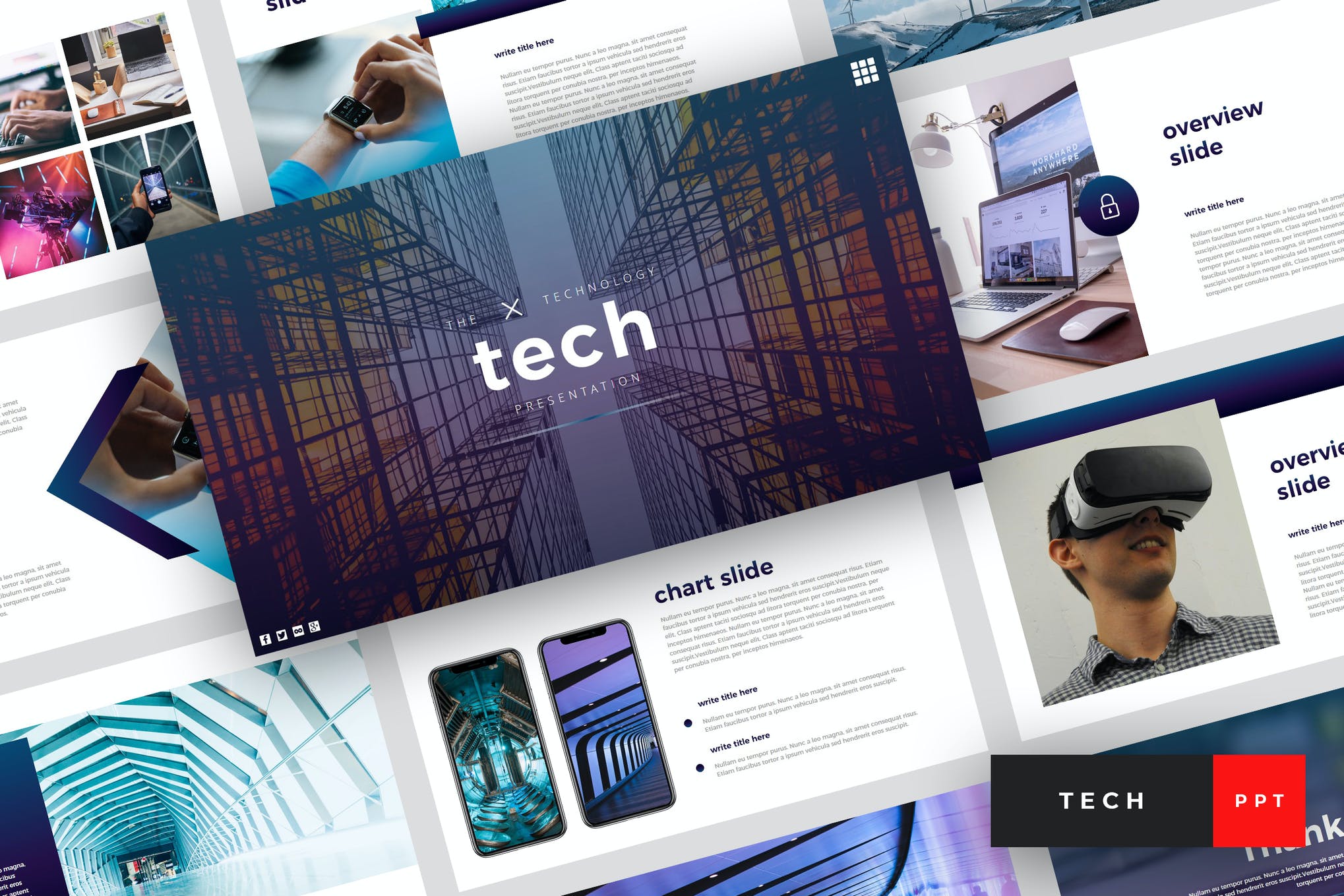 This template provides you with a multi-purpose platform that can easily apply to technology, agency, business, and company profile presentations. A great choice if you're looking for an elegant business style. It includes thirty-six custom slides, a range of placeholder graphics, and a collection of master slides for you to enjoy.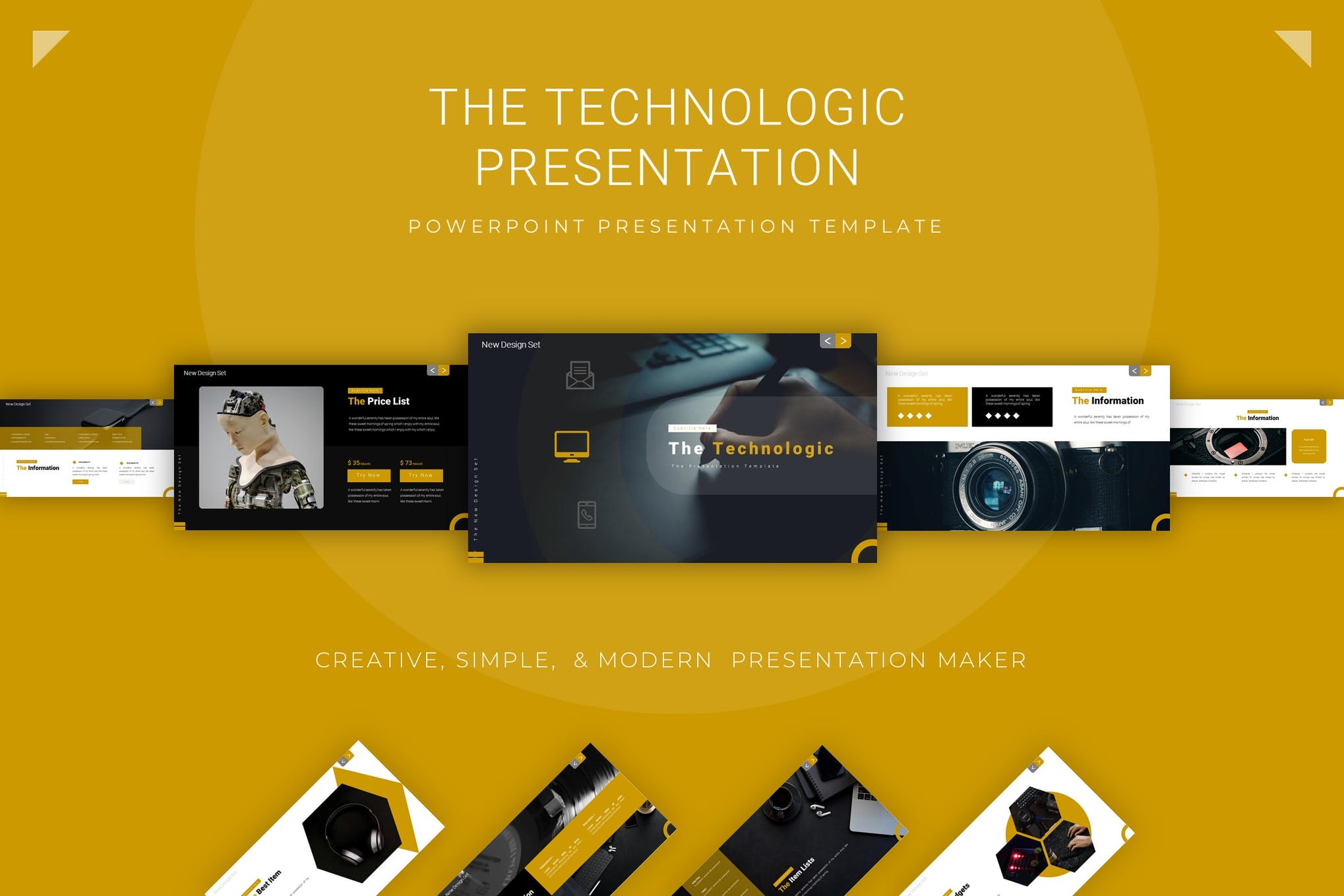 The Technologic is an interesting design in the world of PowerPoint templates for technology-related companies. It uses a minimalistic, yet iconic, gold on black and white aesthetic, mixed with a wide-open presentation format. The template provides one hundred and fifty slides, shared across five different themes.
Geneus attempts to bring a more unique design, compared to many other tech PowerPoint templates out there. Providing you with an interesting green-on-white style, it's one of the best PowerPoint templates for technology-related purposes.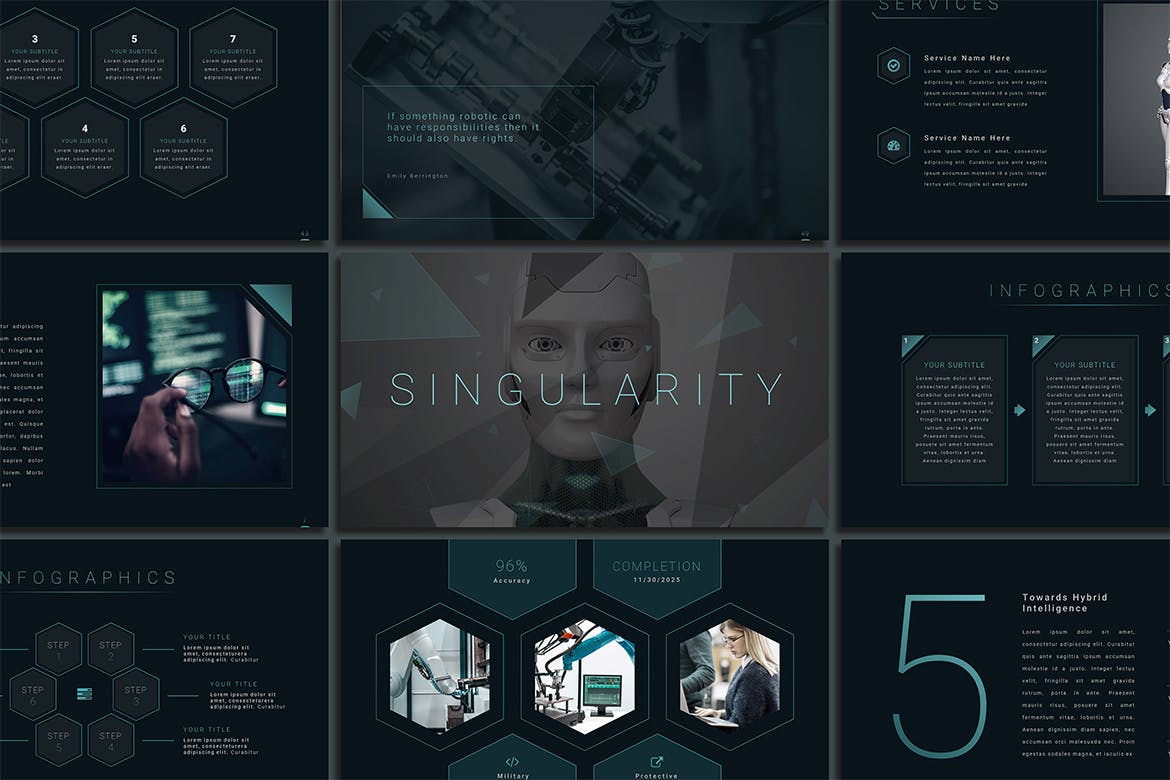 An ideal choice for any robotics, coding, science and technology themed presentation, Singularity is a modern, and futuristic style of PowerPoint template that equips you with seventy slides, including timeline and roadmap slides, fully editable colors, fonts, and infographics, and so much more.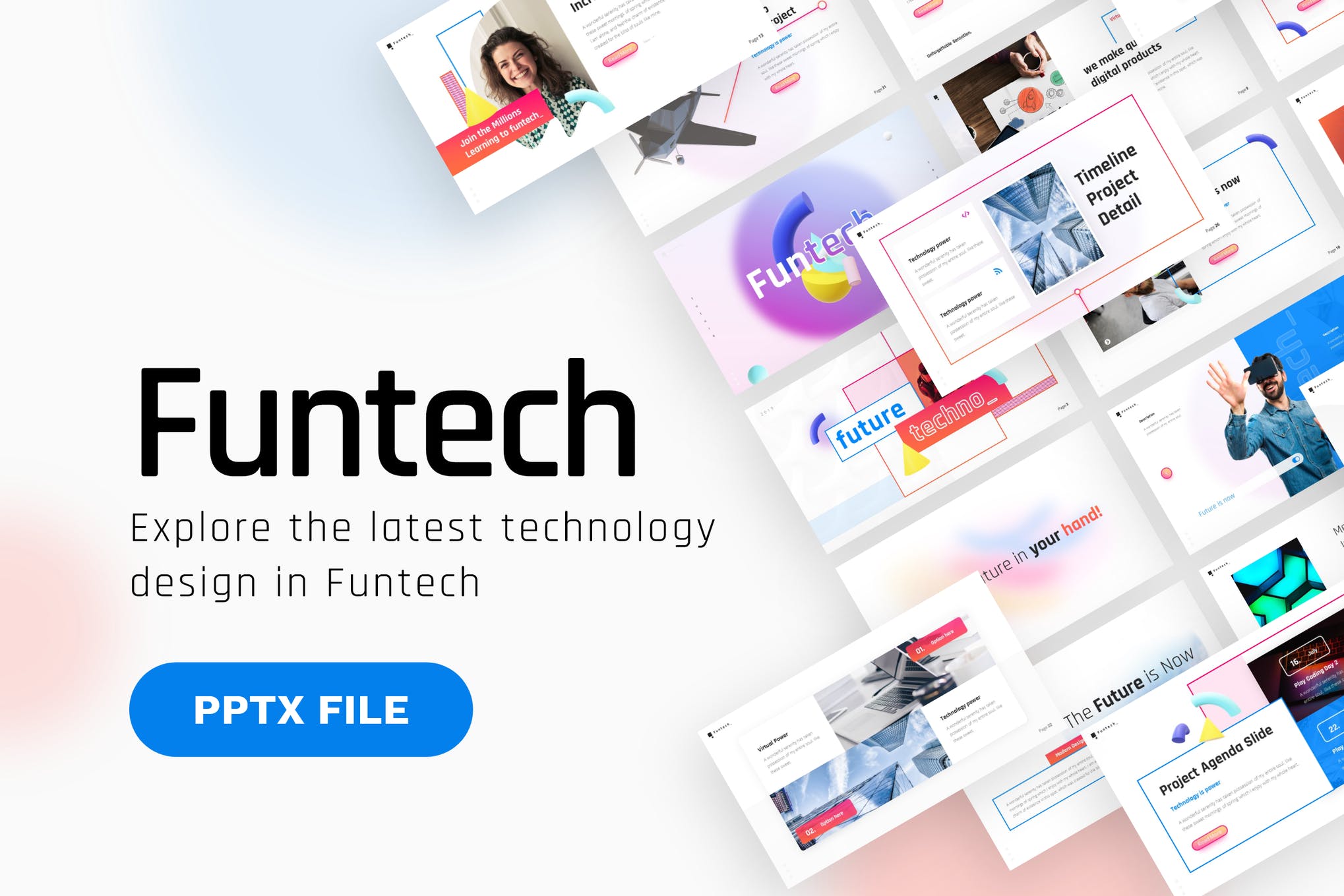 Funtech is a strictly business presentation format, providing you with a clean and minimal tech platform to build on. The template uses a range of bright graphic colors, and image placeholders, to execute a great professional style. It consists of sixty-four multi-purpose slides, a range of color themes, and much more!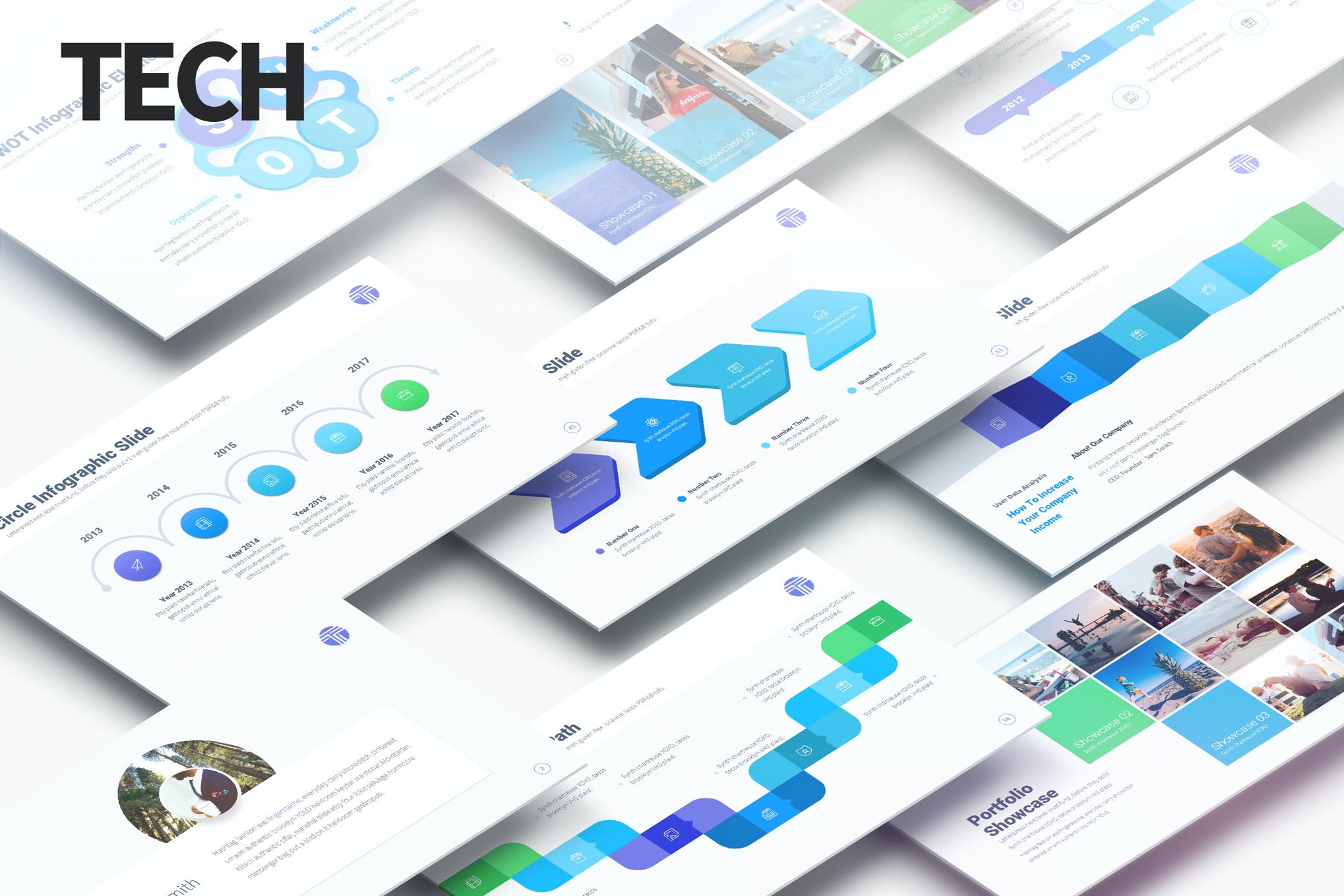 The Tech template is a modern and clean presentation format that provides a multi-purpose platform for you to enjoy. Equipped with a massive 1500 total slides, a range of master slides, and a wealth of features that should be really seen to be fully appreciated.
NeoTech is a technology PowerPoint template that strives to provide a unique balance between a modern business and hip creative aesthetic. The template consists of forty different custom slides, a range of placeholder graphics, and multiple themes to choose from. A great choice for a wide range of creative and business applications!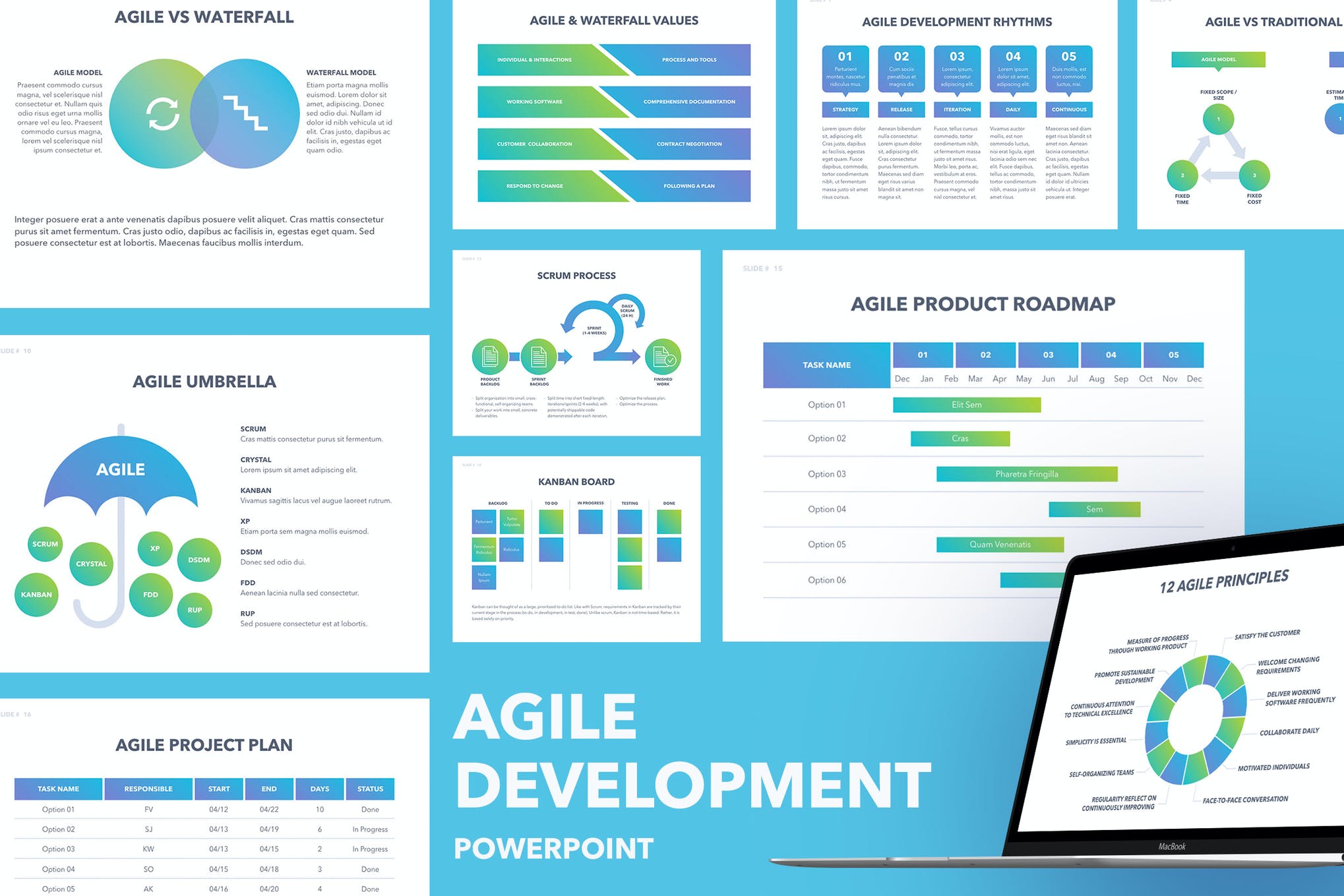 Agile Development is an expertly designed template that provides you with a range of custom slides to take advantage of. It's a fantastic choice if you're looking for a versatile template that can execute multiple presentation styles with ease. Also, it's one of the best technology roadmap powerpoint templates on the market!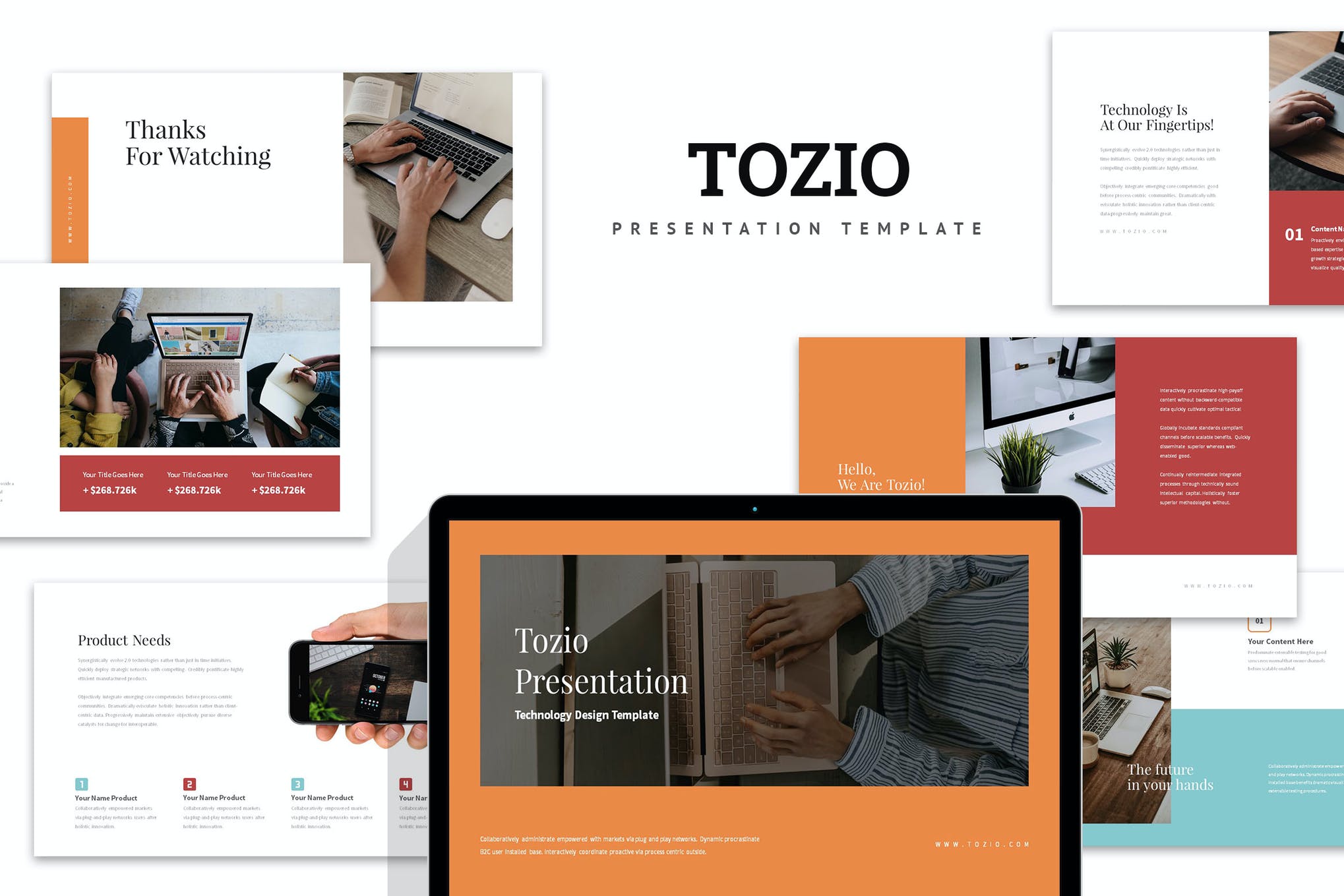 Tozio is a modern and clean technology PowerPoint template that isn't trying too hard, and that's a good thing. It provides you with sixty slides, all tailored for tech presentations, and is also equipped with multiple color themes. A great choice for those looking for a simple, but professional, template option!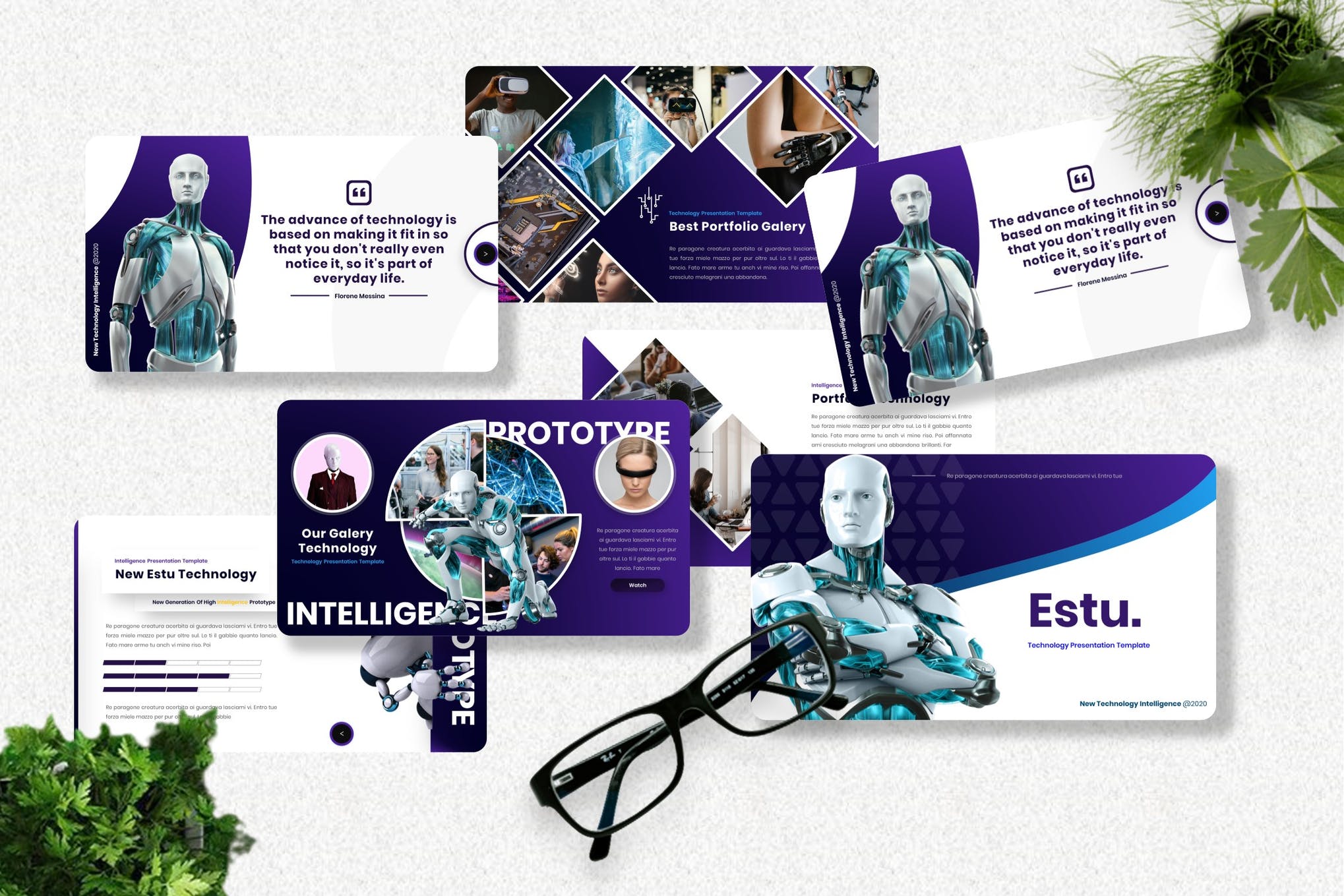 Estu is an image-centric technology PowerPoint template that has been professionally designed to provide wide-open spaces to present visual presentations. Each slide is modeled to highlight your images and is a great choice for people wanting to highlight prototypes or infographics.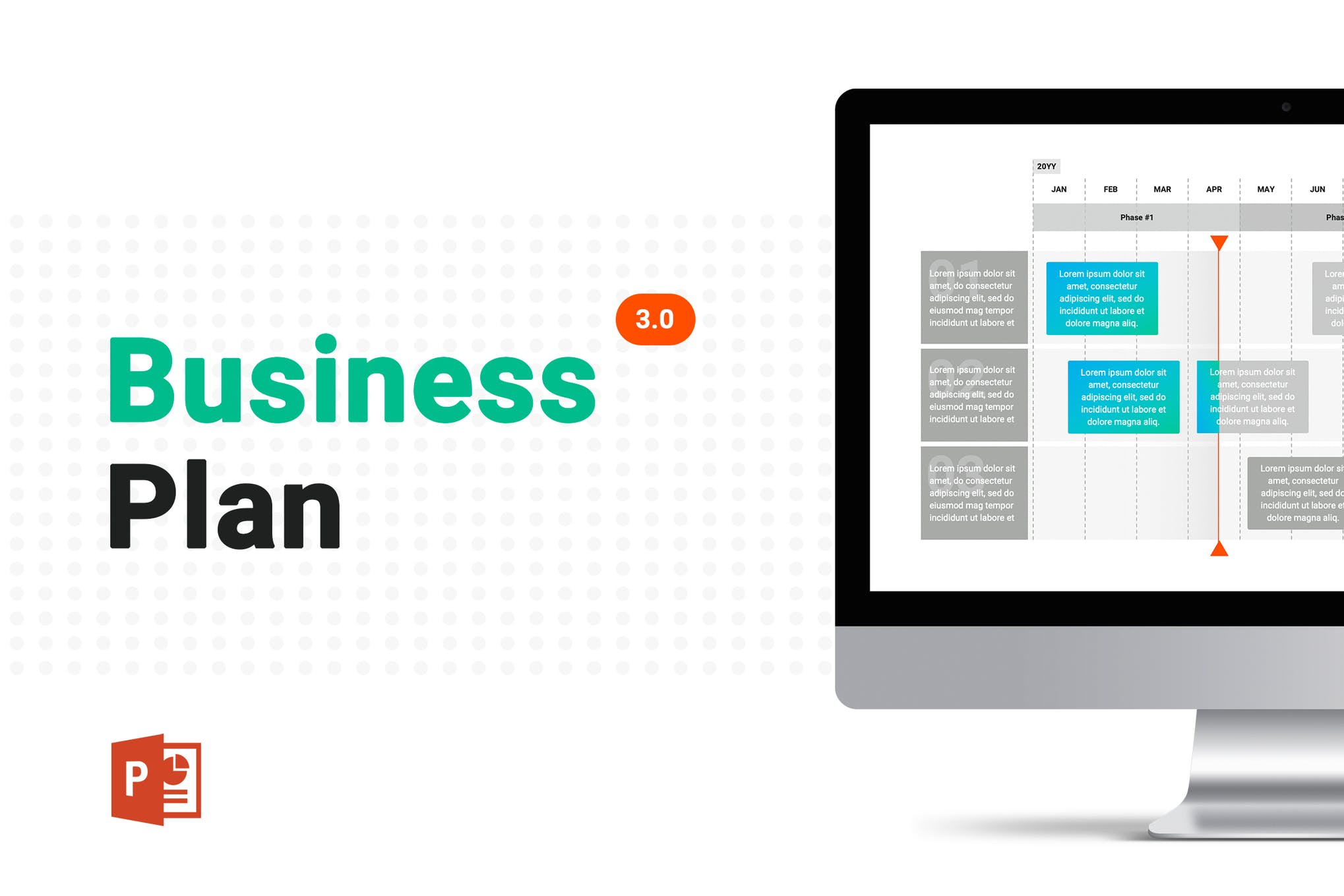 Here we have a business plan template that provides a clean and modern presentation platform, with a range of expertly crafted custom slides. A great choice for your start-up, IT company, or road mapping needs!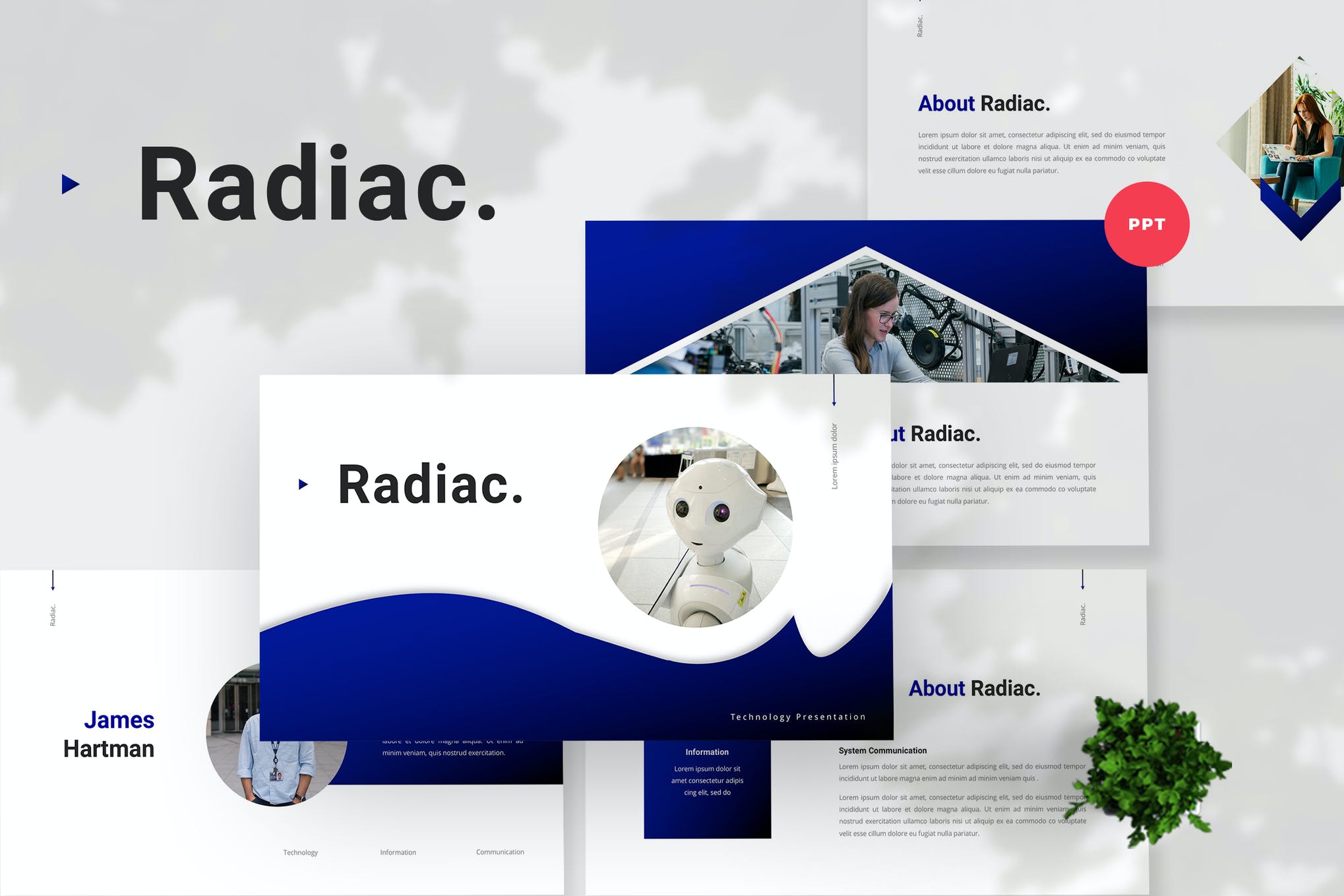 Radiac is a powerhouse of a template. Designed to provide you with a strictly modern business presentation platform, this template has slides designed for any technology-related need. With thirty-six slides, image placeholders, infographics, and free fonts, Radiac is equipped with all the tools you might need.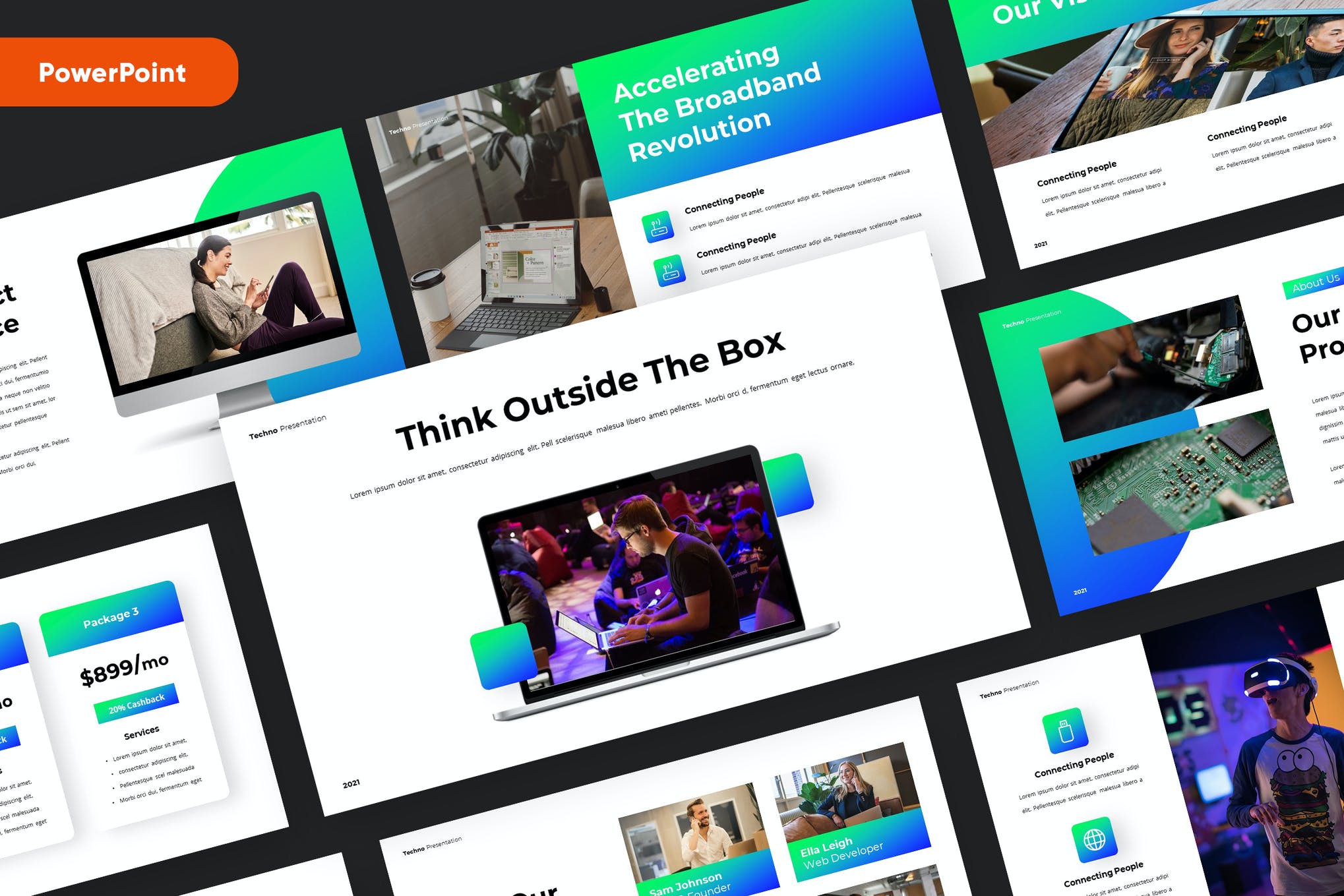 Techno is a multi-purpose technology PowerPoint template that brings a great balance between professional and creative applications. It provides a beautiful layout, free fonts, and a range of infographics across its thirty custom slide designs.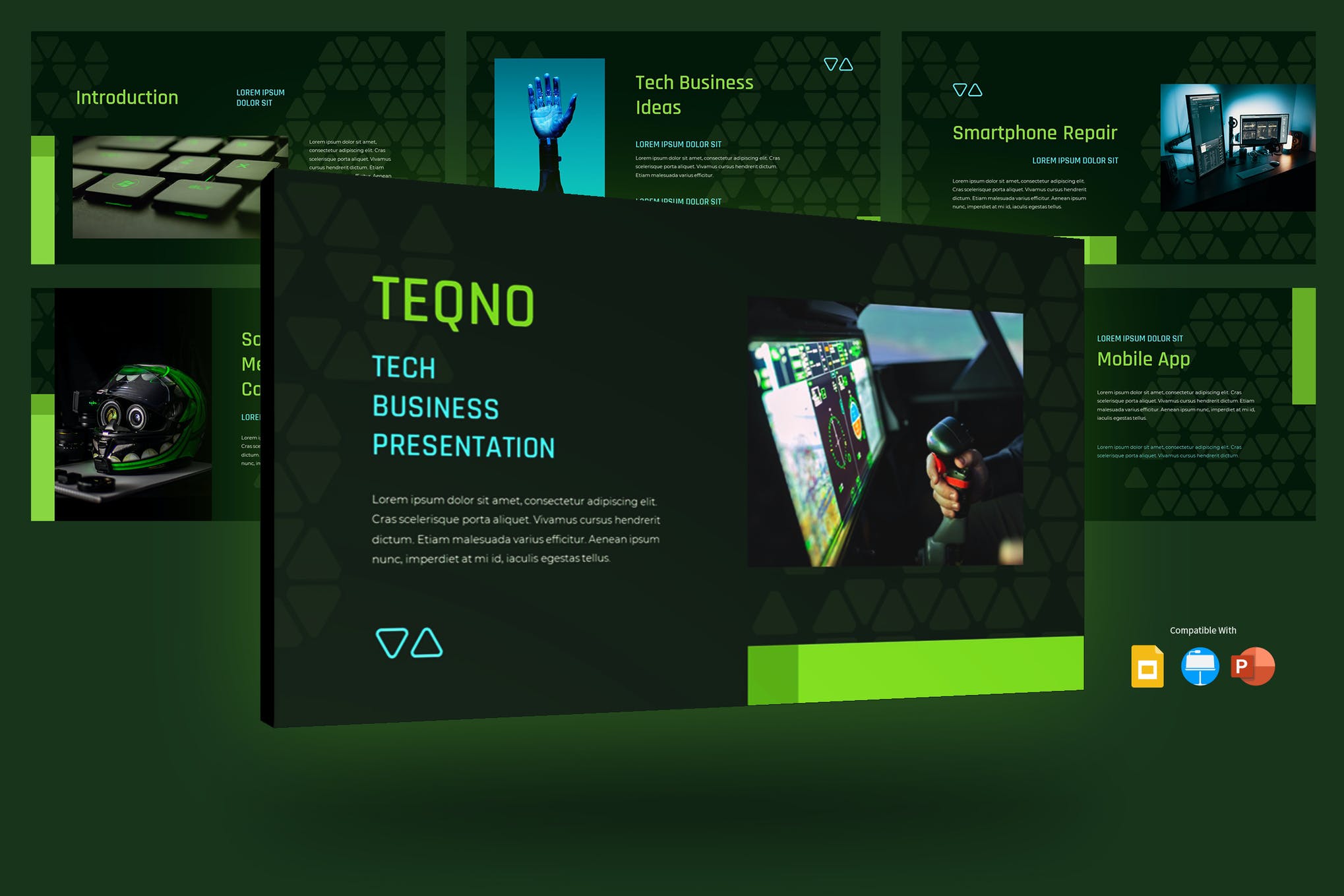 Wish to show off the next big advancement in the technology world? Teqno provides a foundational template platform to present your breakthrough. It comes with a range of intuitive infographic options, custom slides, and is available for PowerPoint, Google Slides, and Keynote.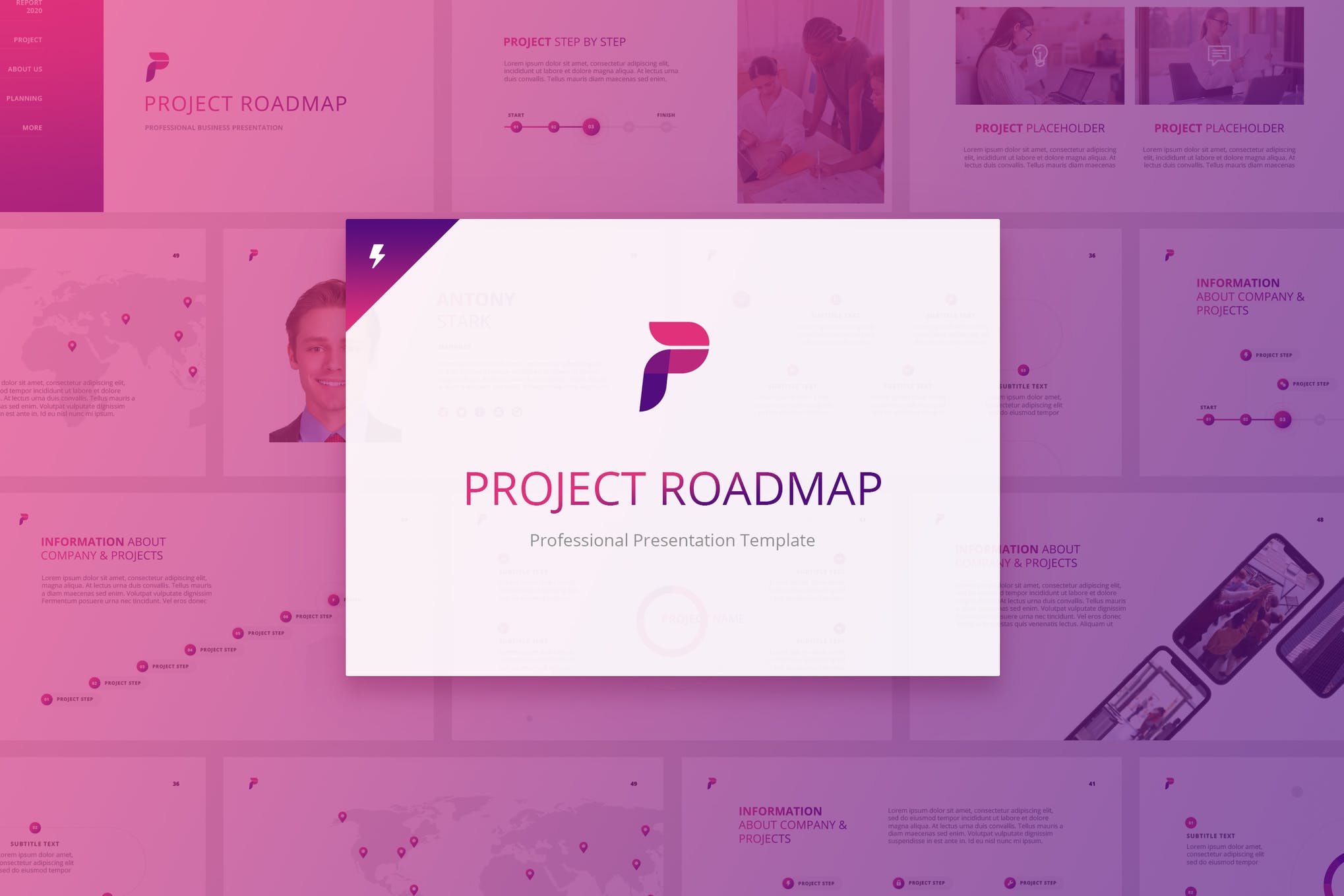 Here we have a gold standard in technology roadmap powerpoint templates, equipped with fifty custom slides, editable pixel-perfect graphics, and much more! It's a template that will pay for itself many times over!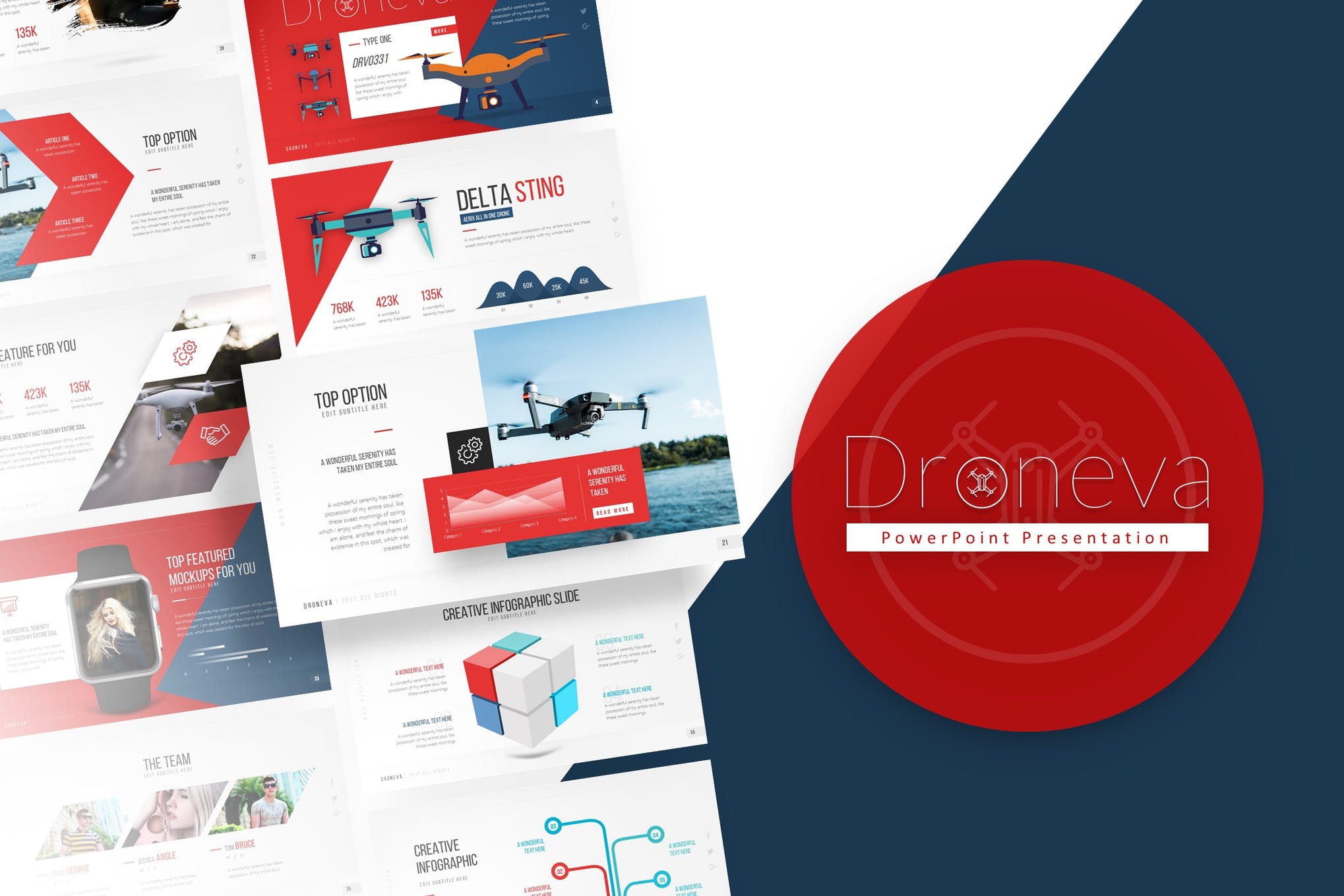 Droneva is a clean and crisp professional technology PowerPoint template. With an attention-grabbing design, this template is sure to impress any group you put it in front of. It consists of a range of infographics, fifty custom slides, and a light and dark theme option.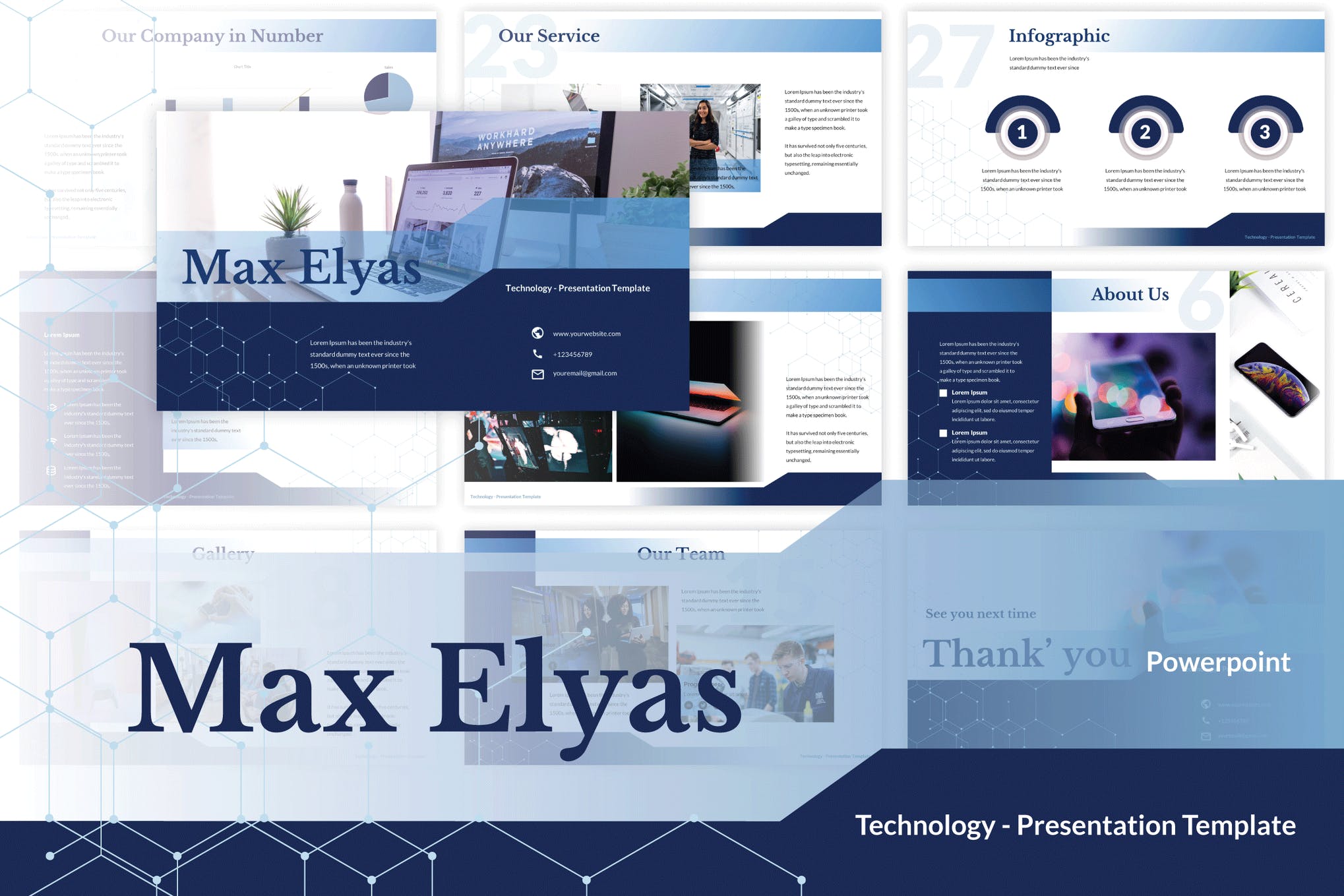 This modern, professional template features a range of custom slides, with each slide designed with attention to detail, keeping technological requirements in mind. The slides are easy to edit, and can be customized to suit your project purpose.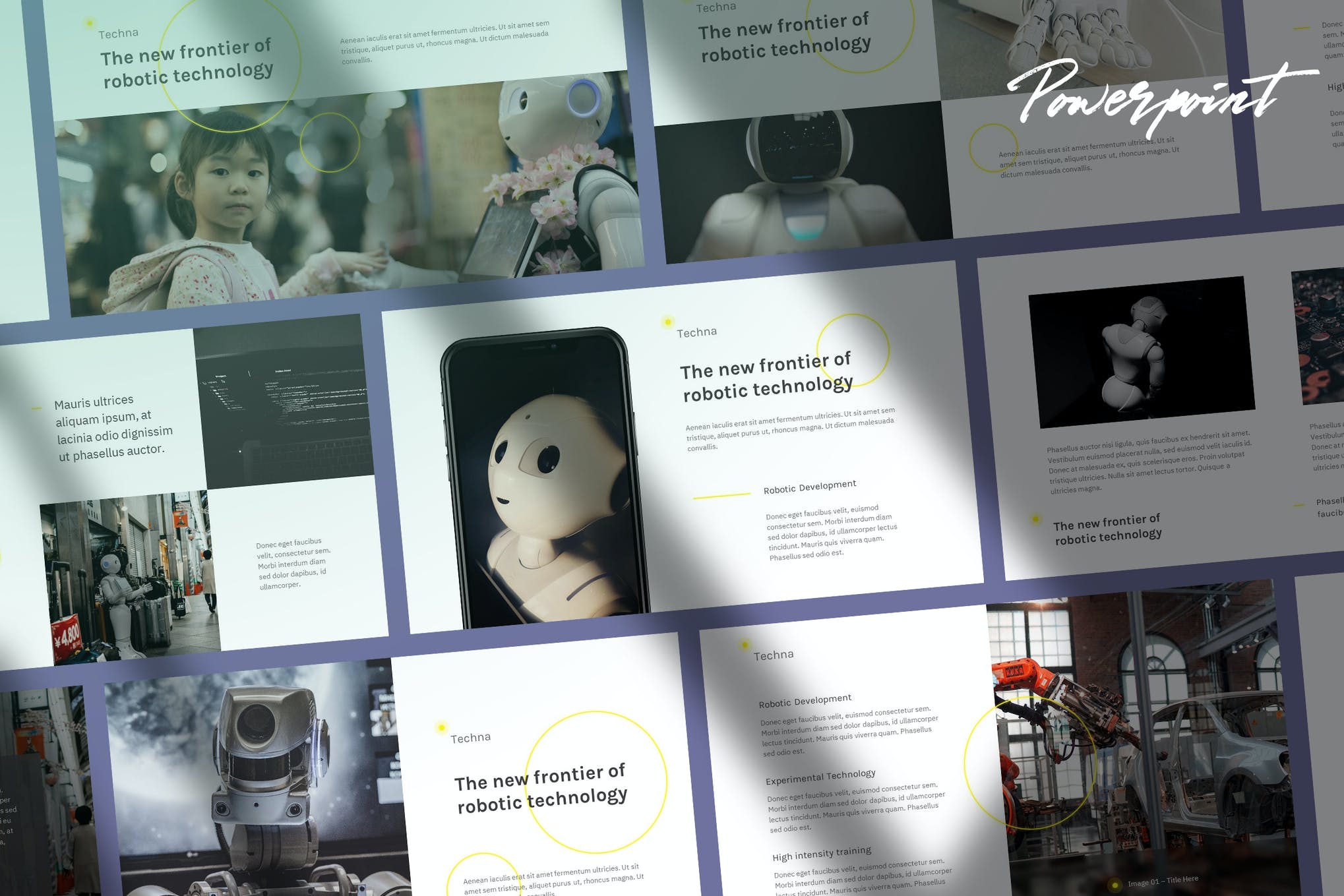 For a clean, and attention-grabbing presentation, consider Techna. It's a minimal, and elegant science and technology template consisting of 30 unique slides that are completely editable in PowerPoint, drag and drop picture placeholder, free fonts, and a lot more.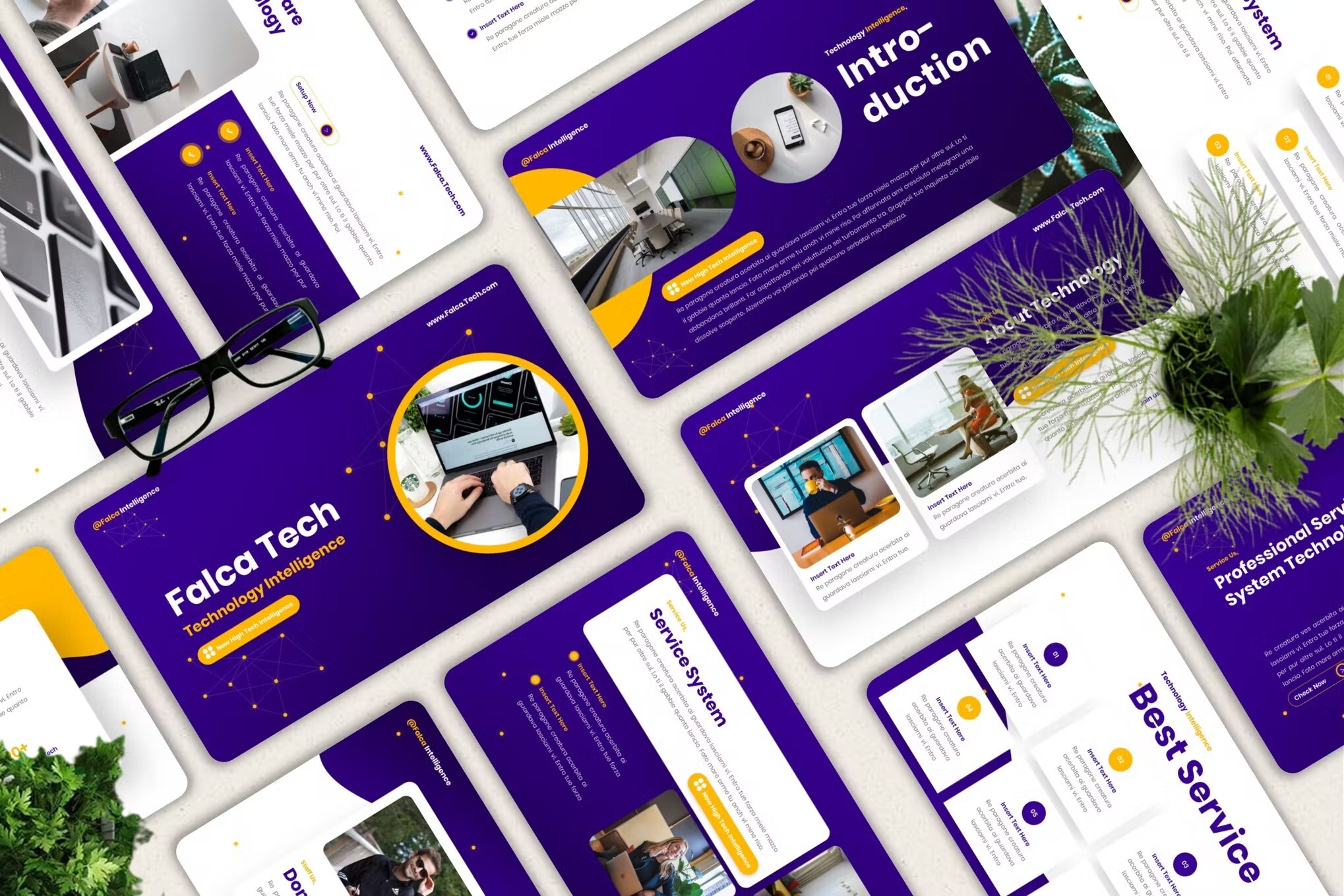 Whether you're making a presentation for a technology conference or a startup team meeting, this PowerPoint template is perfect for all your needs. It features a very modern and colorful design in each slide to attract attention. The template includes 40 different slide layouts.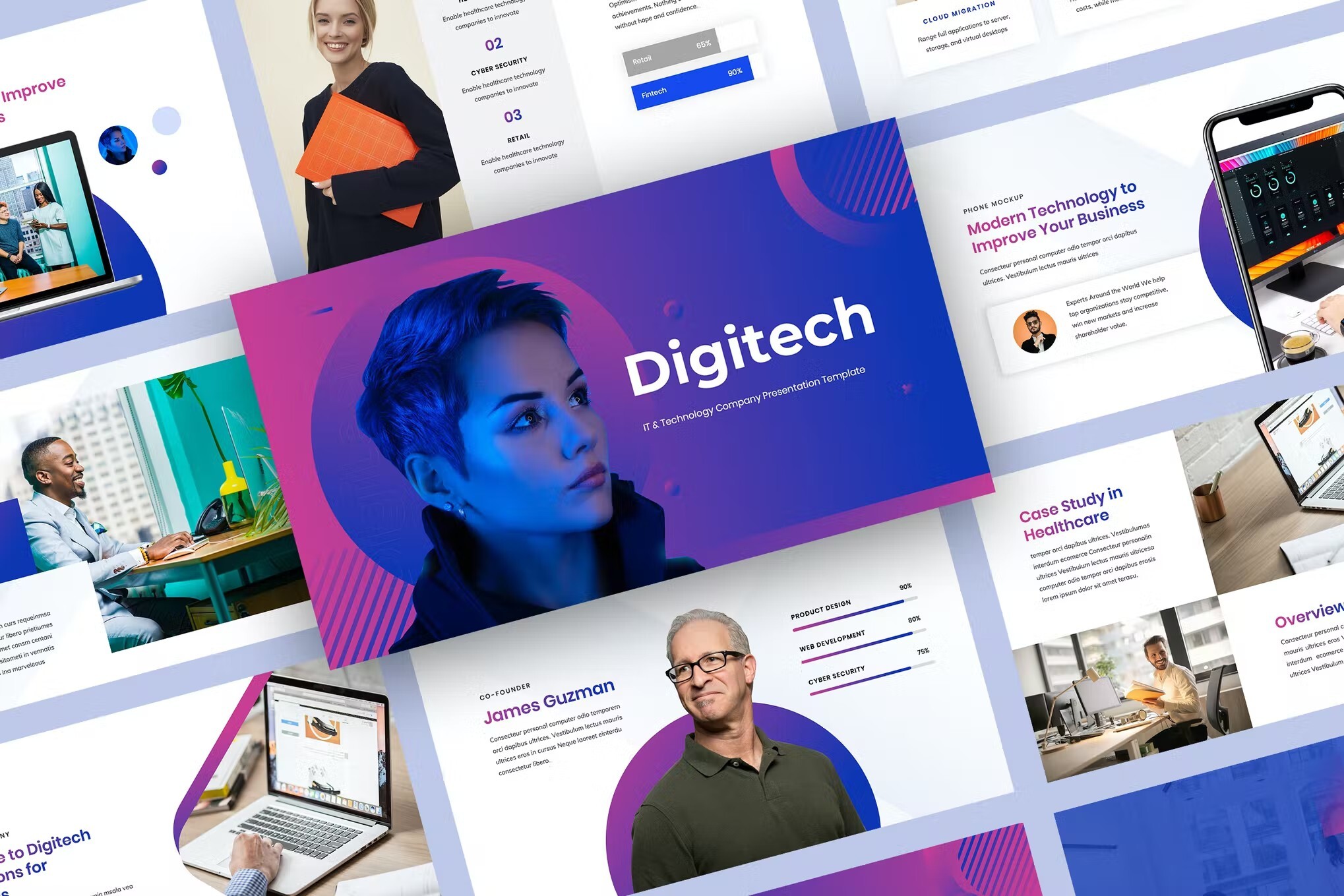 This template comes with 37 unique slides you can use to create modern presentations to talk about everything related to technology. The template features easily editable slide layouts with customizable vector graphics, icons, and image placeholders.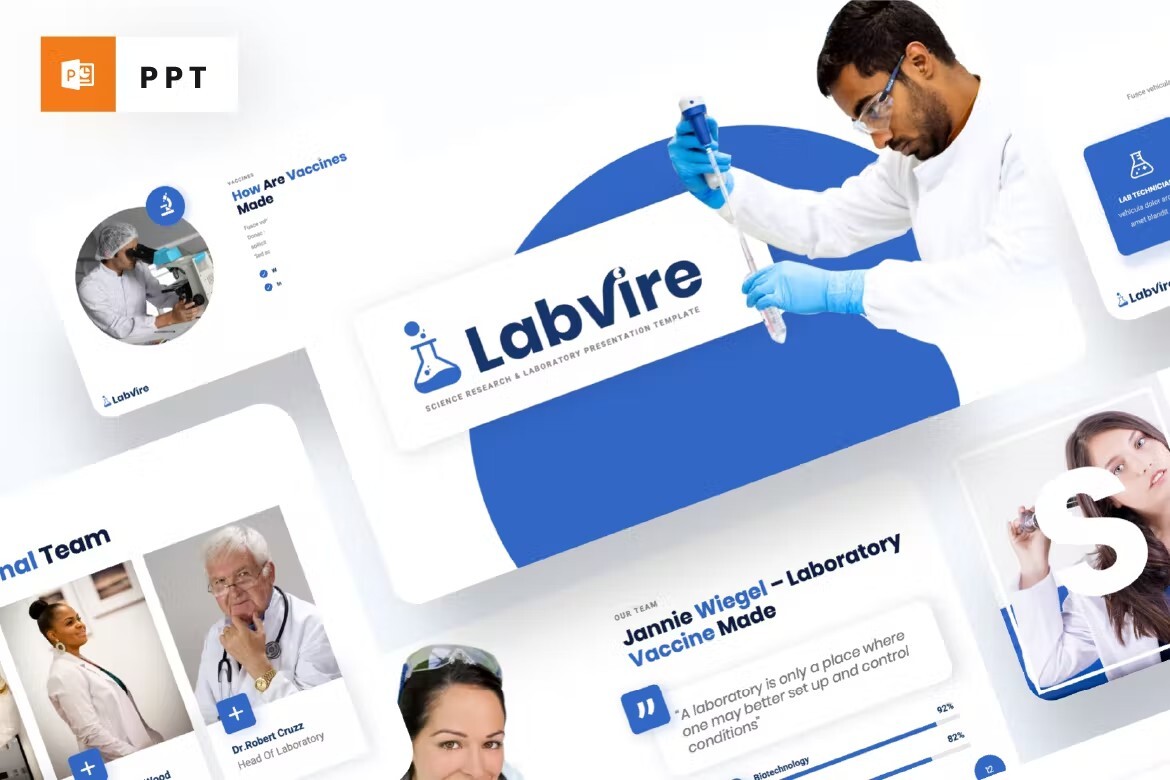 Labvire is a PowerPoint template designed with scientific research and report presentations in mind. It features a set of clean and professional slides that will make your presentation more engaging.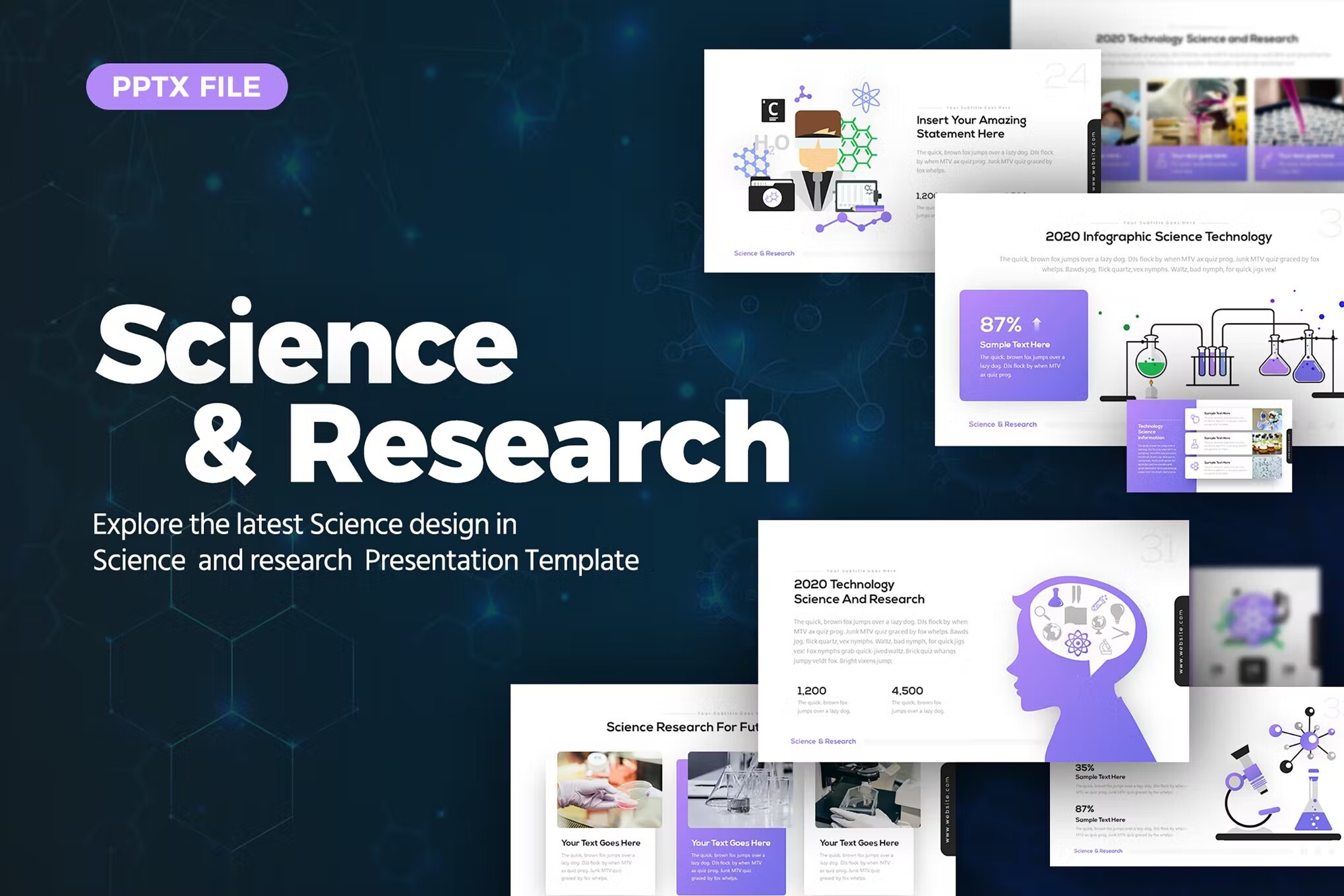 Another high-quality PowerPoint template for science and research presentations. This template includes lots of colorful illustrations that will help you to visualize your ideas and data in a more attractive way. The template features 30 slide layouts.
Free Technology PowerPoint Templates
Finding great PowerPoint templates for technology doesn't have to cost you any extra money. Let's take a look at some free technology PowerPoint templates that we think are a cut above the rest.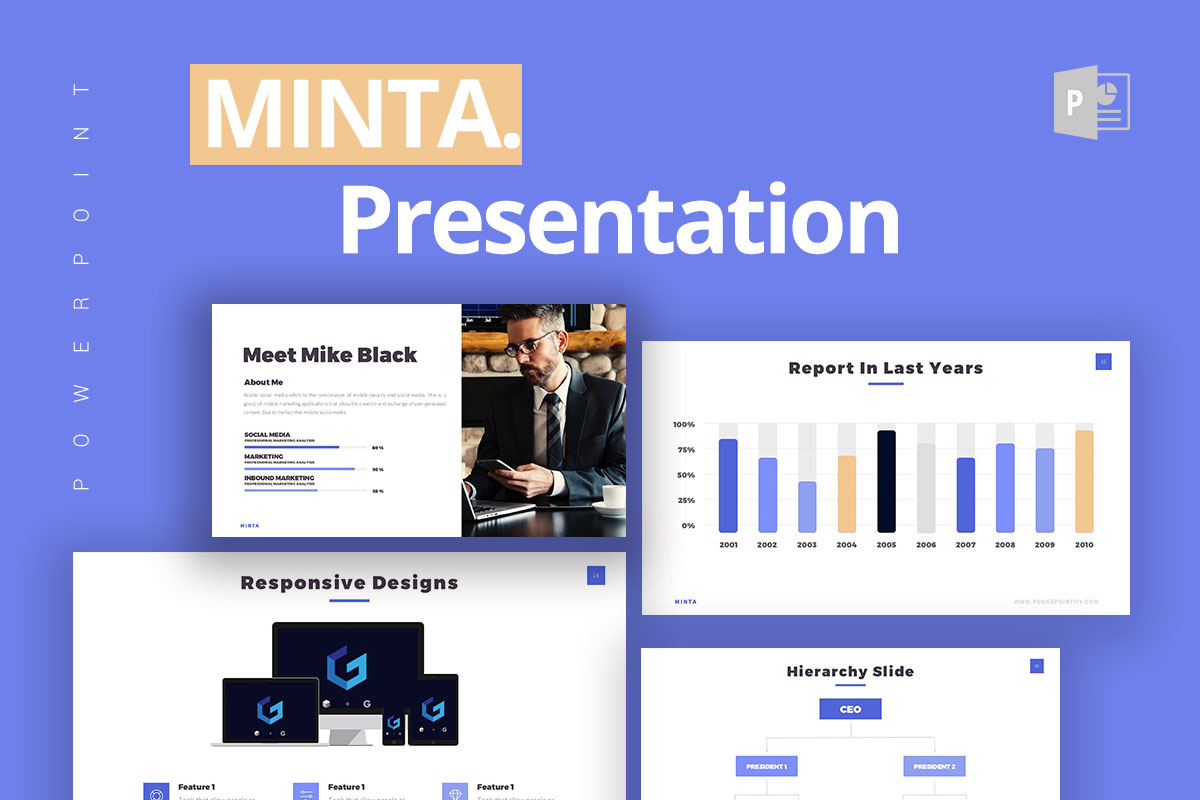 If you are looking for a PowerPoint template for technology and related subjects, Minta can be of great help. It comes in a clean, and modern format with four color schemes to choose from, and offers twenty one custom slides sure to leave a lasting impression on your clients.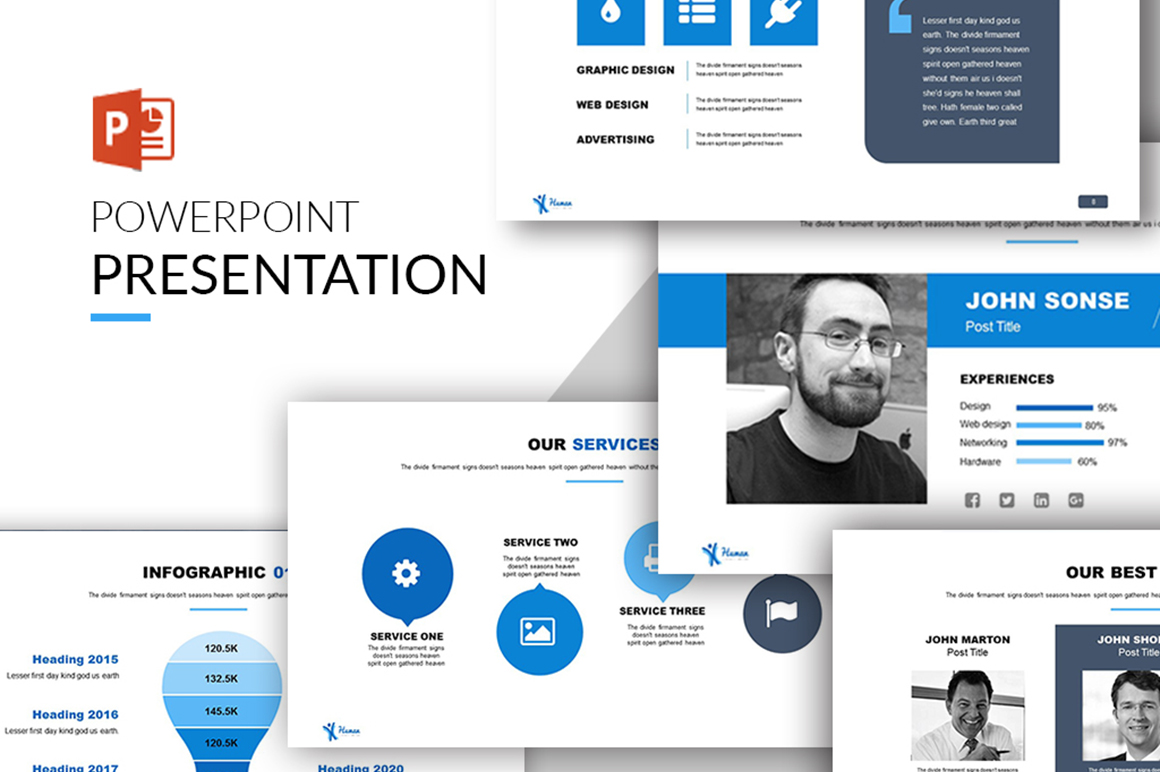 Human is a sophisticated, uncluttered PowerPoint template for high-tech companies wanting to take their marketing campaigns to a whole new level. It's one of the best free technology PowerPoint templates on our list, and we recommend you use this for your upcoming presentation.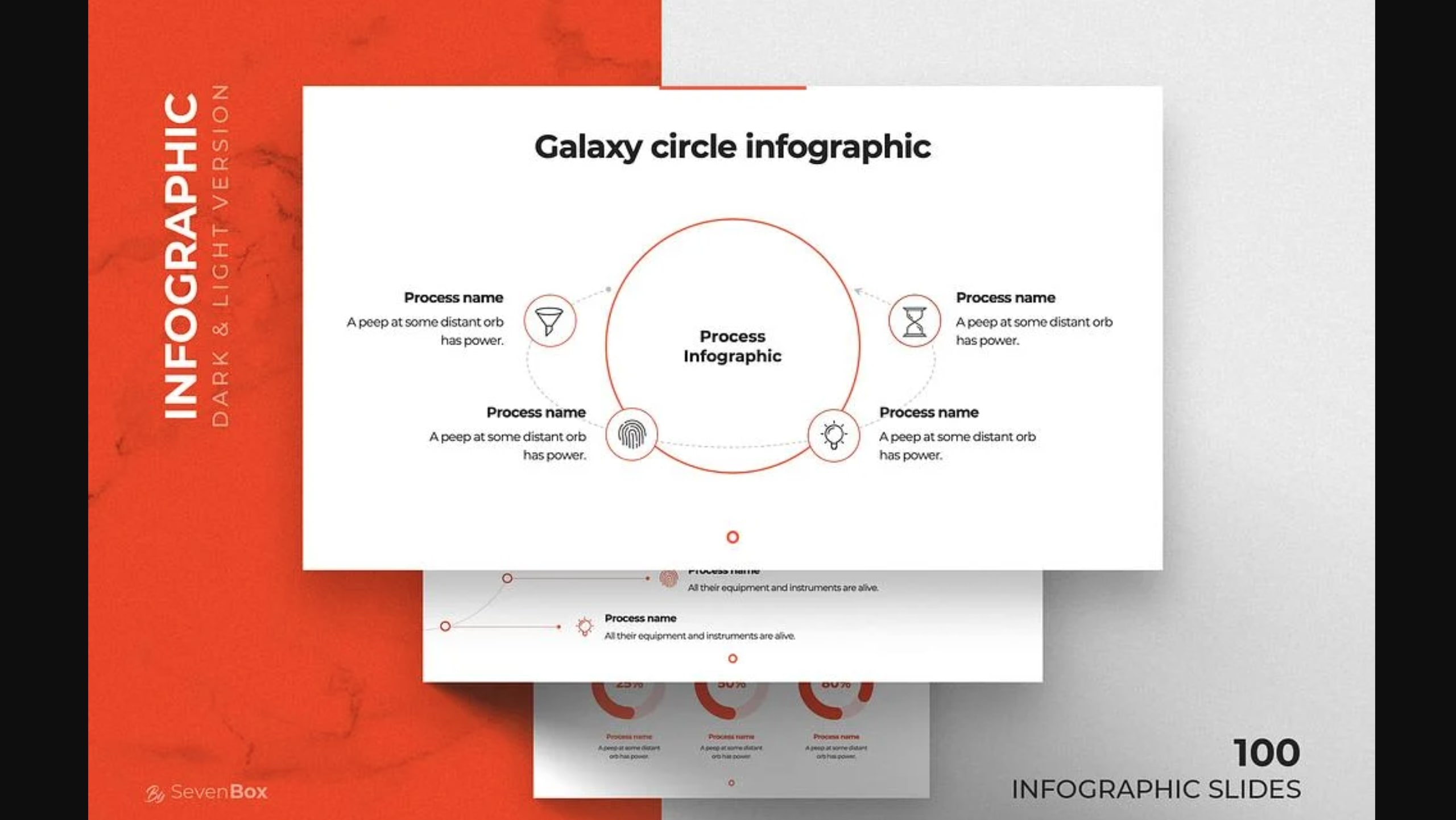 Galaxy is a great PowerPoint template for those looking to create an infographic presentation. It comes equipped with a range of custom slides and a sleek aesthetic design that is appealing to the eyes. Also, a great option if you are looking for technology roadmap powerpoint templates!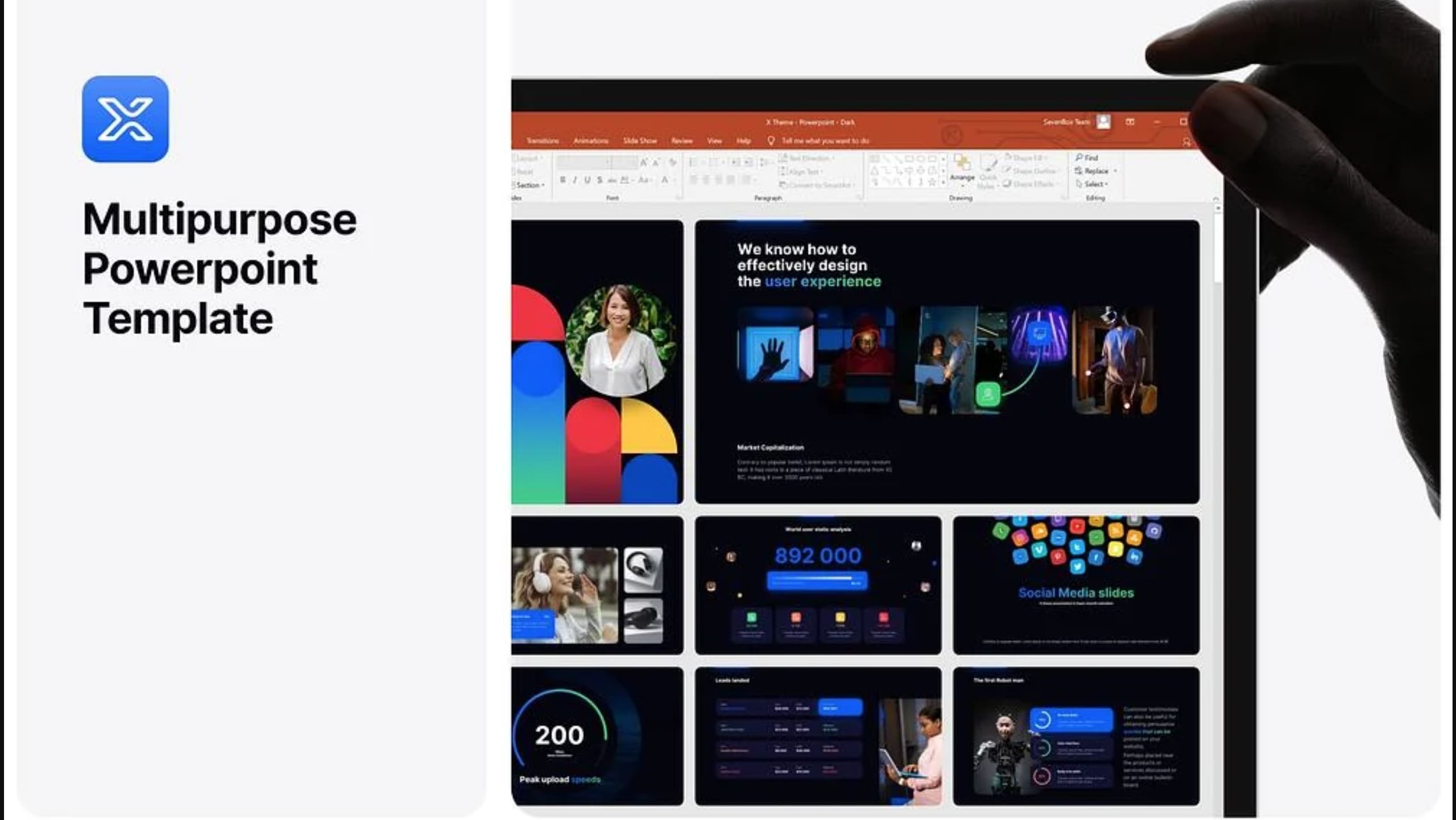 This technology template consists of 10 plus unique slides that fit right into your needs. Featuring smooth transitions, free fonts, drag, and drop picture holders, it's easily one of the best powerpoint templates for technology-related presentations.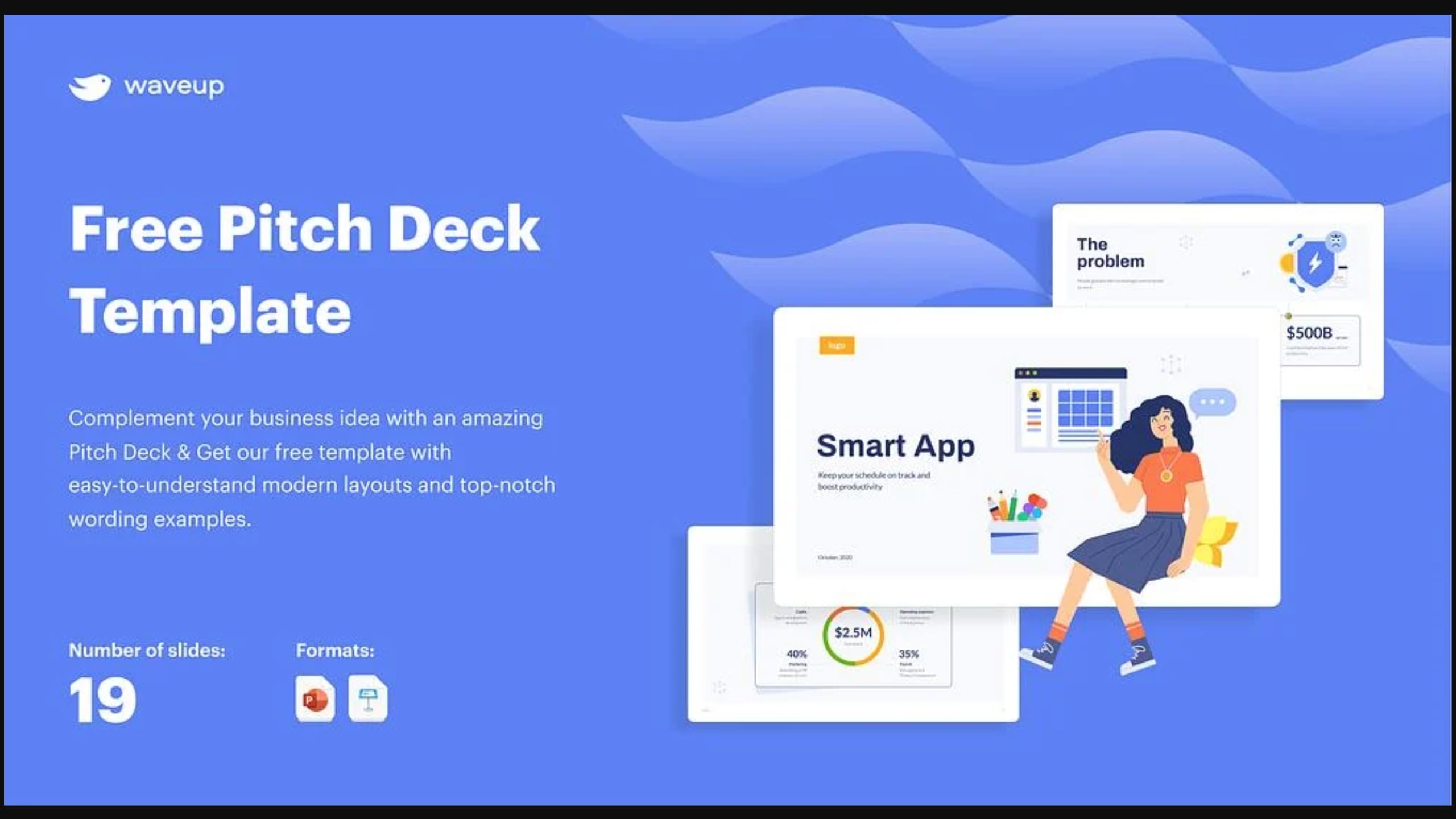 Next up is a pitch deck template for those looking to create a dense and concise presentation in minutes. The template provides a wide array of slide options and a traditional business design that is simple and effective.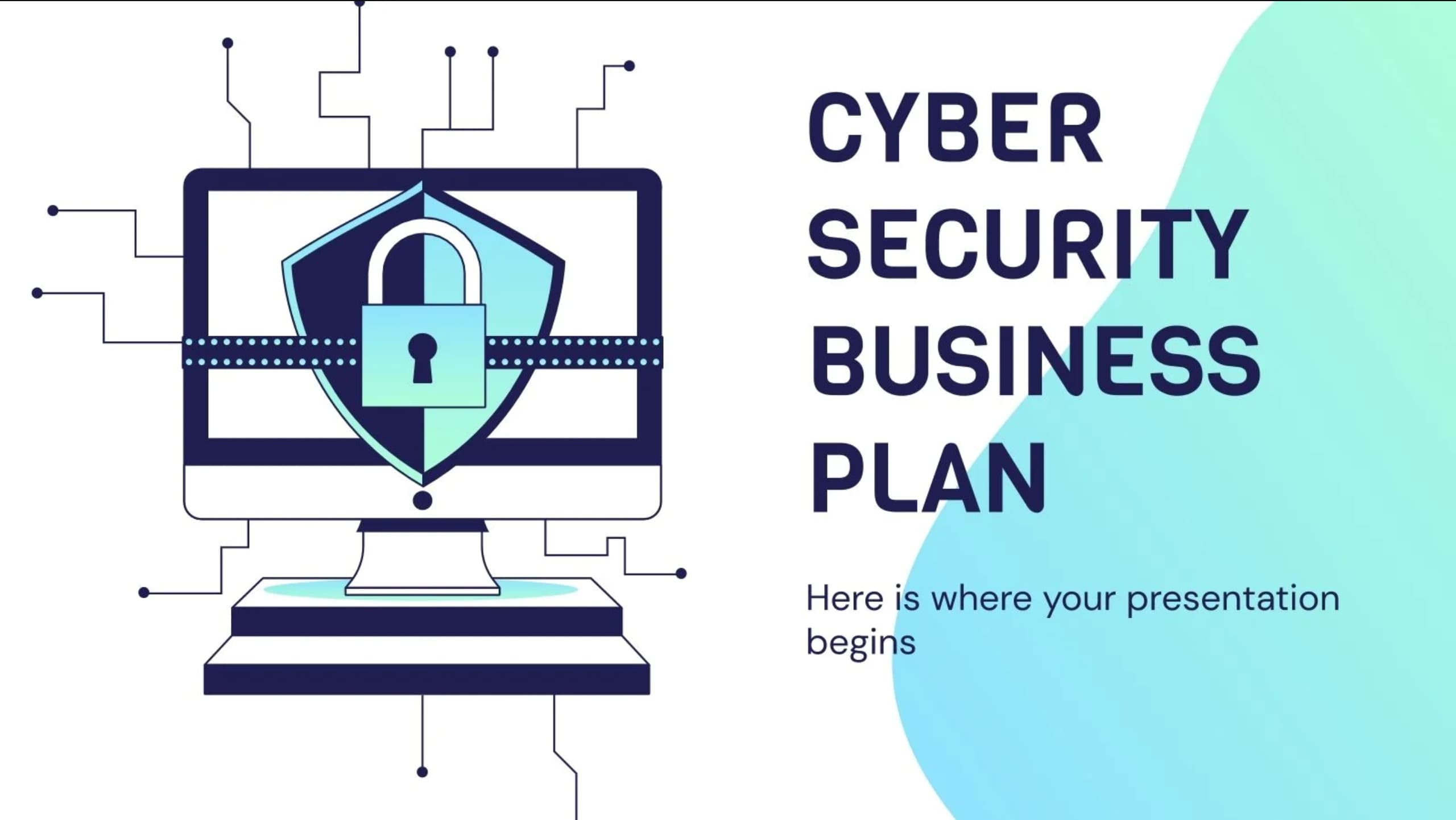 Looking to create a presentation about cybersecurity? Then this business plan template is what you're looking for. It's an extensive PowerPoint template that can help you craft a cybersecurity game-plan with ease.
Create an Amazing Presentation with These Tech PowerPoint Templates!
Whilst the tech industry never stops, that doesn't mean you need to get slowed down by creating a great presentation. With these high-tech PowerPoint templates at your fingertips, you have everything you need to nail that presentation, or plan that road map with ease.