20+ Symbol Instagram Story Highlight Icons
Since late 2017, Instagram users have been able to highlight certain Instagram stories they had previously published on their profile — allowing them to create an easily accessible, categorized archive of the short videos and photos they'd once shared as stories.
If you highlight stories on your Instagram profile, the stories remain visible at the top of your page. For that reason, it can help to create and choose an icon to serve as the cover for each set of stories. Doing so makes your highlights look consistent and cohesive with the rest of your brand assets.
To make choosing highlight covers easier, you may want to purchase one of these ready-to-use sets from professional designers. These Instagram highlight icons will ensure that your profile looks cohesive and well-designed anytime someone checks it out.
Get everything you need to supercharge your Instagram profile and social presence. From just $16, get unlimited access to thousands of Instagram templates, icons, and layouts, as well as Photoshop actions, Lightroom presets, and more.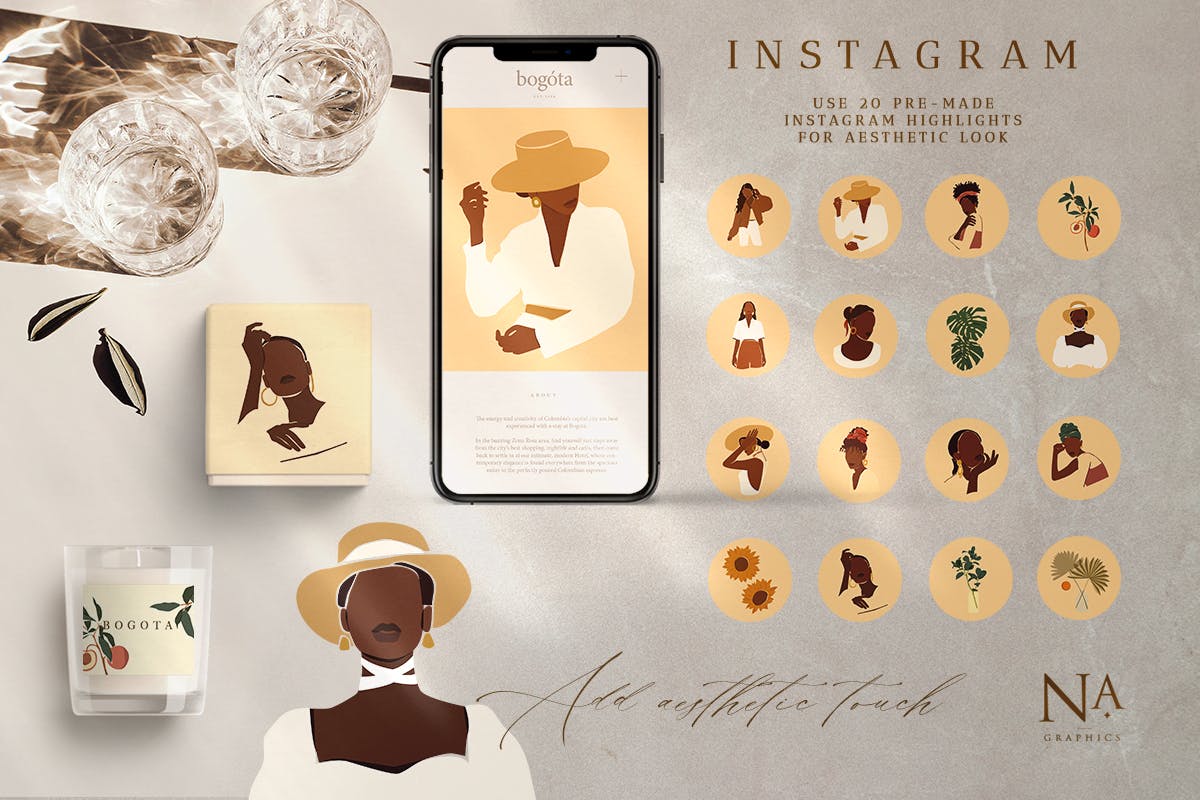 If you're looking for the best brown Instagram highlight icons for a feminine brand, this set of 20 high-quality, and ready-to-use stories' covers is an excellent contender for your cash. Add it to your shortlist if your Instagram page is about fashion, style, or nature.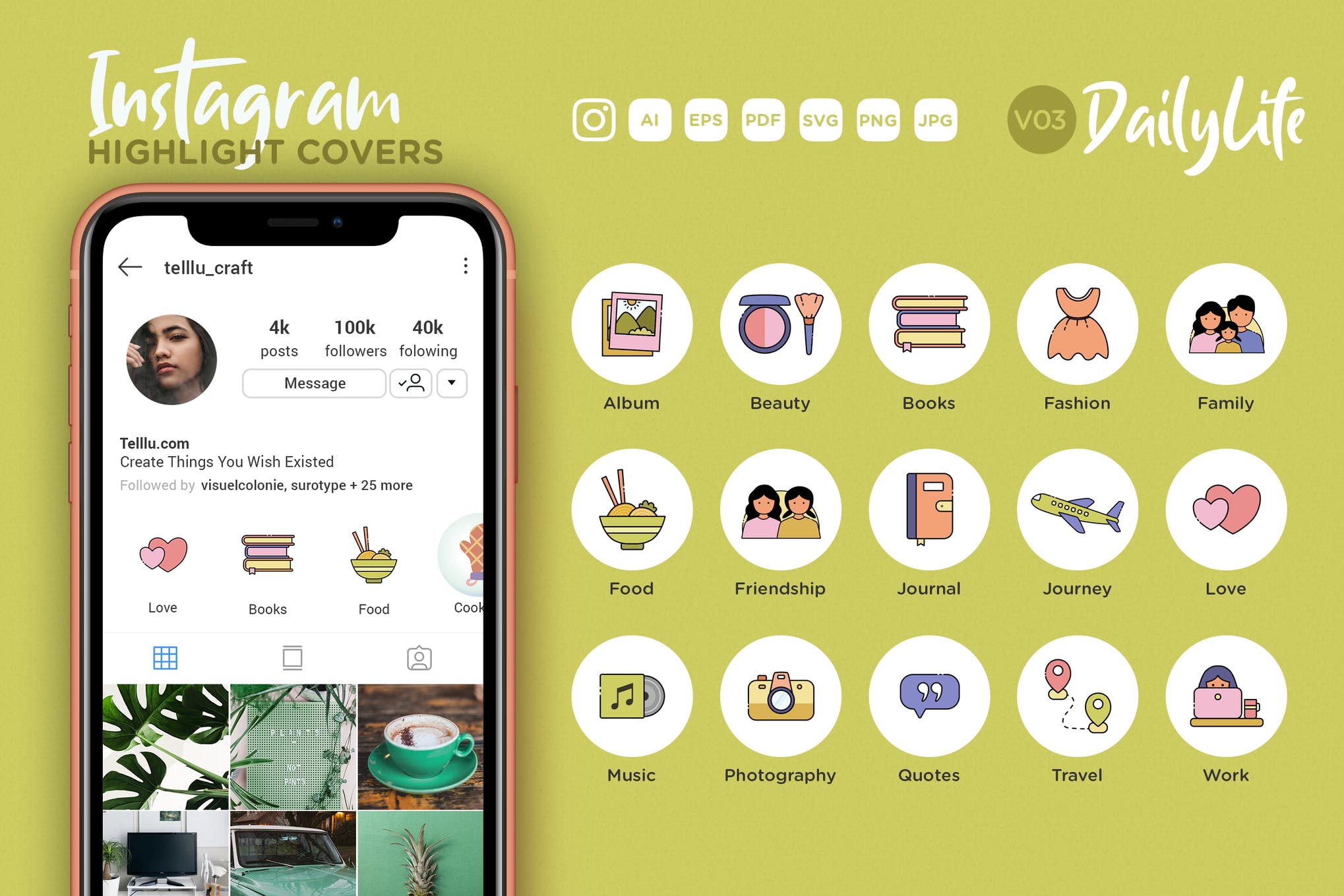 If you're a lifestyle blogger wanting to give an aesthetic look to your Instagram page, this set containing the best Instagram story highlight icons is right up your alley. Ranging from family, beauty, and cooking to photography, travel, and work, this product offers so many categories that allow you to share your life, interests, and hobbies with your followers.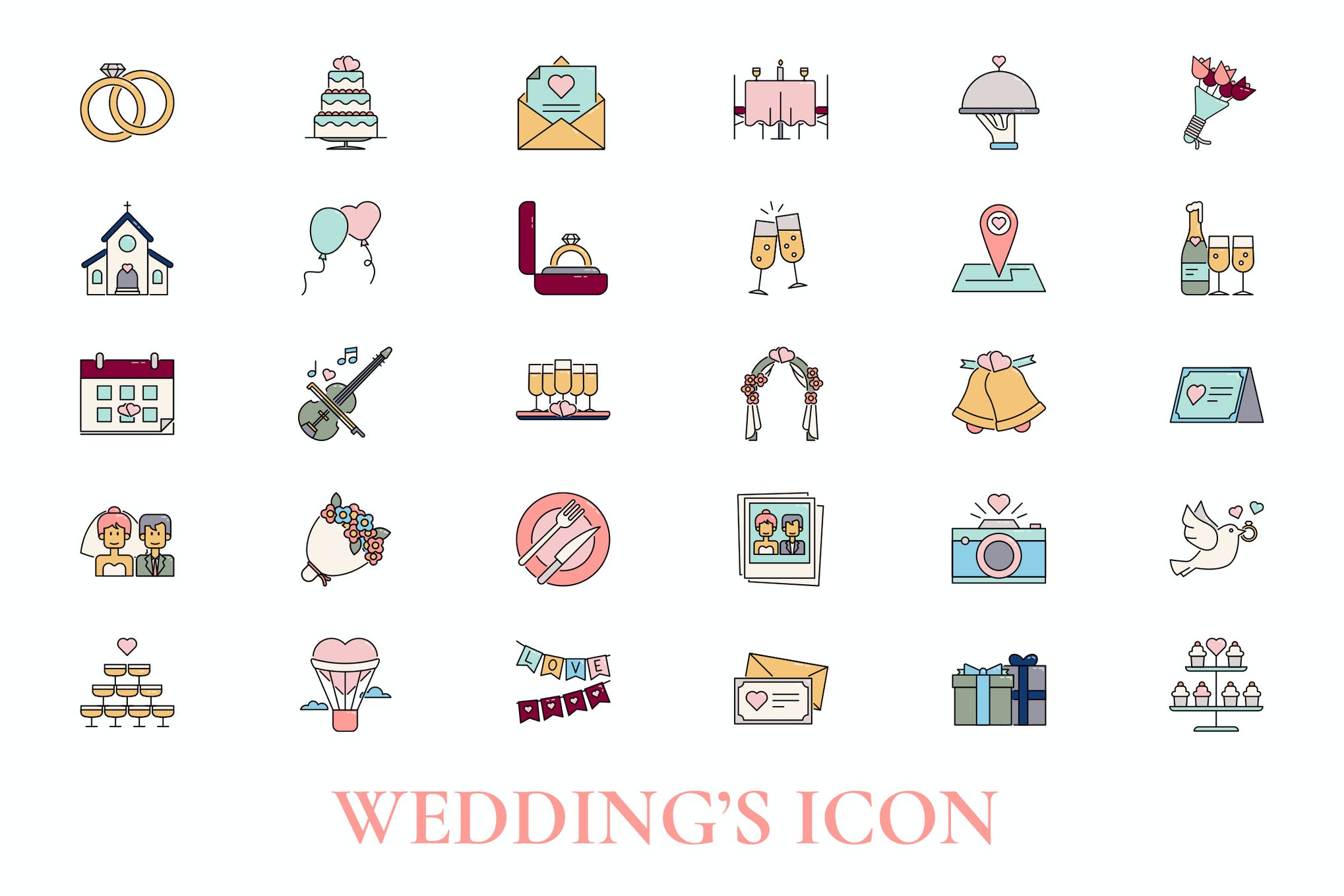 Wedding planners wanting to achieve a polished look for their Instagram story highlights must consider adding this product to their toolbox. It features the best Instagram cover icons divided across popular categories such as wedding proposal, decoration, invitations, venue, food, and presents,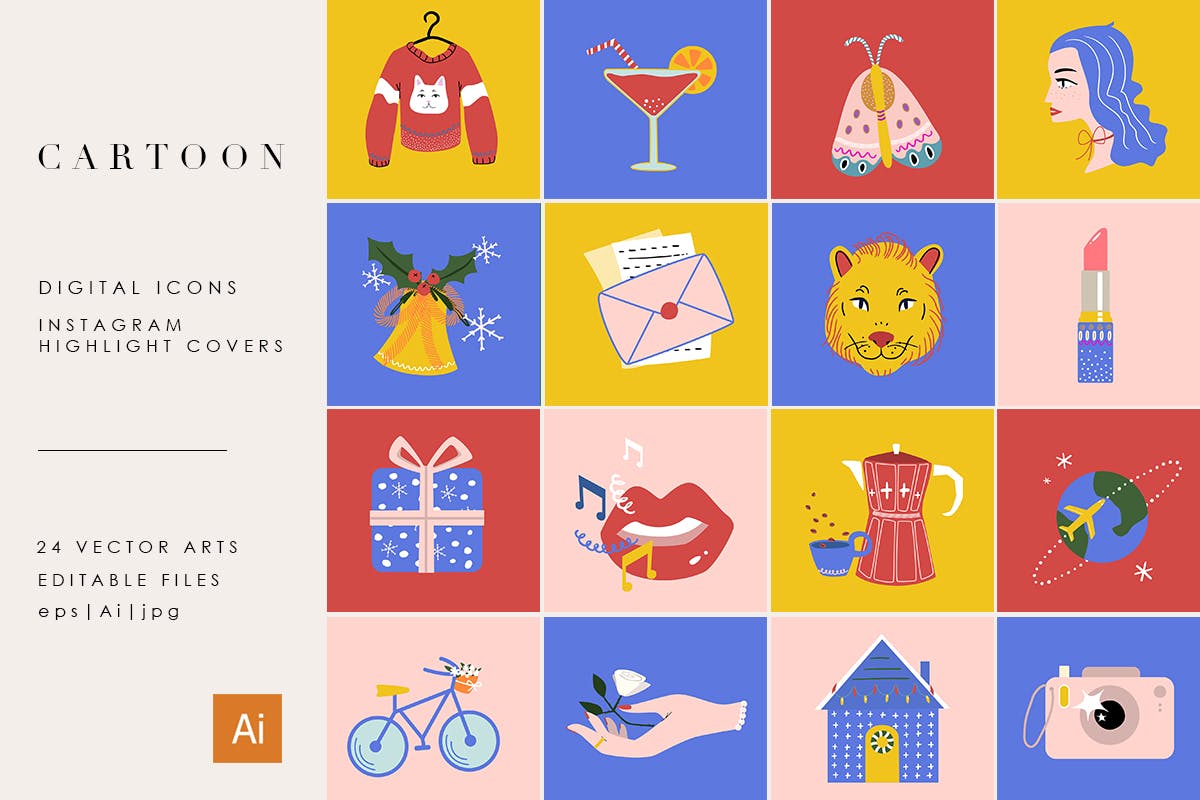 Here we have an incredibly remarkable set of Instagram cover icons for cartoon lovers. It features 24 hand-drawn cartoon illustrations of coffee, camera, butterfly, lipstick, money, shoes, computer, lion, girl, bike, and many more designs that aim to instill life into your Instagram account.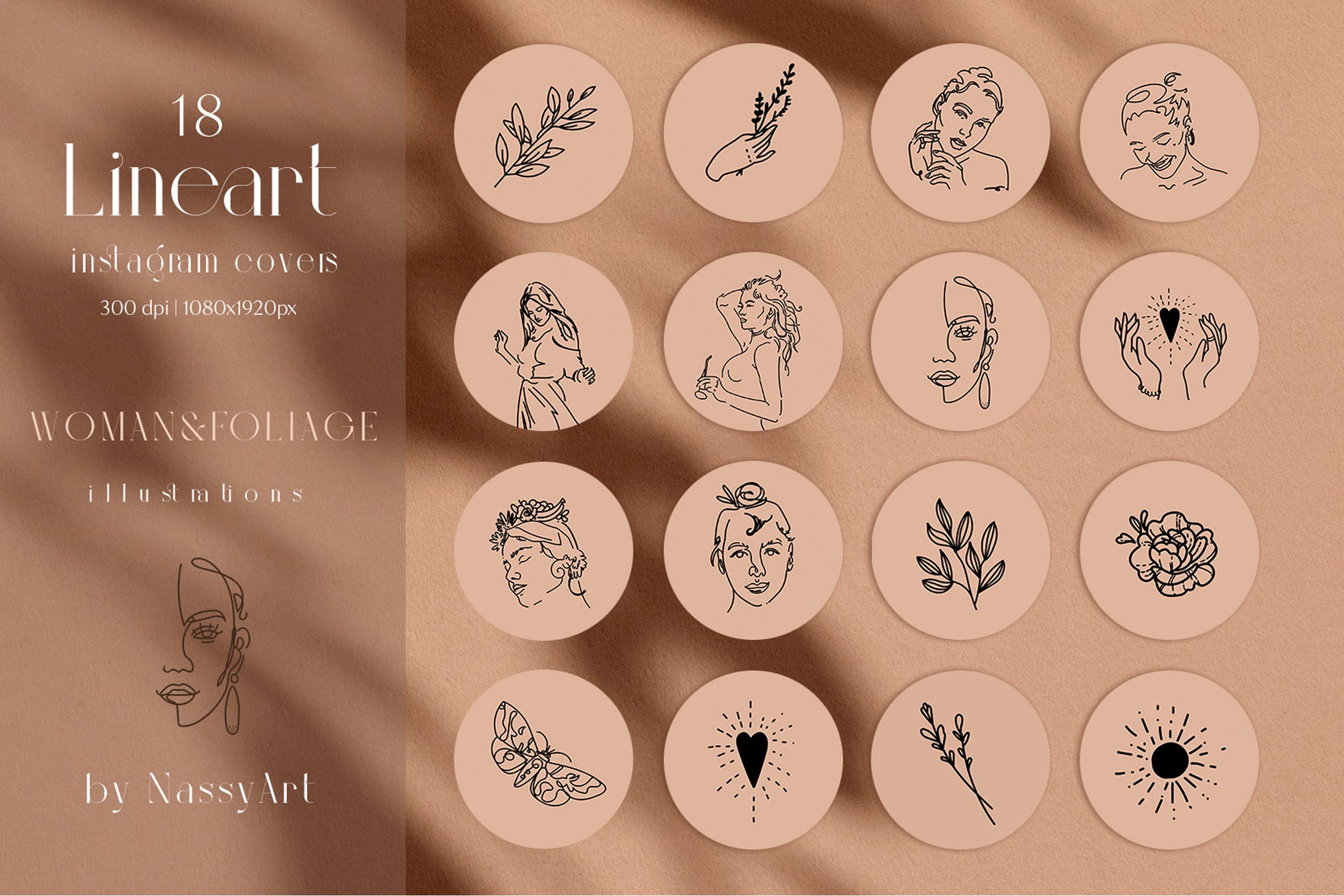 This is a bundle of the best brown Instagram highlight icons that you must try out if you truly value standing out from the pack. Inside the pack, you'll receive 24 minimalist line art icons of women and foliage in high-resolution format.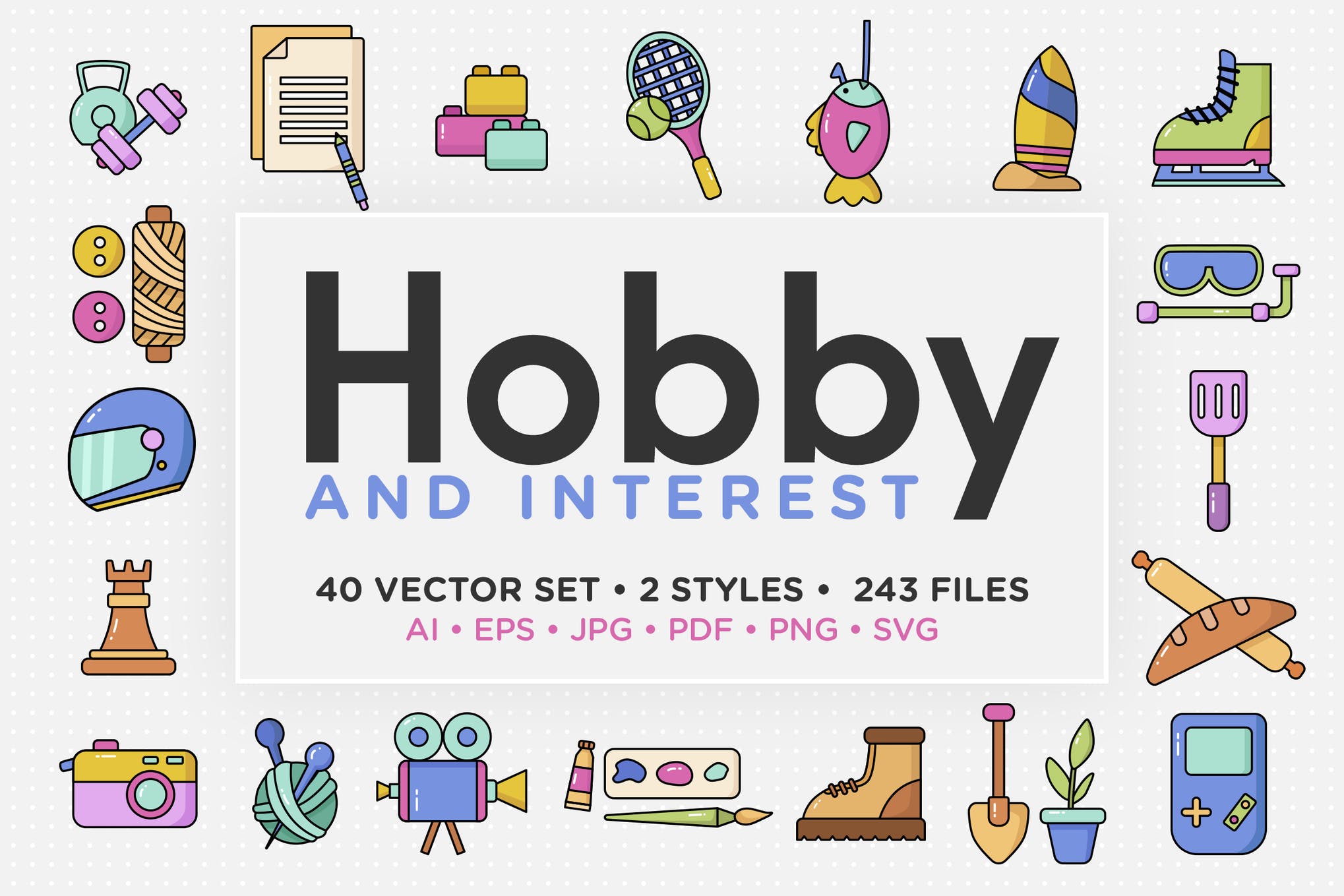 Designed keeping in mind the needs of bloggers, and influencers, this set of Instagram cover icons is an ideal choice for anyone planning to post plenty of stories and arrange them into highlights. Use them to create categories of your hobbies and interests such as baking, sketching, gardening, hiking, knitting, writing, swimming, and more.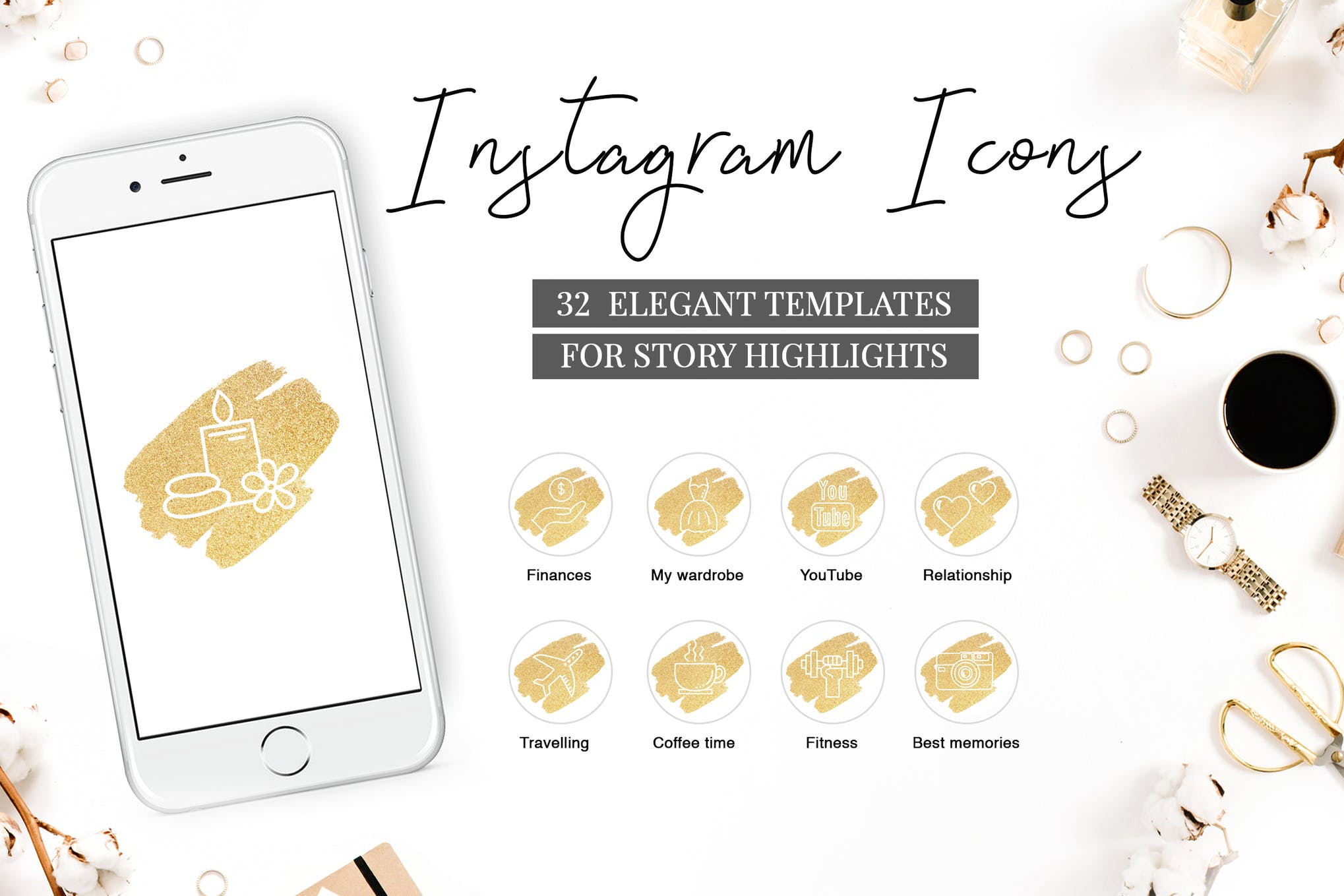 Not sure which Instagram story highlight icons caters to the needs of both beginners, and professionals? This bundle sets you up with 32 JPG covers that don't need to be edited, and 32 PSD covers that can be molded to your specific requirements. The icons are bathed in golden sparkle and are appropriate for a wide range of subjects.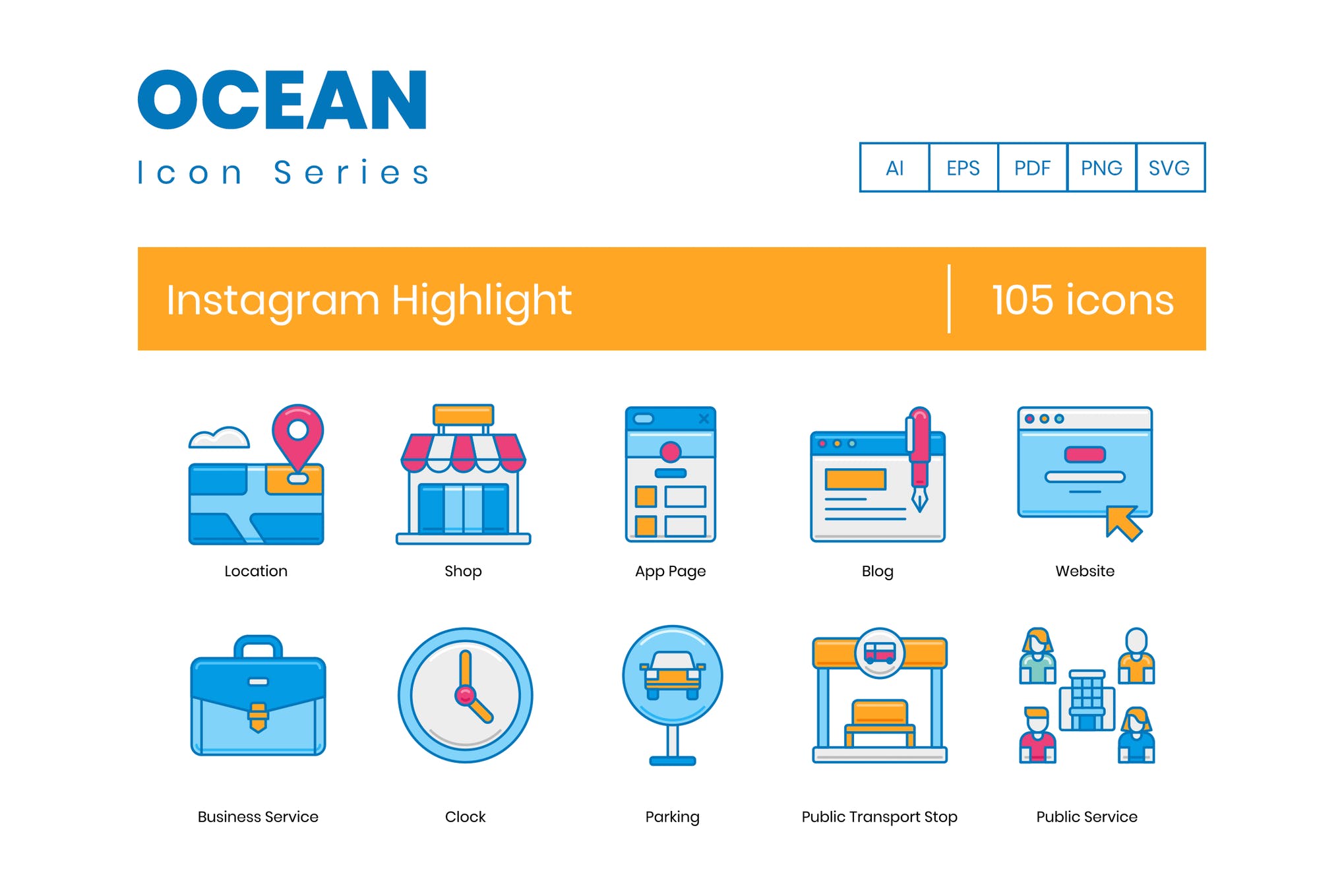 If you want to convey important details about your brand to your target customers in a fun and effective way, look no further than the Ocean Series. It features a huge selection of Instagram highlight icons that can be used to communicate information regarding your company's website, blog, app, address, timings, parking, and more.
Of course, one of the biggest highlights of Instagram is the extremely high user engagement. In addition to managing your feed and the style of cover icons, thank-you-themed branded gifts is also a great way to increase user attention and interaction.
Instagram giveaways allow you to give away a prize or reward for free. Customers love freebies like keychains, bottle openers, enamel pins, coasters, pens, and stickers. This is how the promotional gift industry was born! Branded gifts with your business logo are an important detail to convey your aesthetic to the target customers, which will help you gain more engaged followers, build a closer relationship, and nurture and increase your Instagram brand awareness.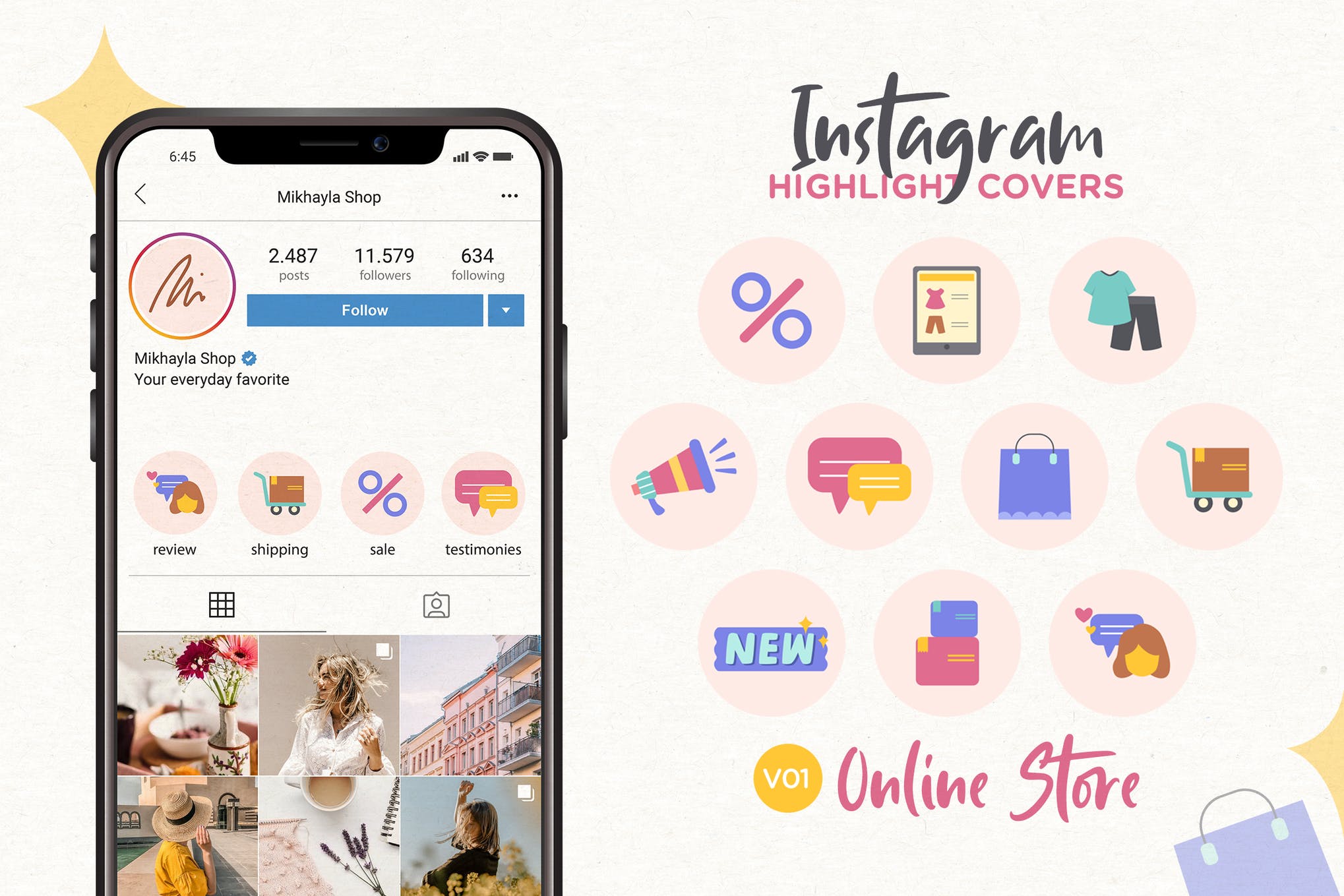 Still haven't found the best Instagram story highlight icons for your online store? Check out this template featuring cool covers that your clients can check to find information on new arrivals, an upcoming sale, shipping, testimonials, payment methods, etc.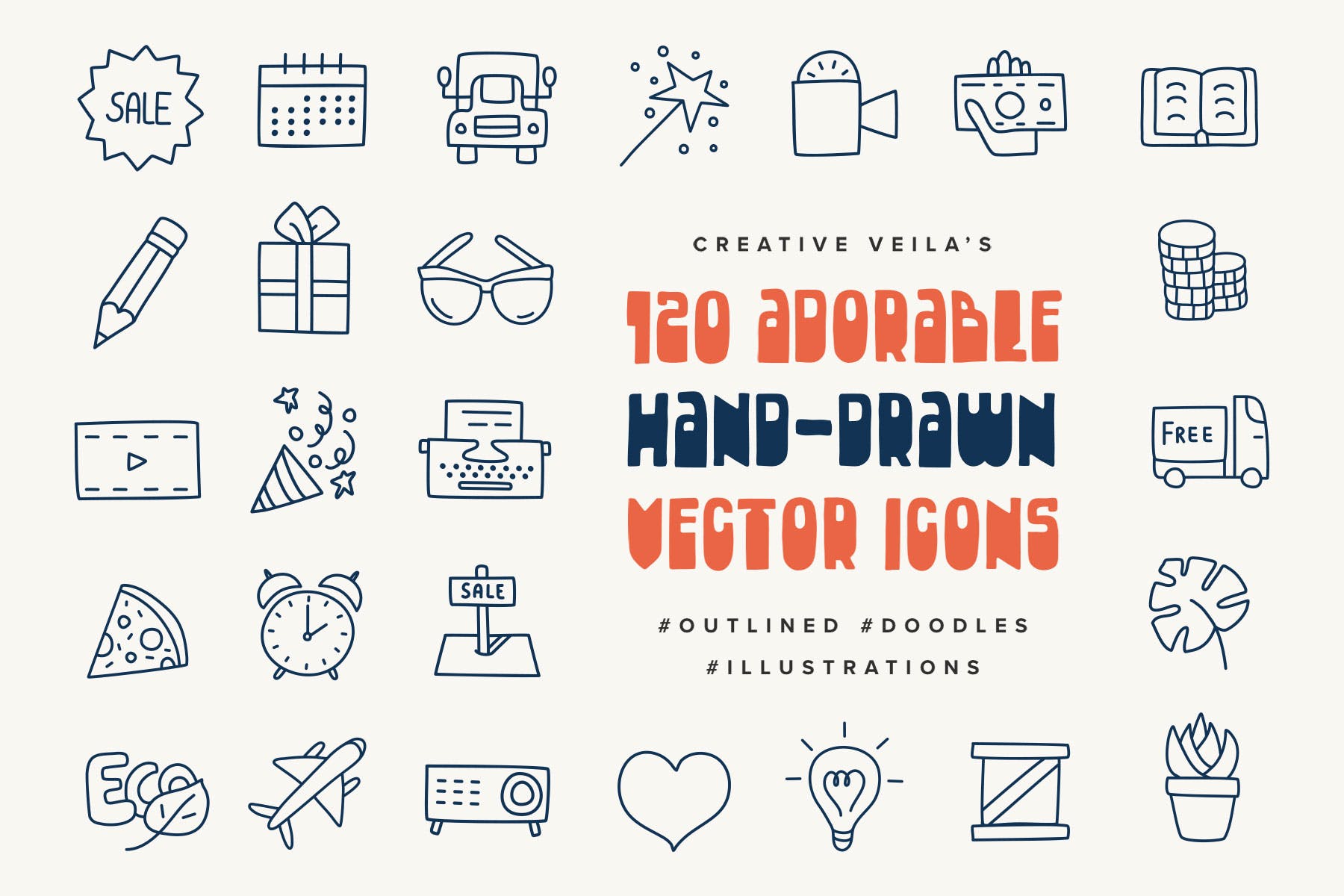 This collection contains a multitude of hand-crafted, outlined Instagram cover icons across varied categories that will cover you for virtually any project you have on mind. the cute, and adorable designs will add an element of joy, and playfulness to your Instagram page.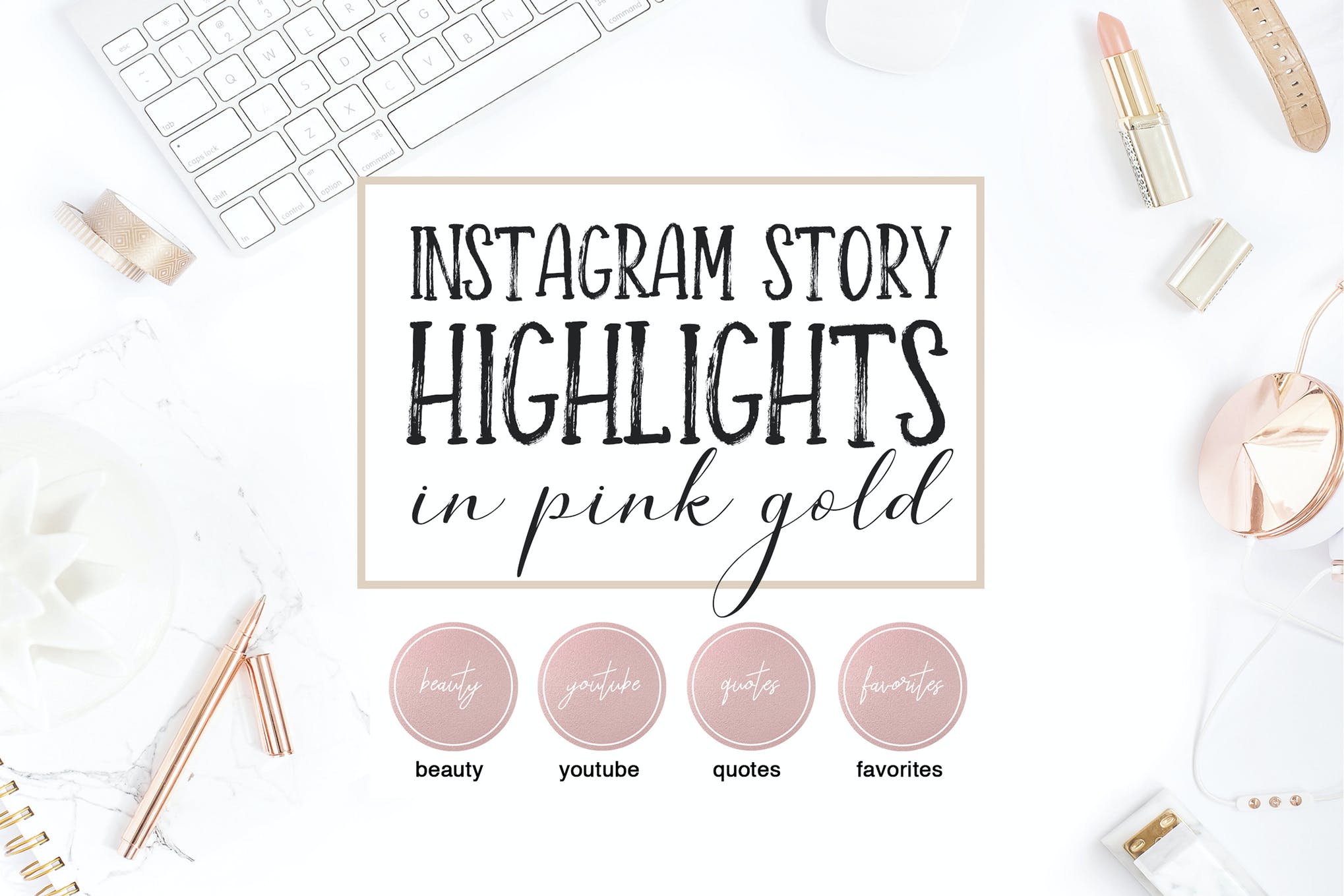 Fancy the most popular Instagram highlight icons that almost every beauty and fashion influencer is using? These gorgeously designed covers in golden pink are perfect for anyone looking to achieve a feminine and chic-looking Instagram page.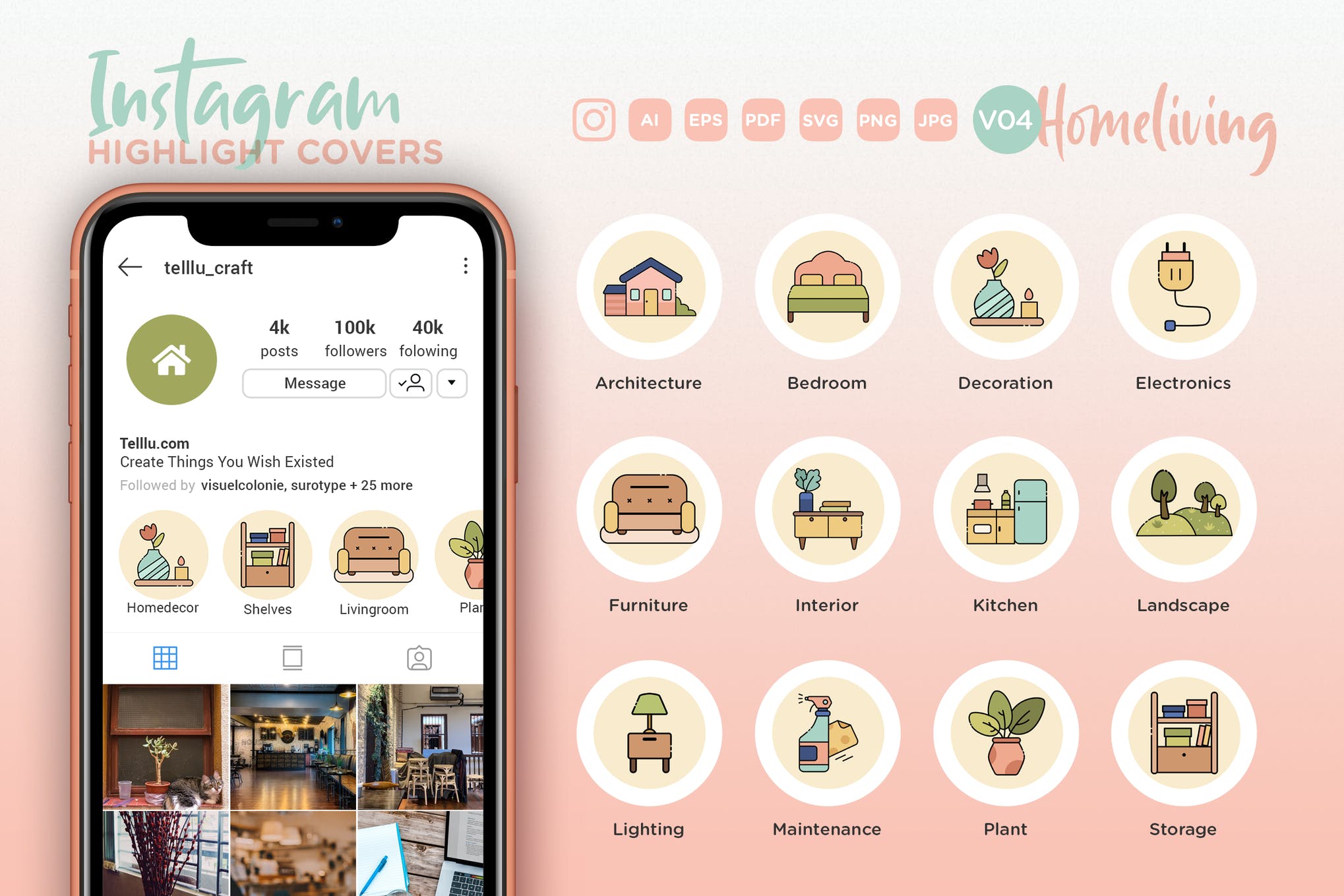 This product offers a number of Instagram story highlight templates perfectly fitting for any interior design or home decor store. Use these cool designs to give a stylish, and upscale look to your Instagram page. We wholeheartedly recommend you to check it out.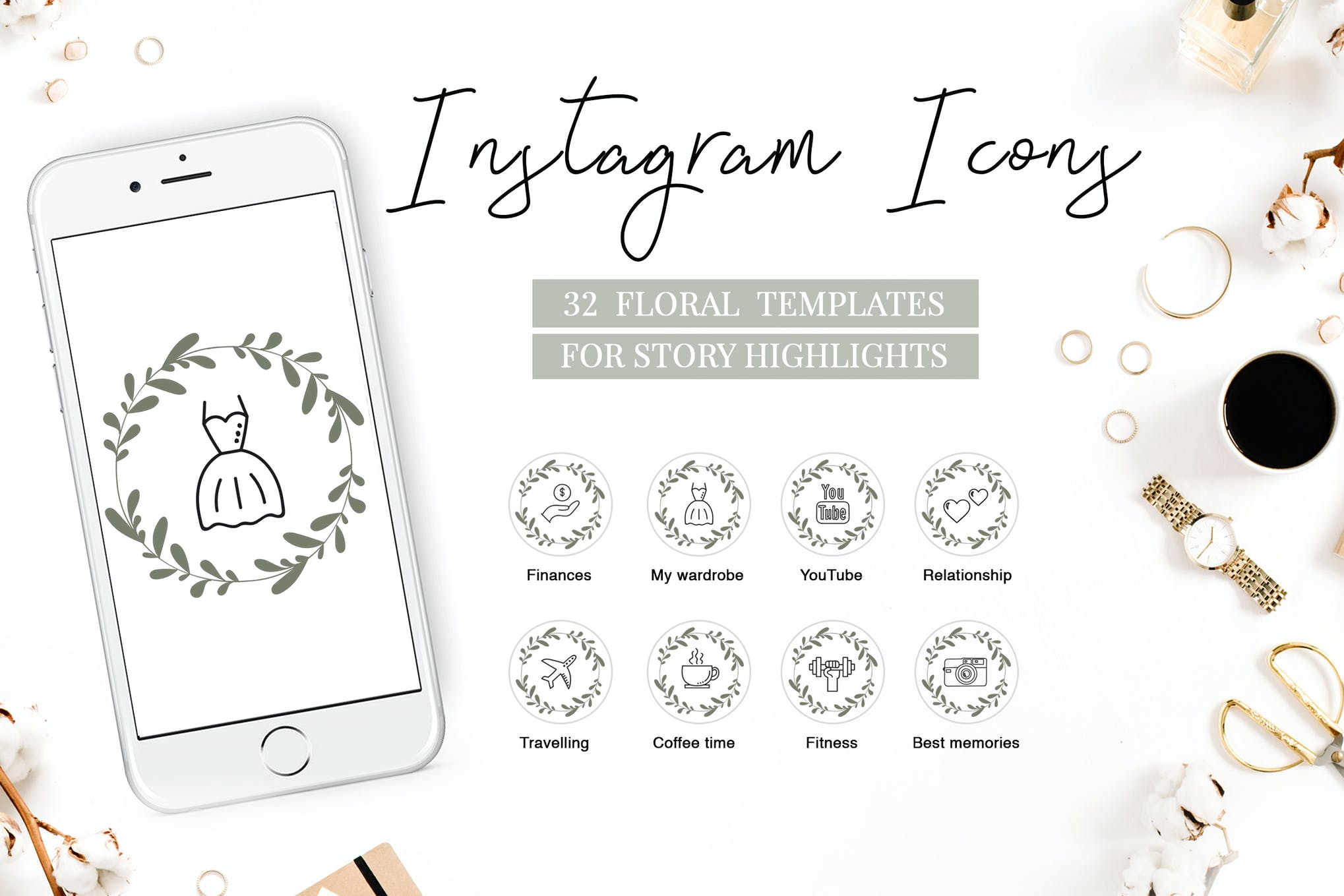 If you're a fan of the floral aesthetic, this set of Instagram story highlight icon templates should be able to entice you. It features 32 illustrations of icons that you can use to give your Instagram page a beautiful rustic appearance.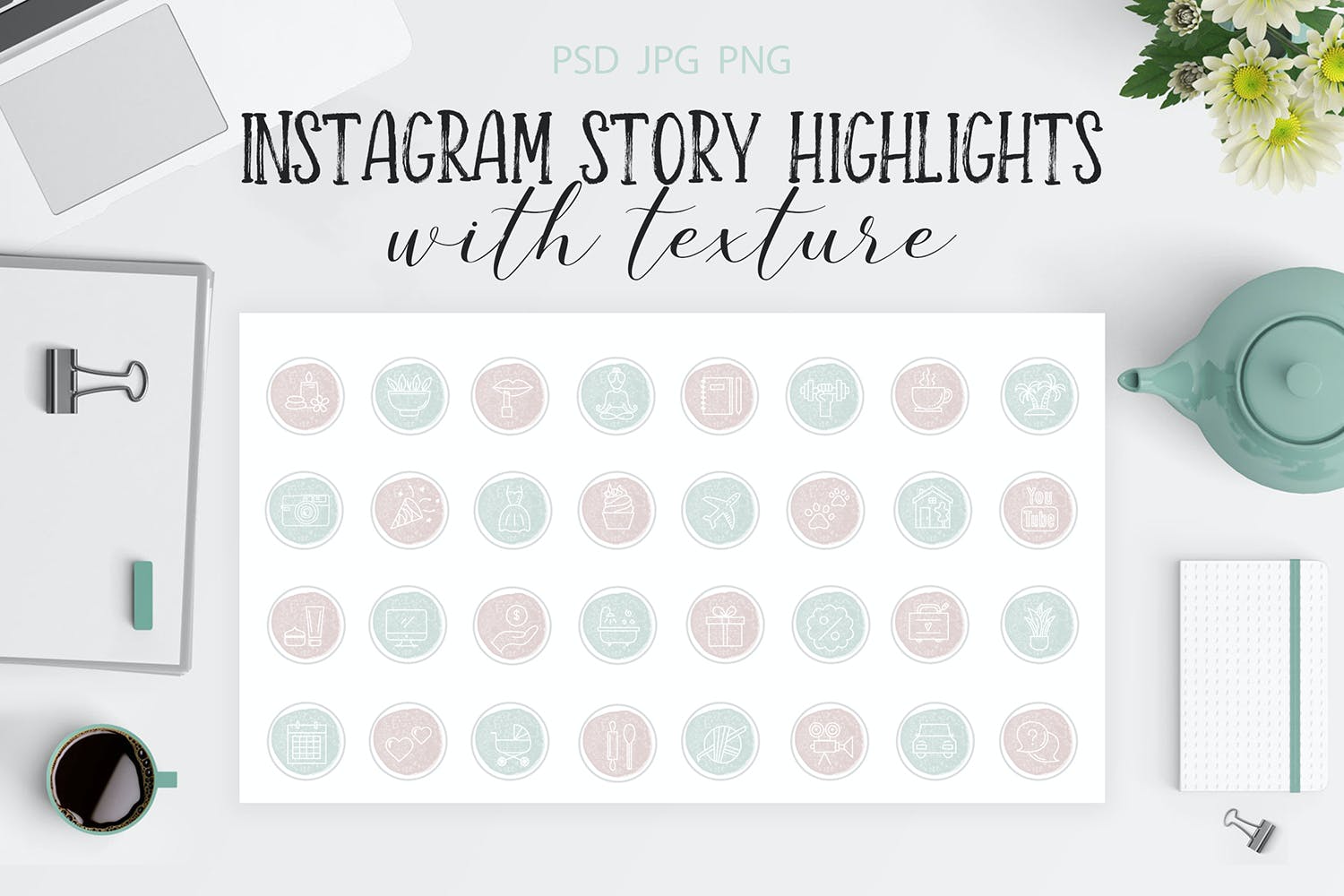 Looking to give your Instagram account an artistic touch? Consider this pack featuring 32 textured icons for Instagram story highlights, along with another set of flat white ones, as well as an instruction guide to help you use the designs in the best possible way.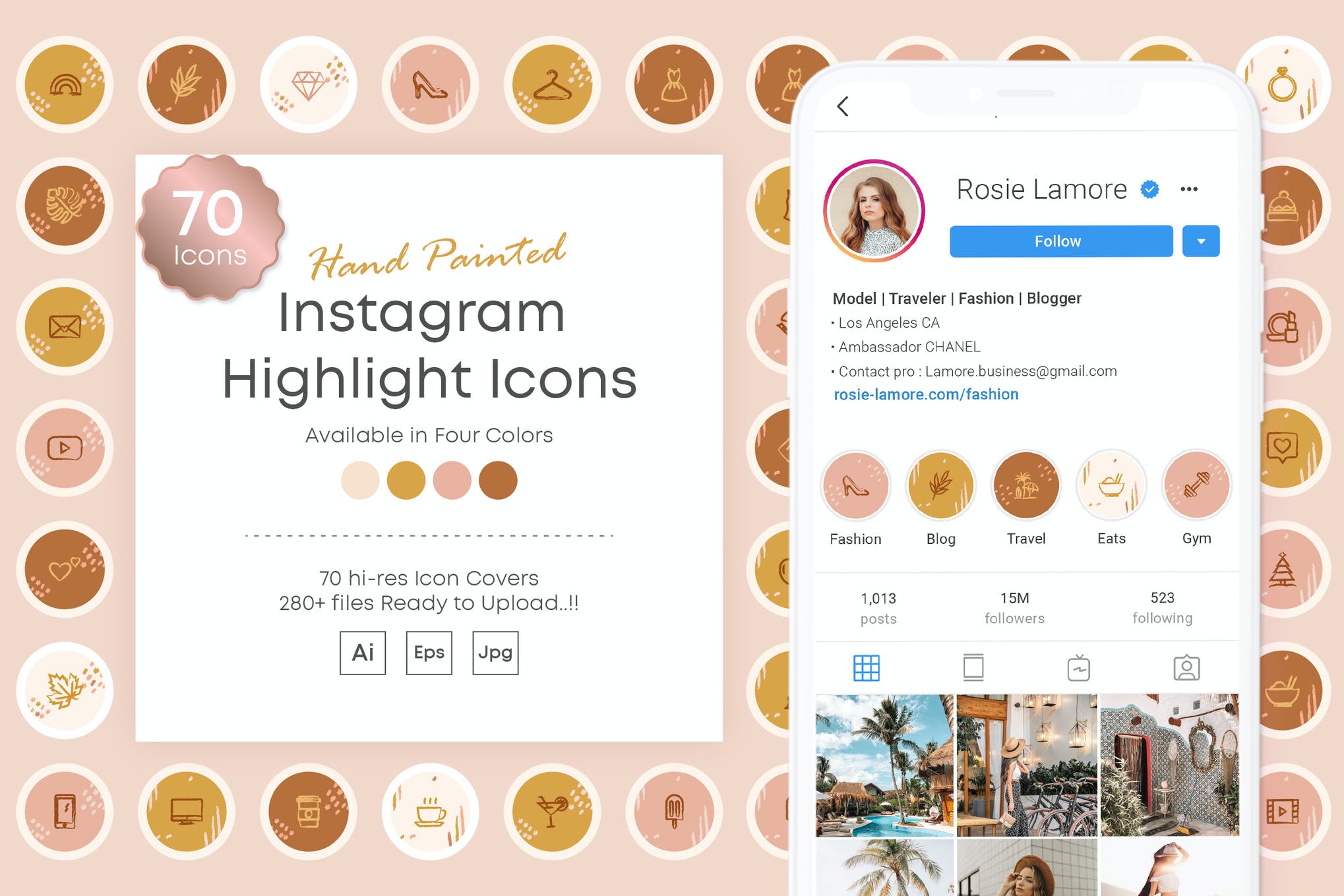 Invest your money in this set of brown Instagram highlight icons to take your marketing game to next level. It provides you with 72 hand-painted designs that can be customized to your heart's content in Adobe Photoshop, and Illustrator.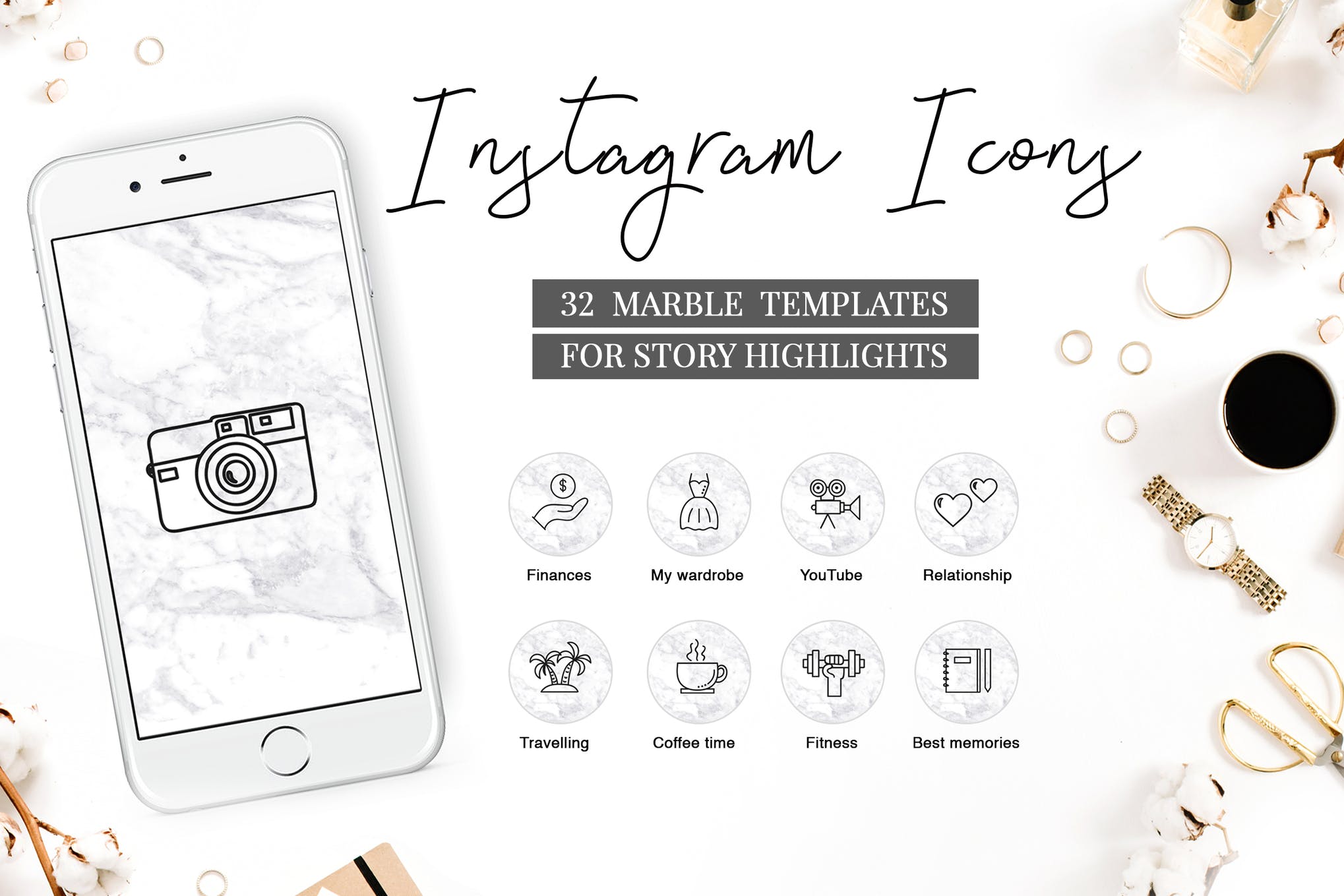 The best Instagram cover icons exude elegance and luxury, and if that is how you want your highlights section to look like, the above-featured product is well worth checking out. It offers 32 marble icons that will help you flex the professional side of your business.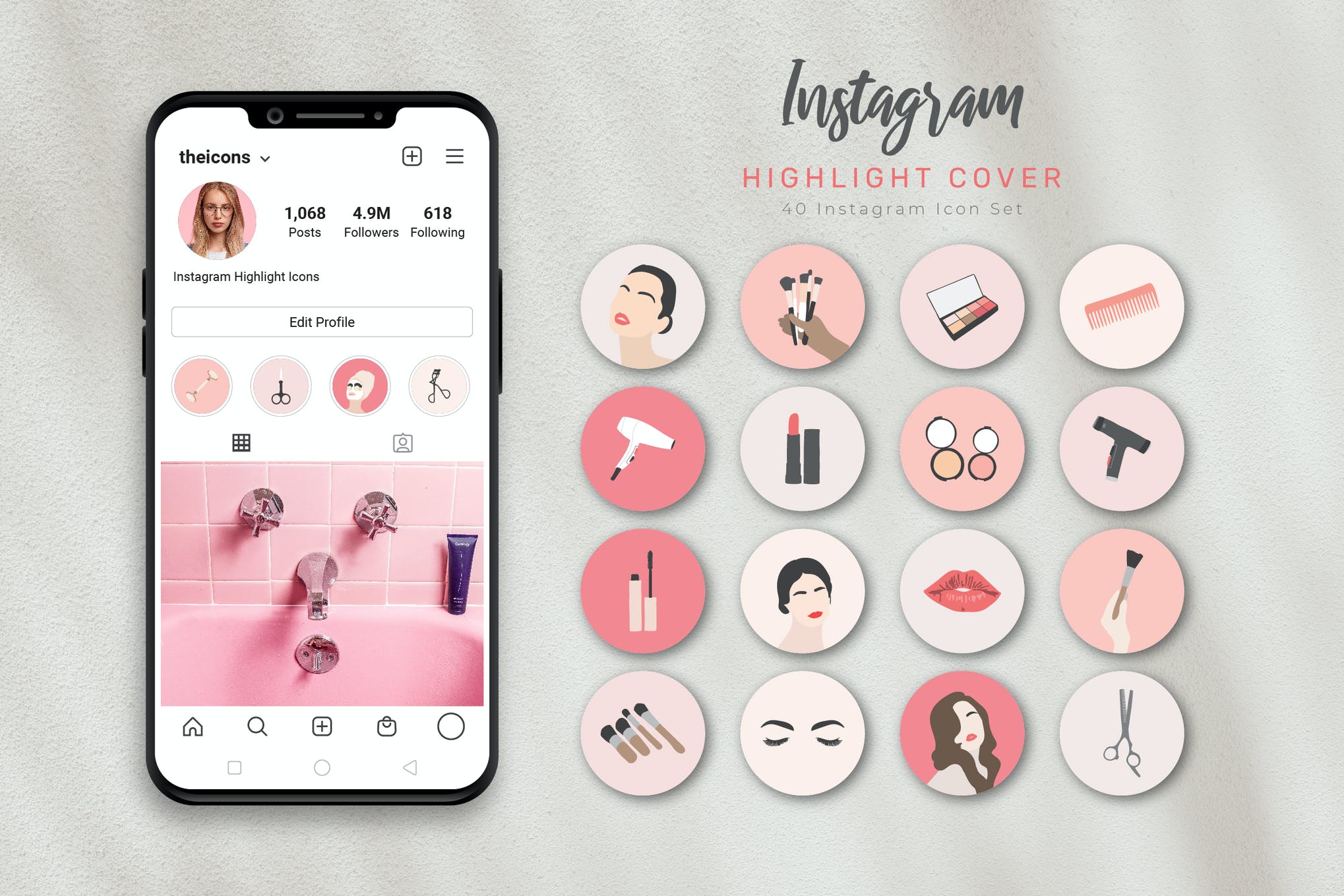 Searching for the best Instagram story highlight icons created for beauty bloggers and influencers? This product is most certainly the best bang for your buck; in our opinion, it would be remiss of you not to take a closer look at this truly impressive collection of Instagram highlight icons.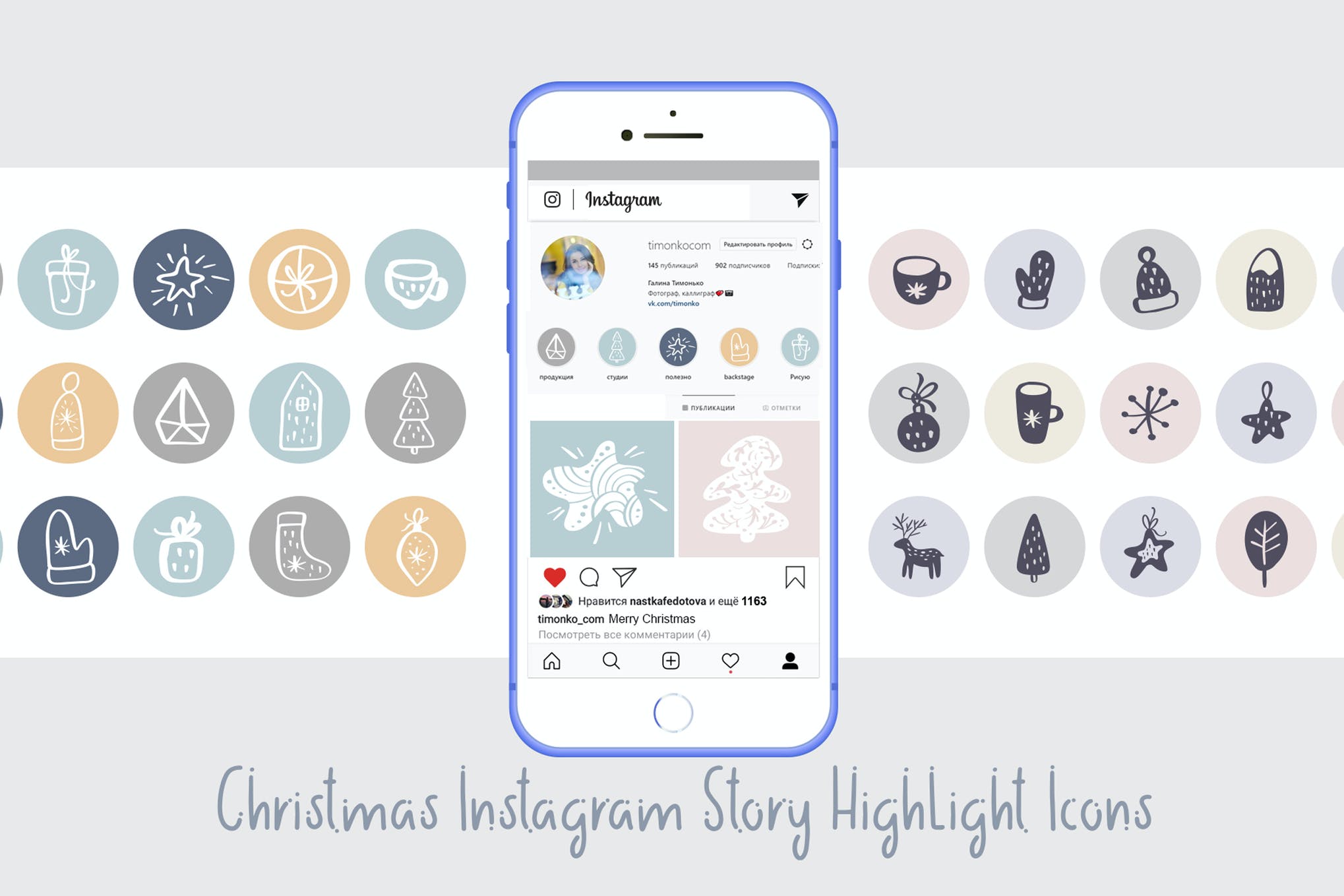 If you're a business that deals in Christmas decor, or supplies, you might want to get your hands on this pack of Scandinavian icons to spruce up your Instagram account. It contains the best Instagram highlight icons for the winter holidays and celebrations.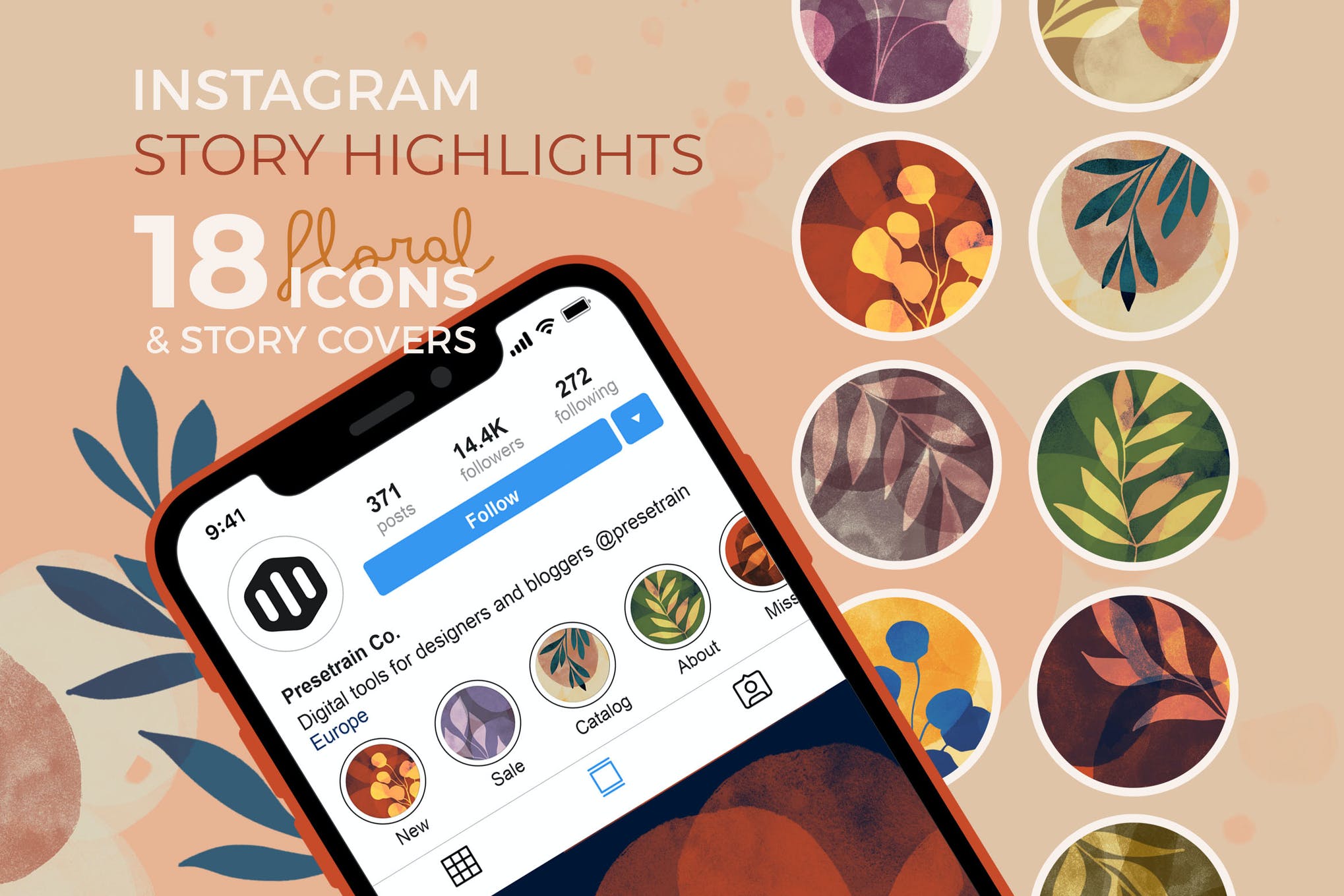 Give your Instagram stories highlights a gorgeous midcentury look with this bundle of floral cover icons, and create a lasting impression on your followers. If you really want to invest in the best templates for Instagram story highlight icons, this product is the right choice.
Free Symbol Instagram Highlight Icons
If you want to make your Instagram account look interesting, but can't afford to splurge on premium products, we got you covered. Check out the best free symbol Instagram highlight icons that can very much give any premium item a run for its money.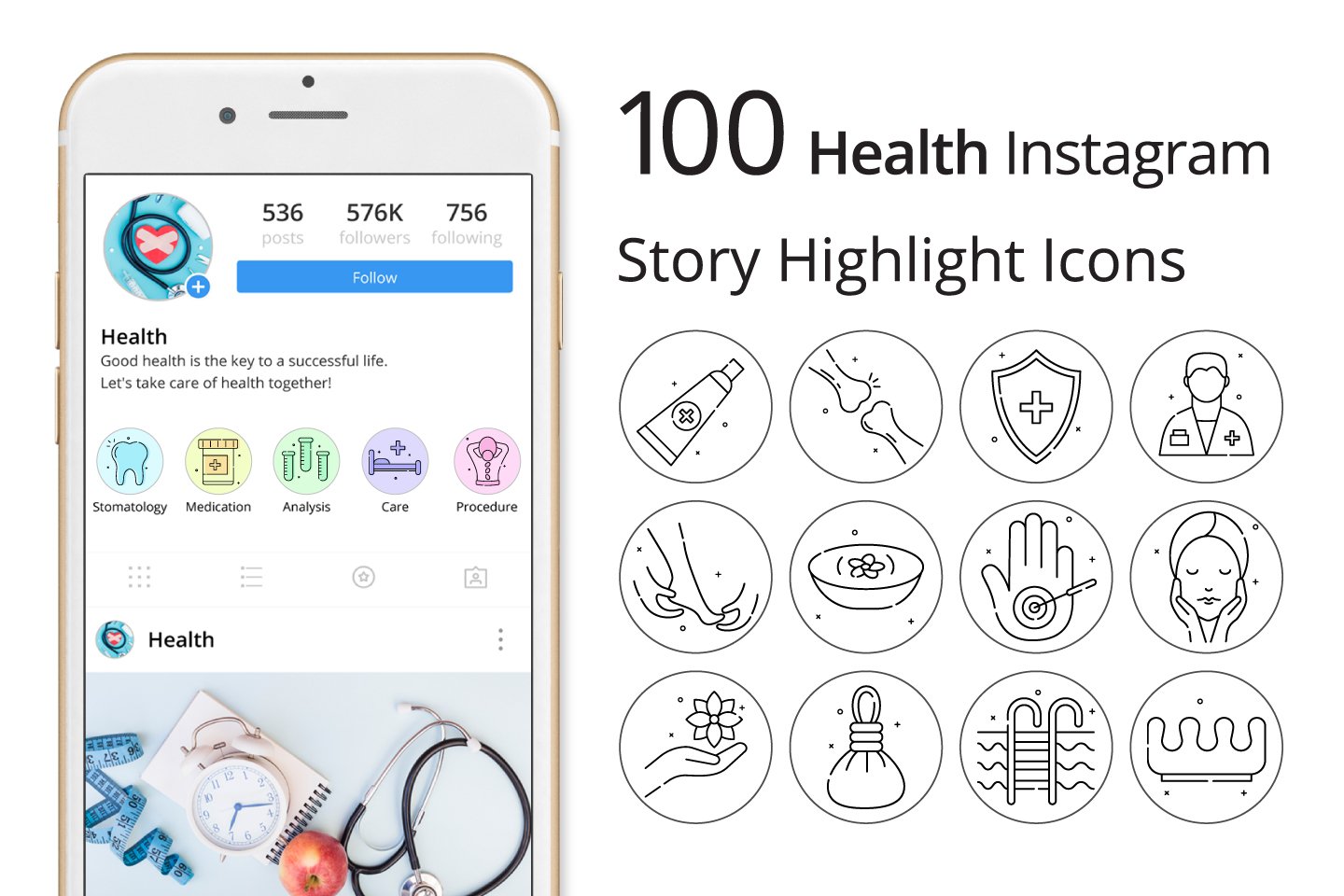 This comprehensive icon pack will allow you to demonstrate how the types of examinations are available in your clinic, methods of hospitalization in the flesh to a medical helicopter.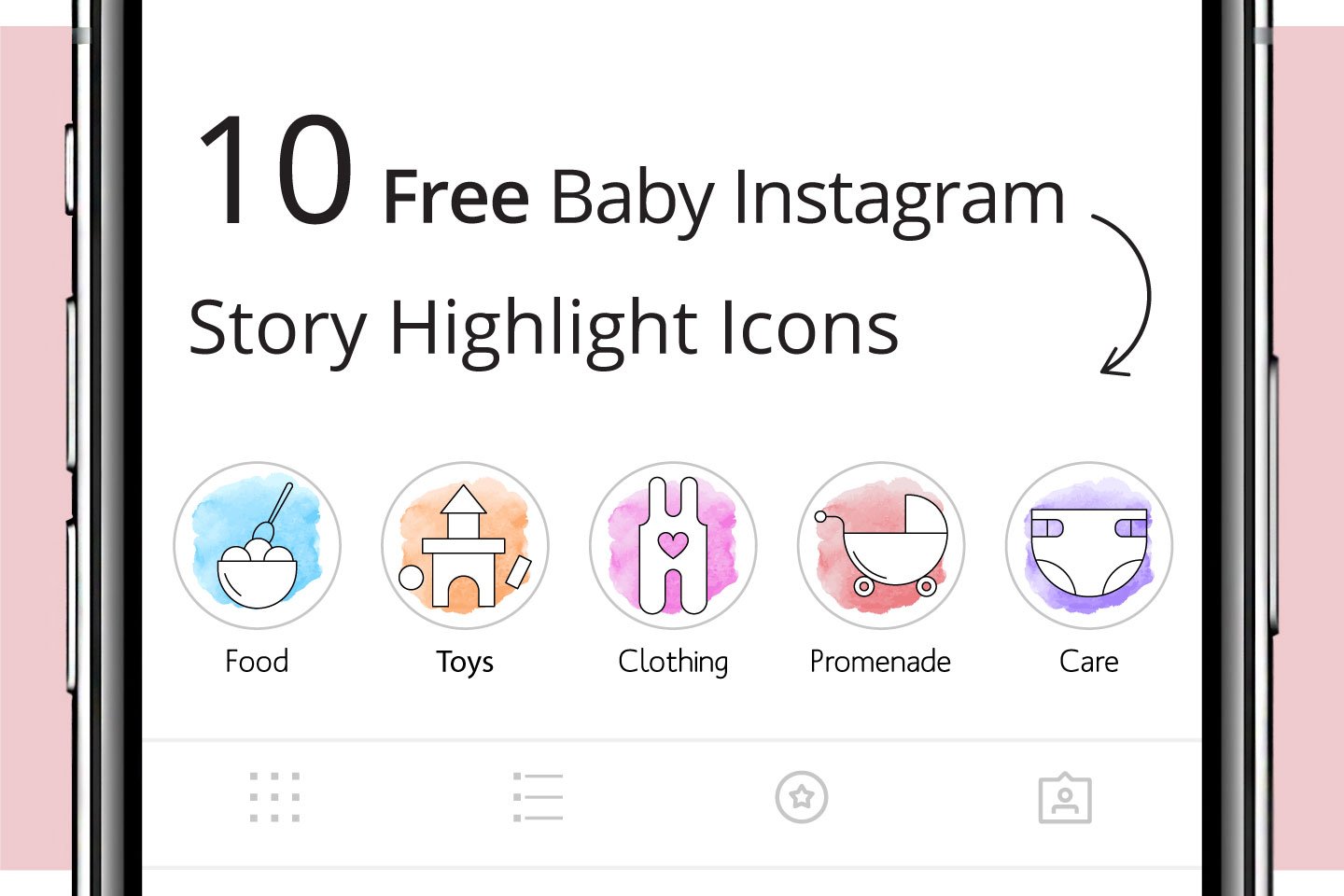 Now it has become popular to make a stylish account on the social network Instagram. We suggest you organize categories using these graphics. The archive contains the following formats: AI and PNG (1080×1920).