20+ SWOT Analysis Templates for PowerPoint & Word (Free & Pro)
SWOT analysis is a method used by every business to identify its strengths, weaknesses, opportunities, and threats. And it's a commonly used diagram in various business documents and marketing presentations.
The SWOT analysis is usually presented as a beautifully designed graph with all the information nicely categorized into different sections. Thankfully, you don't need any design skills to create a SWOT analysis graph. You just need the right template.
In this collection, we bring you SWOT analysis templates for PowerPoint and Word. You'll find various styles of SWOT analysis templates with colorful designs as well as multiple infographic and diagram layouts.
There are both free and premium templates in this collection. So be sure to download them all.
Get everything you need to give the perfect presentation. From just $16, get unlimited access to thousands of PowerPoint presentation templates, graphics, fonts, and photos.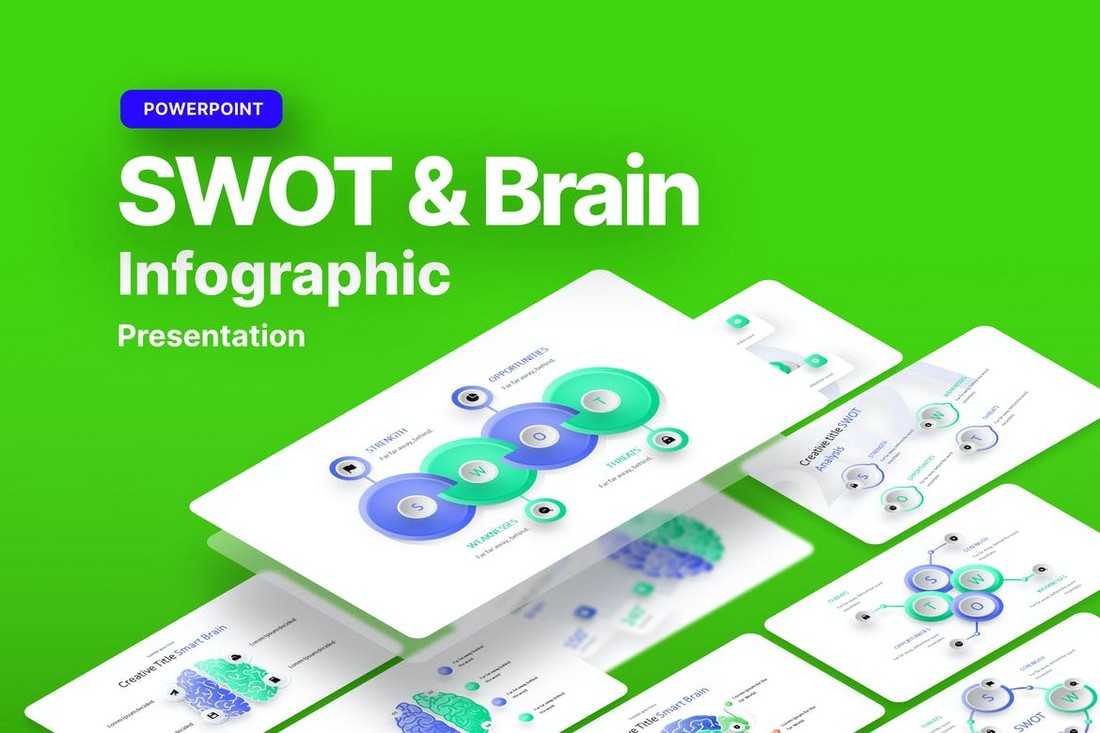 With this PowerPoint template, you get a two-in-one kind of deal as it includes both SWOT analysis infographic slides and brain infographics slides. Both types of diagrams can be used to effectively showcase your business, brand, and marketing strategies during presentations. There are 14 different slide layouts in this template.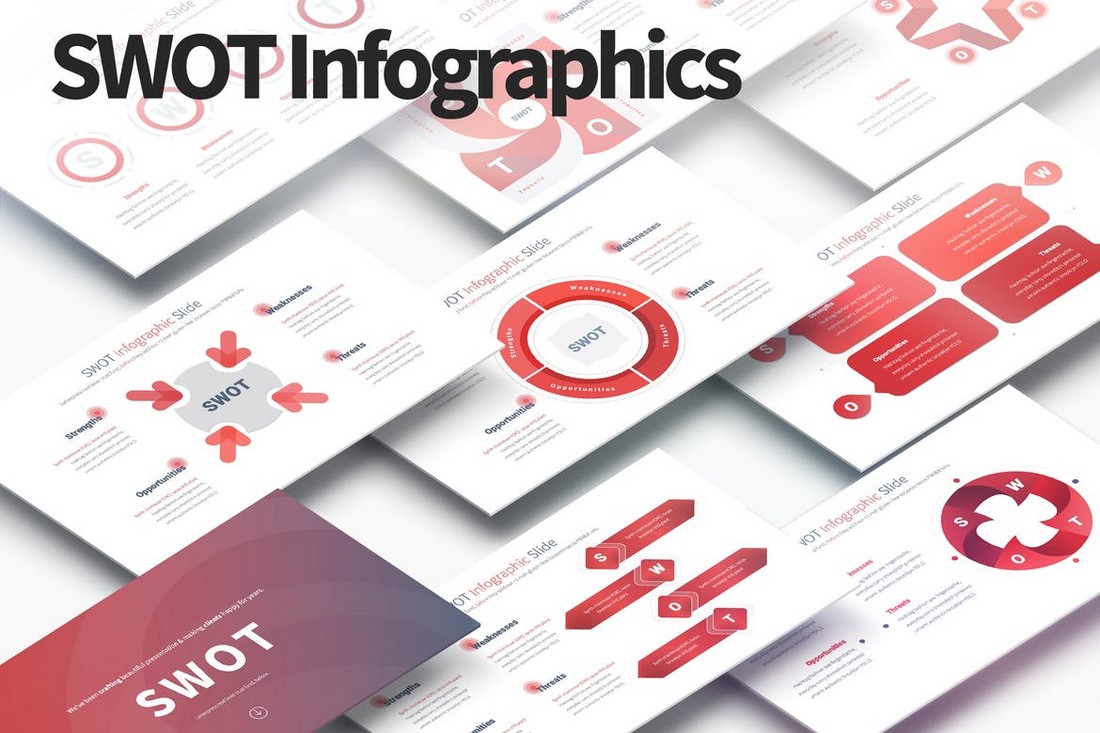 This PowerPoint template includes a big collection of SWOT analysis slides. You can choose from over 30 different SWOT infographic designs to use in your presentations. Each slide can be fully customized to your preference by changing colors, fonts, and shapes. You'll also get access to master slide layouts.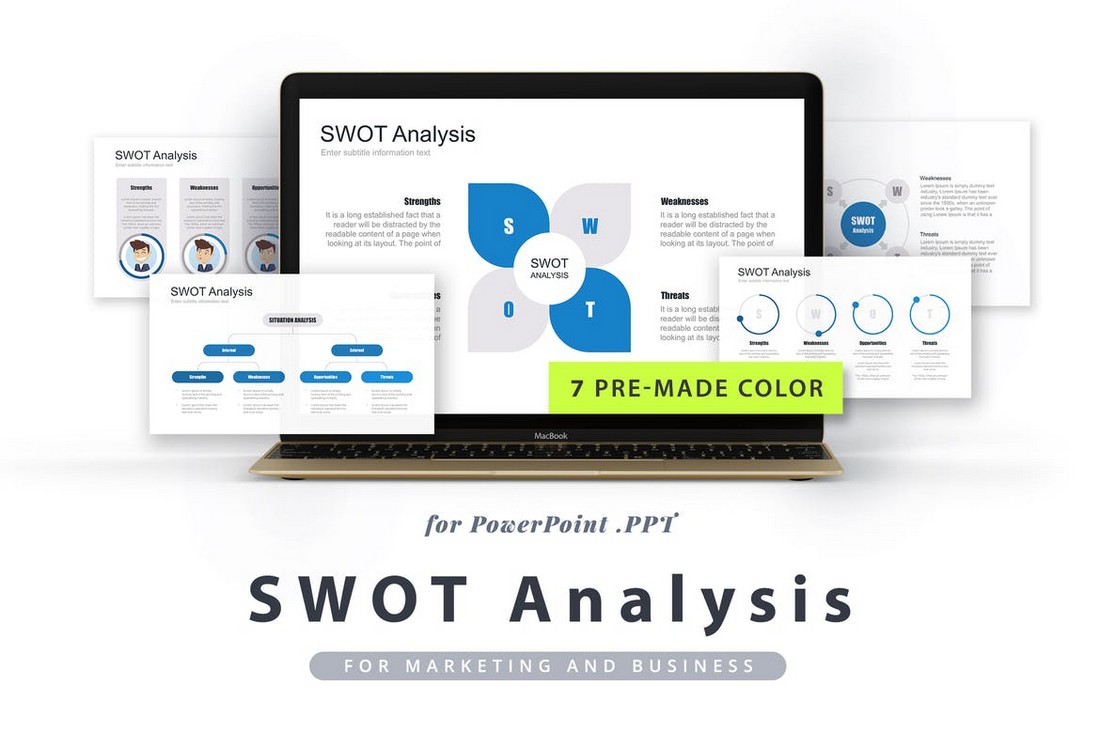 A professional SWOT analysis template for PowerPoint featuring 40 unique slides. This template includes SWOT graphics in various layouts and designs. It also features the slides in 7 different pre-made color schemes. You can find any style of SWOT infographic design in this PPT template.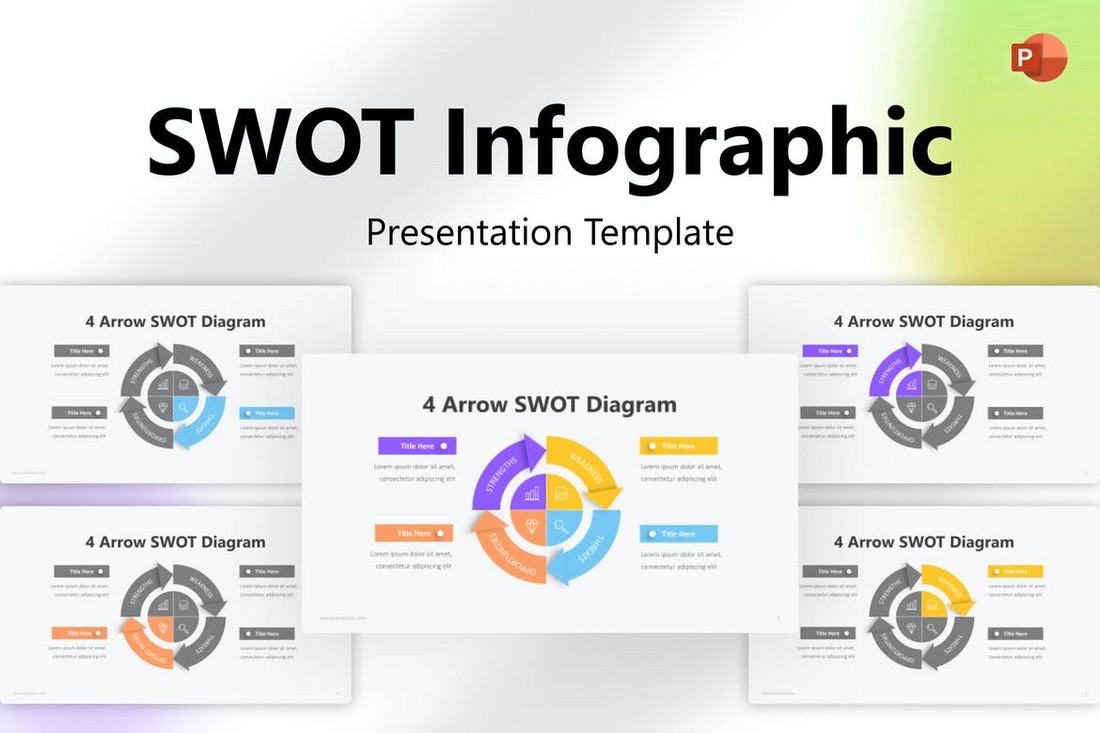 If you're looking for a more colorful and modern SWOT analysis template, this PowerPoint template is perfect for you. It comes with 10 different SWOT infographic slides featuring fully customizable designs. You can change the colors, fonts, text, and even switch between light and dark color themes.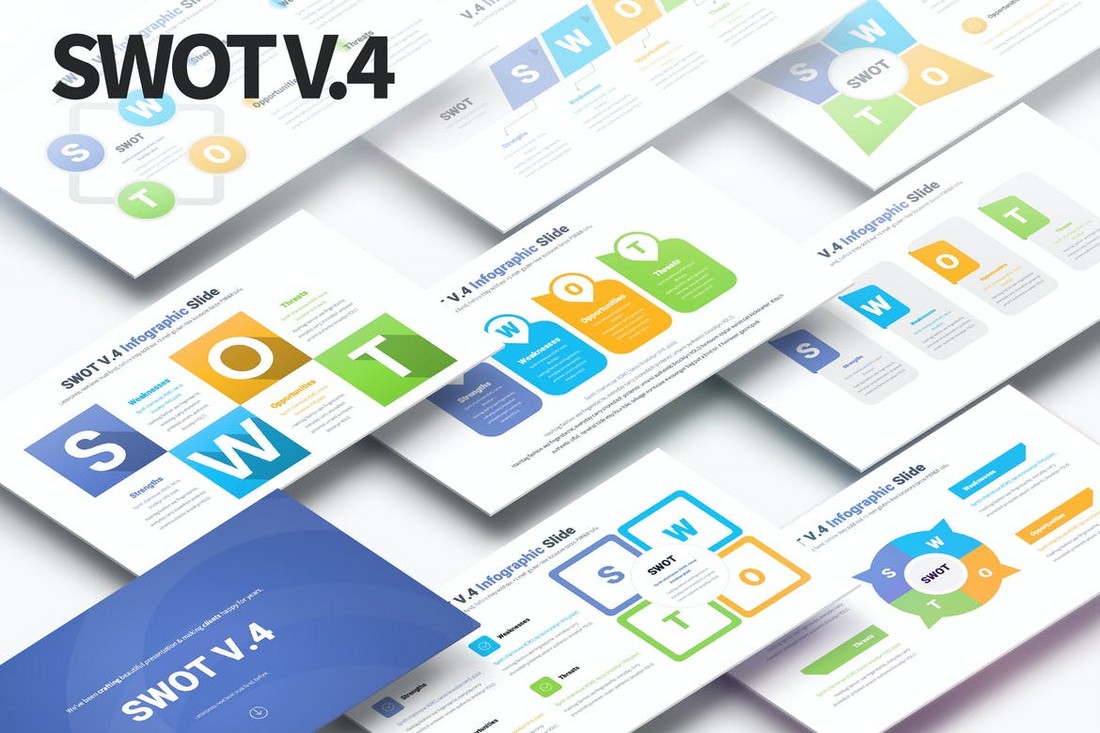 This bundle features a collection of simple SWOT analysis templates for PowerPoint. There are 33 unique SWOT slide layouts in this template that you can customize with 12 color schemes. It also includes opening and closing slides as well as master slide layouts.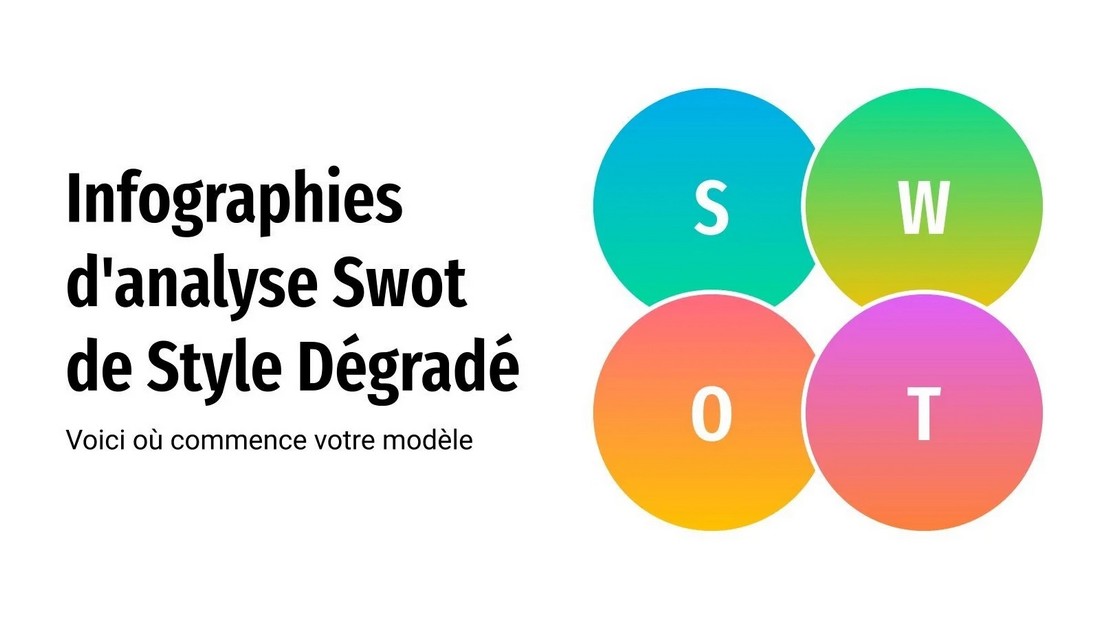 Looking for a simple free SWOT analysis infographic to add to your presentation, then you can download this template for free. It comes with 32 unique slides with different styles of SWOT diagrams.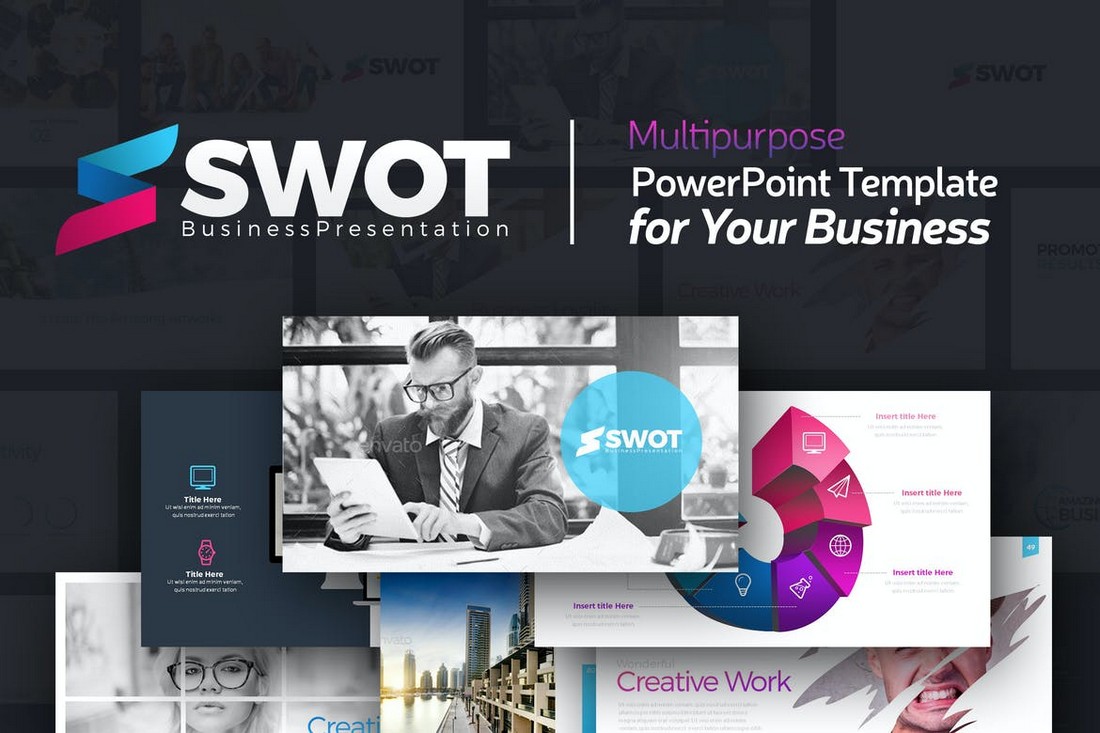 This PowerPoint template is designed for making various types of presentations related to business topics. It includes many different styles of slide layouts, including infographics, charts, graphs, and so much more, along with a few SWOT analysis slides as well. There's a total of 111 slides that come in light and dark designs.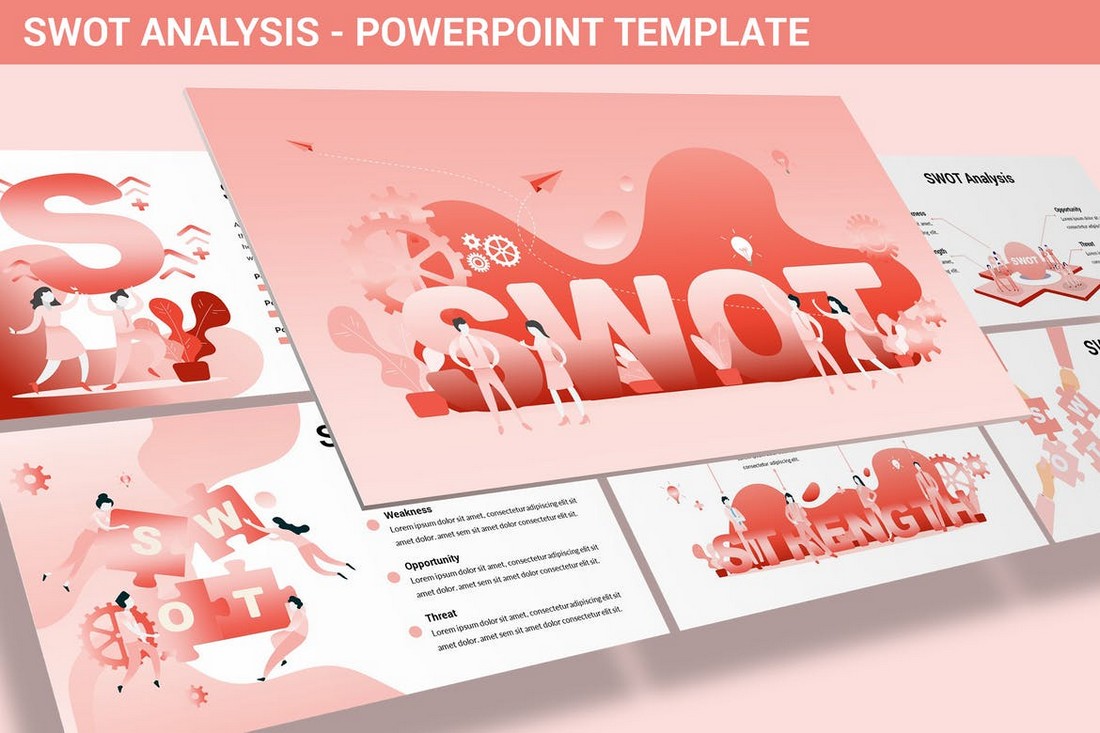 The SWOT analysis designs in this PowerPoint template are perfect for creating more visual-centric graphs to showcase your business strategy. There are 20 unique slides in this template featuring SWOT analysis designs accompanied by beautiful illustrations. You can also choose slides from 6 pre-made color schemes.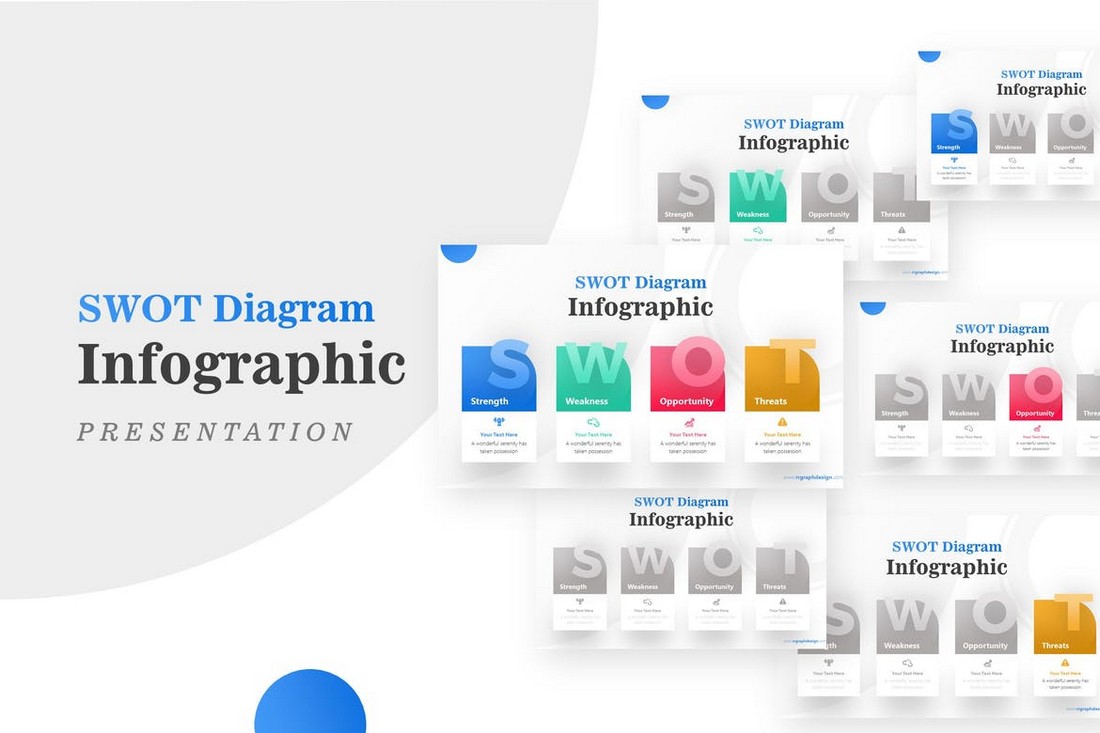 With this PowerPoint template, you can create more complex and creative SWOT analysis diagrams. It features colorful infographic slides that can also be customized to change fonts and colors to your choice. There's a total of 6 unique slide layouts in this template.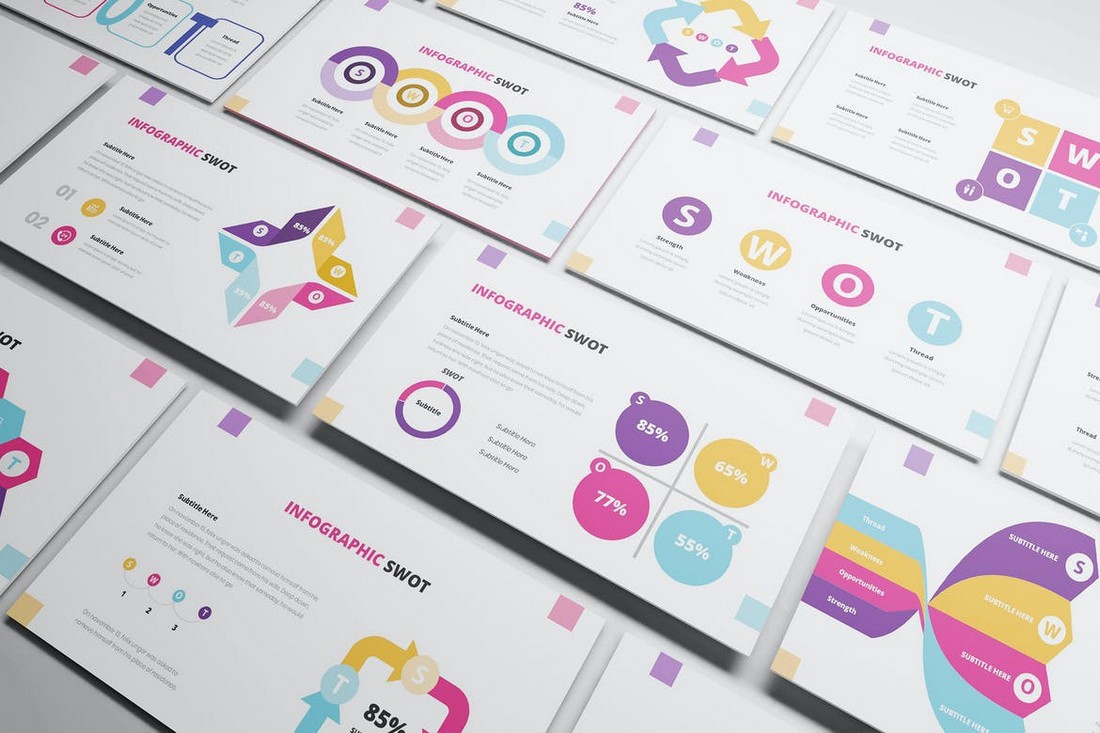 Create modern and colorful SWOT infographic slides effortlessly with this collection of PowerPoint slides. There are 30 different SWOT slide layouts in this template that comes in various styles of designs. Each slide also features transition effects and animations as well.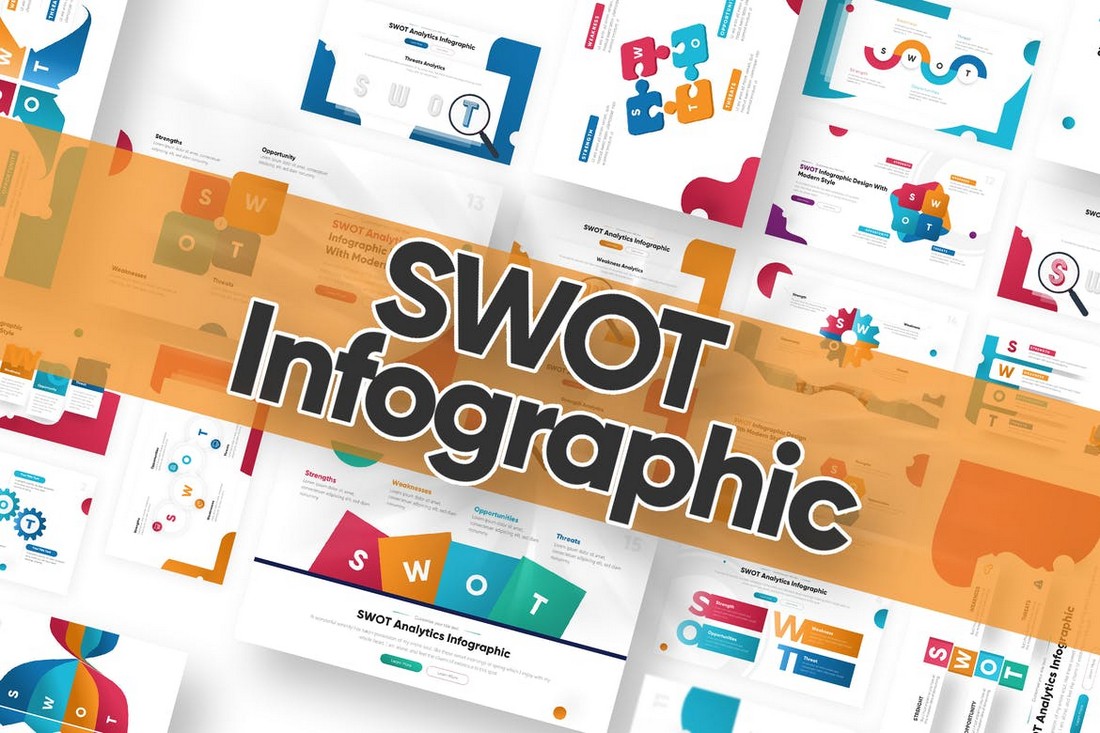 The multipurpose design of this PowerPoint template makes it a must-have for marketers and designers for making SWOT analysis infographics for all kinds of presentations. There are 19 different slide layouts in this PPT with fully editable objects and unlimited color customization options.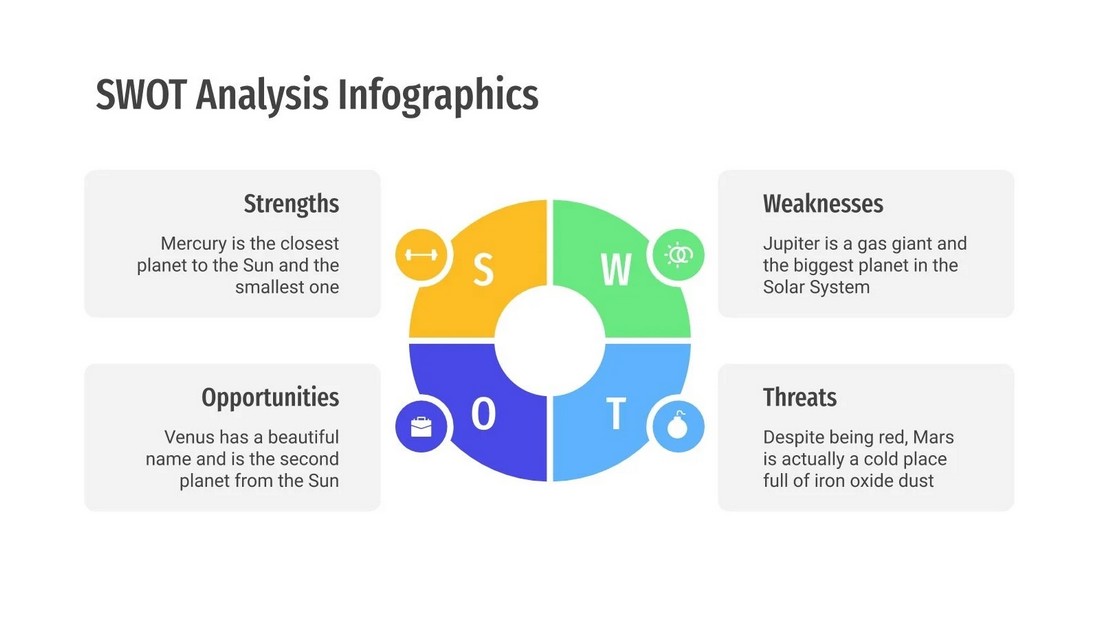 Another free PowerPoint template for making simple SWOT analysis diagrams for presentations. This template lets you choose from 30 different slide designs and they are fully customizable to your preference.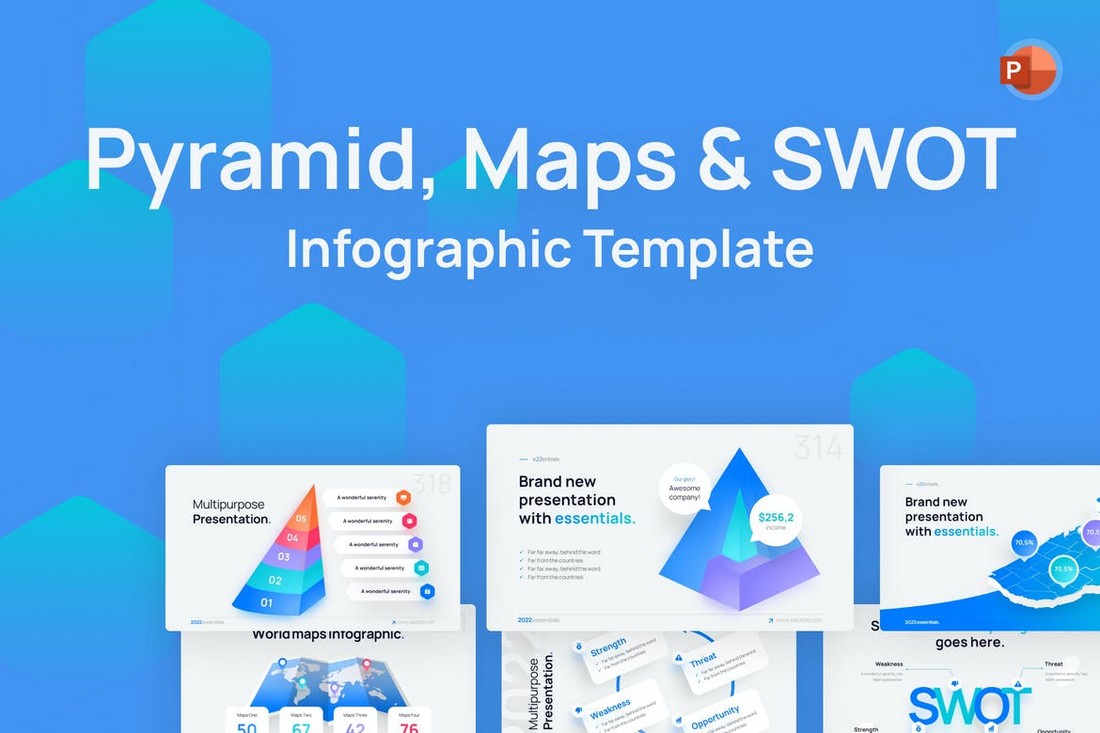 This is a must-have PowerPoint template that includes lots of useful pyramid graphs, maps, and SWOT analysis slides. It has 15 different slide designs with various infographics you can use to showcase stats and data as well.  It comes in light and dark color themes and more than 90 XML color presets.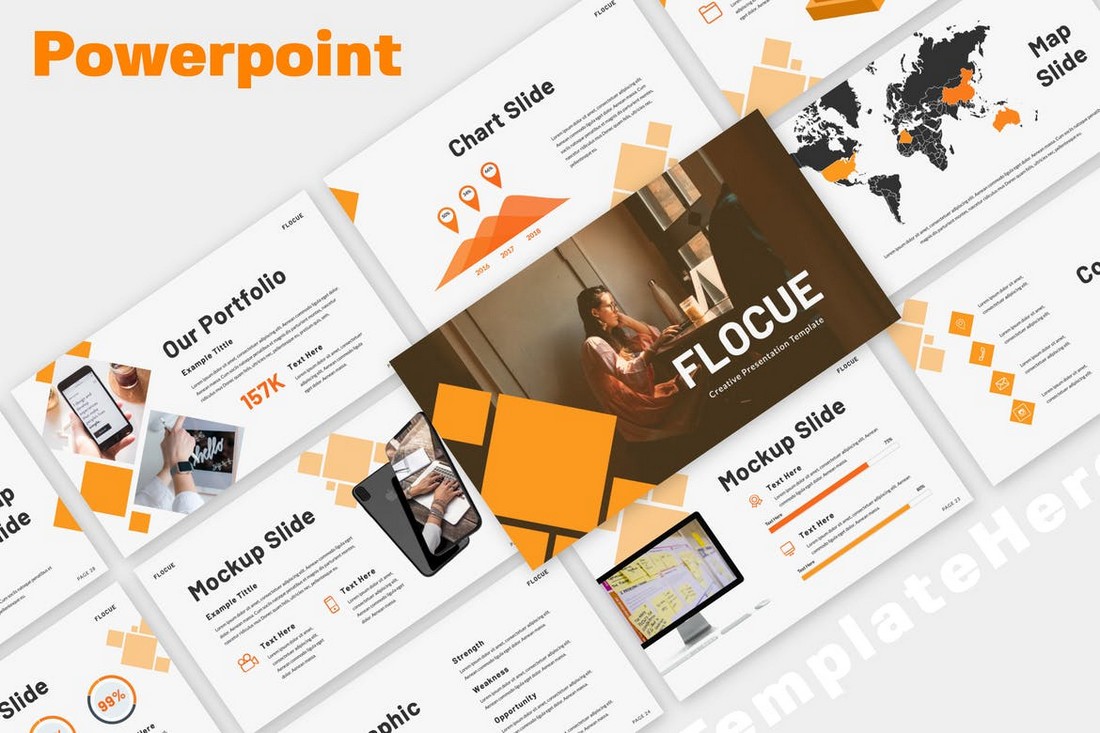 If you're looking for a business-themed PowerPoint presentation template that also includes slides for SWOT analysis, this one is perfect for you. It includes a total of over 110 slides that come in 4 different color schemes. You'll find various types of slide layouts in the template, such as SWOT analysis slides, graphs, charts, infographics, and more.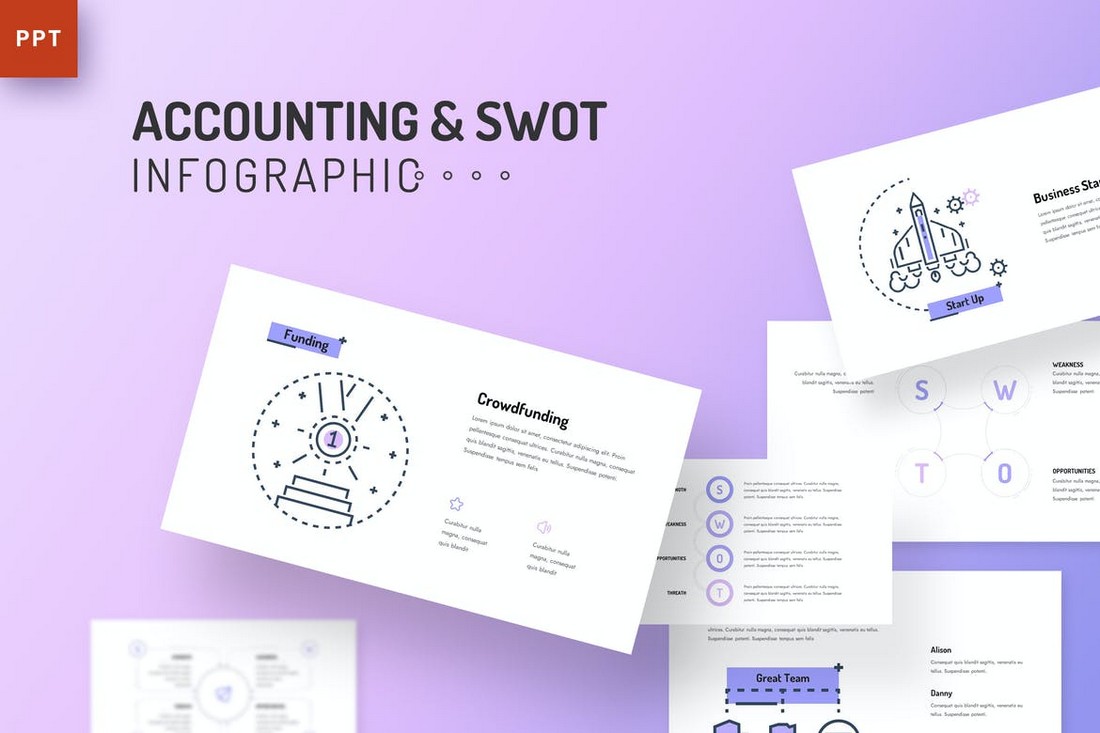 With this PowerPoint template, you get more than 60 unique slides featuring both accounting and SWOT analysis designs. The slides also feature clean and minimal designs so you'll be able to use them to create presentations as well as print documents. They are available in a dark color theme as well.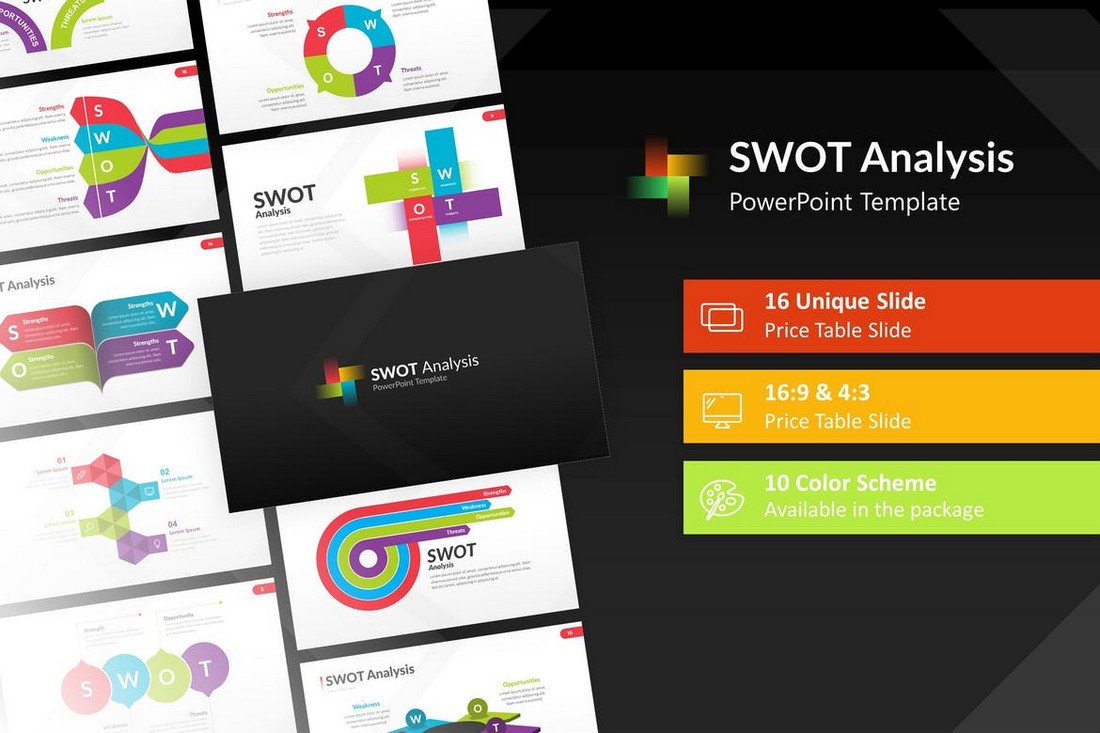 If you want to design different styles of SWOT analysis graphs with colorful shapes and layouts, be sure to download this PowerPoint template. It comes with 100 unique slide layouts that are available in multiple aspect ratios, dark and light color themes, and 40 different color schemes, making a total of over 4000 slides.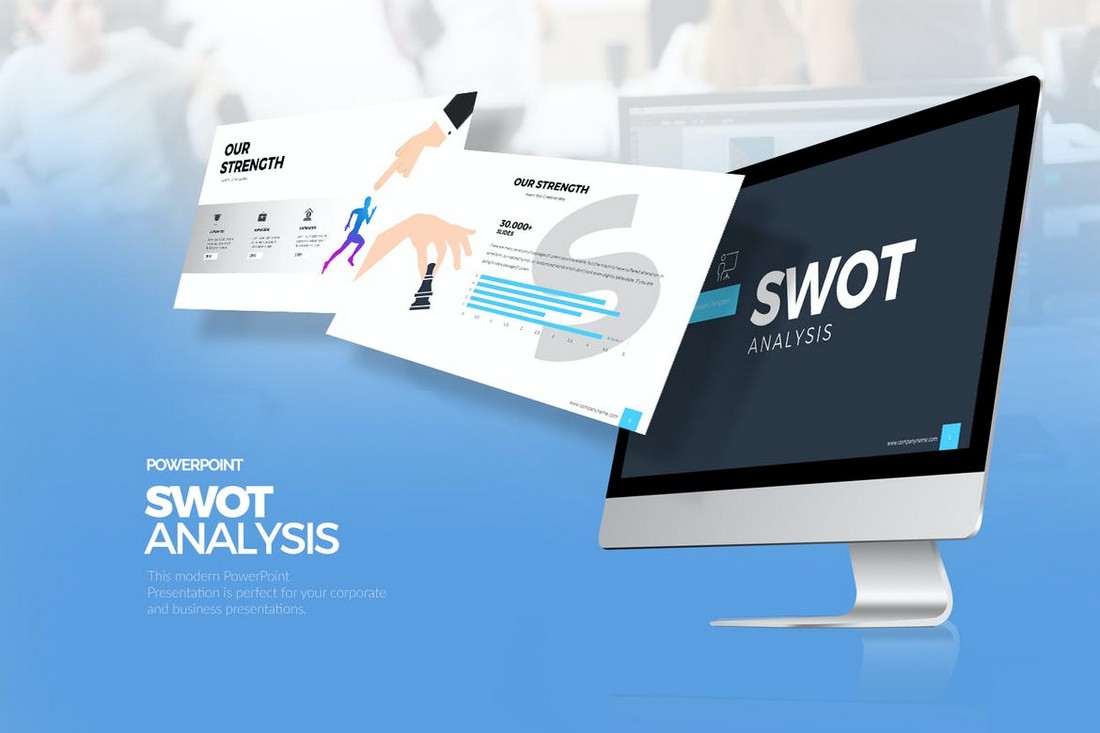 This PowerPoint template features 5 unique SWOT analysis slides that are designed according to professional standards. The slides are available in light and dark themes. And you can easily edit them to customize the colors, fonts, and change text however you like.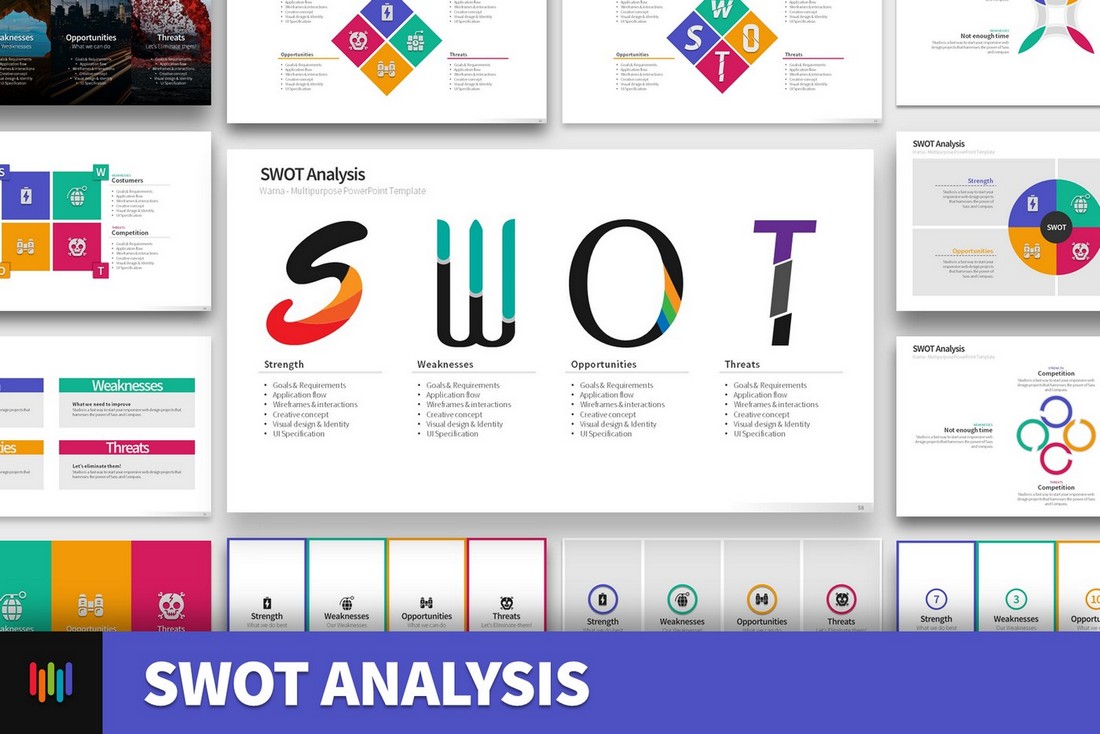 A free sample PowerPoint template for designing professional and business presentations. The template includes multiple styles of SWOT diagrams with colorful and creative designs.
SWOT Analysis Word Templates
If you're looking for a SWOT analysis template for an MS Word document, you can use some of the templates below. Most of them are free to download.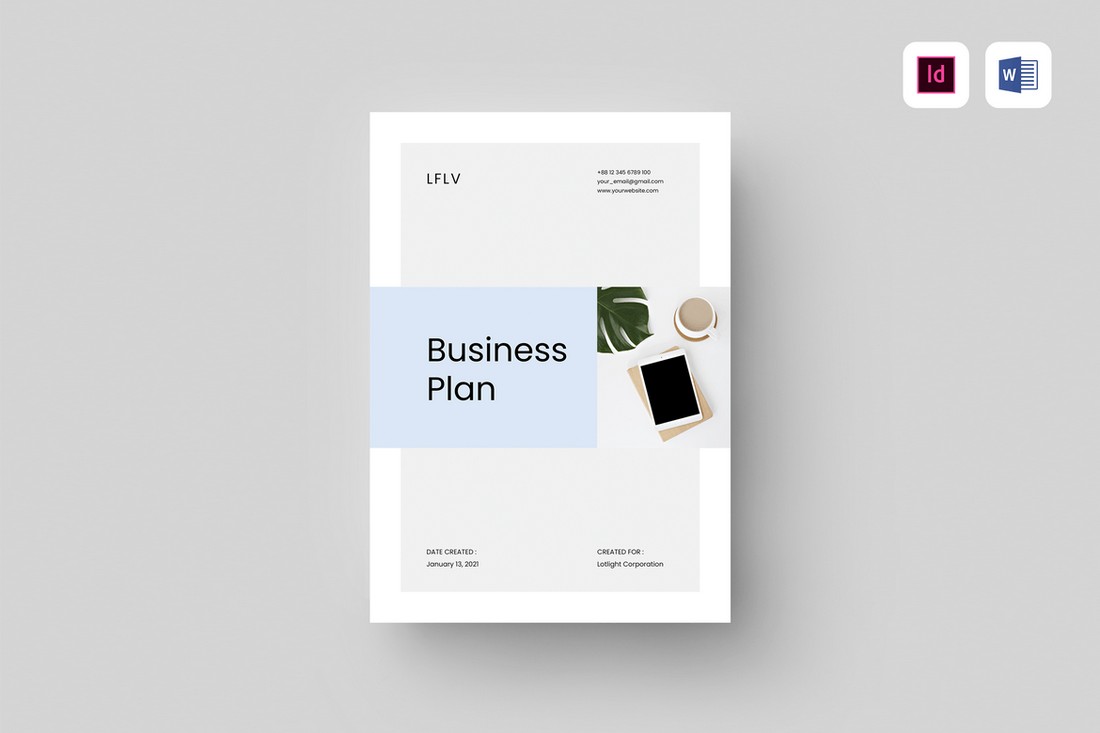 This is a brochure document template for Word that you can use to create professional business plan brochures. It includes 12 unique page designs for showcasing your business in an effective way. There's also a modern SWOT analysis page template included as well.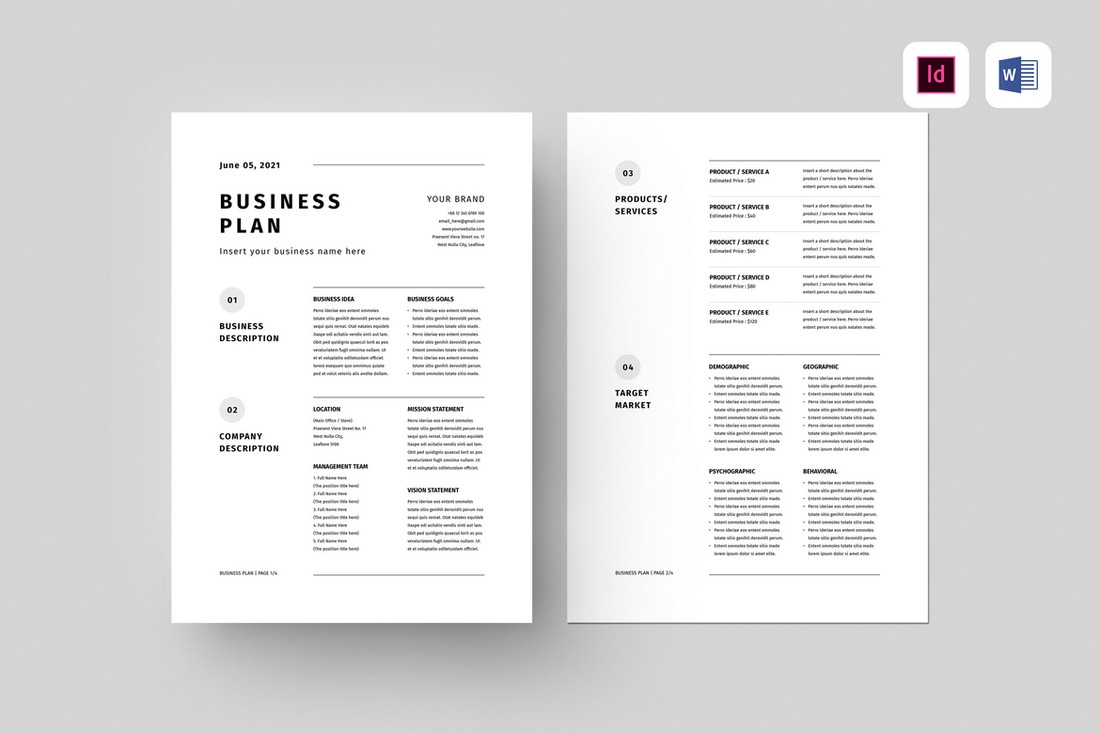 This Word template is perfect for crafting a simple 4-page SWOT analysis for a business. Even though it's designed for making business plans, you can easily edit the document to change text and create a professional SWOT analysis without an effort. It comes in InDesign format too.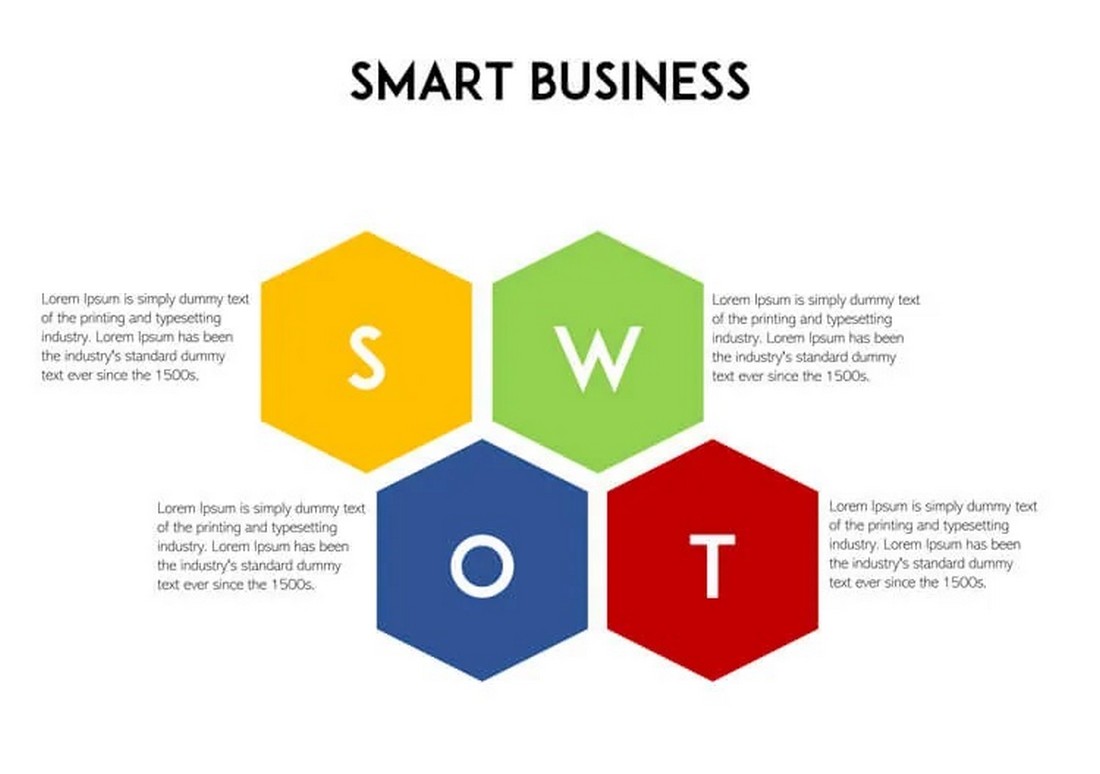 This is a collection of SWOT analysis templates for Word, Excel, and PowerPoint. You'll find multiple Word templates with creative SWOT diagram designs in this post. They are all free to download.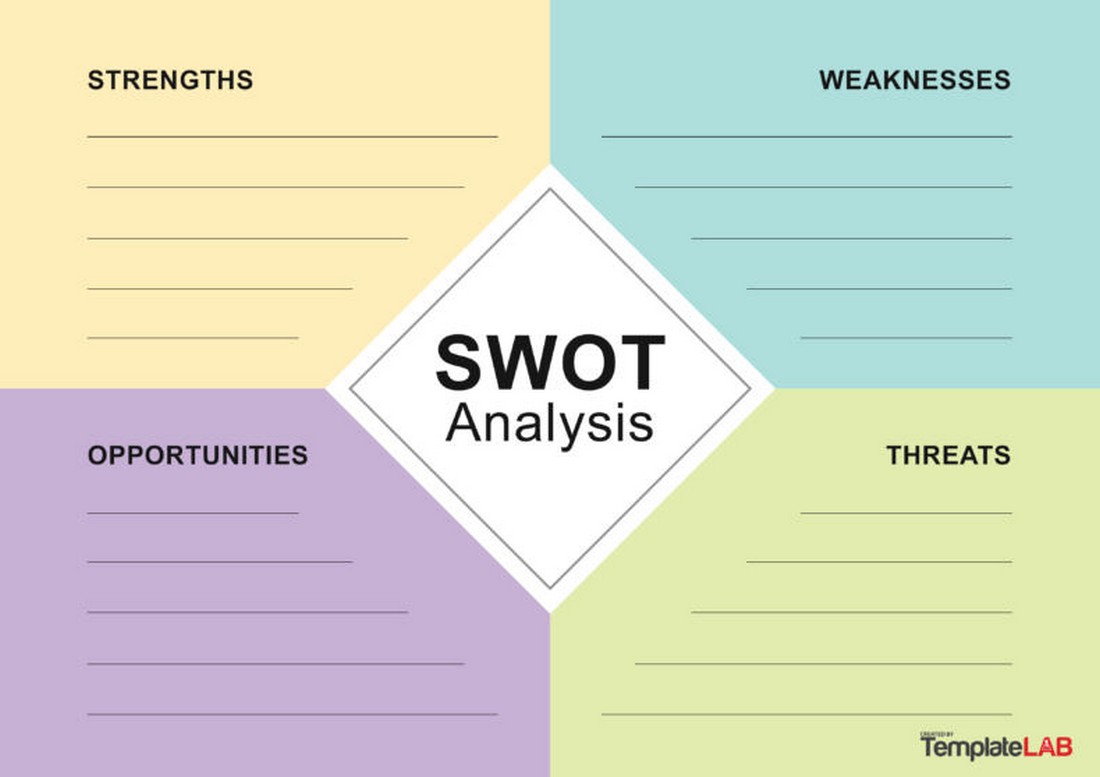 The SWOT analysis templates in this collection come in Word, PDF, and Photoshop file formats. They are easily customizable and completely free to download. You'll find more than 20 different SWOT templates in there as well.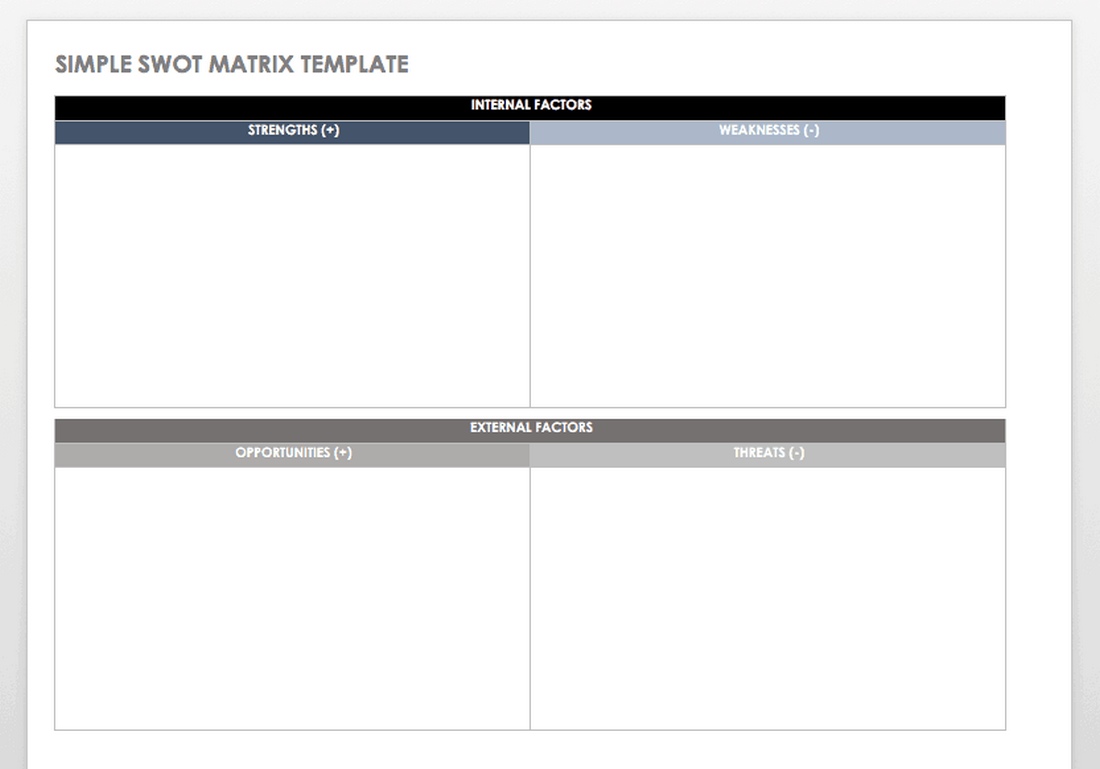 If you need blank and simple SWOT analysis Word templates, you can look for one in this collection. There are 14 different Word, Excel, and PowerPoint templates with blank SWOT diagrams in this post.