20+ Best Certificate Templates for Microsoft Word 2022
Money isn't the only way to recognize your employees and celebrate their accomplishments. While non-monetary recognition has many forms, we'll focus on the most popular one: certificates.
Don't just rely on cash to recognize and reward your employees. Make it more memorable. Give them award certificates they can hang on their walls or frame and display on their desks. Or combine monetary reward and non-monetary recognition into one with gift certificates.
We have curated a list of the latest and most beautiful certificate templates for Word. Our list includes assorted professional certificate design templates, ensuring there's something for everyone.
Get everything you need to supercharge your Microsoft Word projects. From just $16, get unlimited access to thousands of Word templates and for stationery, reports, invoices, magazines, and so much more.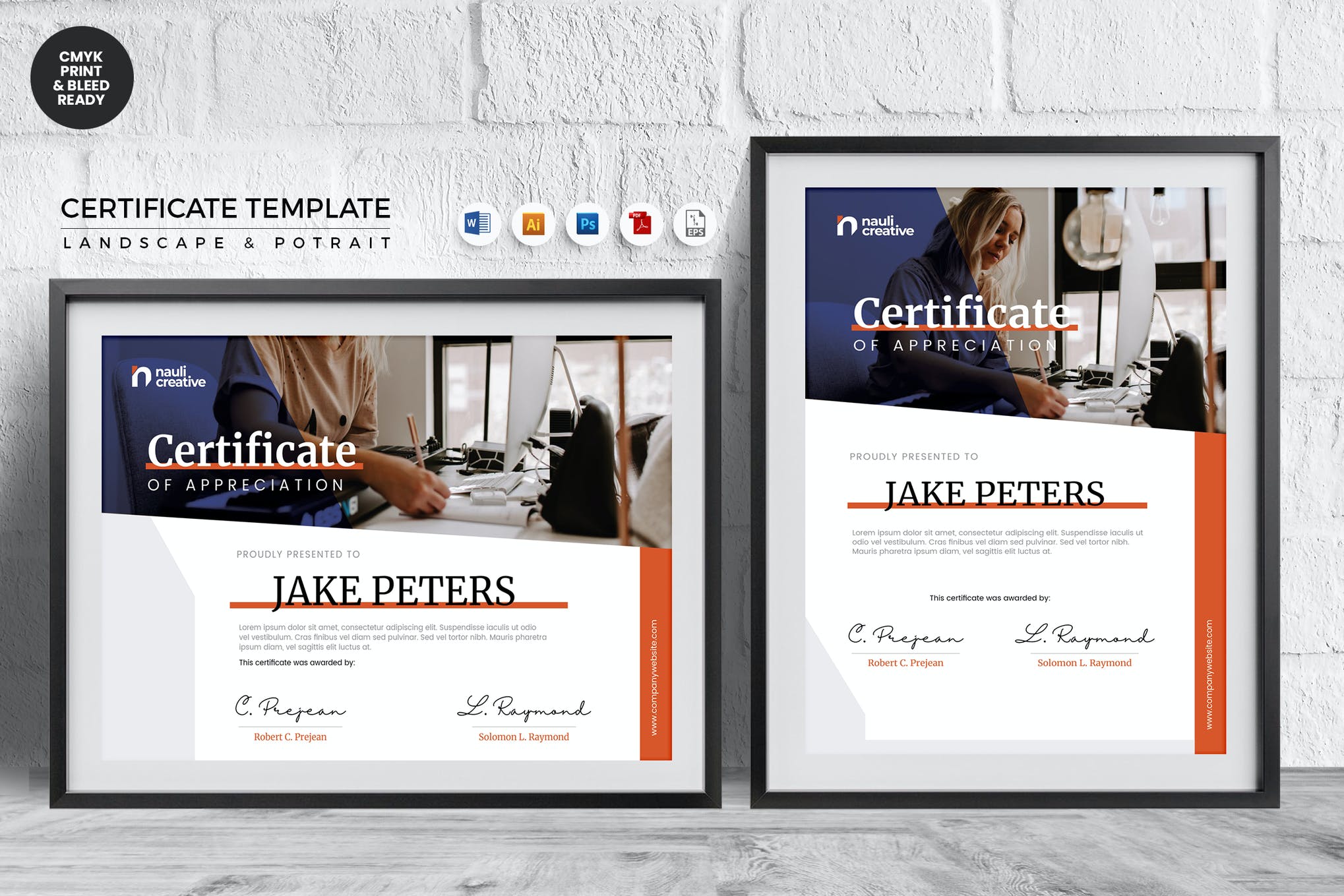 Use this editable template to create your certificate of appreciation with a modern aesthetic. Use its flexible design for your employee recognition, corporate events, and a lot more. It's fully editable in Photoshop, AI, and Word with 0.25 bleed, 300 dpi. It's also available in portrait and landscape layout.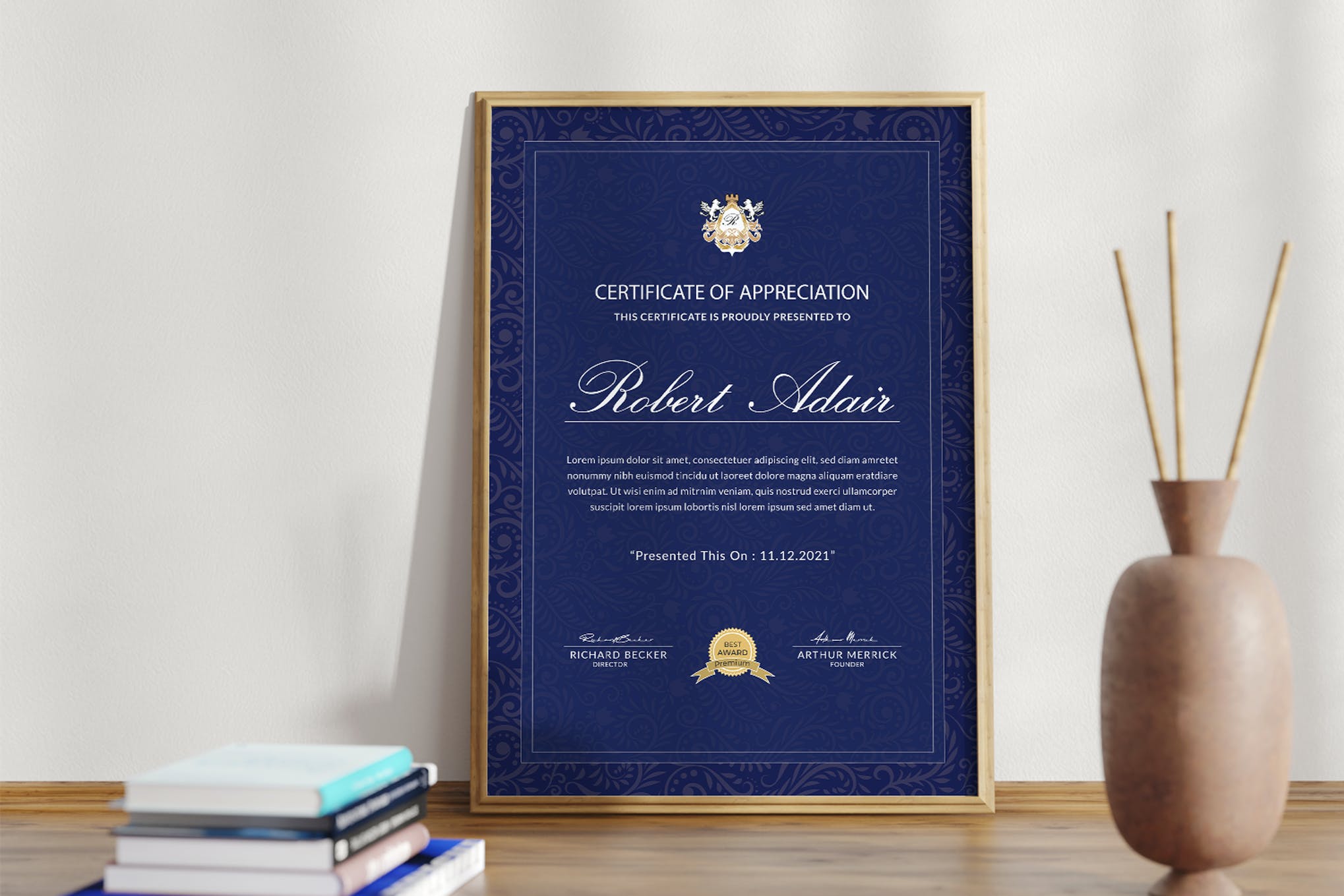 Use this certificate template in your business, company or institution on completion of any course, training, degree or job. Also you can use this multipurpose template as award giving certificate, certificate of excellence, certificate of appreciation, certificate of achievement, certificate of recognition or related purpose.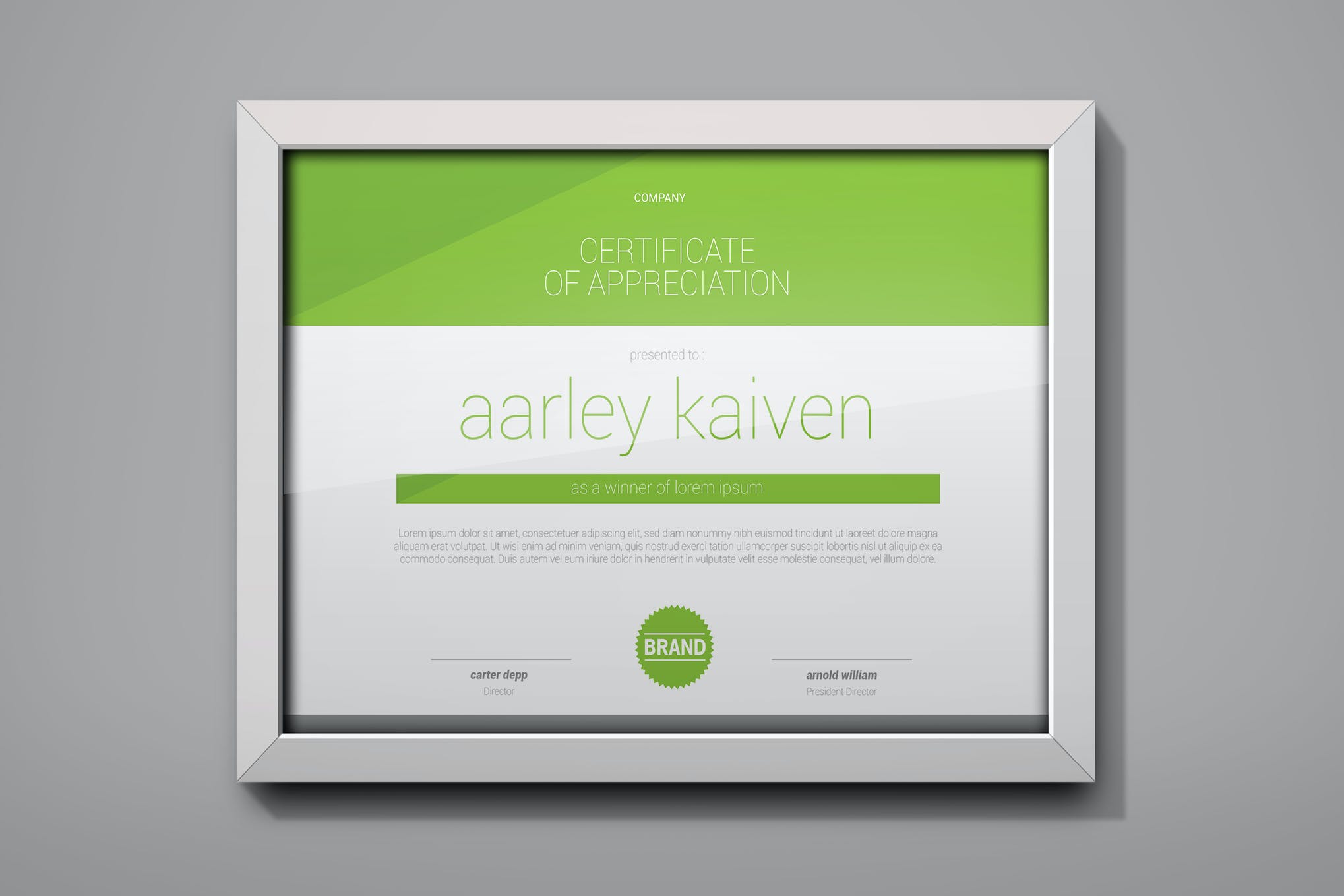 Quickly create professional-looking certificates, from certificates of achievement to award certificates, with this multipurpose certificate design template. It's got a straightforward design, highlighting a ribbon and trophy icon.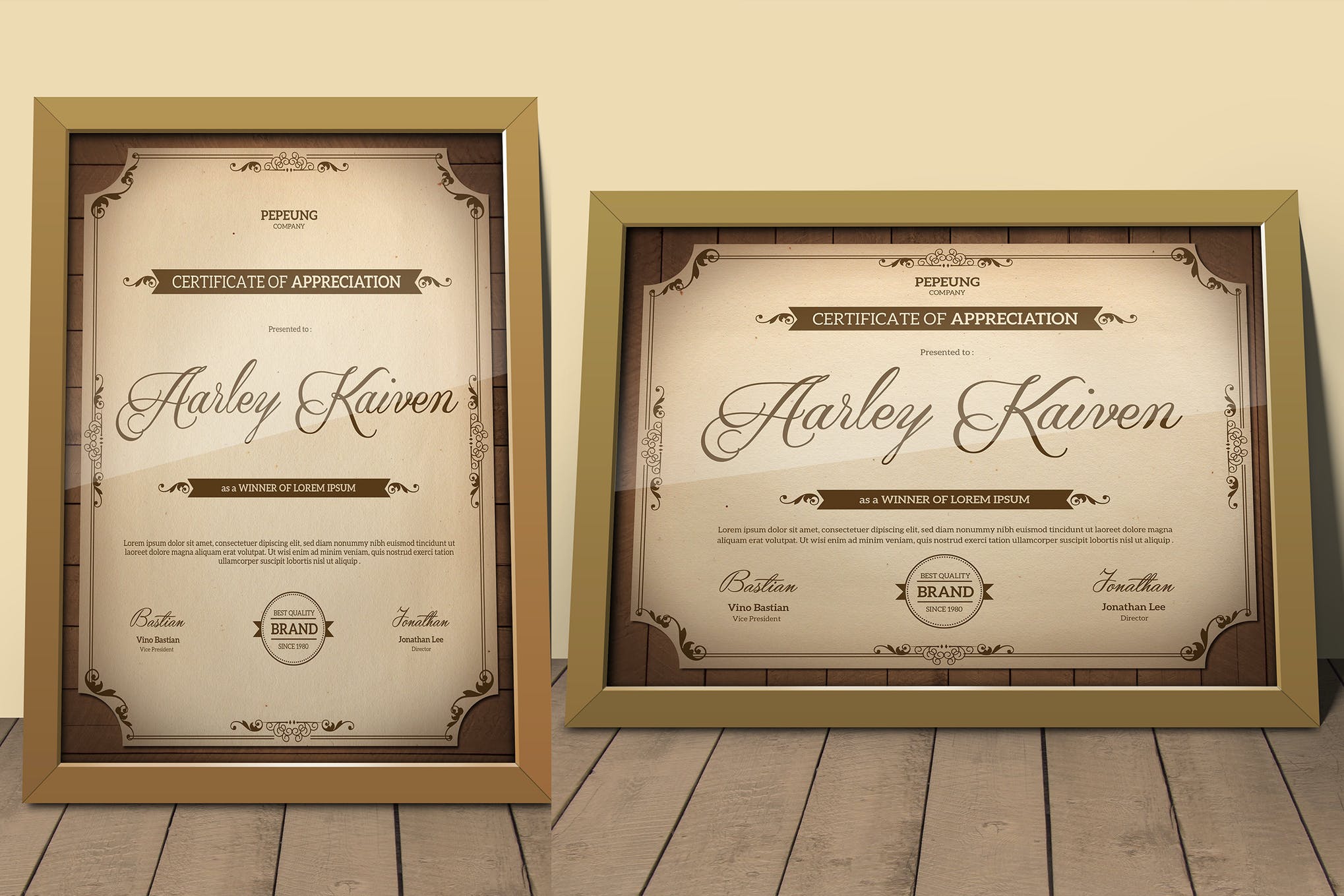 This is a modern take on the diploma or certificate. It still carries the usual traditional style. But it's been amped up with modern design elements like swirls and curves. With well-organized layers, you can easily tweak this according to your preferences.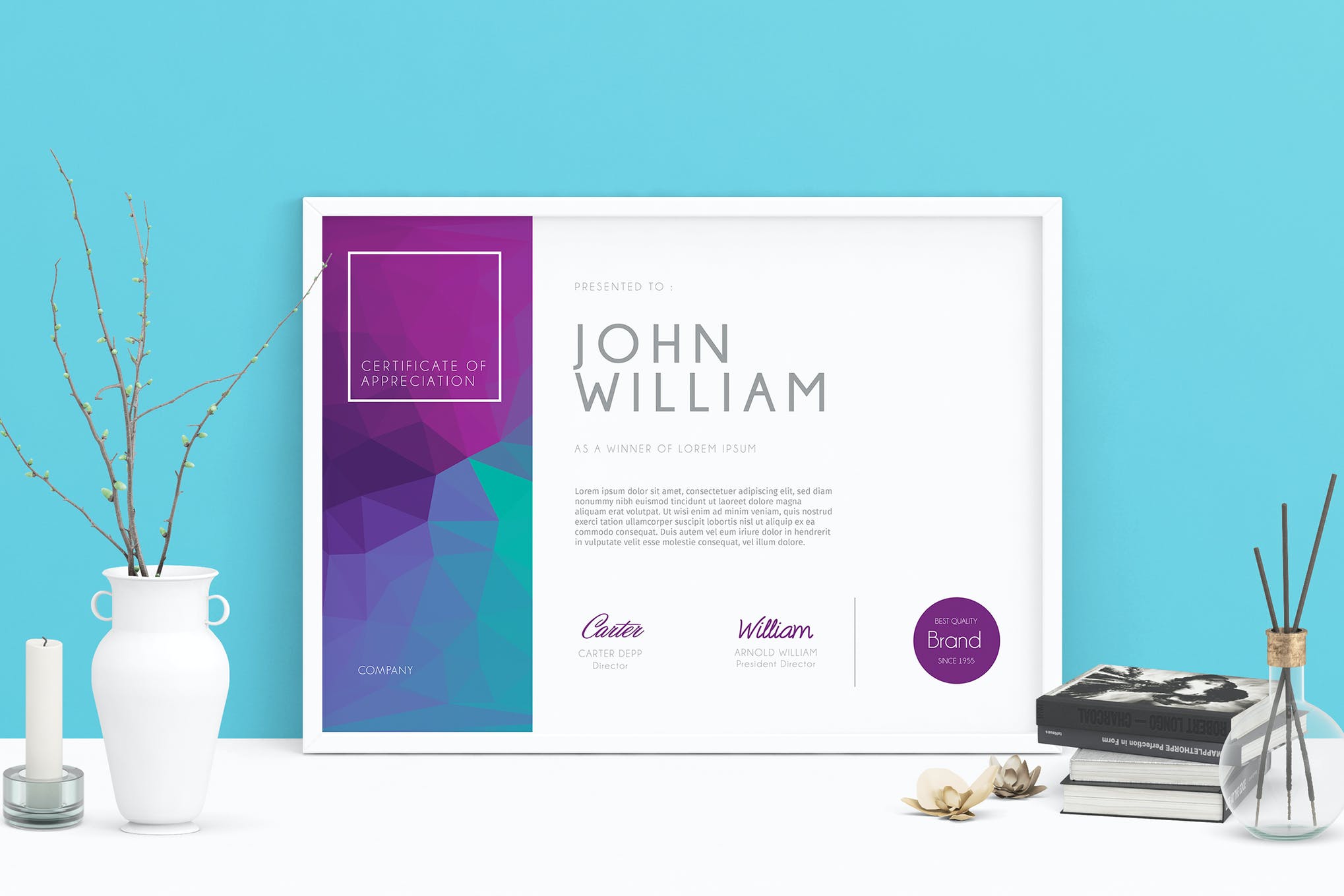 Modern certificate designs offer exciting elements to add to your certificate of achievement or certificate of completion. This editable template with abstract elements will make your certificate stand out. With clean, structured files and editable text, personalize this printable certificate template in an instant.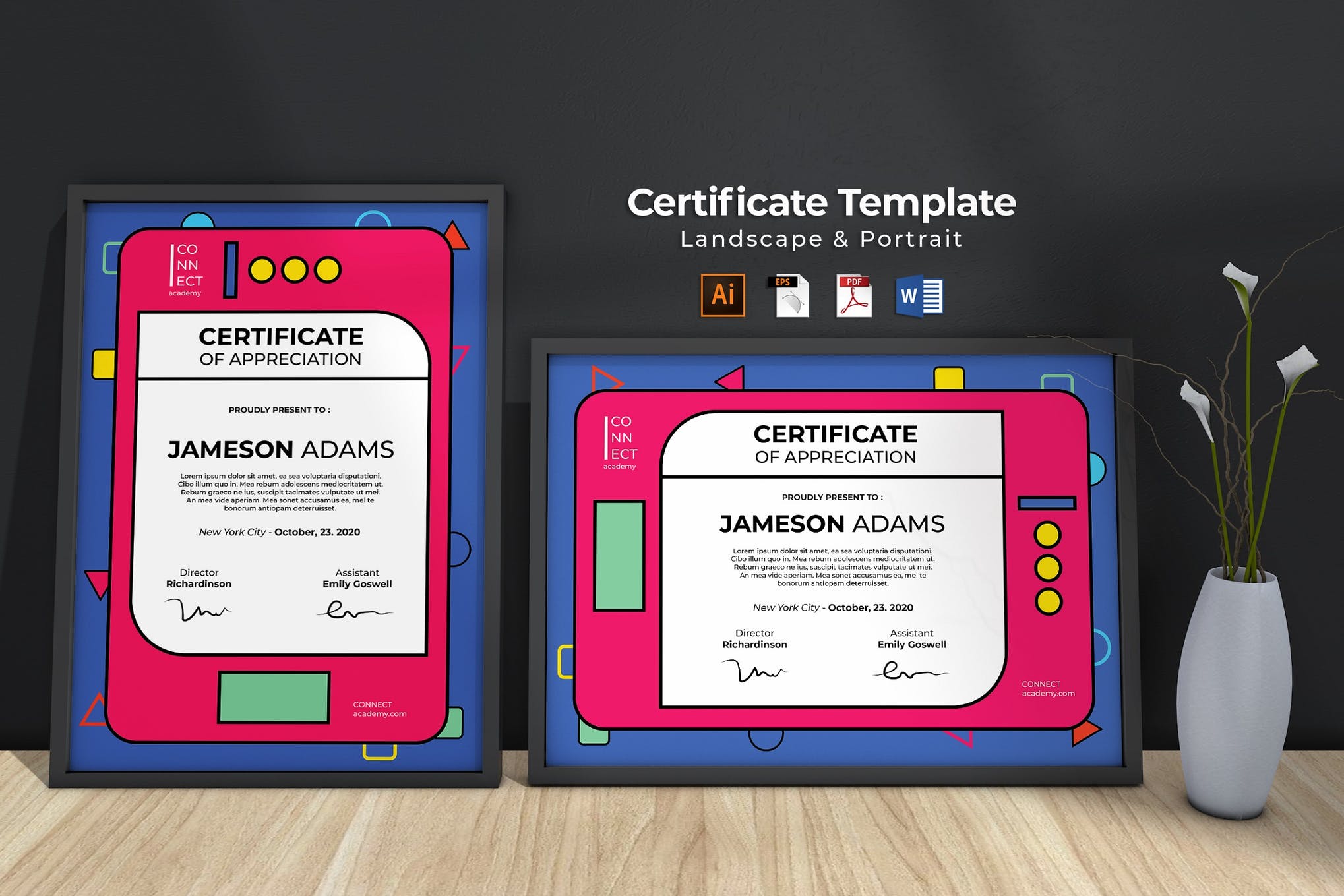 This template comes in A4 paper size. So, if you need to mail the certificate award, you can easily do so. This certificate uses four free fonts. Customize the template to suit your needs. This template is perfect for anyone looking for a traditional award certificate design.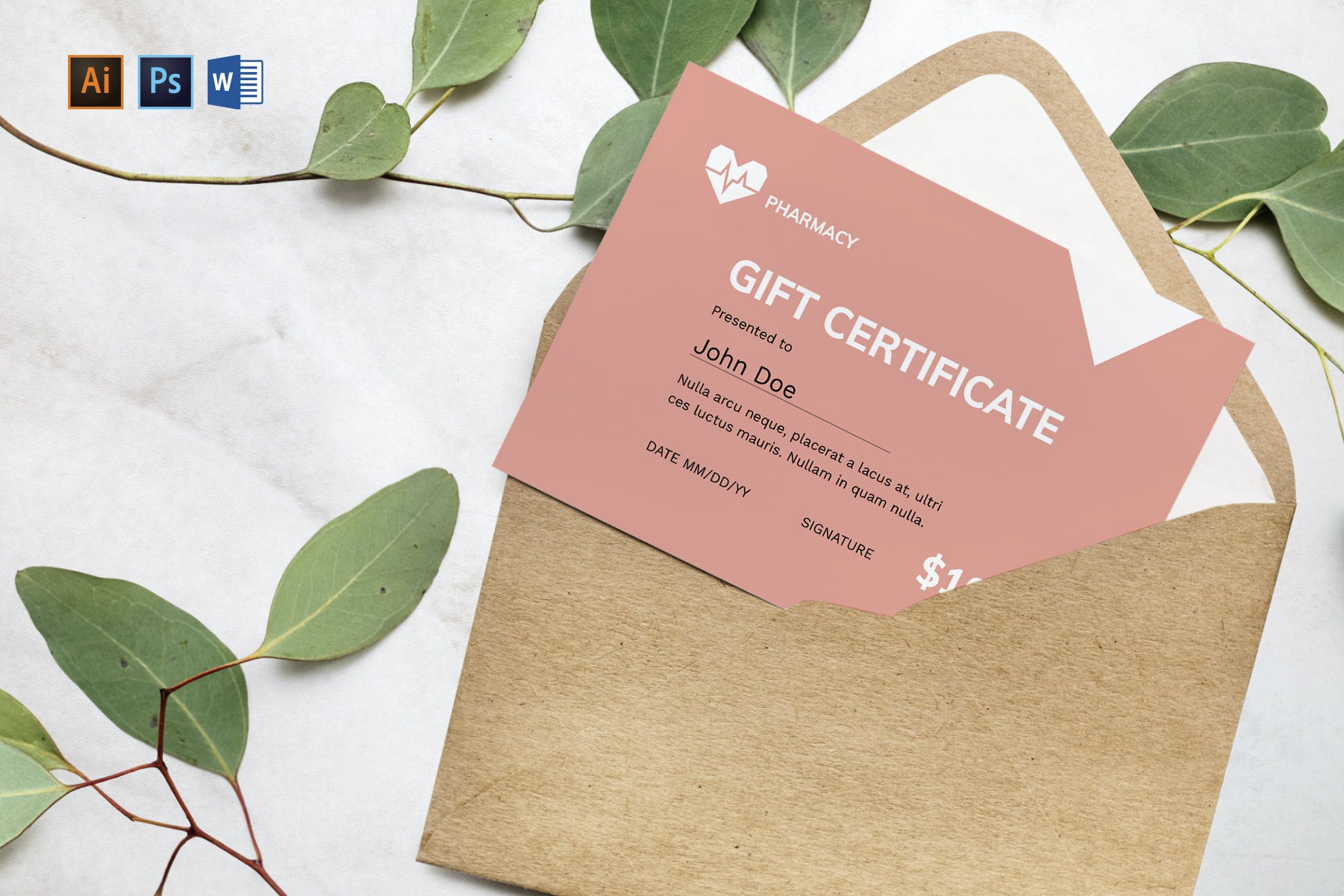 If you don't know how to choose the present or what are your mate's preferences, use a gift certificate template for it. You'll need to customize it with your text and in some cases colors and photos. Finally, you'll print it off and hand it over. If it's a special occasion, consider slipping it into a ​printable greeting card.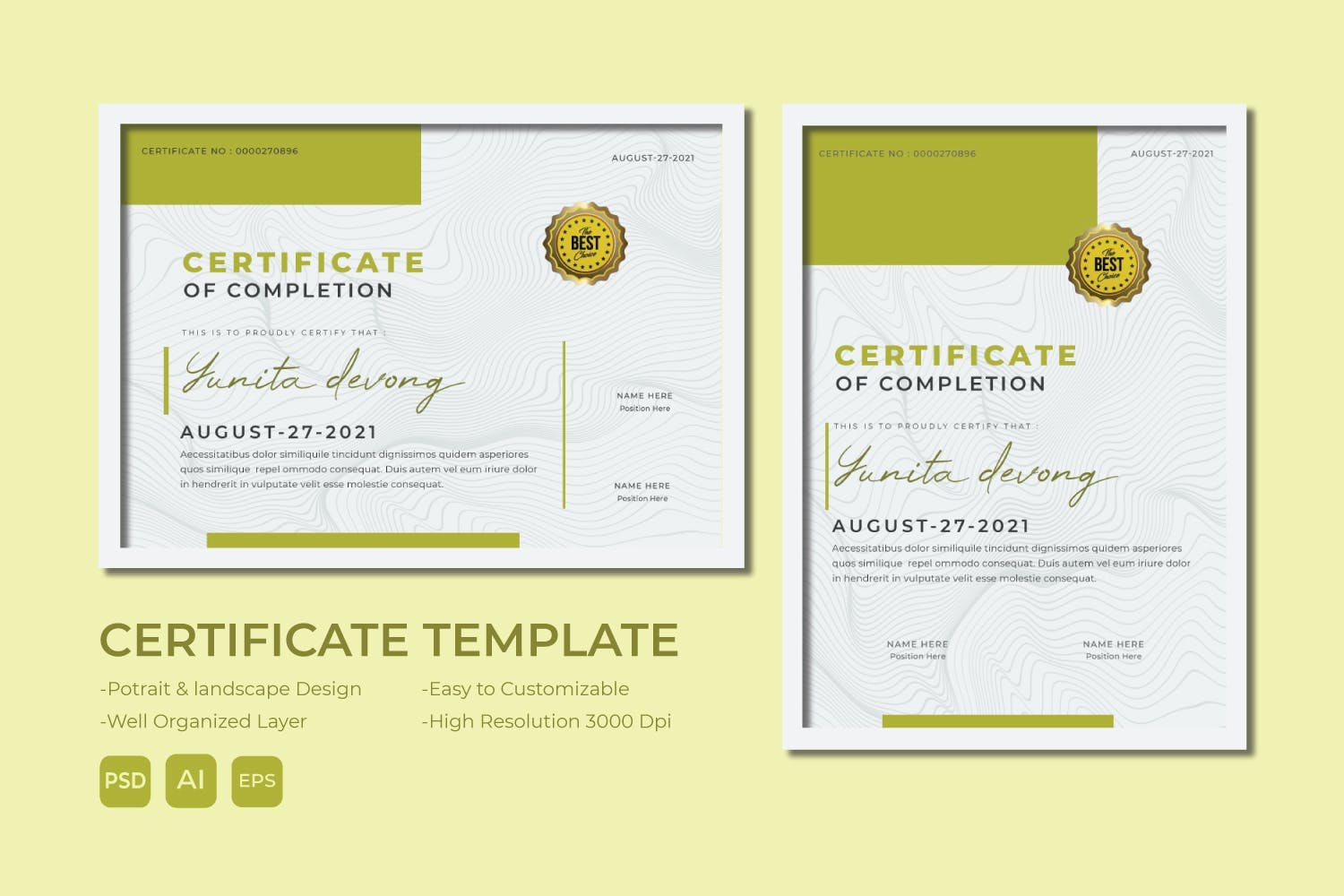 Yunita is a quality certificate template that you can download for any project purpose. You can customize it according to your various wants and needs with ease.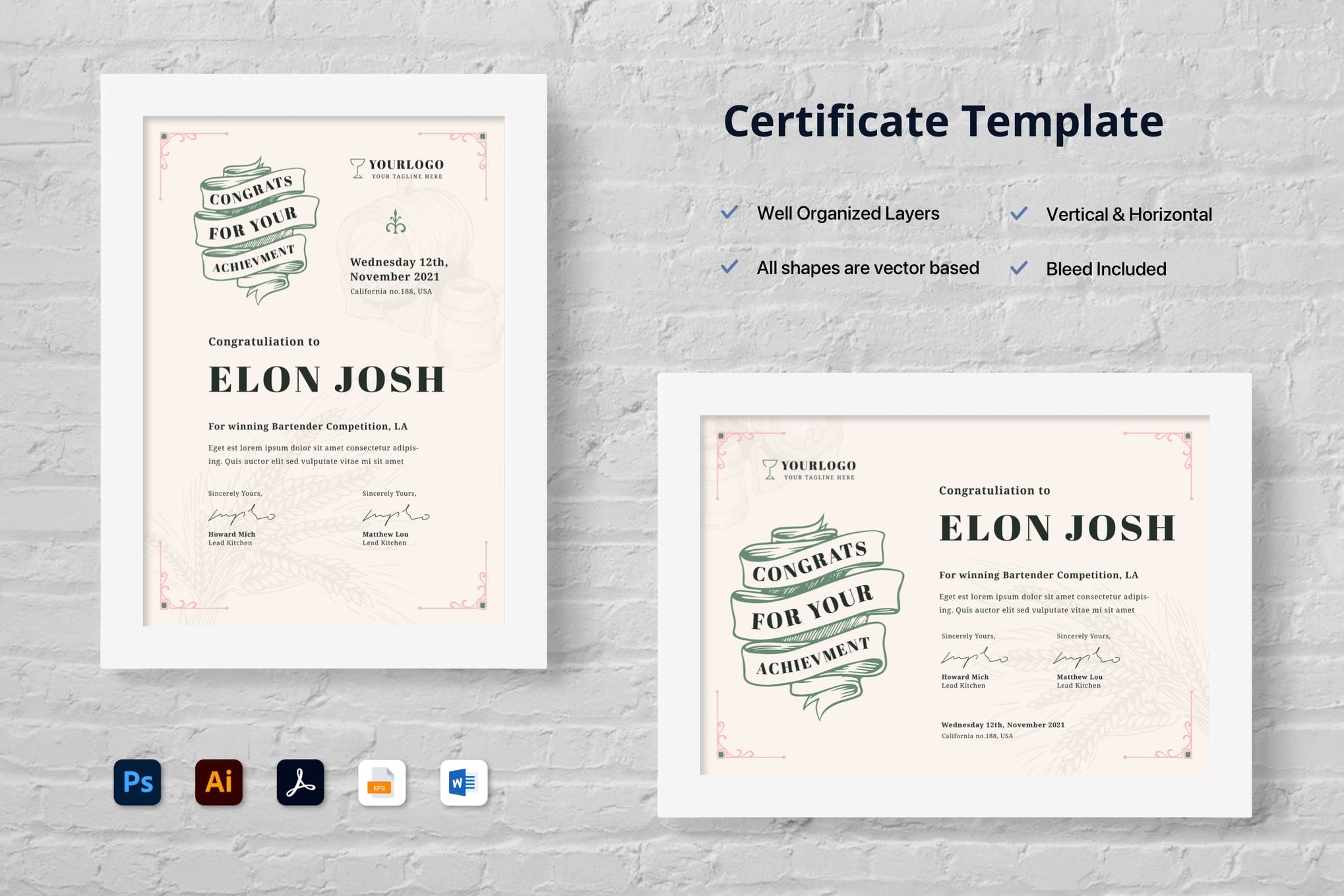 This template comes in landscape and portrait. So, you decide how you want the certificate to look. Edit this modern certificate template with Microsoft Word, Adobe Photoshop, and Adobe Illustrator.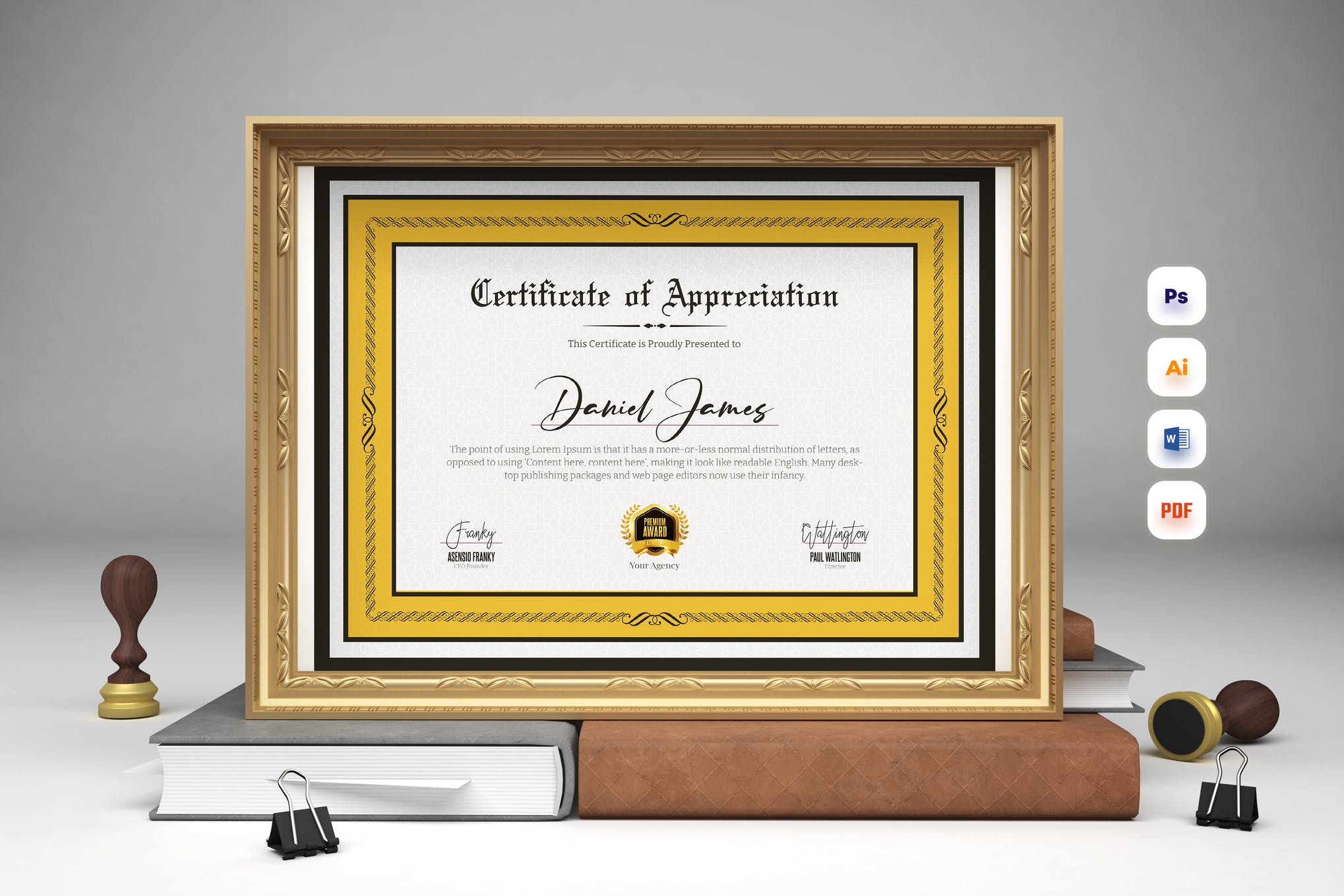 The modern certificate has a professional design. On the certificate there's a place to add your logo. Add any image you need to by dragging and dropping the image into the image placeholder.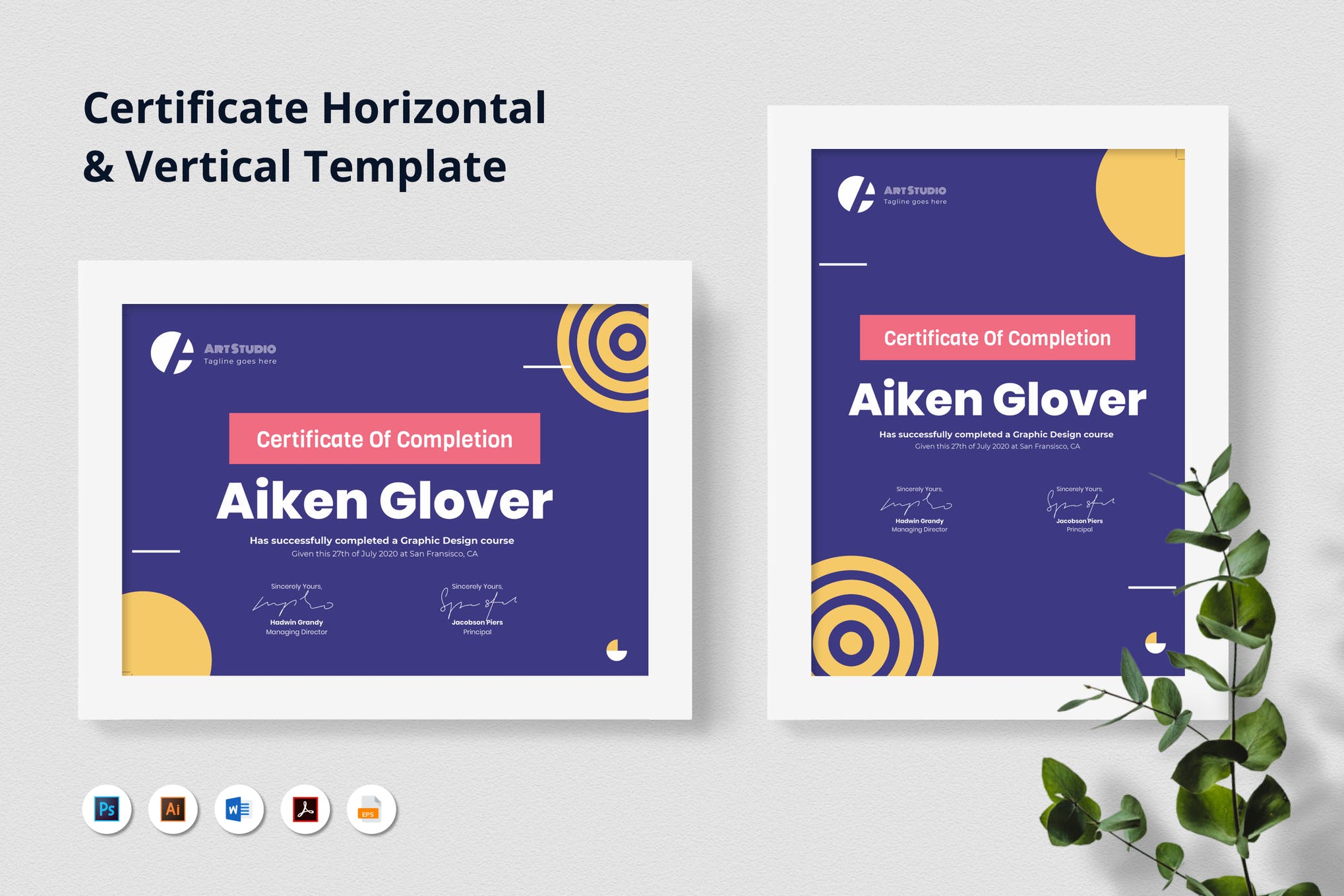 This template has a modern award certificate design and is easily customizable. Add any image you want to the certificate by dragging and dropping the image into the placeholder. Use this A4 template in Microsoft Word, Adobe Photoshop, and Adobe Illustrator. Choose from portrait or landscape orientation. So, select an orientation that fits what you need.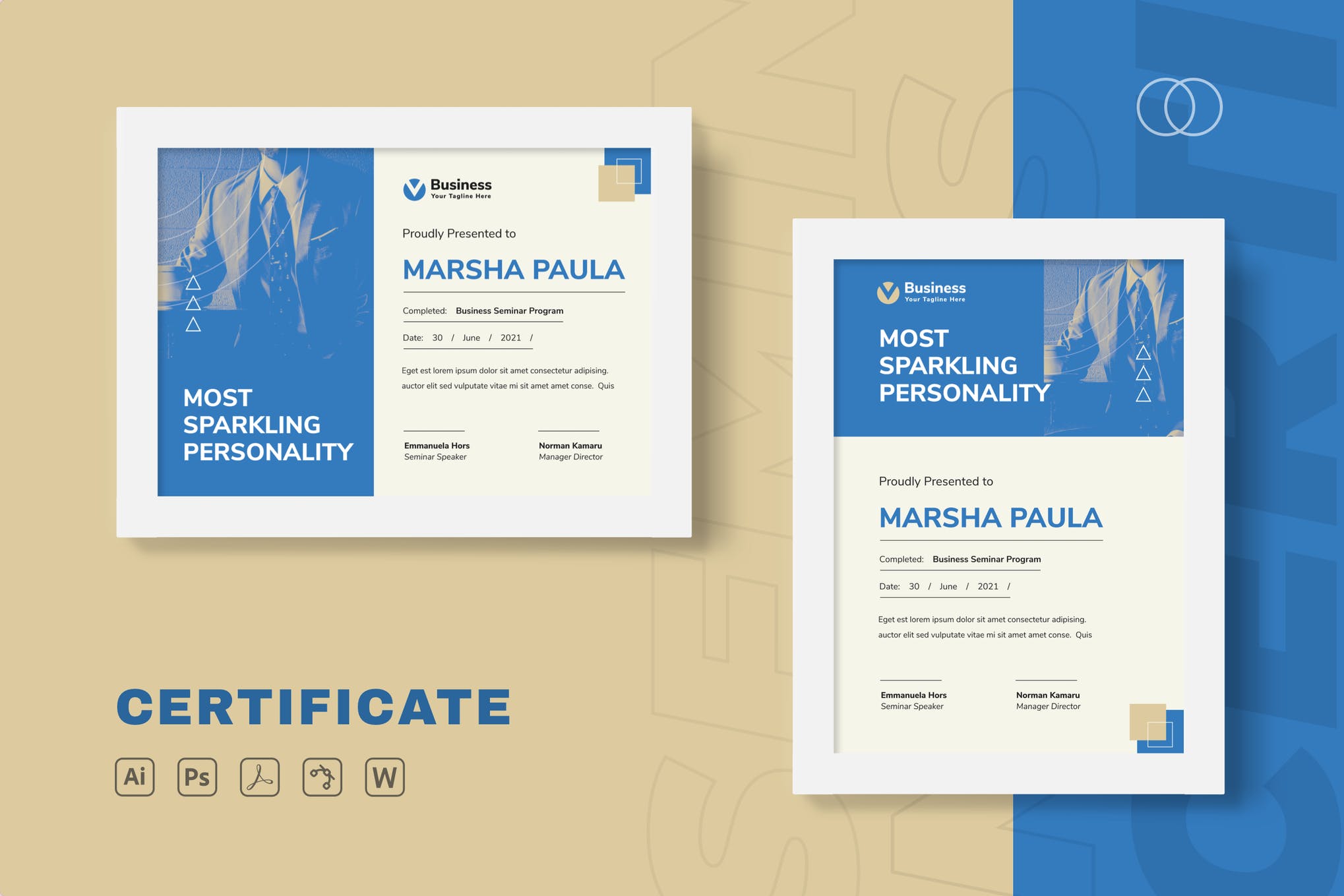 Here's a professional certificate template made in Photoshop. Award anyone for completing any course, training, degree, or job. It's got two color variations with customizable image and text.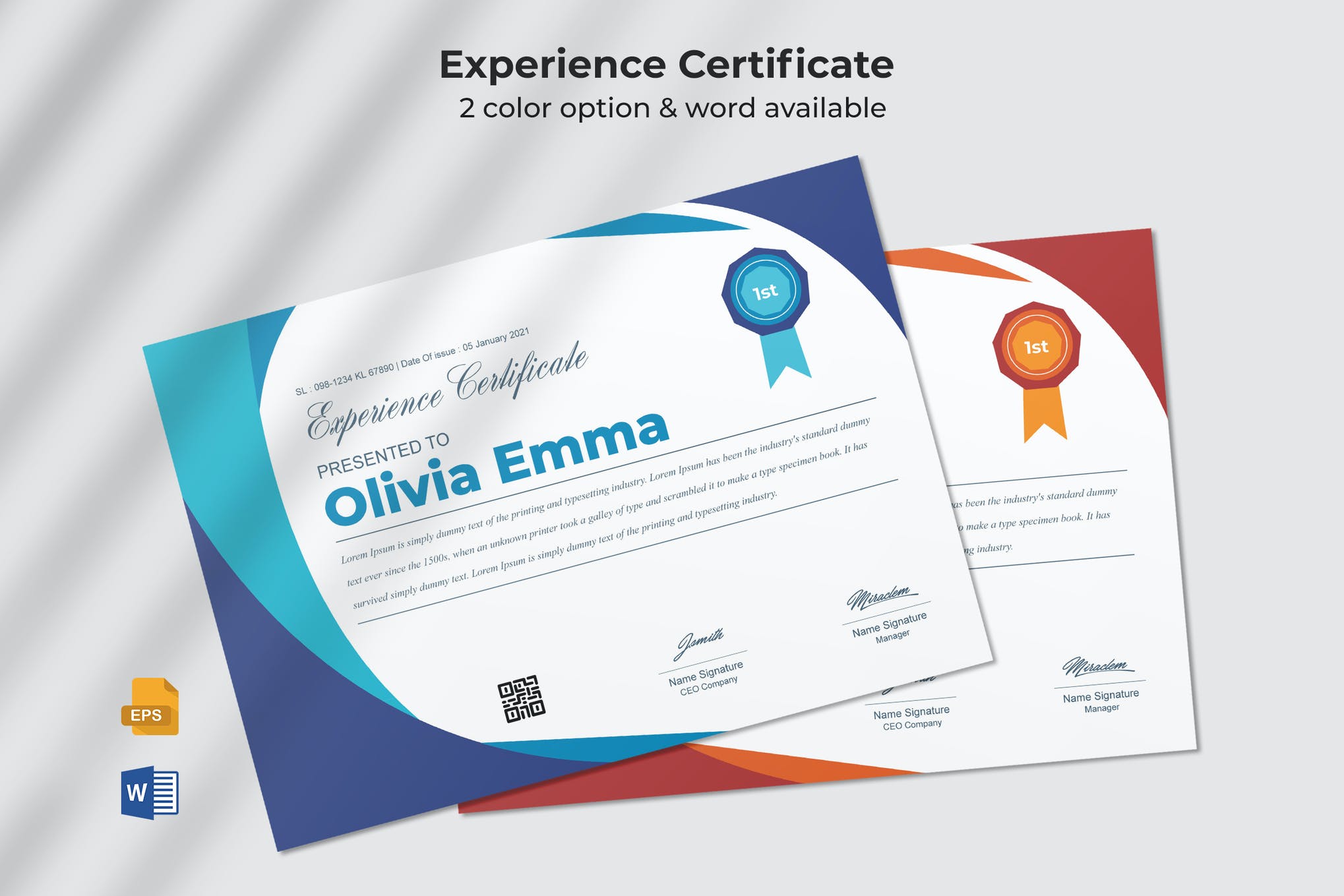 This quick and easy-to-customize template only has dotted line vectors as its design elements. It's clean look with a modern touch. Download it right away, or add it to your shortlist at the very least.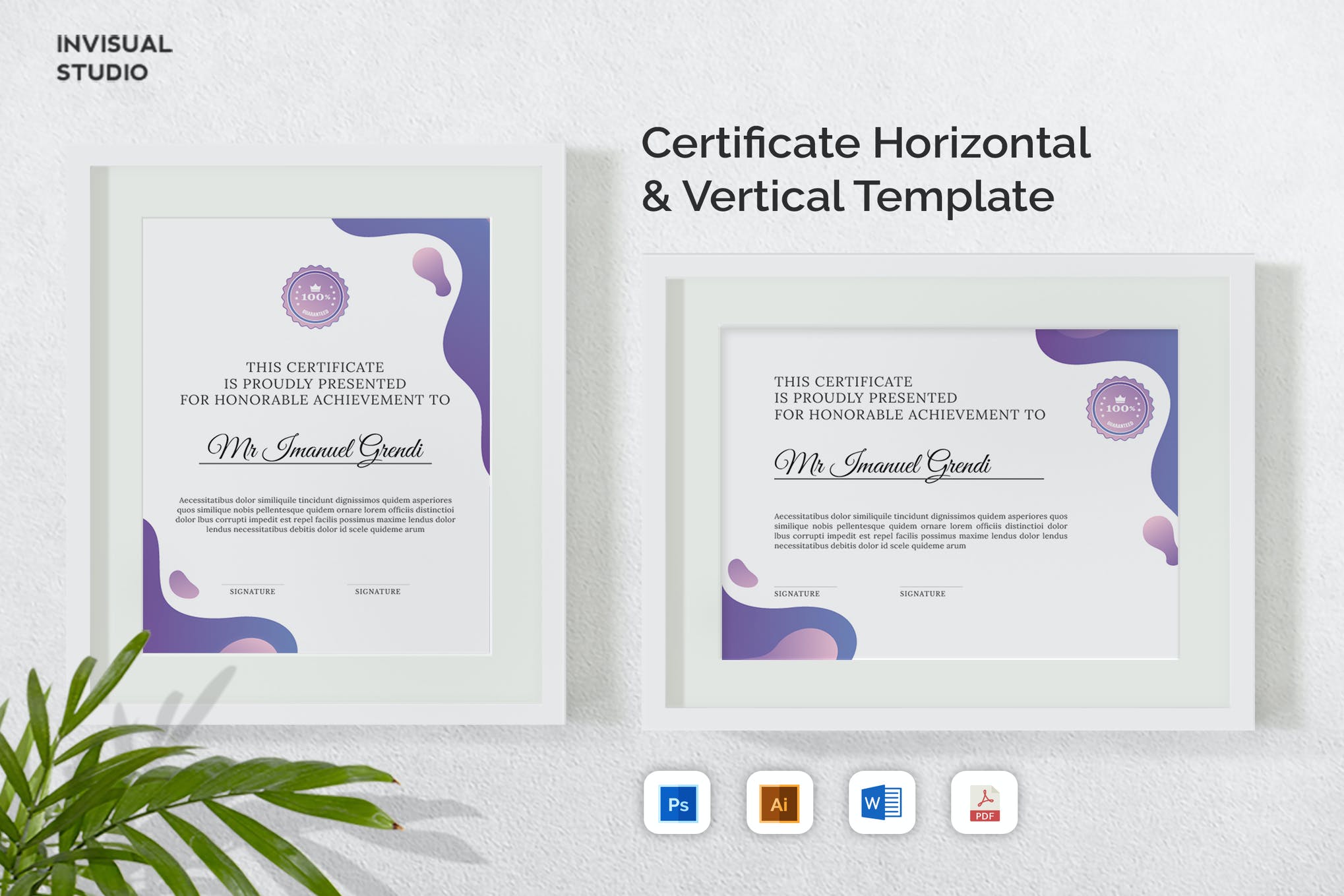 If you're going for a sleek aesthetic, use this corporate-looking printable certificate template. Choose from four different colors with a single click, to suit your visual branding.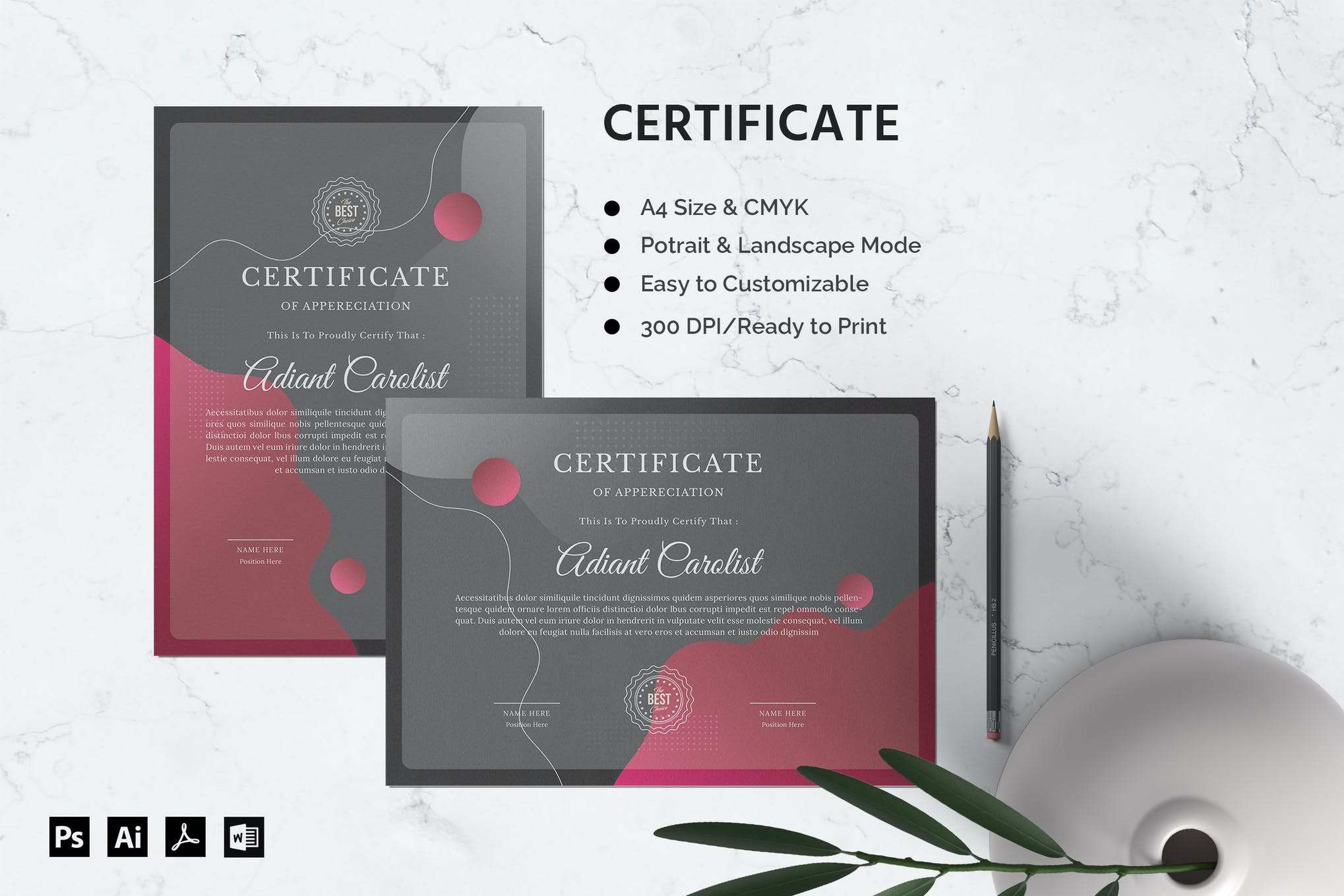 Stick to a traditional look with a modern finish for your diplomas and award certificates. This editable certificate template will make you stand out. Select from nine different styles, and you're ready to print!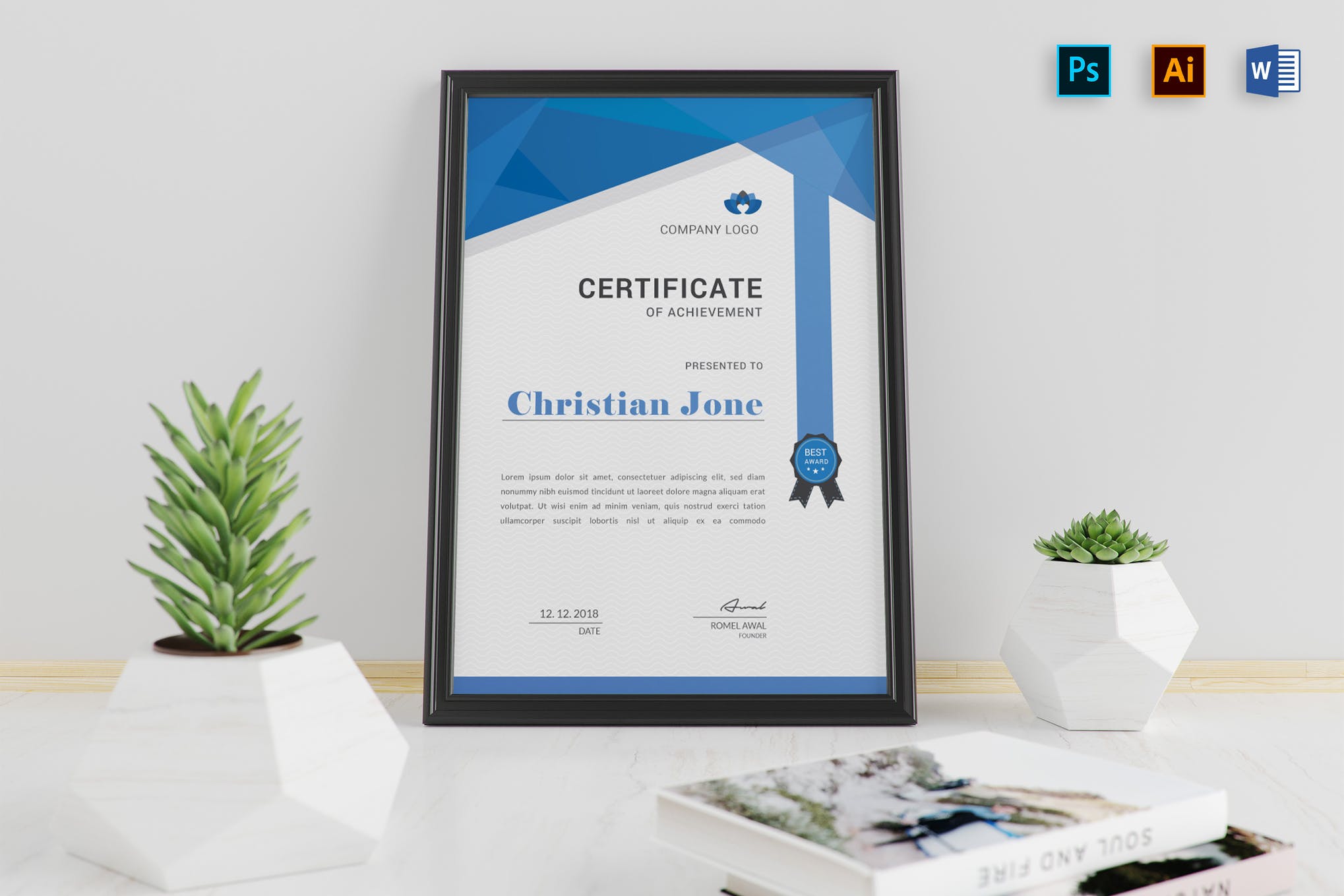 A MS Word document, and PSD file are included in this template. Create your unique and creative certificates at your most convenient time. It's got a flexible design so you can use it for any type of certificate awards, recognitions, and more.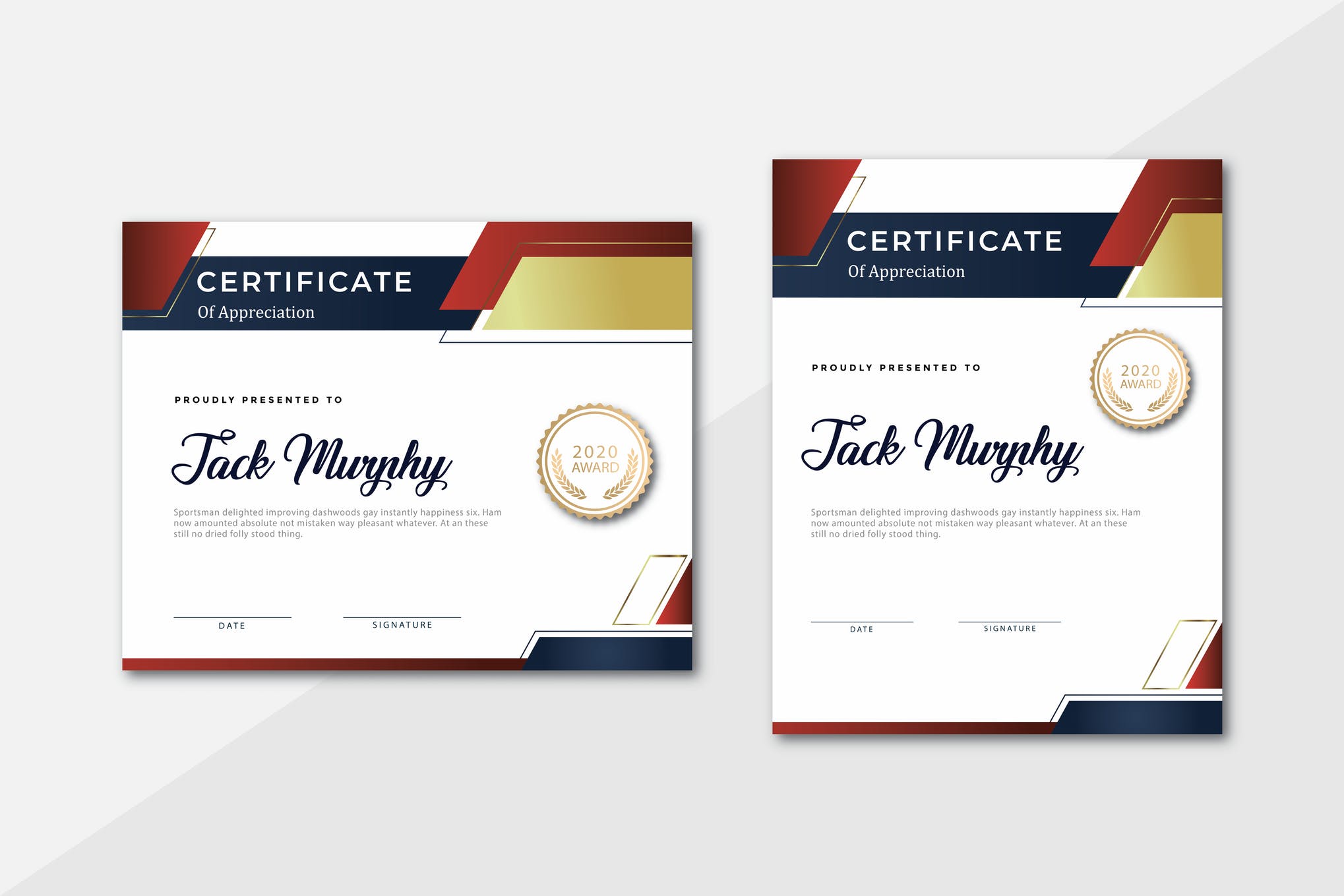 Is your educational institution looking to celebrate the graduation or commencement exercises of your students? Technical Diploma is a perfect diploma design template for this. It's Word DOC ready for printing in five different colors.
Free Microsoft Word Certificate Templates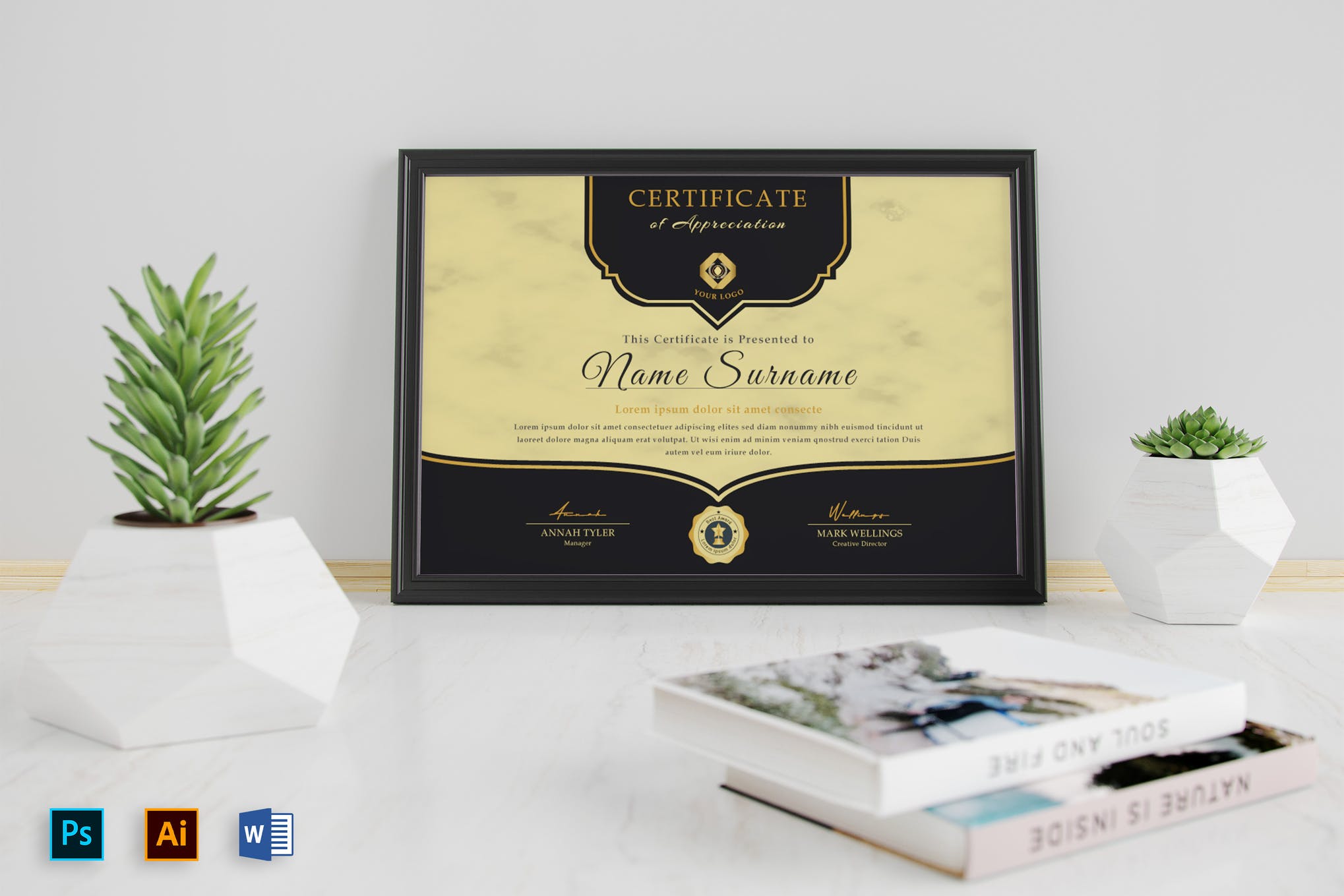 May it be landscape or portrait format, this beautifully designed template is fully editable in Microsoft Word and Adobe Illustrator. With three different colors, you can conveniently set up a branded certificate.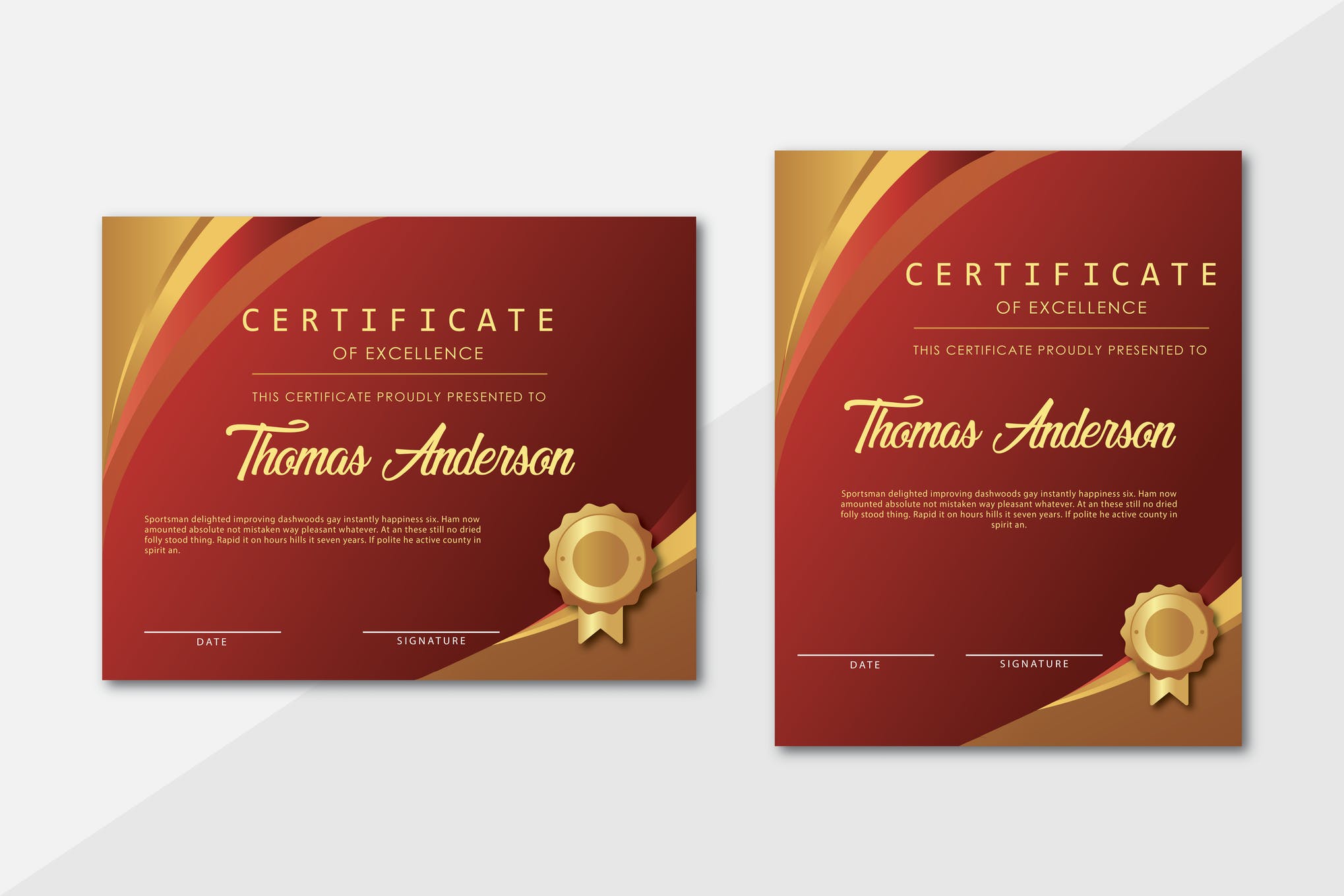 Do you want to print a corporate certificate or a diploma? This highly editable Microsoft Word certificate design template is for you. It includes four border and background styles to choose from. So, design your diploma or certificate to your preference.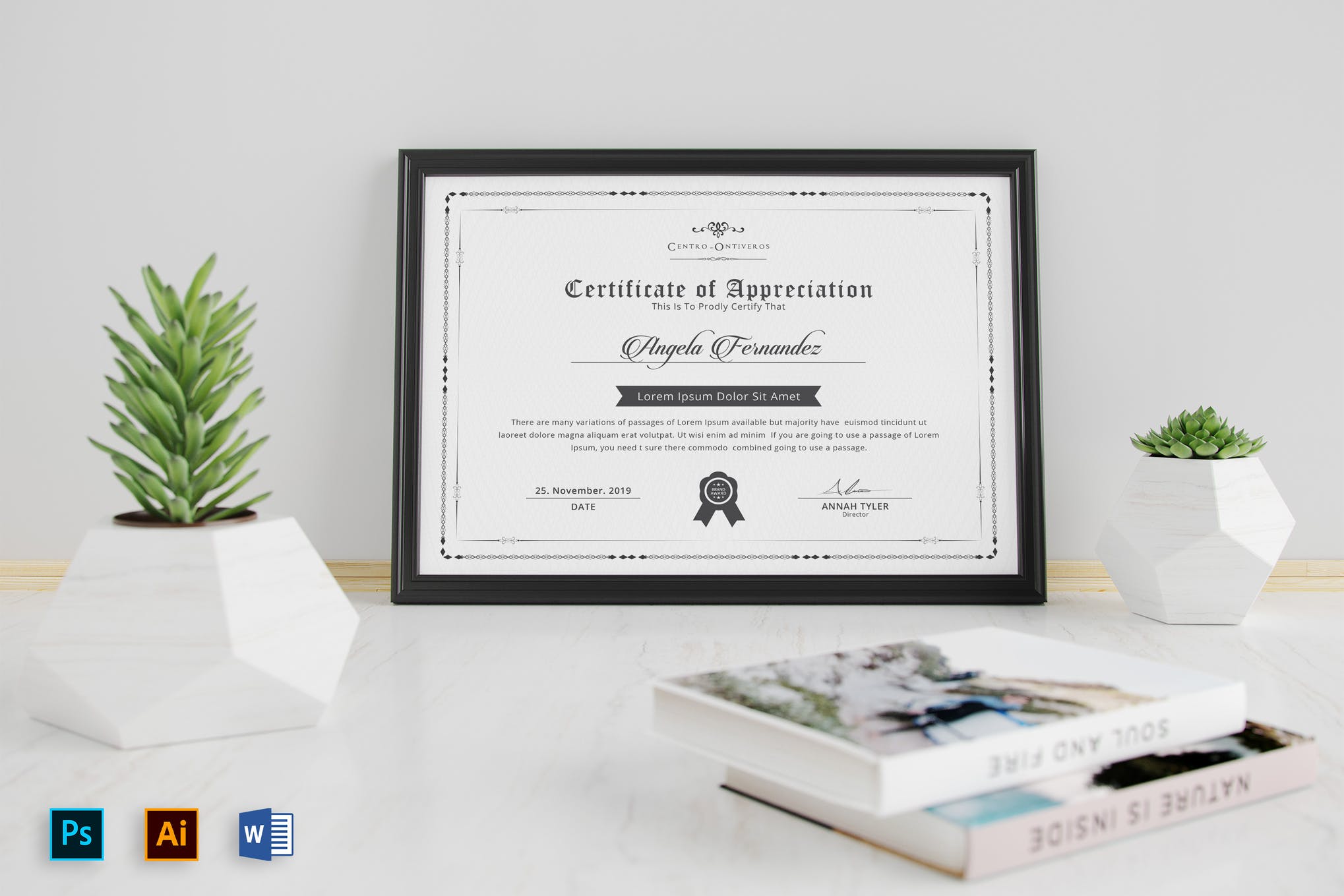 Specially made for educational institutions, this is a smart, clear, and clean looking certificate template. It's print ready with editable text layers and color shape layers.
Non-monetary recognition like award certificates give the recipient feelings of achievement and recognition. Use the best certificate designs to leave a lasting impression.