25+ Best Stencil Fonts (Free, Popular Stencil Letter Fonts)
When it comes to bringing a defined feel to our creative work, whether that be with poster designs, t-shirts, logos, web design, advertising campaigns, or branding tasks, we often lack a defining aesthetic that ties it all together. Something that brings that clean and crisp feel to our work.
One of the quickest ways to bridge this gap is through the use of an expertly crafted stencil font. There is a level of sophistication the stencil design brings that can't be found anywhere else. That is why we have collected a few of the most visually pleasing popular stencil fonts together.
From military stencil fonts, cursive stencil fonts, distressed stencil fonts, and grunge stencil fonts, we have something for every creative endeavor.
Read on to see our list of premium and free cool stencil fonts that you can get your hands on right now!
Get every varied font and typeface you could ever need with one simple subscription. From just $16, get unlimited access to thousands of fonts, typefaces, graphics, templates, photos and illustrations.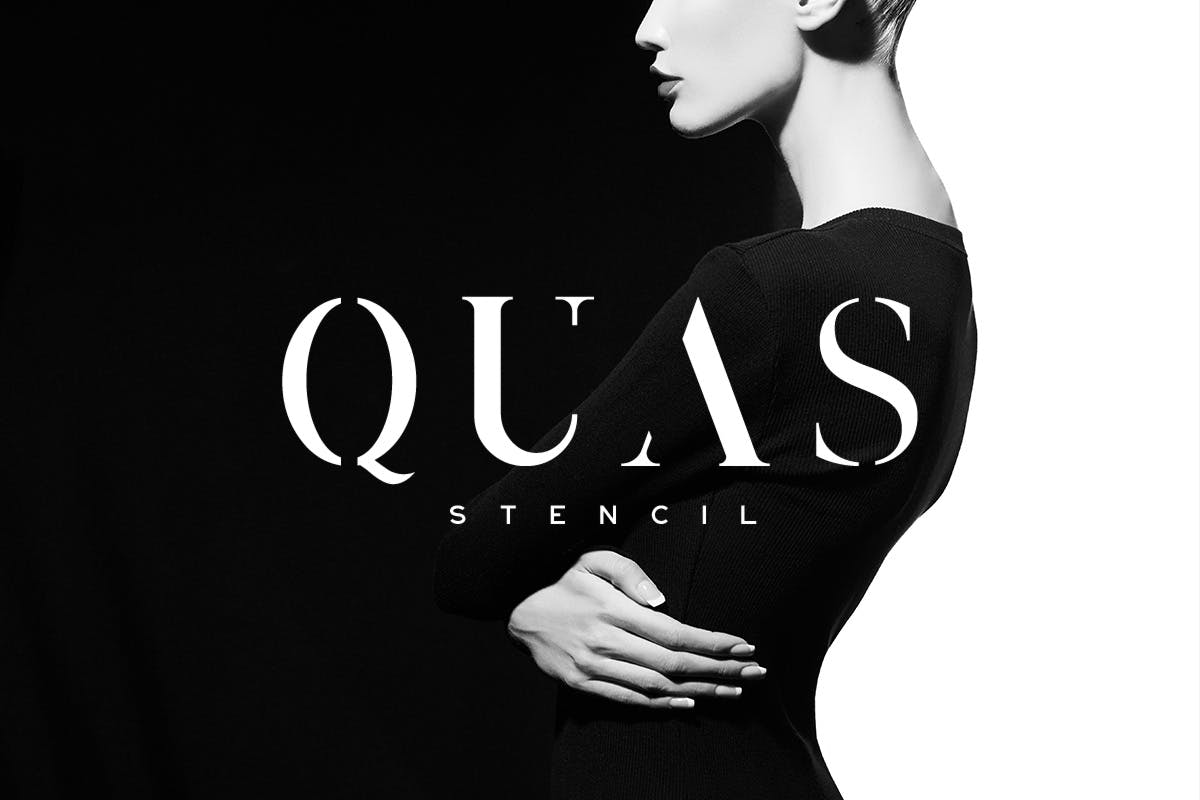 Quas is a sleek and elegant stencil typeface, fashioning itself as a serif inspired design, but also employing the thick linework of a slab font. Quas is a strong display font, able to command a page and bring some style in the process.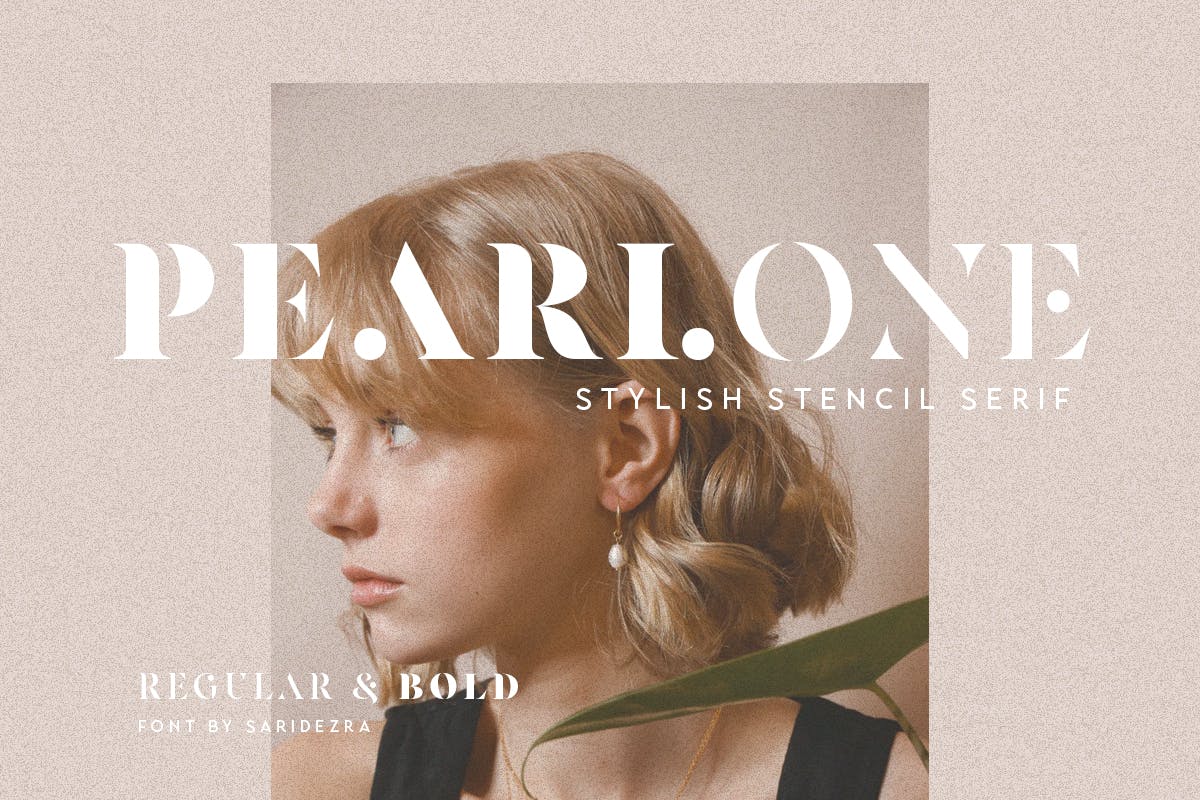 Pearlone is a stylish and elegant serif stencil font that has a subtle charm to it. With its bold line work design, complemented by hand-crafted characters, the font manages to bring some real personality to the table whilst need maintaining a minimalist profile. Truly, one of the best stencil fonts on the market today.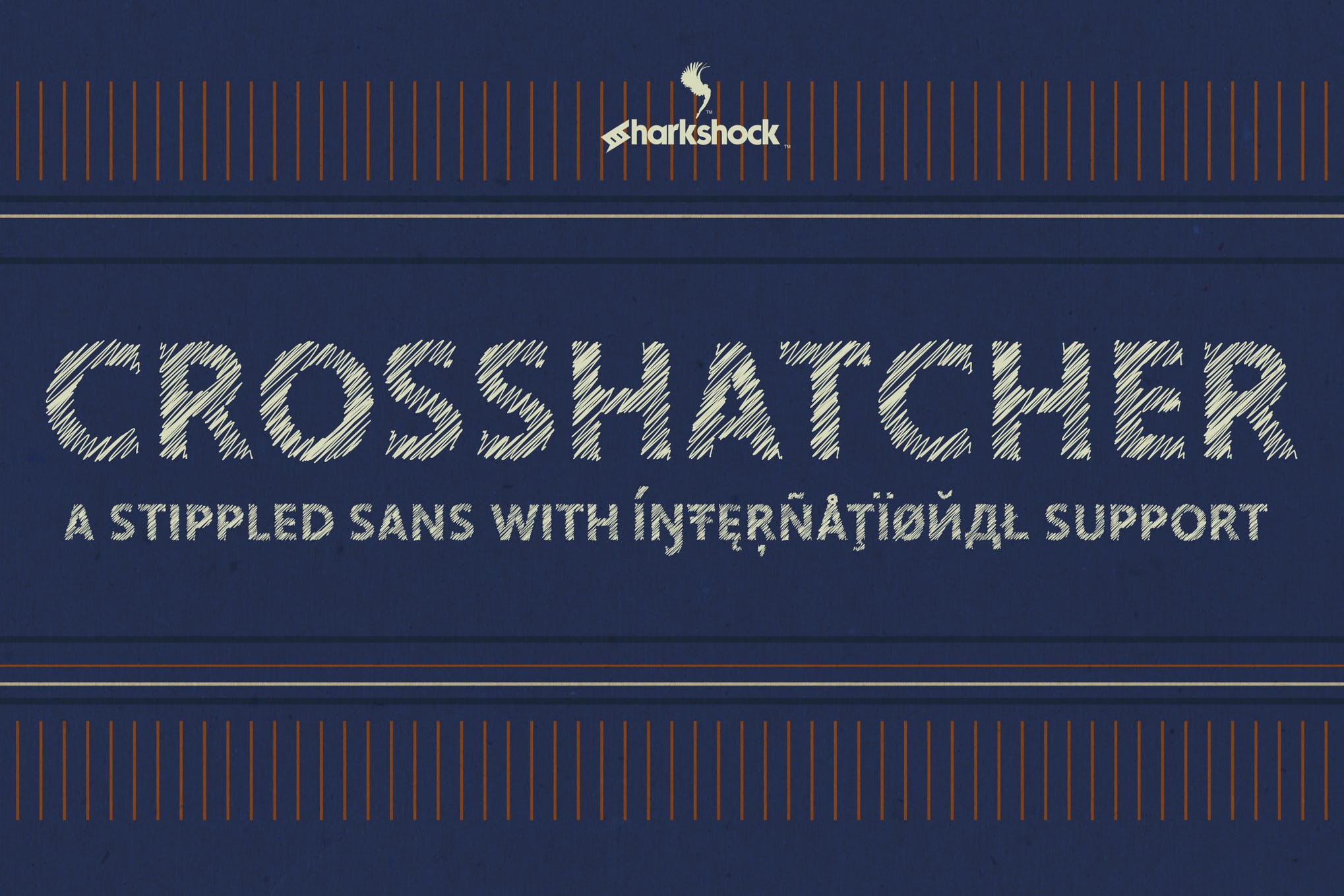 Crosshatcher is one of the finest grunge stencil fonts that look like a scribble. An all caps display font, Crosshatcher comes bundled with punctuation, basic & extended Latin, and diacritics, and is well-suited for advertisement, clothing, publishing, and many more projects. A gold standard in the stencil letter fonts.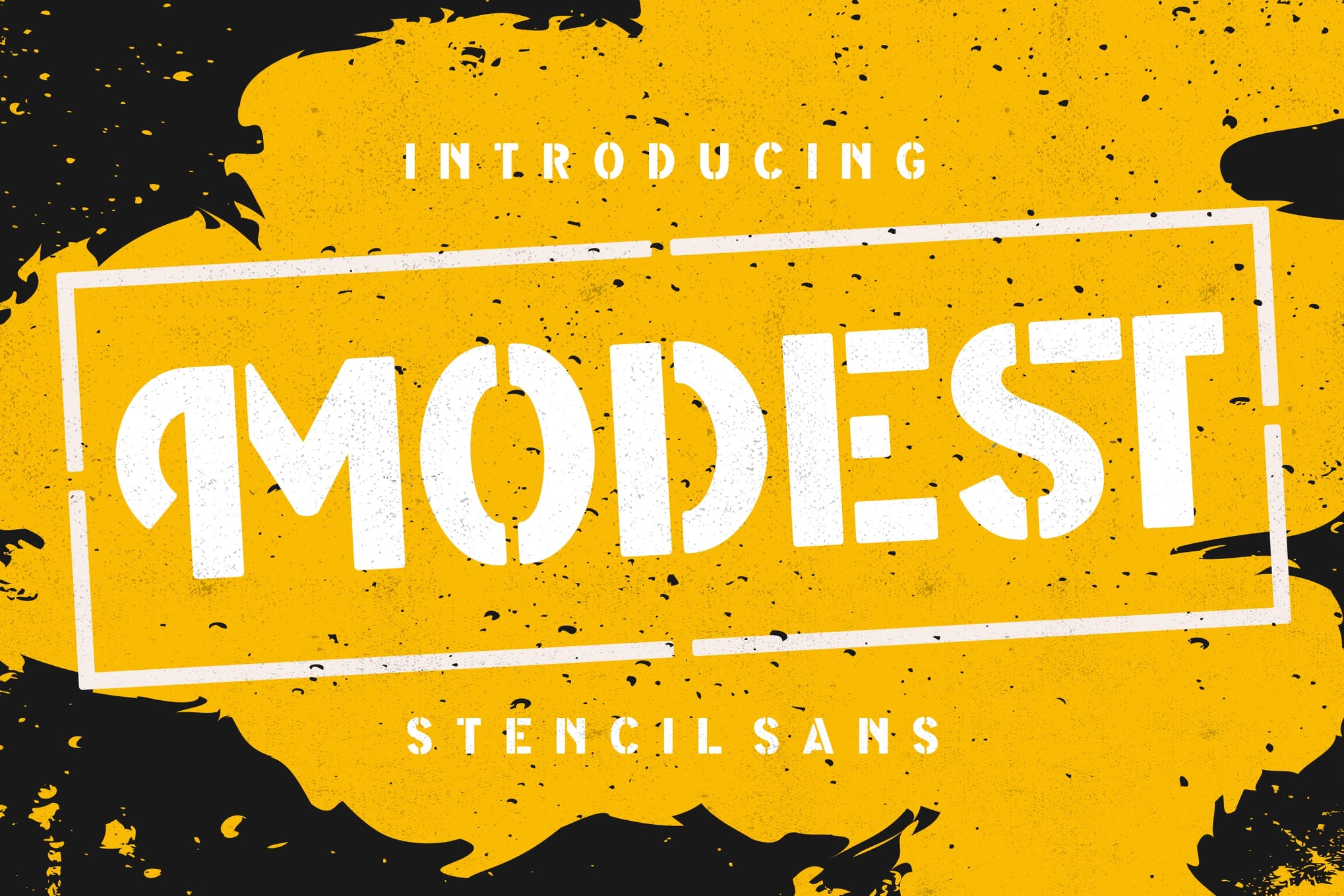 Modest is a catchy, stylish take on the traditional stencil typeface design. Created as primarily an uppercase display font, Modest Stencil Sans is well suited to t-shirt, logo, magazine, and branding designs. Undoubtedly one of those cool stencil fonts that you just can't take your eyes off.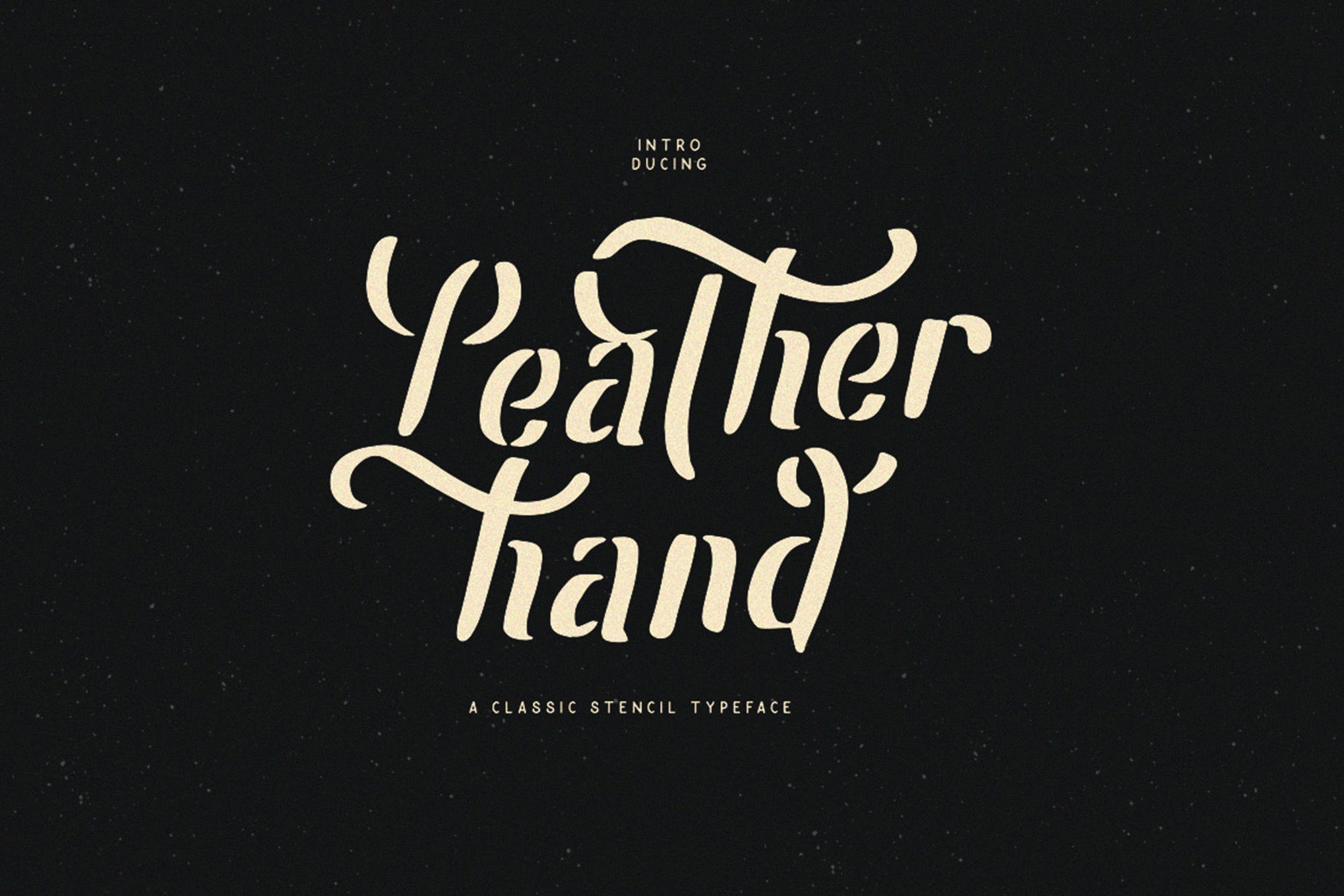 The Leatherhand stencil font package is an all-in-one typeface that is sure to impress. With styles such as vintage, classical, art deco, to modern, there is something for everyone here. One of those stencil letter fonts that's elegantly designed and complemented with a subtle eye for style.
Wargate is an interesting stencil design, combining the aesthetic of military design, with the urban linework influence. With a gritty and rigid appeal, Wargate is one of those military stencil fonts that has no trouble standing out in any application it finds itself in.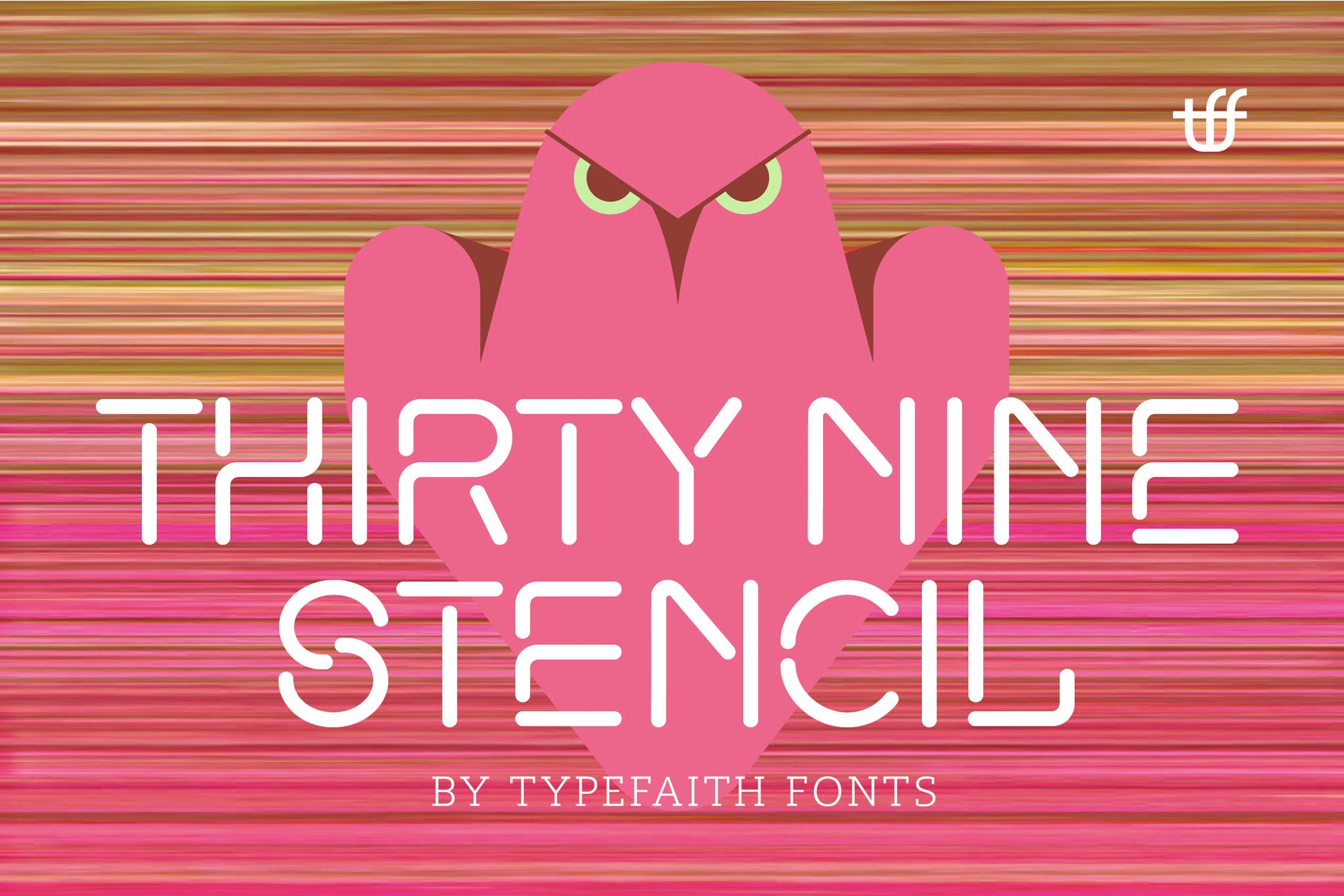 ThirtyNine is a fresh take on the stencil typeface. A font that manages to capture your eyes with its thin linework design, and subtle style in every character. Packed with a load of features under the hood, ThirtyNine is a refreshing evolution of the classic stencil format.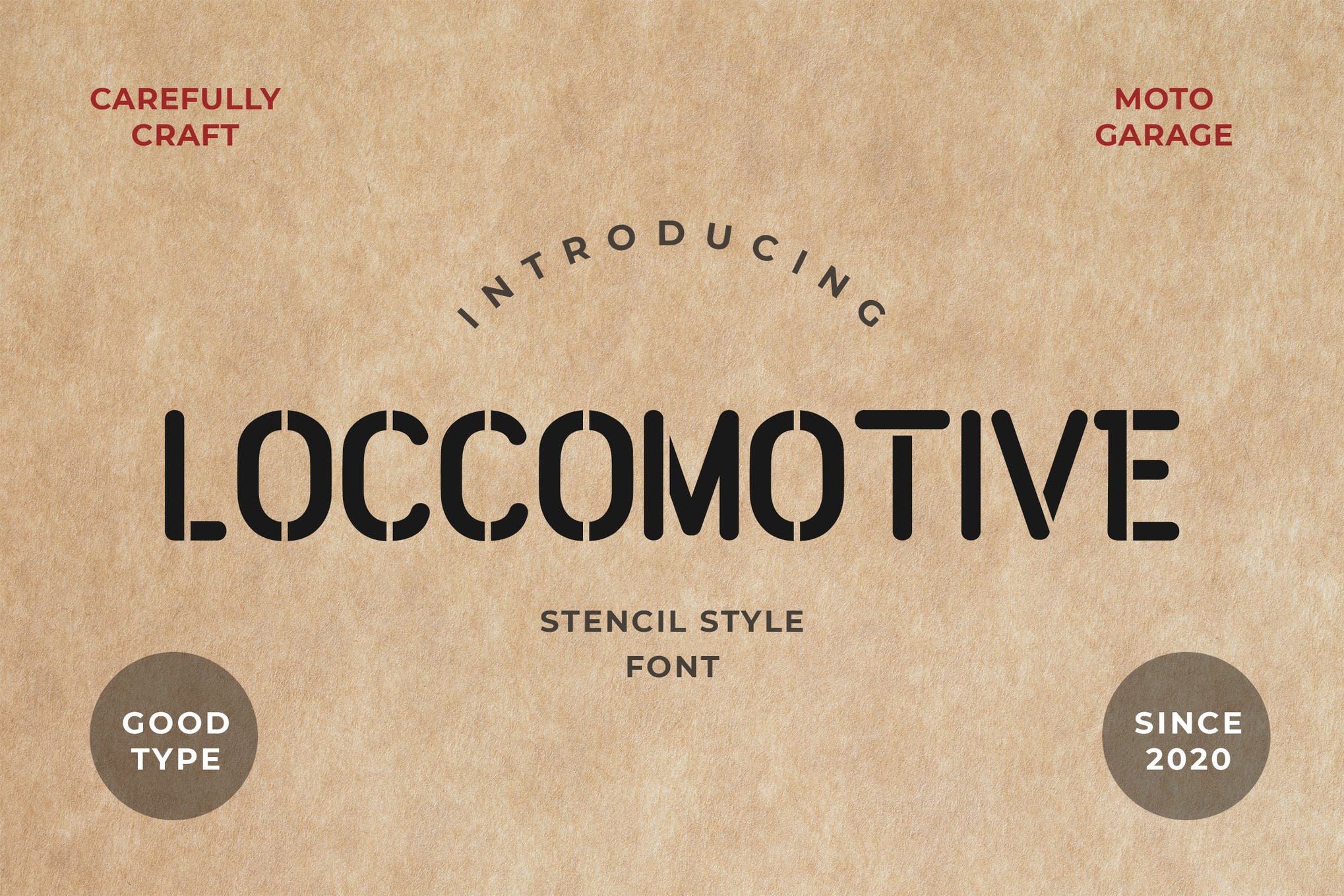 Loccomotive is a popular stencil font that brings that iconic vintage flair to the table. A minimalistic typeface that is well suited to a primary display font, but also versatile enough to fit into a range of subheading and body text applications as well.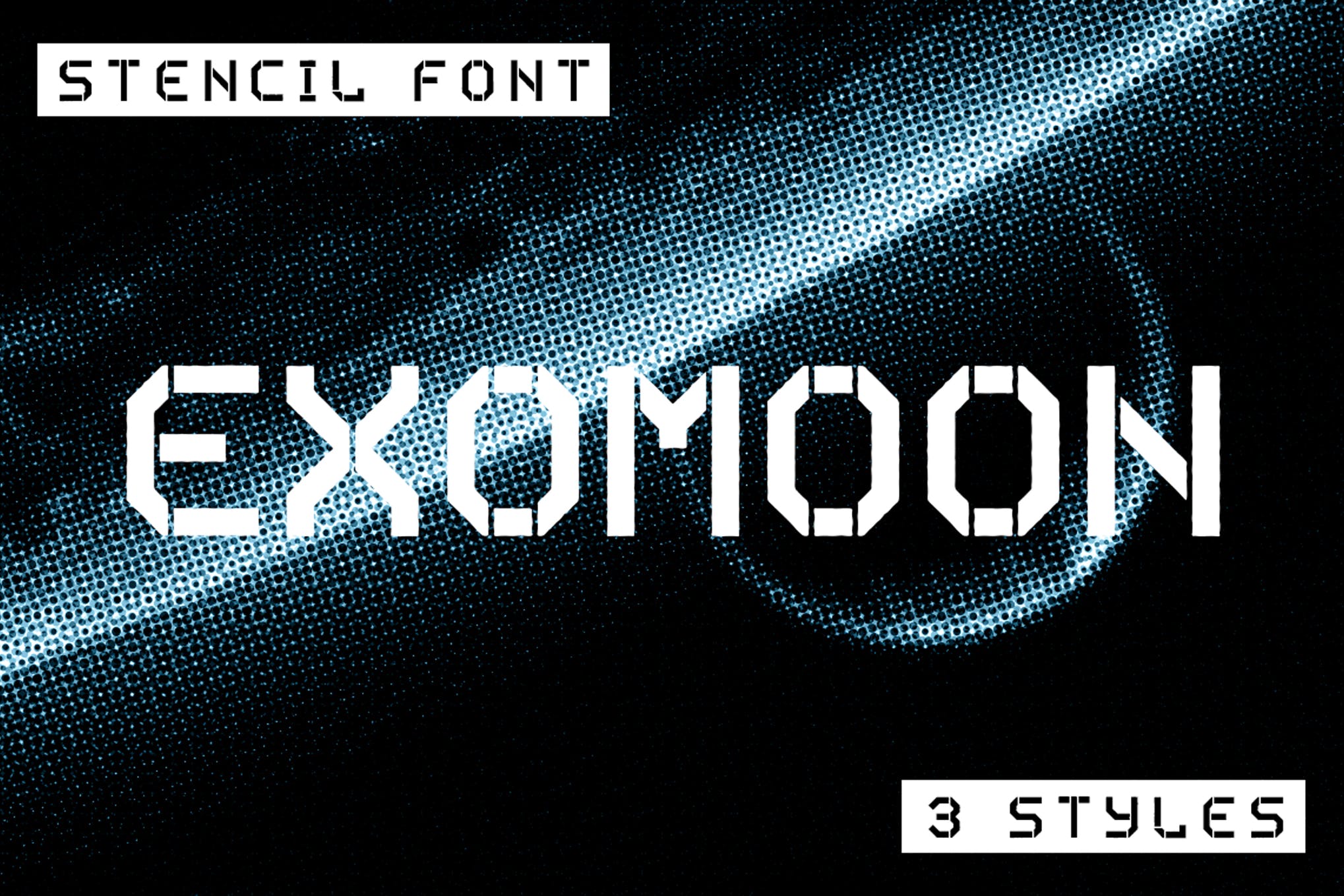 Exomoon is an uppercase stencil font typeface, designed primarily as a display font. The linework has slightly irregular edges, making it catch the eye with only a hint of style. The font comes in three distinct styles and a wide range of custom characters for you to pick and choose.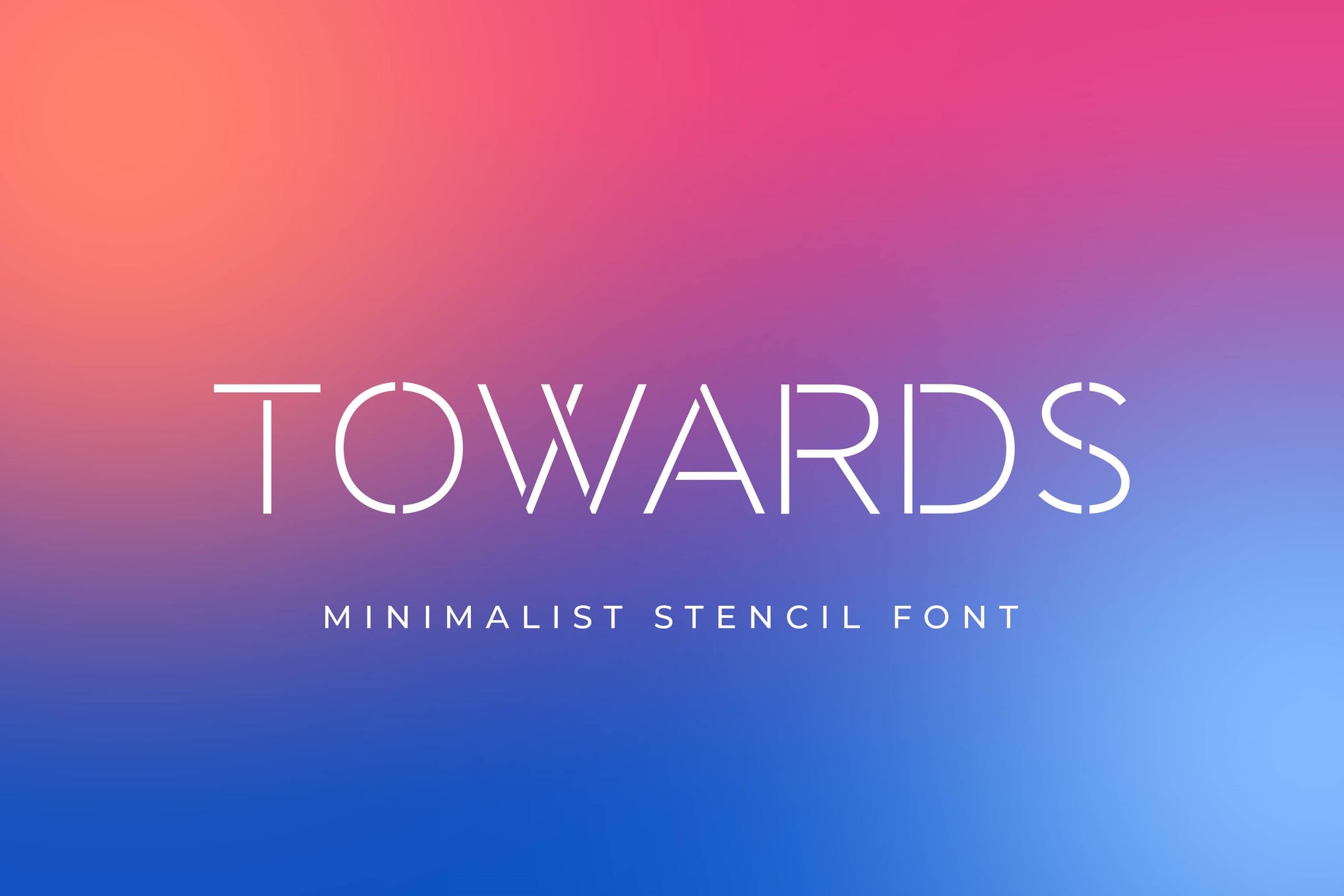 Towards is a simple and effective stencil font. Despite this design choice, there are hints of beautifully crafted character designs that make Towards a quietly captivating font choice to go with. A highly versatile typeface that can be applied as a display font, but also as a subheading and body text font as well.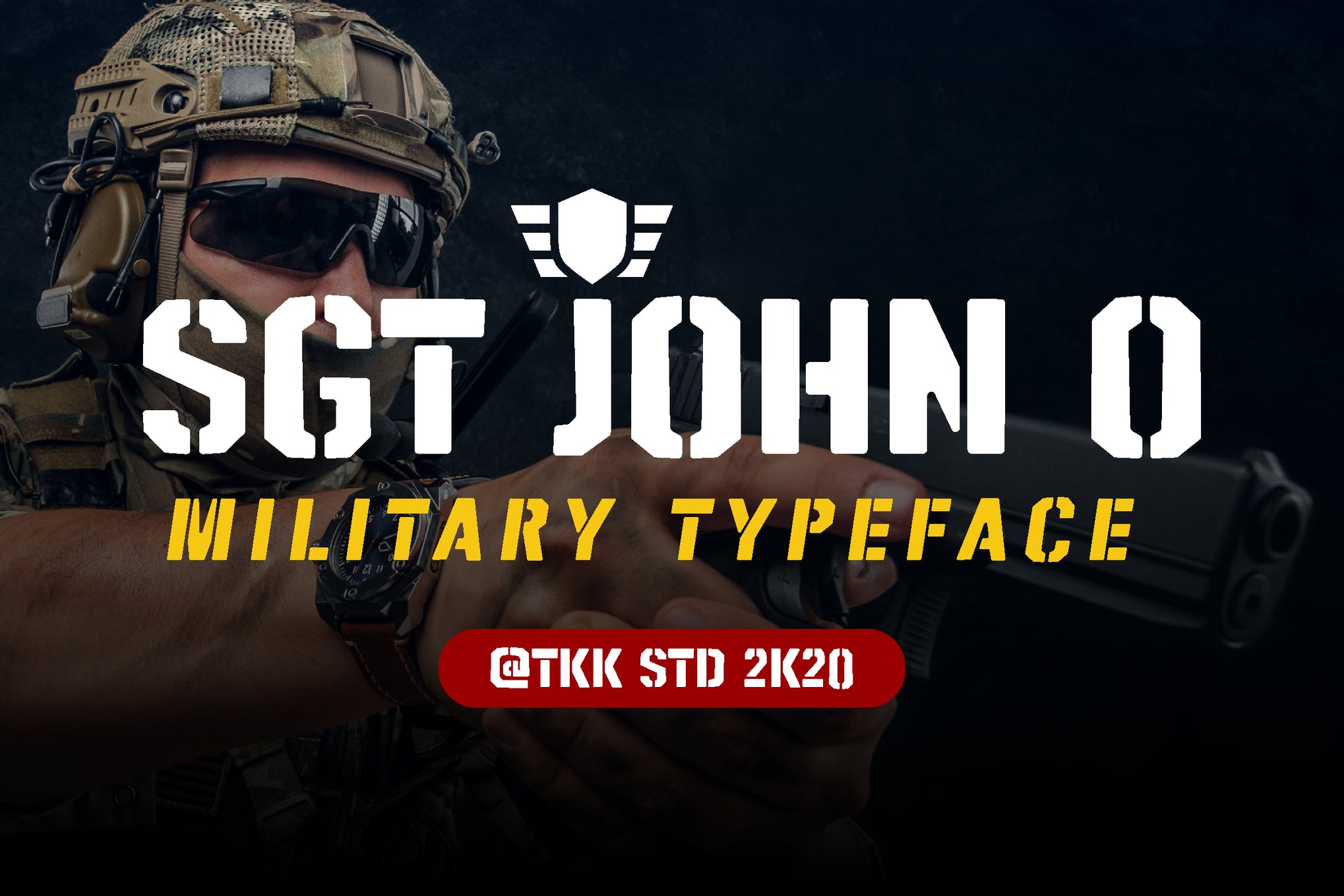 SGT. Jhon O is a bold, strong, and commanding military stencil font. A simple application of the slab typeface format allows you to use this stencil font in a wide array of display font applications. A fantastic choice for logos, magazines, branding materials, poster designs, and advertising campaigns.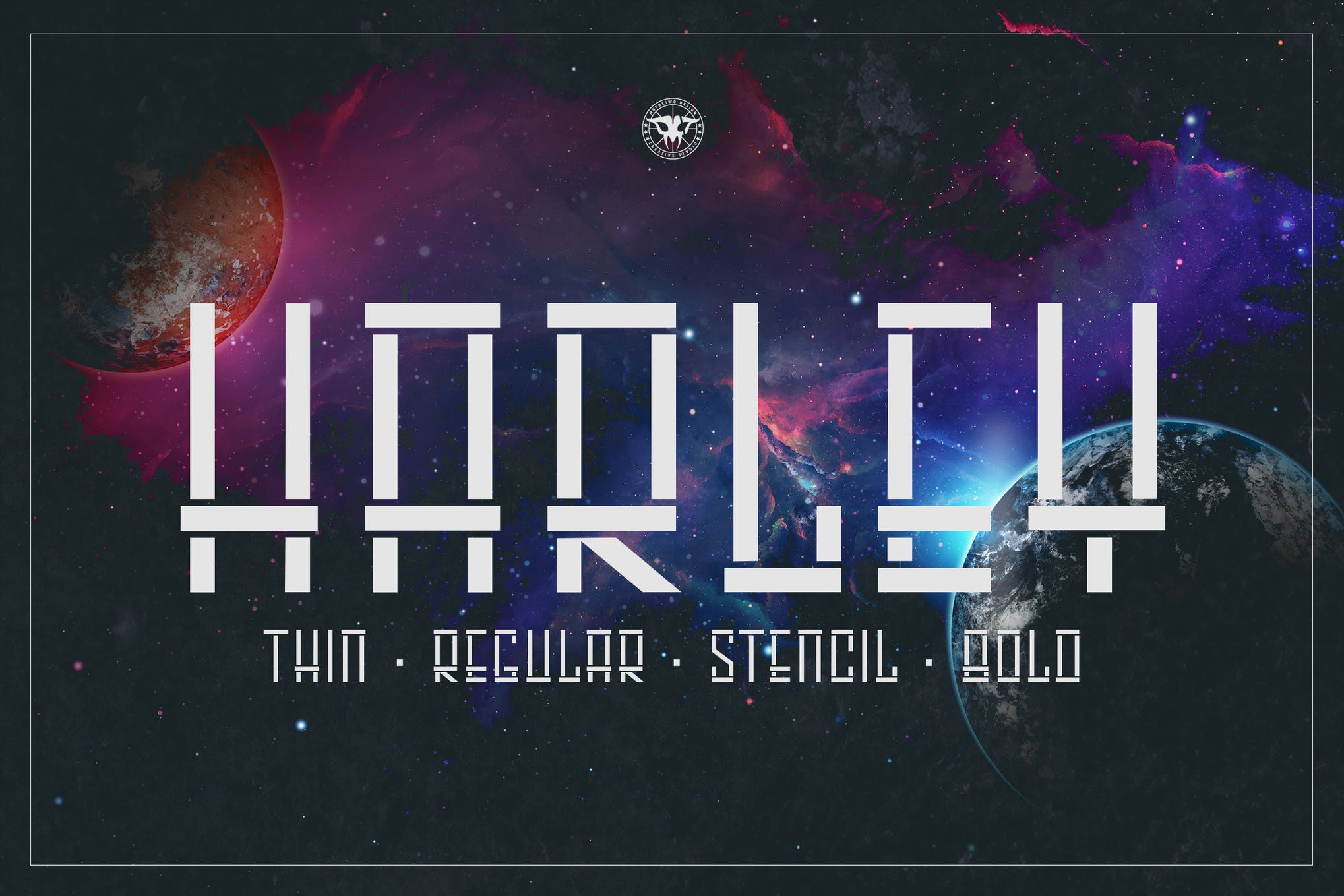 Harley is a thin stencil font, using the sans-serif typeface mixed with a handcrafted decorative approach. It comes in three distinct weights, regular, bold, and thin, and works as a highly versatile display font. The design choices behind the character design of this font are subtle and captivating.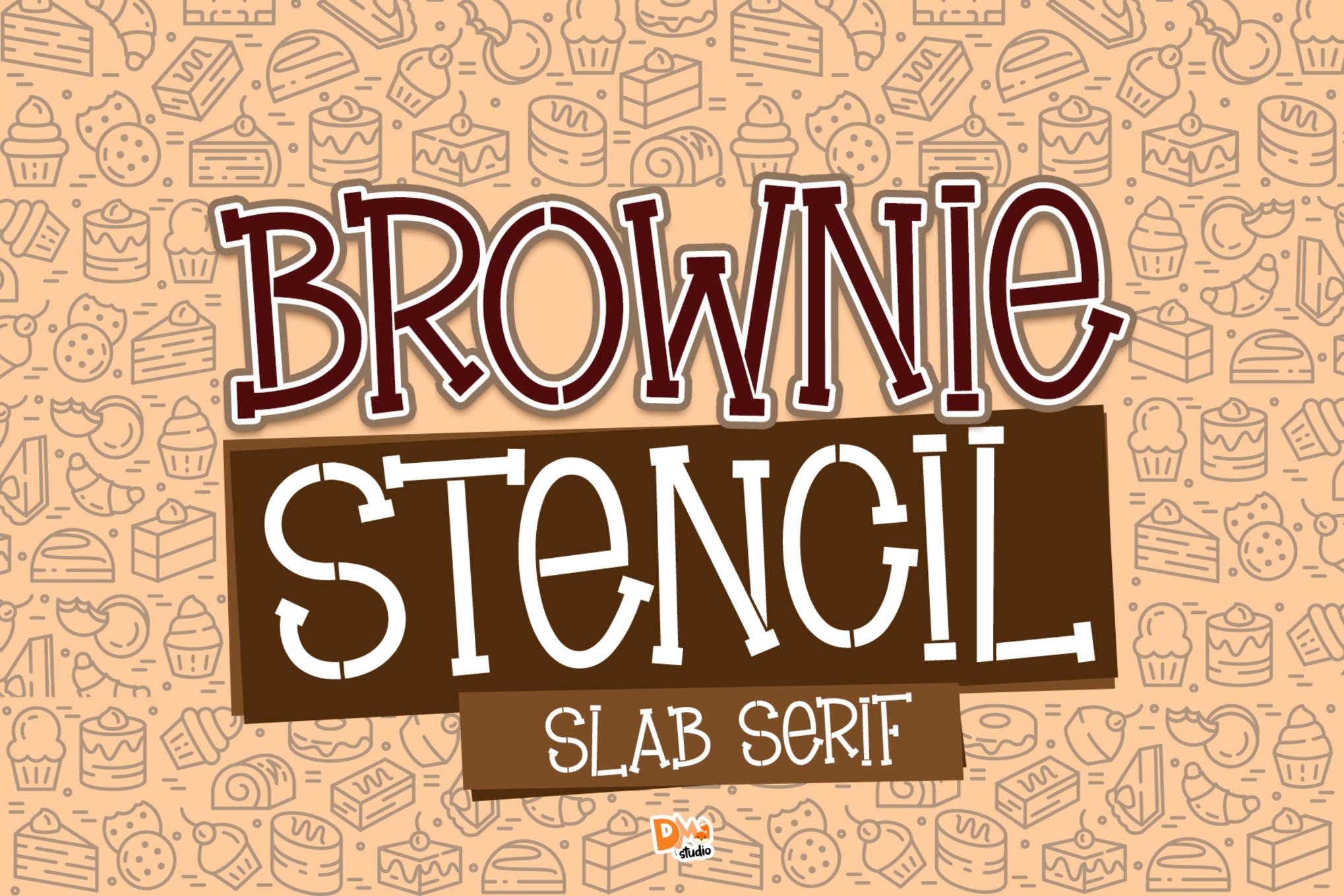 Brownie is a fun and playful slab-serif stencil font that brings some personality along with it. A highly versatile font that will stand out on any design, from logos to t-shirt designs, you name it. One of the most popular stencil fonts out there right now.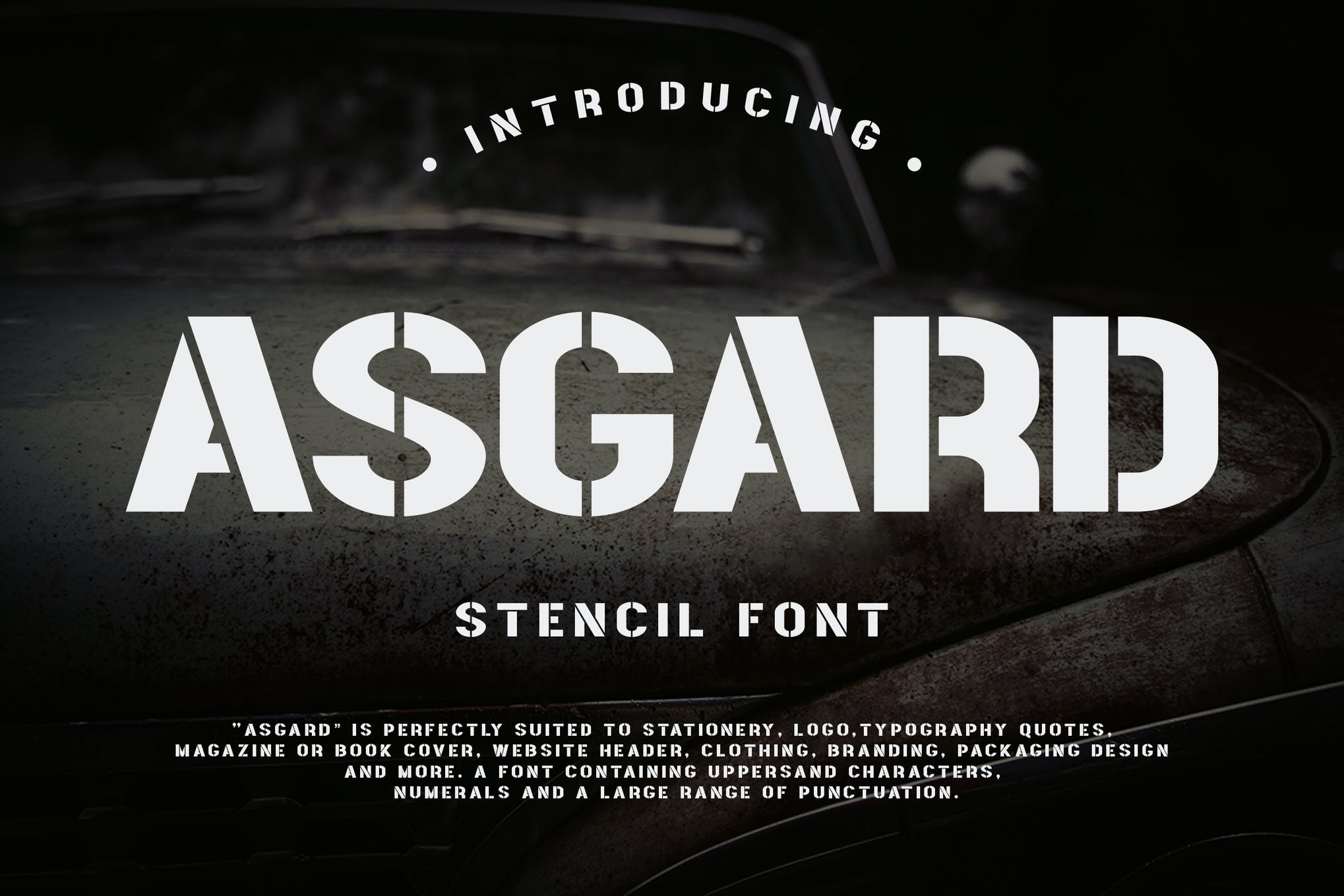 Asgard is a bold stencil font that brings a simple, yet distinctive design to the table. With a slab style aesthetic, Asgard is well suited for your logo, typography quotes, magazine, website header, clothing, book cover, or packaging task. One of those distressed stencil fonts that can be relied on for its readability.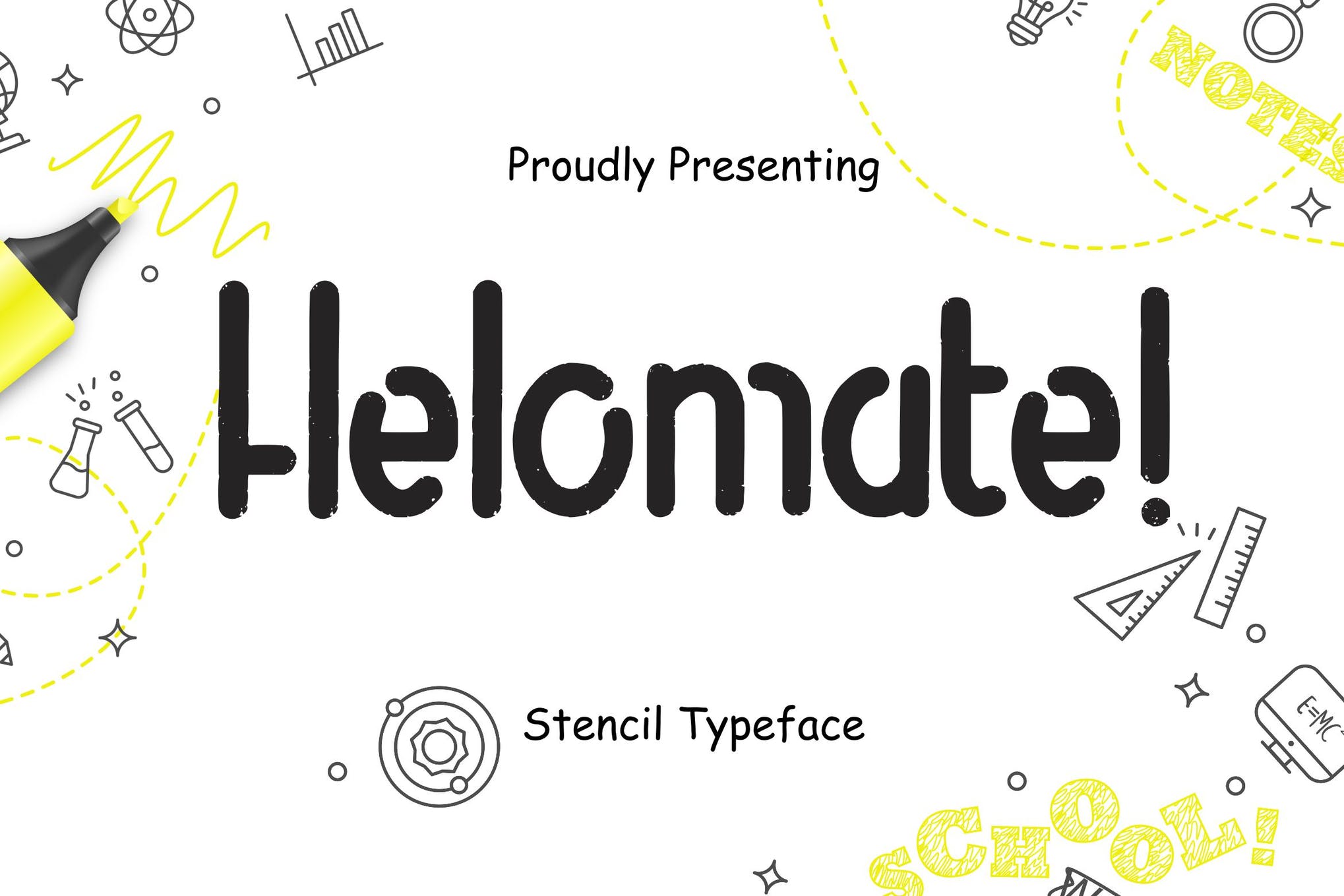 Helomate is a simple stencil typeface design, looking as if it was written down with a highlighter pen. With a slight grittiness to the character designs, the font is a well-suited display font that works to draw you in regardless of the application.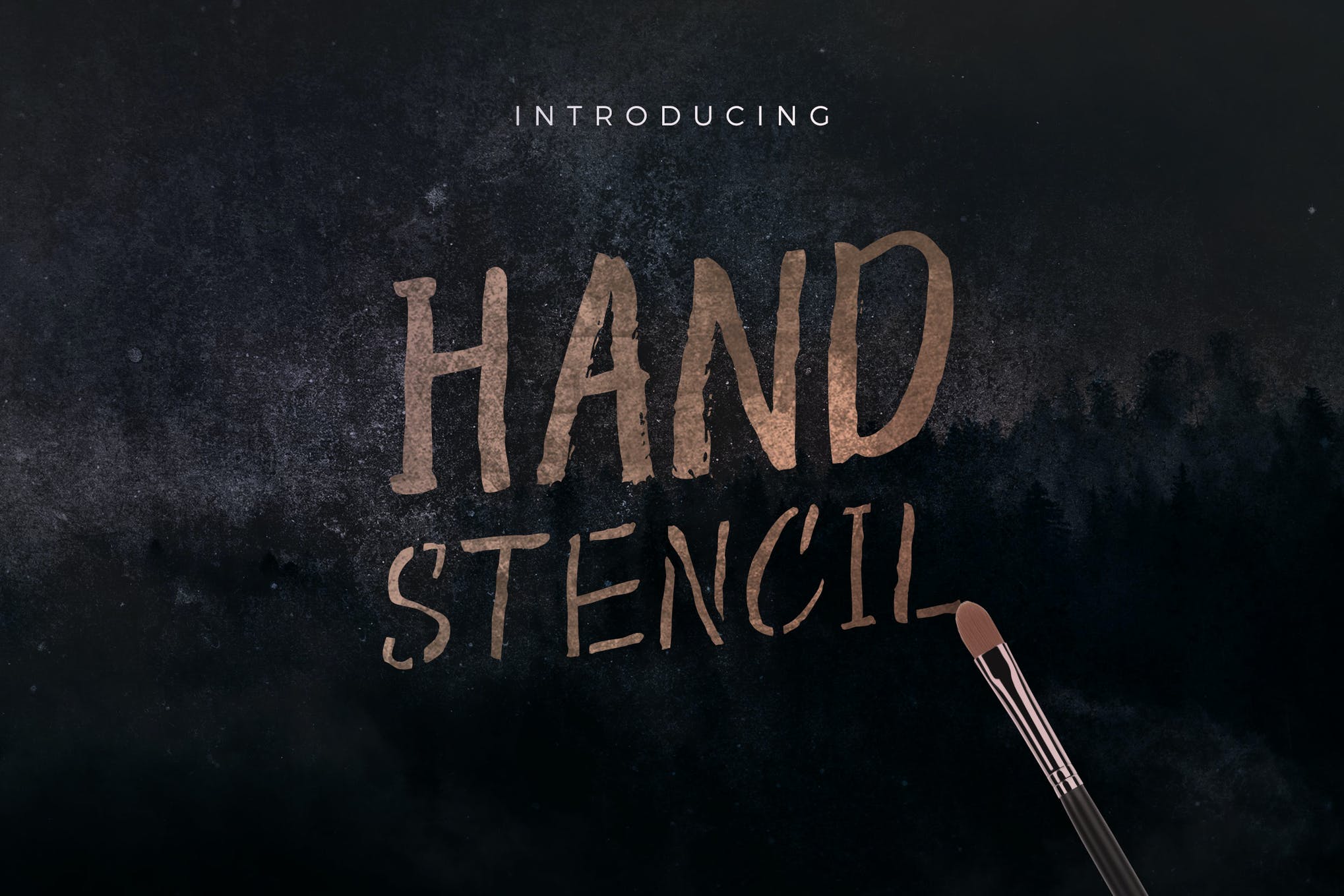 Hand Stencil is a sans-serif inspired typeface, mixed with a script and handwritten approach. Hitting that strange balance between the rigid linework aesthetic of a stencil font, but keeping that beautifully crafted design of a decorative font. A hot contender for one of the most eye-catching grunge stencil fonts.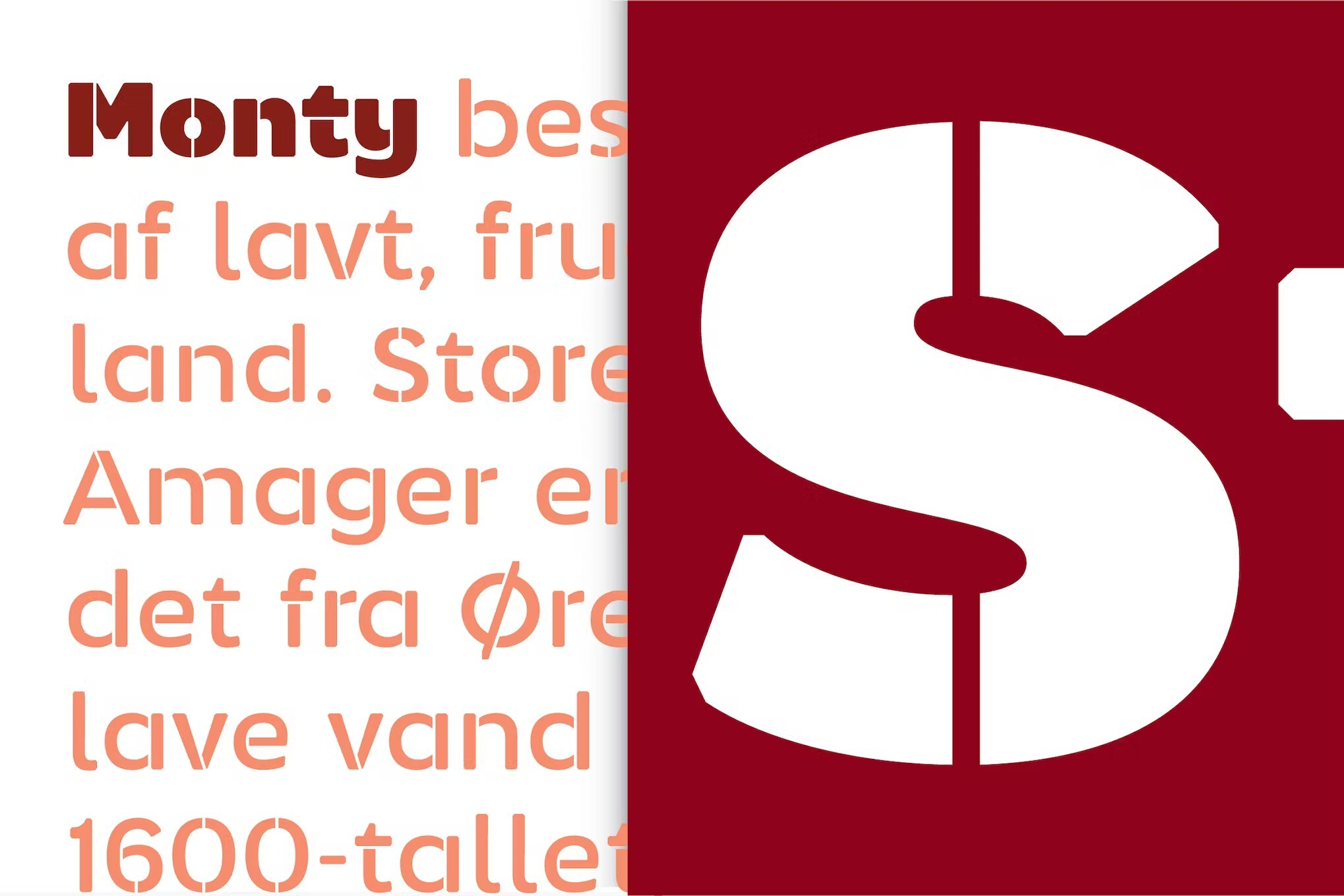 Monty is a new font family characterized as grotesque sans serif. The dynamics of the stencil letters G, K and A adds an additional sharpening and a heavy rounded softness to all of scripture and provide extra versatility, which makes Monty an excellent tool for a variety of purposes, from signage, posters, posters for branding and editorial design.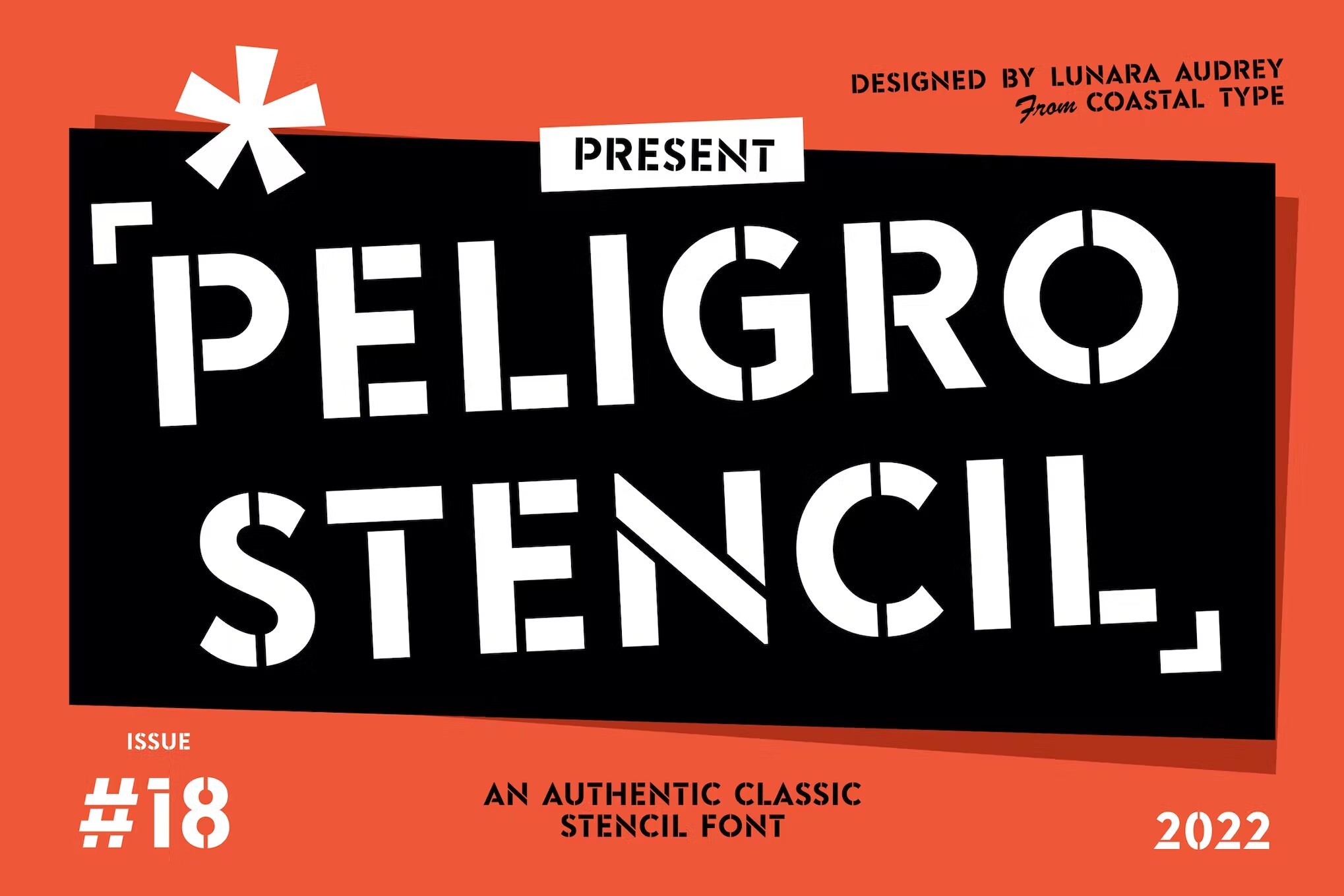 Peligro is a tough headliner font. Peligro is perfect for police, sports, prison, construction, school or military themes.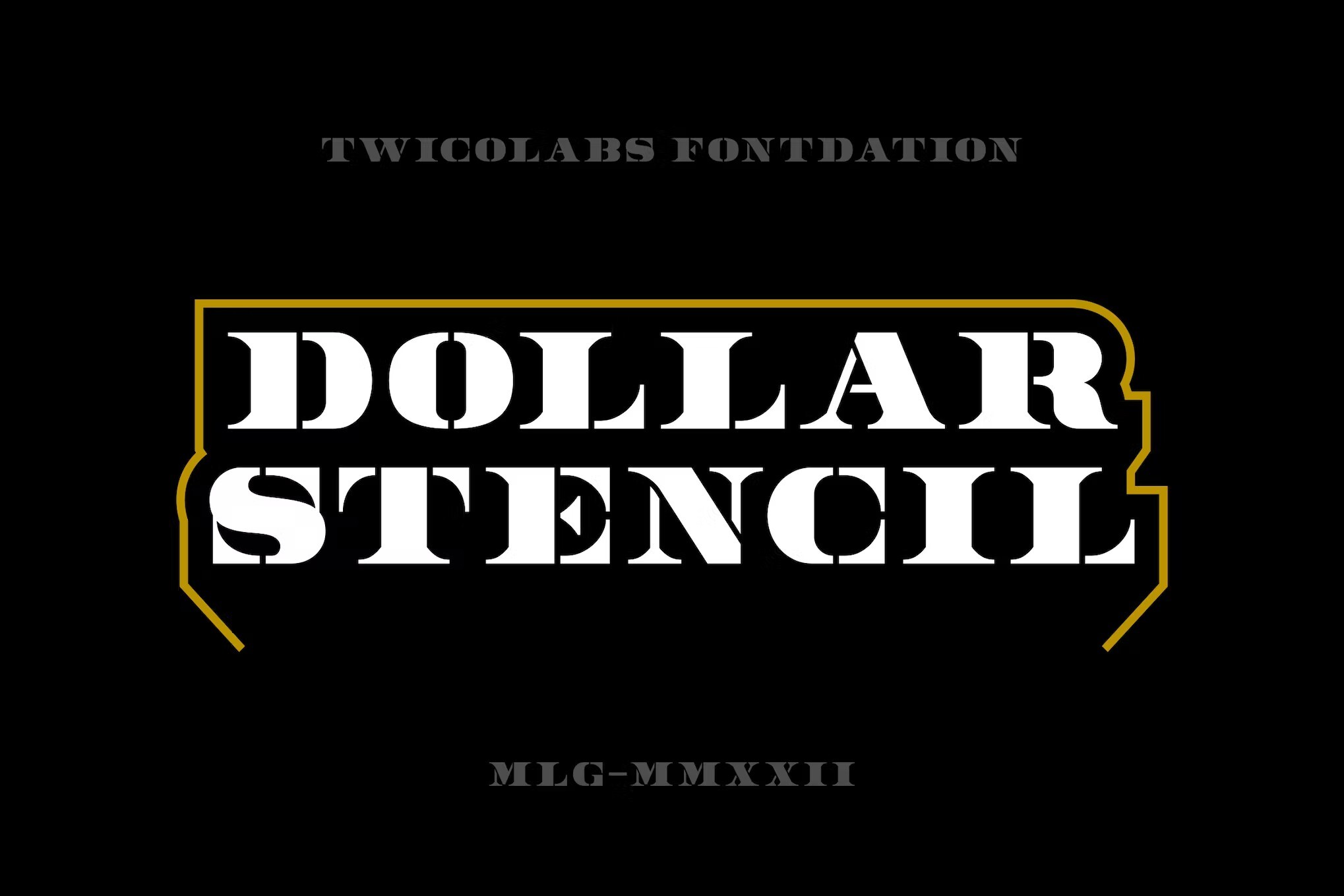 An all-caps stenciled serif font inspired by the banknote. Suits best for any of your classic/vintage design themes. Get yours now!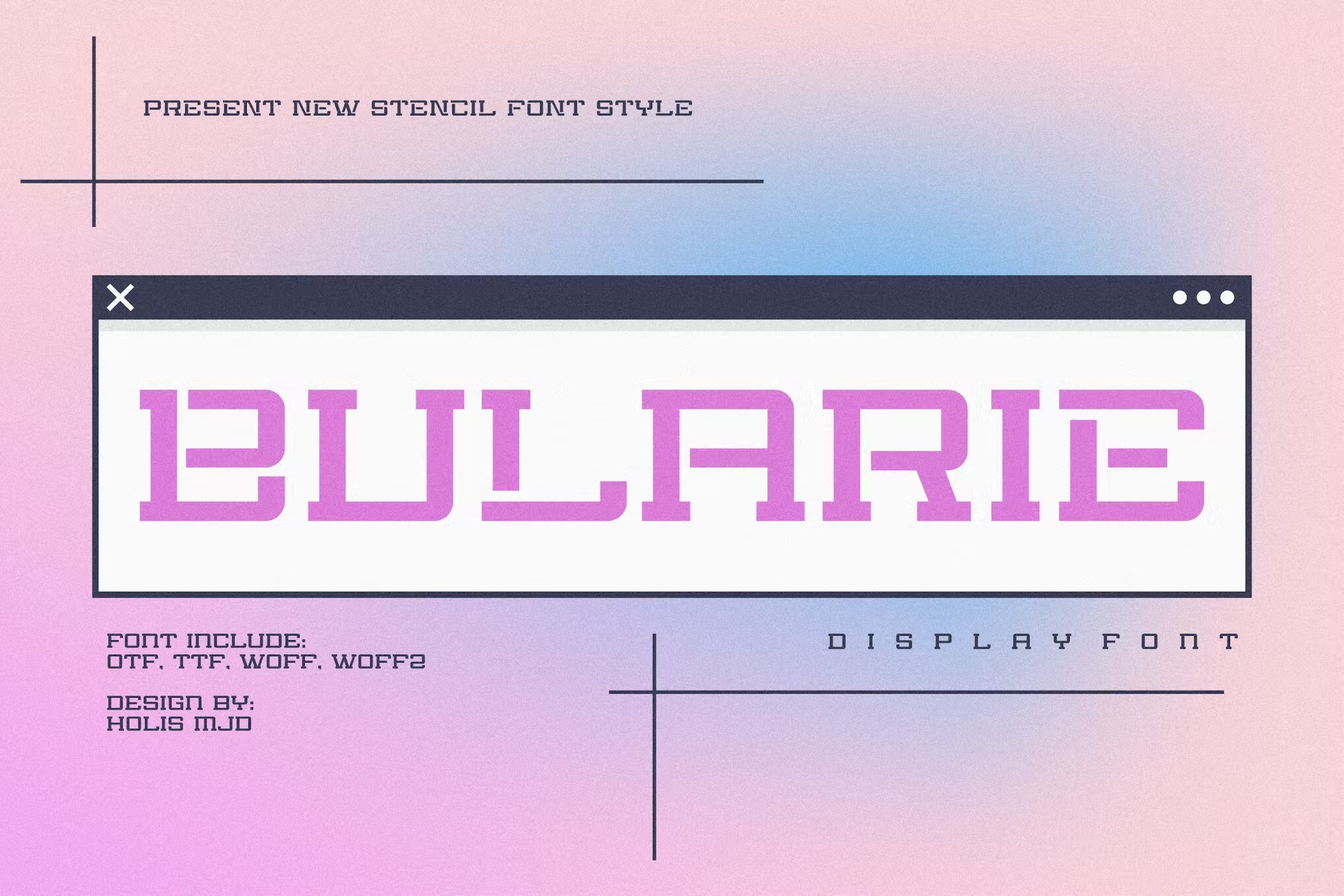 Bularie is a stencil-style font on the uppercase, and the standard lowercase, this font has a slightly retro look. This font is suitable for segmenting sports, games, music, movie posters, text on videos and others.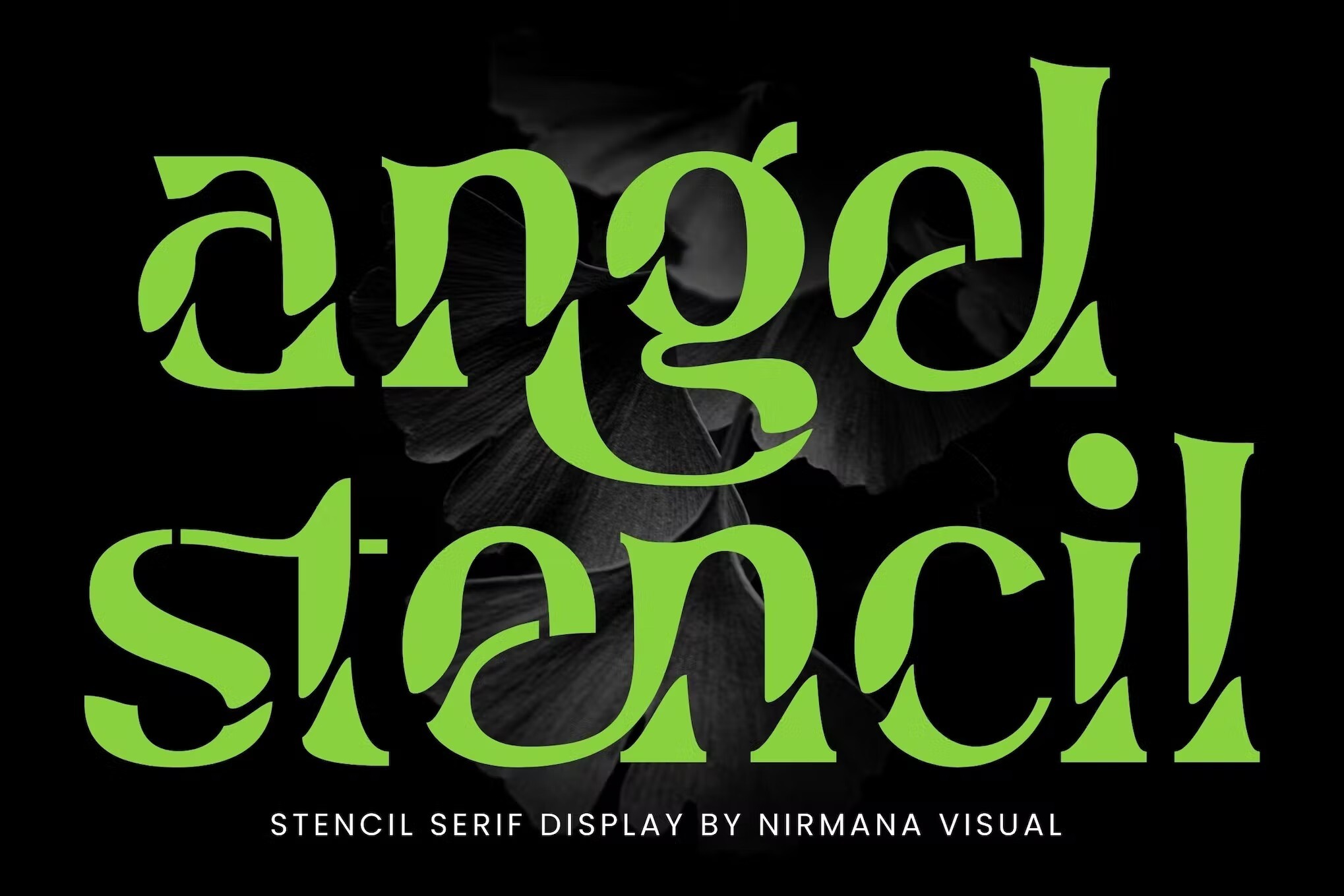 Angel Stencil offers beautiful typographic harmony for a diversity of design projects, including logos & branding, social media posts, advertisements & product designs.
Free Stencil Fonts
The best stencil fonts doesn't have to come at a cost. With a wide range of free stencil fonts and free script stencil fonts out there to choose from, there is something for everyone. Take a look at our selection of the best free stencil fonts and pick the one that suits your brand's personality.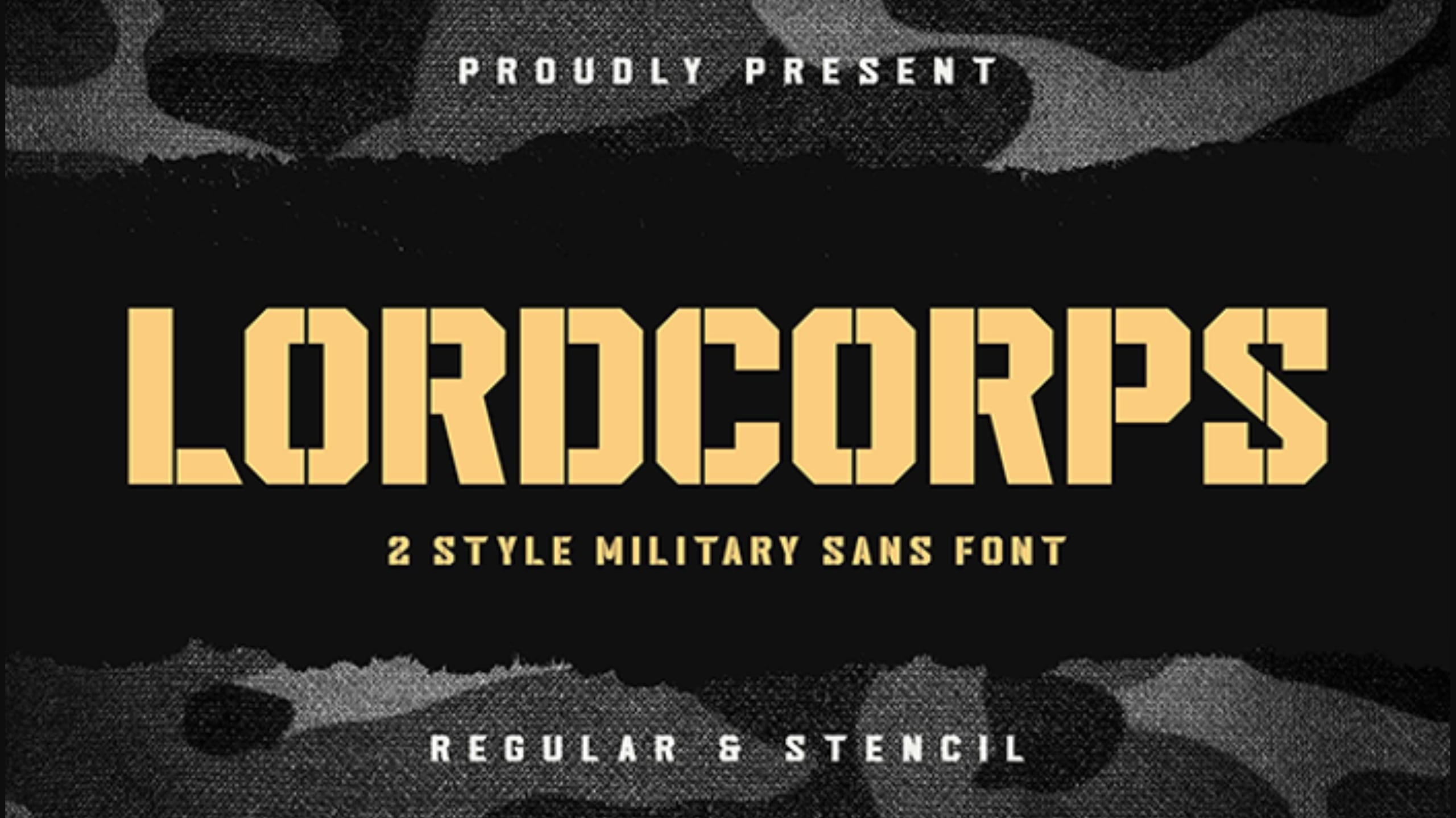 Lordscorps is a strong, bold, and captivating slab stencil typeface. A simple yet effective display font that comes with a variety of special character options, multilingual support, and different weights for you to customize at your leisure. One of the most in-demand free military stencil fonts there is.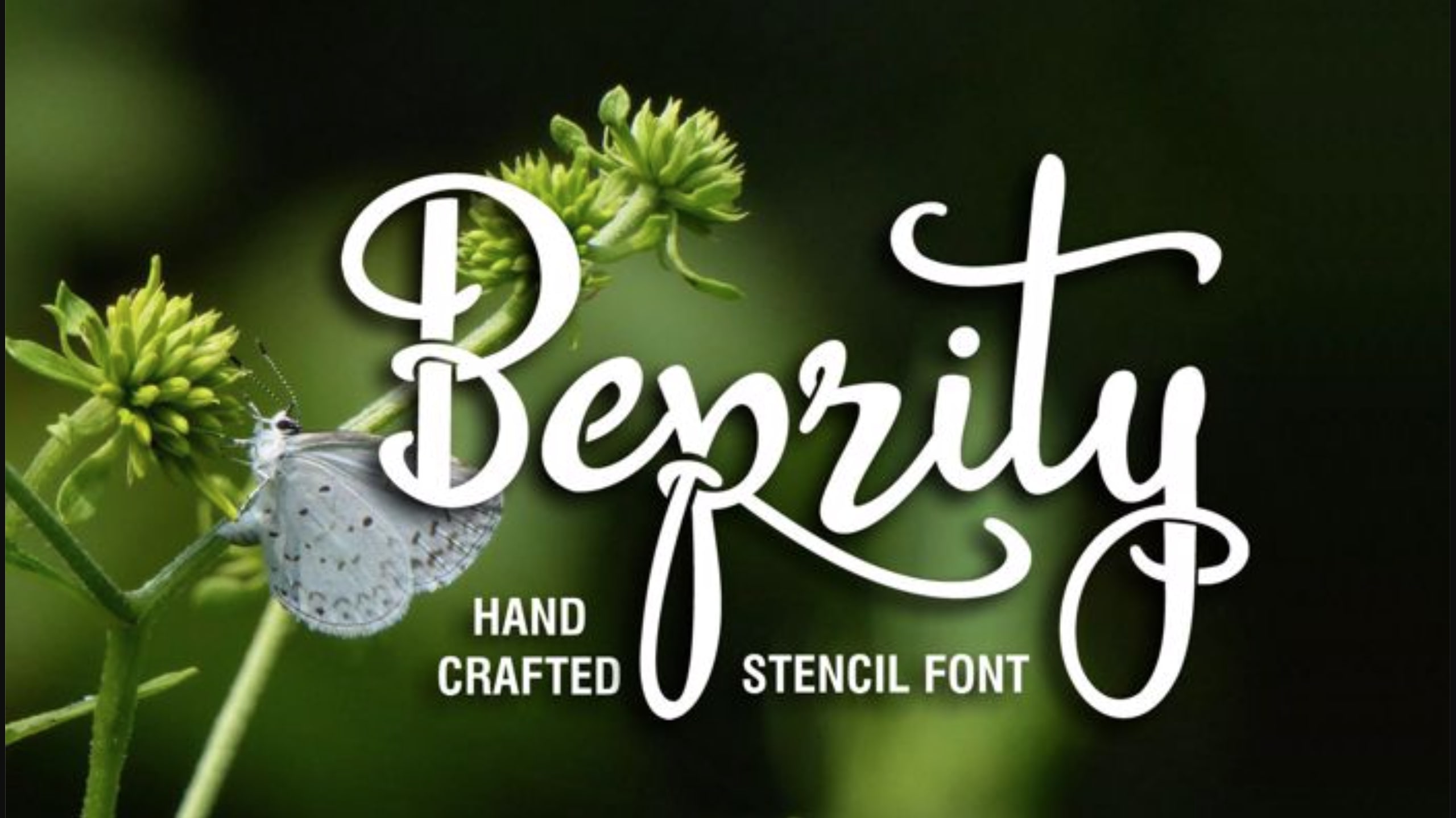 Beprity is a gorgeous stencil font that combines the rigid design of a stencil, with the beautiful linework aesthetic of a cursive handwritten design. A typeface that keeps a surprising amount of readability despite being in cursive, which is an achievement in of itself. A superb option when it comes to cursive stencil fonts.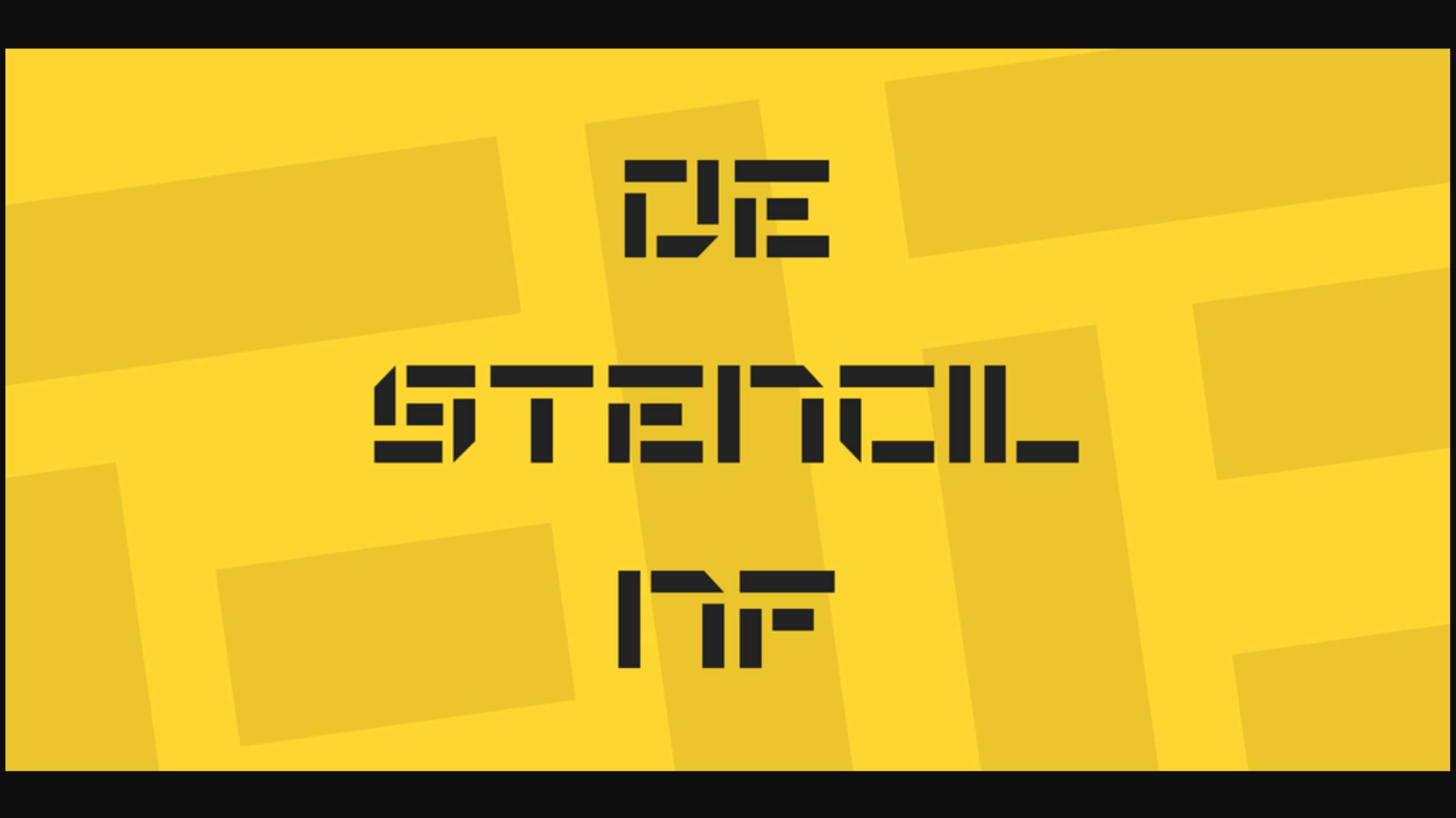 De Stencil is a block style stencil font, looking much like an alien language from many of the early 90's and 2000's sci-fi movie eras. A captivating style that doesn't do too much, and provides both a captivating display font and a suitable body text font as well.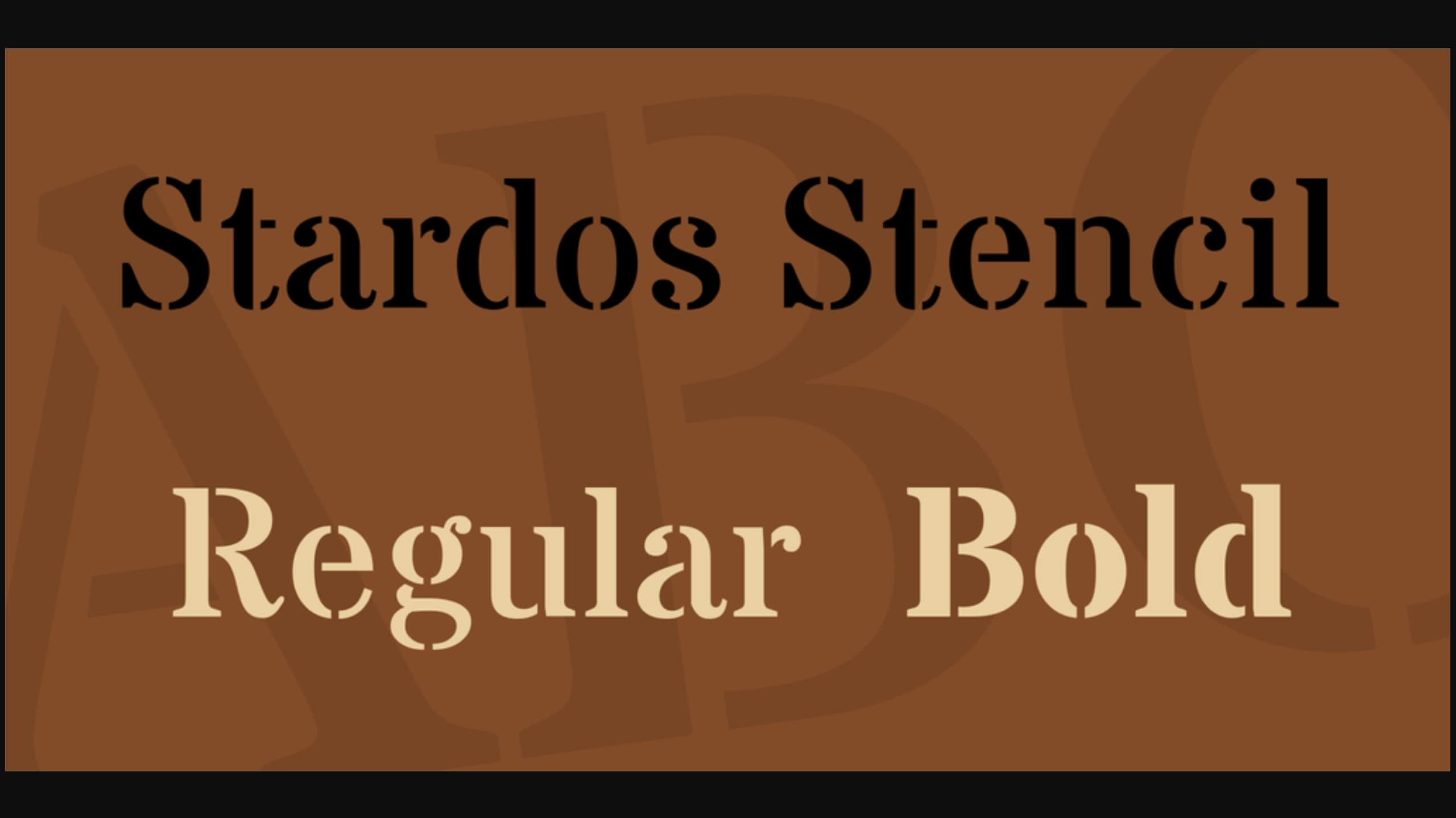 Despite many of the free script stencil fonts of this list being a simplistic stencil, they each come with design choices that make them unique. However, Stardos is a much more straight forward stencil typeface that keeps a minimalist approach, providing you with a versatile typeface that can be used as a body text, without conflicting with other style choices.
Bring Style to Your Font with the Sophistication of Stencil
Stencils are a tried and tested favorite of artistic design, and the world of fonts is no different. With a wide array of beautifully crafted and popular stencil fonts, both premium and free options alike, it has never been easier to apply a captivating stencil to your words and commands attention.
Give one of these best stencil fonts a try today!