20+ Best Sports Jersey Fonts (for a Jersey, Number, Team, Logo + More) 2021
There is nothing quite like watching a sports game. It brings an element of excitement for every play and keeps you on the edge of your seat as the game ebbs and flows. Yet, what if you wanted to bring that same excitement to your typeface designs?
Sports fonts are an extensive niche of typeface designs, and there are endless options floating around on the internet. With so many options to choose from, we thought it would be best to collect the best sports fonts in one place ensuring to include options from both free and premium sources, so nobody feels left out.
If you've been looking to bring the iconic sports design to your font designs, then look no further than our list of the best premium and free sports fonts right here!
Get every varied font and typeface you could ever need with one simple subscription. From just $16, get unlimited access to thousands of fonts, typefaces, graphics, templates, photos and illustrations.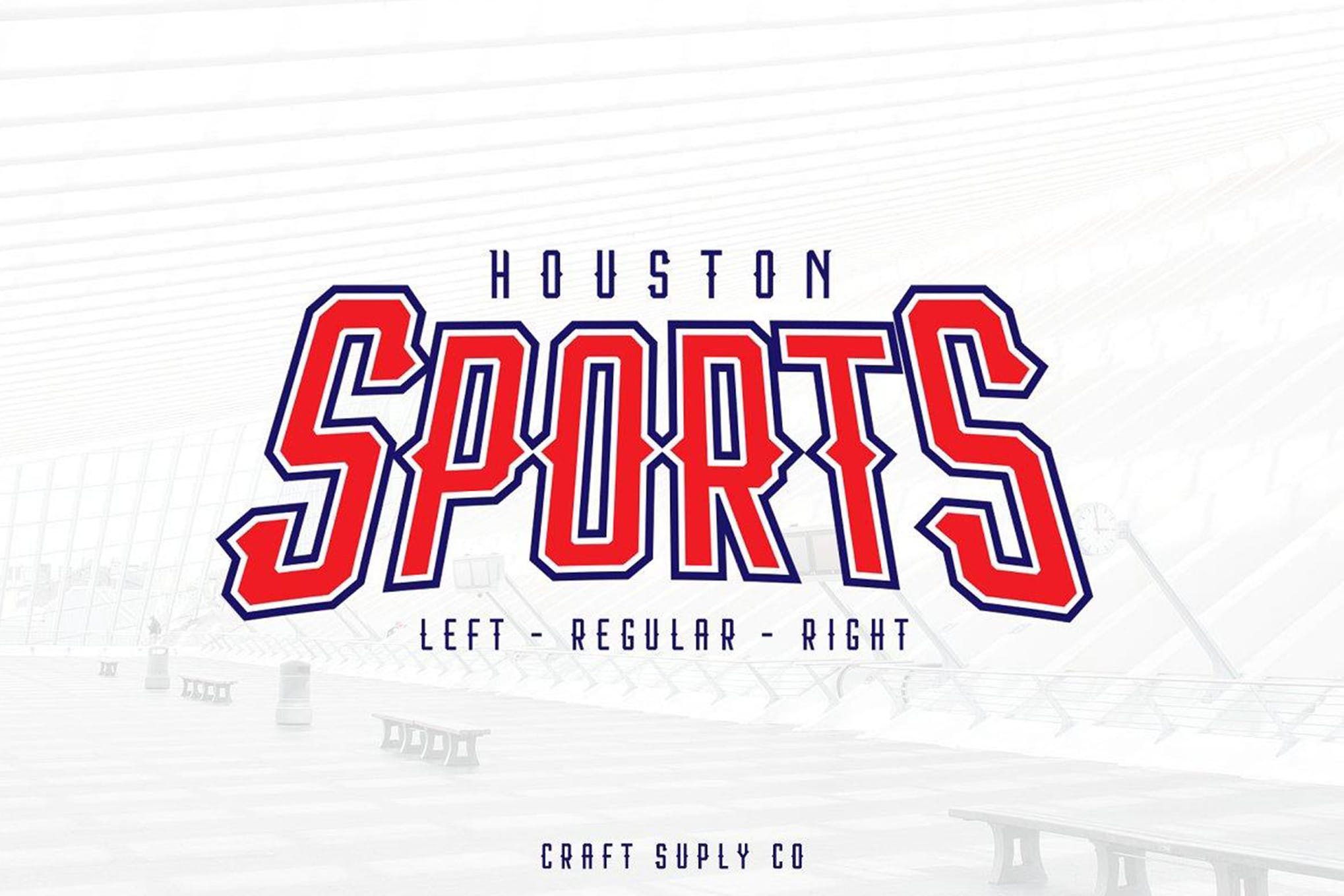 Starting off our list is a classic, the Houston Sports Font Family. This sports team font provides an easy-to-read design that will find itself at home on a wide range of designs. If you need a sport font that works to stand out, look no further.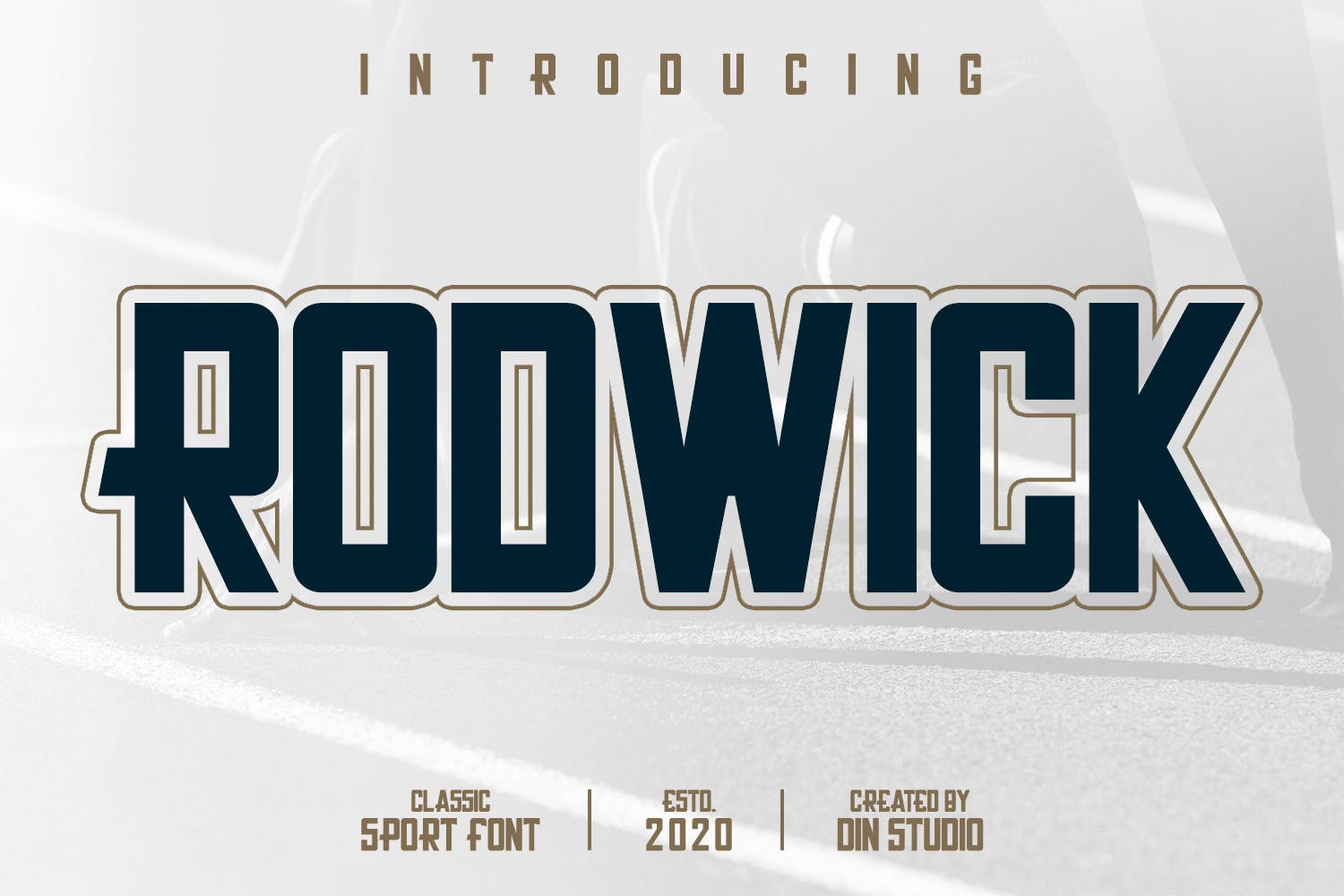 Rodwick is one of the best sports fonts out there right now, and there is good reason for that. It manages to bring together the style of college sports font designs and mixes it with the iconic linework style of sport number fonts. An impressive typeface that suits a range of sports applications.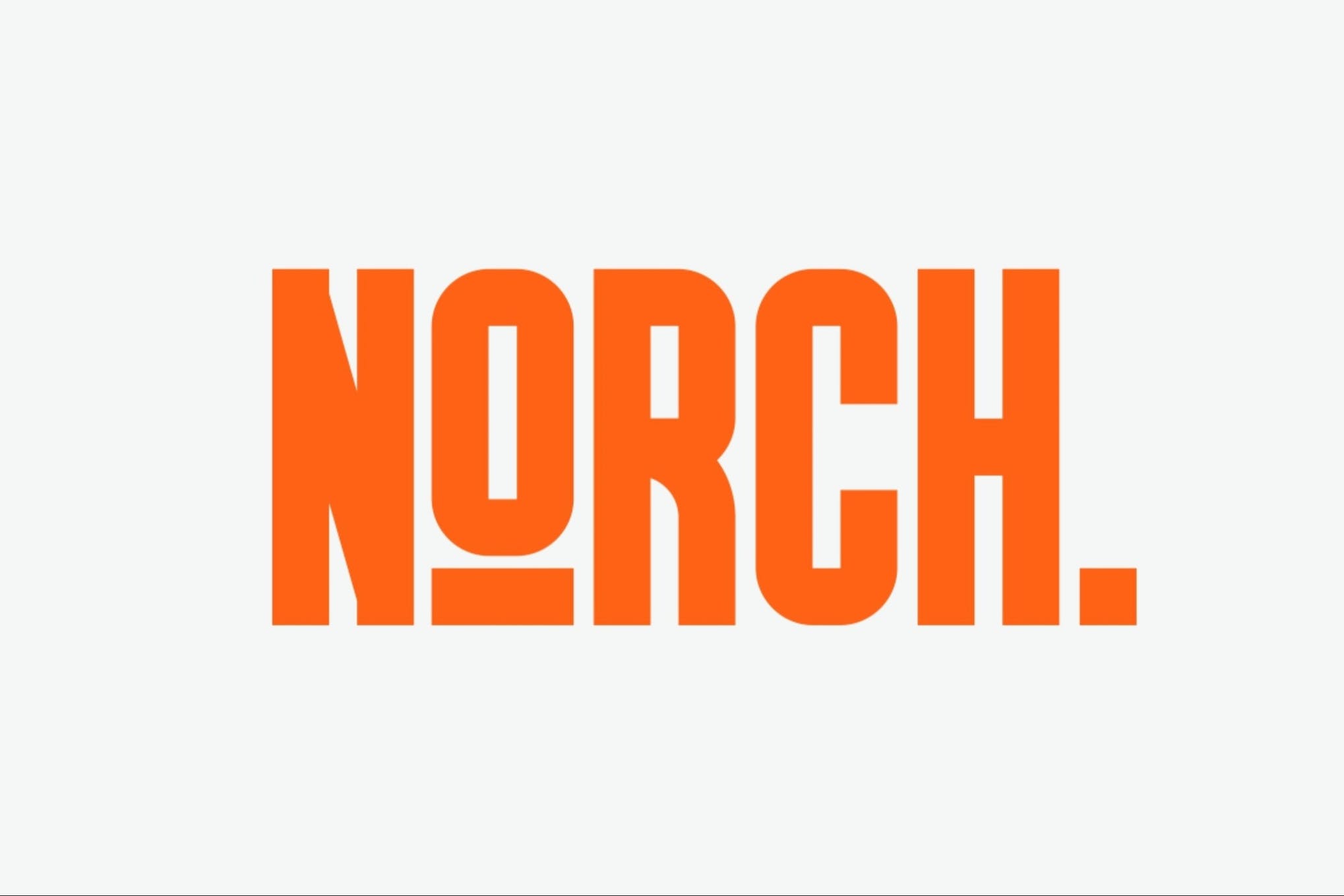 Norch is a more minimalist approach to the sports jersey font. It does not use an inline border and instead focuses on providing a simple and effective slab font aesthetic. It's not just the first choice someone may pick for a sports jersey font but also excels at being a highly readable and versatile display font that is sure to impress.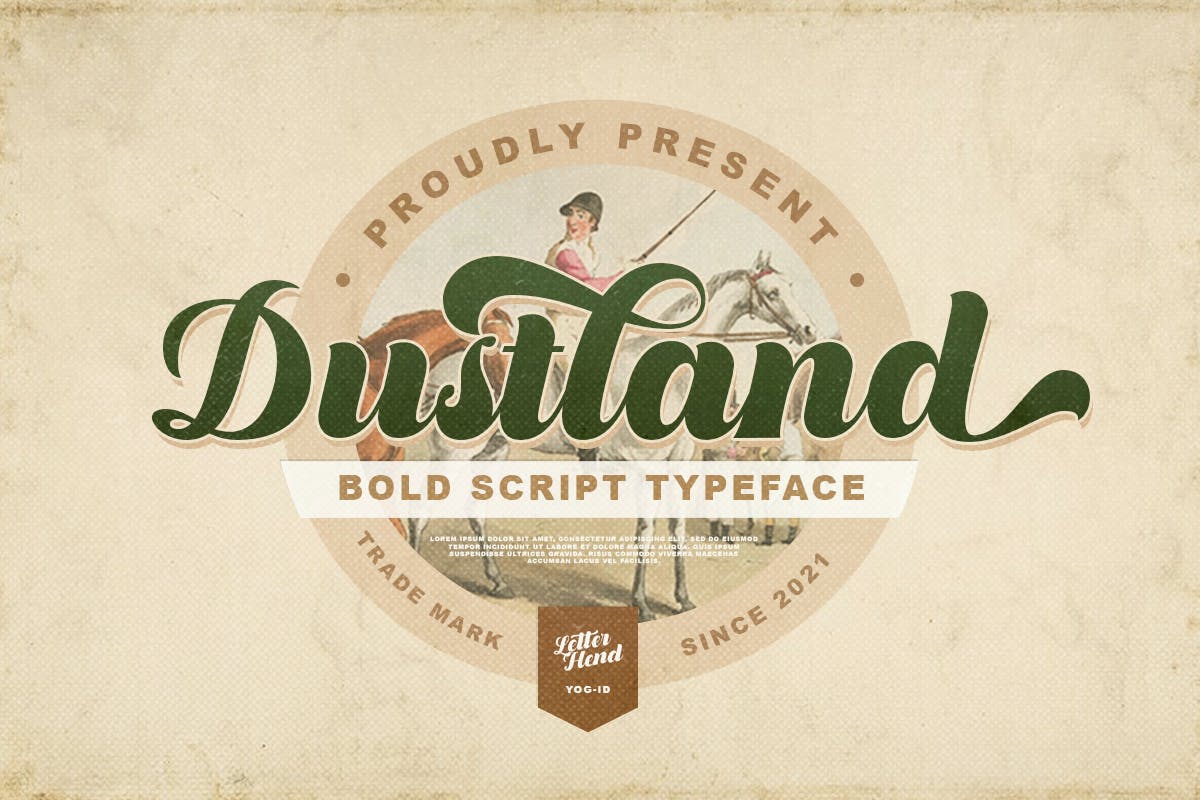 Dustland is a sports script font with tail elements. It leans more heavily into the baseball aesthetic, and the result is a unique and captivating font style that will absolutely leave an impression. if you're looking for a sports font with tail elements, Dustland is your sure-fire bet.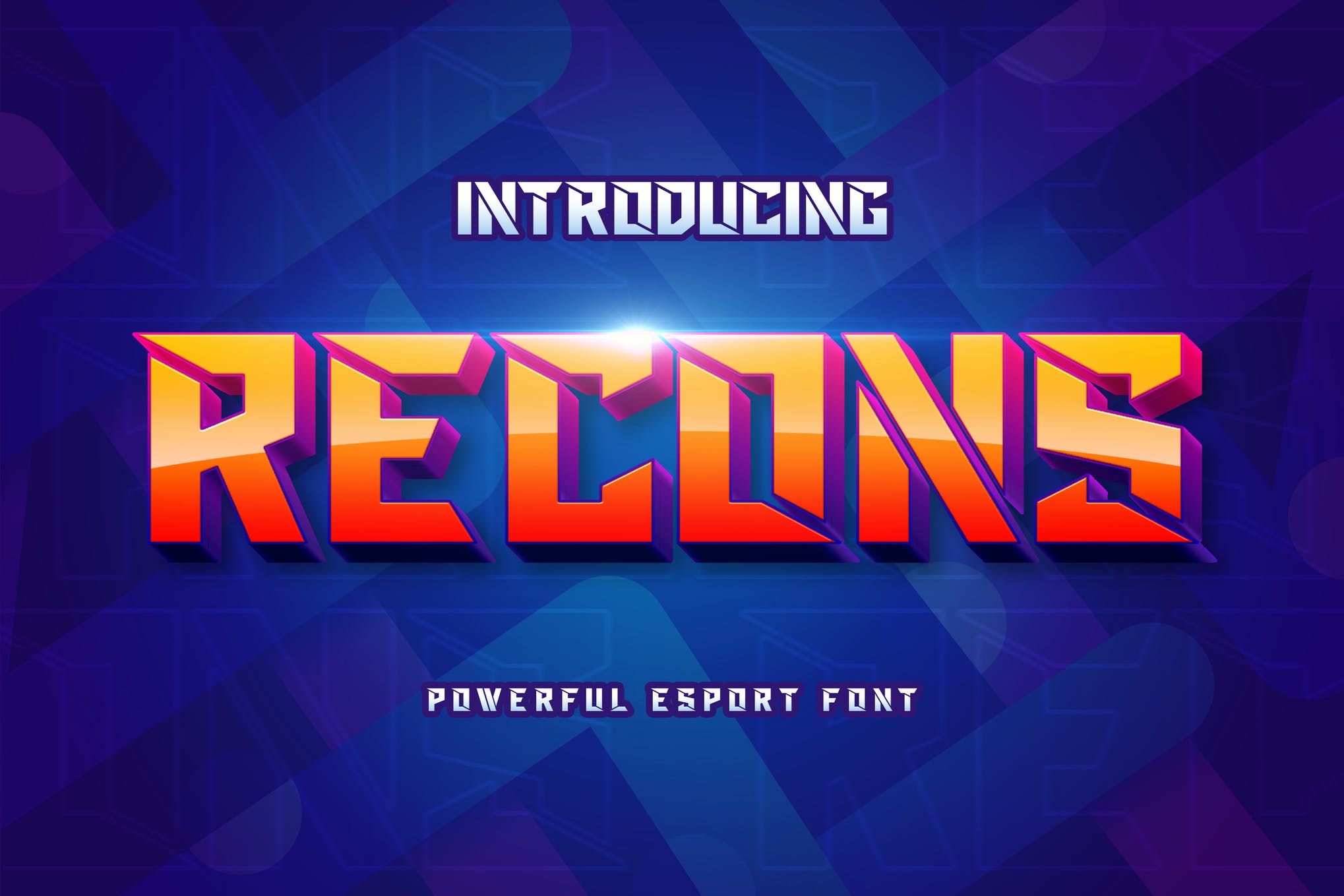 Recons is a modern and powerful font and manages to emulate the epic and exciting play-by-play style that we've come to expect from the eSports world. It has beautiful reflective designs, and a solid 3D slab font aesthetic. Easily one of the best sports logo fonts available on the market right now!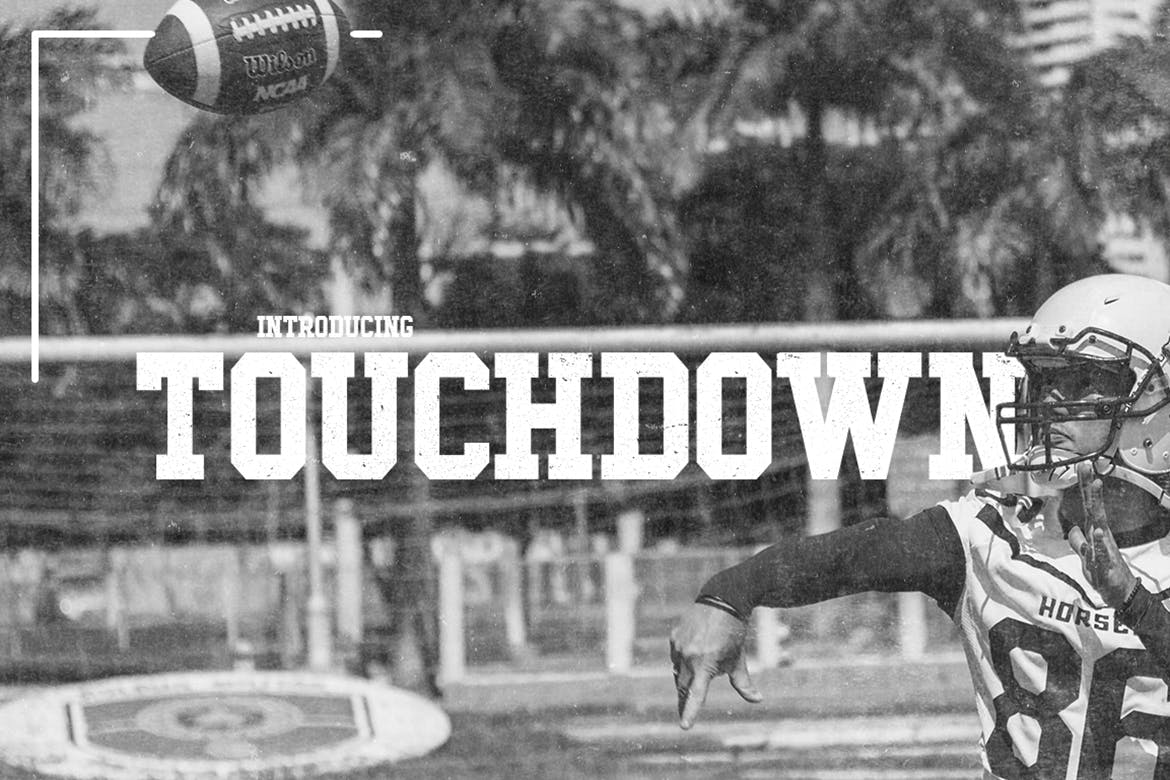 Touchdown is a more minimalistic approach to the sports font style. It uses a simple slab font design, with each character using unique linework aesthetic. While the uppercase is gritty and textured, the lowercase is clean and polished. One of the best sports team fonts you must have in your toolkit.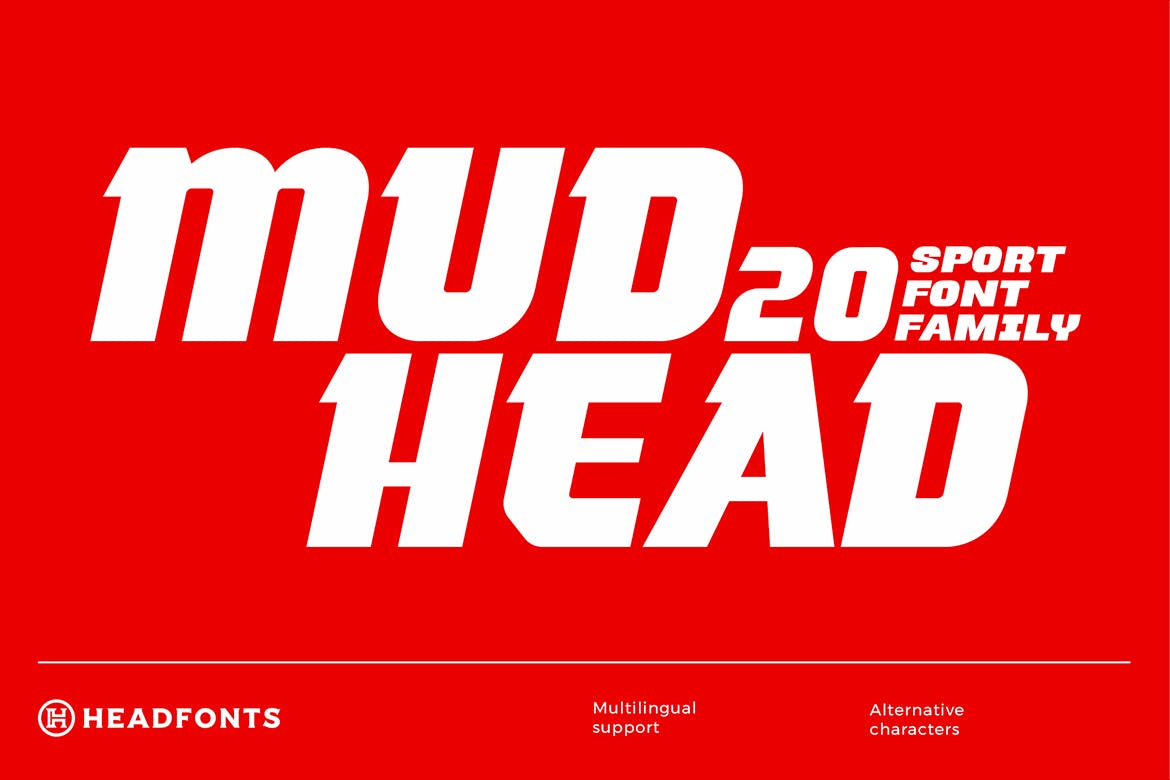 Get yourself down and dirty with the Mudhead Family, a sports font that manages to capture that classic college football style with impressive grace. It uses a lower-case linework design, yet has managed to pull off an incredible display font in the process. One of the most versatile sports fonts sure to make a bold statement.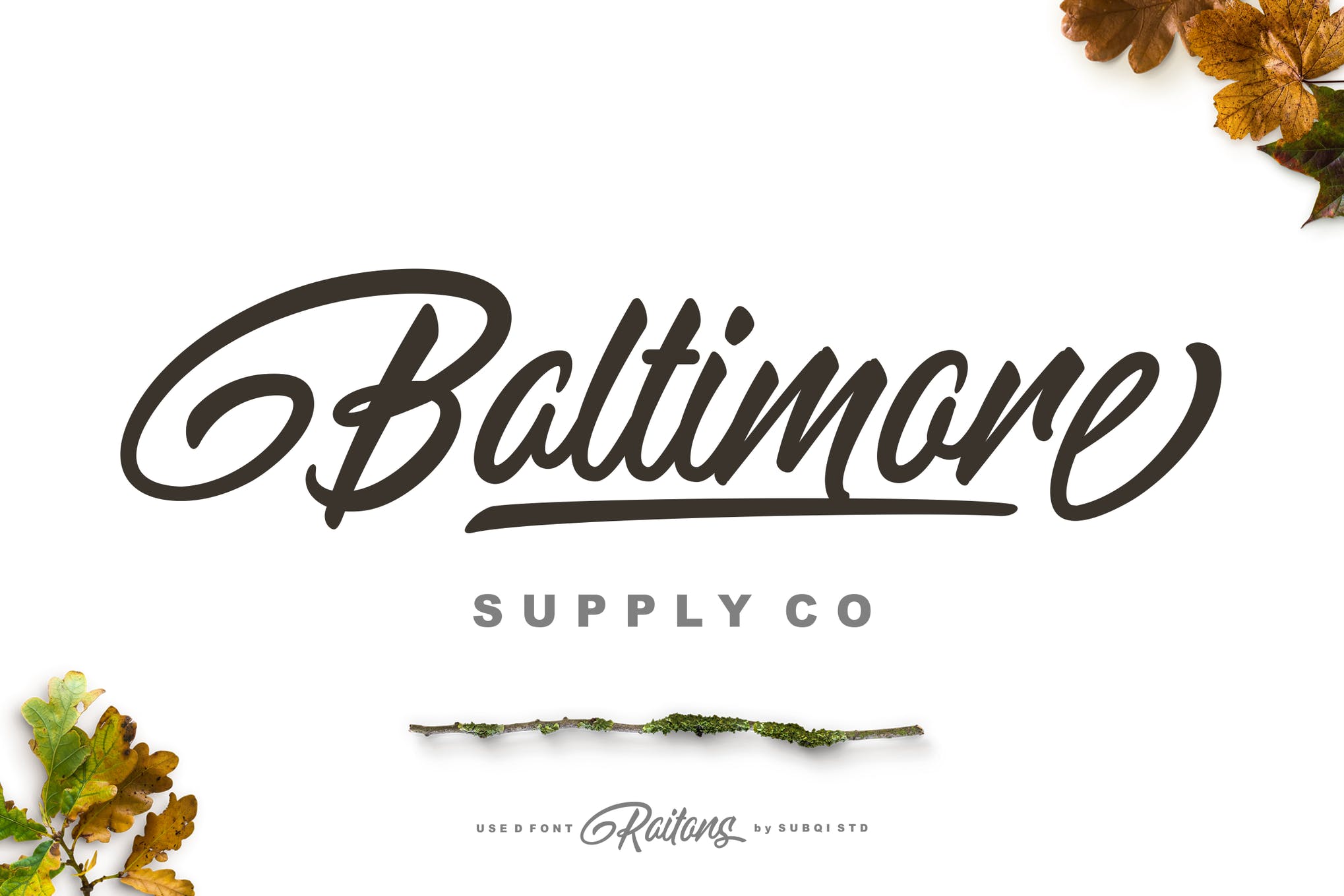 Raitons is a sports font with tail elements and hits an impressive balance between a cursive script, and handwritten linework aesthetic. A great choice for sports branding projects, or those looking to bring a mix of contemporary and vintage style to the table.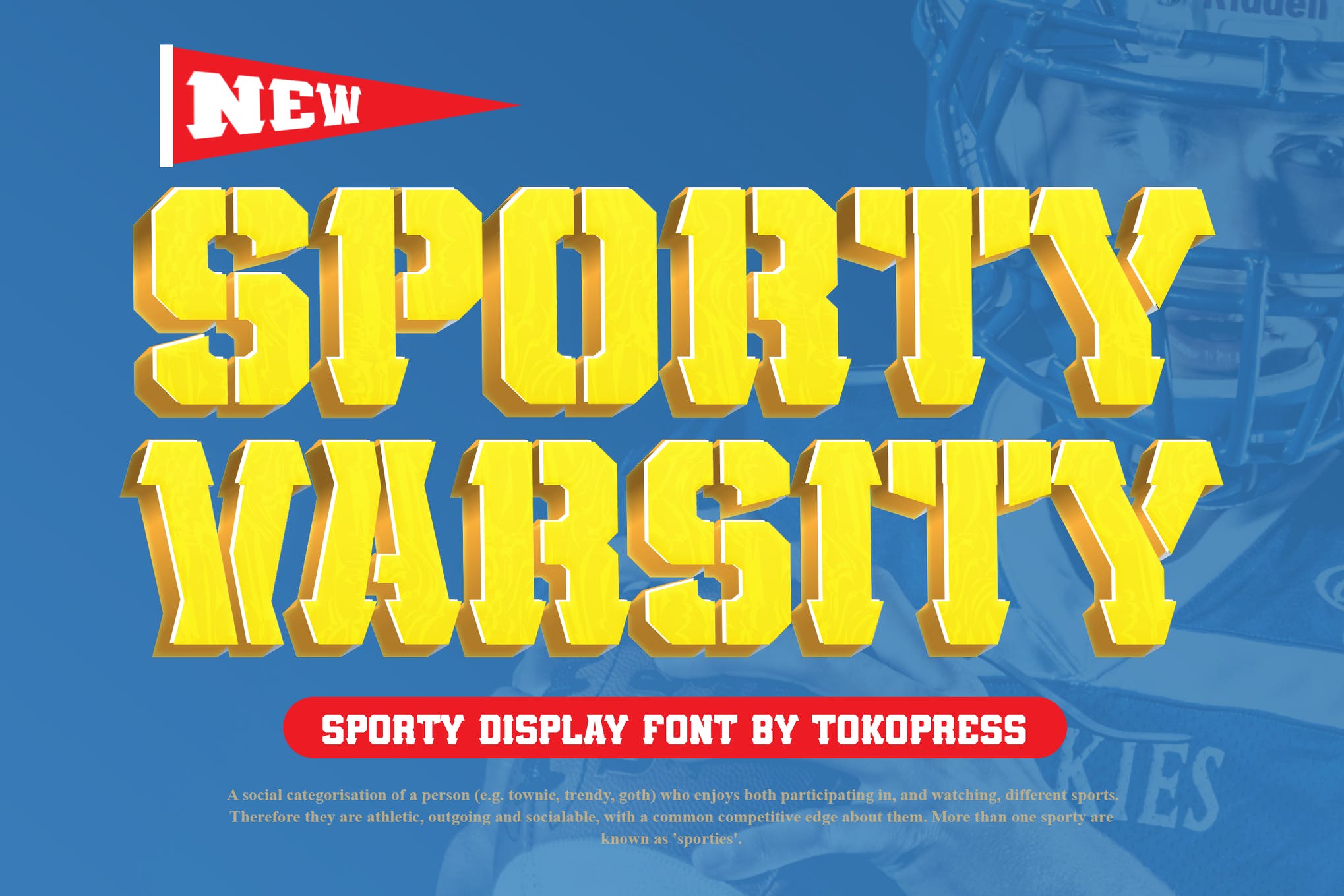 Bring together the retro style, and mix it with the epic excitement of sports, with the Sporty Varsity font design. This typeface manages to nail the sport display font style, whilst also providing enough of its own personality to leave an impression.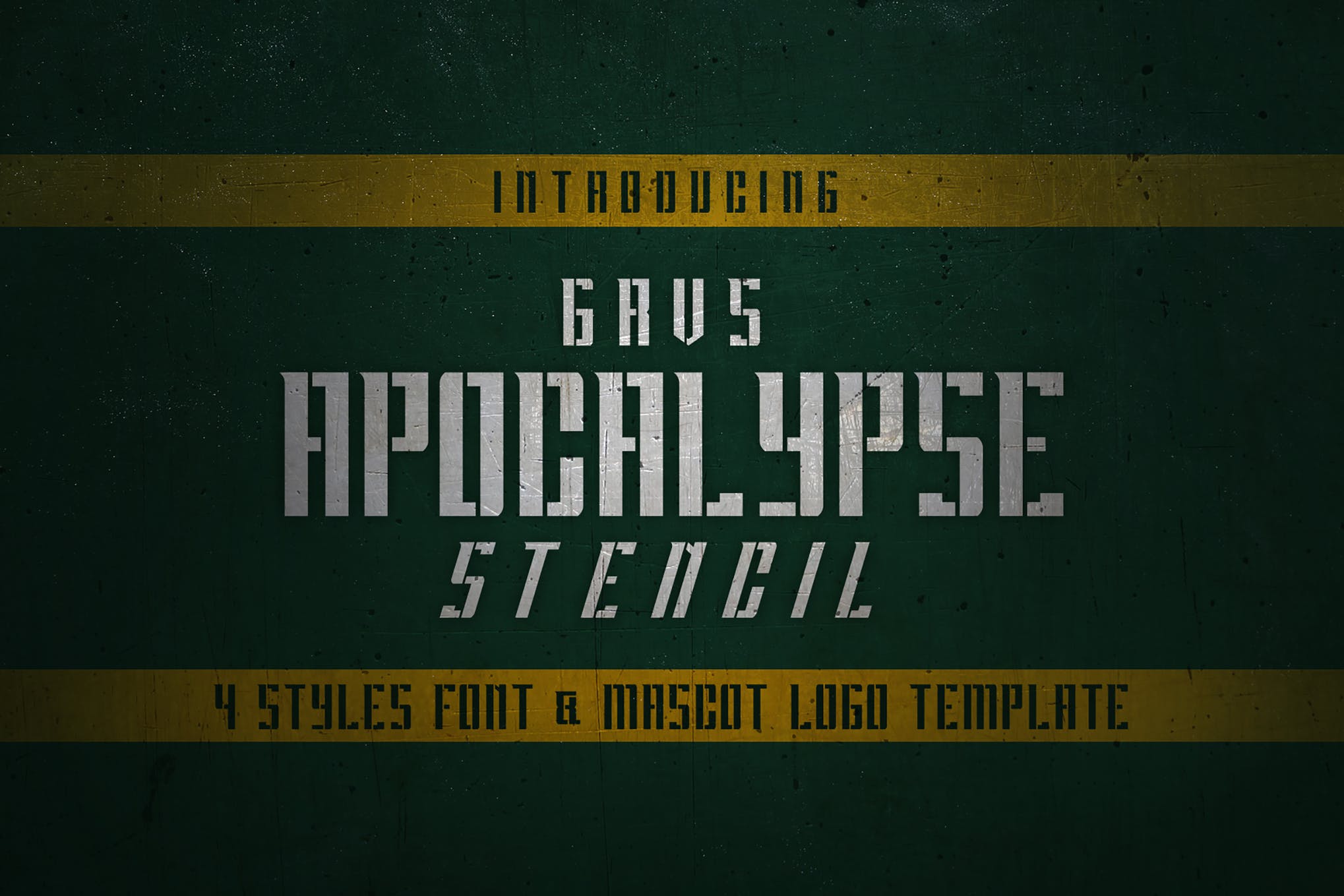 In the world of sports fonts, you'll be hard-pressed to find a more unique logo font than Apocalypse. Crafted around the classic military stencil style, this typeface design is an incredible choice for your sports font applications. We can guarantee, Apocalypse is way superior to any free sports logo fonts available on the web.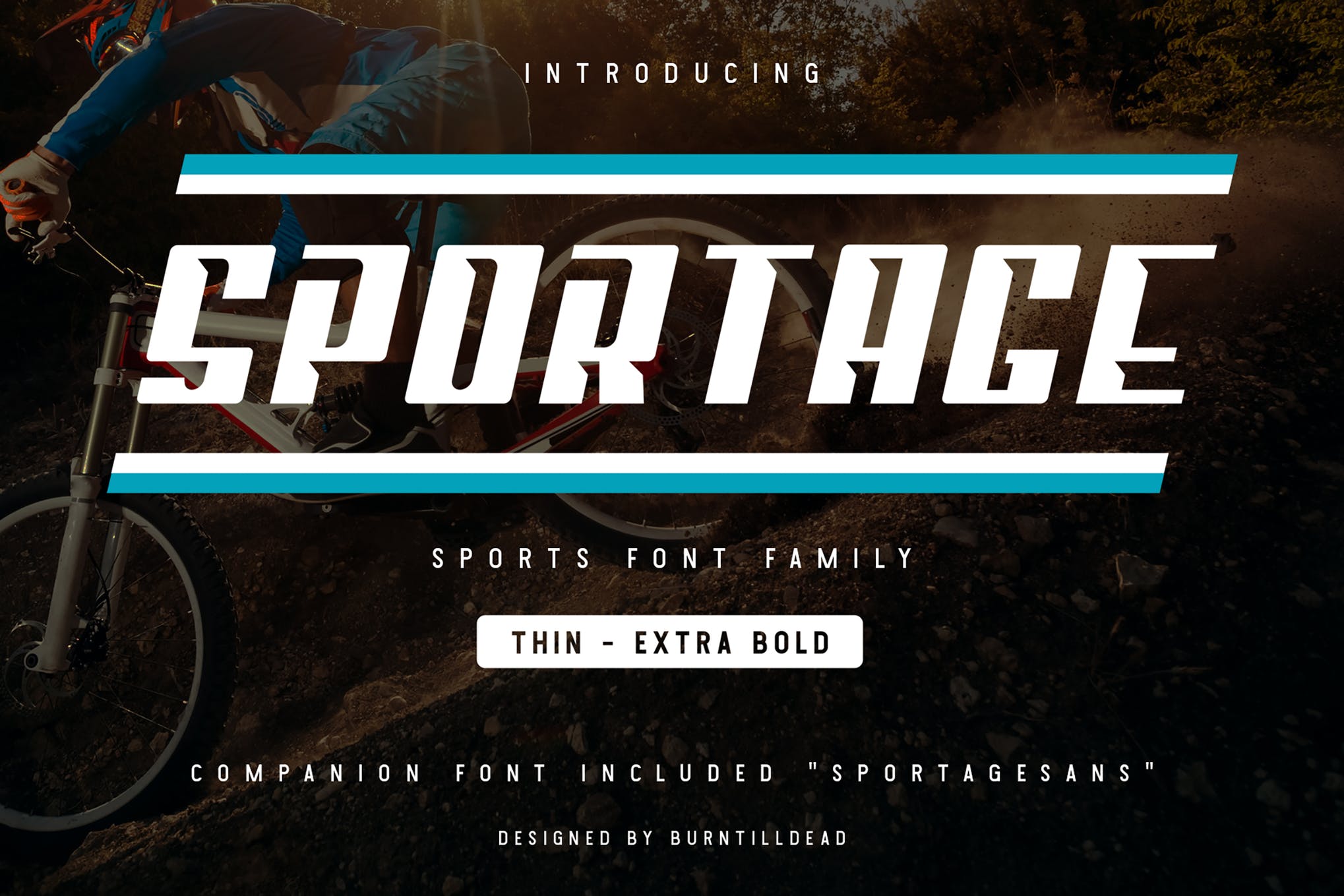 Sportage is a modern font that comes with an impressive sans-serif style perfectly suited for sports logos, jerseys, and more. It's one of the best sports logo fonts for your next event, as well as a solid display font in general.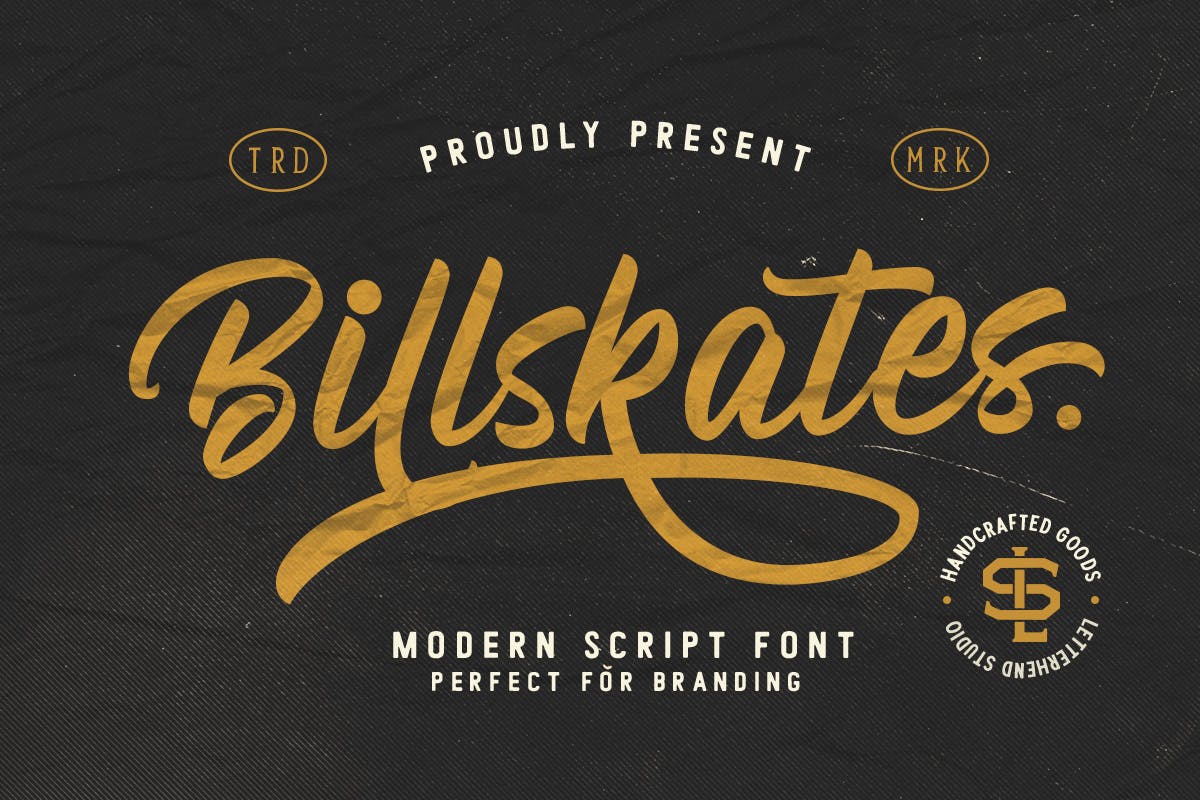 Billskates is a bombastically designed sports script font, taking inspiration from the most hype designs out there right now. With a range of alternate character selections, ligatures, and swashes, you'll never be without customization options to truly execute an impressive sports font with tail components.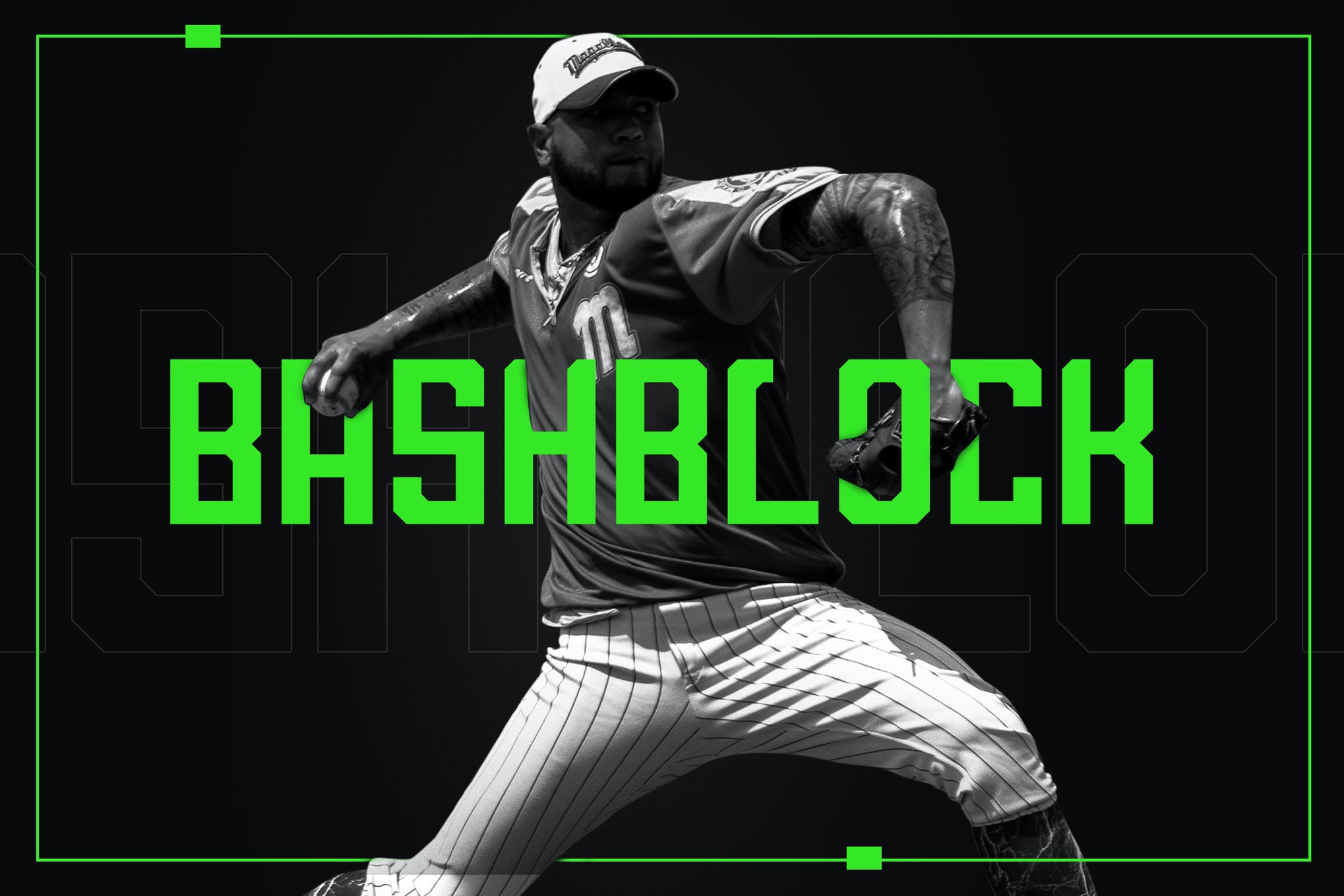 Next in our list of the best sports fonts is Bashblock, a sports number font that provides an impressive amount of readability. With linework designs that could excel in multiple sports applications, Bashblock is a captivating font worth considering for your next design project.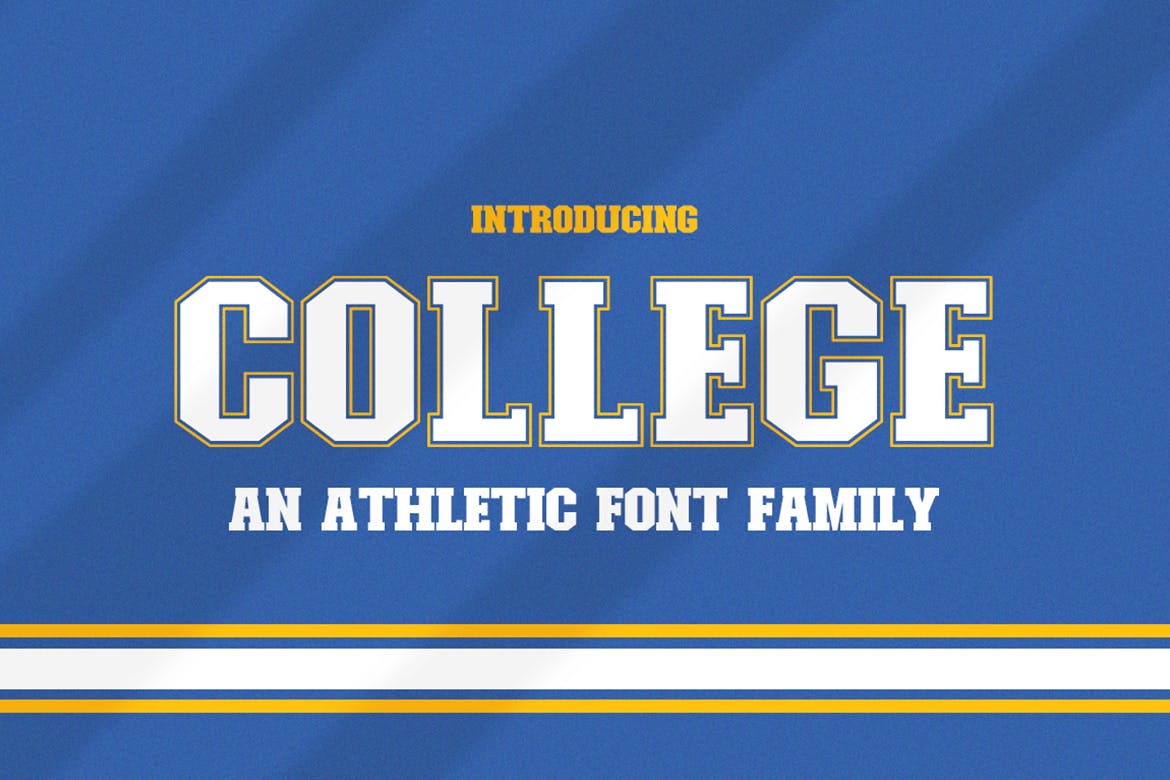 We simply couldn't make a list of the best sports fonts without including the titan that is the College Font Family. A long-standing traditional style in the sports font niche, the College font family has stood the test of time and is regarded as one of the most effective and versatile sports team fonts ever.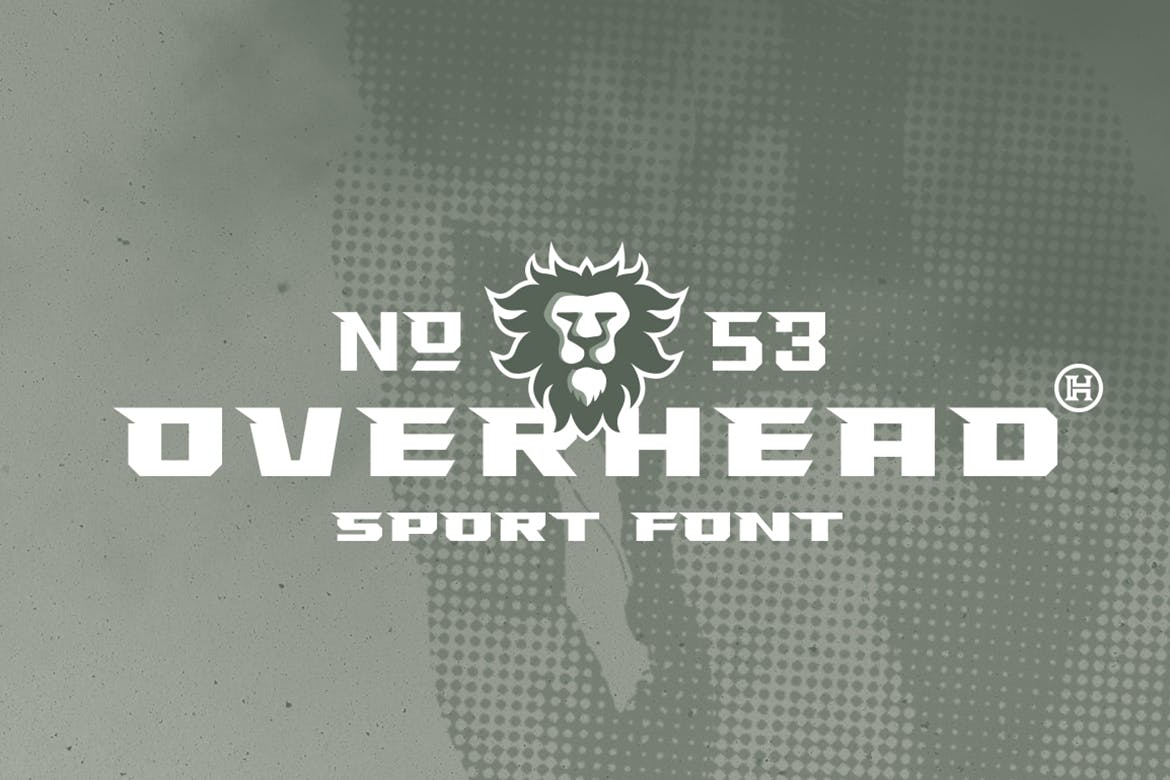 Overhead is an impressive and impactful typeface purpose-built for sports teams. It uses a simple, yet remarkably stylized geometric linework design, with each character having a minor touch of unique personality to it. This is one of our most favorite sports team fonts, and you are sure to love it too.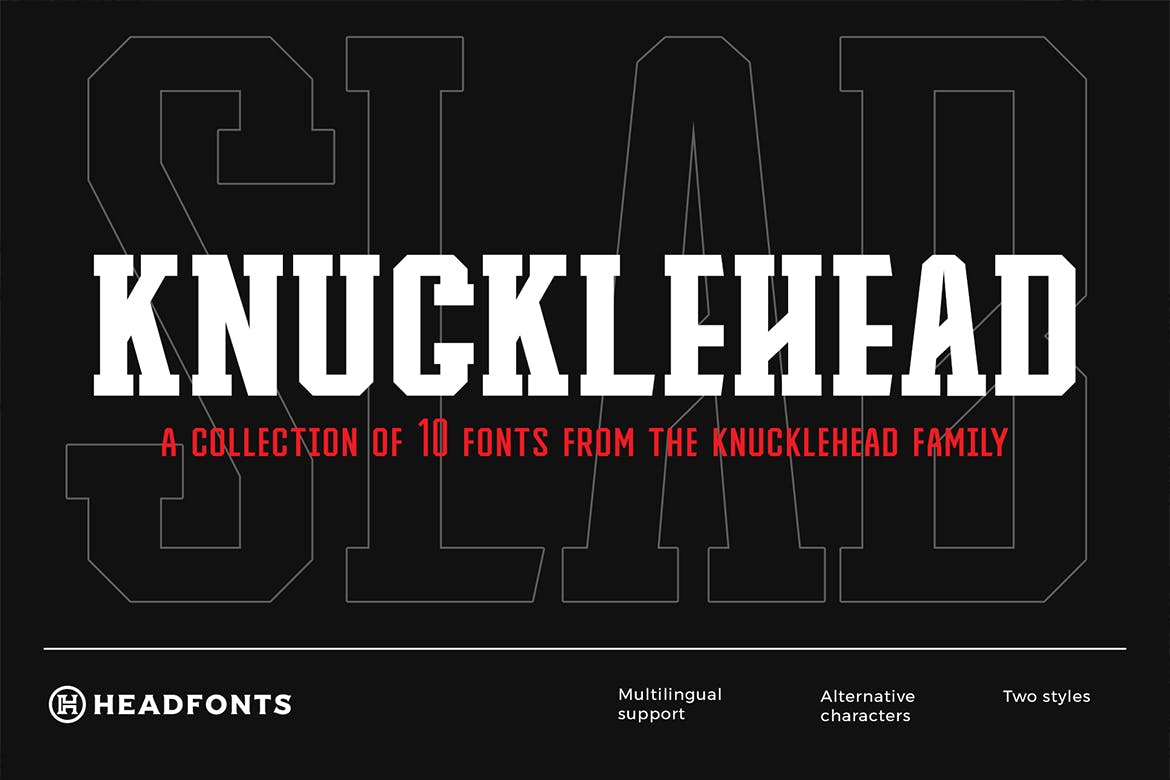 Inspired by the American sports culture, Knucklehead is a traditional, and vintage block font with narrow spacing to accommodate the chunky lettering. If you are looking for the best sports logo fonts, you just can't miss out on Knucklehead.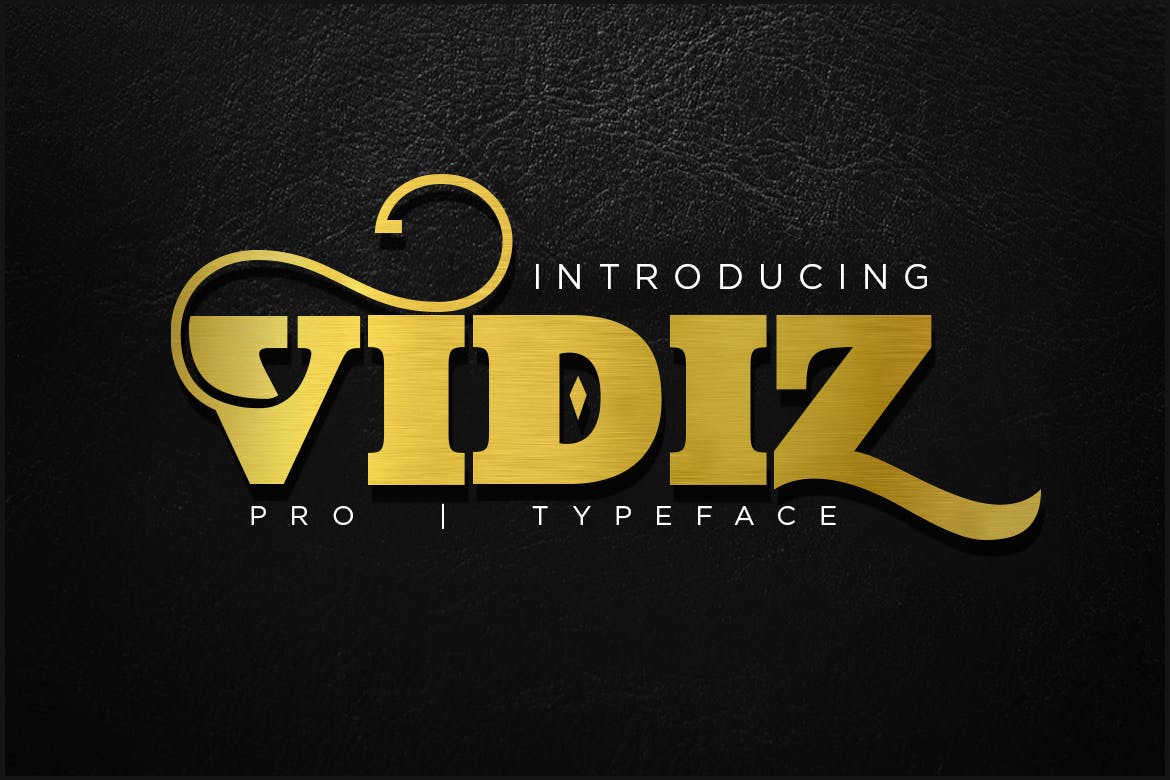 Vidiz is a unique sports font compared to many other options on our list. It's a classic college sports font that uses a tail design. The result is an iconic linework design and a more versatile sports font overall. A great sports font with tail components for a wide range of creative and professional applications.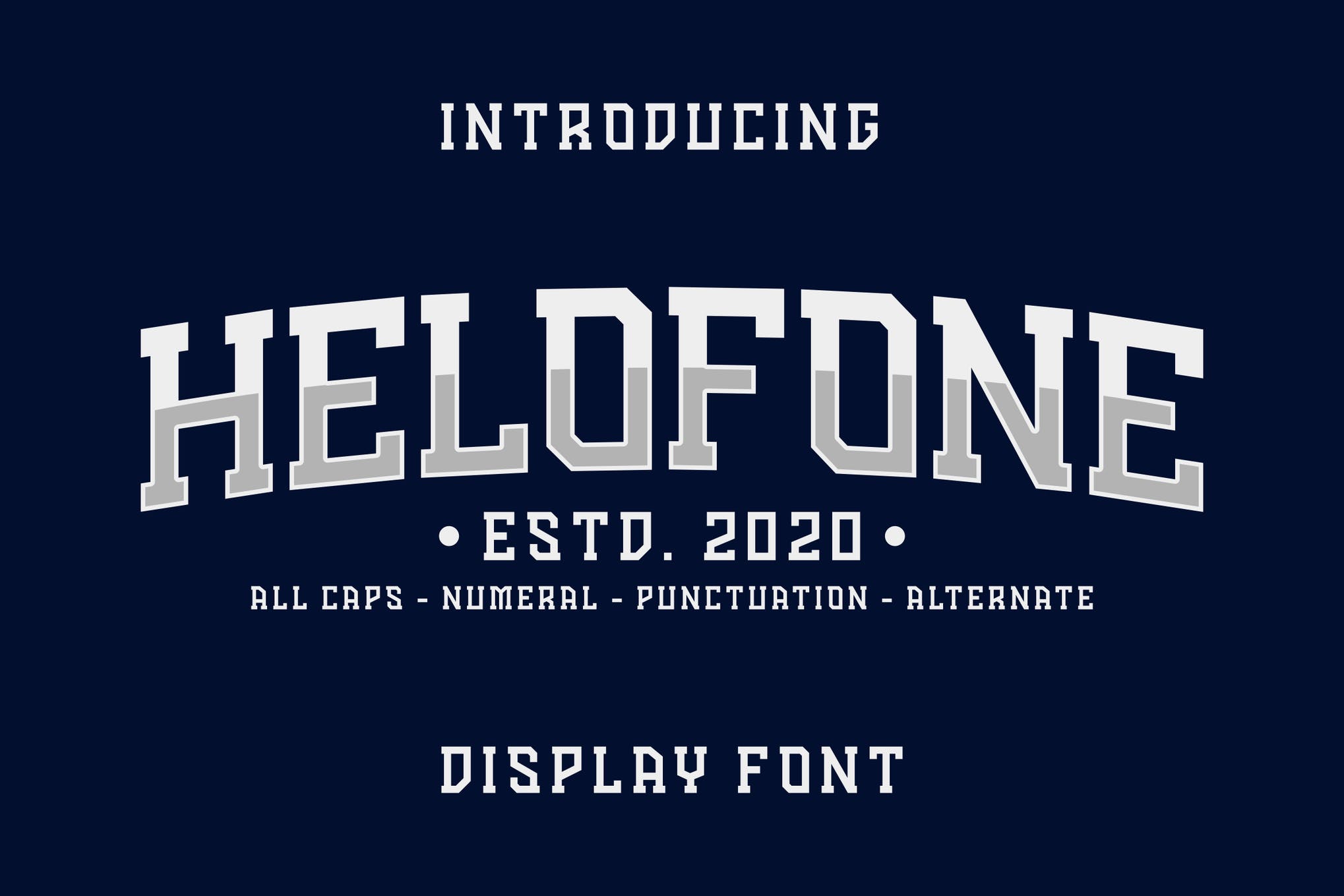 Whether you need a font for a sports jersey, logo, or ticket, Helofone comes in very handy. It has a minimal, yet attention-grabbing design making it one of the best options when it comes to sports team fonts.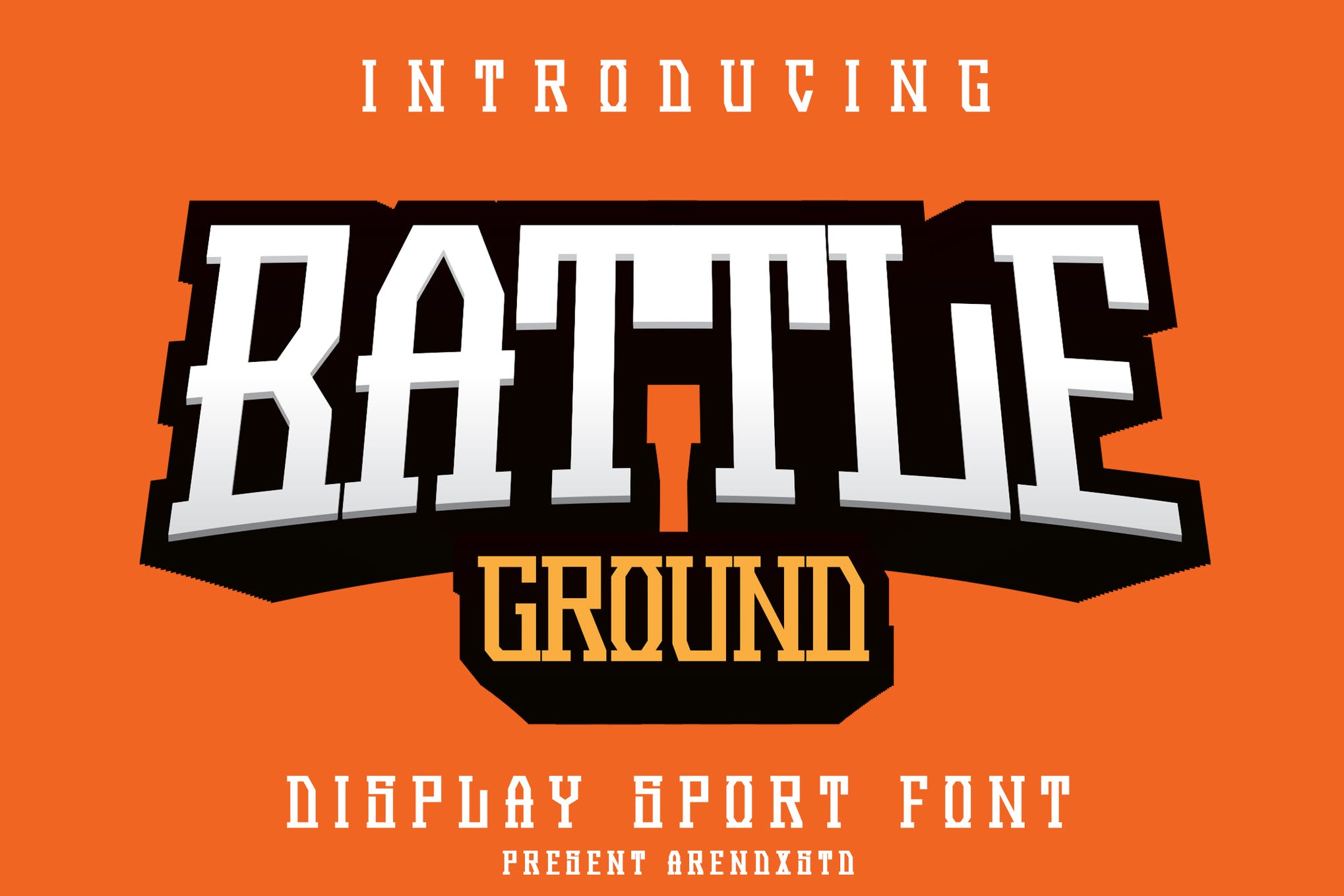 Battleground is a sports logo font that you'll be hard-pressed to pass up. It uses a more generic typeface design and mixes its linework art with a more measured approach compared to hyper-stylized team-based typefaces. A highly versatile typeface that can fill many roles in your designs.
Free Sports Fonts
You don't have to spend any money to get your hands on some great sports team fonts. Let's take a look at some free sports fonts out there right now: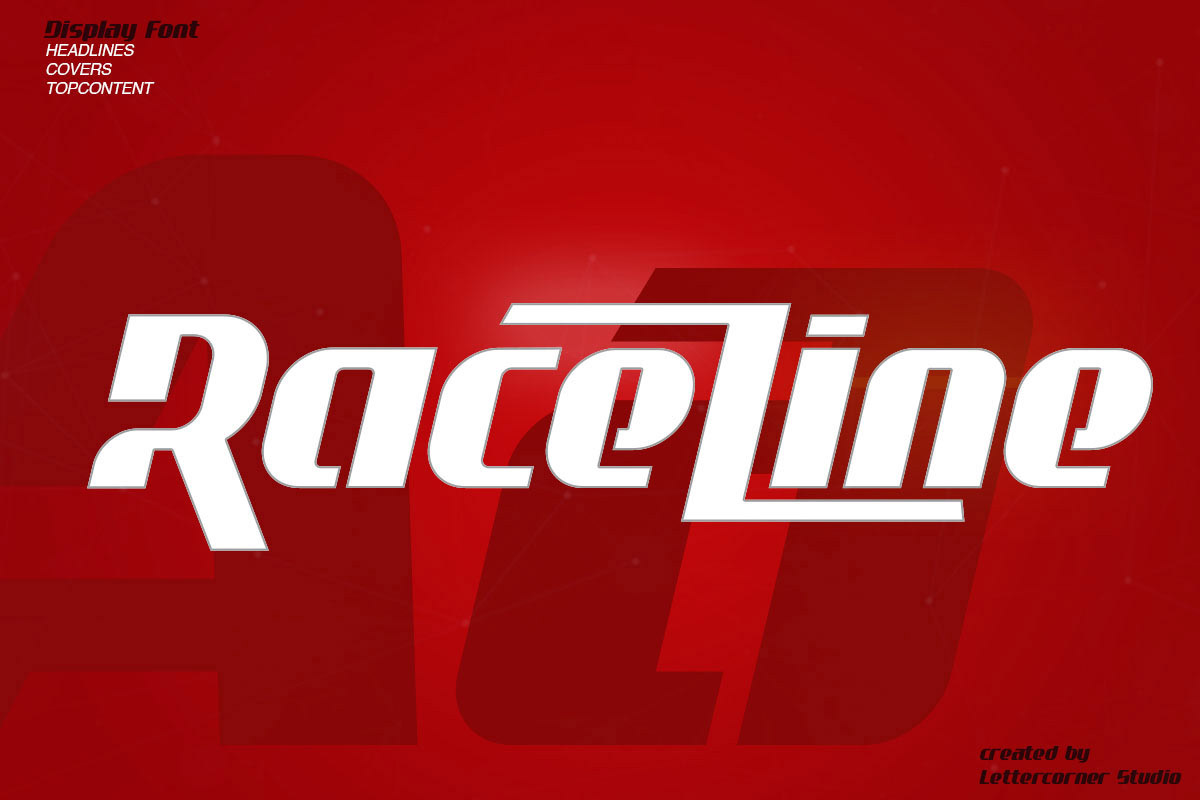 Raceline is a sports font that emulates some of the most famous speed car racing aesthetics out there right now. It's a great display font, that whilst not trying to emulate a unique style, pulls off a traditional approach in impressive fashion. One of the best free sports fonts you can ever get your hands on!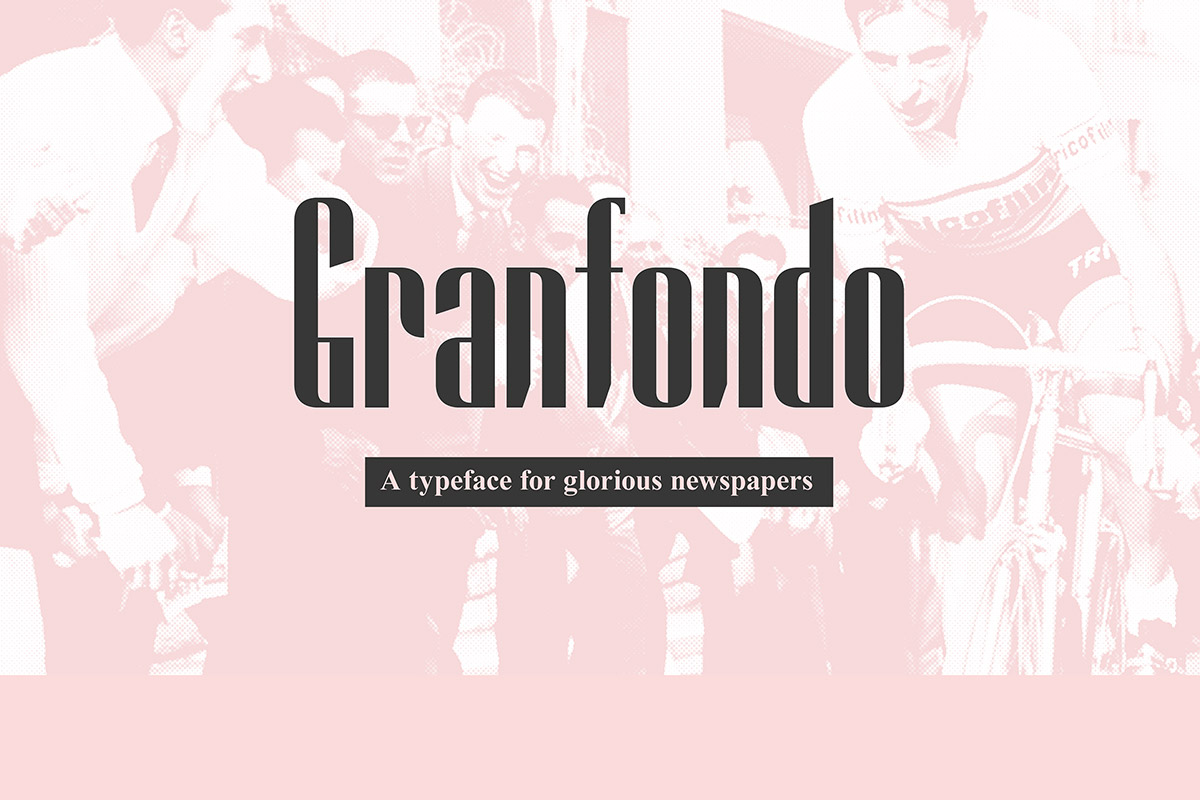 Bring yourself back to the good old days of illustrious newspaper headlines echoing the legacy of the most prestigious sports stars. One of the best sports fonts on our list, Granfondo is truly impressive for both its versatility and extensive offering of customization options. The font can very well be used for sports jerseys, logos, and other branding materials.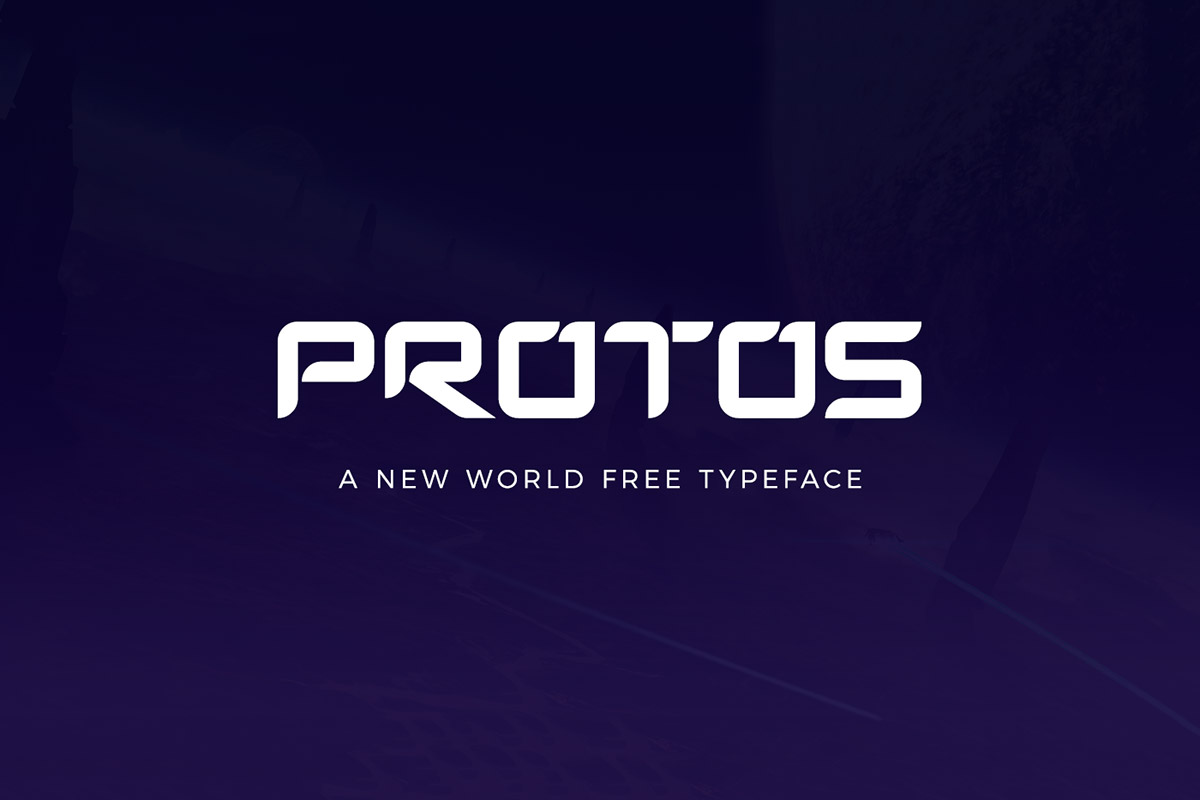 Bring out that college football spirit with Protos, a beautifully tailored free sports font that comes with uppercase characters, numbers, glyphs, punctuation, and symbols. A great choice for your sports posters, logos, headlines, and jerseys.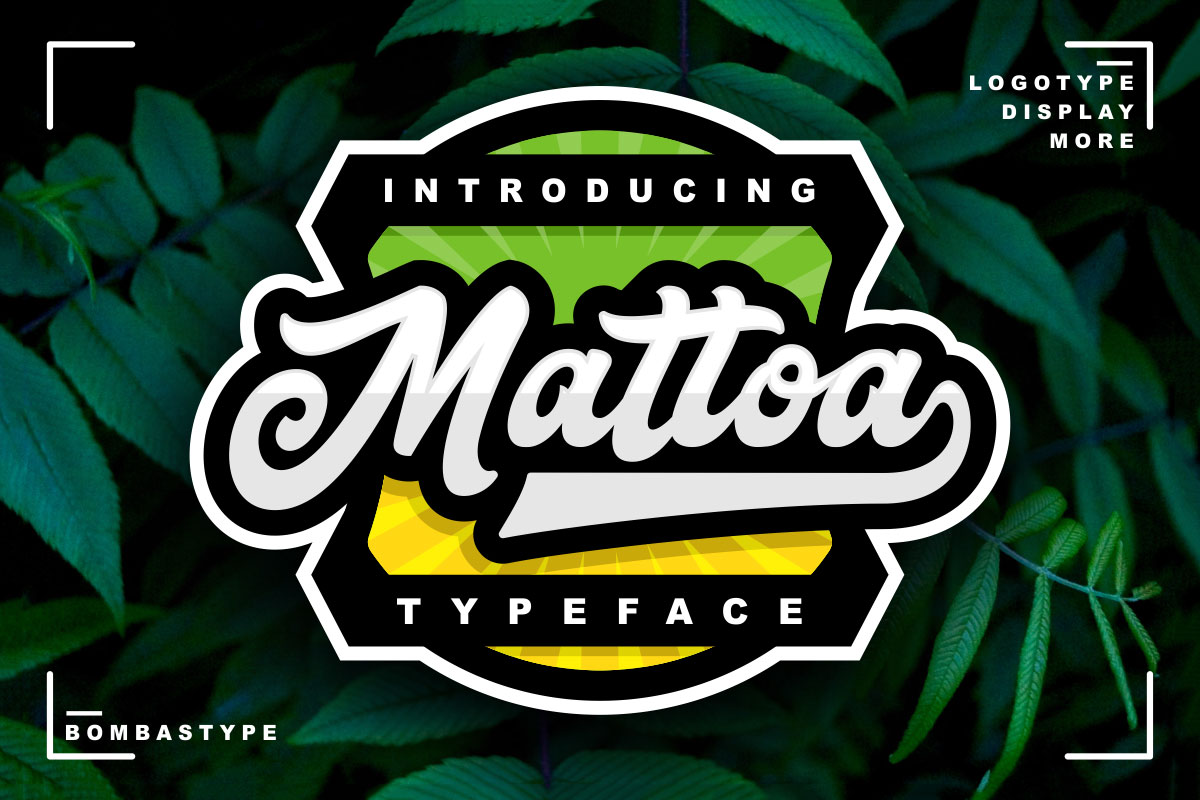 Mattoa is a bold script sports font with tail elements, perfectly suited for logotypes, and display purposes. It's a gold standard when it comes to the best sports logo fonts, and is surprisingly available for free.
Create Amazing Designs with The Best Sports Fonts Today!
Getting ready for the next big game can be a daunting reality, and you can never truly prepare for anything. However, that doesn't mean finding great sports fonts has to be a struggle. With these sport team fonts at your fingertips, you have everything you need to create amazing sports-inspired designs with ease.