40+ Photoshop Smoke Effects & Overlays 2023
Tailoring a visual project comes with a wide range of elements you need to stay focused on. Everything from lighting, color balance, overlay styles, and much more. All of these play a critical role in the defining finished product.
Yet one element that is often overlooked, or thought too complicated to implement, is a Photoshop smoke overlay. Adding smoke to your visual project can bring a captivating aesthetic that is hard to pass up. Yet it's easy to get stuck into worrying about how to add smoke in Photoshop.
It's for this reason that we've compiled a list of some of the most well-made, and unique, smoke effects you can get your hands on right now, coming from both premium and free sources.
Get everything you need to supercharge your Photoshop workflow. From just $16, get unlimited access to thousands of Photoshop actions, Lightroom presets, templates, graphics, fonts and photos.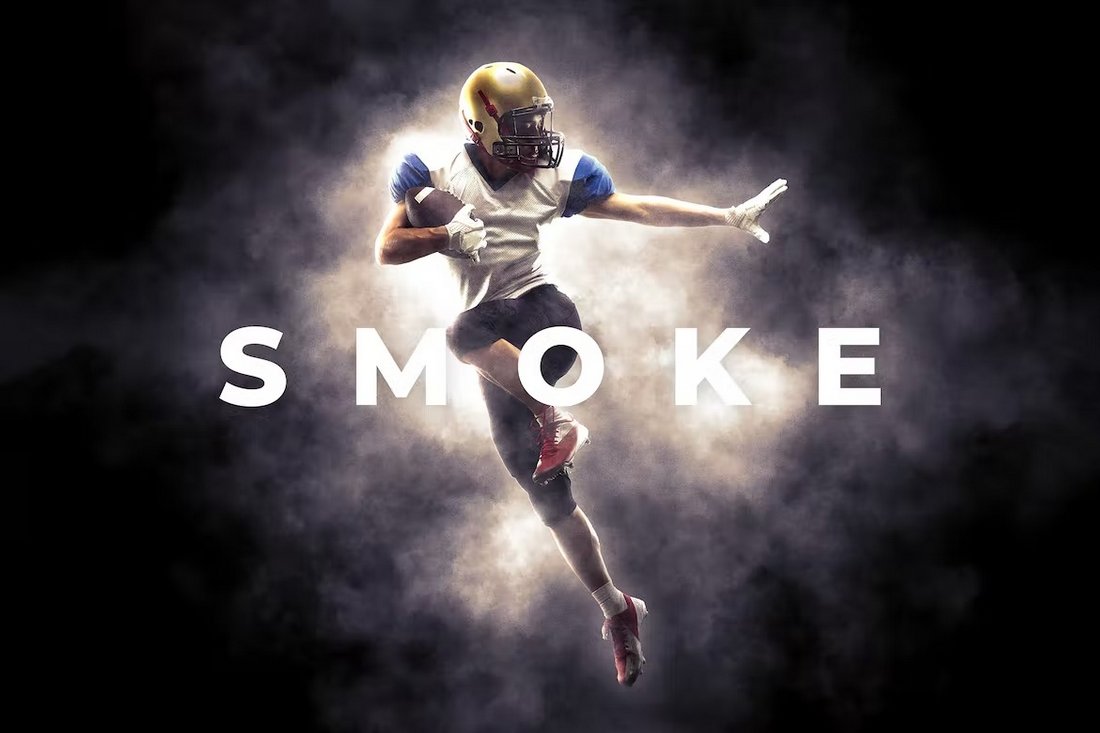 This Photoshop template features a realistic-looking smoke cloud effect you can use in your poster and flyer designs. It's great for creating unique graphic designs, photo manipulations, and portrait photos as well. It's available as an editable PSD file.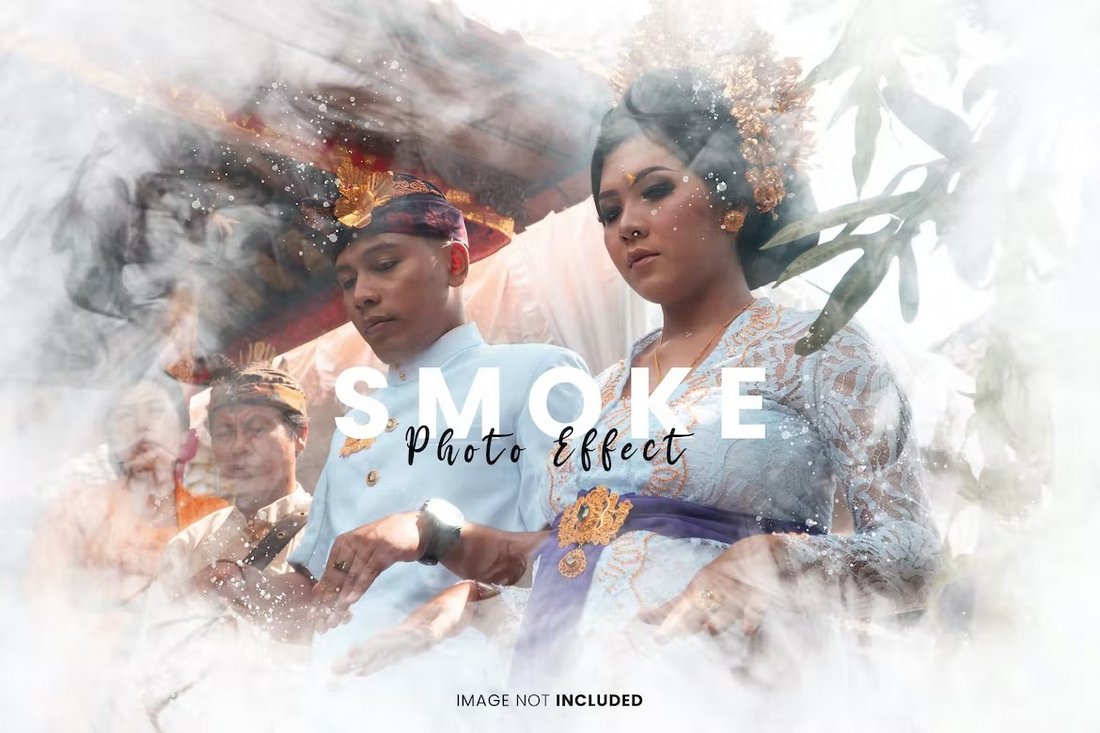 With this Photoshop template, you can create cool smoke art designs using your photos. It will fit in perfectly with photo albums, slideshows, and even for various cover designs. You can easily replace the photo using smart objects as well.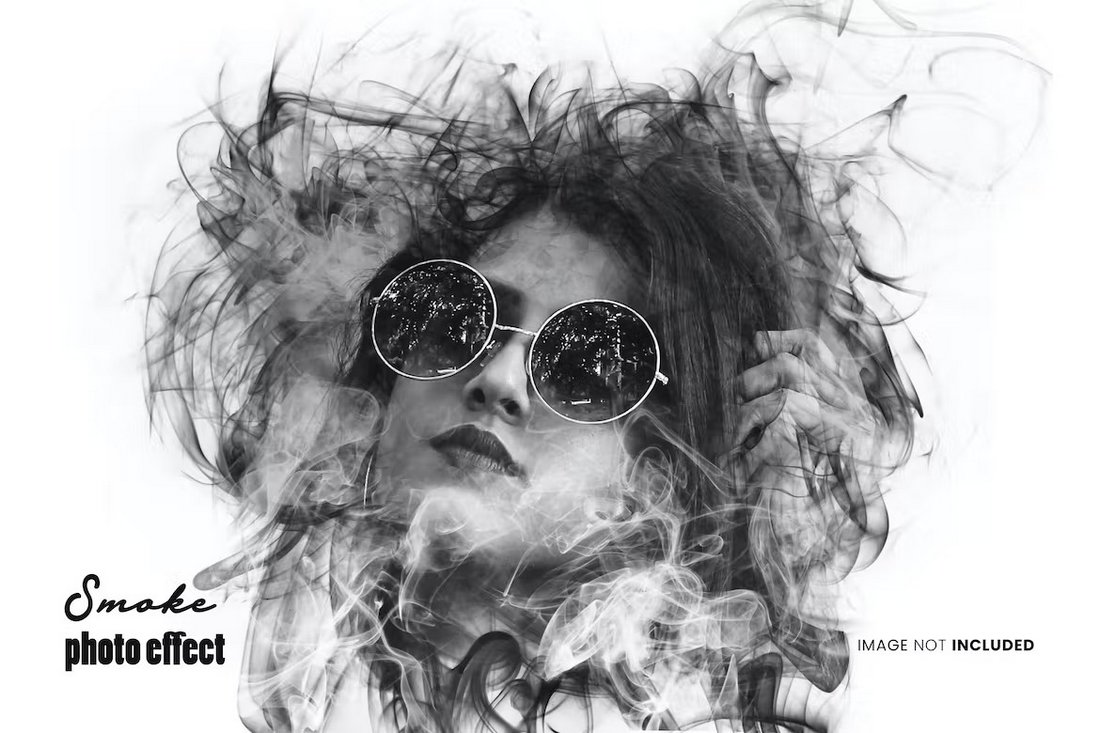 If you want to create a realistic-looking smoke photo effect, you won't find a cooler template than this one. It features a sophisticated smoke effect that will fit in nicely with portrait photos. The template has organized layers with smart objects.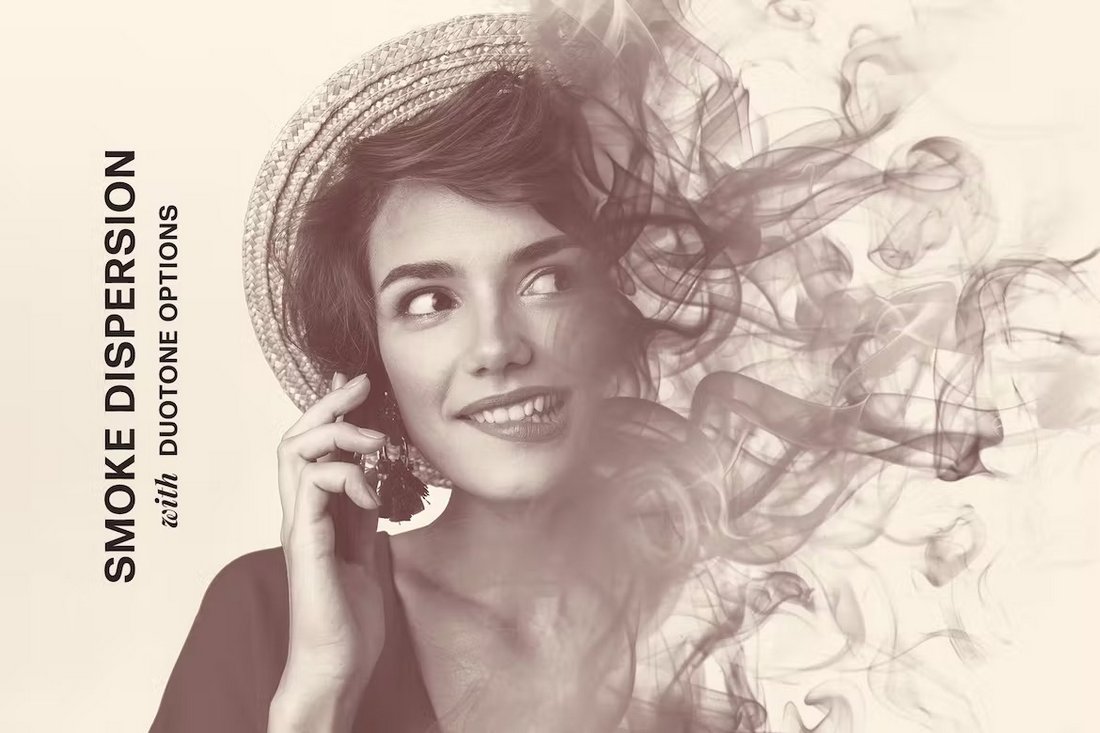 This Photoshop template comes with a unique smoke-themed dispersion effect that also combines duotone colors. It can be used to create stylish graphic designs for various types of projects, including promotional materials, social media posts, posters, and more.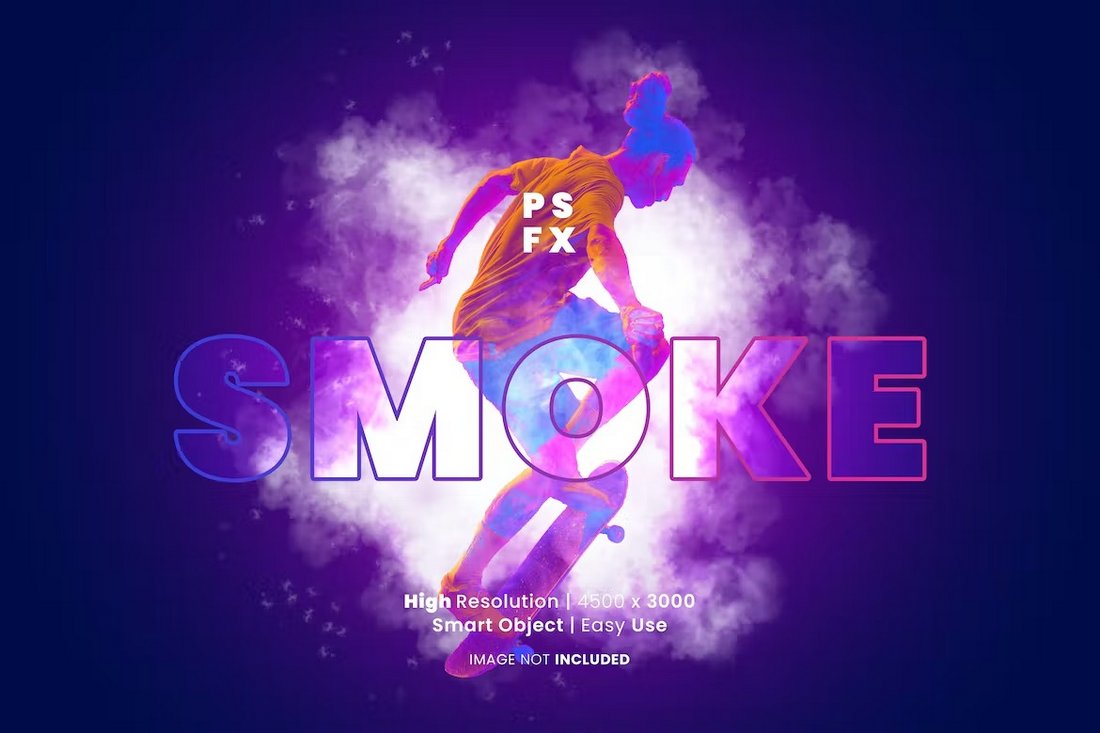 The glowing effect gives this smoke photo effect a very trendy look and feel. It can also be used to create Cyberpunk-style effects with your photos. This template is very easy to use as it comes with smart object layers.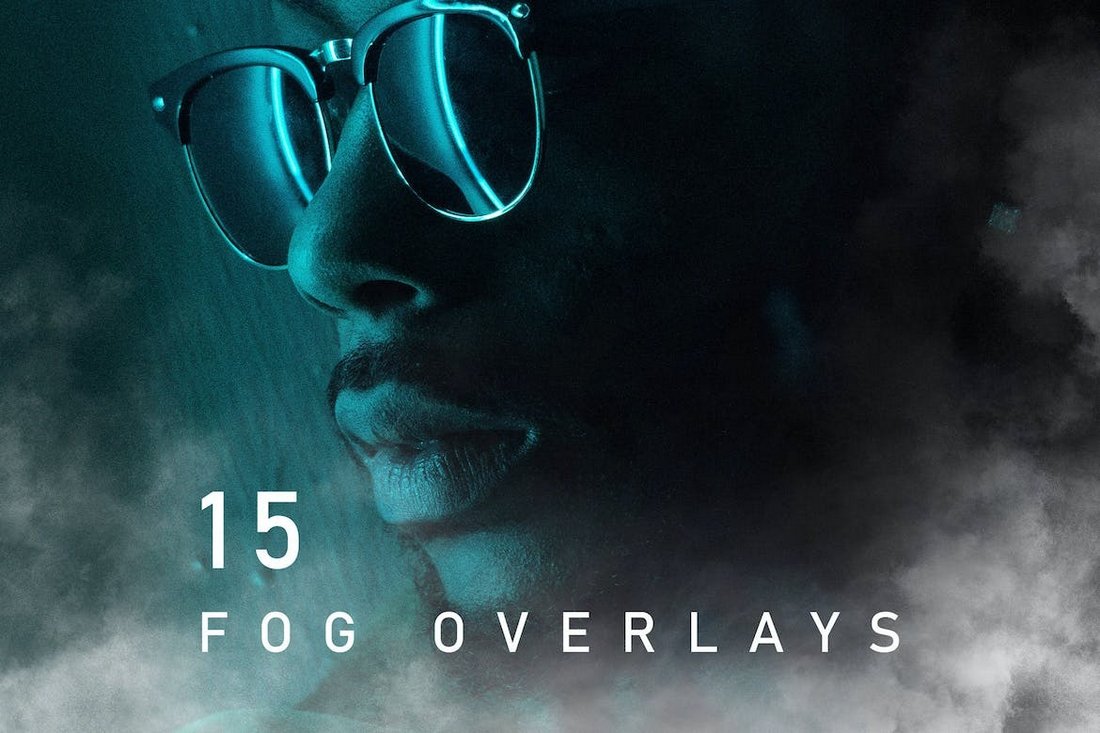 This bundle includes 15 creative overlays for Photoshop that can be used to create cool fog or smoke effects for your designs. These overlays come in PNG format and as a bonus, there are 10 color effect Photoshop actions as well.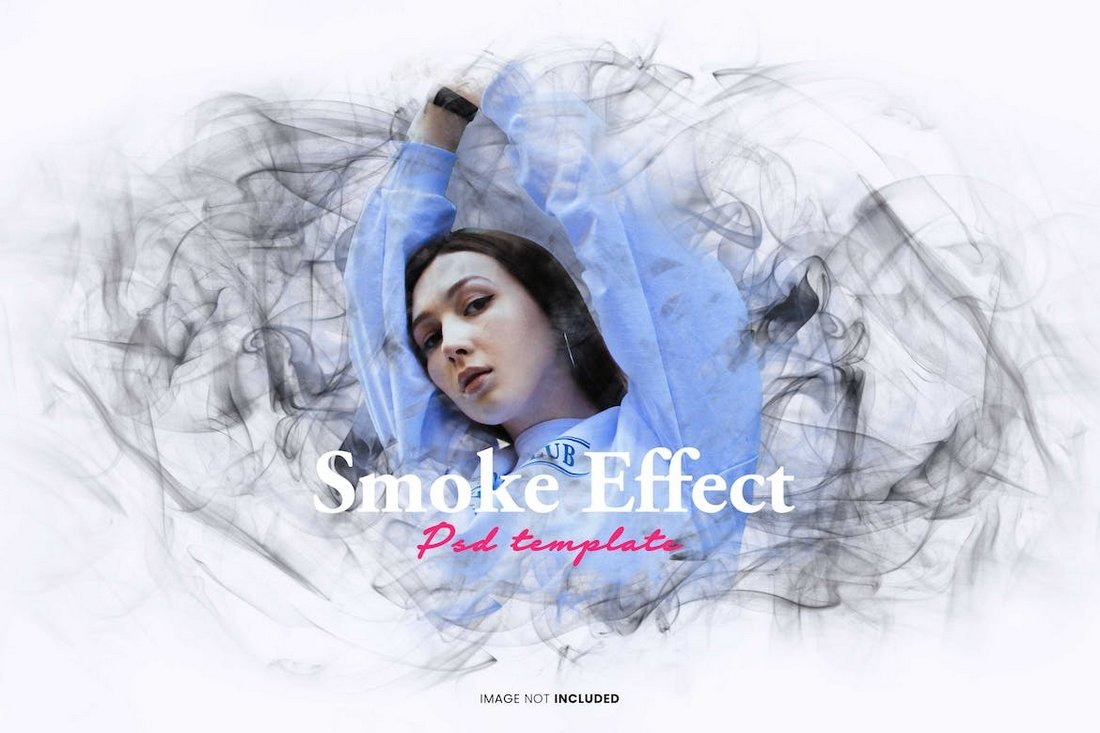 A creative smoke photo effect featuring a cool and stylish design. This one is perfect for designing photo manipulations for various graphic designs such as posters, CD covers, posters, and more. The effect comes as a fully editable PSD template.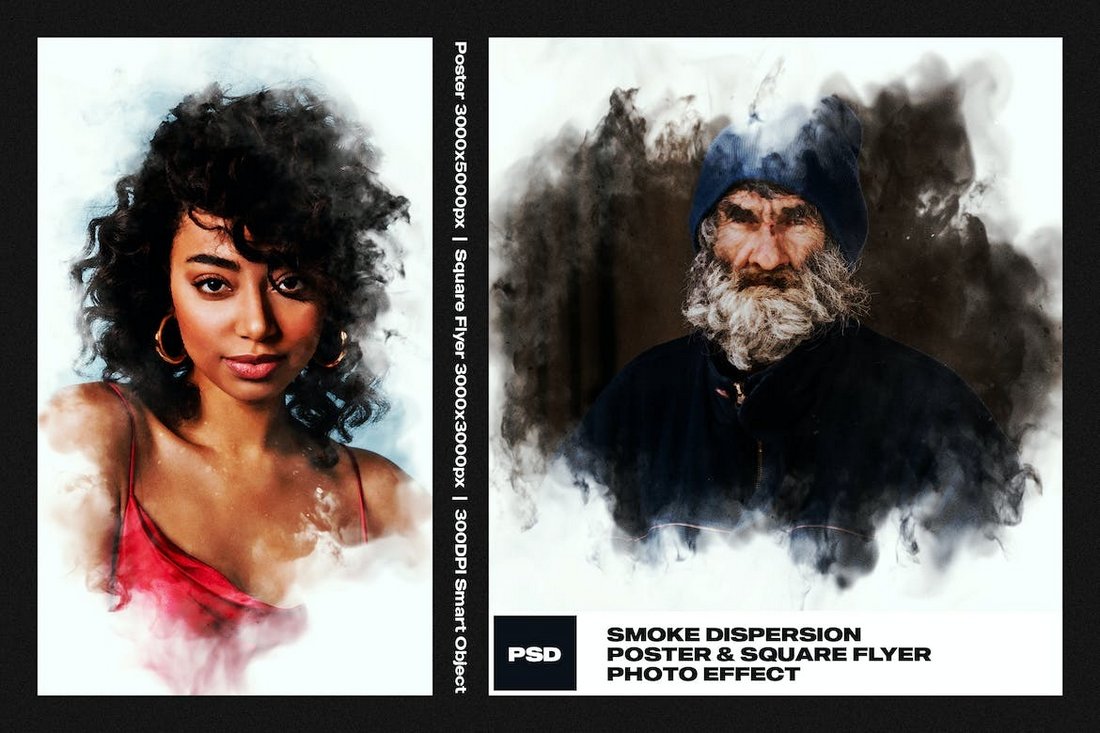 Another unique smoke photo effect features a smoke dispersion effect. This template is perfect for crafting cool poster designs, magazine covers, social media posts, and more. You can easily customize it using smart objects.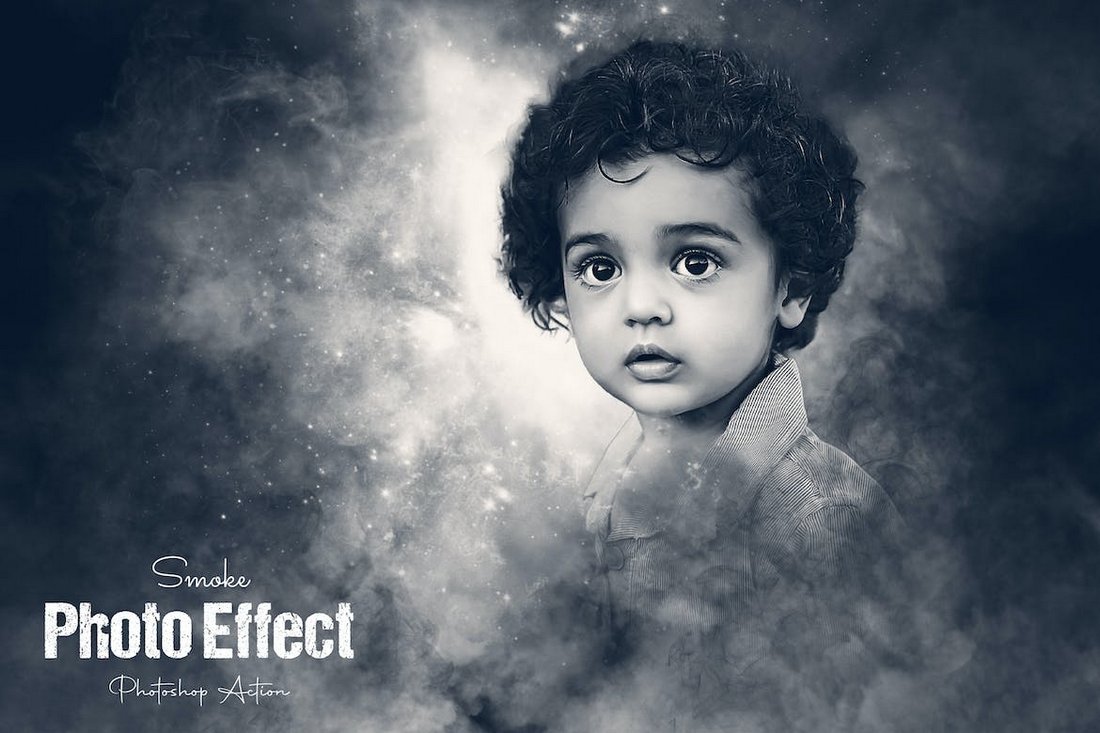 This is a Photoshop action that features a realistic-looking smoke effect. It includes patterns and brushes for creating a high-quality smoke effect for your photo manipulations.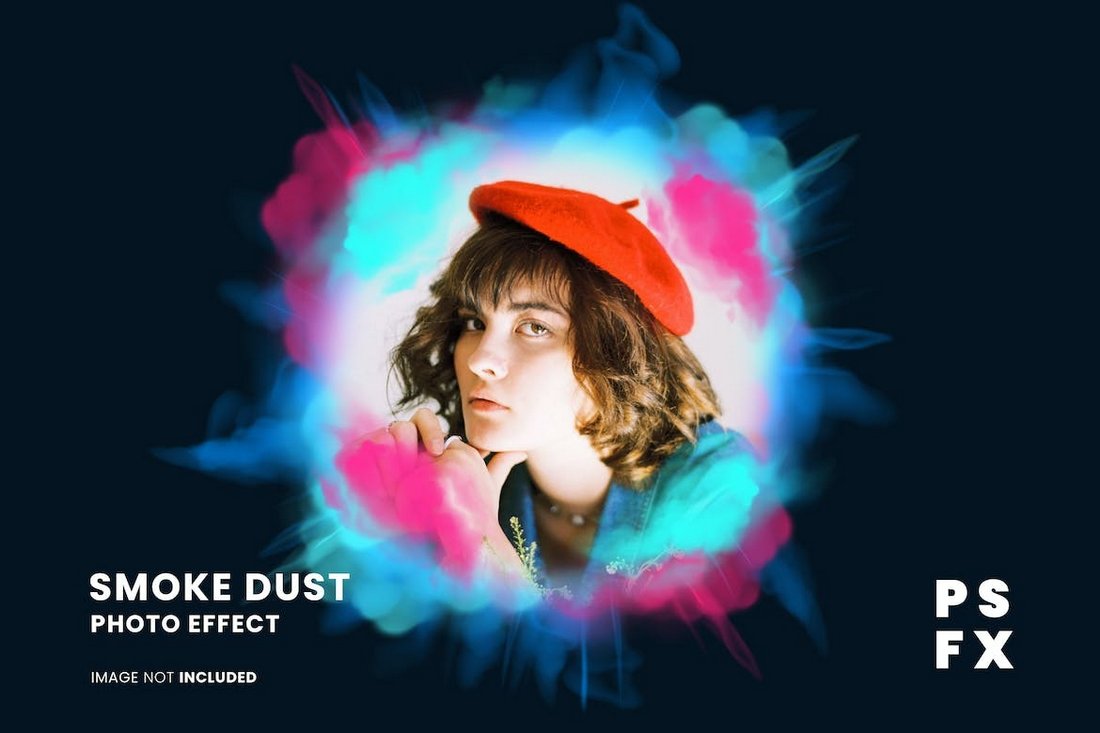 A colorful and creative smoke effect for making beautiful graphic designs. This effect comes as a PSD template with smart objects. You can easily place your own photos in the template to create a cool smoke and dust effect.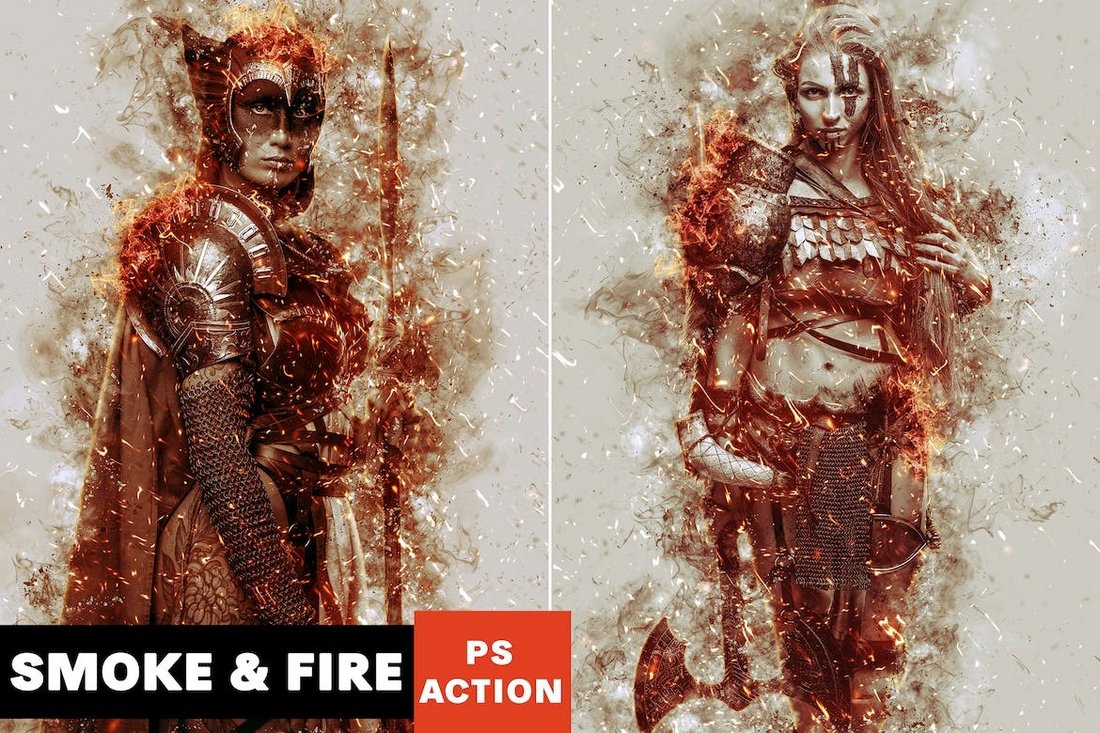 This is a different style of a smoke effect for Photoshop. It features a bold and attention-grabbing effect that combines smoke and file to create a cool look for your posters and promo designs. The effect is available as a Photoshop action.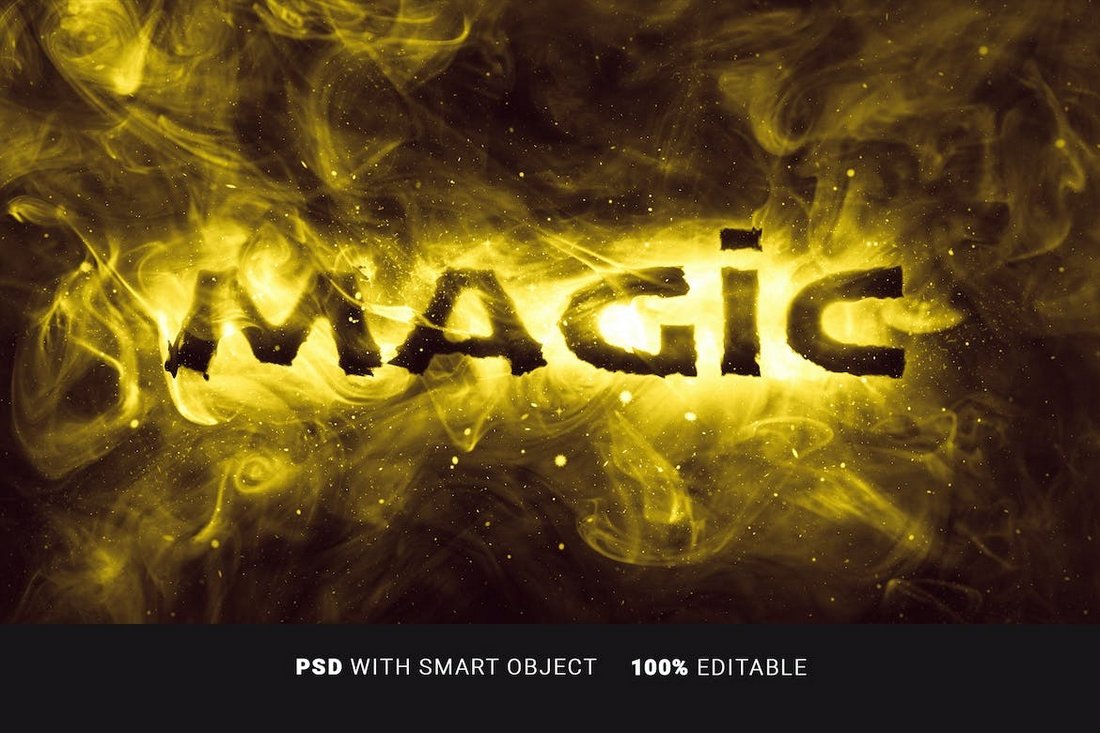 This is a cool text effect that also features a creative smoke effect. It comes as a PSD template with organized layers and smart objects. You can easily edit it to add your own custom text.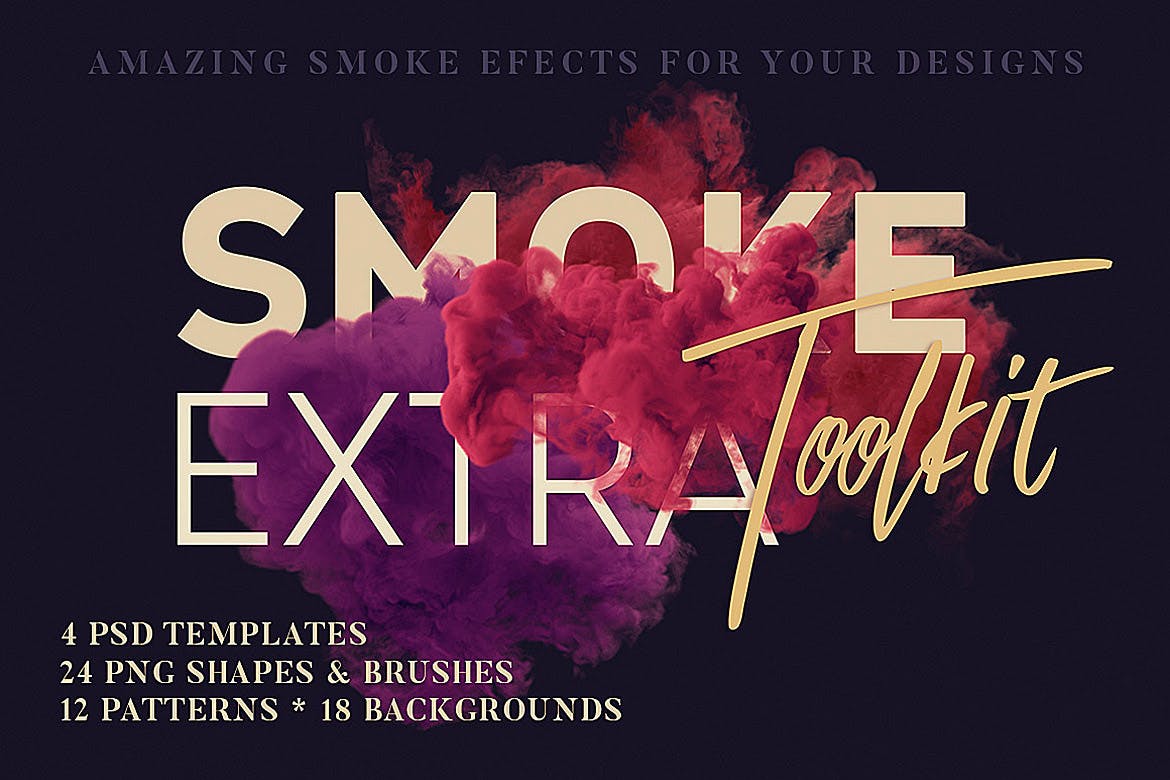 The Smoke Toolkit is a one-stop-shop for all smoke effect needs. It's loaded up with a range of smoke shapes, smoke brushes, smoke patterns, smoke backgrounds, and other smoke effects that can be applied to your project with ease.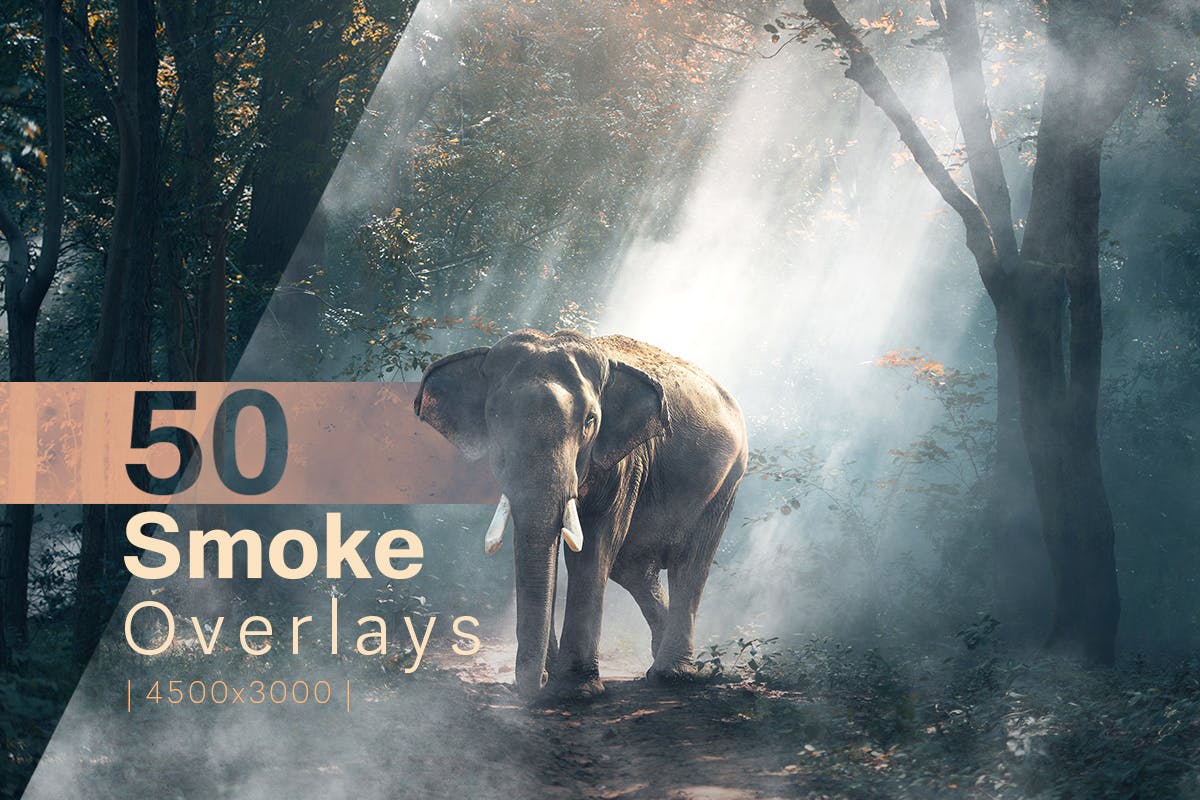 Smoke overlays are a great way to blend in a smoke-filled room over a pre-established picture. With this package, you'll have access to over fifty high-resolution photoshop smoke overlays, in a range of unique and captivating styles. All overlays are rendered in 4500×3000 resolution, helping to match the resolution of any project you're working with.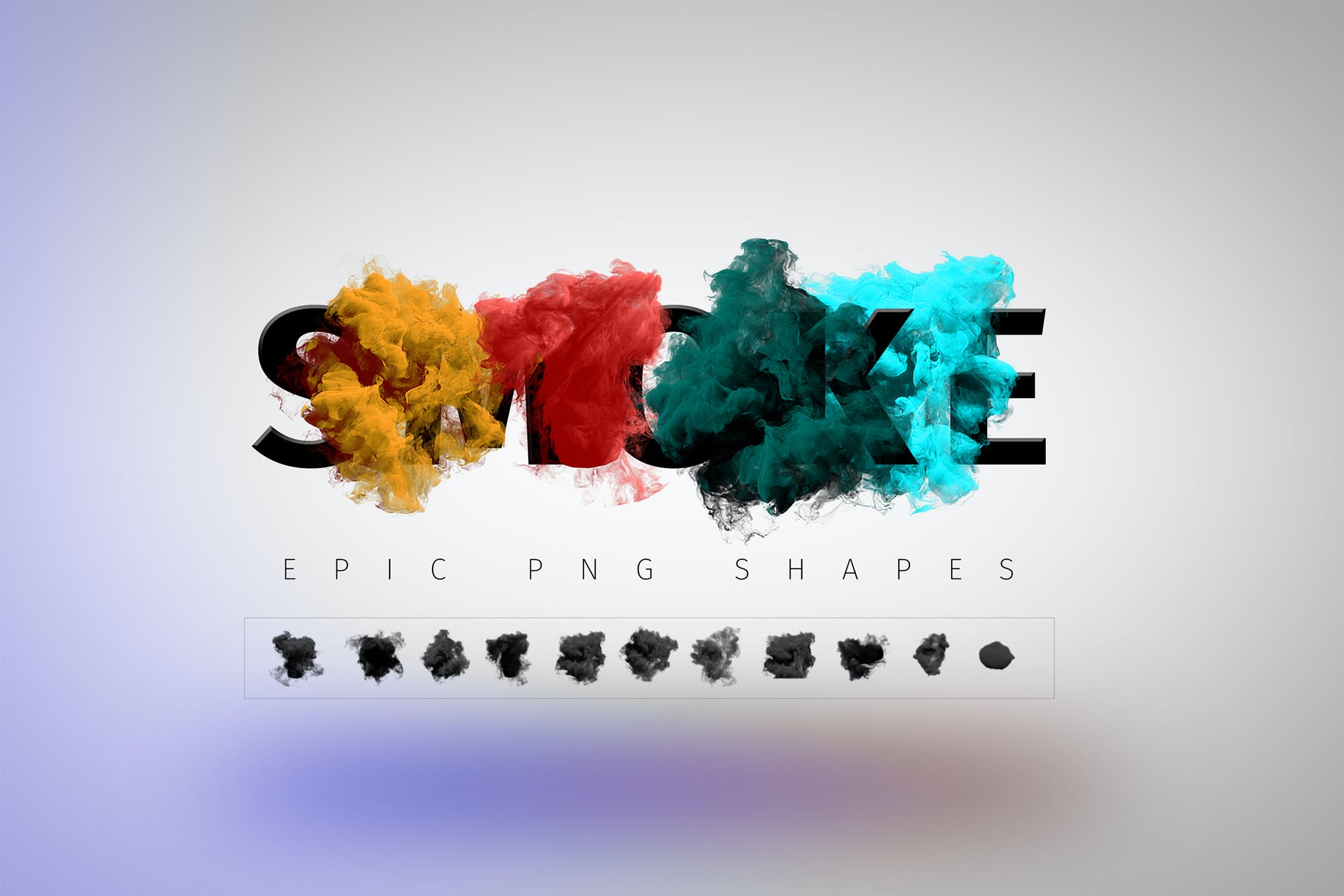 Layering over text can be a struggle to do right, especially when it comes to keeping the text looking fresh and the effect standing out. Thankfully you won't have that problem here! With this smoke effect, you'll easily be able to overlay a range of fourteen iconic smoke styles to your text with a few easy clicks.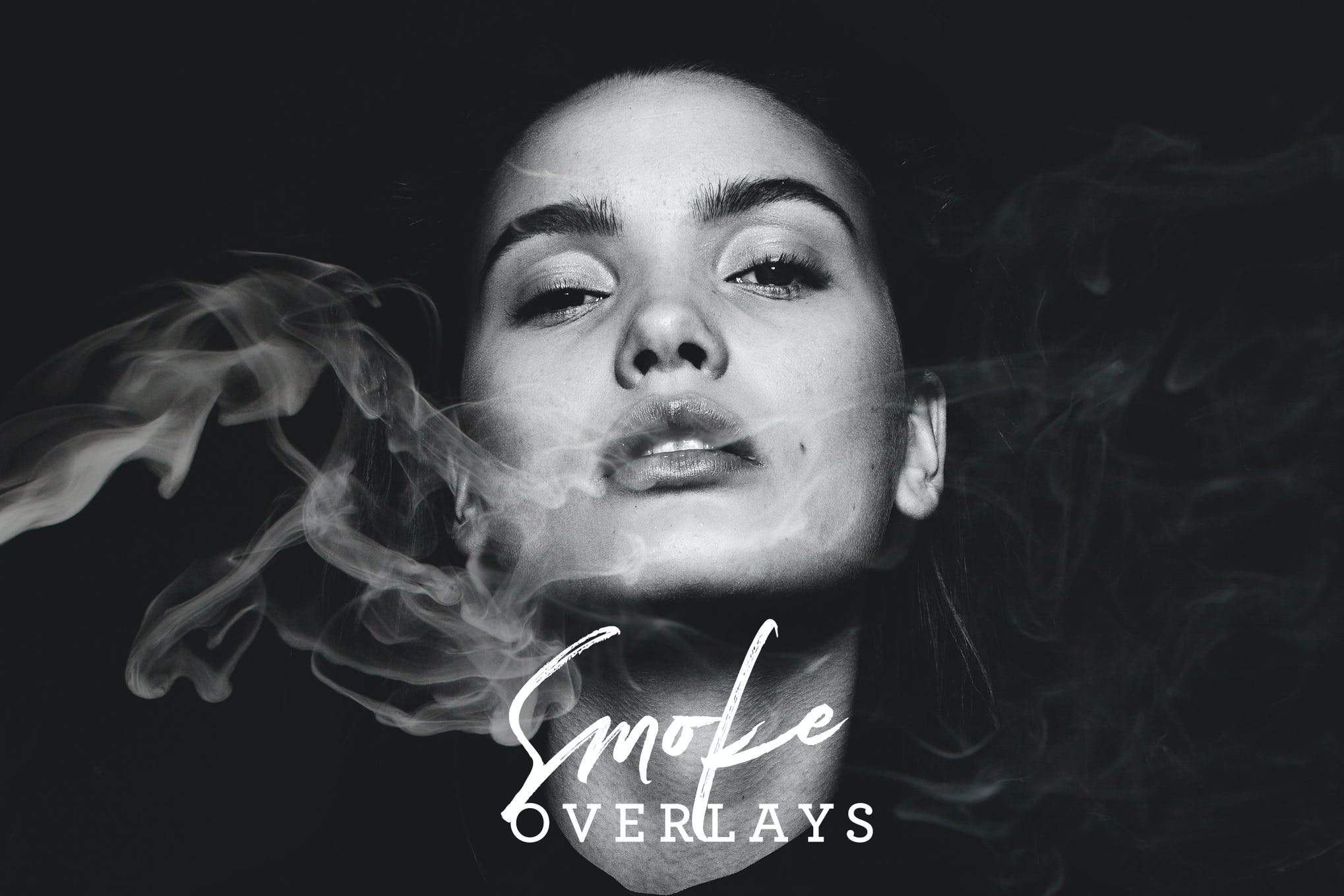 Trying to hit that real smoke aesthetic can be difficult, without getting someone to actually smoke for the shot. Yet with this package of realistic smoke overlays, you'll be free to bring the real smoke style to the page with ease. The package comes with ten different overlay styles, all rendered in high resolution.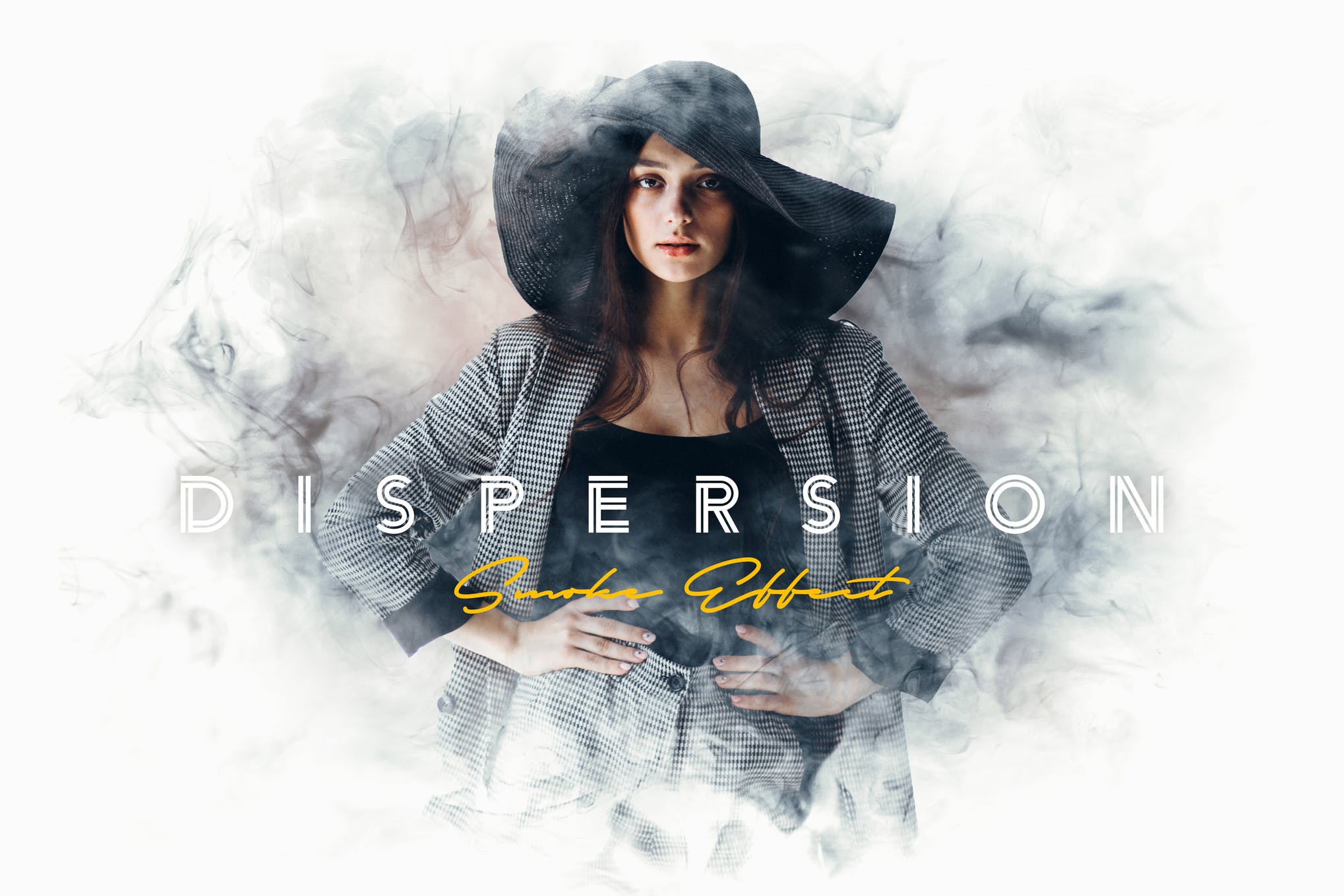 One-click and your photo is shattered into the dusty cloud of smoke, resembling the image it used to be before but in a new physical state. These changes can ruin or improve a photo but you never know until you try it out!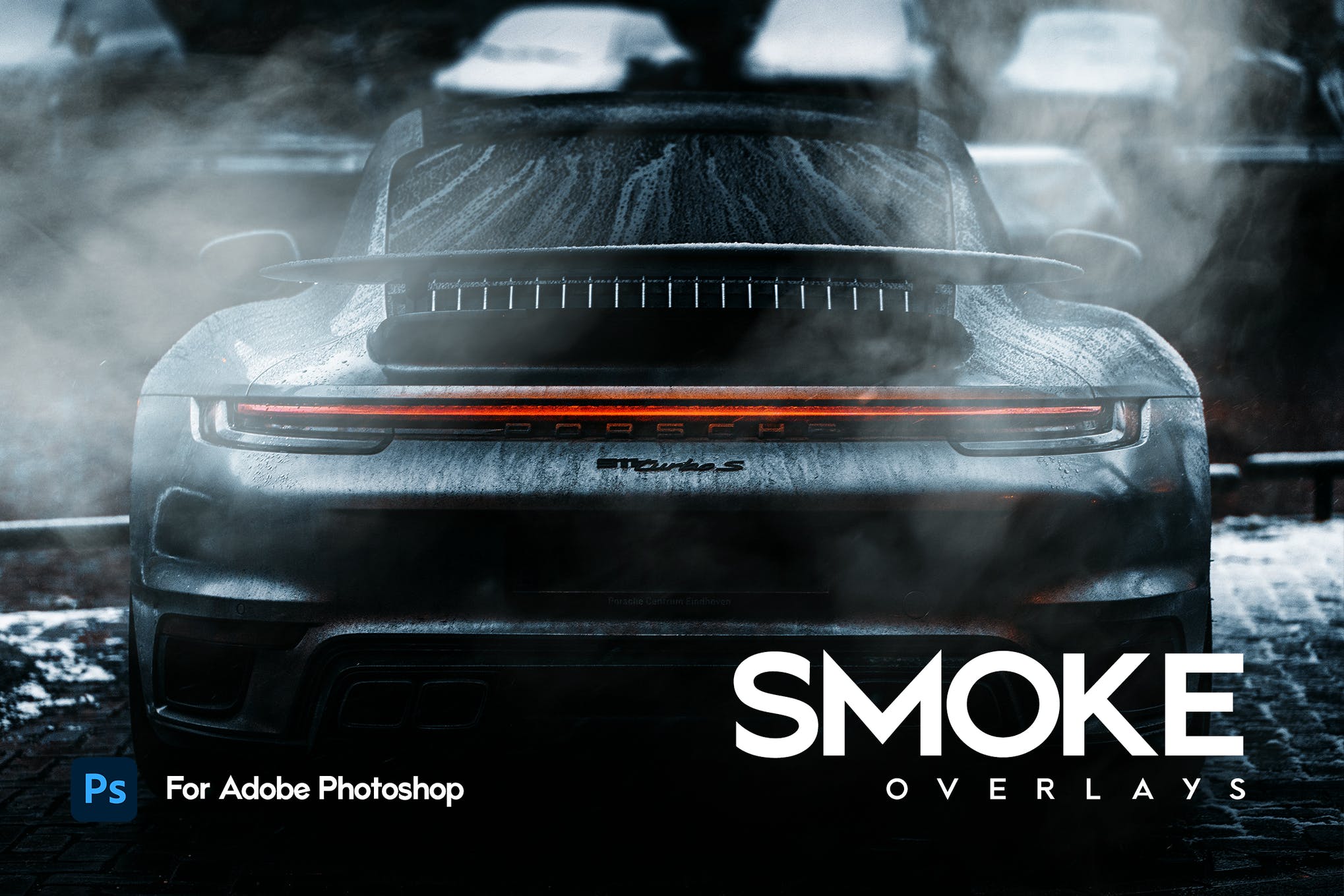 The package contains a variety of overlays at a high resolution, very easy to use anywhere on any type of photo with a realistic result. Perfect to create the desired atmosphere in any picture regardless of the situation.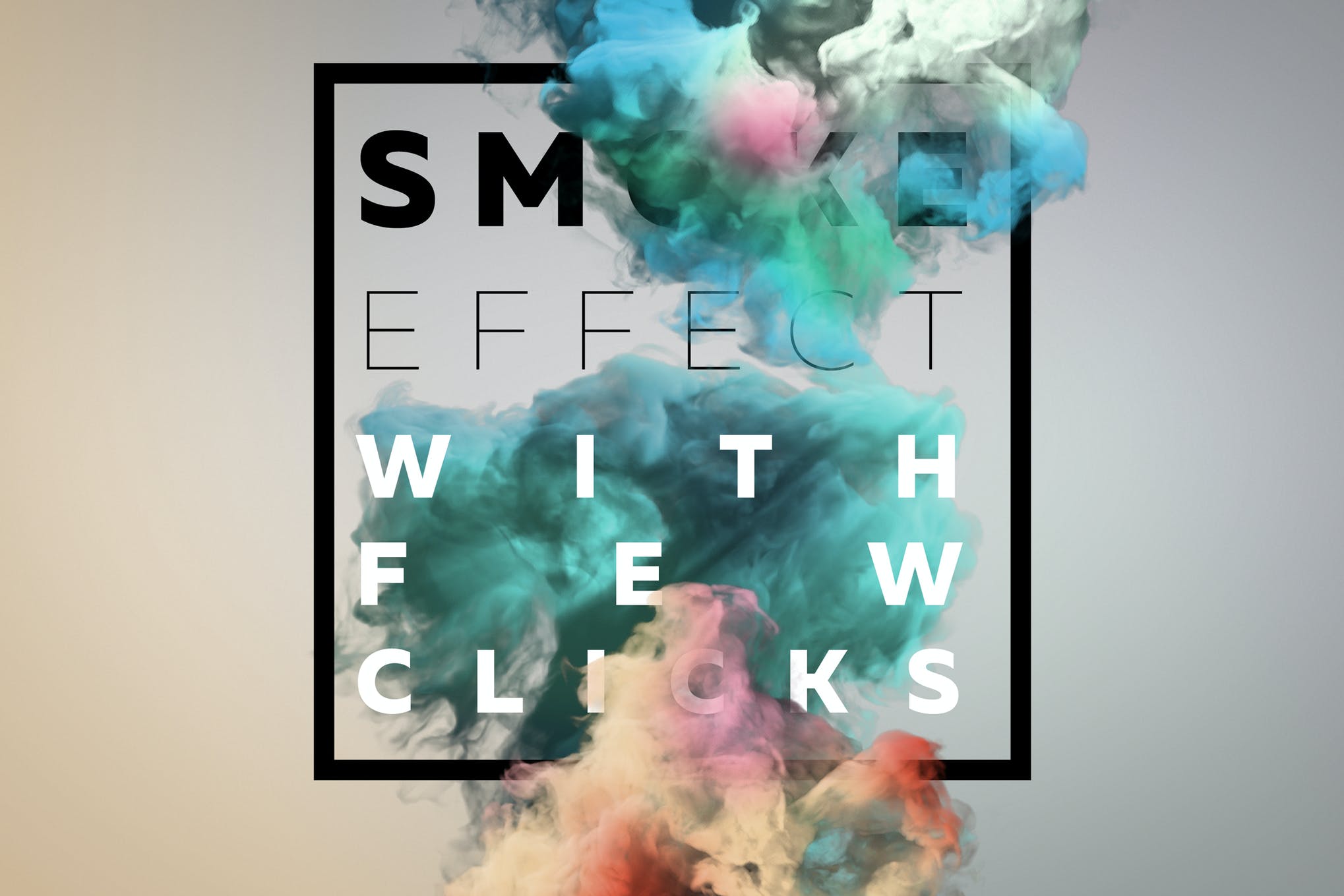 This project gives you an option to create super-easy and fast really spectacular smoke effect for text and badges. There is a YouTube tutorial that will help you to do it in super-quick way and also an alternative with some more advanced features,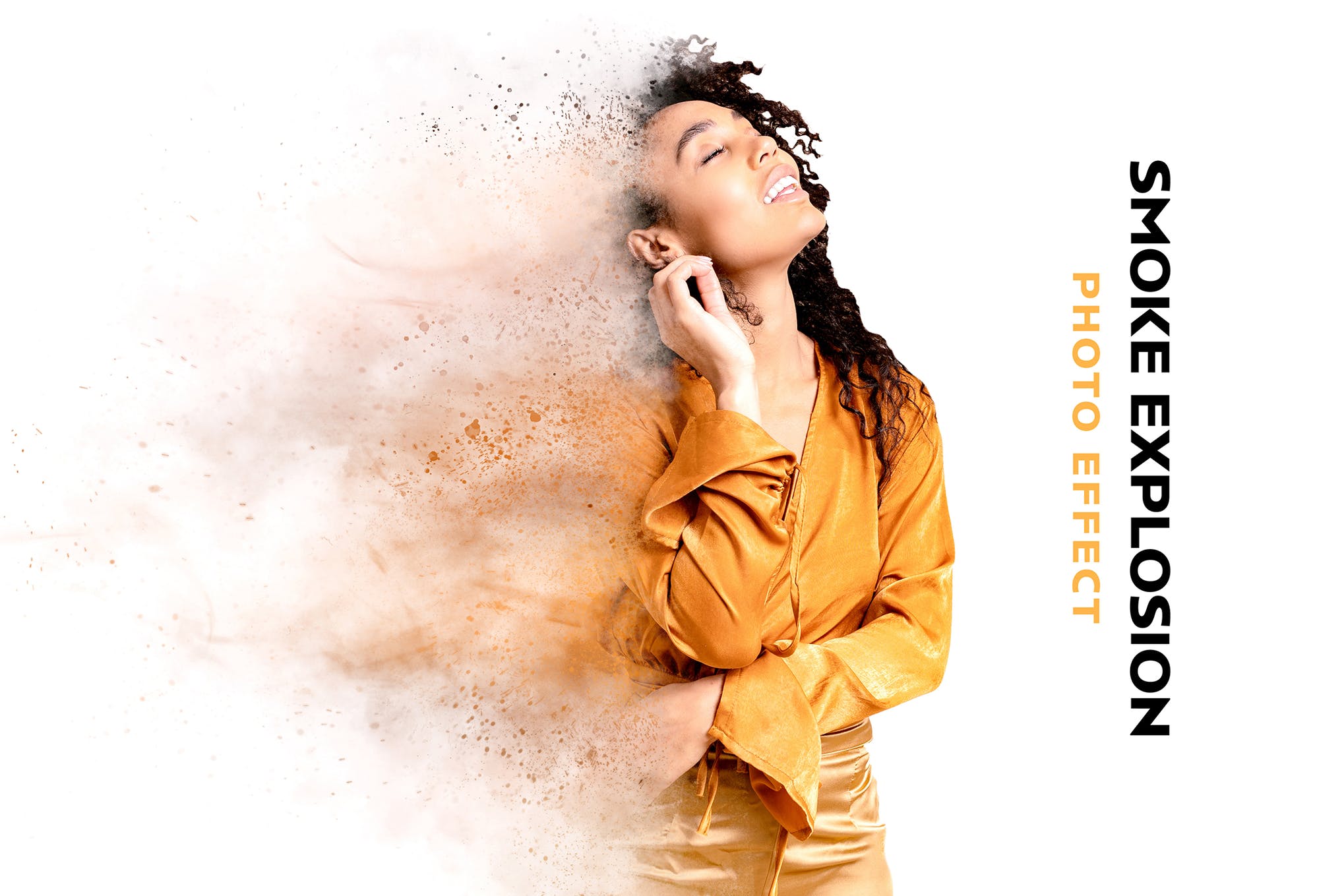 Taking a colorful shot and adding some dynamics to it is a surely beneficial visual aid for enhancing the aesthetics. When your image has great potential inside it, ready to break free like a ravaging sandstorm, give it some ignition by boosting with a suitable distortion photo effect!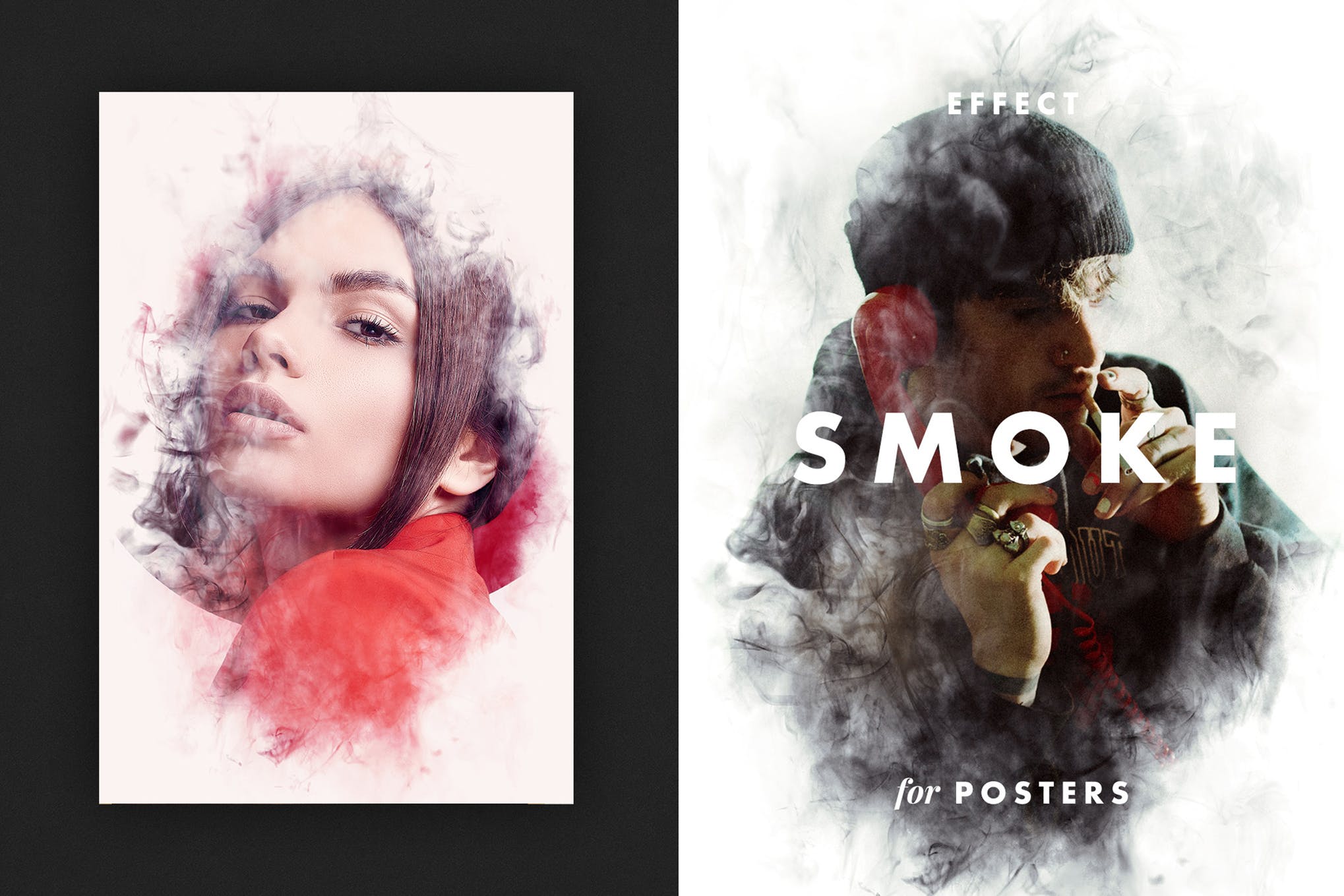 Did you ever wish that unforgettable photo had an even more dramatic effect? Wish no longer, with the smoke dispersion effect. You'll create the atmosphere you're looking for with this powerful editing tool. Slow down what's happening in the frame to make the moment last forever.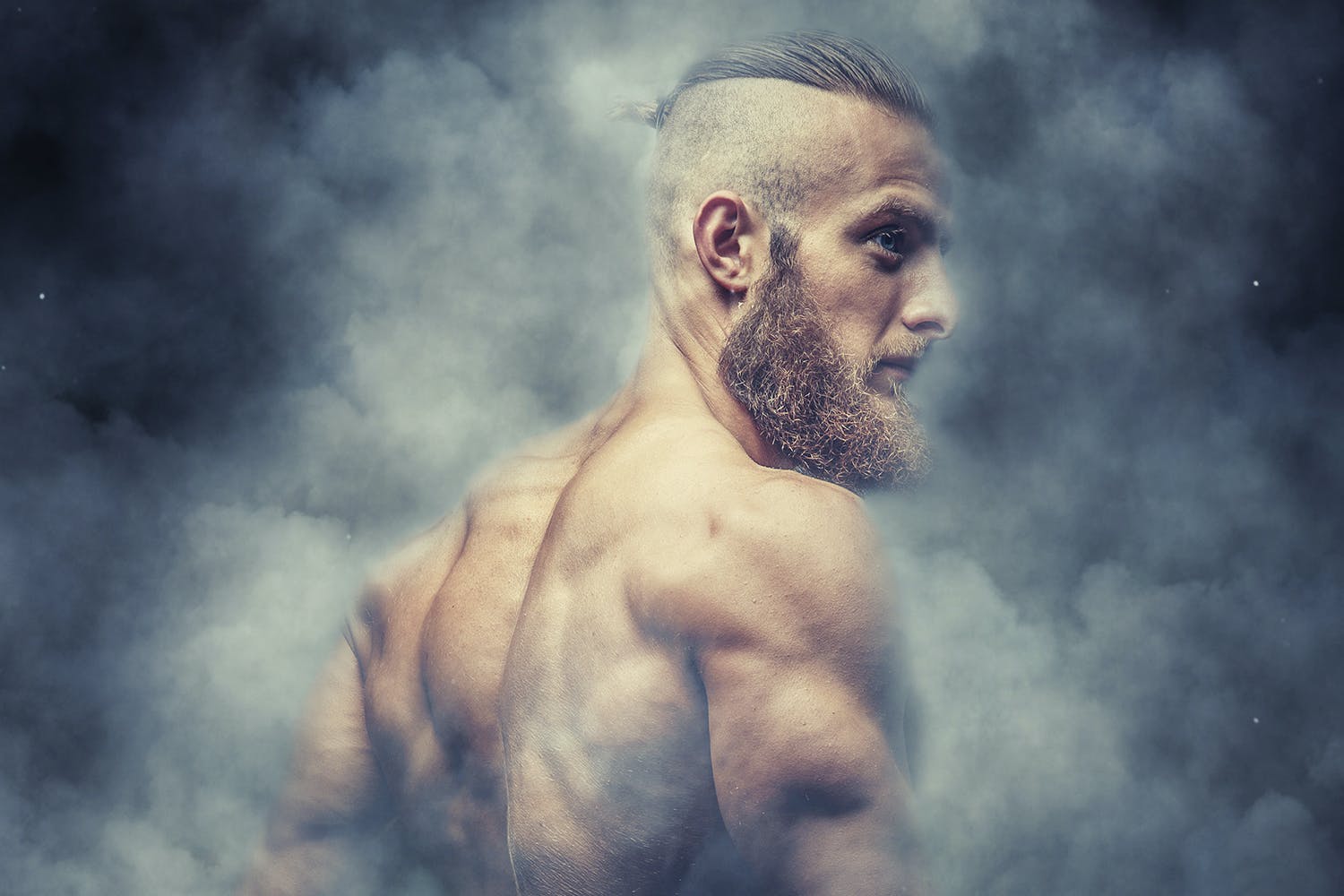 Ever wanted to edit in real moving smoke? Well, now you can! The Animated Smoke package comes with both static and animated smoke effect options, allowing you to either layer in a smoky background, or fully animate it on the canvas and have the smoke move around on the page.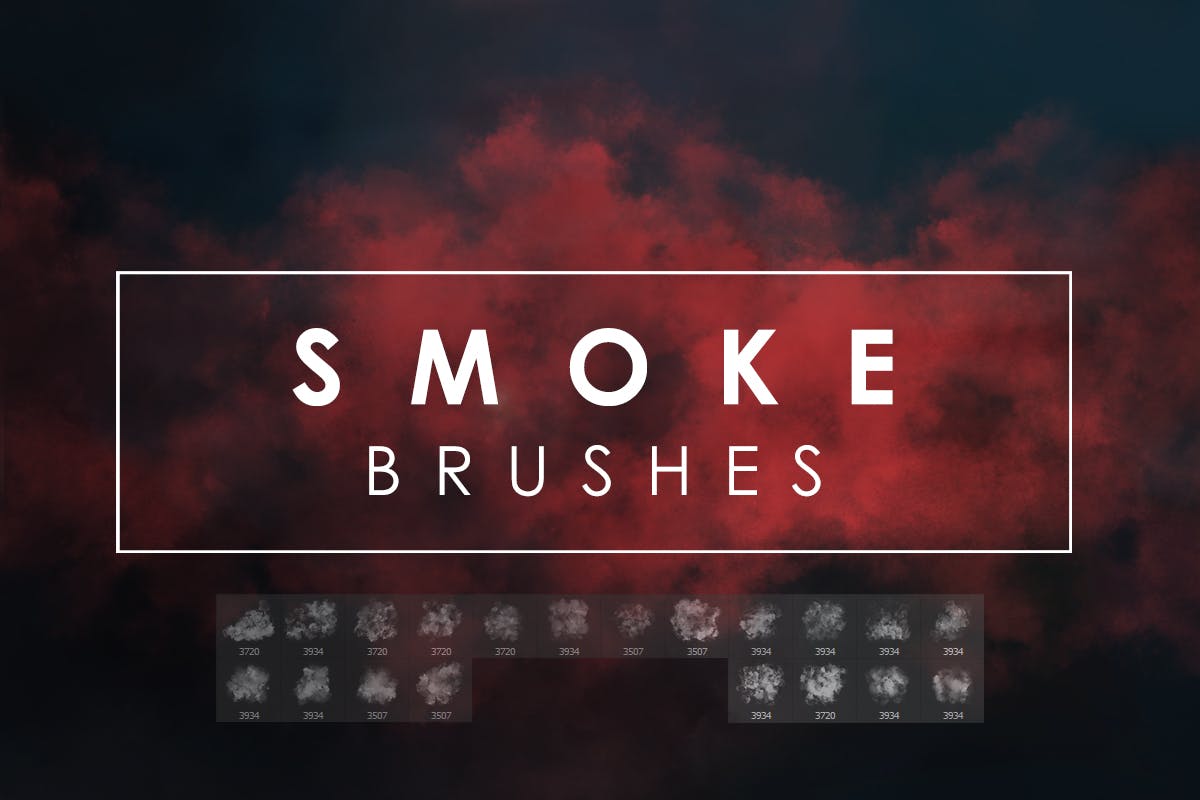 Sometimes we don't want the entire canvas to be overrun by a smoke effect, which is why smoke brushes were made. With the Brush Smoke package, you'll have access to twenty different smoke brushes that let you paint in the exact smoky style you're looking for.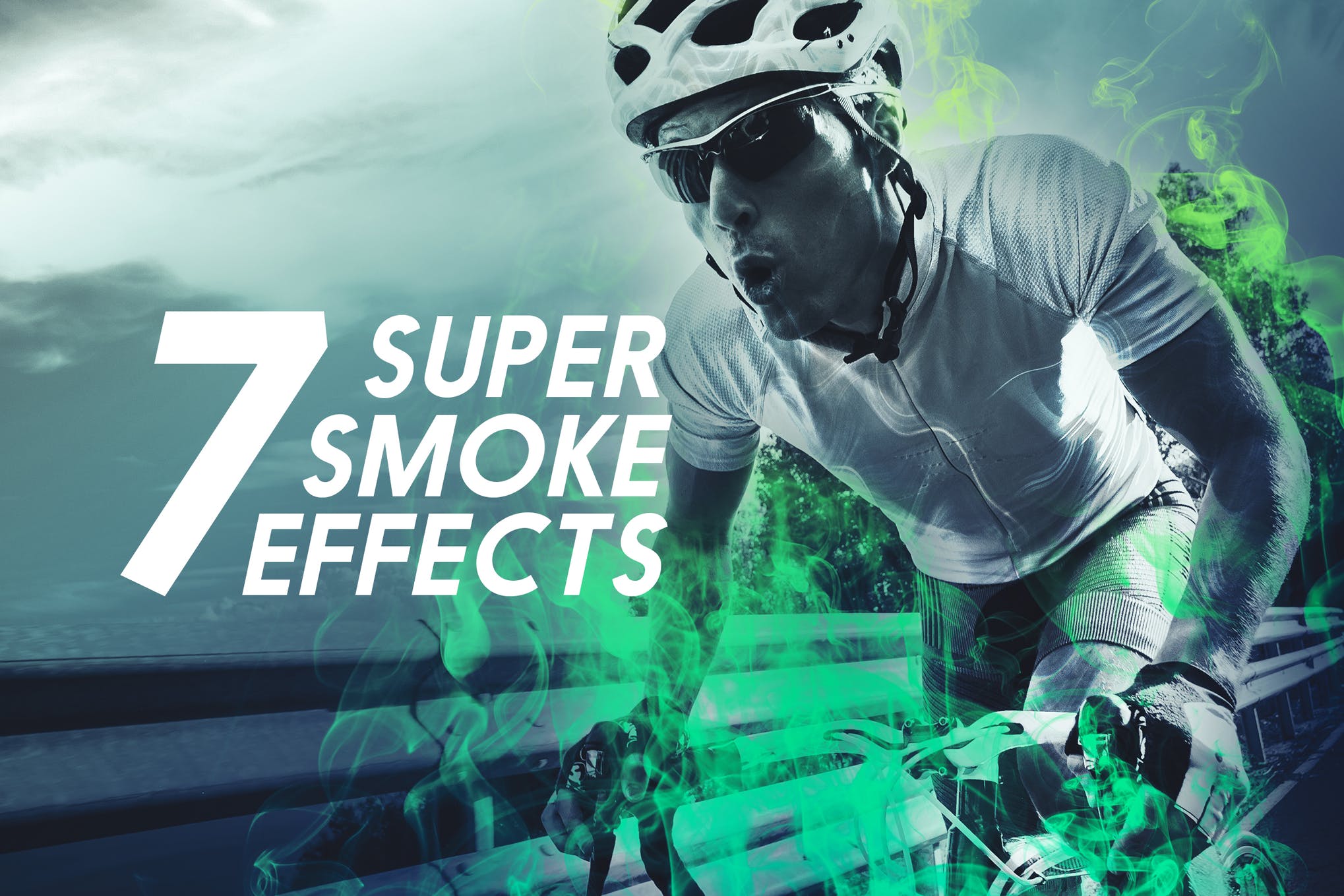 Smoke effects are a versatile way to mold an iconic style into your visual project. With the Super Smoke effects package, you'll have seven different smoke effects that you can use to bring a smoke style to the page in an impressive manner.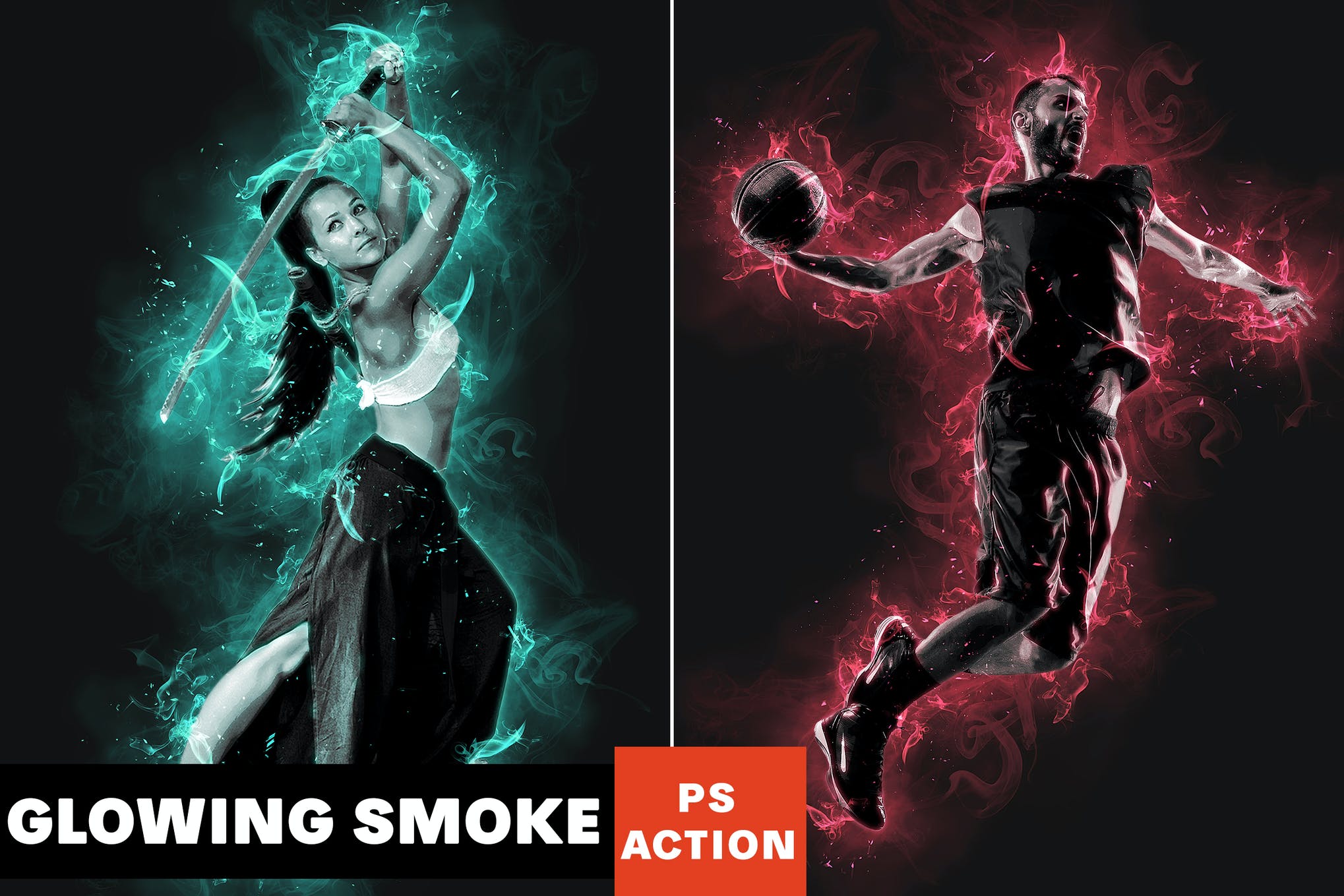 Lighting plays a big role in the style of your visual projects, and with this package, you'll be able to combine lighting with a smoke aesthetic. The colors are fully customizable, and the package even comes with a video tutorial to help you make the most of the effect.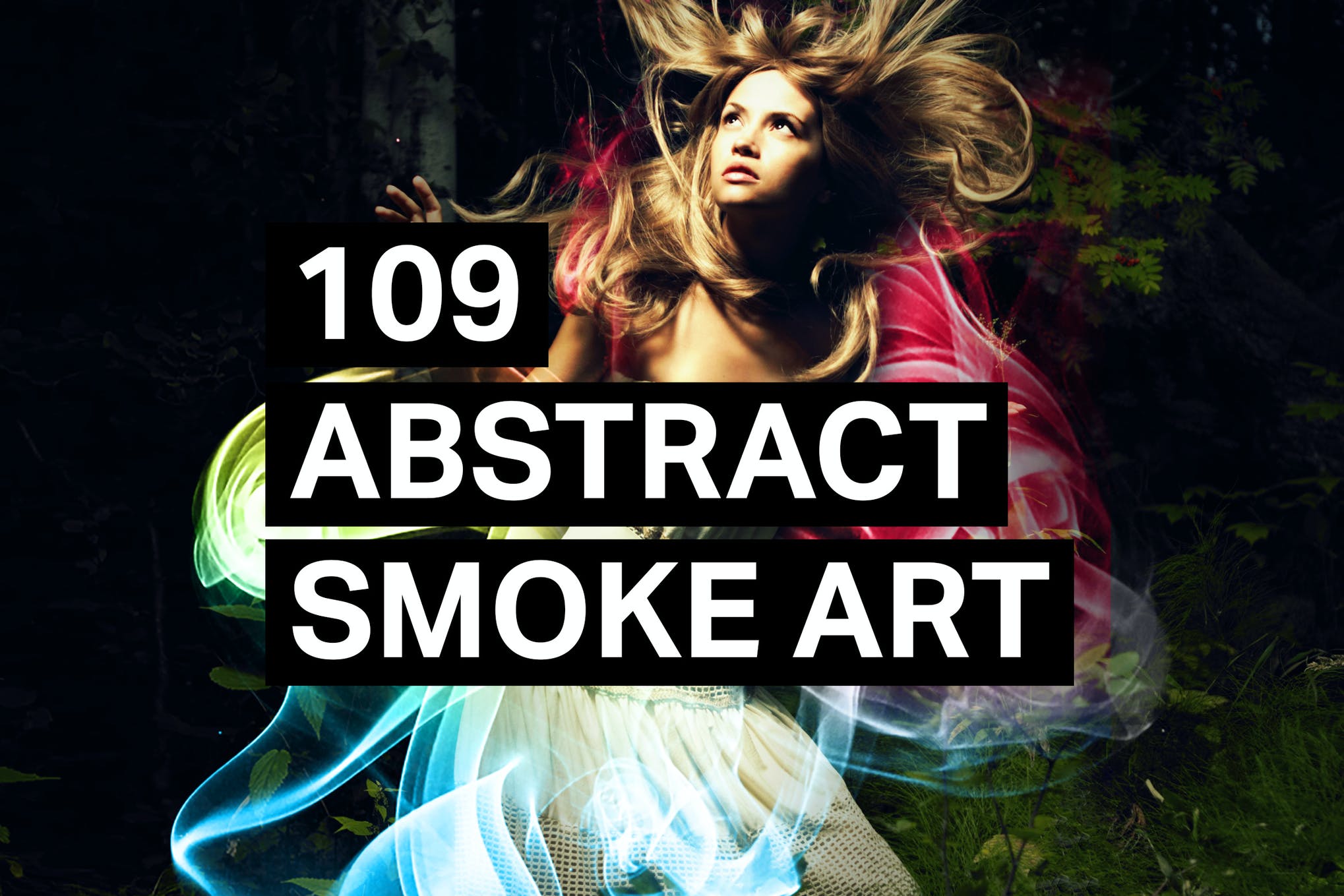 The abstract style is a favorite for visual projects of many shapes and sizes, and now with this Abstract Smoke Art package, you'll have access to over one hundred abstract styled smoke brushes, and effects to bring this synergy of styles to the page. With so many options, you'll be left customizing for hours!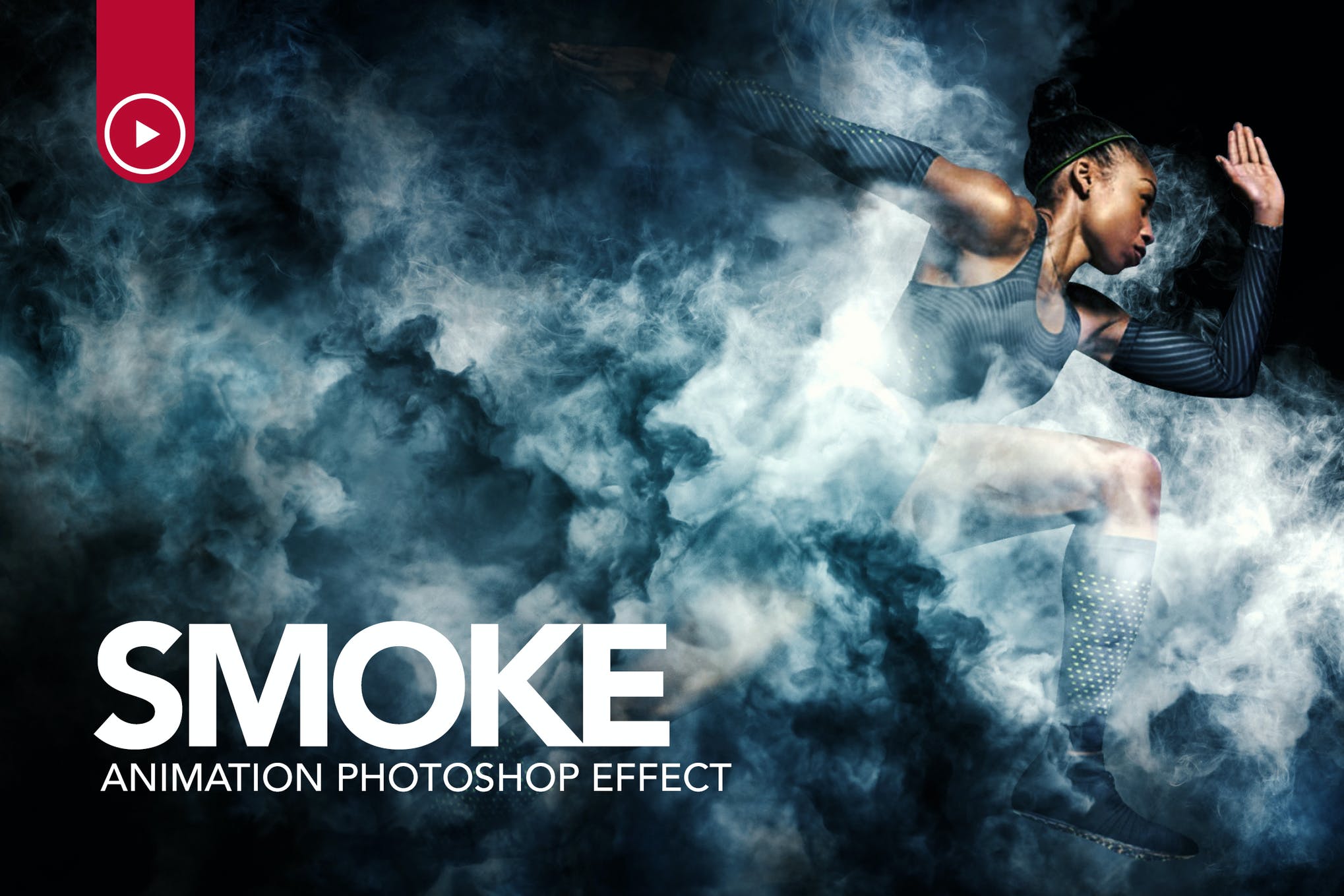 Smoke animations are a complex style to get right, which is why this package is so impressive. It's loaded up with a wide range of smoke animations to choose from, a video tutorial to help you apply the effects correctly, and support for all versions of Photoshop. You'll never again be wondering how to add smoke in Photoshop again!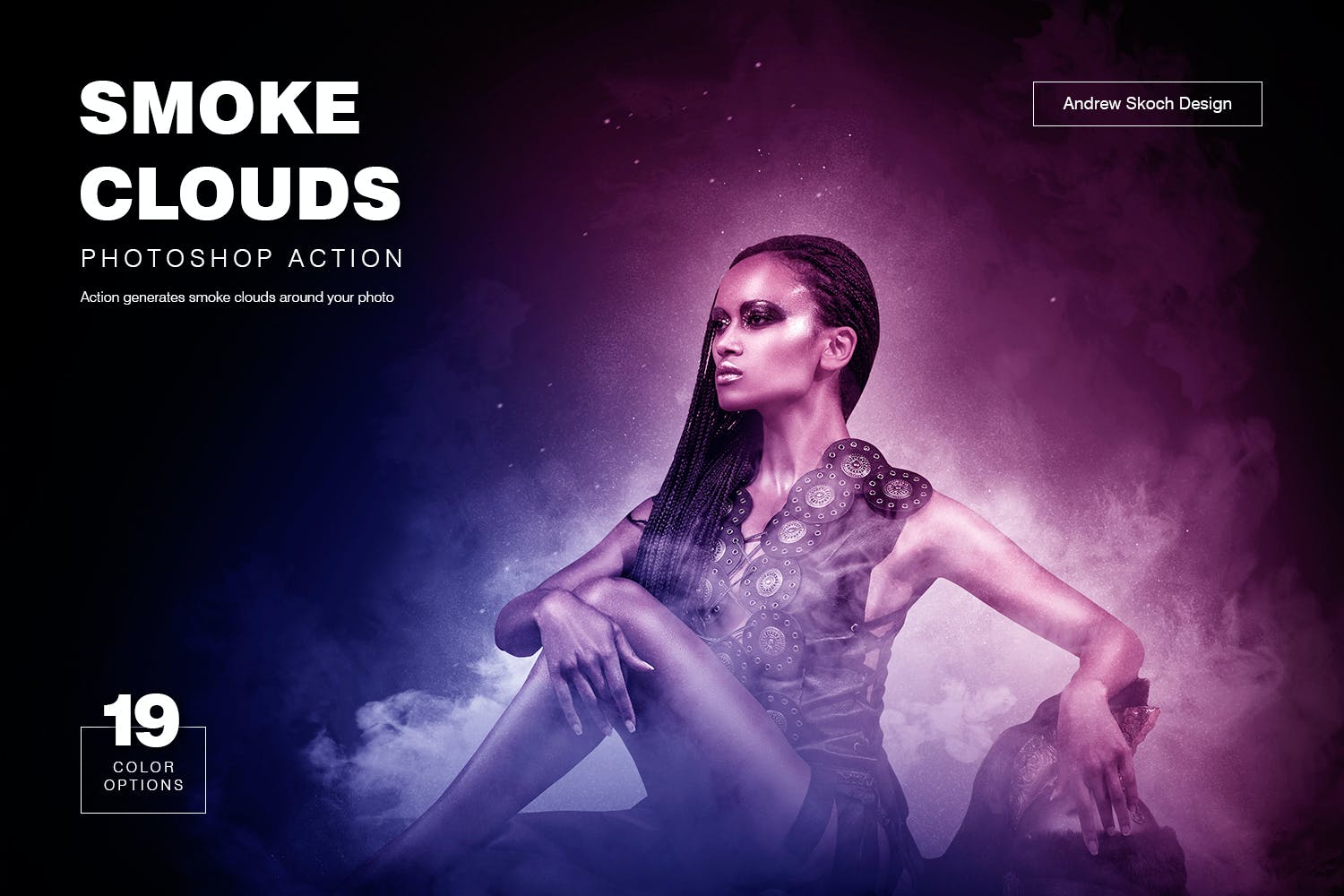 The Smoke Clouds Photoshop action is simple to use, and well designed. Coming with nineteen different colors to choose from, multiple different smoke cloud styles, easy-to-navigate layering groups, and an included video tutorial. Smoke Clouds is a gold standard in the smoke effects sphere.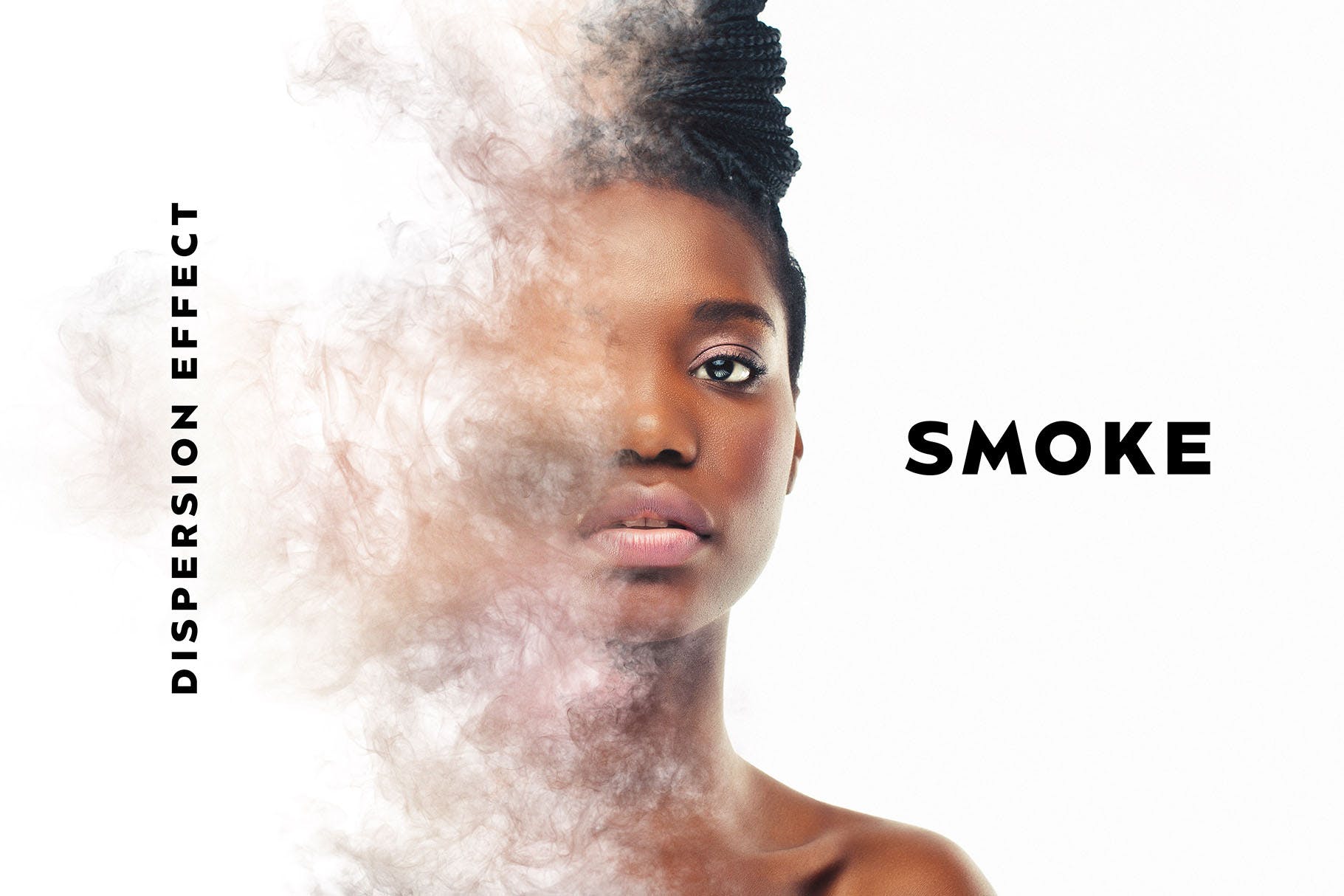 Ever wanted to bring that smoke dispersion aesthetic to your visual project? The Smoke Dispersion package has you covered. Able to convert your picture seamlessly into a dispersed beauty with a few easy clicks, this Photoshop effect is an impressive display of artistic talent just waiting to be used.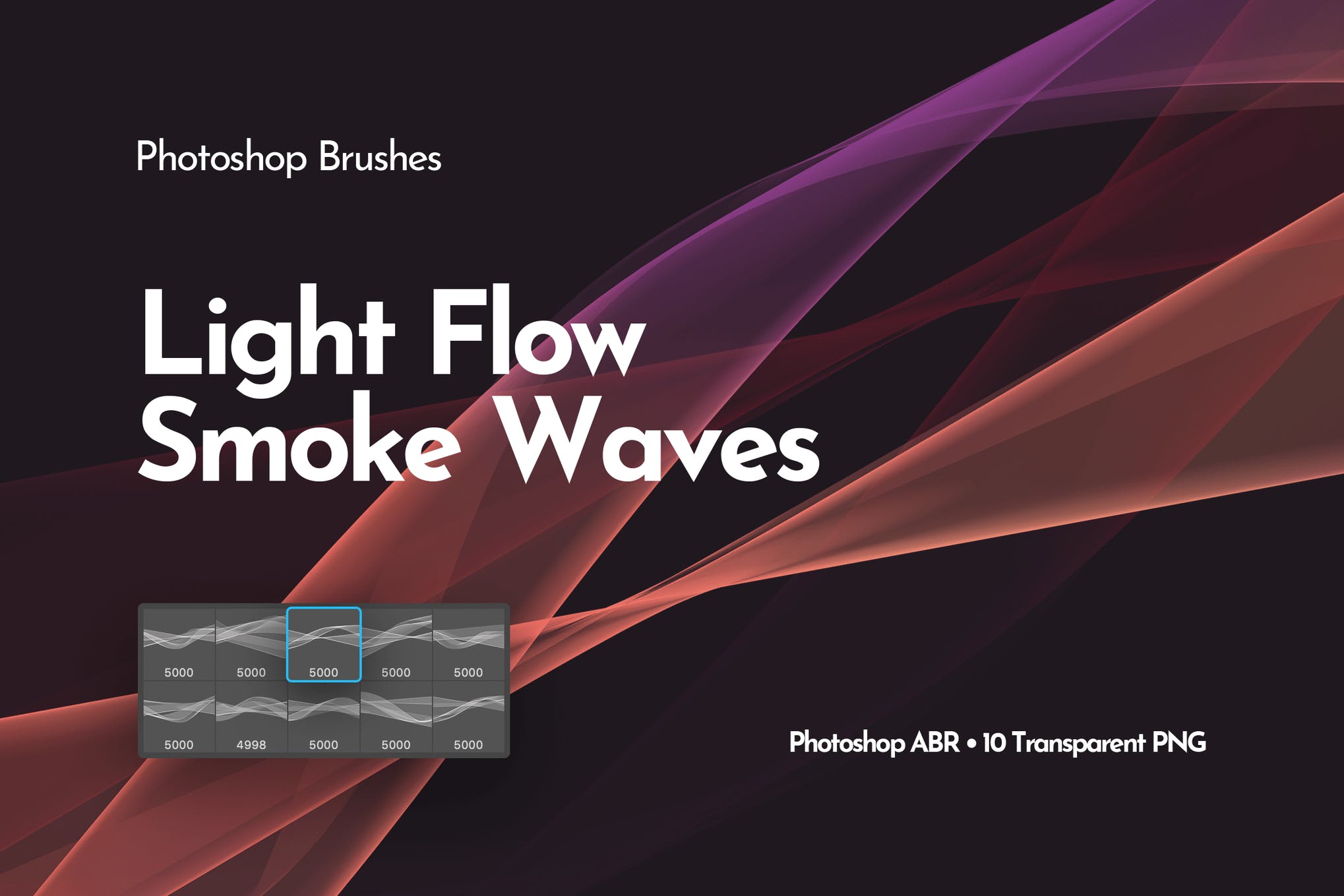 The Light Smoke Waves package is an expertly crafted Photoshop brush add-on that comes with an extensive amount of customization. Every element of the smoke brushes can be edited, from density, color, weight, transparency, and much more. An impressive and expansive tool for bringing in that modern smoke wave aesthetic.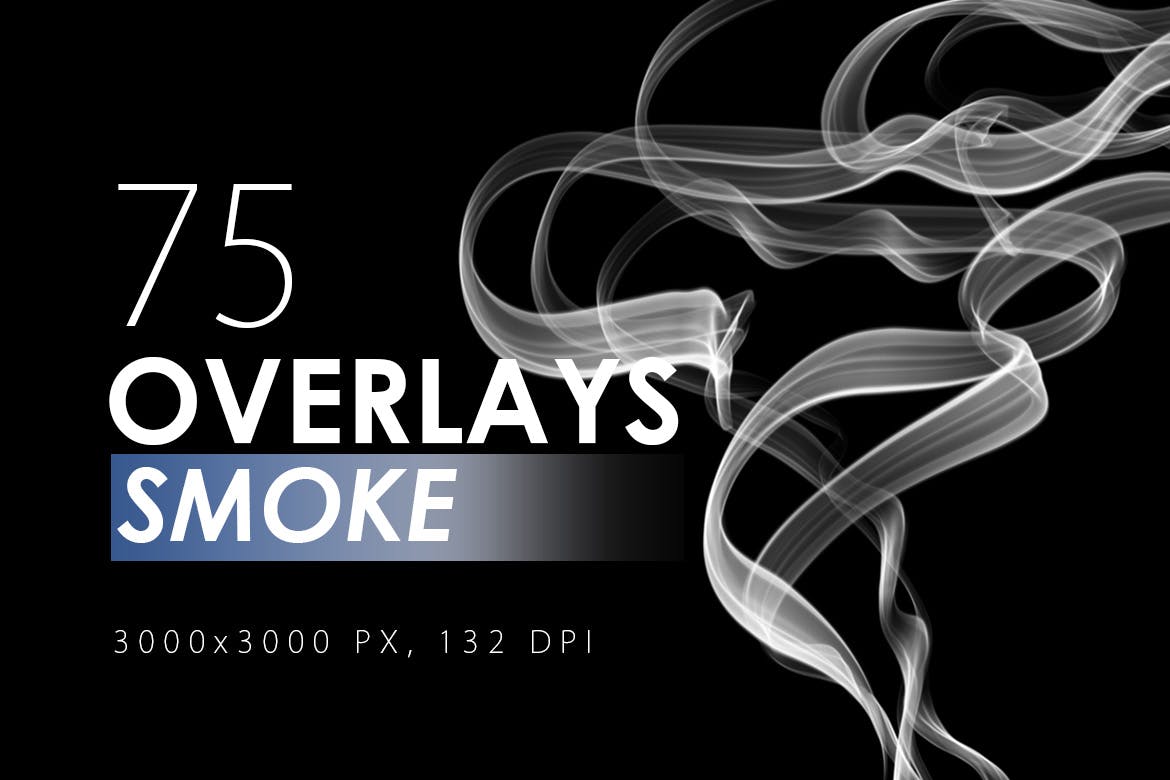 Sometimes when we're trying to bring the smoke aesthetic to the table, we don't need to get over technical with it. This is where Cigarette overlays excel. With unparalleled ease of use and a wide range of seventy-five overlays to choose from, you'll be able to bring that cigarette smoke style onto the page with ease.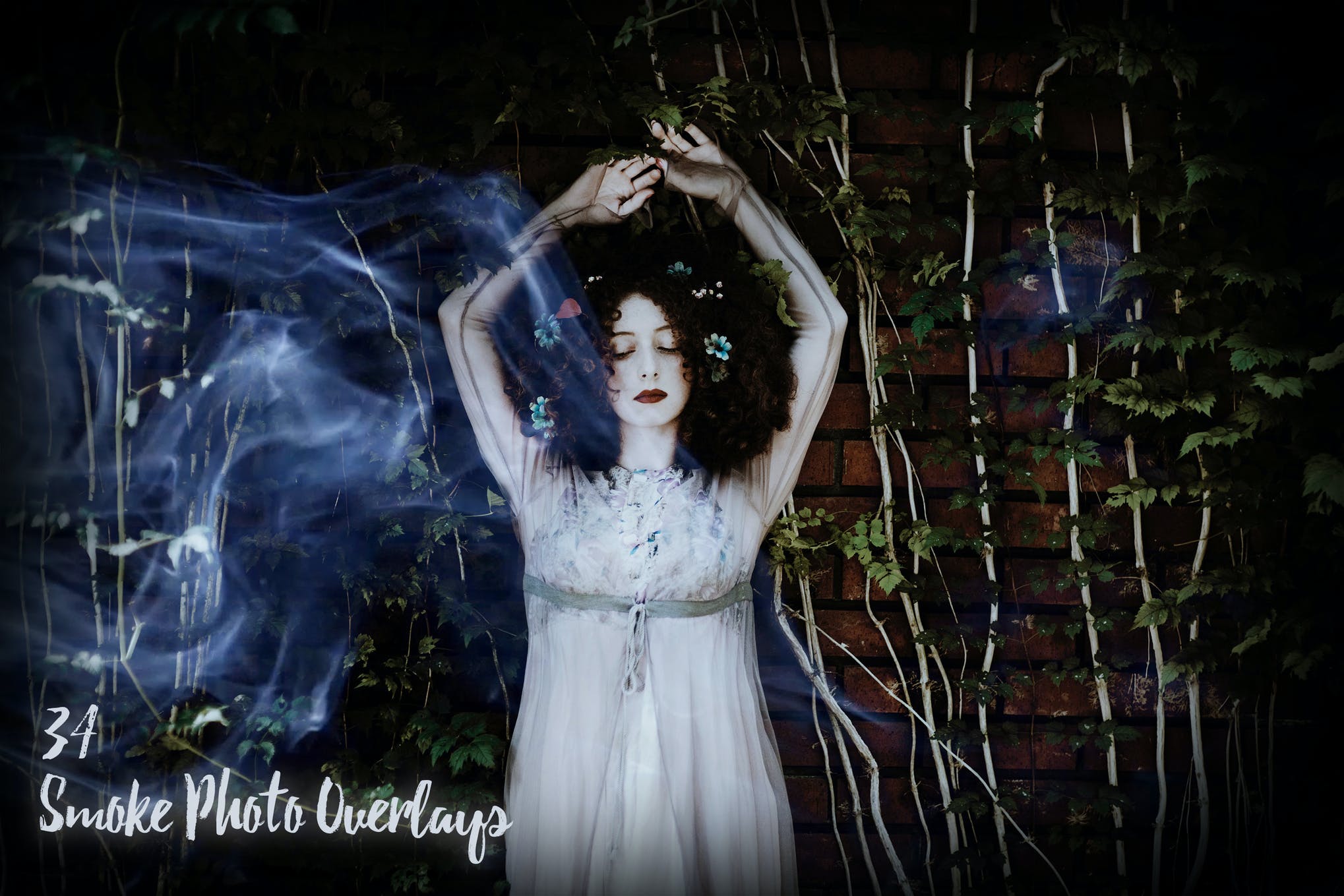 Wanting to overlay smoke onto your visual projects but finding it challenging to get high-quality photoshop smoke overlay effects? Thankfully, with this pack of realistic smoke overlays, your struggles have come to an end. Each overlay is rendered in a high resolution, and the pack comes with a wide variety to choose from.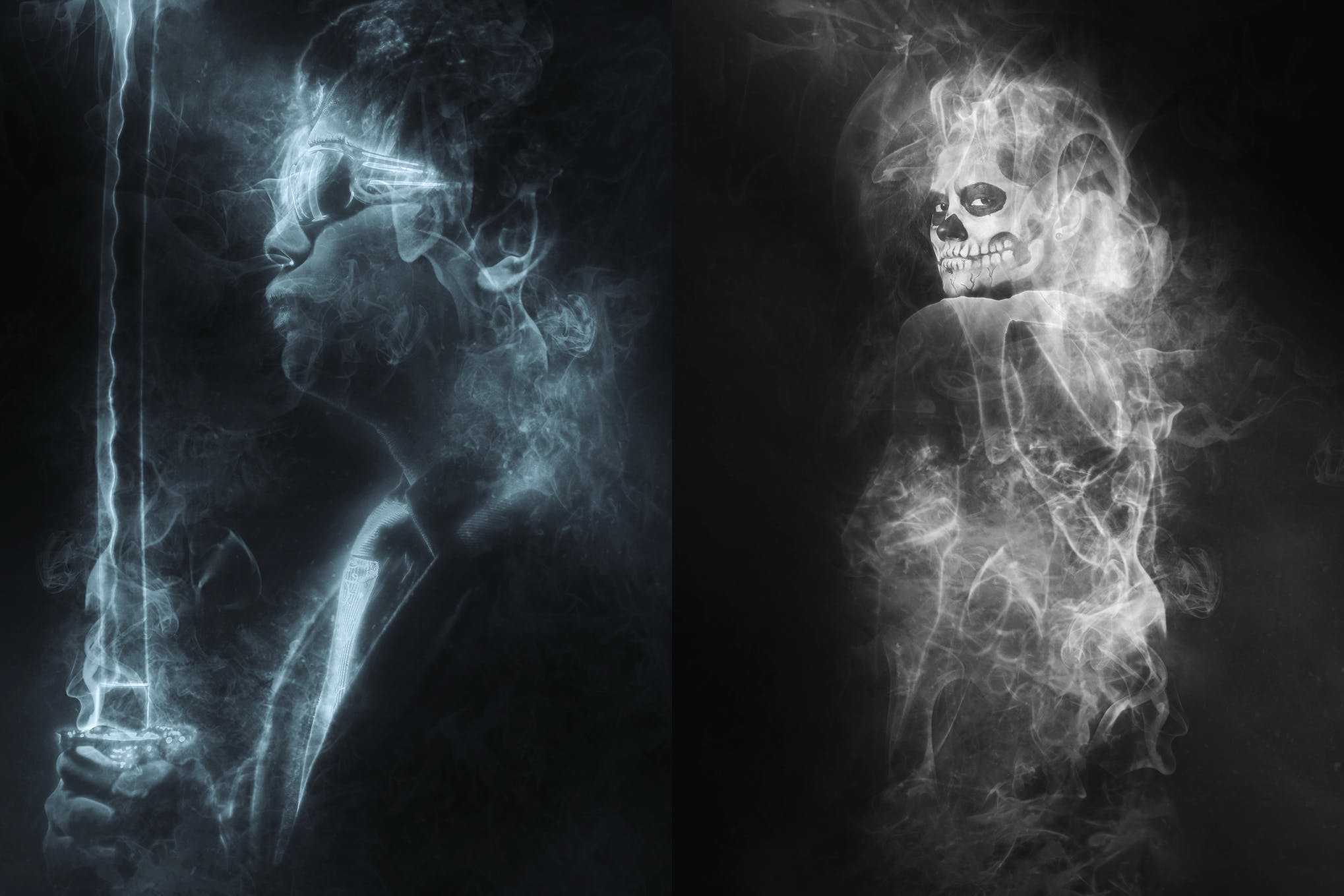 It's rare we find a smoke-styled Photoshop action with this much detail. The Complete Smoke package allows you to fully submerge your image in a smoky style, swapping out the lines for smoke. The action is highly customizable, meaning you control how much or how little it takes over the image.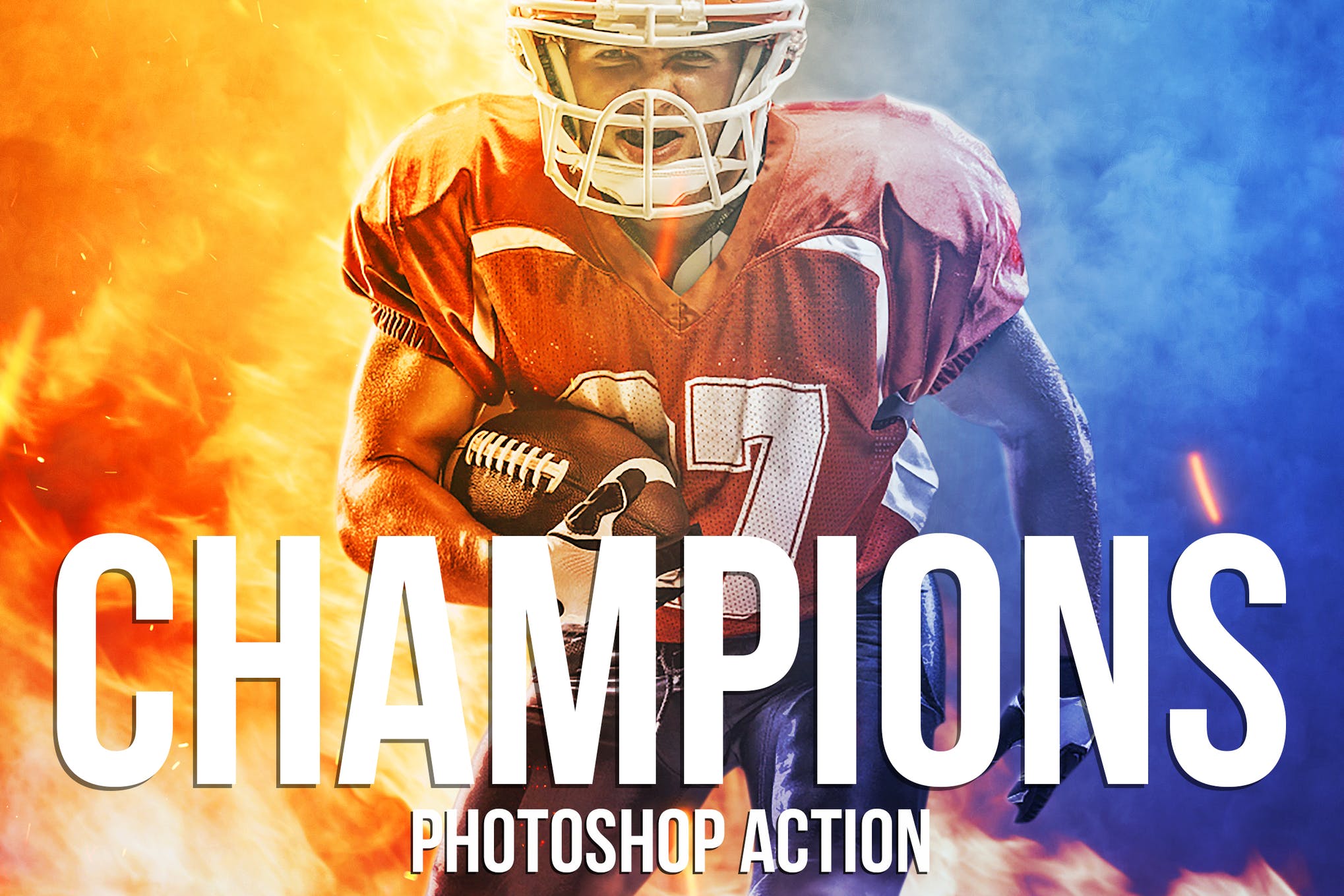 Wanting a Photoshop effect that is capable of creating not only the smoke but also fire effect for your photos? Look no further than the Champions photoshop actions. It comes with a range of features for you to customize to your heart's content.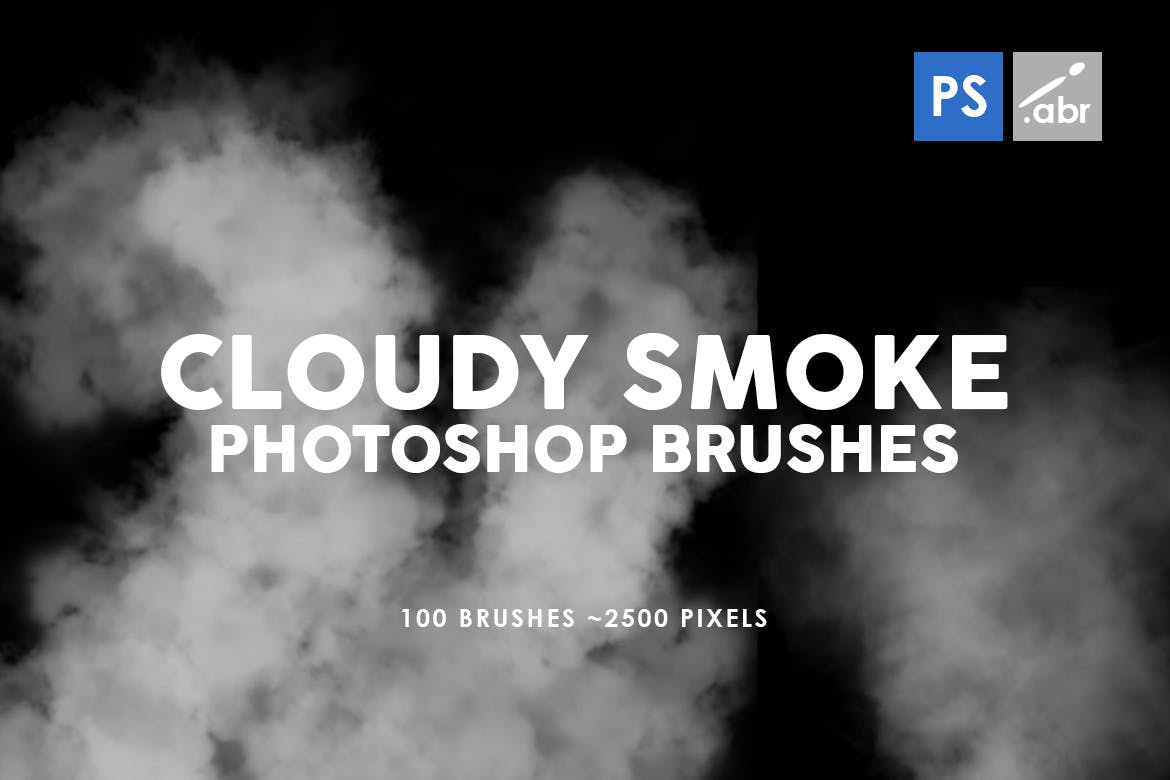 Looking for more cloudy smoke for your background? The Cloudy Smoke Stamp package comes with over one hundred high-resolution vector stamps, allowing you to easily add smoke to your canvas.
Free Smoke Effects Photoshop
Unlike actually going out and buying a packet of cigarettes to bring that smoky aesthetic to your photoshoot, there is a wide range of free options for smoke effects out there to choose from. Here are a few we think are worth your attention.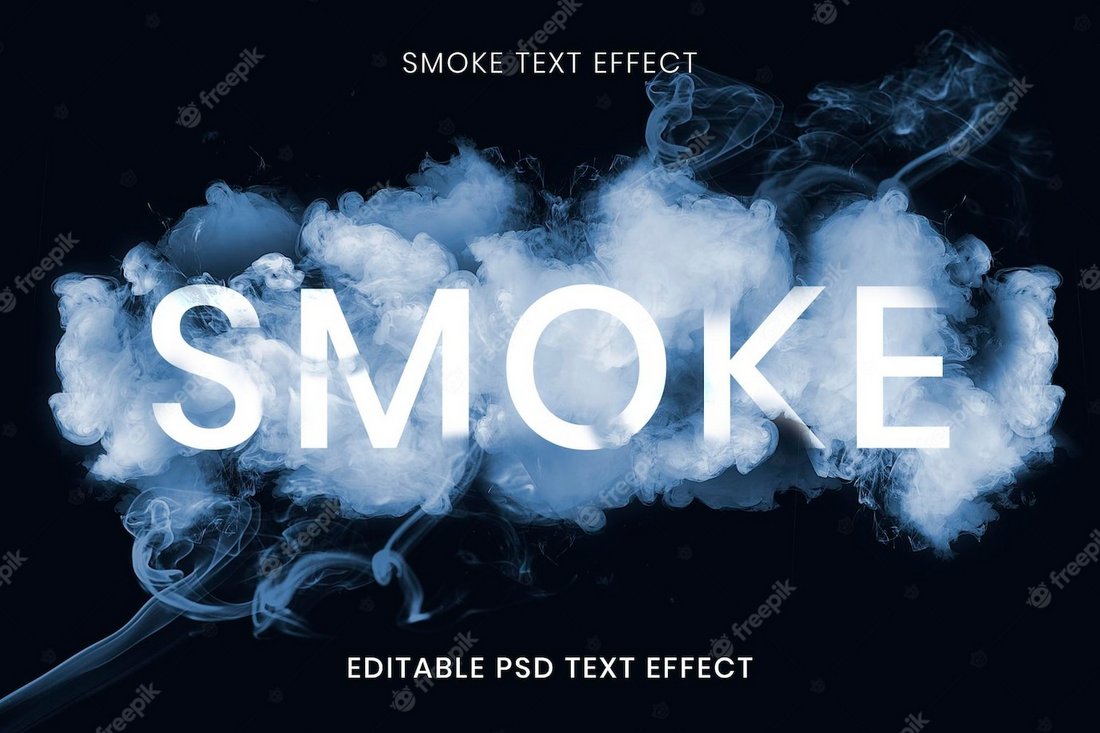 This free text effect has a realistic-looking smoke effect. You can design a cool title design for your graphics using this template. It's available in PSD format with smart objects.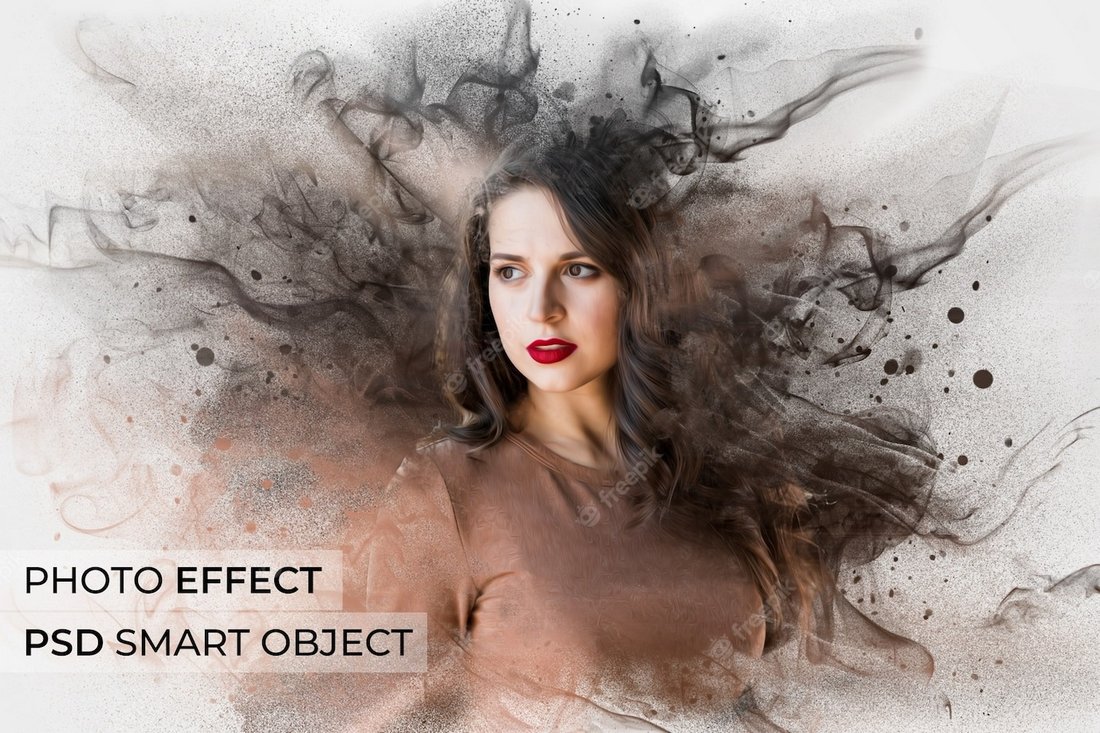 If you're a fan of the smoke dispersion effect, this free PSD template is for you. It allows you to instantly add a cool smoke effect to your photos in just a few clicks. Simply edit the smart object to place your design.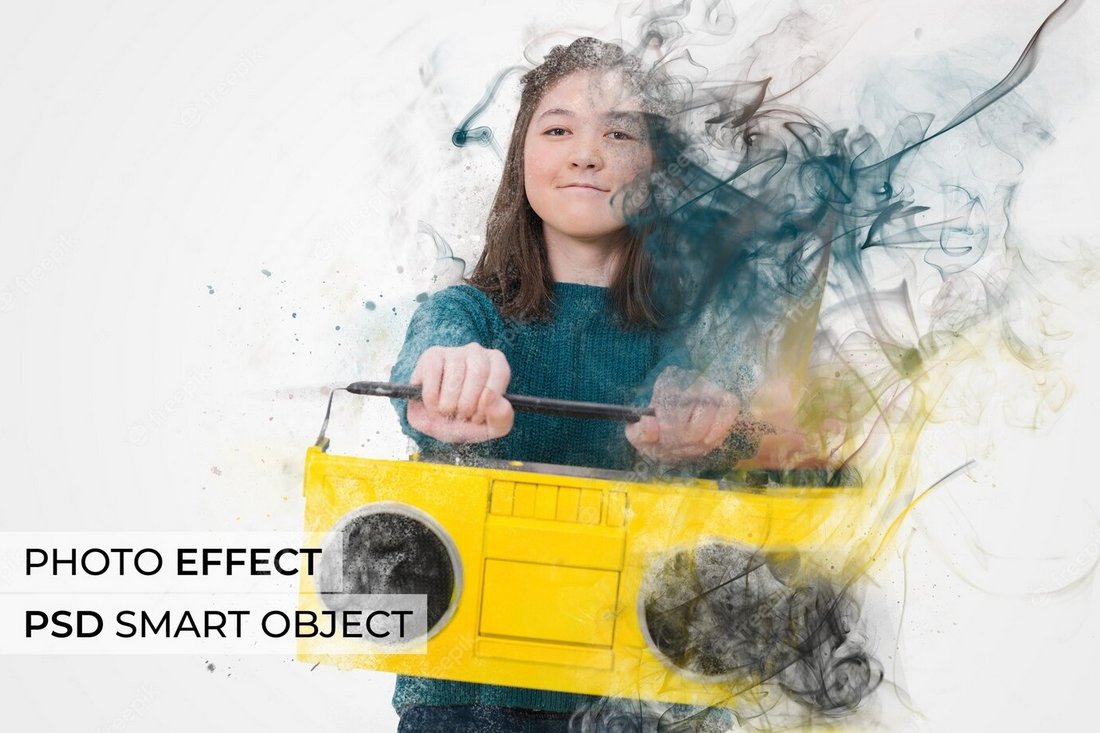 Another free smoke effect for Photoshop. This one also features a cool smoke dispersion effect that blends well with various types of graphic designs. The template has smart objects as well.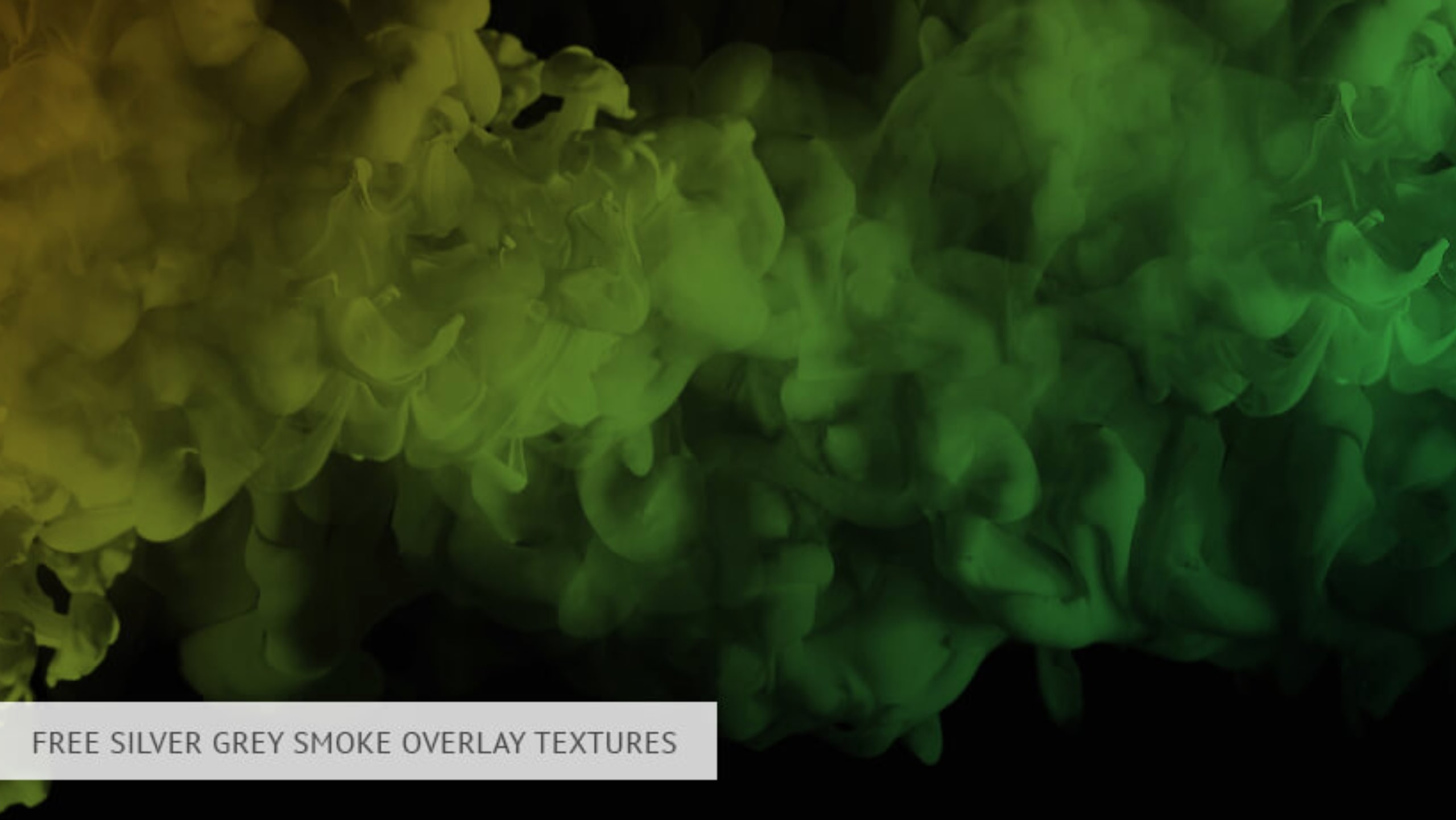 Looking for some silver-grey overlays to spice up your visual project? This free photoshop overlay effect is exactly what you need. It's developed to be easy to apply, and customizable in Photoshop.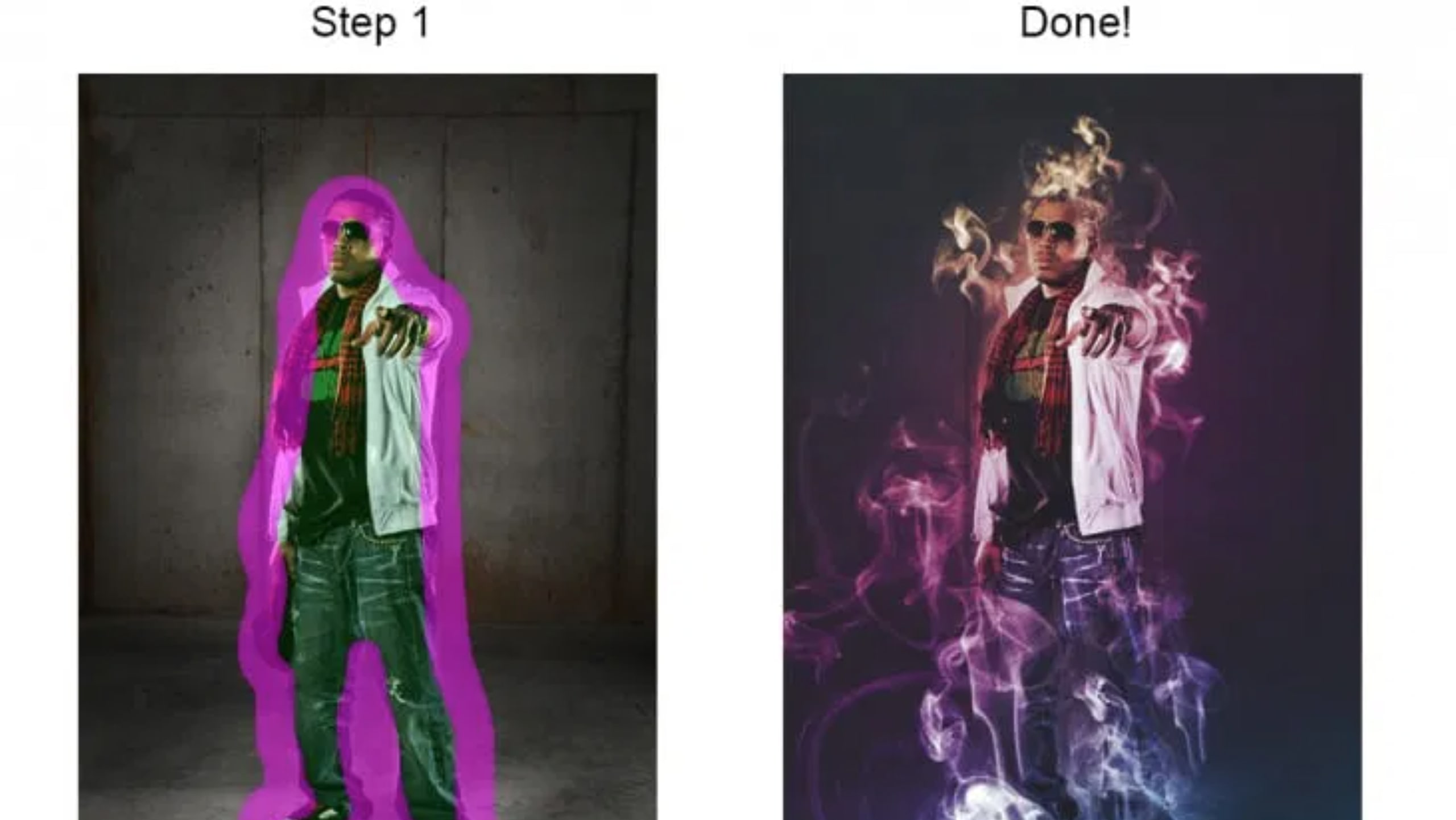 Create stunning rainbow smoke art effects with these photoshop actions available for free download. With these effects, you no longer have to worry about how to add smoke in photoshop all thanks to the video tutorial that comes along to help you make the most of the smoke effects.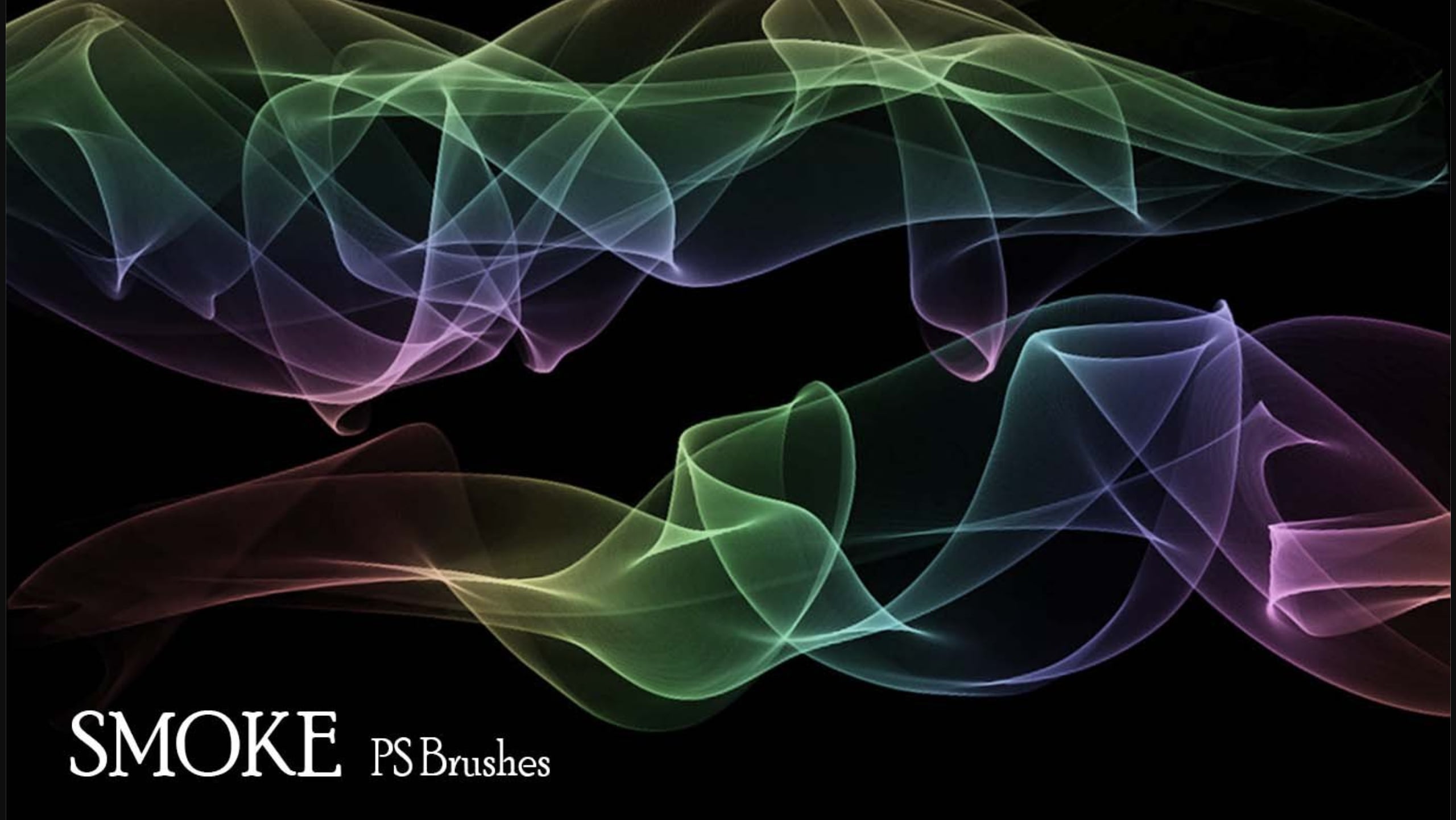 The Smoke Brush Vol.8 package includes a range of minimalistic and effective smoke brush options. Everything from lightwave smoke effects, cigarette smoke, to smoke clouds, can all be found inside.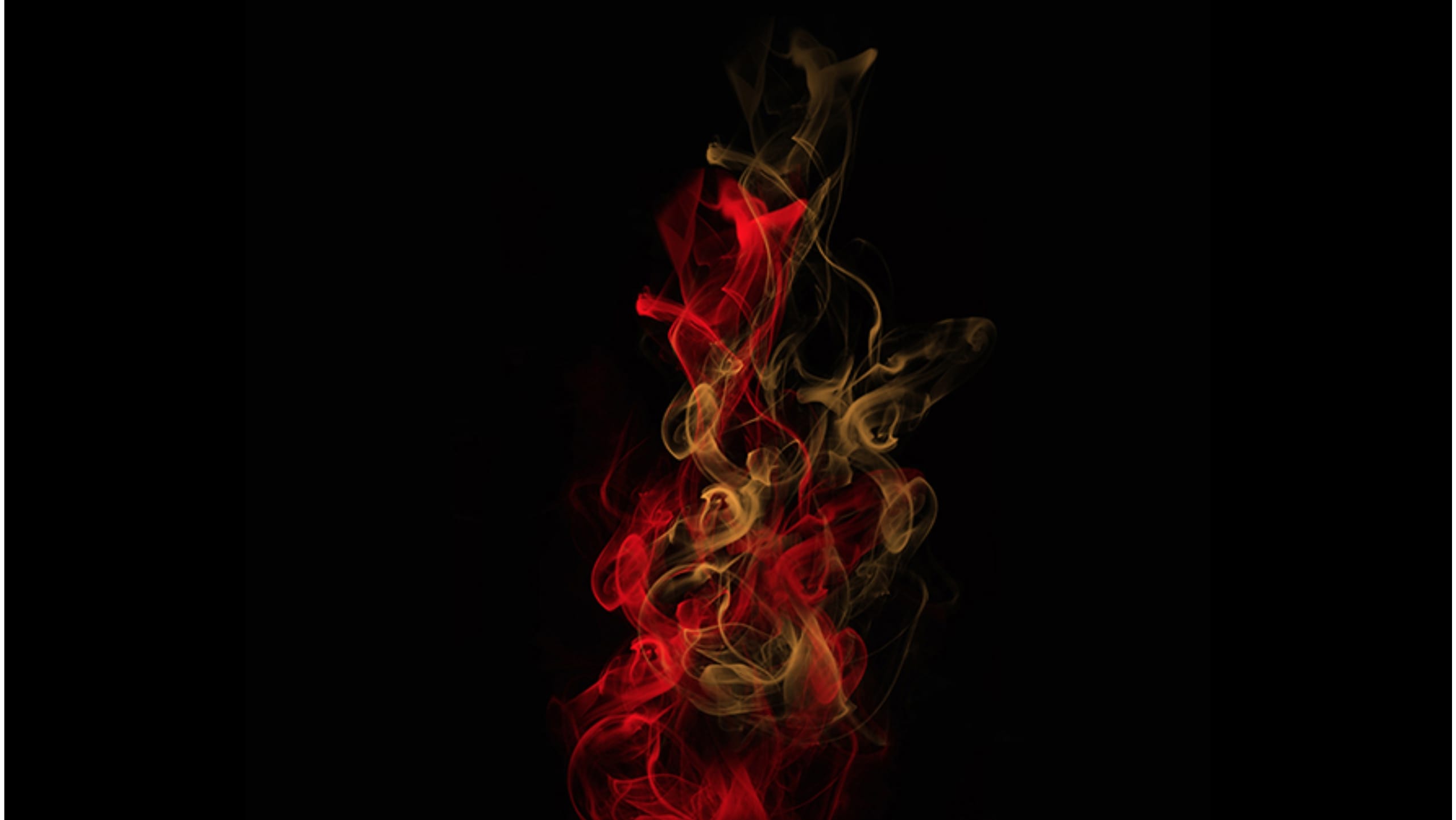 Magic Flare allows you to bring that magical aesthetic to your images in just a few clicks. The beautiful overlay provides an impressive display of artistic talent. It's easy to customize and apply, and absolutely free to download.
Take Advantage of These Smoke Effects & Overlays Today!
Finding the right smoke overlay, background, vector, effect, or texture can be tough. Yet now with this wide range of well-designed, high-quality Photoshop add-ons at your disposal, you're well equipped to find the one that works to bring the finishing touches to your next visual project.