25+ Best Sketch Mockup Templates (For Sketch App 2022)
If you are looking for the best Sketch mockup templates on the market, you have landed in the right place.
Mockups play a very important role in showing a client how the final product will look like in a real-life setting. It's imperative to choose a mockup that accurately communicates the brand vision. However, with so many substandard mockup templates floating around on the web, choosing the best mockup to showcase your product might get daunting.
To cut through the noise, we have rounded up some of the best Sketch mockup templates out there right now. Our list includes everything from MacBooks and iPhones to brand identity, and credit cards mockups, both from premium and free sources.
Read on!
Get everything you need to supercharge your Sketch workflow. From just $16, get unlimited access to thousands of Sketch templates and add-ons, as well as Photoshop actions, Lightroom presets, templates, graphics, fonts and photos.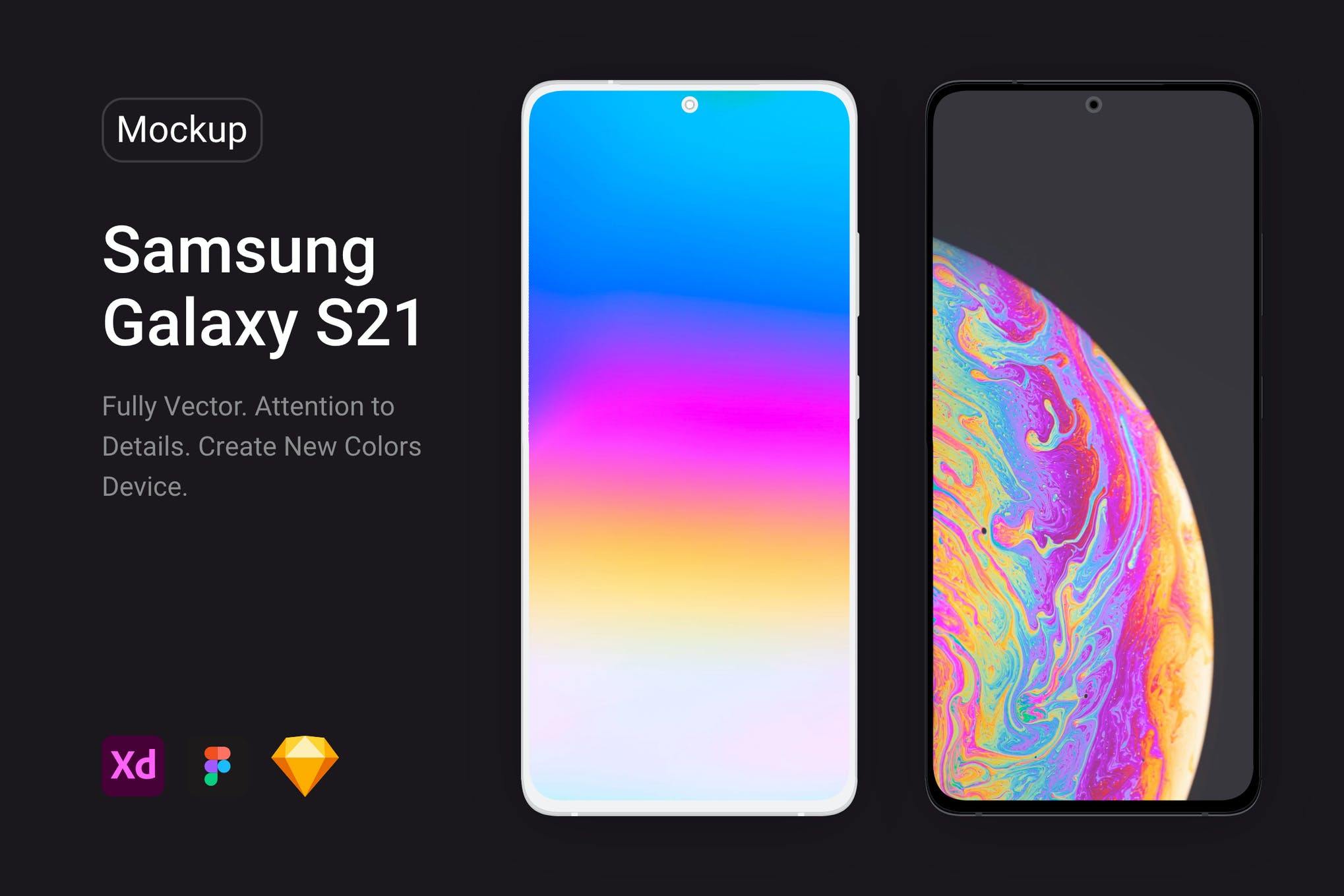 An excellent contender for your cash, this Samsung Galaxy S21 mockup template is meticulously designed to help you present your artwork to your clients. When it comes to the best Sketch mockup templates, this product stands at the top of the league.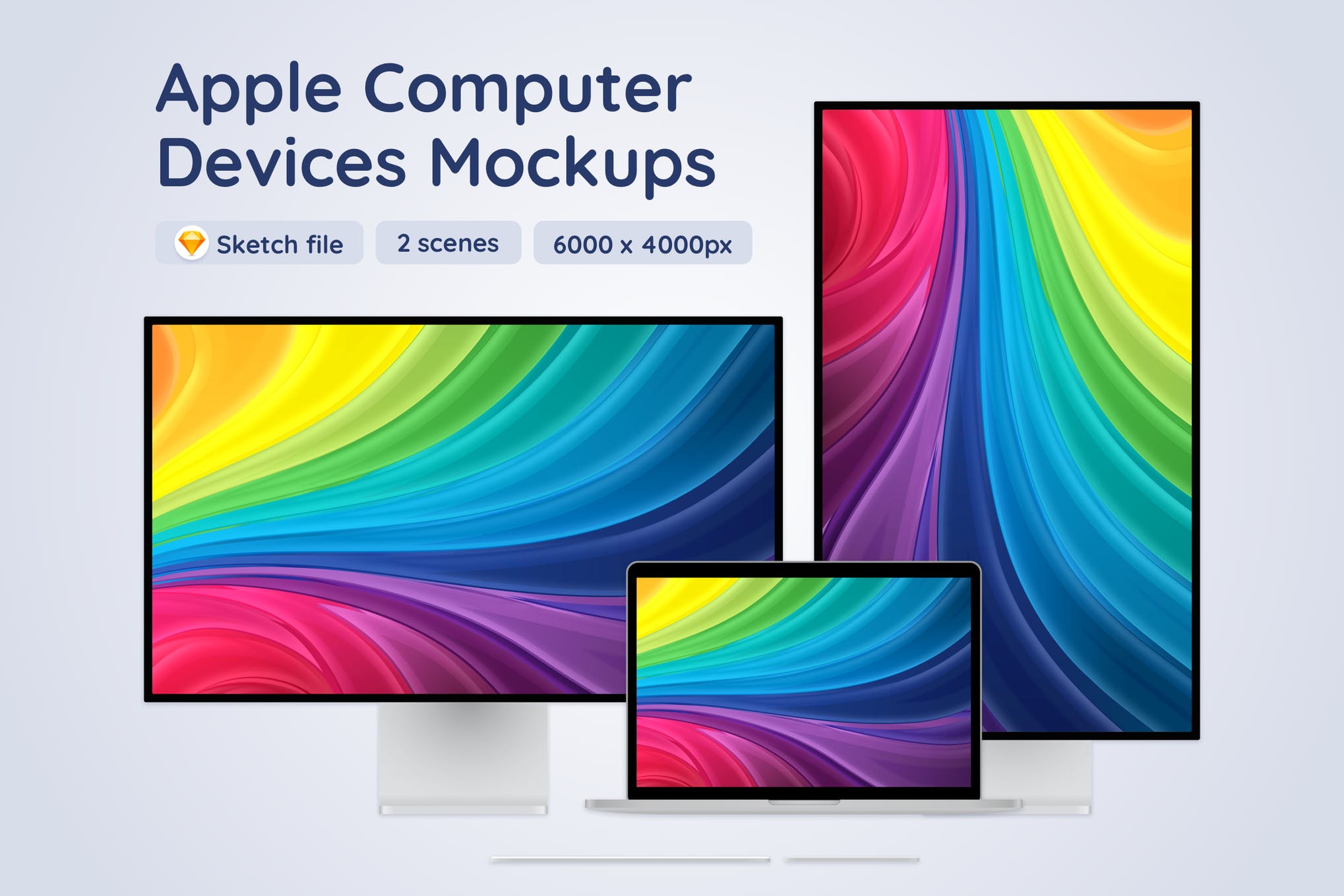 Here we have an Apple Macbook Pro and Apple Pro XDR Display mockup template that comes in a high-resolution, 6000 × 4000px, 72dpi, gives out photorealistic results and provides a design that you will agree is captivating.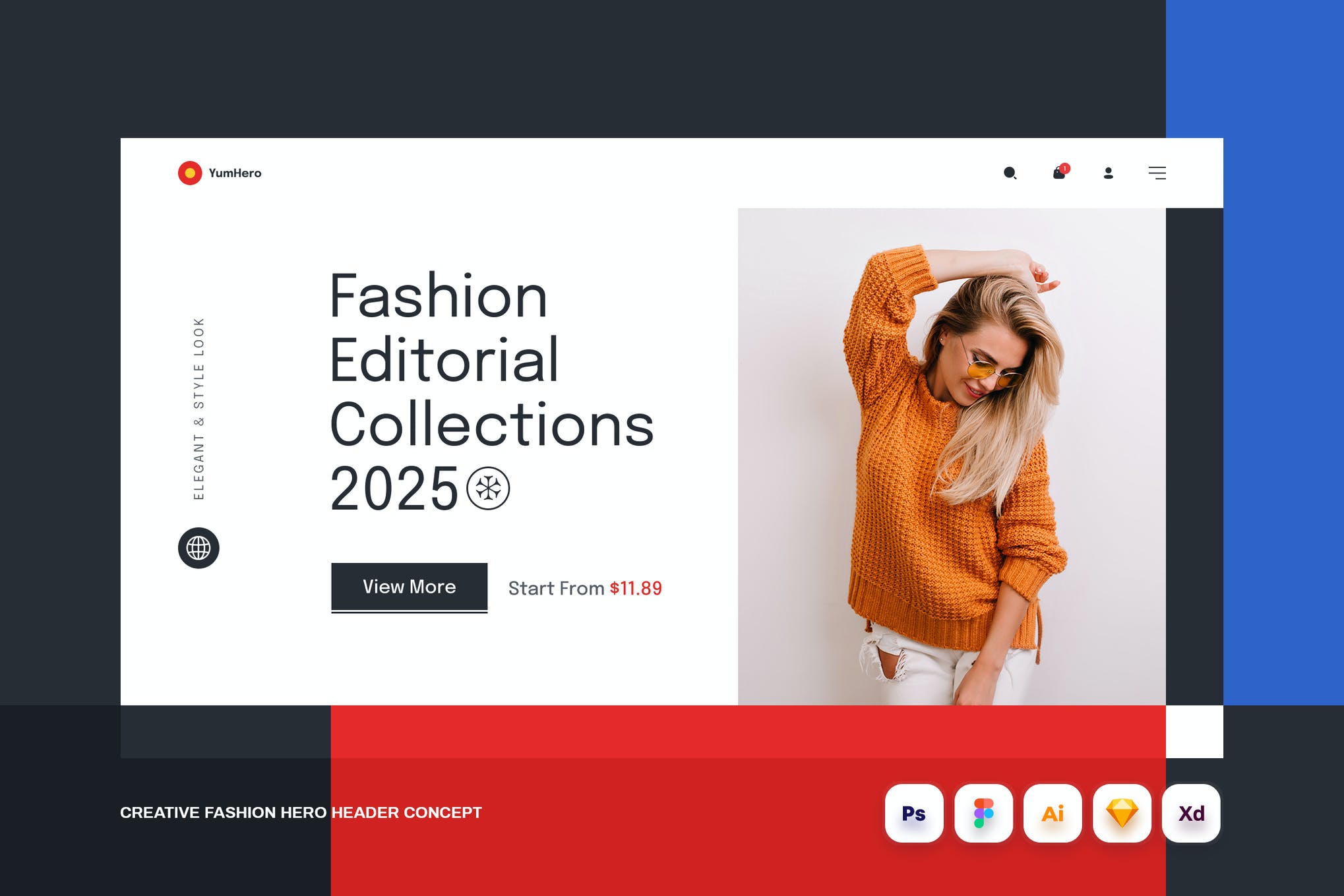 Check out this modern, creative hero header mockup template perfectly suited for fashion websites. It offers a clean and flexible layout, RGB color mode, and is compatible with Sketch, Figma, Adobe Photoshop, Adobe Illustrator, and more.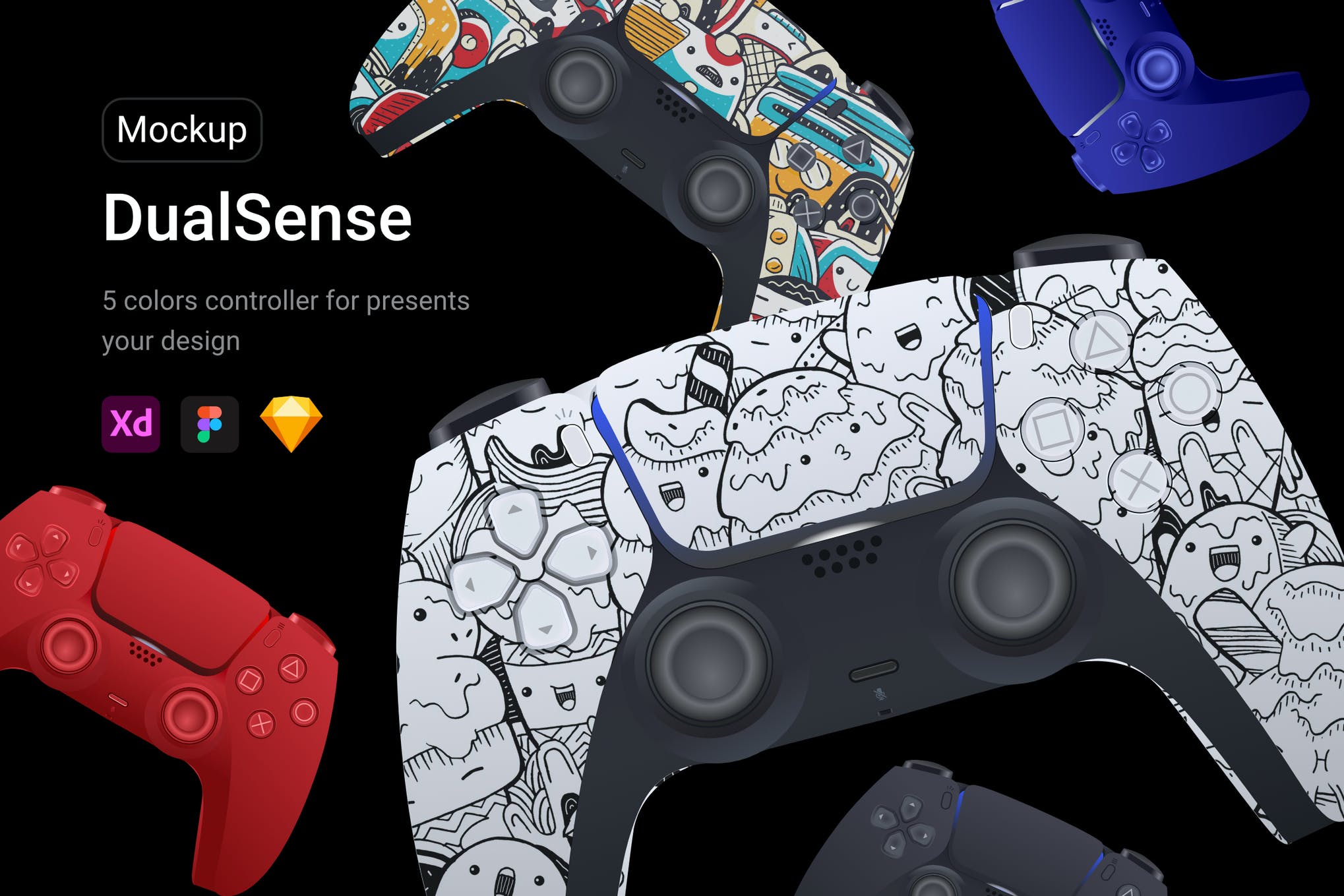 This template allows you to present your PS5 controller design to your clients in the best light possible, and instantly get their approval. the mockup comes in a full vector, and customizable layout, and doesn't lose quality when zoomed in.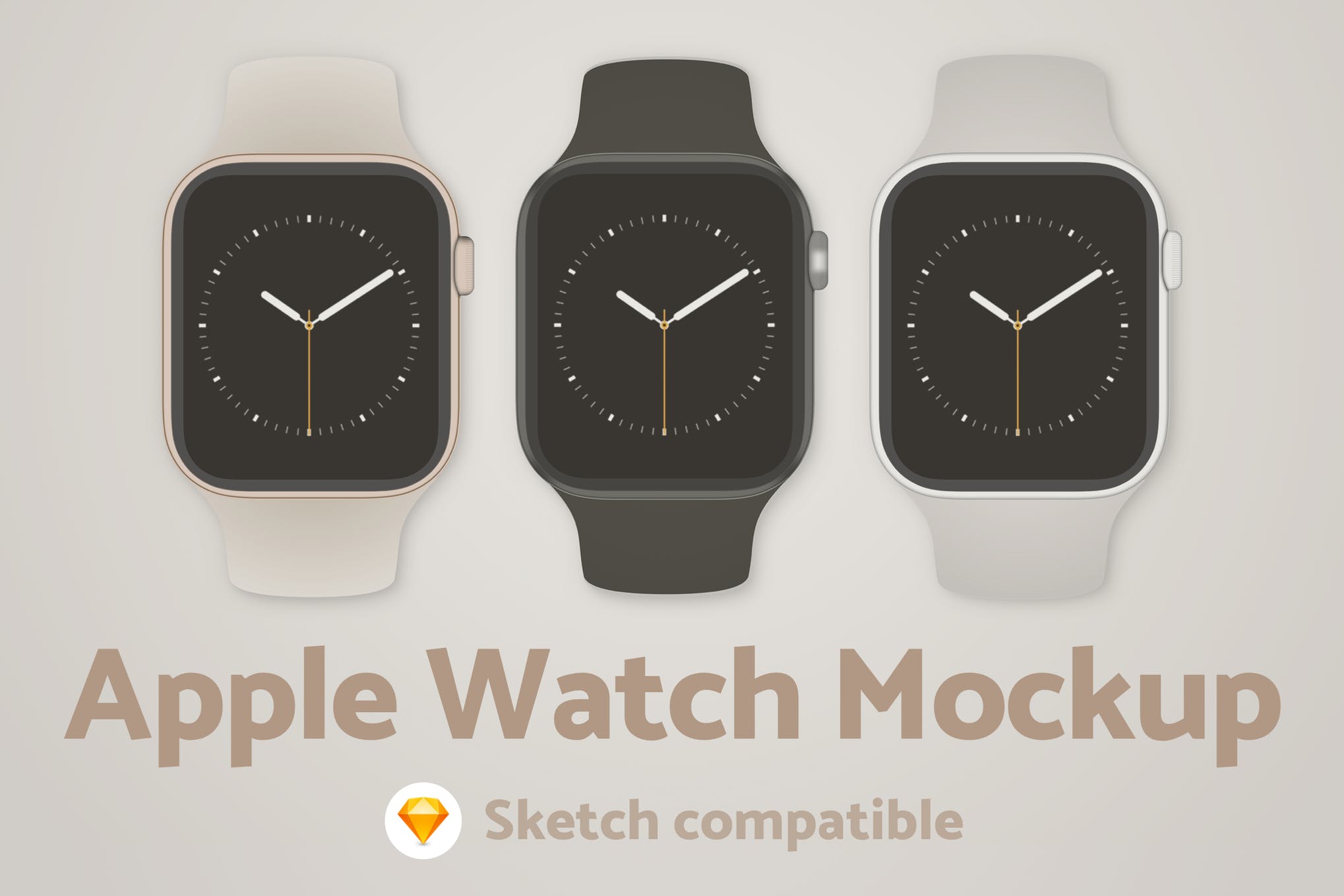 Next in our list of the best Sketch mockup templates is an Apple watch that can be completely edited in a couple of minutes. It comes in a high-resolution, 5000(w) × 4000(h) px size, RGB color space, and landscape orientation.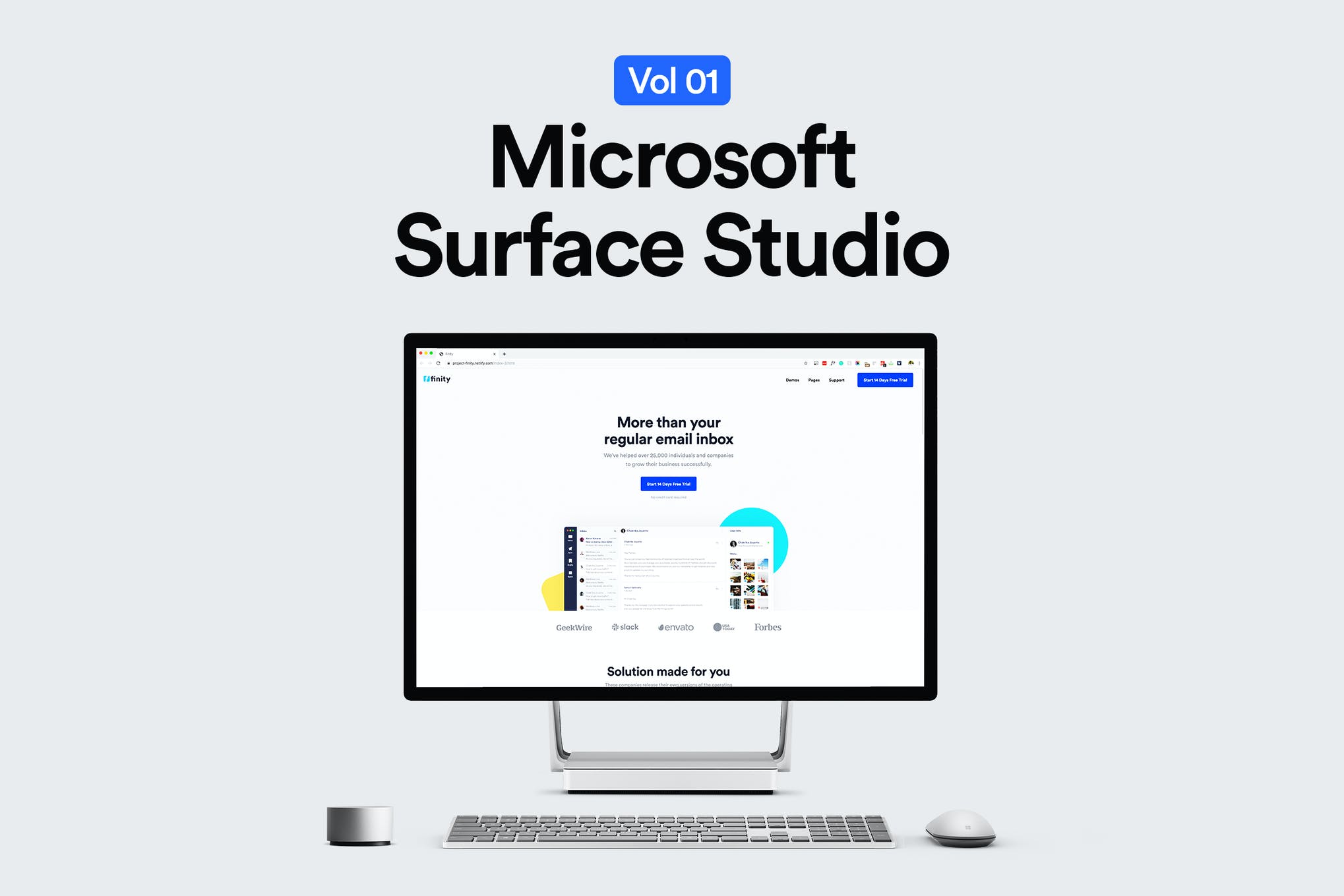 This Microsoft Surface Studio mockup template is an excellent asset that will help you display your website designs to clients with minimal effort. It's a great time-saving product that deserves to be added to your shortlist.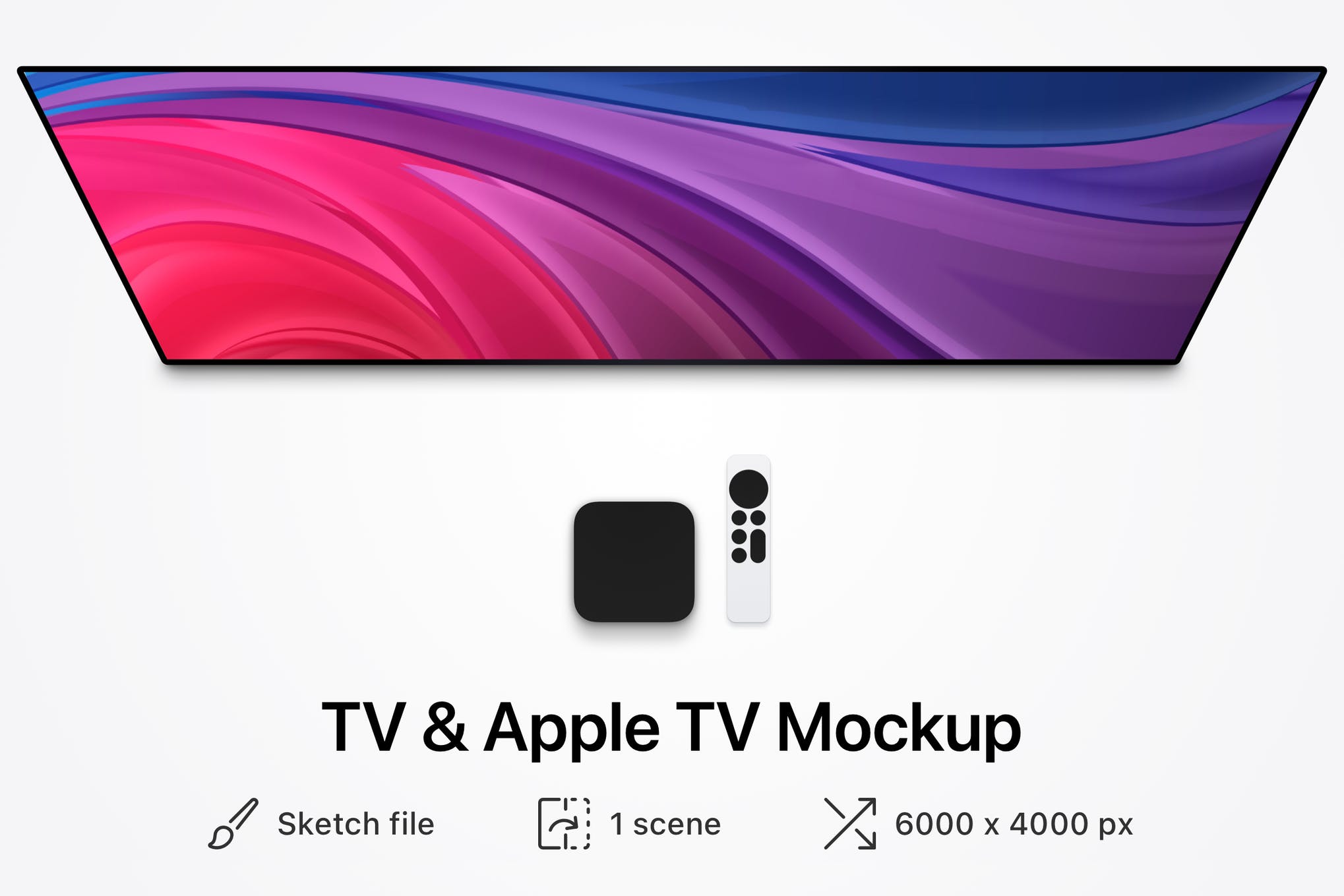 Here we have a fantastic option for anyone looking to hunt down the best Sketch mockup templates. This Apple TV mockup can be of great use for graphic designers in need of an easy-to-use template to showcase their designs to potential clients.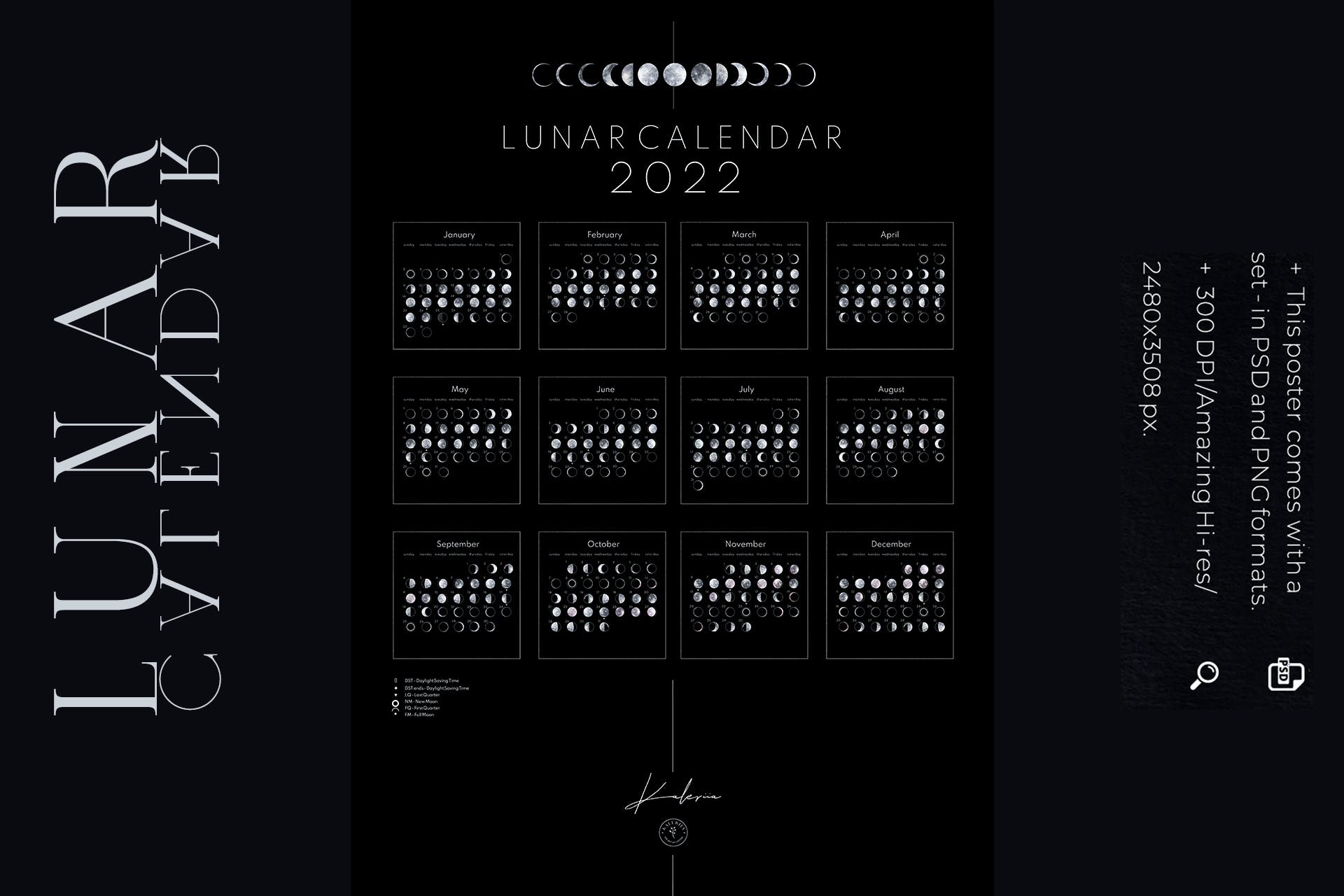 Inside the kit, you will get a gorgeously designed, dark-themed lunar calendar 2022 mockup template that can be used for posters, scrapbooking, book covers, wall art, packaging, banner, sticker designs, and more.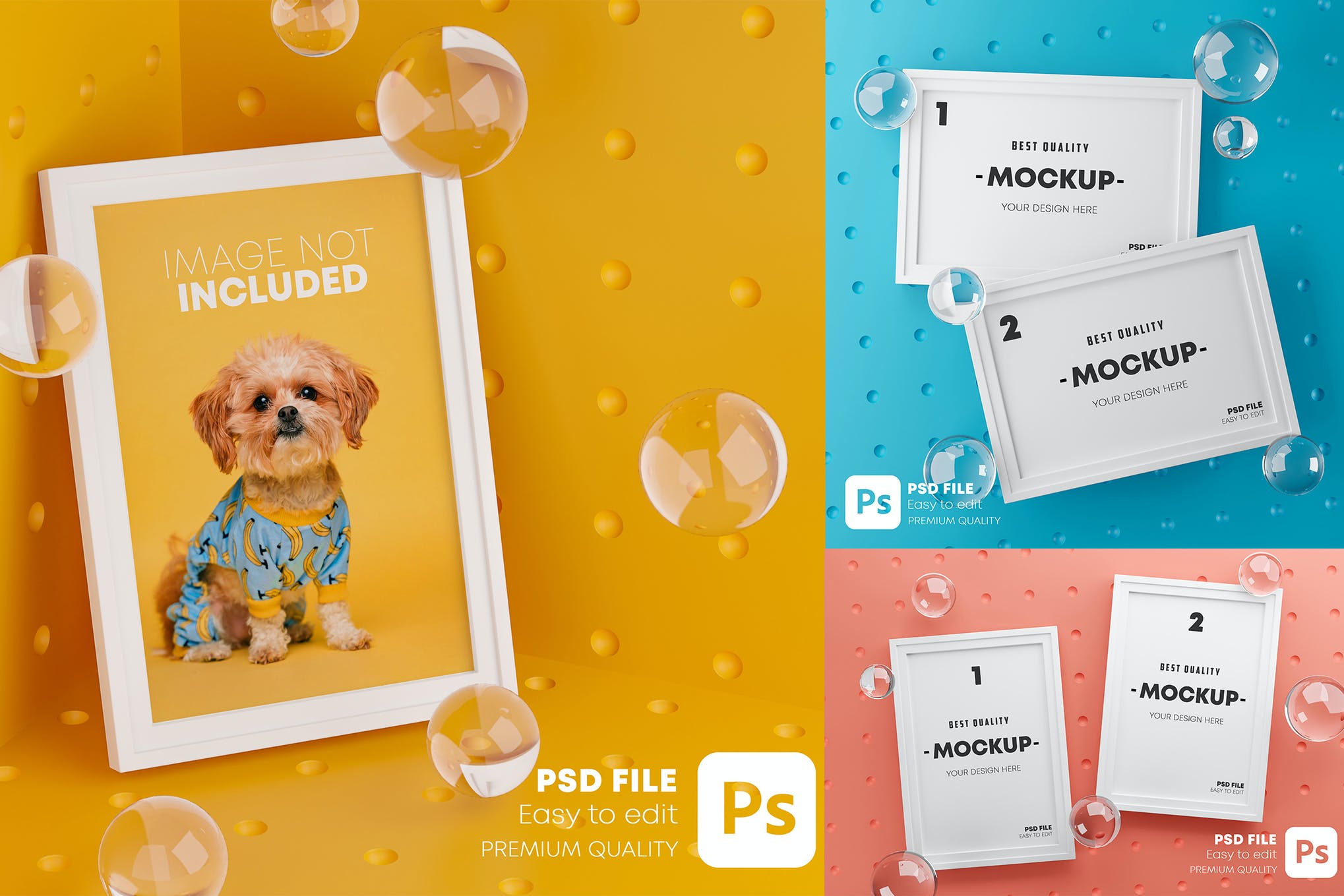 This mockup is in line with the latest design trends and helps to showcase your photo frame designs in the best way possible. The mockups are pixel-perfect and fully layered, and everything from colors to fonts is customizable.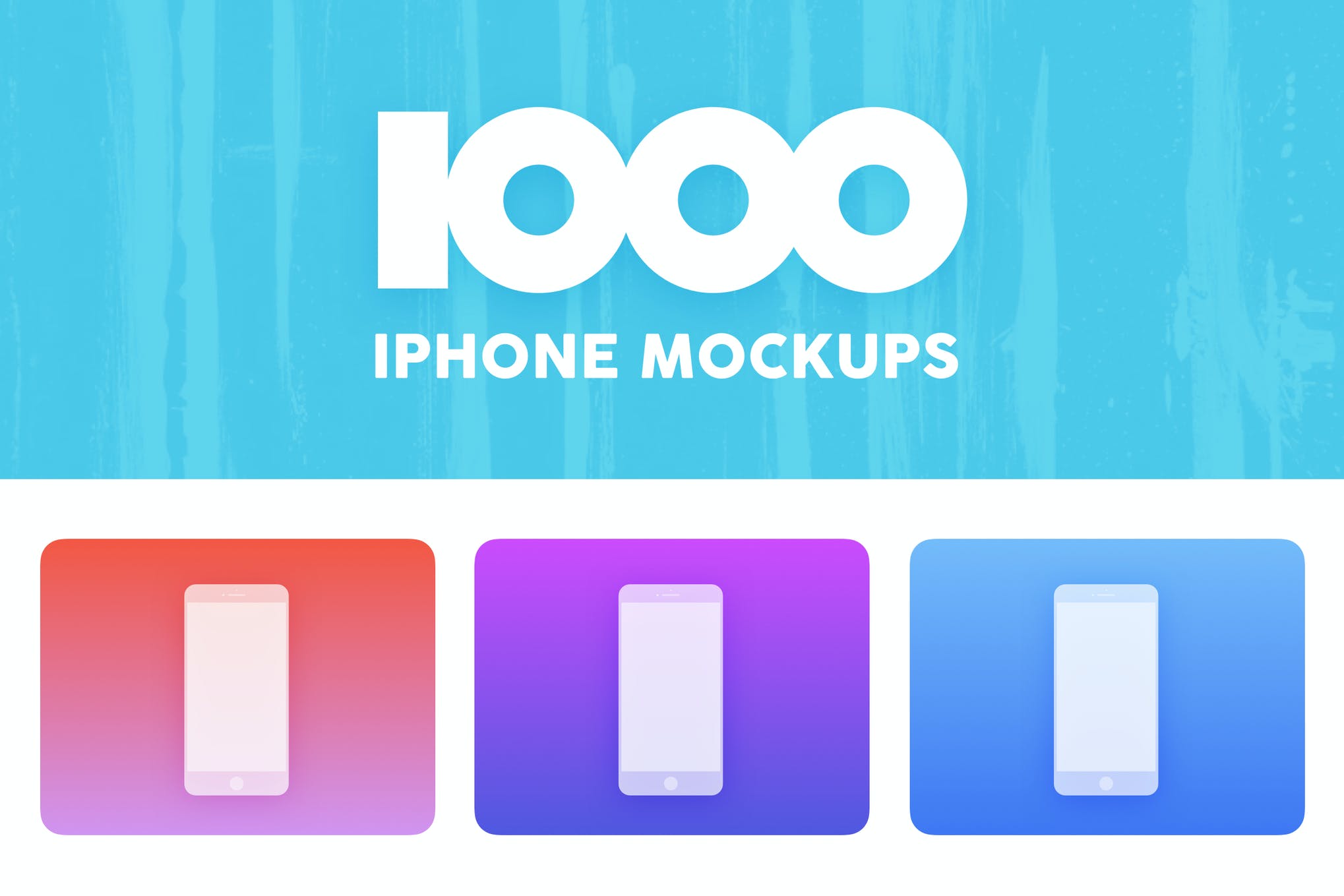 Here we have an extensive library of white iPhone mockups that are fully editable in Sketch. So many mockups inside one pack is a great deal, so don't wait much; get your hands on this kit containing the best Sketch mockup templates right now.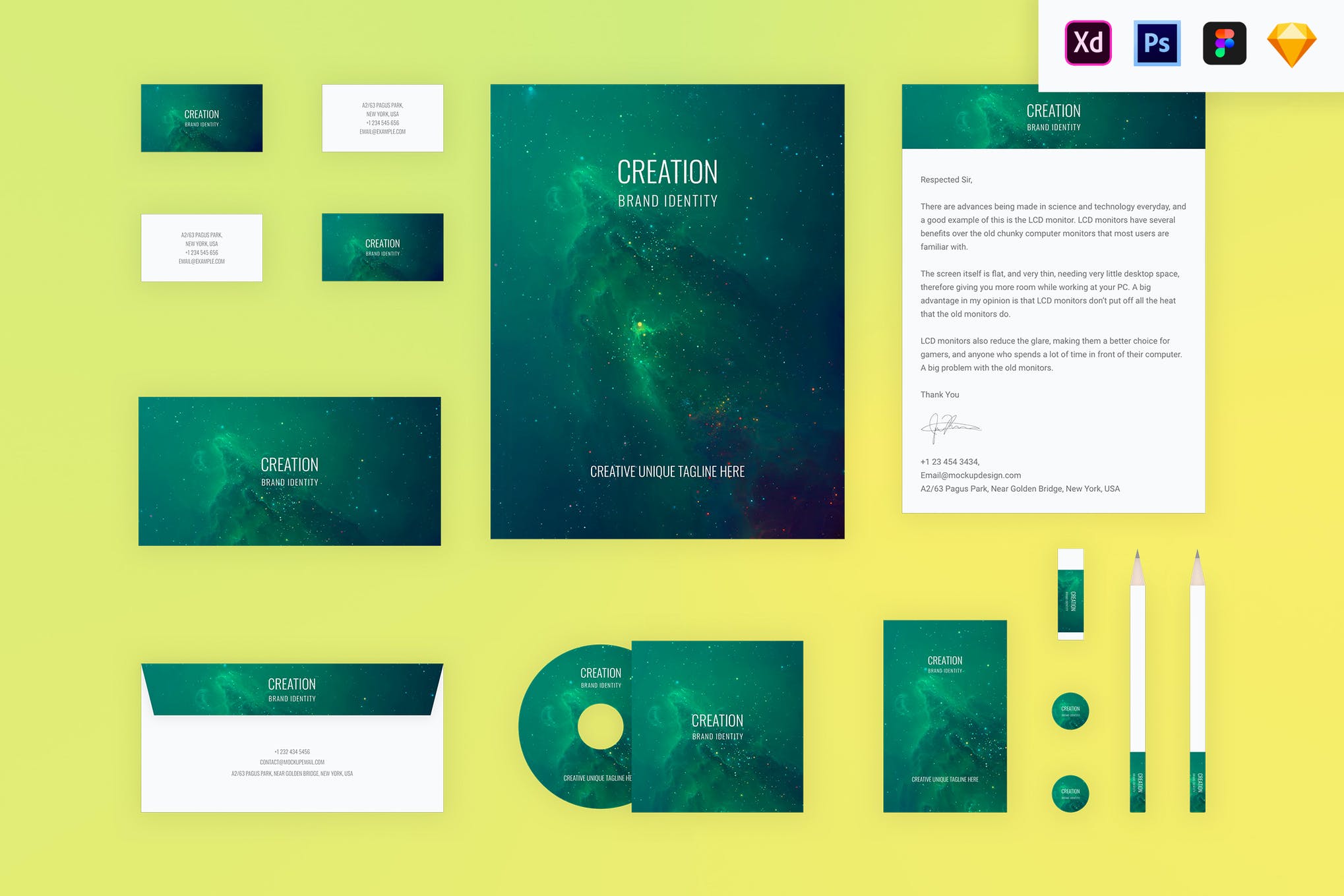 Next up is a brand identity template that includes mockups for letterhead, folder, envelope, business card, book, eraser, and more. The mockups are beautiful to look at and will make heads turn in your next brand identity presentation.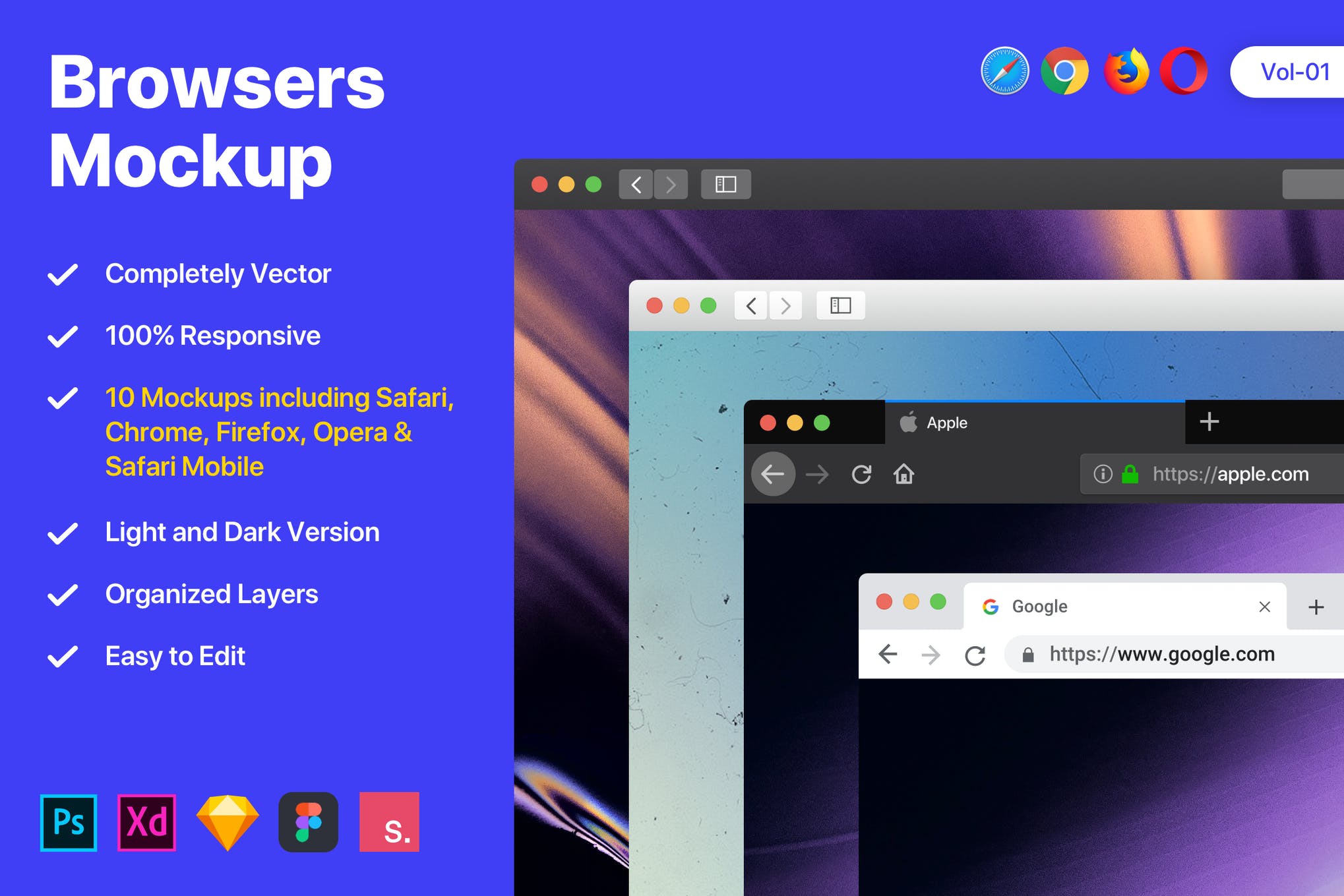 If you're looking to get your hands on an incredibly unique Sketch mockup template, this product fits the bill. This mockup set comes with Firefox, Chrome, Safari, Opera and many more browser skin options with light and dark versions.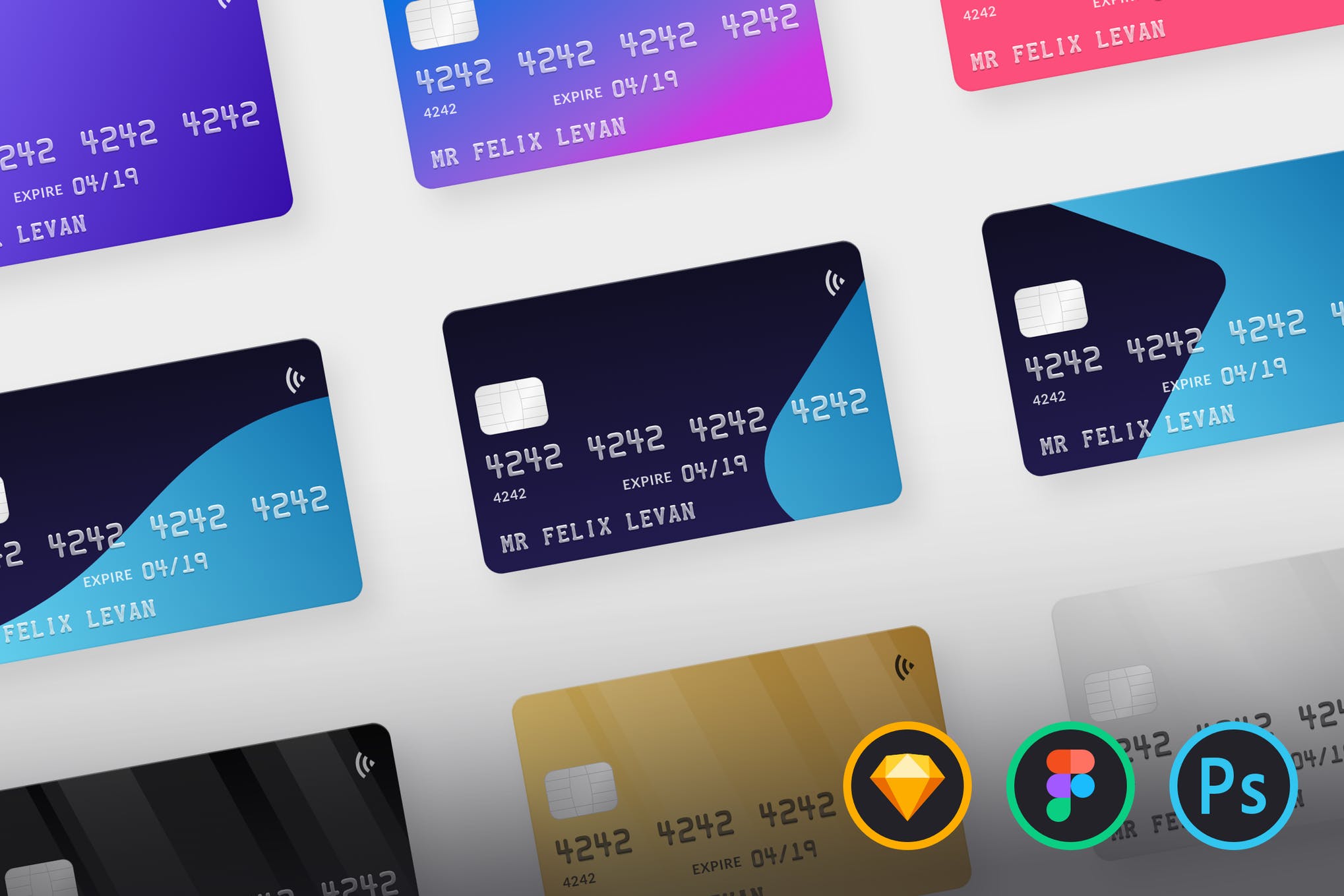 This package contains twelve pixel-perfect, well-organized, and fully customizable credit card mockup templates for Sketch that will turn out to be an asset when working to design a website of financial nature.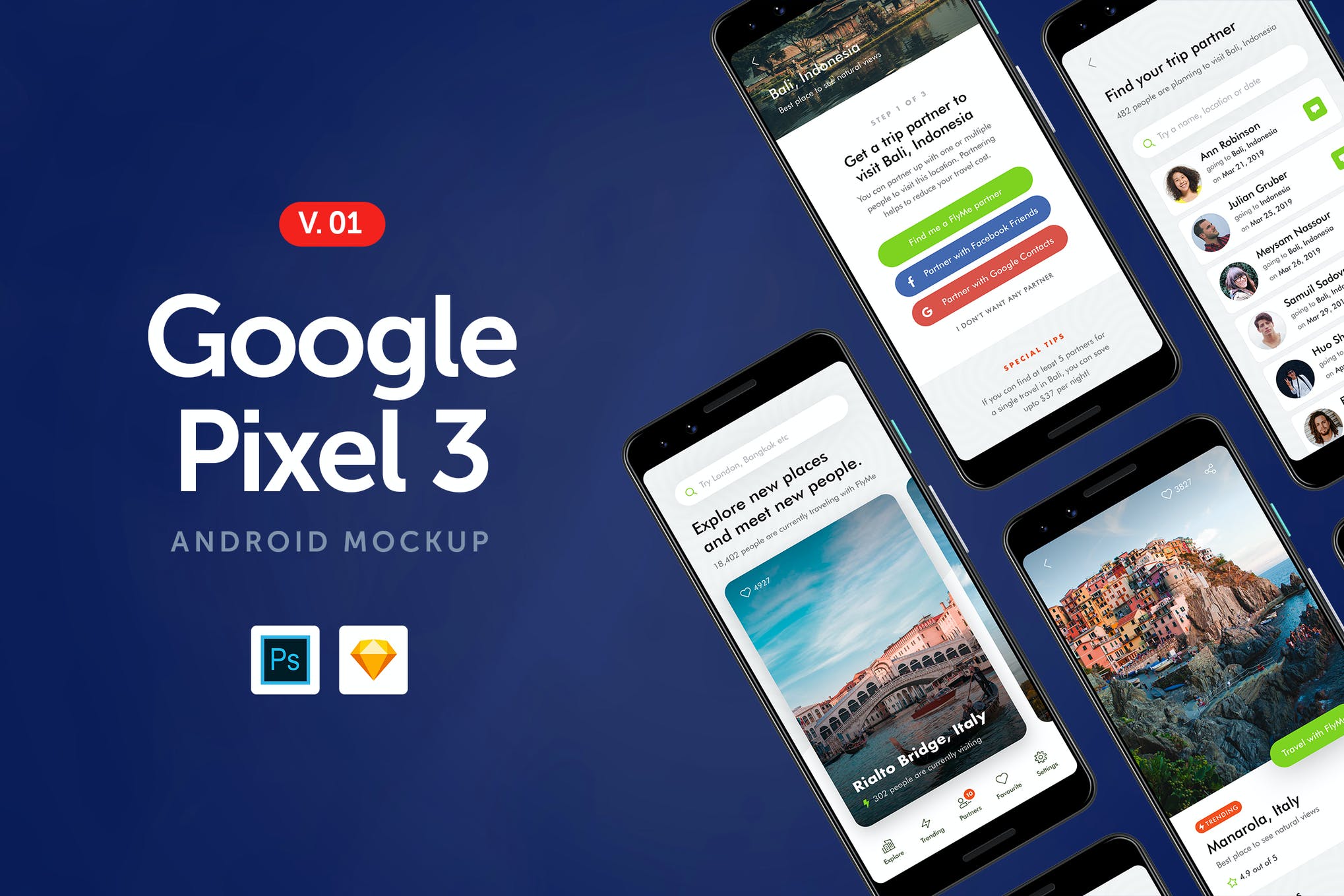 This is a Google pixel 3 app mock-up set that can be adjusted using smart objects. Just drag and drop your designs, save and you are good to go. It's one of the finest Sketch mockup templates out there that deserves a spot in your toolkit!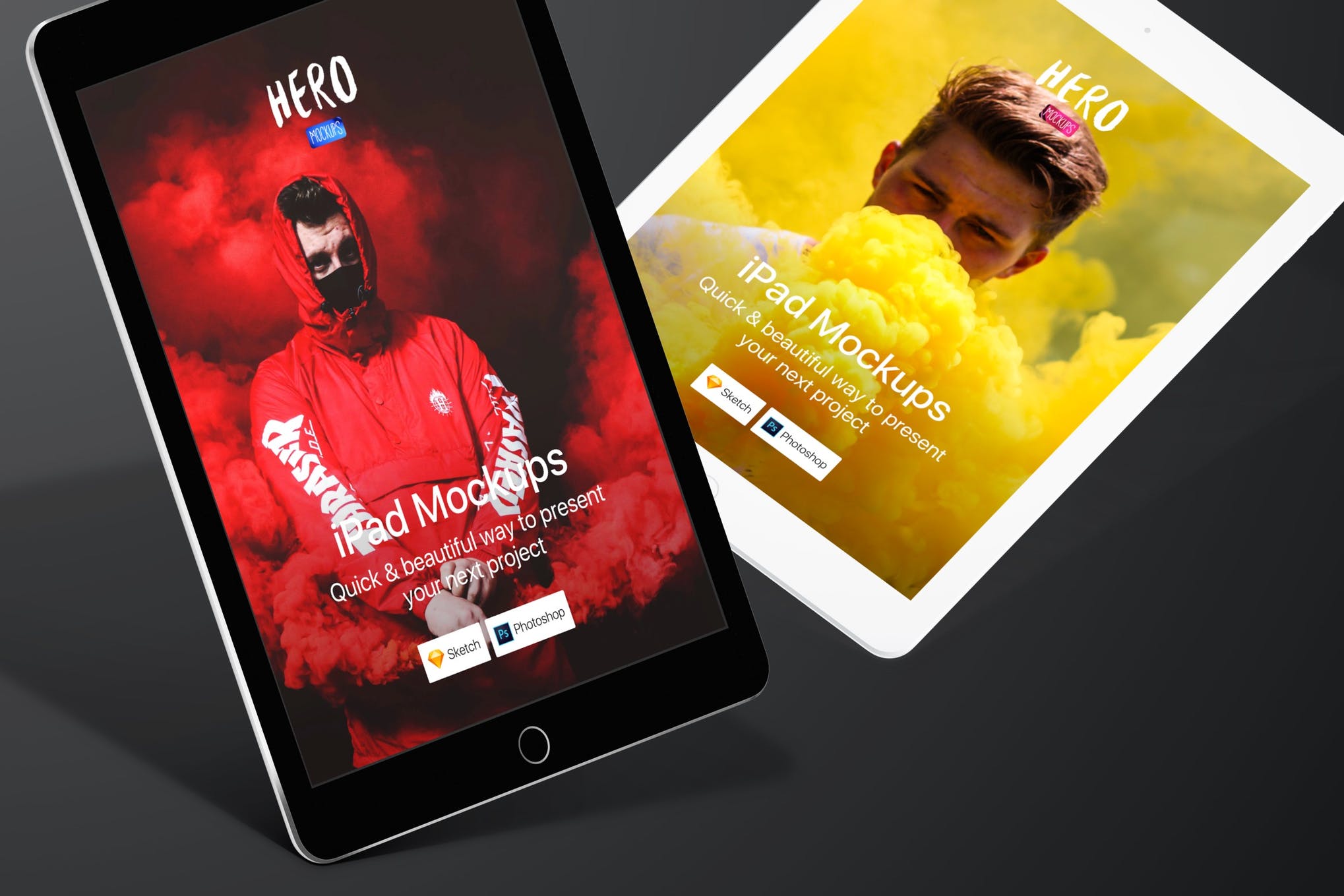 This kit consists of a massive library of thirty plus mockups for iPad that can be tweaked in Sketch and Photoshop to meet your needs. The mockups are high-quality and come in four colors including the brand new white matte.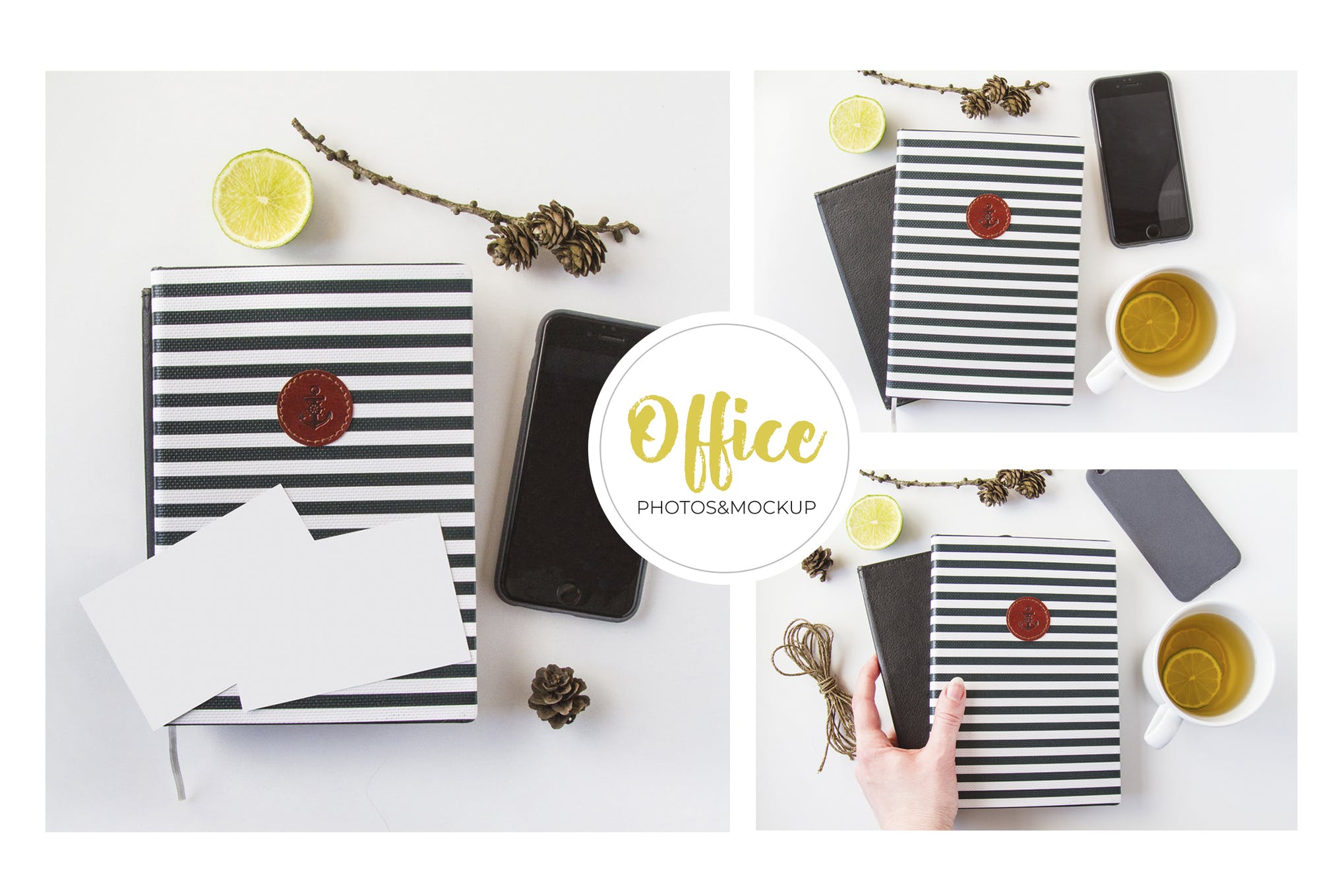 Here we have a simple yet stylish photo mockup template placed in an office setting perfect to be used for blogs, social media promotional campaigns, and more. All you have to do is place your text or doodle, and voila.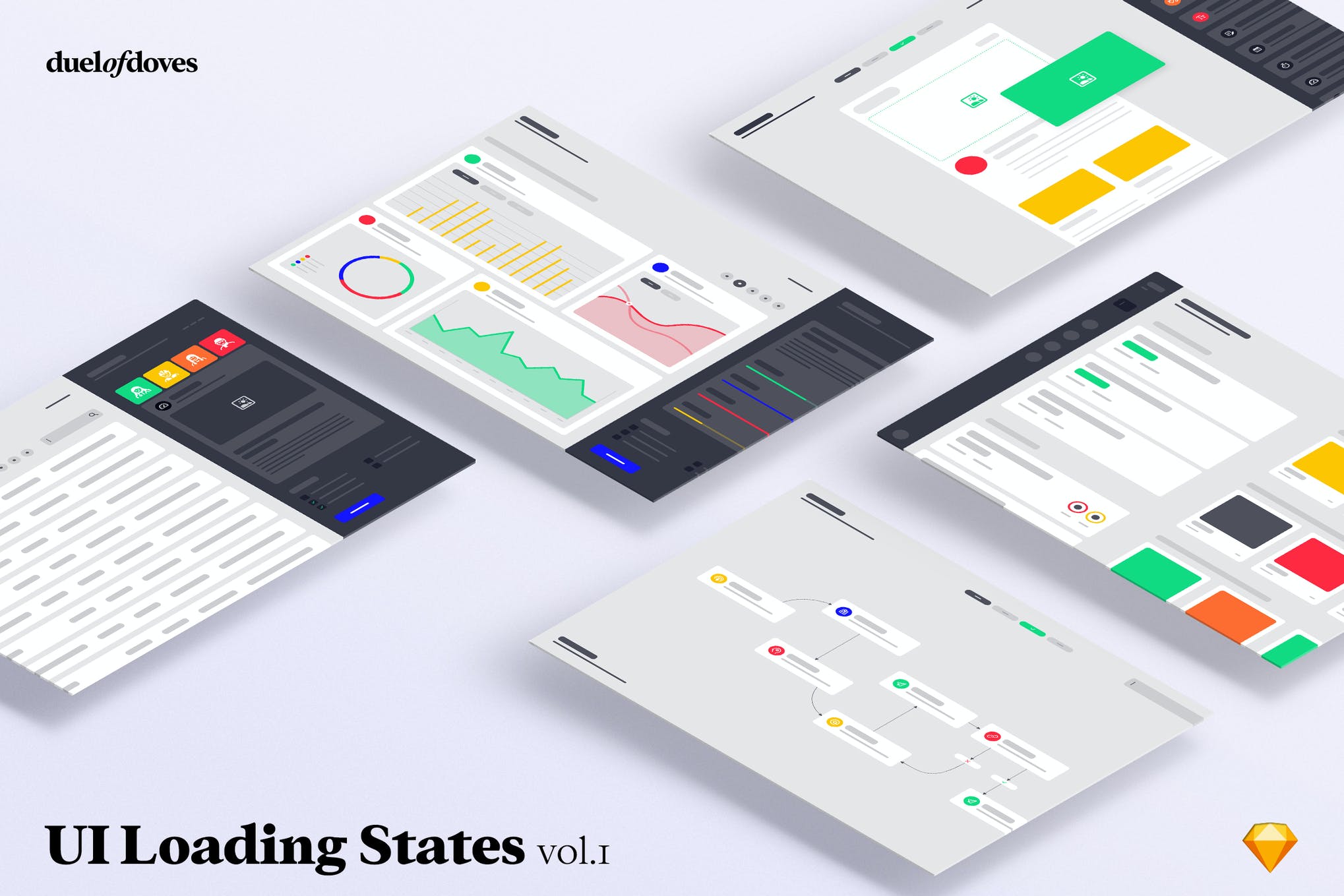 Whether you are wanting to present an app UI that's in its initial phase, or wireframe an idea, this UI loading states mockup kit comes in super handy. It comes bundled with five app loading state styles that include a dashboard, graphs, user listing, process diagram, and composing screens.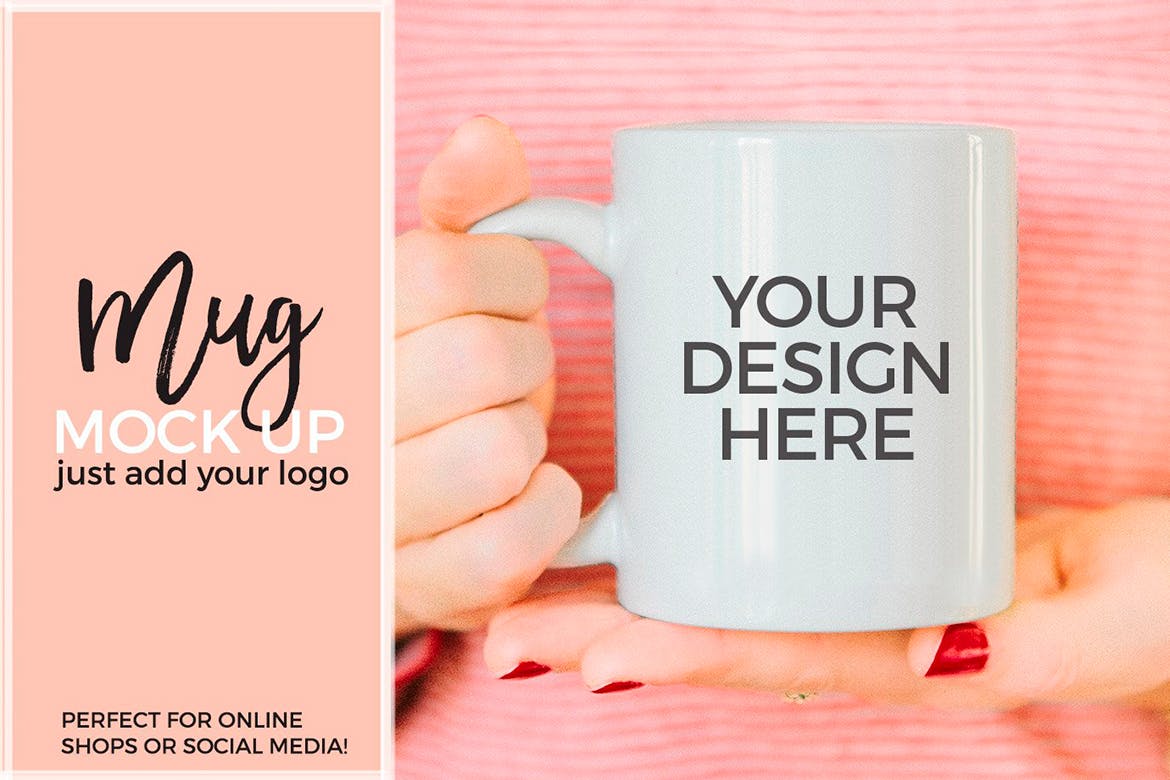 If you sell coffee mugs online be it on a website or Instagram page, this beautifully designed mockup template is an asset to have at hand. It features a minimal, plain coffee mug in the hands of a woman. You can simply add your design or logo onto it, and the cup is ready to be displayed on your online shop.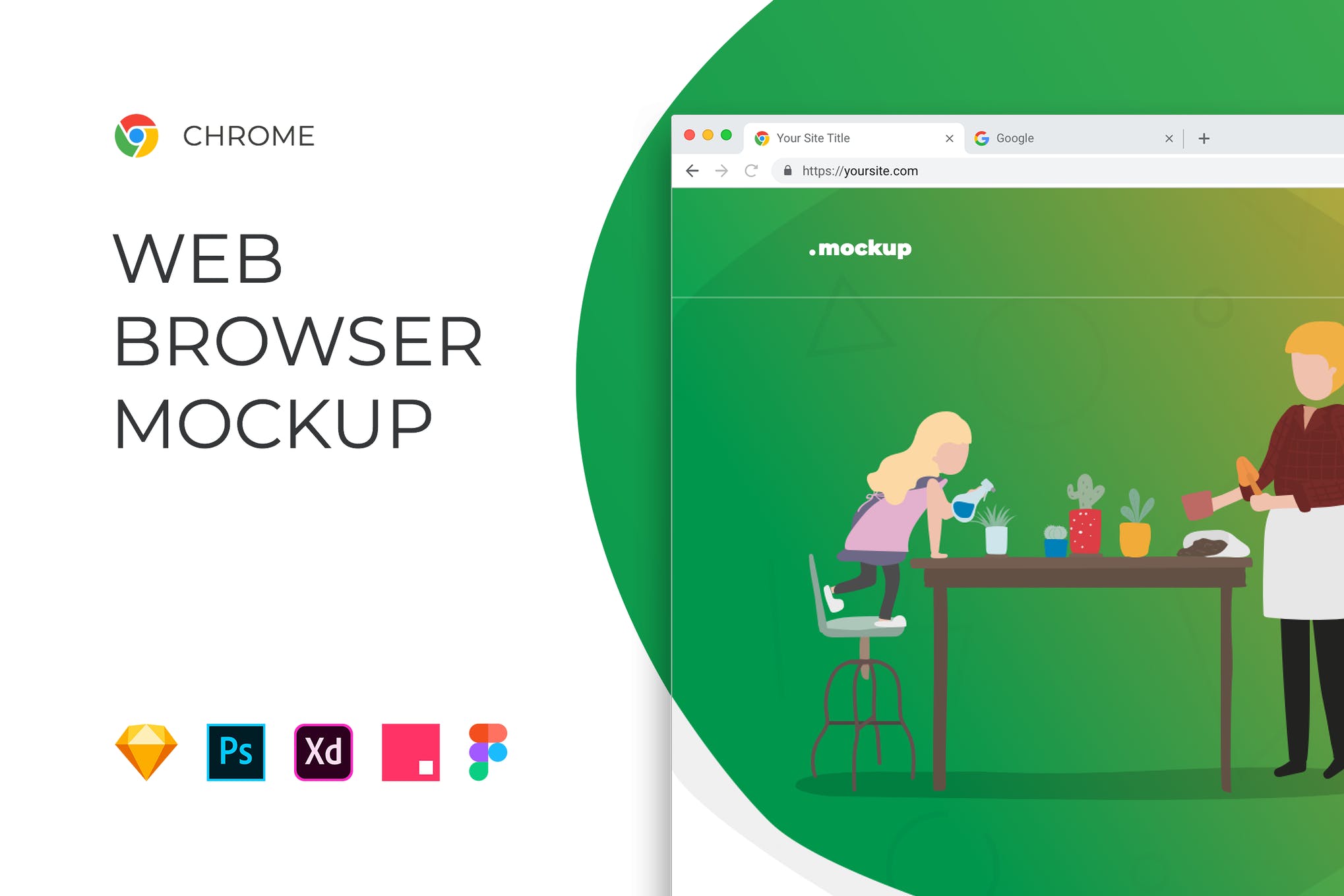 This is a fully vectorized Google chrome browser window mockup template that you can use for showcasing your designs to clients, investors, or colleagues. The mockups offer light gray and dark color variations and can be scaled to any size.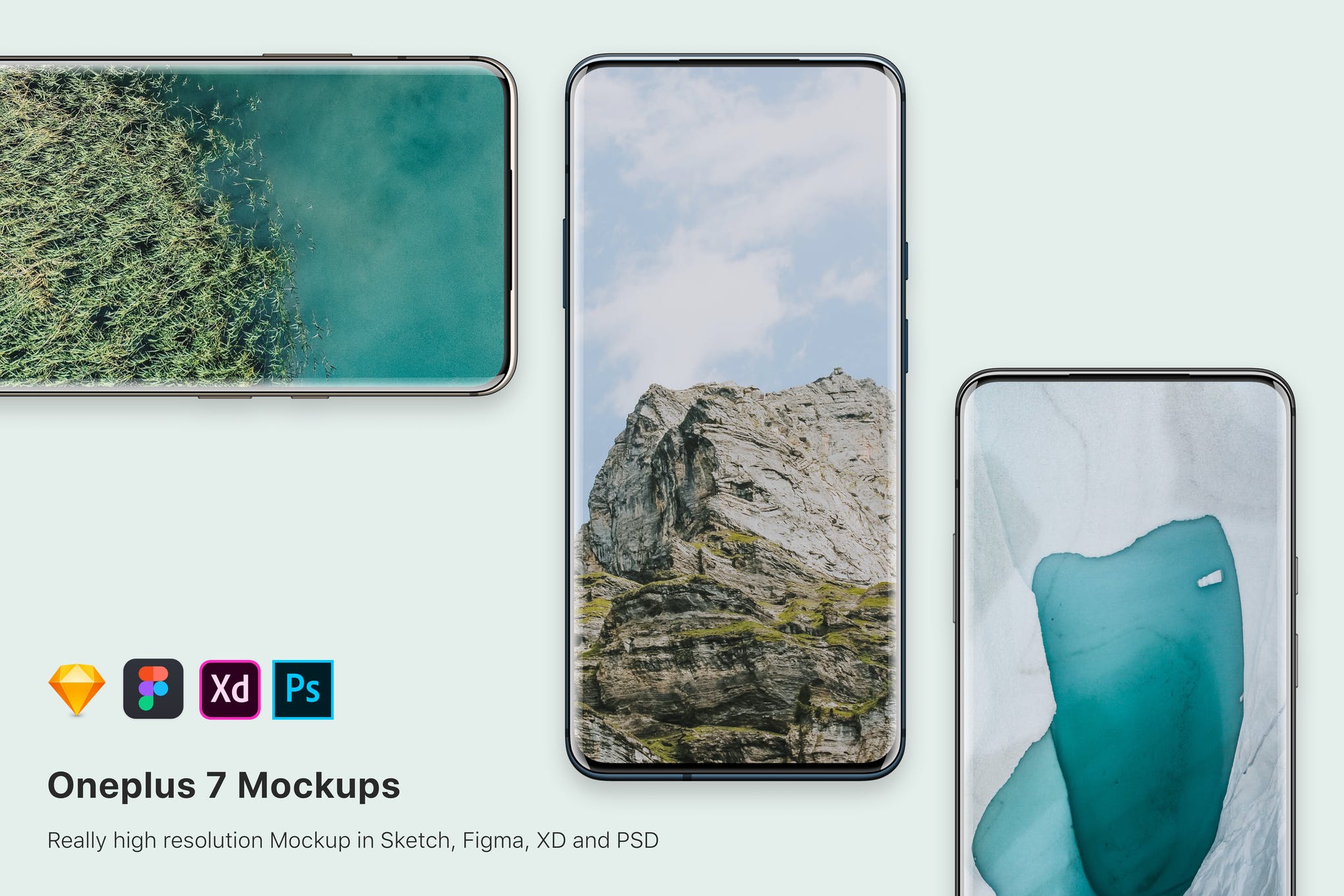 The best way to impress the clients is by presenting them with designs that look beautiful as well as realistic. These One Plus 7 mockups will help you do exactly that. The mockups are stunning and make your designs 3D in just a few clicks.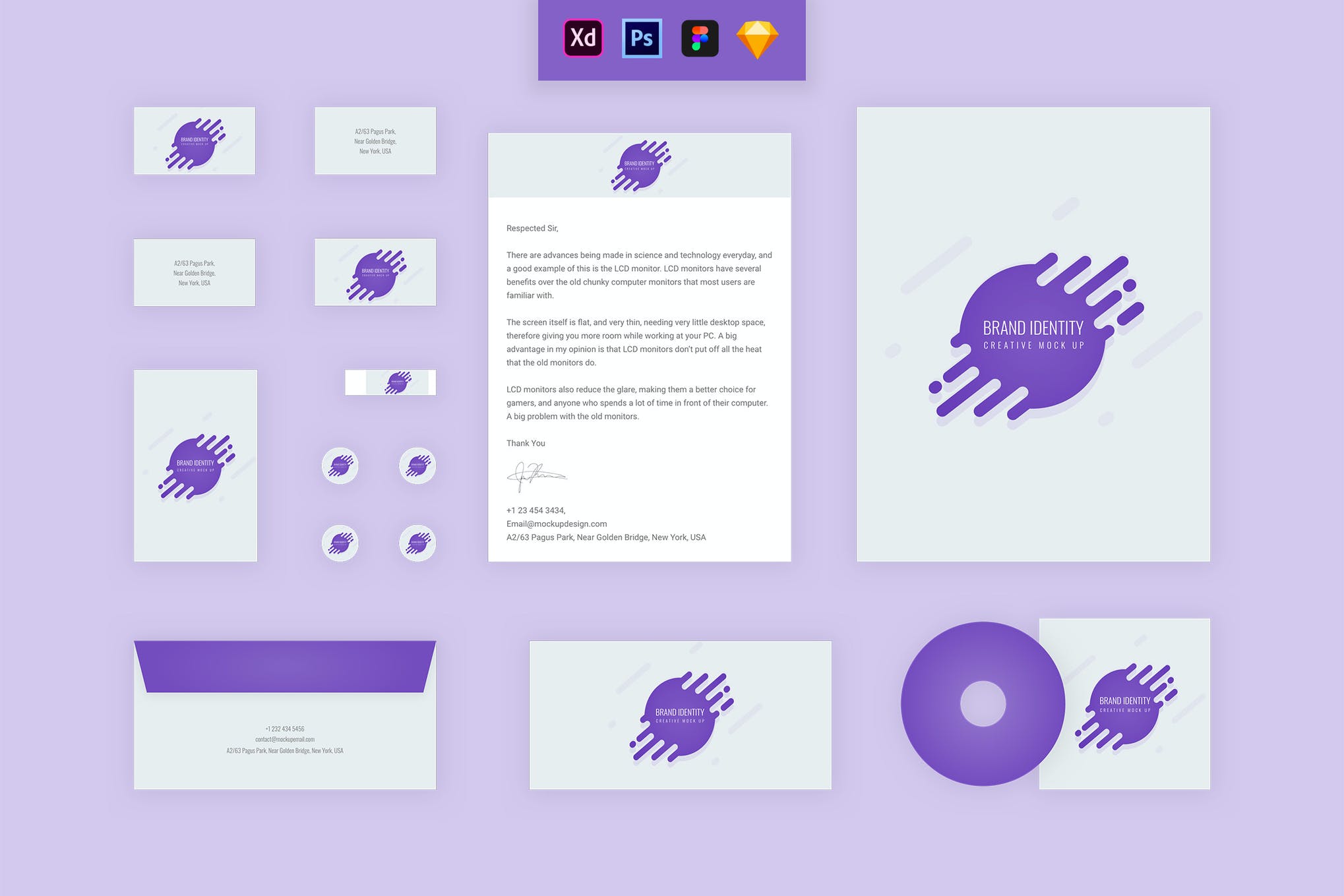 If you are looking for an elegant brand identity mockup kit that includes all the necessary components, take a leap of faith in this package containing different versions for Sketch, Figma, Adobe Photoshop, and Adobe XD.
Free Sketch Mockup Templates
Wanting to get your hands on some amazing Sketch mockup templates without having to spend a dime? No worries! We have got you covered. Let's have a look at some of the freebies that we think are a cut above the rest.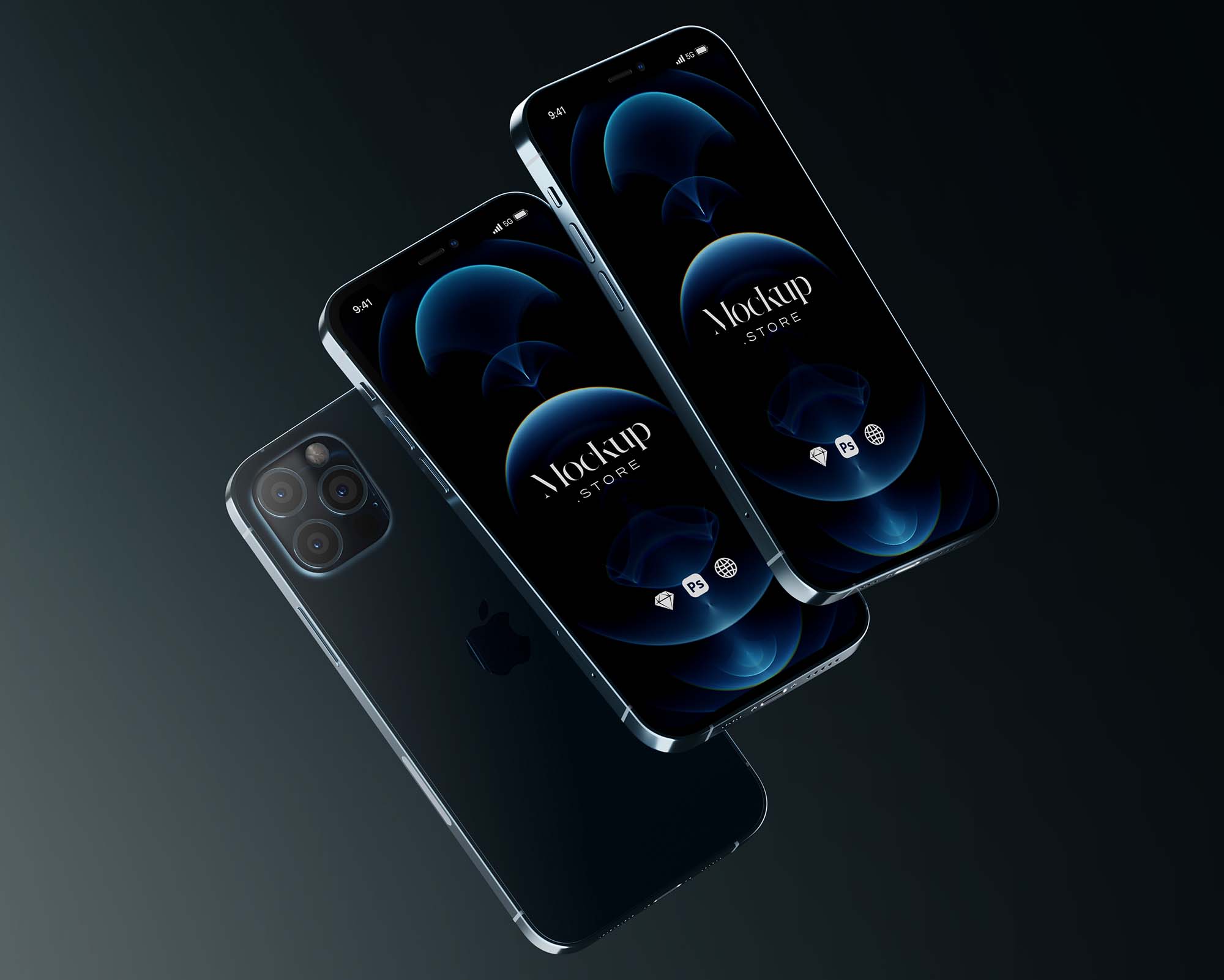 Next up is an iPhone 12 pro mockup template that has been carefully designed to be used for any sort of personal and professional projects. It offers a clean and modern design, and the best part is that is available for free download.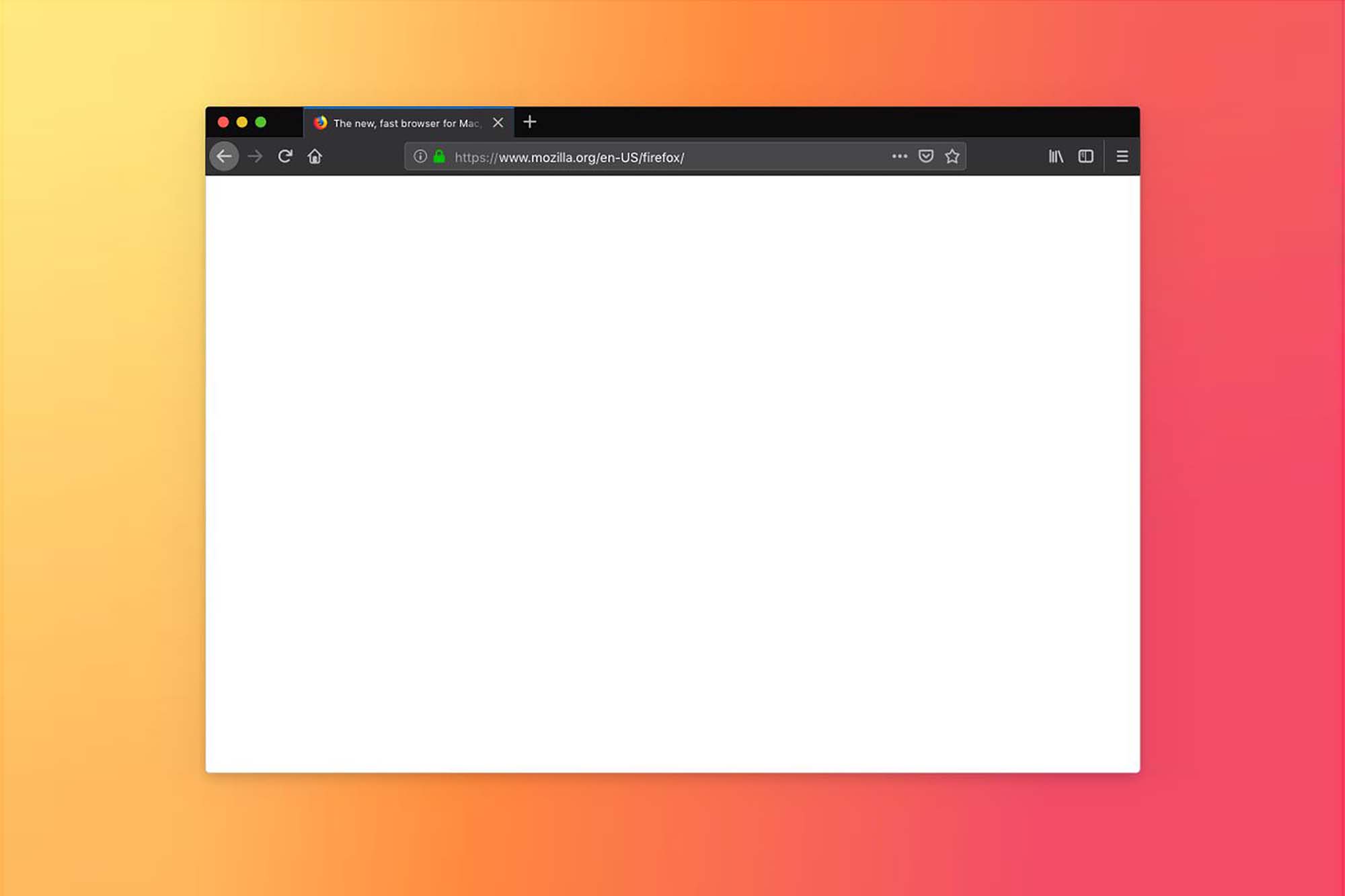 Feast your eyes on this minimal Firefox browser mockup template ideal for presenting websites, presentations, portfolios, and UX and UI designs. It features elements that can be fully customized and a simple and professional design that will instantly draw your clients in.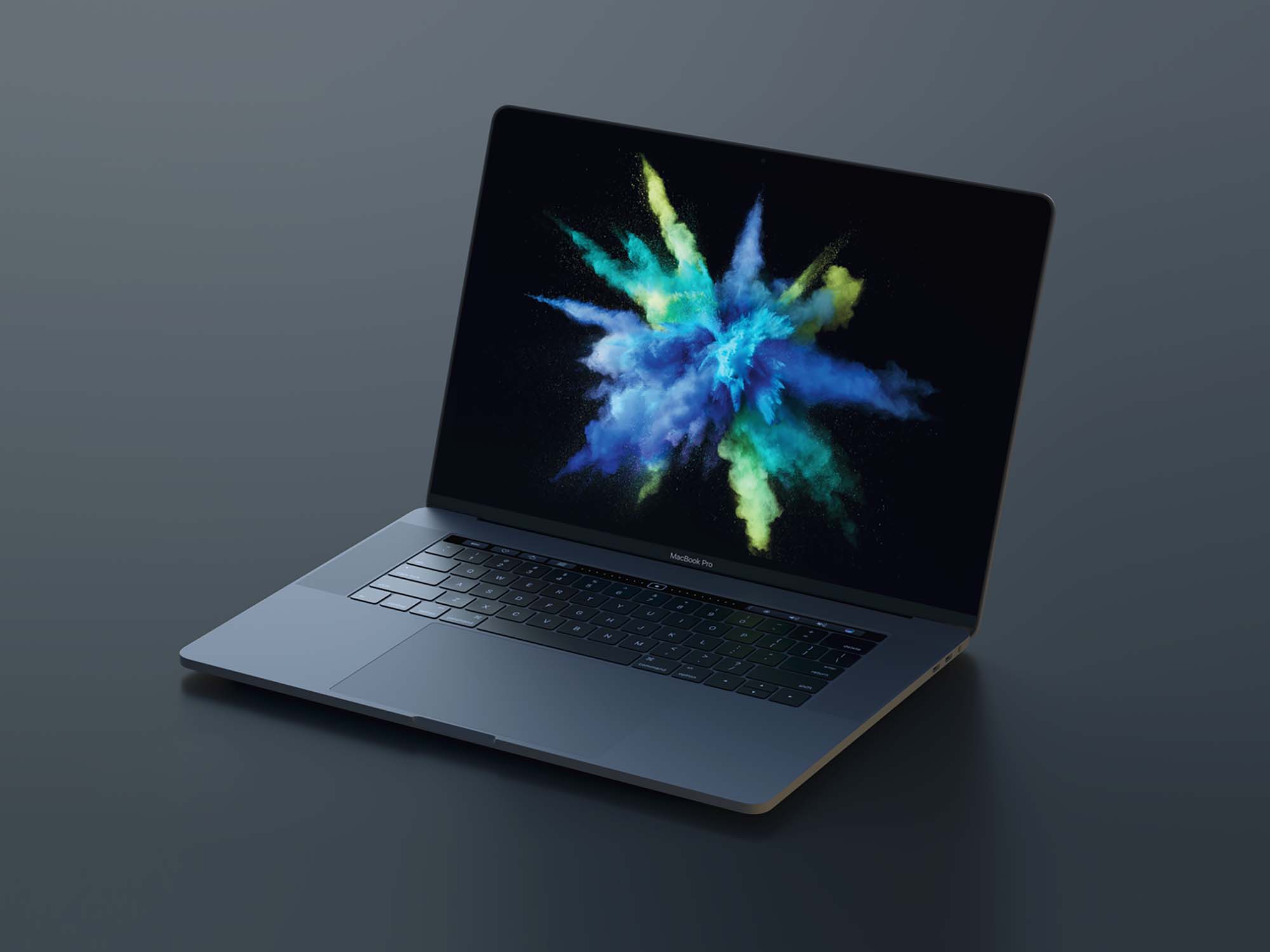 This mockup template is perfect for presenting a MacBook Pro in an impressive and effective manner. It comes in high-resolution, offers a range of fully customizable elements, and is compatible with both Sketch and Photoshop. Easily a gold standard in the world of free Sketch mockup templates!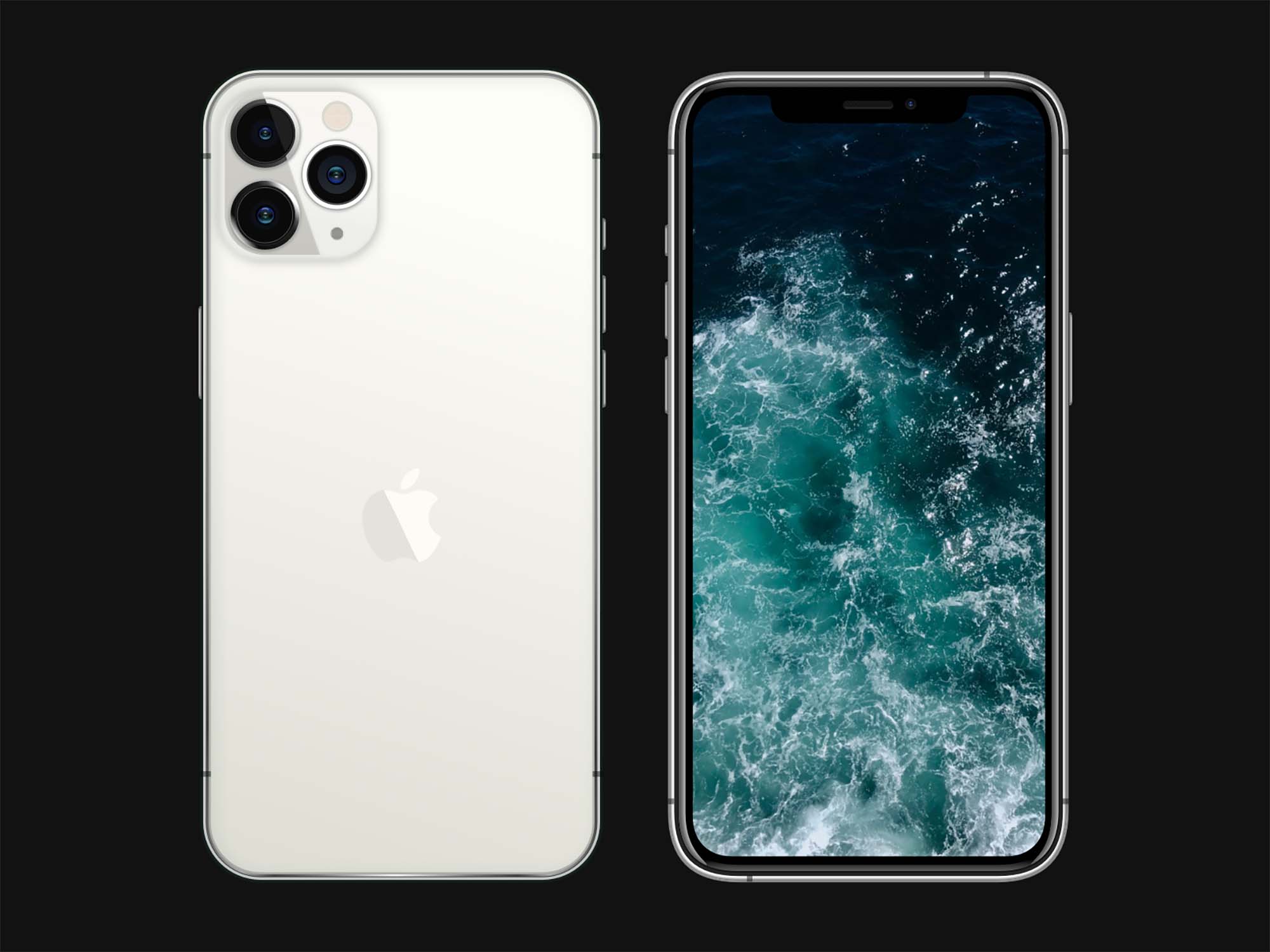 This iPhone 11 Pro mockup template is a marvelous Sketch resource that can be downloaded from Unblast absolutely free of charge. It's a simple, and practical template that lets your design take center stage by not being overly complicated.
So there you have it- the best Sketch mockup templates out there right now! Use the mockups in our roundup as a starting point and create stunning artworks in Sketch.