How to Show Liked Posts on Your Tumblr Blog
Tumblr makes it possible to show liked posts from other Tumblr blogs on your own website, for your followers to see what you've discovered and enjoyed. It's just a case of tweaking a setting, and making sure you're using a suitable theme!
Read on to find out how to enable this for your theme, and share your likes with the world.
What are Liked Posts?
Whenever you visit a Tumblr blog and click the little heart icon on a post, that becomes a "Liked" post. It'll show up in your Tumblr dashboard as a post you've liked, for you to easily find later.
How to Show Liked Posts on Tumblr
If you want to share your liked posts with the world (displaying them on your own blog), first make sure you have this setting turned on.
Go to the Settings page and in the Likes section, enable the Share posts you like option.

This makes your Likes public, and therefore possible to display on your blog.
Theme Suggestions
It's easy to click "Like" on a post, and it should be also easy to show them off on your own Tumblr blog. You need to make sure that you're using a Tumblr theme that supports showing your likes.
Usually, Likes appear inside a widget. The most common places for them to show up are: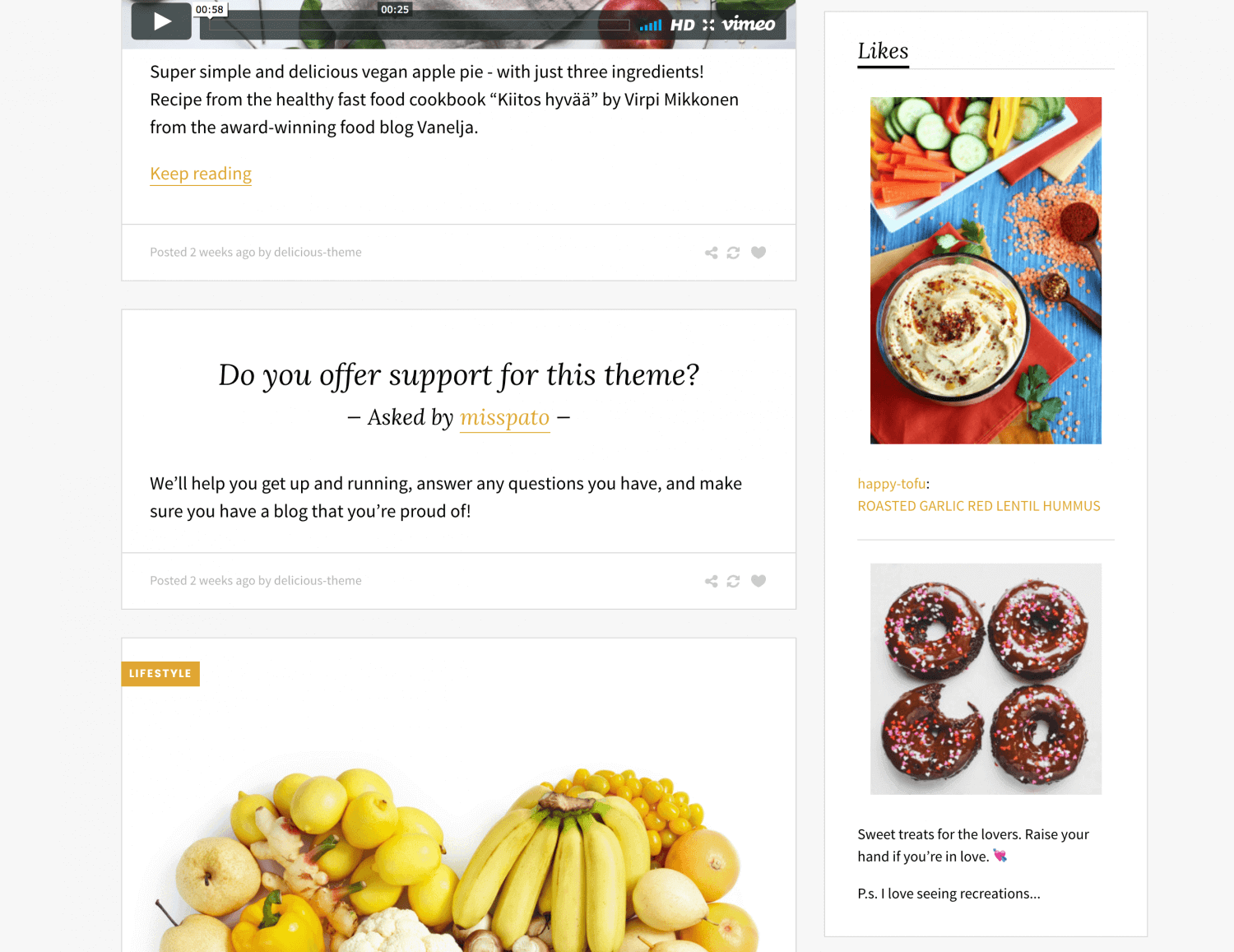 If your theme doesn't support showing your Likes, you can tweak it. If you know HTML and CSS, check Tumblr's documentation here on how to add this feature to a theme.
If you're not happy doing that, we'd definitely recommend one of the themes mentioned above. Enjoy sharing your Tumblr likes with the world!