3 Shopify WordPress Plugins to Integrate Your Store
WordPress and Shopify are two of the biggest names that come to mind when talking about eCommerce and online store websites. Each platform comes with its own unique features and it's quite difficult to pick a winner between the two.
What if we told you that you can actually combine the best features of these two platforms to build the ultimate online store website?
Yes, it's possible! You can set up a professional and easily customizable website with WordPress and bring the sleek and powerful shopping cart and the product management systems of Shopify by combining the two platforms into one effective website.
You can achieve this by using WordPress plugins. There are a few different Shopify WordPress plugins that allow you to integrate your store and products with WordPress. In this post, we take a closer look at 3 of the top plugins and how it can benefit your business.
Download hundreds of stunning Shopify themes and templates with an Envato Elements membership. For $16 per month, you have unlimited access to a growing library to thousands of themes, fonts, web templates, graphics, and more.
Why Use Shopify With WordPress?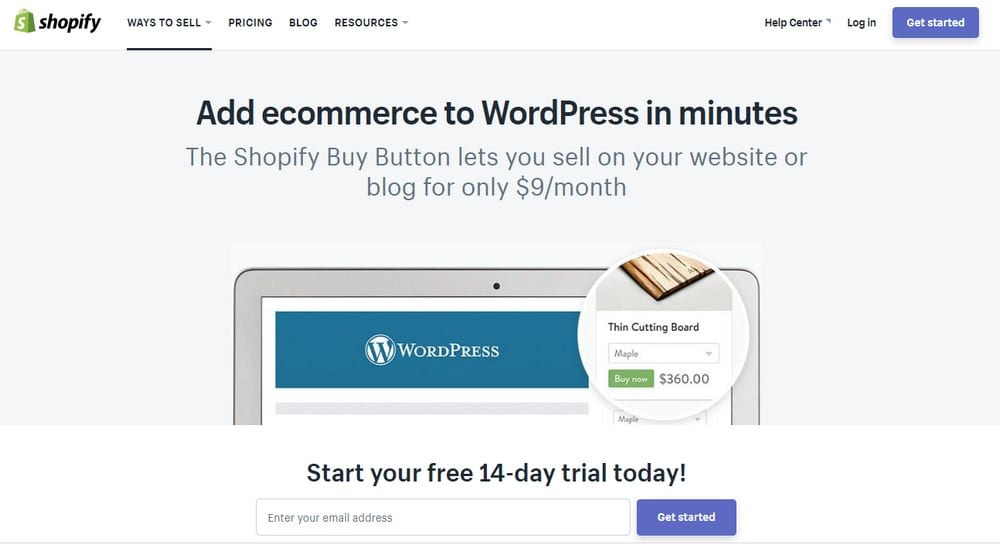 Now, you might be thinking, why would someone want to use both Shopify and WordPress at the same time to make an online store? Because this usually means that you have to not only maintain your website through two platforms but also to pay WordPress hosting costs and Shopify monthly subscription at the same time.
Well, there are many reasons to consider the option. One of the main reasons is its ease of use. Shopify offers a very beginner-friendly user interface for managing your payment processors, products, taxes, and processing orders in one place. And it's much easier than most WordPress eCommerce plugins such as WooCommerce and Easy Digital Downloads.
Shopify also features a 256-bit SSL certificate, which means that even if your WordPress website doesn't have SSL, you'll be able to safely process customer orders via Shopify while protecting customer data.
Benefits Of Merging Shopify With WordPress
Even though WordPress is a complete CMS solution that provides lots of useful features for building advanced websites, it doesn't include pre-installed eCommerce solutions. You have to install a bunch of third-party plugins to enable eCommerce features. However, integrating Shopify with WordPress makes the process much easier.
Use And Customize The Theme However You Like
Shopify offers a very limited number of themes for changing the design. Even if you buy a premium theme you'll have limited customization options. Although, when using WordPress you can use a premium theme and customize the design however you like.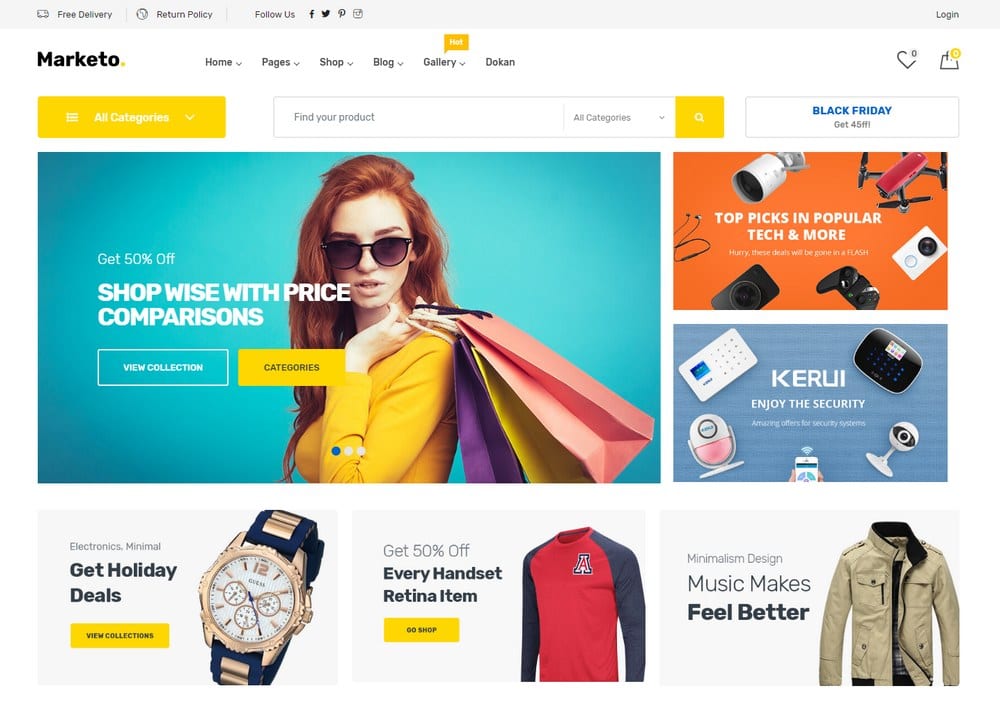 (Example: Marketo WordPress Theme)
For example, if you use a theme made with a page builder you can customize the homepage and product page design using a simple drag and drop editor without typing any code.
It's Actually Cheaper
It may be hard to believe but it's actually cheaper to integrate Shopify with WordPress than building a WordPress website using a different eCommerce plugin.
For example, WooCommerce is great for building an online store. The plugin is free, but you have to spend a lot of money to buy Add-Ons for the plugin to add useful features. It costs $49 to buy the Dropshipping add-on, $79 to add credit card payments with 2Checkout add-on, and another $79 to get the UPS shipping add-on.
Shopify only costs $9 per month when you choose the Lite plan and it comes with all those functions and more bundled into one package.
Manage Everything From A Single Dashboard
Shopify takes most of the painful aspects of running an online store away by letting you control them all from a single dashboard. With Shopify, you can easily process orders, integrate payment options such as PayPal and credit card payments, provide shipping, manage taxes, properly organize your products, all from one place.
Best Shopify WordPress Plugins
Shopify used to have an official WordPress plugin. The company recently discontinued support for the plugin. But, don't worry, you can still integrate your store with WordPress.
Here are 3 of the best alternative plugins you can use to integrate your Shopify store with WordPress.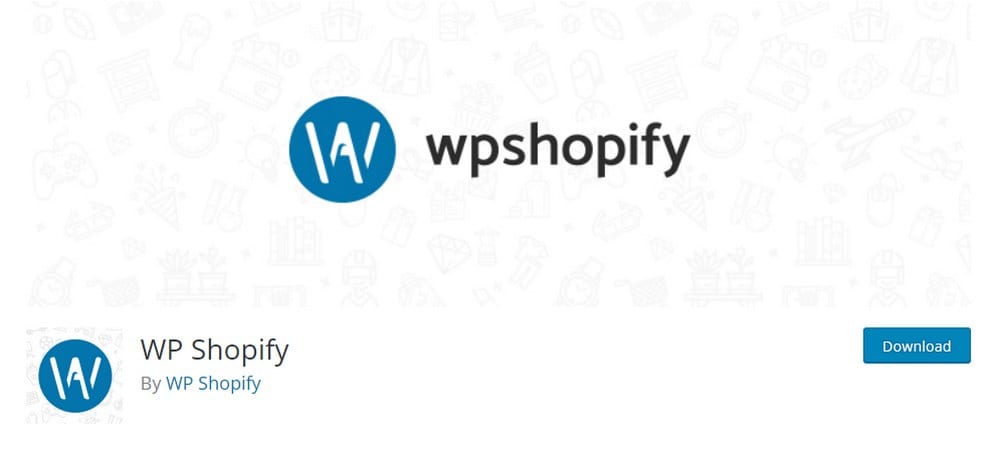 WP Shopify is a popular free plugin that allows you to integrate your Shopify account with WordPress. When enabled, this plugin lets you connect your Shopify store and easily sync your products over to your WordPress website.
The plugin uses the Shopify Buy Buttons to create the shopping cart on your WordPress website. As a result, it provides a seamless integration of the two platforms without using any iFrames.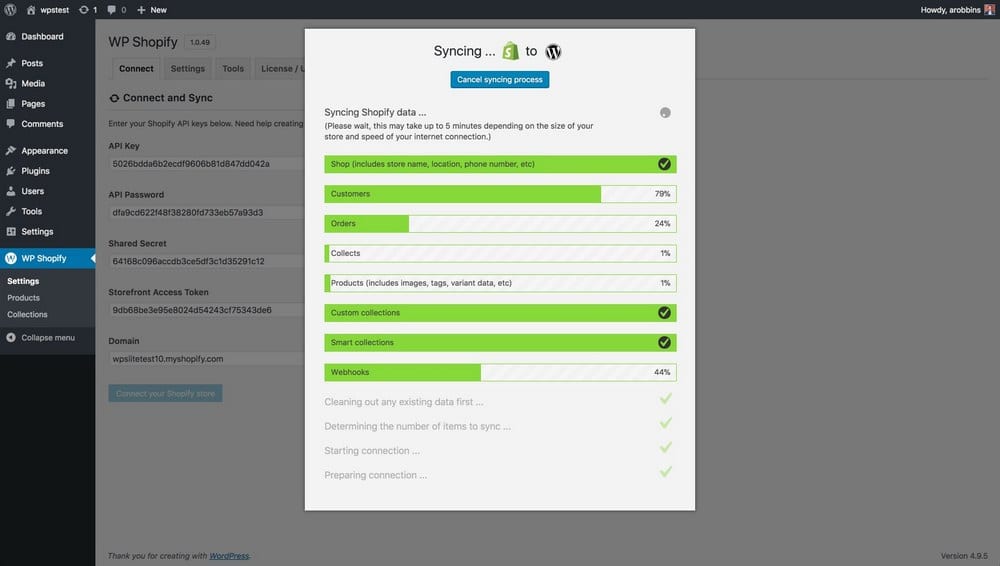 It also includes lots of templates for customizing the design and over 100 actions and filters for editing the way your store look and function. The plugin also comes with a Pro version with additional features as well.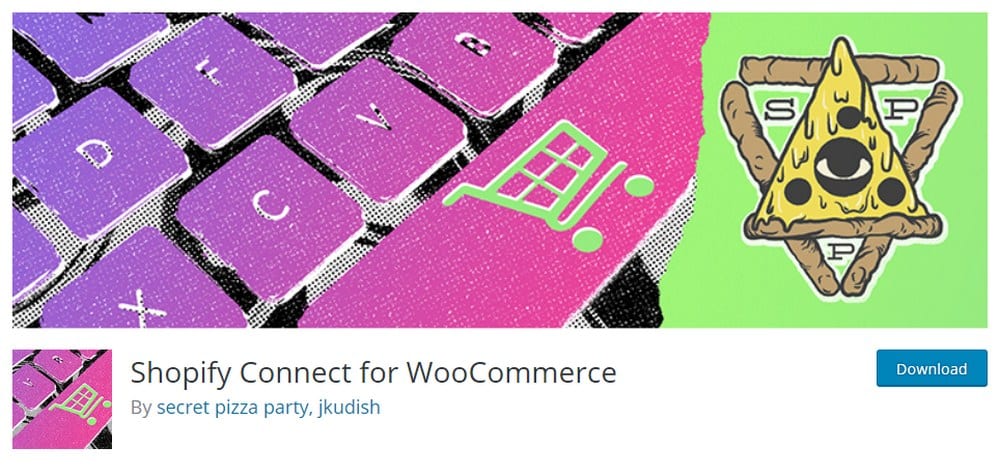 Shopify Connect is another popular free plugin that allows you to integrate Shopify with WordPress. However, this plugin works differently.
The plugin lets you integrate your Shopify products with WooCommerce so that all your products can be easily customized using the WooCommerce interface. This way, you can add products and edit them the same way you add a product with WooCommerce, except this way you can simply copy the embed code for your Shopify product and paste it in WooCommerce.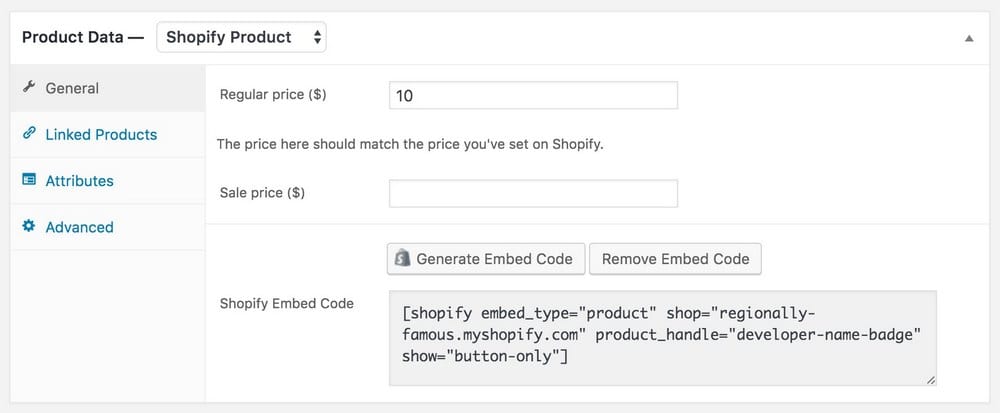 This is a useful plugin, especially if you want to sell products on both Shopify and using WooCommerce.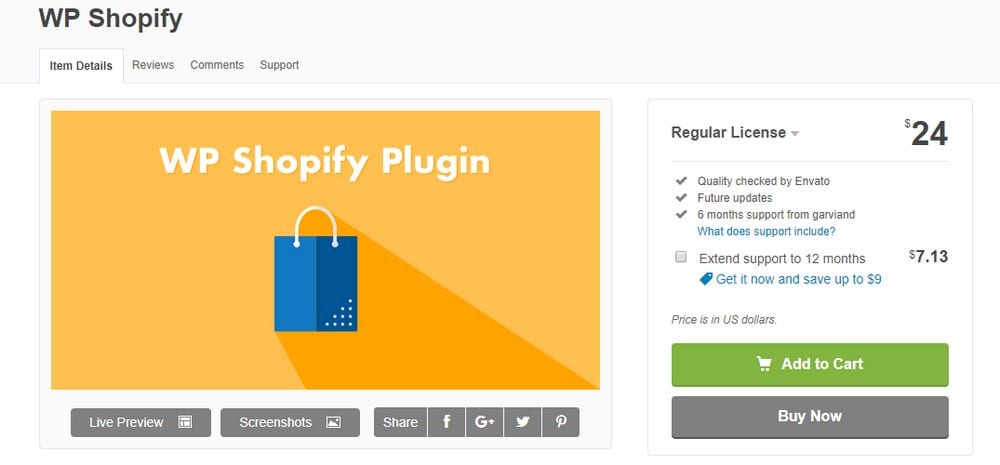 This WP Shopify plugin is a premium plugin that comes with lots of advanced options. It's not affiliated with the free WP Shopify plugin and it's made by a different developer.
This plugin seamlessly integrates your Shopify store with WordPress via the API to bring your Shopify products and collections over to your WordPress website and display them professionally on your store.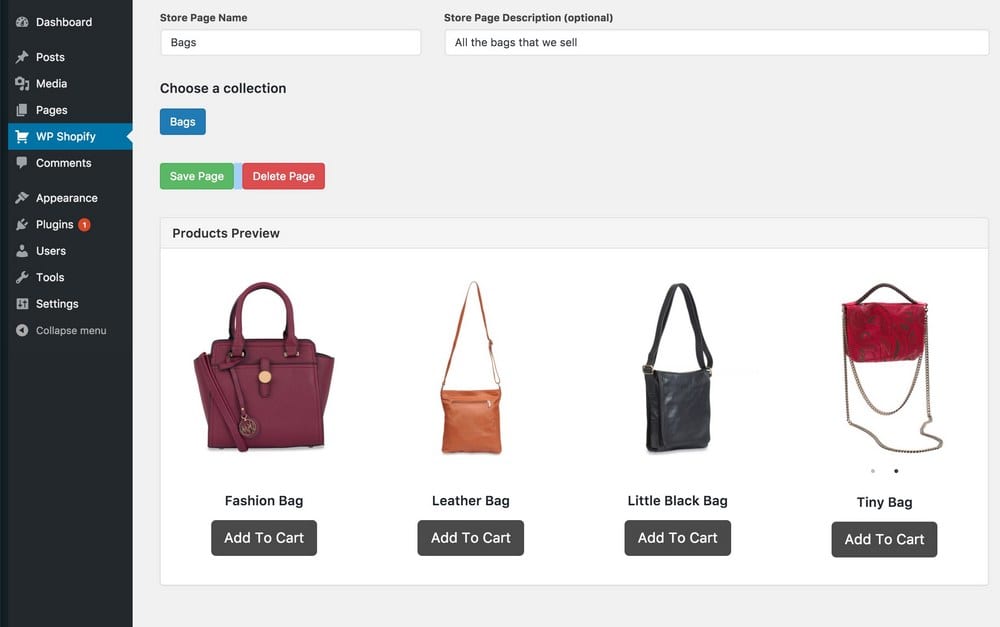 It also features a same-page checkout system and shortcodes that allows you to easily embed products on any page of your website.
Conclusion
You can also use Shopify Buy Buttons to integrate your products with a WordPress website without using plugins. However, it's only suitable for smaller websites that sell a handful of products because, when using buy buttons embed codes, you have to manually update and add products one by one.
Using a plugin is much easier to manage your products and sync them across platforms, especially if you're making a dropshipping website or a shop with lots of products.