25+ Best Research PowerPoint Templates (For Research Presentations)
Research, no matter the form, is a stressful and tedious undertaking. It requires a significant tolerance for mundane work, and can easily be one of the biggest undertakings of any discipline.
Yet it can become even more stressful when it comes time to present that research as the credibility of your work can often hinge on how you choose to present it. Many seasoned individuals in the research field turn to pre-made templates to craft a compelling research ppt presentation.
It's for this reason that we've compiled a list of the best premium and free research PowerPoint templates covering everything from qualitative, and marketing, to medical research ppt options.
If you're looking to create an incredible presentation for your research, then look no further than our extensive list of research ppt presentation options, each tailored to make sure you have everything you need to stand out and make a difference with your work.
Get everything you need to give the perfect presentation. From just $16, get unlimited access to thousands of PowerPoint presentation templates, graphics, fonts, and photos.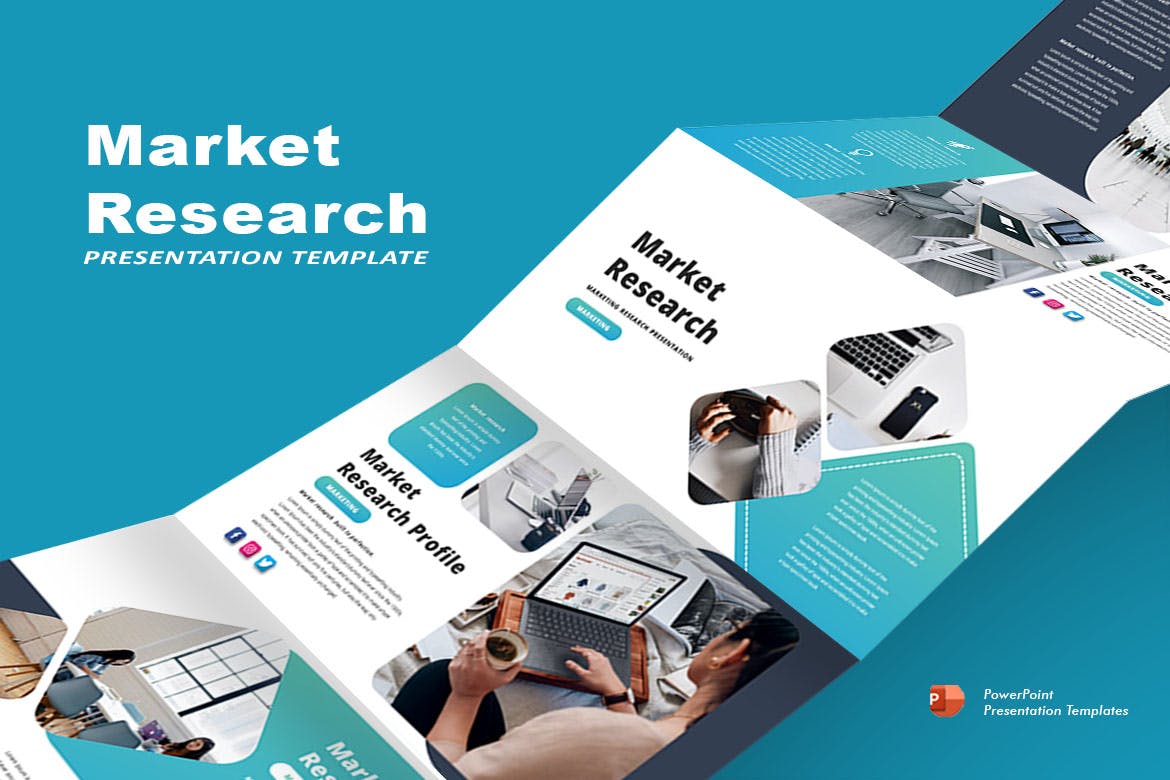 If you're looking to hunt down the best marketing research PowerPoint templates, the above-featured product is a solid contender that deserves to make it to your shortlist. It features 25 clean, and modern slides that can be fully customized to your specific requirements.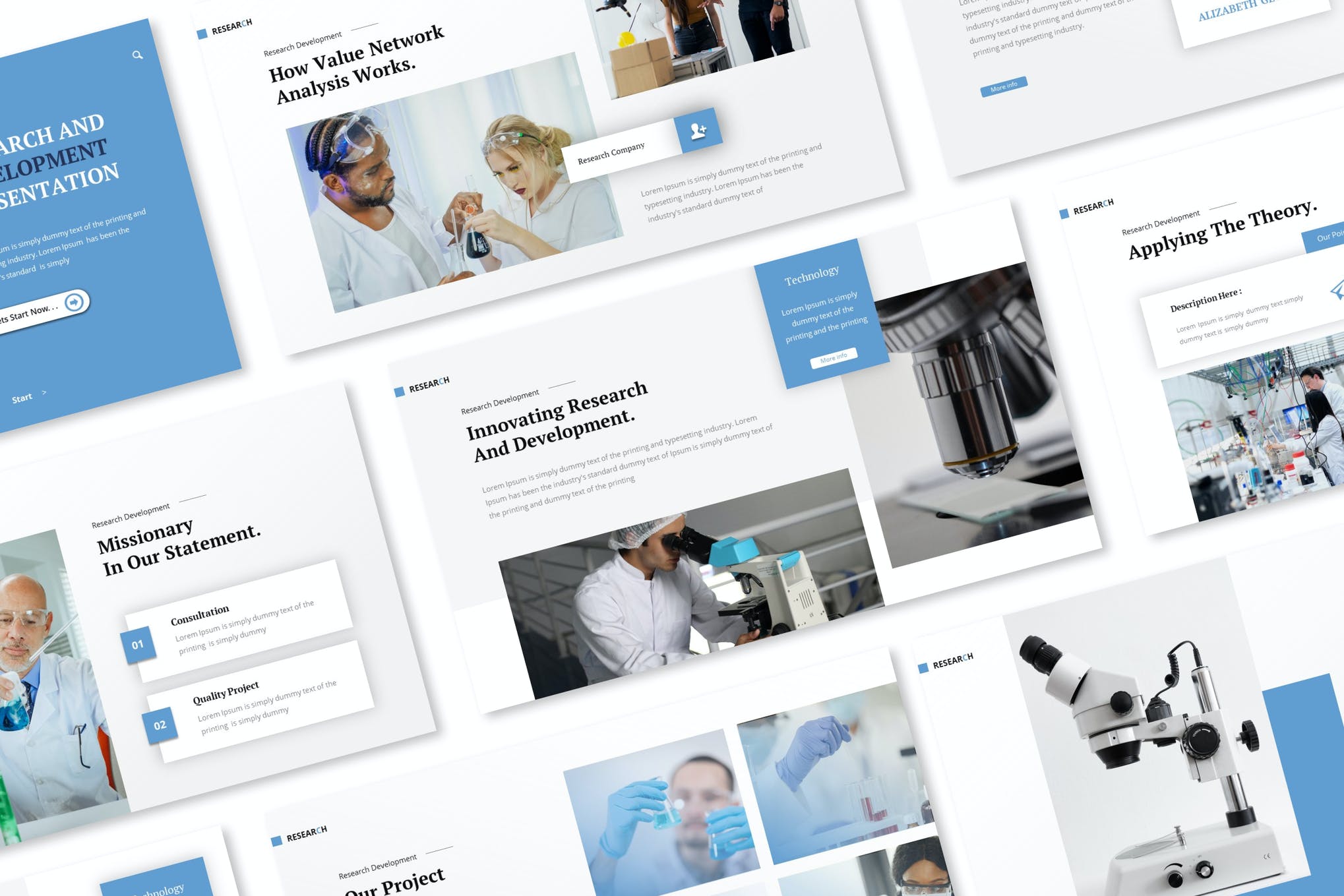 Fancy a good qualitative research ppt that really stands out? Look no further than this multipurpose template that can be used for research as well as business purposes. As one of the best research PowerPoint templates, it offers a multitude of amazing features that really should be seen to be fully appreciated.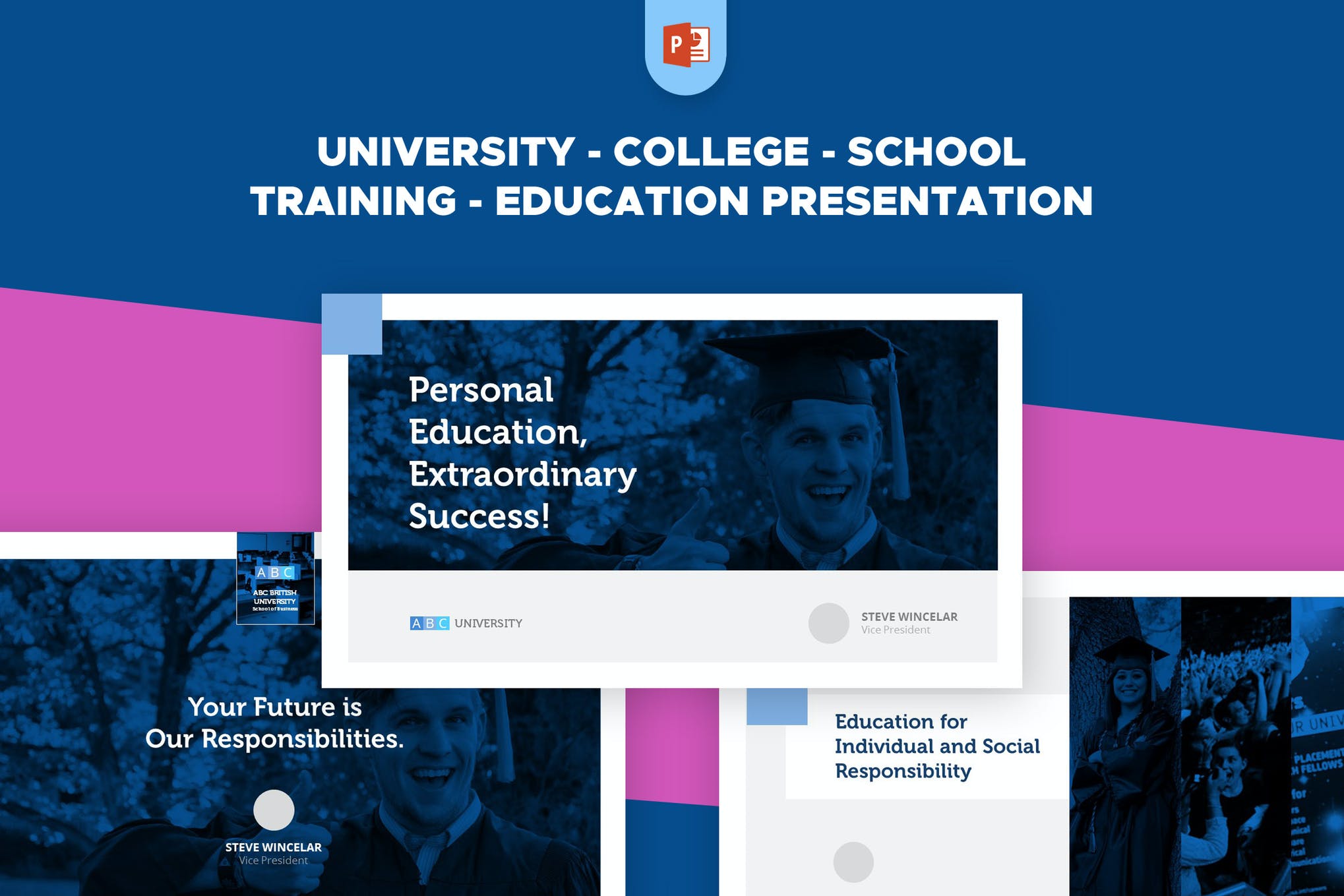 This is an excellent choice for looking to get their hands on a versatile university research ppt presentation. It contains 130 slides, 7 premade colors, free fonts, and a lot more. When it comes to the best research ppt templates, this option stands at the top of the league.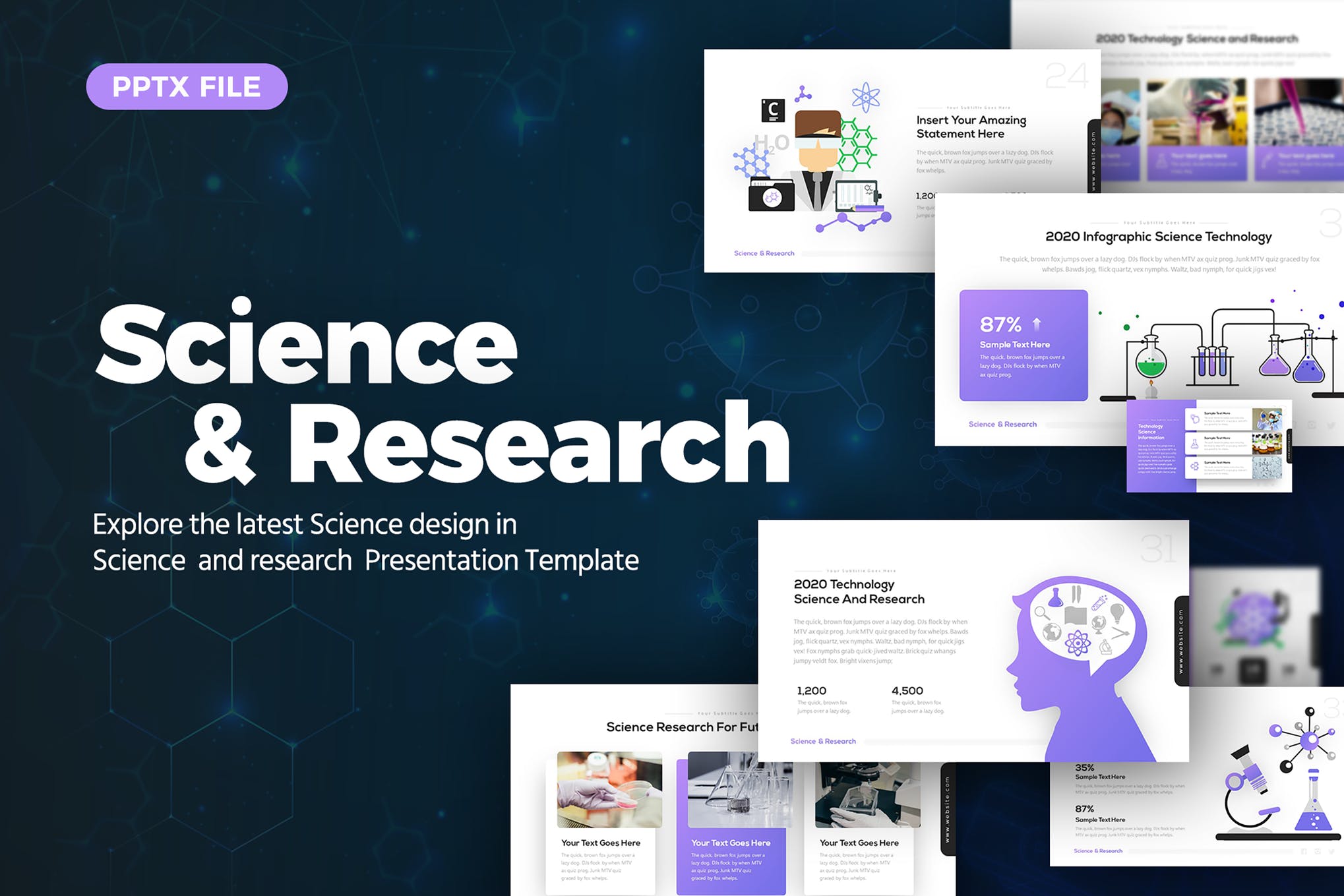 Create a fantastic presentation for your science research with this template for PowerPoint. Despite the name, this template is a multipurpose ppt providing you with thirty custom slides, a range of placeholder images, and much more.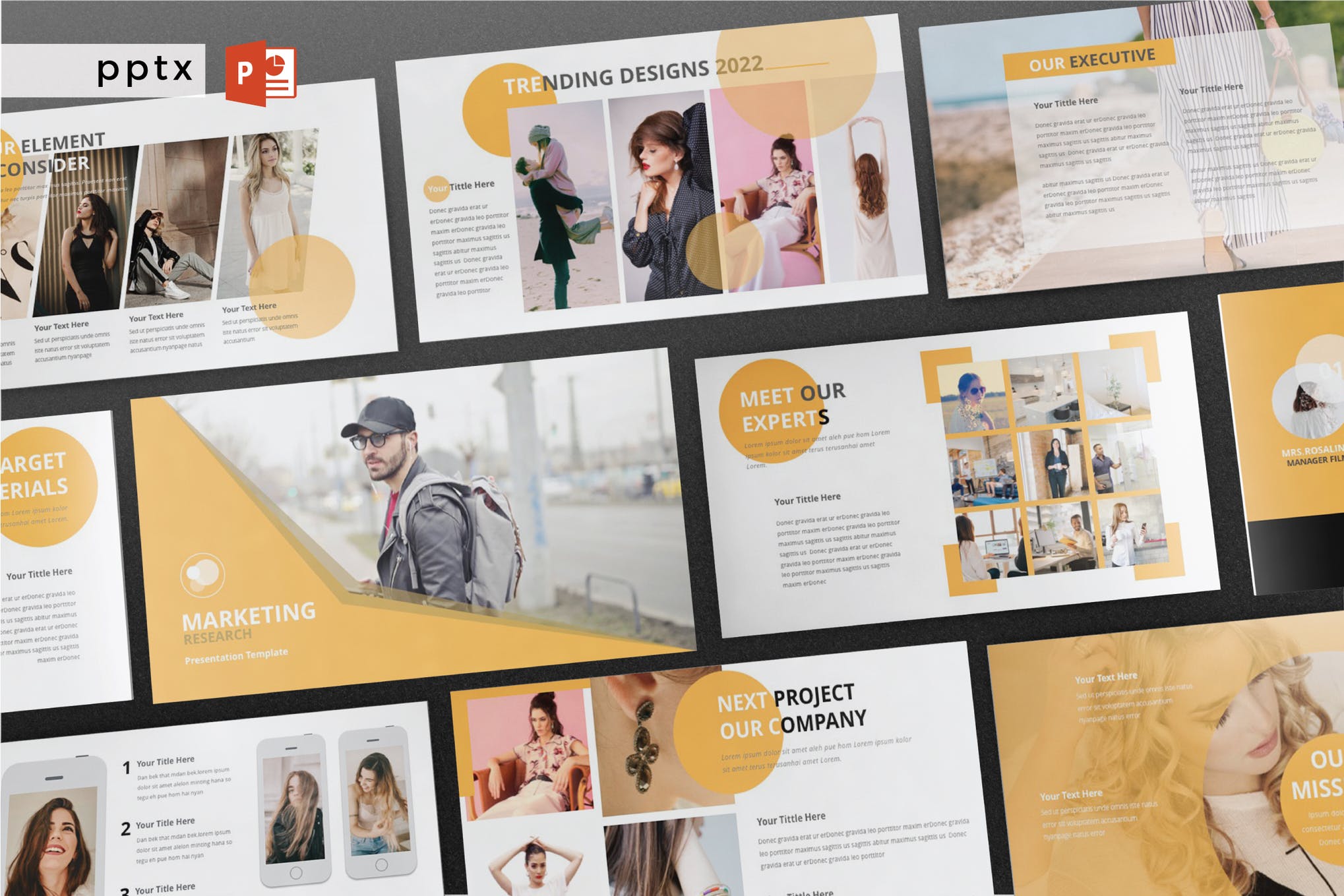 Compiling an assortment of marketing research? Look no further than this Marketing Research PowerPoint template. The template uses a modern and clean slide design and provides a range of one hundred and fifty custom slides, spread across five unique theme options.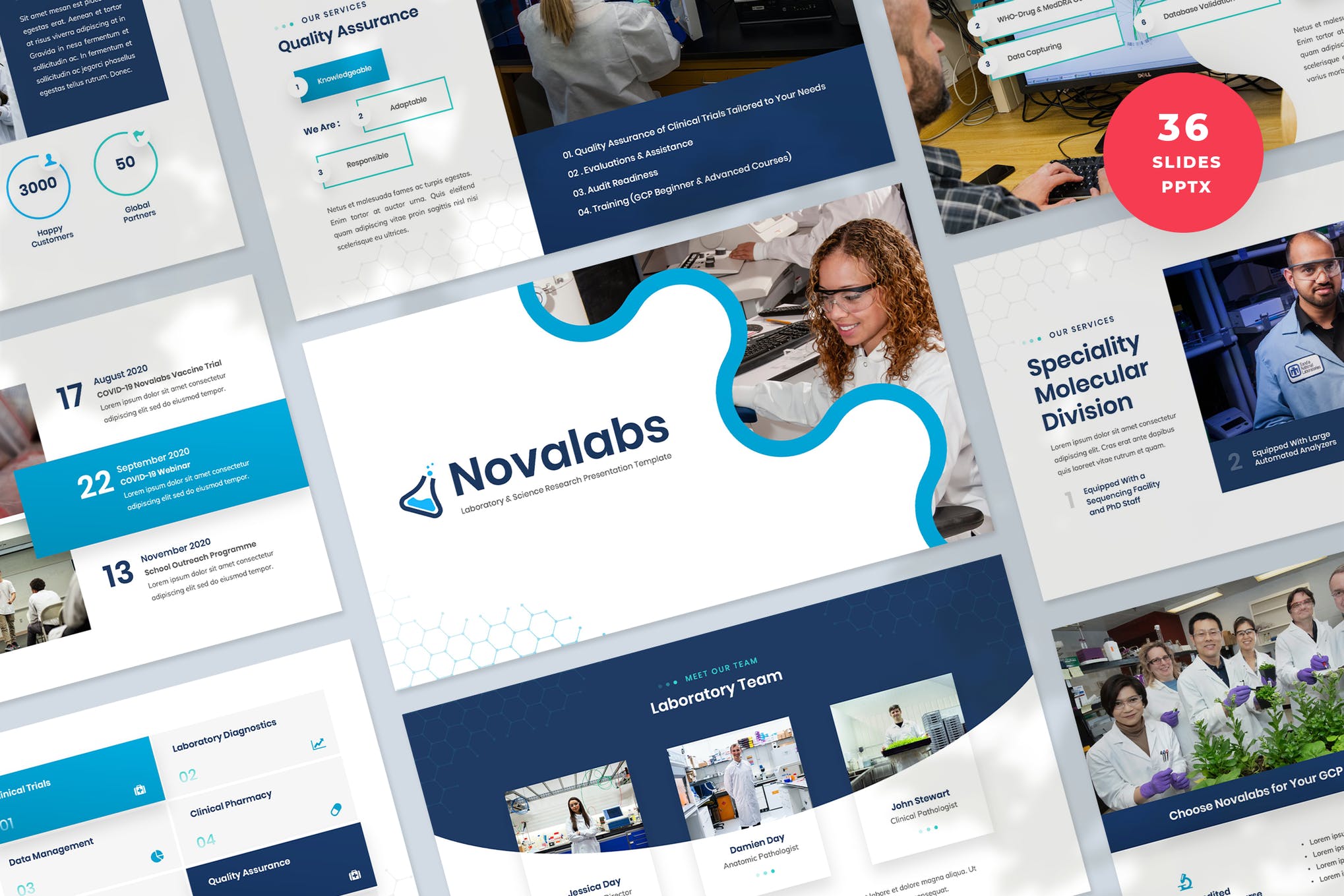 This Laboratory and Science Research PowerPoint template is a masterclass example of a research presentation platform. It provides you with a range of ultra-modern slide designs, each with their own placeholder images and graphics. The template consists of thirty-six different slide designs, a free font, and many other bonus features for you to enjoy.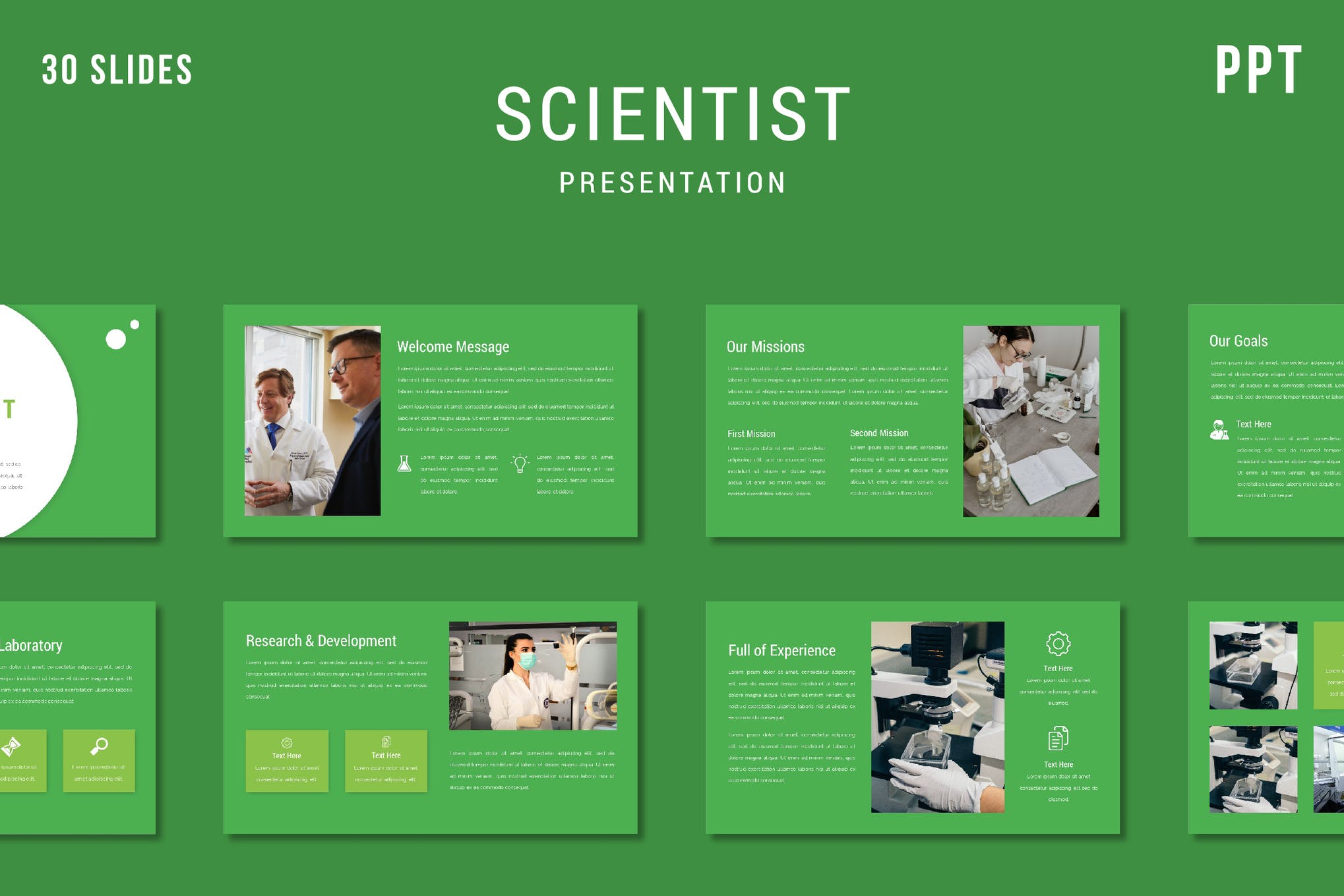 Scientist is a research PowerPoint template that provides you with a selection of green-styled custom slides, and a unique minimalistic look to its presentation format. The template consists of thirty different slide designs.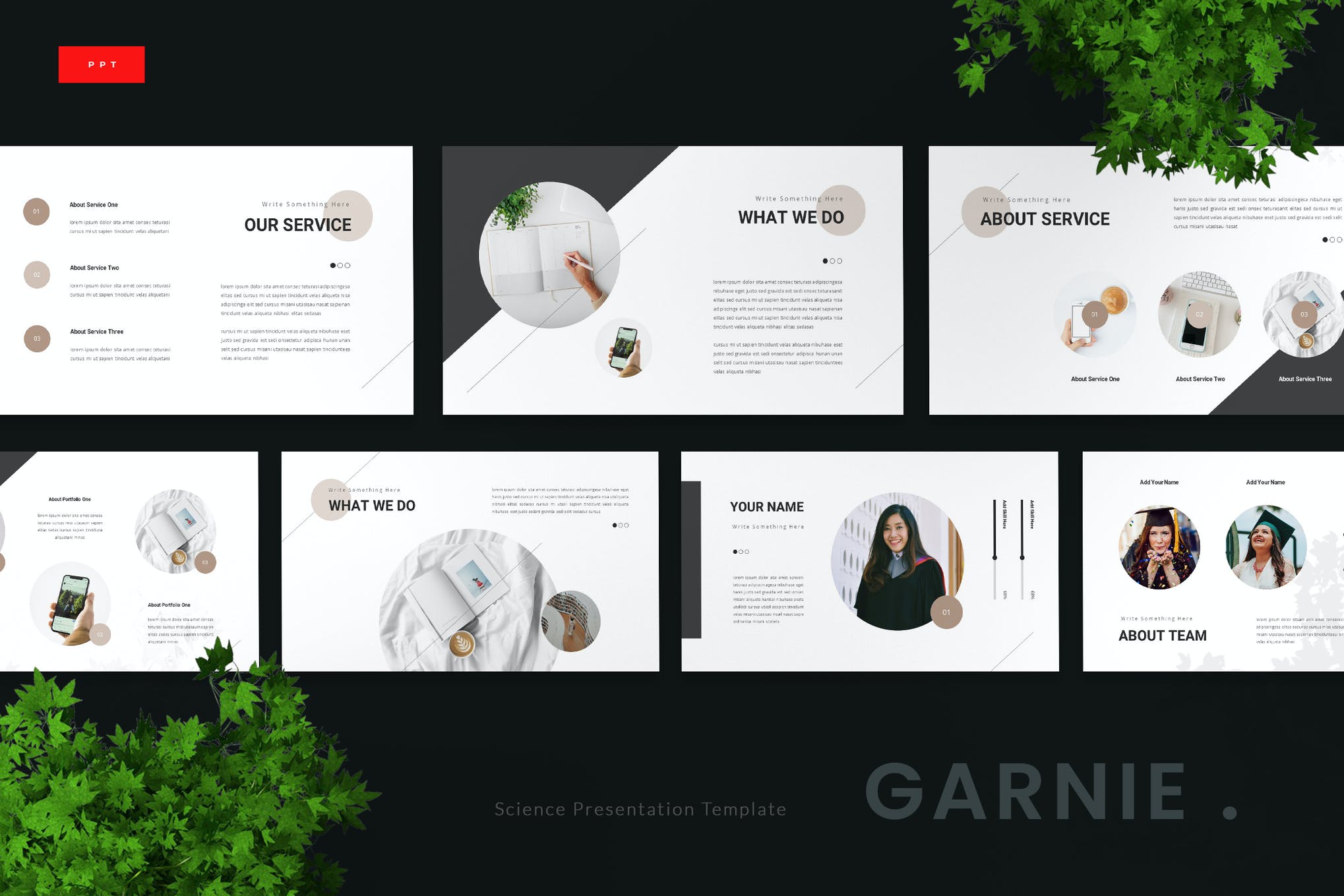 Garnie is a wonderfully crafted research PowerPoint template. Providing you with a modern presentation format, and a range of minimal stylized custom slides. If you're looking to present your research in a compelling fashion, you can't go wrong with Garnie.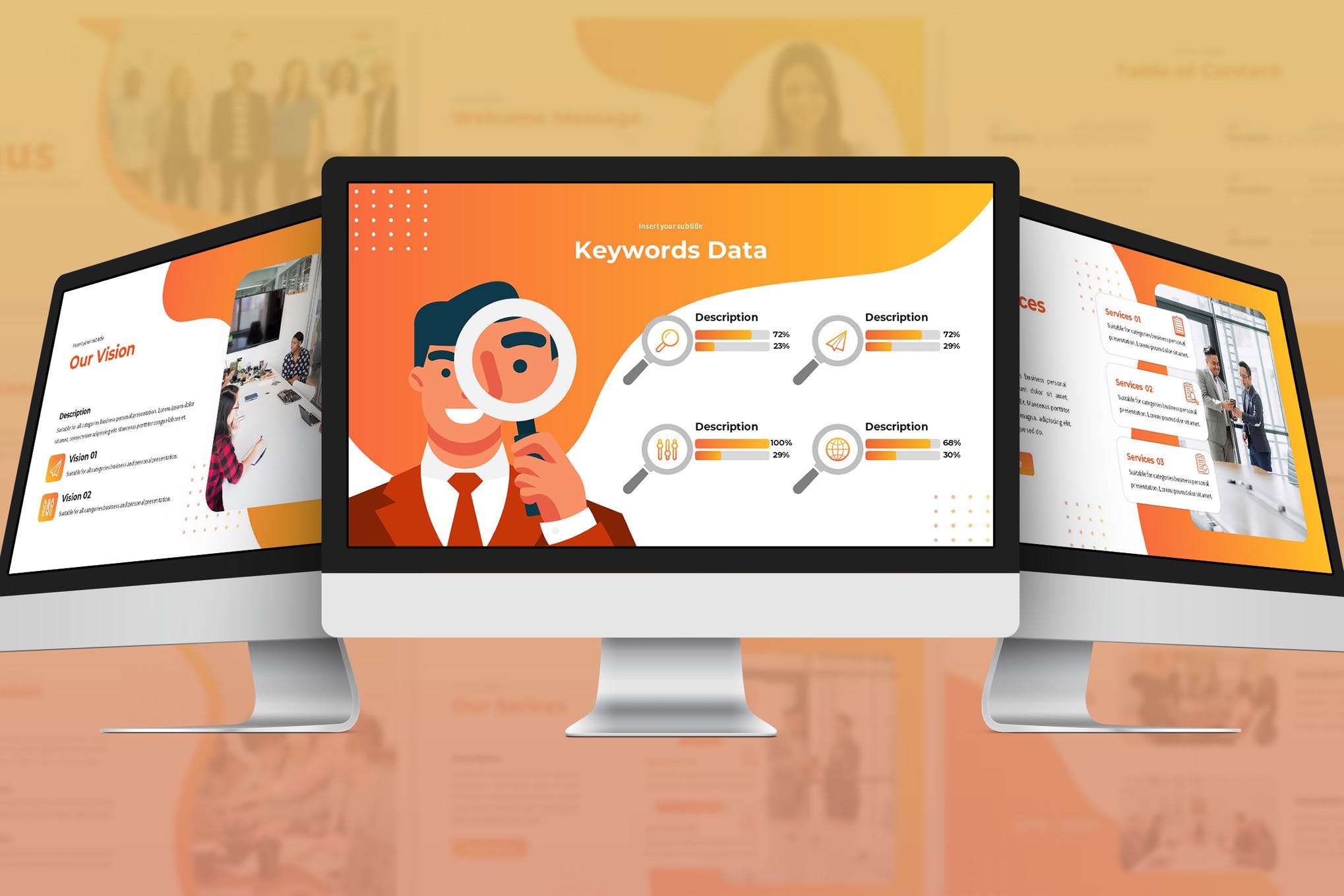 If you're conducting market research, specifically into SEO keywords, then Venus is the presentation template for you. Providing you with a range of custom slides tailored towards presenting SEO research information. There are thirty ultra-modern custom slides to choose from, two iconic themes, image placeholders, and much more.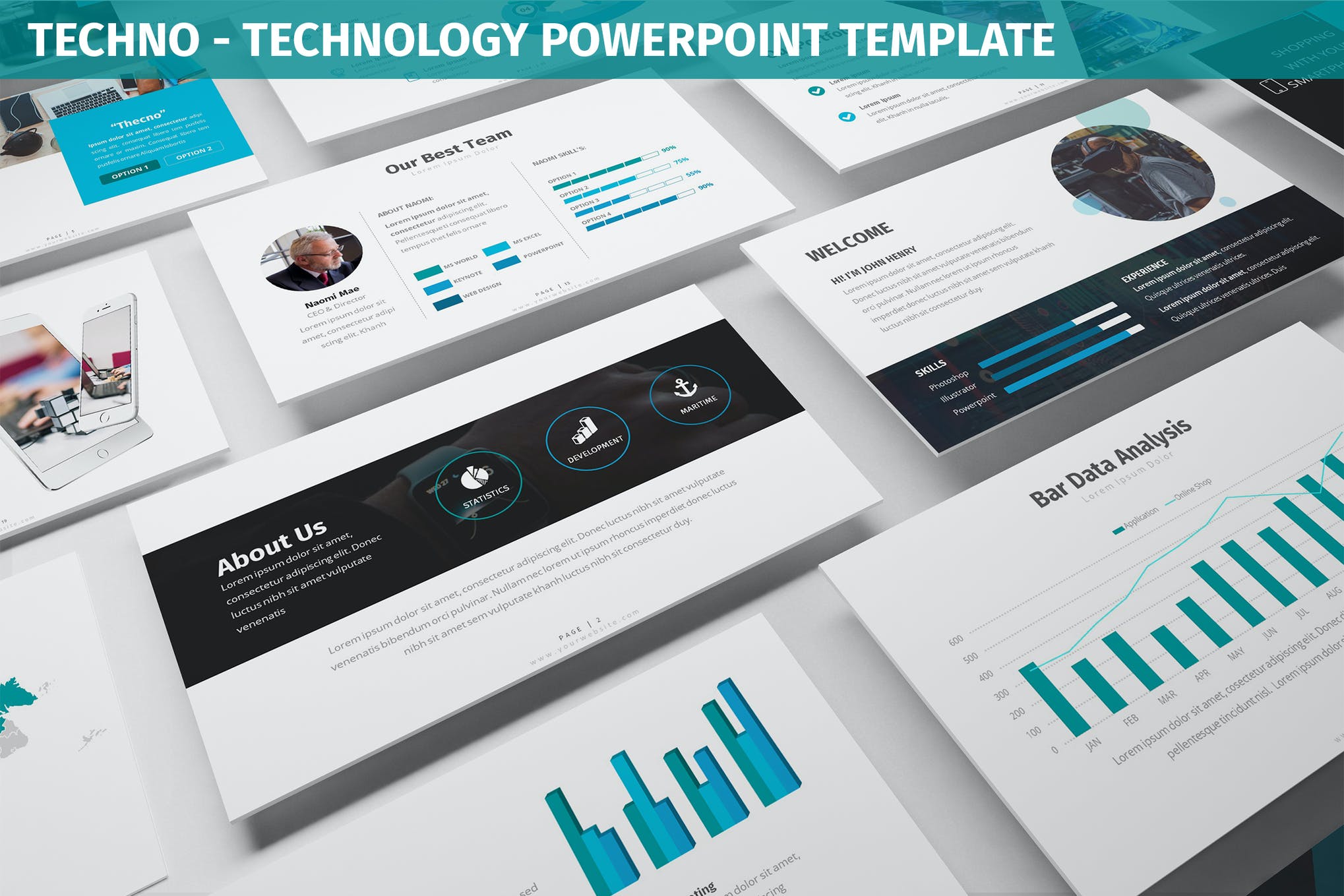 The Techno PowerPoint template is designed to help you present research findings in a compelling and captivating fashion. Each slide is tailored with a selection of infographics, charts, and information presentation options.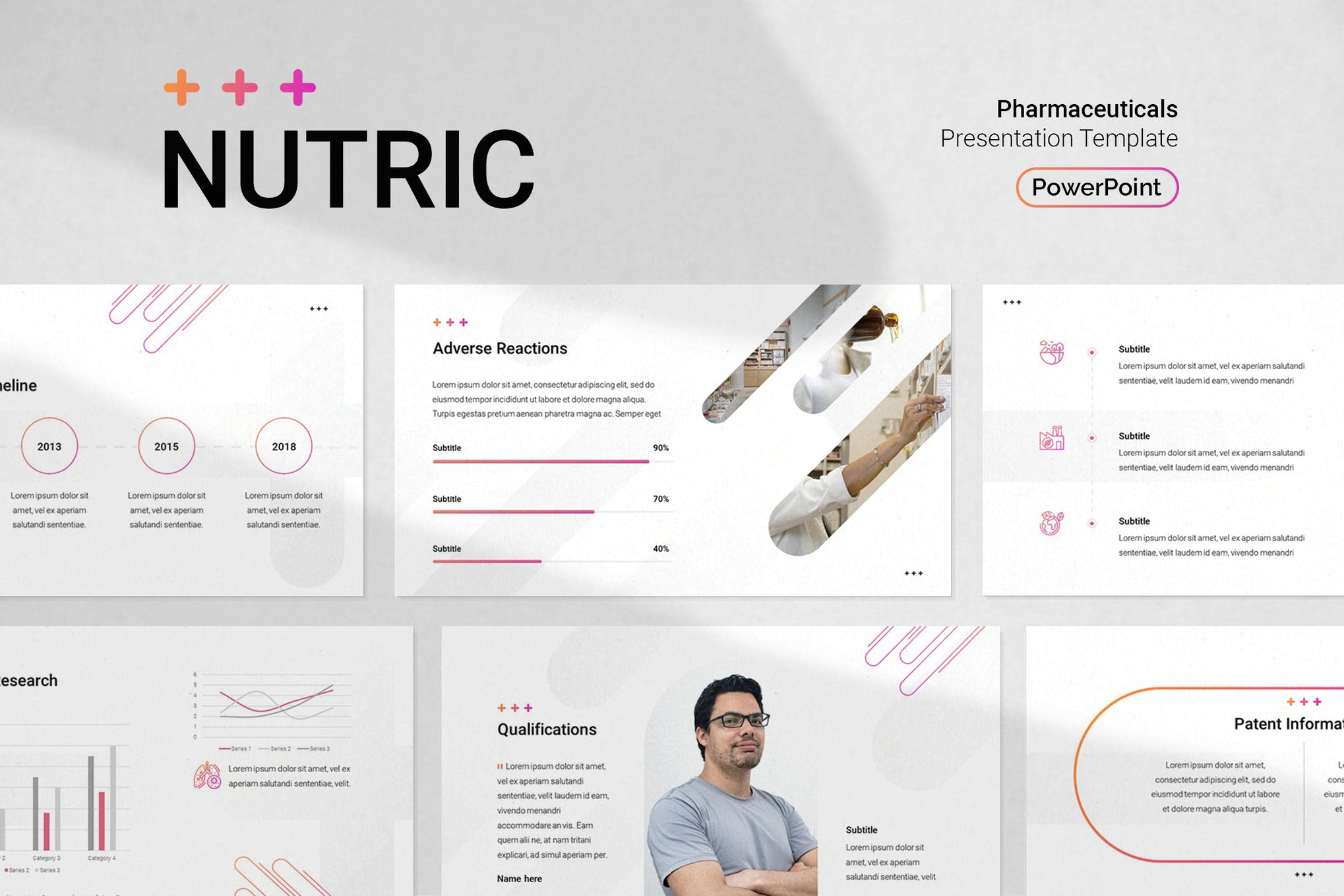 If you're in the pharmaceutical or biotechnology field, then it can be difficult to find proper presentation formats for showing off your research. Thankfully, the Pharmaceutical & Biotechnology PowerPoint Template has been created to provide an expertly designed platform for your work. It comes with thirty-two custom slides and a range of customization options for you to enjoy.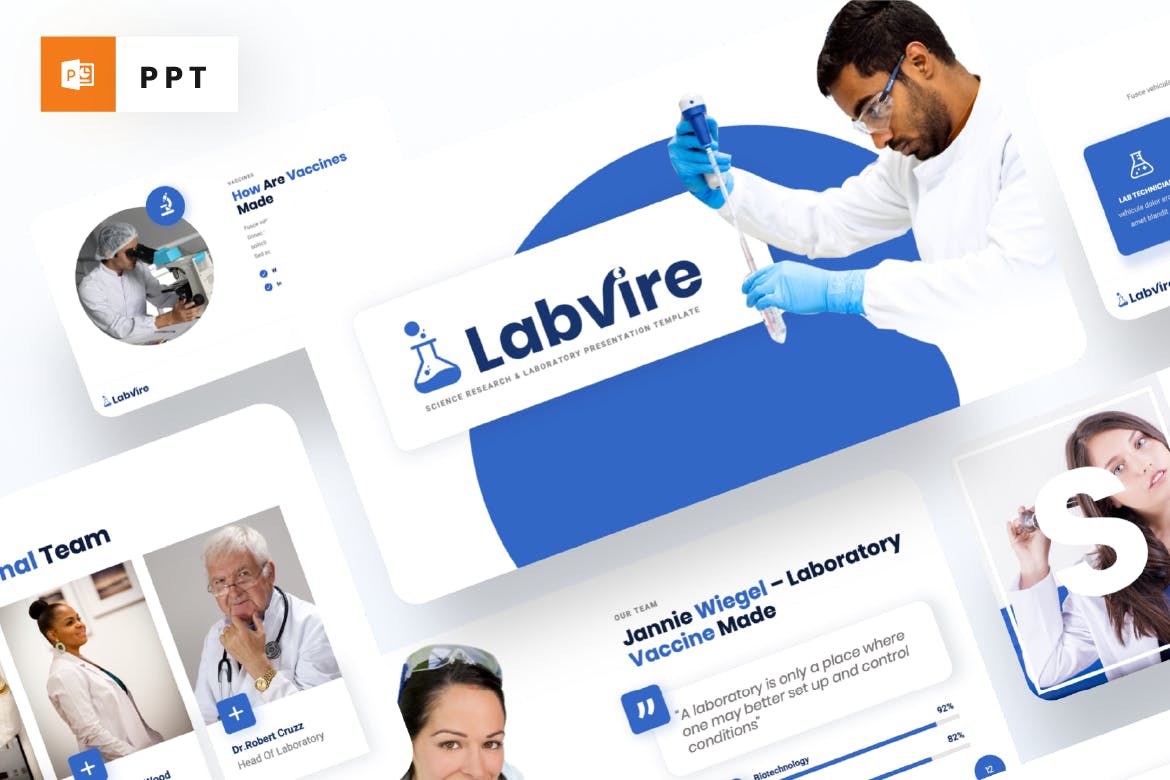 Labvire is a research presentation template, designed with a sleek and clean slide design. The template comes with a range of image and icon placeholders, as well as a free font pack. There are forty unique slides, as well as a range of infographics for you to use.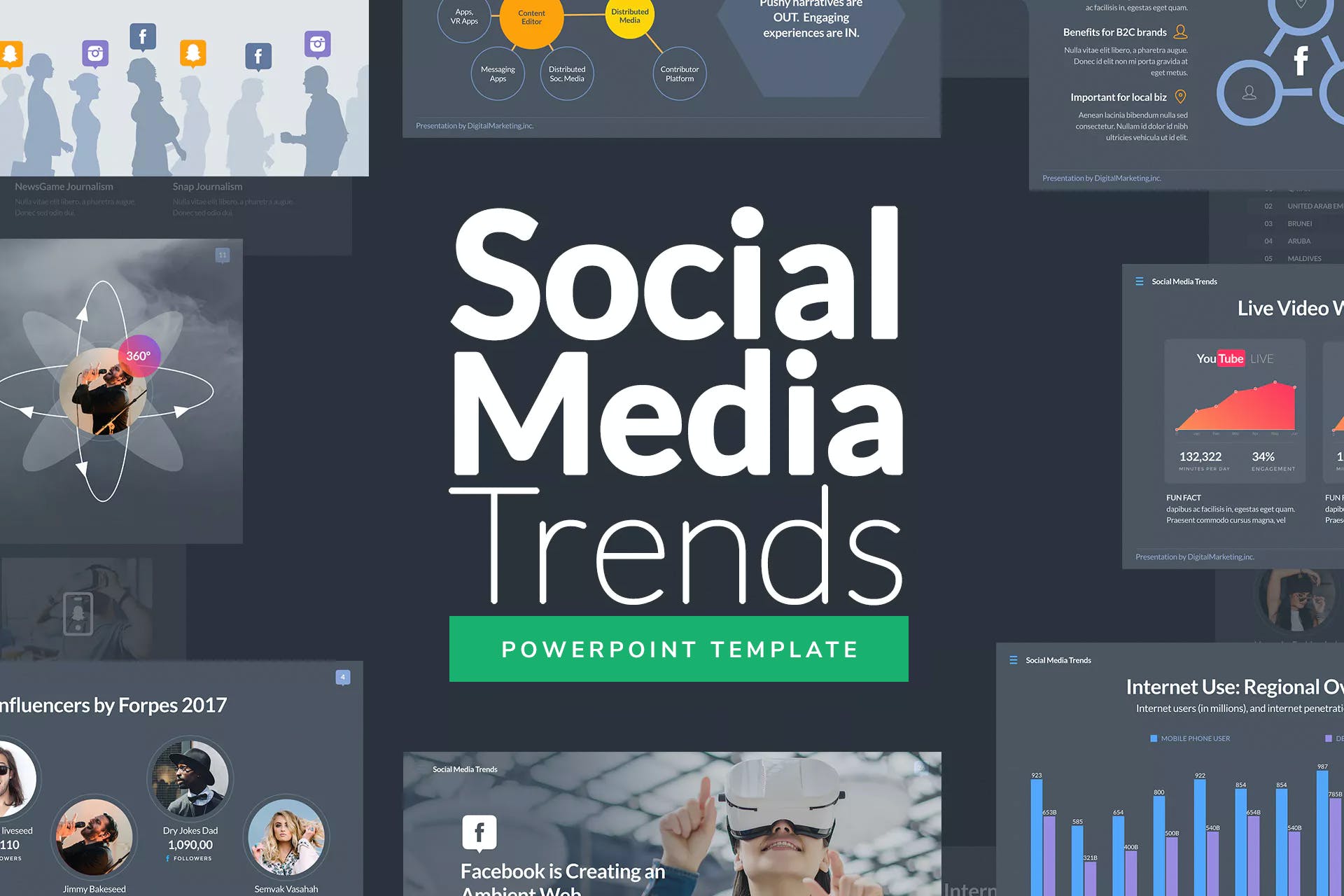 Looking into social media trends, and compiling research? Then you need the Social Media Trends PowerPoint template. This presentation format is designed to display social media research and provide industry insights that your company can use. The template provides over one hundred custom slides for you to use.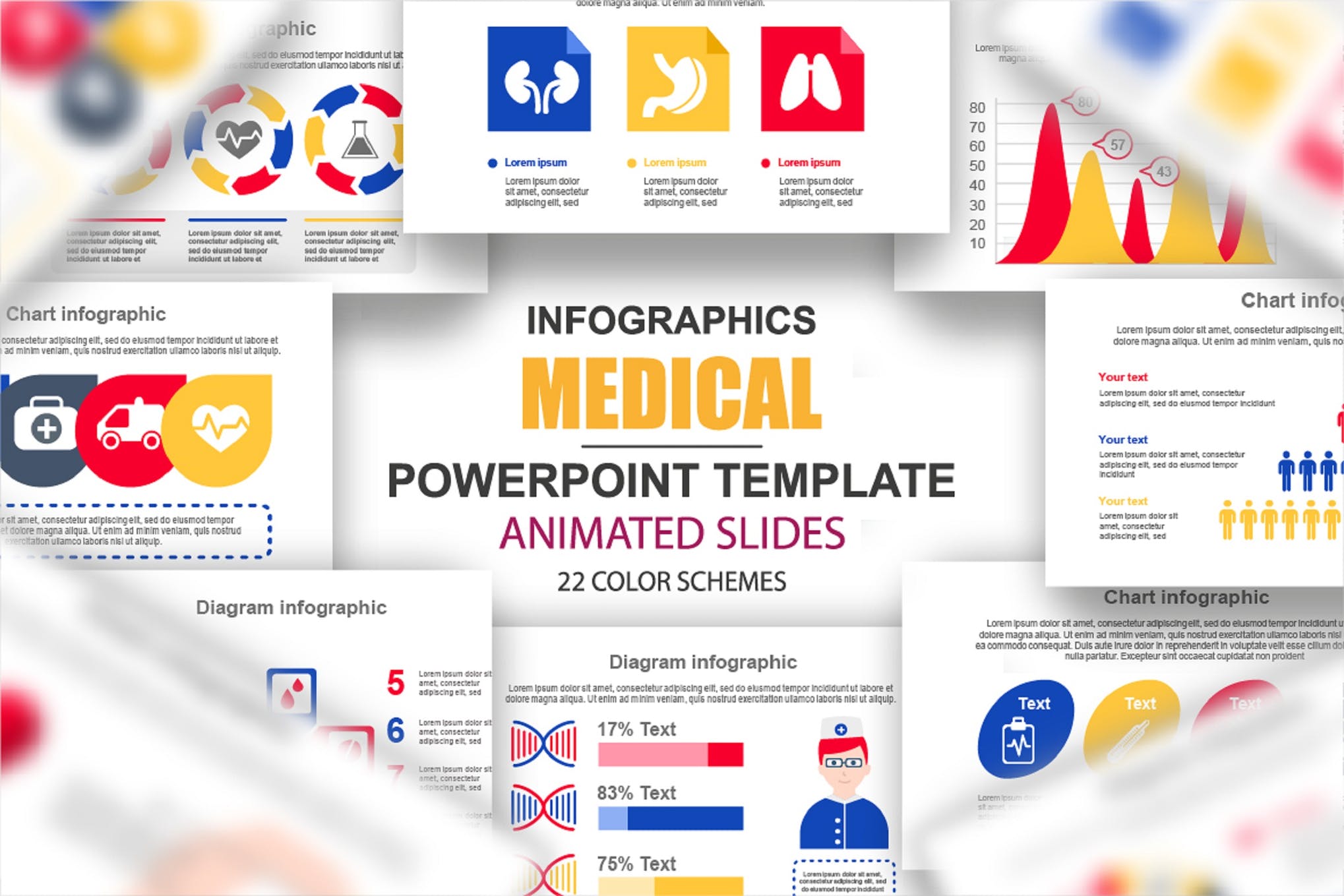 When it comes to medical research, you often need to display complex information to your audience. That's where this collection of Medical Infographic PowerPoint Animated slides comes in, equipping you with a range of extensive infographic designs to get your research findings across the right way.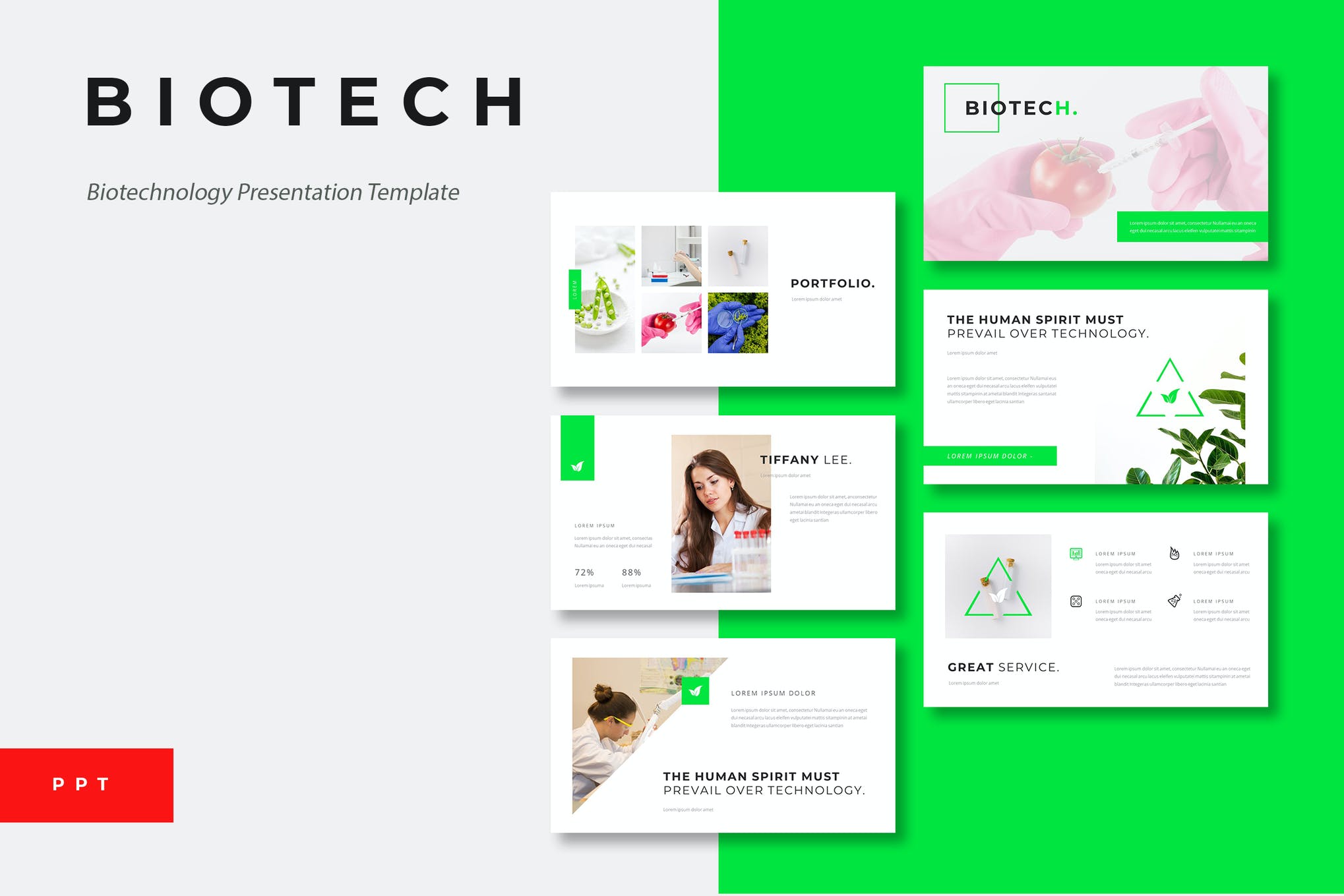 The Biotech template is a staple in the research presentation field. It uses a minimal and clean slide design, and comes equipped with a range of custom slides that will help you to display your research findings in style.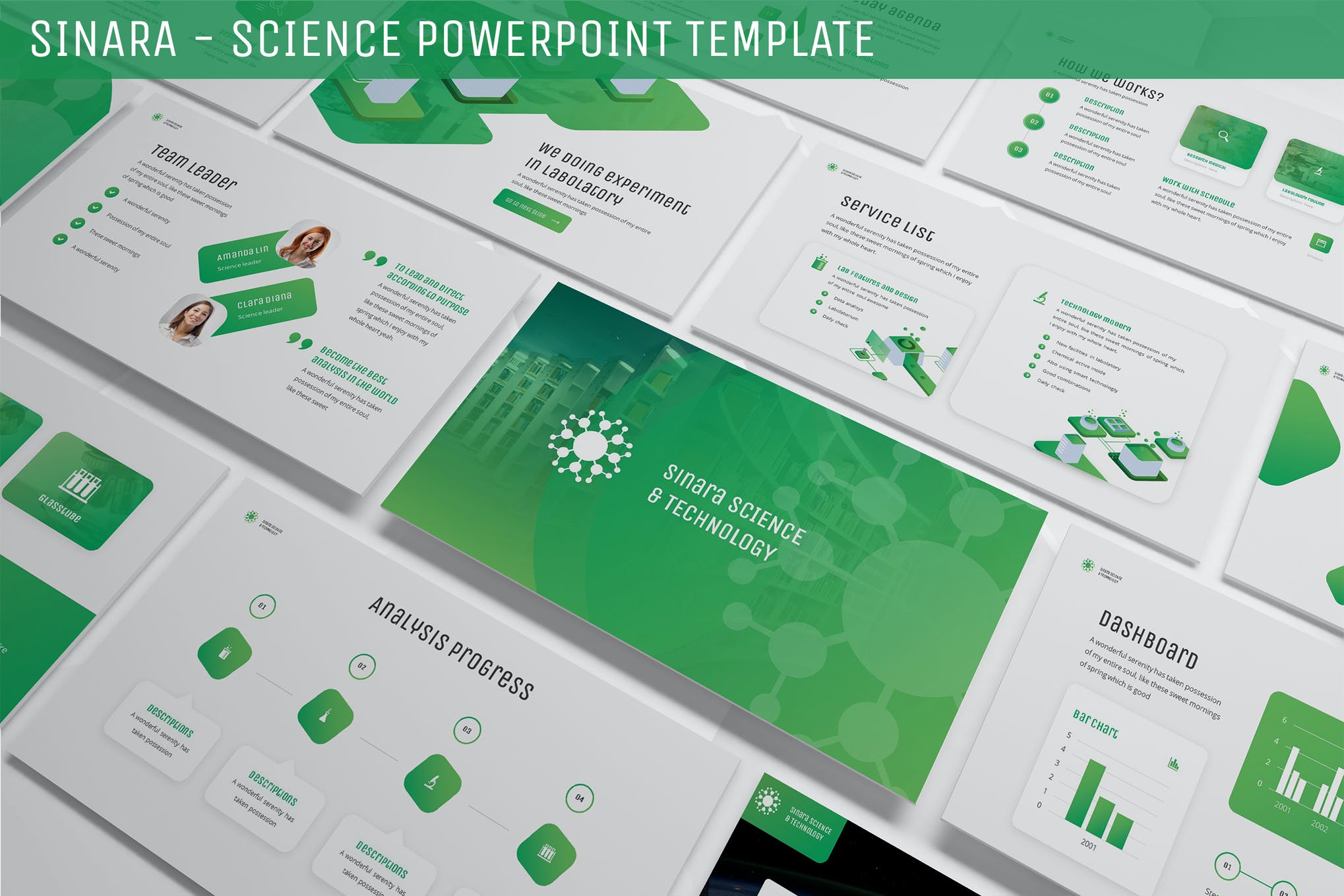 Sinara is a modern gradient-styled presentation template, equipped with a multipurpose platform that is well suited to research presentations. The template has a massive library of custom slides, totaling seven hundred and twenty in total, and provides a range of custom themes for you to enjoy.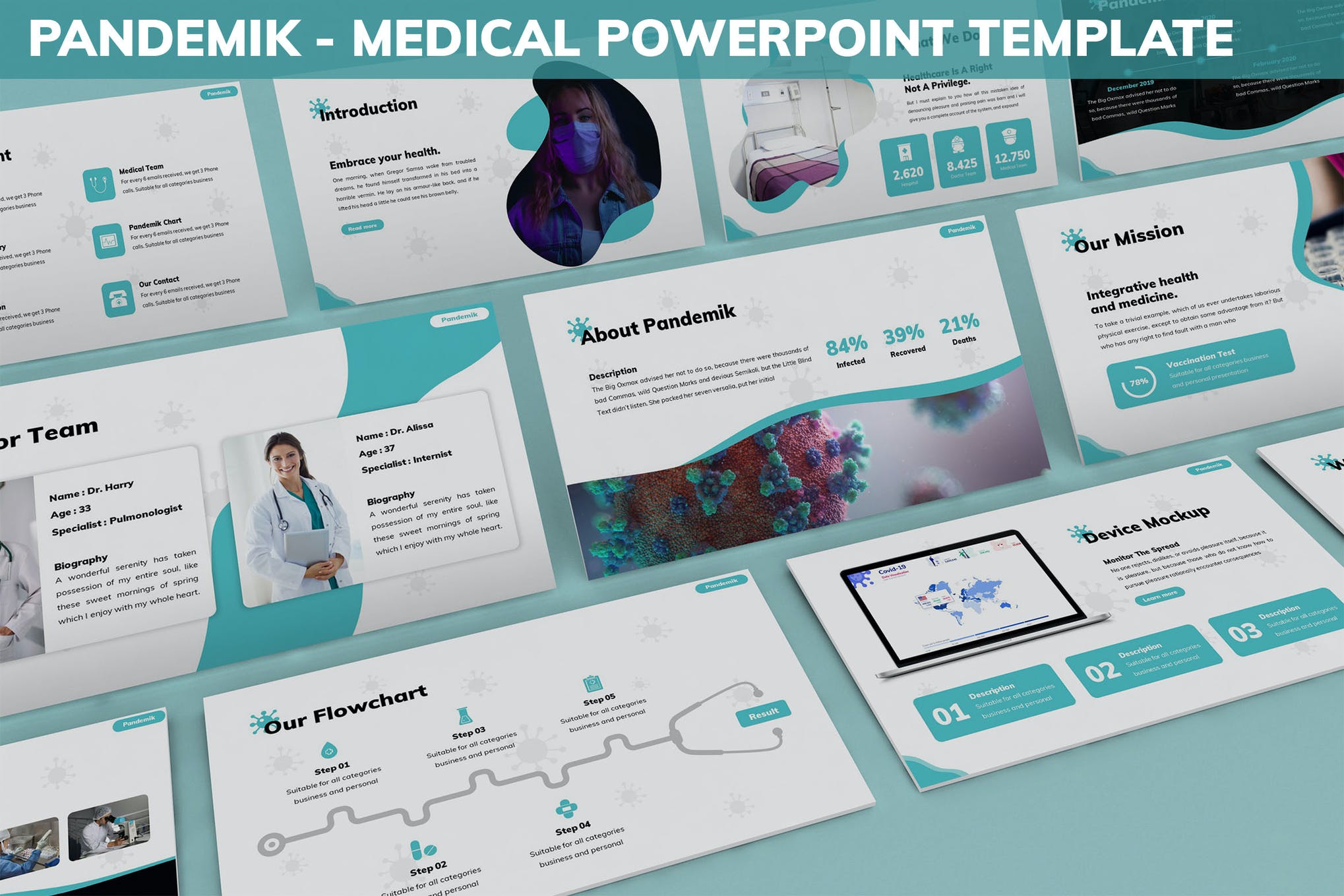 The Pandemik medical template is a robust and reliable research presentation template. It is equipped with a range of compelling slide designs, and wonderfully tailored aesthetic bordering choices. The template consists of a massive one thousand two hundred different slides, multiple themes, infographics, and more.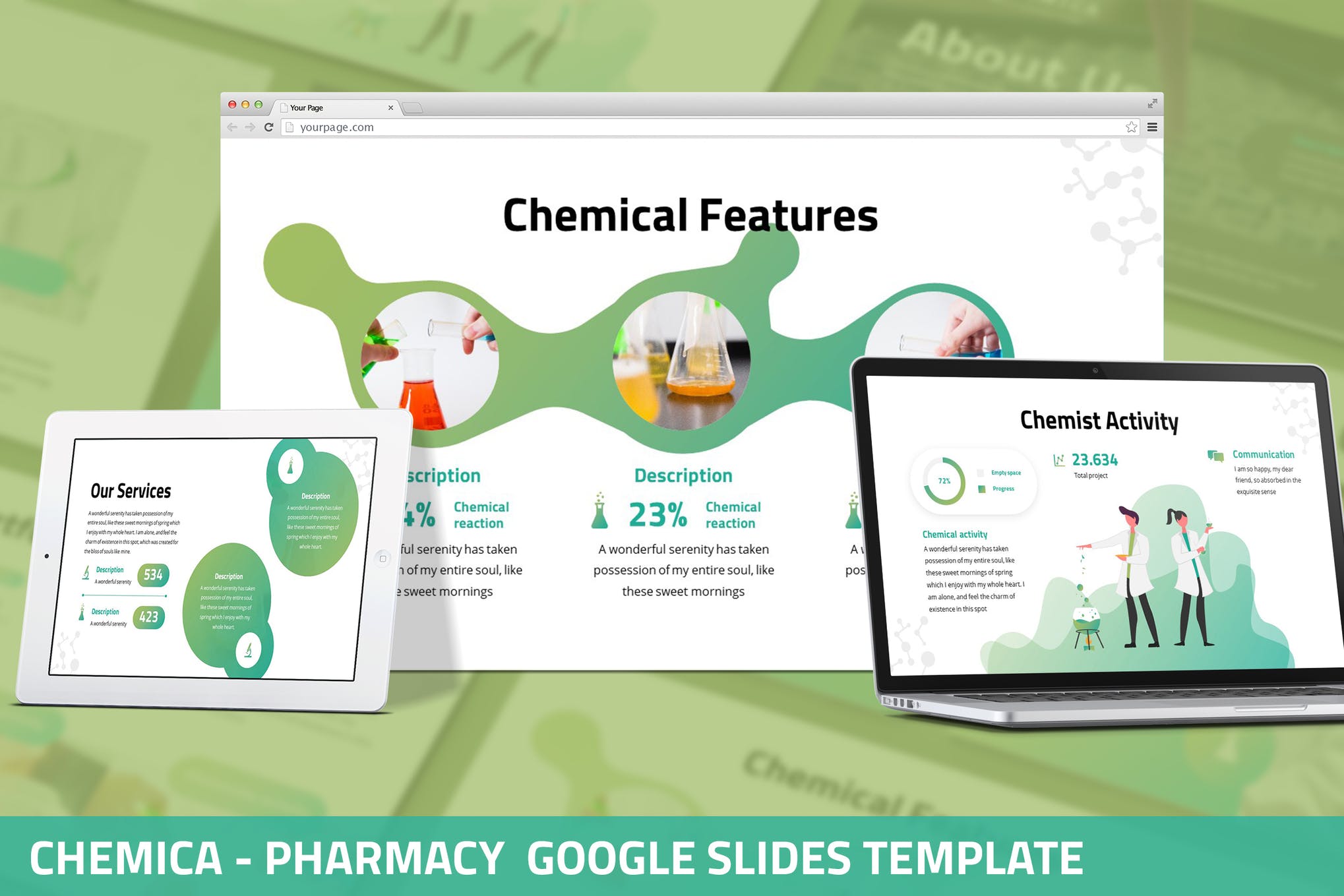 Chemica is a pharmacy research PowerPoint template, designed with a beautiful gradient and abstract style. The template comes equipped with a range of custom slides, image placeholders, and even animated infographics to help show off your research.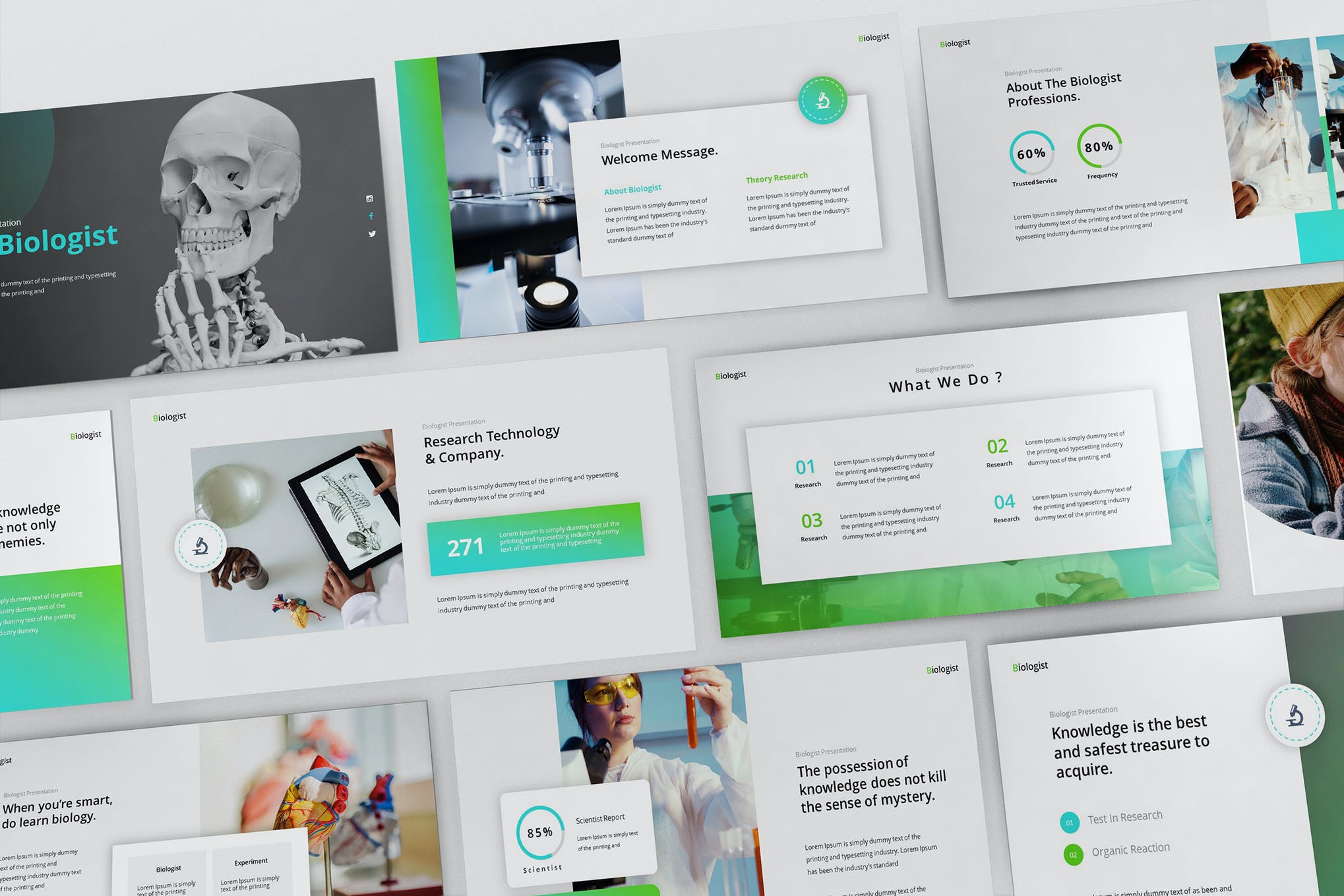 Show off your Biologist research with the Biologist PowerPoint Presentation Template. A simple, yet captivating template style that prioritizes clean functionality over flashy style. A great choice for those looking to present clean and easy-to-understand information.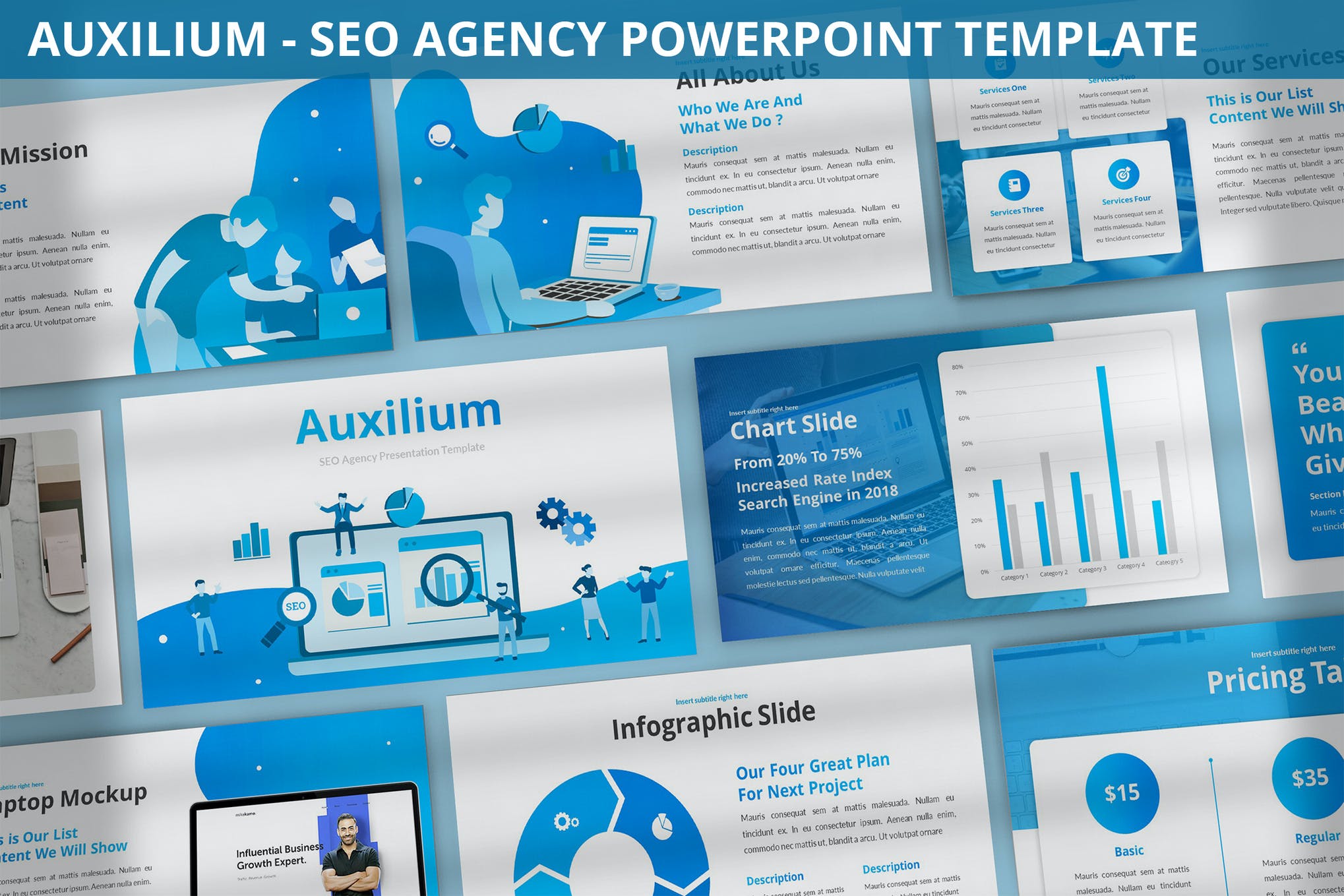 Auxilium is a professionally designed research template, designed for presenting SEO research and market research. The template uses a sleek white on blue slide design and comes with a range of bordering options to match the aesthetic.
Free Research PowerPoint Templates
Research is a costly endeavor, so it's understandable if you want to avoid spending any money on a professional premium research template. Let's take a look at some free research PowerPoint templates you can get your hands on right now.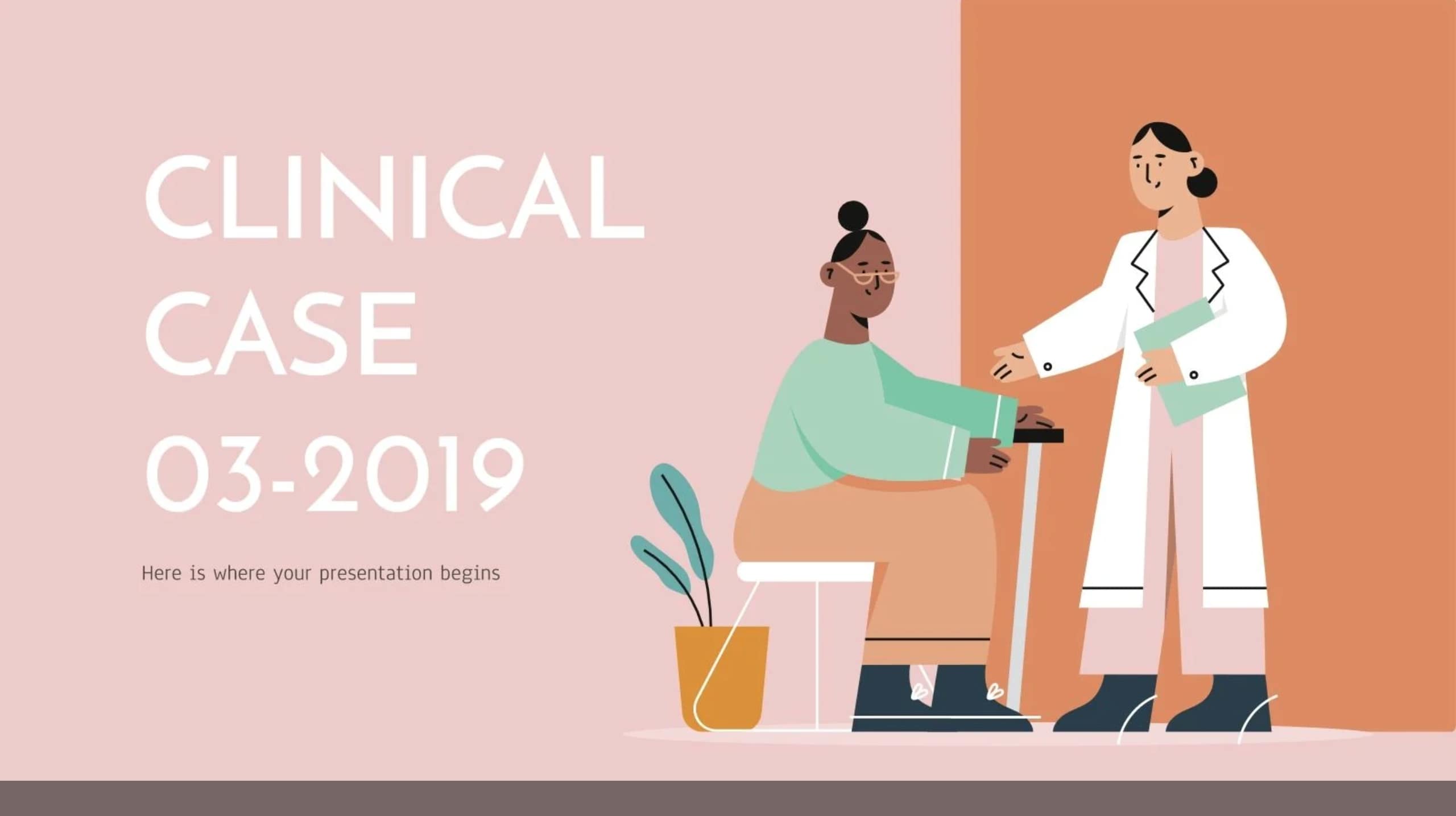 Clinical Case is an extensive presentation research template, providing you with a range of simple slide designs that makes molding the template for your own personal needs a breeze.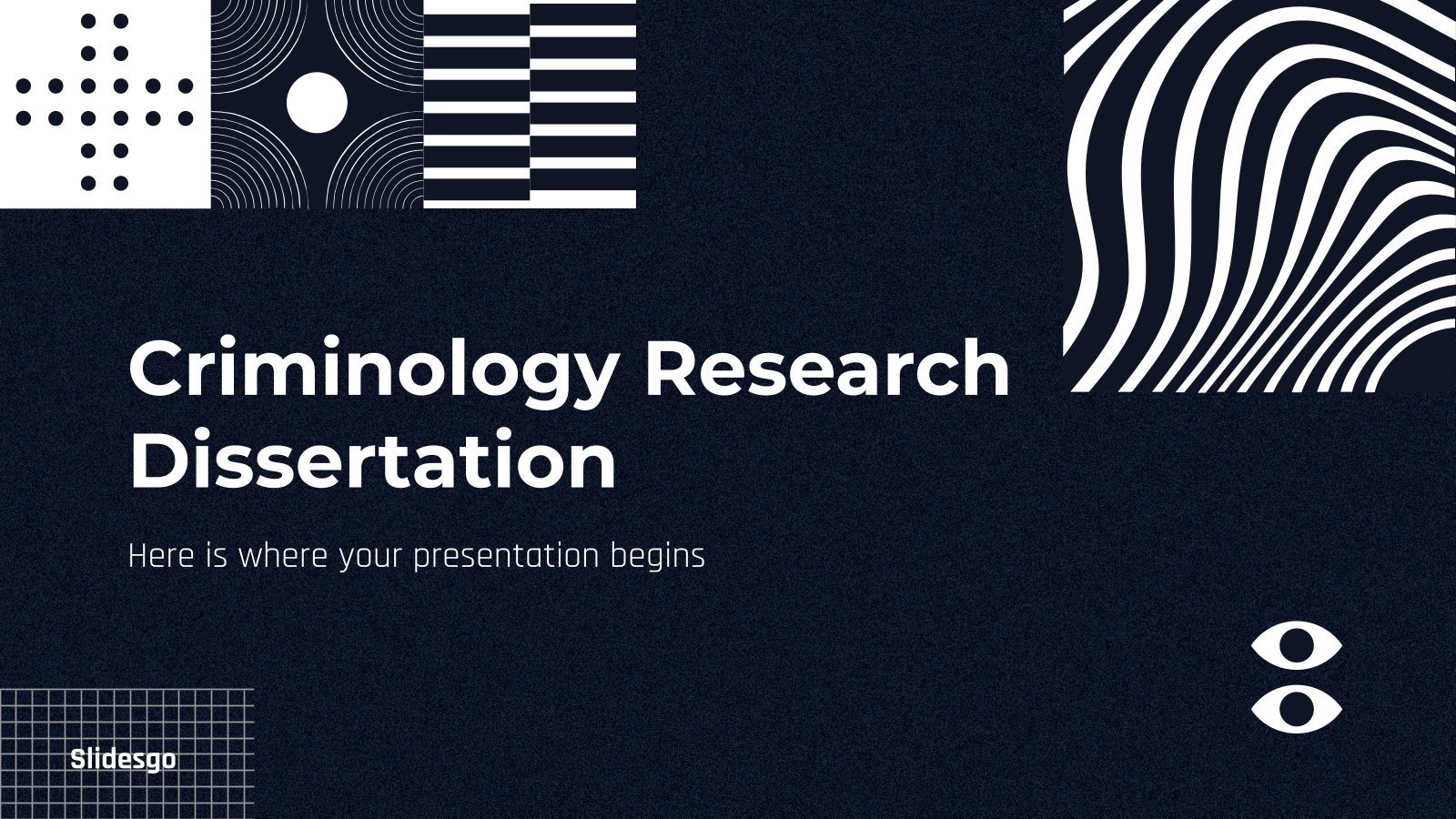 If you're putting together a criminology dissertation, and need a qualitative research ppt for the same, this template is right up your alley. It's one of the best free research PowerPoint templates out there, and contains 26 powerful slides to impress your audience.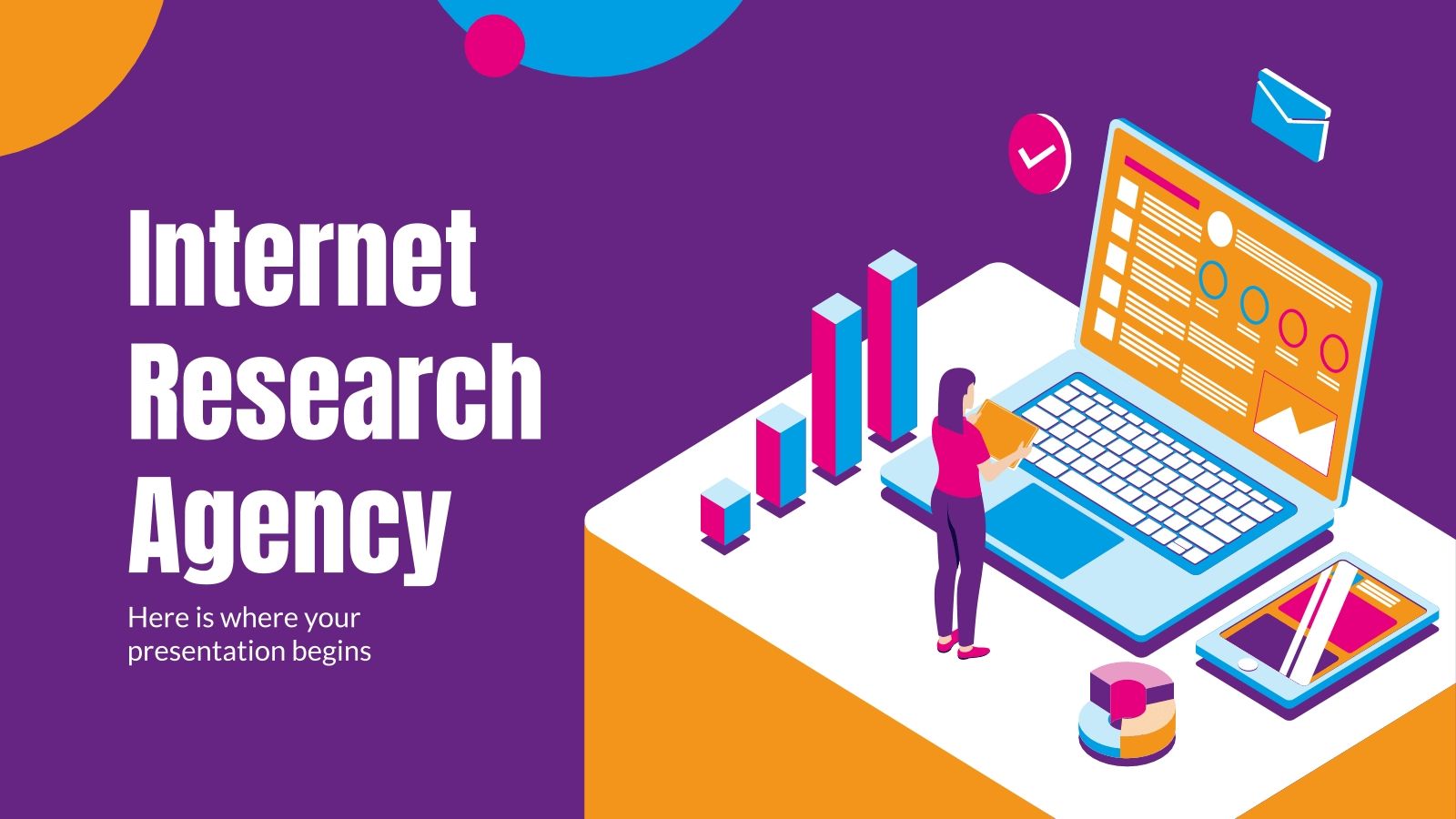 Check out this research ppt presentation providing you with everything that you need to leave your clients spellbound. It's one of those free research PowerPoint templates that can easily give virtually any premium product a run for its money.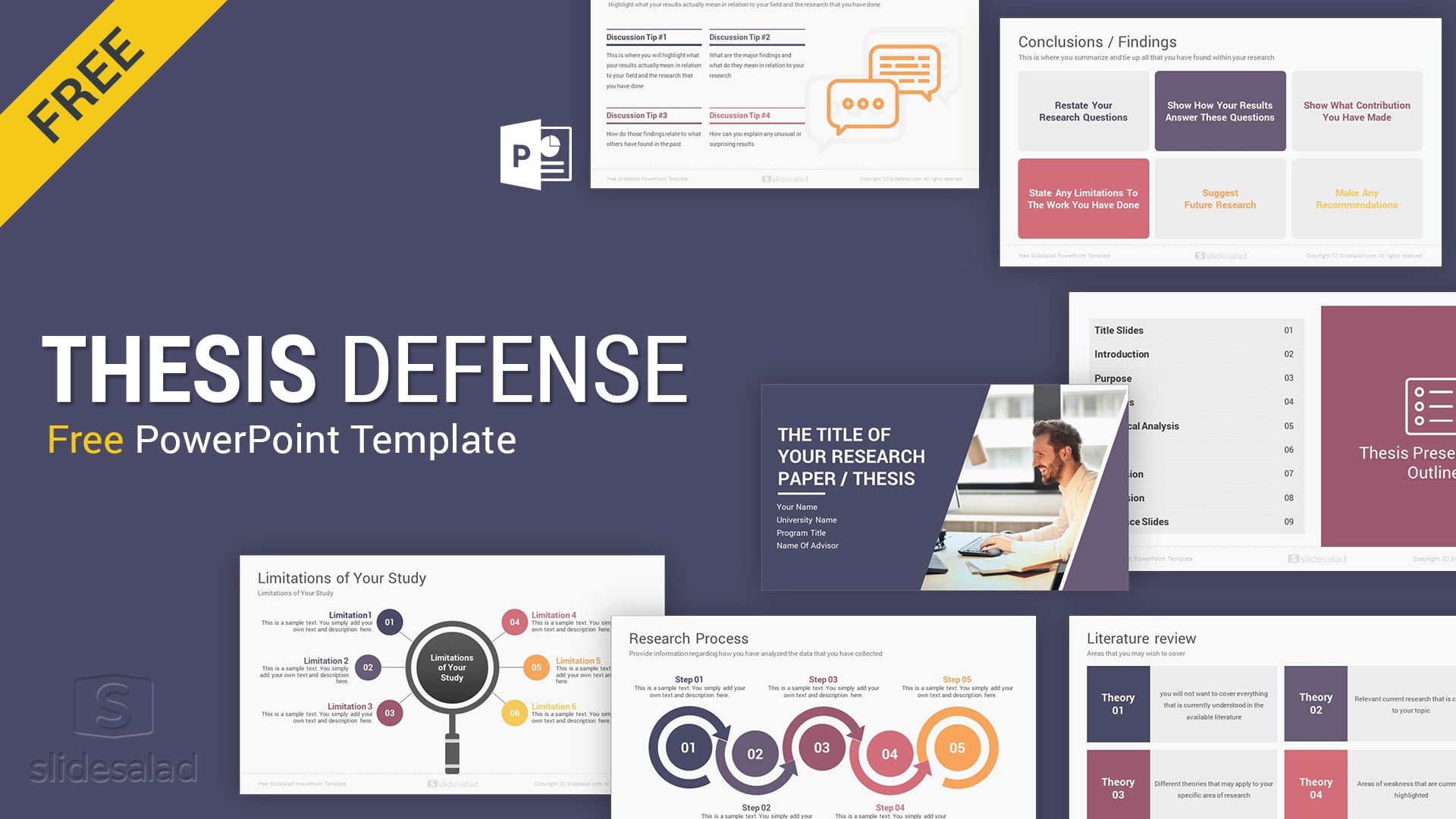 Scouring the internet for a feature-rich qualitative research ppt that sets you apart from the crowd? This free research PowerPoint template is just what you need. Whether you use it for University research purposes, or business marketing presentations, it will always exceed your expectations.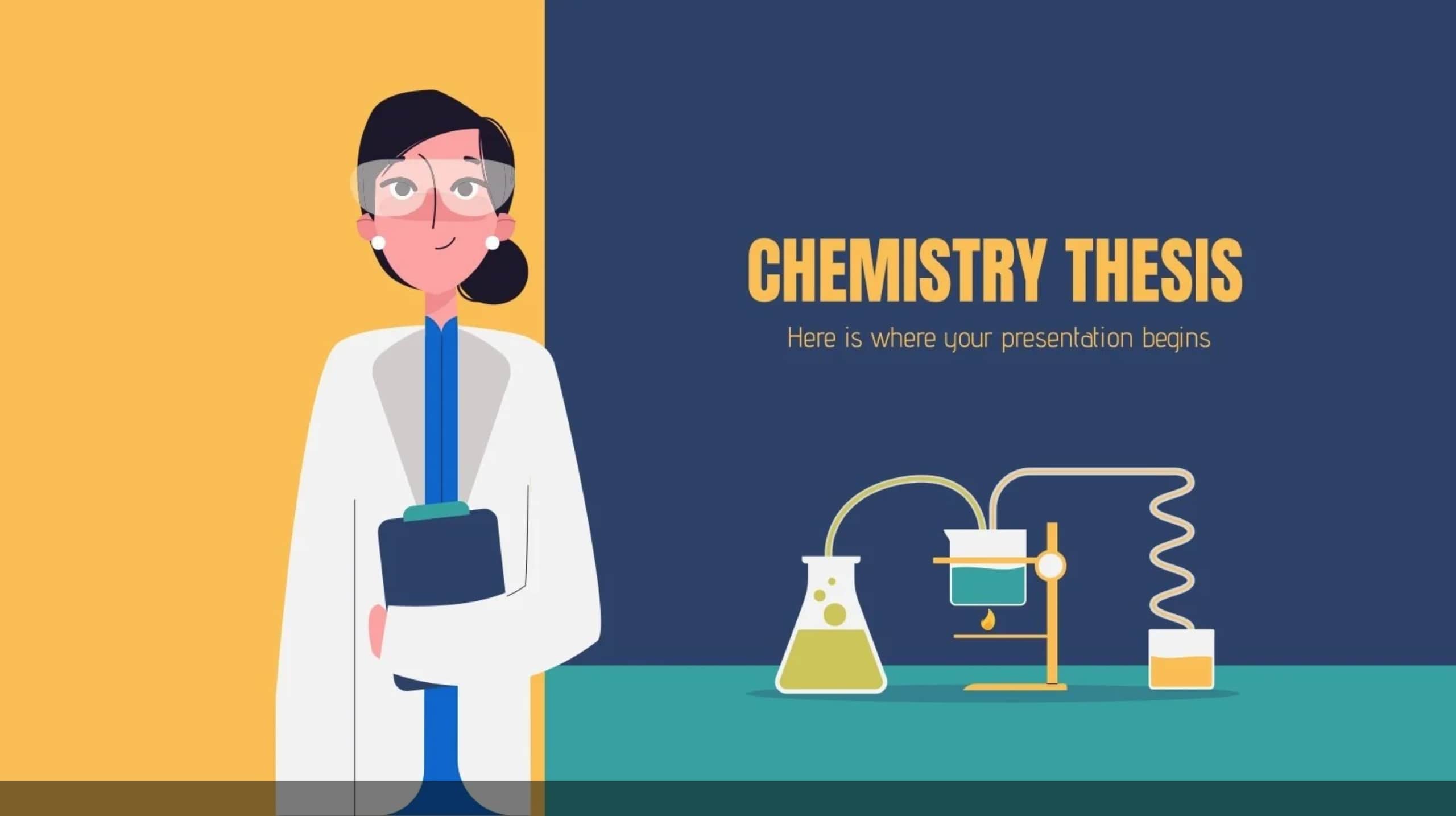 Chemistry Thesis, despite what the name might suggest, is a multipurpose research template that provides a great foundation to present your research in a sleek and modern format. The template provides a range of beautifully tailored custom slides and infographics for you to enjoy.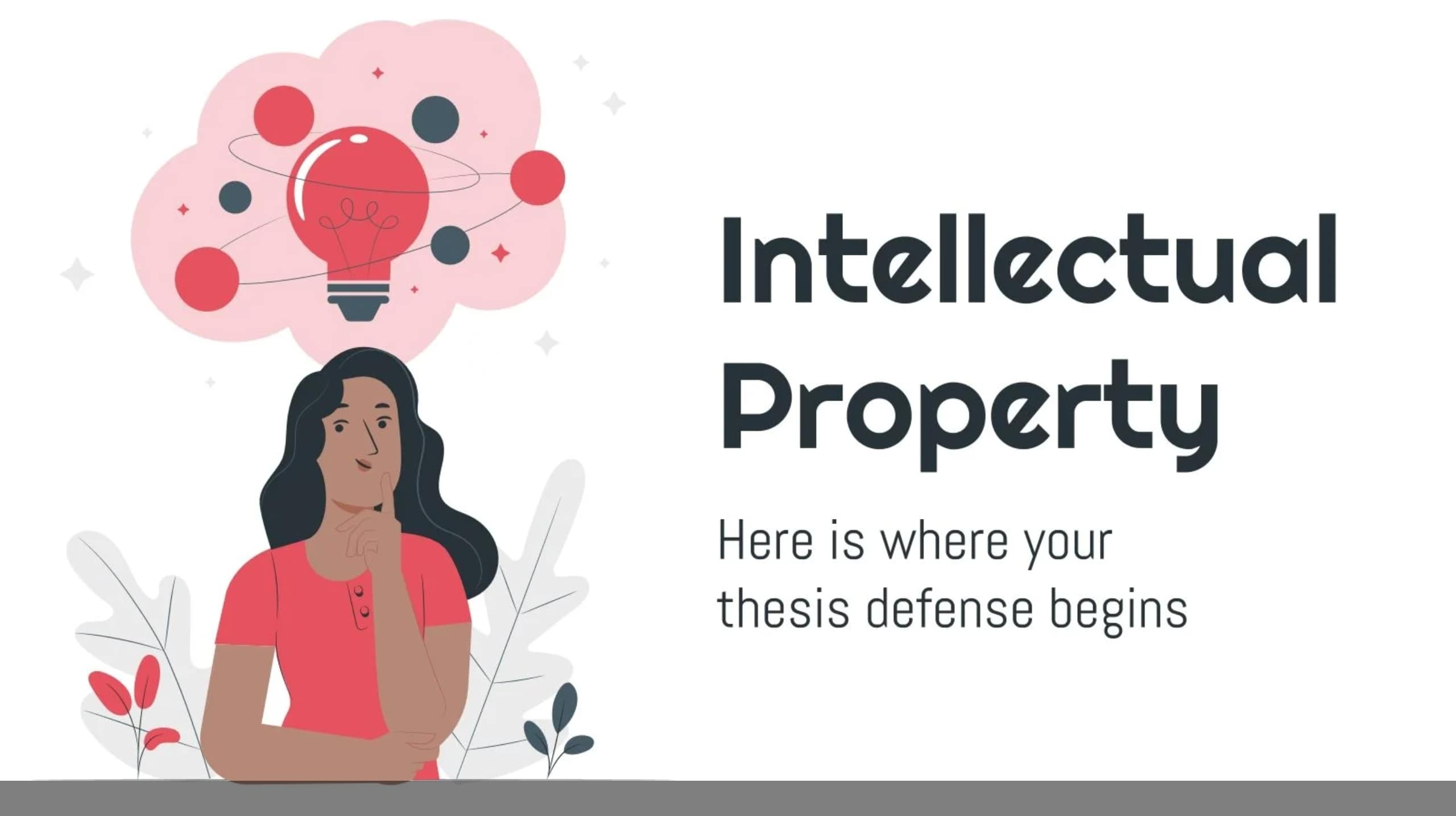 The Intellectual Property template is a fantastically designed thesis and research platform, with a range of simple slide designs. The template provides custom slides, infographics, image placeholders, and even icons for you to use.
Present Your Research Effectively with These Templates!
There is nothing easy about presenting your research in a compelling and captivating fashion. But that doesn't mean finding the right template to get you started has to be a struggle. With these templates under your belt, you have everything you need to make an incredible research presentation.