20+ Best Procreate Sketch Brushes (Free & Pro) 2021
Procreate is an incredible tool for creating beautifully crafted artistic works, and has been rising in popularity significantly over the past decade. One of the best features of Procreate is its open-source nature to the tools you use within Procreate itself.
However, this advantage comes as a double-edged sword as it can often be difficult to find the brush styles you're looking for, in such an expansive and complex resource marketplace. This is specifically true for Procreate sketch brushes.
There is a wide variety of sketch brushes to choose from, all providing a different brush stroke style that can have a profound effect on your final work.
To help you find the best sketch brushes out there right now, we've compiled a list of the best Procreate sketch brushes sourced from both premium and free options, and covering a wide range of brush styles.
If you're looking for an amazing Procreate sketch brush, then take a look at everything we have to offer!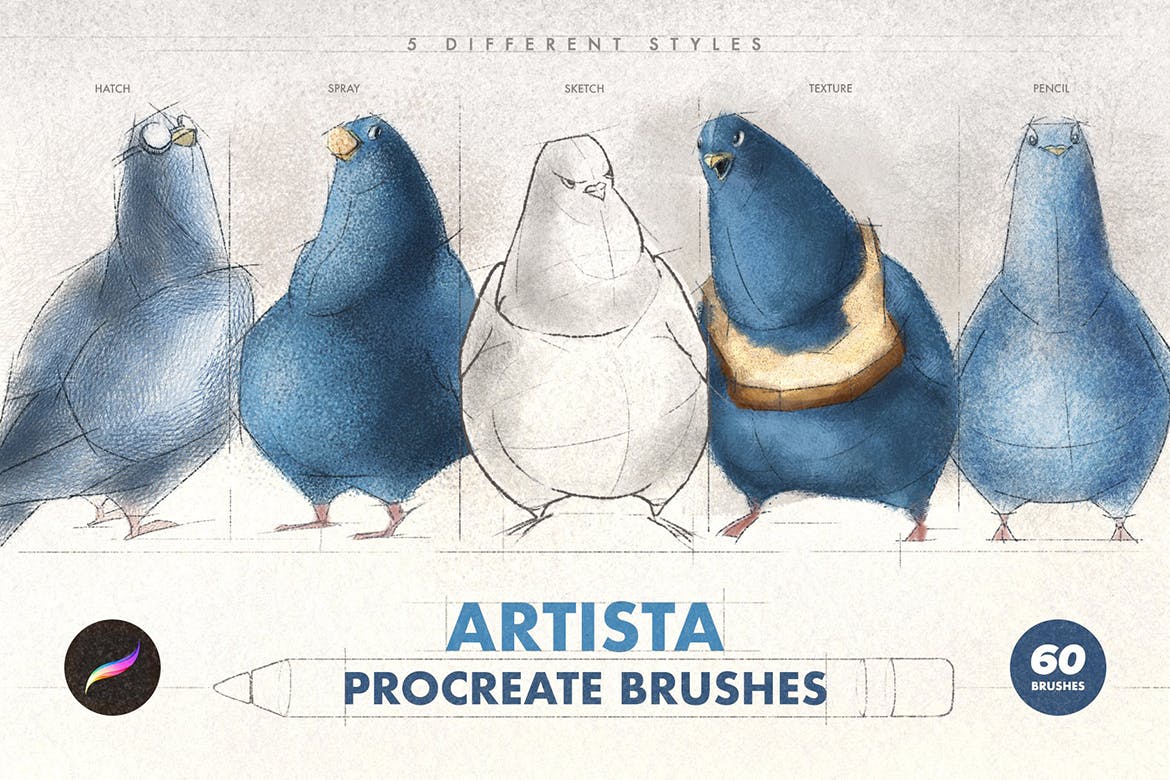 The Artista Procreate Brushes package is a collection of pencil and liner style brushes, tailored towards fine point linework. A great brush option for a general sketch aesthetic, however, these brushes may prove difficult for beginner sketch artists. There is a massive sixty-one brush selection included in the Artista collection.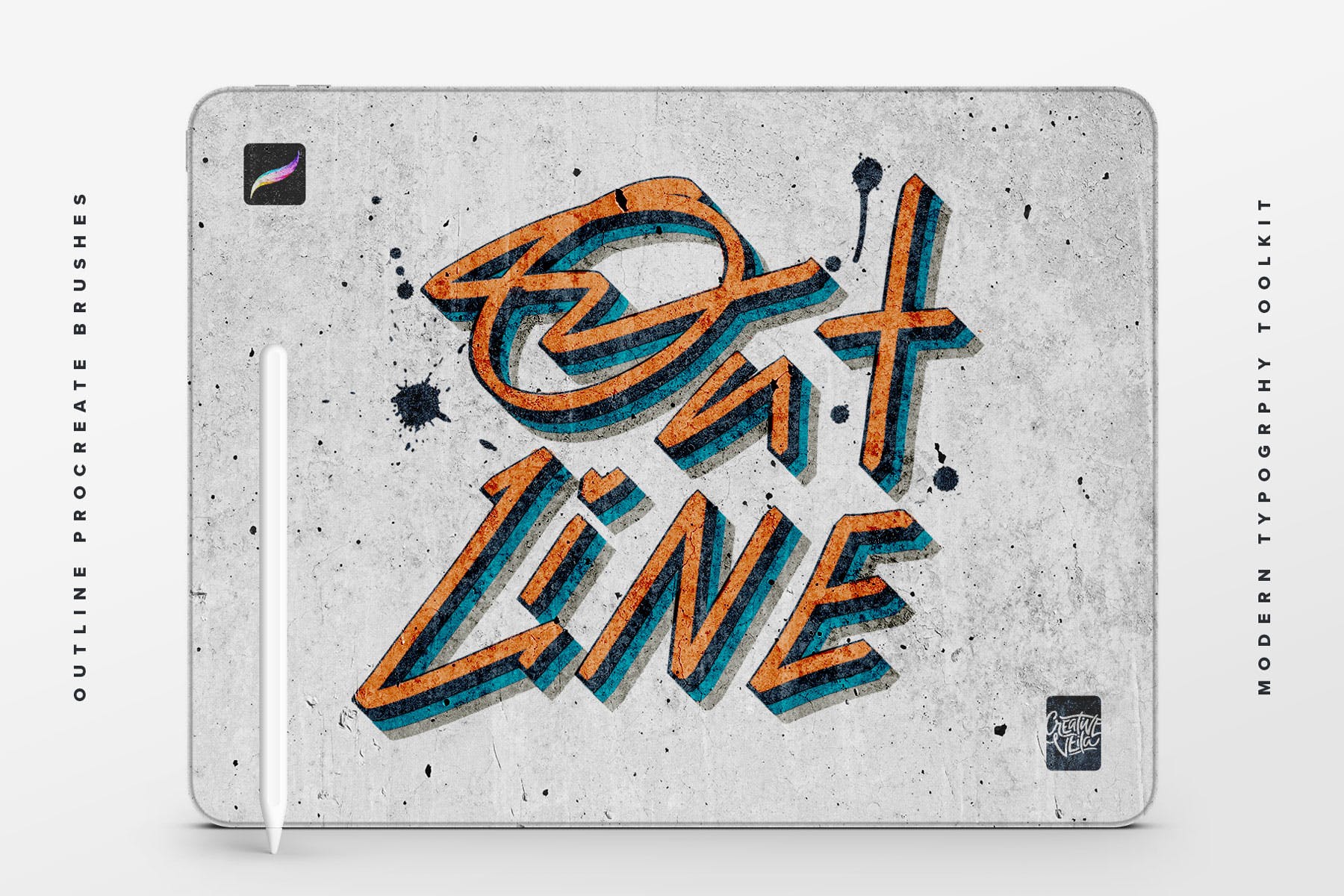 Bring together the personality of the urban style, with the captivating linework artistic style with the Outline Procreate brush package. A collection of brushes designed to help you with outline designs, an often-overlooked part of any sketching project.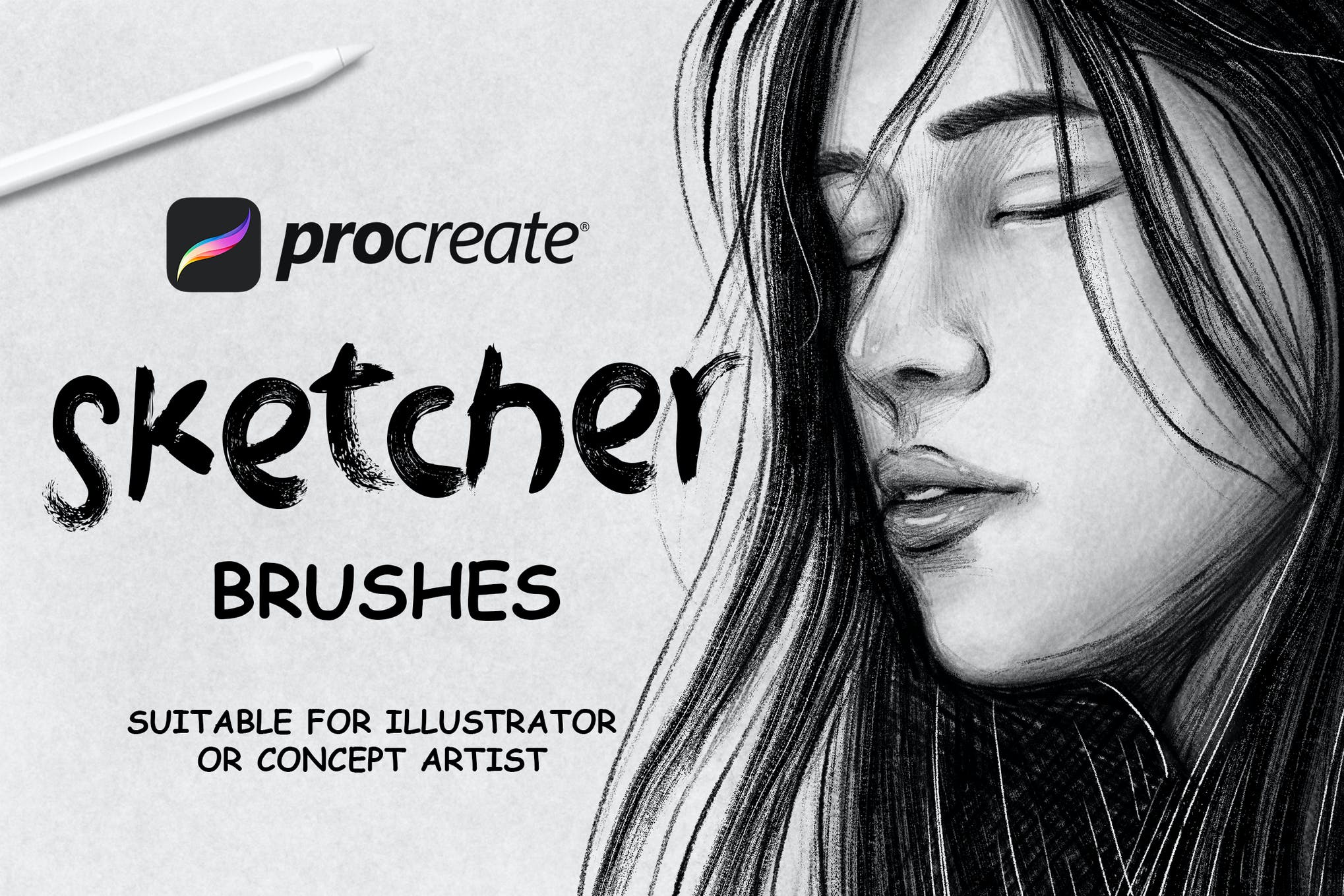 The Sketcher Brushes collection is a range of traditional sketch-styled brushes for Procreate. Inside you'll find ten pencil brushes, and ten blocking brushes, each coming in their own gradient and intensity. A perfect choice for those beginning to dabble in linework and sketch works.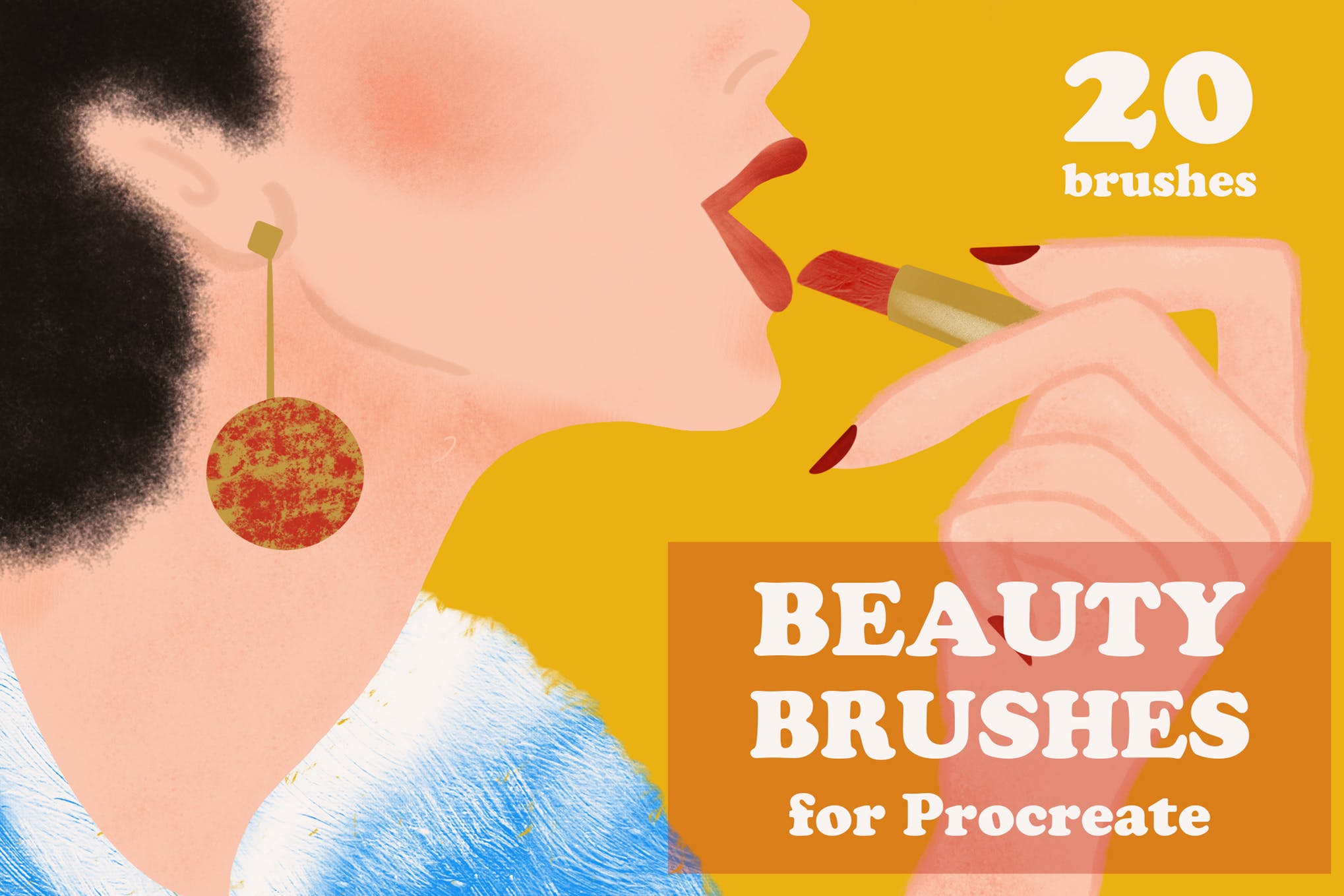 If you're looking to emulate a more vintage sketching style, then look no further than the Beauty Brush collection for Procreate. A range of retro styled brushes that provide a complete package of brush styles, each tailored towards linework and sketching aesthetics.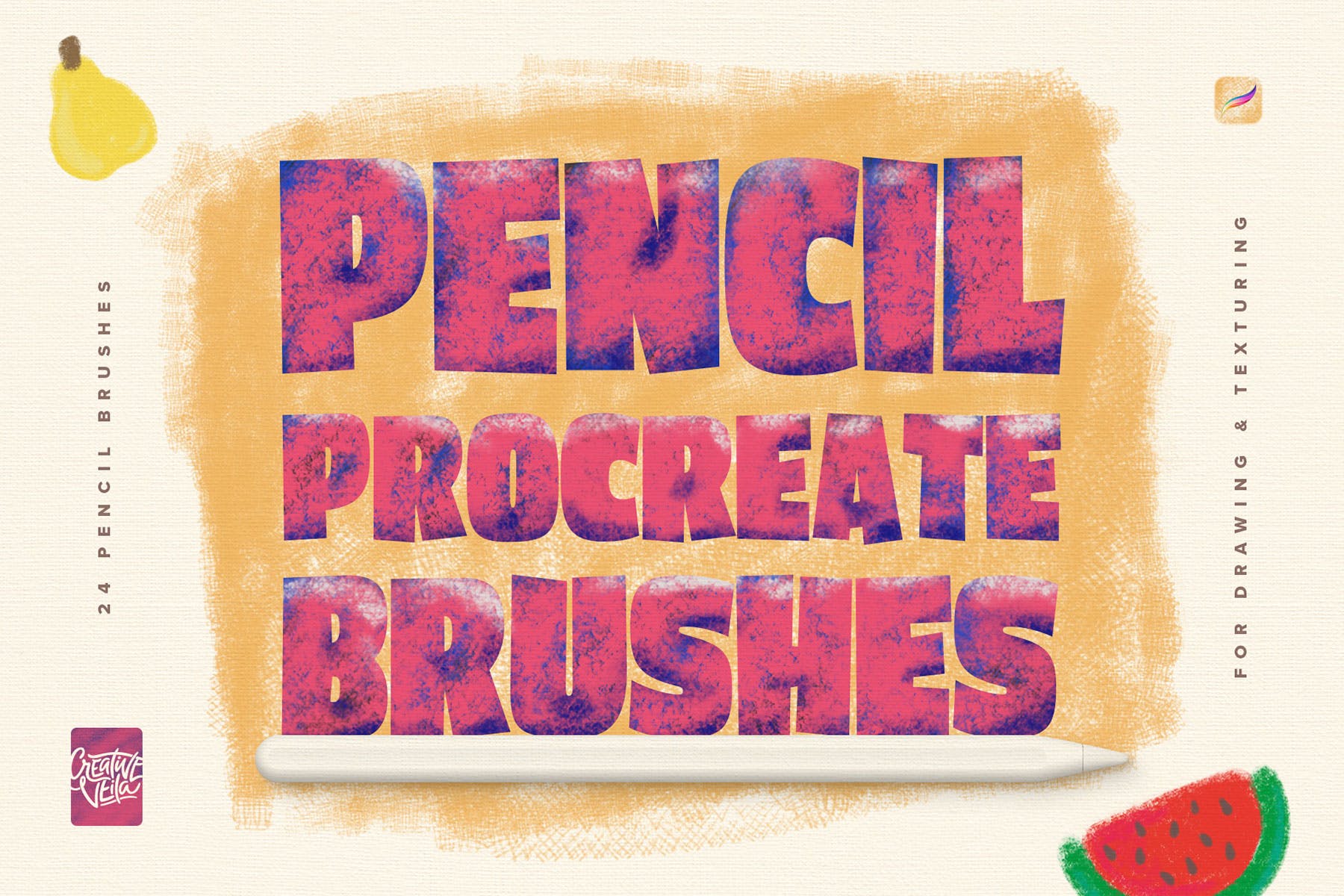 Pick up a range of essential pencil brush styles with this Procreate Pencil Brushes collection. Each brush included in this twenty-four-brush package comes with a range of thickness, gradients, and styles. A perfect resource for beginners and professionals alike.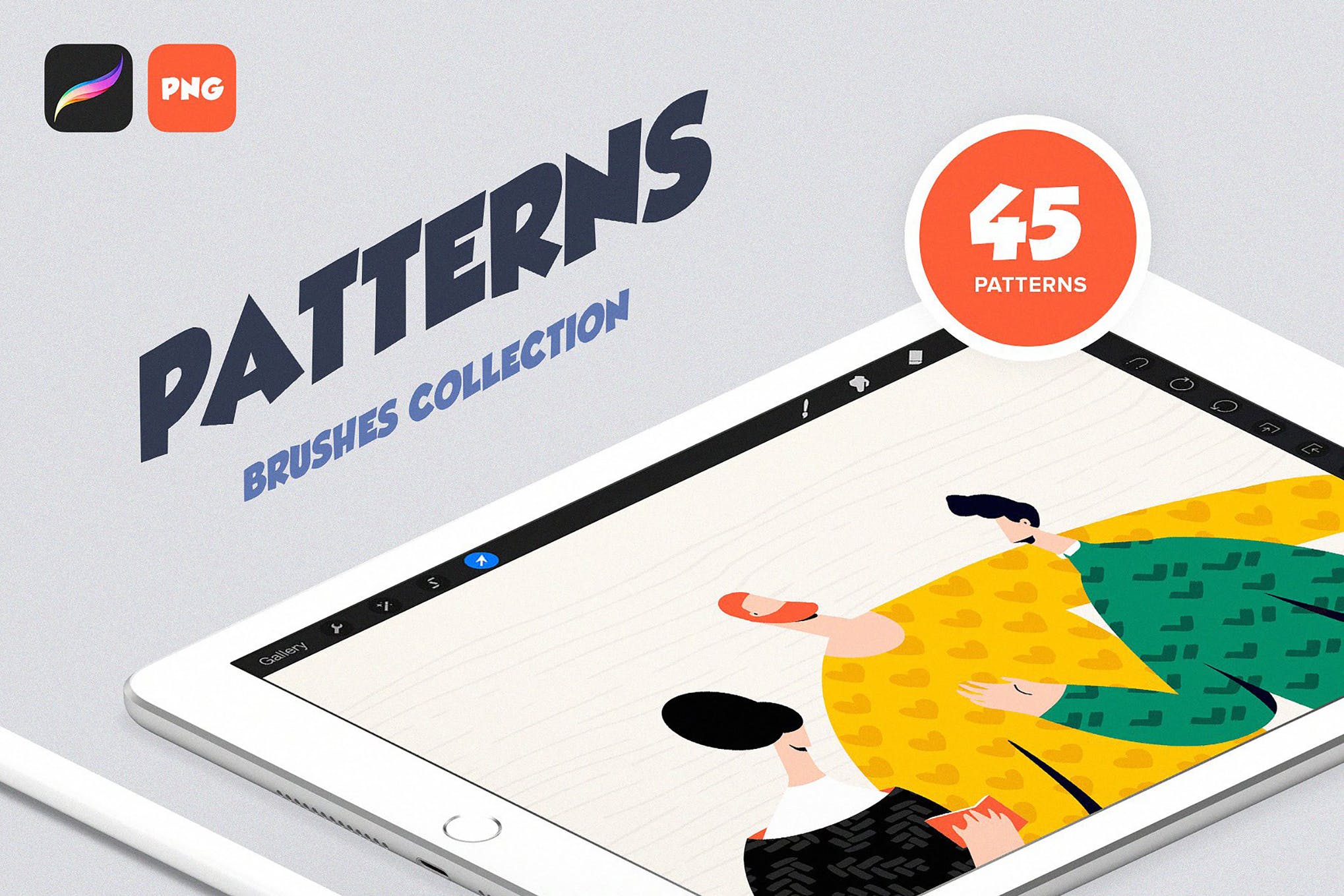 One often overlooked part of any sketching design is the patterns you choose to use within it. With the right sketching patterns, you can cut out a lot of tedious linework hours from your day. This Procreate Patterns brush set provides you with over forty different sketching pattern designs for you to enjoy.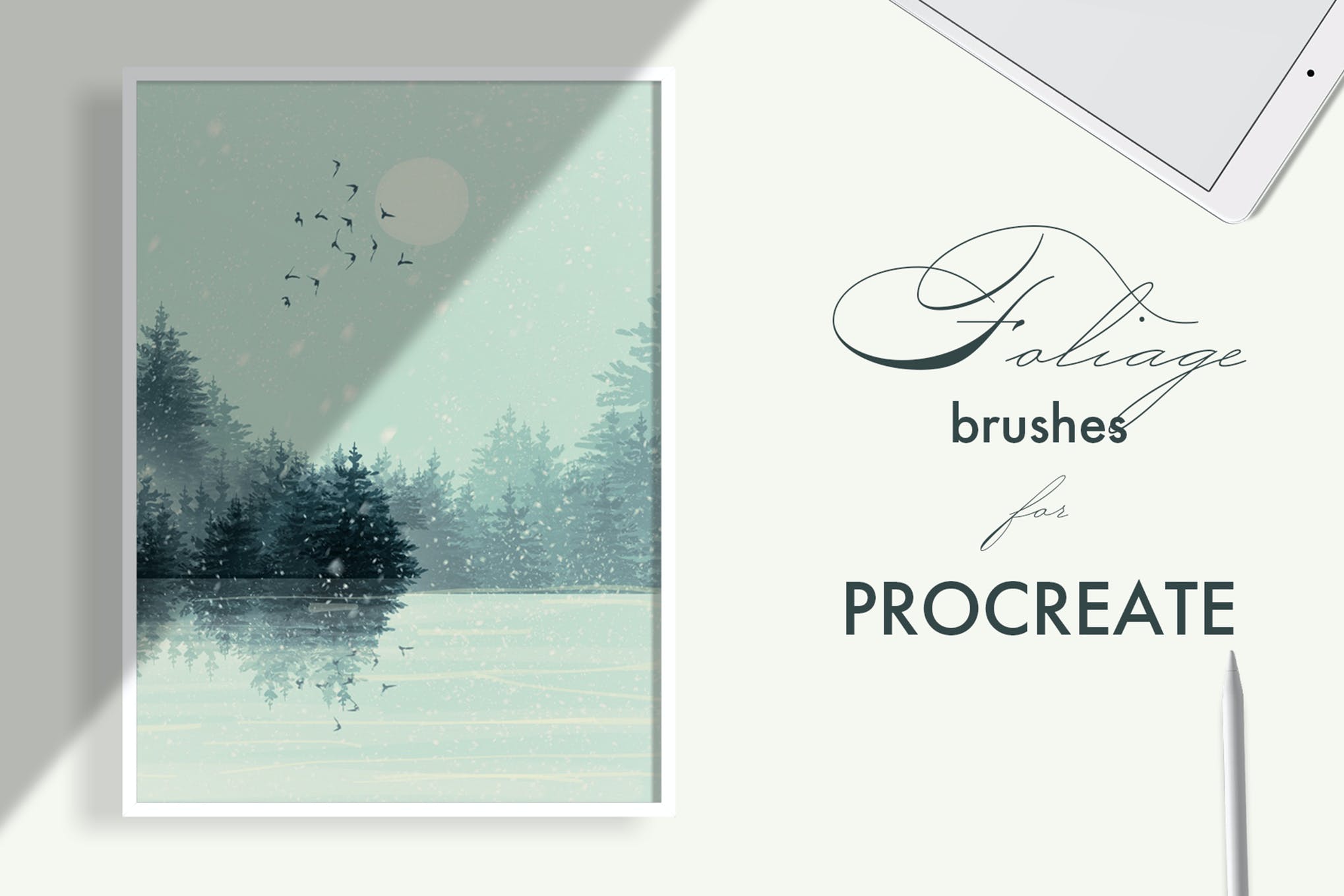 If you're looking to sketch up a landscape piece, then you'll need some brushes designed for landscape linework art. The Foliage Brushes for Procreate are a fantastic resource for this need, providing you with sixty different brushes to help you with any nature-related artwork.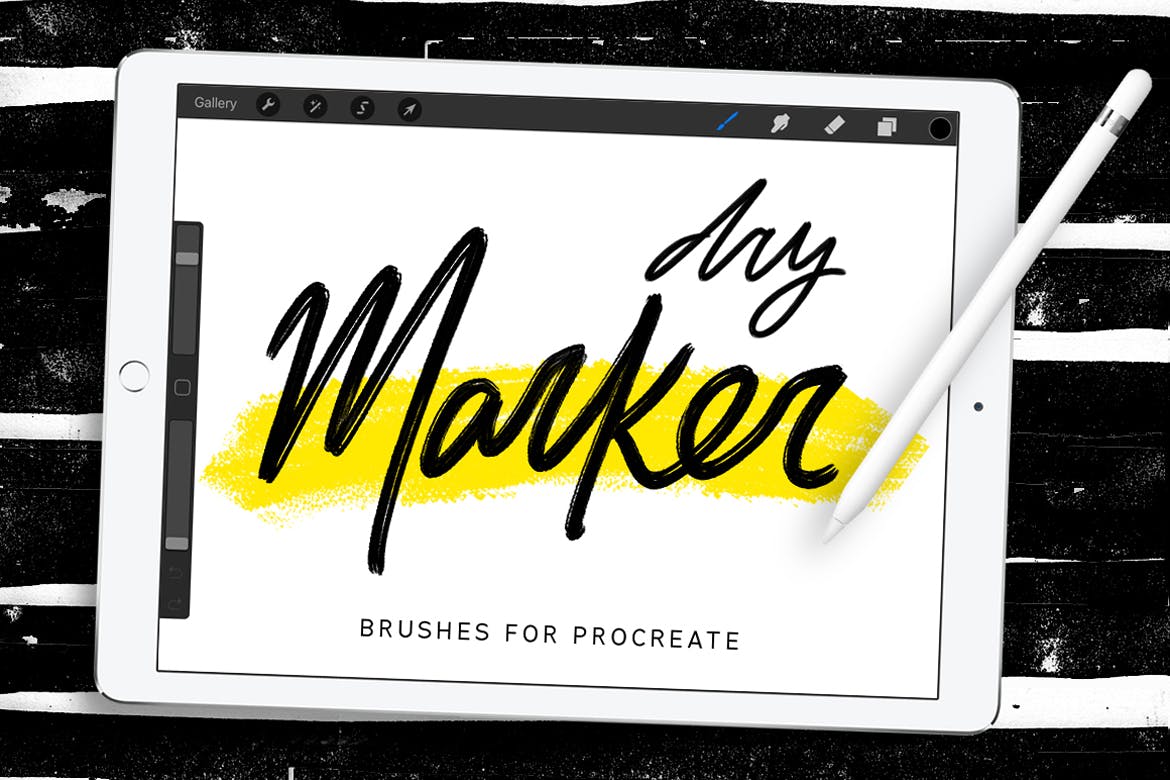 Whilst it's common for most sketching styles to emulate a pencil aesthetic, there is great use in trying out a different sketching style. That's where these Dry Marker Brushes for Procreate come in, providing you with a range of dry marker-styled brushes for you to test out and enjoy.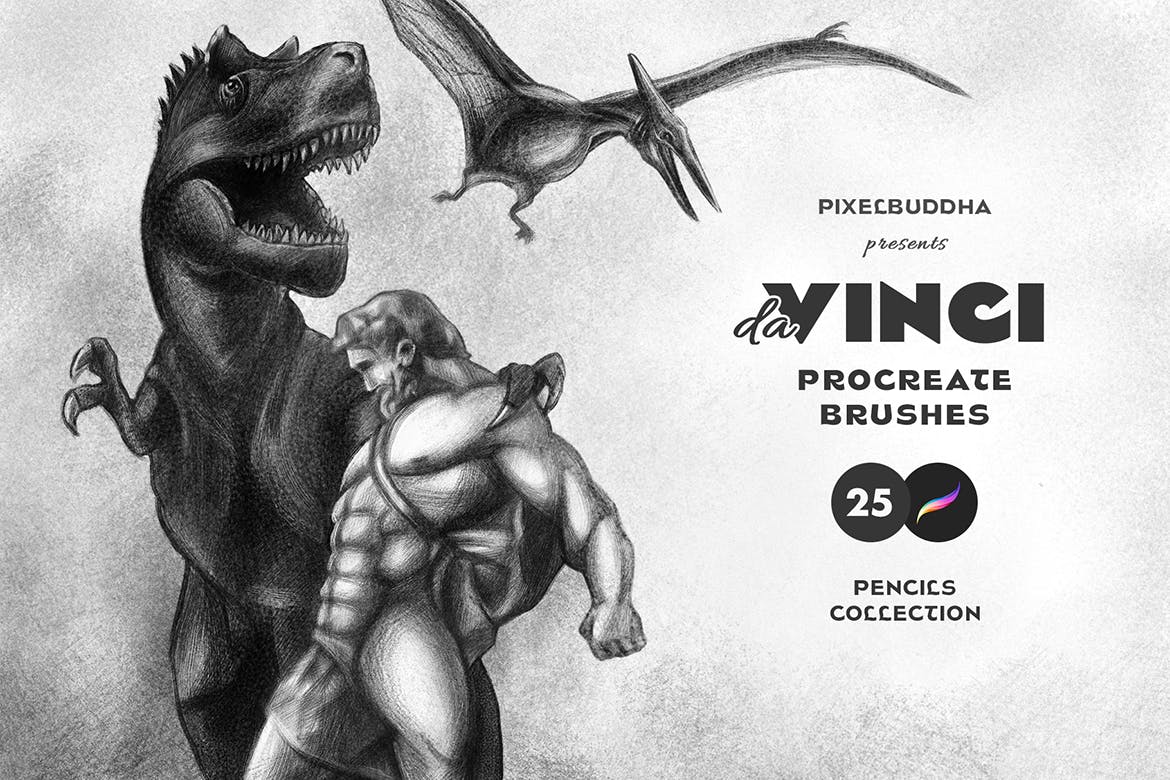 The Buttermilk Collection is an extensive package of Procreate brushes, providing you with almost every brush style you could ever need. Thankfully, this includes a range of incredible sketching brushes to help get you started. There are a total of ninety brushes to be found inside, as well as a range of stamp brushes in several captivating styles.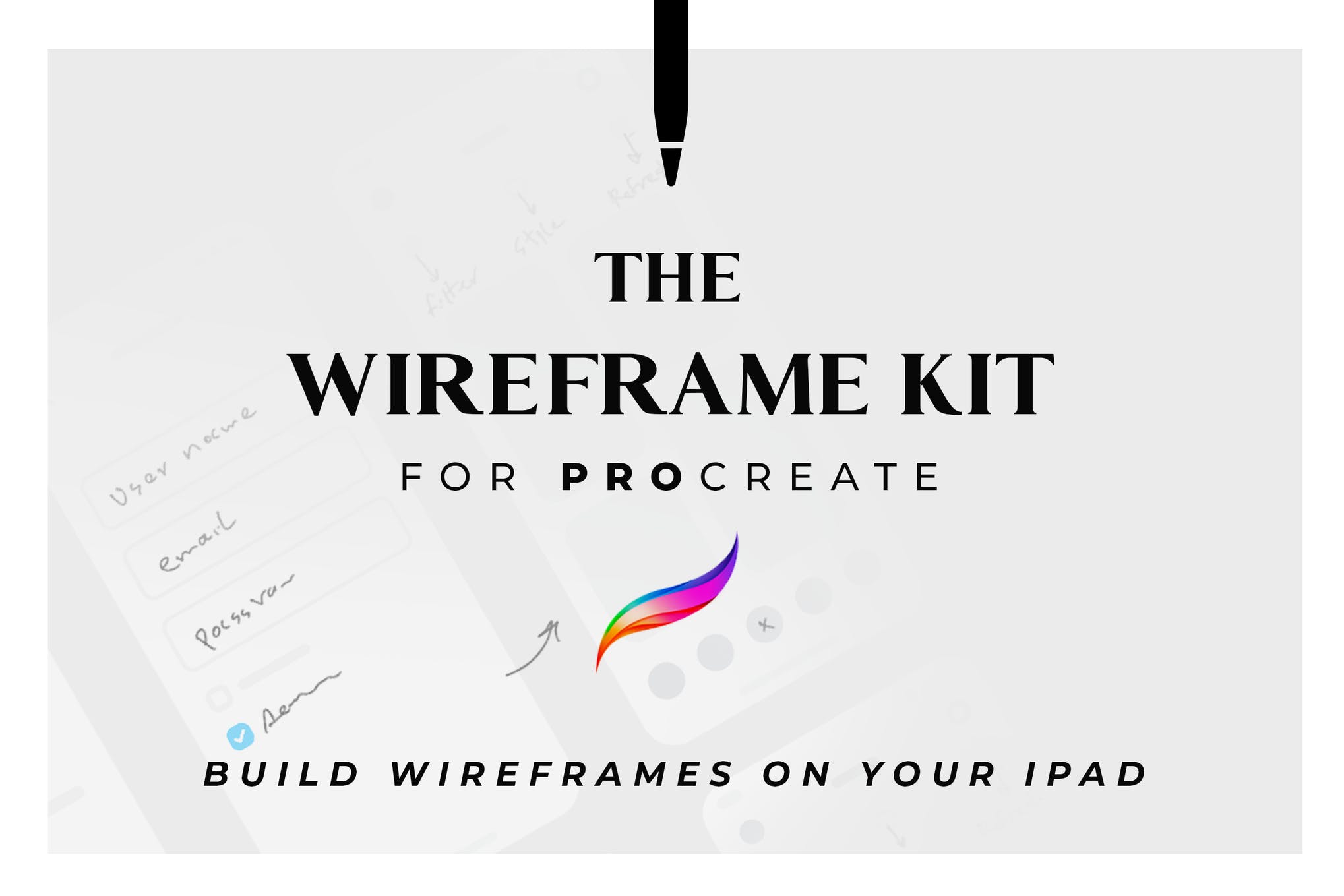 Looking to bring a wireframe into your sketch piece? The Wireframe Kit for Procreate provides you with over one hundred and sixty different wireframe brushes, each with their own unique design. A great way to cut out a lot of backend work from your next canvas.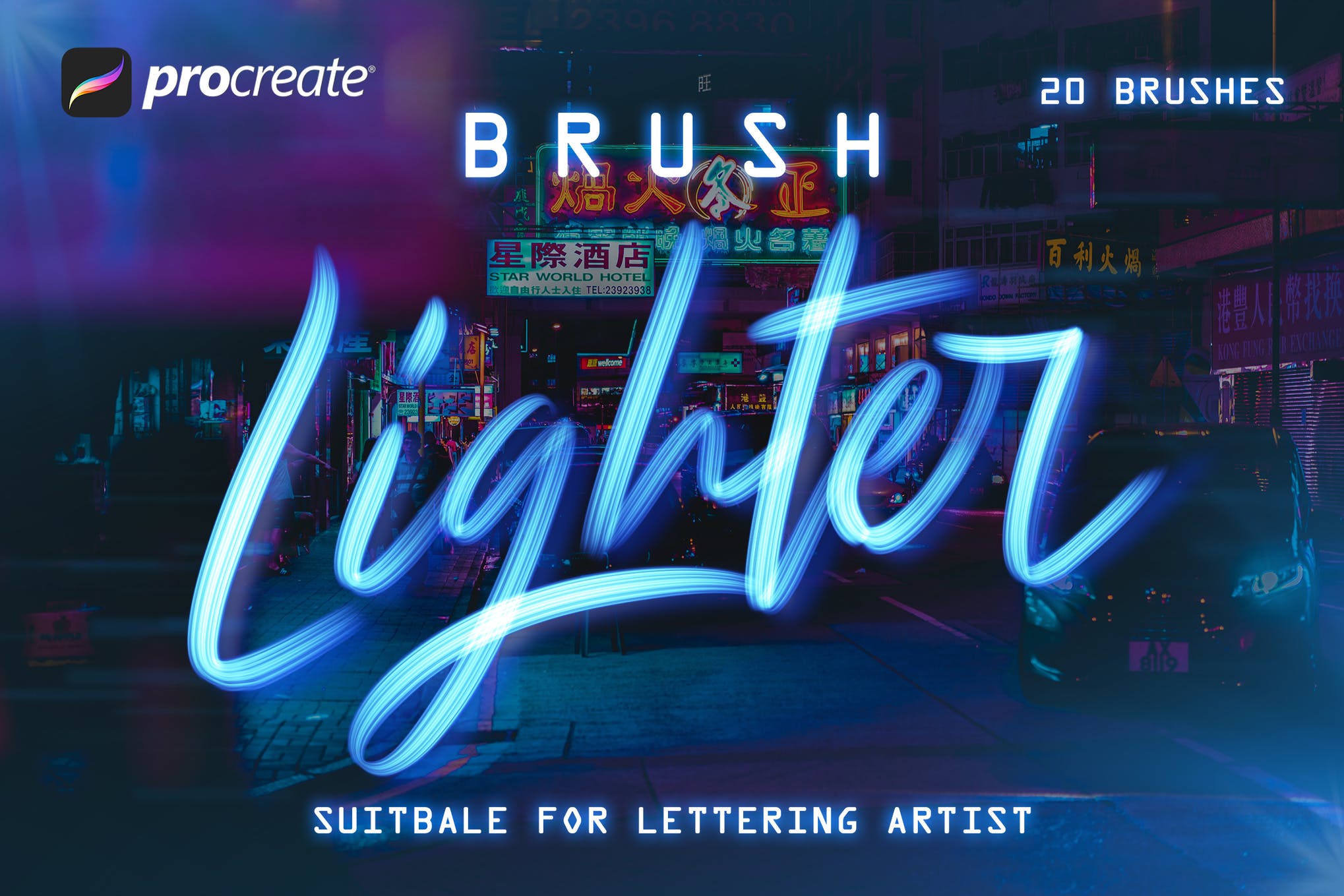 Emulate the sketching style with a little personality with the Lighter Brushes collection. A range of neon brush styles each fashioned to emulate the pencil sketching aesthetic. A great option for those artists looking to spice up their next sketching project, and craft something truly unique.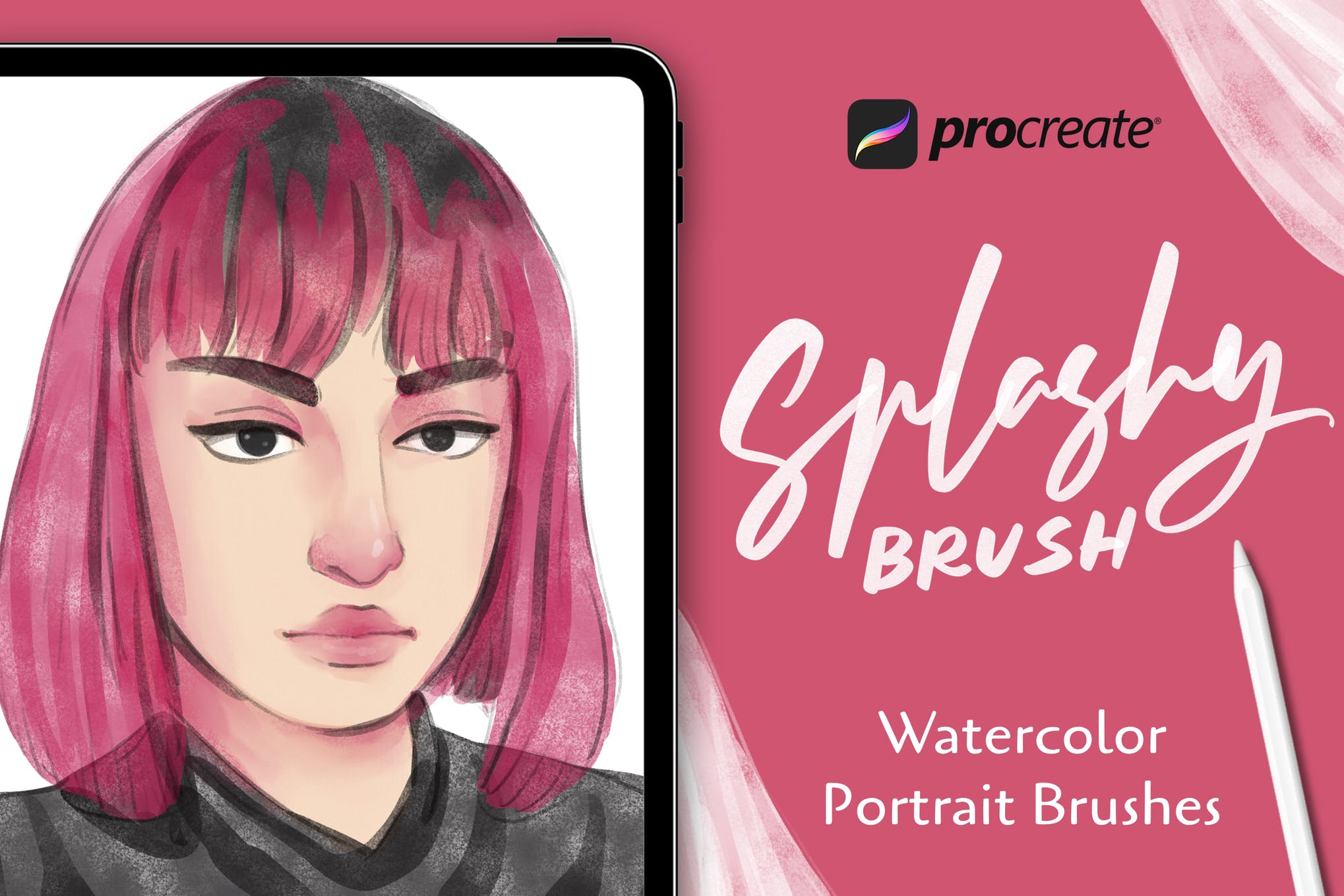 The Spalshy Brush is a linework and sketch brush collection for Procreate. The package includes a total of twenty brush styles, spread across multiple styles. Providing you with a wide range of brushes in your toolbelt to tackle any canvas with ease.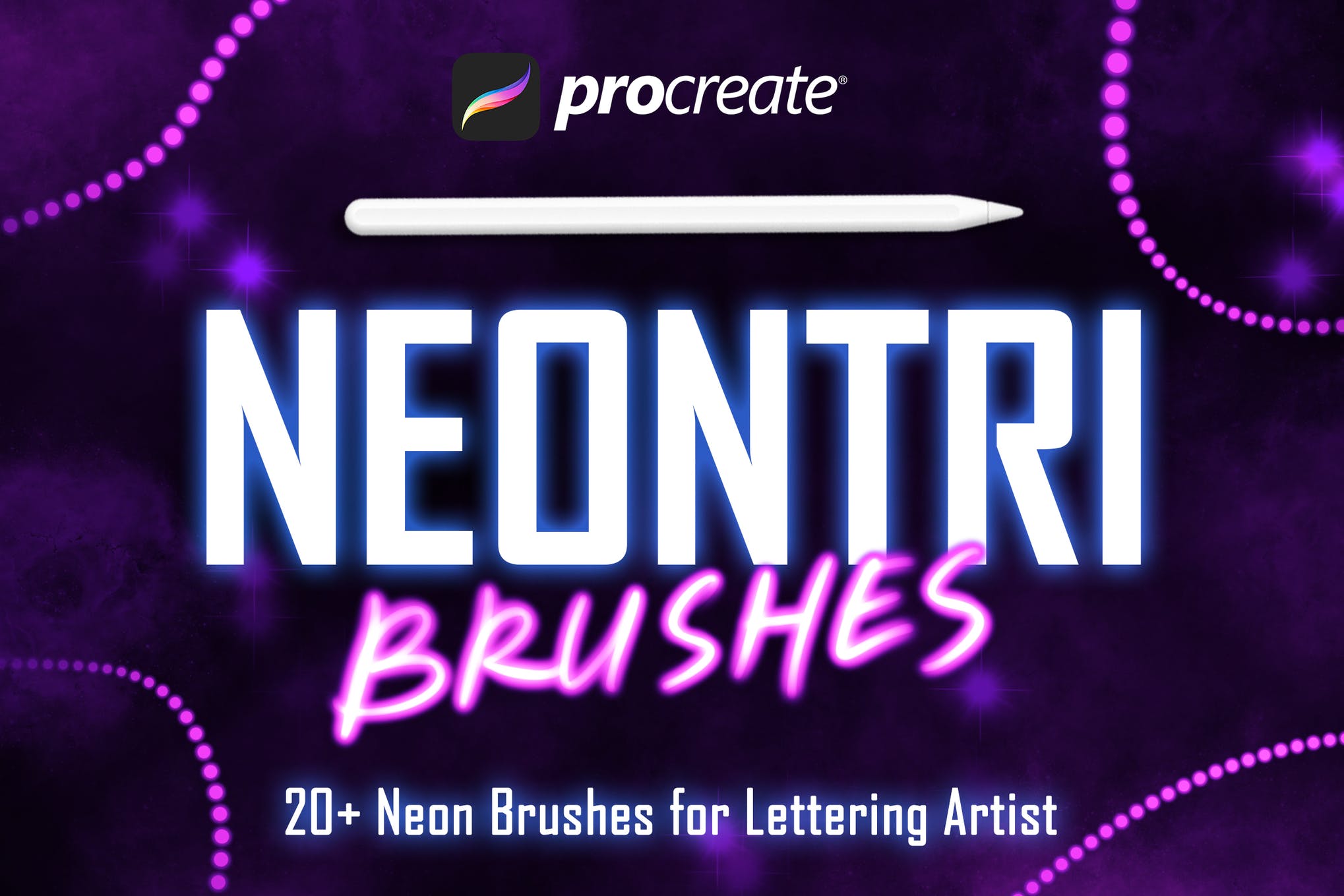 The Neontri brush collection for Procreate is an interesting synergy between the traditional pencil sketch style, and a neon illustration brush. A fantastic sketching brush for artists looking to bring a unique aesthetic to their work.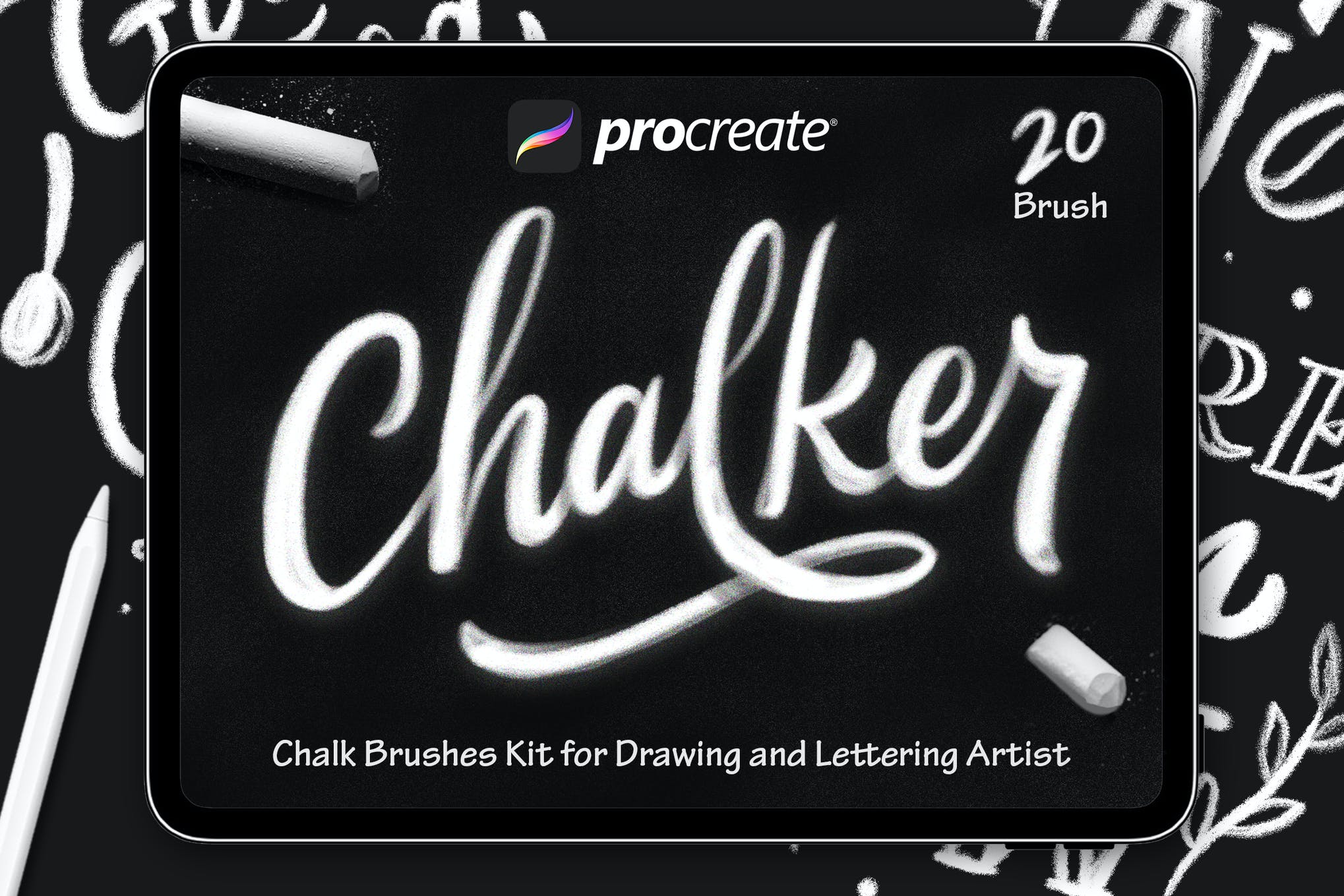 Whilst chalk won't be the first brush style that comes to mind when looking for sketching brushes, in the right hands they can be incredibly effective. This collection of twenty chalk brushes provides you with everything you need to try out the style for yourself.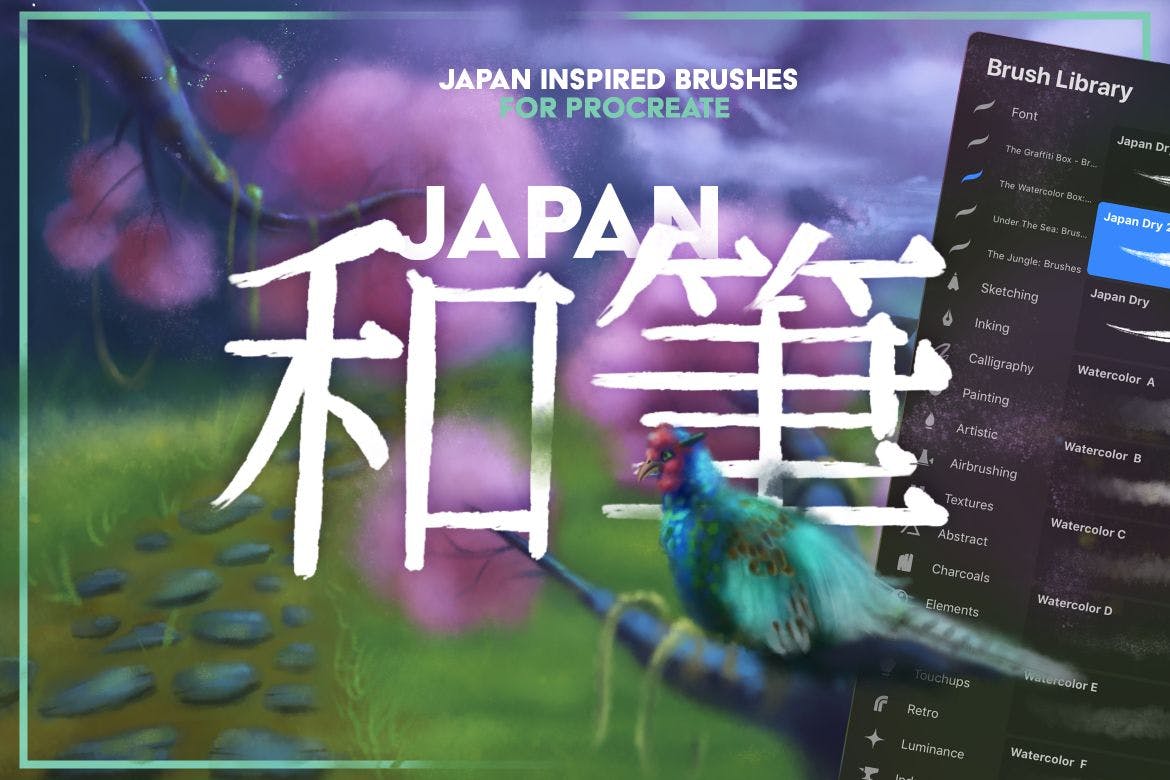 Emulate the traditional Japanese brushstroke style with the Japan Procreate brush collection. A range of Japanese linework brushes that provide a unique and captivating aesthetic to your work.
Free Procreate Sketch Brushes
You don't have to invest any money to get your hands on some great Procreate sketch brushes. Let's take a look at some free options that manage to stand out from the rest.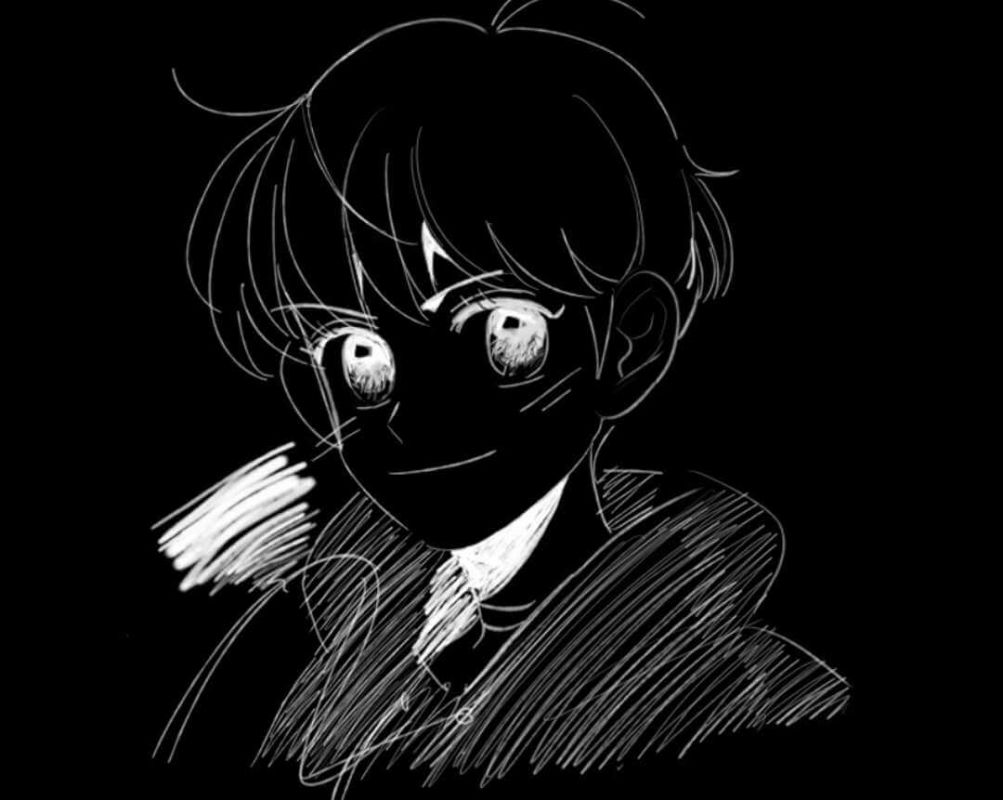 The Simple Sketch Procreate brush is a fantastic beginner resource for Procreate artists, providing you with a traditional sketching brush style. There is a range of brushes to choose from, each fashioned in a simple linework aesthetic.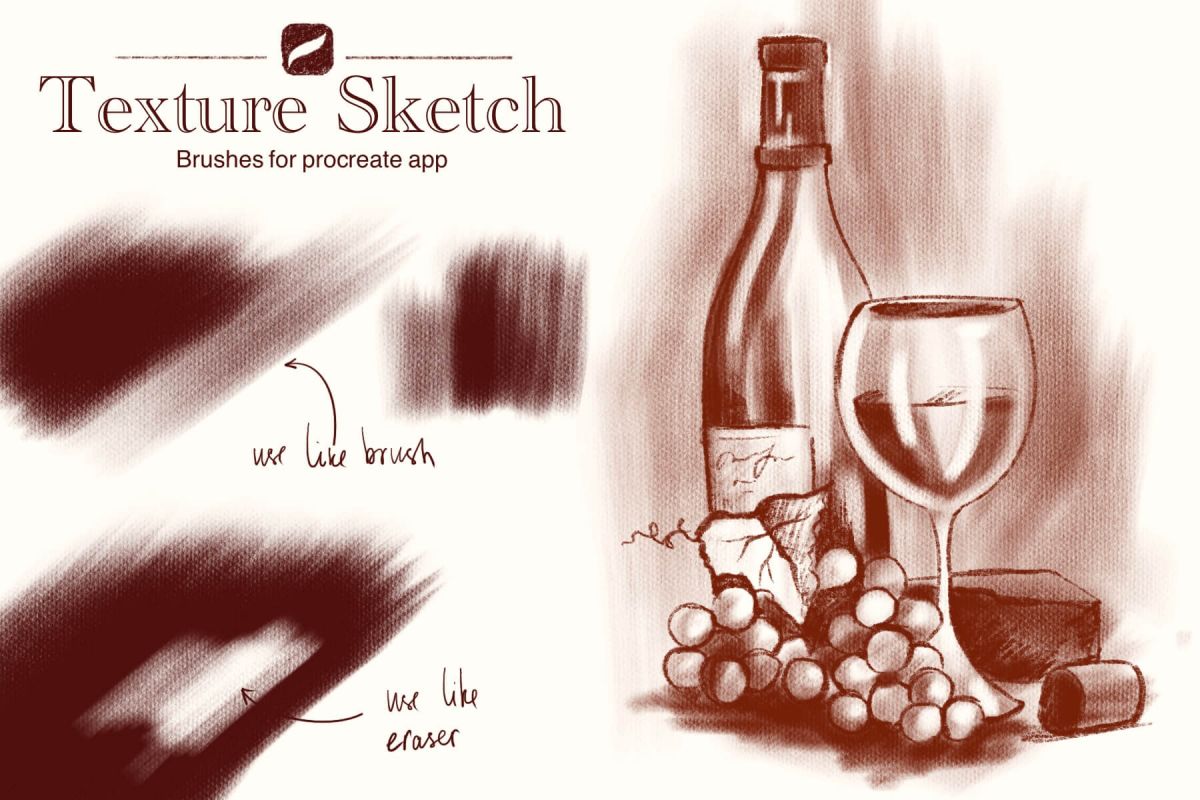 Bring some detail to your sketches with this Texture Sketch Brush for Procreate. A wonderfully crafted collection of simple texture brushes that help to bring in detail to your work, and create captivating contrast in every corner of the page.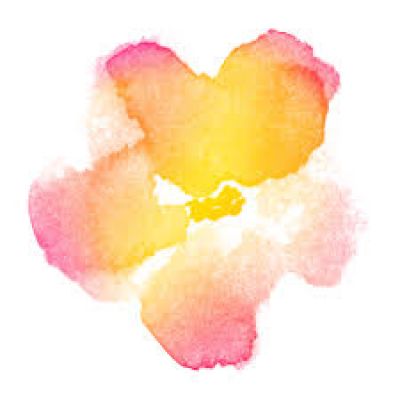 Bring together the sketch linework style with the watercolor aesthetic with this Watercolour Sketch Brush. A great way to emulate a unique sketching style on the page, and bring the watercolor aesthetic to your work from the very beginning.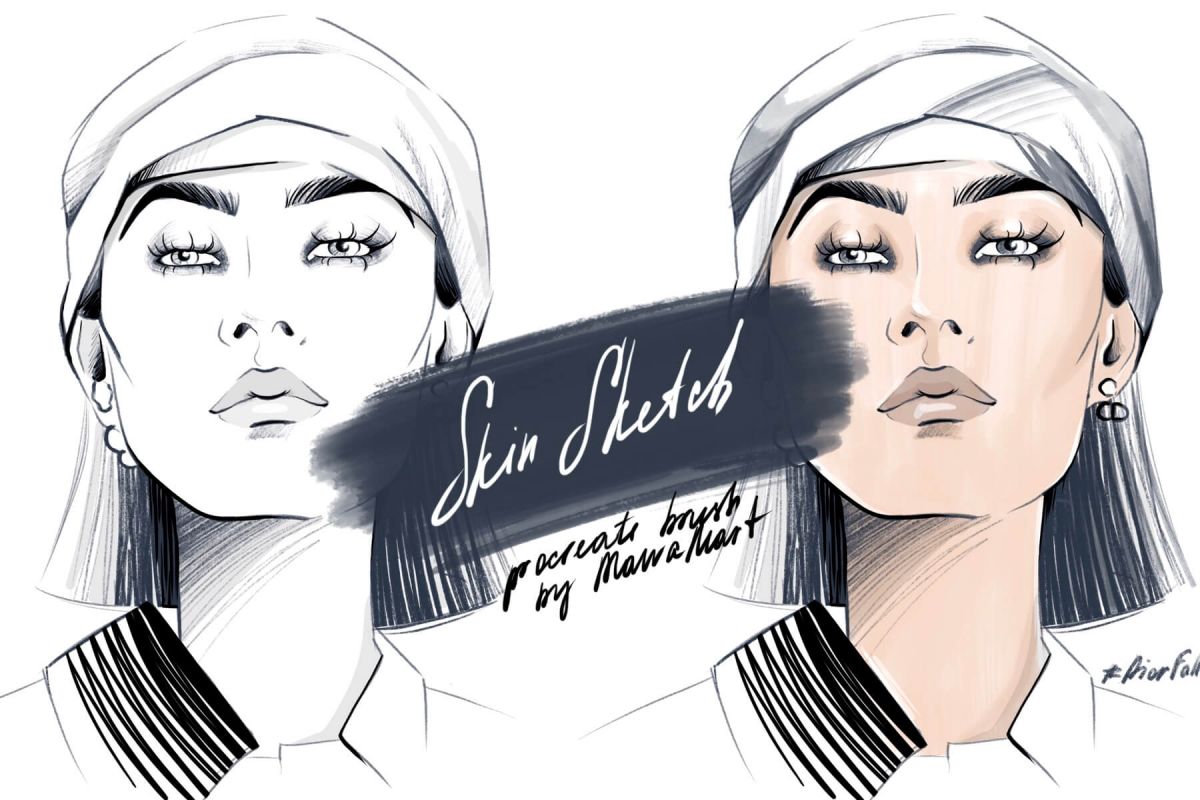 Create beautifully tailored skin designs with this Skin Sketch Brush for Procreate. These brushes are specifically designed to help you emulate the texture of skin, and bring them to life with a range of professionally crafted brush styles.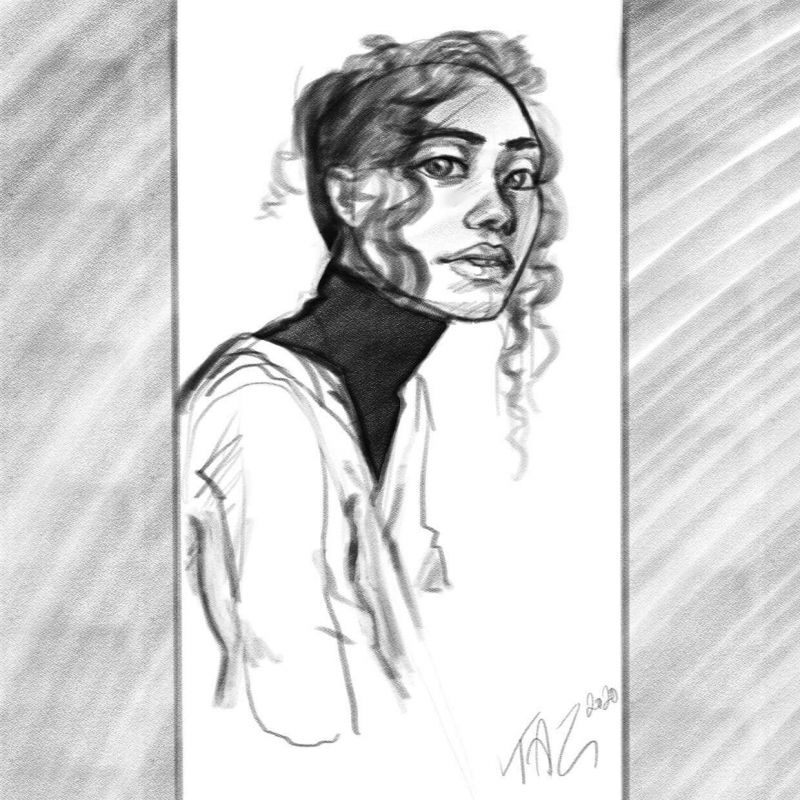 Need a sketching brush that isn't tailored for a hyper-specific use? Then this Versatile Sketching Pencil Brush is for you. A simple, yet effective, pencil brush that can help you sketch a wide range of designs. A great choice for both professional and beginner use.
Create Incredible Sketches with These Procreate Brushes!
Whilst there is nothing easy about bending over and working through a complex sketch design, that doesn't mean finding great sketching brushes has to be as equally hard. With these Procreate sketch brushes in your toolkit, you have everything you need to create incredible sketches with ease.