35+ Best Procreate Calligraphy & Lettering Brushes
Procreate is an amazing tool for a wide range of artistic projects. For many of us, we choose to use Procreate to create beautiful lettering art and calligraphy. Due to its touch screen nature, the program excels at providing unmatched freedom in its artistic execution.
Yet finding the best Procreate calligraphy brushes, and lettering brushes can be a burden. With so many options out there to choose from, it's easy to get lost in the sea of different brush styles available.
It's for this reason that we decided to compile a range of Procreate calligraphy brushes, and lettering brushes, into a neat list for you to enjoy. Sourced from both premium and free websites, the brushes on our list are sure to provide a unique and captivating lettering style.
If you're looking for a new lettering brush for Procreate, and want to get your hands on something unique, take a look at our range of the best Procreate calligraphy and lettering brushes!
Download thousands of versatile Procreate add-ons, brushes, presets, palettes and more. From $16 per month, get unlimited access to thousands of resources to help you draw, illustrate, design, edit and create with Procreate.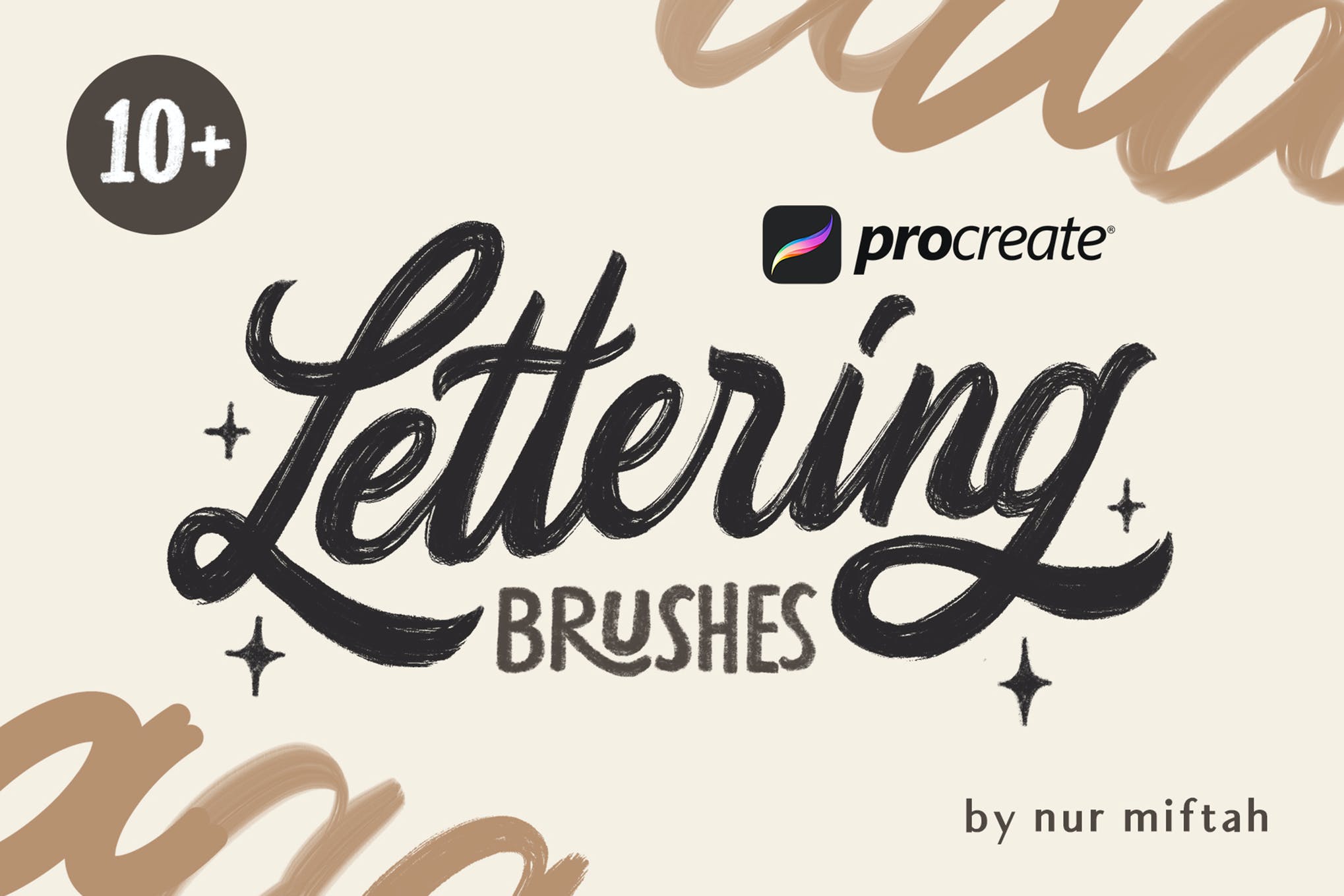 Create beautiful lettering art with this collection of Procreate lettering brushes. It consists of a range of textured, monoline, signature, and calligraphy brushes, all tailored for high-quality lettering art. These brushes are great for beginners and advanced users alike.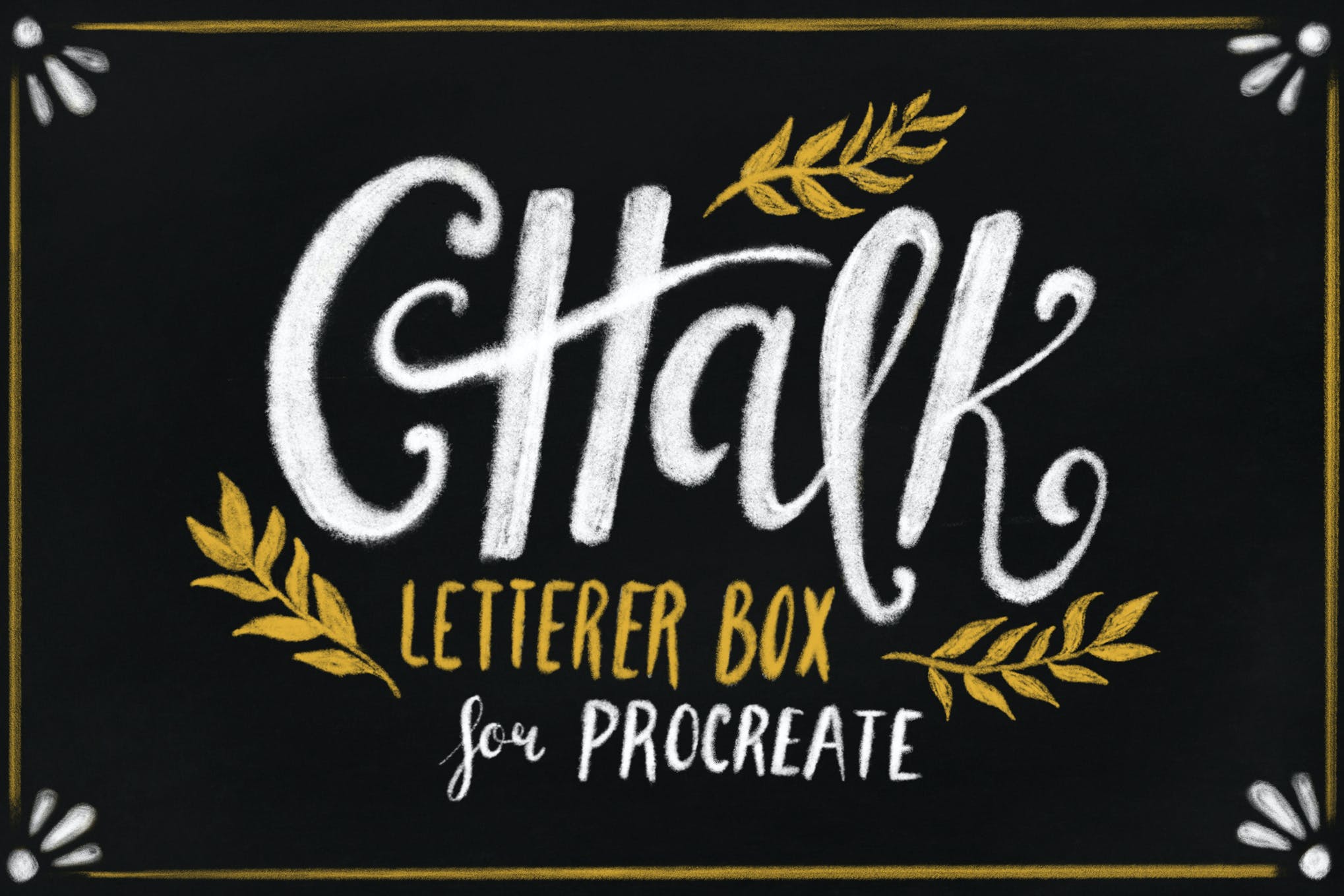 Create beautiful chalk-style lettering art with this Chalk Letterer Box collection containing a variety of lettering brushes that strive to emulate the chalk aesthetic with impressive style. There are twenty-six brushes to choose from, leaving you with no shortage of options.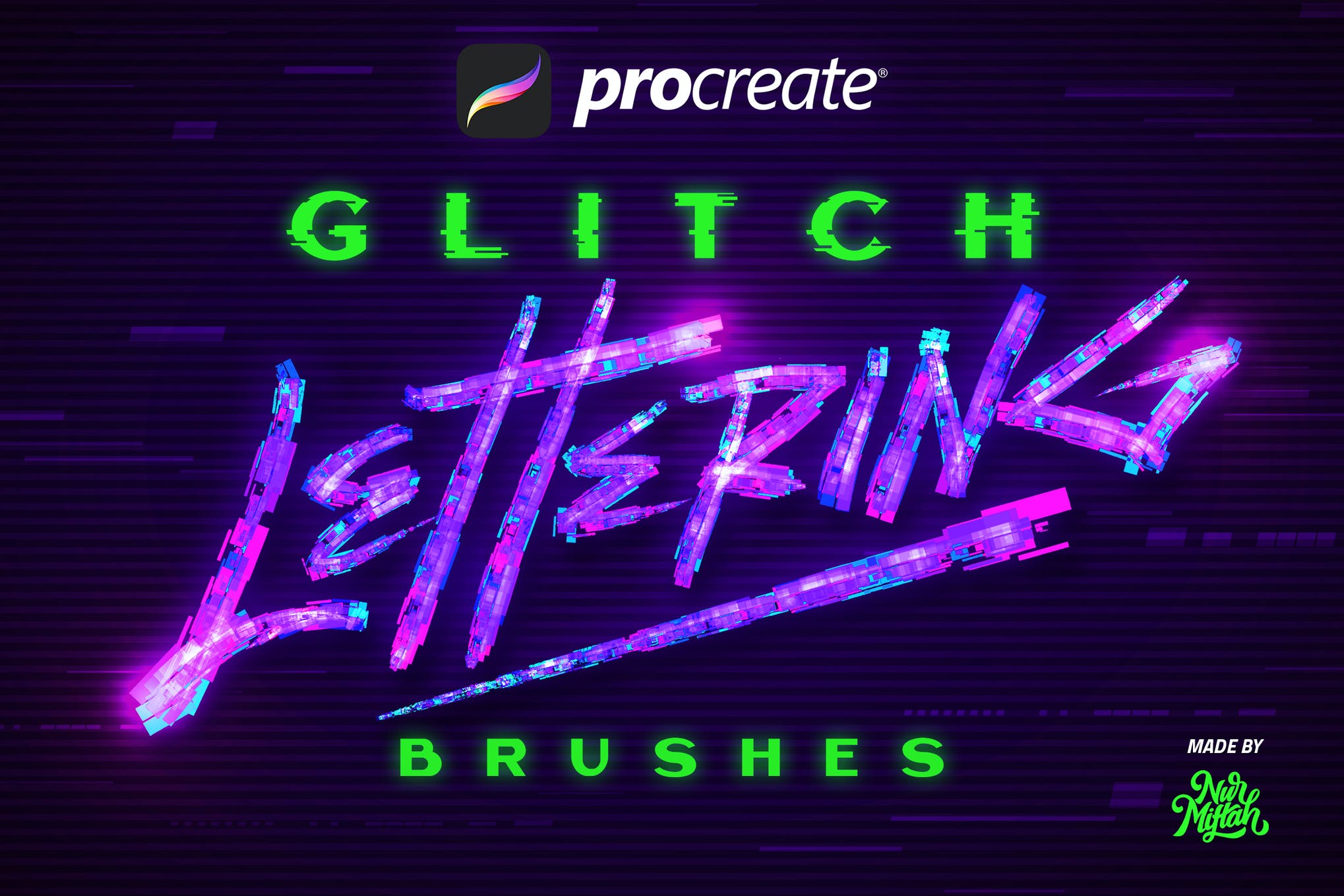 Looking to bring a cyberpunk feel to your lettering art? Then this Procreate Glitch Lettering brush package has you covered. Each brush comes uniquely fashioned to create a glitching aesthetic, managing to pull off an impressive finish.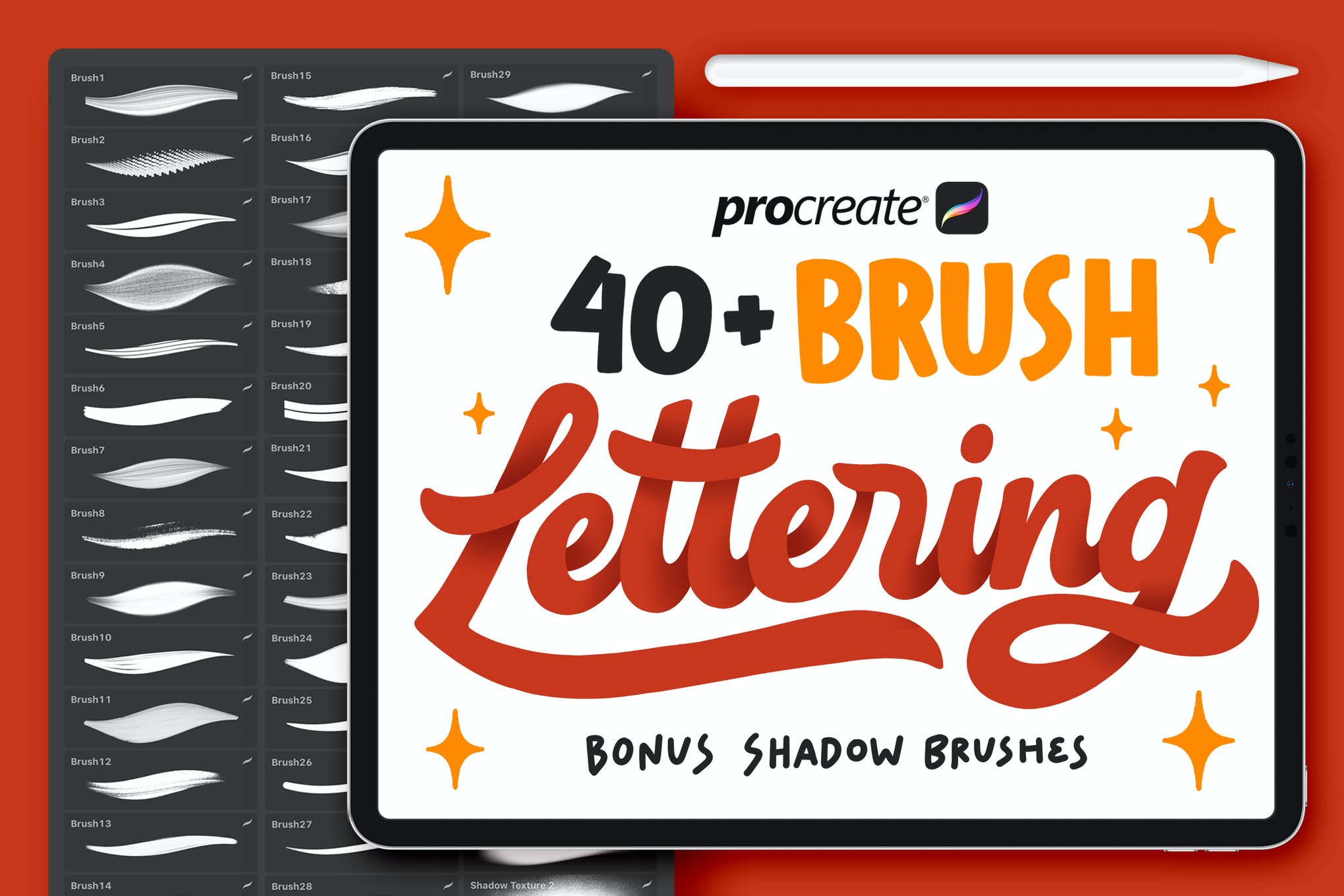 Next up we have an extensive collection of 40 brushes that surely deserve a spot in your arsenal. Whether you need to use Procreate calligraphy brushes, signature brushes, or shadow brushes, this bundle is your one-stop-solution.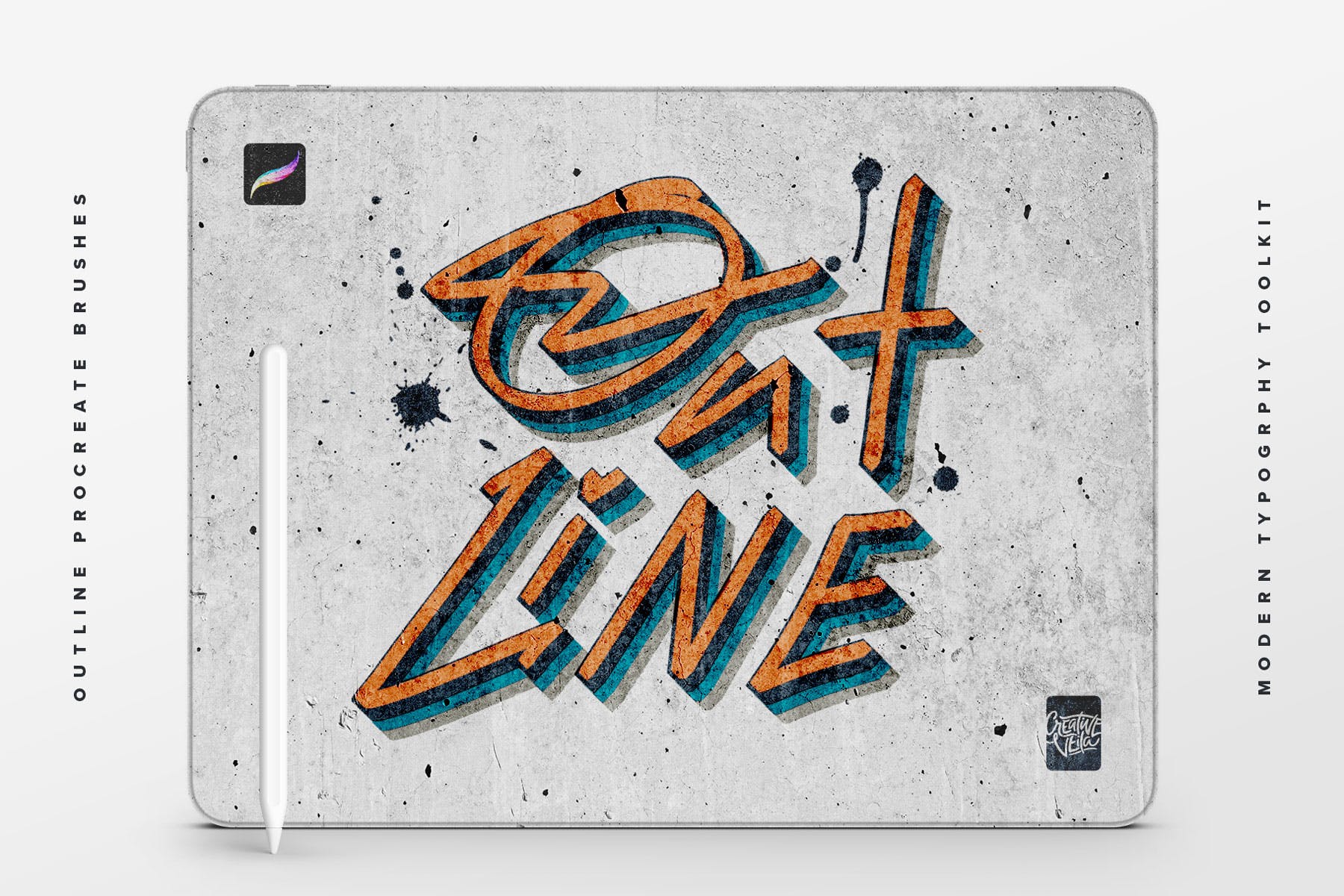 Want to emulate an urban graffiti style with the stroke of your fingertips? Check out the Outline Procreate brush package providing you with brushes that manage to capture the gritty personality of urban art with ease.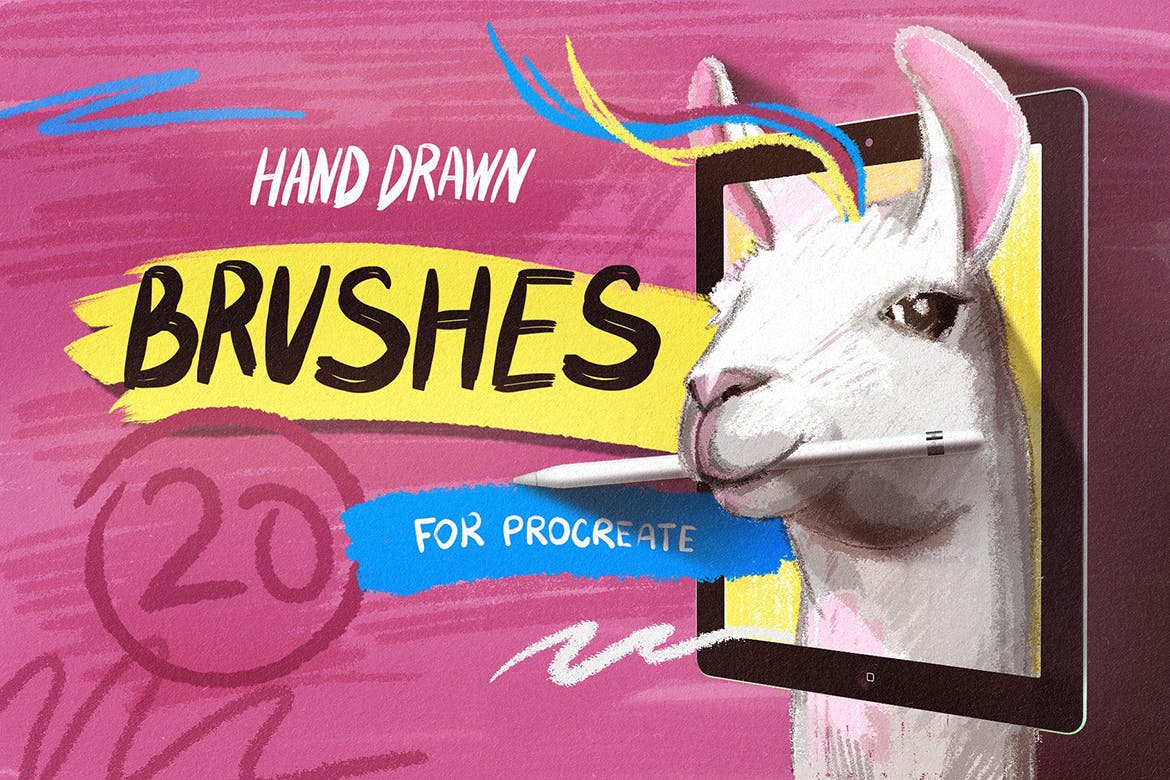 Bring the hand-drawn style to the page in an amazing fashion with this collection of Hand Drawn Brushes for Procreate. Each brush of the twenty-brush collection has been designed to provide a hand-drawn aesthetic that is perfectly suited for illustrations, posters, banners, and social media posts.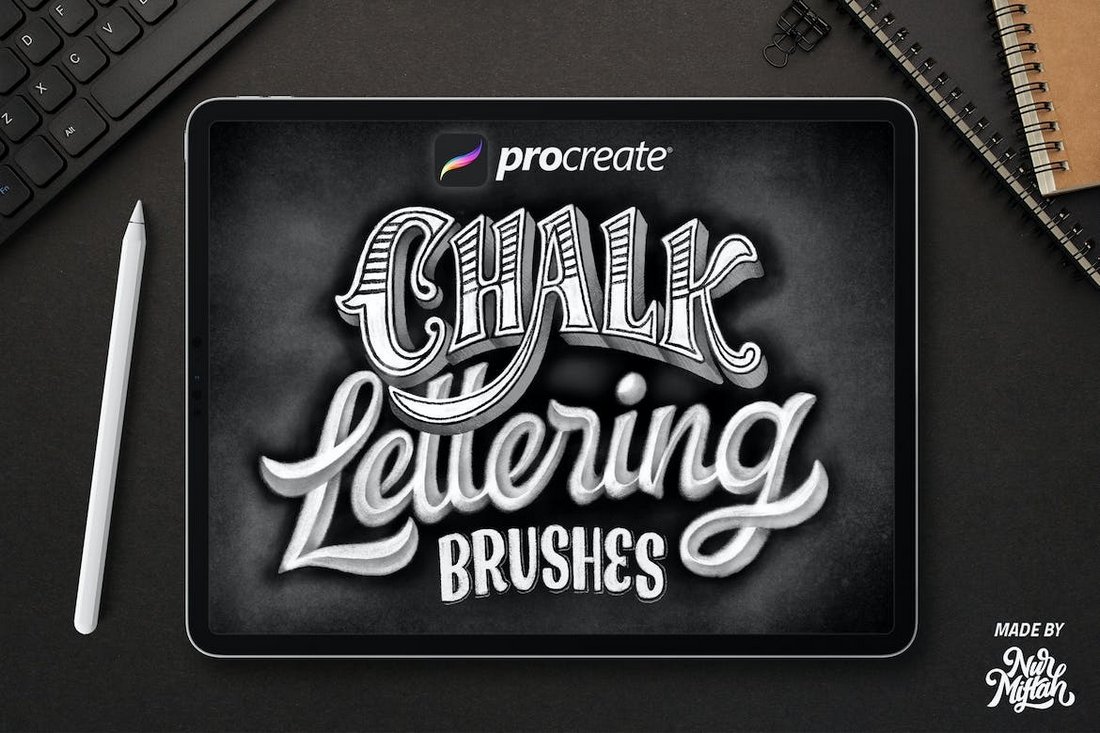 This bundle includes 10 creative chalk lettering brushes for Procreate. These are especially suitable for adding typography to blackboard-style designs like restaurant menus, design mockups, and educational projects.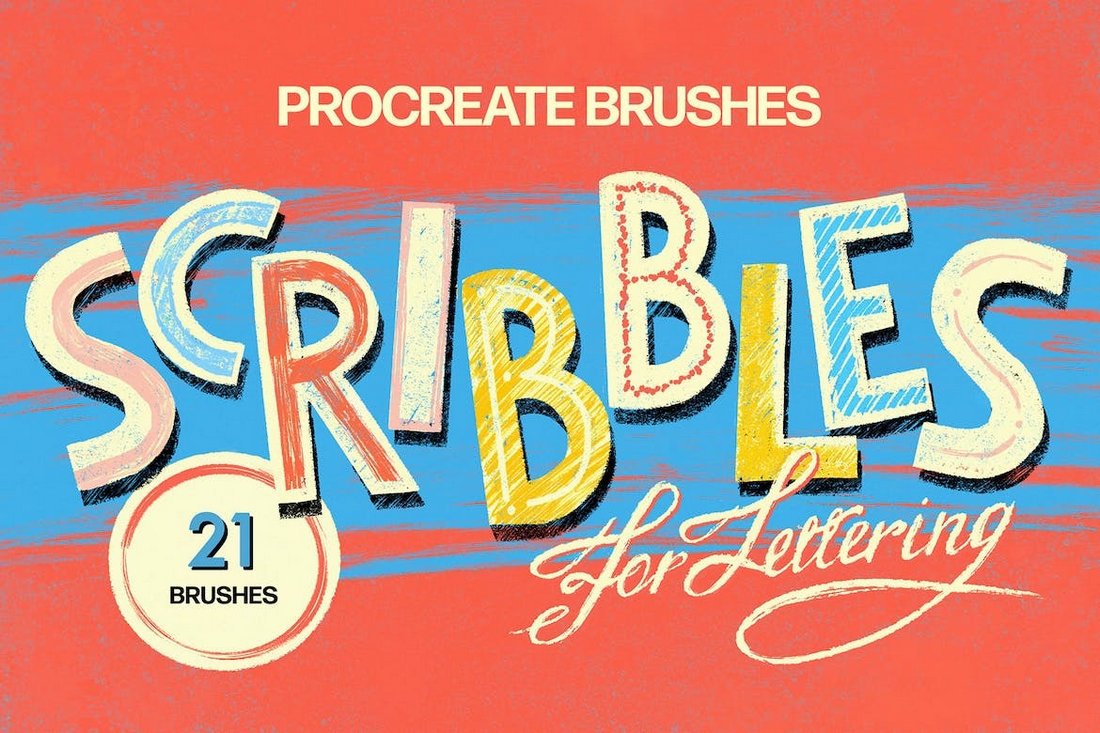 The brushes in this pack are perfect for creative illustrations and unique graphic designs. It's ideal for adding a retro-vintage look to your artwork too. There are 21 different brushes in this bundle with pencil, liner, spray, and many other styles.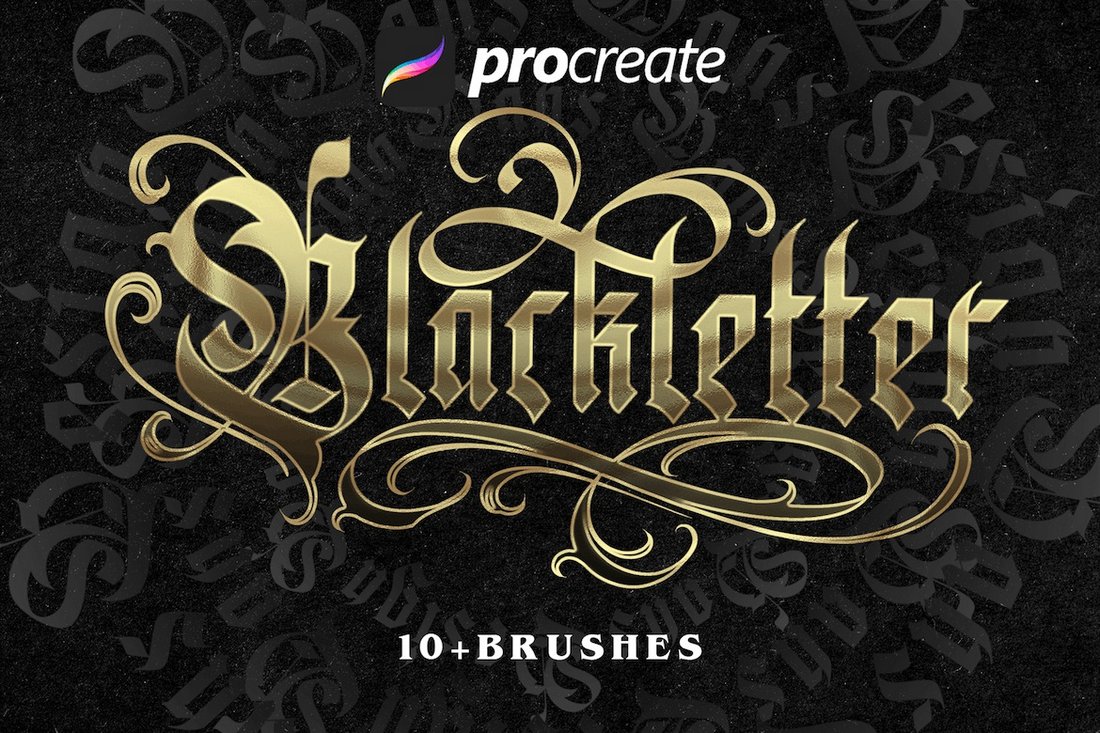 Drawing bold blackletter-style typography will be much easier with the help of this Procreate lettering brush pack. It includes a set of 10 brushes with different styles that are suitable for all types of projects.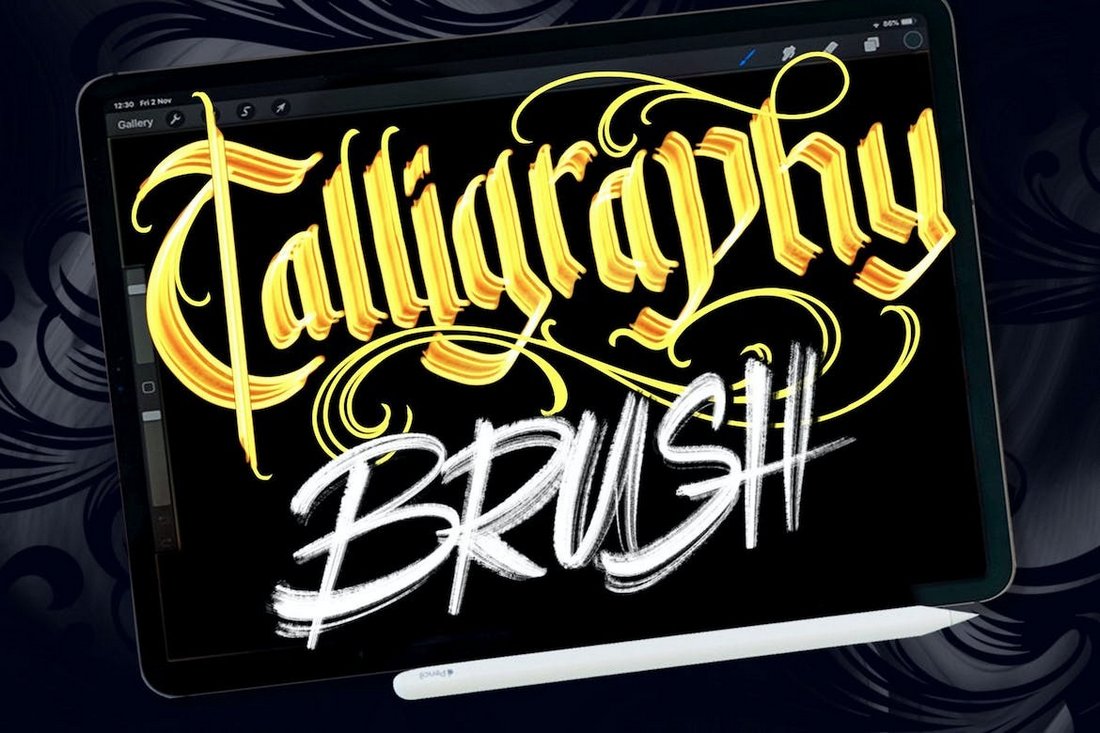 This calligraphy brush for Procreate features a truly handcrafted look and it will make your typography look much more personalized in every design. You can use it in all your creative digital artwork, posters, flyers, and much more.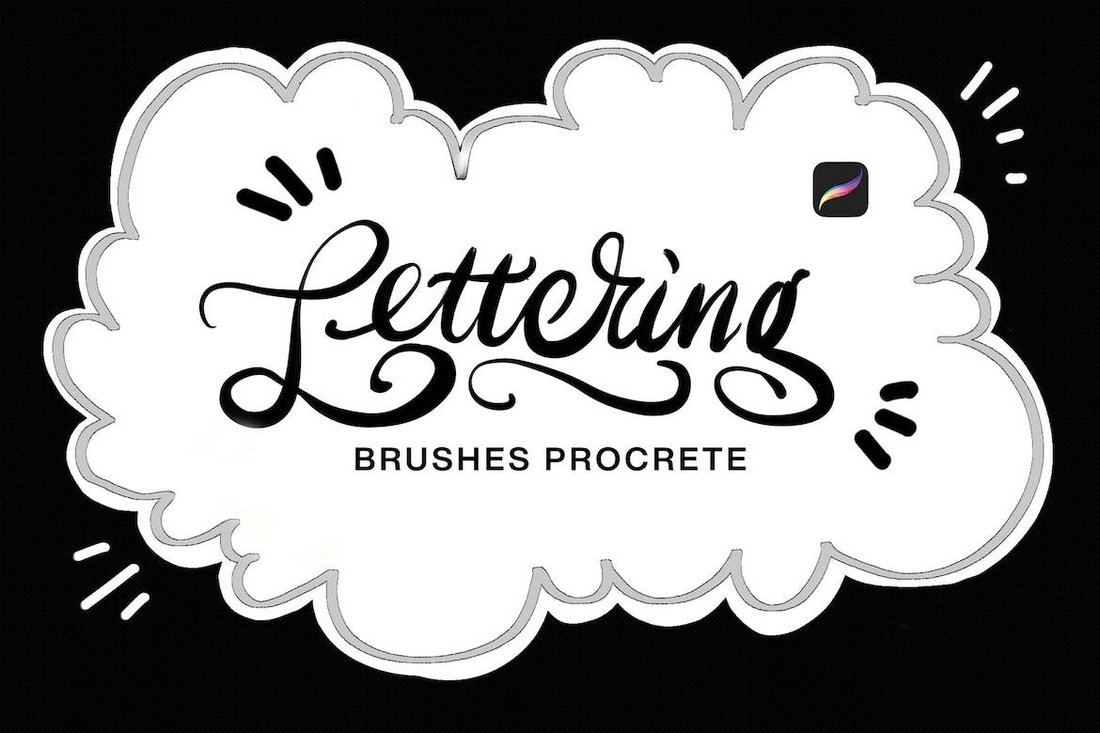 This Procreate brush bundle includes 10 different lettering brushes with minimal and clean designs. They are ideal for more elegant and flowing lettering works. It will work perfectly with the Apple Pencil too.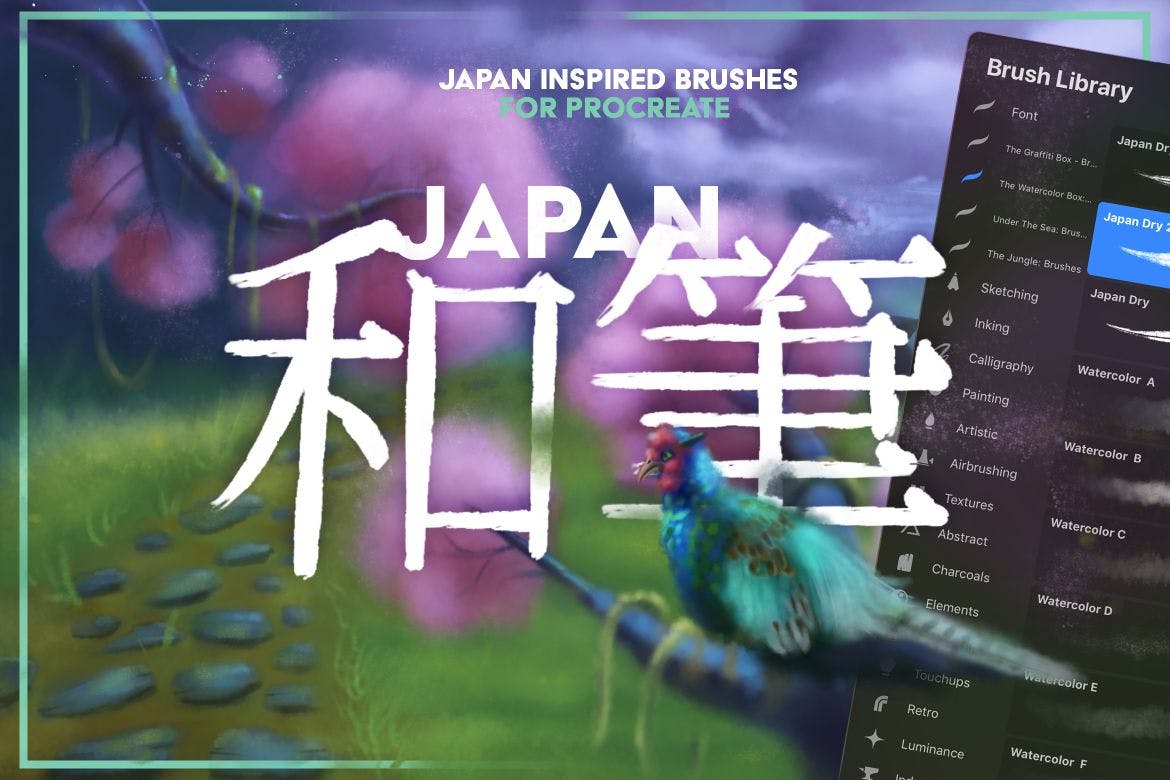 Emulate an authentic Japanese brushstroke style in your lettering art with the Japan Procreate Brush collection featuring a range of fifteen brush styles, each expertly crafted to bring the brushstroke style of real Japanese handwriting. A beautiful and captivating brush collection.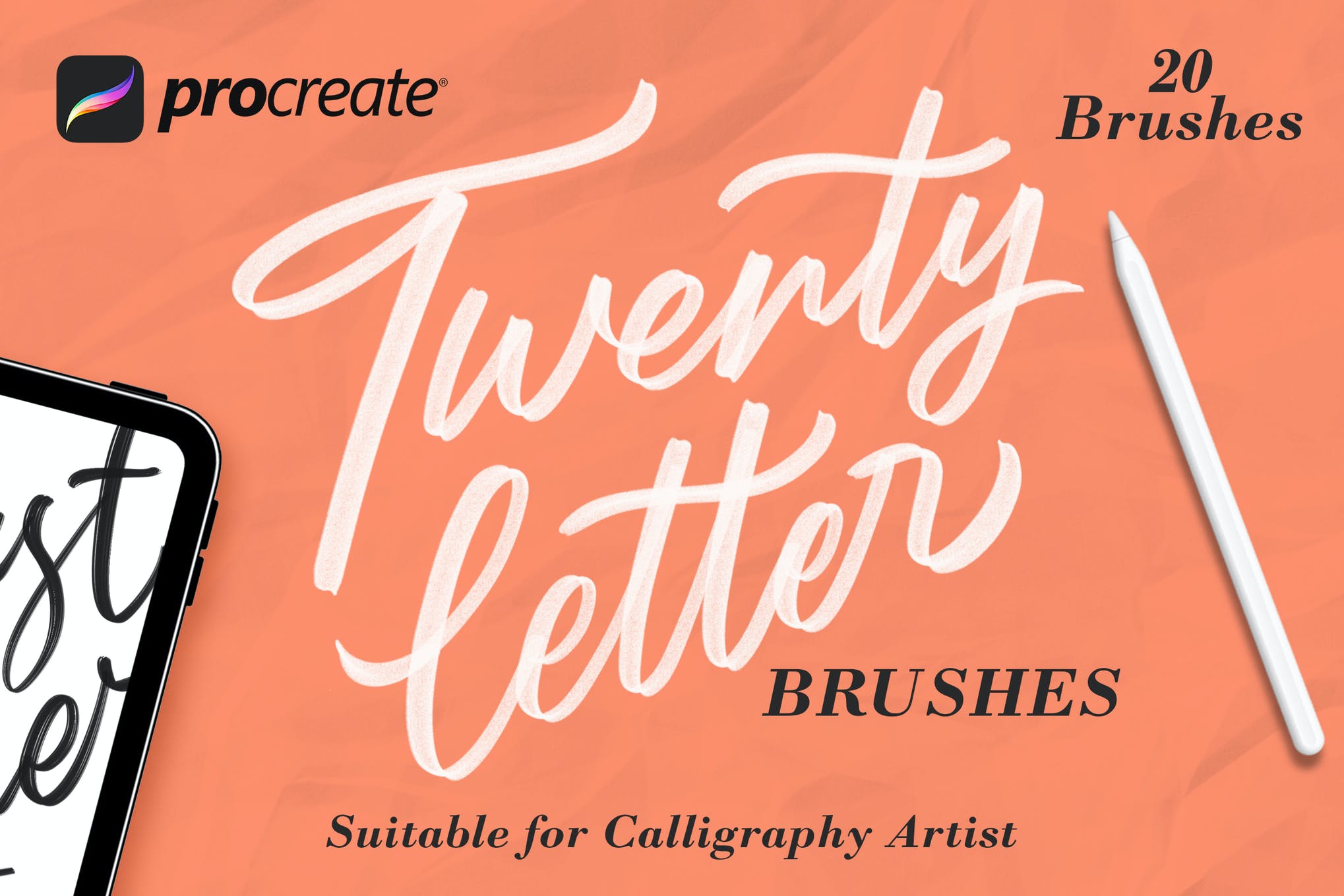 Twentyletter is a much simpler lettering brush collection, but sometimes that's exactly what we need. With strong brushstroke gradients in each brush style, you can bring simple yet effective lettering and calligraphy style to the page with ease. The package includes twenty different brushes for you to choose from.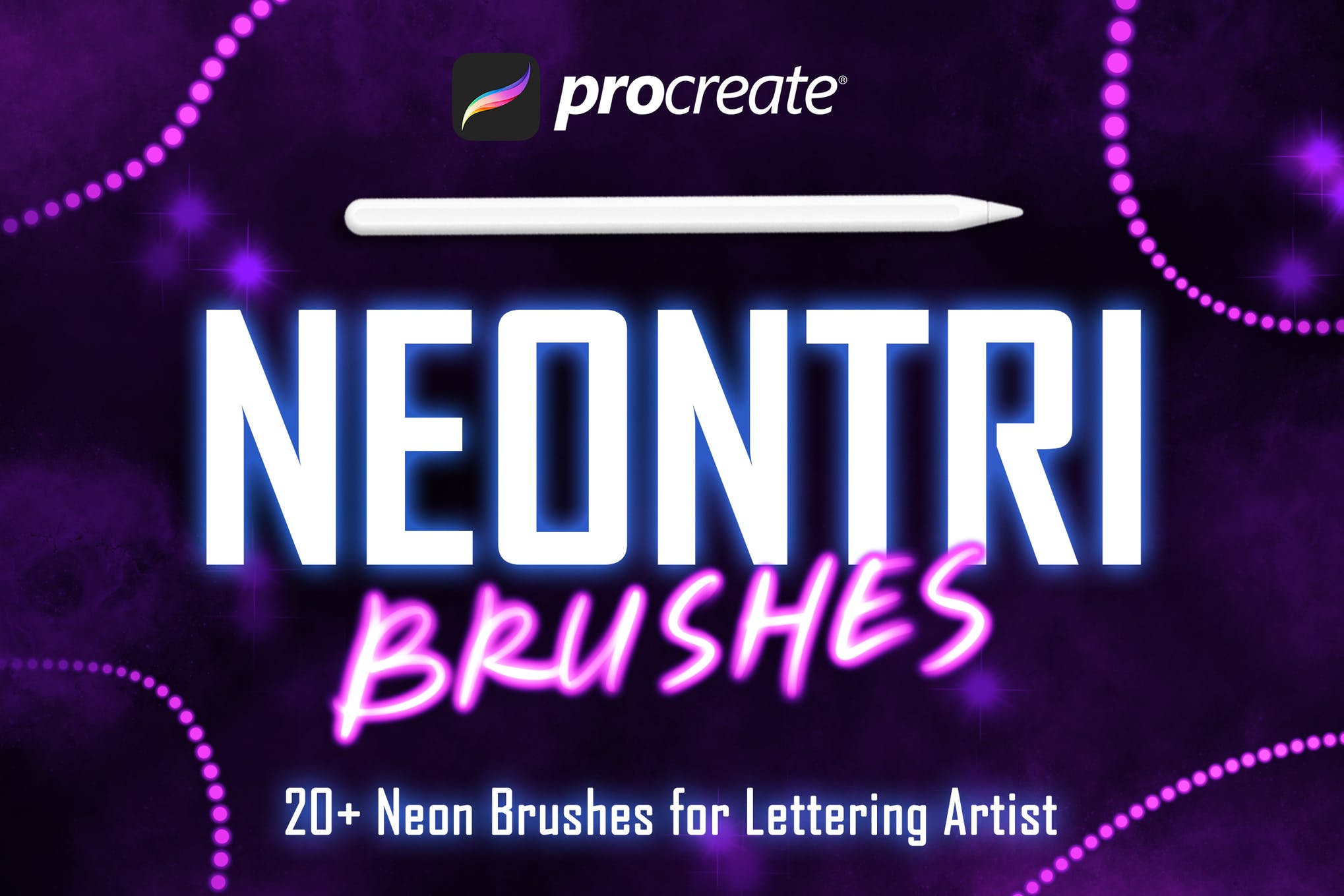 Recreate the neon glow of a sci-fi city with these Neontri brushes for Procreate. This collection of twenty brushes is each tailored to providing a unique and captivating neon finish. A great brush collection for those more unique creative applications!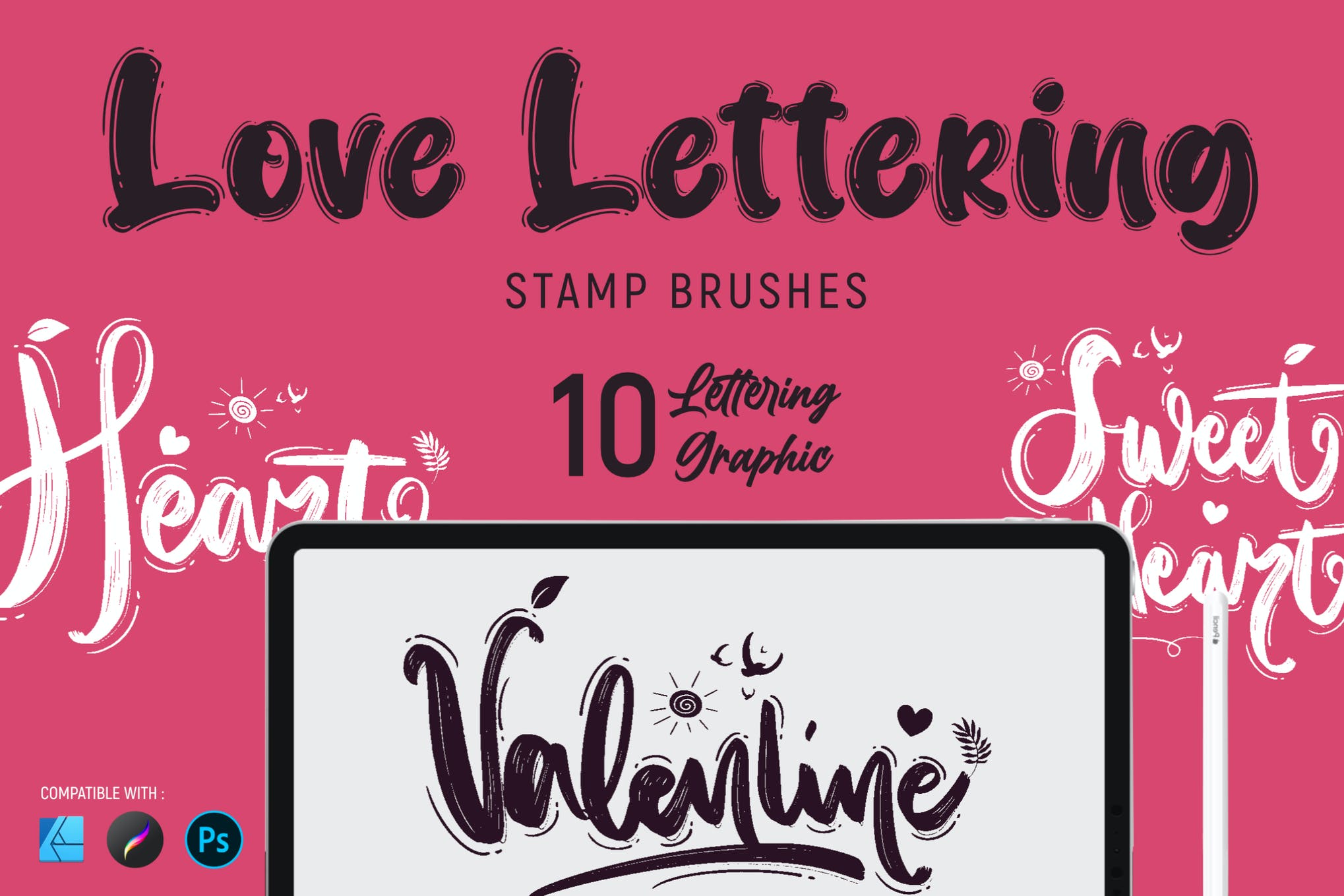 Here we have a kit containing brushes that will add love and romance to whatever they are being used on. With this package in your toolkit, the only limitation you will ever have for fashioning stunning and amazing lettering artworks is your imagination.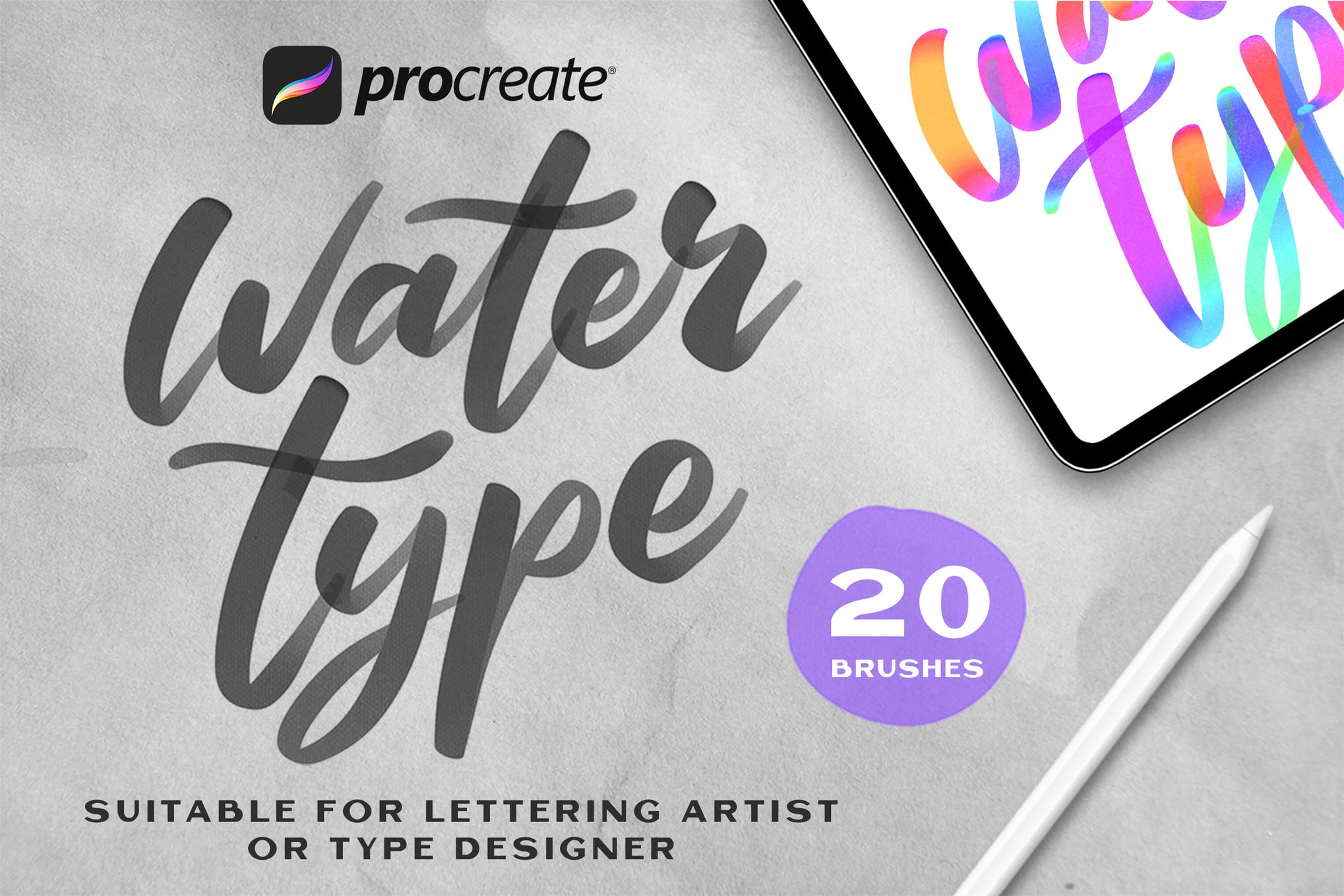 The Water Type brush collection is a unique aesthetic that is hard to find. Each brush will make your lettering art appear as if it has been drawn with watercolors. The package includes 20 watercolor lettering brushes that are simple to install and easy to use.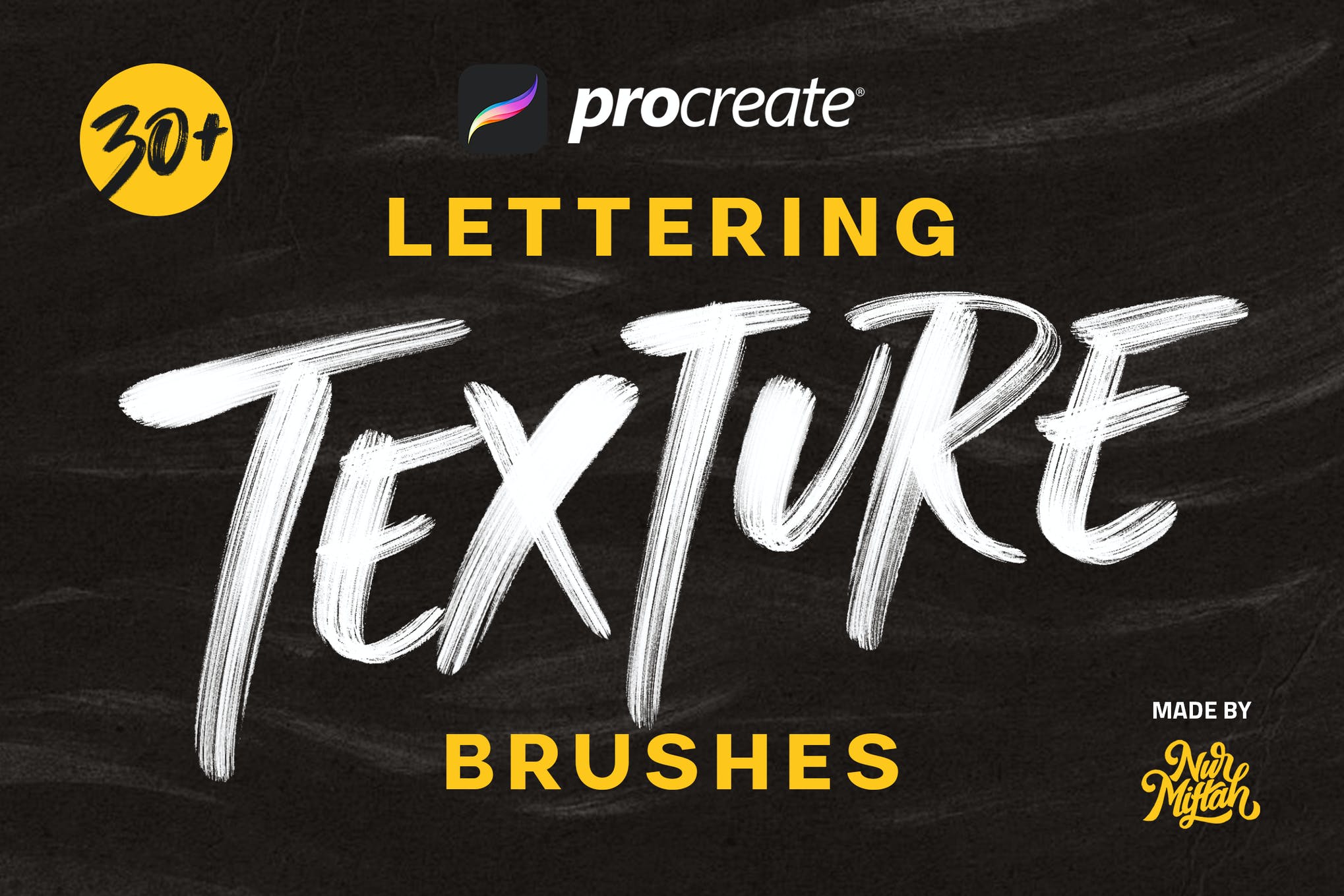 Create gorgeous texturing designs with this Lettering Texture brush collection. Featuring over thirty brushes for you to choose from, you'll never again be without options to create a captivating textured style on the page.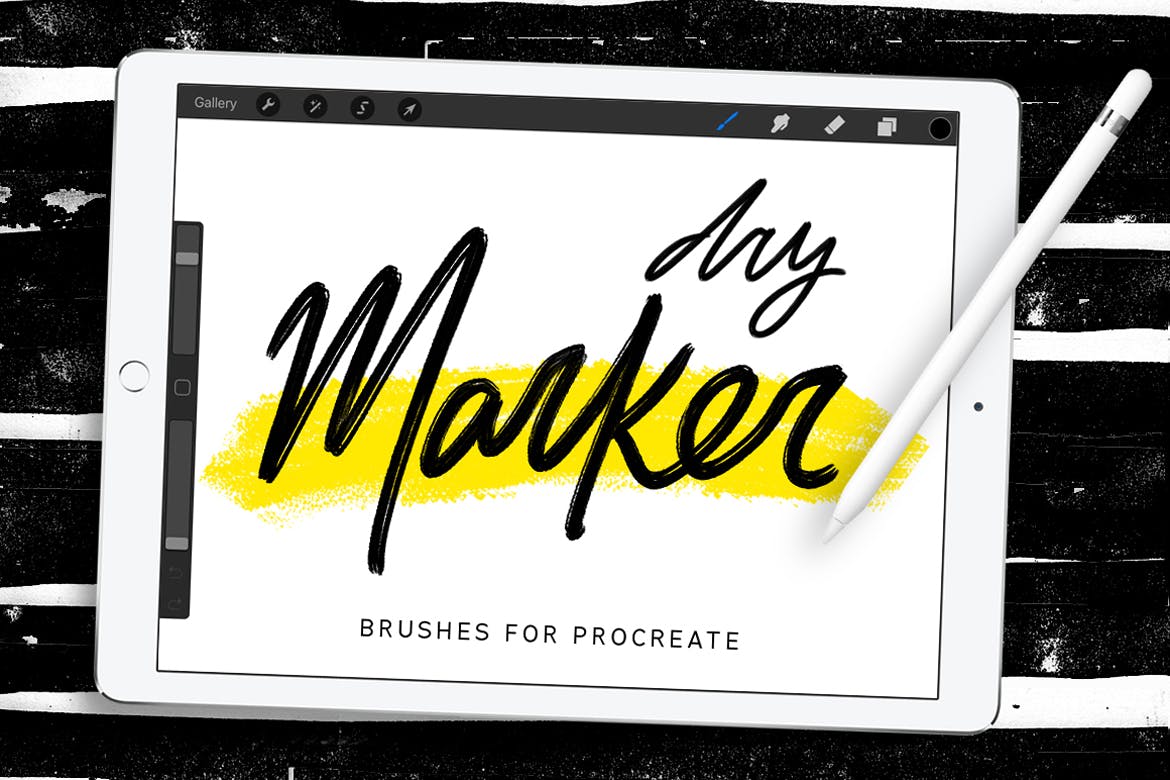 Emulate the dry marker style with this unique collection of lettering and calligraphy brushes for Procreate. With this assortment of fifteen different brushes and a bonus calligraphy brush, you'll easily be able to create a canvas that looks as if it was worked on by real dry markers!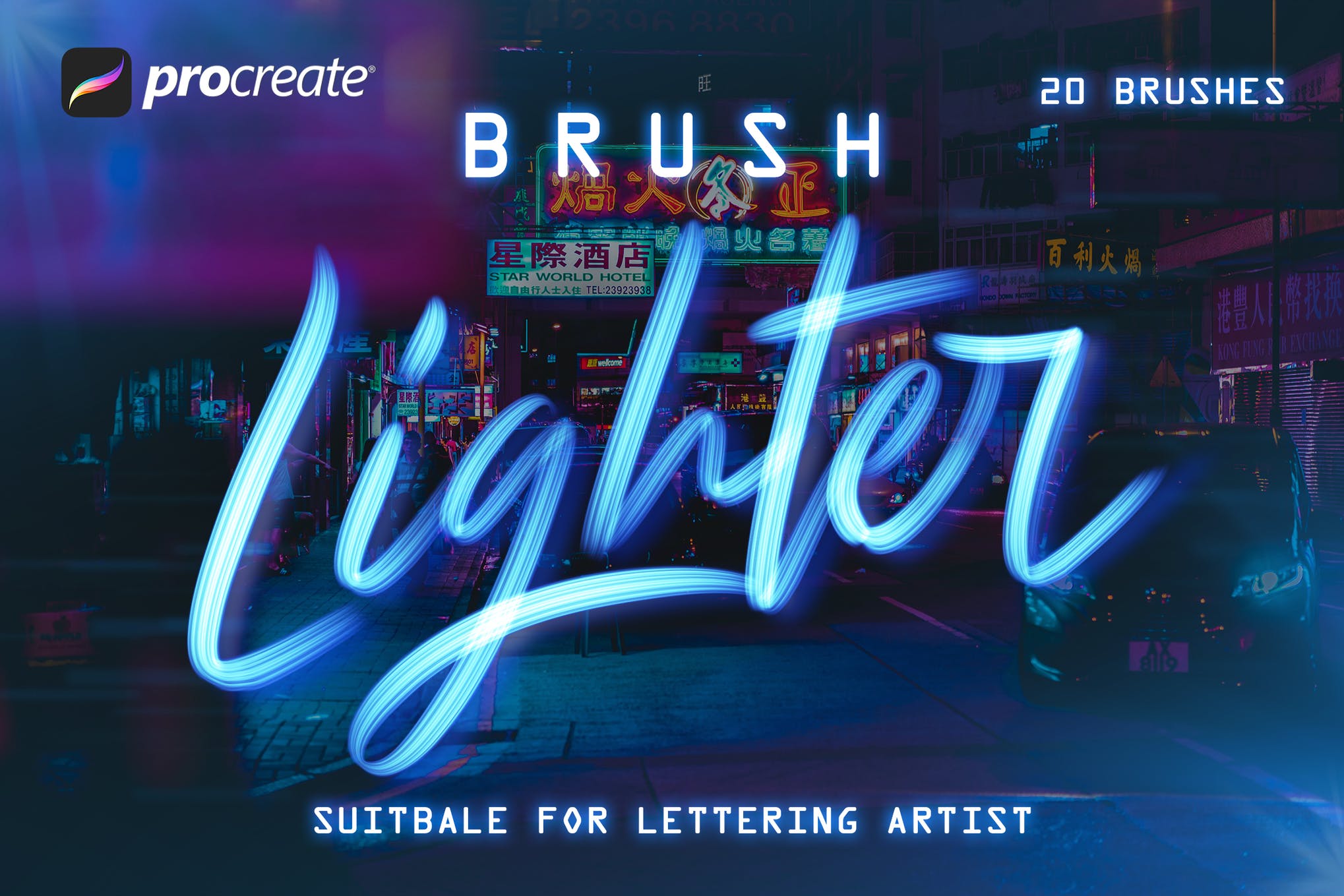 Add a touch of light to your work with the Lighter Brushes package containing a range of twenty lettering brushes, all stylized in an almost neon glow. A great choice if you're looking to pair your lettering art onto a dark and moody canvas.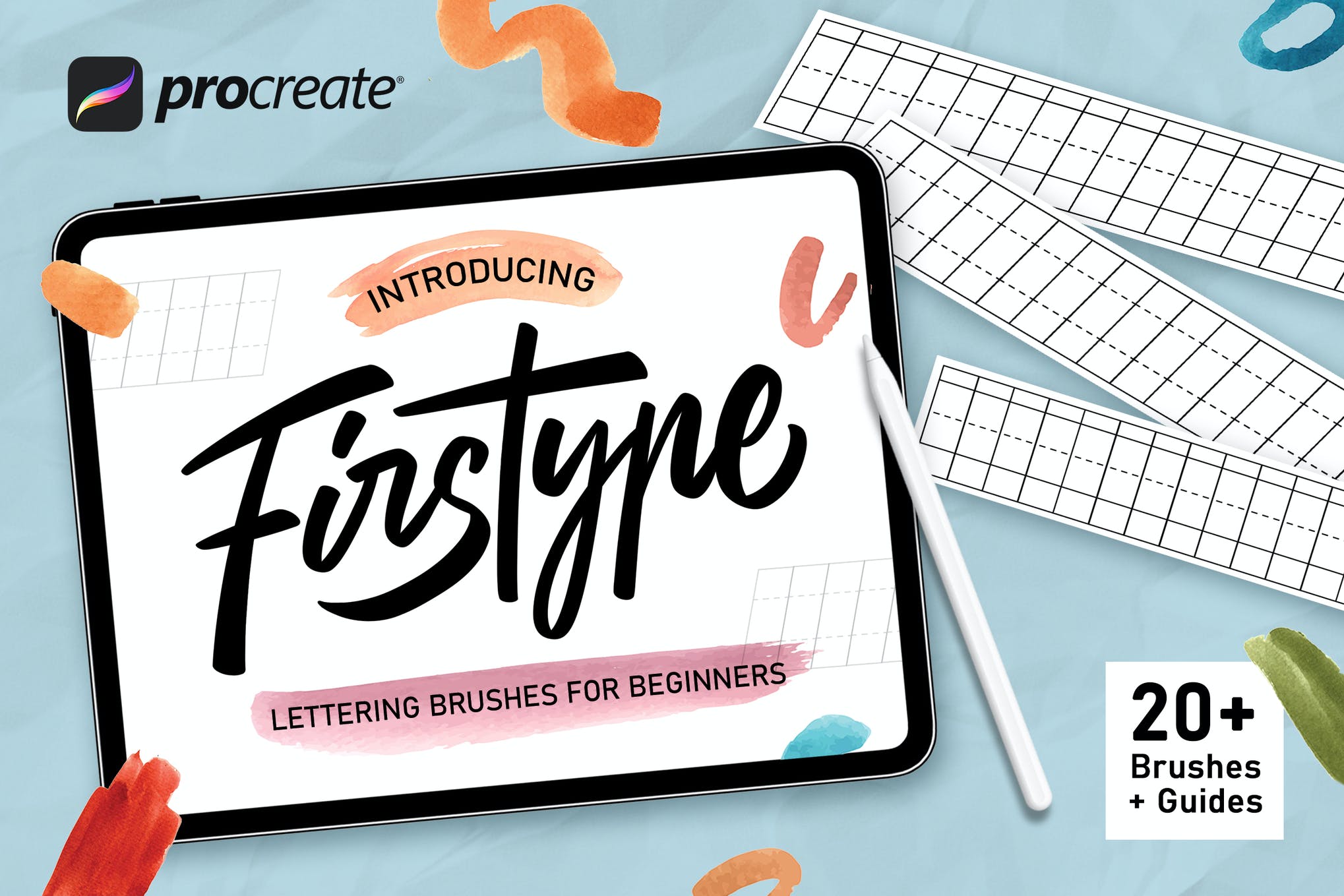 Want to get your hands on a mega library of lettering brushes? Check out First type, a massive collection of brushes ranging from blackletter and calligraphy brushes to lettering guide and texture brushes. It's a bundle that will pay for itself many times over.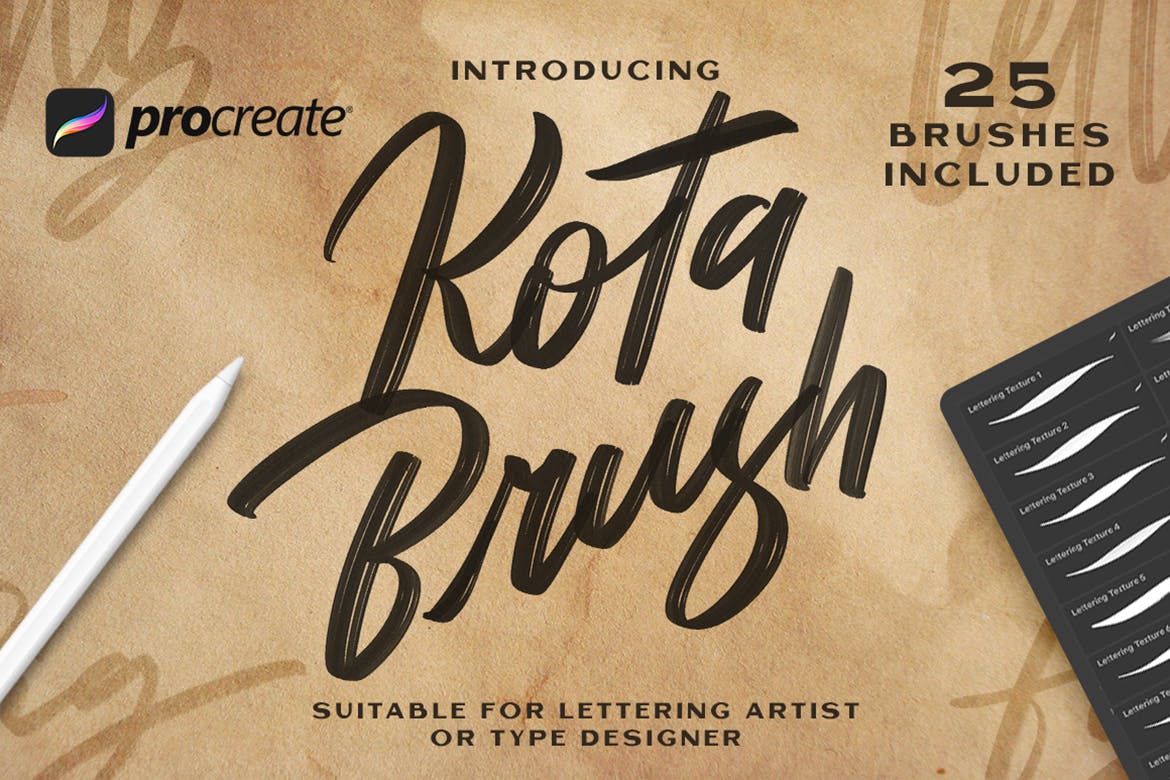 Looking to emulate a gorgeous cursive style? Then the Kota Brush Lettering collection is what you're looking for. An expertly designed range of lettering brushes that work to imitate a beautiful cursive style. The collection includes twenty-five different Procreate calligraphy brushes.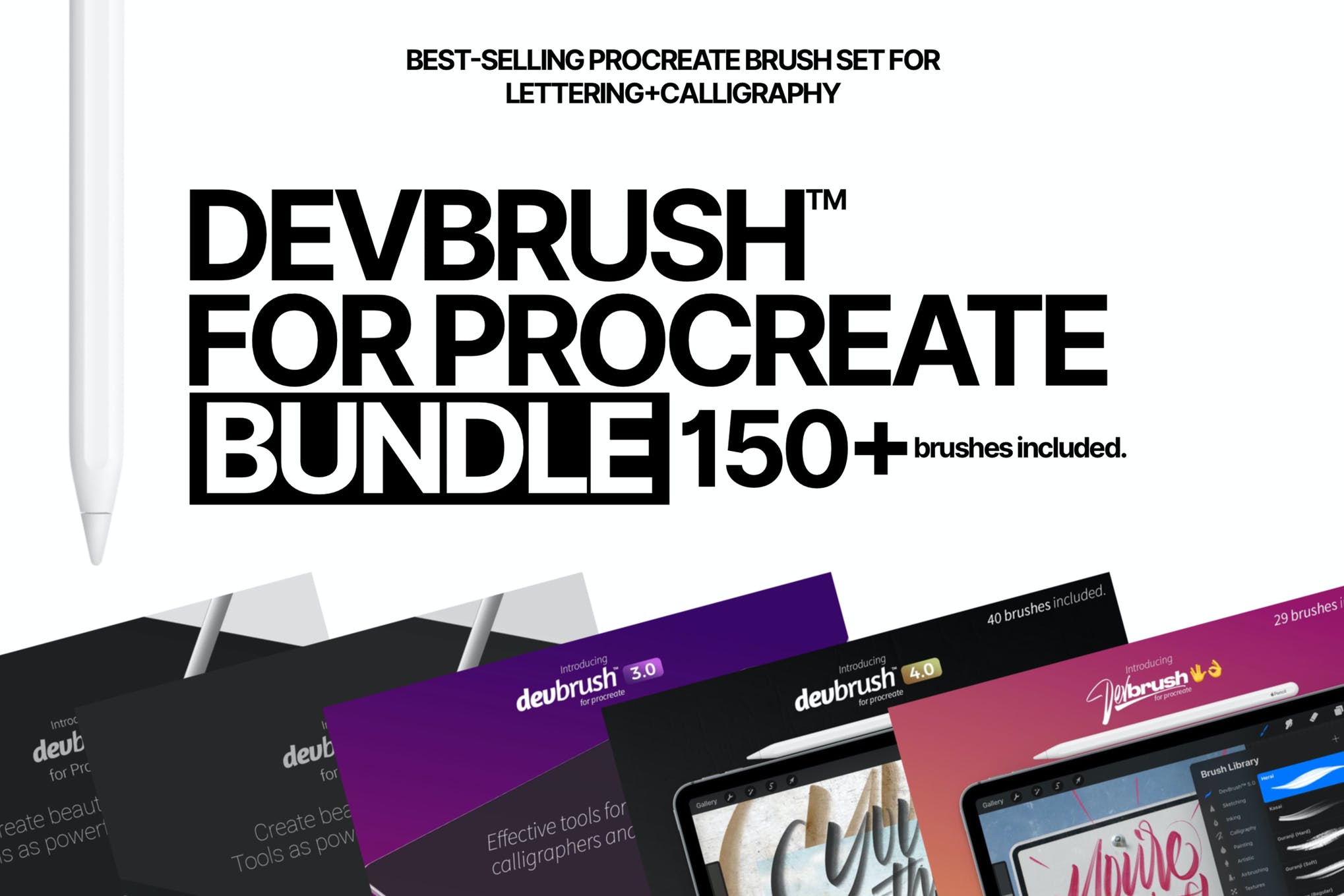 The Devbrush Procreate bundle is an extremely extensive lettering art and calligraphy brushes collection. With over one-hundred and fifty different brushes to choose from, you'll never be without options ever again. An impressive Procreate brush collection we rarely stumble on!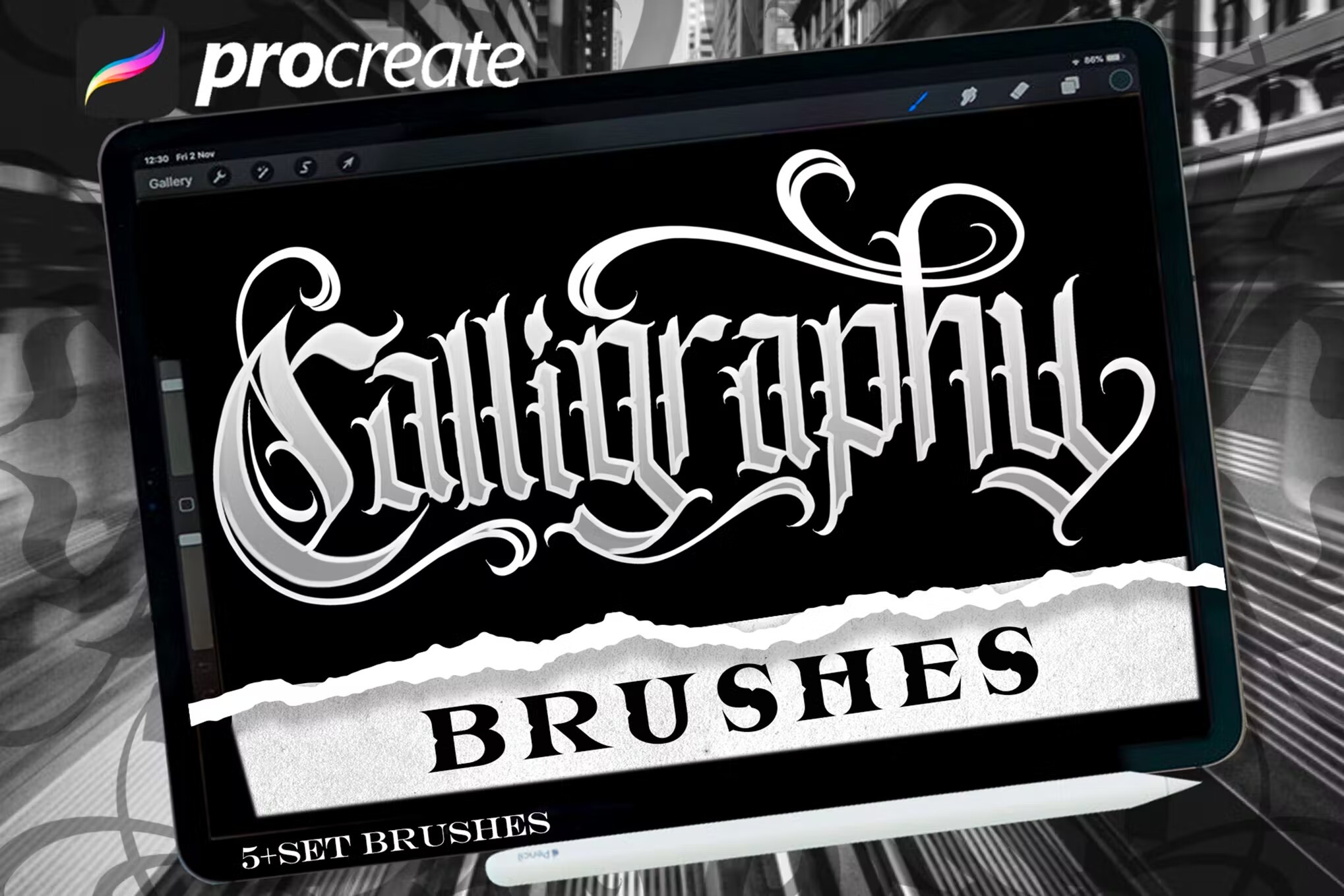 Dans Calligraphy brush procreate 1 will make it easier for you to be creative in making digital works with analog touches that look very real, you can use it to make lettering designs, posters, flyers, or design anything without any limitations as you wish.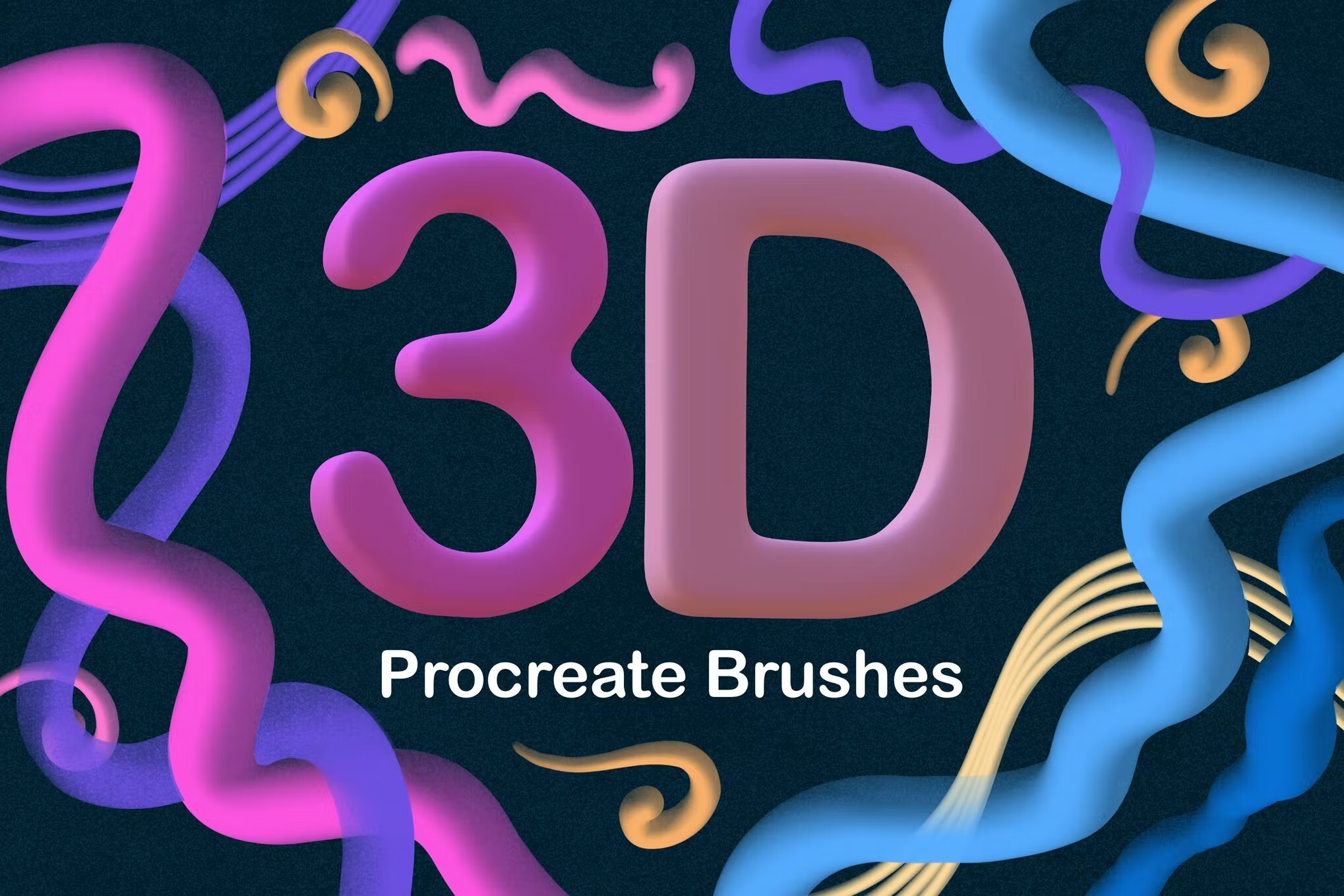 Here we have a fabulously fun set of 3D brushes for Procreate. There are 25 unique brushes in the pack. Use these brushes and make your lettering POP!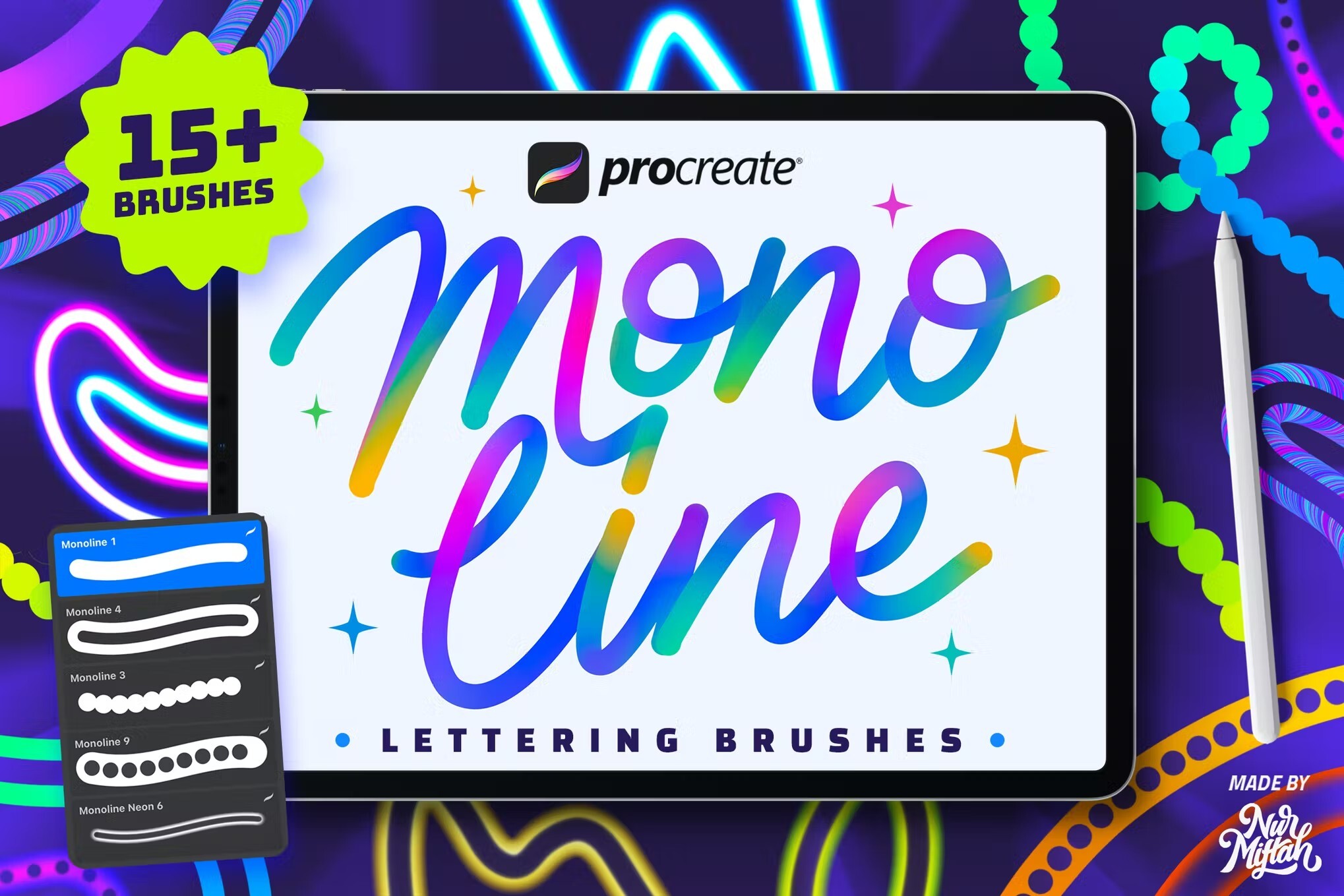 This pack has 15+ Procreate lettering brushes. Made with full technique and care, the brushes have many colors in each stroke, with effects like neon and rainbow. These brushes can be used for calligraphy, lettering, digital artwork, logo animation, photo editing, logo branding, social media needs, and more design needs.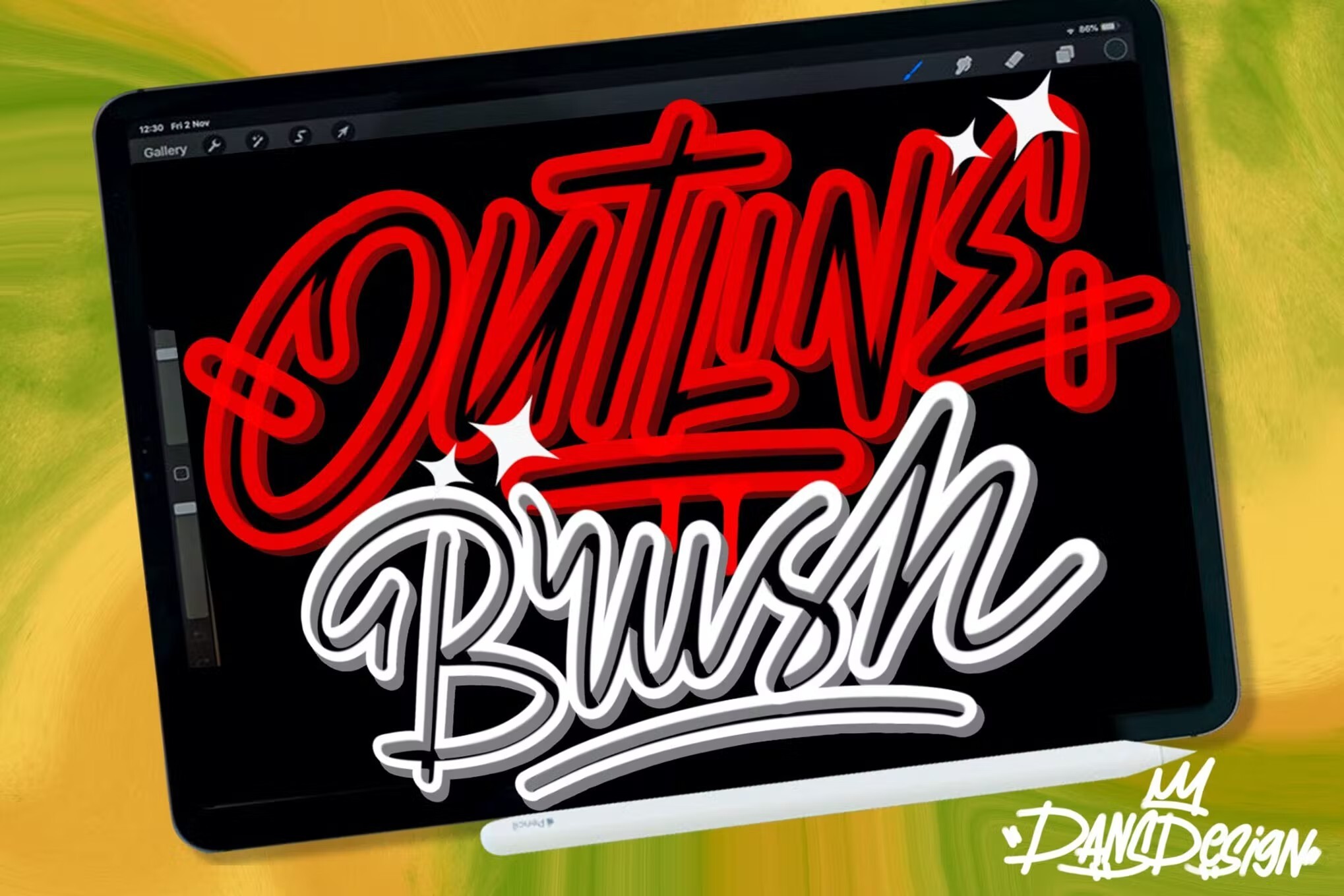 This is one of those absolute essential products for any Procreate brush library. Once you try it, you realize that you can't do without it. It is a true game-changer for creating lettering layouts and compositions.
Free Procreate Lettering & Calligraphy Brushes
You don't have to spend any money to get your hands on some amazing lettering and calligraphy brushes for Procreate. Let's take a look at some free options that we think are a cut above the rest.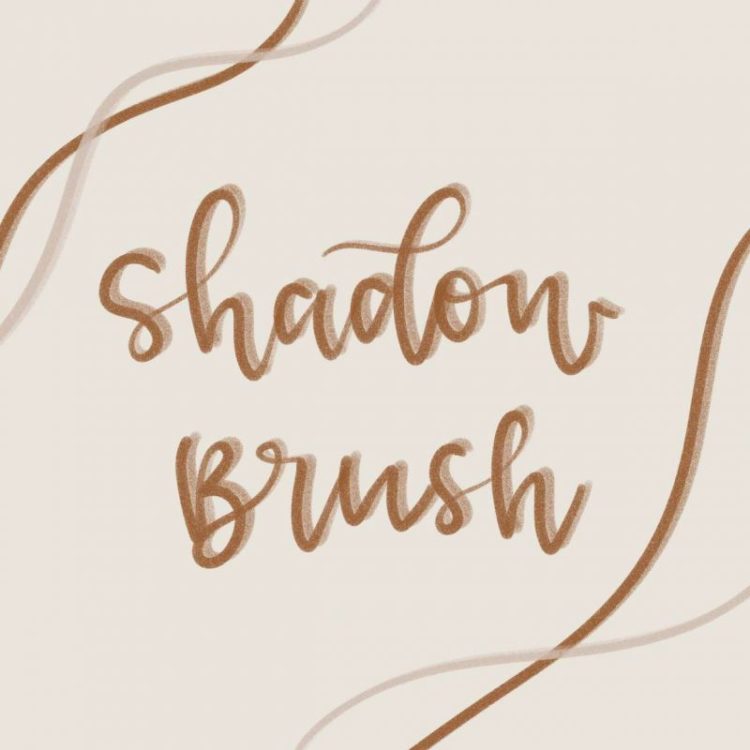 This Shadow Lettering Brush set is a beautifully simple, yet effective, Procreate brush collection that will help you emulate a minimalistic shadowed cursive style. A great brush choice for calligraphers just getting into lettering art.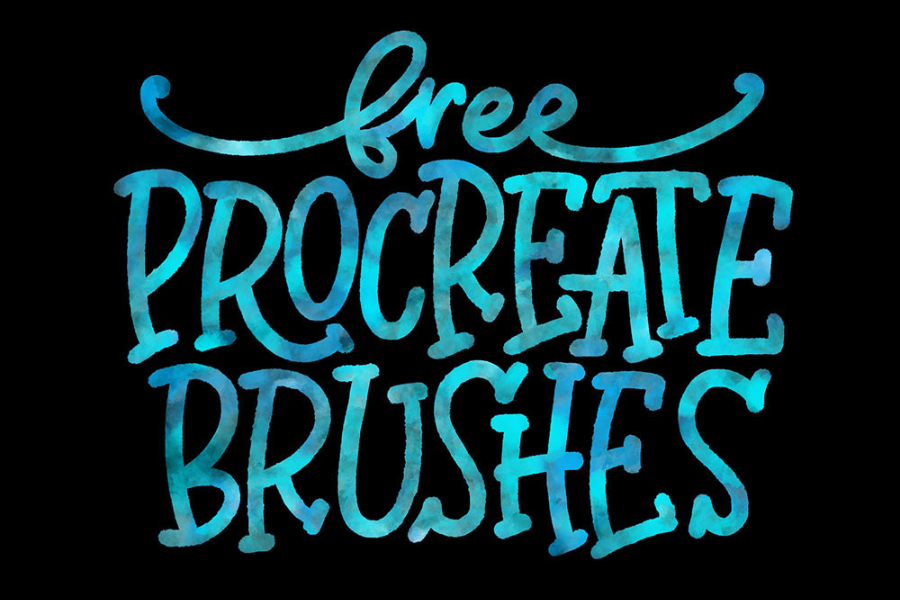 If you are wanting a big collection of Procreate calligraphy brushes, this brush set right here has got a great of potential. It contains more than 15 brushes that will help you create beautiful pieces of lettering artwork.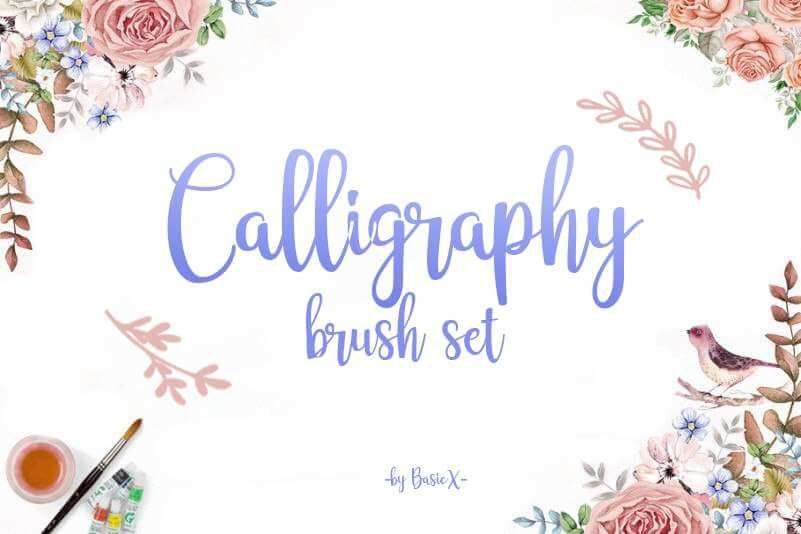 This is a fantastic calligraphy brush for Procreate. The brush is as beautiful as it is effective. It's up for grabs; creating a stunning lettering artwork is just a download away!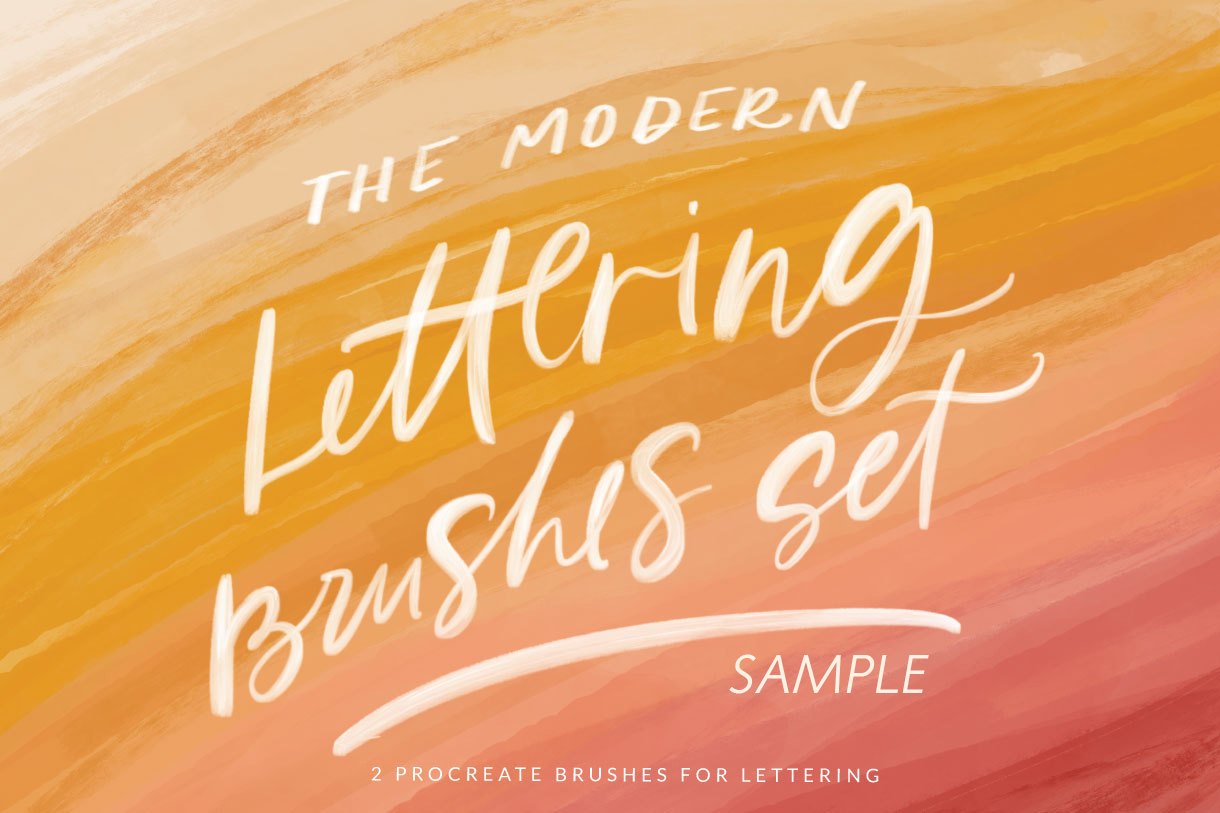 Bring the minimalistic lettering style to the page with this set of two brushes: boom brush and calligraphy brush. Whilst it may be a very straight-forward brush set, in the hands of an expert, you can still create some beautiful lettering designs.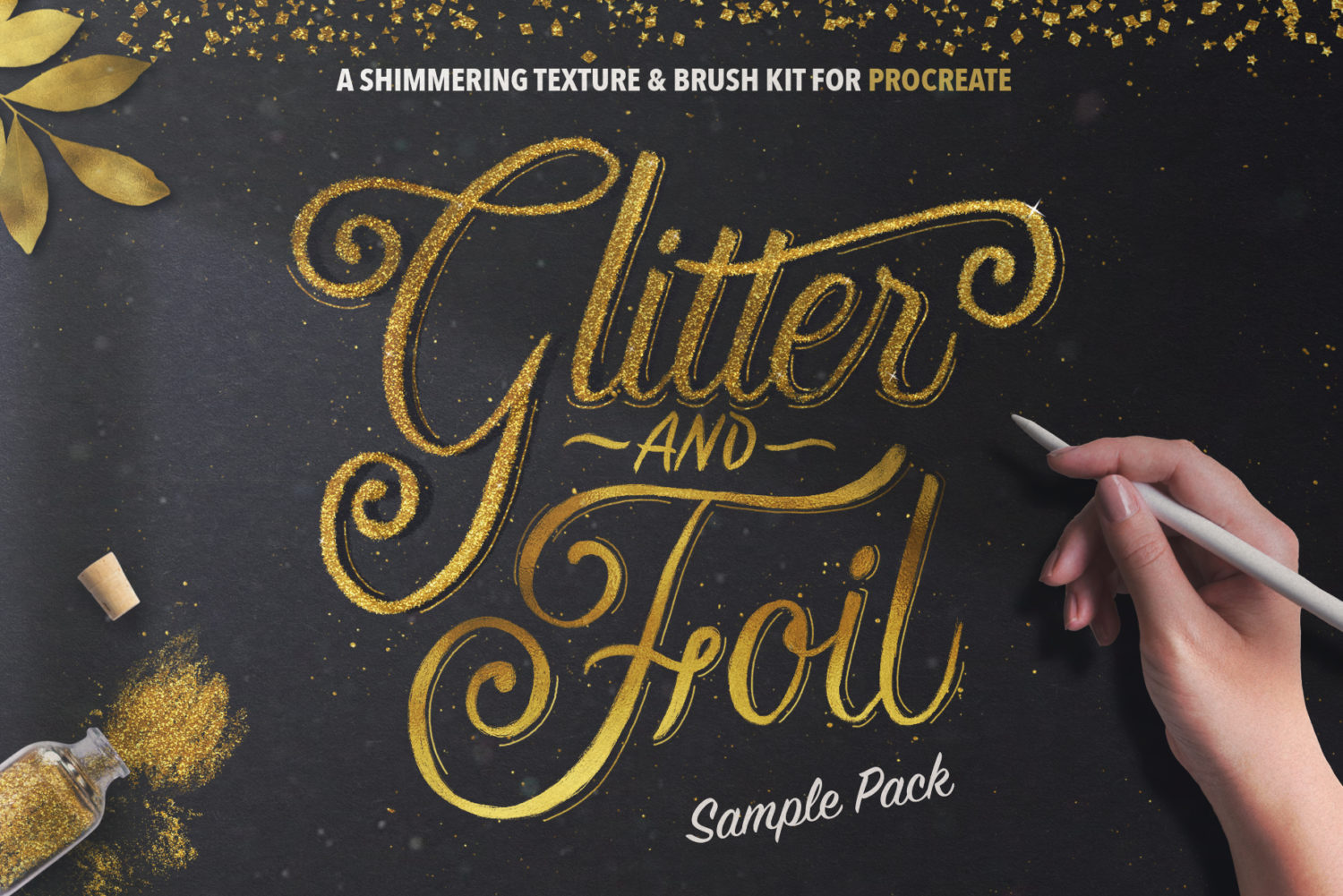 Looking to step back into high school, and whip out the glitter pens again? Then this shimmering Lettering Brush pack is ready to hit you with a dose of nostalgia. With a beautiful sparkle lettering aesthetic, you can create some unique and captivating styles with a few strokes of your stylist. A great brush option for beginners and advanced users alike!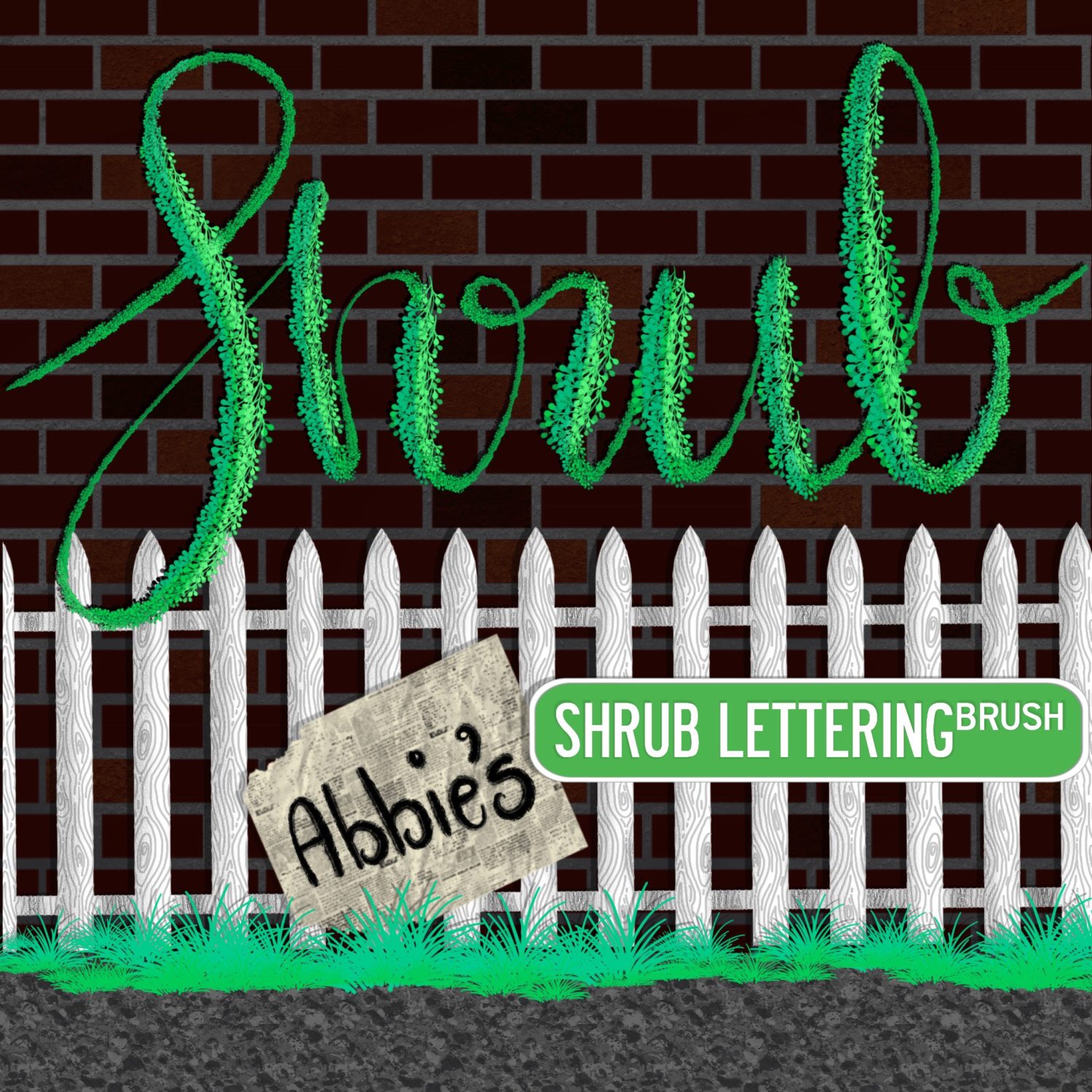 The shrub lettering style is not something we see too often, but that doesn't mean the style isn't amazing. If you're looking to tailor a greeting card or a warm and fuzzy children's artwork, then this brush is ready to help cultivate an iconic and beautiful lettering style with ease.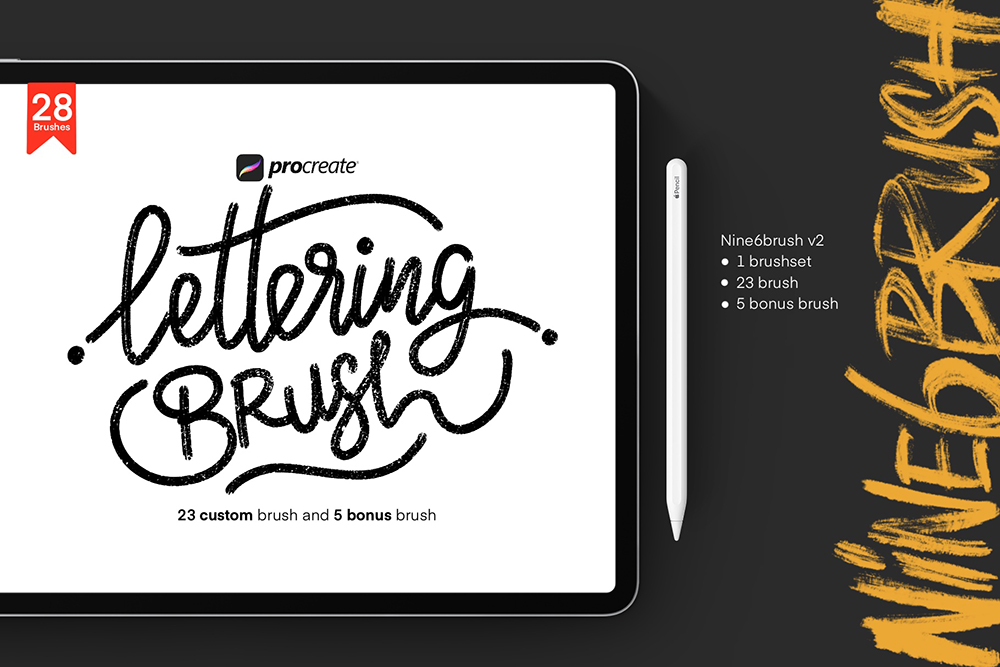 Our next option is a perfect collection of lettering brushes for calligraphers, artists, and type designers. It consists of 23 custom brushes and 5 bonus brushes, each providing a distinct calligraphy style to help you write like a pro.
Create Beautiful Lettering Art with These Brushes Today!
Whilst creating beautiful lettering art requires an incredible amount of focus, patience, and skill, that doesn't mean finding the right brushes has to! Now with this range of Procreate lettering and calligraphy brushes, you have everything you need to create beautiful lettering art with ease.