25+ PowerPoint Poster Templates (Scientific & Research PPT Posters)
Making sure to present your scientific or research findings in the most effective, and digestible fashion, is a well-known key to success. It's almost just as important as the research itself and can open doors for further expansion of your grants.
One of the best ways to do this is through PowerPoint poster templates, or more specifically, scientific and research poster templates. These kinds of templates are crafted to allow you to best display your findings and communicate information effectively.
Yet despite this resource being so important, it can often be a struggle to find the right scientific and research poster ppt leading to wasted time that could be better invested into your research.
It's for this reason exactly that we've taken the time to collect a range of premium and free research poster templates, and science poster templates PowerPoint.
Read on to see our list of the best scientific poster templates PowerPoint and research poster template PowerPoint!
Get everything you need to give the perfect presentation. From just $16, get unlimited access to thousands of PowerPoint presentation templates, graphics, fonts, and photos.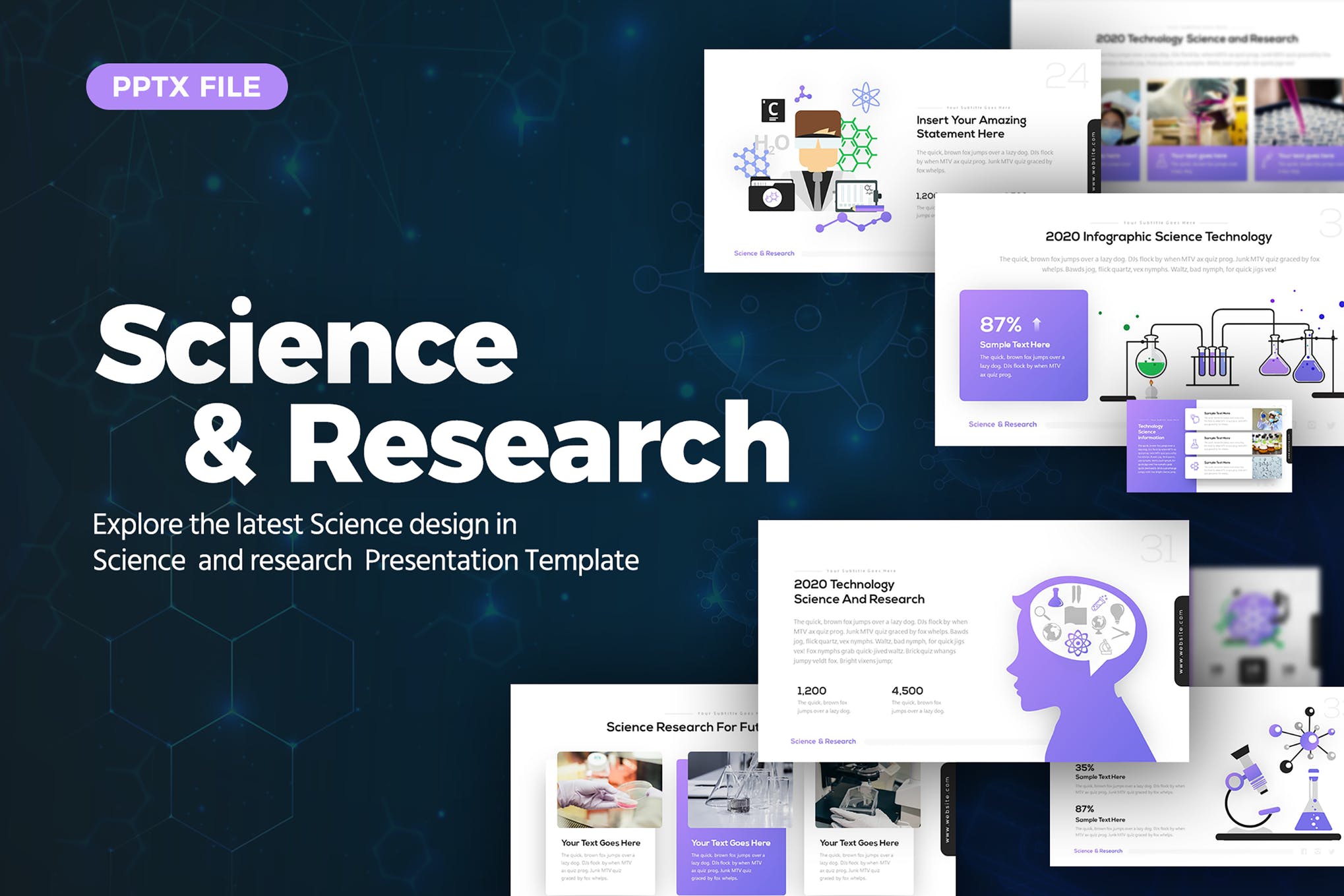 This Science and Research Presentation Template is a perfect example of an effective scientific PPT poster that works to convey information the right way. It's equipped with a range of unique slide designs, infographics, and captivating image placeholders for you to use.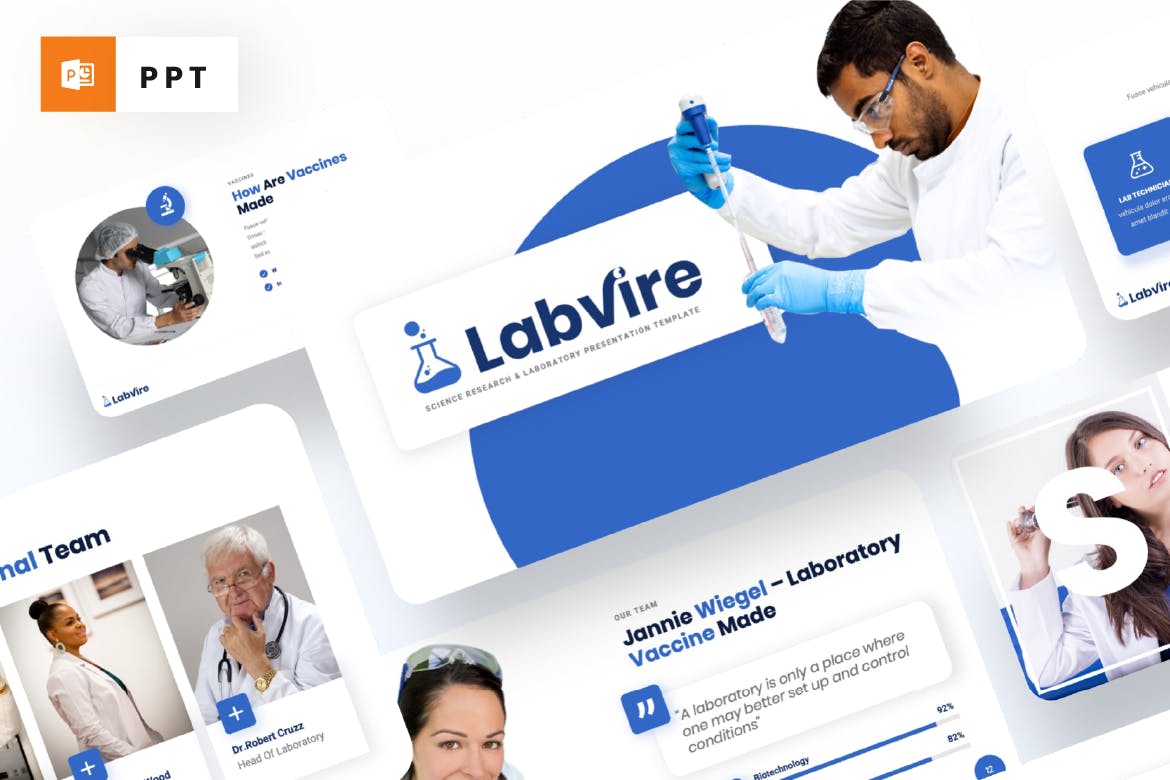 Labvire is a research poster template ppt that comes with a professional, ultra-modern, and unique design helping you to present your findings in an engaging and effective manner. The template offers 40 unique slides, a range of image placeholders, and much more!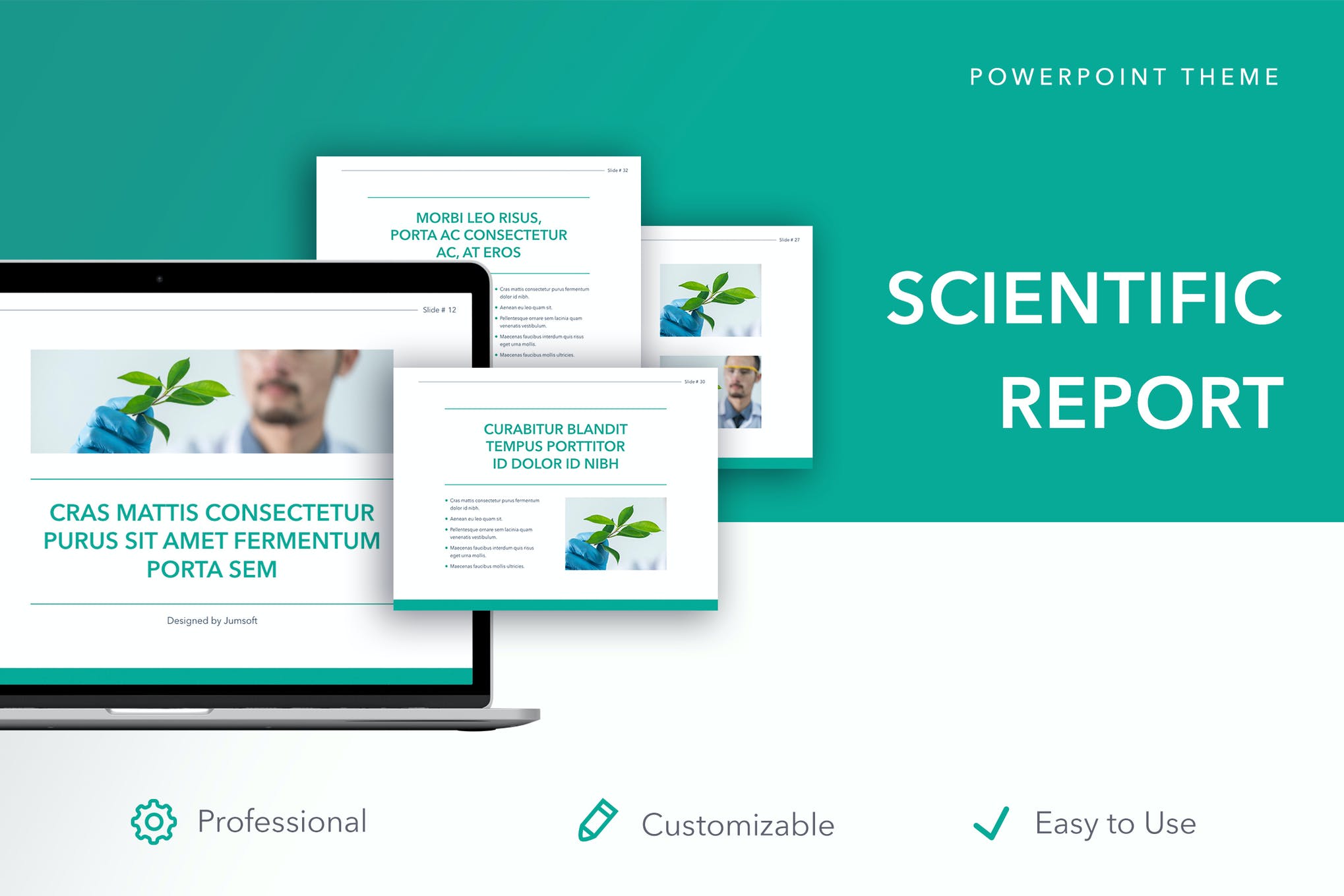 Next up is a versatile ppt poster template that can be quickly and easily adapted to presenting research in an impressive fashion. The template provides 32 master slide designs, a range of image placeholders, different color themes, and much more!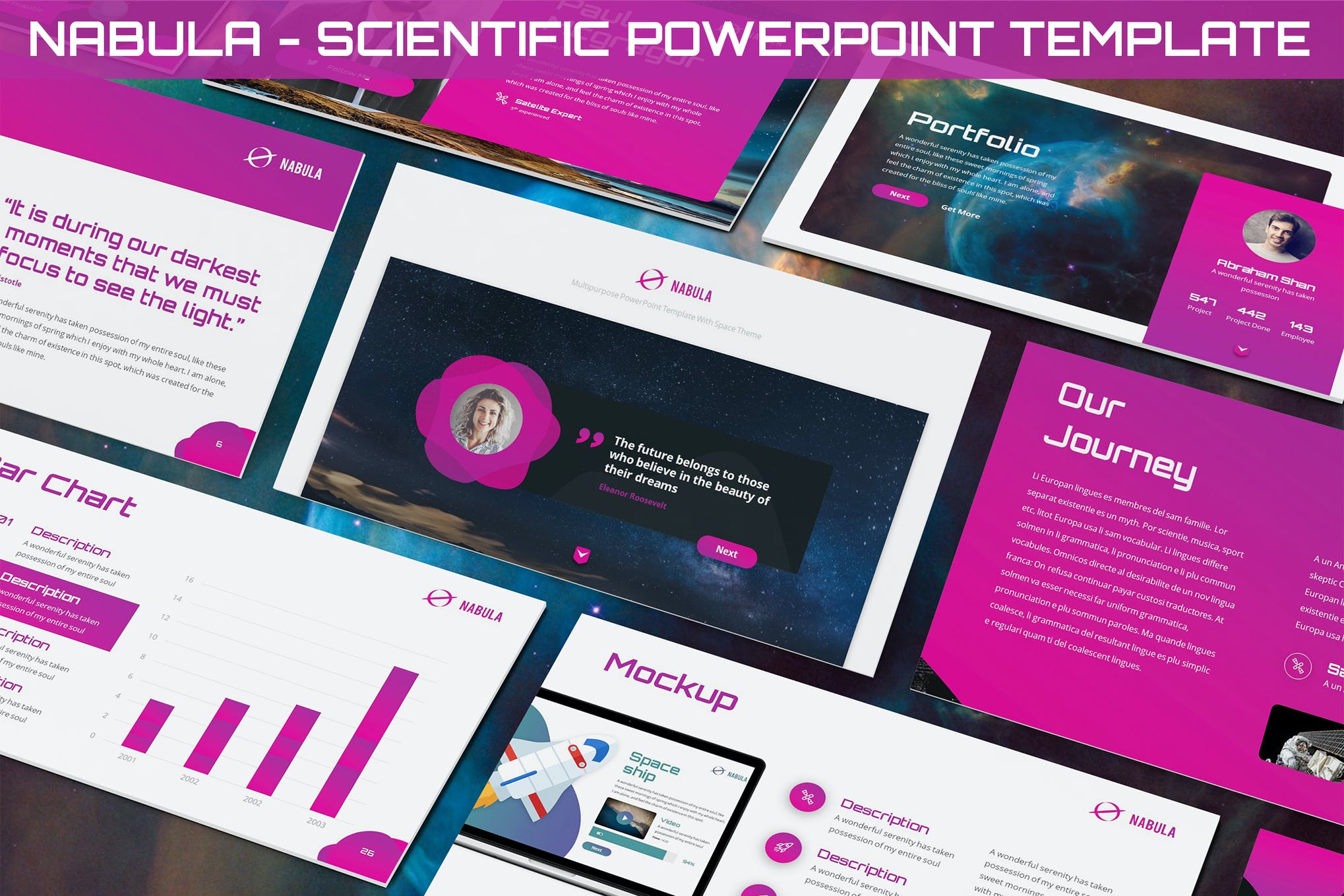 If you're looking to present your scientific research in a captivating fashion, then this ppt poster template is a good choice. The template comes with 360 total slides and is versatile enough to fit a wide range of research presentation applications.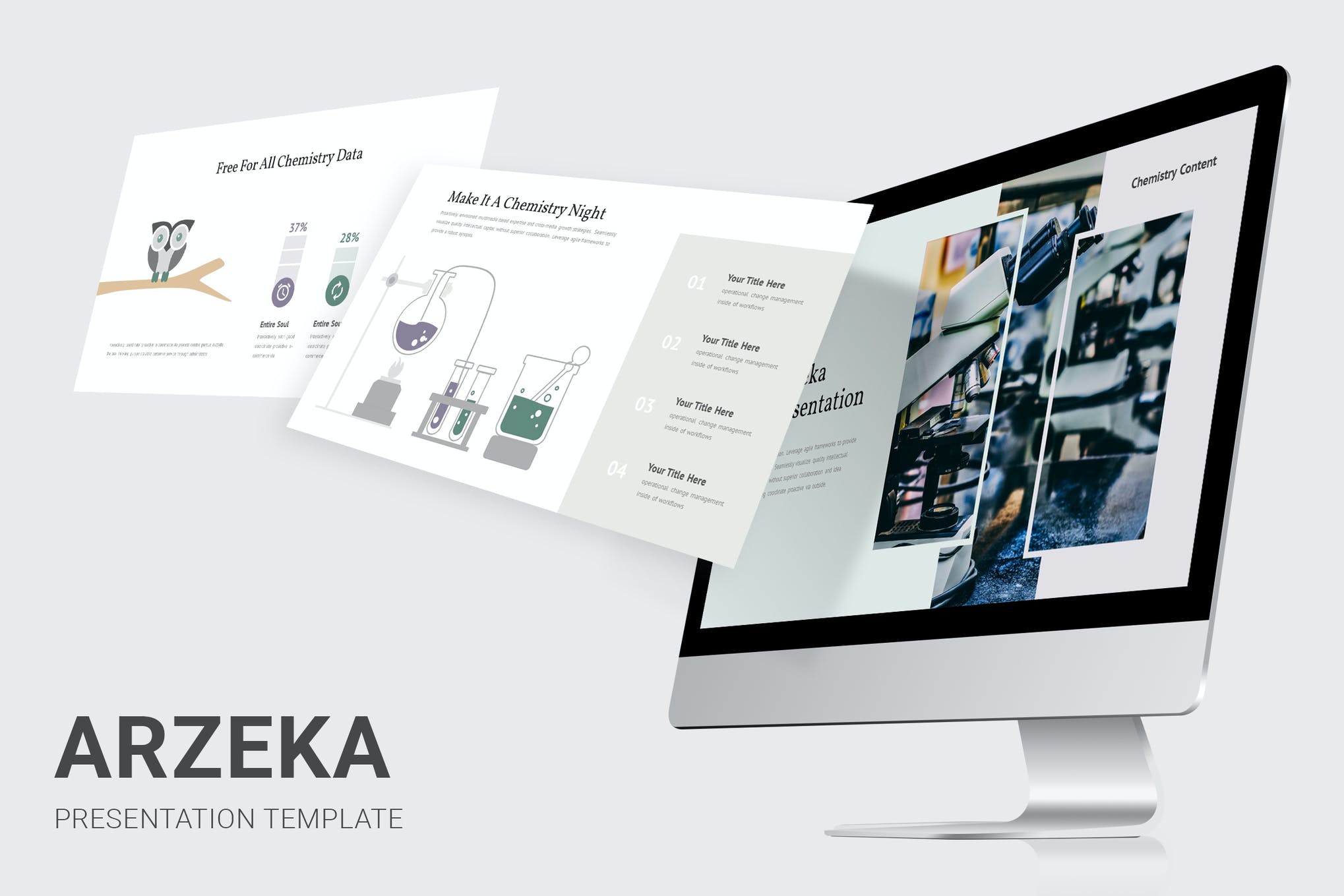 Arzeka is a chemistry research template ppt that comes loaded with features. If you're looking to present chemistry research, in or out of a classroom, then this template has everything you need to get started. It comes equipped with over 60 different slide designs to help you along the way.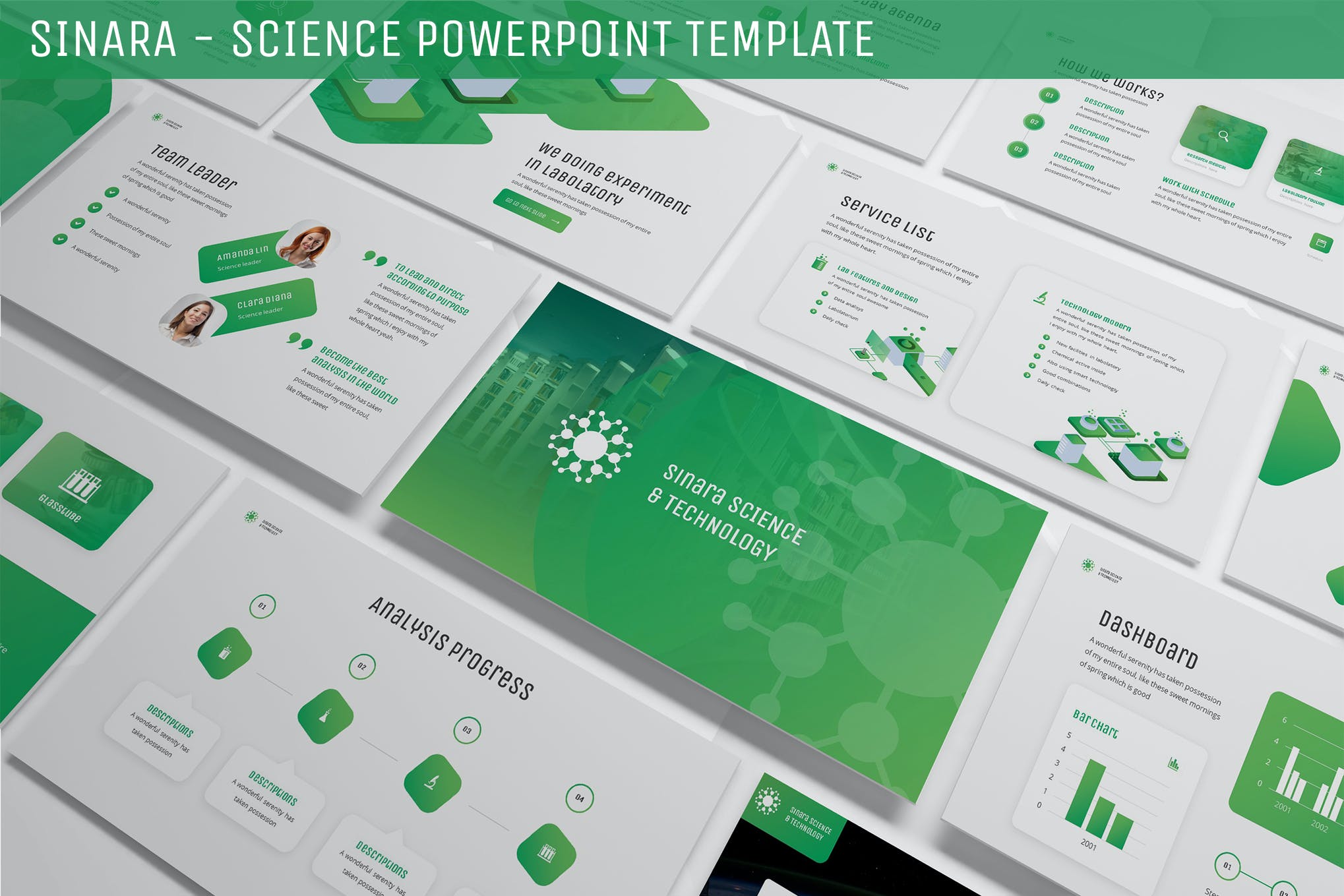 Sinara is a powerhouse of a research poster template. Using a simple, yet gorgeous modern gradient aesthetic, Sinara comes equipped with everything you need for a wide range of professional presentation applications. The template has over 720 unique slides, multiple themes, and much more!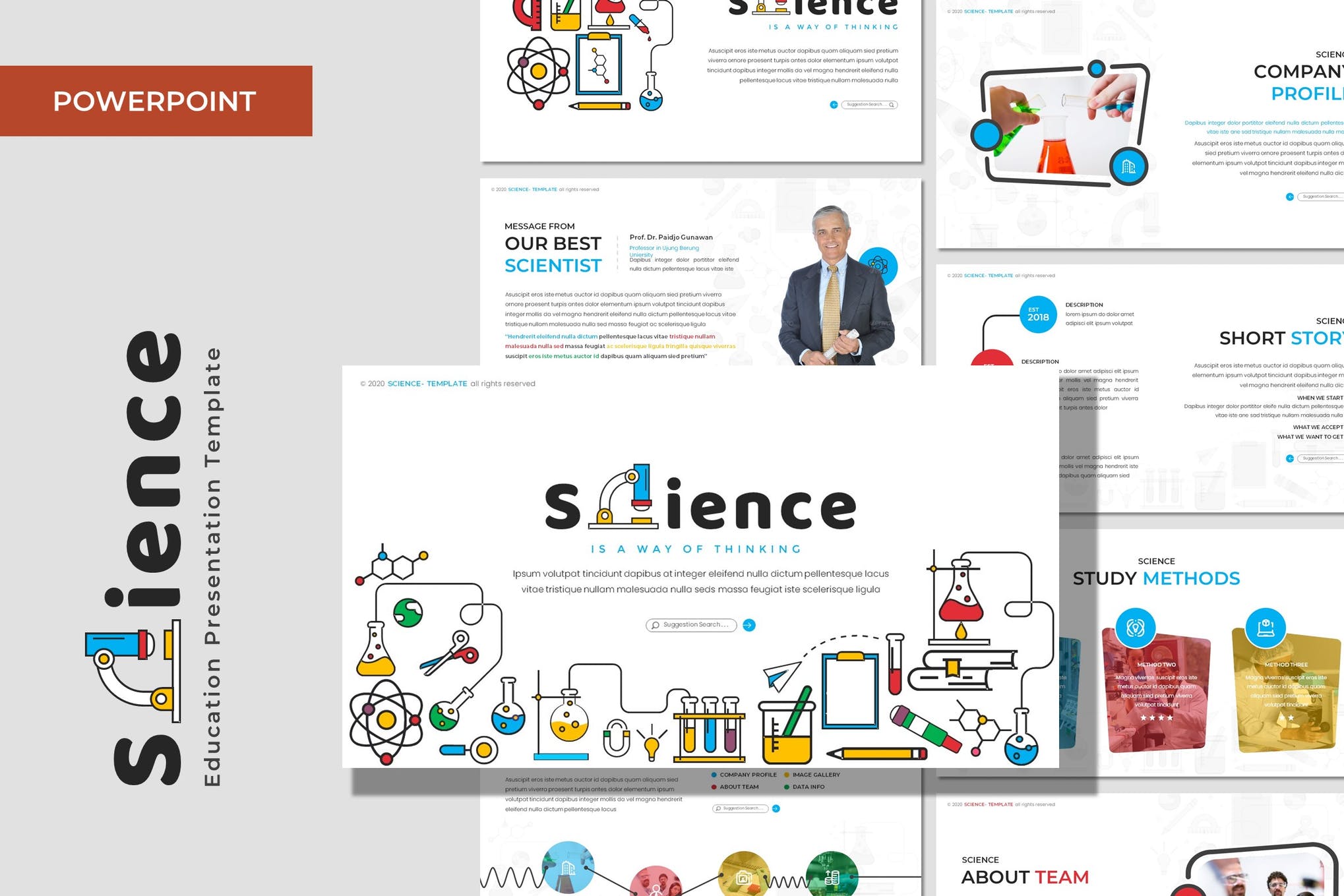 When it comes to crafting an effective ppt poster, you can't go wrong with educational templates. They are tailored to convey information in an effective manner, and come with slide designs that are easy to adapt. This Science Education Template has over 150 unique slide designs for you to use.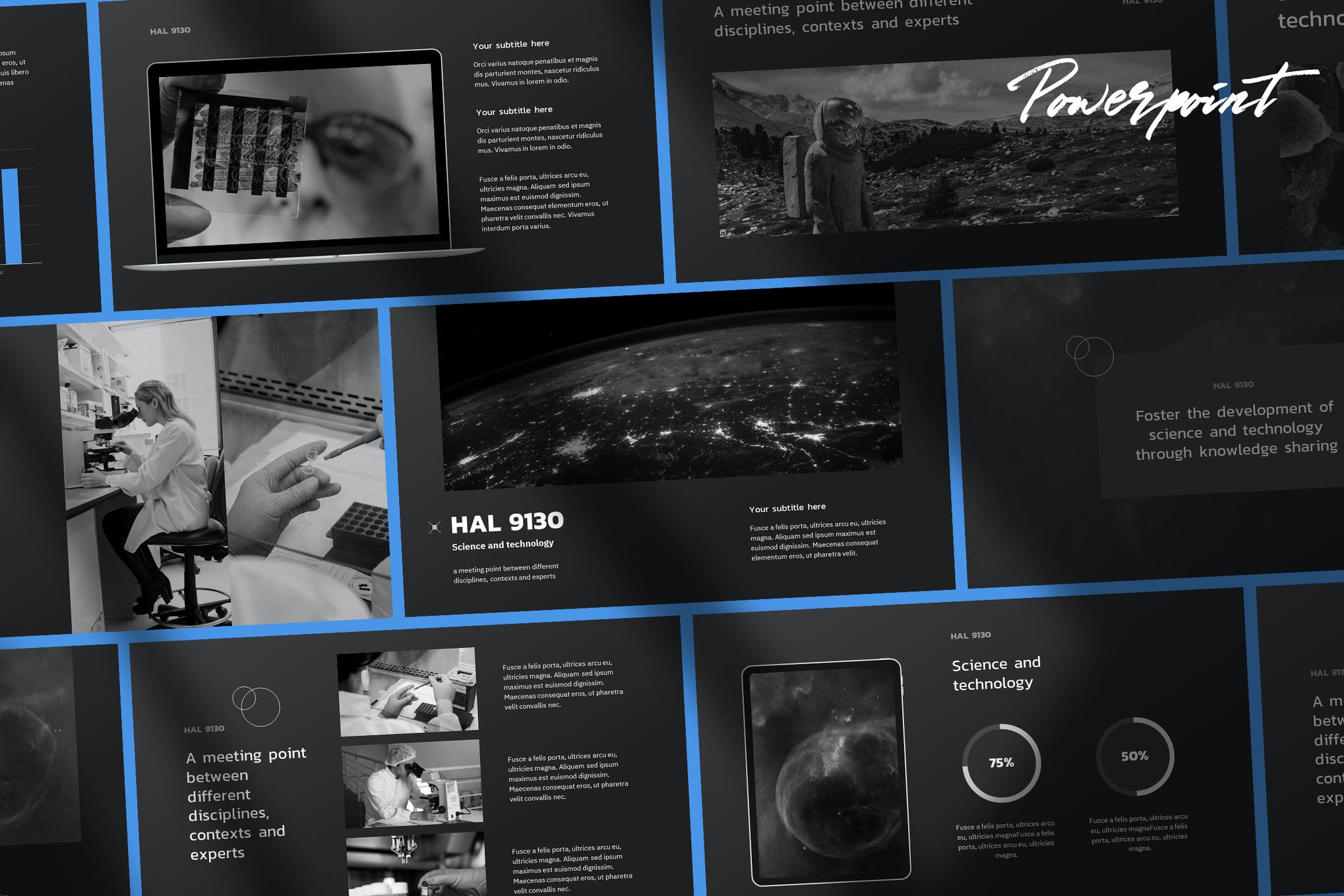 Hal is a tech and science ppt poster template. Tailored towards research presentation, the Hal template has everything you need to display your findings in a sleek monochrome fashion. The template comes equipped with a wide range of slide designs, themes, and much more!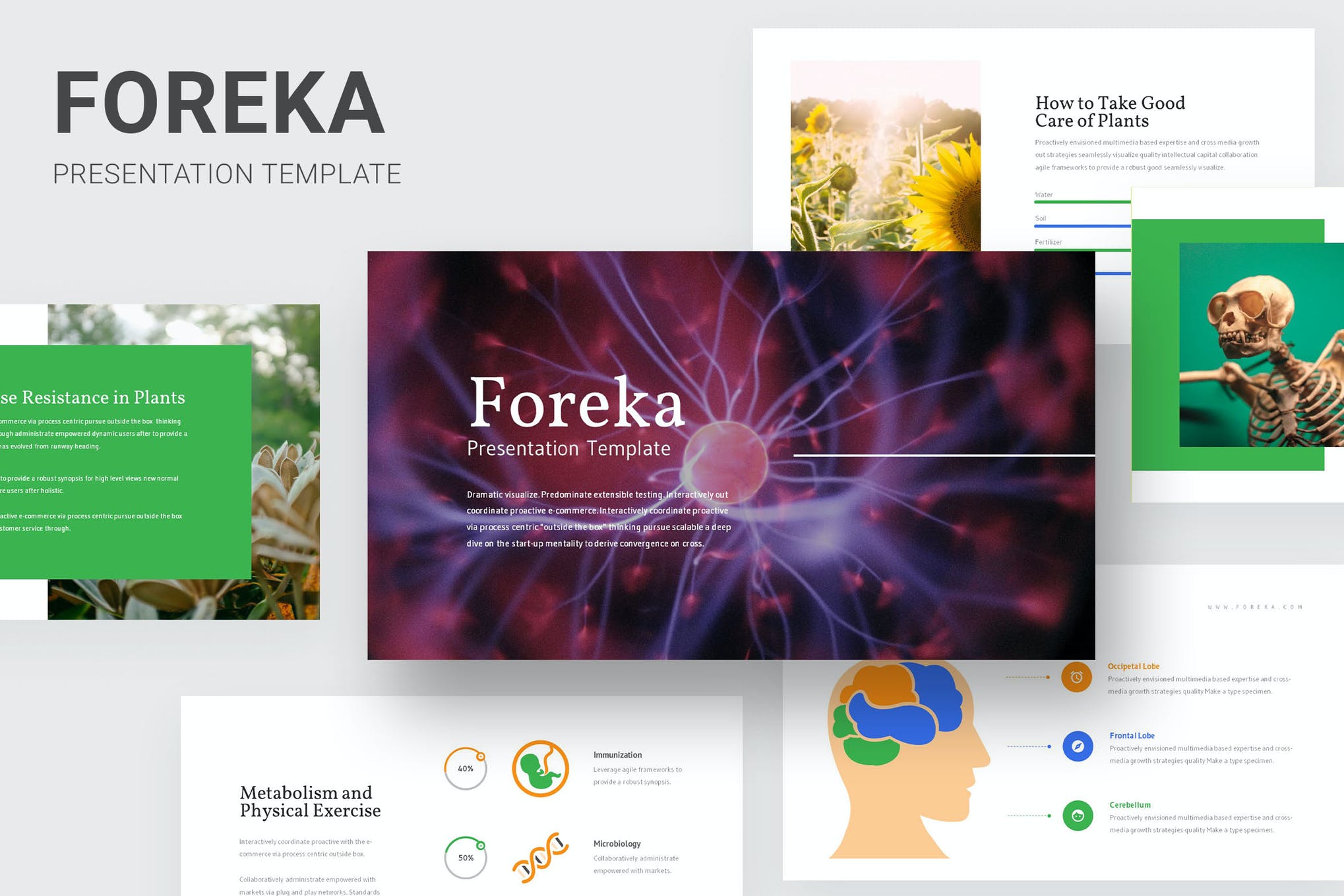 If you're looking to present medical research in your next presentation, then the Foreka collection can be a valuable resource for you to use. Coming with a wide range of infographic styles, you'll be able to present your findings in a captivating and aesthetically pleasing manner.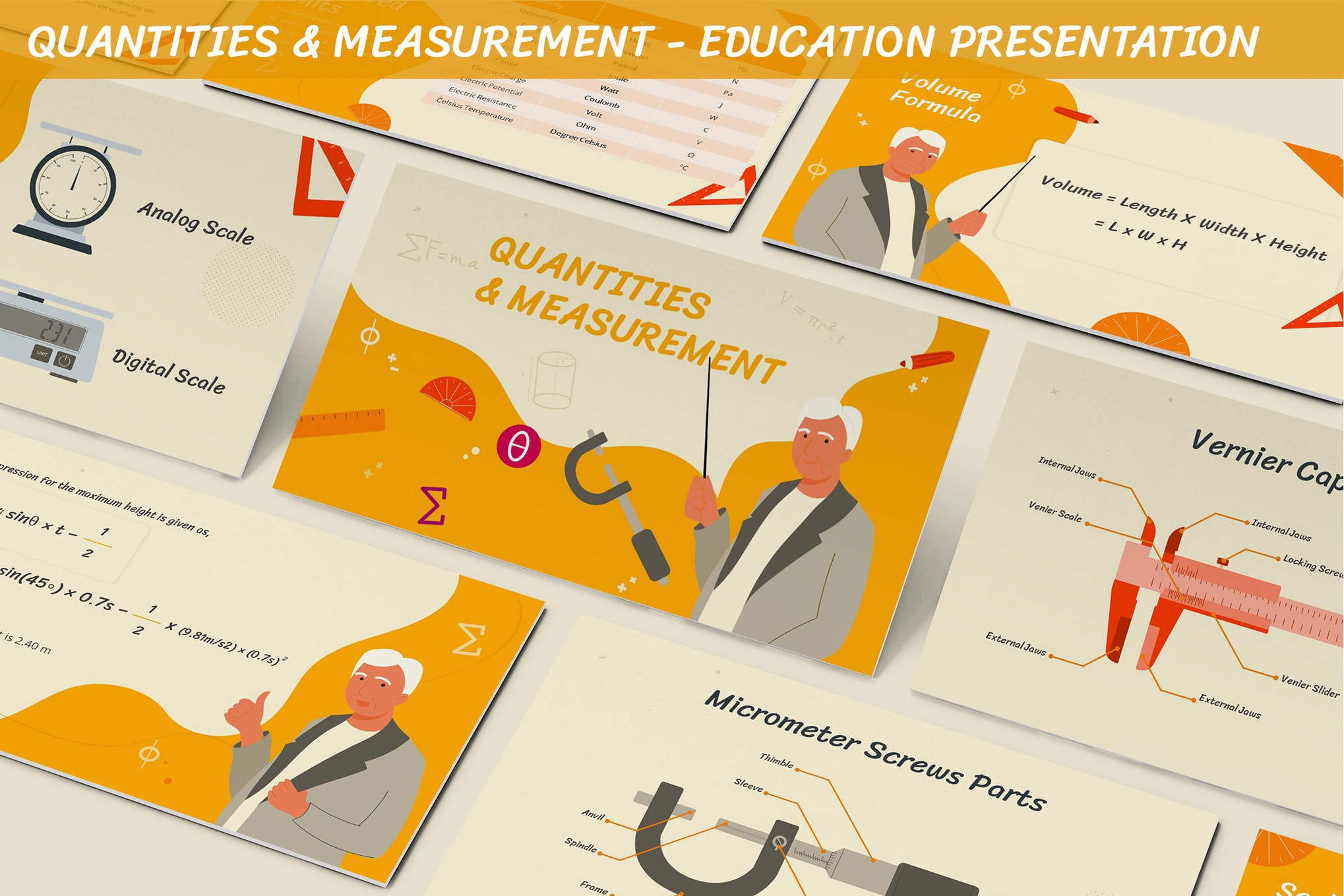 Quantities and Measurement is one of those science PowerPoint poster templates that comes with incredible versatility for your next scientific poster. Providing an educational design, each slide in this collection excels at presenting information in an effective manner.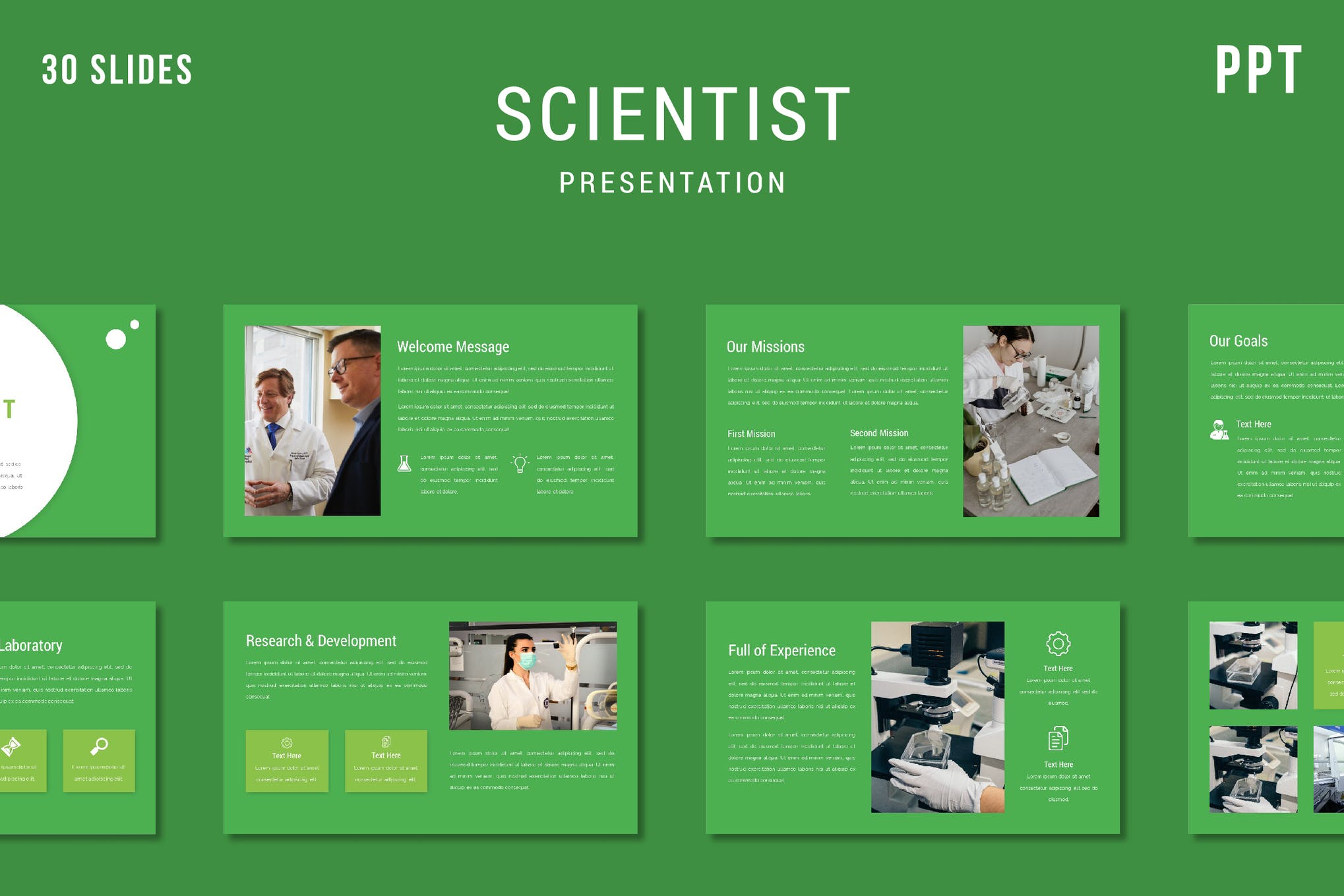 Scientist is a PowerPoint template that is specifically designed for scientific research presentations and comes with 30 slides that provide a great foundational framework for you to take advantage of. Make your next presentation stand out with Scientist!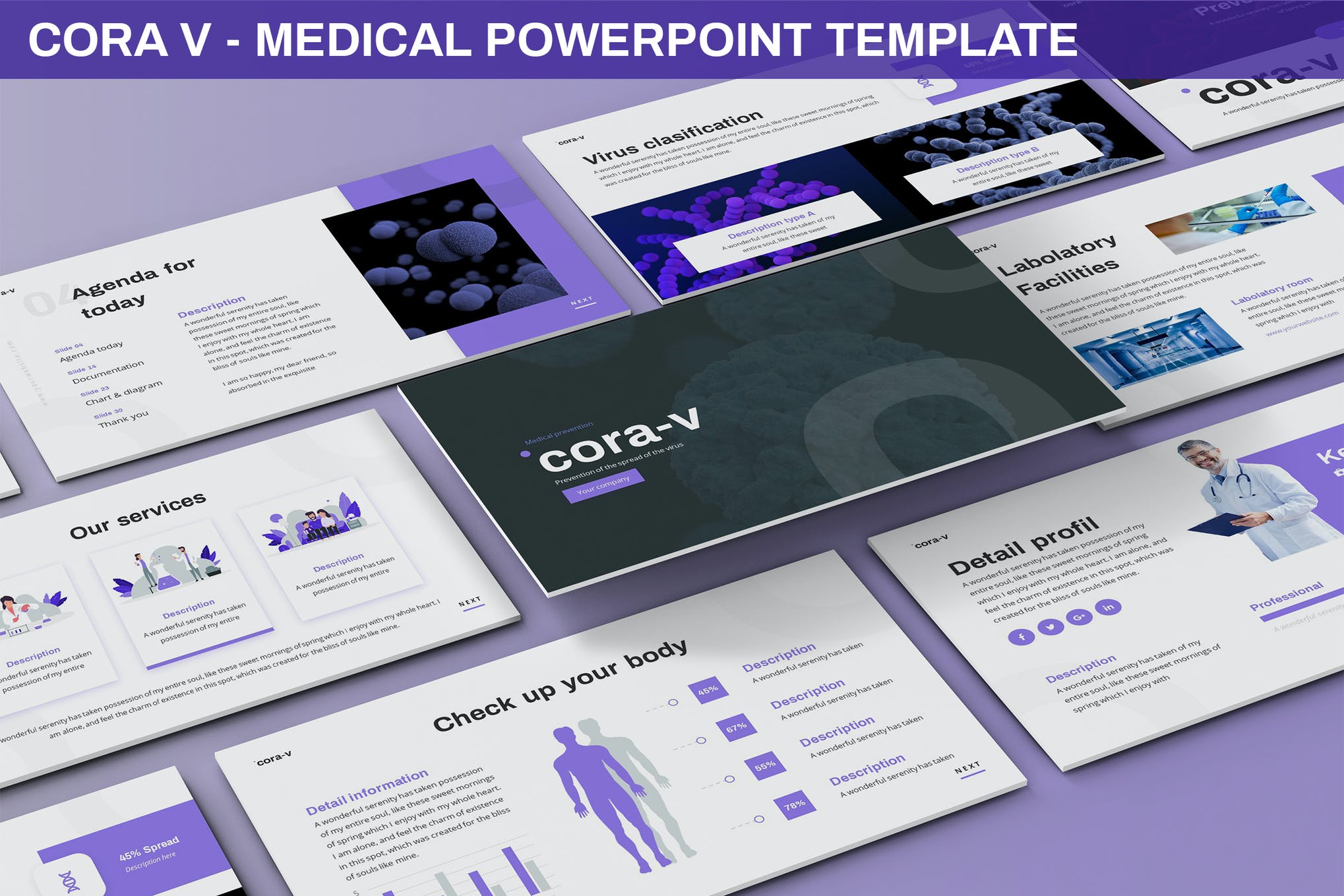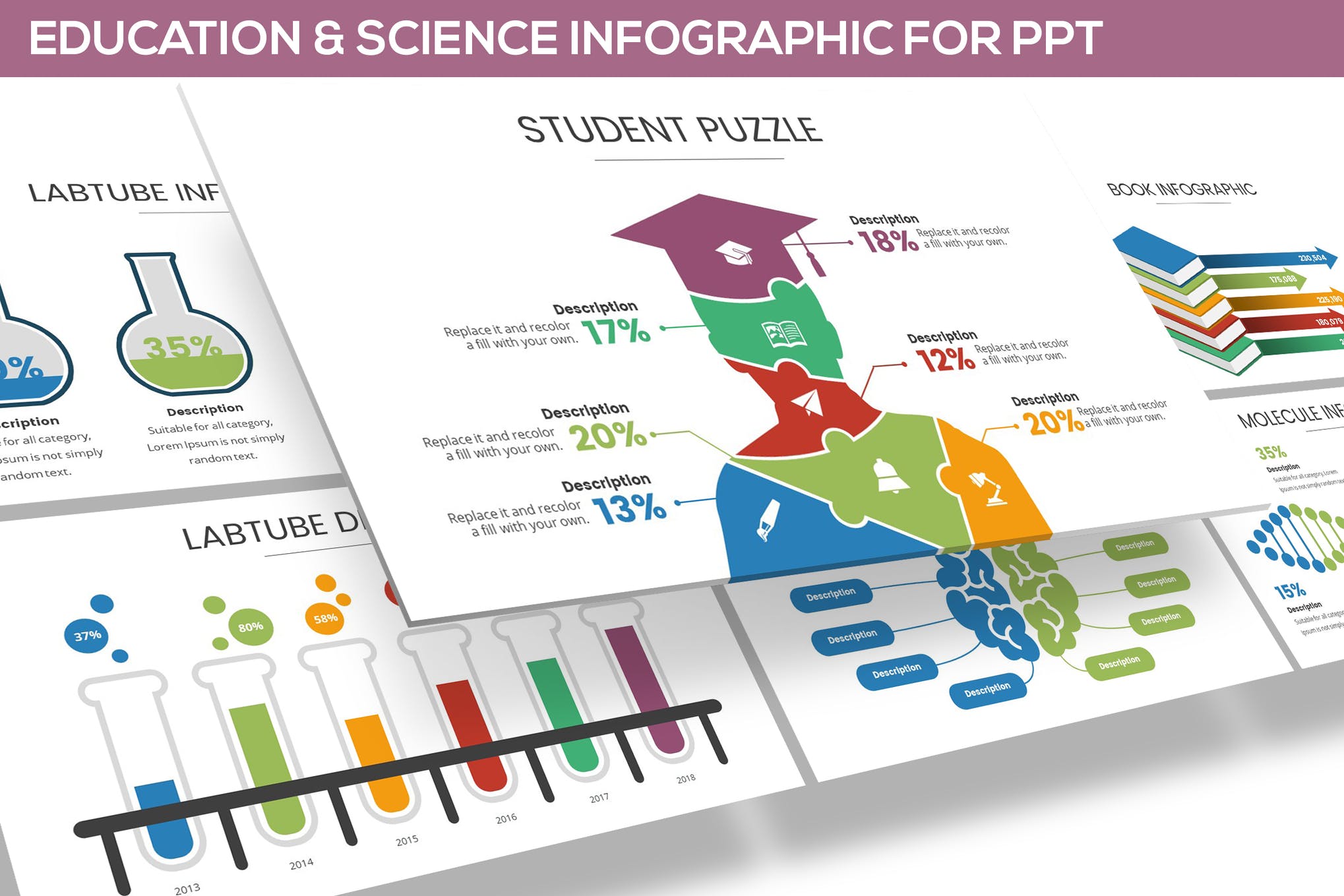 This ppt collection provides you with a range of editable infographics to take advantage of. All of the infographics are flexible and come with minimalist designs that will seamlessly fit into a wide range of research presentation formats.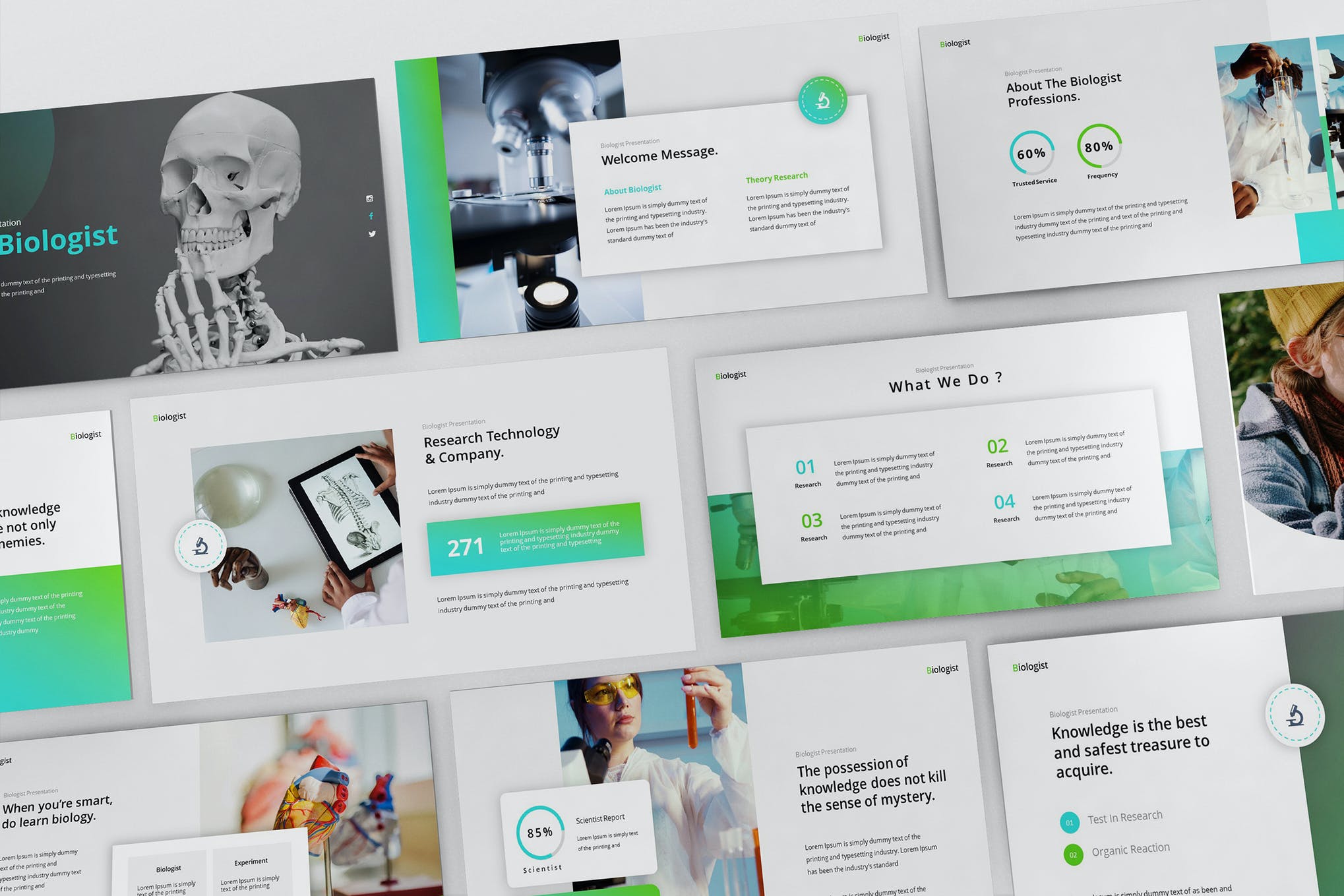 Want to present some research findings in the Biology field? This template provides you with a great framework to get started. With 30 unique slide designs, all fashioned in a professional ultra-modern style, this template is sure to impress.
The Cora V template collection, whilst being a medical template, comes with enough versatility to present almost any scientific research in an effective manner. This template comes with an incredible 1200 total slides, spread across multiple themes. An absolute powerhouse of a template collection.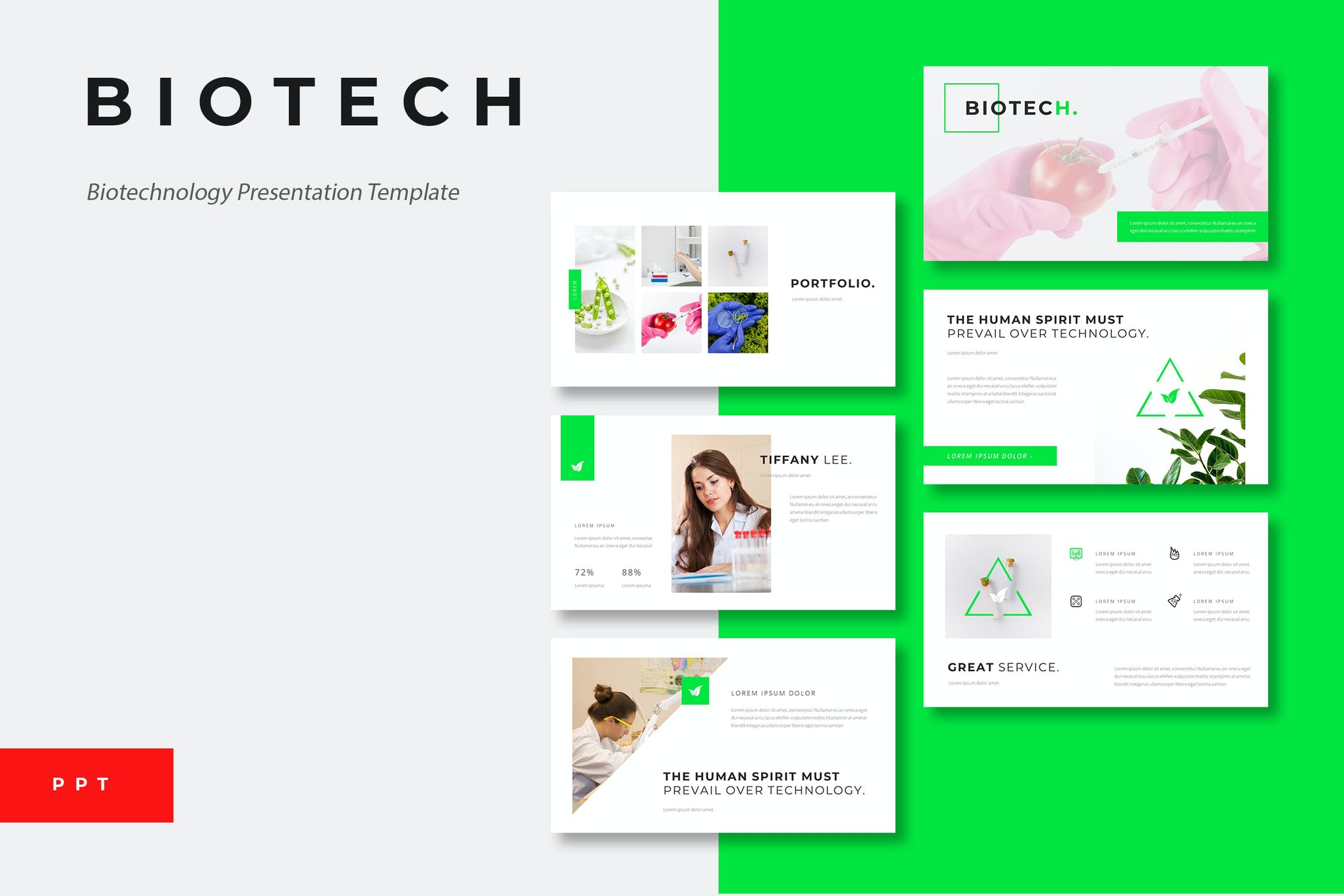 Biotech is a biotechnology PowerPoint template that excels at professional presentation applications. The template slides are designed to provide you with an easy to work with foundation to present your findings and capture the interest of your audience.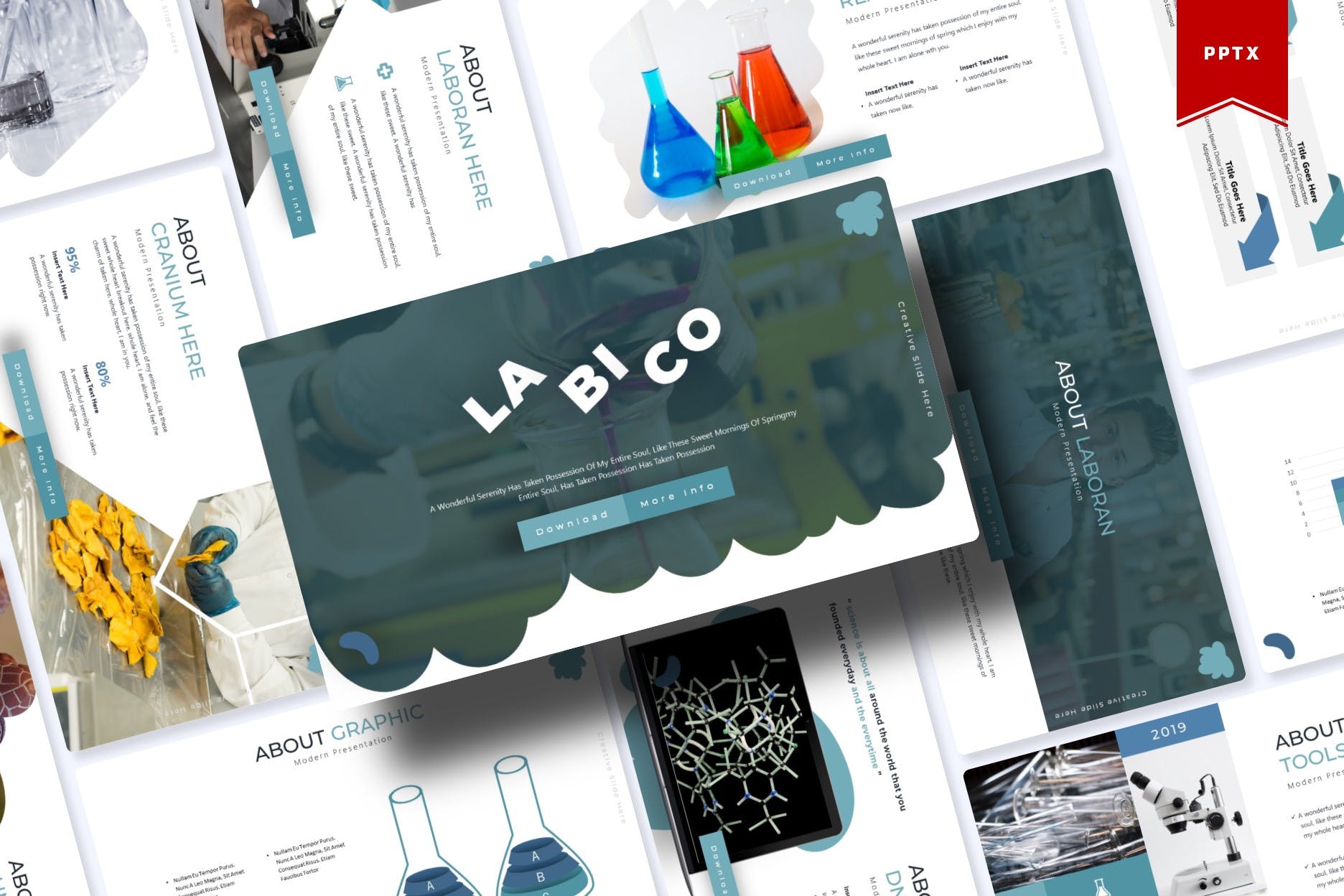 Labico is a multipurpose PowerPoint poster template that comes with all of the tools you need to craft a fantastic scientific presentation. It is comprised of 150 plus different slide designs, a range of image placeholders, free fonts, and much more!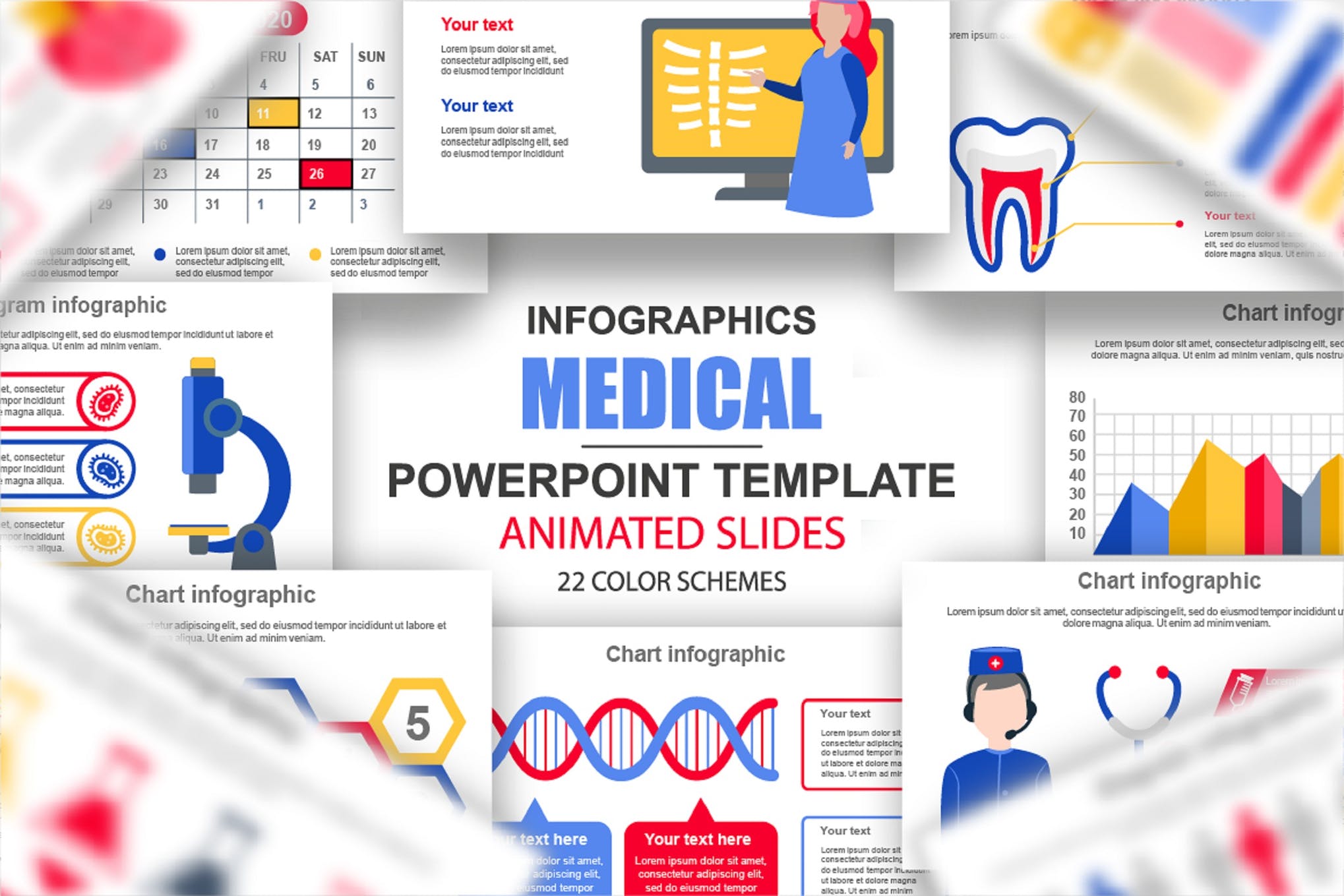 If you're looking for more specific infographic designs, especially for medical research, then this collection of Animated Medical Infographics is what you're looking for. This collection comes with a range of animated (Or non-animated) infographics that will help you convey information in an effective and lasting fashion.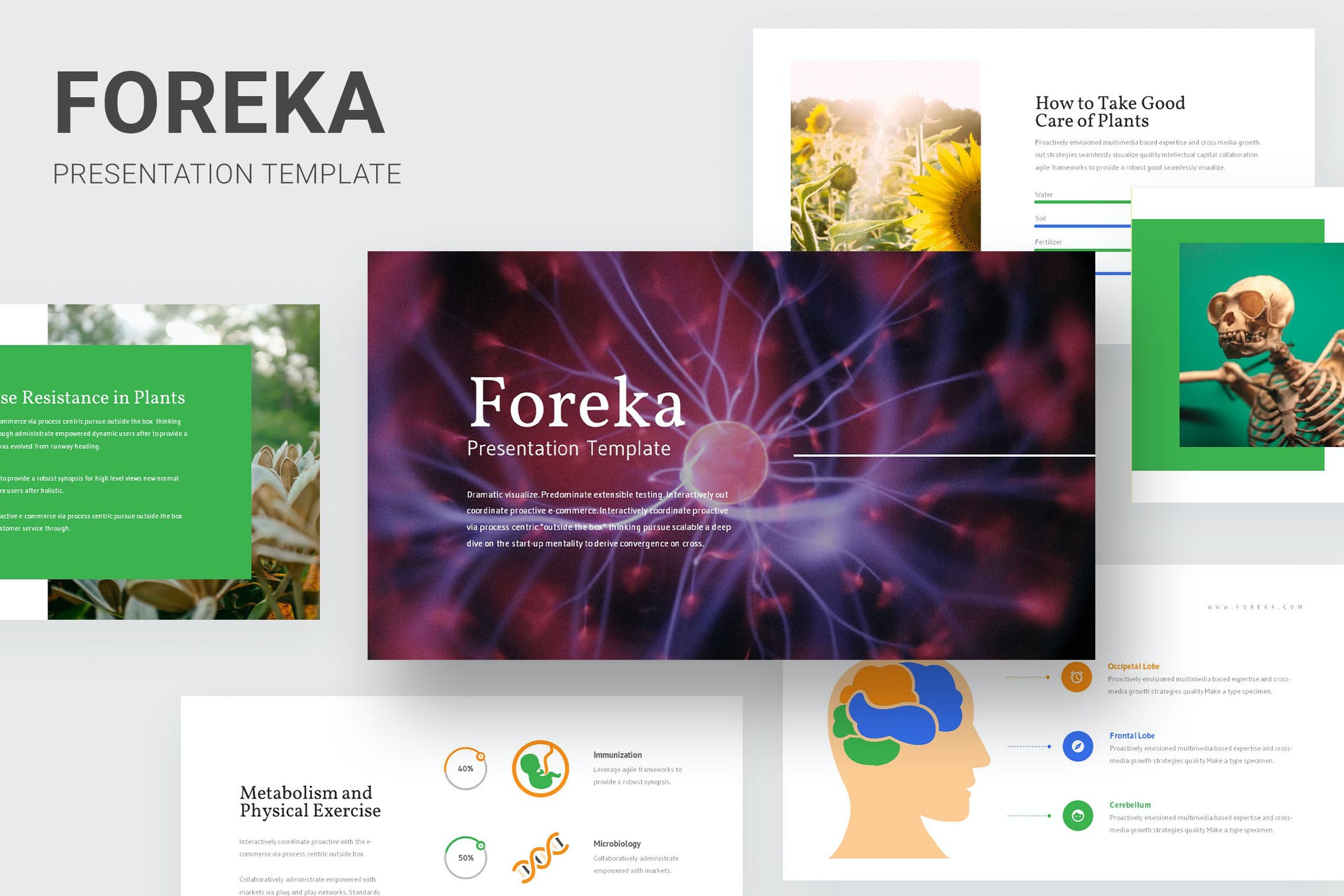 Foreka is another minimal PowerPoint template consisting of 50 meticulously designed slides, fully tweakable to your specific needs. If your aim is to create a professional-looking poster, Foreka is well worth checking out.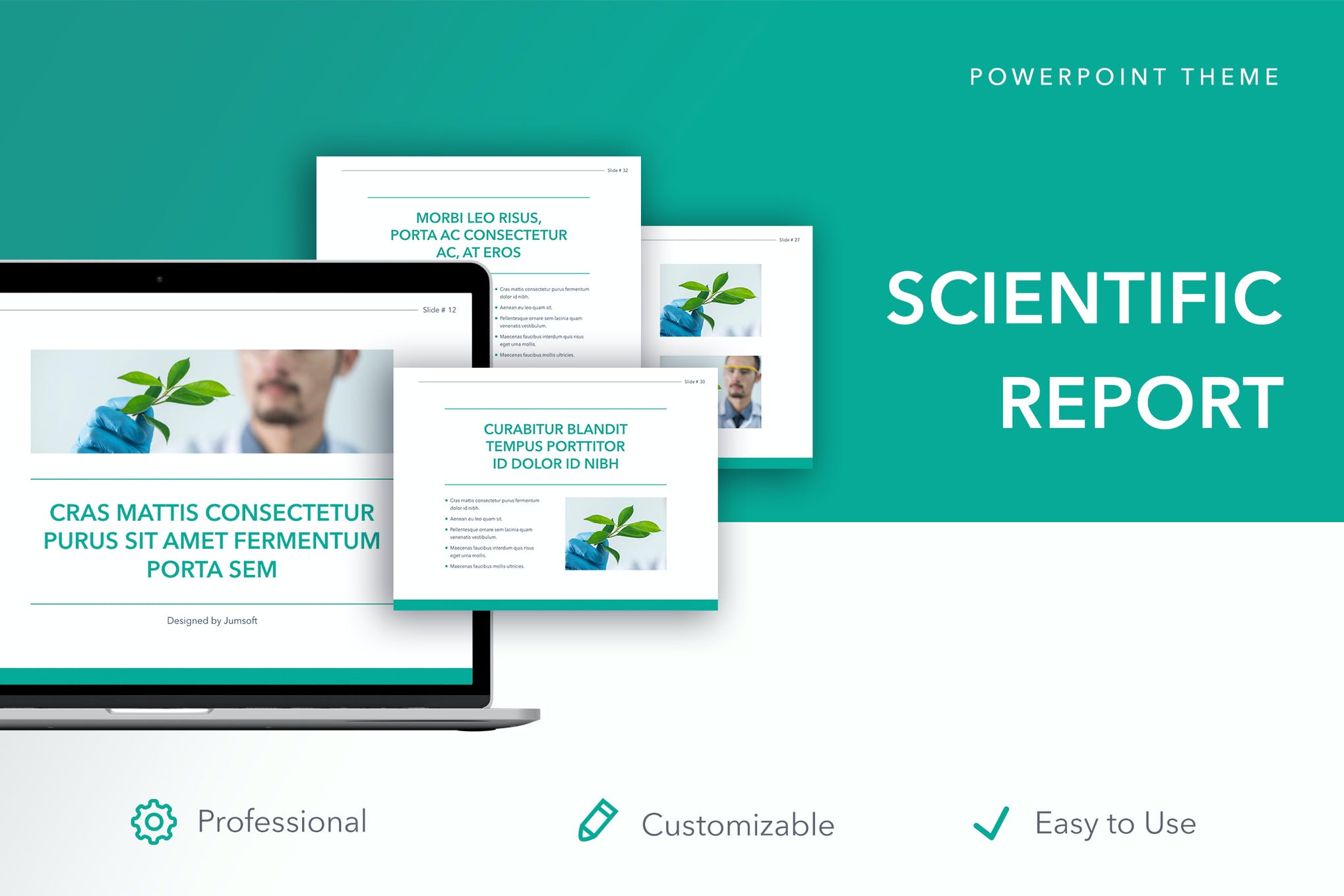 This beautiful vertical PowerPoint template is perfect for designing a modern poster for a scientific report presentation.The template comes with 50 unique slide layouts featuring editable shapes, graphics, and image placeholders.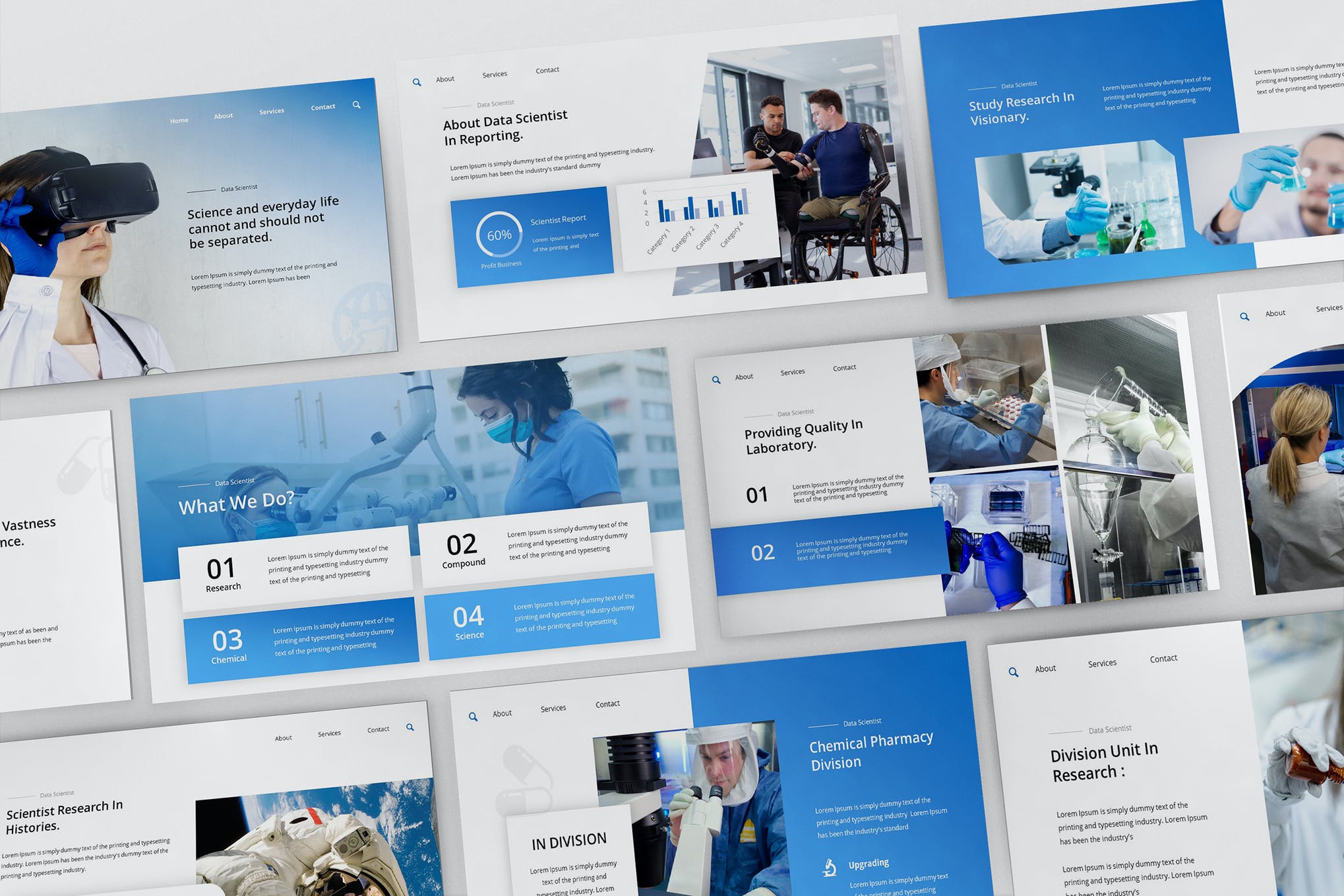 Here we have yet another minimalist PowerPoint template that comes with beautiful slide designs. It's most suitable for making minimal and creative posters for various design projects. The template includes 90 unique slide designs.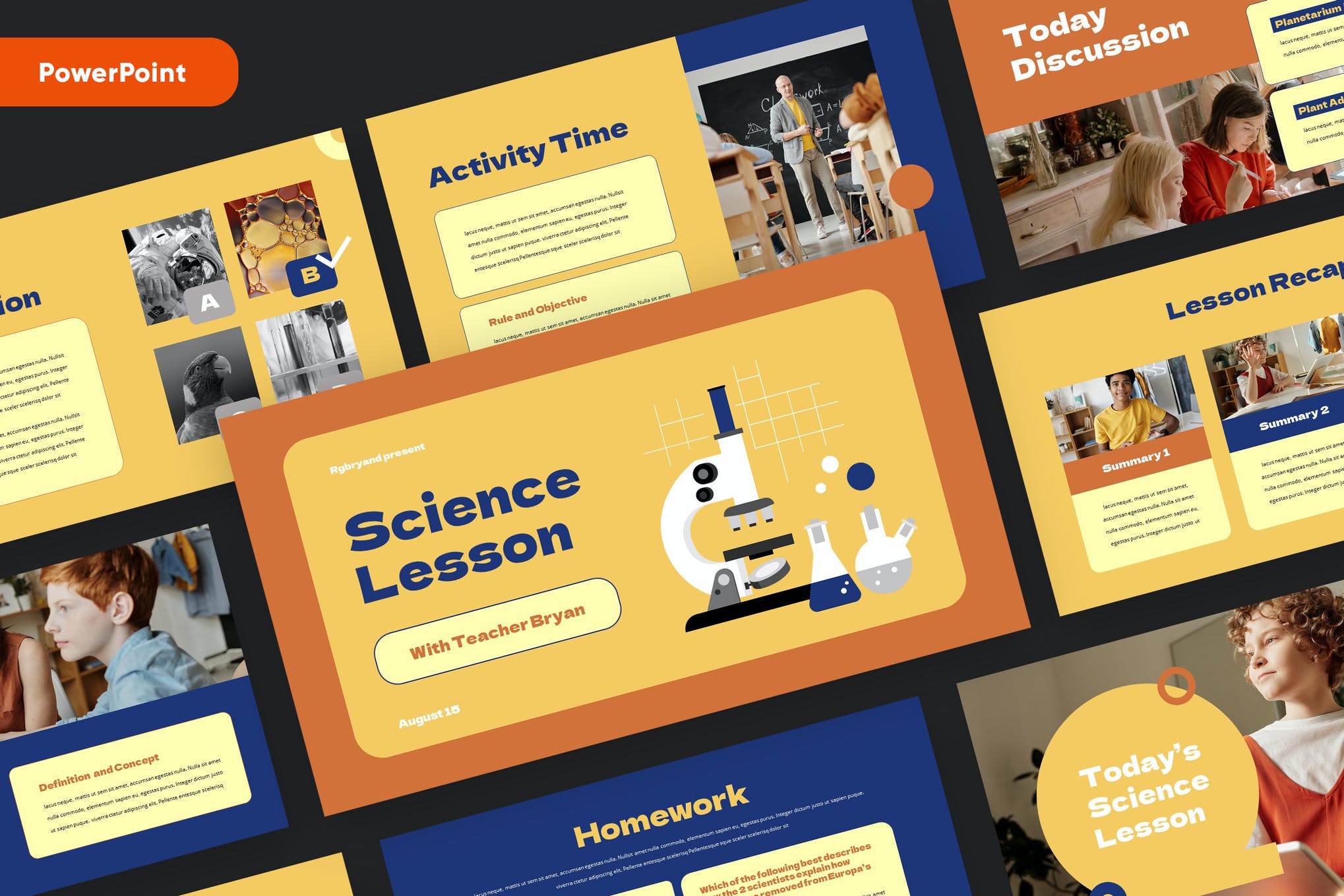 Noya is a modern PowerPoint template that comes with more than 70 unique slide designs. The template includes lots of editable graphics, device mockups, editable shapes, image placeholders, and much more. It's available in US Letter and A4 sizes as well.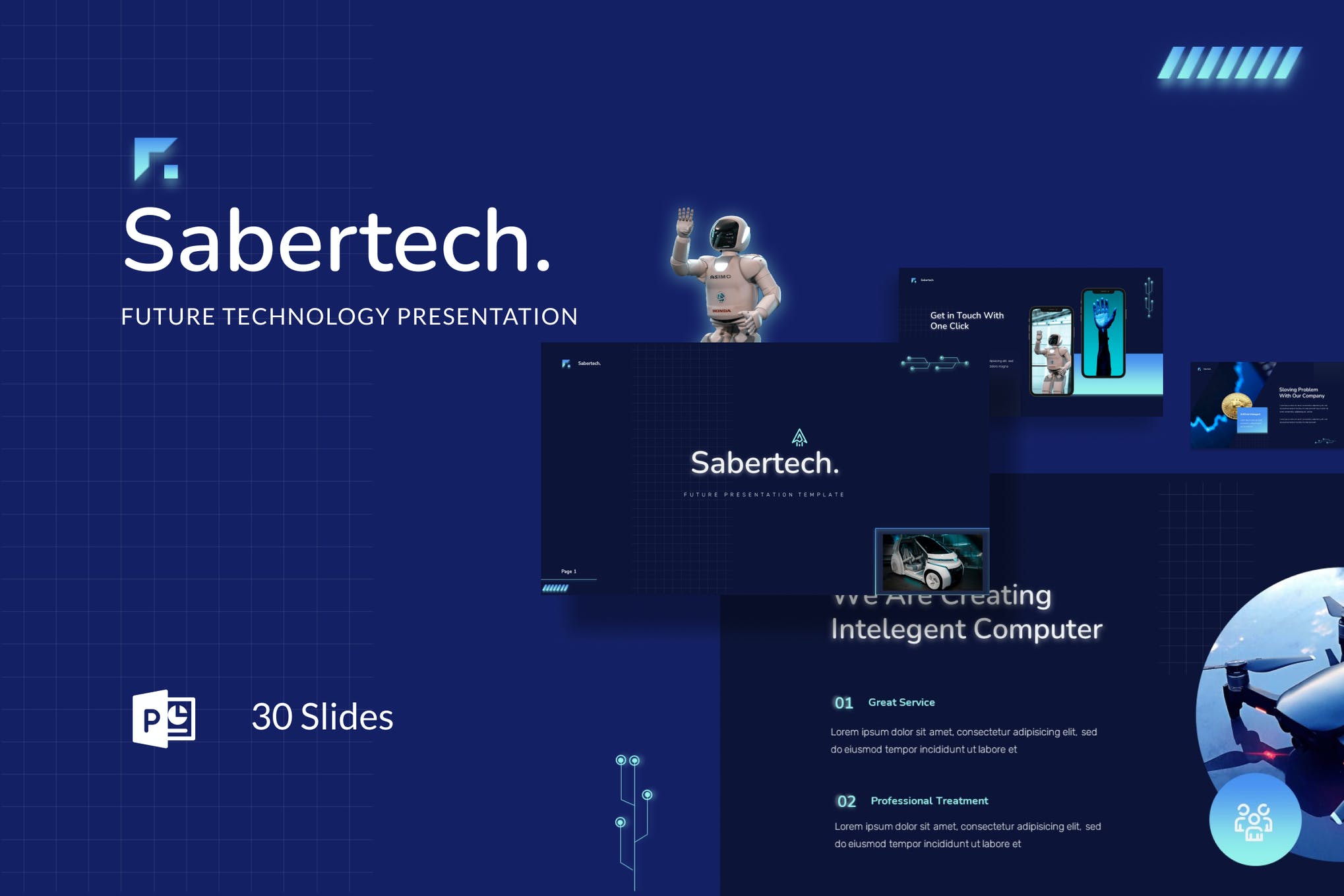 This item contains 30 unique slides with amazing colors as well as wide acceptability features. This template is perfect for your technology business purpose. Make your presentation look professional, and impress your clients now.
Free Research & Science Poster Templates PowerPoint
Whilst it can be easy to get caught up in those premium options, you don't need to invest any money to get your hand on a great PowerPoint poster template. Here are some free templates we think are a cut above the rest.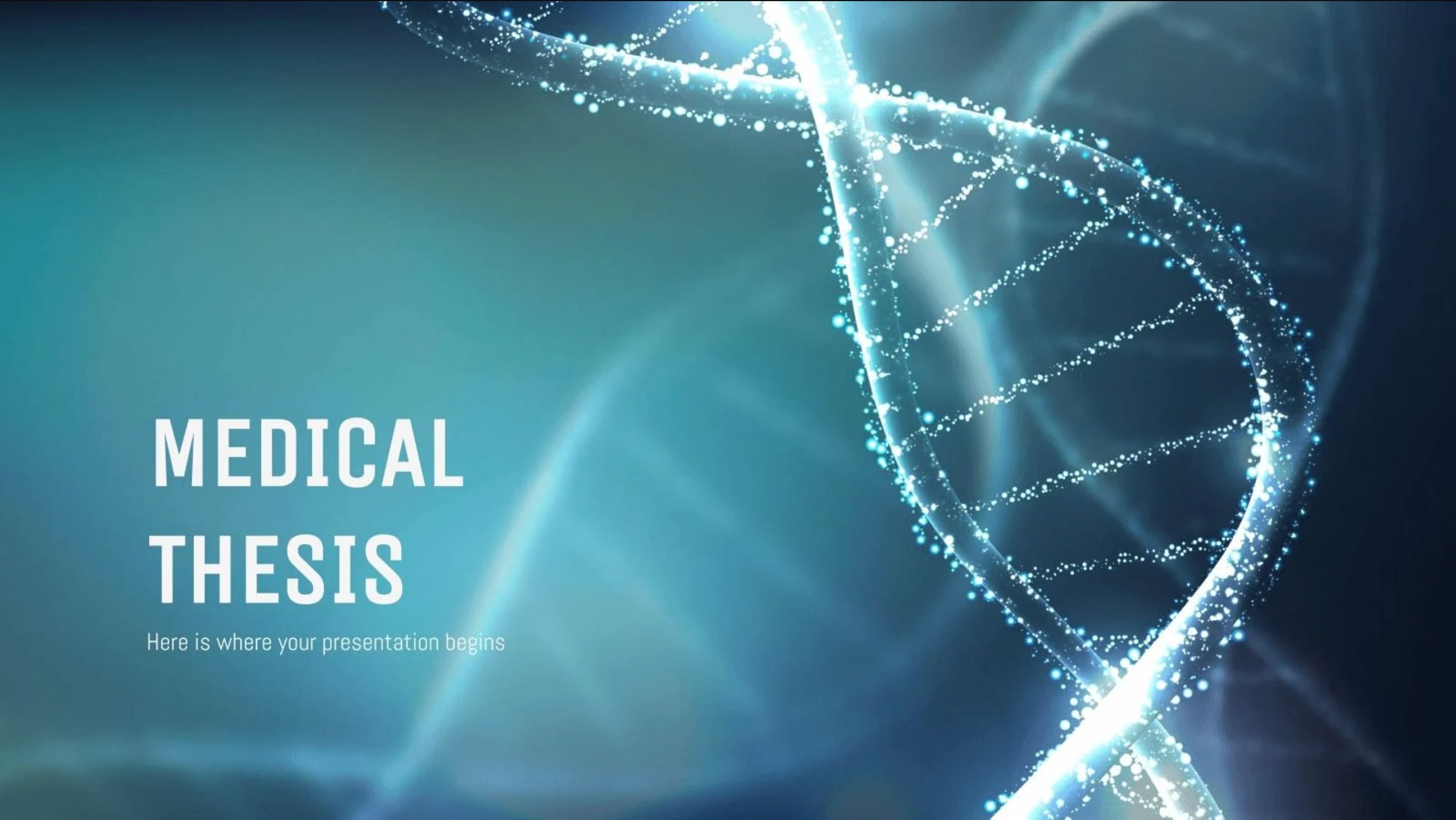 The Medical Thesis template has a somewhat misleading name, with a template design that excels at presenting almost all types of research findings. The template comes with a minimalistic, yet effective, range of slide designs that are quick to set up, and easy to optimize.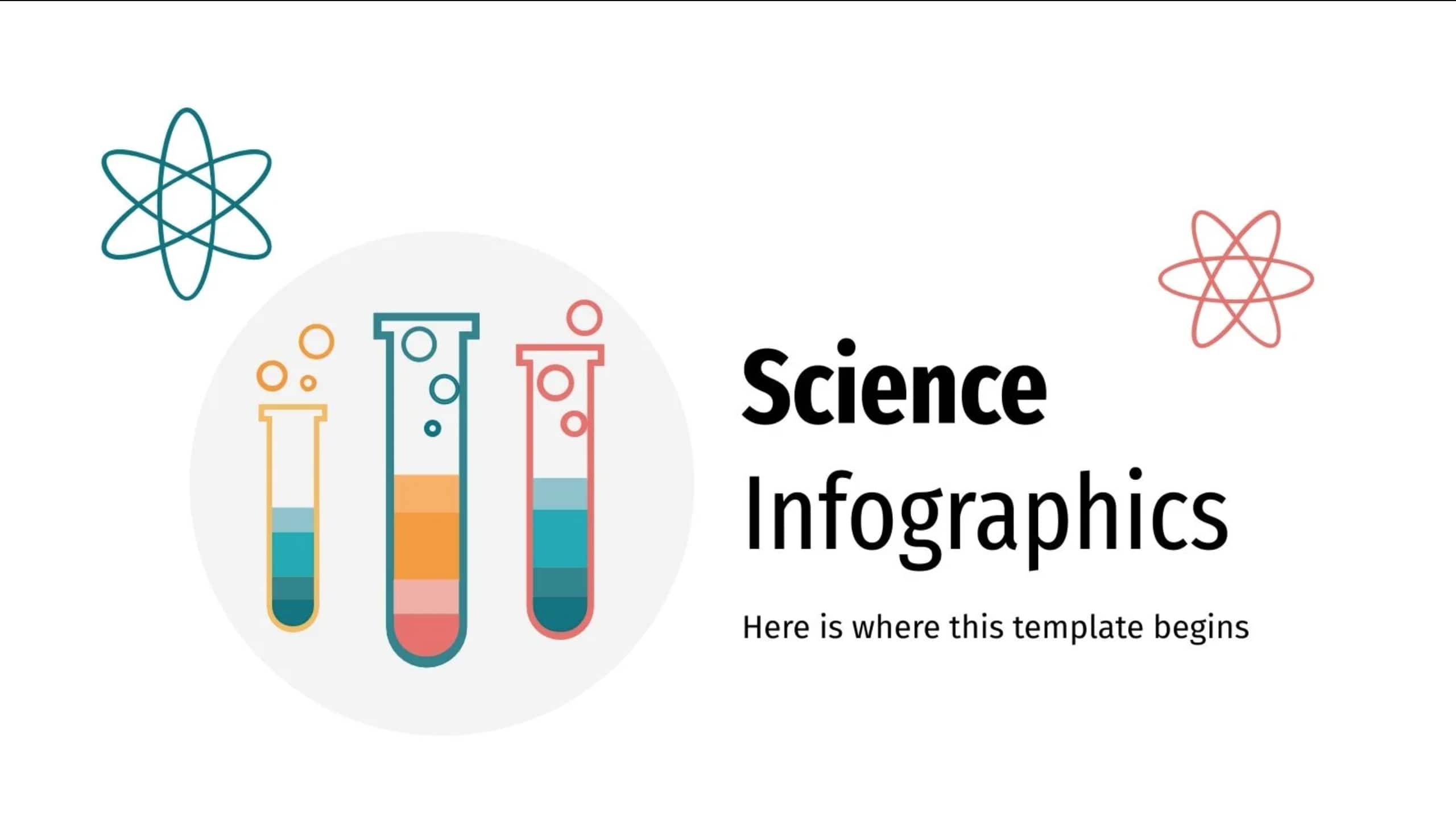 Need some expertly designed scientific infographics for free? Then this package has everything you need. It provides you with a great set of infographics that are versatile enough to present a wide range of researched findings.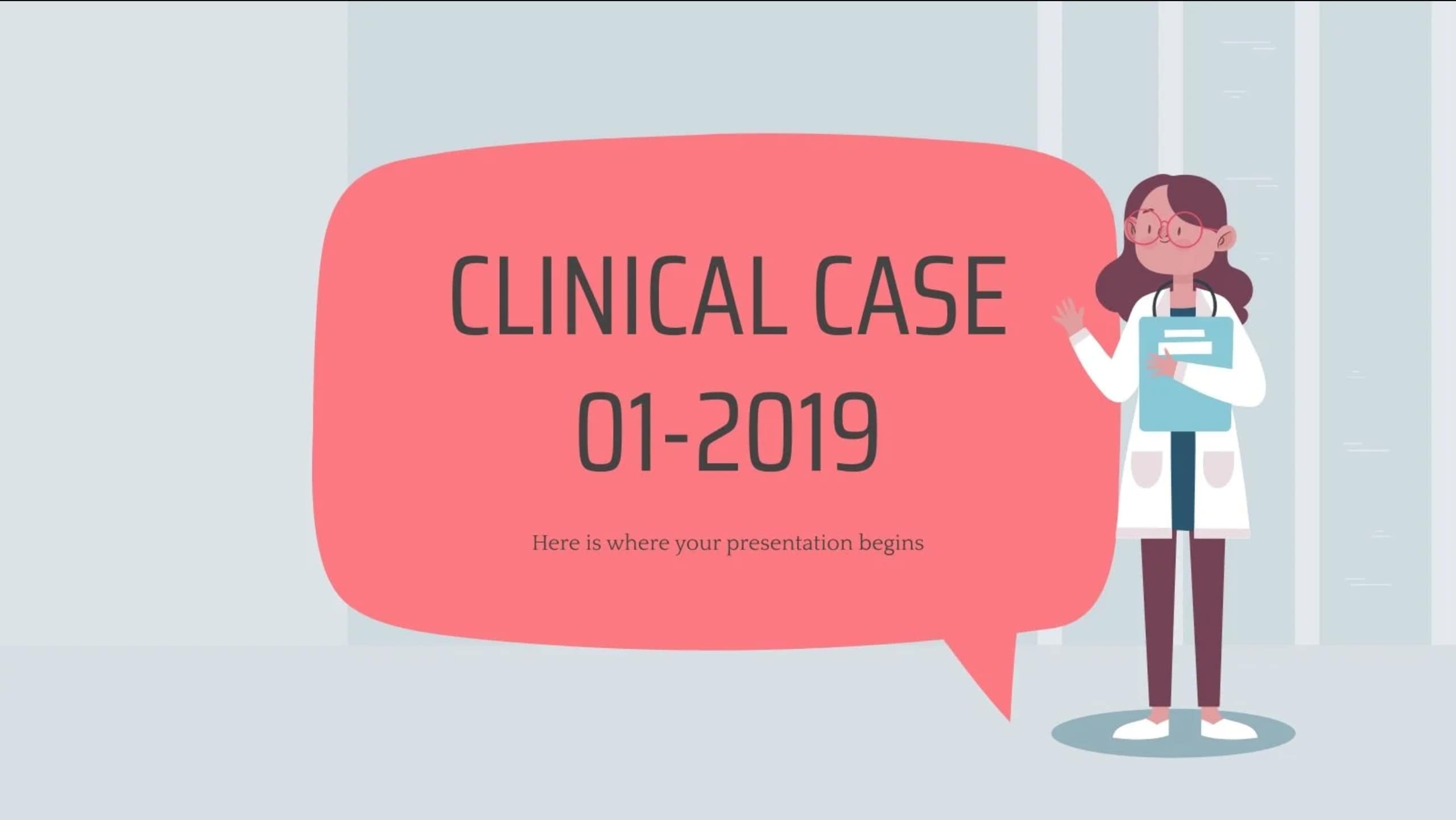 Clinical Case is a medical presentation template that is geared towards providing you with a foundation of captivating slide designs. Despite being tailored towards clinical presentations, these slides are impressively versatile allowing you the freedom to adapt them to your specific needs.
Present Your Findings with These Fantastic PowerPoint Templates!
Whilst conducting the research is always going to be difficult, presenting those findings in a professional fashion doesn't have to be. Now with this range of scientific and research-tailored PowerPoint templates, you can nail your next presentation with ease!