10+ Best Procreate Pixel & Pixel Art Brushes 2022
The video games industry is skyrocketing in popularity like never before. As a result, we are now we're seeing a growing demand for pixel art. In fact, it's the most used art style in Twitch emotes, gaming logos, and indie games.
If you're an artist who's looking to get into video game art or even planning on designing Twitch emotes and characters for streamers, now is the perfect time to get into pixel art.
All you need is an iPad and the Procreate app to get started. We've already found the perfect collection of Procreate pixel art brushes for you to download.
With the help of these brushes, you'll be able to draw professional-quality art using your iPad from anywhere and everywhere you go. Grab a brush pack and start making pixel art. There are both pro and free brushes in the mix.
How to Make Pixel Art in Procreate
Creating pixel art in Procreate is quite easy. But, you need to do a few things to get Procreate ready for drawing pixel art. Like preparing the canvas and optimizing the brushes.
To help you get started, we found a few quick video tutorials you can follow to learn the basics of pixel art and how to draw pixel art in Procreate.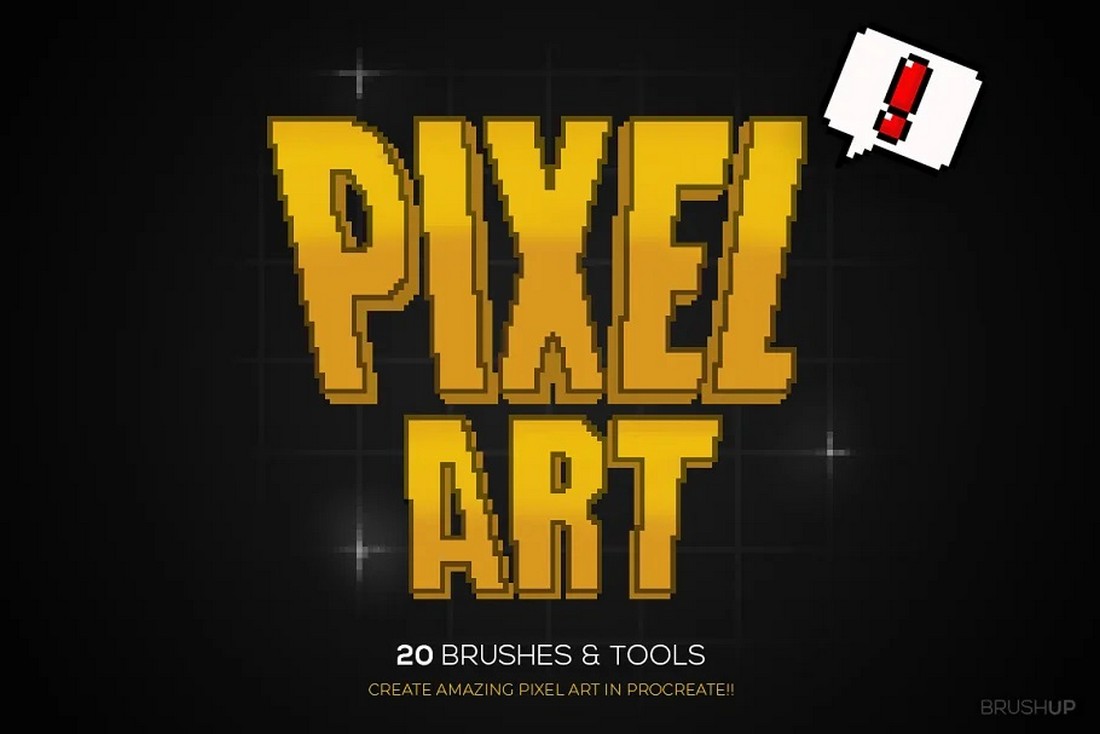 Finding the perfect brush pack that fits the style of your pixel art is the first thing you need to do when creating pixel art with Procreate. And you won't find a better brush pack to start your journey than this one.
This Procreate pixel brush pack includes 20 different brushes that come in multiple opacity variants. You'll also find many different styles of brushes for shading, blending, as well as dots brushes, dirt brushes, and much more in this collection.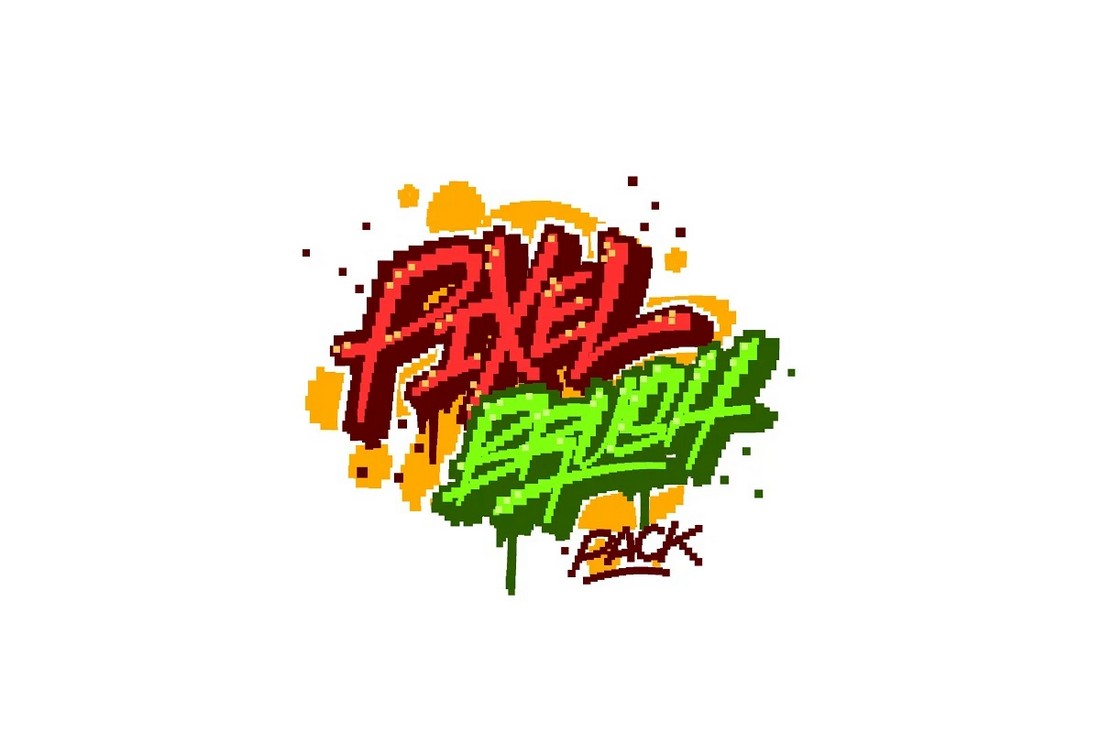 With the right pixel brush, you can create unique artworks that go beyond imagination. Like pixel art logos for gamers and brands. And even hand-lettering artworks with pixelated designs.
With this Procreate pixel brush pack, you can create all those things and more. It includes 10 unique brushes with pixelated strokes. 6 of the brushes in the pack are pressure sensitive so you'll be able to use them for hand-lettering work as well.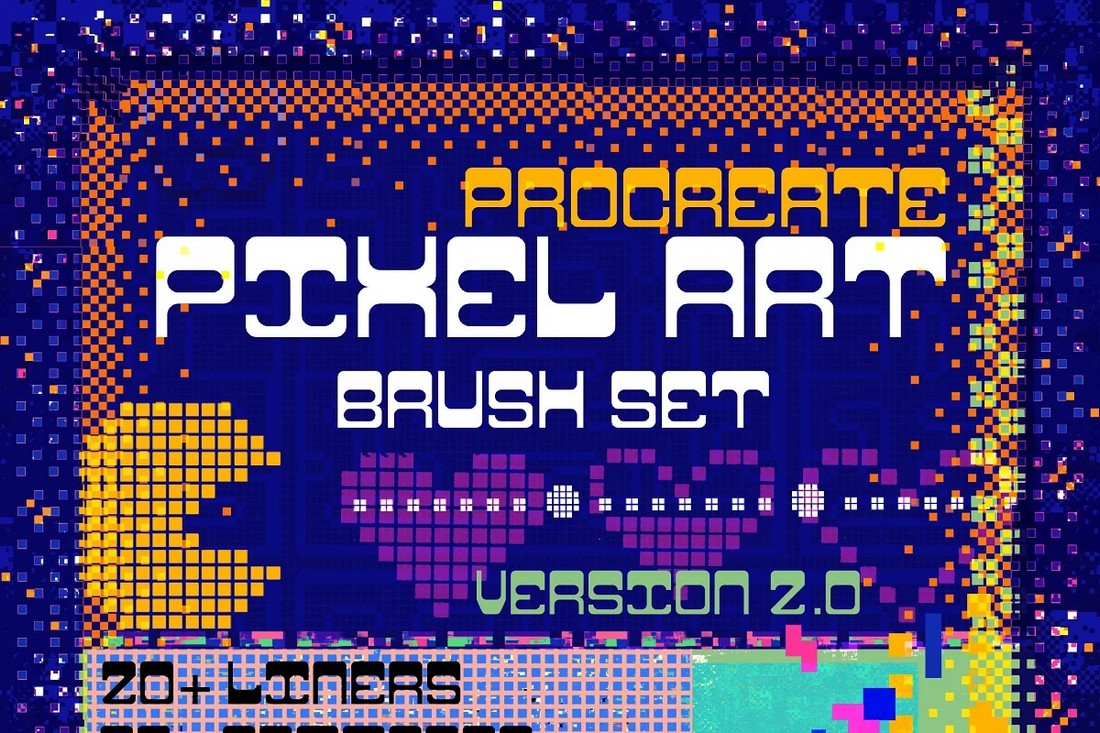 It takes more than just brushes to create high-quality pixel art. You'll also need things like pixel patterns, shaders, and different types of liners. This bundle aims to cover all those aspects of pixel art creation.
This is a massive collection of pixel brushes that comes with various types of brushes, patterns, and shaders. Whether you're creating pixel art for an indie game or crafting emotes for Twitch, this pack has everything you need to make amazing-looking pixel art using Procreate.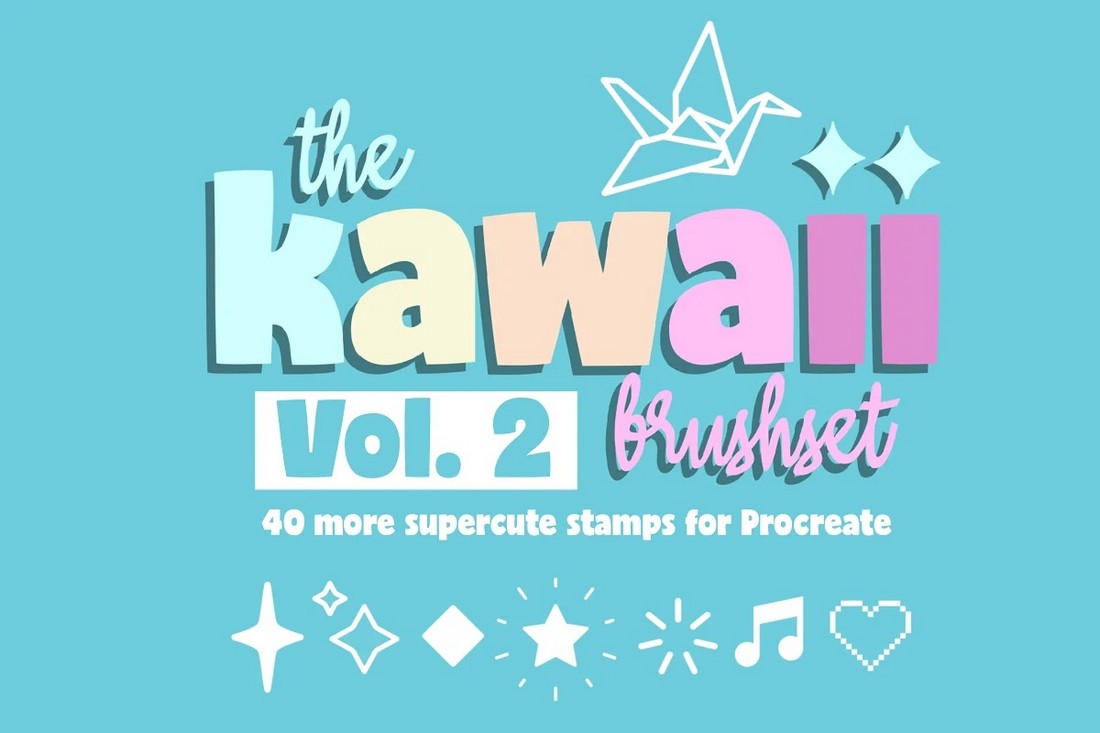 There's a very close relationship between kawaii art and pixel art. Kawaii art, however, is much more adorable and cute than pixel art. Hence they are a popular choice for creating cute characters and emotes for content creators.
This Procreate brush pack is designed for the fans of Kawaii art. It includes 40 brushes for anime and kawaii art creation. There are stamp brushes, retro pixel brushes, texture brushes, and so much more included in this bundle.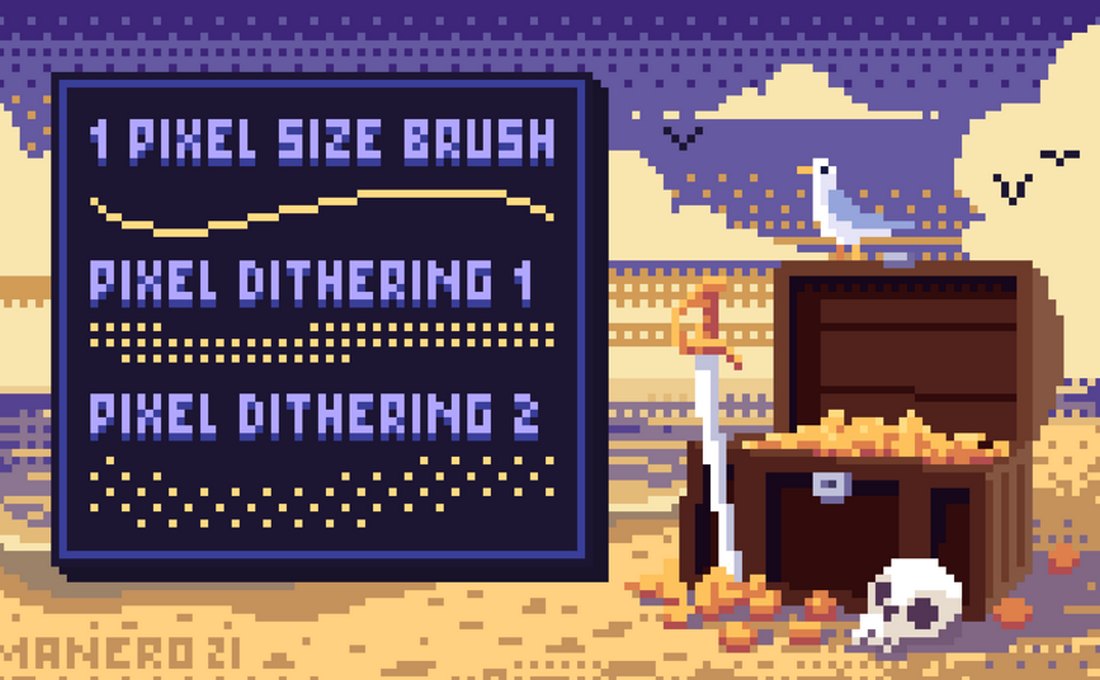 Want to try out pixel art but not sure if it's right for you? Well, there's no need to spend money on a premium brush pack. Grab this free Procreate pixel art brush kit to test your skills.
This is a free pixel brush pack for Procreate that includes 3 pixel brushes featuring two dithering brushes. As a bonus, the pack comes with a quick guide that teaches you how to use the brushes to create pixel art with Procreate.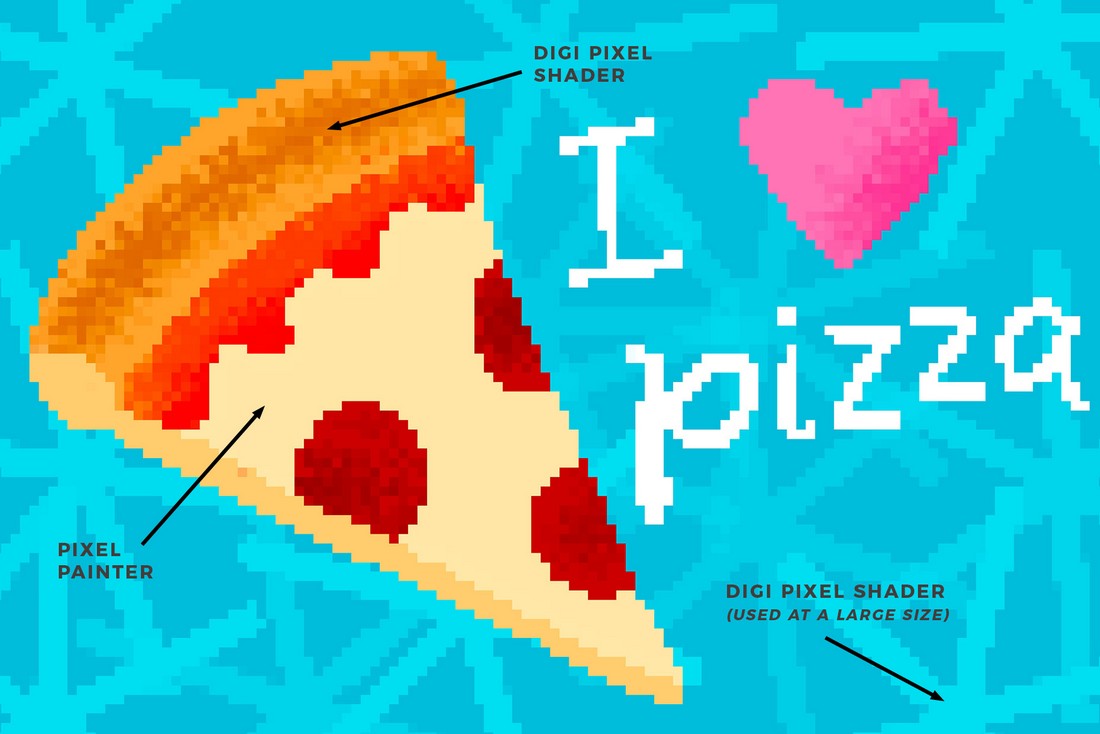 If you're starting small and simple with your pixel art journey, this brush pack is the perfect place to start experimenting with pixel brushes. After all, it's completely free to download and use.
The bundle includes 4 unique pixel brushes, featuring two shader brushes, a stamp brush, and another painter brush. It has everything you need to try out pixel art. You'll also find some pre-made canvases and a quick user guide with the brush pack as well.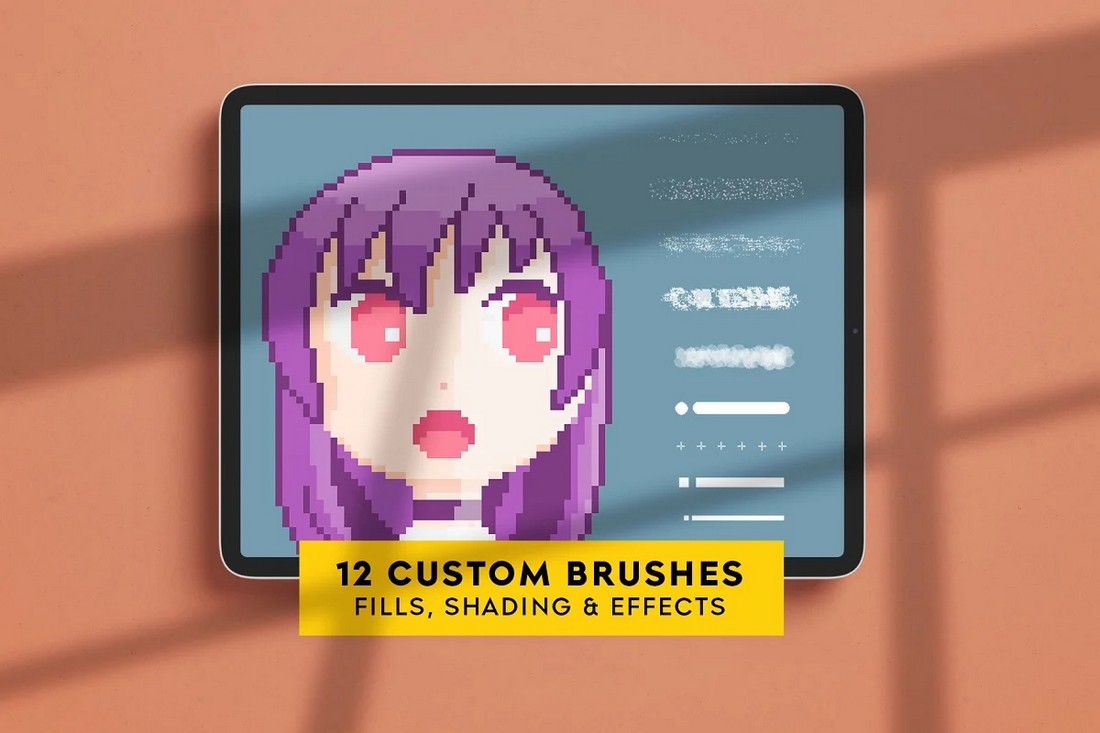 Whether it's shading, filling, or adding pixel effects to your graphic designs, this Procreate bundle has brushes for all those tasks and more. Needless to say, it's a brush pack every pixel artist must-have in their toolkit.
The collection comes with 12 different pixel art brushes for Procreate. You can use them to draw pixel characters, create backgrounds, add texture, design pixel icons, and do so much more.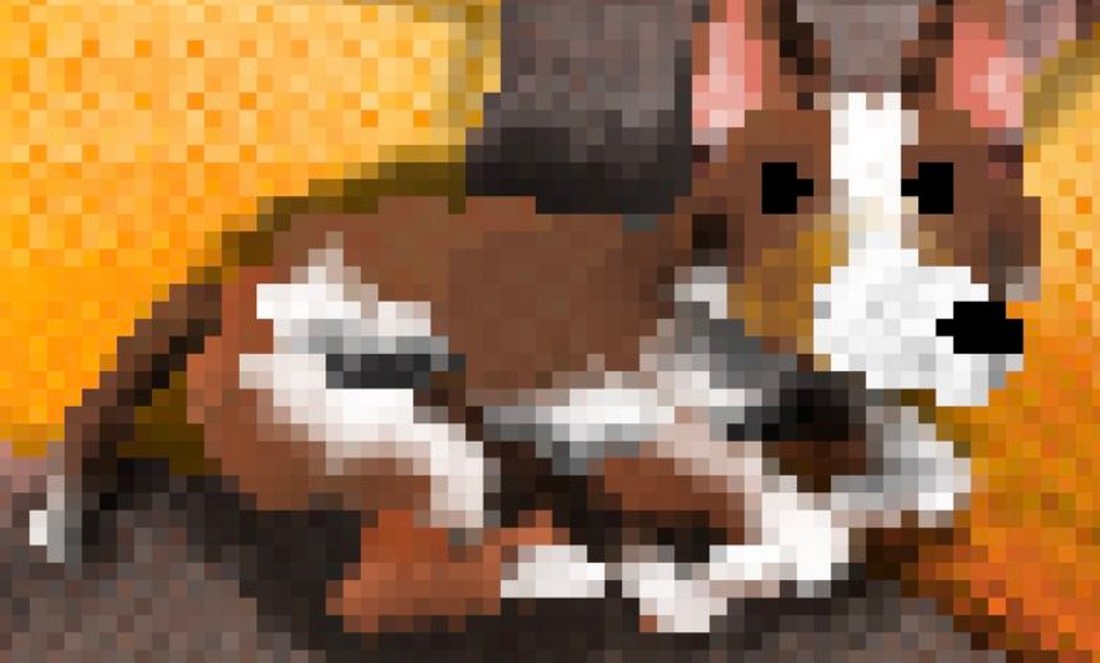 Pixel brushes are not just about creating pixel art. You can use them with your various other designs for adding unique elements. This brush set, for example, is great for making comic and grunge-style art.
This is a collection of free brushes for Procreate that feature pixel-style art. They work perfectly with Procreate and even support different widths and color options.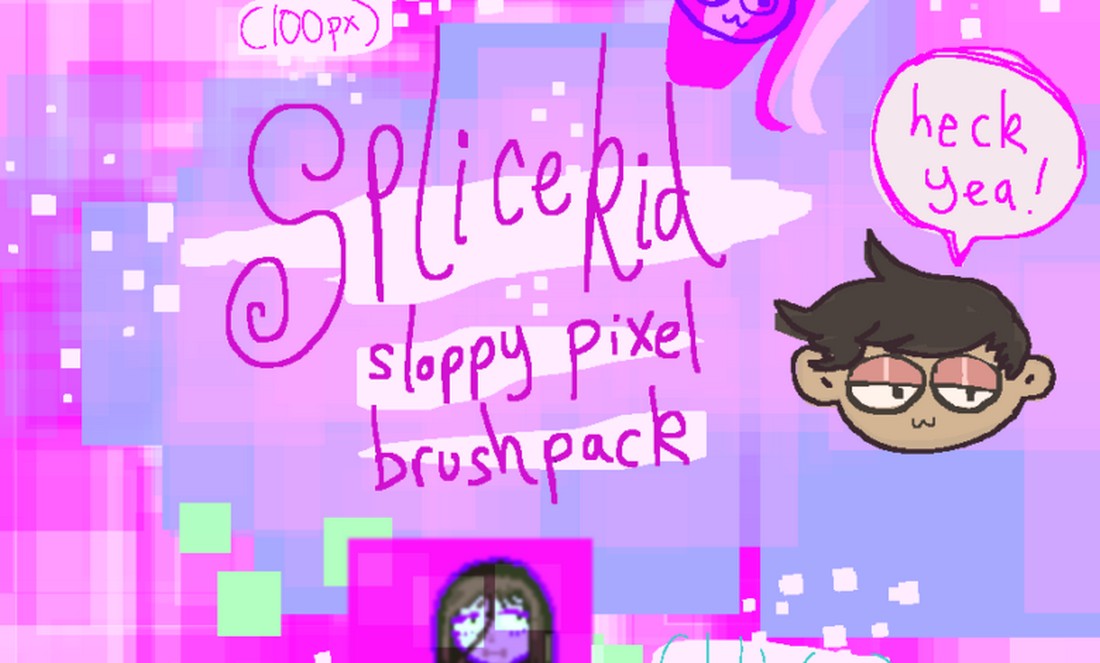 If you want to design art and illustrations to look like they were hand-drawn by a child, this Procreate brush pack will help you get there.
This pack includes a few Procreate pixel brushes with sloppy strokes. They are perfect for giving your graphics, hand-lettering, and artworks a child's drawing look and feel.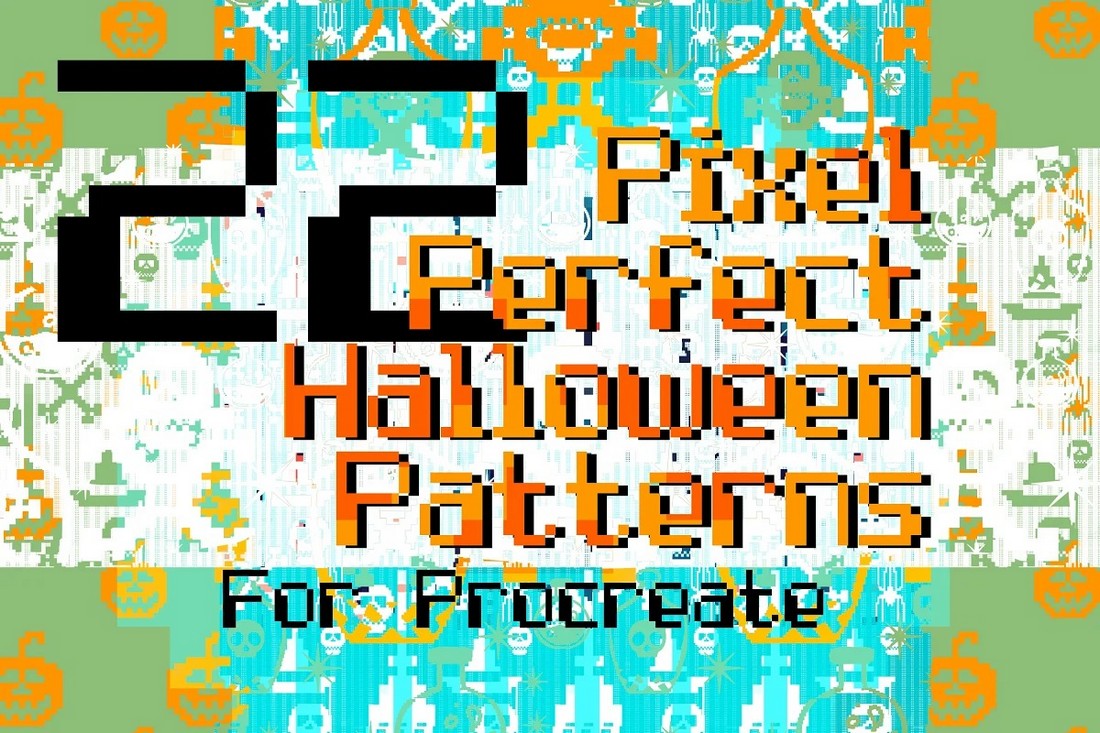 You'll need lots of patterns and other elements to make your pixel arts look perfect. So be sure to add this collection of pixel patterns to your Procreate collection.
It includes more than 20 different patterns for Procreate. They are designed with a Halloween theme. The patterns will be quite useful in your kid-friendly design projects.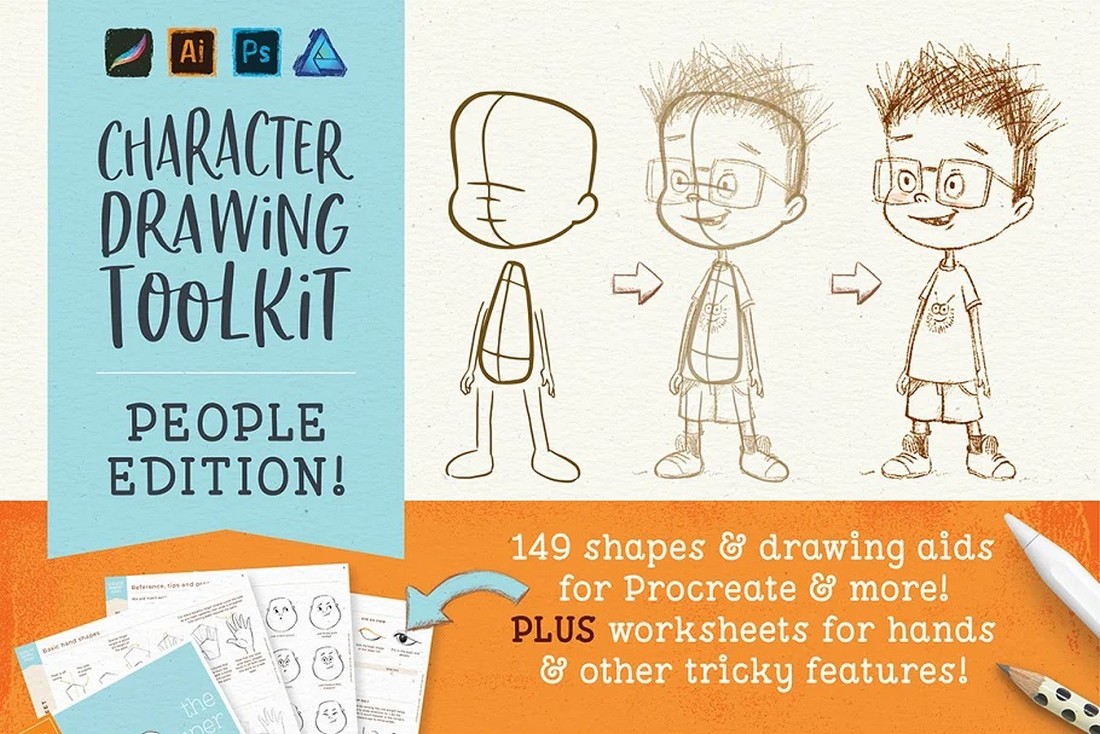 Even though the brushes in this pack are designed for character drawing, you can use them to create pixel art, with the right canvas resolution and brush settings.
This bundle includes a total of 149 brushes for Procreate featuring various styles of designs. There are head shape brushes, limb brushes, torso brushes, and much more in the collection. The brushes are available in Affinity Designer, Photoshop, and Illustrator formats as well.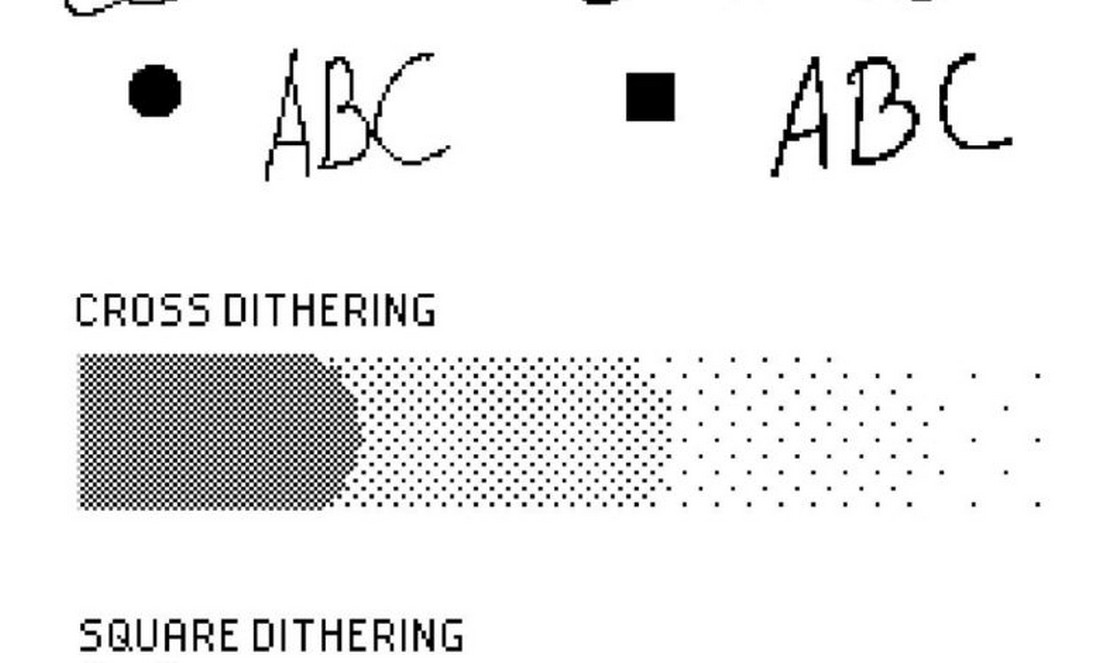 This is a very basic pixel brush kit for Procreate. It includes two brushes featuring rounded and square pixelated strokes. You can use it to craft unique pixel artworks and design icons. It's free to download and use.
Find more great brushes in our best Procreate brushes for iPad collection.