35+ Best Photoshop Text Effects 2024 (Free & Pro)
When it comes to designing many creative projects, whether they be branding, t-shirt designs, illustrations, advertising campaigns, or many more, it is important to nail a defining and captivating aesthetic. It's for this reason that Photoshop is widely used to shape these projects, due to its extensive range of visual capabilities.
Yet, one often overlooked asset of Photoshop is its wide range of Photoshop text effects. Everything from the complex to the simple text effects, Photoshop is well equipped to provide some eye-catching designs.
It's for this reason that we have compiled a few of the best Photoshop text effects for download out there right now, both from premium and free sources.
Read on to see our selection of the best Photoshop text effects ready to make your next creative project something special!
Get everything you need to supercharge your Photoshop workflow. From just $16, get unlimited access to thousands of Photoshop actions, Lightroom presets, templates, graphics, fonts and photos.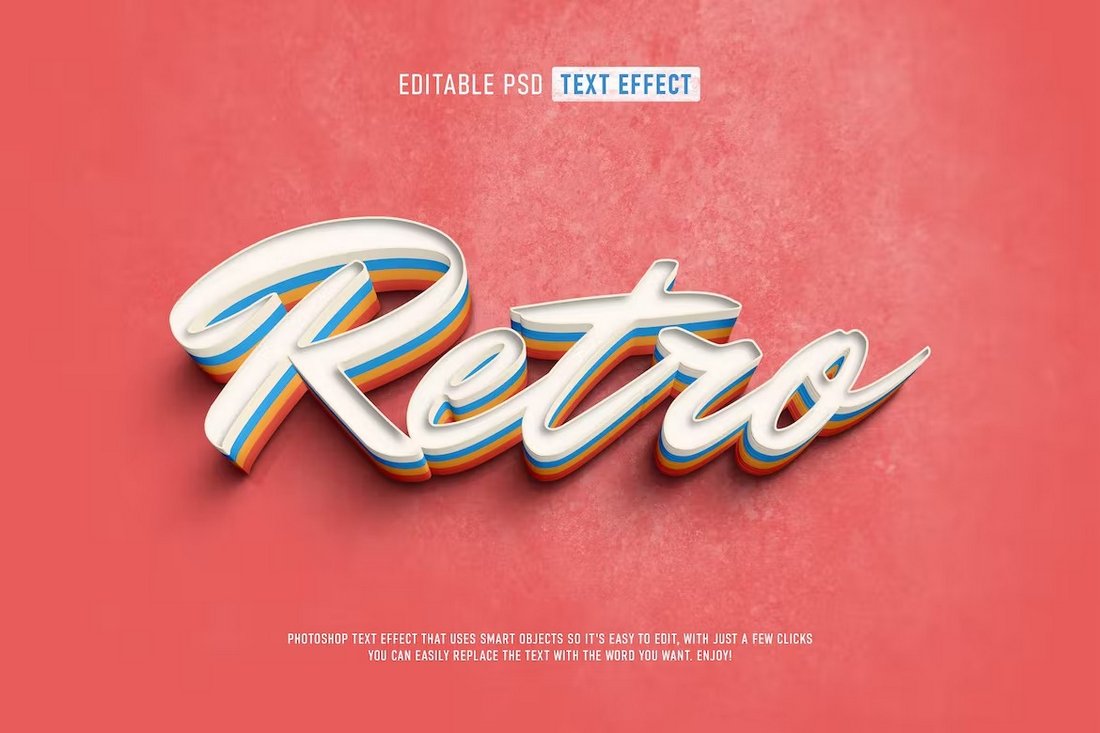 This Photoshop text effect features a beautiful retro-style design that will instantly attract the attention of your audience. It has a colorful 3D-like effect that adds depth to your text. This effect is perfect for crafting bold title designs for product labels and branding designs.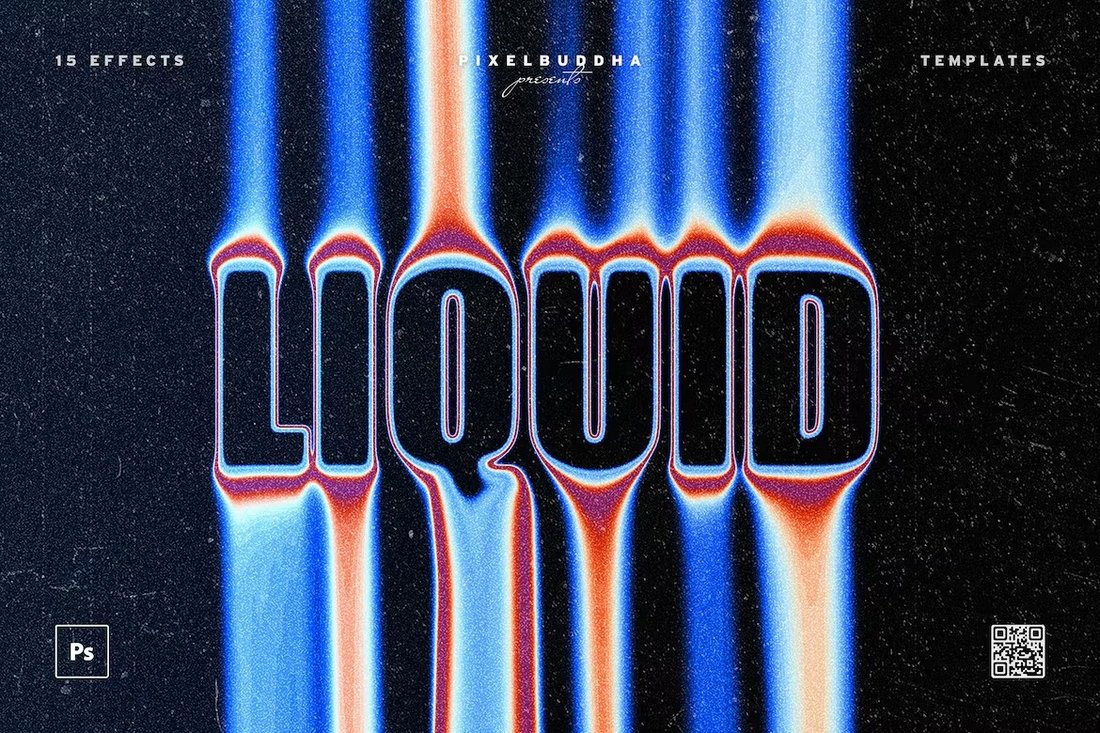 The examples of this Photoshop text effect shows that it looks amazing on CD covers, posters, and album cover designs. The unique liquid effect creates a psychedelic-style look for your typography. There are actually 15 different text effects in this bundle.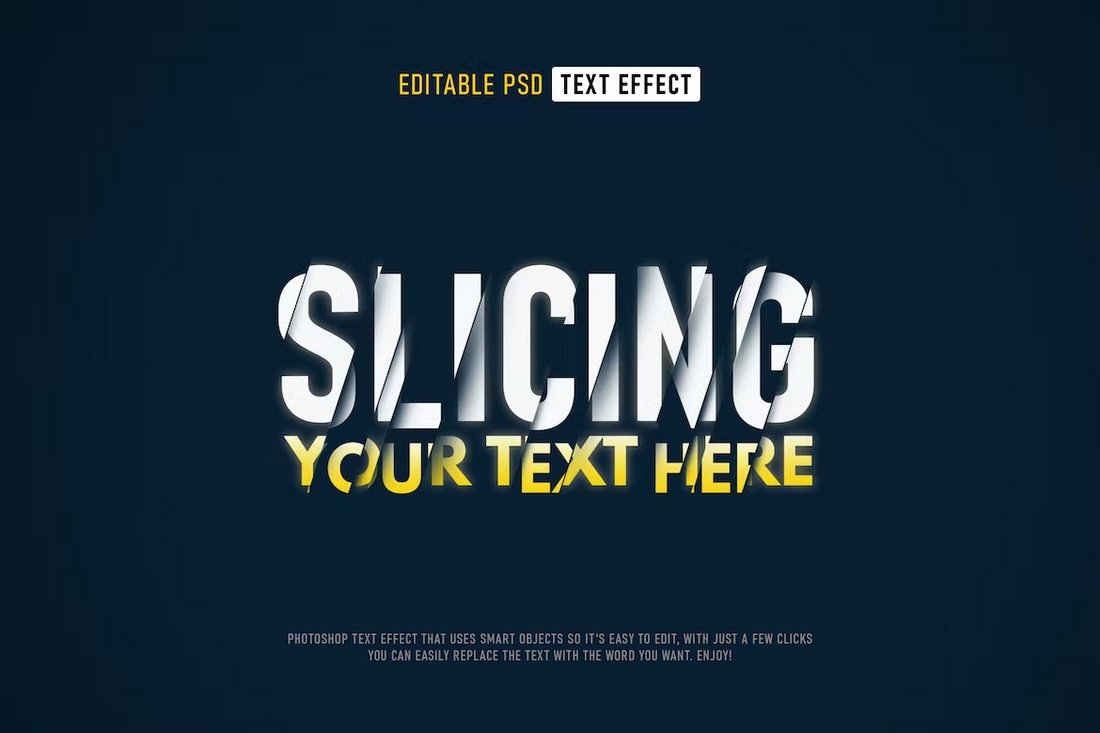 The slicing text effect is a popular choice for making titles for specific types of product promotions. It can also be used as a way to create bold statements. This template features the same text effect in PSD format. The template is fully customizable.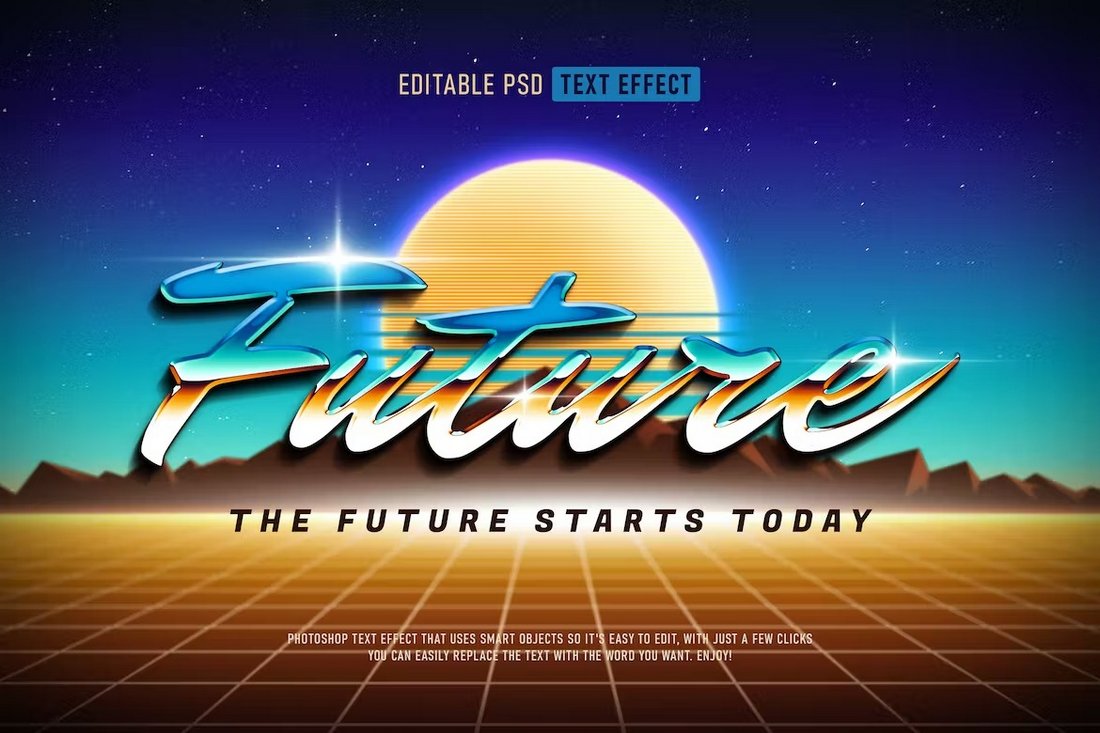 Easily add a classic 80s-style title to your retro designs with this Photoshop text effect. It has the perfect design for adding text effects to album covers, CD covers, and flyers. The text effect comes in an editable PSD file.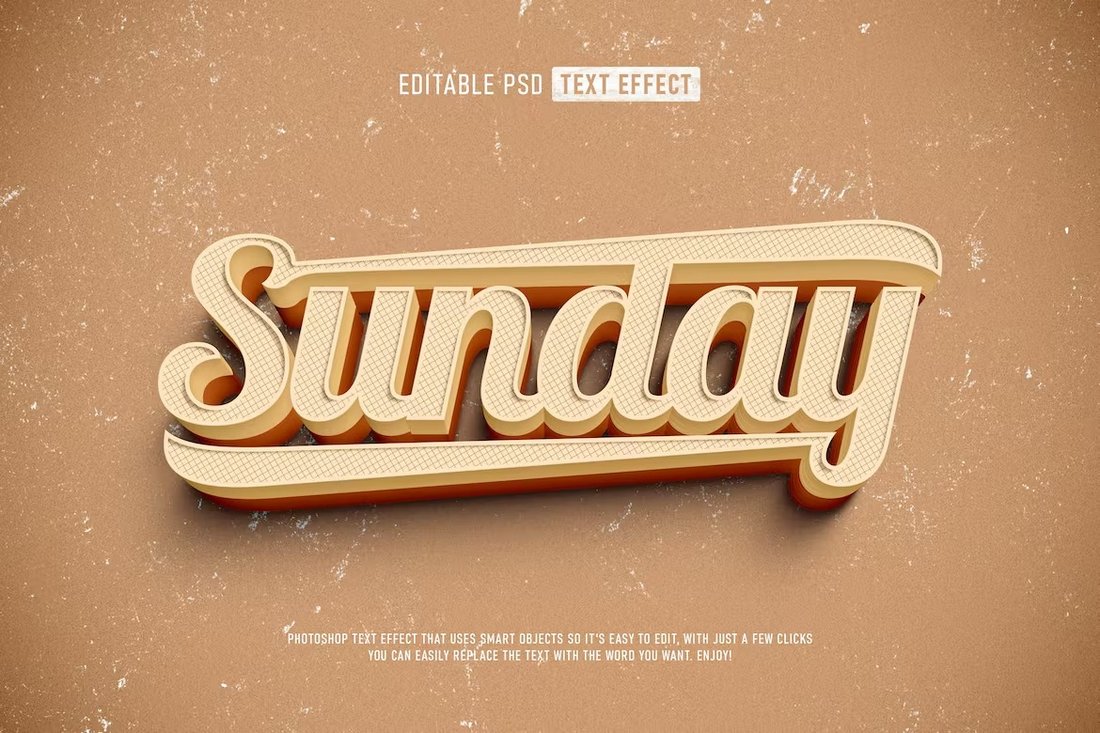 You can use this Photoshop text effect to create unique titles with a 3D look and feel. It features a textured effect that will completely transform your text. The template uses smart objects to let you customize the text in just a few clicks.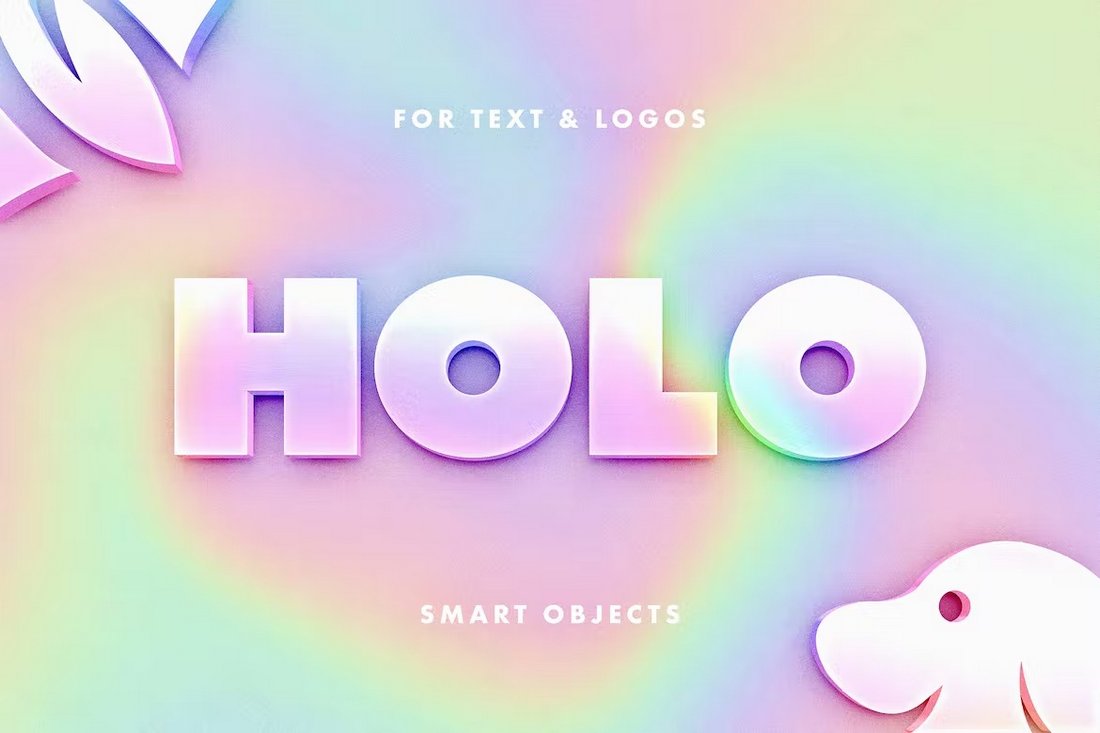 This text effect has a beautiful feminine design. You can design trendy logos, labels, and titles with a vibrant look with this text effect. Instructions on how to use it are included in the template kit as well.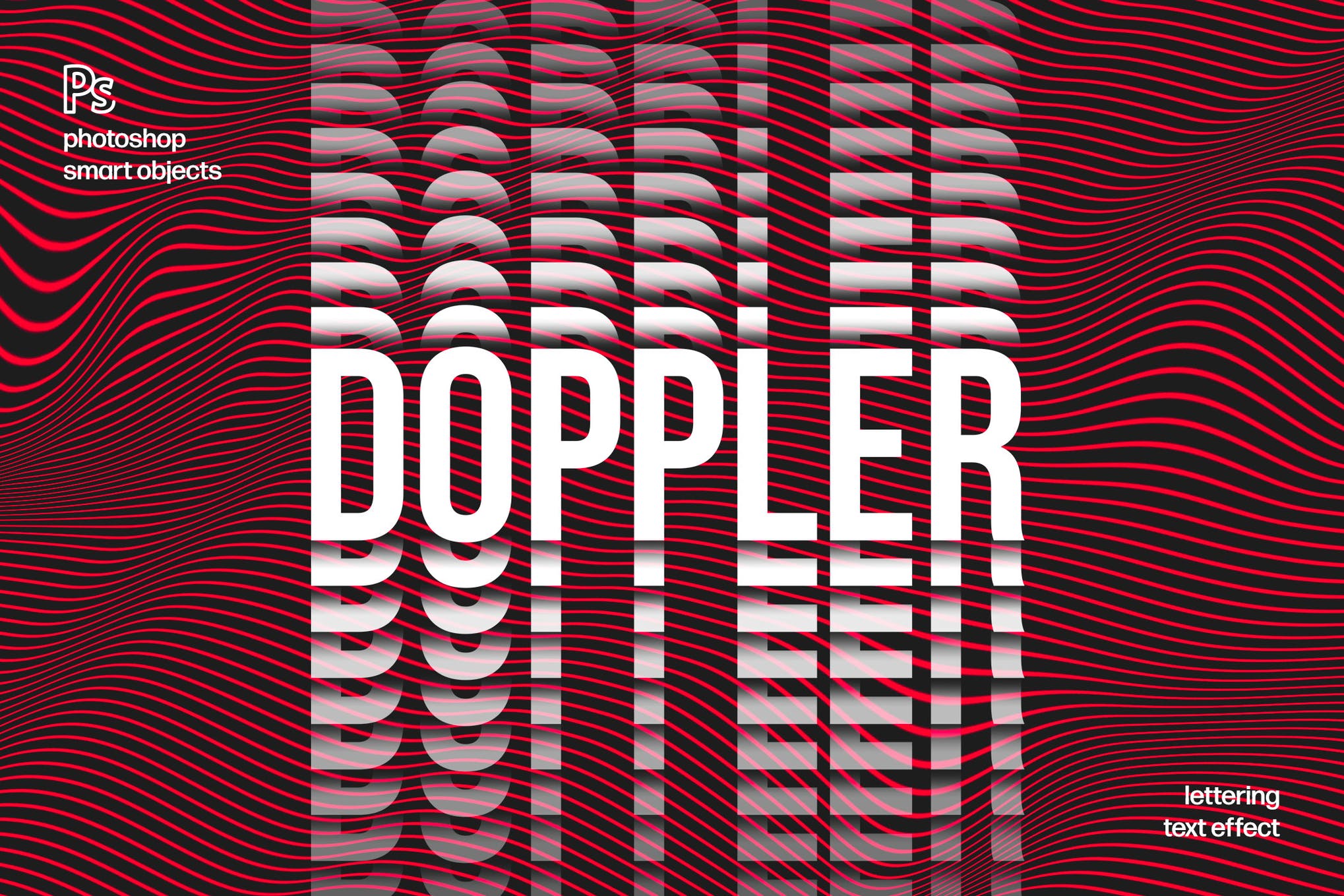 If you're looking to hunt down the best Photoshop text effects, this tool offering distortion lettering is a solid contender for your cash. It arms you with fifty gradient maps and four abstract backgrounds with customizable colors. Get it today.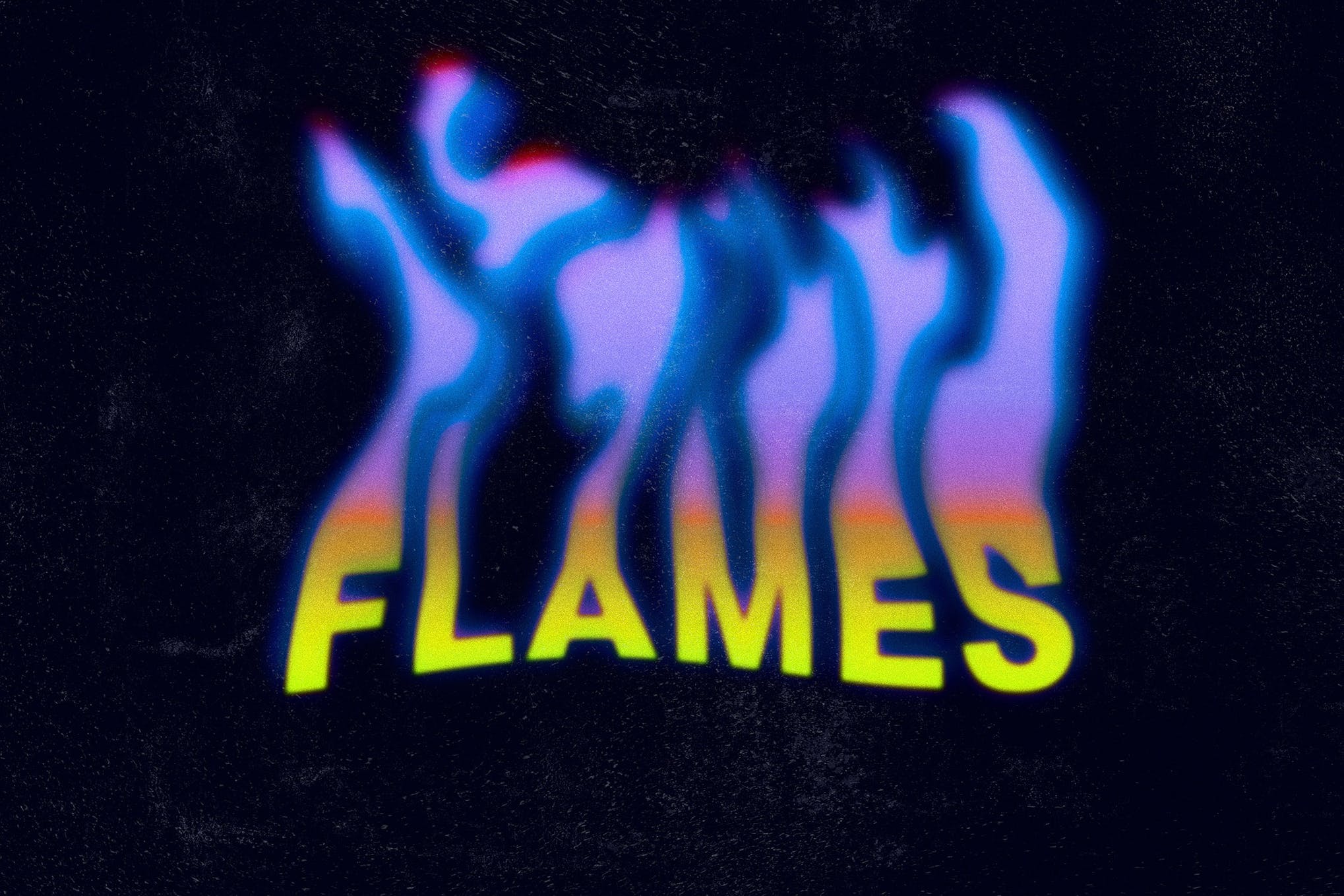 Here we have an incredibly unique, and interesting text effect for Photoshop that will set your lettering on a colorful fire with some acid chemicals scattered all over. You can choose to create varicolored, monochromatic, or gradient toxic flames to spruce up your designs.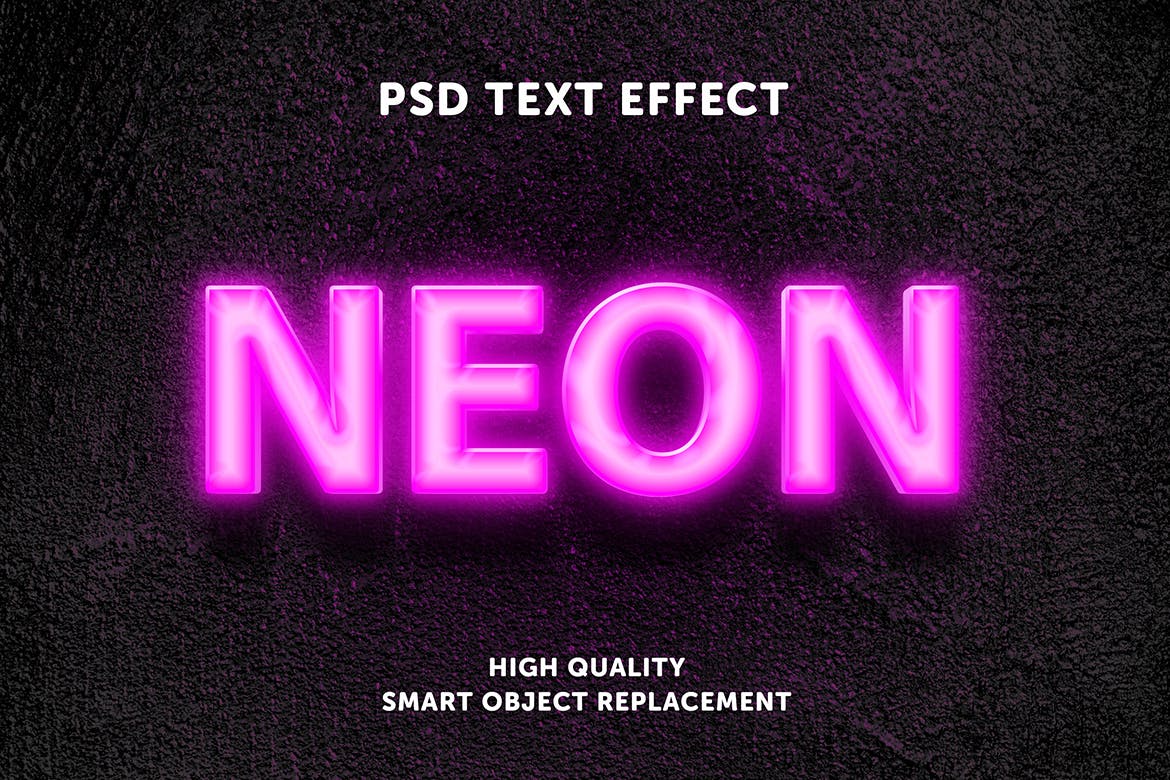 Check out this super cool, and effortlessly stylish neon pink glow effect for Photoshop that will illuminate your writings in just a few easy clicks. Everything from the font, to the color, can be customized to your heart's content.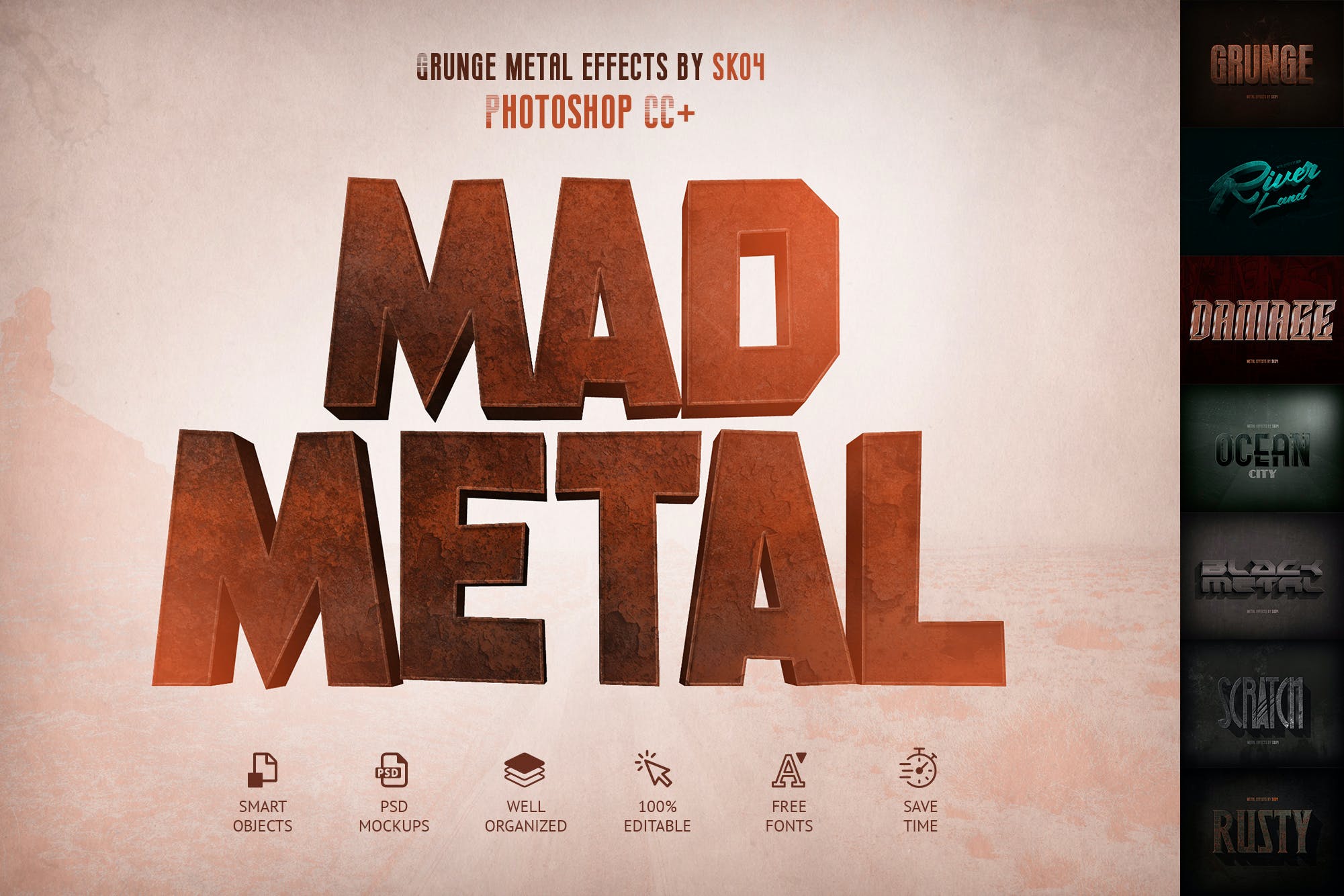 This Photoshop product equips you with 9 different styles to present your text in a rustic, grunge metal look. It's a great choice for anyone looking to get their hands on simple text effects for Photoshop that helps your lettering stand out.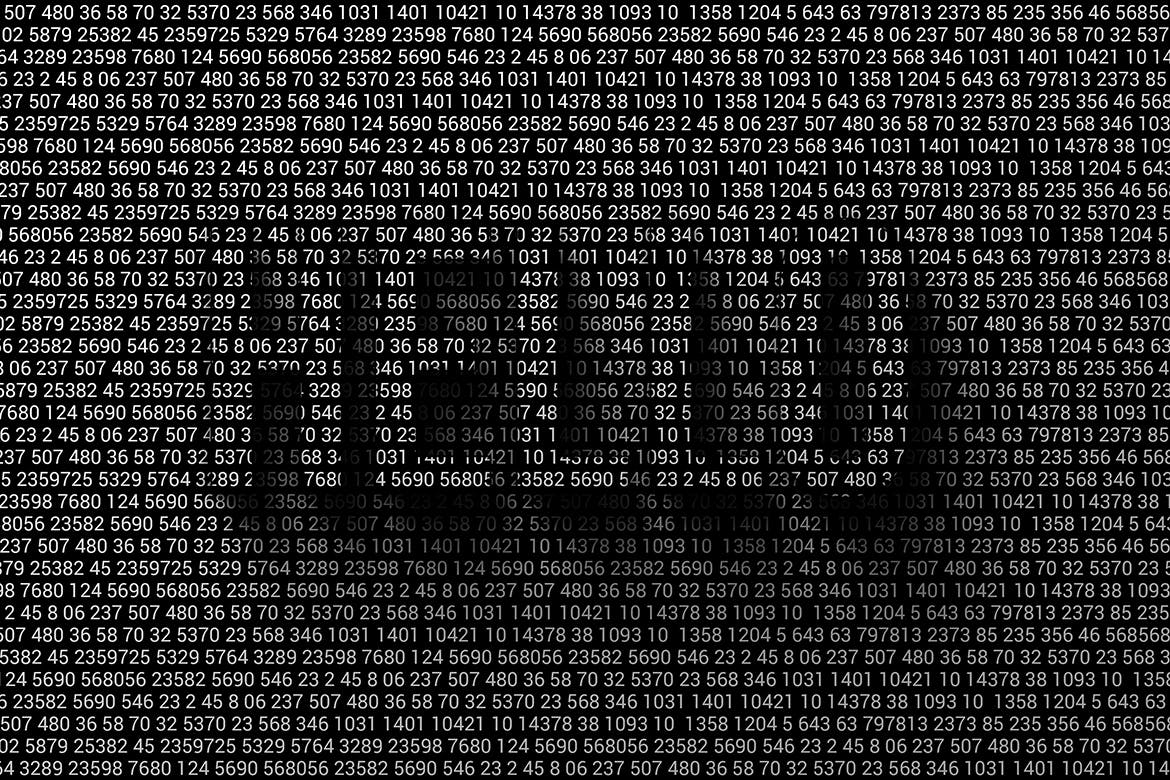 Our next Photoshop text effect might not be the first choice for many projects, but is certainly an excellent candidate for offbeat, and quirky concepts. It provides easy editing thanks to the smart object functionality. Do try it out.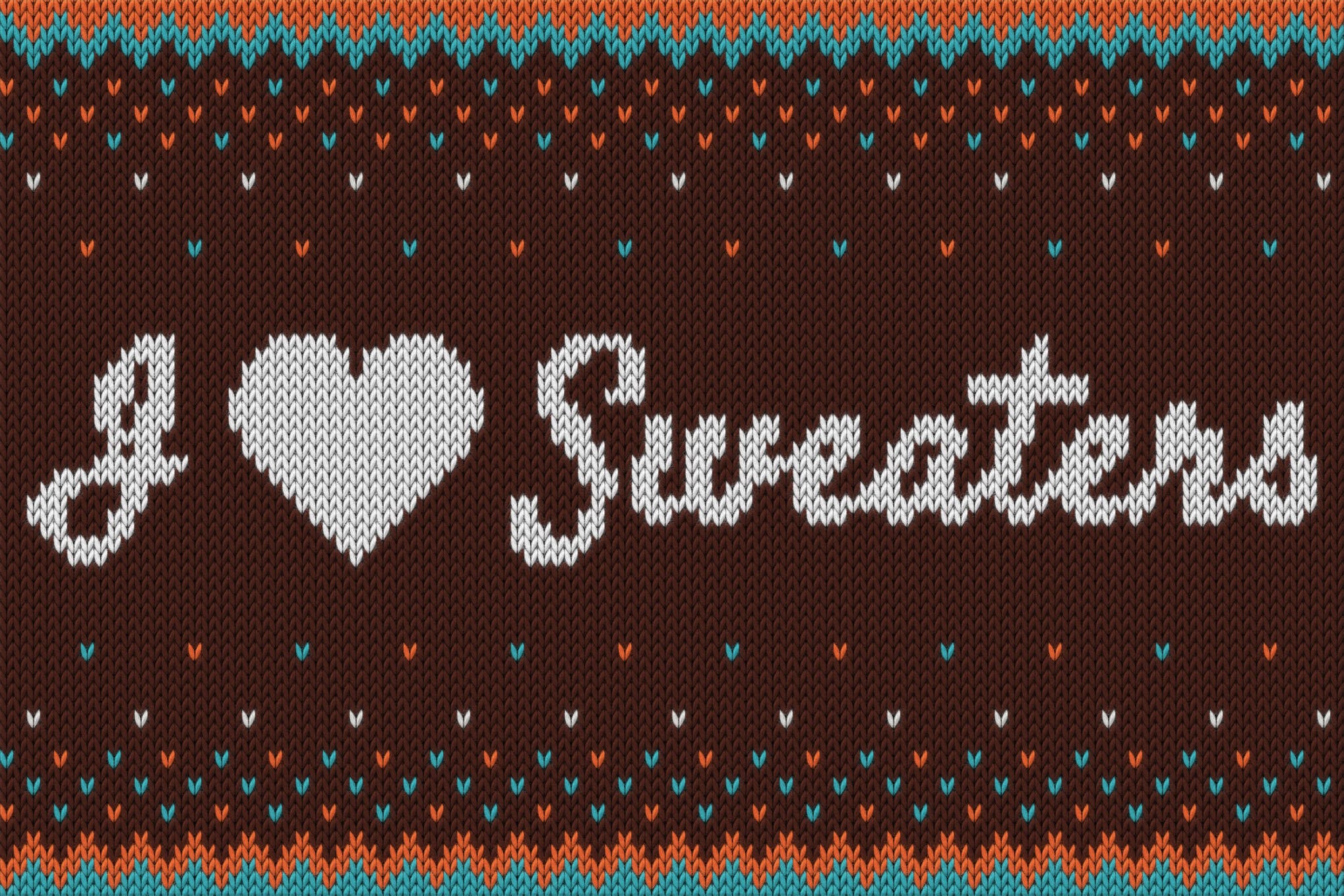 Try as many free Photoshop text effects as you want, but unfortunately, none will give you a realistic high-resolution knitted look like this premium product. This beautiful effect can be applied to both texts as well as pictures.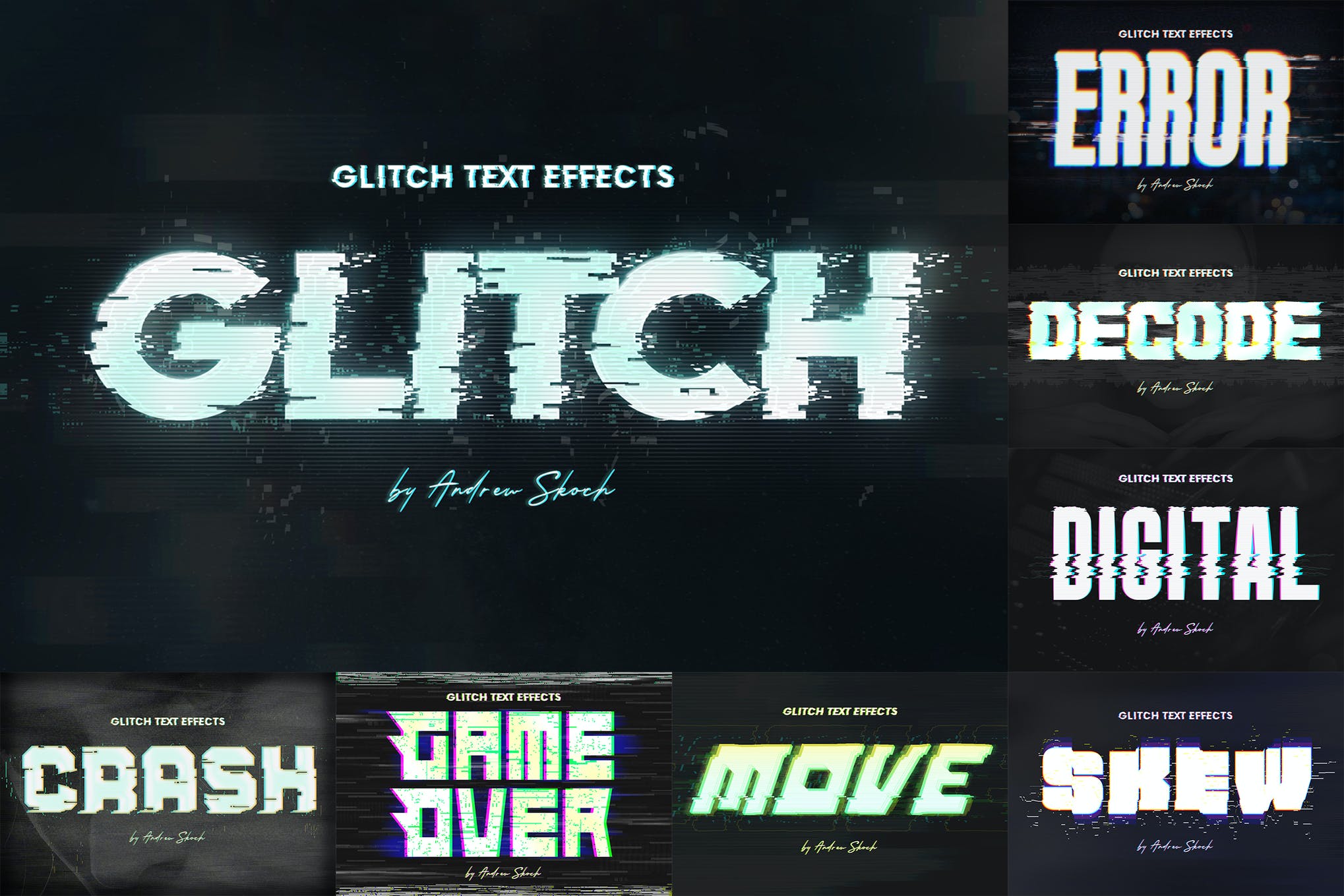 Ever been captivated by that text that glitches out in many modern sci-fi movies and shows? Well, the Glitch text effect toolkit comes loaded with everything you need to make it a reality; with nine different glitch text styles, smart object replacement, well-organized layers, and much more!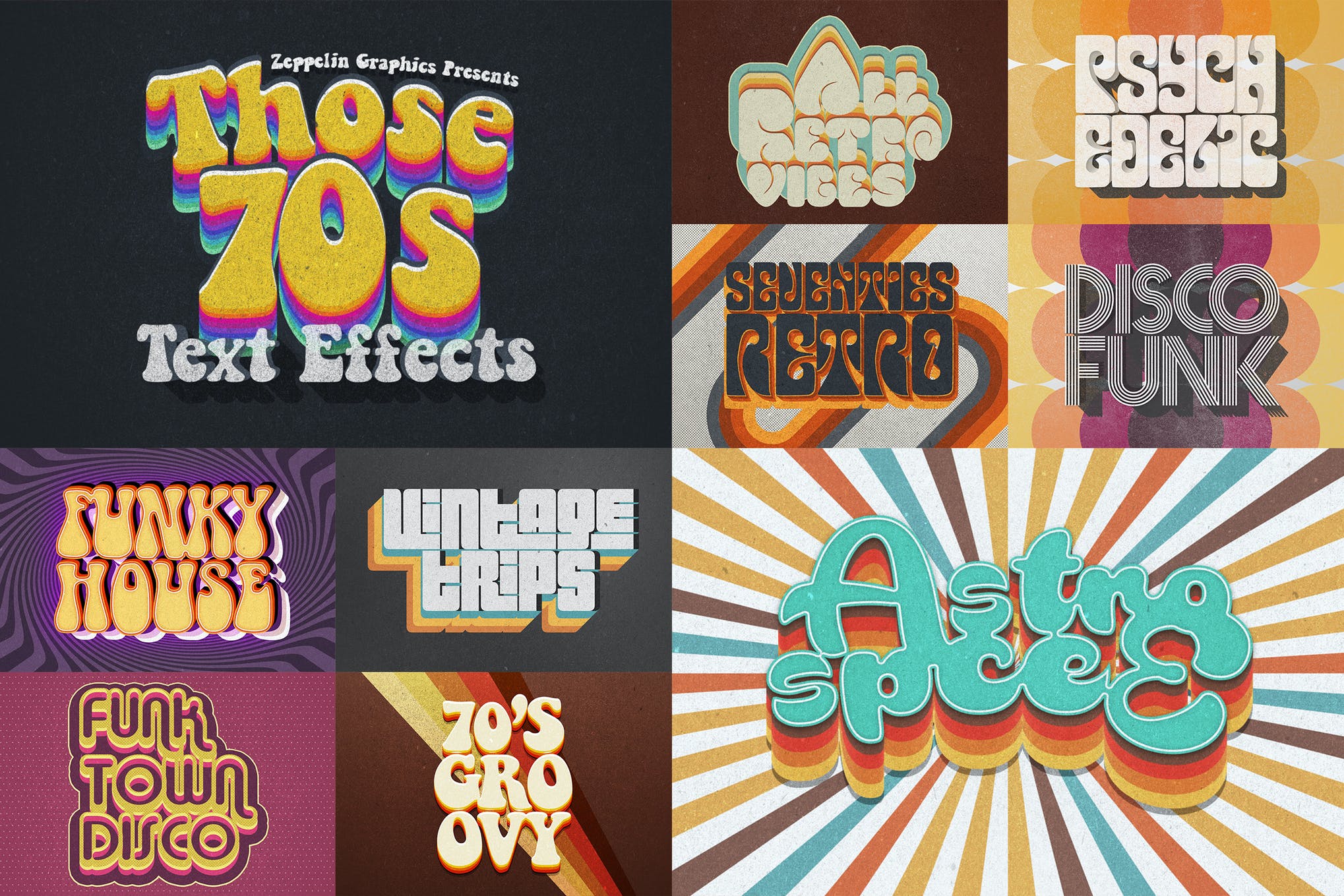 The early 1970s developed an iconic style that has cemented itself as a proven aesthetic in the creative industry. With this package, you'll have access to all the tools that you need to bring that early 70s style back in a stately manner.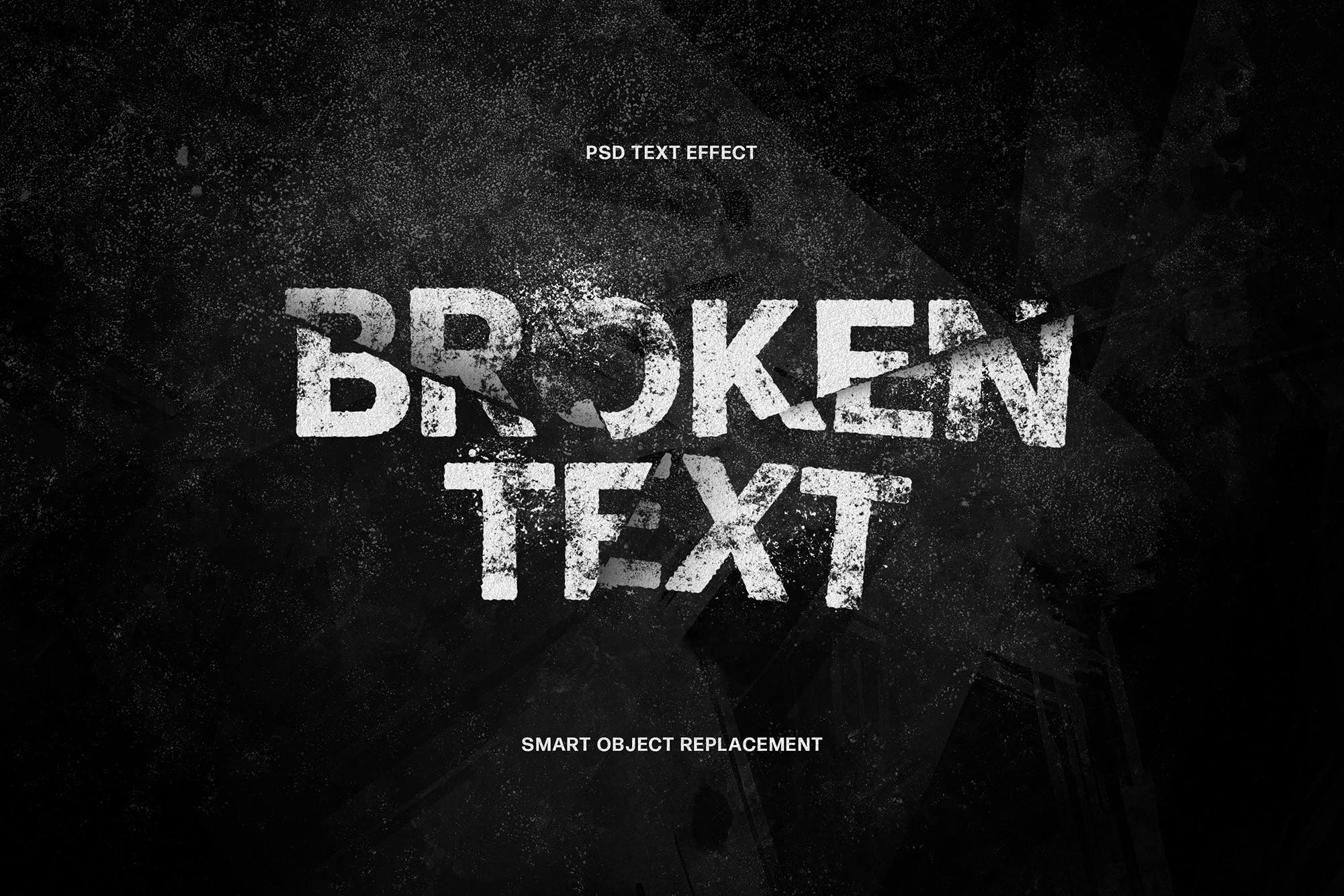 Broken Text is an interesting typeface that brings a style that appears as if the text itself has been broken in two. The range of styles you can apply here are numerous and are rendered in a beautiful 3000×2000 px with 300dpi. An impressive simple text effect for Photoshop.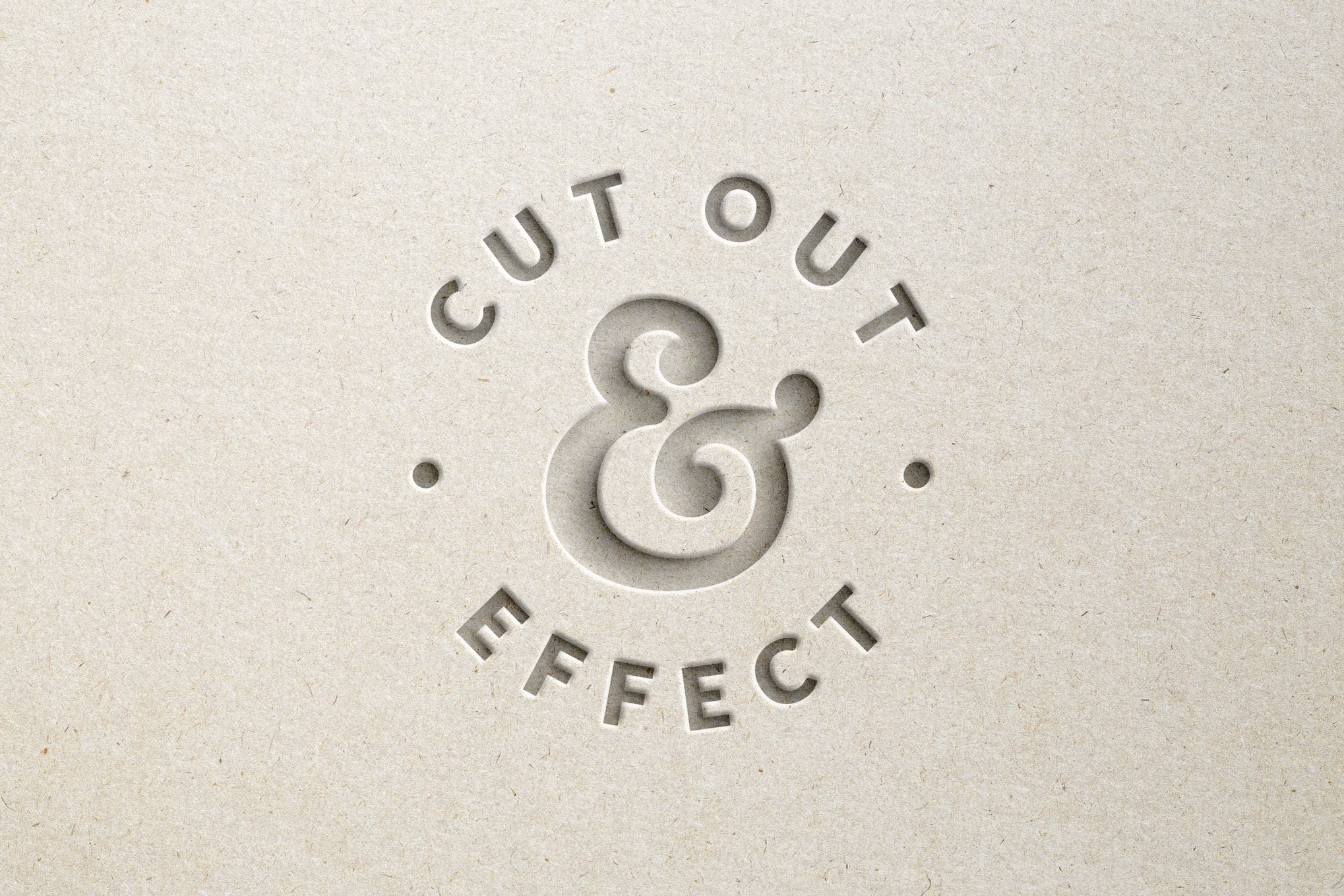 No need to pull out the scissors yourself, because with the Paper Cut Out Effect you'll be able to bring that same aesthetic to your project with a few easy clicks. The package comes with two paper textures, two layers of depth, and is rendered in a high definition resolution.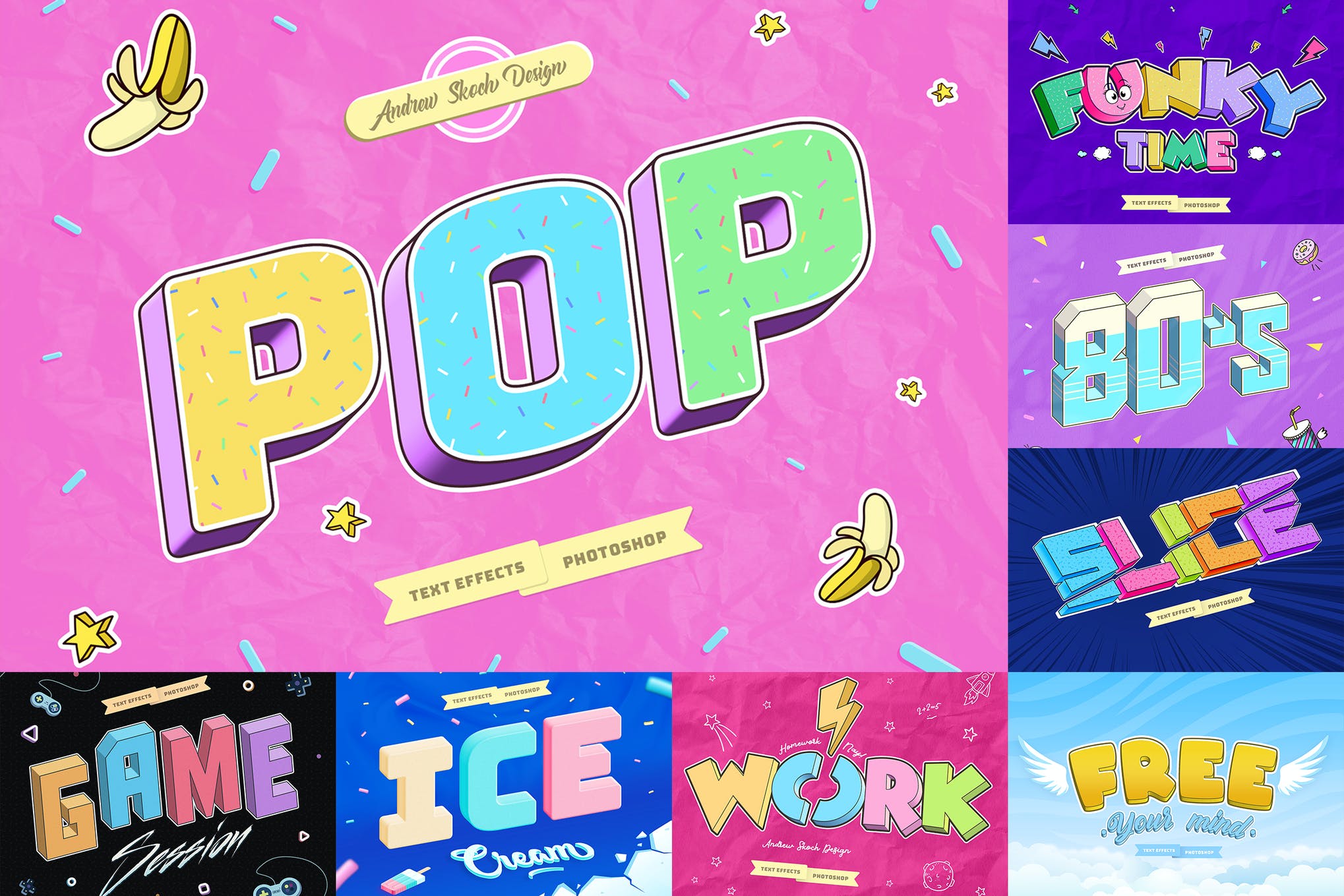 This brash and bold Photoshop package brings you the pop art aesthetic in an impressive fashion. These gorgeous Memphis-styled text effects are a great choice for posters, website banners, movie titles, and Youtube covers plus it's super easy to edit with minimal Photoshop knowledge.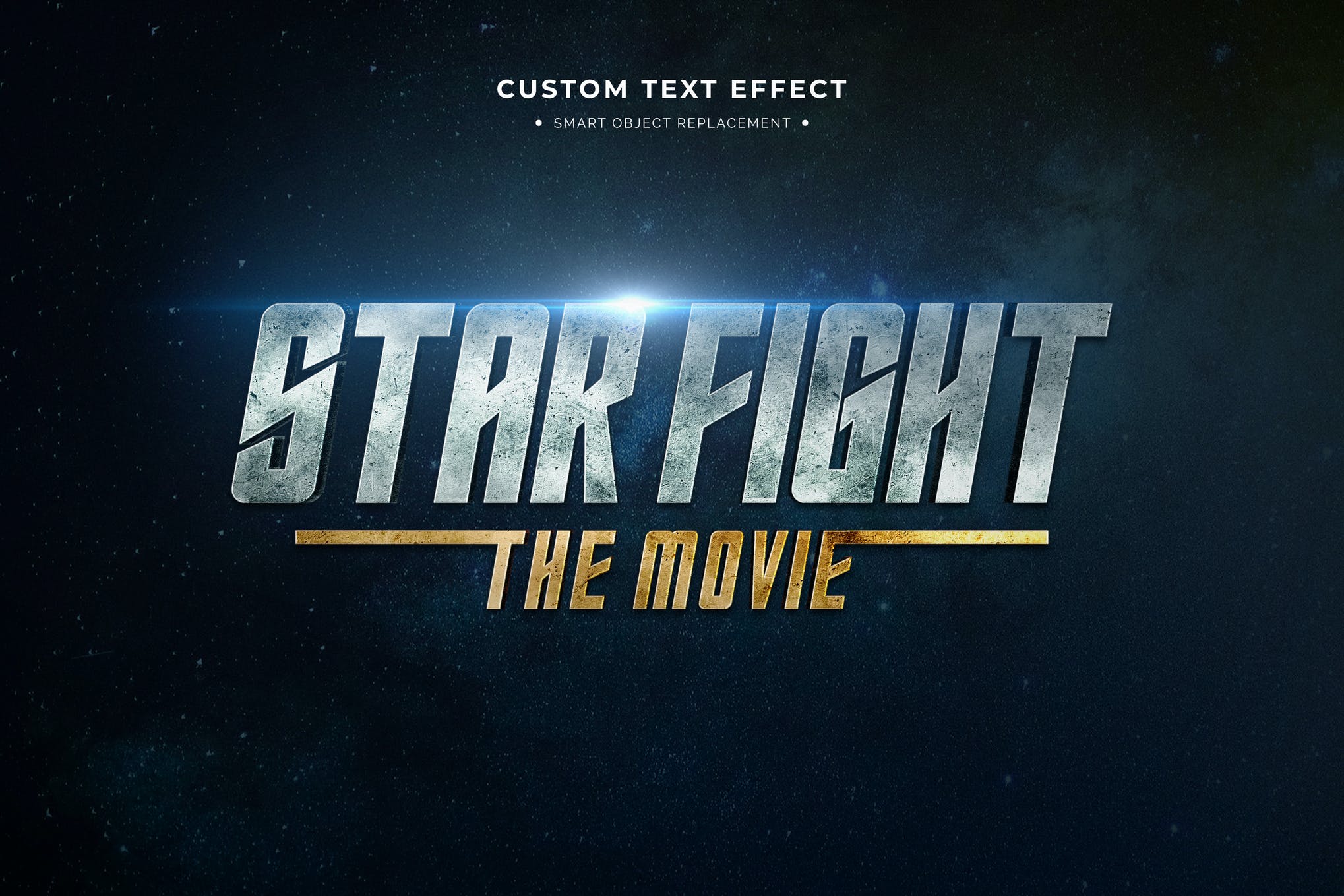 This font style manages to bring that futuristic text style to the page in a way that reminds us of the recent Star Trek additions, and many other sci-fi blockbusters. If you're looking to bring a futuristic style in high resolution to the page, you can't go wrong with this futuristic text effect.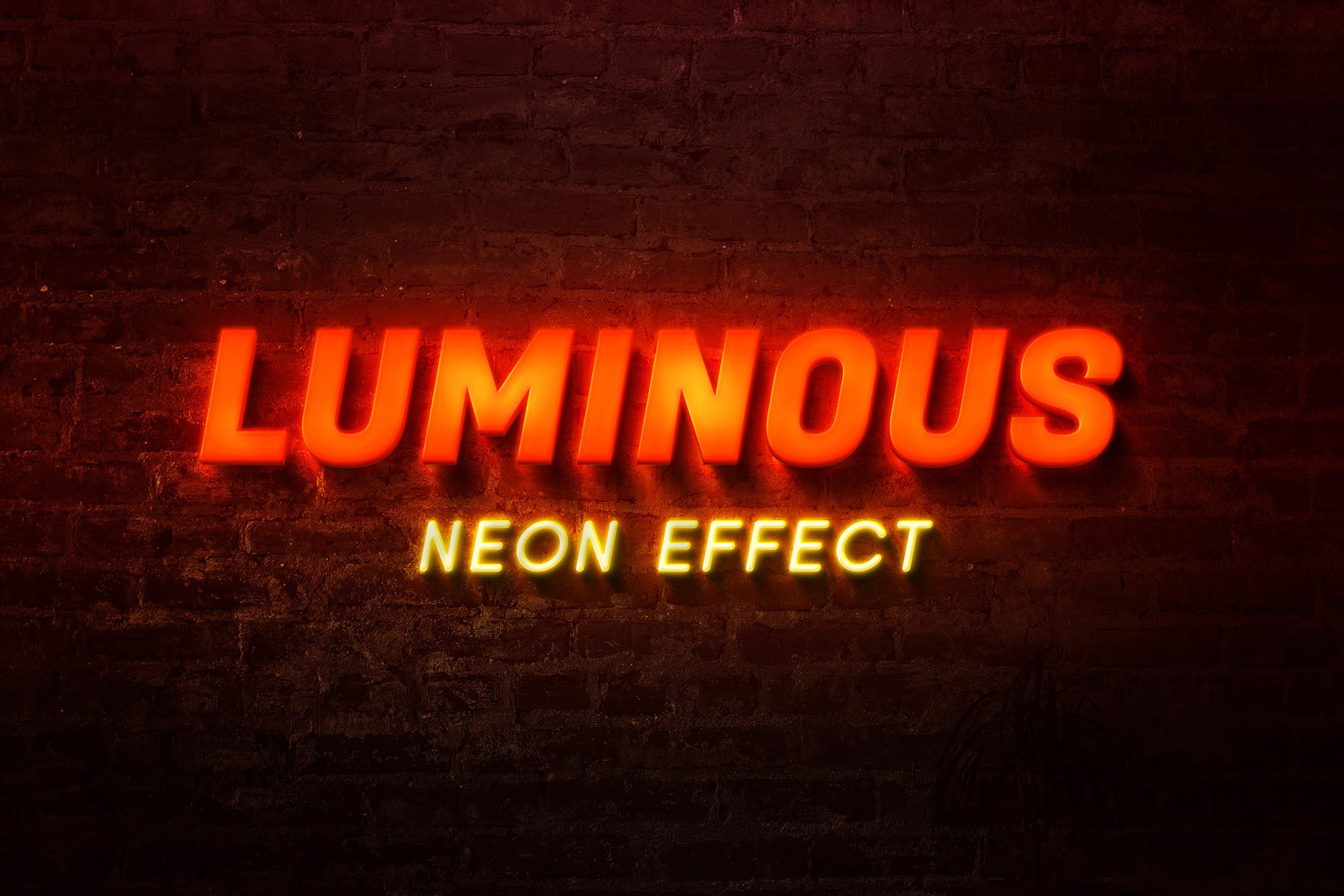 Luminous is a minimalistic typeface effect that brings the city nightlife vibe to your work. With a range of neon styles to choose from, each with its own grading of color intensity, you'll quickly be crafting your own captivating nightlife aesthetic. One of those simple text effects Photoshop excels at.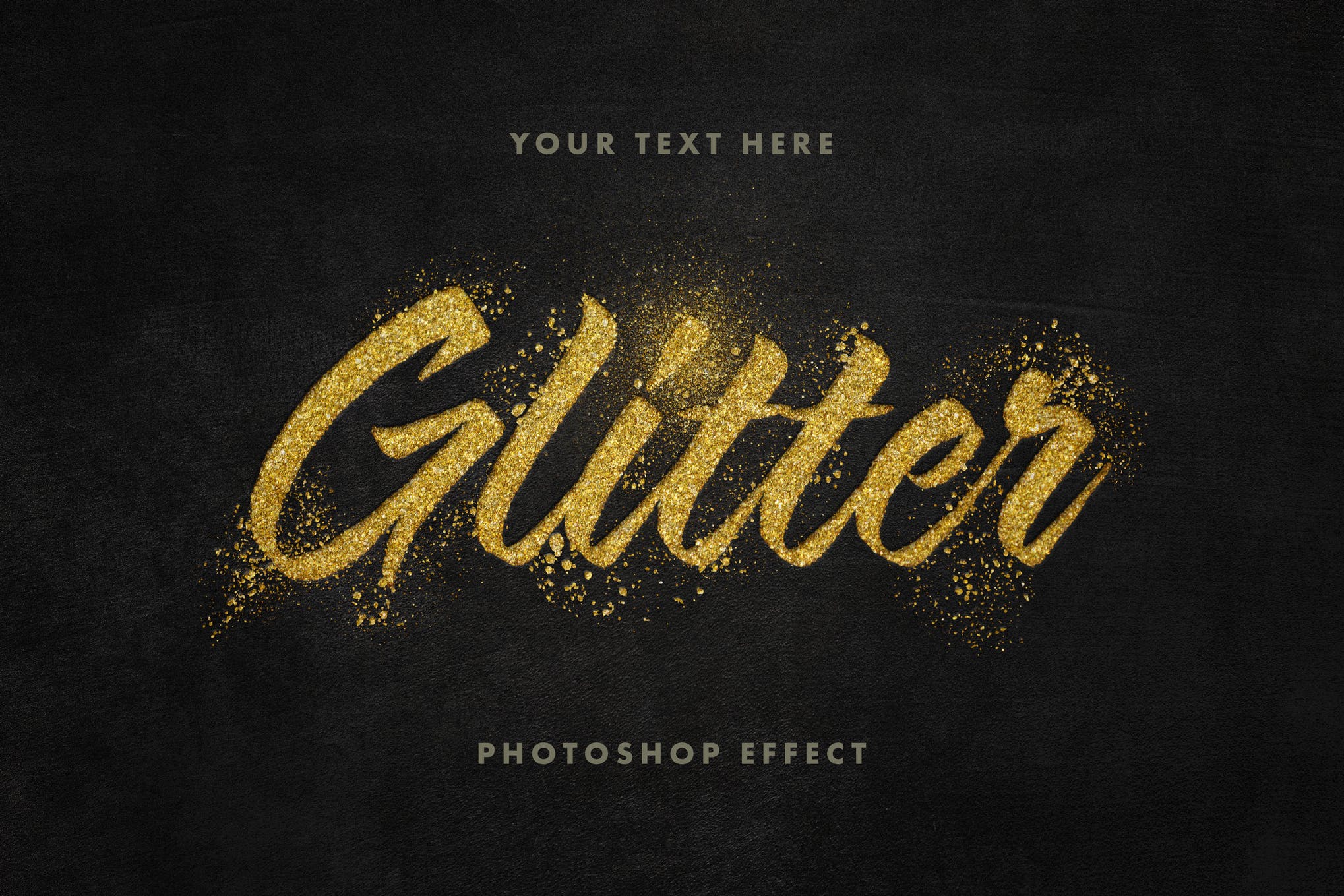 Golden Glitter sprinkles itself onto the page with a shine that is hard to take your eyes off. A captivating handcrafted design that is well suited to a wide range of creative applications. The effect comes with two-grain intensity options, and a range of other features for you to play around with.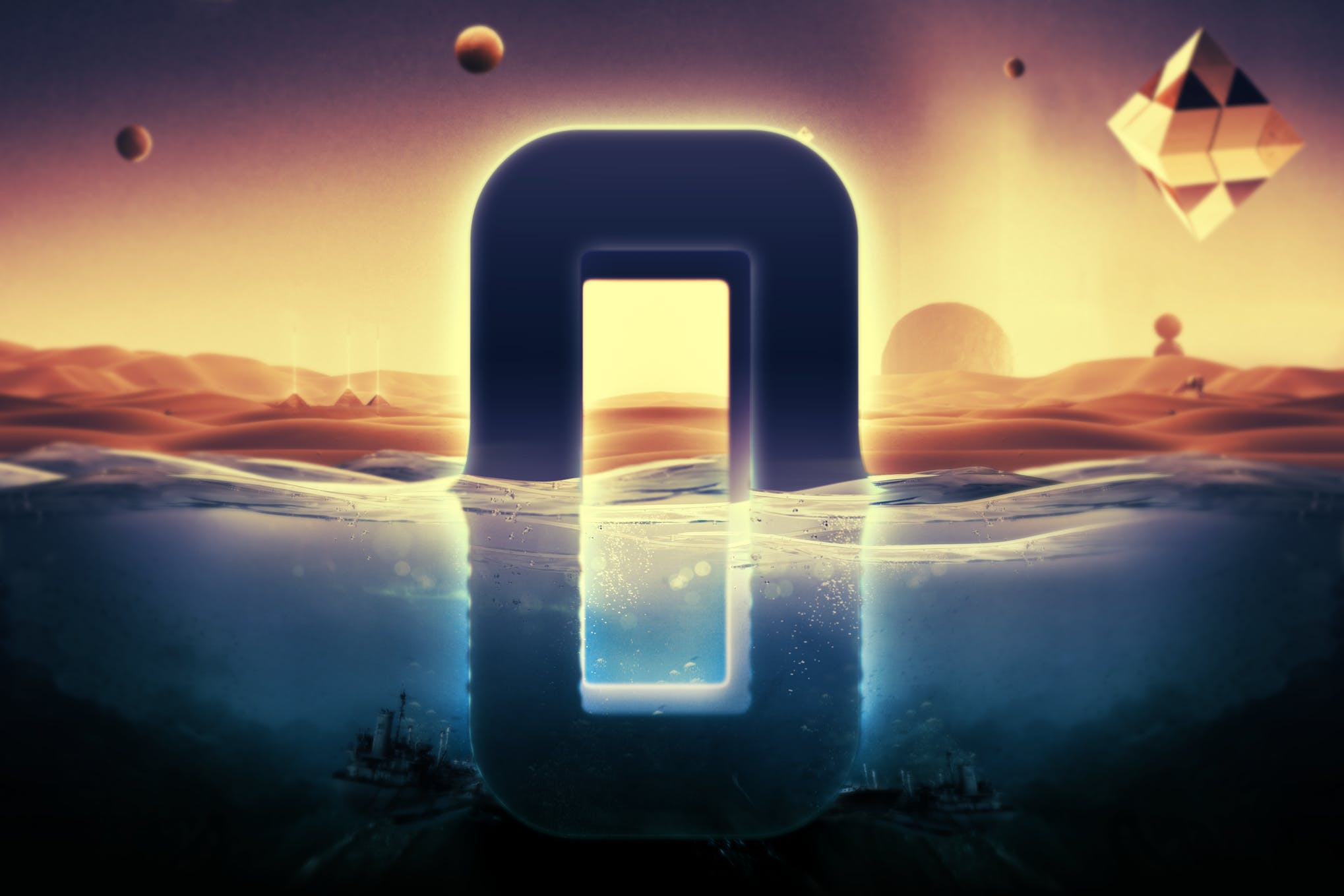 Underwater is one of the more unique Photoshop text effects on this list. Building a submerged style to its typeface, and allowing you to customize the execution of its wide range of effect choices with ease. Rendered in 3600×3600 and 72dpi, this effect is as captivating as it is unique.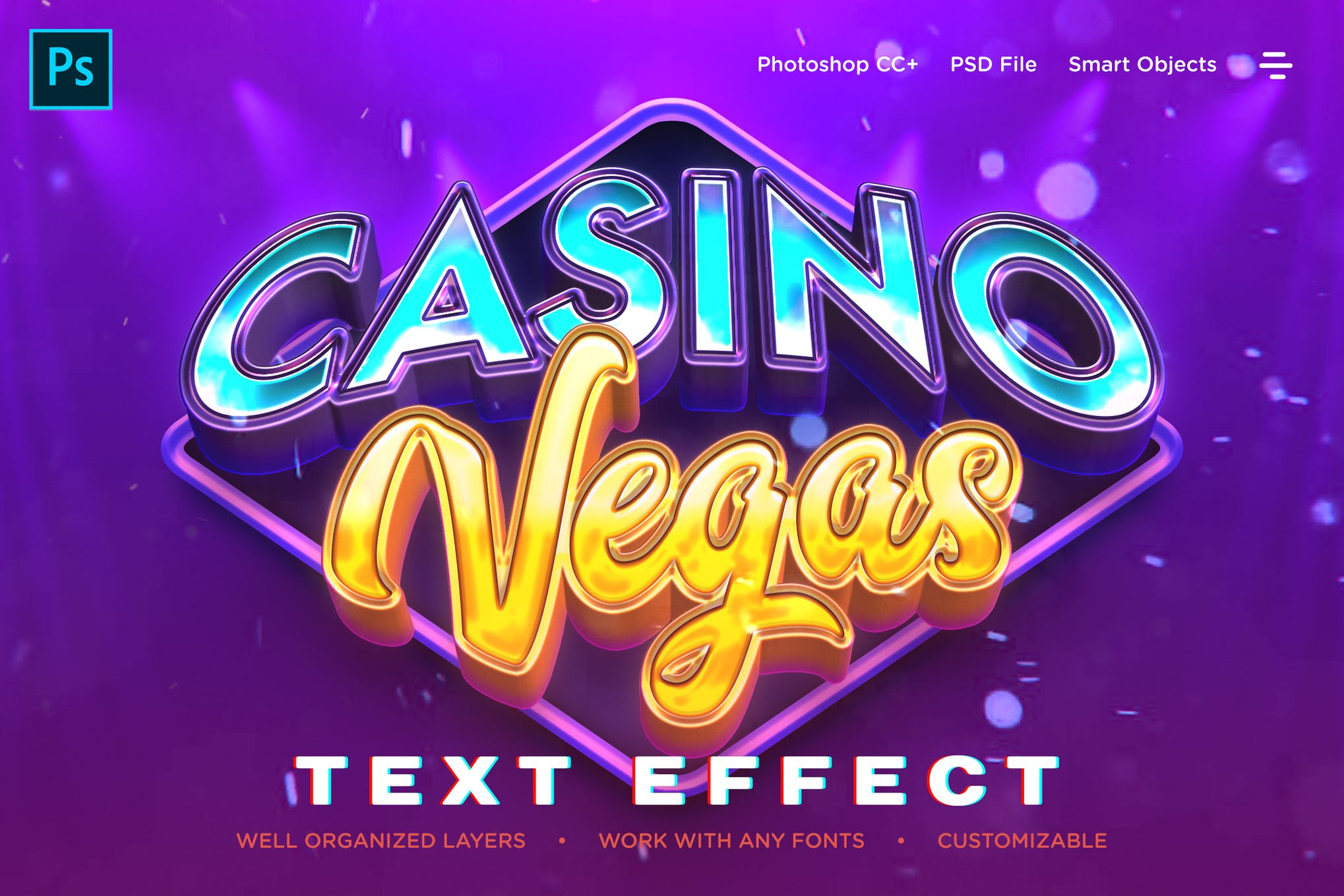 The Casino package aims to provide you with that iconic Vegas aesthetic in a wide range of ways. Everything from glossy and shining text, to specific lighting effects in the corner of certain text styles, it's all here to make your text look like something hanging over a popular casino.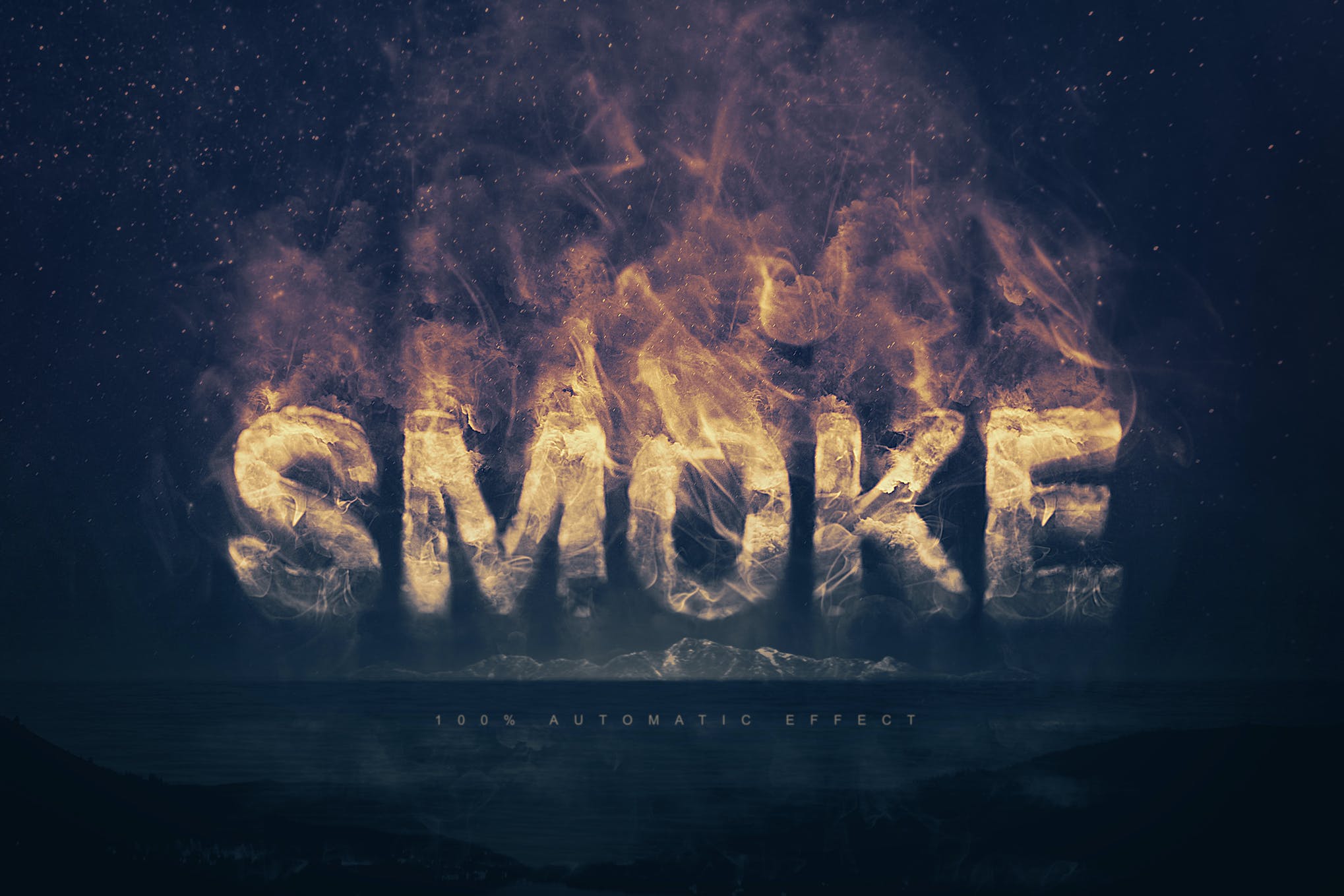 Smoke Logo is a Photoshop effect you can apply over your text or logo to give it that gritty and blurred appearance of smoking. The effect comes in high resolution and is an easy overlay to handle. A great choice for a wide range of creative applications.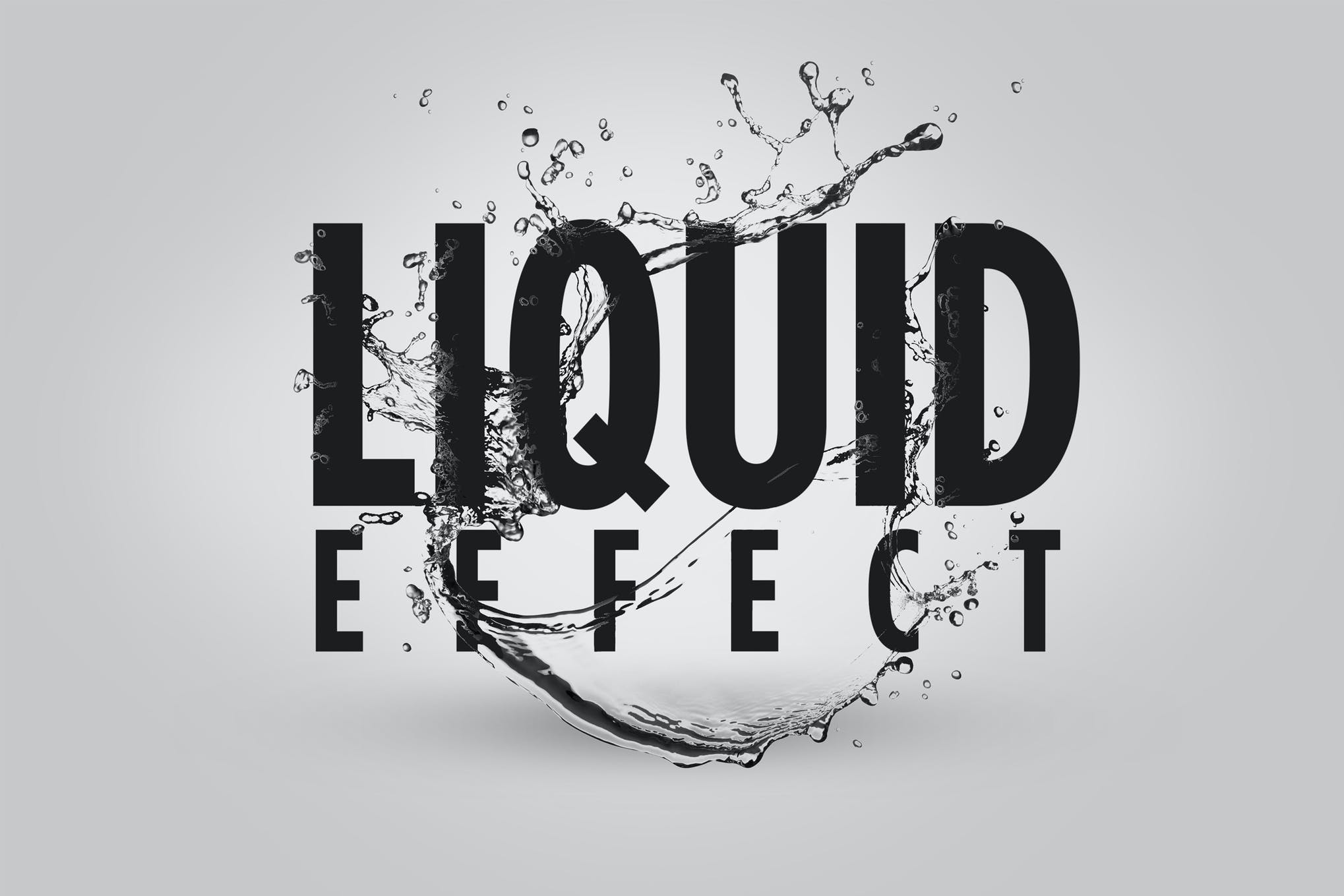 The Liquid Overlay allows you to submerge your text or logo in a watery aesthetic. An easy-to-use effect that is highly versatile to a wide range of creative applications. You have six different splash effects and can freely edit the color of the water as well.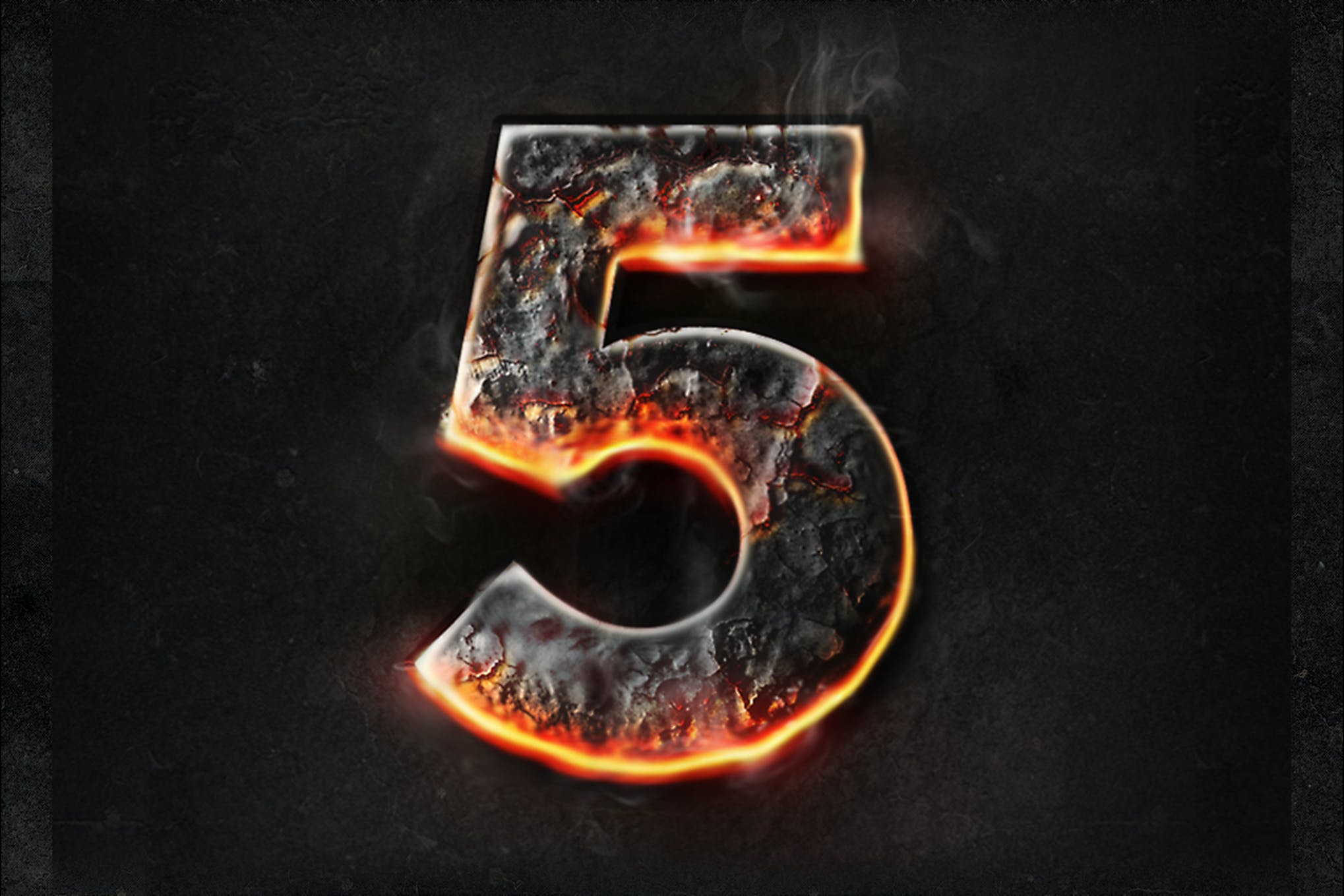 Chrome & Fire is an extensive text layering package, coming with a wide range of options for you to customize and redefine your project with. Loaded up with fifteen unique layer styles, divided into three sizes: Small, Medium, and Large. Chrome & Fire is an impressive display of handcrafted creative talent.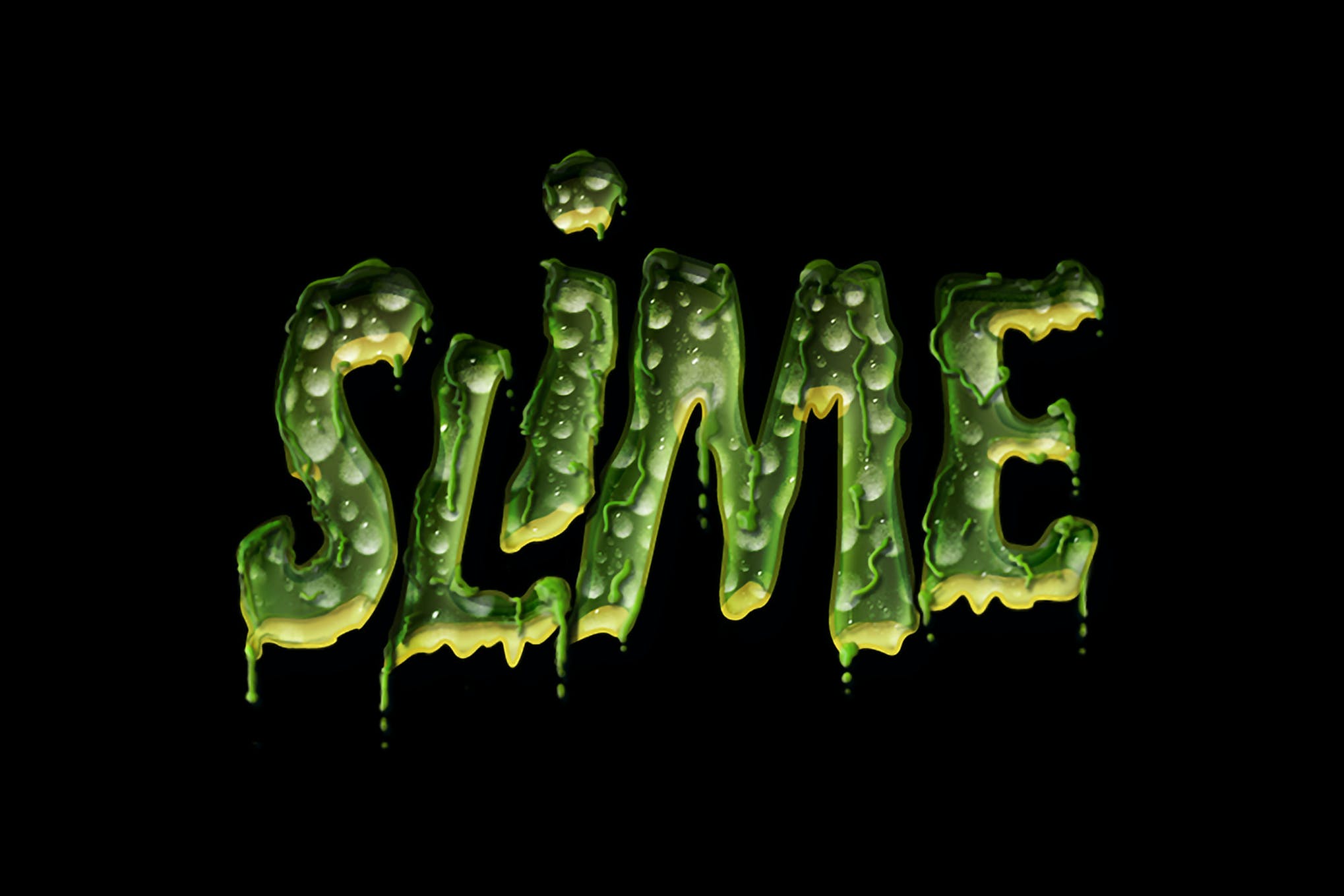 Looking to bring that Halloween vibe to your work? Then these Halloween styled text effects have you covered. With eight iconic and spooky layering styles baked into the package, you'll be customizing these frightening effects for hours!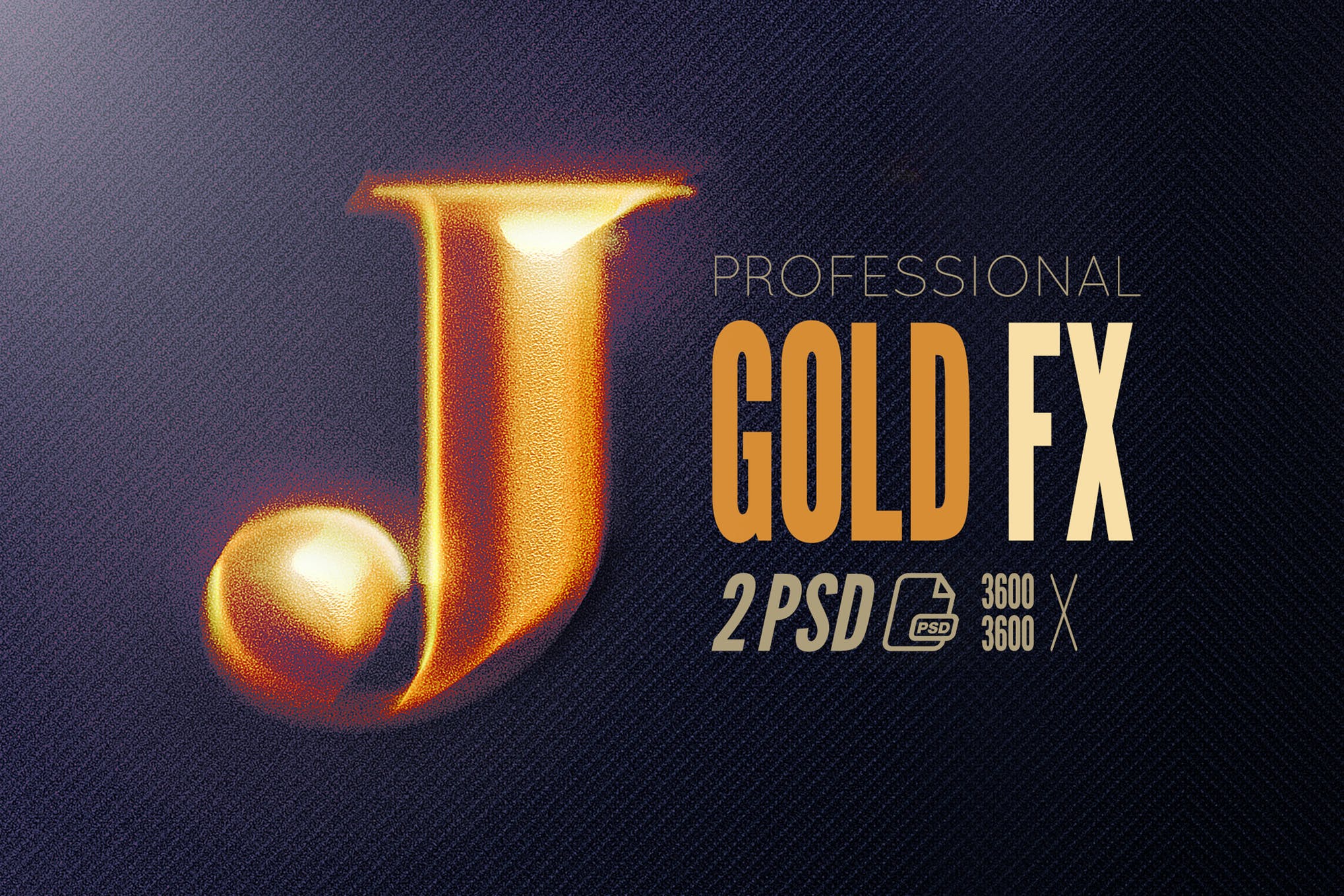 Epic Gold FX is a simplistic gold texturing pack for your text, allowing you to layer on that golden finish to any typeface you happen to be using. This effect is rendered in 3600x3600px and comes with two defined layering templates. A classic and effective styling choice.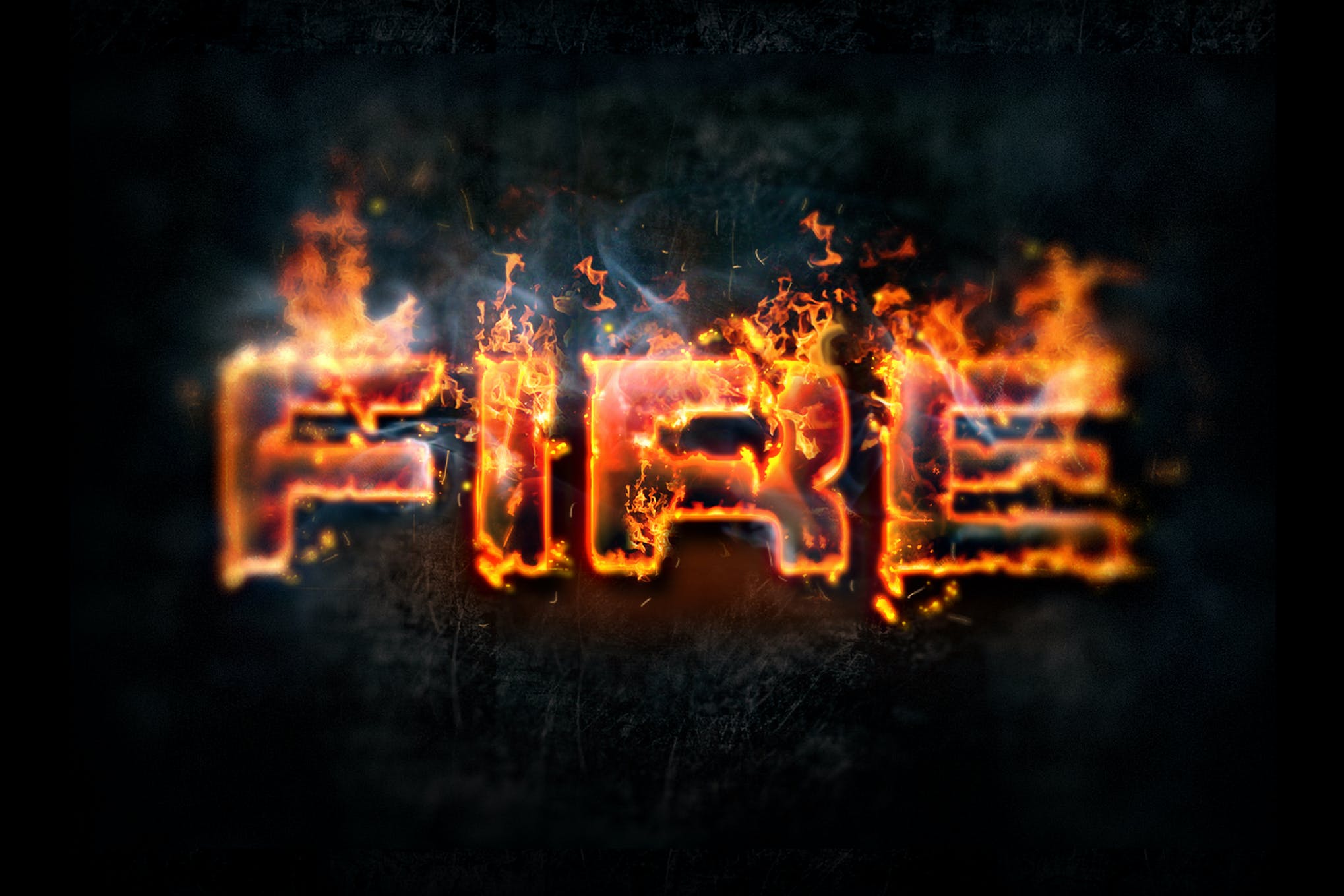 Whilst it may surprise you, Hot Lava & Fire comes with a wide range of lava and fire effects that can be layered over your text and icons with ease. The package is loaded with seventeen unique layer styles and can be scaled like a vector for ease of use.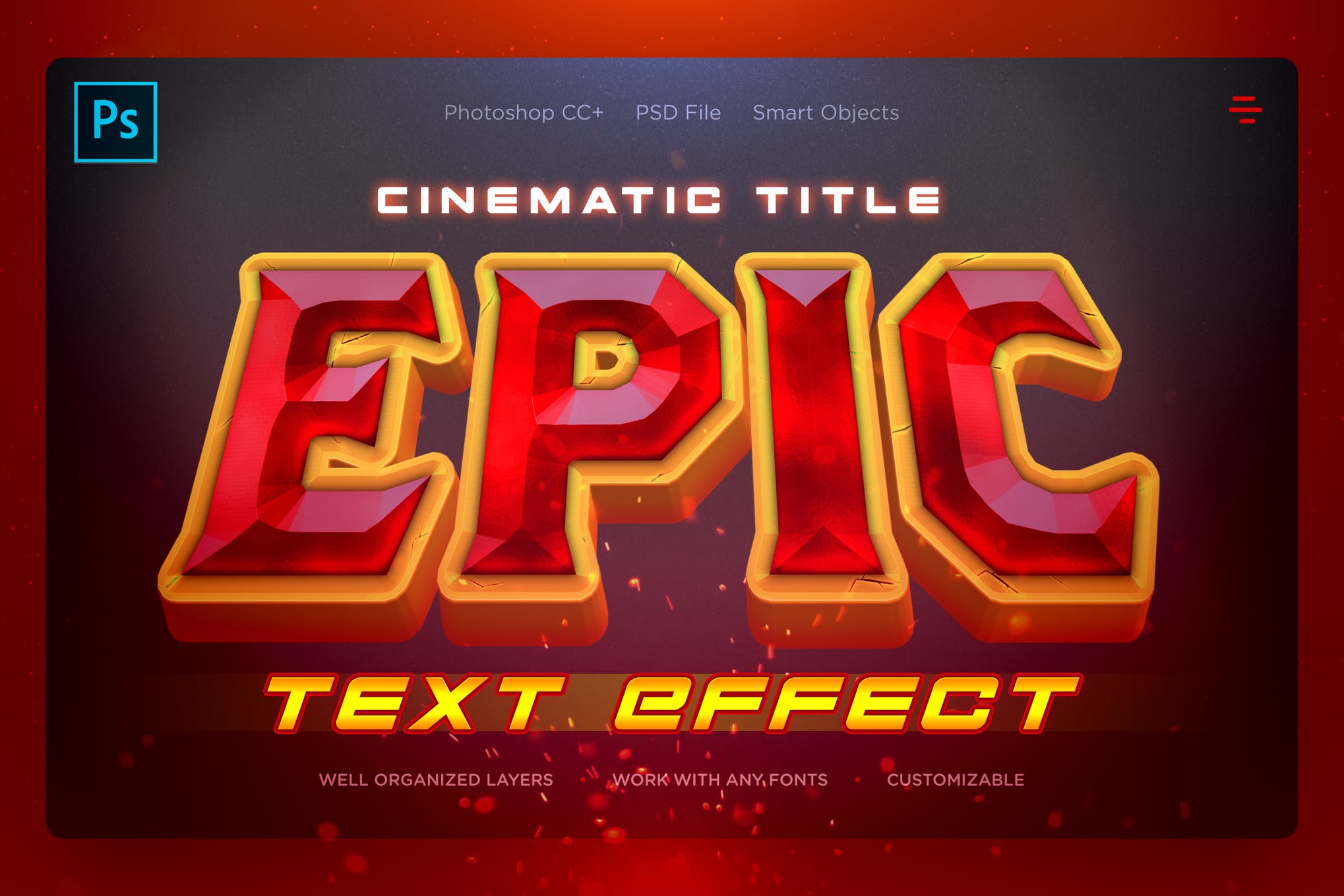 As the name might already reveal, EPIC is a package of epic-styled text effects that bring that heart-pumping feeling to the page in an impressive fashion. Everything from smoldering text, to the sparks of swords scraping, and much more. The package is easy to use and requires no real in-depth Photoshop knowledge to get right.
Free Photoshop Text Effects
Whilst Photoshop can be an expensive piece of software to acquire, you don't have to fork out any money to enjoy some nice text overlay effects. Here is a selection of a few free Photoshop text effects we think are special.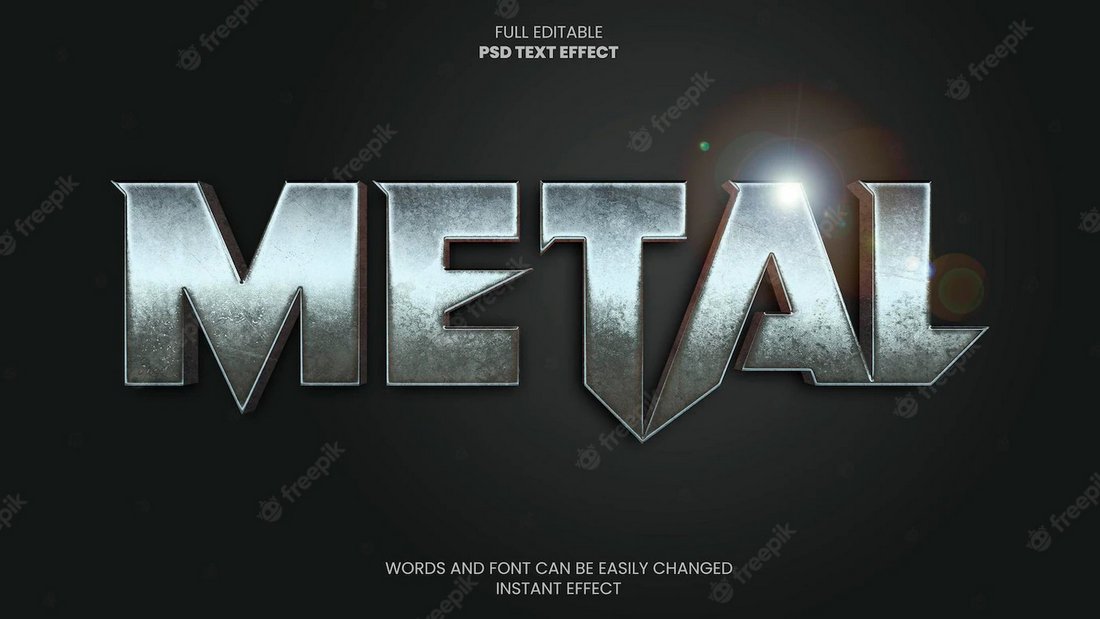 This free text effect will allow you to craft grunge-style titles with a metallic effect. It's ideal for poster titles. This template comes in PSD format and you can use it for free with your personal projects.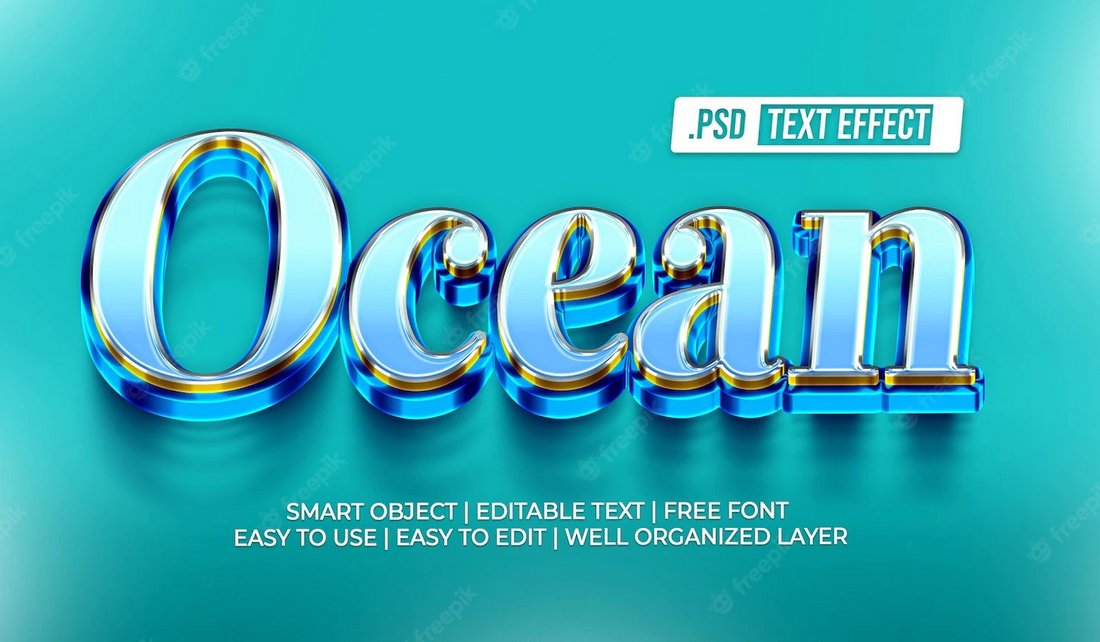 This text effect features a beautiful glass-like 3D design. You can use it to design unique text effects for your product promotions and branding needs. It's free to use with attribution.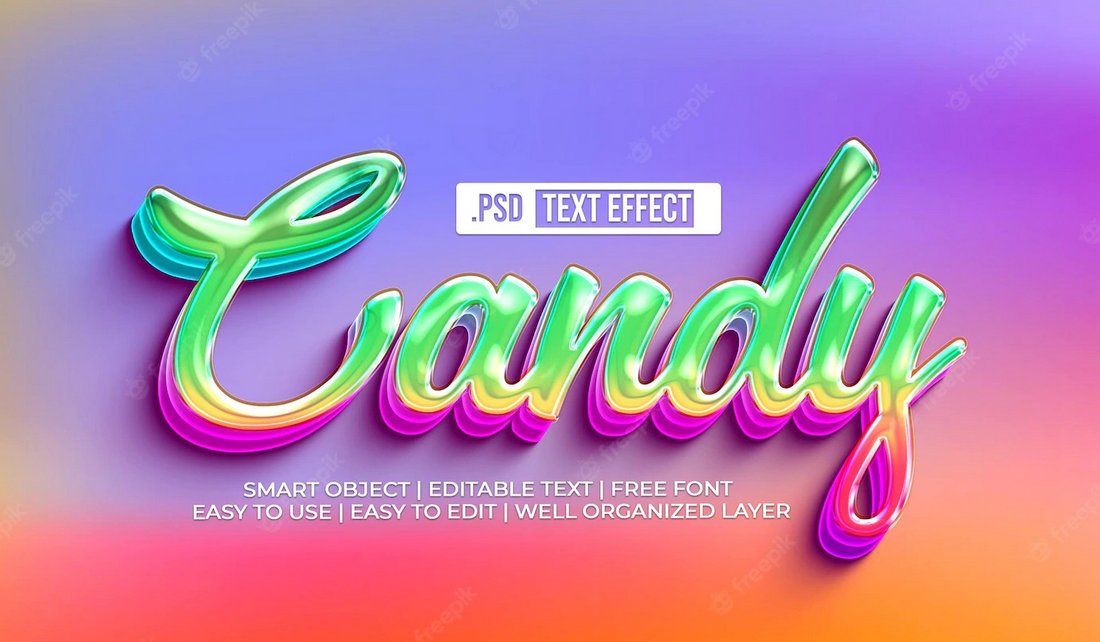 If you want to make your titles and text look more colorful and creative, this Photoshop text effect is perfect for you. It comes with a shiny and colorful effect. And it's free to use with your personal projects.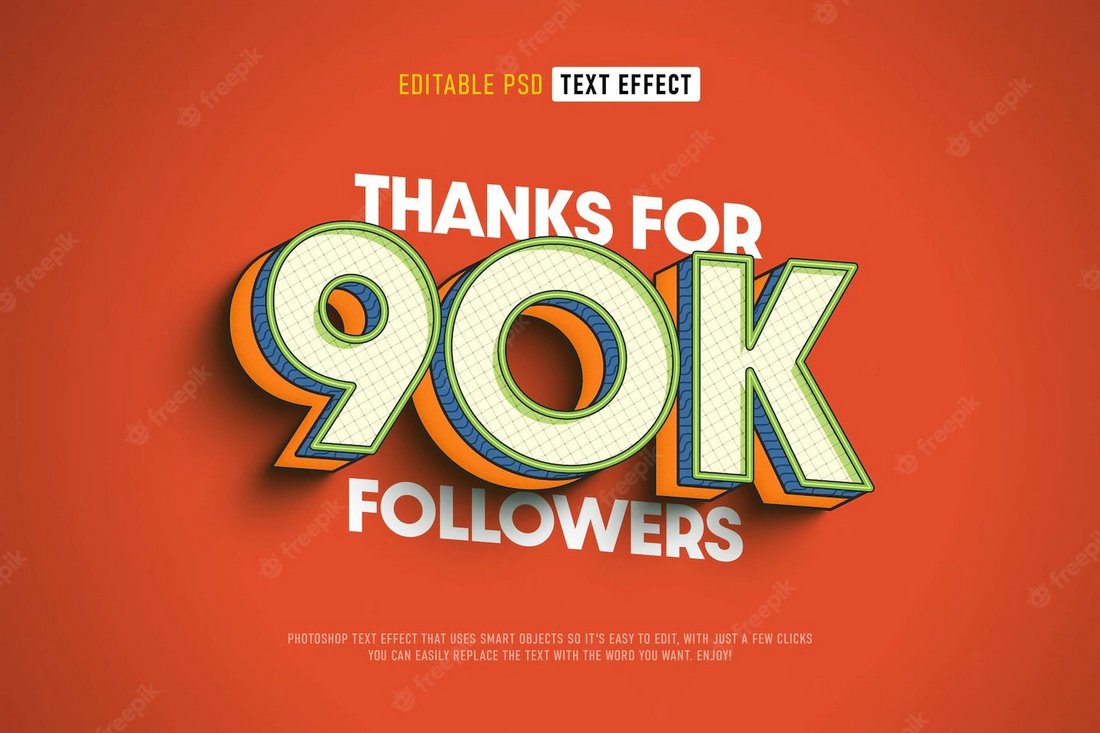 Another free Photoshop text effect for your personal projects. This template features a cool retro pop art-style design that is perfect for creating social media posts.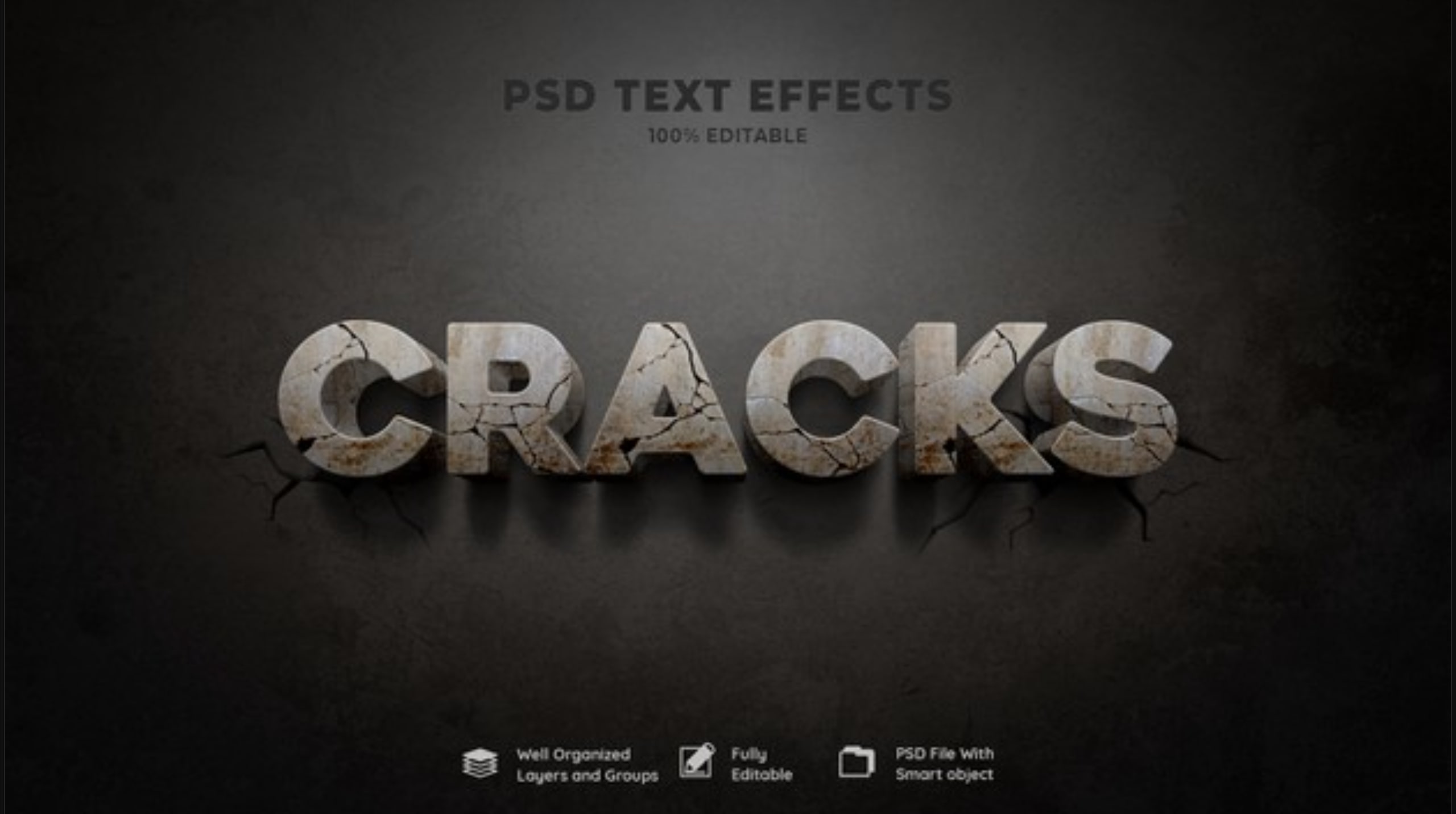 Cracks is a 3D typeface that allows you to add a cracked stone effect to your text. The package comes with a range of different layering options and is a breeze to use. You can also specifically edit the cracks themselves, giving you a great amount of creative freedom.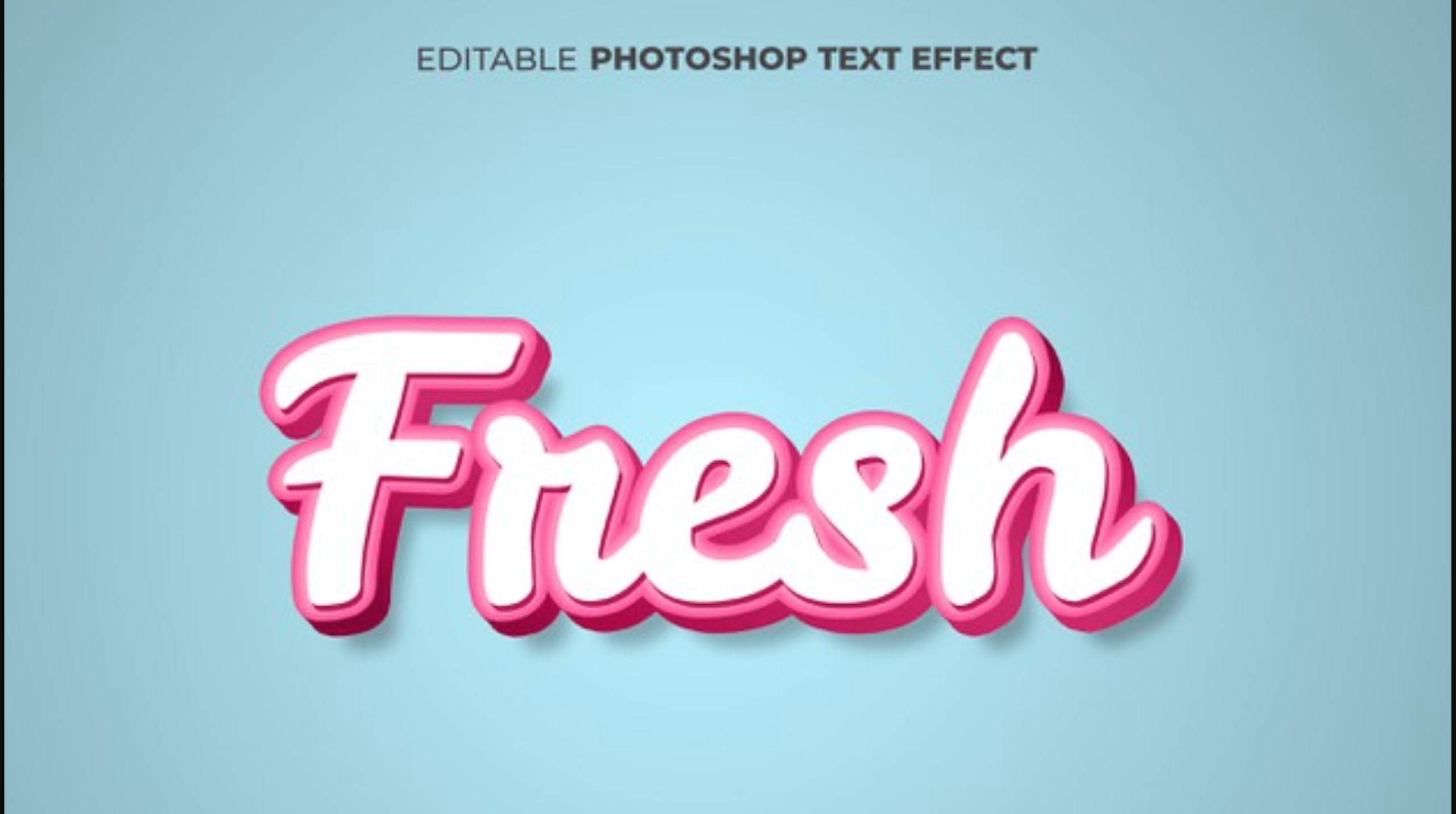 Fresh is a quirky and fun 3D text overlay effect that applies a cute and cuddly style over your font. The typeface comes with a simple 3D design and is an eye-catching aesthetic that is impressive in its execution.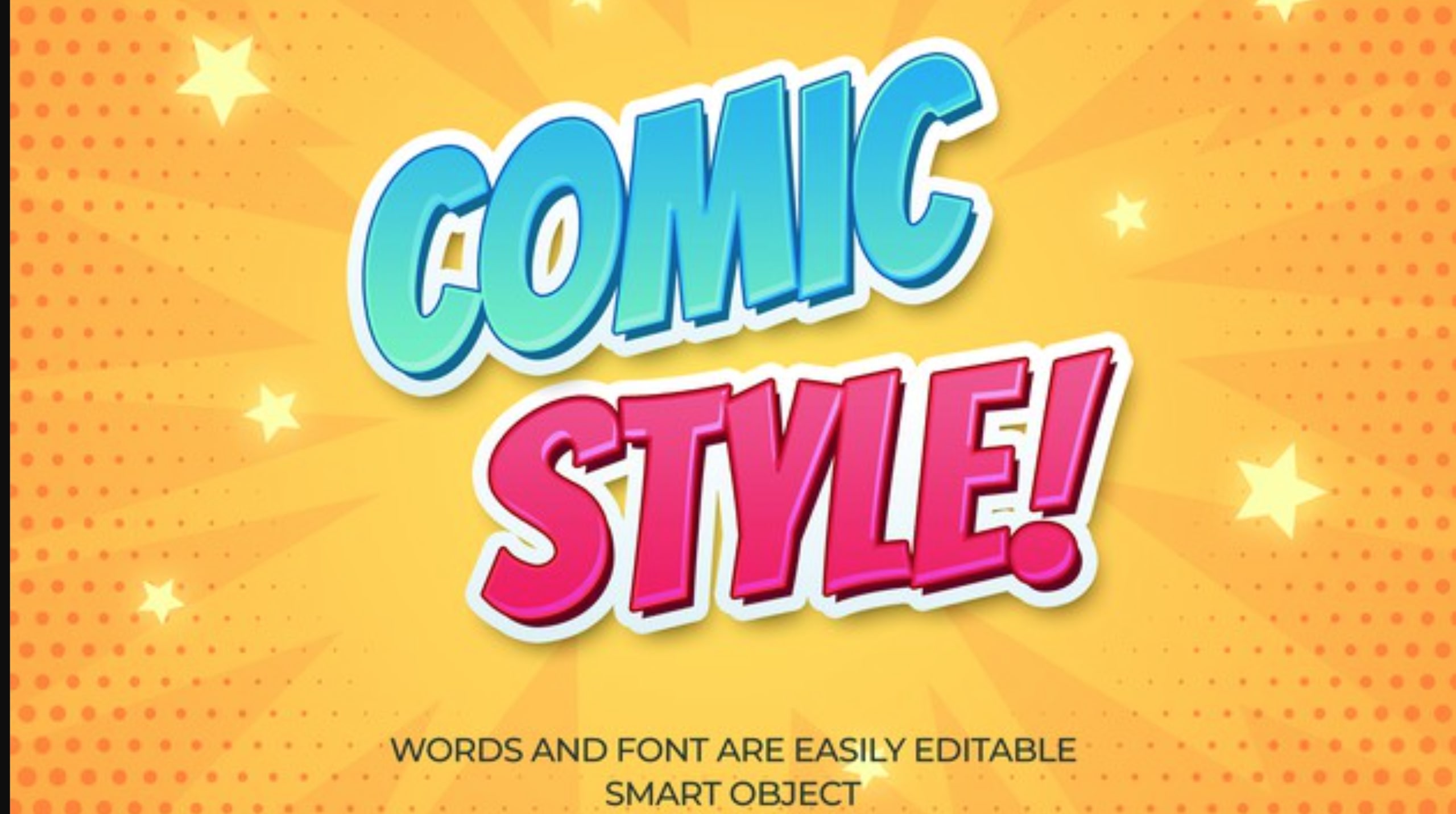 Comic Style is modeled after a child-like cartoon effect. With a wide range of style options and fully open-color editing capabilities, Comic Style is a highly versatile Photoshop text overlay that can be easily applied and enjoyed.
Editing Your Text in Photoshop Has Never Been Easier!
Photoshop is an extensive and comprehensive tool that is rarely limited in how it can edit visual projects. For this reason, it's easy to feel lost with the true capabilities of the program. Yet now with this range of captivating and unique text overlay effects, you can create the aesthetic you've always been looking for!