20+ Best Photoshop Starburst Effects, Brushes + Filters 2021
For those that spend a lot of time with visual editing tasks, or work tirelessly to tailor that perfect picture, Photoshop is the tried-and-true favorite of the industry. It supplies users with a wide range of tools to craft a unique and captivating aesthetic on the screen.
One of the many benefits of Photoshop is its extensive range of third-party resources. Today we'll be looking closely at a certain, often overlooked asset in those resources, known as starburst Photoshop effects.
Using a Photoshop starburst effect is a great way to add an attention-grabbing style to your picture, and this can be accomplished by starburst Photoshop brushes, flare effects, and filters.
Today we'll be exploring some of the best starburst effects in Photoshop out there right now, sourced from both premium and free websites making sure to provide something that everybody can use.
Read on to see our selection of the best starburst Photoshop effects, actions, brushes, filters, and more!
Get everything you need to supercharge your Photoshop workflow. From just $16, get unlimited access to thousands of Photoshop actions, Lightroom presets, templates, graphics, fonts and photos.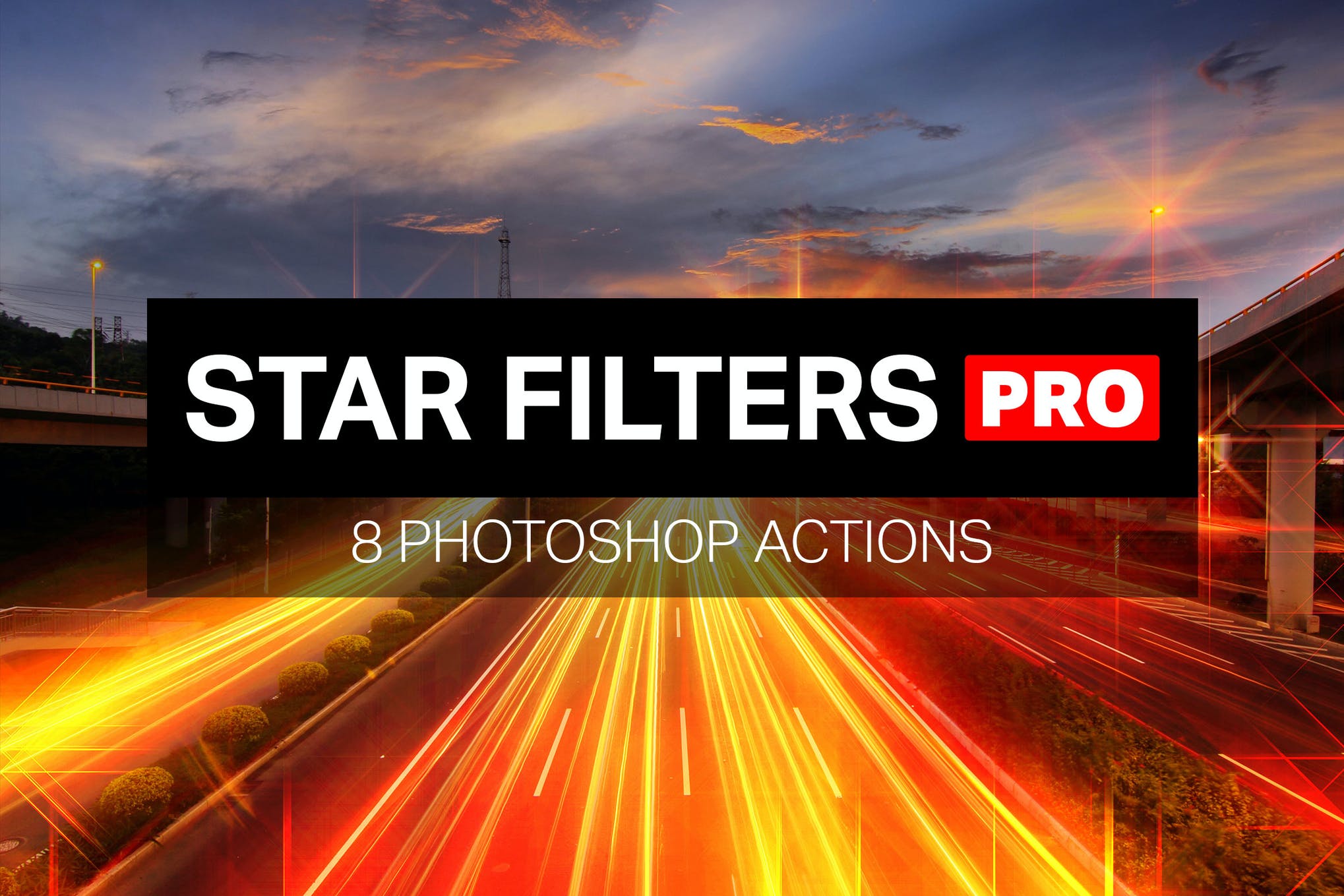 If you're looking to craft a unique starburst effect on your work, then look no further than the Star Filters Pro Kit. It allows you to add a range of dazzling and beautiful bright star effects to your pictures, and can quickly be molded into a starburst style with ease.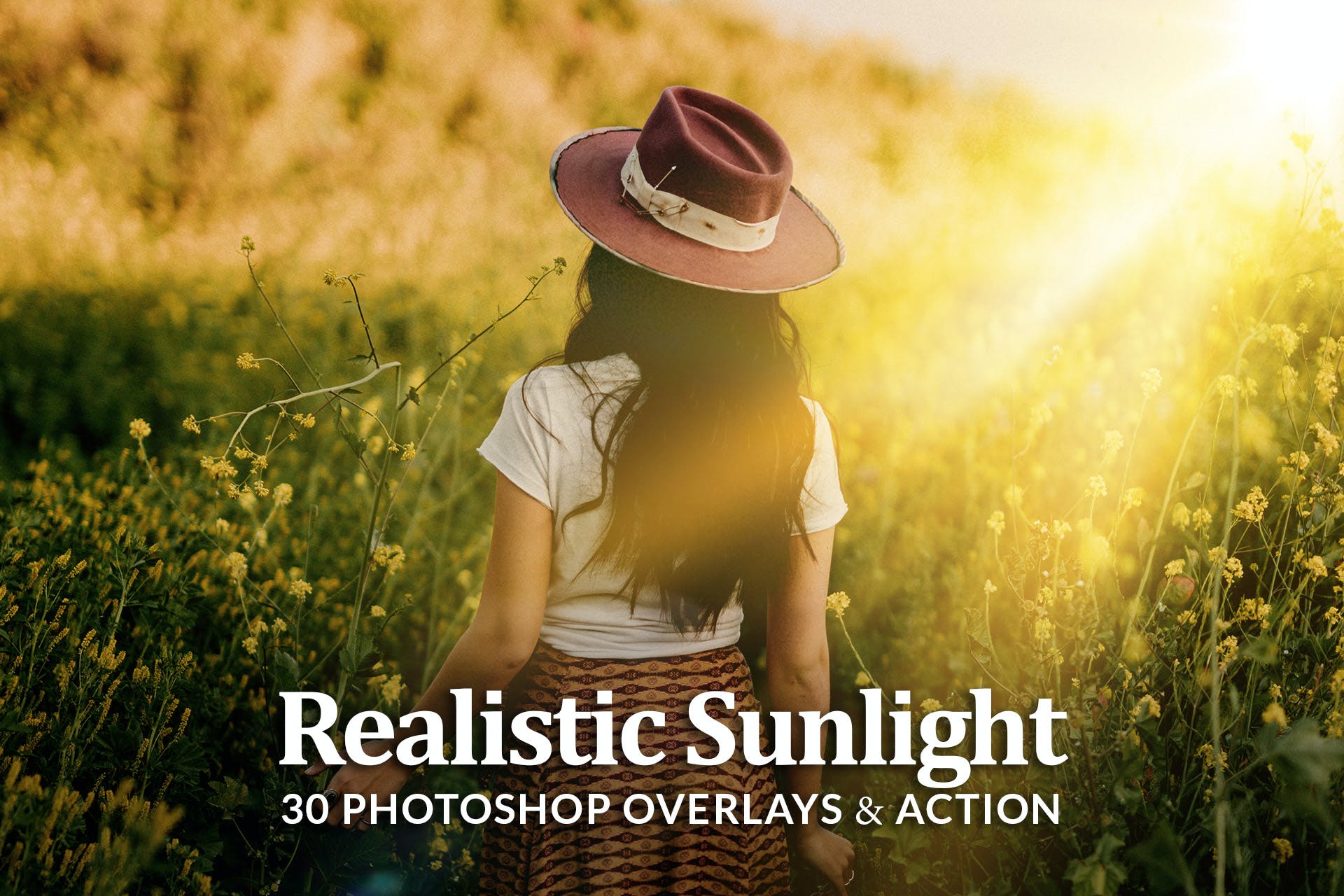 Here we have an incredible Photoshop starburst effect allowing you to encapsulate your picture in splendid and bright sunlight, mixed with the backdrop of endless sky. This Photoshop kit is highly versatile and can be used for many creative applications. It also provides a video tutorial to help you make the most of the overlays and action.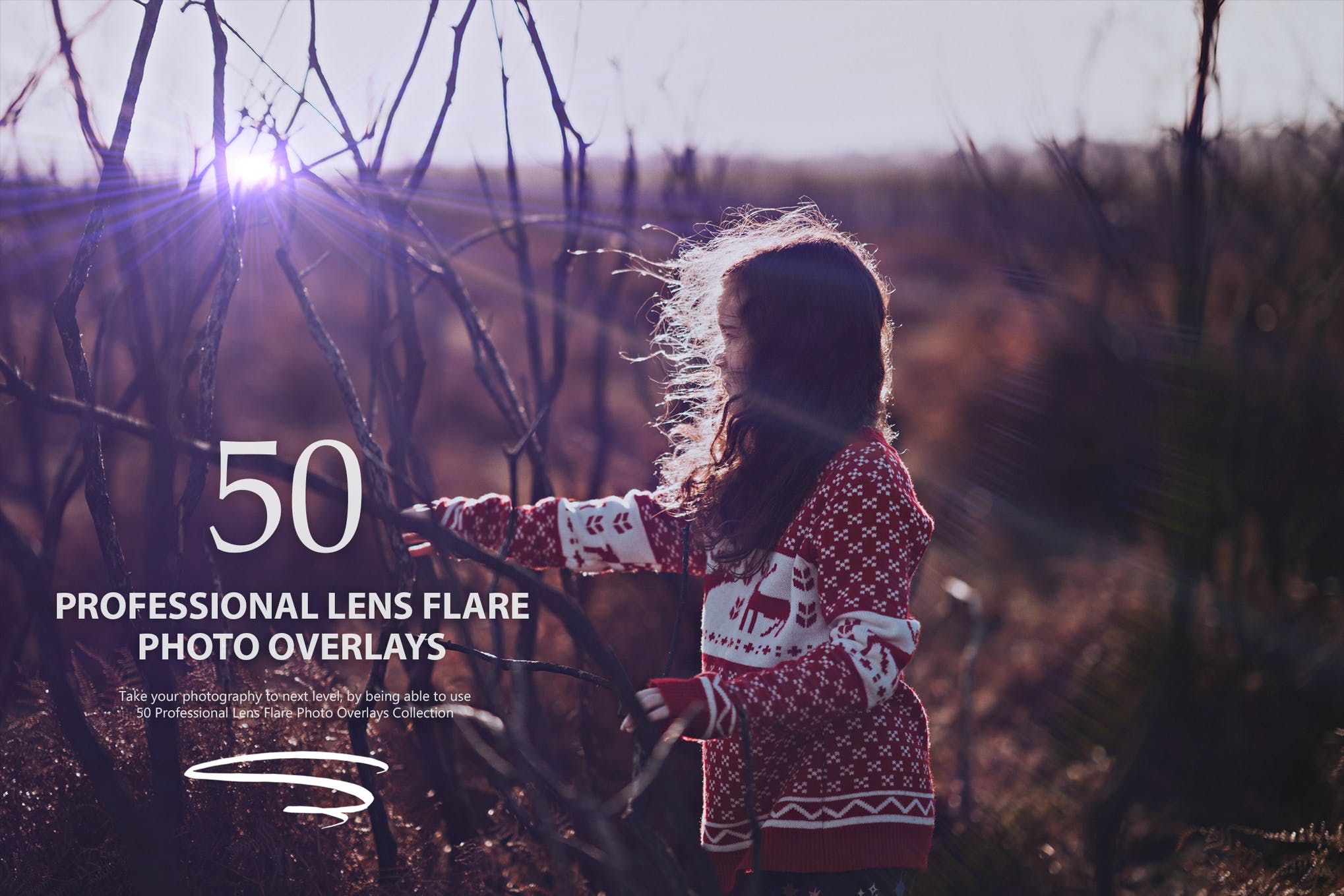 Make every picture rise from the screen with this set of lens flare overlays helping to make starburst in Photoshop a breeze. It provides you with a versatile and captivating lighting style, best suited for those epic moments that need a center stage. The kit provides you with multiple styles, and a wide range of customization options to make your life a little easier.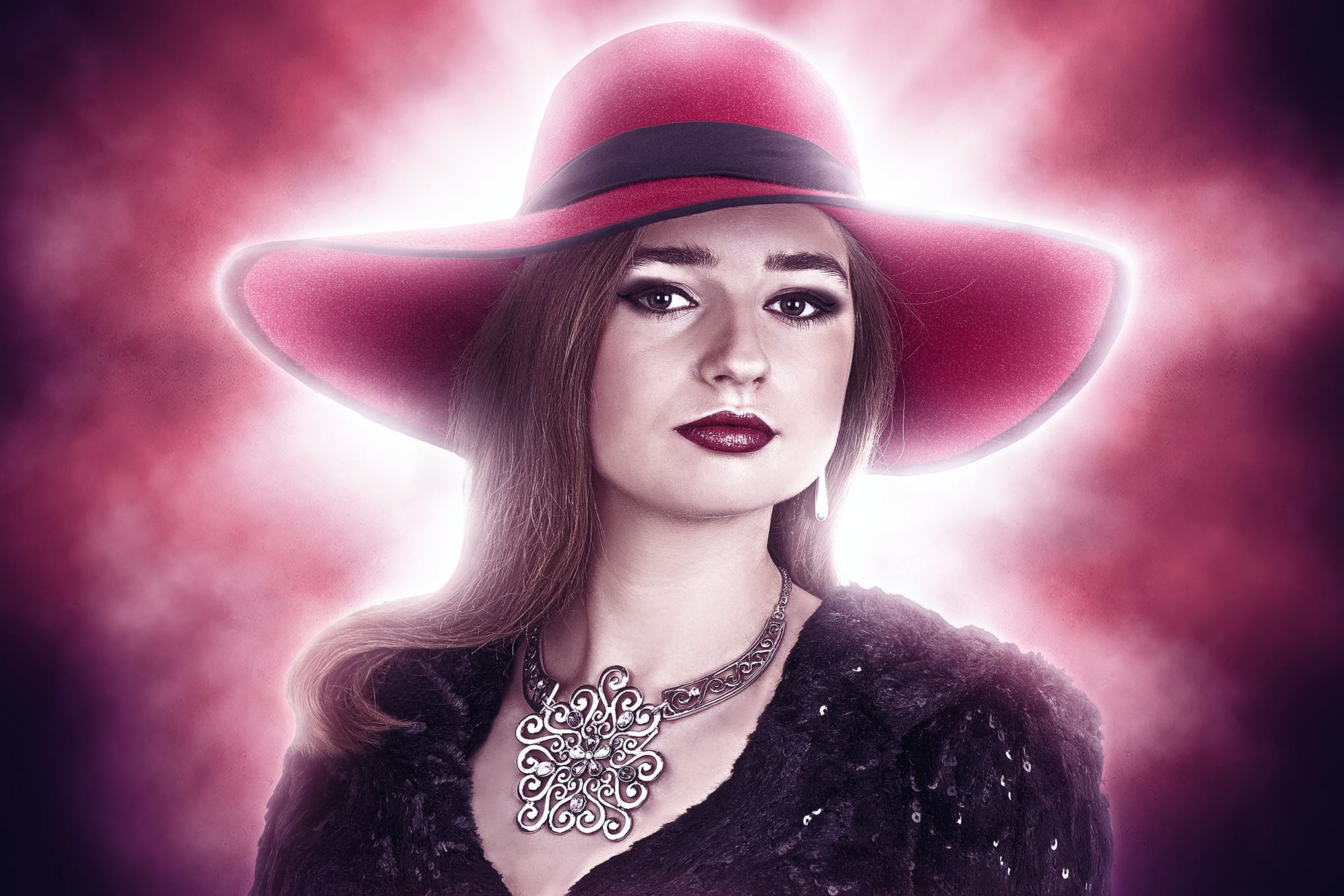 Sometimes, you just need the original, and that's where the Starburst Photoshop Action comes in. It provides you with a simple, yet effective, Photoshop starburst shape. The action can be used with different colors, and whilst not the most flexible of actions, it does provide you with an iconic style that is sure to impress.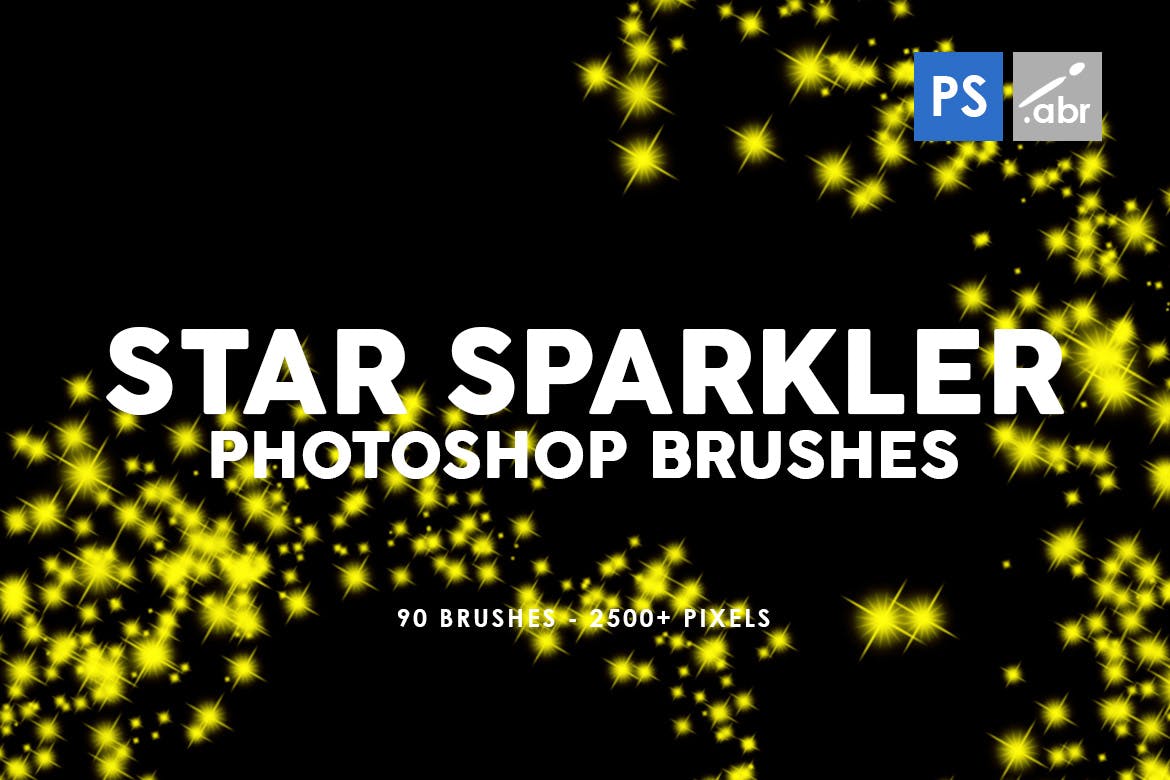 Bring the very atoms of the stars themselves to your canvas with the Star Sparkler Photoshop brushes. A fantastic collection, sporting a captivating and impressive aesthetic, these brushes can easily be adapted into a starburst effect and are flexible enough to also apply a wide range of visual styles to your work.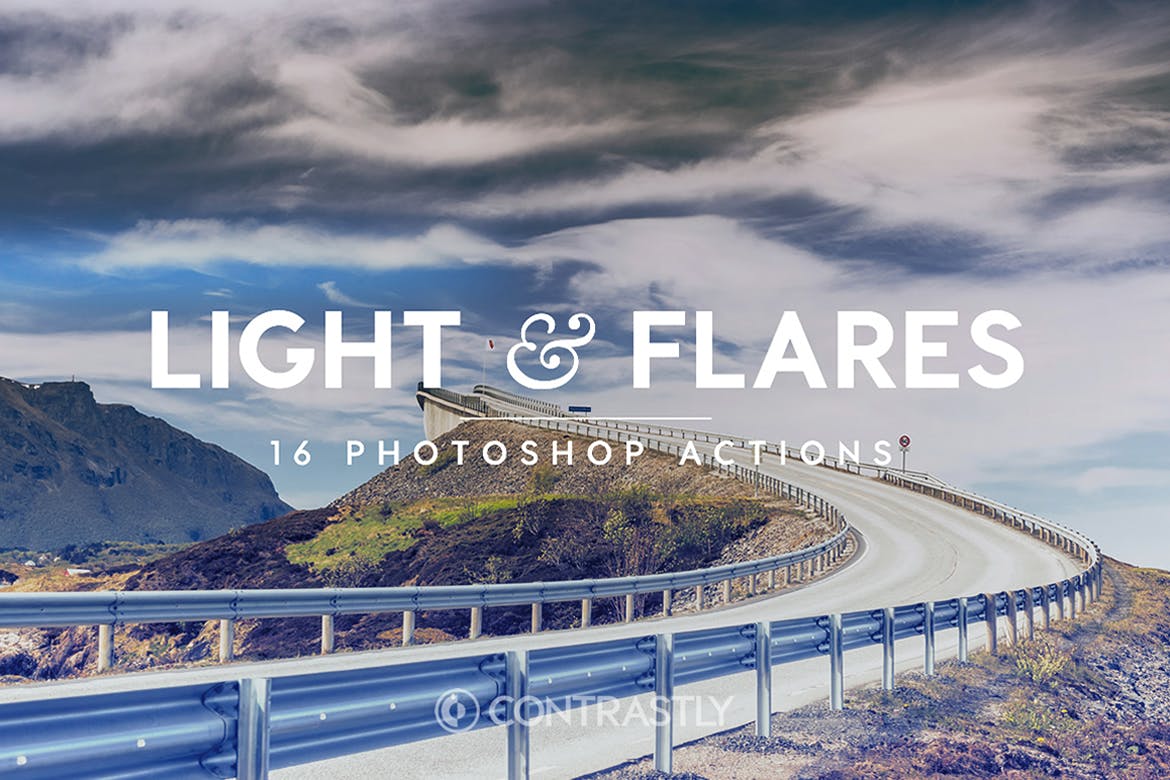 Looking to make a starburst in Photoshop with a vintage charm? Then you need the Light & Flares Photoshop actions. It's a set of captivating animated light leaks and lens flare actions that allows you to craft starburst effects with ease. The actions are also versatile enough for a wide range of lighting applications.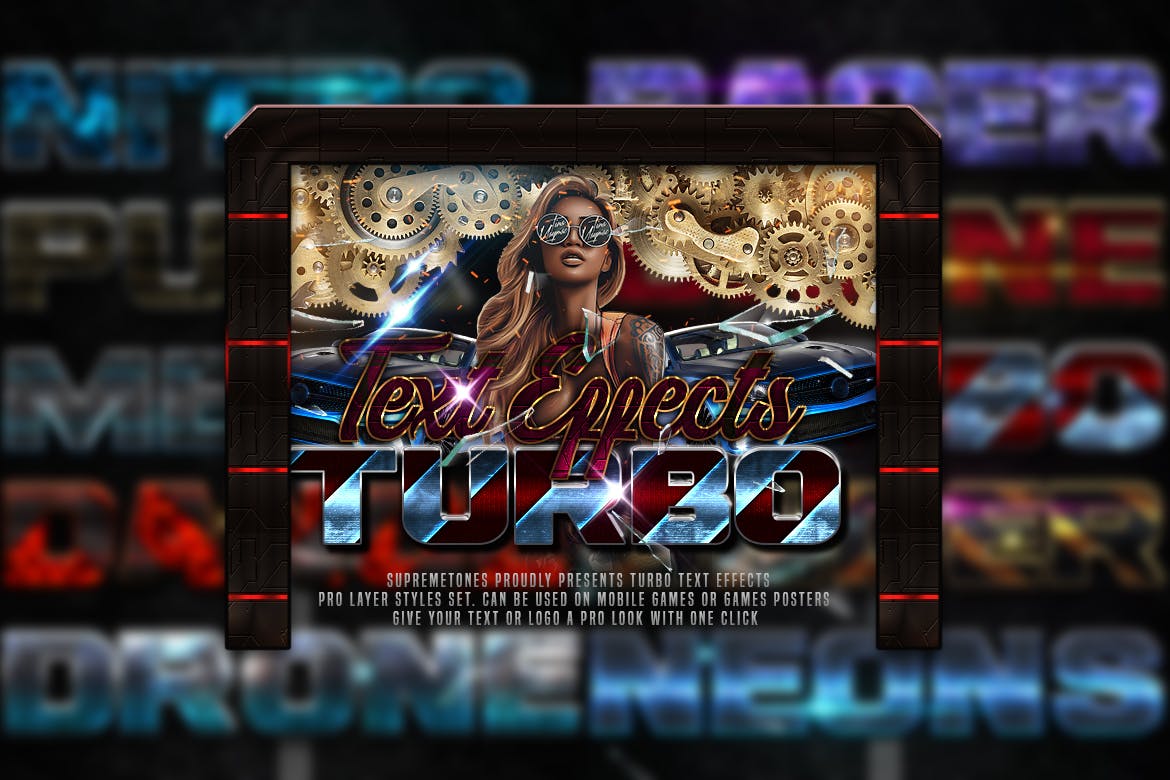 Weave a little magic into your titles, logos, and shapes with the Turbo Photoshop effect. This addon allows you to touch up your text with a whimsical vibe, and tailor captivating starburst styles with ease.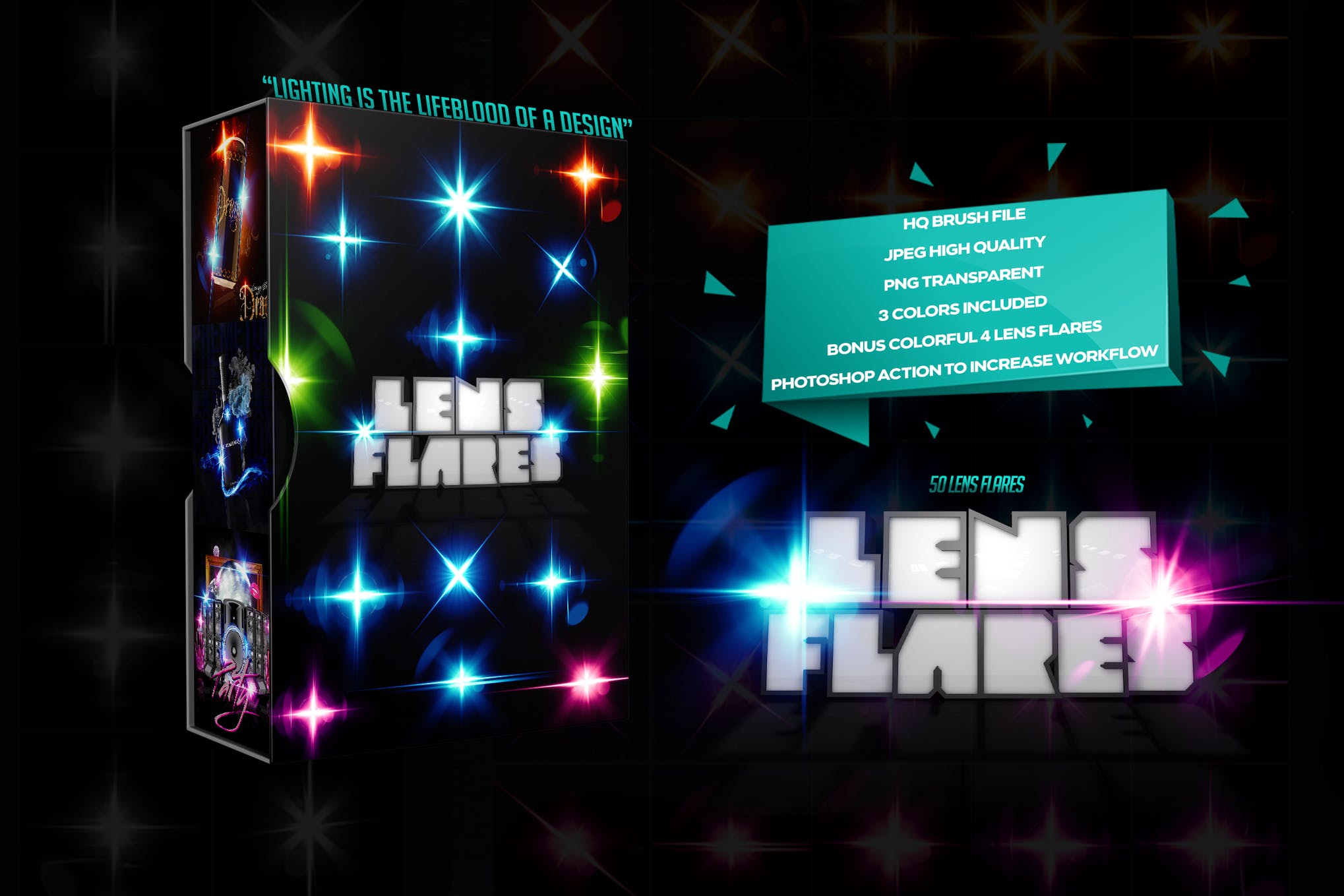 Next up one of the most interesting Photoshop addons on this list. It is a minimalistic lens flare brush collection that can be used to craft starburst effects, as well as text effects, background lighting, and much more. If you're looking to create a more unique starburst style, then look no further than this set containing white as well as colorful flares.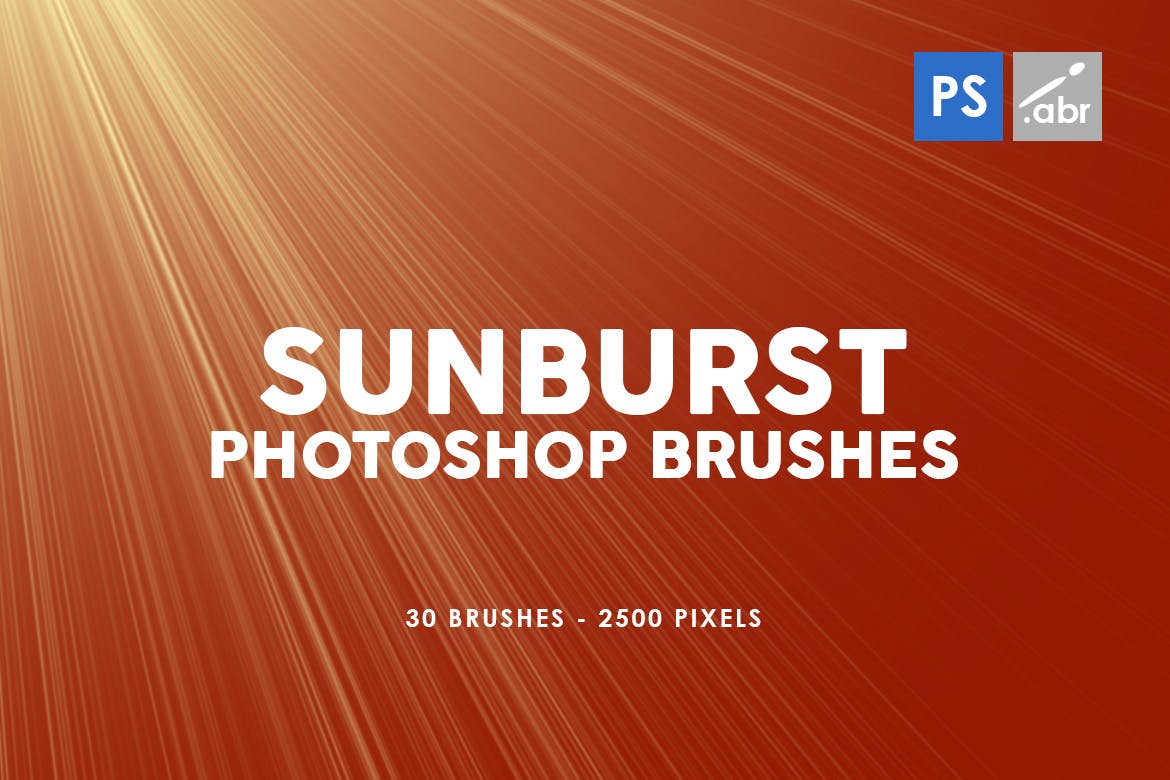 Bring some passion to your starburst effects with this collection of thirty Photoshop brushes. This package provides you with different styles of brushes that work well with virtually any Photoshop version. A blaze of glory all trapped into a simple Photoshop addon!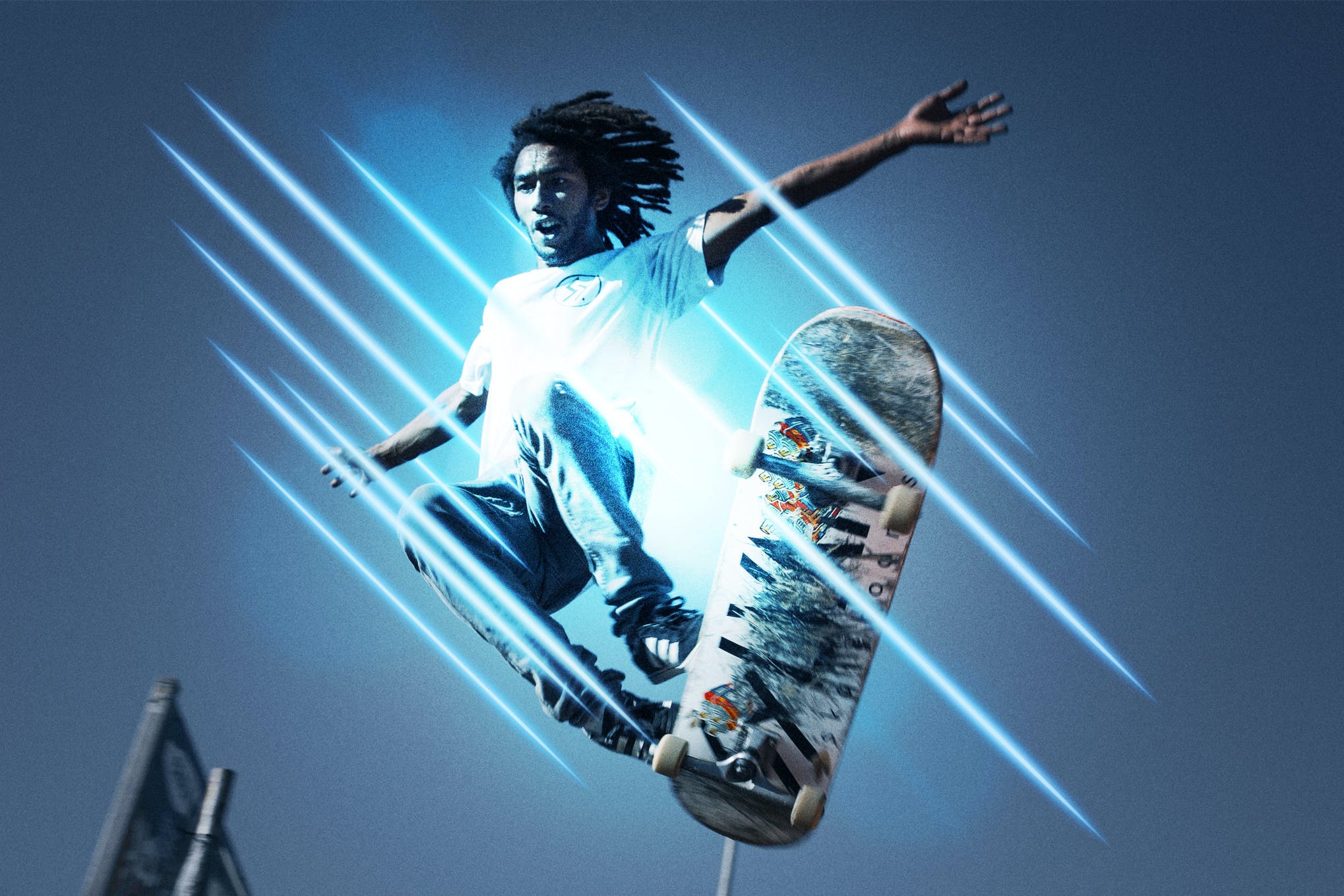 The Light Effects brush kit is an extensive range of light brushes for Photoshop. You can create Photoshop starburst shapes, flares, and apply a range of starburst filters in Photoshop as well. Not to mention the package supplies you with a wide variety of light brushes to touch up other areas of your work.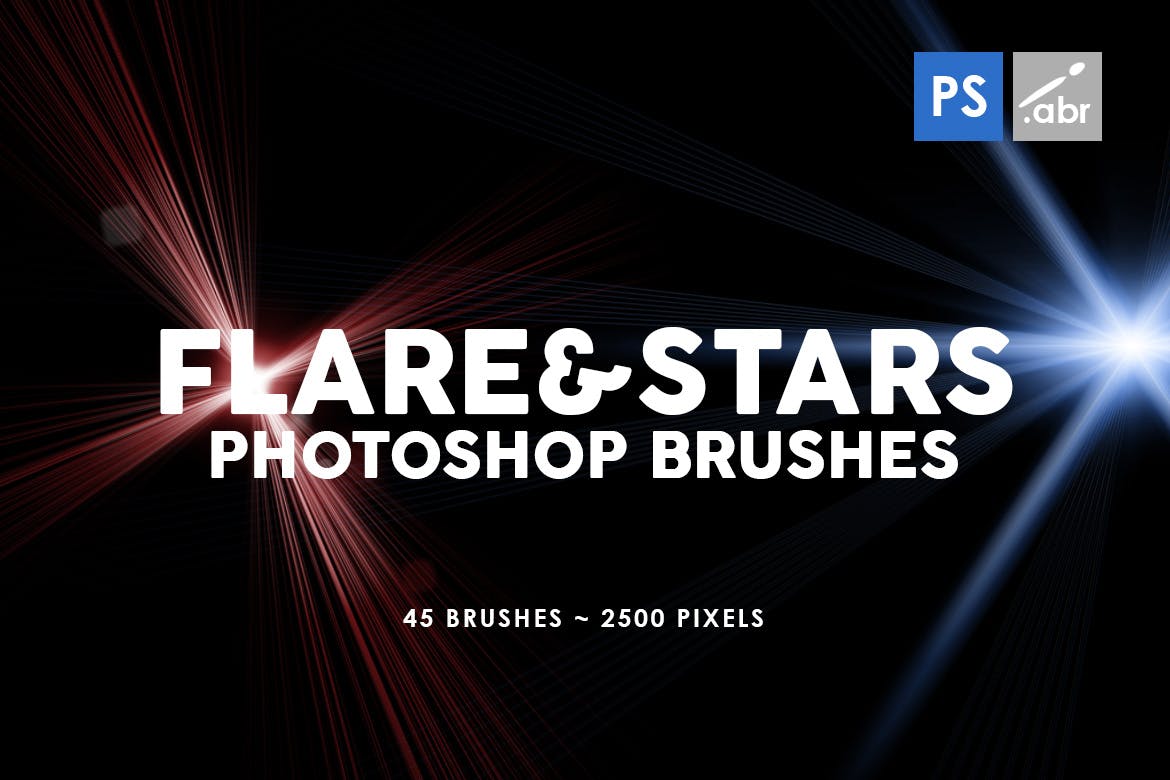 Sometimes Photoshop starburst brushes require too much creative work to get right, that's why you need the Lens Flare & Stars brush collection. With these brushes in your toolkit, you can quickly and effectively make starburst in Photoshop in mere minutes.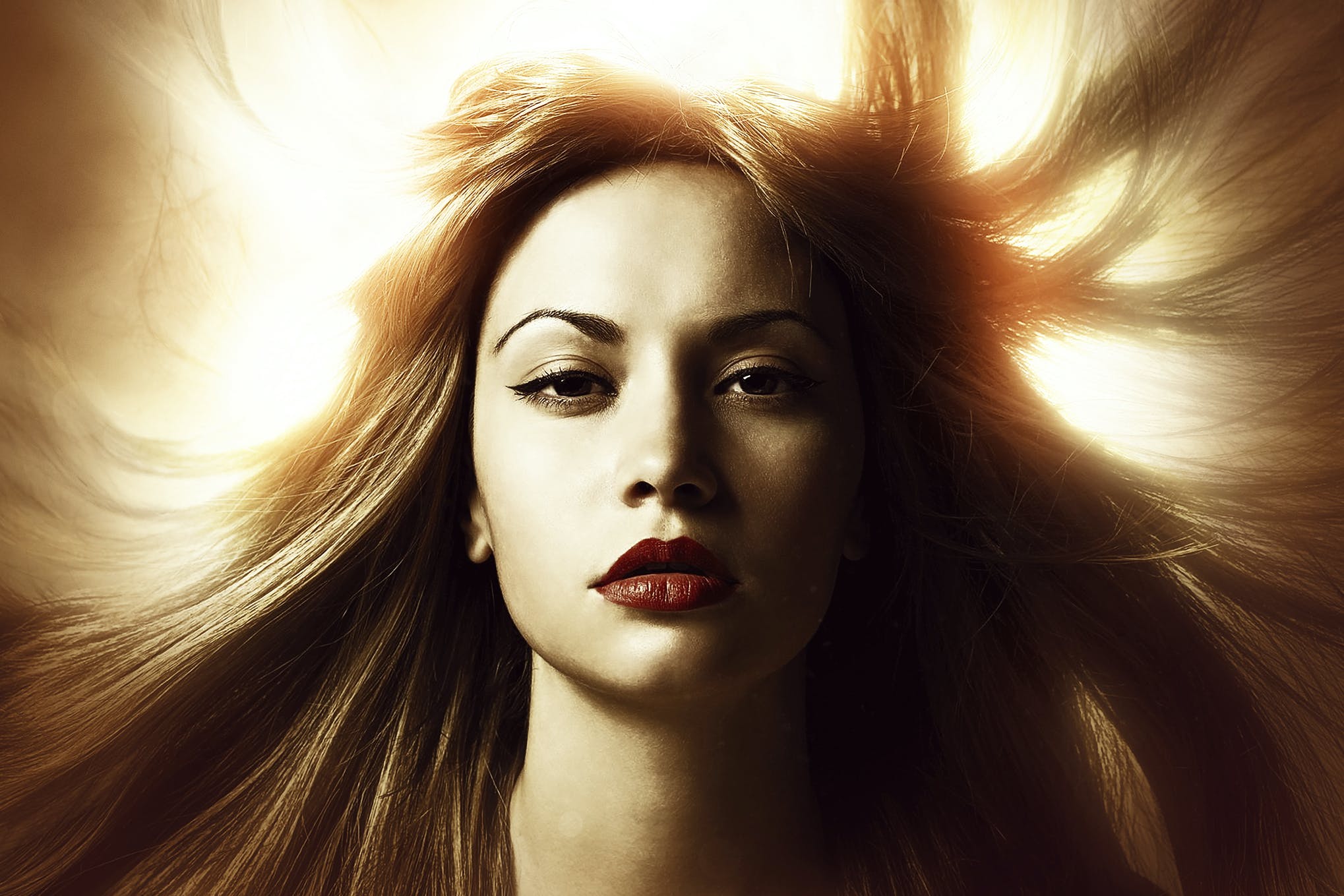 Bring a touch of legendary flare to your visual work with this starburst Photoshop action. It's a simple layered light effect that can transform any picture into a captivating godly design in a few simple clicks. A great starburst effect Photoshop resource for both professional and creative applications!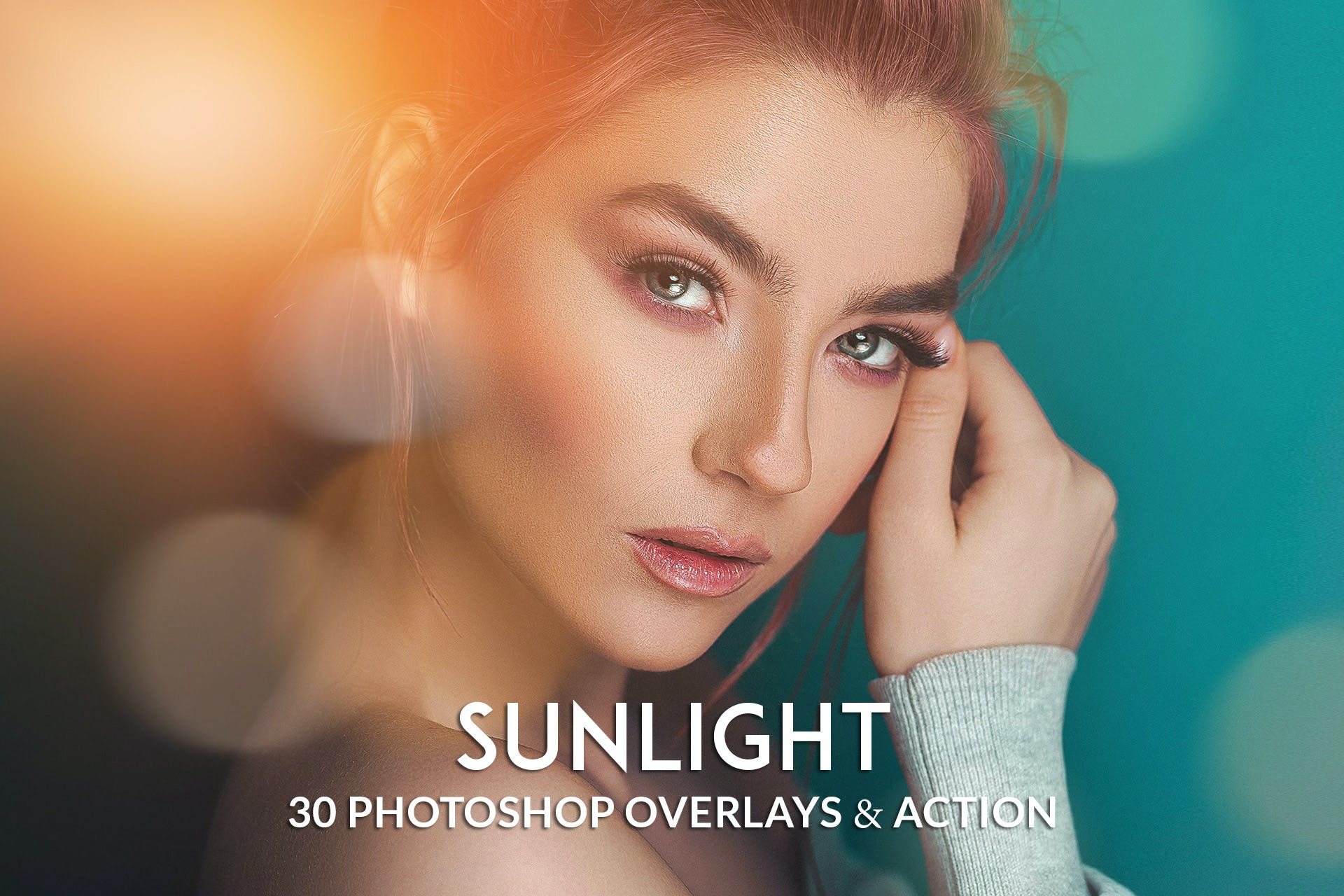 Want to take a more unique approach to your starburst designs? Then you need this Photoshop overlay and action set. The lighting and background effect can help you craft an incredible storm of a starburst, whilst painting your backdrop in an eye-catching aesthetic that is hard to pass up.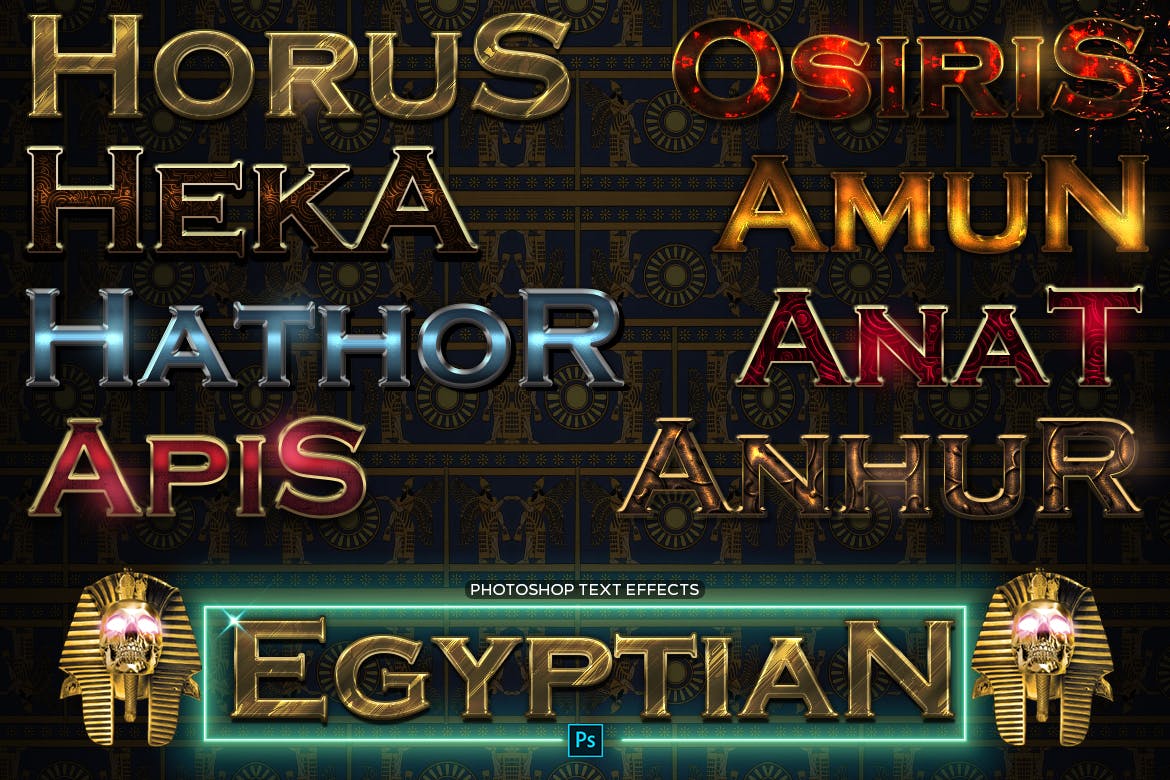 Starburst effects don't always have to be used for making your pictures shine. With these text Photoshop starburst effects, you can craft an incredible ancient-styled Egyptian Pharaoh starburst design onto your text, and logo designs.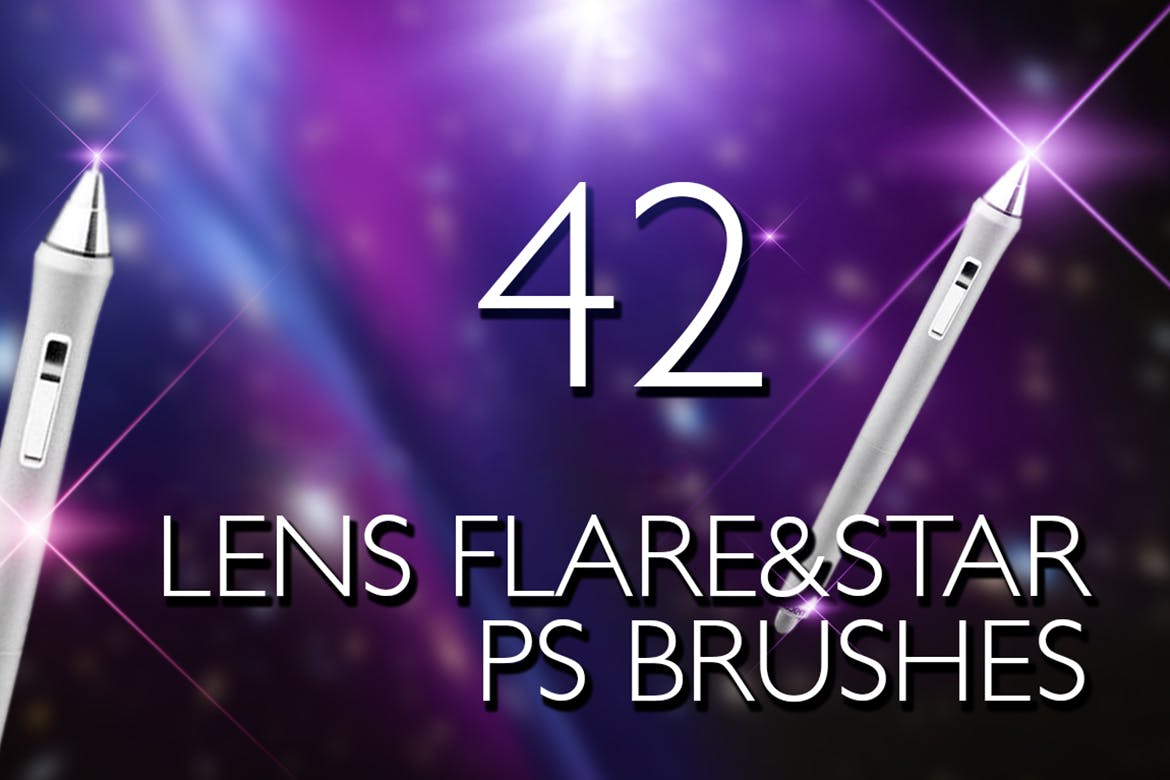 Sometimes we need something simple to help our creativity flow, and that's exactly why we've included the Lens Flare and Stars Photoshop Brushes collection in our list. This starburst brush Photoshop collection provides you with forty-two different brush styles, allowing you to craft incredible starburst effects and so much more!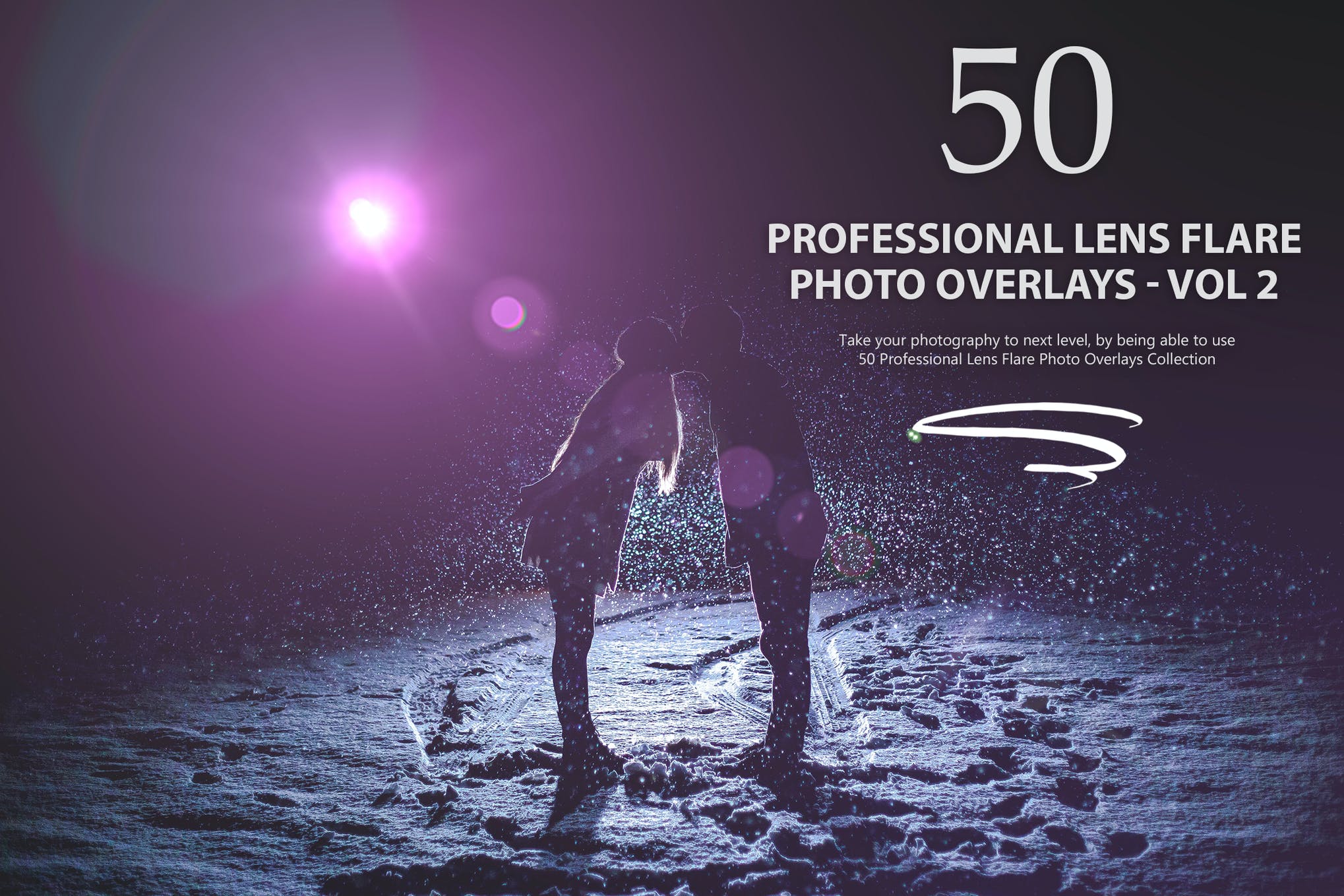 Bring a touch of magic to your artworks with this collection of Photoshop starburst flare overlays. It's. a fiery and epic photoshop add-on that can transform any picture into a captivating masterpiece with a few simple clicks. An awesome starburst filter Photoshop bundle that you should definitely consider for your next project!
Check out this collection of twenty starburst Photoshop brushes that can be instantly applied to your designs, and take them to a whole new level. The brushes are high-resolution and can be a great addition to your next graphic project.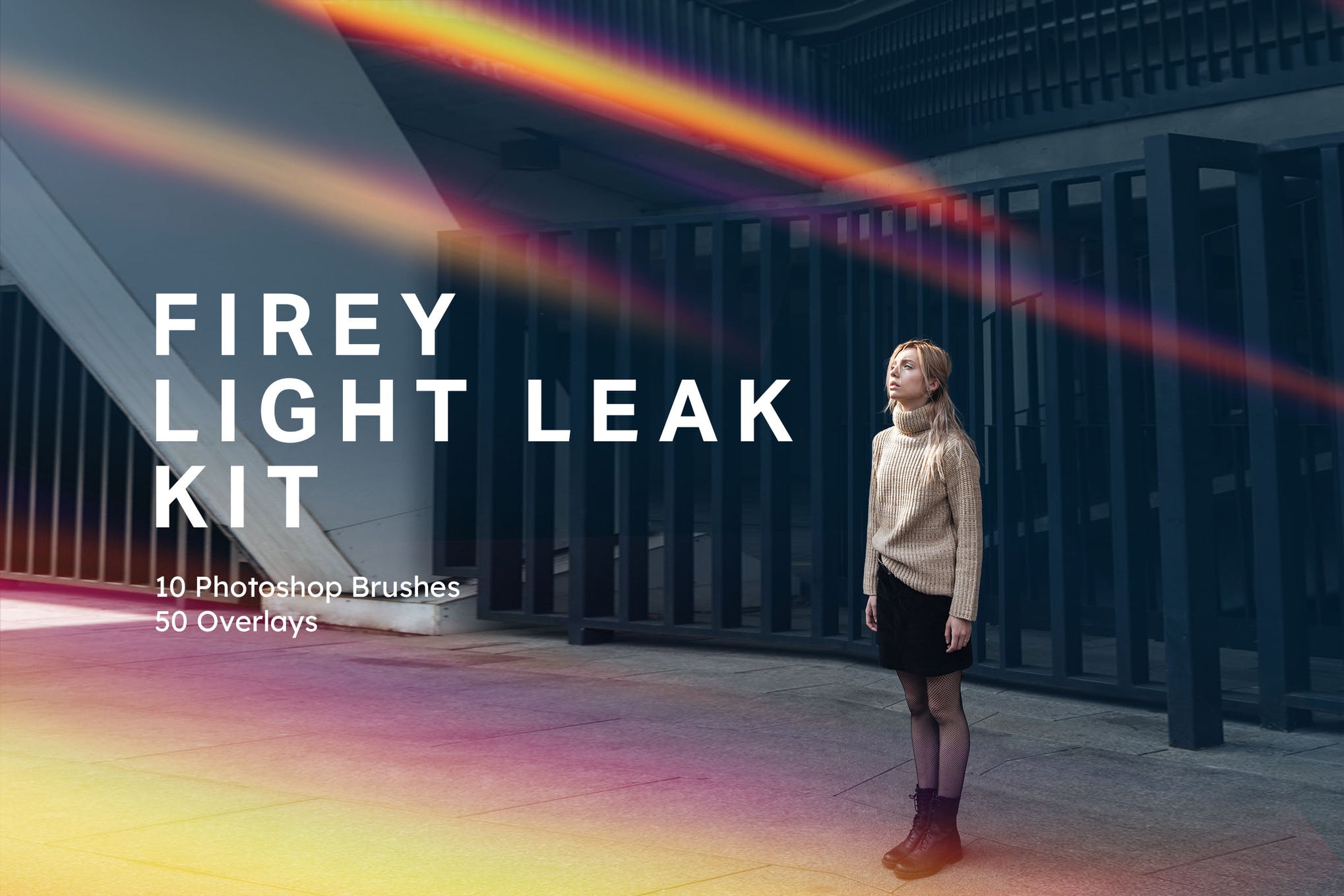 Create amazing starburst designs and more with the Fiery Light Leak Kit. Inside you'll find ten different light brushes, as well as fifty overlay styles to help to make starburst in Photoshop a piece of cake. Do check it out!
Free Starburst Effect Photoshop Brushes, and Filters
You don't always have to spend a pretty penny to get your hands on some great Photoshop starburst effects. Let's take a look at some free options that manage to stand out: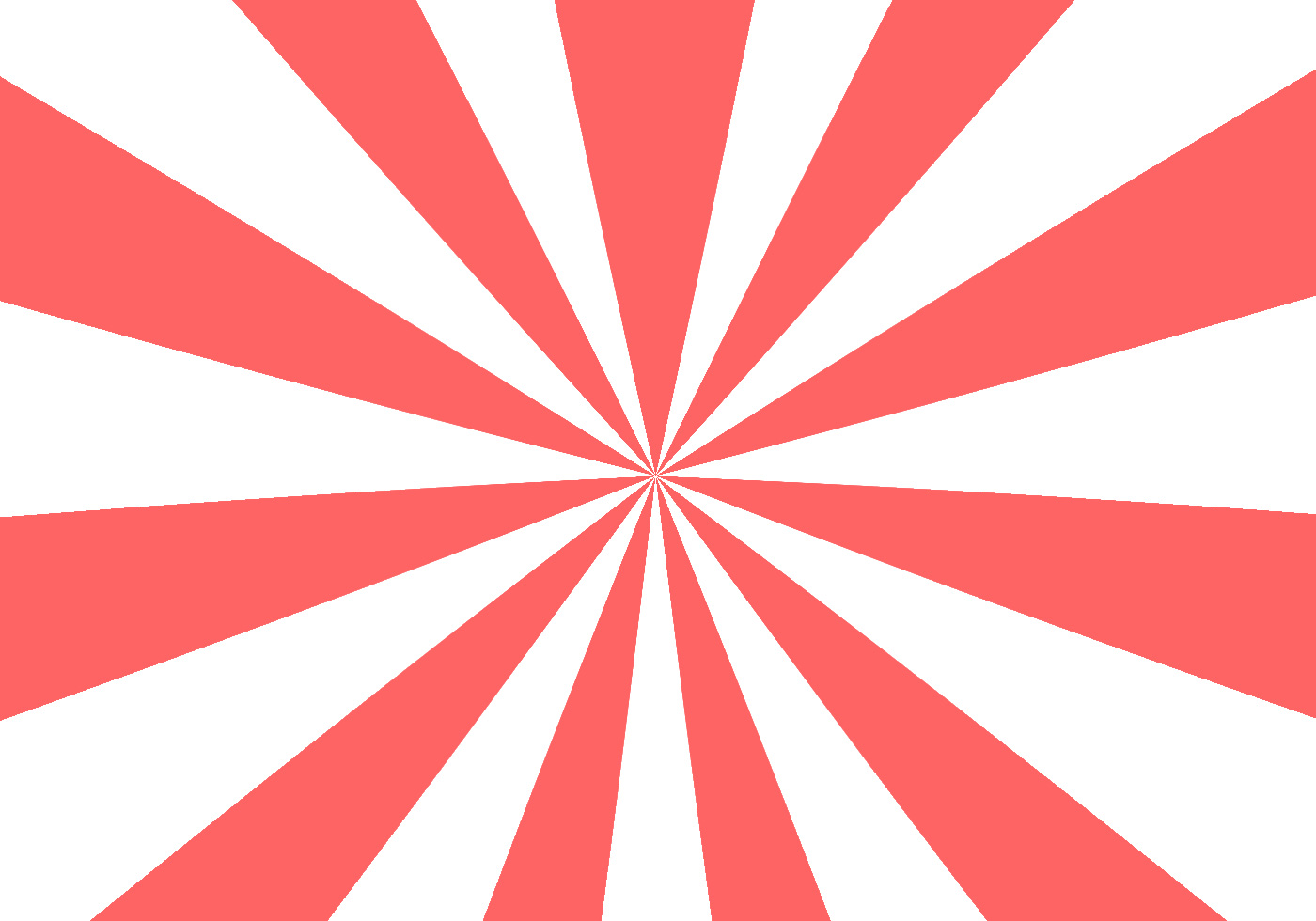 You can't go wrong with a classic Photoshop starburst shape design, and that's exactly why we have this free resource on our list. It's a simple starburst shape that can help you get started with a wide range of starburst Photoshop effects.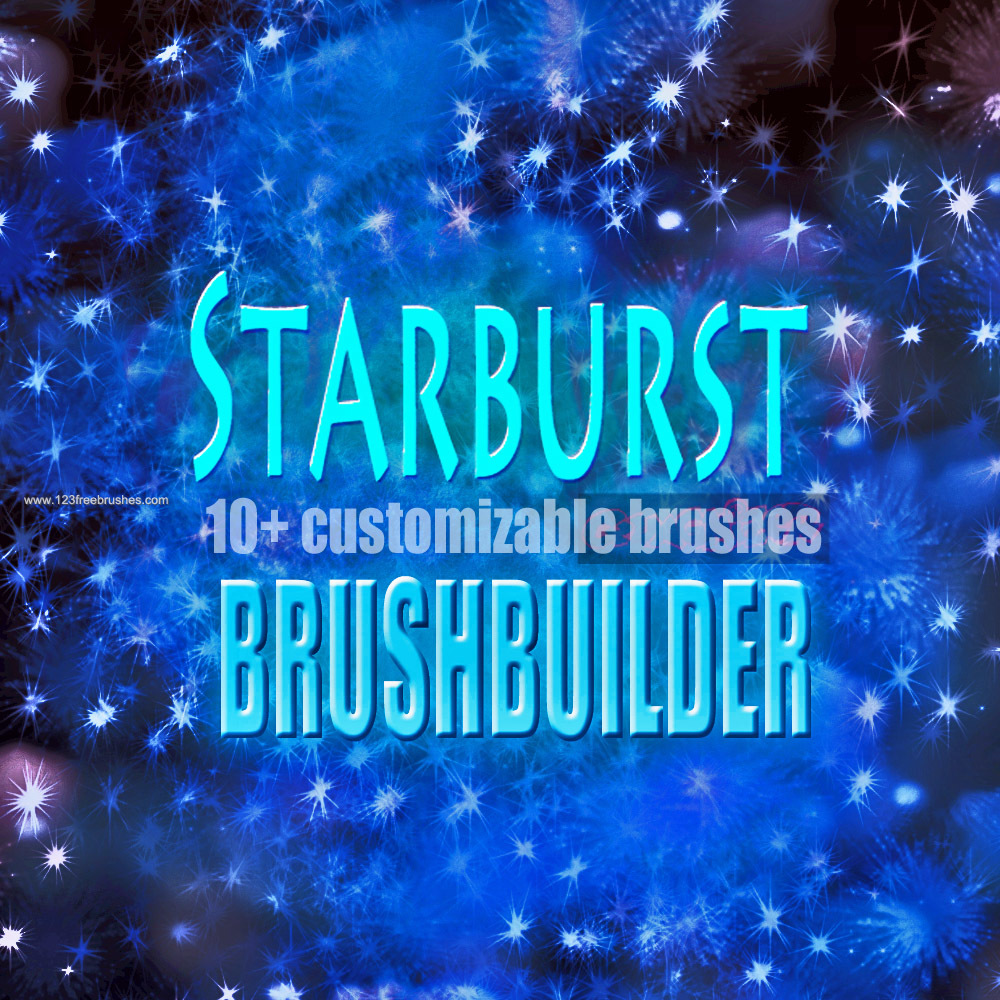 The Starburst Brush Builder is an extensive collection of free brush resources, all focused on helping you to create amazing starburst designs. Inside you'll find ten different base brushes, each with customization options to make your life easy.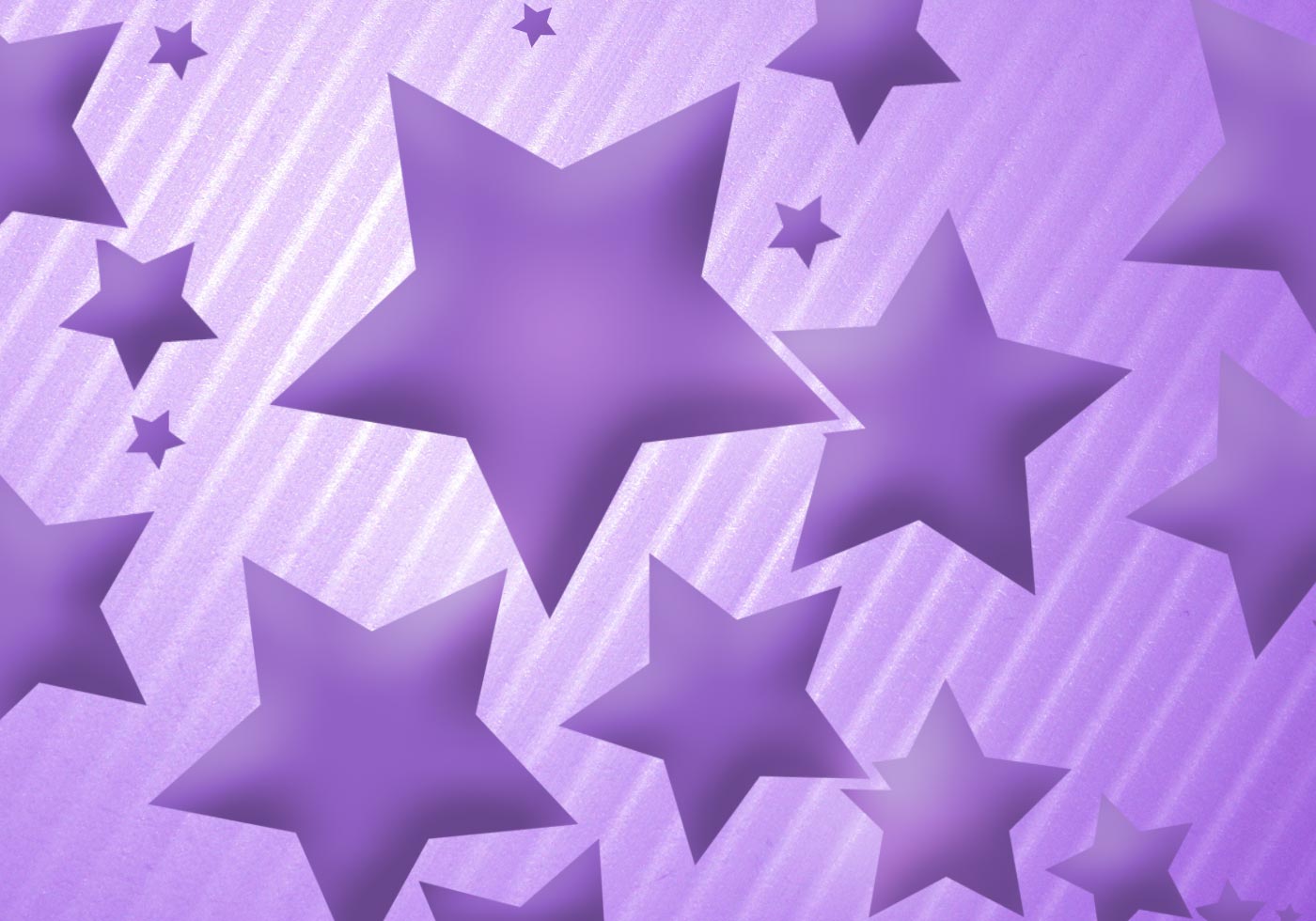 This pack includes seven brush designs tailored for starburst effects. A great beginner resource for those looking to test out their own starburst effects, whilst keeping an element of creative freedom around their application.
Create Amazing Starburst Designs with These Resources Today!
Whilst it's never easy making that starburst effect behind your pictures perfect, that doesn't mean finding the right starburst resources has to be a struggle as well. With these premium and free resources in your collection, you're ready to create some amazing starburst designs with ease!