25+ Best Photoshop Splat & Splatter Brushes 2024
In the age of digital visual art, it's important to have the right tools under your belt. Everything from overlays, textures, vectors, and brush styles play an important role in your ability to create captivating art.
One brush style that is often overlooked, yet incredibly important, is the photoshop splatter brushes. These brushes provide an incredibly unique and vital aesthetic to the canvas and allow you to have an incredible flexibility in how you bring your work to life.
It's for this reason we've compiled a list of the best Photoshop splatter brushes, both from premium and free sources, for you to browse and add some helpful options to your toolkit.
Read on to see our selection of the best Photoshop splatter brushes!
Get everything you need to supercharge your Photoshop workflow. From just $16, get unlimited access to thousands of Photoshop actions, Photoshop brushes, add-ons, templates, graphics, fonts and photos.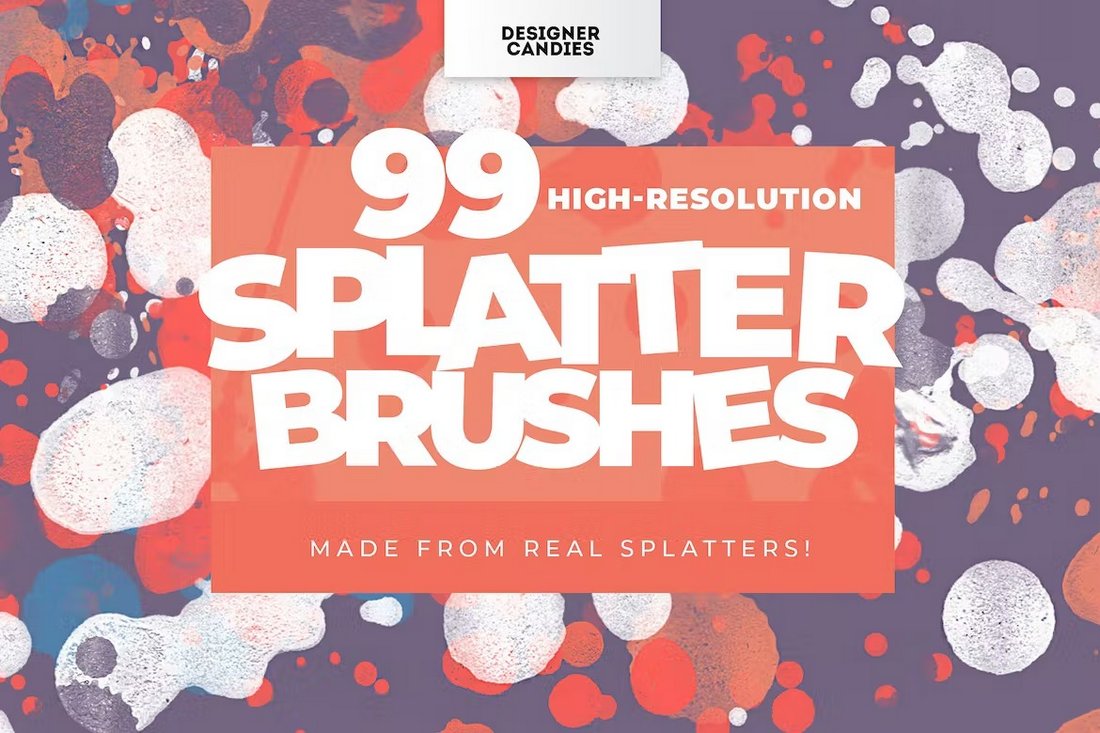 This is a massive collection of Photoshop brushes. It includes 99 different splatter brushes for you to choose from with various styles of designs. They are hand-crafted by the designer to make the brushes look more natural and realistic.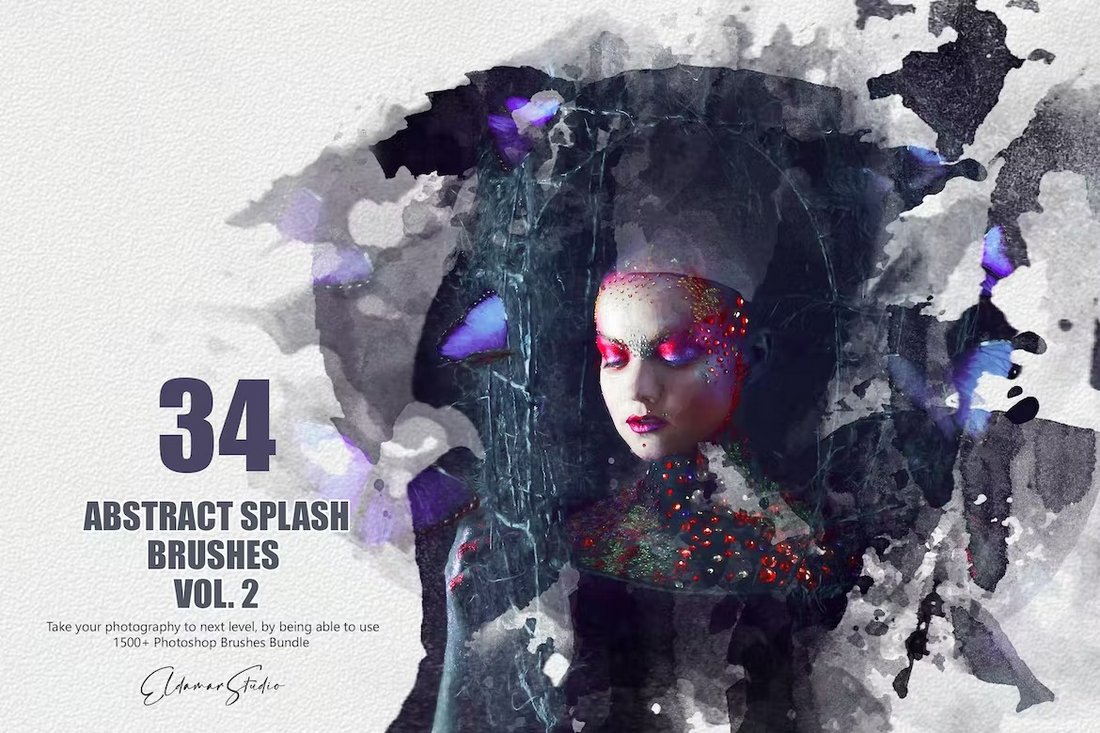 This bundle of Photoshop brushes includes 34 unique splash brushes with various abstract designs. These brushes are ideal for adding decorative elements to your poster designs, flyers, and even CD covers.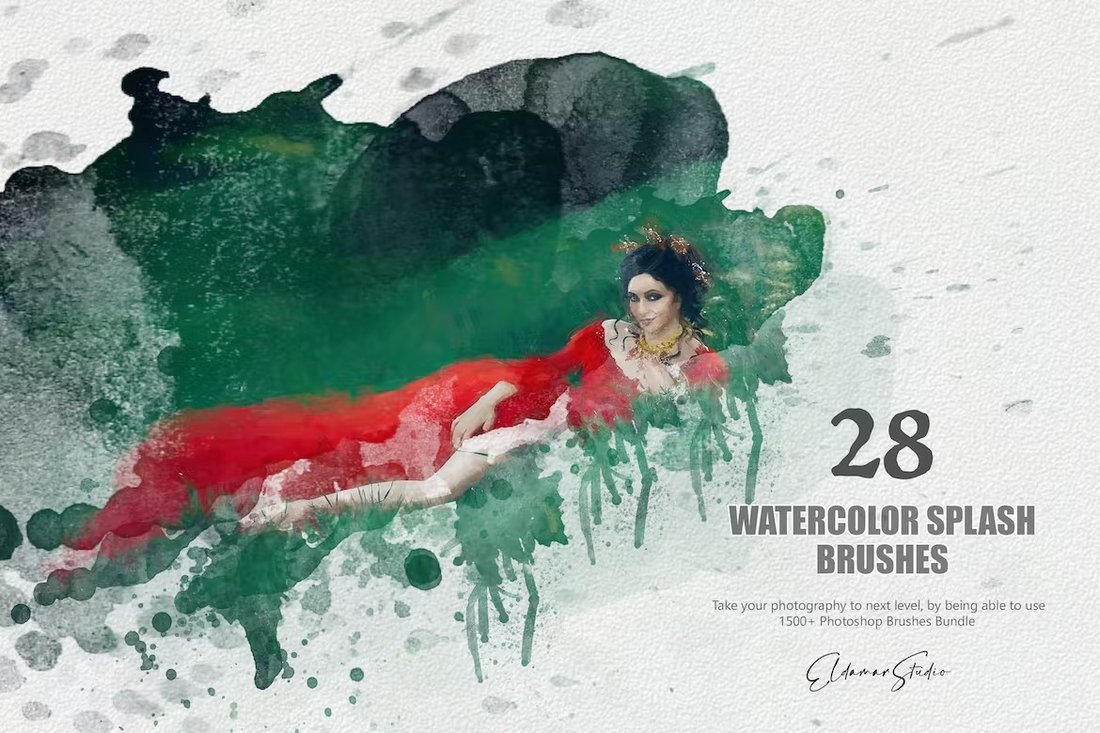 If you're a fan of watercolor-style brushes, this bundle is a must-have for you. It includes 28 unique splash brushes for Photoshop with watercolor designs. Each brush in this pack comes in high-resolution as well.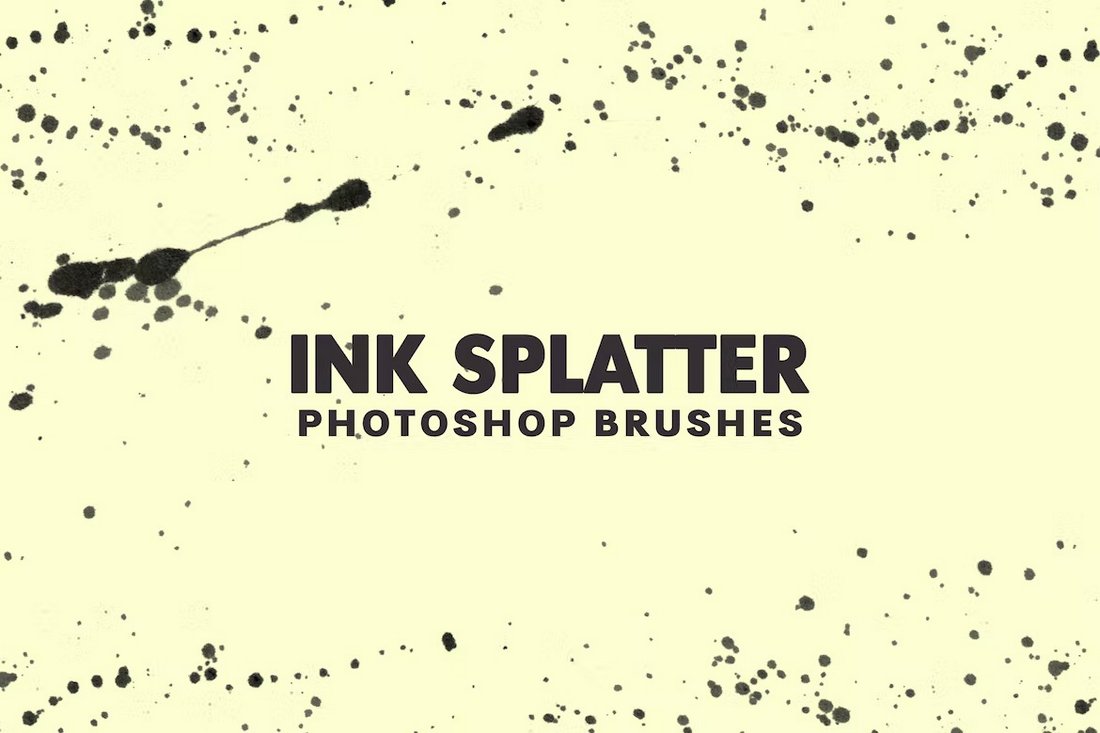 This is a collection of simple ink splatter brushes for Photoshop. It features simple yet realistic splatter designs for each brush. They are ideal for adding a handcrafted look to your designs. It has 20 different brushes.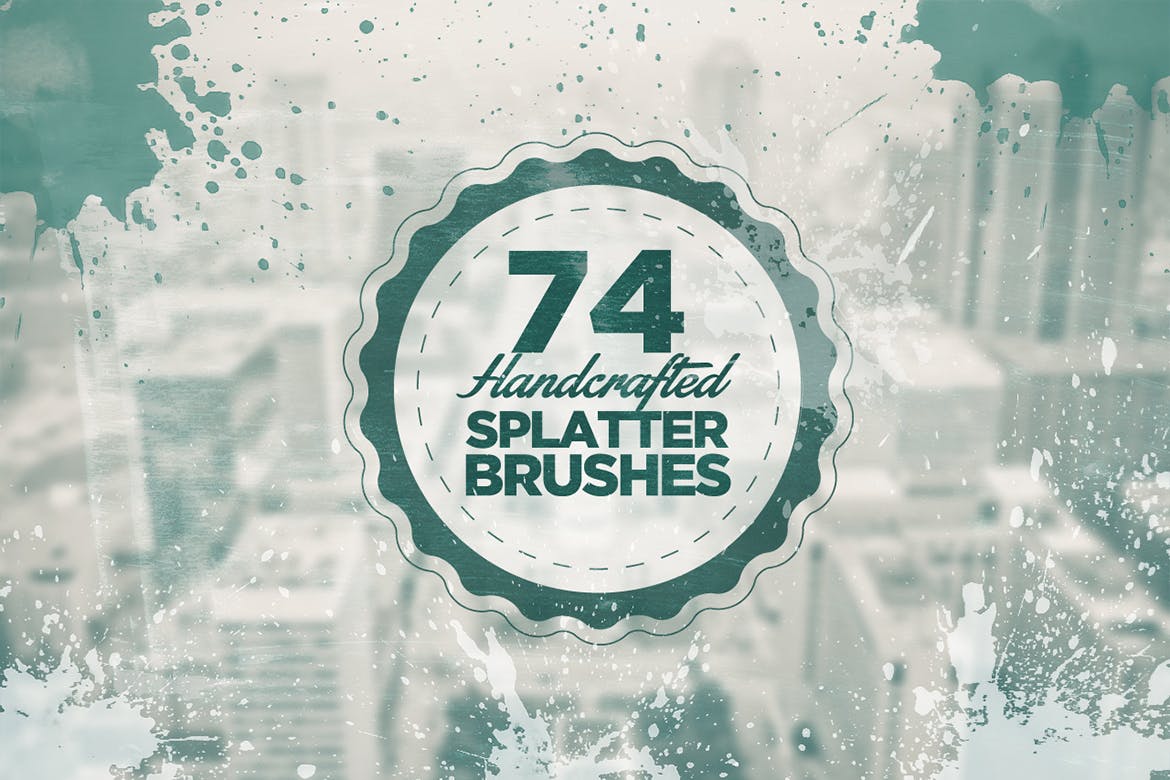 The Handcrafted Splatter Photoshop brush kit is an incredibly extensive and well-designed package. Containing a massive seventy-four different splatter brush options, covering almost every style there is, the Handcraft Splatter brush kit is an impressive palette addition for visual artists of all kinds.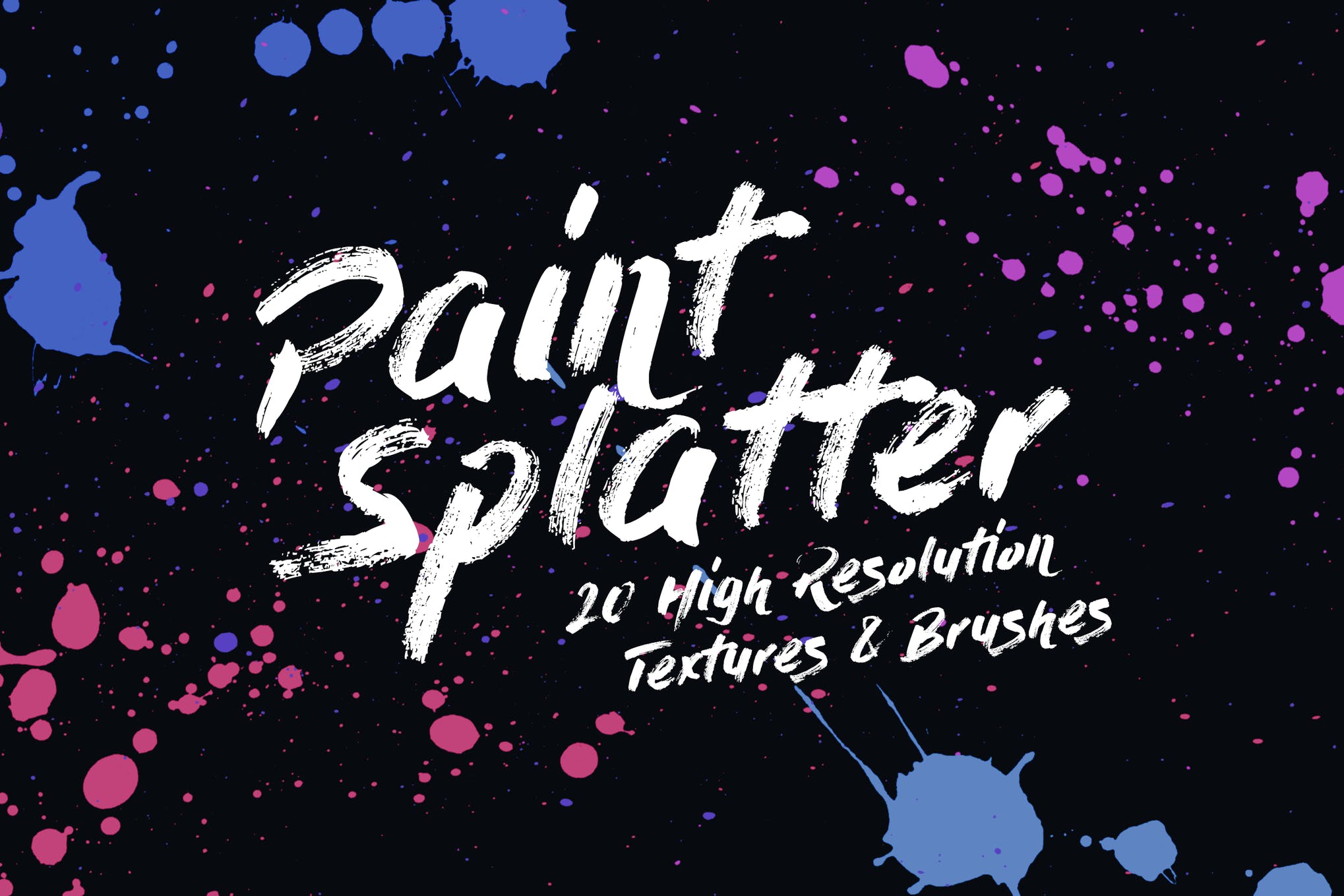 Make your visual designs more memorable and captivating with the set of twenty paint splatter brushes. These handmade ink splatter brushes are suitable for a wide range of creative applications from illustrations and images to website layouts and design tutorials.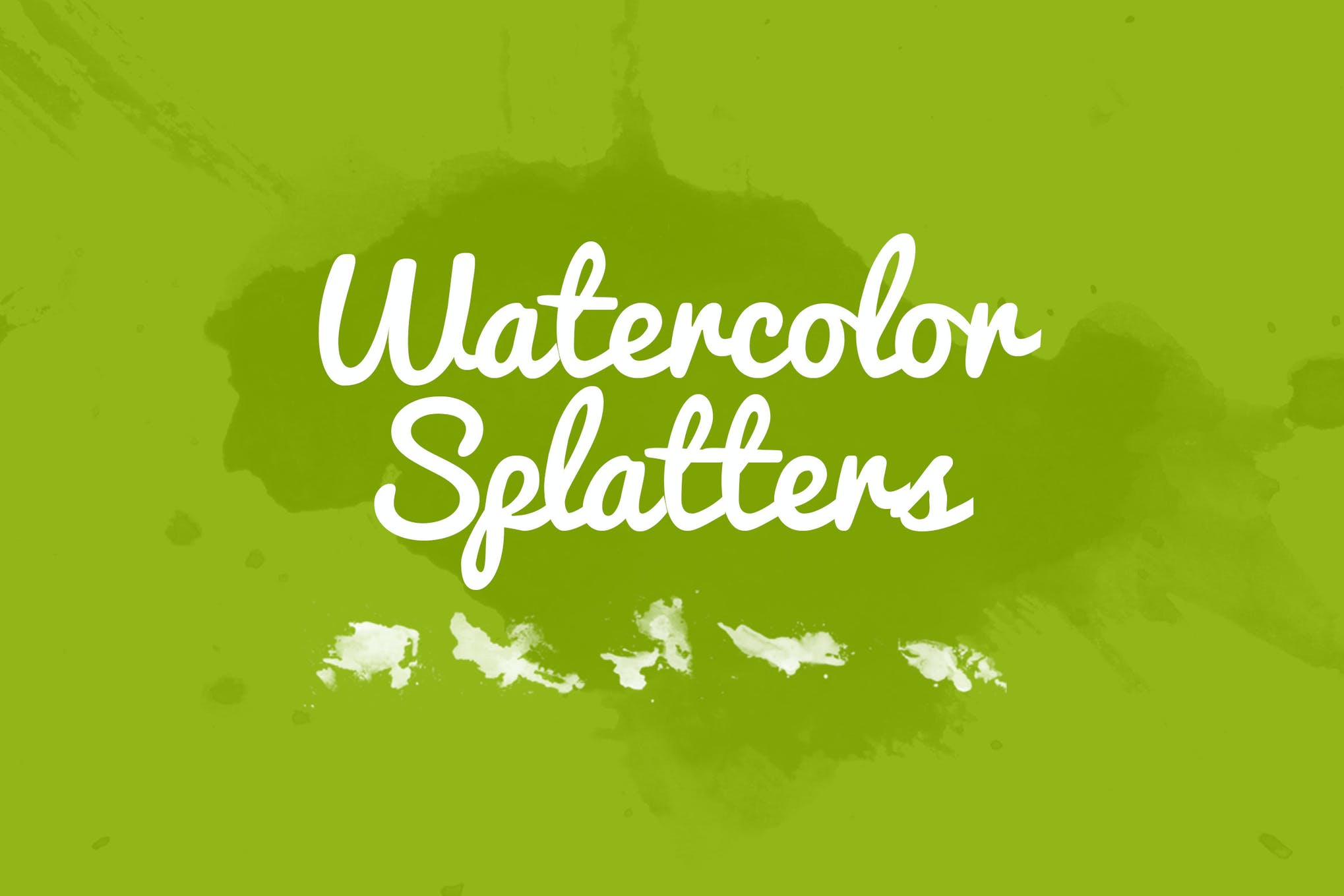 Finding the right watercolor brush style can be a challenge, yet thankfully those struggles are a distant memory when it comes to Watercolor Splatters. The Photoshop brush kit contains thirty-two different high-resolution brush styles to choose from, each bringing the watercolor aesthetic to the page with impressive style.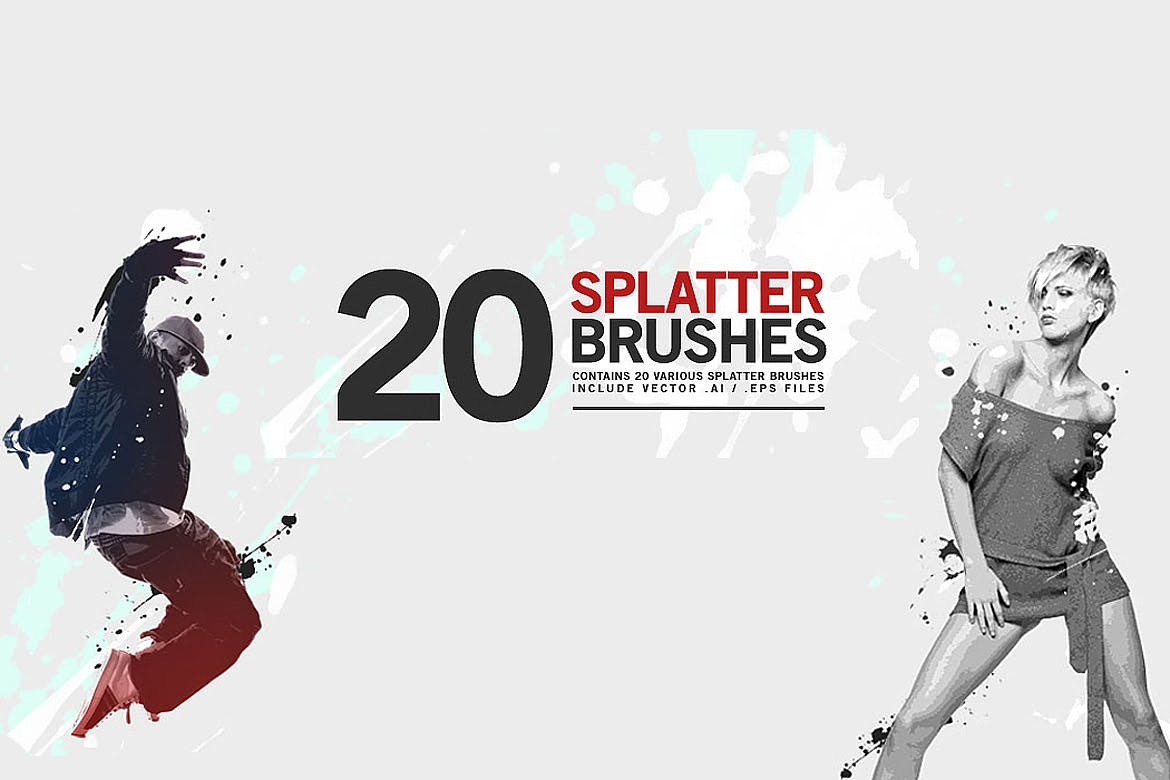 The Artistic Splatter Brushes collection is an assortment of twenty different splatter brush styles. This package is a great foundational package that provides a good range of brush types for beginners looking to start exploring splatter brush aesthetics on the page.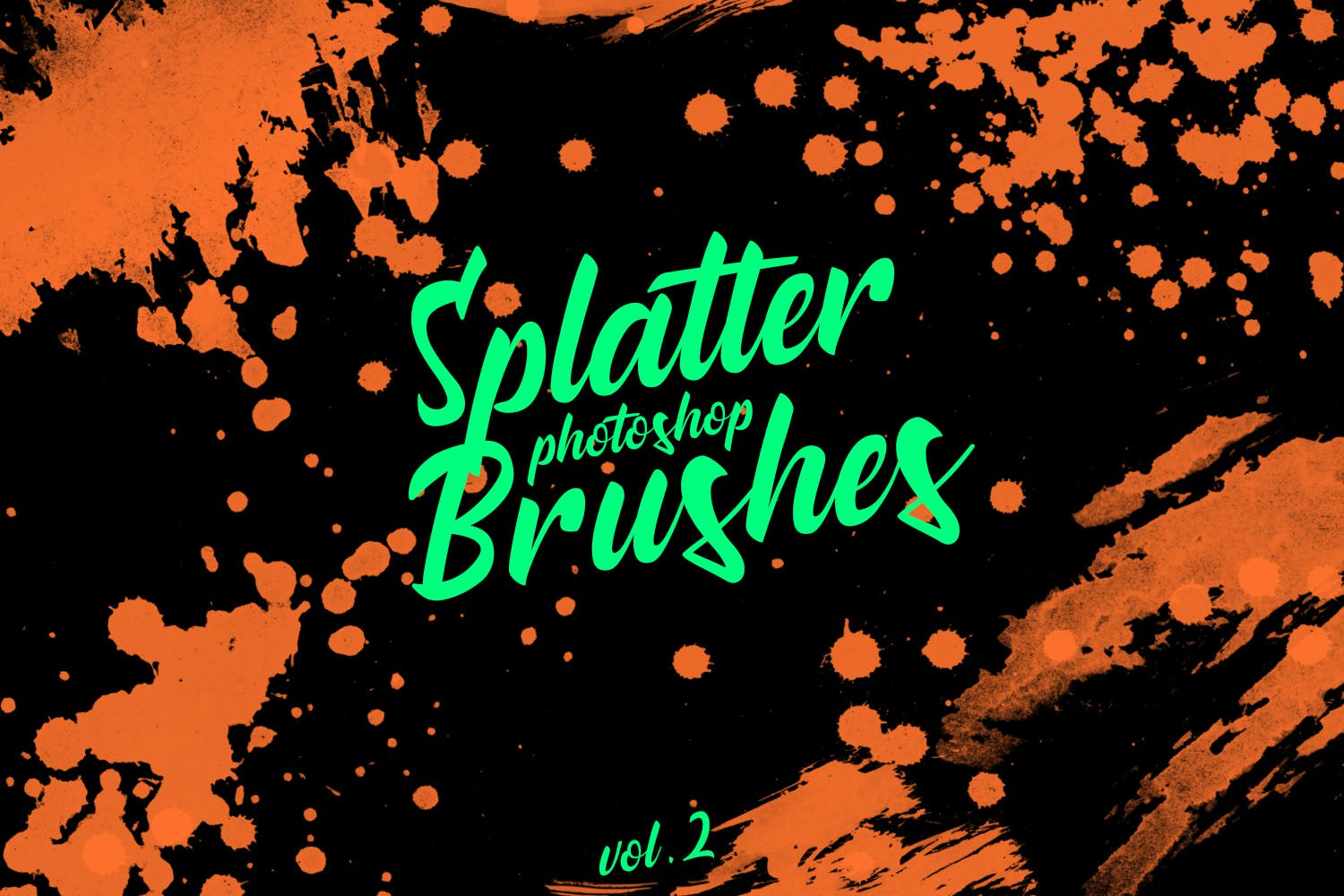 Next up is a unique Photoshop brush kit, providing a captivating modern abstract style to the page that is not often seen in other brush styles. The brush kit comes with fifteen different brush styles, each tailored to provide a unique effect on the page that will leave a lasting impression.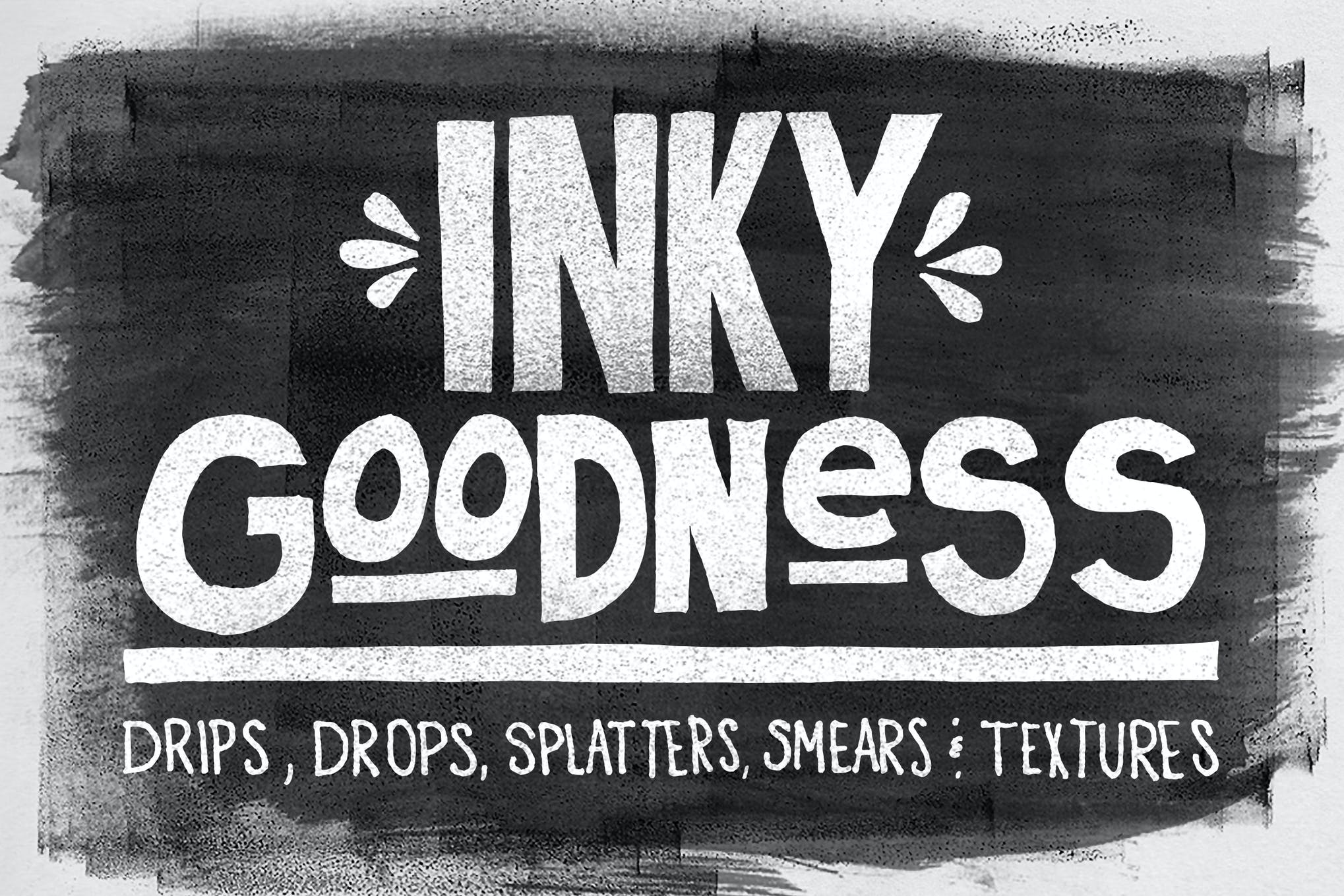 Loaded full of inky goodness, this bundle comes with sixty-one unique photoshop brushes, ten illustrator brushes and forty scanned ink textures which include smears, drips, drops, ink spiders, and blots. One of the must-haves in every designer's toolkit.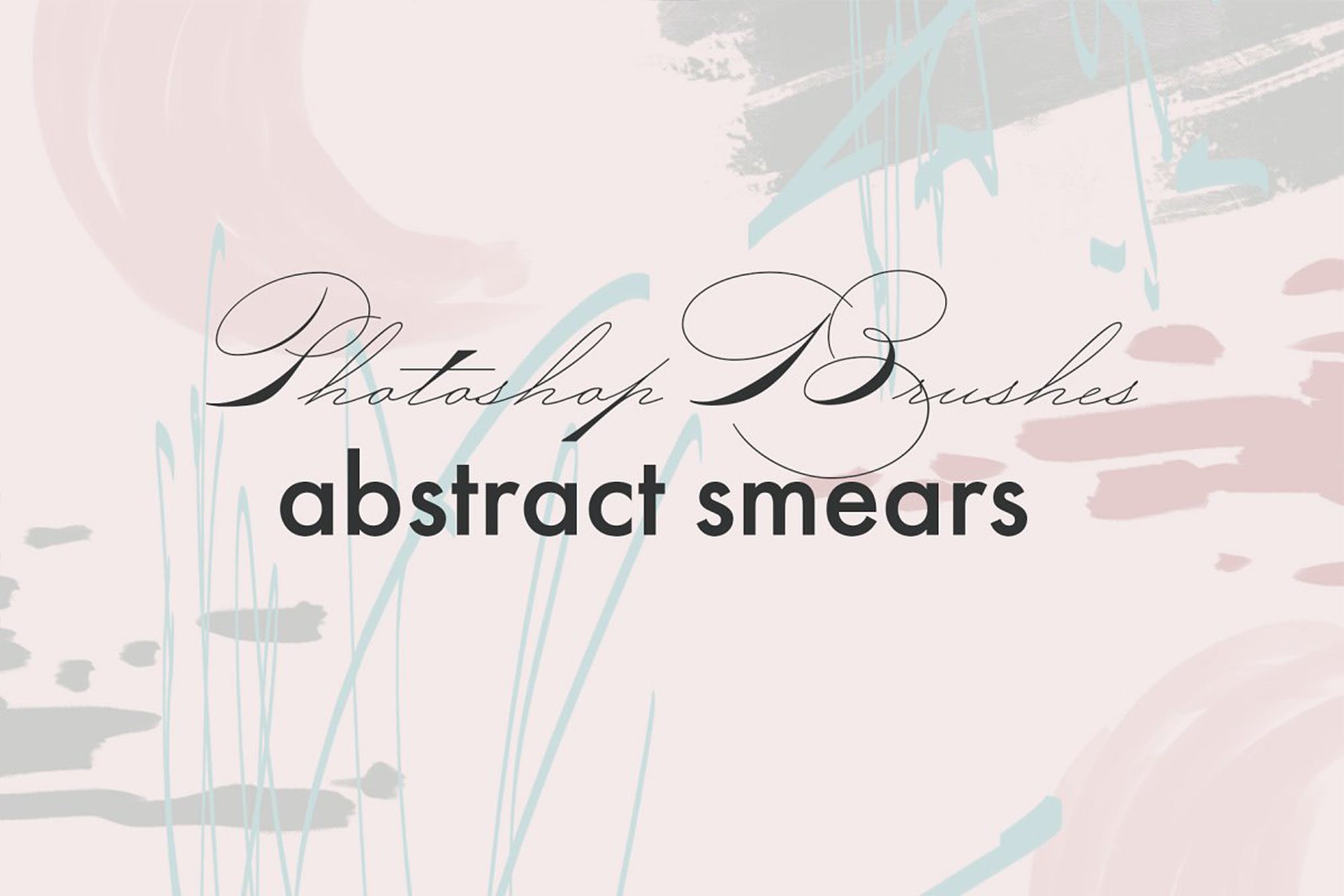 The abstract style is an iconic artistic aesthetic and is often hard to express on the page easily. Yet with Abstract Smears, you'll have access to a range of brush styles that will make your next abstract visual project a breeze. With over one-hundred brush types in the package alone, you will be overwhelmed with the options.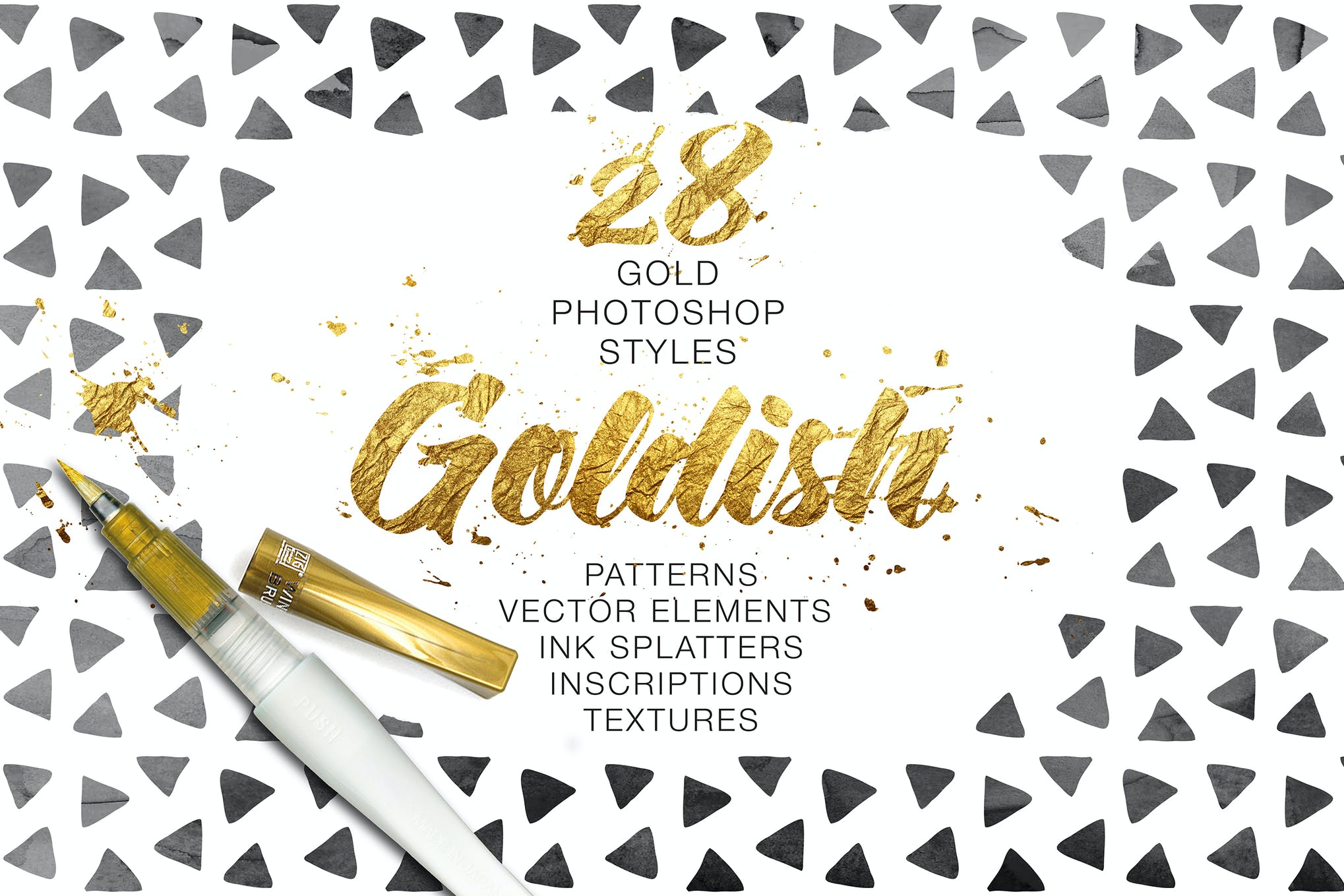 There are few styles more eye-catching than the professional finish of gold. The Goldish Photoshop kit provides a massive range of styles, patterns, textures, and most importantly ink splatters, each designed to provide a uniquely golden finish. Whilst a more specific brush style, there are few splatter brushes that can match Golden Era's golden aesthetic on the page.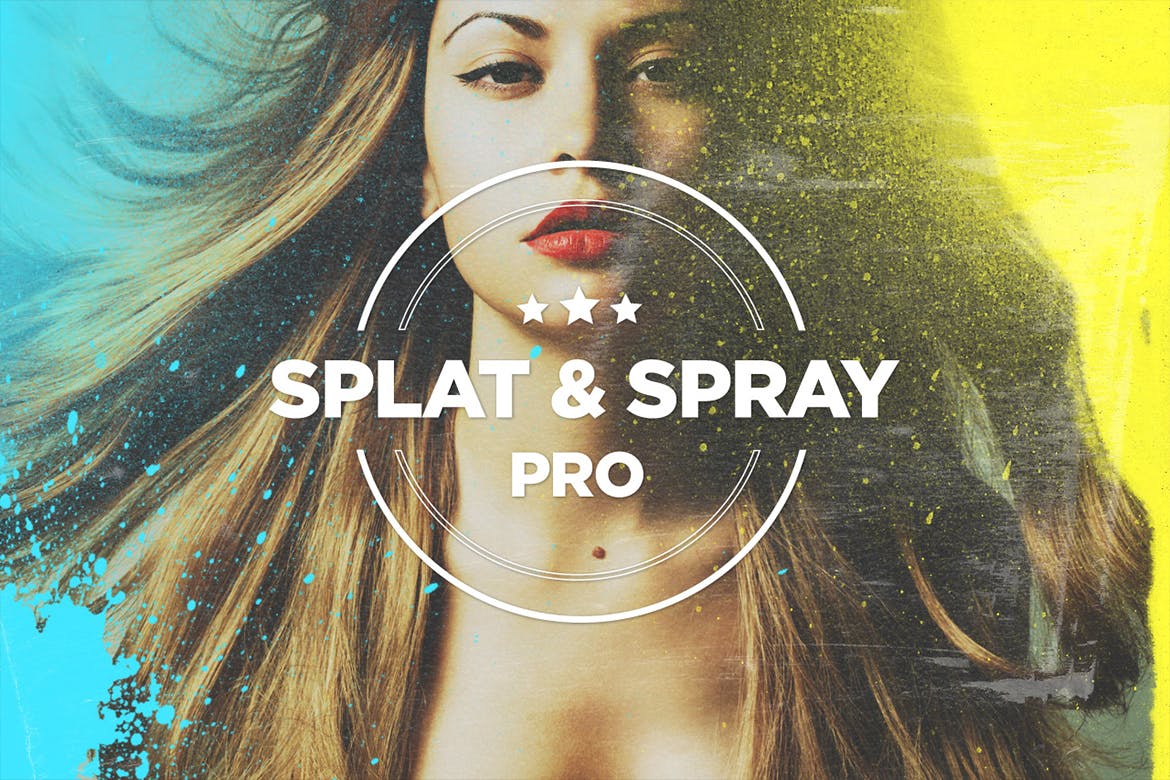 Splat and Spray is a professionally designed Photoshop brush kit, coming with an impressive lineup of options. Included inside are thirty spray brushes, and seventeen acrylic splat brushes, each providing a unique and impressive style on the page. A great foundational brush kit for visual artists of all skill levels.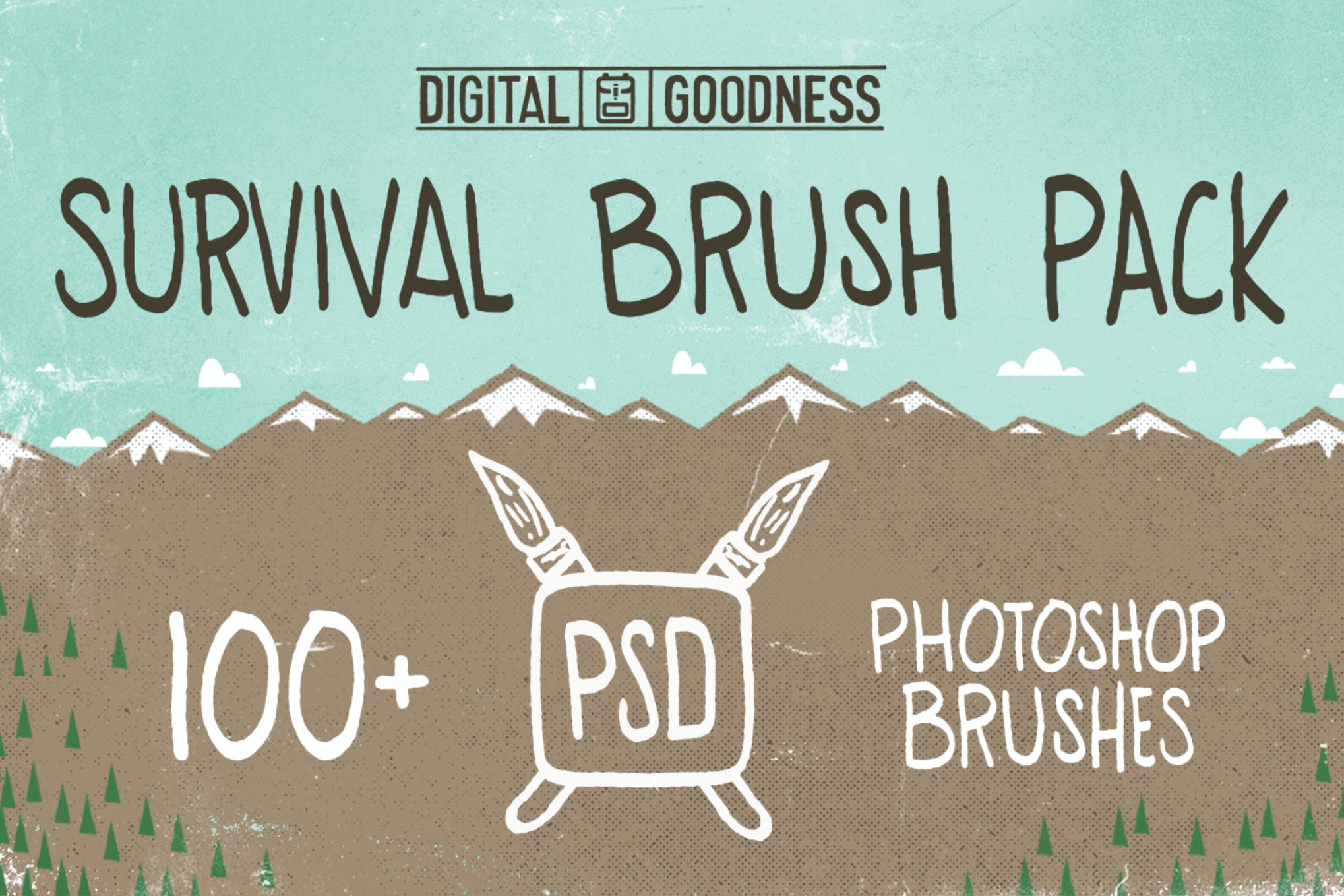 The Survival pack is a Photoshop set of one hundred seventy-nine brushes that takes inspiration from post-modern art styles. Whether you want watercolor strokes, splatter brushes, or something completely unexpected like the snowflakes and leaves brush, the kit has something for every purpose under the sun.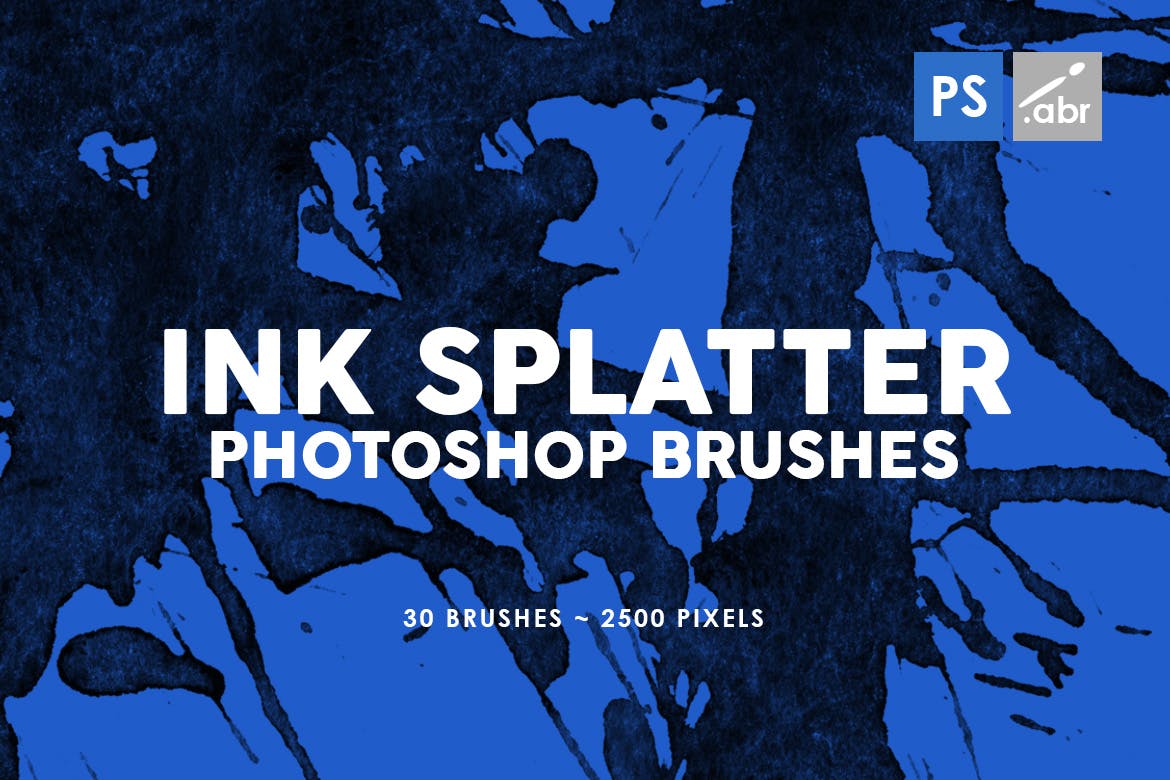 The Ink Splatter Photoshop brush kit contains thirty different ink splatter brush styles for you to choose from. Each brush style is fashioned to look like an abstract ink splotch and manages to bring an impressive style to the table.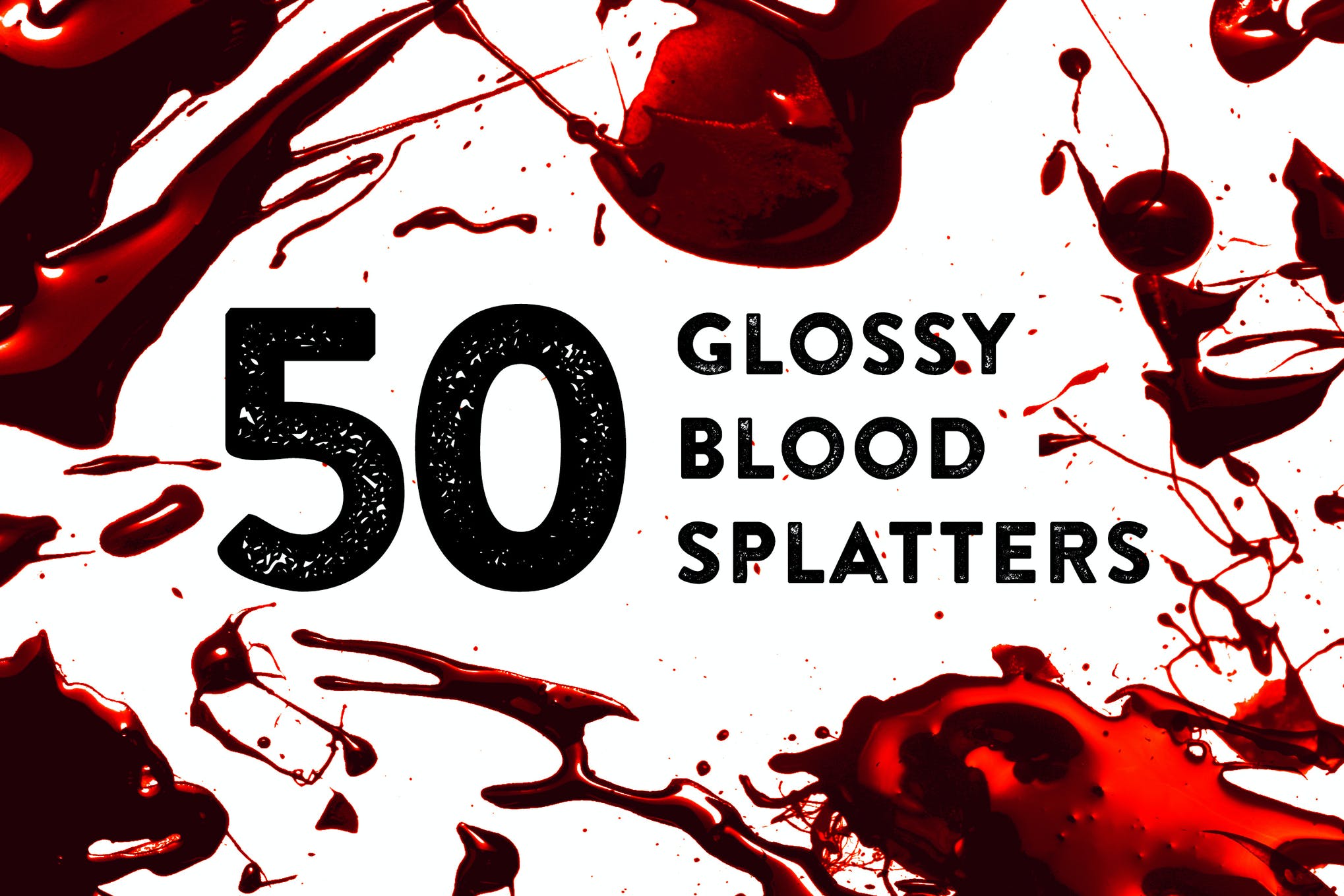 We couldn't have a splat list without blood, so here it is. If you're wanting to achieve that acrylic paint, UV light paint, or realistic-looking blood on your digital canvas, look no further. The package comes with fifty high-resolution brushes and a blood gradient map for more natural colors.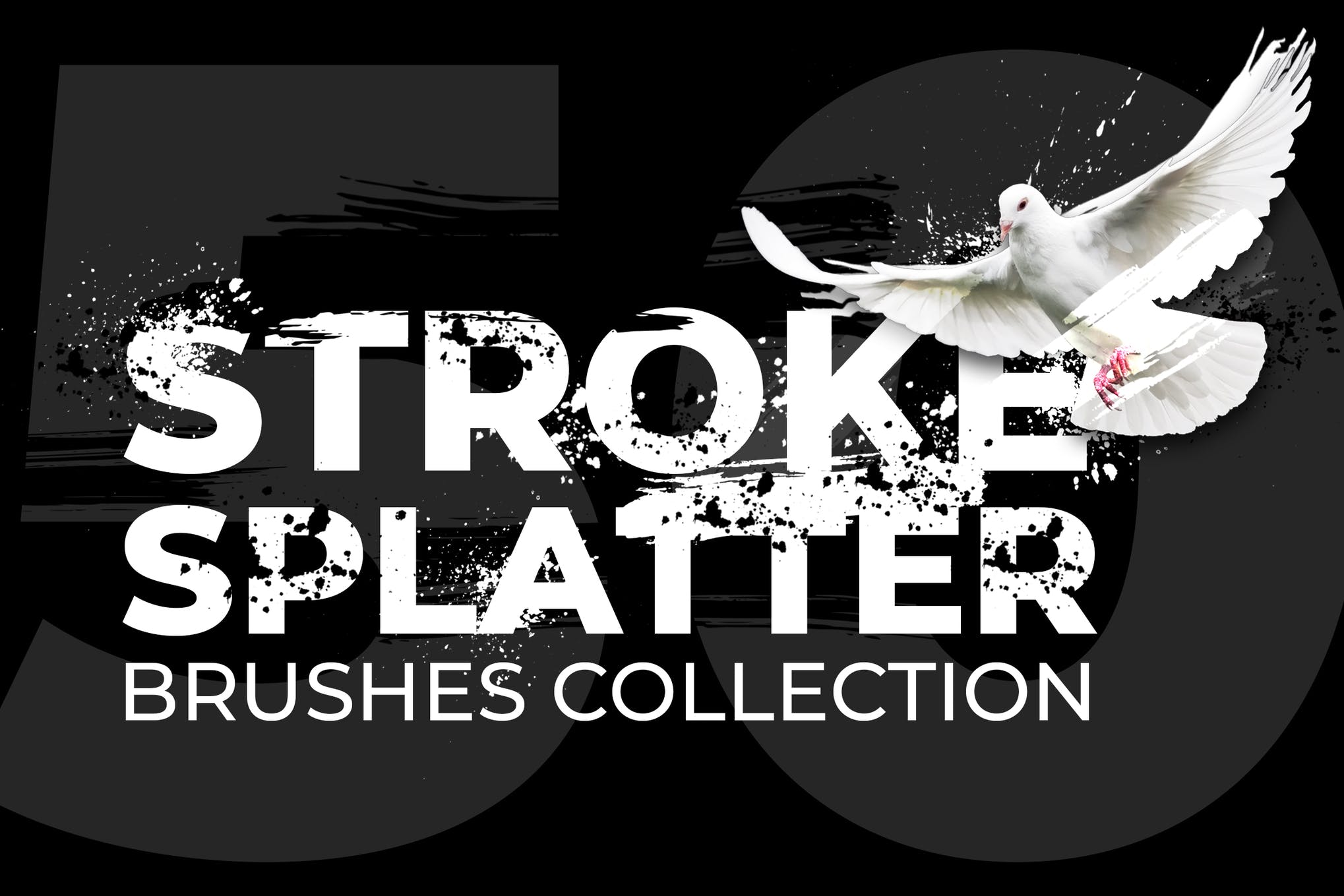 Stroke Splatter is a Photoshop brush kit that aims to provide a range of common splat and splatter stroke style brushes. With over fifty brush styles within the package, Stroke Splatter is a highly versatile brush kit that is a welcome addition to any visual artist's toolkit.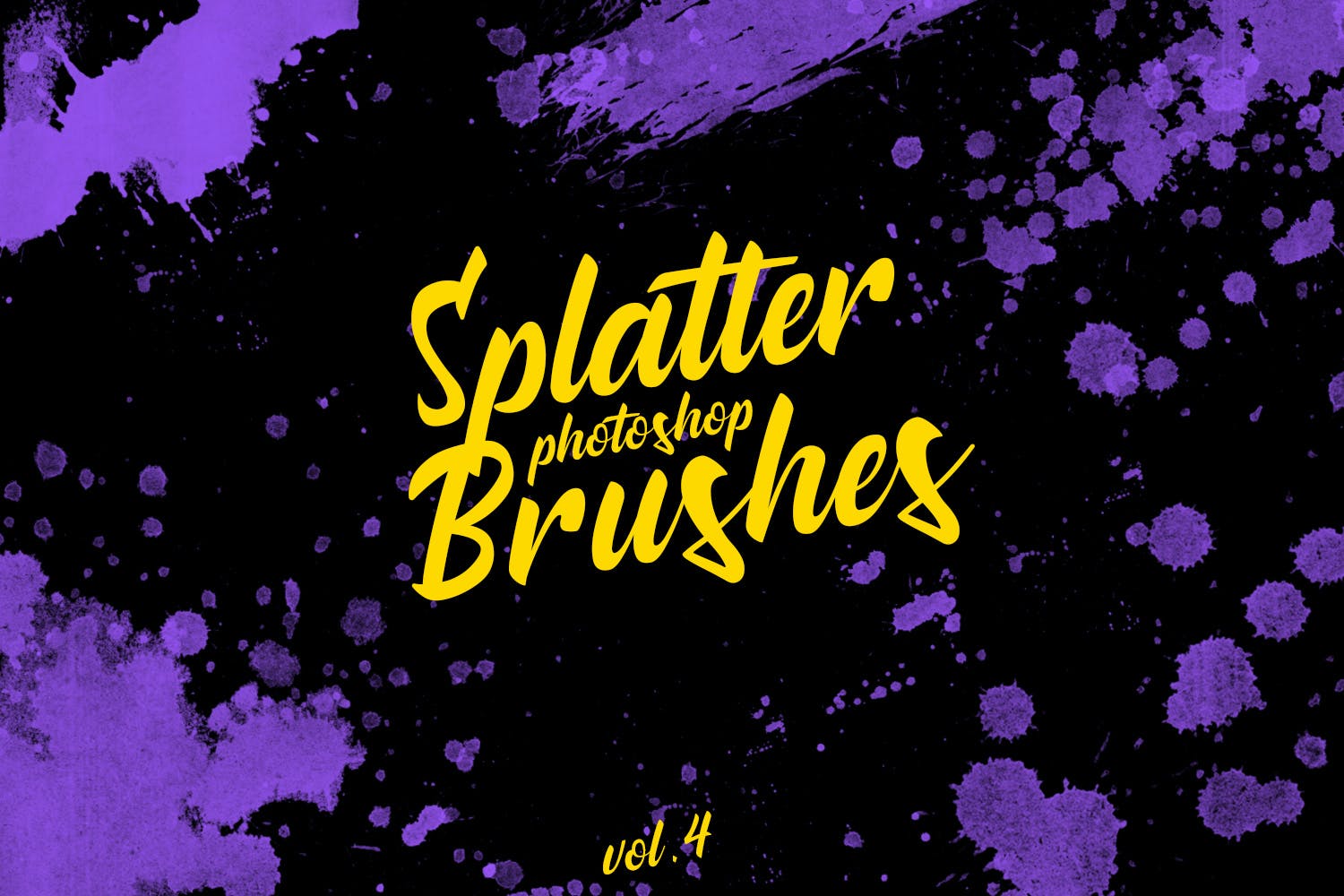 Splatter Stamp is a range of fifteen Photoshop splatter brushes, each with its own unique design. The collection uses a basic acrylic design, and each brush is incredibly versatile. A great beginner's brush kit that provides enough styles to give you the freedom to experiment and explore splatter brush styles.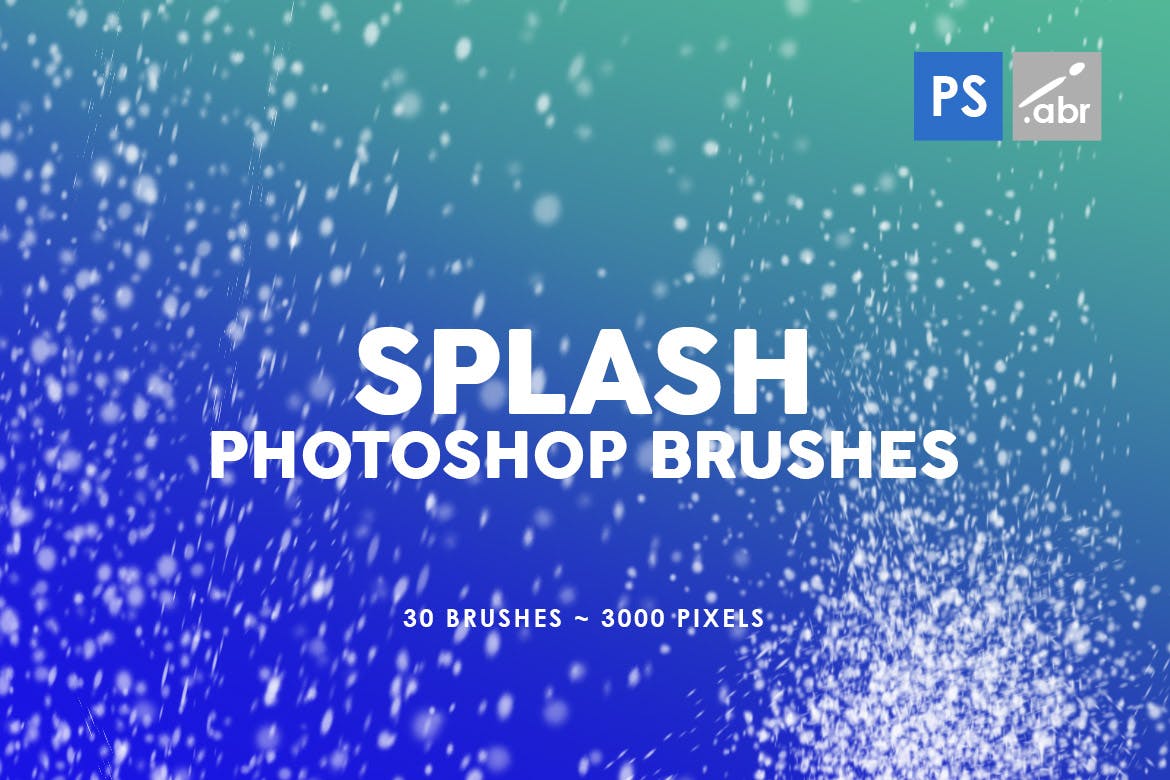 Splash is a Photoshop brush kit that is designed to provide that color splash style on the page. With thirty different brush styles, each revolving around a unique splatter style, Splash is a valuable inclusion to any visual artist's palette.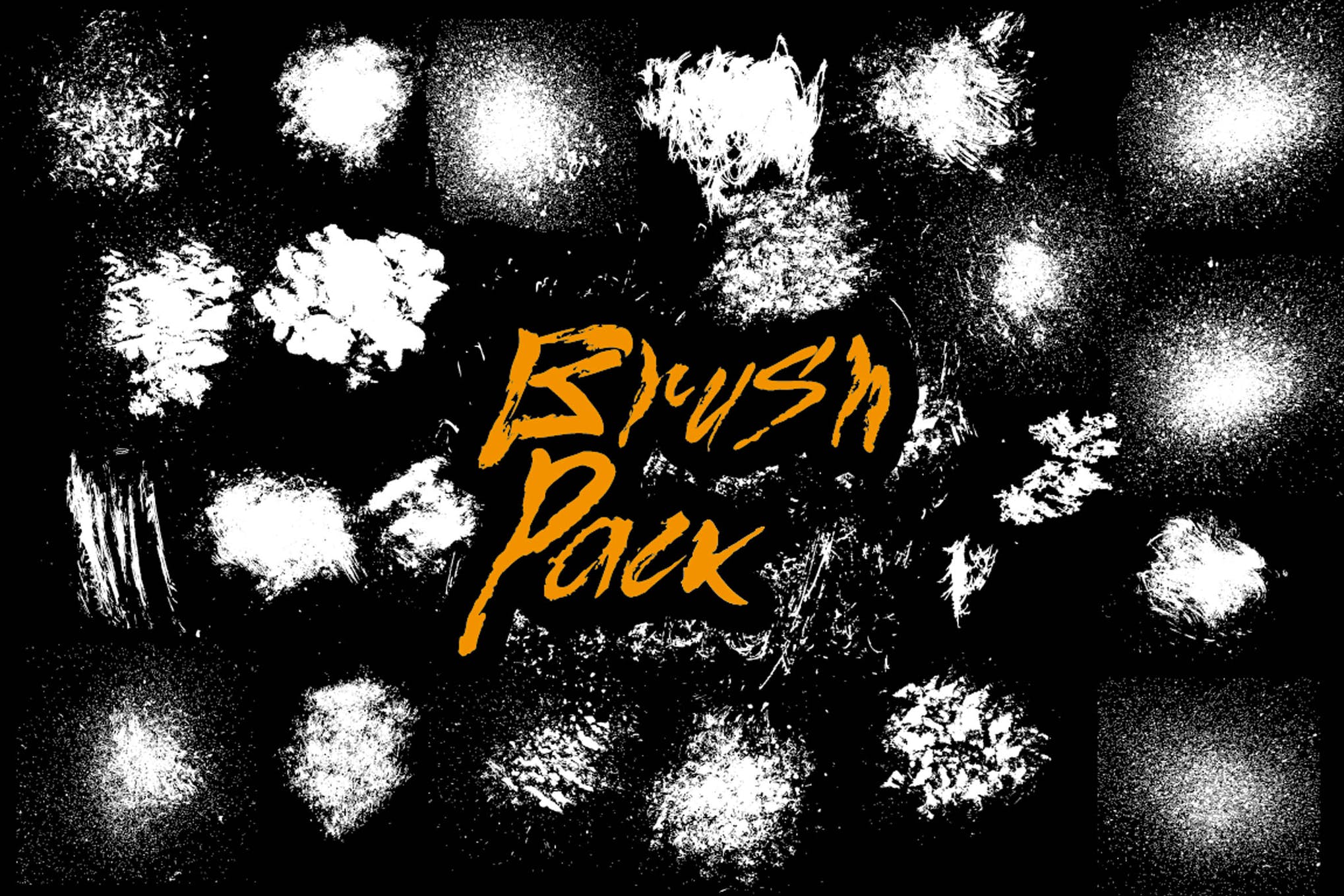 Urban Splatter is a Photoshop brush kit that combines the splatter style with the urban aesthetic. With over twenty different brush types, each designed to look like the urban underground graffiti style, Urban Splatter provides a unique spread of brush types for you to enjoy.
Free Photoshop Splat Brushes
Whilst going out and testing splatter brushes on a real canvas can quickly become expensive, it doesn't have to be expensive to try out digital splatter brushes. Here is a range of free Photoshop splat brushes we think are something special.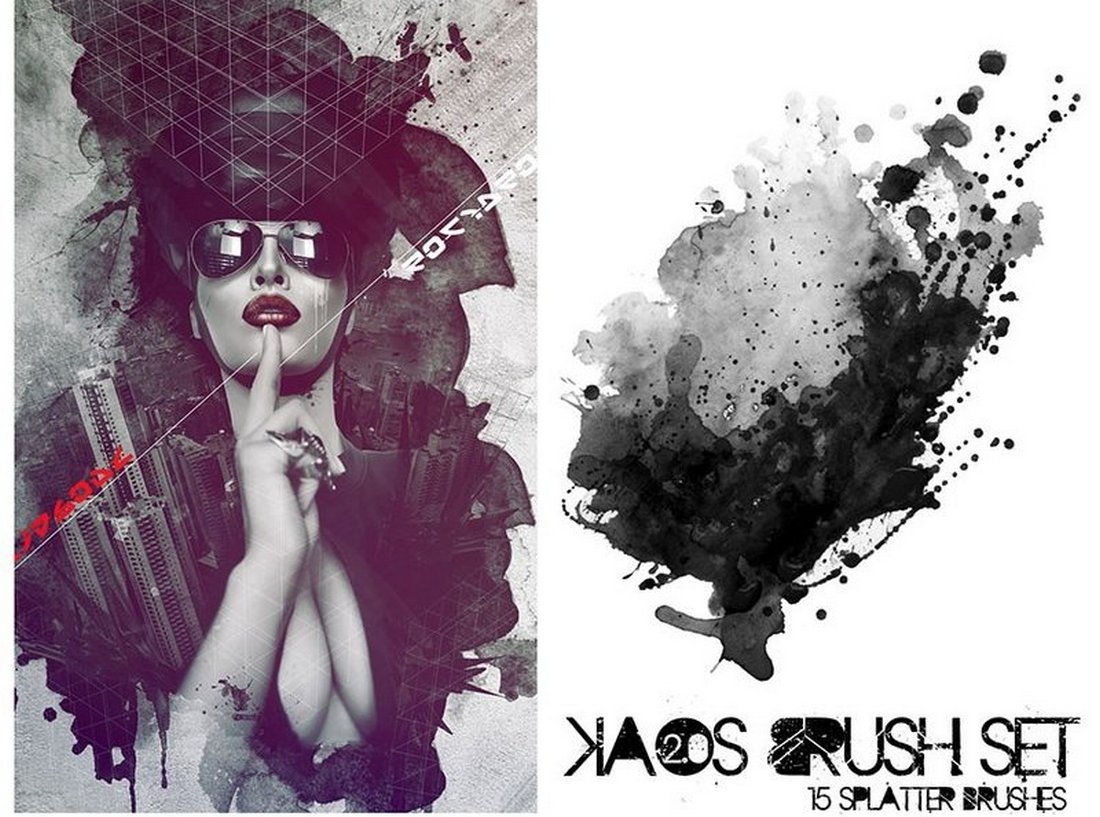 There are 15 stylish splatter brushes in this pack for Photoshop. They are all free to use however you like. These brushes are especially suitable for posters and flyer designs.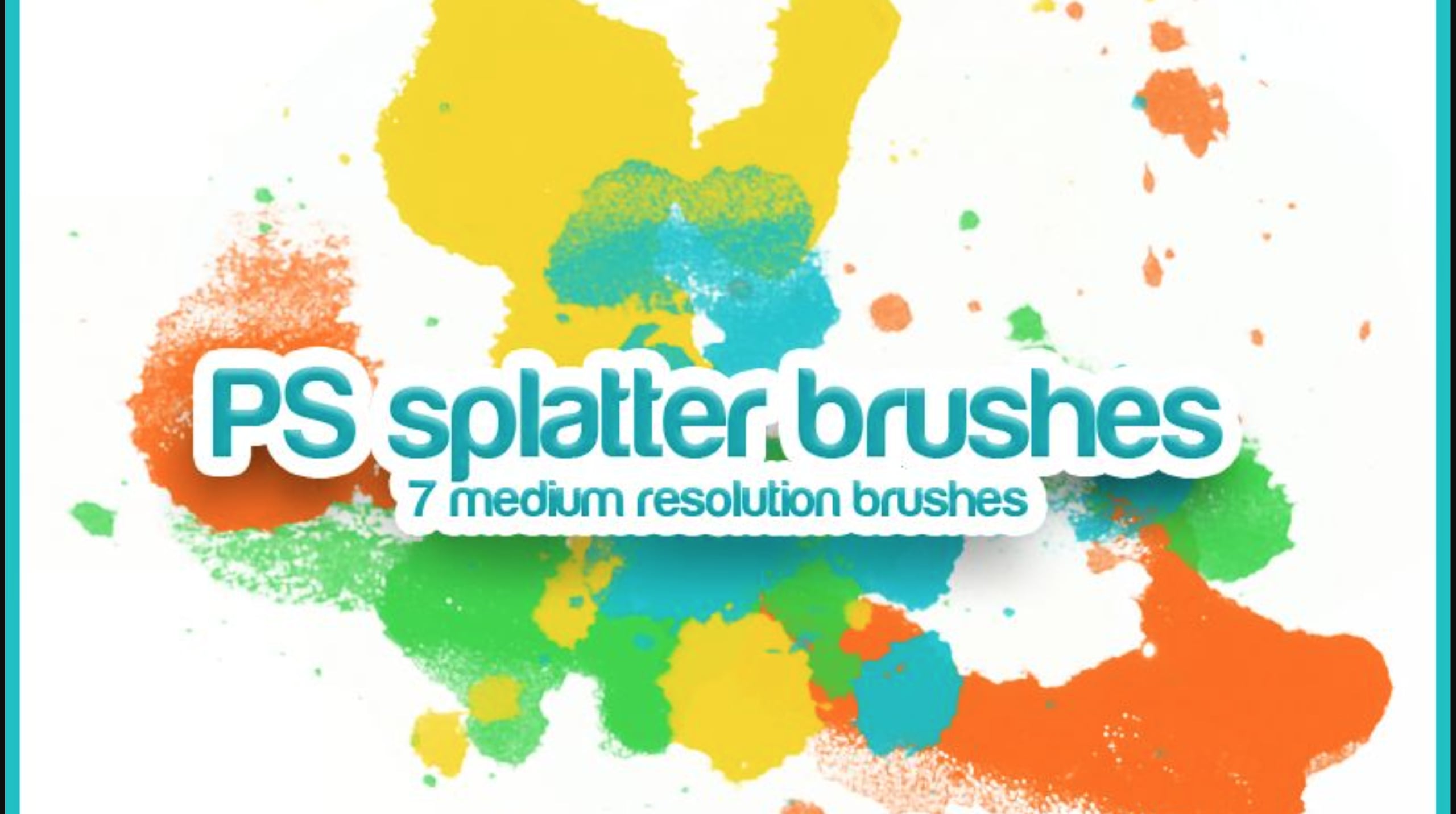 Next up we have a collection of free Photoshop splat brushes that are going to top your ultimate favorites list for years to come. The package comes with seven medium resolution brushes and is a great addition to your toolkit especially if you're an absolute beginner.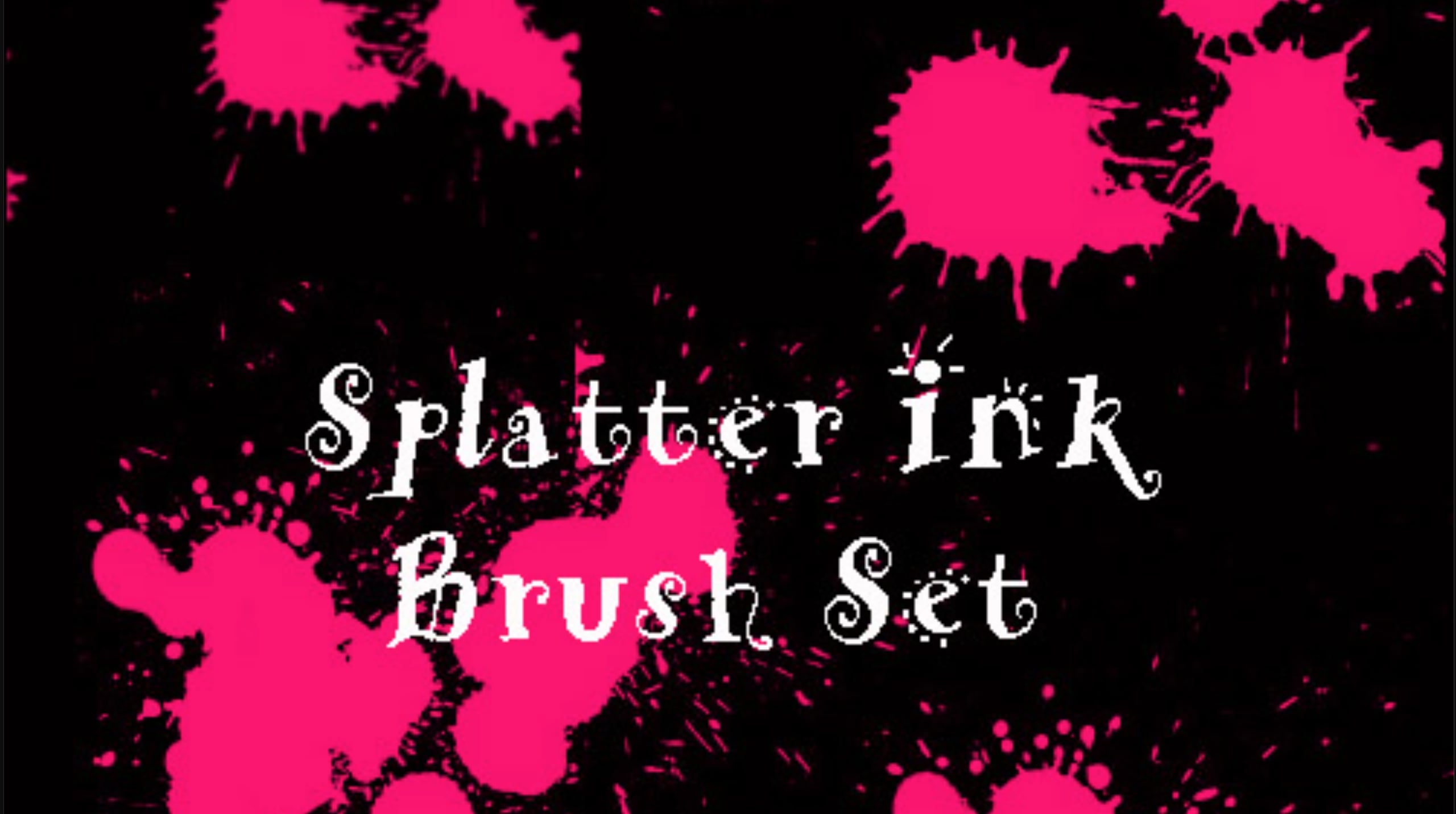 Looking to bring that ink splat style to the page? Ink Splatter is a Photoshop brush kit that comes with a wide range of brush types for you to choose from. Each splat design has been expertly crafted and is versatile enough for a wide range of creative applications.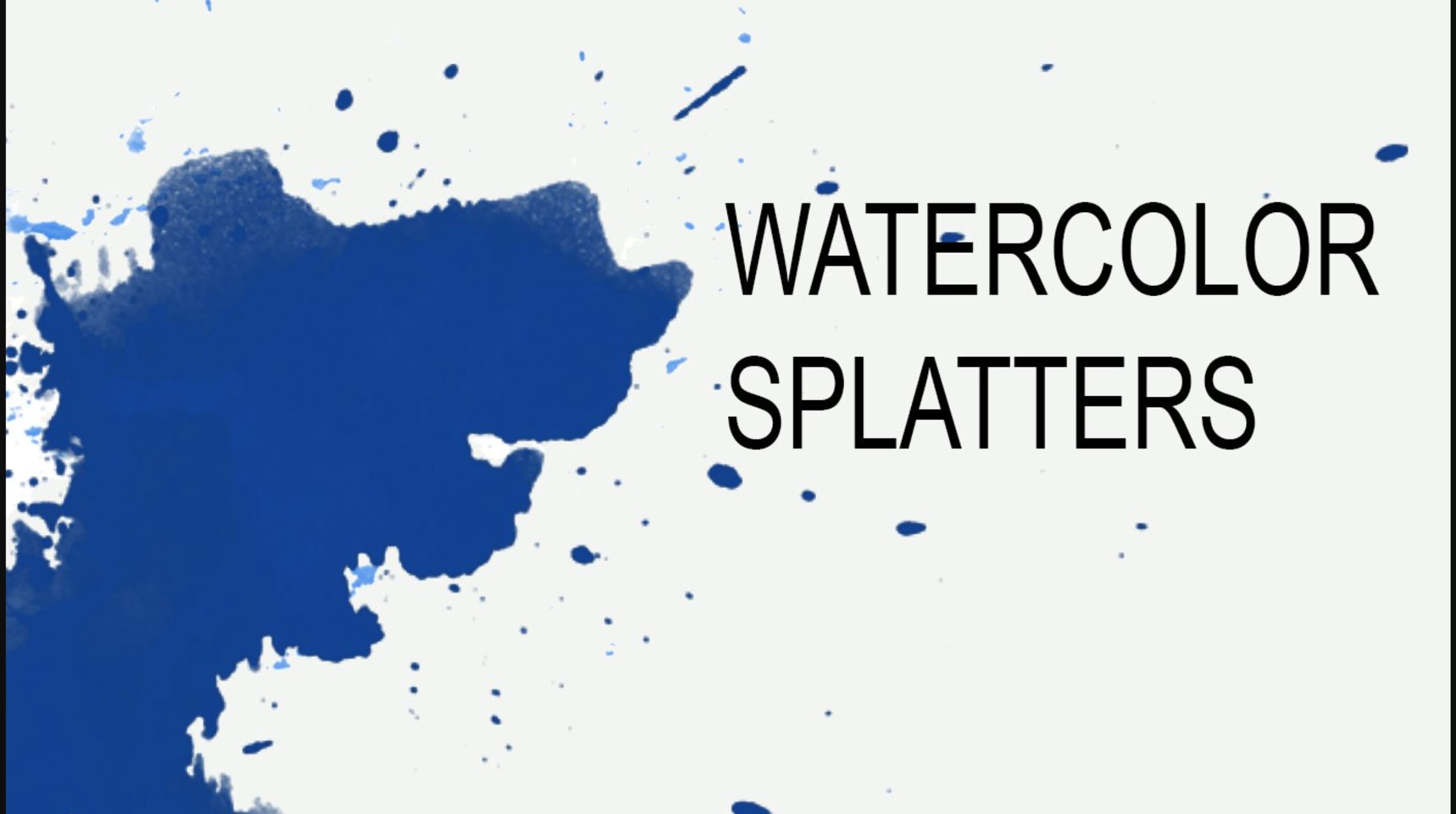 Watercolor Splatters is a minimal Photoshop brush kit, providing you with a range of thirty-two different watercolor splats for you to use. Each design is modeled after an acrylic paint style and comes in high-resolution renders to ensure the highest quality.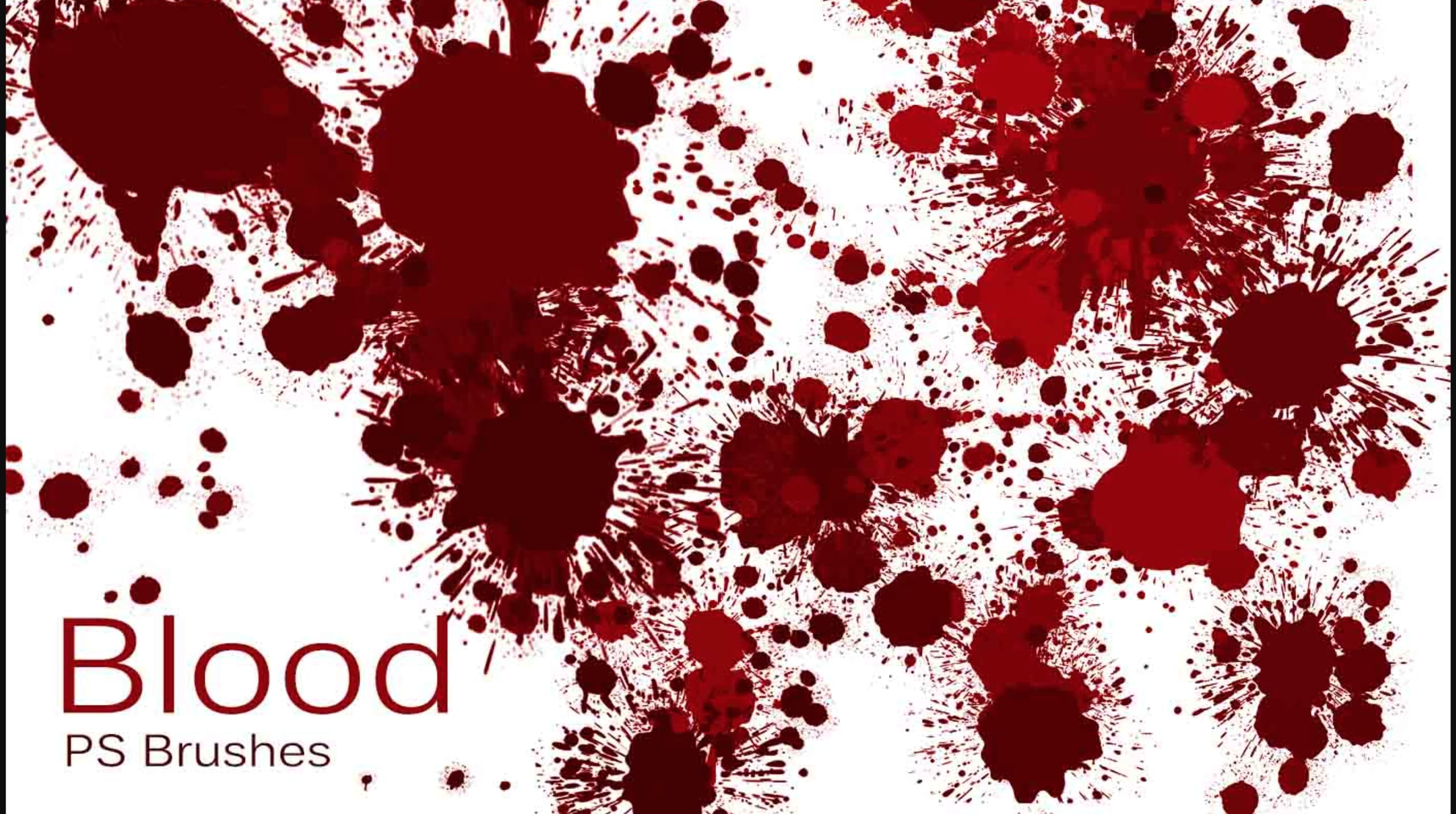 This Blood Splatter brush kit provides you with twenty different blood splatter types. Each is well designed and comes with an array of customization options to help you get the bloody canvas you're looking for.
Take Advantage of These Photoshop Splatter Brush Kits!
Whilst it can be a struggle to get the right splatter aesthetic onto a real canvas, it doesn't have to be with this range of Photoshop splatter brushes. With so many captivating and professionally designed choices, you're now well equipped to pick a brush kit that works for you, and craft your next visual project with the right tools under your belt.