25+ Best Photoshop Paper Cutout Effects (How to Make a Cutout)
Papercutting is a tried and true branding and promotional technique. It is a paragon of how with something as basic as paper, blade, adhesive, and scissors, it's possible to create a complex and detailed work of art.
It's not a complicated technique but requires effort, time, and the right tools. If you are one of those that do not enjoy working with scissors, paper cutting can be extremely laborious, plus it's difficult to bring precision into your work.
But what if we told you that you can create the same look and feel digitally, using Photoshop. Yes, that's right! We are happy to present you with some of the finest Photoshop paper cut filters that will help you nail those art and craft projects.
So keep your scissors aside, and read on our selection of the best Photoshop paper cut out effects both from premium and free sources.
Get everything you need to supercharge your Photoshop workflow. From just $16, get unlimited access to thousands of Photoshop actions, Lightroom presets, templates, graphics, fonts and photos.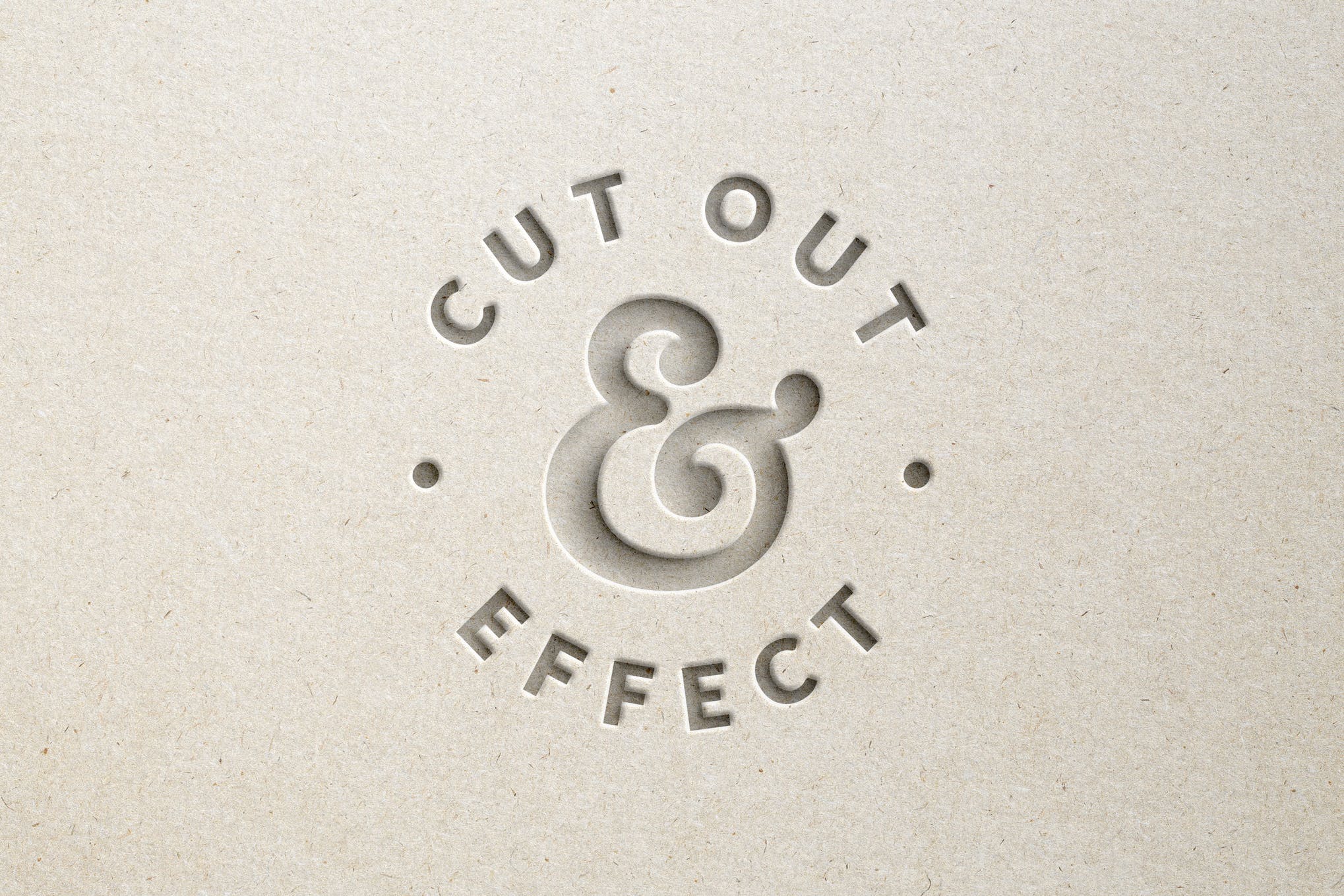 Create a realistic and flawless paper cut-out effect for text, logo, or shape with this Photoshop action that offers you a choice between two background paper textures and a surprising amount of flexibility on how deep you want the cut to be.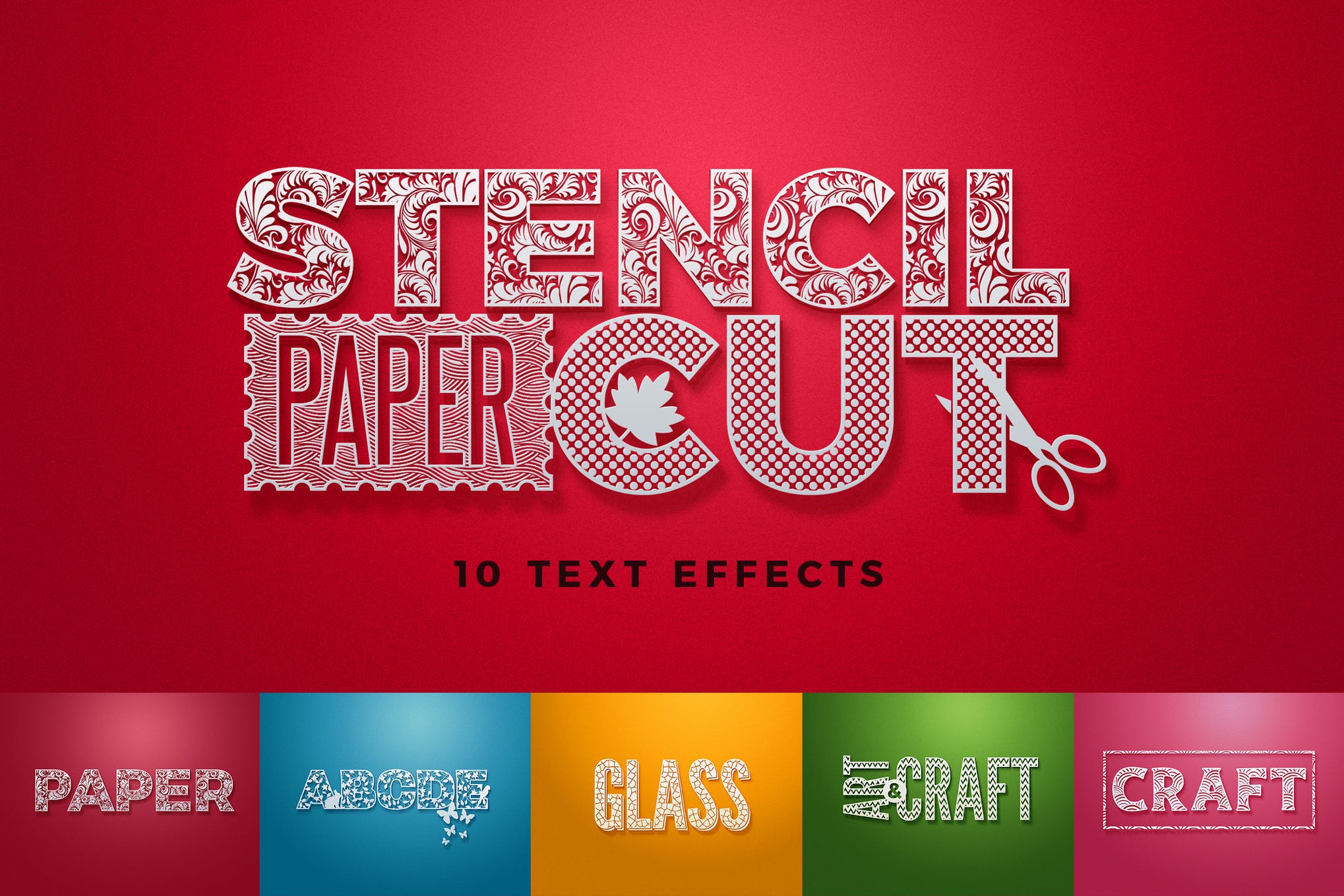 Prepare stunning headlines, posters, flyers, logotypes, and website banners with the help of this exhaustive kit containing ten fully-layered stencil cut text effects that come in 2000×1500 pixels, 300dpi, high-quality PSD file.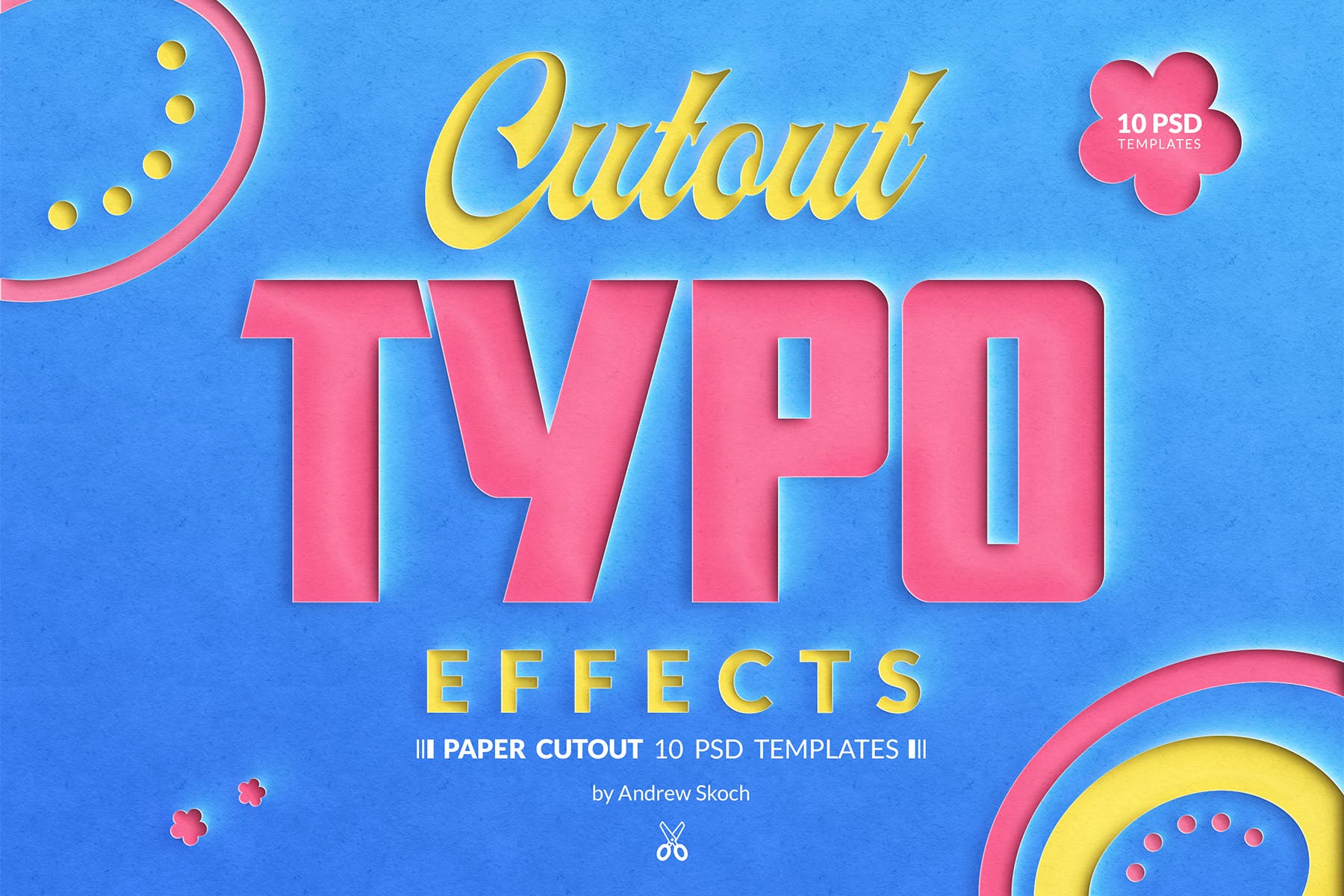 Wanting to add a cool, colorful Photoshop paper cut filter to your work? Check out this extensive collection of ten compositions for your lettering that can be easily tweaked to match your brand color and background.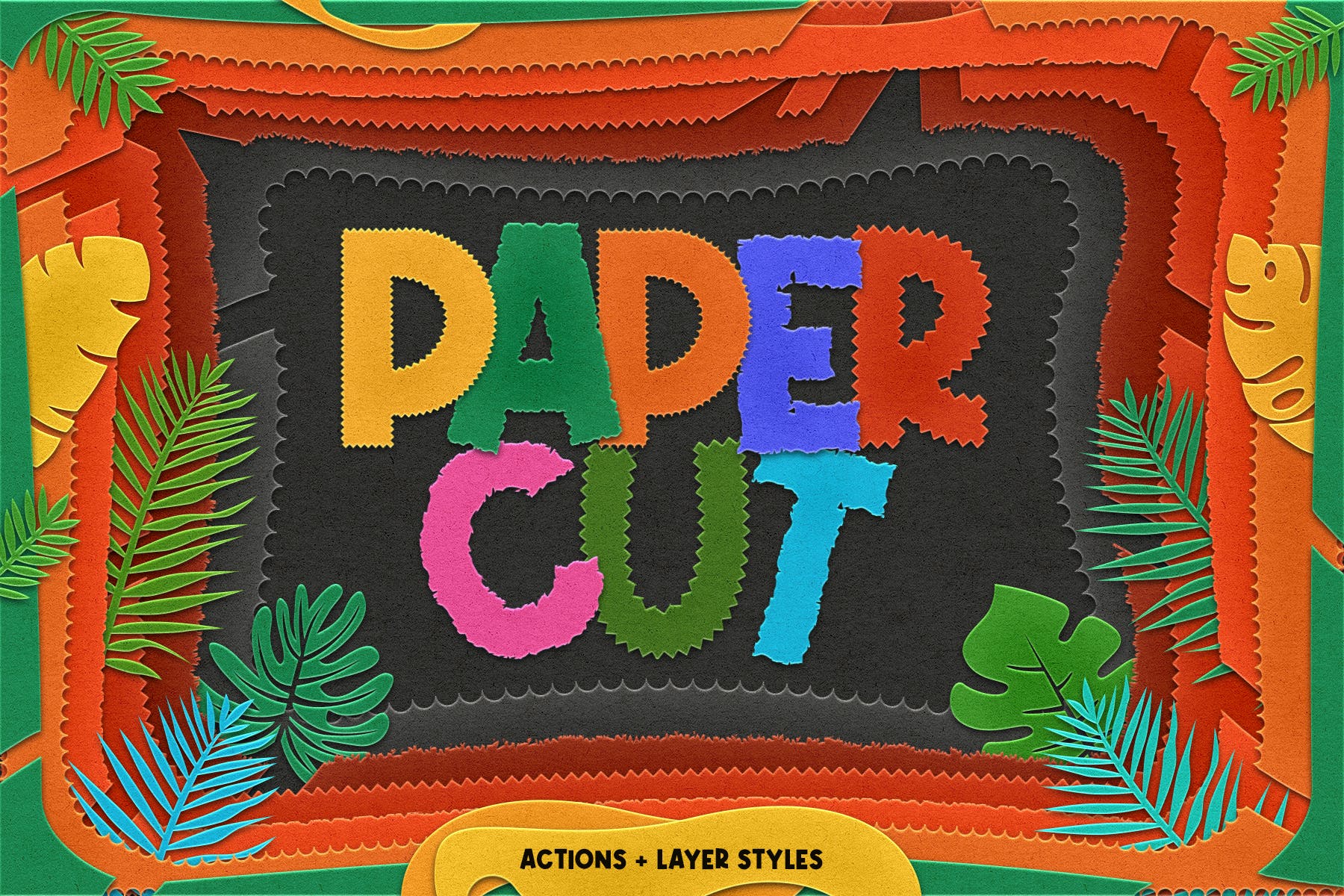 Here we have a bundle of nine Photoshop actions helping you to create different styles of effects ranging from zigzag to ripped cutouts, and fifty-four layer and colored paper styles so you can choose the one that best fits your needs.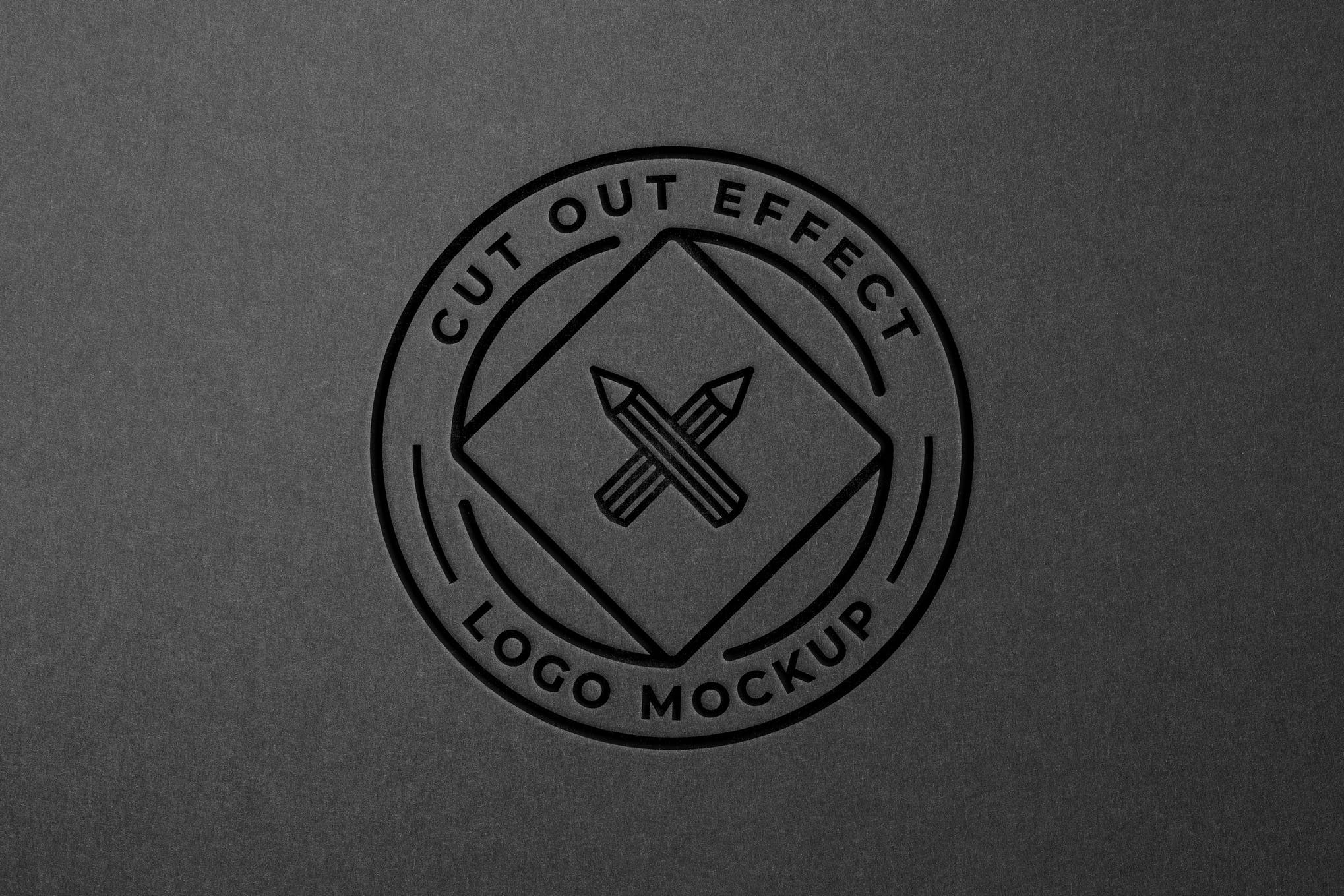 Check out this carefully crafted cut-out effect for your splendid paperwork projects. It offers two levels of cut-out depth, and two background paper textures, lighting, and shadowing effects, and a unique realism in each of its elements.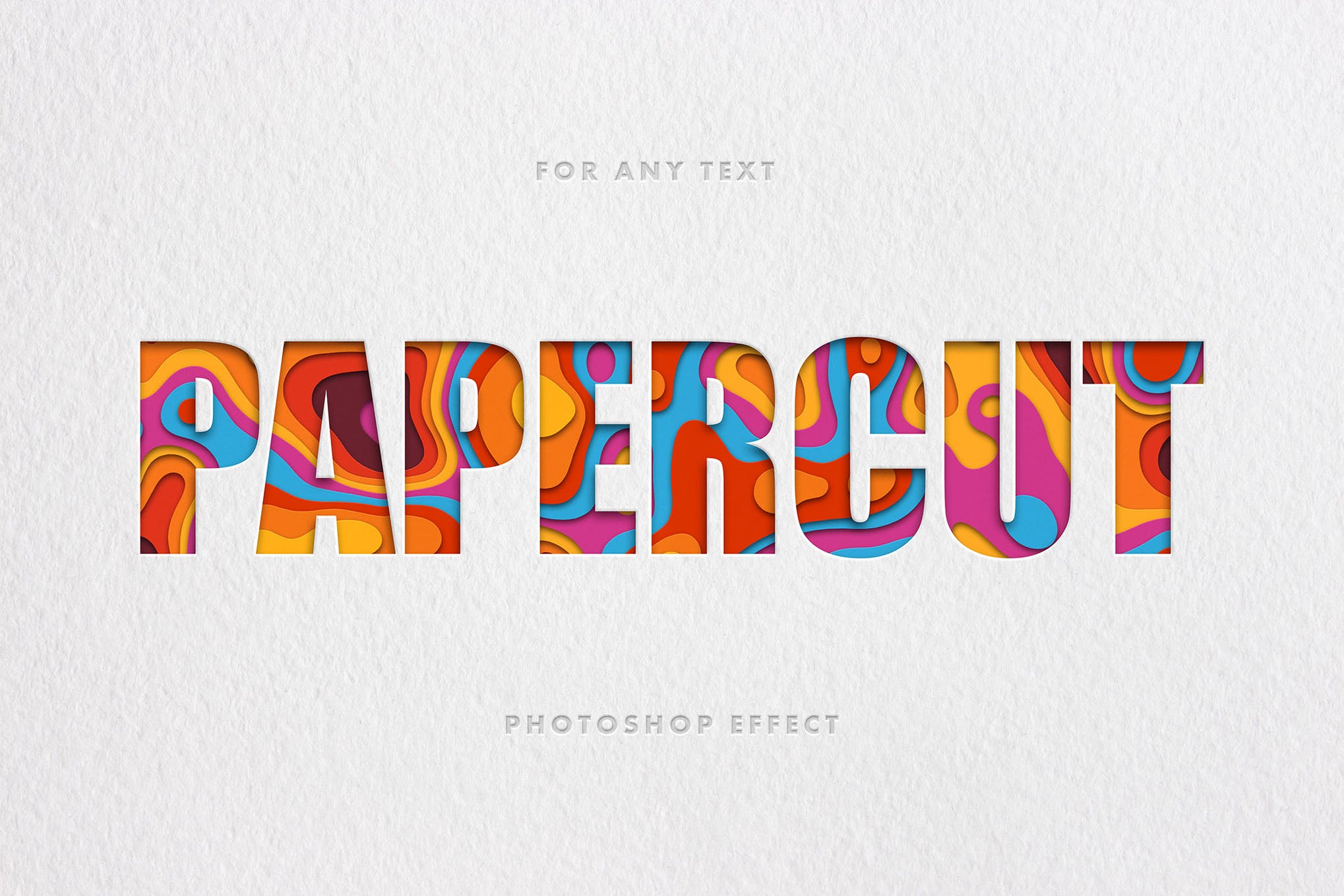 If you are looking for something out of the box, you can't go wrong with this cute and vibrant Photoshop cutout filter that comes with three color solutions, and an aesthetic that you will agree is beautiful to look at.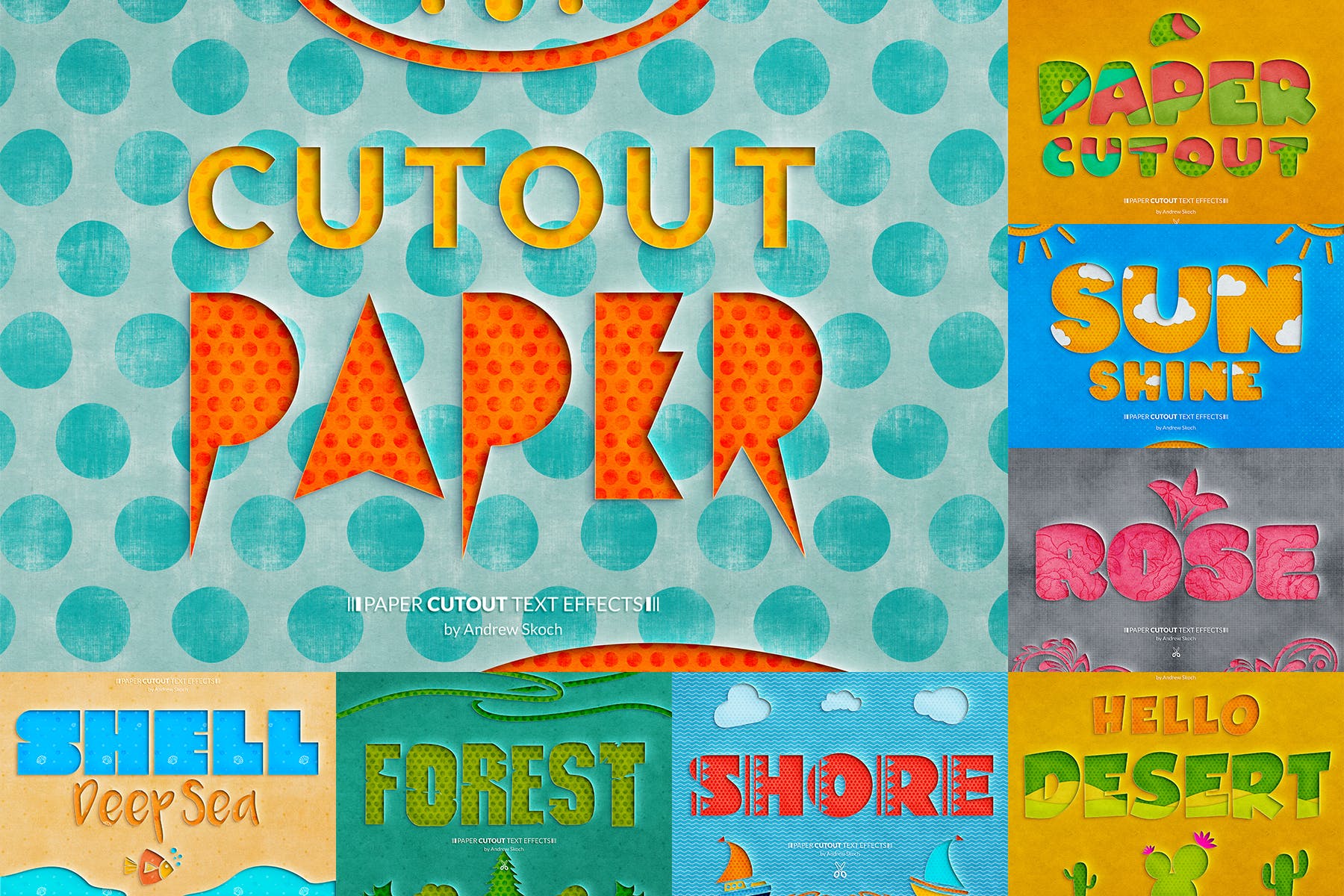 Next up we have a cute and playful collection of paper cut-out effects for Photoshop that is sure to make your work get standing ovations. Whether you are designing a greeting card, invitation, or logotype, this bundle comes in super handy.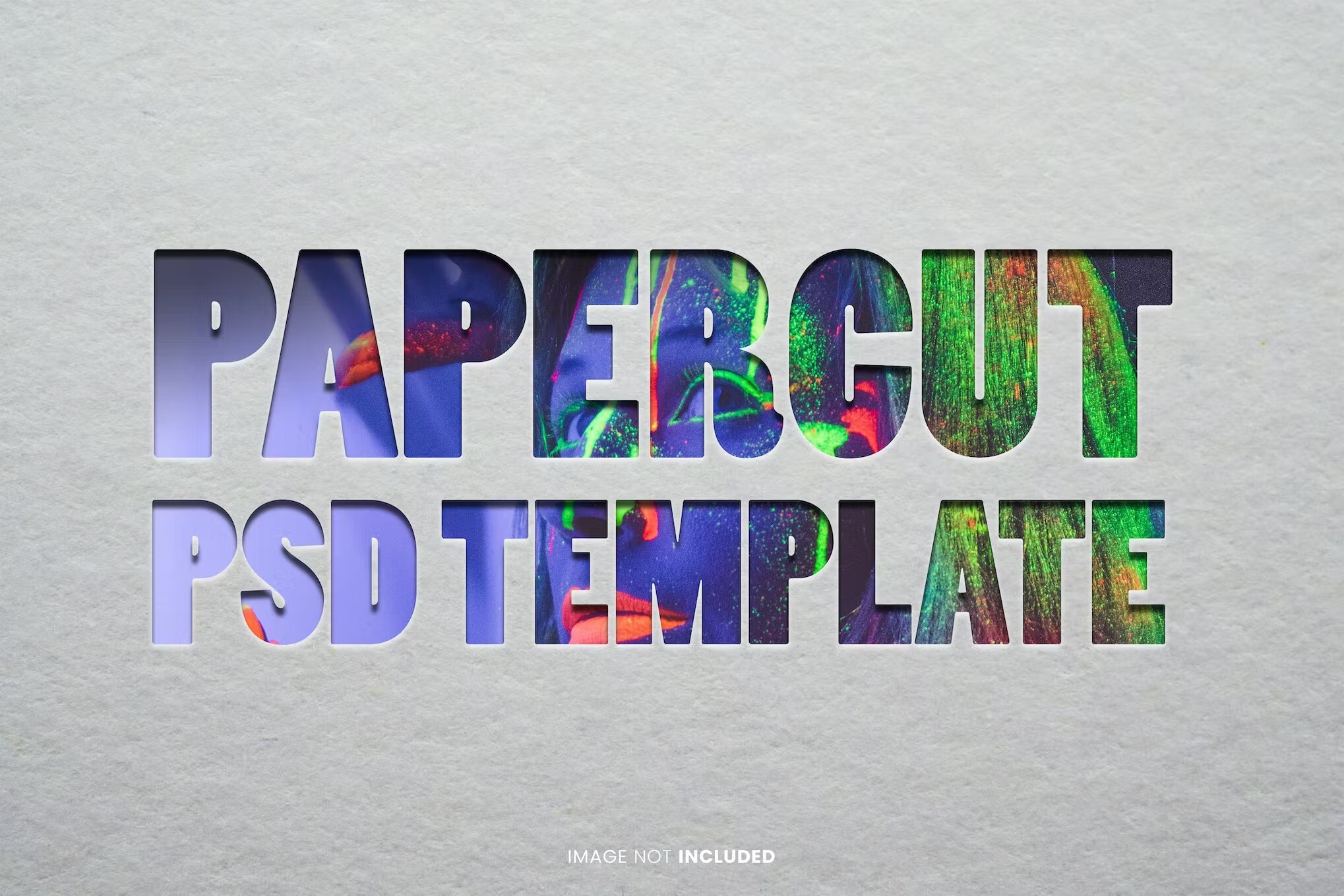 Here we have an awesome paper cutout effect for Photoshop that will make your typography look stylish and chic. It's a high-quality PSD effect that provides easy smart object replacement, customizable colors, and well-organized layers.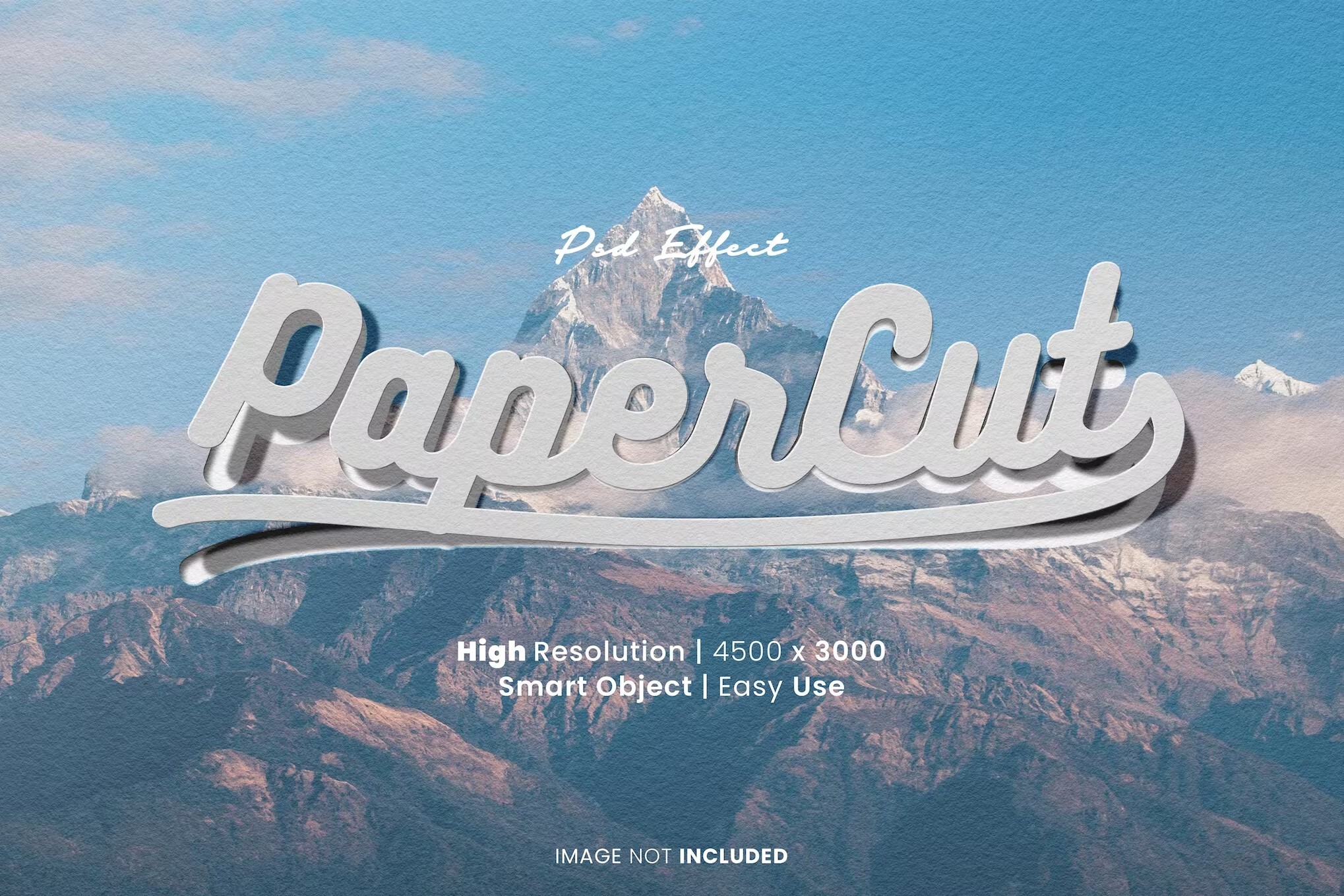 This template is an excellent choice for anyone looking to achieve a realistic Photoshop papercut effect in just a few easy clicks. Easy to use, this PSD template is perfect for beginners, and professional designers alike. Give it a try.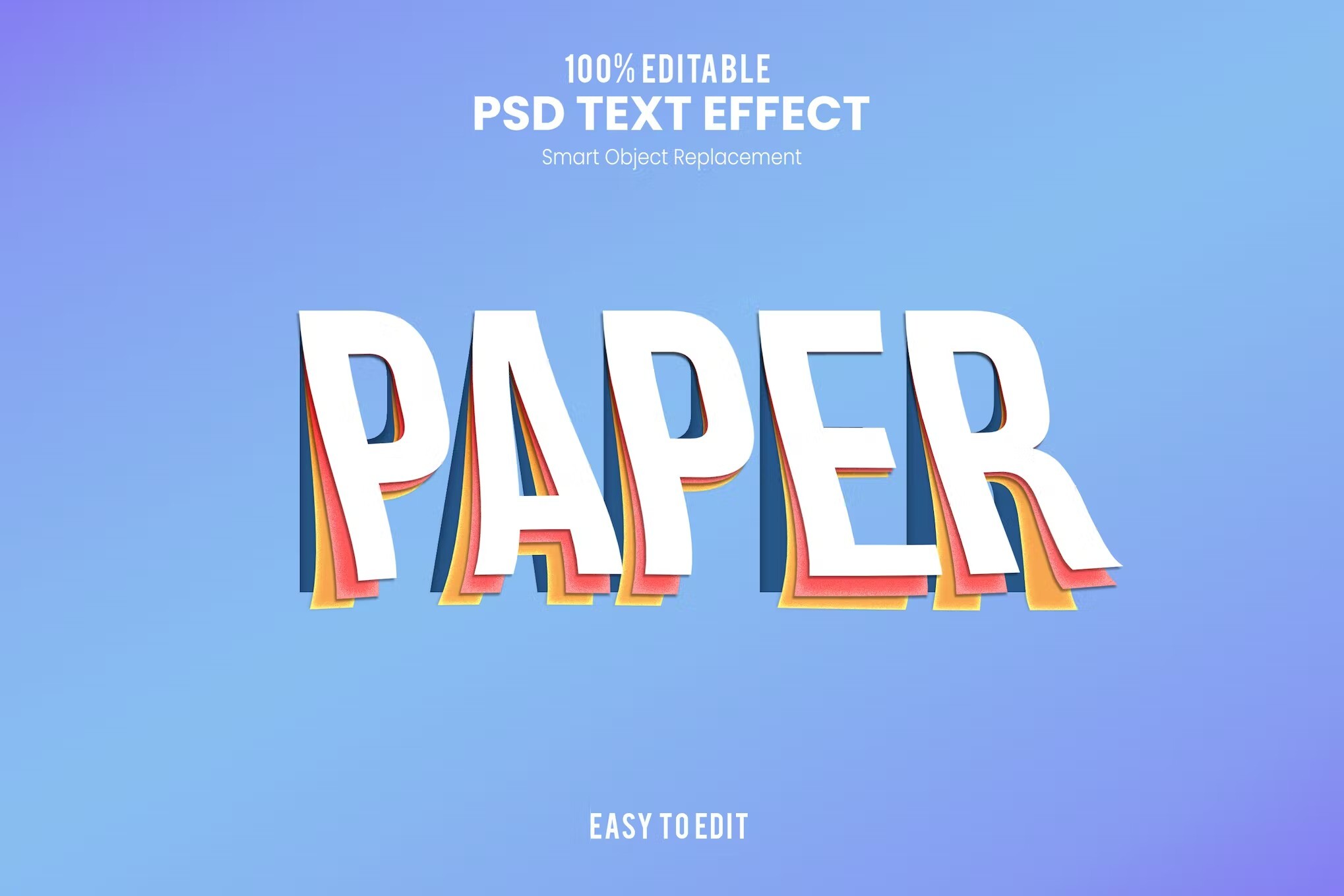 Check out this painstakingly designed papercut out effect for Photoshop that will instantly make your designs a hit among your target audience. Customize it to make your designs look attractive in to time at all.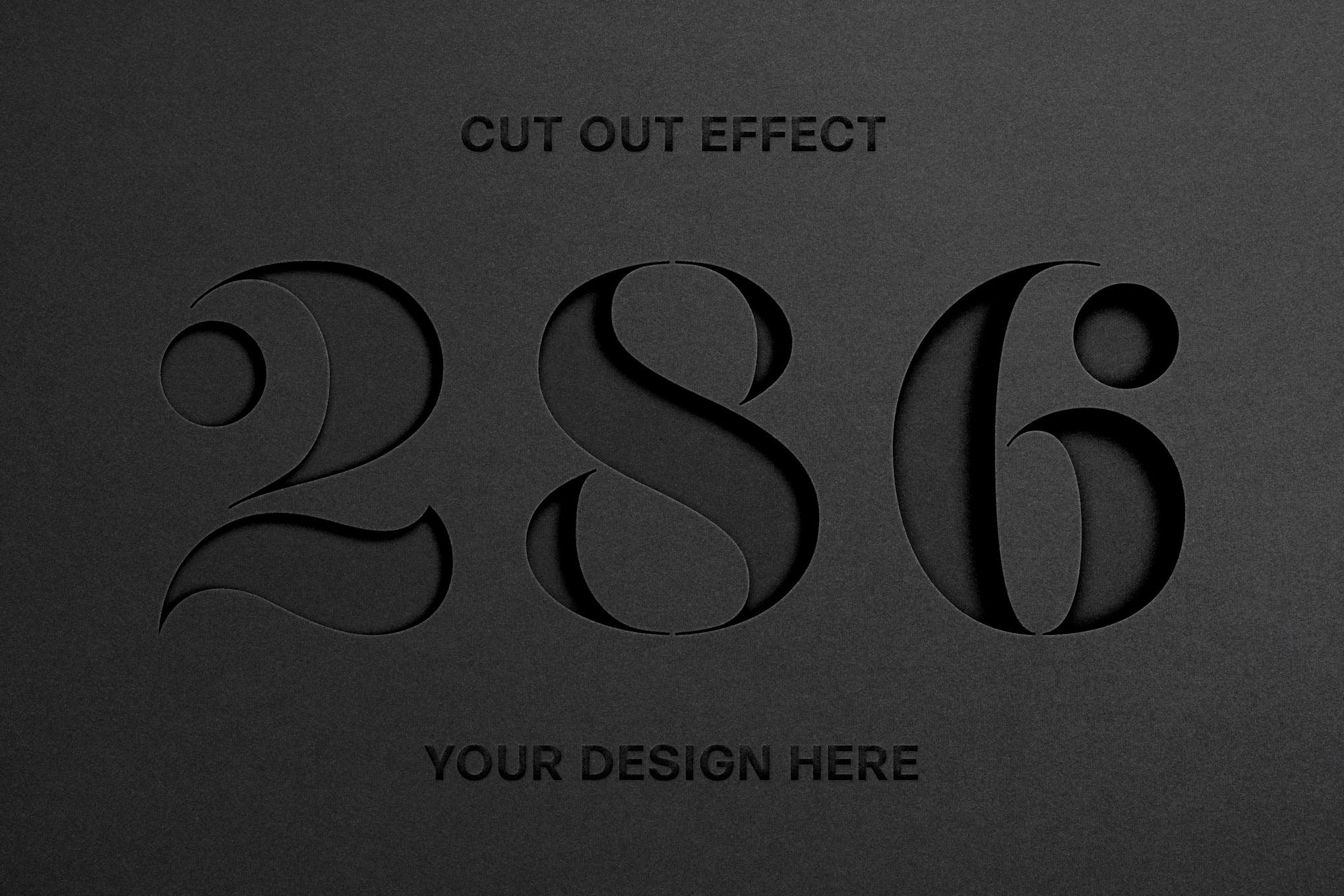 Whether it's a character, number, or silhouette that you want to cut out, this classy and elegant Photoshop effect will help you do exactly that, in an impressive fashion. The mockup offers three levels of cut out depth.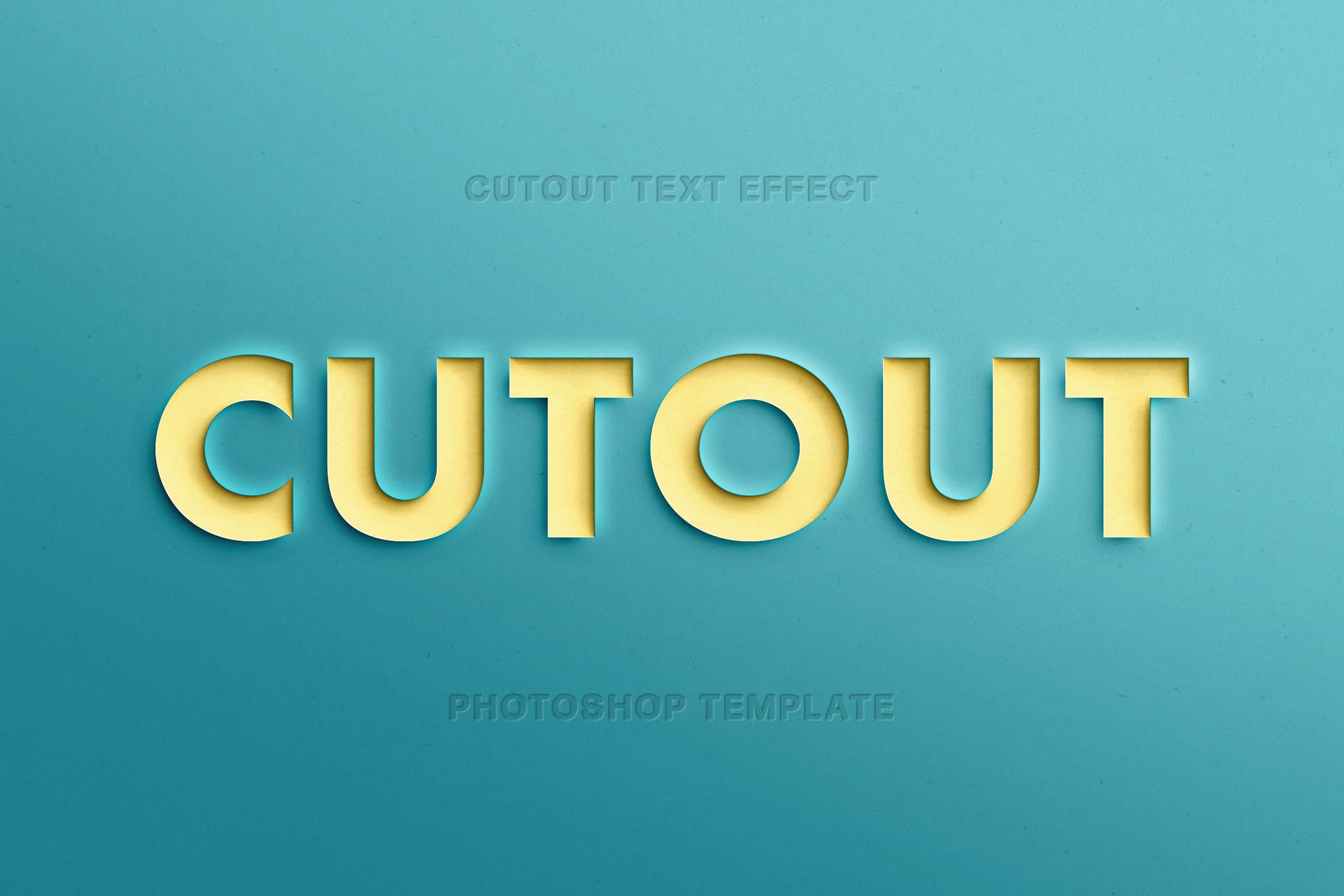 Looking a achieve precision with your paper projects that even scissors can't provide? Take a leap of faith in this clean and eye-catching papercut text effect that can be customized to your liking in just a couple of minutes.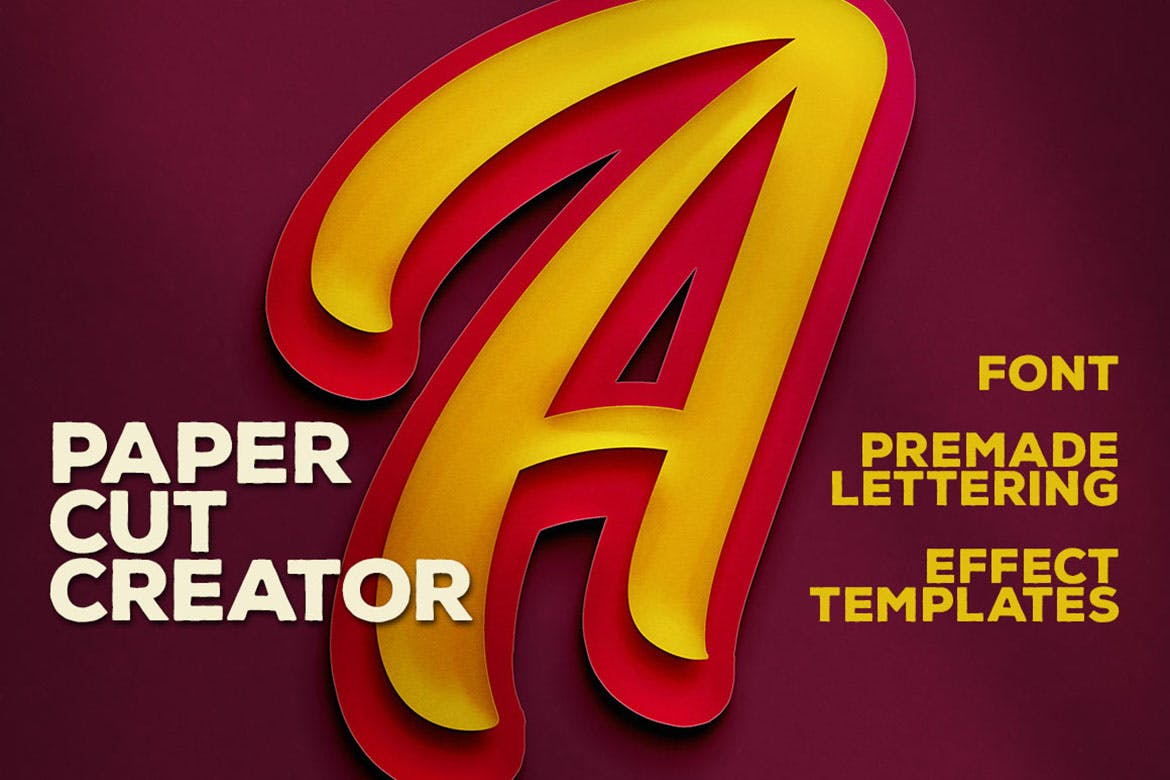 This papercut creator comes bundled with a range of pre-made letters, fonts, and effects that can be used to create stunning artworks in just a few clicks. All you have to do is place your text or shape into the smart object window, and see the magic happen.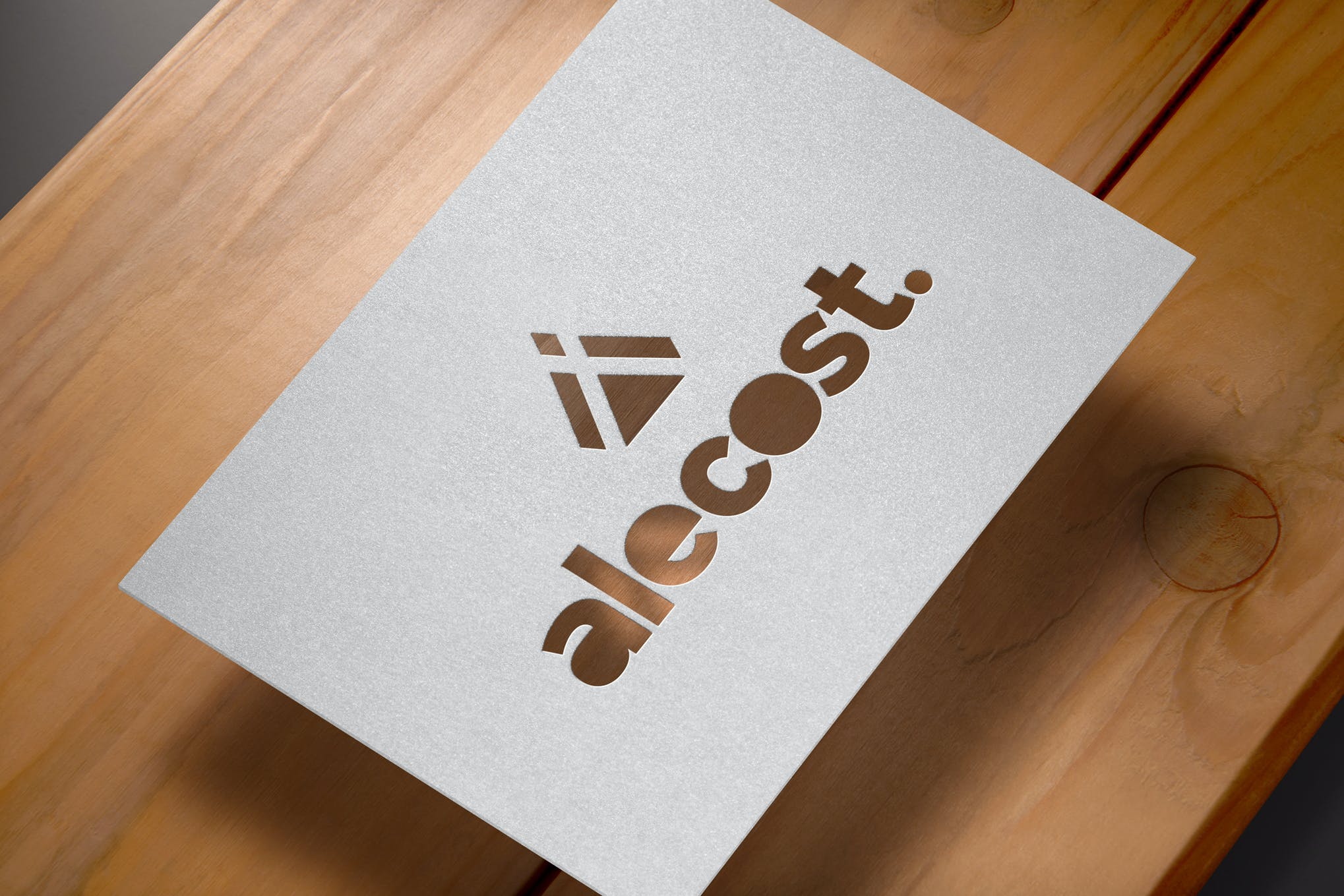 Want a visiting or business card that really stands out? Consider this paper-cut mockup featuring stencil effects, adjustable lights, organized layers, and smart object functionality. It's a great pick if you want the papercut effect to look professional and sophisticated.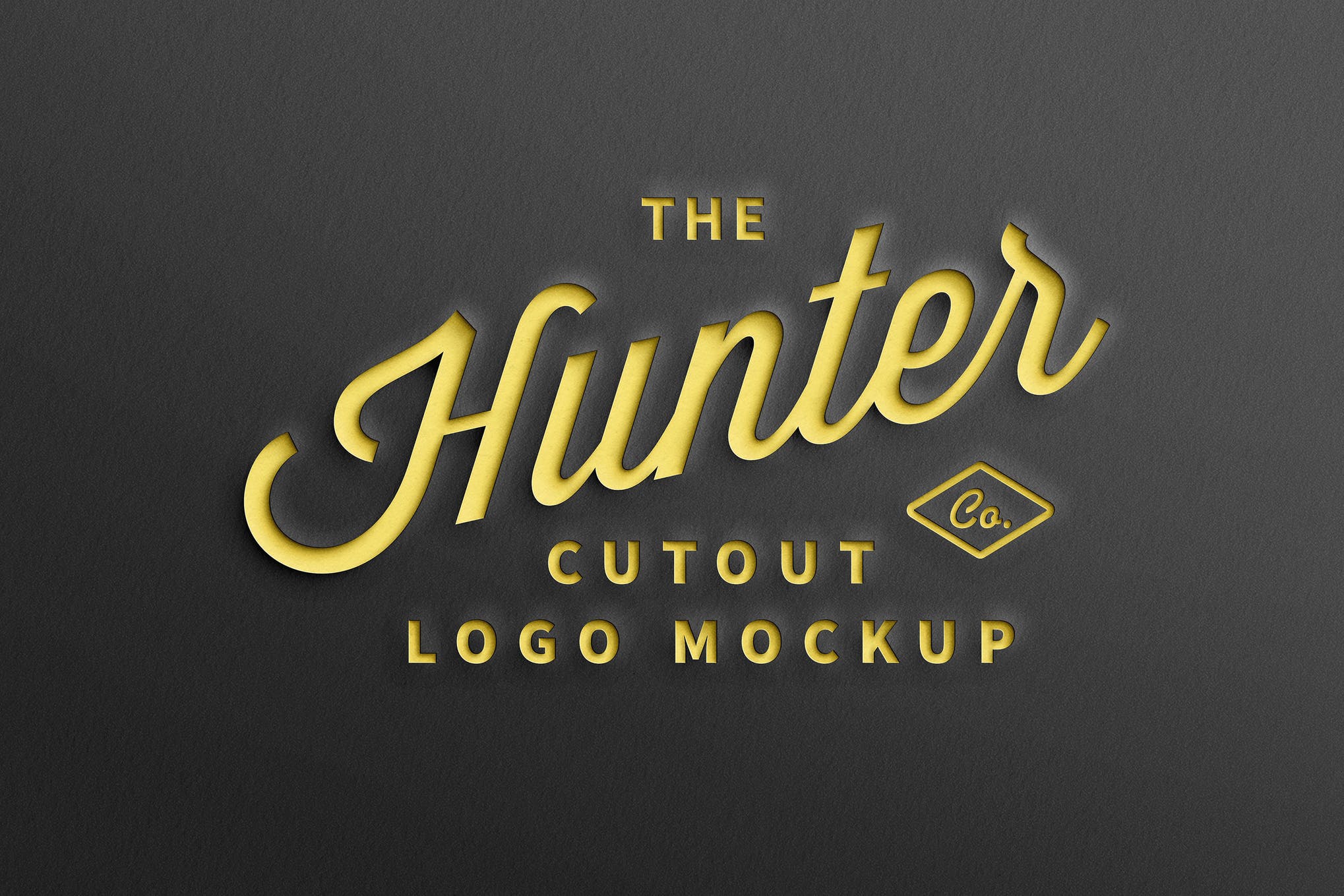 It would be too plain to have just the cutout effect without any sparkle in a mockup. Here you're able to shift the paper colors, exploring the best compositions. Maybe you can even use this template as some kind of a text effect to design titles. You've been given carte blanche for experiments, so use this opportunity wisely. And don't forget to enjoy it!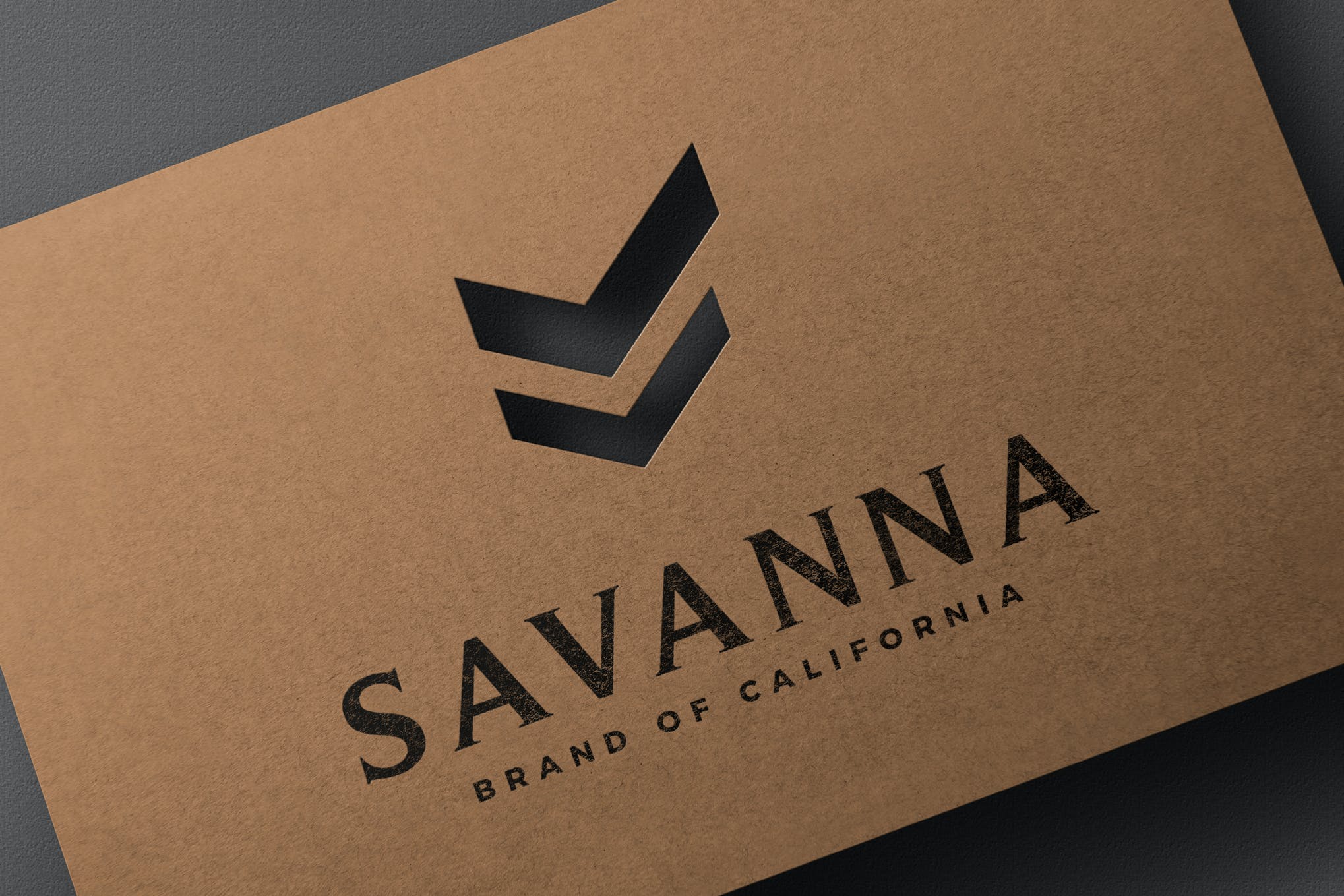 Try this die cut printing logo mockup to showcase your company logo branding designs in a more realistic and creative way. This mockup offers paper cut out print effect. Just use smart object option and replace the design with a single click.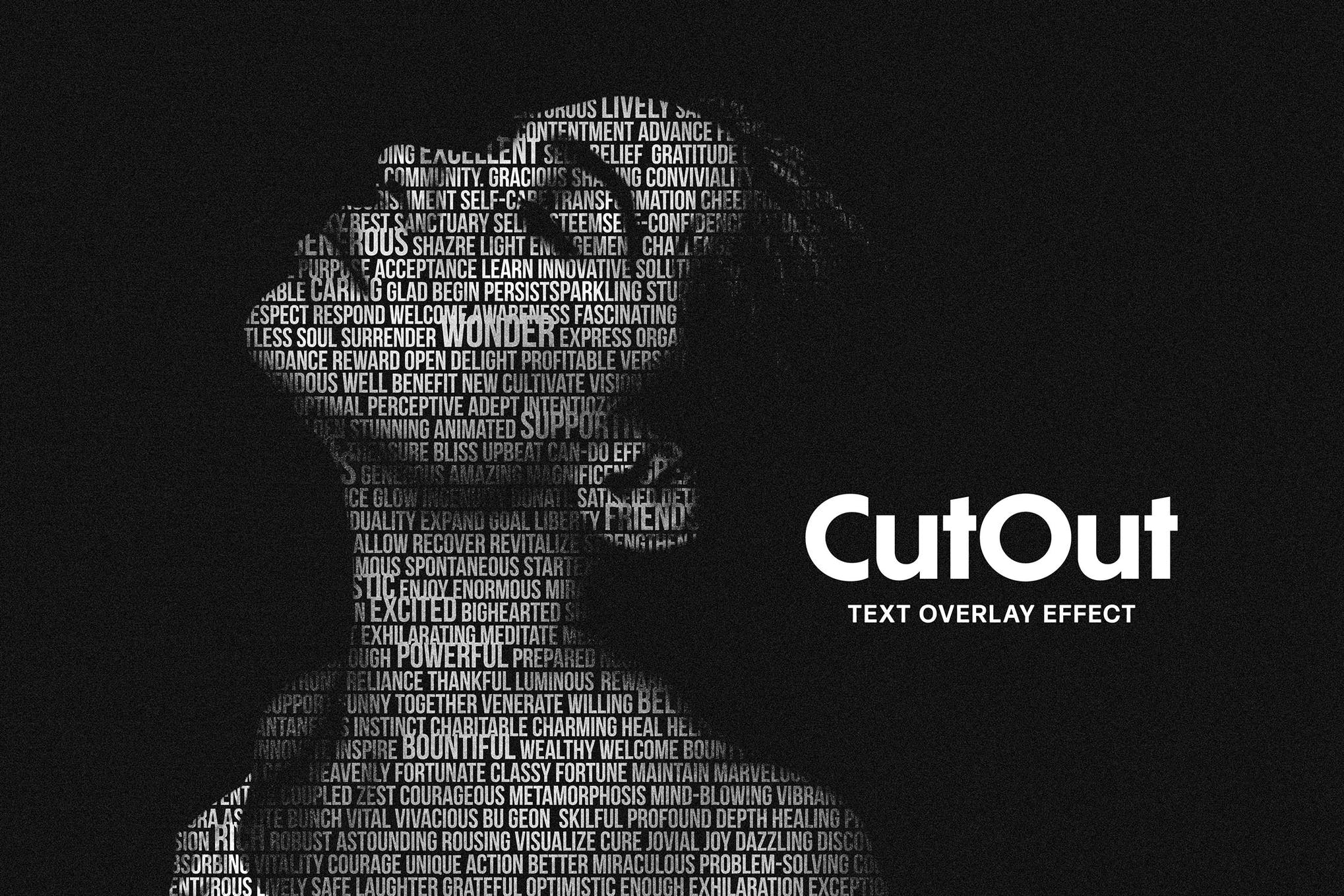 Work on a picture, addressing the audience with a myriad of words instead of brush strokes. And the outcome promises to be astounding as each written phrase takes its rightful spot in a composition. Allow a shot to speak the visual language at its best!
Free Photoshop Paper Cutout Effects
You don't always have to spend money in order to get your hands on some amazing design resources. This is especially true for Photoshop paper cutout effects. We are glad to present you with some freebies that we think are a cut above the rest.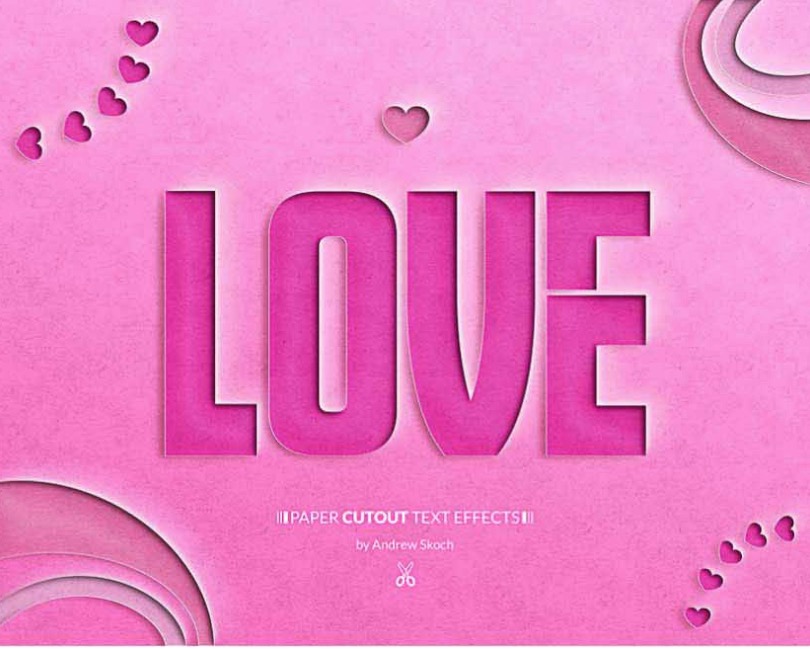 This set of ten beautiful and unique paper cutout text effects is a must-have for any artist looking to create typography designs, posters, flyers, invitation cards, and more. These effects work well with both vector and raster layers.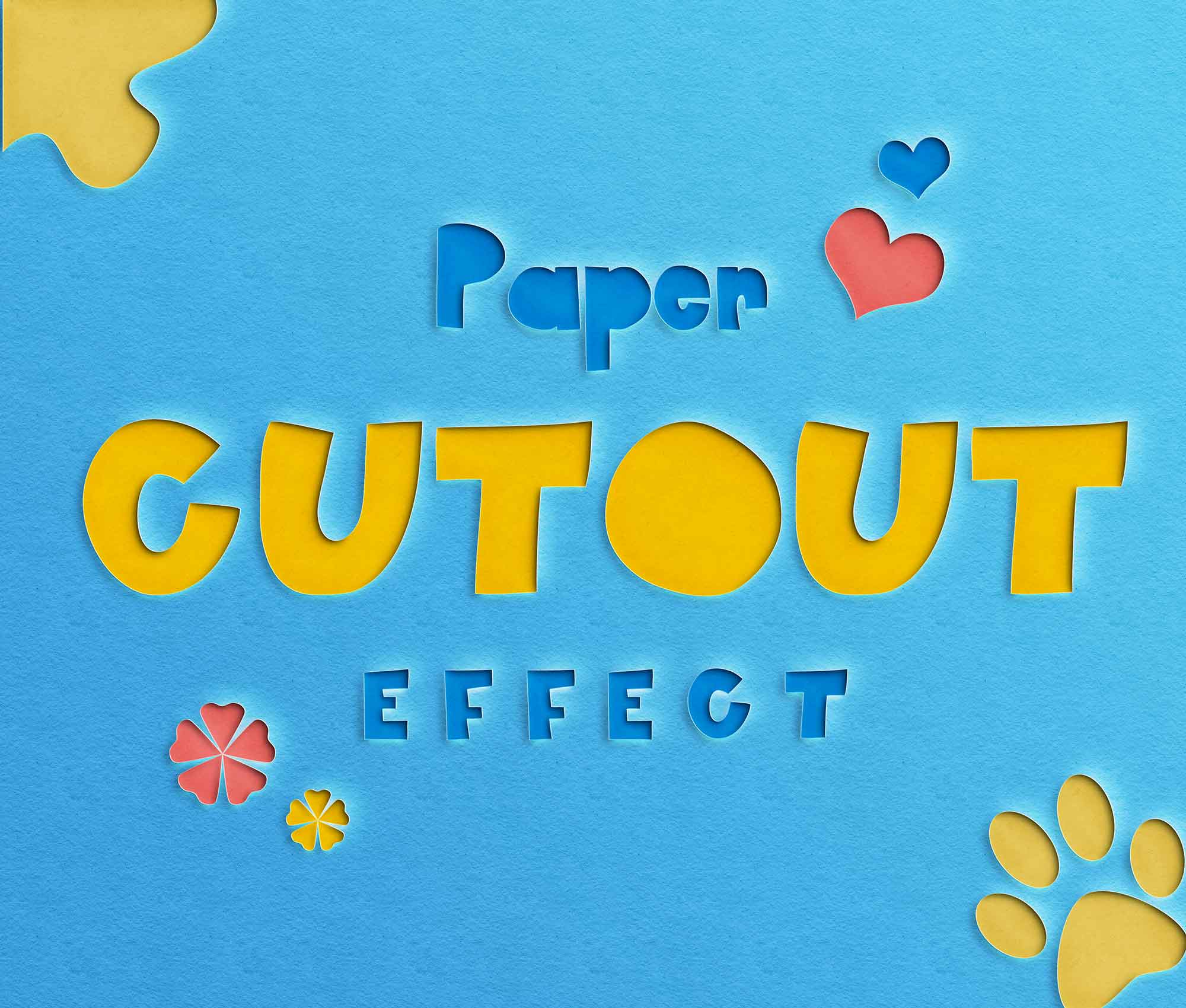 Need to make a nice paper cut-out art but not a fan of scissors? Download this freebie offering you a nice effect that will have your flawless cutout design ready in just a few minutes. Super easy to customize!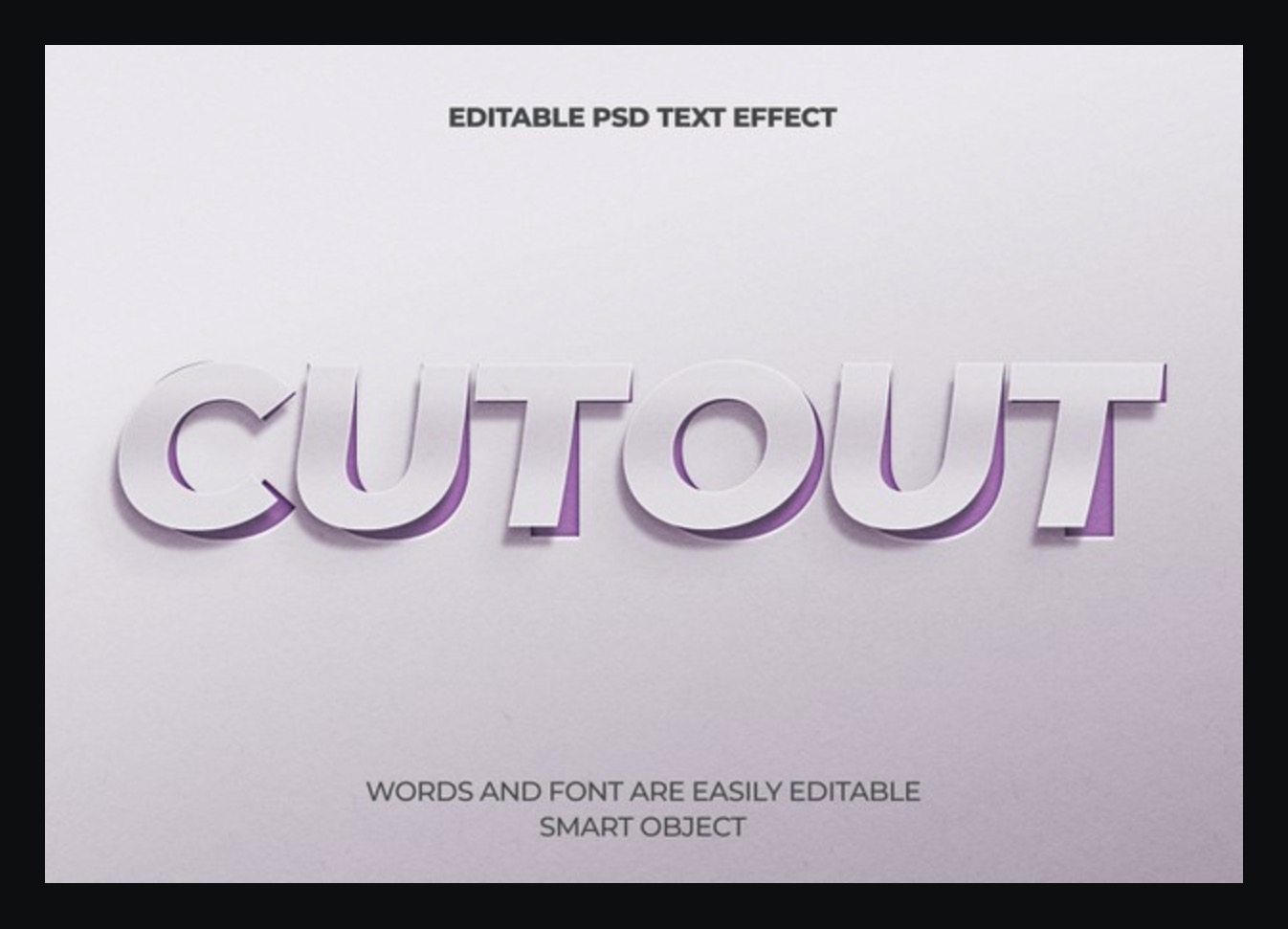 Wanting a more subtle aesthetic for your paper project? Consider this Photoshop paper cut filter that is a perfect choice for art and craft tutorials, kids' book covers, stickers, and even branding materials including posters, flyers, and website banners.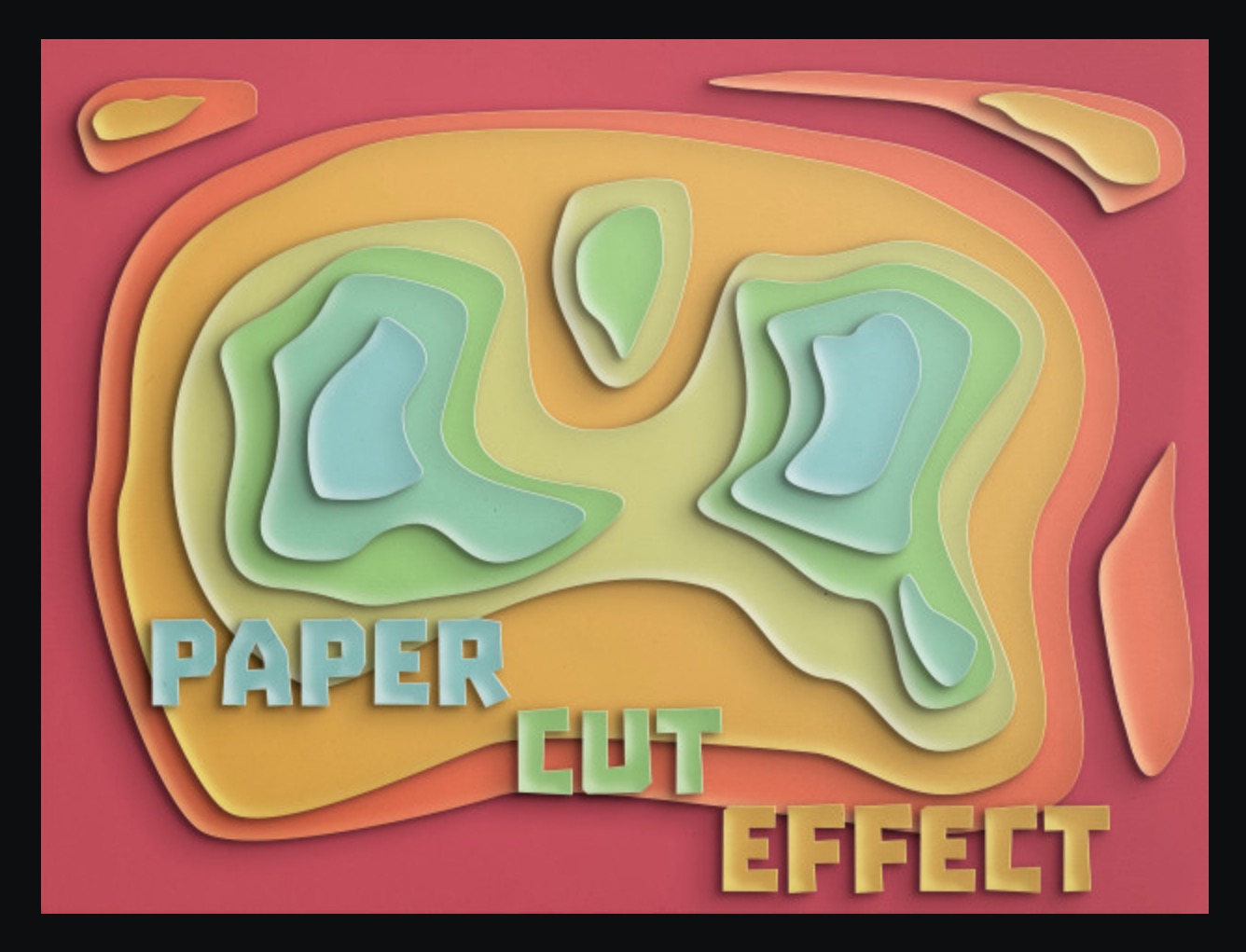 Next up we have a unique paper cut out effect that you'll be hard-pressed to pass up. With this resource by your side, the design possibilities are endless, and you will surely end up making a few fans of your art along the way.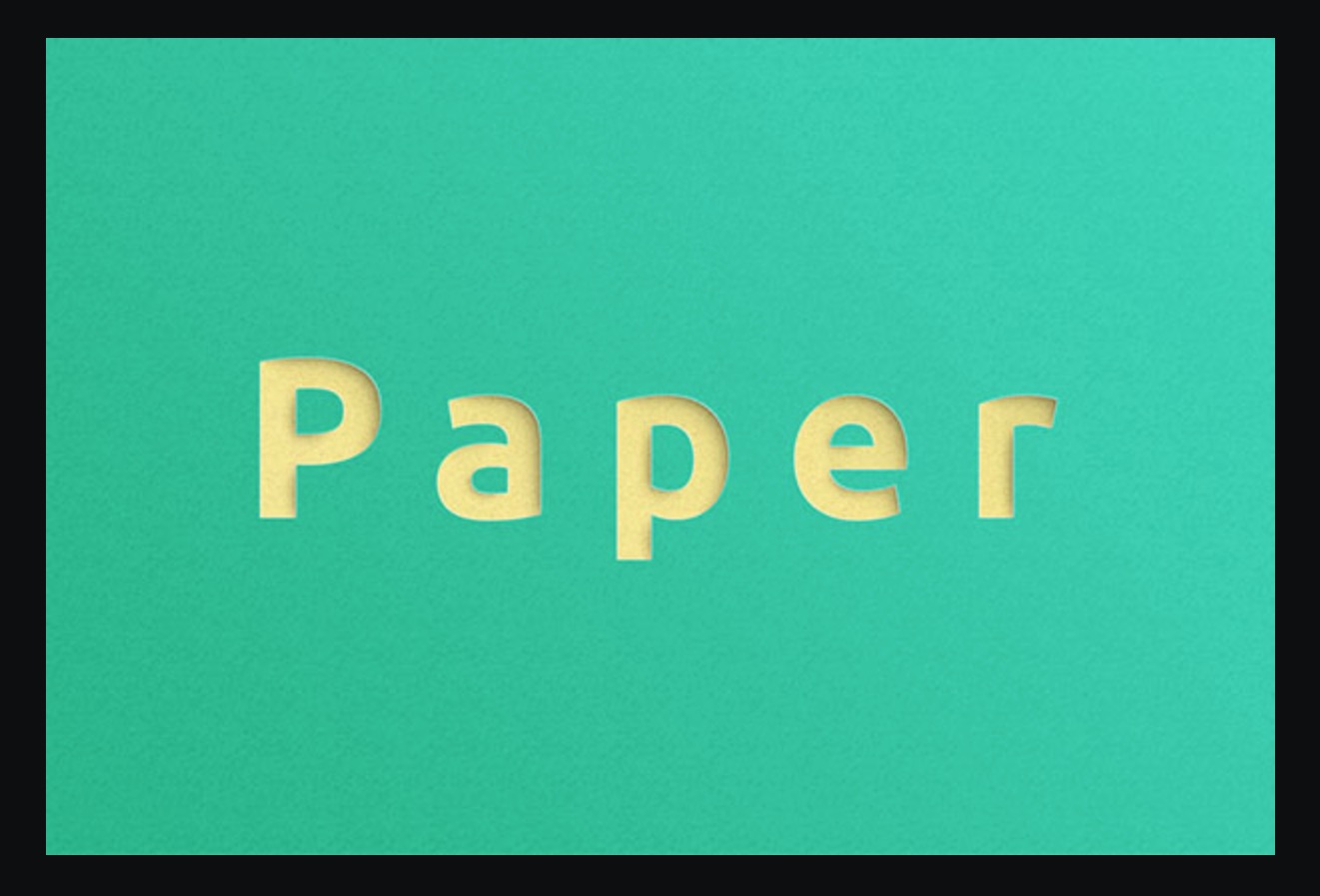 If you are wanting a simple and minimal paper cut out that still manages to bring some personality to the table, this Photoshop text effect has got you covered. The best part? It's free for both personal and commercial purposes.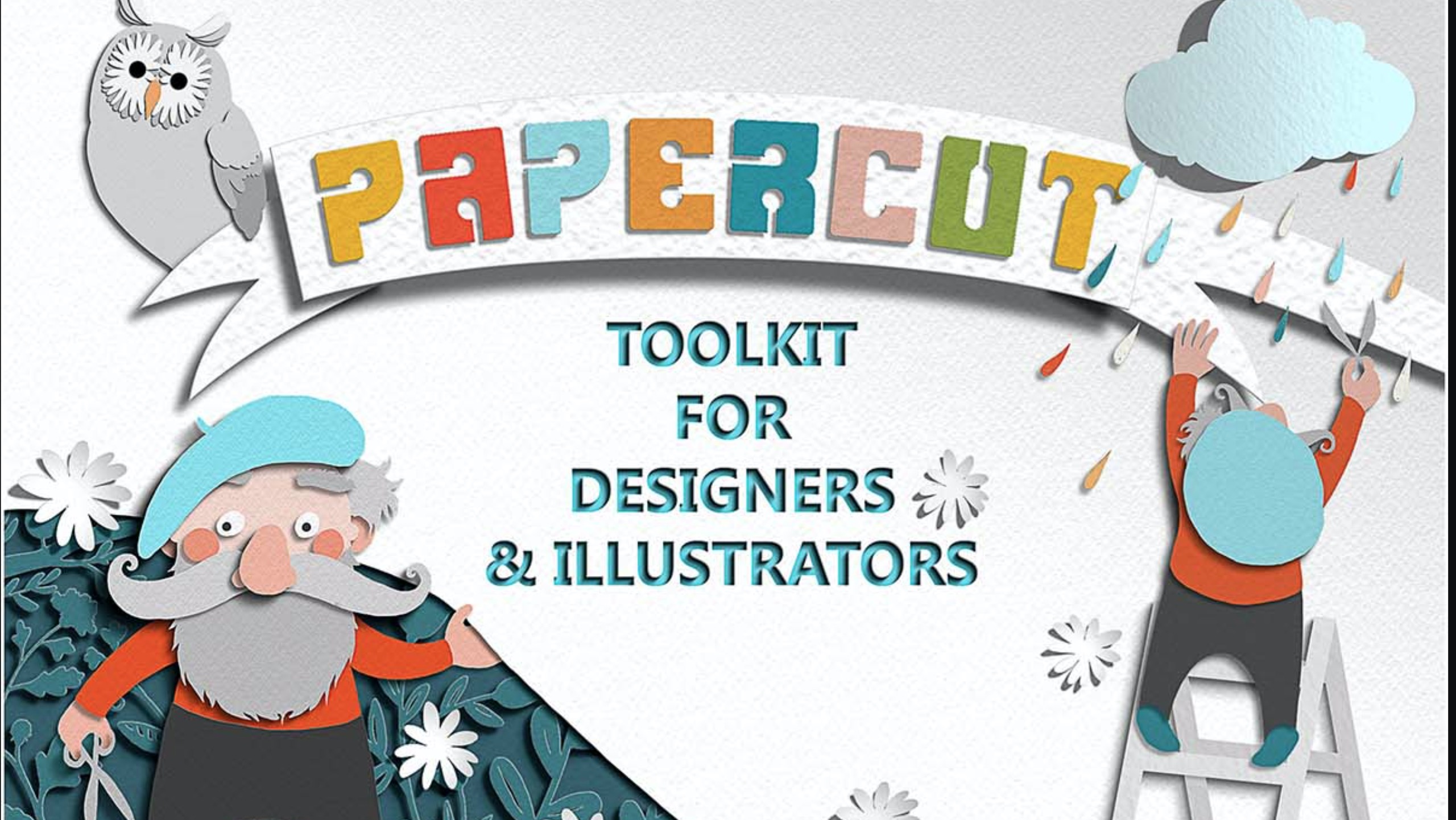 We wholeheartedly recommend the ultimate collection of actions, layer styles, and patterns that makes papercutting a piece of cake. With so many resources in your artist's toolkit, never again will you have to worry about how to make a cut out in Photoshop.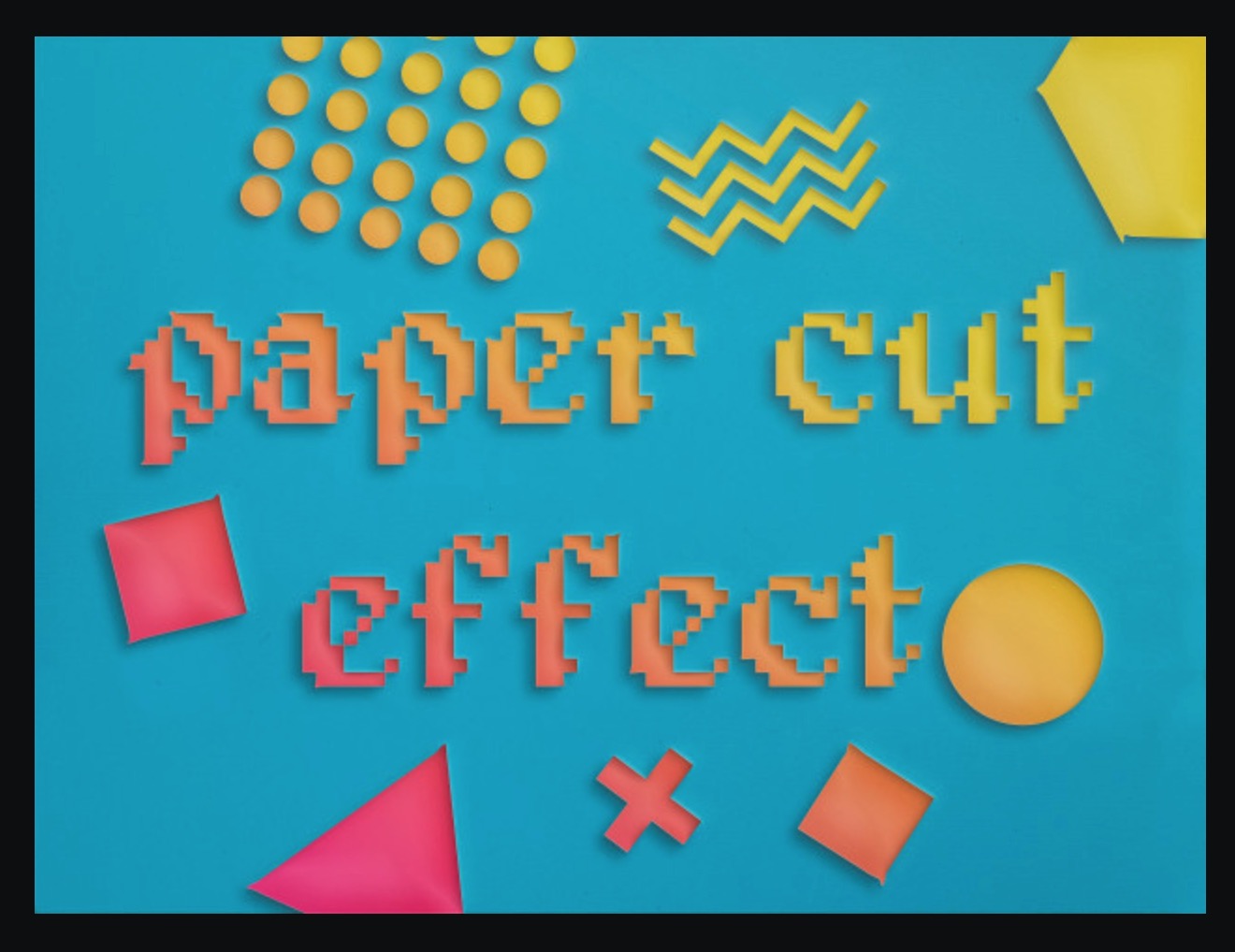 Feast your eyes on this cool and creative cut out effect ideal for making your projects magnificent and impressive. If you ever find yourself wondering how to make a cut out in Photoshop, just download this effect, and you are good to go.
So, there you have it- the best Photoshop paper cut out effects out there! These effects will help you create colorful and cool designs in an easy peasy manner. All you have to do is place your text, shapes, or pixel layer into the smart object window, and voila.