26+ Photoshop Lighting, Light & Glowing Effects 2023
Refining the style of a visual project can be a daunting and frustrating task. Regardless of the nature of the project, there are many important aspects that need to be thought out and executed properly to reach the final product.
It's in this process that one particular visual aspect is often overlooked: the Photoshop lighting effects. Lighting is a defining aspect of any visual project, and can completely change the entire aesthetic of a project with a single overlay.
It's for this reason that we've compiled some of the best Photoshop light effects that you can get your hands on easily. Everything from Photoshop lighting effects filters, light leak overlays, lens flair layers, to glowing effects, Photoshop supports it all.
Read on to see our list of the best Photoshop lighting effects, both from premium and free sources, that are ready to change your visual projects today!
Get everything you need to supercharge your Photoshop workflow. From just $16, get unlimited access to thousands of Photoshop actions, Lightroom presets, templates, graphics, fonts and photos.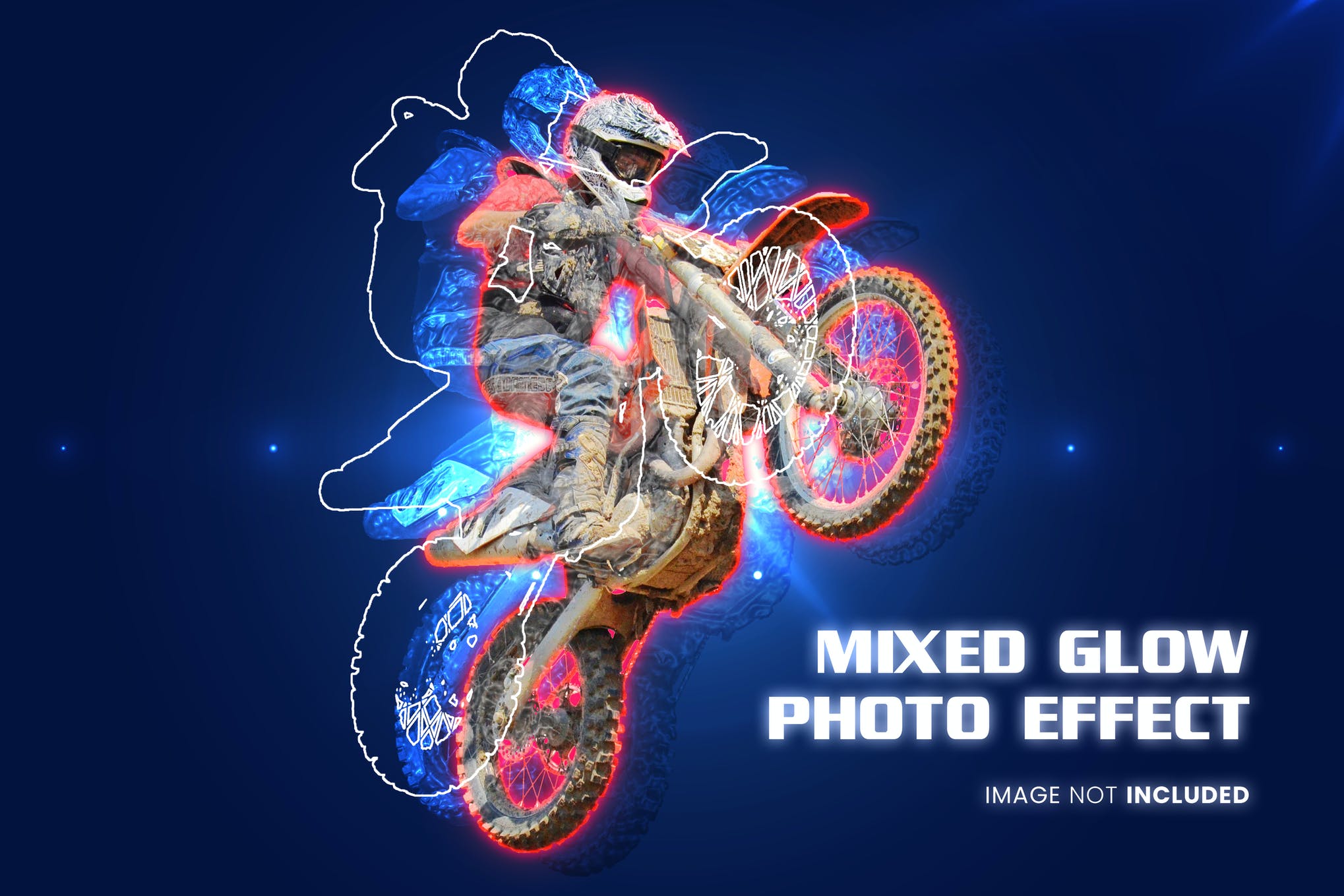 If you're looking to hunt down the best Photoshop lighting effects, the above featured product is well worth checking out. It adds fantasy lights to your pictures, making them look a lot more attractive. Don't hesitate to take this impressive template for a spin.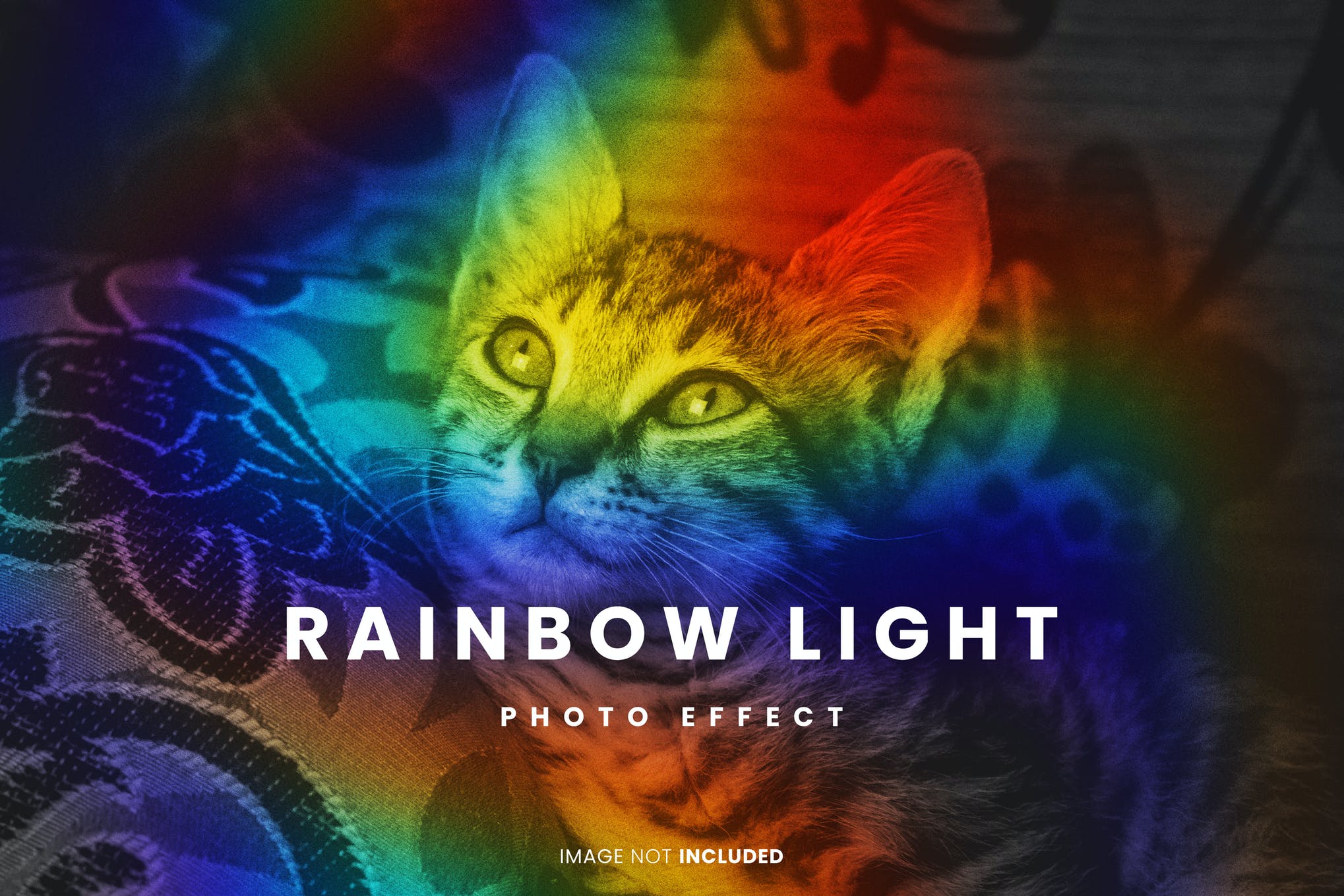 Use this Photoshop action to give your pictures an incredibly unique rainbow lighting effect. This product is perfectly suited for photographers and graphic designers looking for the best Photoshop light effects for their projects.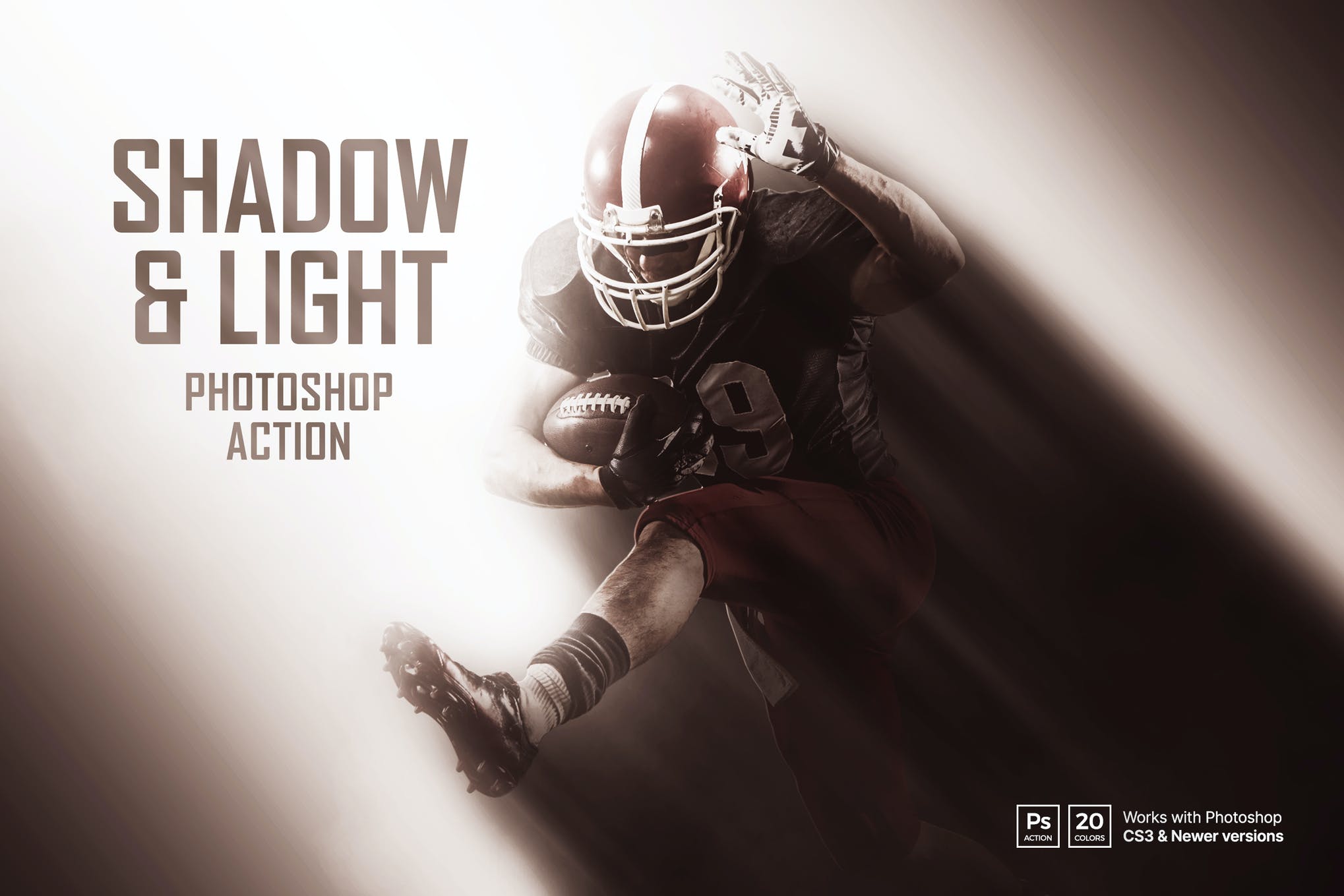 This action made for Designers and Photographers who are looking for new and attractive creative pictures and designs. Also anyone can use this action as it is very easy to use.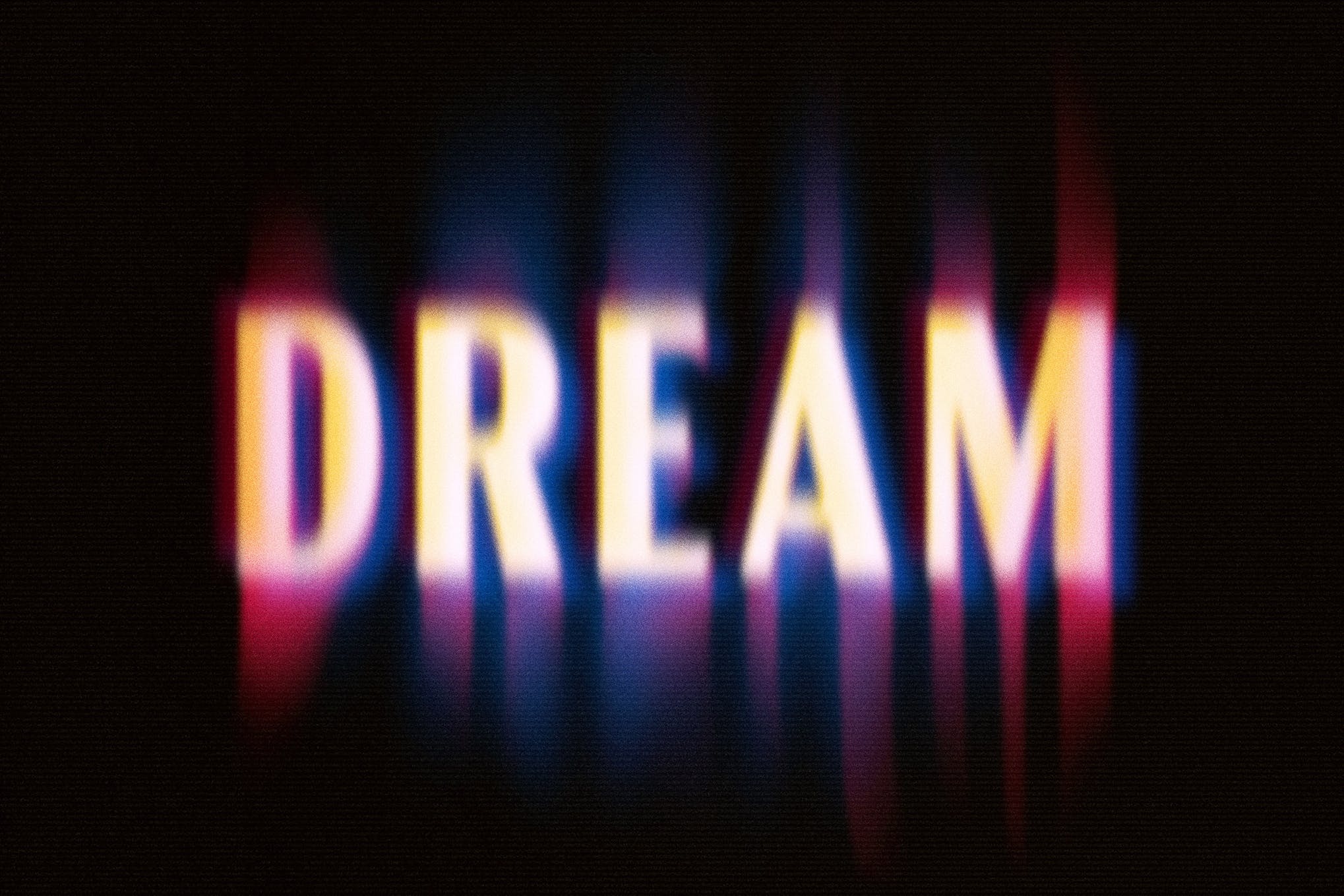 The PSD is made with a highlighted radiance, highlighting each letter and covered by the grunge old screen lines overlay. Type the text with a selected font, suiting the concept you're delivering, work on a good placing, save it and you'll have your graphic ready!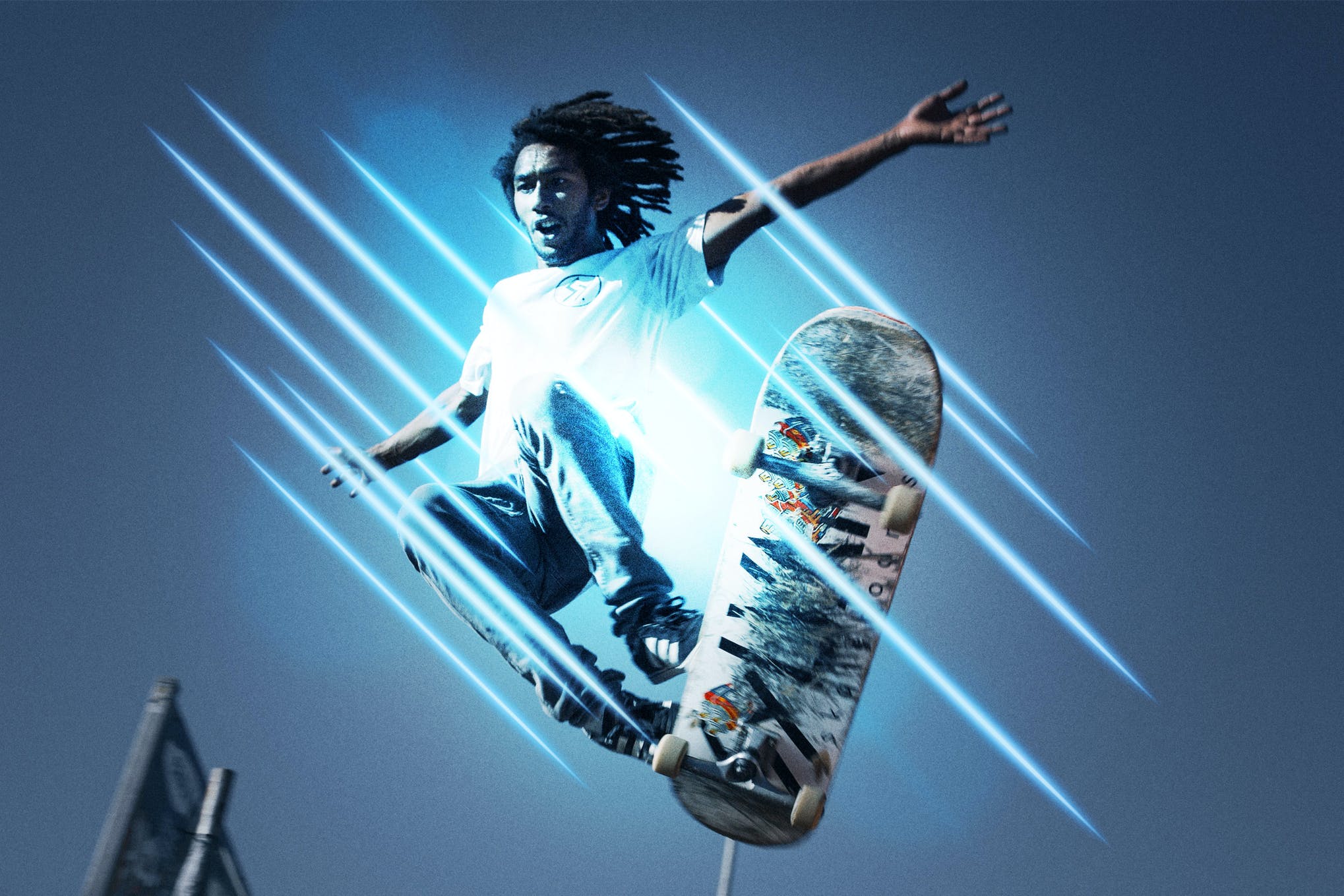 Ever wanted to add those captivating light brushes to your project? Well, the Light Effects package comes with everything you need. This simple yet effective light brush collection comes with three sets of brushes, a range of lens flares, and light leaks for you to touch your pictures up with ease.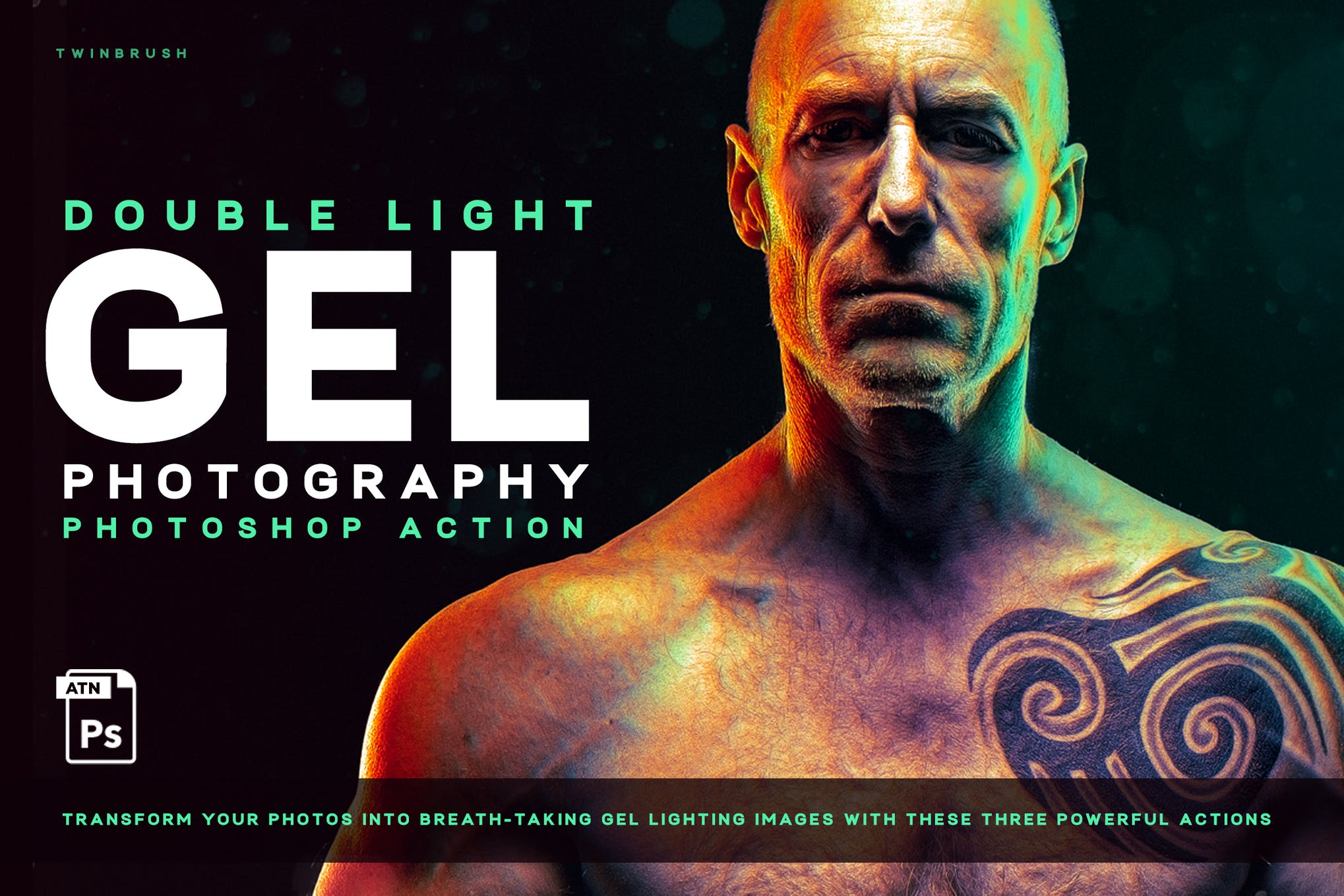 The Dual Lighting is a Photoshop action collection that allows you to bring that dual lighting effect to your visual projects. Dual lighting effects have been employed for decades, and enable you to bring a captivating aesthetic to the page with a minimal style change. The package comes with three different lighting styles, colors, and overlays for you to customize for hours.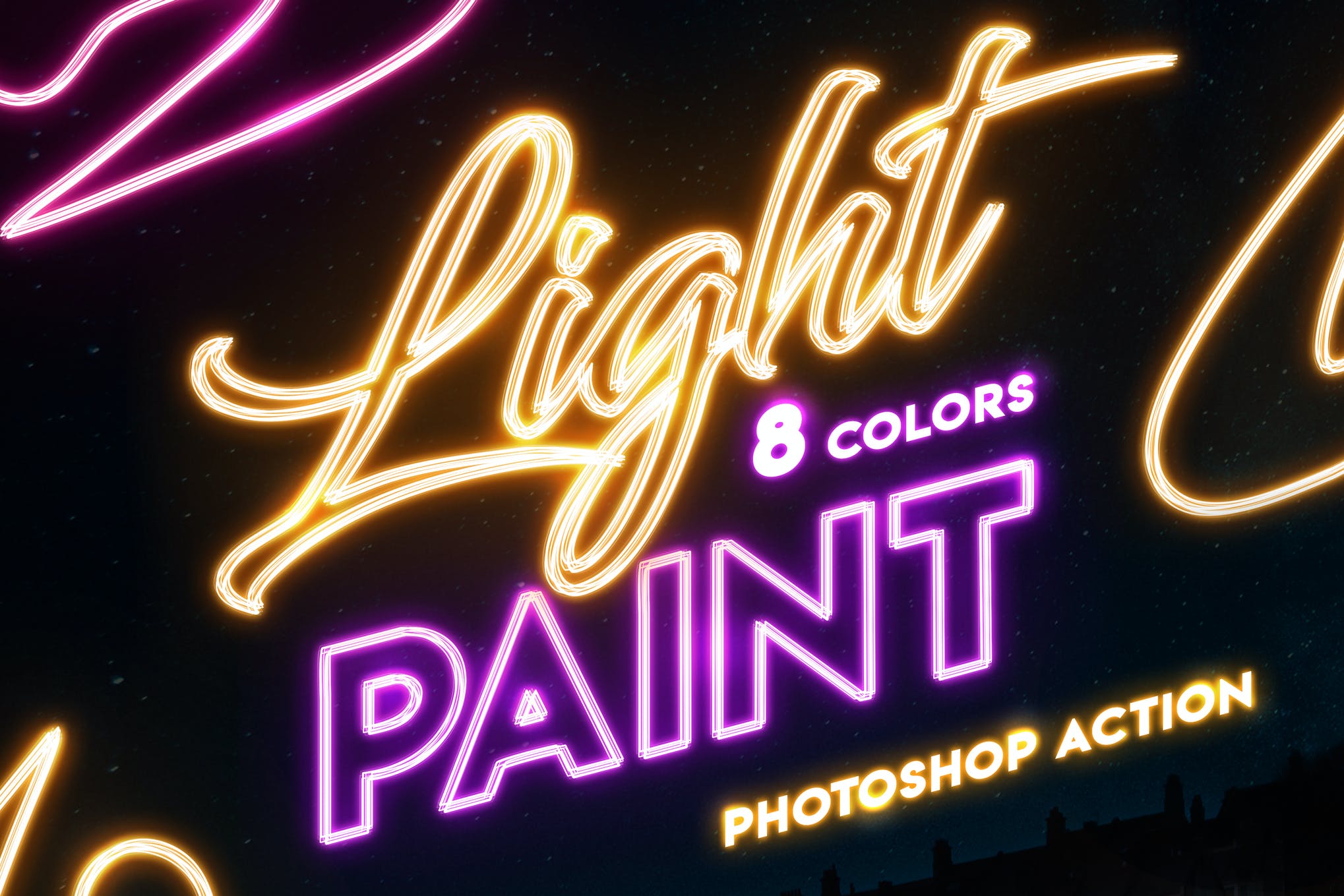 If you've been looking for a little more freedom with the application of your light effects, the Light Painting package has you covered. Filled with eight different color options, this light photoshop action is a great way to make your next logo or portrait shine in the exact way you're looking for.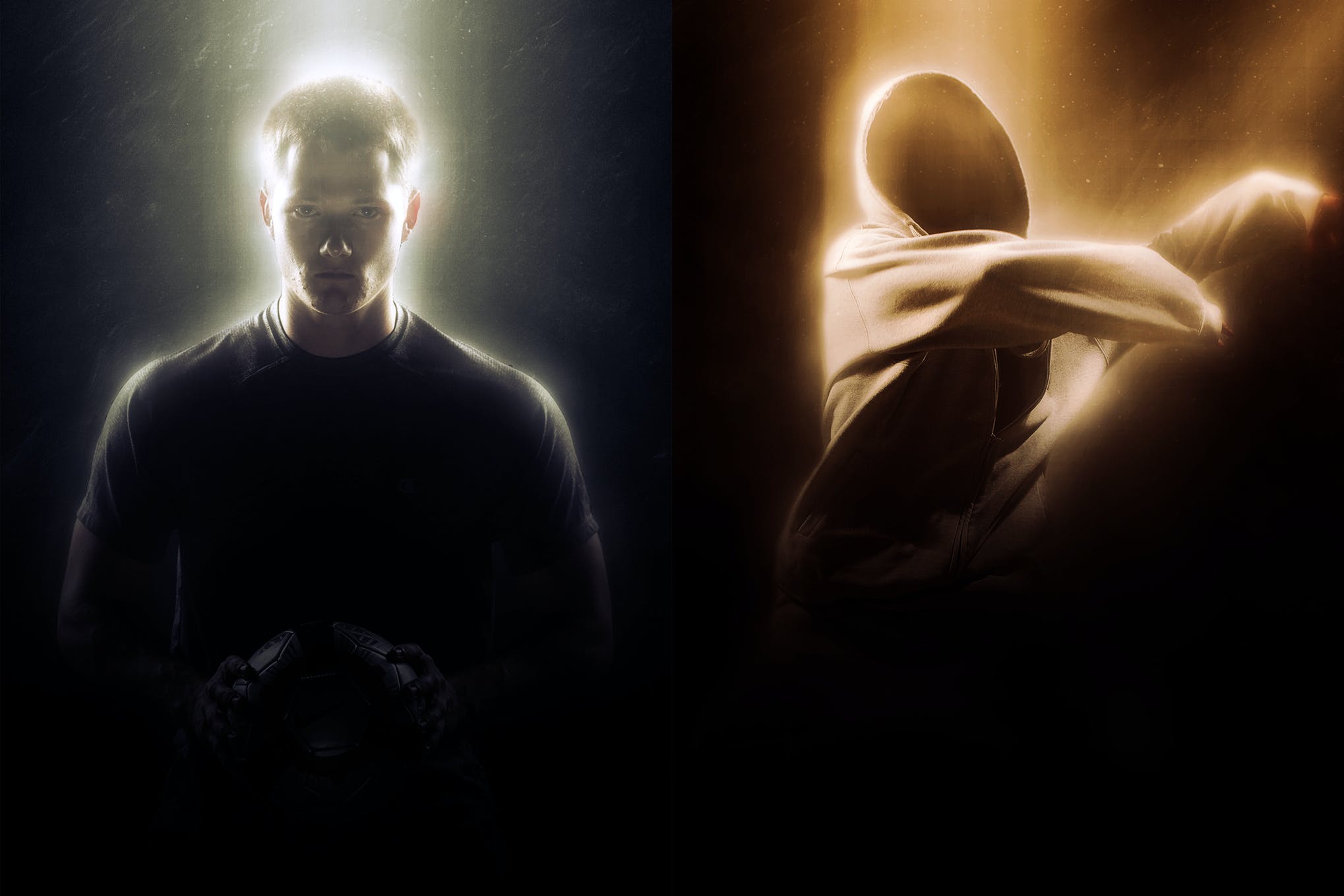 The Dark Fantasy glowing effects photoshop allows you to bring that dark and dramatic feeling of fantasy lights to your visual projects. With twenty-five different preset color looks to choose from, and a range of elements to customize, Dark Fantasy is a simplistic yet fun Photoshop lighting effect.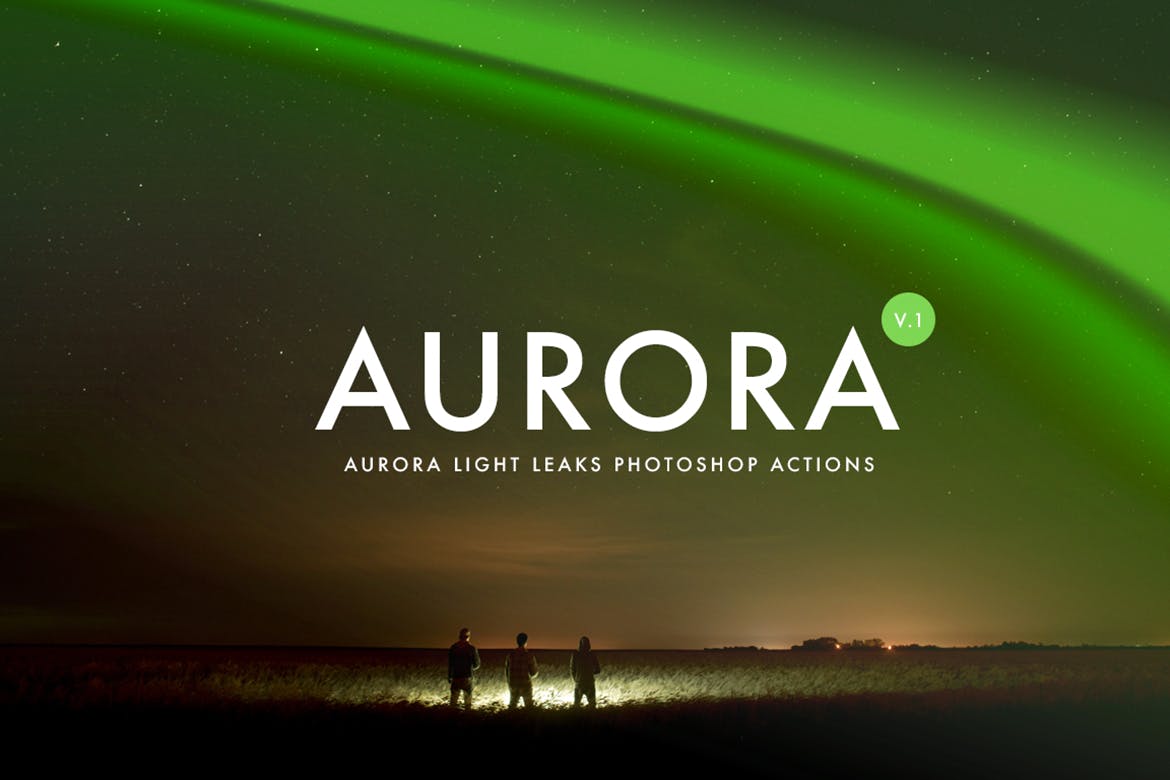 The Aurora lights are a beautiful and captivating natural occurrence of nature and have been the topic of art for generations. Now you can bring the same Aurora Lights aesthetic to the page with this package of twelve different Aurora styles and colors.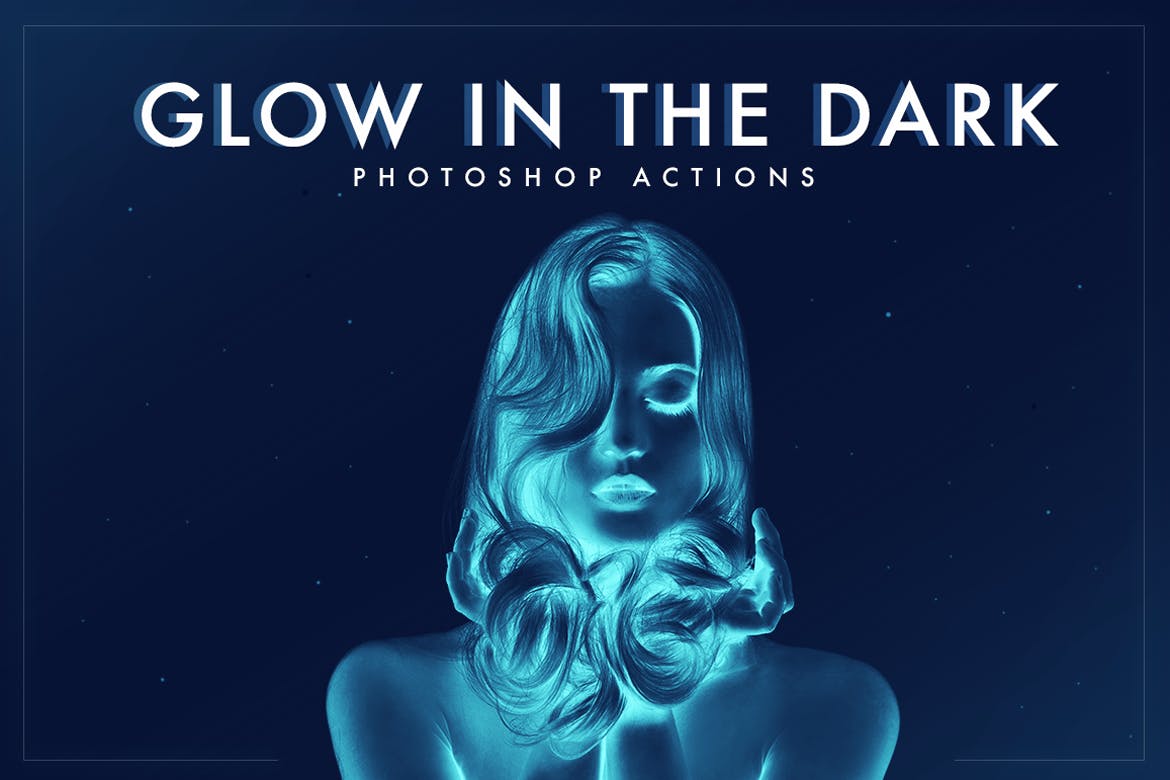 Glow in the Dark is a simple and straightforward effect, transforming your visual projects into a negative aesthetic with an added glowing effect overlayed onto the canvas. A great choice for those projects that are looking for defined line work, and a captivating blue vibe. The package also comes with a range of light leak effects that can be added as well.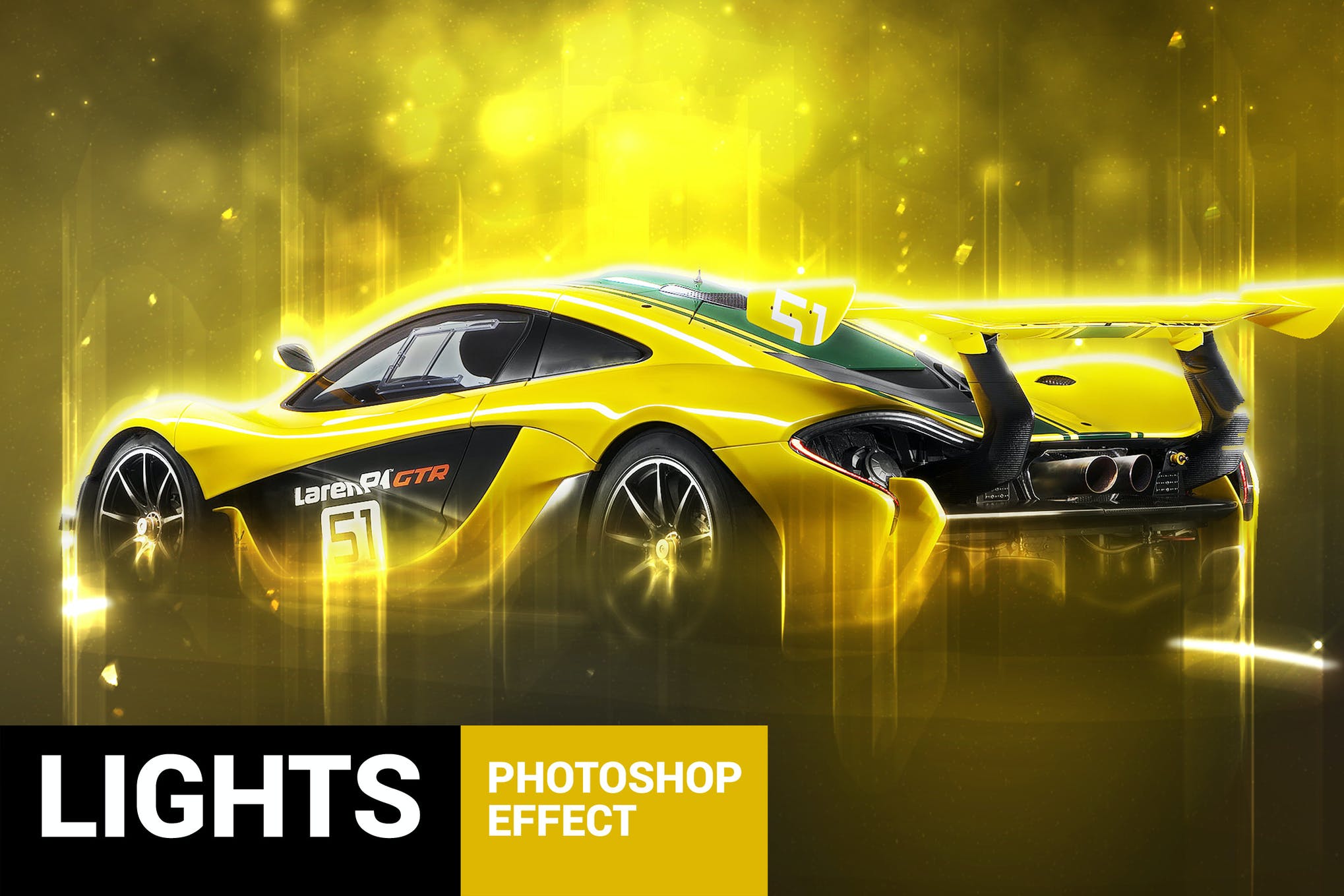 Lightum allows you to bring that modern shine, mixed with a soft-focus aesthetic, to the page in an impressive fashion. Lightum comes with ten color pre-sets, a range of graphical elements, and is rendered in high resolution to make sure you always get the best quality effects on the page.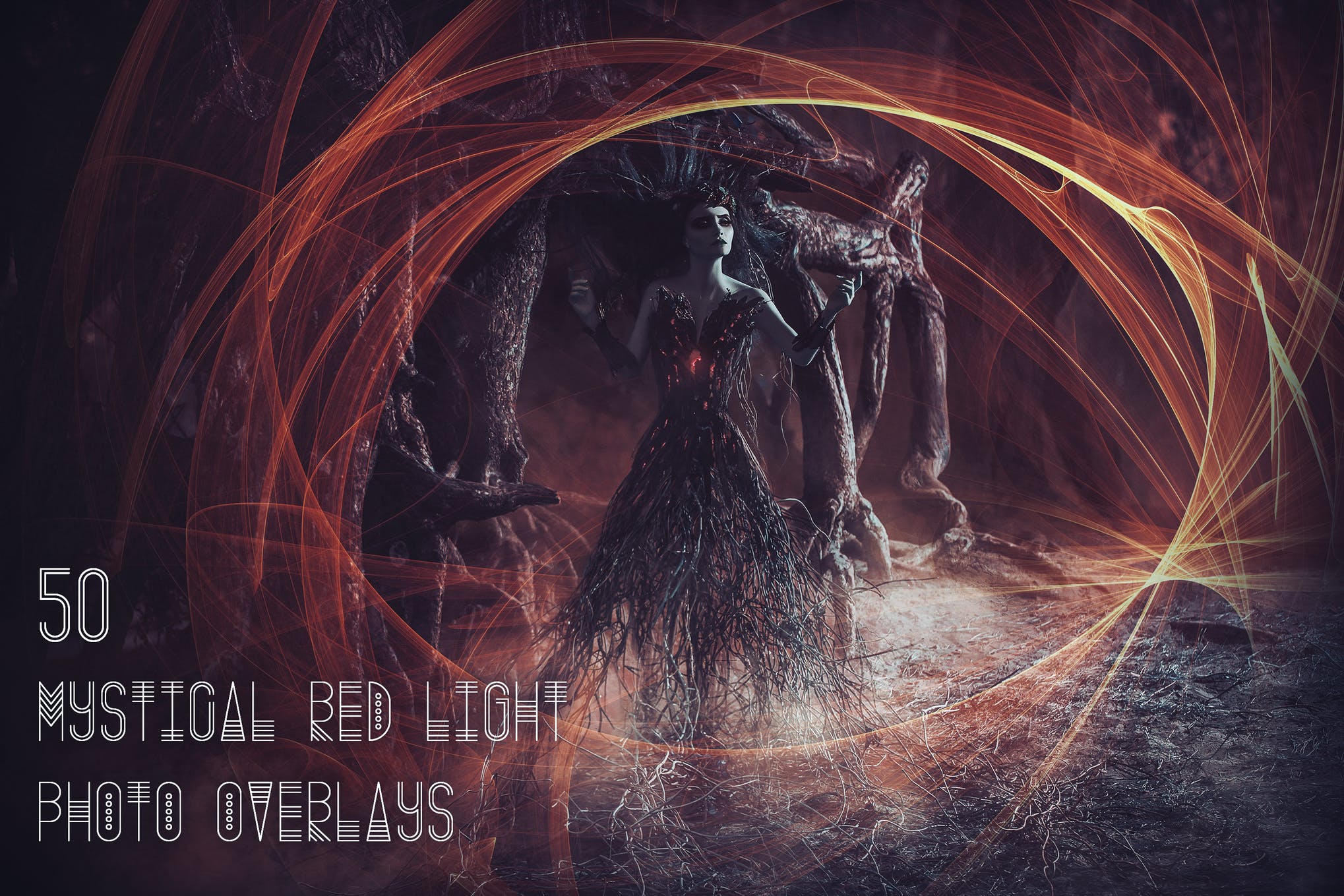 Getting the right red lighting effect for your images can be a huge undertaking. Thankfully with our next Photoshop effect, you don't have to worry! The package comes with fifty cinematic overlays that are quick and simple to place onto your images, giving it that defined mystical style.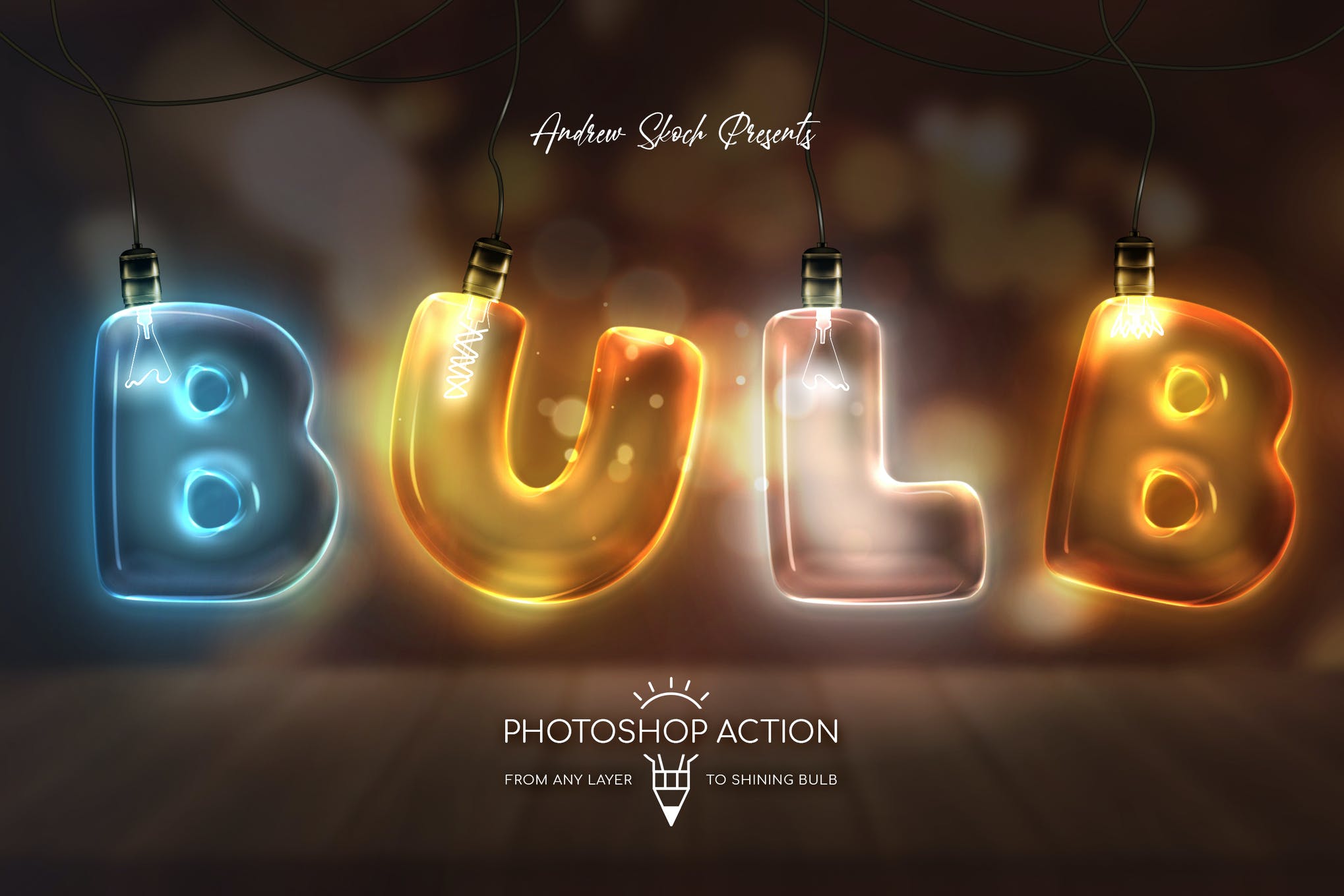 Light Bulb is a Photoshop action that allows you to change your logo or font into a charming set of light bulbs. The package comes with a range of easy-to-apply layers and has four colors for you to choose from.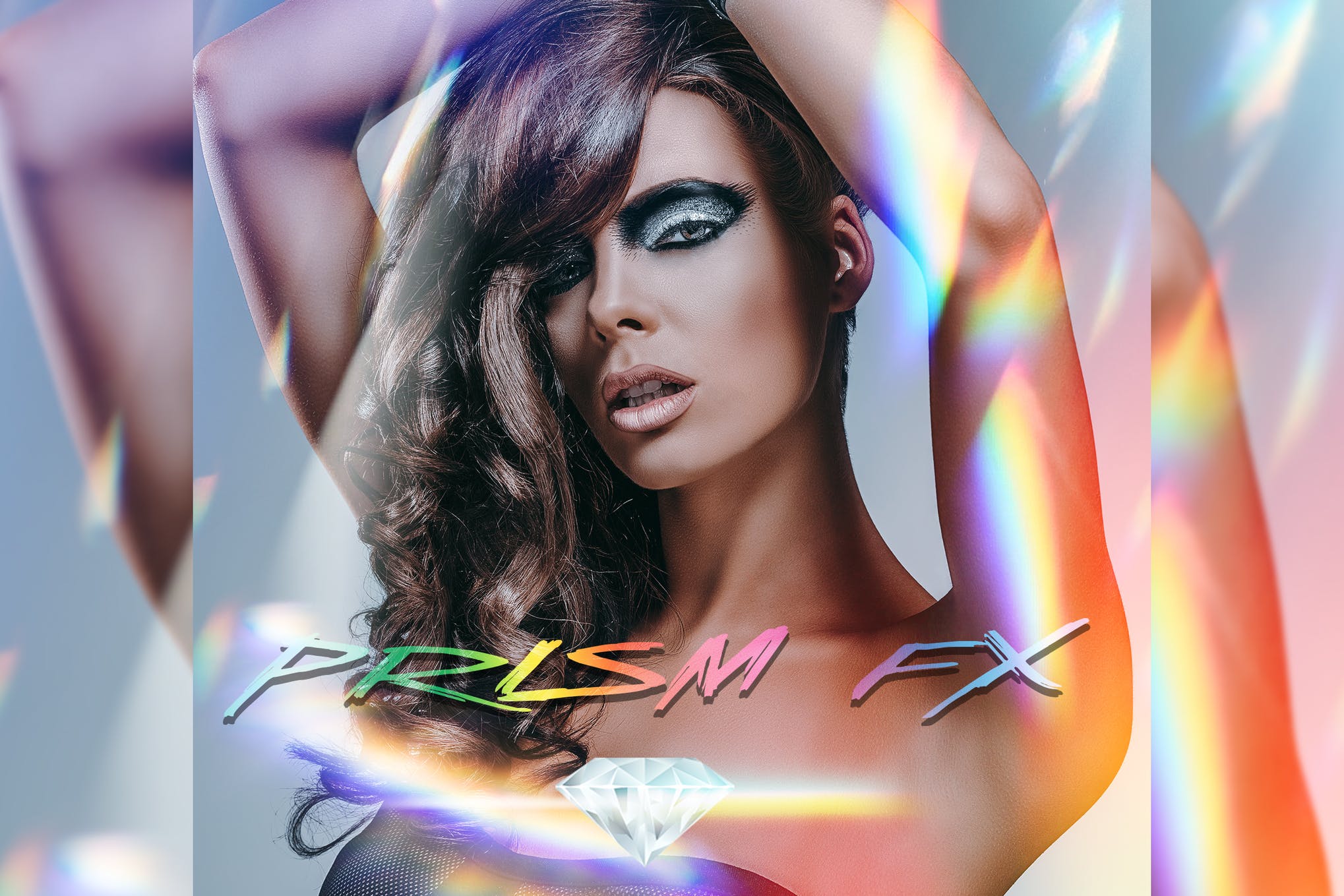 Prism Light is a unique and captivating Photoshop action that provides a range of lighting textures for your pictures, each one bringing a distinctive prism lighting aesthetic to your images. The action is supported on Photoshop Cs3 and is simple and easy to use.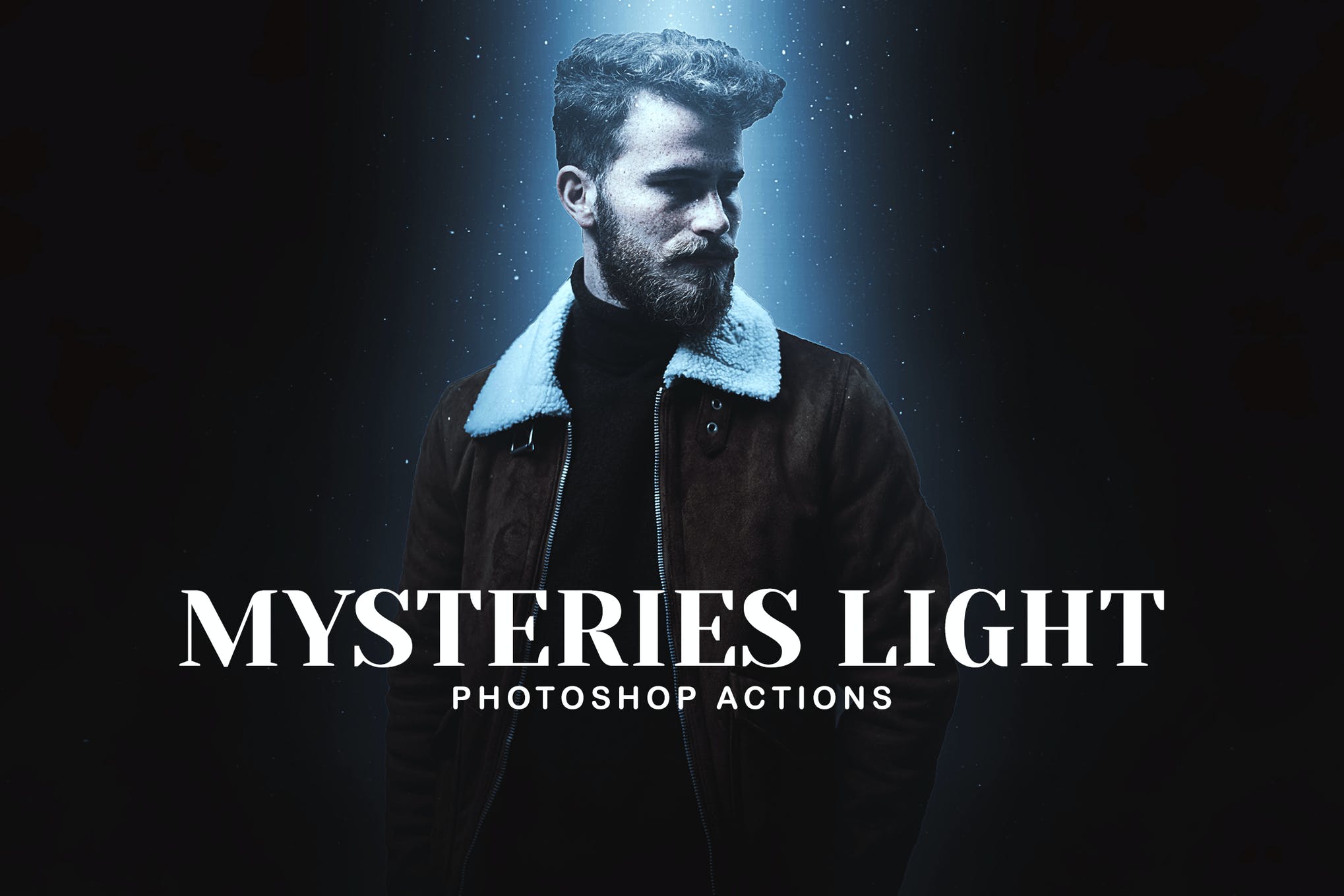 Mysteries is a highly versatile Photoshop action that allows you to bring a thrilling light effect to the page with ease. This action is non-destructive, comes with unique customization for each layer, and is compatible with both Mac and PC.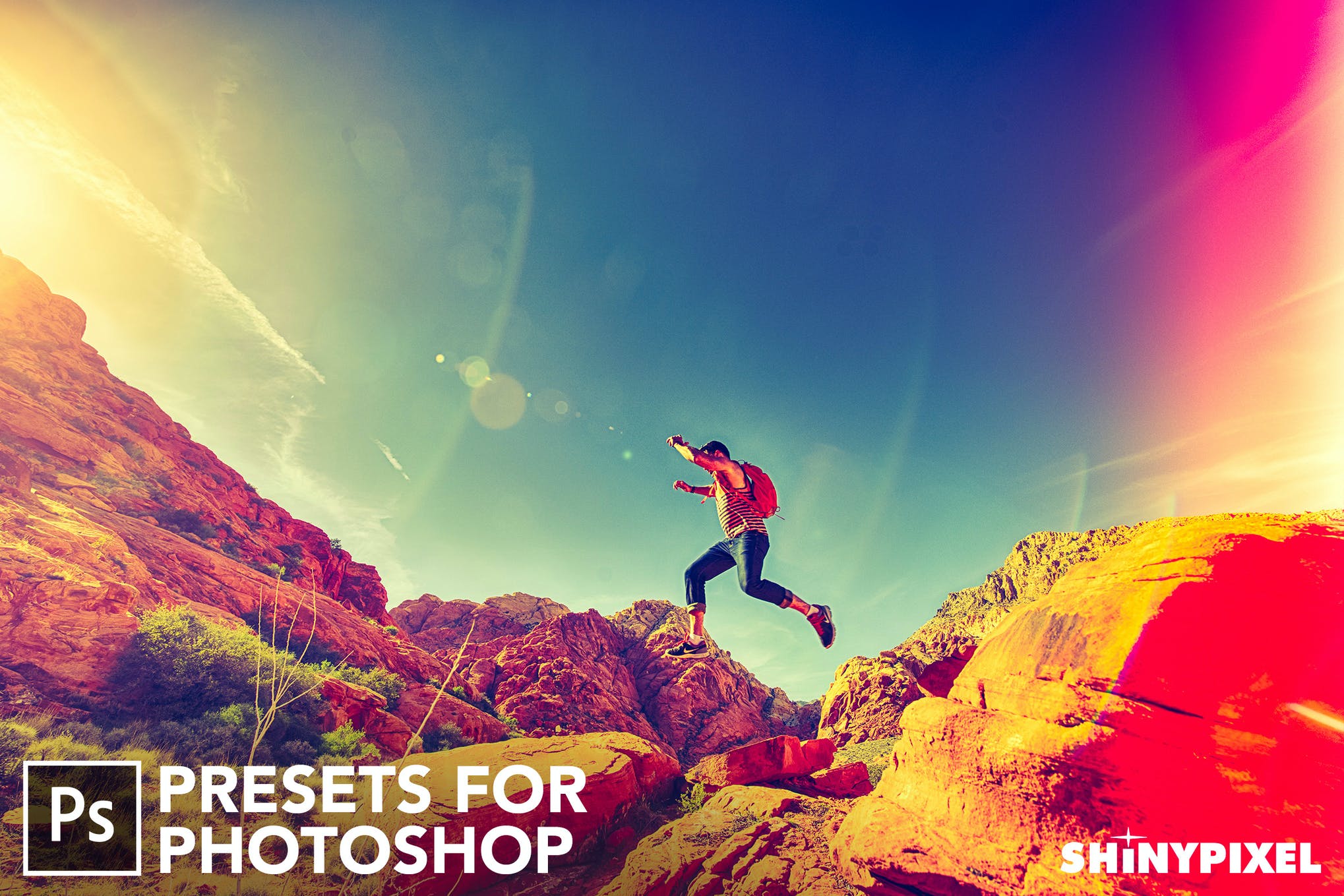 The old retro style is a hard one to recapture these days unless you have a vintage camera on your hands. Thankfully, there is a way to bring that style to the page once again. Here we have a package of twenty-five Light leaks that will make your next visual project look like something out of a vintage photo album.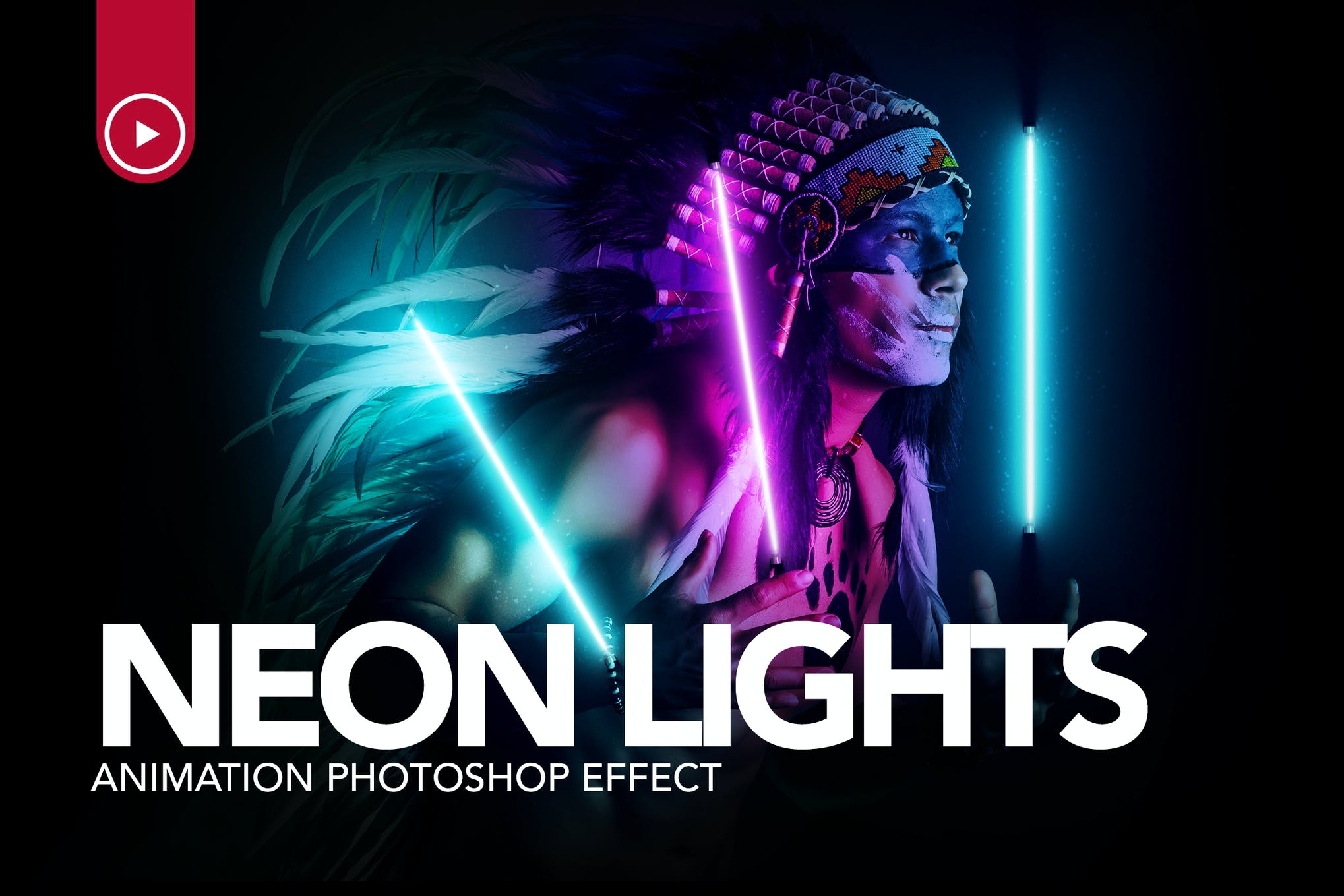 Looking to bring that neon tube lighting style to your page? Then Animated Neon has you covered. With this Photoshop action you'll have the freedom to insert neon light bars into your work with ease. Loaded up with a wide range of custom styles, and even a video tutorial to help you if you're stuck.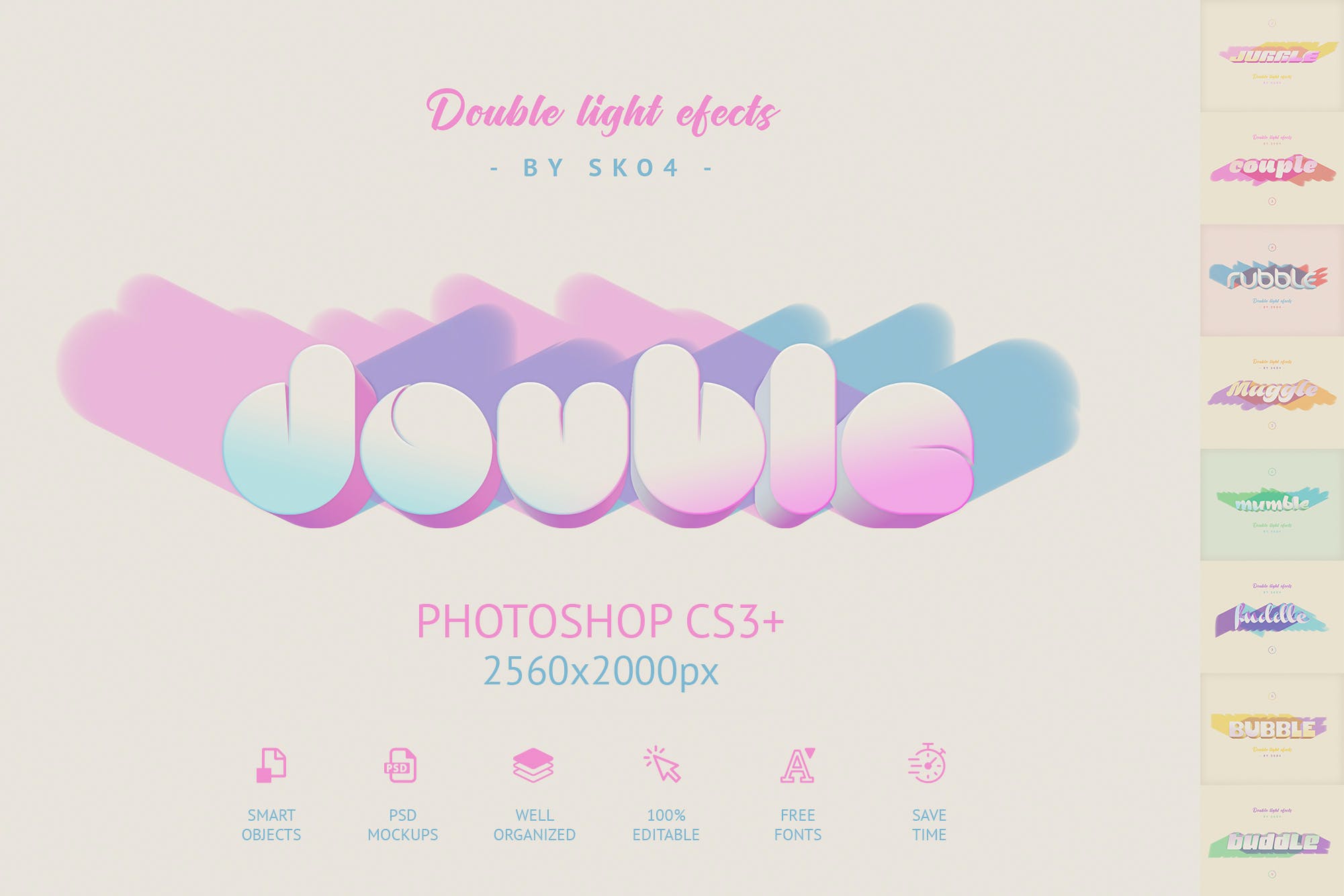 Double Light is a very simple and minimalistic approach to bringing a lighting effect to the page, and yet it manages to forge an iconic style with this approach. Double Light allows you to insert a dual lighting effect over text, and customize the lighting styles as they clash on the page.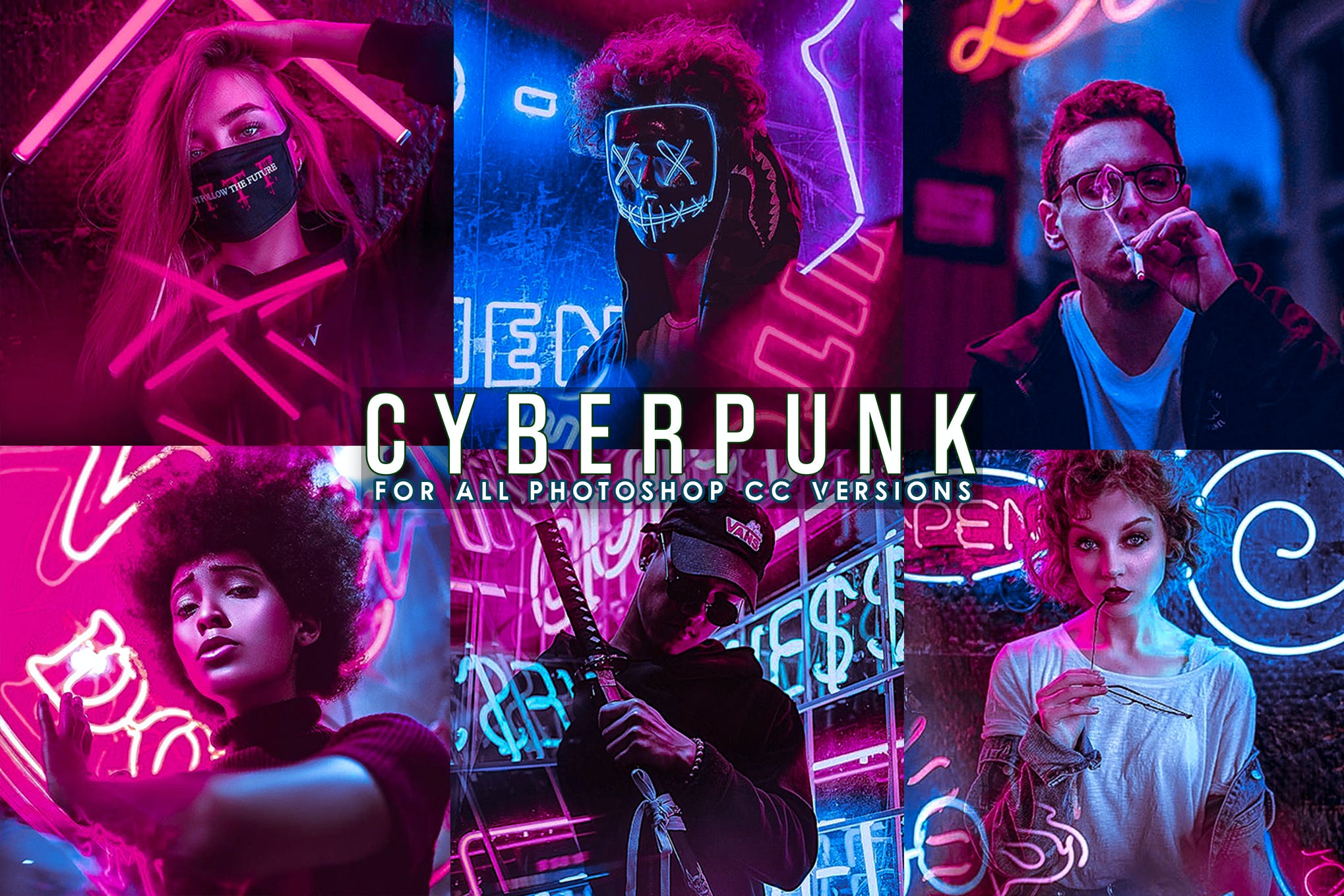 The cyberpunk style is defined through a very specific mixture of certain light shadings, layered over an image to give it that Blade Runner aesthetic. With the Cyberpunk package, you'll have access to a range of overlays that will quickly turn your ordinary picture into something out of a sci-fi concept art booklet.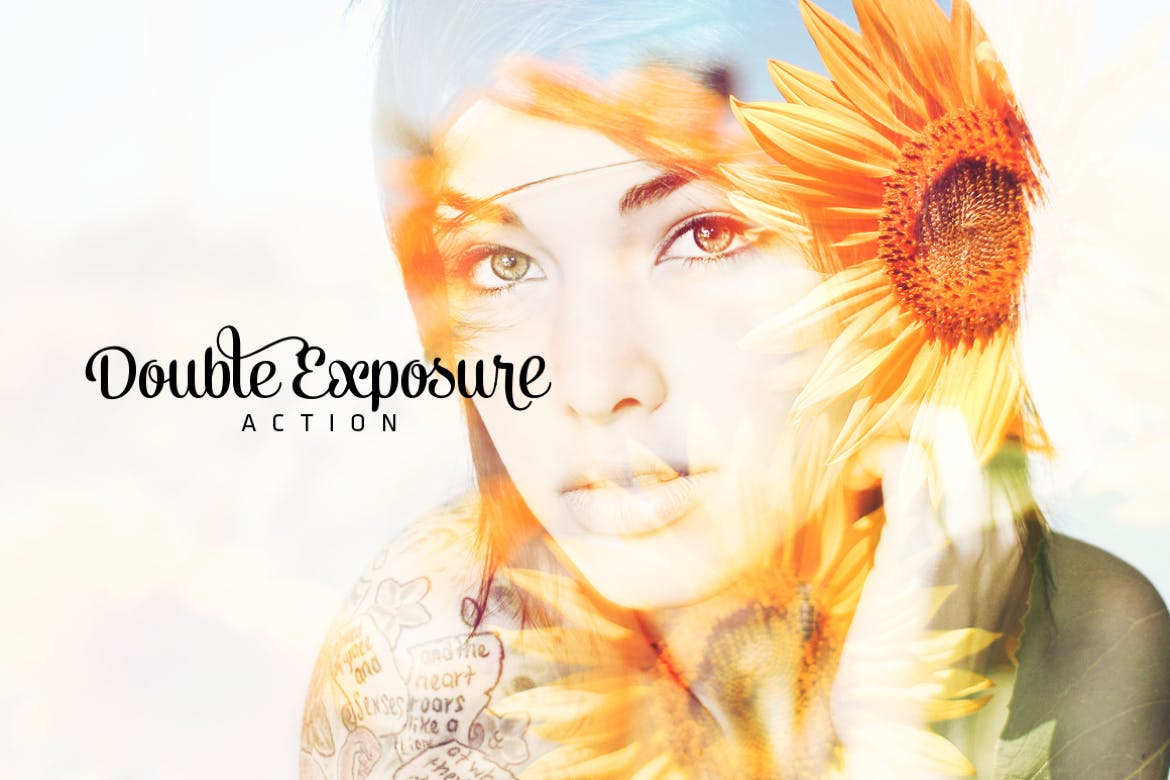 The double exposure effect is a tried and tested favorite of every photographing student on the planet, and it's also a powerful tool in the professional's toolkit. Now with this package, you can quickly bring that double exposure effect to the page in a few simple clicks.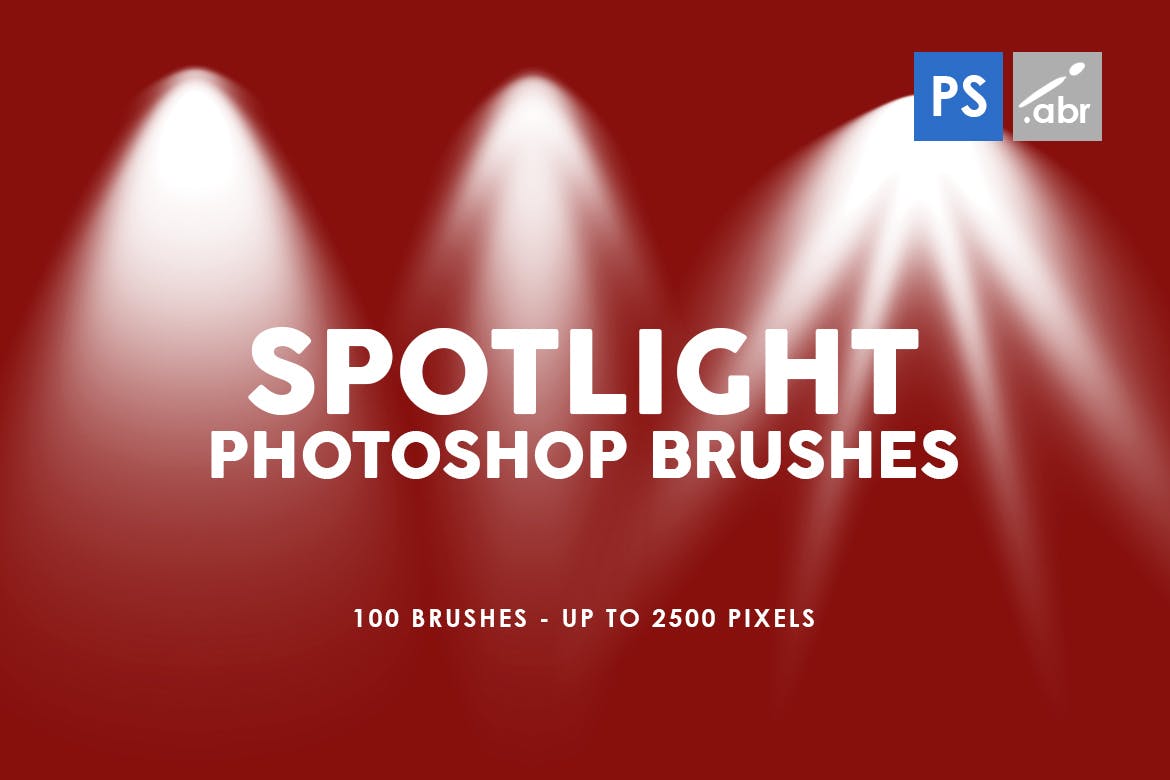 When we think of lighting, one of the first things we'll think of are spotlights. A great way to draw focus, and bring a strong light source to the page. With the Spotlight package, you'll have access to over one-hundred different spotlight brushes, each with its own strength and style.
Free Photoshop Light Effects
Lighting effects can be a struggle to get right, but thankfully it's not a struggle to find them for free. Here is a range of some free Photoshop lighting effects that we think are something special.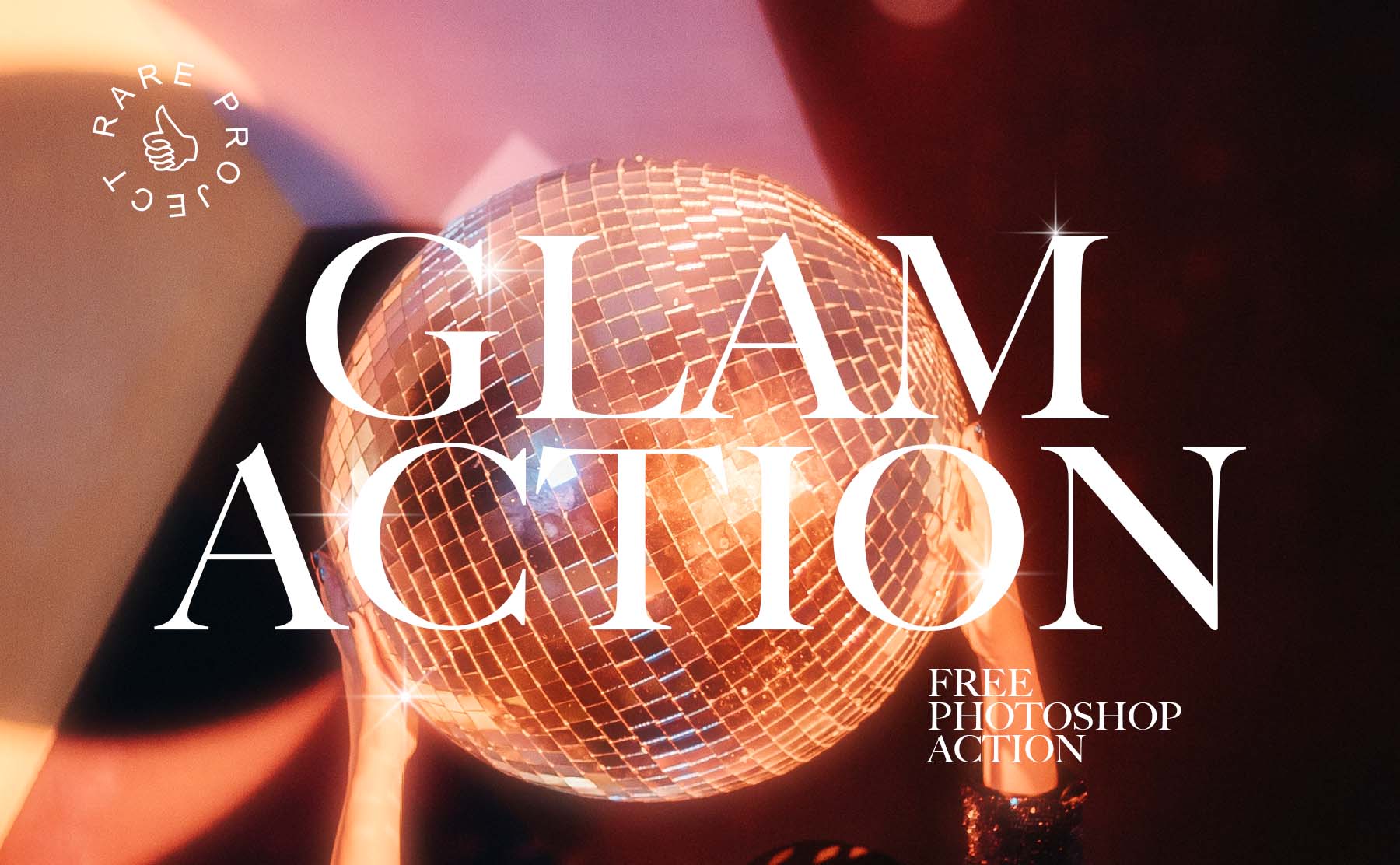 Sometimes we need something with a little personality, and the Glam photo effect comes with just the right amount. A glamorous Photoshop action that will allow you to bring a strong and eye-catching light source to your visual projects.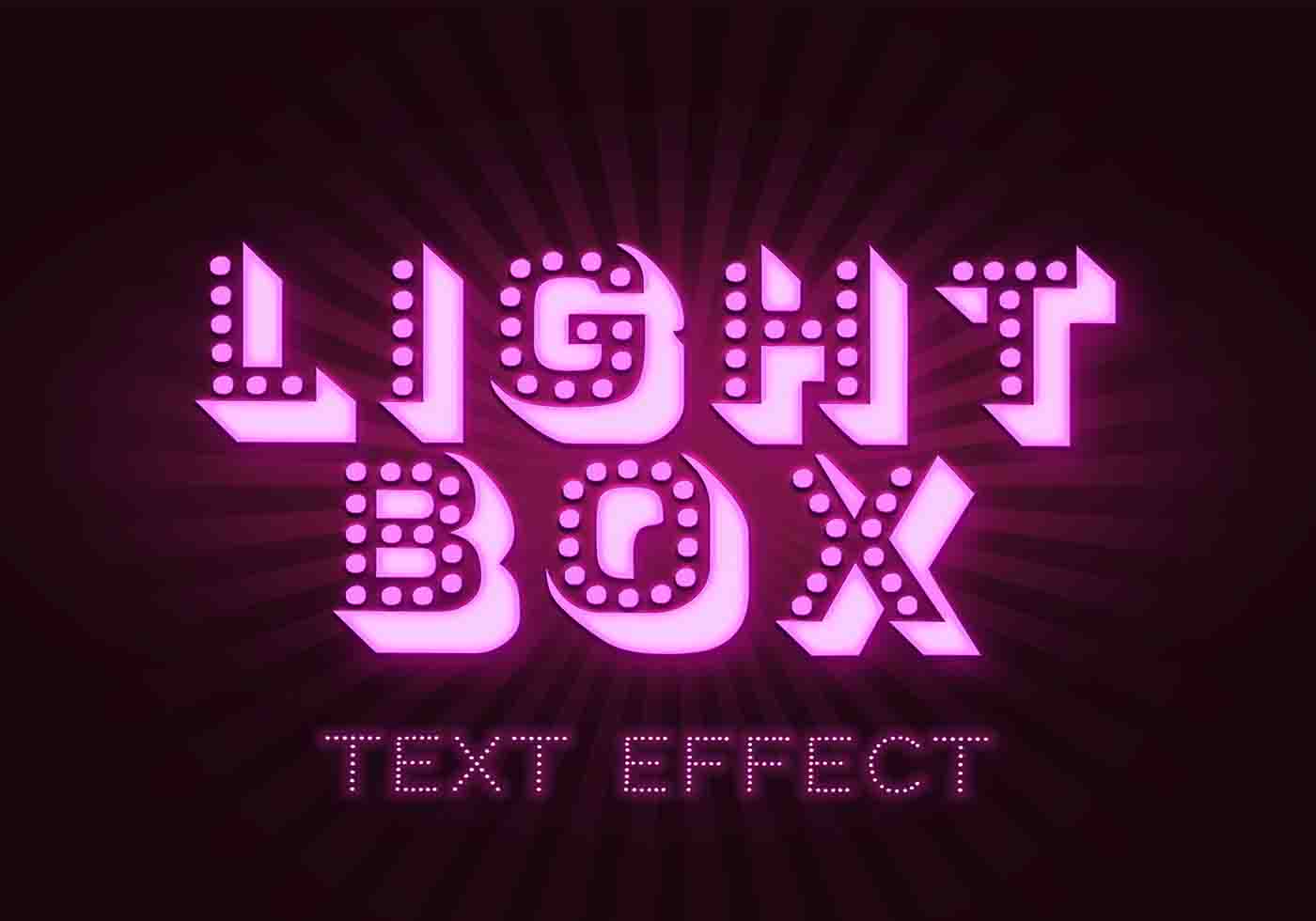 If you're looking at bringing some light effects to your text, then this freebie has got you covered. Loaded up with a smorgasbord of features, you'll have everything you need to get the right Photoshop lighting effects for the job.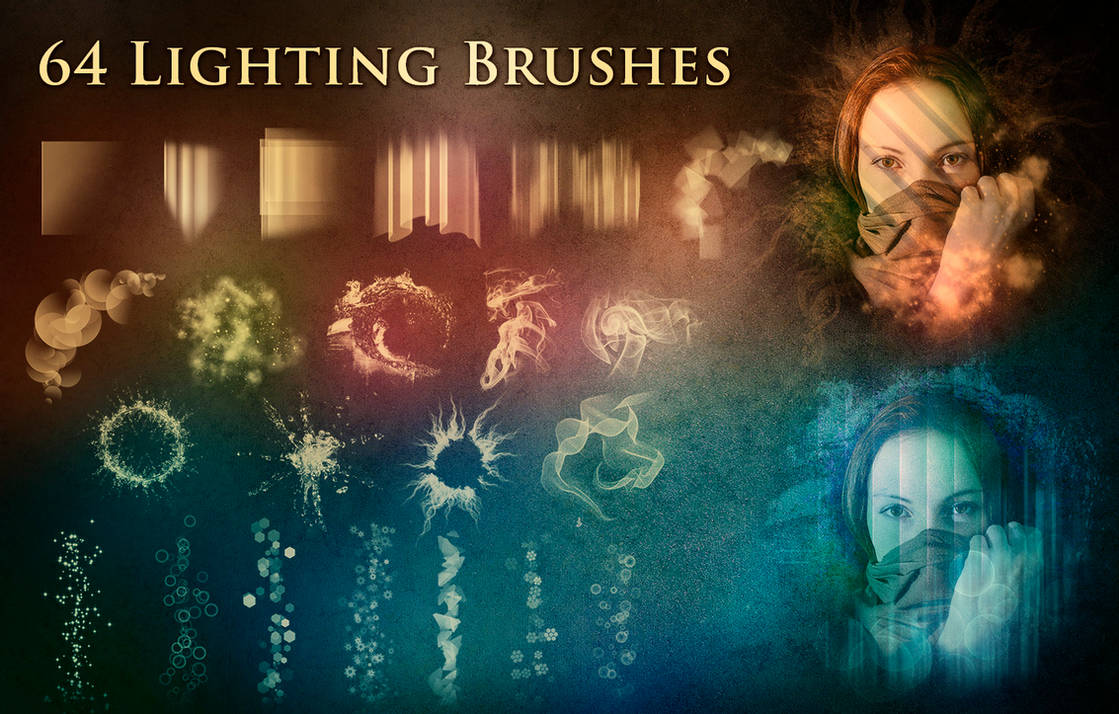 Bring the beautiful glowing effect to the page with this package of sixty-four different lightning brushes. It's a unique and captivating way to stylize your visual project, and absolutely free for you to download.
Bring a Little Light to the Page with These Photoshop Lighting Effects!
Sitting down and really nailing the final aesthetic of a visual project is a frustrating and exhausting process. Yet thankfully now with this range of lighting effects, and light brushes for you to employ, getting the right lighting on the page won't be so much of an issue.