28+ Best Photoshop Ice Effects (Ice Texture, Brush & Text Effects)
Photoshop continues to be the king of visual design, allowing users an incredible array of tools and resources to make their designs come to life. Yet, you can often be stuck looking for very specific resources to help make your project truly stand out.
This is often true for those finding themselves looking for ice textures, brushes, or even just a simple frozen overlay for Photoshop. Thankfully, there is a solution.
We've sat down and collected a range of the best Photoshop ice texts, brushes, effects, and much more. The items are sourced from both premium and free options to make sure there is something for everyone.
If you've found yourself struggling with how to make ice in Photoshop, then you are in for a treat. With our resources, you'll be able to create impressive frozen designs in mere minutes.
Read on to see our selection of the best Photoshop ice effects out there right now!
Get everything you need to supercharge your Photoshop workflow. From just $16, get unlimited access to thousands of Photoshop actions, Photoshop brushes, add-ons, templates, graphics, fonts and photos.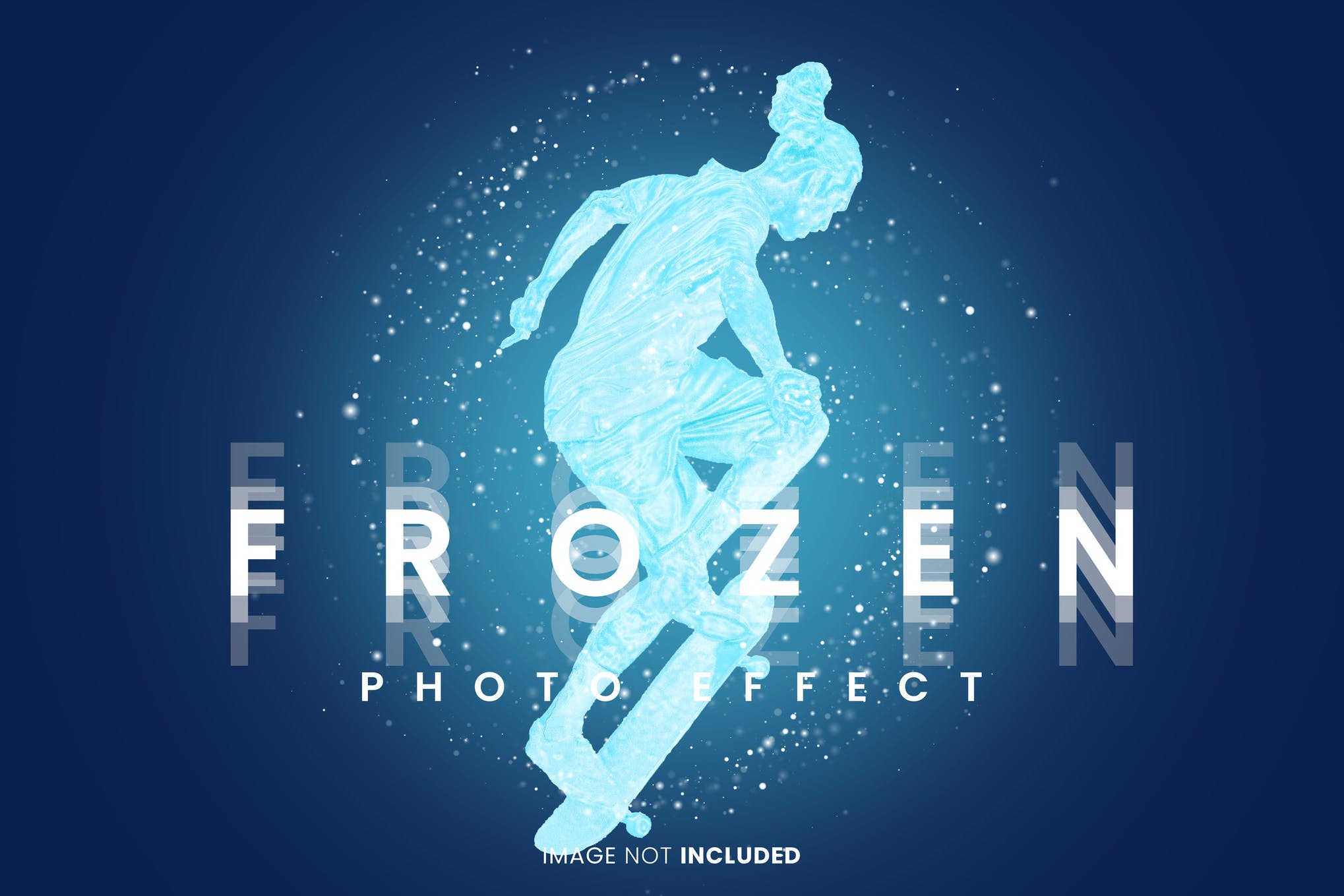 If you're looking to hunt down the best Photoshop ice effects for a winter-themed project, the above-featured product is an excellent contender for your cash. It will turn your pictures into frozen ice sculptures in under a minute. Do check it out.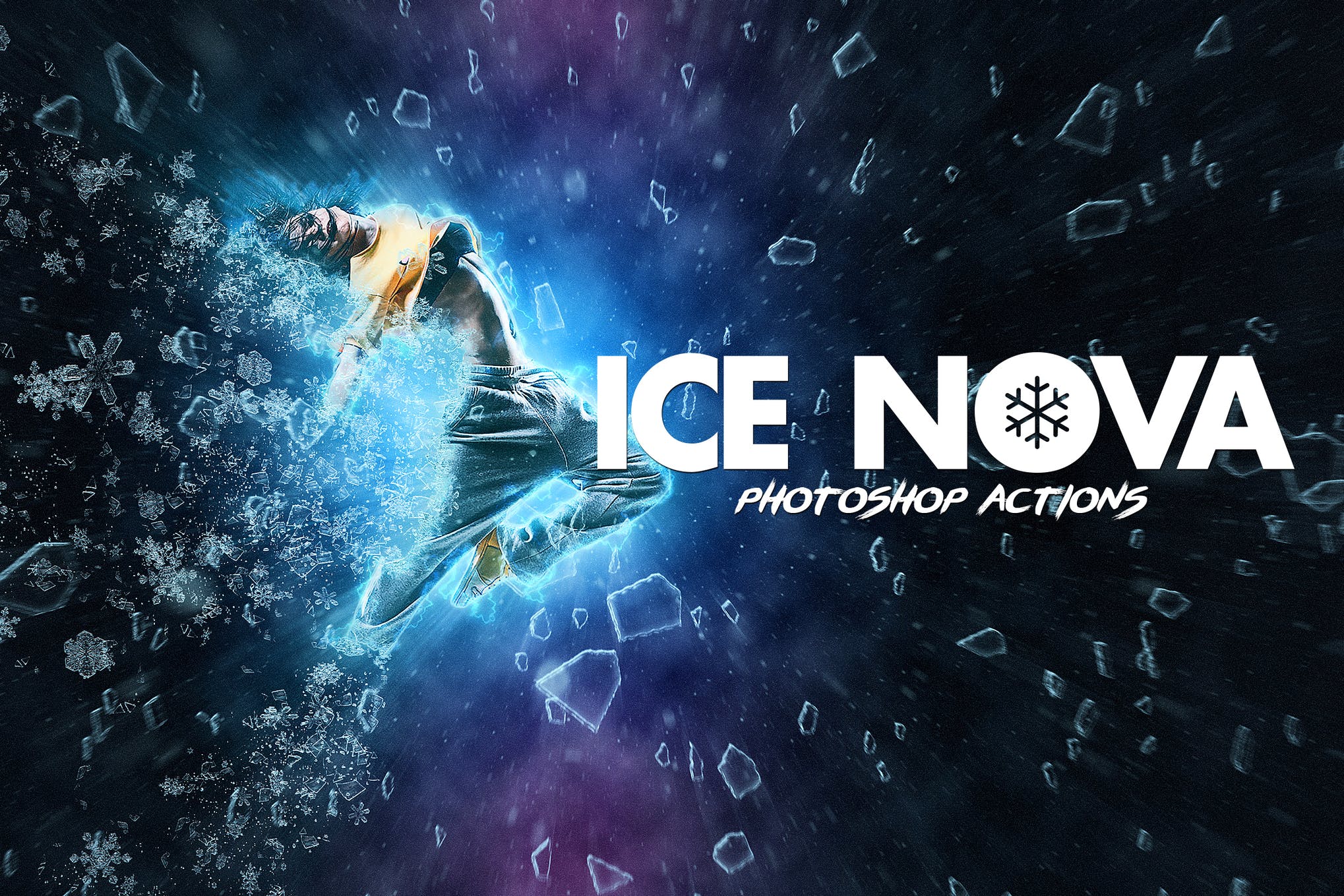 Emulate an incredible ice texture in Photoshop with the Ice Nova, a remarkable action that will seamlessly transform your pictures into an explosion of icy personality – a style that is sure to impress. A perfect resource for beginners looking to try out the ice aesthetic.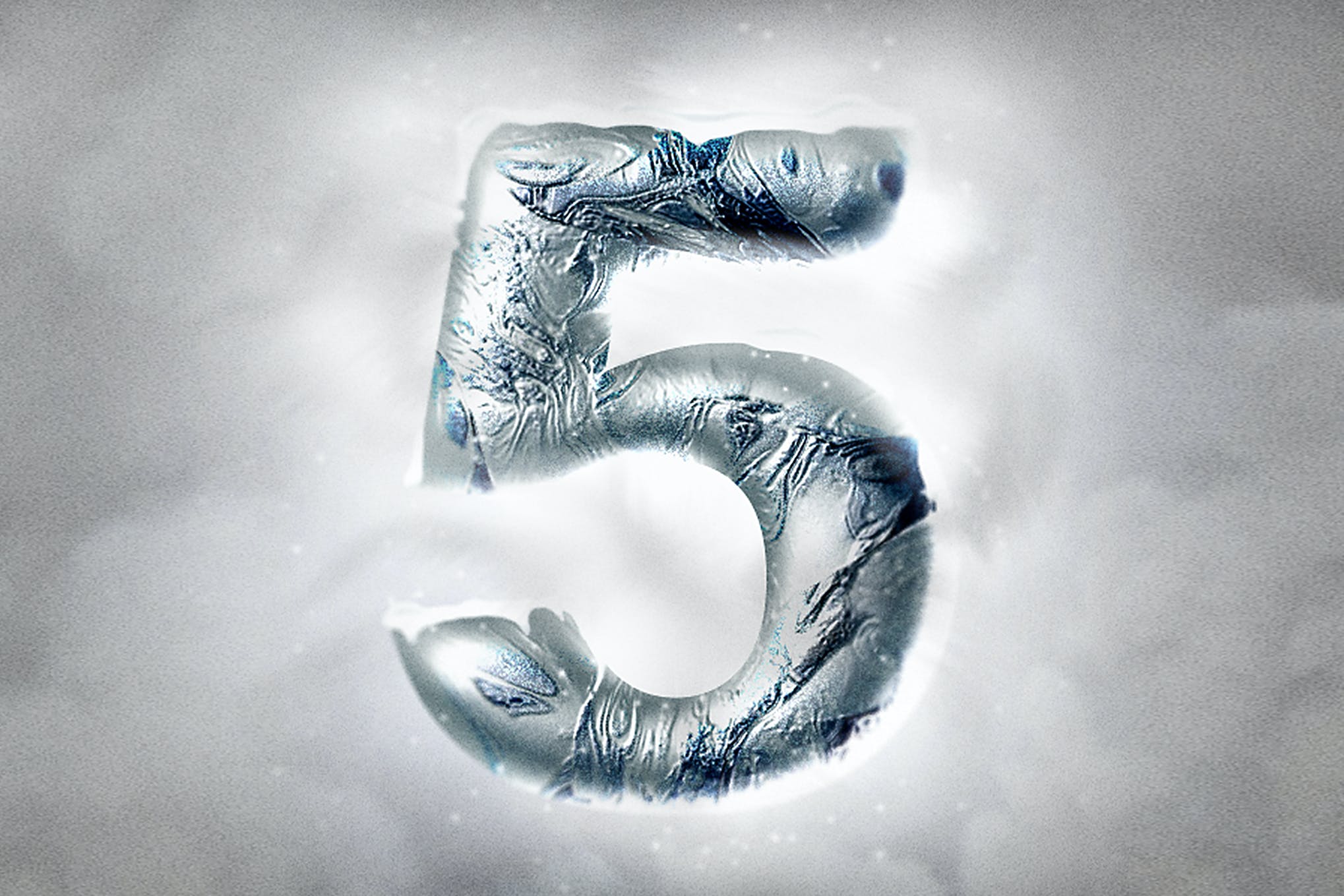 The Ice Chrome package is an extensive and masterful resource for visual designs. It provides you with everything you need to craft a captivating Photoshop ice text effect for flyers, posters, videogames, and other branding materials.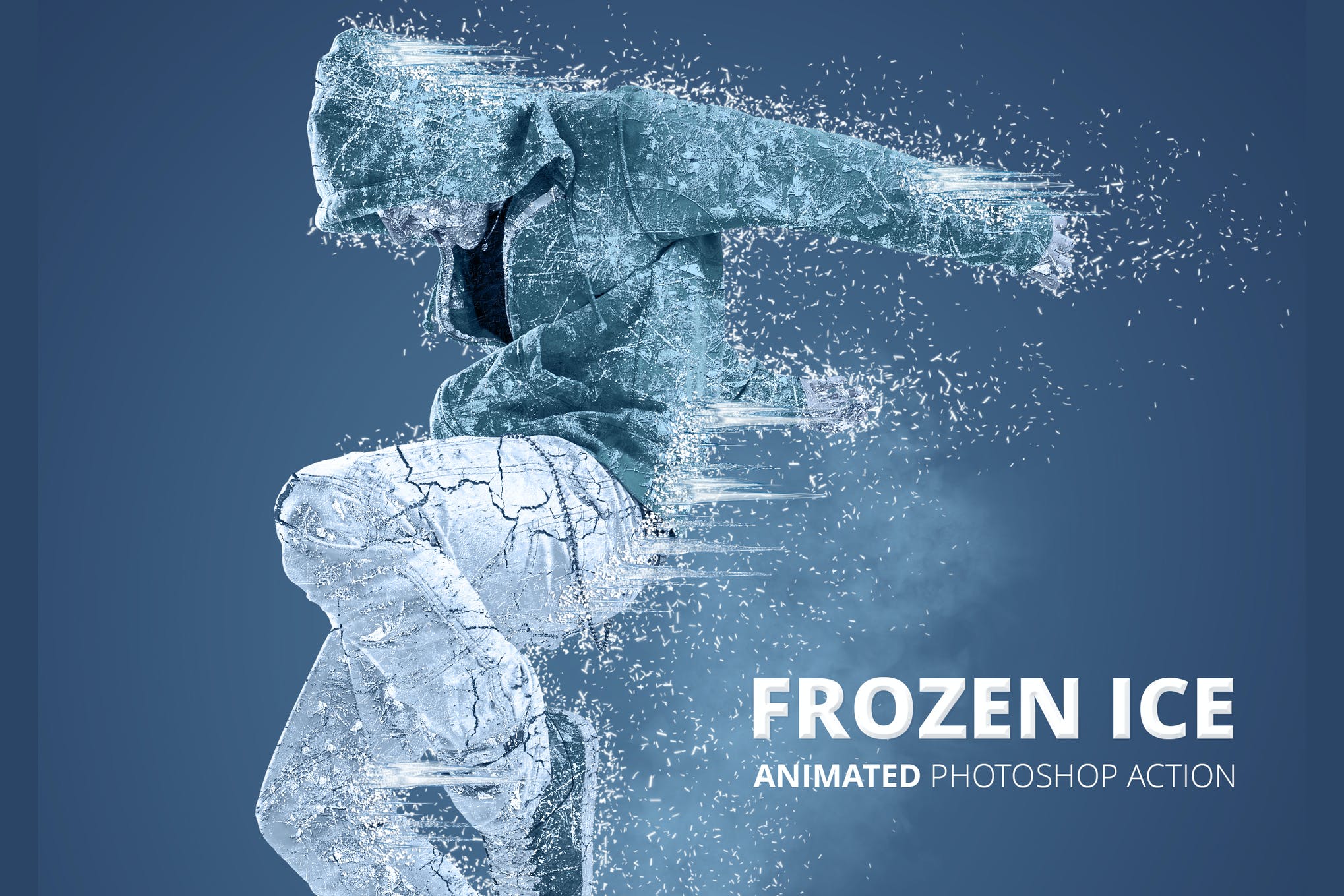 Want to transform your image into an animated frozen beauty? Then you need this ice texture Photoshop action providing you with a quick and easy template that will mold any image you use into an incredible animated frozen sculpture. An impressive display of artistic talent that you can take advantage of.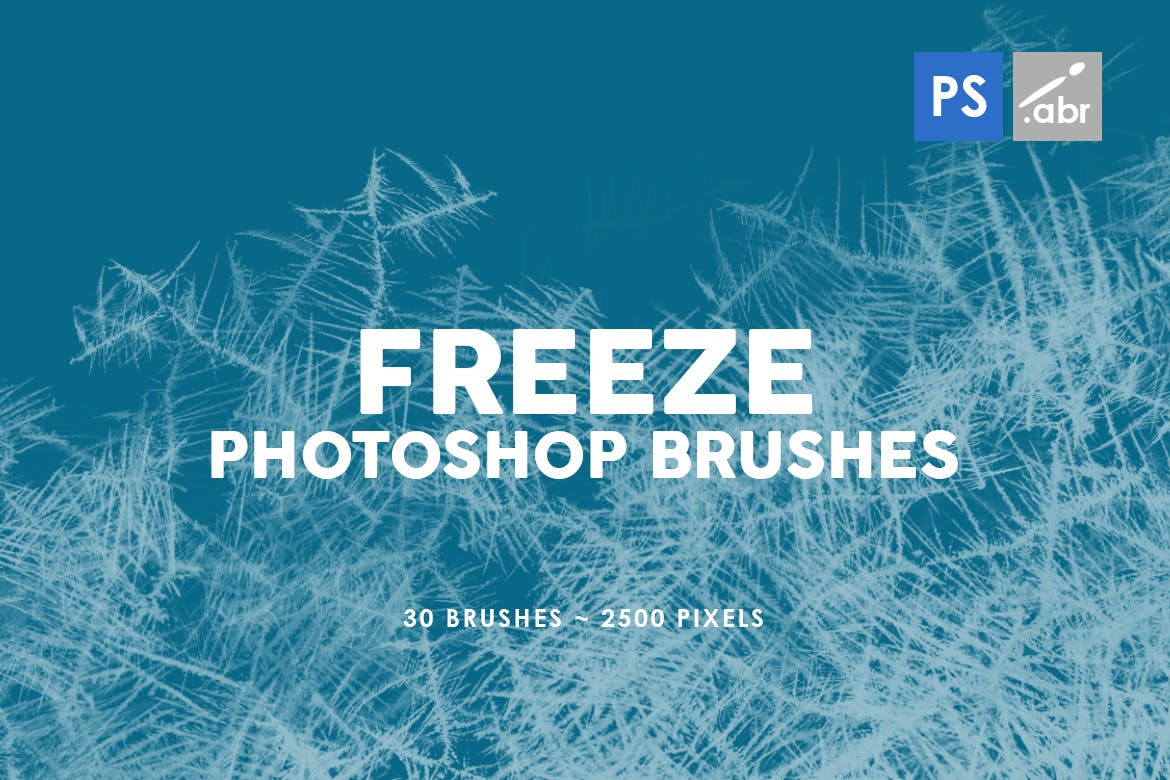 Create something as magical as the ice age with this ice brush Photoshop collection featuring options that will save you a lot of time and effort. The brushes are high resolution and can be used with any version of Photoshop.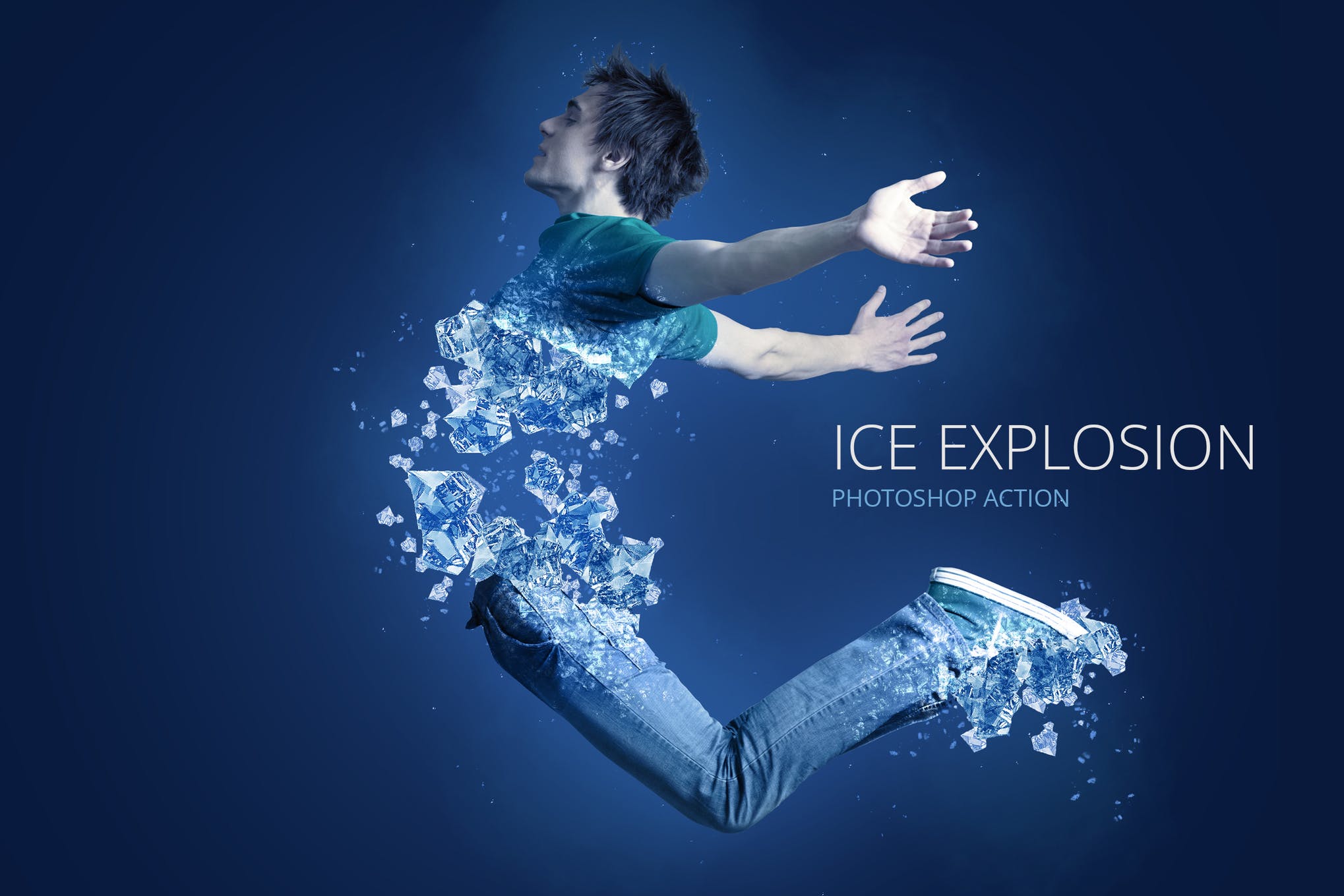 If you're looking for something with a little more versatility, then you need the Ice Explosion Photoshop action. This action allows you to quickly apply an explosion effect into your visual design projects. Whilst this effect requires a little more editing experience, it's a blessing for those that know to make the most of it. Nevertheless, it comes with a detailed video tutorial for beginners with little or no Photoshop knowledge.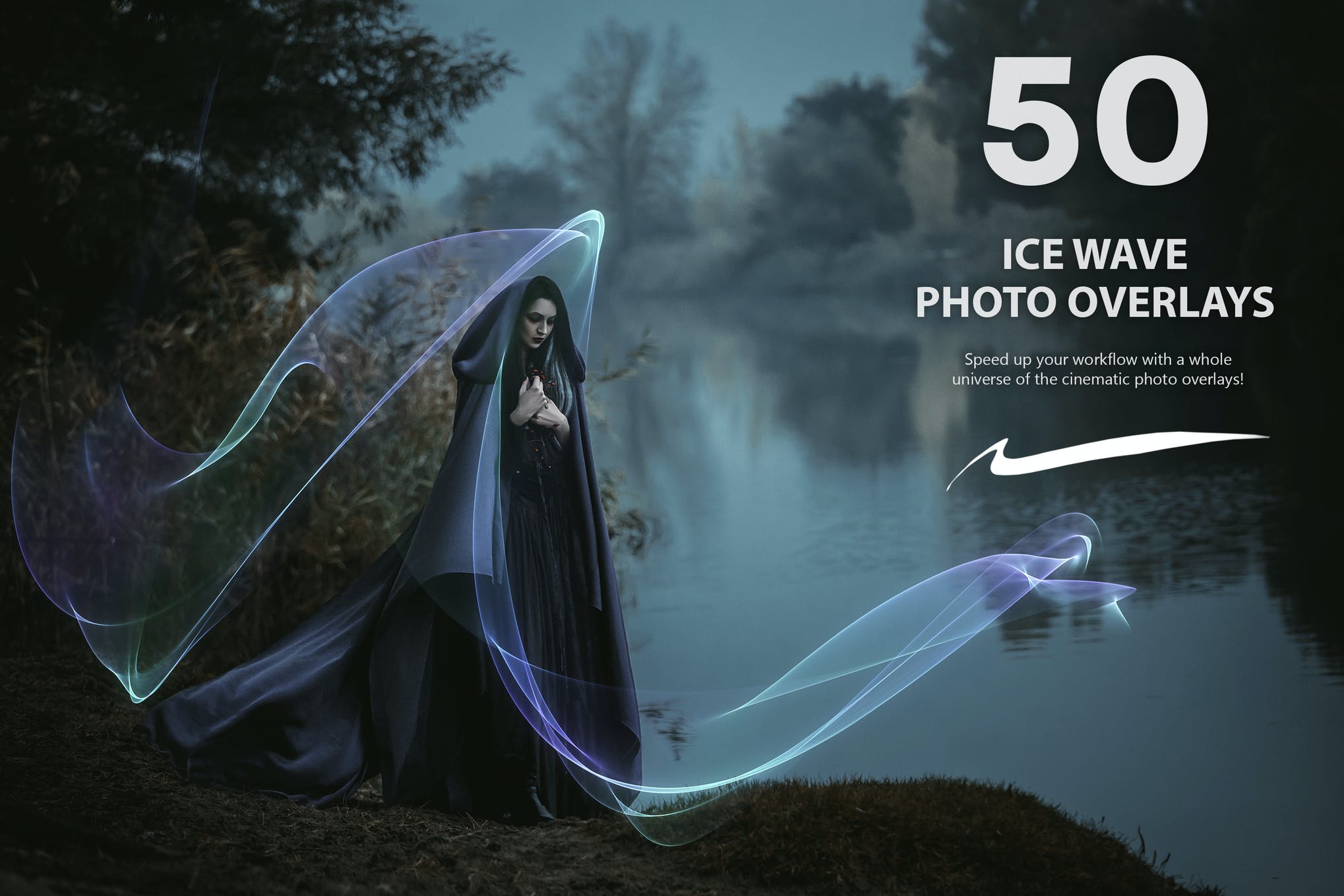 For those looking to add just a touch of icy personality to their visual design projects, we have the Ice Wave Photo Overlays package. These overlays operate much like an ice brush for Photoshop, allowing you to touch up, and slightly transform any image into a frozen masterpiece with a few simple clicks. There are fifty different overlays inside to choose from.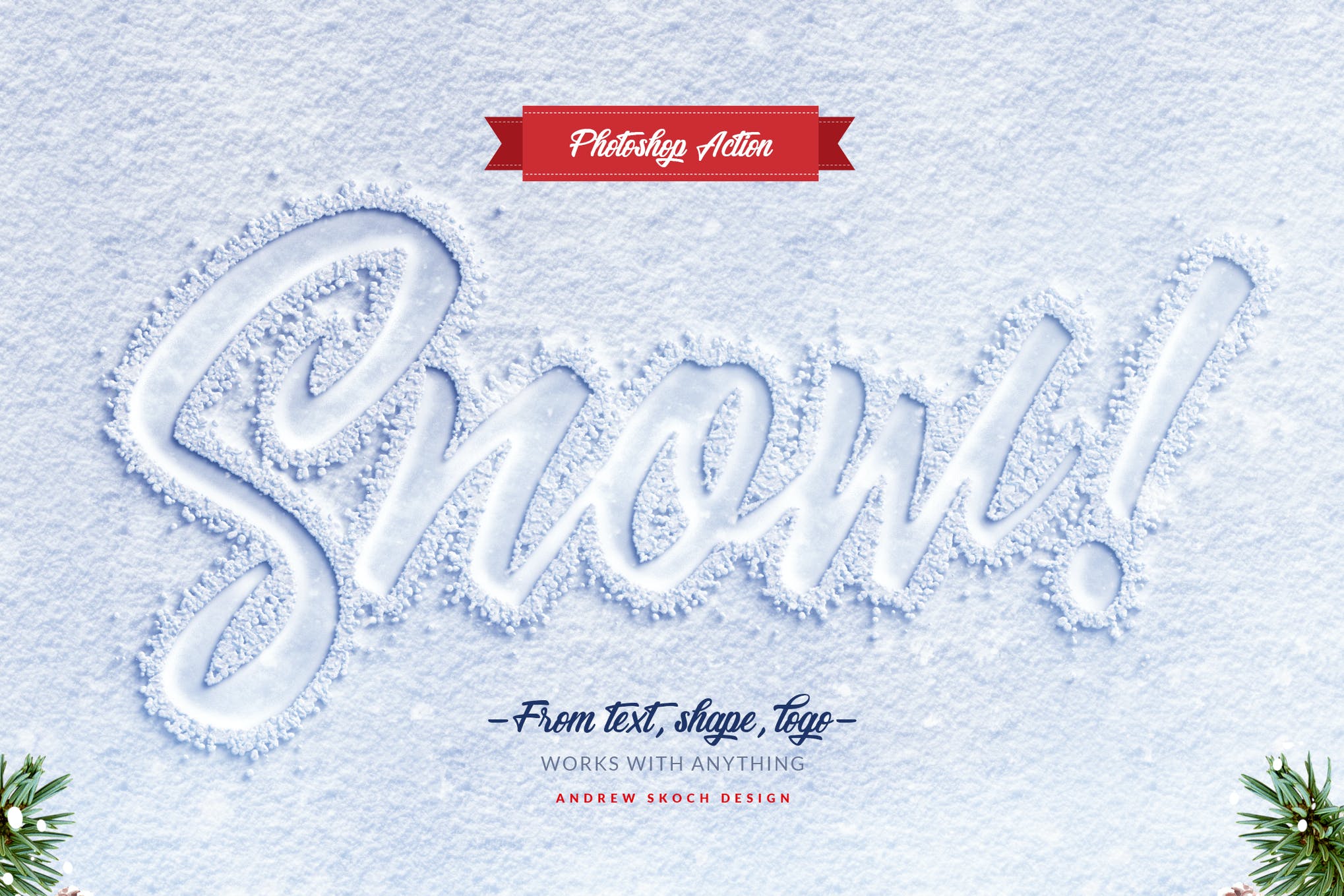 Make all of your typeface designs have a beautiful snowy aesthetic with the Snow Lettering Photoshop action. It equips you with Photoshop ice effect, red salt, and snow lettering filters allowing you to carve out your own words in a snowy canvas with a few simple clicks.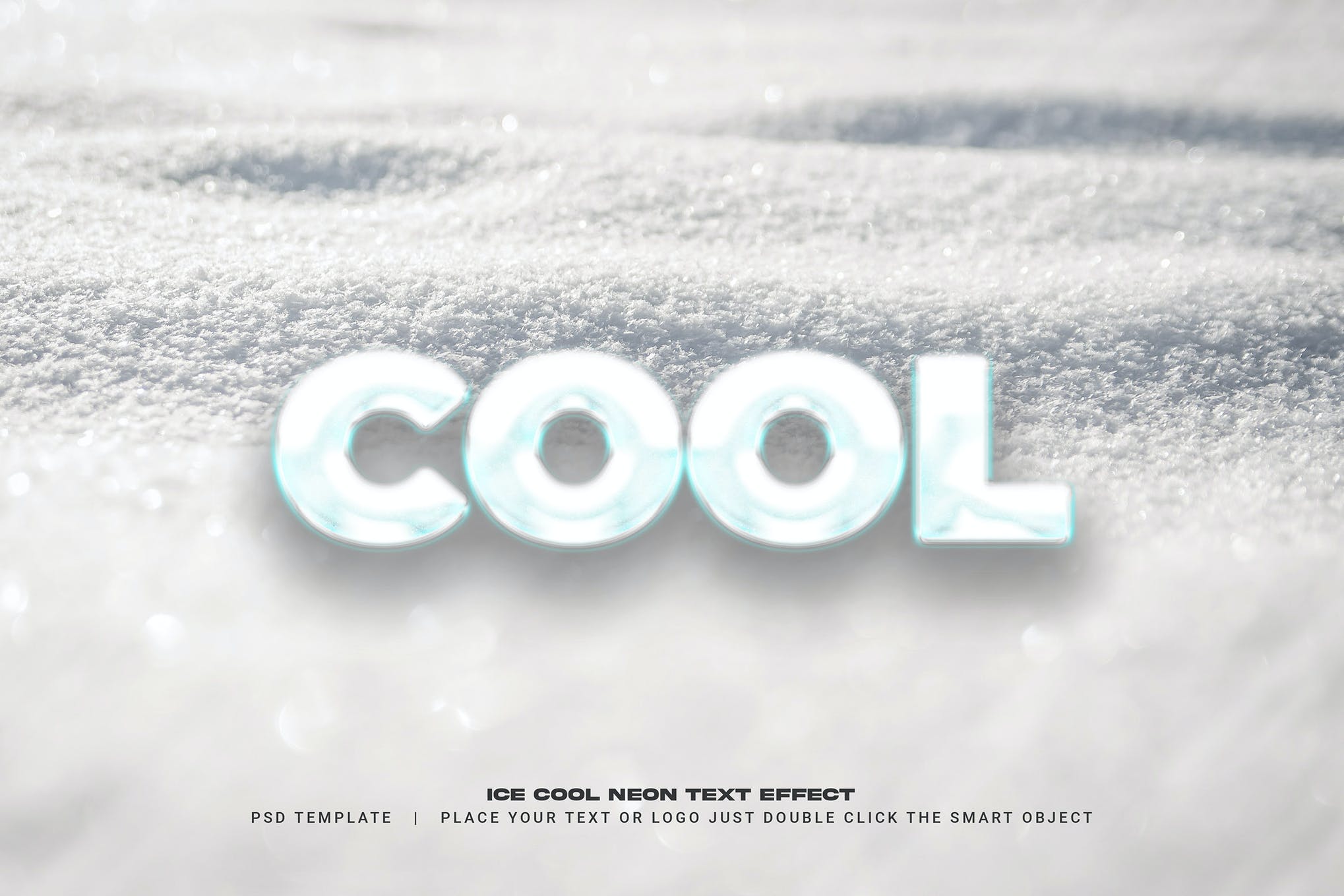 This is an excellent Photoshop ice text effect that will give your typography a glowing frozen look. If you ever wondered how to make ice in Photoshop for text designs, this product is the best bang for your buck. Don't hesitate to take it for a spin.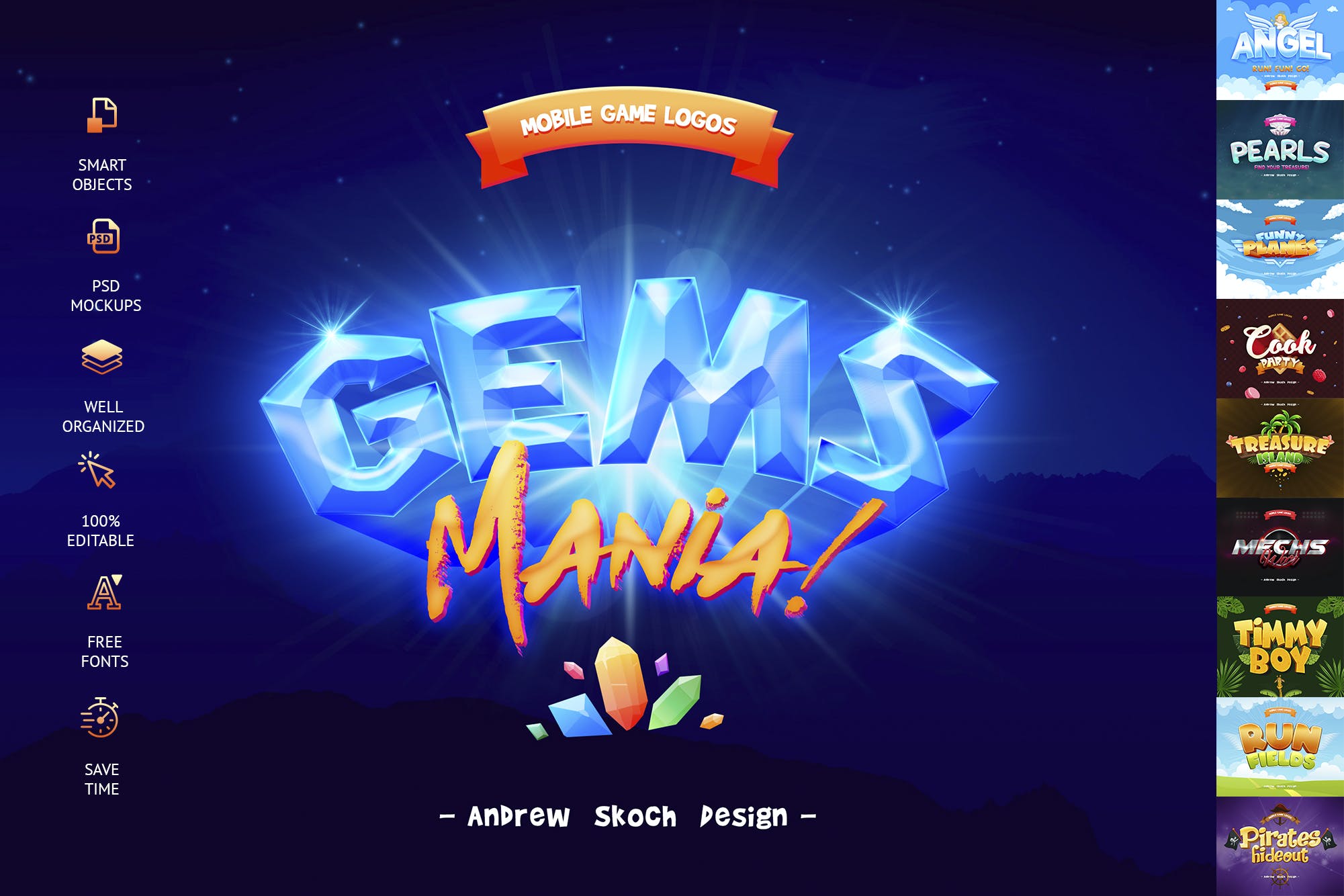 If you're looking for some icy title designs with a little more personality, then the Gems Mania, a package of Photoshop ice text effects may be right up your alley. It provides you with a range of mobile game-styled titles, many of which use bold and bombastic icy lettering designs.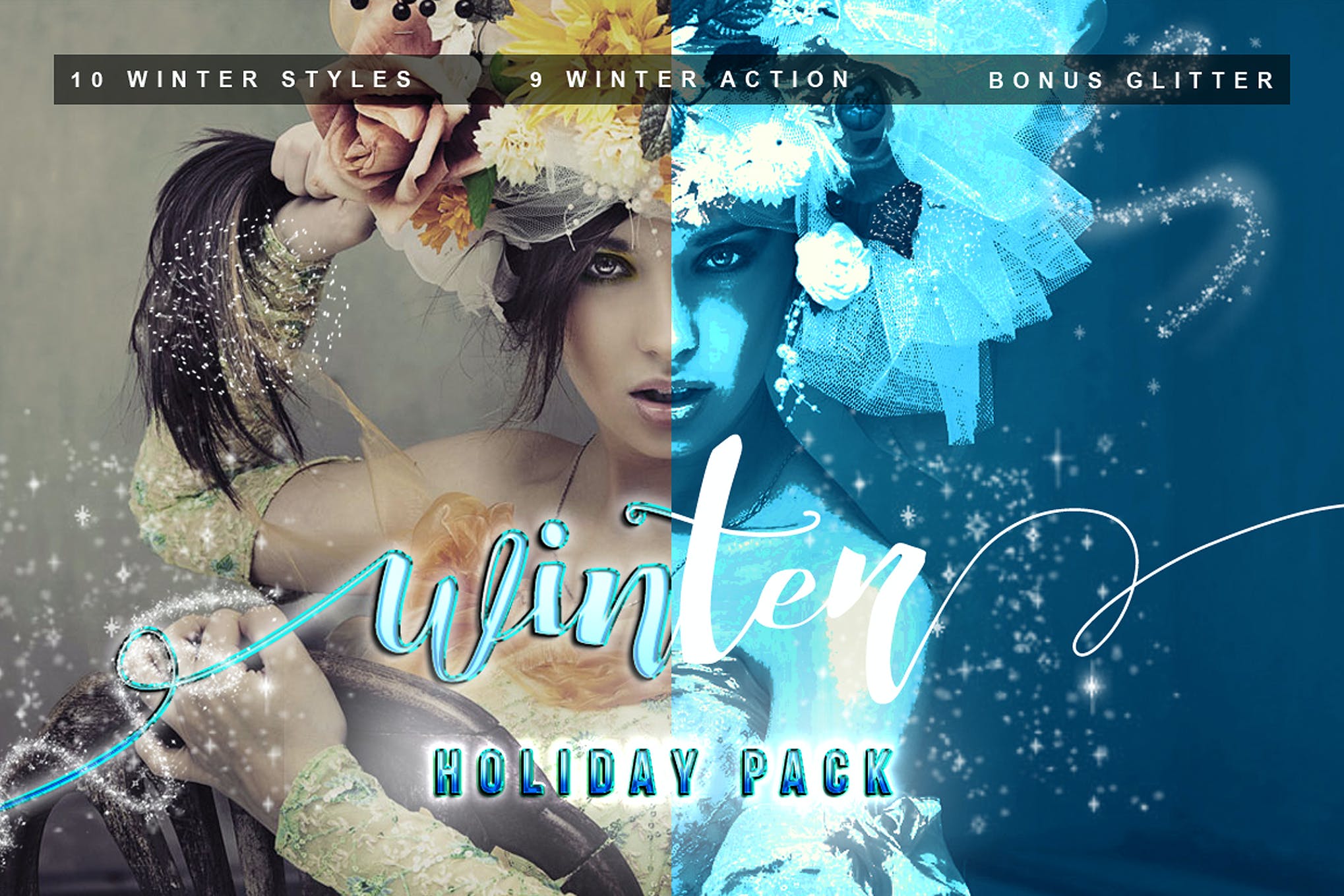 If you've ever been stuck wondering how to make ice in Photoshop, then the Winter Pack Photoshop Action is here to make your life easy. It provides you with a range of ten winter overlay styles, nine winter actions, and bonus glitter effects to transform any picture into an icy beauty with a slight hint of sparkles with ease.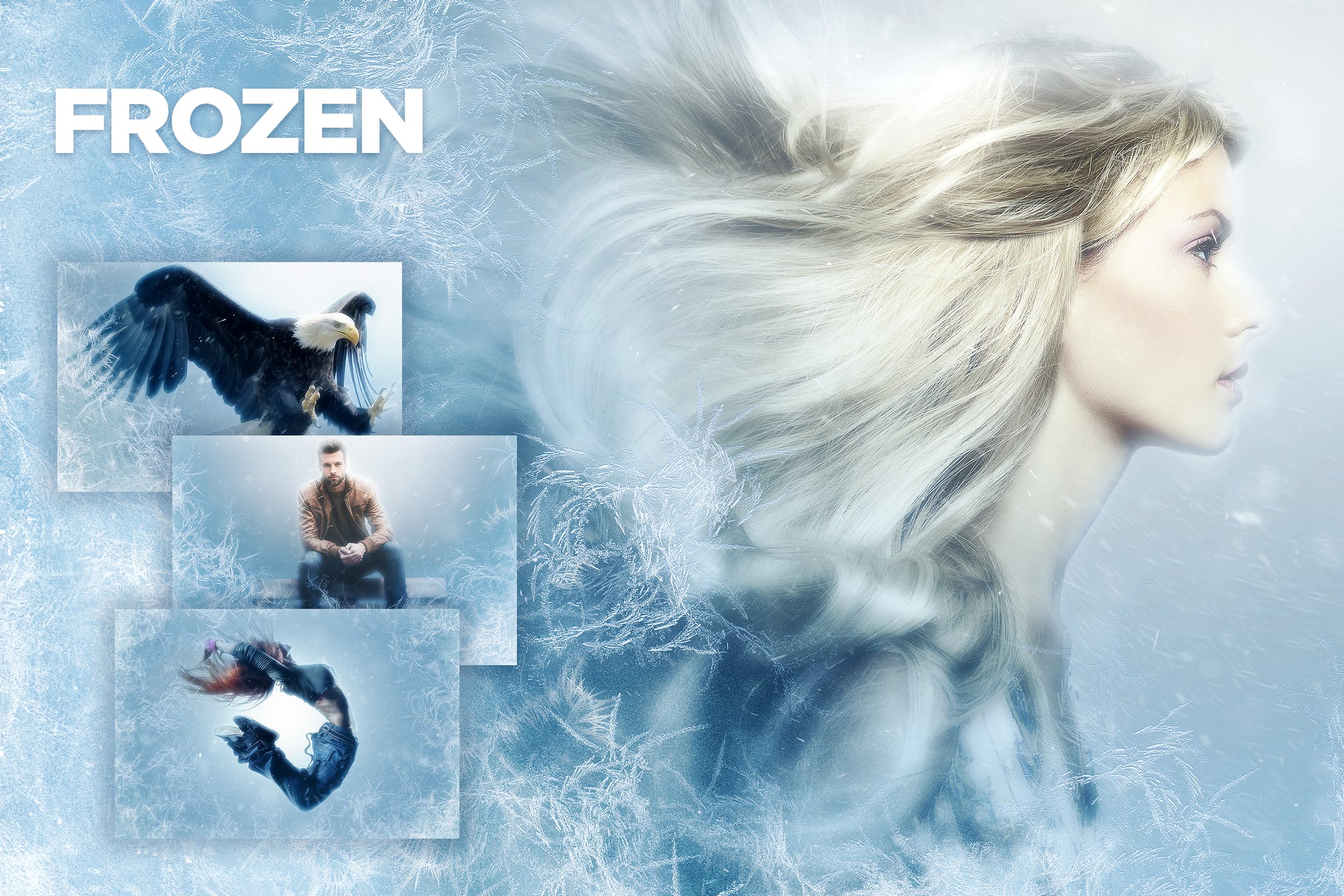 Transform every picture in your collection into an icy wonderland with the Frozen Photoshop Action. It's a simple and straightforward action that allows you to bring the spirit of winter to the table with a few quick clicks of a button.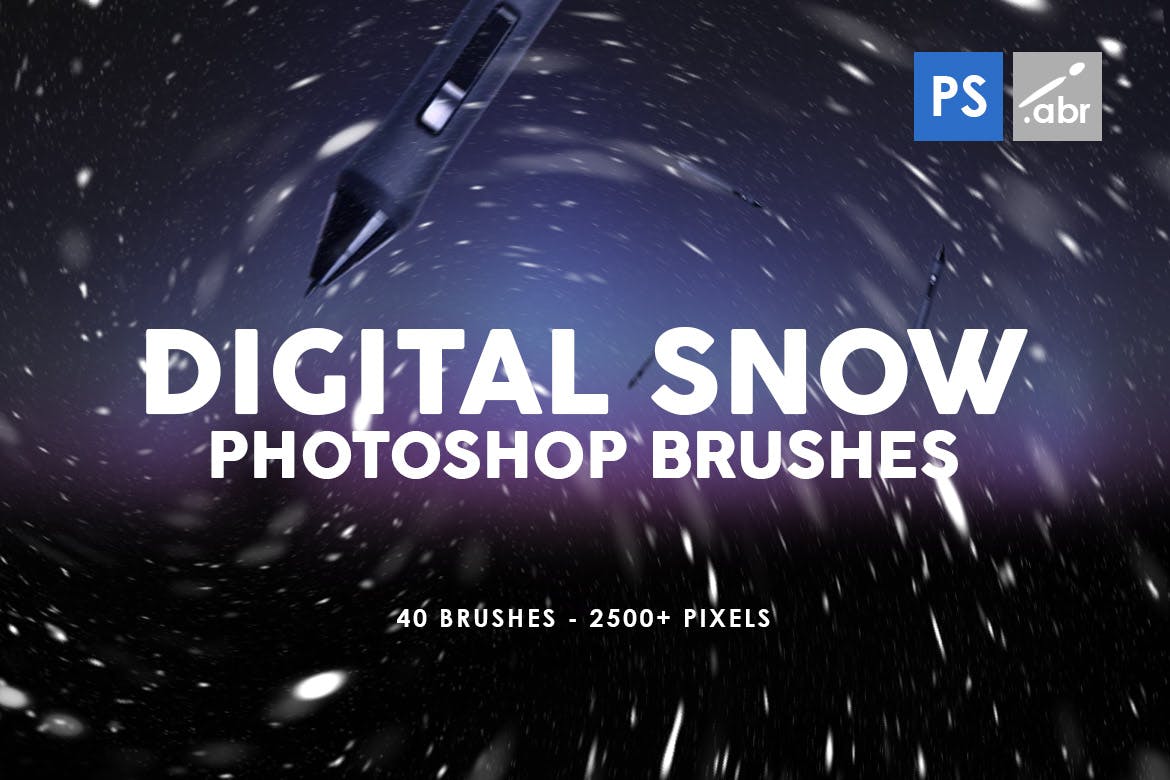 Bring the heart of winter to your visual design projects with this snow and ice brushes Photoshop collection. Inside you'll get forty different brushes that provide you with an incredible way to bring an icy texture and snowstorm to the digital canvas with minimal effort.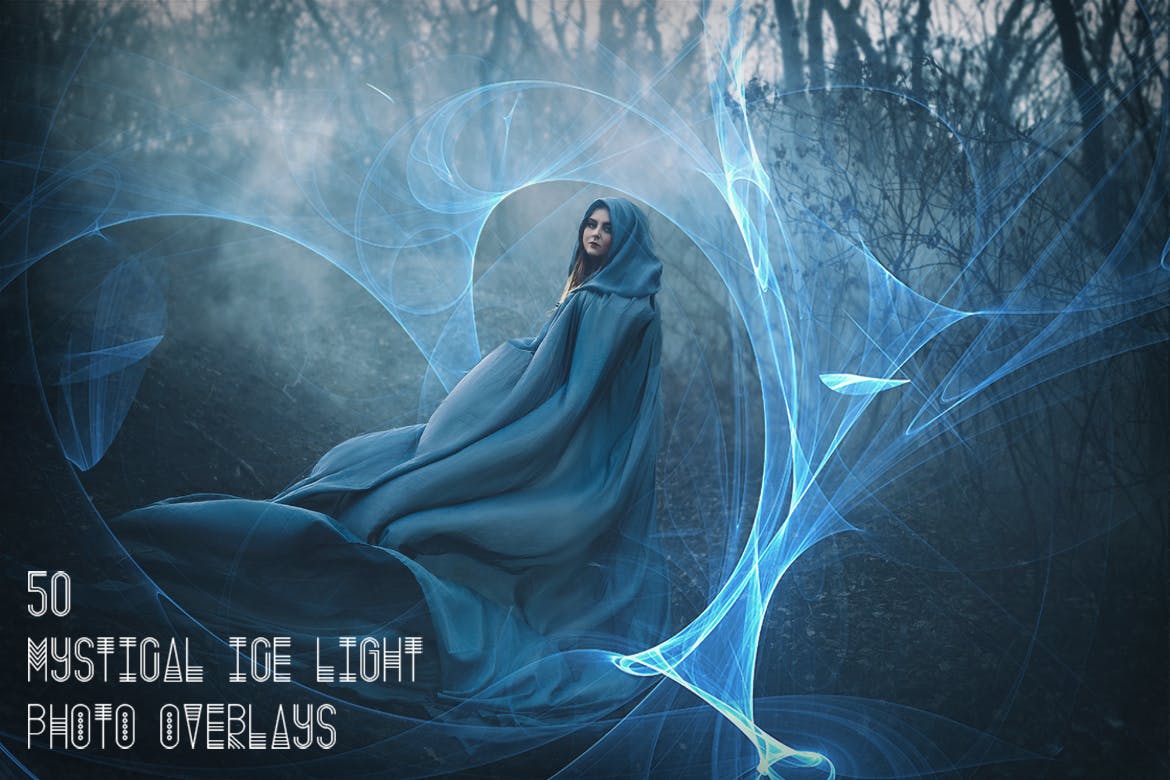 Bring out the slightest touch of winter to your pictures with the Mystical Ice Light Photoshop Overlays collection. Inside the pack, you'll find fifty different overlay designs, which work much akin to ice brushes for Photoshop. A great resource for professionals and beginners alike!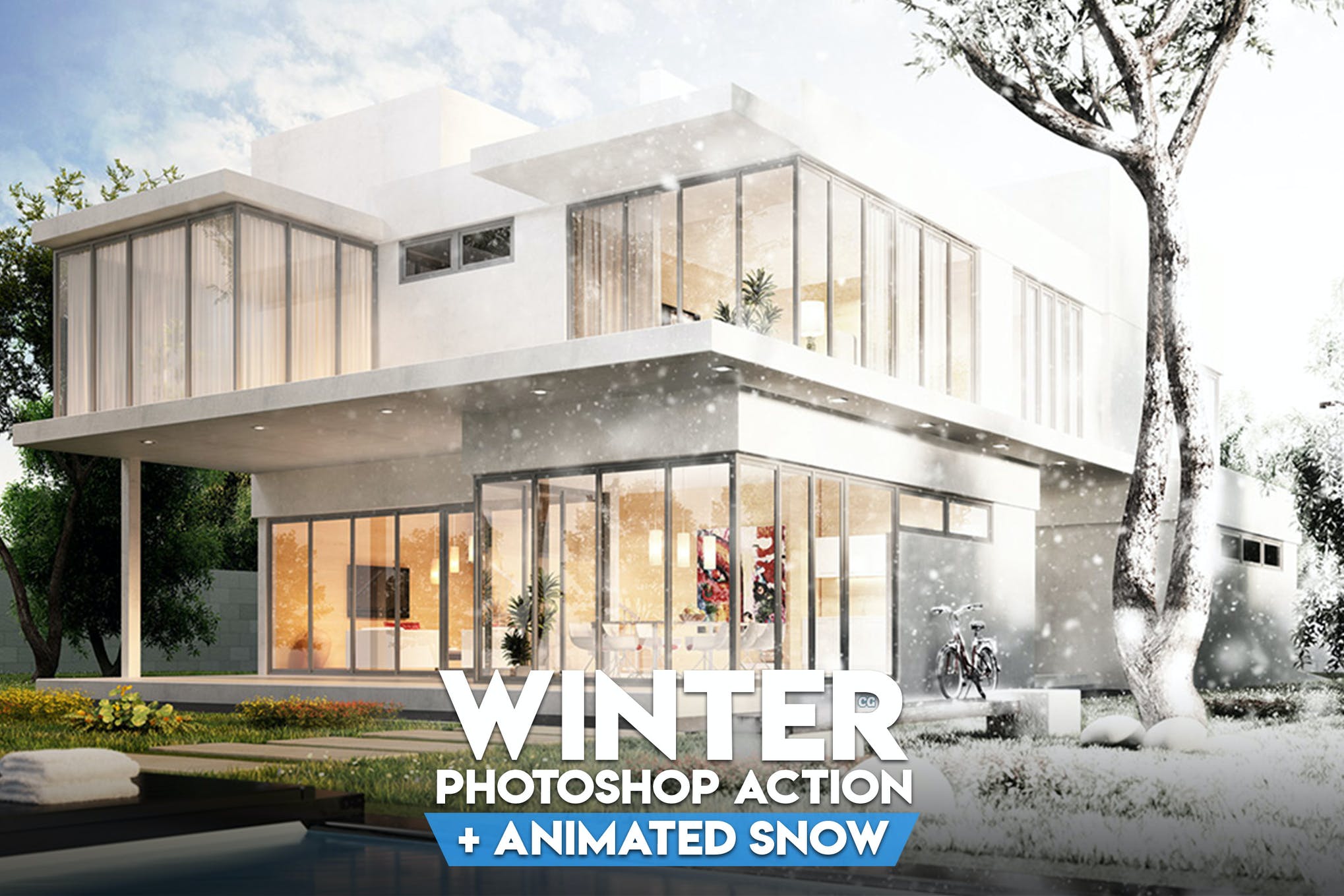 This product is a great choice for any project that demands a cold, and icy look. Whether you need to achieve a snowy look, frozen effect, or ice texture in Photoshop, this is the go-to solution for all your winter-themed project needs.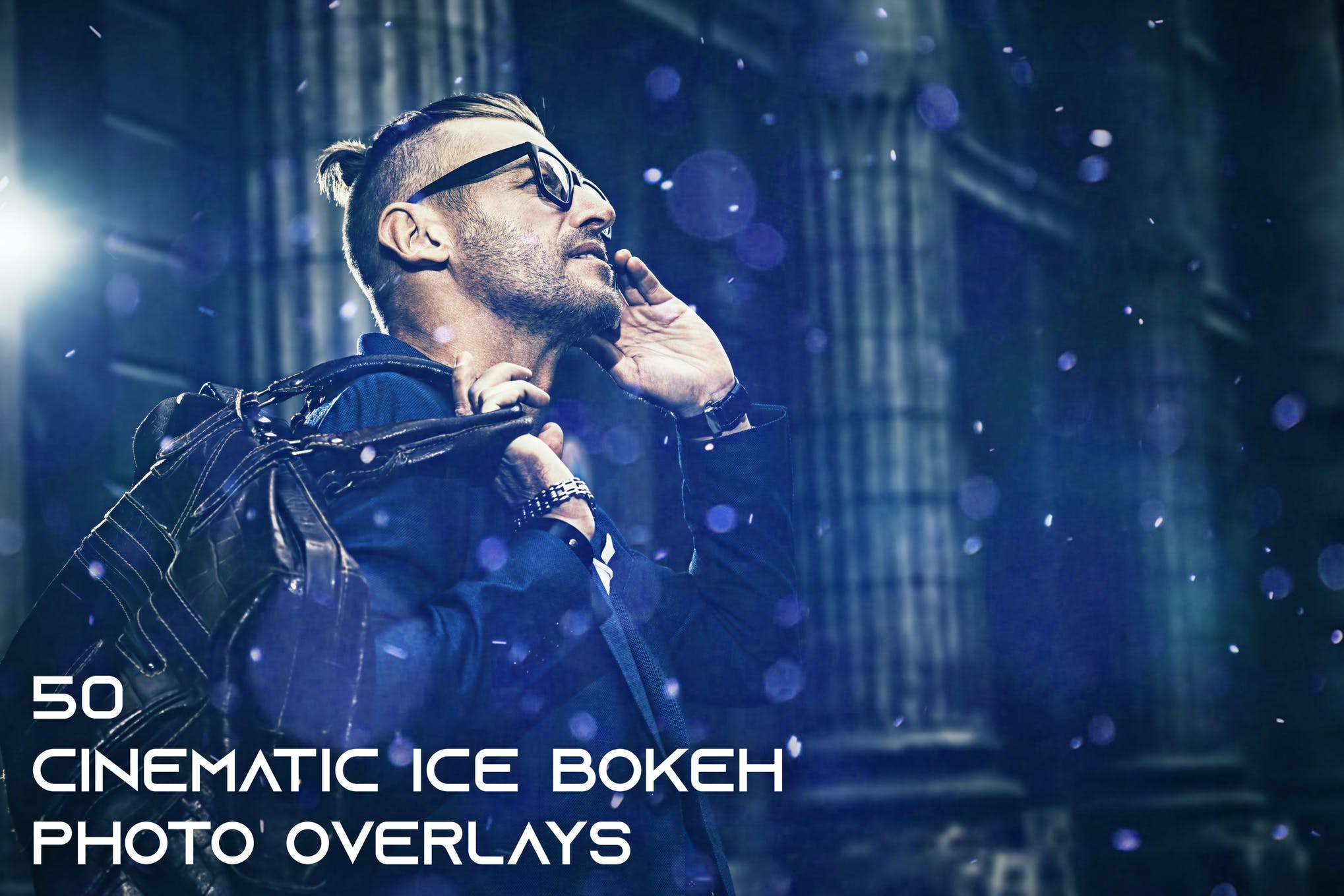 Want to add a touch of cinematic style to your pictures? Consider the Ice Bokeh collection that arms you with fifty different overlays to choose from, each with its own unique icy touch of personality. Speed up your workflow with a massive library of Photoshop ice effects!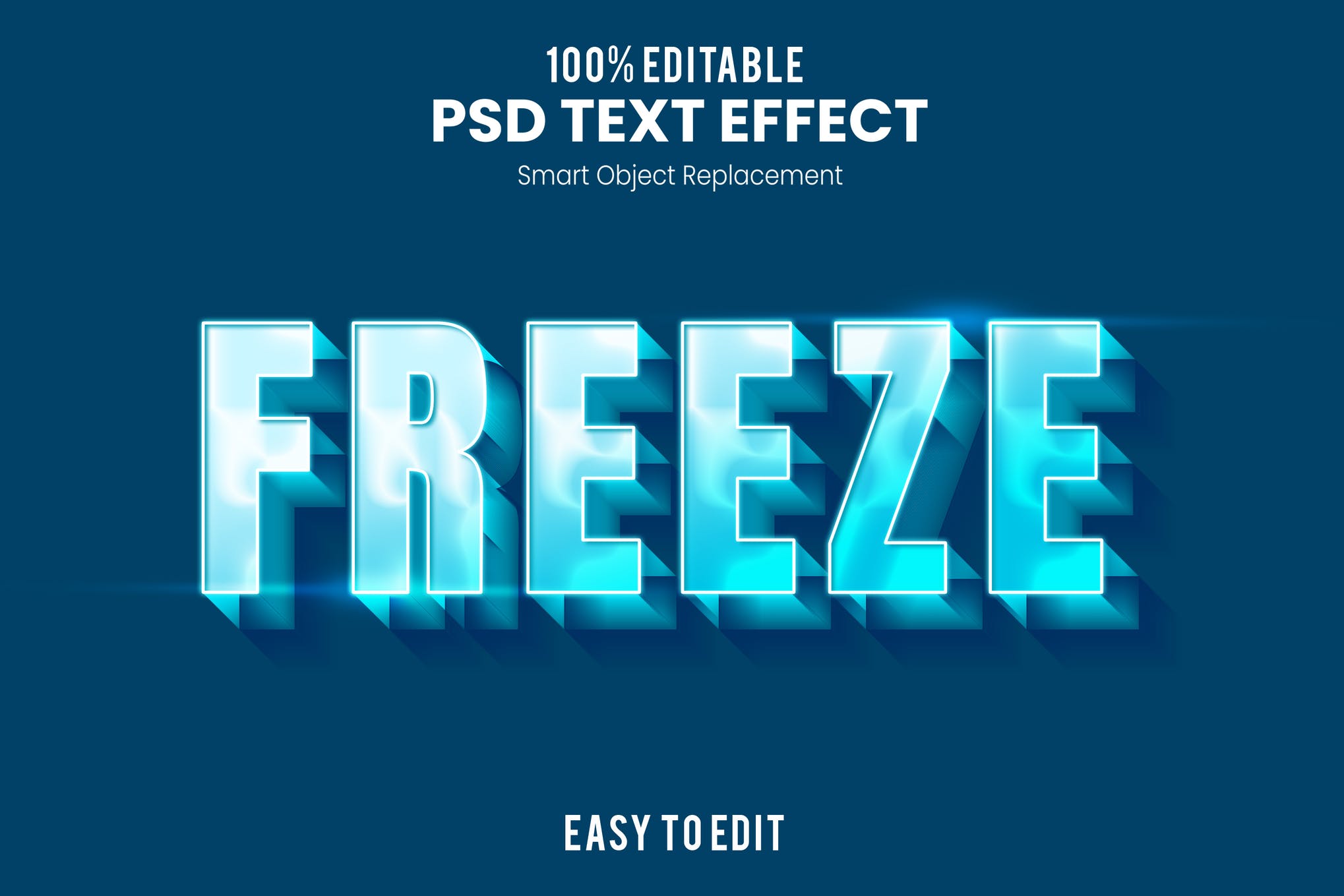 Freeze is a simple, yet effective, Photoshop ice text effect perfect for crafting an icy title that manages to stand out. You can customize it just how you see fit; the end result will always be an attractive text design that's worthy of appreciation.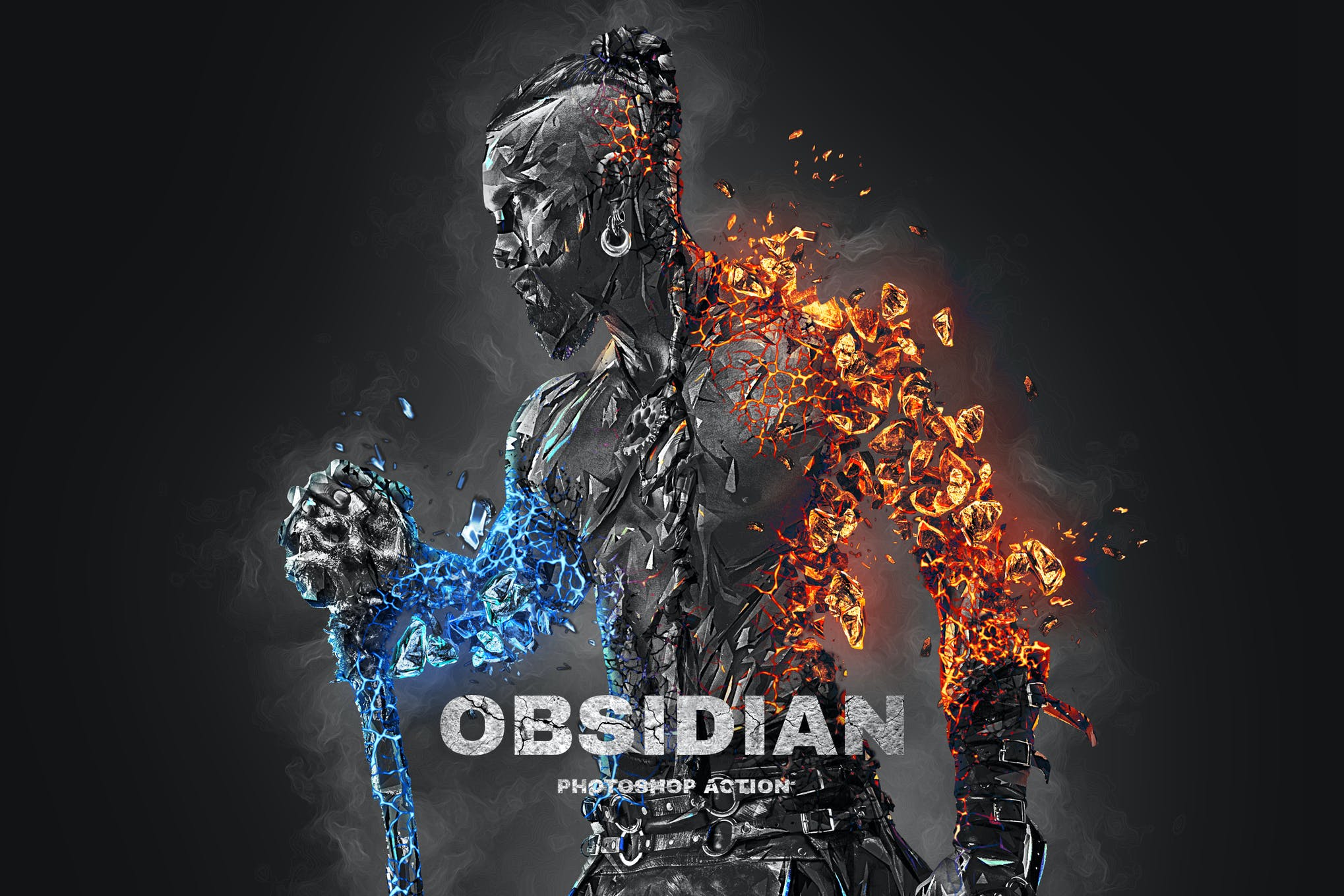 The Obsidian Photoshop action is where ice and fire meet. Whilst not a typical icy effect for Photoshop, Obsidian manages to emulate an absolutely gorgeous effect by bringing these two primal forces together in style.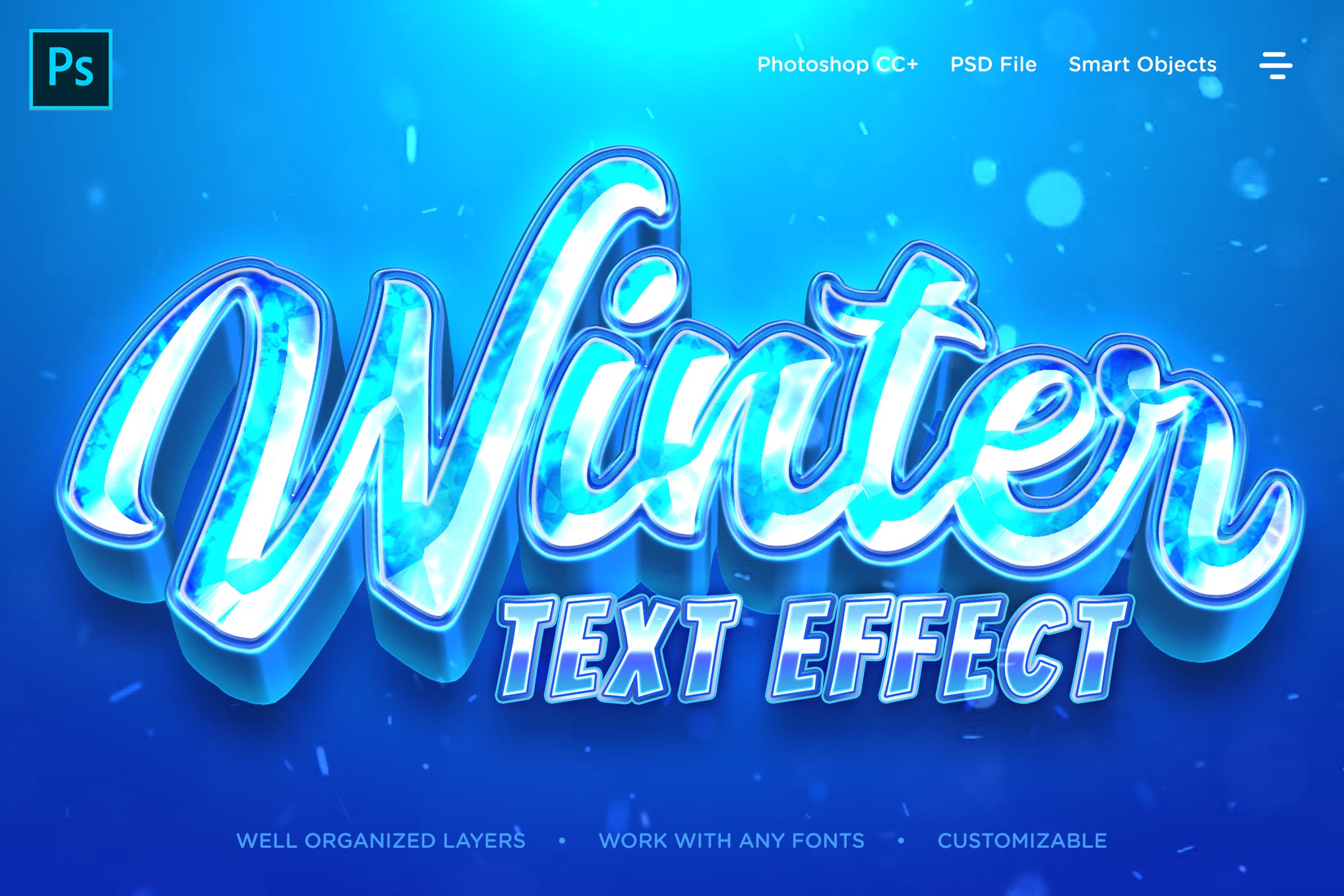 Make every title design absolutely drip with the frozen aesthetic with this ice text effect for Photoshop. Inside you'll find a range of template options, each tailored to help you craft the perfect icy title that is sure to make a statement.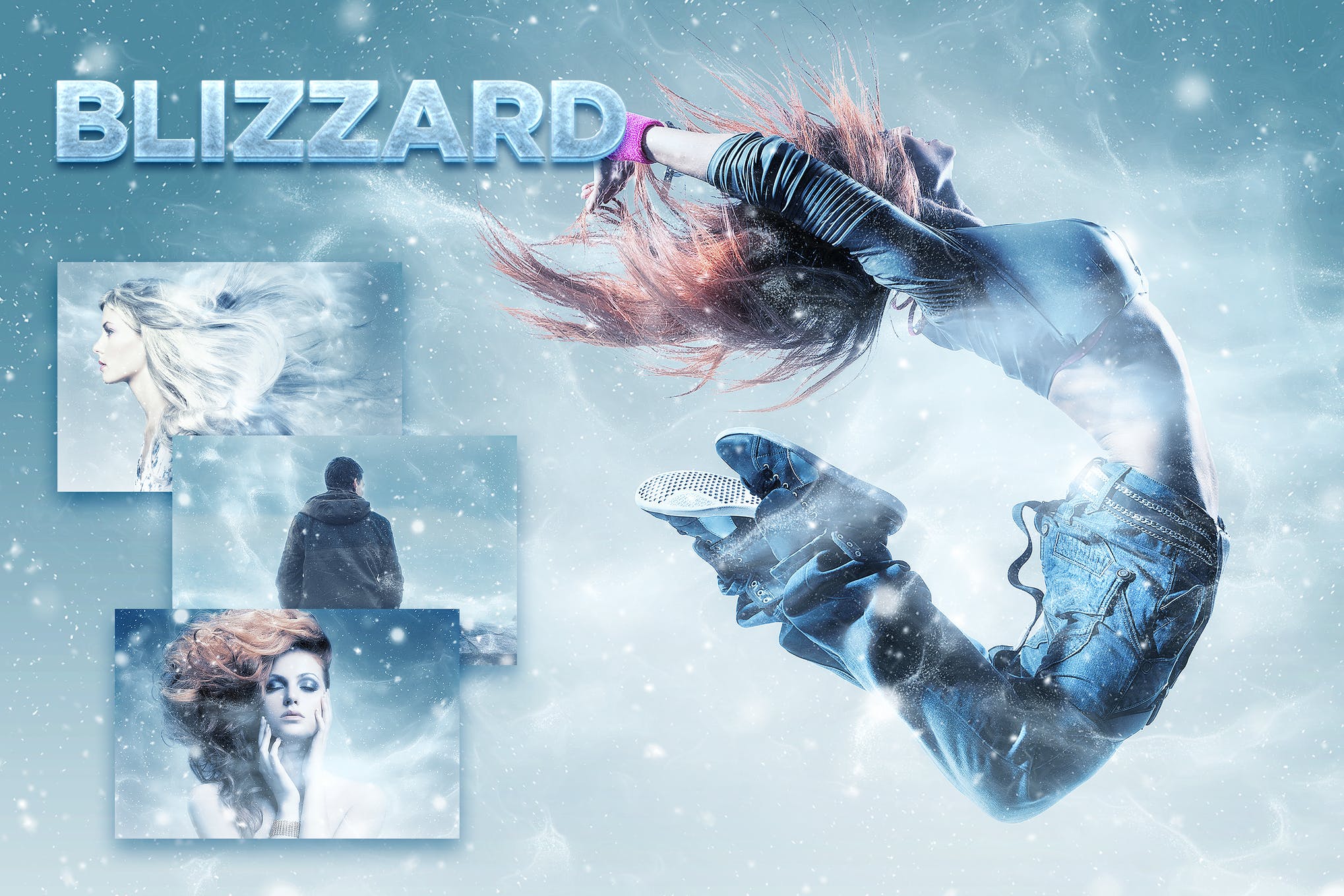 Bring any icy texture to any canvas with the Blizzard Photoshop Action that allows you to add a falling snow overlay to your pictures, along with icy surroundings. A simple ice texture Photoshop action, but one that can help to craft a captivating and beautiful winter landscape!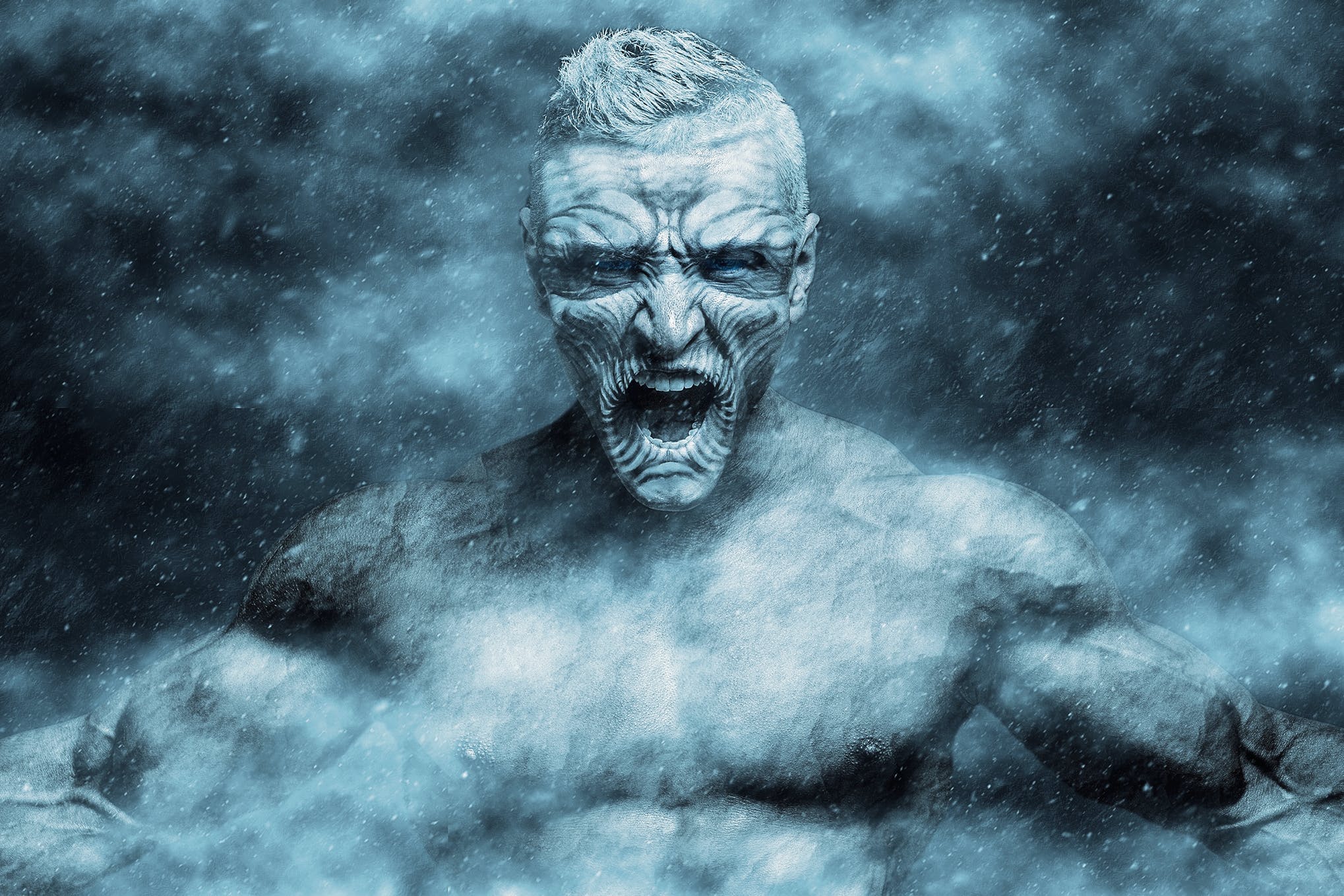 Bring a Viking blizzard down upon your work with the Snow Storm action for Photoshop. This resource provides you with a simple to apply overlay that will transform any picture into a harsh winter environment, and capture the frightening side of the season with ease.
Free Photoshop Ice Effects
Whilst there is no shortage of great premium options on this list, you don't have to invest any money to create great ice effect Photoshop brushes, textures, and actions. Let's take a look at some free options that manage to stand out.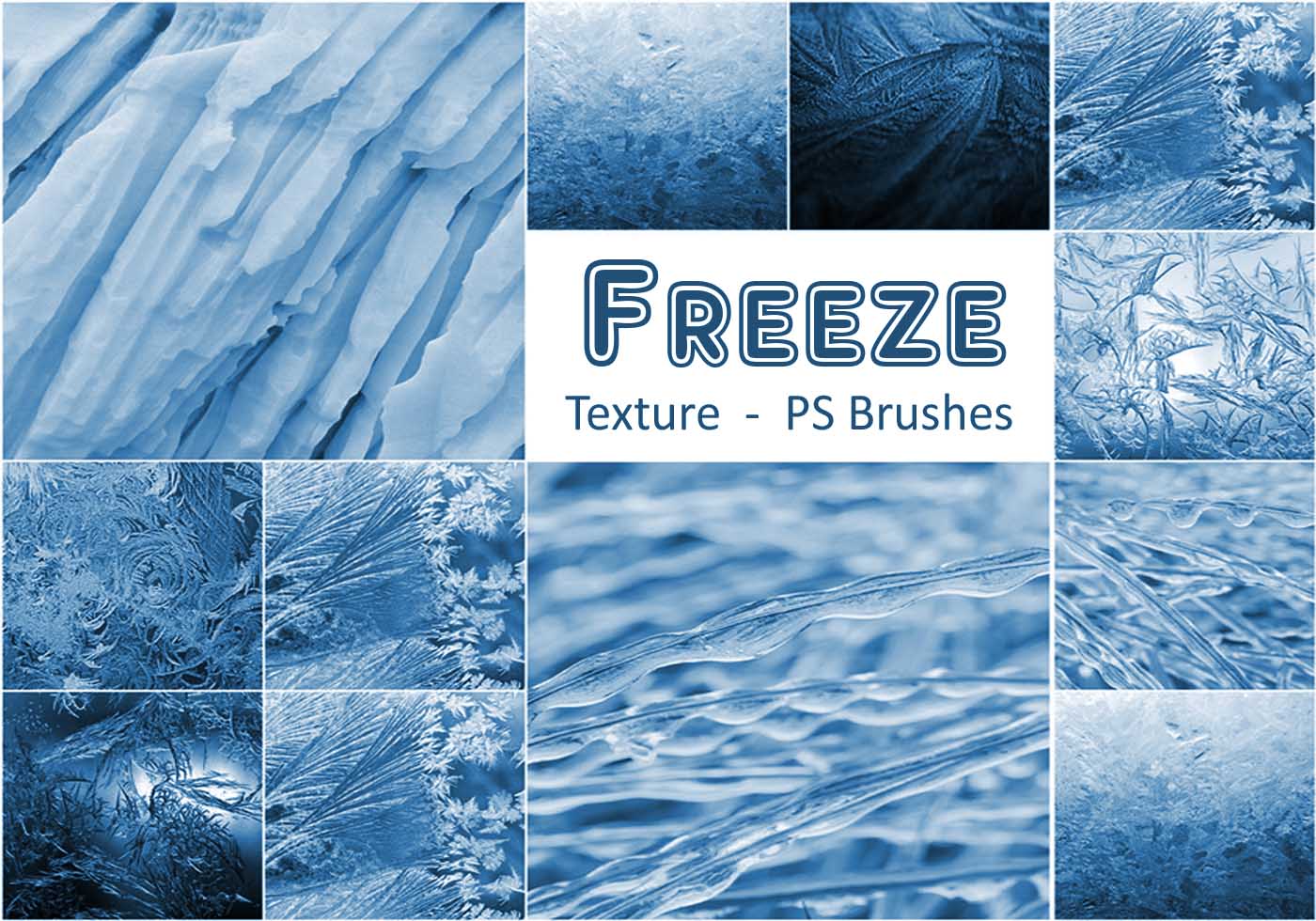 This ice brush Photoshop collection has everything you need to bring a chilled icy texture to the table. It comprises twenty brushes that can save you hours of work you would have otherwise spent on creating the effect from scratch. Easily one of the best free ice texture Photoshop plugins!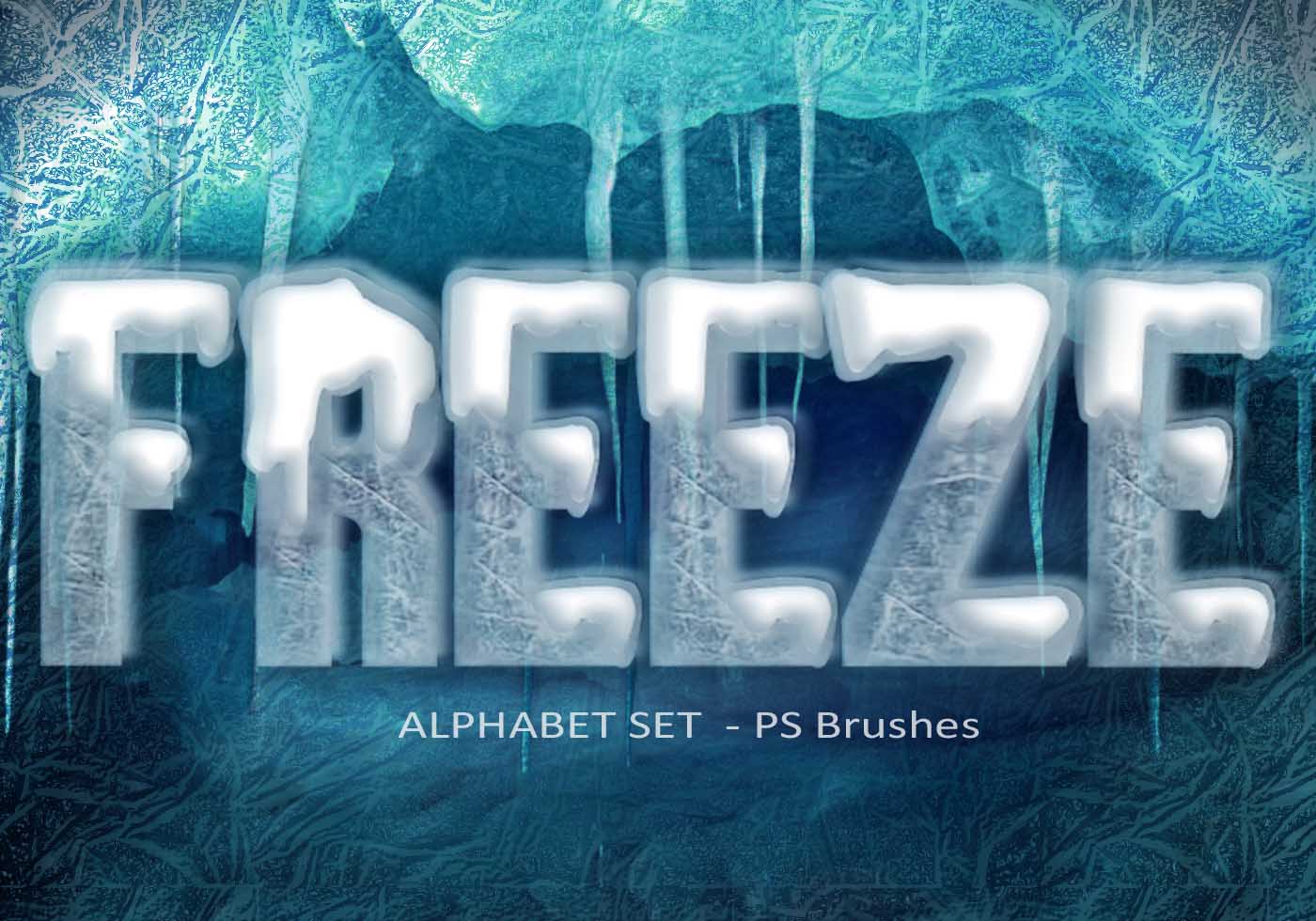 Craft a frozen to the bone design with this set of twenty ice brushes for Photoshop. Inside you'll find brushes that will transform any design you provide into an icy masterpiece. A great option for those looking to try out the ice aesthetic, and see if it works for their visual design project.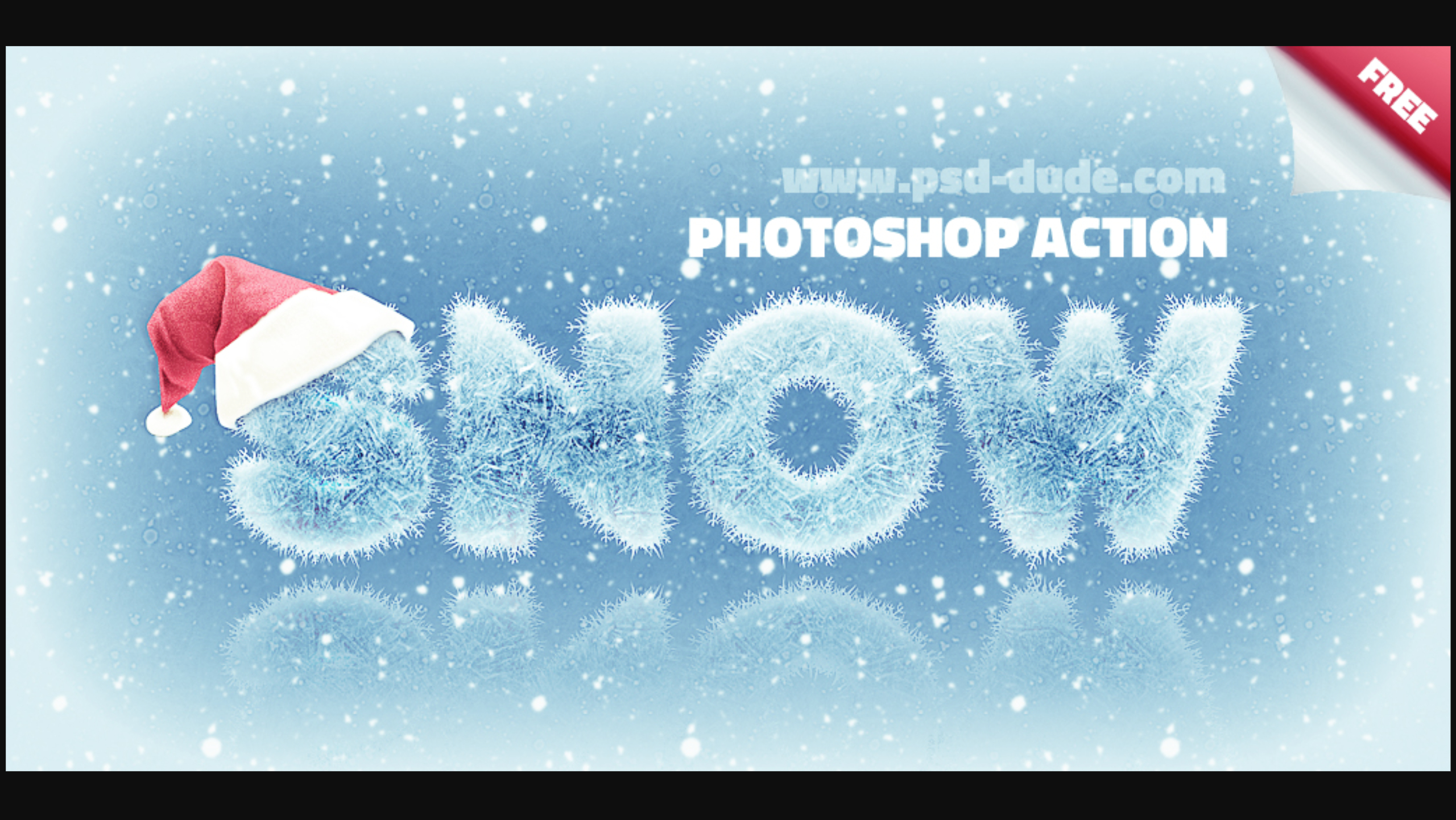 Bring snow and ice text effects to your designs with the help of this freebie that allows you to craft a winter-themed masterpiece, mixed with snow and ice elements, along with a realistic reflection effect. Everything from the ice layer style to snowfall patterns to color gradients can be customized.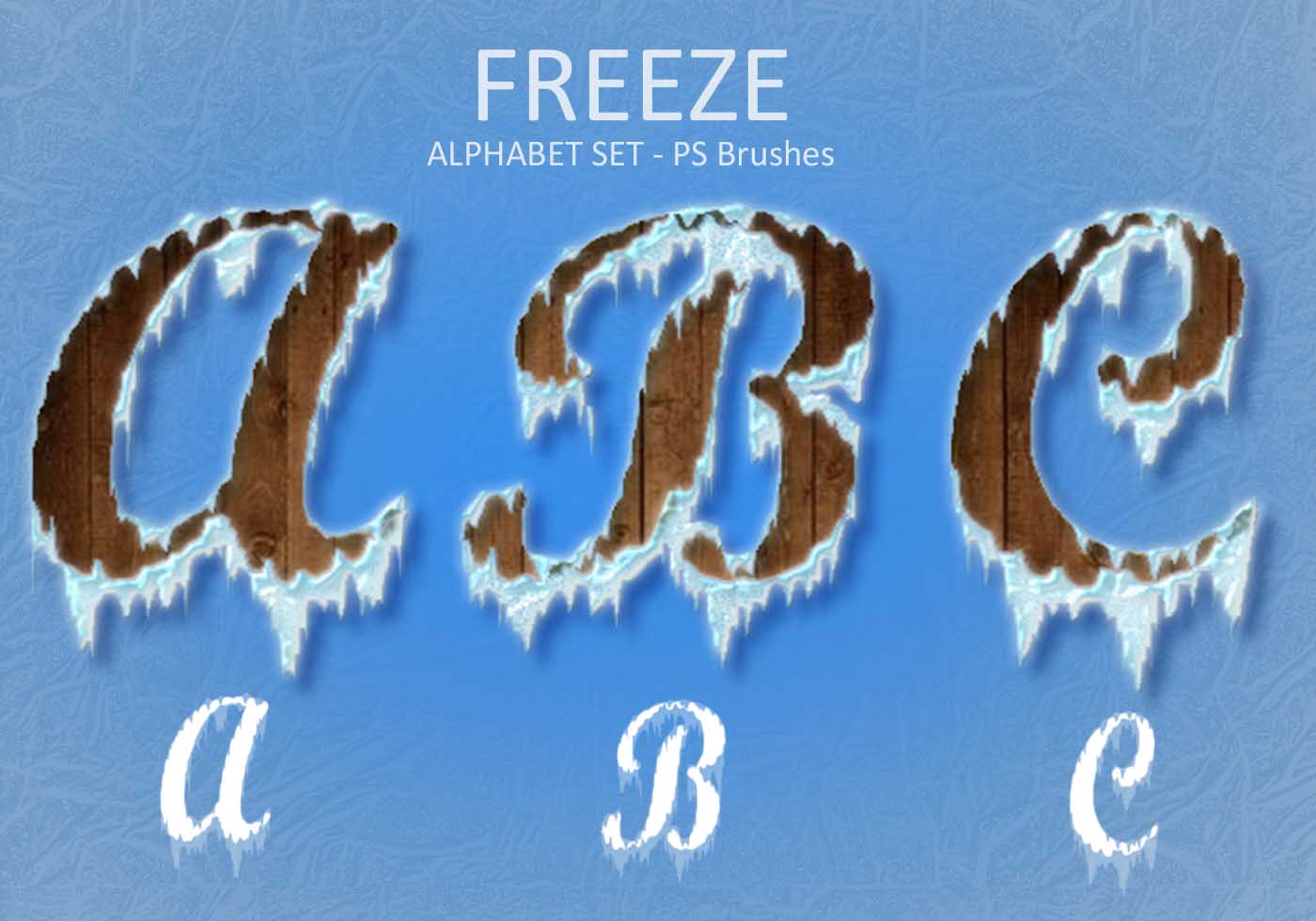 This is an incredibly unique set of free Photoshop ice brushes that you'll cherish for years to come. It features a range of frozen alphabet brushes in high-resolution that will help you create amazing designs in no time at all. Grab it now.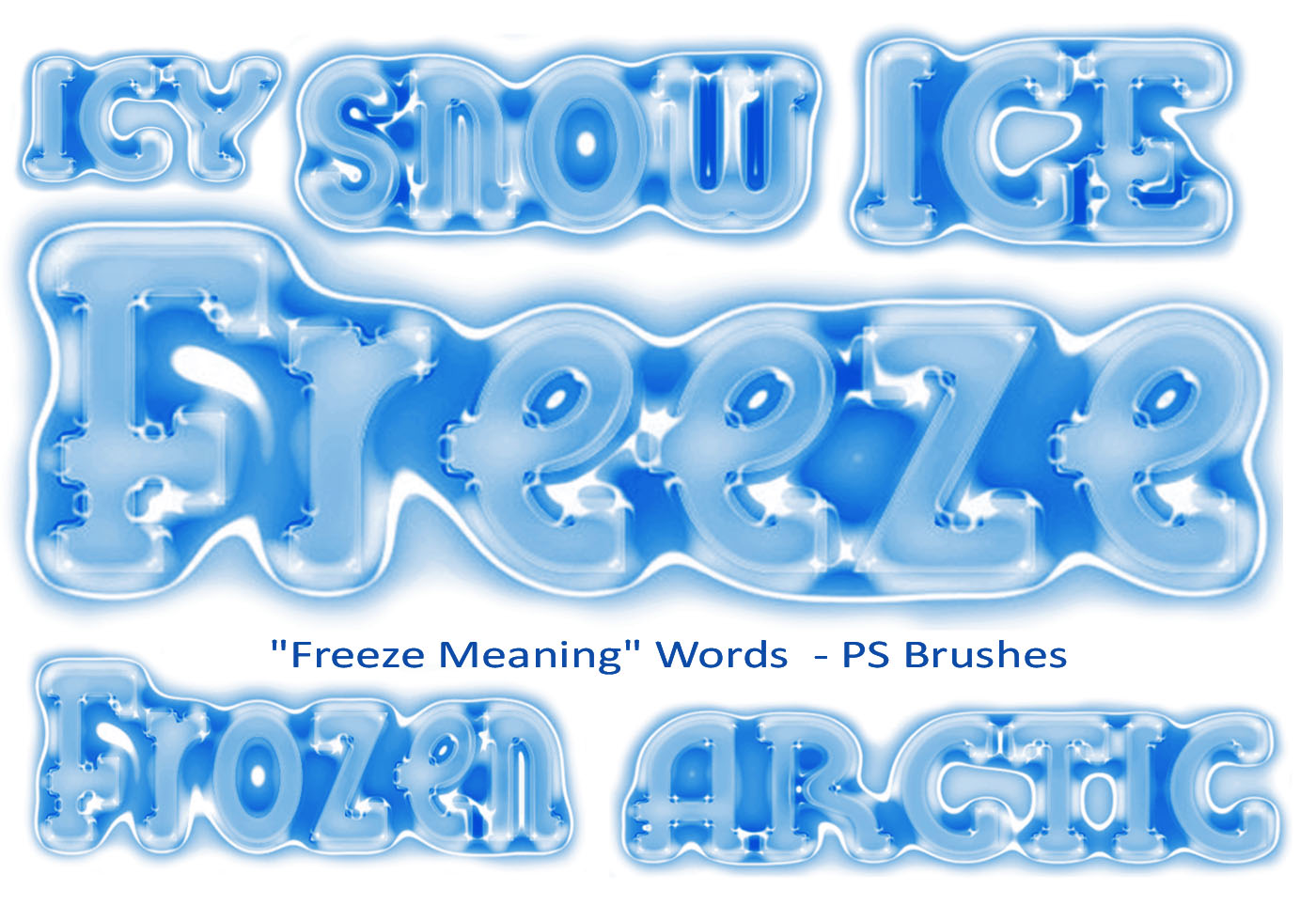 These free ice brushes for Photoshop will give your text designs a 3D iceberg look in an instant. Inside the pack, you'll receive twenty high-quality brushes that will help you create visually appealing creations in under a minute.
Bring A Cold Touch to Your Designs with These Resources Today!
Whilst it's never easy to see winter roll around and having to spend ten minutes getting ready to brave the frozen urban expanse, that doesn't mean finding great Photoshop ice resources has to be a challenge. With these resources in your toolkit, you can bring winter to any visual design project with ease!