20+ Photoshop HDR Effects & Actions (How To Do HDR Easily)
When it comes to working on visual projects of any kind, whether they be branding, advertising, covers, posters, illustrations, or just touching up your own photos, it's important to have the visuals as crisp and clean as possible.
There are many ways to succeed in this department, however, one proven method is using a High-Dynamic-Range (HDR) imagining technique. It's easy to ponder how to do HDR in photoshop and think it's a complex process. However, the reality is that HDR in Photoshop is easy to apply with a range of simple and effective HDR Photoshop add-ons.
It's for this reason we've compiled a list of HDR Photoshop add-ons, both from premium and free sources, for you to choose from. We have everything from Photoshop HDR effects, Photoshop HDR merge actions, and Photoshop HDR plugins.
Read on to see our list of the best HDR Photoshop plugins you can start using right away!
Get everything you need to supercharge your Photoshop workflow. From just $16, get unlimited access to thousands of Photoshop actions, Lightroom presets, templates, graphics, fonts and photos.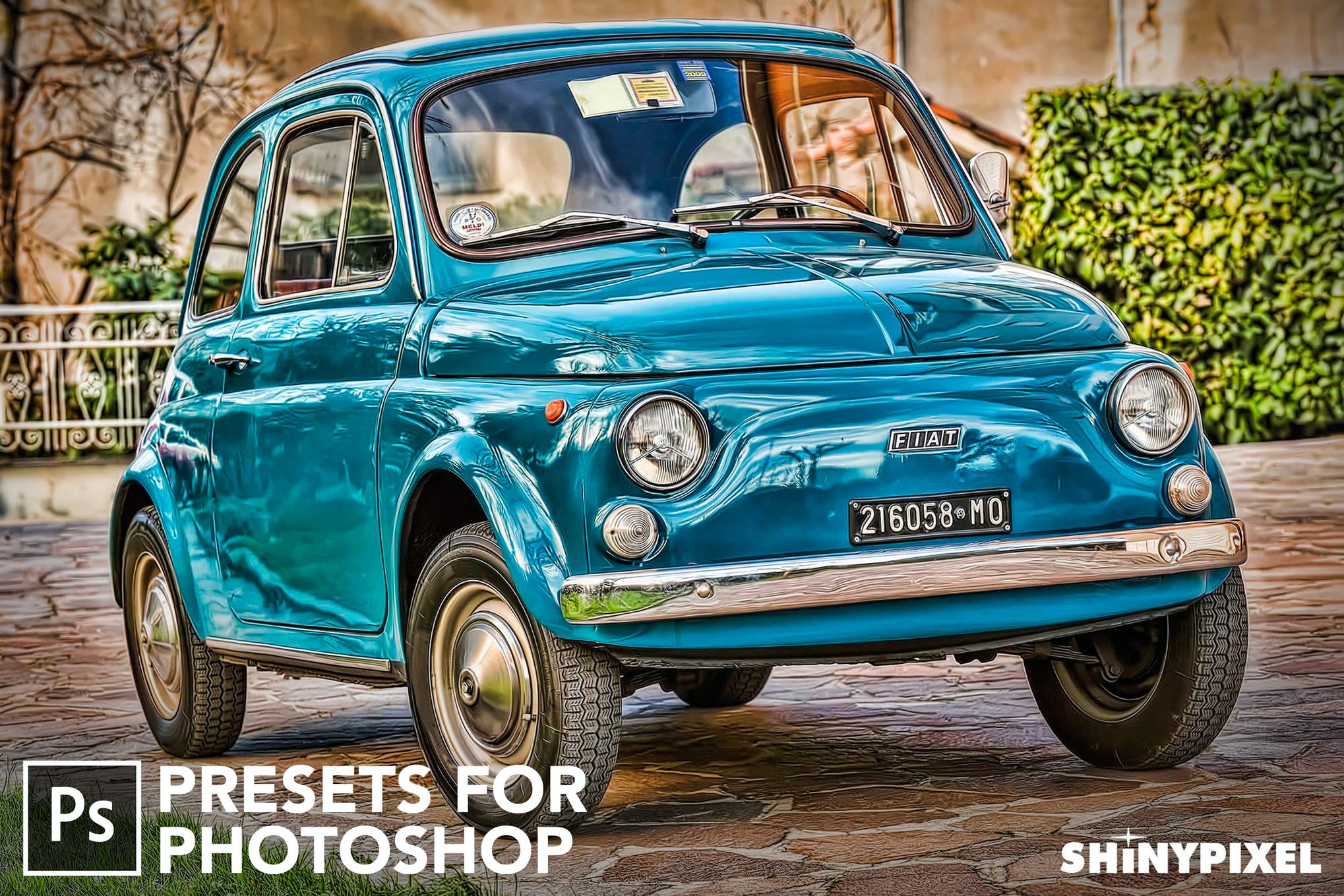 Here we have a collection of photoshop HDR merge presets that can be easily applied to your images to give them an eye-catching style. The package comes with twenty different presets, each providing a captivating effect that is sure to impress.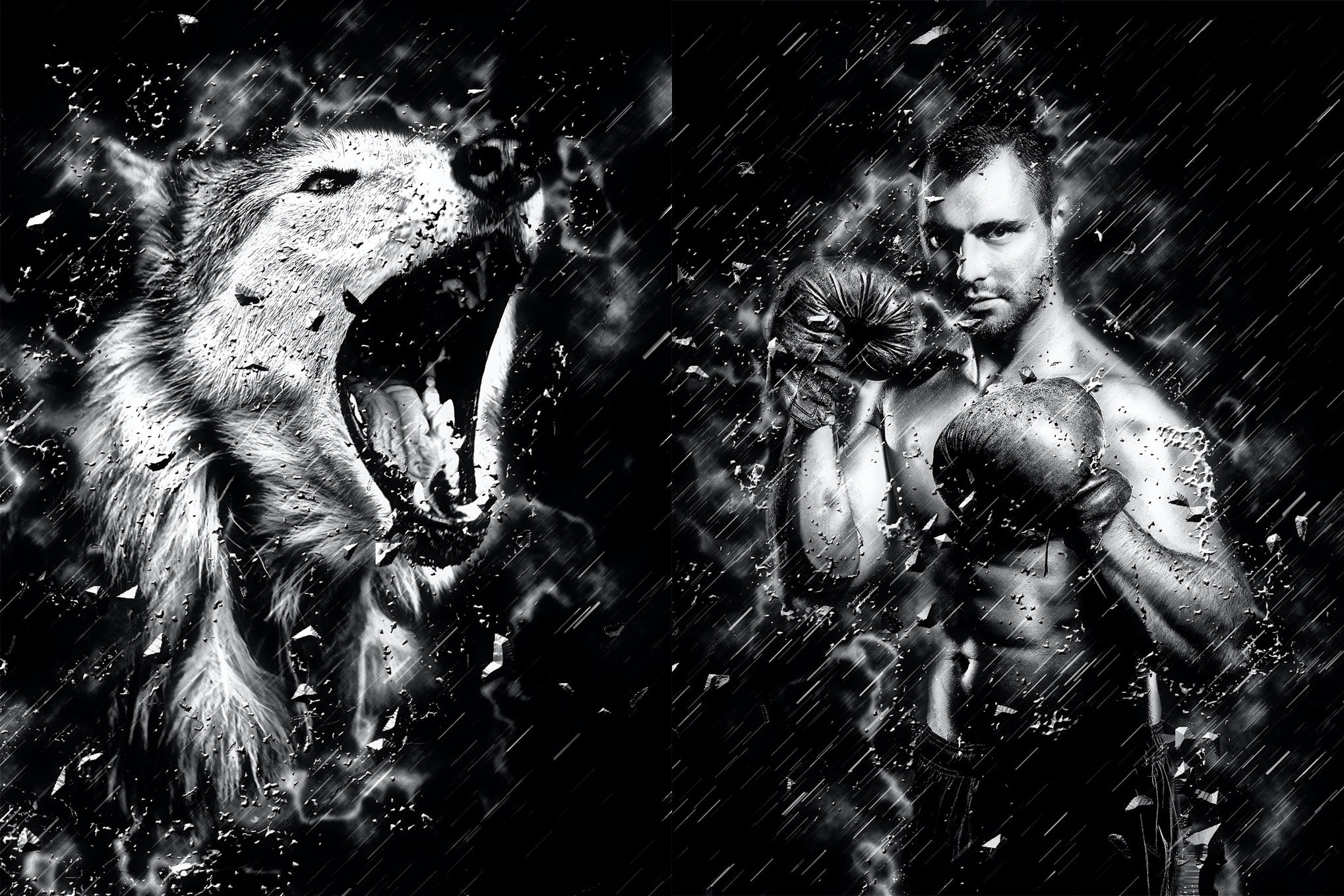 Rainstorm is designed to provide you with two HDR Photoshop actions that will give your images a rain, thunderstorm, and rock effect. Best of all, the HDR effect works to highlight the lighting clarity of the picture, and sharpen it up altogether in a power-packed package.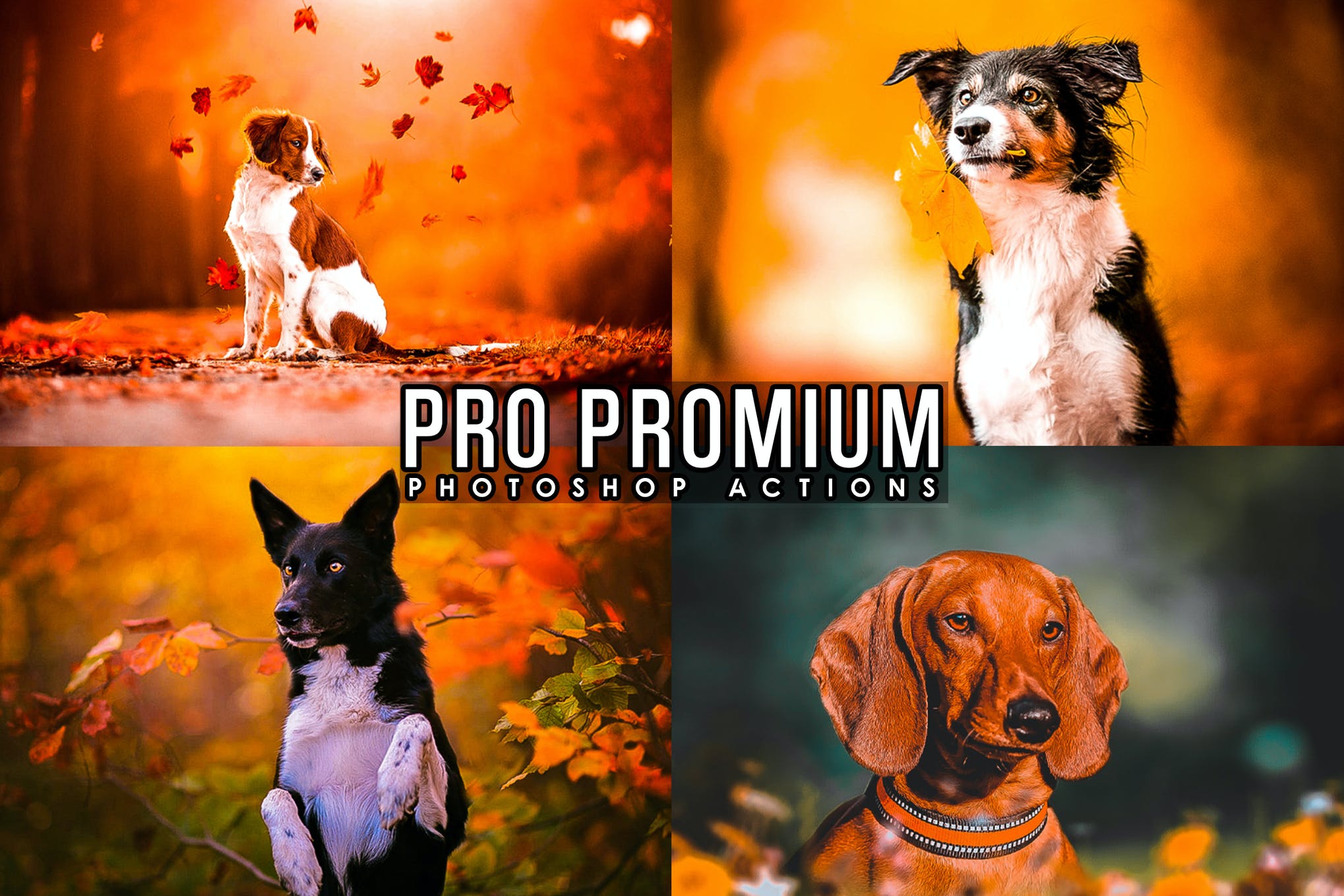 Animal HDR is specifically designed to help highlight those pictures of your favorite companion. It offers a smorgasbord of photoshop actions, and HDR effects, to make sure your fluffy friend is rendered in crisp and clean resolutions that are sure to impress.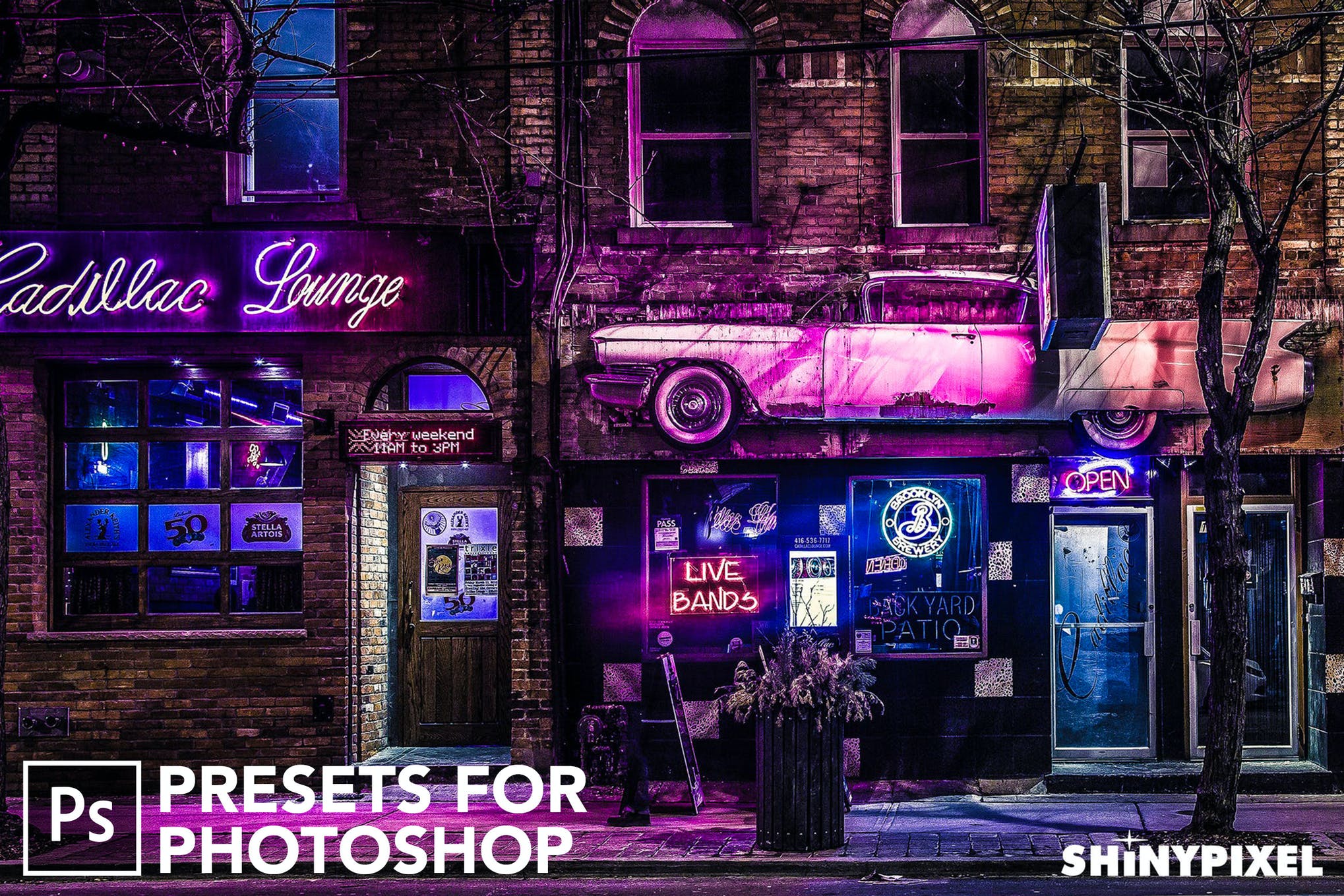 HDR Studio is a professionally created range of HDR photoshop presets that provide a unique aesthetic to your visual projects. Everything from the gritty urban landscape, to the fresh and clean open country, can be enhanced with HDR Studio. A gold standard for Photoshop HDR effects.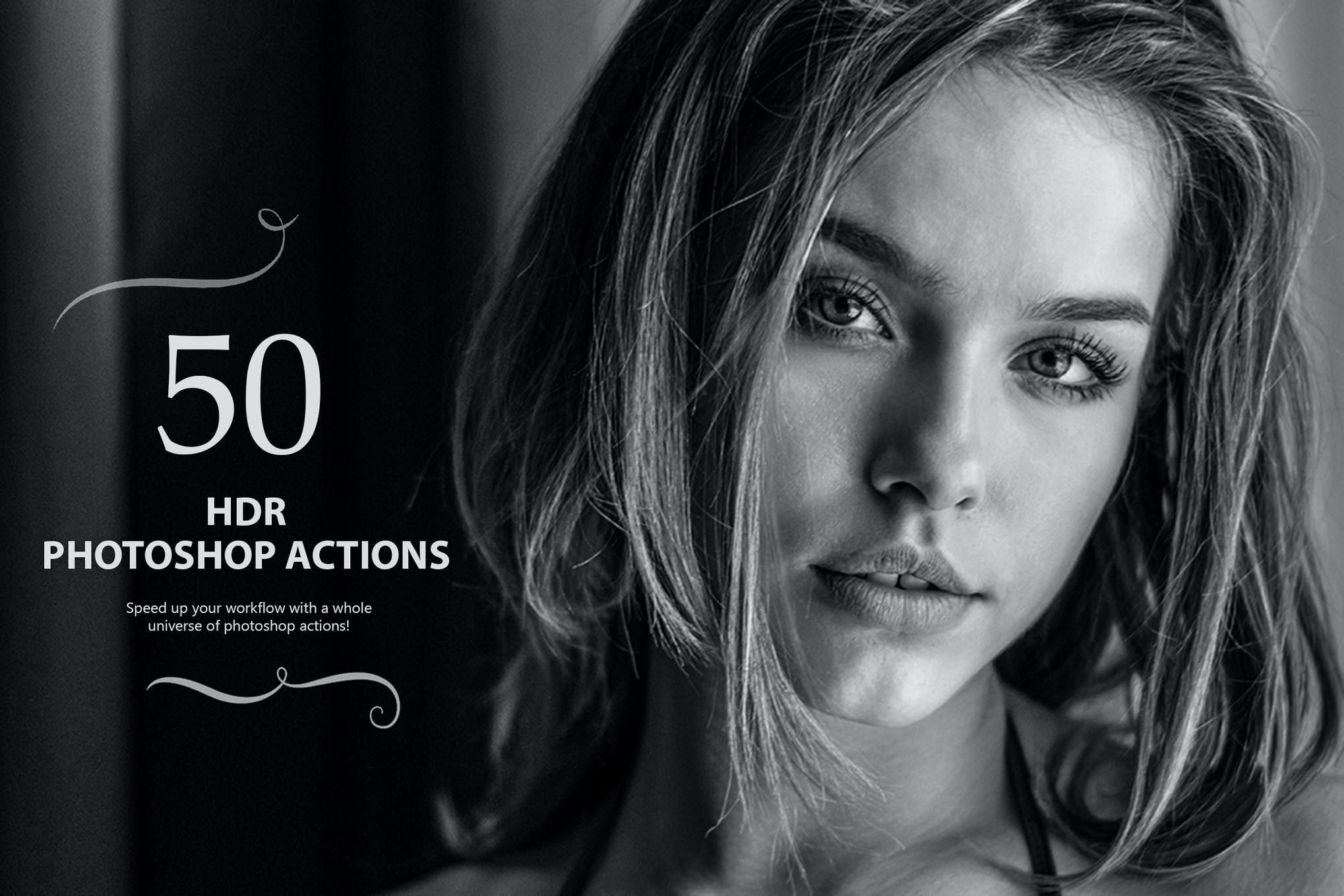 If you're looking for simpler HDR effects, then look no further than our next option. This package contains fifty expertly designed actions, each helping to highlight your work and bring that high-dynamic-range aesthetic to the page without clashing with your pre-existing style you've worked hard to encapsulate.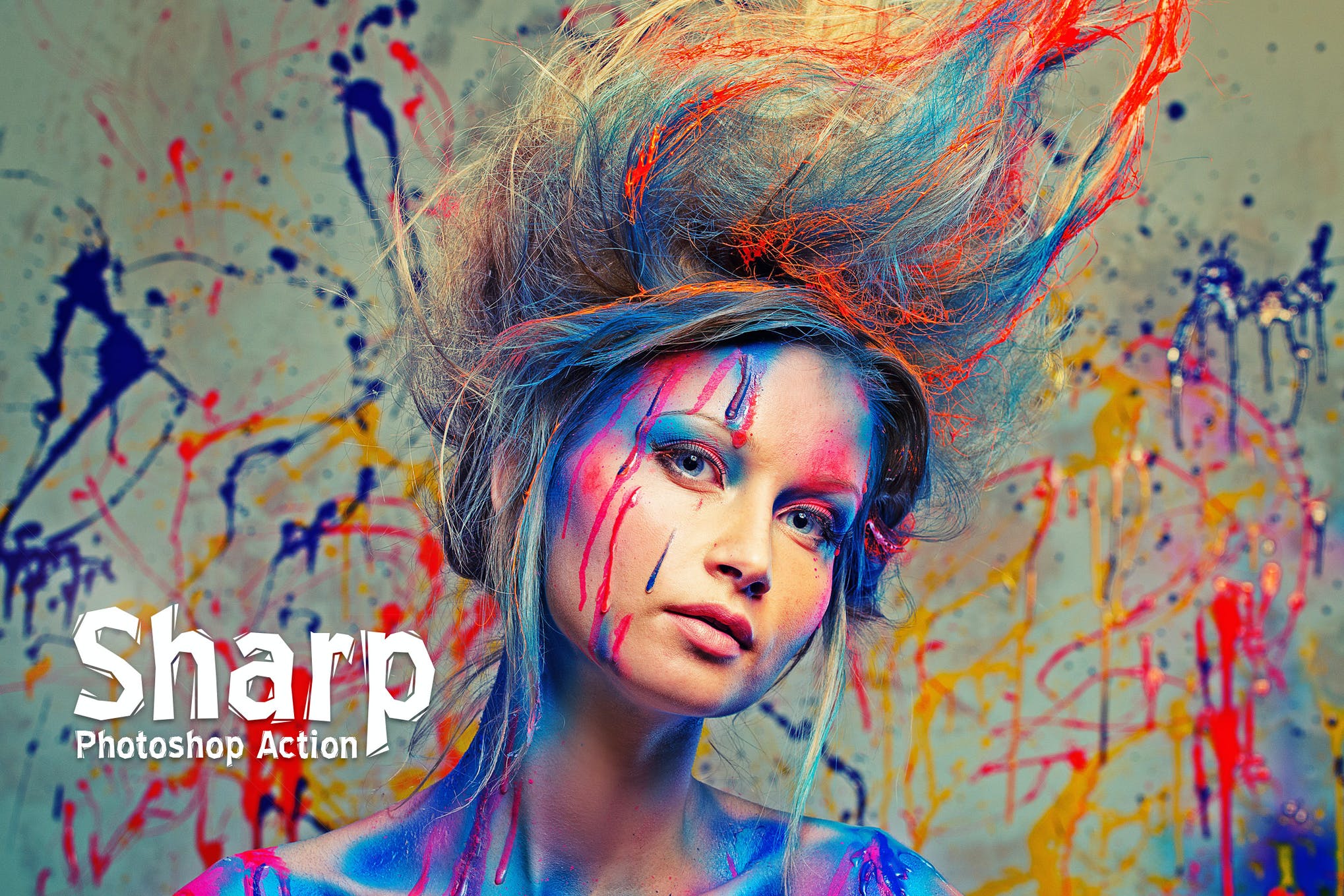 Sharpening your image is an age-old trick to increasing the visual clarity, and style of your photos. With this Photoshop action, you'll be able to apply an effect that works to bring that iconic sharp style with the added benefit of the HDR imagining technique. The add-on is quick and easy to use and leaves a professional and lasting impression.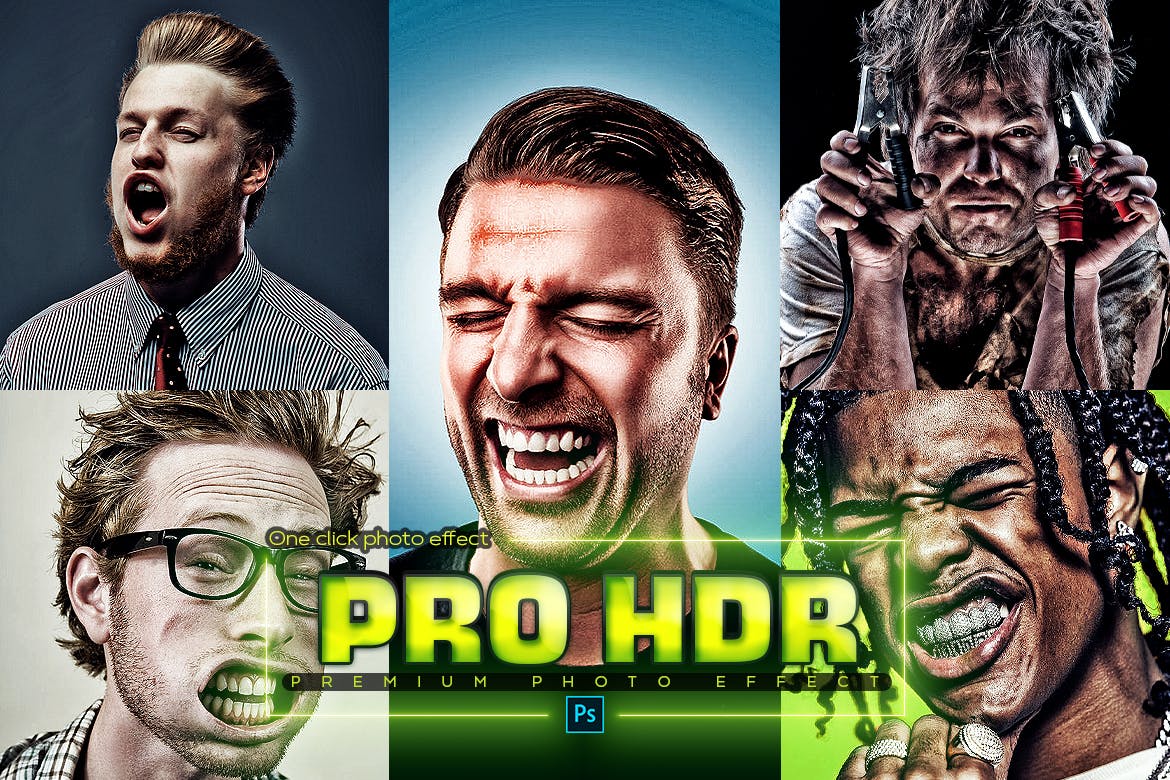 Next up is a unique Photoshop HDR merge of styles allowing you to apply a captivating effect over your images, all rendered with that HDR clean and crisp visual style. The package comes with instructions files to help you make the most of the effect, which is a nice bonus.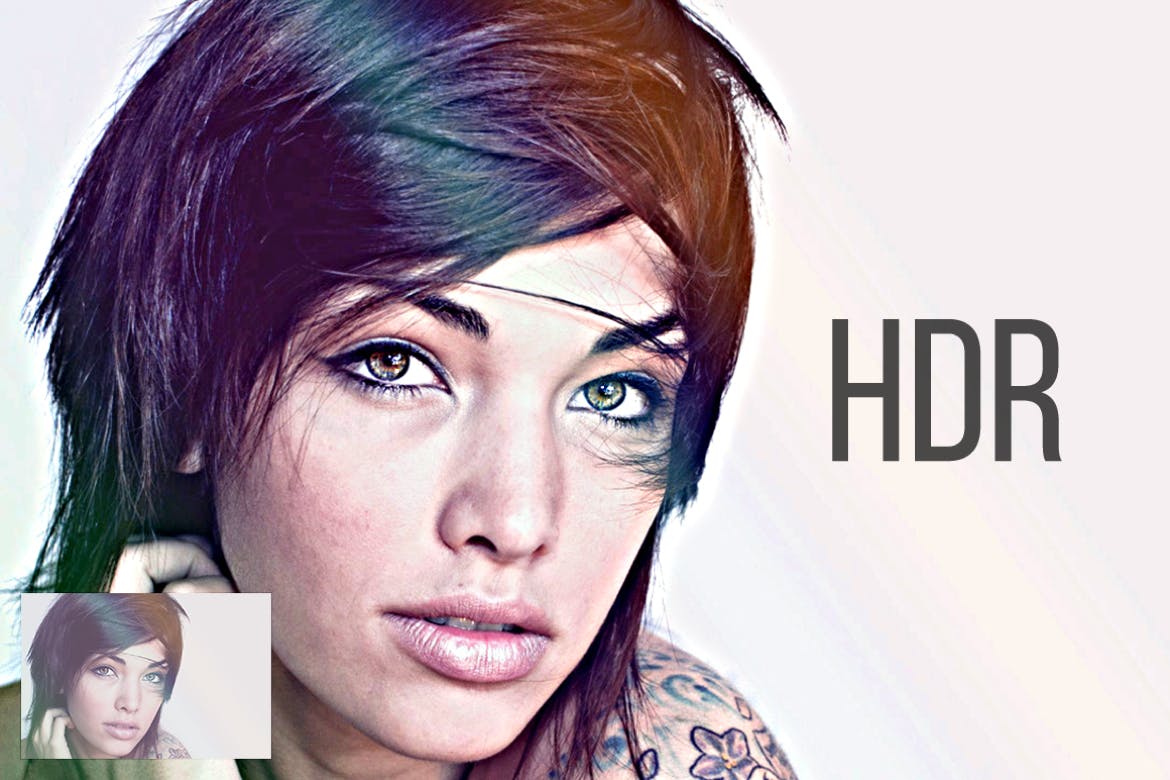 Looking to sharpen, touch up certain colors, and make the images more vivid? Then our next pick has you covered. Loaded with four unique Photoshop HDR actions, each designed to adjust the color contrast of your picture and remove haziness, the package is as effective as it is impressive in its execution.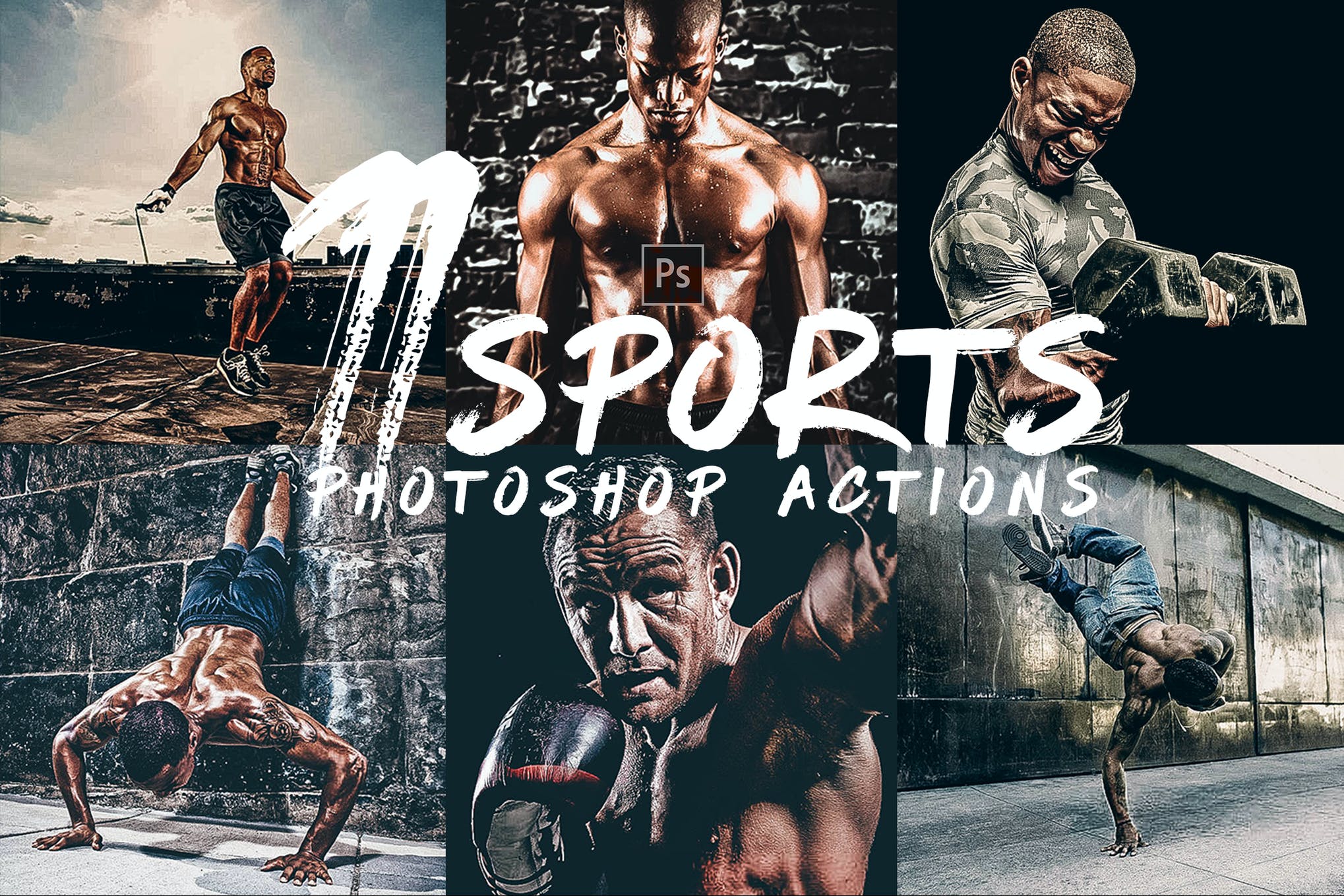 If you're working on a sport-related visual project, then this package is for you. It provides you a range of eleven HDR Photoshop actions that help to highlight your image with striking clarity and style. An impressive HDR in Photoshop solution.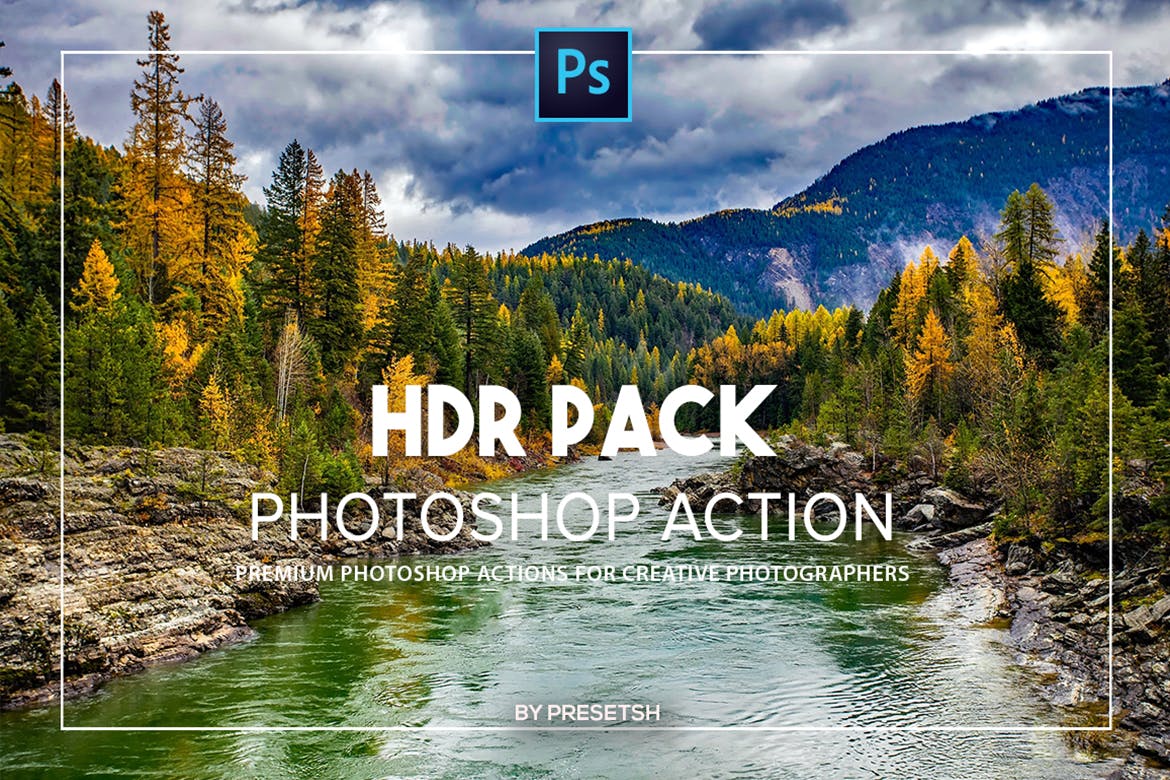 Applying HDR imagining to darker photos can be a struggle, due to the low light and exposure. However, with this package, you'll have access to expertly crafted photoshop actions designed specifically to work with low-light images, leaving a captivating and professional HDR render on your images.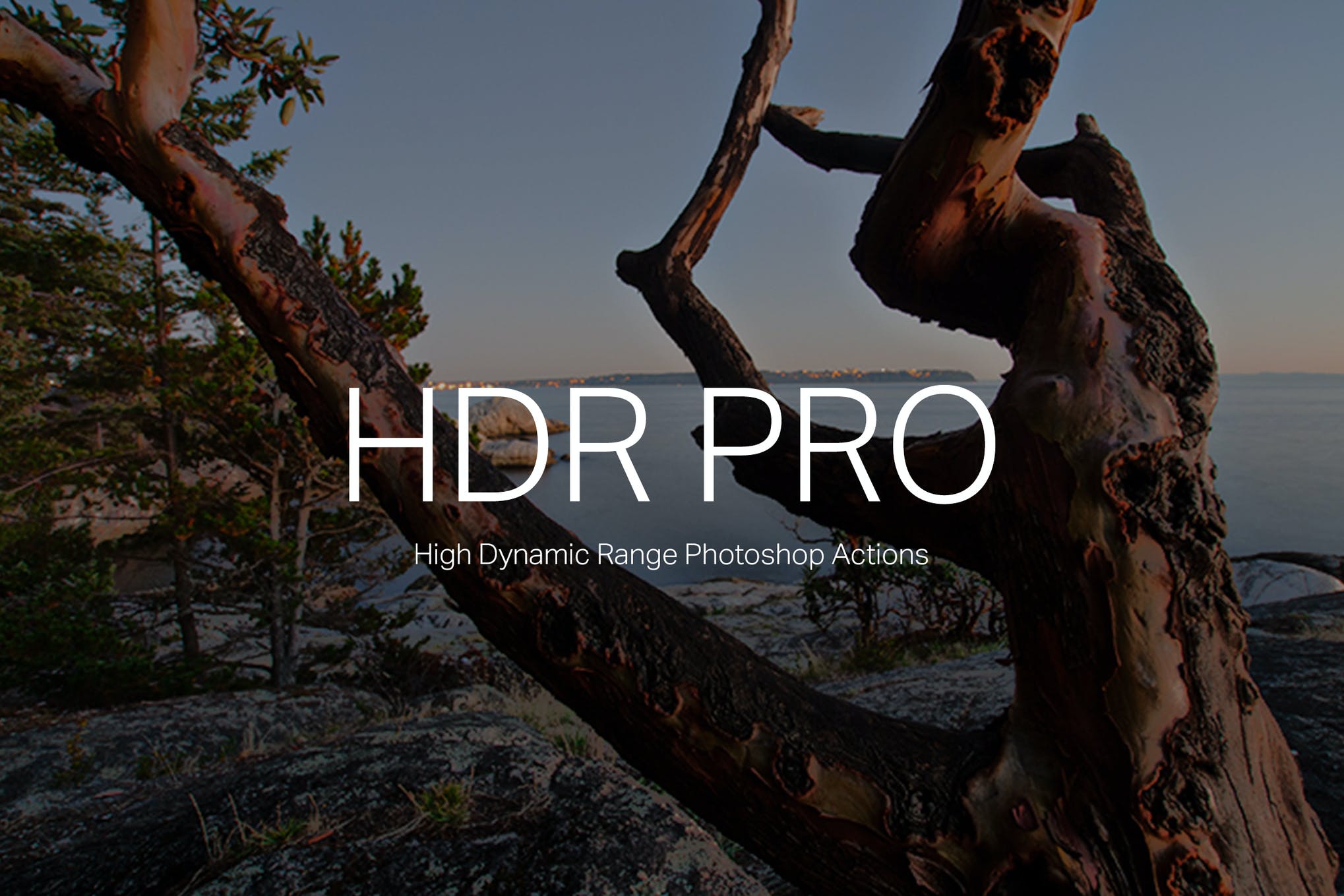 HDR Pro is an absolutely massive package of Photoshop HDR effects and plugins. Loaded up with a range of DRI effects, fully editable layers, snapshot prerendering, and realistic HDR tone mapping, it's an incredibly expansive and professional HDR solution that every editor should have in their toolkit.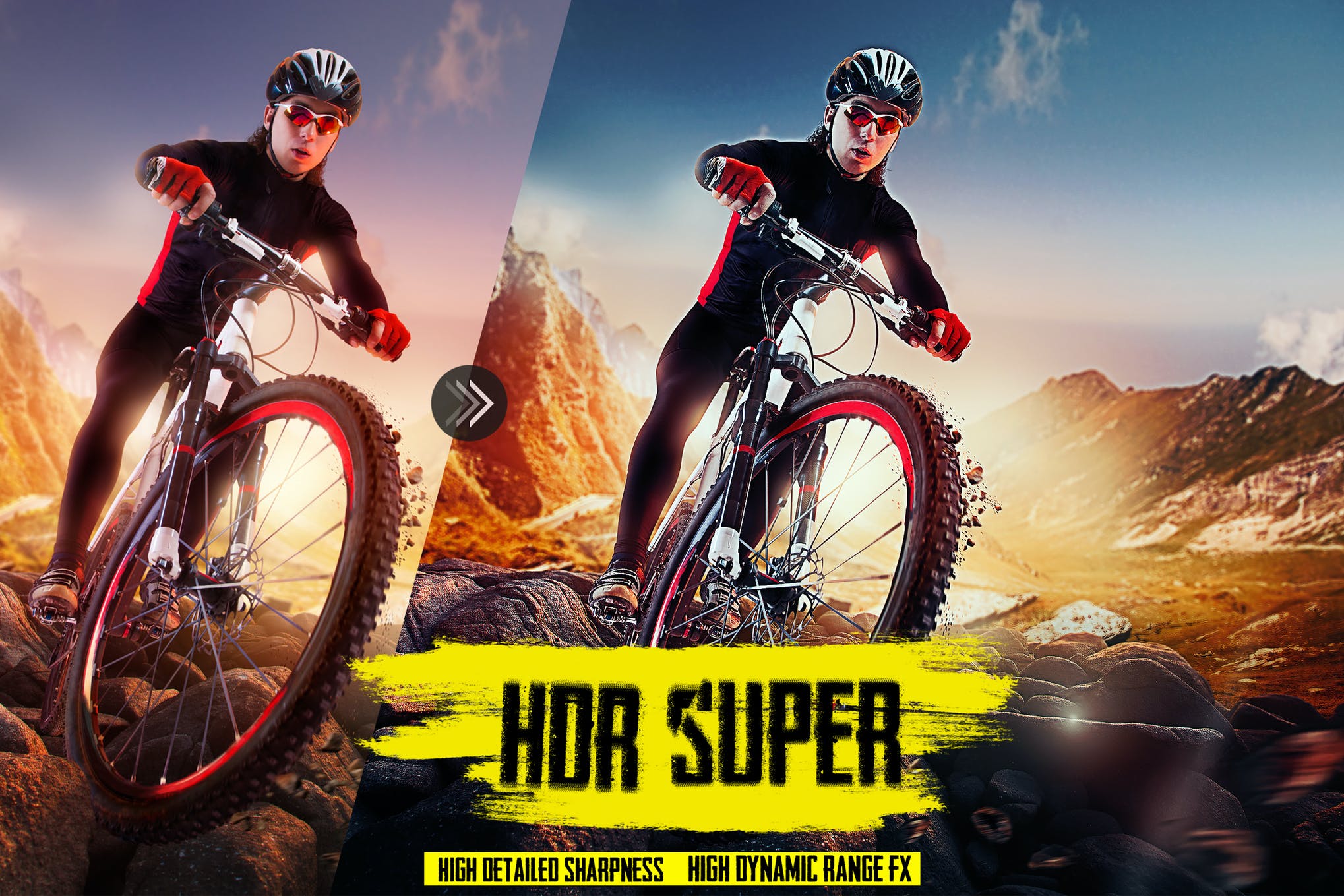 HDR Super is a package of photoshop actions for those visual projects that need a little extra flair. It provides a unique aesthetic and a high level of functionality and customization. The package is compatible with Photoshop Cs3 version and higher and comes with an instructions file to help you use the actions with ease.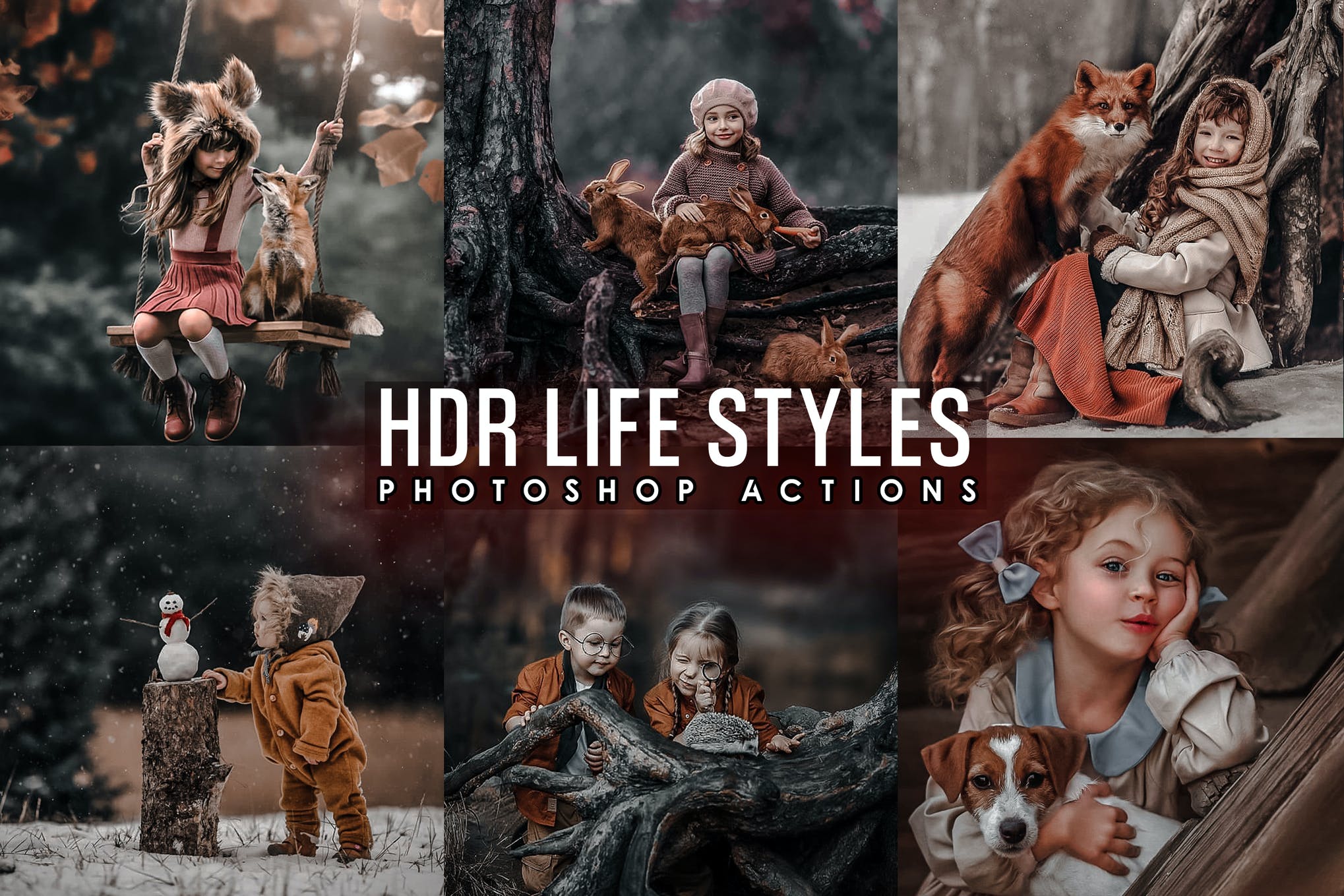 Life Styles HDR was created to help highlight those self-portrait visual projects. It has actions that work to balance light, even out sharp edges, and provide captivating clarity. The package comes with a high level of versatility and provides a walk-through to help you make the most of the effect's features.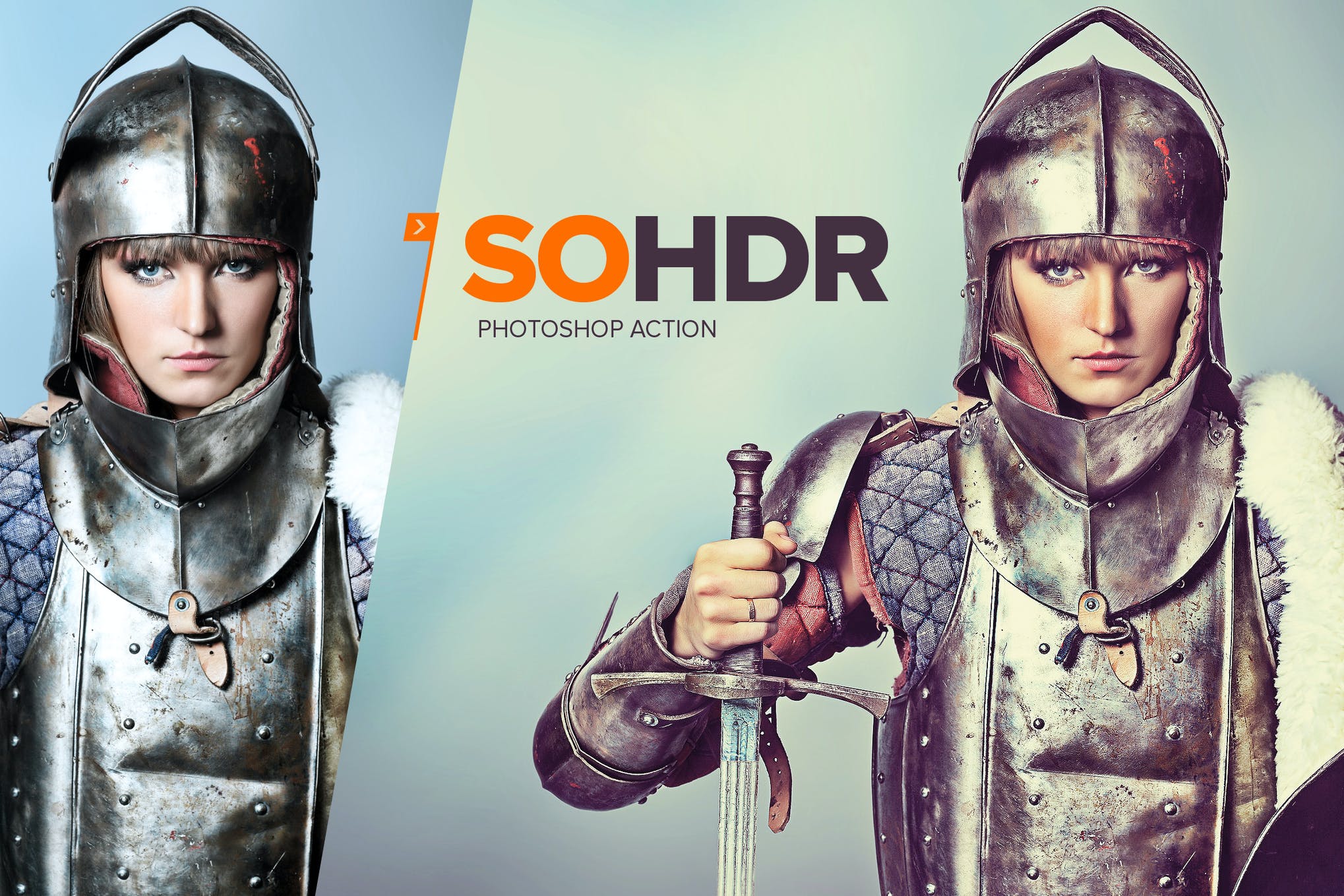 SoHDR is an HDR Photoshop action that allows you to render a unique aesthetic to your visual projects. The effect takes away the harsh jaded lines, and sharp color disparities, and smoothens it all over with a lush and professional HDR shine. An easy-to-use HDR effect that only requires a few clicks to get right.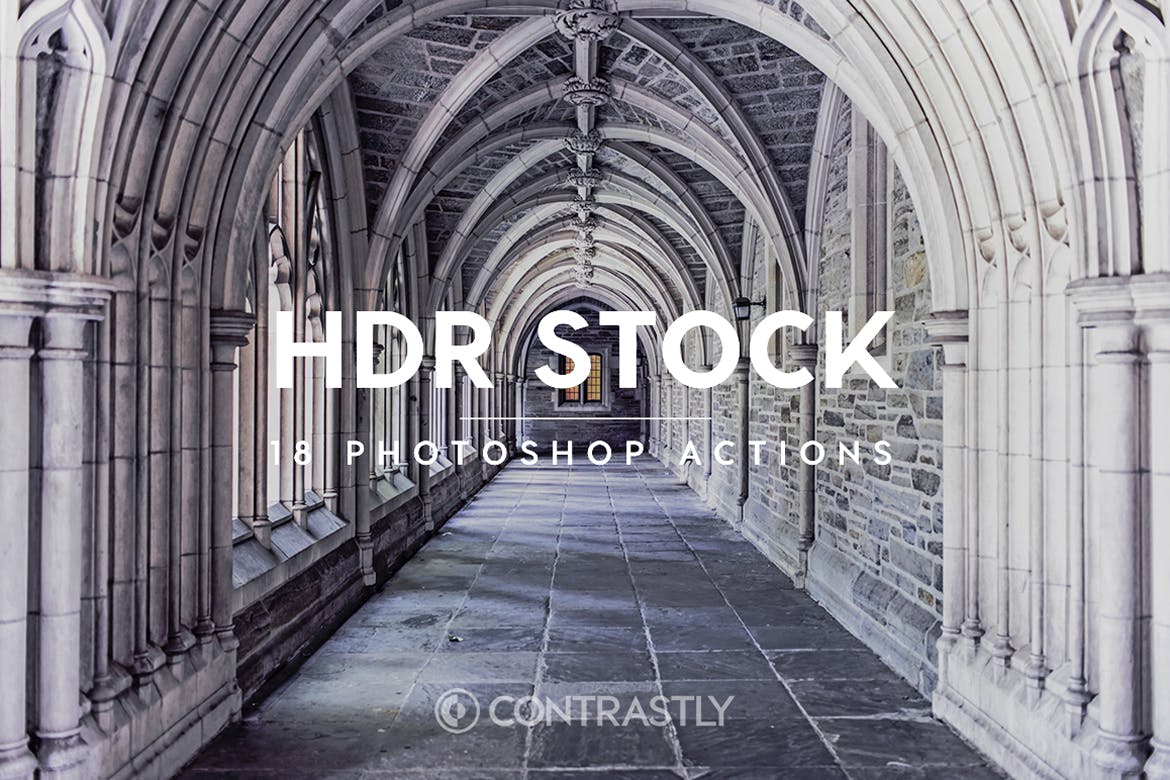 Next up is a minimalist approach to providing the HDR aesthetic, with a range of eighteen different, easy to apply, photoshop actions that are highly versatile to a wide range of visual projects. Each action has been created with precise HDR rendering techniques, meaning you'll always get the most captivating result.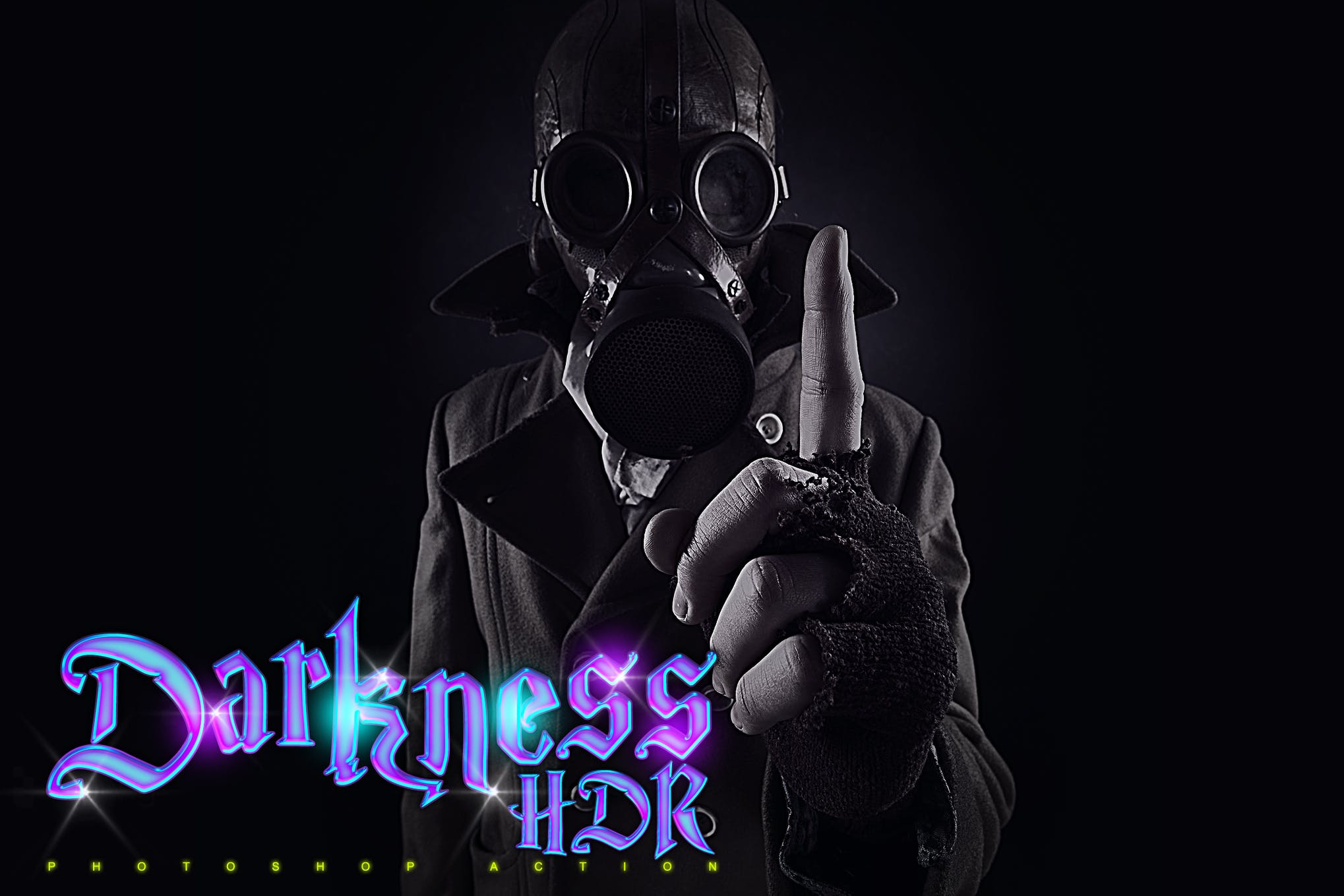 Darkness is an HDR action Photoshop supported that allows you to transform your images into a dark and gritty visual style with ease. The execution of this HDR action in Photoshop is professional, and captivating, and well suited to a wide range of creative applications.
Free HDR Photoshop Effects & Actions
HDR might is a complex imagining technique, but that doesn't mean you need to put forth some money to use it. Here are some free Photoshop HDR effects that we think are something special.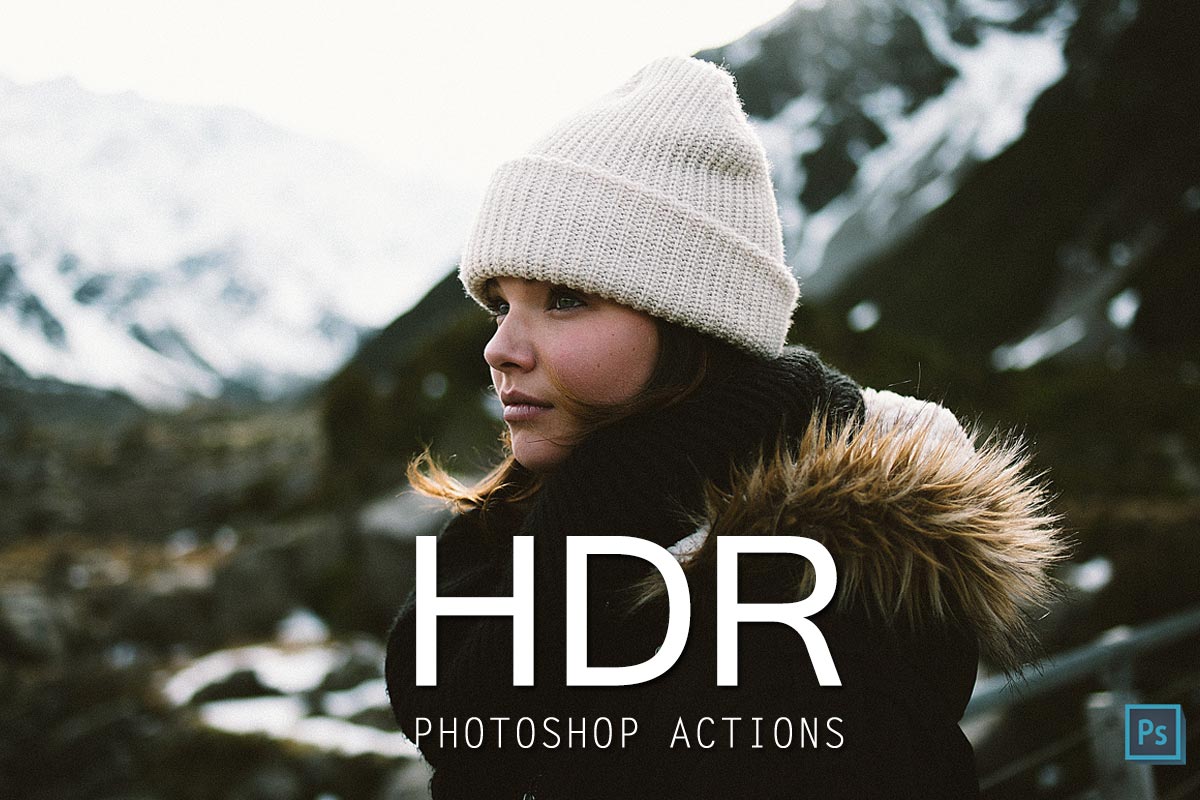 Looking to bring a little more focus and definition to the page? Our next set of twenty-five photoshop actions has you covered. These are simple and easy-to-use effects that will help to sharpen up your visual projects and provide unparalleled focus to your work.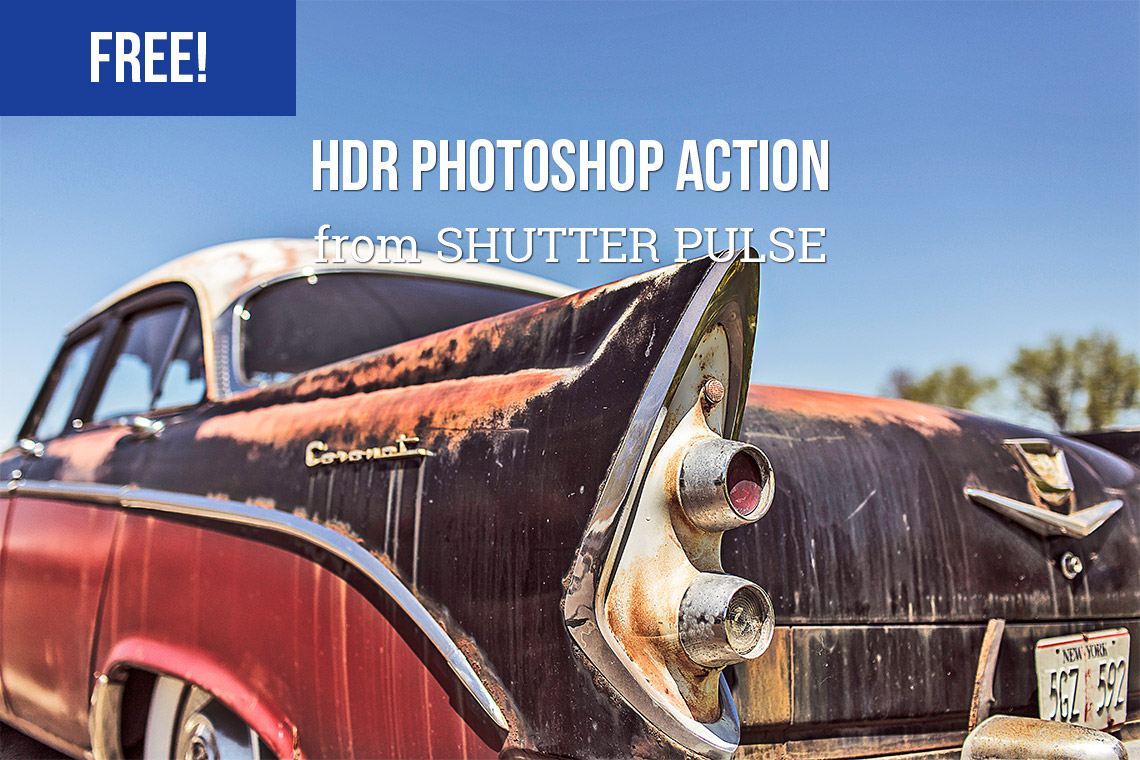 Here we have a captivating style that works well for a wide range of visual projects. With this Photoshop action, you'll be able to render your images into a distinctive style with ease. For absolute beginners wondering 'how to do HDR in photoshop', this freebie is the perfect solution.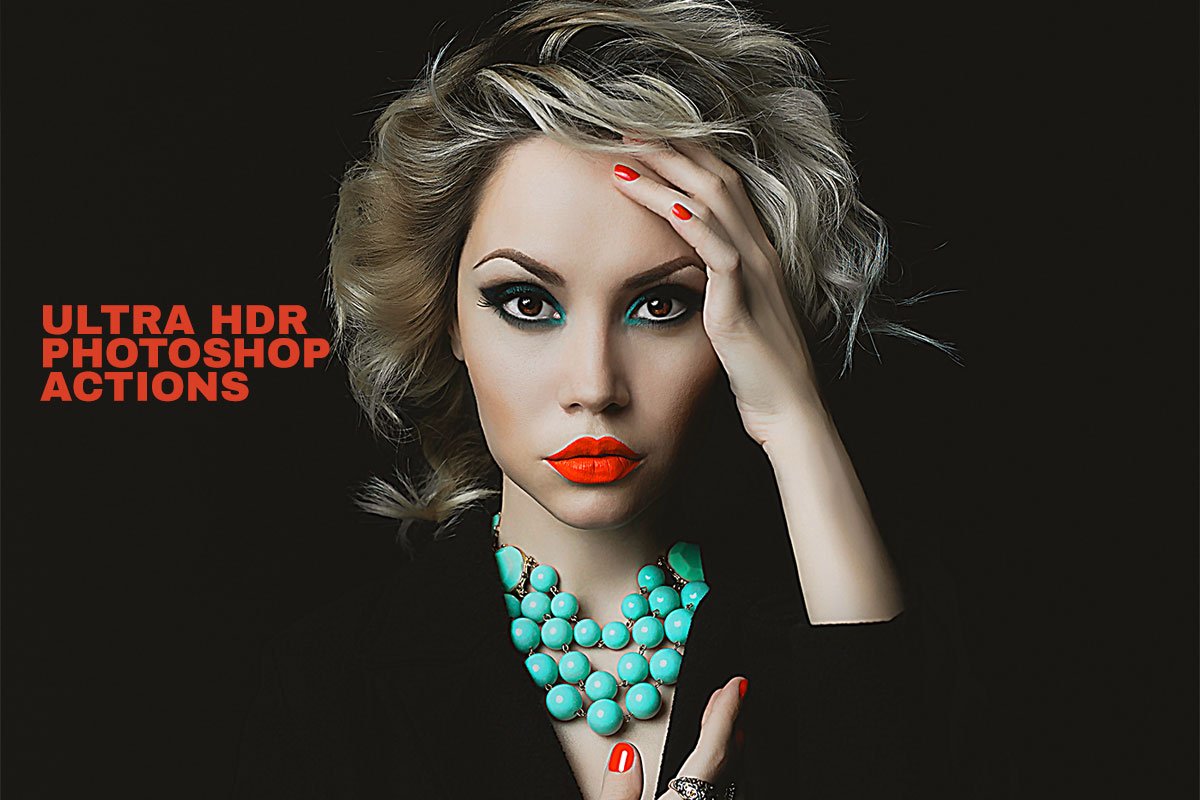 Our next action package is an impressive and ultra HDR package. It offers you a clean and professional HDR render that helps to bring out the unique colors and textures on the page, all while providing a professional sharp finish.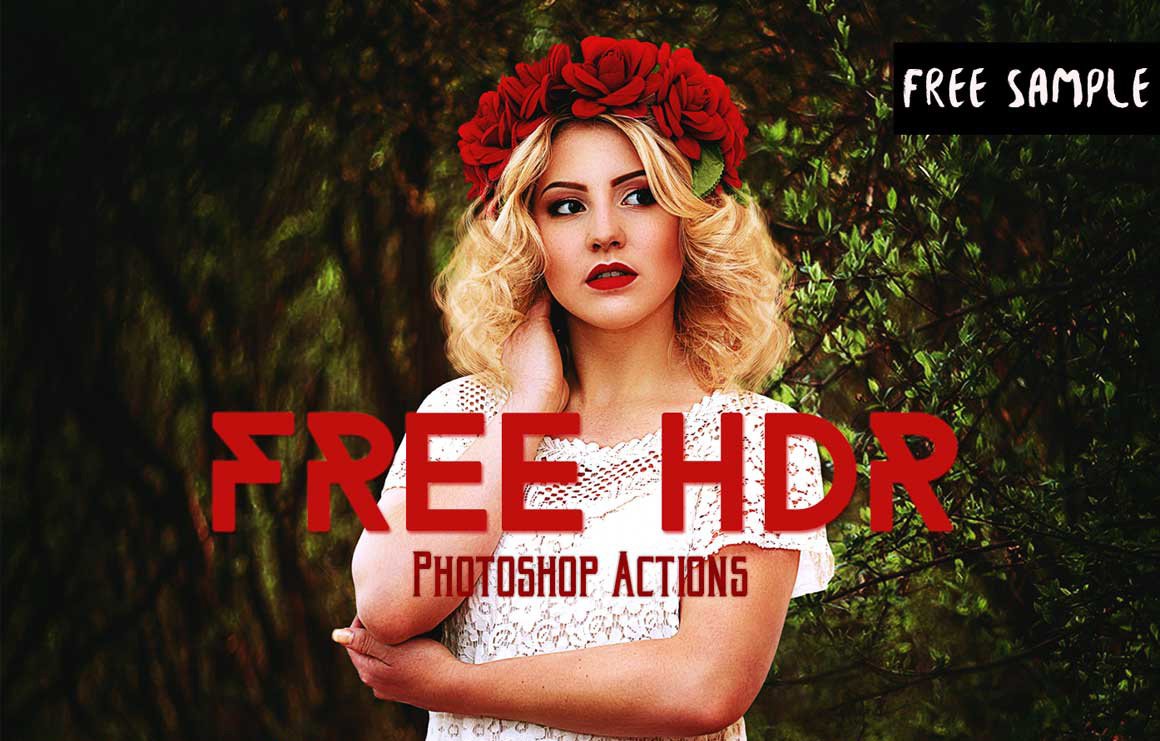 This free online resource offers a collection of HDR actions for your images, each one with a professionally designed effect that's easy to use, and beautiful to look at. The package is non-destructive, comes with 3 unique filters, and is compatible with Adobe Photoshop CS3, CS4, CS5, CS6, and CC.
Never Again Wonder How to do HDR in Photoshop!
Whilst terms like High-Dynamic-Range imaging can seem scary at first, hopefully, now you'll see how easy it is to bring this revolutionary rendering technique to the page in style. With each one of these HDR Photoshop add-ons providing you with endless options and captivating styles, it has never been easier to bring HDR to the page.