27+ Best Grunge Effects, Brushes + Grunge Textures for Photoshop 2023
Executing a unique visual aesthetic on the screen is a challenge that all visual designers face. With so many artistic styles to choose from, it can be hard to zero in on the style that will work best for you.
Yet, one even more frustrating challenge is finding the right resources once you've selected a style. This is absolutely true for Photoshop grunge resources. With so many third-party grungy Photoshop styles to choose from, where do you begin?
It's for that reason that we decided to compile a list of the best Photoshop grunge resources out there right now. Our list contains everything from grunge Photoshop brushes, textures, filters, and overlays. Never again will you be stuck wondering how to add grunge texture in Photoshop. We have included both premium and free items ensuring there is something for everyone, regardless of the budget behind you.
Read on to see our list of the best grunge effects for Photoshop.
Get everything you need to supercharge your Photoshop workflow. From just $16, get unlimited access to thousands of Photoshop actions, Lightroom presets, templates, graphics, fonts and photos.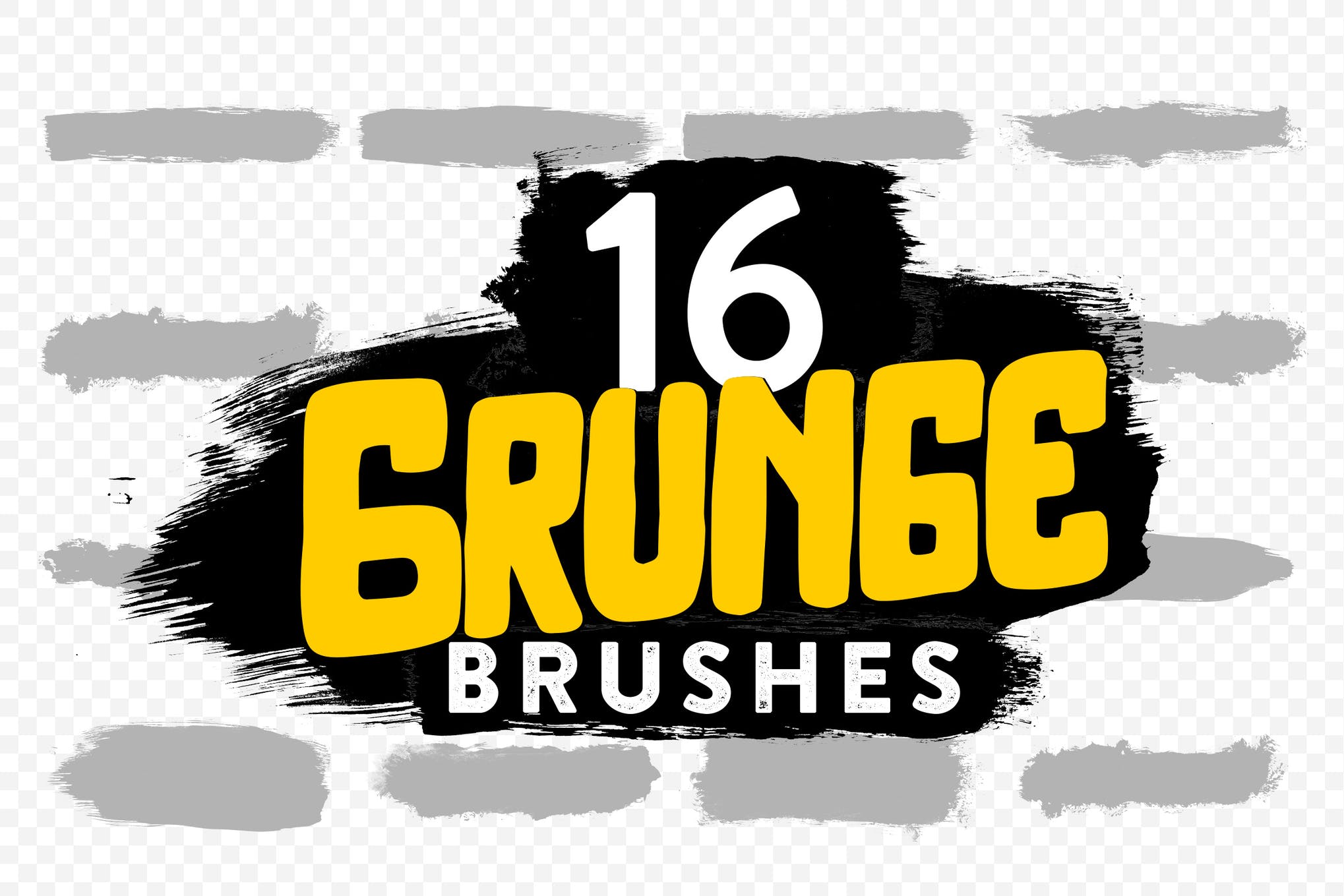 For anyone stressing over how to add grunge texture in Photoshop, this product is a must-have. It provides you with 16 grungy Photoshop paint stroke brushes that can be used in endless ways to highlight text or as backdrops behind things.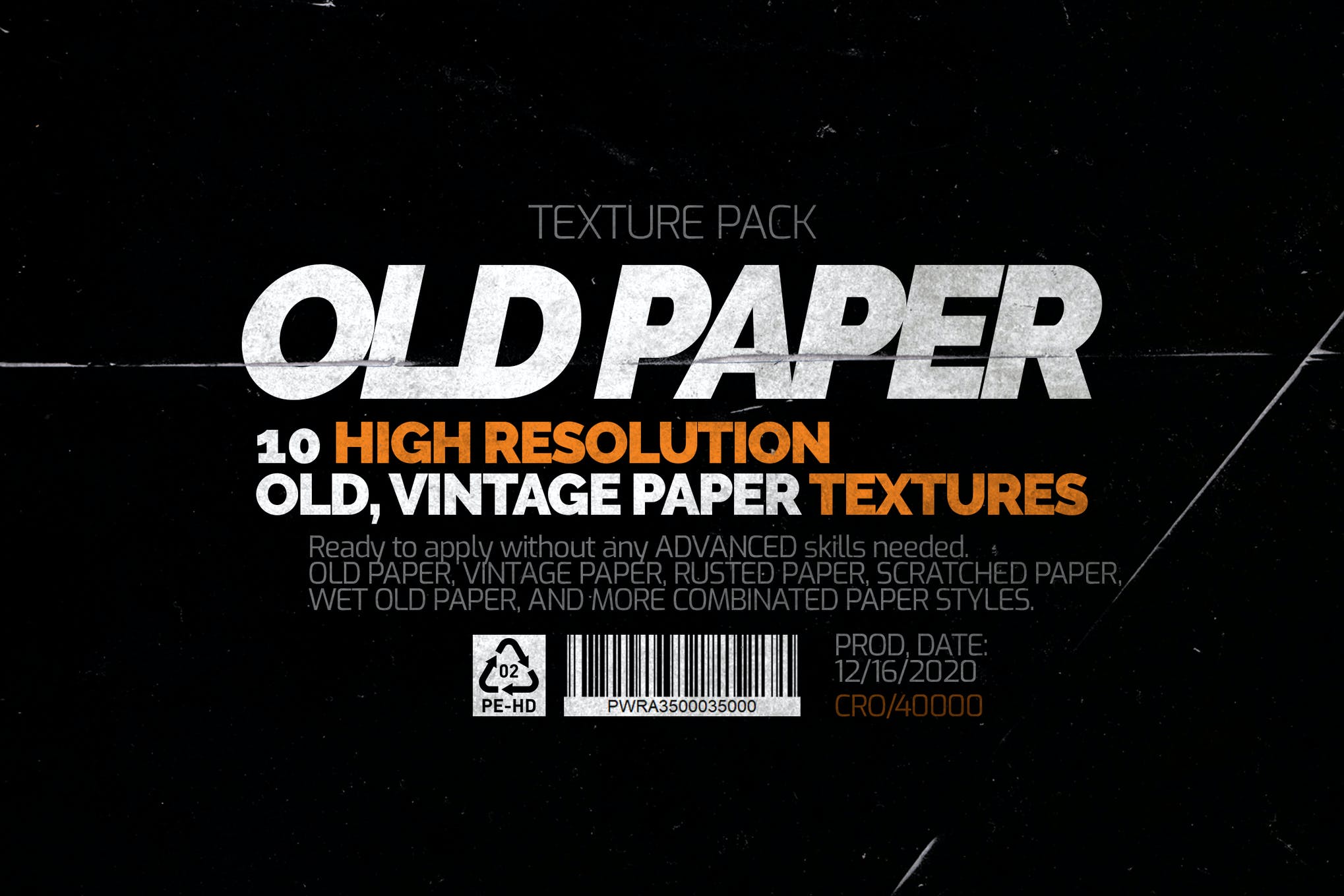 This item consists of 10 old, vintage, rusted, and scratched paper textures, and a few combinated paper styles perfectly fitting for scrapbooking, card making, and invitations. If you're looking to hunt down the best grunge effect Photoshop add-ons, this product deserves a closer inspection.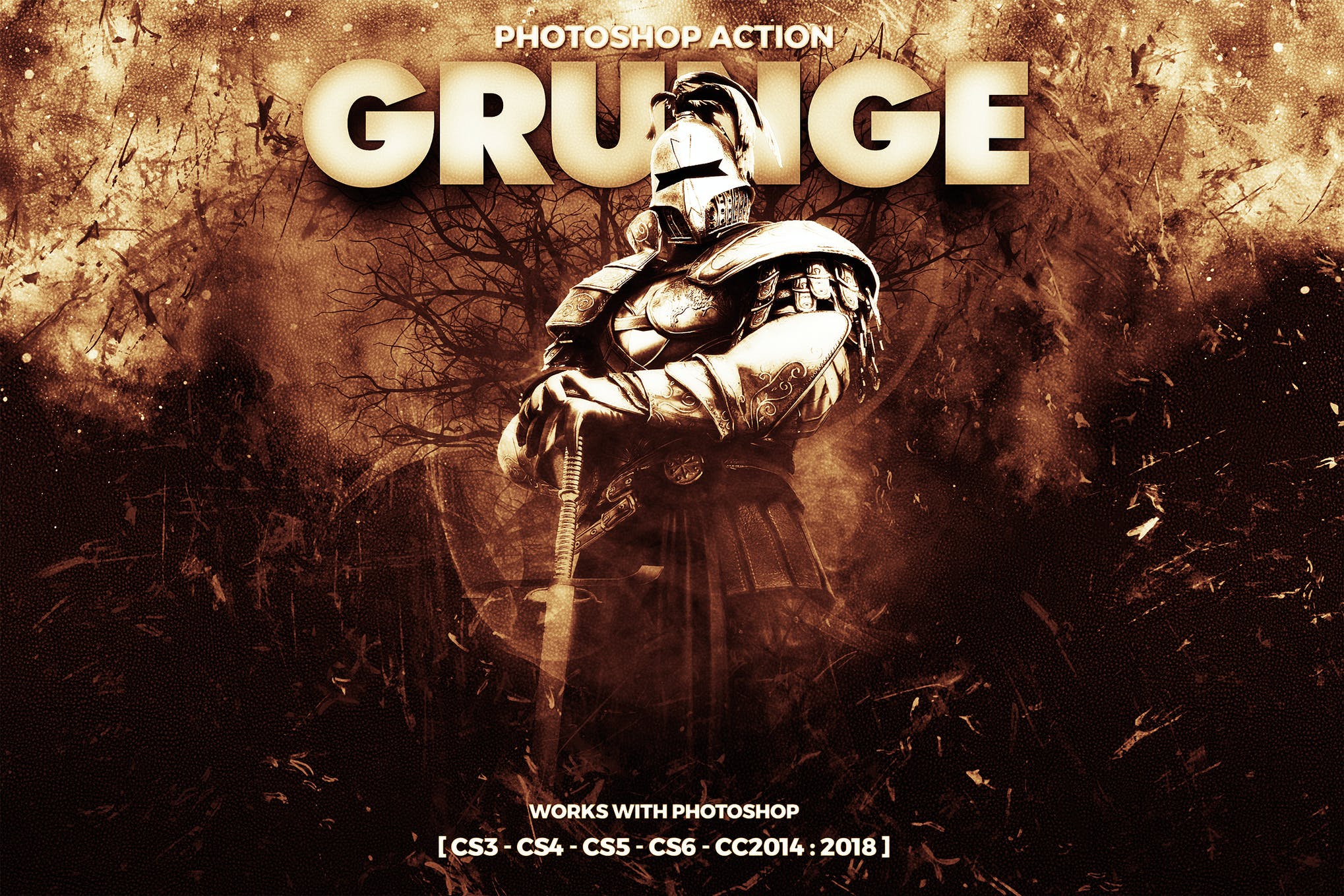 Bring an epic touch of excitement to your pictures with the Grunge Photoshop action. This plugin manages to strike a balance between the dark and gritty grunge aesthetic, as well as bring in a range of remarkably unique photographic elements that are sure to impress.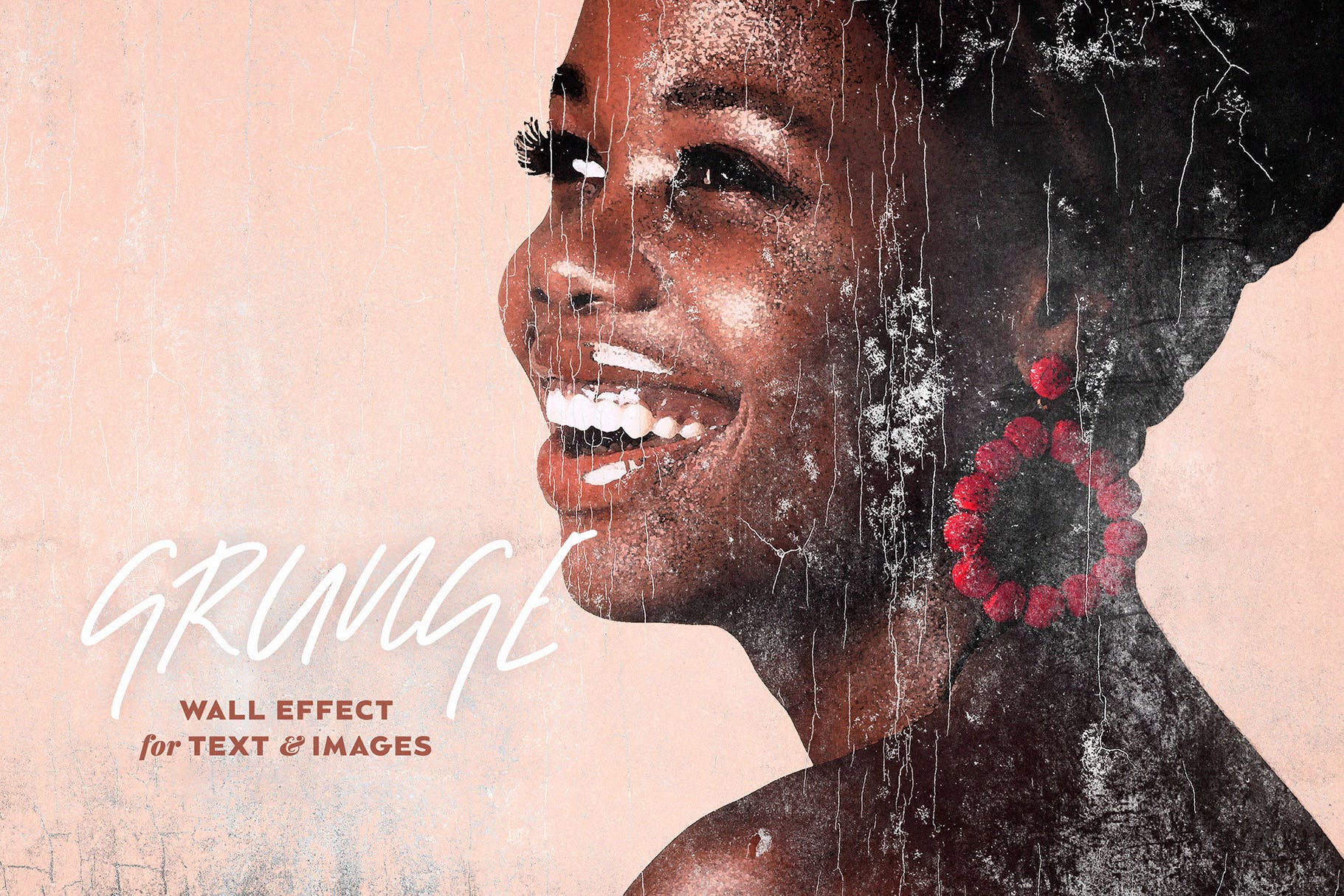 Emulate a unique and captivating grunge effect in Photoshop with the Peeling Paint plugin. This effect will transform your designs into old and rusty peeling wall paintings, and make them appear as if they've survived years on an urban cityscape.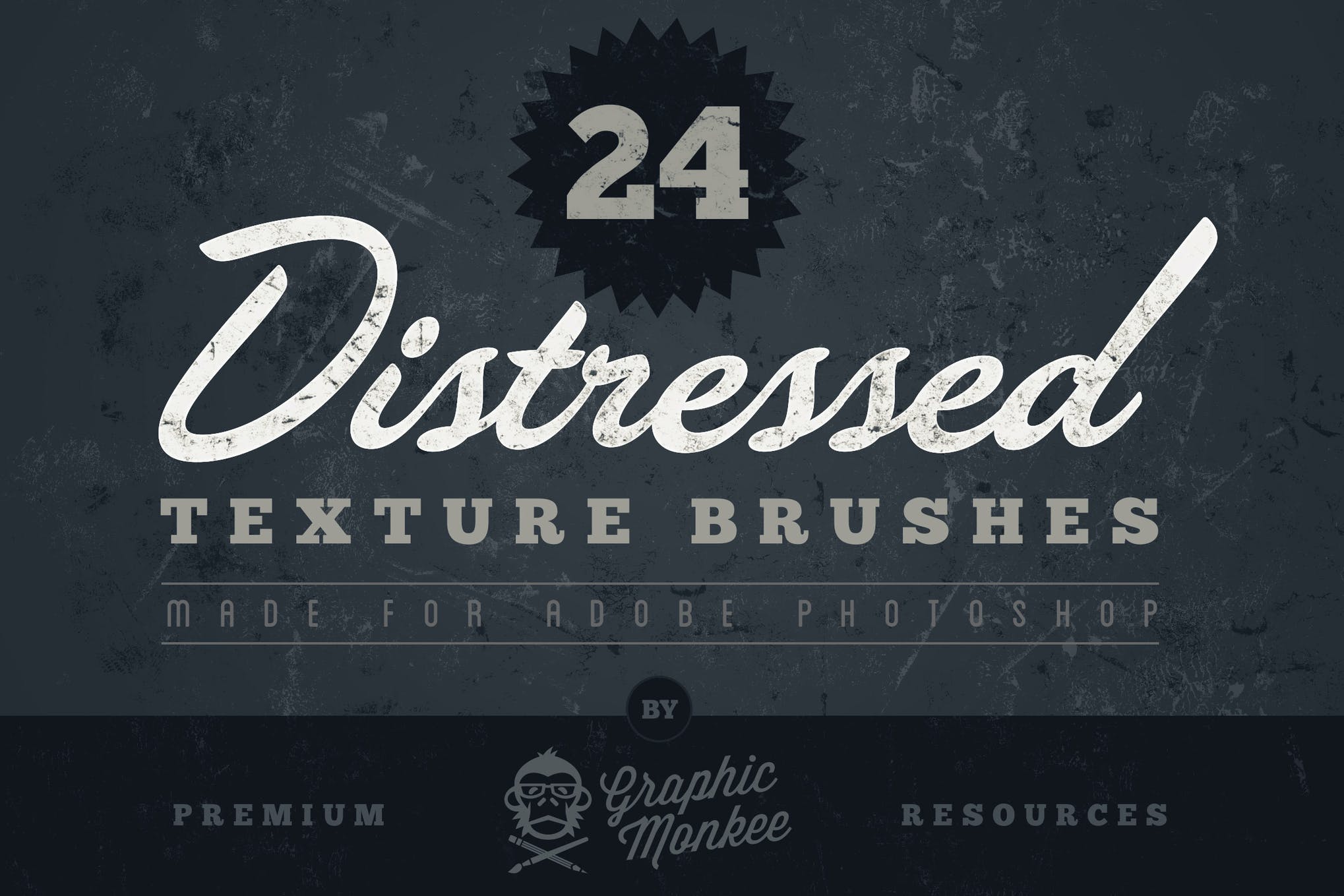 This set of grunge filter Photoshop brushes is painstakingly crafted to give your design projects a vintage, distressed appearance. The pack consists of 24 high-quality brushes, and an instructions file to help you make the most of the textures.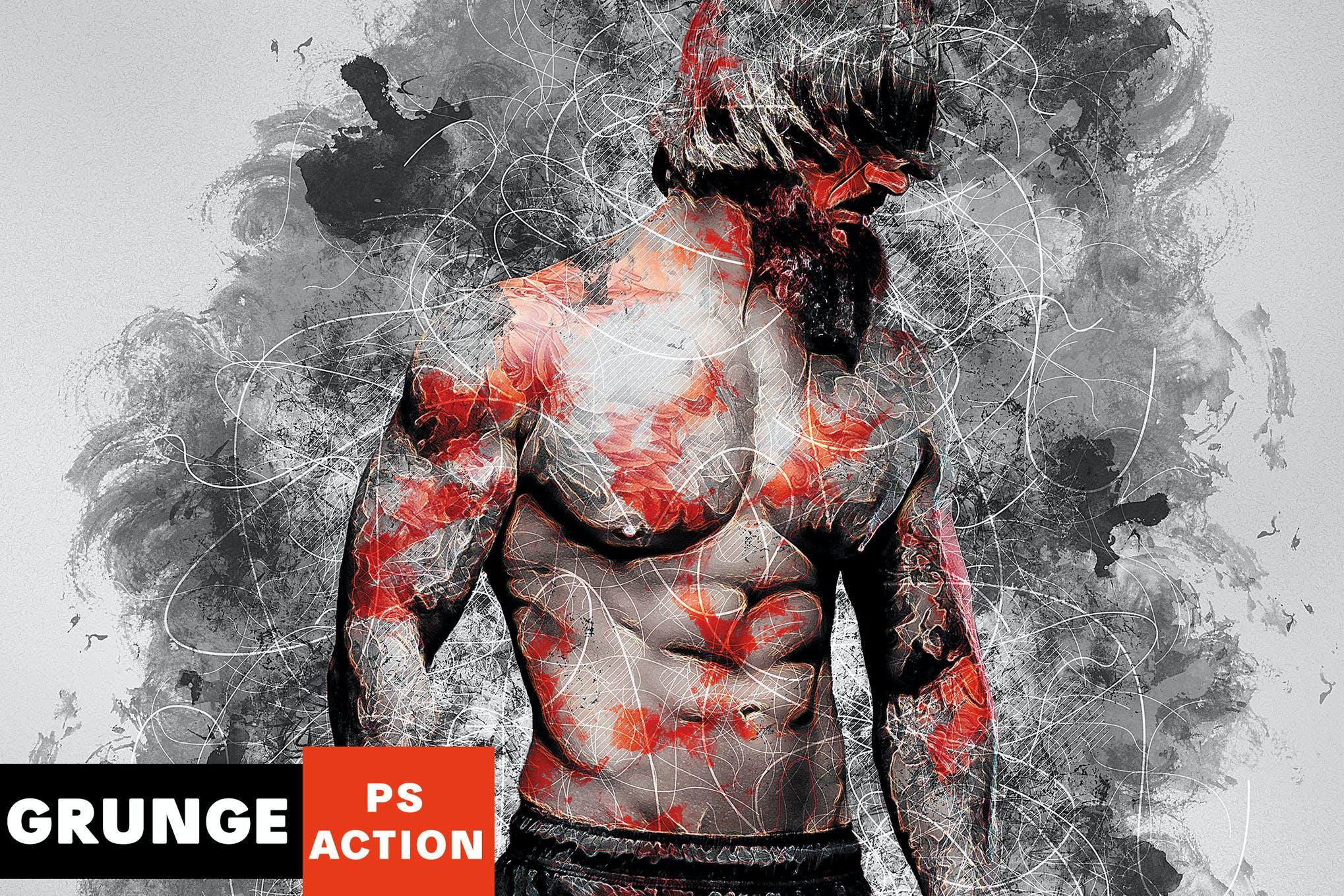 Wildness is an action that takes a more unique approach to the traditional grunge texture in Photoshop. It leans heavily into the more artistic expression of grunge and manages to transform your visual designs into a captivating canvas with a few simple clicks.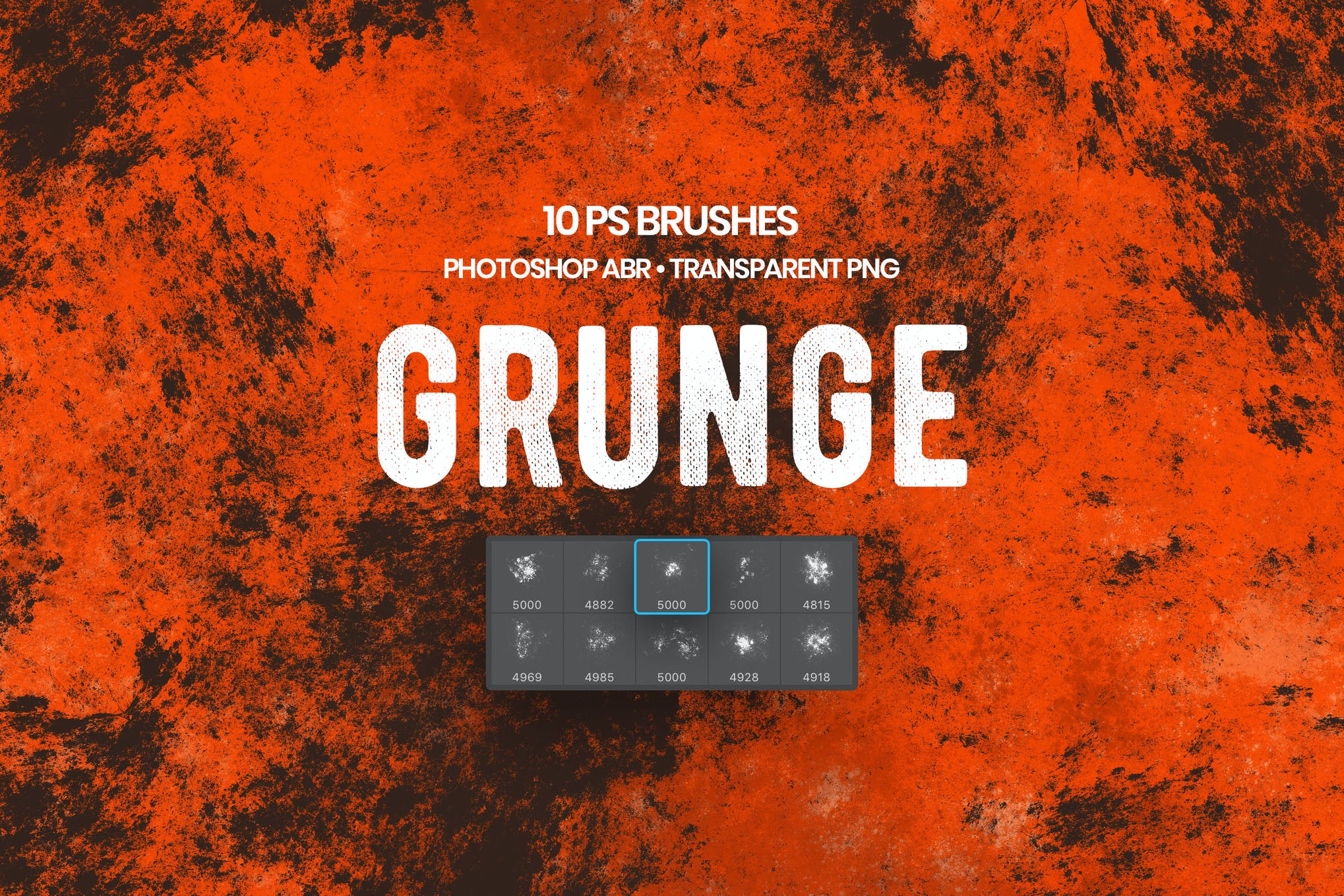 Need a little more creative freedom in how you apply your grunge aesthetic? Then look no further than the Grunge Photoshop Brushes bundle. Inside you'll find over ten different options, each with its own gradient, intensity, and iconic personality.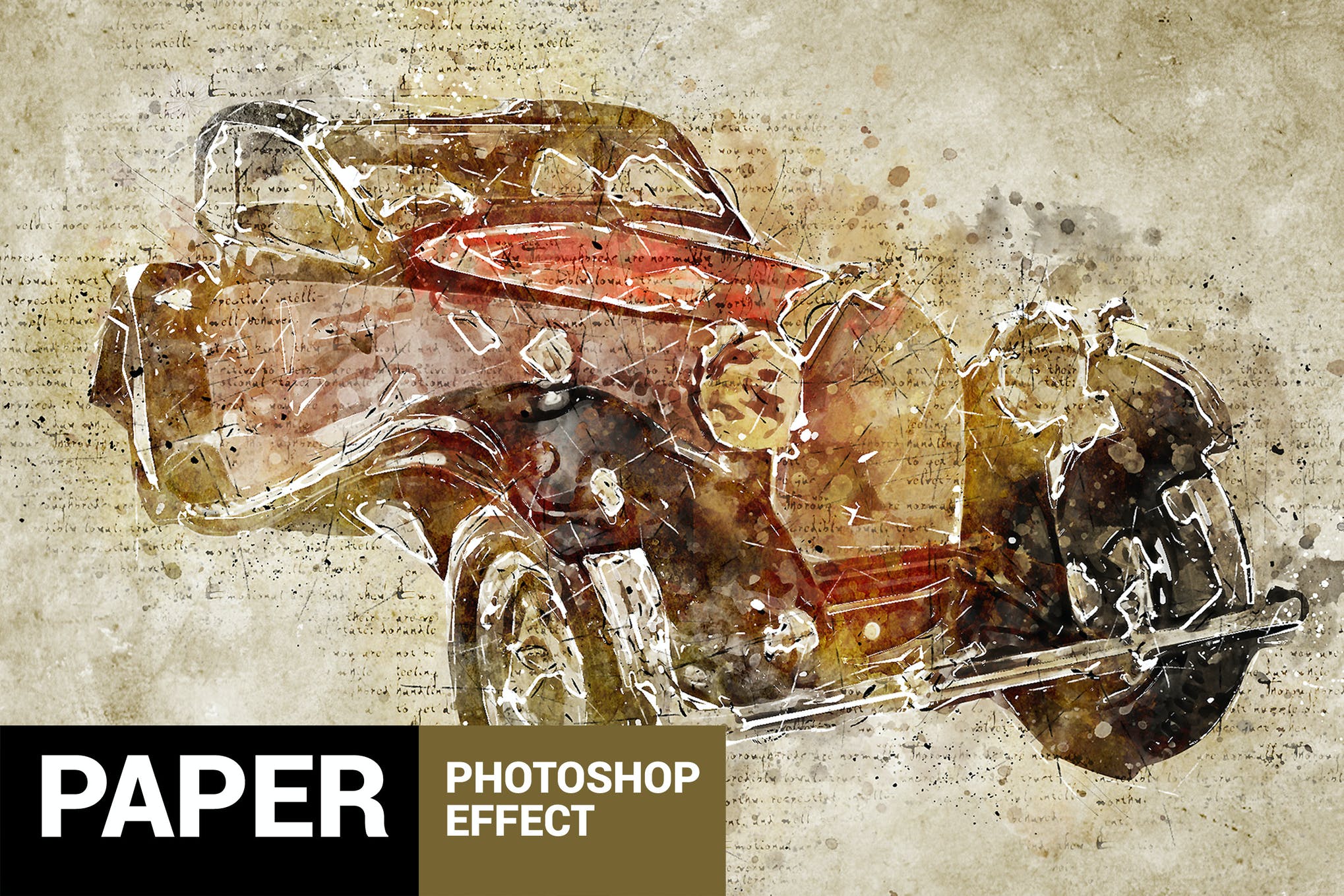 Bring your visual designs back to a simpler time with the Papyrum Vintage Grunge Photoshop action. This action is designed to emulate the more authentic grunge aesthetic, with its washed-out colors, and gritty line work designs. An impressive artistic action that is hard to pass up!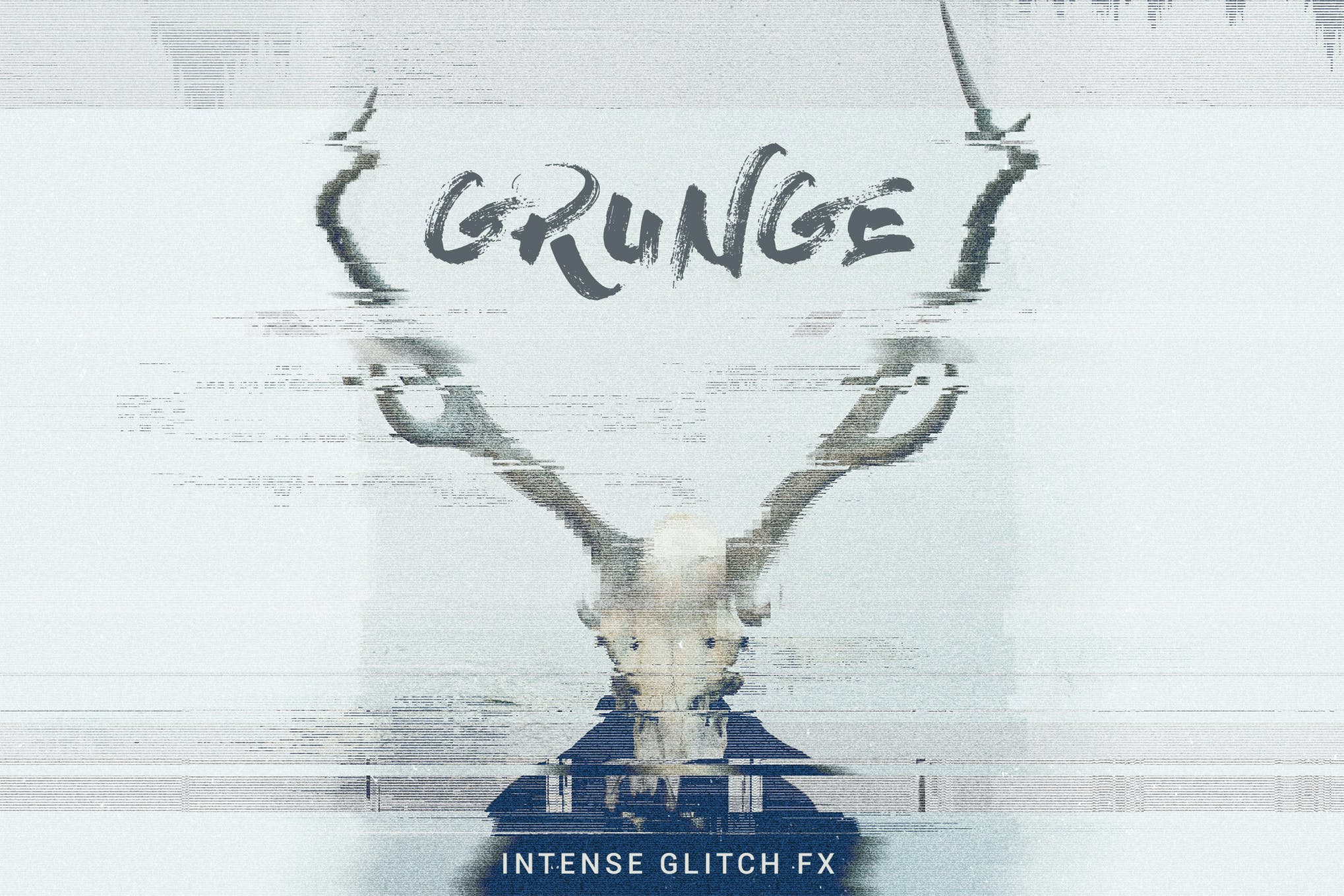 This plugin is a perfect example of a Photoshop grungy texture that doesn't need to try too hard. It uses a glitch-styled overlay and mixes it with a range of gorgeous grunge and soft RGB effects, to create beautiful canvas designs with ease.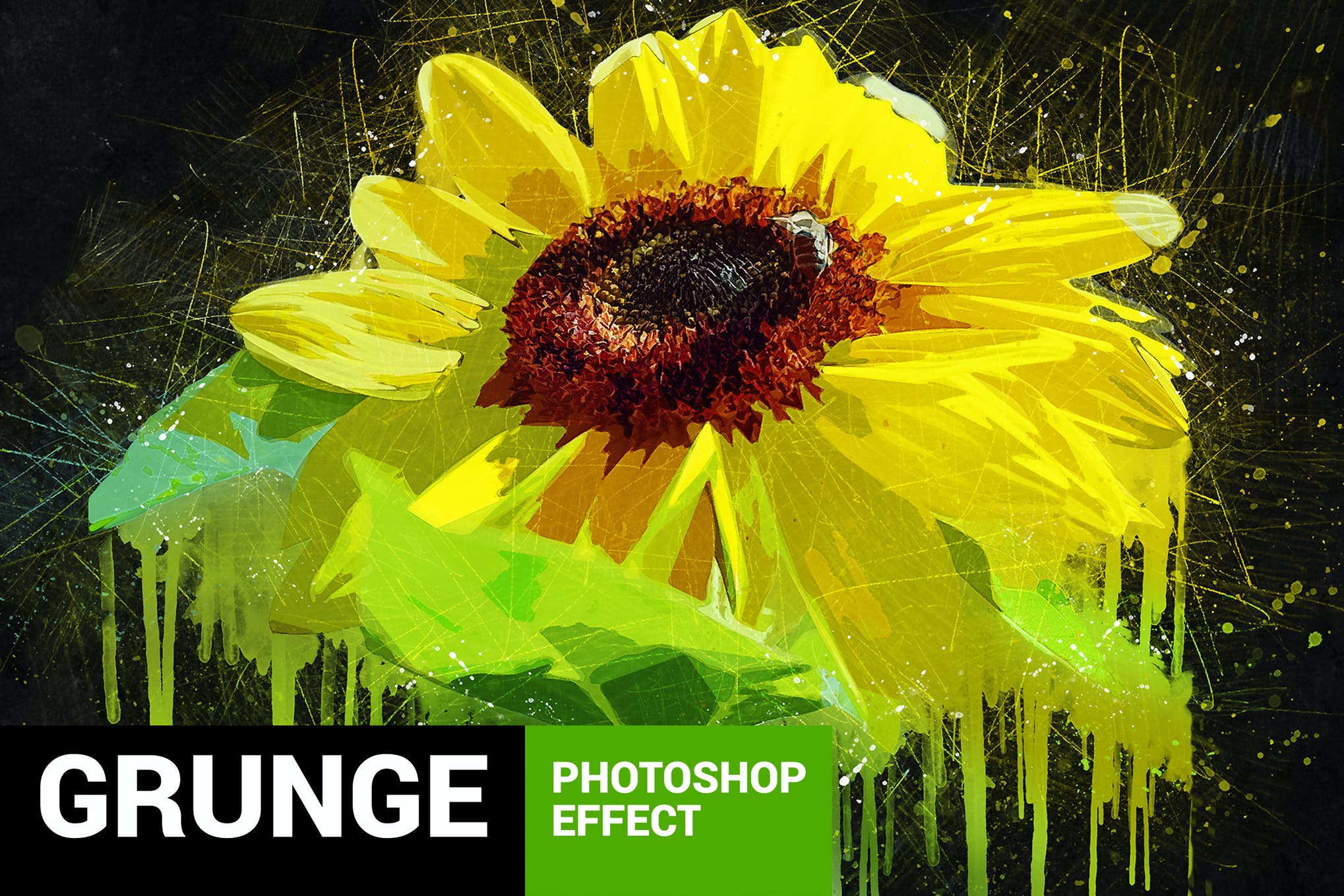 Transform your images into a piece of grunge-inspired painted artwork with the Posterum Photoshop action. This action takes your images and molds them into a canvas-styled painted beauty. An absolutely fantastic grunge effect Photoshop action that will blow your audience away.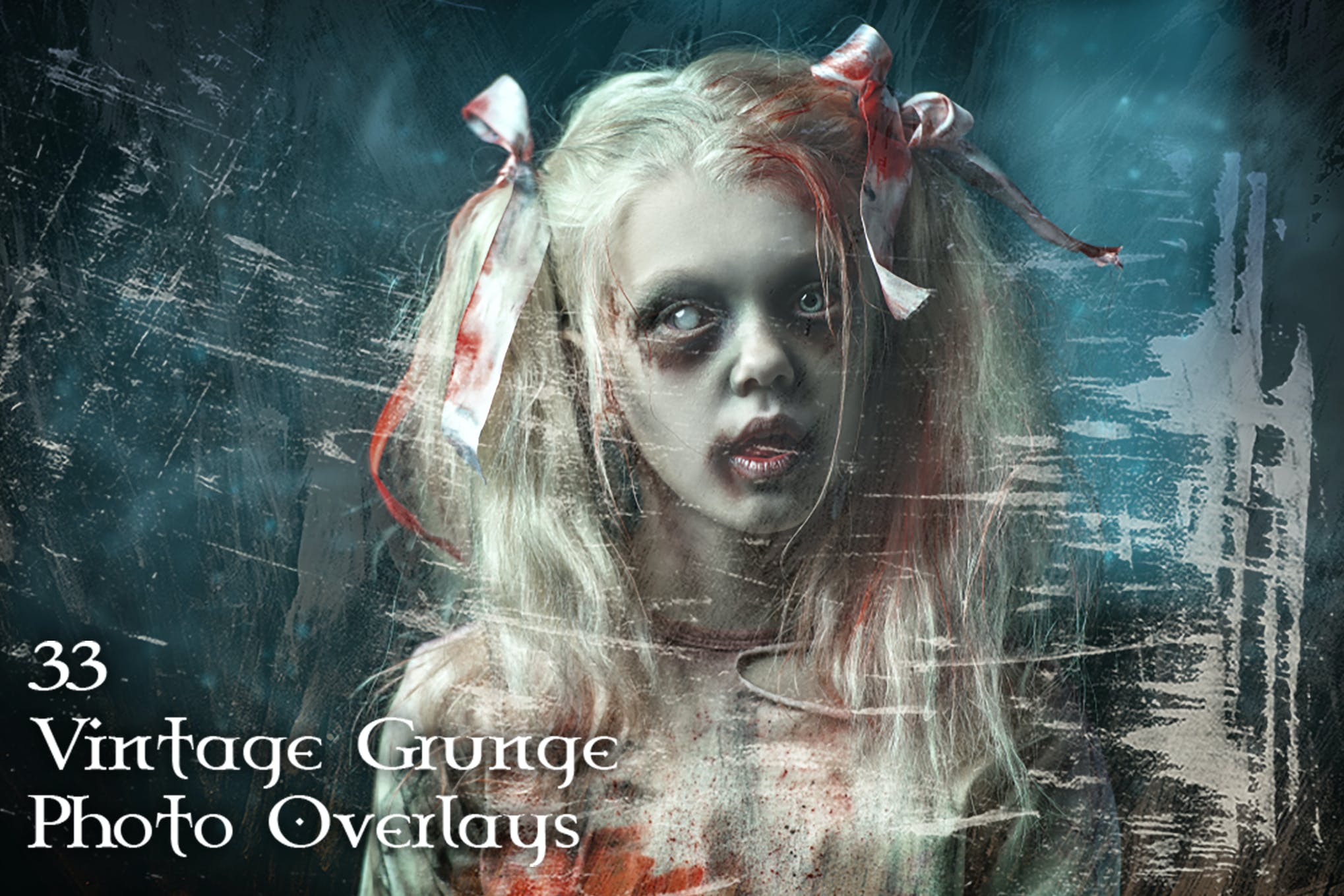 Bring together the vintage style with the grunge artistic flare using this Photoshop overlay collection. This assortment of grunge overlays for Photoshop provides you with thirty-three different options to emulate a truly impressive mashup of artistic styles.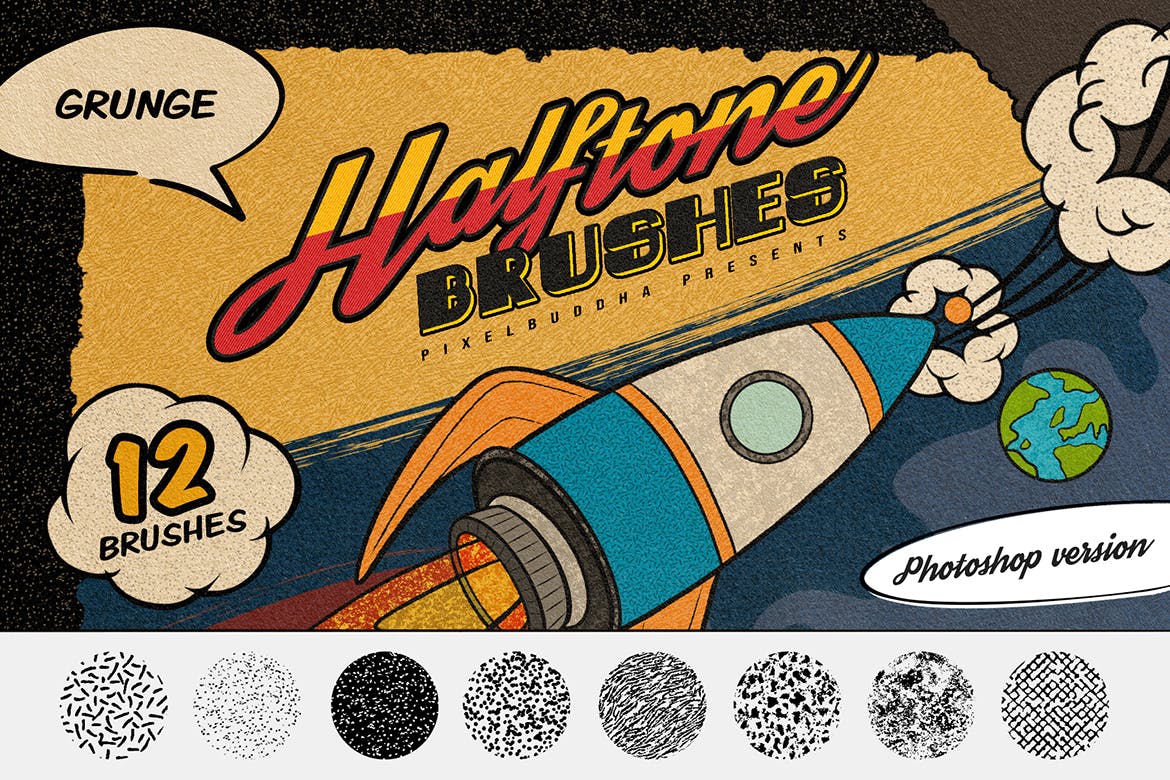 Bring out the classic Halftone Grunge Photoshop Brushes to create old-style comic-inspired designs. Each brush is modeled after the 1950s to 1970s art design and provides you with everything you need to create amazing vintage artworks.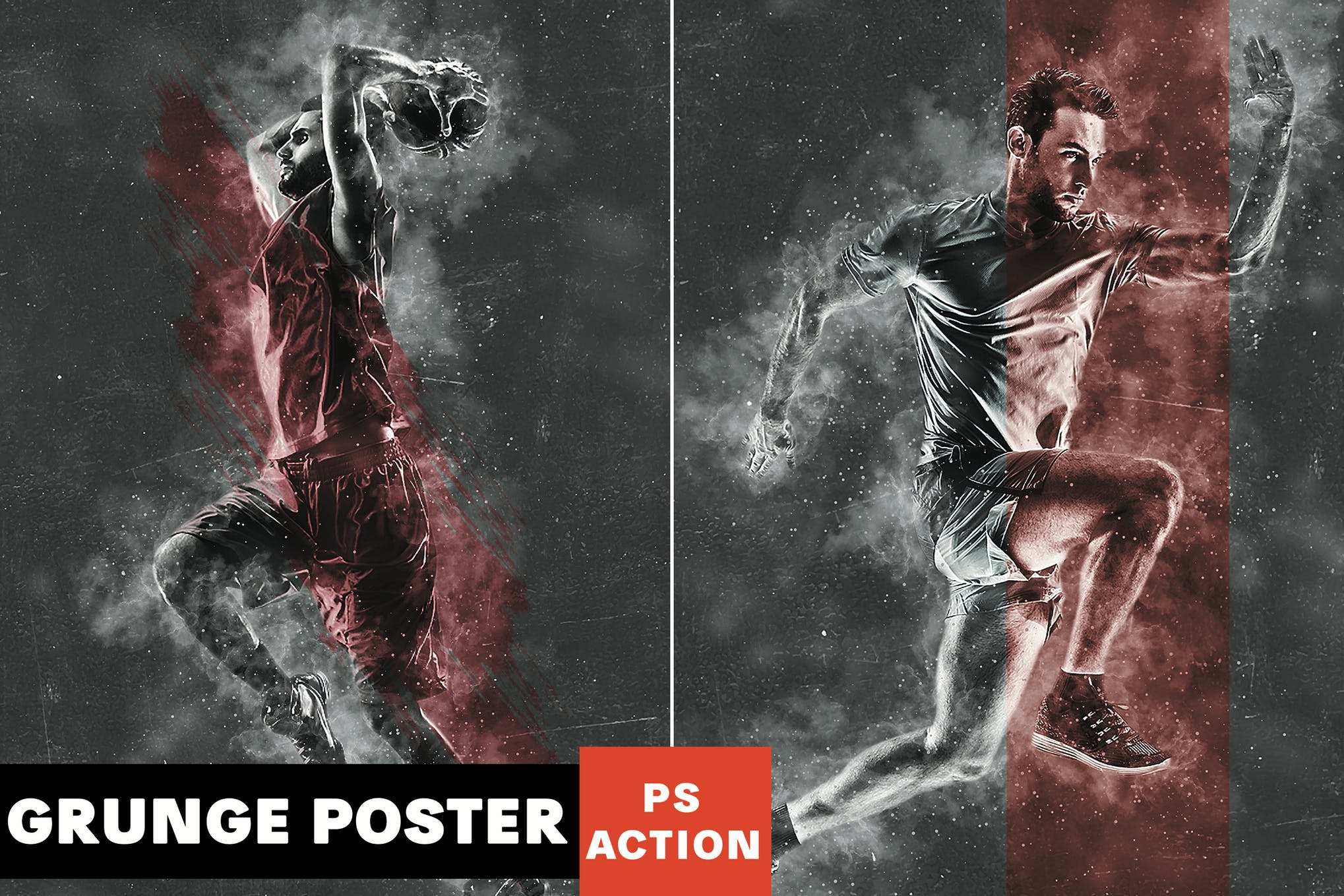 Finding yourself wondering how to add grunge texture in Photoshop, and tailor a poster out of it? Look no further than the Grunge Poster Photoshop action. It excels at providing your pictures with a smoky, grungy, abstract appearance in just a couple of minutes.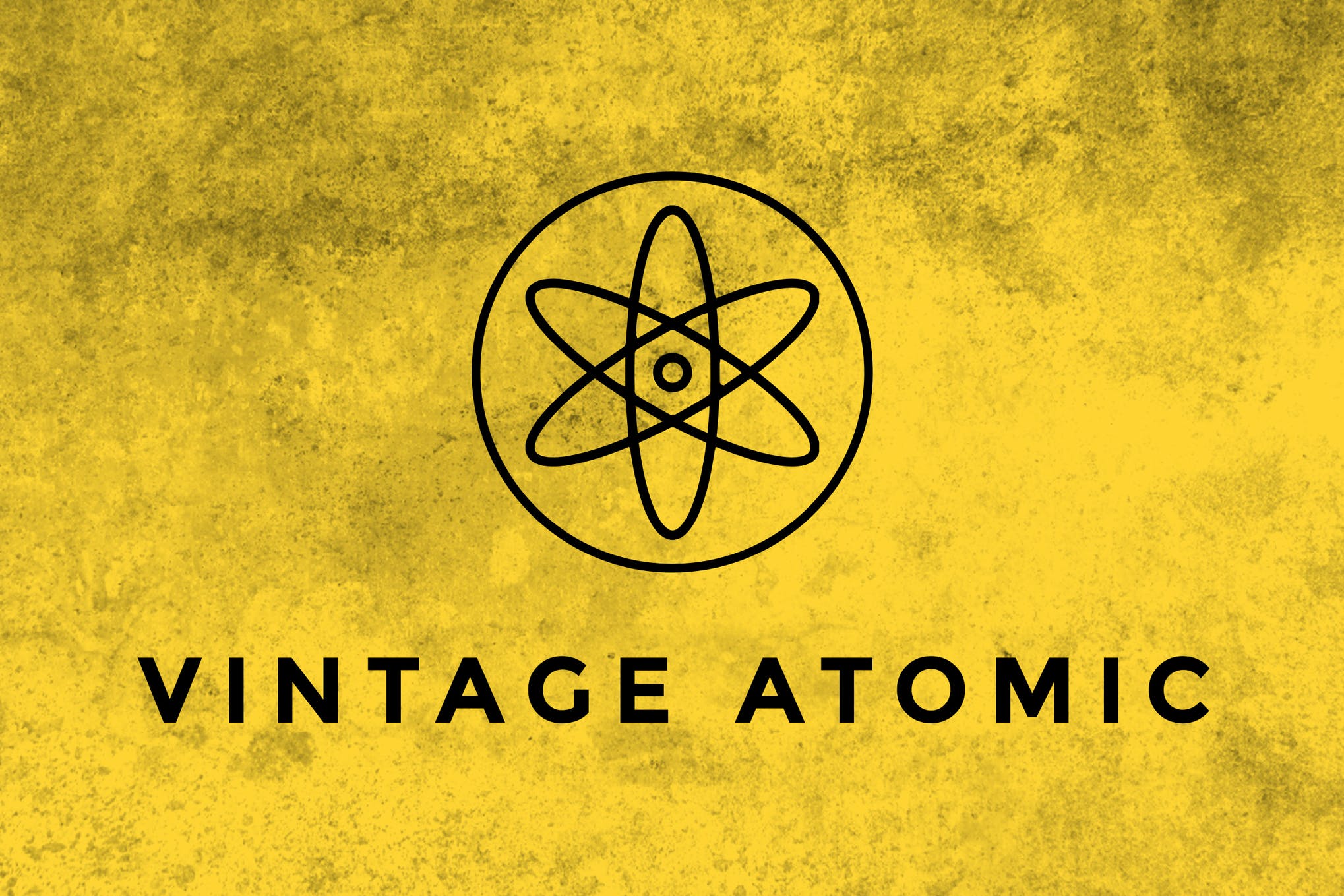 If you're wanting to give your designs a vintage and worn-out look, try out this collection of Photoshop grunge texture brushes. There are 20 elements inside the package that can be mixed and matched to create your custom textures.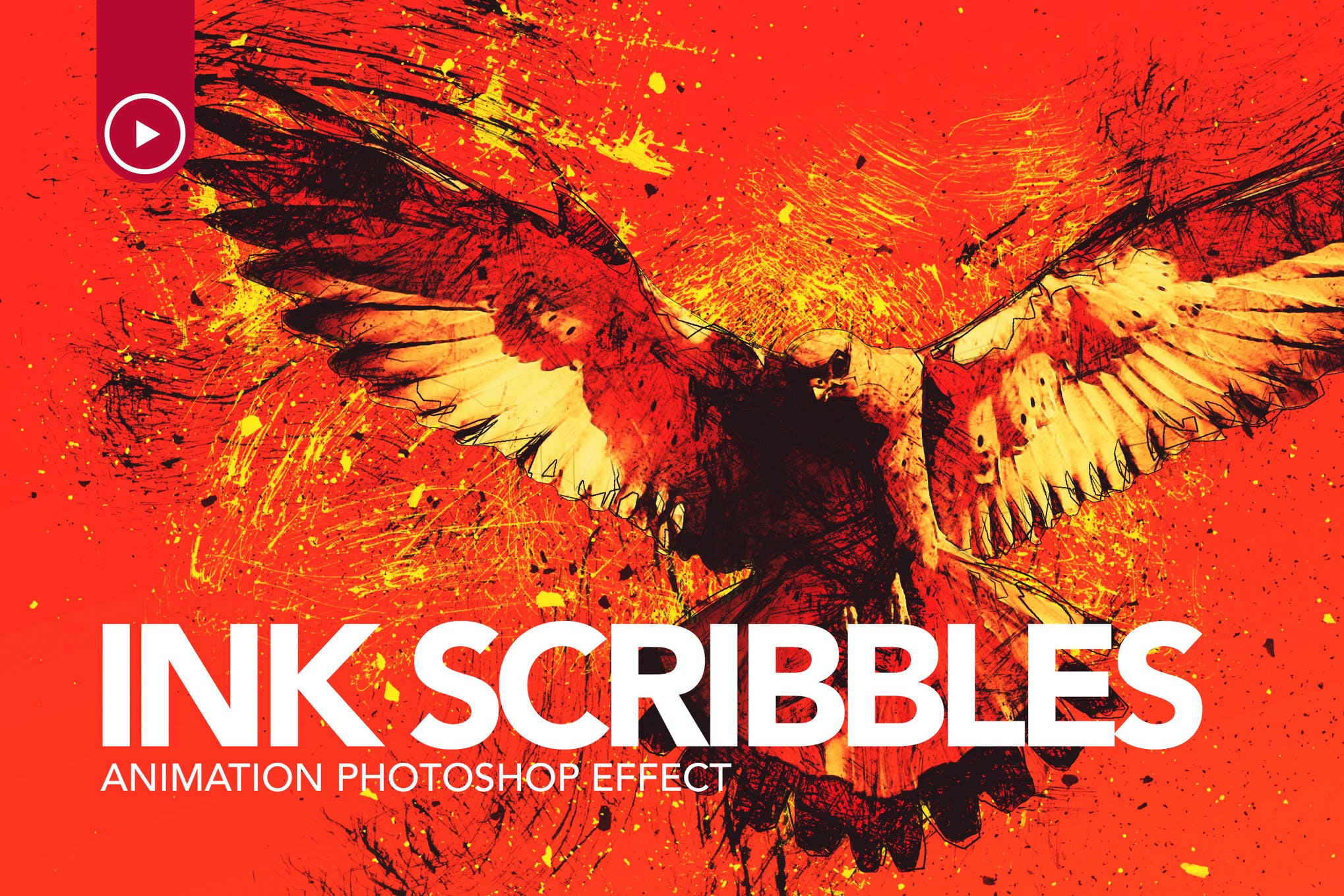 Ever wondered how to add a grunge style to your work, whilst keeping a more artistic touch to the final product? The Ink Scribbles Photoshop action is exactly what you're looking for; a simple, yet effective overlay style that executes a truly captivating artistic grunge aesthetic.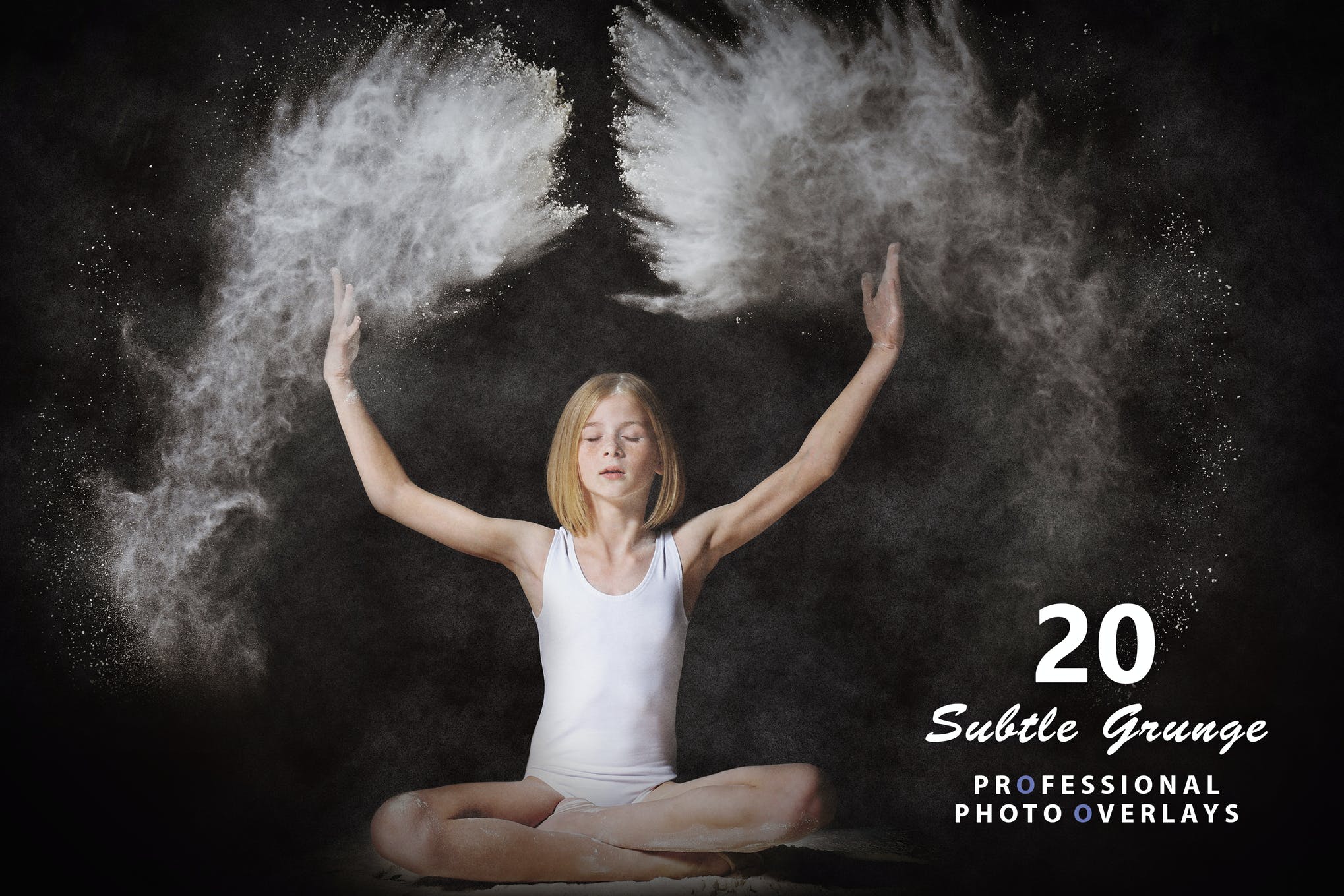 Transform your photos into grunge masterpieces with this fabulous Photoshop overlays package. Inside you'll find over twenty different options to choose from, all excelling at stripping away harsh light exposure, and bringing in a beautifully tailored low contrast grunge aesthetic.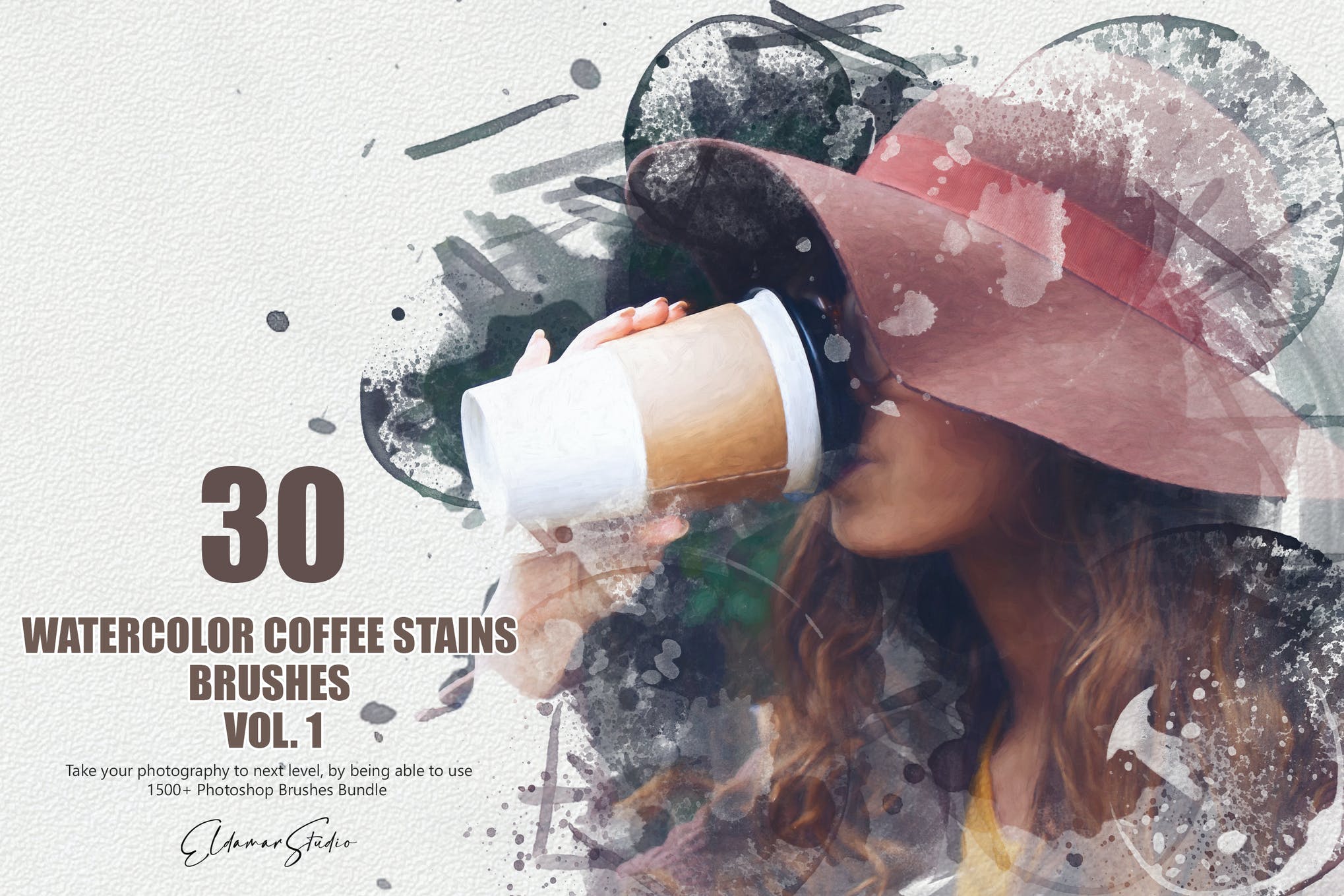 It may surprise you to find the Watercolor Coffee Stains Brushes resource on this list, however, this selection of thirty different brushes will help you to craft a modern and captivating grunge design with ease. All you need is a little creativity under your belt.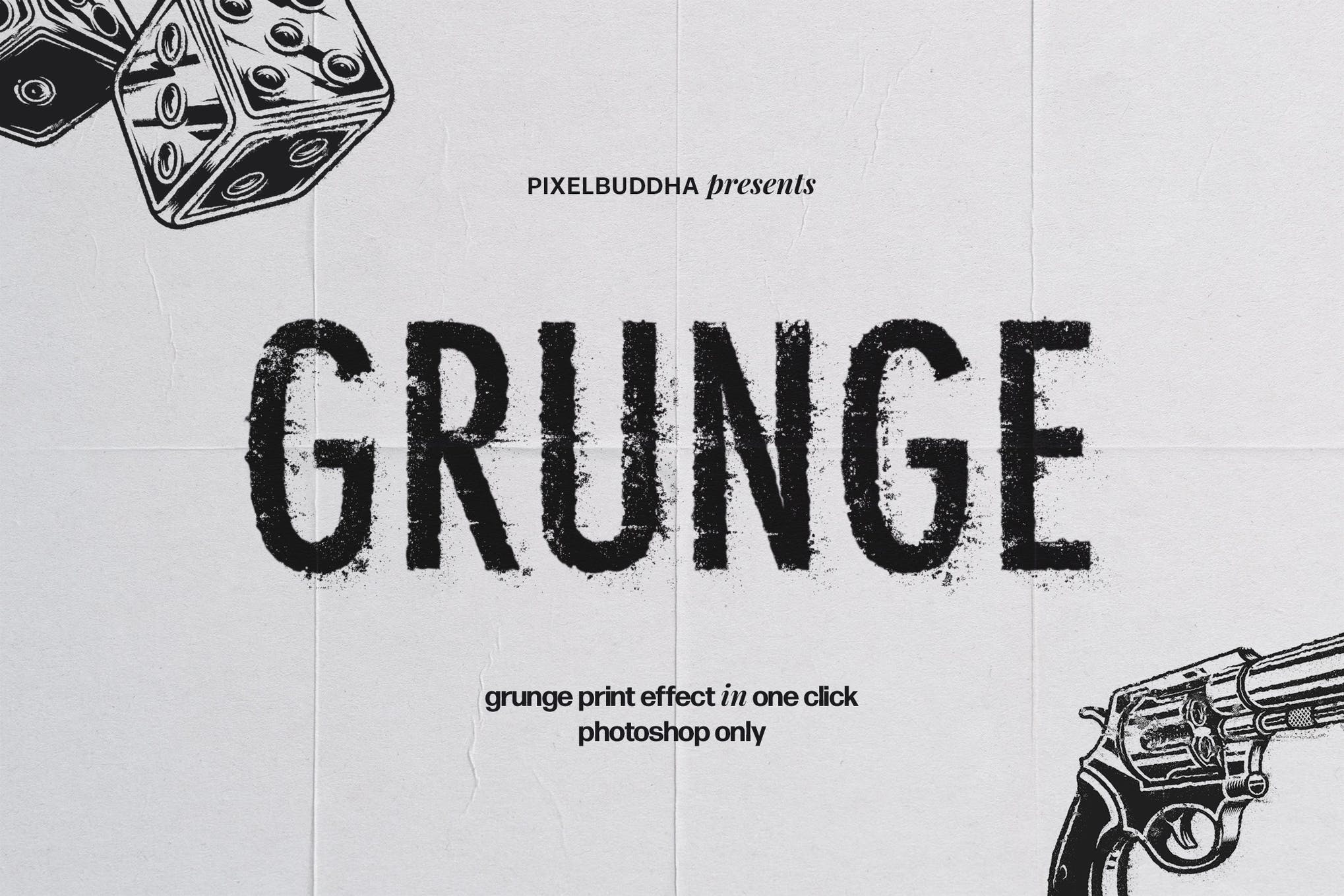 Emulate a unique and captivating grunge style in your visual projects with this amazing Photoshop plugin. This effect works best with pre-existing artwork and manages to bring that extra touch of dirty distressed print feeling to the table in an impressive fashion.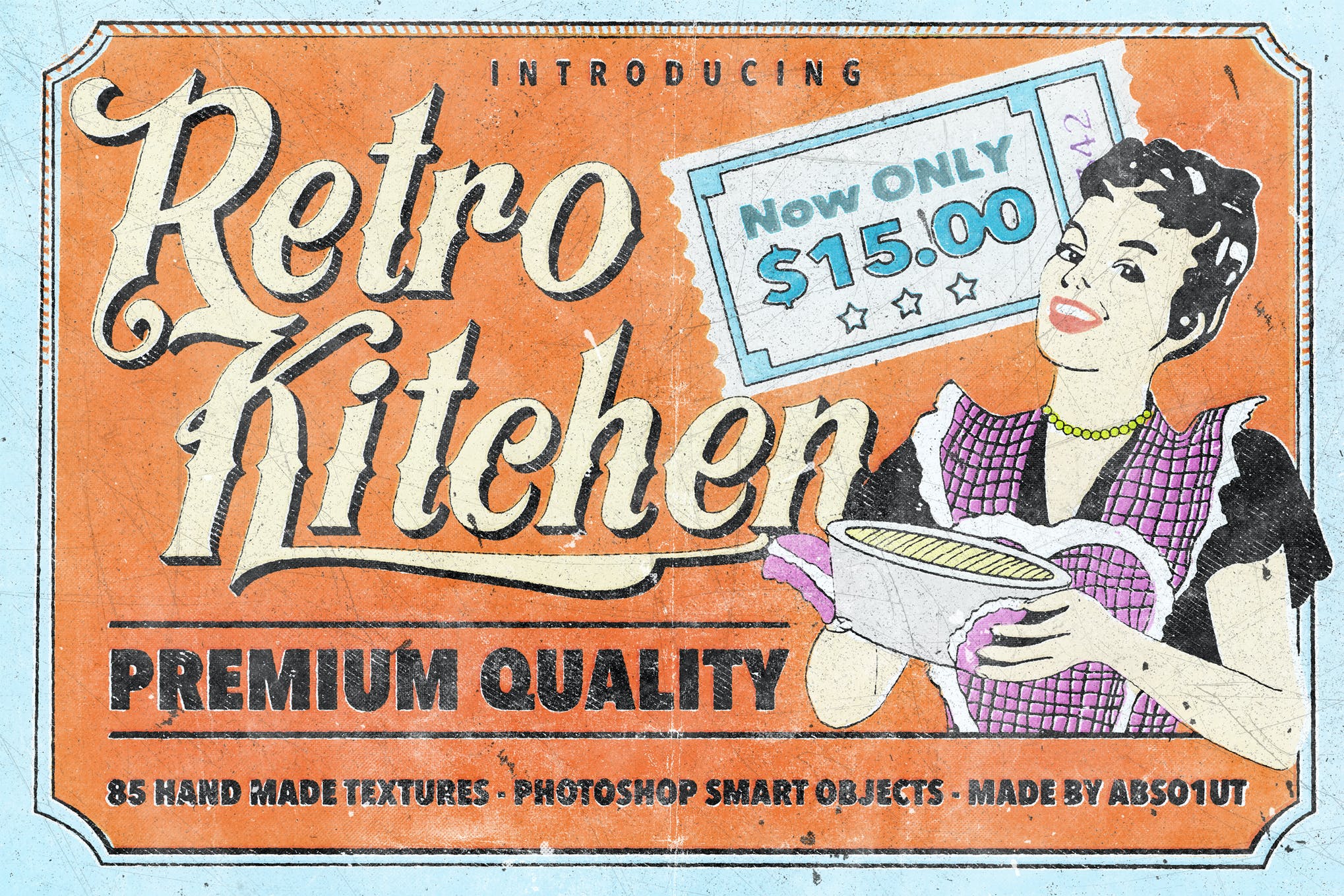 The Retro Kitchen collection provides you with a selection of seventy-five Photoshop grunge textures, and twenty-four brushes. This collection has everything you'll ever need to pull off a worn-out, distressed aesthetic ranging from halftone effects, to old and scratched paper textures. A great place to begin tailoring your very own grunge canvas!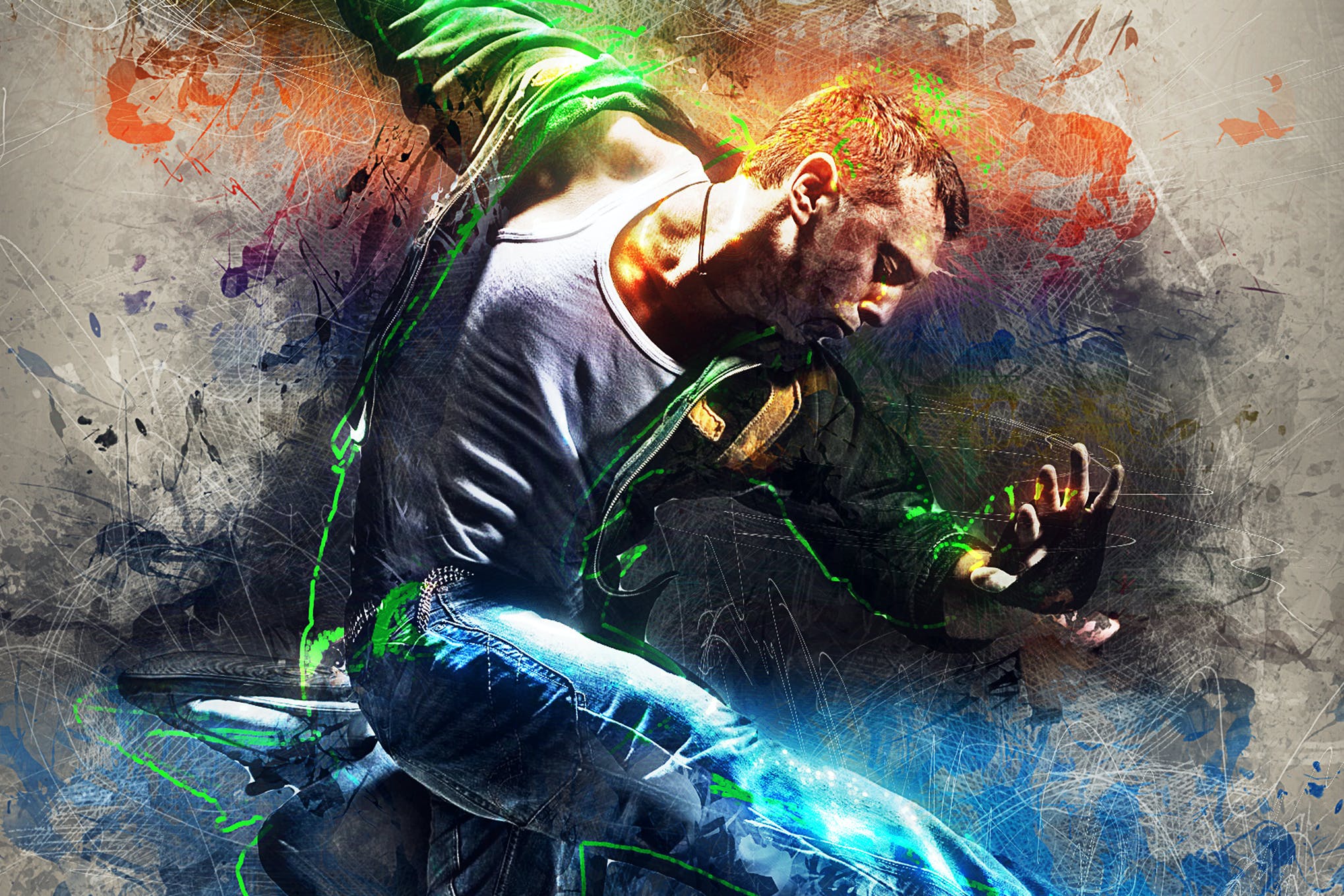 This Photoshop action combines a range of traditional grunge overlays effects, with a more modern cinematic style. The result is a beautiful take on the classic grunge style that is sure to transform your designs into something truly special.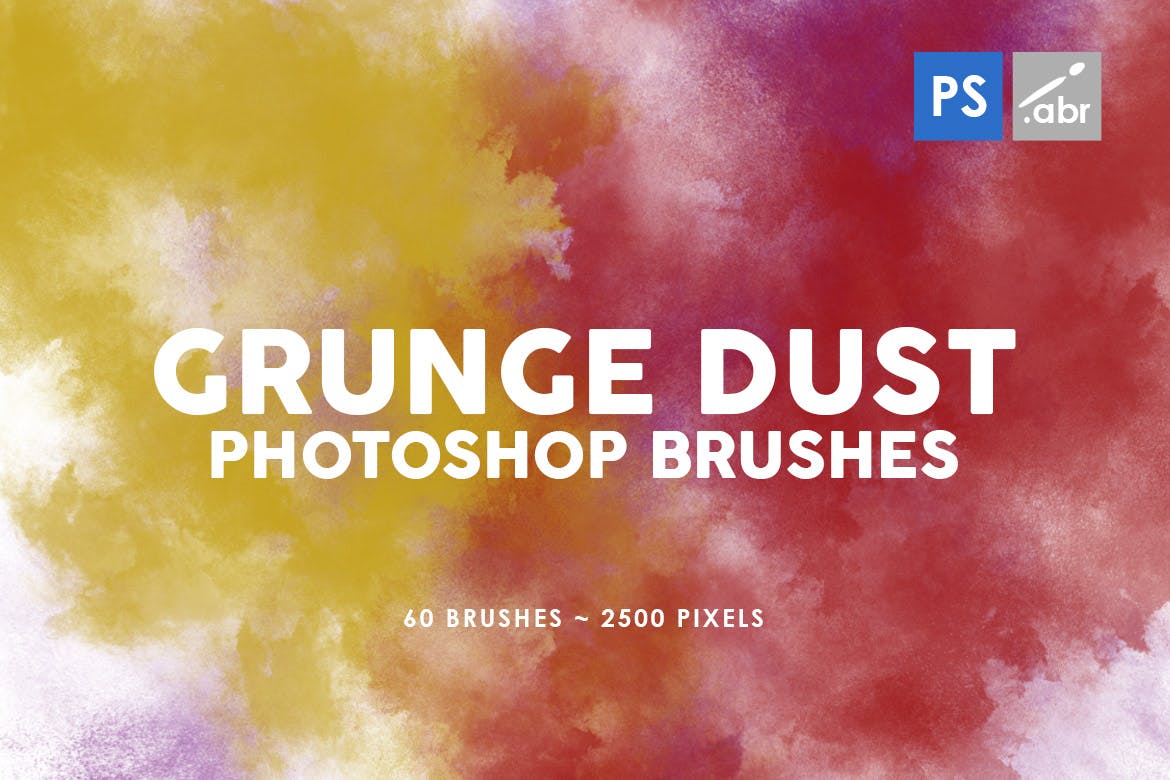 If you need a little more creative freedom in how you apply your grunge style to the page, then you need these Grunge Photoshop brushes. There are sixty brush options in total, each with its own unique dusty, grungy feel. This collection is way superior to any free grunge Photoshop brushes resource available on the web.
Free Grunge Photoshop Brushes, Overlays, and Textures
Finding free grunge Photoshop brushes, overlays, and textures can sometimes be a struggle. So, let's take a look at some of the best free resources you can get your hands on right now.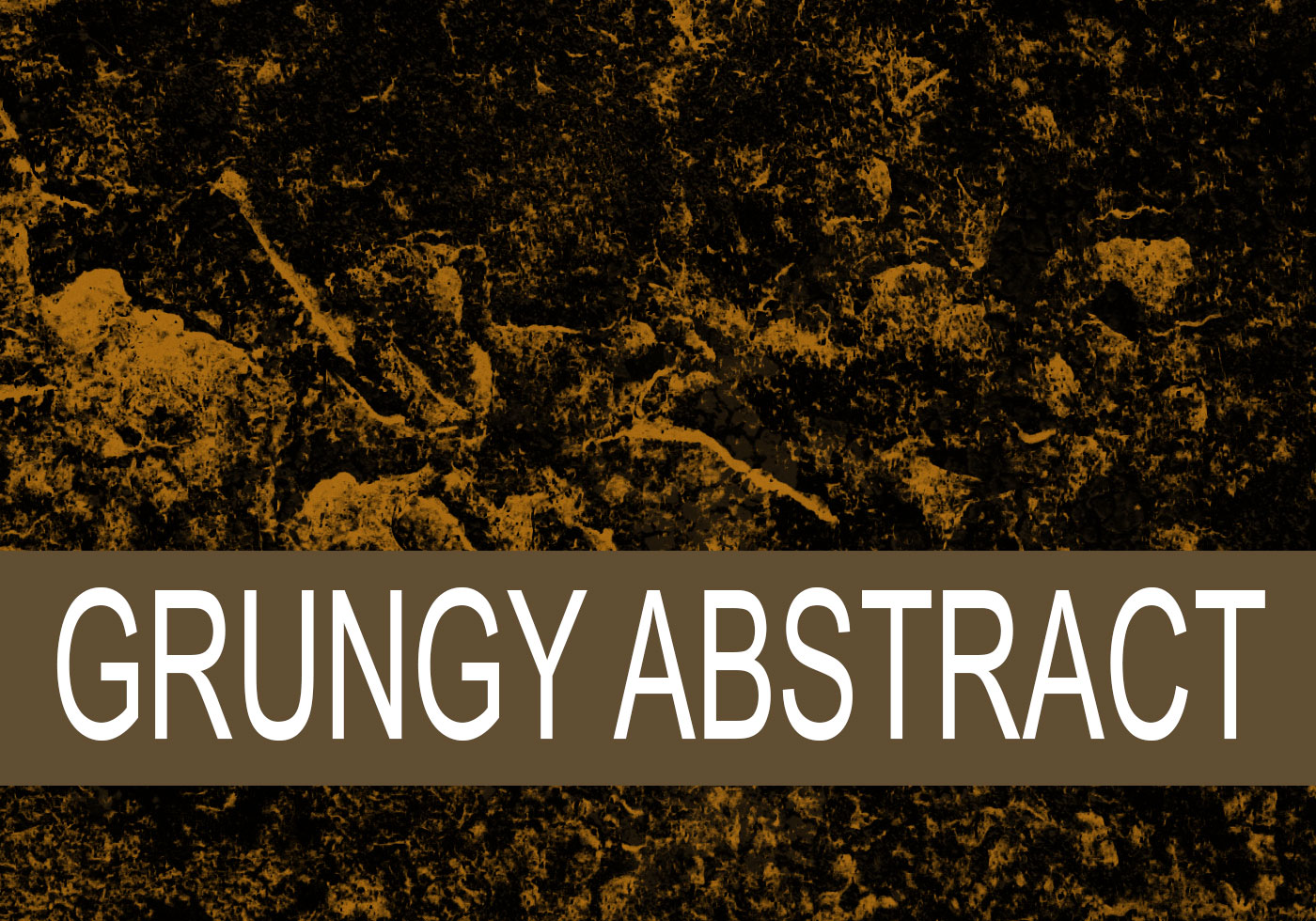 This free resource provides you with a range of abstract brushes that excel at molding a beautiful grunge canvas. With ten options to choose from, you'll never be without the perfect brush for the job. An excellent choice for painting grungy Photoshop textures and backgrounds!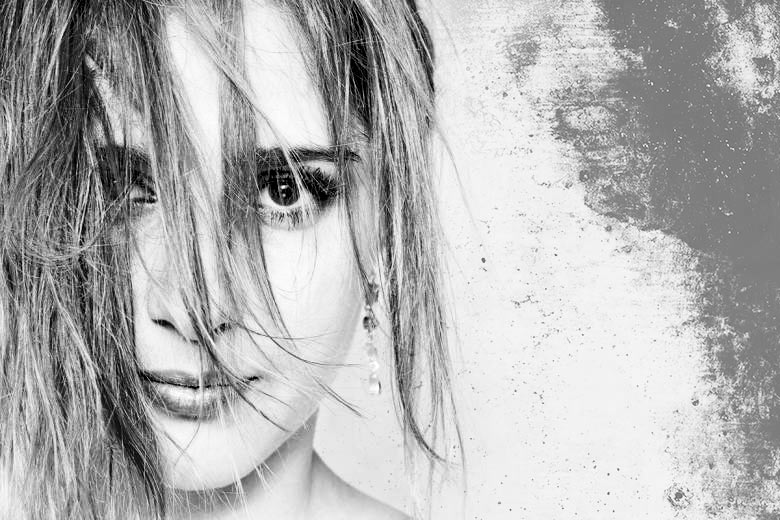 Transform your images into the iconic washed-out distressed look of the vintage posters with this collection of thirty Photoshop grunge texture overlays. This grunge overlay Photoshop set is a simple to use resource that will make executing your very own grunge design a breeze.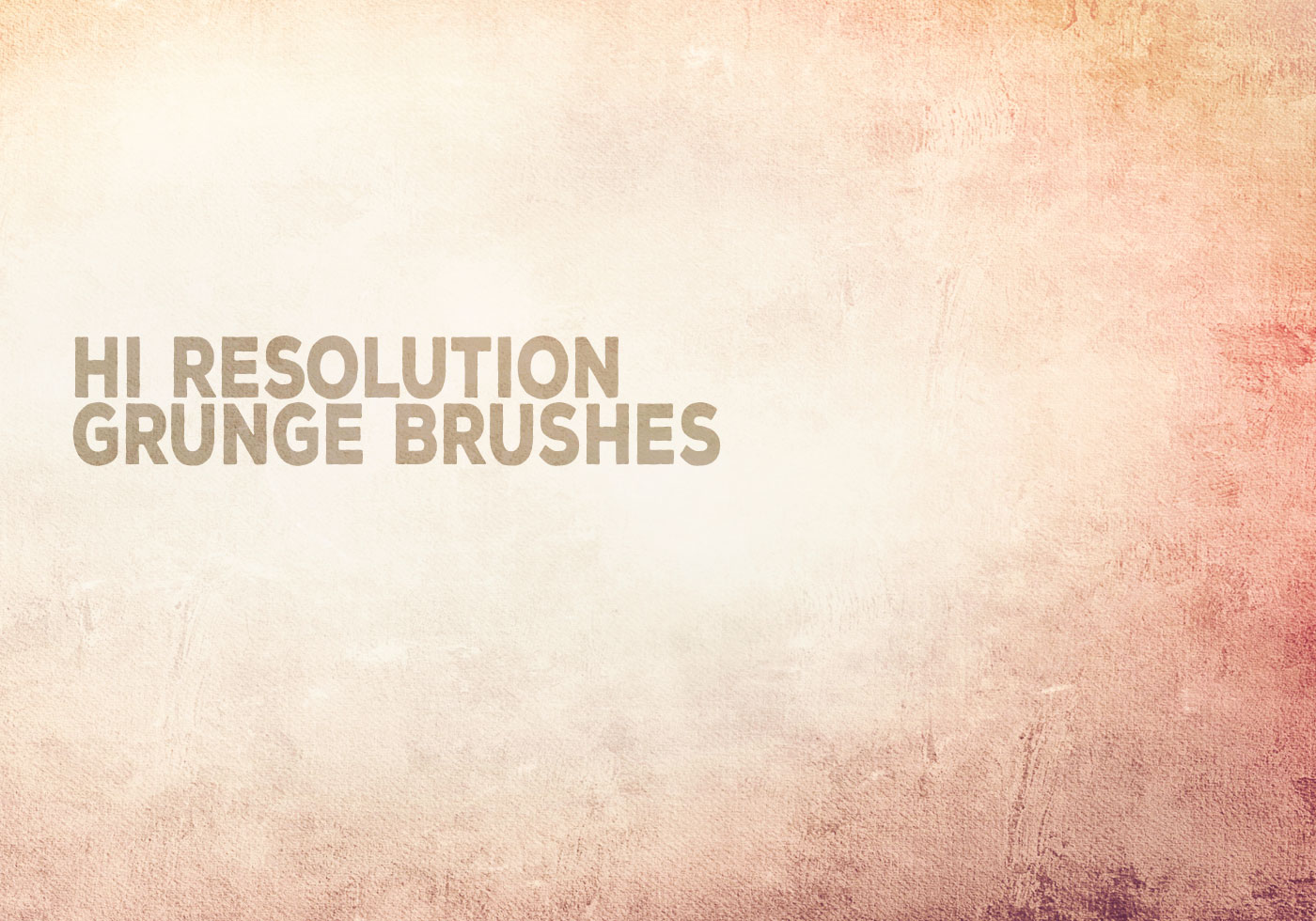 Here we have a collection of six background brushes that will help you achieve a distressed, and grunge texture in Photoshop with minimal effort. What makes this resource really stand out is that it's free for creative personal projects.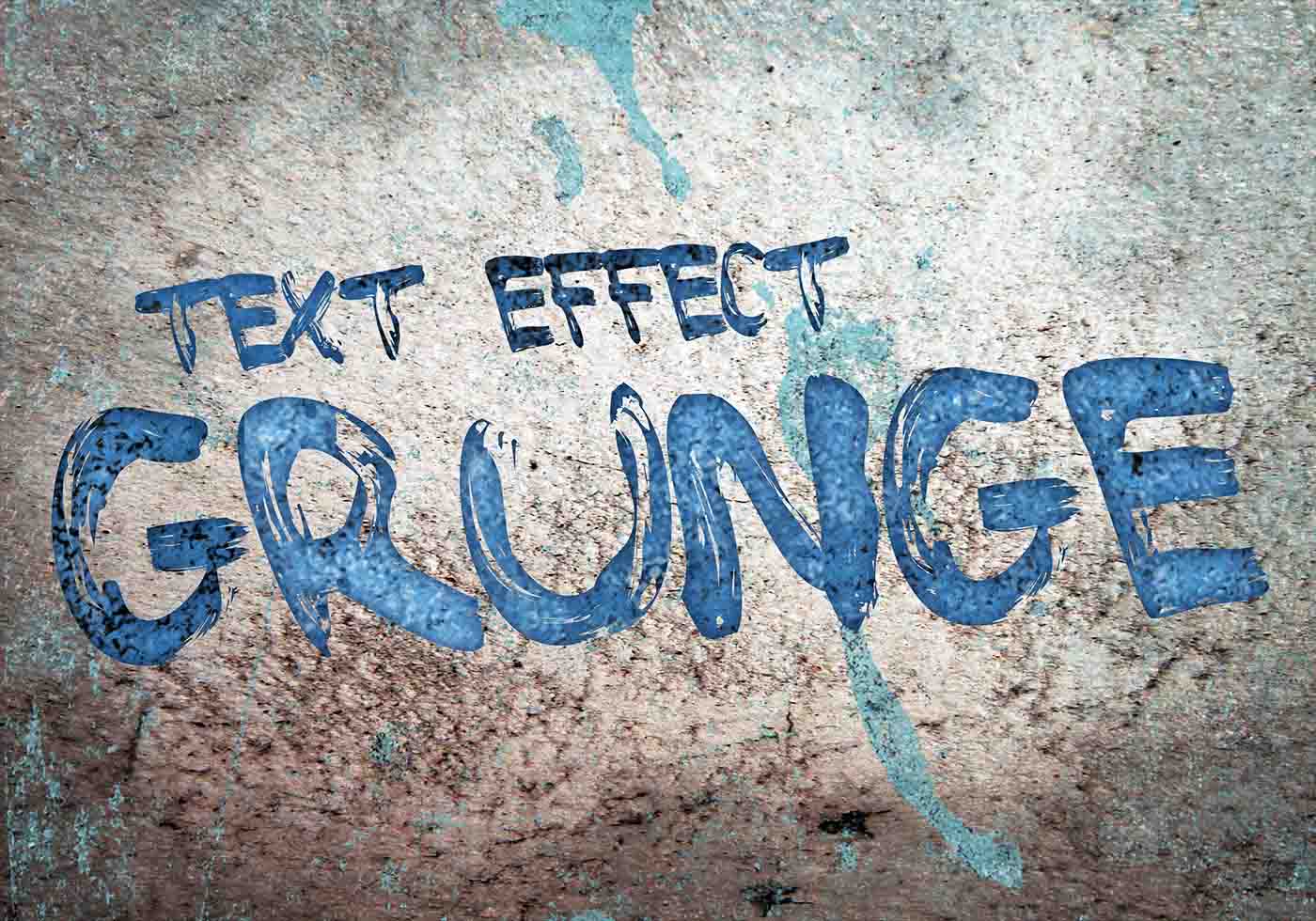 Bring a unique grunge artistic style to your text designs with the help of this Photoshop effect. It excels at enhancing logos, shapes, or already heavily edited texts, and giving those final touches to make them something truly special.
Create Amazing Photoshop Grunge Designs with These Resources Today!
Getting your hands on amazing grunge effect Photoshop resources has never been easier. With our options under your belt, you have access to some of the most creative and impressive resources on the market today. Get out there and begin tailoring your next artistic grunge masterpiece with confidence!