35+ Best Photoshop Cartoon Actions + Plugins (Cartoonize a Photo)
Ever wanted to cartoonize a photo, but wasn't sure how? Or maybe you just don't have the time to sit down and work it out! That's fair enough – to create an authentic and professional-looking cartoon effect on a real-life photo can be tricky, even if you're well versed in Photoshop and all its settings!
Thankfully, there's a range of purpose-built Photoshop cartoon plugins out there that can not only help you cartoonize a photo, but will do it all for you in a matter of seconds! It really can be that simple – and to make things even easier, we've found a selection of the best Photoshop cartoon actions and plugins out there, including both premium and free options.
Let's have a look at the best Photoshop actions to help you cartoonize a photo.
Get everything you need to supercharge your Photoshop workflow. From just $16, get unlimited access to thousands of Photoshop actions, Lightroom presets, templates, graphics, fonts and photos.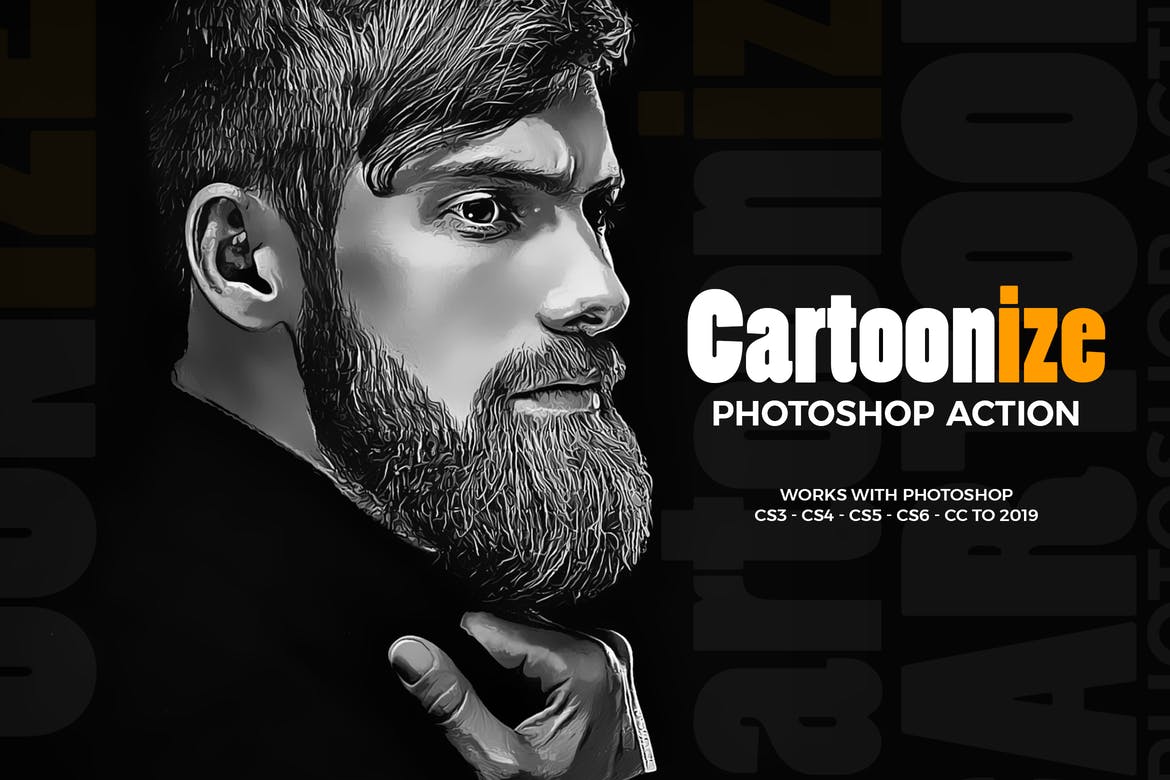 Next up in our Photoshop cartooning toolkit is the Cartoonize action, a Photoshop cartoon plugin that will turn your photo into a digital piece of art with a realistic oil paint effect in only a single click. It works with Adobe Photoshop versions CS3 and above and is super fast and easy to use.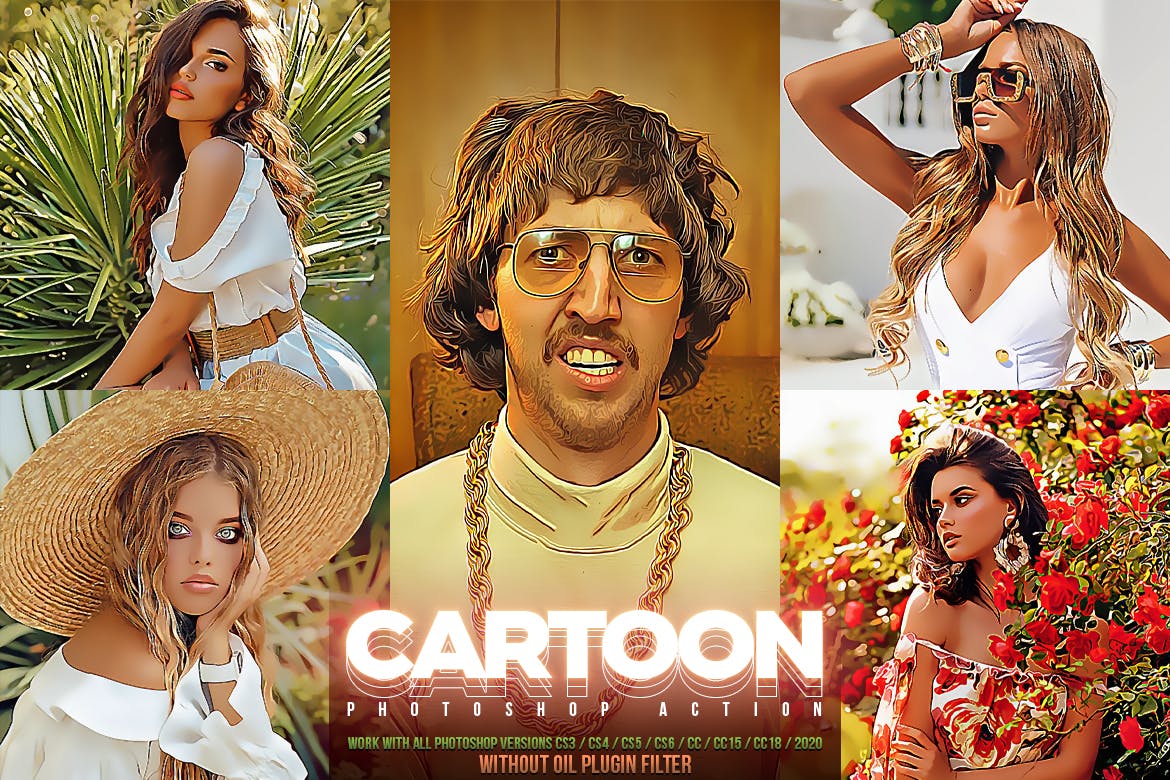 For another ultra-realistic and modern-looking paint effect that will help you cartoonize any photo, this fun cartoon filter for Photoshop promises high-quality results using versions CS3 and higher and includes full supporting documentation to get you editing straight away.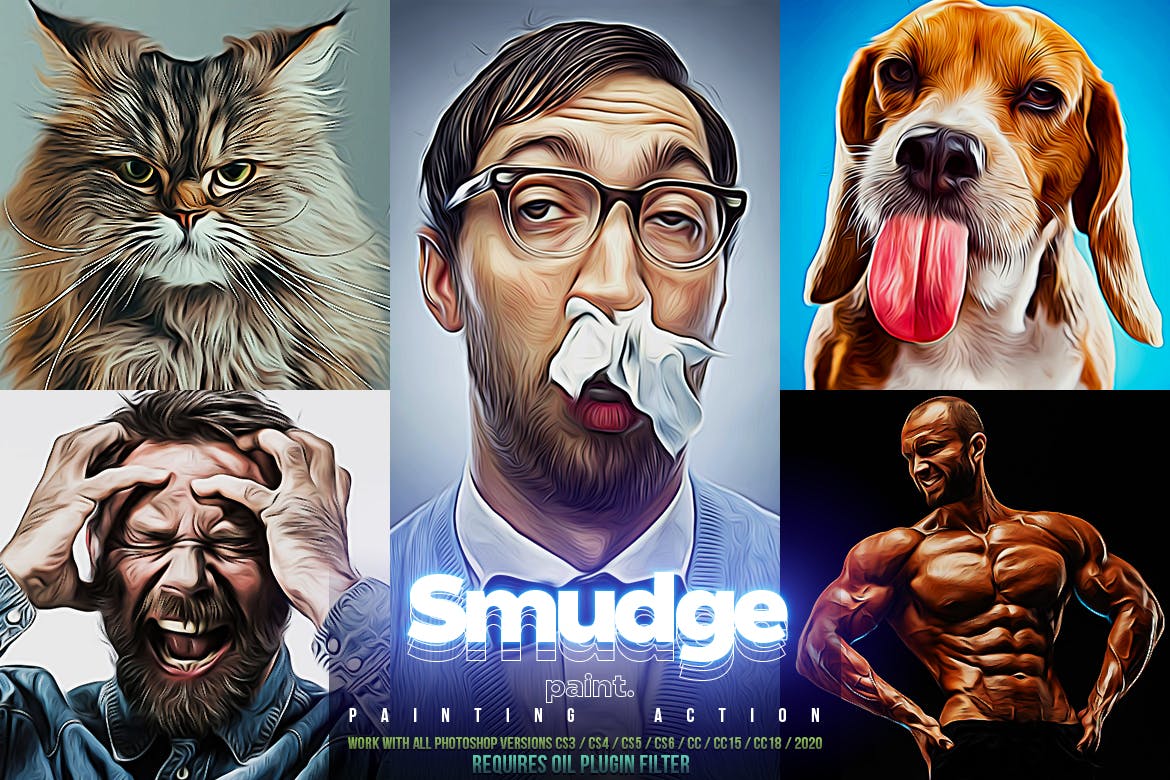 The Smudge Photoshop cartoon plugin will help you cartoonize a photo with a sleek and realistic painted effect that features sharp edges and vibrant colors and is compatible with Photoshop versions CS3 and above. It's a great choice if you're after a fun and professional cartoon painting look.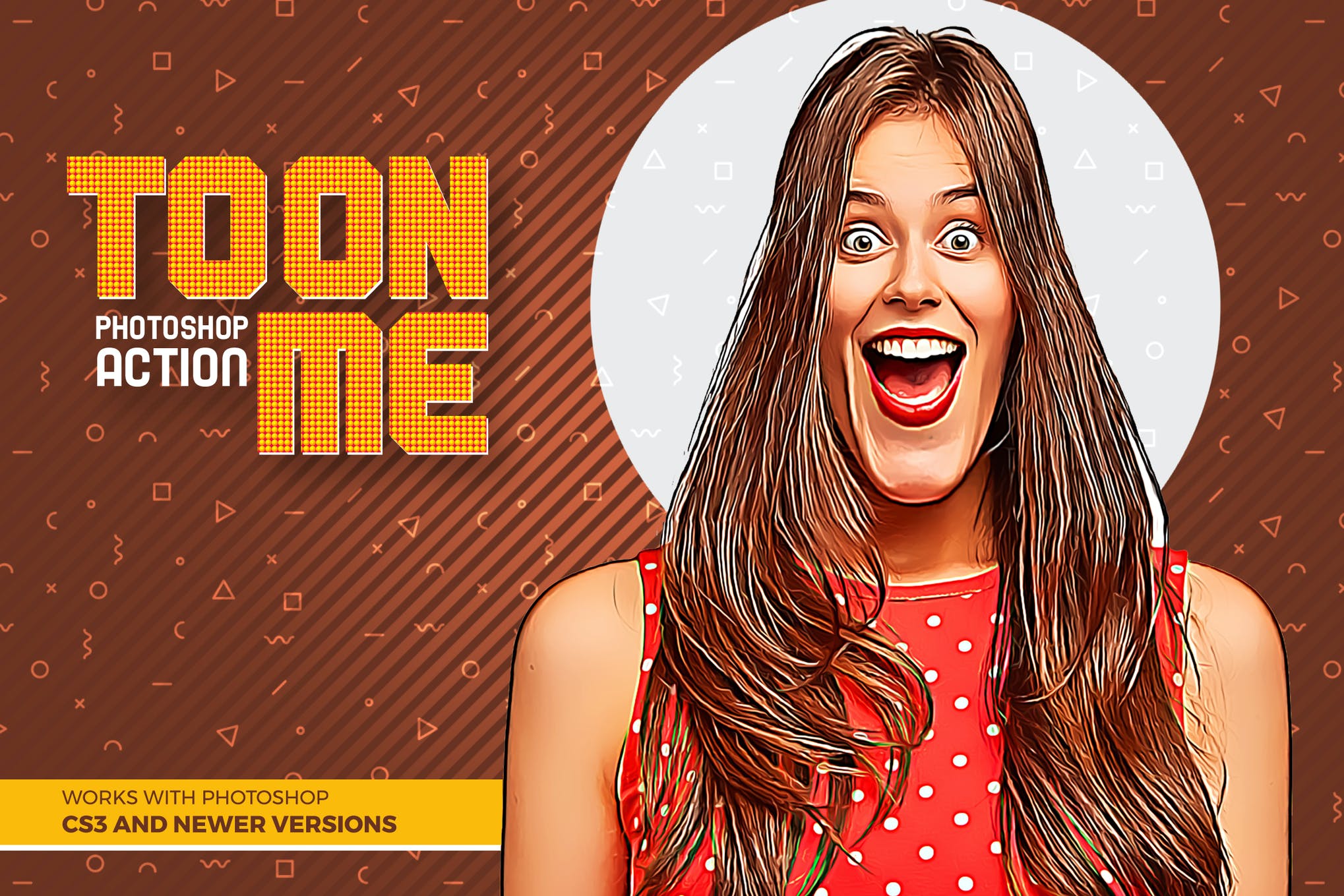 Next up is Toon-Me, a Photoshop cartooning plugin perfect for creating unique artworks such as posters, flyers, and social media posts. The Photoshop cartoon action works in all Photoshop languages and is non-destructive helping you to retain 100% of the original pictures.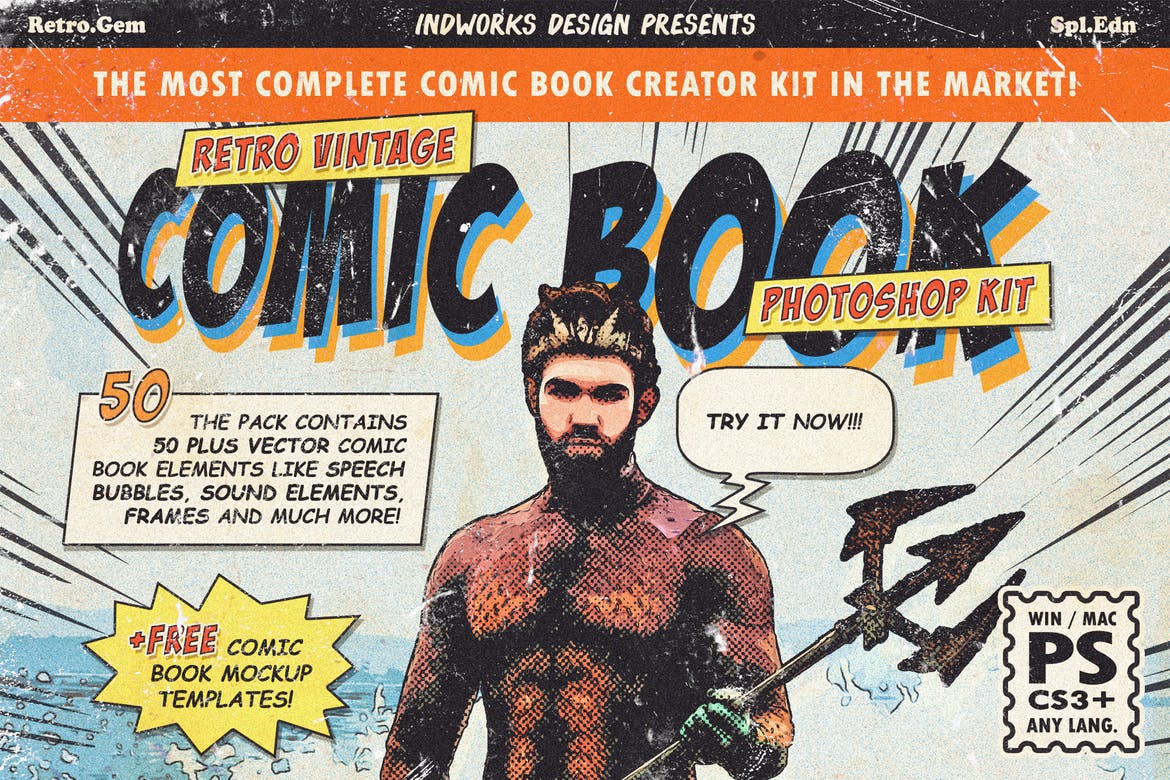 Next, we have a retro-inspired action kit that allows you to cartoonize a photo in an authentic, hand-drawn comic book style. It works best with images that offer a resolution between 72 and 300 DPI, and all comic elements are vector graphics which enables you to scale and tweak the effects as much as you want.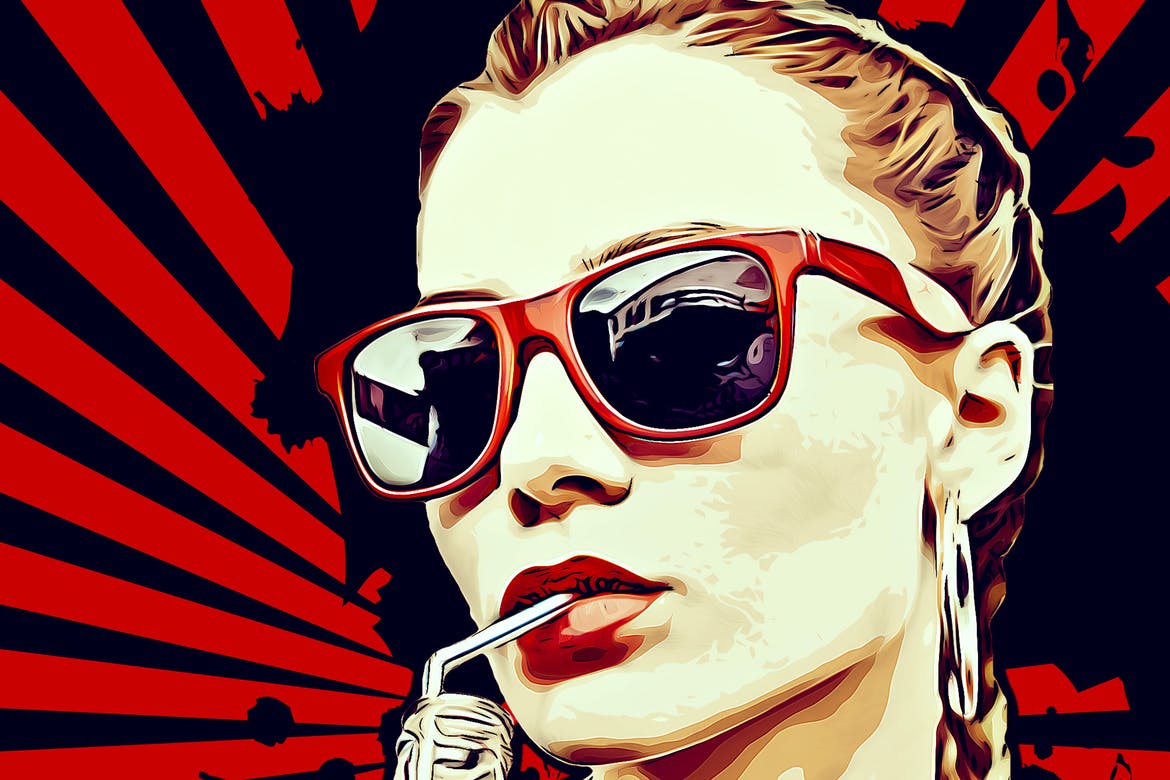 This cartoon filter for Photoshop adds a vector art look to your images that's inspired by the texture and color profile of a real-life oil painting, and can be applied with amazing results in just a few clicks. You can create up to 40 different color effects, and adjust each layer to your preference.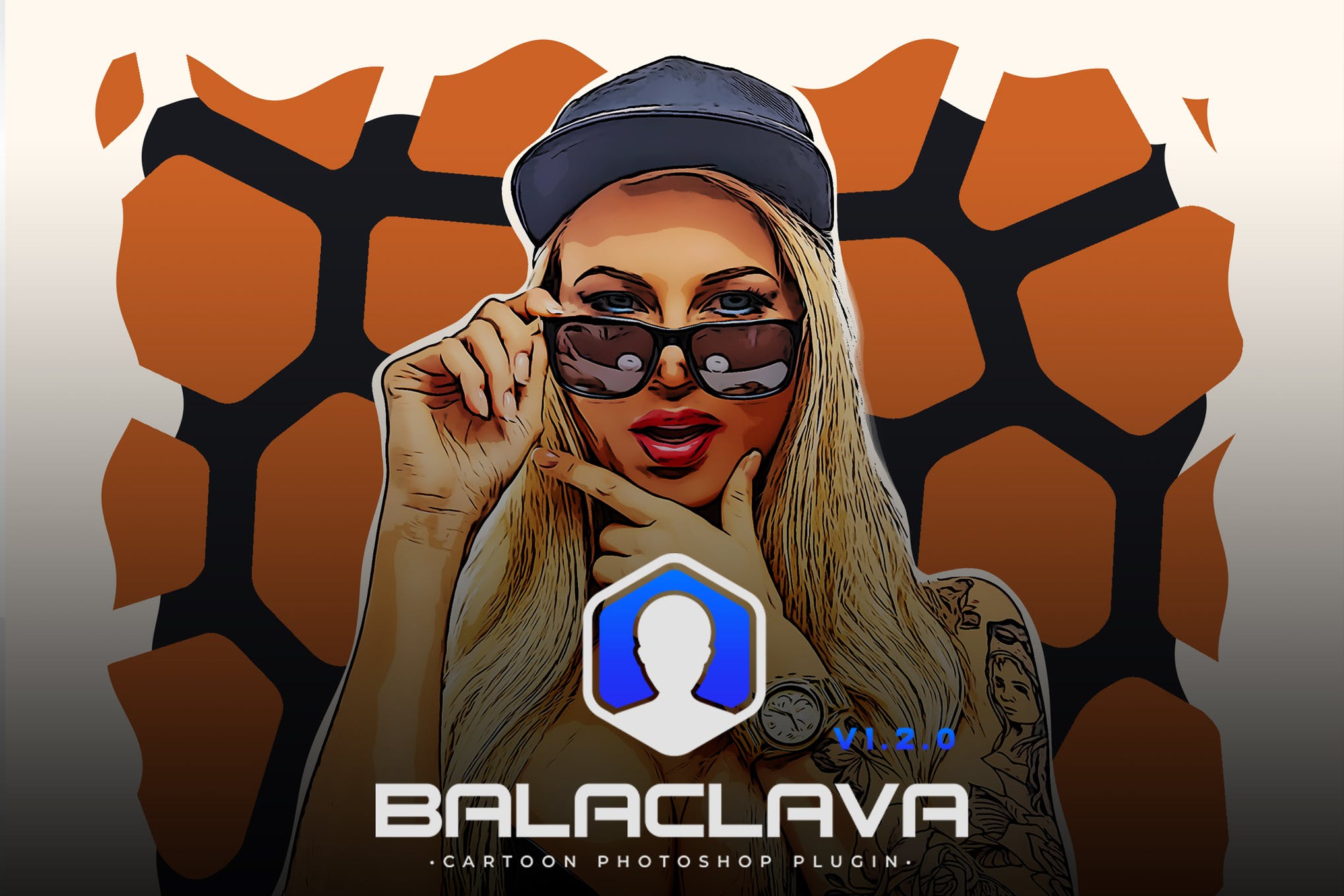 Balaclava is a Photoshop cartoon plugin containing tools and techniques that help you achieve the most modern, professional, and eye-catching cartoon effects in just a few clicks. The cartoon effect Photoshop Action offers 4 editable Photoshop cartooning styles, 5 face styles, 8 backgrounds, and more than 20 color variations.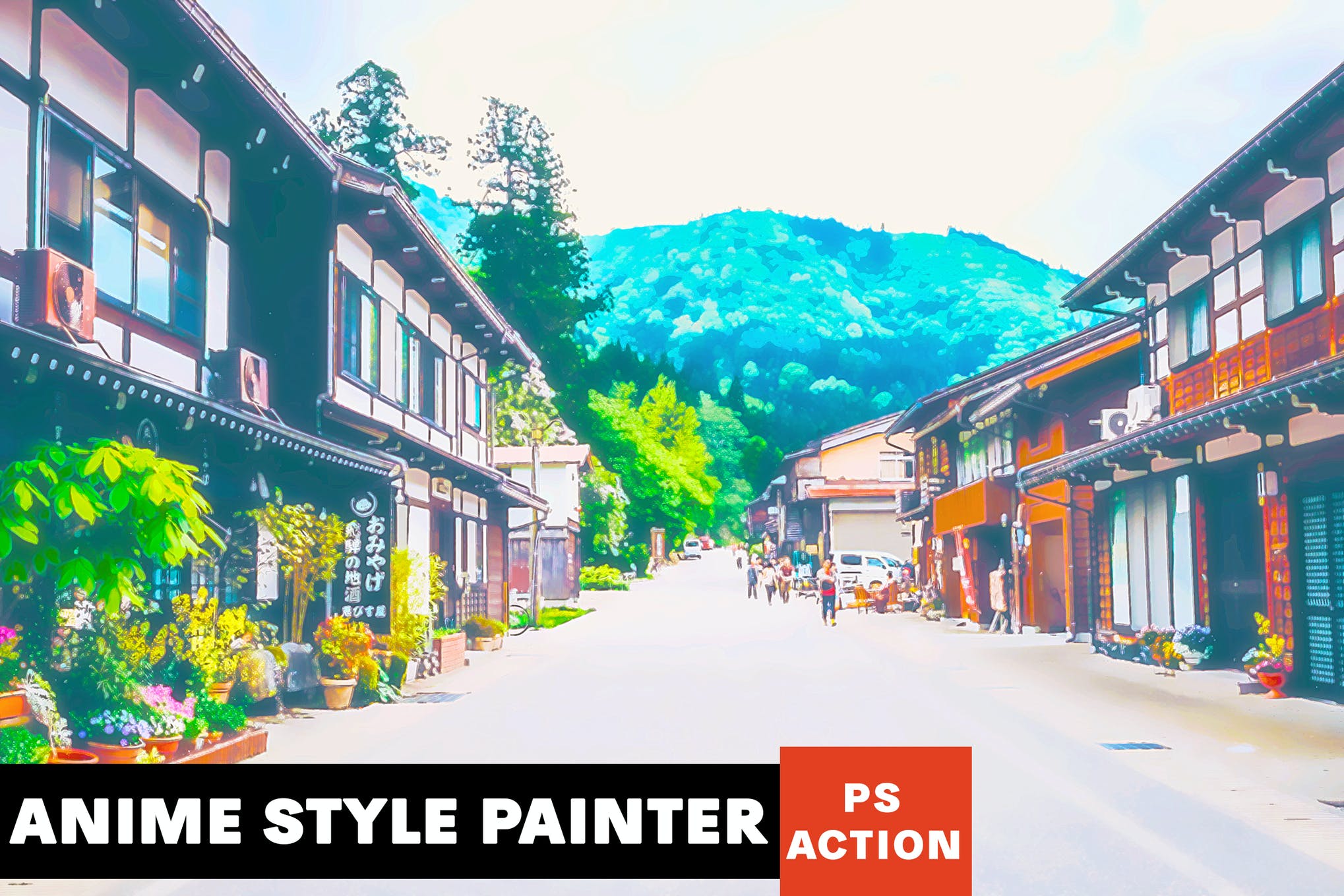 Our next Photoshop cartoon plugin helps you transform your pictures into modern, creative, and stunning anime-style paintings that are sure to make an impression. It offers fully editable layers, colors, and other elements, plus a video tutorial to help you make the most of the cartoon effect Photoshop action.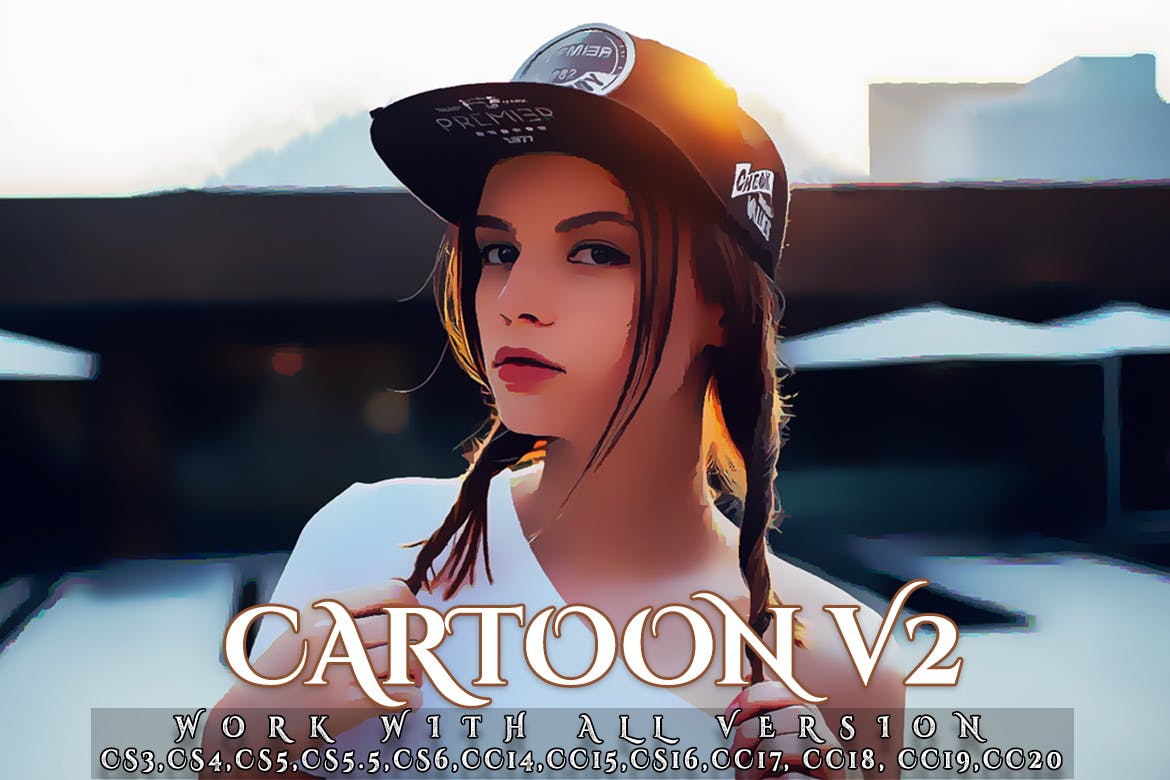 If you're wanting to cartoonize a photo in a simple yet authentic-looking way, our next cartoon effect Photoshop action will help you do just that – it works with Photoshop CC to give your images a beautifully painted effect in just a single click!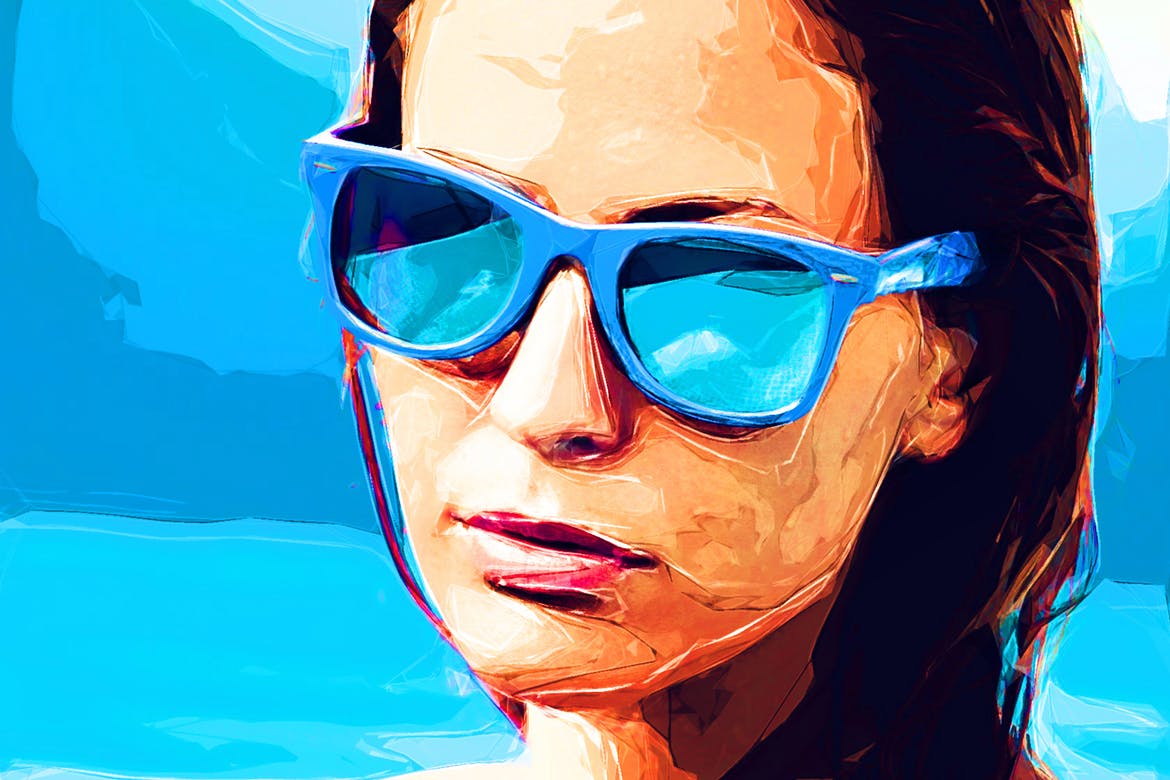 Our next cartoon effect for Photoshop is the funky Cell Shader action, which adds an artistically contoured element to your images and uses bold lines and edges and realistic brush textures to create a hand-painted look. It comes with a video tutorial and help guide.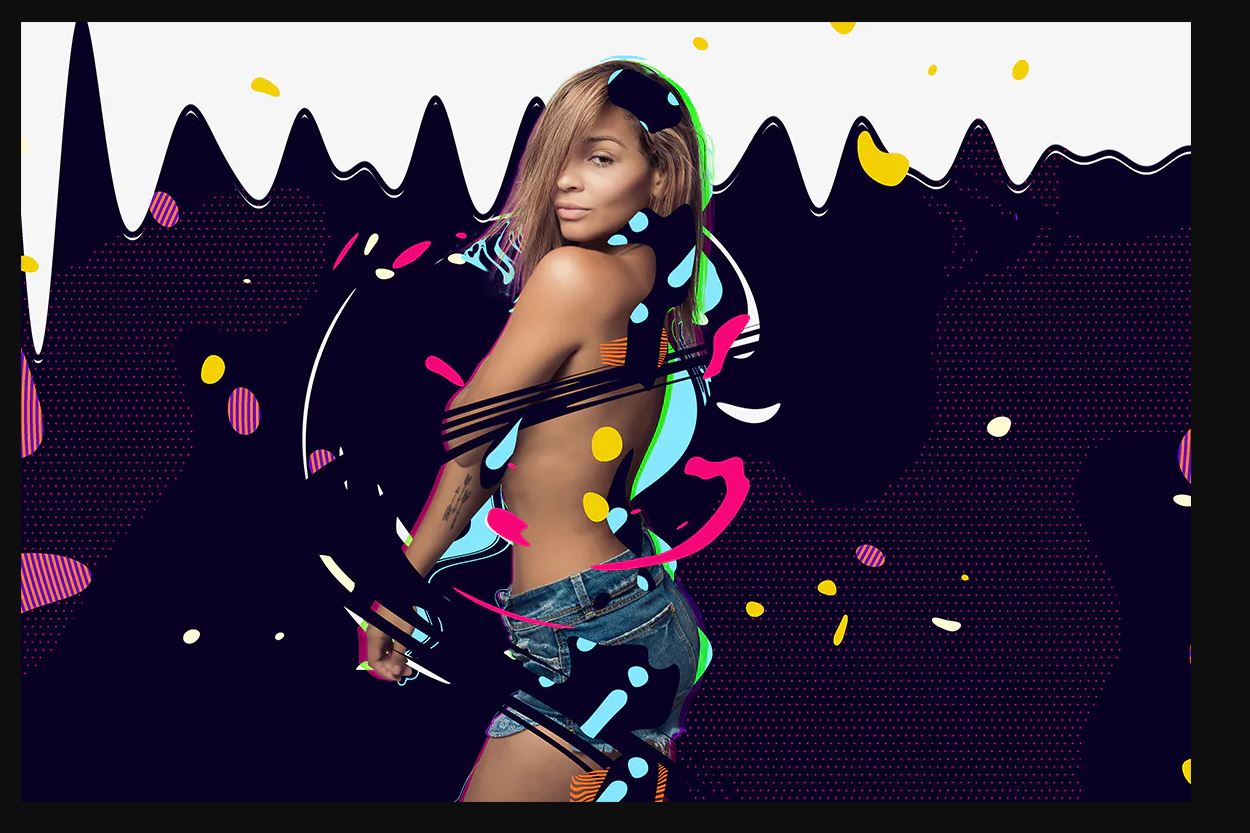 Next up is the Splash Effect bundle of Photoshop actions, featuring five individual filters each with different color scripts, allowing you to create what the designer describes as a "minimal fluid geometry explosion" effect! It works with Photoshop versions CS6 and CC.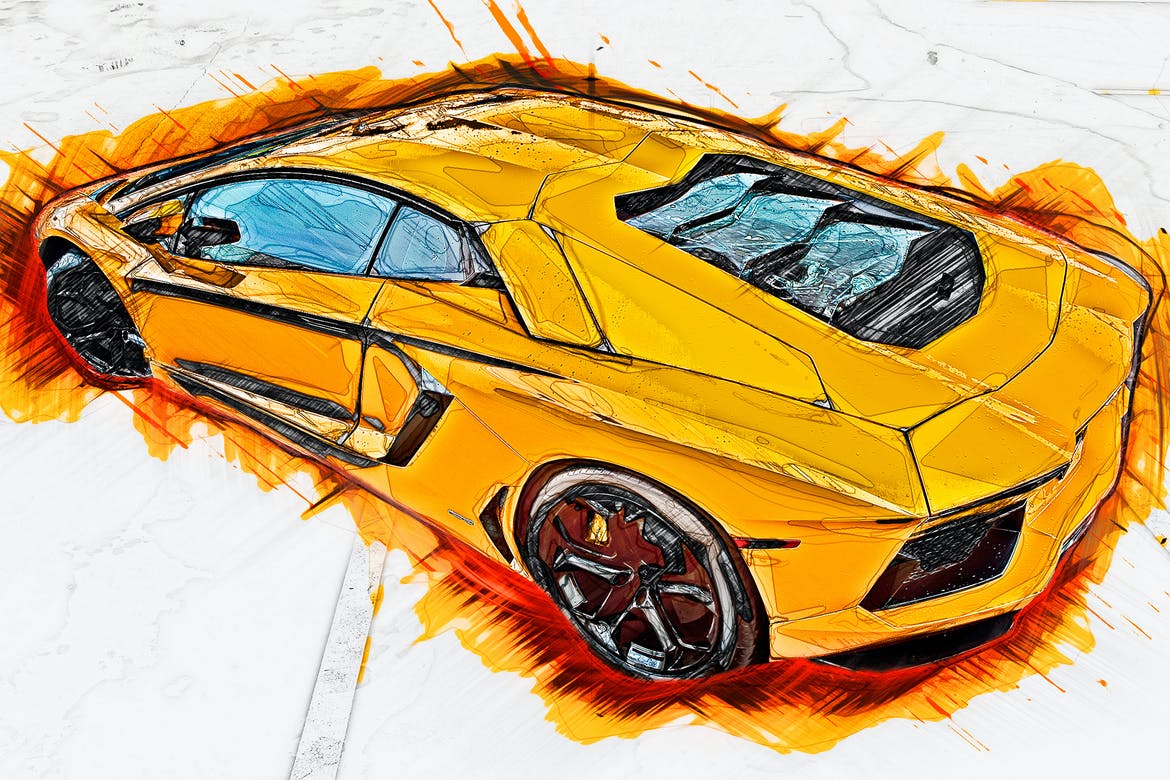 For an edgy-painted aesthetic, take a look at the Strokes cartoon filter for Photoshop, offering an artistic abstract effect that combines rough paint strokes with a technical hand-drawn style for a unique texture that will add a unique creative vibe to any photo.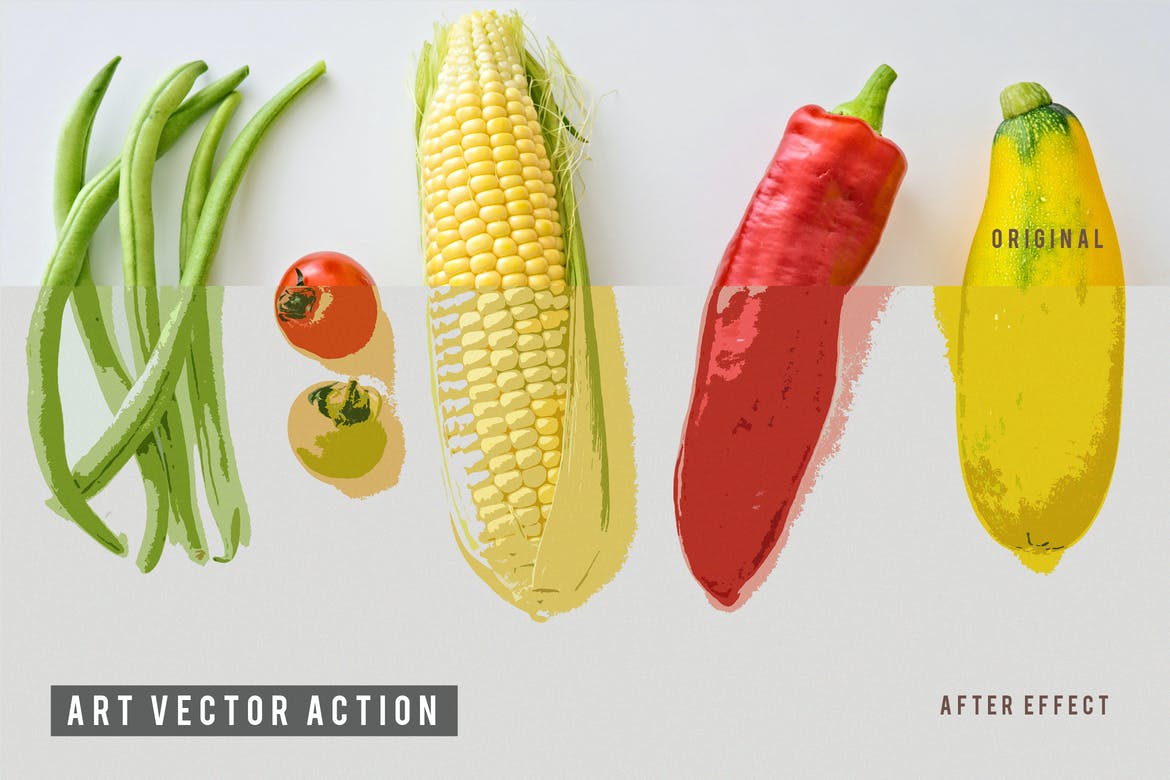 Here we have a fun vintage-inspired cartoon effect for Photoshop that will turn your photos into an artistic vector illustration in a single click. It works with RGB color space in any version of Photoshop, and comes with supporting documentation to help you make the most of the technique.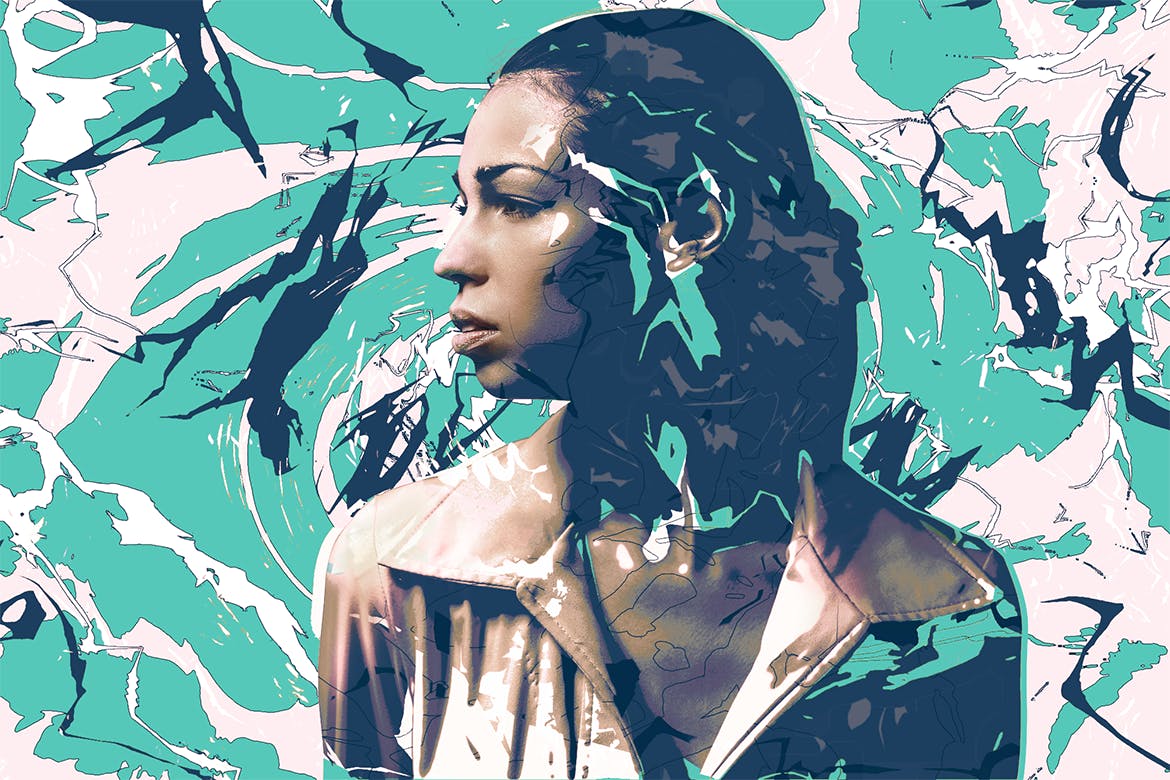 The next action in our Photoshop cartooning collection is the Motion Graphic filter which offers a design spread slider control, ten unique color presets, customizable color options, and fully layered and editable graphics. It adds a dynamic, comic-inspired flash effect to your images.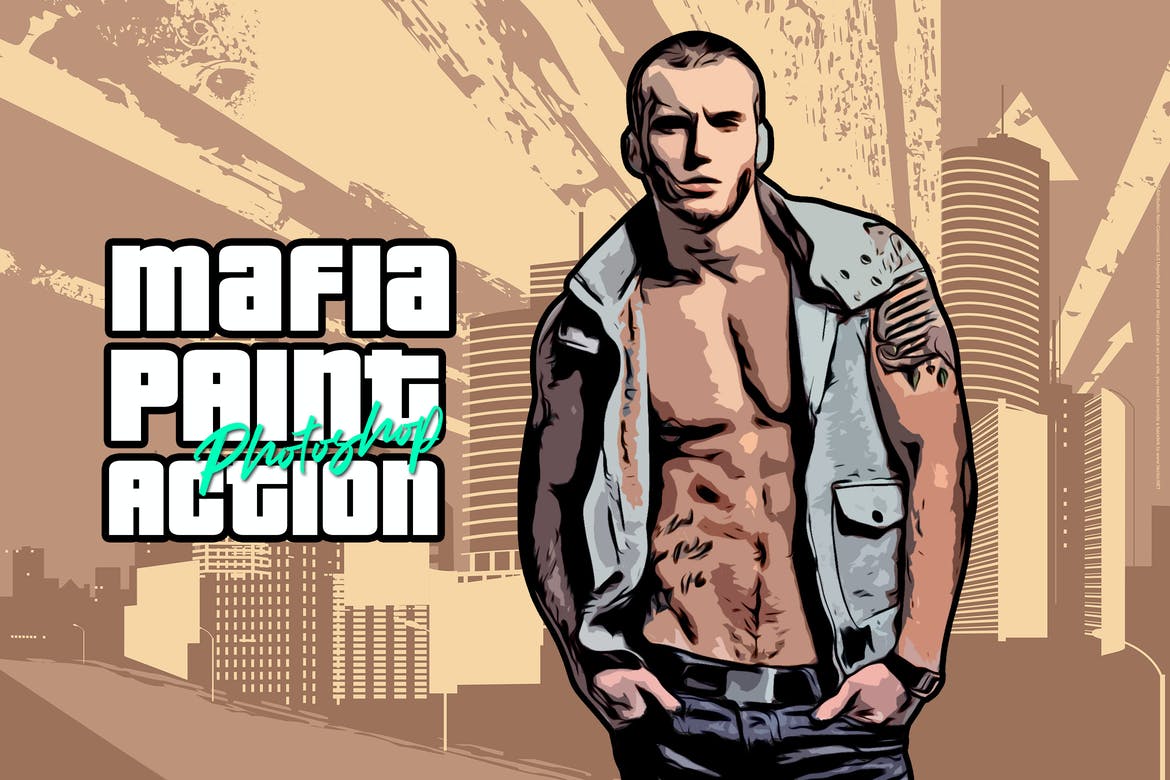 Inspired by the iconic Grand Theft Auto video game series, our next Photoshop cartoon plugin features a fun digital watercolor effect with lots of layers that you can play around with to create the perfect style for your project. It works with Photoshop versions CS6 and CC+ in all languages.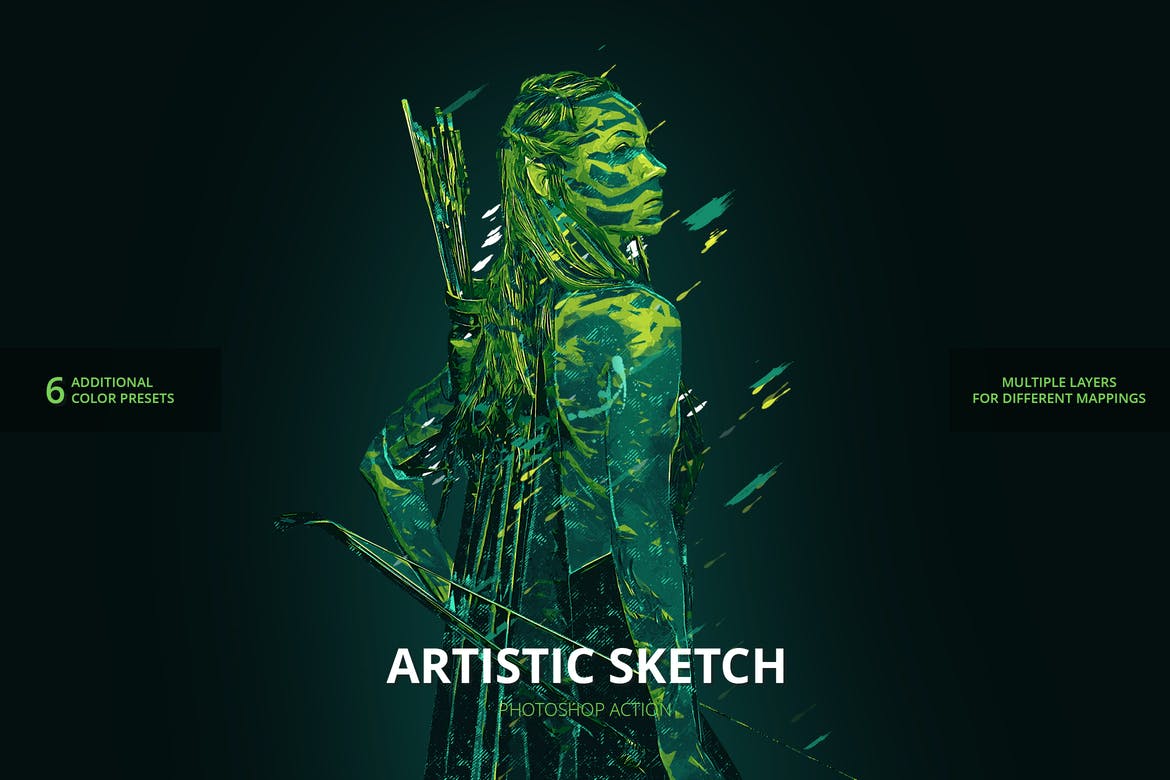 Here we have a high-quality cartoon effect bundle that includes a Photoshop action, brush, and texture that you can use separately or combine to create a stunning artistic sketch quality. It offers a non-destructive workflow and fully customizable graphic layers.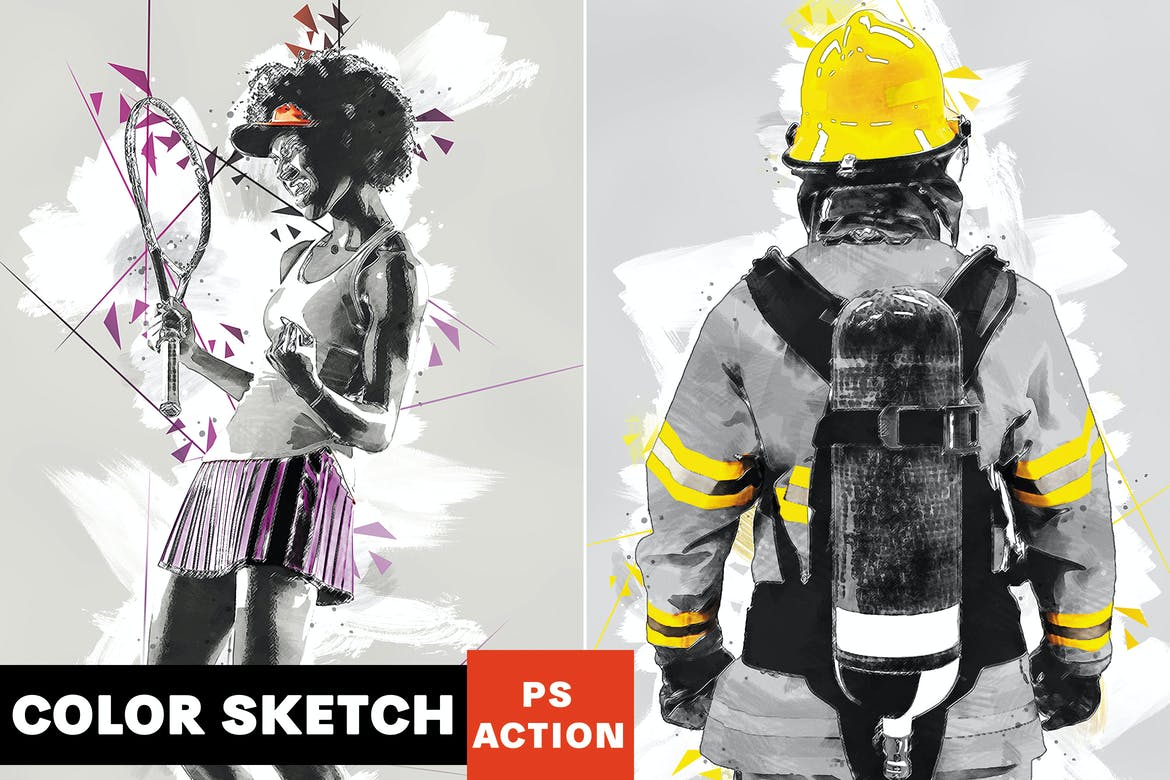 Create a professional colorful effect filled with authentic hatching, technical sketch, and abstract art elements with this highly versatile color sketch action, featuring fully editable layers, colors, and graphic elements for complete creative control over the end result. It even comes with a helpful video tutorial.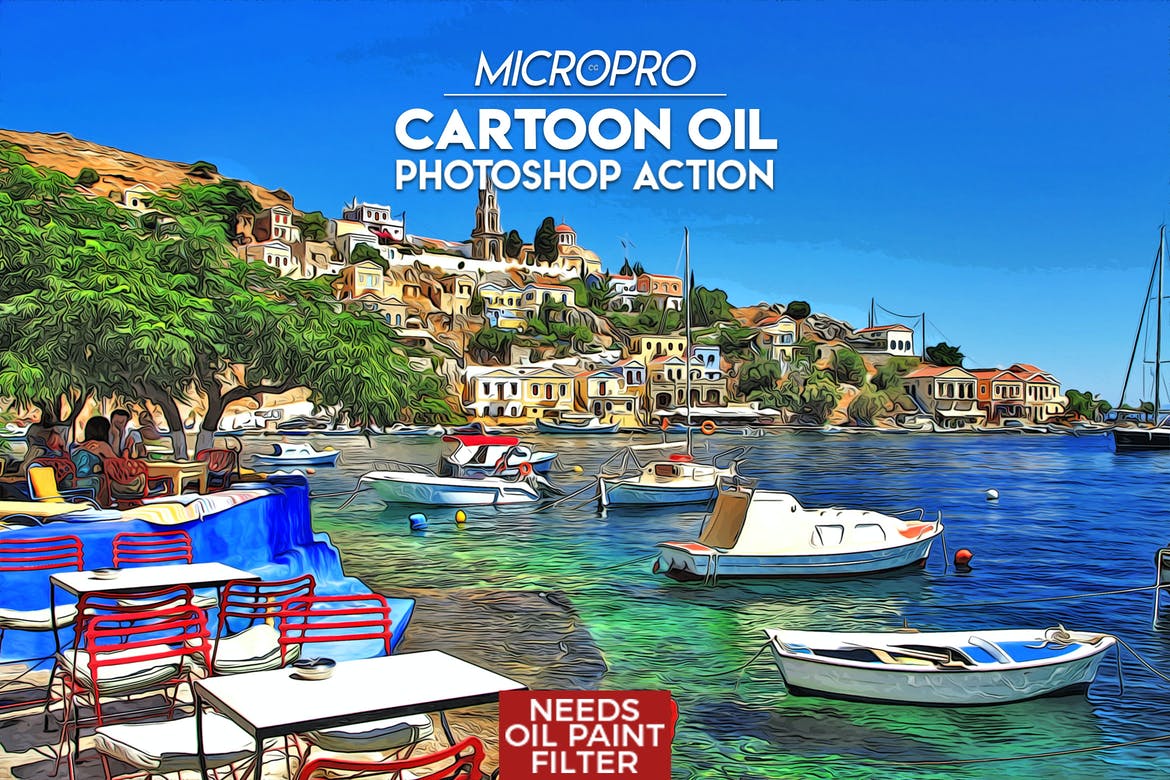 Wanting to replicate the style of an authentic oil painting, using your own photo or image? Look no further than the MicroPro Cartoon Oil Photoshop action, which guarantees professional results that are super easy to achieve. Note however that it requires the Photoshop oil paint filter.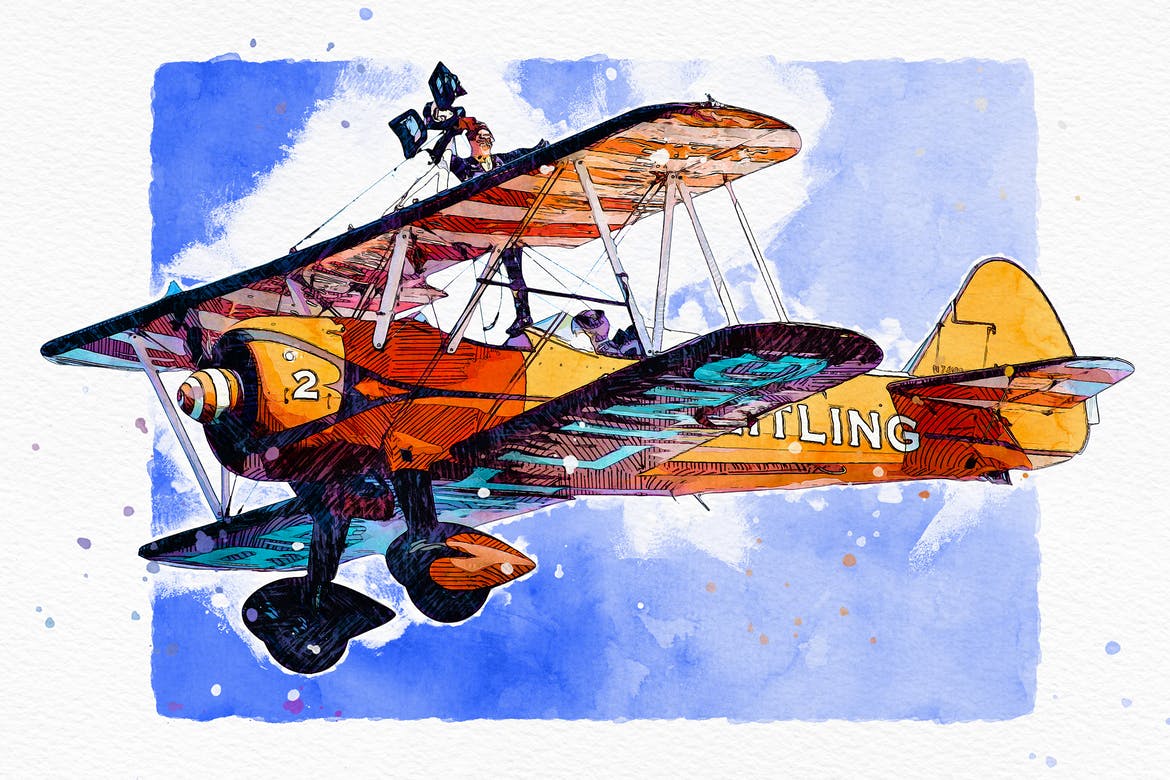 Featuring a gouache watercolor paint style combined with fine, detailed pencil sketching, the Illustration Sketch cartoon effect for Photoshop will transform your photos into a beautiful traditional illustration painting. It's compatible with Photoshop versions CS6 and newer, in any language, and is fully customizable.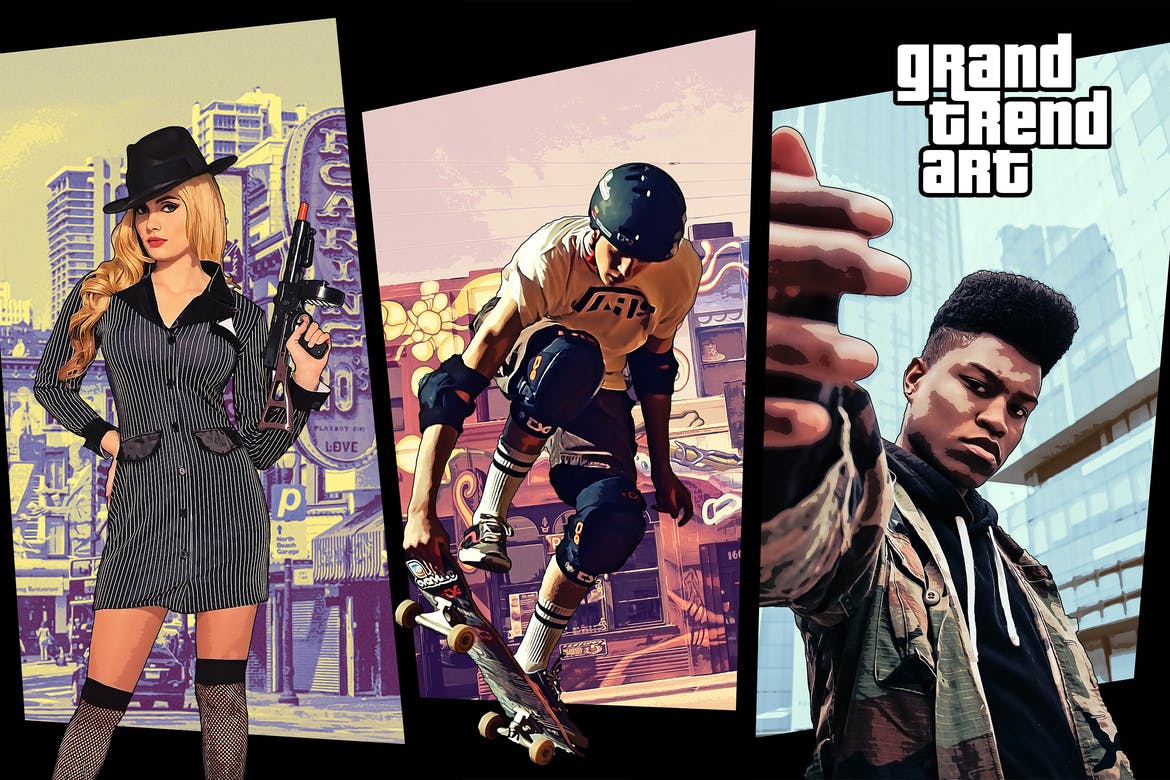 Another cartoon filter for Photoshop that's inspired by the Grand Theft Audio video games, our next action will add a hand-drawn cartoon look to any photo in just a few clicks. It also comes with five frame templates, five collage templates, and fifteen presets for you to mix and match.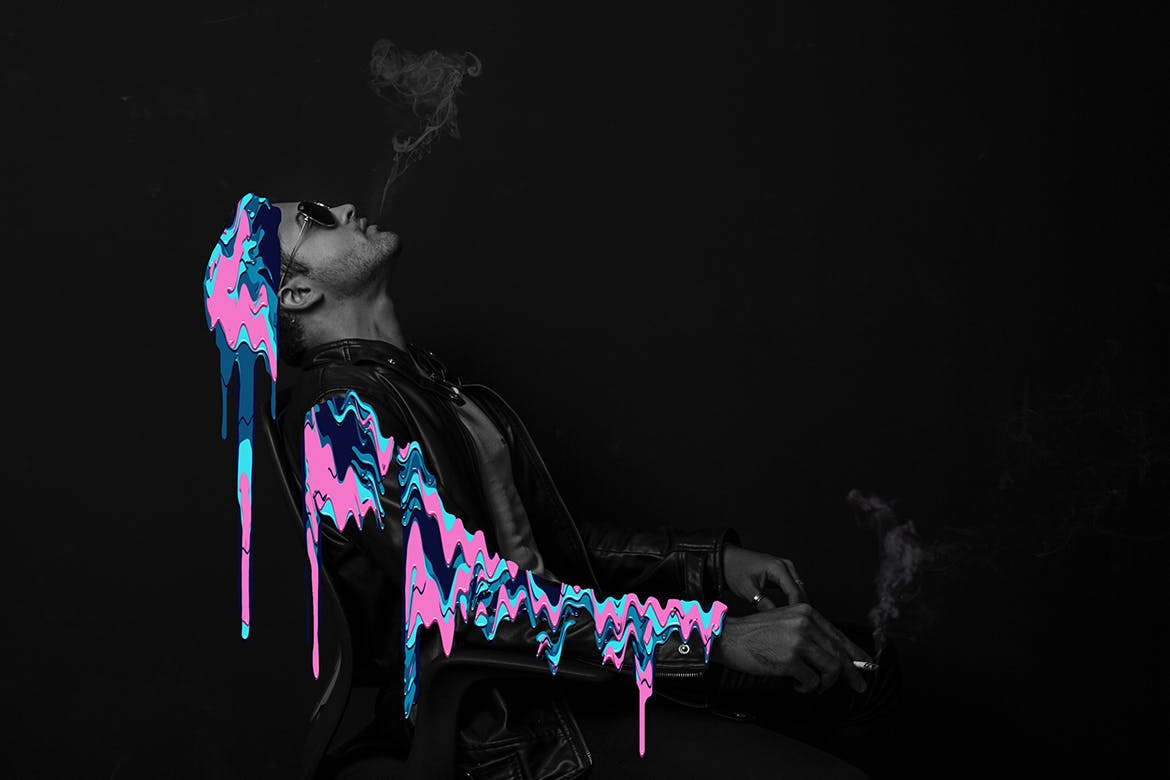 Experiment with adding cartoon effects to your photos by using this funky creative action that creates melted drops in a range of colors and textures. It's well layered and fully editable and comes with 25 custom color scripts for you to choose from, plus a video guide to help you use the action.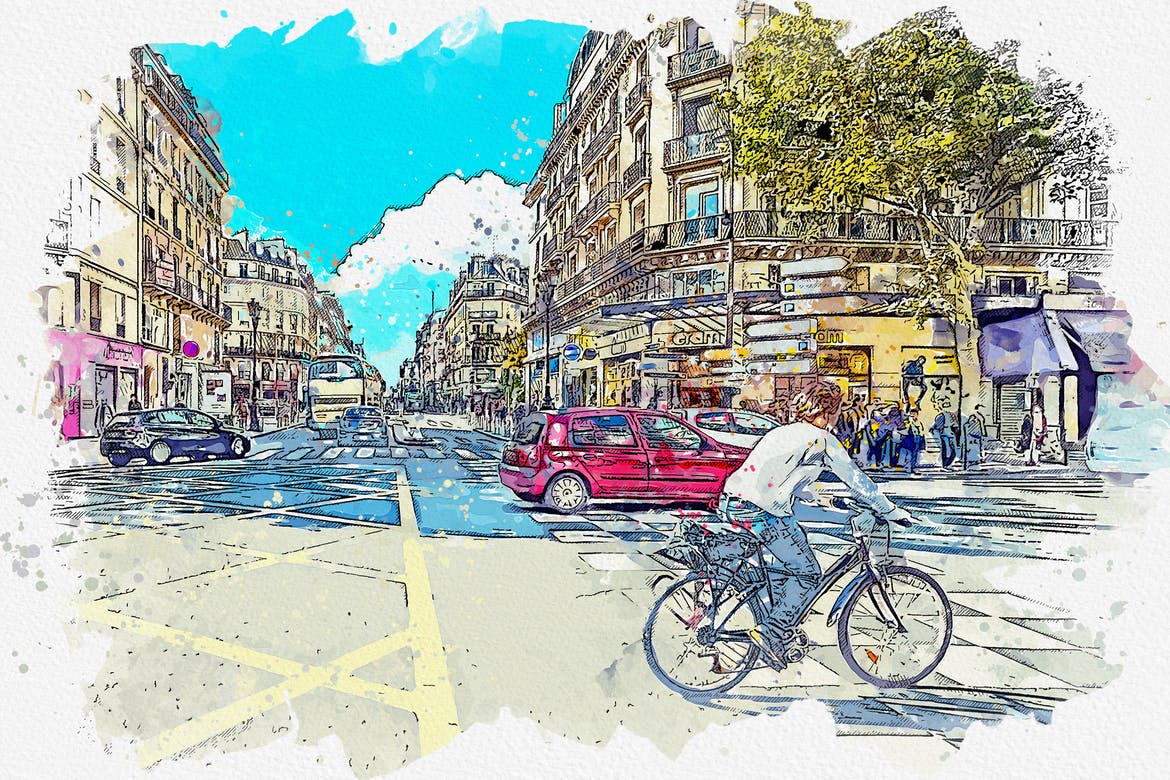 The Urban Sketch Photoshop cartoon effect transforms your city photos into realistic hand-painted watercolor sketch artworks in a matter of minutes. It works best with urban cityscapes and architecture images and provides a fully layered final composition with 15 color presets and loads of customization options.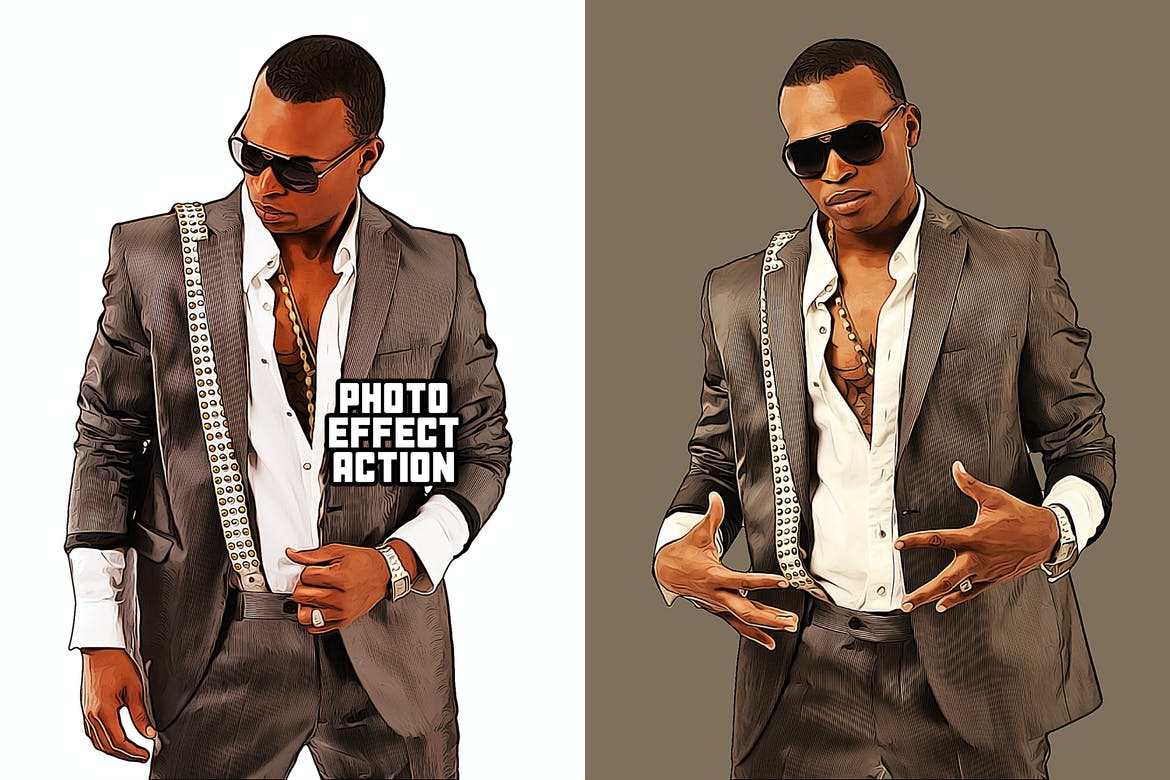 For another video game-inspired art effect, this time with a more lifelike finish, consider the Grandiose Photoshop action. It comes with a matching poster action, which allows you to combine your masterpieces into a collage in true Grand Theft Auto style, as well as a tutorial for creating authentic GTA text effects.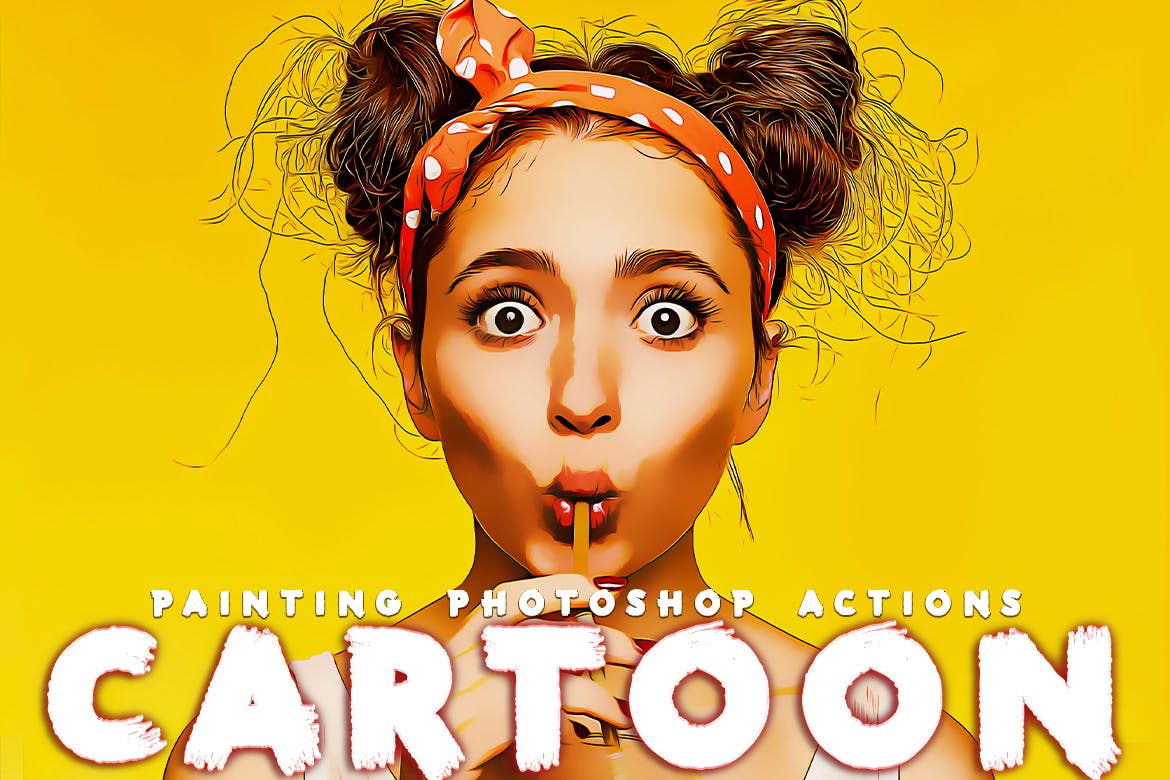 This pack is everything you need to edit your blogger's photos and take your game or everyday photos to the next level. Get that beautiful aesthetic look that you always wanted for your photo posts or style, that will give your photos perfect results with only a simple click.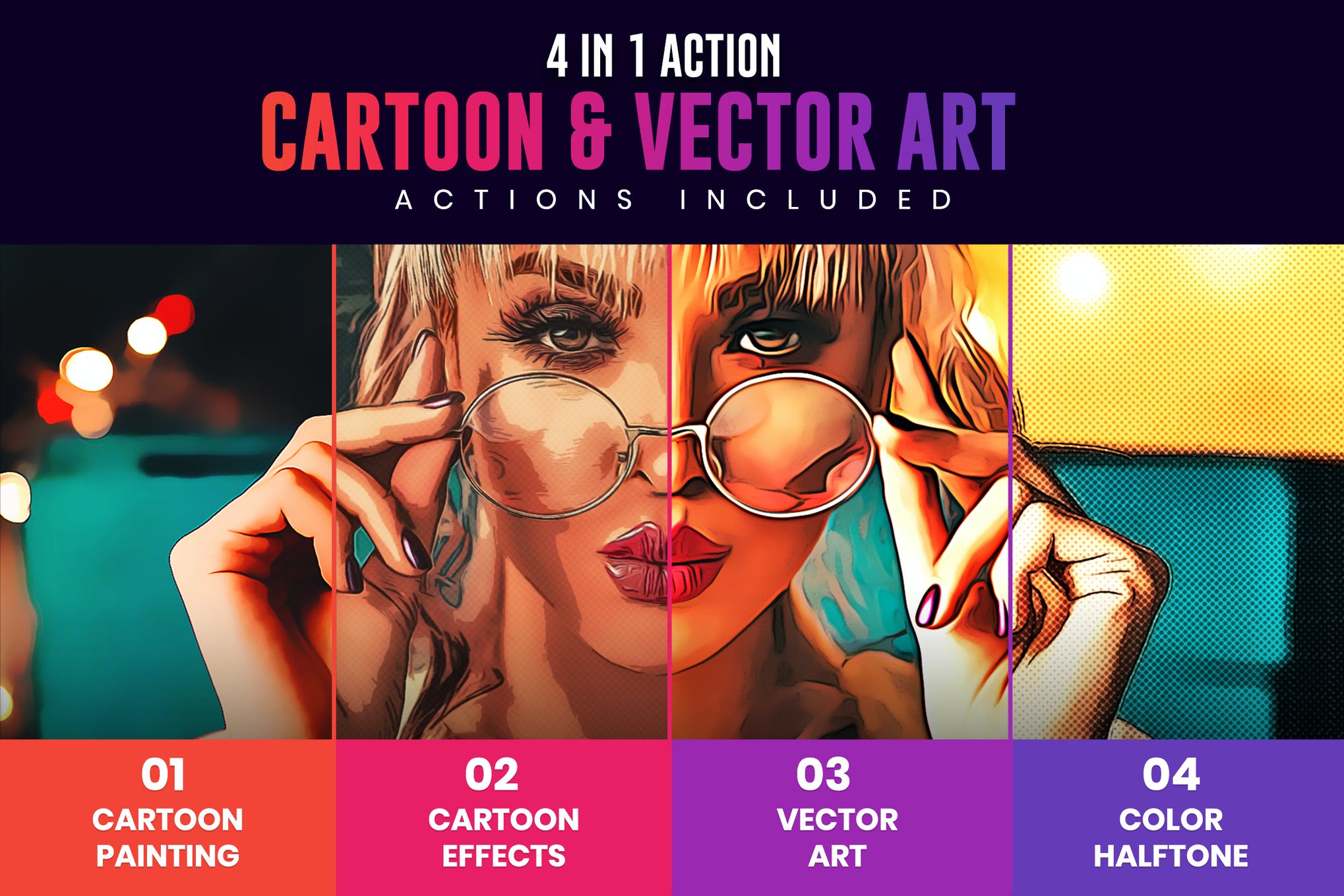 Exclusively designed to enhance & upgrade your images to the next level, These effects are excellent for photographers, graphic designers and artists.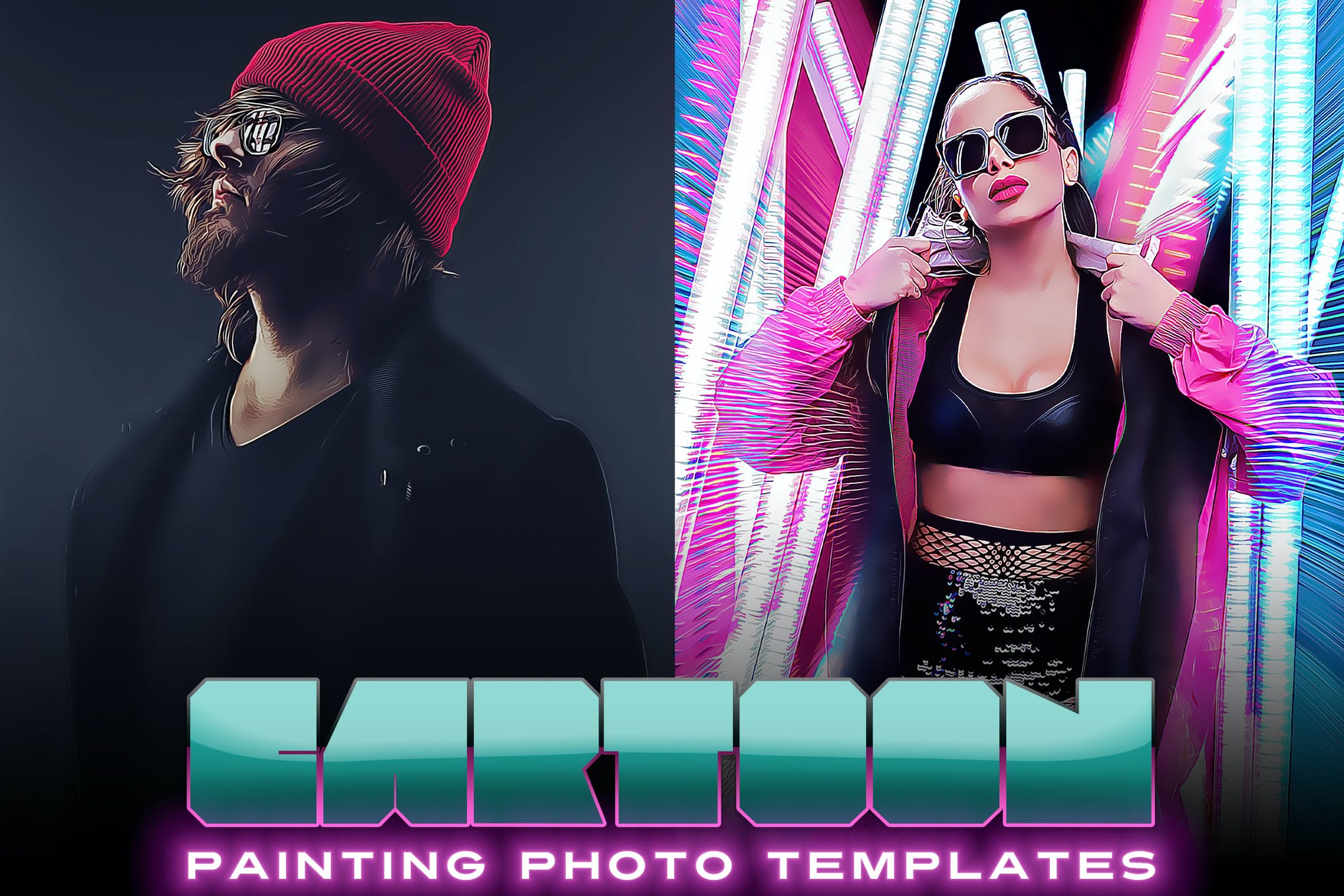 Here we have a premium Painting Photoshop action created to give your images a professional painting look. It uses powerful tools to give the cartoon look with one click.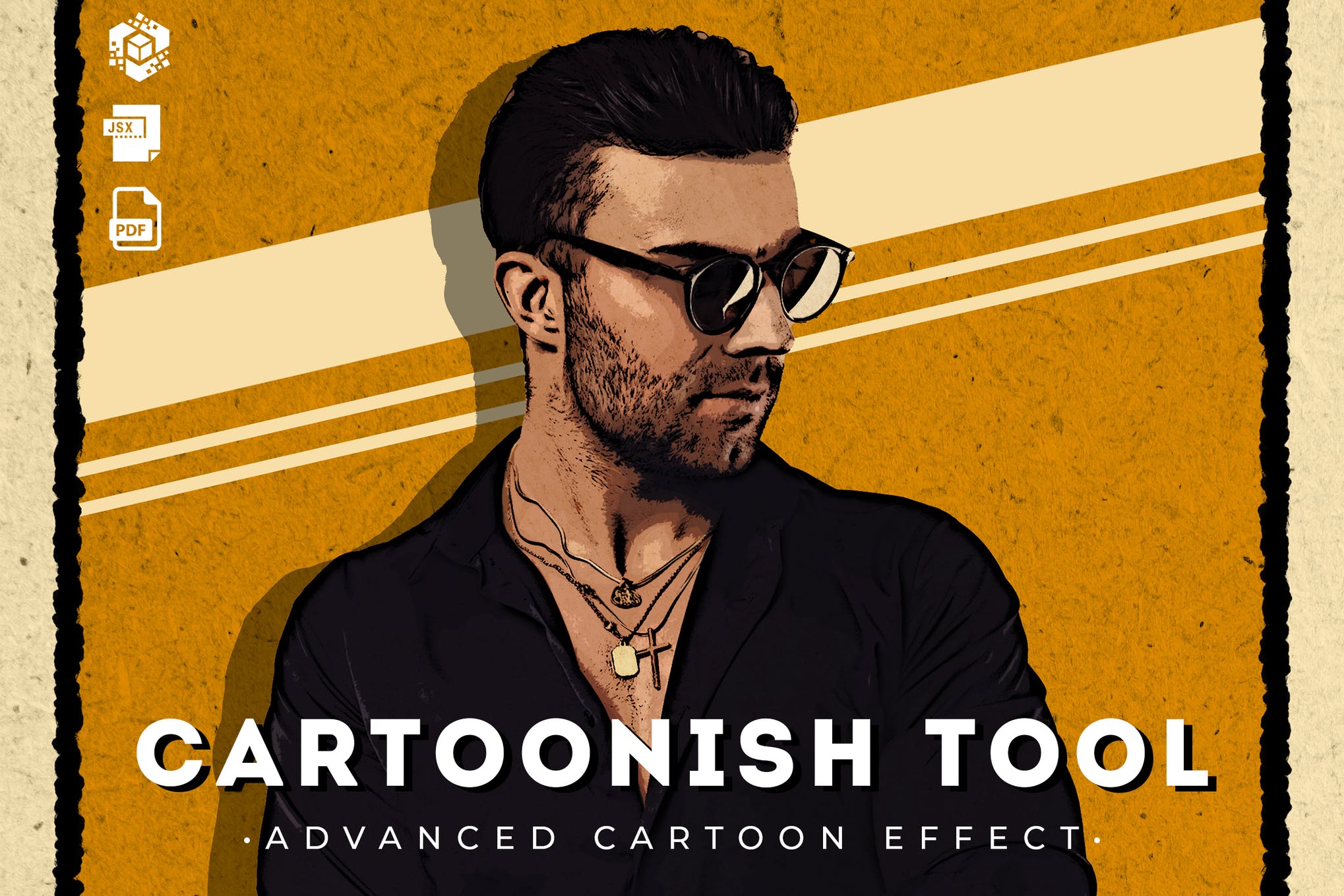 This is a professional photoshop tool that will help you to create an advanced cartoon effect in a few clicks.
Free Photoshop Cartooning Plugins
Let's now look at some free Photoshop actions to help you cartoonize a photo!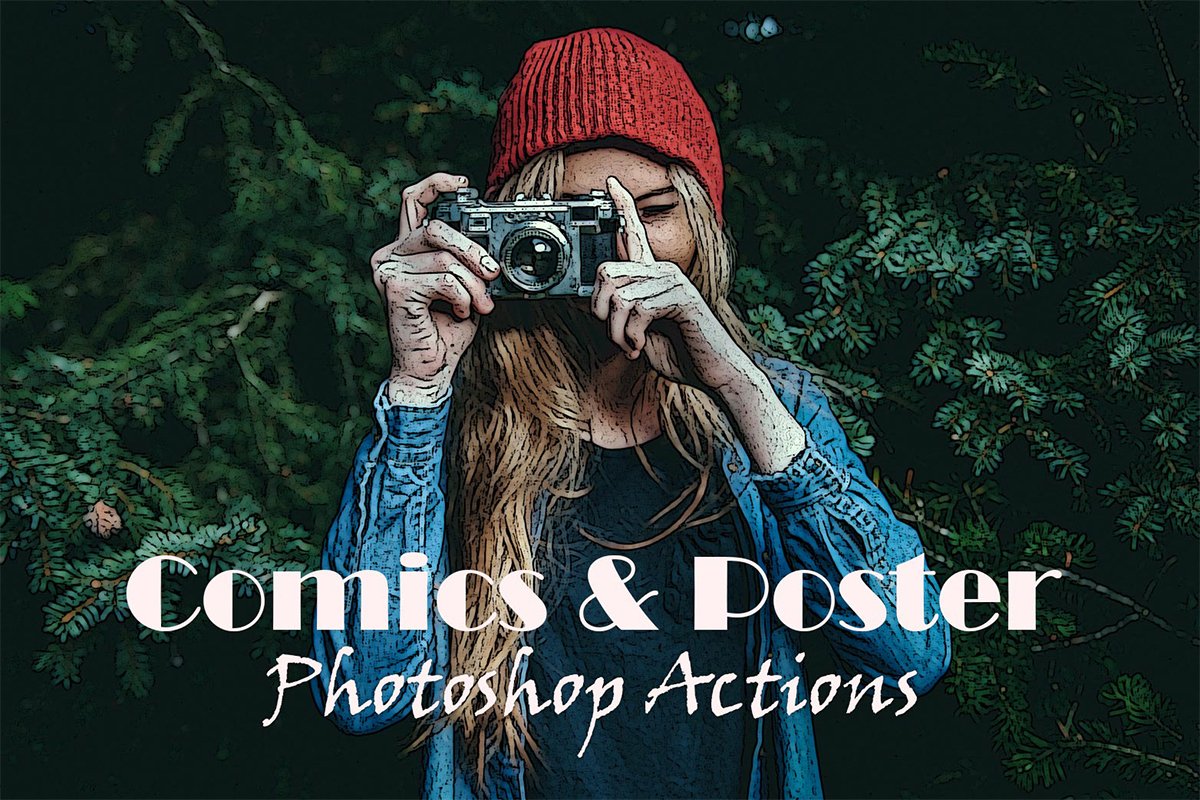 The first action in our lineup is this free option from Creative Tacos that adds a subtle vintage comic art style to your image and is best for creating posters and other display prints. It's compatible with Adobe Photoshop versions CS3 to CC 2017.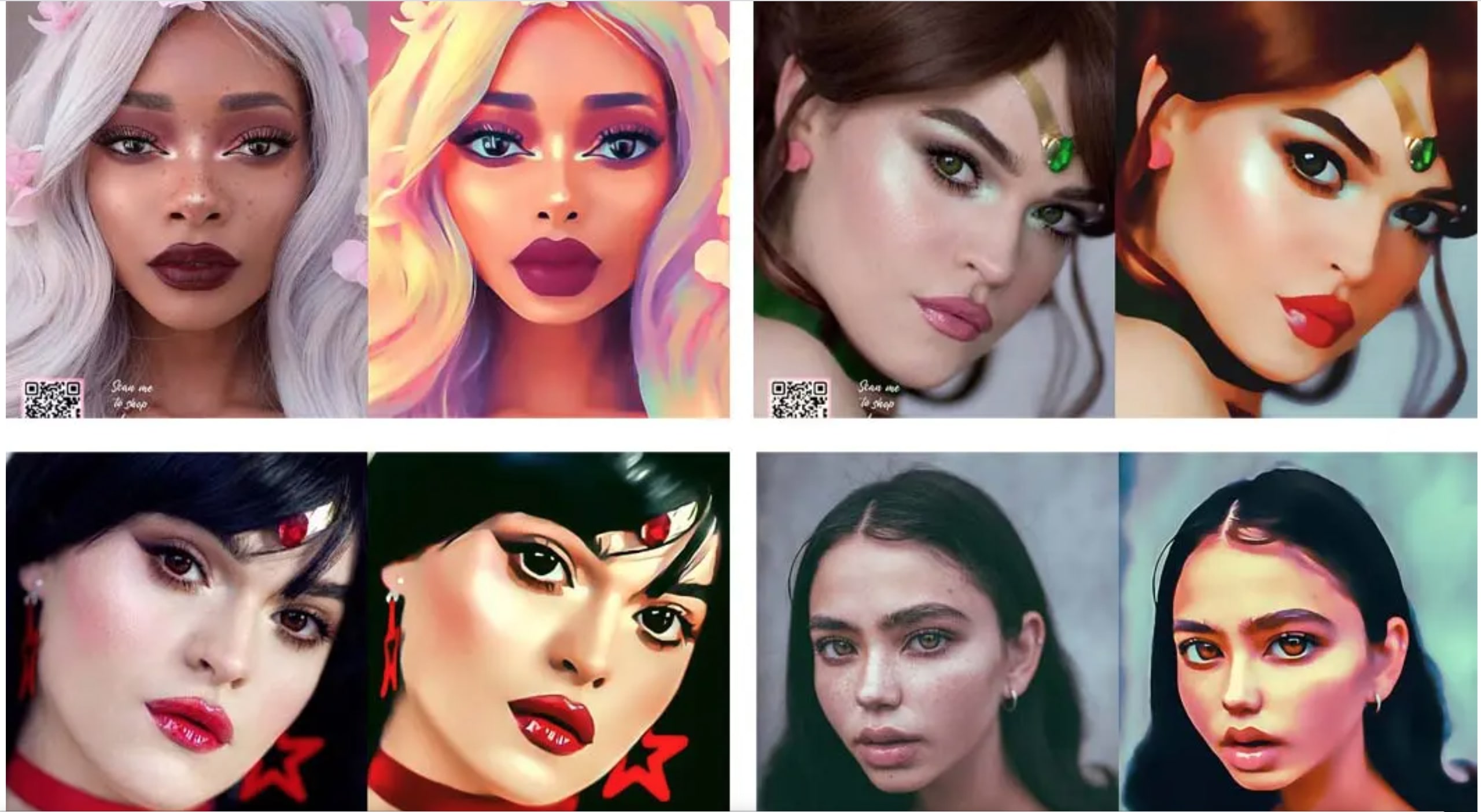 To transform your photos into professional cartoonic oil paintings, consider our next free Photoshop Cartoon Action. It offers tools that will help you catroonize a photo in just one click and a video tutorial on how to use the cartoon filter Photoshop Action.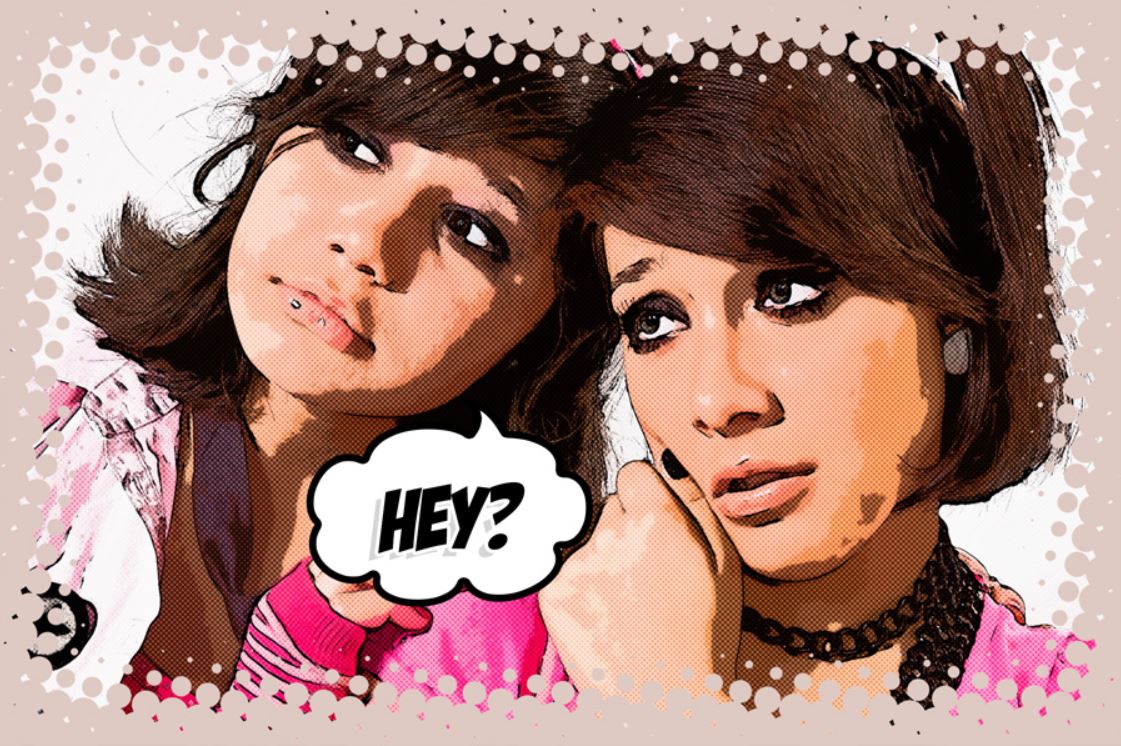 Our next option, available from Free Design Resources, features a classic comic book style and comes with a base Photoshop document in portrait and landscape formats to help you create your very own comic strip.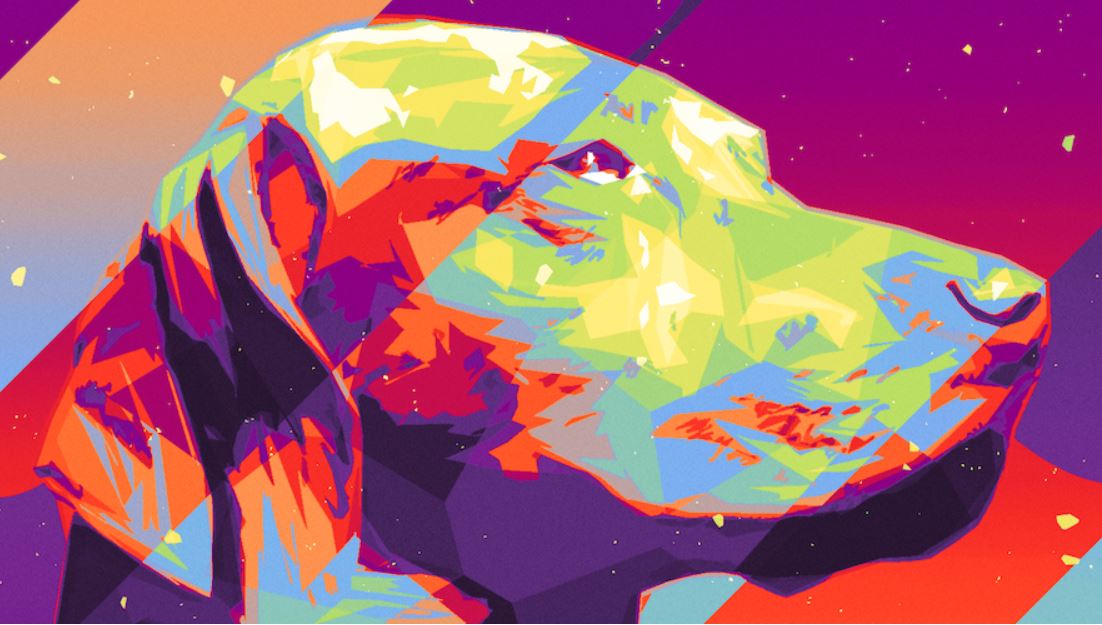 Turn your everyday image into a bright and colorful work of modern art with a funky retro-inspired cartoon look, using this amazing modern art-themed Photoshop cartoon action. It's compatible with Adobe CC, and you can download it for free from Adobe Create!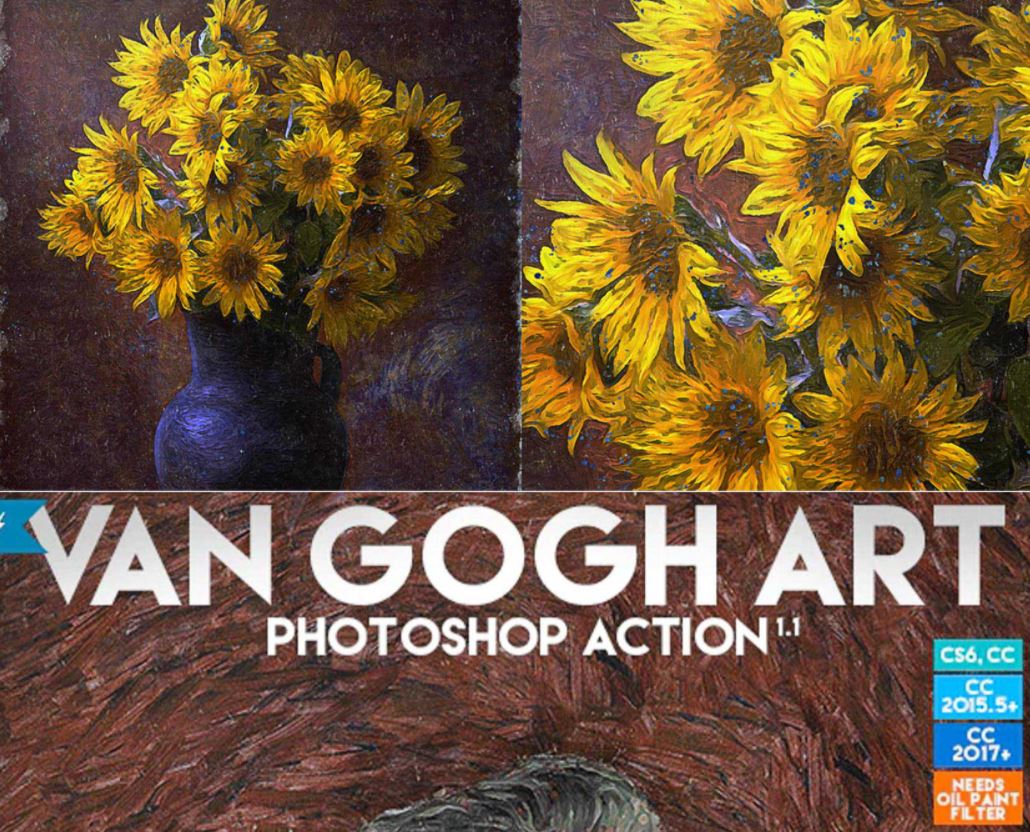 If you're looking for the best methods of Photoshop cartooning that will give your images a Van Gogh-inspired effect, consider this set of 10 incredible Photoshop cartoon actions that features a well-organized and structured file for Mac and PC, and is available to download for free from CGI Spread.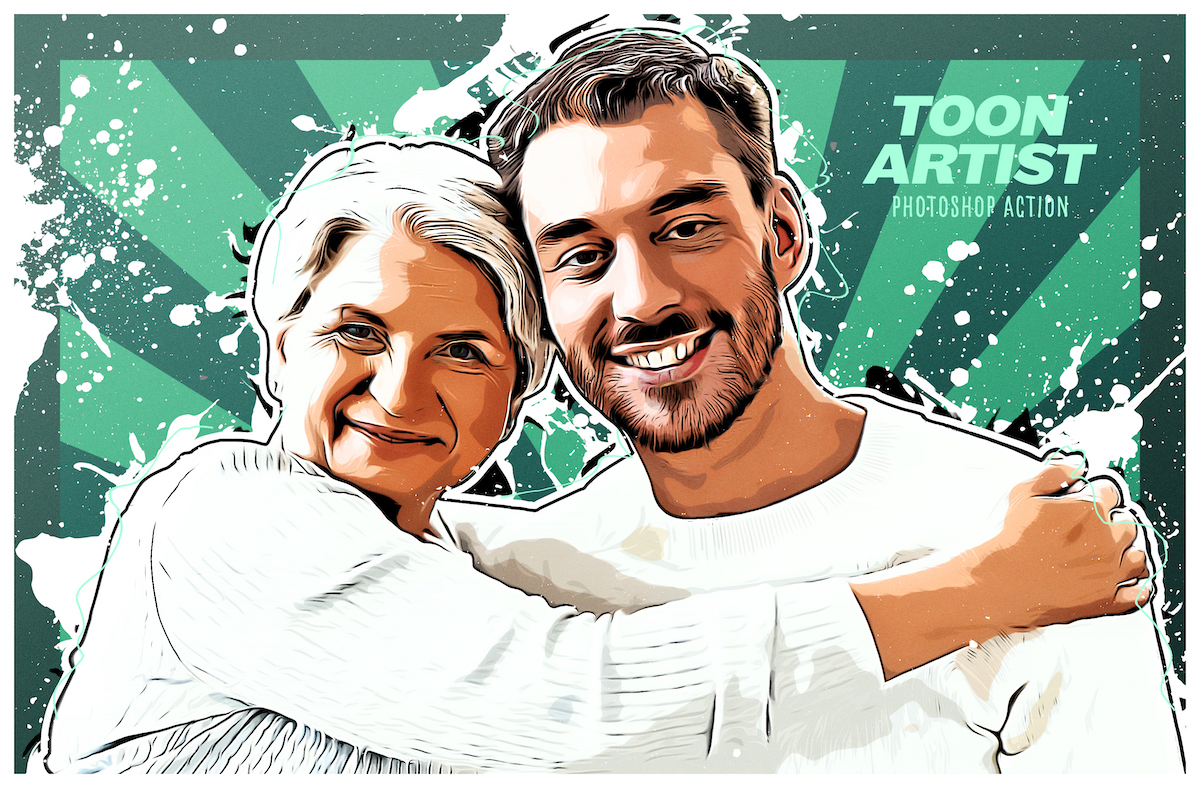 Next up, we have the Toon Artist cartoon filter for Photoshop that adds several customizable layers to your image, creating a cartoon portrait that you'll love sharing! Download this fun Photoshop action for free from the Adobe Create resource hub.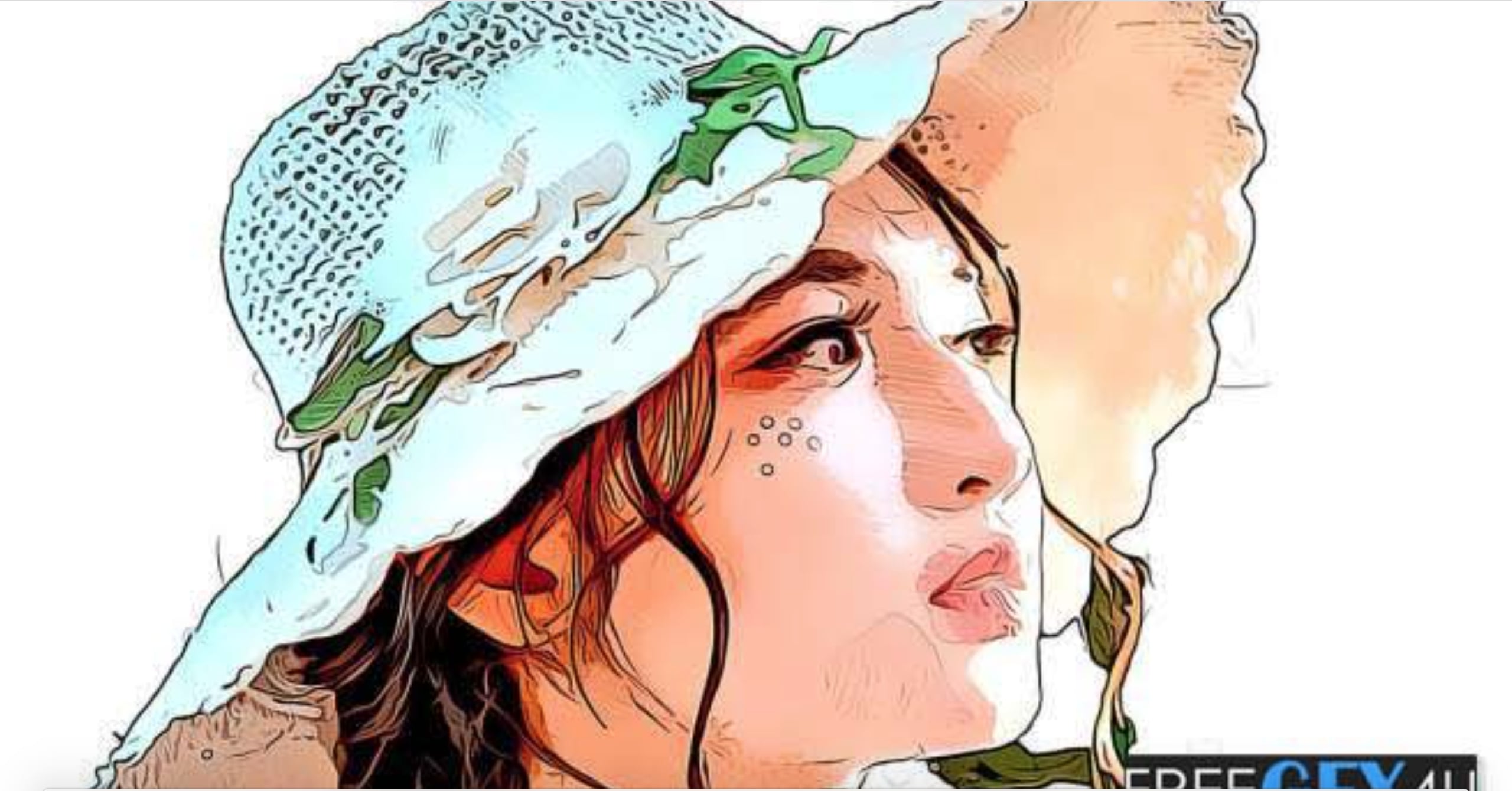 Here we have is a Photoshop cartoon action that will help you cartoonize a photo with minimal effort. It offers editable layers, non-destructive effects, editable elements, and a smorgasbord of amazing features for you to take advantage of. A great cartoon filter Photoshop action!
And there you have it, a range of brilliant Photoshop actions that will save you countless hours in turning your photos into various types of cartoons – and they're all available for you to download and use instantly. What more could you want?!