45+ Pencil Sketch Photoshop Actions (With Drawing Effects)
Looking for a way to create a stunning and realistic piece of art, but don't have the artistic talent or the time to put something together from scratch? Photoshop actions are the perfect solution – designed to turn a photo or image into a masterpiece within a fraction of the time, and with a wide range of effects to choose from, it's never been so easy to create digital art.
For a simple and effective style that can be added to any type of photo, pencil sketches have a classic and creative aesthetic that's sure to impress, so we've rounded up a list of the best premium and free pencil sketch Photoshop actions for you to download and customize instantly, from Envato Elements and other online sources.
Get everything you need to supercharge your Photoshop workflow. From just $16, get unlimited access to thousands of Photoshop actions, Lightroom presets, templates, graphics, fonts and photos.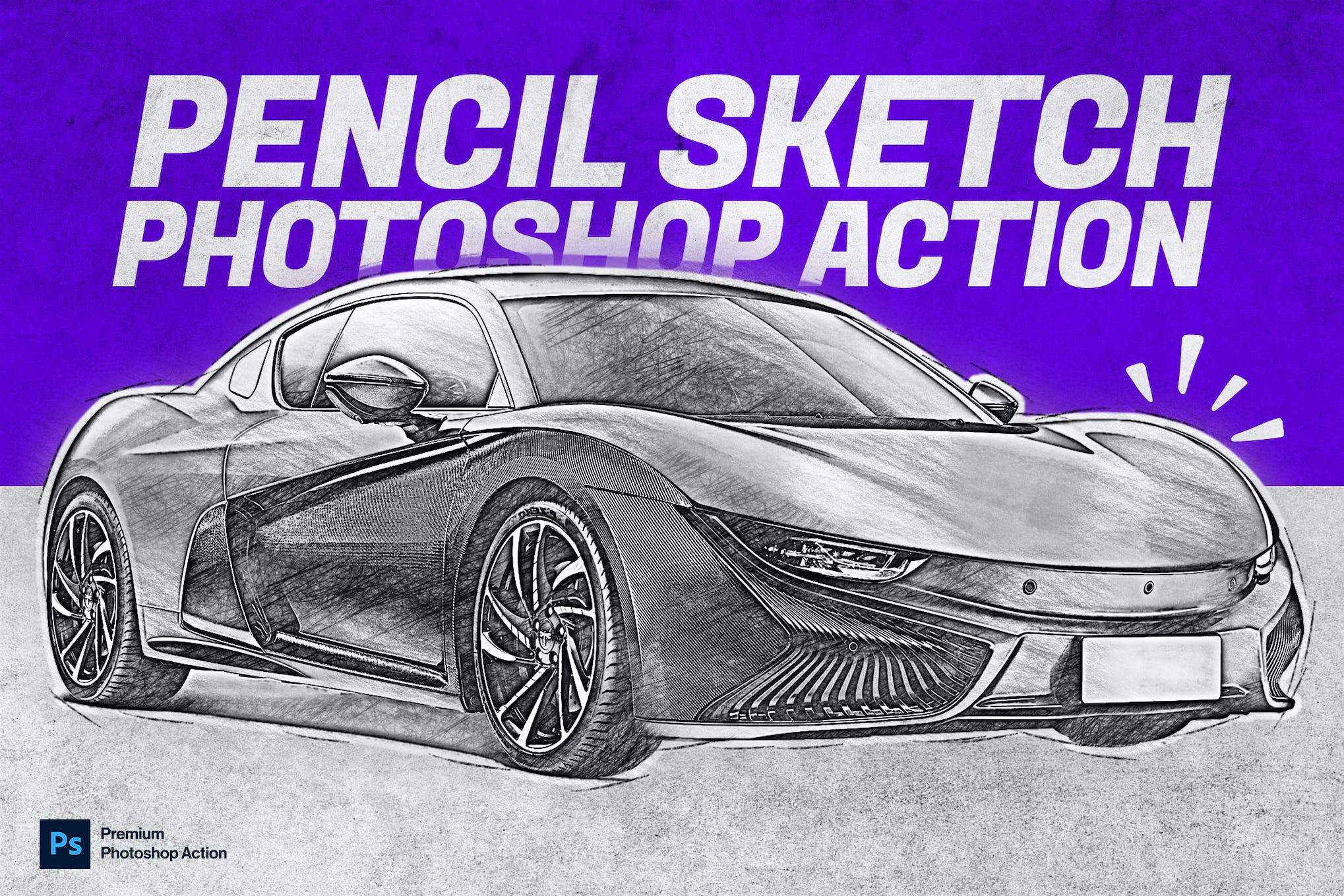 This Photoshop action is perfect for creating unique, attractive visual creations. It generates a highly realistic-looking effect. The action is easy to use, requiring no professional skills, it's compatible with Photoshop CS4 and newer versions. Included in the kit are action files, brushes, and patterns, along with a helpful instruction file.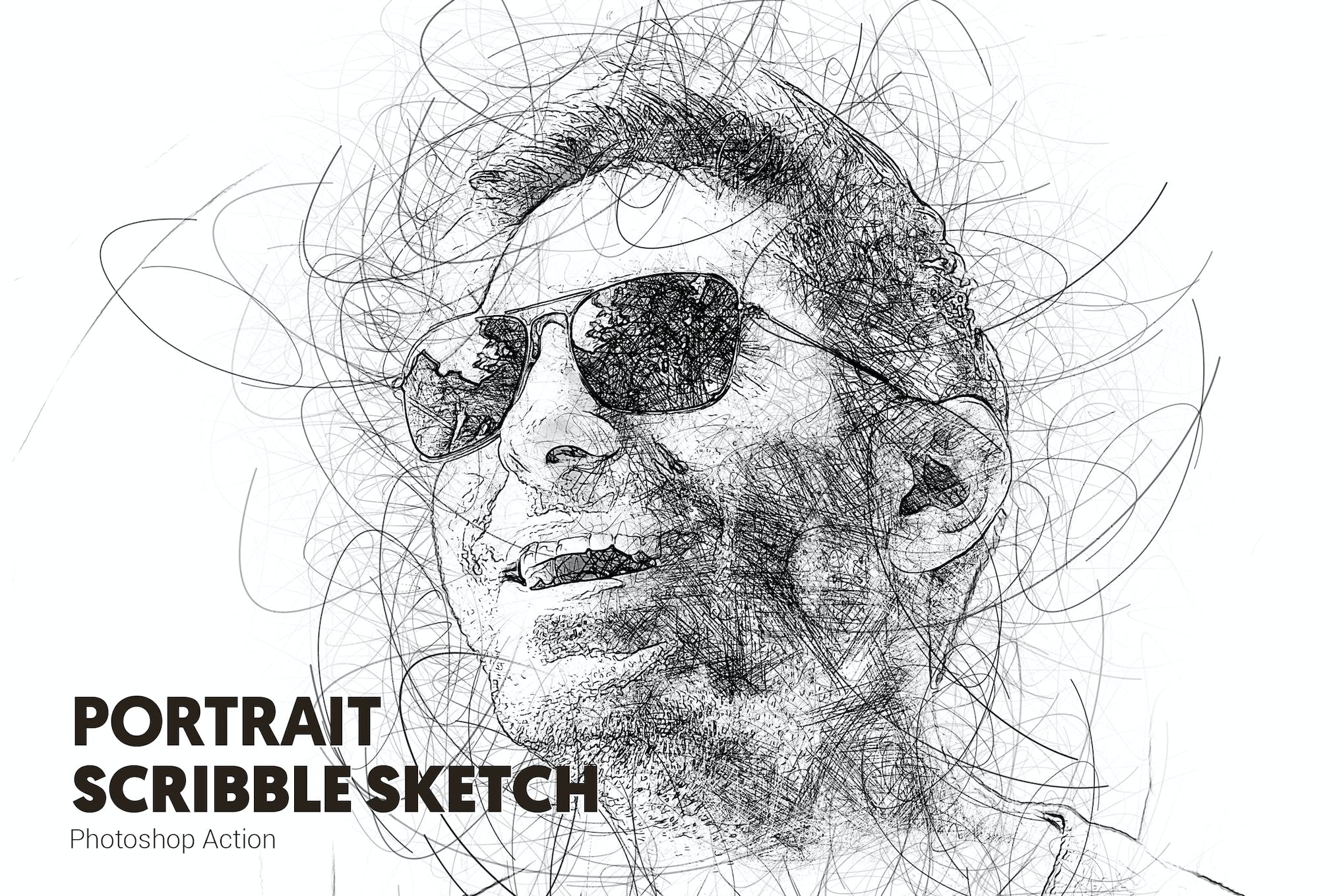 This is a cool Photoshop action that turns ordinary photos into captivating sketch-style portraits. The easy-to-use action automates the creation of pencil sketch effects from any portrait, resulting in a stunning blend of traditional and digital art.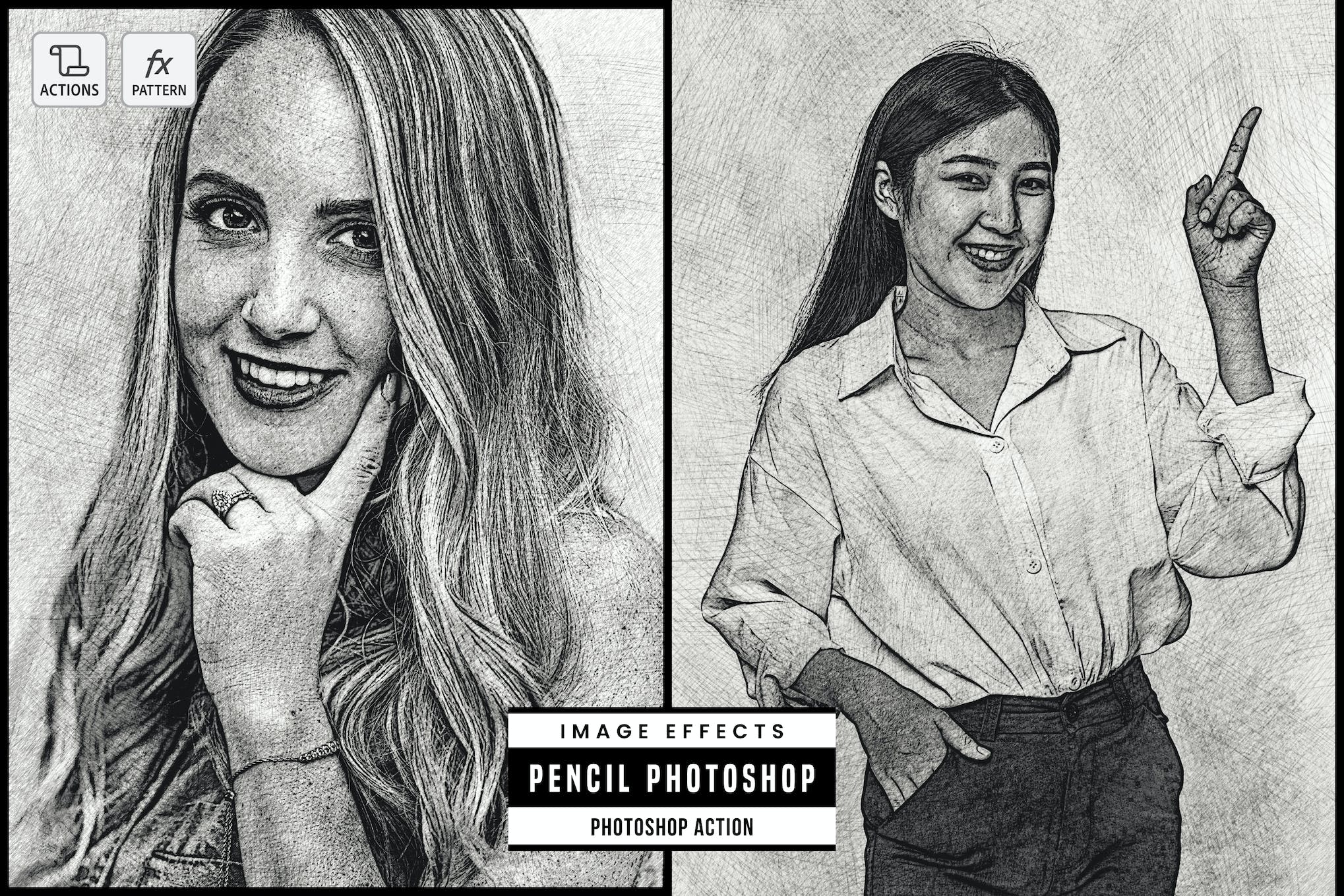 This sketch Photoshop action is great for photographers and graphic designers, as it allows you to easily transform photos with a creative pencil sketch effect. Designed to elevate your photo editing game, it gives your images a professional, aesthetically pleasing look with just a click. This easy-to-use pack includes an Action .ATN file, a Pattern .PAT file and much more.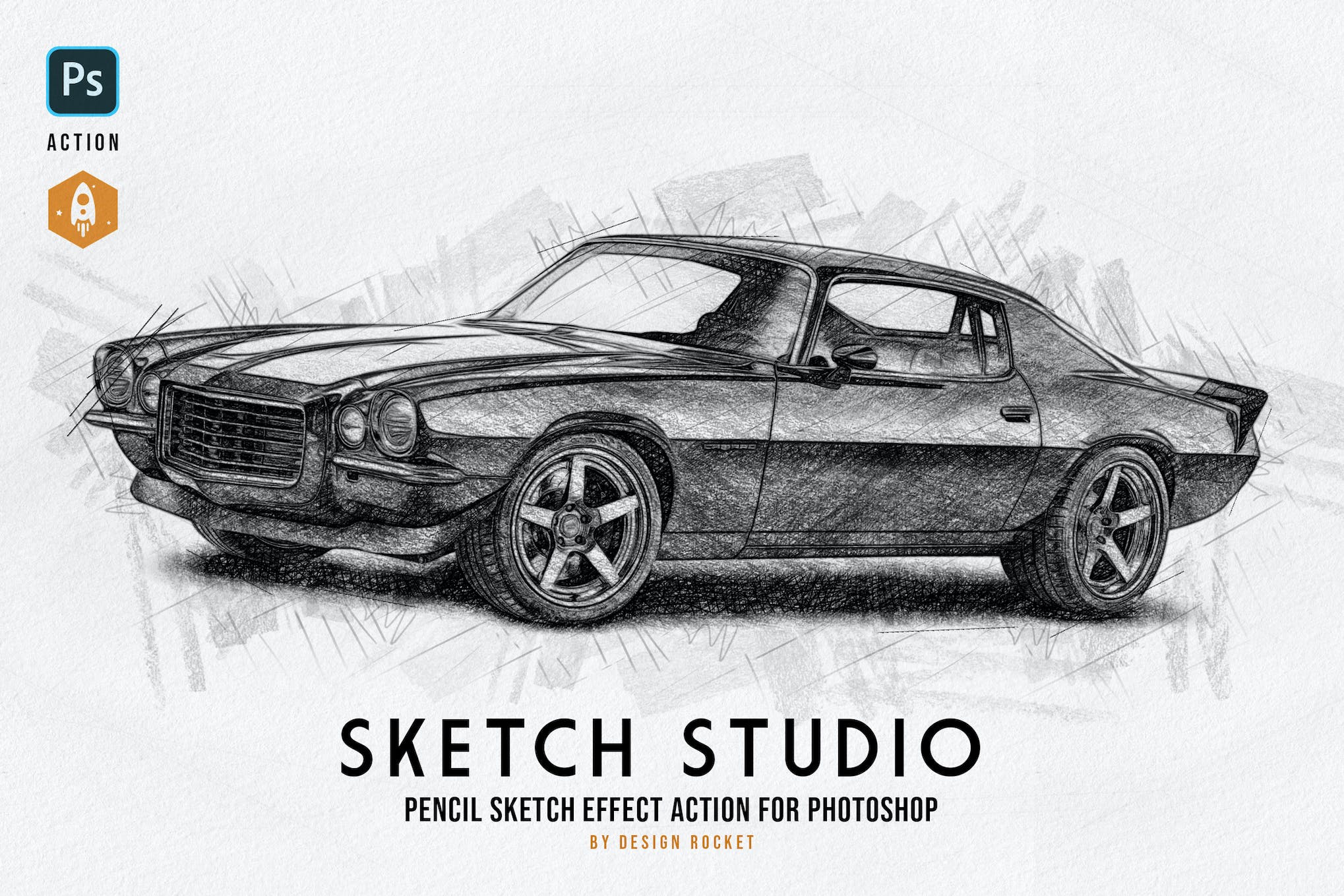 Explore the enchanting world of pencil sketch art with Sketch Studio's Photoshop action set. This innovative tool reimagines your photos into seven different sketch styles, evoking the allure and elegance of hand-drawn masterpieces. Make sure your Photoshop has an active Oil Paint filter before diving in to capture the captivating pencil effect.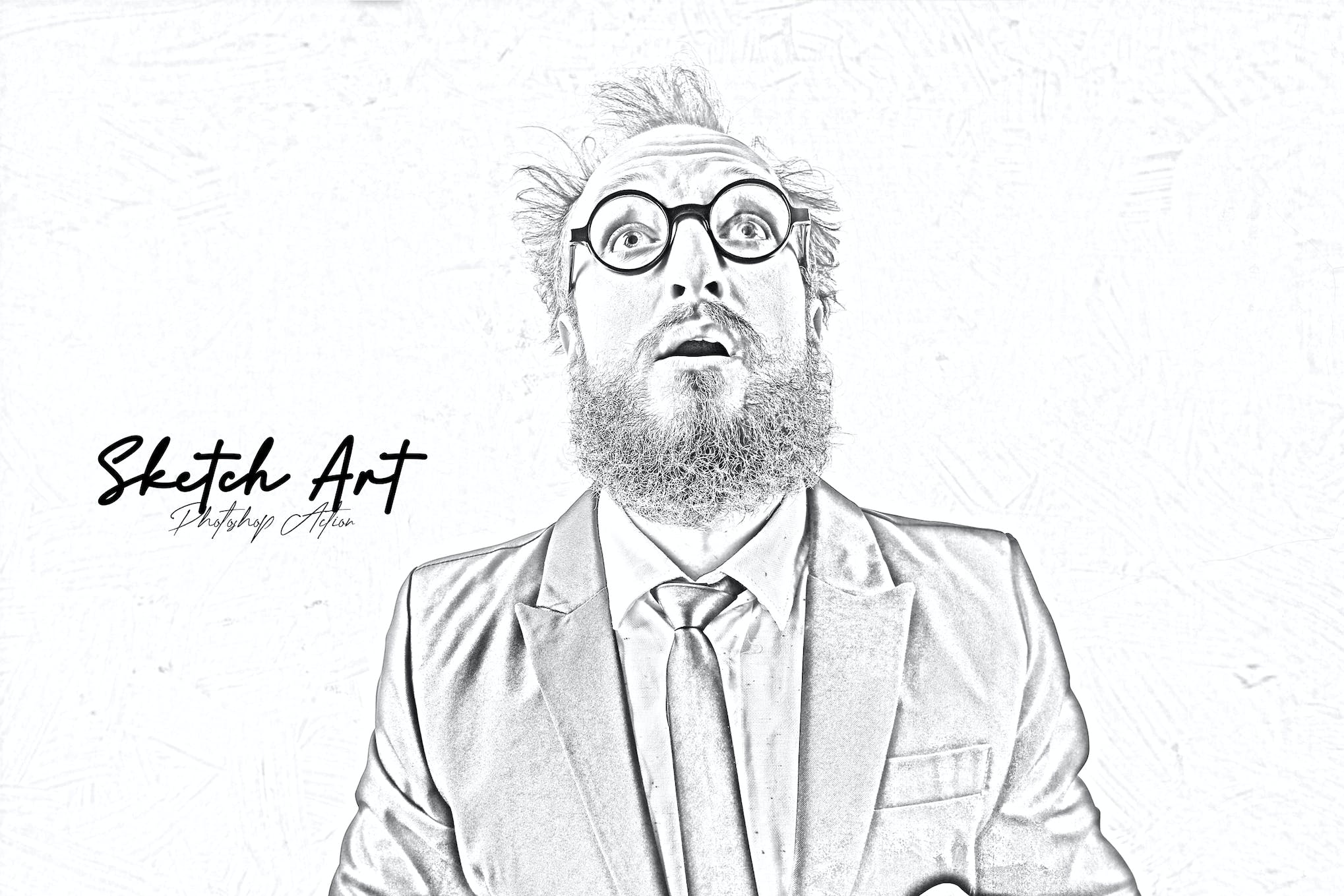 This is a useful PS action for photographers and graphic designers to create cool sketch effects. The procedure is straightforward. Simply open the downloaded file, load the action through the "Actions" window, and click play to apply the effect.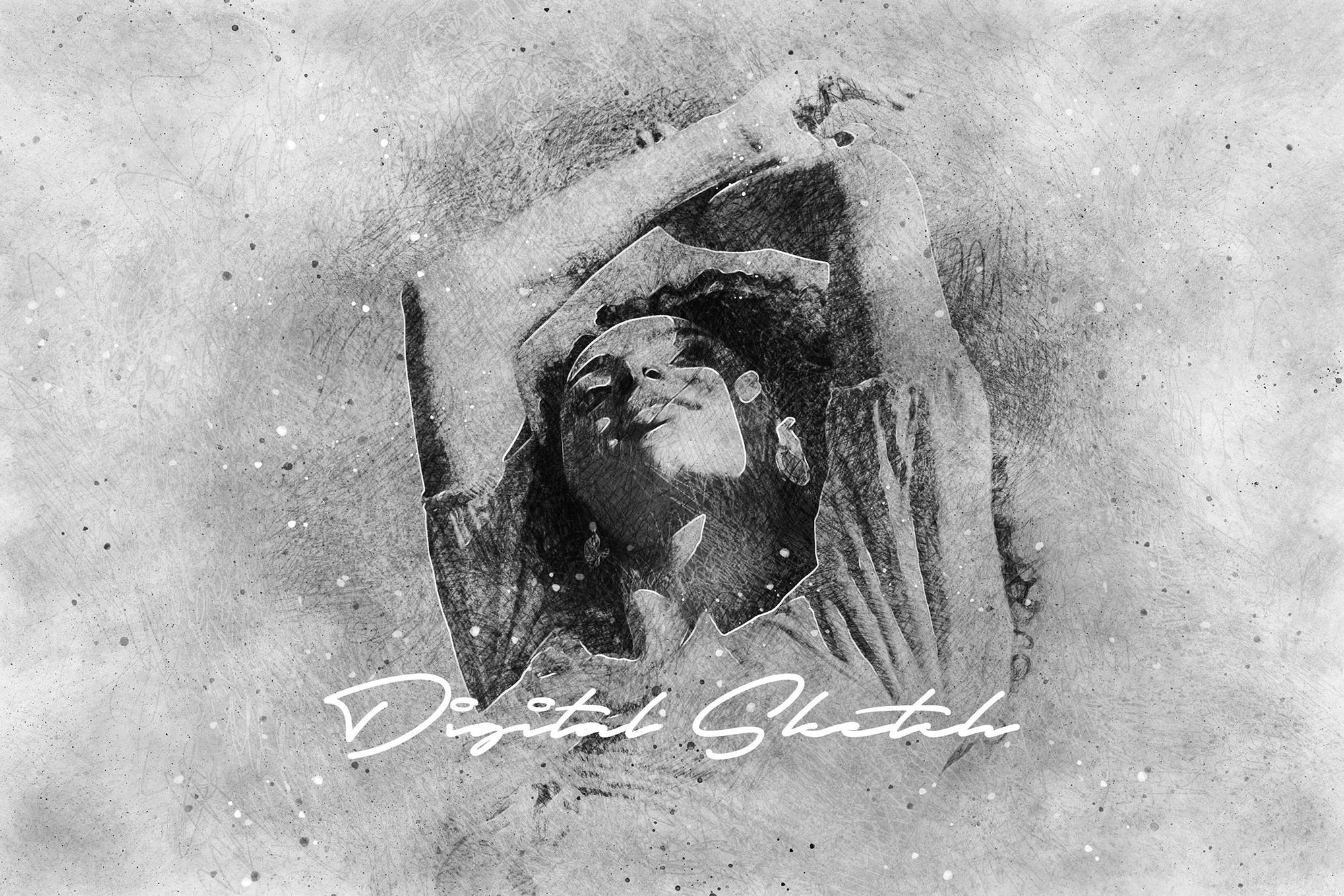 If you're looking to turn an image into a vintage artifact, this Photoshop action is just what you need. The final look comprises a mix of charcoal effect, and pencil noise, perfectly suited for product presentations, and branding designs.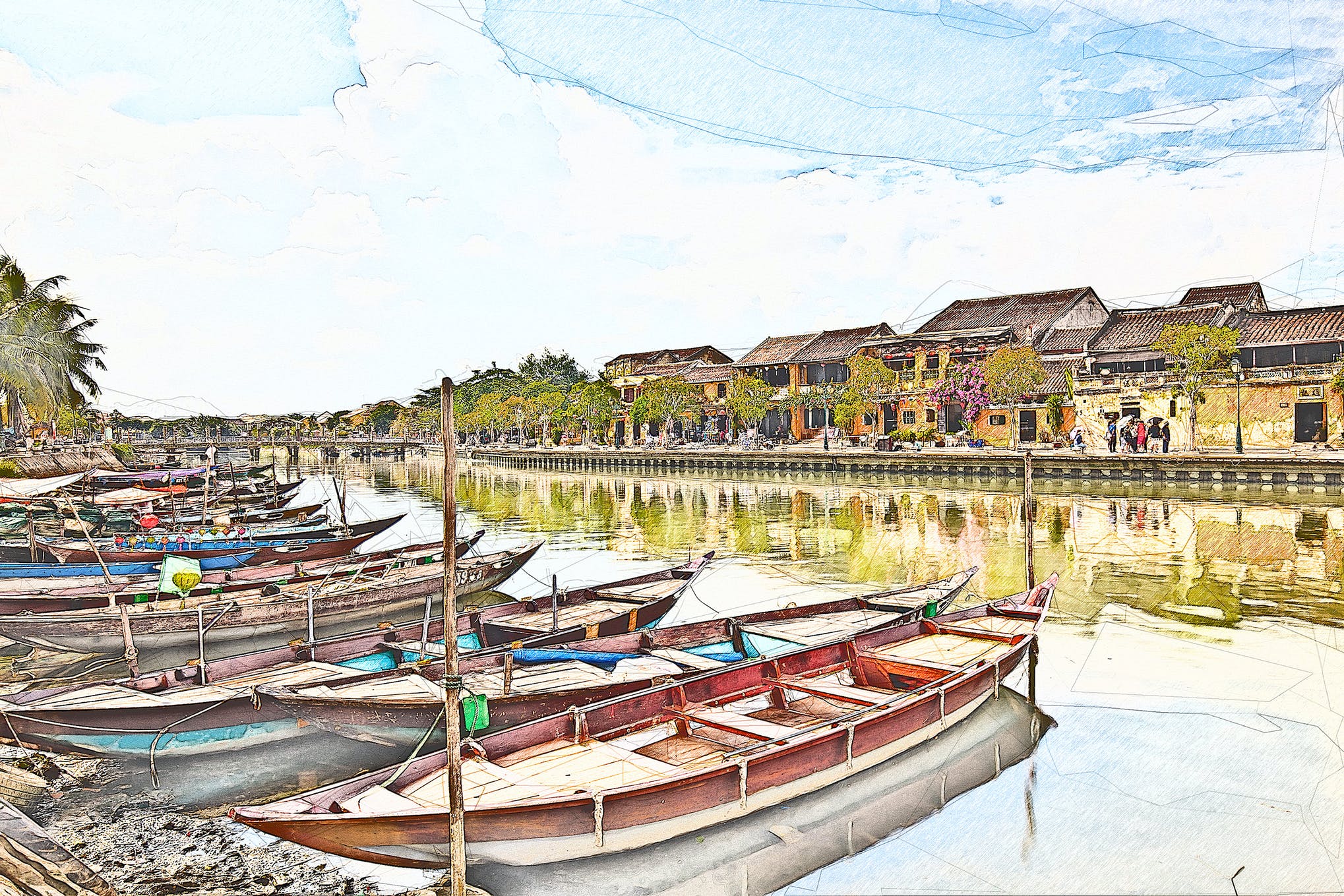 If you ever wish to convert your photo into a pencil sketch, you can do it easily enough using this remarkably unique Photoshop action. Ideal for amateurs, and professionals alike, the action is easy-to-use, saving you hours, and days of work.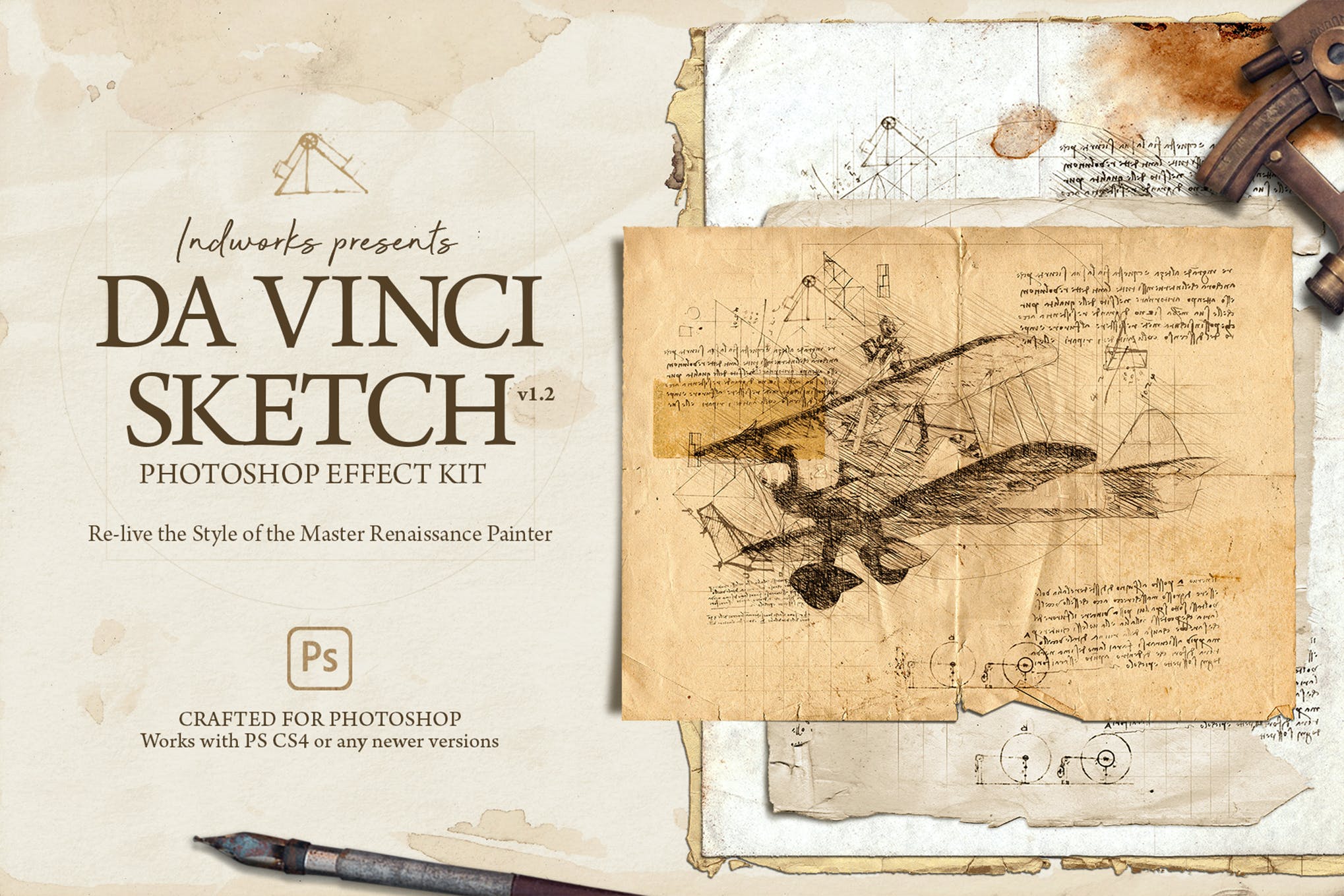 Allowing you to pull a Da Vinci, this Photoshop action creates mind-blowing hand-drawn sketch drawings with minimal effort. It works with almost every version of Photoshop, and comes packed with a video tutorial; no wonder it's one of the best pencil sketch Photoshop actions on our list.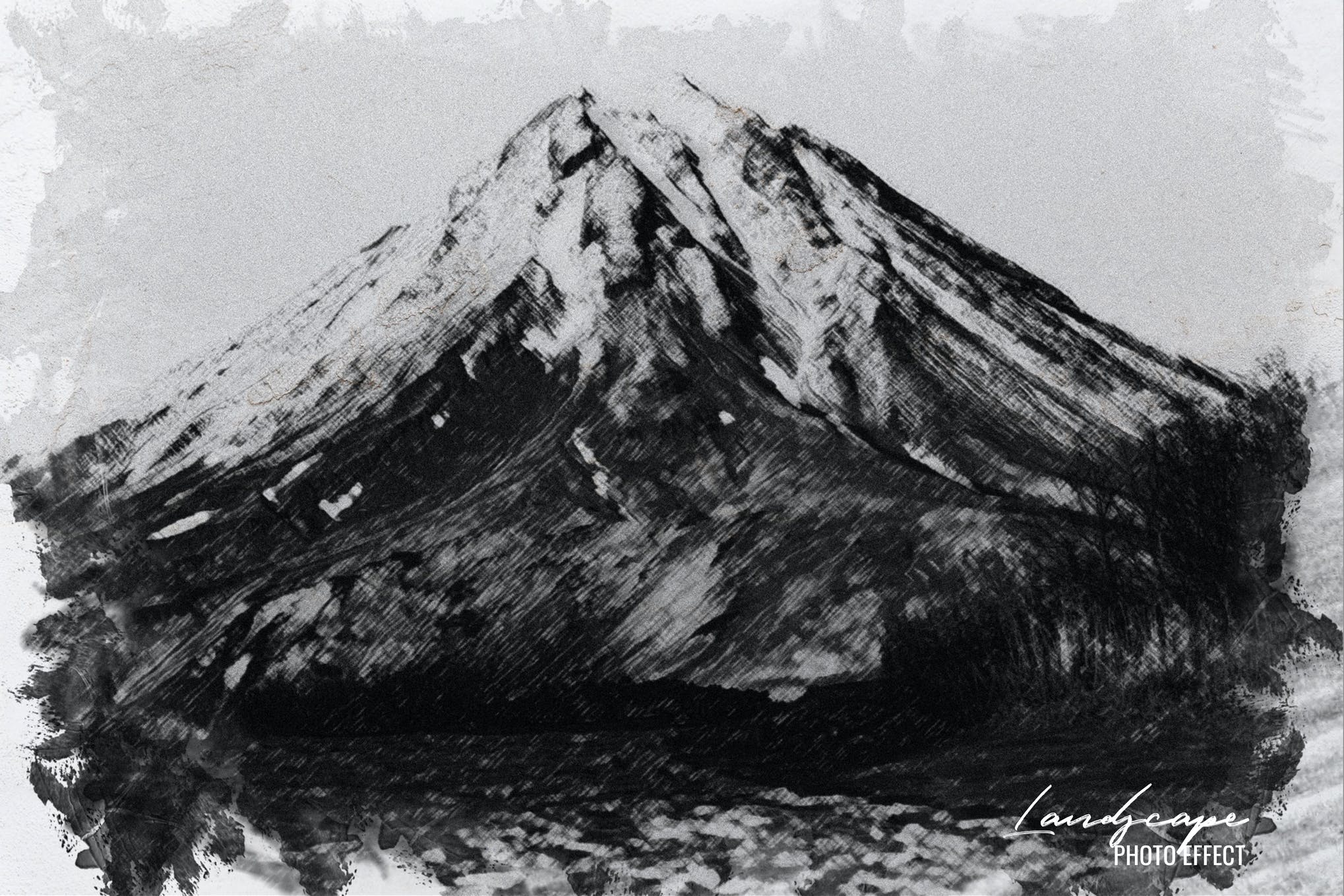 Regardless of your subject, this Photoshop action will create awe-inspiring artwork guaranteed to knock the socks off your audience. Although the action works swimmingly for almost any type of image, to see its true potential, you must use it for landscape pictures.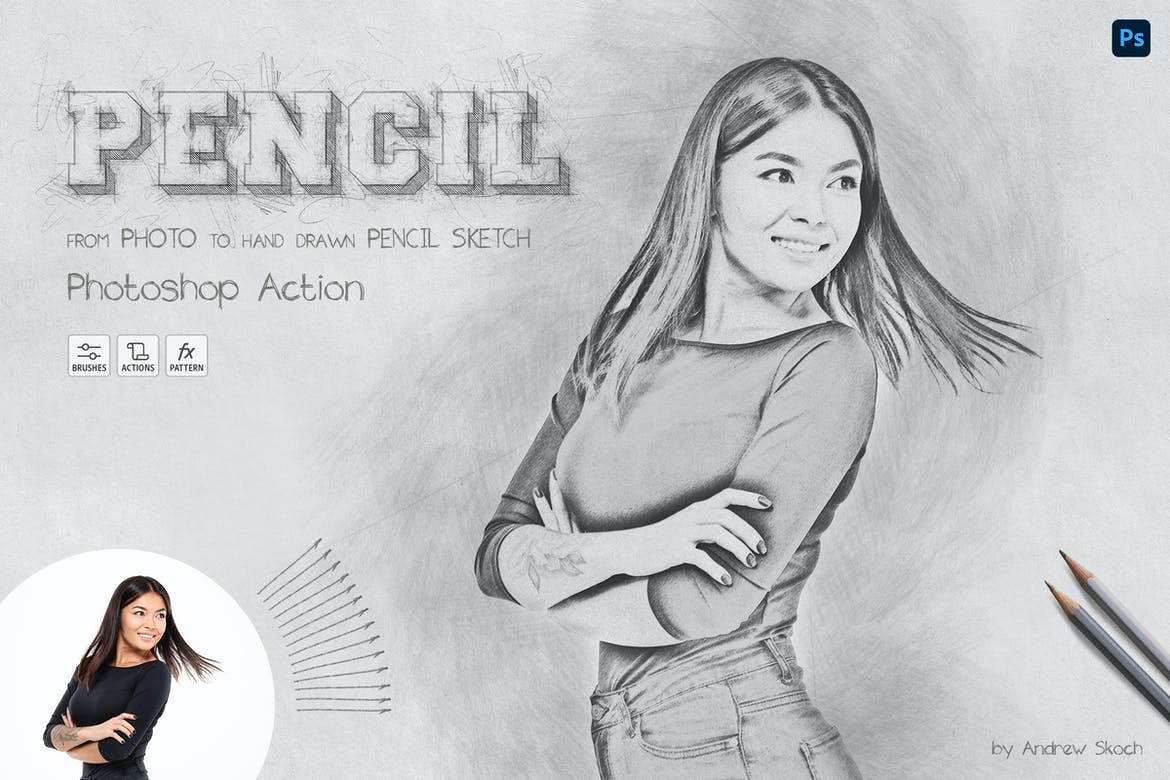 Next up in our selection of the best pencil sketch Photoshop actions is this ultra-realistic effect that works with almost any version of Photoshop and will turn your images into an authentic-looking pencil sketch drawing in a matter of clicks – plus, it comes with a range of brushes and patterns for you to play around with.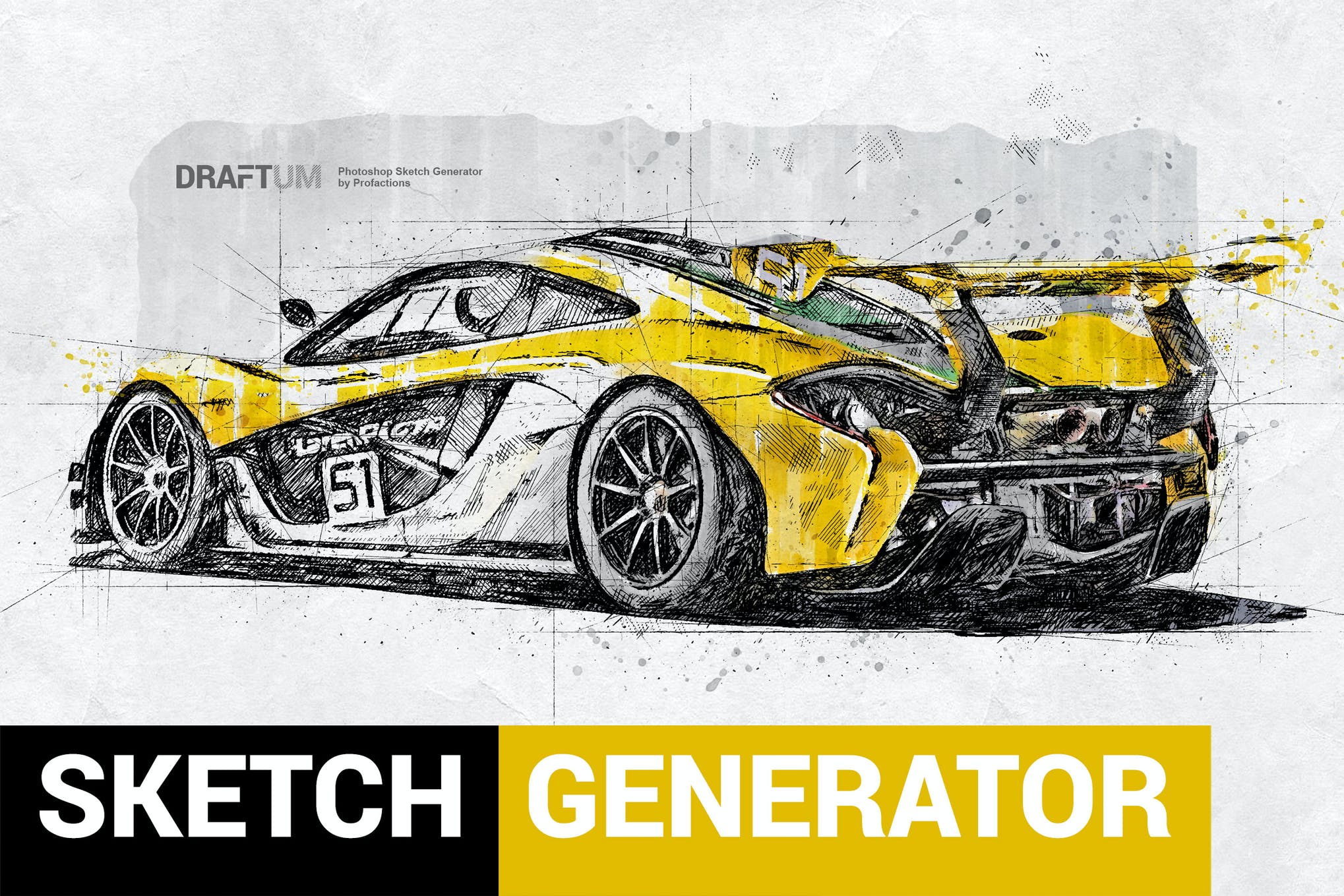 Draftum is a fabulous Photoshop action that instantly transforms pictures into pencil sketch drawings and saves you hours of work. Whether you need to create a blueprint sketch, watercolor drawing, or portrait sketch, Draftum comes in very handy.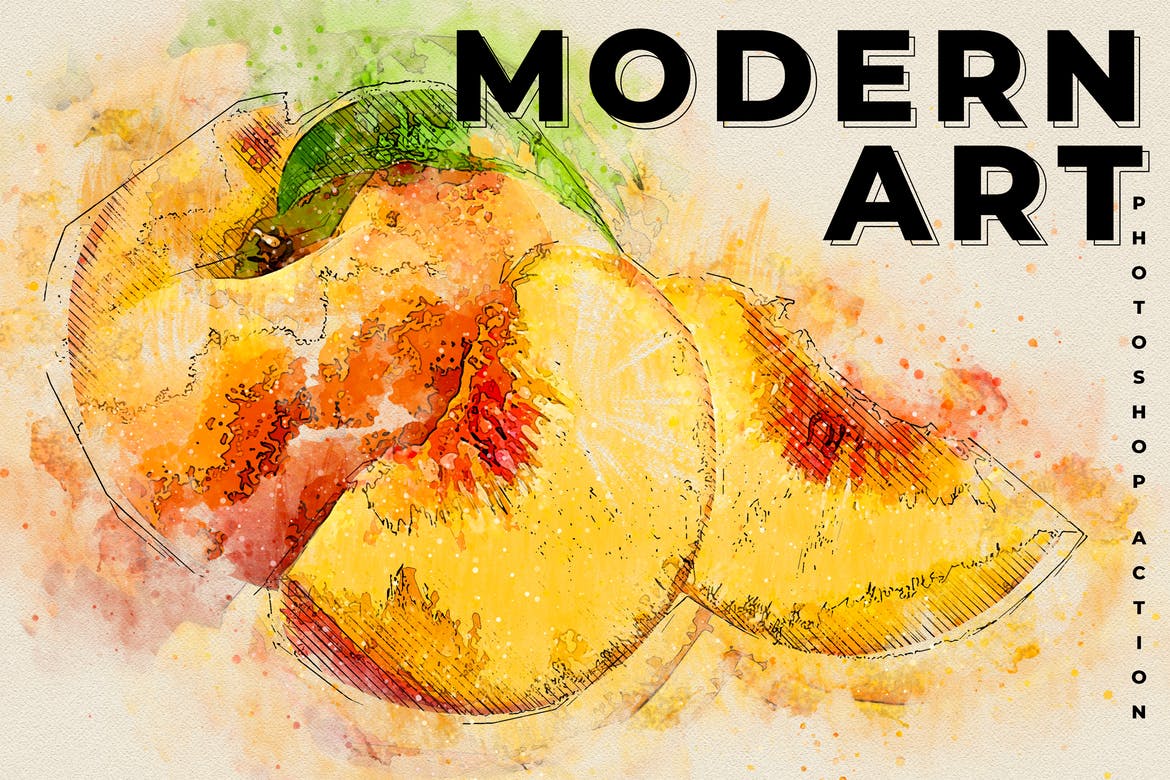 If you're looking for a more colorful Photoshop sketch action for turning your photos into works of art, consider the Modern Art pencil sketch action – with a wide range of colors and textures to choose from and 100% editable layers, you can use this action with Photoshop versions CS4 and above.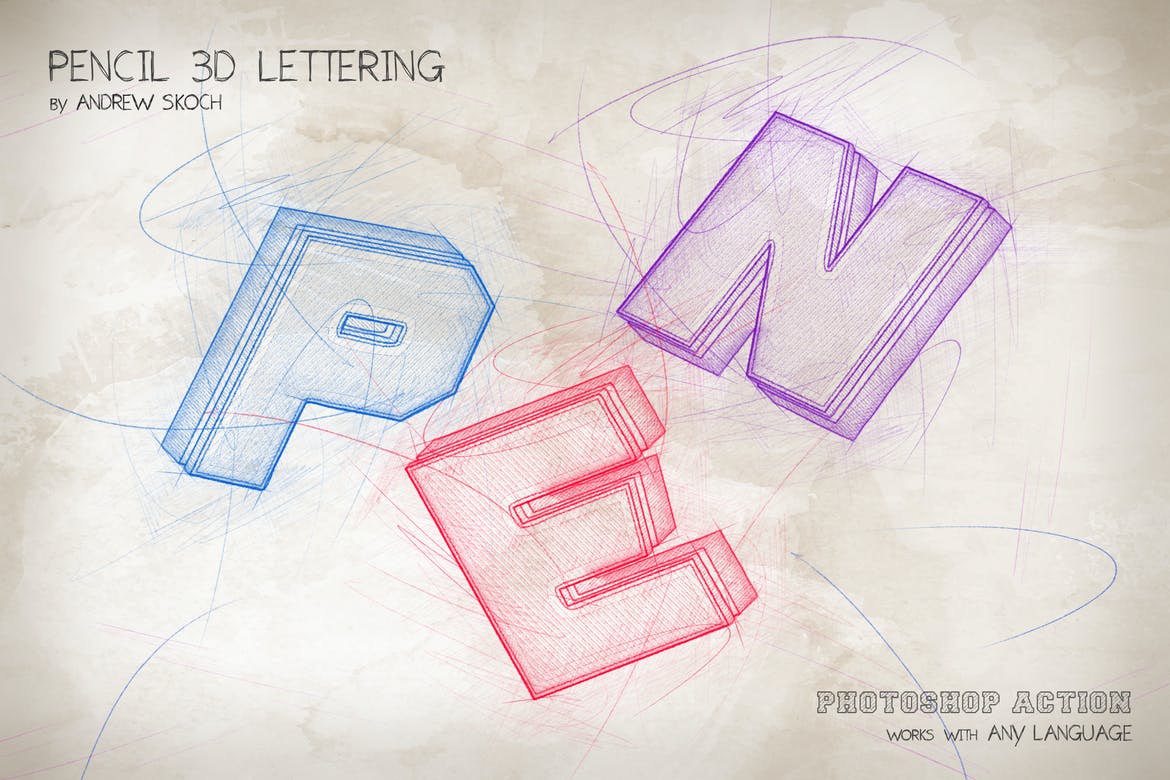 This fun Photoshop sketch action is a great addition to any school design project, and features an authentic 3D hand-drawn lettering effect that can be applied to titles, text bodies, logos, and other elements, in a range of colors and 3D depth directions for a customized finish!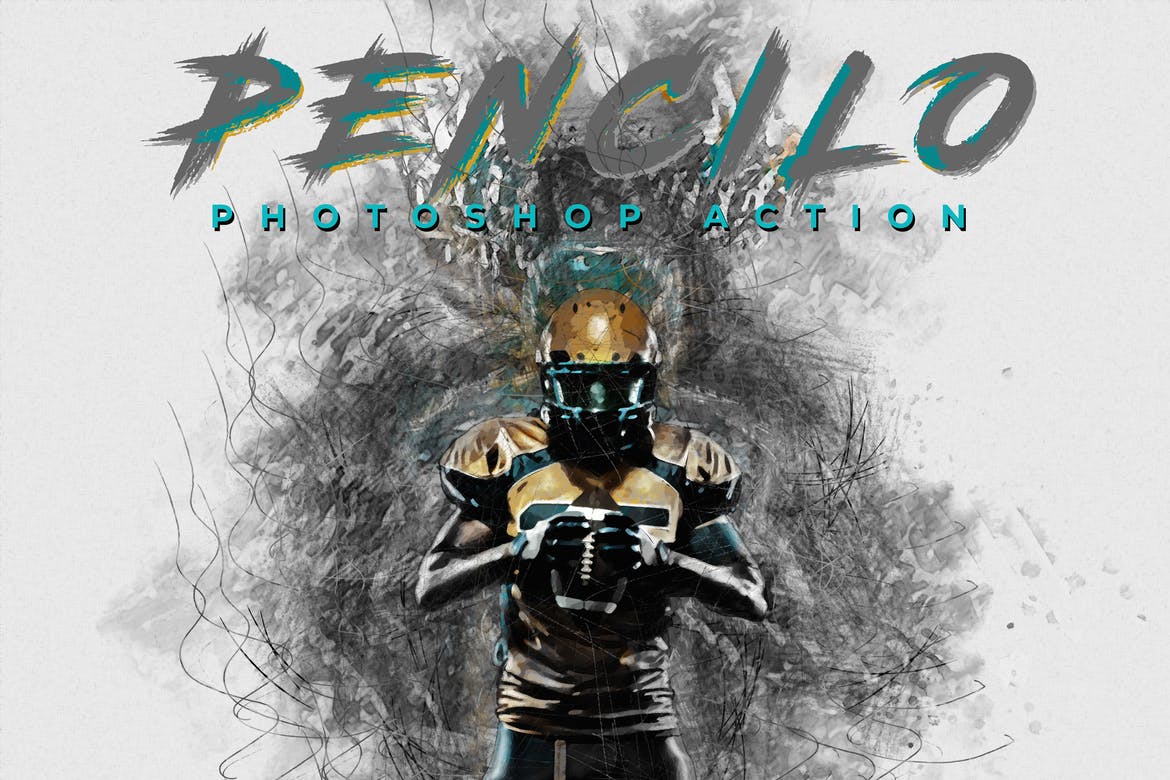 The Pencilo Photoshop sketch action combines realistic pencil strokes and shading elements with watercolor paint effects to create a stunning and unique look and can be customized using the range of background textures and elements that are included, for virtually unlimited results.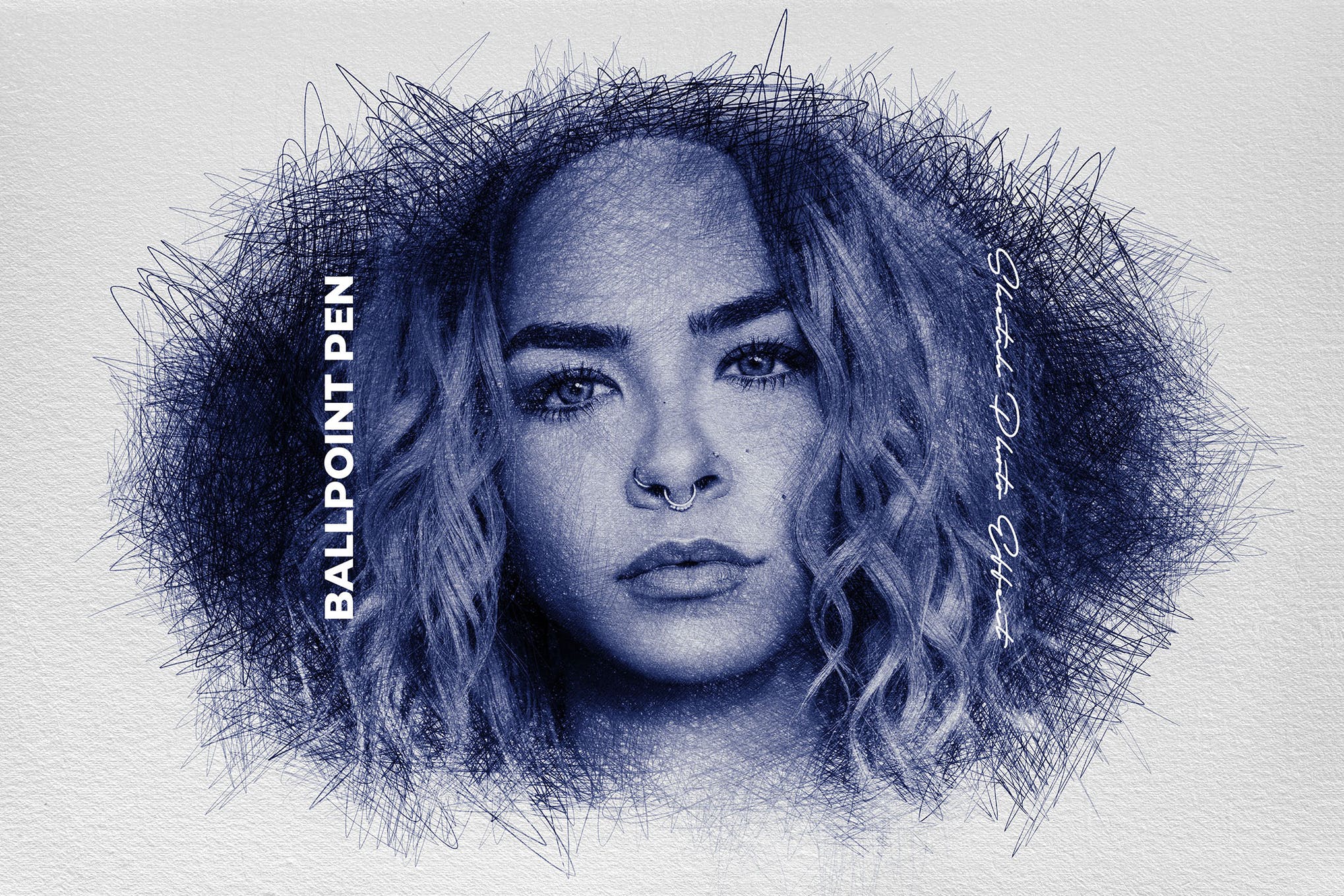 If you love doodling with a ballpoint pen, you are sure going to cherish this Photoshop action for years to come. It features 10 gradient ballpoint colors, and 3 paper textures helping you create incredibly unique artwork with ease.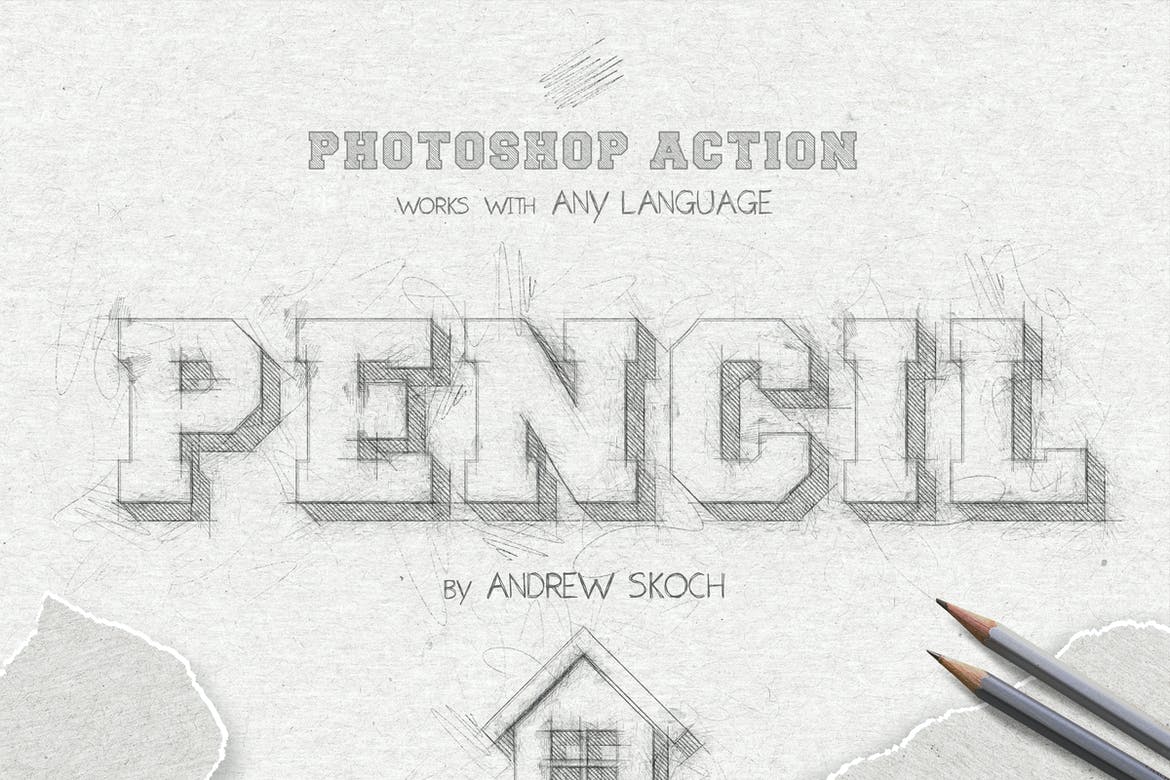 The next Photoshop sketch action in our list is this premium offering from Envato Elements, which features four different effects, including a 3D pencil sketch, scratch, sliced pencil sketch, and blueprint options. It's compatible with Adobe Photoshop versions CS3 and newer and works with all types of shapes and layers.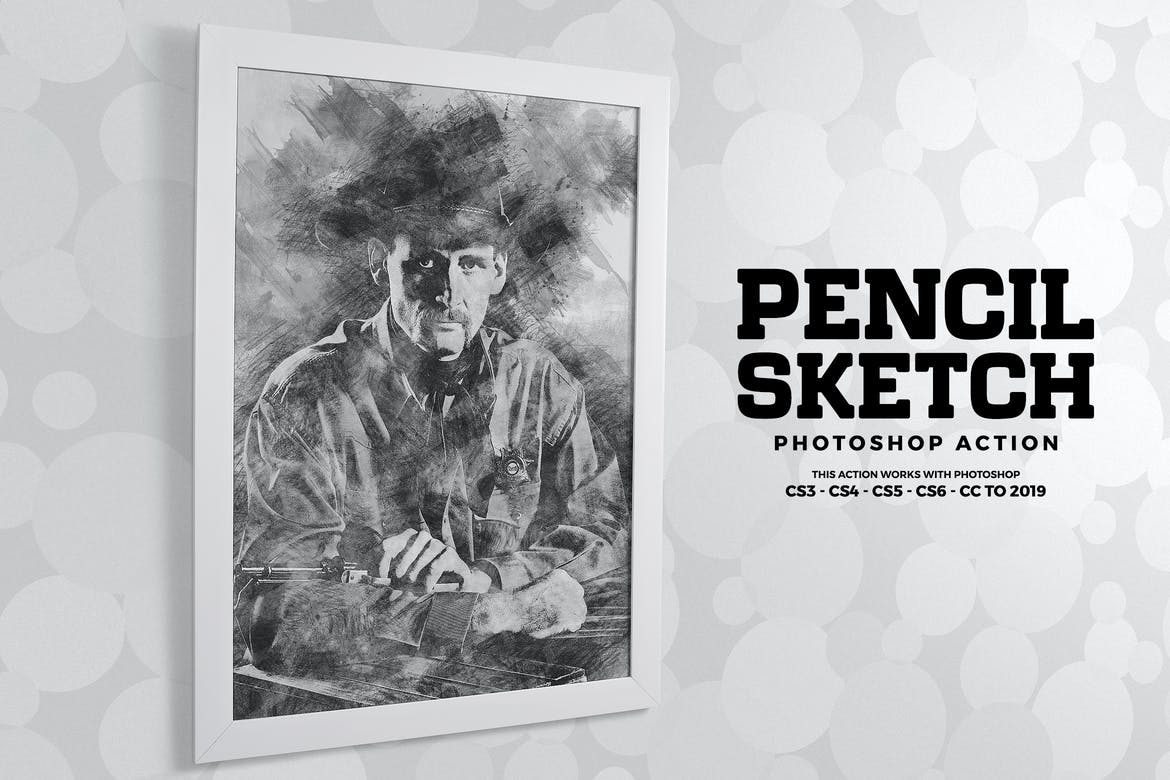 Next up, we have a bold, dramatic sketch Photoshop action that can be applied to any image in a single click. There are lots of layers for you to play around with, allowing you to create the perfect effect for your artwork, and it requires no professional skill or design expertise.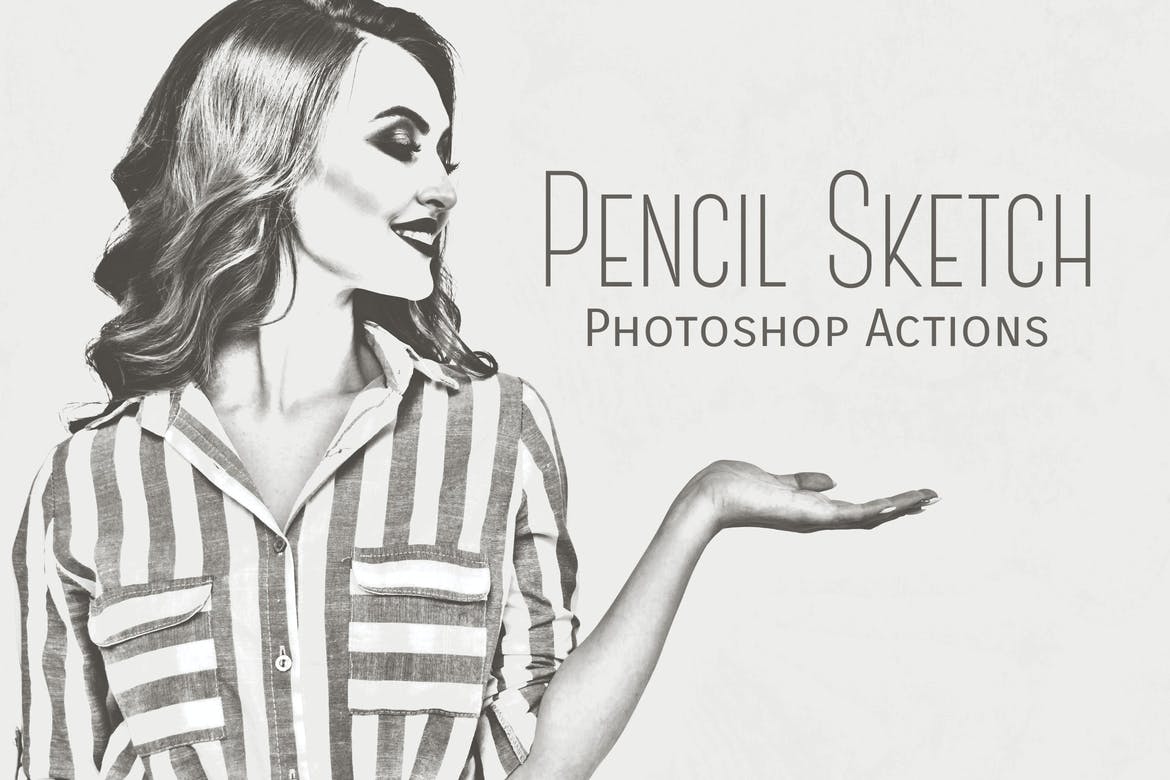 Our next collection of Photoshop actions for sketch effects contains 15 individual actions that can help you turn your photo into a creative and unique pencil sketch, saving you hours of work. It offers a single-click action, a non-destructive workflow, and fully editable layers.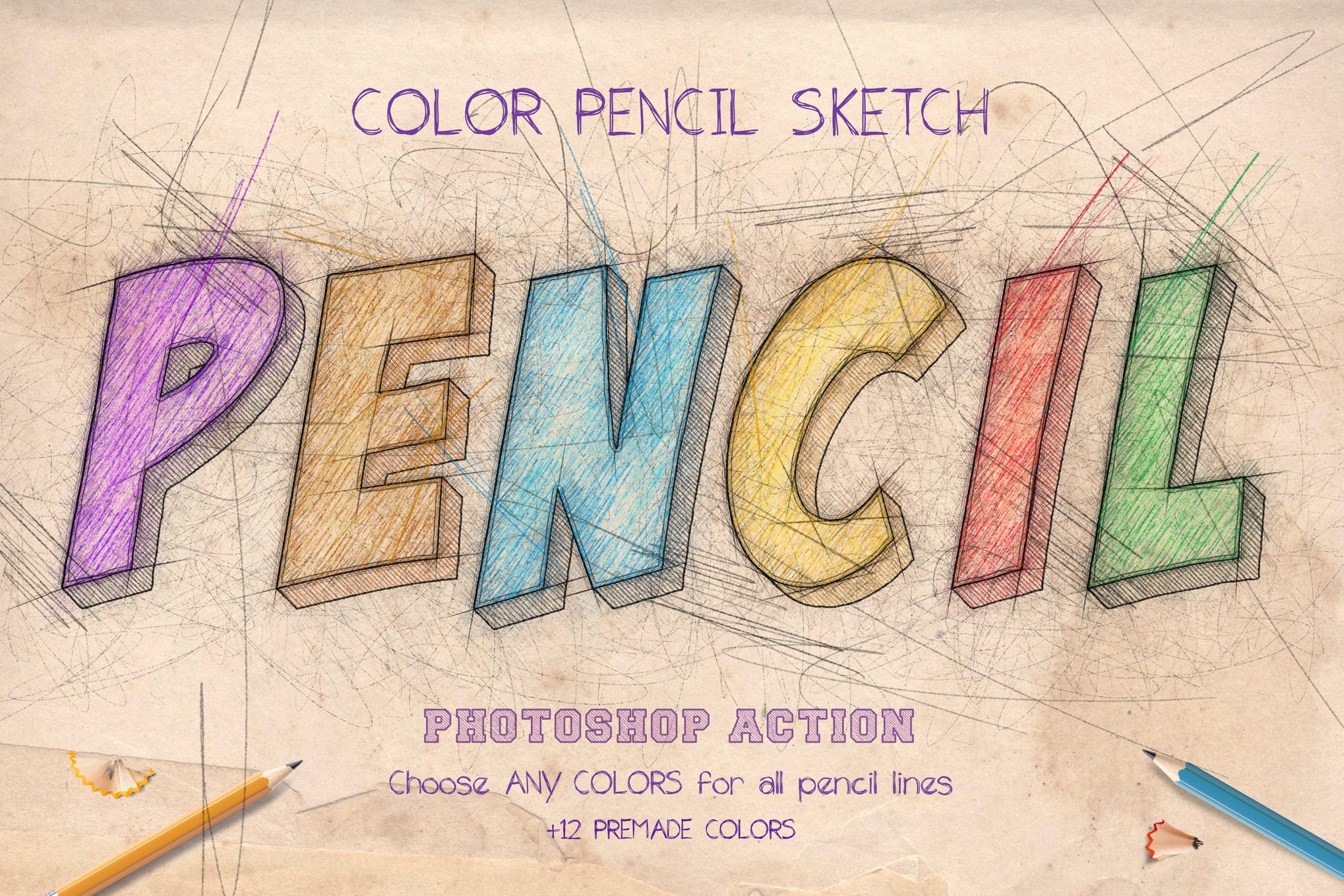 Bring the realistic effect of a colored pencil sketch to your texts, logos, and shapes with this Photoshop action in just a few easy clicks. It works with Adobe Photoshop CS3 and newer versions on both Mac and Windows. We recommend you try this wonderful action pronto!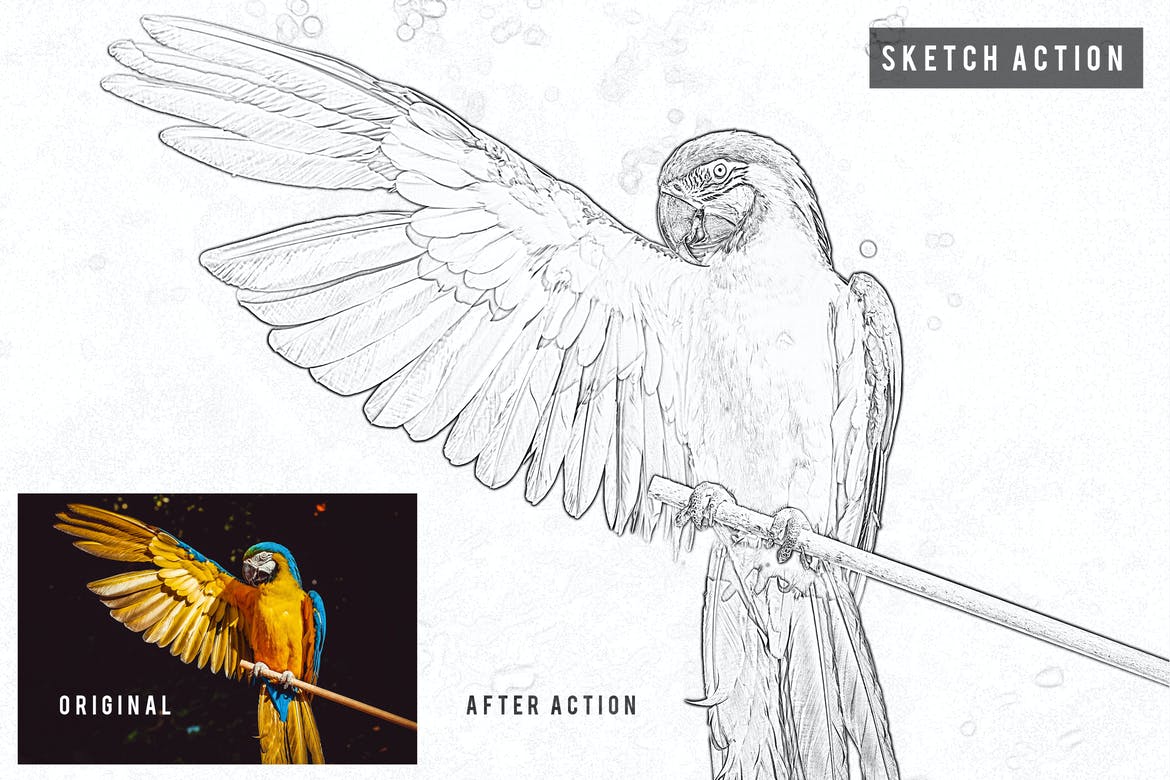 Here we have a beautiful, simple pencil sketch Photoshop action that's great for adding a realistic hand-drawn effect to any subject and is super easy to use and customize. It also comes with full supporting documentation to help you achieve your desired effects with ease.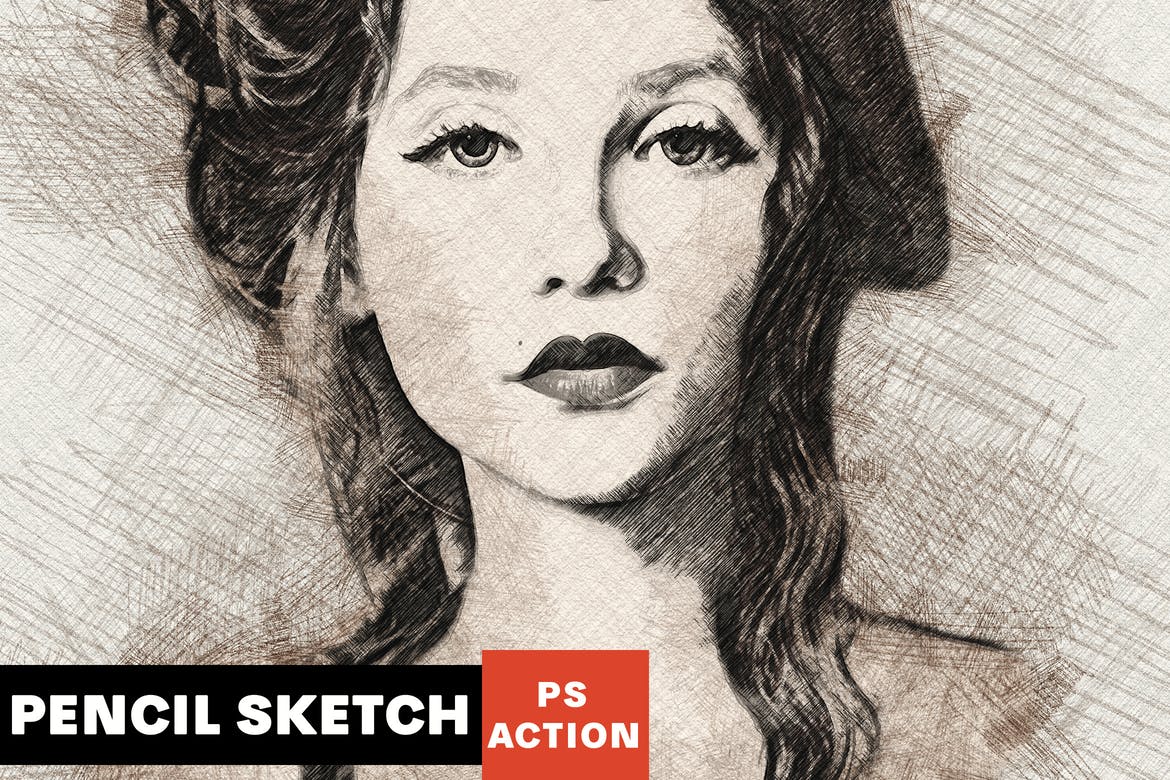 Next up is a stunning Photoshop sketch action that utilizes a realistic-looking hatch technique to add a hint of artistic flair and classic shading and drawing effects for a professional and authentic result. It comes with a folder containing separate action, brush, and pattern files.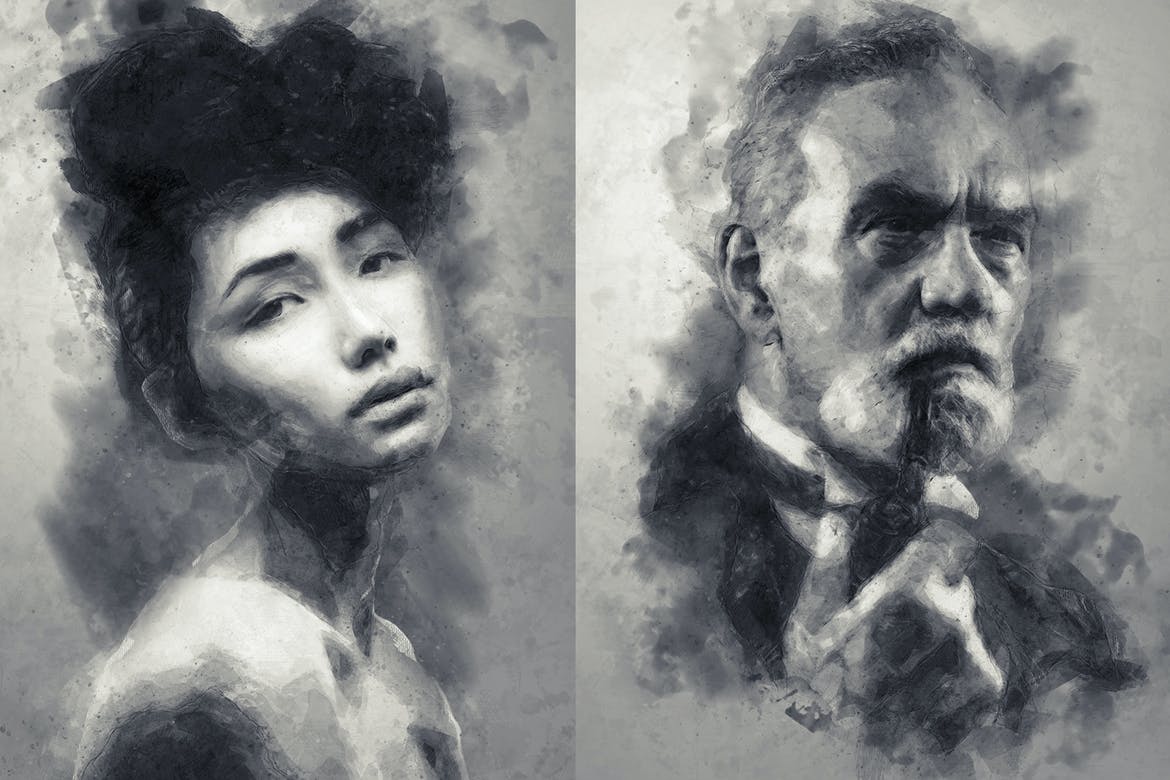 The Digital Sketch Photoshop action turns your photo into a realistic digital sketch and is perfect for use with portraits, full-body shots, glamour poses, and other images. It comes with ten color effects and creates a well-organized layered file that's super easy to customize.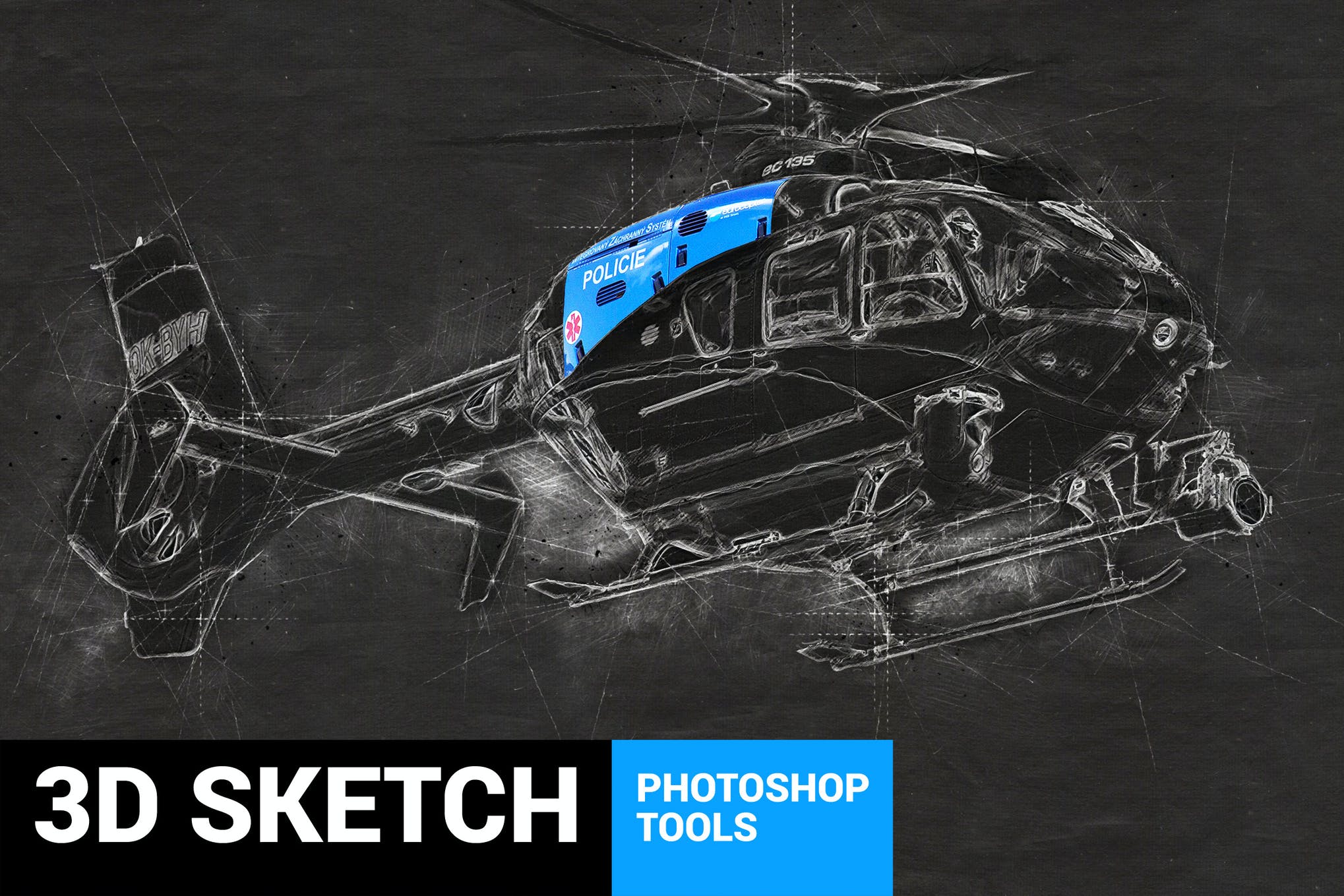 Forge a stunning 3D pencil sketch look without having to sweat over creating the effect from scratch, all thanks to this Photoshop action that does the job in just a couple of minutes. Drop everything, and get your hands on it right now!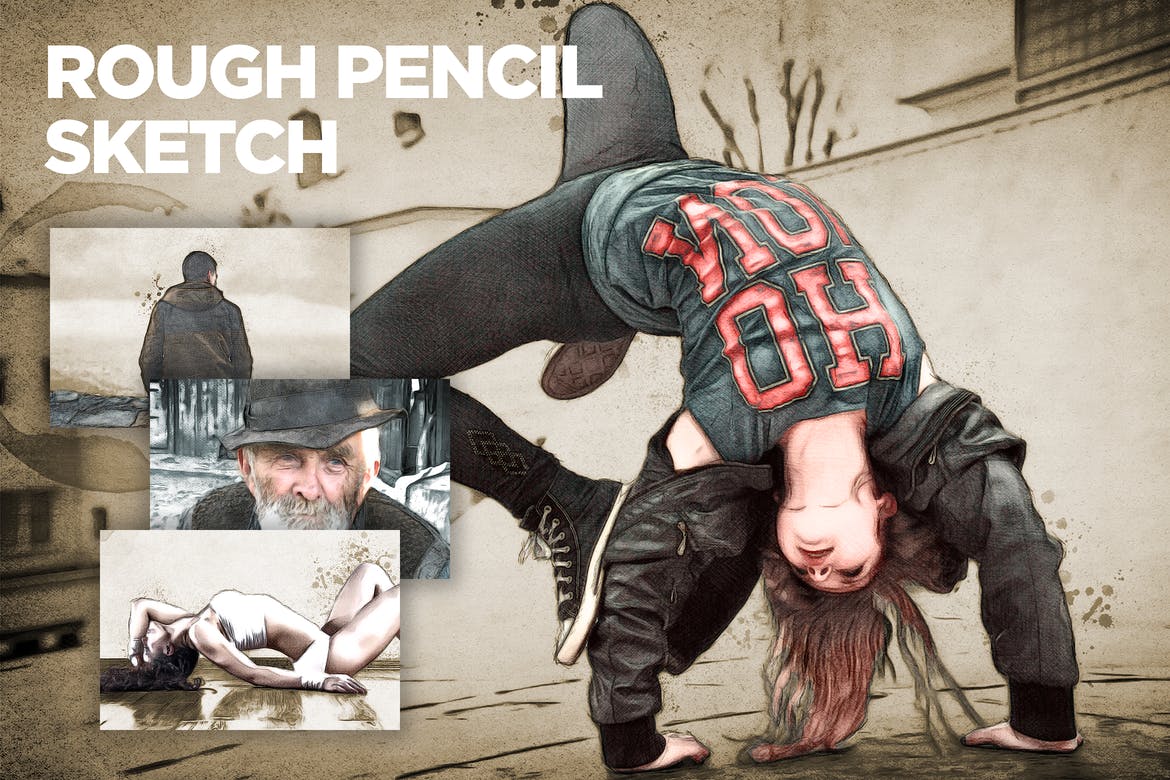 If you're looking for the perfect pencil sketch Photoshop action for a creative and edgy finish, look no further – this realistic pencil sketch effect includes editable paper, color and contrast elements, a non-destructive workflow, and well-structured layers for easy editing. You'll get a different result every time.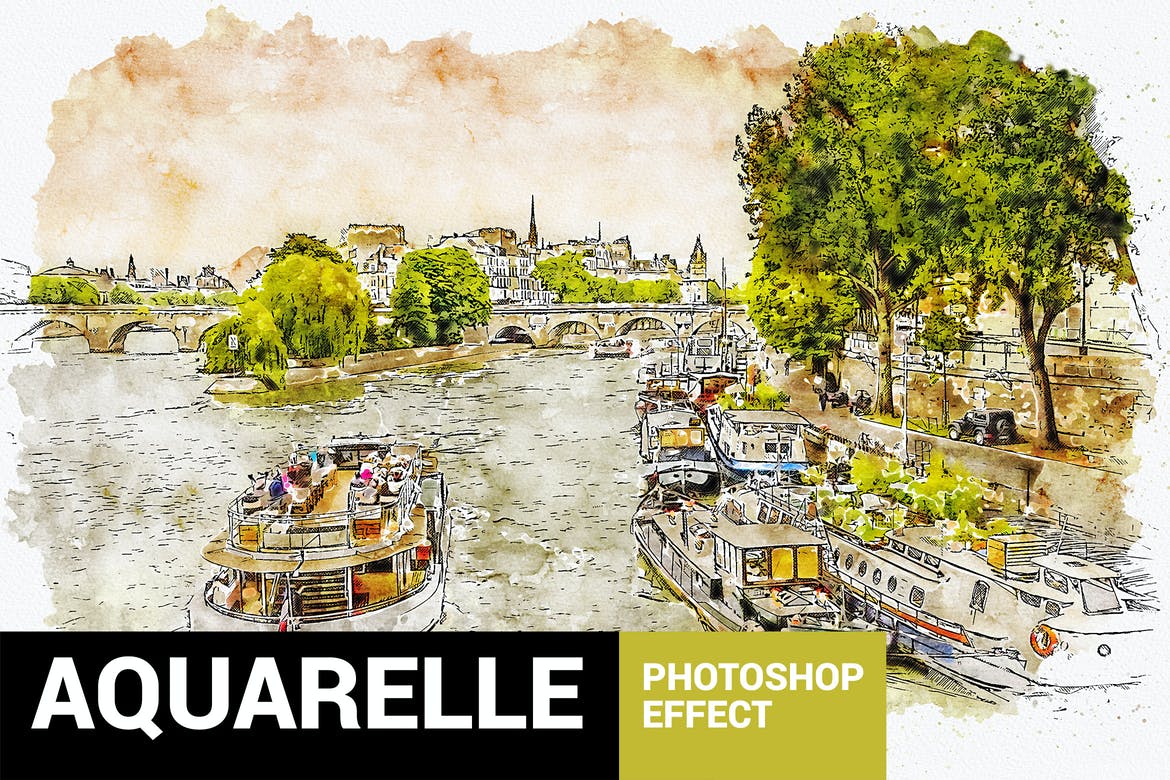 Next up is Aquarelle, a professional multifunctional Photoshop action that transforms your photos into urban pencil sketches with artistic watercolor paint elements. It comes with twenty different effects, a video tutorial with instructions, and a user guide with recommendations to make the most of your design.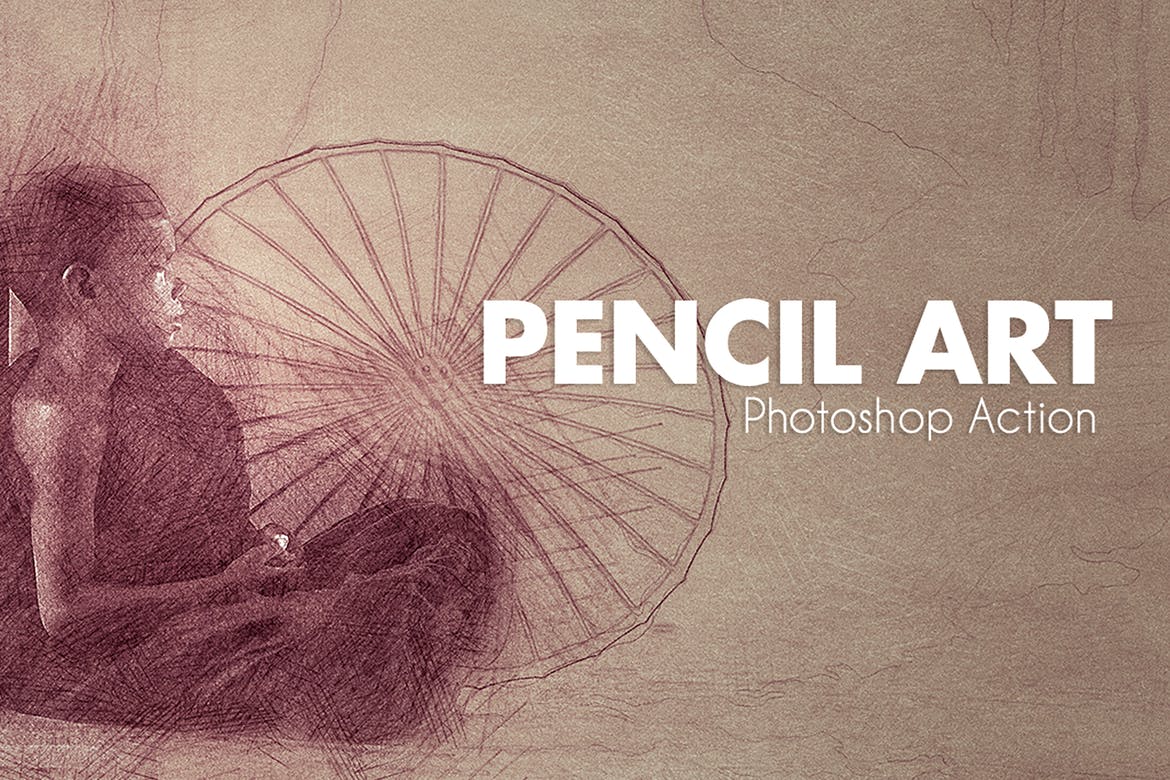 If you're wanting to create a true masterpiece when converting your photo into a digital pencil sketch, consider the Pencil Art Photoshop pencil sketch action. It automatically creates a range of creative graphic elements for you to work with, allowing you to create an image that's one of a kind.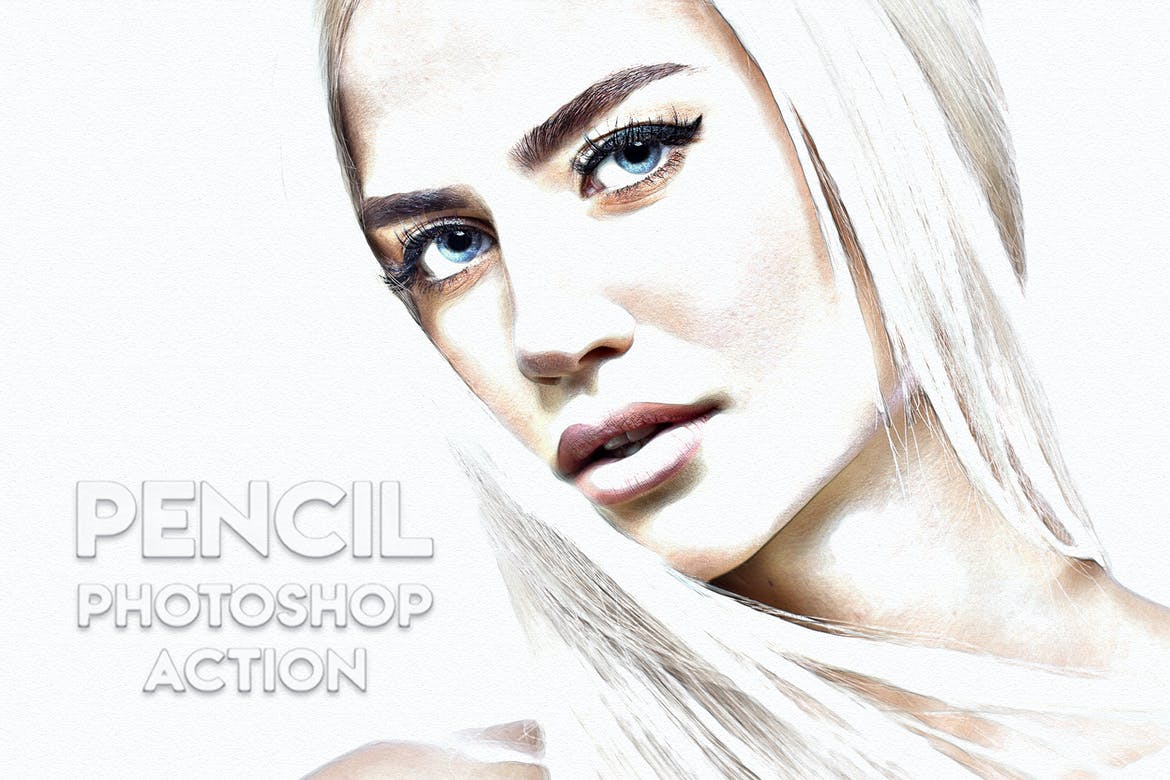 For a beautiful modern pencil effect with highly professional results, consider this stylish Photoshop action that's designed for beauty and fashion images, and promises to turn them into artsy pencil sketches with easy-to-edit layers and non-destructive actions.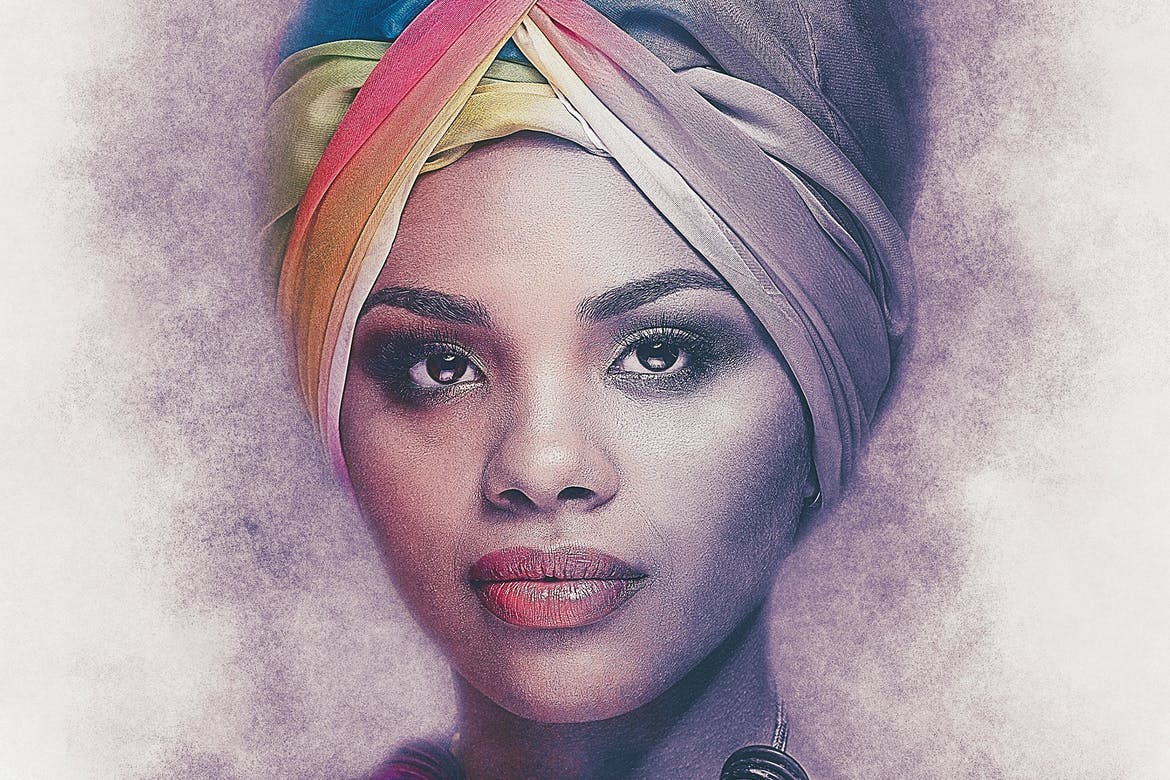 Here we have a lovely pastel-themed pencil sketch Photoshop action that can create a softly colored artwork from your image in just a few clicks. It comes with an impressive 35 individual effects, as well as fully layered and customizable results that change each time.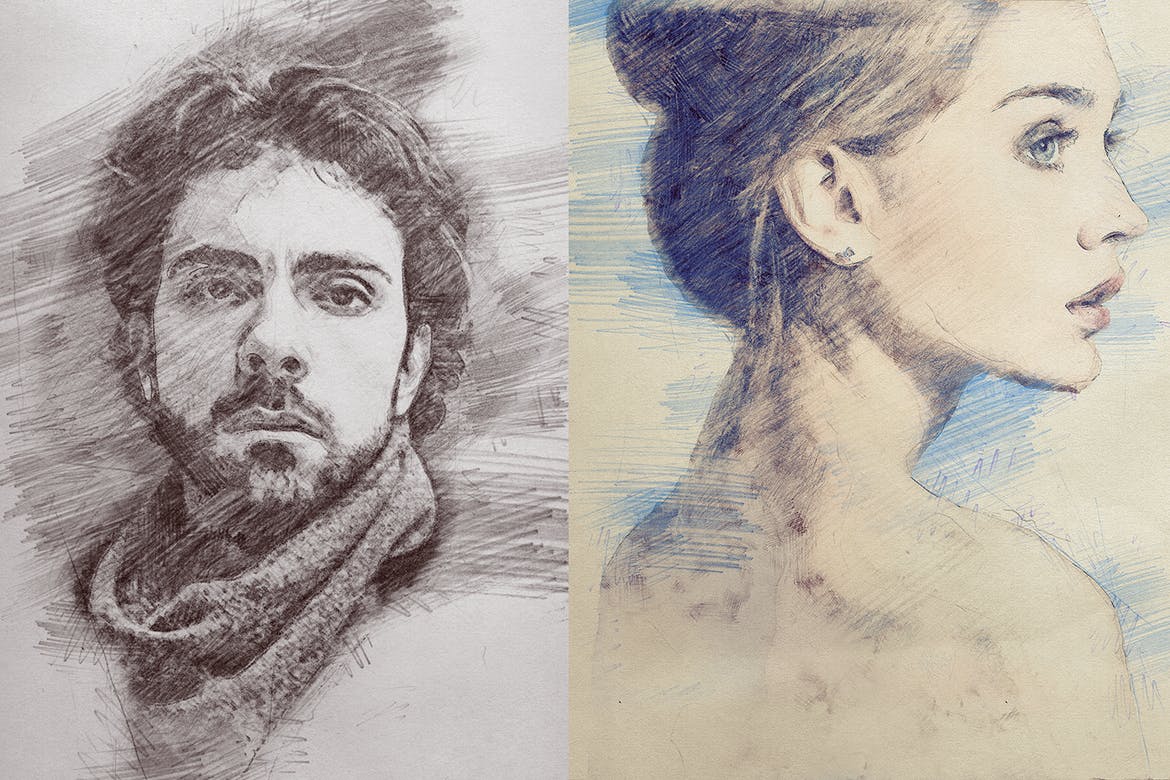 Next, in our selection of the best pencil sketch actions for Photoshop is this classic style featuring ten unique color effects and well-organized results that allow for complete customization, giving you full control over the result. It's compatible with many versions of Photoshop on both Mac and PC.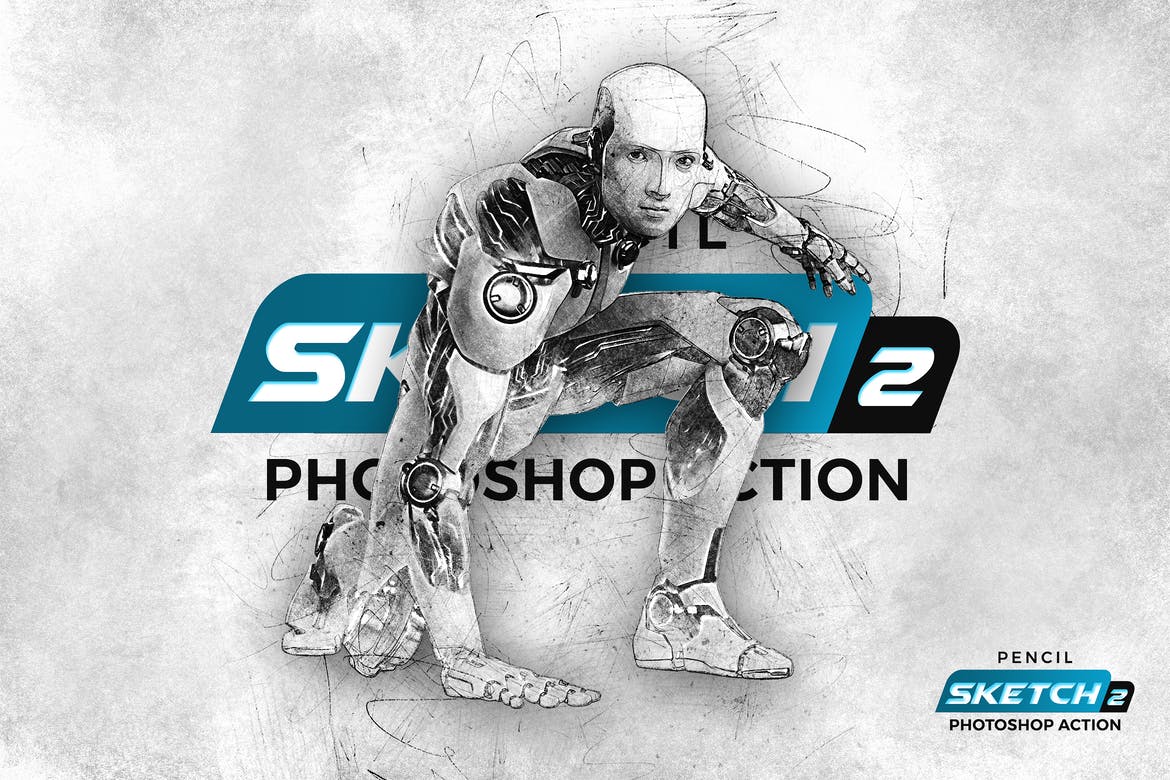 Ideal for technical drawings and pencil sketches with a high level of detail, our next Photoshop action features an architecture-based style that offers full creative control and a highly professional finish. It's best for rendering specific objects, as well as portraits.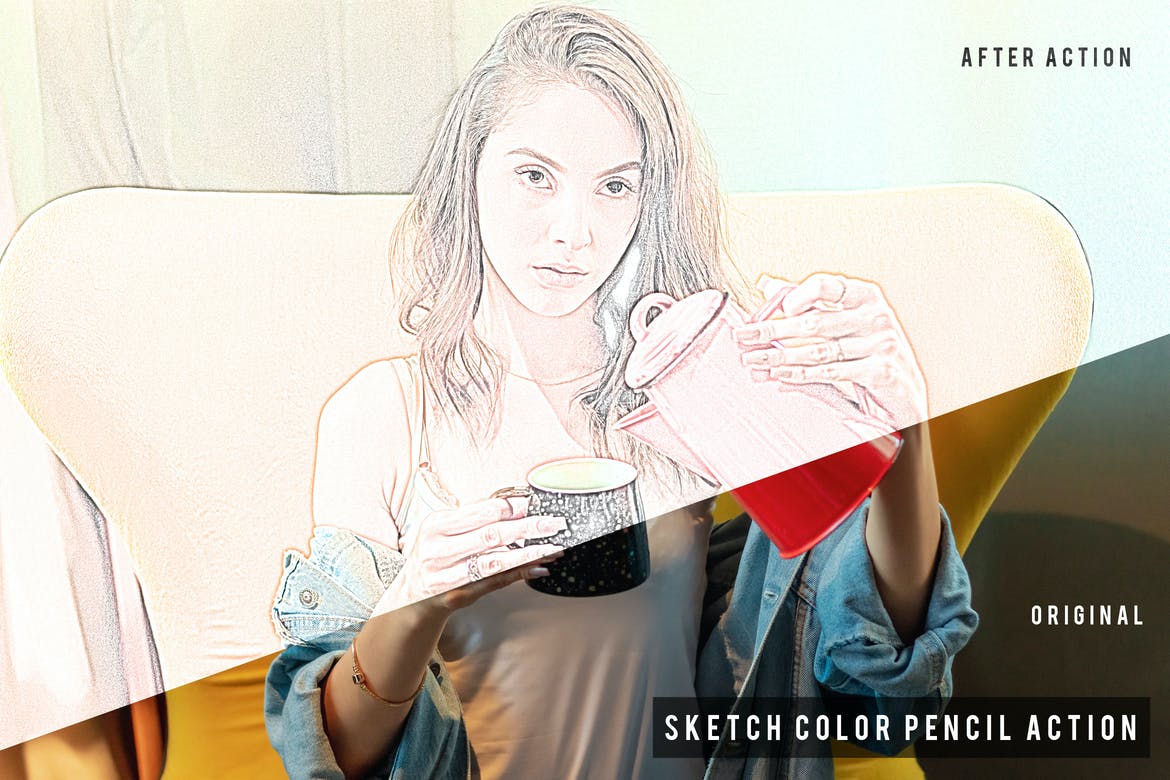 If you're searching for a Photoshop sketch action that includes color without being too bright or distracting from the artistic pencil effects, consider this light-colored pencil sketch action, which can be applied to any image in only a single click, and then customized as you require.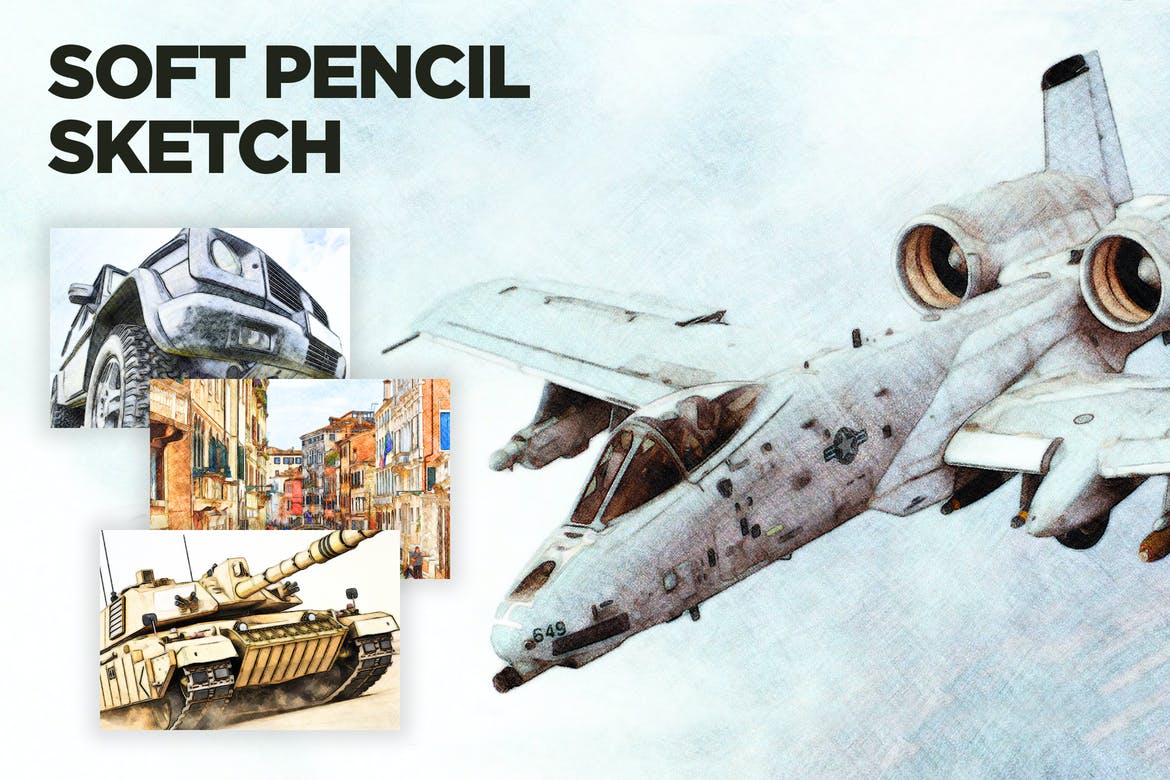 Next, we have a softer approach with this lovely pencil sketch action for Photoshop – simply open your picture, brush over the desired subject area, and play the action for a subtle yet creative look. It works with Photoshop versions CS2 and above and comes with supporting documentation to ensure perfect results.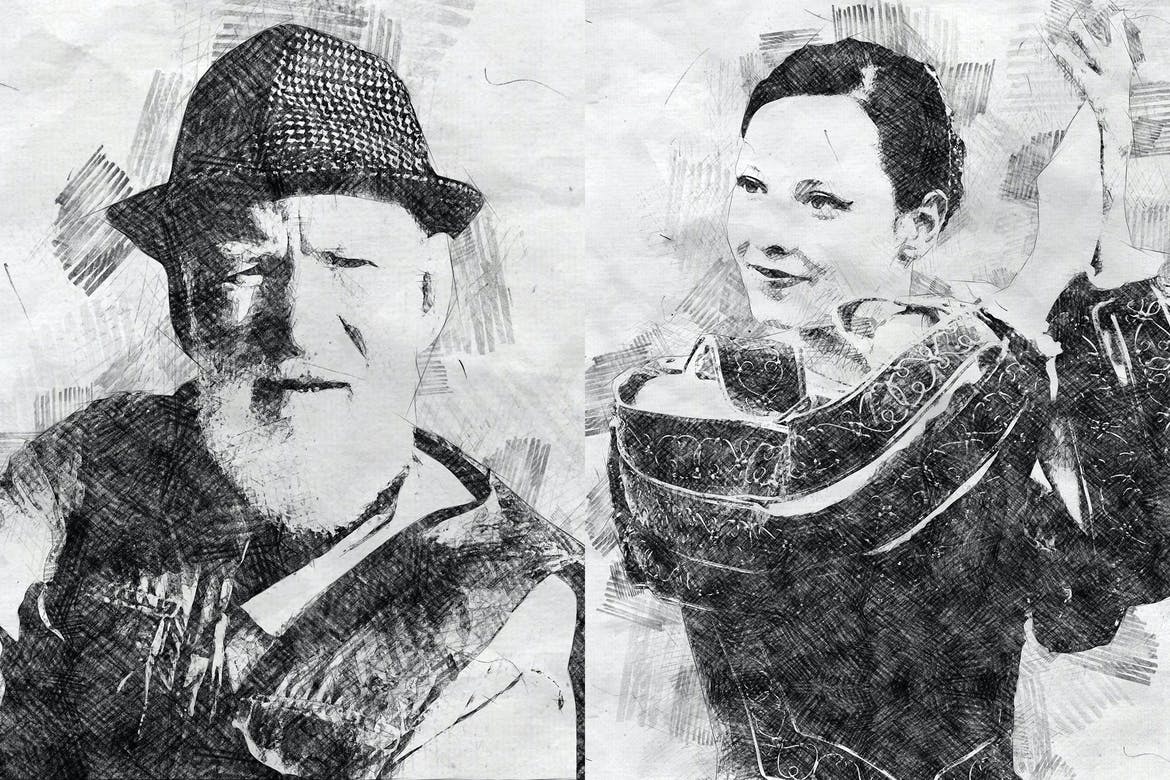 The next pencil sketch action in our lineup is this beautiful option that's perfect for portraits and inanimate objects but can be used on any kind of photo. Featuring multi-functional hand-drawn pencil effects and a fully layered final composition, this action promises a high-quality and professional finish.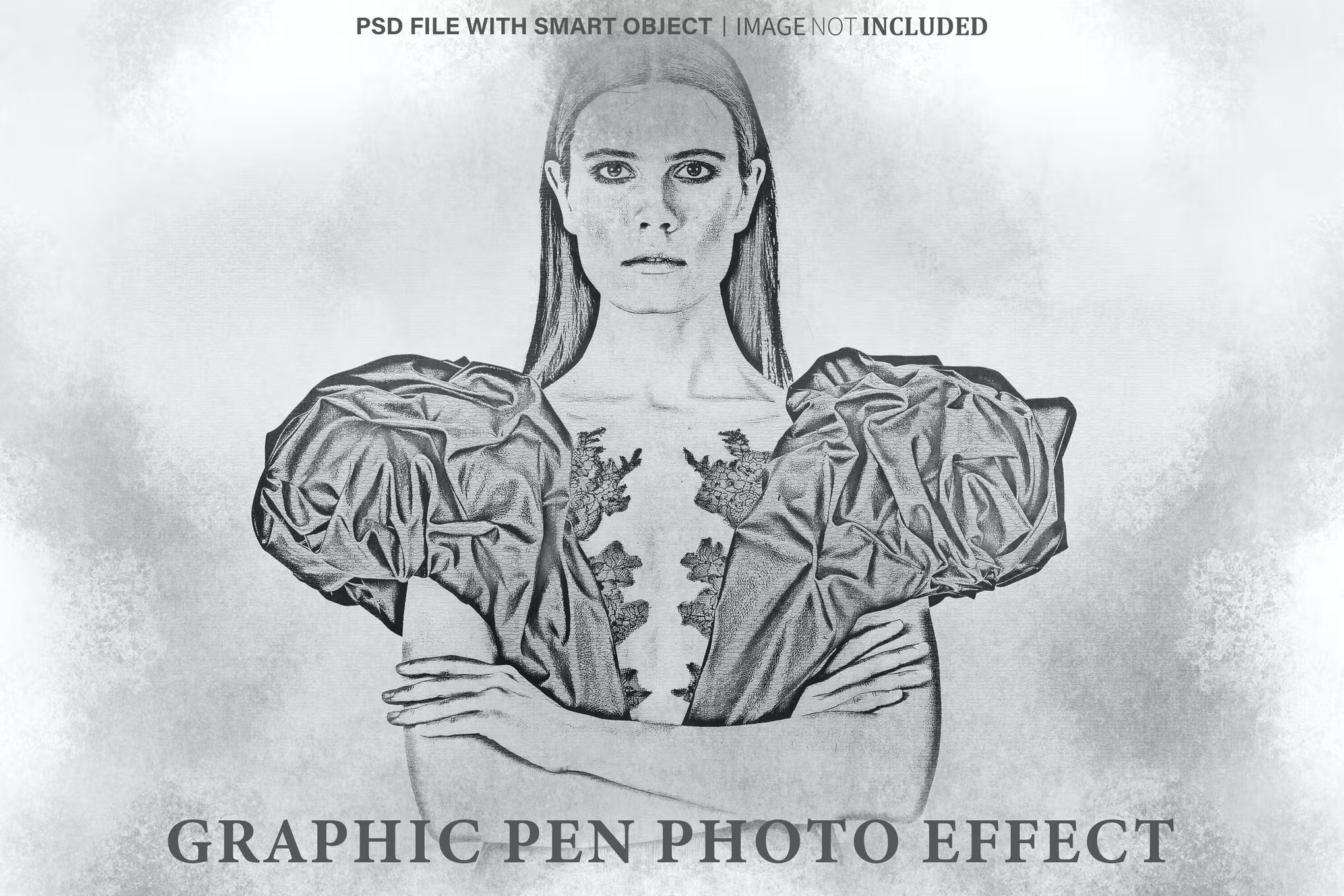 This sketch effect action for Photoshop will convert any picture to a drawing in seconds. Use this PS drawing action for any kind of engineering or architectural design and save yourself hours of work!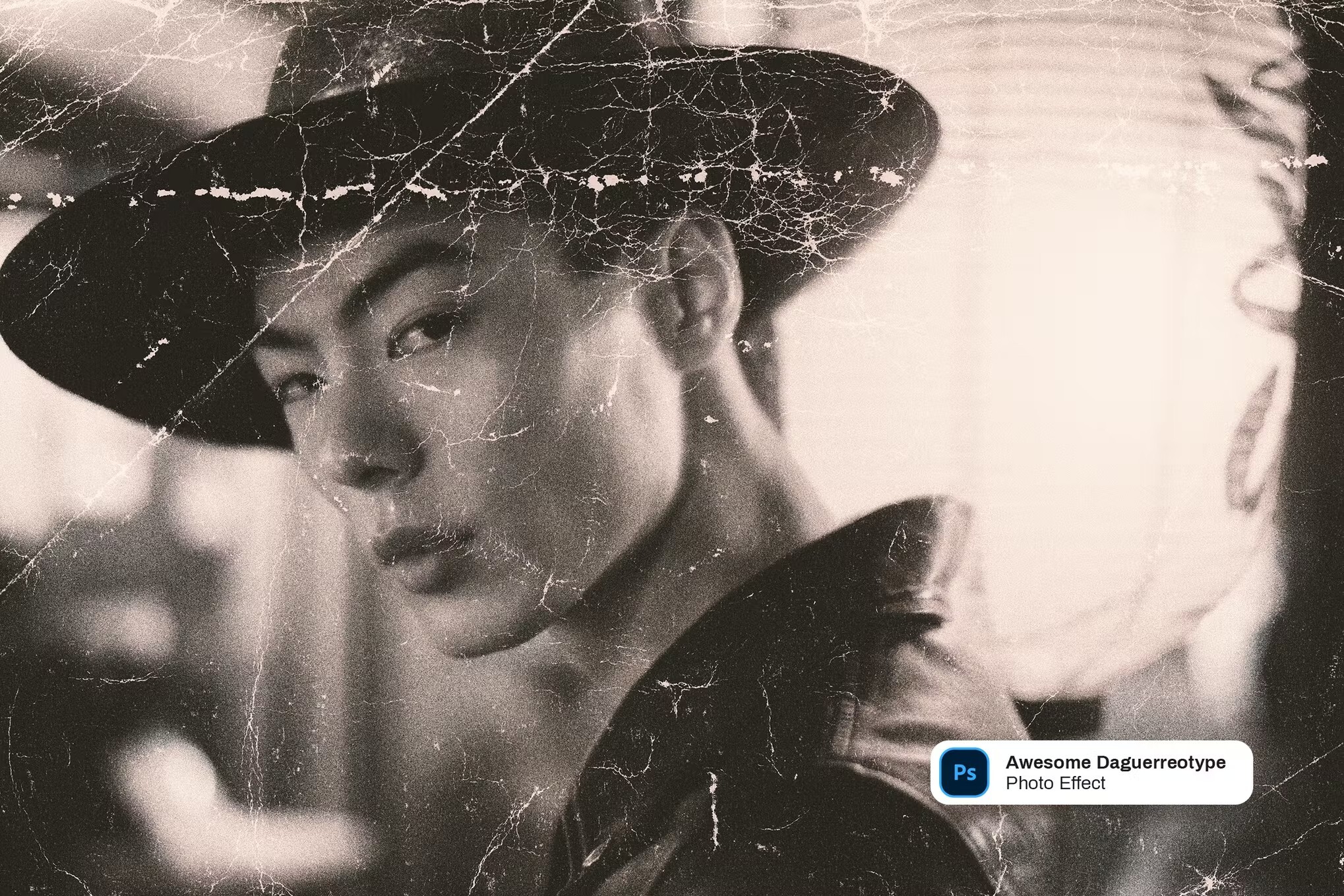 The Pencil Sketch Photoshop Action can turn any portrait-style photo into a digital piece of art that appears as though it was hand-drawn. It works on objects as well, and you can select from 10 color-presets. Everything can be applied with one click, and the result is fully layered and non-destructive.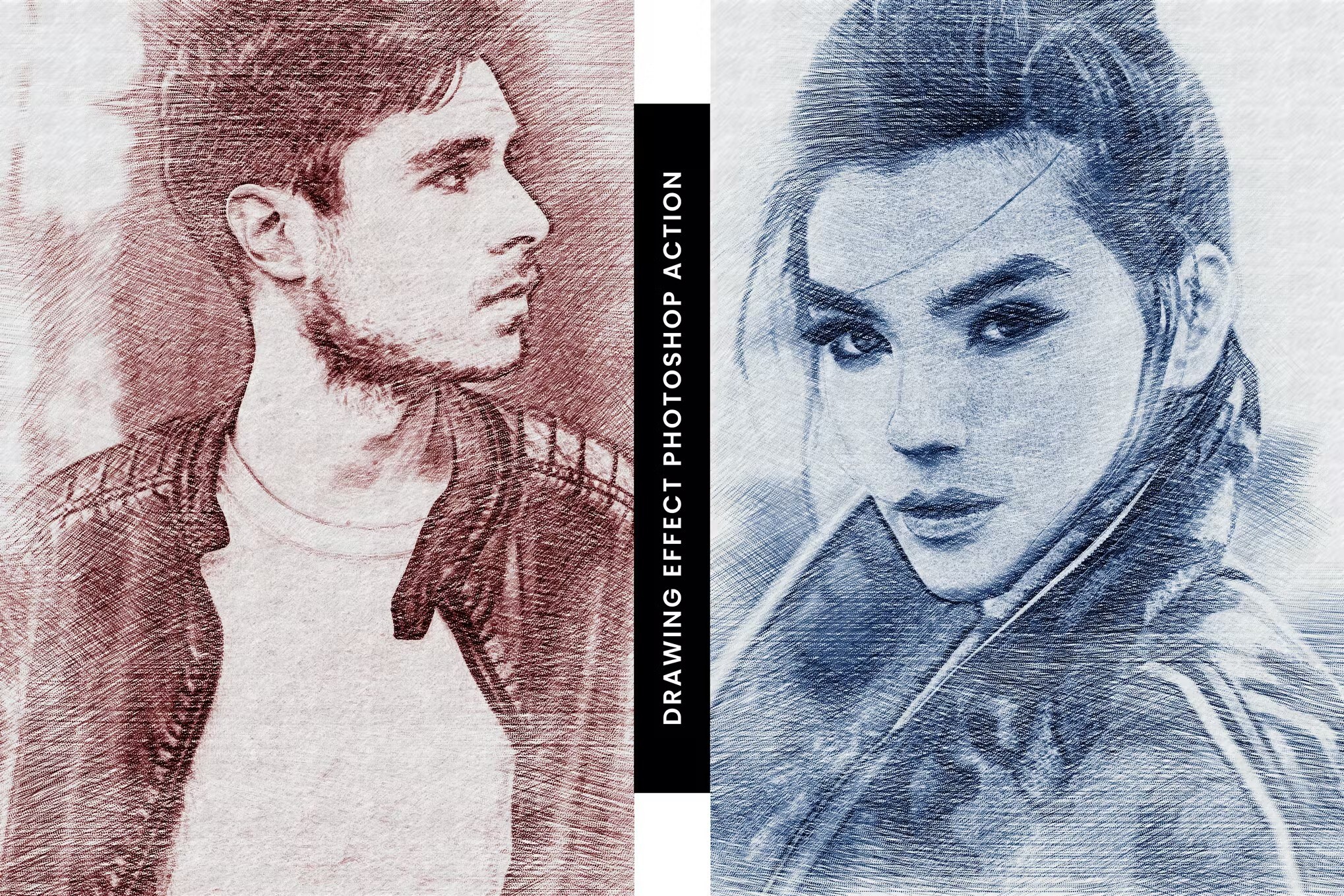 Next up in our collection is this set of Pencil Sketch Photoshop Actions. It includes 15 different actions that you can use to turn portraits into sketches. It comes with instructions, is non-destructive, has editable layers, and can be used for photos that will be used on both the web and print media.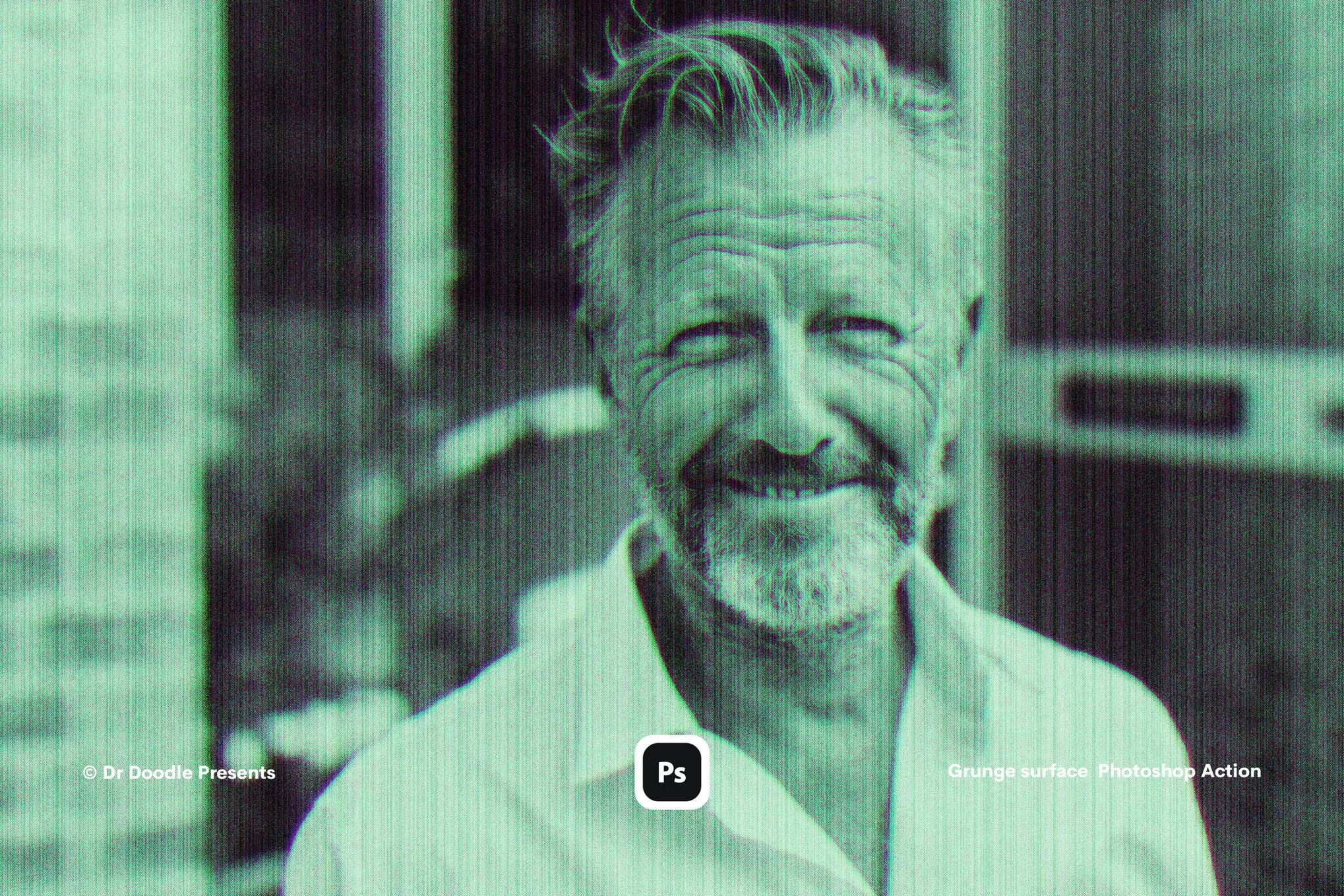 This Grunge Surface Photoshop Action creates this highly detailed effect from your photos with just a couple of clicks. This action is designed to save you an immense amount of work per photo.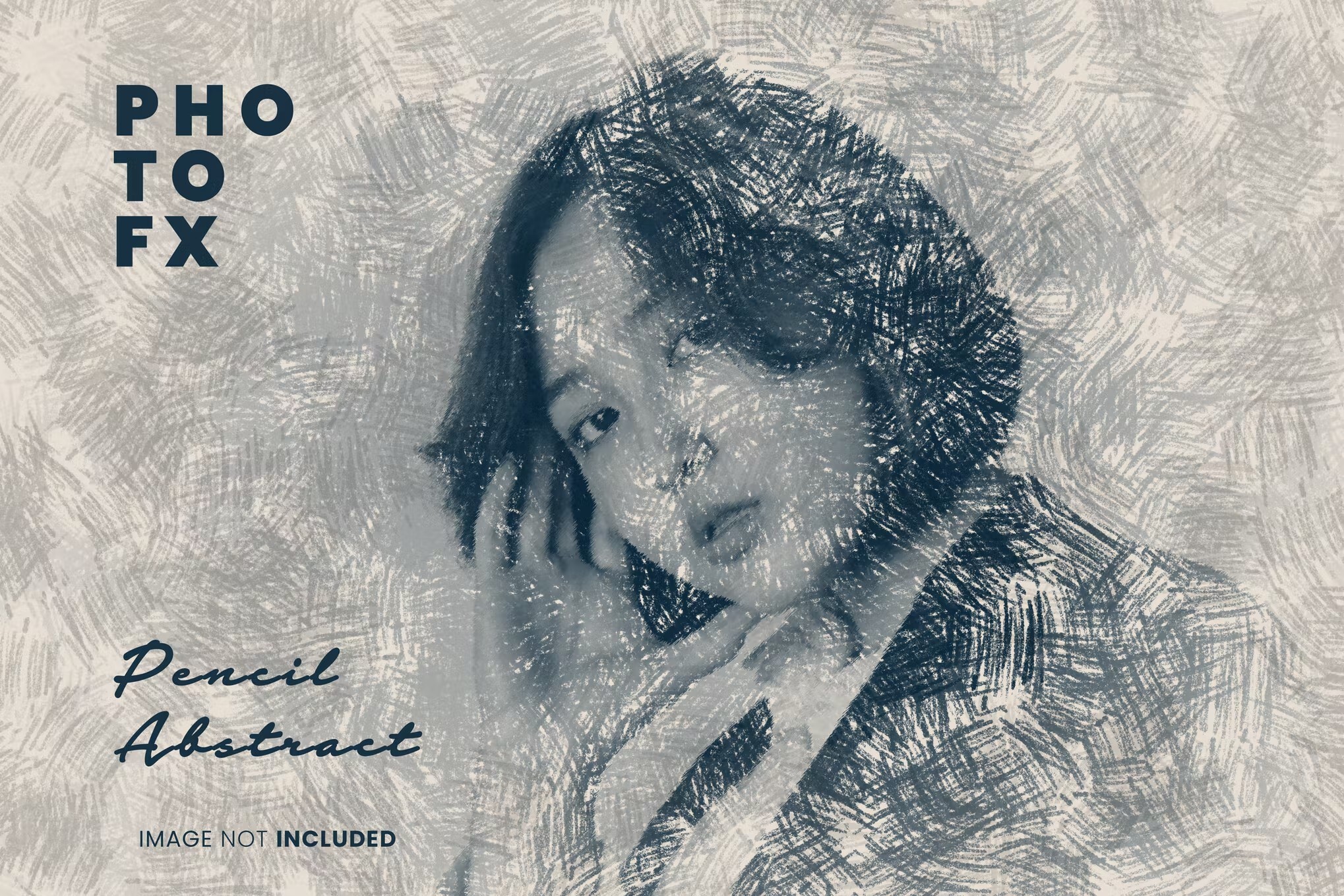 Dedicate a special portrait to your furry friend with this amazing photo filter. This features a Photoshop line drawing action, with accompanying brush textures to complete the look! It's been tested on Photoshop CS3 and above, so make sure to try it out with recent versions!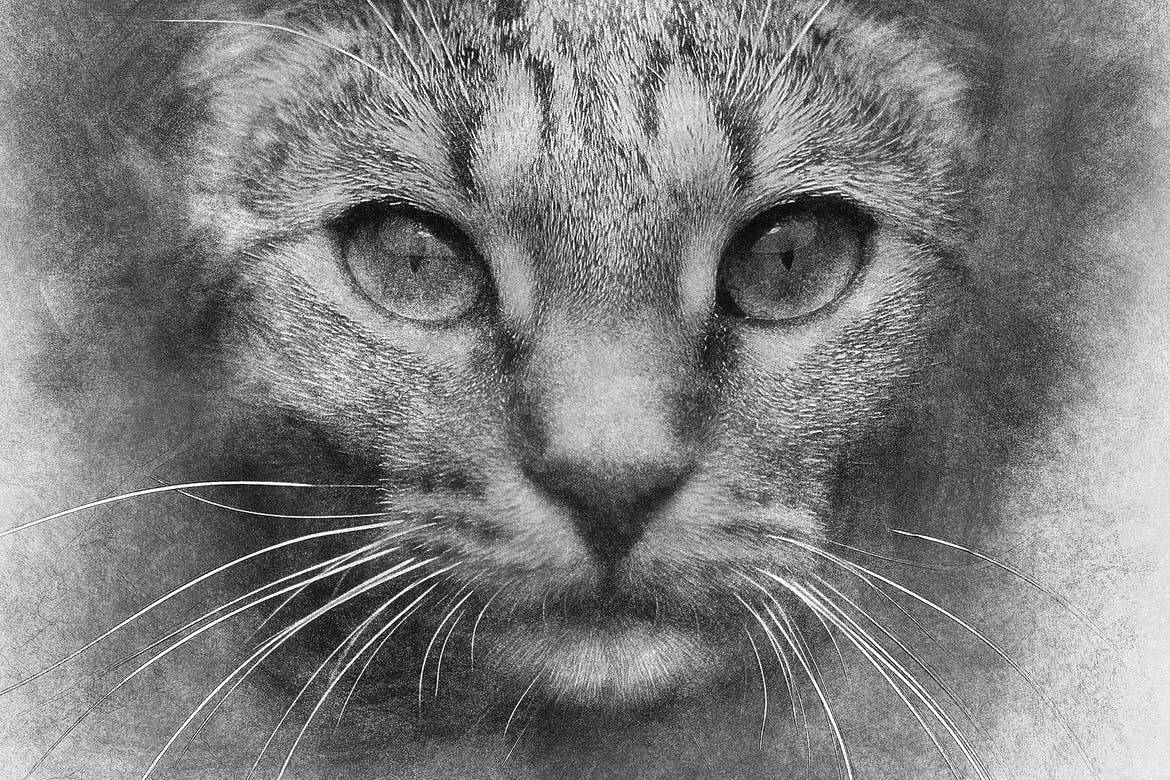 Our final premium pencil sketch Photoshop action from Envato Elements is this stunning effect that's ideal for highly detailed images and includes intricate pencil lines and shading for a beautifully realistic effect that's sure to impress. It comes with a video tutorial and supporting documentation.
Free Pencil Sketch Photoshop Actions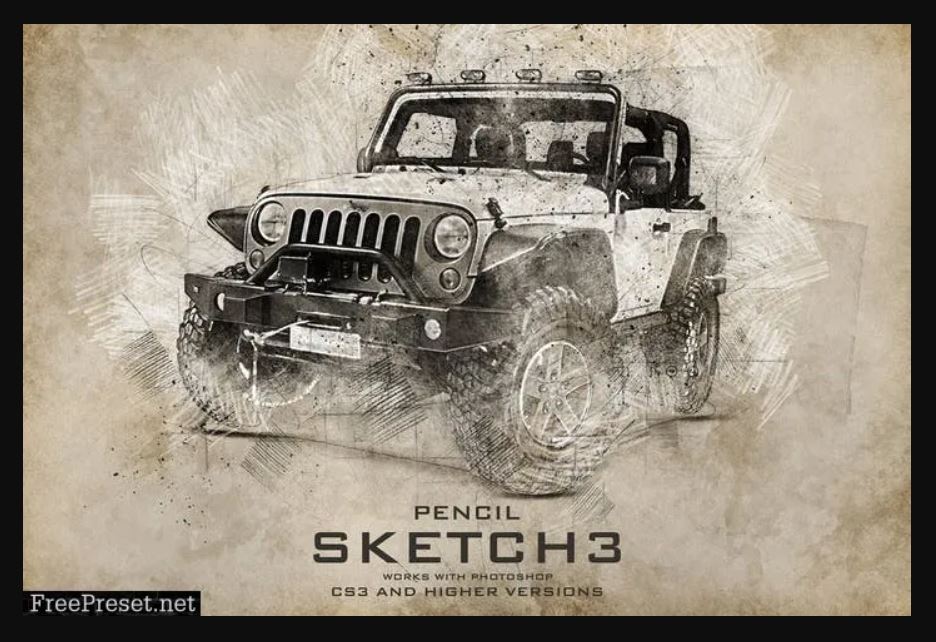 The first free pencil sketch Photoshop action to be featured in our list is this classic, simple option that offers a one-click result and full layering to give you complete creative control. It's super easy to use and is compatible with Adobe Photoshop versions CS3 and above.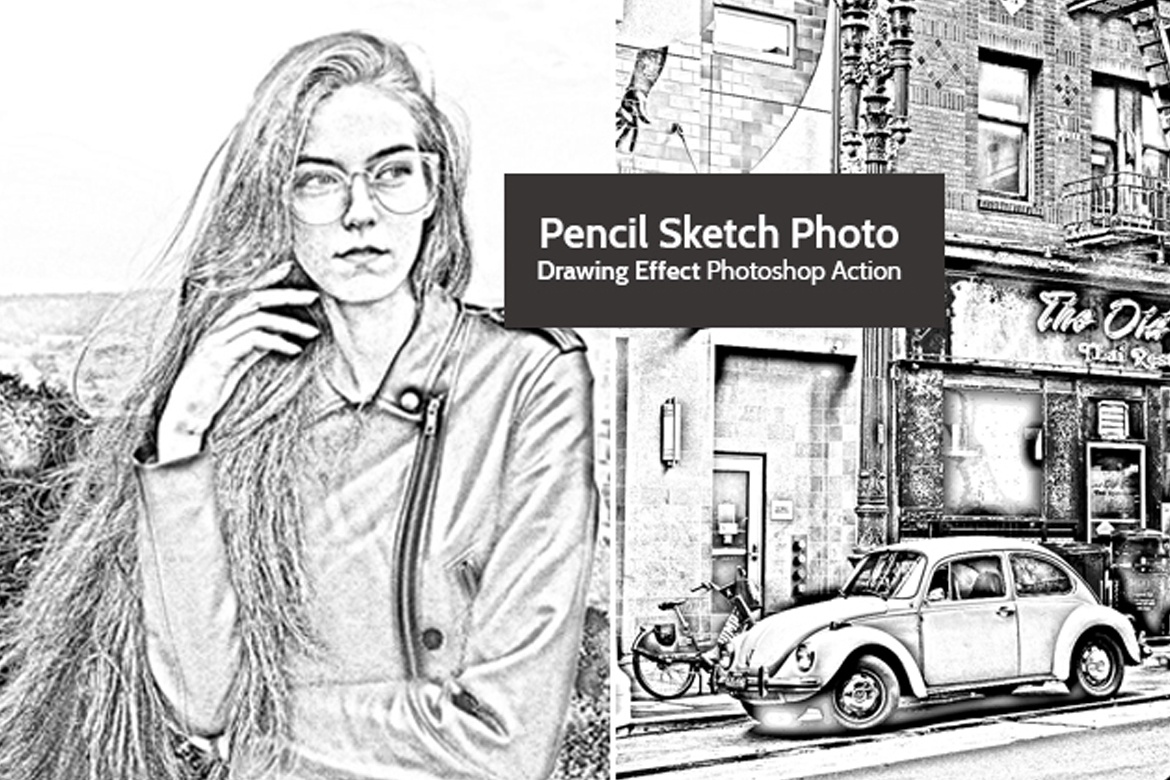 For transforming your photos into a fine drawing, this Pencil sketch Photoshop action is well worth checking out. This is one of the best freebies you'll ever find on the web, and we recommend you give it a shot or add it to your shortlist at the very least.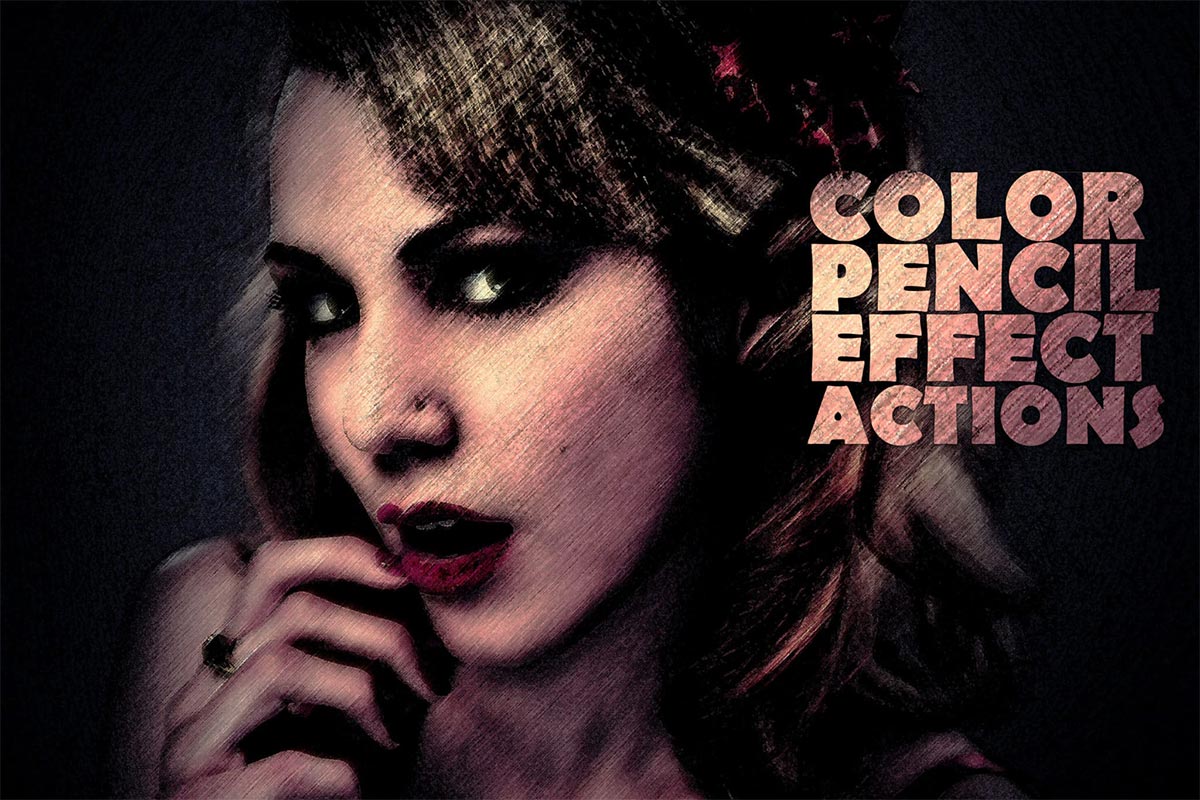 Check out this set of 3 Photoshop actions helping you convert your everyday pictures into stunning pencil sketch artwork without having to do the actual drawing. It's one of the best pencil sketch Photoshop actions out there right now, and up for grabs!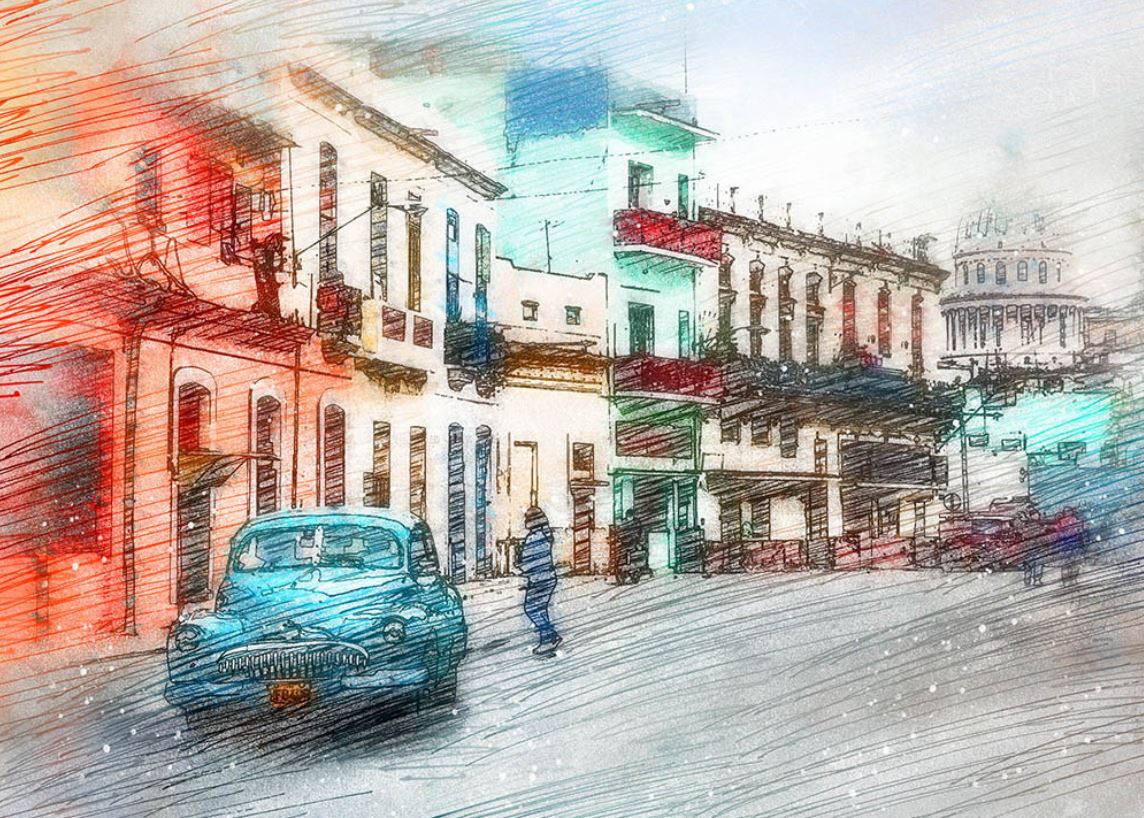 Here we have a free download from Gogivo that offers a beautiful color pencil sketch Photoshop action for authentic artwork. It can be applied quickly and then customized using the separated layers and settings for a truly unique result.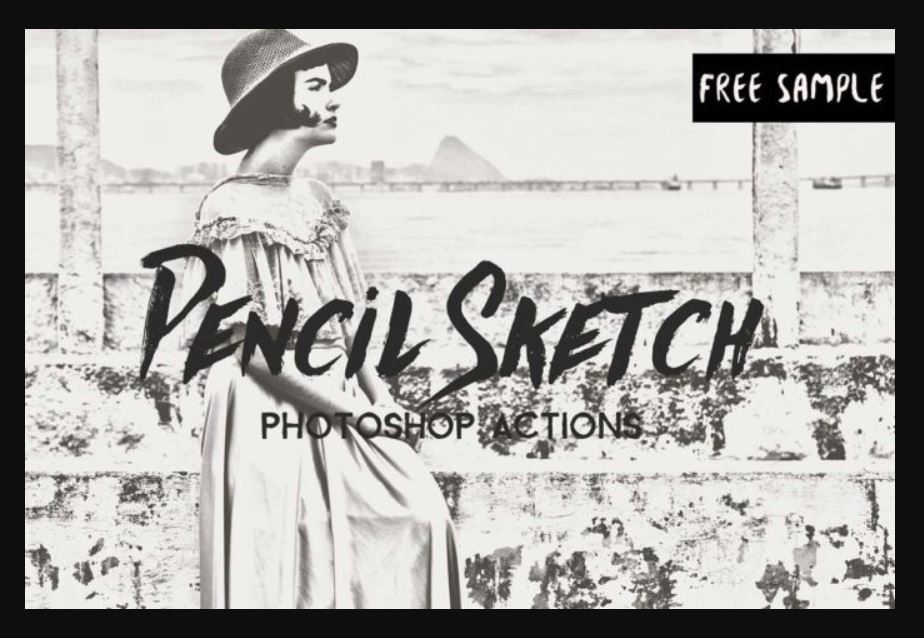 The next of our pencil sketch actions for Photoshop is this free option from Creative Tacos, which will turn your photo into a classic and realistic-looking pencil sketch and includes two different effects for you to choose from or combine. It works with Photoshop versions CS3 to CS6.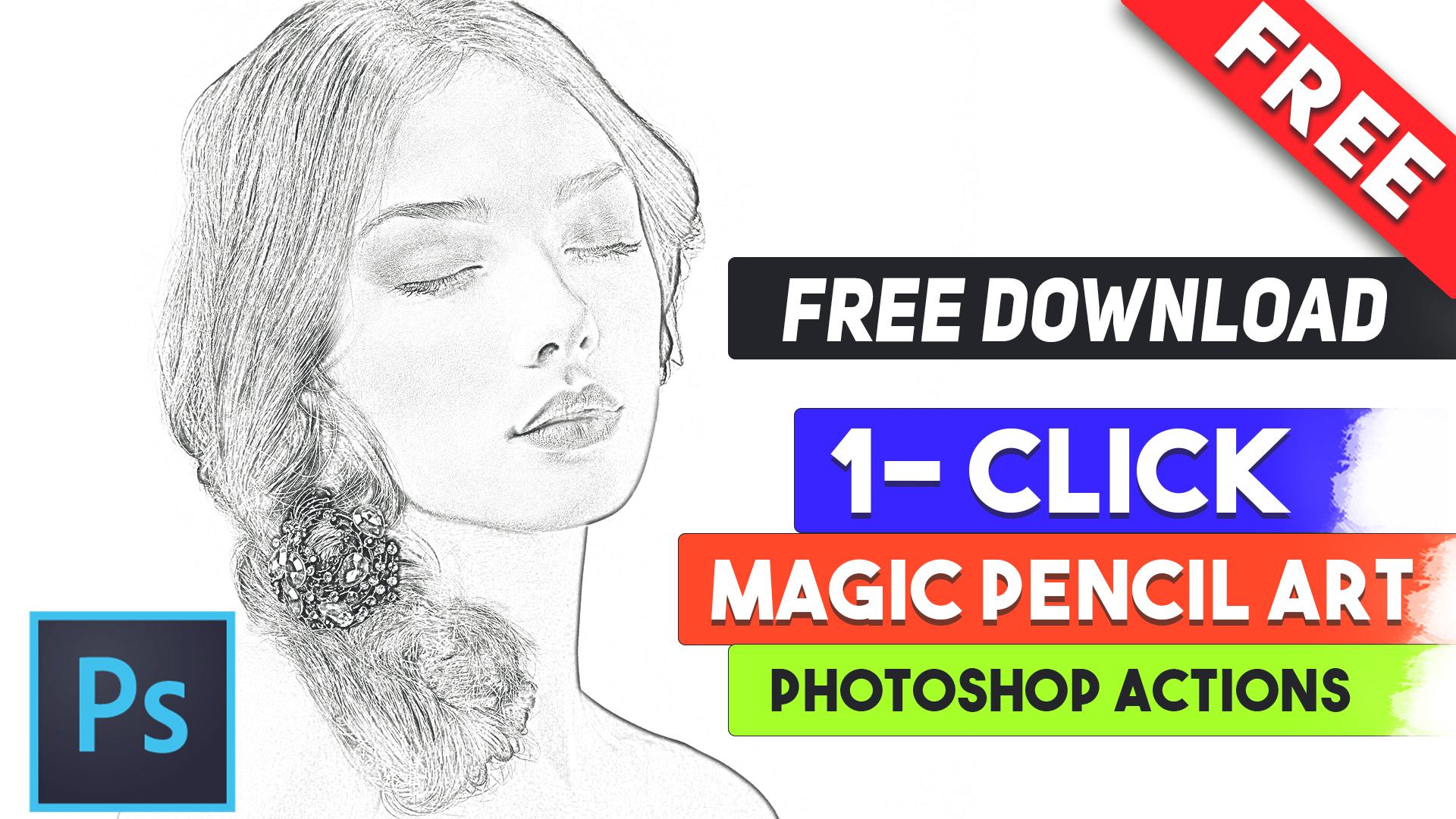 Get your favorite pictures sketched with the help of this Magic Pencil Sketch Photoshop action, and get applauded by your clients, colleagues, and social media followers. It's as effective as it's impressive.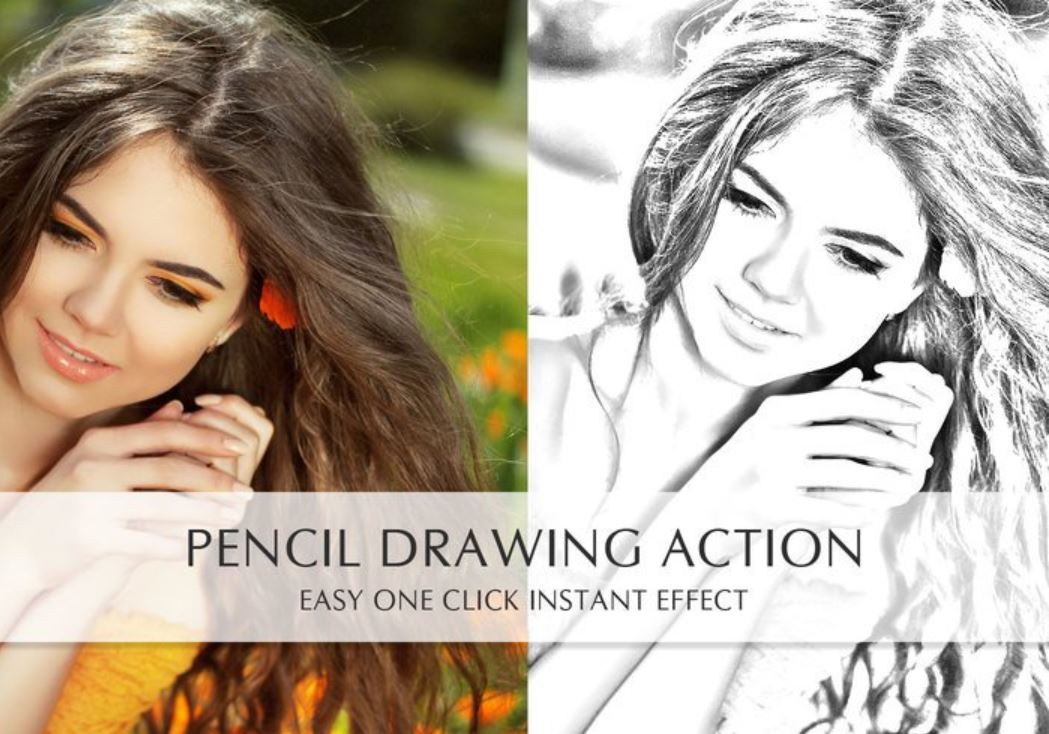 To finish off our selection of the best pencil sketch Photoshop actions with drawing effects, we have this classic pencil drawing action that will convert any image into a freehand drawing with authentic strokes and textures. You can download this action for free from Brusheezy!
And with that, you have a huge range of creative and realistic pencil sketch Photoshop actions to help you turn any photo or image into a stunning pencil sketch in a matter of seconds, with no artistic expertise necessary!