40+ Best Narrow, Condensed + Slim Fonts 2022
When it comes to designing modern titles and headings, a font with a narrow and condensed design is the best choice. Just like the fonts we've rounded up for this post.
In this collection, we're featuring a collection of some of the best narrow and condensed fonts you can use to design various posters, website headers, flyers, social media graphics, and much more.
There are so many great fonts out there all over the web. But, we looked for fonts with modern and creative designs. As well as fonts with the best readability. You can surely make your designs look more professional using these fonts. That's our guarantee.
Get every varied font and typeface you could ever need with one simple subscription. From just $16, get unlimited access to thousands of fonts, typefaces, graphics, templates, photos and illustrations.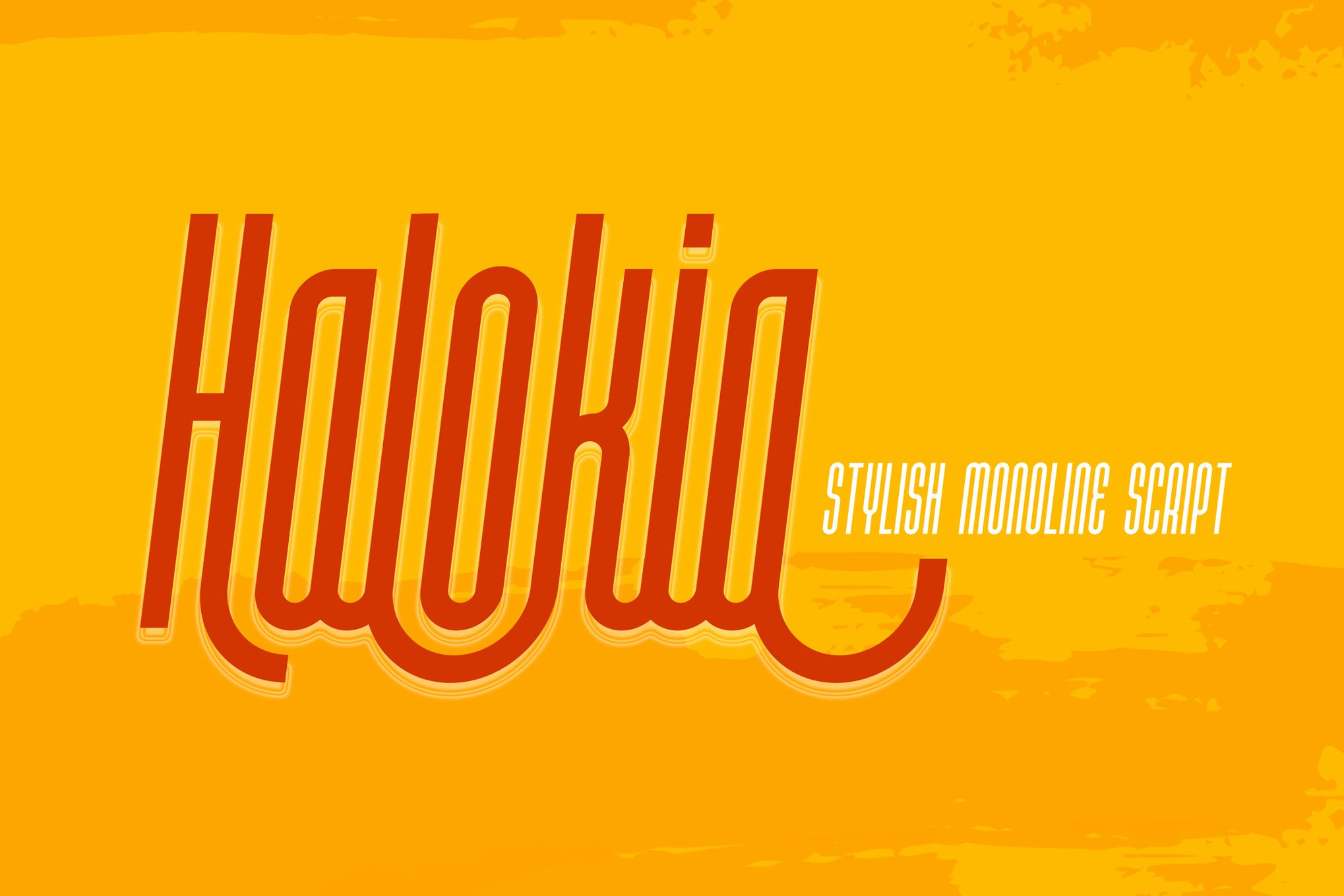 If you're looking for a modern, and effortlessly stylish based on the condensed style, Halokia is well worth checking out. It's a monoline script typeface able to create trendy, attention-grabbing, and out-of-the-box typography combinations.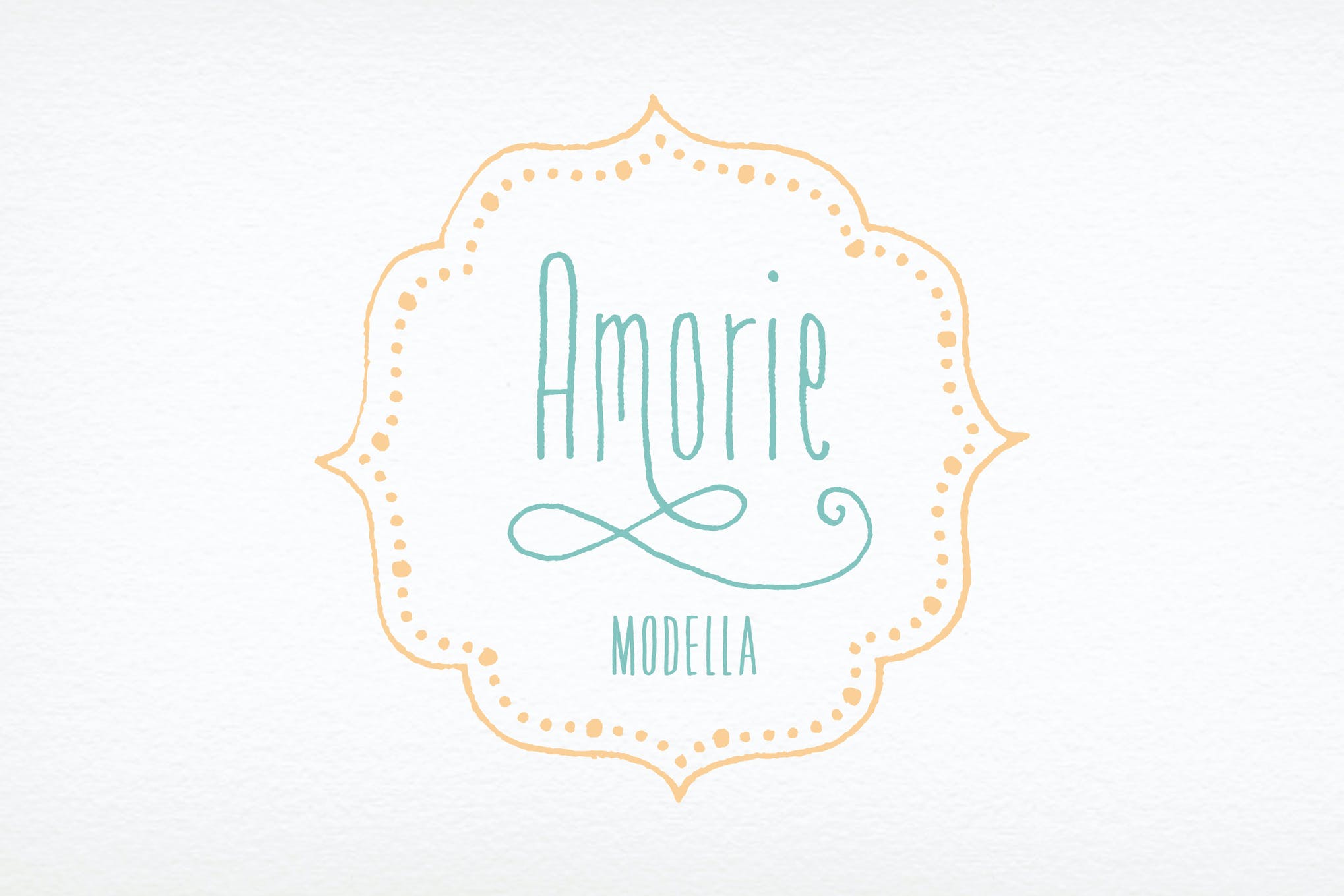 Demonstrating class and contemporary elegance, Amorie Modella is a condensed typeface that stands out from the daily flood of font styles on our screens. This creative and trendy font comes in three versions: Light, Regular and Bold, and an accompanying italics version.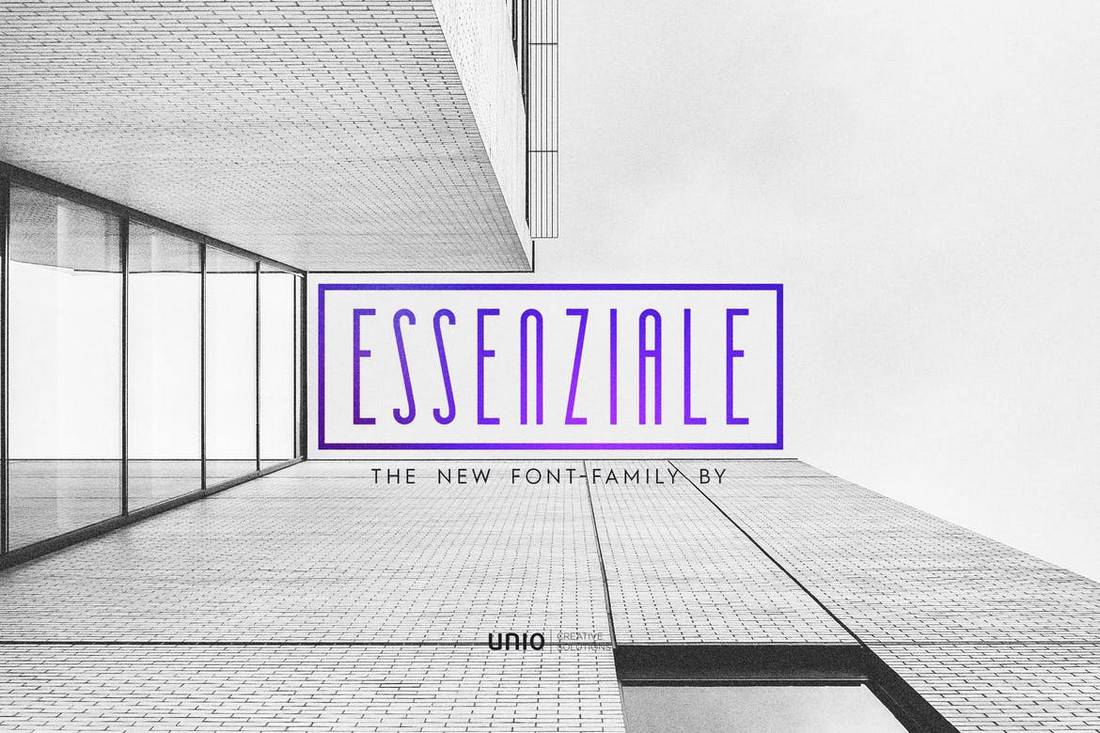 At first glance, you can tell this is a great font for designing logos and badges for modern brands and businesses. The font features a unique narrow letter design as well. It's available in 8 different weights ranging from regular to slab bold.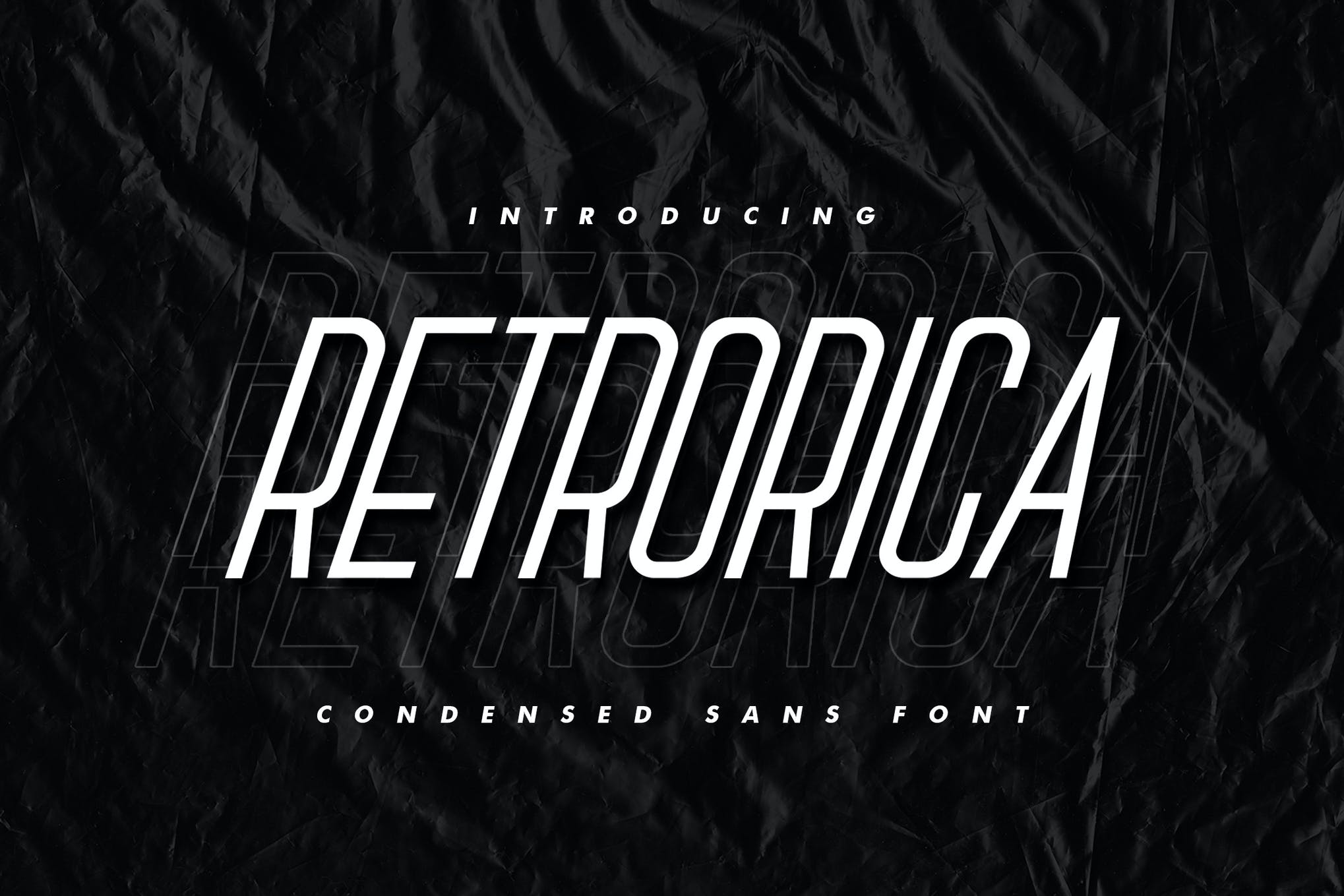 If you're looking for a font style that brings a little personality to the table, consider Retrorica, a beautiful sans-serif condensed font compatible with Abobe Illustrator, InDesign, Photoshop, and Microsoft Word.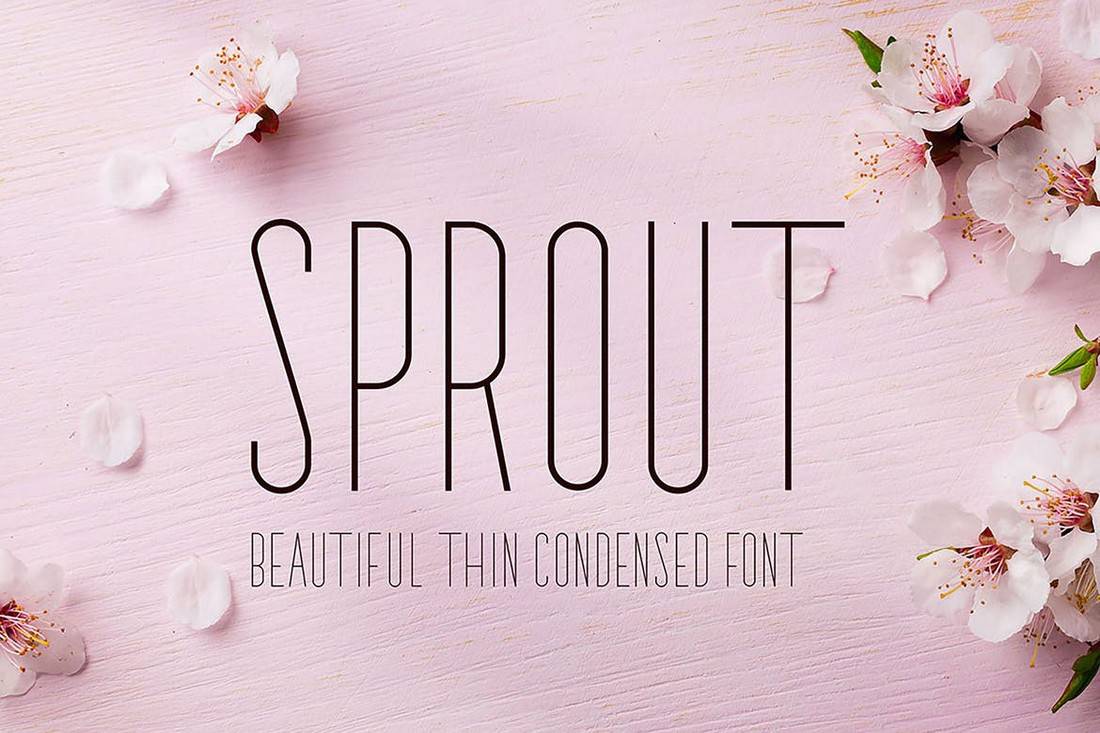 Sprout is a sans serif font with a slim condensed design. This font is ideal for all kinds of fashion, beauty, and feminine brand-related designs. It includes both uppercase and lowercase letters.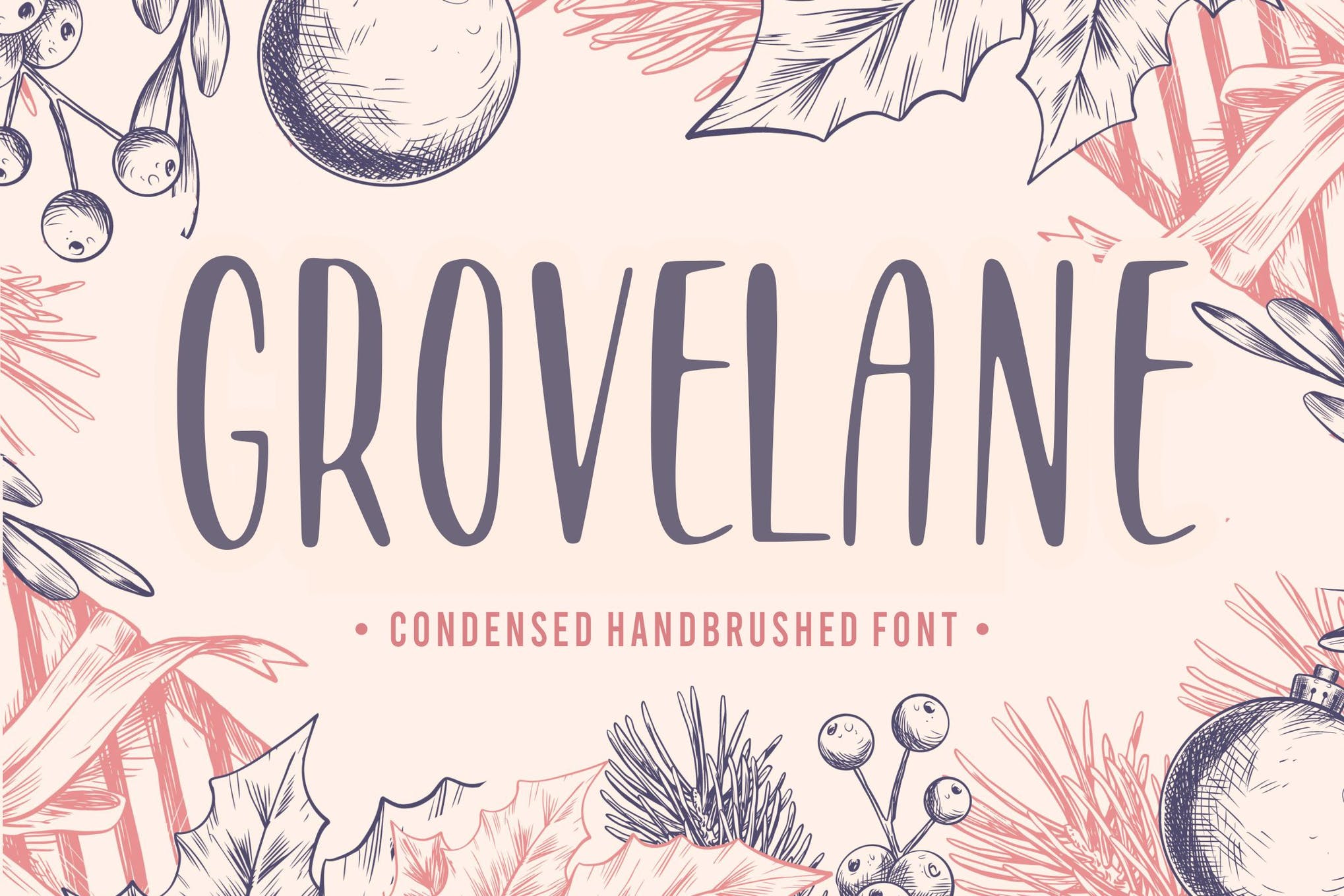 Next up is Grovelane, a hand brushed condensed font perfect for virtually any purpose under the sun from banners, posters, t-shirt designs, to product packaging, branding projects, greeting cards, and wedding invitations.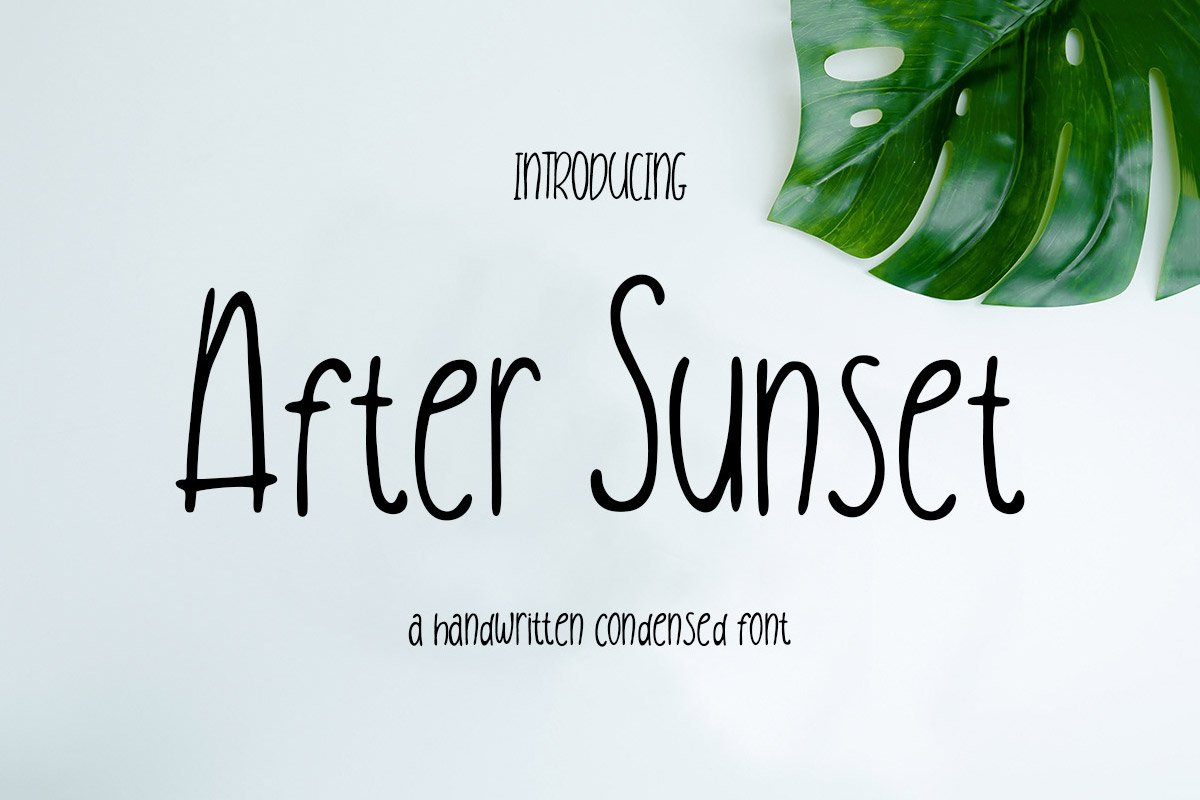 After Sunset is a typeface written with a soft hand to create a fun and playful style. It comes with lowercase, uppercase, symbols, glyphs, and everything that you'd expect in a great-looking and effective font.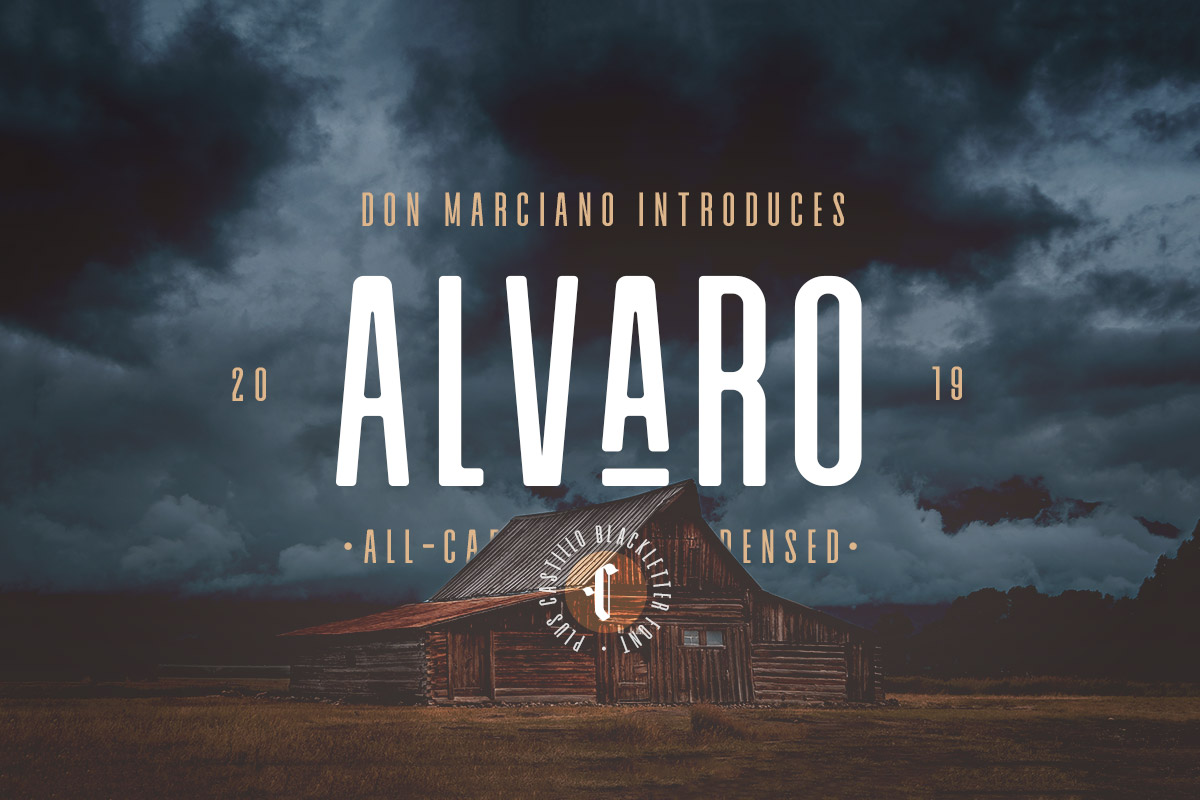 If you are looking for a font style that looks gorgeous in every context, take a leap of faith in Alvaro, a clean, all-caps sans-serif font offering 211 glyphs, numbers, punctuations, and a lot more amazing features that are rare to get in a freebie.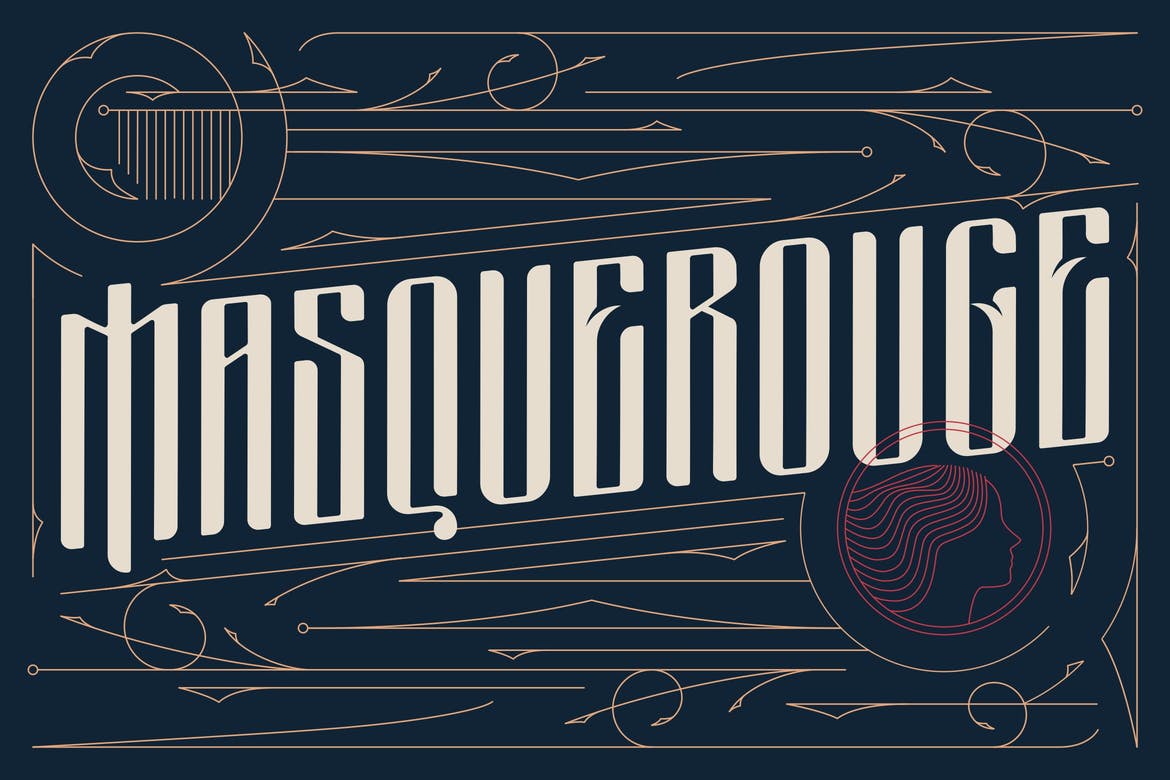 Here we have Masquerouge, a stunning and elegant Victorian-inspired font with a condensed vintage look that's suitable for posters, flyers, and event promotions. It includes several variations, including rough and italic styles, and looks amazing in large print.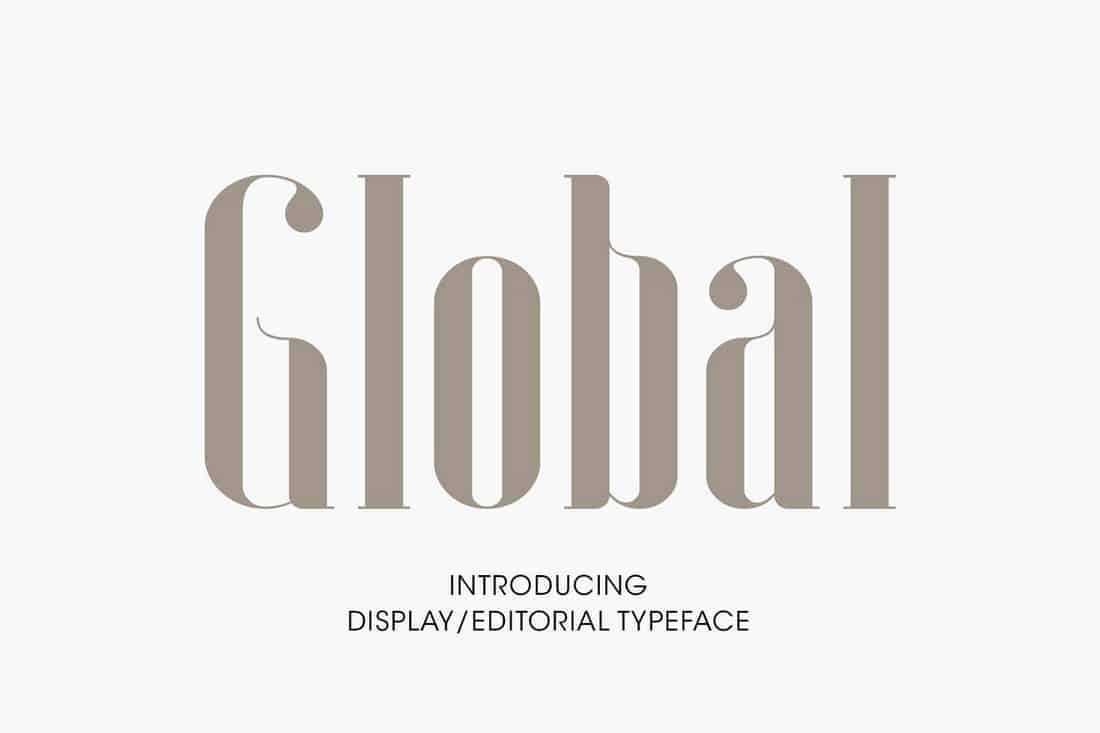 Global is a beautifully elegant font that's ideal for all kinds of professional and business designs. It features a condensed serif character design that's especially more suitable for news and magazine designs as well and blogs.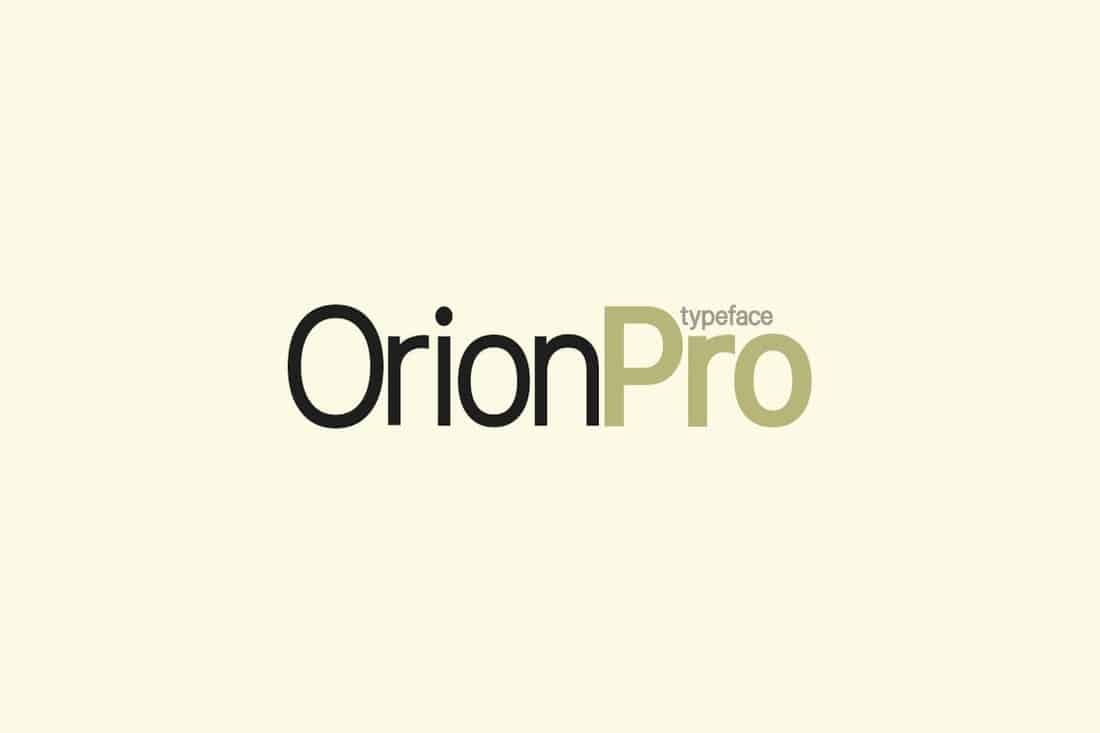 Orion Pro is a complete font family that comes with multiple font styles and font weights. It includes a total of 12 fonts with 6 font weights and 6 in italic style. It's perfect for creative and professional designs. The font is available in SVG version as well.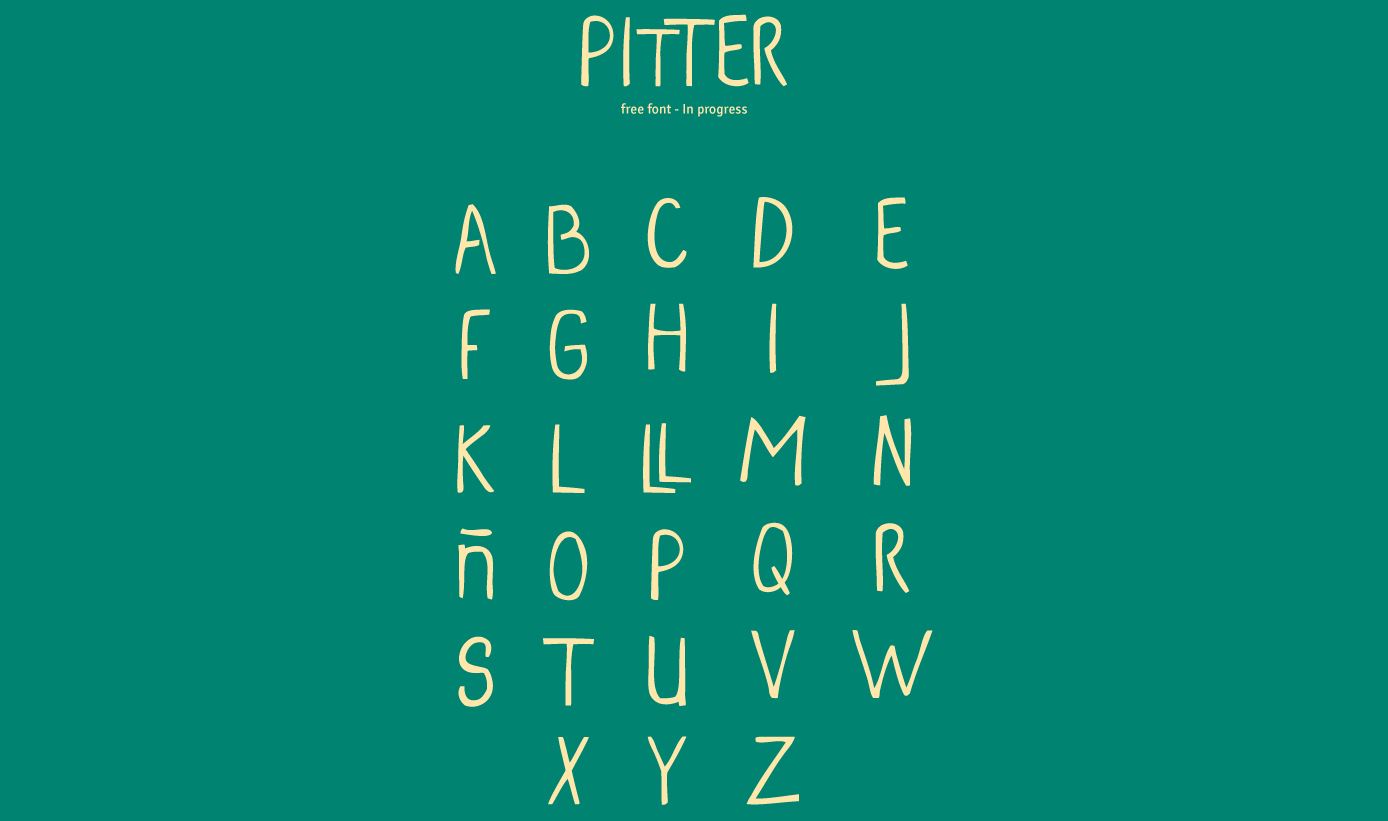 The Pitter typeface is a fun, handwritten all caps font with a full suite of latin characters and numbers, as well as several symbols, making it highly versatile and suitable for a wide range of projects. You can download this handy font for free from Behance.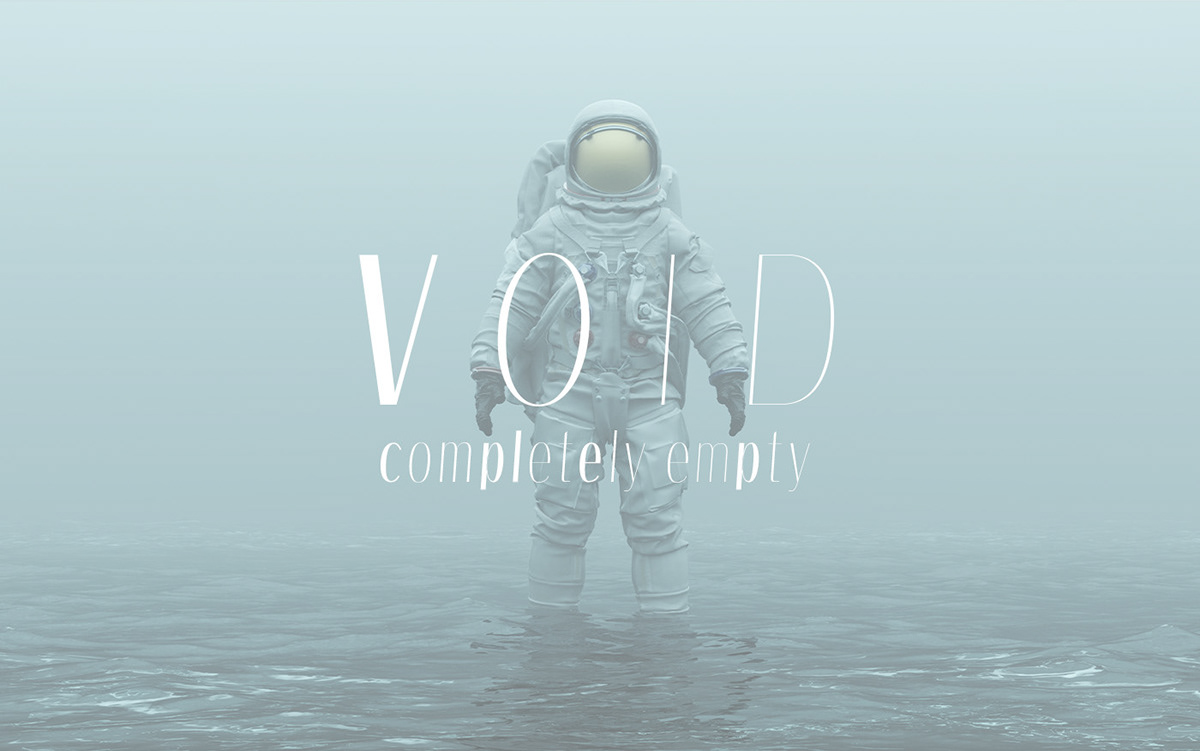 The Void typeface is a stunning modern sans serif font with a vintage edge, and comes in three variations – bold, thin, and regular. With a gently slant and crisp, clean edges, it's a beautiful font for any professional project. You can download it for free from Behance.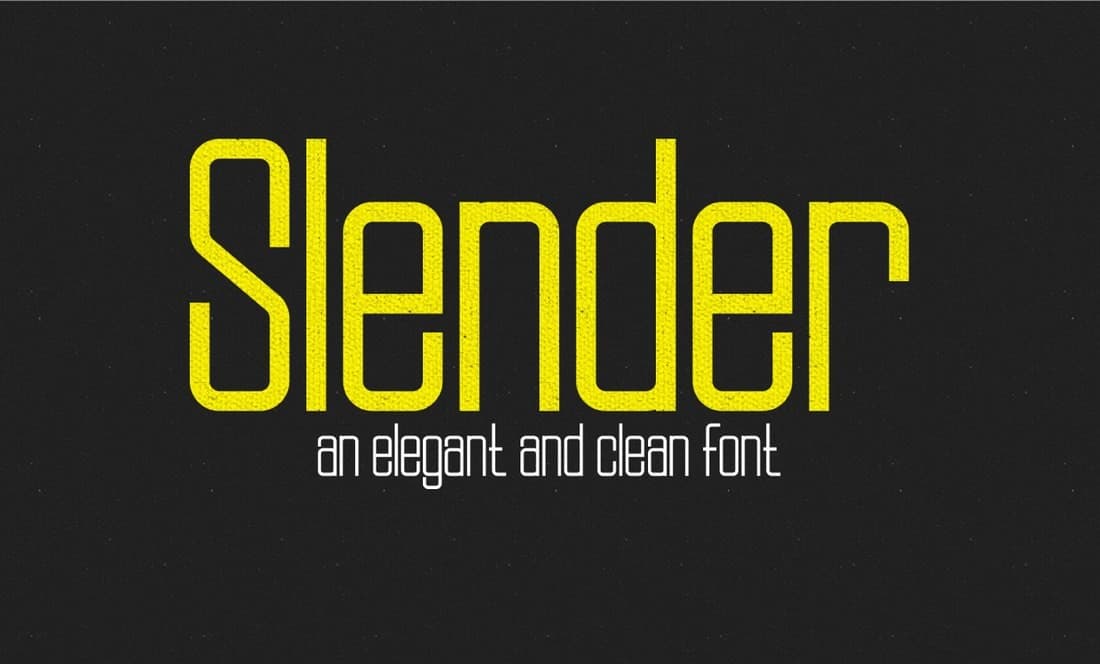 Just as the name suggests, this is a clean and creative font that comes with slim character design. This font is ideal for designing titles for posters and flyers. It comes in 4 different weights and you can use it for free with commercial projects as well.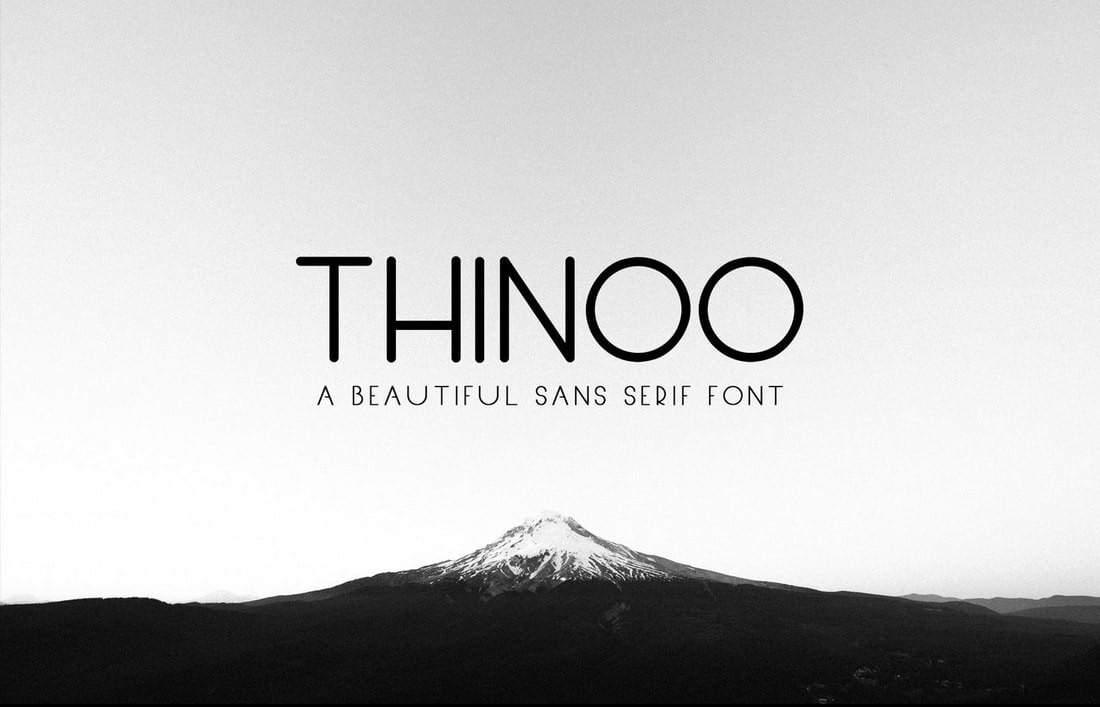 Thinoo is yet another great free font that features a narrow and slim character design. The font includes both uppercase and lowercase letters. It's free to use with both personal and commercial projects.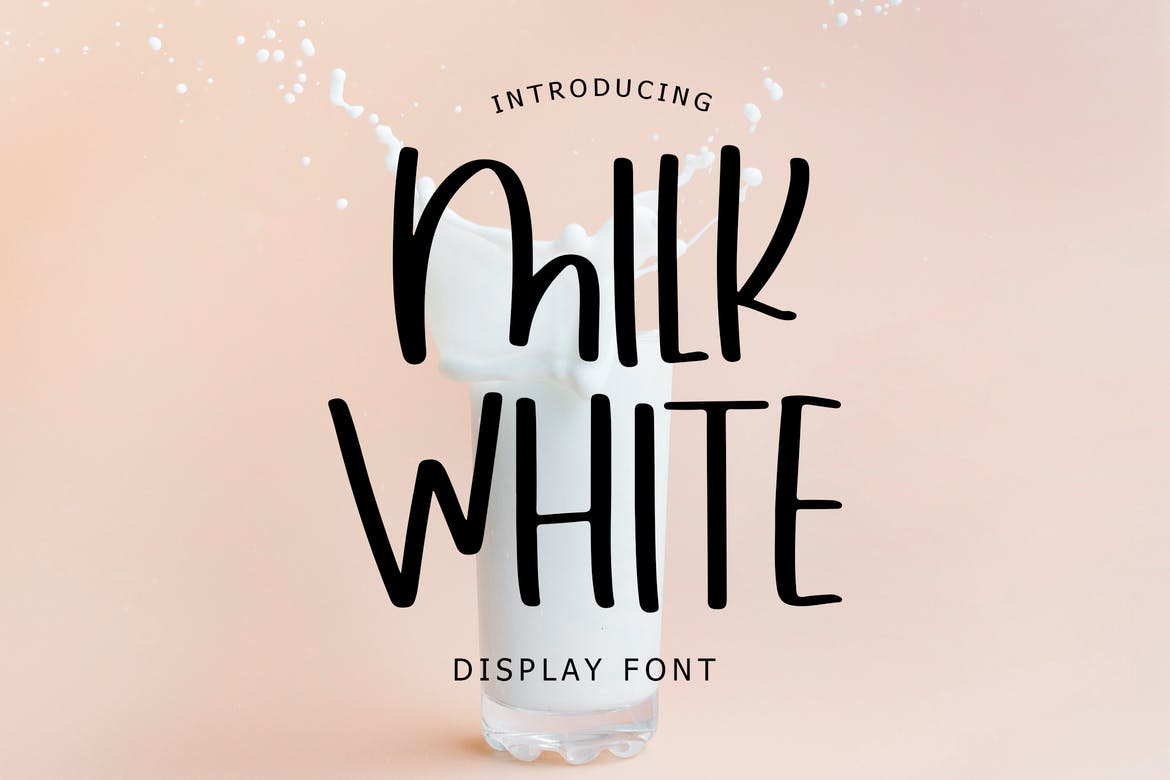 Next up is the Milk White font, an exciting display typeface that's great for branding projects, logos, and any kind of creative design that requires a fresh, playful look. It's compatible with both PC and Mac, and is super easy to install, plus it comes with a bonus web font.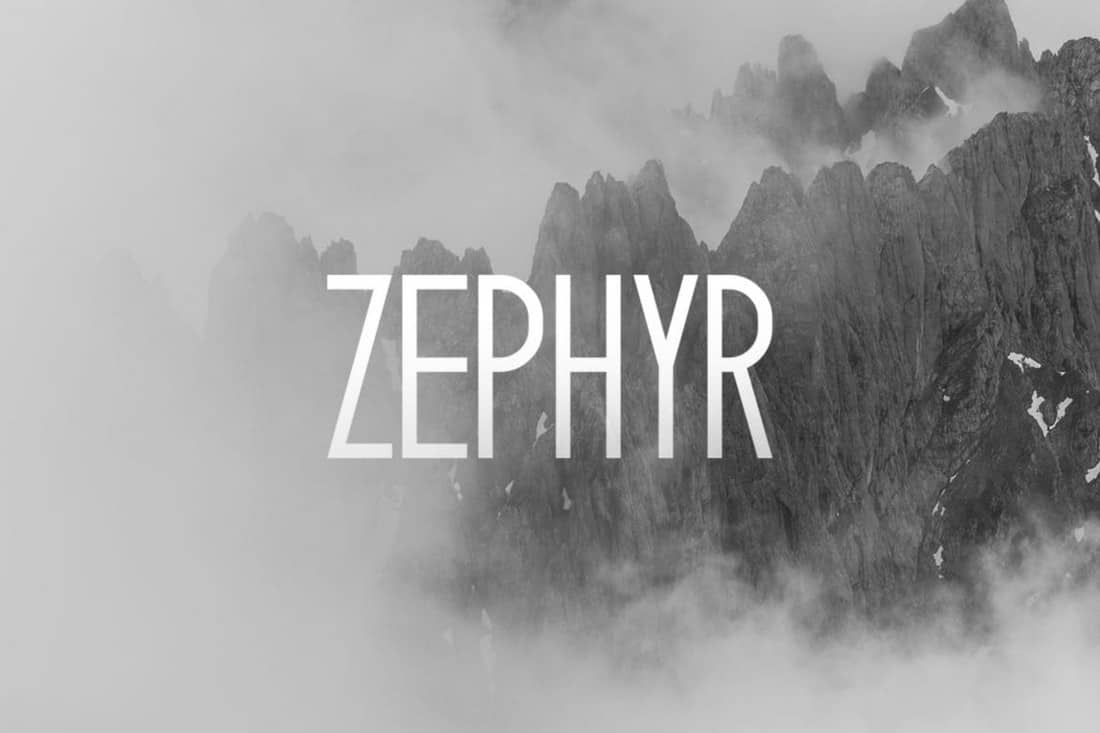 Zephyr is a modern font you can use to craft stylish titles and headings for posters and websites. The font includes all-caps letters and comes in 4 different styles you can mix and match in various designs.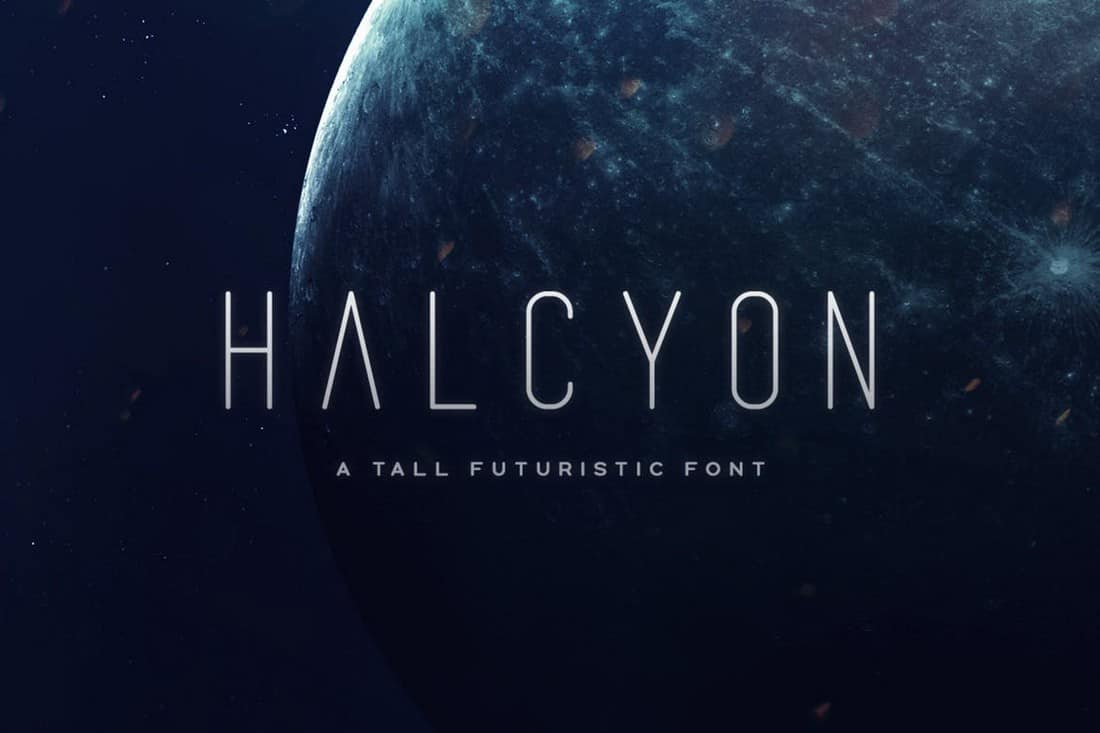 Halcyon is a creative font featuring a futuristic design. It includes a set of all-caps characters with slim designs. The font also comes with alternate characters and in 2 different weights as well.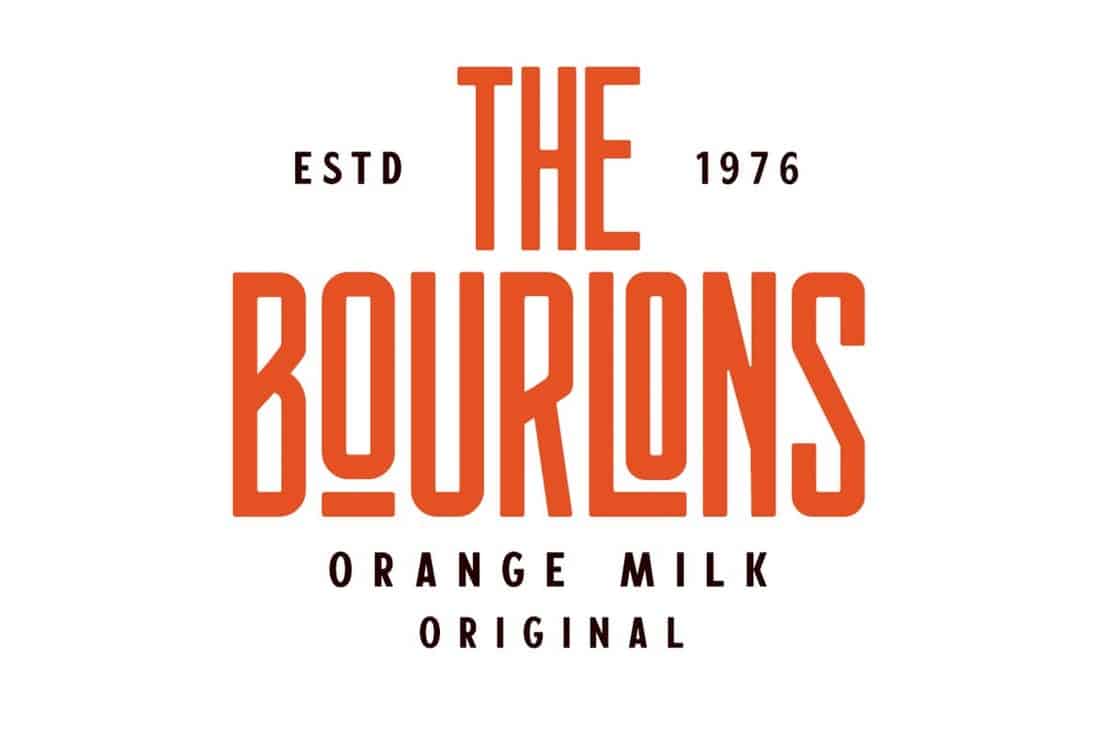 This is the perfect font for designing vintage-themed logos, badges, and product labels. It features a classic hand-crafted vintage design with condensed and narrow characters.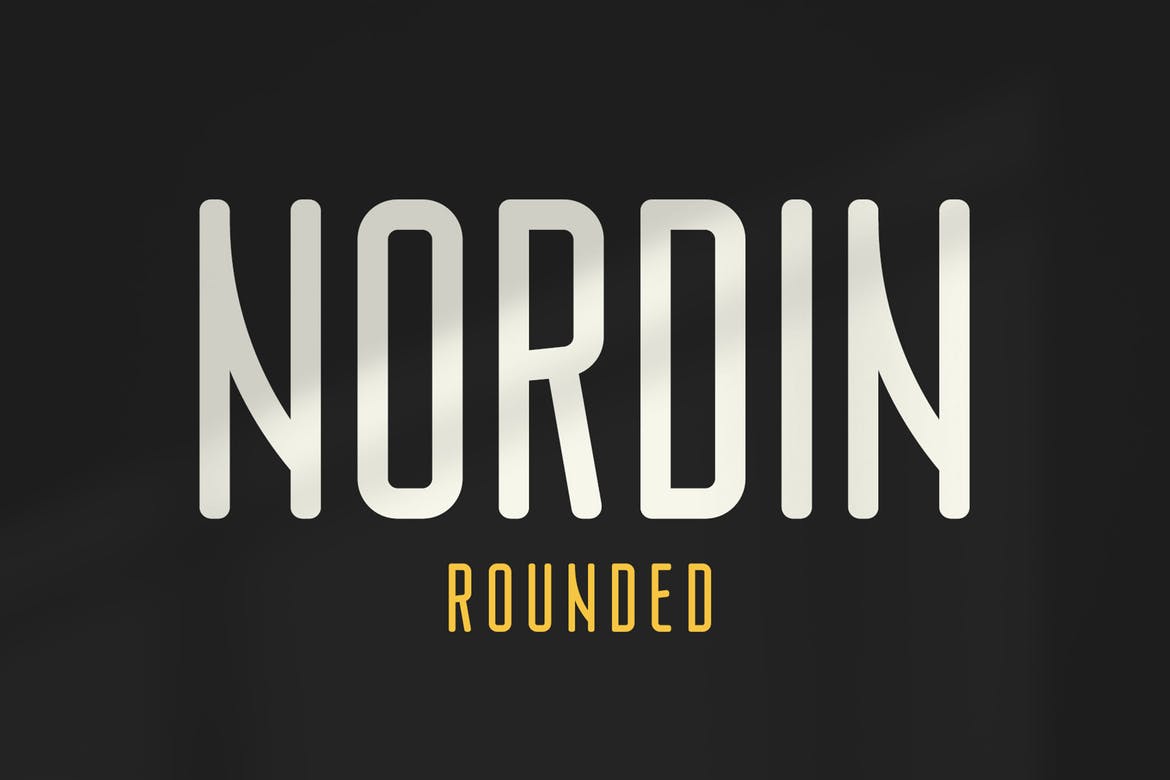 Next in our lineup of the best condensed fonts is Nordin, a solid sans serif typeface that's perfect for making an impact as a bold headline or title. With a balanced, geometrically inspired design and straight, angular lines combined with gentle rounded edges, it's a super versatile choice for any modern design.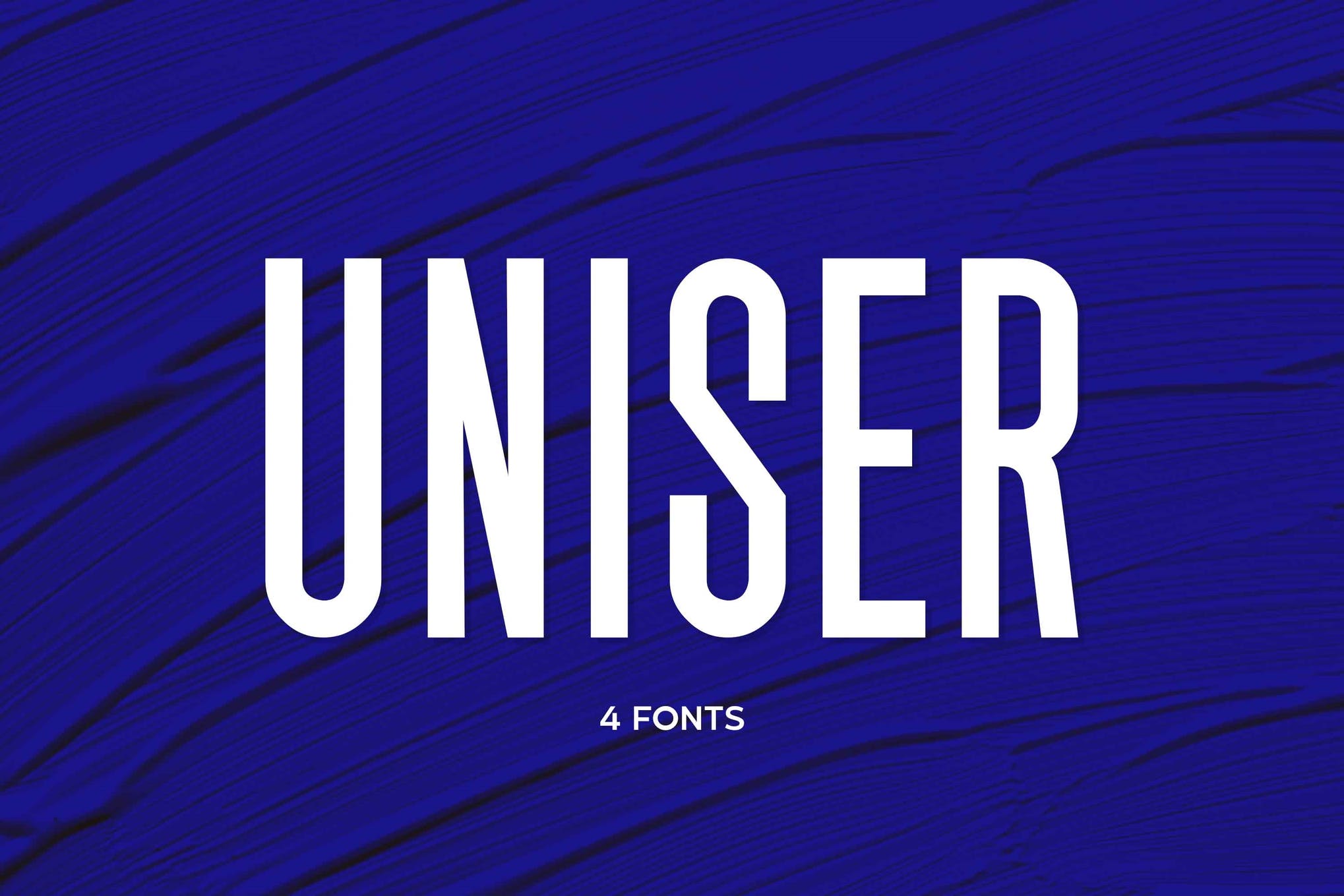 Uniser is a minimal condensed font that lets you emulate the logo designs of famous show brands in the easiest way possible, while still bringing something unique to the table each time you use it. It consists of 4 styles, allowing you to choose the one that best suits your needs.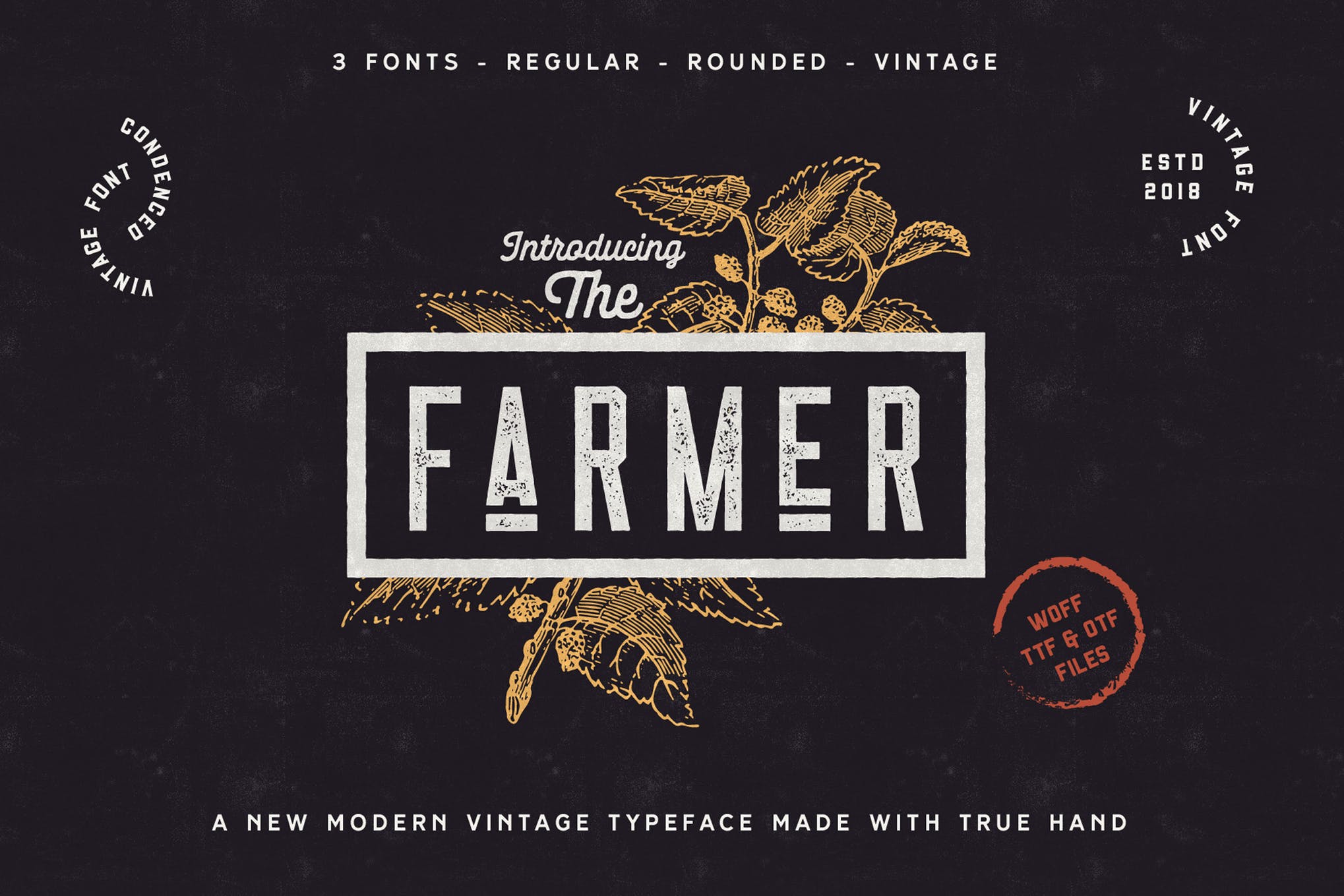 If you're looking for a font to design the logo of a coffee shop or brewing company, The Farmer could be an excellent choice. It's a condensed typeface with a vintage, rugged appearance perfectly suited for any design that needs a worn-out, mature look.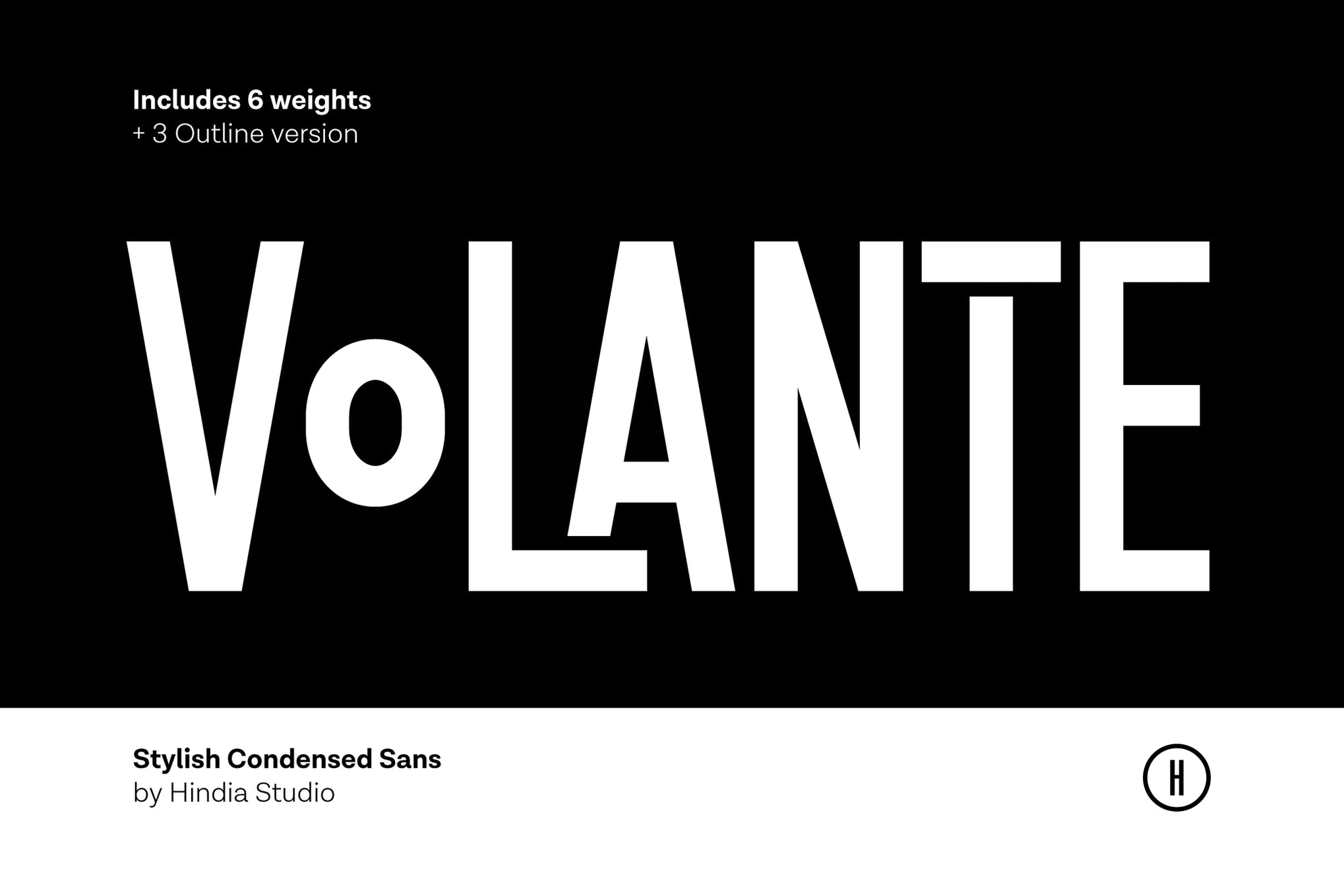 Volante is a beautifully designed condensed sans-serif font that will accentuate the look of your designs with minimal effort. It comes packed with a range of stylistic alternates and ligatures, weights, and outlines. Possibly one of our most favorite fonts on this list.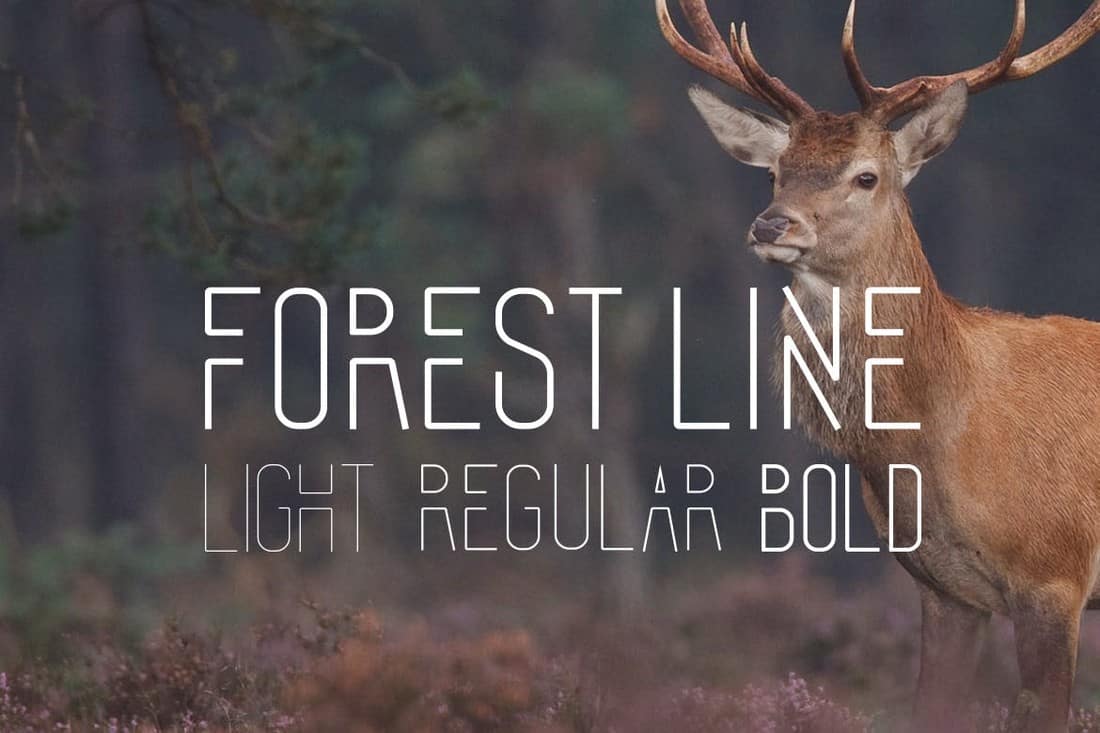 Forest Line is one of the most unique fonts on our list. It not only features a slim character design but also has a narrow spacing. The font is most suitable for designing titles and headings for modern poster and flyer designs. It's available in 3 different weights as well.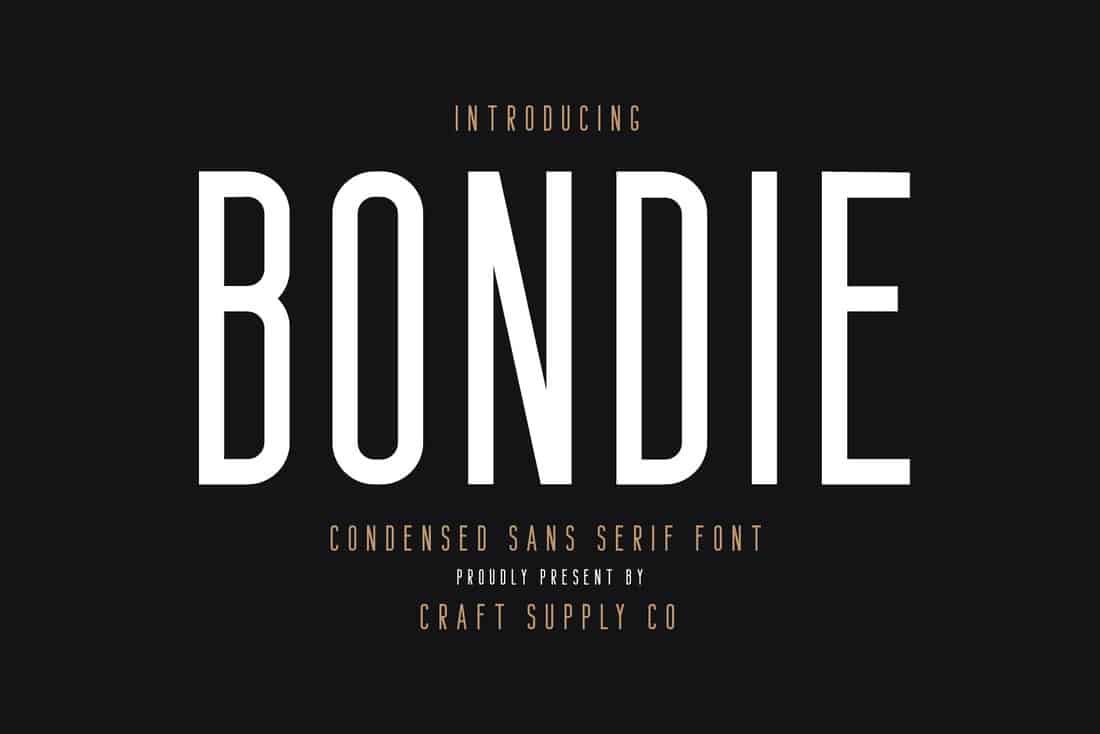 Featuring a timeless classic design this unique free font will allow you to design stylish headings for modern websites, posters, and much more. The font is free to use with personal projects.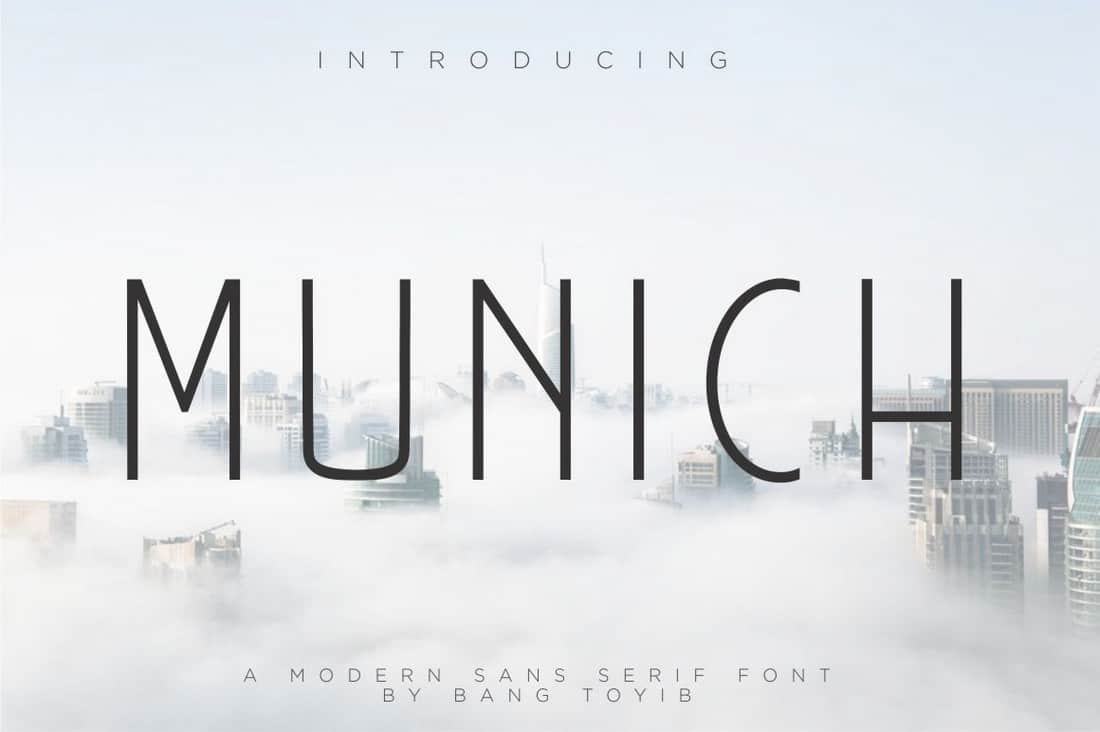 You can use this for free to design stylish titles that stand out from the crowd. It comes with all-caps letters that feature slim designs. The font is limited to personal use only.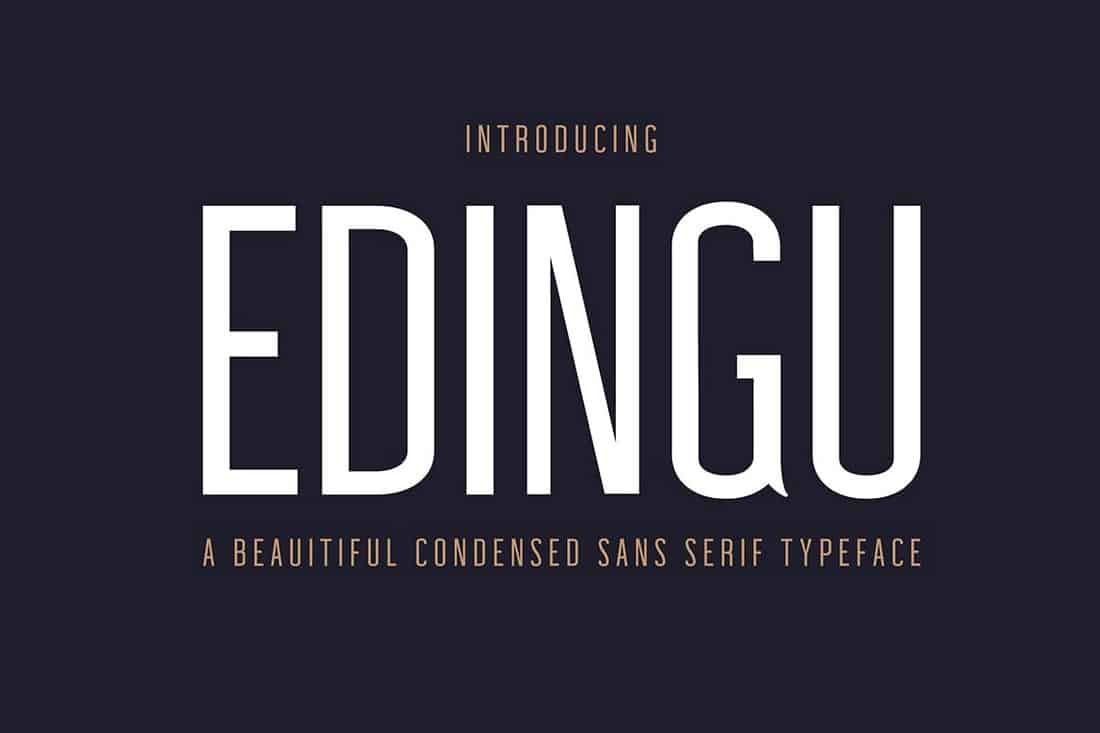 If you're working on a poster design or a flyer design or even a website header design, this font is perfect for you. It features a bold narrow character style that will make your titles pop. The font comes in 3 different weights as well.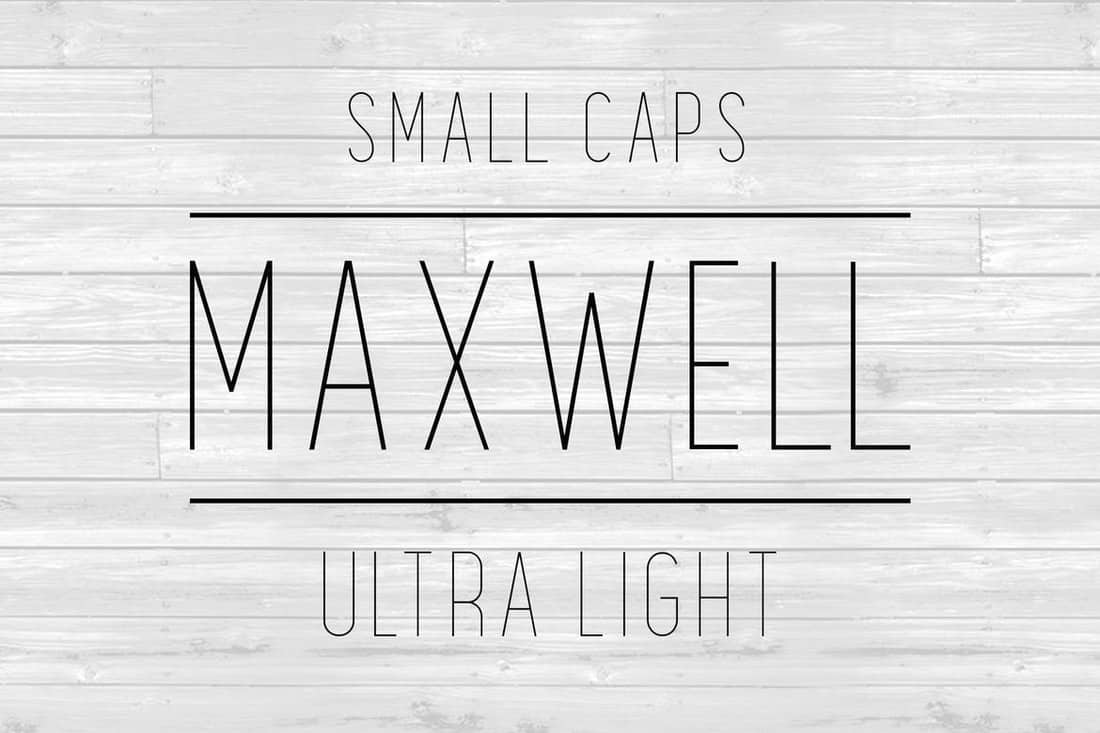 Maxwell is a sans-serif font with a light and slim design. It's ideal for crafting titles for modern designs such as flyers and even book covers. The font is available in various other styles as well. Be sure to look them up on Envato Elements.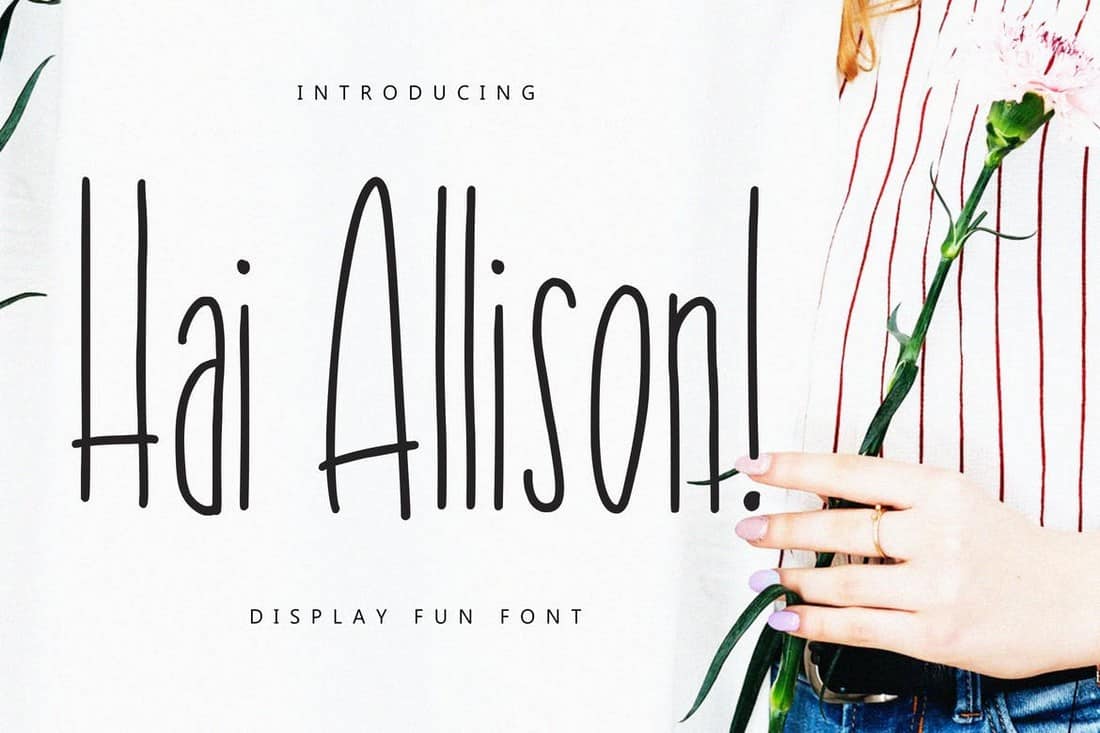 This font is a great choice for designing titles and headings for creative projects. It's especially more suitable for greeting card designs. The font includes lots of glyphs and ligatures as well.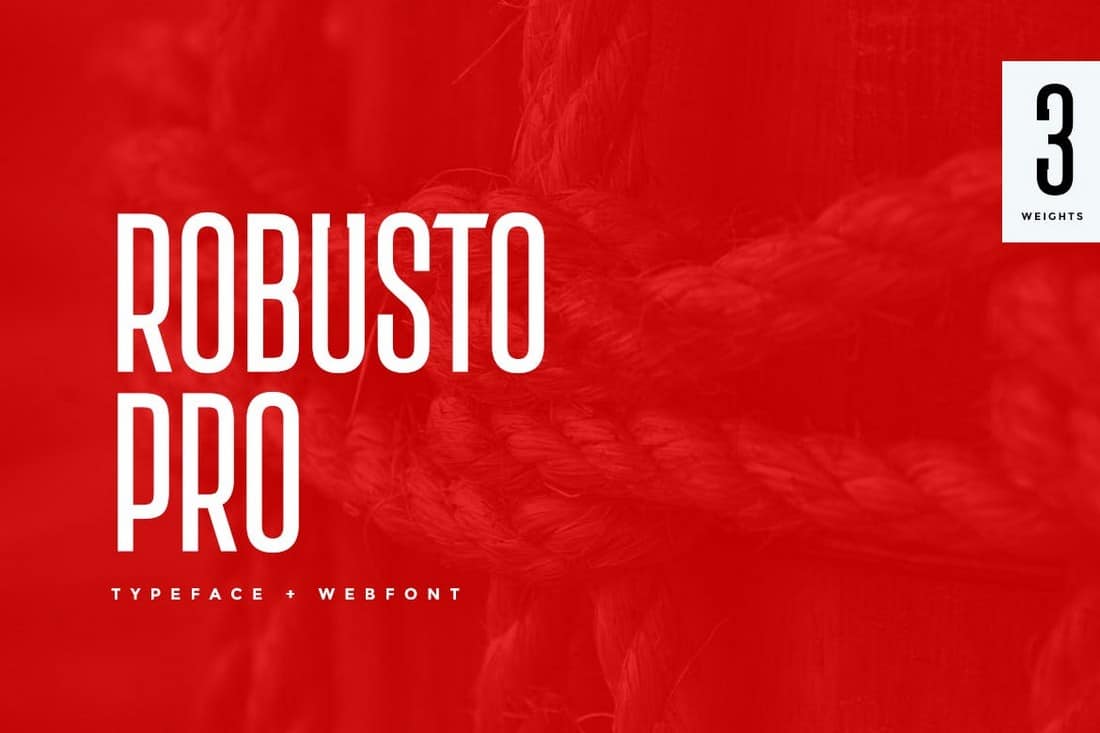 Robusto Pro is a modern font family featuring a bold condensed design. The font comes in 3 different weights. It's ideal for designing posters, website headers, and banners.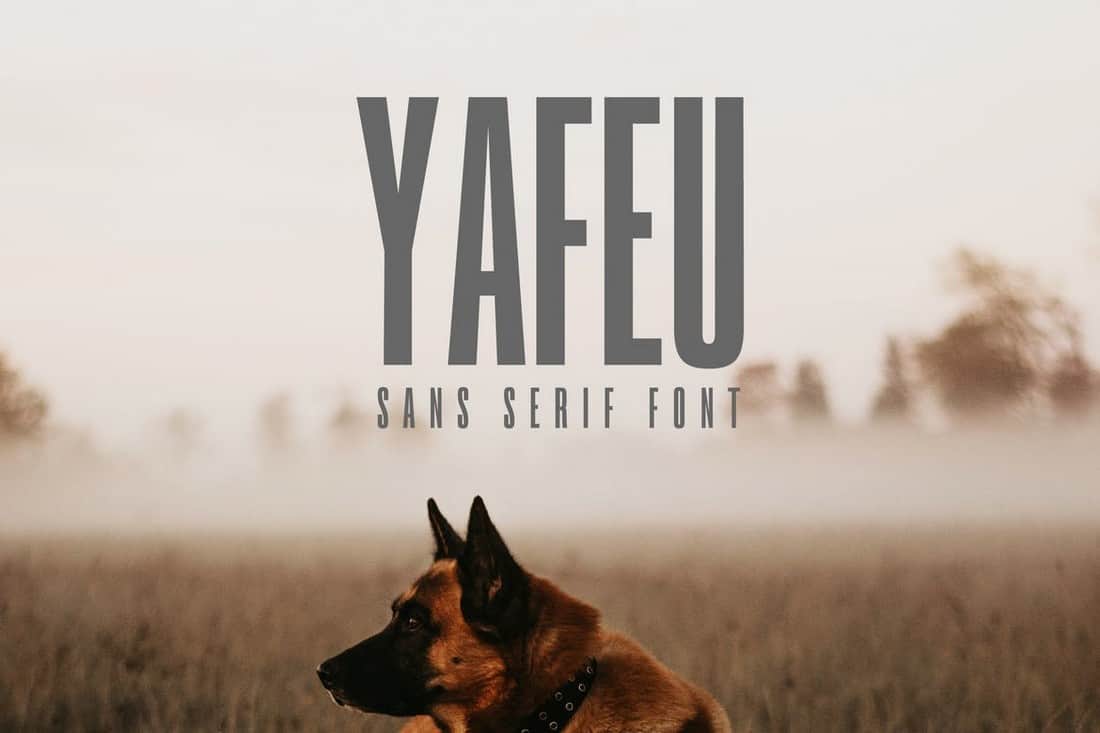 This is a modern font that's been made specifically for designing titles and heading. The font comes in 2 different styles featuring regular and rounded character designs. It's most suitable for magazines and blogs.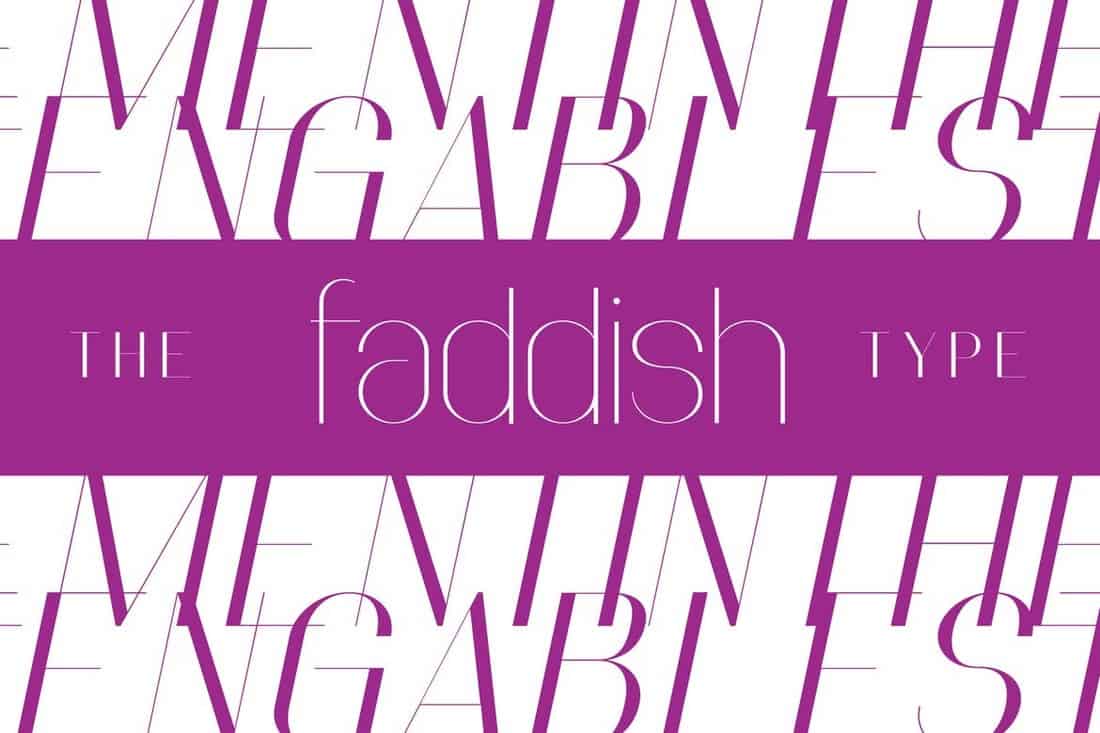 You can use this elegant and stylish slim font to craft various types of fashion and beauty brand designs. The thin and curved character design of this font makes it a great choice for luxury brand logos as well.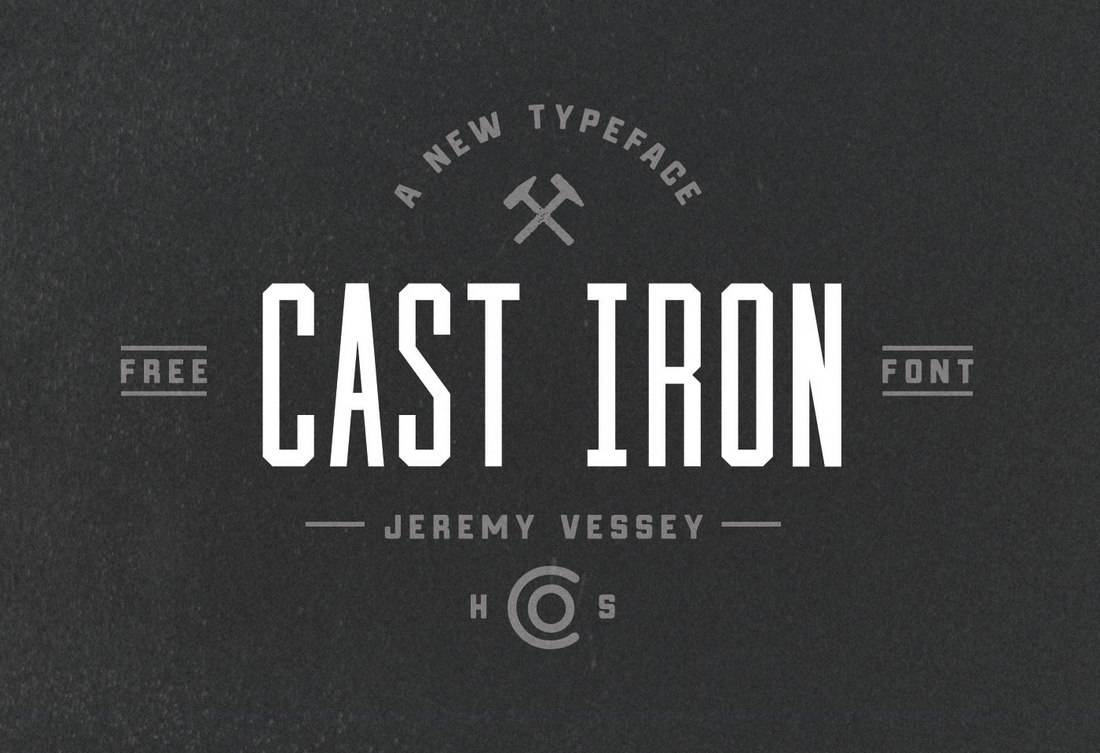 Cast Iron is a unique condensed font that features a vintage design. The font also comes in multiple weights and it's perfect for designing logos, badges, and labels.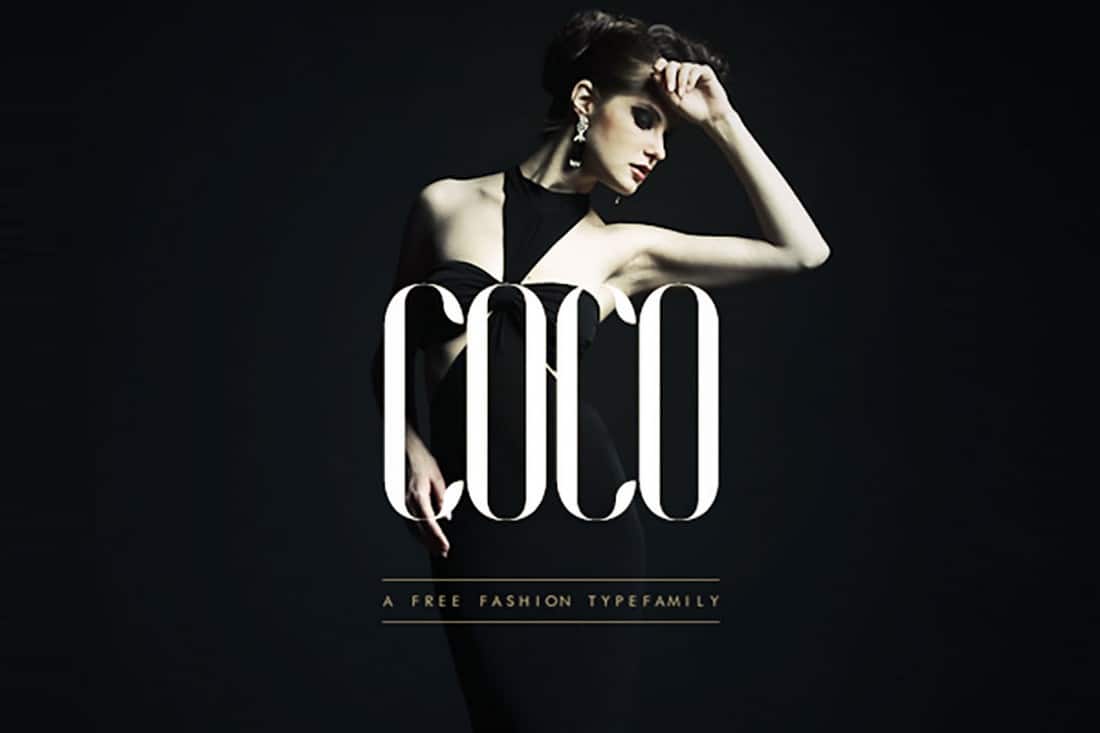 Coco is an elegant free font you can use to design modern and creative logos for luxury brands and fashion businesses. The font comes in 8 weights featuring lots of glyphs and italic versions as well.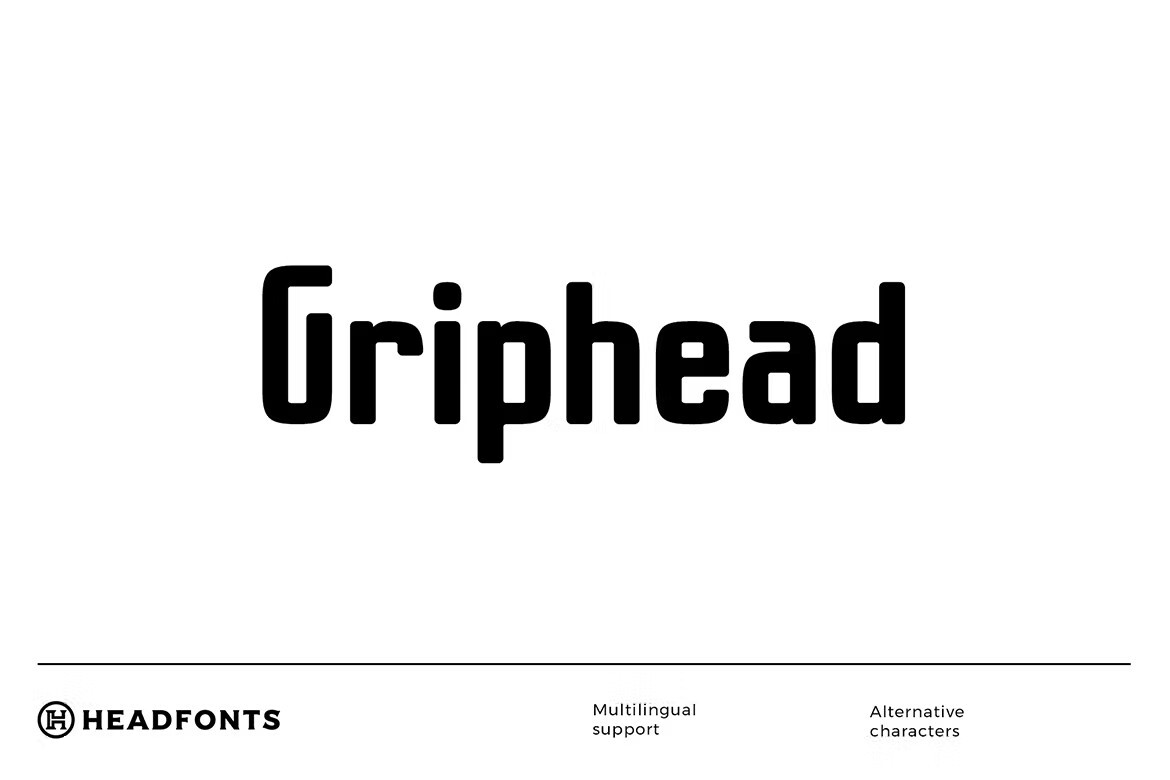 Griphead is a modern condensed font that has simple, geometric characters with soften round edges and a modern look. Griphead has a versatile, bold yet playful design allowing you to be creative with your projects. This font has 252 glyphs and extensive Latin script support and upper and lowercase sans serif characters.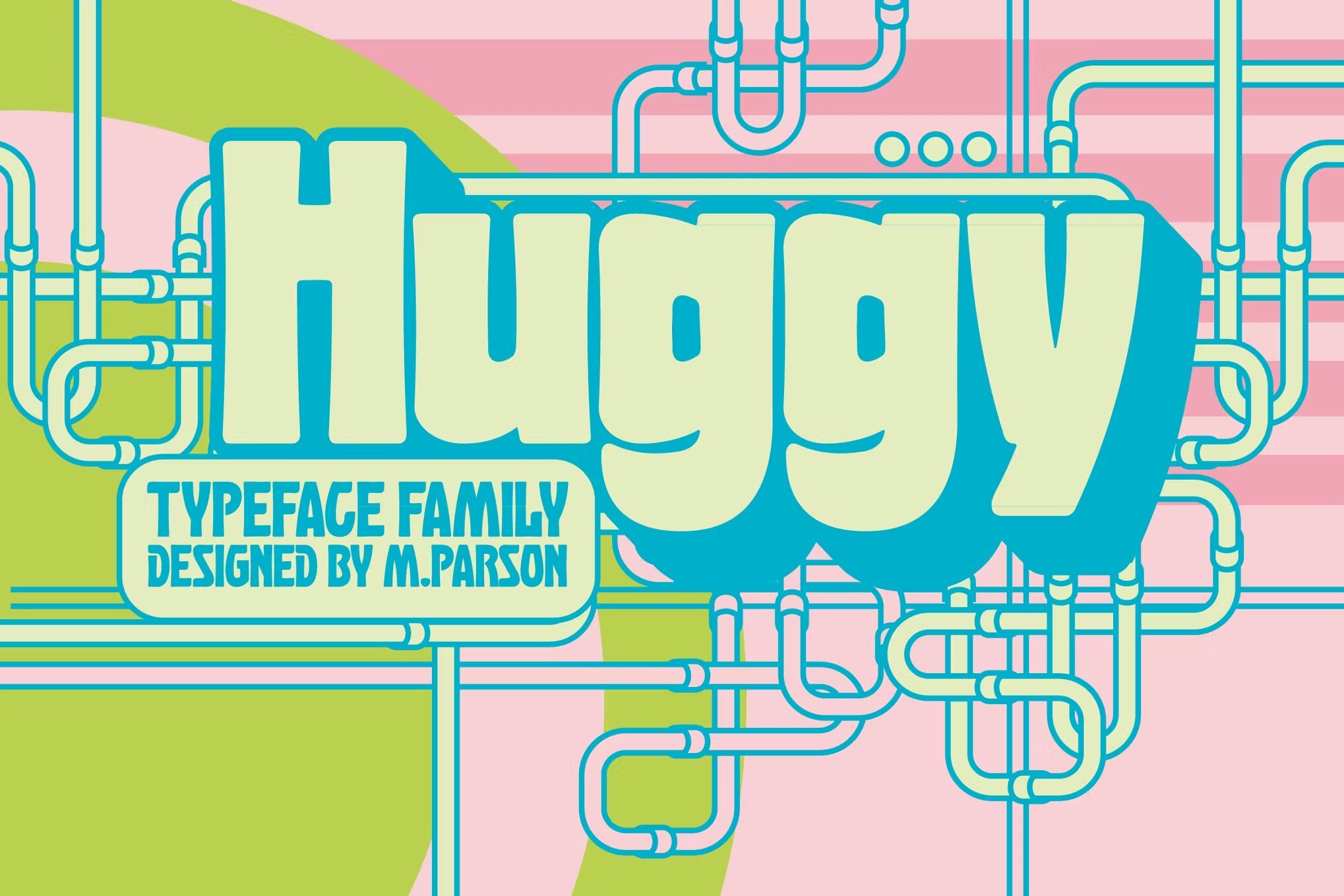 Huggy is a display typeface designed by Michael Parson and inspired by the work of Heinrich Heinz. Full of Art Nouveau flair, this two weight typeface is bold forceful but full of subtle features that give the design a unique personality. With a narrow width and tall aspect, it is perfect for setting text in tight spaces like posters or other titling situations.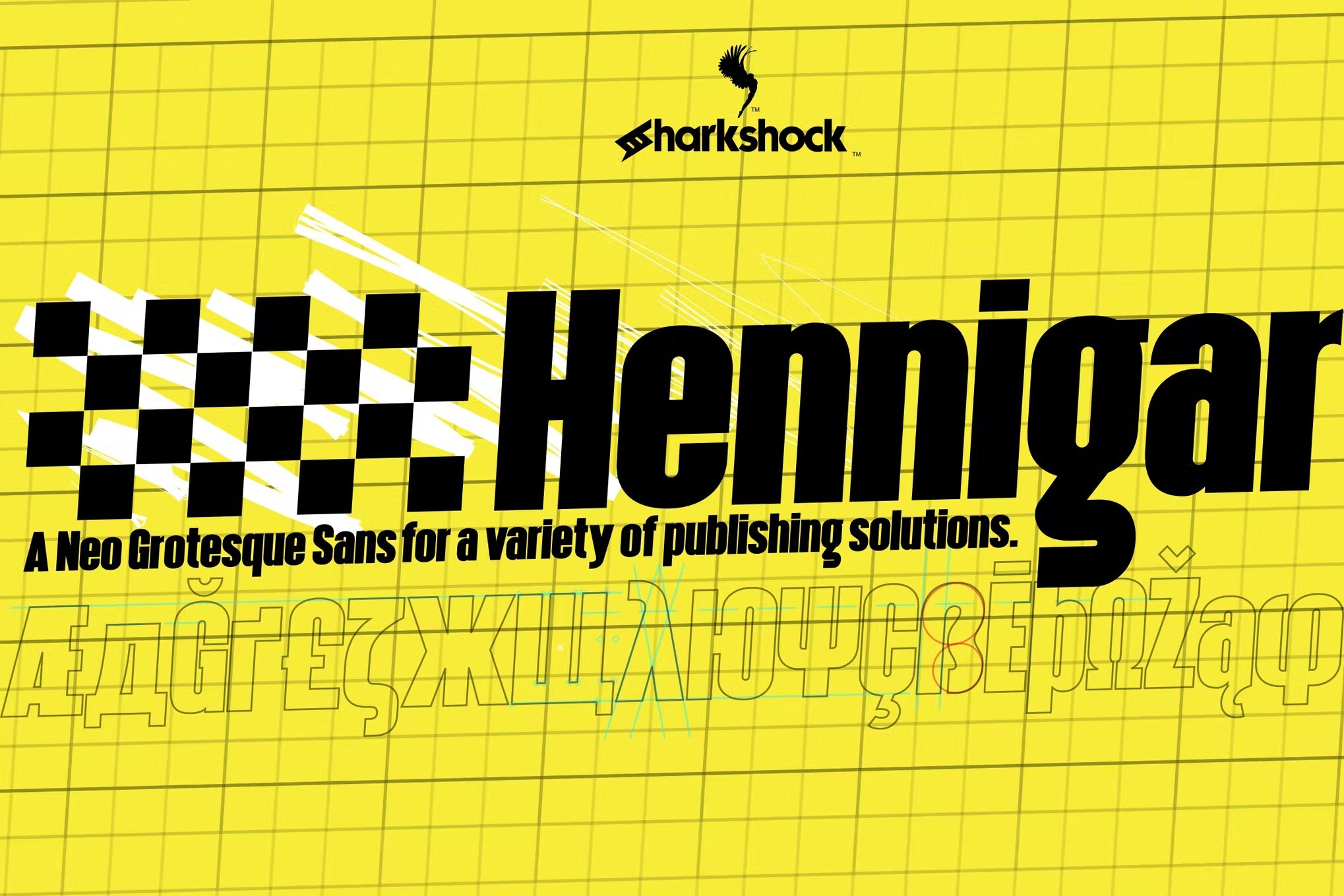 Hennigar is a Neo Grotesque sans designed for display text and headlines. While similar to Impact and Amsterdam at first sight many of the rounded letters are based on the appearance of the letter O with very little variation in width. Because of it's condensed nature the apertures are narrow with extenders that dip well below the base line.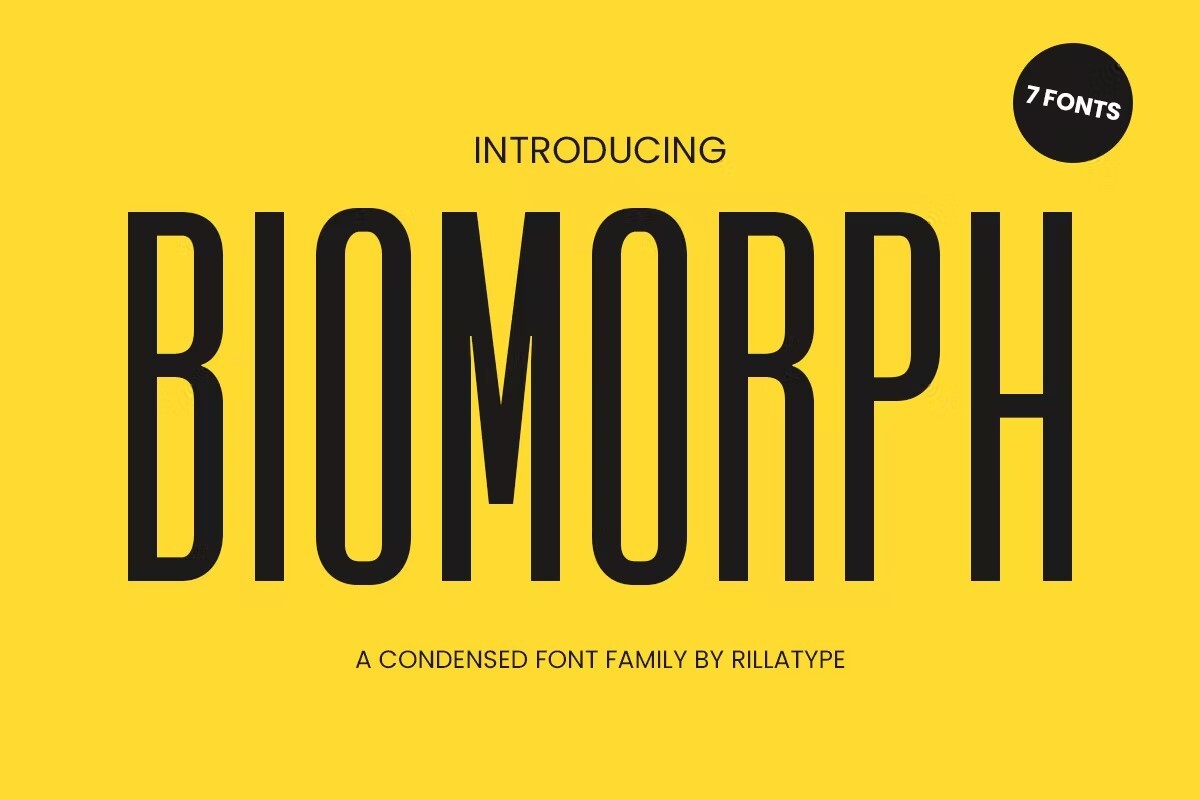 This font is very suitable for your projects, especially for branding publishing, titles, book, magazine, website, etc. Biomorph is a font family that comes from thin, extra light, light, regular, medium, semibold, and bold version, with all of these styles gives yoiu freedom to design as you like!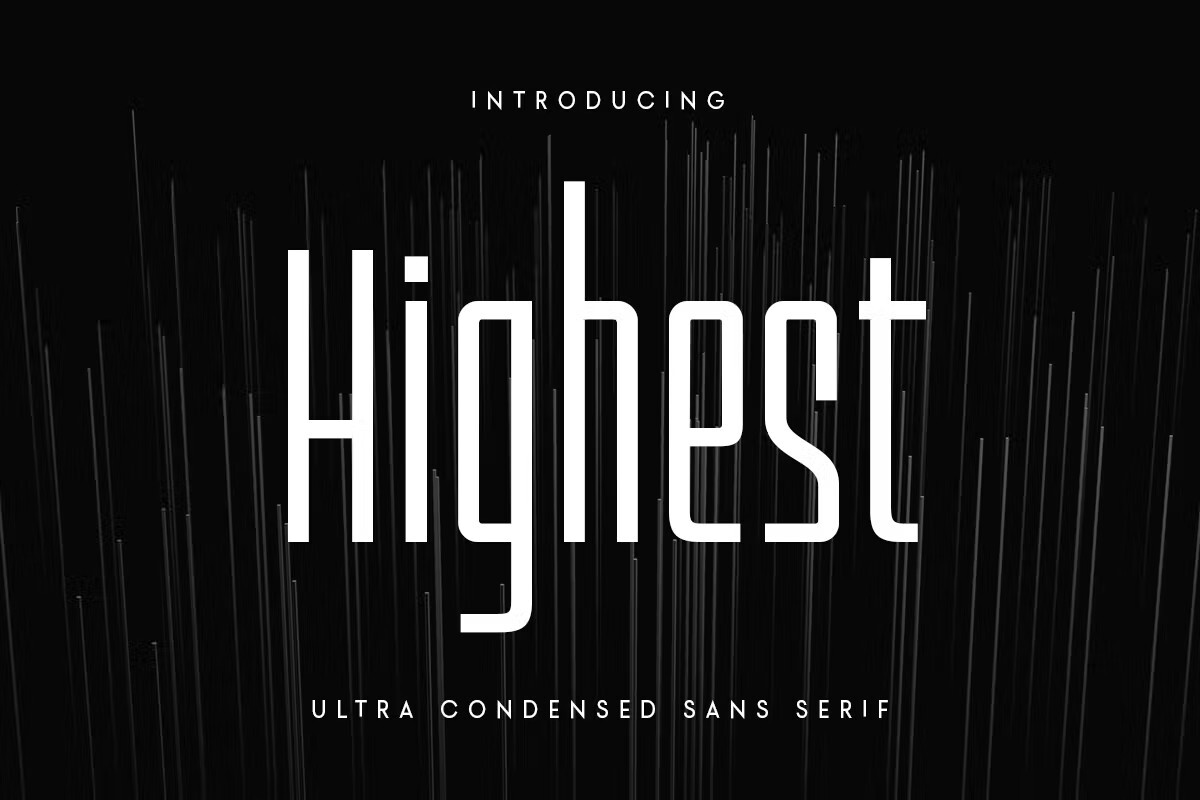 Check out this wonderful font ASAP. Download it right away or add it to your shortlist at the very least.