40+ Best Moody Lightroom Presets (+ Free Dark & Moody Presets) 2023
Have you been wanting to get that dark and moody finish to your photos? One of the best ways to do this is through moody Lightroom presets, which help to add a captivating effect over your shots and make them look like a professionally done picture.
Dark and moody Lightroom presets are a great way to bring a deep contrast to your pictures and make an otherwise uninspiring shot turn into an unforgettable memory. Yet the world of moody Lightroom presets is a large one. So, finding where to begin can be a struggle.
It's for this reason that we've compiled a range of premium and free dark and moody Lightroom presets for you to browse making sure to get our hands on some of the best options out there right now.
If you've been looking for the right preset for the job, then your search is over. Follow us as we go through these captivating premium and free moody Lightroom presets!
Get everything you need to supercharge your Adobe Lightroom workflow. From just $16, get unlimited access to thousands of Lightroom presets, Photoshop actions, templates, graphics, fonts and photos.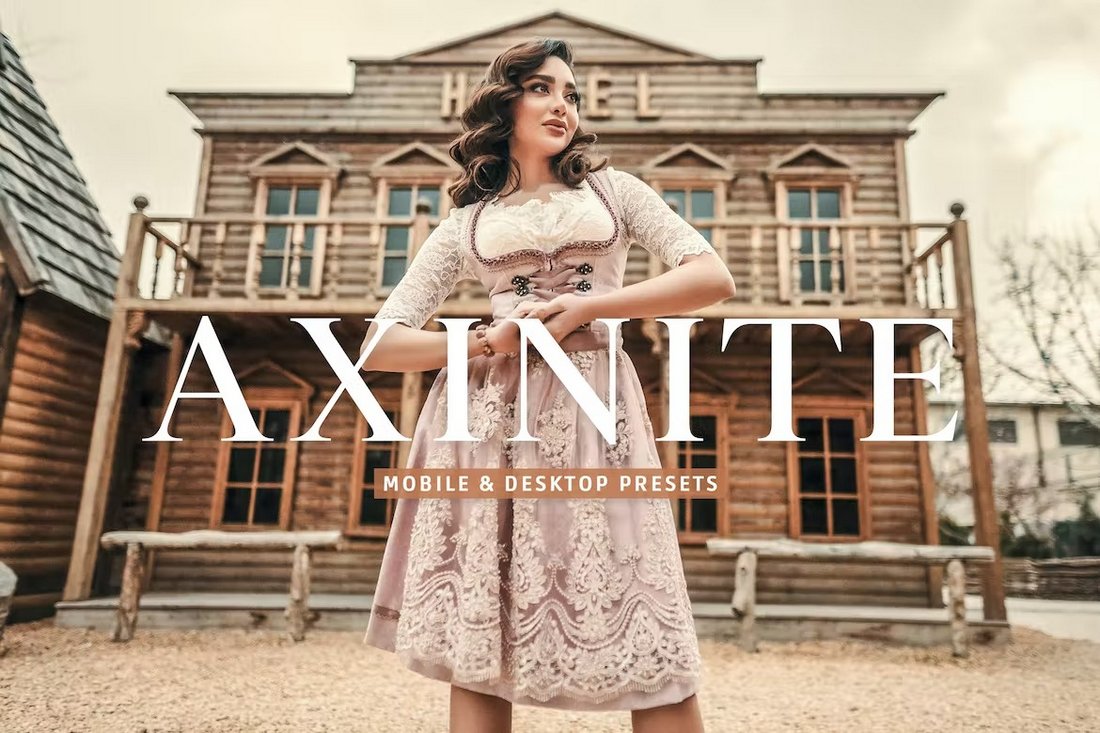 You don't always have to go for a darker tone to create a moody look. With this Lightroom preset pack, you can create bright and moody effects for your portrait photos. It strips off the colors to create a brighter look for your photos. The presets work with Lightroom mobile and desktop apps.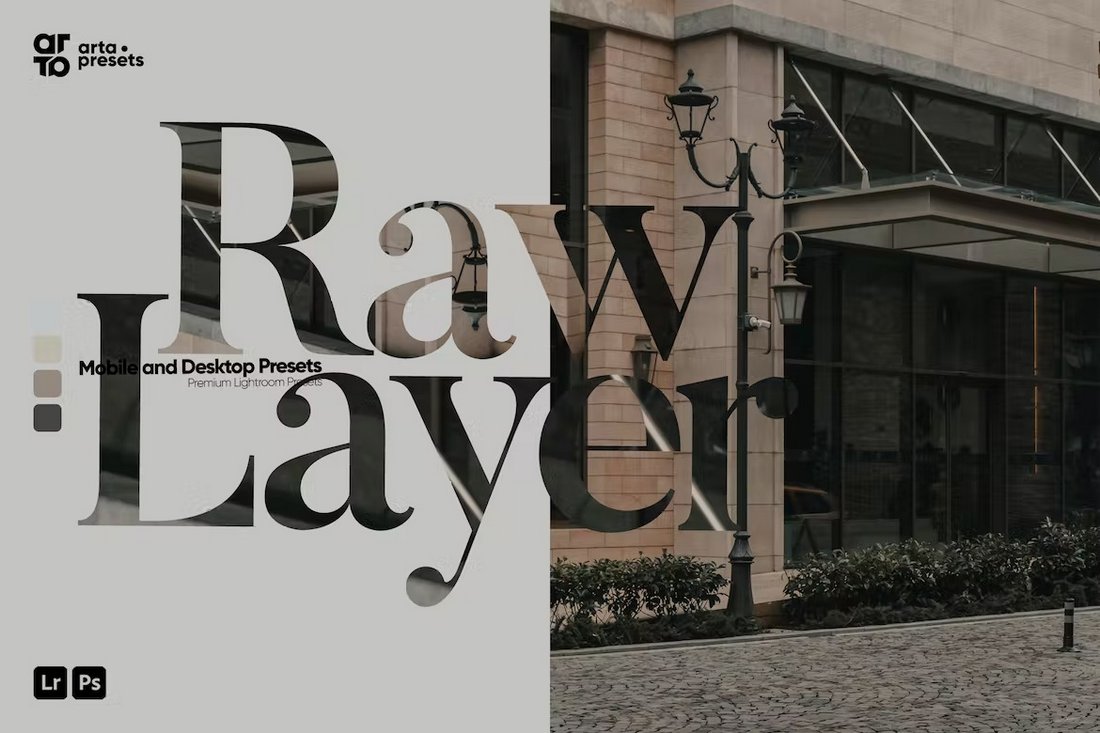 This bundle includes several unique Lightroom presets with a much darker look and feel. They work differently for various types of photos but work well for all kinds of outdoor photography. There are 4 different effects in this pack.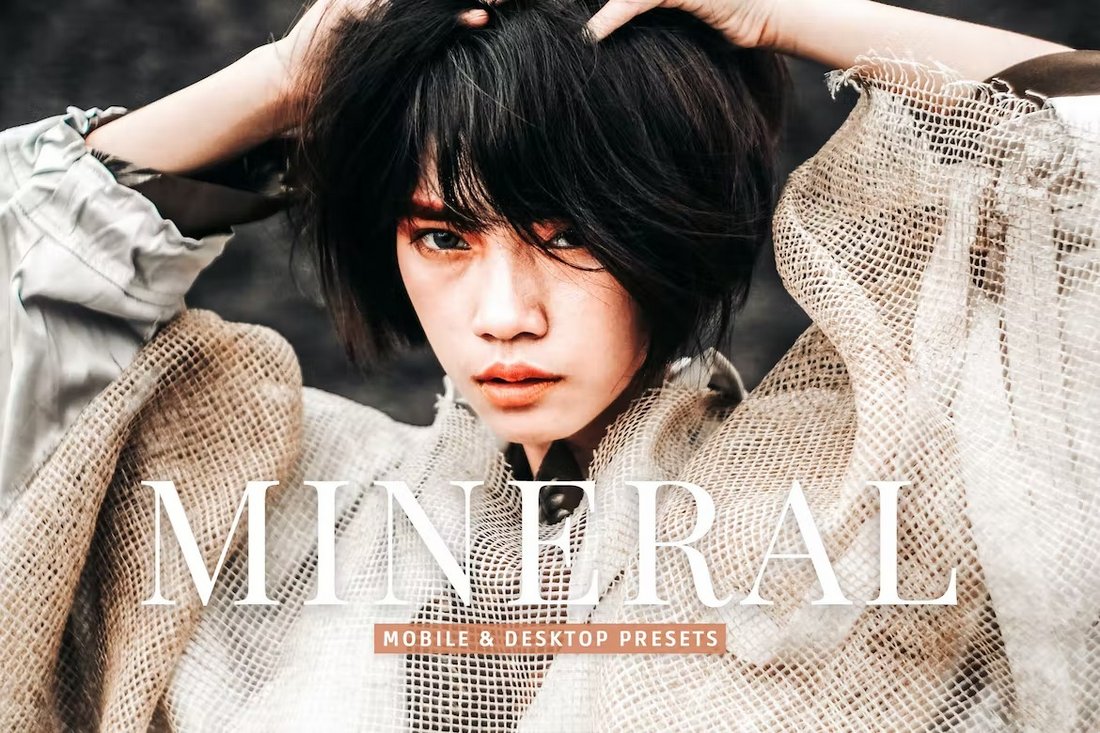 Mineral is another moody Lightroom preset pack that includes 13 different presets with bold effects. These are ideal for optimizing your portrait photos with a darker vibe. They work with the mobile version of Lightroom as well.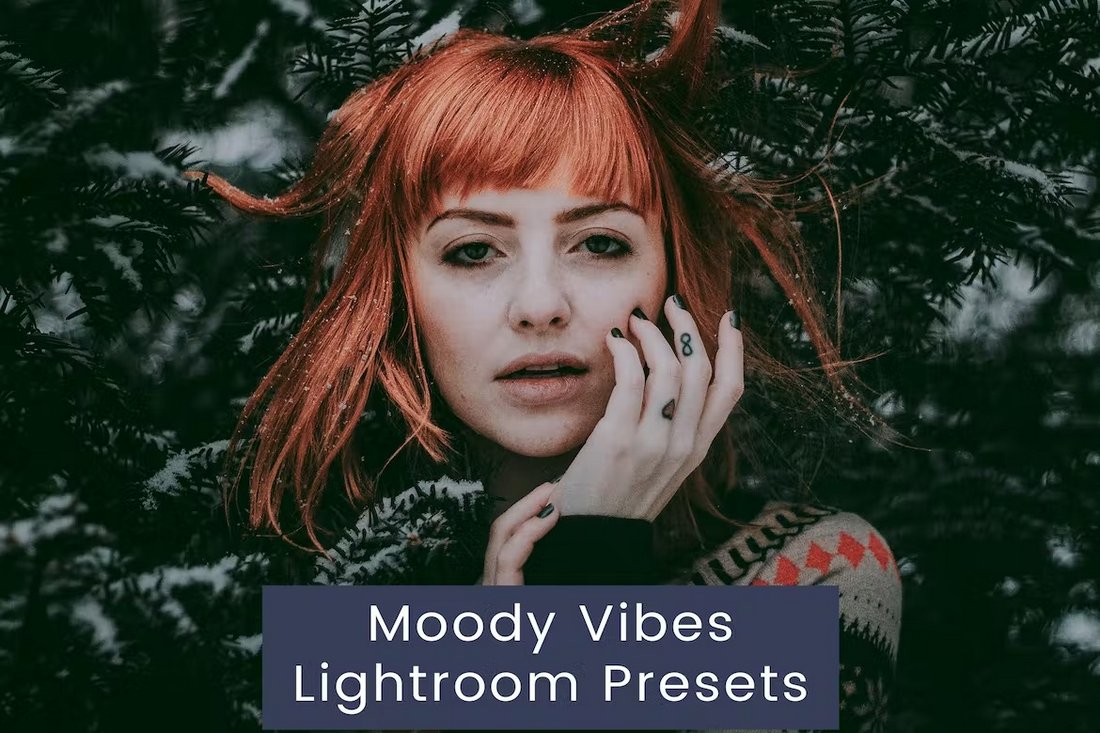 Create a stylish and moody vibe for your selfies, Instagram photos, and portraits with this set of Lightroom presets. It has 15 unique effects with different styles of dark and moody looks for you to experiment with.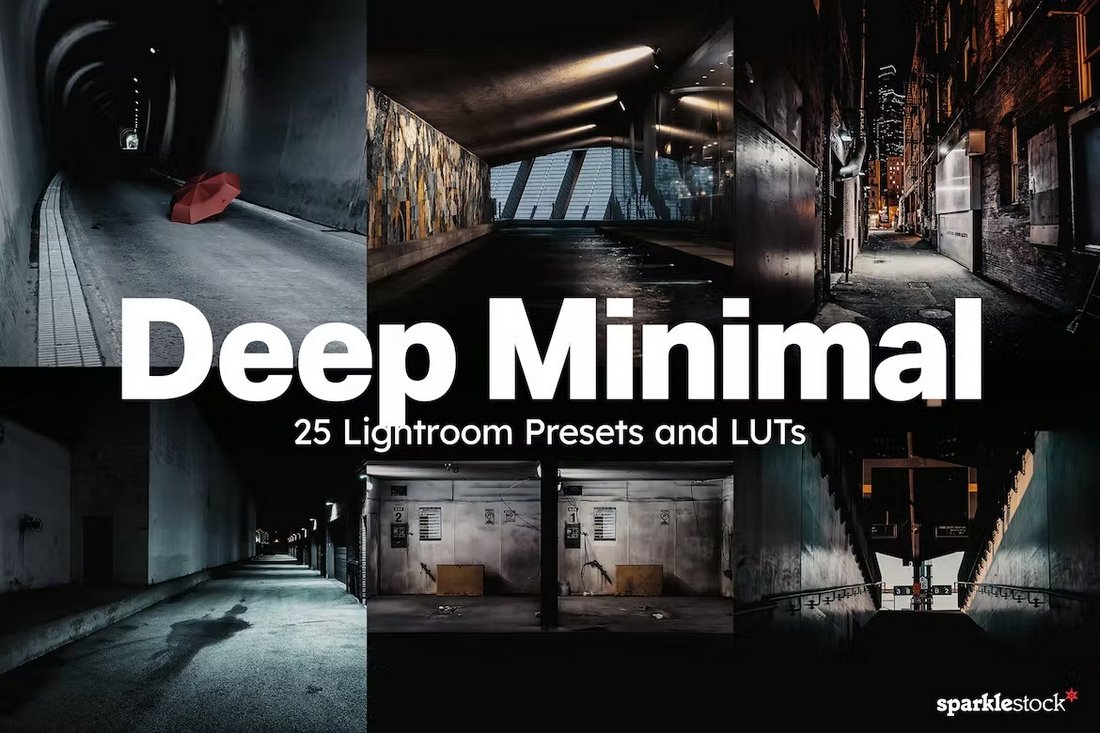 There are 25 different Lightroom presets in this bundle and they come in LUT formats too. Each preset features a unique minimal and moody effect. They are most suitable for enhancing outdoor and street photography.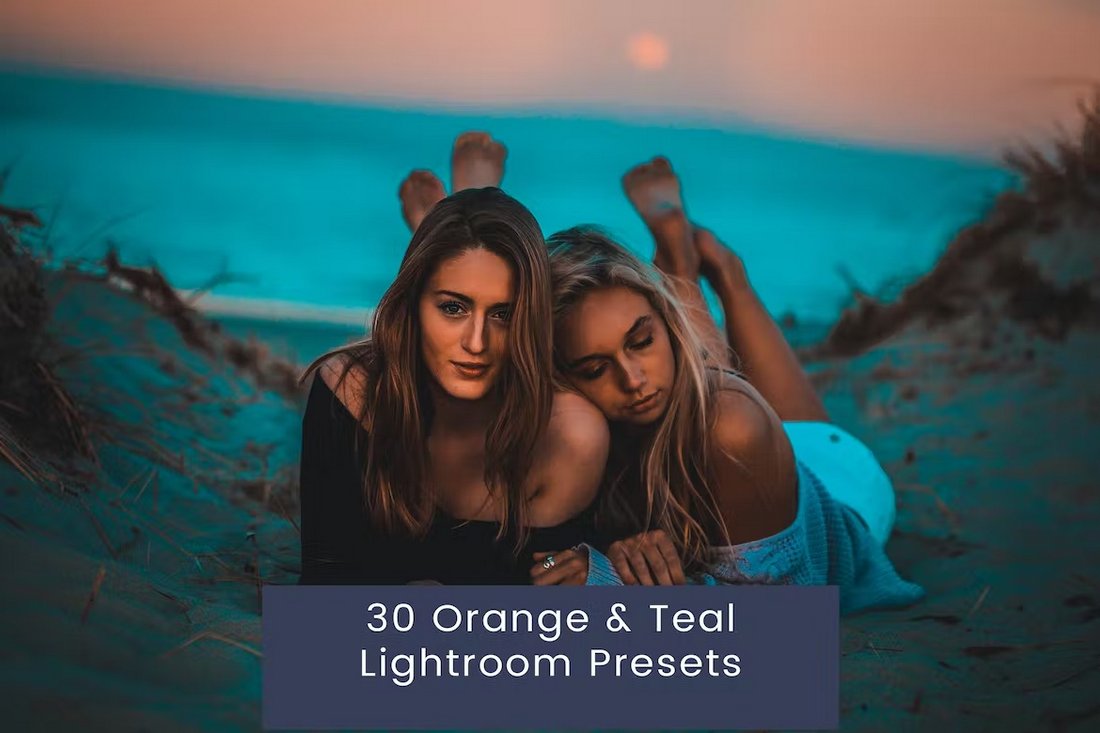 The popular orange and teal effect is also a great choice for creating a subtle moody effect for your photos. It works well for outdoor photography when you mix the effect with an adjustment to exposure. There are 30 orange and teal presets for you to try out in this bundle.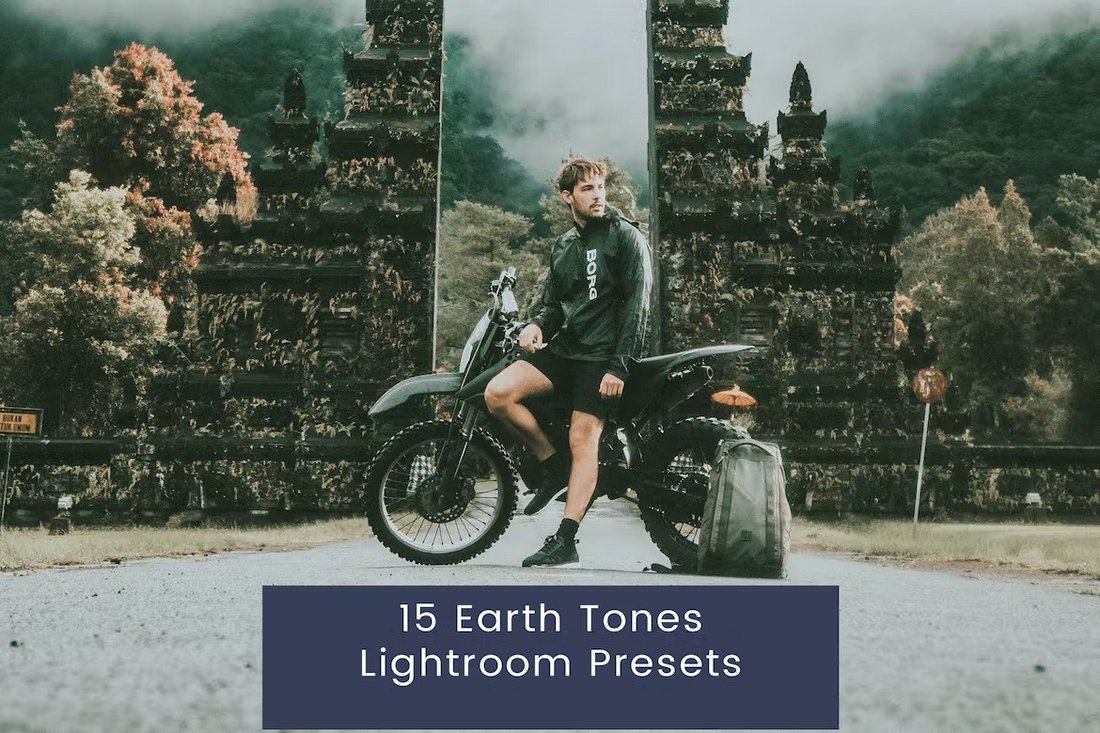 Grab this bundle of Lightroom presets to create moody earthy tones for your photos. There are 15 unique presets with various effects in this pack. They are fully customizable to your preference and photos.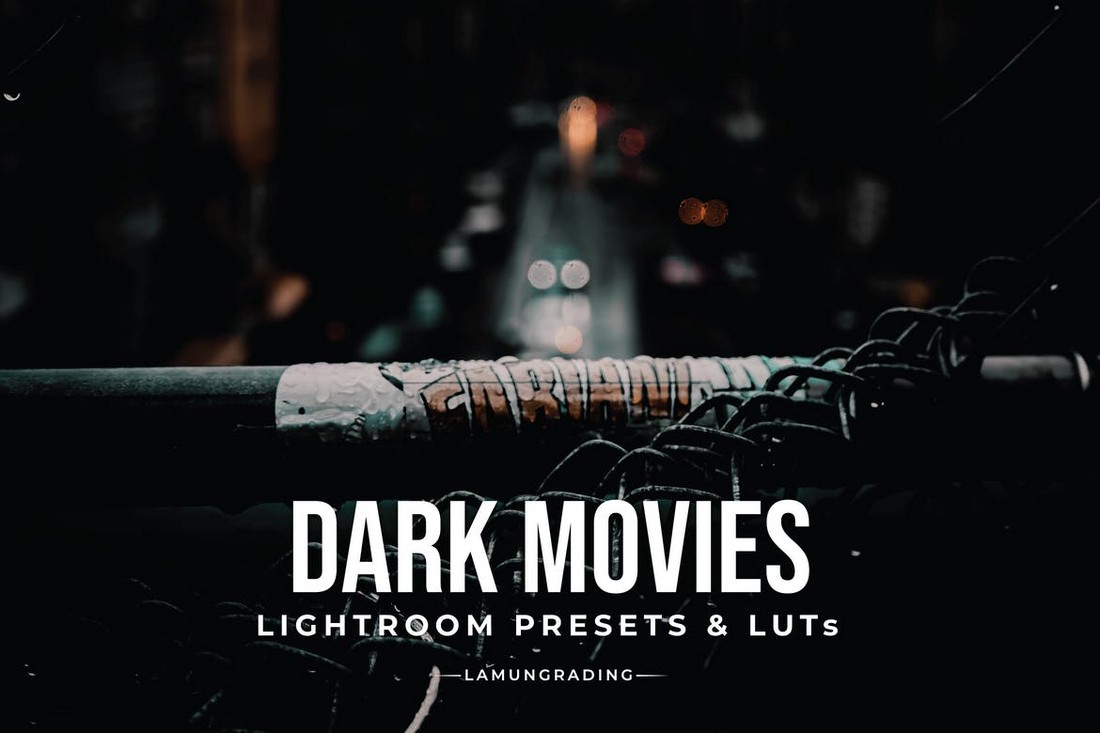 This bundle features a set of unique Lightroom presets that will help transform your outdoor and street photography into stills from movies. There are both Lightroom presets and LUTs in this pack for giving a dark and moody look to your photos.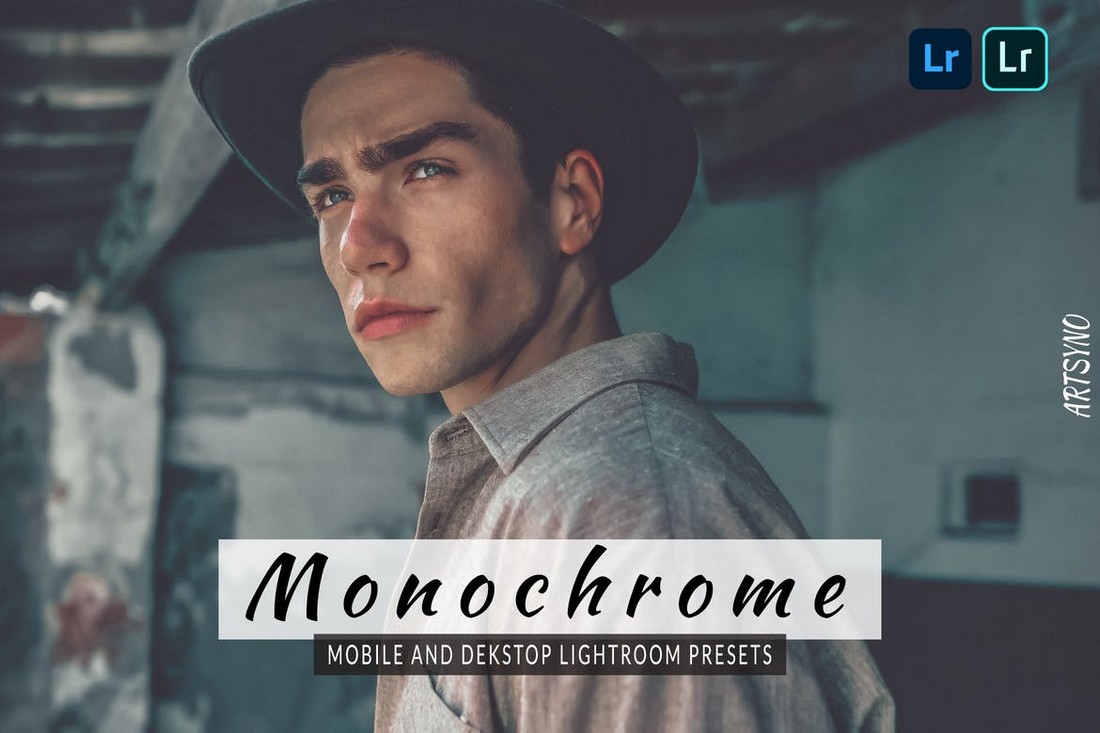 With this bundle, you get access to 10 creative Lightroom presets that feature different styles of monochrome filters and effects. You can use them to create a subtle moody effect in your portrait photos. The presets are available in mobile format as well.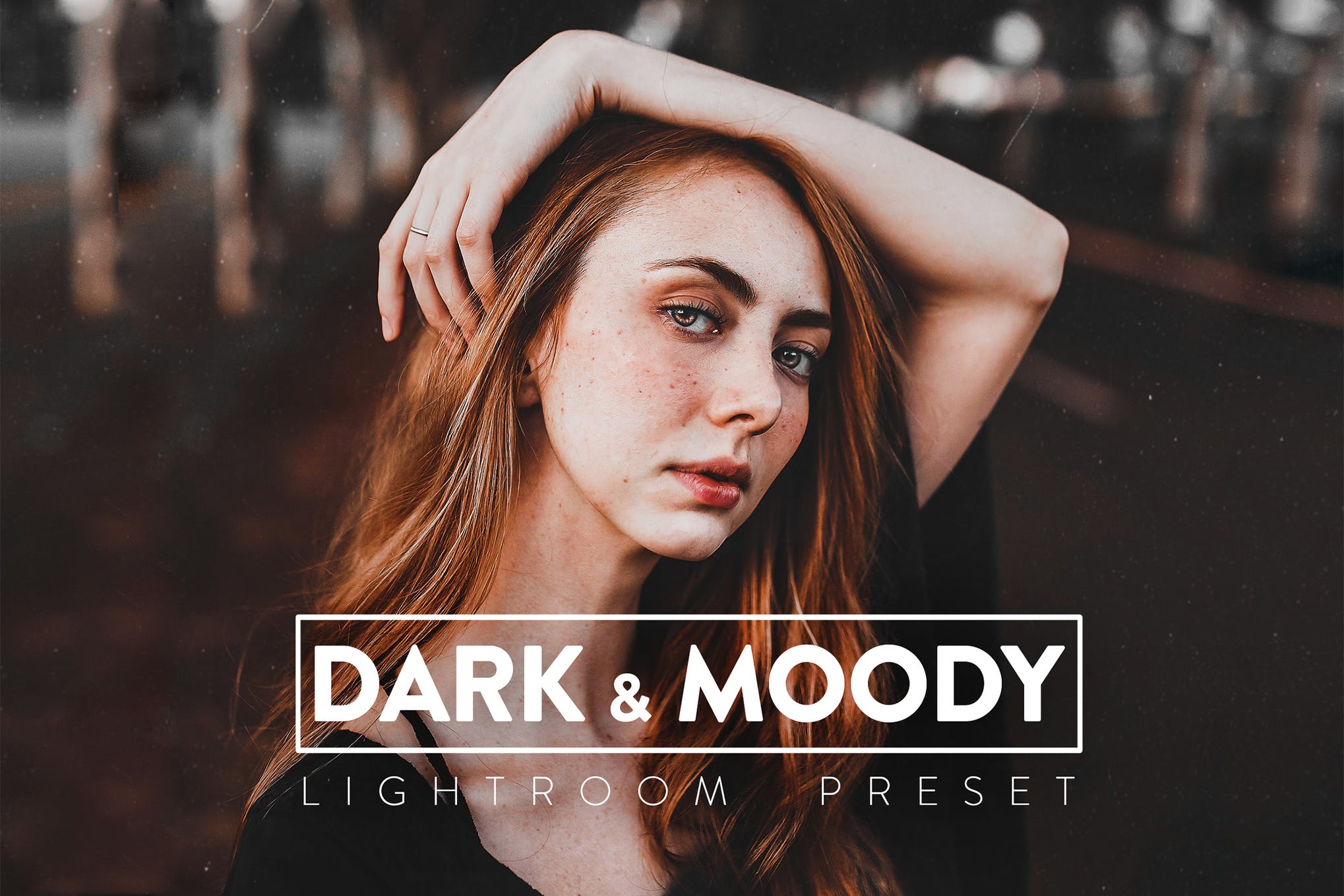 If you're looking to bring a more monochrome dark and moody look to your picture, then this collection of 10 Dark and Moody Lightroom Presets is a great place to start. Each of these presets is designed for different light levels, and can keep the color saturation of your pictures intact, whilst providing that unbeatable dark aesthetic.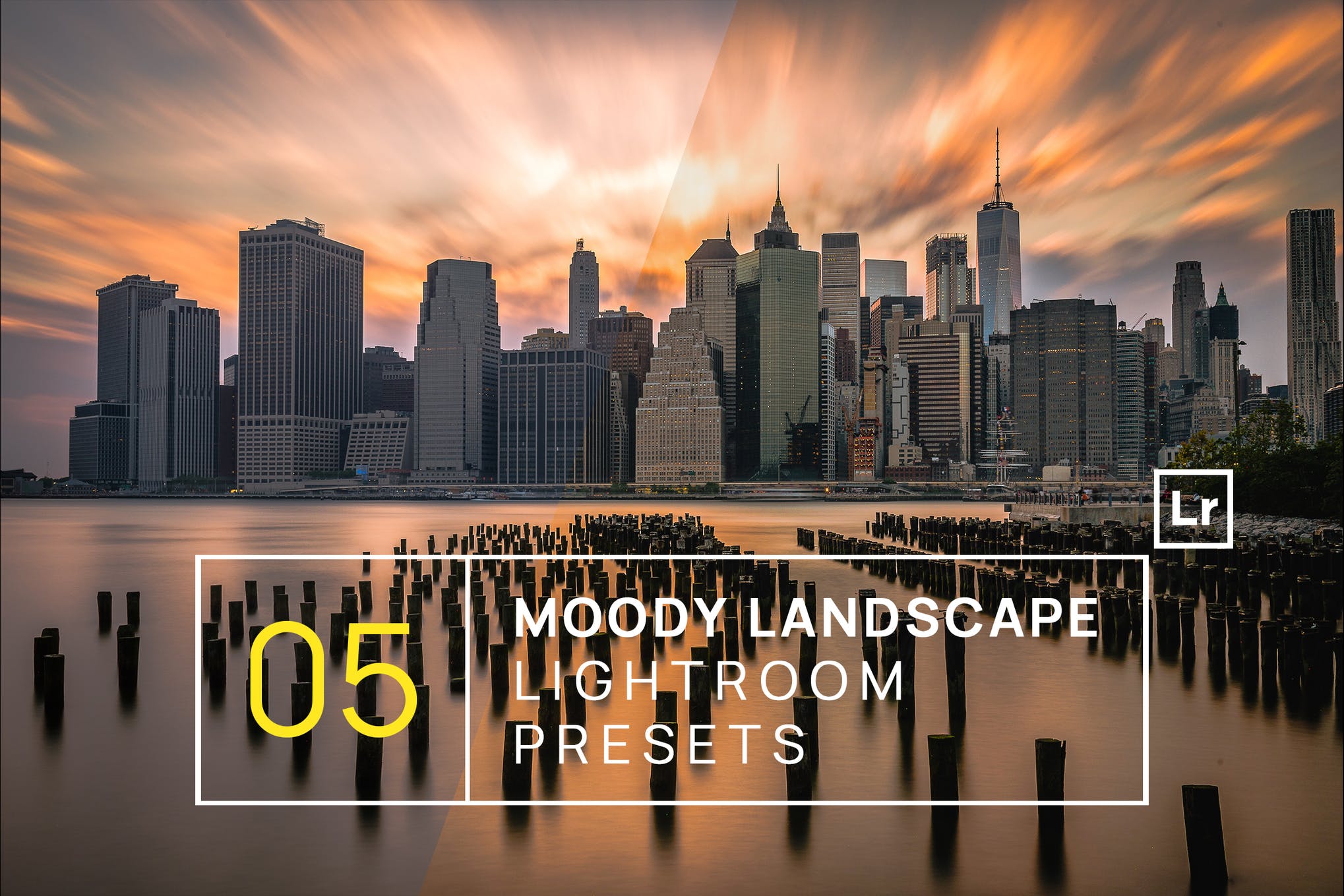 Getting that dark moody landscape vibe can be difficult if the light isn't in your favor. Thankfully, there is a way to always bring those vibes, with the Moody Landscape Lightroom preset collection providing your images a muted colors and faded matte, soft, deep, or pastel tones.
Transform your photos with this striking collection of moody Lightroom presets. The package includes eight presets in total, each tailored around a different iconic look. Depending on the color saturation of your shot, and the light exposure, each preset will help to bring shadows, and that deep color contrast, and desaturated, matte style you've been looking for.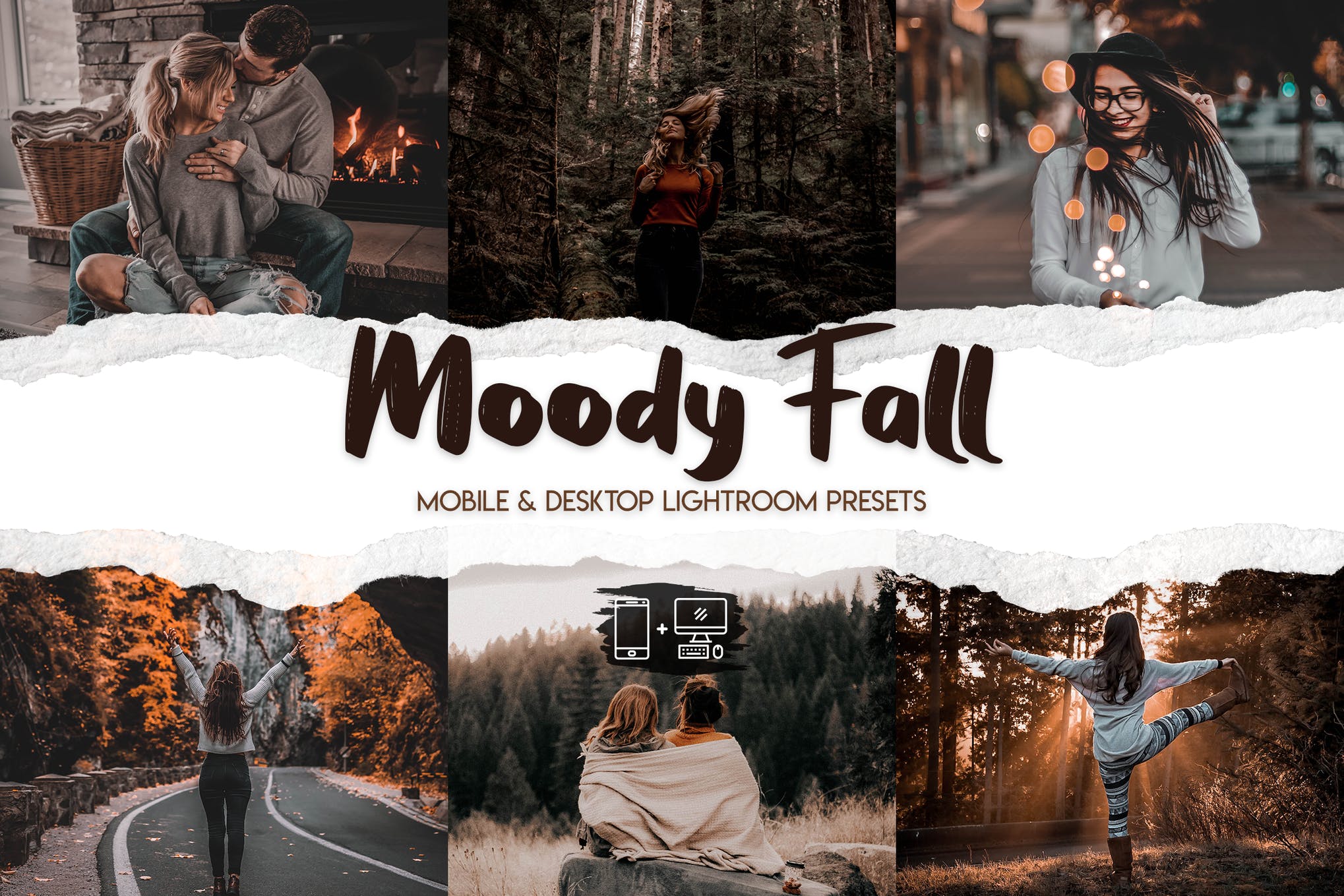 These fall moody Lightroom Presets are a collection of professional photographer presets designed to help you bring out the personality of any photo. With a simple, yet effective, color-enhancing approach. These presets can breathe life into any memory captured.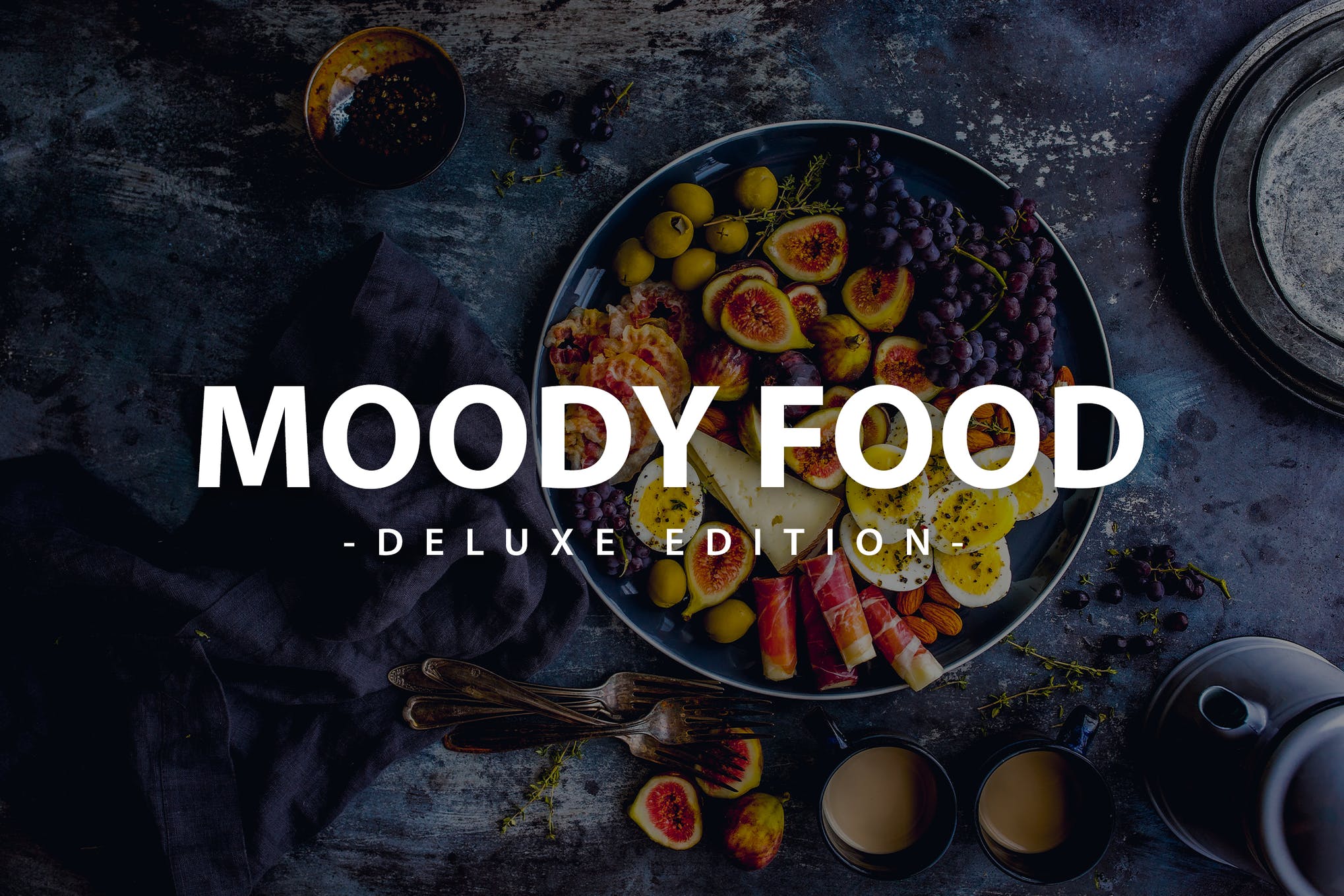 Bring the dark moody atmosphere to your food blog or Instagram page with this collection of presets all separately designed to help bring out a deep moody contrast aesthetic in unique ways. As an added bonus, this collection also includes a help document, outlining how to make the most of the presets.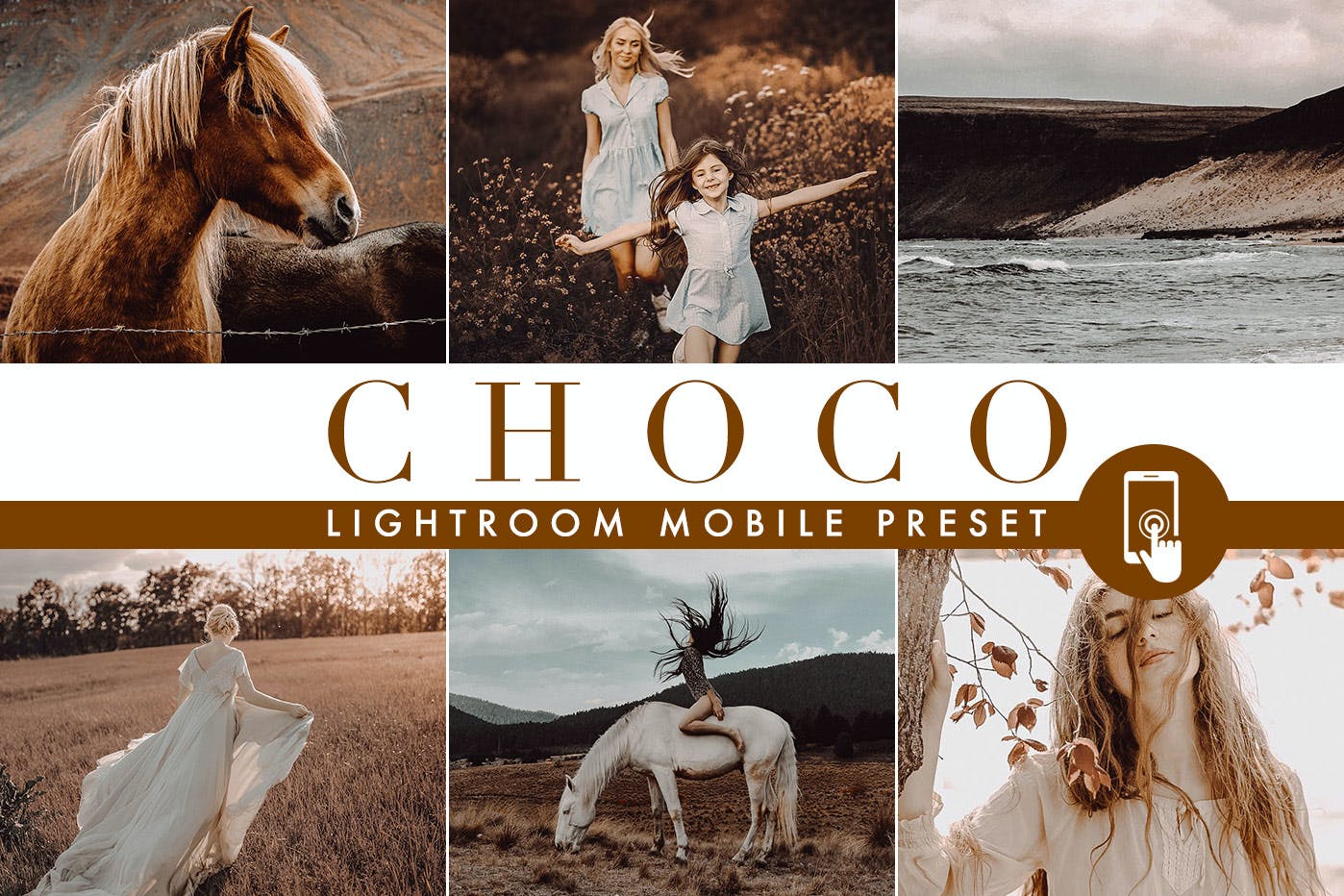 Just because the sun is out doesn't mean you can't add a touch of moody personality to your pictures. With this collection of Lightroom presets, you'll be able to strip away the glare of the sun and bring a well-defined moody warm brown tone to every outdoor shot with ease.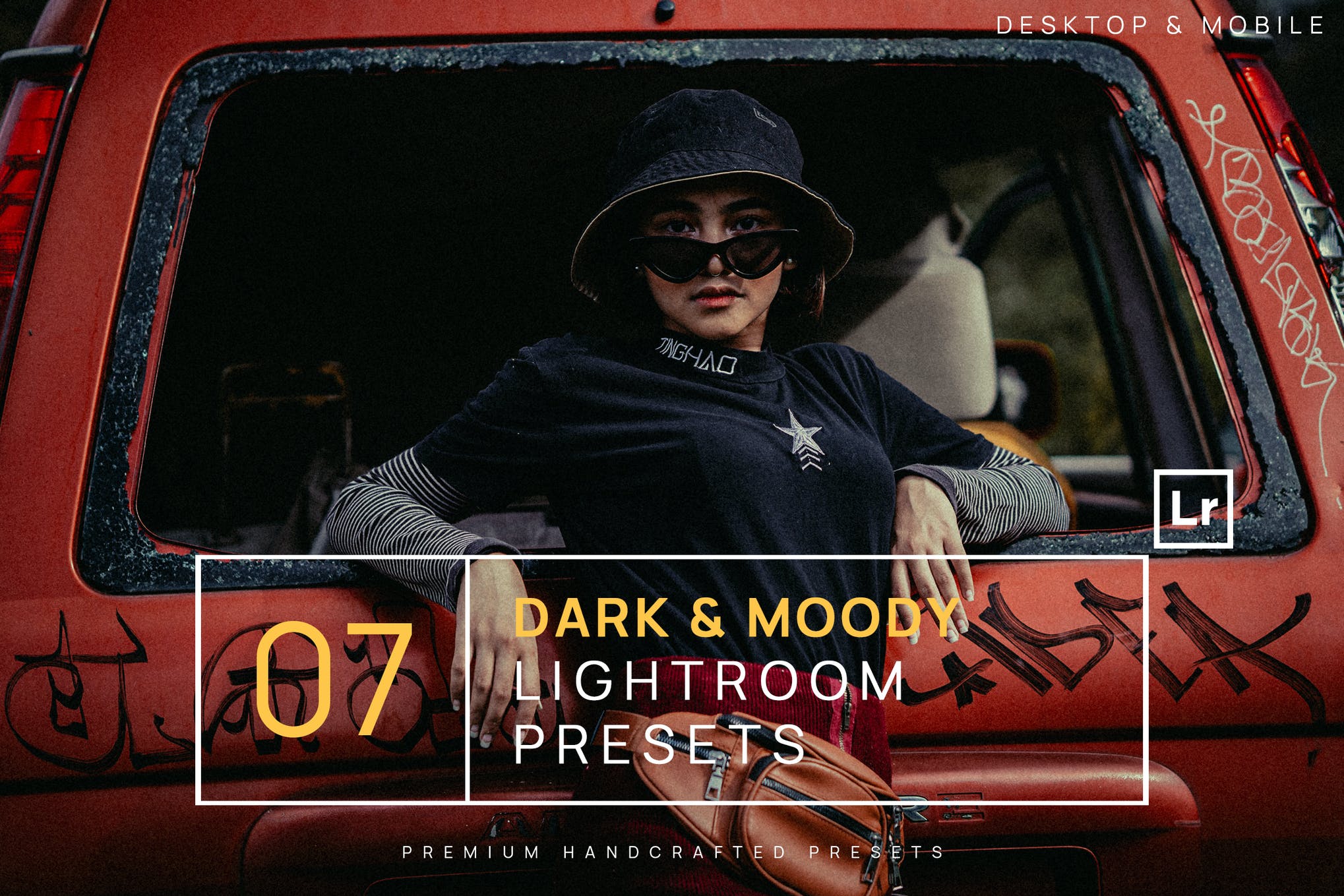 These professionally designed Lightroom presets aim to provide a deep contrast feel to your photos, whilst improving the overall workflow that is hard to beat. Each preset in this seven-piece collection is non-destructive and comes with a wonderful finish that is sure to impress.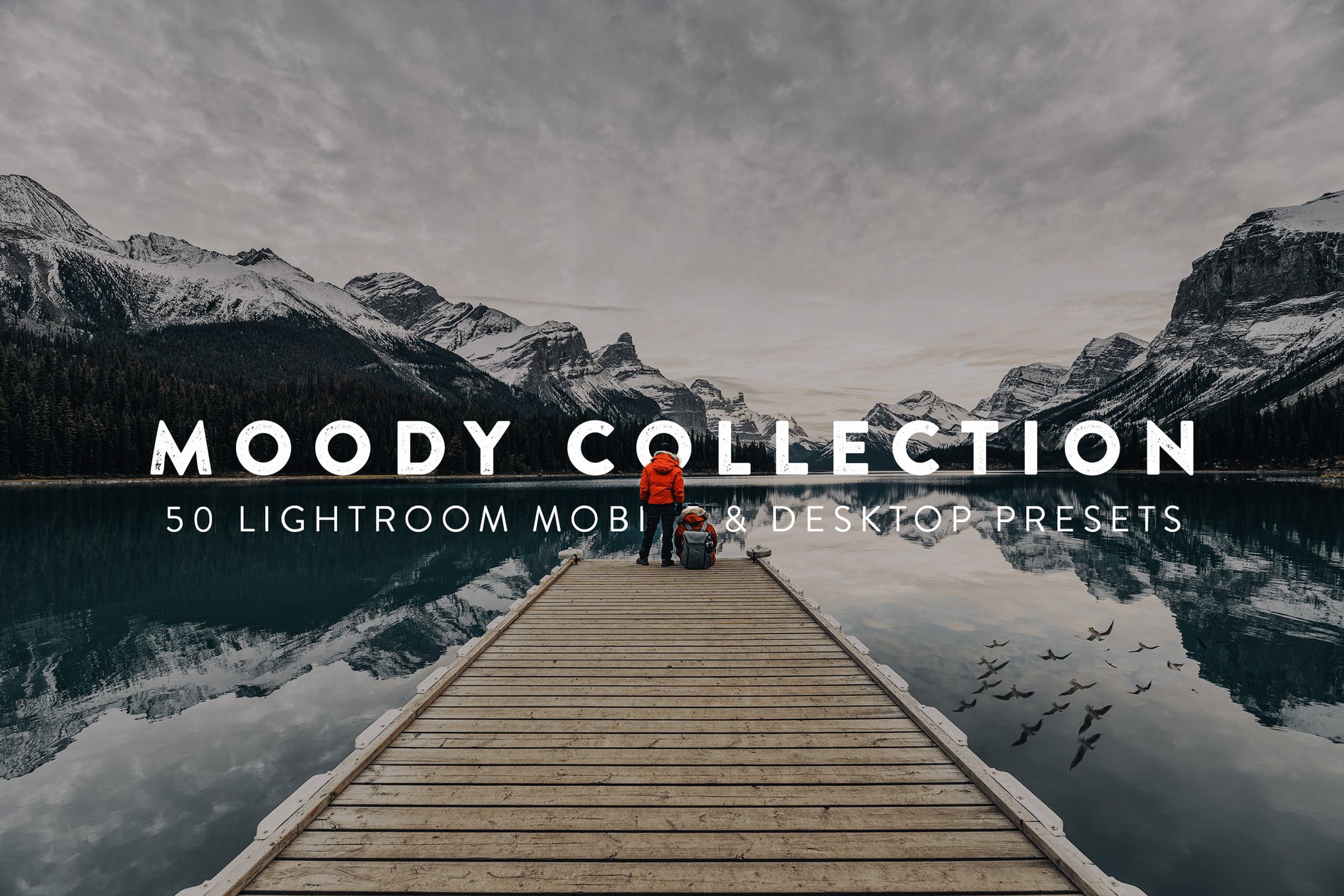 Looking for a more extensive package? This collection of a massive 50 Moody Lightroom Presets aims to provide a complete template for any picture you need to bring that iconic dark and moody feel to. A great beginner's collection for anyone looking to edit with ease.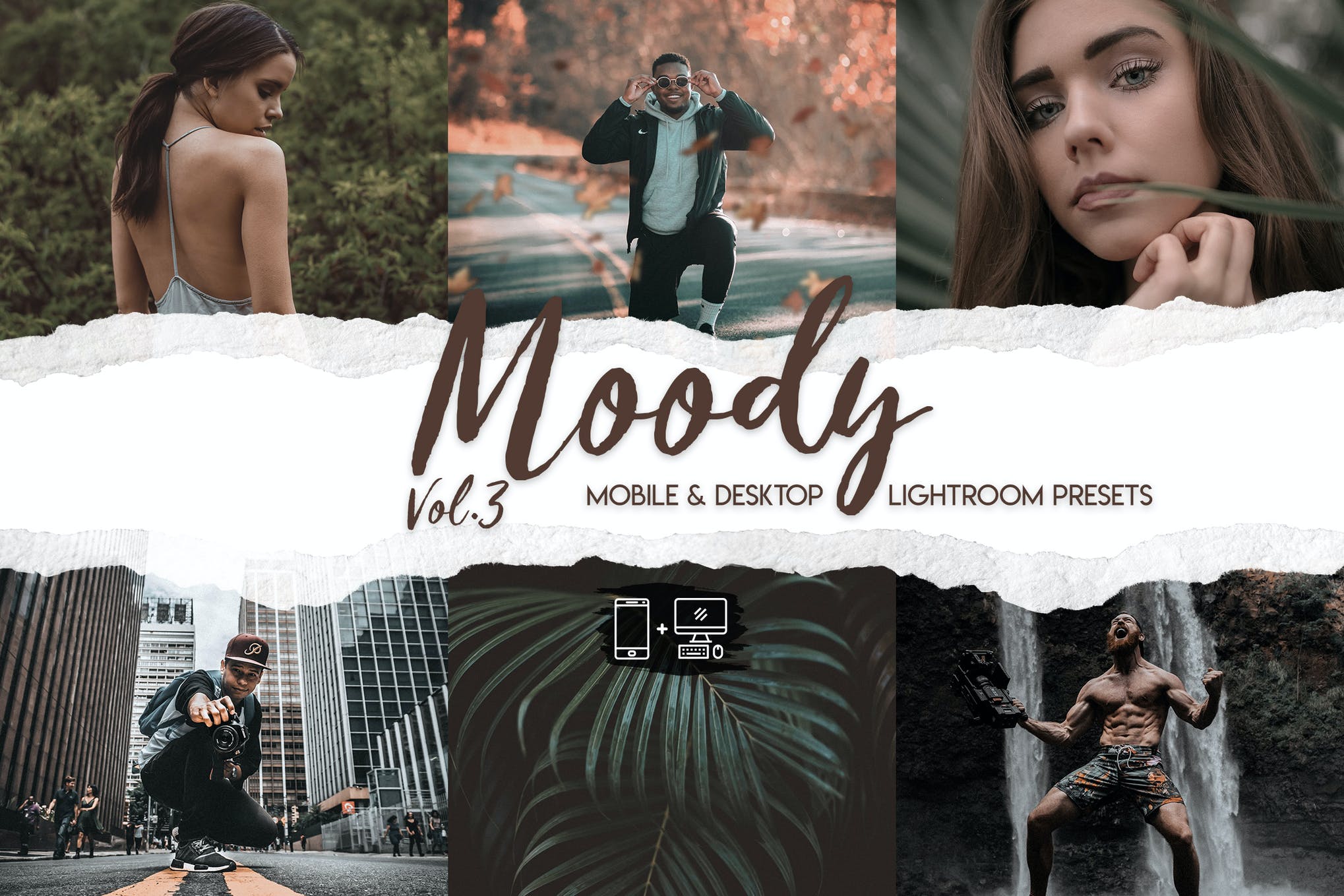 Sometimes when it comes to bringing a moody style to your pictures, it's more about personality than it is a deep contrast. With the Moody Lightroom Presets Vol. 3 collection, you'll have a range of subtle Lightroom presets that can bring out the hidden beauty in any shot.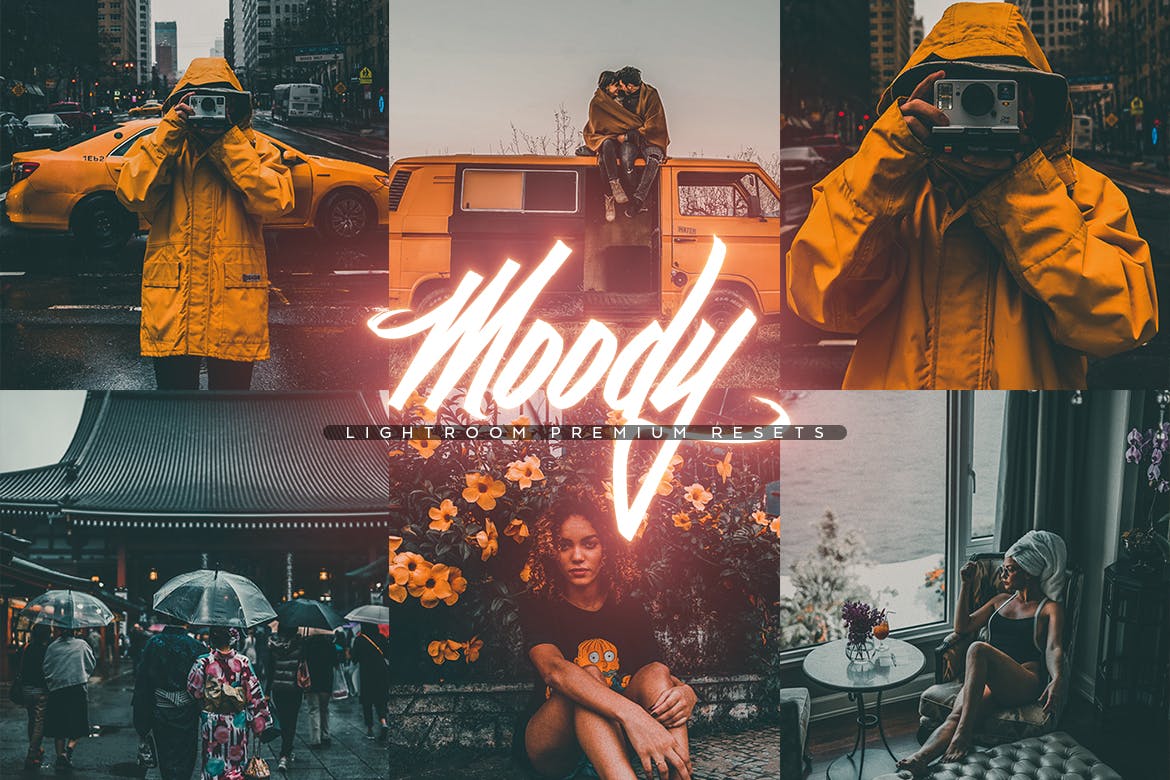 Next up is a collection of six professional urban Lightroom presets, each tailored for indoor urban shots, and outdoor travel snaps. These presets work to redefine the color saturation balance and bring out a startling definition in the linework of any picture.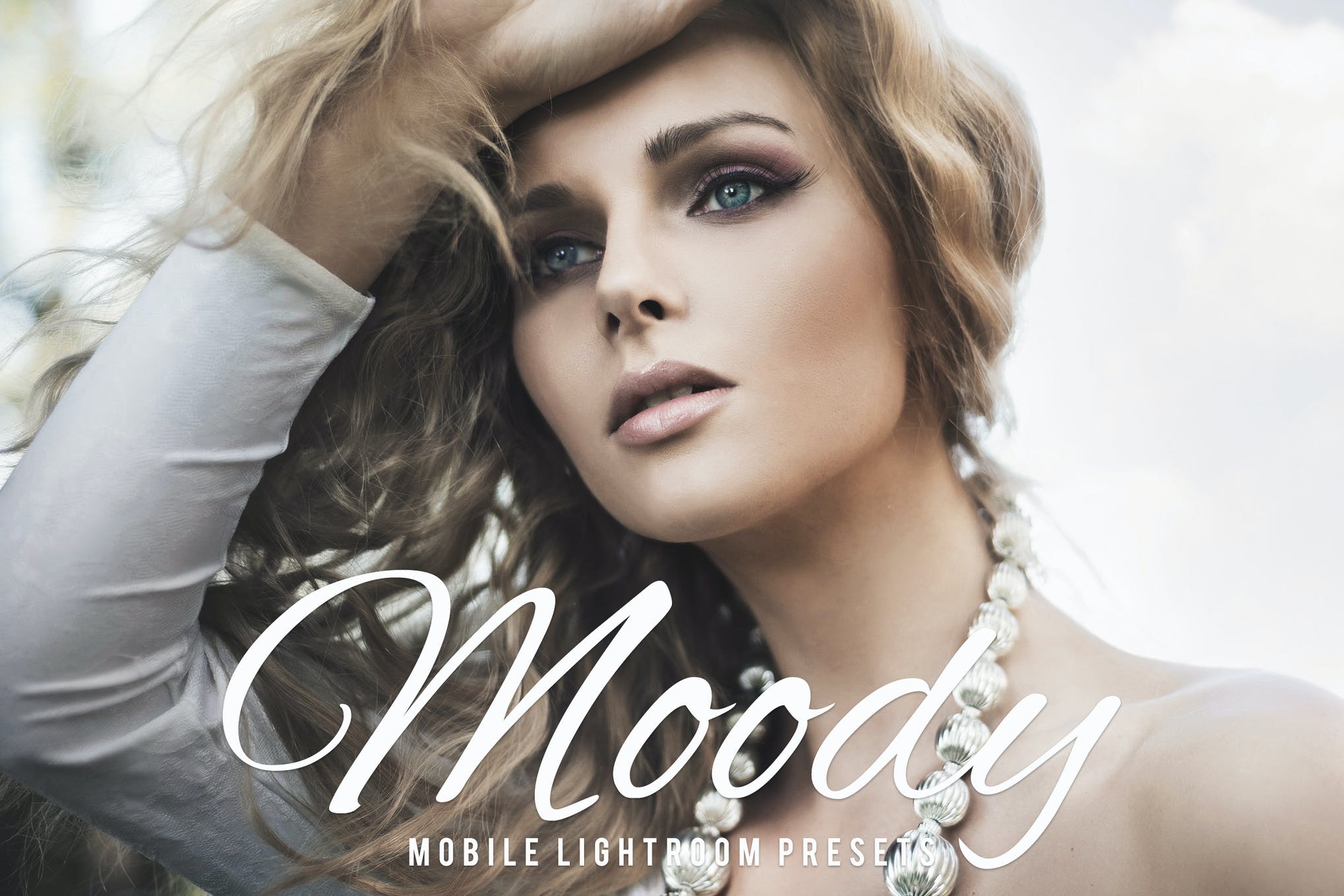 Here we have an ideal Lightroom preset collection for those more intimate shots. Designed to highlight low white saturation, and bring a striking deep color contrast to your shots, this preset is an expertly crafted masterpiece.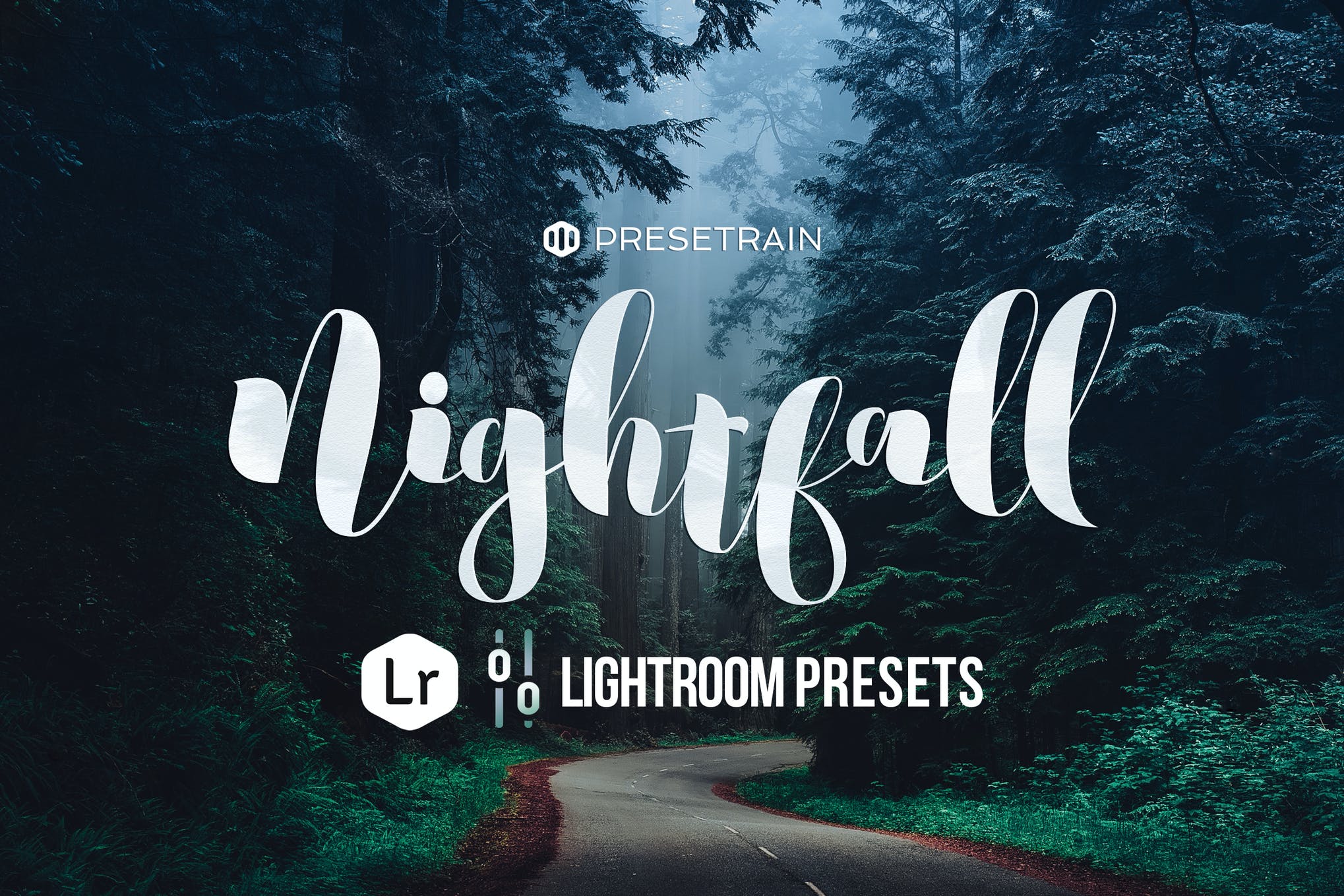 It can be difficult to take good night-time pictures, getting the right light balance and focus. Now, with the Nightfall Dark Lightroom Preset collection, you don't have to! This range of Lightroom presets can transform any picture into a nightly adventure with only a few clicks.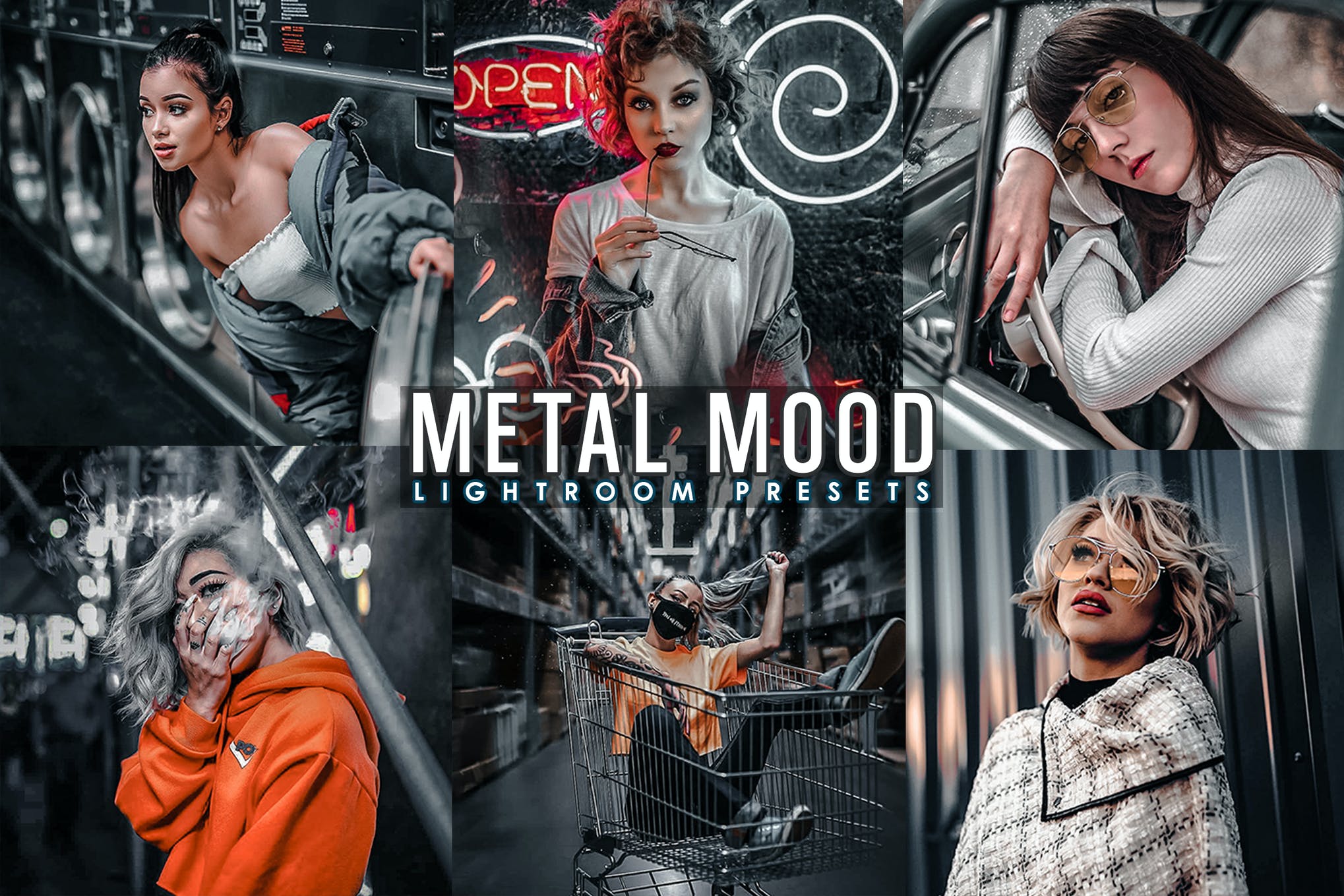 Make your pictures stand out with this collection of Dark and Moody Lightroom presets. The package includes different present designs, each focused on providing a unique metallic grey aesthetic to your shots. Each preset has been expertly crafted, meaning you just need to apply it and enjoy!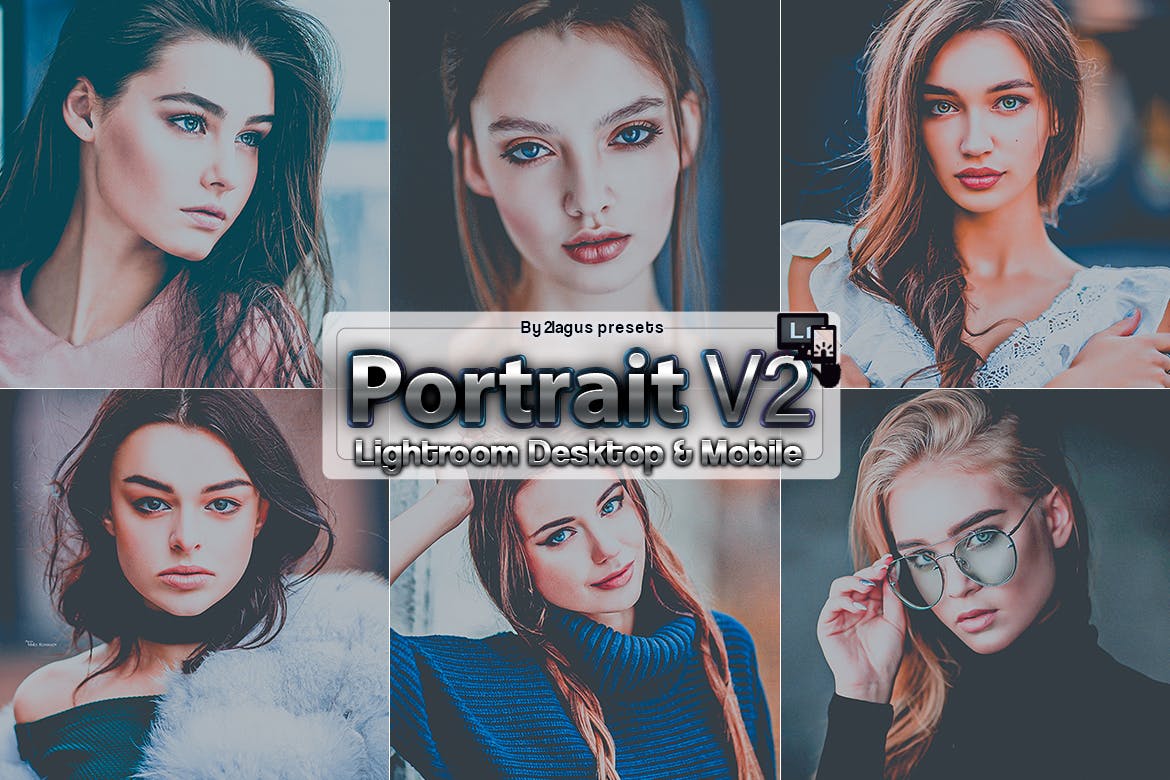 If you already have significant light exposure in your pictures, then you may want to use a Lightroom preset that is well suited to stripping away that light and providing more contrast. That's where the Dark Mood Portrait collection comes in, with a range of presets designed to provide exactly that!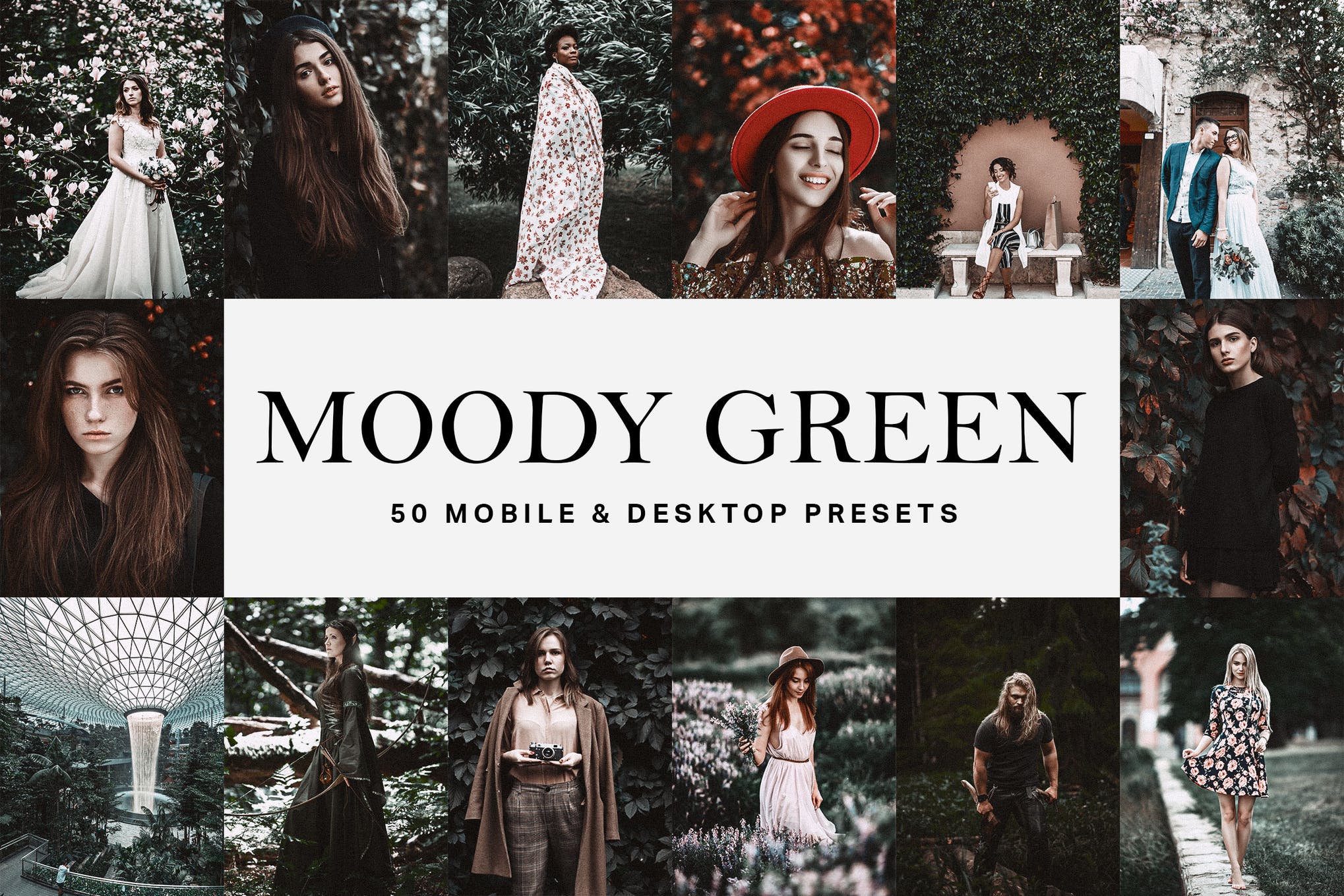 Pursuing a more classic cinematic feel for your photos can be difficult, and often requires a lot of preparation work beforehand. Thankfully, with these Dark Moody Lightroom presets, you don't have to. As they've been designed to emulate the dark green and contrasty film tones aesthetic of cinematic grade pictures.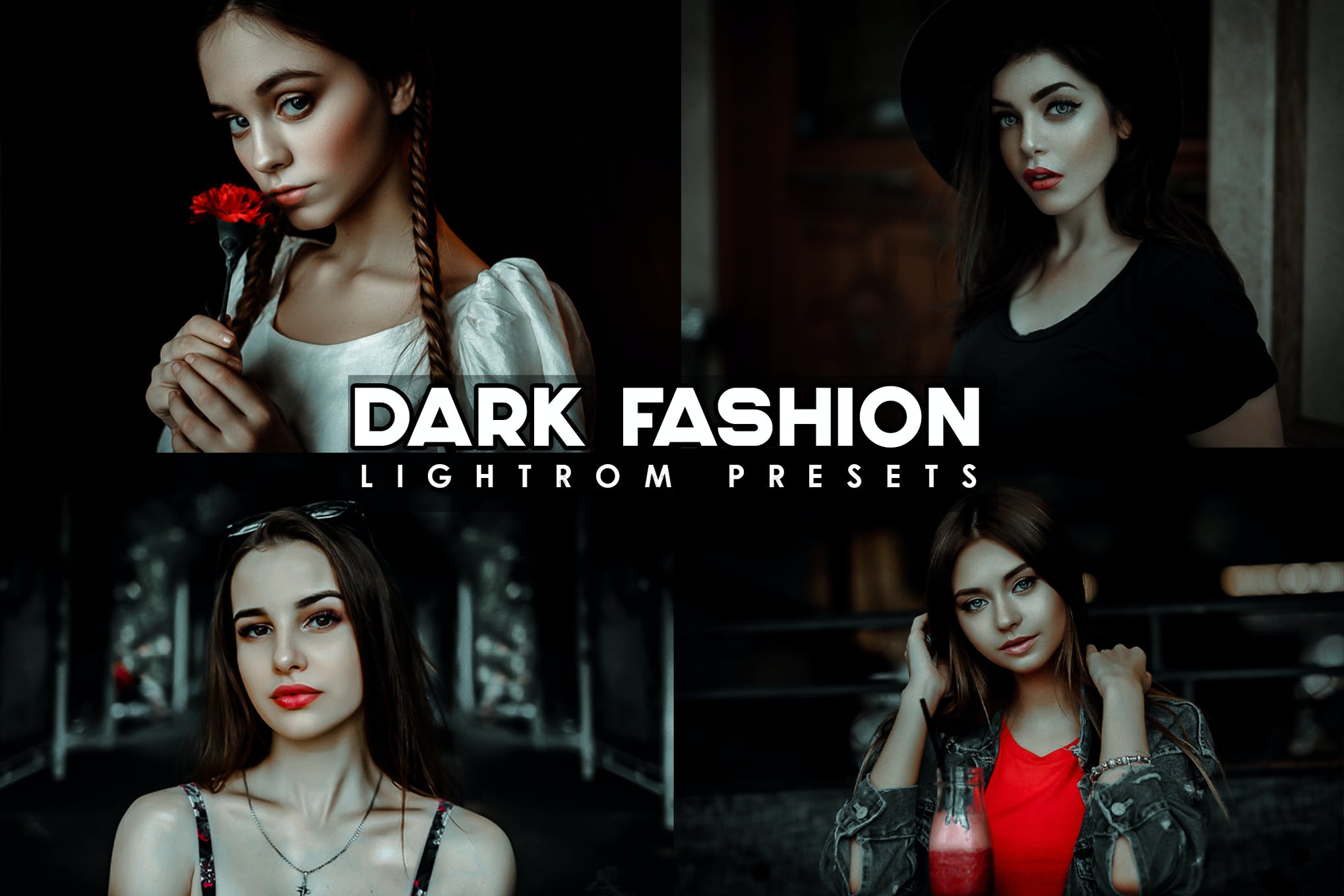 Planning on wearing some darker clothes, and want to make them look that little bit extra good? The Dark Fashion Lightroom preset collection is specifically designed to enhance portrait pictures and does wonders with those darker than usual clothing choices.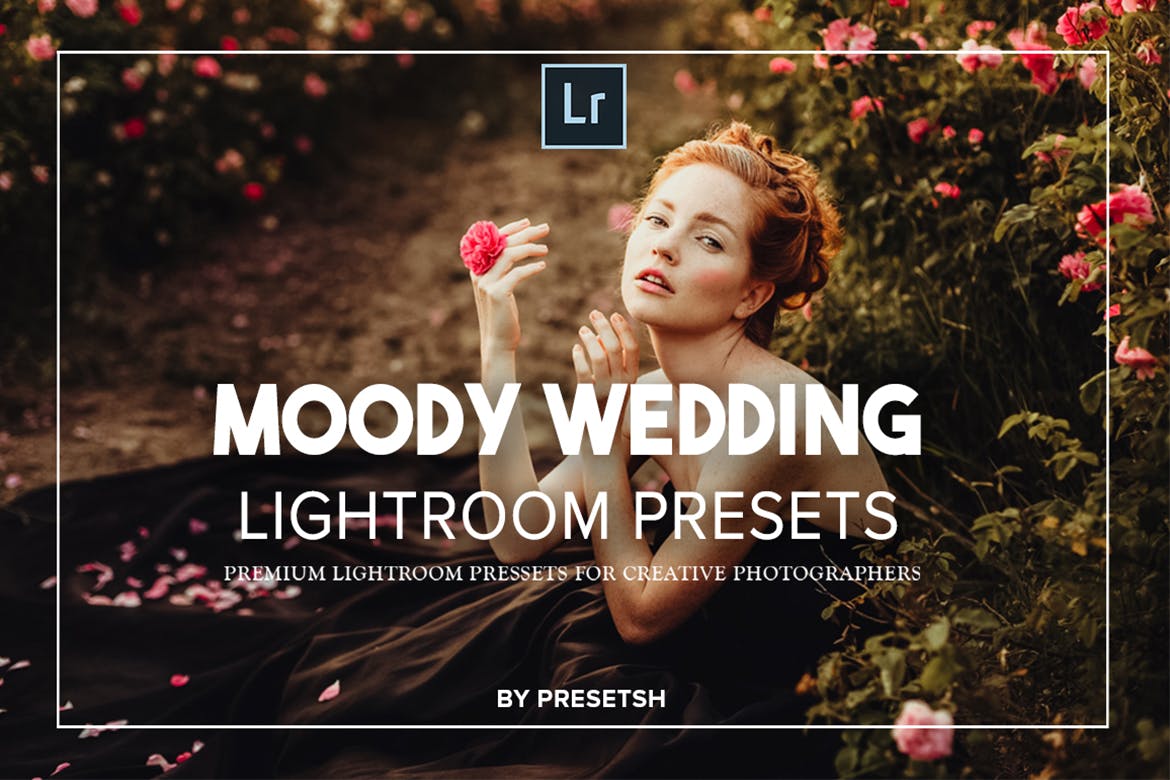 This Dark and Moody Lightroom preset collection contains twelve unique Lightroom presets, each tailored to bring out that uniquely beautiful dark moody aesthetic. With a dash of sonder tone to each picture, you'll be sure to impress with these presets.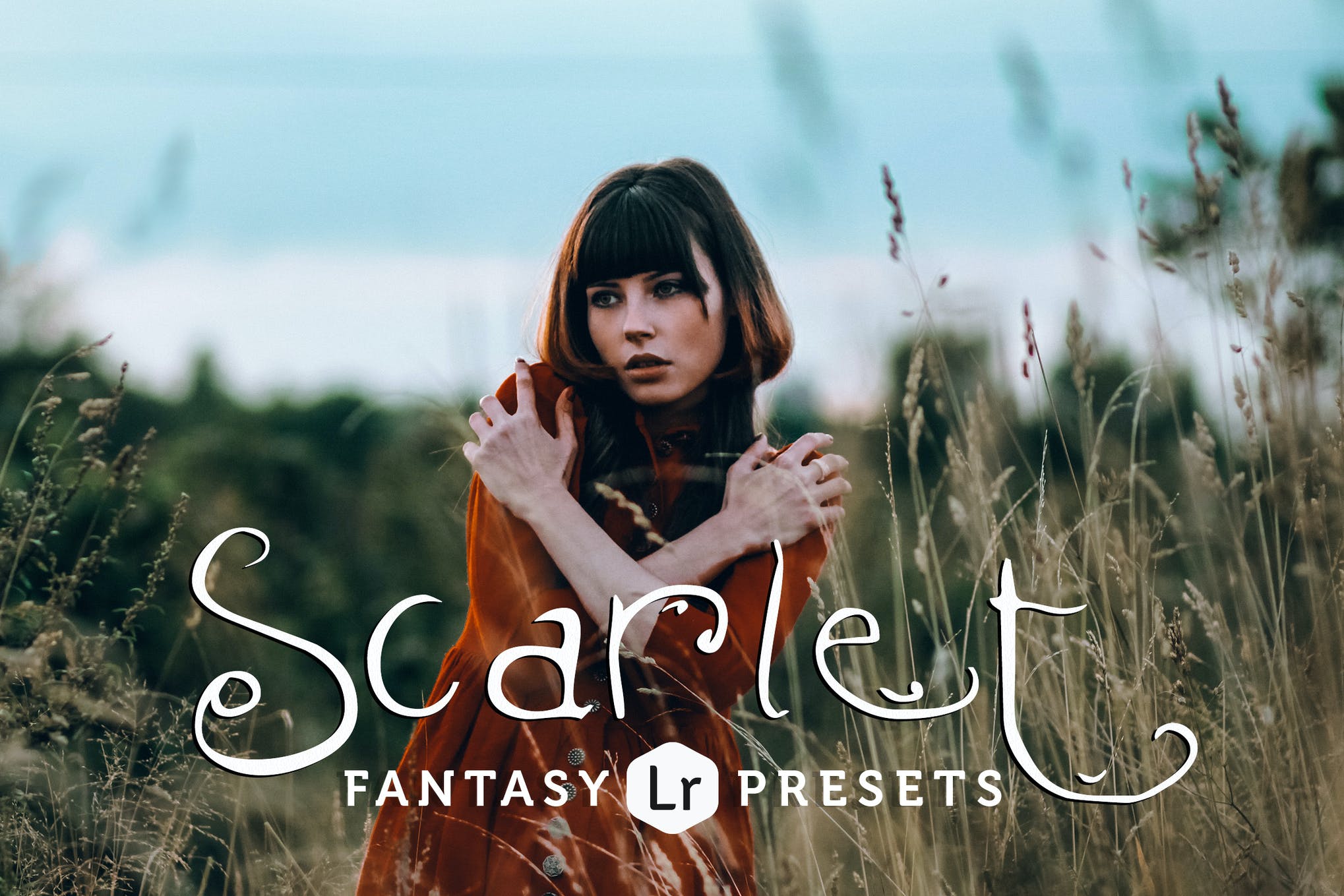 Scarlet is a collection of advanced fantasy toning presets for natural light portraits, fashion and fine art. It will add a vibrant fantasy tone to your photographs and give them a moody atmospheric look.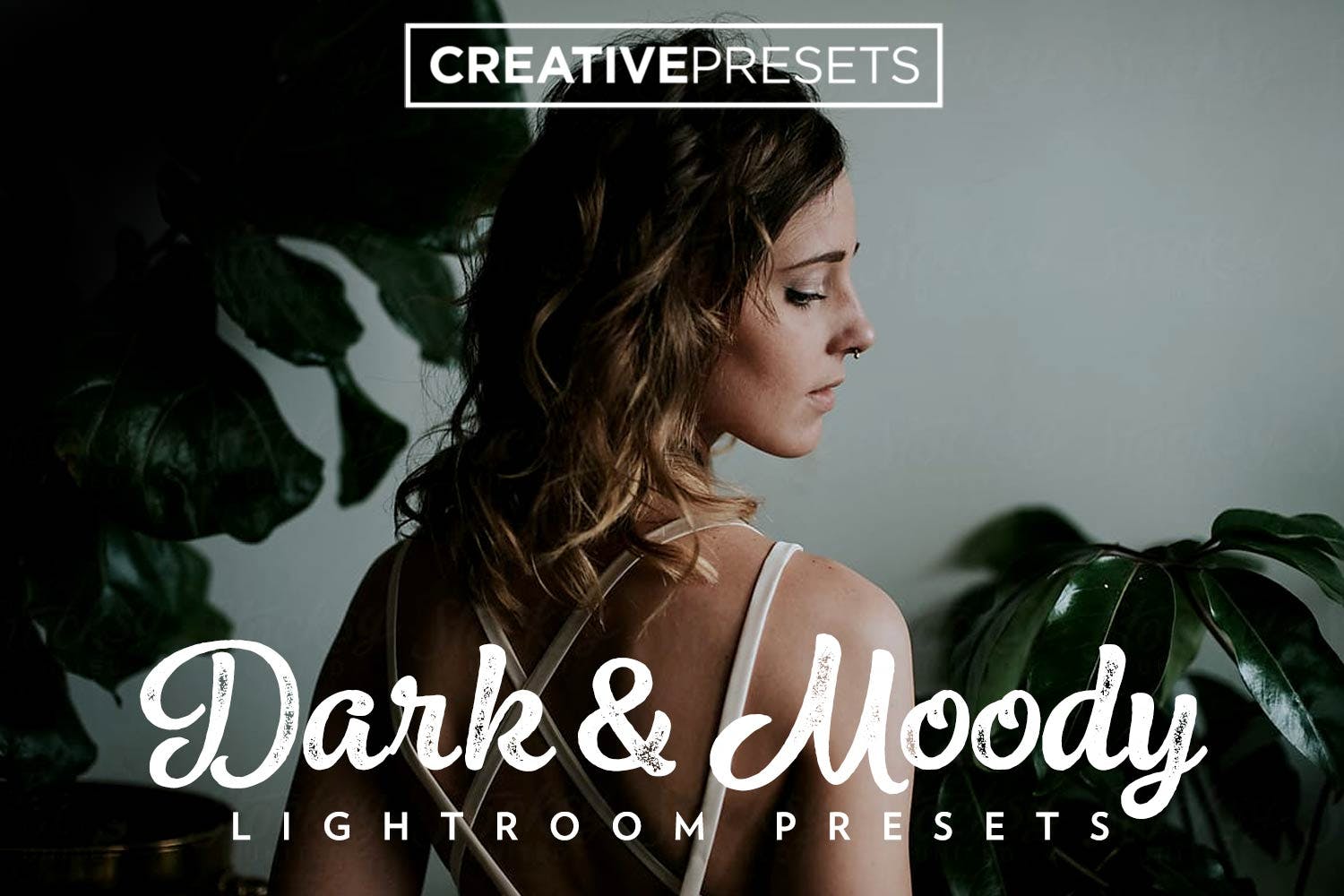 The Dark & Moody Collection has been designed to add a beautiful dark & warm tone to your natural light images! This modern Lightroom mobile preset will give to your photo a rich tone with cozy warm style.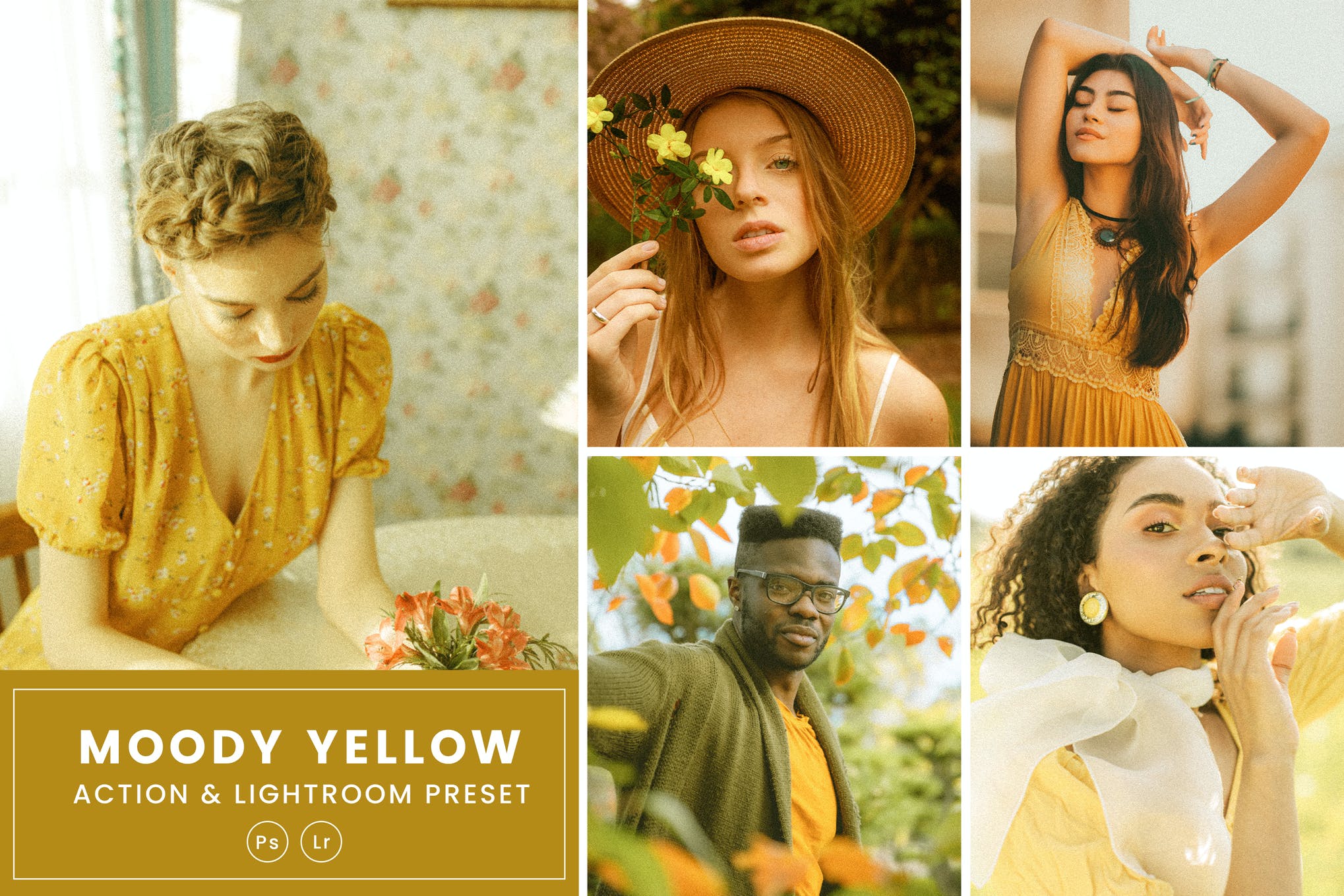 This Moody Yellow Lightroom Presets are designed to create a catchy and sharp look that stands out from the rest, creating a unique smooth style, focusing on different shades. The filters are so versatile and work with a lot of different pictures like fashion, lifestyle, blogging, and even moody product shots.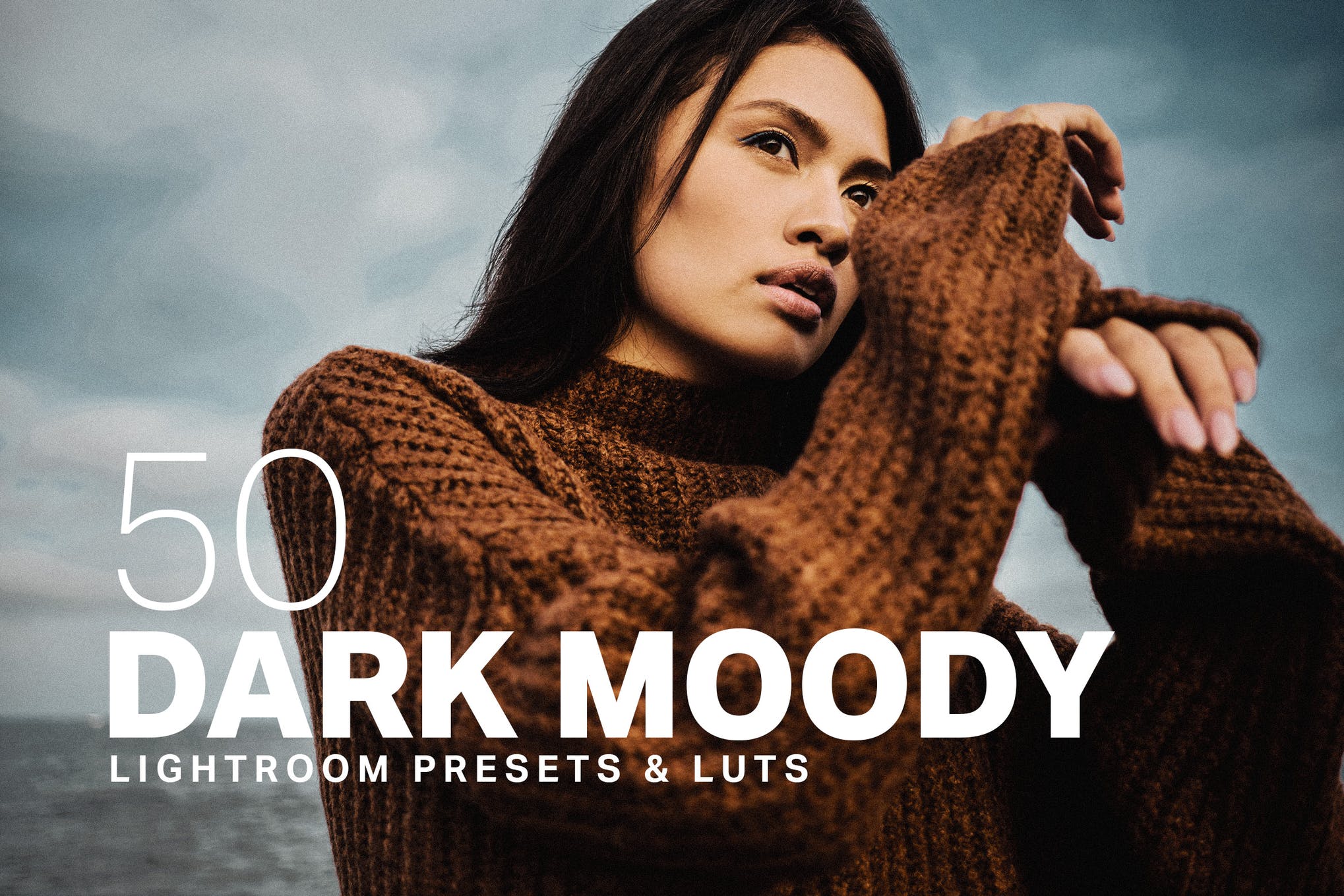 Evoke a dark and moody look with these 50 Lightroom presets and LUTs. The deep shadows contrast with the illuminated skin tones giving your photos a sense of inspiration and determination. Built with skin tone protection, you can recover 50-75% of the original skin tones.
Free Moody Lightroom Presets
Finding the best moody presets Lightroom supported can be a struggle, especially if you don't have a few dollars to fork over for premium options. Thankfully, you don't have to! Let's take a look at some dark and moody Lightroom presets free of charge that you can get your hands on right now.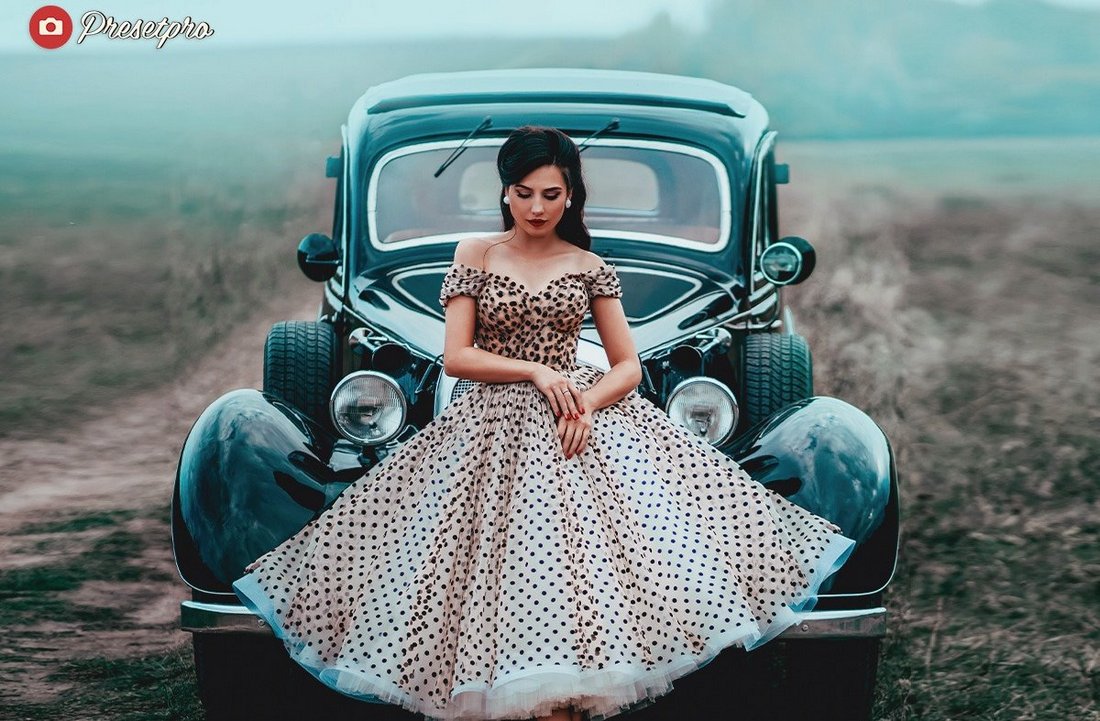 This free Lightroom preset has the perfect effect for adding a moody look to your portrait photos. It features a dark tone that will also bring out vibrant colors in your photos.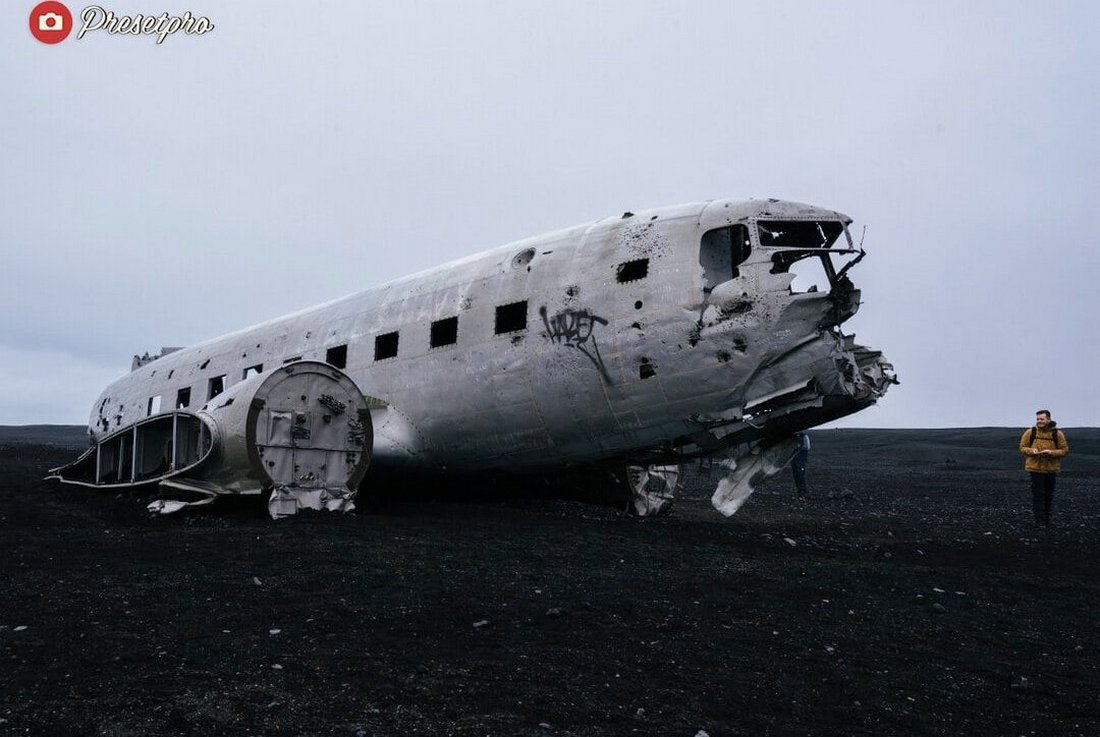 This Lightroom preset is also free to download. It allows you to apply a much darker and moody vibe to your outdoor landscape photos. The preset works with just one click.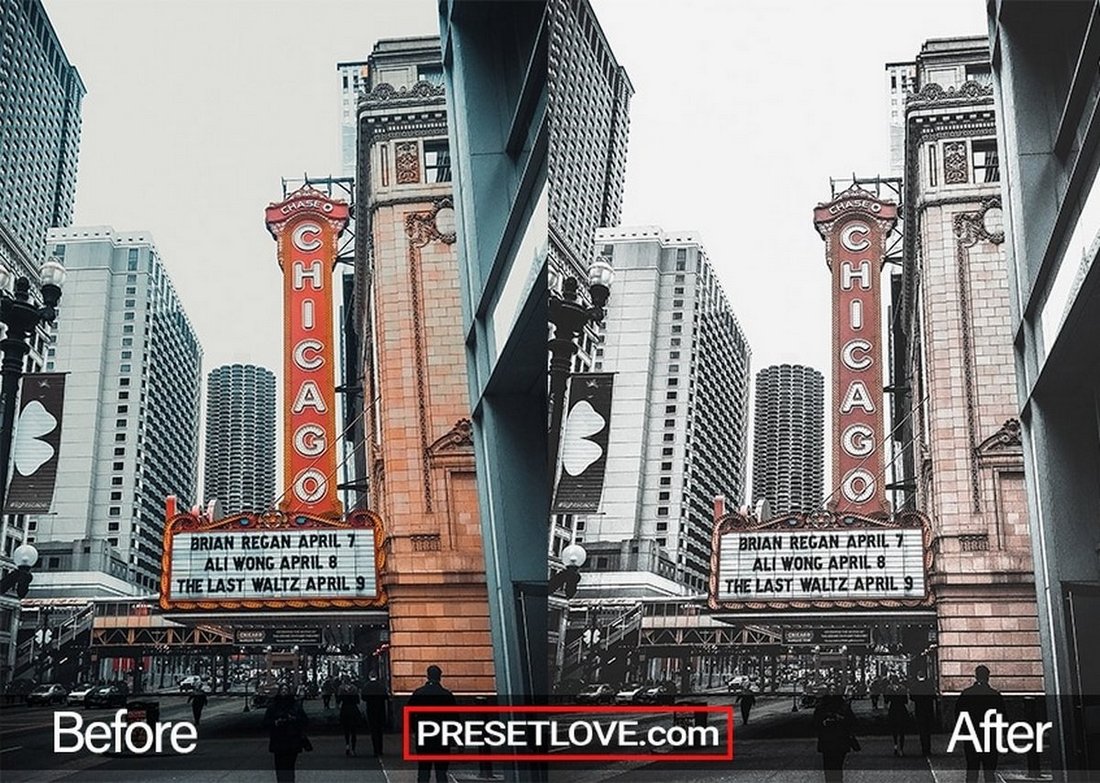 Want to create a moody cinematic look in your photos? Then this free Lightroom preset will definitely come in handy. It features a cool moody effect for transforming your ordinary photo into a cinematic masterpiece.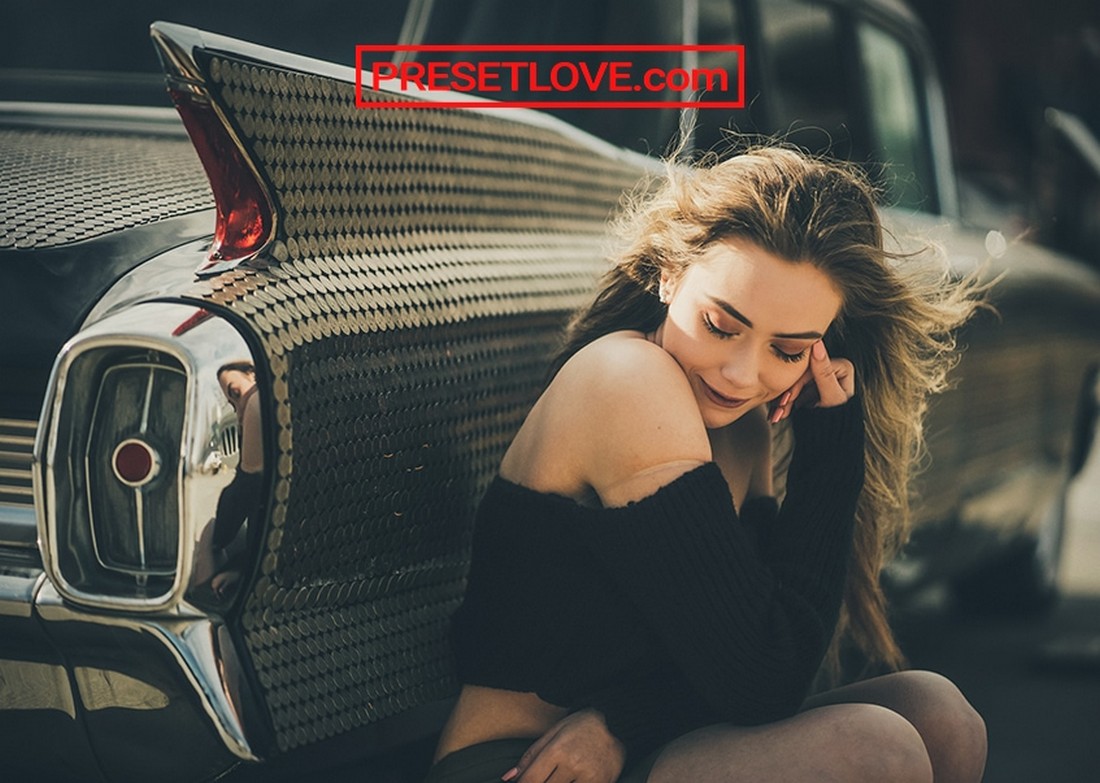 Create a moody film look for your portrait photos and selfies with this free moody Lightroom preset. It works well with both outdoor and indoor portrait photos. You can also adjust the effect settings to match different styles of photos.
This free Lightroom preset is designed specifically for outdoor nature and street photography. You can use the preset to create a moody look in your cityscape photos and make them look more professional.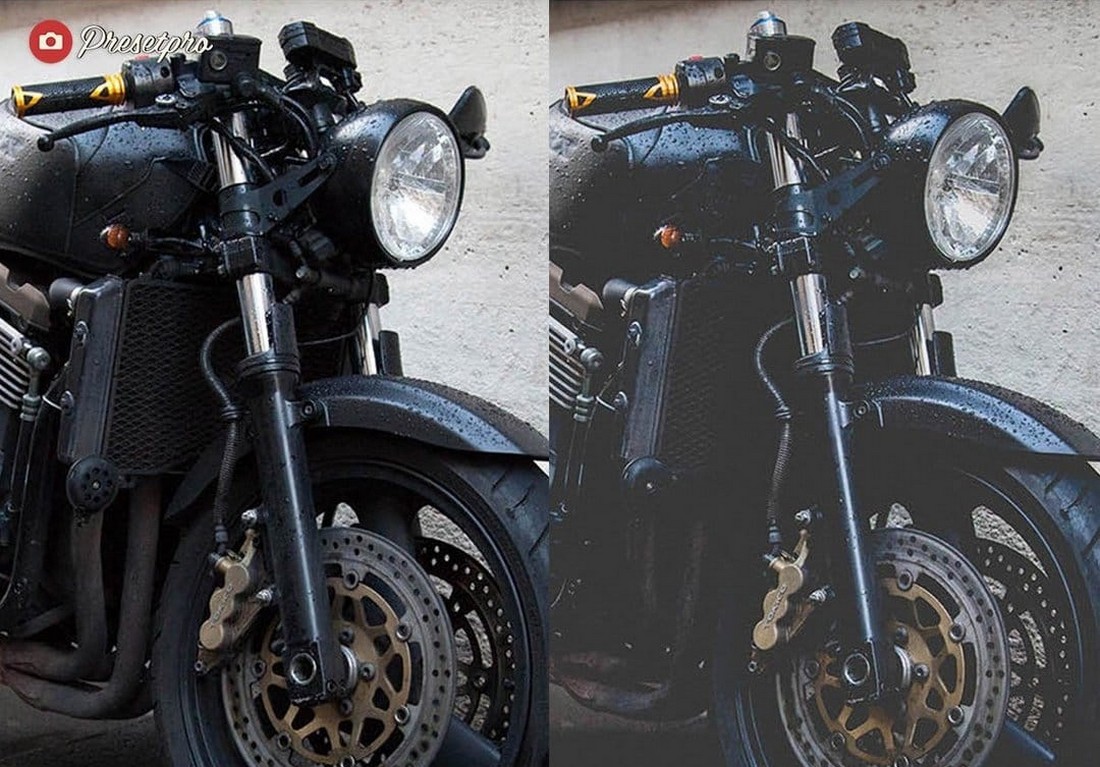 A collection of 5 free Lightroom presets featuring retro and moody filters. These presets are perfect for enhancing your outdoor photography. Especially for improving portrait photos.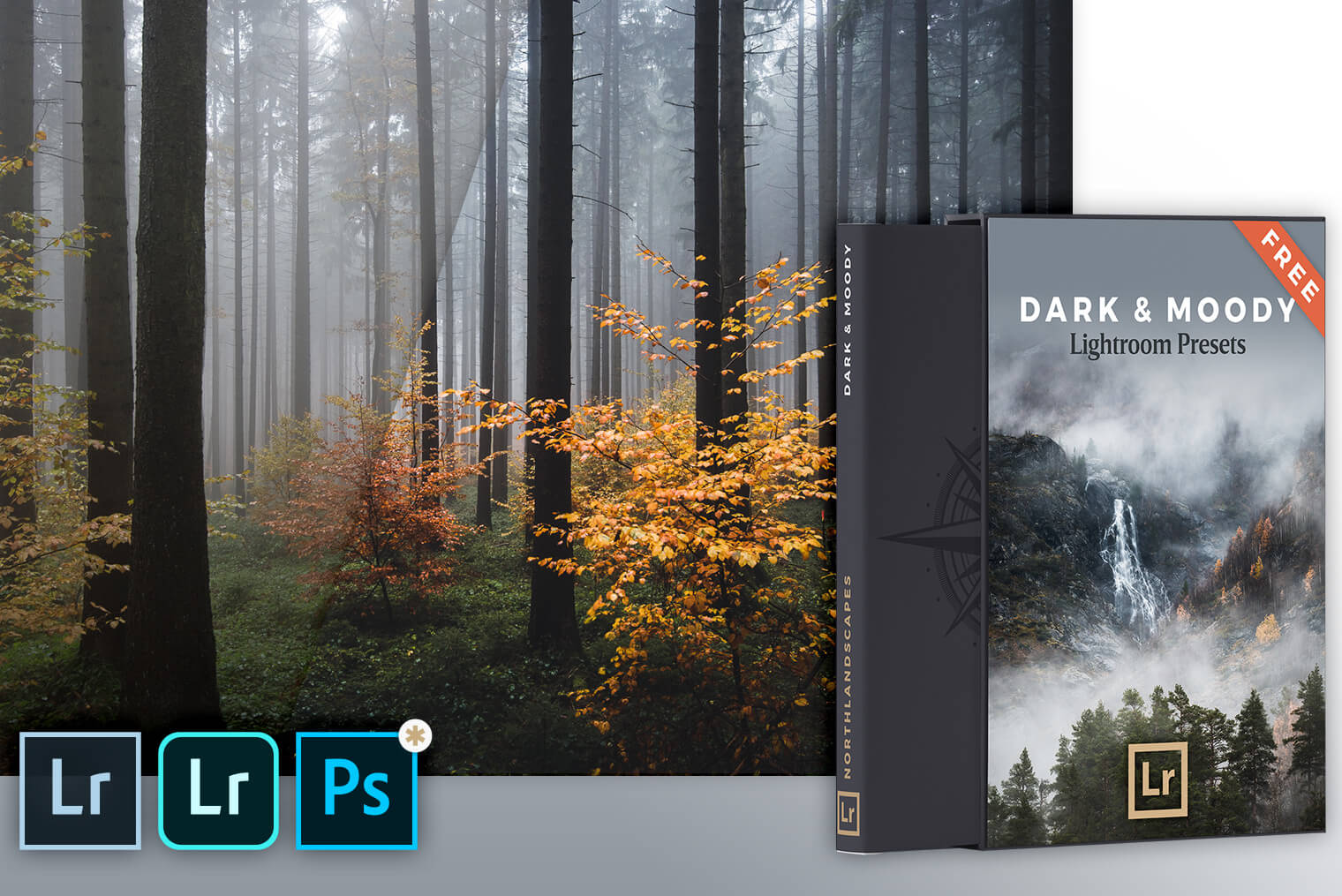 If you're wanting to create some gorgeous atmospheric landscapes, nature, and travel photos, look no further than these mobile and desktop-supported free moody Lightroom presets. A great starting point for anyone looking to add a dash of personality to their shots.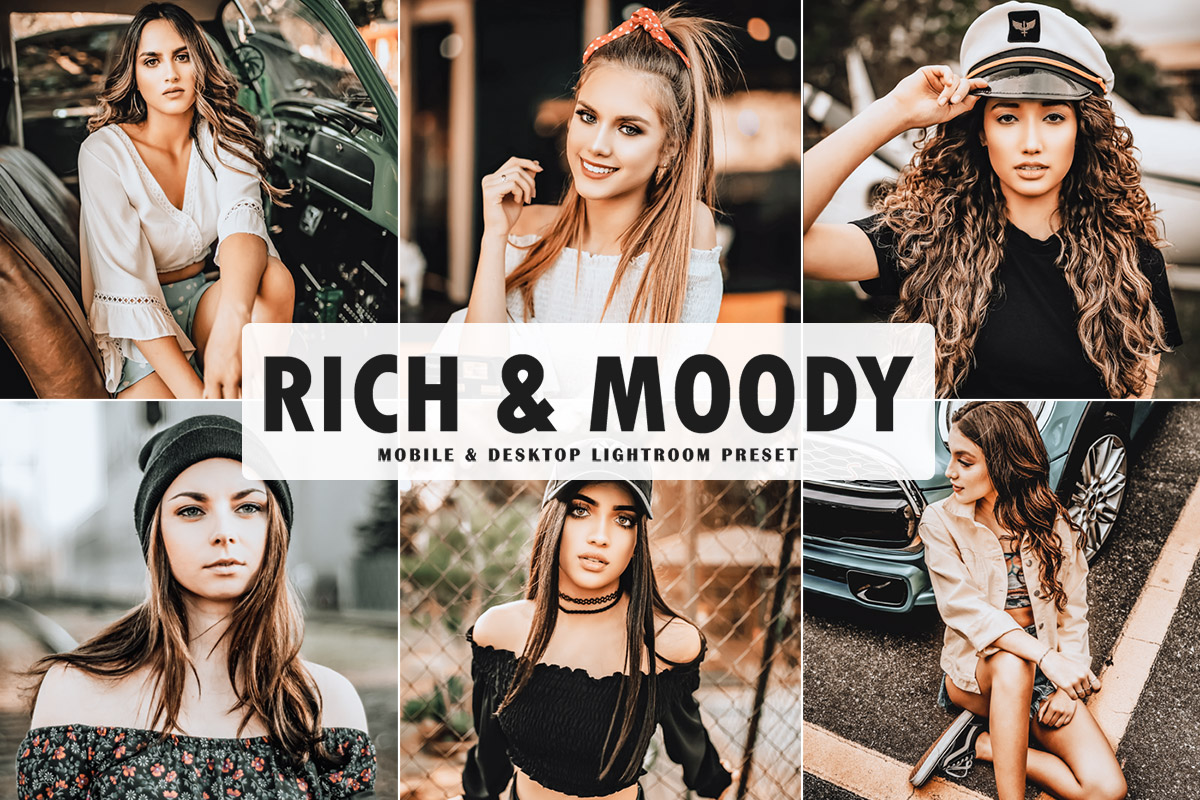 Dark and moody don't always need to strip away the color. With this Rich and Moody Lightroom preset collection, you can keep the color balance of your shot, whilst still adding some wonderful contrast definition.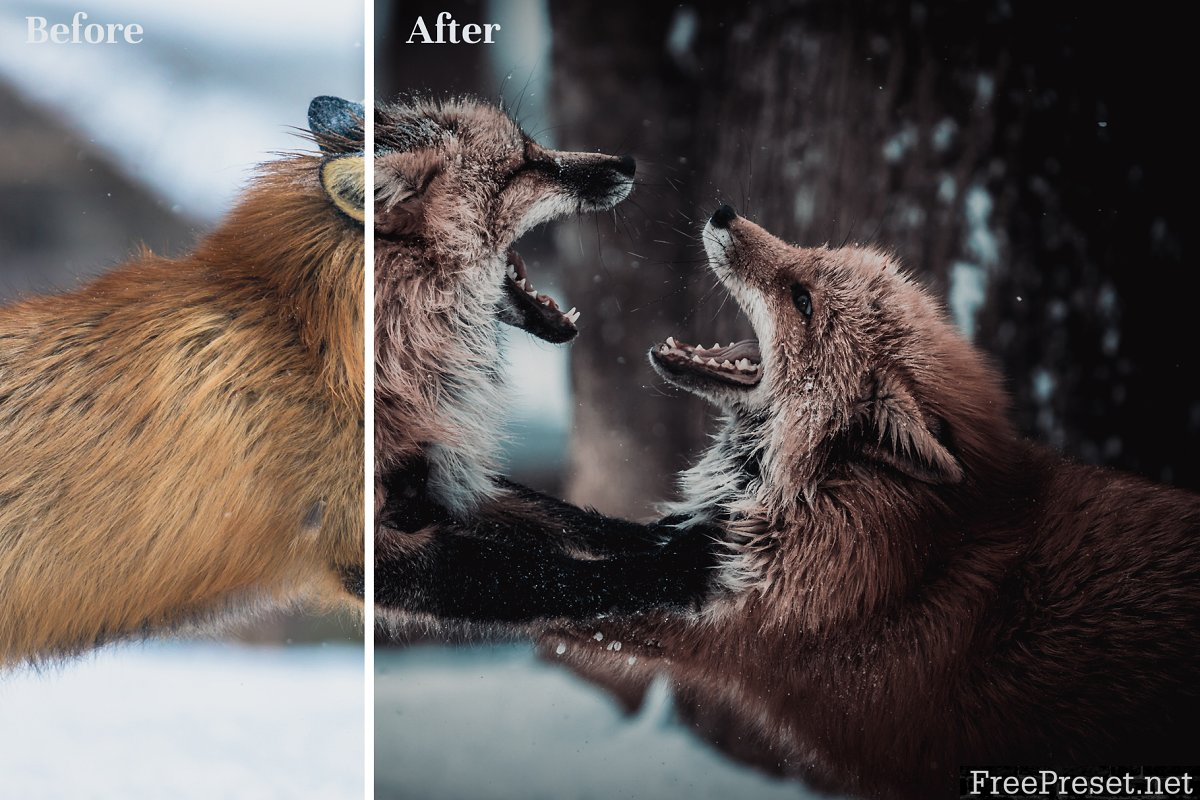 Bring those dark and moody vibes to your shots with this Lightroom preset collection perfect for professional photographers and amateurs alike. A great starting point for those looking to dabble into dark and moody tones without any investment.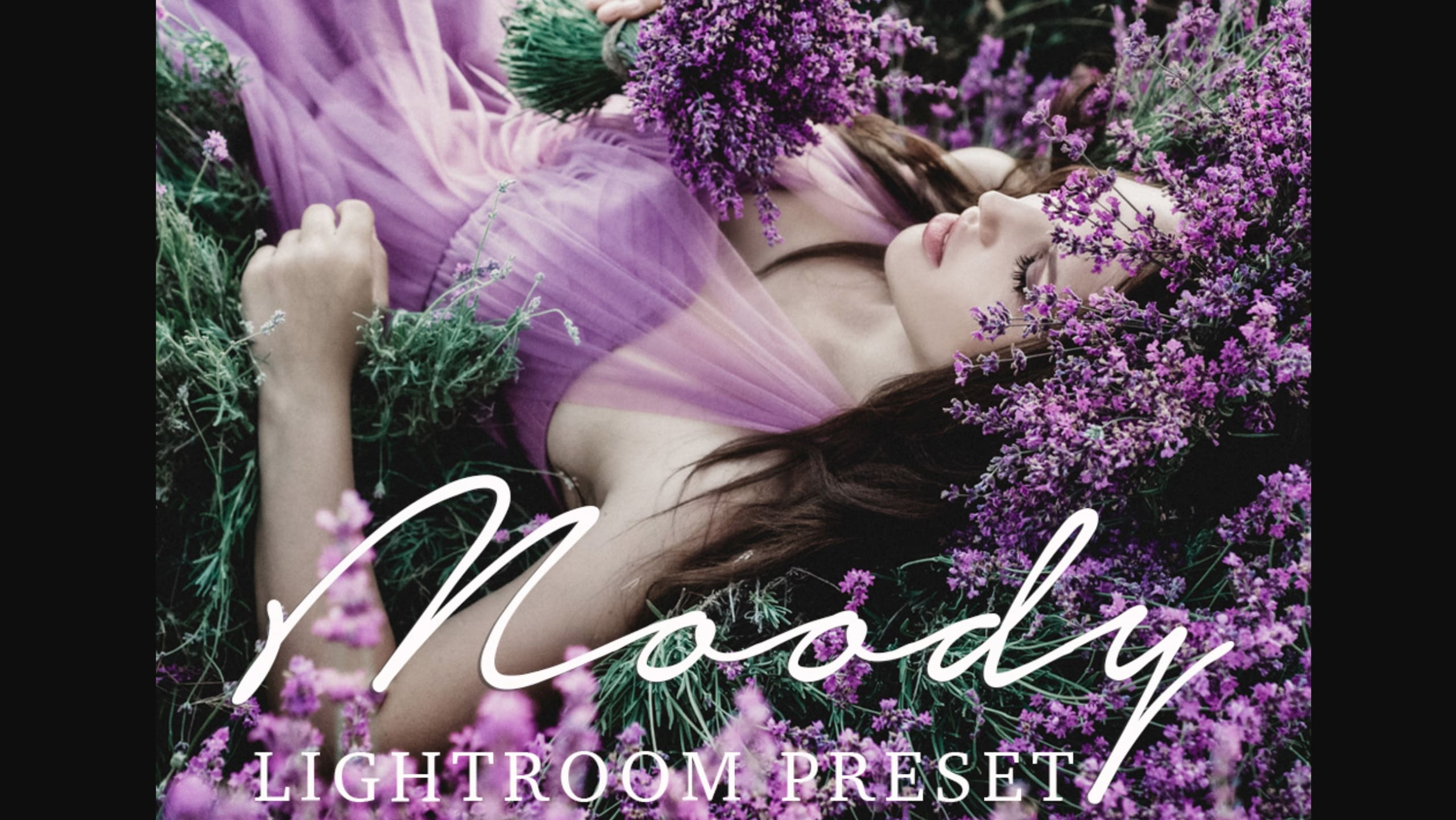 If you want to create pictures that will stand out from the daily flood of photos on social media, take a leap of faith in this stunningly designed preset helping you achieve those moody undertones, velvety blacks, and rich film-inspired dark toning.
Enjoy These Dark and Moody Lightroom Presets!
Now that you have everything you need to add a dash of dark and moody atmosphere into your photos, get out there and start shaping your next photoshoot into that iconic vibe with a few simple clicks of a button!