40+ Best Lightroom Sports Presets (For Sports Photography) 2024
Getting the right finish on your sports photos can be a challenge. With so much effort going into looking nice, why spend so much energy making the photos look equally as good? The best way to improve the look of your fitness photos is through Lightroom sports presets.
Lightroom presets for sports photography have a long history. Ever since promo shots for sporting events have existed, photographers have been using effects to enhance the aesthetic of the athletes.
So today we thought we would collect a range of premium and free Lightroom presets for sports photography making sure to get the presets that will truly make your next photoshoot in the gym really stand out.
Read on to see our list of the best premium and free Lightroom sports presets!
Get everything you need to supercharge your Adobe Lightroom workflow. From just $16, get unlimited access to thousands of Lightroom presets, Photoshop actions, templates, graphics, fonts and photos.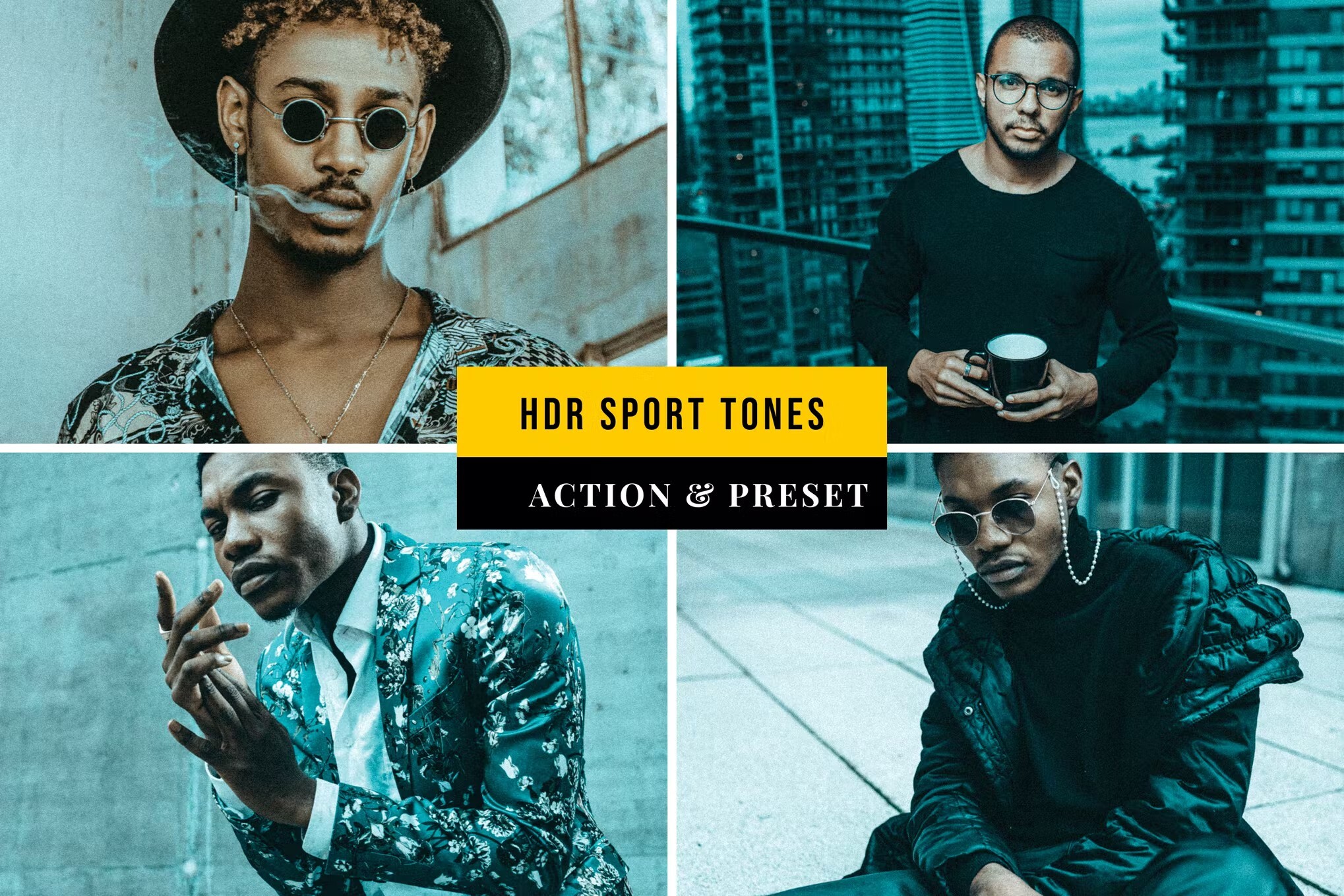 The above-featured product is an excellent candidate for your cash if you truly value standing out from the crowd. This Photoshop action and Lightroom preset is designed to give a beautiful HDR finish to your photos making them the talk of the town. When looking for the best Lightroom sports presets, this option is well worth checking out.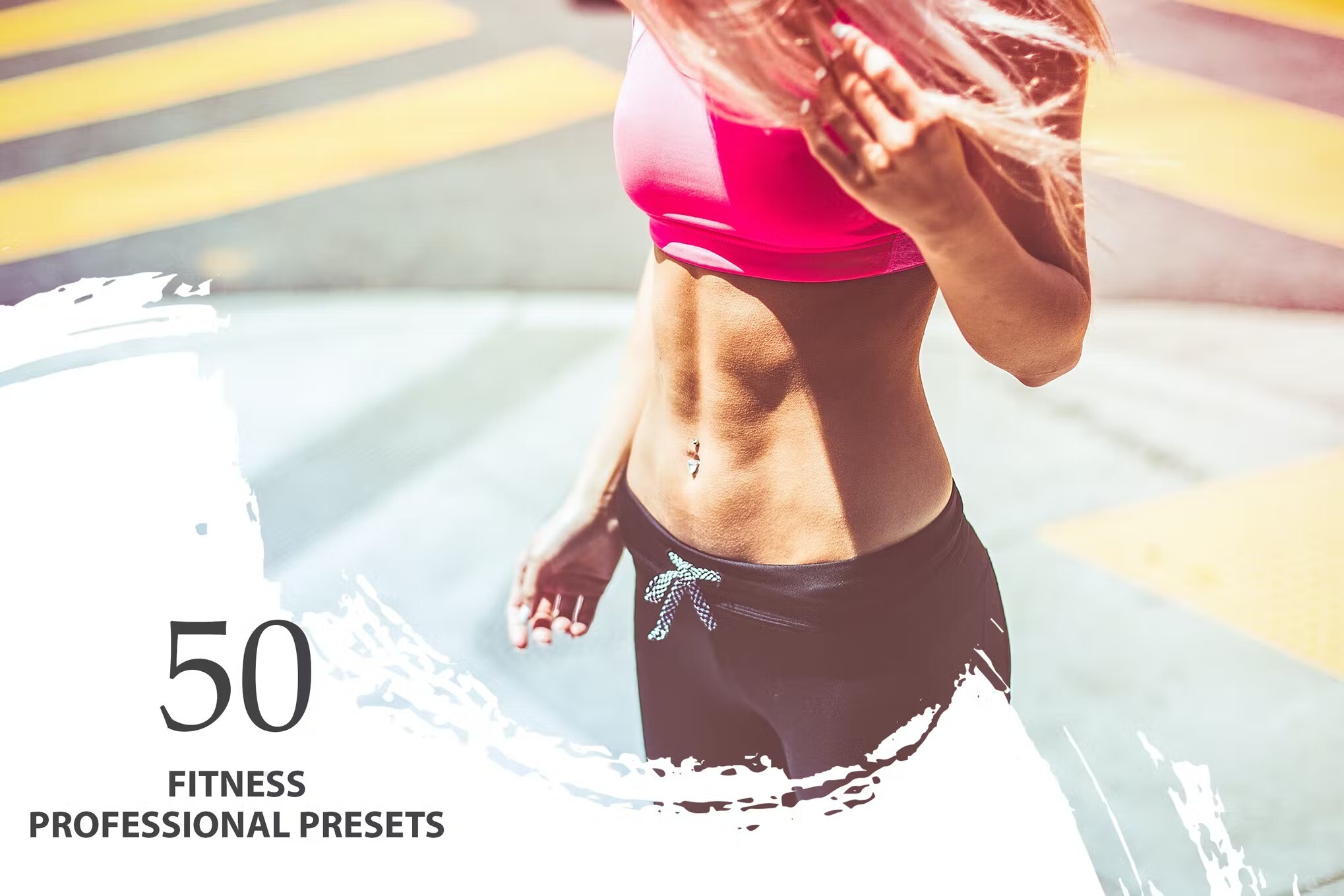 If you're into sports and fitness photography, you'll absolutely love this collection of Lightroom presets. With 50 Lightroom presets to choose from, editing sports shots has never been easier. Download it right now, and it will become an indispensable part of your toolkit in no time at all.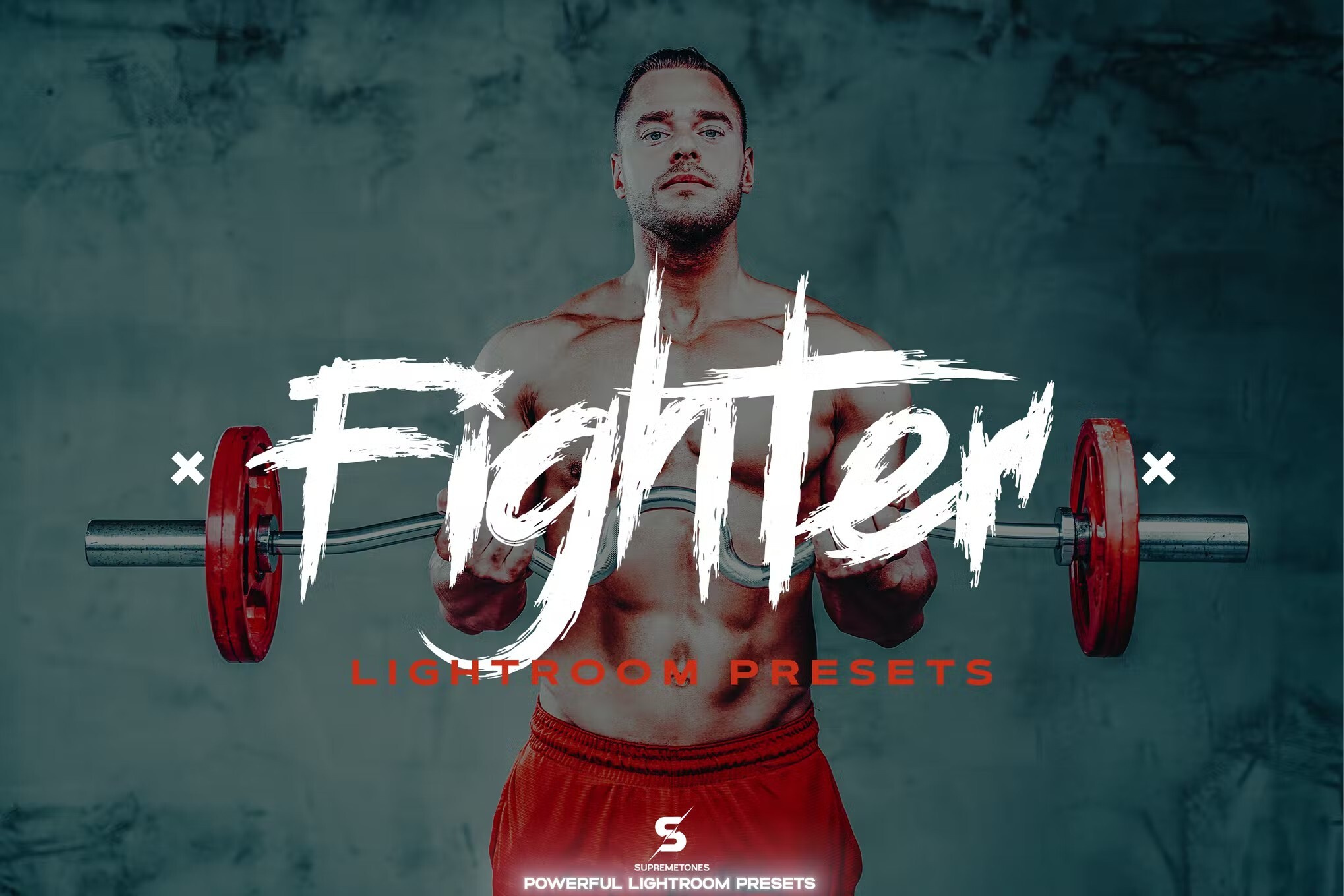 Next we have Fighter, a set of professional Lightroom presets that will make your sports pictures next level stunning. Take these wonderful sports Lightroom presets for a spin, or add this collection to your shortlist at the very least.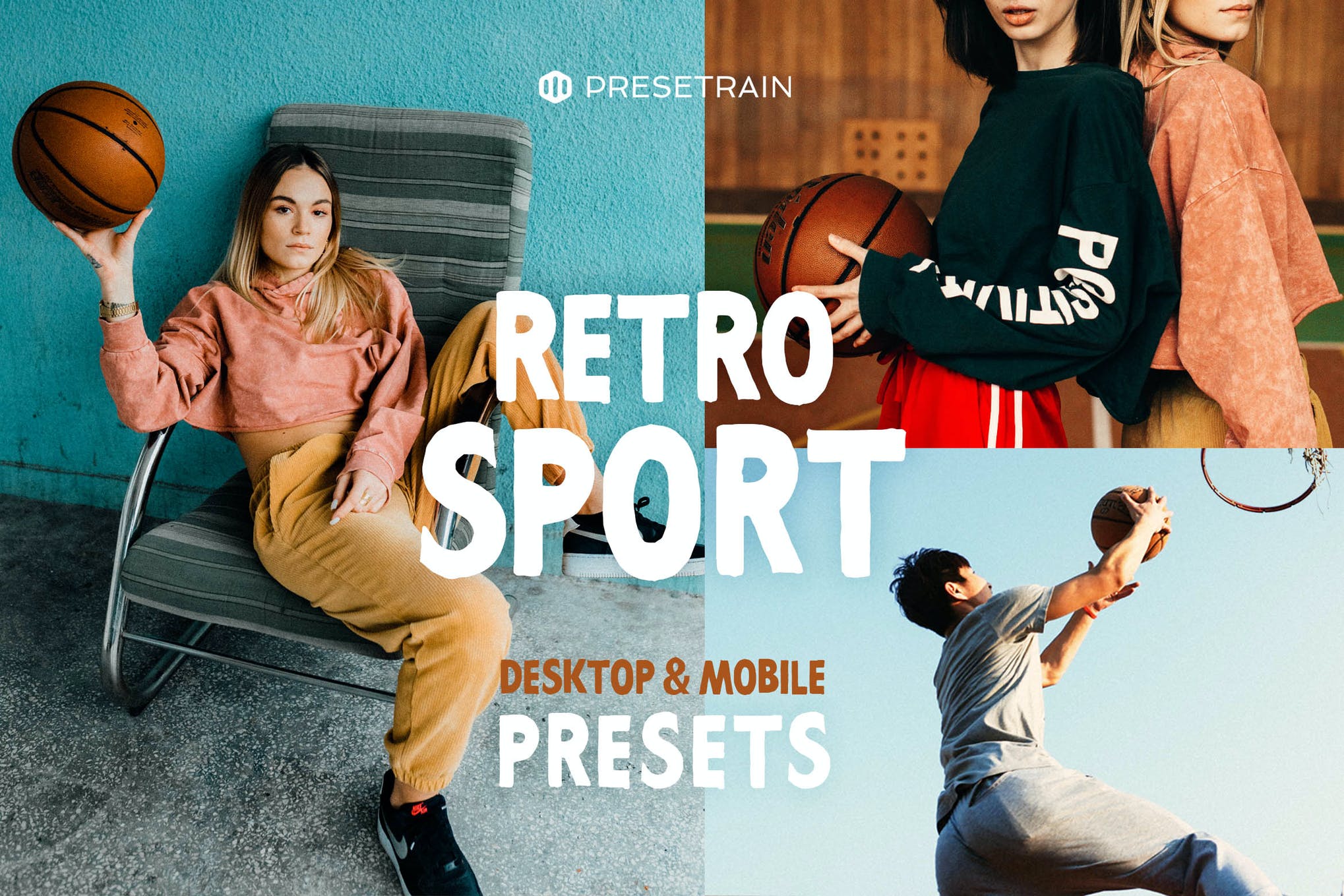 Perfect for photographers looking to create a scroll-worthy Insta feed or photo journalists wanting to boost their sports portfolio, this Lightroom collection arms you with ten presets that work to bring a medium-high contrast toning to your pictures, and give them a vintage look.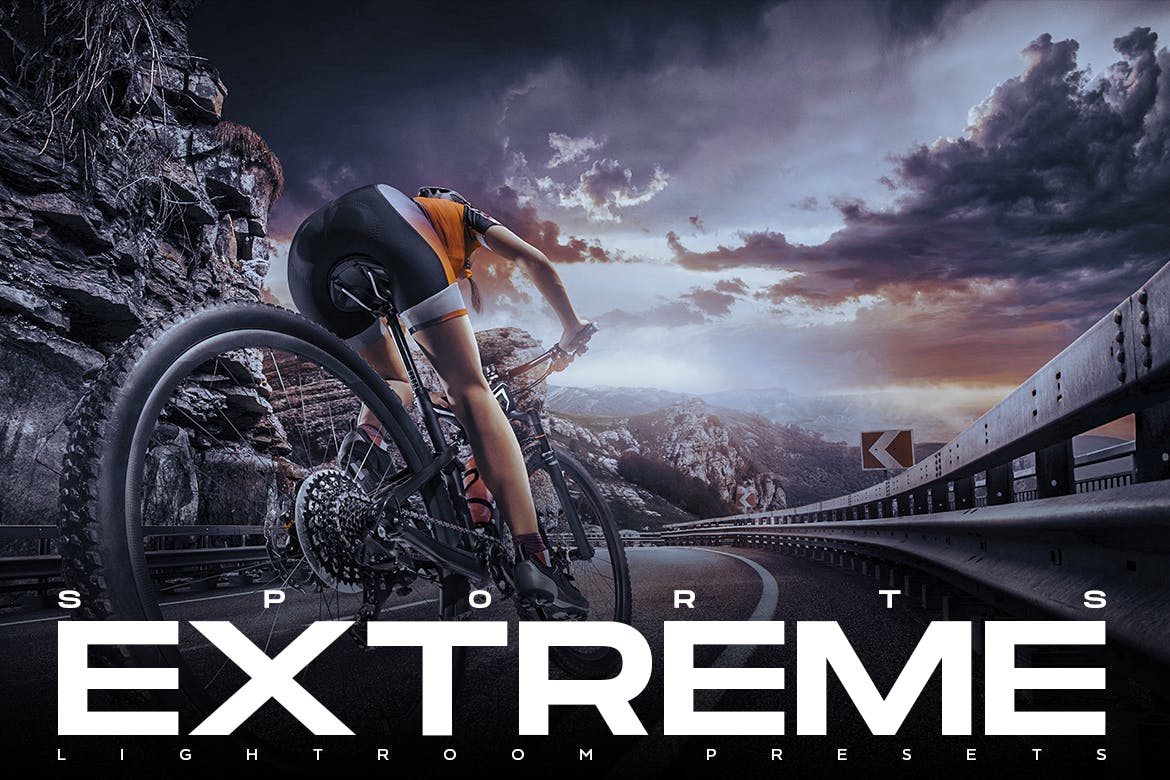 The Extreme Sports Lightroom preset collection is perfect for creating those attractive fitness pictures with ease. Bringing forth a stunning deep contrast style, these presets provide exceptional results in only a few clicks!
Getting an authentic premium Lightroom finish on your fitness shots doesn't have to be a struggle. With this Premium Sports Lightroom preset collection, you'll be able to use a range of professionally crafted presets that make your gym shots look like a high-end production. The package also comes with a handy guide to help you make the most of the effect.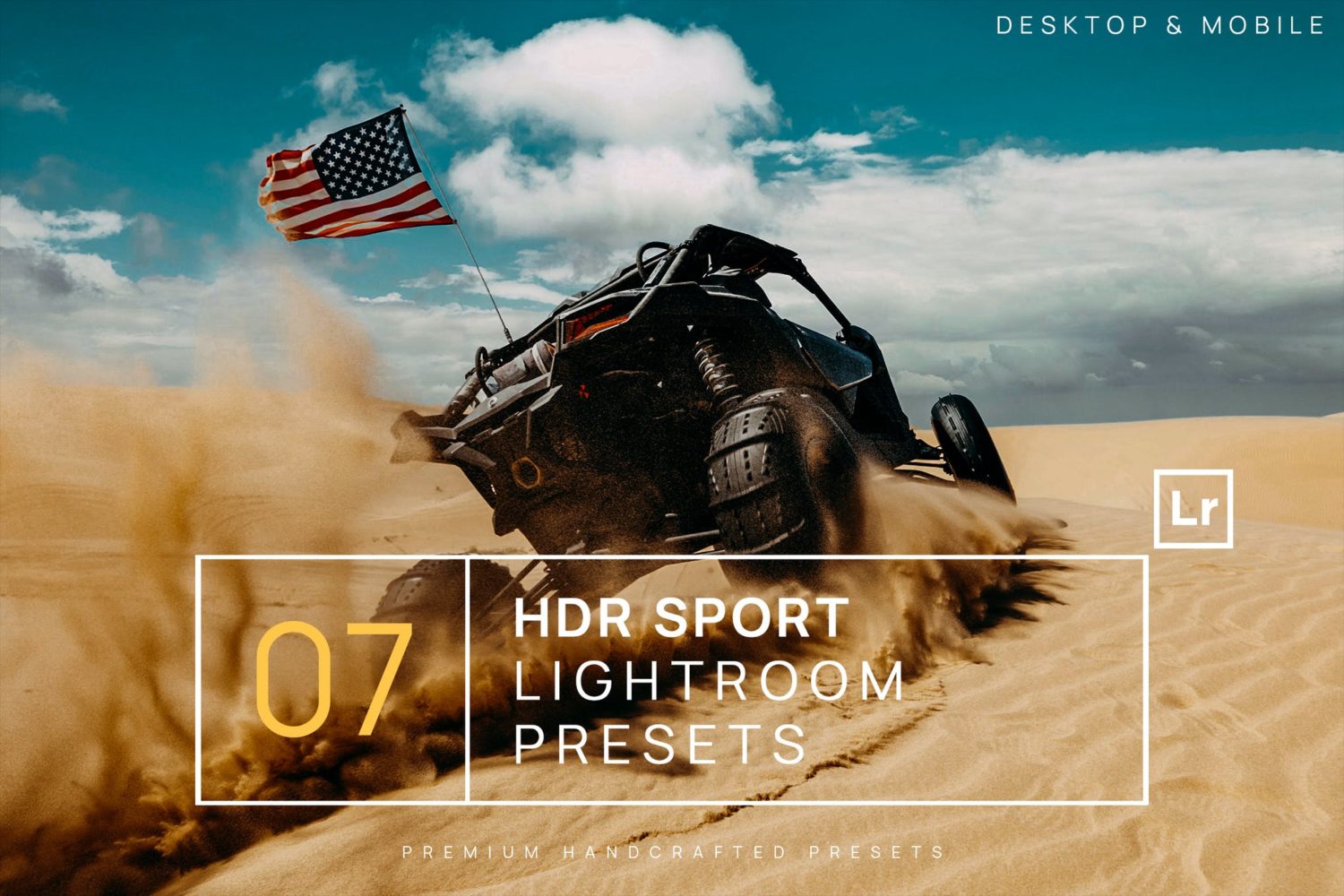 Ever wanted to obtain that purely defined look, only possible through HDR? With these professionally designed HDR Sports Lightroom presets, you can quickly and easily transform your sports shots into beautifully rendered HDR masterpieces.
You don't need to spend hours in Lightroom to get the perfect muscle-defining effect. With the Sport Light Preset bundle, you'll have access to 42 different iconic Lightroom presets, all working to bring you out in the best light.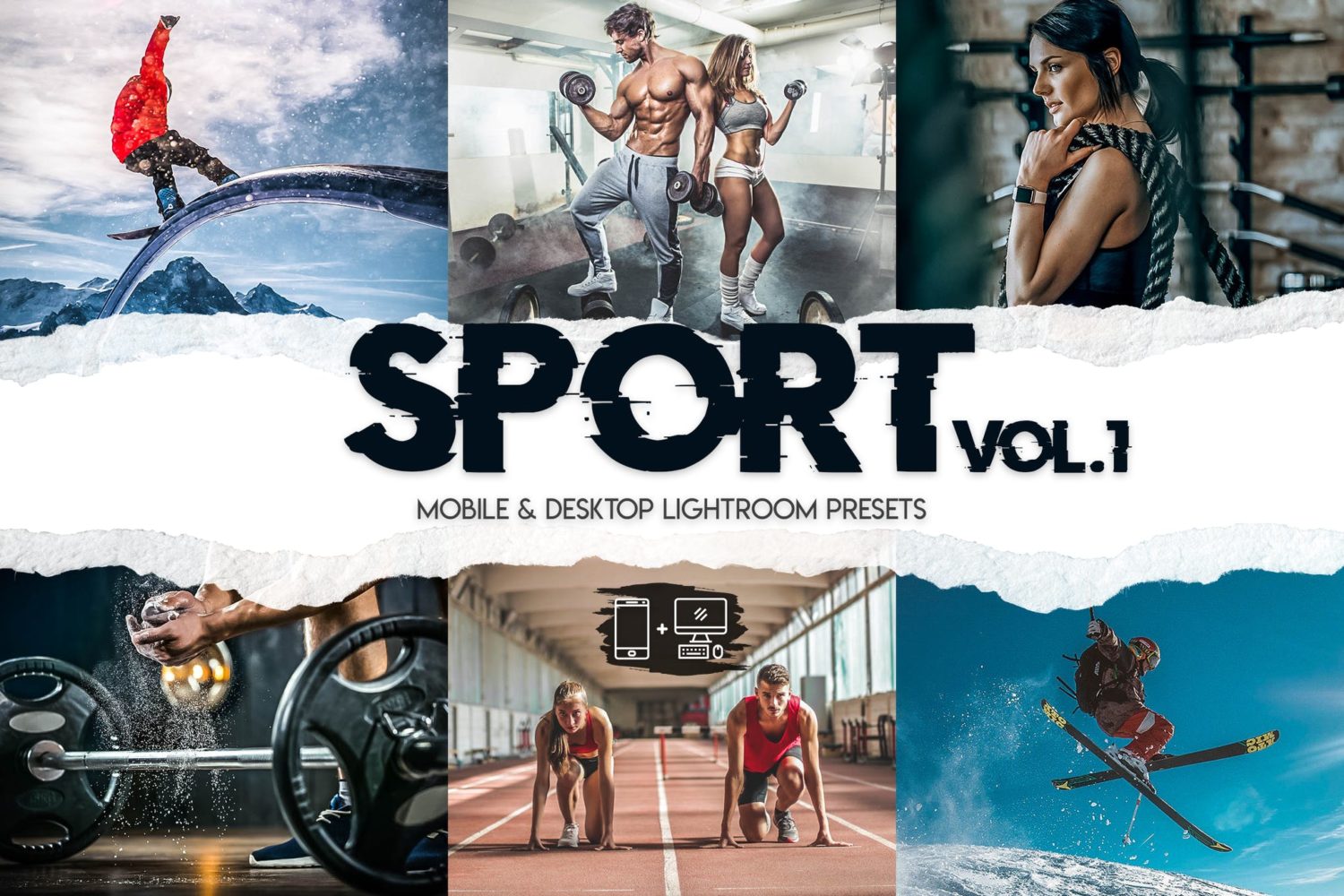 You don't always want a deep contrast finish on your fitness shots. For something a little more subtle, this Sports Lightroom Preset package has you covered. Providing a soft color saturation hue over your photos that makes every shot look captivating. With over 15 different presets to choose from, you'll have no shortage of options.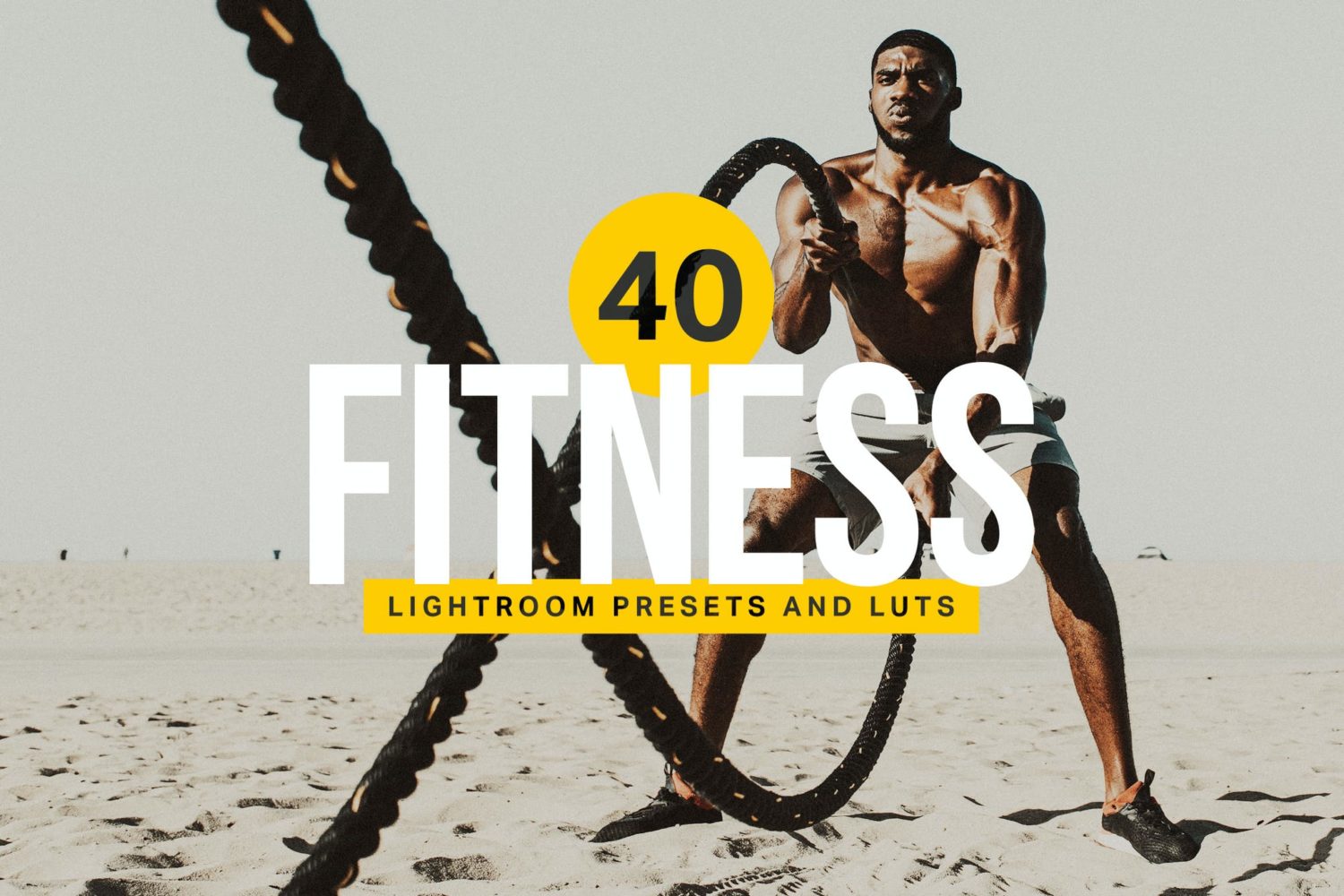 Looking to highlight your gym and fitness shots a little better? This collection of gym and fitness Lightroom presets provides an interesting approach to improving your photos, enhancing deep color saturation, and providing a razor-sharp contrast look to your pictures. A great beginner Lightroom presets kit for sports photography!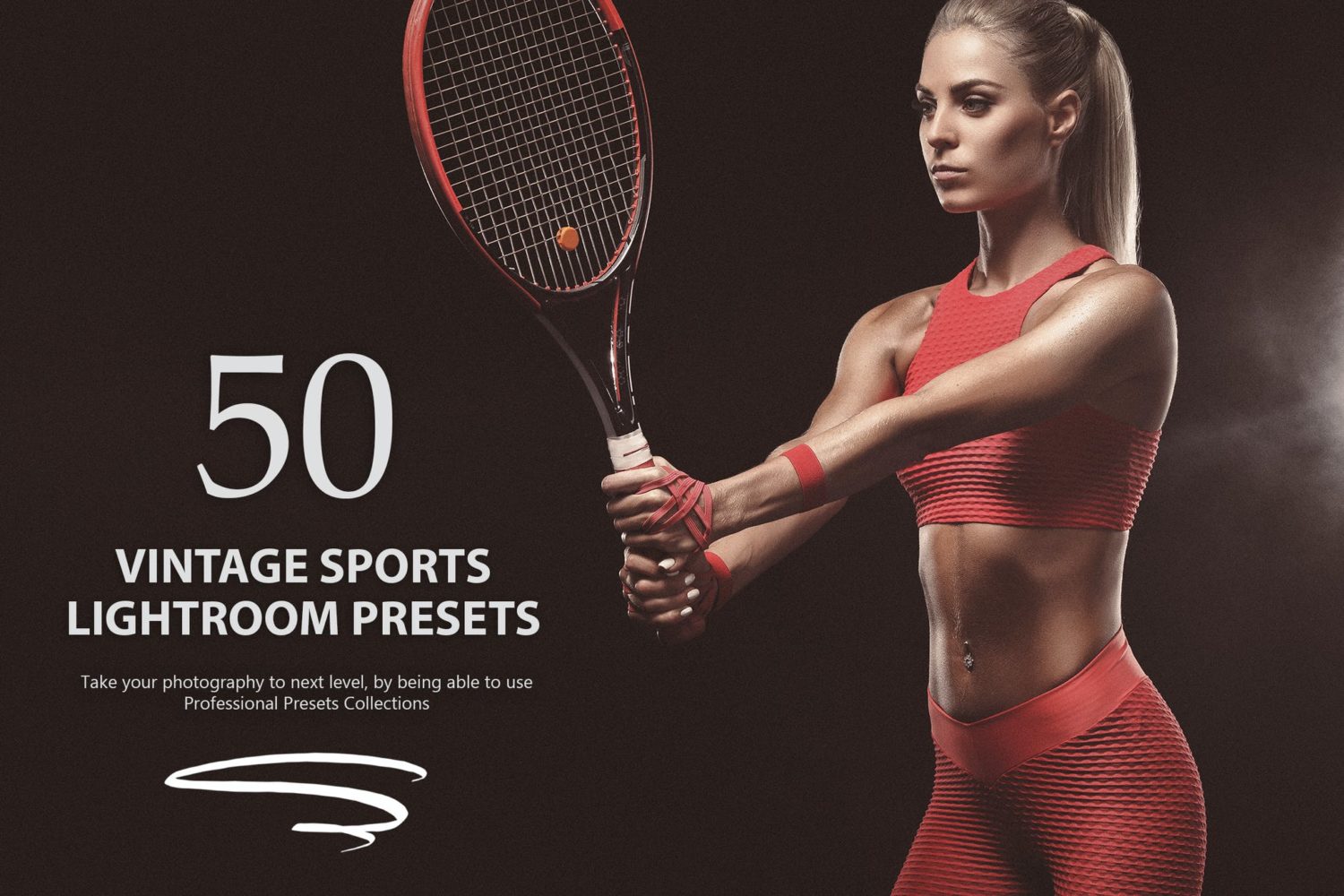 The vintage style has never really gone out of fashion and can add a lot to your fitness shots. With this Vintage Sports Lightroom Preset collection, you'll have access to over 50 different sports Lightroom presets, all providing that vintage aesthetic in an impressive fashion.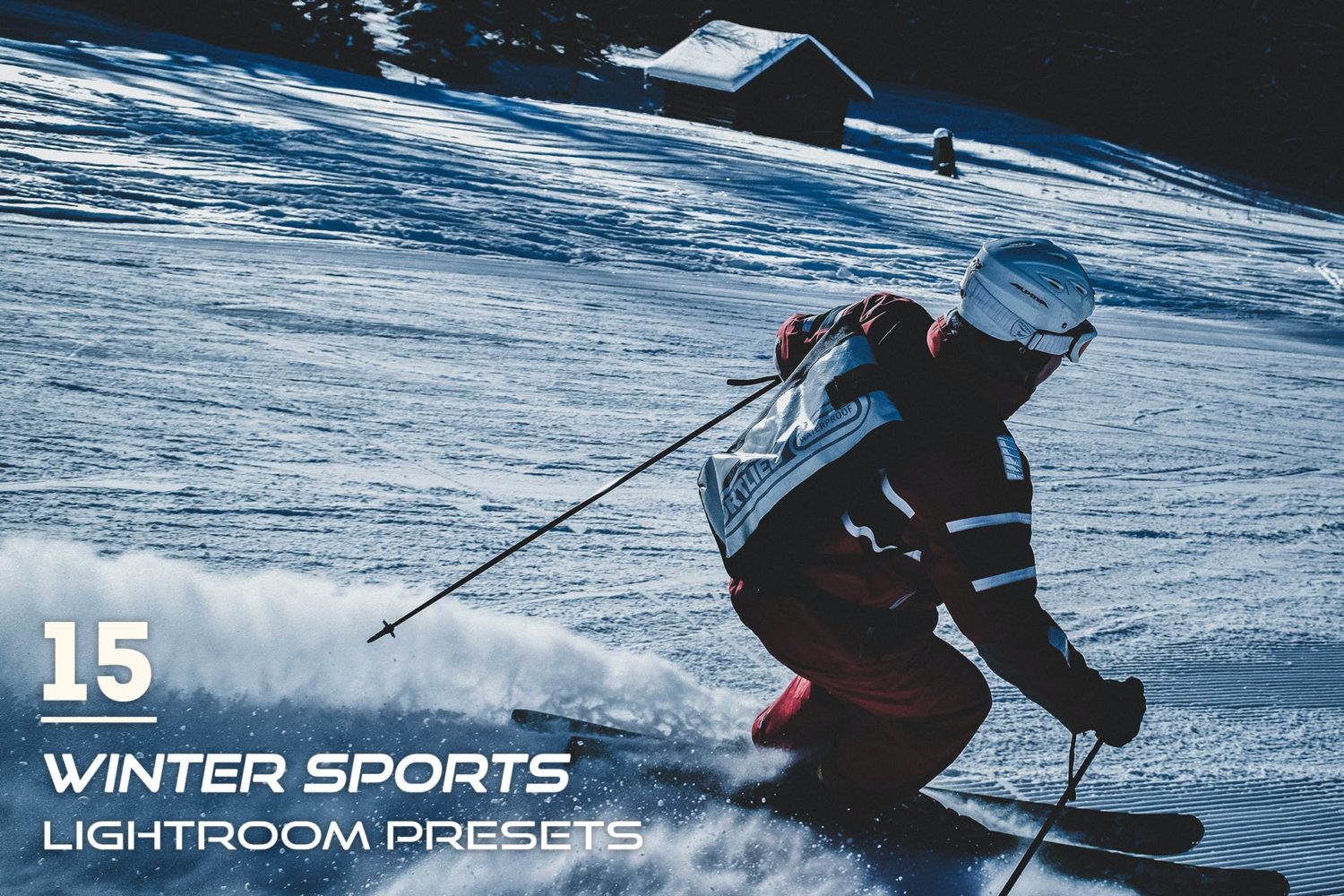 Getting the right color balance with winter shots can be a nightmare, as the snow often reflects a large amount of light. Thankfully, with these Winter Sports Lightroom presets, you can balance out that reflection and bring a truly beautiful finish to your favorite winter sports highlights!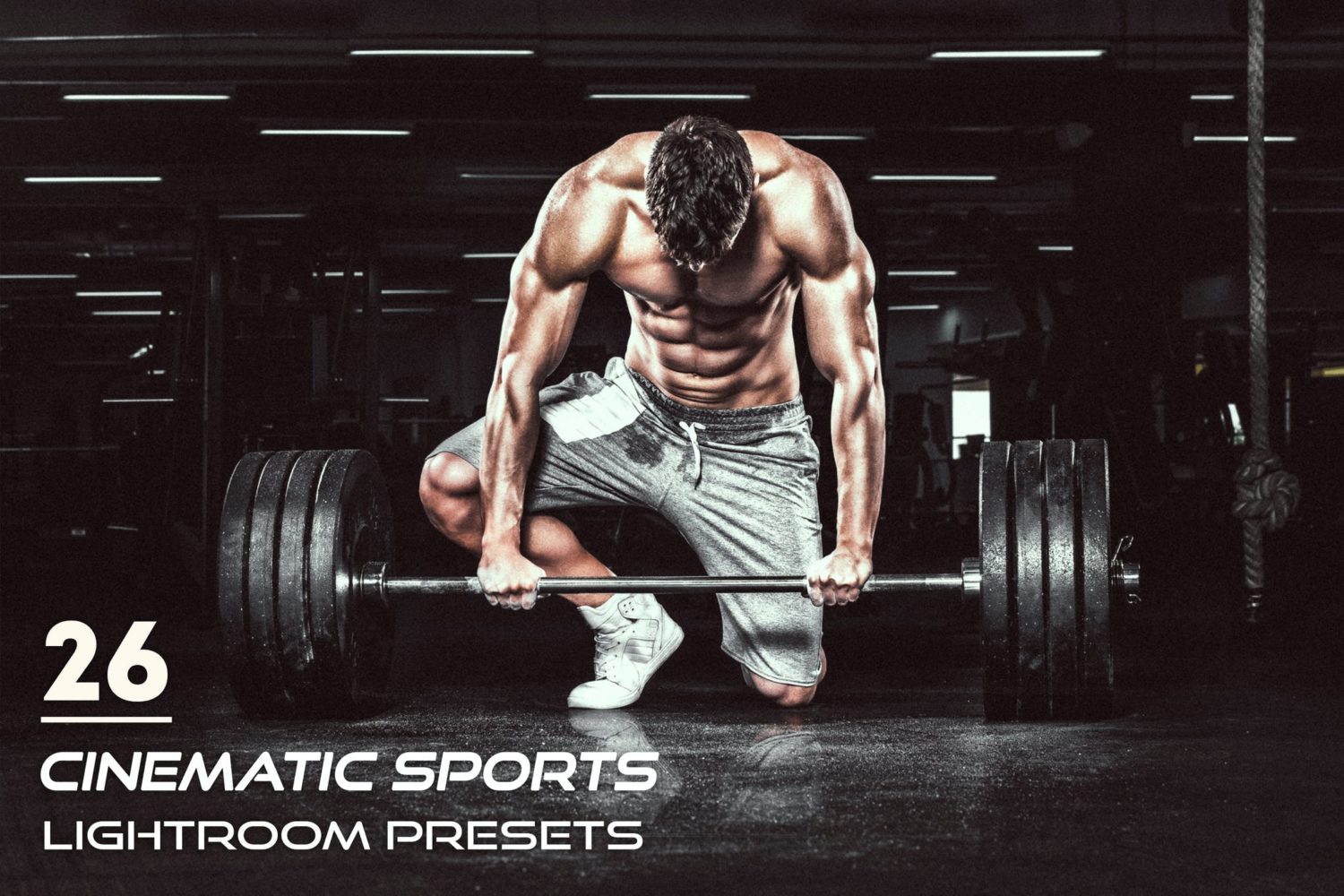 No longer will you have to spend hours in the Lightroom to get that perfect cinematic effect. With this collection of 26 Lightroom presets, each tailored to support indoor and outdoor shots alike, you'll be looking your best in no time. Many presets available in this package are beginner-friendly, meaning you're only a few clicks away from perfection.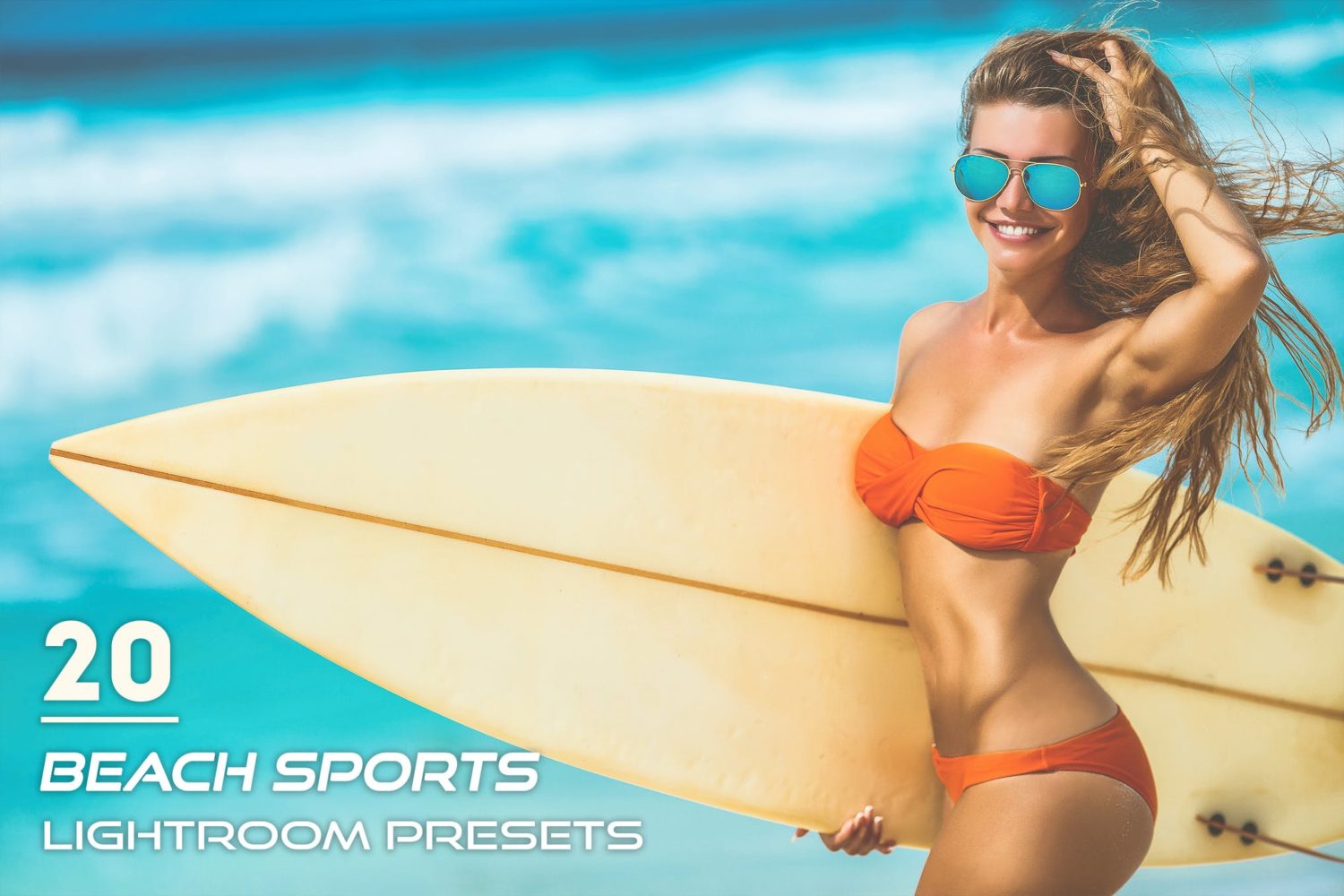 Getting your beach shots to look good can be a challenge. Oftentimes, you're dealing with light sources that create an incredible amount of glare. Thankfully, with the Beach Sports Lightroom Preset package, you'll have 20 different perfectly balanced beach presets to help those sporty beach photos truly pop!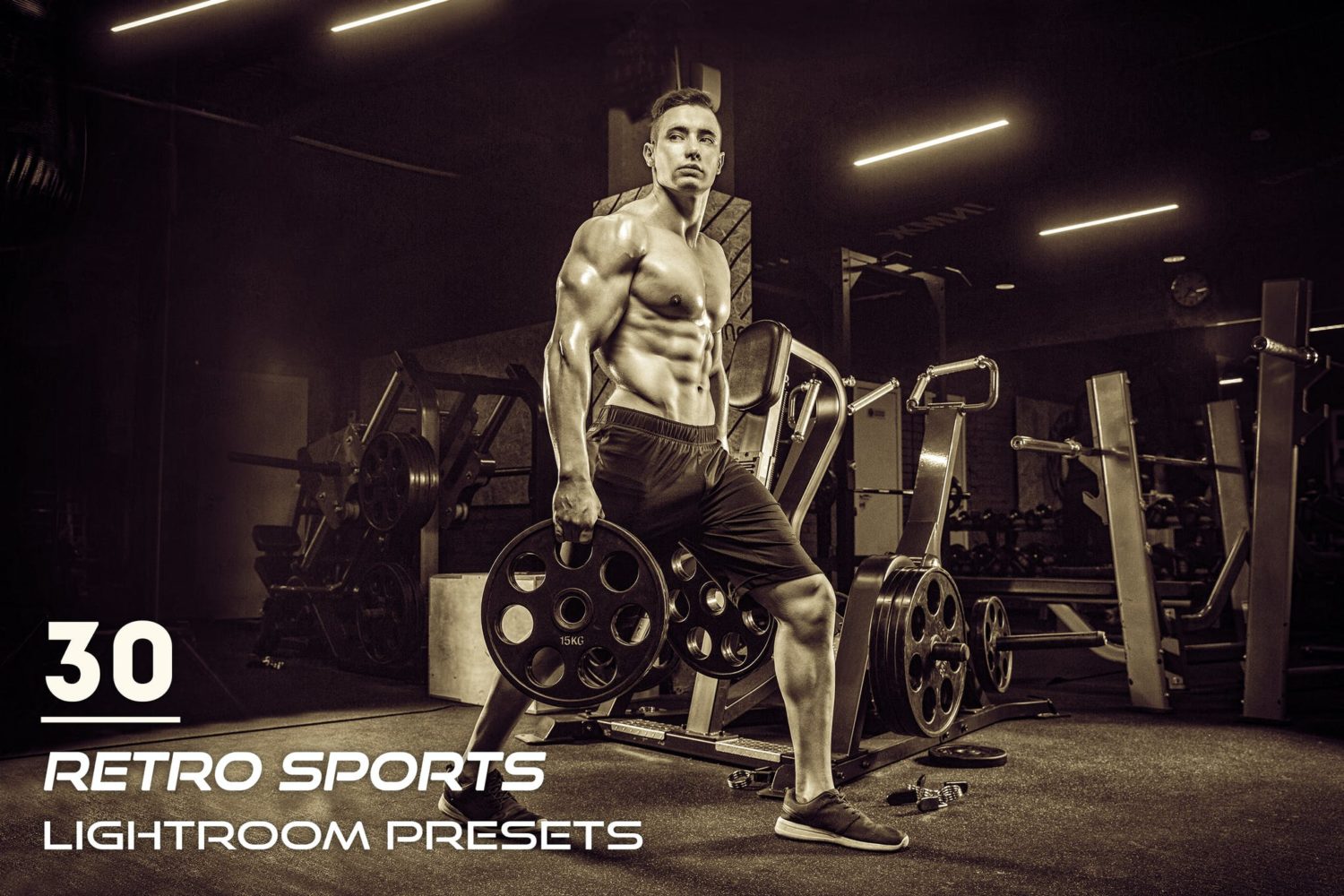 The retro style is an iconic aesthetic that is hard to pass up. Known for its soft browns, greys, and washed whites, you can now bring that same retro sheen to your sports pictures with these Retro Sports Lightroom Presets. With over 30 to choose from, you'll have no shortage of options.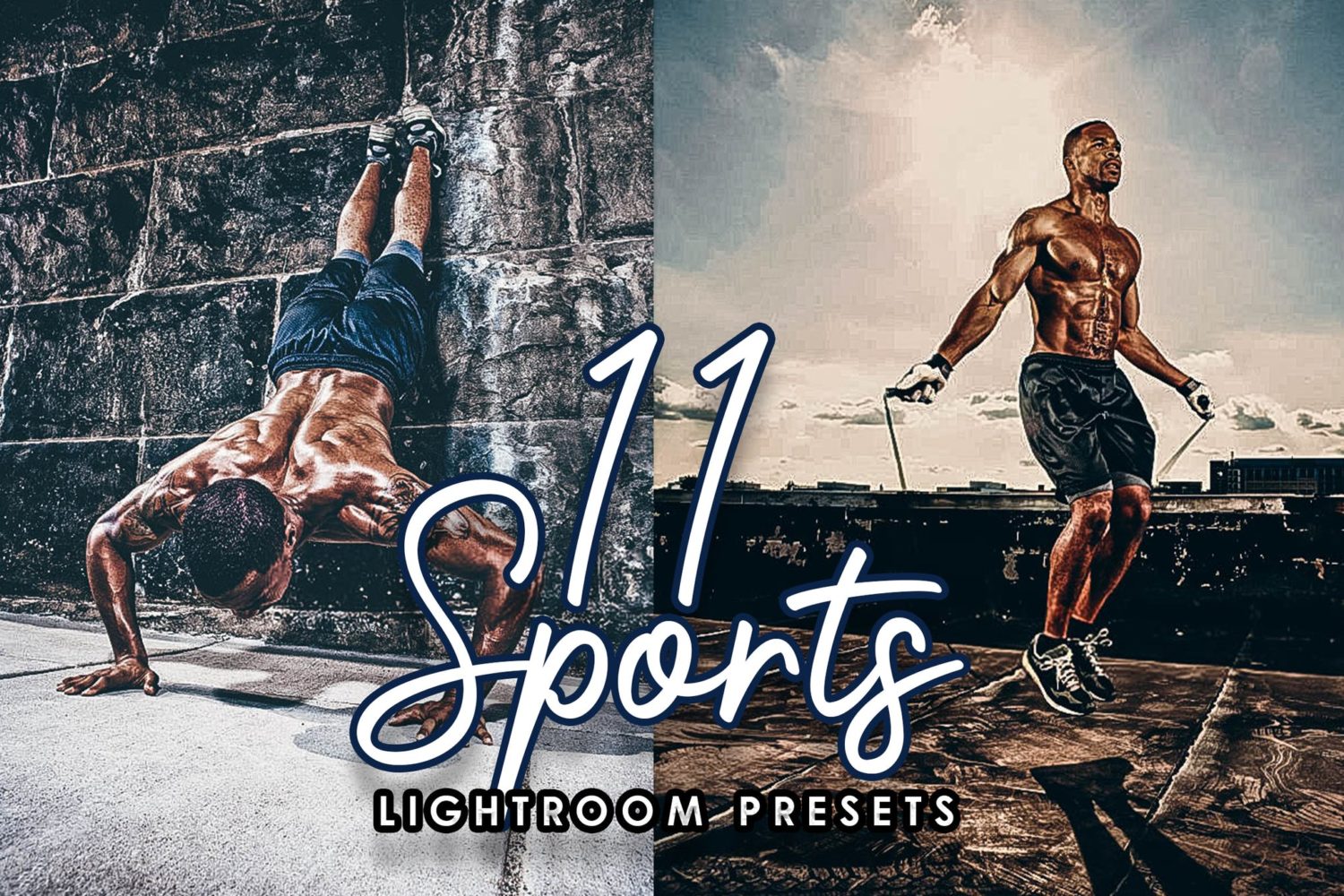 Bring out the intensity of your workout with these Intense Sports Lightroom Presets. A range of highly defined presets that help to make your muscles pop, and your form really shine through. The package comes with 11 different options to choose from.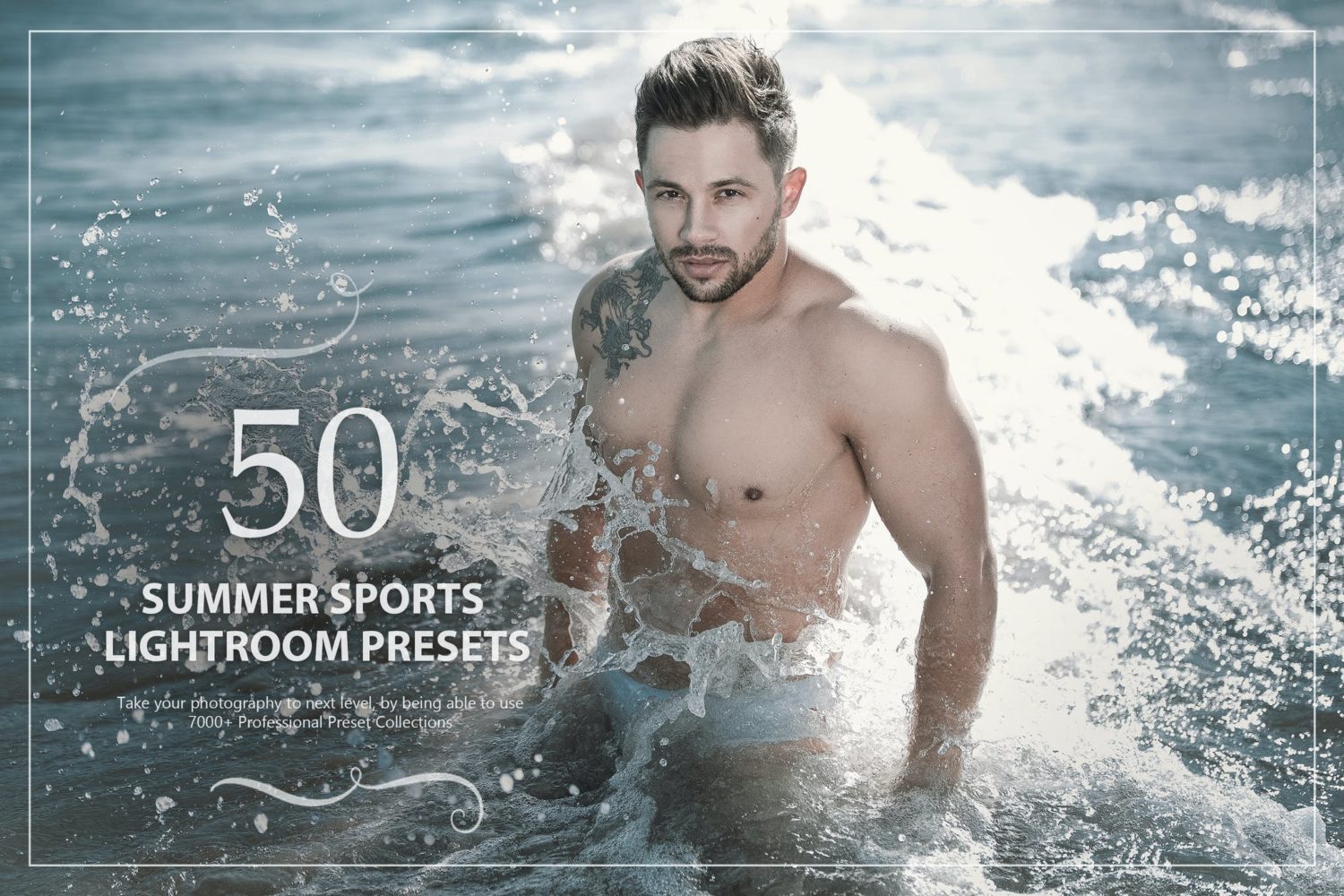 Make those beautiful summer shots shine with this collection of Summer Sports Lightroom Presets. With over 50 to choose from, this package has the full range of support for almost any photograph you can take in the summertime.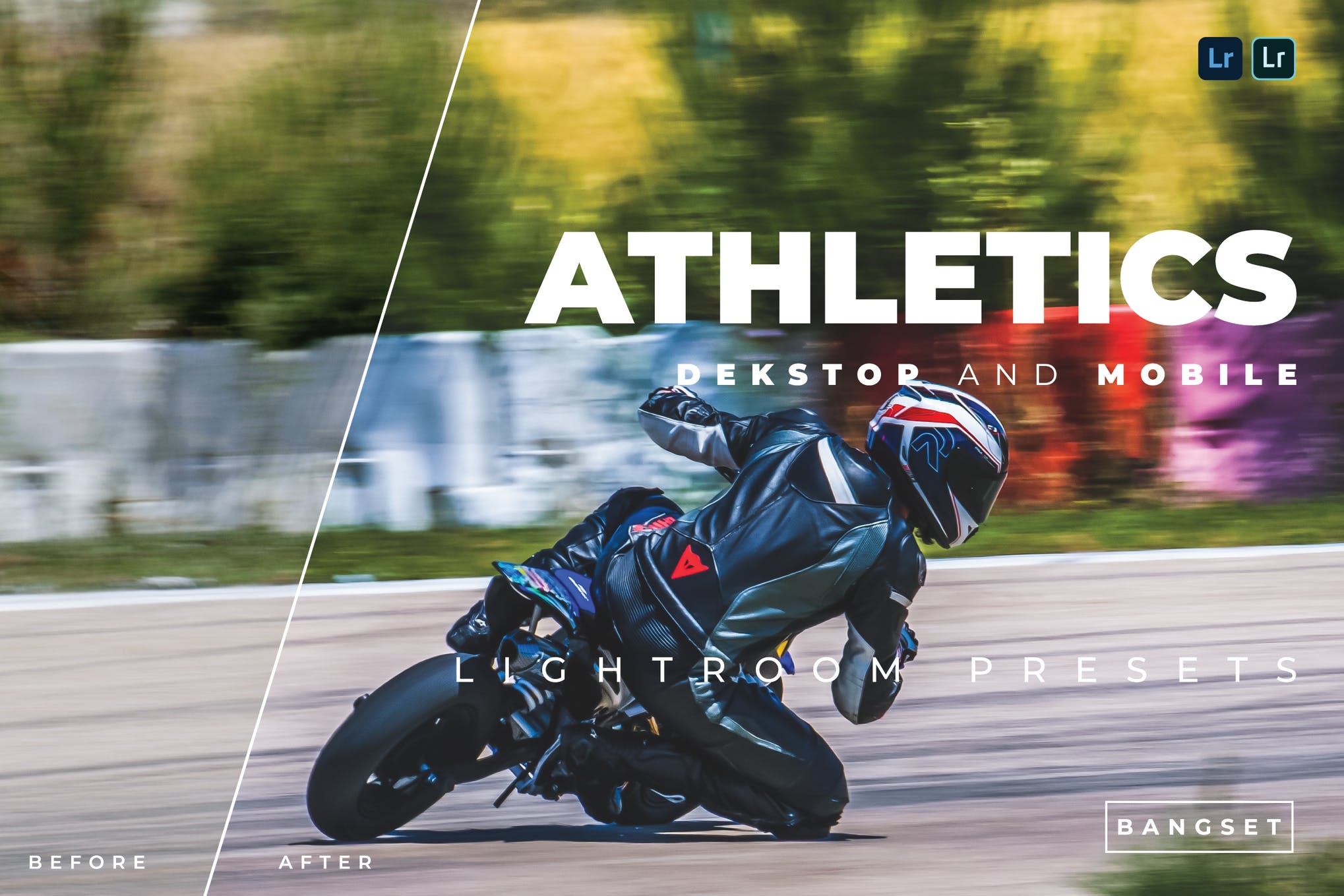 Check out this collection of ten Lightroom presets for sports photography that will take your Instagram portfolio to a whole new level. There is a range of filters to choose from, and undoubtedly it's better than any bundle of free Lightroom sports presets you'd ever find on the web.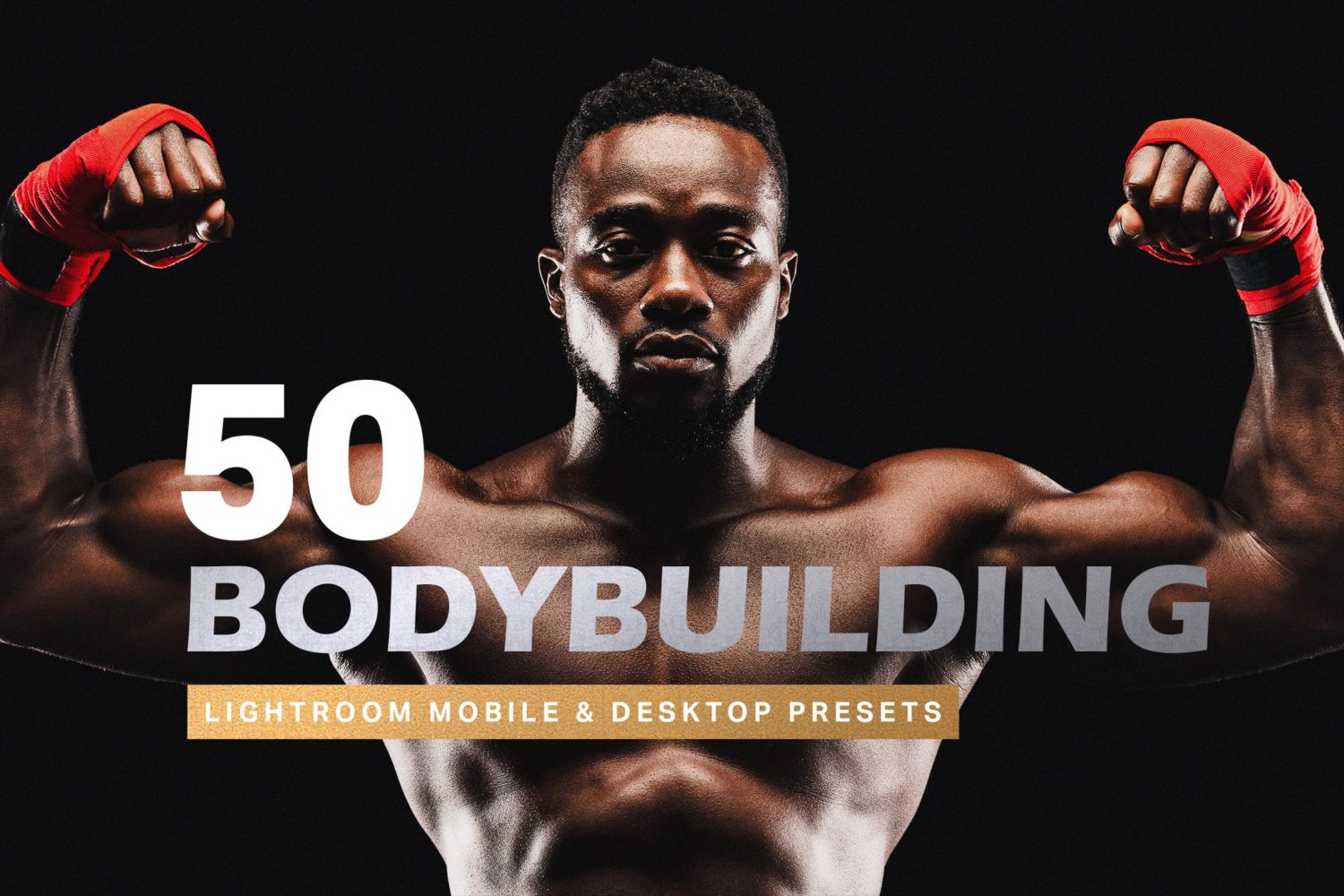 Bodybuilding shots require one thing, and one thing only: Definition. You want all that hard work to be heavily defined in the shot. With this Bodybuilding Lightroom preset bundle, you'll have 50 muscle-defining choices at your fingertips!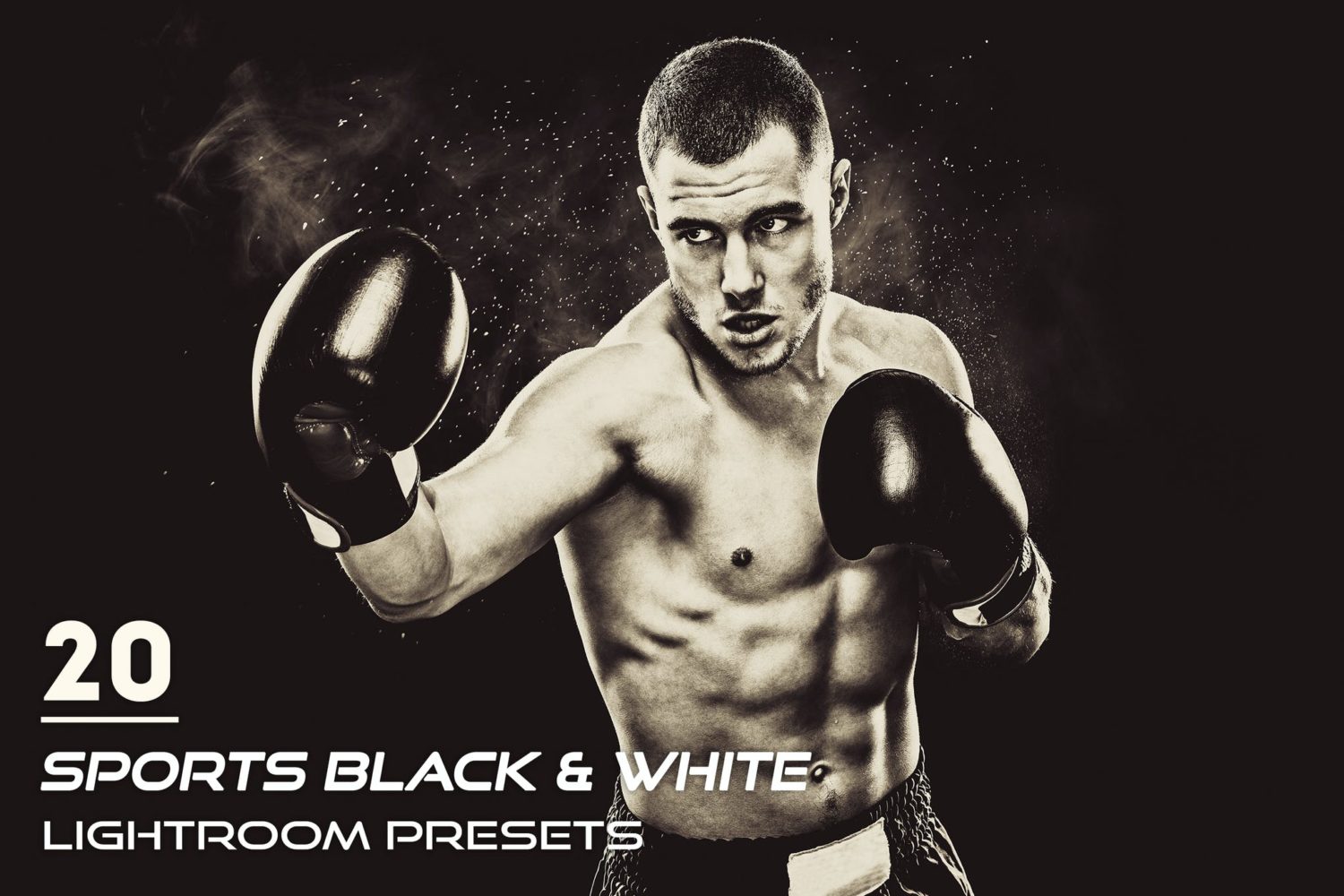 Bring that iconic black and white look to the screen with this collection of 20 different B&W sports Lightroom presets, each designed to give off that intensity and excitement of high-level athletics. One of the best Lightroom presets for sports photography.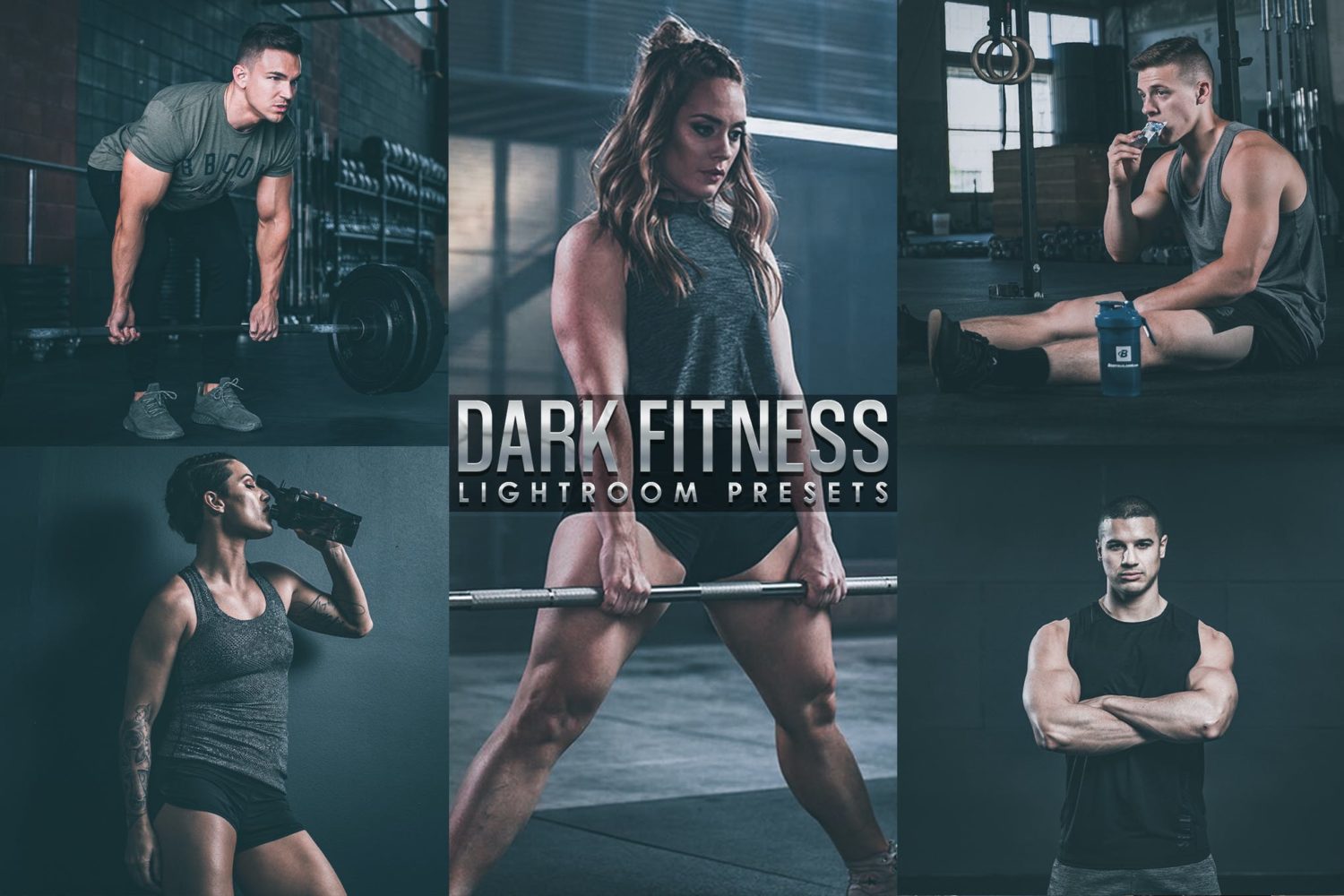 The Dark Film collection provides a range of different preset options for you to choose from. Compared to other Lightroom presets for sports, this collection takes a slightly different approach. It works to balance color saturation and provide a dark and defined contrast throughout the entire picture.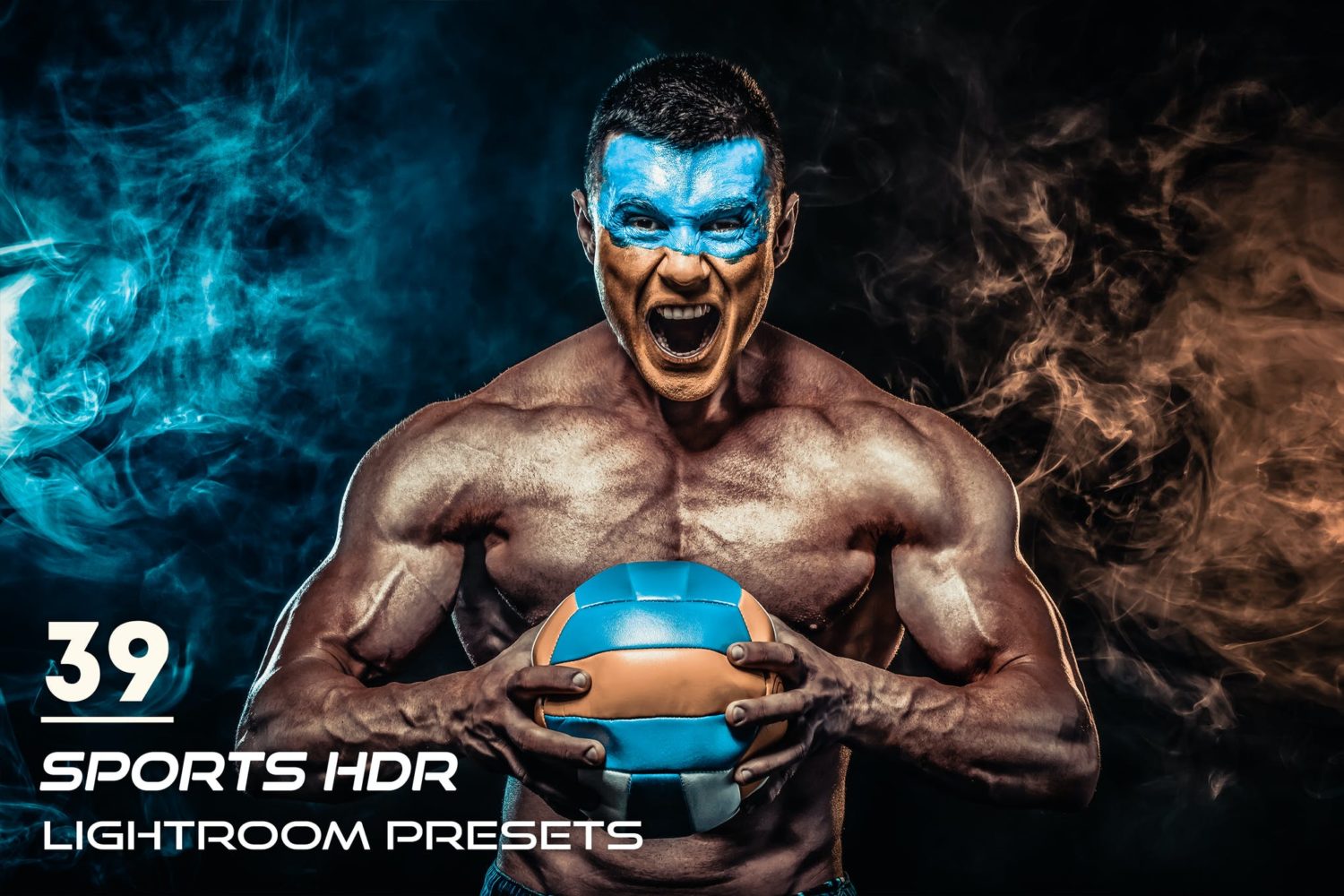 Finding a good HDR Lightroom preset for sporting photos can be like finding a needle in a haystack. Thankfully, we've found the HDR Sports Lightroom Preset collection, providing 39 different presets for you to quickly and easily get that beautiful HDR finish.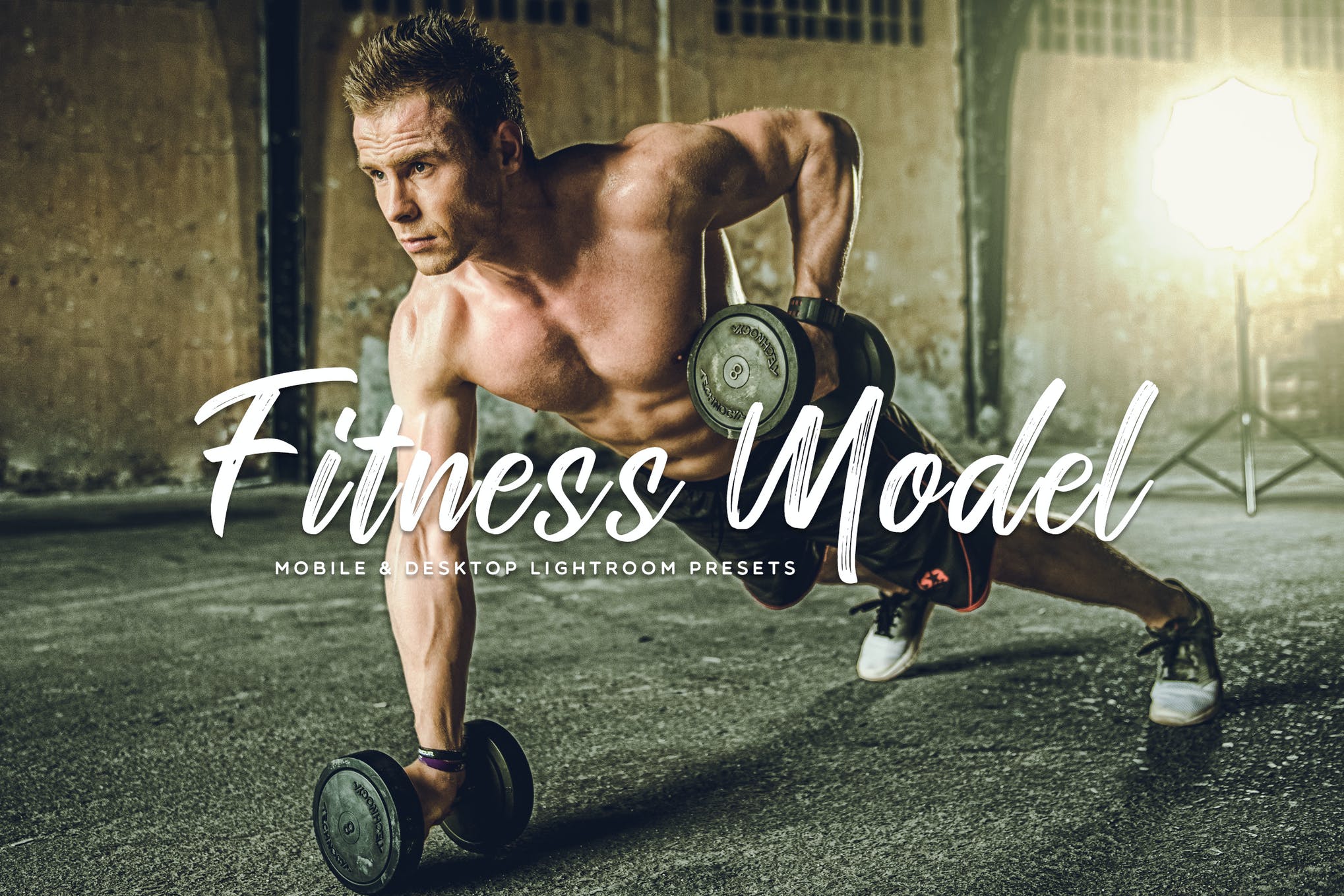 If you want to give your fitness and gym shots a sharp, and unique look, this should be your go-to collection of Lightroom sports presets. It features a variety of styles helping both amateurs and professionals to give a cinematic finish to your photos.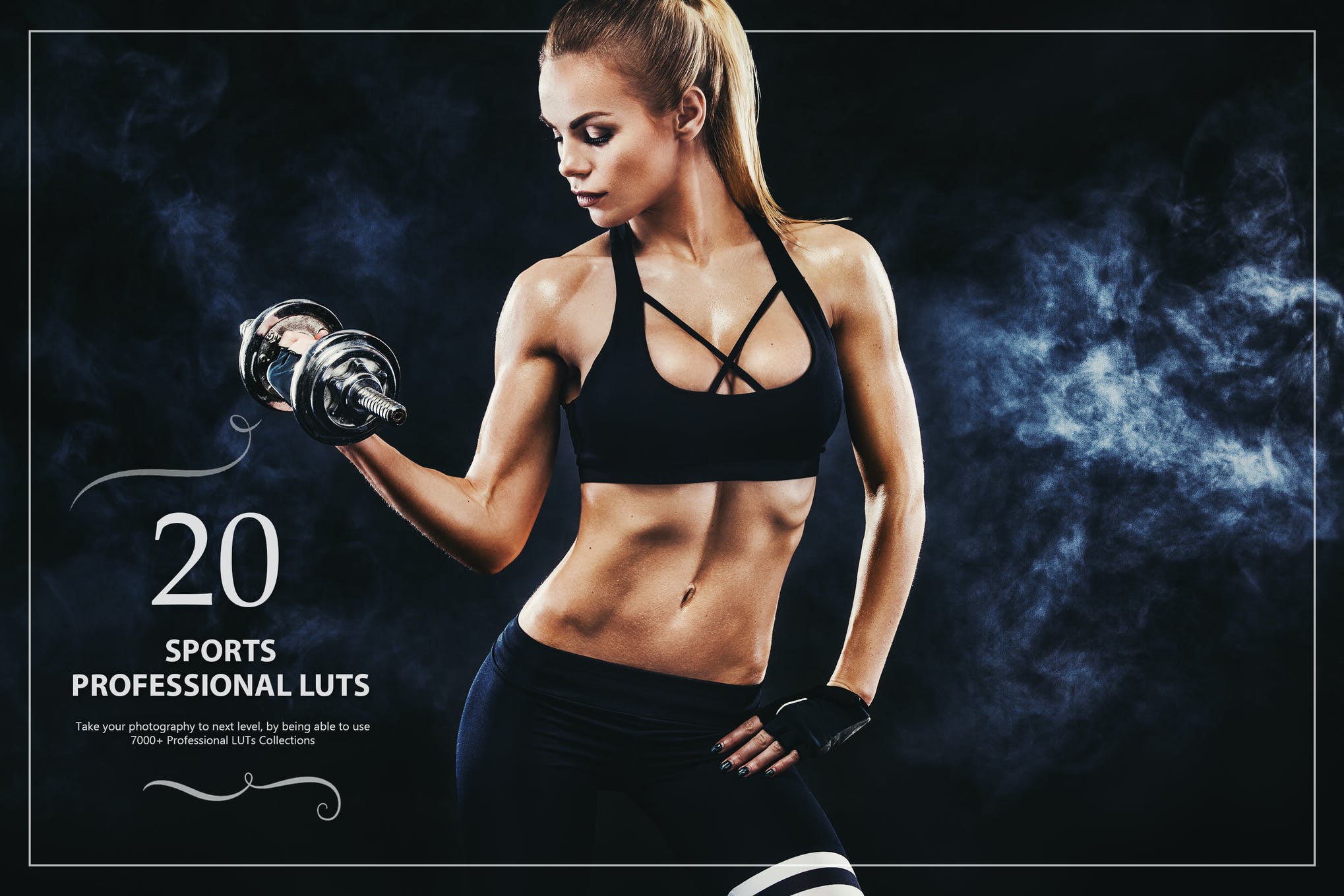 Quickly create an amazing cinematic film grade using these LUTs with only a few clicks. Color grading LUTs designed to create beautiful, cinematic film tones for your photos & videos. Each LUTs has been crafted to look great with a wide variety of images & videos.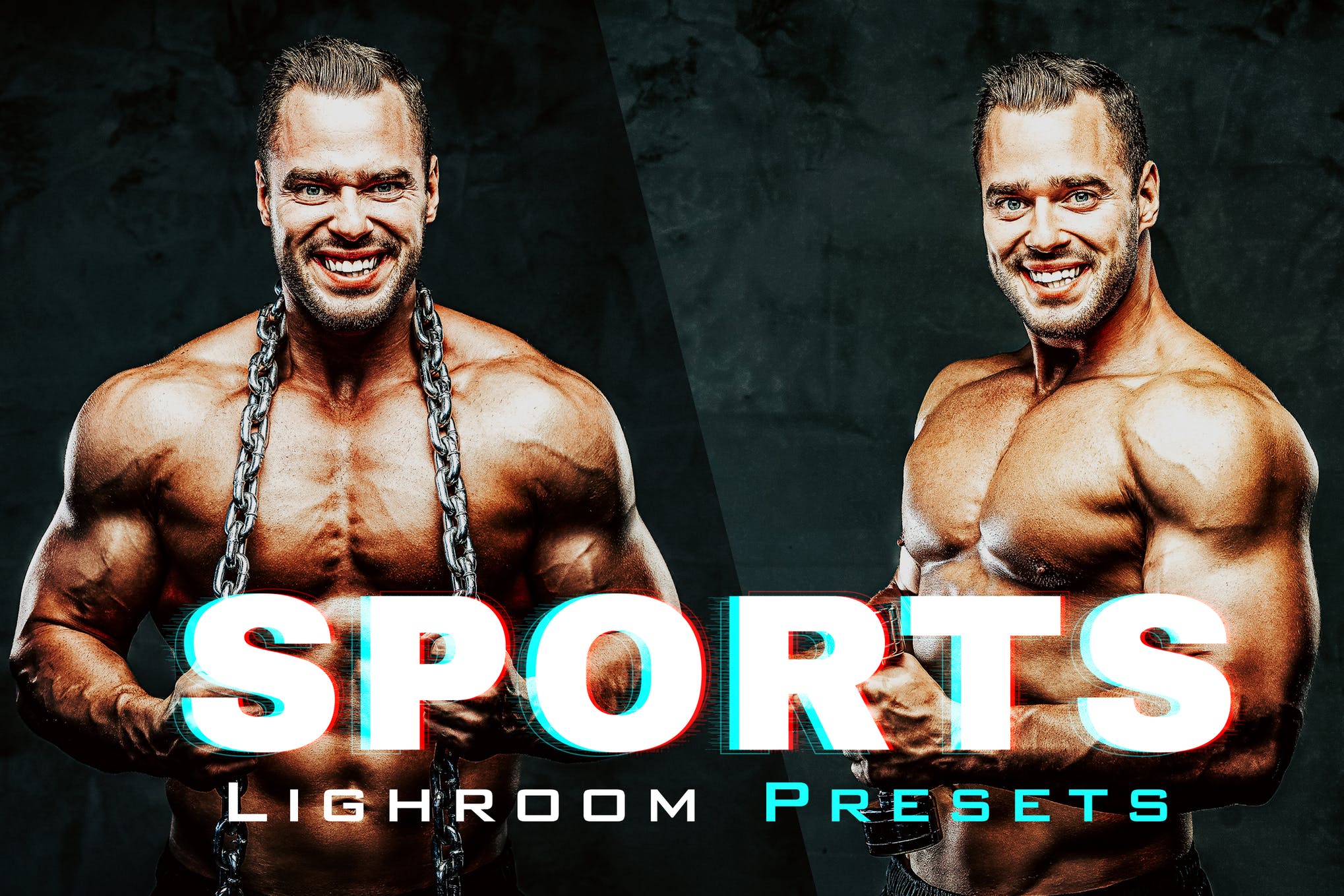 This sports Lightroom presets collection is designed for photographers and graphic designers. Get that beautiful aesthetic look that you always wanted for your photo posts or style, that will give your photos perfect results with only a simple click.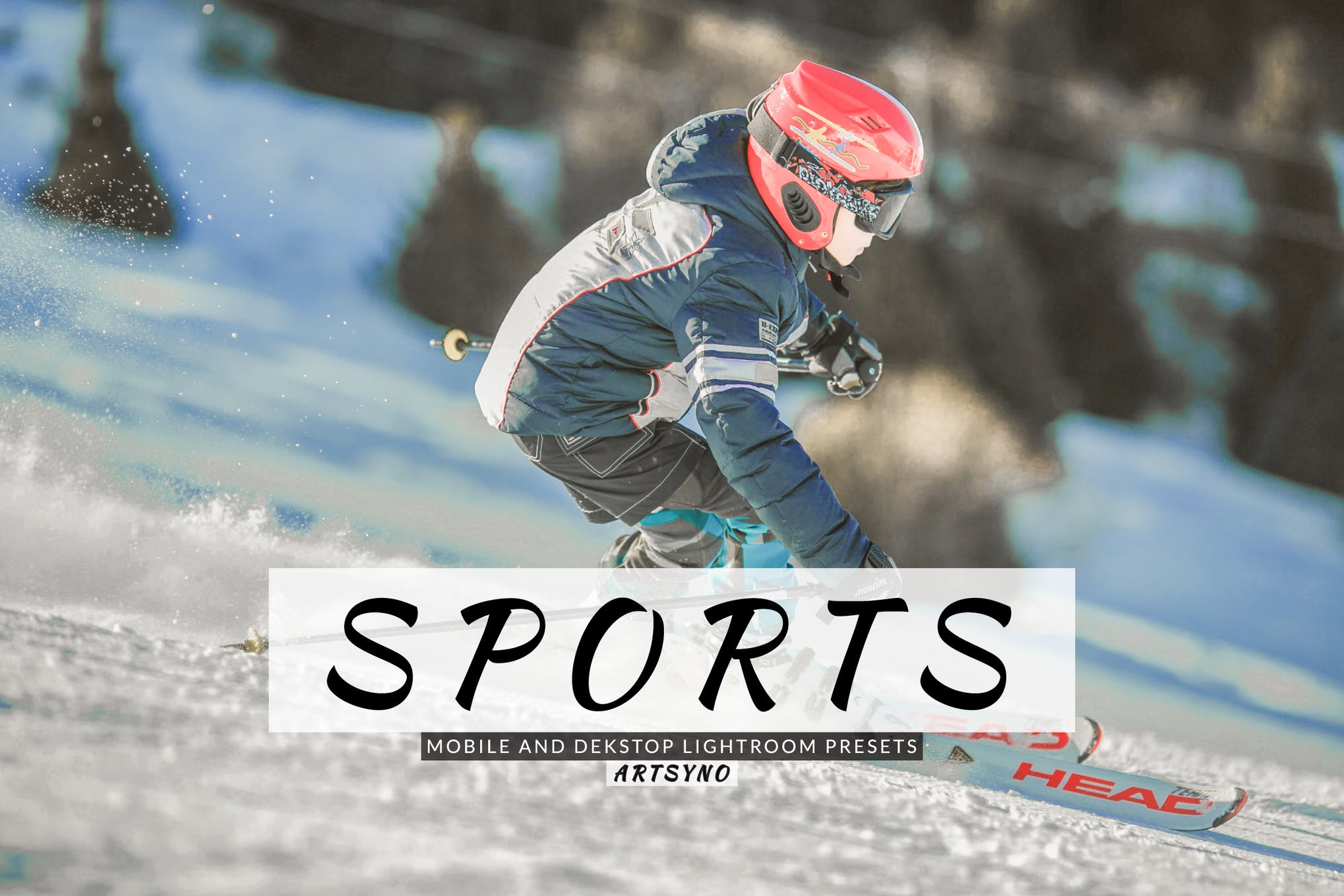 Are you tired of adding the same effects to your photos over and over? It would be nice if you could add unique effects to your photos and make everyone wonder how you did it! This collection of Lightroom presets is for real sports enthusiasts. Within a few clicks, you can add amazing effects to your photos! It is so simple!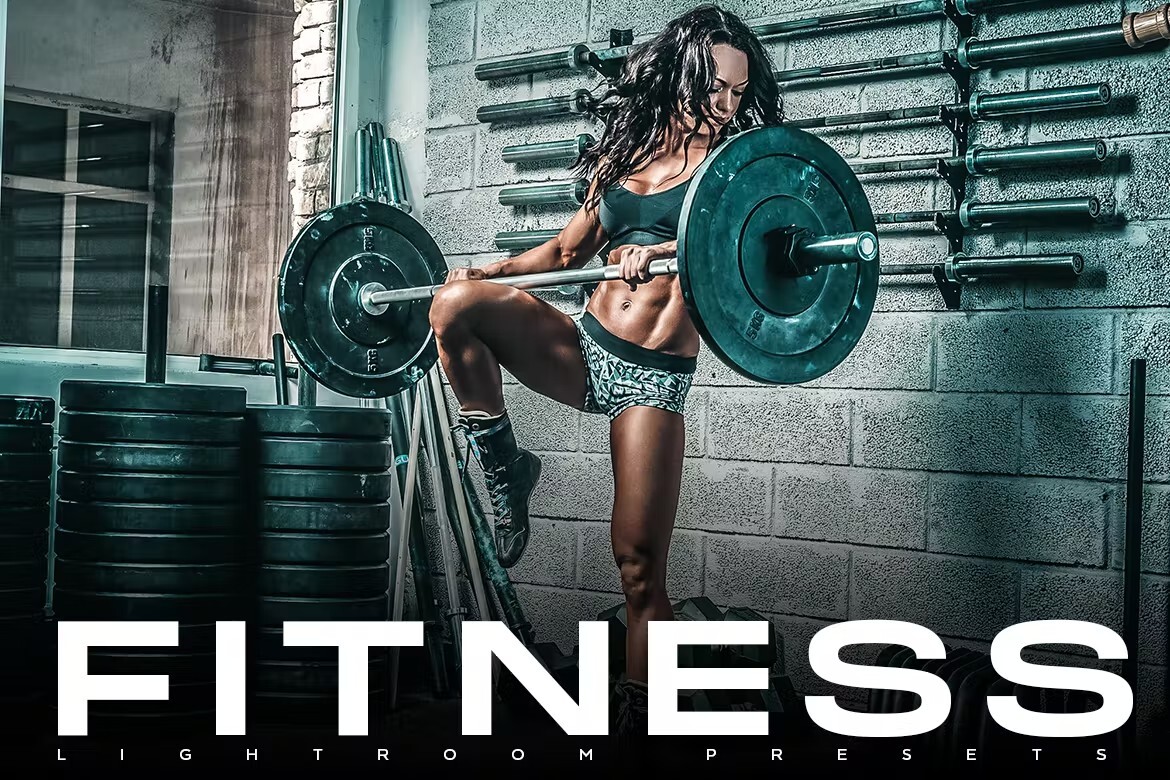 These presets are perfect for creating attractive fitness pictures with an aesthetic style and modern colors. Get creative and take your Instagram feed, blog or portfolio to the next level.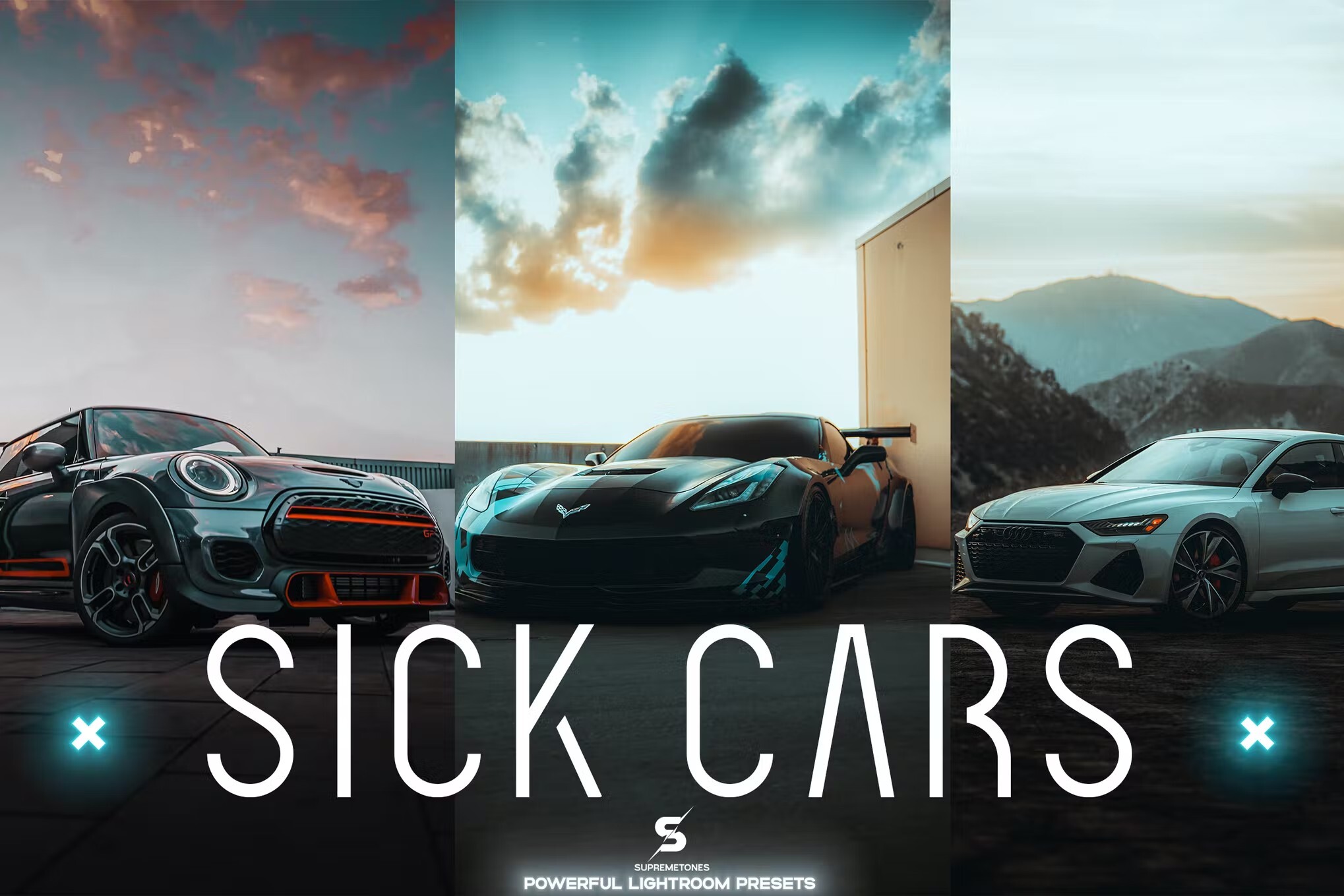 Give your photos a cinematic and powerful film look using this bundle of Lightroom presets. It comes with 20 different presets that work well with both portrait and landscape photos for adding a stylish look and feel.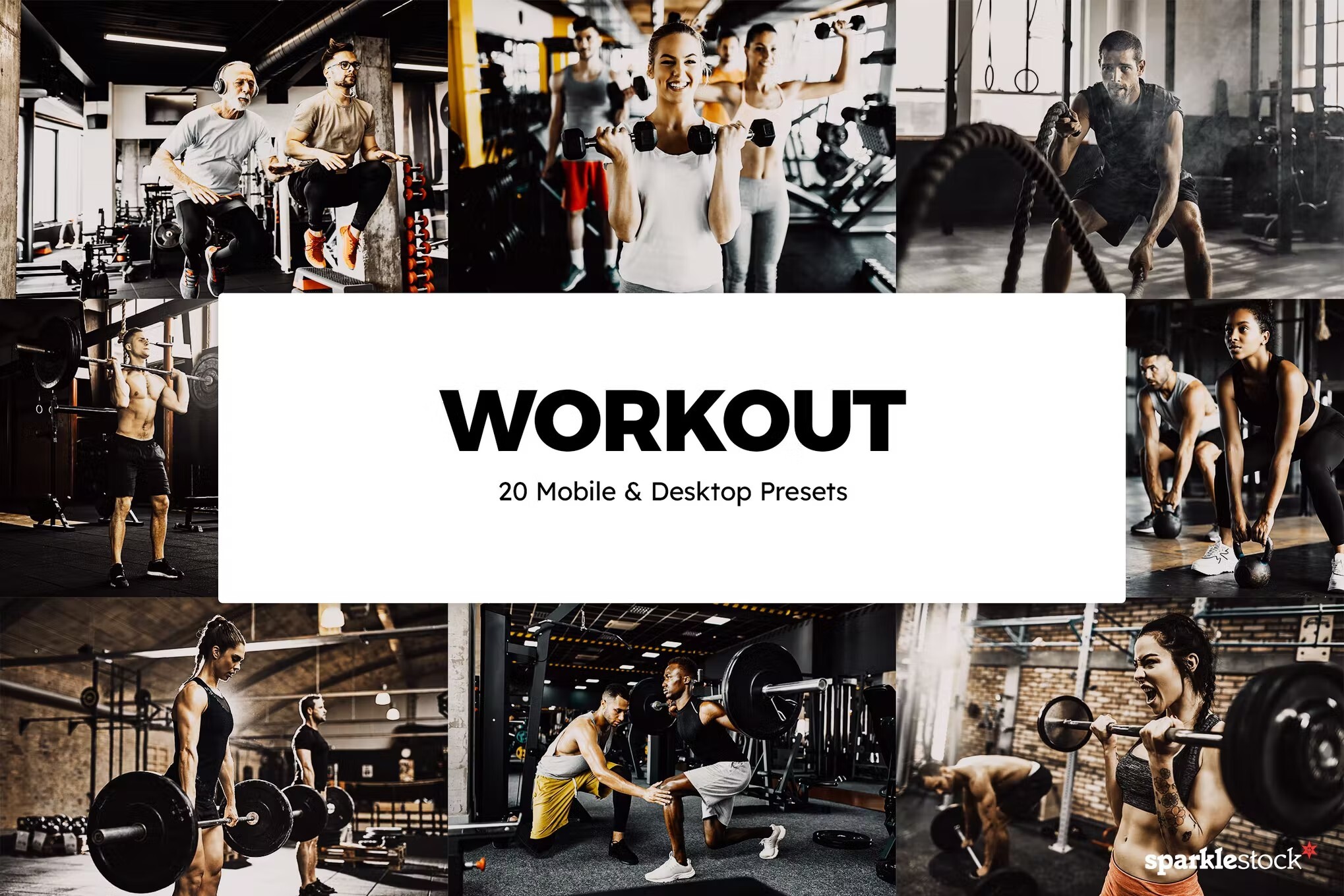 Put the finishing touches on your workout shots with these Lightroom presets and LUTs. They'll enhance muscle definition and create a pumped-up grungy look. In this bundle, you'll receive presets for Lightroom, profiles for Capture One, and LUTs.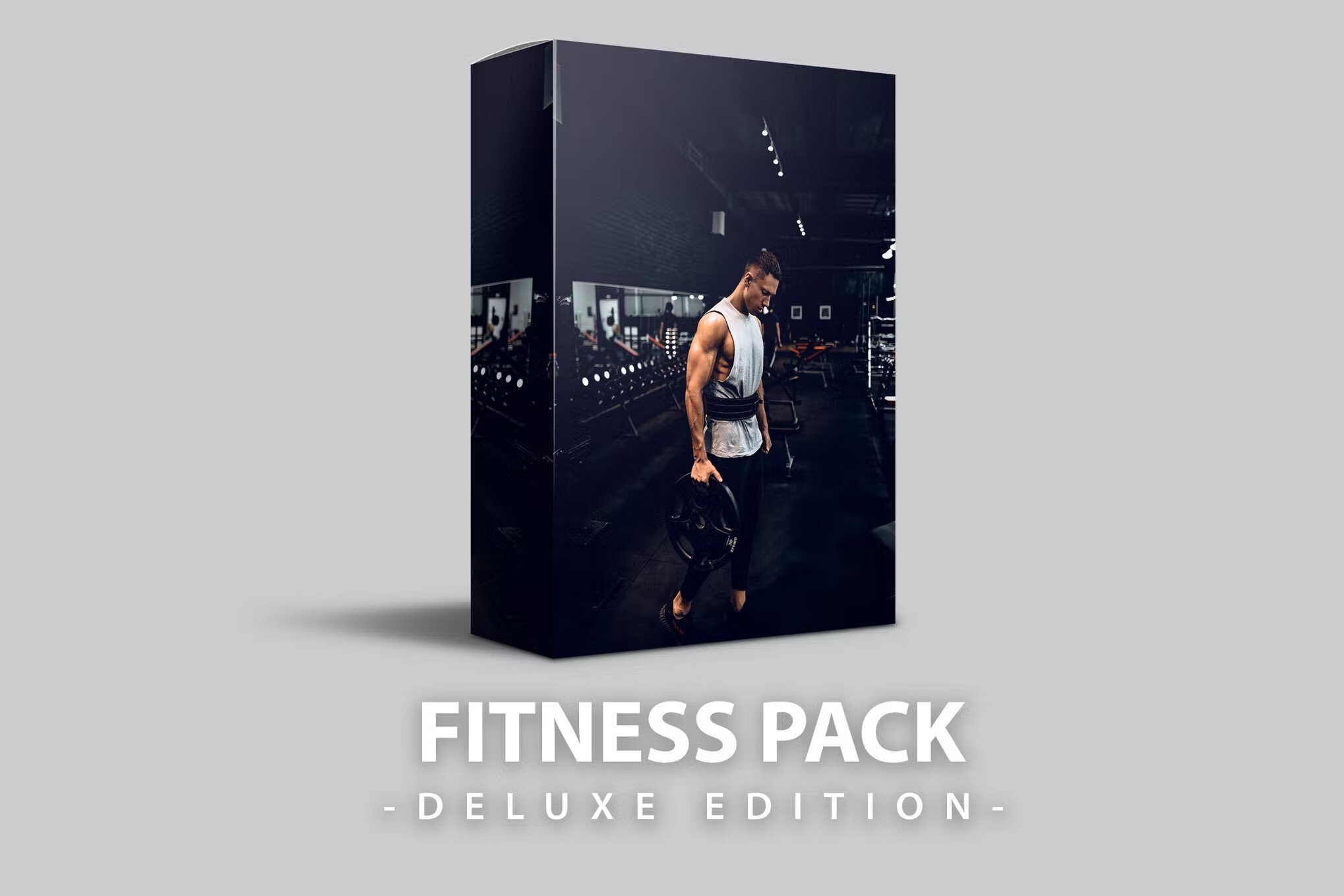 If you're a fitness photographer, this bundle of Lightroom presets will surely come in handy. It includes unique presets that are designed for enhancing sports and workout photos. The presets are available in both Lightroom desktop and mobile versions.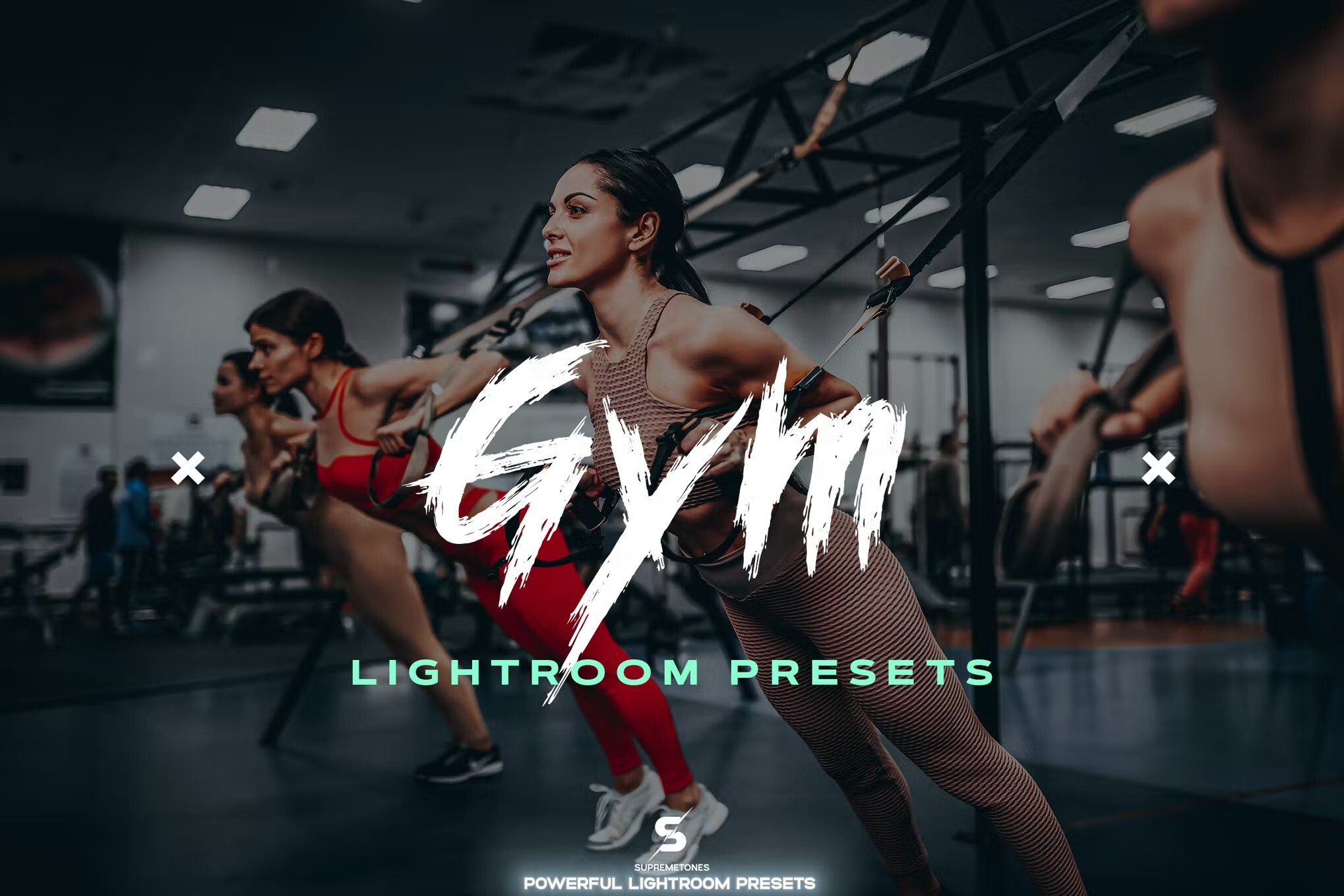 Inspired by Instagram filters, this collection of Lightroom presets feature a unique effect that makes your photos stand out from the crowd. It's ideal for adding a subtle moody vibe to your sports, and gym photos. The presets are compatible with Lightroom mobile and desktop apps.
Free Lightroom Sports Presets
Whilst it can be easy to get caught up in just how amazing many of the premium options are on this list, finding free Lightroom presets for sports photography isn't that difficult. Let's take a look at some free Lightroom sports presets that we think are something special.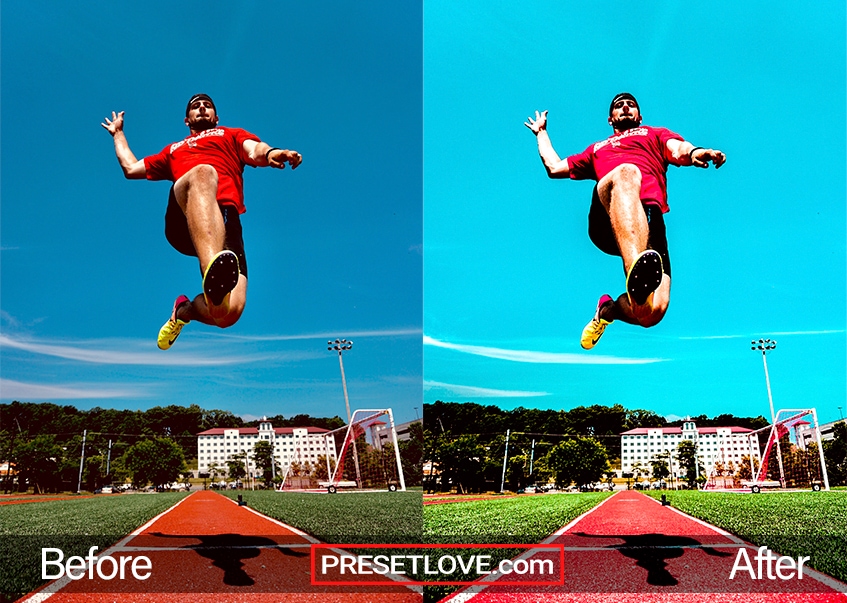 Use this remarkably unique Lightroom preset for sports photography and boost the color saturation of the oranges, blues, and greens in your pictures. It also gives a grainy look to your images, making them way more interesting, and professional. One of the best free Lightroom sports presets on our list!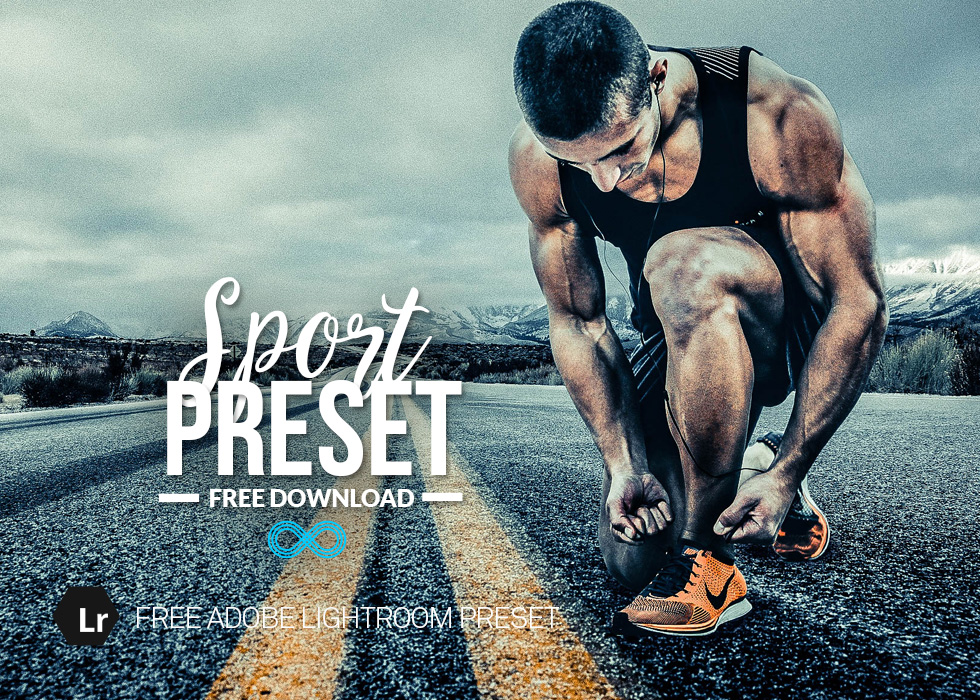 Give your sports, and fitness pictures a gritty, and sharp appearance with the help of this free Lightroom preset, and blow your audience away. It's one of the best free Lightroom presets for sports photography, and we recommend you drop everything, and grab this right away.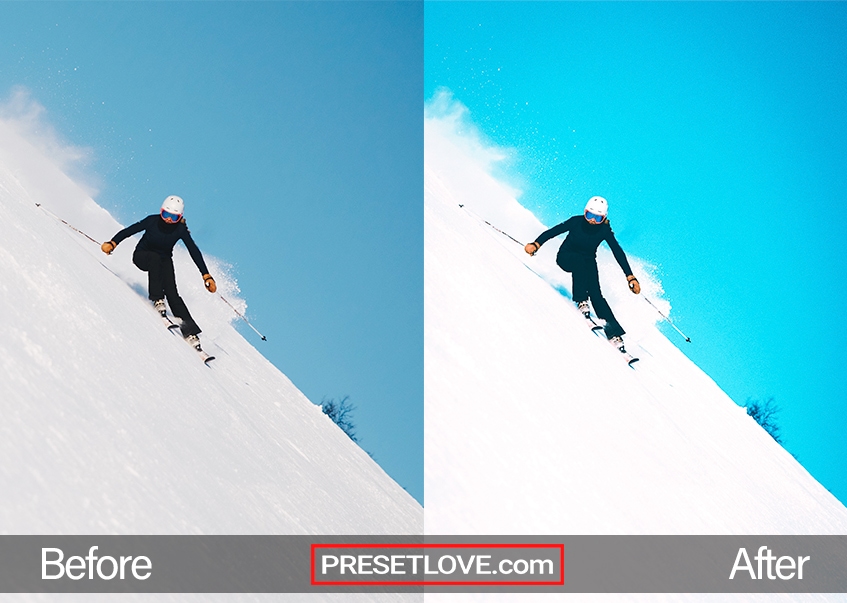 Check out this Lightroom preset that is exclusively designed for the adventurous winter sports photography. It's one of those free sports Lightroom presets that can easily give virtually any premium product a run for its money.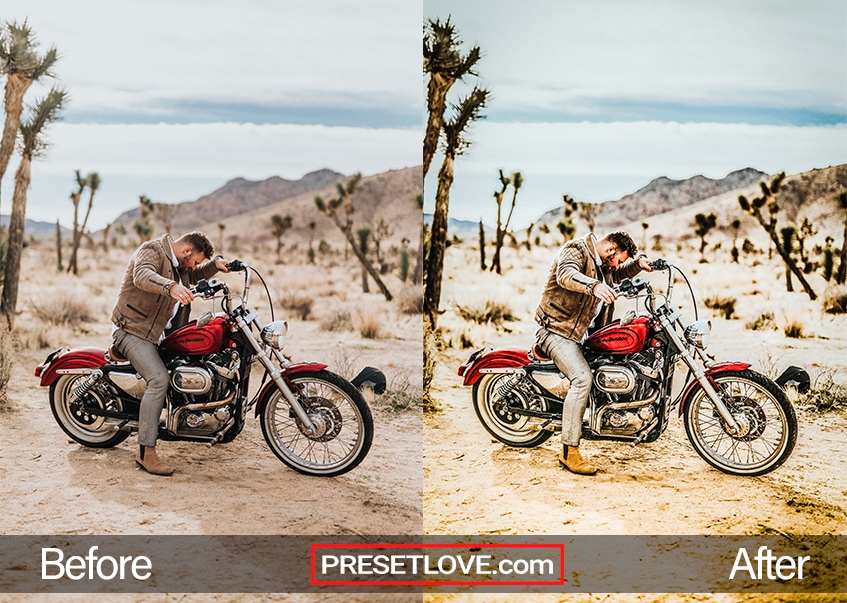 Bold tones, crispy textures, and HDR aesthetic- this is what our next Lightroom preset is all about. It's one of the best free Lightroom presets for sports photography, and you should definitely add it to your editor's toolbox.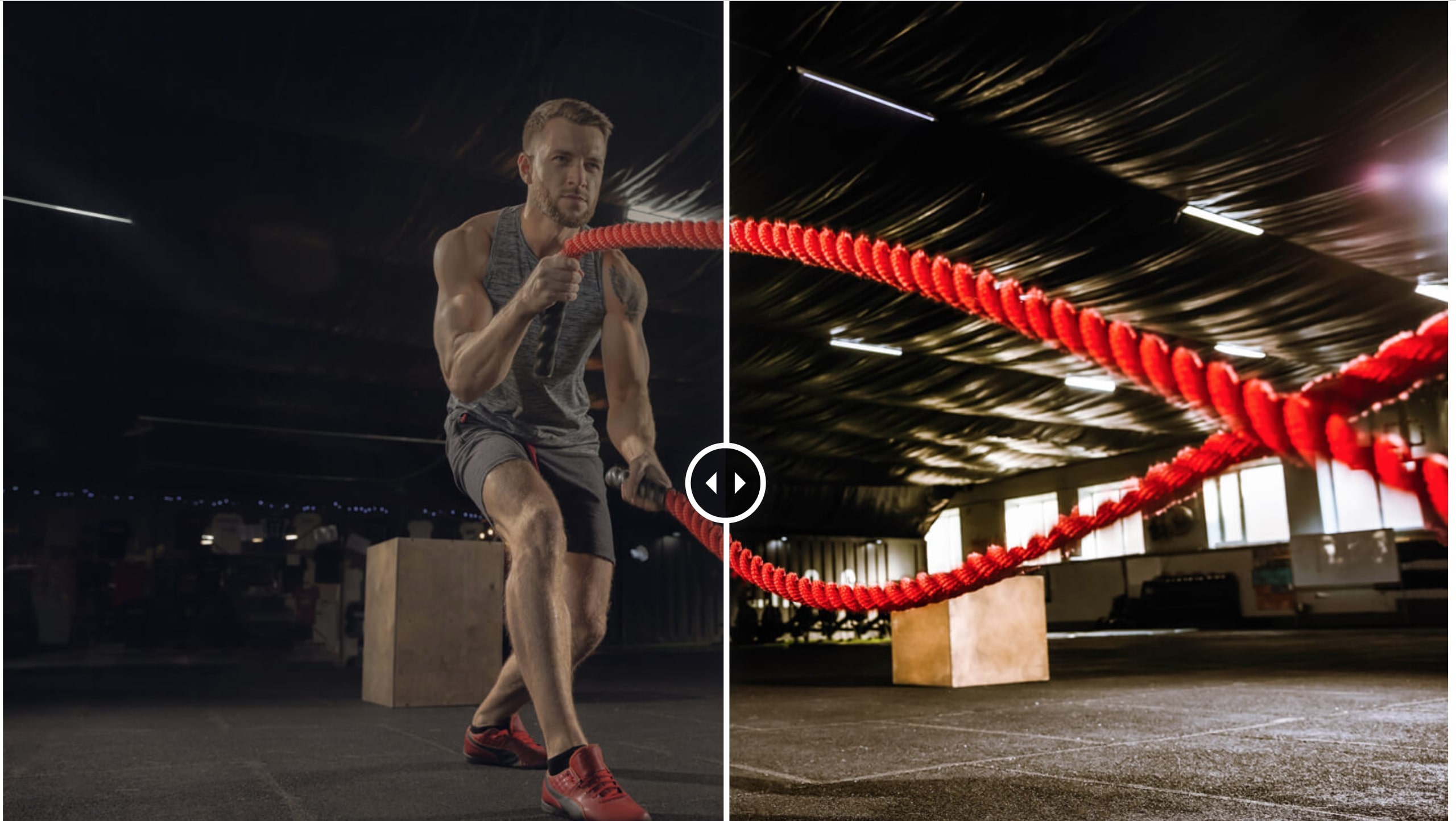 You don't always have to bring a hard contrast to make a fantasy sports Lightroom preset. Using a softer touch, like in the case of Soft, provides an aesthetically pleasing effect whilst also keeping a lot of the color contrast intact.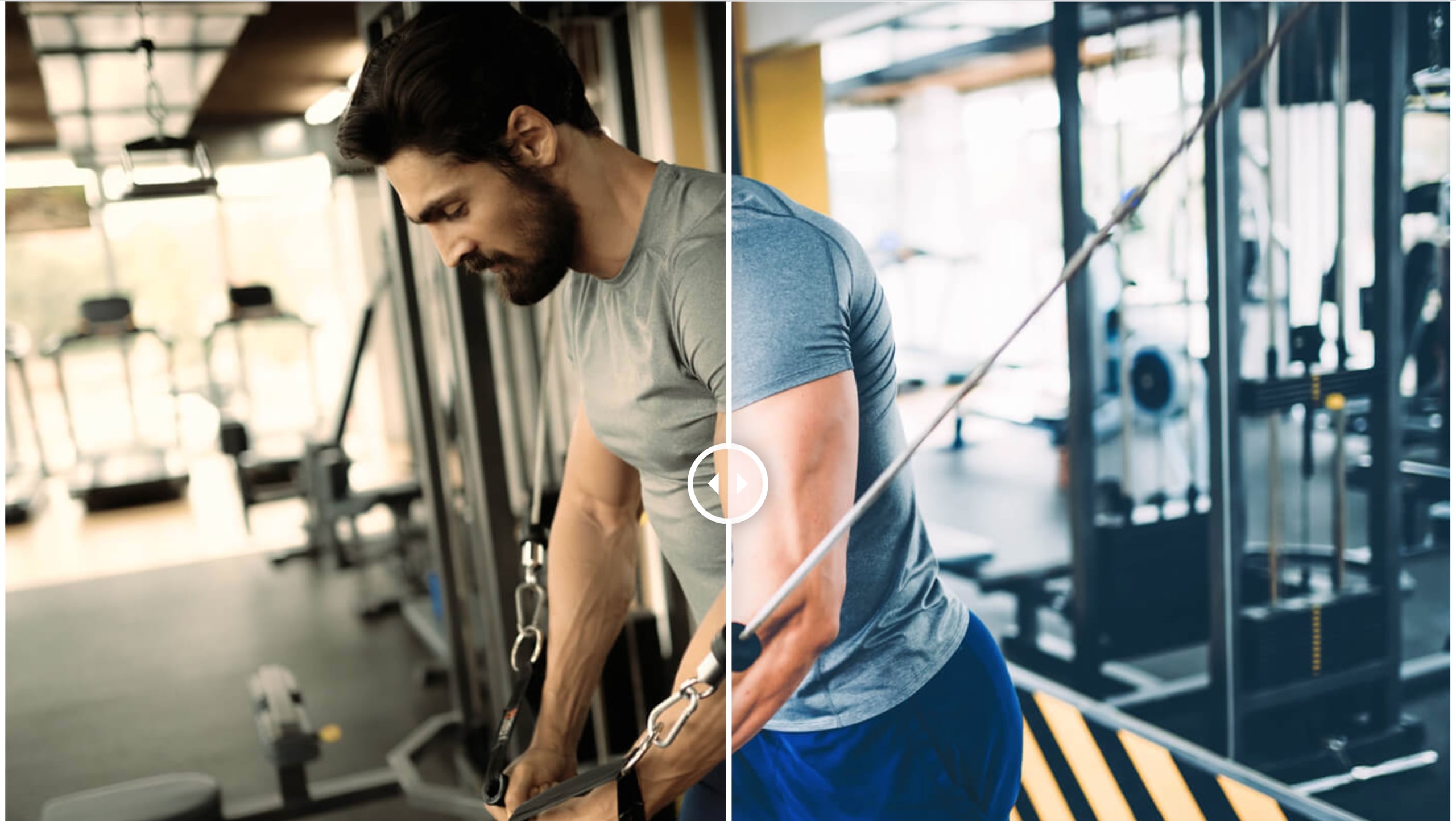 A lot of the time, when we take pictures, the color contrast can become skewed due to the light sources present. This can make otherwise beautiful shots look quite dull. Thankfully, with this simple yet effective Lightroom preset, you can bring that color back in an impressive fashion.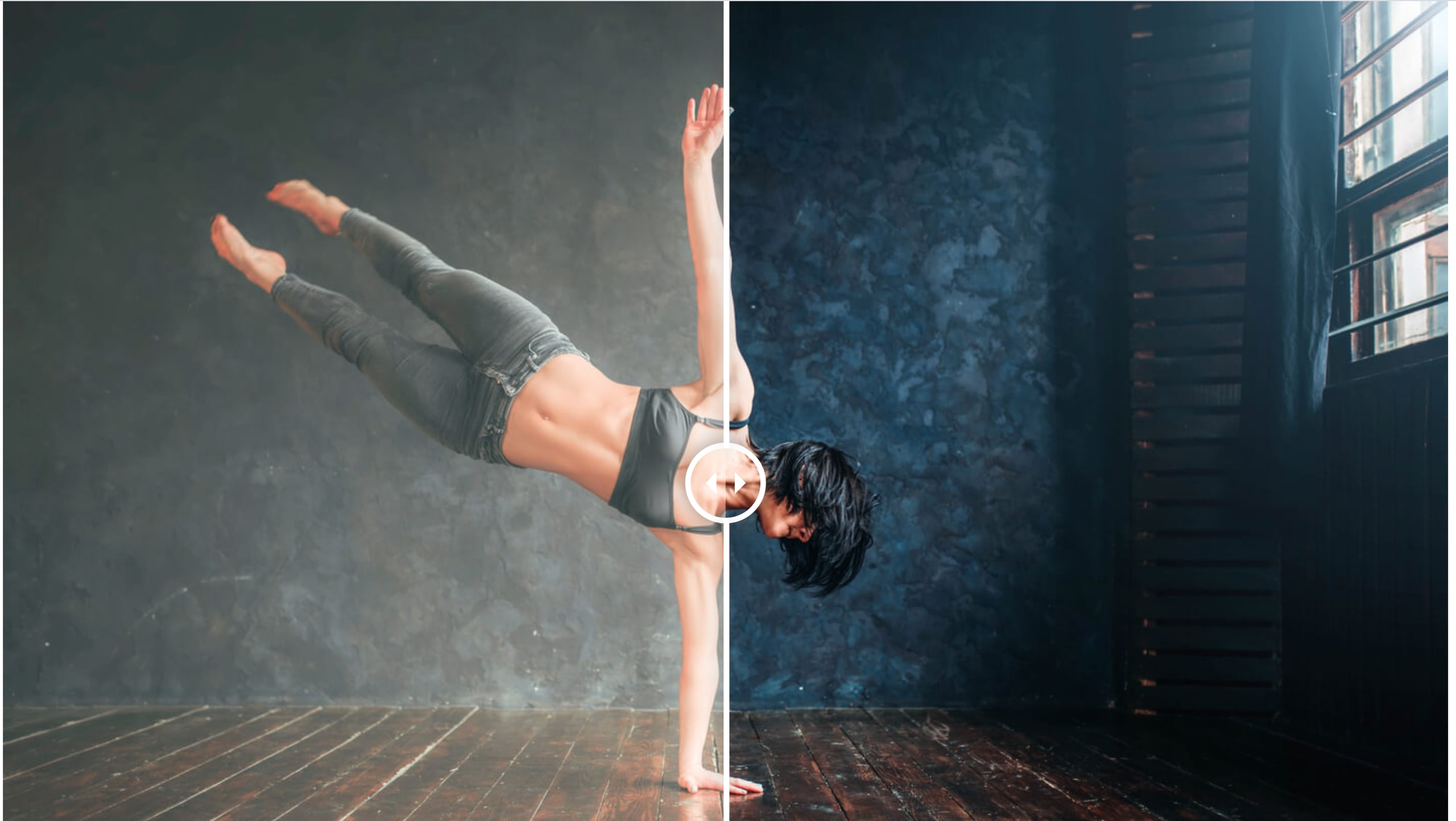 Bright Sky takes an interesting approach to improve your sports pictures. Despite what the name might suggest, this Lightroom preset works to dull overexposure to harsh white light, and bring a cooler and crisper look to your pictures.
Make Those Sports Shots Stand Out with These Presets!
Making your next selfie at the gym, or professional athletic shot stand out has never been easier. Grab one of these fantastic sports Lightroom presets, and get ready to touch them up with a few simple clicks!