50+ Best VSCO Lightroom Presets 2023
VSCO stands for Visual Supply Company, an app that allows users to capture photos and then edit them with filters and tools for professional-looking results. It's true that photos created using VSCO methods are stunning – but what if we told you that you can achieve the same brilliant results using instant, pre-made VSCO Lightroom presets?
We've curated a list of the best VSCO-inspired Lightroom presets for you to choose from and experiment with. There are filters for every kind of photography, and every type of aesthetic – and they're all professionally built, easy to customize, and ready to download for use! We have included both premium and free VSCO Lightroom presets, ensuring there is something for everyone.
Read on for our selection of the best VSCO Lightroom presets.
Get everything you need to supercharge your Adobe Lightroom workflow. From just $16, get unlimited access to thousands of Lightroom presets, Photoshop actions, templates, graphics, fonts and photos.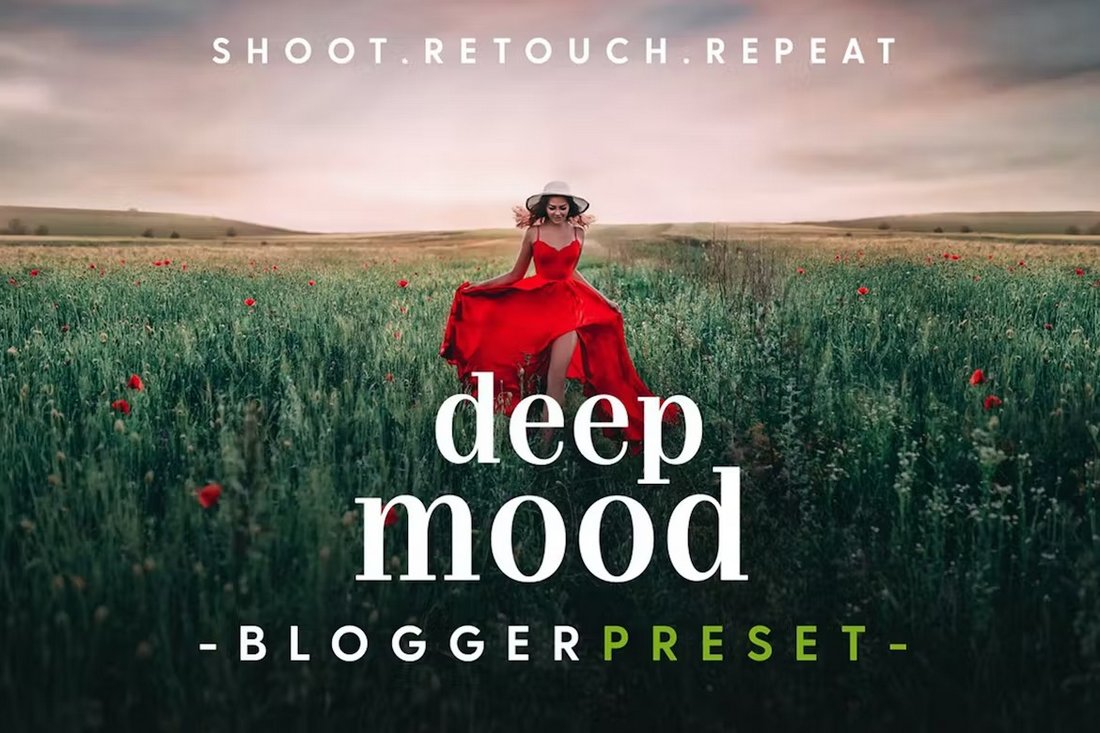 This is a big collection of Lightroom presets that feature cool and moody effects inspired by VSCO filters. These are perfect for adding a bold new look to your Instagram and social media photography. There are 30 different Lightroom presets and Photoshop actions in the bundle.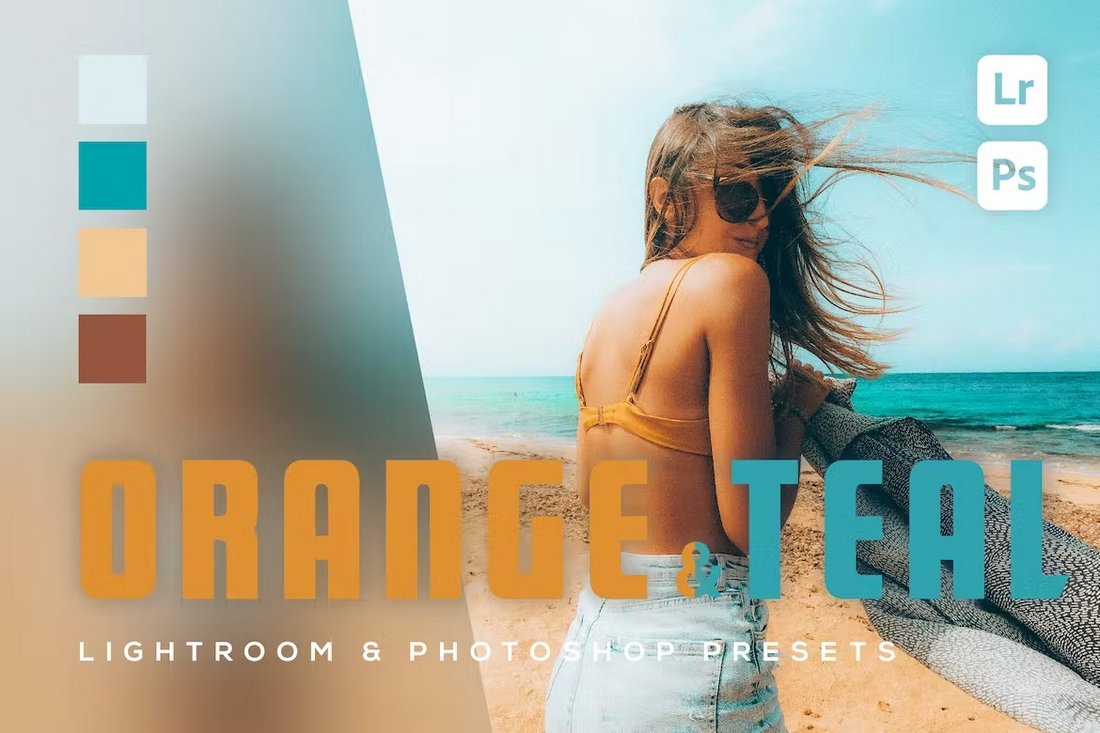 You can add beautiful orange and teal color filters to your photos with the help of this Lightroom presets collection. It includes 6 unique presets with VSCO-themed effects. You can also easily adjust and customize these effects to your preference.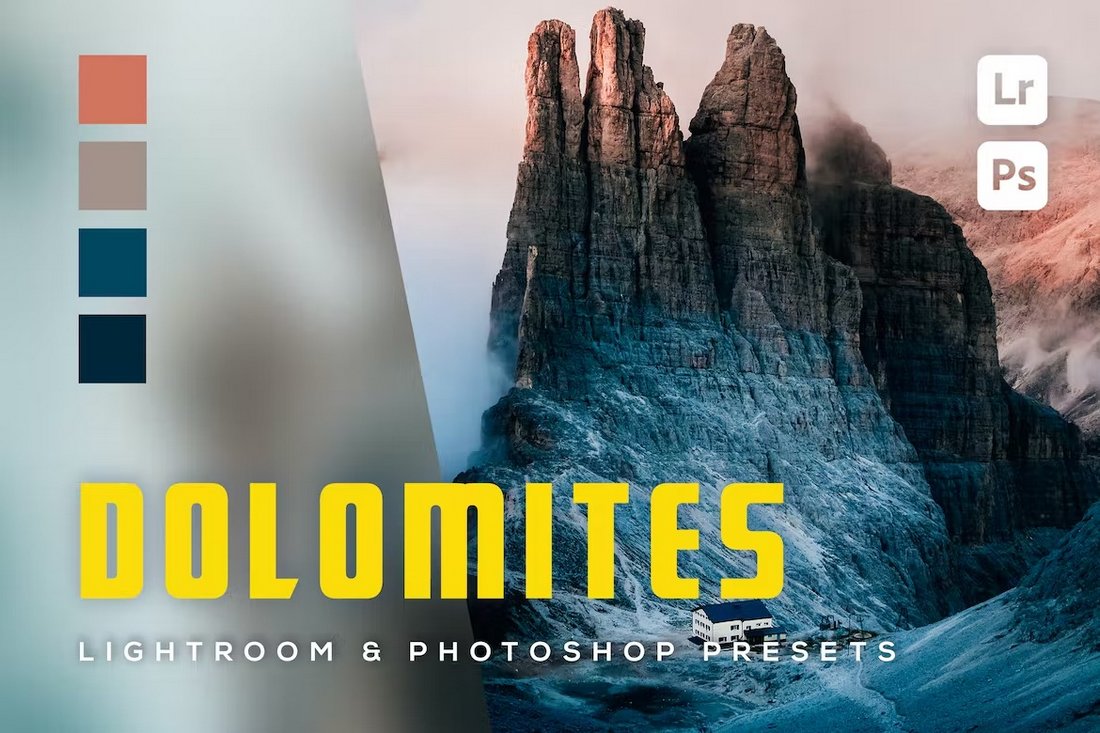 Dolomites is a collection of outdoor-themed Lightroom presets. These are ideal for enhancing your nature, landscape, and cityscape photography. Three are 6 different presets in this bundle with unique effects.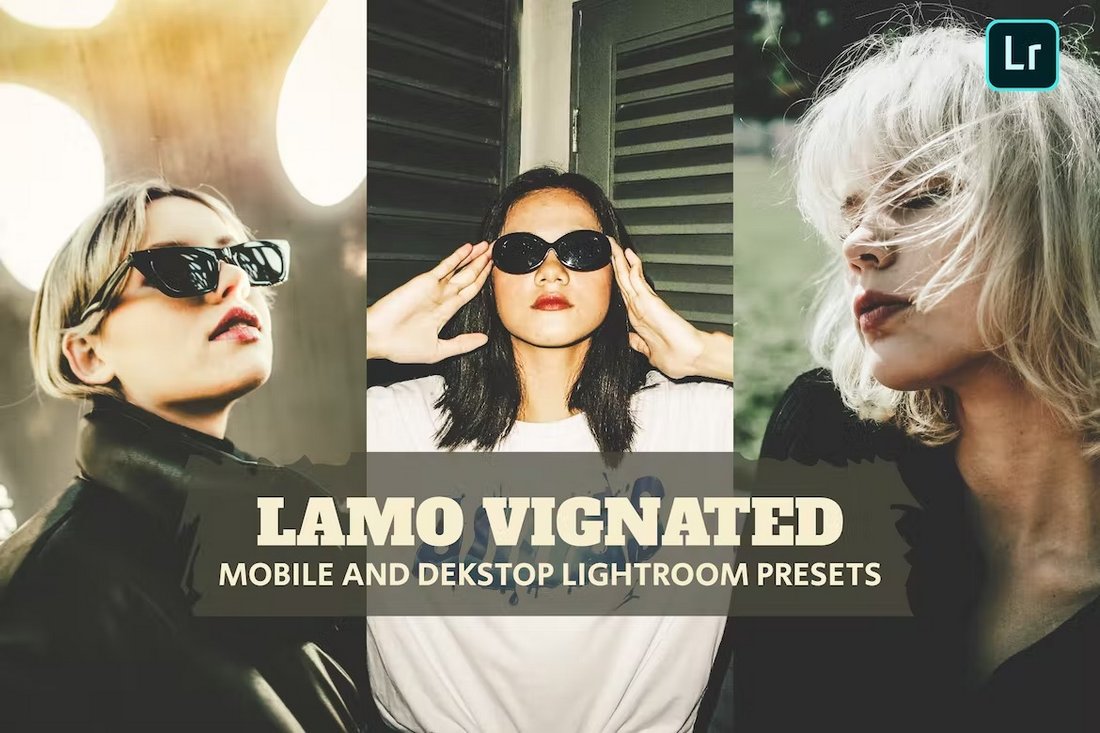 The presets in this pack come with classic Lomography-inspired filters. You can use them to add a subtle nostalgic look to your photos. There are 7 unique Lightroom presets in this bundle with different effects.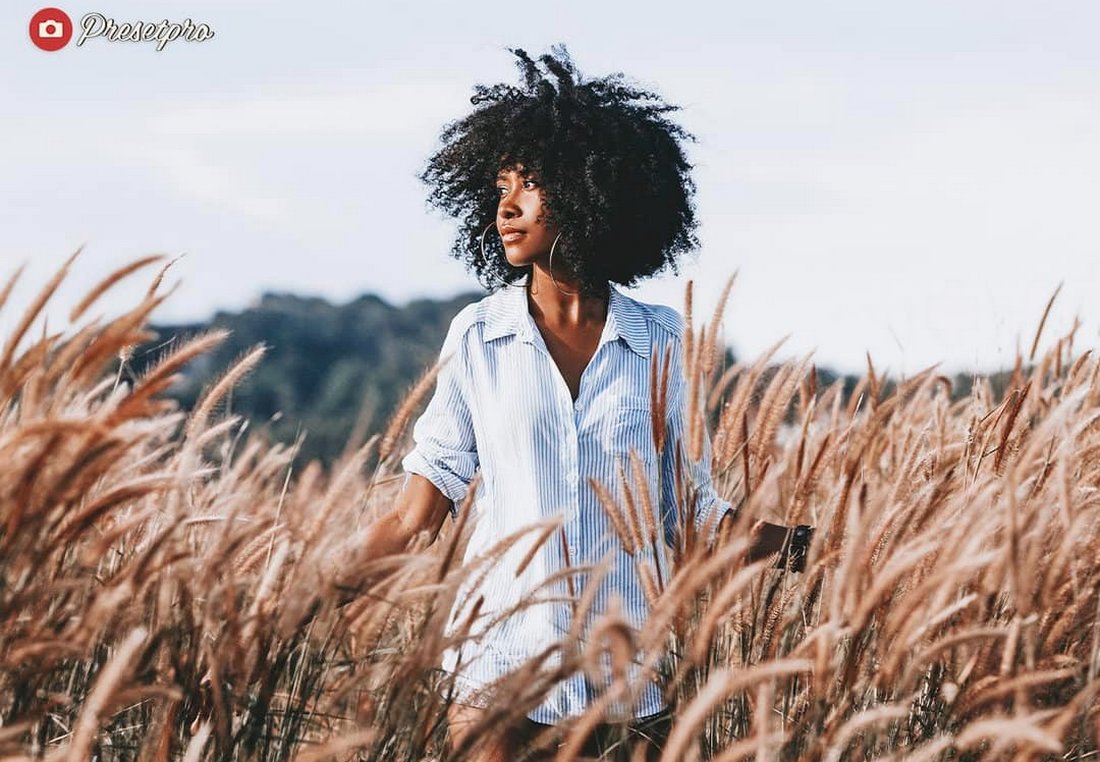 This free Lightroom preset is ideal for adding a simple Boho Film-style look to your photos. The preset has an adjustable effect and it works perfectly with outdoor and landscape photos.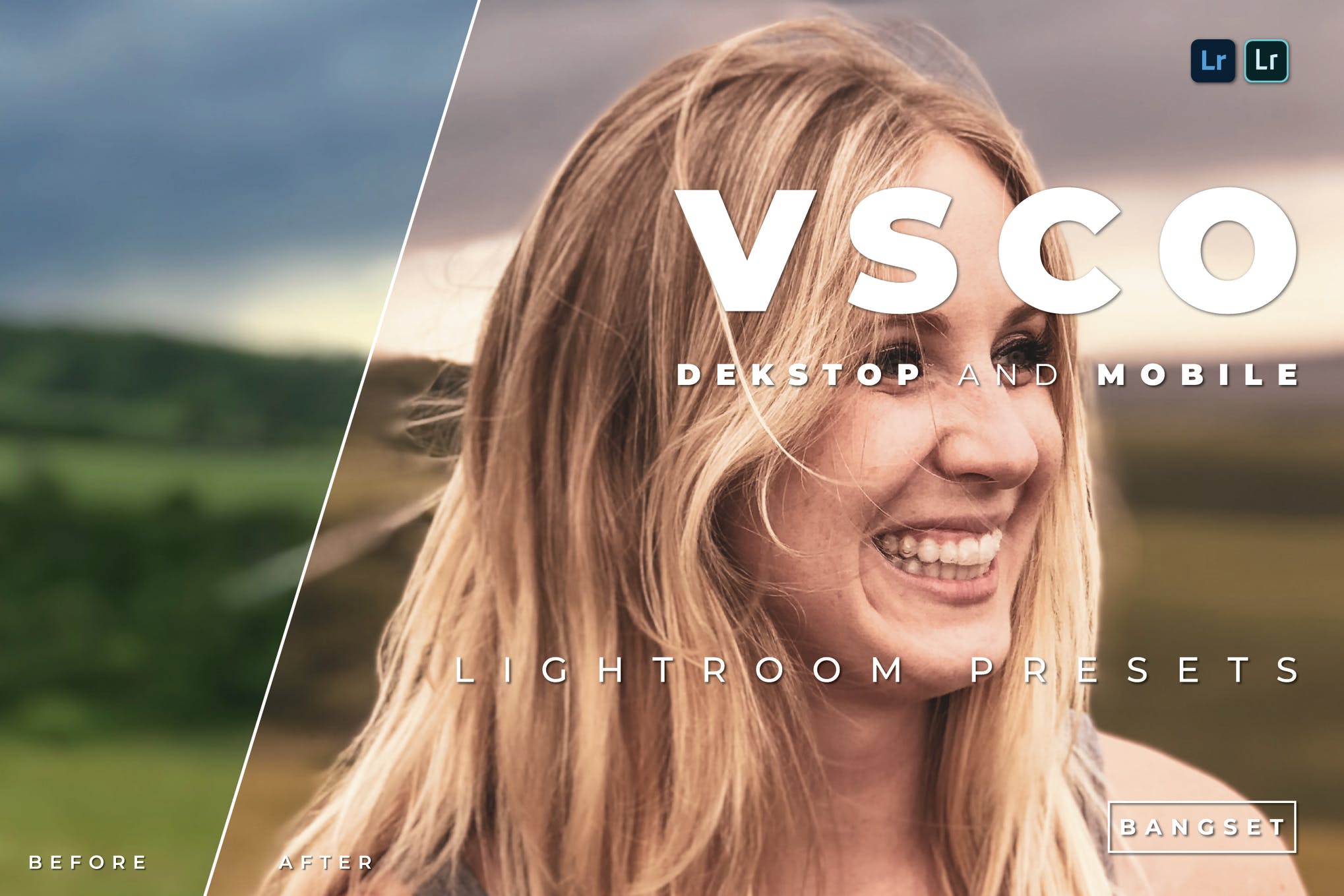 These Lightroom presets will spice up your Instagram feed by giving your pictures a VSCO-inspired look. The pack contains 10 presets helping you achieve an analog film aesthetic without you having to sweat over creating the effect from scratch.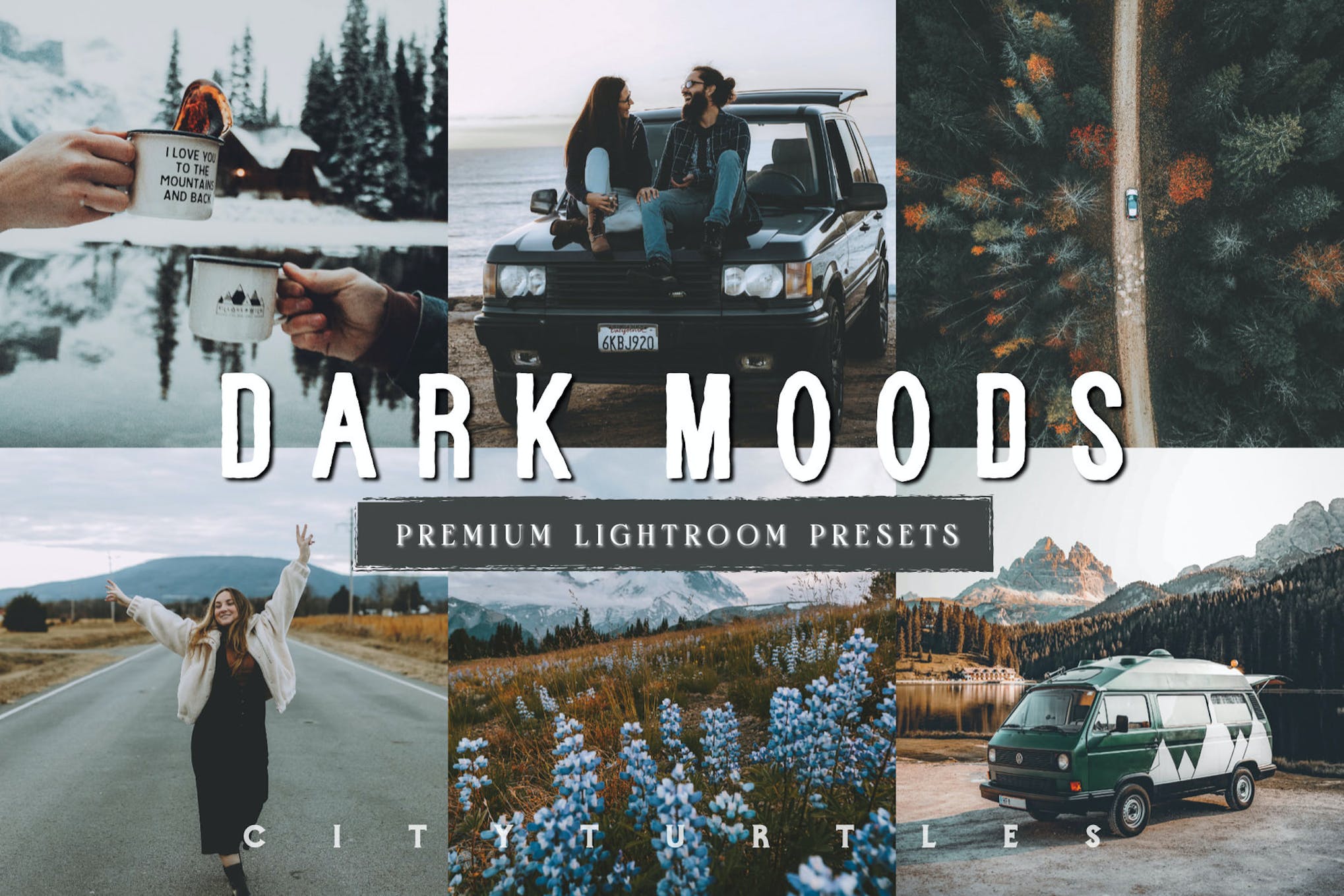 If you are an adventurous outdoor photographer, this bundle of moody, and muted Lightroom presets is right up your alley. From creamy black mattes to soft whites, this collection has it all. We absolutely recommend these presets, and you'll know why once you test them out yourself.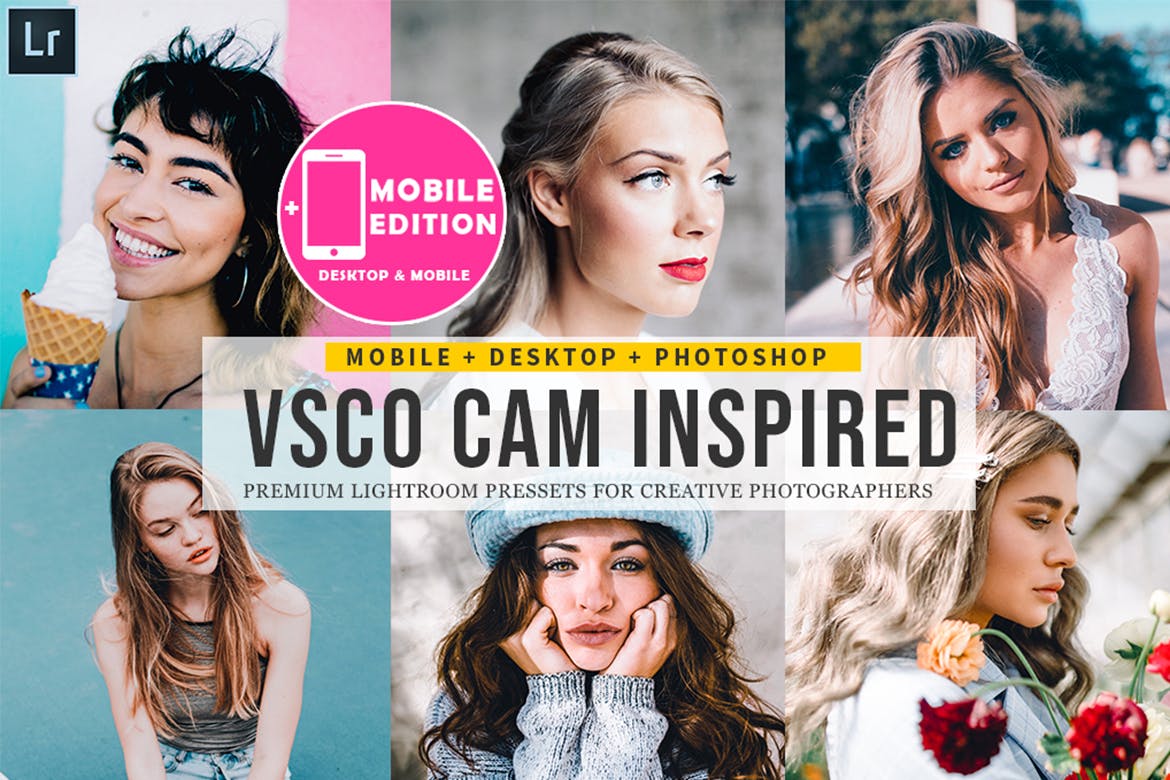 Here we have a VSCO cam-inspired collection of Lightroom presets that's ideal for adding a touch of creativity to your lifestyle photography and portraits! It offers 30 unique effects that are perfect for achieving a stylish and beautiful film aesthetic, and are compatible with Photoshop too.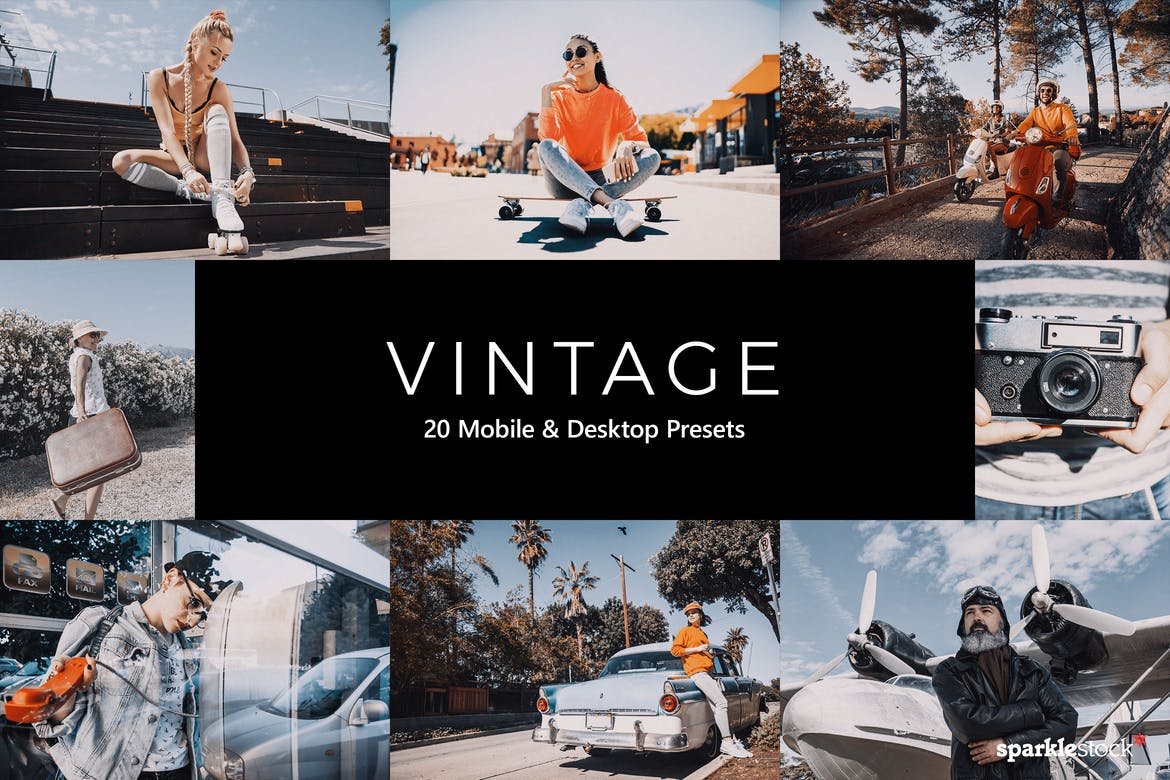 Next up we have a set of 20 vintage-inspired VSCO Lightroom presets that are ideal for recreating an old-school look on even the most modern photography concepts, from fashion shoots to lifestyle photos and from portraits to selfies! It'll give your images a rustic, grainy look while still retaining a high level of quality.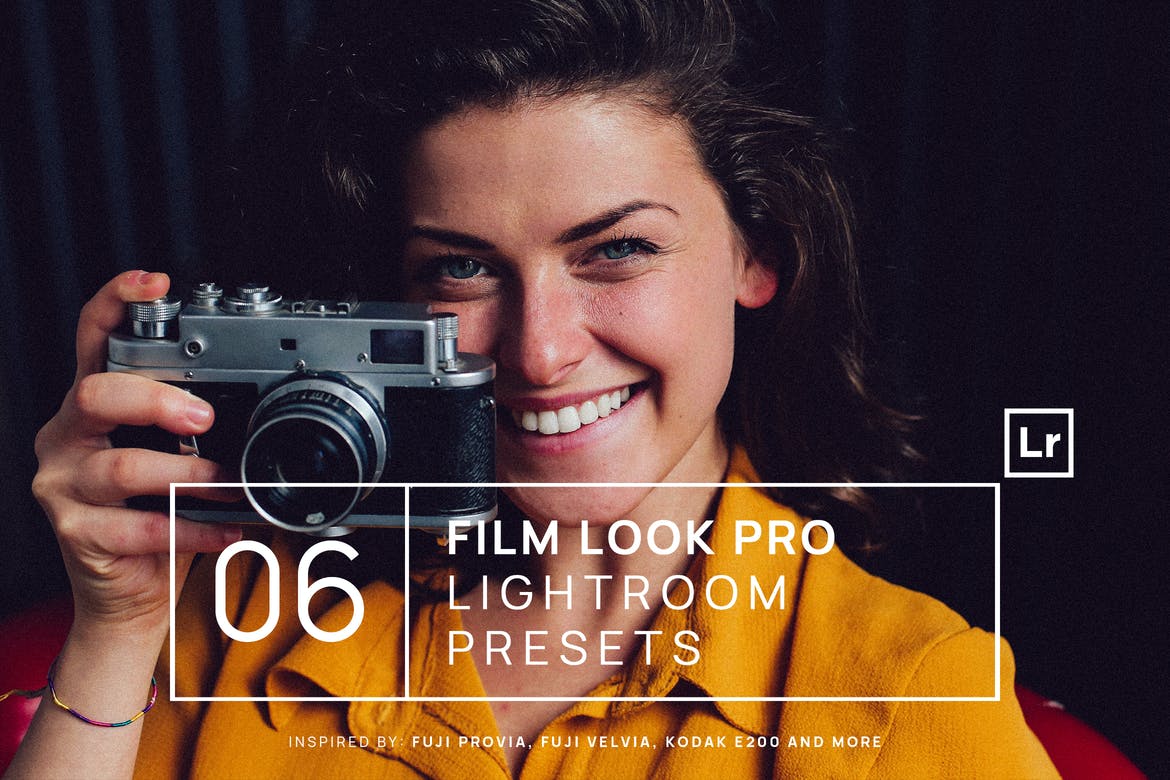 Emulate the classic look of analog film photography with this collection of six versatile Lightroom presets, all of which feature a non-destructive workflow and can be applied to any kind of photo in just a single click, regardless of whether you're on a Mac or a PC.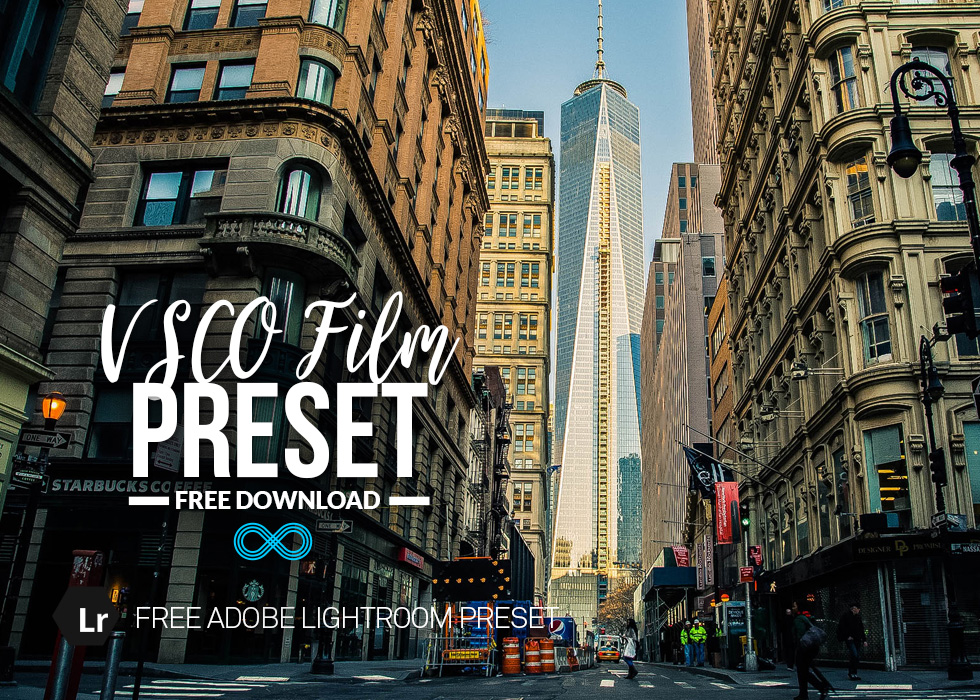 If you want to emulate the analog film look without having to go back in time and click your pictures using the Kodak Ektacolor Pro 160, this free VSCO Lightroom preset is your best bet. It works swimmingly for a variety of different pictures.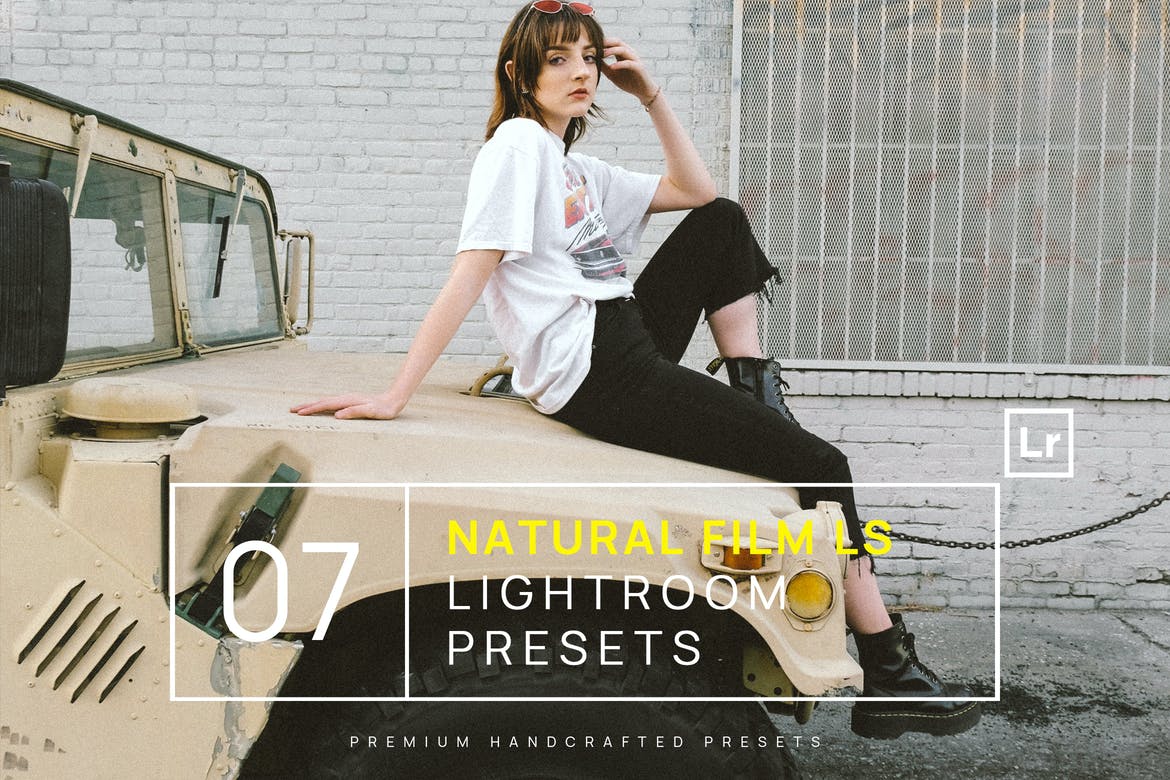 If you're wanting to add a professional-looking quality to your photos but want to keep them looking natural and not over-processed, consider this set of seven natural film-inspired VSCO Lightroom presets. They're compatible with Adobe Lightroom versions 7.3 and newer.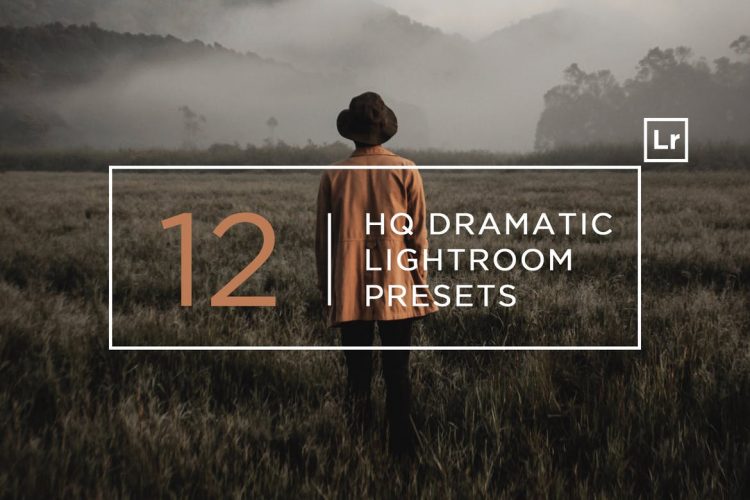 It's all in the name – our next set of VSCO Lightroom presets is designed to add an element of drama to your photos! They're versatile and can be used with any resolution, and won't change the white balance of the original image, creating a professional and authentic end result.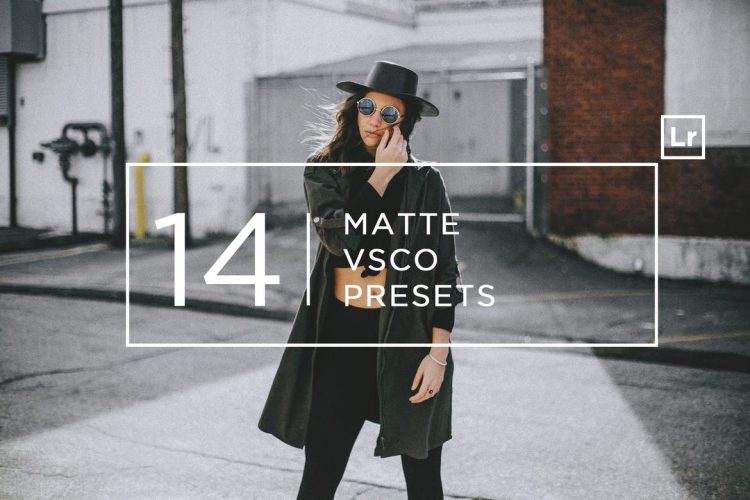 For a high-quality, sleek look, choose this set of sophisticated Matte VSCO Lightroom presets. Perfect for lifestyle bloggers and Instagram influencers, as well as fashion designers and photographers, it adds an urban professional element to outdoor photos and is compatible with both Mac and PC.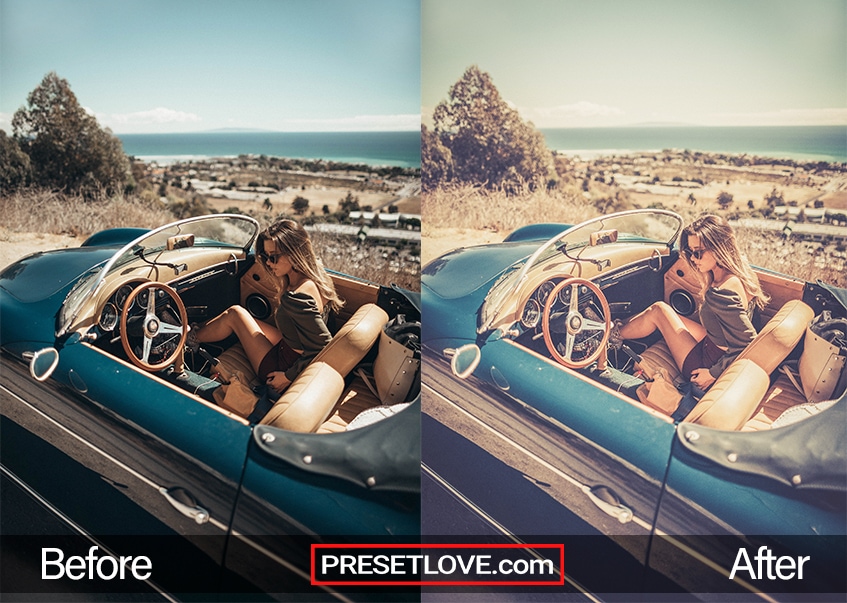 This free Lightroom preset will make your picture look like it was taken decades ago. Applying a warm, slightly soft, yet clearly defined effect on your photos, this preset is a fantastic choice for portrait, scenery, and nature-related photography.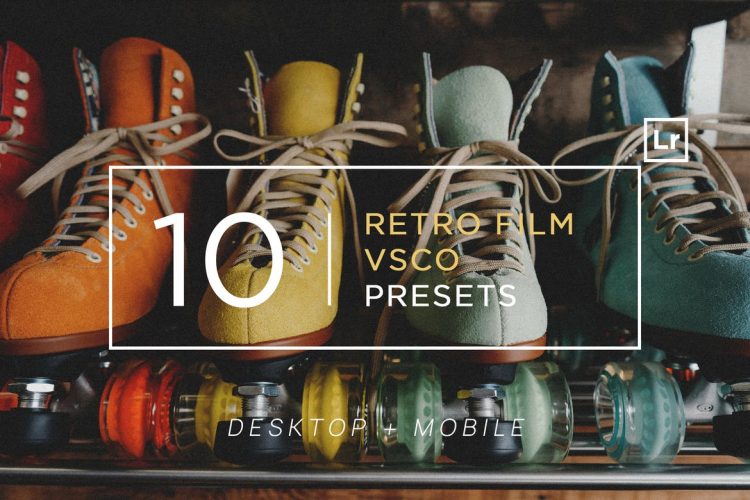 A premium collection of VSCO Lightroom presets, the Retro Film set of filters is a truly classic way to enhance your photos and give them that old-school vintage vibe that's so popular right now. Both trendy and timeless, this preset is brilliant for interior and portrait photography in particular.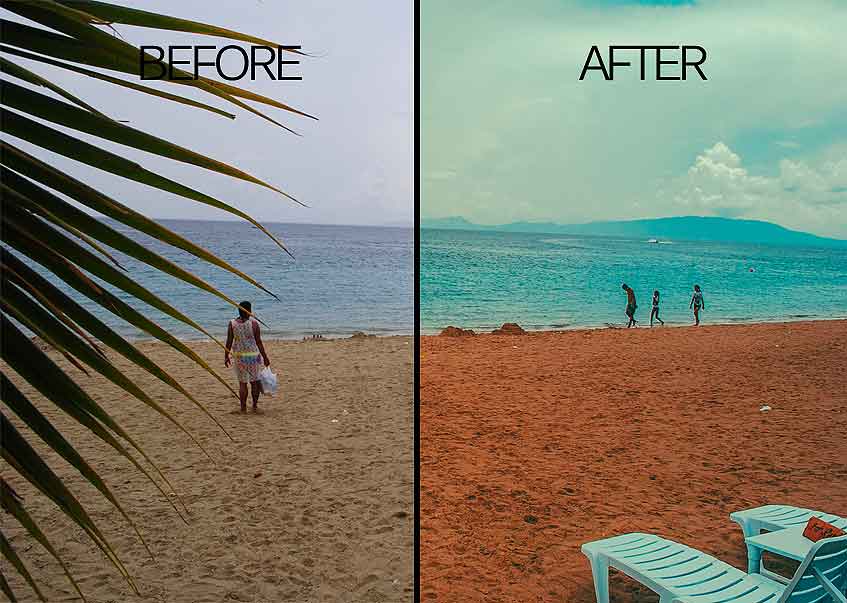 Forge the old analog film look in the quickest and most efficient way possible with the help of this free VSCO Lightroom preset. It works best for portraits, and landscape shots, and is compatible on both Mac and PC.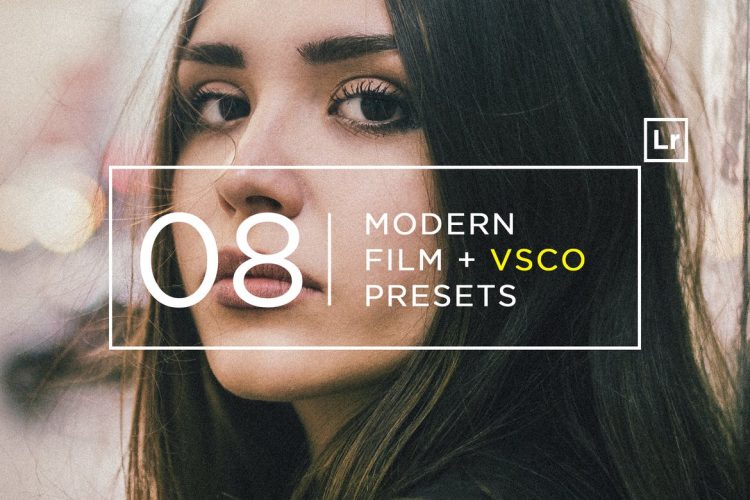 In keeping with the cinematic vibe, we have a modern film-inspired collection of VSCO Lightroom presets to add a moody, dramatic light to your images, making them look as if they've been taken straight out of a Hollywood drama. Suitable for both professional and amateur photographers, the results will be consistently stunning.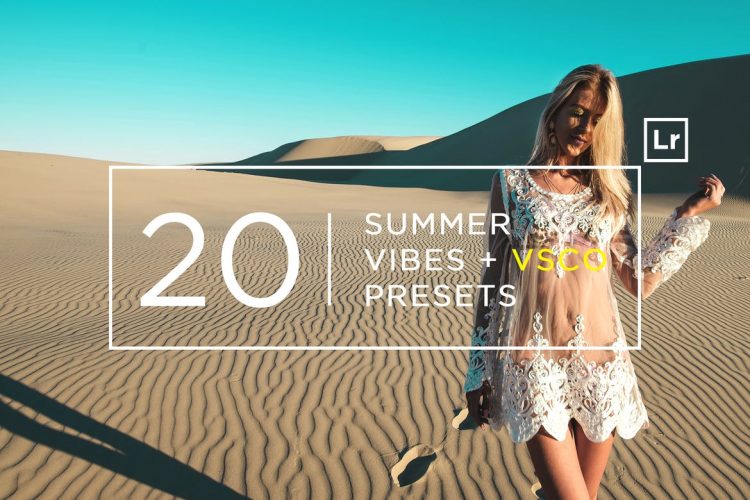 For a bright, relaxed atmosphere, this tropical and trendy set of VSCO Lightroom presets enhances orange and teal tones and reduces saturation levels to create a summery, beachy quality, perfect for lifestyle and travel photography. It includes complete supporting documentation for ease of use.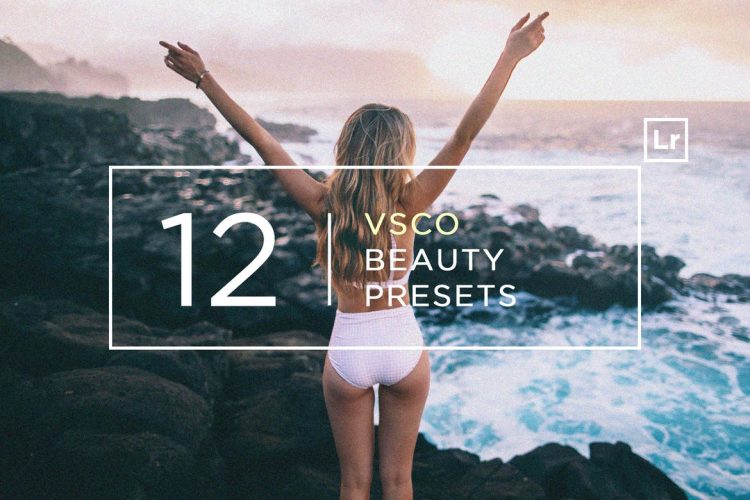 As the name suggests, this set of VSCO Lightroom presets is all about creating beauty in each image! Adding matte, grainy qualities, warm, soft tones, and enhancing the color depth of each photo, these filters create modern, Instagrammable photos that can be easily customized to suit the aesthetic of your feed.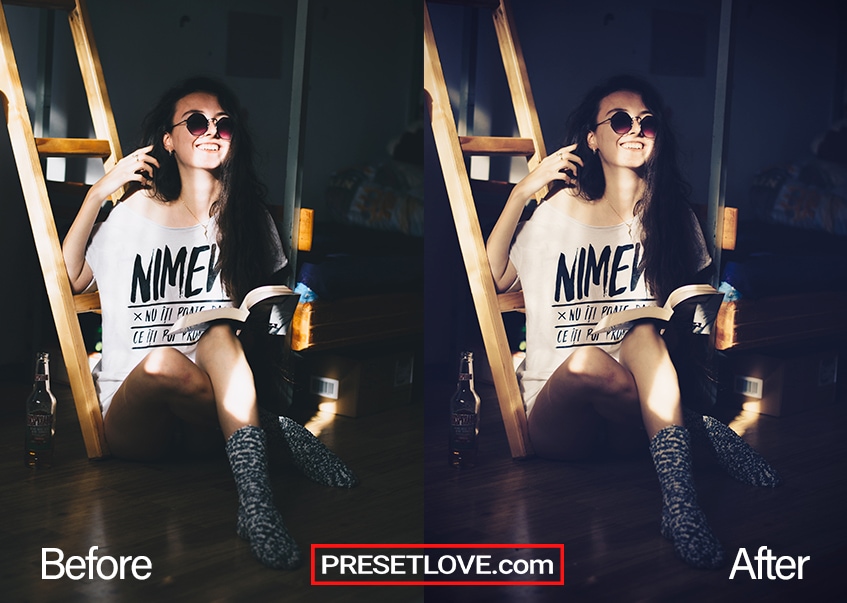 Bring the sunny gold, and magenta accents of the Kodak Gold ISO200 to your photos with this free VSCO Lightroom preset. It's perfect for pictures that wouldn't mind a vintage touch, while still looking as natural as possible. Grab it right now.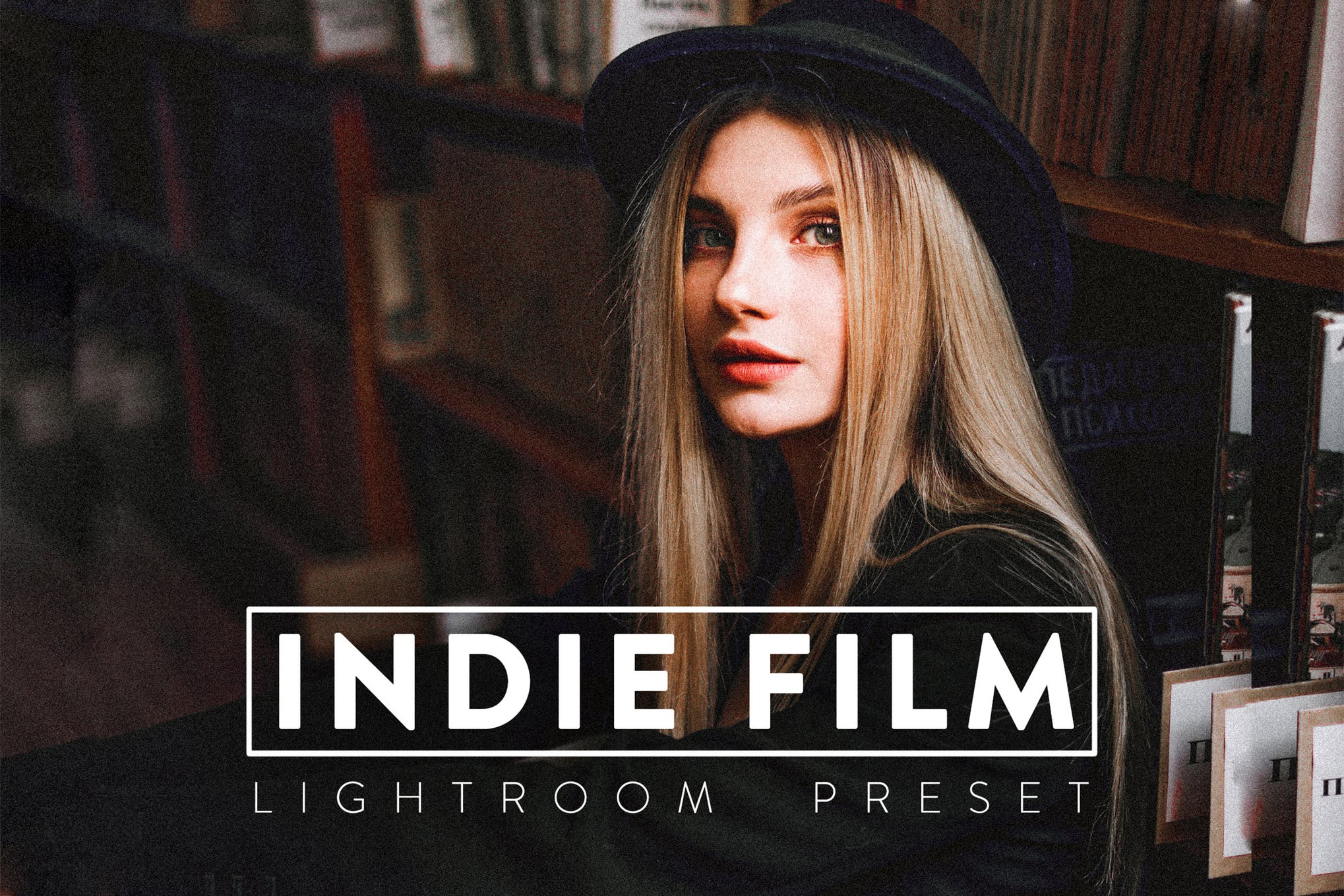 Bring a nice Indie film tone to your pictures with this collection of ten Lightroom presets, each designed to make those dull, boring shots Instagram-worthy. One of the best VSCO Lightroom presets out there!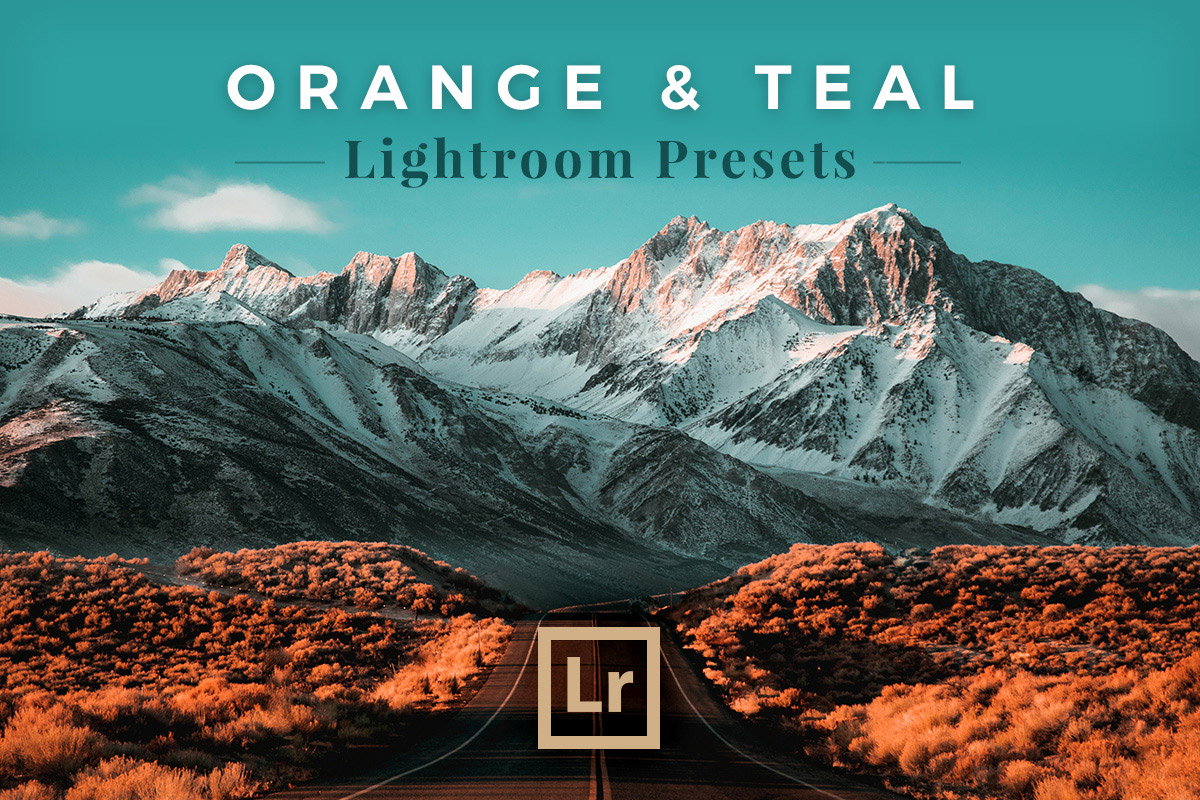 Add VSCO-style orange and teal hues to your pictures in just a few easy clicks with the help of this Lightroom collection featuring 15 presets that include a range of grainy and vignette options giving a beautiful finish to your photos.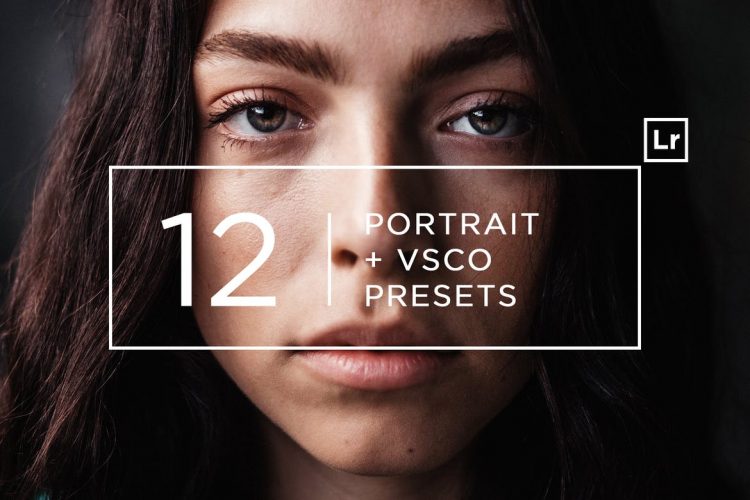 These VSCO Lightroom presets have been purpose-built to enhance portraits and will add drama and depth to your photos by enhancing the detail in each and every element, deepening shadows, and increasing the luminosity of skin tones to create a stunning contrast.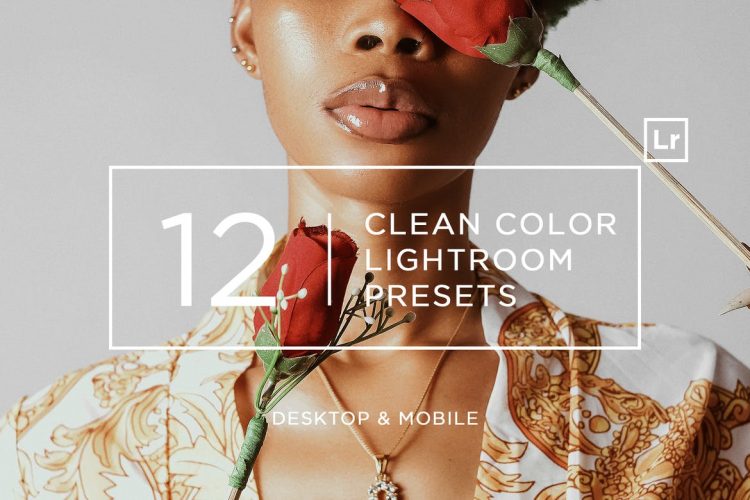 Smart, clean, and fresh-looking, this collection of VSCO Lightroom presets aims to protect the quality of color tones while adding richness and depth to generate bright, vibrant colors and reduce noise, resulting in a pure, uncluttered image that's perfect for fashion and beauty photography.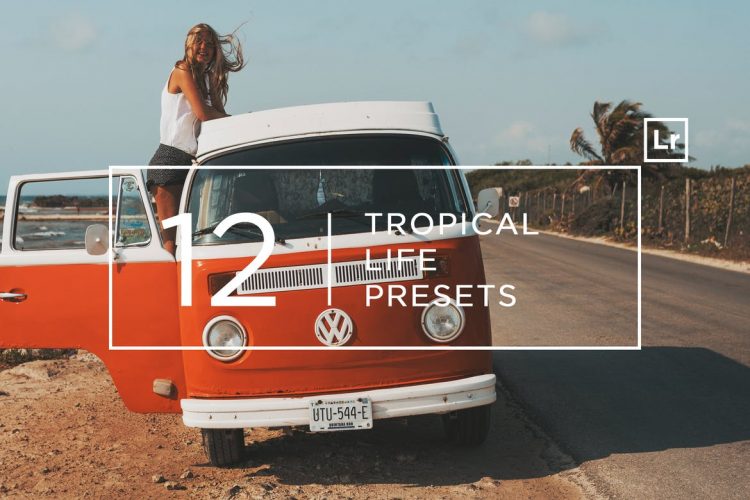 Retro beach vibes are evident in this summery set of VSCO Lightroom presets, where orange and teal tones are enhanced, and a vintage matte quality is created to produce a tropical-inspired image. It's great for Instagram influencers and travel bloggers.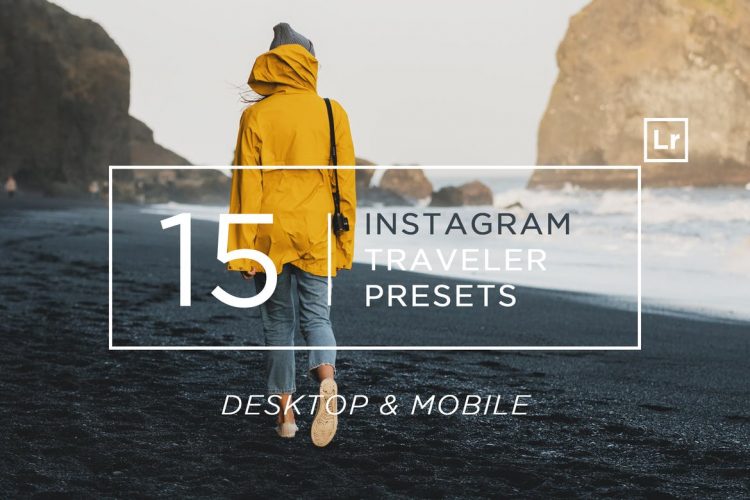 Another collection of VSCO Lightroom presets that's been specifically designed for travel photographers, the Traveler suite is a quick and easy way to achieve unique and professional-looking results for your travel photos, and is compatible with the mobile version of Lightroom for editing while you're on the road.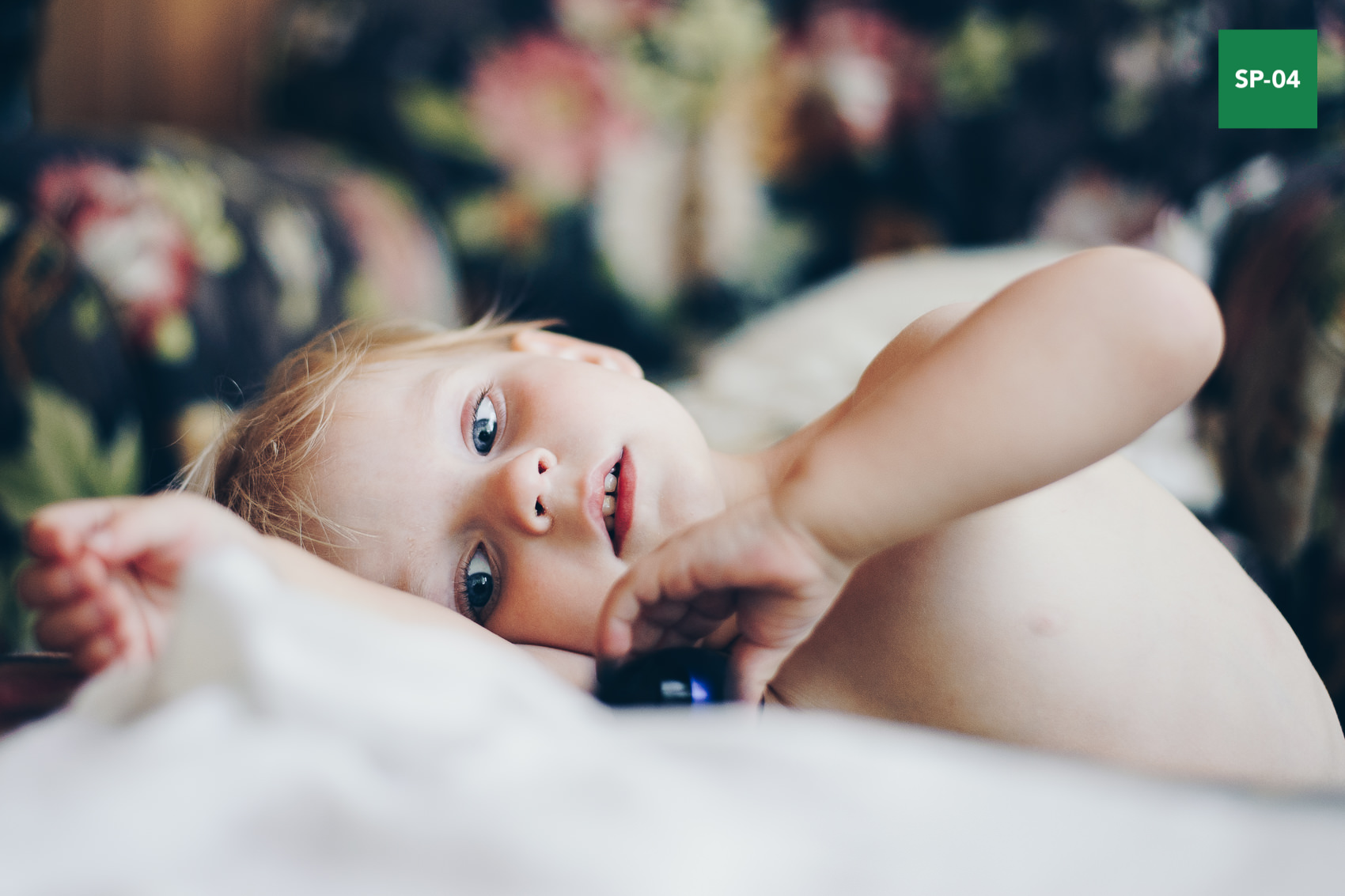 Speed up your workflow and achieve a beautiful, and modern VSCO-inspired film aesthetic using this collection of 10 free Lightroom presets, each working to give your pictures a professional and refined look.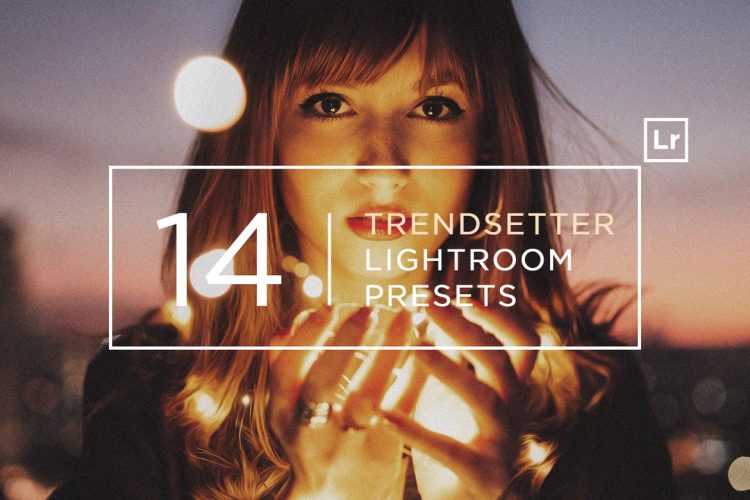 A soft, romantic glow is added to your photos with the Trendsetter VSCO Lightroom presets. It works by enhancing pastel tones, reducing saturation, and adding a subtle faded effect, as well as creating radiant, creamy skin tones and an overarching matte effect. It's brilliant for close-ups and beauty photography.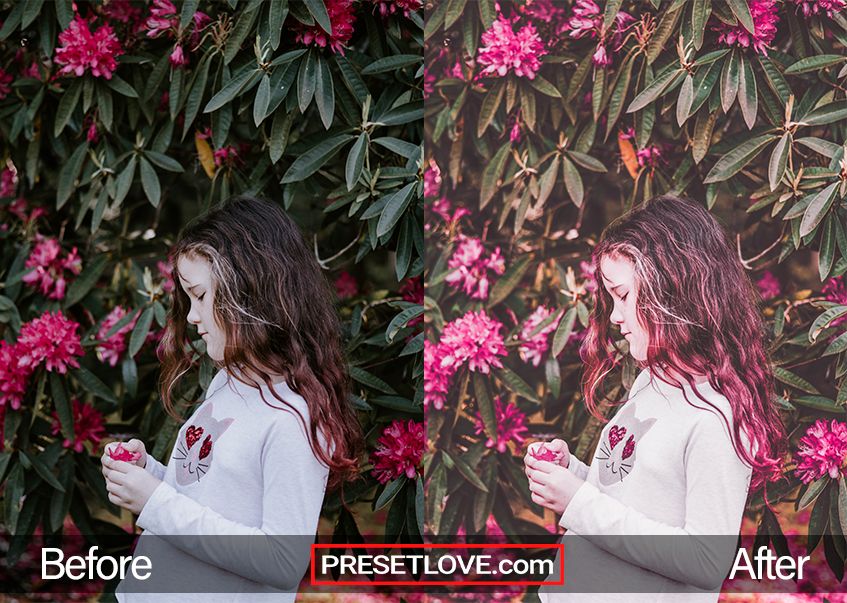 This free VSCO Lightroom preset is specifically designed keeping in mind the needs of bloggers looking to add meaning and appeal to their photos. Bringing cherry blossom pink tones to your pictures, this soft matte preset is a must have in your editor's toolkit.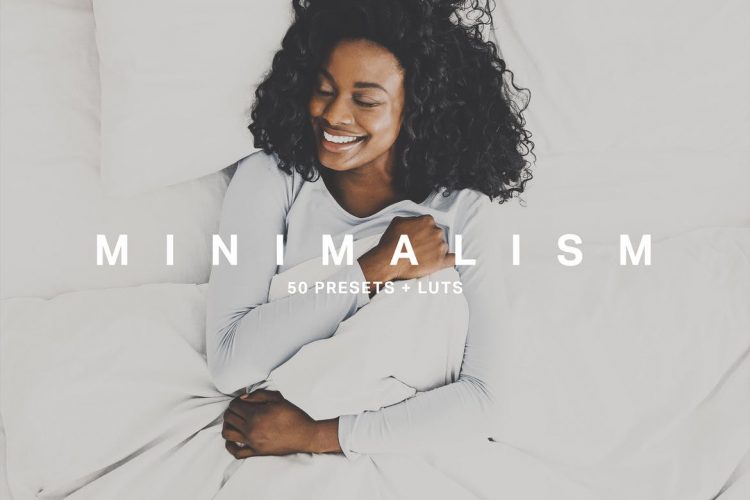 Minimalism is everywhere in the design world right now, and photography is no exception. Become part of the trend with this suite of minimalist VSCO Lightroom presets, designed to create a clean, modern look. It's simple to use and includes built-in skin tone protection to minimize post-processing work.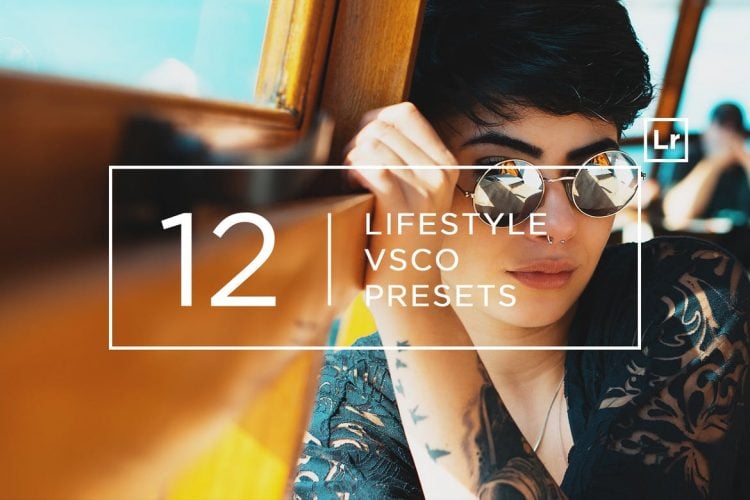 Sharp, high-quality images are easily rendered using this pack of VSCO Lightroom presets, perfect for lifestyle and travel photography. Pastel tones are enhanced, and saturation is reduced to create a soft matte effect, for professional and authentic enhancement of your photos.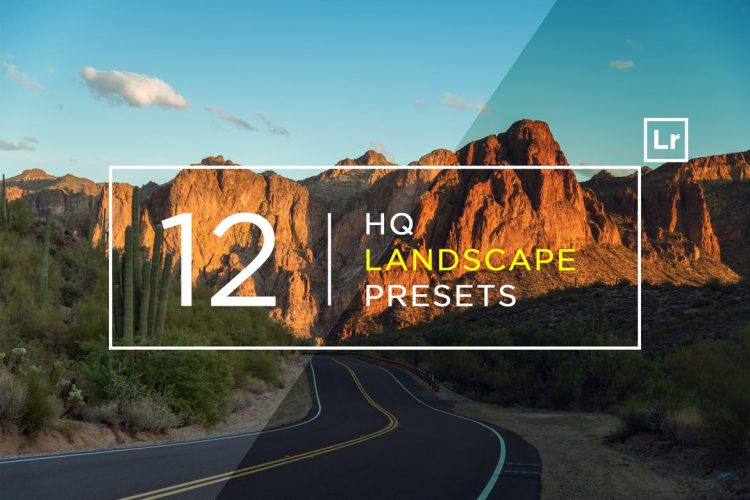 This set of VSCO Lightroom presets is essential for any landscape photographer, and has been specifically built to help you enhance your scenery and landscape-based photography in a matter of seconds. It can be used on photos with any resolution, and also works on a range of different exposure levels.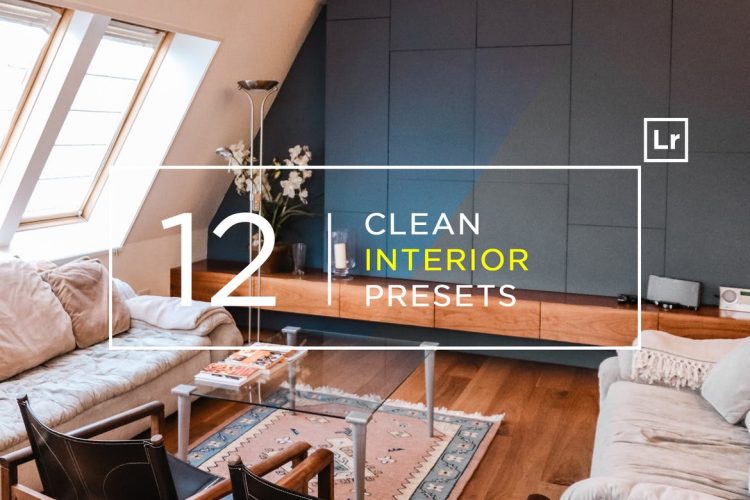 A highly professional collection of VSCO Lightroom presets that is a must-have for any interior design, home decor, or architecture photography, these filters will ensure that your interior photos are clean, balanced, and professional-looking. They can also be applied to outdoor photography with lower lighting.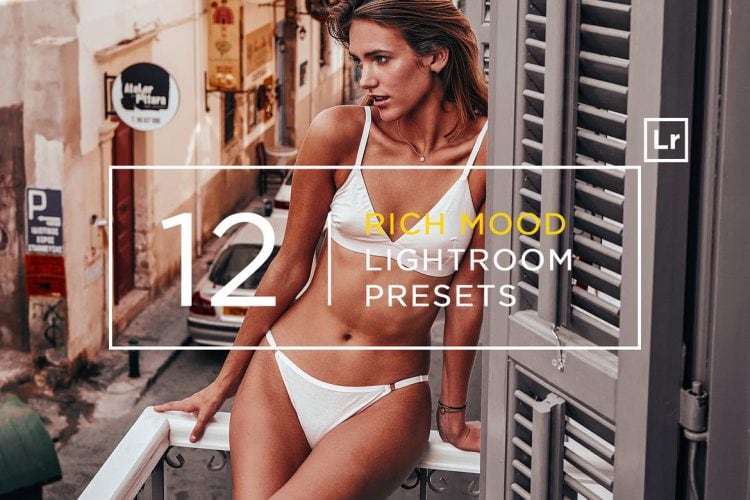 Sophisticated and rich tones will be emphasized using this arrangement of dramatic VSCO Lightroom presets, ideal for fashion and beauty photography, but also versatile enough to work on just about any kind of image. It adds a clean yet moody atmosphere to your photos and is a brilliant tool for a modern and minimalist aesthetic.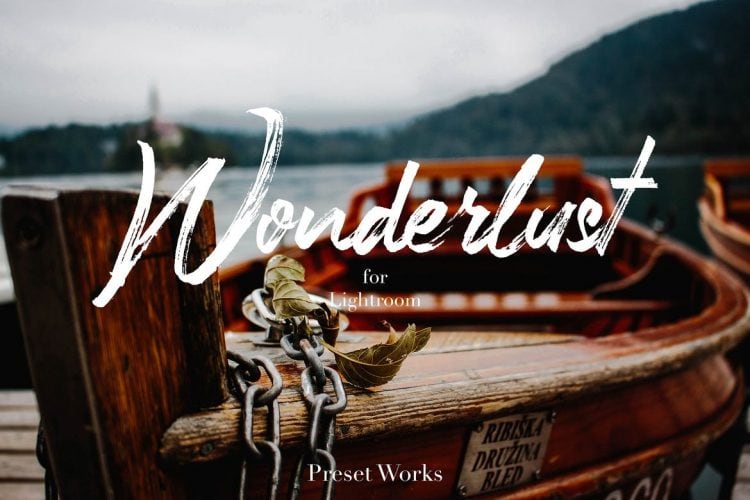 The beautiful Wonderlust collection of VSCO Lightroom presets has been purposefully designed to enhance your travel photos and make them look as if they've come straight from a travel brochure. It's great for bloggers and influencers and can be used on landscape and scenery photography as well as fashion and portrait-style images.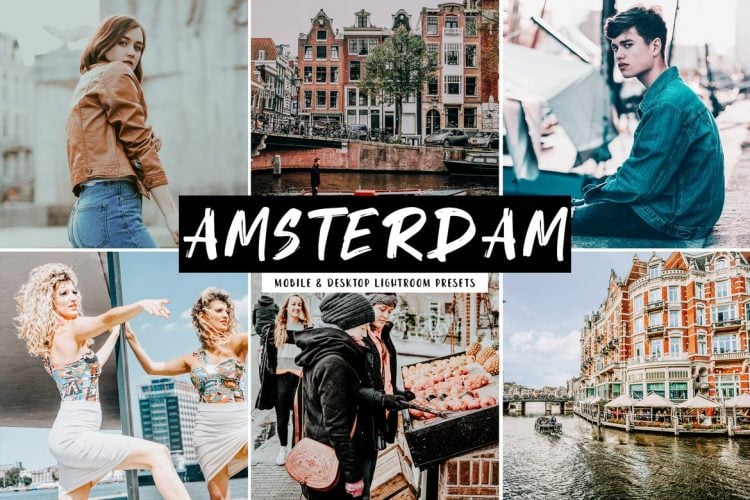 This creative collection of presets will bring the fun, friendly vibes of Amsterdam straight into your photos, using warm and natural tones to capture the heart and soul of each image. It can be used for any kind of photography, and generates high-quality results in a single click!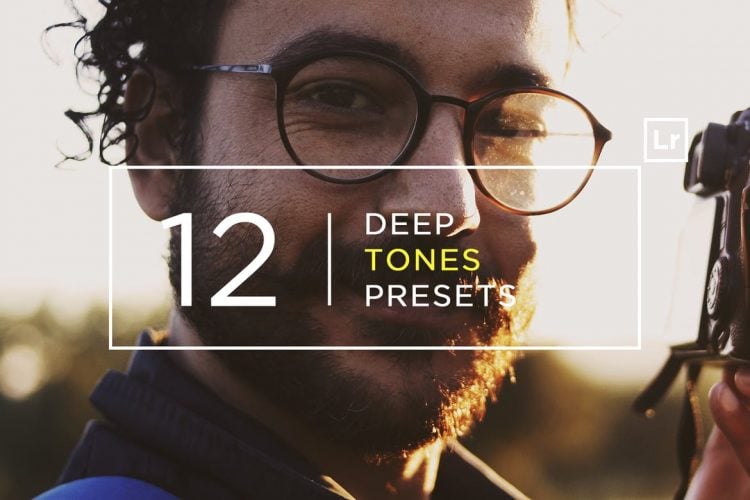 For a classic yet trendy aesthetic, use the Deep Tones collection of VSCO Lightroom presets to add deep, dramatic tones to your photos, giving them a modern vintage quality. It's particularly great for portrait photography, and the effects are easily adjustable, giving you complete control over the results.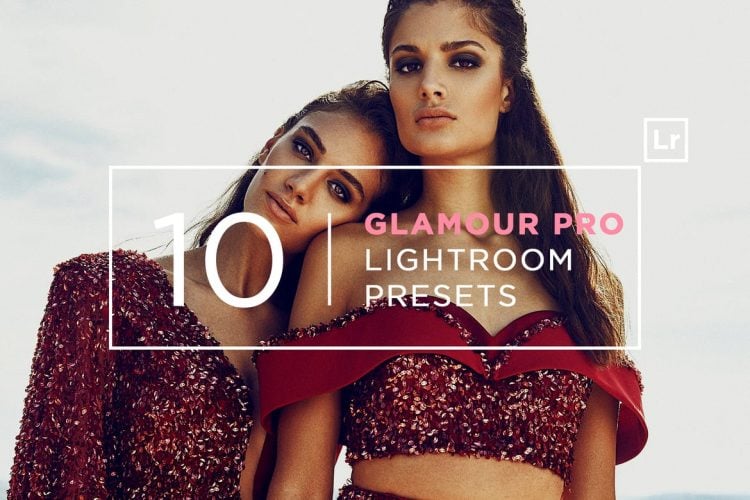 For modern and professional glamor photo processing filters, look no further than the Glamor VSCO Lightroom presets, where grainy, matte textures will be combined with warm, soft tones to create an appealing and dramatic vibe that'll yield effective results on photos with any kind of resolution or exposure level.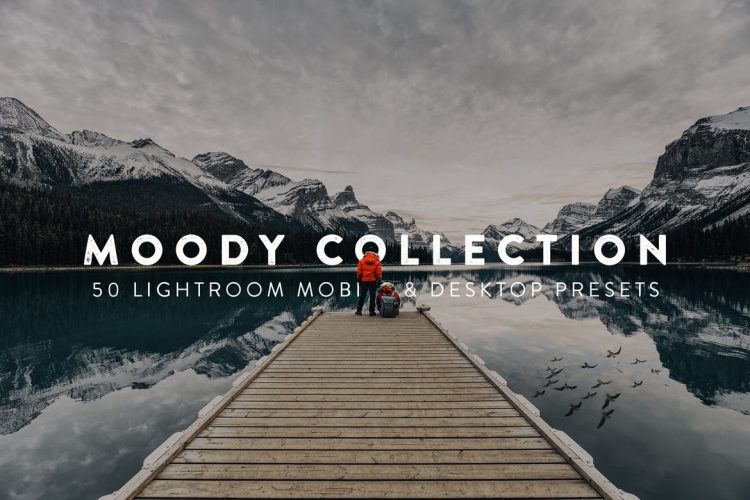 For a dramatic and memorable look, the Moody collection of VSCO themed Lightroom presets is a brilliant choice. They'll help you to achieve beautiful, film-inspired effects that can't be replicated with Lightroom settings, and are ideal for outdoor, nature and travel photography, as well as fashion and lifestyle shoots with an edgy vibe.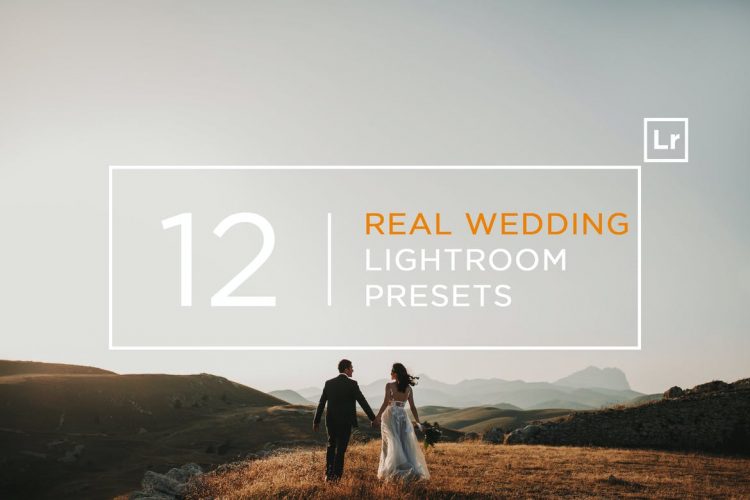 A highly professional set of VSCO Lightroom presets that's been designed specifically for wedding photos but can be used for just about any kind of event, lifestyle or portrait photography, the Real Wedding collection will add a modern, matte quality to your images and create a soft, warm tone by enhancing the deep, rich hues in each photo.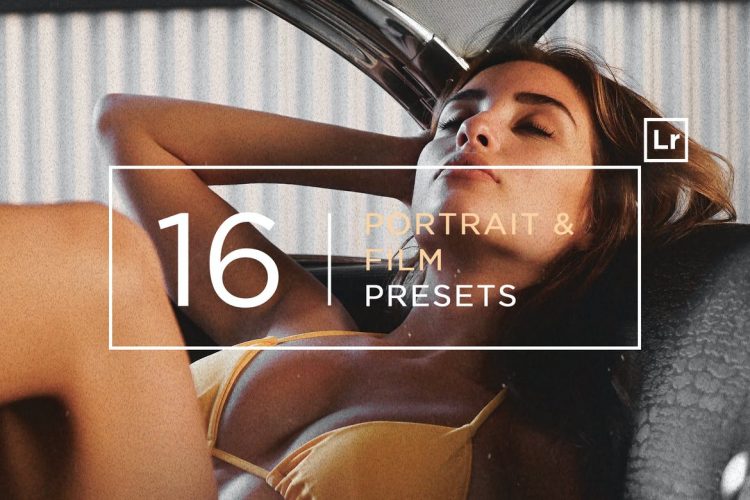 Perfect for portrait and fashion photography, the Professional Portrait and Film VSCO Lightroom preset collection offers a range of different film-inspired effects, from bright, modern and trendy to retro grunge vibes. It emphasizes pastel tones, matte textures and creamy, soft colors to create a dreamy, flawless finish.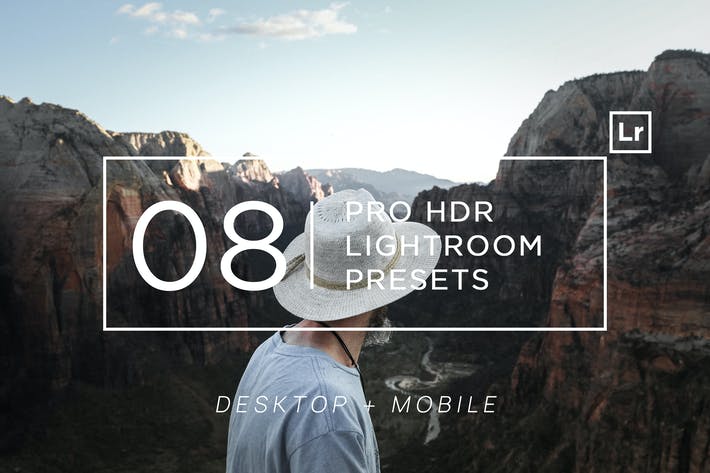 The Professional HDR set of VSCO Lightroom presets is brilliant for lifestyle and fashion bloggers and can be used to enhance all kinds of travel and outdoor photography. It allows you to achieve a professional high definition result in a single click, and will not alter the white balance of your photo.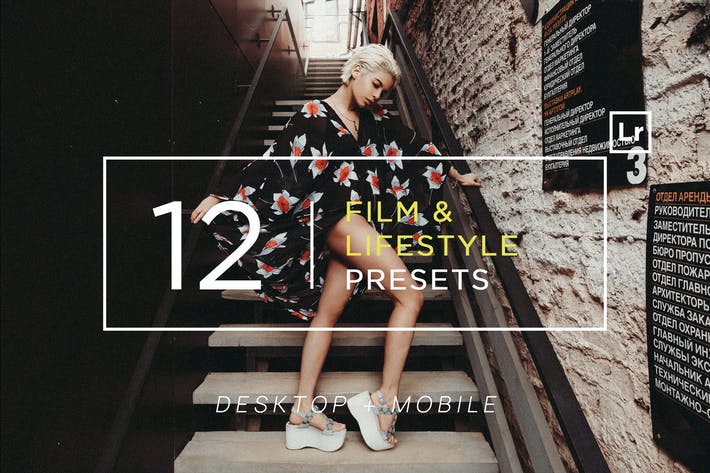 Another great choice for fashion and lifestyle blogs and photography, the Film and Lifestyle collection of VSCO Lightroom presets is all about pastel colors, soft, warm hues, and creamy skin tones, and uses desaturation and fading as well as matte texture effects to create a professional yet light-hearted and playful vibe.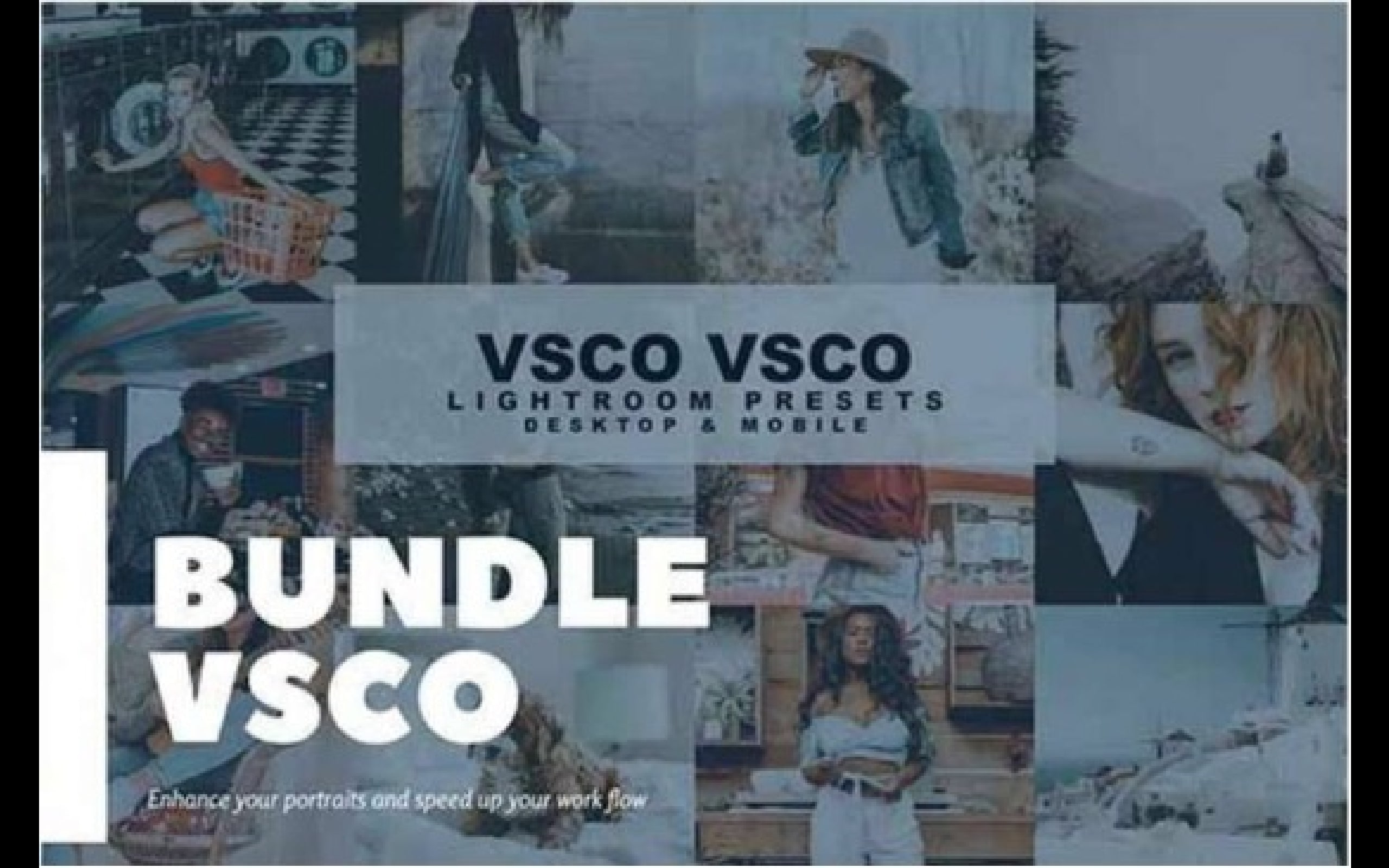 Simulate the VSCO-cam filter as minutely as possible with this bundle of Lightroom presets that will take your everyday photos to a whole new level. Inside the pack, you'll receive 30 free VSCO-inspired presets compatible on both Mobile and PC.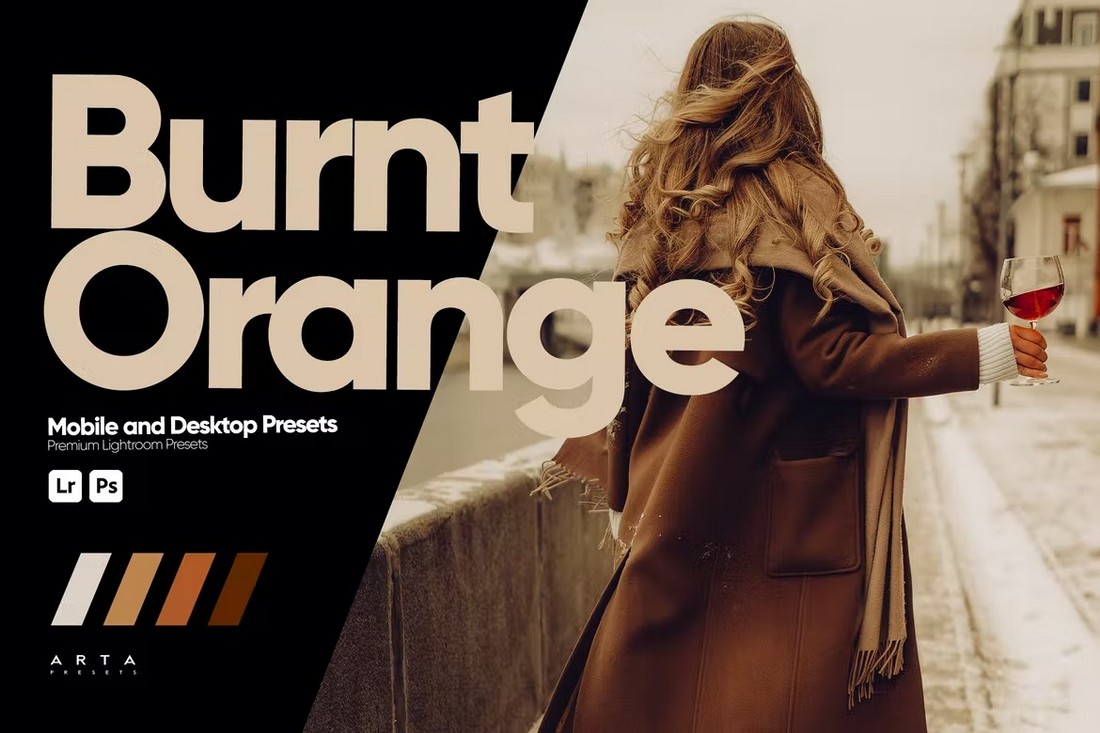 The beautiful orange hue this effect creates is very similar to one of the most popular filters used in VSCO. This Lightroom preset is available in multiple looks and you can easily customize it to match different types of portrait and outdoor photos as well. It supports both mobile and desktop apps.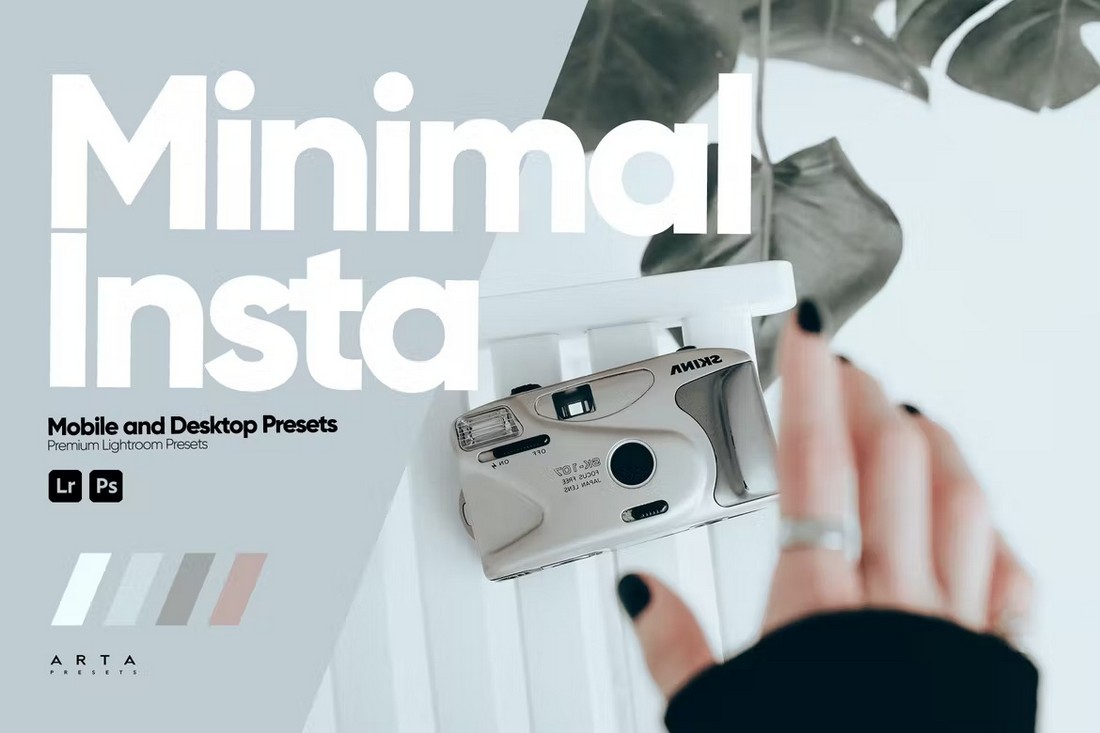 You can instantly create a minimal and clean look in your photos with these Instagram-themed Lightroom presets. They are ideal for enhancing your selfies, portraits, and even food photography. There are presets available in multiple styles as well.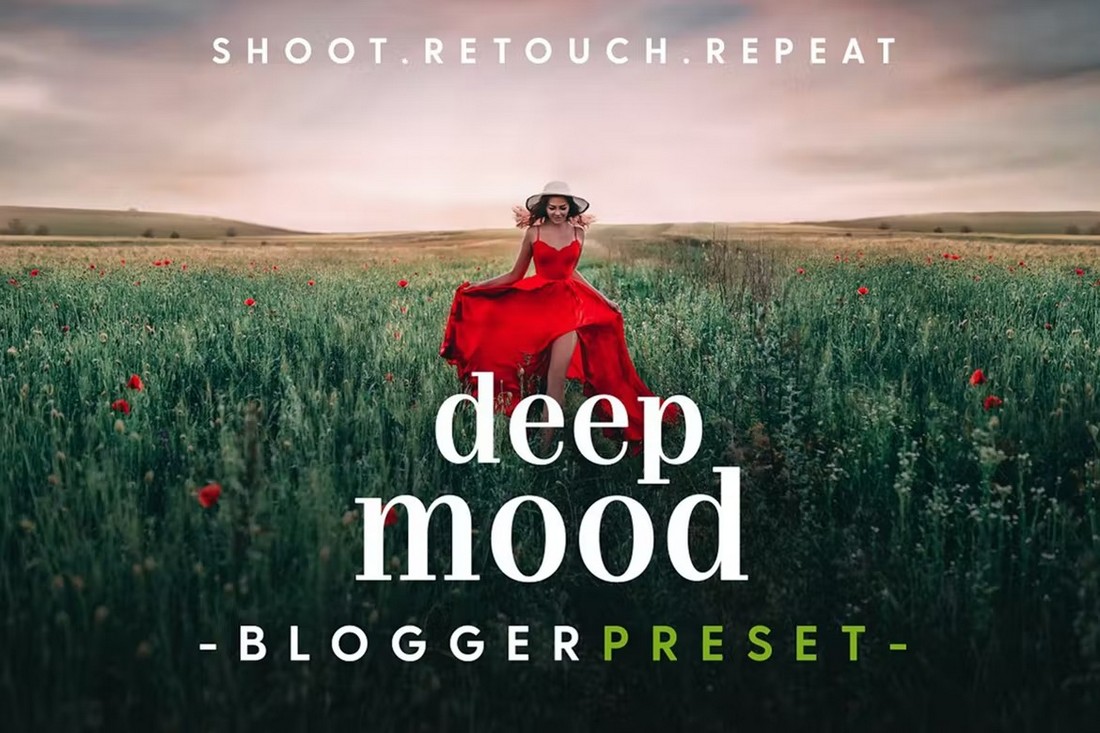 This Lightroom preset pack is great for creating a dark and moody look in your outdoor photos. It has a very close resemblance to some of the popular effects in VSCO. In addition to the Lightroom presets, this pack also includes the effects in Photoshop Actions format.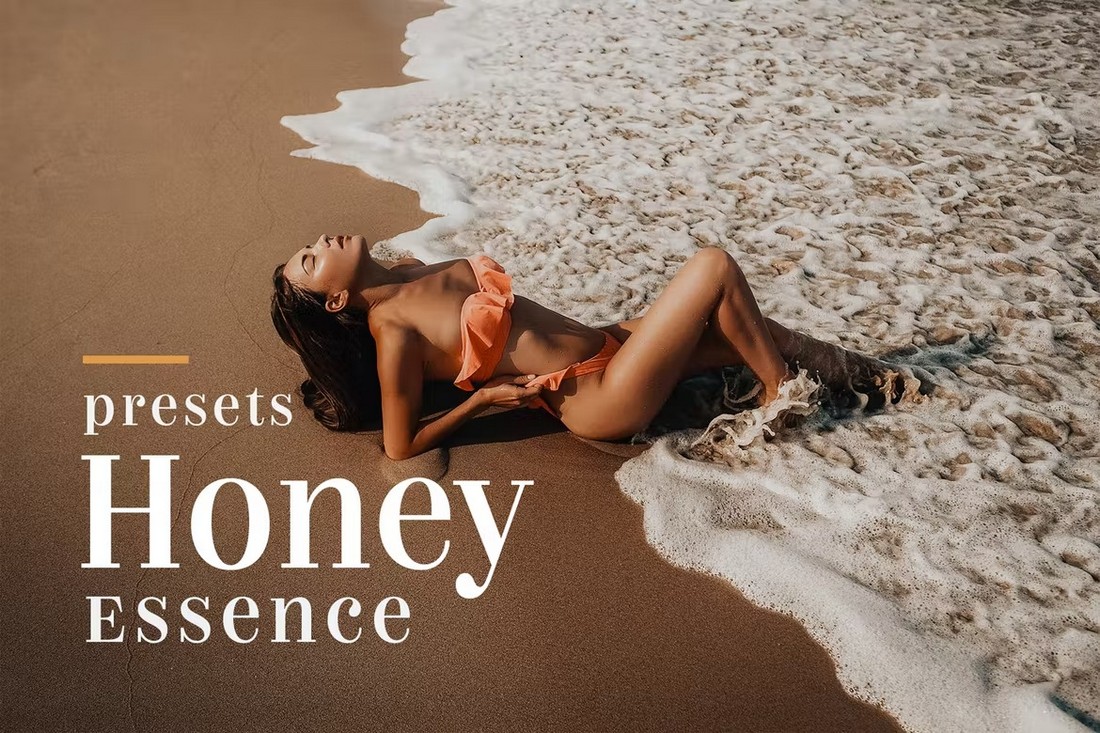 The Lightroom presets in this bundle allow you to create a beautiful golden or honey color tone in your photos. There are 7 different presets to choose from and they are most suitable for enhancing outdoor photography.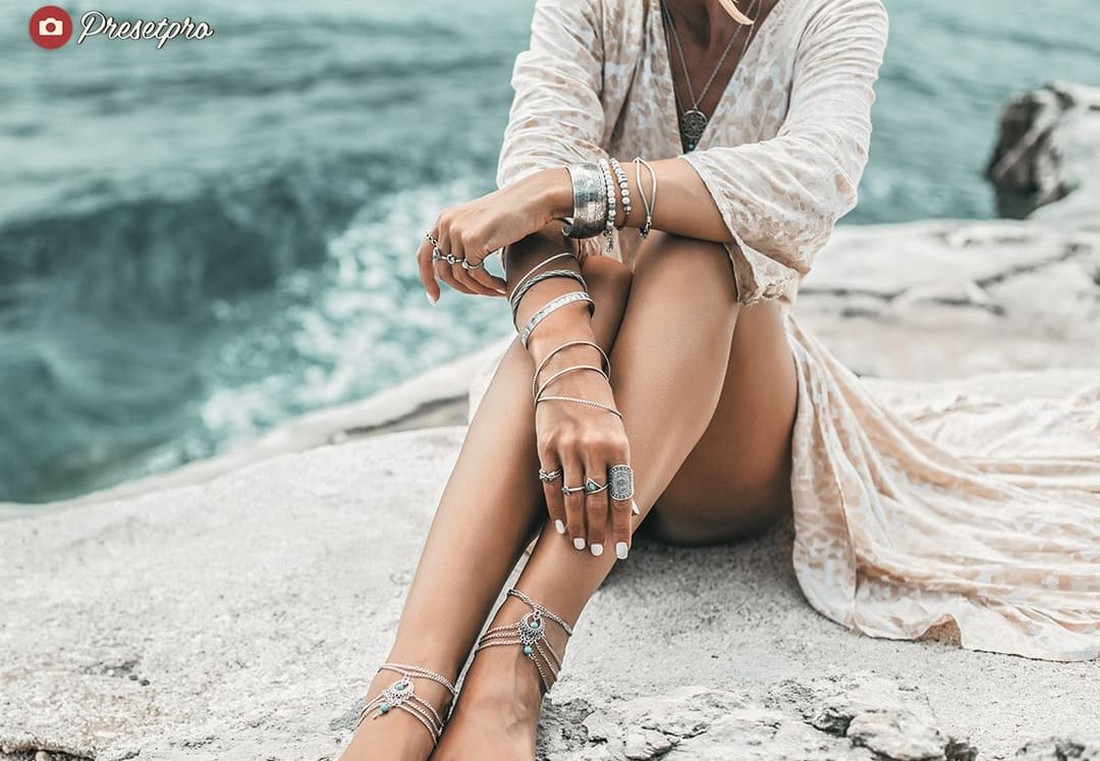 Download this Free Lightroom Preset "Insta Filter" compliments of Presetpro.com. Insta Filter is the perfect preset for any photo that needs a subtle filter to make it stand out. Enhance your photos with the Insta Filter to give them an artistic, vintage-inspired look!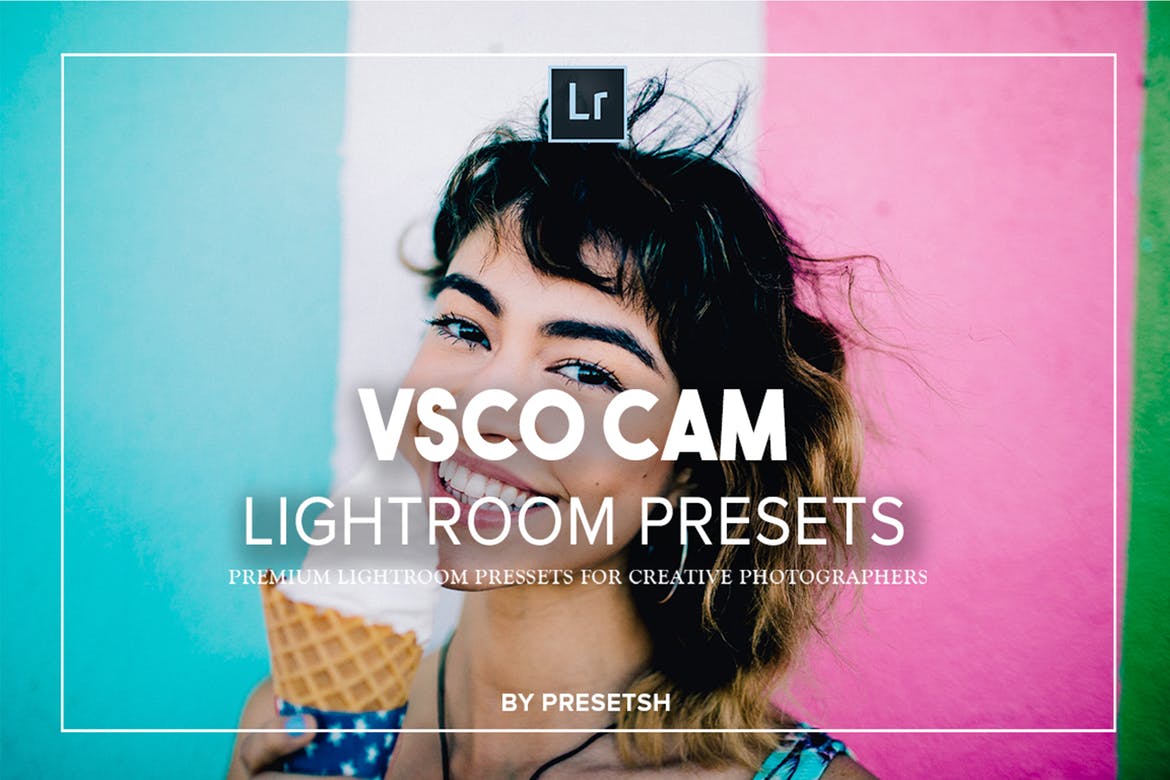 Last but not least, we have a series of 30 professional Lightroom presets inspired by the retro elements of traditional VSCO photography. They will add a stylish and subtle vintage quality to your photos and are compatible with Lightroom versions 4.0 and above.
These VSCO-inspired Lightroom presets are hands-down the easiest way to simplify your processing and editing workflow while creating professional, Insta-worthy images. Highly versatile and easily adjustable to suit every kind of aesthetic, they're a foolproof way to turn your everyday snaps into stunning photos that are sure to impress.