35+ Best Metallic Photoshop Effects (Metallic Text, Textures, Fonts & Metallic Look)
When it comes to creating unique and captivating visual design projects, you can't beat Photoshop. There is no limit to the number of third-party resources out there for Photoshop, which can often be a double-edged sword. With so many resources floating around on the internet, it might get overwhelming to pick the right options. This is absolutely the case for those looking for metallic effects for Photoshop.
It's for that reason that we decided to sit down and compile a range of the best metallic Photoshop styles, including metallic effects, fonts, textures, actions, and more!
Our roundup of the best Photoshop metallic effects is compiled from both premium and free sources, ensuring that there is something for everyone, regardless of your budget.
Never again will you struggle to emulate that metallic look in Photoshop; read on to see our list of the best metallic Photoshop styles that you can download right now!
Get everything you need to supercharge your Photoshop workflow. From just $16, get unlimited access to thousands of Photoshop actions, Lightroom presets, templates, graphics, fonts and photos.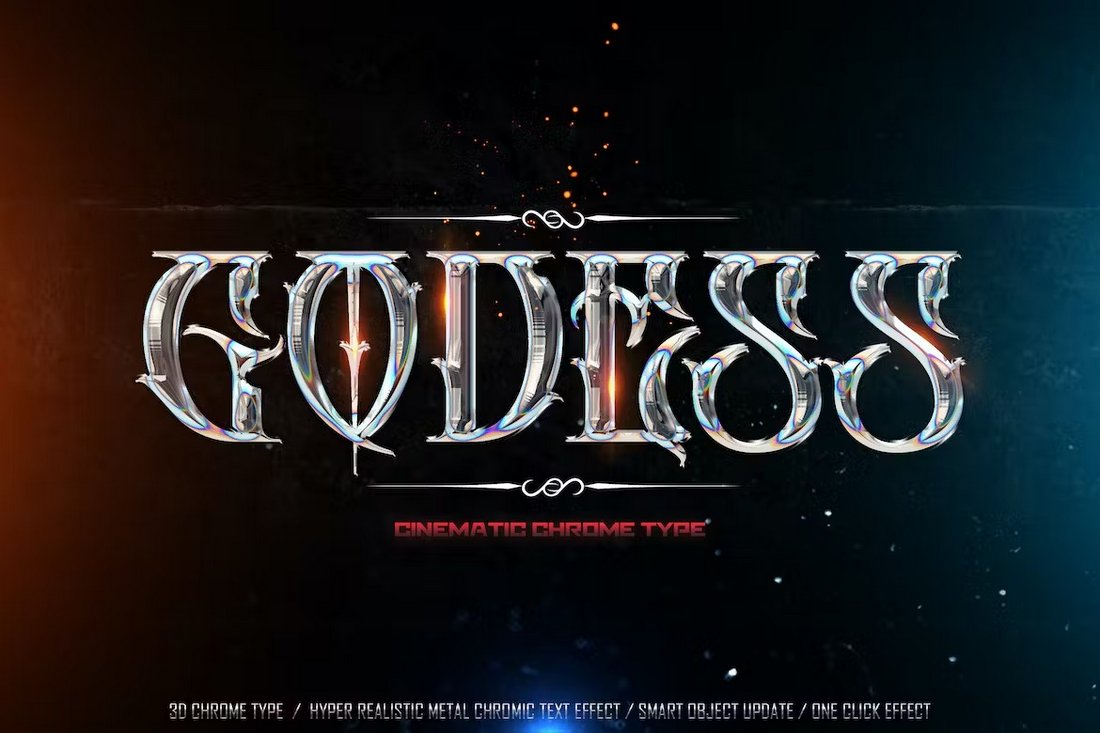 This Photoshop text effect will allow you to add cool titles and headings to your designs with a realistic chrome effect. This effect comes as a pre-made PSD template and you can easily customize it using its smart object layer.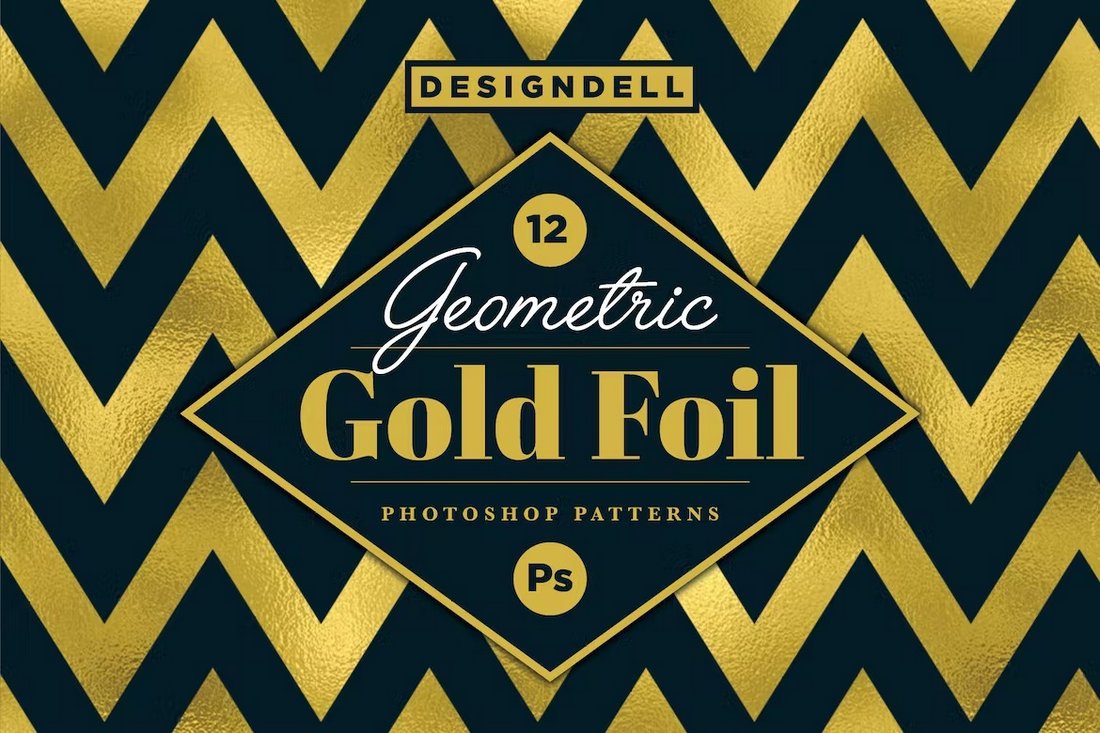 This is a collection of gold foil patterns for Photoshop. It includes 12 different styles of gold foil patterns with seamless designs. You can use them to craft shiny backgrounds and add gold textures to your designs.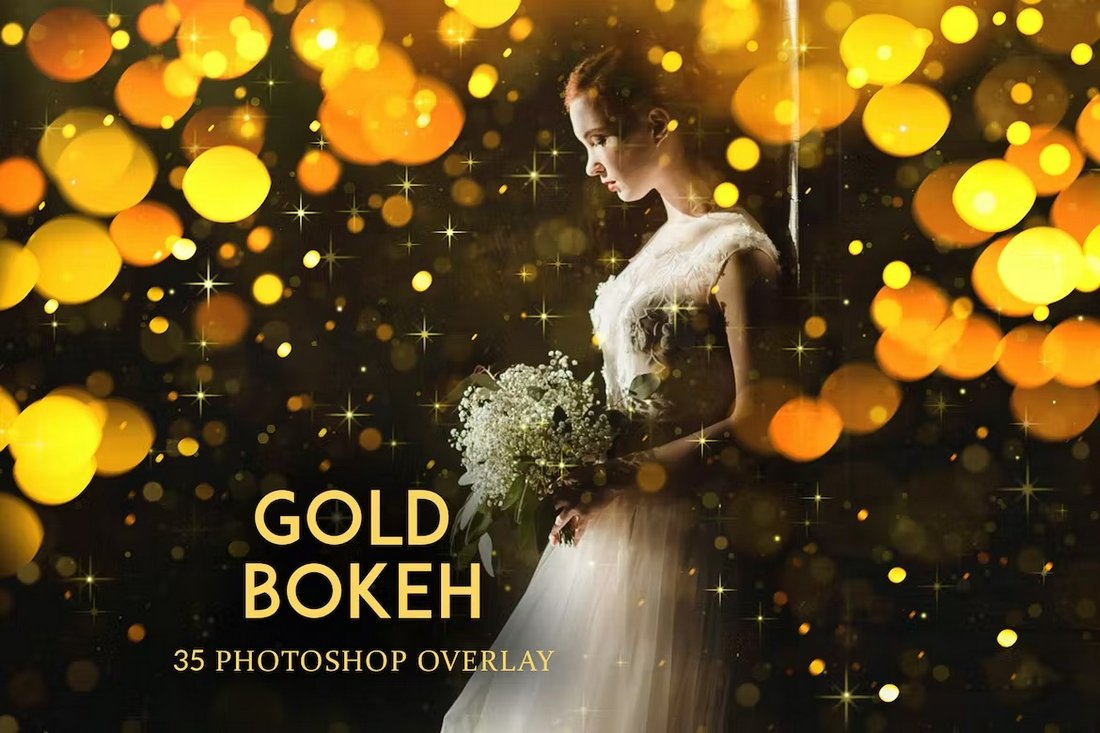 You can use this Photoshop action to create beautiful bokeh overlays with a golden color design. It's perfect for making your romantic and wedding photography look even more special. There are 30 different gold bokeh effects included in this pack. They are available in JPG format too.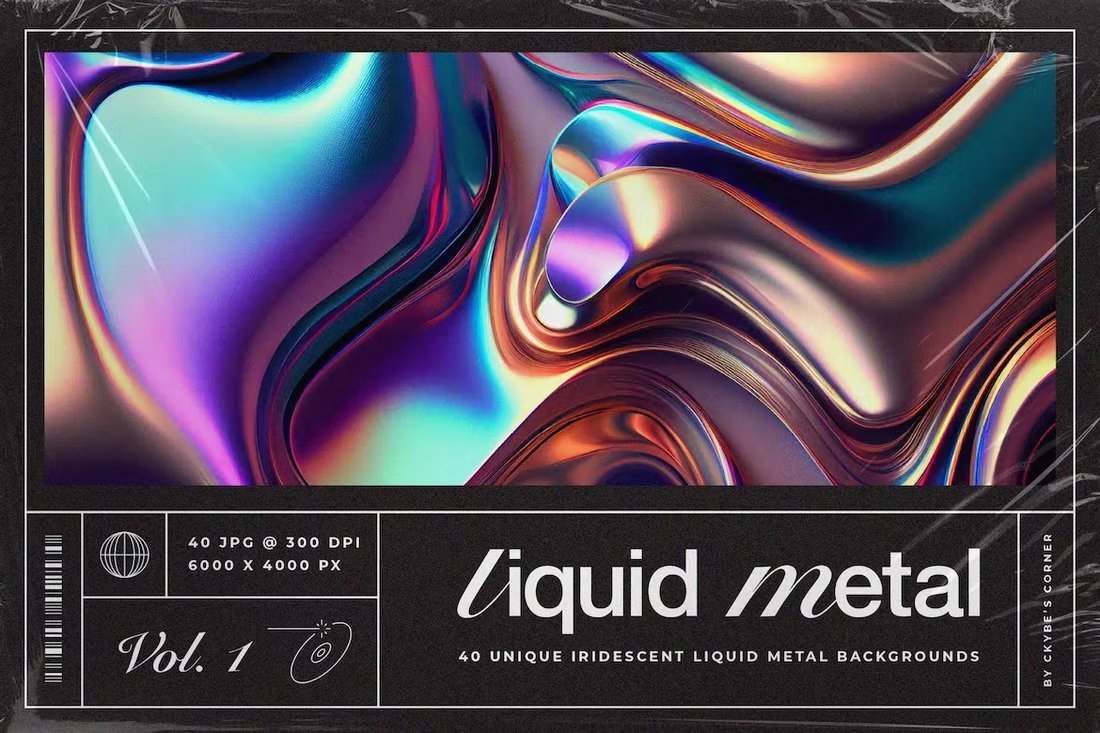 The liquid metal backgrounds in this bundle are some of the coolest we've seen. It includes 40 different metallic backgrounds with colorful iridescent designs. You can use them as textures or backgrounds.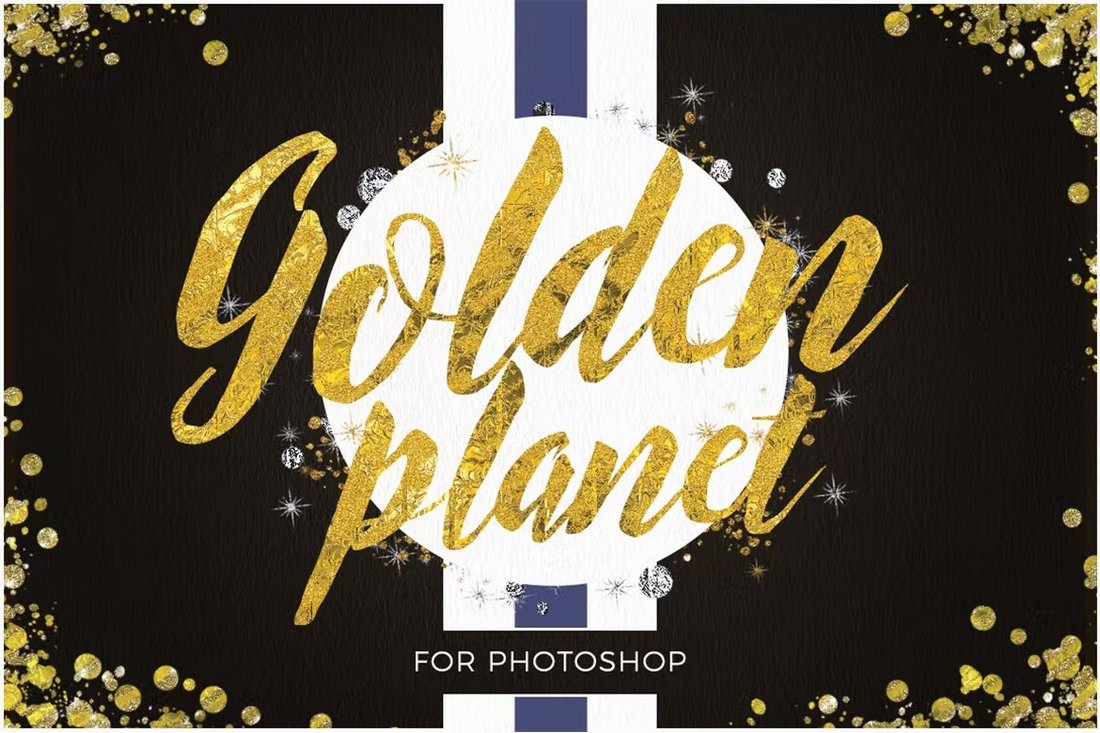 This bundle is filled with all kinds of metal effects and textures. There are 86 gold layer styles, 81 silver layer styles, gold and silver seamless patterns, texture brushes, and so much more included in this pack. It's a must-have for graphic designers.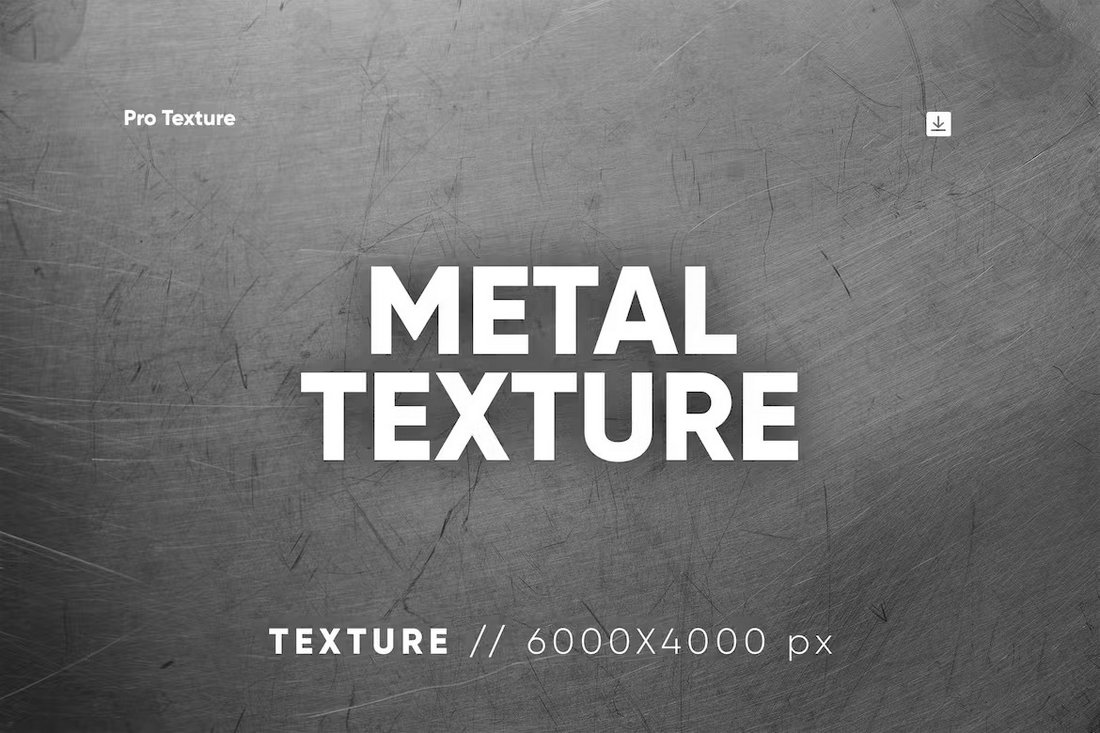 You can add realistic-looking metallic textures to your designs using this collection of textures for Photoshop. It comes with 20 different metallic textures in JPG format. They feature rough metal designs with scratches and shines.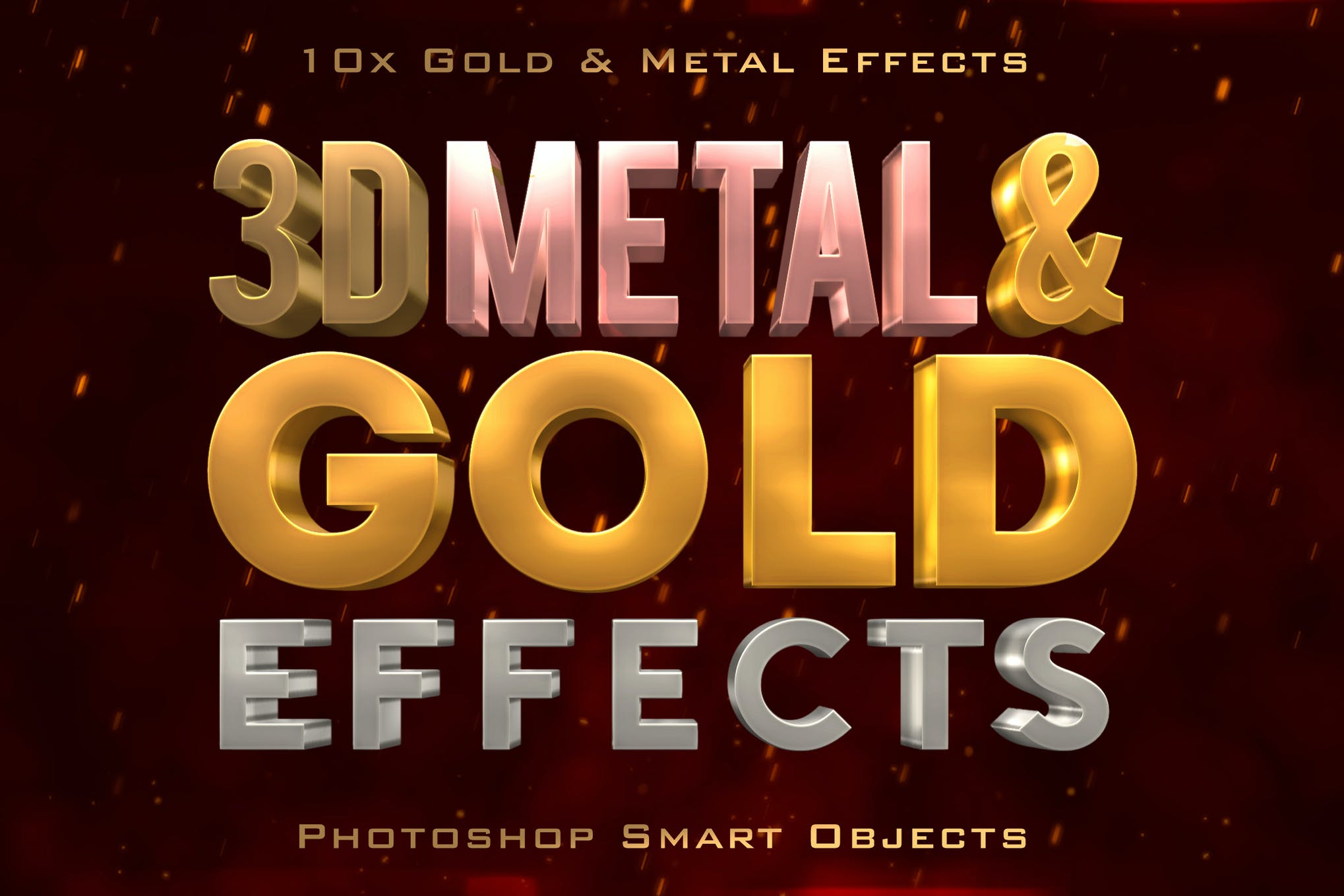 Bring a dash of the third dimension to your lettering with the 3D Metal and Gold Effects package. Inside you'll find a selection of 3D metallic text designs for Photoshop, perfectly tailored for slab font styled titles. With over seventy effects, you will be able to achieve a metallic color in Photoshop in the easiest way possible.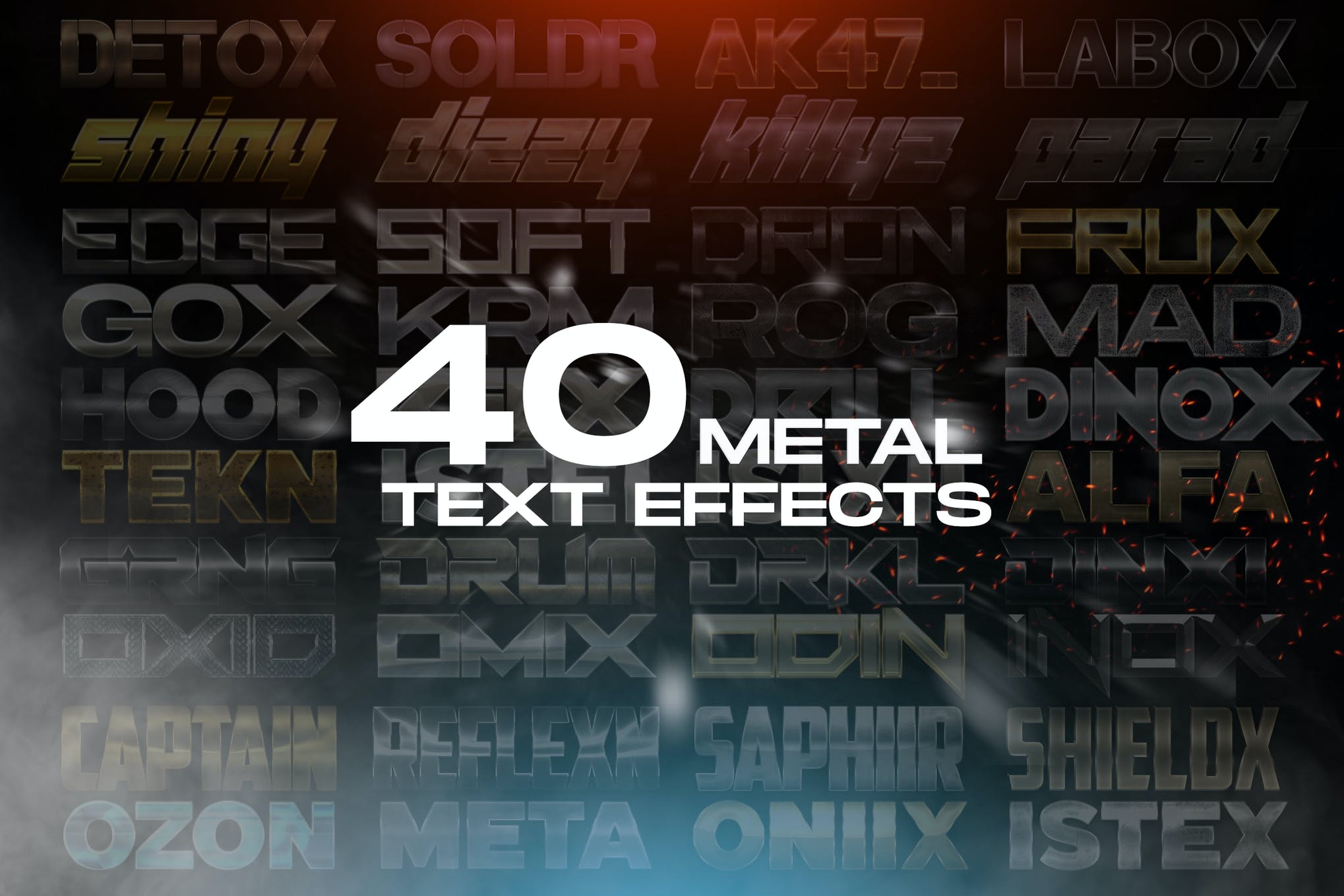 If you are looking for a massive collection of metallic font Photoshop effects, this option has you covered. With over forty different typeface options to choose from, you'll always have a solid metal choice in your back pocket for your texts, logos, flyer titles, and more!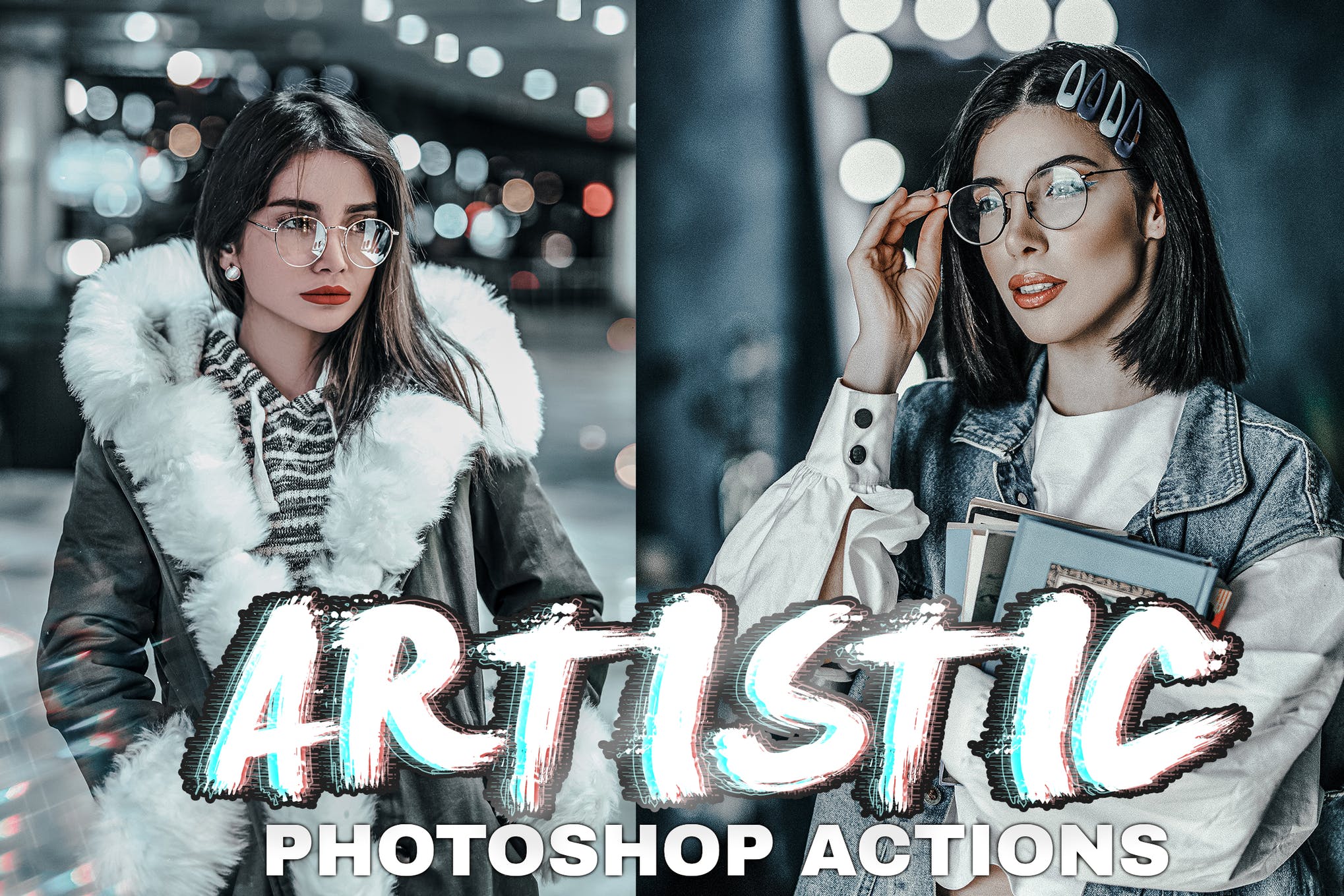 To get you started emulating that incredible metallic color in Photoshop, we have this amazing package providing you with a range of metallic gradient Photoshop overlays that will seamlessly transform your images into a cold and stylish aesthetic with ease.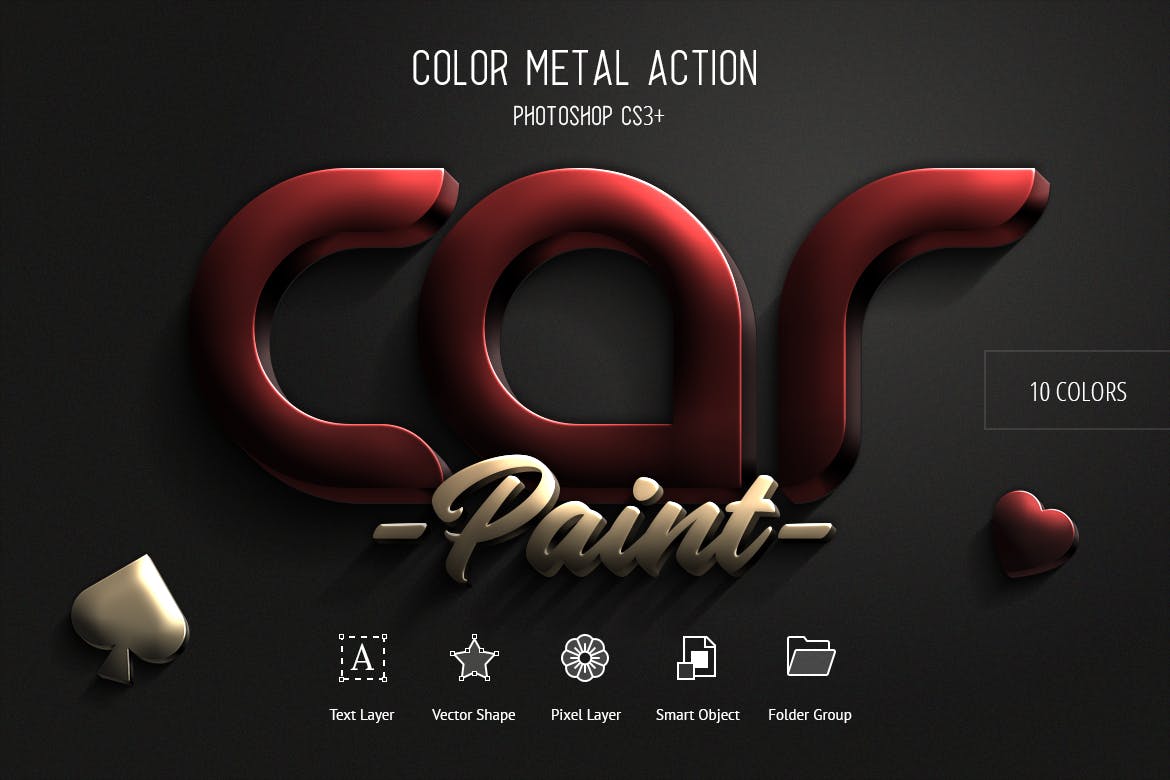 Bring out the cold and defined contrast style of metal in your texts, logos, and vector shapes with this Metallic color Photoshop action. It offers you ten different colors to choose from, each providing a unique metallic gradient Photoshop effect to your designs. A great option for beginners looking to dabble in the metallic aesthetic!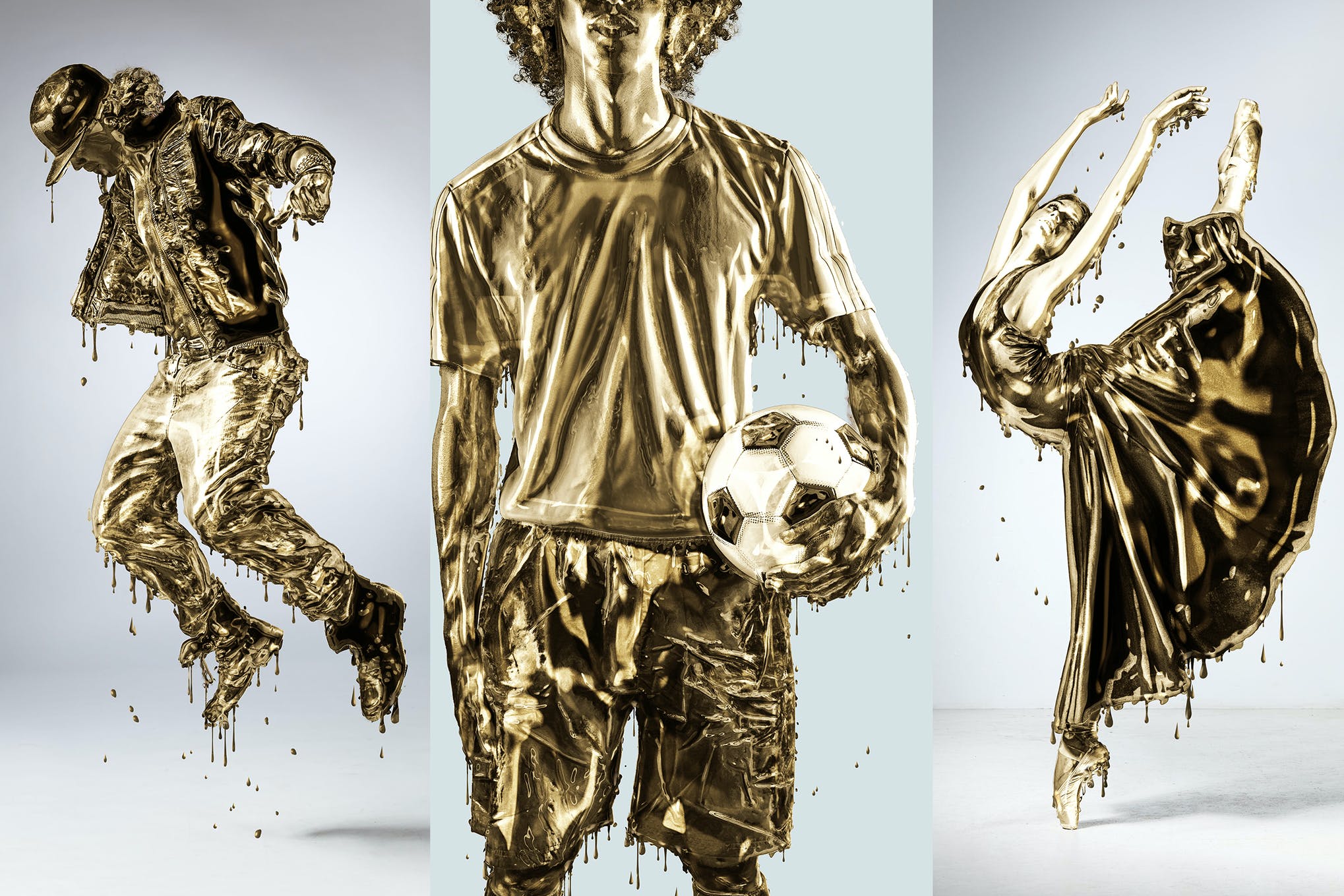 The Dripping Gold Photoshop Action is one of the most impressive options on this list. It enables you to transform any image into a gold sculpture, complete with reflection effects, shadows, and more. An impressive display of artistic talent that is hard to pass up!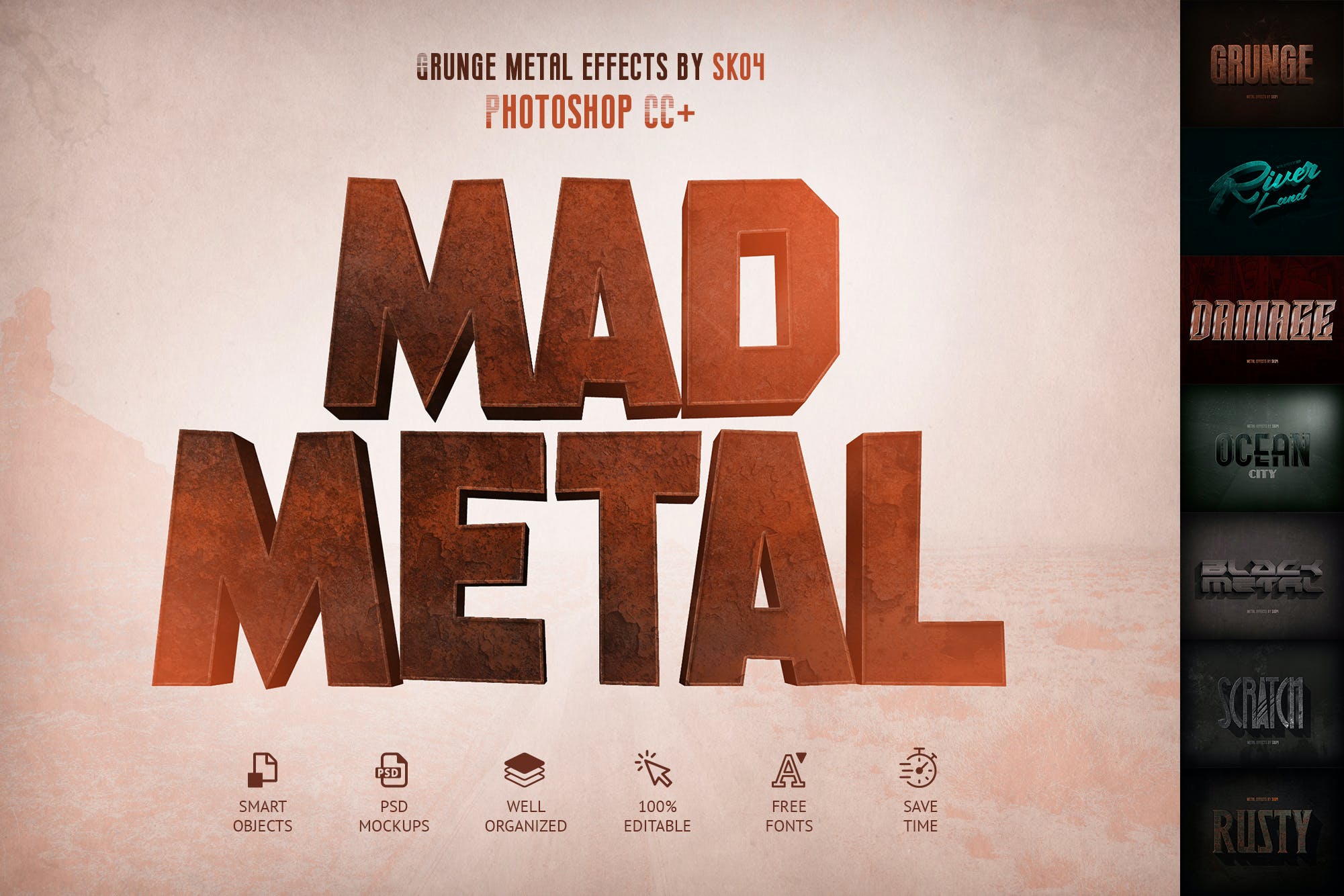 If you are wanting to bring a grunge metal aesthetic to your typeface designs, look no further than Mad Metal, a stunning metallic gradient Photoshop text plugin that contains nine unique styles helping you choose the one that best suits your brand needs.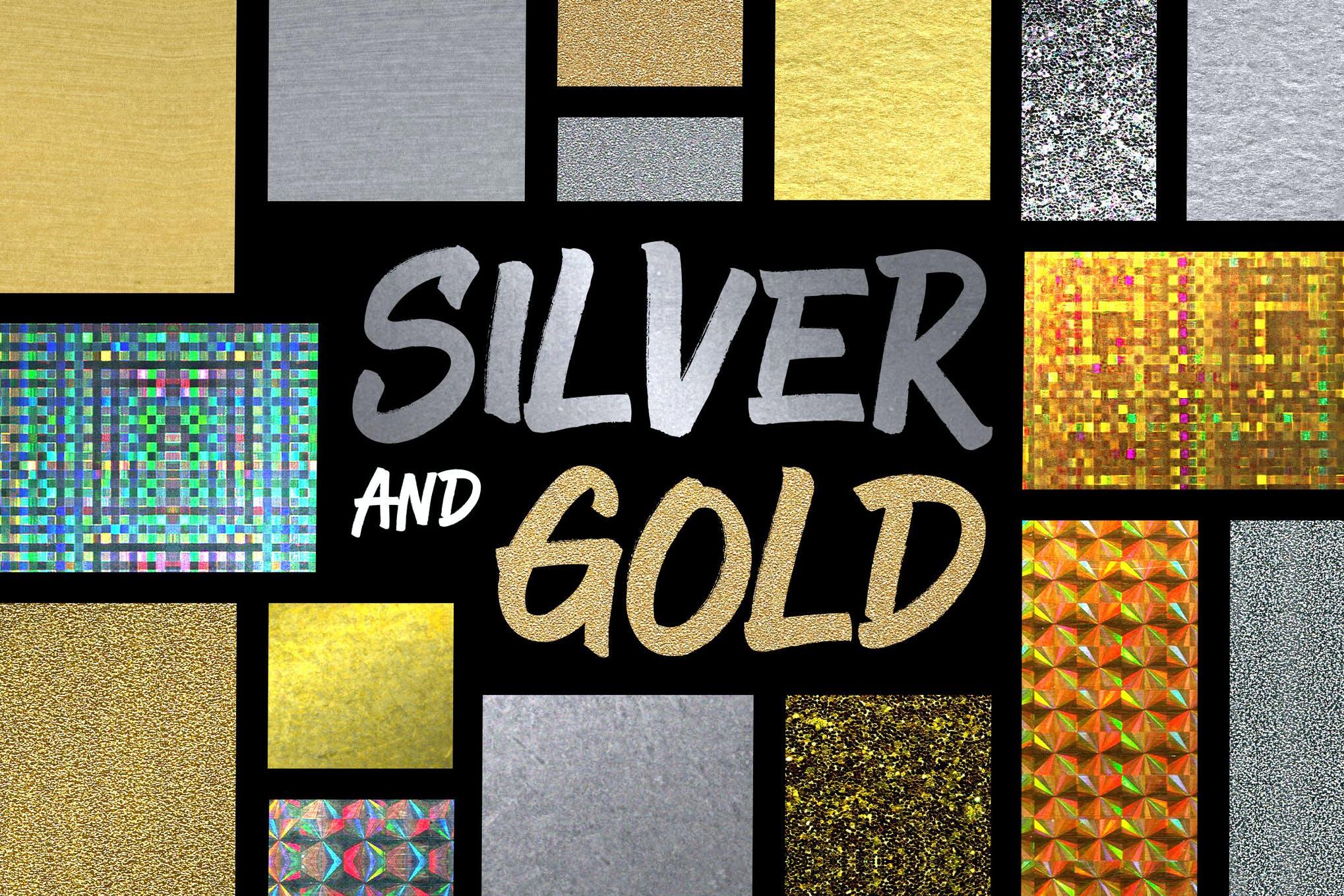 Check out this collection of Photoshop metallic textures, providing you with twenty-four gold and silver high-quality effects to choose from. If you want more choices for your visual designs while sticking to a metallic finish, this Photoshop metallic styles collection is the one to go for.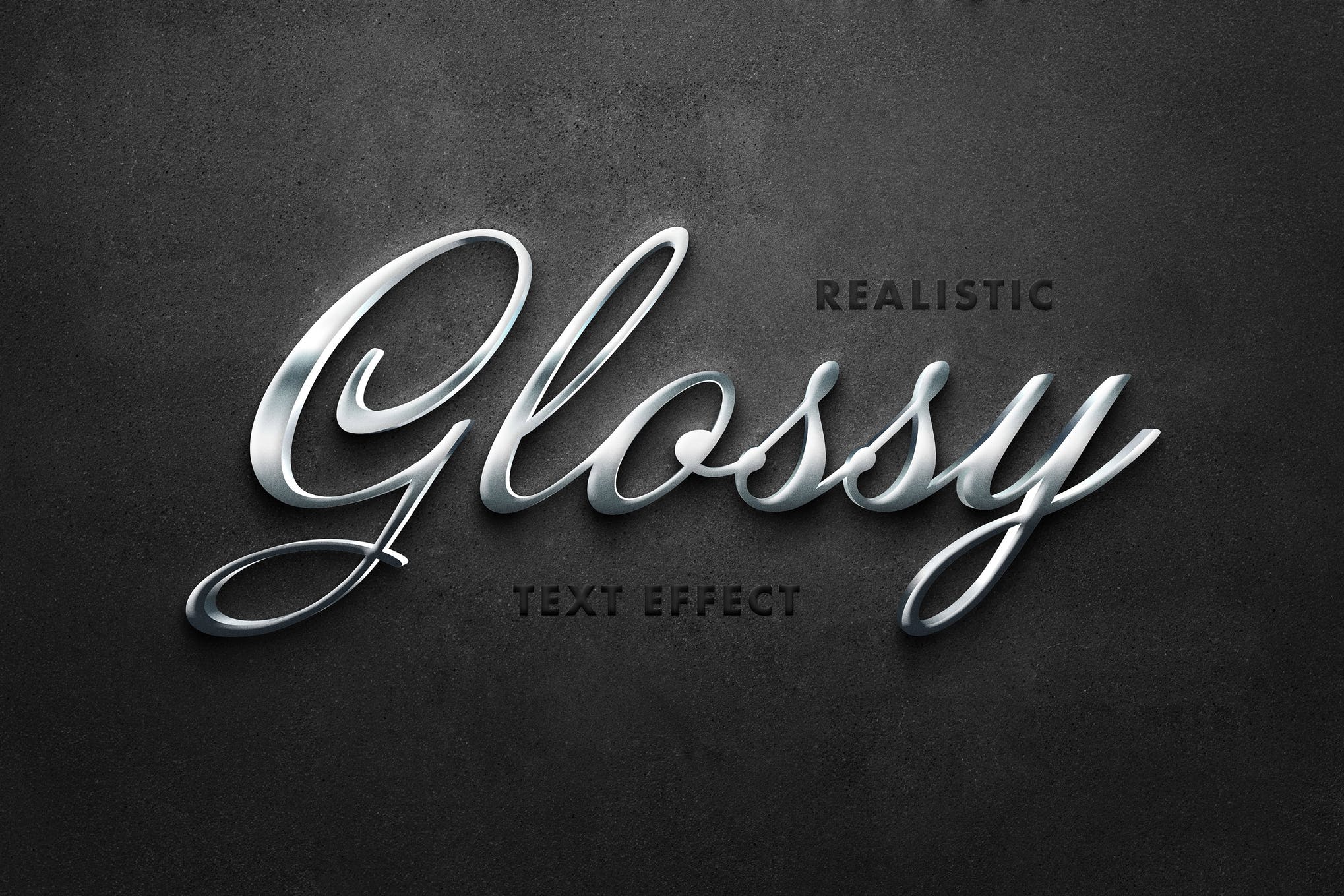 Create incredibly glossy silver headlines, logotypes, and social media posts with this metallic letters Photoshop plugin. It allows you to transform your typeface designs into a metallic dream with only a few simple clicks of a button.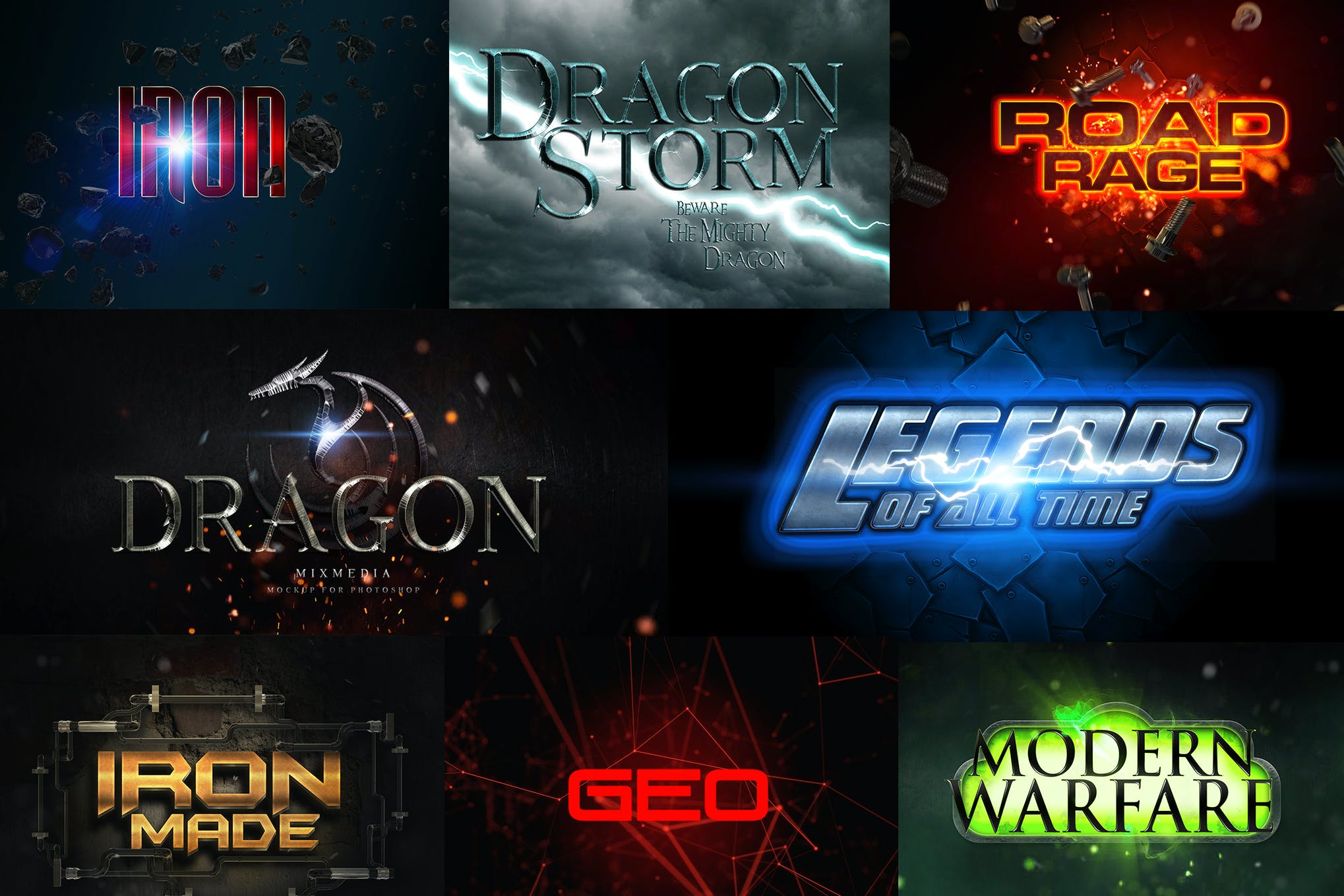 Next up, we have a more generalized collection of resources, that happens to include several metallic letters for Photoshop. A perfect option for people looking to emulate an epic and captivating title design for their work!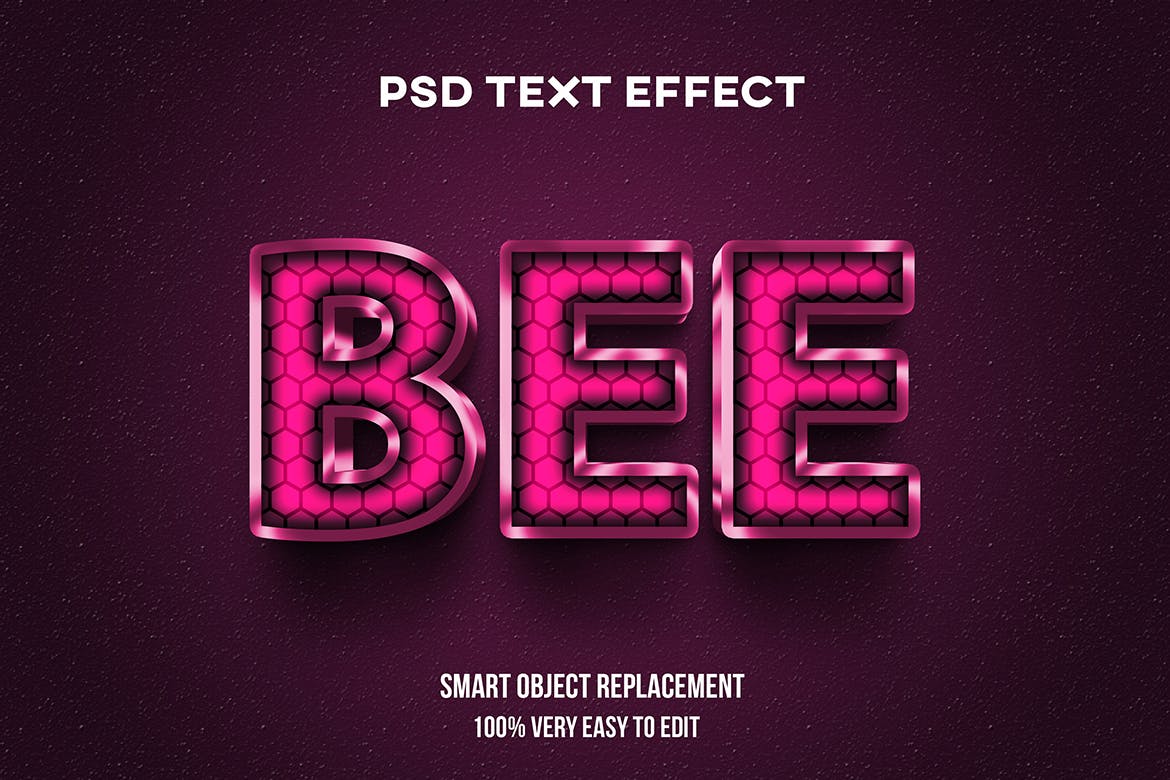 Make those typeface designs truly shine with Red Bee, a metallic text Photoshop collection. It features a range of cool text effects that manages to emulate that metallic look in Photoshop with ease. A perfect choice for both professionals and beginners alike!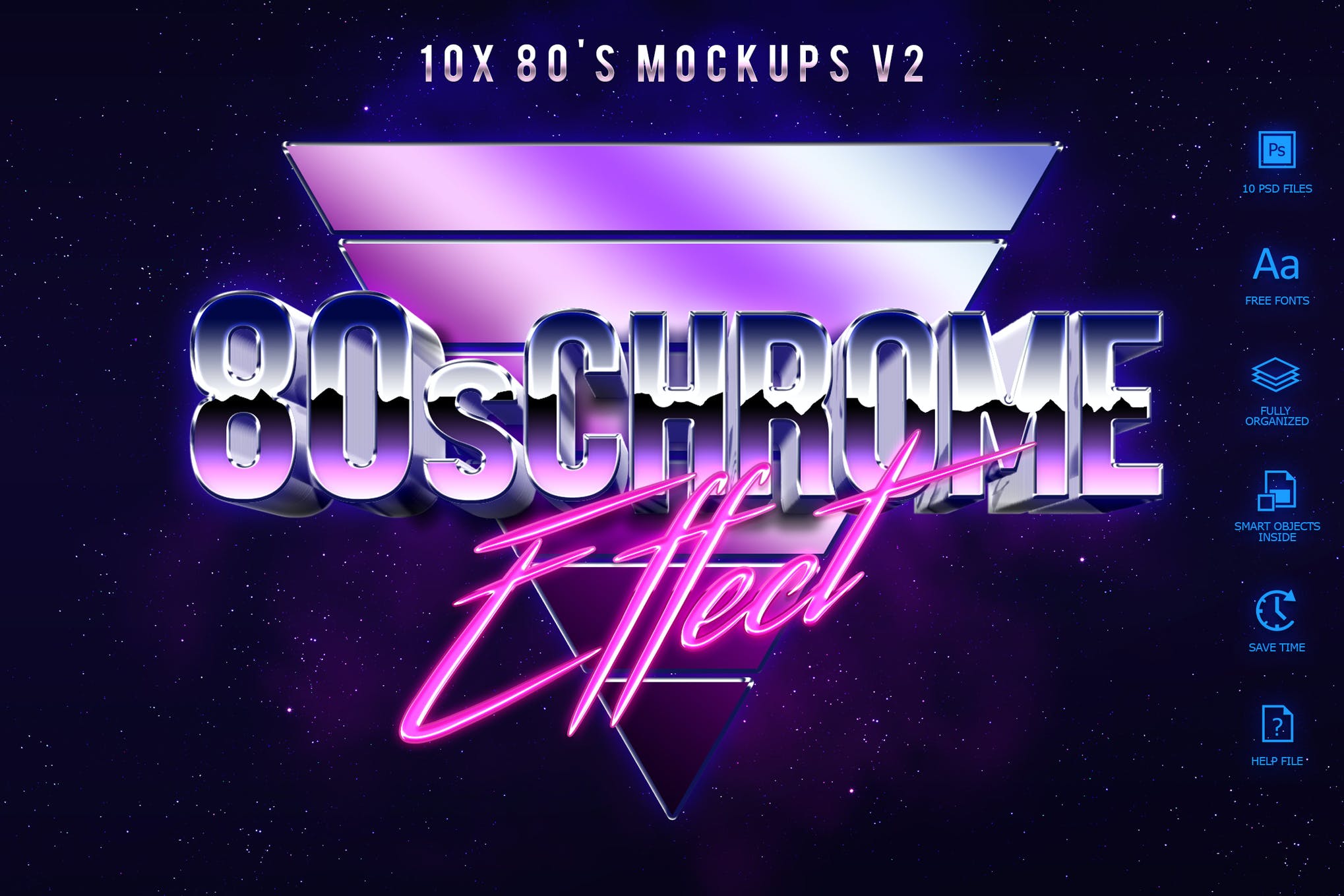 Emulate the iconic 80's chrome vibe with this metallic font Photoshop collection. Inside you'll find a range of template designs, each equipped to transform your typeface designs to a bombastic slab font title style. A perfect choice for those looking to bring a touch of metallic personality to their titles.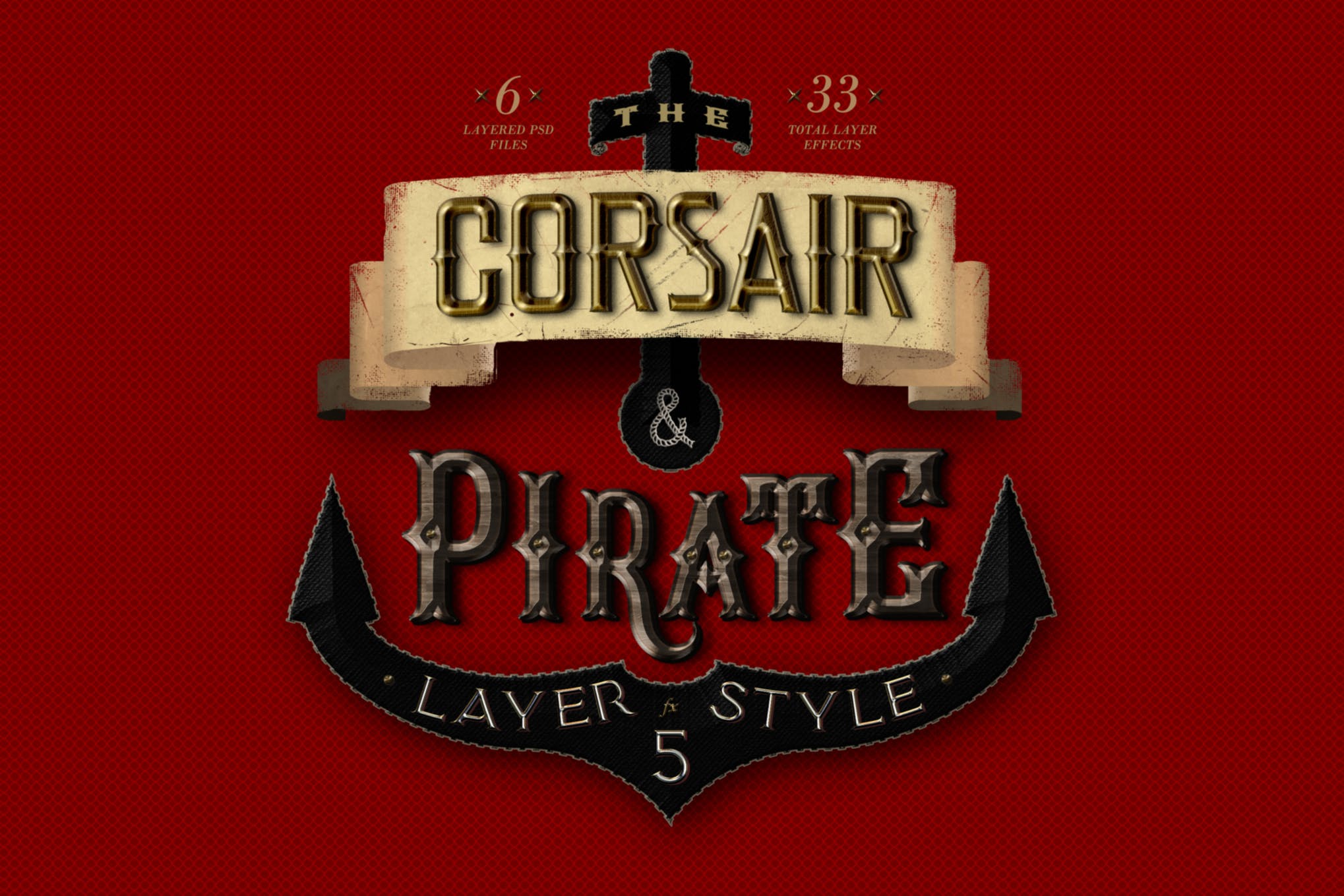 If you're wondering how to make something look metallic in Photoshop, then you may be surprised with the Corsair and Pirates, a metallic Photoshop styles collection. It's a mash-up of two captivating styles, providing you with a blend of pirate personality, and metallic beauty.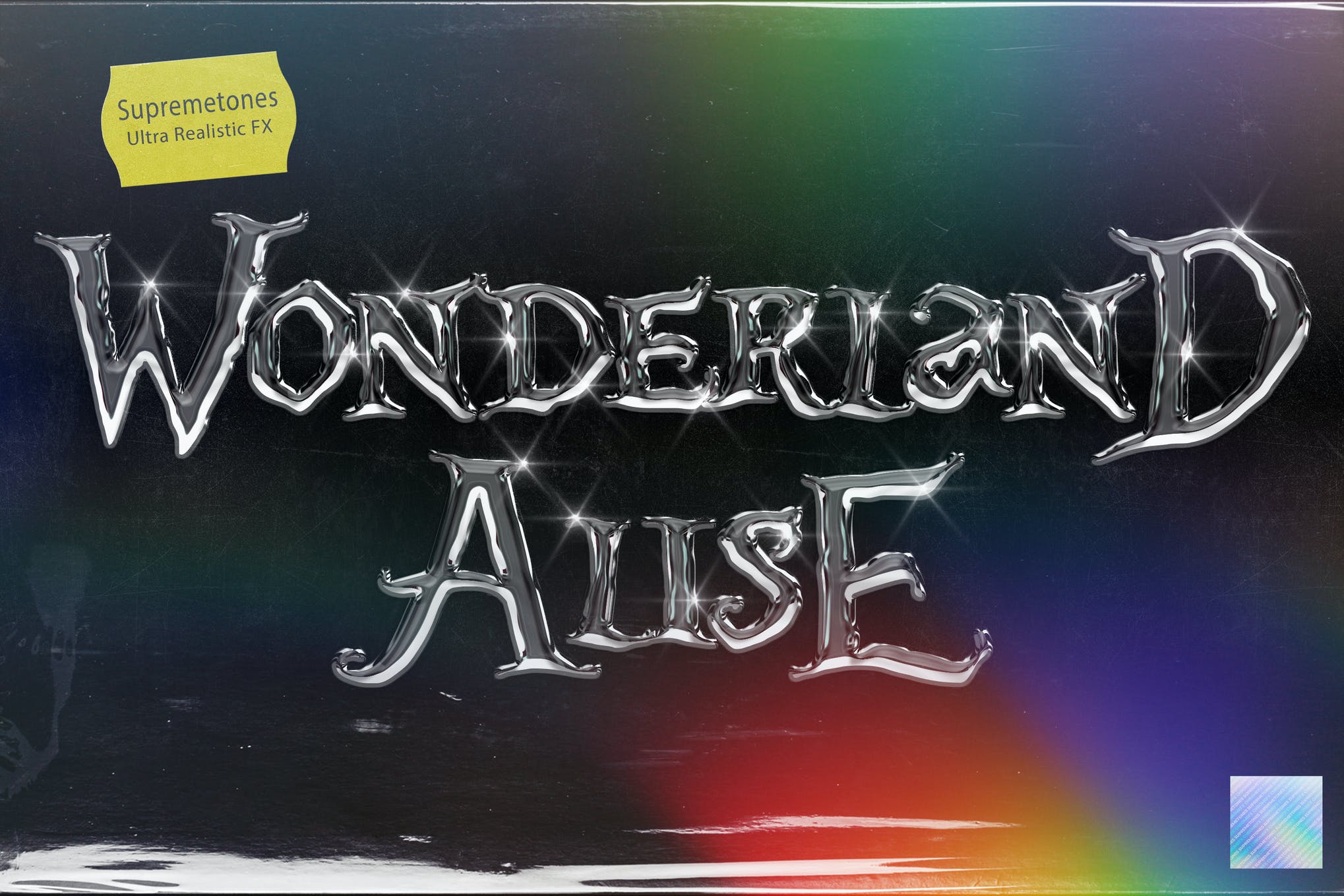 Create a professional and realistic Photoshop metallic texture with this fantastic text effects collection. It provides a beautiful and captivating text overlay that will have your viewers trying to see their reflections inside your title designs.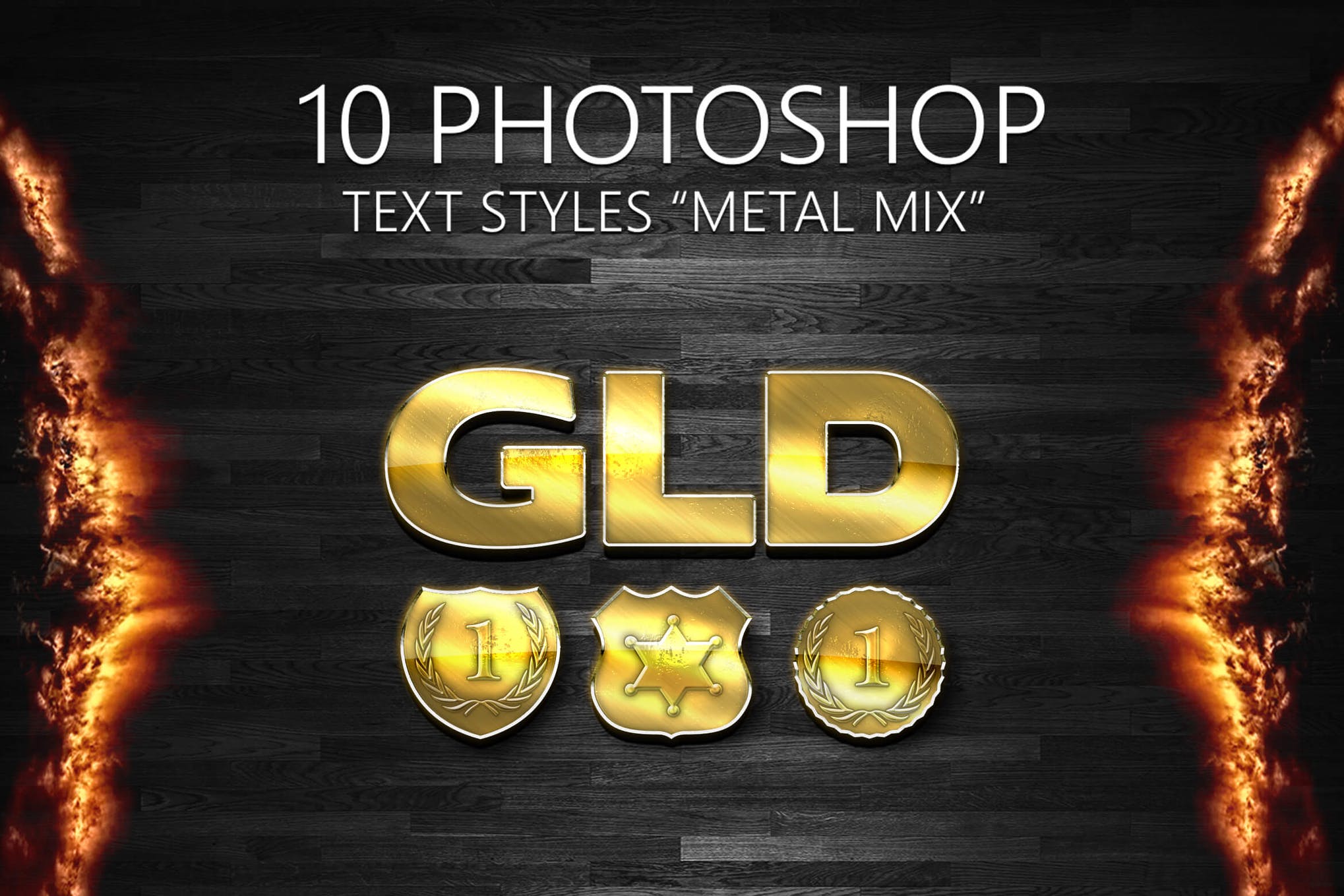 If you're looking for a little more creative freedom with how you apply your metallic colors in Photoshop, then you need the Metal Mix collection. Inside you'll find a range of ten different styles perfect for creating metallic letters in Photoshop, and even overall visual design purposes.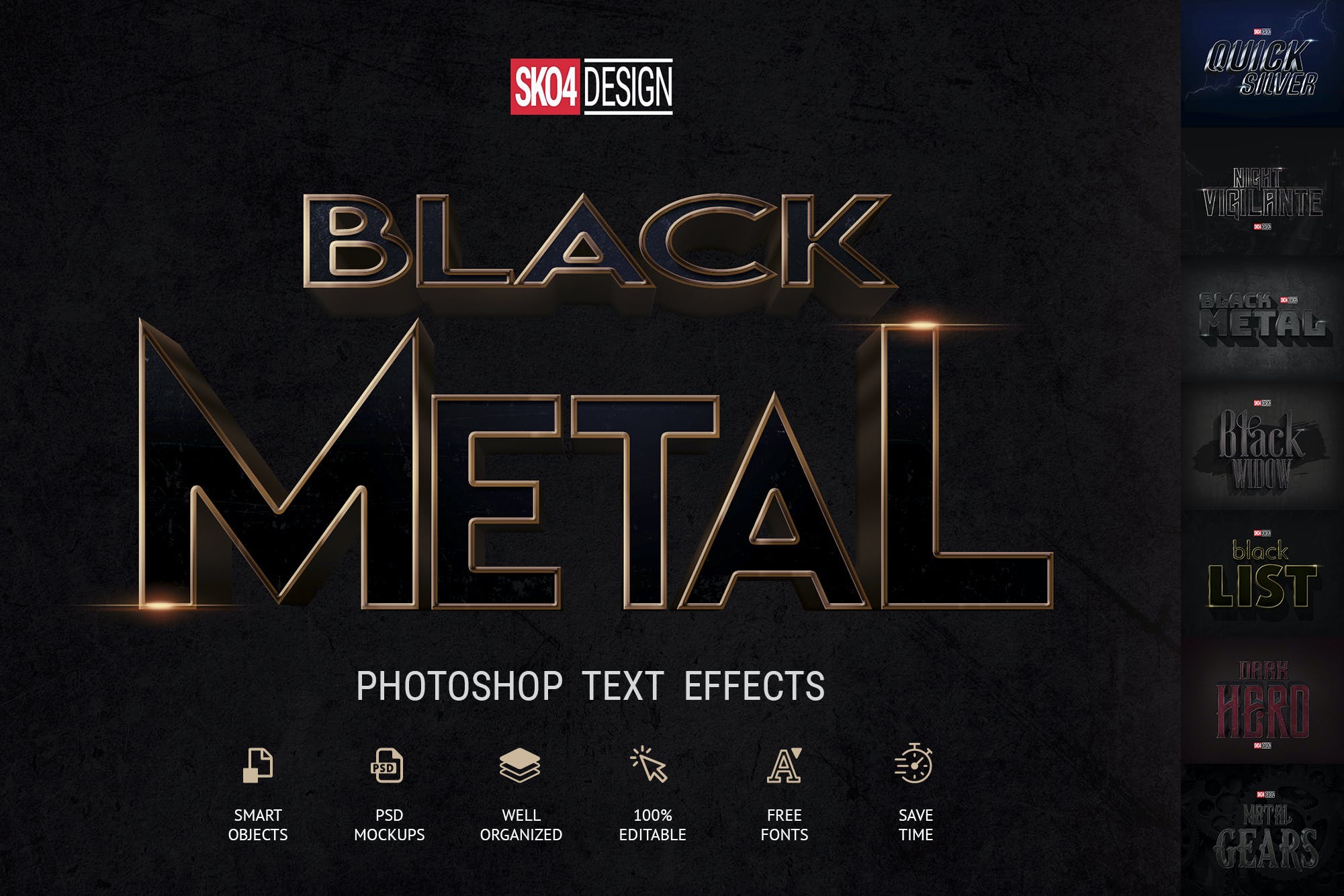 Our next option manages to bring together an iconic power couple in the metallic effects world, black textures, and a metallic finish. With this plugin, you can generate a range of epic title designs, ready to emulate the Marvel cinematic unique style in mere minutes.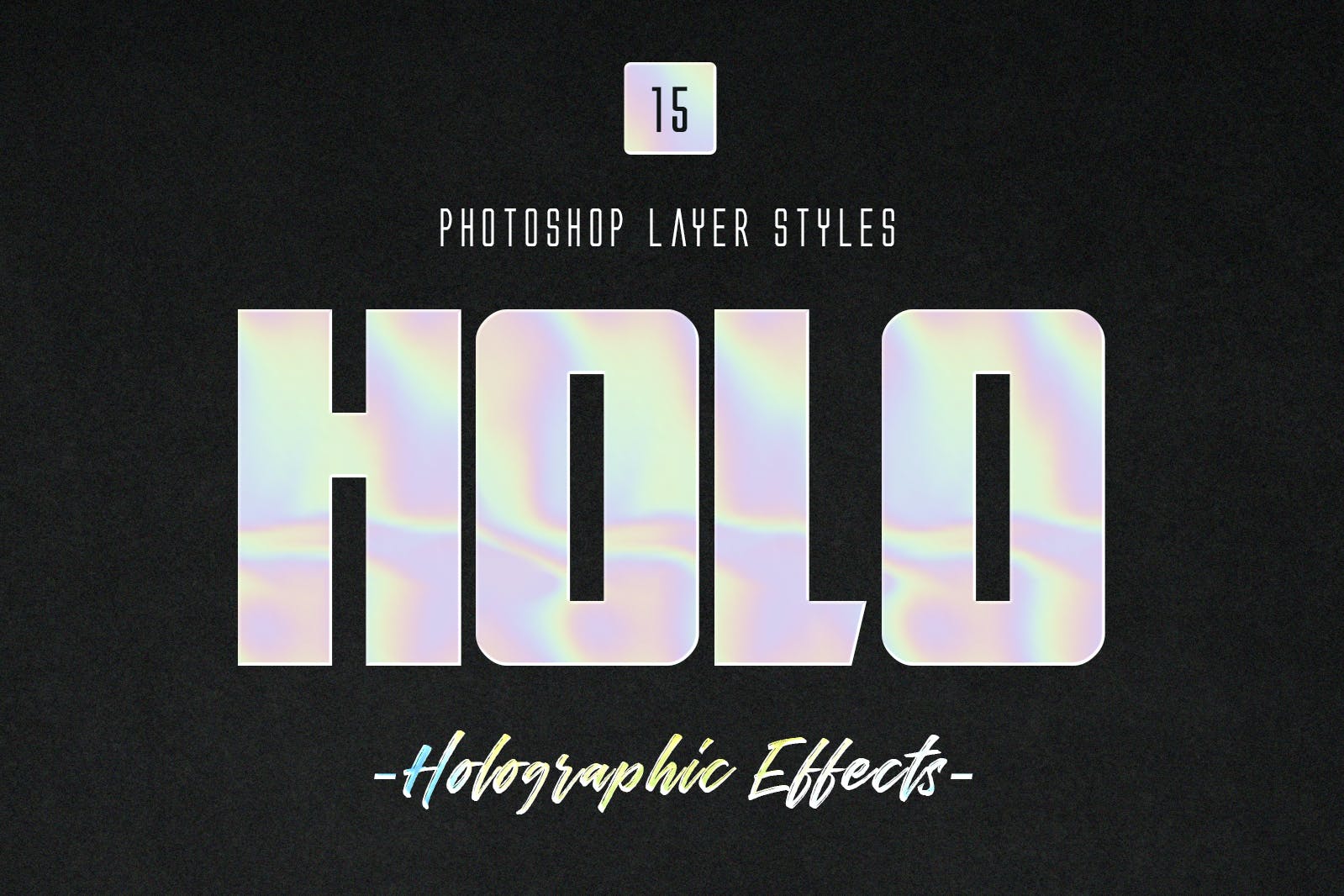 Create amazing holographic designs with this package that allows you to nice metallic gradient look in Photoshop. Filled with ten different text styles, you can create a wide range of metallic typefaces with a click of a button. It's a simple-to-use resource that is great for beginners!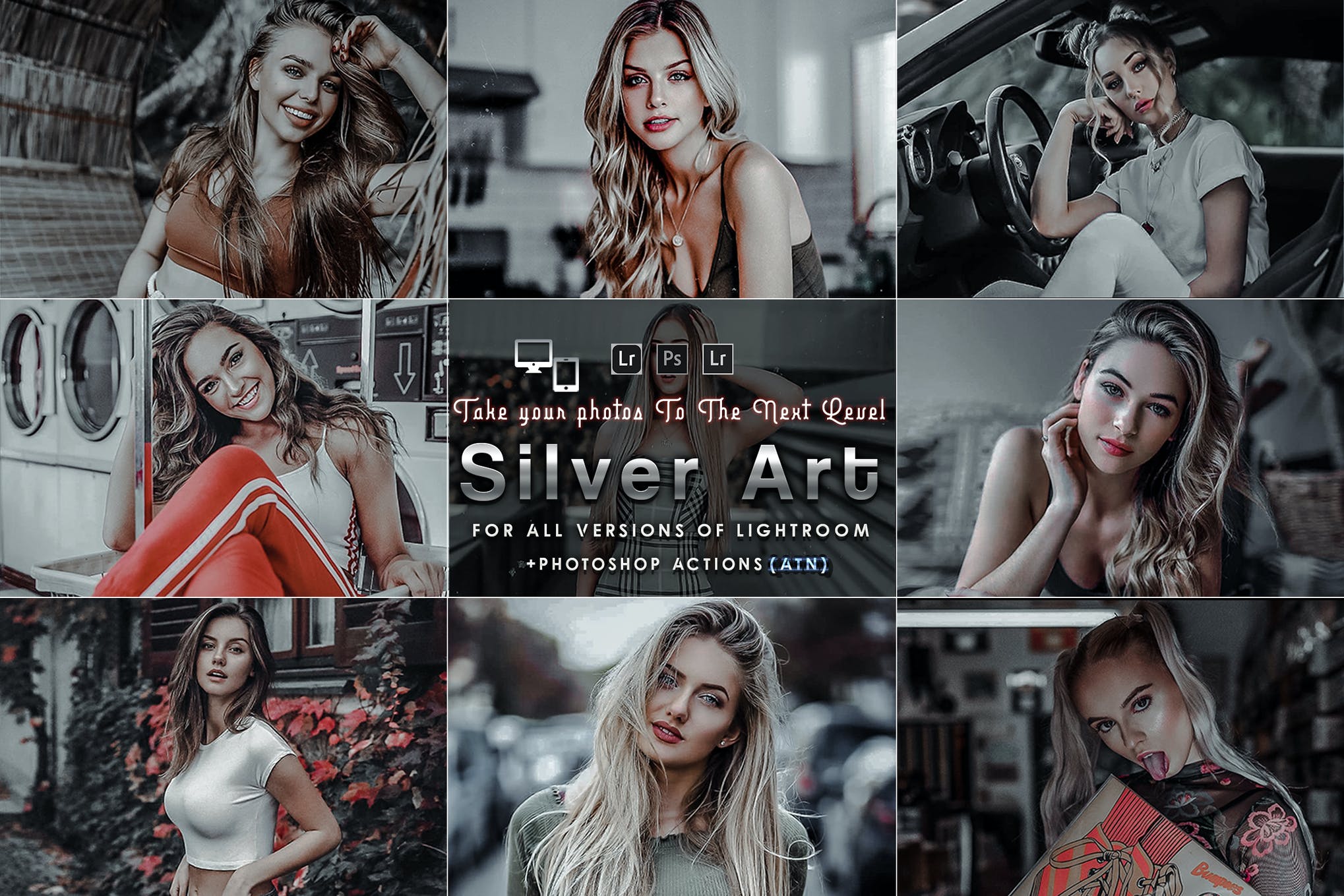 Strip away the harsh colors, and blinding light sources, with Silver Mood, a set of Photoshop actions that have been designed to provide a calm and cool aesthetic to your pictures, whilst increasing contrast, and bringing out a captivating metallic definition that is truly awe-inspiring.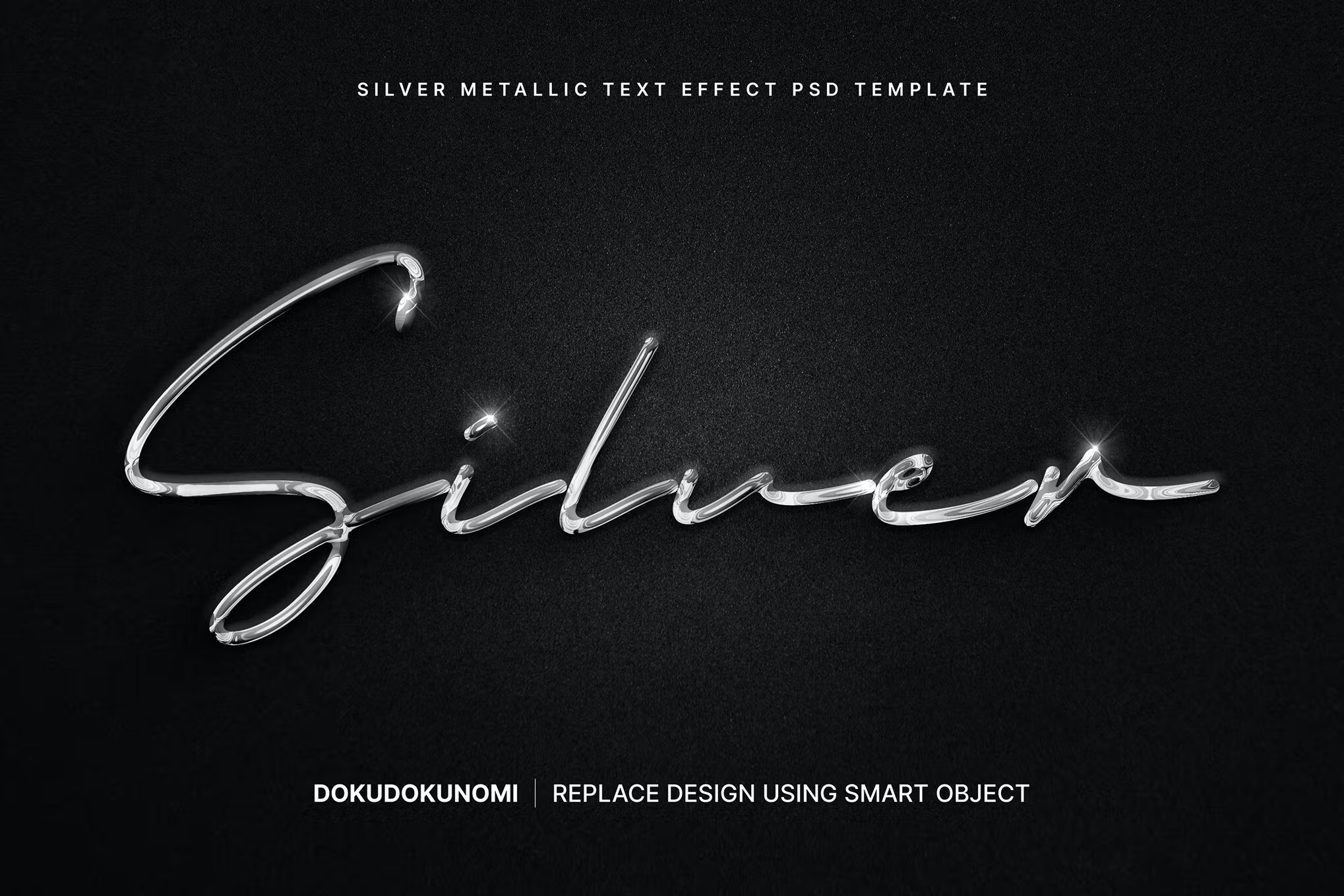 Go for this Silver metallic text effect look for all your text and logos in seconds. All layers are properly named and categorized. So with a quick look at the layers, you can find what you are looking for.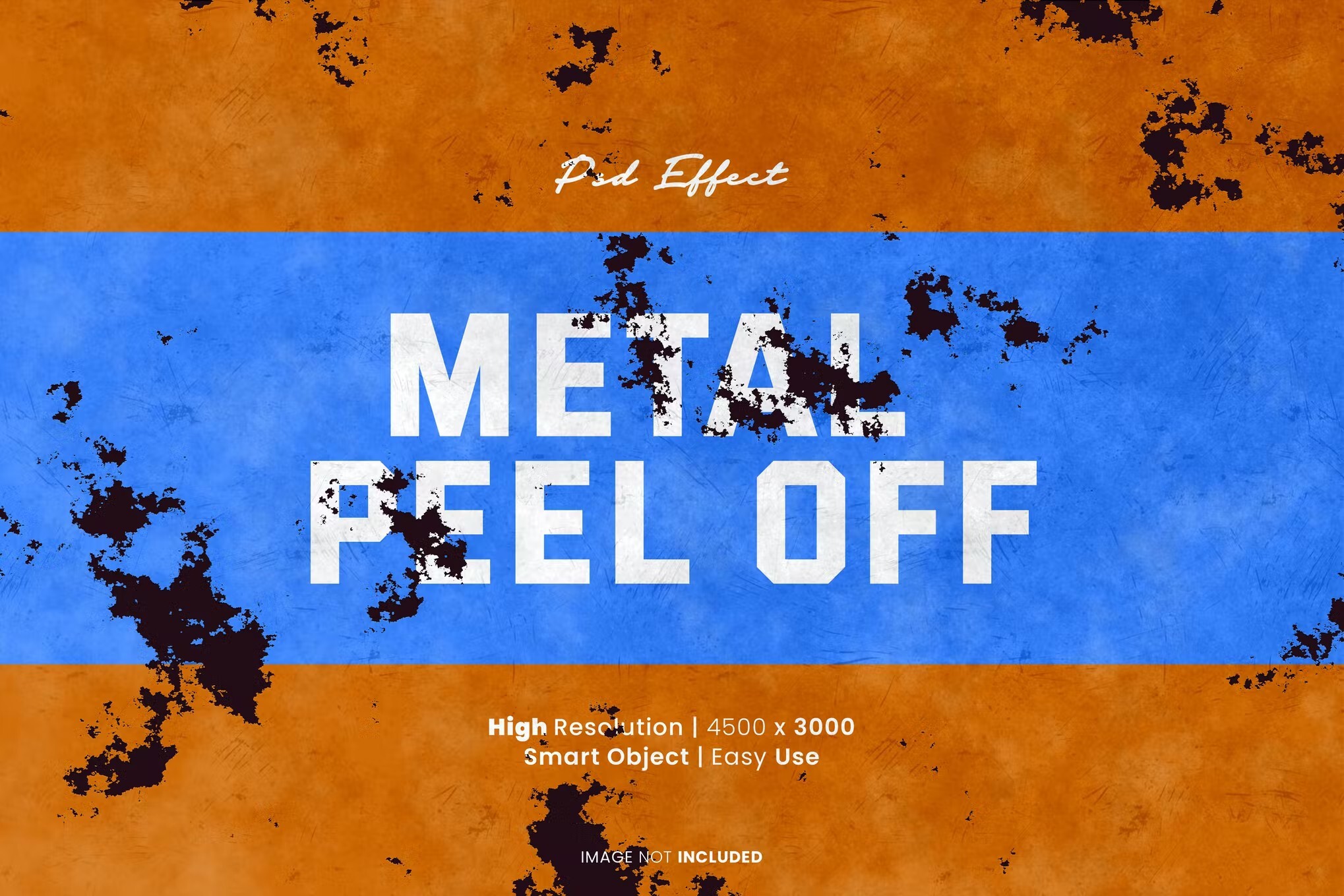 Check out this metal paint peeling off psd effect. It's an awesome effect for the presentation of your designs, and is very easy to use. Grab it right away.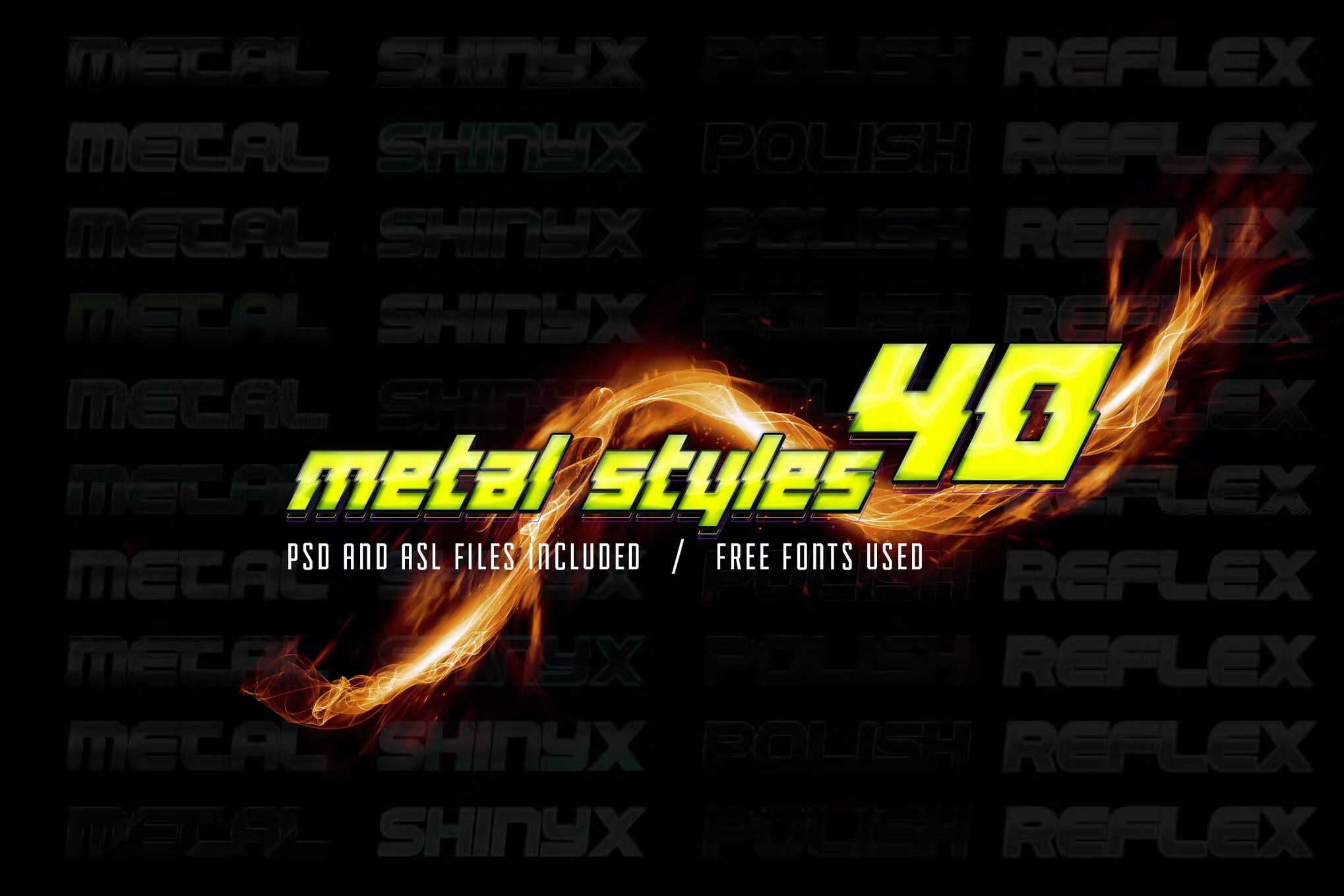 Perfect to use for creating games titles, flyers, logo mock ups and much more. These Photoshop text effects are created to give your texts / logos / shapes a professional and futuristic look.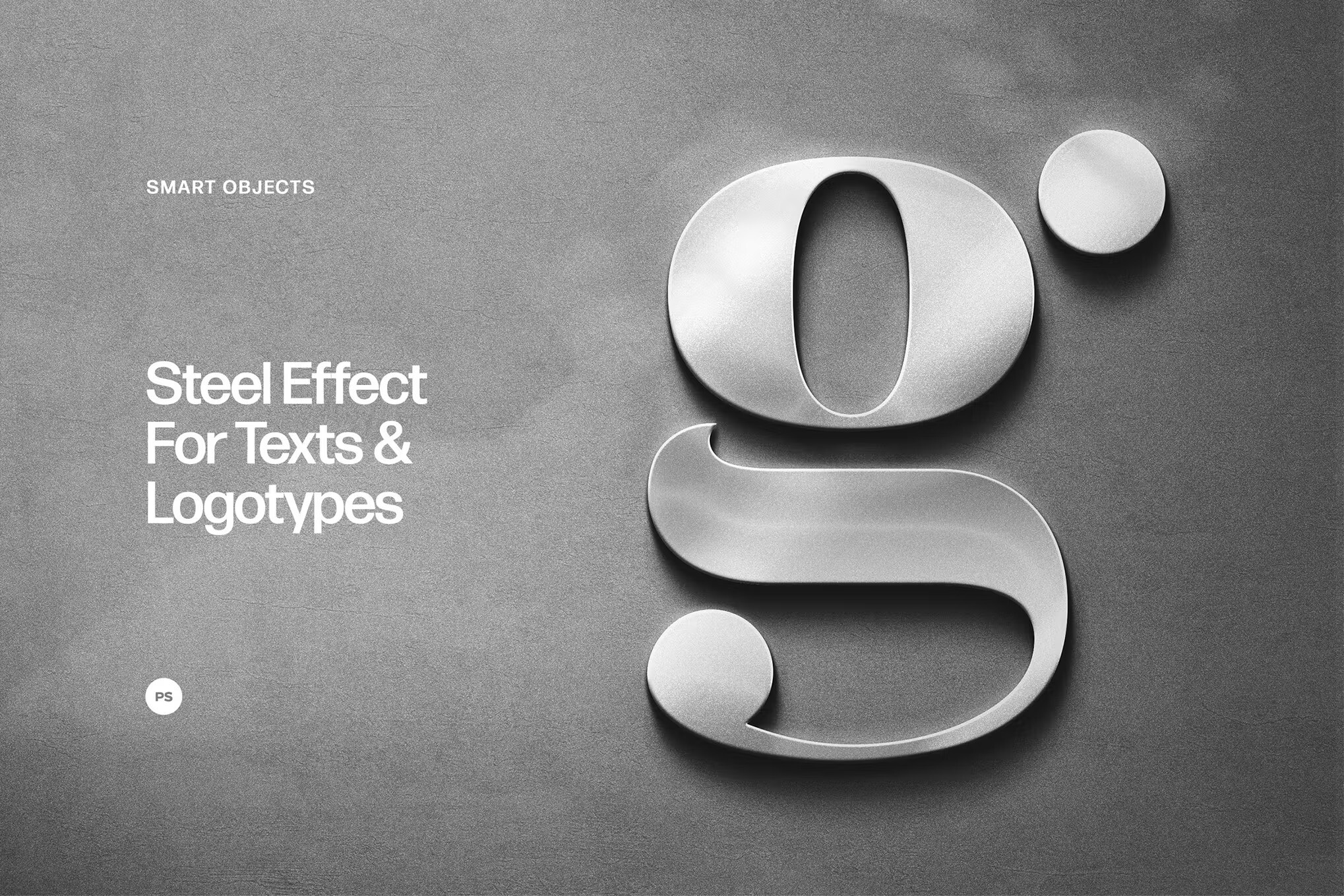 The stainless steel, containing so many positive connotations is undoubtedly the item for consideration when choosing a branding face. So the next sign mockup or text effect for a company's logo could be made with this asset, turning any graphics into a piece of stainless steel.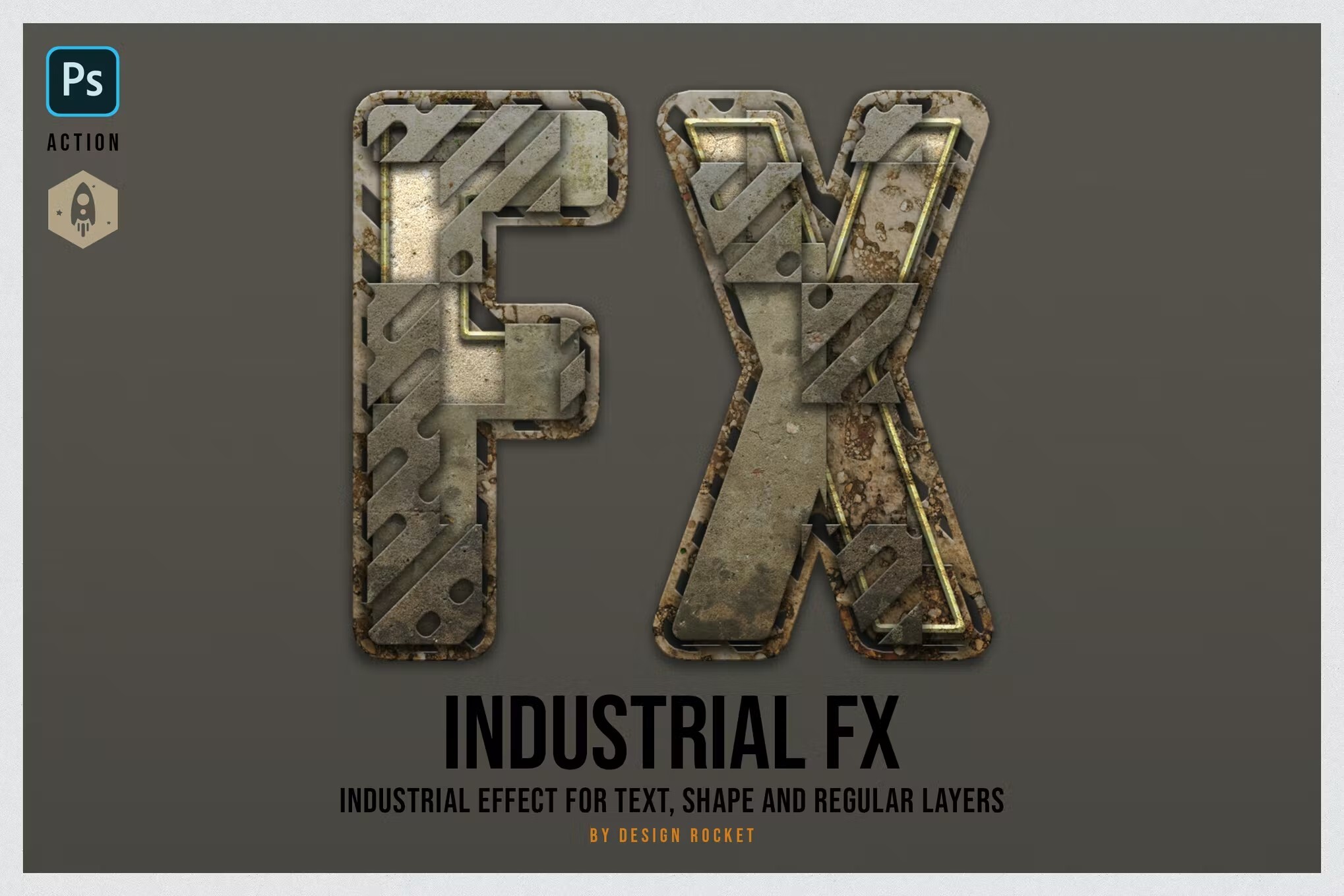 Add awesome industrial feel and look to your layers and create moody text effects with this Photoshop action. The set includes 3 actions, they generate unique results with each click. Works best with text around 900 pt. It works with text, shape and regular layers.
Free Photoshop Metallic Effects, Fonts, and Textures
You don't have to spend a pretty penny to get your hands on some great metallic Photoshop effects. Let's take a look at some free options that manage to stand out from the rest: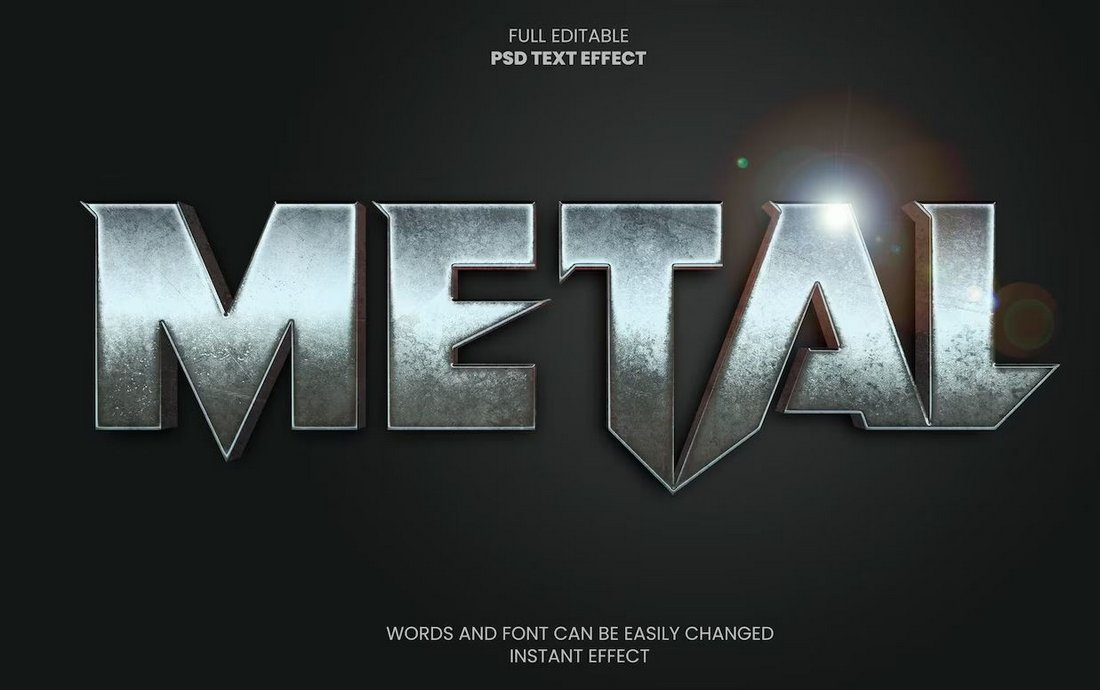 This free metal text effect will help you design bold and attractive titles for posters and flyers. It features a grunge metallic effect. And it can be easily customized using Photoshop.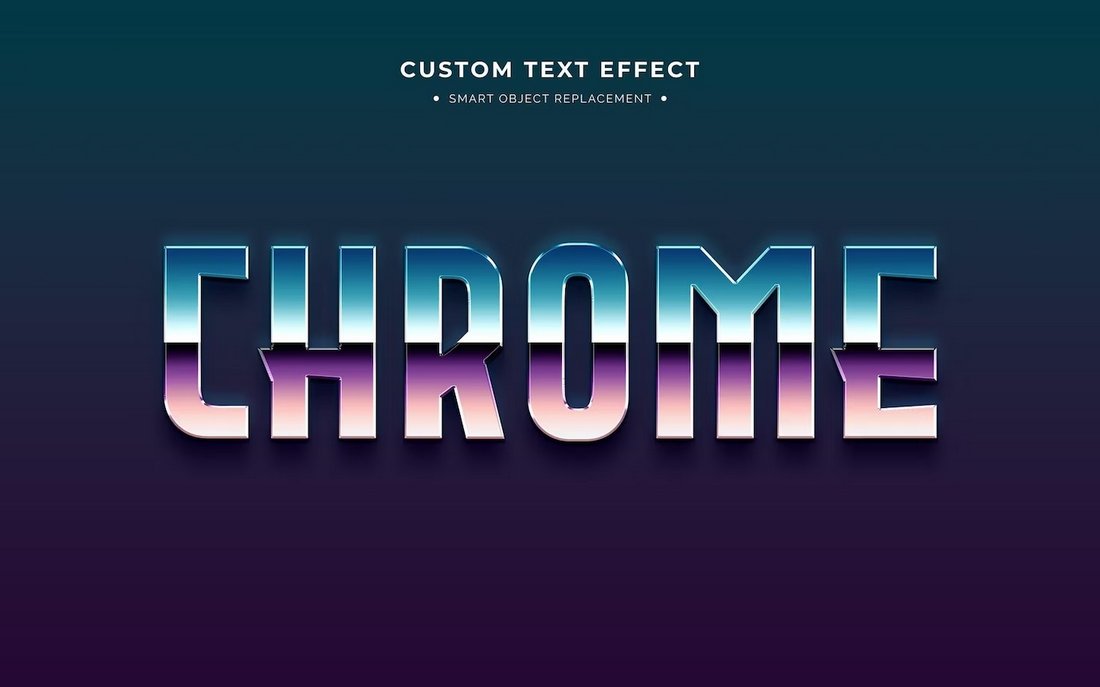 This Photoshop template comes with a metallic chrome effect featuring a retro-themed design. It also has a subtle 3D effect that adds depth to the title designs.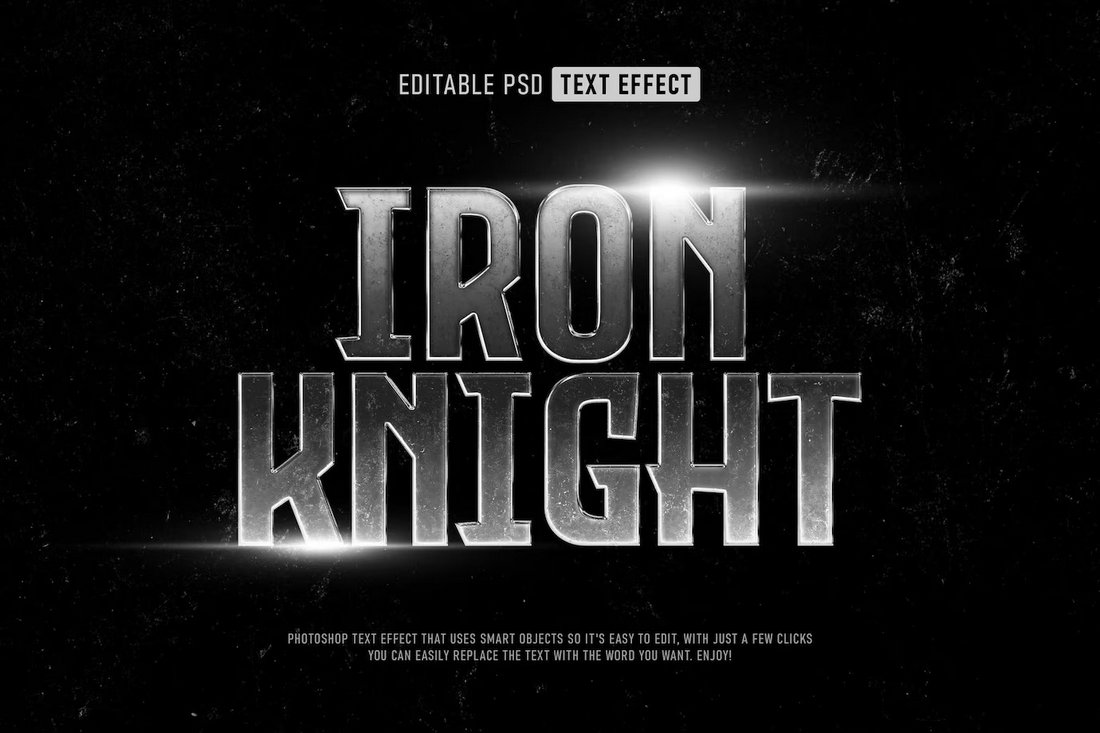 Another cool metallic text effect that can be used to create many different styles of typography designs. This Photoshop text effect will look amazing on movie posters as well as CD covers.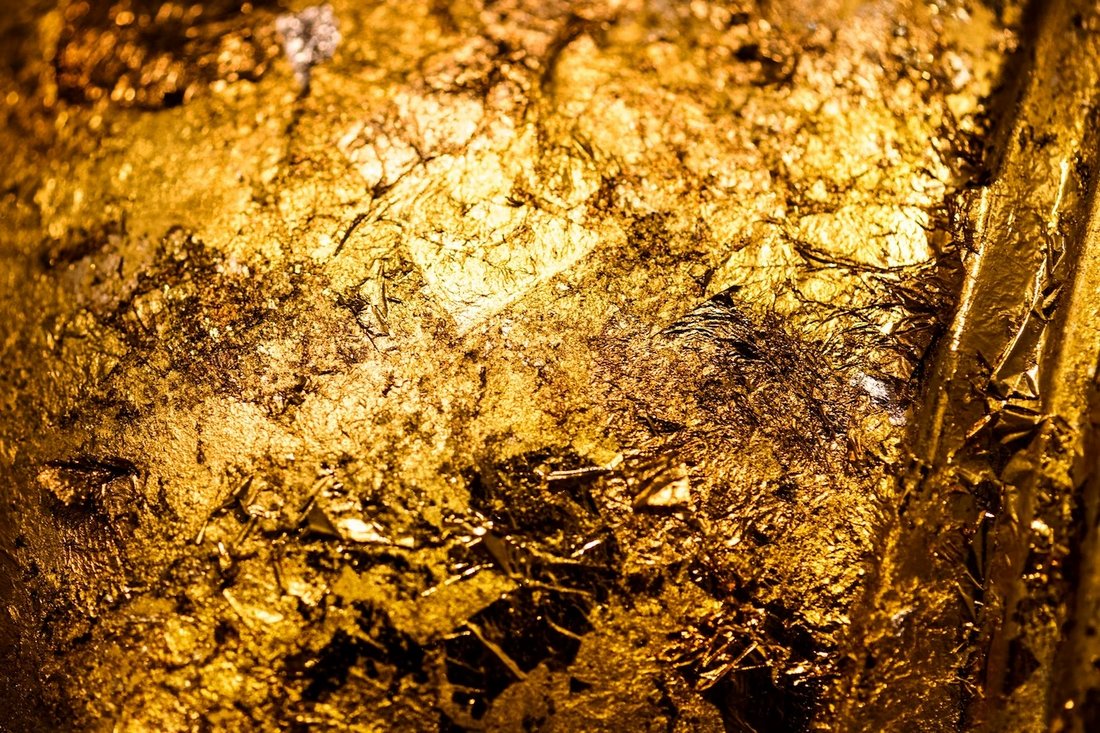 This free metal texture features a realistic-looking gold texture that will make your designs look much more professional. It comes as a JPG file that you can use with any graphics editing software.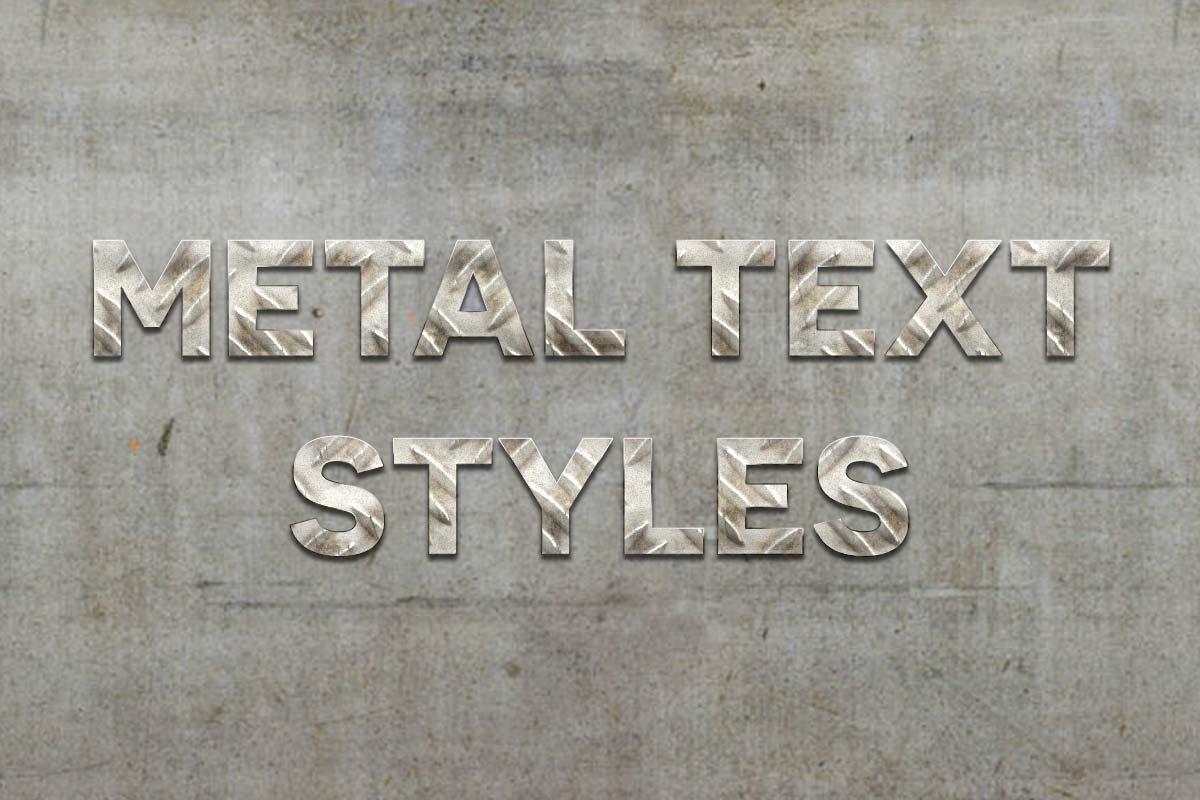 Here we have a free metallic font Photoshop plugin that is truly impressive in its artistic execution. Featuring a beveled style, it will add an interesting touch to your typeface designs. A hidden gem in the free metallic resource world that provides you with premium resource quality.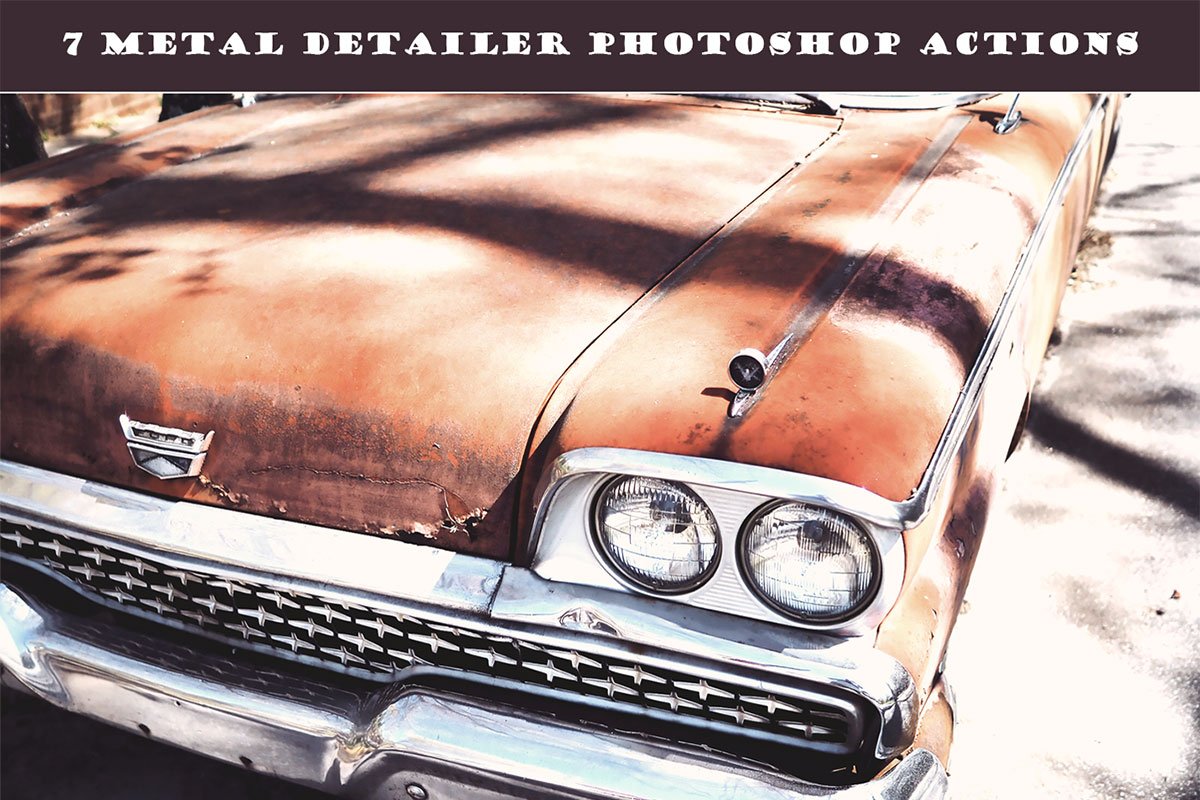 Next up is a collection of Photoshop actions that provide a minimalist approach to bringing those metallic tones to your pictures. By bringing detailing to your metallic pictures, providing defined contrast, and bringing to light dust and scratches, these actions are sure to give a cinematic feel to your shots.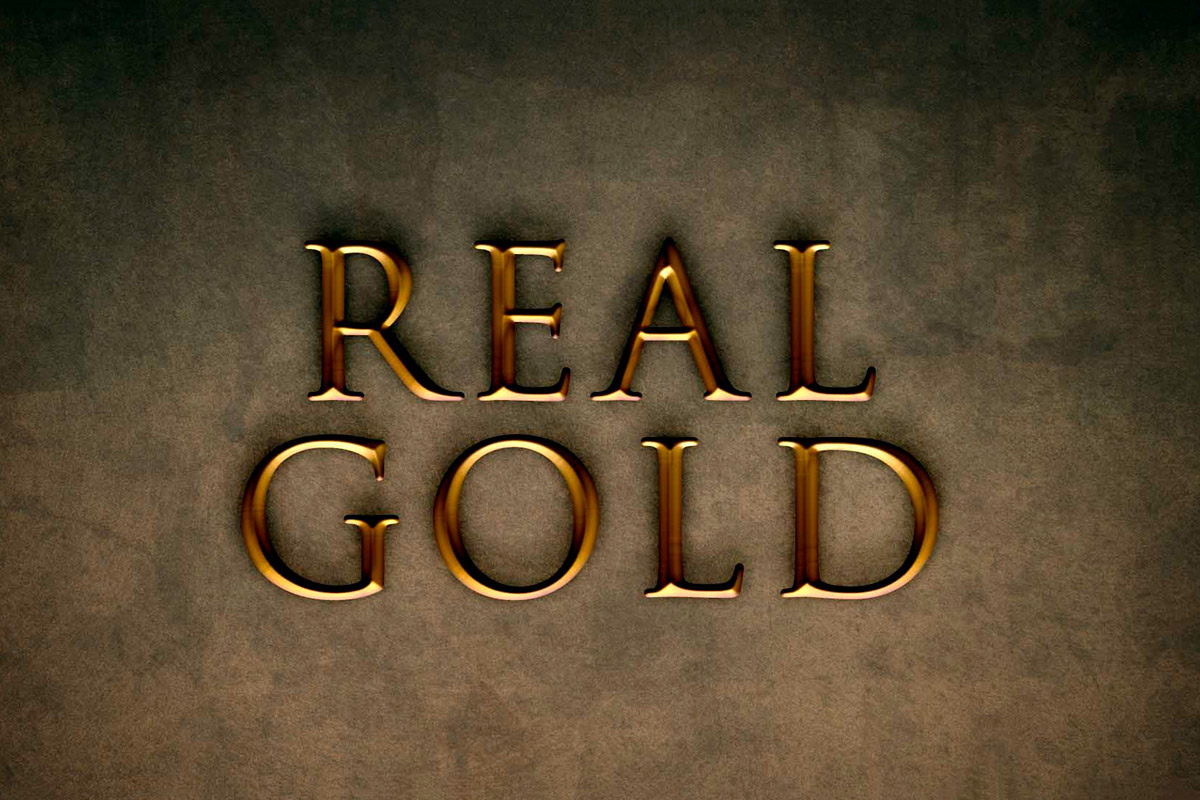 Bring a beautiful gold effect to your lettering with this metallic gradient Photoshop plugin that will seamlessly transform your text designs into a glossy golden dream. It's one of the best plugins to achieve a metallic look in Photoshop.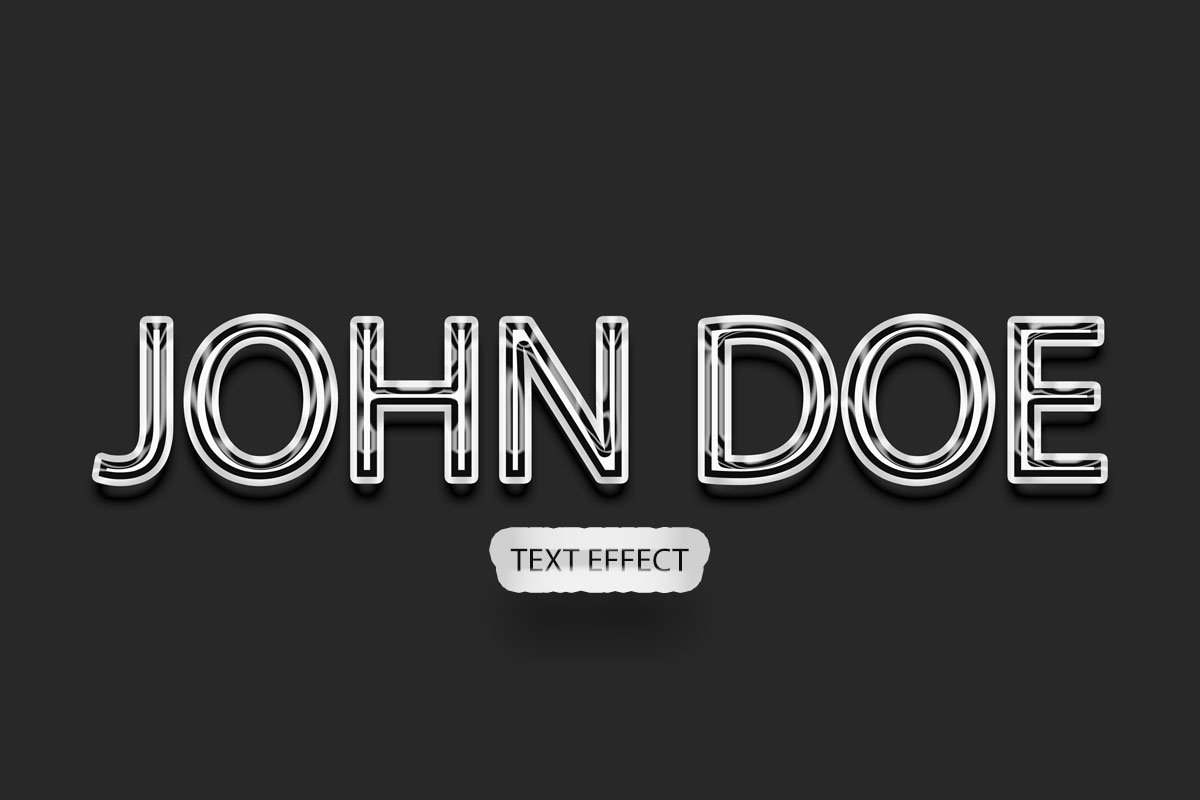 Wanting to create metallic letters in Photoshop? This plugin will help you bring a cool metallic style to your designs with minimal effort. It's free for you to get your hands on, and offers a surprising amount of customization.
Create Amazing Metallic Designs with These Resources Today!
It has never been easier to get your hands on amazing metallic Photoshop resources until right now. With both premium and free options at your fingertips, you have everything you need to get out there and create a metallic masterpiece with ease! With these tools at your side, never again will you have to wonder how to make something look metallic in Photoshop.