Instagram Templates: The Ultimate Guide for 2023 (Post, Story & More)
With more than one billion people using Instagram every month, it's one of the best platforms for building your online presence, promoting your business, or even making an income as an influencer.
Getting started on Instagram is easy but it takes some work to get more likes and followers. In this guide, we cover all the steps, tips, and hacks you can use to build your empire on Instagram.
Whether you're completely new to Instagram or looking for ways to get more out of the platform, this guide has many useful tips for everyone.
Let's get started.
Get everything you need to supercharge your Instagram profile and social presence. From just $16, get unlimited access to thousands of Instagram templates, icons, and layouts, as well as Photoshop actions, Lightroom presets, and more.
What Is Instagram?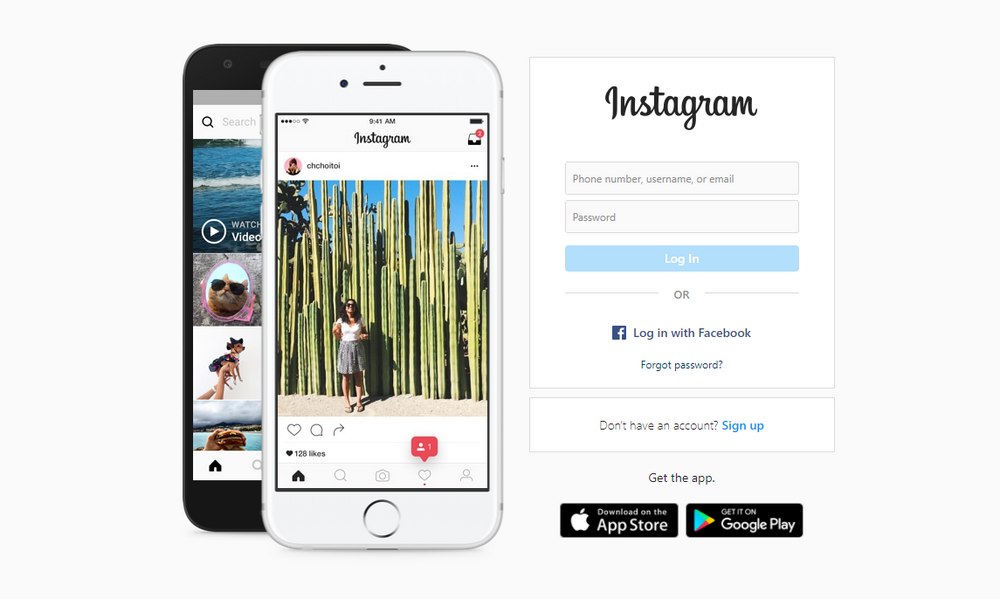 Instagram is one of the biggest and most popular social networking platforms available today. Now owned by Facebook, Instagram boasts over 500 million daily active users and 1 billion monthly active users.
Instagram is a photo-blogging platform. This means its' main medium of content is visuals. You can publish images and videos to entertain your audience.
Individuals, professionals, and brands use Instagram to connect with people as well as to promote their businesses and products.
Why Use It?
Since Instagram is a visual-centric platform, the content you share has a higher chance of making a bigger impact and getting more exposure. Just as the saying goes "a picture is worth a thousand words". Because images are easier to consume than reading 1000-words of text.
This is the main reason why many brands and businesses use Instagram to promote their services and products. Visual content makes it easier to influence users and build brand loyalty.
Using Instagram you can:
Build brand awareness for your business
Generate traffic to your website
Sell products
Promote your skills and services
Create an audience around your brand or business
And much more
Photographers, restaurants, hotels, bakery shops, and lifestyle businesses are the ones that thrive on Instagram. Of course, all other types of businesses use the platform to their advantage as well.
There are also people who use Instagram professionally. They are called Instagram influencers. These are the people with large follower counts. They help promote brands and products through their followers with sponsored content. There are influencers who make millions with their Instagram accounts.
Becoming an Instagram influencer is every Instagram user's dream. With the help of this guide, you'll be able to make that dream come true.
How to Use Instagram
Using Instagram is simple. You just install the app from Google Play or Apple App Store, signup for an account, and start creating content. We're not going to bore you with those basic steps.
Instead, we'll show you how to create content and share cool ideas for making your Instagram page look more professional.
How to Create Instagram Posts
Usually, you create posts on Instagram by uploading pictures and videos you take with your phone. But that's no longer enough to entertain users.
You need to create content with better and more attractive designs. Those post designs help you to establish yourself as a professional.
You can use pre-made templates, graphic design software, and online tools to create such content. And then download them to your phone and upload the content to your page.
Here's how you can share an image on Instagram.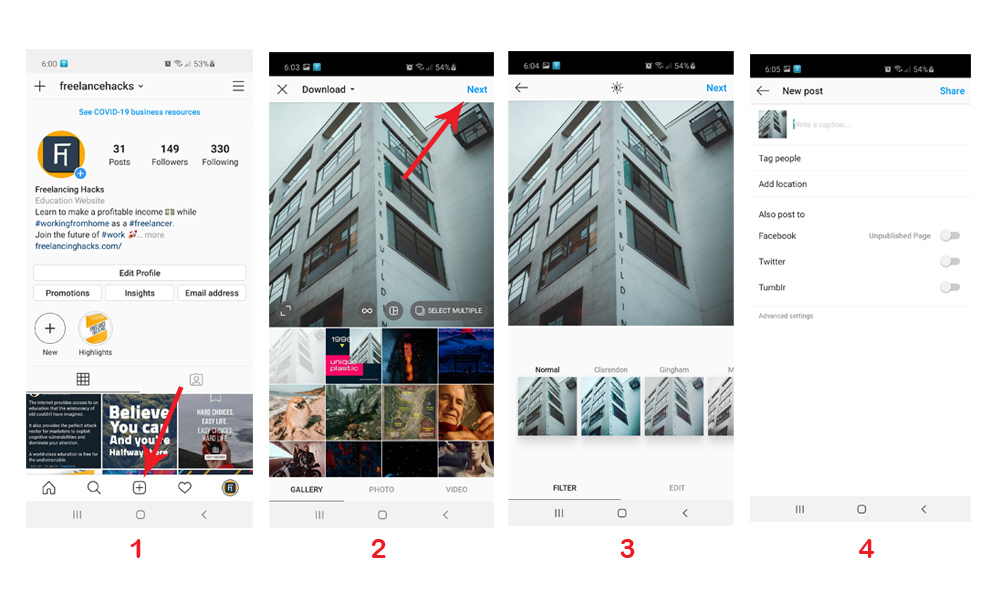 First, open your Instagram app and tap on the Plus icon at the bottom of the screen. This will open up the gallery on your phone.
You can select an existing photo or video from here. Or you can switch to Photo or Video modes to capture a photo directly from the app.
After selecting an image, tap Next to apply a filter if you want to.
Tap Next again to enter a caption before Sharing the post.
Adding tags is an important part of sharing content on Instagram. Hashtags make your posts more visible to the public. This means when someone search for a topic on Instagram they can see your posts, even when they're not following you. So make sure to add a few tags to your posts.
What Size Is an Instagram Post?
The ideal size and resolutions for Instagram posts are 1080 X 1080 pixels for square posts, 1080 X 1350 pixels for portrait posts, and 1080 X 608 pixels for landscape posts.
How to Create Instagram Stories
Instagram Story is another form of content used by Instagram users. They are like short status updates. Instagram stories can be used to share bite-size stories in video format or as an image slideshow.
Even businesses are now using Instagram stories to promote their products.
Instagram has some cool built-in features for creating different styles of Story content. Like Boomerang mode and selfie overlay stickers that transform you into cats, dogs, and more.
You can also use pre-made templates and online tools to create Instagram stories.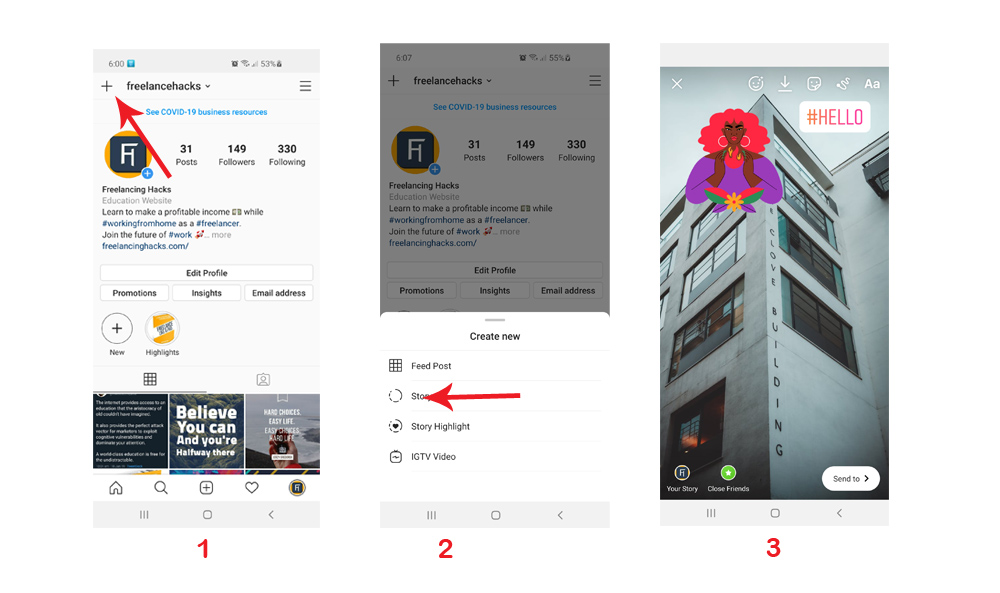 To create an Instagram Story, tap on the plus icon on the top-left.
Then select Story from the list.
Snap a photo, video, or select an existing photo from the gallery.
Create your story using creative stickers and emojis. Add a caption if you want.
Then tap Send To and tap on the Share button next to your profile picture. Or you can share it as a direct message with specific followers as well.
The ideal size and resolution for Instagram stories are 1080 X 1920 pixels.
Best Tools for Designing Instagram Posts
The best way to create great-looking content for Instagram is to use pre-made templates. We'll cover those in a different section below.
There are also many design apps and tools you can use to create content as well. These are just a few worth exploring.
Photoshop and Affinity Photo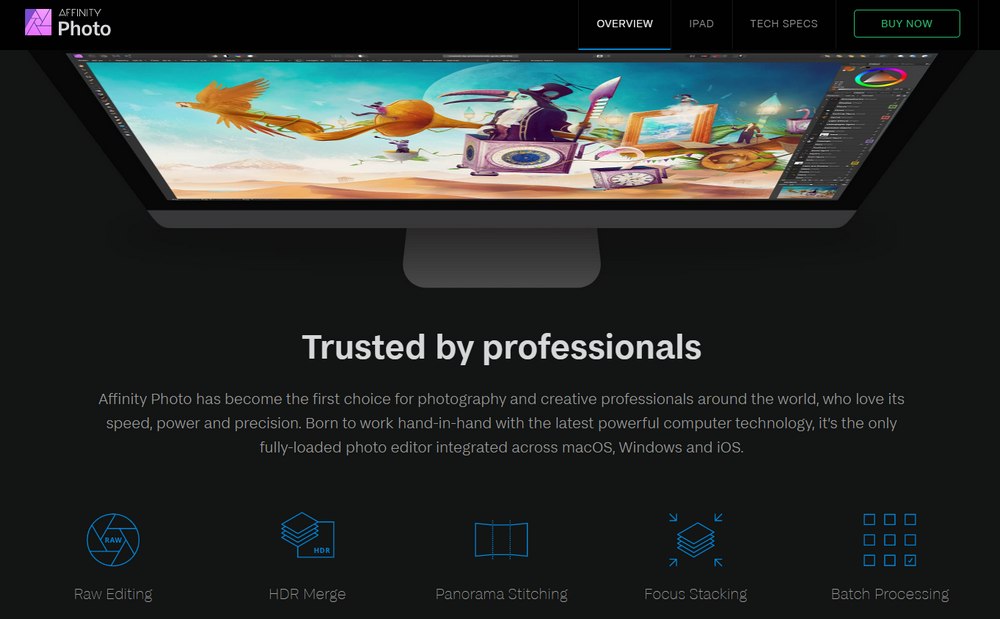 When using a graphic design software, you get full freedom to create content however you like. Photoshop is the perfect tool for this job as it has a wider community and you can find lots of Photoshop templates to create Instagram posts.
If Photoshop is too expensive, you can get Affinity Photo. It also supports PSD files and it's much more affordable. If you plan on creating professional content on Instagram, it's worth investing in a good software.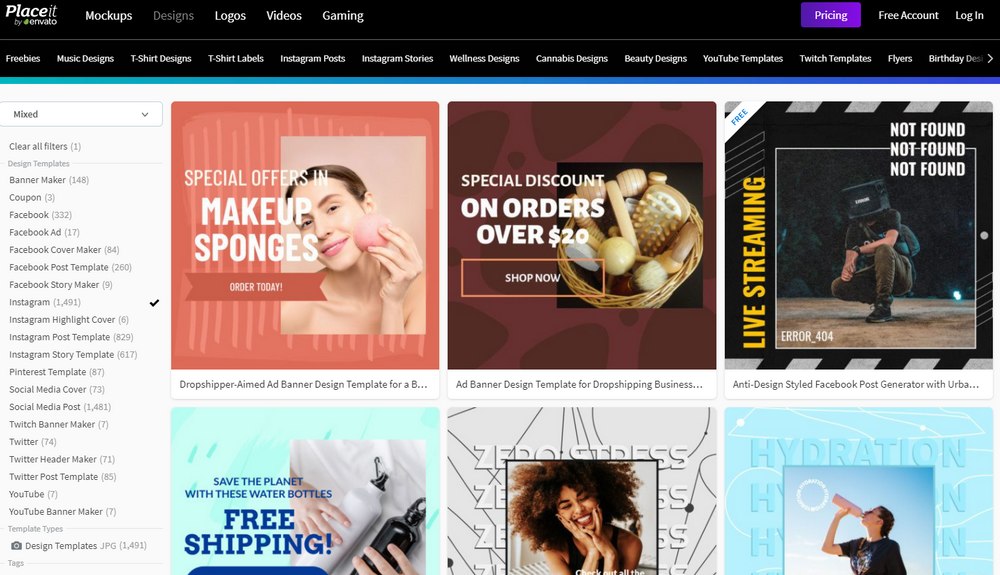 Placeit is a web-based graphics editor you can use to design beautiful Instagram posts using pre-made templates. Placeit has more than 1000 different templates made just for Instagram as well as other social networks.
Since the app and its' editor works on your browser, you can easily craft designs without having to install any software. Placeit comes with a subscription plan that gives you unlimited access to its templates library as well.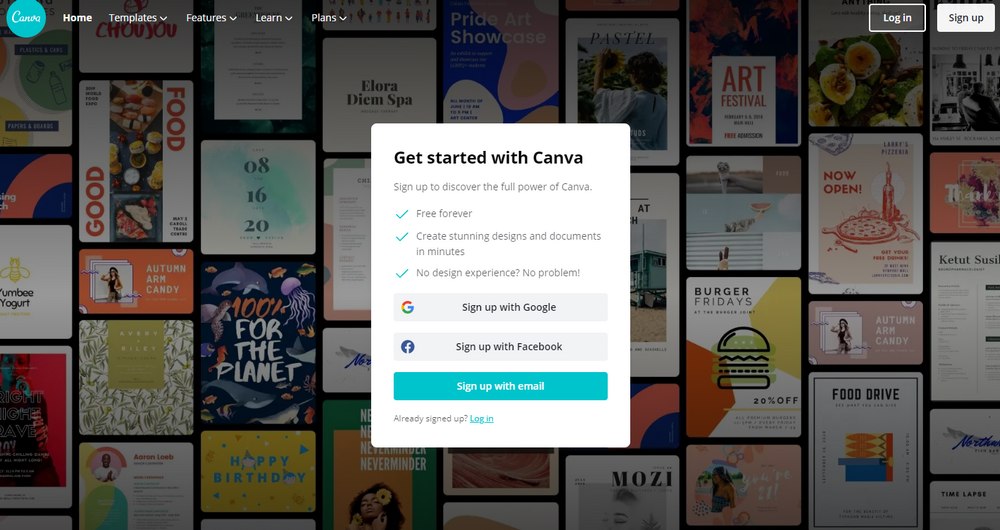 Canva is another web-based tool for creating social media graphics. Using this tool, you can create Instagram posts and stories even without any design knowledge. It has lots of templates and elements for creating content.
While you can signup for Canva using a free account you'll need to pay to access most of its best features like premium templates.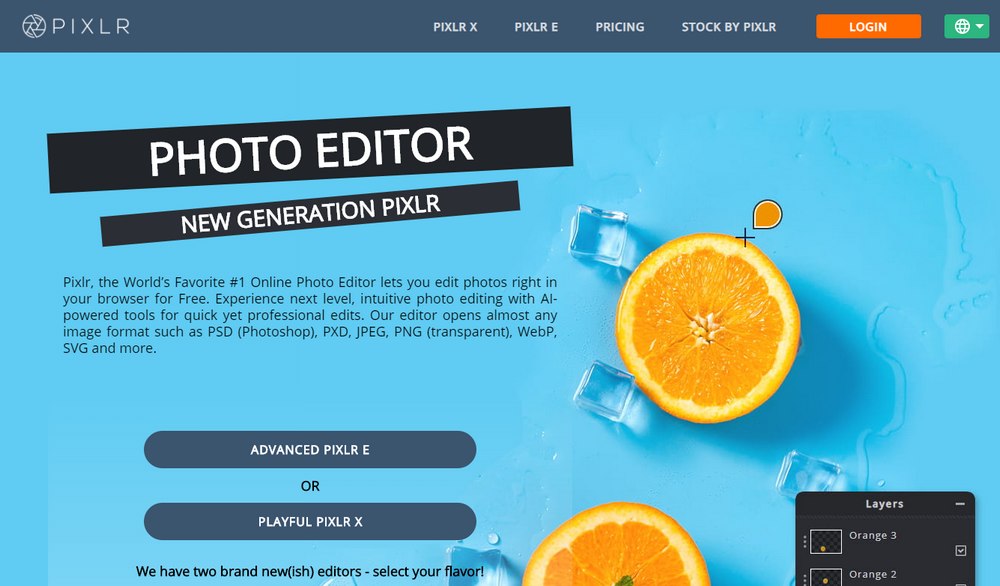 Pixlr is a great graphics editing tool for beginners. The best feature of this tool is it's easy to use and it works directly on your browser. You can use the editor for free to edit and create Instagram posts.
How to Get Verified on Instagram
Getting that blue tick on your Instagram profile is also another life goal for most Instagram users. Although, getting verified on Instagram is not as easy as it sounds.
First of all, your page needs to represent a popular person, celebrity, or a business that people regularly search online. This means you need to have a website, YouTube channel, or another form of online presence that represents yourself or your business.
You also need to be creating unique content on your Instagram account. You can read more about the requirements here.
If you meet the criteria, you can request a verified badge by going over to your Profile
Then tap the menu icon
Then go to Settings >> Account and select Request Verification.
How to Make Instagram Private
Setting your Instagram profile private allows you to hide your content from the public. This means only the people who follow you can see your posts. However, your profile and bio will be visible to the public.
To set your profile to private, follow these steps: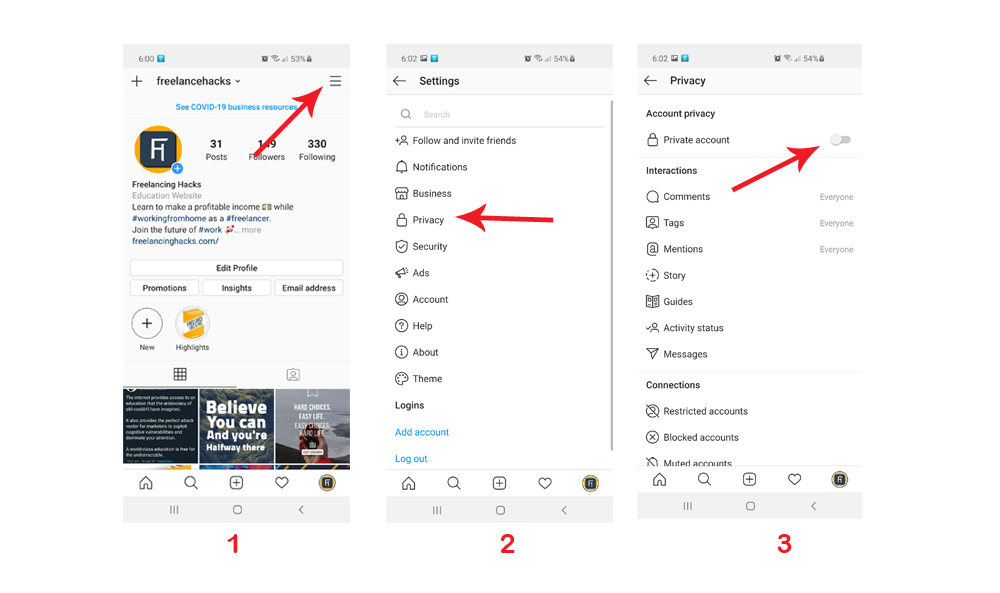 Go to your Profile page
Tap on the menu icon on top-right and select Settings
Go to Privacy and then to Account Privacy
Then select the Private Account option
How to Delete Instagram
Deleting an Instagram account can be tricky. Mainly because the mobile app doesn't have that function. To delete your account, you need to login to your account via the Instagram website from a computer or using the browser on your phone.
If you want to temporarily disable your account, follow these steps: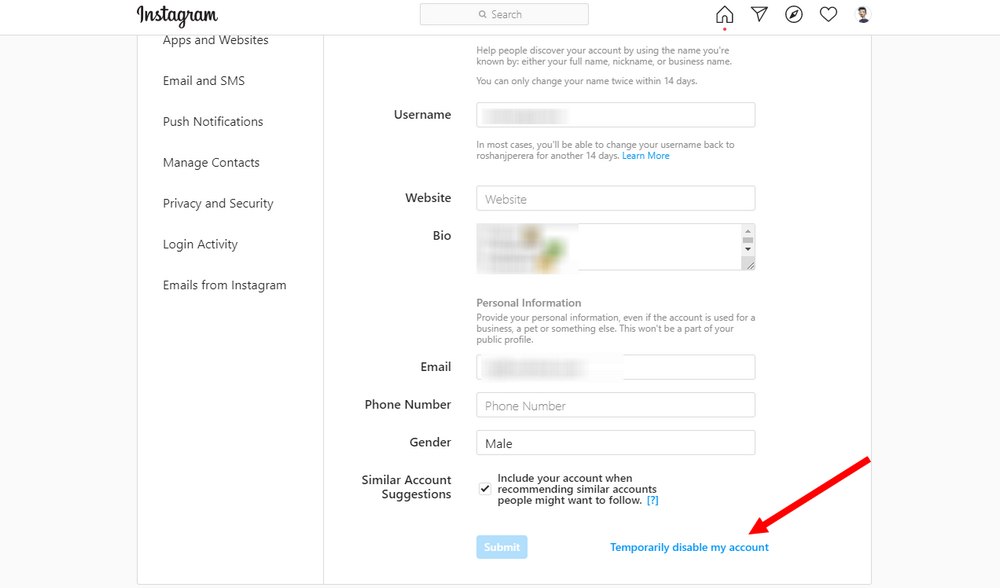 Login to your Instagram account from a computer or mobile browser
Go to your Profile and click on Edit Profile
Scroll down until you find the Temporarily disable my account option
Select a reason why you're disabling the account
Re-enter your password and then click the Temporarily Disable Account button
If you want to permanently delete your account, follow these steps: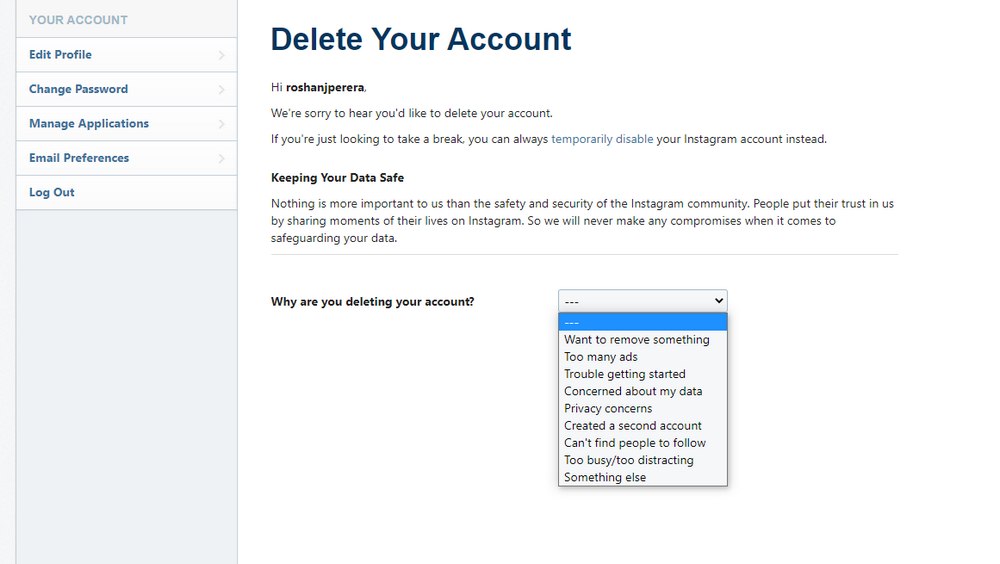 Click here and go to the Delete Account page from your computer or mobile browser
Select a reason why you're deleting the account
Re-enter your password and then click on Permanently delete my account button
Using Instagram Templates
Instagram templates are the key to making unique and more professional content for your feed. Using templates, you can easily create better-looking Instagram posts and Stories without having to spend hours crafting a design from scratch.
Instagram templates are ready-made PSD files designed by professionals. They are also sized to ideal Instagram post sizes as well.
All you have to do is download a template, open the template in Photoshop, add your own text and photos, save the image, and then upload it to your feed. It's that simple.
Where to Download Instagram Templates
There are lots of websites and marketplaces you can use to download Instagram templates. But, we recommend that you use reputable platforms to download templates to ensure you get the best quality designs. These are just a few you can start with.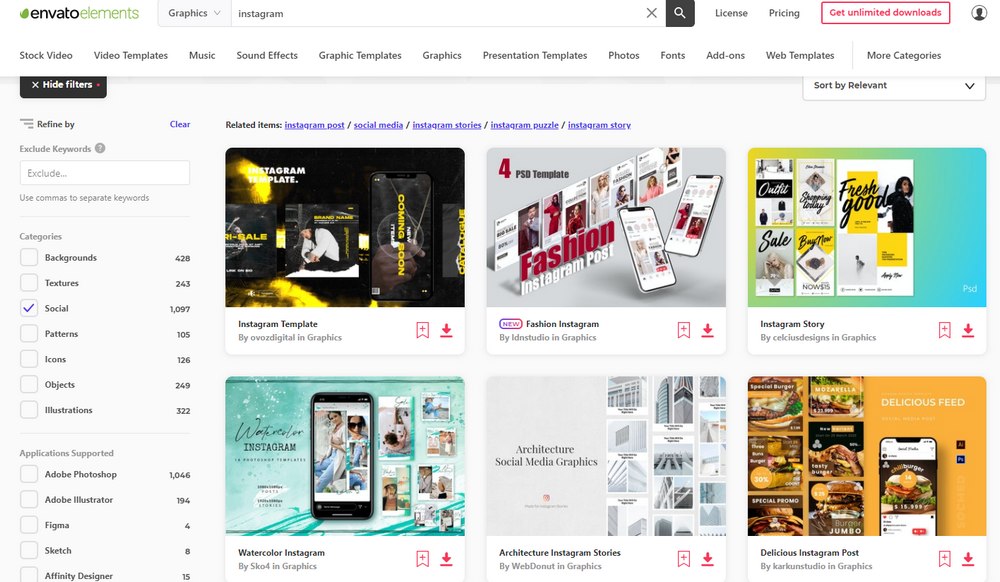 Envato Elements is a marketplace full of all kinds of templates and design elements. It has a large collection of Instagram post and story templates with beautiful designs as well.
The best thing about using Envato Elements is that you don't have to buy templates individually. It gives you unlimited access to the platform for a single subscription.
GraphicRiver is another great marketplace you can use to buy high-quality Instagram templates. However, unlike Envato Elements, you need to buy the templates individually on this site. GraphicRiver is ideal for grabbing a template pack for quick promotion.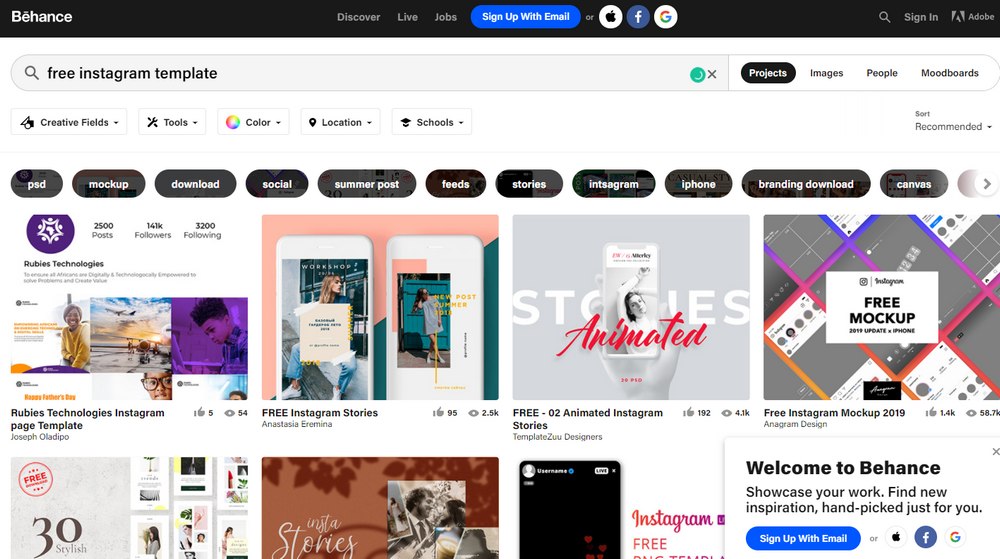 Free Instagram templates are hard to come by, or at least good-looking ones. You can try searching platforms like Behance or Dribbble to look for free templates.
How to Edit and Upload Instagram Templates
Editing Instagram templates is easy, you just need access to either Photoshop, Affinity Photo, or even the Photoshop mobile app will do. Here's how.
First, download the template. It will arrive in a ZIP file. Extract the ZIP file to find the PSD files.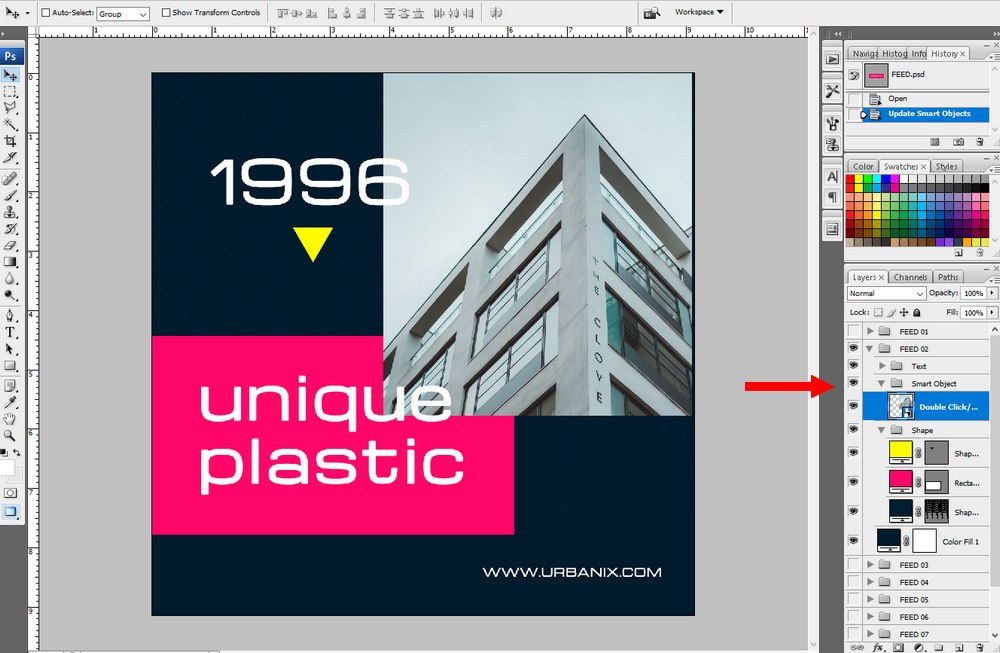 Open the PSD file in either Photoshop or Affinity Photo. And customize the text and colors. To insert your own images into the placeholders, simply double-click on the Smart Object layer and copy-paste your photos.
Once you're done, export the edited graphic as a JPG file. Then move the JPG file to your phone.
Open the Instagram app and upload your custom post.