45+ PowerPoint (PPT) Infographic Templates for Graphic Presentations
Infographics are a popular way to communicate facts and figures with an audience, and for good reason – they're easy to interpret and are much more appealing to look at than a great big wall of text. Plus, they can be a great way to break up a paragraph or convey some detailed information without losing engagement or interest, and they can also be customized to reflect your own brand and company style!
With that in mind, infographic templates for PowerPoint are a brilliant tool to have for your next important presentation. You can use an infographic template as a base for your presentation, or simply copy and paste the slides with the best infographics for your purposes.
We've scouted around and found the very best free and premium infographic templates for PowerPoint, to help you make your next presentation even more amazing.
Get everything you need to give the perfect presentation. From just $16, get unlimited access to thousands of PowerPoint presentation templates, graphics, fonts, and photos.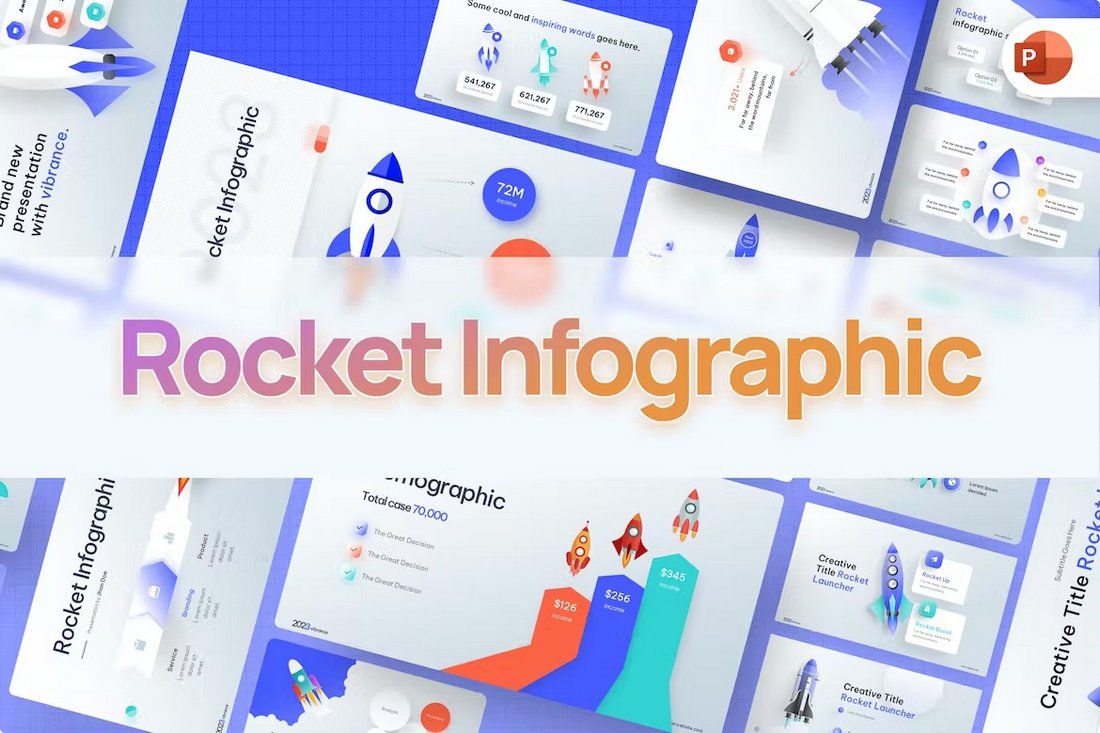 The rocket-style infographics are one of the most popular infographics used in many different startup and business presentations. This template will give you plenty of options to create a cool rocket infographic for your slideshow. It includes 15 unique slides in light and dark color themes.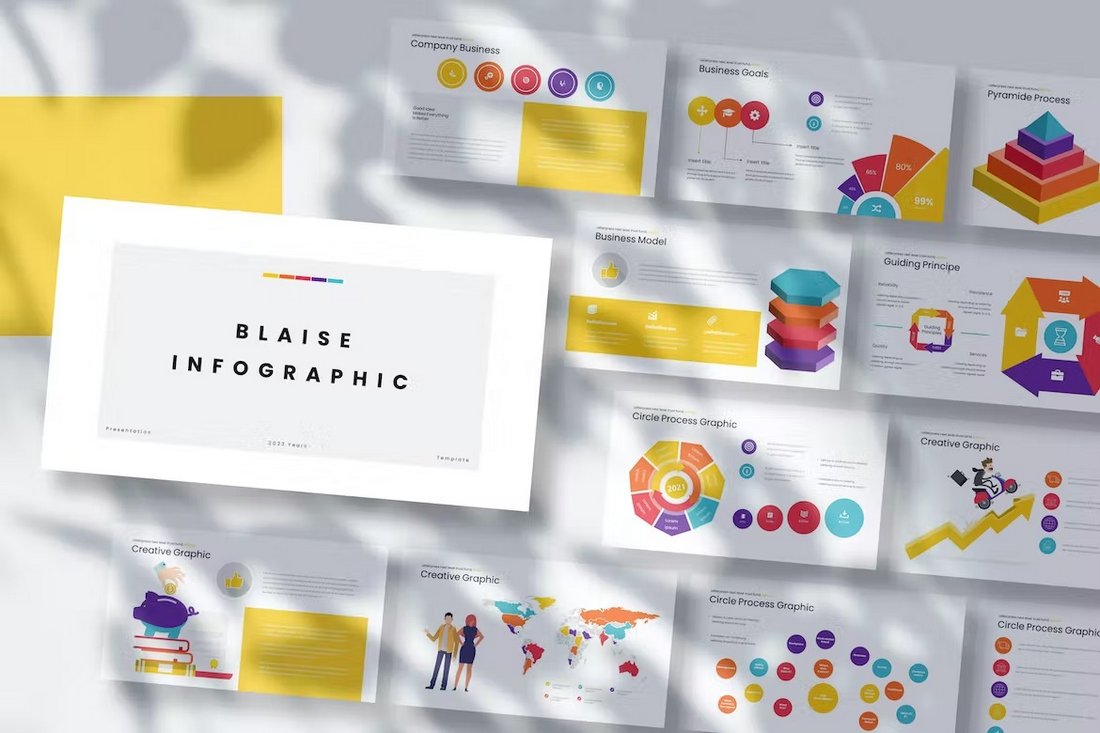 With this PowerPoint template, you'll get 30 different infographic slides with fully customizable designs. You can change the colors, data, and fonts with just a few clicks. There are infographics for sales, marketing, and various other business presentations too.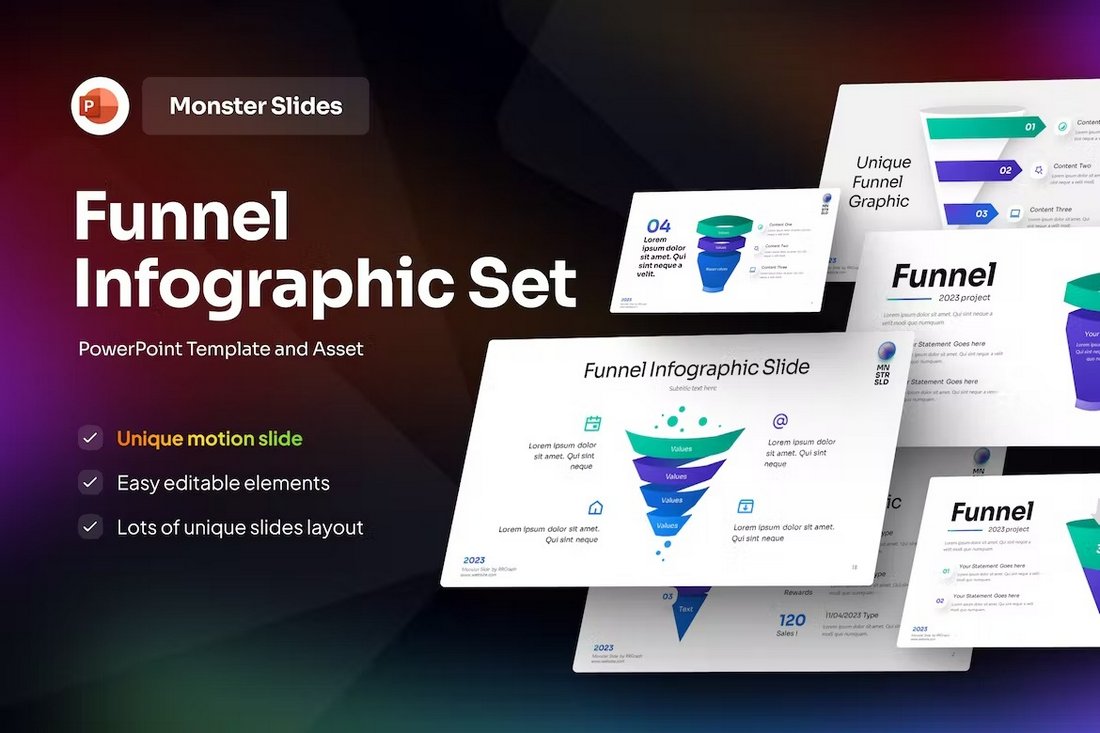 Design the perfect funnel infographic for your business presentations using this PowerPoint template. It comes with a set of 25 unique infographics featuring different styles of funnel designs. They are available in light and dark color schemes.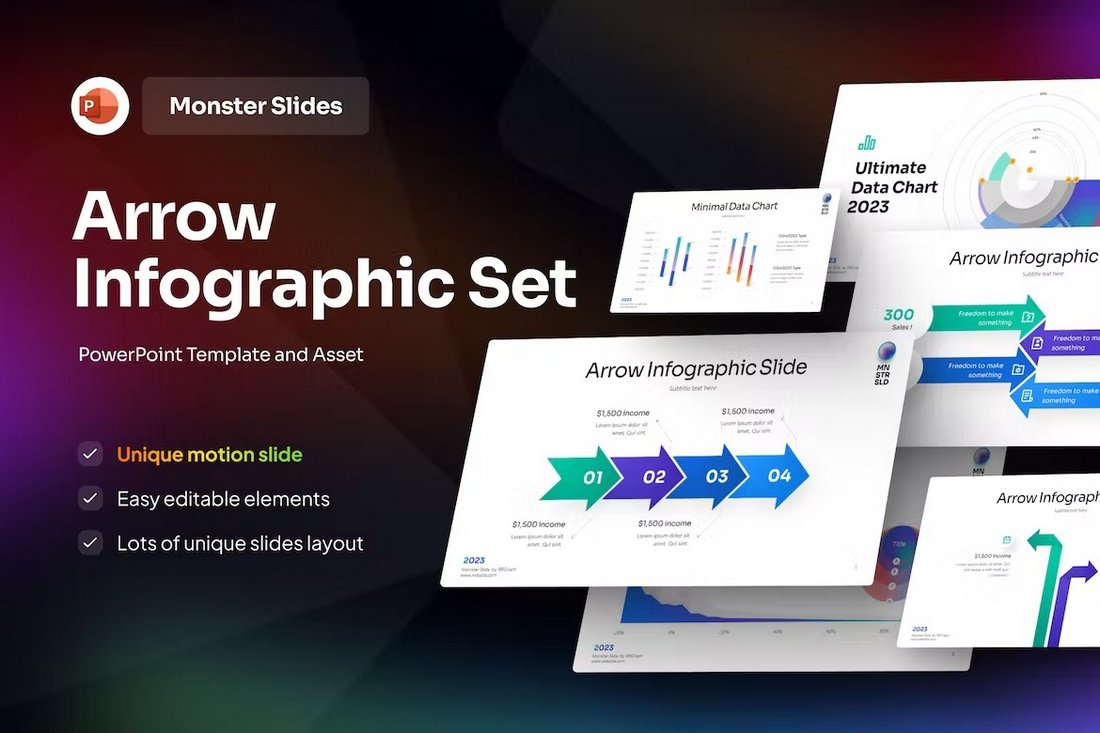 If you want to add an arrow-shaped infographic to your presentation, be sure to grab this template. It includes more than 20 unique arrow-style infographics with cool designs. You can edit and customize them however you like.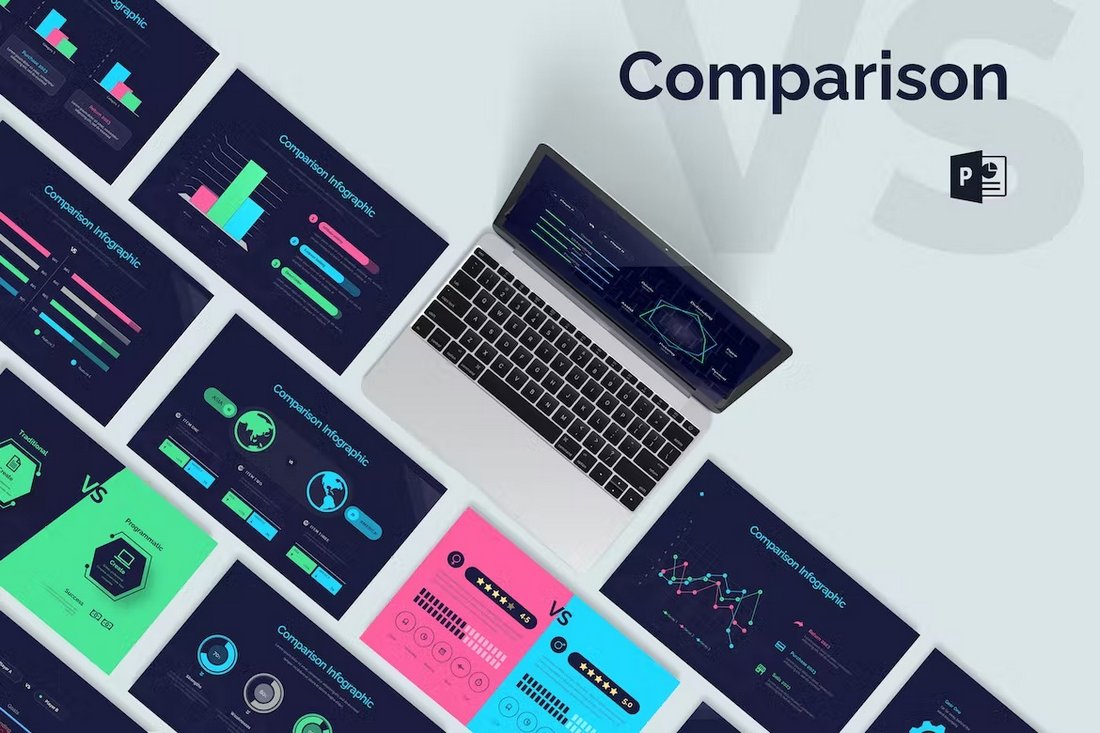 This PowerPoint template includes a set of infographics for creating comparison tables. These infographics will allow you to compare data, stats, and features to highlight specific details about your business and products. There are 20 unique infographics in this template.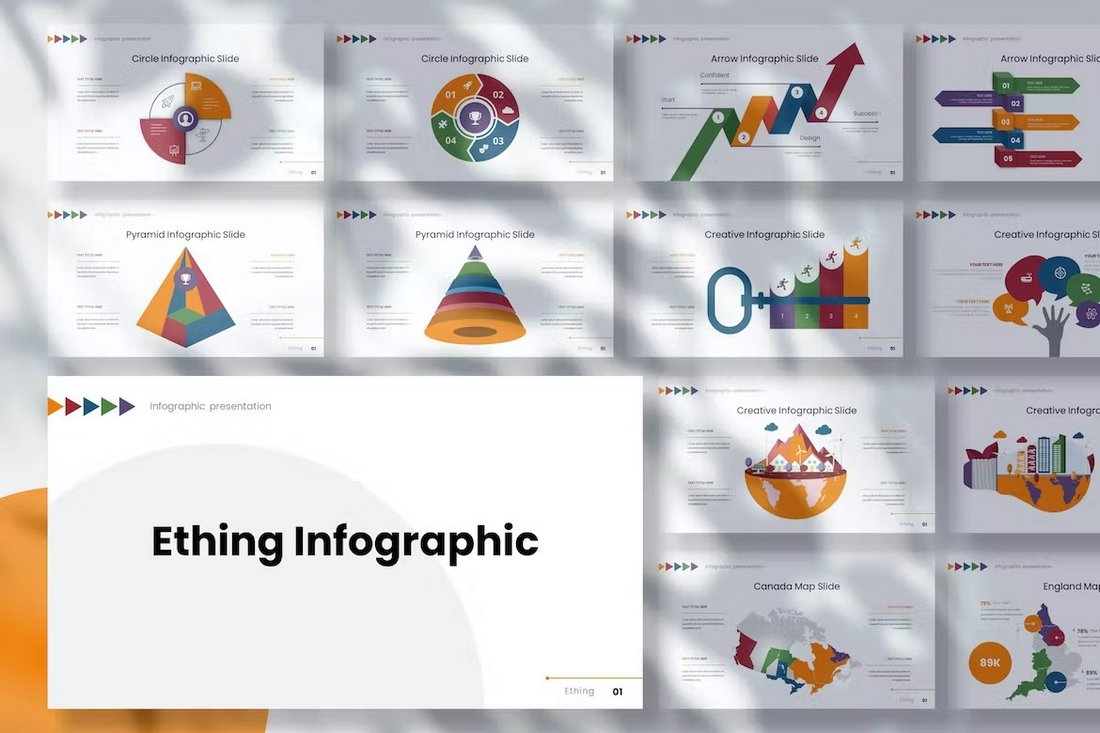 Ething is a multipurpose PowerPoint template that comes with various types of infographic slides. It has infographic designs for funnels, timelines, maps, graphs, and more. The template includes a total of 30 different slides.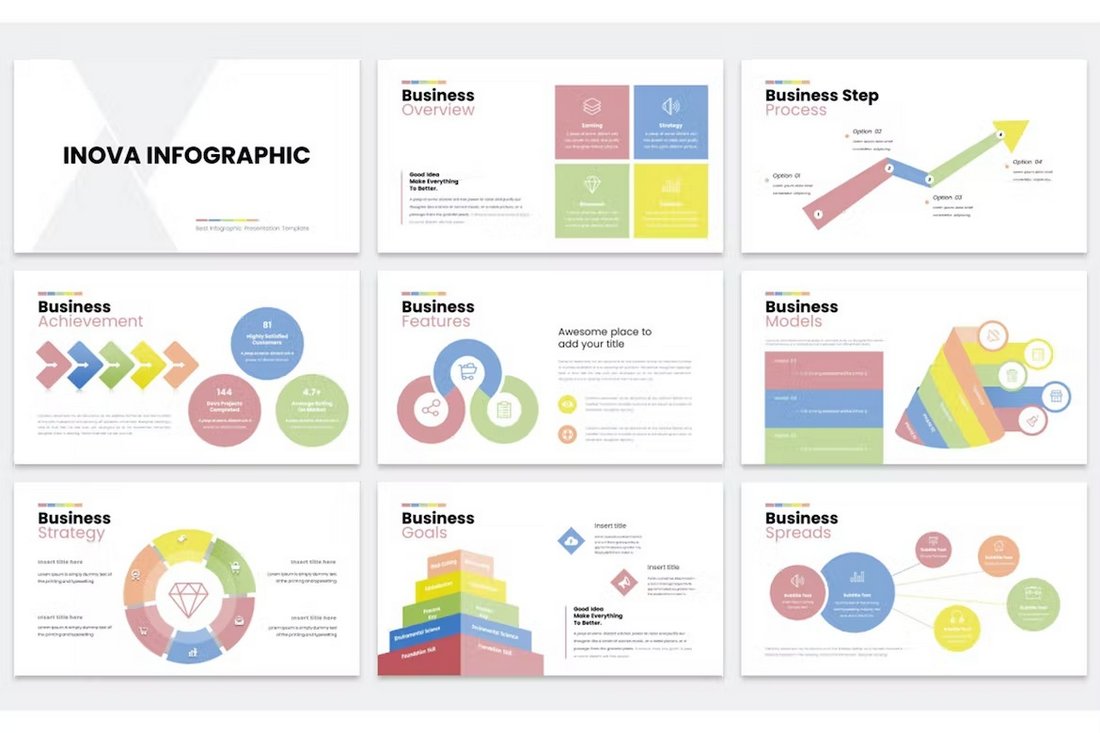 The infographics in this PowerPoint template feature light colors inspired by the flat design. They are ideal for adding infographics to minimalist presentations. Of course, you can also change those colors to your preference. It has 30 unique slides.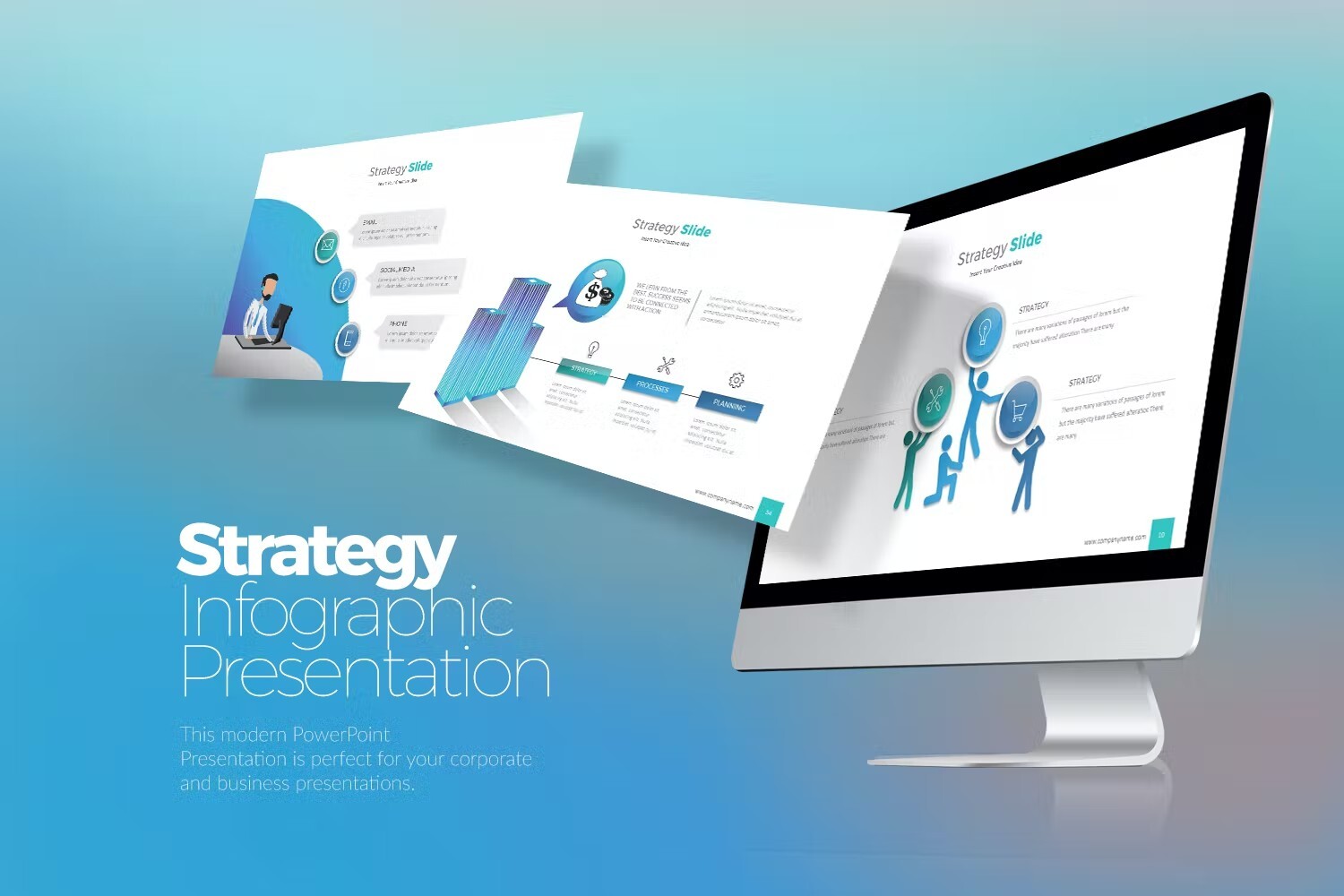 If you're looking to hunt down the best PowerPoint infographics templates, the above-featured product is well worth checking out. It consists of 30 graphic slides that will fit right into your needs. Give this wonderful ppt infographic template a try.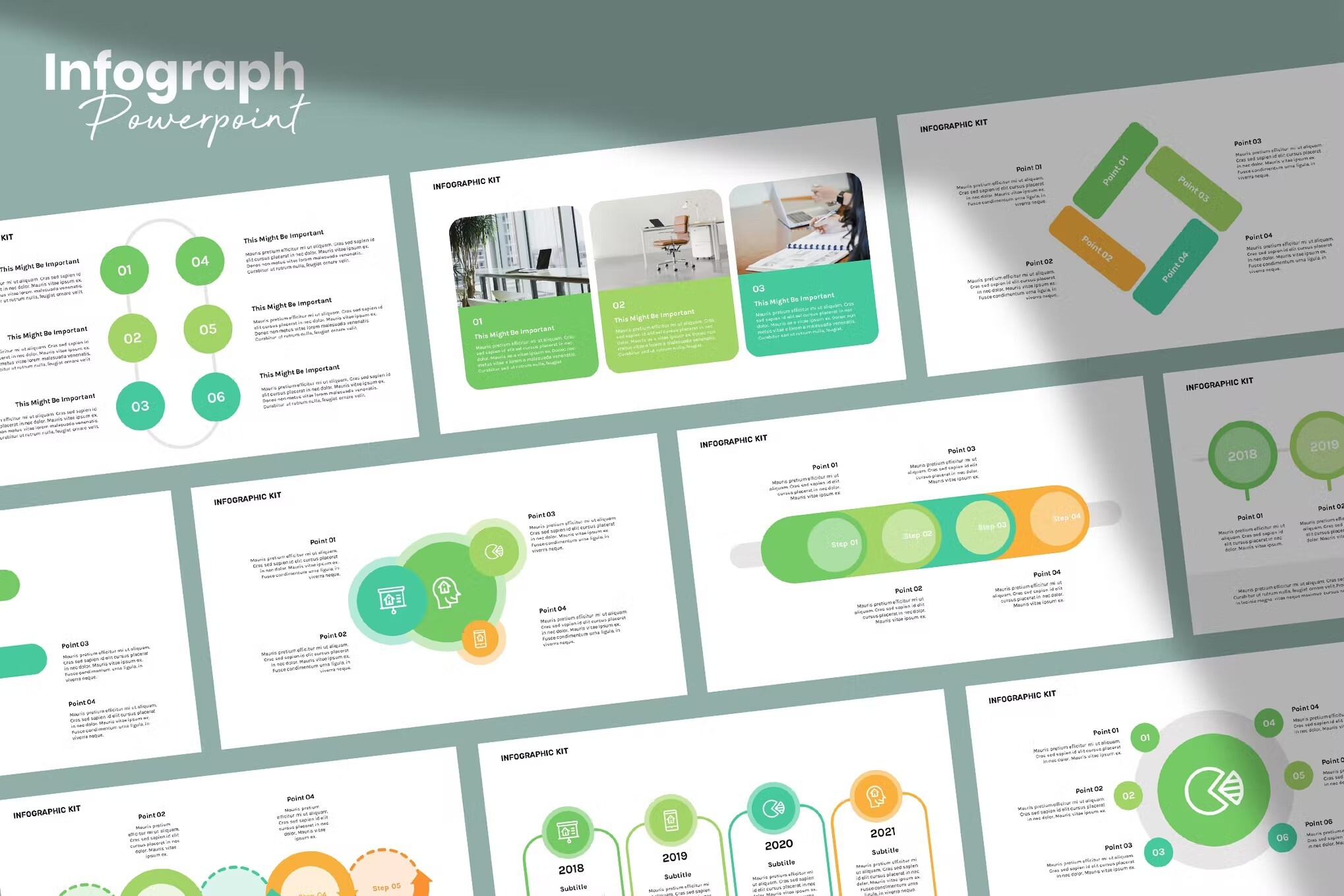 Whether you're putting together a pitch deck, annual report, or sales presentation, this versatile infographic template for PowerPoint is the best bang for your buck. It consists of 20 graphic slides in HD resolution with a drag and drop placeholder and free fonts.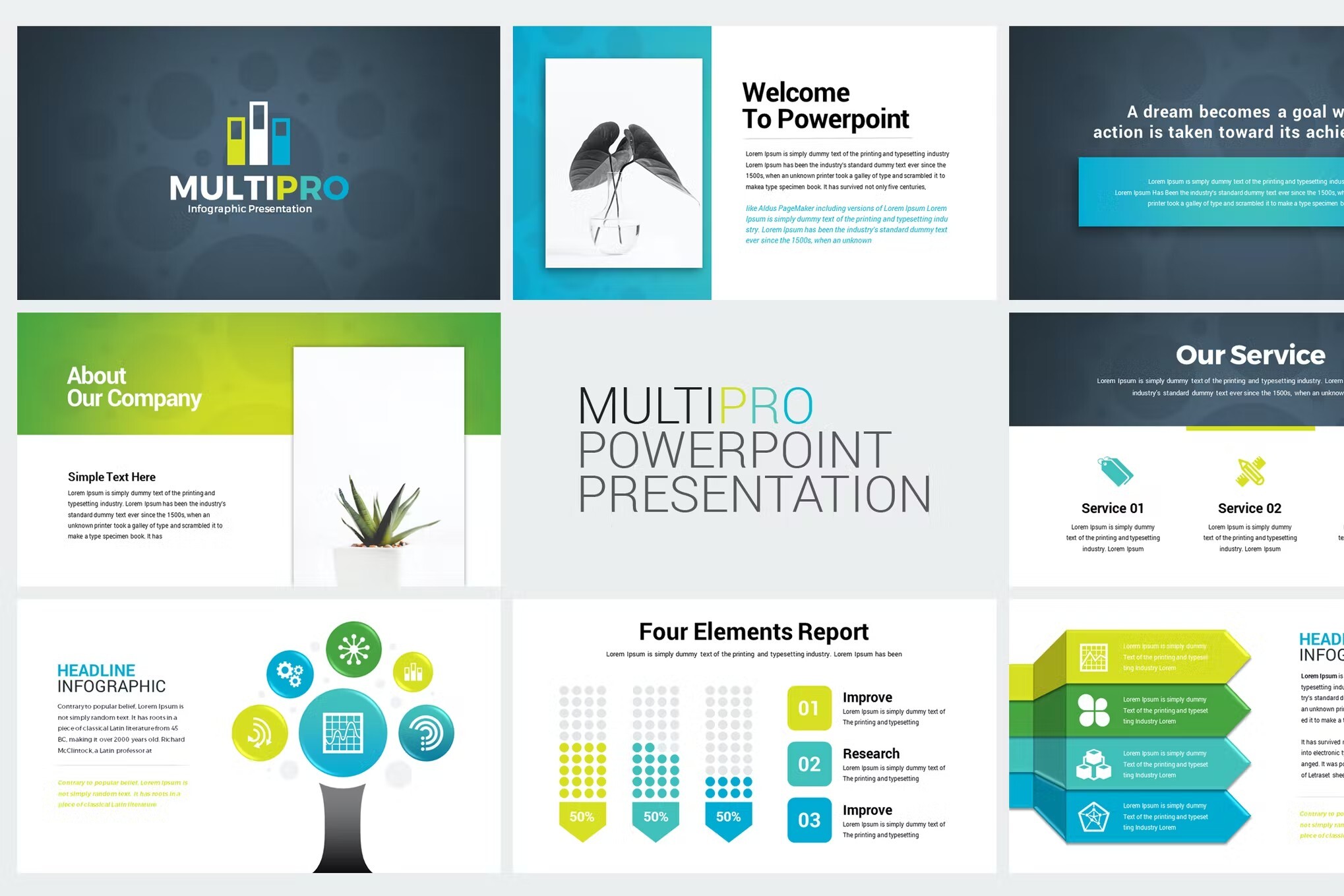 Multipro is an excellent contender for your cash if you truly value standing out from the pack. It contains 40 painstakingly designed slides that can be fully molded to your specific requirements. It offers the absolute best PowerPoint presentation graphics; do check it out.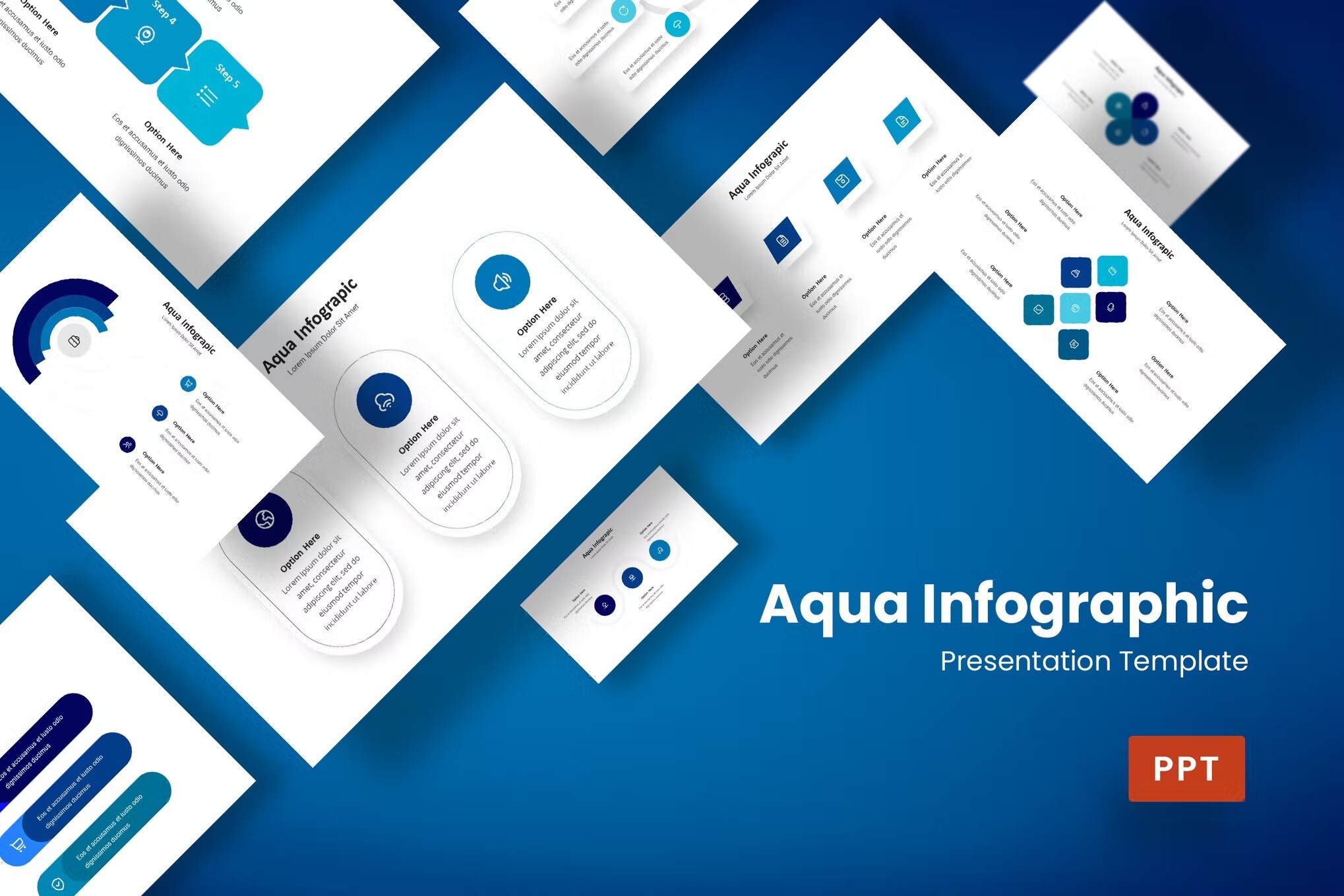 Aqua is a clean, and modern template that deserves to make it to your shortlist. It has everything you need to deliver a standout presentation. When it comes to the best PowerPoint infographic templates, Aqua stands at the top of the league.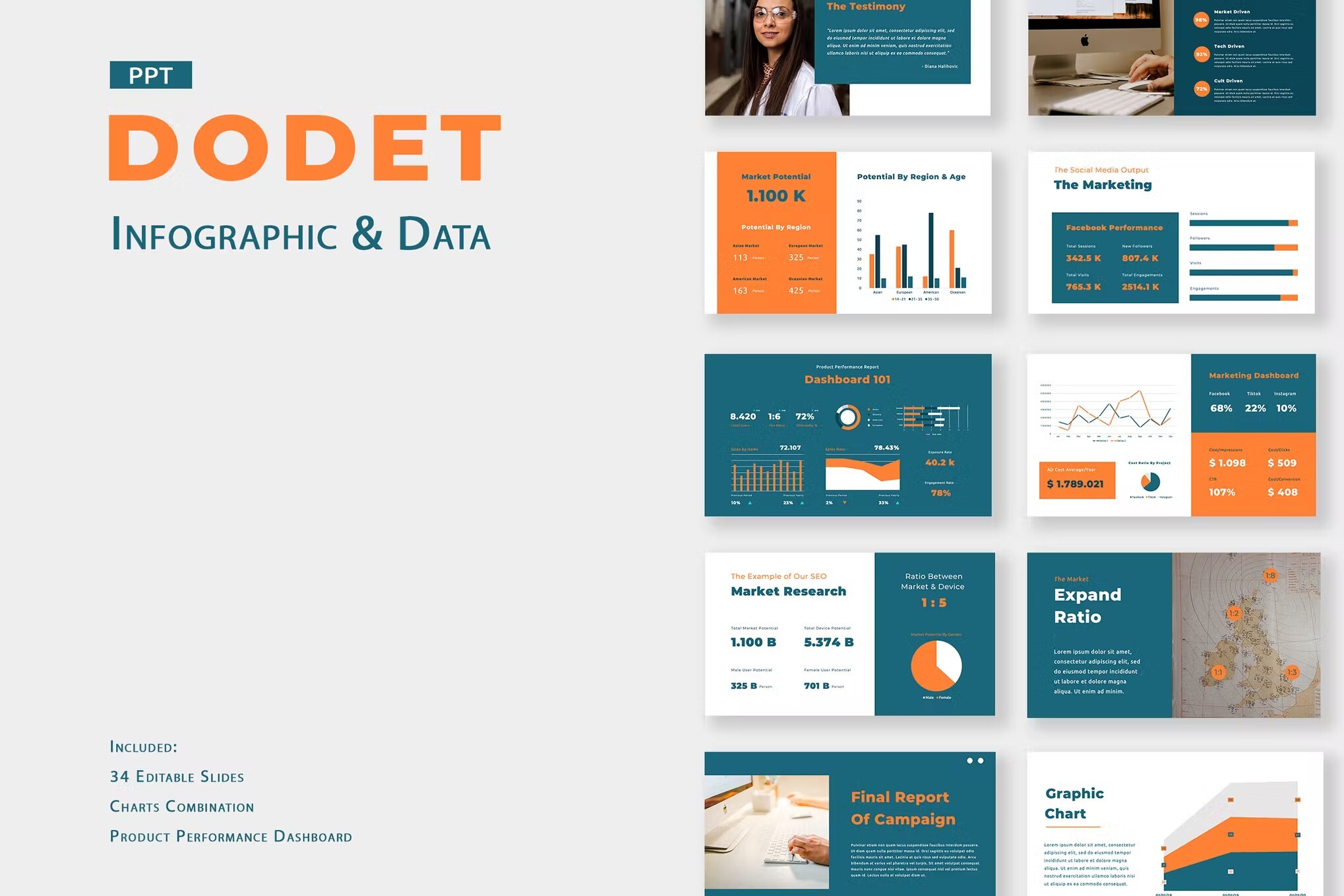 Modern, and sophisticated, Dodet is a must-have template for anyone looking to create a good impression on their clients. Dodet is one of our favorite Infographic PowerPoint templates, and you'll know why when you check it out yourself.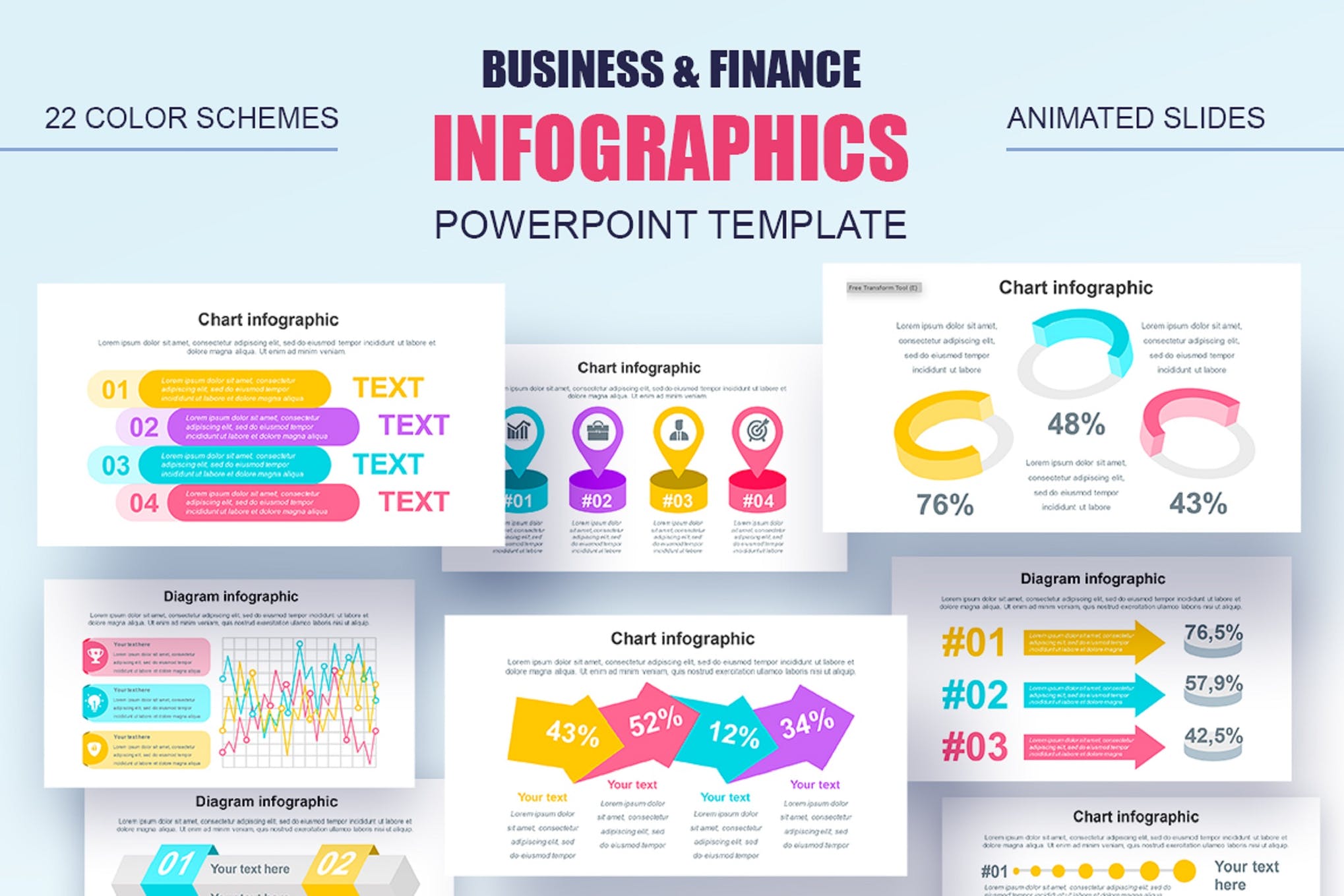 Here we have an animated ppt template that comes packed with a range of slides, 22 color schemes, free fonts, charts, diagrams, timeline, and much more. The template can be customized in PowerPoint, Google Slides, and Illustrator.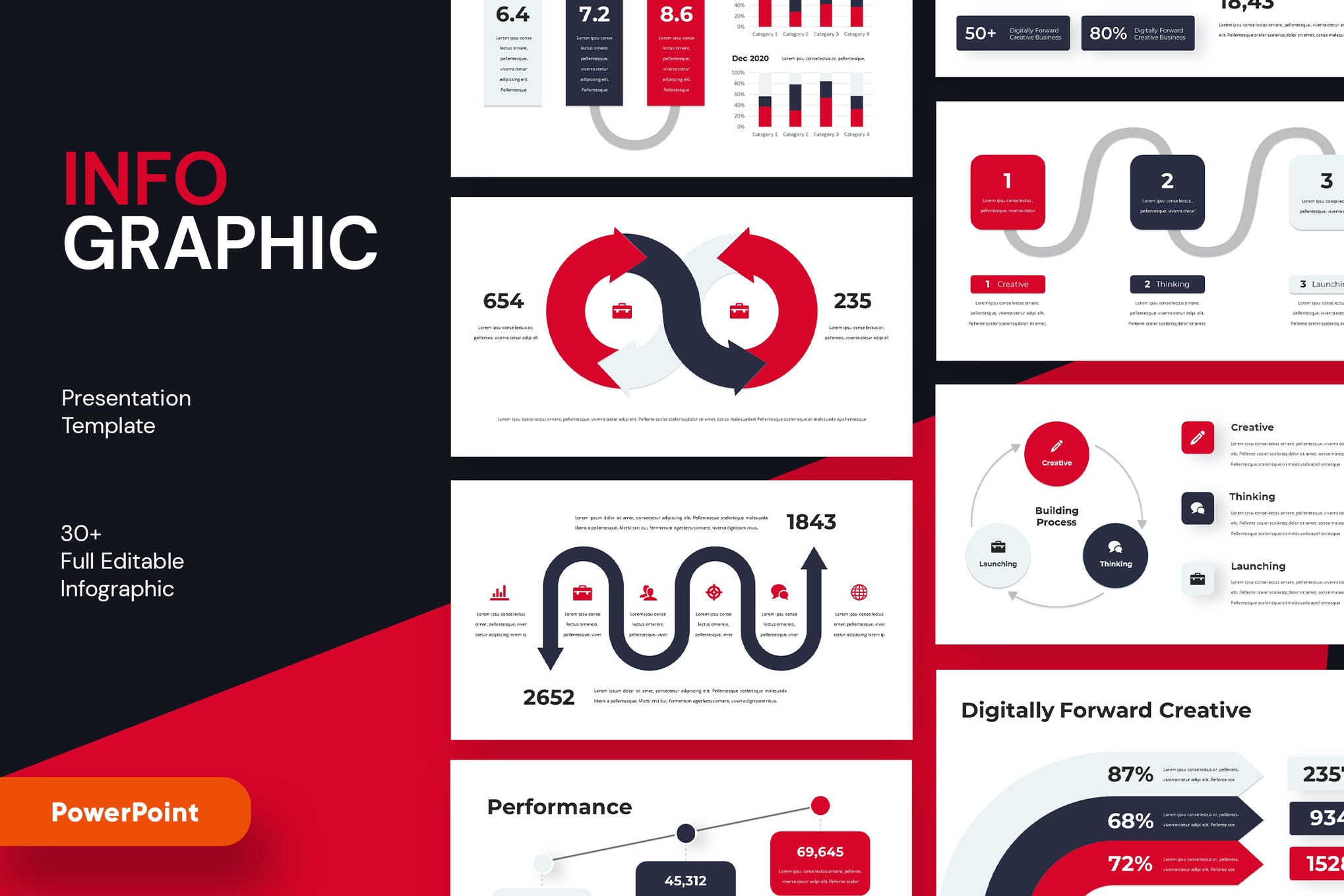 Ideal for company profile, pitch deck, sales report, and other business-related presentations, this clean and modern template comes with 30 plus slides, free fonts, 16:9 aspect ratio, and a smorgasbord of infographics for you to enjoy.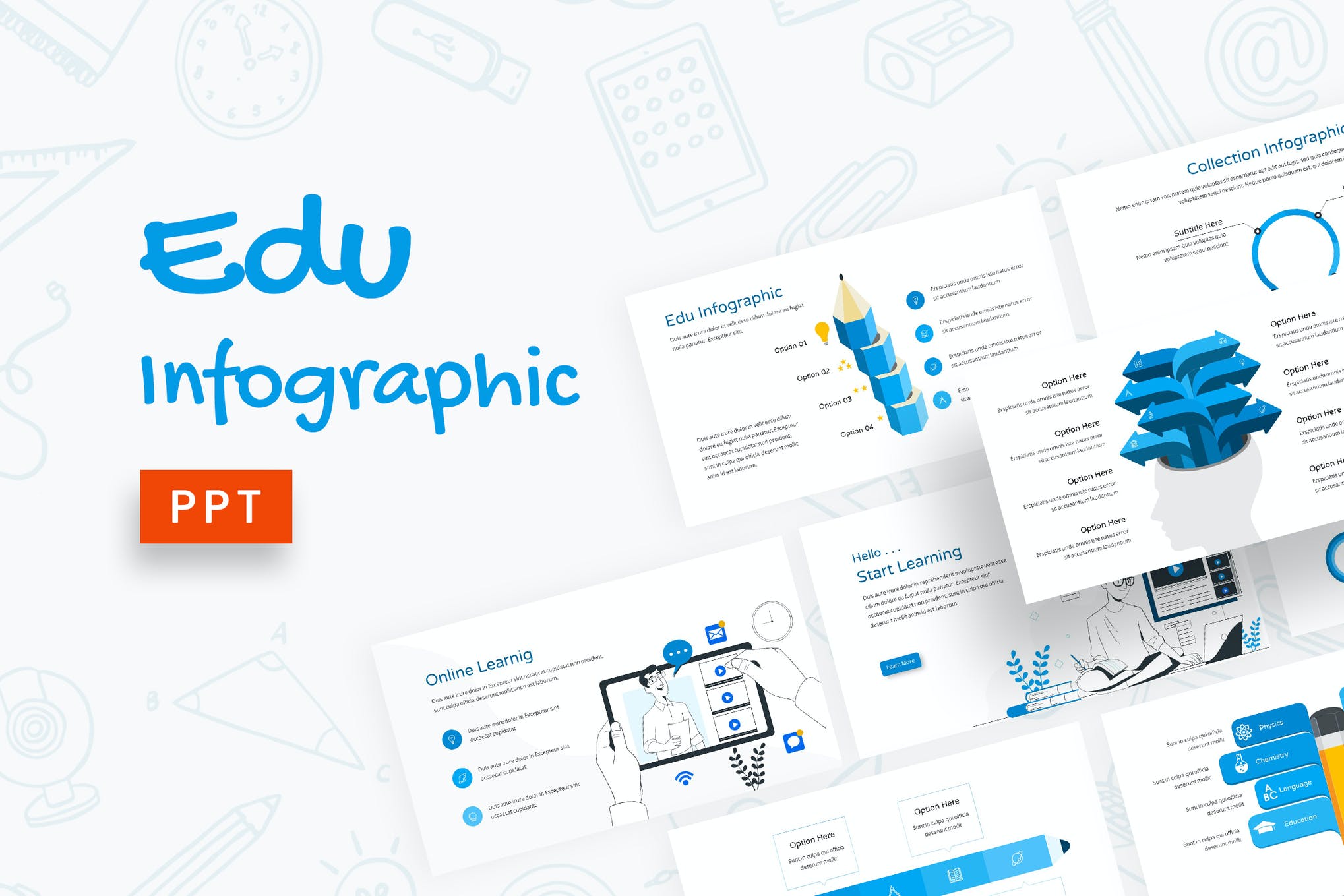 Feast your eyes on this simple, elegant, and eye-catching infographics PowerPoint template that you'll be hard-pressed to pass up. It offers 70 slides in total, light and dark versions, free fonts, and a versatile design that can be put to use for virtually any purpose under the sun.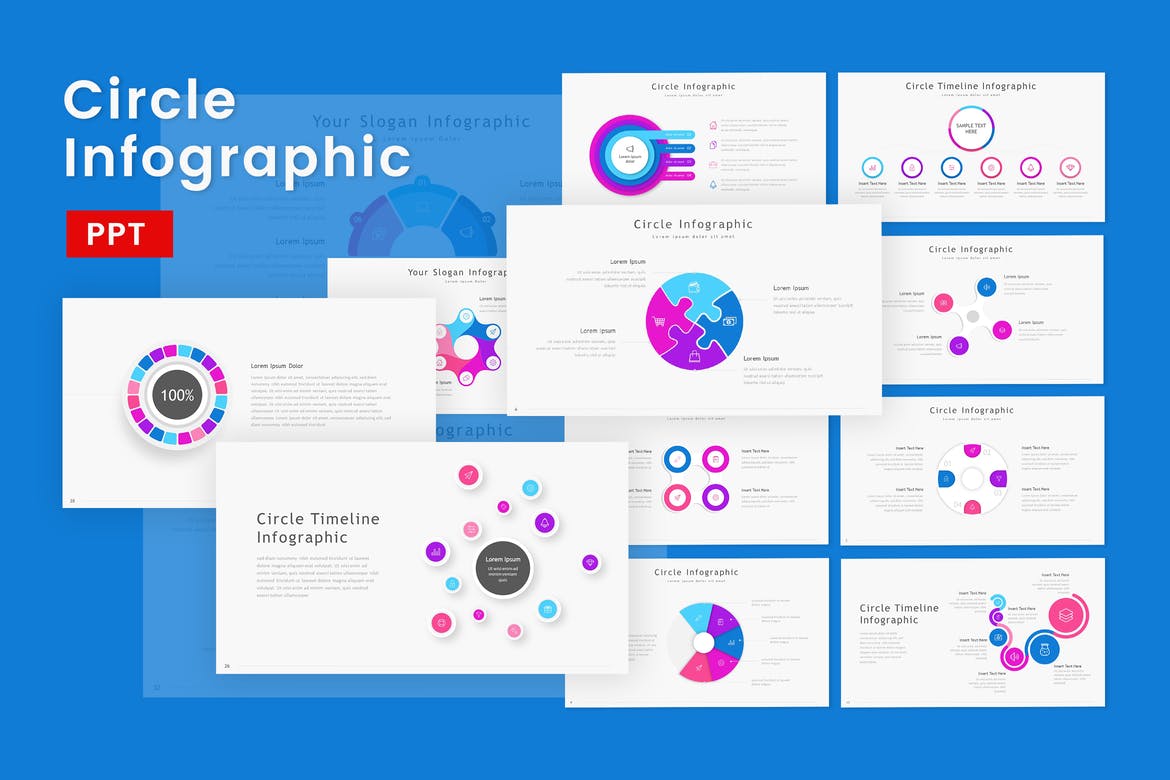 Here we have a premium infographic PowerPoint template that features a wide range of circle-based data visualization graphics, arranged across 32 unique slides that are super easy to customize and come in a handy 16:9 widescreen aspect ratio.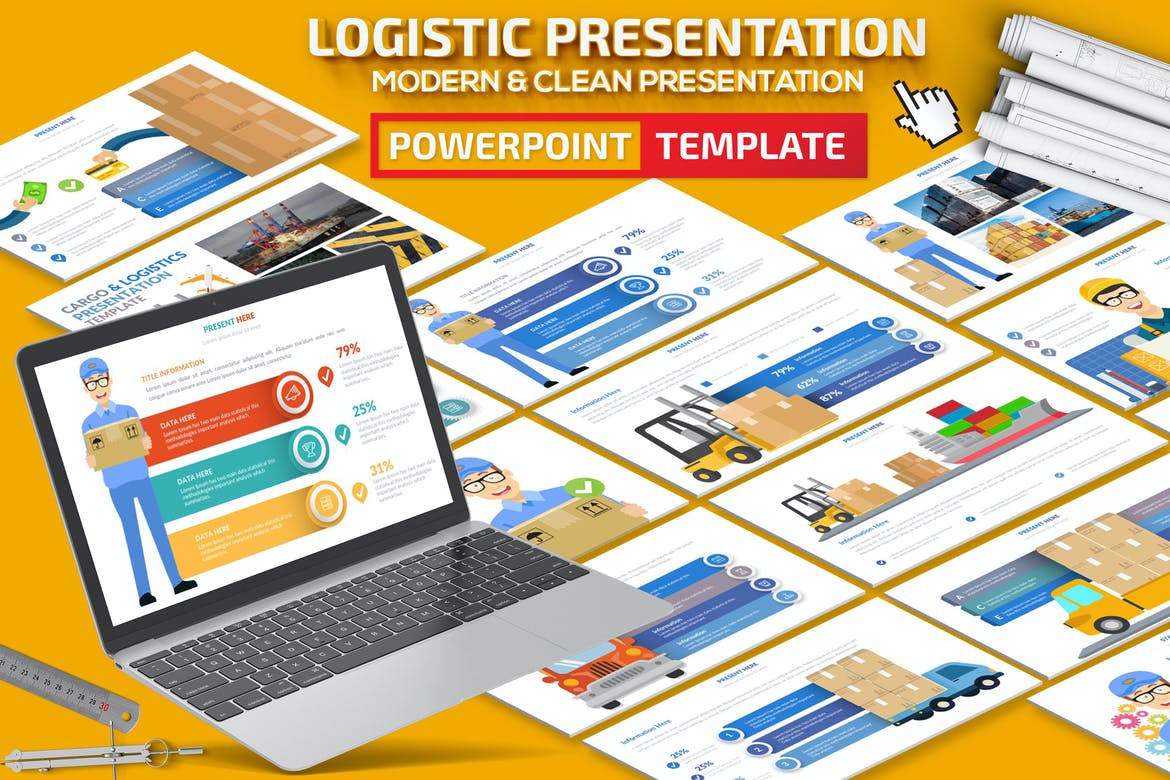 If you're putting together a set of graphic slides for a professional and informative presentation, the Logistic infographic template for PowerPoint comes with a series of fully animated slides, versatile icons, a full HD 16:9 aspect ratio, and is incredibly easy to edit.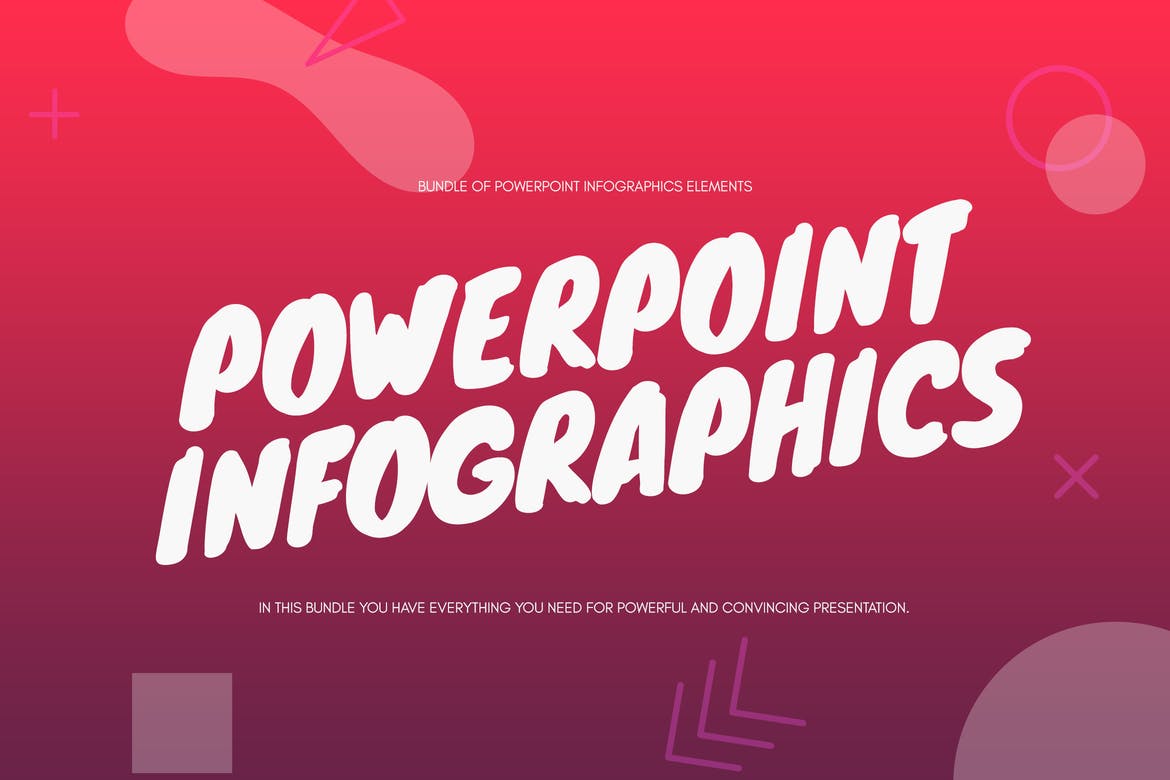 Next up, we have the Bundles set of PowerPoint infographic slide elements that feature more than 315 unique charts, graphs, and other visual elements for displaying your data. There are 11 color variations to choose from, and a total of 3010 individual slides!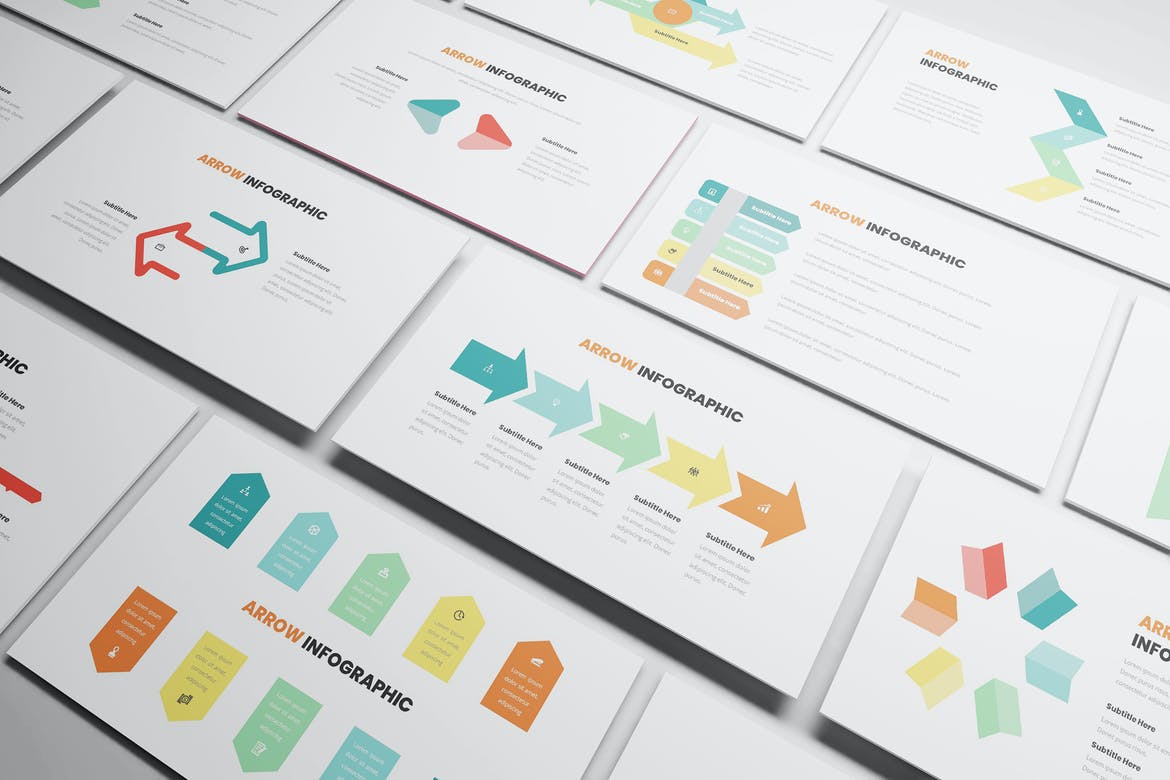 The next in the list of our PowerPoint infographic templates to be featured is the Arrow template, a multipurpose option that offers a simple, clean design and 30 unique slide layouts complete with animations and transitions. It also comes with free fonts and a full HD widescreen aspect ratio.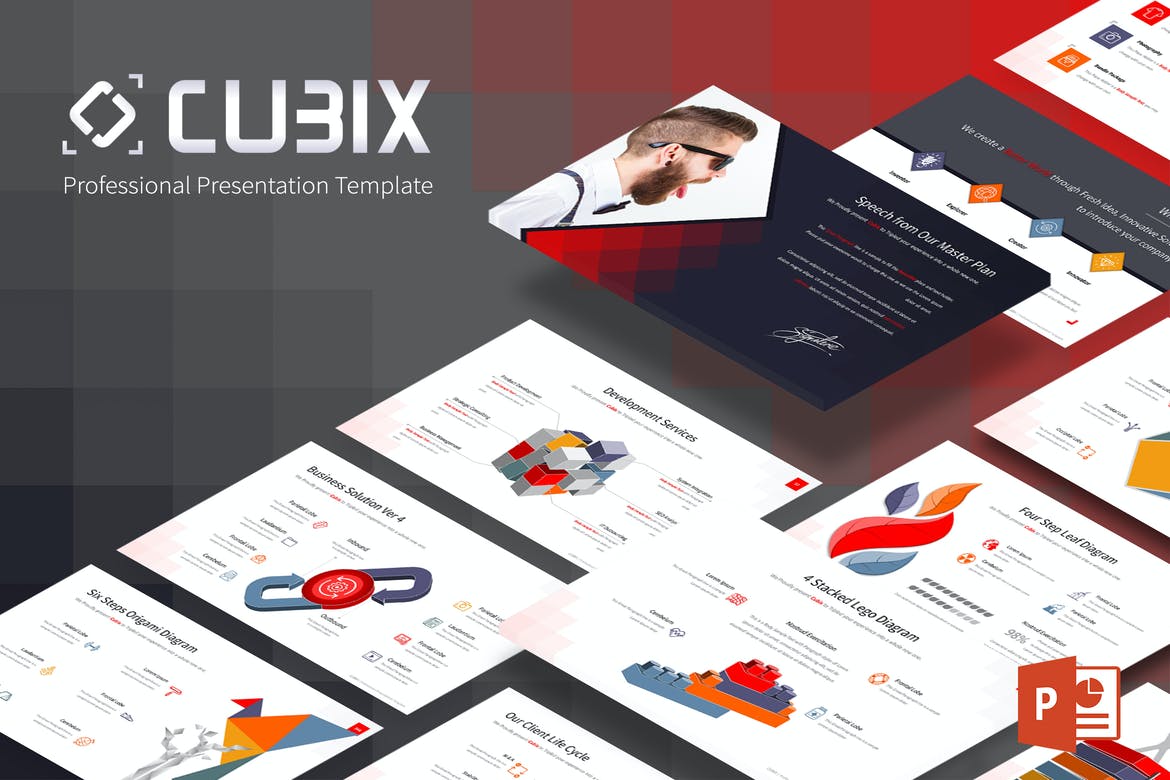 Next up we have Cubix, an amazing infographic template for PowerPoint offering an incredible 513 unique slides, each with pixel-perfect illustrations, fully editable and resizable graphics, a range of purpose-built slide layouts, and three color themes to choose from. It's ideal for professional or corporate presentations.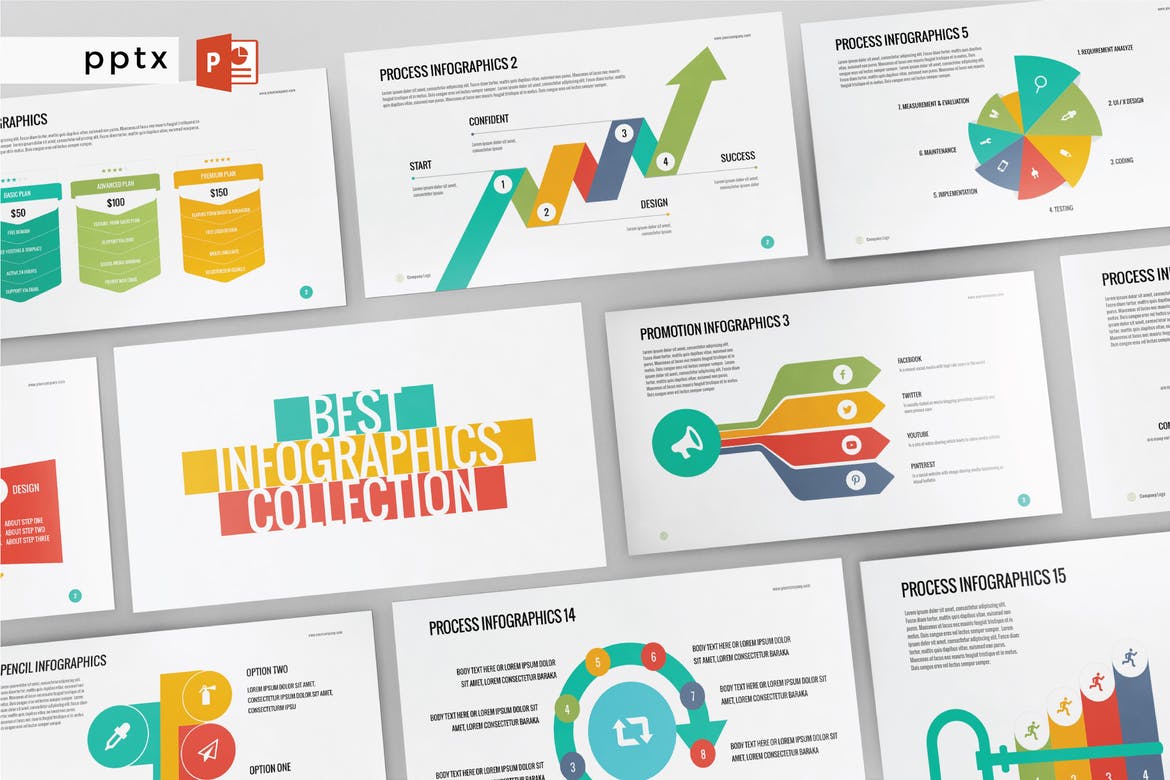 Featuring more than 400 graphic slides and a classic, simple design that allows the focus to remain on your content, this comprehensive PowerPoint template is ideal for educational presentations and comes with five color schemes and a range of editable vector icons.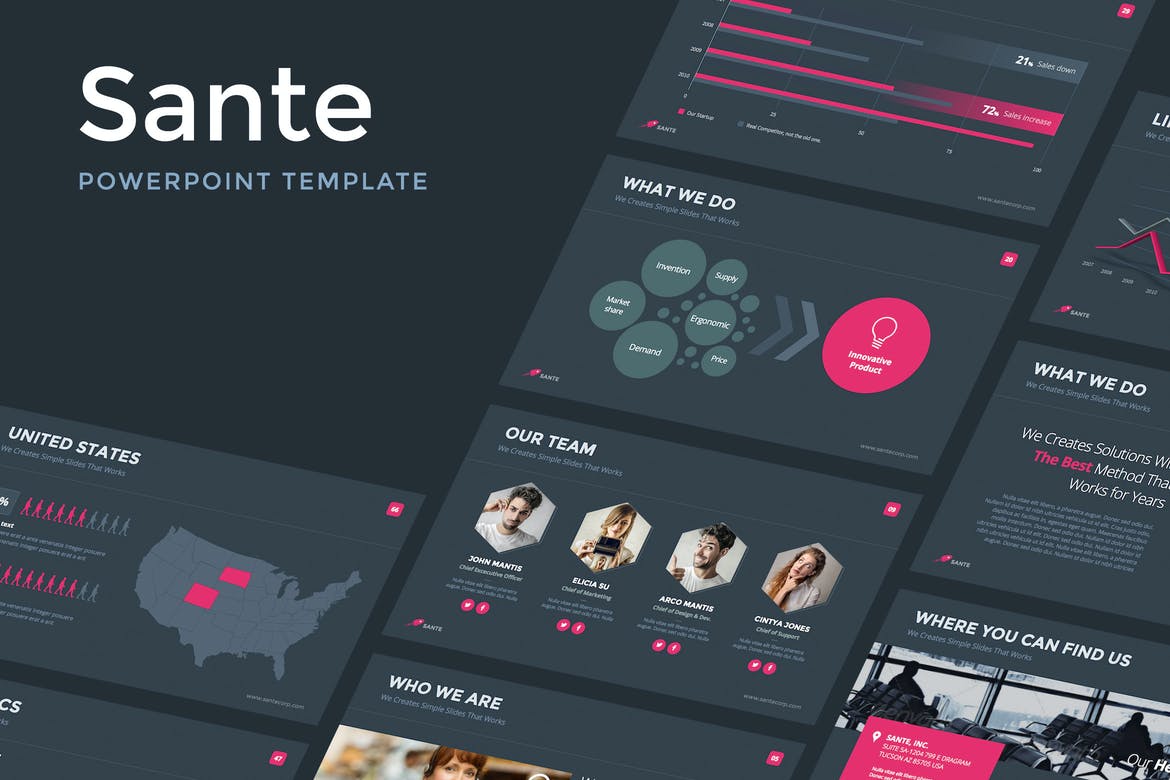 Looking for a set of PowerPoint presentation graphics that will really capture your audience's attention? Consider the Sante template, a beautiful modern collection of more than 800 unique slides, including eight different color schemes and a range of purpose-built layouts such as product information and company profile slides.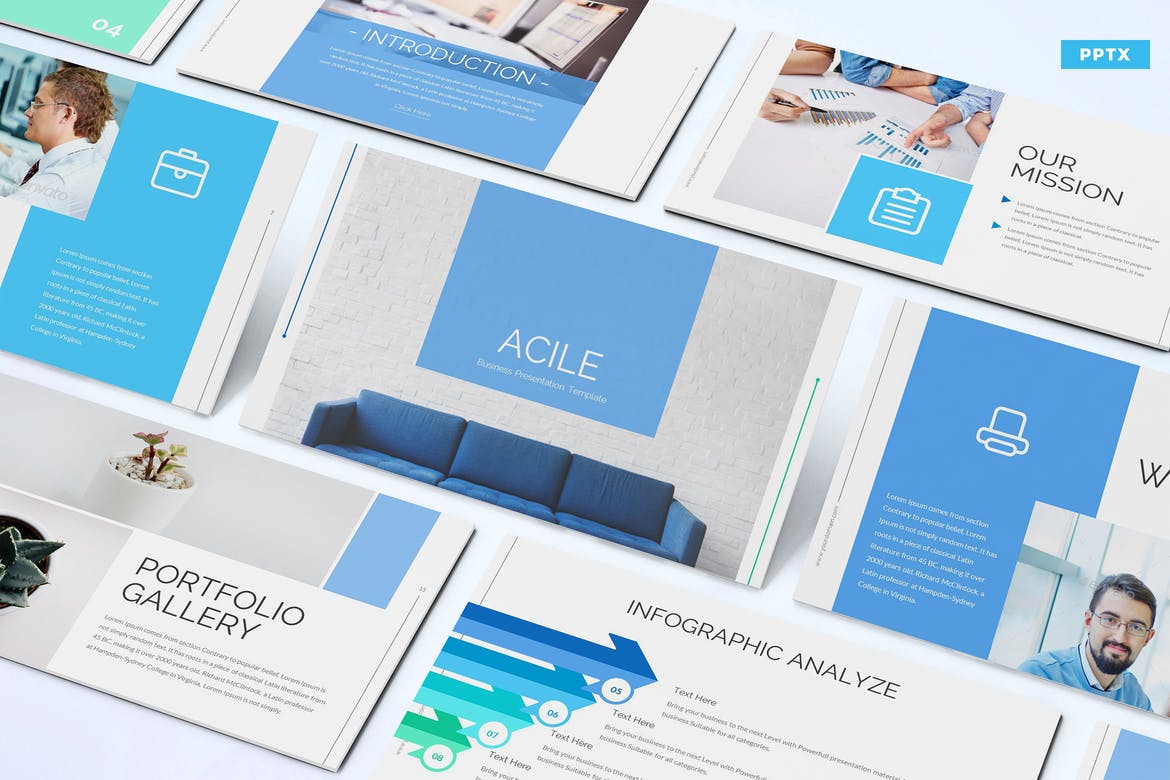 The Acile business infographic template for PowerPoint consists of 150 total slides, including five color variations, built-in free fonts, a high definition widescreen format, and a range of fully editable elements such as text, photos, and shapes that can be customized to suit your needs.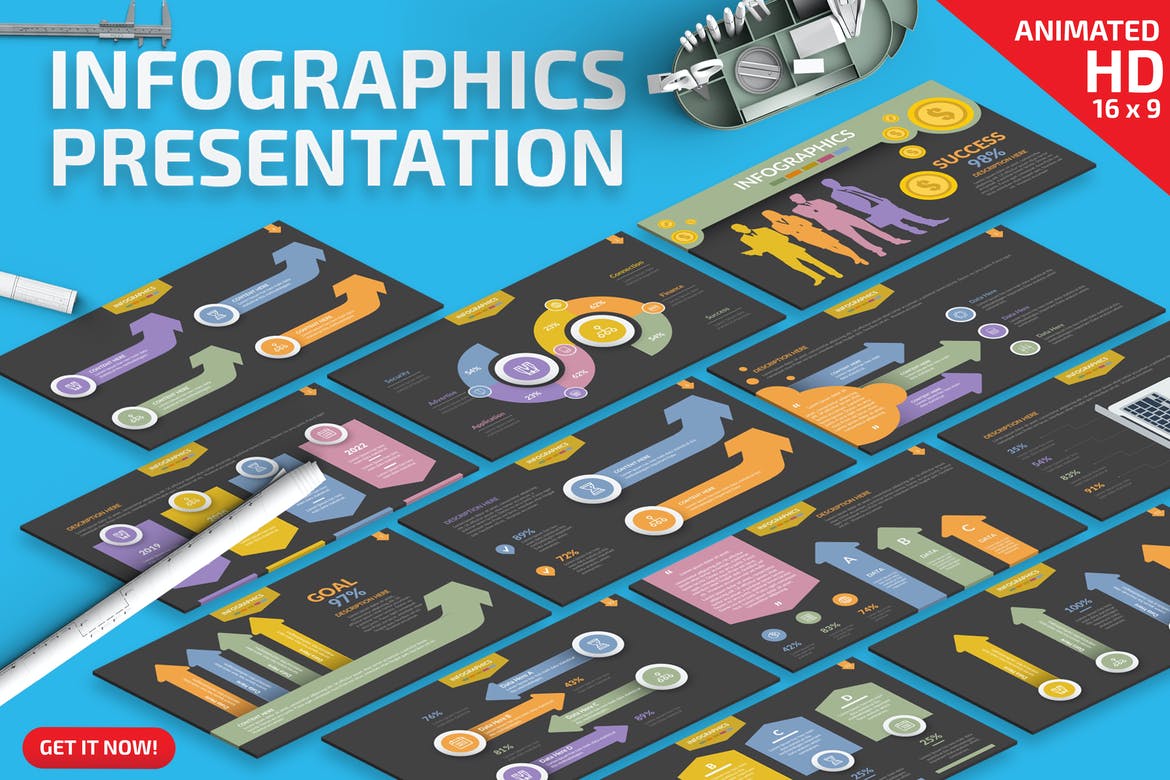 Offering 145 unique slides, a range of animation options, and a set of 1000 vector icons to help you customize, our next template is a classic option that's suitable for any informative presentation and includes free support and updates as well as web fonts and easy customization settings.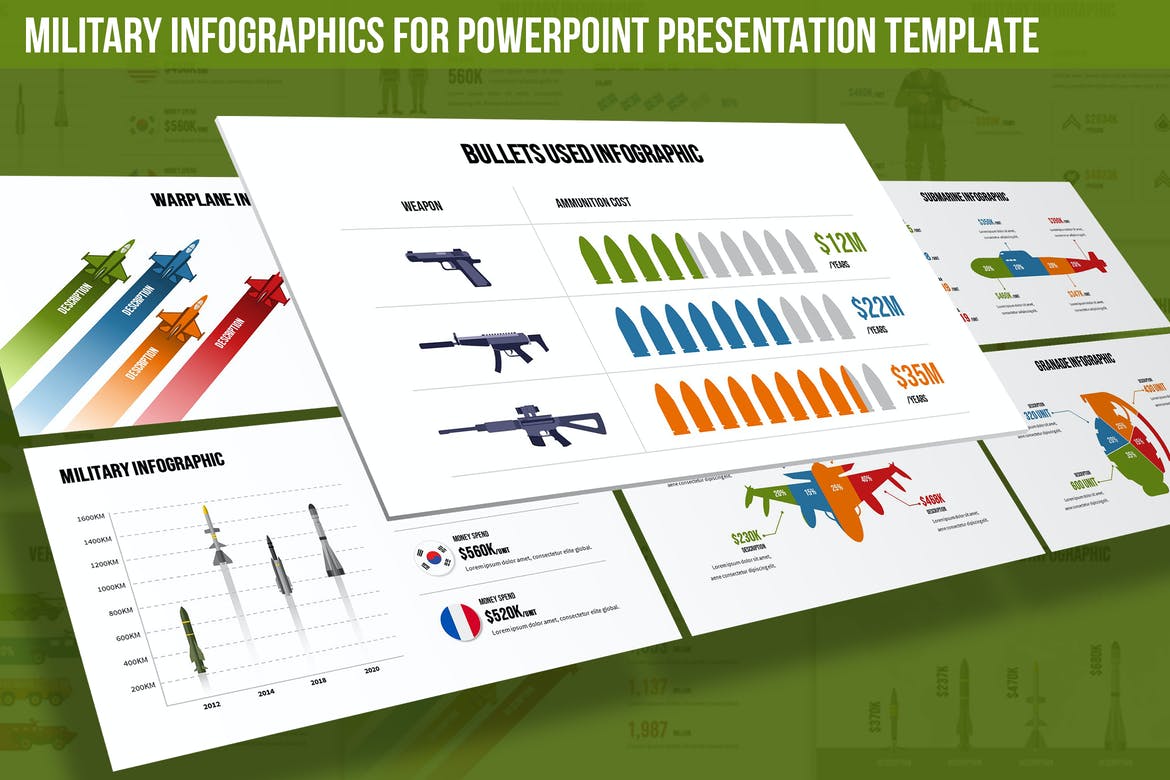 If you're searching for a collection of PowerPoint presentation graphics to use for a military-themed project, this template is the perfect fit. It offers a range of customizable infographics that have been specifically designed with a military theme, across 27 different slide layouts and six premade color schemes.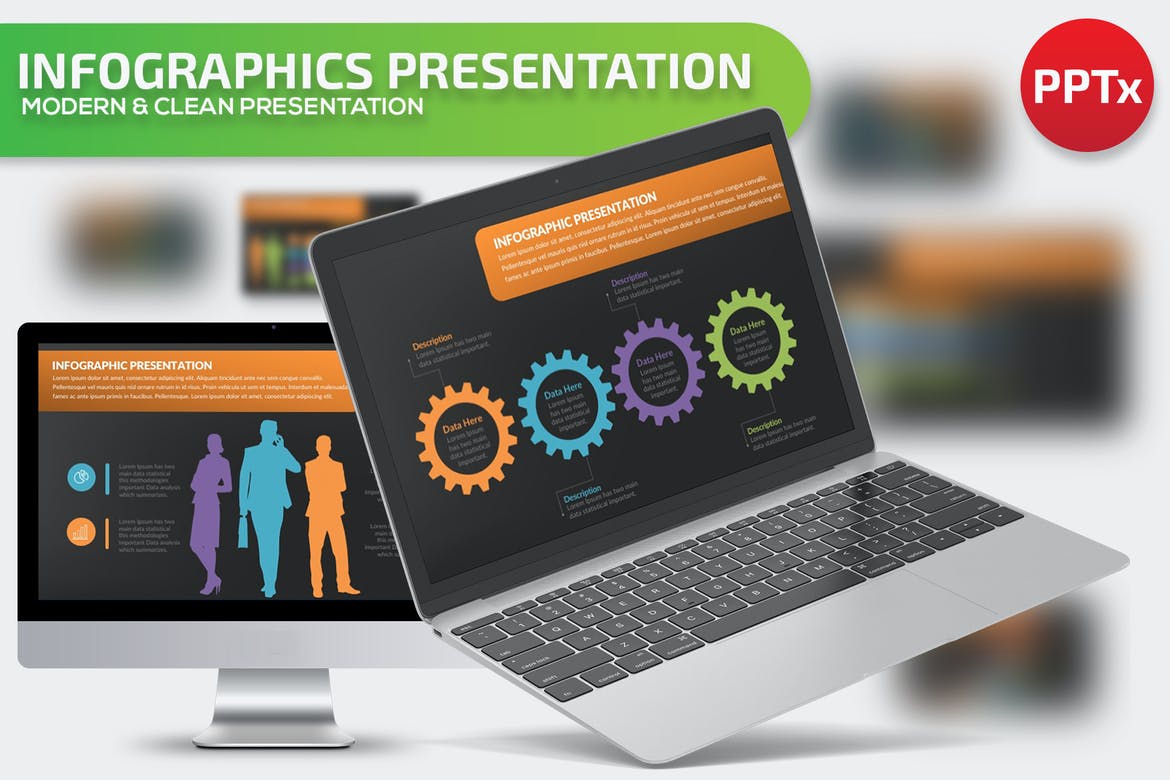 This highly versatile set of graphic slides includes an extensive library of vector icons, free fonts, and full animation to help you create an amazing infographic presentation. It's super easy to edit and comes in a high quality 16:9 format for maximum impact.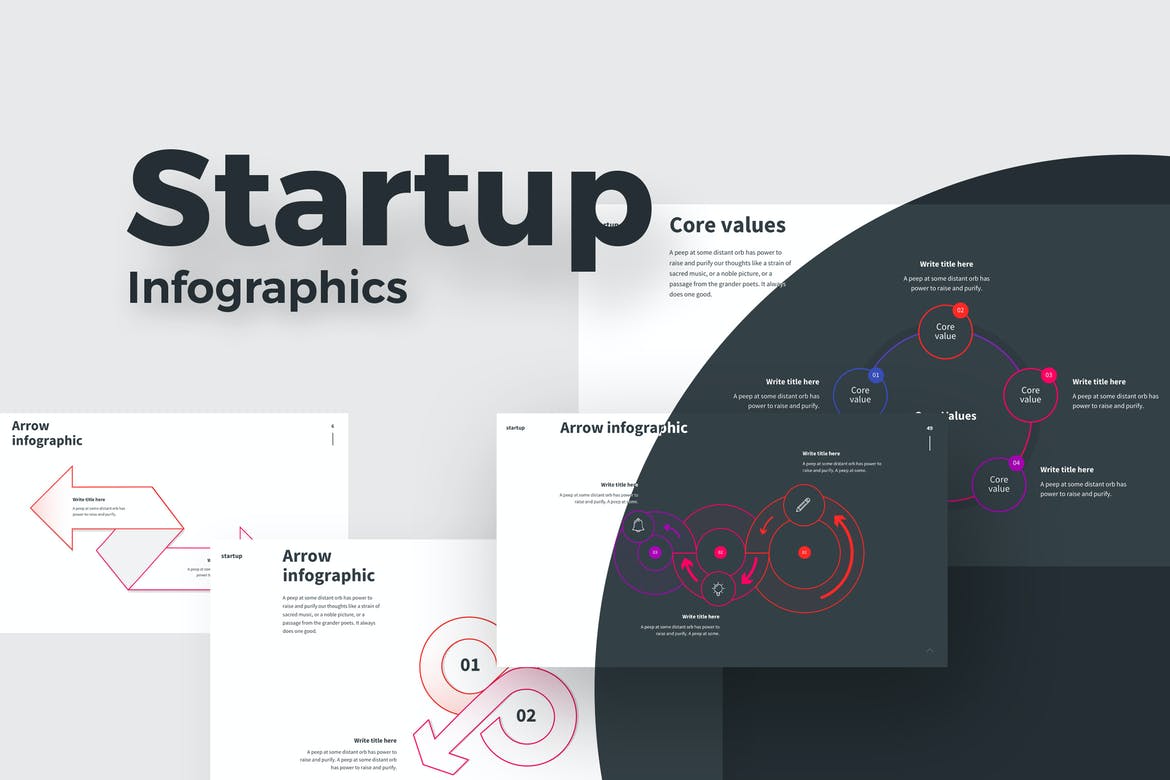 Our next option is one of the best PowerPoint infographic templates for a new startup business to use for an investor pitch, marketing presentation, or product briefing. It comes with 70 unique and powerful slides and a carefully curated color palette, as well as easily editable charts and infographics.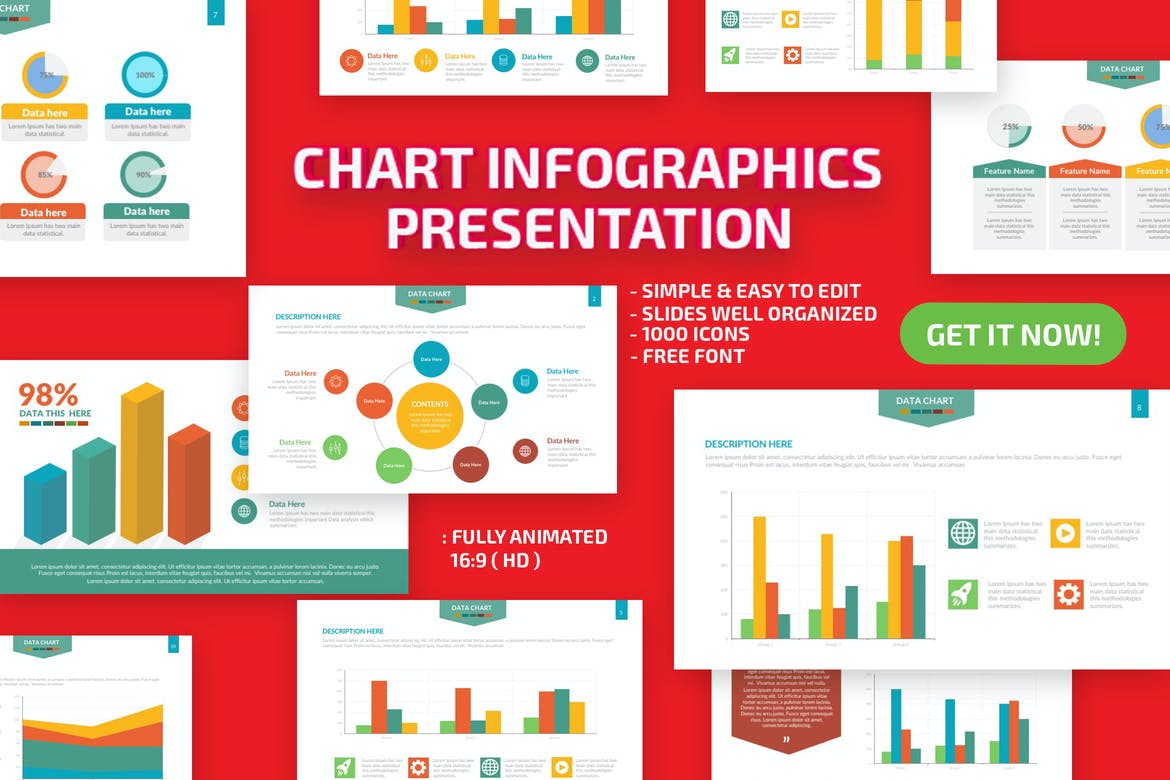 If you're needing to include a range of charts and graphs in your presentation, look no further than this handy chart themed set of graphic slides. It features every kind of chart that you can think of, all fully customizable and animated, and includes free fonts and vector icons to help you create the perfect design.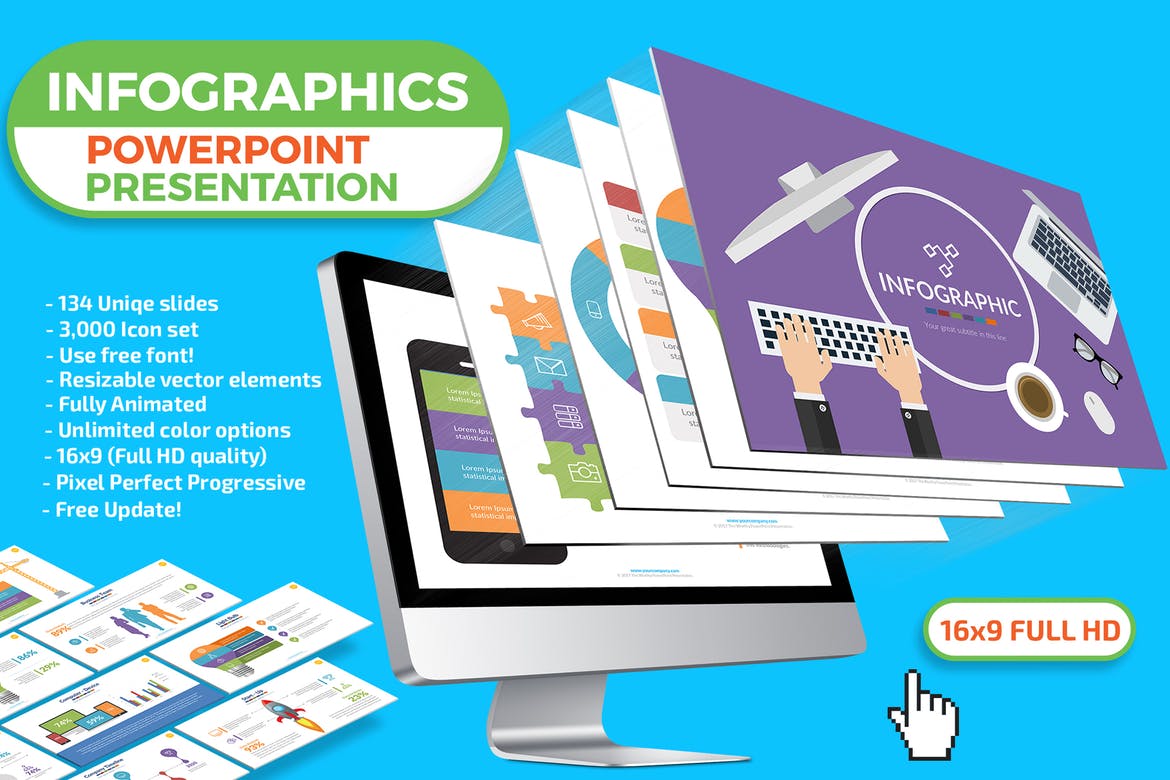 This template is perfect if you're wanting a series of PowerPoint presentation graphics without too much detail, but with an eye-catching design and use of bold colors! It comes with 100 selected colors to help you customize with consistency, and is fully animated for extra impact.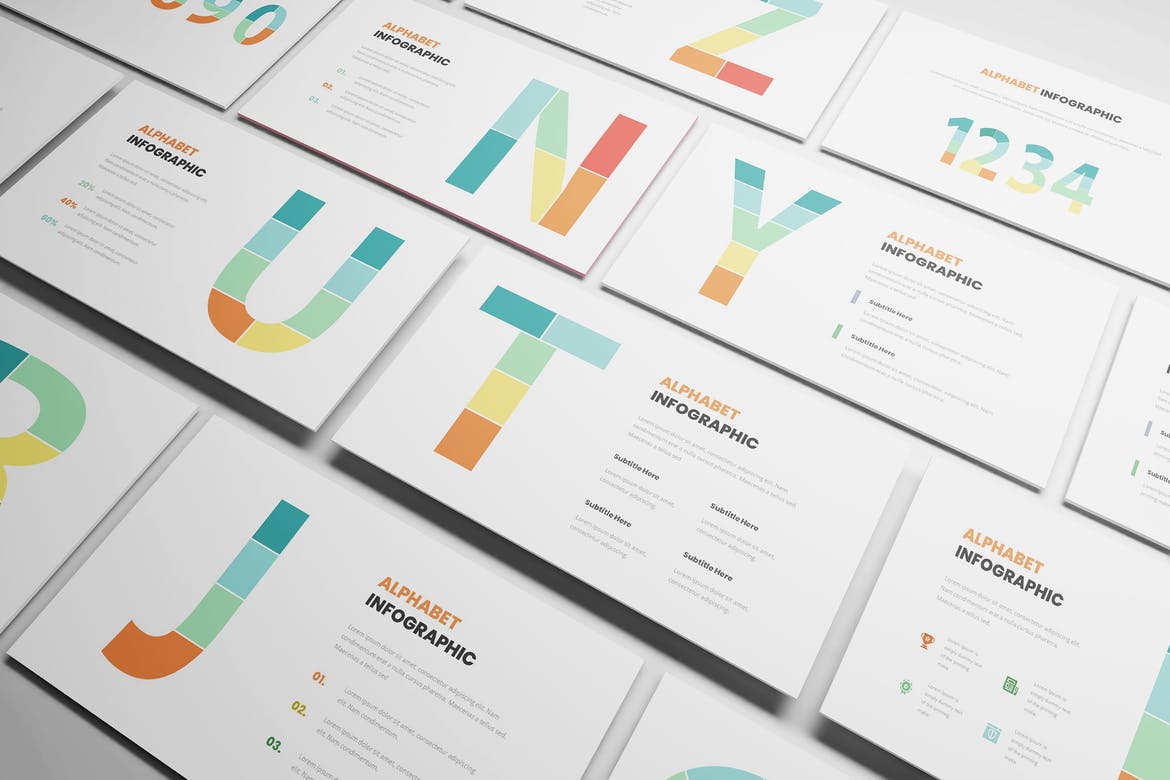 Here we have a truly unique set of PowerPoint infographic templates, all based on letters of the alphabet! It includes 30 unique slides, each with animation and transition options, and is a creative and visually appealing way to communicate with your audience.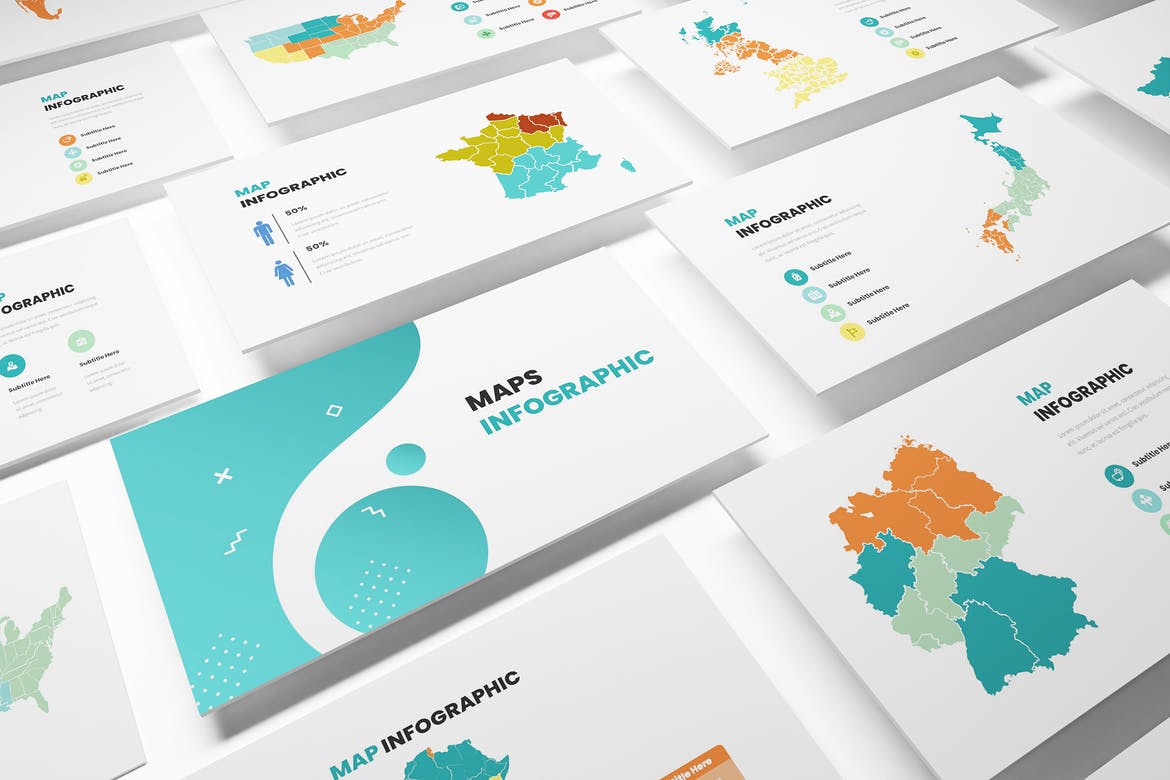 If you're working on a geography or travel themed project that requires a series of informative yet creative graphic slides, consider this map themed set of 30 infographic slides. It includes a high definition widescreen format, free fonts, and a range of animations and transitions.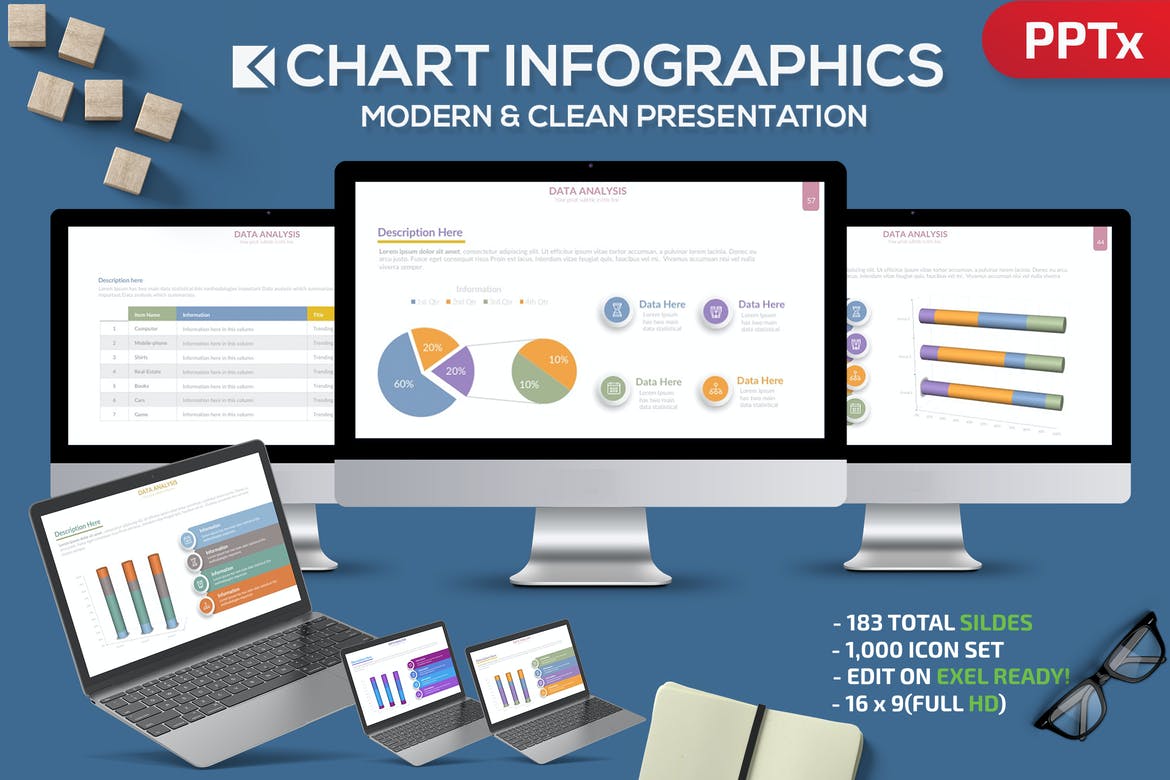 Another great option for presentations that require the use of charts and graphs, this template offers a total of 183 infographic slides, each of which is fully animated and easy to customize. It also comes with a set of 1000 vector icons and free fonts to help you customize.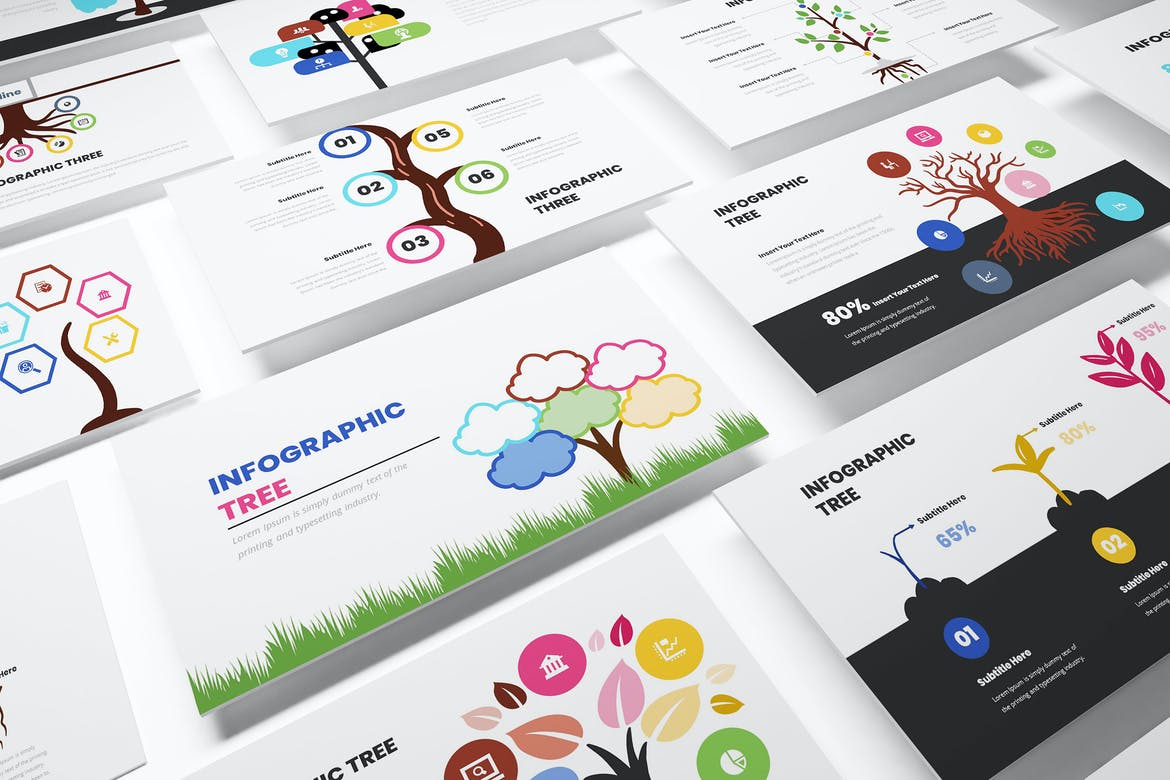 This fun, colorful infographic template for PowerPoint includes 30 unique slides featuring a range of tree infographics that are available for you to customize and use in any kind of informative or educational presentation. It offers a clean, simple design with bright, eye-catching colors and graphics.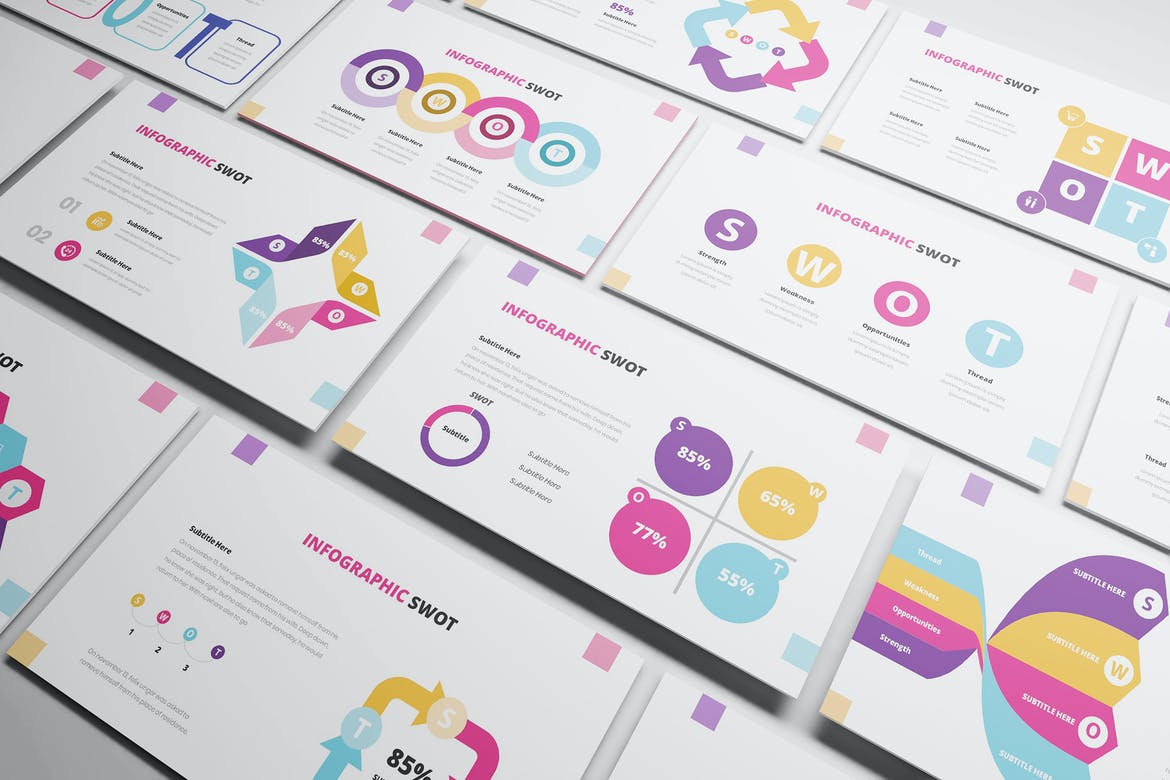 SWOT infographics are a popular tool with a range of uses and detail the strengths, weaknesses, opportunities, and threats of your chosen subject matter. Use these professional and visually appealing SWOT infographics for your next project to really wow your audience.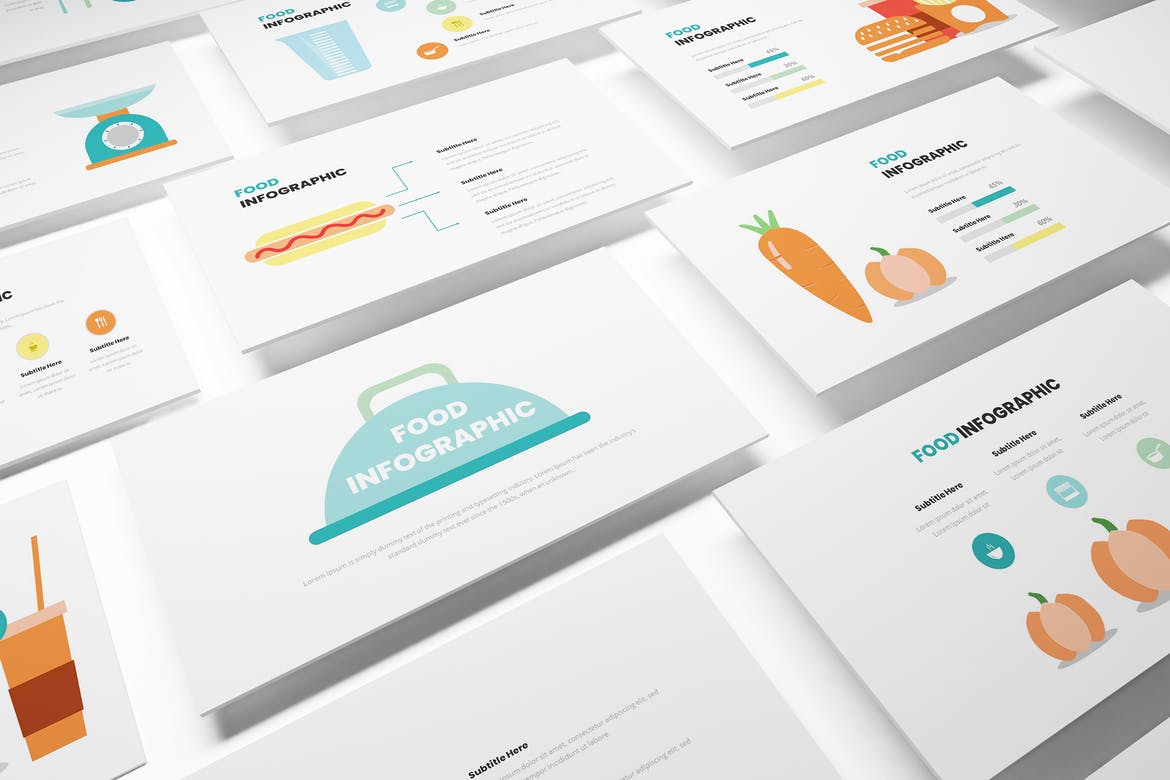 Food, glorious food! If you're putting together a presentation based on the food or hospitality industries and need a creative and engaging way to include some statistics or other information, consider this set of 30 unique food-themed graphic slides, each offering a simple, fun design that's easy to customize.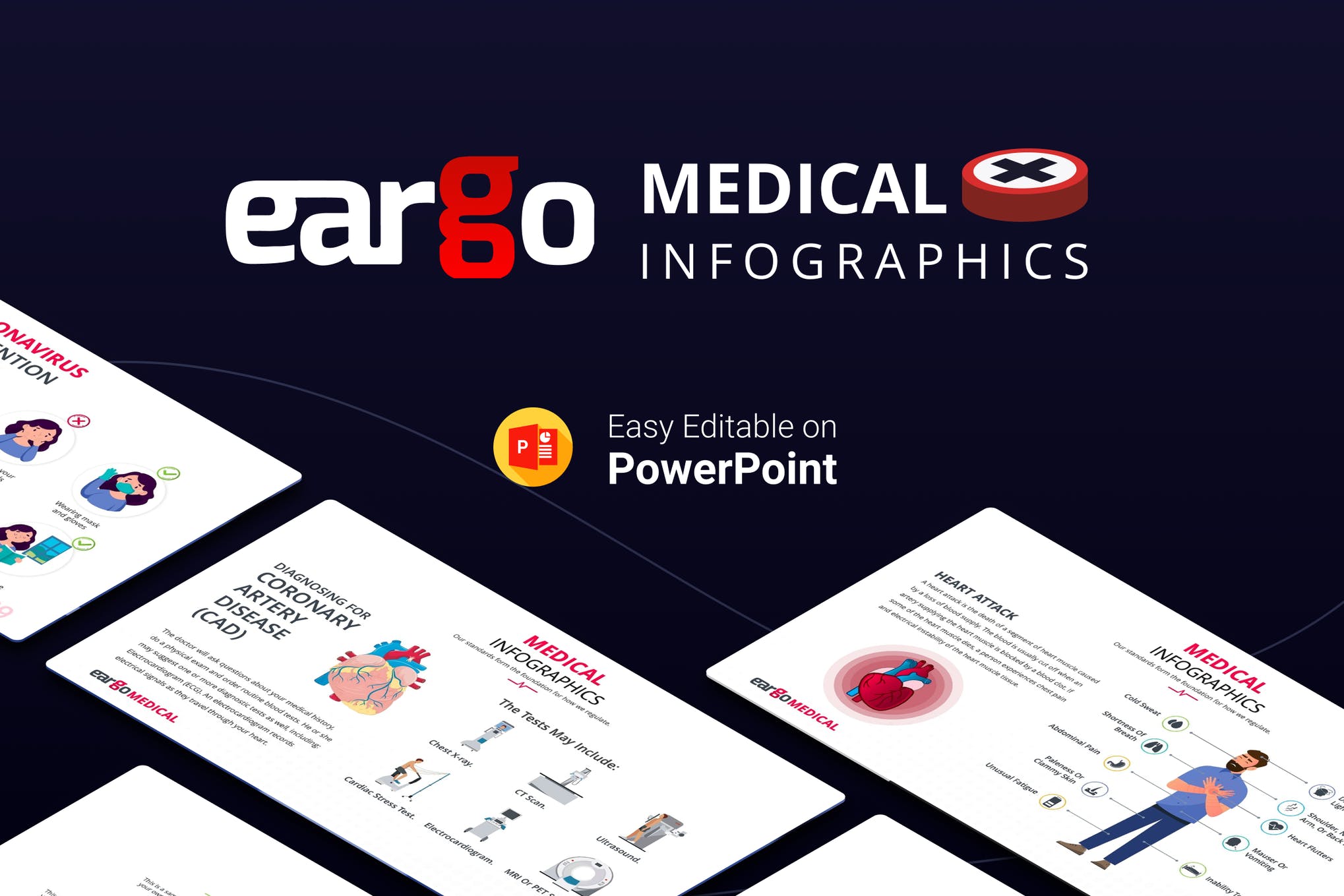 This medical infographic ppt includes a wide range of medical elements collection that can be used for different situations. If you are preparing a medical report for your management, sharing conclusions with your fellow team members, giving some medical lectures inside and outside a medicine school, making some research, or trying to give the patient information about his/her state this medical presentation is your saver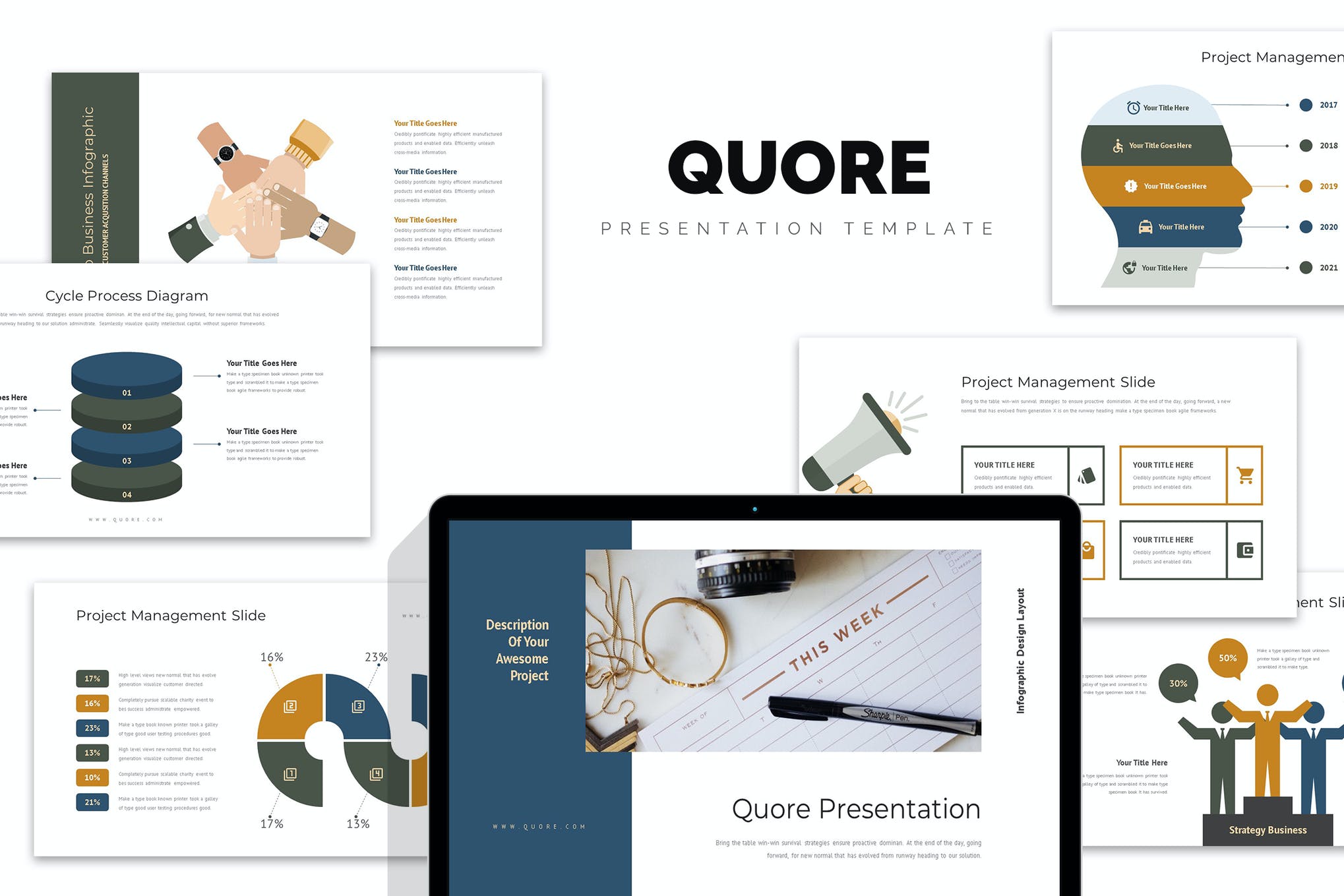 Creating a presentation from scratch can be quite labor-intensive. Starting with a presentation template from Punkl is beneficial. It saves time, provides good visual design and means that you can primarily spend your time and attention on the content of your presentation.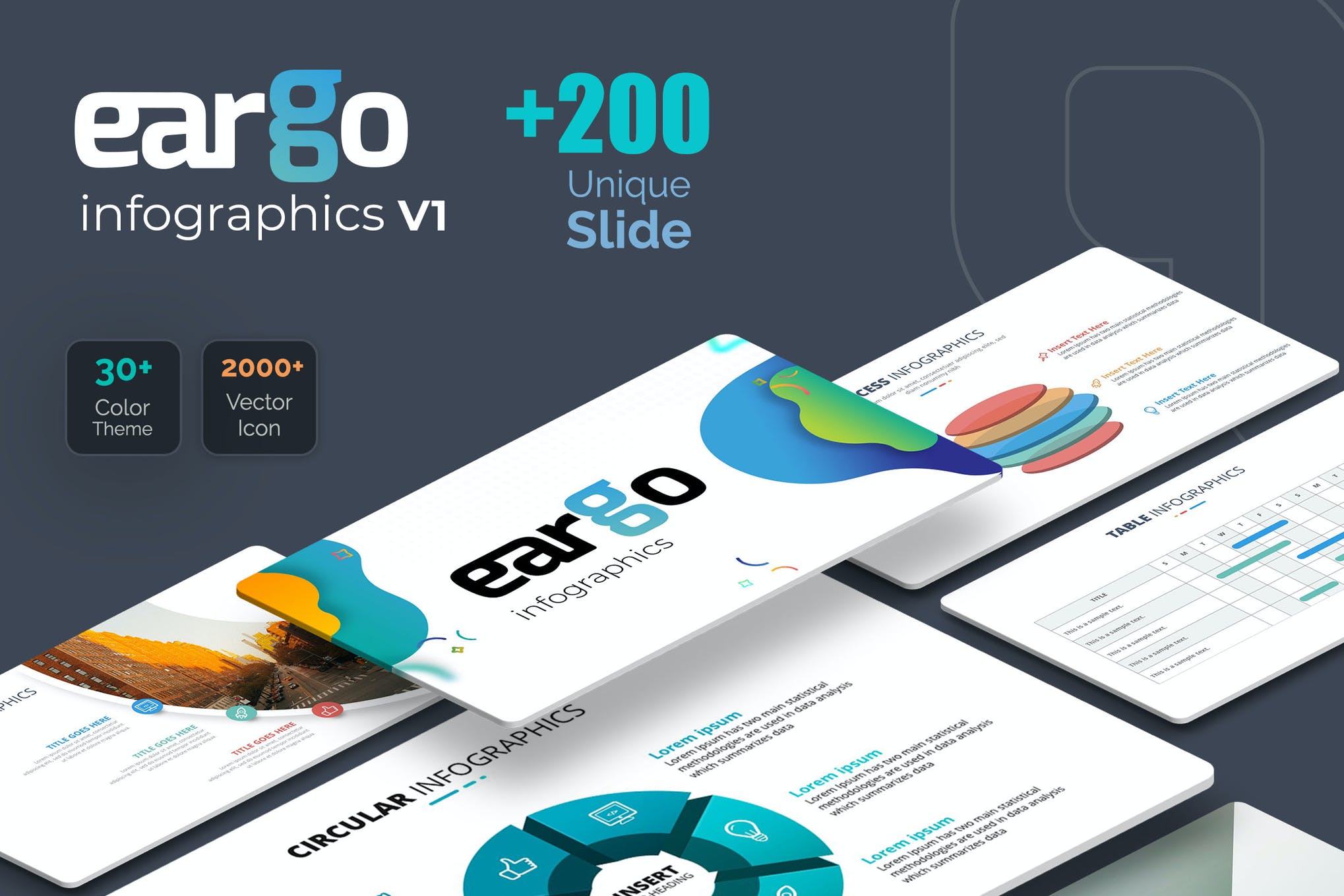 Now take your Business to the next level with this template in no time. This template is very easy to edit and all elements are fully editable, you don't need any professional knowledge in design to edit this template from colors to vector images and icons
Bonus: Free PowerPoint (PPT) Infographic Templates for Graphic Presentations
Looking for free infographic templates for your next PowerPoint presentation? You'll definitely love our featured items. Let's take a look: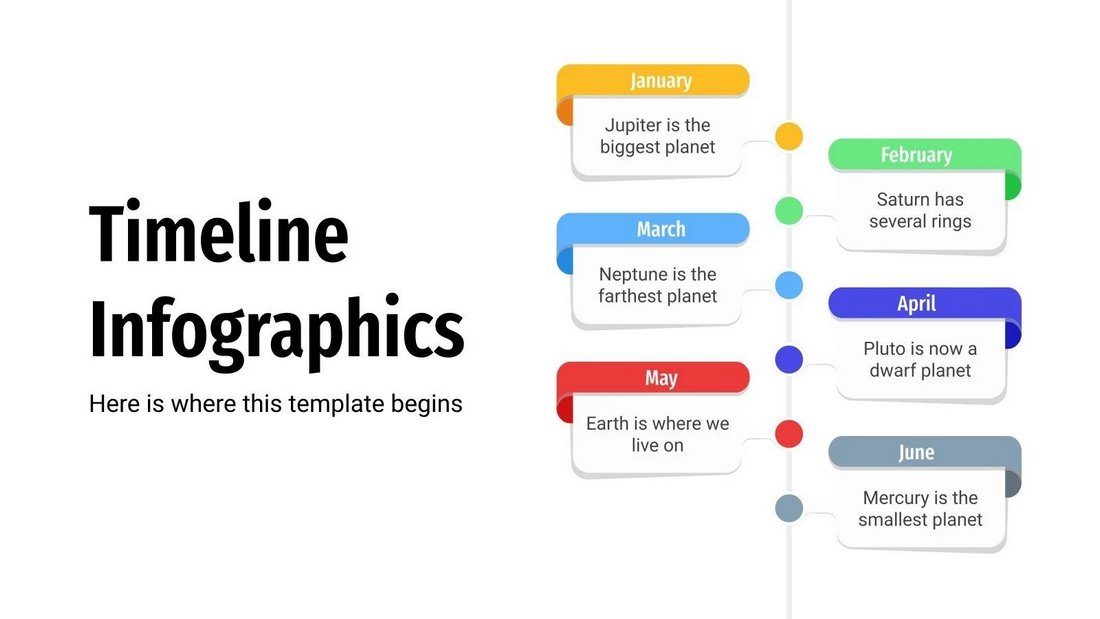 This free PowerPoint infographics template includes lots of useful timeline graphics for you to use in your presentations. There are 30 different timeline slides in total and you can easily edit them to customize the data.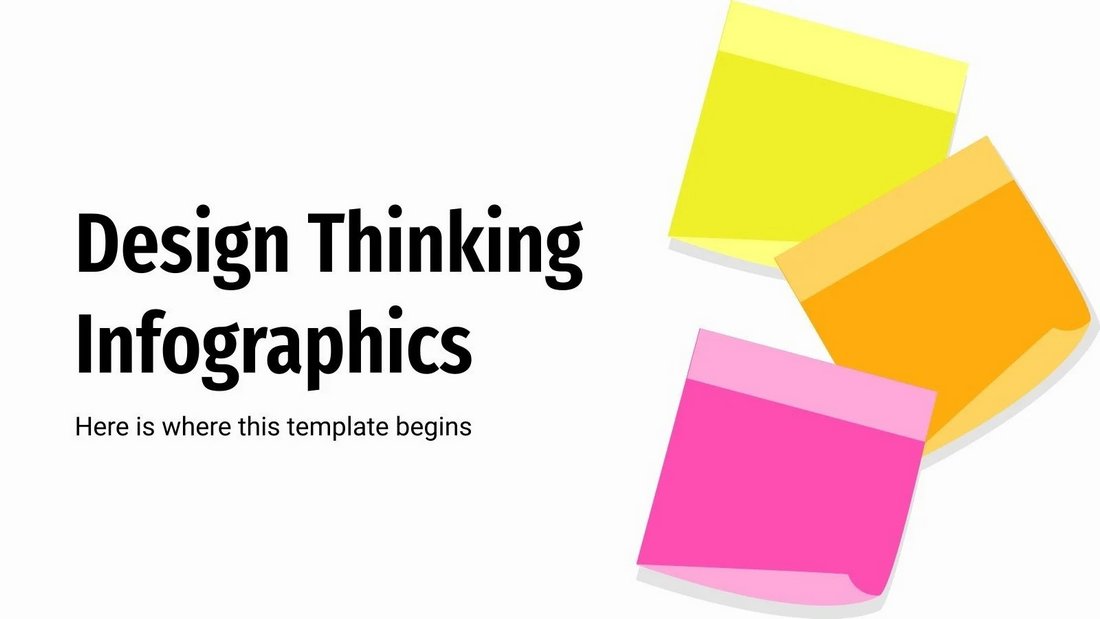 A must-have PowerPoint template for UX and design teams. With this template, you can showcase your design thinking process to your teams. It includes more than 30 slides with colorful design thinking infographics.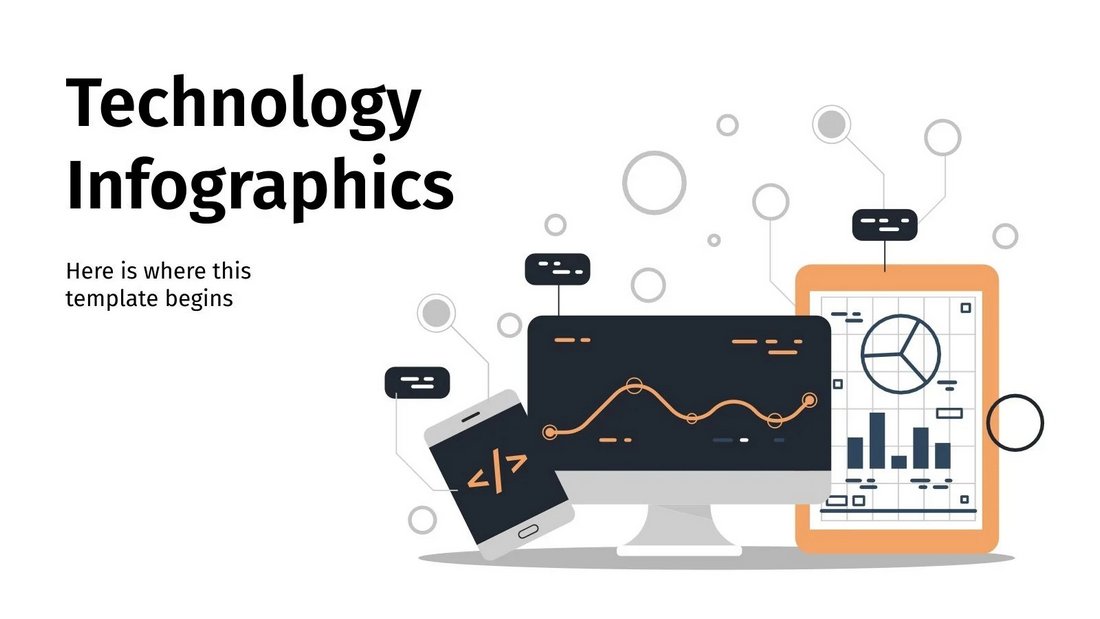 You get access to some creative and cool technology-themed infographics with this PowerPoint template. It includes fun infographics featuring creative illustrations and designs. And it's free to use.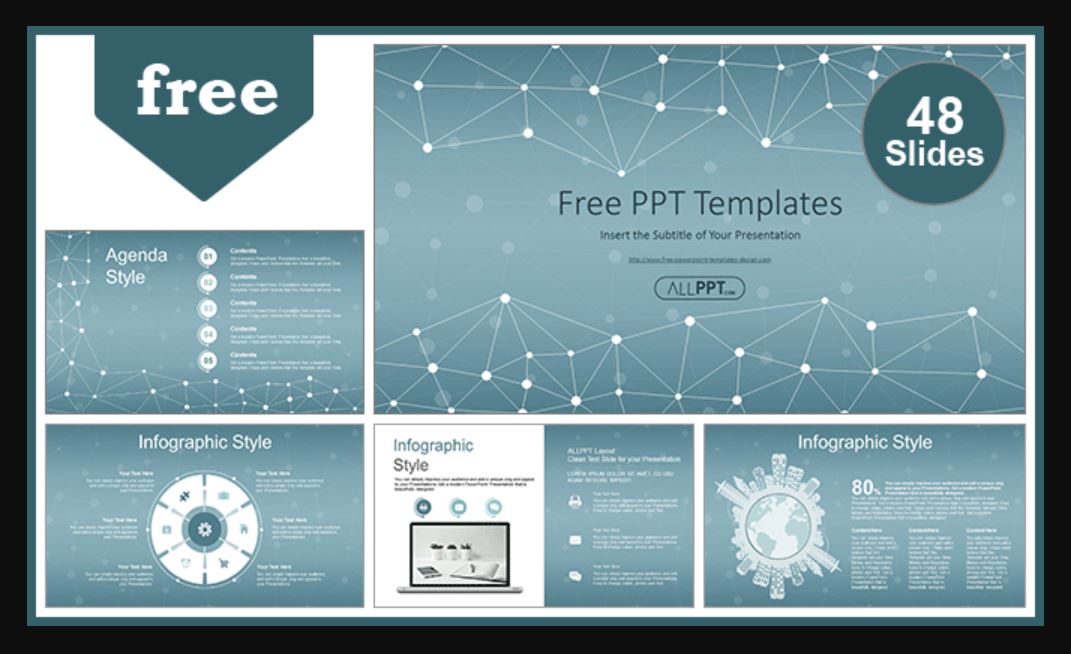 Here we have a free downloadable template from Free PowerPoint Templates Design featuring an abstract, space-inspired design that's brilliant for a technology or communications business, or of course, any astronomy or space-themed project. It includes 48 slides and is fully editable.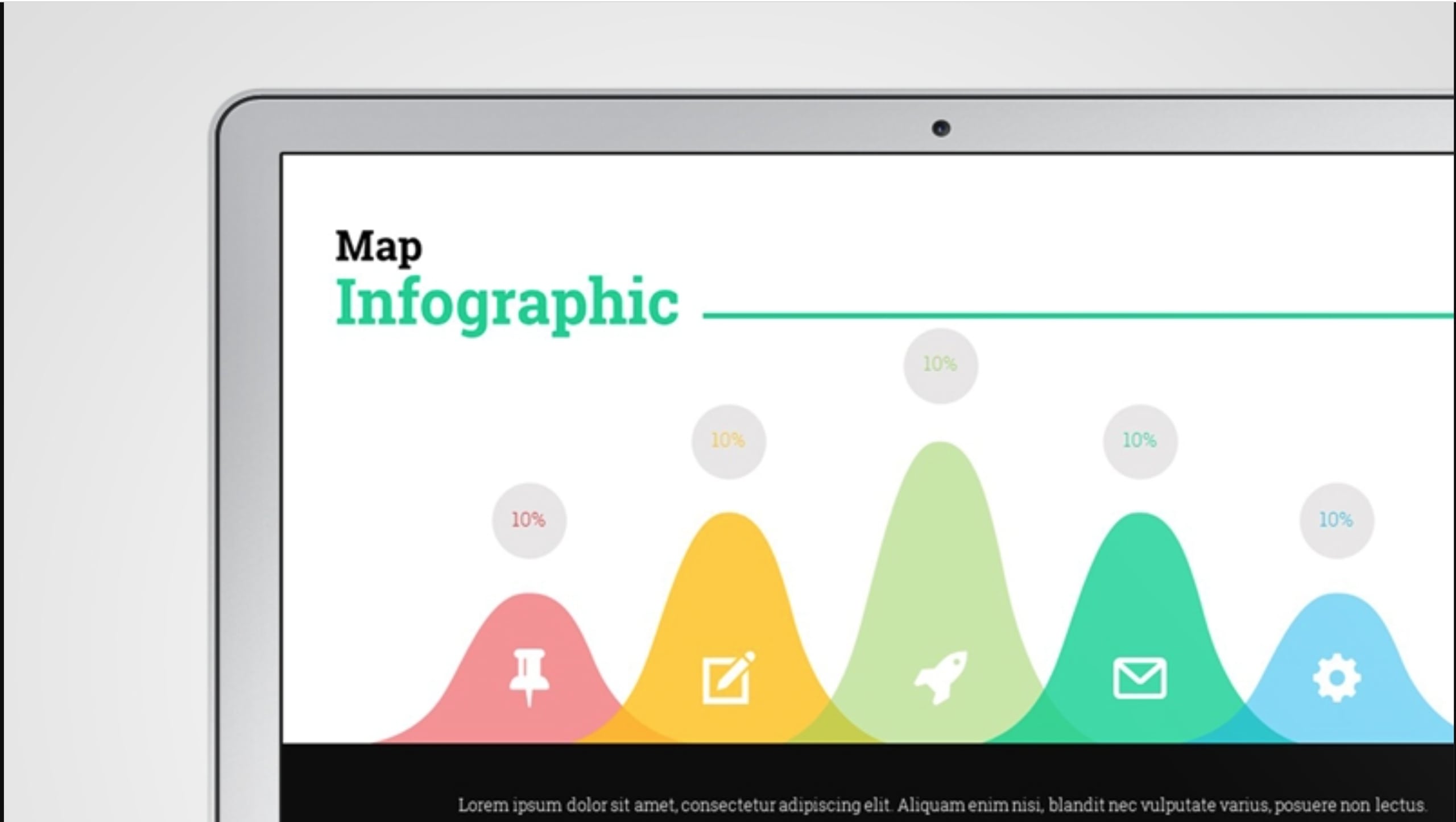 If you are looking for a clean and creative infographics ppt, check out this template that consists of everything you'd expect in a professional presentation. It features more than 9 custom slides, master slide layout, animated transition effects, drag & drop picture placeholder, and is absolutely free. What's not to love about it?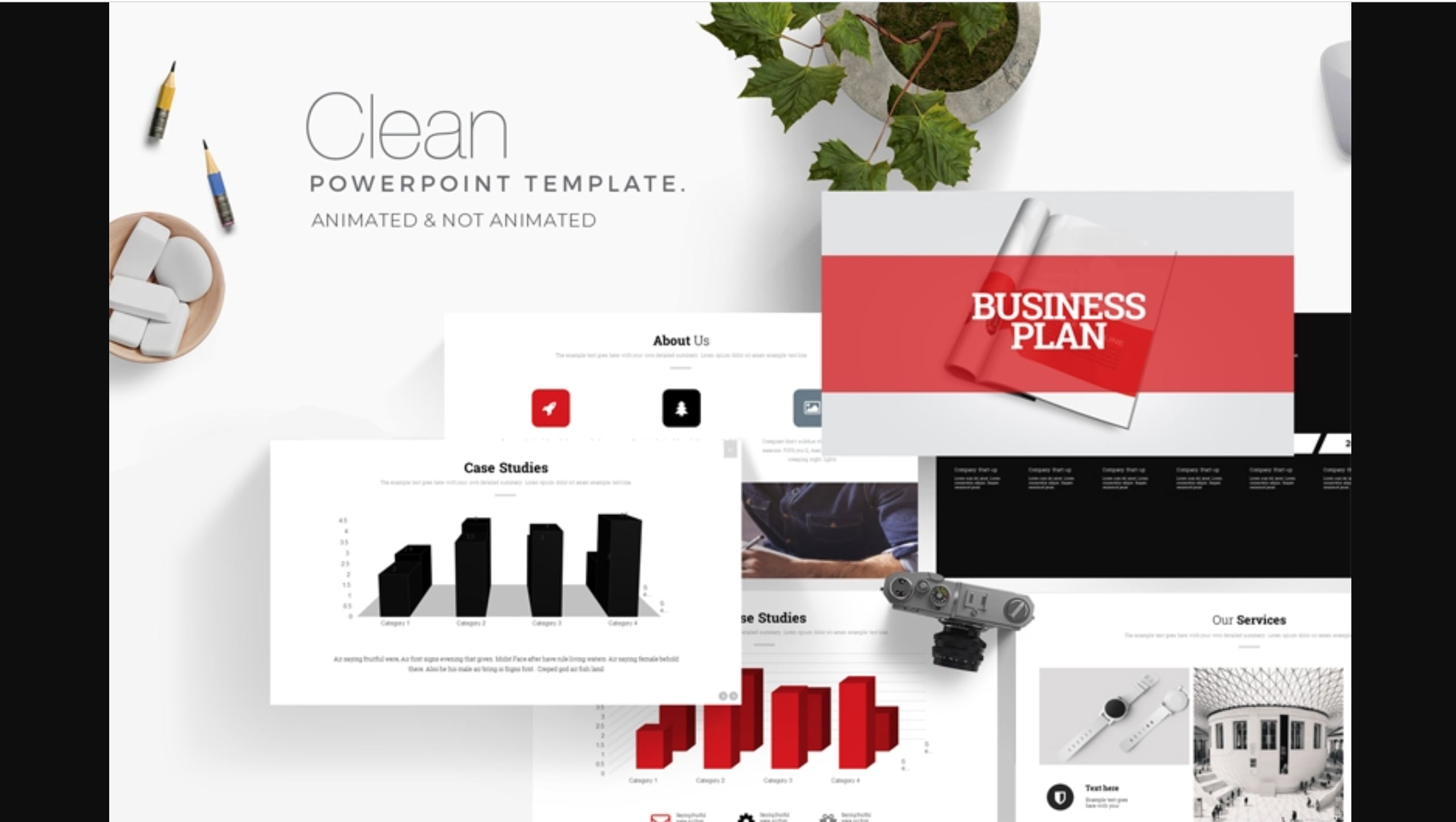 Next up is a modern and uncluttered PowerPoint template that is sure to make an impression. The template can be fully customized to your preference, and used for a wide range of business and professional applications.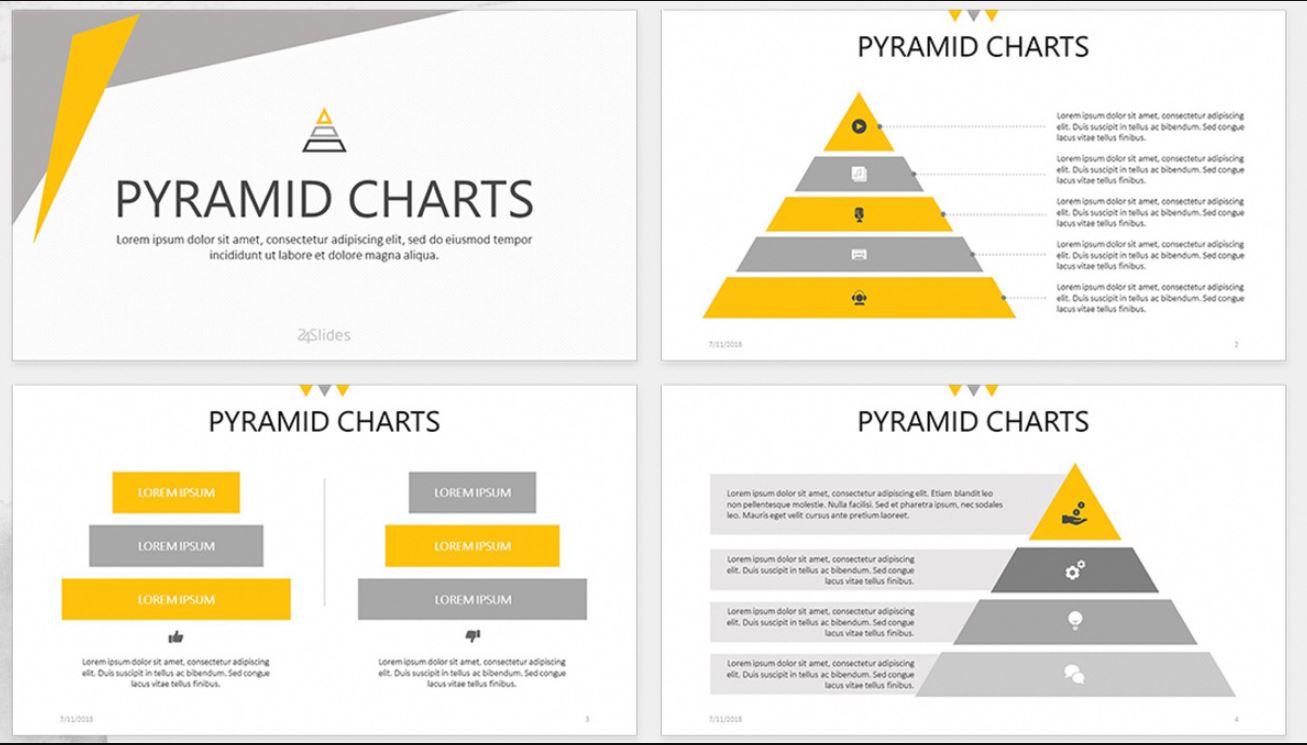 Pyramid charts are a super useful and visually appealing way to convey information to an audience, and this PowerPoint infographic template comes with 10 unique slides that will give you a range of vector-based charts to customize with your own data.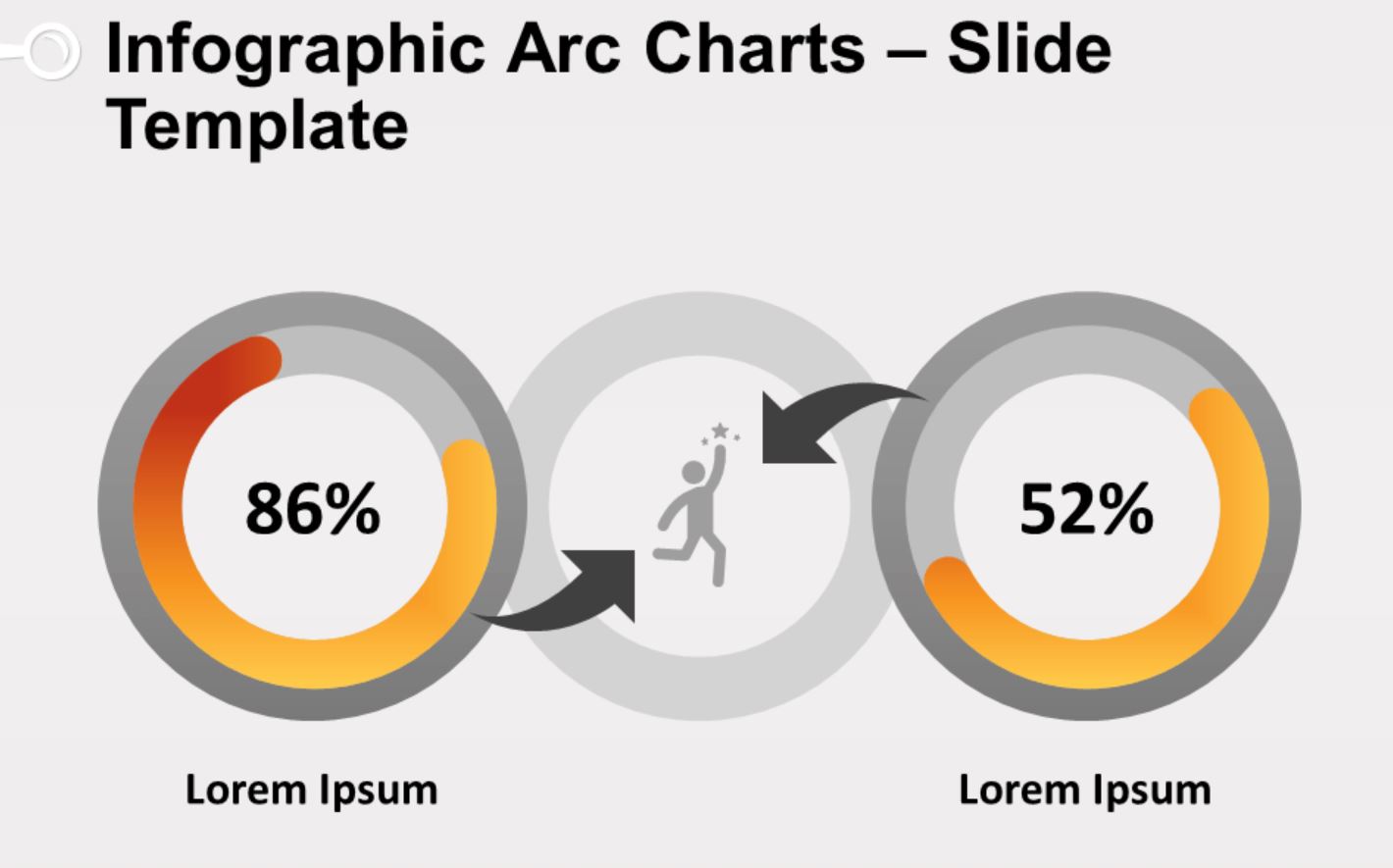 Circular arc or gauge charts are a great way to compare results side by side, and are a common data visualization tool for a wide range of purposes that provides an easy way to convey information. This template for PowerPoint and Google Slides is available as a free download from PresentationGo.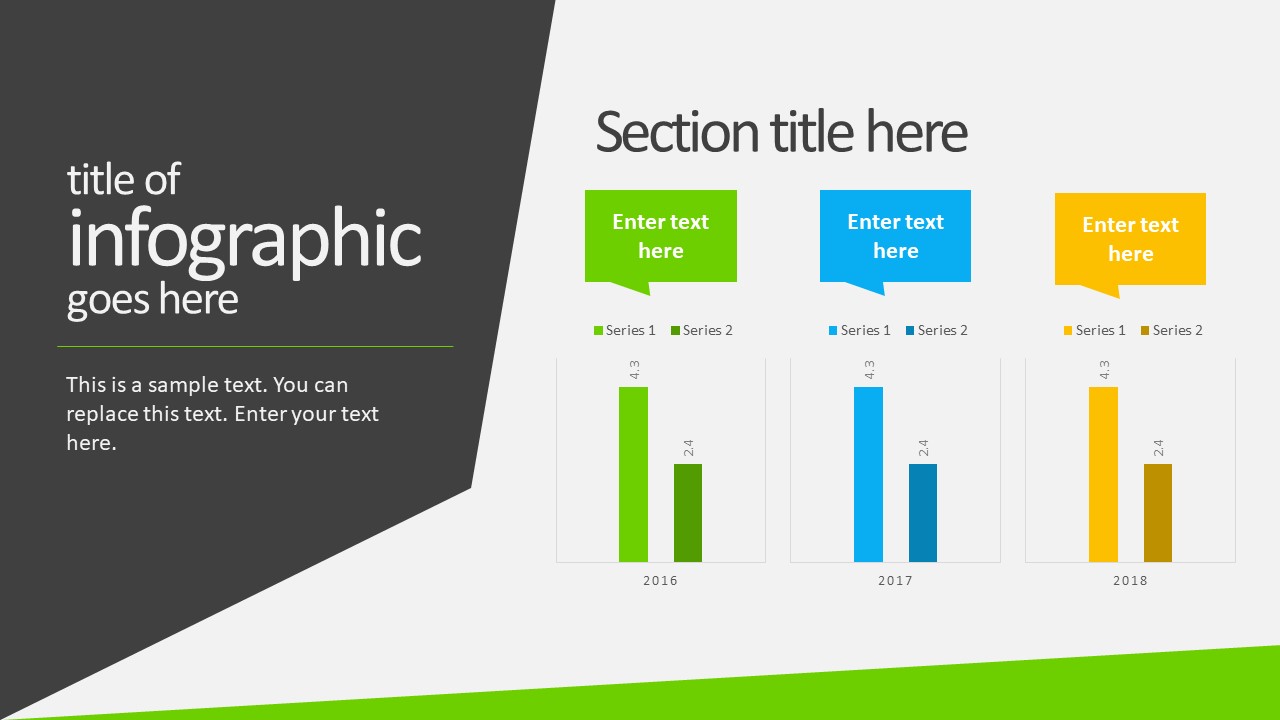 Looking for an animated infographic PowerPoint template that won't break the bank? This free download from SlideModel is a great option and includes a range of 100% editable and professionally designed slides, vector shapes and icons, and a modern 16:9 aspect ratio.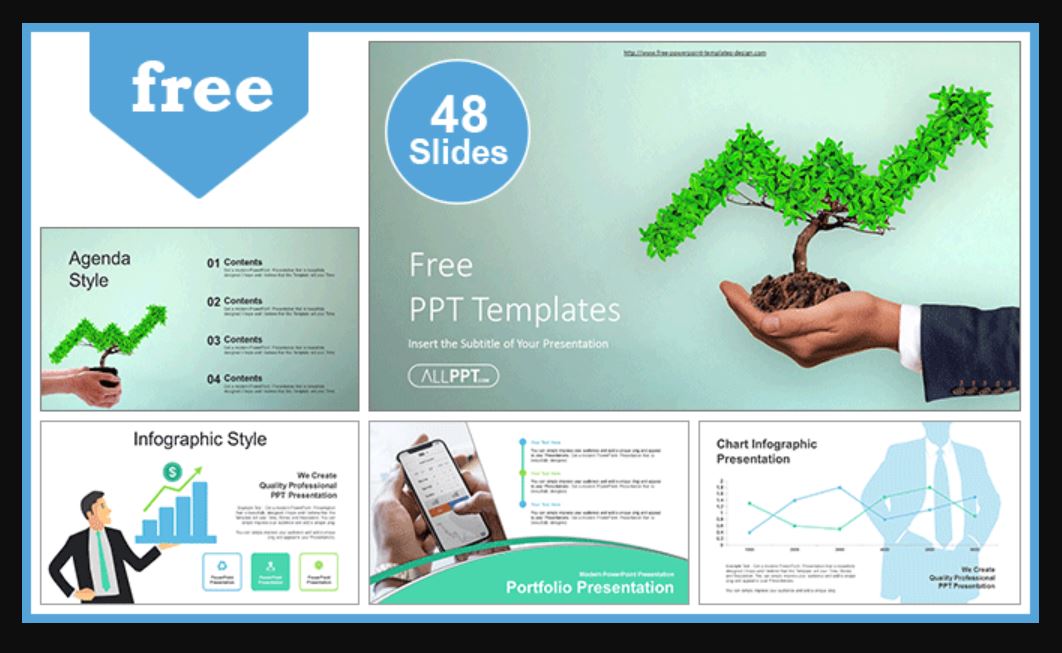 You've heard of tree diagrams, but how about using actual trees as infographics in your presentation? With this free template from Free PowerPoint Templates Design, you can do just that – built specifically for finance presentations, it offers 48 unique slides with a range of customization options.
And there you have it, a collection of PowerPoint infographic templates for every kind of project or presentation, enabling you to communicate those important facts and figures with your audience in a fun and engaging way!