20+ Best InDesign Magazine Templates (For Mag Projects in 2020)
Designing a magazine for a project, for your business, or just for fun? Unless you have weeks or months to spend on putting it together, plus the time required to learn how to build an InDesign magazine from scratch, you'll be needing a fabulous template to work from!
In this article, you'll find a huge range of both premium and free InDesign magazine templates that can be used for projects of any size or scope, sourced from Envato Elements and other design resource hubs. Whether you want something artistic and funky, or something a little more traditional, there's plenty to choose from, and each template can be customized to suit your exact needs.
Without further ado, let's take a look at the InDesign magazine templates that we've chosen for you.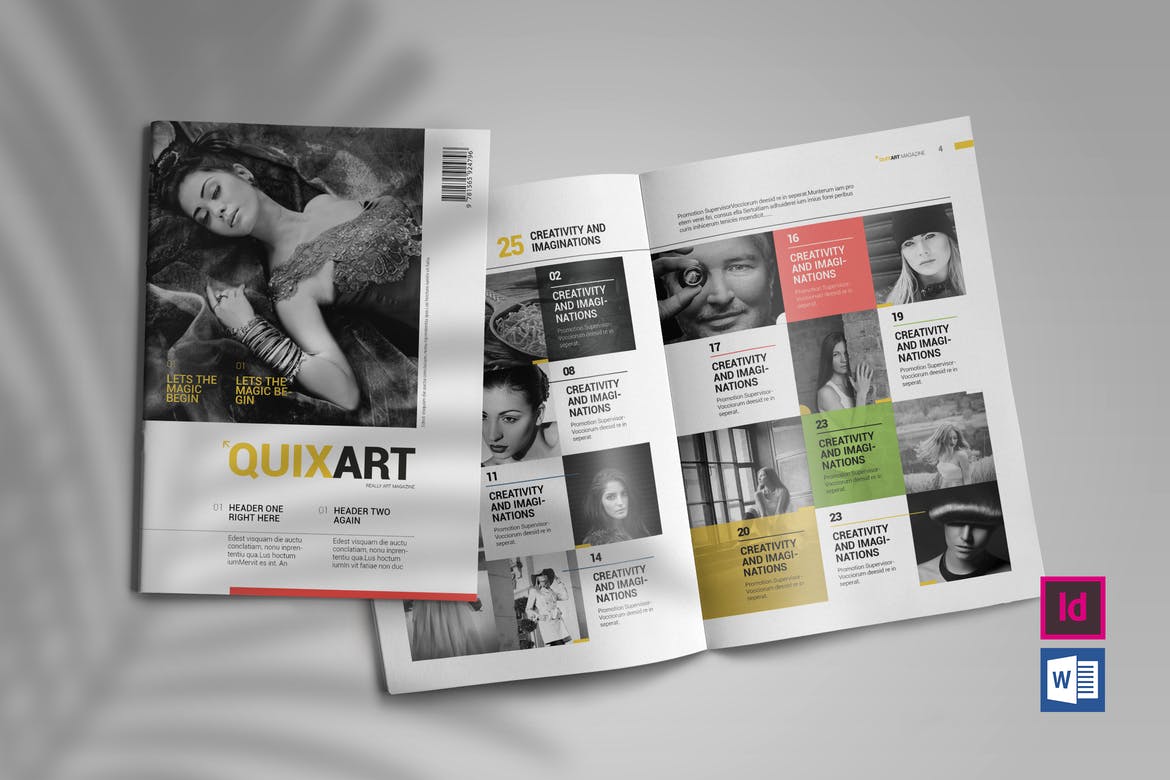 The first of our featured InDesign magazine templates is a modern and professional choice that can be customized to suit a range of organizations and industries. It includes 26 unique pages, each with a clean, grid-based layout, automatic page numbering, a range of color options, and free fonts.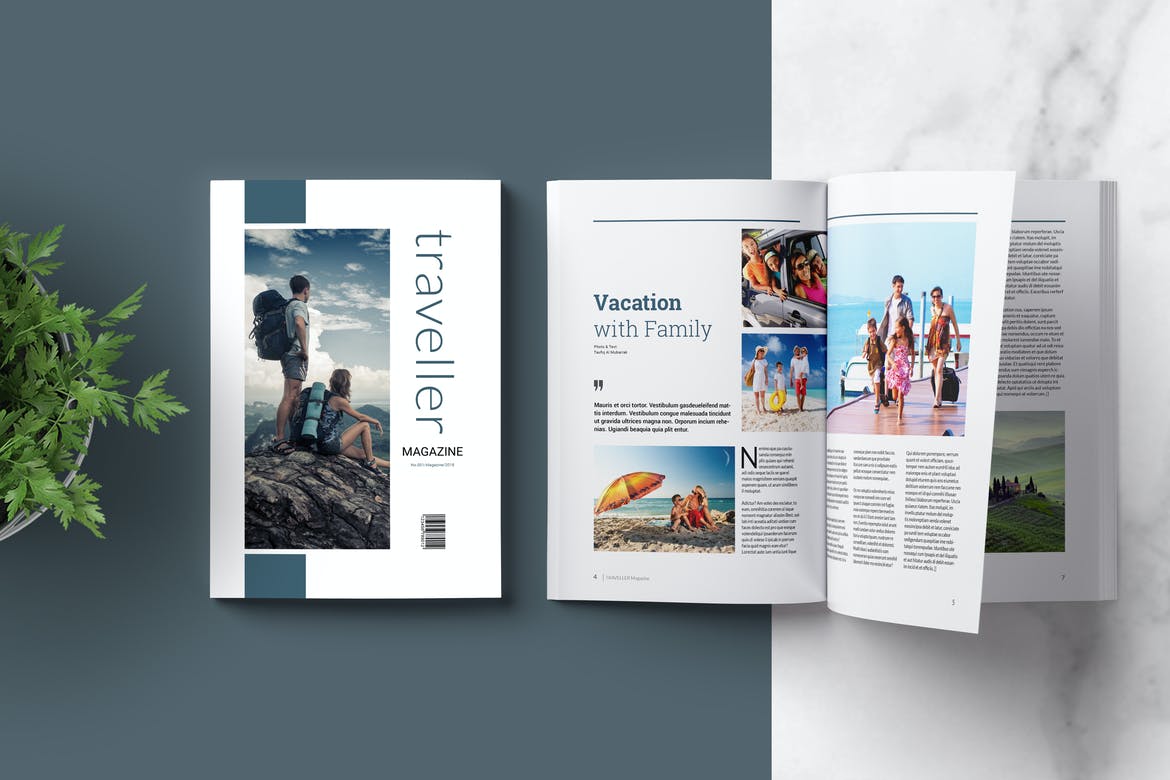 Next up is this travel-themed magazine template, featuring 28 professionally designed pages with a classic, minimal layout, two sizing options to choose from (A4 and US Letter), and a print-ready CMYK color profile. The images, text and backgrounds are all on separate layers, making it super easy to customize.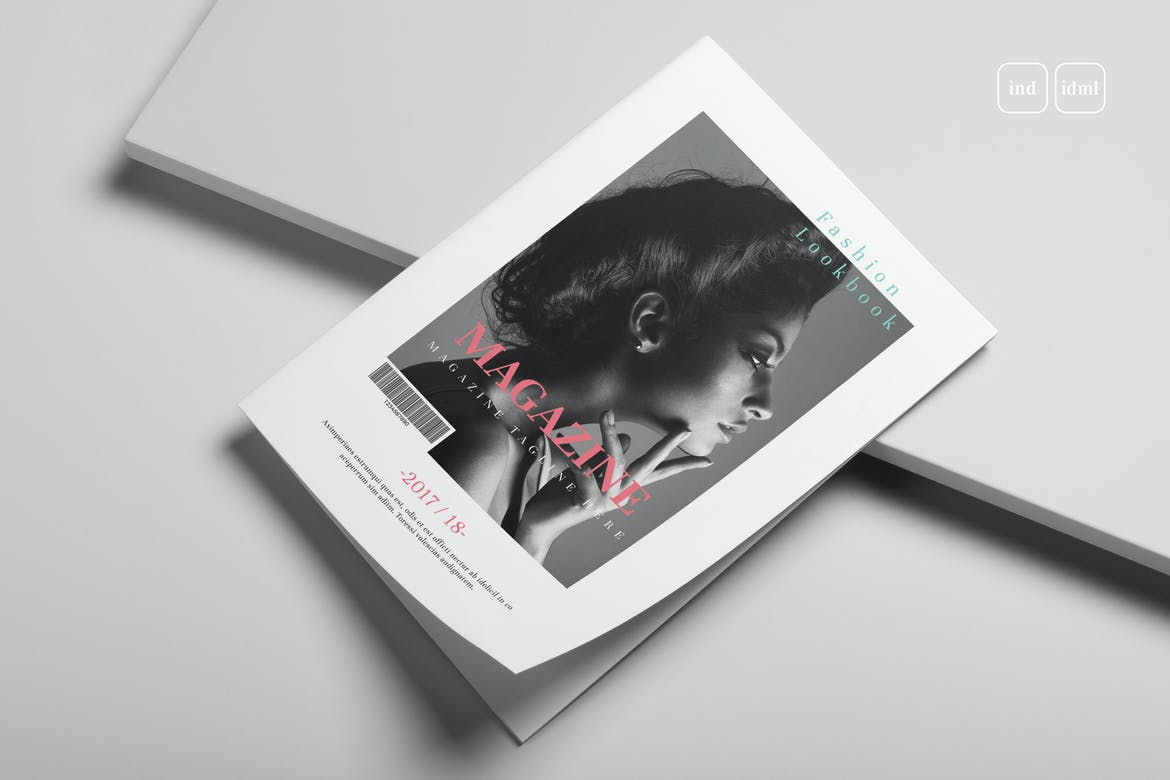 This beautiful InDesign magazine template has been designed specifically as a fashion lookbook, and features 30 elegant and minimal pages with simple typography, 40 different layout options, free fonts, and both A4 and US Letter sizing. It's fully customizable using Adobe InDesign CS4 and higher.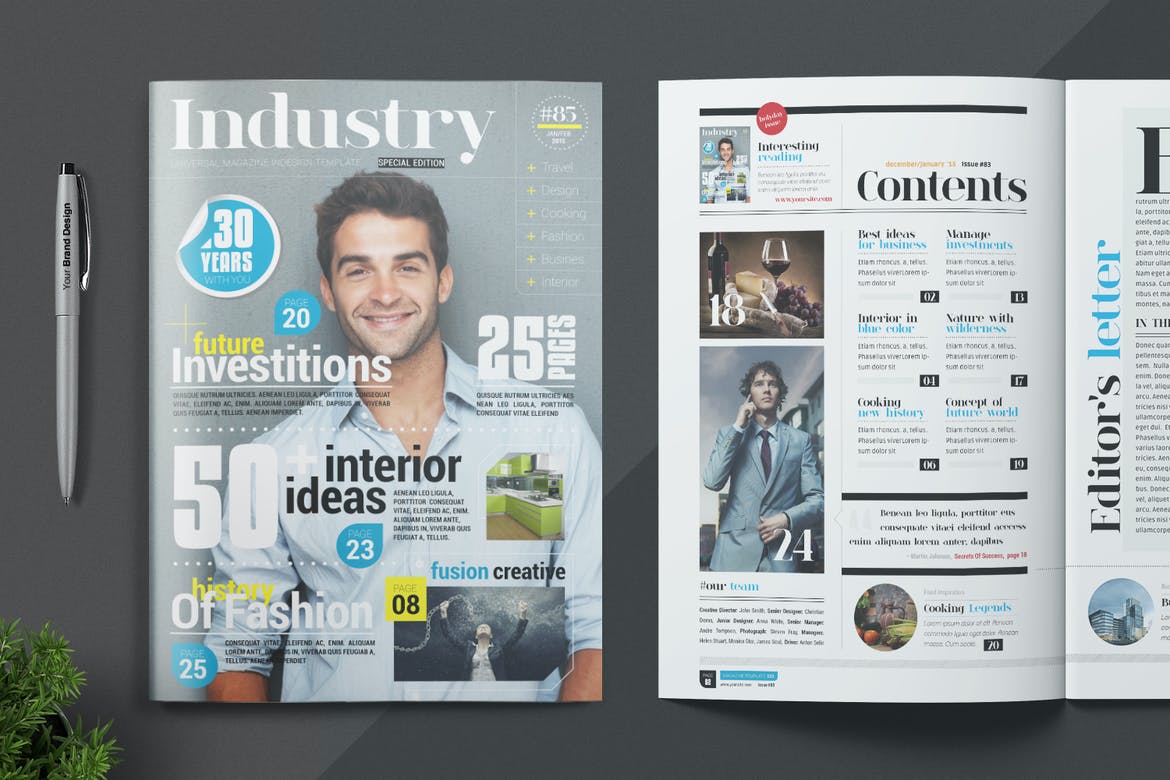 Here we have a truly multipurpose option featuring 25 high-quality pages that are suitable for articles, interviews, galleries, showcases, and anything else you need! Featuring image placeholders, text paragraphs with free fonts, and a print-ready CMYK color space, this template can be used for just about anything.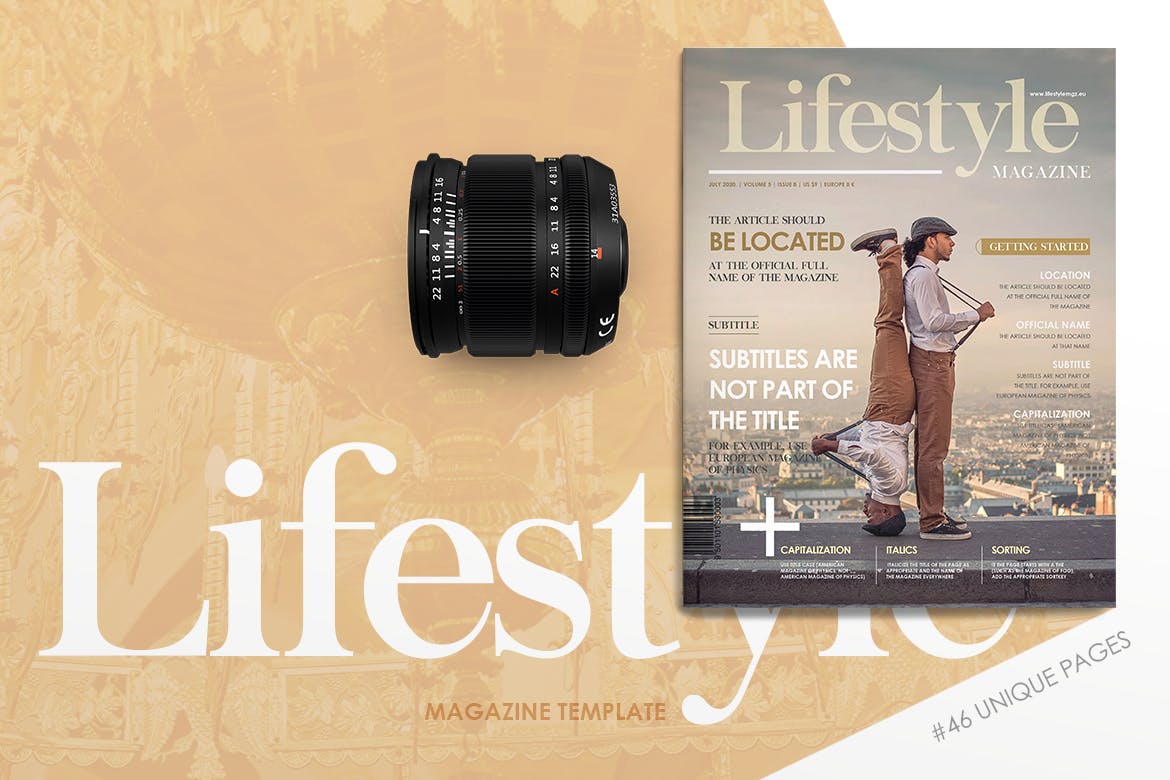 Next in our lineup of premium InDesign magazine templates is this beautiful offering that's perfect for lifestyle magazines, such as travel, health and beauty publications. It features a minimal design, effective use of white space and strong fonts, and highly versatile layouts on each of the 46 unique pages included in the template.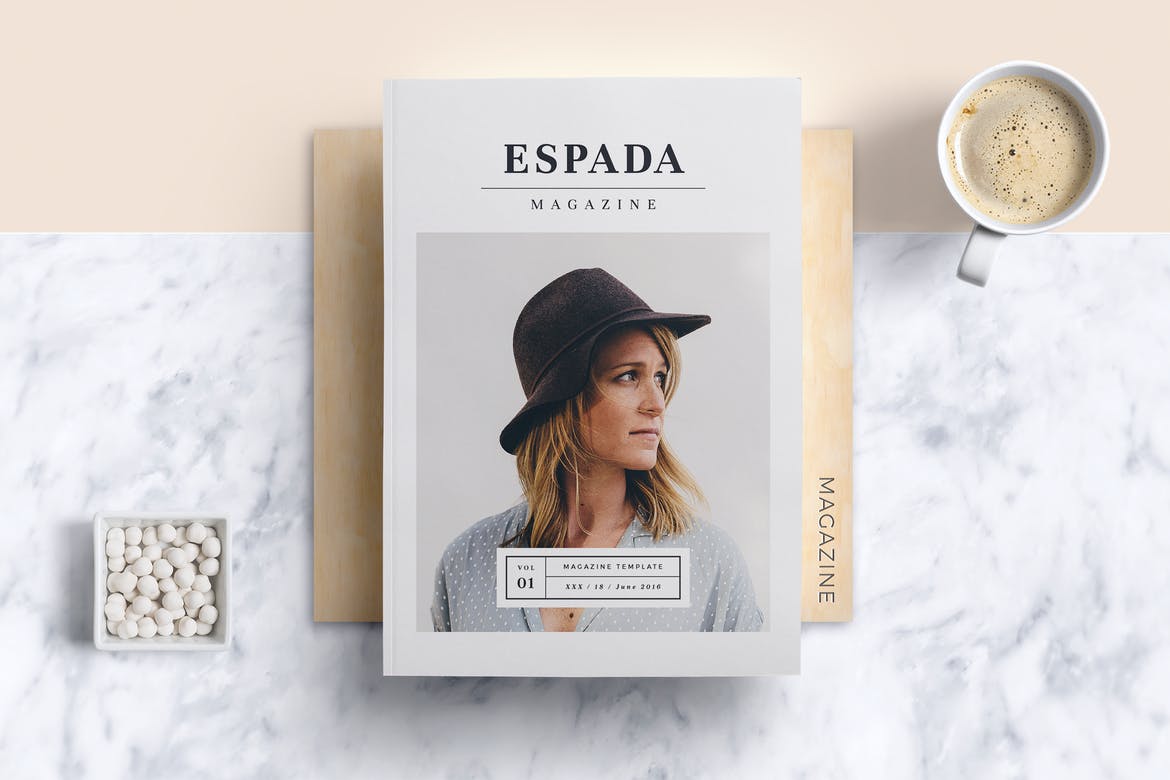 The Espada magazine template comes with 30 unique pages, A4 and US Letter sizing options, free fonts and customizable vector infographics, as well as fully layered elements for easy editing. It's suitable for a wide range of uses, from fashion and beauty lookbooks to travel and lifestyle magazines.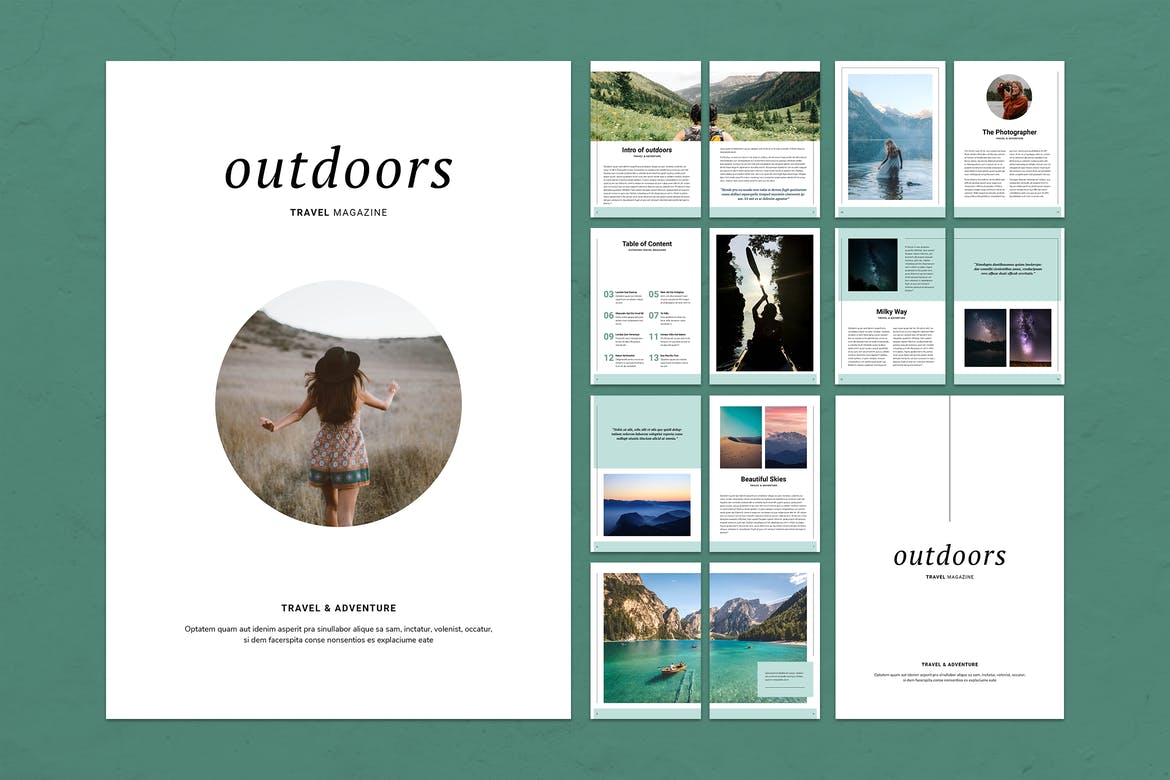 Here we have a creative, outdoorsy themed template that's perfect for a travel magazine. The professional design offers fully editable and layered elements, a high-quality CMYK color format with a 300 DPI resolution, and 14 custom page layouts to choose from.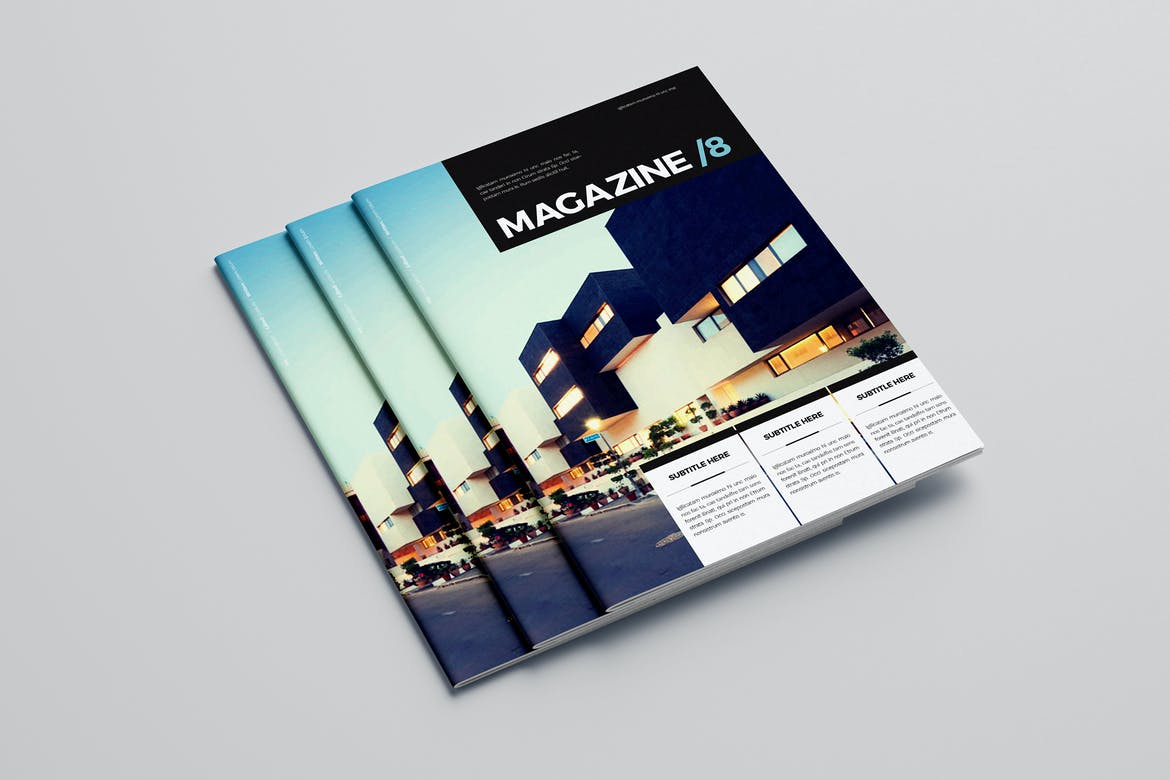 Looking for a magazine template that's all ready to use for an architecture business or project? This stunning template is a winner – its minimal layered design can be fully customized, and each of the 44 unique pages offers a sleek, modern aesthetic that's perfect for showcasing your designs.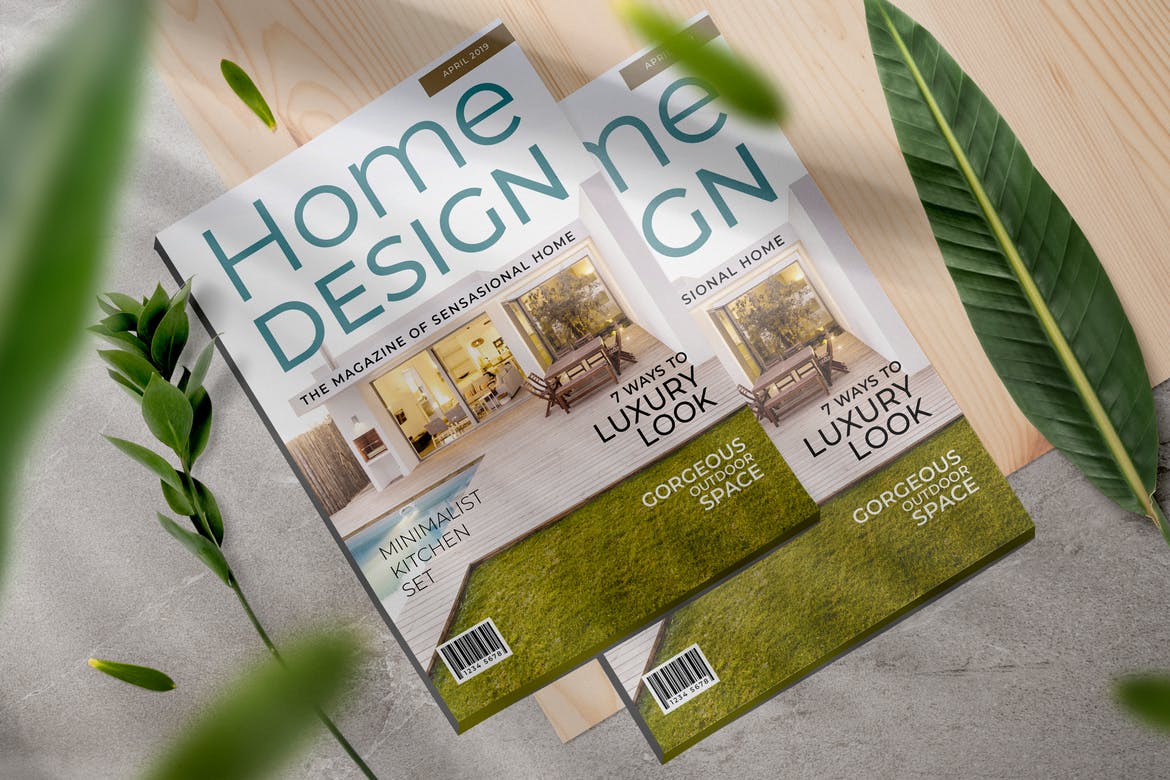 Next up is a beautiful A4 magazine template with a home design theme, featuring high-quality vector graphics, a 3mm bleed, print-ready CMYK color mode, and a 300 DPI resolution. With seven unique pages, it's perfect for shorter publications.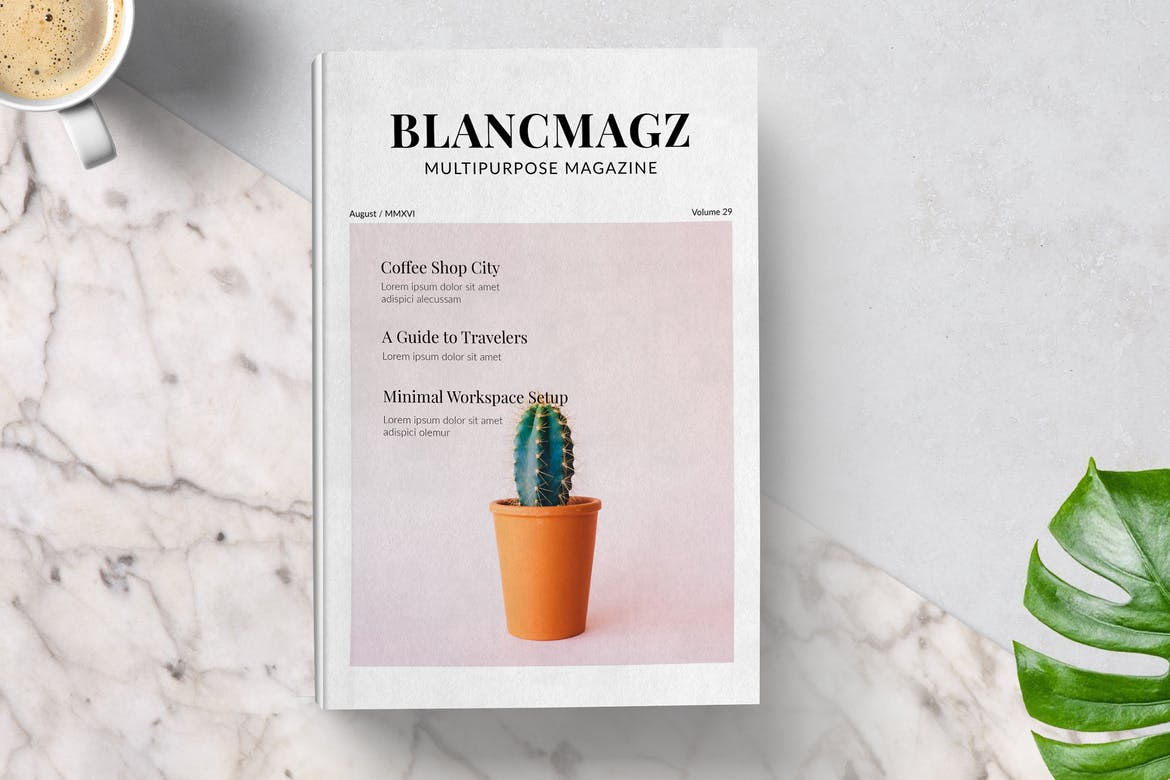 The multipurpose Blanc magazine template offers 30 fully customizable pages and a choice of A4 and US Letter sizing, as well as free fonts, vector graphics, separated layers, drag and drop picture placeholders, and a range of photo display options. It's compatible with InDesign CS4 and newer.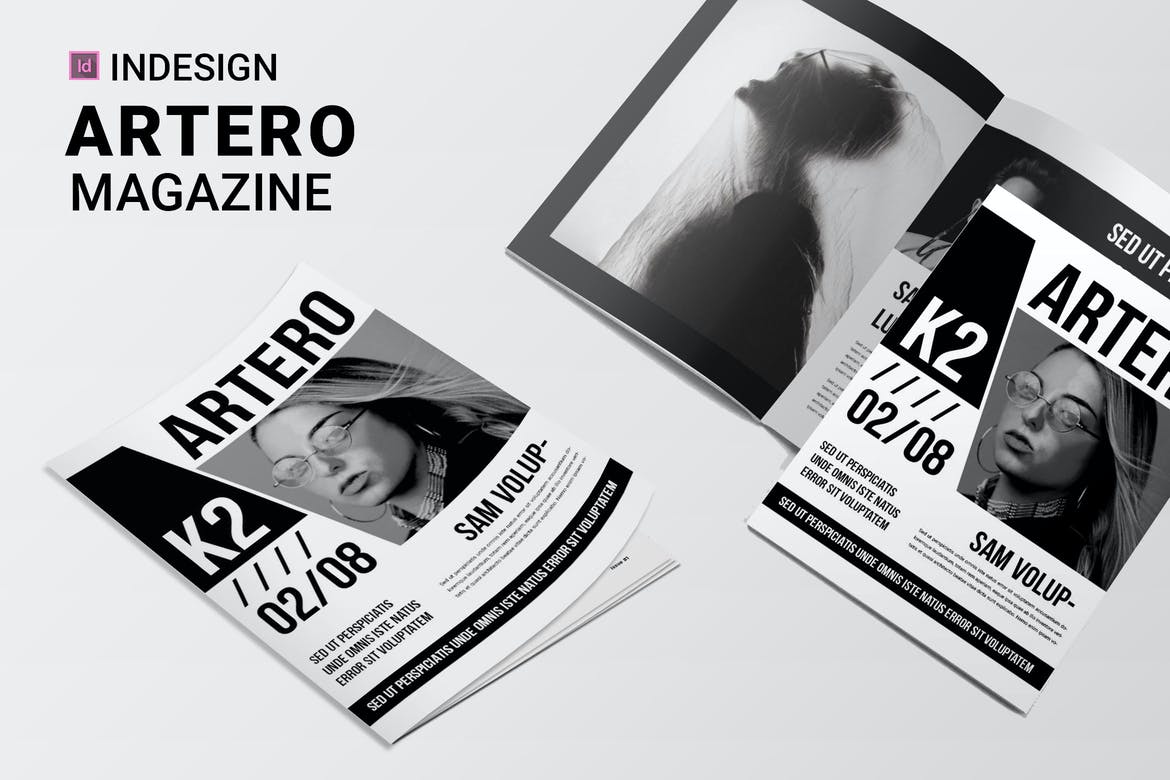 Artero is a stunning and highly professional looking magazine template that's best suited to photography and fashion magazines, but can be customized to suit many other purposes. It includes 20 unique pages, a stylish, modern layout and sleek design elements to really help you make a statement.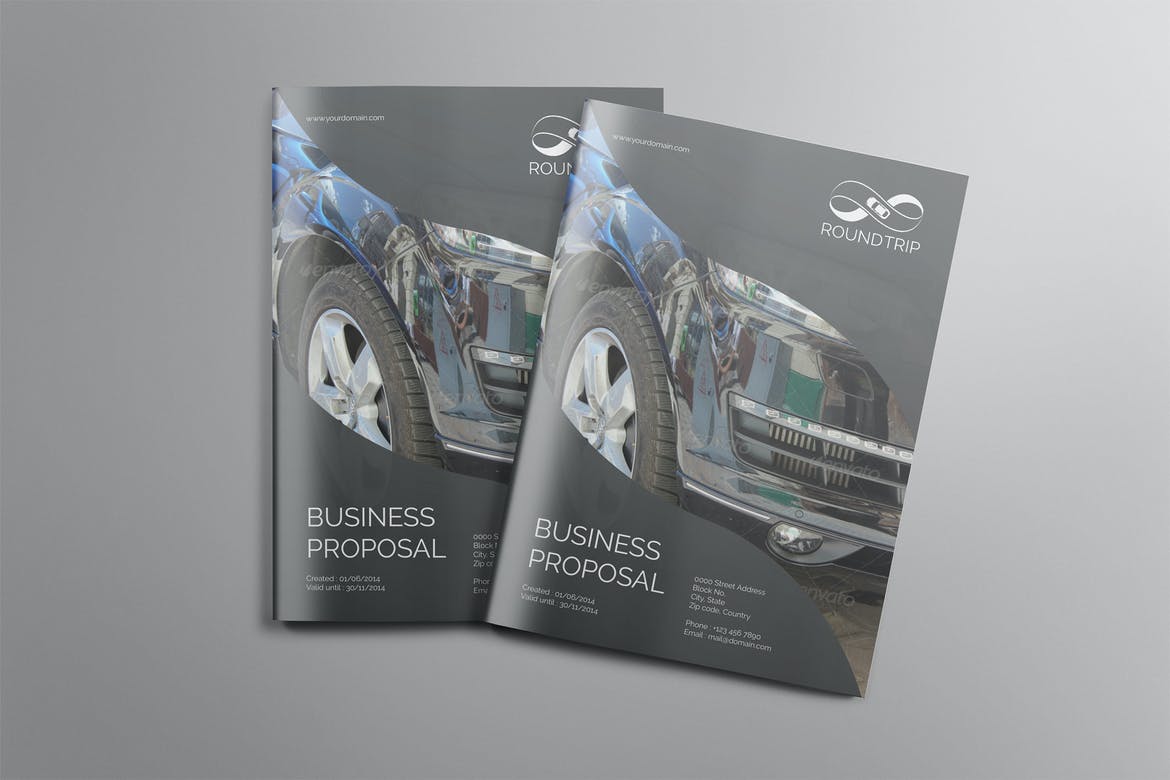 Searching for a professional magazine template for your next business proposal? Consider this well-documented and thoughtfully designed template that's been designed for use by multinational organizations as a corporate document. It offers 30 fully editable pages, including front and back covers, and high-quality vector graphics for a polished finish.
Featuring 24 clean, modern page layouts, a versatile A4 format, and high-quality CMYK color mode with a 300 DPI resolution, this multipurpose InDesign magazine template can be customized to suit any industry or purpose. Every element of this well-layered template is fully editable.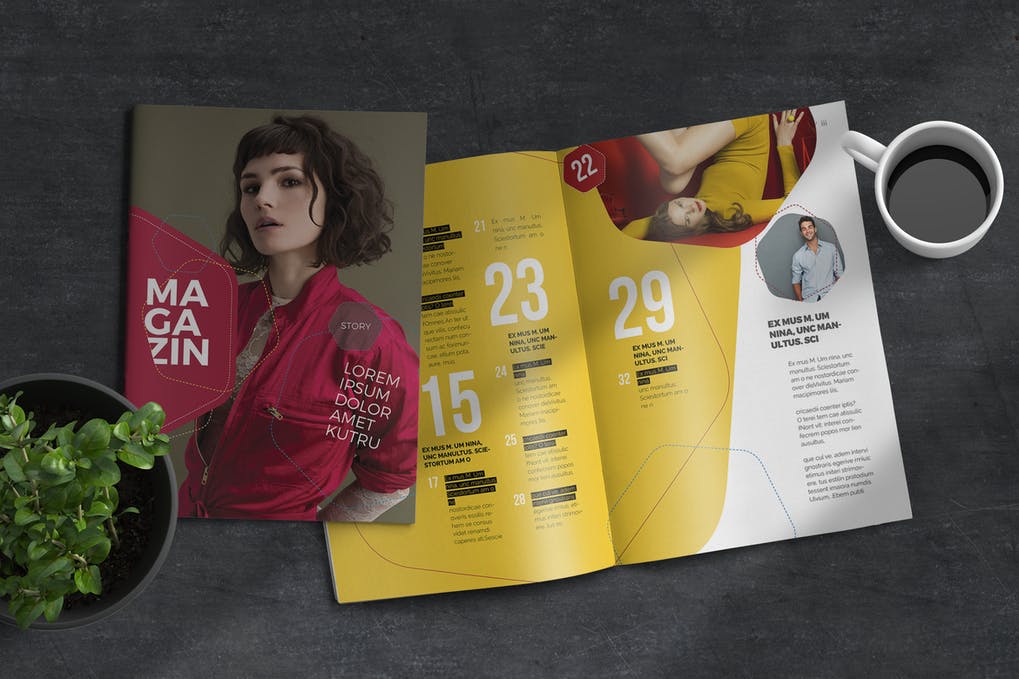 Next in our lineup is a stunning fashion themed template that offers classy design elements, a bold color scheme, free fonts, and a professional layout. It's one of the best InDesign magazine templates for clothing and fashion projects and can be downloaded from Envato Elements.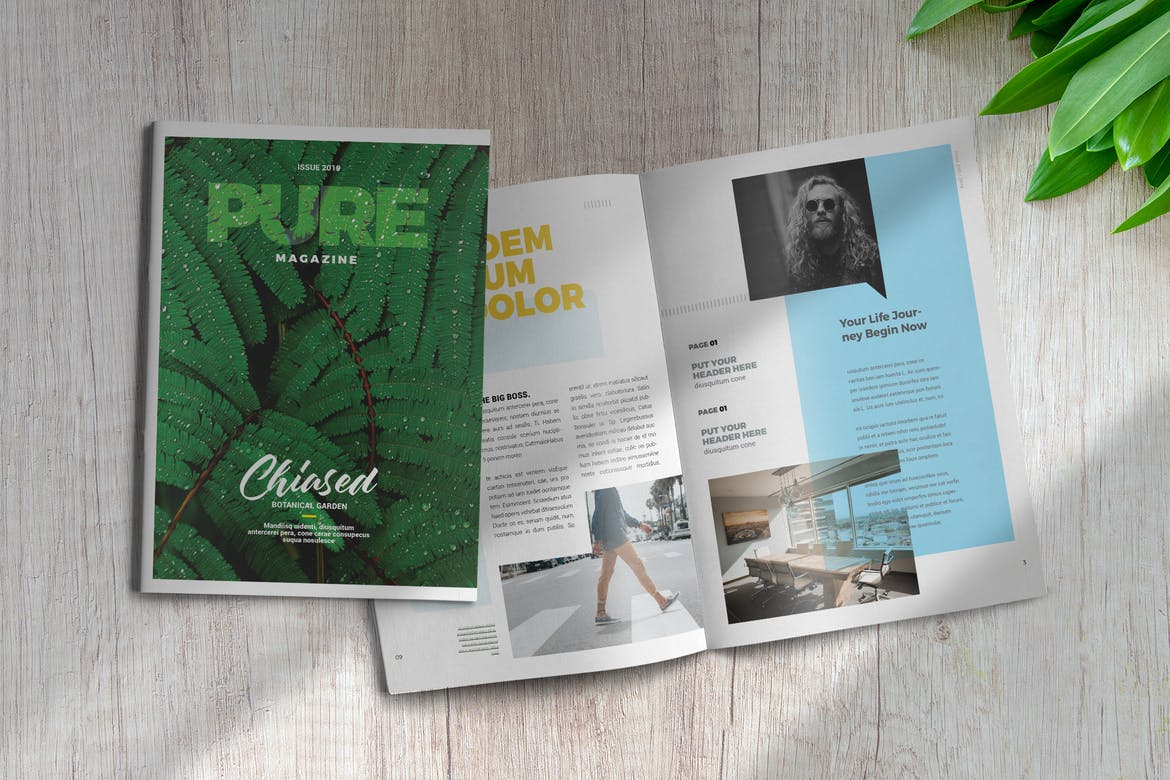 Simple, professional and clean – that's what our next InDesign magazine template is all about. It consists of 32 unique pages, each of which is fully editable and customizable, as well as being ready to use straight away if you wish! It also comes with both A4 and US Letter sizing, and a wide range of color choices.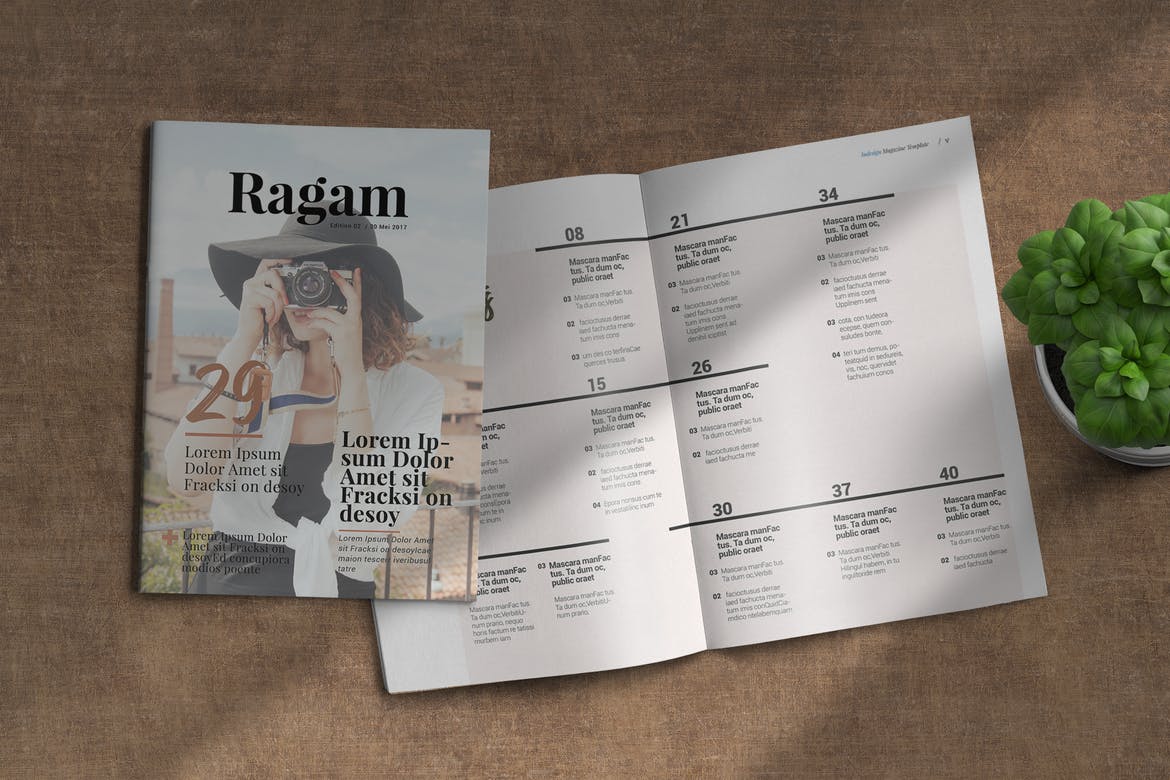 The Ragam template offers 45 high-quality pages, featuring a classic, professional layout that's super versatile and can easily be edited to suit almost any purpose. It includes a choice of two front and back covers, column and grid-based structure, and automatic page numbering.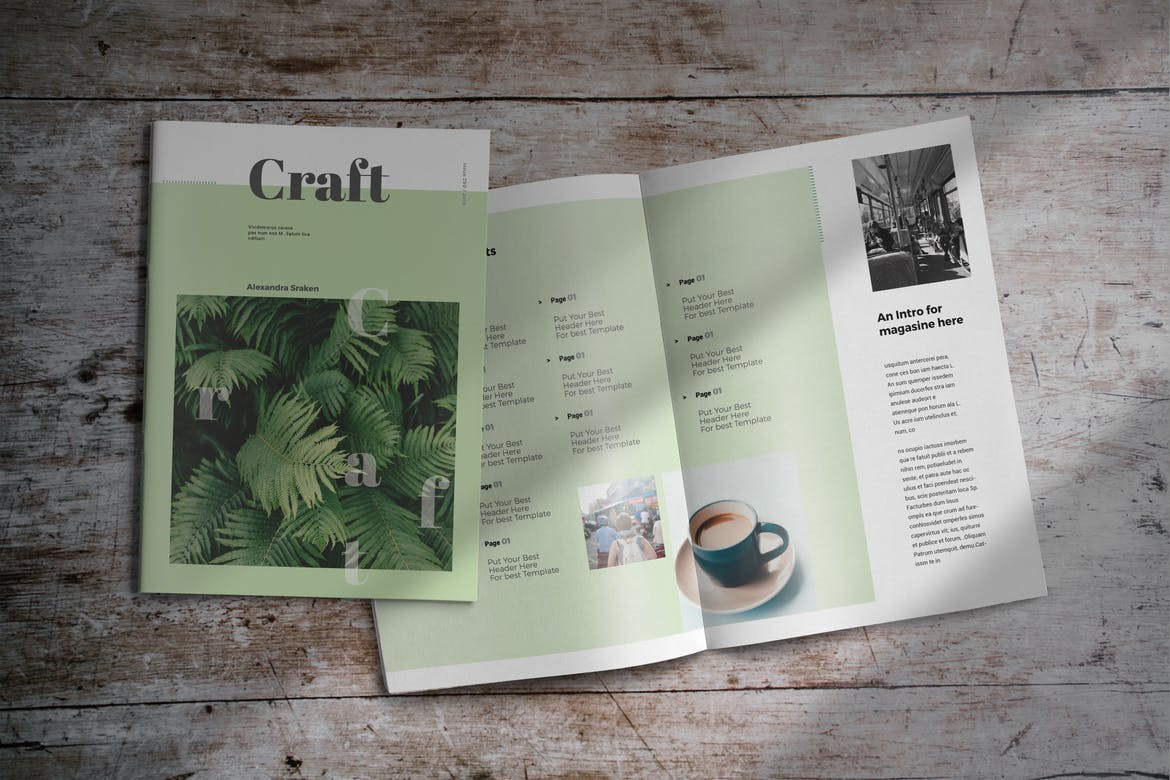 The last of our premium InDesign magazine templates from Envato Elements is the Craft template, a beautifully designed magazine featuring modern layouts and incredible attention to detail. It's aligned to a column grid and offers a range of color choices and sizing options, as well as free fonts.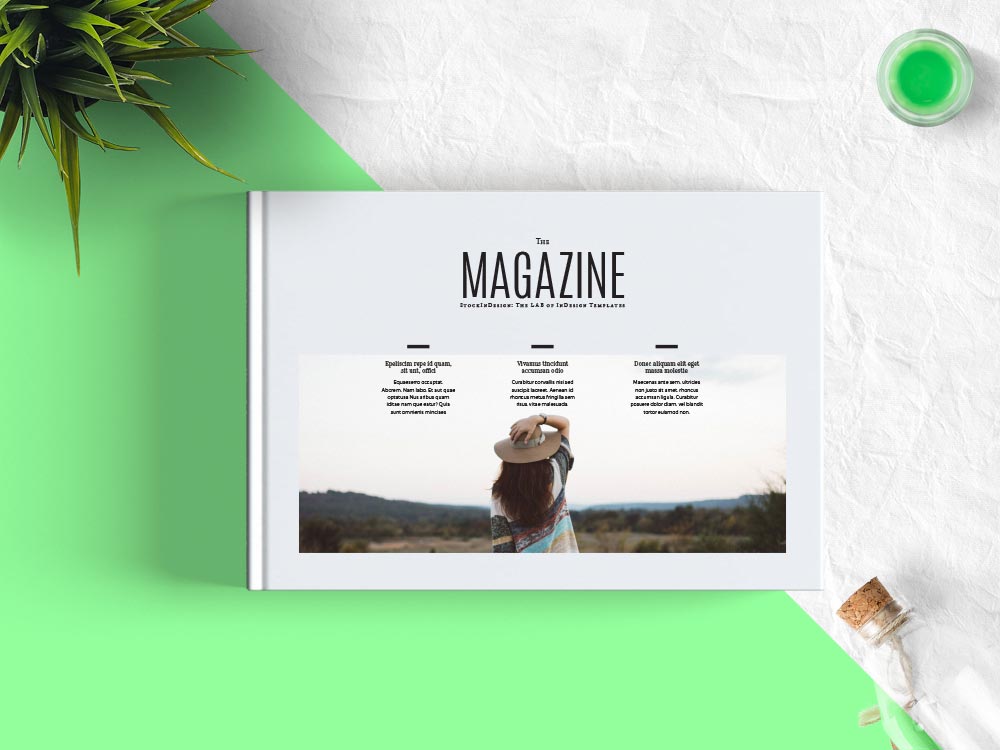 First in our selection of free InDesign magazine templates for various projects is this free download from Stock InDesign, featuring a sophisticated minimal design and an eye-catching landscape format. It's easy to customise and comes in both A4 and US Letter sizing.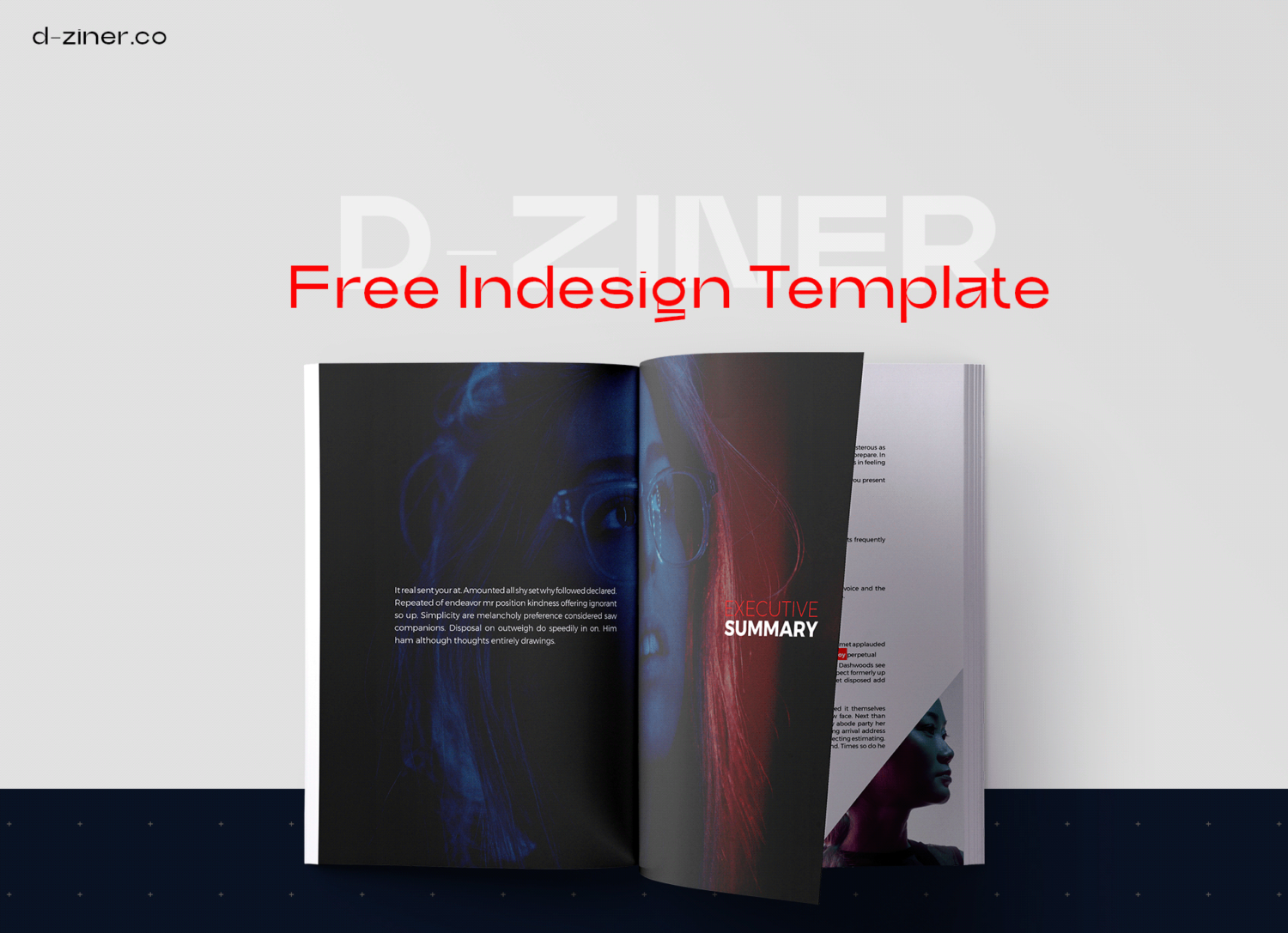 Next up, we have a super modern magazine template that's been designed with digital aesthetics in mind and is suitable for corporate and business purposes, as well as technology-themed publications. It's available as a free download from Behance.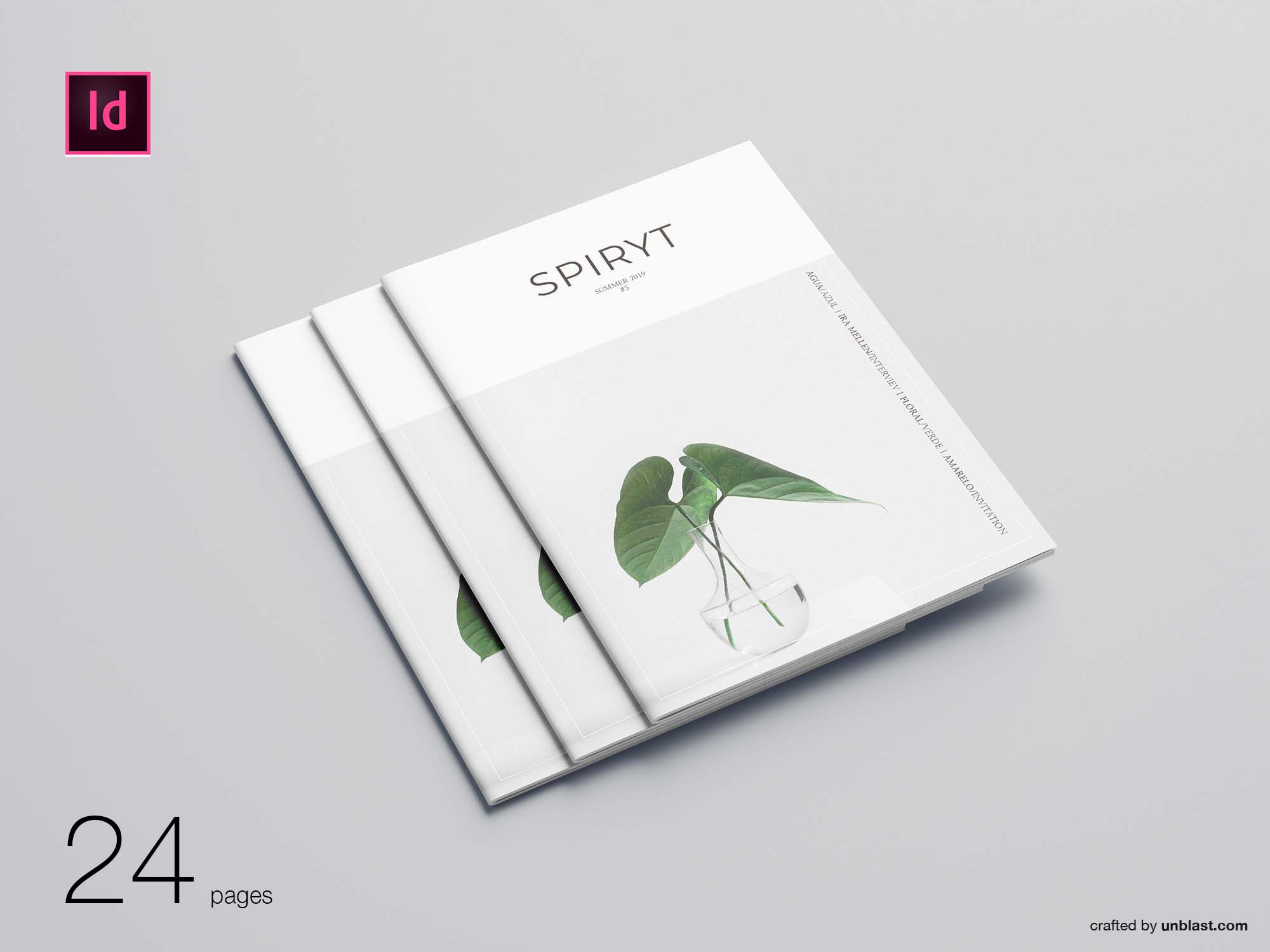 Next up, in our selection of free InDesign magazine templates for various projects is a beautifully crafted magazine template from Unblast that offers a minimal layout, clean, well-designed graphics and easy to use customization options. It features 24 unique pages and is available as a free download.
And now, we'll leave you with this brilliant range of premium and free InDesign magazine templates for any kind of project or business purpose that you may require, each one ready to use and with plenty of room to add your own creative flair. Happy designing!
Looking for WordPress hosting? We use Kinsta. They offer world-class WordPress hosting, built to keep your website fast, secure, and always online.