20+ Best InDesign Flyer Templates for Events, Parties + More
The classic flyer – it's an age-old marketing tool that's been around for as long as letterboxes have existed, and perhaps even longer! If you look around your house right now, chances are you'll find a flyer of some description sitting on a table, or stuck on the fridge – what better advertising than that?
But of course, it's not enough to simply send out a bunch of flyers – they need to look the part so that potential customers take notice! That's where our list of the best InDesign flyer templates for events, parties, and more will be a huge help. We've rounded up a selection of the most unique and engaging flyer templates from free and premium sources across the web, ready to be downloaded and used straight away. Perfect!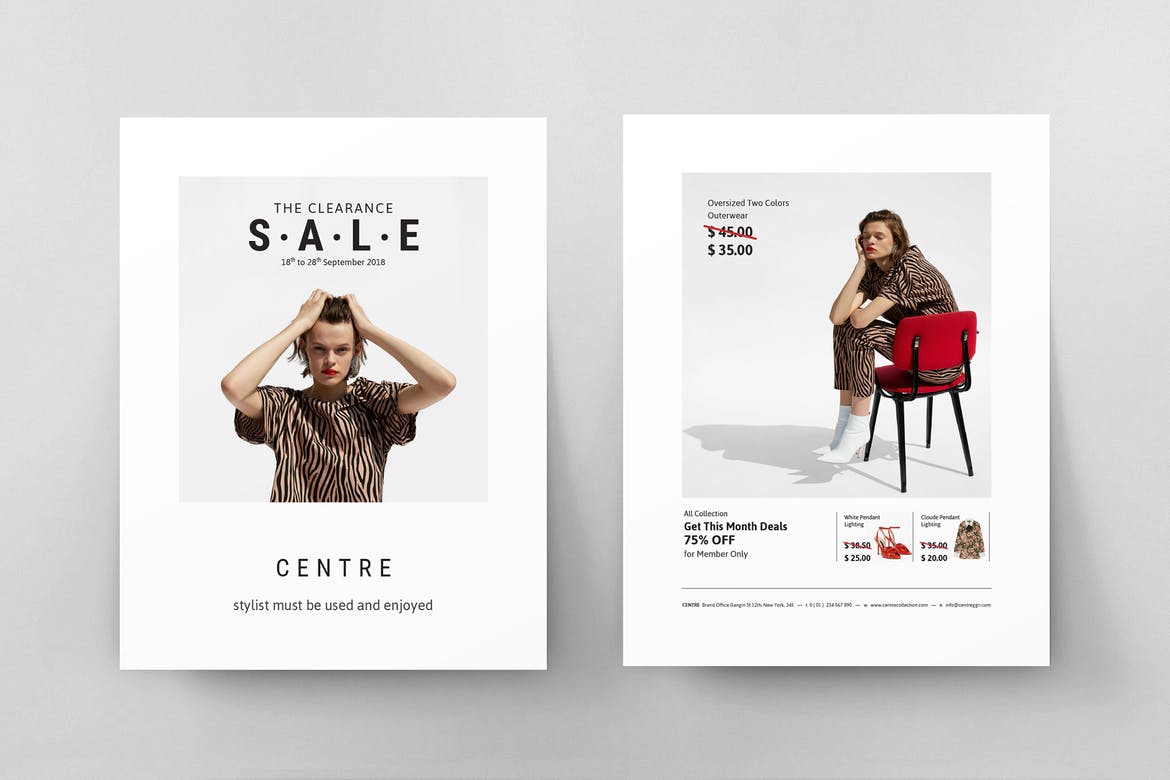 First, in our list of the best InDesign flyer templates is a fresh, modern design that's ideal for any professional creative project, such as fashion design or an upmarket retail business. It includes two unique layouts, paragraph, and character styles, two size formats, and is fully editable.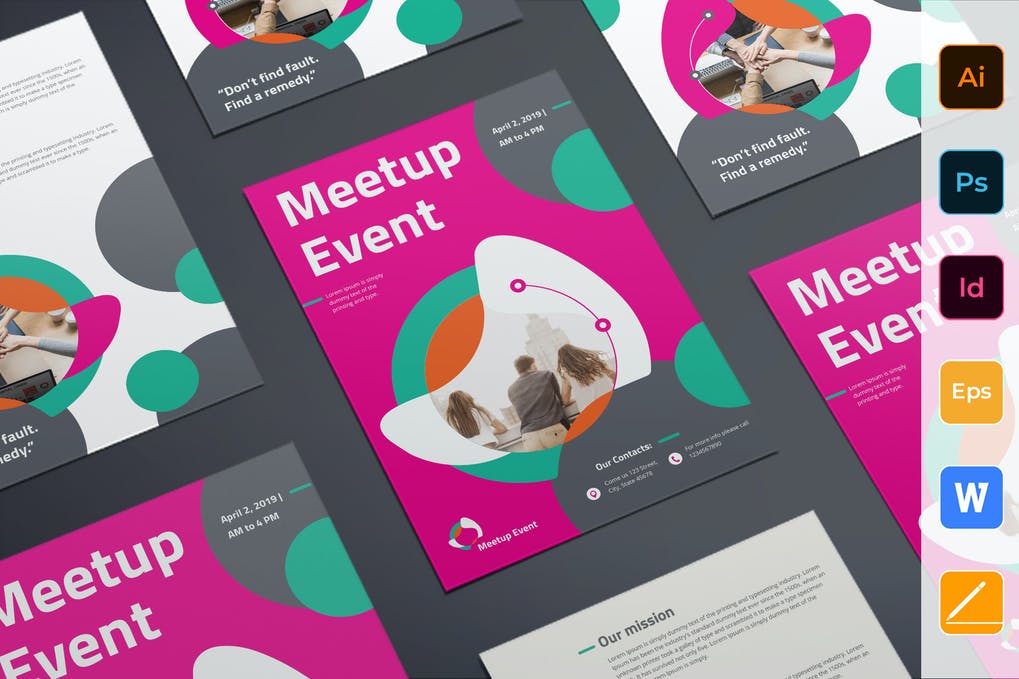 Next up we have an eye-catching double-sided design that's been specifically created for hosting a meetup to develop a community of like-minded people or promote a membership, but can be customized to suit any large scale conference or event. It features a 300 DPI resolution and a print-ready A4 format.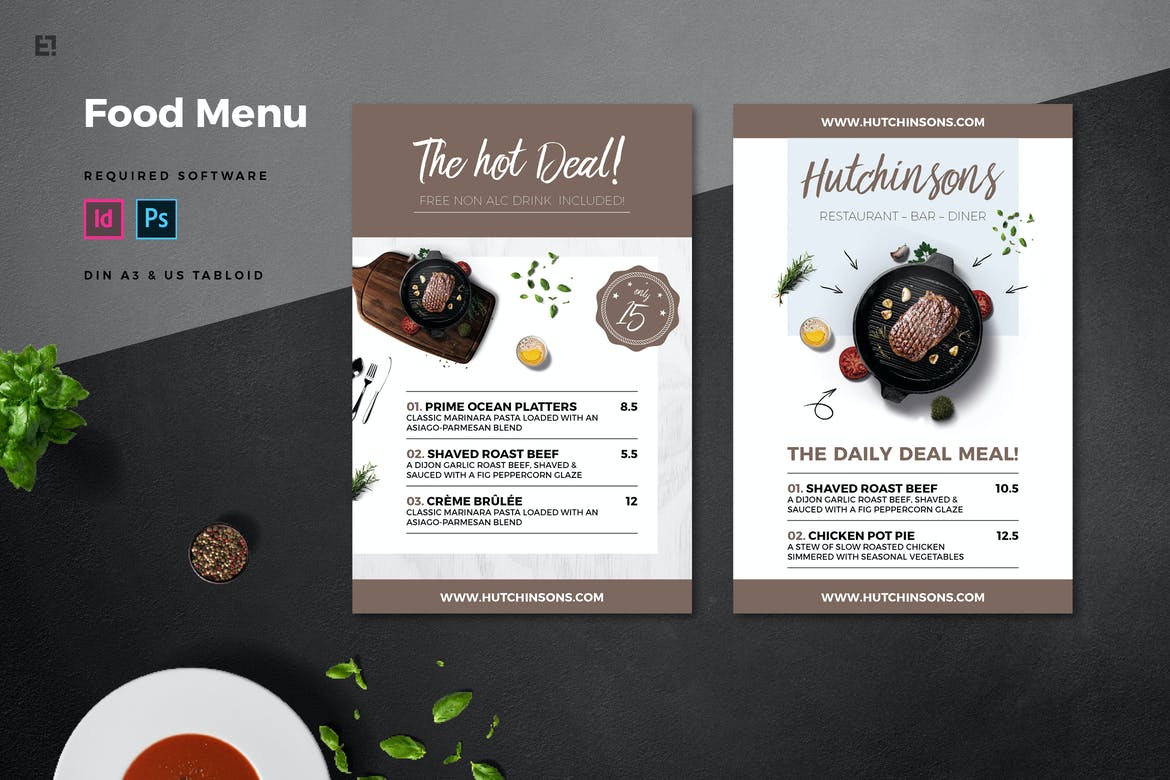 Looking for the perfect InDesign flyer template to advertise your restaurant, cafe, or food-based business? This minimal and modern design is a great choice and is super easy to customize using InDesign versions CS4 and newer. It offers free fonts, interchangeable colors, and well-organized layers.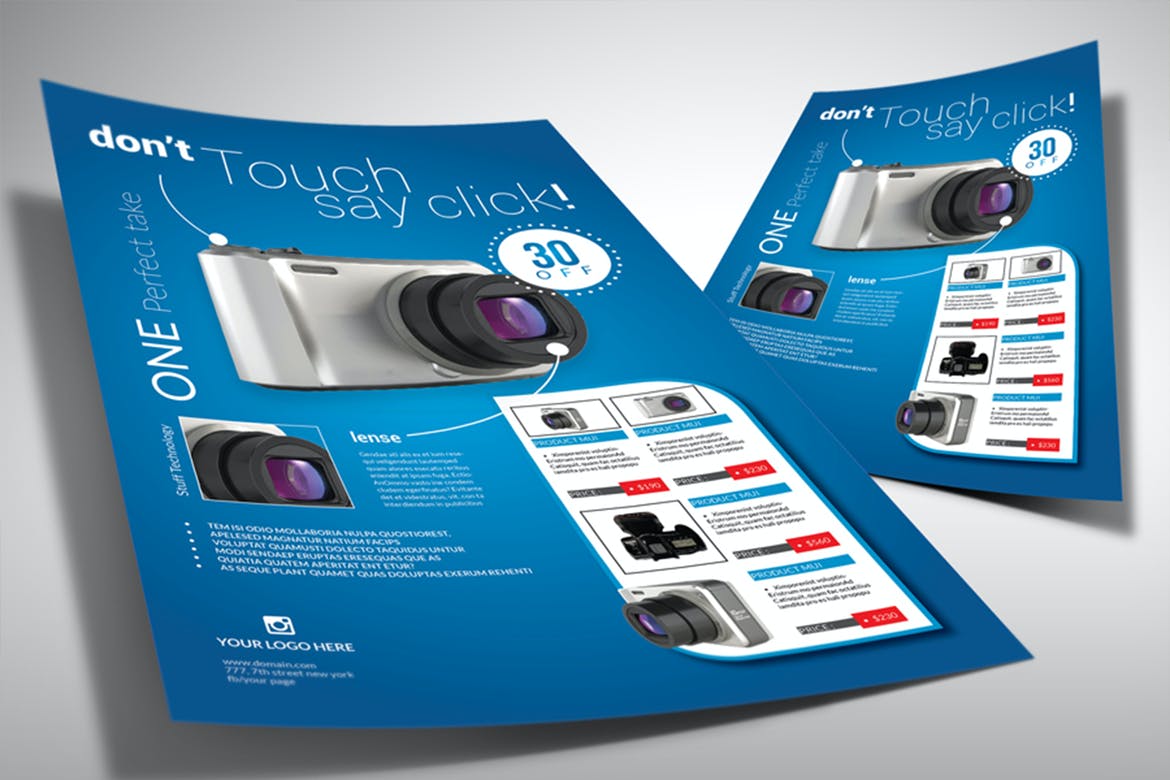 Here we have a classic product flyer design that's suitable for virtually any kind of item but is especially great for electronics such as cameras, television sets, and smartphones. There's plenty of space to showcase the features of your product and include images from different angles.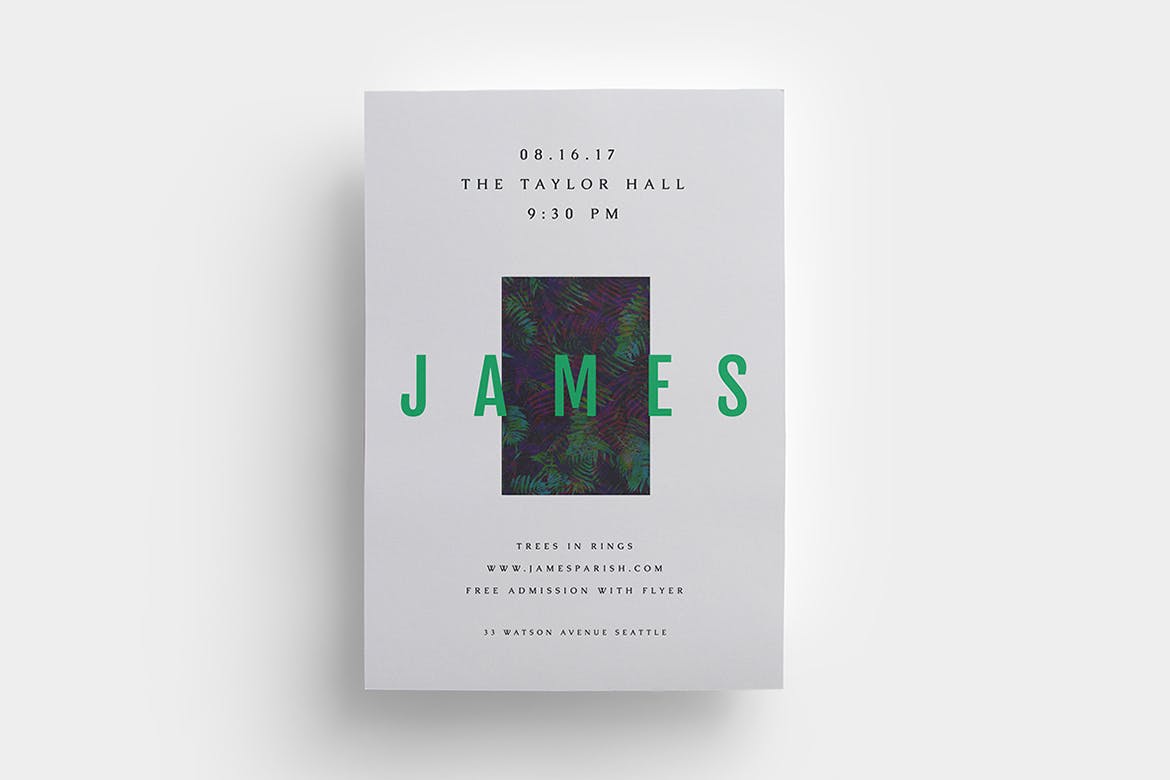 Next up is a highly creative InDesign flyer template that's ideal for marketing a music and performance event and author or artist talk. It includes free fonts and vector icons, a high-quality CMYK color space, and a print-ready A5 format.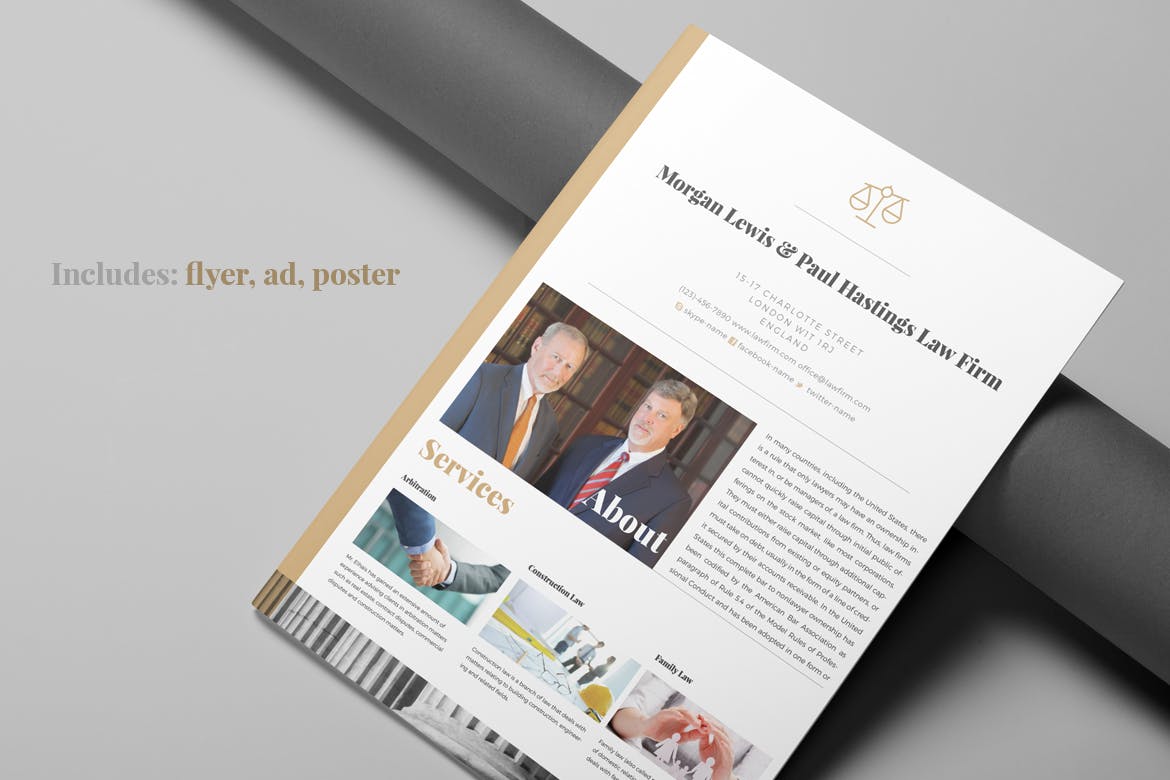 If you're searching for a professional and modern flyer template that's perfect for a law firm, this beautifully crafted design is a winner. It comes with a matching advertisement layout and poster design, and there are also corresponding brochures, newsletters, and branding templates available to save you even more time!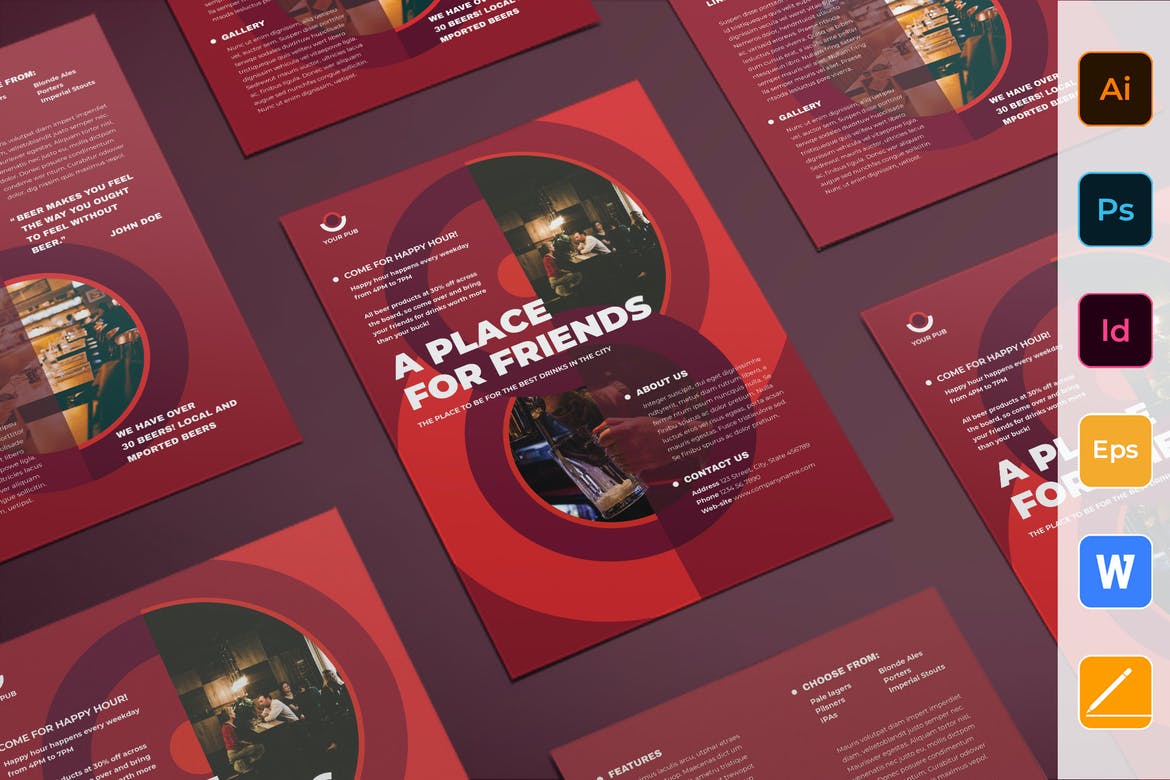 Our next InDesign flyer template is a brilliant choice for a pub, bar or casual dining venue, and includes several double-sided layouts for you to choose from, with minimal yet eye-catching design elements, vector graphics, free fonts and a high-quality CMYK color space with 300 DPI resolution.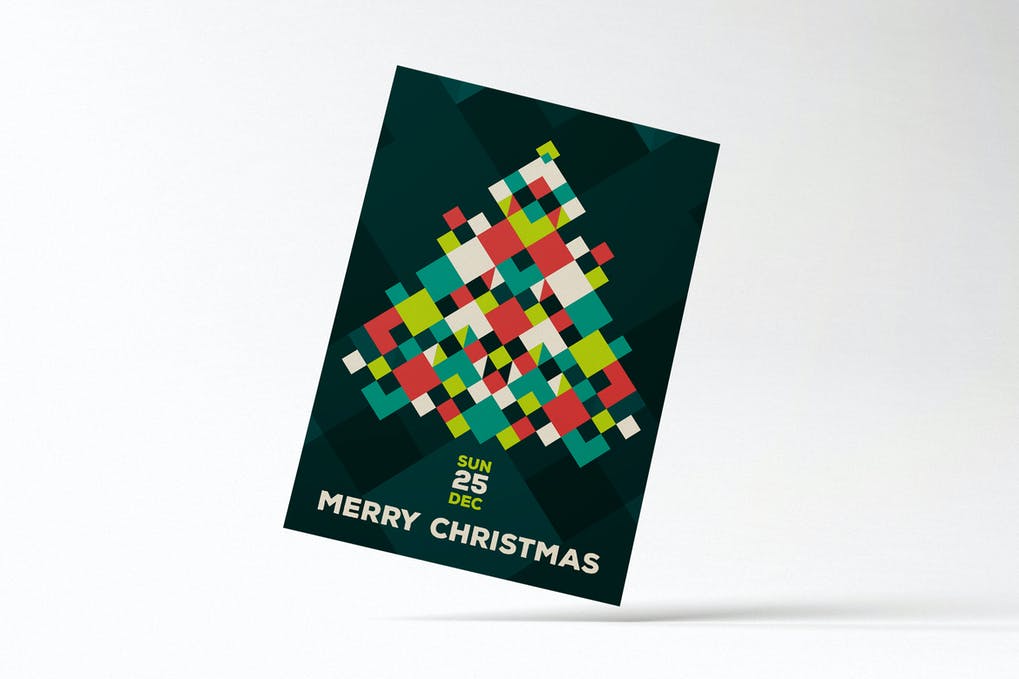 Next, in our selection of the best InDesign flyer templates, is this creative design that would be perfectly suited for a winter Christmas party or New Year's event. Featuring 300 DPI resolution, CMYK color space, clean, modern typography, and high-quality vector graphics, it's sure to help you make an impression and get the best crowd at the venue.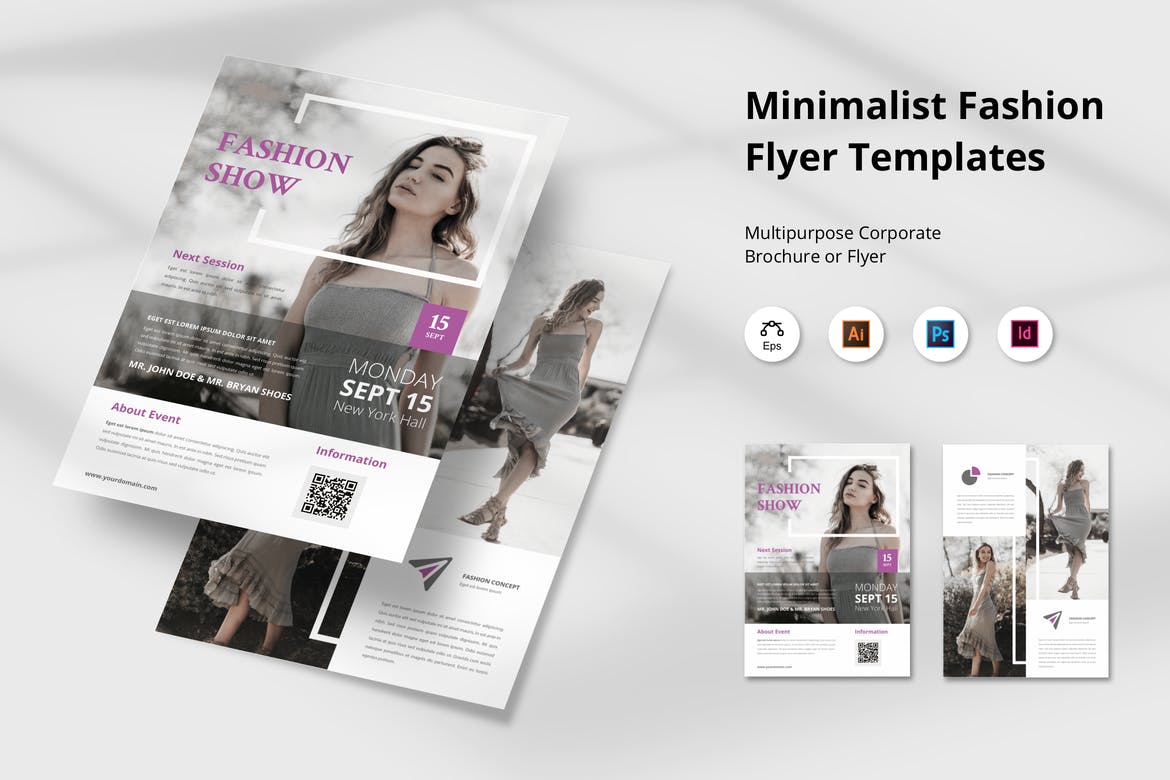 Here we have another InDesign flyer template that's been purpose-built for use in the fashion industry, this time with a gorgeous minimalistic design that's suitable for big corporate fashion houses, small chic boutiques, and anything in between. This elegant design features fully layered graphic elements for easy customization.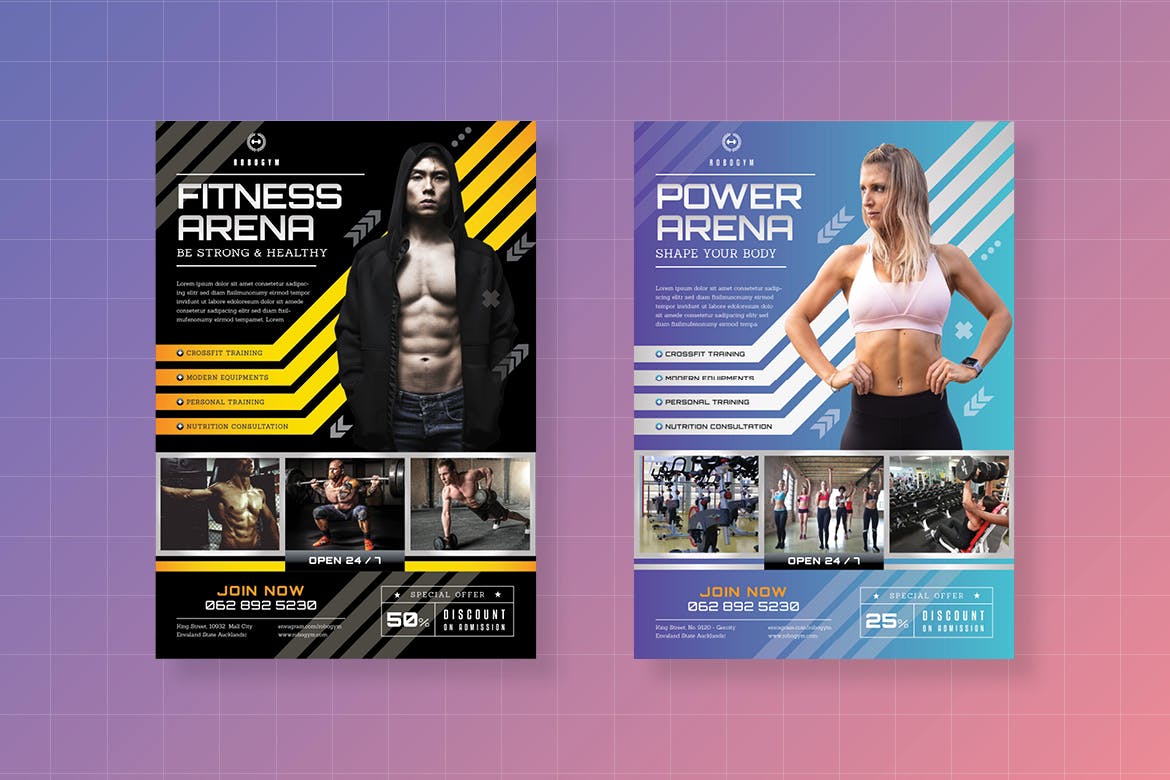 Promote your gym, studio, or health and fitness business with this fully editable A4 flyer template, featuring two color options, drag and drop image placeholders, and a high-quality print-ready file with a CMYK color space. It comes with free fonts and full supporting documentation.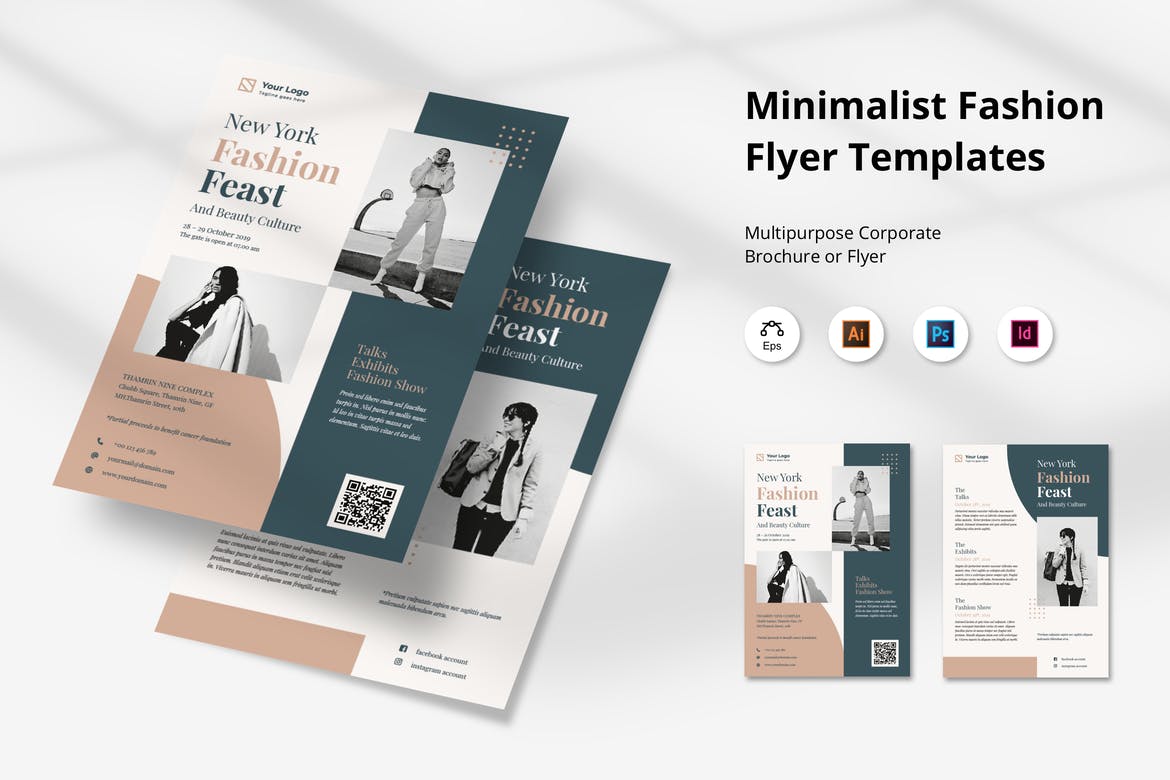 Designed for fashion shows but able to be customized to suit many other types of event, our next InDesign flyer template is super easy to use and customize, thanks to its fully layered files, clean grid-based layout, and bold color blocks that will help you effortlessly ingrain your own branding into the design.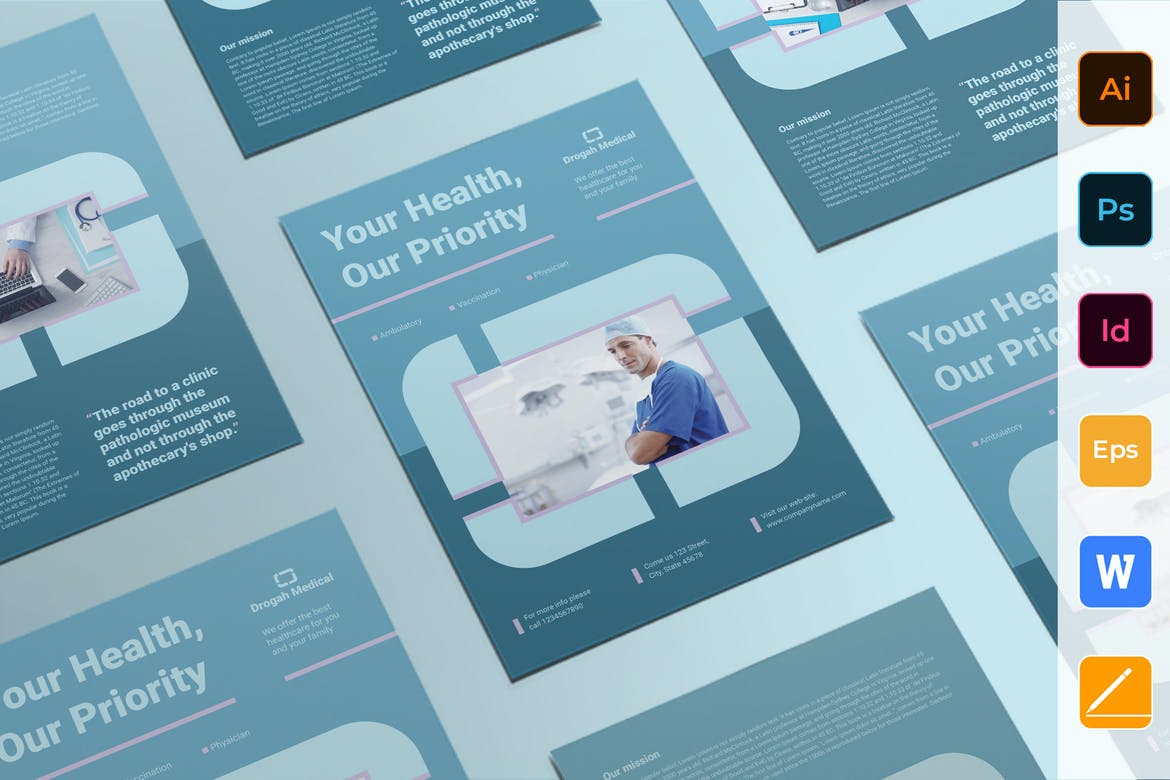 From doctors' surgeries and medical specialists to cosmetic and beauty therapy clinics, this template is suitable for any patient-oriented clinic that has a focus on health and wellbeing. It offers two size formats, a clean and professional double-sided design, and can be edited using Adobe InDesign version CS4 or newer.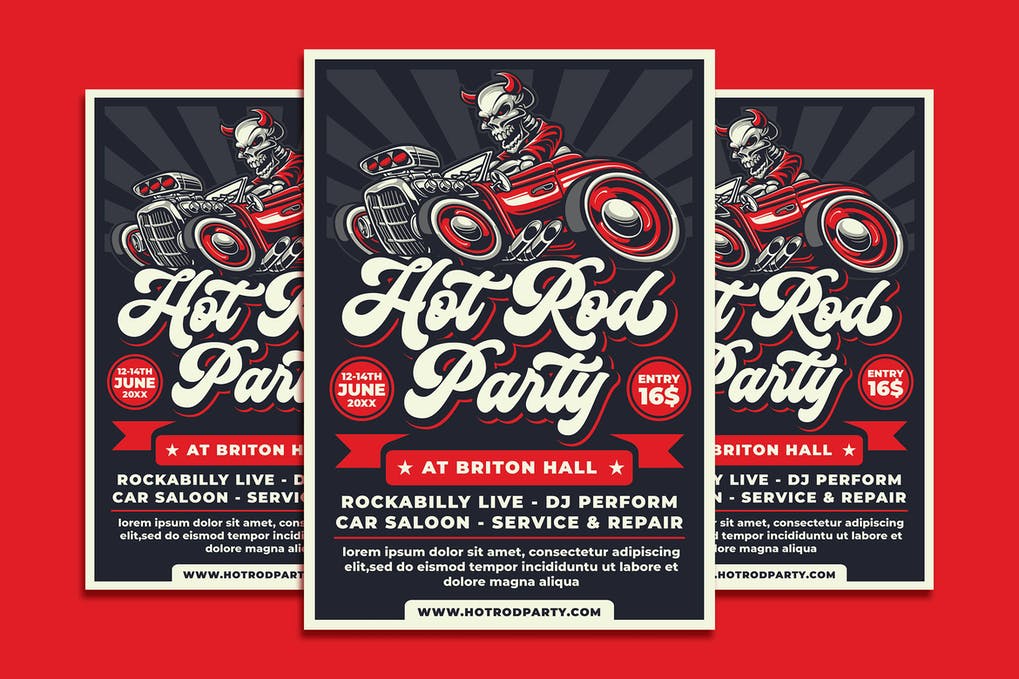 Here we have another party themed flyer template, this time suited specifically for a hotrod or car event! It's incredibly easy to customize and offers an impressive 300 DPI resolution within a CMYK color space, plus vector graphics and a classic portrait orientation.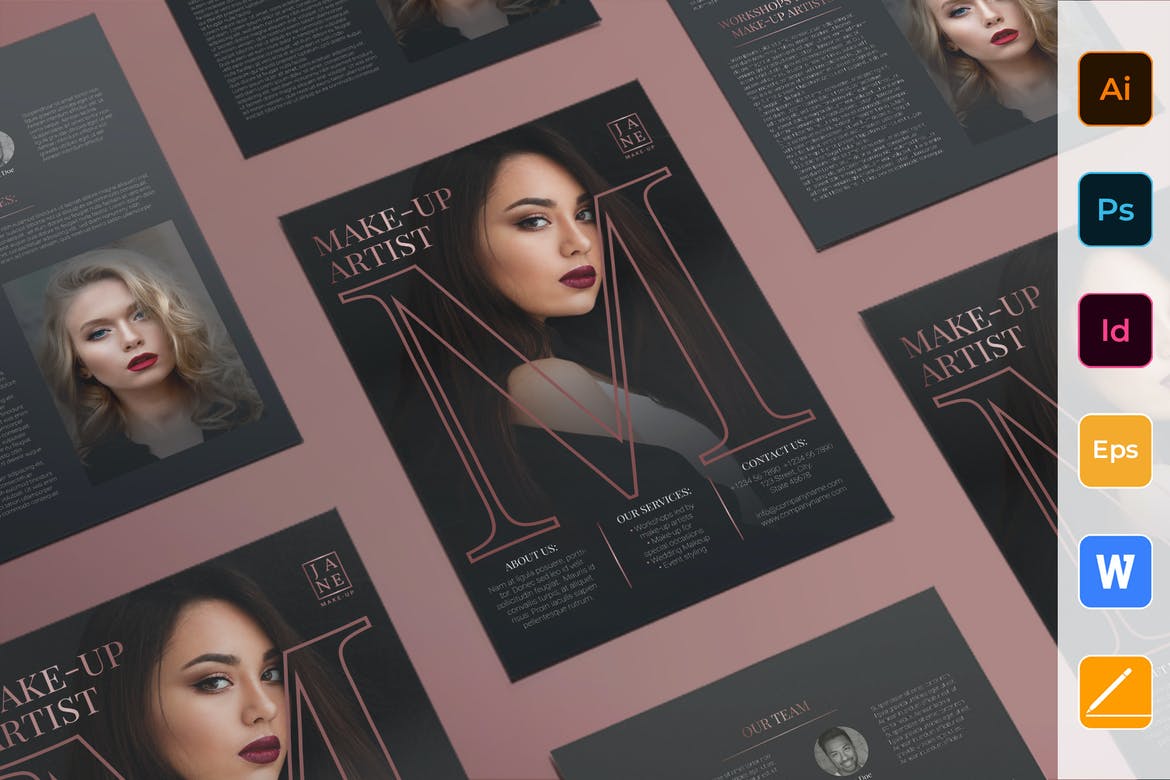 Are you a freelance makeup artist looking to grow your business, or a beauty bar wanting to promote your in-house makeup services? This stunning double-sided flyer features a dramatic, visually appealing design with fully customizable design elements to showcase your work, and can also be used for other services such as hair design or massage.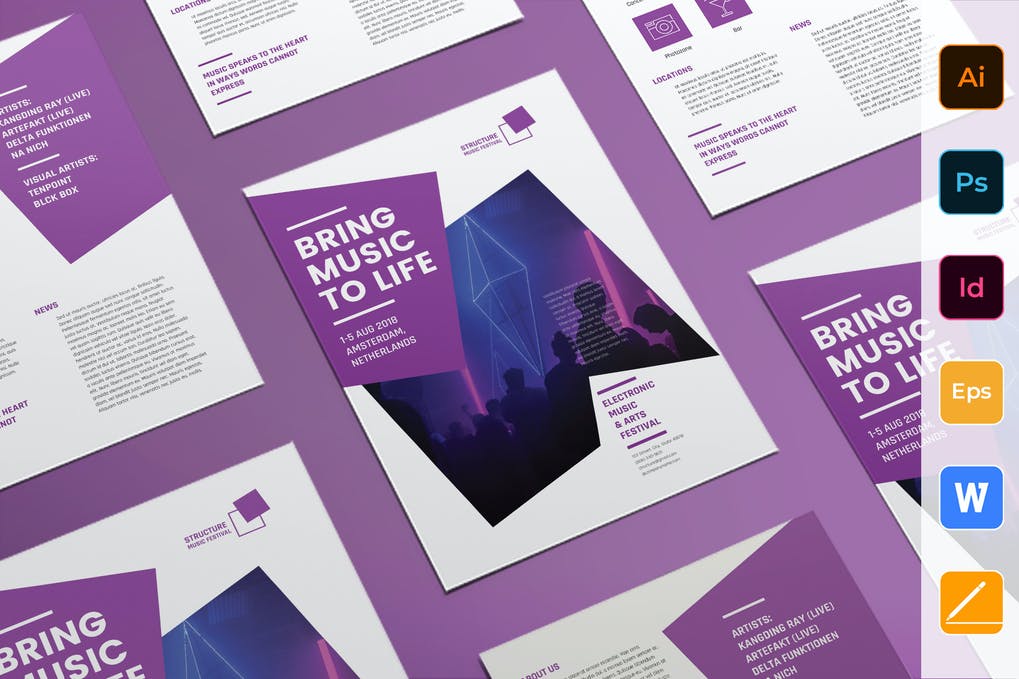 Searching for an elegant InDesign flyer template for the music festival you're organizing, but want to inject a healthy dose of color to help you stand out from the crowd? Consider this bold and eye-catching flyer design, featuring large color blocks that use customizable gradients to reflect your brand and make an impression!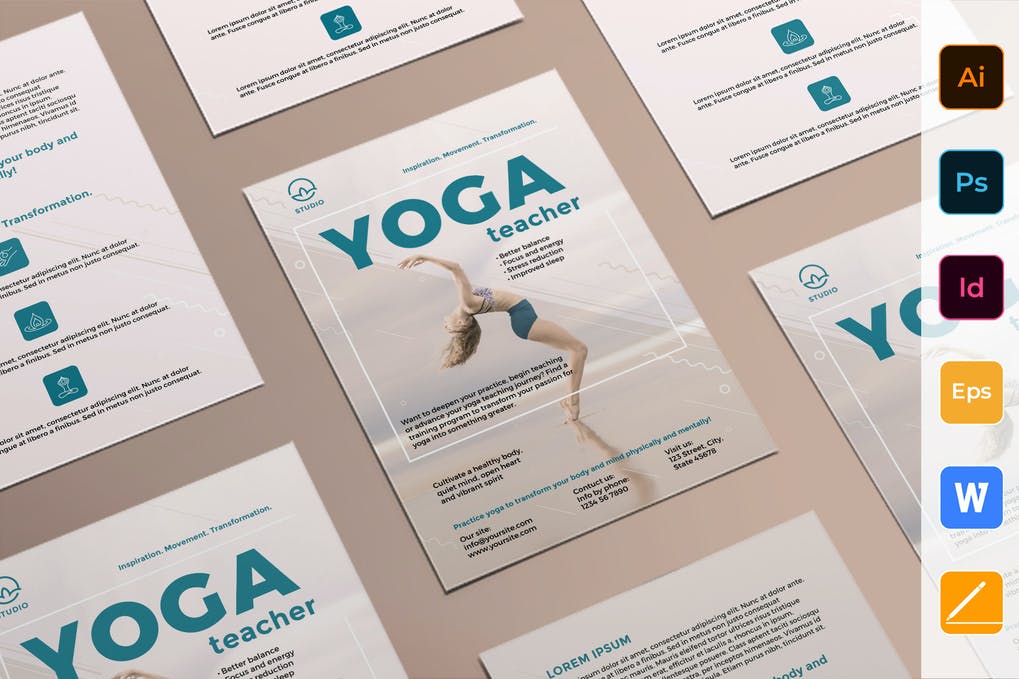 Crafted for advertising yoga classes but versatile enough for you to adapt for other types of events, this fresh, clean and double-sided flyer template offers a 300 DPI and CMYK color space, two size formats (US Letter and EU A4) to choose from, as well as free fonts and fully layered graphic elements for easy customization.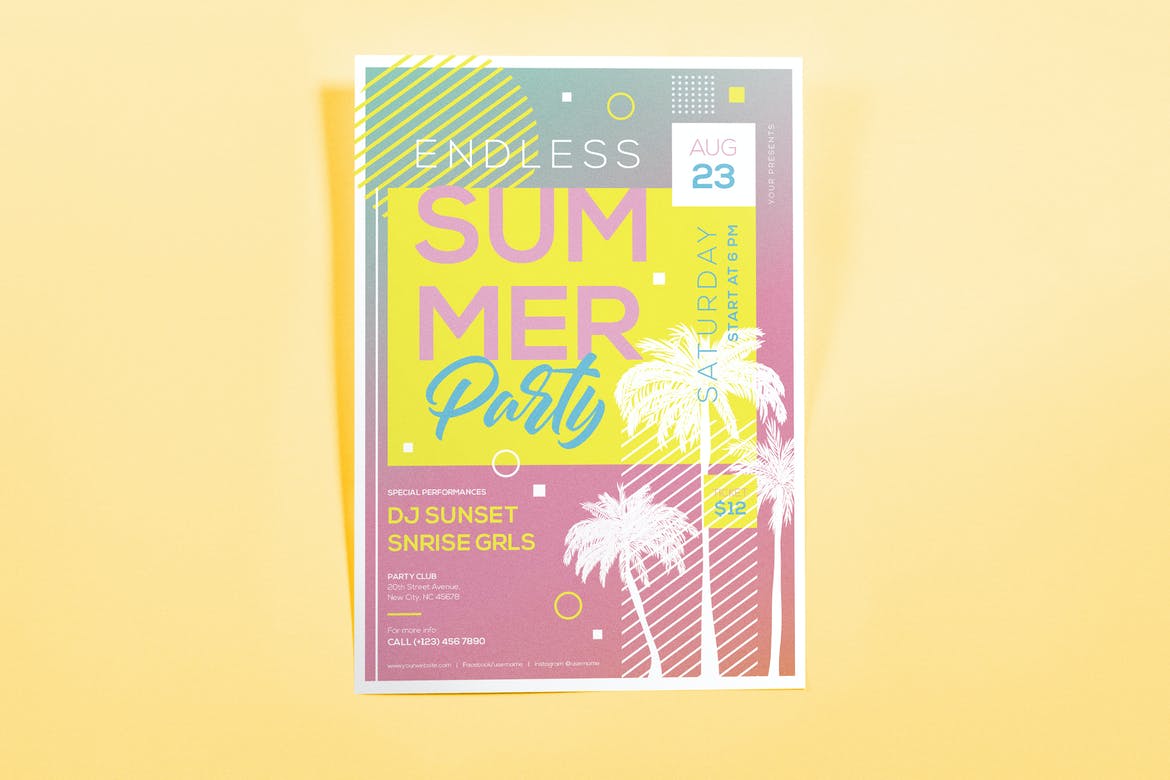 Before we dive into some free InDesign flyer templates, let's take a look at this funky yet contemporary party-themed flyer, perfect for promoting a summer festival or event. It offers a double-sided design with free fonts, high-quality vector graphics, print-ready 300 DPI resolution, and organized layers to make customization a breeze.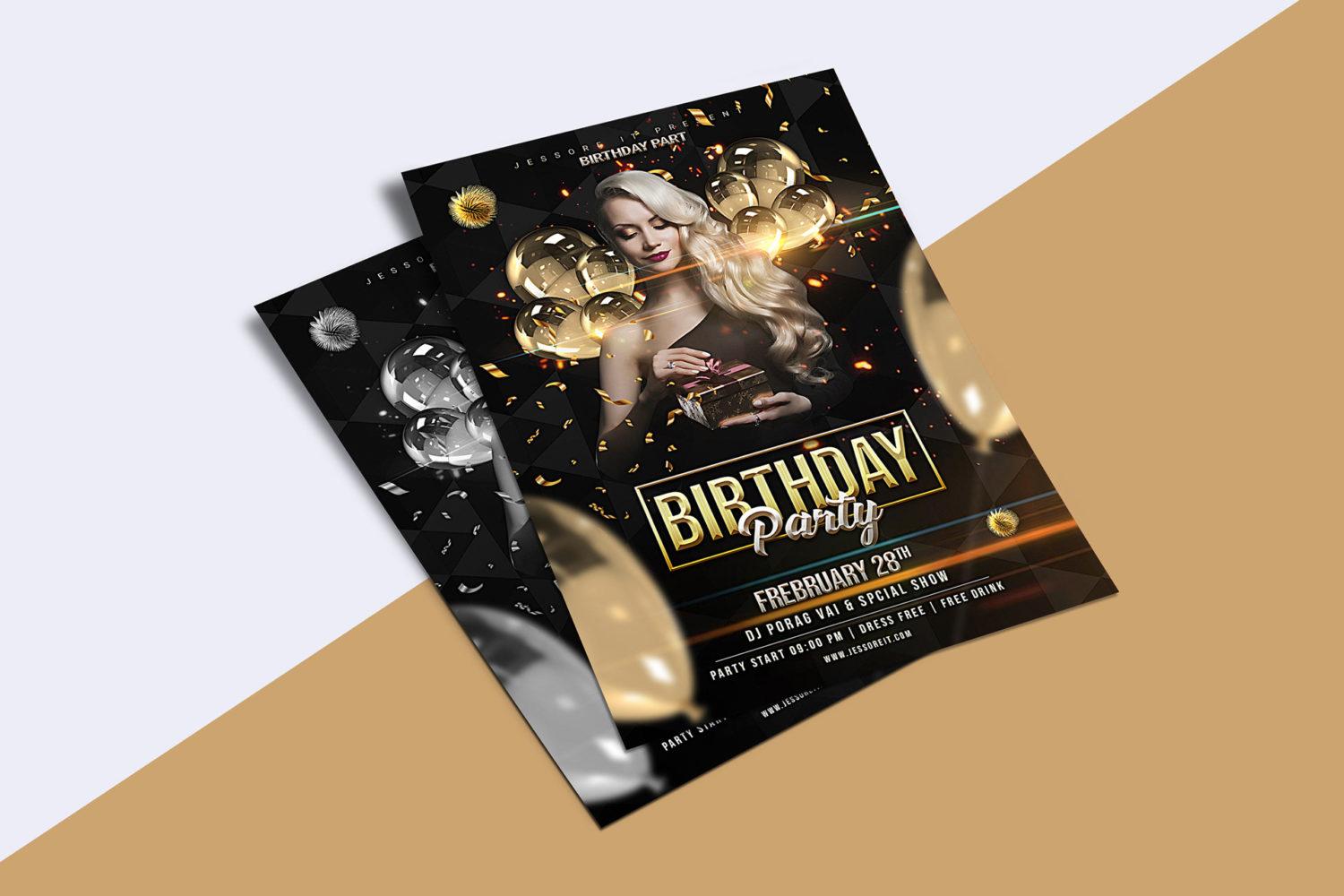 The first of our free InDesign flyer templates to be featured is this super cool DJ themed design from Behance, perfect for advertising a party or event! It's easy to customize and comes with a high-quality, full-color layout and graphics files for you to adapt to suit your own needs.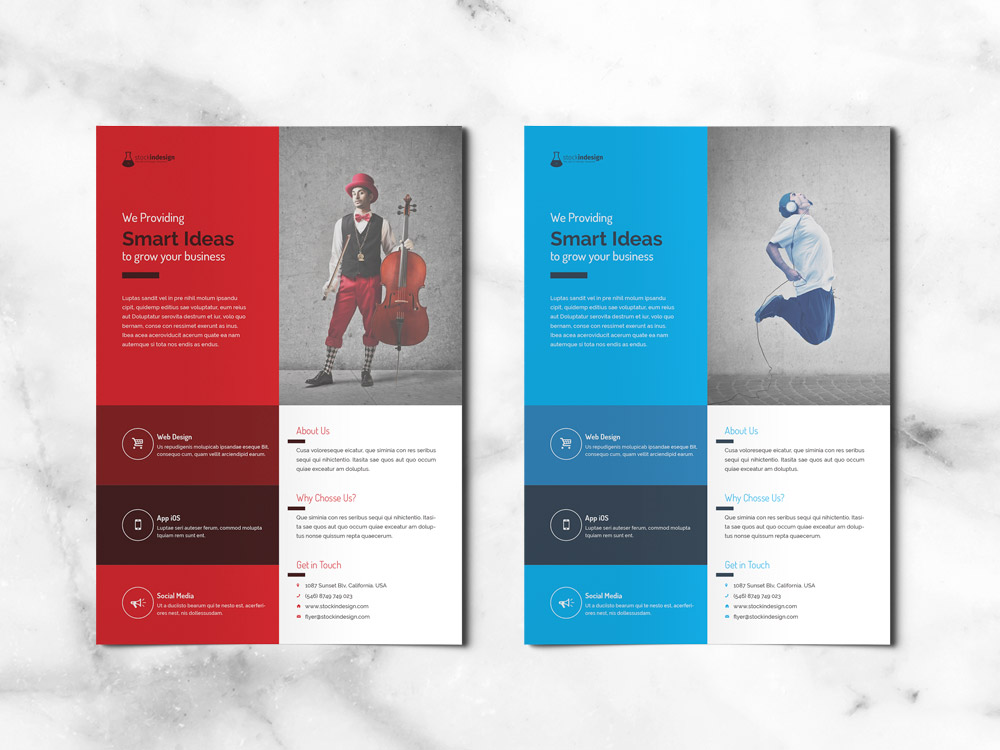 Another option that's a great choice for a business or corporate organization to use for promotions, our next design is a multifunctional flyer that comes in two size formats, with three-page layout options and unlimited ways to customize! It's available as a free download from StockInDesign.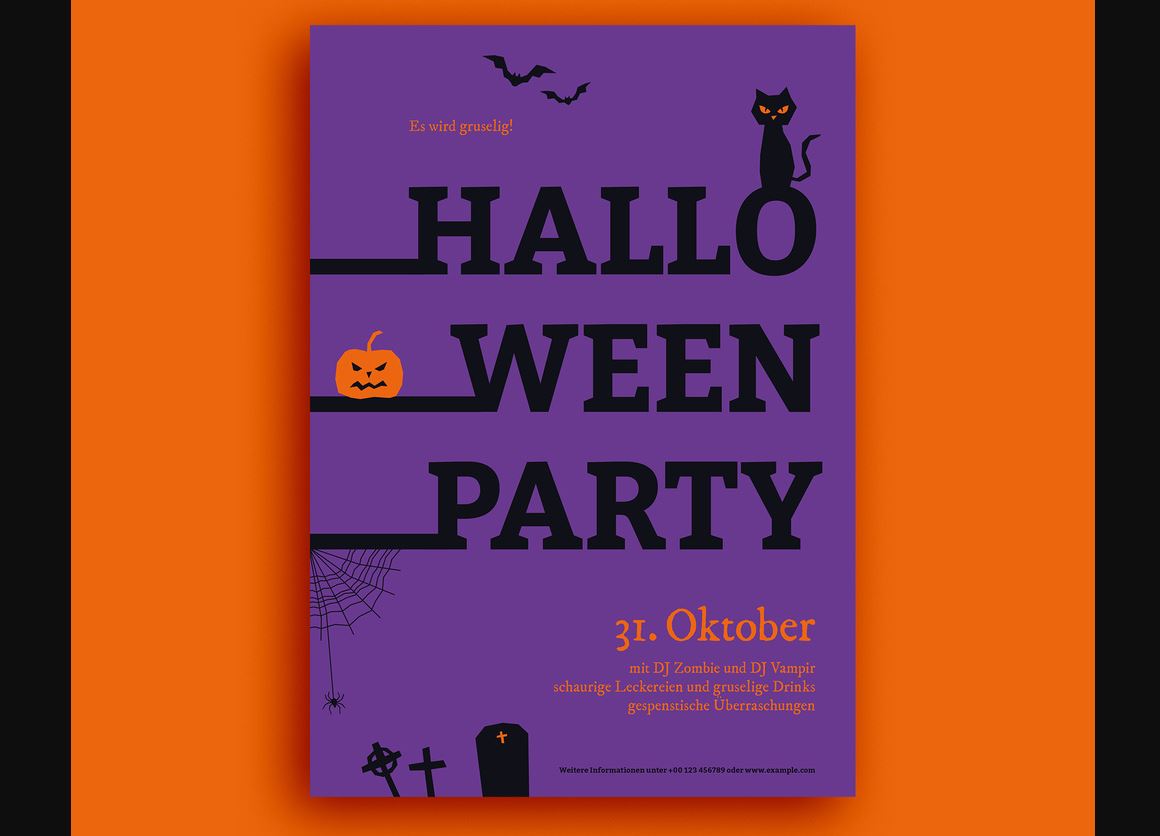 Our last free InDesign flyer template is a Halloween themed option from Adobe Stock, that's ideal for promoting a spooky party or event! It offers a versatile A4 size format, a high-quality CMYK color space, and two unique layout options for you to choose from.
And there you have it – a wide range of the very best InDesign flyer templates for events, parties, and more, perfect for saving you time and giving you the professional results you deserve!
Looking for WordPress hosting? We use Kinsta. They offer world-class WordPress hosting, built to keep your website fast, secure, and always online.