30+ Best InDesign Flyer Templates for Events, Parties + More
The classic flyer – it's an age-old marketing tool that's been around for as long as letterboxes have existed, and perhaps even longer! If you look around your house right now, chances are you'll find a flyer of some description sitting on a table, or stuck on the fridge – what better advertising than that?
But of course, it's not enough to simply send out a bunch of flyers – they need to look the part so that potential customers take notice! That's where our list of the best InDesign flyer templates for events, parties, and more will be a huge help. We've rounded up a selection of the most unique and engaging flyer templates from free and premium sources across the web, ready to be downloaded and used straight away. Perfect!
Get everything you need to supercharge your InDesign projects and workflow, with InDesign templates for every idea you can imagine! From just $16, get unlimited access to thousands of professional InDesign templates for flyers, brochures, books, magazines, proposals, reports, and much more.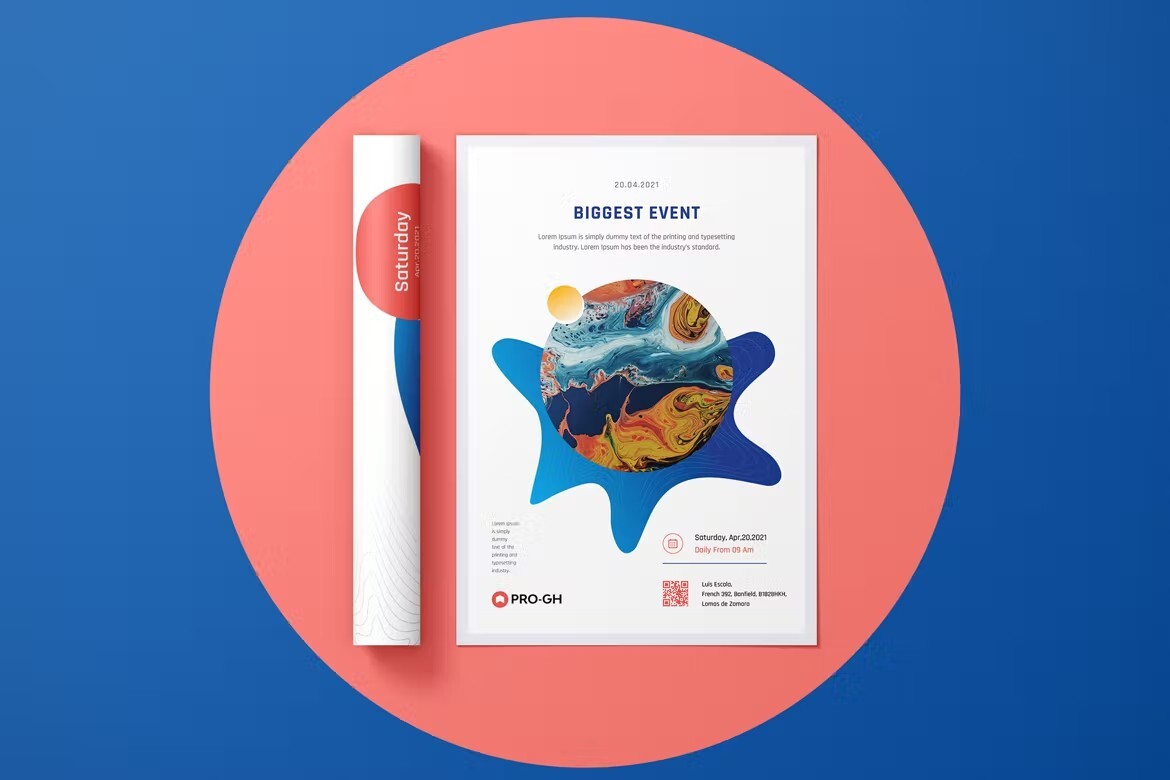 If you need to promote an upcoming event, this InDesign flyer template can come in very handy. It's easy to customize this template to your specific requirements thanks to well organized layers. It comes in a print ready format with free fonts, and a help file.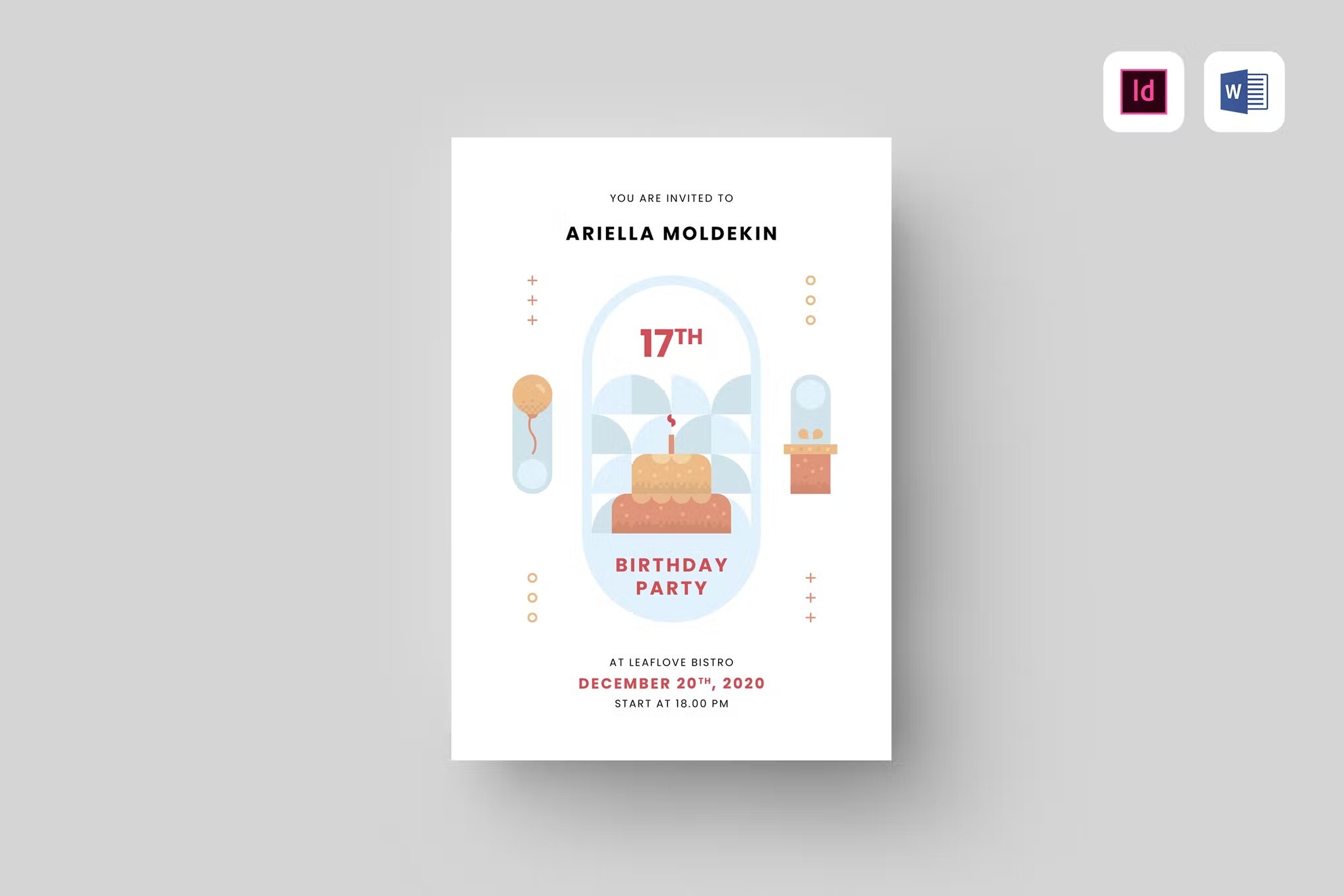 Planning a birthday party, and require a flyer template for the same? Check out this simple, and sophisticated template available in A5 size that provides you with ample space to accommodate all the important information. It's one of the best InDesign flyer templates out there, so don't forget to take it for a spin.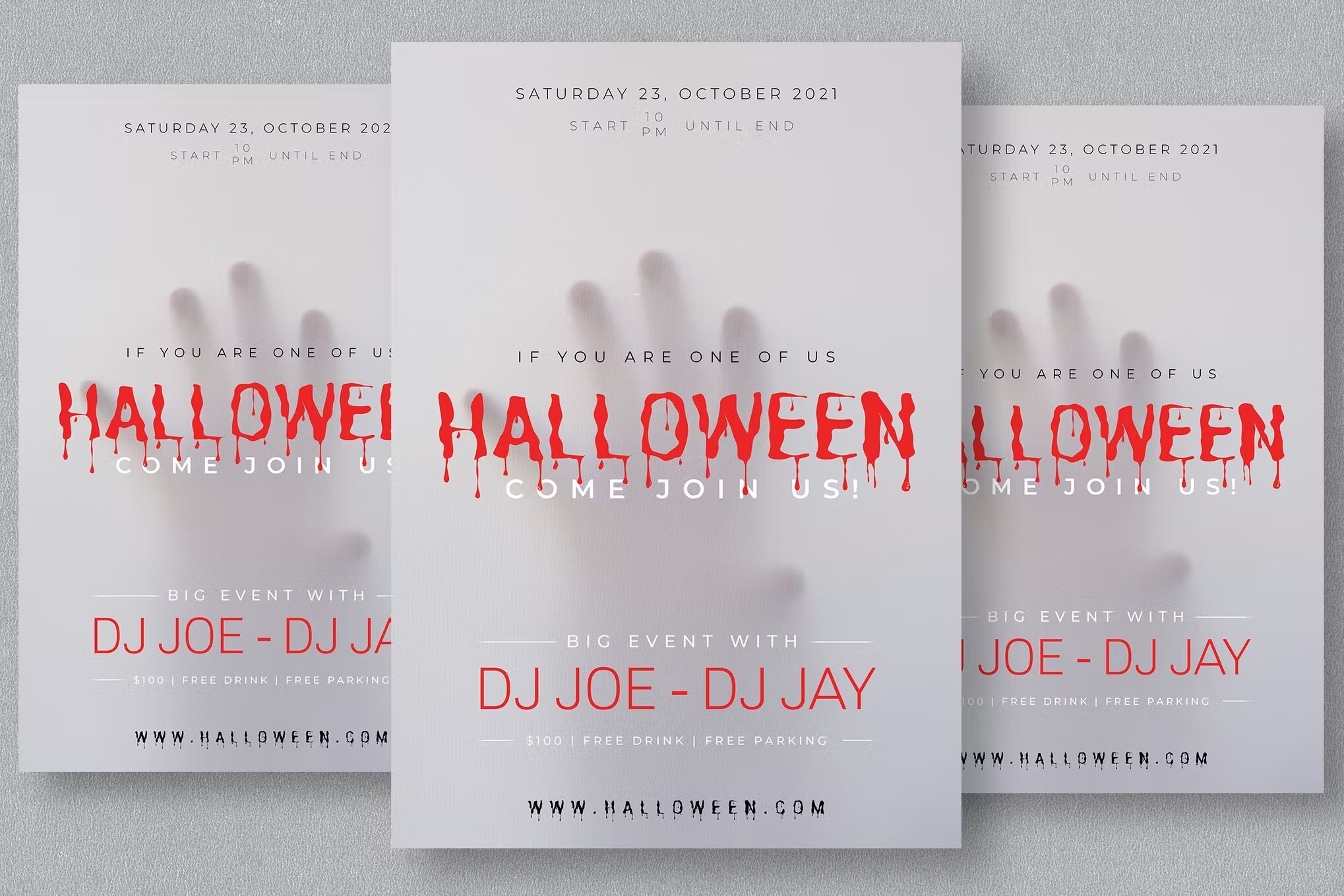 If you're having a company Halloween party or event, this template is a surefire choice. In this InDesign file, you can customize the date, time, location, and details of the party as well as add custom images should you choose.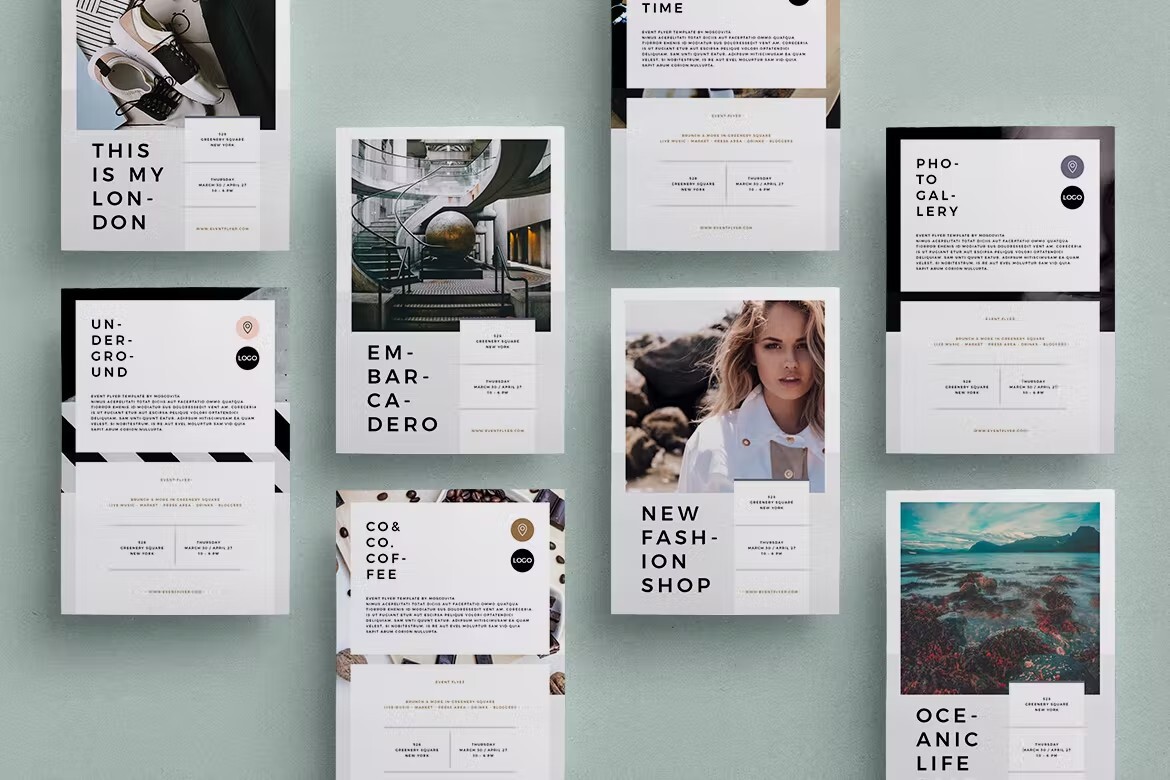 This Flyer template exudes a strong summer vibe. Add who will be appearing at the event, the location, date, and time. You can also add pricing information and any other relevant details you want to convey. This flyer template is downloadable as both an InDesign and a Photoshop file and is fully printable at 300dpi in CMYK.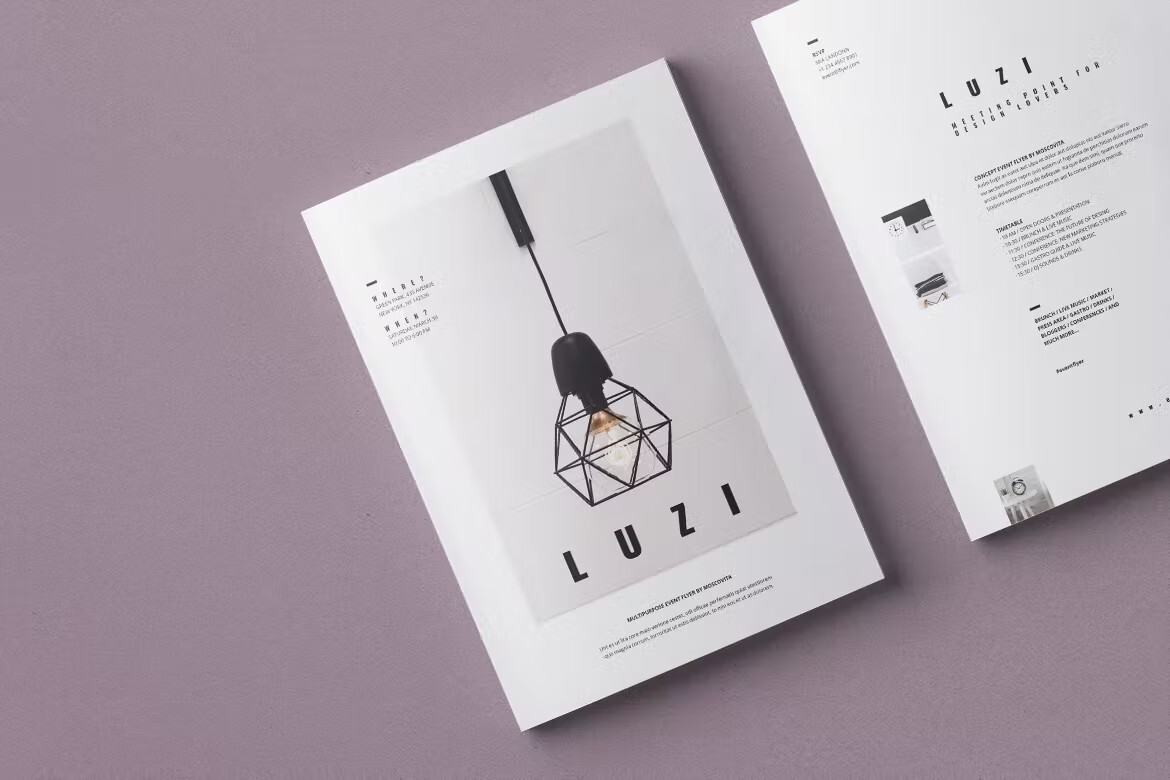 Announce a New Year's Eve party or even a graduation party with this fun flyer template. It's fully customizable and you can print it out at A4 size at 300dpi. Just add in your custom location information, time and other details. It's super straightforward.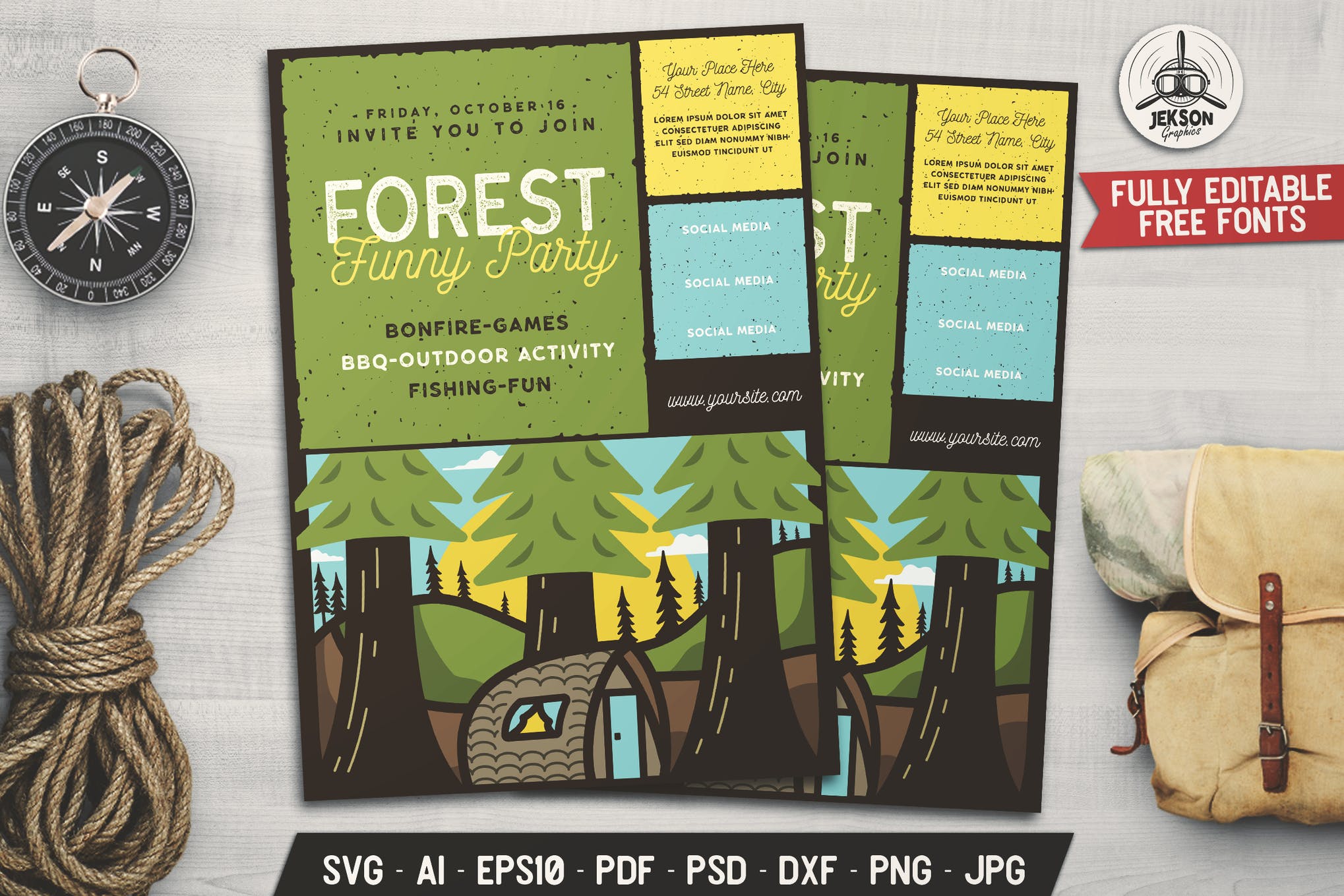 Check out this stunning flyer template perfectly suited for a forest party, scout camping, or any other outdoor adventure activity. The template is fully editable and compatible with Adobe InDesign, Photoshop, Illustrator, and XD.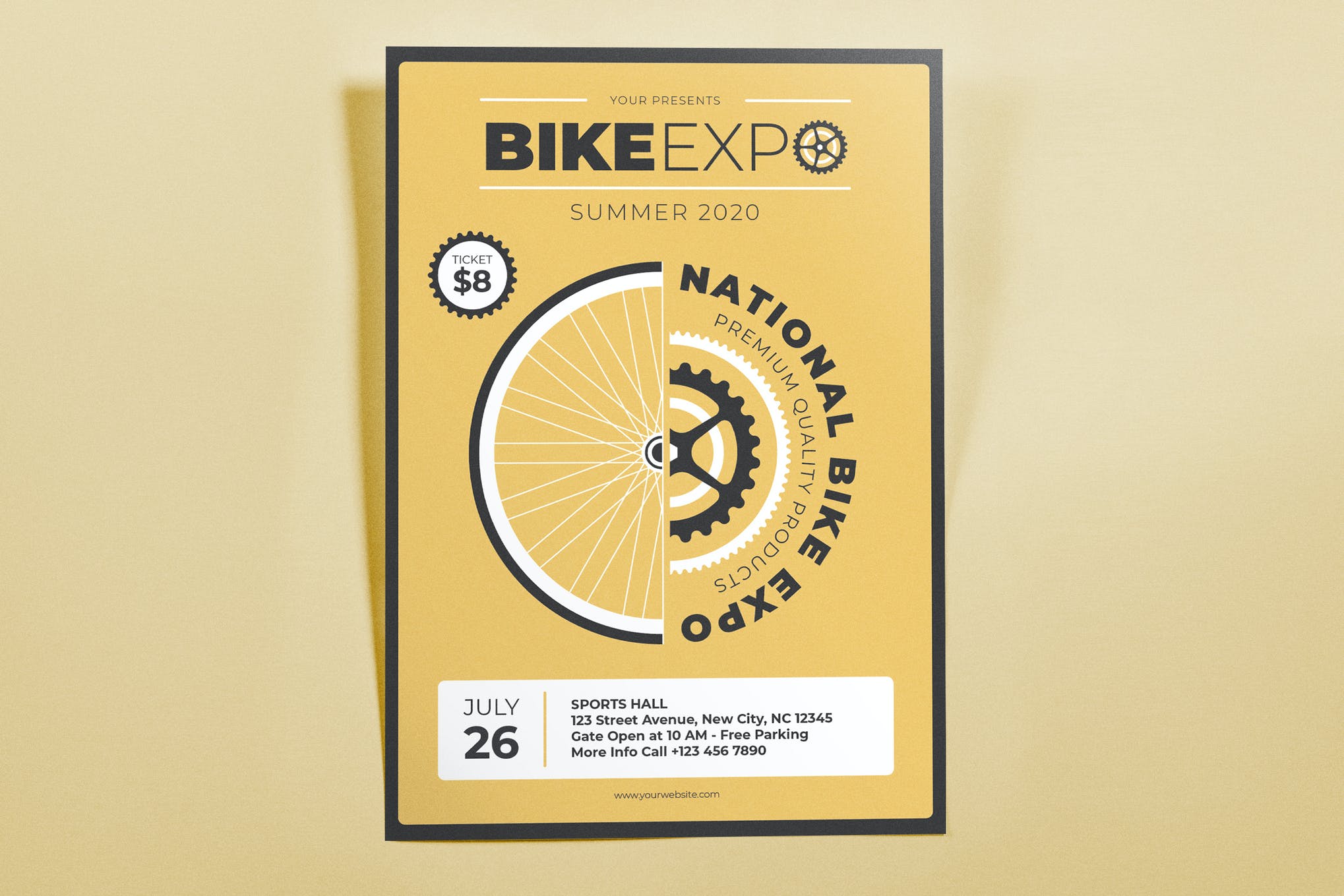 Crafted for advertising Bike Expo but versatile enough for you to adapt for other types of events, this fresh, clean, and professional-looking flyer template offers a 300 DPI and CMYK color space, A4 size format, as well as free fonts and fully layered graphic elements for easy customization.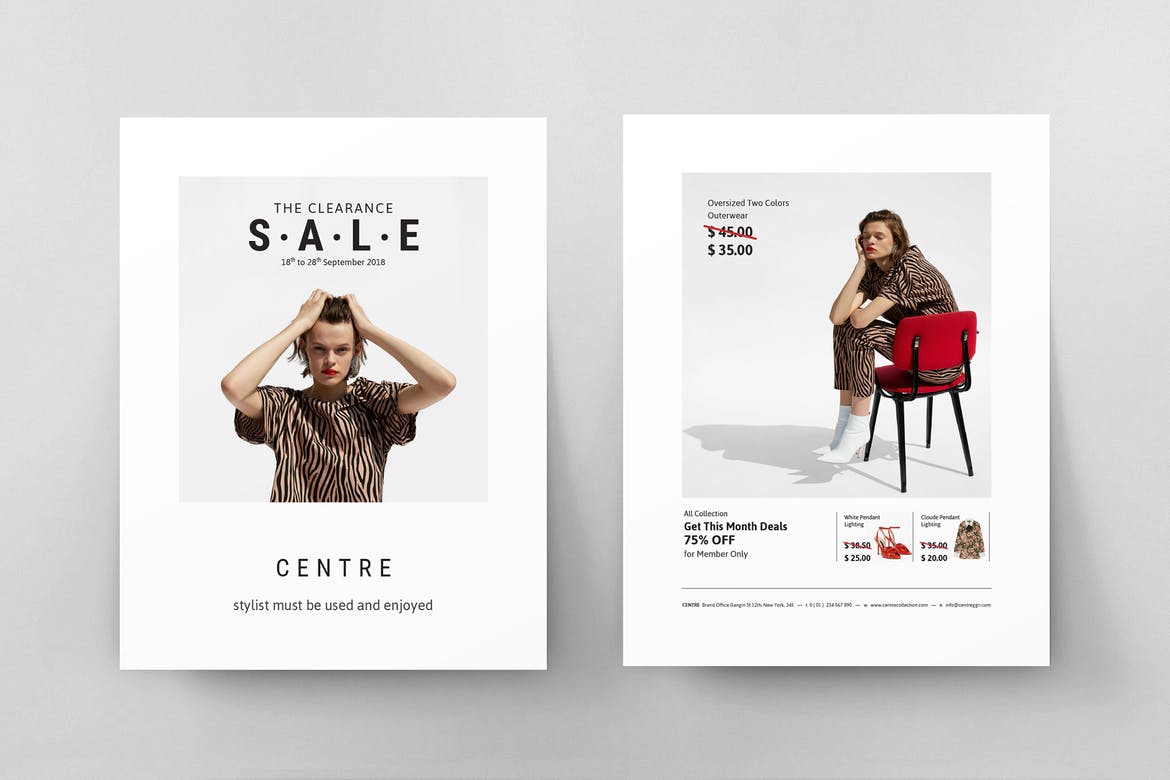 Next, in our list of the best InDesign flyer templates, is a fresh, modern design that's ideal for any professional creative project, such as fashion design or an upmarket retail business. It includes two unique layouts, paragraph, and character styles, two size formats, and is fully editable.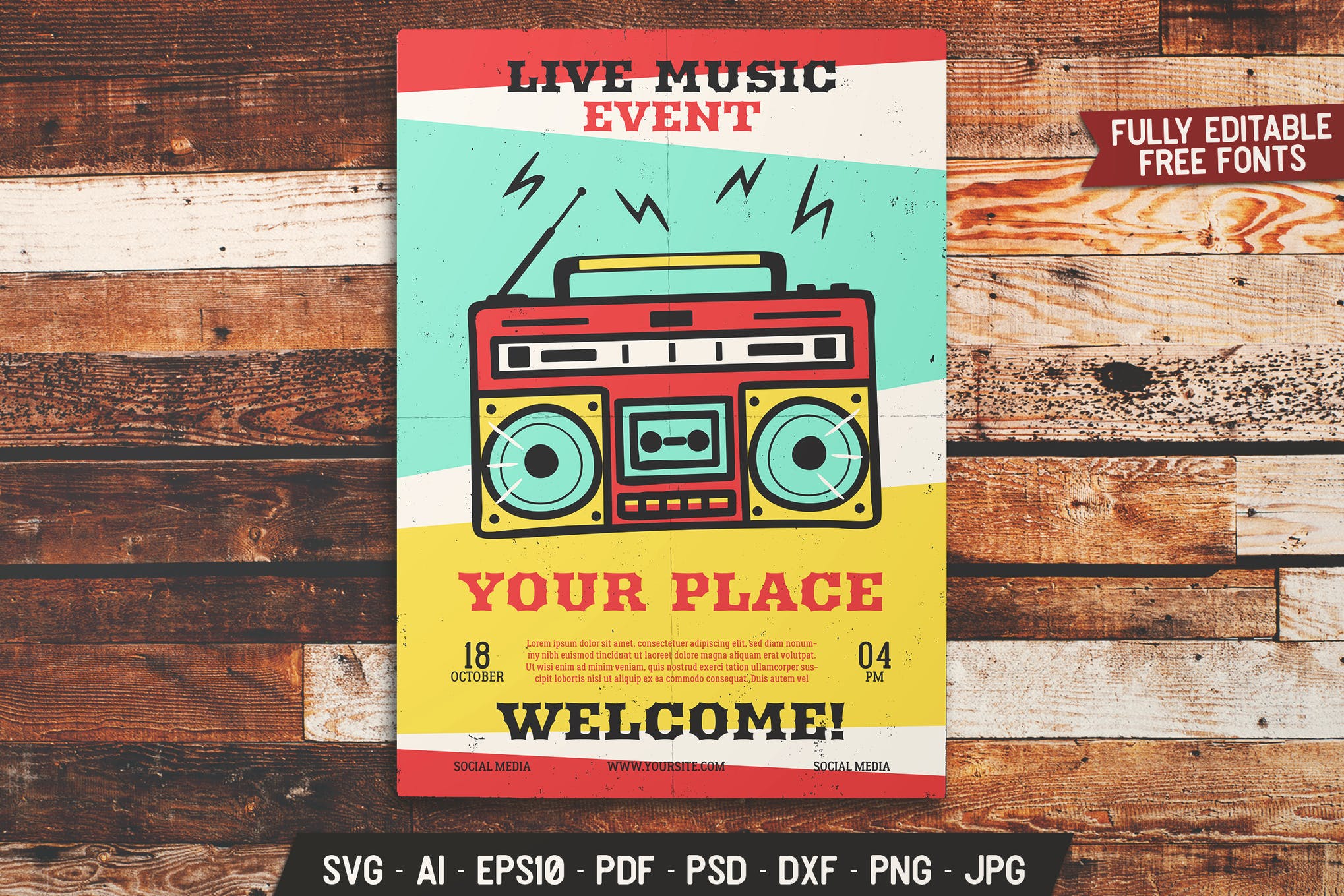 What cheerful fit this template could be for your next live music event! All you have to do is open this template in Adobe InDesign, pop in your text, and you have got yourself a cute, stunning flyer all ready to create hype for your upcoming event or party.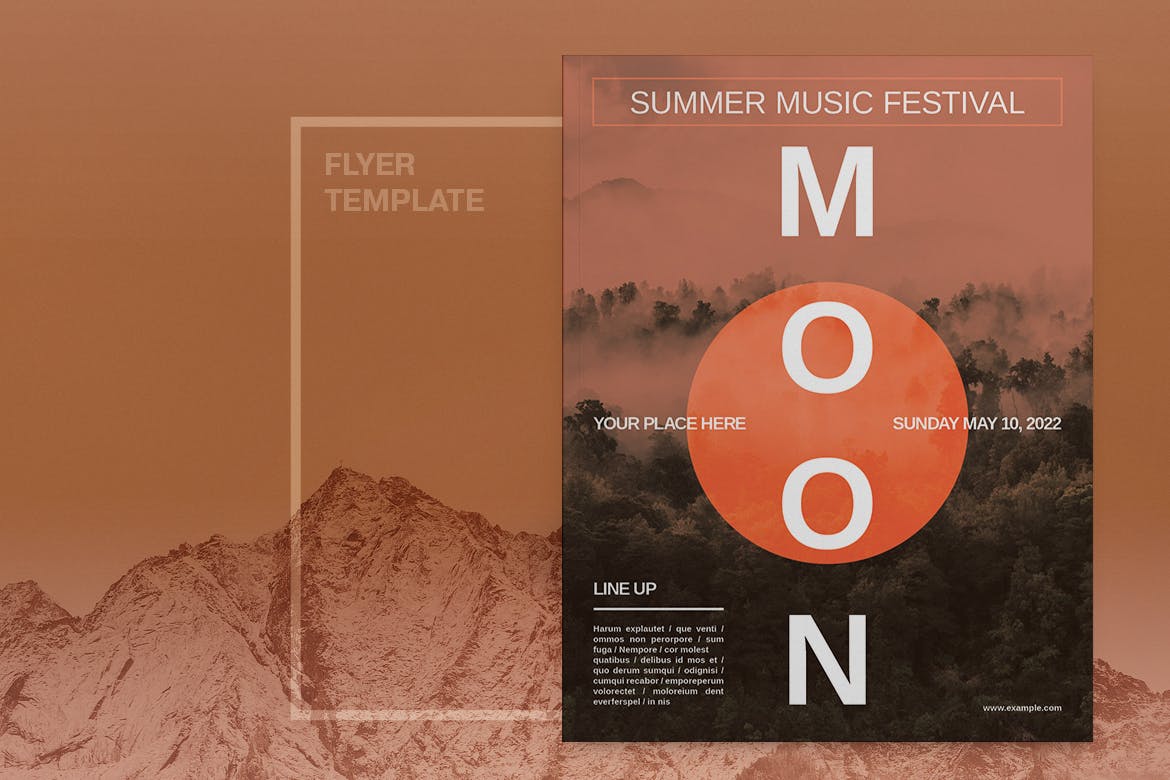 Get the locals out to your summer music festival with this minimal yet eye-catching flyer template. It comes in a gorgeous layout that can be completely customized to your liking, and make an impression on your target audience.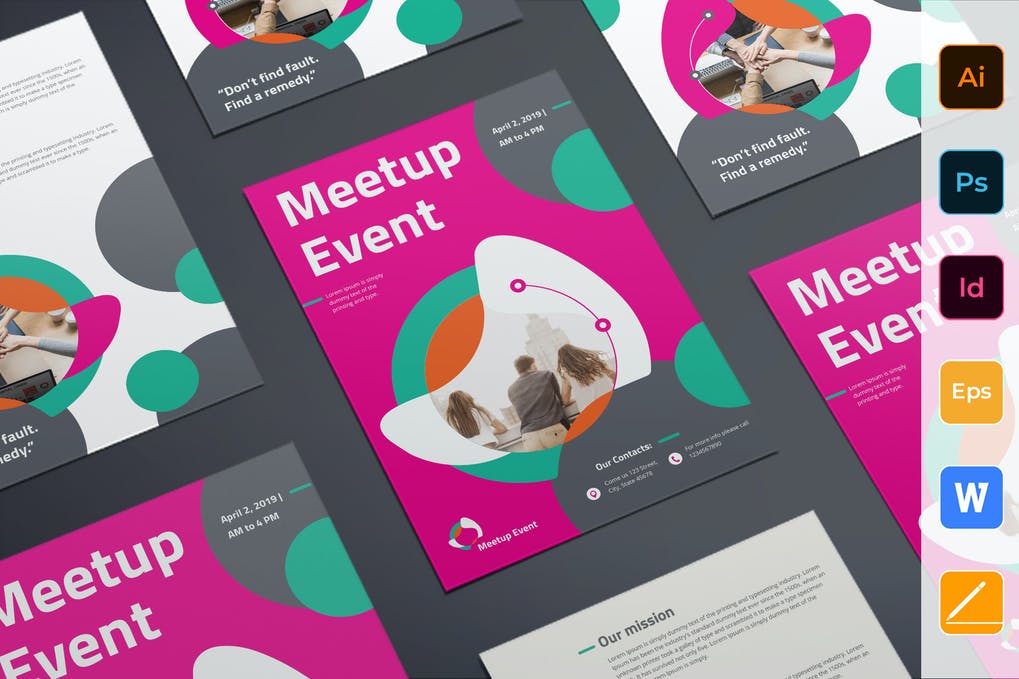 Next up we have an eye-catching double-sided design that's been specifically created for hosting a meetup to develop a community of like-minded people or promote a membership, but can be customized to suit any large-scale conference or event. It features a 300 DPI resolution and a print-ready A4 format.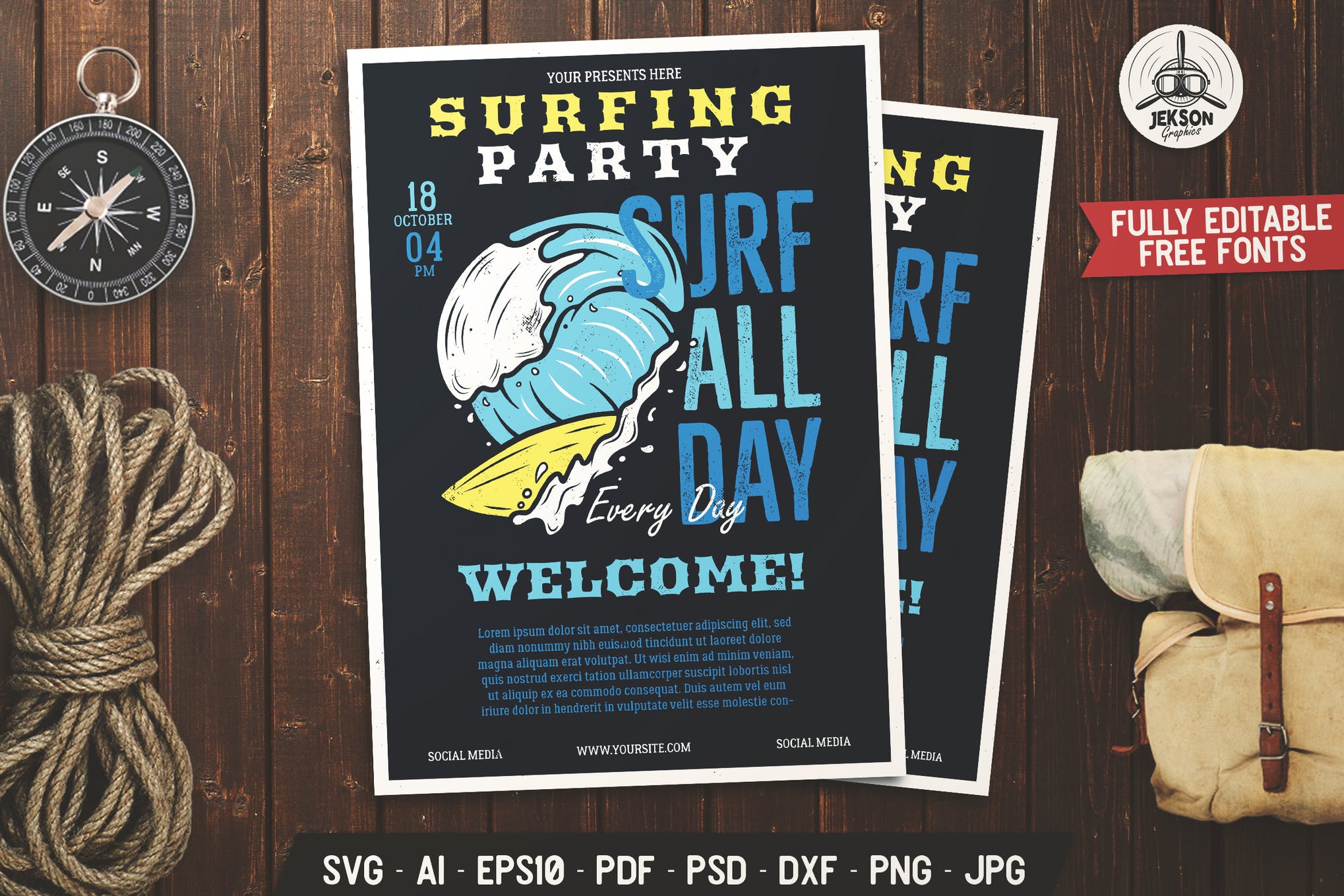 Looking for the perfect InDesign flyer template to advertise your surfing or beach party? This minimal and modern design is a great choice and is super easy to customize using InDesign, Photoshop, and Illustrator. It offers free fonts, interchangeable colors, and well-organized layers.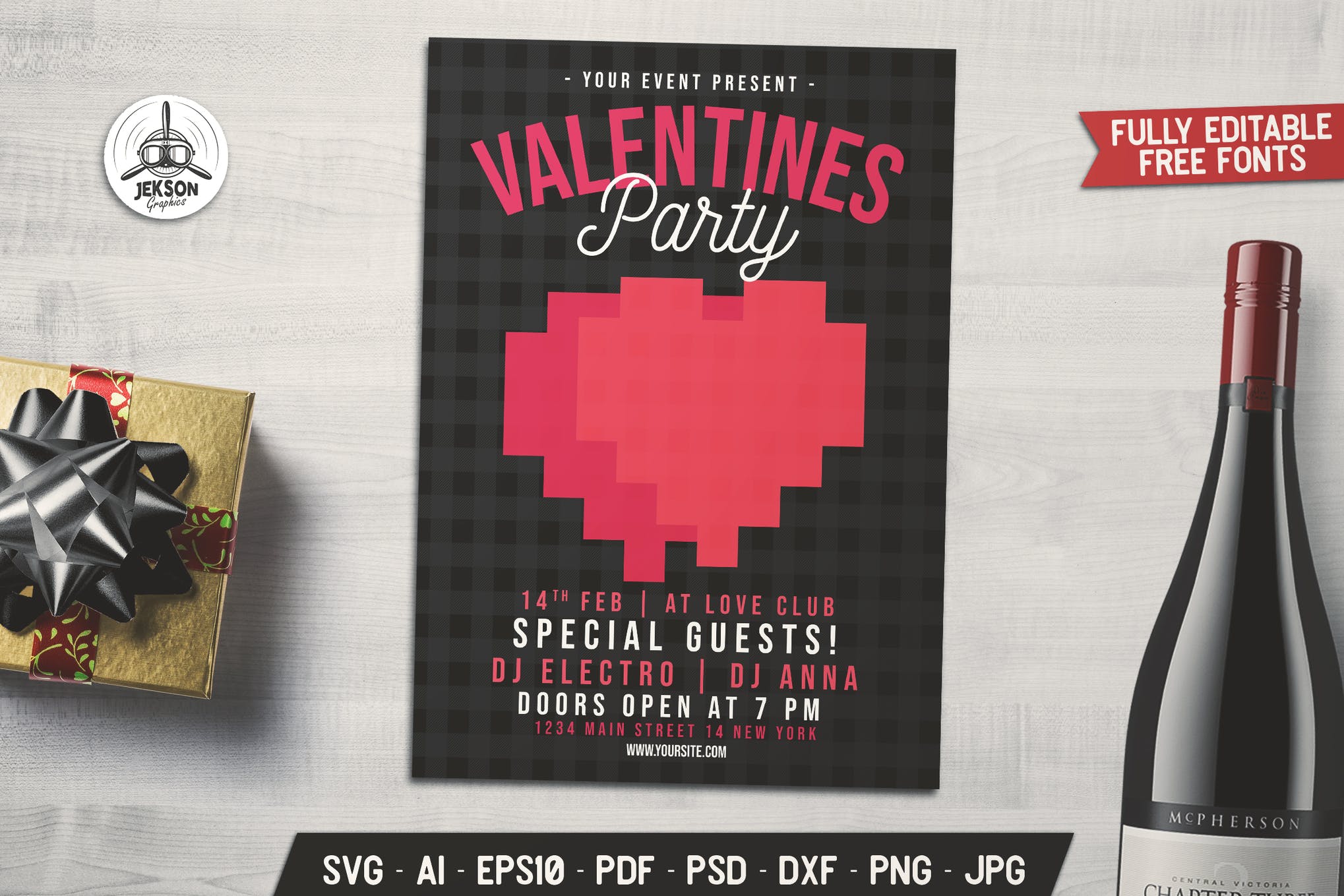 Here we have a classic flyer design that's suitable for virtually any kind of event or festival but is especially great for Valentine's day party. There's plenty of space to mention the details of the event and the template can be fully customized to your heart's content.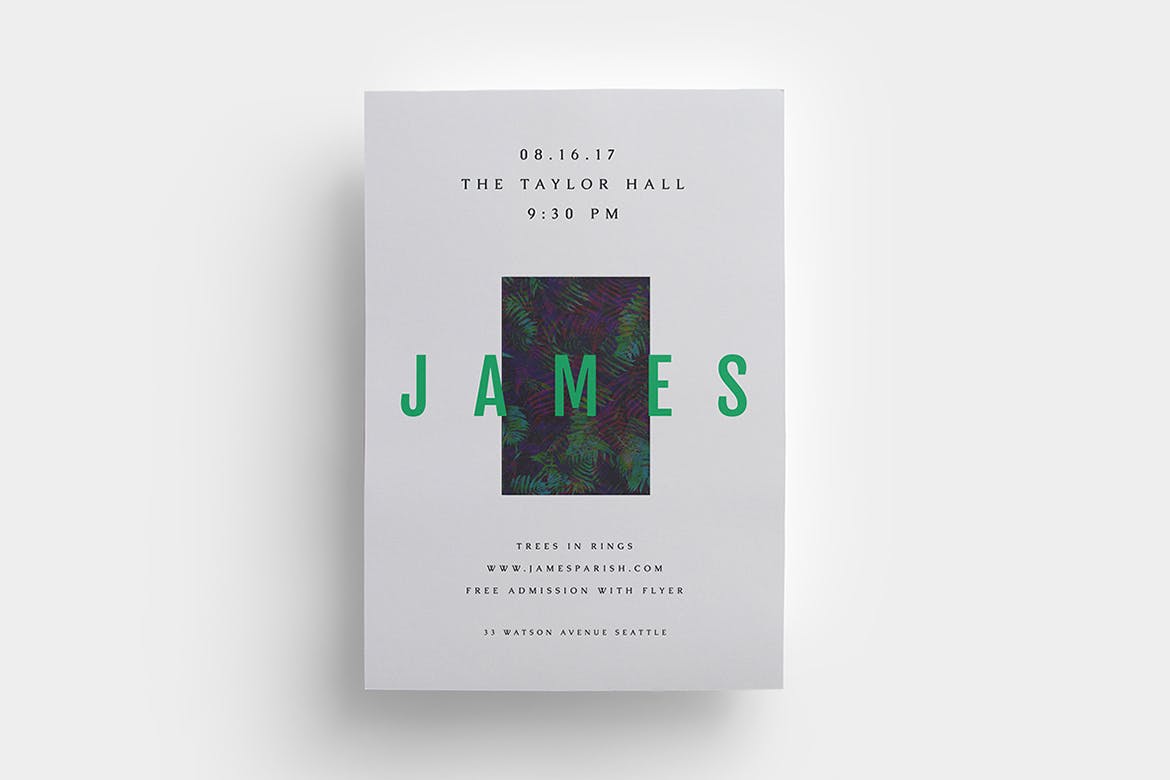 Next up is a highly creative InDesign flyer template that's ideal for marketing a music and performance event and author or artist talk. It includes free fonts and vector icons, a high-quality CMYK color space, and a print-ready A5 format.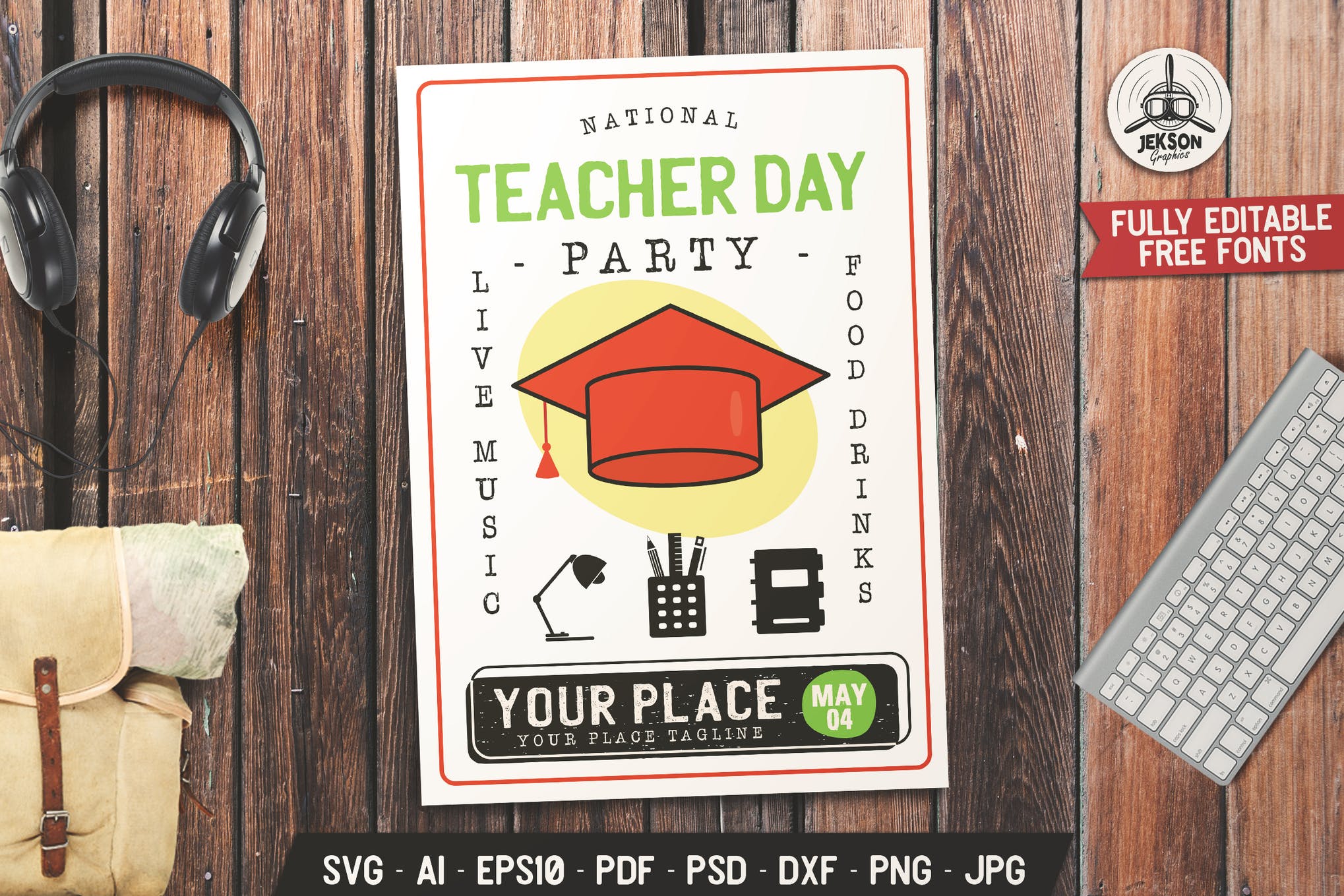 If you're searching for a professional and modern flyer template that's perfect for a teacher's day party, or another school, college event, this beautifully crafted design is a winner. It comes with a stunning teacher's hat and icons, free fonts, CMYK color space, and a lot more.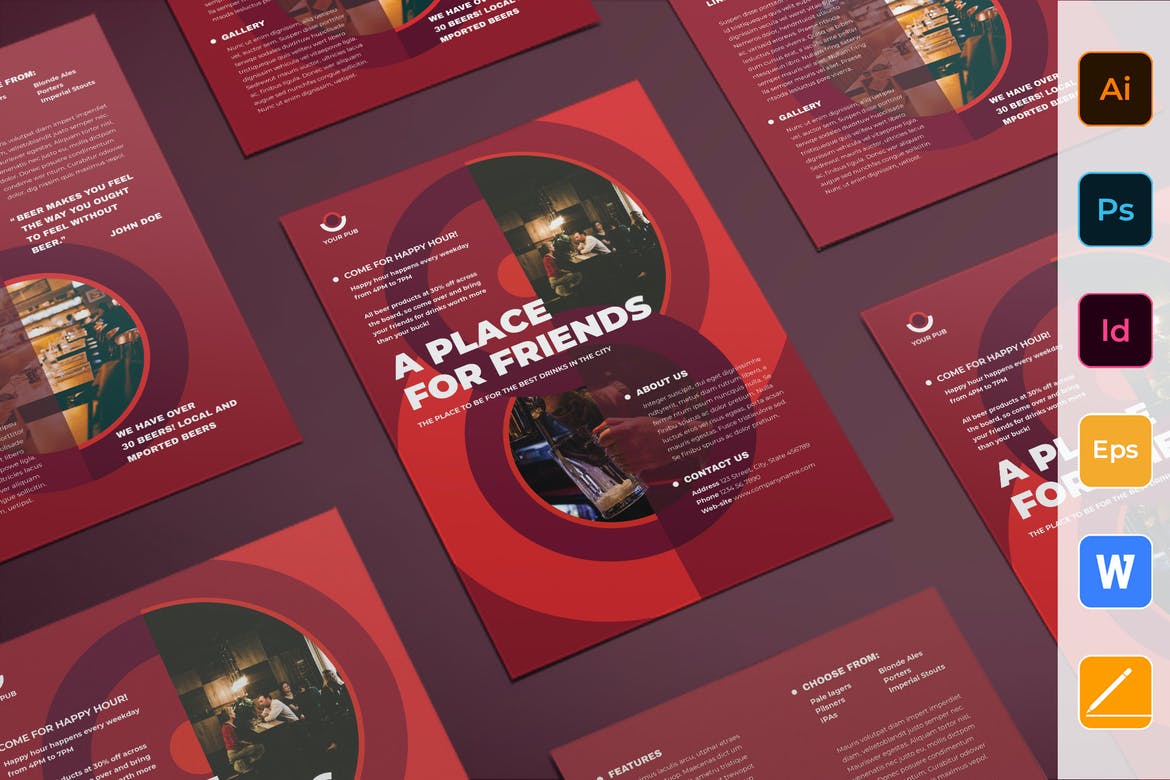 Our next InDesign flyer template is a brilliant choice for a pub, bar, or casual dining venue, and includes several double-sided layouts for you to choose from, with minimal yet eye-catching design elements, vector graphics, free fonts, and a high-quality CMYK color space with 300 DPI resolution.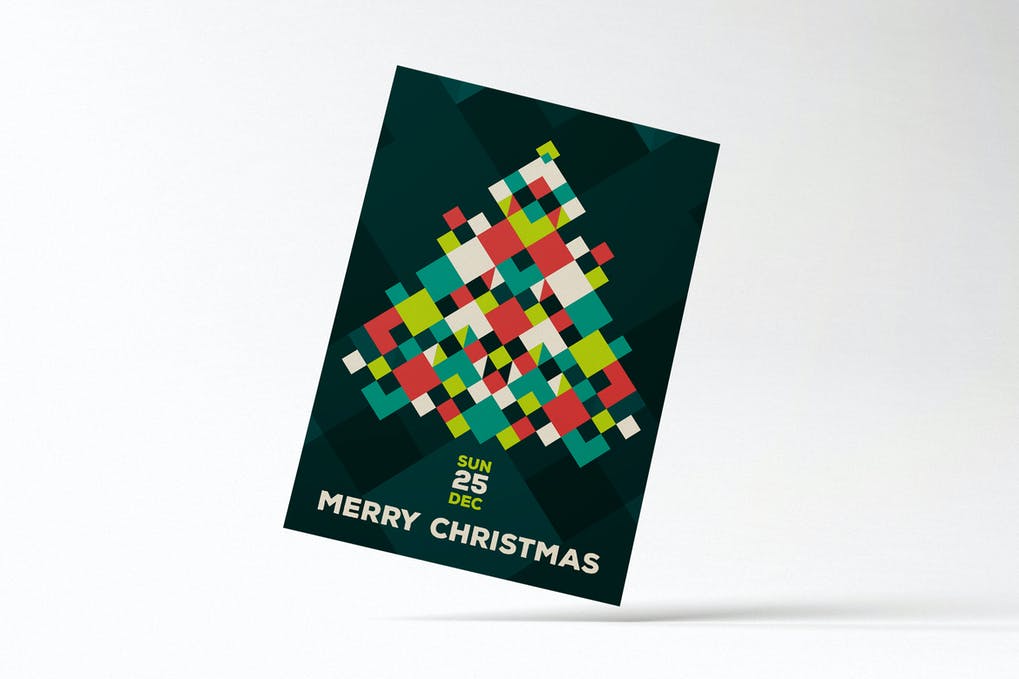 Next, in our selection of the best InDesign flyer templates, is this creative design that would be perfectly suited for a winter Christmas party or New Year's event. Featuring 300 DPI resolution, CMYK color space, clean, modern typography, and high-quality vector graphics, it's sure to help you make an impression and get the best crowd at the venue.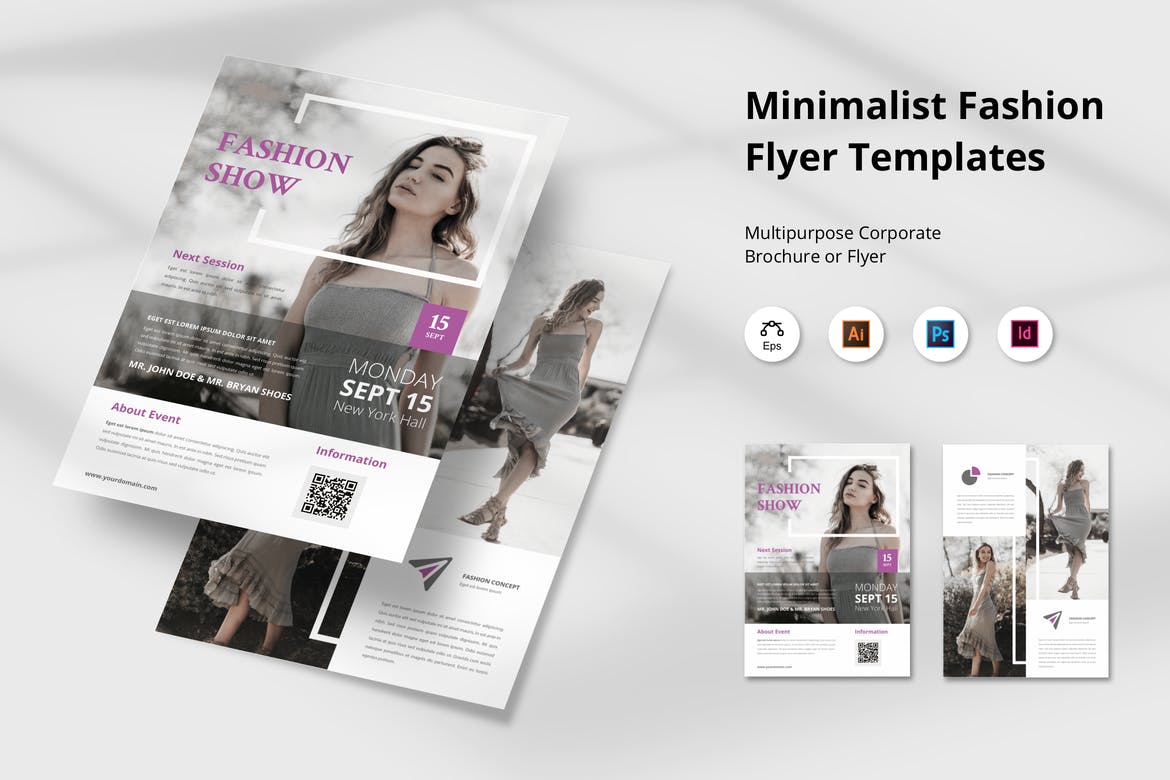 Here we have another InDesign flyer template that's been purpose-built for use in the fashion industry, this time with a gorgeous minimalistic design that's suitable for big corporate fashion houses, small chic boutiques, and anything in between. This elegant design features fully layered graphic elements for easy customization.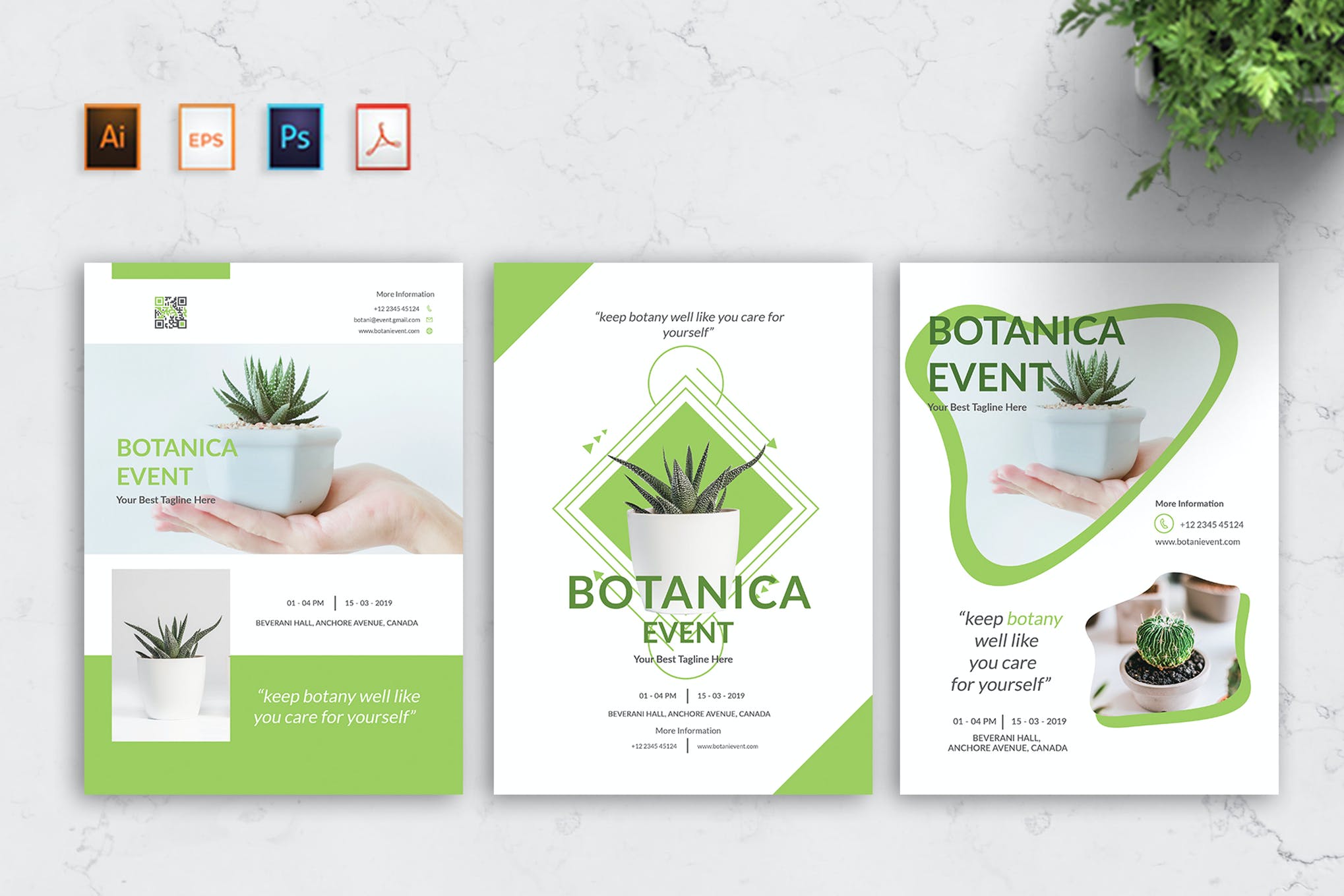 Promote your business event with this fully editable A4 flyer template, featuring two color options, drag and drop image placeholders, and a high-quality print-ready file with a CMYK color space. It comes with free fonts and full supporting documentation.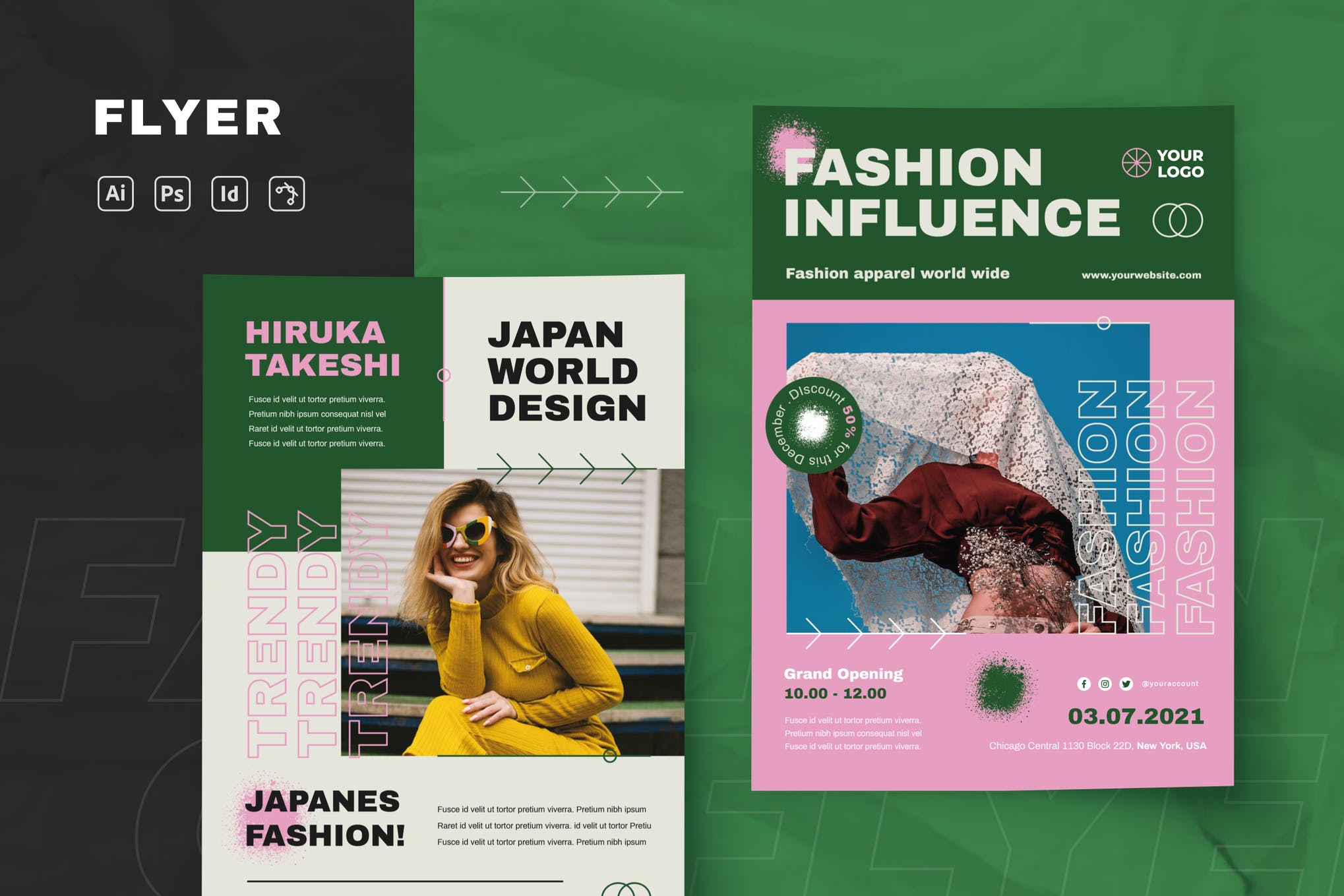 Designed for fashion house opening but able to be customized to suit many other types of event, our next InDesign flyer template is super easy to use and customize, thanks to its fully layered files, clean, and well-organized layout, and bold color blocks that will help you effortlessly ingrain your own branding into the design.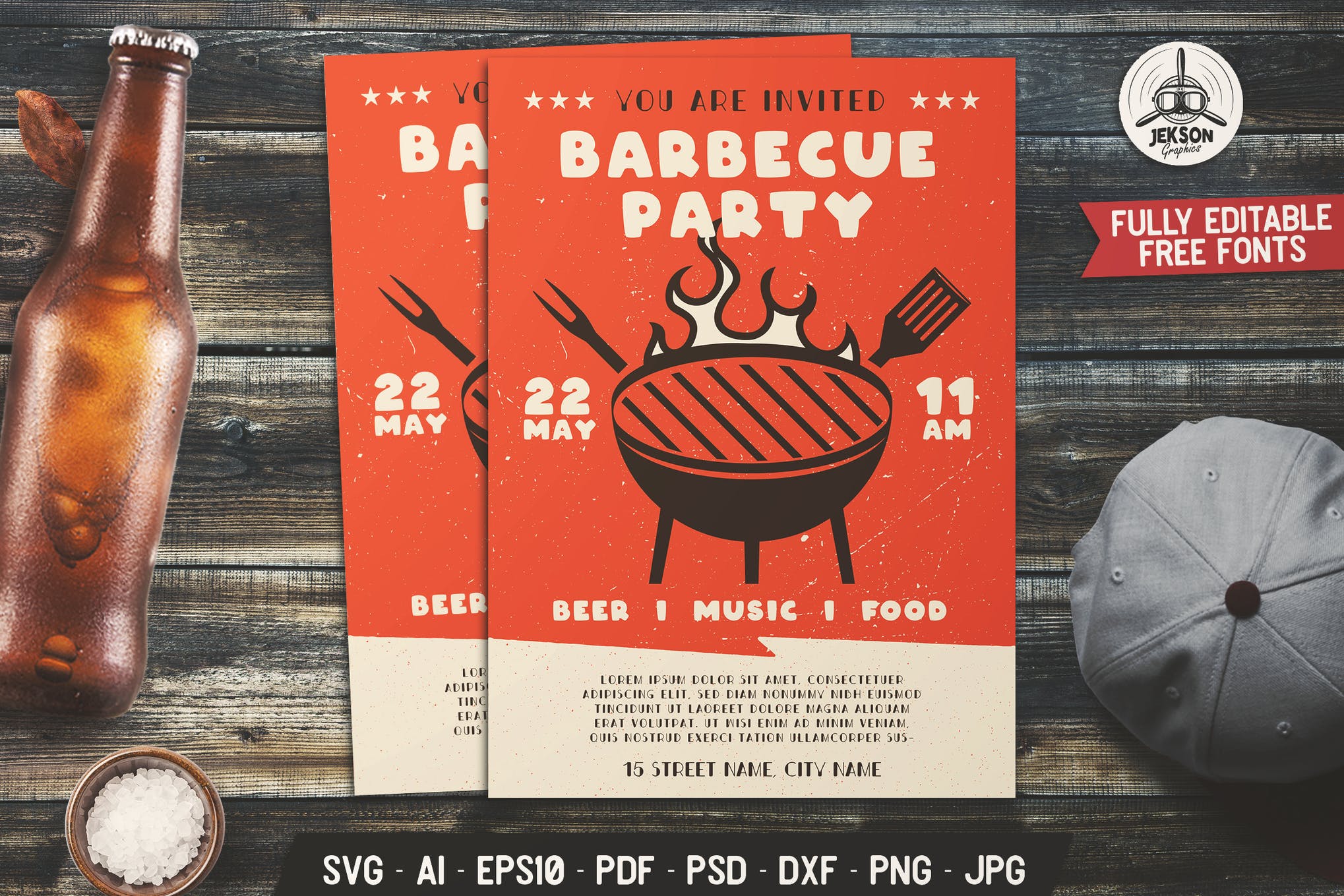 From backyard BBQ and cocktail parties to ladies' night and 4th of July party, this template is suitable for virtually any event. It offers an attractive design, free fonts, and can be edited using Adobe InDesign or Photoshop.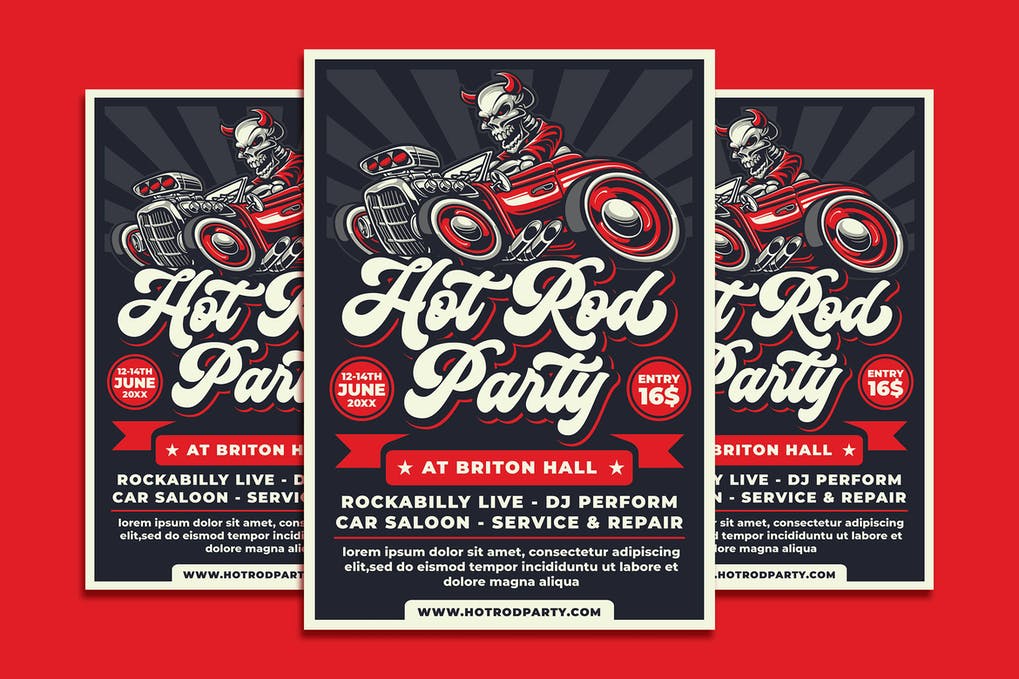 Here we have another party-themed flyer template, this time suited specifically for a hotrod or car event! It's incredibly easy to customize and offers an impressive 300 DPI resolution within a CMYK color space, plus vector graphics and a classic portrait orientation.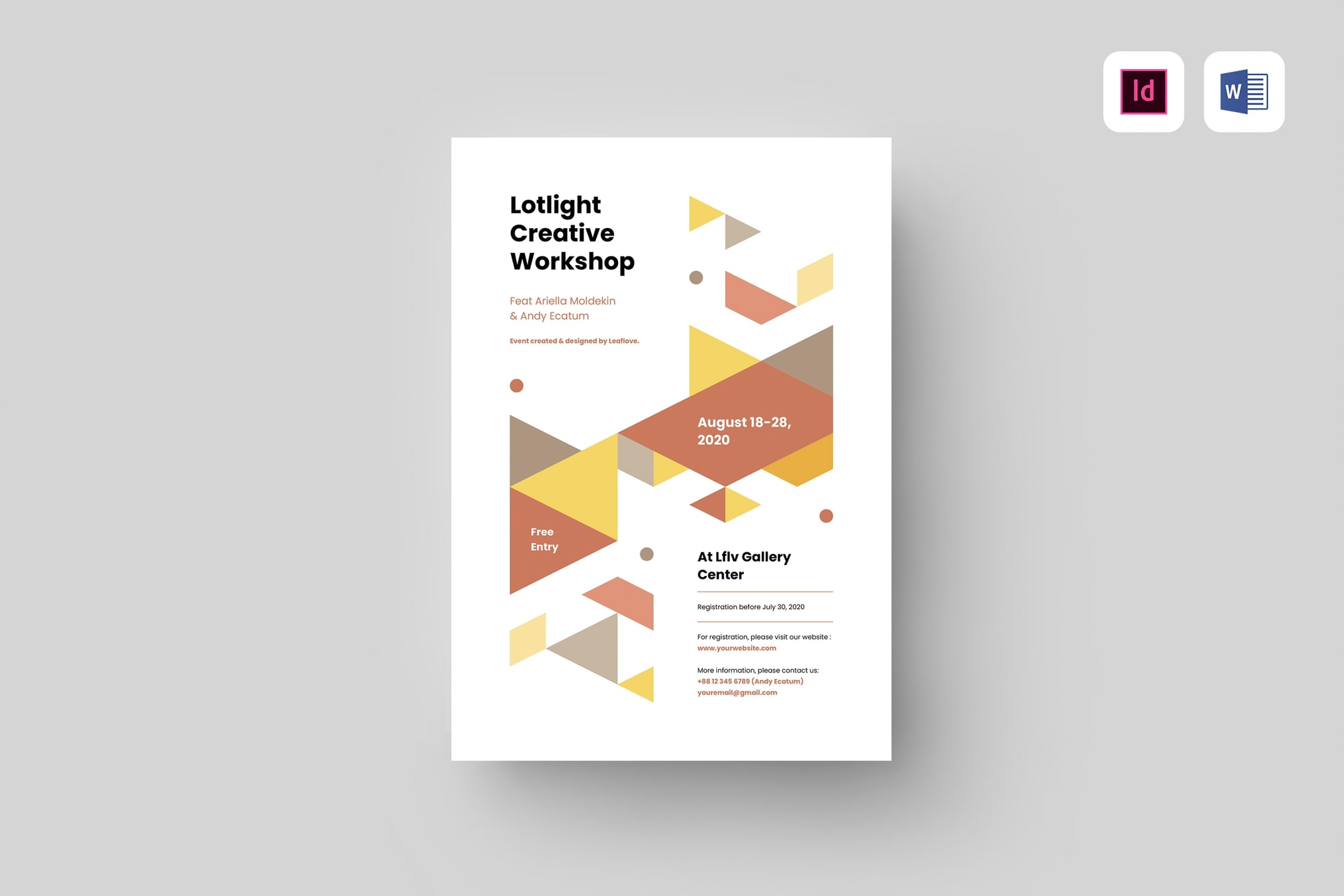 Are you organizing a workshop or any other corporate event? This stunning InDesign flyer features a minimal, visually appealing design with fully customizable design elements to inform the participants about the details of the venue and date, and can also be used for other events such as art gallery exhibitions.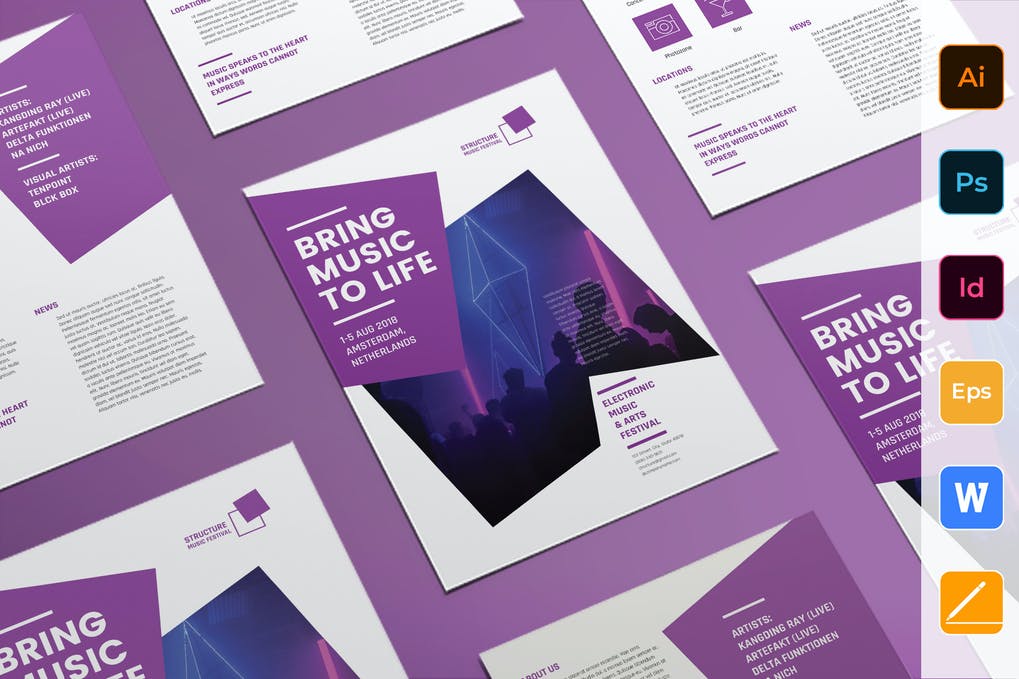 Searching for an elegant InDesign flyer template for the music festival you're organizing, but want to inject a healthy dose of color to help you stand out from the crowd? Consider this bold and eye-catching flyer design, featuring large color blocks that use customizable gradients to reflect your brand and make an impression!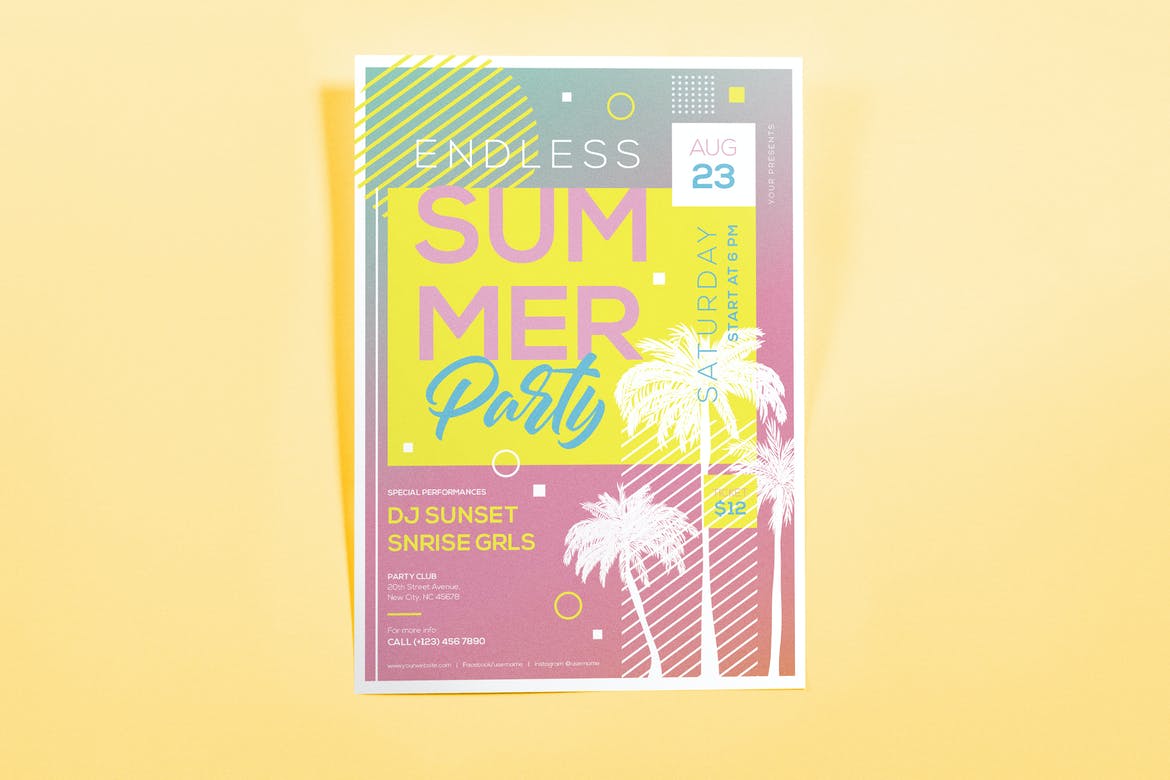 Before we dive into some free InDesign flyer templates, let's take a look at this funky yet contemporary party-themed flyer, perfect for promoting a summer festival or event. It offers a double-sided design with free fonts, high-quality vector graphics, print-ready 300 DPI resolution, and organized layers to make customization a breeze.
Free Indesign Flyer Templates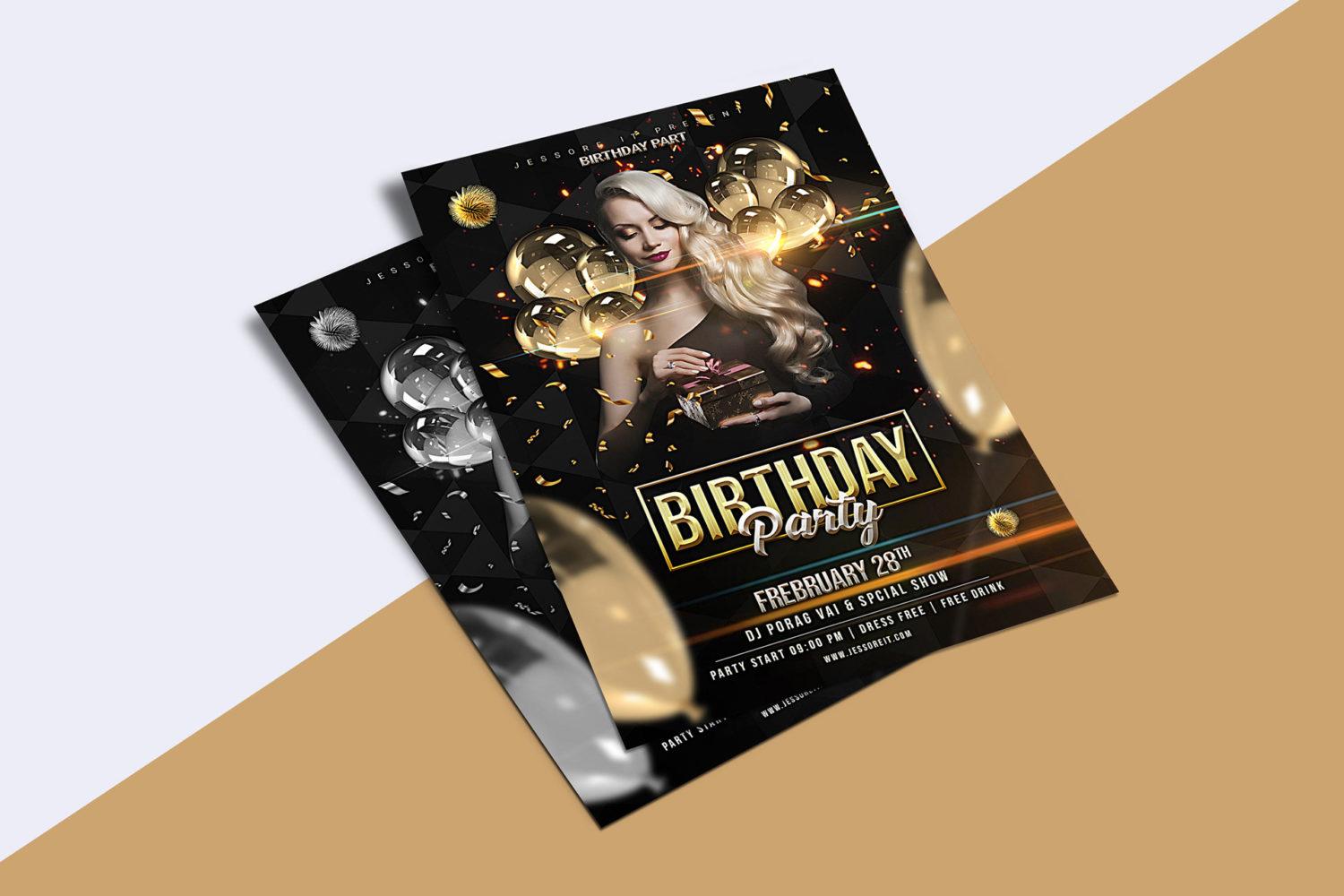 The first of our free InDesign flyer templates to be featured is this super cool DJ-themed design from Behance, perfect for advertising a party or event! It's easy to customize and comes with a high-quality, full-color layout and graphics files for you to adapt to suit your own needs.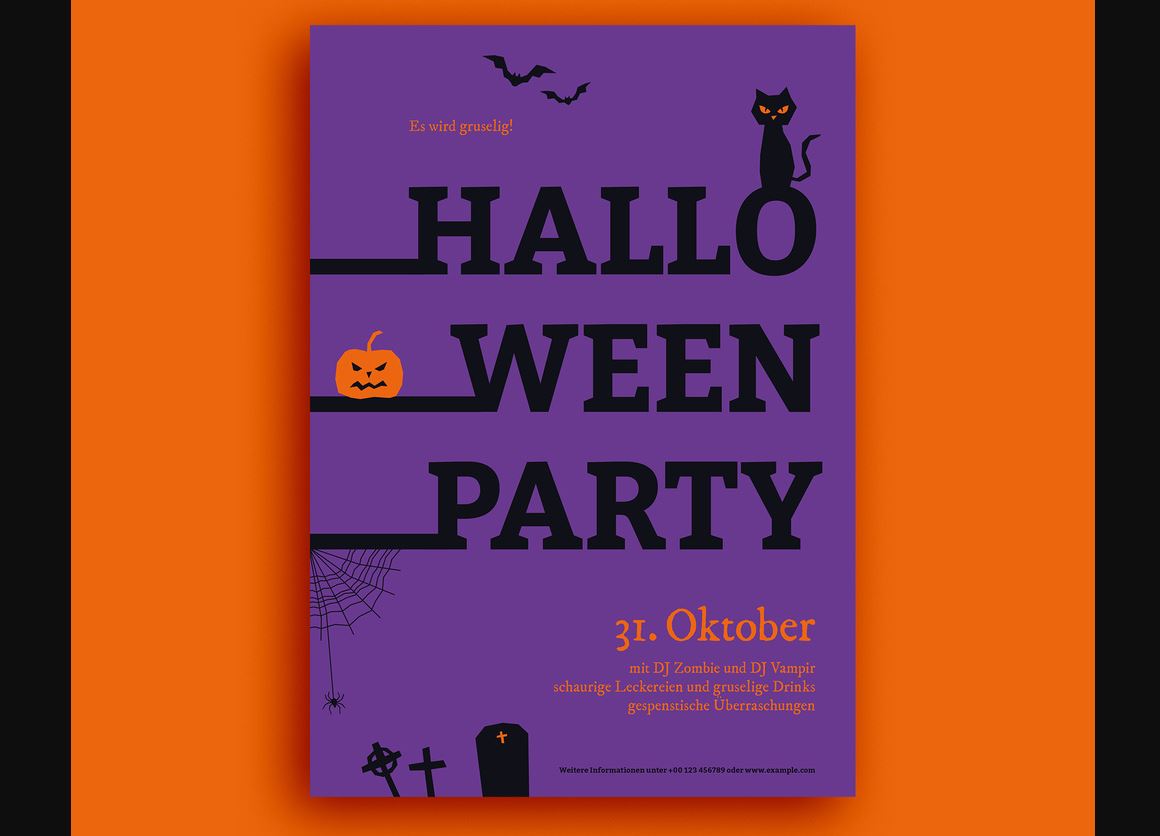 Our next free InDesign flyer template is a Halloween-themed option from Adobe Stock, that's ideal for promoting a spooky party or event! It offers a versatile A4 size format, a high-quality CMYK color space, and two unique layout options for you to choose from.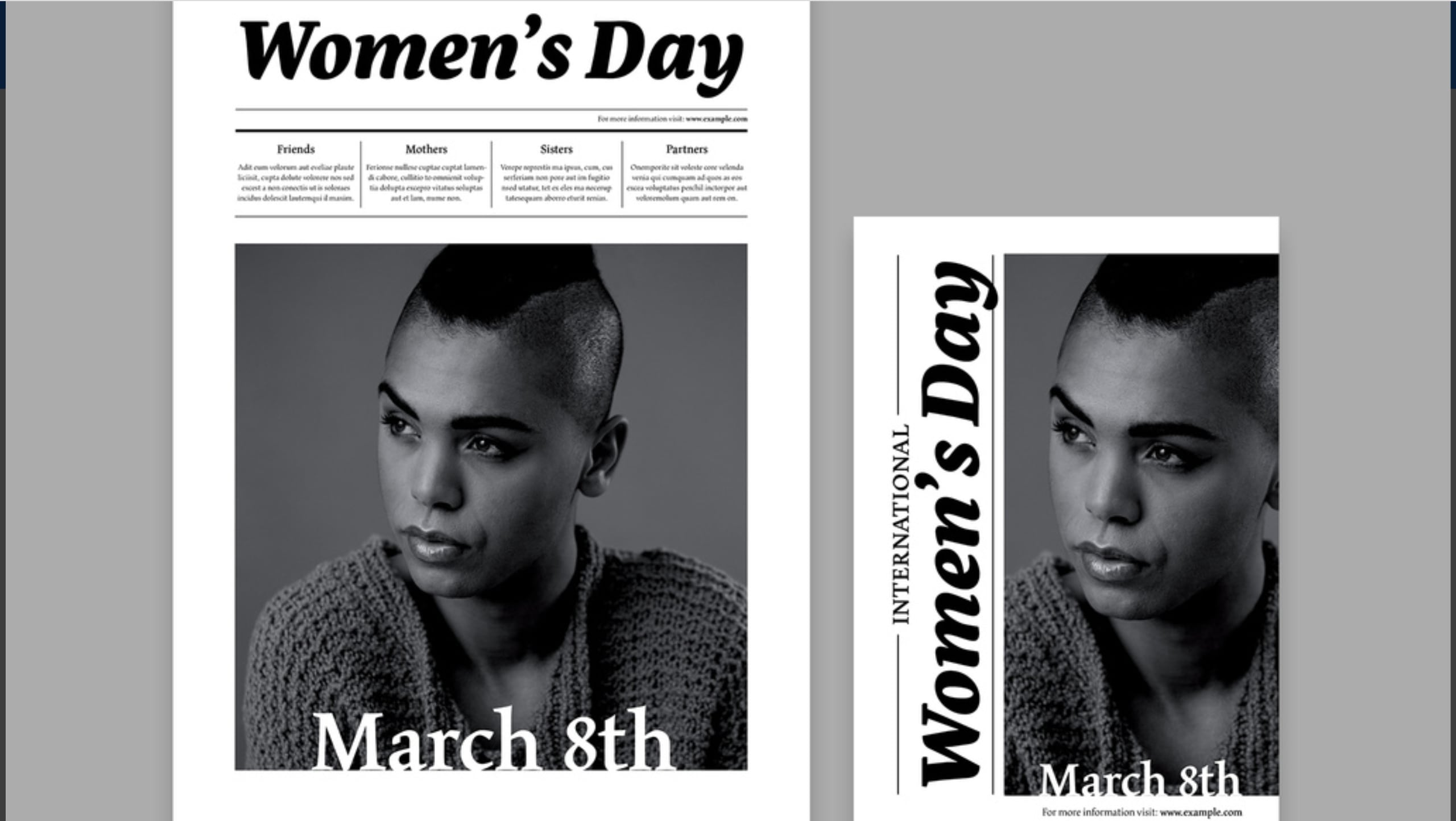 Another option that's a great choice for a business or corporate organization to use for promotions, our next design is a multifunctional flyer that comes in two designs, a corresponding newsletter to save you more time, and unlimited ways to customize! One of the best event InDesign flyer templates on our list!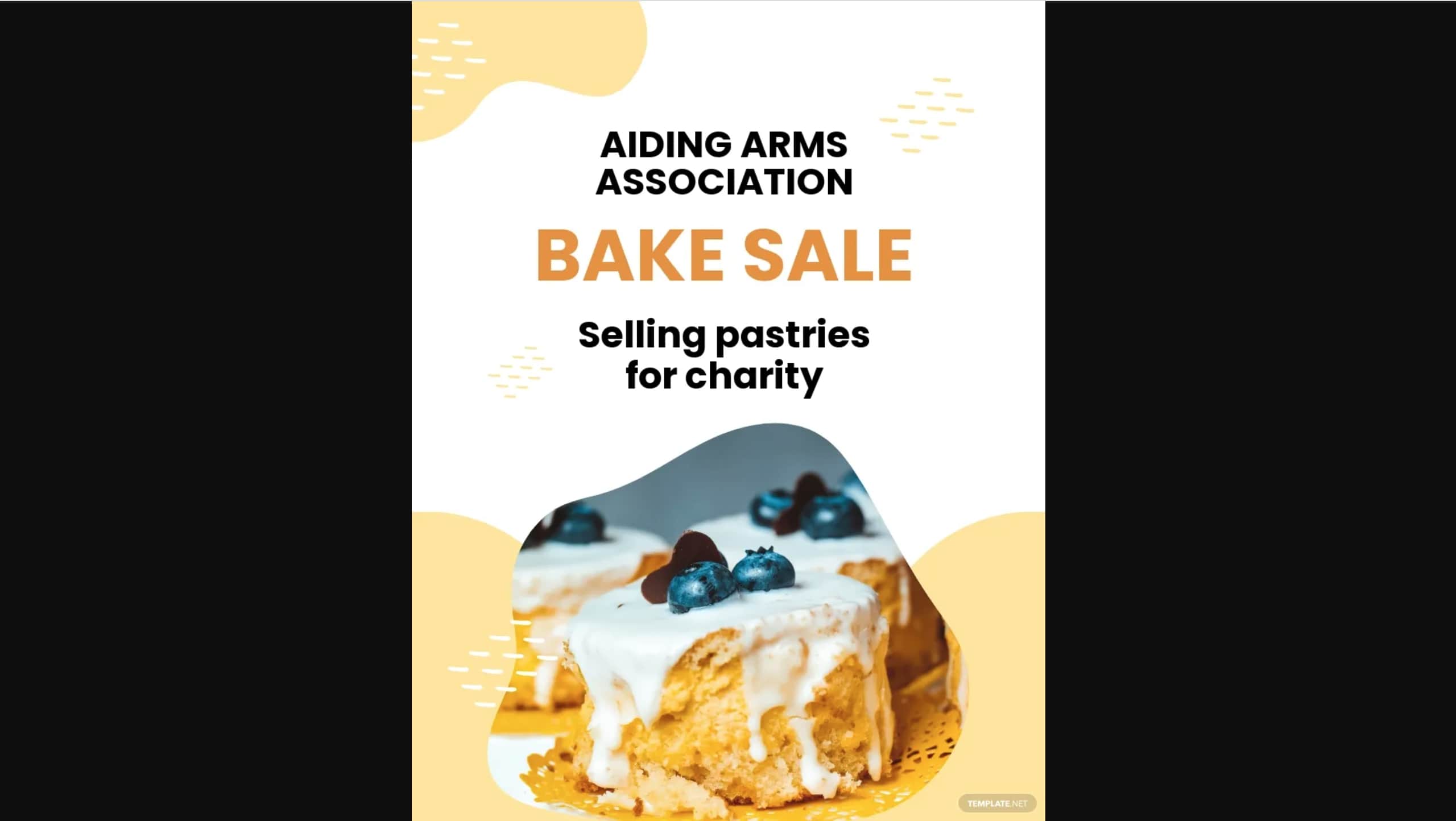 Organizing a bake sale for charity? Look no further. Here we have a minimal and professional flyer template that will help you promote your event. It offers graphics, and photo files that can be full-customized to your liking.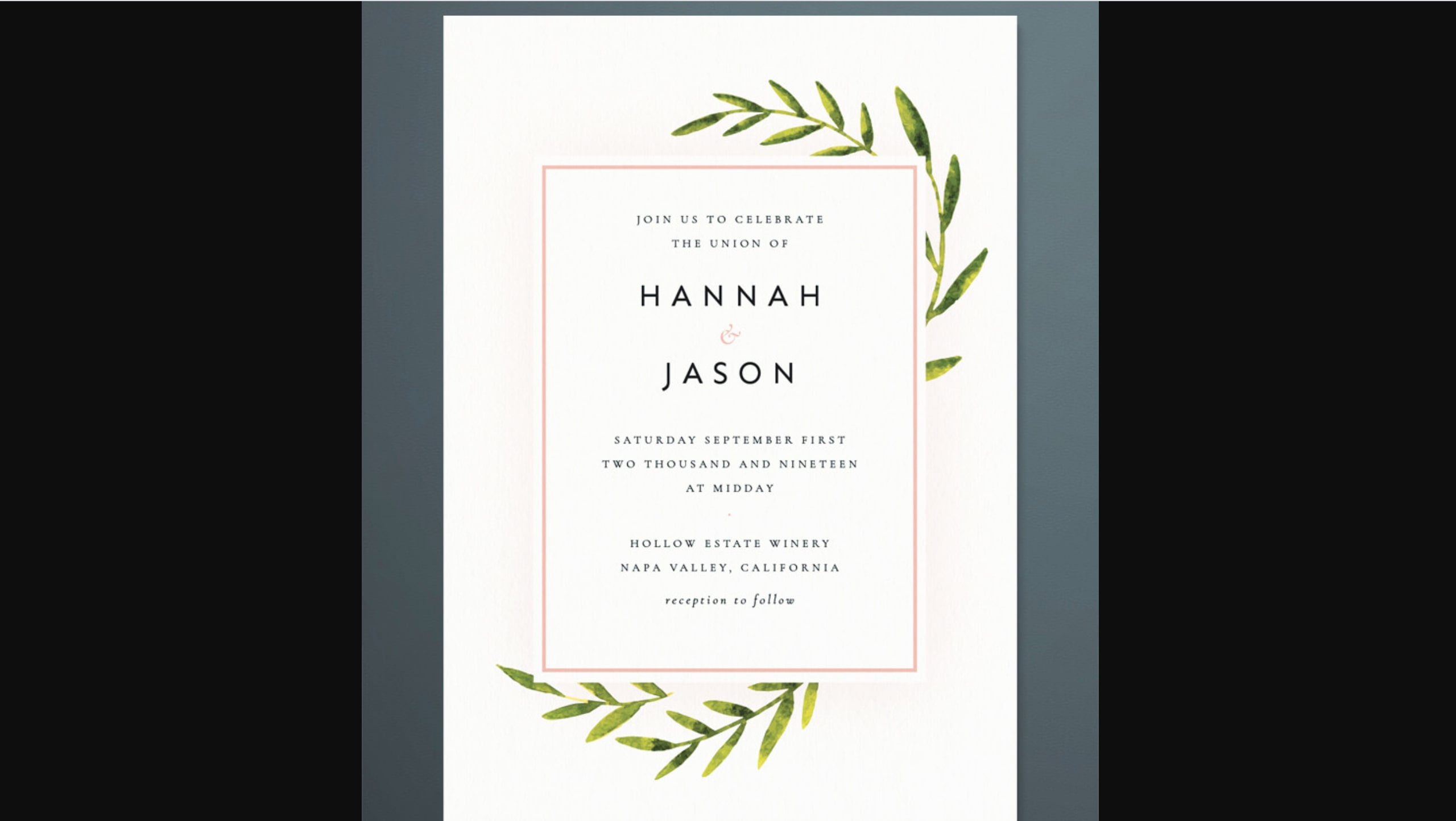 Whether you are hosting a wedding reception or birthday party, our next invitation flyer is hard to take your eyes off. Featuring a modern botanical design with a gorgeous orange border, free fonts and so much more, the template is as beautiful as effective. Best of all, you can get it without spending a dime.
And there you have it – a wide range of the very best InDesign flyer templates for events, parties, and more, perfect for saving you time and giving you the professional results you deserve!