How to Find a Great DJ WordPress Theme
As a DJs, artist, or musicians, do you need your own website? And kind of benefits would using WordPress bring?
There are plenty of benefits of having a website, especially for artists. It's a great way to build a place to showcase your best work, attract new audiences, and provide a hub for your fans to learn more about your career.
Unfortunately, many artists and DJs still don't see the value of having a website, and miss out on an enormous opportunity to promote their work online. So, what kind of benefits can a website bring for a new and upcoming DJ? Let's find out.
Get everything you need to build your next website with one simple subscription. From $16 per month, get unlimited access to nearly 2 million WordPress themes, web templates, fonts, graphics, and photos.
Does A DJ Need A Website?
Today, it's tough for talented DJs to stand out from the crowd. And a great way to set yourself apart from that crowd is to build a great looking website to showcase your talents.
Your website will not only act as a platform where people can listen to your music before booking a gig, but it will also help show off professionalism and build authority.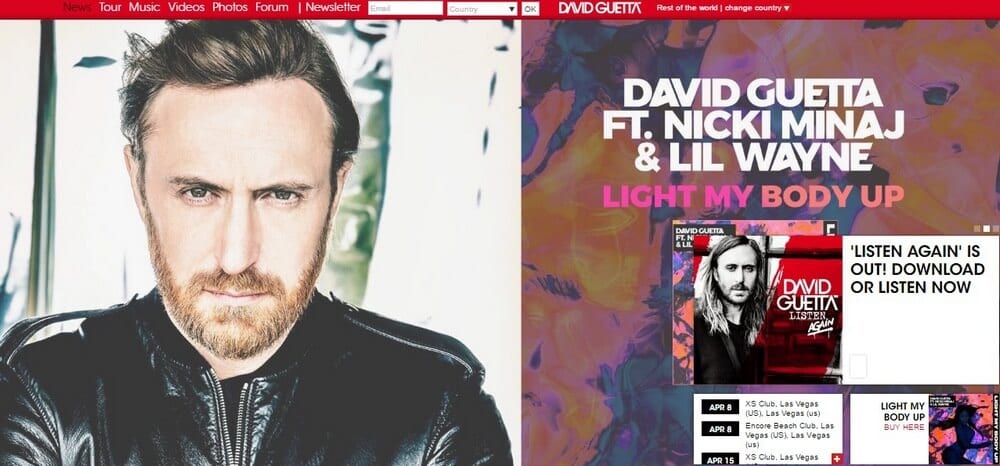 It doesn't matter how popular you are. You don't have to be Steve Aoki or David Guetta to have your own official website for your music. Your website is part of your identity and career. You should have one from the very beginning.
Why Choose WordPress?
Most of the time, DJs and musicians avoid building a website after getting 5-figure estimations from web design agencies. Well, how does building a website for $100 sound?
Using WordPress, you can easily build your own website for less than $100. No prior experience or web design knowledge required.
All you have to do is get a web hosting plan, install WordPress with just one-click, choose from our pick of the best DJ WordPress themes, and start customizing your website. It's as easy as that.
The only difficult part of that process is finding the right theme for your DJ website. Because, before you go shopping for themes, you need to be aware of some of the features you must have on your DJ website.
Top 5 Features Every DJ Website Must-Have
Unlike other business and entertainment websites, the website of a DJ needs to have certain features that allow you to promote and showcase your music and information.
Here are some of the features that you should look for in a DJ WordPress theme:
Audio streaming
An events section
An online music store
Support for video
Image galleries
Let's dive in and learn more about these features.
1. Audio Streaming For Showing Off Your Music
Once you have your own website, you won't have to hand out your business cards to anyone again. Just give them your website URL and ask them to check out your music.
Of course, in order for people to check out your music, your website needs to be able to stream audio so that you can upload your best music in your website to allow website visitors to stream and listen to your music.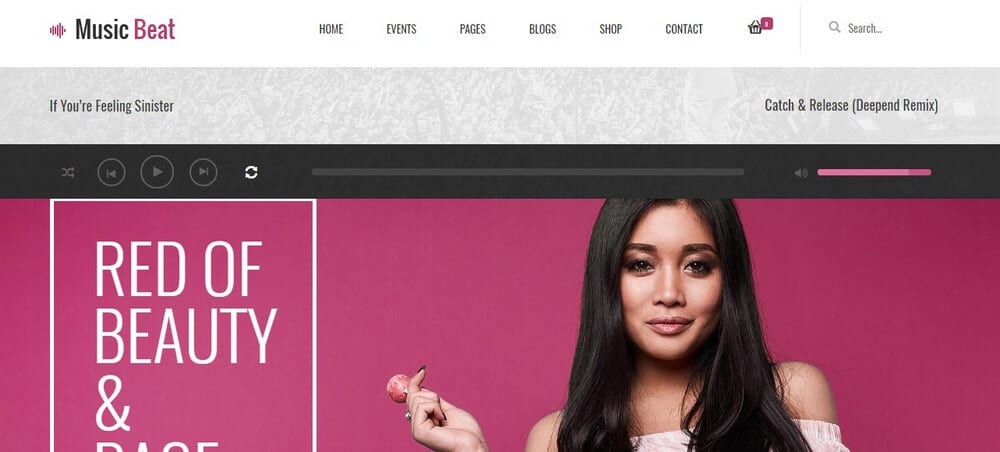 The WordPress theme you pick for your DJ website should be compatible with audio streaming and it should also include a beautifully designed audio player as well. Most DJ WordPress themes, like the MusicBeat theme, support this feature.
2. An Events Page To List Your Upcoming Gigs
You can also use your website to show your upcoming schedule, where you're playing your next gig, and your upcoming performances so that your fans and potential clients can come check you out.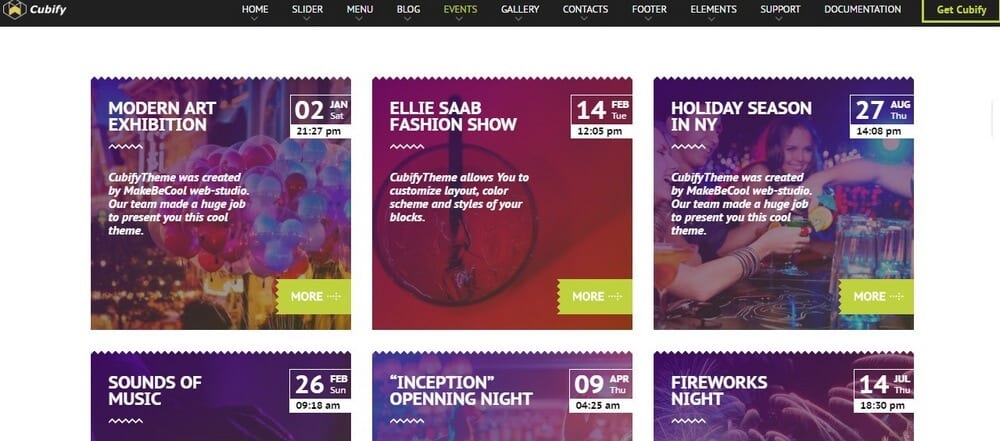 Just like the events section of the Cubify theme, your upcoming events page should feature a calendar-like layout to let your visitors easily track your upcoming events. And each event should link to a page where people can learn more about your gig.
3. An Online Store To Sell Your Tunes
If you do a quick search on YouTube, you'll come across plenty of original music produced by DJs and independent musicians. You'll be amazed to hear how incredible that music sounds.
Who says DJs are only good for parties and events? Why not produce some original tracks and start selling them through your website?
So, make sure the WordPress theme you pick for your website includes a section for an online store where you can sell your music without having to rely on a third-party website.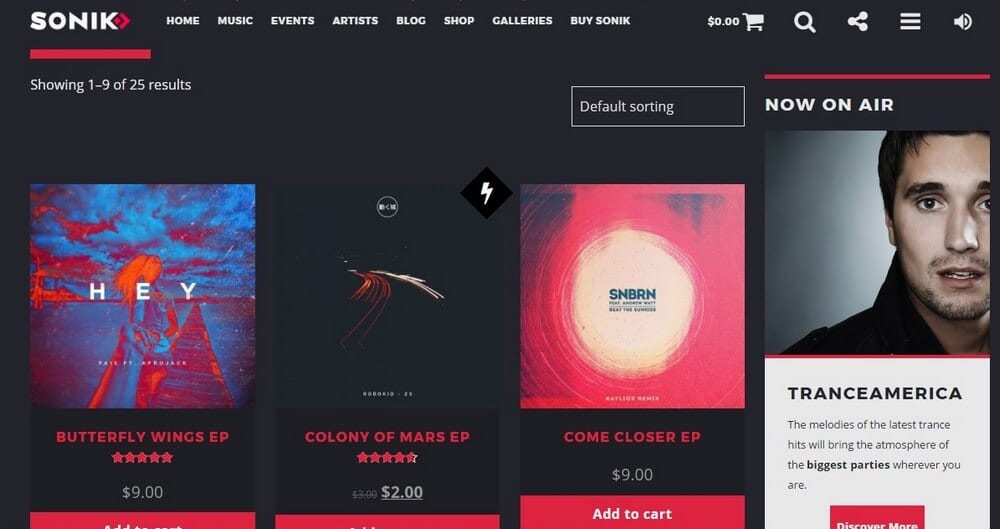 (Example: Sonik WordPress theme)
And of course, this can't be an ordinary store. The store should allow visitors to easily buy your tunes and branded content and there should be a smooth checkout system to guide them through that process.
4. Support For Video Albums And Video Backgrounds
DJs are not just about the music anymore. People also want to see your appearance and see you perform on stage. That's exactly why you should use your live-performing videos to promote your style through your website.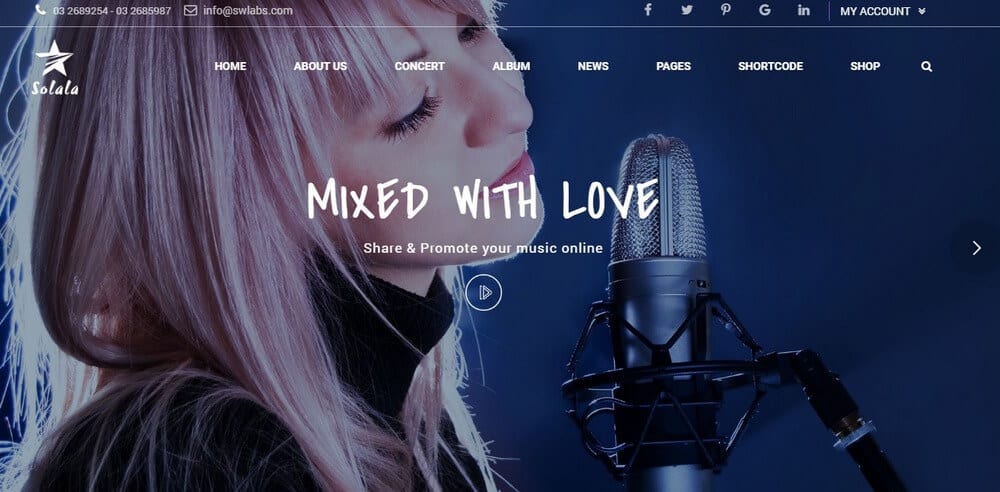 (Example: Solala Music theme)
If you were able to grab a WordPress theme that supports video backgrounds, it will be much easier for you to include those videos. Or at least make sure your theme supports a gallery with video embedding from sites such as YouTube and Vimeo.
5. A Gallery To Showcase Your Best Performances
What's the point of having a website if you can't show to your visitors how people go crazy over your music? Remember to look for a WordPress theme with a clean image and video gallery to showcase your performances in pictures.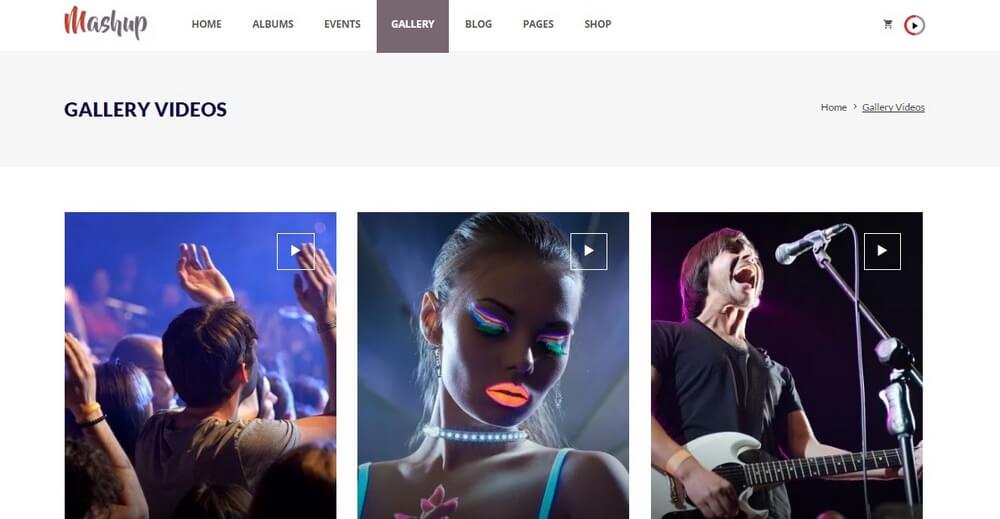 (Example: MashUp theme)
You can also use this gallery page to show what your DJ setup looks like, take your audience through a behind-the-scenes tour, and show them your talent and your love for music as well.
Conclusion
There are so many ways you can use your DJ website to your advantage to promote your work and music. You can also use WordPress plugins to enhance your theme's features, like integrating your Soundcloud playlist or add an iTunes playlist into your theme.
It could take a while for you to search and find the perfect theme for your DJ website. You should start by checking out our handpicked collection of best DJ WordPress themes and see if you could find a theme that matches your style.