How to Duplicate a Page or Post in WordPress
When you're making a new website or managing an old website, you'll often have to create multiple pages and posts with the same design and layout. This is especially the case when creating important branding pages, product pages for an online store, or creating a blog post series on a specific topic.
Of course, since there isn't a duplicate button available on WordPress, you'll probably end up manually creating, editing, and customizing each page to make them look the same. As you can imagine, it can be a very time-consuming process.
What if we told you that you can actually duplicate pages and posts in WordPress almost instantly with just one click and without having to manually create and edit the pages? Well, it's certainly possible! We'll show you how.
Why Duplicate Pages & Posts?
Imagine that you're creating an online store with lots of similar product pages that use the same page layout, content formatting, and design. Or, maybe you're creating a series of blog posts that share the same formatting and design.
In such cases, you usually have to manually create the pages from scratch. Because WordPress doesn't have a duplication function built-in to the core system.
Creating two or three pages this way won't be an issue. But, creating dozens of pages or posts this way can be painful.
Thankfully, there's a simple way you can duplicate posts and pages in WordPress while also keeping all formatting, style, and design intact.
How To Duplicate A Page In WordPress
The easiest way to duplicate a post or page in WordPress is to use a plugin. The Duplicate Post is a free WordPress plugin designed specifically for this task. Using this plugin, you can clone a page or post with just a single click.
To install the plugin, login to your WordPress admin dashboard.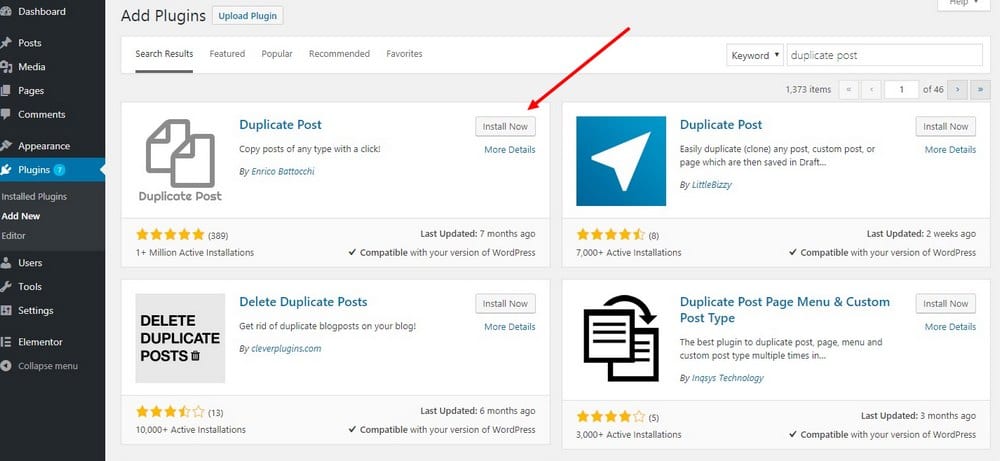 Then go to Plugins >> Add New and search for Duplicate Post plugin.
Click Install and then Activate button to complete the installation.

Once the plugin is active, go to your Posts or Pages directory. You'll now see a new option called "Clone" below each and every post or page in your directory.
To duplicate a post or page, simply click on the Clone link and it will immediately create a duplicate copy of your post or page right next to the original page as a draft.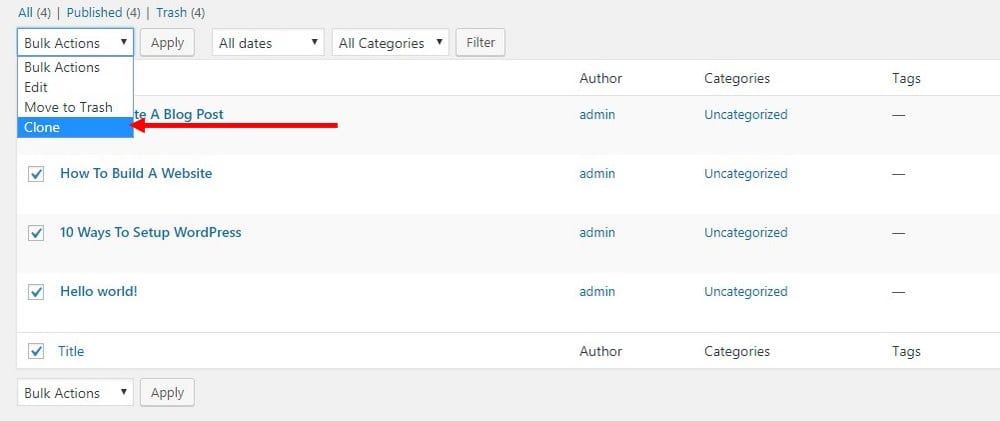 Additionally, if you want to duplicate multiple pages or posts at once, you can do so by selecting the posts you want to duplicate and choosing the Clone function from the Bulk Actions menu.
Alternate Method Without Plugins
If you just want to duplicate a couple of simple pages or blog posts, then there's really no need to install a new plugin. Instead, you can manually copy-paste the page content with all the formatting intact without having to install a plugin.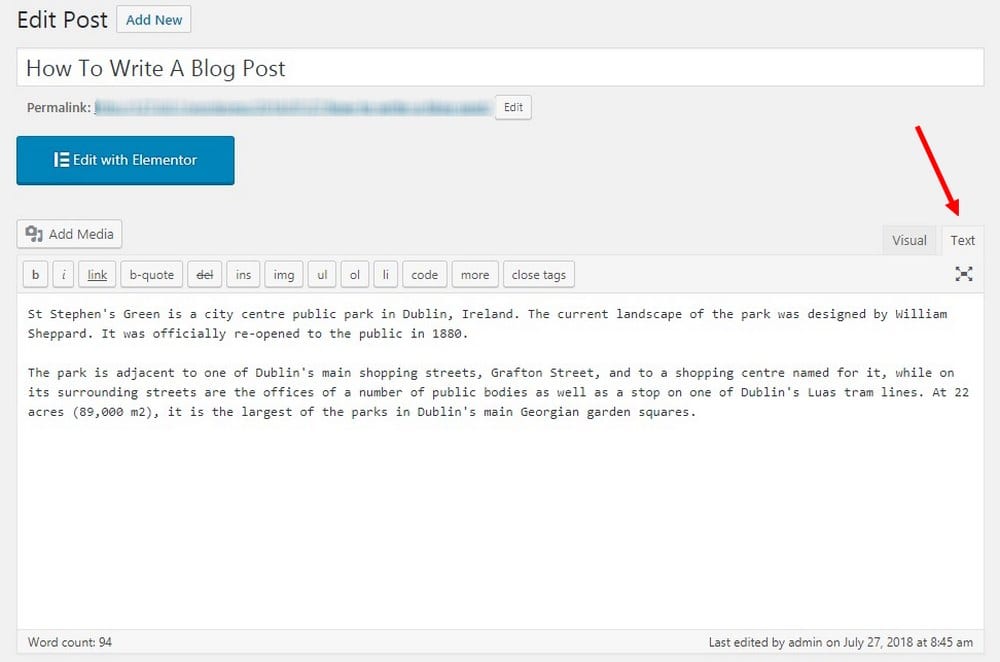 Simply open the page or post in the Editor.
Then switch over to the Code
Select all of the content in the Code tab.
Create a new page and switch to the Code tab.
Now paste the content you've copied from the other page.
Switch to the Visual tab and you'll see all of the content from the other page with all formatting, images, styling, and links intact.
The only downside to this method is that it doesn't copy the tags, permalink, or the title from the original page. You have to manually copy them over to the new page.
In Conclusion
Keep in mind is that both these methods of duplicating pages won't work with pages and posts you create using page builder plugins like Elementor or Visual Composer.
However, page builder plugins already have built-in functions for saving and exporting page designs as templates. You'll be able to import saved templates into new blank pages more easily.
Looking for WordPress hosting? We use SiteGround. Their managed WordPress hosting is fast, powerful, and secure. Prices start from $3.95 per month.