20+ Best Greeting Card & Wedding Invitation Mockups in 2024
If you're having a hard time convincing your clients to approve your wedding invitation designs or selling your greeting card designs, you're probably using the wrong mockups.
Mockup templates are not just about making your designs look good. They are a more integral part of the entire design presentation for effectively connecting with clients and customers.
Simply put, the mockup allows you to help the client realize their idea or the concept they had in their mind. To achieve that goal, you, as a designer, need to be equipped with the best mockups available right now.
The good news is we've found them for you. In this collection, you can download some of the best greeting card mockups and wedding invitation mockups for presenting your designs like a pro. Have a look.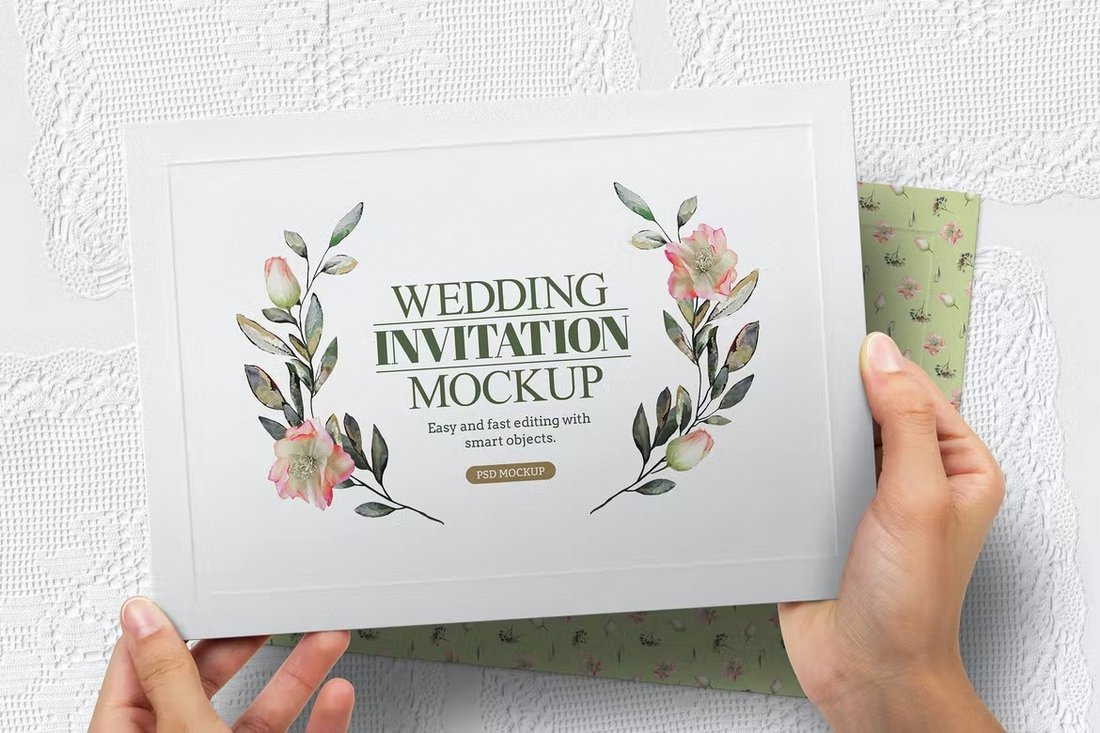 This is the perfect mockup template you can use to showcase your wedding invitation designs. It allows you to show your designs being held by human hands, giving your designs an overall realistic look and feel. The template features isolated objects and you can change its lights, shadows, and backgrounds too.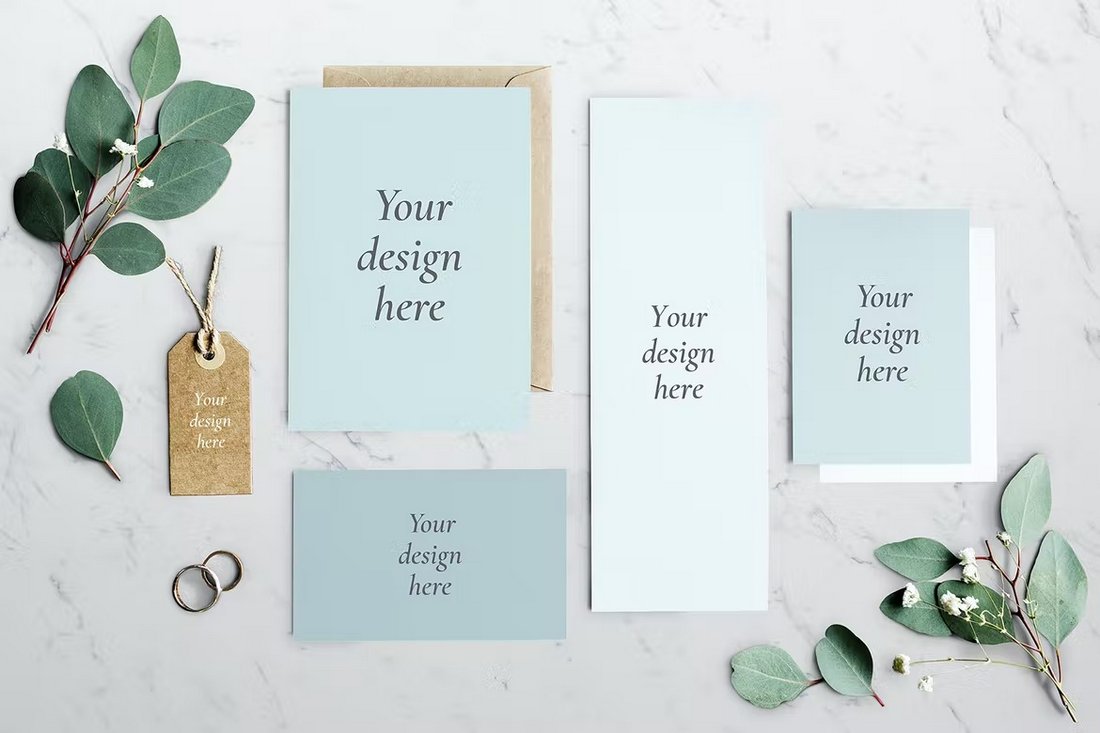 If you're working on a nature-themed or botanical-style wedding invitation design, this mockup will help showcase your designs in a more natural way. It features a beautiful scene with isolated objects such as leaves and wedding rings. The template is available in 2 styles of designs as well.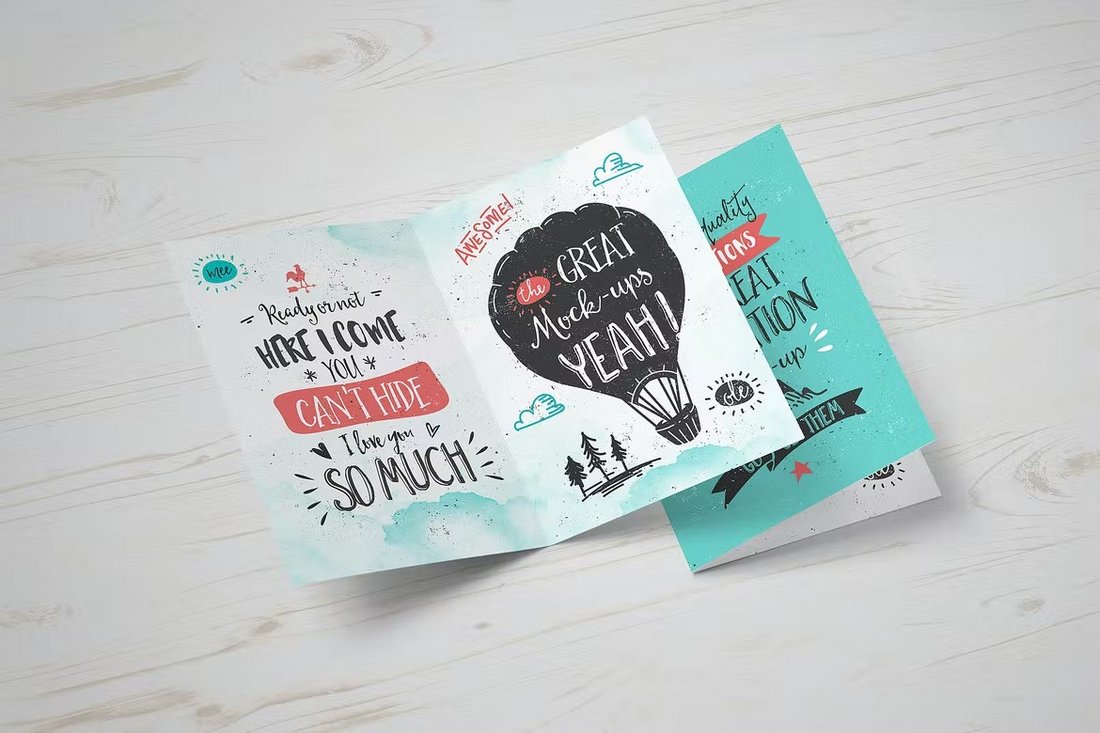 This is a collection of mockup templates you can use to present your designs with a professional look. The pack features 9 different mockups with minimal designs as well as mockups with hands holding the cards. These are suitable for both wedding invitation and greeting card designs.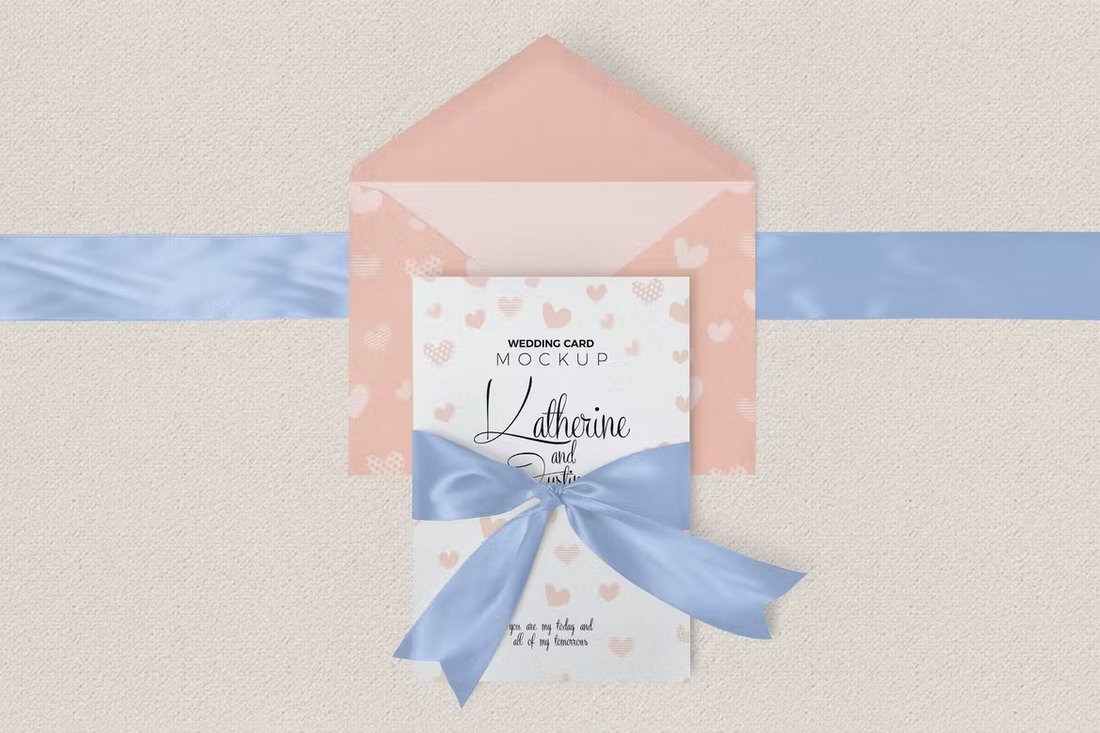 You can use this mockup template kit to present your beautiful wedding invitations with a chic-style vibe. There are multiple pre-made scenes included in this bundle featuring many different beautiful designs. They are fully customizable and you can easily edit each template to adjust shadows, effects, and rearrange items.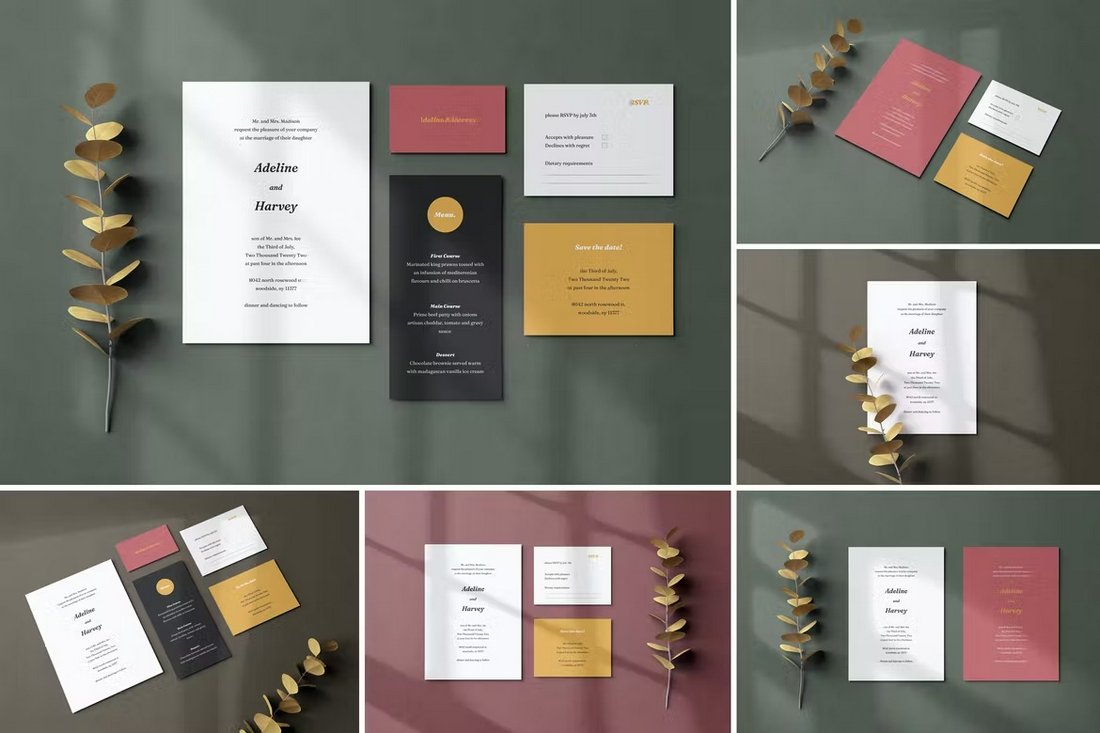 Want to show off your wedding invitation designs with a bit of elegance and style? Then be sure to use these mockups in your presentation. This bundle comes with 6 unique mockup layouts with beautiful designs. They are made for showcasing a complete set of wedding invitations and card designs.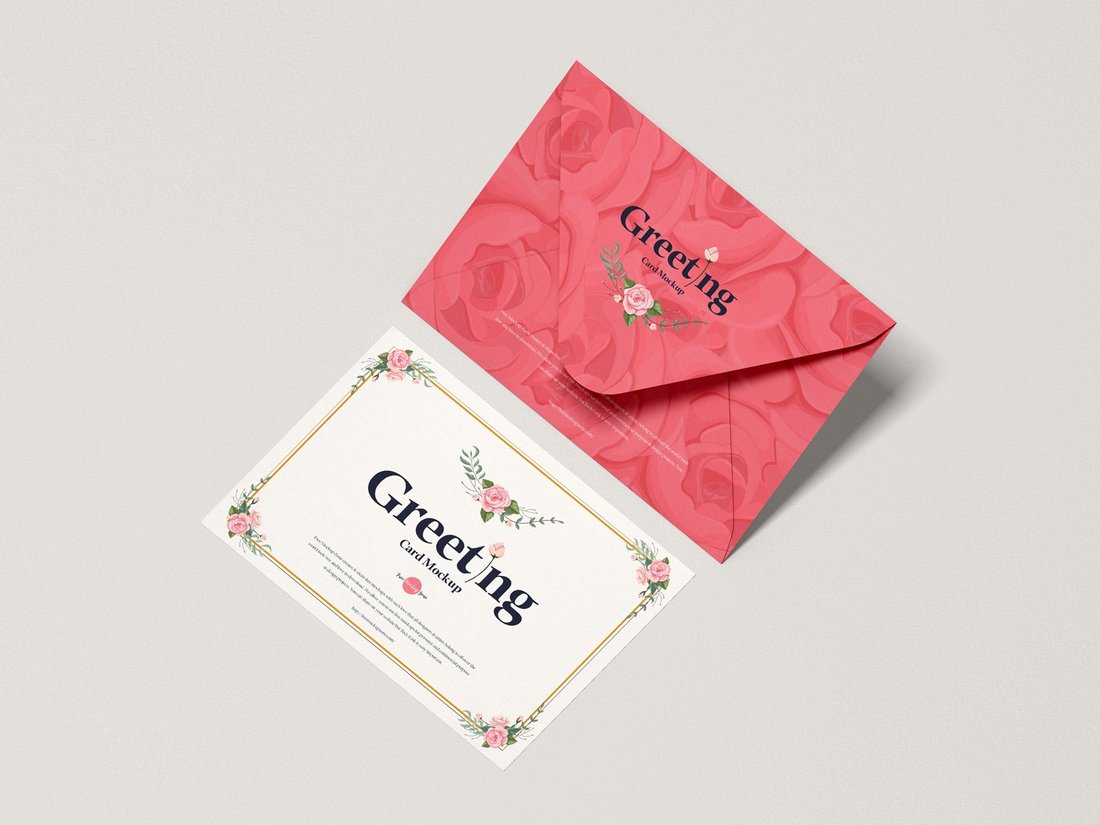 It's hard to believe that this mockup is actually free to download. It comes with a gorgeous scene and a design that will make your greeting card designs look much more professional.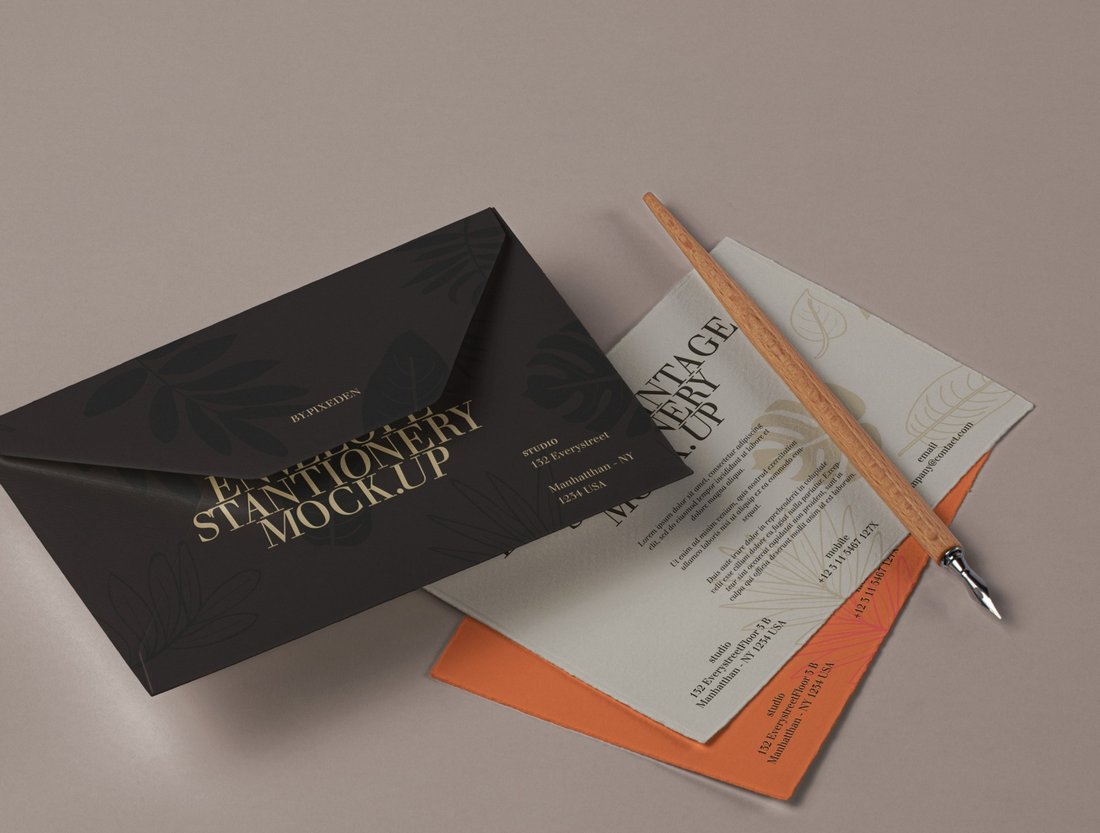 This mockup template is perfect for presenting both wedding invitations and greeting cards. It's especially great for vintage-style card designs. The mockup is free to download.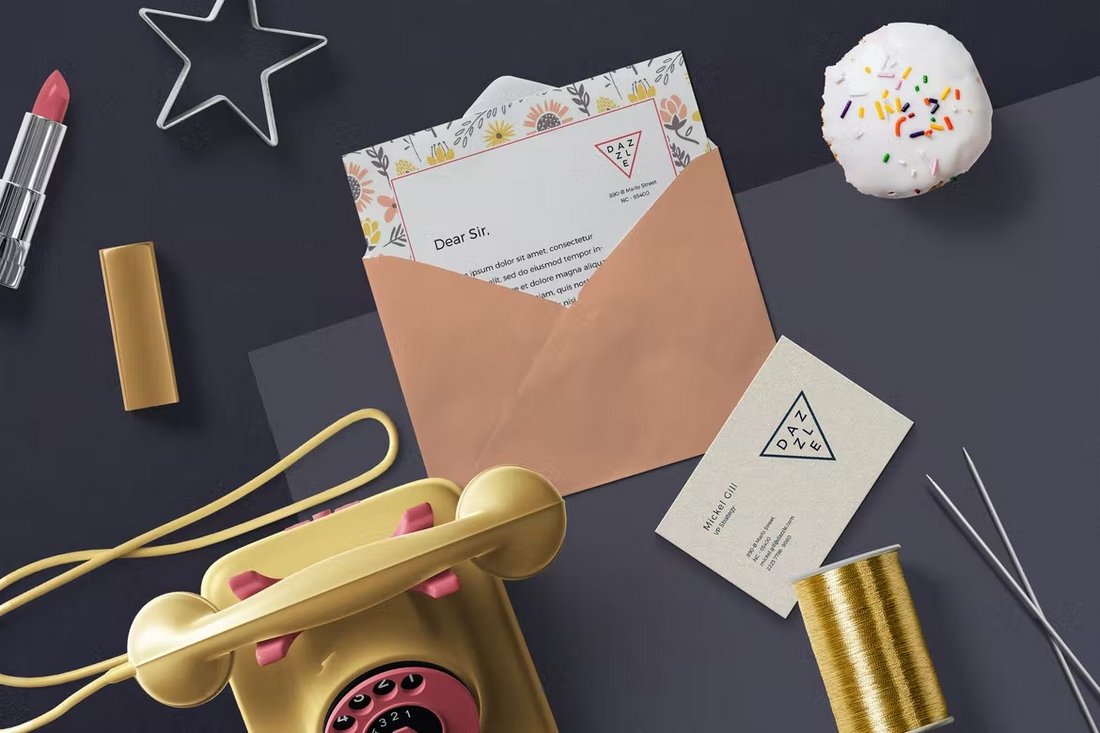 This bundle includes 4 creative and colorful mockup scenes for showcasing various types of greeting cards and envelope designs. They are quite unique and allow you to create a stylish atmosphere for your design presentations. The objects in each mockup can be rearranged to your preference. You can also change the background too.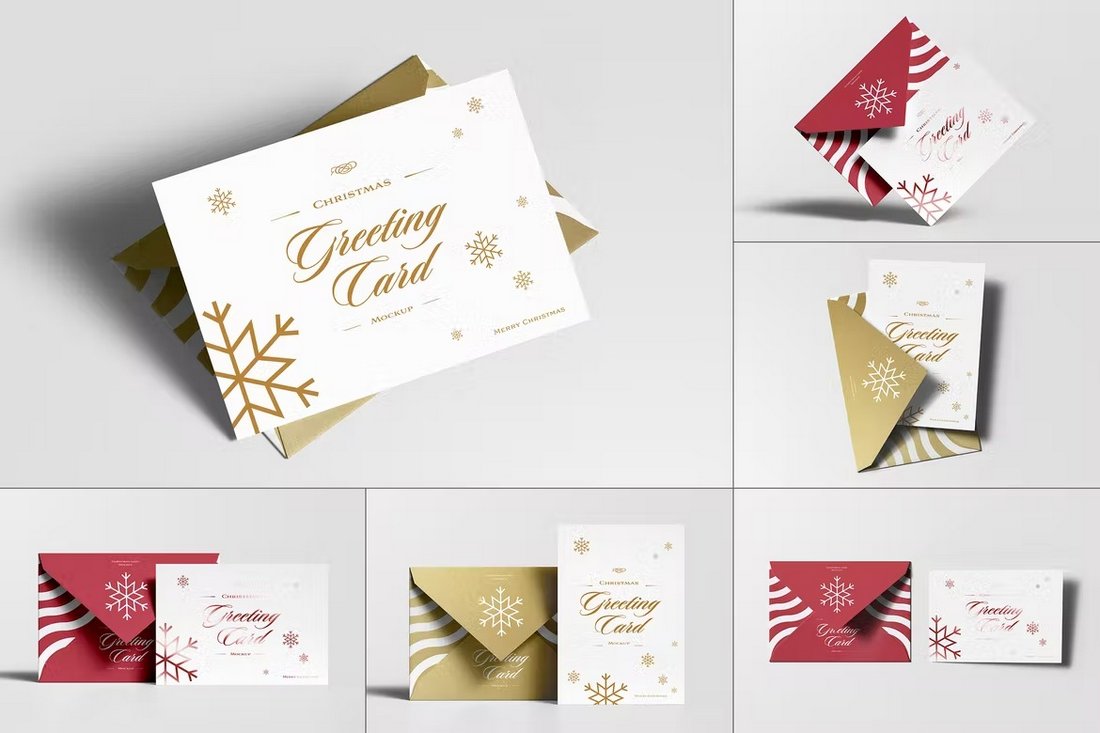 A collection of mockup templates for showcasing greeting card designs from multiple angles and views. This pack includes 6 different mockups with various styles of designs. They have mockups for both the card and envelope designs. You can easily place your design in the mockups using smart objects.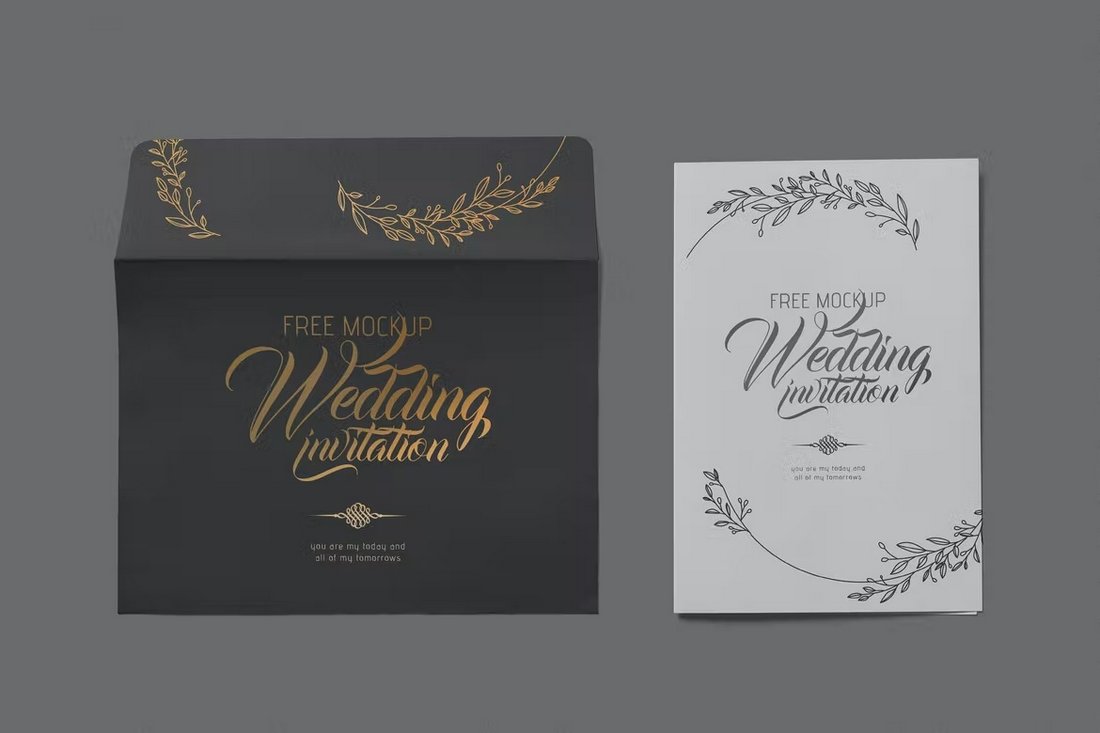 The minimal and clean look of this mockup design makes it a great choice for presenting elegant and high-end wedding invitation designs. It includes multiple scenes for you to showcase all your wedding invitation and envelope designs in one place. The shadows and effects used in the mockups are customizable as well.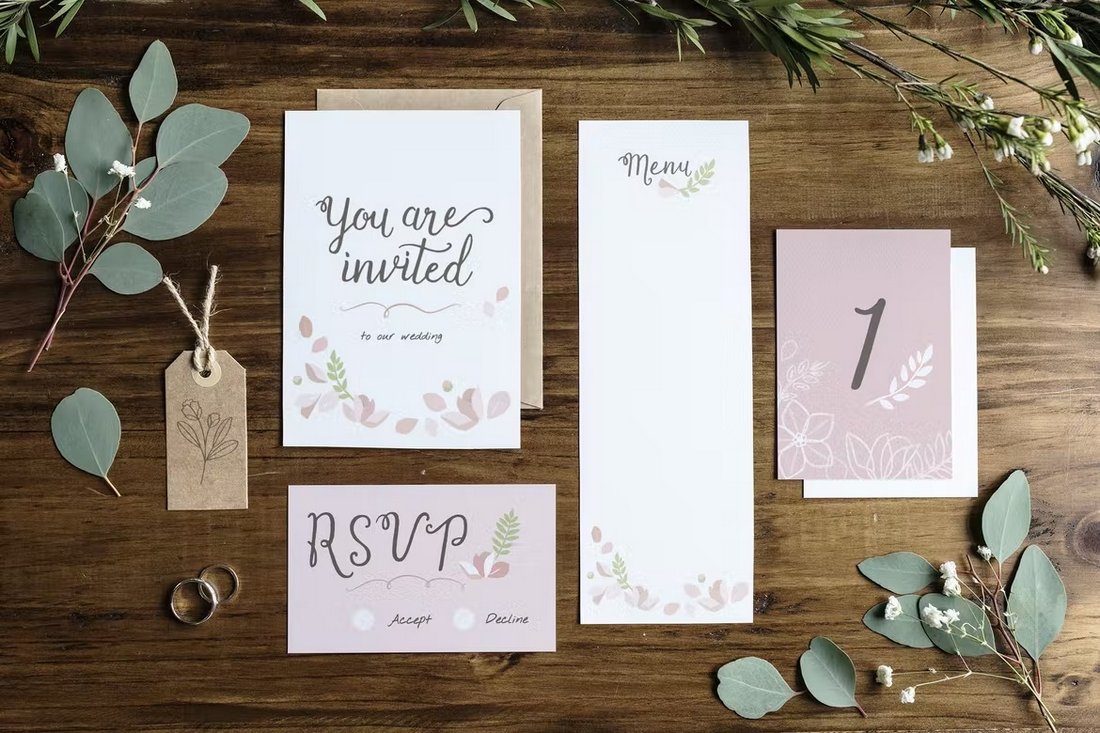 This mockup template features a floral-themed scene for showcasing your wedding invitations. If your design uses a floral design, this mockup will surely come in handy. The mockup includes movable objects and changeable backgrounds for fully customizing the scene to your preference.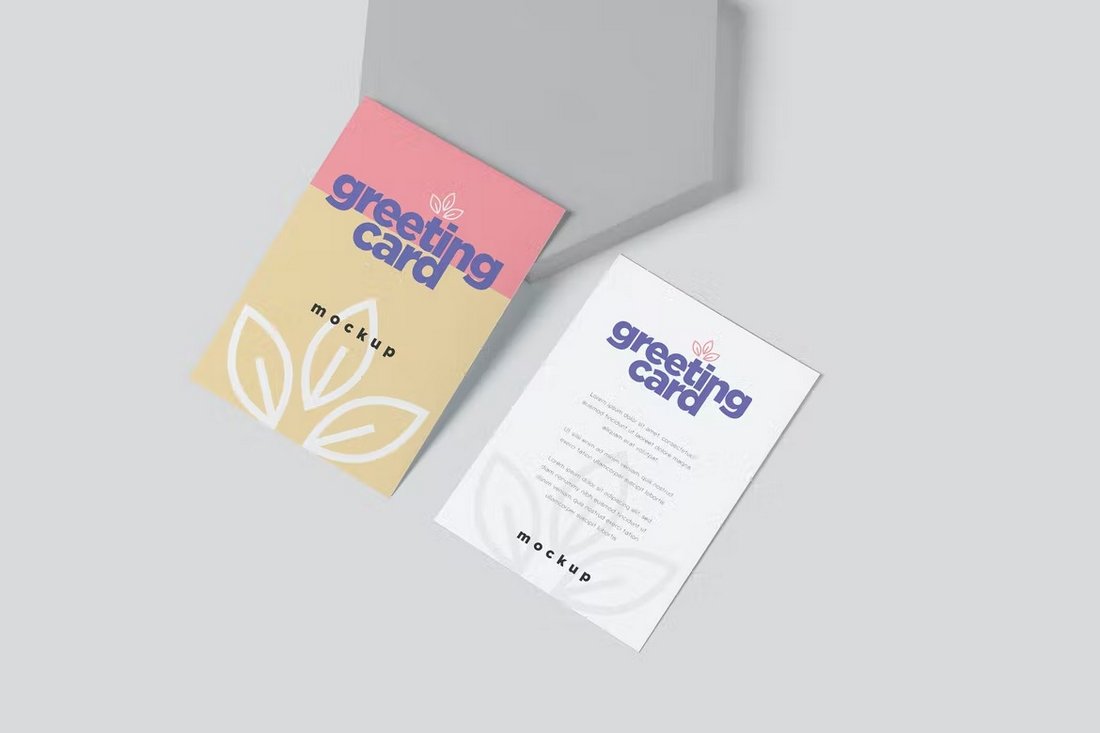 A collection of modern and minimal greeting card mockups featuring fully editable scene layouts. This pack comes with 5 different mockup scenes for presenting your greeting card designs. Each template has adjustable effects with editable backgrounds and smart object support.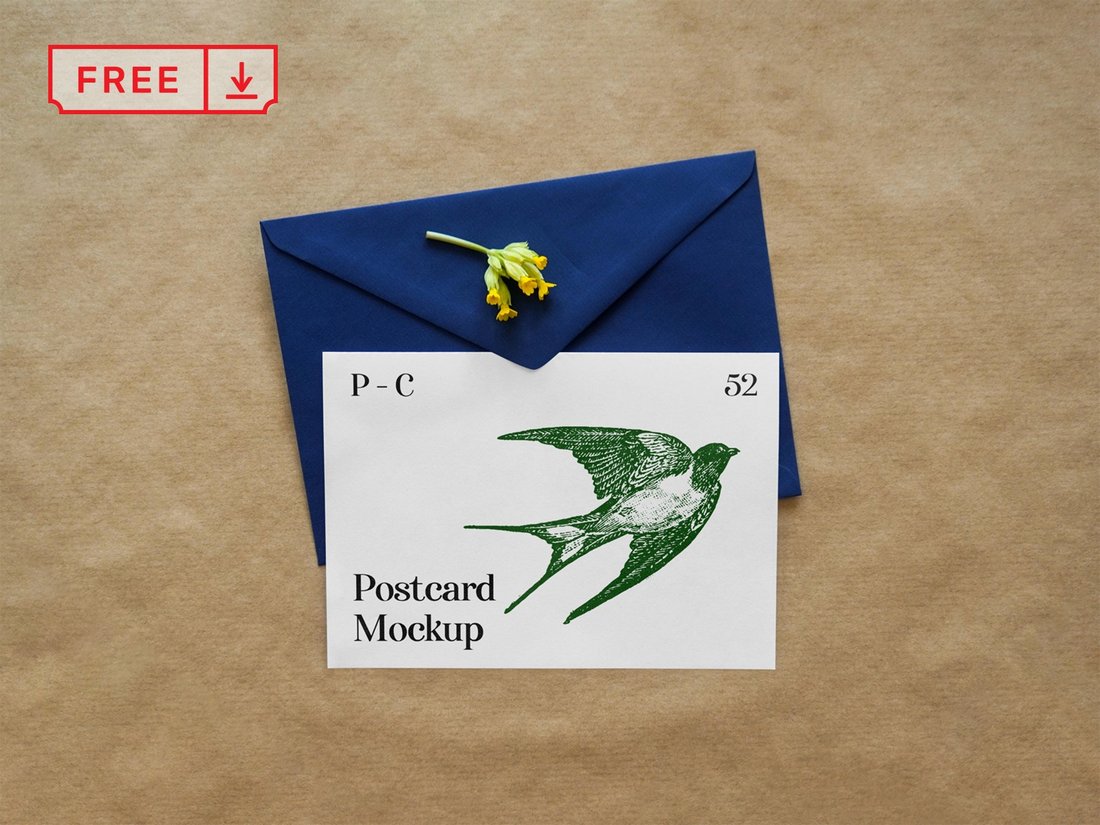 You can download and use this mockup template free of charge. It features a stylish scene with a realistic look and feel. The template includes easily editable smart objects as well.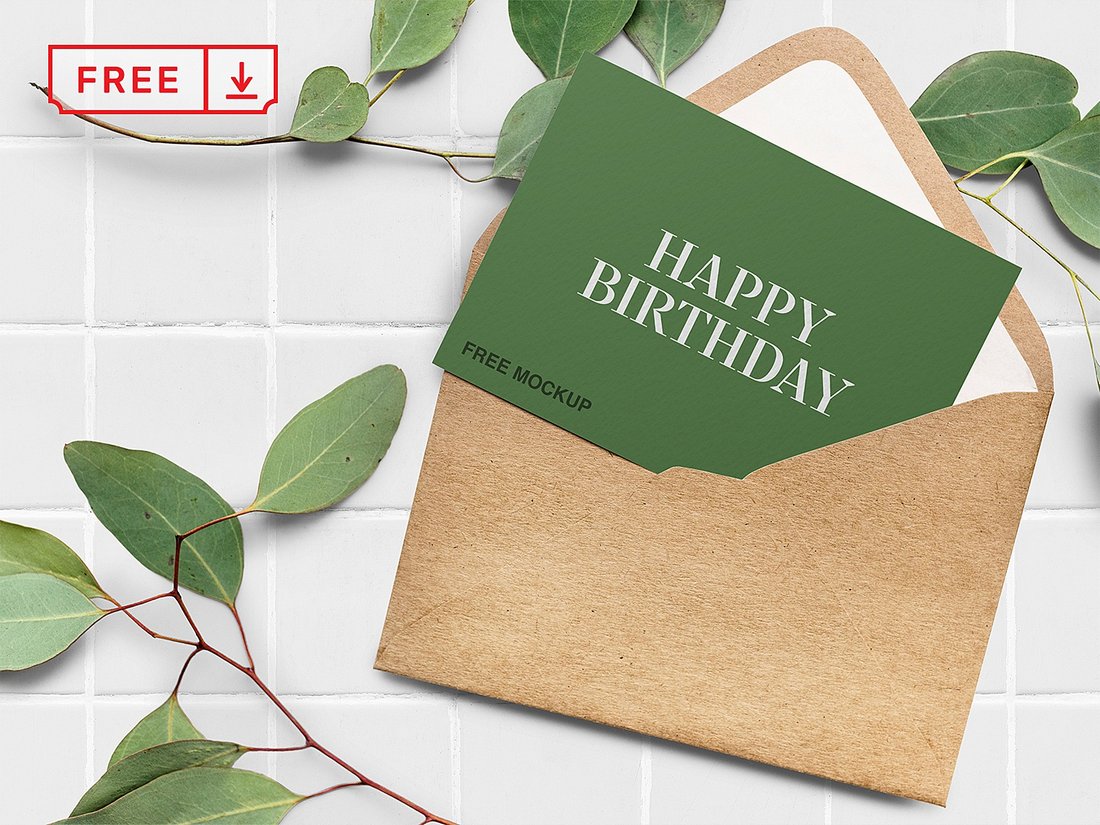 This mockup template is great for presenting simple greeting card designs. You can use it to promote your designs in online shops as well. The template is free to download and use.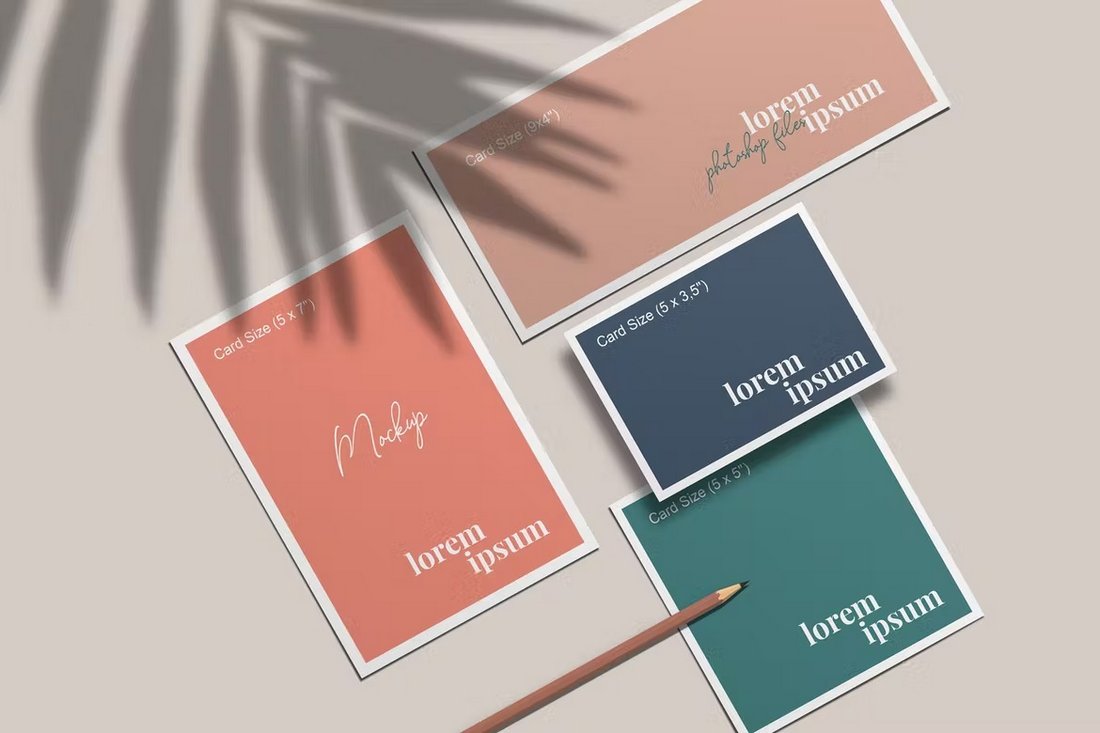 This clean and minimal set of mockups allows you to showcase all the designs related to wedding invitations in one place. It has mockups for different sizes of cards for invitations, table cards, RSVP cards, and more.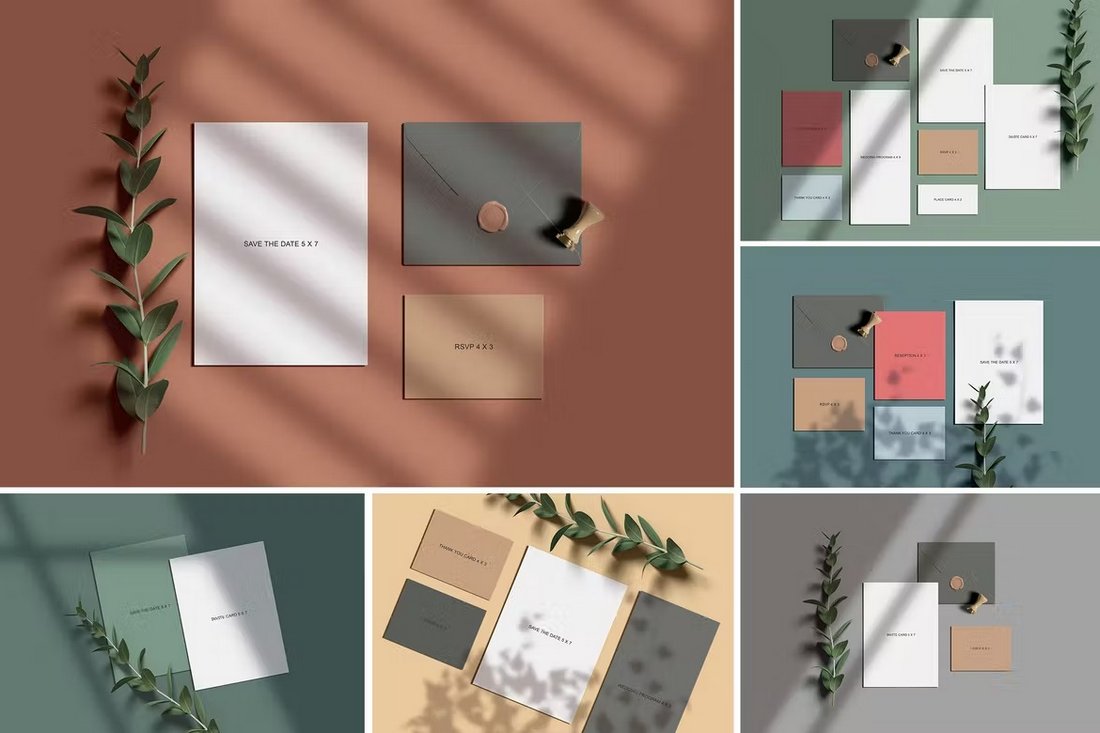 This is an all-in-one mockups bundle that comes with all the templates you need for presenting your entire wedding invitation suite of designs. There are mockups for saving the date, invitations, thank you cards, and much more. You can also choose from 6 pre-made scenes to show off your designs.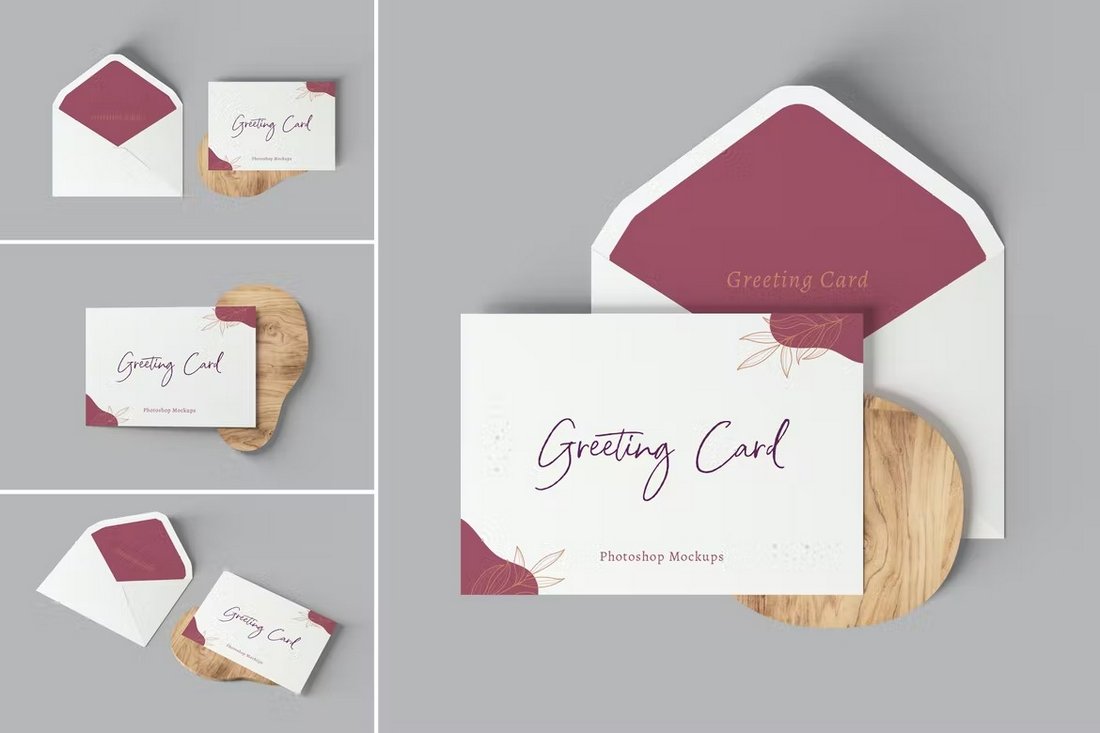 Looking for a simple yet elegant mockup for showcasing your stylish greeting card designs? Then this template is made just for you. It features beautiful card and envelope mockups that come in 4 different styles of layouts. The background is customizable as well.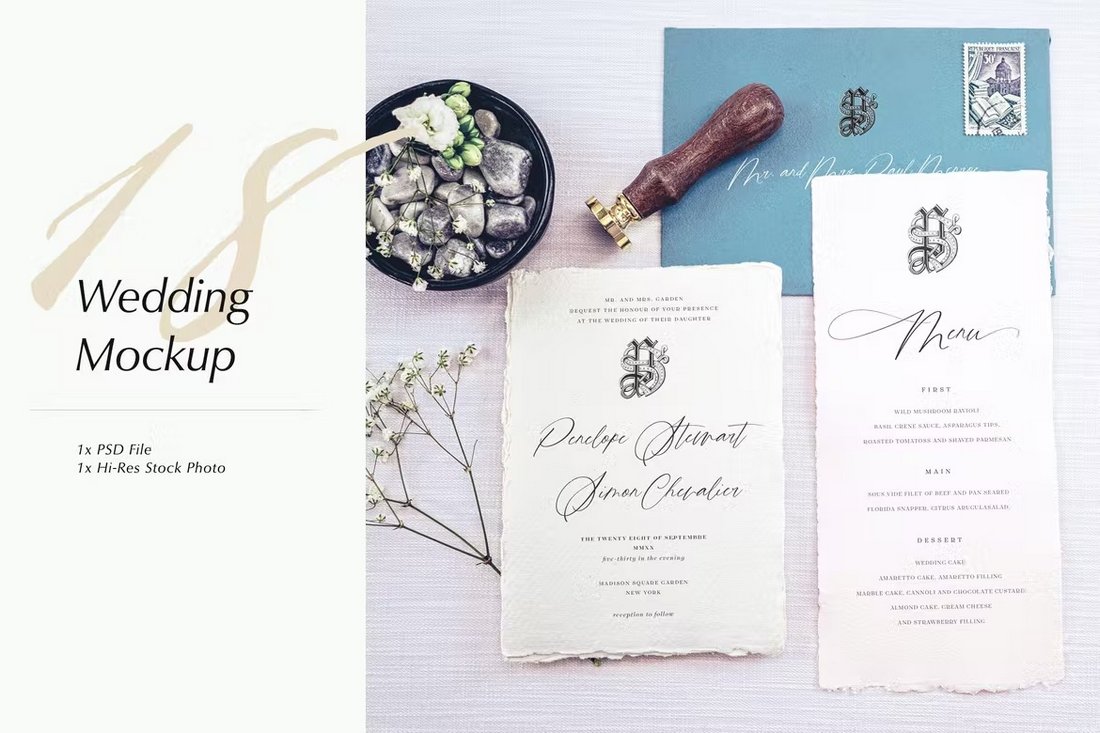 The elegant vintage-style design of this mockup template is perfect for presenting high-end and luxury-themed wedding invitations and greeting card designs. The mockup features smart objects for easily placing your own design in the template.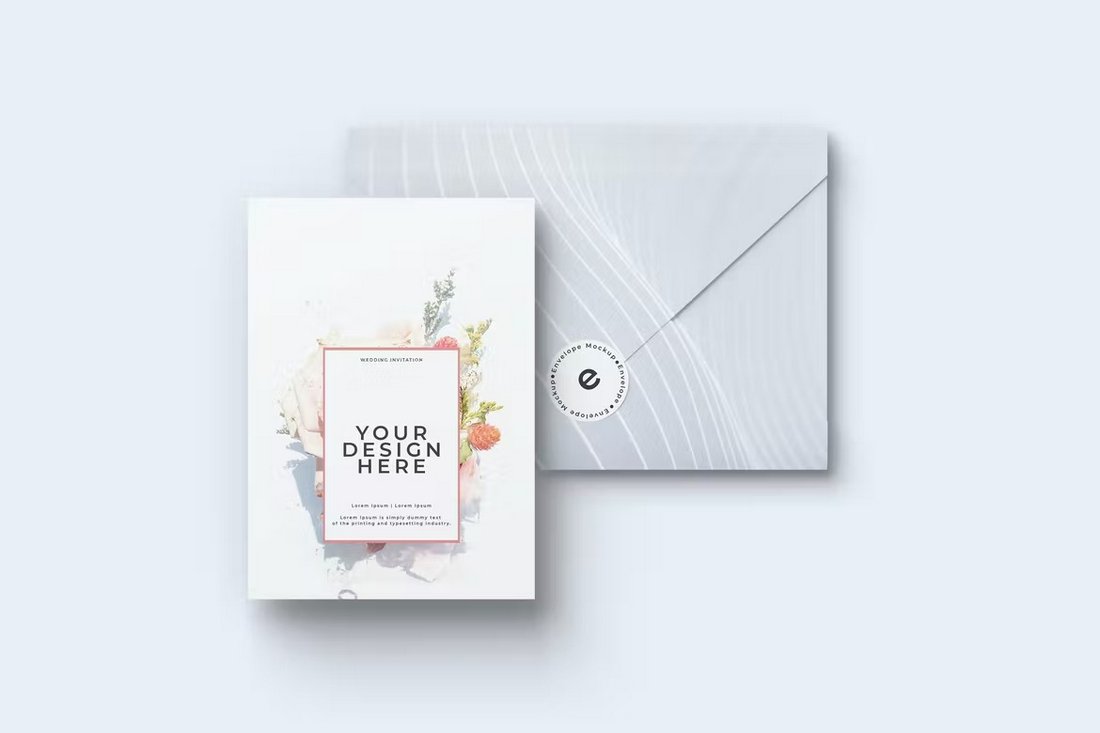 A minimal wedding invitation mockup for all your modern invitation designs. This mockup includes templates for presenting both the invitation and the envelope. It also features changeable backgrounds and smart object layers.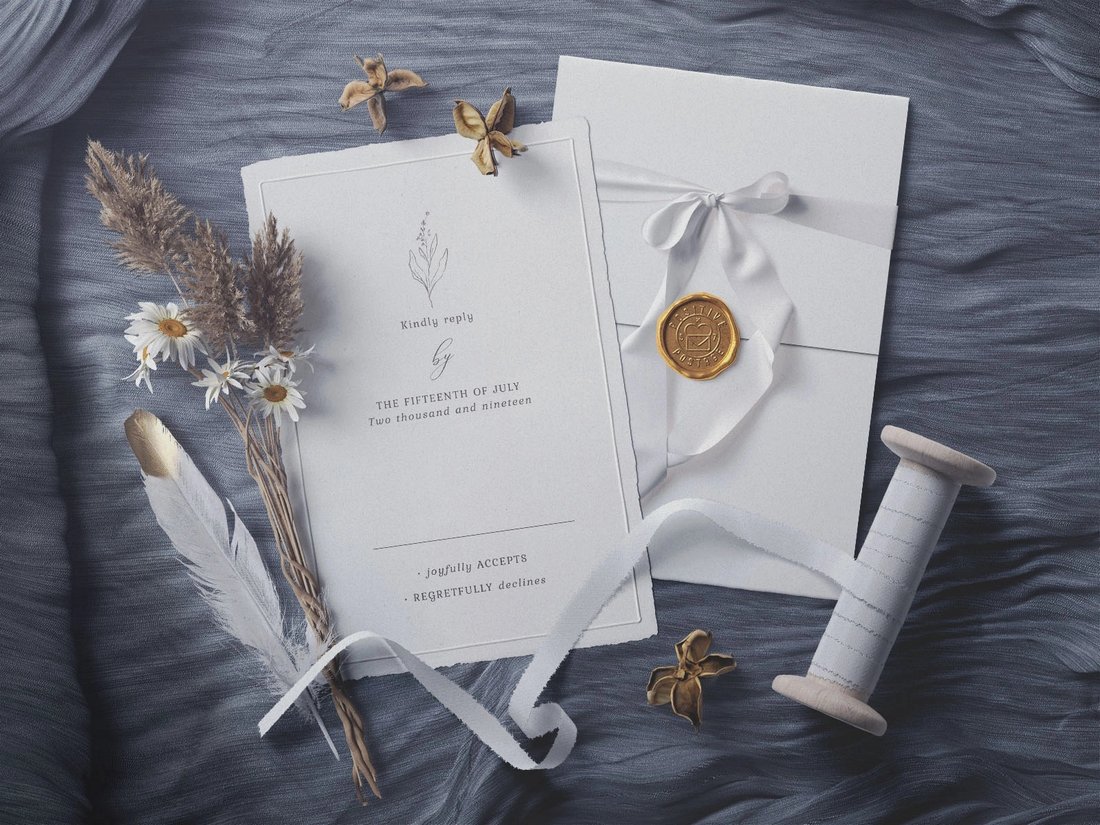 This elegant and beautiful wedding invitation mockup kit can be used to create unique mockup scenes of your own. It includes lots of objects on separate layers that you can move around to create custom scenes. And it's free to download.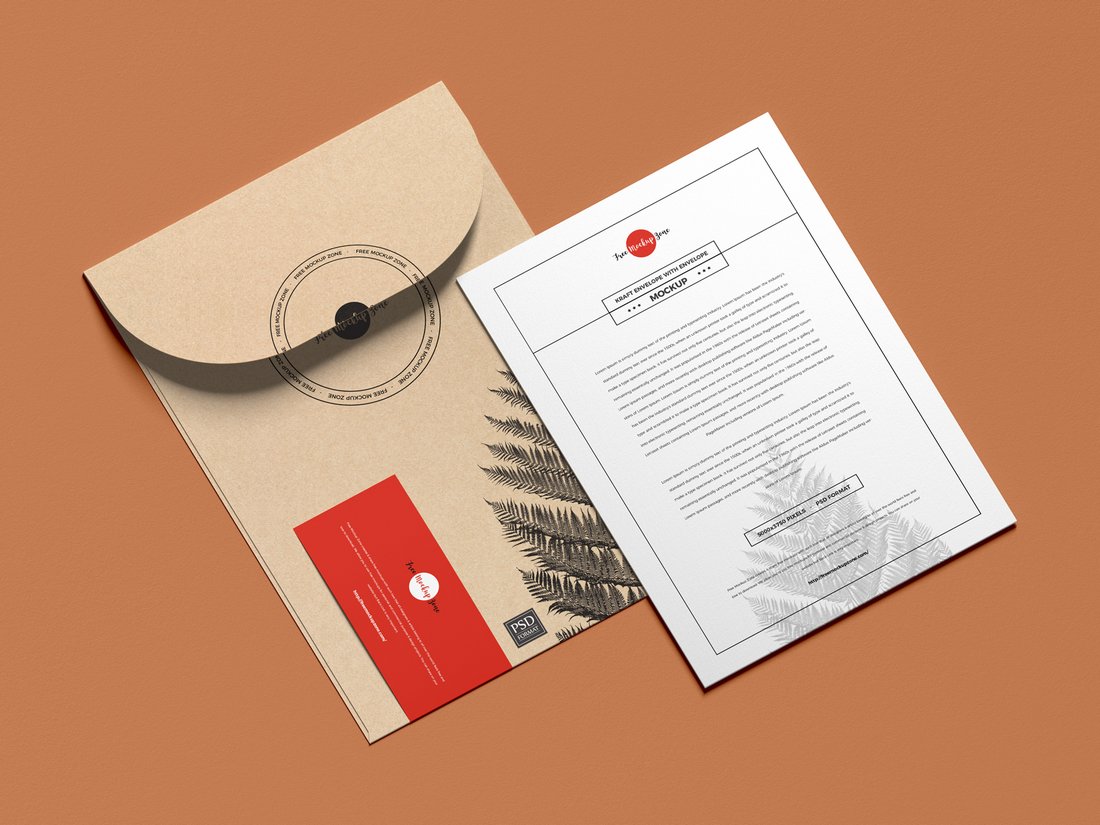 A multipurpose mockup template that has a design suitable for presenting all types of greeting cards and invitation designs. It comes with Kraft paper-style mockups for the envelope and greeting card.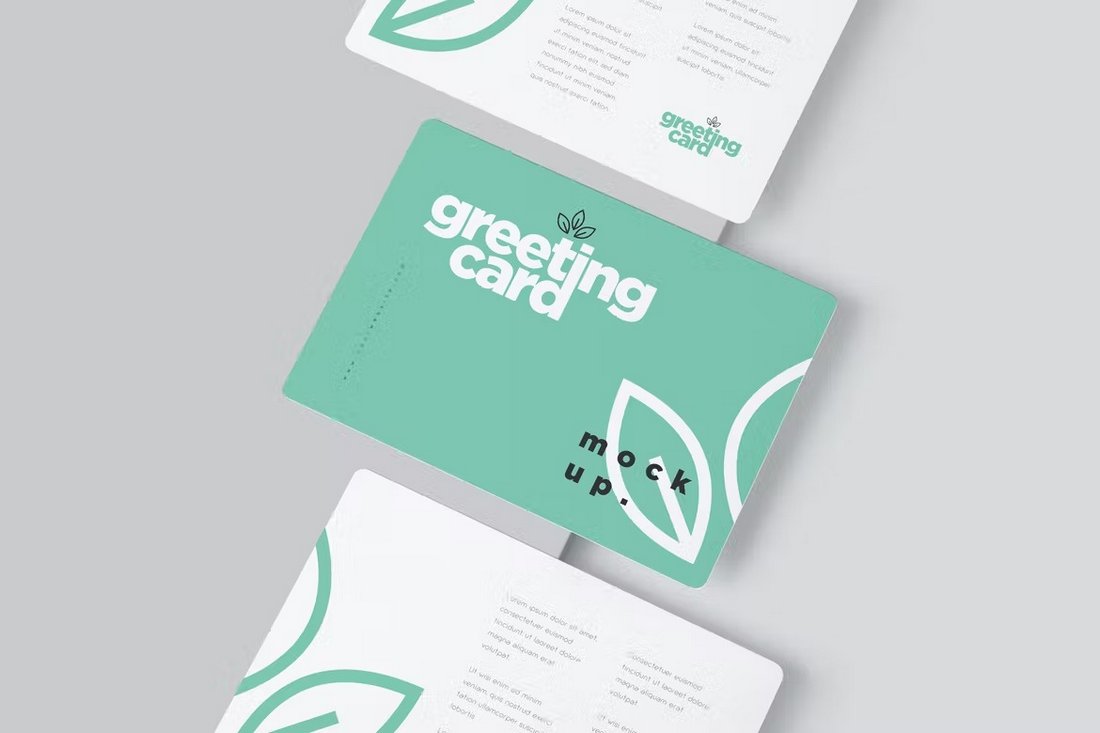 This mockup template is designed for showcasing modern greeting cards with rounded edges. It comes with 5 different mockup scenes that let you present your designs in multiple views. Each mockup includes editable effects and changeable backgrounds as well.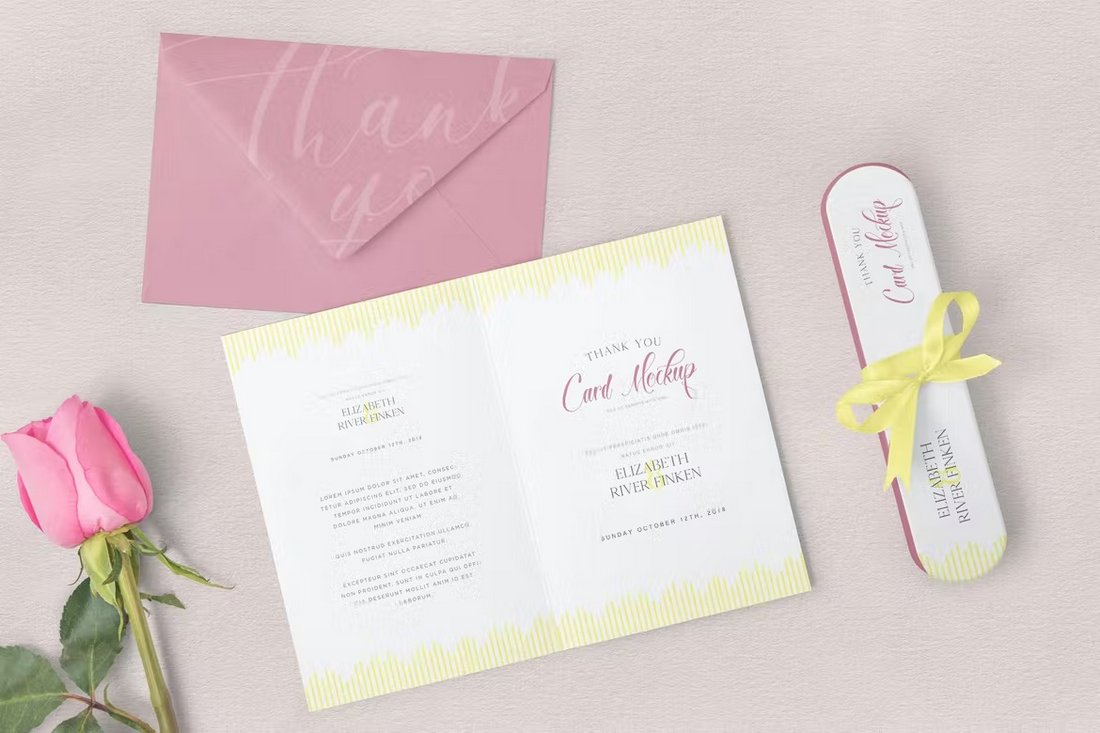 You can use this chic-style greeting card mockup scene to show off various types of greeting cards and even wedding invitations. It's especially suitable for Valentine's day cards and other romantic card designs. You also get to choose from multiple mockup scenes.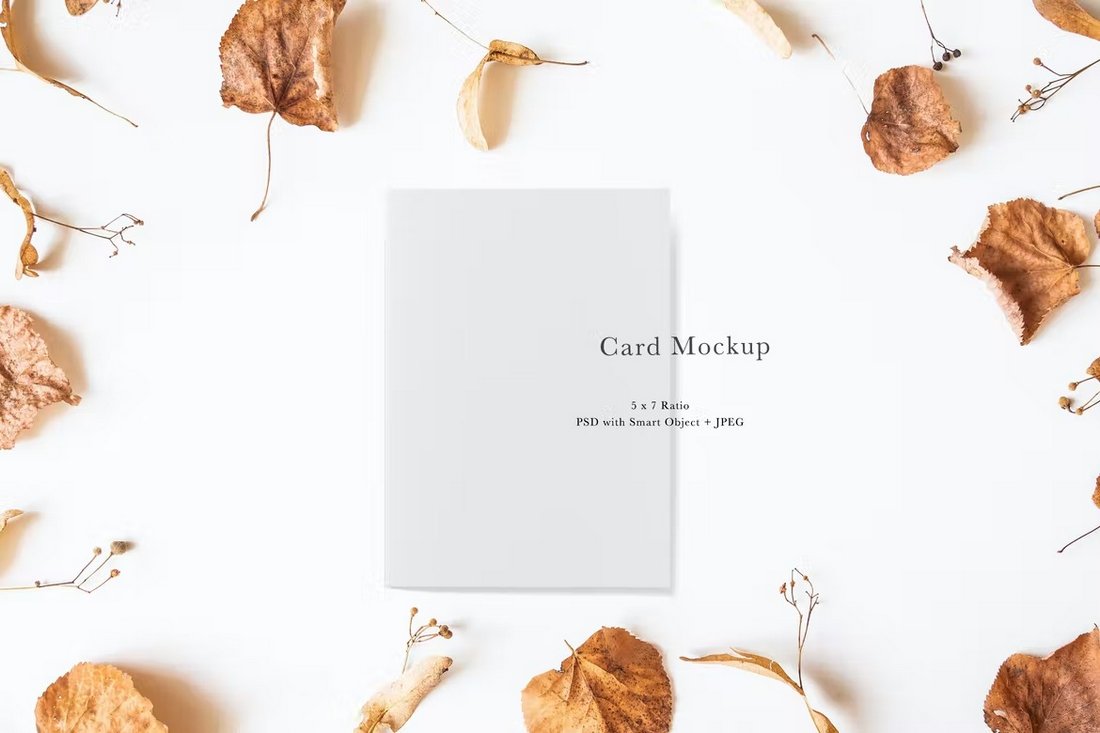 A simple and minimal greeting card mockup that also works great for presenting wedding invitations. This mockup features a clean design that will effectively highlight your design above all else.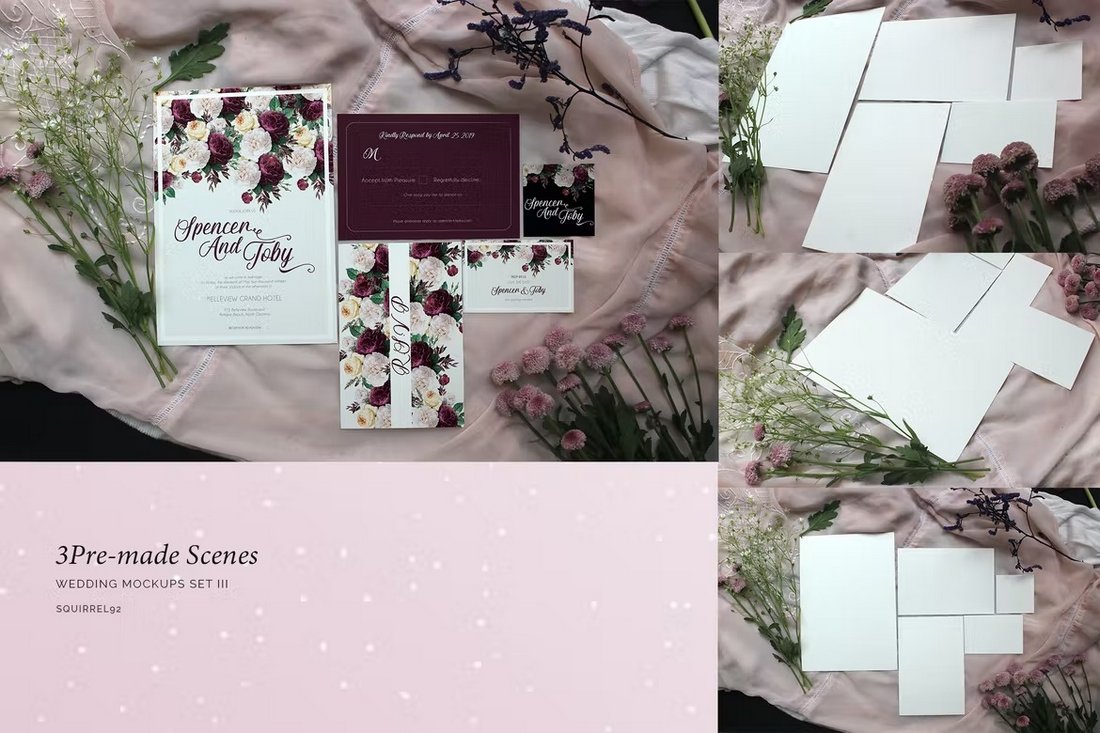 This mockup set includes 3 unique wedding invitation mockup scenes. Each scene features multiple placeholders for showcasing an entire wedding invitation suite. You can also use them to view the designs from multiple angles.
A bundle of greeting card mockups. This pack includes 13 different mockup scenes for presenting all kinds of greeting card designs. Each mockup is made using real photo backgrounds. They also feature automatic paper tone effects and customizable envelopes.