One of the few downsides to using WordPress used to be the inability to customize a theme without coding. Page builder plugins solved this problem by providing a convenient way to control the design of WordPress themes without a hassle.
According to studies, building landing pages is one of the top five challenges B2B marketers are still struggling to solve. However, WordPress bloggers and marketers never had that problem, thanks to page builders.
Page builders came a long way since the initial release of WordPress in 2003. The page builder plugins we have today are much more advanced and user-friendly than it used to be.
But, what does the future hold for page builders? In a world full of artificial intelligence (AI) and bots, what will happen to page builders in the future? Let's find out.
Why Do We Need Page Builders?
Different people use page builders for various purposes. Web developers use page builders to develop themes, web designers use them to easily build unique website designs using WordPress, and bloggers use them to create custom landing pages and layouts.
Even with all the website building services available today, such as Wix and Squarespace. Or more futuristic services such as The Grid, which uses AI technology for designing websites. Page builders are still the most convenient and the most affordable way for crafting custom website designs with WordPress.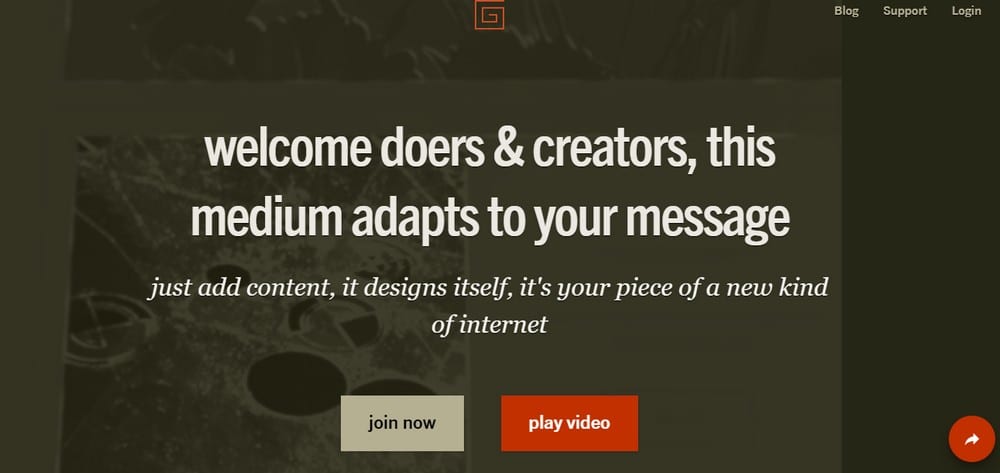 Why? Because, unlike Wix and Squarespace, you get full control over your website when using WordPress. WordPress hosting is cheaper. WordPress is more flexible and expandable. And you can build any type of a website with WordPress.
When combined with a free page builder plugin, other platforms can't even come close to the power, the features, and the affordability of WordPress.
The Current State Of Page Builders
Yet some people avoid using page builders for various reasons. Complex user interfaces, the difficult learning curve, performance issues, are just some of the main concerns that drive WordPress users away from page builder plugins.
Thankfully, these issues are now slowly fading away thanks to the new and improved page builders we have today. Elementor is one of the many success stories that define the current state of page builders.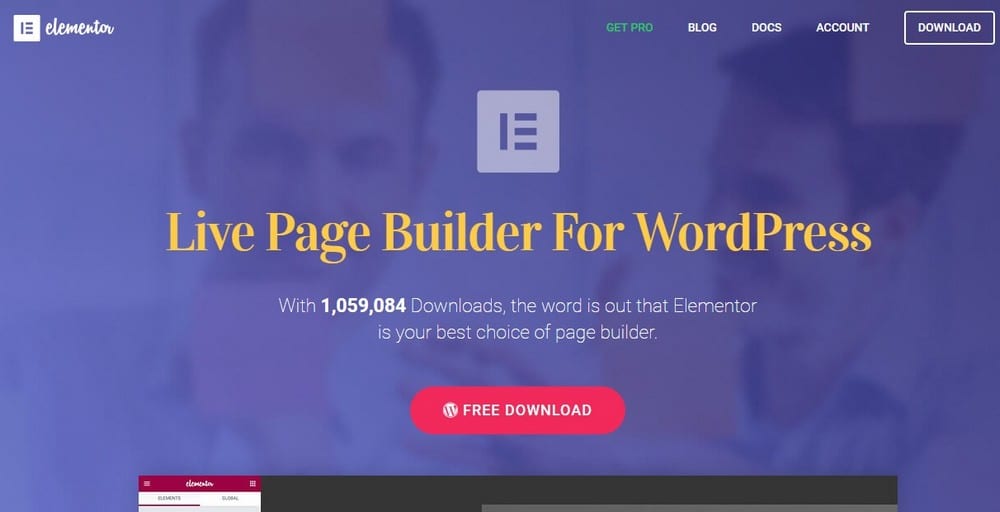 Elementor was released in 2016 as an open-source page builder with a premium plan for web designers. The plugin generated over 100,000 active installs within the first 11 months of its launch. Now, it boasts over 1.5 million downloads.
The sleek and intuitive drag and drop front-end live editor and the easy to understand user interface made Elementor a massive success.
Live Composer is another completely free plugin that joined the movement. We can definitely expect big things for page builders along the way.
Page Builders vs. Website Builders
The latest trend in WordPress page builders is the website builder plugins. While these two sound similar, website builders sets itself apart by providing a complete solution for building entire websites with WordPress.
WPBakery, the creator of Visual Composer, recently released a new website builder offering more advanced and improved features than its page builder. A lite version of the plugin is now available for free with the promise of a premium version releasing soon. Oxygen is another app that also challenges page builders with its drag and drop website builder.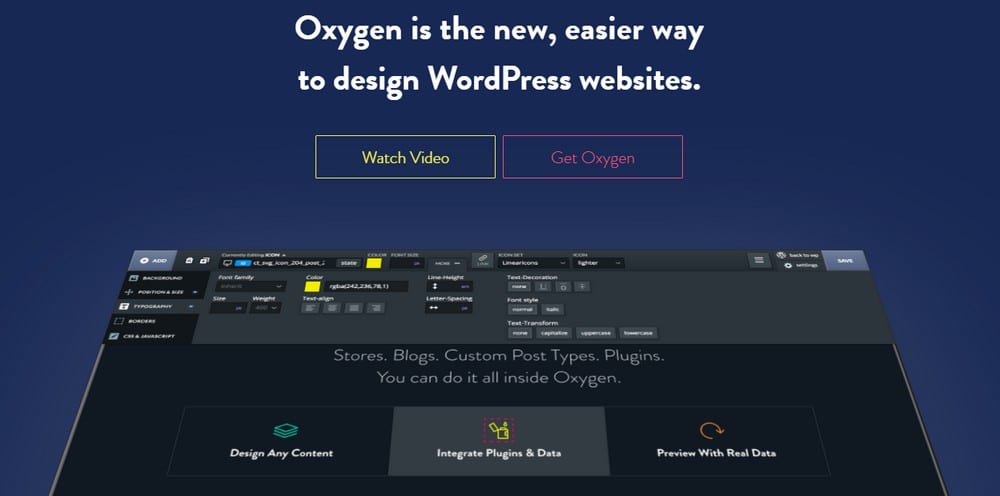 The difference between page builders and website builders is that a website builder doesn't require an existing theme in order to build new website designs. They are standalone plugins that function on their own and lets you build your own WordPress themes from scratch.
However, this doesn't mean it's the end of the road for page builders.
Why Page Builders Are Still Relevant
Even though website builders are getting ahead in the game, WordPress still need page builders. When it comes to creating landing pages, sales pages, and contact pages, using a page builder is the easiest way to get that job done.
Page builders also let you keep your new landing pages mobile-friendly by helping you easily create designs with a responsive design.
The majority of WordPress users are beginners. Having a page builder plugin gives them more control over their WordPress website theme to customize it to their preference without website design experience. That's why every WordPress website should have a page builder plugin.
WYSIWYG Experience
What You See Is What You Get (WYSIWYG) experience is the system that allows users to create or customize a website design using a live front-end editor that also display the changes they make to the design in real-time. This is the same experience you get from service-based platforms such as Wix and Squarespace.
With a WYSIWYG interface, you get to create and see your design take form by simply dragging and dropping content blocks into your page. No need to go back and forth to see previews of your changes.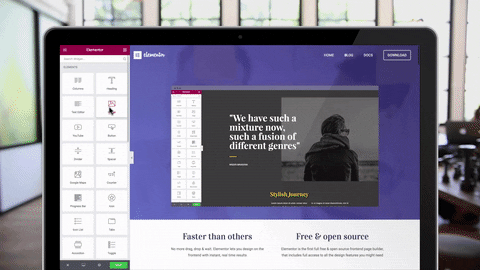 WordPress page builders are now slowly adopting this technology by building more innovative live editors for the plugins. LeadPages, Visual Composer, and Elementor are perfect examples for page builders with WYSIWYG editors.
What's Next?
As the popularity of WordPress grows big by the day, the future looks bright for page builders. However, there are a few things that we would love to see from the developers in the future.
First, there are few issues in most page builders that still needs to be addressed. Most importantly the impact on website performance caused by the plugins. Many users are still experiencing slow loading issues when using certain page builder plugins.
Another issue is having to rely on the plugin to keep your content live. The pages you create with some page builders, such as SiteOrigin page builder and Thrive Editor, are useless without the plugin. If you have to delete the plugin or switch to a different page builder, you'll lose the designs created with them.
Modern page builders like Elementor have already found solutions to these issues. Hopefully, others will catch up in the near future.
Conclusion
Building a website of your own means having the freedom to design it however you like it. Which is why people still choose WordPress over service-based website builders. When equipped with a page builder, there's no limit to what you can do with WordPress.
With more developers choosing the open-source road, the future is safe for page builders. We are excited to see what kind of amazing features they'll add to these plugins next.