10 Modern Food Packaging Design Examples (+ Templates)
Small businesses and new startups often spend way too much time coming up with the perfect logo, branding, and packaging designs when they should be focusing on releasing an amazing product.
That doesn't mean you shouldn't care about the packaging design of your product. There are actually easier ways to come up with great packaging design ideas, without having to spend months of time and thousands of dollars on design agencies.
For starters, we explored the web to find some brilliant and modern packaging design examples, specifically for food products. These are designed by professionals, sometimes for real brands and sometimes as concept designs. You can check them out to find inspiration for your own food products.
To help speed up your design process and productivity, we even handpicked a few food packaging design templates with relative designs. They are ready-made designs that you can download, customize, and use with your own projects. Have a look.
Get everything you need to supercharge your Photoshop workflow. From just $16, get unlimited access to thousands of Photoshop actions, Lightroom presets, templates, graphics, fonts and photos.
1. Coffee Packaging Design Example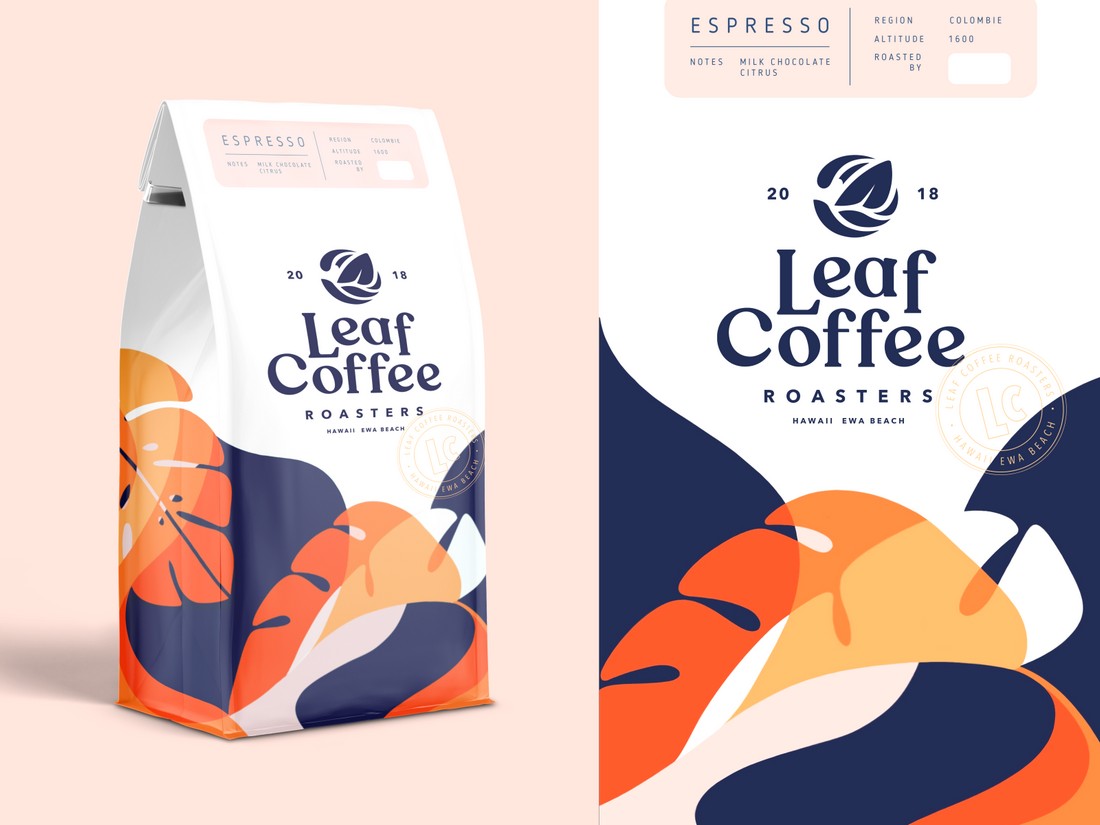 There are so many different coffee brands out there with new brands coming out all the time. This makes it difficult to come up with a unique packaging design for a new coffee brand that also sets it apart from the rest.
This beautiful coffee packaging design by the Dribbble user Evgeny Tutov does a great job of solving that problem. It features a minimal-modern packaging design that goes against the traditional coffee packaging design trends. And it works perfectly.
Recommended Packaging Design Template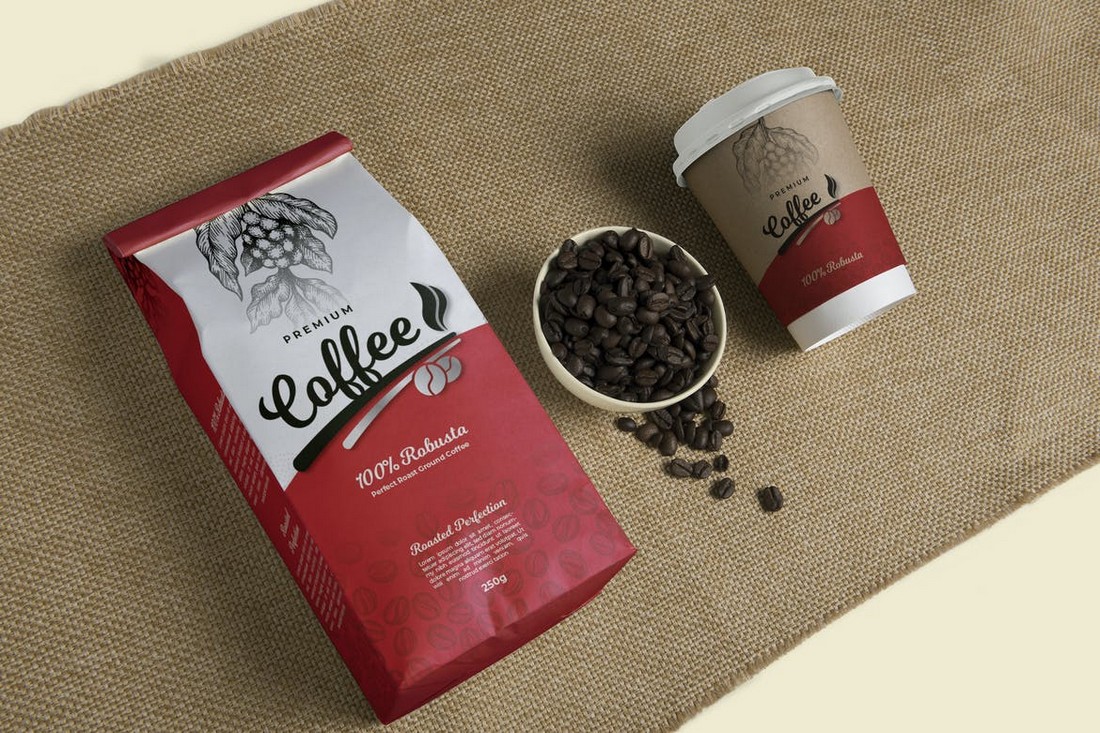 It's hard to recreate a great design like the example above but this coffee packaging design template comes close to being a good match. It includes templates for both coffee pouch packaging and coffee cup label in vector format.
2. Juice Can Packaging Design Example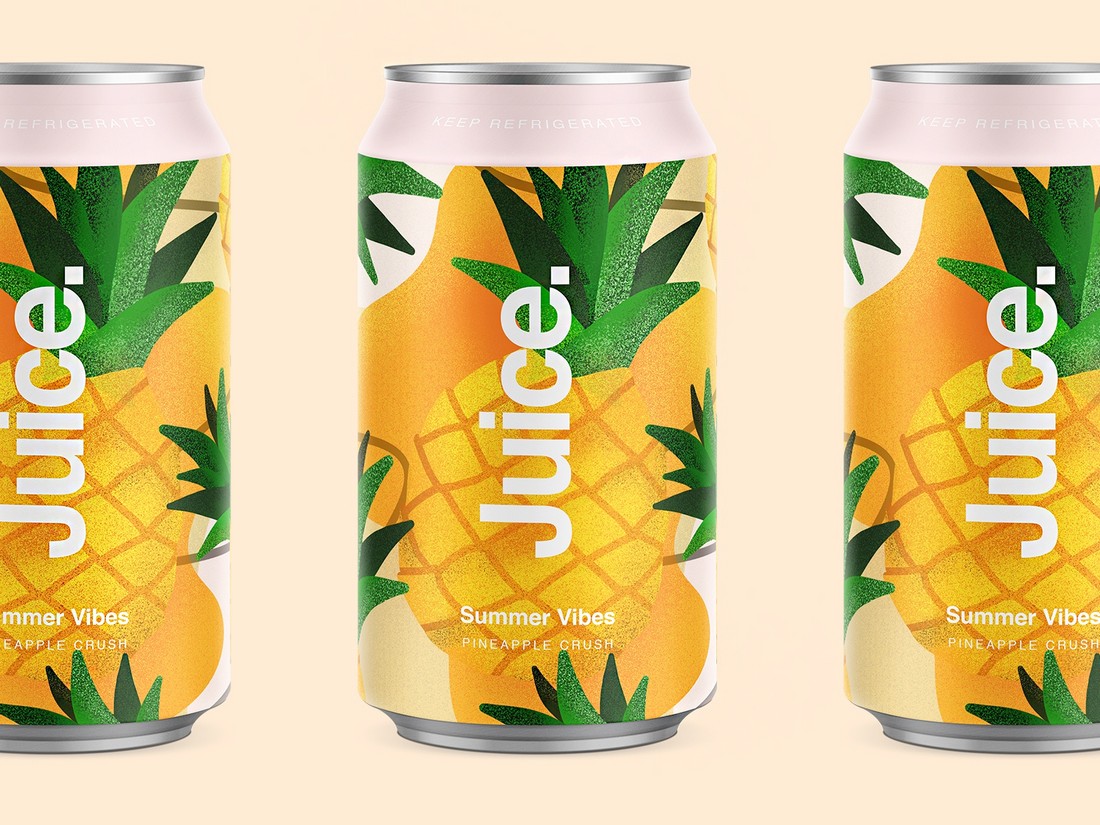 Designers love working on drink can designs as they provide them a way to show off creativity. Especially when it comes to beer cans and juice cans, there are endless possibilities you can explore to come up with a unique idea.
This juice can design by Dribbble user MadeByStudioJQ is only one of the many from a collection of can designs they've done. There are different can designs for different flavors and each design is better than the other.
Recommended Packaging Design Template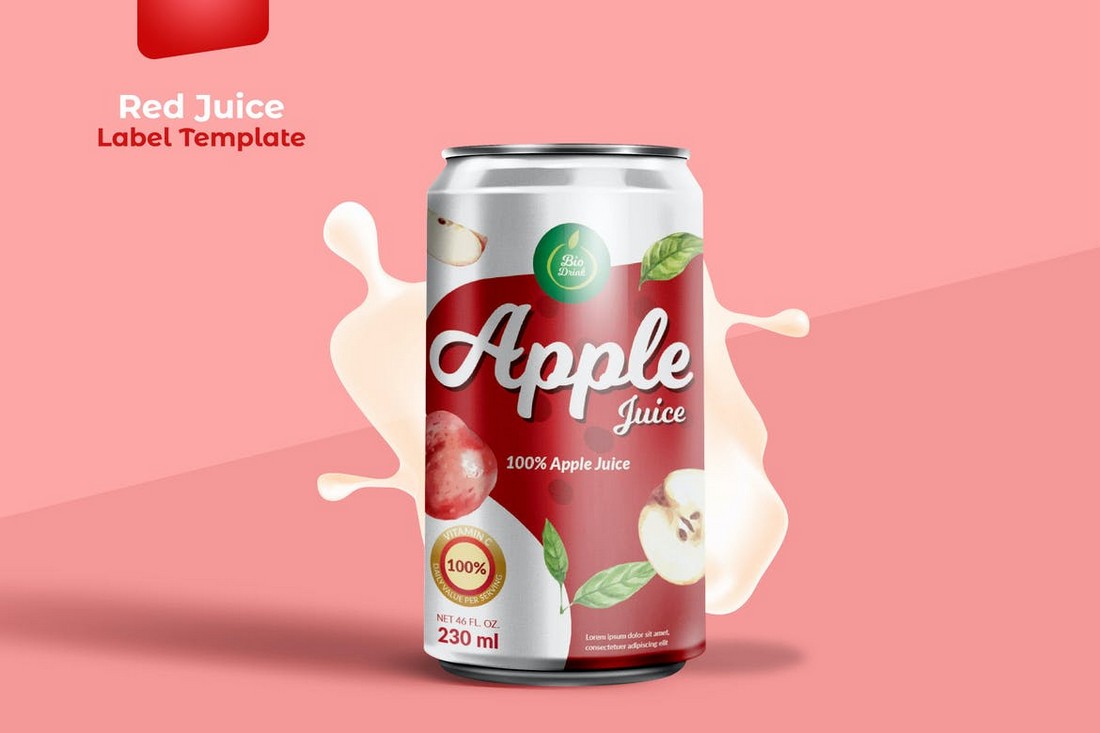 Of course, if you don't want to spend too much time coming up with an original juice can design, you can always use a template. This can design template is perfect for that job. It comes in designs for other flavors too.
3. Jam Bottle Packaging Design Example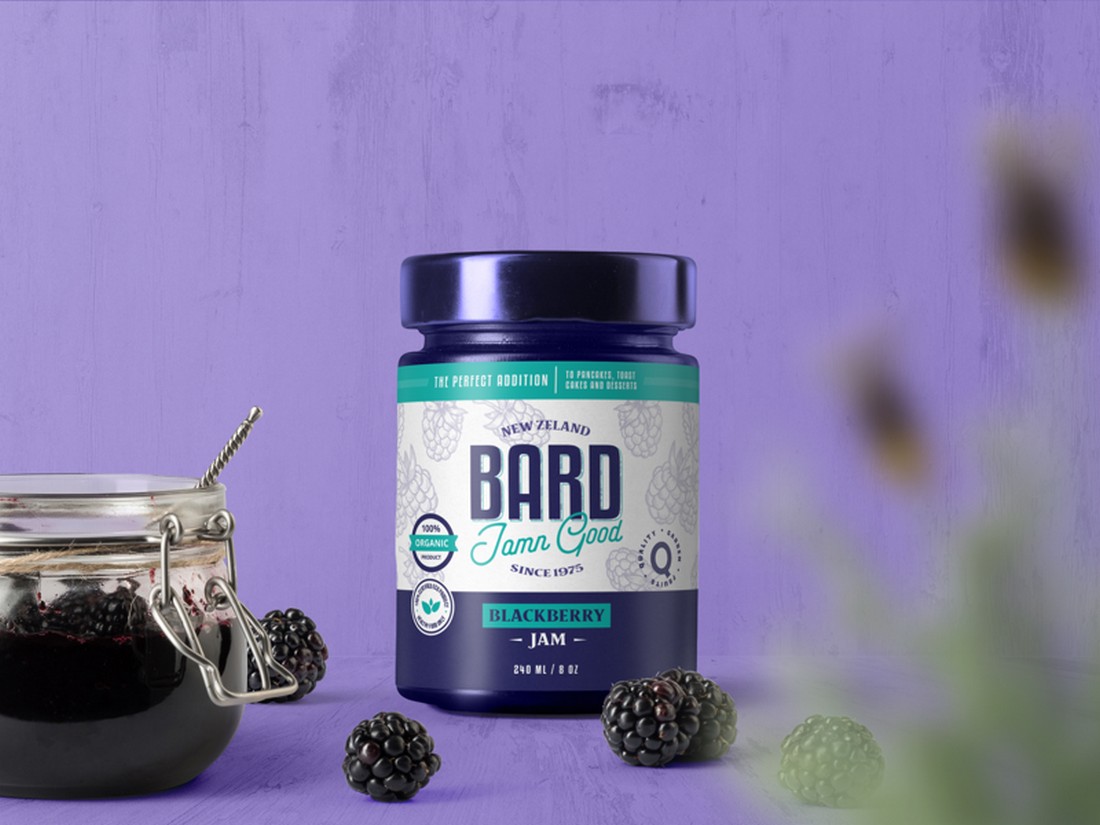 If you're working on a packaging design for a food product like jam, peanut butter, or even condiments like ketchup, one important thing you should remember is that it's more than just about the label design.
As you can see in this example design from Dribbble user Marcin Rzymek, the bottle itself also plays a role in the overall packaging design. It's like the main ingredient that makes the packaging design come to life. Keep that in mind when approaching your own design.
Recommended Packaging Design Template
Even though this packaging design template is made with chocolate spreads in mind, you can easily customize it to make labels for jams and other products as well. It comes in Adobe Illustrator AI and EPS file formats.
4. Milk Bottle Packaging Design Example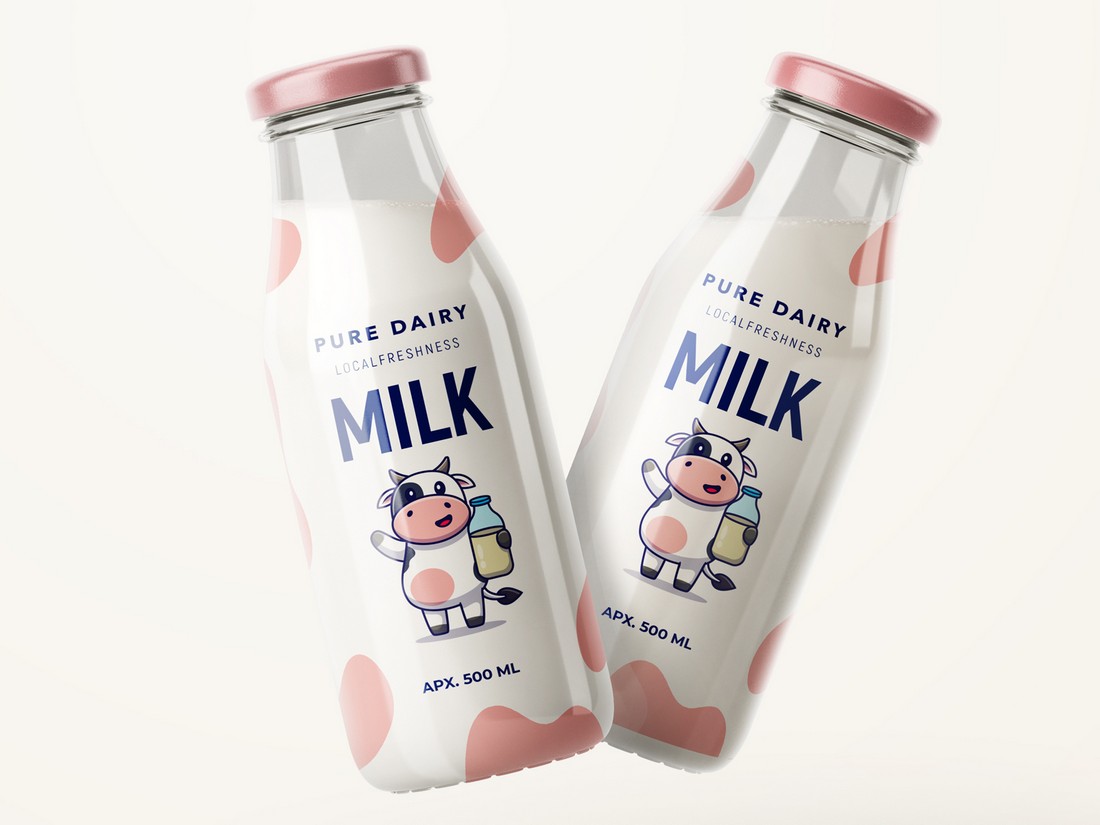 Milk bottle packaging designs have always looked the same for decades but designers are finally finding new ways to approach the traditional milk bottles by adding their own touch to the layout.
This design by Dribbble user Xentury is a good example of how to design a modern and attractive milk bottle packaging design without compromising the classic look of the bottle.
Recommended Packaging Design Template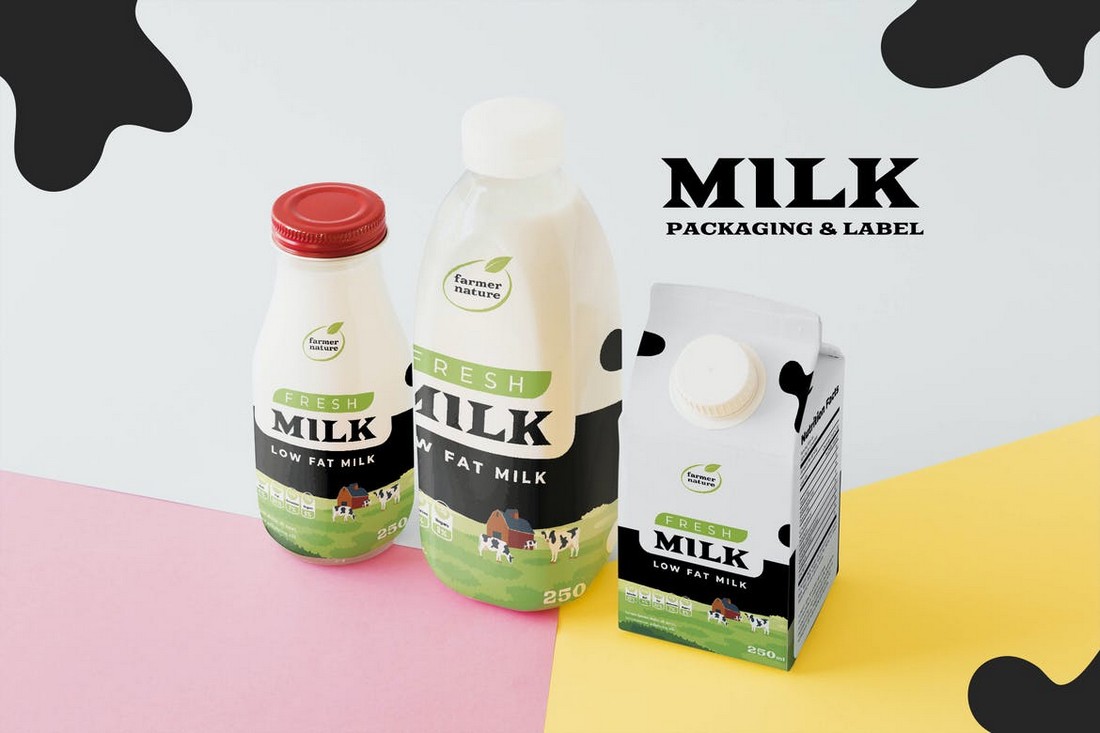 We can't forget about milk carton packaging when talking about milk bottles. With this template bundle, you'll get a complete set of editable templates for two styles of milk bottles and a milk carton.
5. Juice Carton Packaging Design Example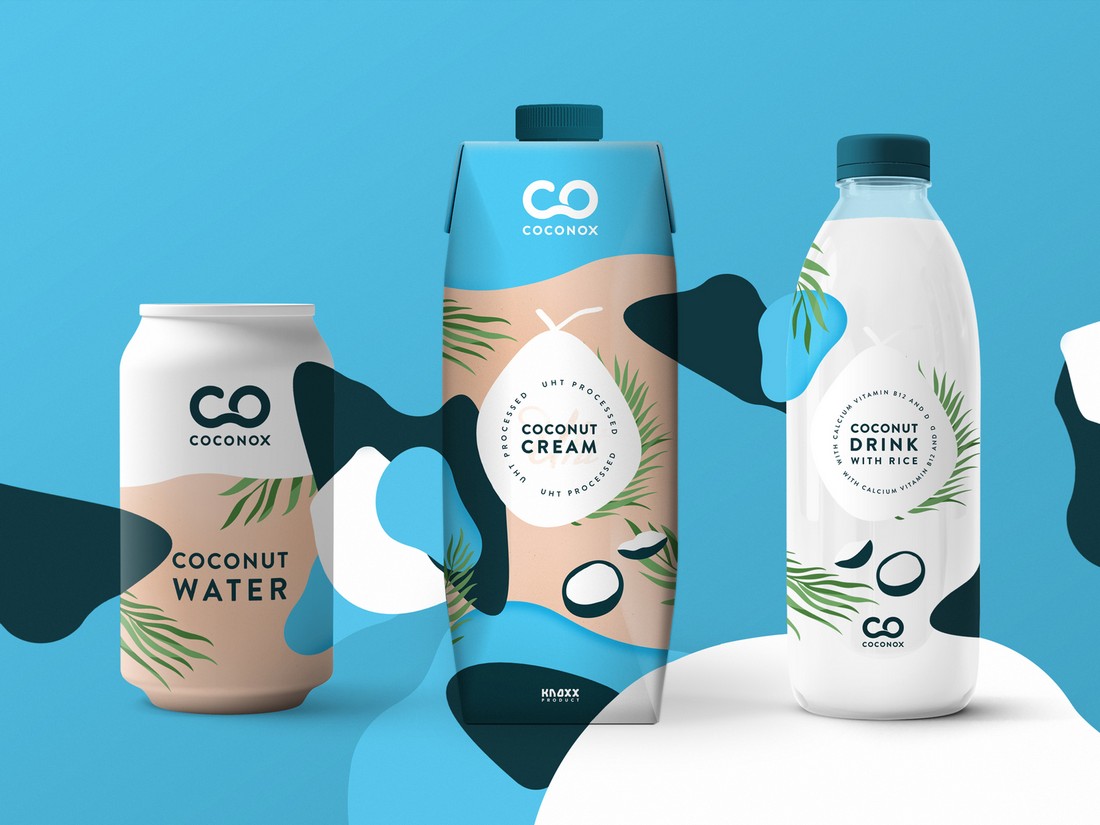 When you're designing packaging for a drink that comes in different types of packaging, flavors, and sizes, it's important to maintain an overall look through each and every packaging design.
This example from Dribbble user Michael shows how it's done. It features a beautifully shared design across multiple drink products from the same brand. Especially the carton design is quite impressive.
Recommended Packaging Design Template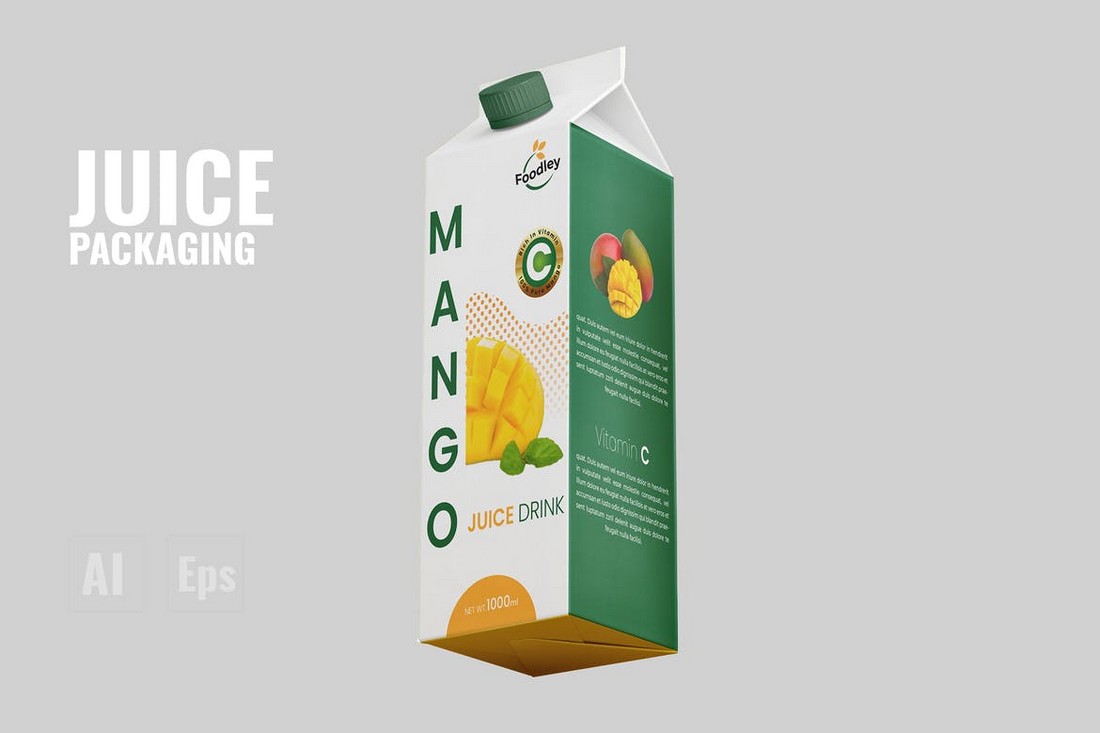 To get a head start on your juice carton design, be sure to grab this juice carton packaging template. It's fully customizable so you can use it to make packaging designs for other types of drinks too.
6. Snack Packaging Design Example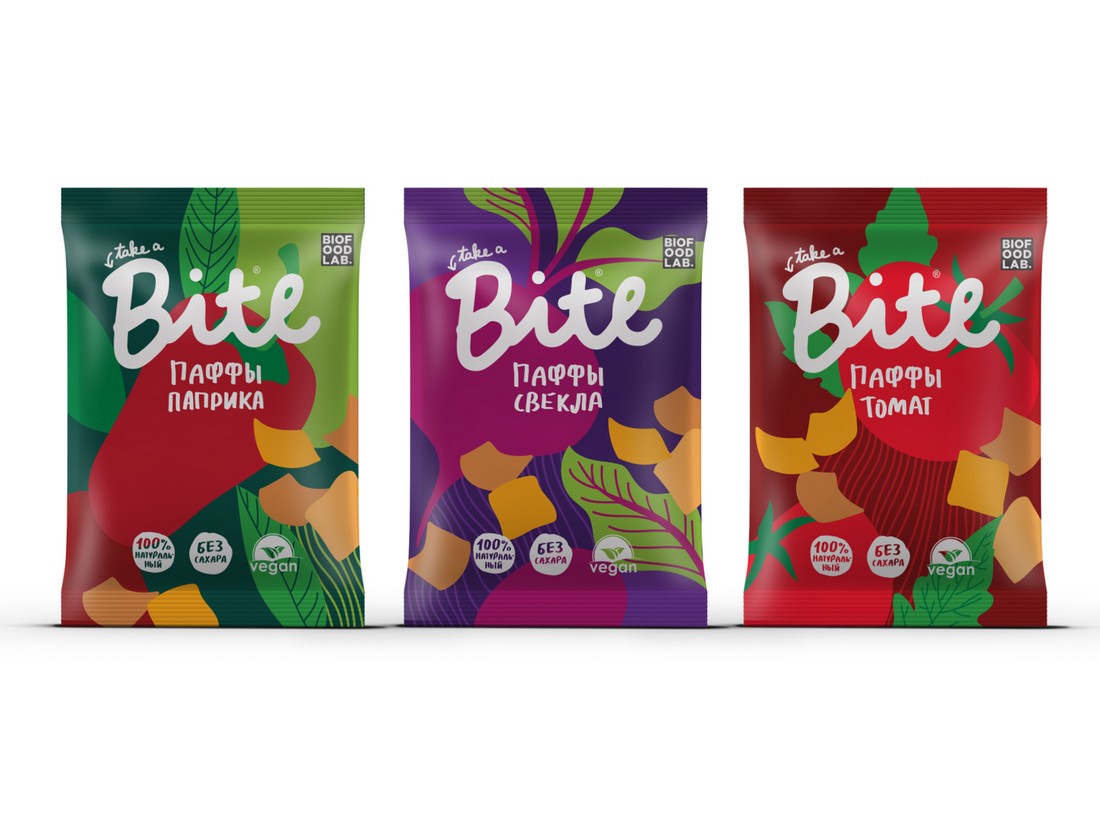 Packaging designs for snacks always have colorful designs. This makes it tough to create variations of designs for different flavors. But this design concept pulls it off.
Dribbble user Anastasia Ovsyannikova has used a modern approach in this snack packaging design. And even if you don't understand the language, you could tell the flavor of each packet by just looking at the design.
Recommended Packaging Design Template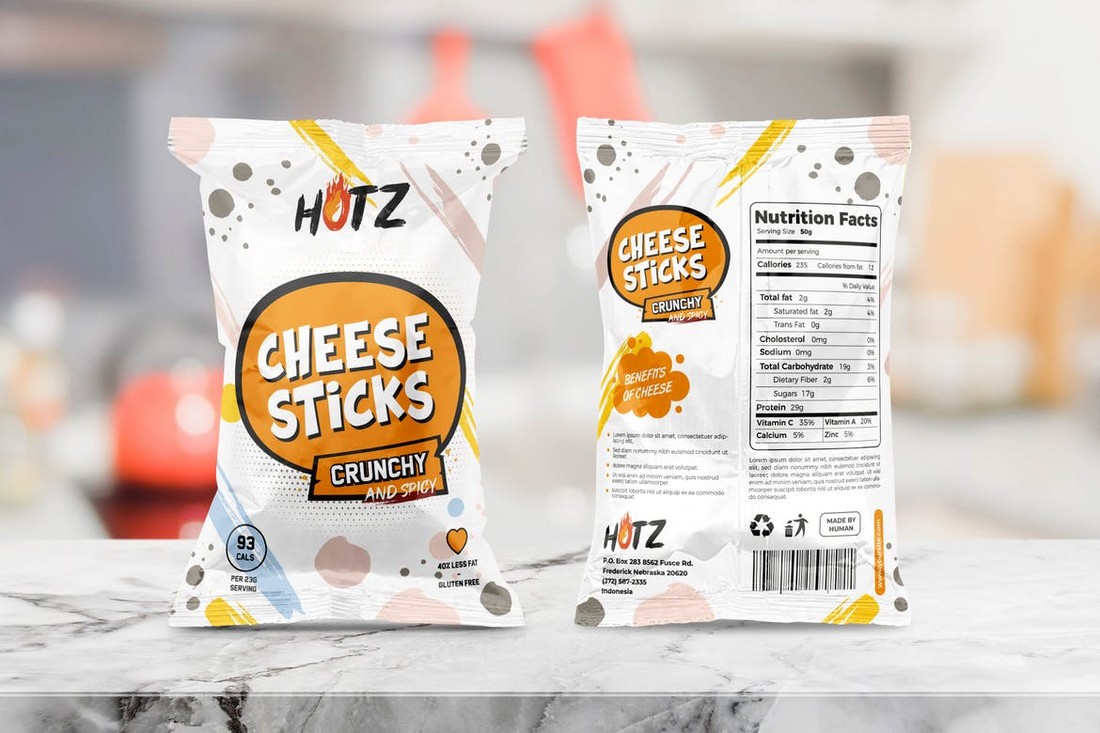 This snack packaging design template may not look like the above example, but it has a clean and clear design that will highlight the brand and product more effectively.
7. Chocolate Packaging Design Example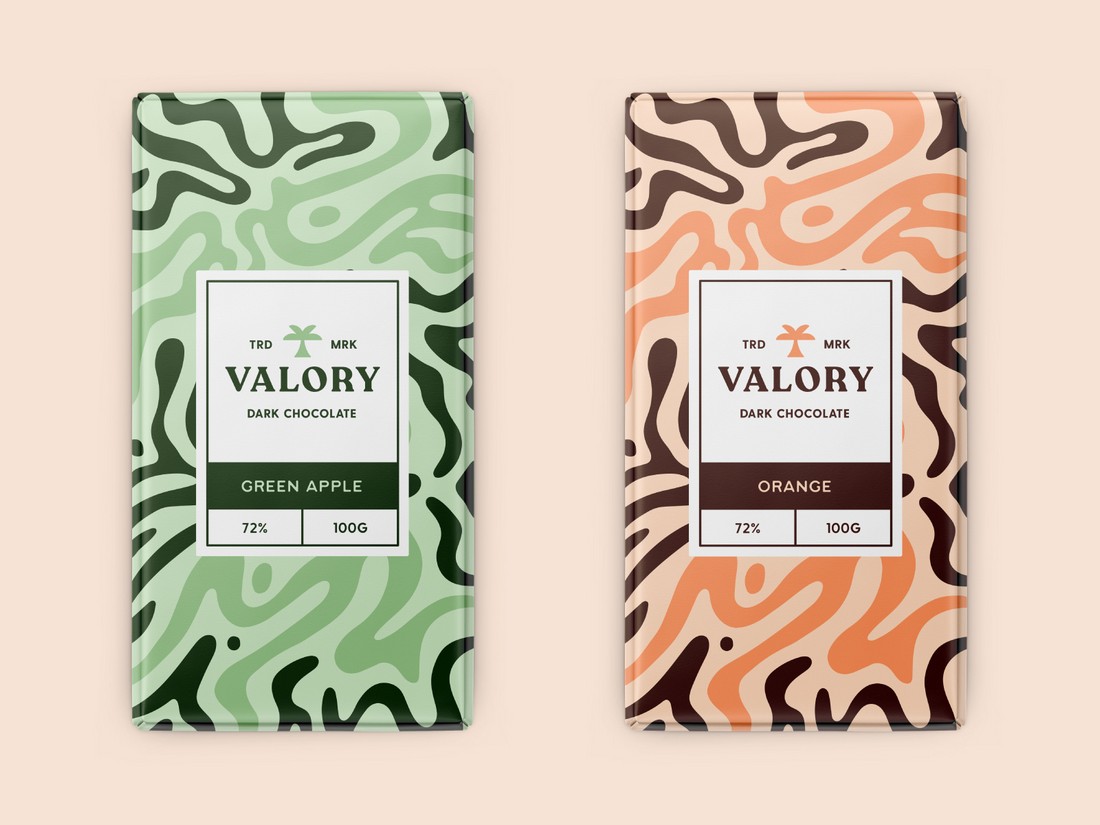 Chocolate products usually have classic vintage and retro-themed designs. So it's refreshing to see a modern take on the chocolate packaging designs for a change.
This design by Dribbble user Stan Aleyn showcases how you can maintain a modern and minimal design to promote a chocolate product while creating multiple variations for different flavors. It's quite beautiful as well.
Recommended Packaging Design Template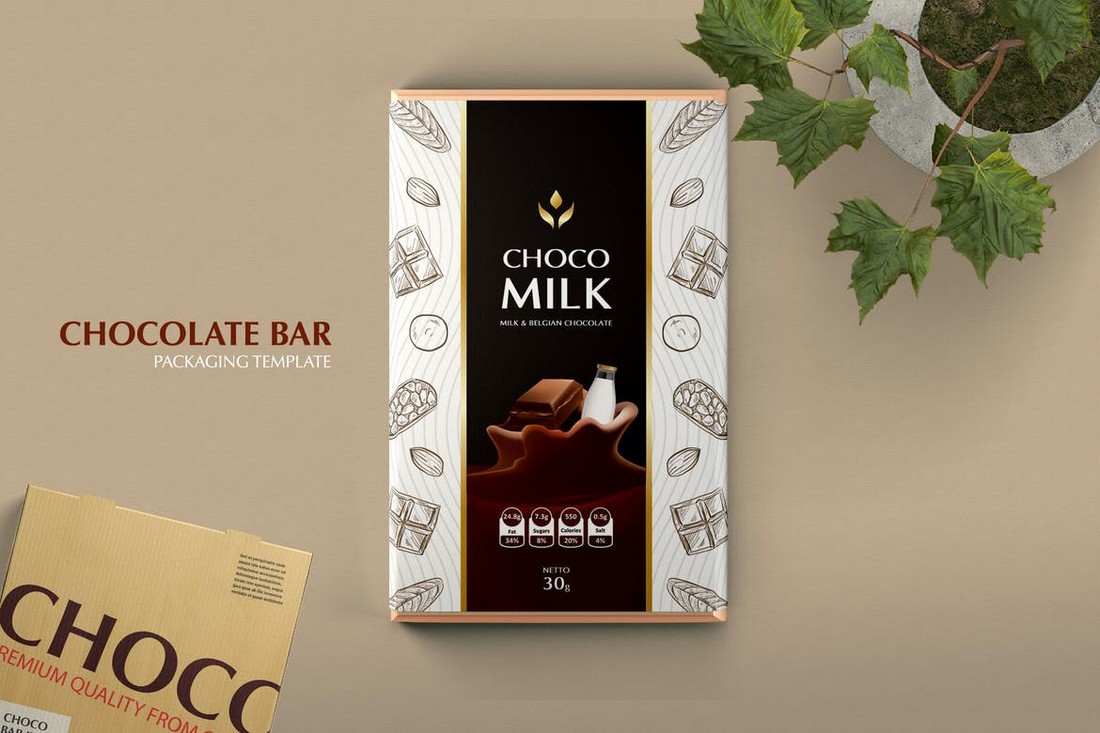 If you prefer the classic approach in chocolate packaging designs, you can take inspiration from this template. It includes design templates for both sides of the package.
8. Pizza Box Packaging Design Example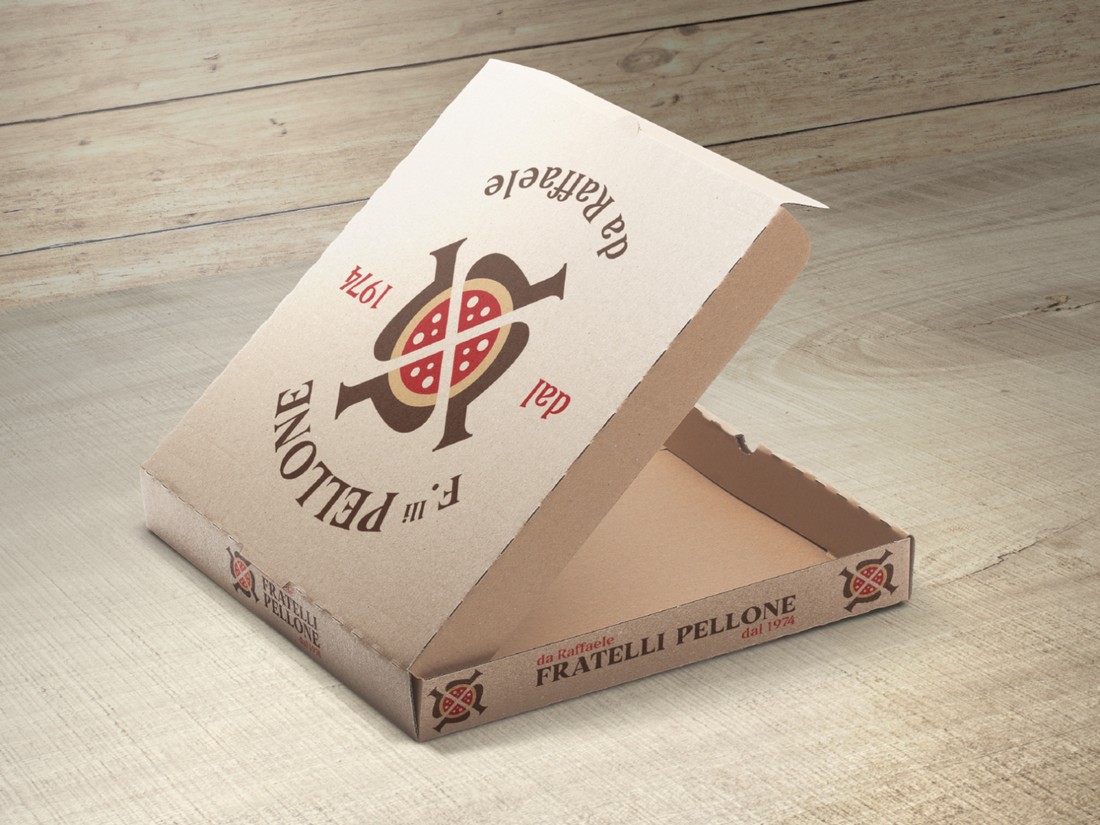 Maintaining a simple and home-made look in the pizza box is the best way to design pizza packaging for a small family restaurant.
This pizza box design from Dribbble user Anna Pellone checks all the boxes for a beautiful packaging design. It's actually a logo design that's been made up of the letter "P".
Recommended Packaging Design Template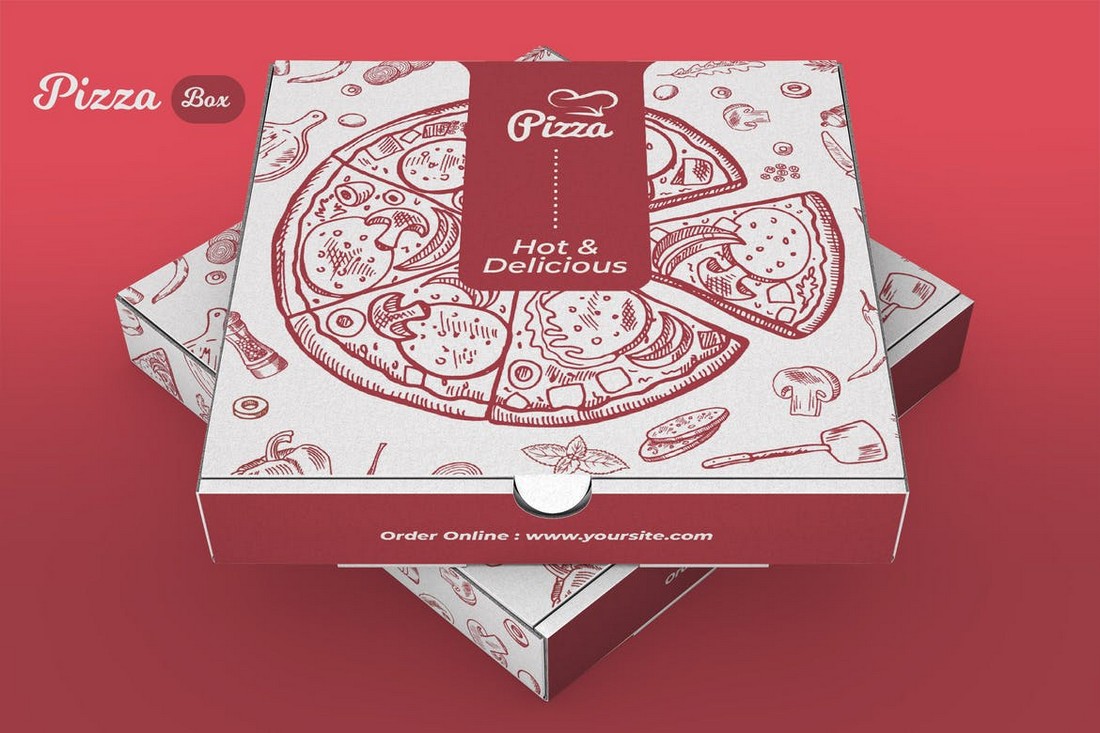 If you want to go a bit further with your pizza box design, try a design template like this one. It features a more attractive design that will fit in perfectly with any type of pizzeria.
9. Pet Food Minimal Packaging Design Example
There are so many pet food products in the market today but most of them have cluttered designs that make the product look more sophisticated than necessary.
That's why this pet food product packaging design is so brilliant. The clean and minimal look of the packaging will surely make it stand out on the shelves. It's designed by Dribbble user Mihajlo Tunev.
Recommended Packaging Design Template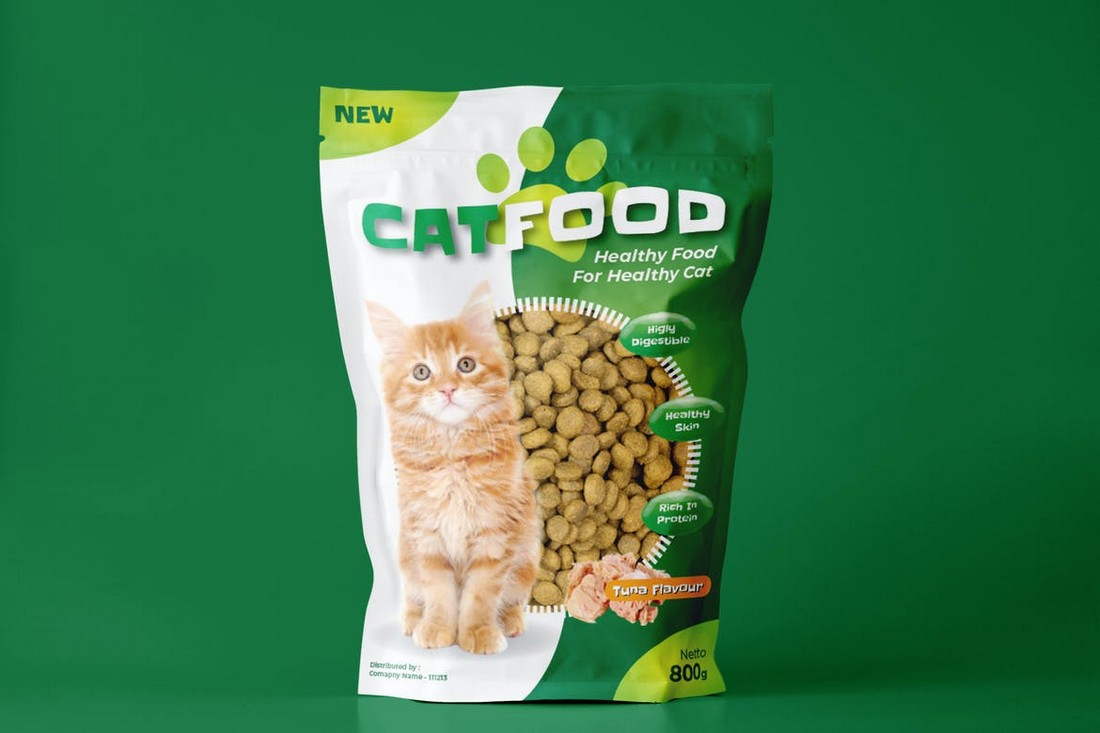 This template will allow you to quickly design a pet food pouch packaging design with a similarly minimal design, but with a few extra colors and shapes.
10. Modern Minimal Packaging Design Example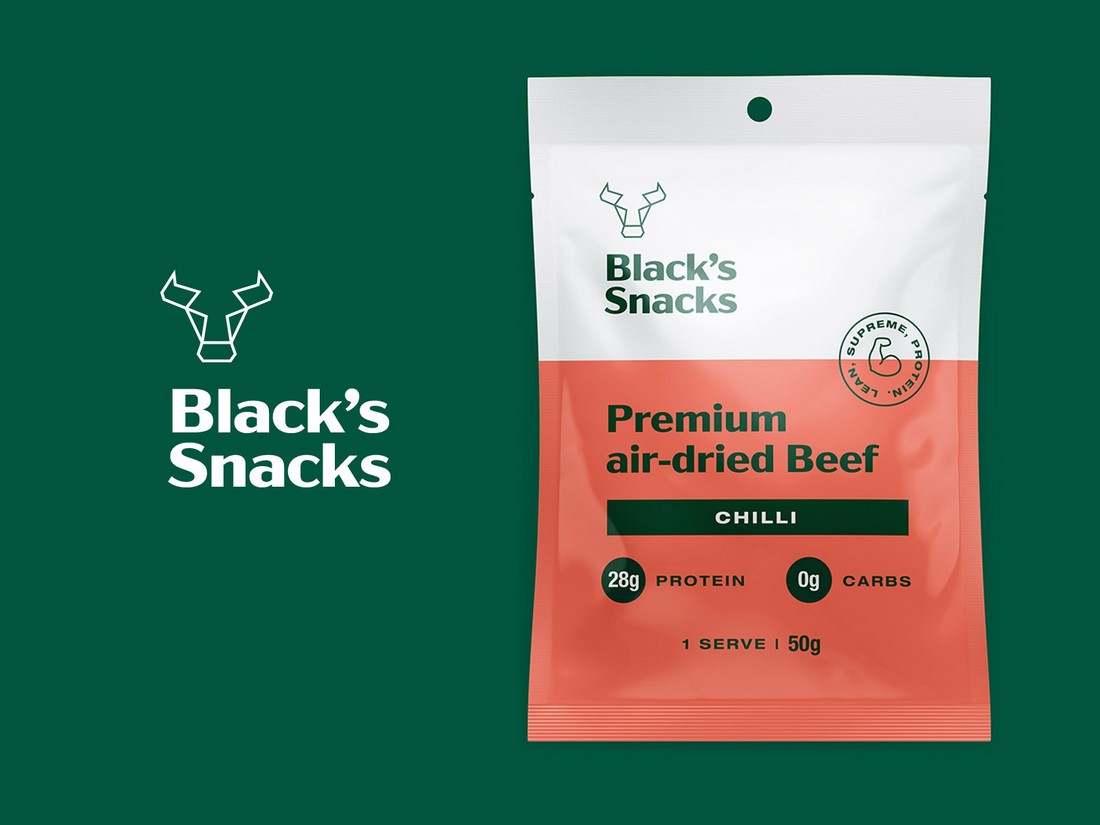 When using a modern and minimal design, you are only using just a few elements. So the shapes, colors, and fonts you use play a crucial role.
This design concept made by Dribbble user Nick Edlin shows how important each element can be to create an effective minimalist product packaging design. It simply looks perfect.
Recommended Packaging Design Template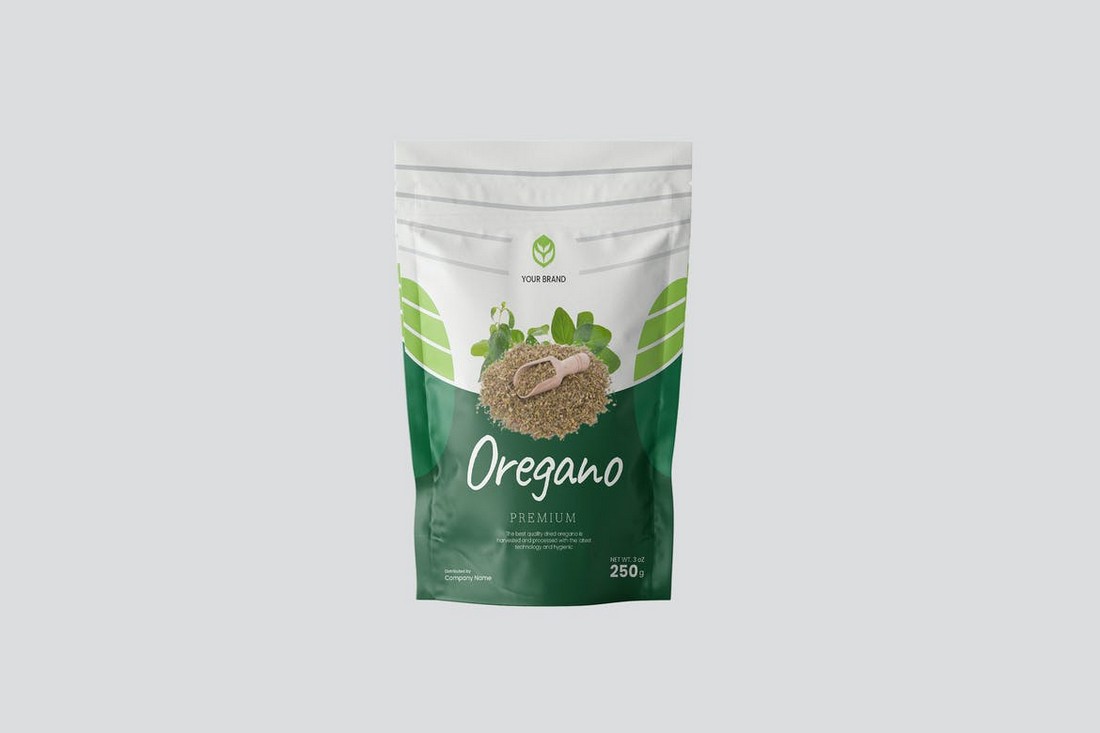 A great thing about using minimal packaging designs templates is that you have fewer elements to customize. So be sure to add this template to your collection.
In Conclusion
As you can see, finding inspiration (or even a template) to design a great product packaging design can be quite easy. Usually, you can save a lot of time and money by exploring different design ideas as well.
Sites like Dribbble and Behance are great places you can browse to look for more great packaging design examples.