20+ Best Fonts for Signs, Banners & Billboards 2022
Whether you are creating a billboard, banner, or signage, choosing the right typography is not as easy as it seems. The font you use speaks volumes about your brand personality and can have a dramatic effect on how your brand is perceived by others.
Another important point to consider is that billboards and banners are literally everywhere, and yet only a handful of them catch your eye. For your target audience to read and soak up the information on the road sign, you need to make sure the design is unique and memorable, and the choice of font is attention-grabbing, and legible from a long distance.
However, with hundreds and thousands of fonts floating around on the internet, how do you choose the one that best describes your brand, and at the same time is captivating enough to engross the passersby on a busy street?
To help you sail through the typeface minefield while steering clear of all the substandard options, we have curated a list of the best fonts for signs, billboards, and banners. Our list includes both premium, and free items, ensuring there's something for everyone.
Get every varied font and typeface you could ever need with one simple subscription. From just $16, get unlimited access to thousands of fonts, typefaces, graphics, templates, photos and illustrations.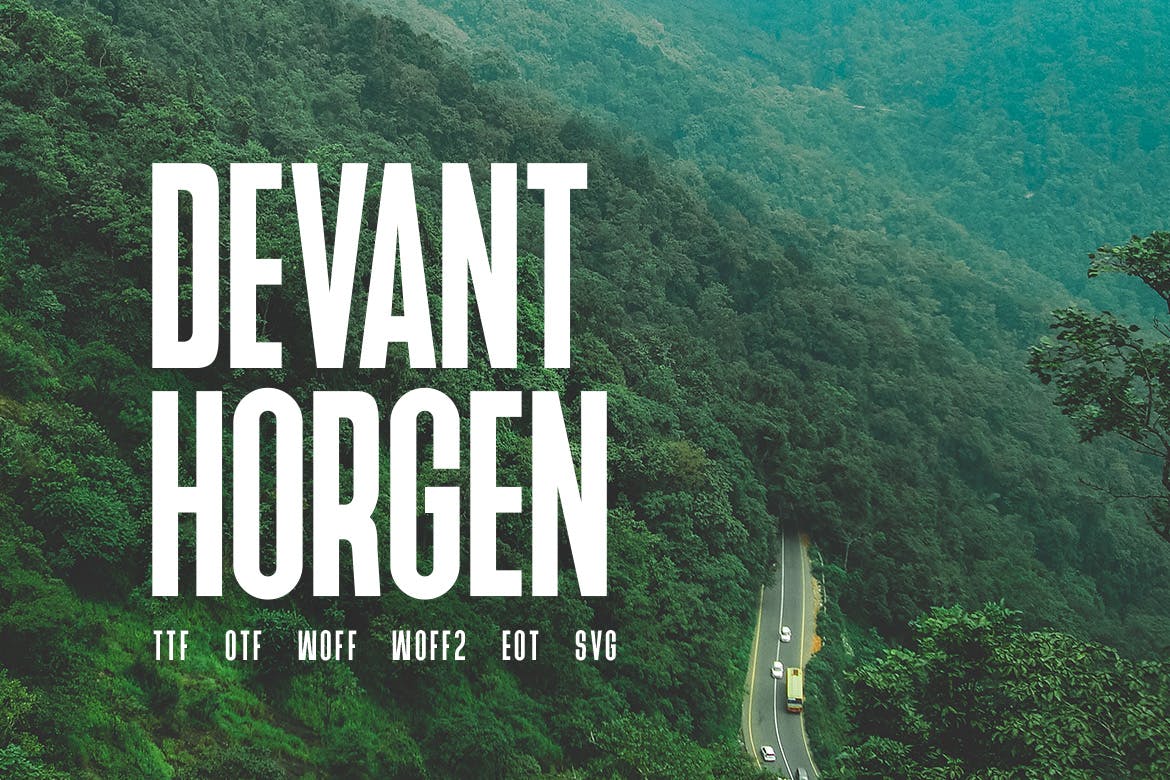 Check out Devant Horgen, a modern sans-serif font that will look great on big banners, film posters, billboards, and other road signs. Perfect for brands that need to keep their design simple yet eye-catching, Devant Horgen definitely deserves a closer inspection.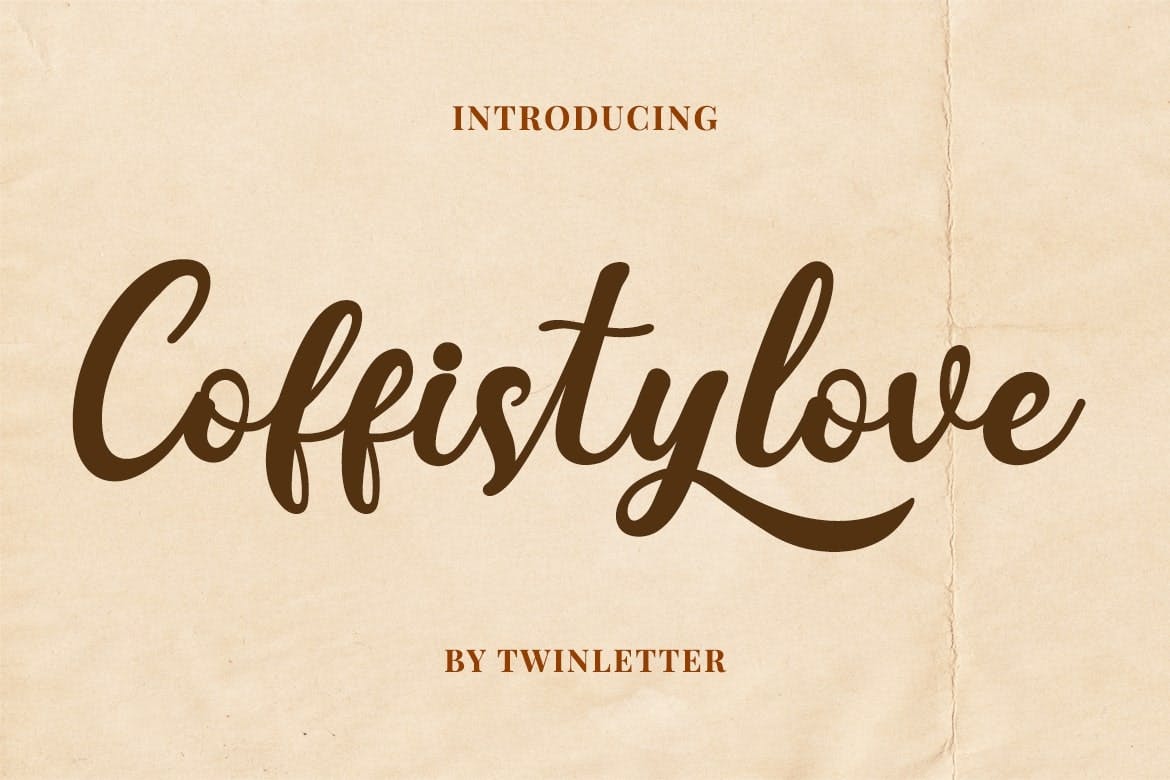 Designed with a lot of care and detailing, Coffistylove is a pleasant-looking font that will instantly grab the audience's attention, and keep it there. Appropriate for a wide range of creative applications, Coffistylove is one of the best fonts for banners that deserves your undivided attention.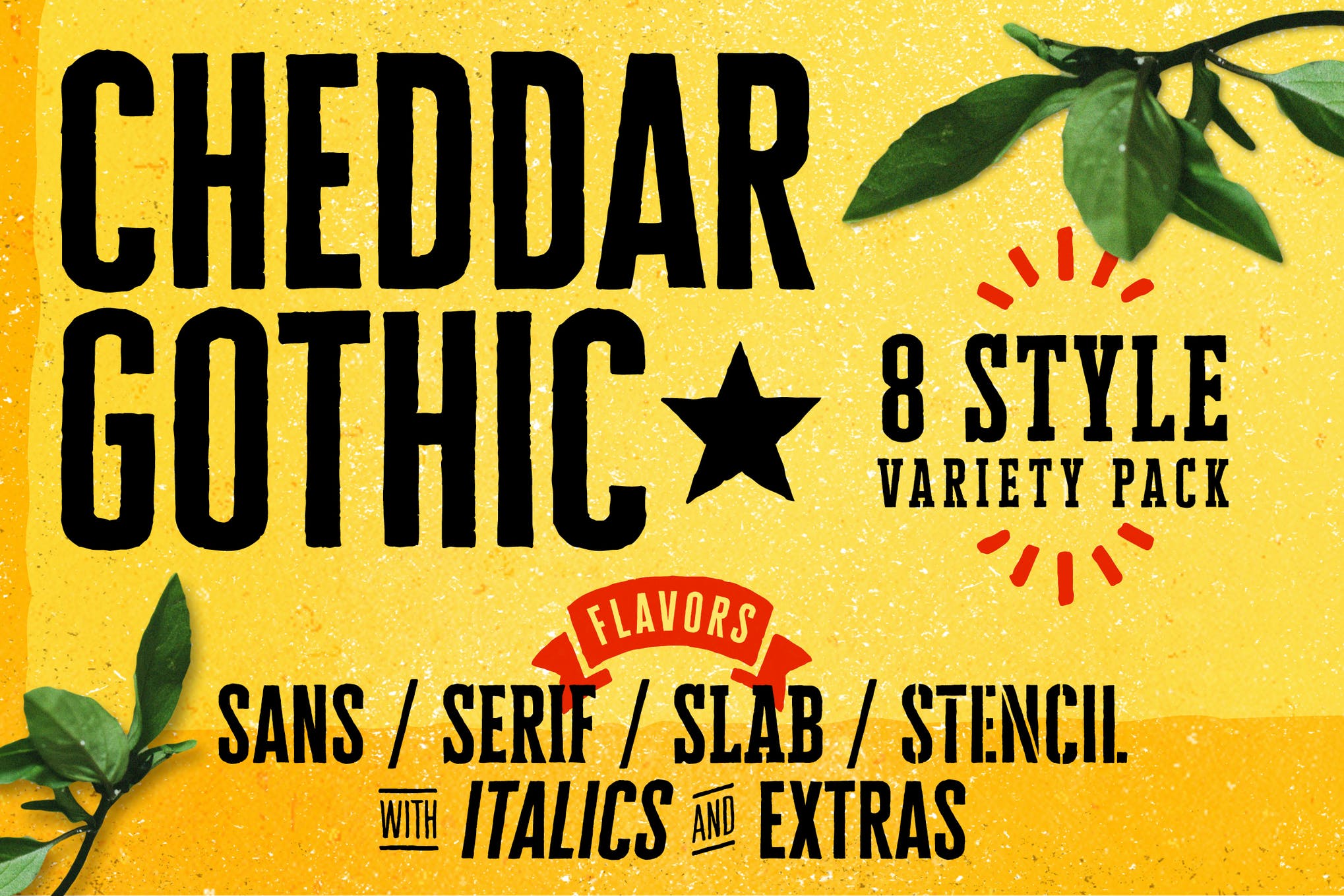 Cheddar Gothic is a family of 8 font styles, with each one based on the same composition, so they can either be used individually or mixed and matched to create something truly unique. When looking for the best fonts for billboards, Cheddar Gothic is an option worth considering.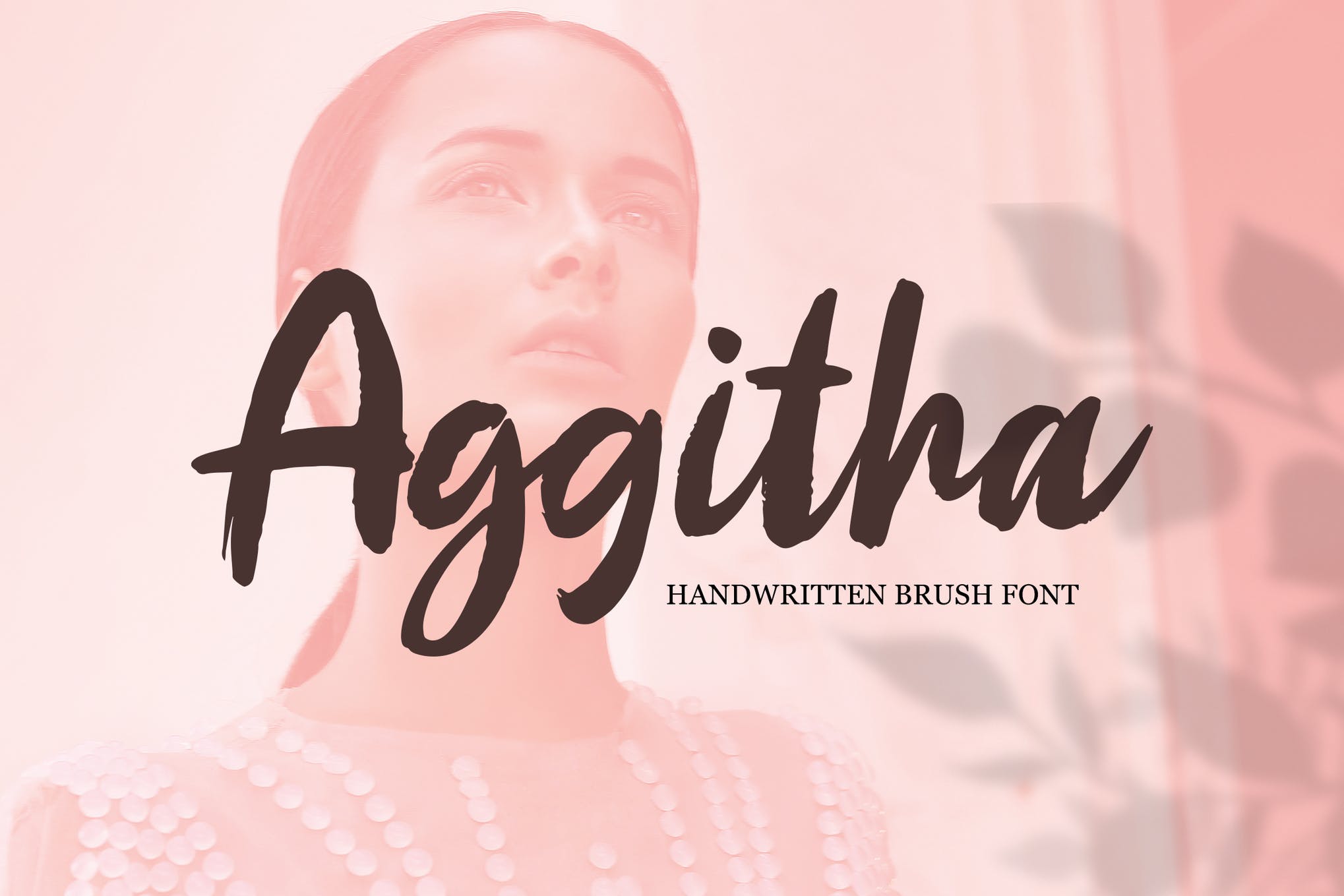 Aggitha is a gorgeously crafted script font with authentic dry brush strokes that you can use to create banners, and billboards able to draw the attention of passersby. Equipped with a full set of uppercase and lowercase letters, numerals, punctuation, and multilingual support, Aggitha is a top choice among those looking for the best fonts for banners.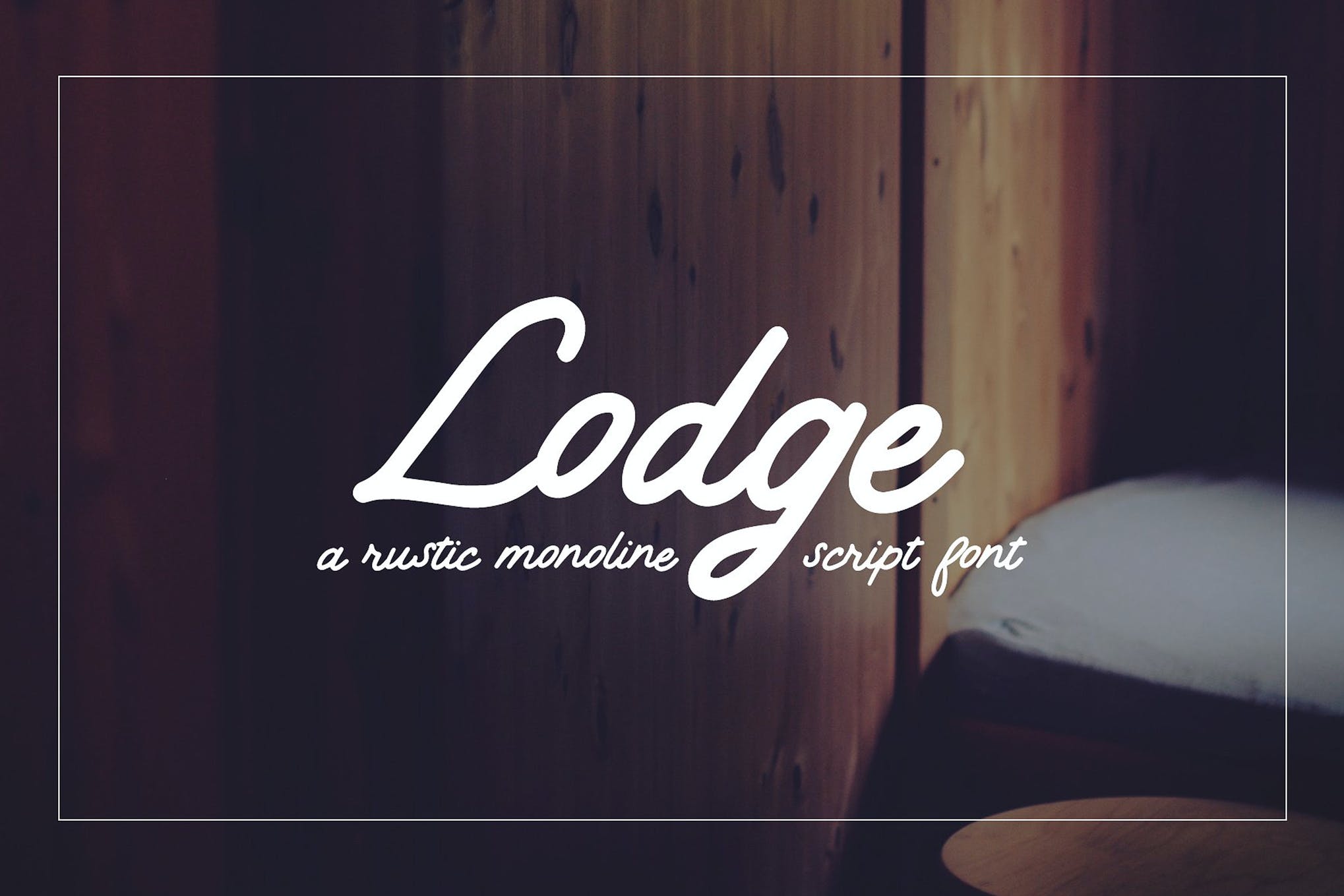 Modeled after the signage of the National forests, and reminiscent of the homely comfort of a warm firelit chalet, Lodge is a monoline script font with endless possibilities. It makes a fantabulous street sign font, and we recommend giving it a go for your signage needs.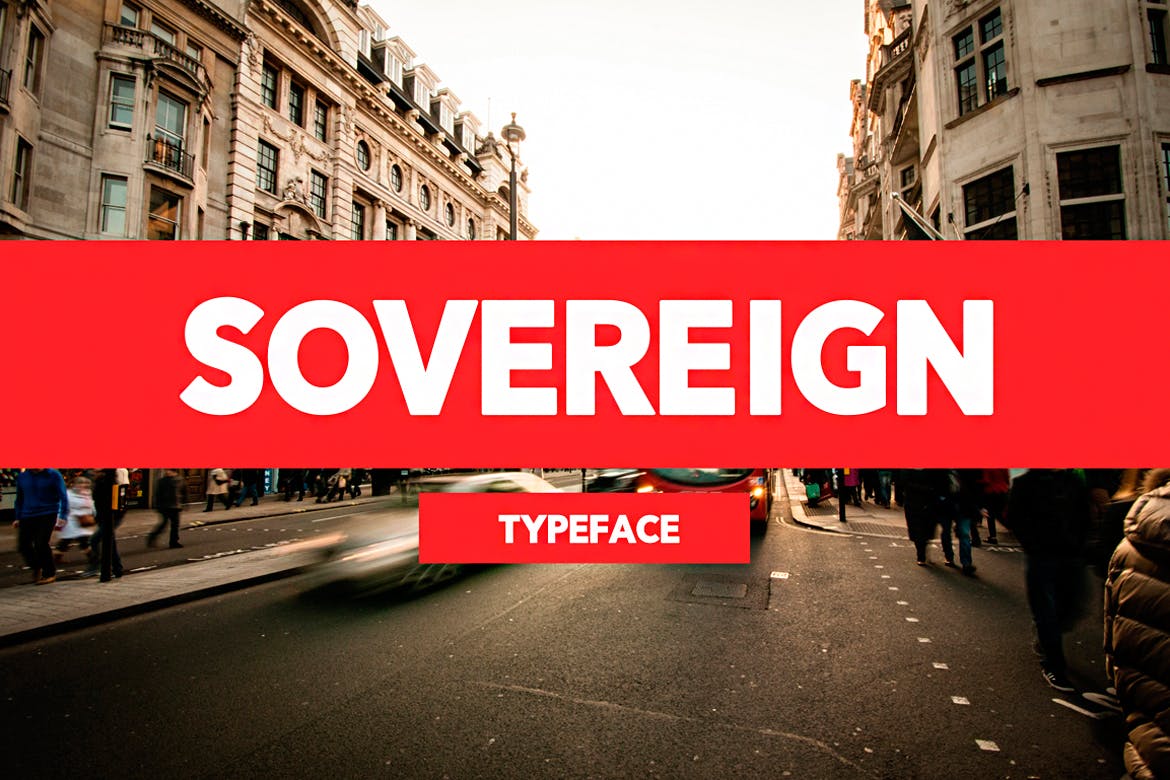 If you're looking for a bold, modern, and urban typeface for your banner, or billboard design, Sovereign is the perfect candidate. It packs a powerful punch, and brings a unique personality to the table, whilst still maintaining minimalism. We think Sovereign is one of the best fonts for banners, and you should consider giving it a shot.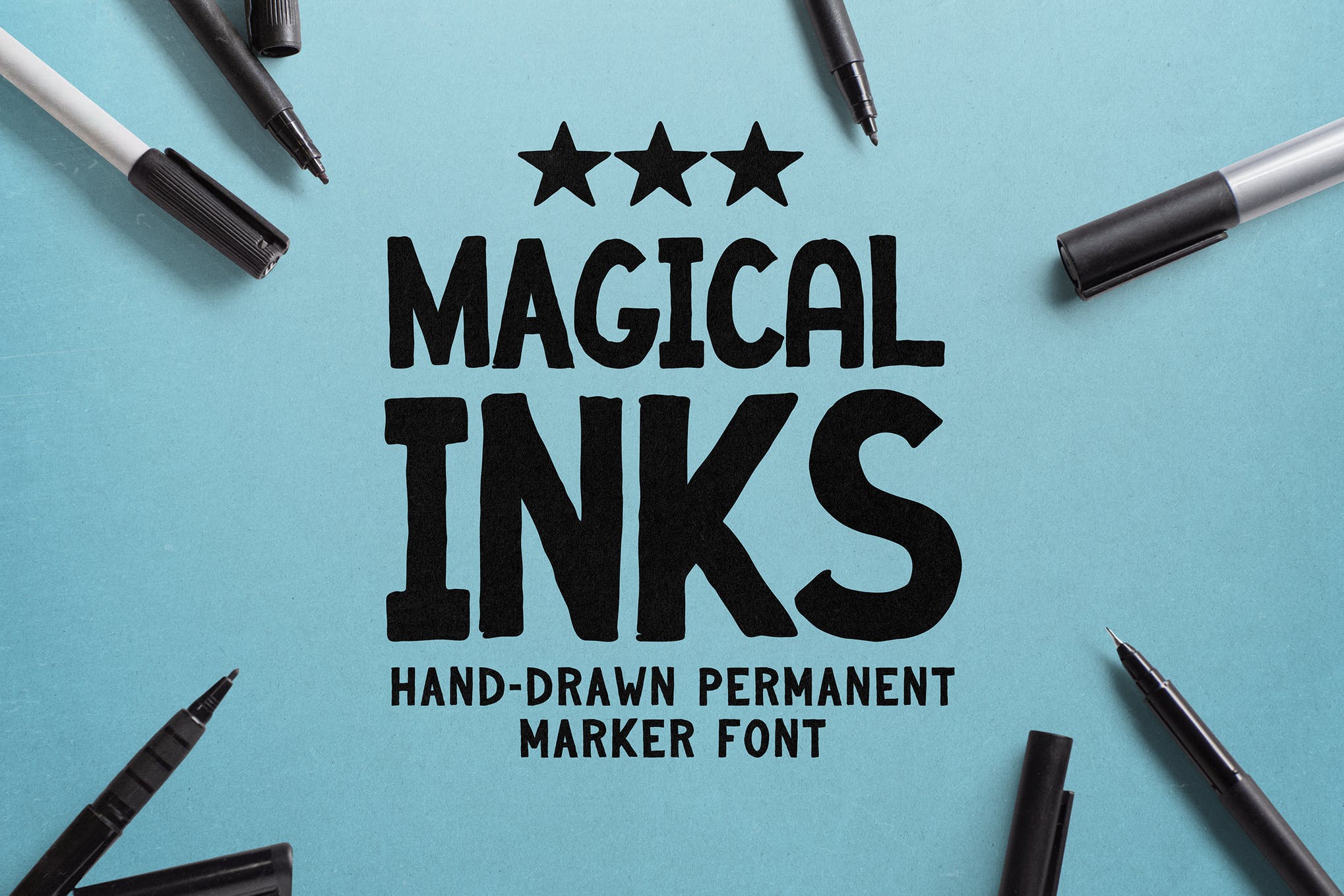 Magical Inks is a frisky, bold, and bulky hand-drawn typeface perfect for designs that need a marker pen esque look. While Magical Inks is one of the finest fonts for billboards, it can also be put to work for posters, banners, art projects, and logo designs.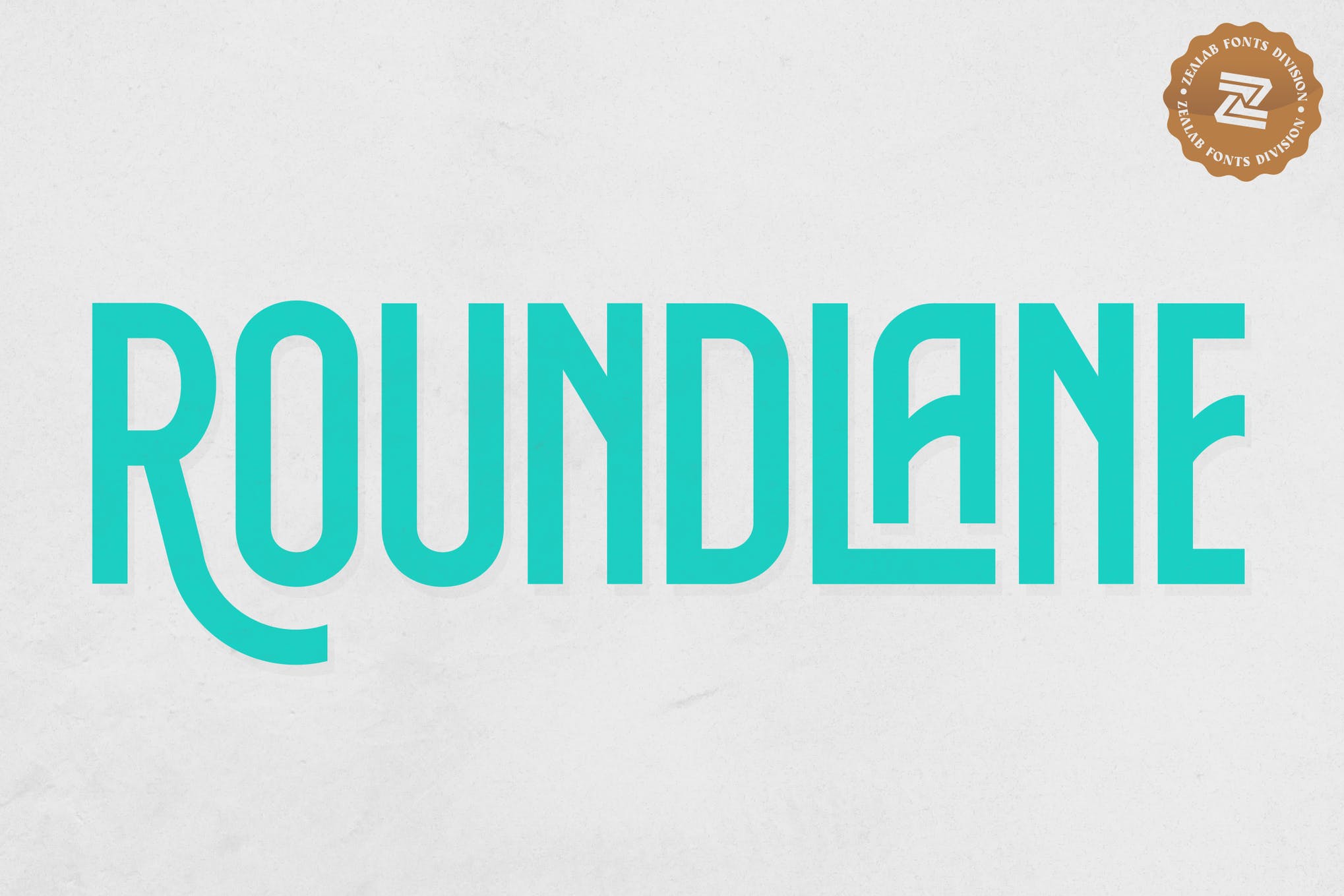 Roundlane, a condensed font that oozes with the lure of the bygone era, gives off a retro vibe, whilst at the same time having a contemporary look. It's an all-caps typeface capable of accentuating any design it's used on; no wonder when it comes to the best fonts for banners, Roundlane is at the top of the league.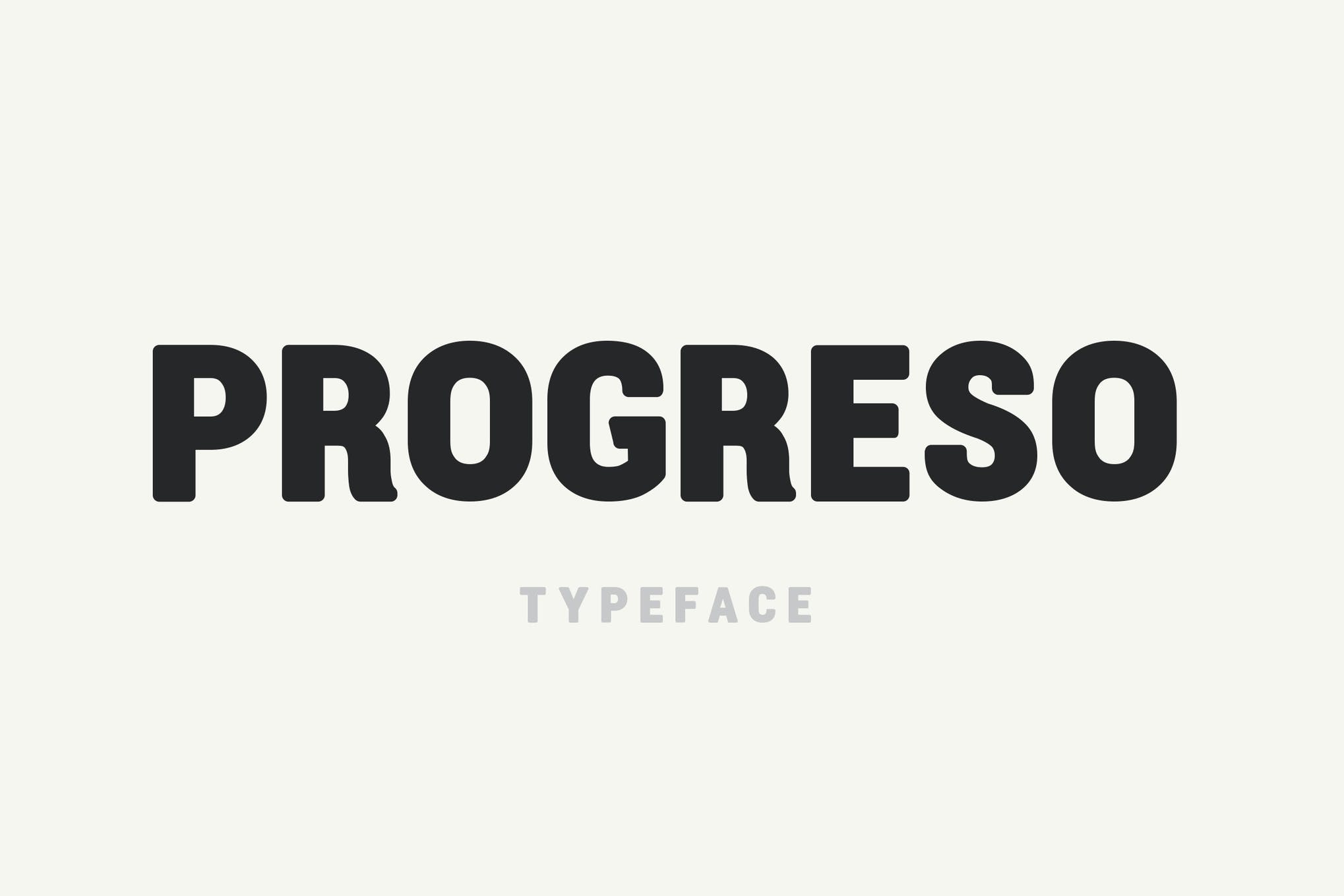 Progreso is a minimal yet effective road sign font perfectly suited for when you want to emphasize more on the information and not how it's presented. It's one of our most favorite fonts for signs but don't just take our word for it; take it for a spin and see for yourself.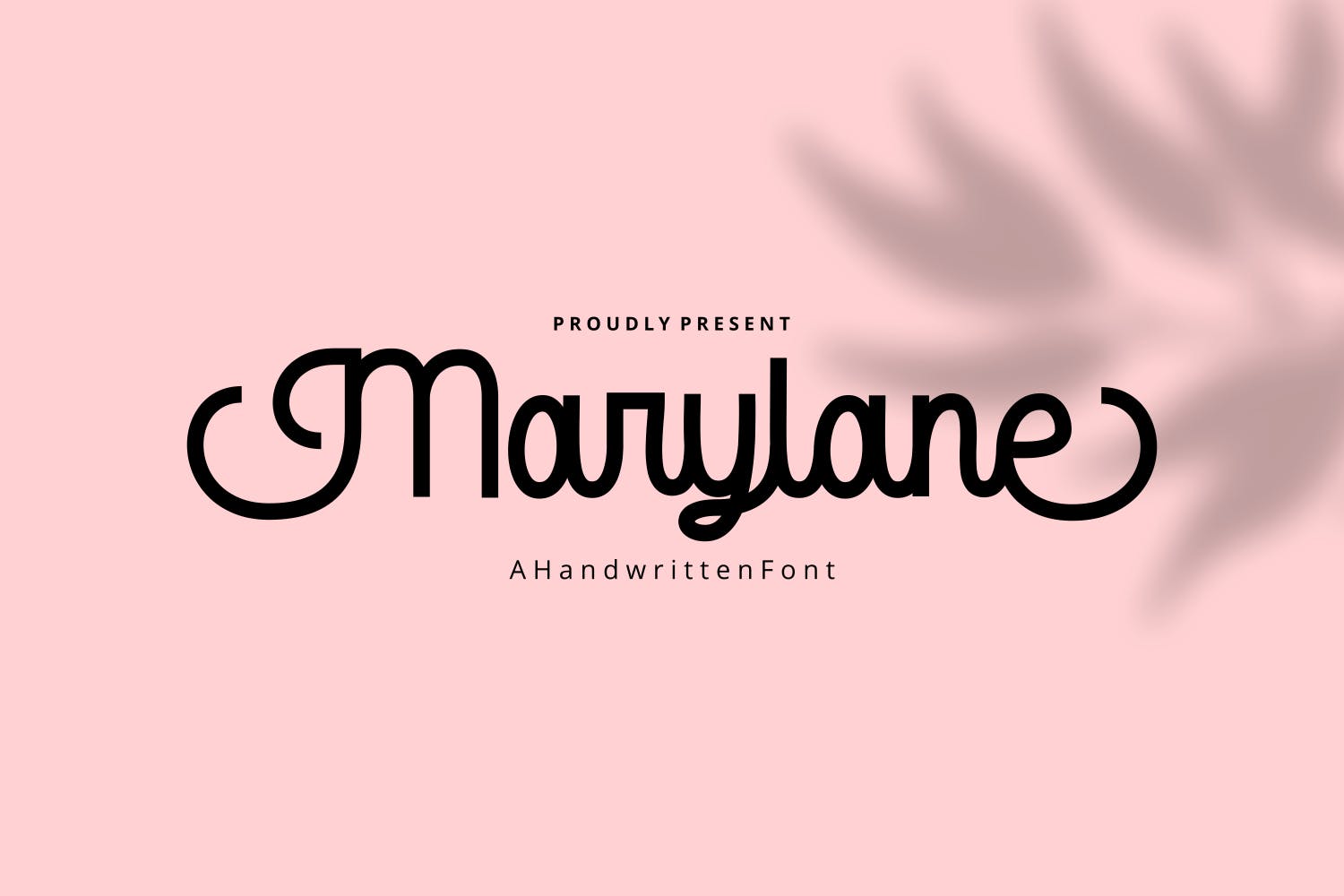 If you're after an old-school monoline script font to meet your signage needs, Marylane could be right up your alley. Its classic handwritten style, with a vintage charm, soothes the eyes and makes it one of the best signage fonts on our list.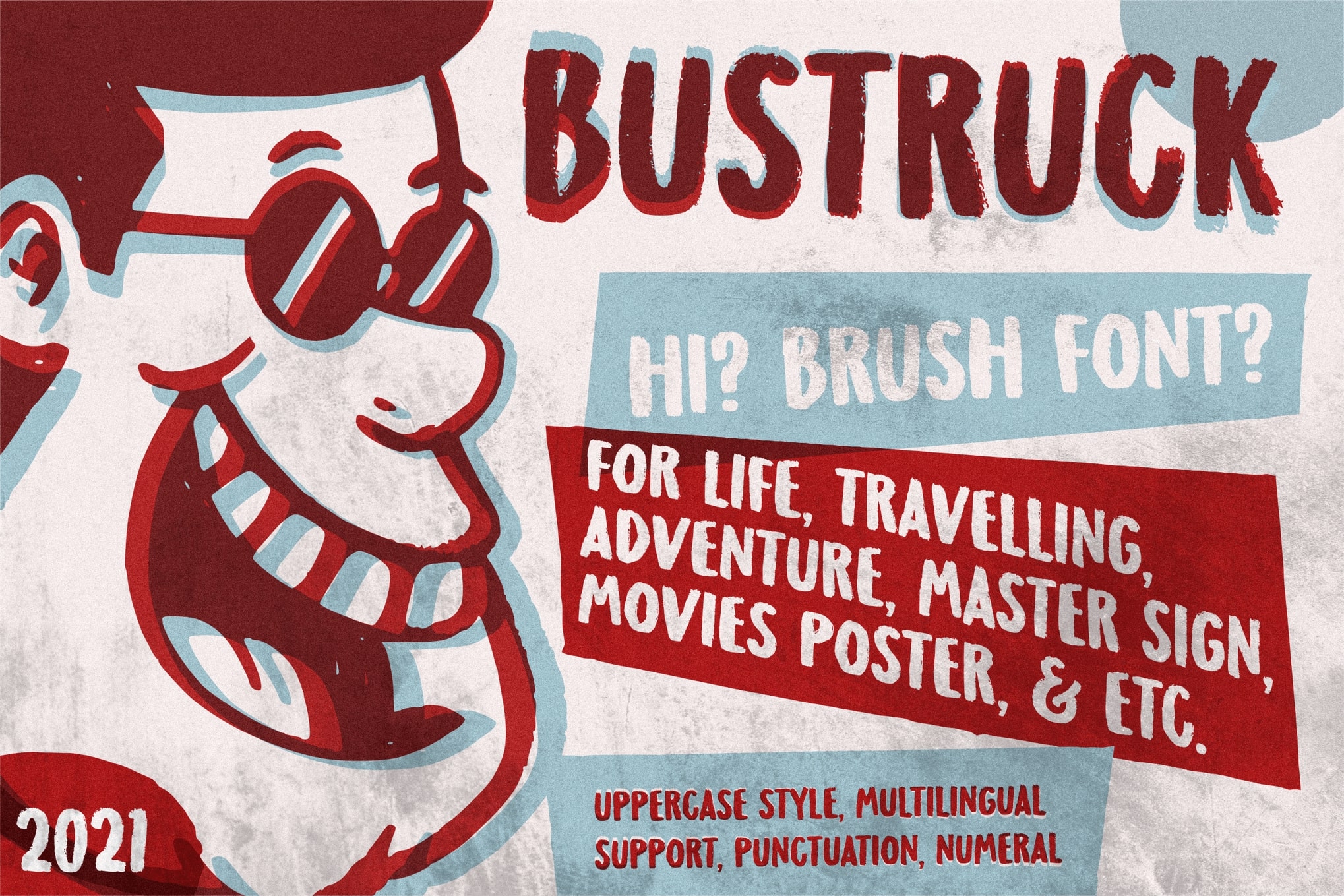 If you wish for your billboard to be unique and attention-grabbing, Bustruck is the right way to go about it. Featuring an inky, paintbrush aesthetic, Bustruck is one of the best fonts for billboards, and at the same time, flexible enough to be used for other purposes.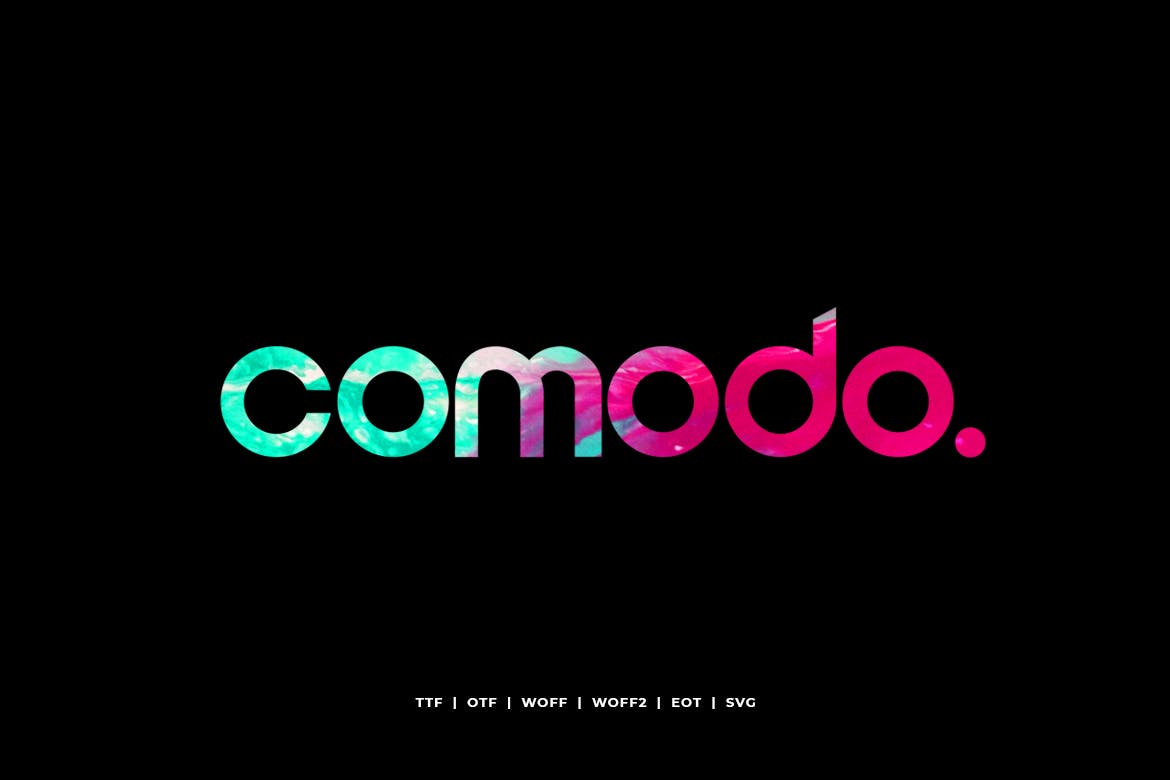 For a billboard, sign, or banner, you're probably looking for a font that is able to instantly catch visitors' attention. That's where Comodo with its remarkably unique design comes in. We think it's one of the best fonts for signs because it lets your creative juices flowing when designing branding material.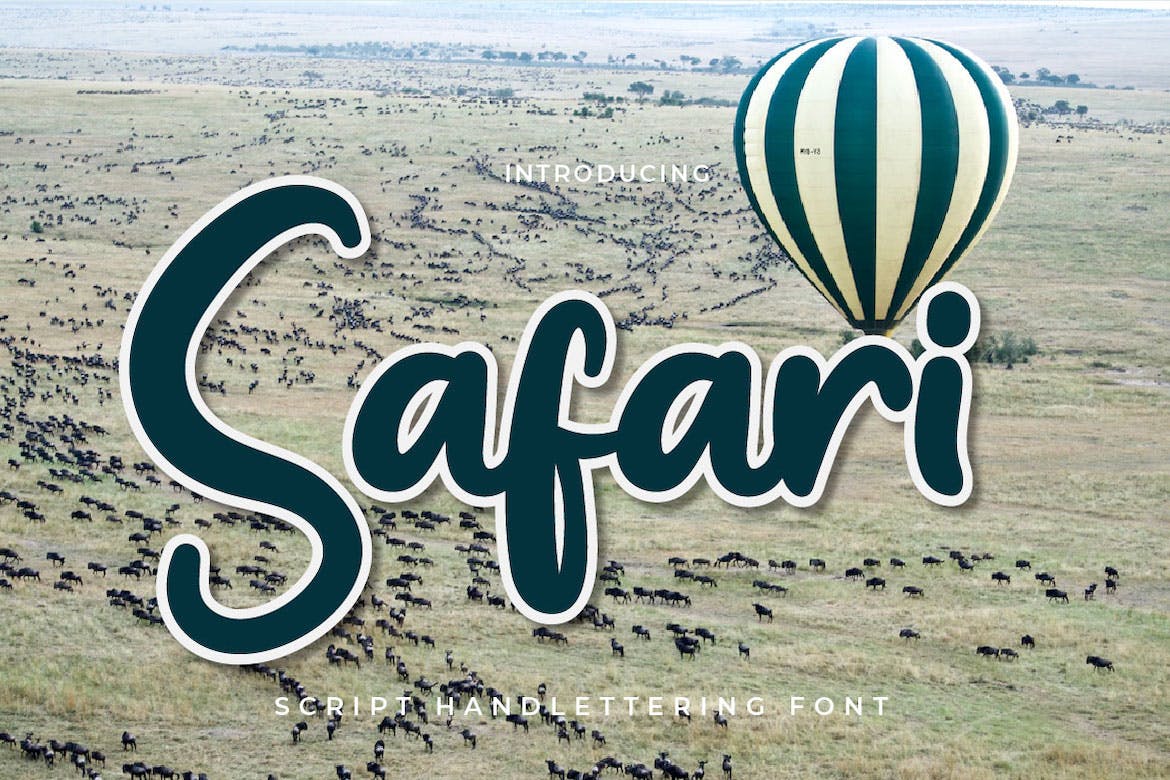 Safari is a street sign font that is sure to leave a long-lasting impression on your audience given its straightforward yet charming design. What's also great about Safari is that whilst being a top-notch font for billboards, and banners, it works swimmingly on a wide range of branding designs that need a natural handwriting touch.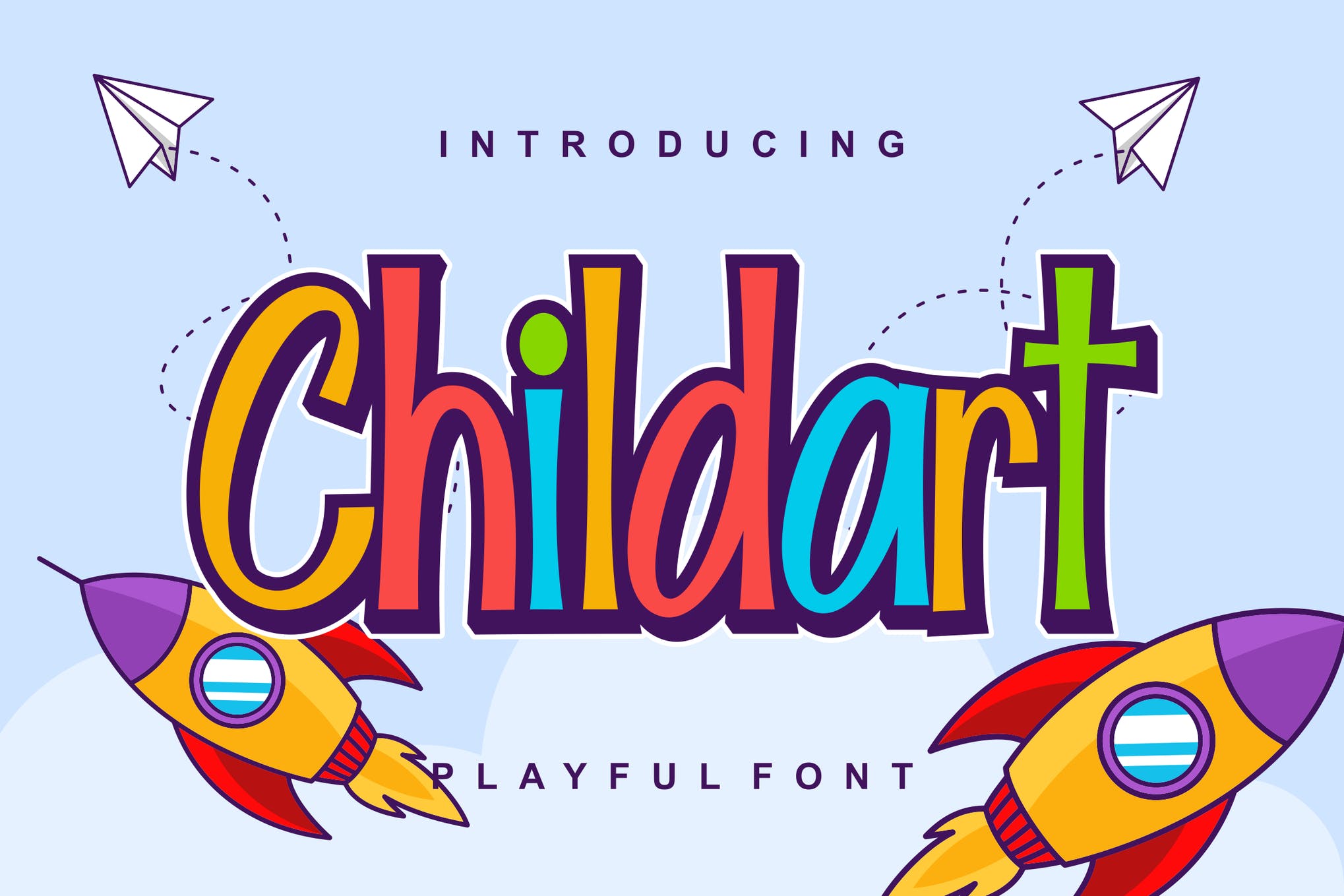 If you're working on a billboard design for kids, Childart can be the perfect contender for your cash. It's fun, and playful, and will truly help your design stand out from the pack. In our opinion, Childart is one of the best fonts for billboards.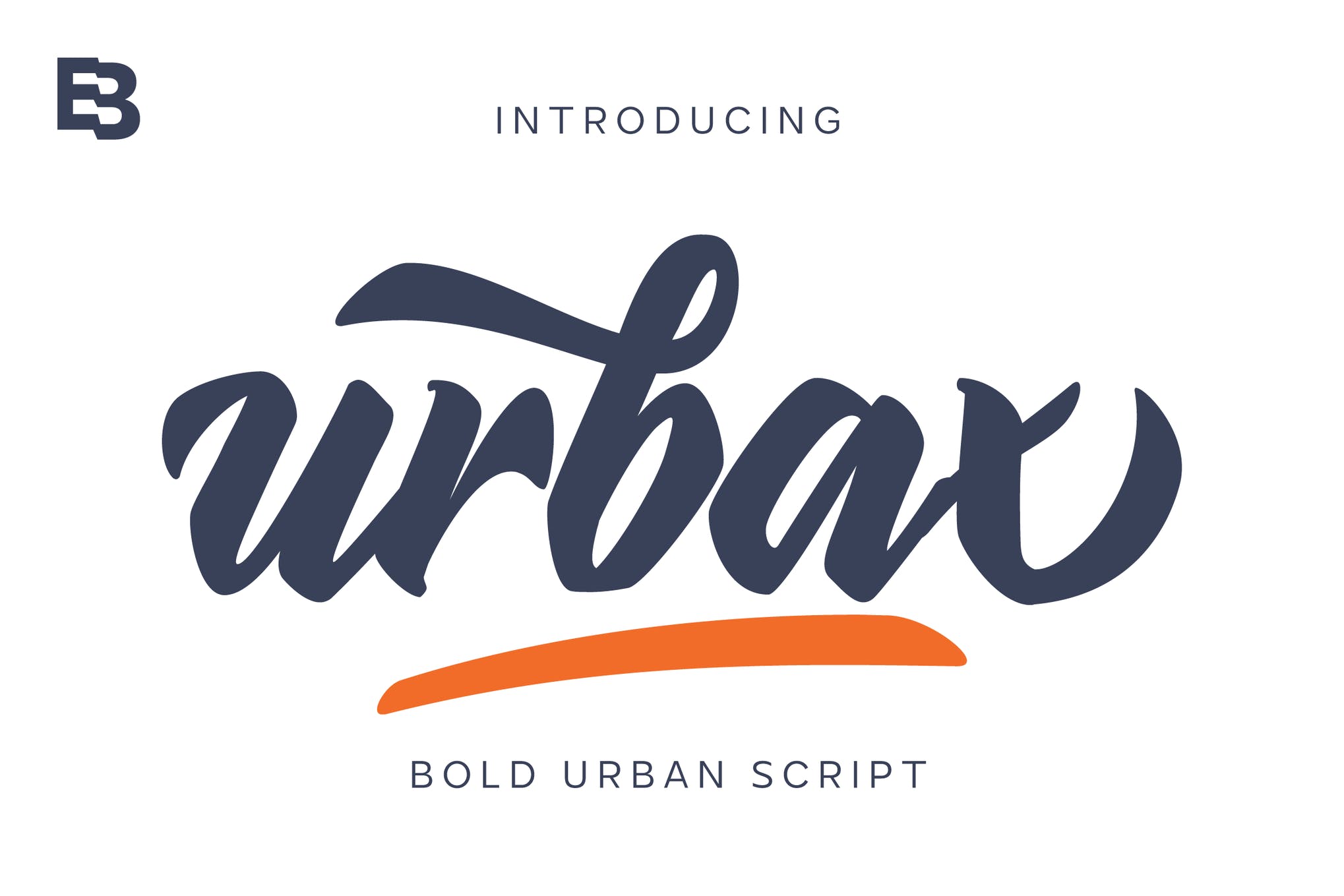 Urbax is a fantastic typeface that catches your eye at first glance and works perfectly for urban-themed projects including billboards, banners, and signs. It comes packed with 5 stylistic sets, with a staggering number of alternates, and a seamless Latin multilingual support.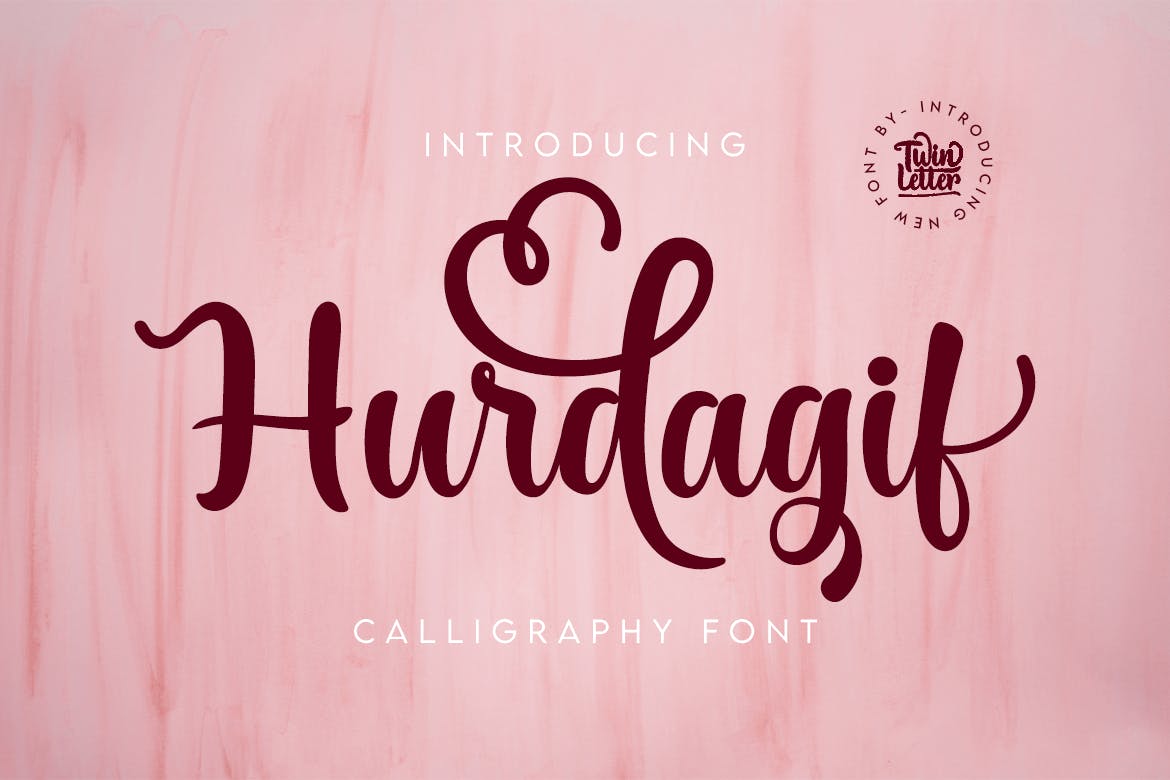 Whether you need a typeface for food banners, apparel billboards, or coffee house signage, Hurdagif is an excellent choice. This calligraphy font exudes femininity and opulence and can turn out to be a great addition to your project. Check it out right now!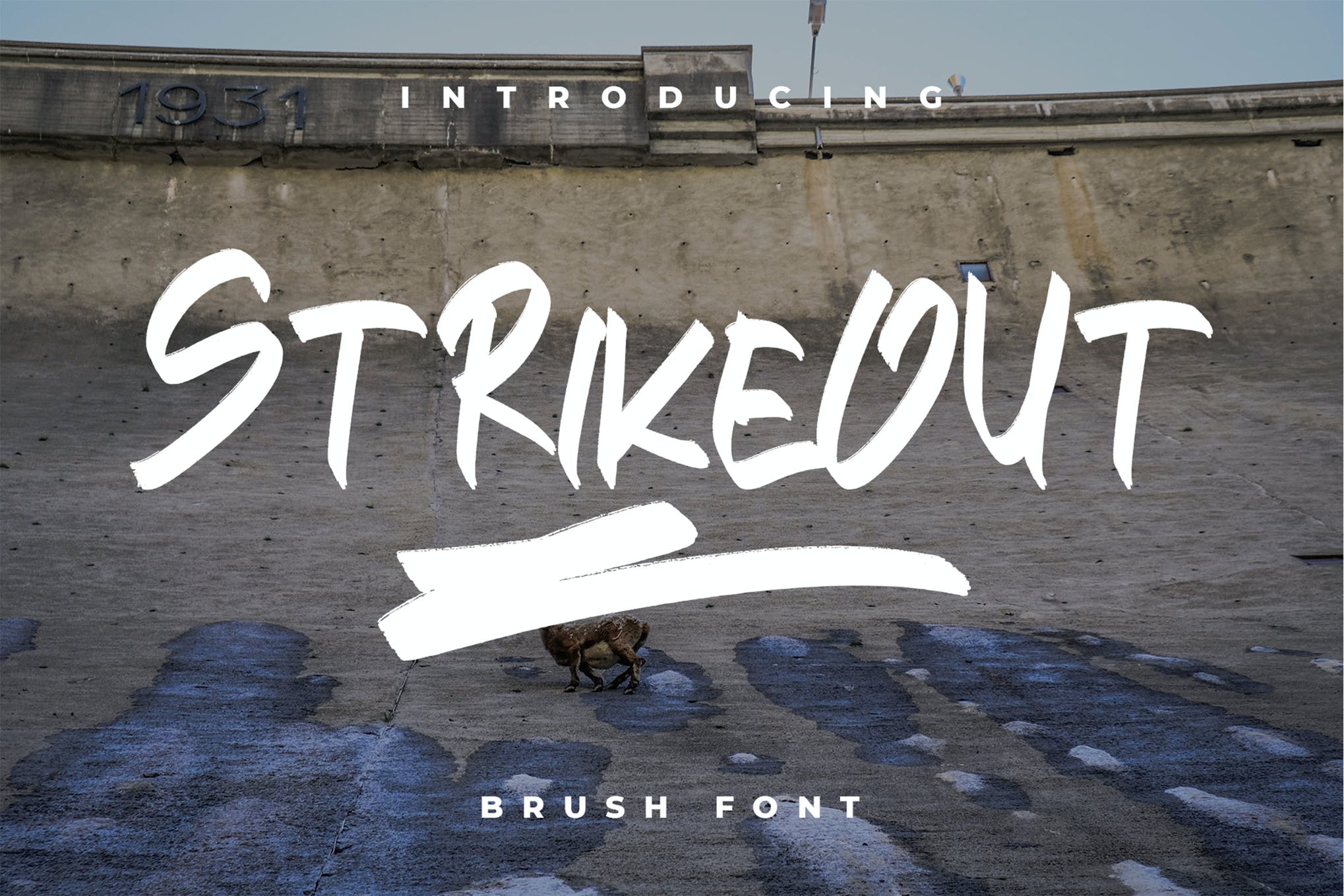 Want your message to stand out? Look no further than Strikeout, a loud and bold road sign font that will leave a long-running impression on passersby thanks to its distinctive look. If you are ready to step out of your comfort zone and try out an unorthodox option, Strikeout is without a doubt one of the best fonts for billboards that deserves to end up on your shortlist.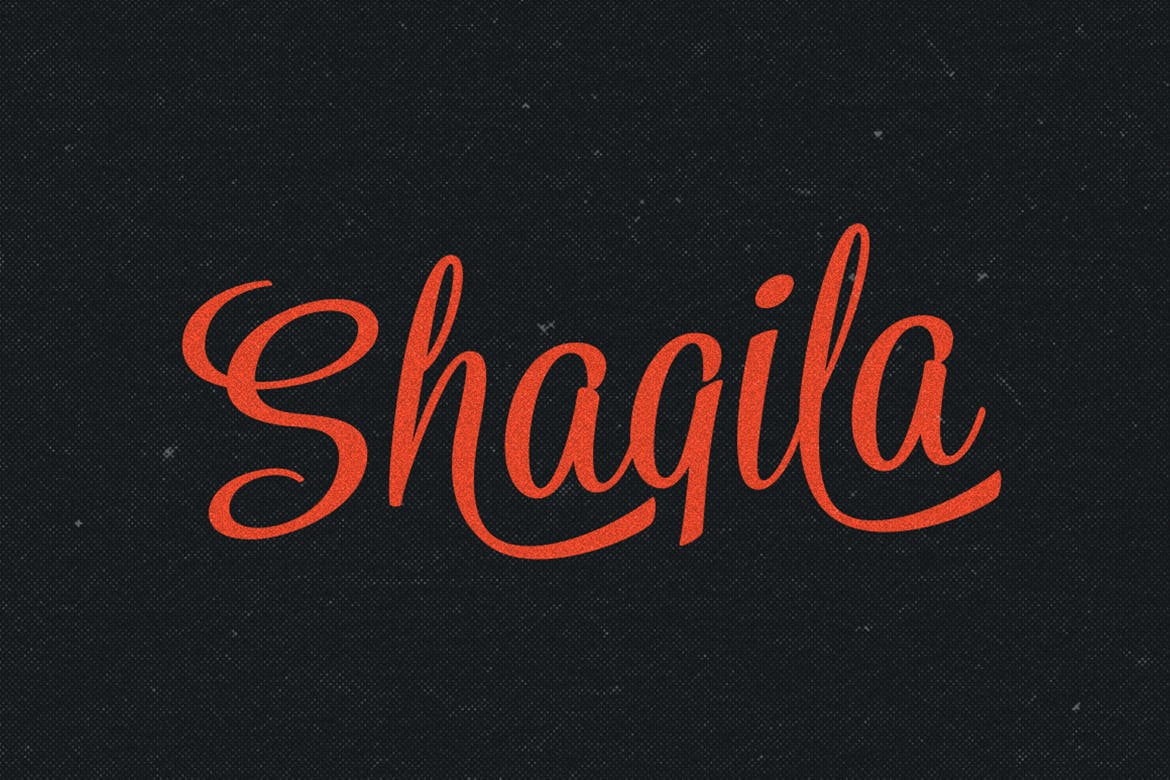 Shaqila is a beautiful, retro font with a flowing baseline that reminds us of the vintage brush writing typically seen on store signage. This elegant and catchy option is one of the best sign fonts that will add a unique charm and personality to your projects.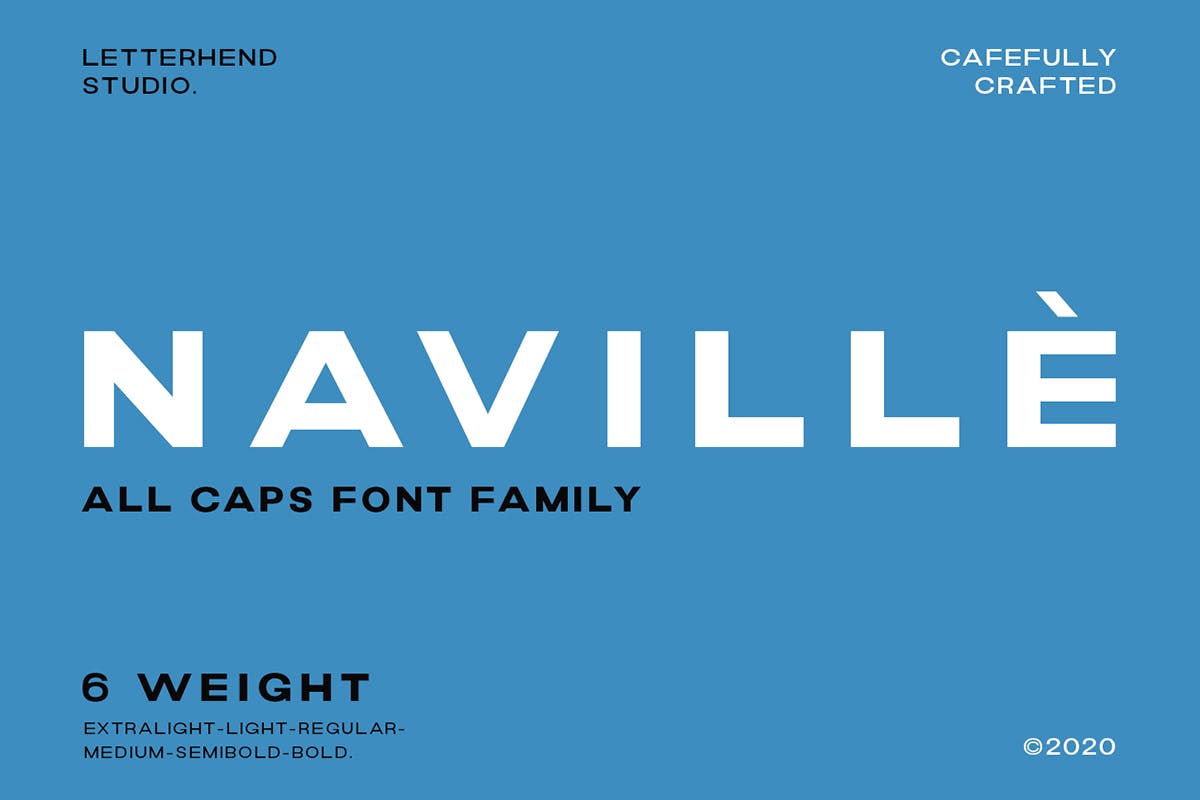 Fancy a minimal option without any bells and whistles? Choose Naville, an all caps font family comprising of 6 weights, and a simple design that makes it a perfect street sign font. Considering the number of styles you get with Naville, figuring out what works best for your brand should be a piece of cake.
Free Fonts for Banners, Billboards, & Signs
Wanting to get your hands on some of the best fonts for billboards, banners, and signs without having to spend a penny? We got you covered. Check out our roundup of the free fonts that will enhance your designs, taking them to a whole new level.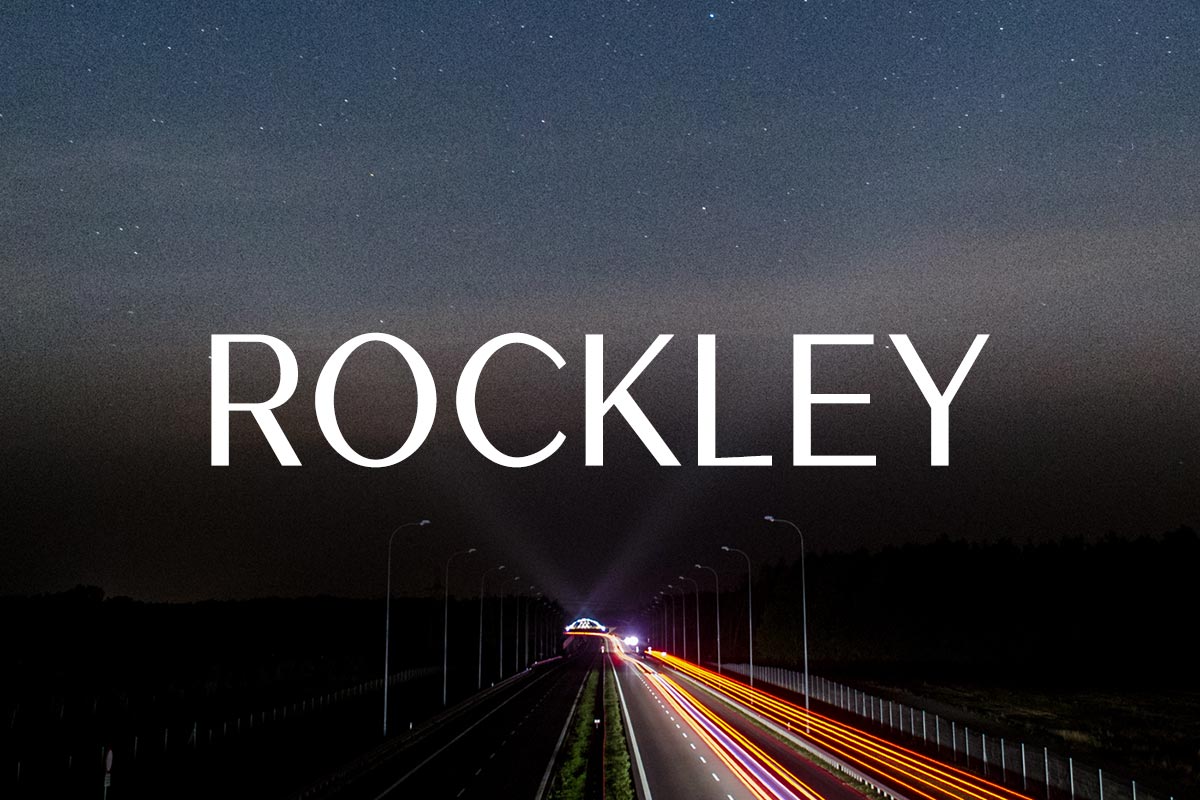 Rockley is a free banner font with a wide-set spacing design perfectly fitting to projects that needs a minimal, classy look. It's one of those typefaces that work well on everything ranging from billboards, banners, signage, posters, logos, headlines, and more.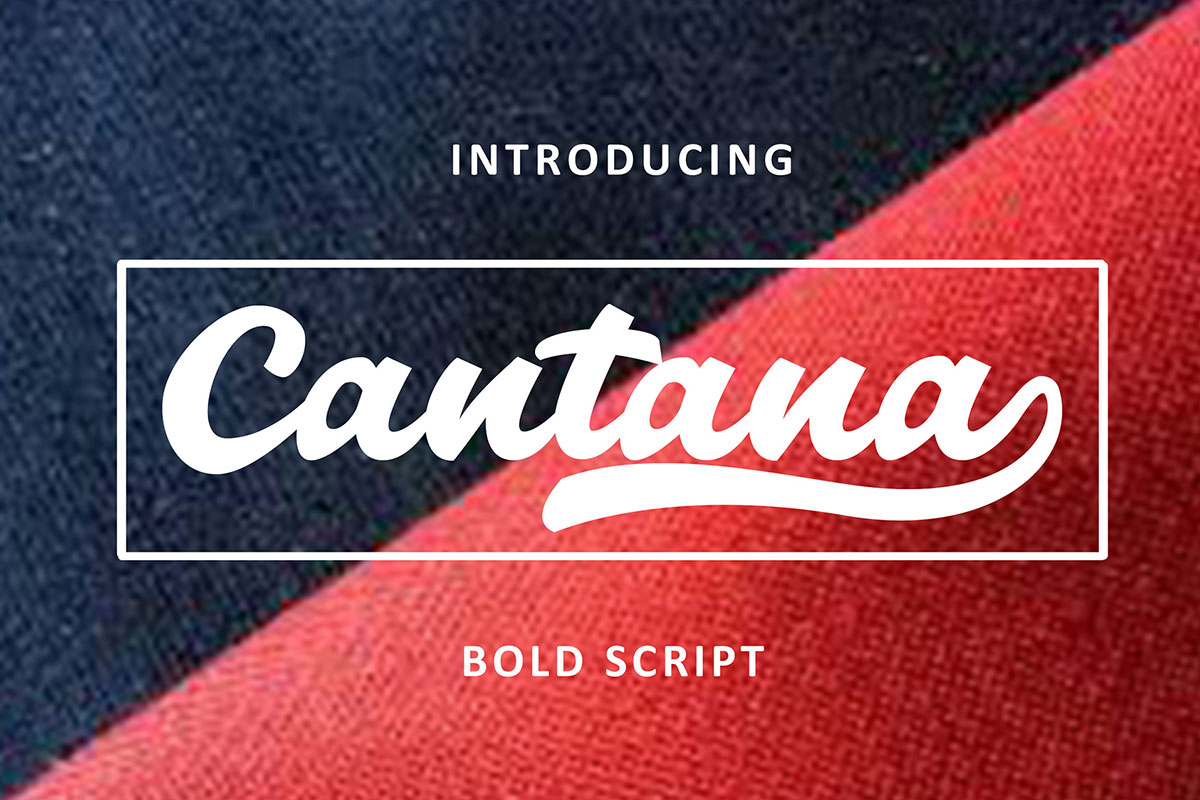 Next up we have Cantana, one of the classiest fonts out there. Cheerful, and attractive, this free billboard font oozes luxury and style, making it suitable to be used for a wide variety of projects. If you truly want to impress your audience with a chic design, you can't go wrong with Cantana.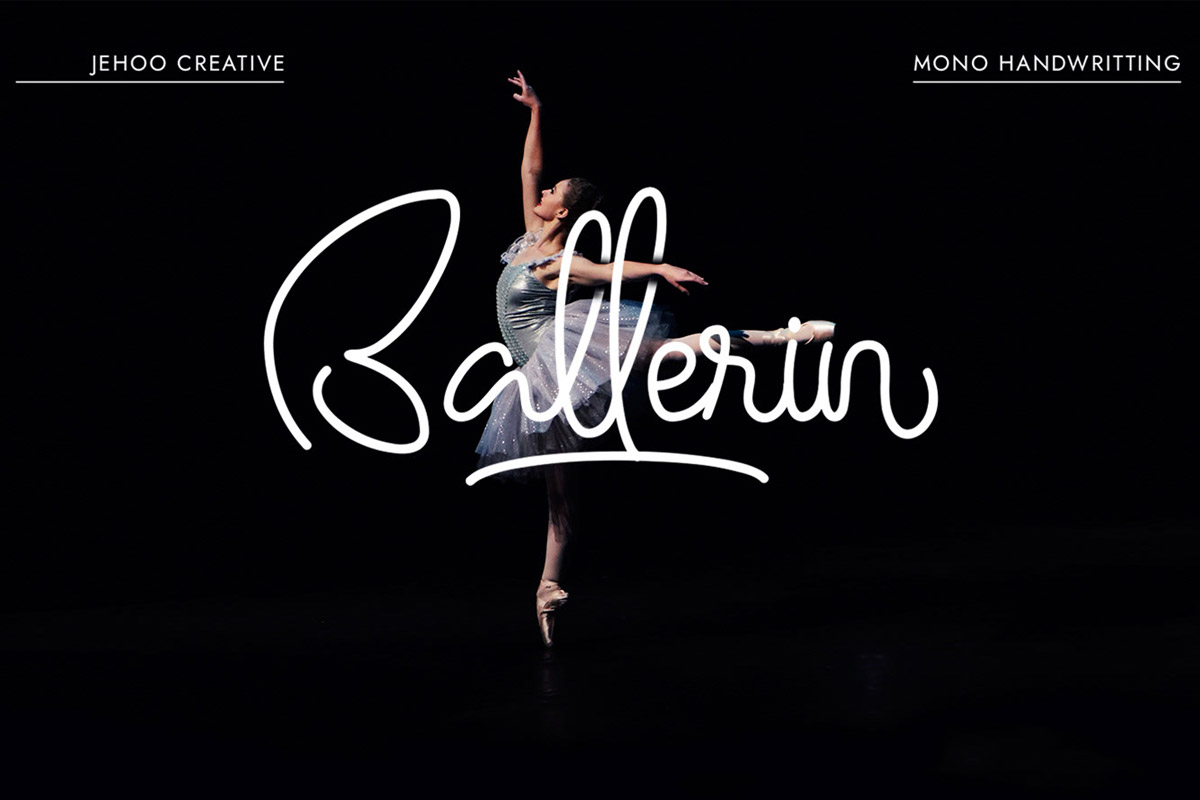 For a design to stand out from the crowd, there has to be a balance of modern and professional. If you're nodding your head in approval, Ballerin is your best bet. It has a beautiful look that's hard to take eyes off, whilst still maintaining a level of professionalism that makes it a perfect fit for a multitude of branding projects.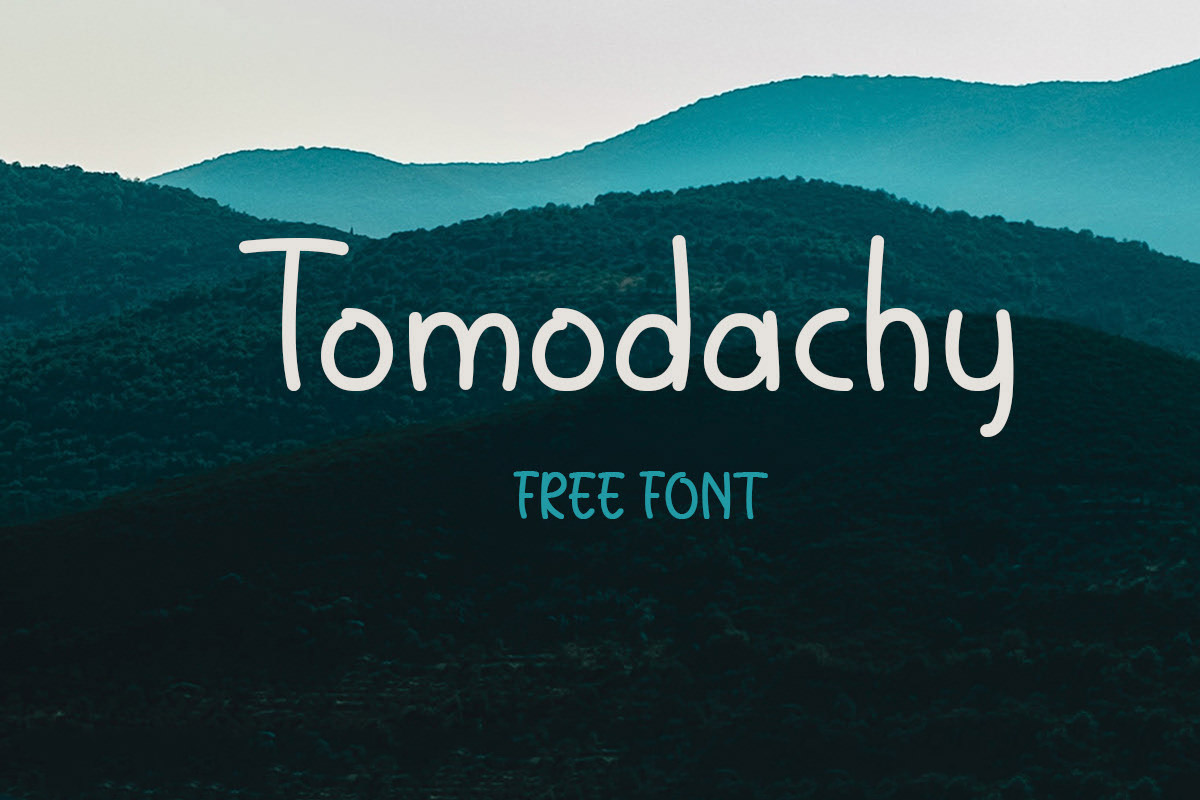 If you're looking to achieve a cute, and friendly look, Tomodachy is well worth checking out. It's a free sign font that comes with uppercase, and lowercase letters, numbers, punctuation, and multilingual support, and working with any project that has a typographic concept.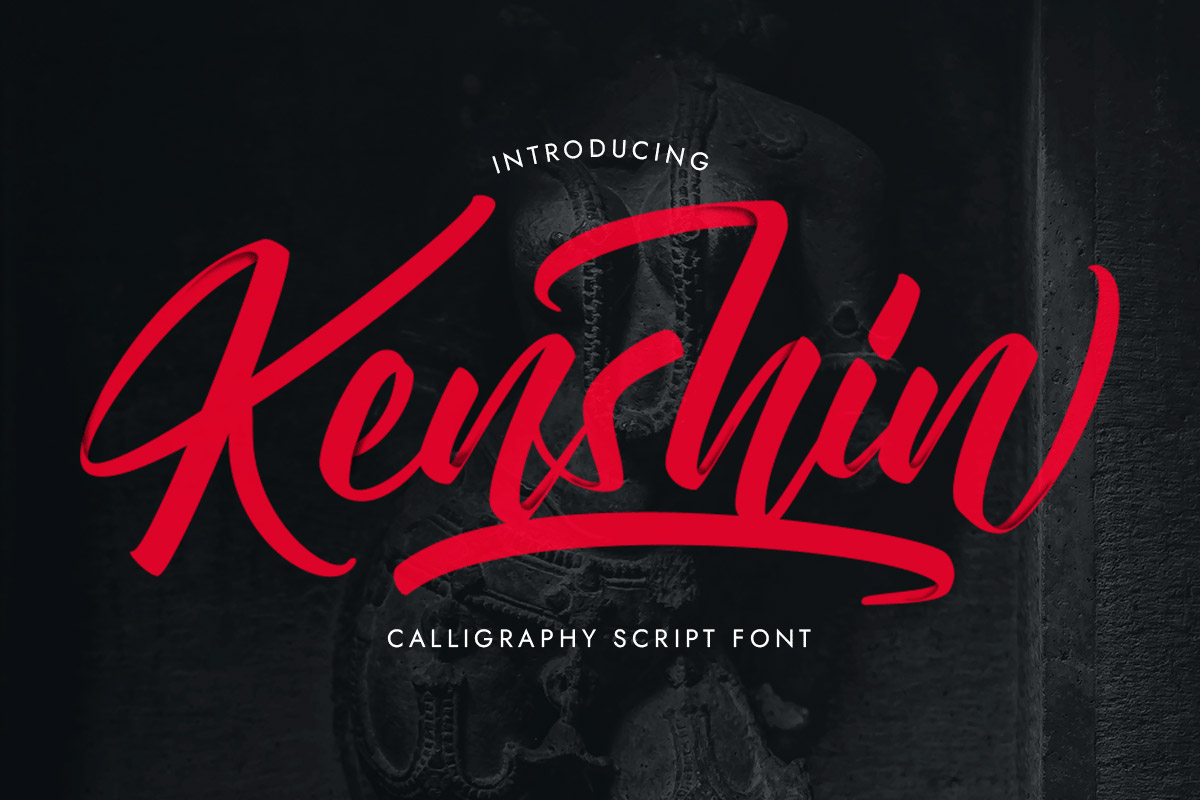 Kenshin is a calligraphy font that you can use with confidence for all your branding needs. Although, it's a versatile option that will enhance the look of nearly any design, it works best for billboards, and banners. A gold standard when it comes to the best free fonts for billboards, banners, and signage!
So there you have it- the best fonts for banners, billboards, and signs. We hope this article will help you find the best font for your next project.